New Age Islam News Bureau
30 Oct 2019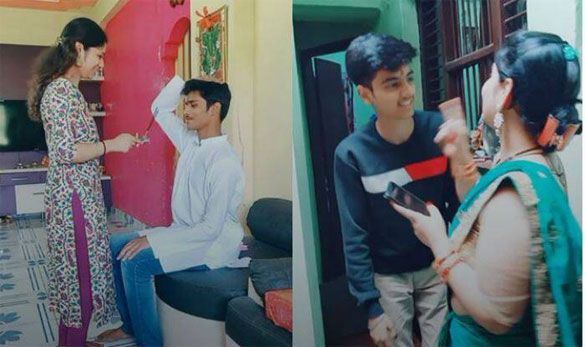 Representative image
--------
• Moradabad Scholar's Study Says No Punishment in Islam for Blasphemy
• Ahmadis Once Again Fear the Fallout from Pakistan's Political Tussles
• Malaysia: Shariah-Compliant Guideline on Muslim Dress Code at Workplace to Come Soon
• U.S. Recovered Valuable Intelligence in Baghdadi Raid
• UK Intelligence Services Step Up Monitoring After Death of Isis Leader
• Afghanistan Says Death of Islamic State Leader Delivers Big Blow to Afghan Faction
• Intelligence From al-Baghdadi Raid, Including 2 Prisoners, Could Reveal Trove of ISIS Clues
• One of Europe's Most Wanted Criminals 'Lives In Iran' - Dutch Media
India
• Communal Harmony: 50 Hindu And Muslim Women Applied "Bhai Phonta" On The Foreheads Of Around 100 Men Of Both The Communities In West Bengal
• Moradabad Scholar's Study Says No Punishment in Islam for Blasphemy
• 'What Was The Need?' Shiv Sena Questions Govt over EU Team's Visit To Kashmir
• 'We Are Not Muslim-Hating Nazis': EU Lawmaker on Delegation Visiting Kashmir
• Saudi King, PM Modi condemn terrorism, agree to boost bilateral security cooperation
• Europe should mediate if India, Pakistan want, says far-right EU MP
• Bulandshahr violence: Kin of slain youth threaten to convert to Islam
• Modi Govt Red-Flags J&K Lawyer Who Converted To Islam But SC Ignores & Picks Her as Judge
• PM Modi inks strategic pact to deepen ties with Saudi Arabia
• Militants attack CRPF bunker in Kashmir's Pulwama
• Pakistan denies Indian delegation permission to hold 'nagar kirtan' at Nankana Sahib
• Manmohan Singh in list of first jatha through Kartarpur corridor
• Security beefed up in Kashmir after terror attack, normal life disrupted in Valley
• Pakistan opens fire along LoC, civilian killed
• Terrorists line up migrant labourers in Kulgam, execute 5, leave 1 for dead
• Judgment on Kulbhushan Jadhav contributed to reduction of India, Pakistan tension: ICJ • president
• India Finally Lets Lawmakers into Kashmir: Far-Right Europeans
--------
Pakistan
• Ahmadis Once Again Fear the Fallout from Pakistan's Political Tussles
• IHC Suspends NADRA's Decision to Suspend Hafiz Hamdullah's Citizenship
• Nawaz Sharif critically ill; we may lose him: Doctor
• Pakistan Court Grants Brief Respite to Critically Ill Sharif
• Over one lakh Pakistanis take part in 'azadi march' to protest against Imran Khan Government
• IHC issues contempt notice to Pemra chairman
• China disapproves FATF's politicization, takes exception to anti-Pakistan designs
• Zalmay Khalilzad takes push for Afghan peace to Pakistan
--------
Southeast Asia
• Malaysia: Shariah-Compliant Guideline on Muslim Dress Code at Workplace to Come Soon
• Take Care of Non-Muslims To Teach True Meaning Of Islam, PAS Tells Sarawak Govt
• China and West clash at UN over claims Beijing oppresses Uighurs
• 'Rahmatan Lil'alamin' Can Help Lgbts Out Of Their Lifestyle, Says Deputy Minister
• Invercargill Islamic leader to host event to create understanding of religion
• Closed, confrontational border could become hotbed of terrorism, war: China
• Malaysian queen's food gift spices up soured relations with Singapore
--------
North America
• U.S. Recovered Valuable Intelligence in Baghdadi Raid
• US Law Enforcement on Alert in Wake of ISIS Leader Al-Baghdadi's Death
• Abu Bakr Al-Baghdadi Was An Israeli Agent: Scholar
• Flagging rental car drivers who might pose terrorist threat
• NYPD Steps up Security for NYC Marathon after ISIS Leader Killed
• Statistics show that Trump's "travel ban" was always a Muslim ban
• Pentagon official doesn't know where Trump got details about al-Baghdadi raid
• US envoy: Syria Constitutional Committee 'positive step'
• US House recognises Armenian genocide and passes Turkey sanctions
--------
Europe
• UK Intelligence Services Step Up Monitoring After Death of Isis Leader
• Shattering Muslim Stereotypes with Islamic Relief's Mobile Game
• Muslim Man Jailed For Threatening To BEHEAD Danish Queen In Deranged Facebook Rant
• Germany charges two Syrians with crimes against humanity: Prosecutors
• Syrian Constitutional Committee to converge in Geneva
--------
South Asia
• Afghanistan Says Death of Islamic State Leader Delivers Big Blow to Afghan Faction
• Afghan Forces Kill 33 Militants In Eastern Province
• Special Forces kill, detain 13 Taliban militants in Daykundi and Paktiya
• Airstrikes kill 52 Taliban militants in 5 provinces
• Young Taliban must be heard, says Afghan UN youth envoy
• Dhaka awaits UN approval before relocating Rohingya to new home
• Afghan government sets condition for peace talks with Taliban
--------
Arab World
• Intelligence From al-Baghdadi Raid, Including 2 Prisoners, Could Reveal Trove of ISIS Clues
• Lebanese PM Hariri Resigns After Weeks Of Protests
• U.S. Spies Say Turkish-Backed Militias Are Killing Civilians as They Clear Kurdish Areas in Syria
• Iraqi Antigovernment Protests Grow, Part Battle Lines and Carnival
• Can Egypt's newest search engine root out extremism?
• Morocco Vows Not to Convict 'Harmless' Moroccan ISIS Wives
• Iraq's al-Sadr and his political rival al-Amiri join forces to oust PM
• Electricity cut off to Baghdad's Tahrir Square as protesters hit with tear gas
• Russia says withdrawal of Kurdish forces in northern Syria complete
• Egypt officials: 1 policeman, 13 militants killed in Sinai
• Saudi Arabia's relief center continues work to alleviate Yemeni, Syrian suffering
--------
Mideast
• One of Europe's Most Wanted Criminals 'Lives In Iran' - Dutch Media
• Turkey Is "A Regional Hub For Terrorism," Israeli Envoy Tells UNSC
• Turkey detains 43 suspected IS members, foils plot
• Israel's Netanyahu plans to move funds from civilian to military spending
• Top Houthi official rejects Netanyahu's claim of Iran seeking to fire missiles at Israel from Yemen
• Iran envoy slams UNSC's failure to implement anti-Israeli resolutions
--------
Africa
• Nigerian Army Needs More Funds To Tackle Boko Haram, Insecurity – Buratai
• Nigeria: 38 Aid Workers Killed in Boko Haram Conflict
• Jordan recalls envoy to Israel to protest detention of two citizens
Compiled by New Age Islam News Bureau
URL: https://www.newageislam.com/islamic-world-news/communal-harmony-50-hindu-muslim/d/120130
--------
Communal Harmony: 50 Hindu And Muslim Women Applied "Bhai Phonta" On The Foreheads Of Around 100 Men Of Both The Communities In West Bengal
October 29, 2019
New Delhi: In a show of communal harmony, 50 Hindu and Muslim women have applied "Bhai Phonta" on the foreheads of around 100 men of both the communities in West Bengal's Nadia district.
Organisers said the tradition involving both the communities for the festival — that commemorates the bond between brothers and sisters — is over a century old and used to be organised at the 300-year-old Birohi Madan Gopal Mandir in the district.
"However, the number of people taking part in the tradition declined over time and the ritual lost its sheen.
So, we decided to revive it," said Dilip Roy, secretary of a public library, Manmatha Roy Smriti Sadharan Pathagar, where the programme was organised on Monday.
The "revived" inter-community "Bhai Phonta" event was organised for the first time at the library last year, he said.
While 70-year-old Debi Roy was the eldest woman to participate in the event, the youngest was only six years old.
"I intend to apply 'phonta' every year on the foreheads of more brothers taking part in the event," Roy said.
Rabial Biswas, a Muslim man who took part in the event, said, "I felt happy upon receiving the 'phonta' from Hindu sisters. This festival should be organised every year."
Gour Ghosh, one of the organisers, said that Hindu and Muslim women handed over packets of sweets to their brothers of both the communities after applying 'phonta' on their foreheads.
"This ritual will strengthen national integrity," he added.
https://www.india.com/news/india/this-is-how-hindu-muslim-bonded-over-bhai-phonta-in-west-bengals-nadia-3823955/
--------
Moradabad Scholar's Study Says No Punishment in Islam for Blasphemy
Oct 30, 2019
Nagpur: Even as allegedly radicalized Muslim youths face police actions in UP's Kamlesh Tewari murder case, an Islamic researcher from Moradabad in Uttar Pradesh has published a series of papers stating that Islamic holy books — the Quran and Hadith — do not support any sort of violence against those who call the prophets names or abuse them in any way.
Using Quranic verses and anecdotes from Hadith, which deals with life of Prophet Muhammad, independent researcher Khalid Hussain demonstrated it was not that the prophets were being called names or insulted only now but even during their lifetime their opponents used foul language and passed insulting remarks against them. "Yet, Prophet Muhammad only asked to pardon them. He never ordered anyone to resort to violence if they didn't conform to his religious beliefs," Hussain states in his papers.
60-year-old Hussain, who is also a practising lawyer, said he had been publishing such papers on Islamic issues for 18 years with proper references and citations. "I have archived all such literature and have extensive notes. I had discovered this material is more demeaning of Islam and its prophets than what the world is hurling at Muslims," he said.
The UP-based scholar has built his argument on whether Islam permits killing of blasphemers or proscribes it through a popular anecdote pertaining to murder of two Jews during prophet Muhammad's time. The incident has been detailed in Imam Bukhari's works that are referred to by most sects. "Imam Bukhari was born 184 years after the Prophet passed away. All that he gathered is from hearsay. Those Jews lived about 80 kms from Mecca. How is it possible they could verbally abuse the Prophet from so far," Hussain asks in one paper.
Supporting his logic and reasoning of the purported killings, Hussain said the Quran did not prescribe any punishment for blasphemy. "These two inquires bring out the truth that our Prophet could never permit any killing when the book revealed on him doesn't support it," Hussain said.
The lawyer-cum-scholar said the problem lay in unauthentic literature and narratives that are read more than the Quran. "The Quran is self-explanatory. We don't need to bypass it to search for answers before the Islamic world. In fact, it is the only religious book that asks you to use your intelligence," he said.
Hussain said the clerics and so-called scholars themselves agreed the Prophet would generously pardon people. A Quranic scholar, refusing to be named, said Hussain's study was in the right direction. "In the ending verses of Chapter 15 of Quran, believers are asked to change ways if they are taunted, abused or obstructed," he said adding it certainly meant you don't have to react if someone ridicules you.
Box
In a nutshell
* Moradabad scholar Khalid Hussain's study says no punishment in Islam for blasphemy
* Holy Quran orders its followers to only change ways and not react to oppressors/blasphemers
* Hussain's research dwells on the claim that the Prophet allegedly ordered killing of two Jews who ridiculed him
* As per records and some authors making this claim, the Jews lived 80 kms away
* Hussain study states the authors narrate this story only from hearsay
https://timesofindia.indiatimes.com/city/nagpur/pardon-not-punishment-for-blasphemy-in-islam-scholar/articleshow/71811424.cms
--------
Ahmadis Once Again Fear the Fallout From Pakistan's Political Tussles
By Kunwar Khuldune Shahid
October 28, 2019
The Azadi March (Freedom March), a protest rally orchestrated by the Islamist party Jamiat Ulema-e-Islam Fazl (JUI-F) Chief Fazlur Rehman, took off from Karachi on Sunday with the plan to enter Islamabad on Thursday, October 31.
Rehman's demonstration targets the incumbent Pakistan Tehreek-e-Insaf (PTI) government, which the JUI-F chief accuses of coming to power owing to "massive rigging." The rally demands the resignation of Prime Minister Imran Khan.
While staging a dharna (sit-in) inside the capital has become a frequent expression of opportunist dissent in the country – popularized by Imran Khan himself with a 126-day siege of the capital in 2014 – the Islamist identity of the demonstrators means that religious minorities are wary of being targeted in the political tussle.
Rehman, the JUI-F chief, also spearheads the Islamist coalition Muttahida Majlis-e-Amal (MMA), which reunited ahead of last year's elections to ensure "true Islamization" and enforcement of Sharia in the country.
In the lead-up to the Azadi March, Rehman regularly repeated his accusation of Khan being a "Jewish agent," citing the Pakistani premier's meeting with George Soros in New York last month.
The JUI-F leadership has also maintained that their protest rally is "against those who set free" Asia Bibi, a Christian woman acquitted in a blasphemy case. The party leadership protested against her acquittal last year as well.
In using Islamist rhetoric and hate speech against religious minorities to target the political leadership, the JUI-F is following the recent footsteps of Tehreek-e-Labbaik Pakistan (TLP), which camped inside the capital for weeks in November 2017 and staged multiple protests last year.
And just as the case was with TLP's demonstrations, those that fear the worst amidst the JUI-F rally are members of the local Ahmadiyya Muslim community.
In the lead up to the Azadi March, the JUI-F Karachi Head Qari Usman said on national television that the party is protesting against the government because it "released Christian woman Asia Bibi" and "hired an Ahmadi for the Economic Council," referring to the appointment of Atif Mian last year, which was annulled following TLP's announcement of nationwide rallies.
As a result, the Ahmadis are wary of a violent backlash from the protesters, reminiscent of the fallout from TLP's 2017 rally, which saw edicts of the community being wajib-ul-qatl (liable to be murdered) echoing nationwide in addition to multiple incidents of violence and desecration.
The Ahmadiyya sect of Islam was excommunicated in 1974 by the second amendment to the Pakistani Constitution following years of Islamist unrest, exemplified by the violent demonstrations of 1953. The hatred owes to oft misinterpreted differing theological positions, specifically regarding the Ahmadiyya belief in Mirza Ghulam Ahmad as their messiah.
In 1984, under the Islamist military ruler Gen Zia-ul-Haq the Pakistan Penal Code's Ordinance XX was passed, sanctioning prison for Ahmadis "posing as Muslims," along with the death penalty for blasphemy.
"I think all political issues are settled on us – whether it was '53, '74, '84 or now. All political issues, which have nothing to do with us, see us becoming the scapegoats," says the Ahmadiyya community's spokesperson, Saleem Uddin.
"Our community's name is always misused to encourage Muslims to agitate over the issue of Khatm-e-Nabuwwat [Finality of Prophethood]. Nobody actually ever bothers to ask us about our own beliefs, which are misinterpreted to extract misplaced anger," Uddin adds.
Observers note that a major reason why the Azadi March is religiously charged is owing to the JUIF's resistance to the government's proposed reforms to nationwide madrassas, from which the party extracts much of its street power.
The Ahmadis fear that the government might go out of its way to distance itself from the Ahmadiyya community given the JUI-F's vocal propensity to label the PTI and Imran Khan as "sympathizers of Jews and Ahmadis," with conspiracy theorists often labeling the Ahmadiyya community of working at the "behest of Zionists."
That might explain the national broadcaster, Pakistan Television (PTV), on October 6 airing a six-year old interview of Nationalist Congress Party (NCP) leader Shankersinh Vaghela, where he alleged that the Ahmadiyya community was working in tandem with India's radical Hindu organization Rashtriya Swayamsevak Sangh (RSS).
"Given the current crisis in Kashmir and the turmoil between Pakistan and India, the timing of that six-year old video is clearly intended to target the community. Ahmadis have never been affiliated with any radical group or terrorist activity throughout history," says Amir Mehmood, who is in charge of the Ahmadiyya Media Cell.
Vaghela's statement was condemned by the Indian Ahmadiyya Muslim community at the time. The Ahmadiyya community in Pakistan has lodged an official complaint with Pakistan Electronic Media Regulatory Authority (PEMRA), but is yet to receive a response.
In addition to PTV airing Vaghela's interview from 2013, pro-PTI social media accounts have started sharing fabricated messages written on behalf of the Ahmadiyya leadership, wherein the community members are being asked to join the Azadi March in a bid to discredit the JUI-F's protest.
With both the government and the protesters looking to scapegoat the Ahmadiyya community for political mileage, the Ahmadis' increasing vulnerability to violence was underlined when a mosque affiliated with the sect was destroyed in Hasilpur tehsil of Bahawalpur in southern Punjab on October 25.
Hasilpur's assistant commissioner of police, Mohammad Tayyab, led the destruction of the mosque's mihrab on Friday, with local clerics deeming that the mihrab, being an Islamic symbol, should not be allowed on an Ahmadi "place of worship."
Locals reveal that an Islamic cleric in the village, Mohammed Ishaq, had been agitating against the mihrab for the past few months, asking the police to demolish it. The assistant commissioner had initially asked for a wall to be constructed to cover the mihrab, which was then built by the Ahmadiyya community.
But on October 25, the police succumbed to Islamist pressure, using encroachment as an excuse to demolish the mihrab.
An Ahmadi man who asked the police officials for a court order mandating the demolition, and another Ahmadi youth filming the demolition, were arrested by the police under Sections 506 and 186 of the Pakistan Penal Code for "criminal intimidation" and "obstructing public servants."
With the government acquiescing to the marginalization of the Ahmadiyya community in some instances, and actively participating in the persecution in others, the Ahmadis have long lost any hope in the state safeguarding them.
"Our persecution is state sponsored. The state declared us non-Muslims, the state brought in Ordinance XX against us – and it is the state that subjugates us to settle political disputes," maintains Saleem Uddin.
https://thediplomat.com/2019/10/ahmadis-once-again-fear-the-fallout-from-pakistans-political-tussles/
--------
Malaysia: Shariah-Compliant Guideline on Muslim Dress Code at Workplace to Come Soon
October 30, 2019
KUALA LUMPUR: Muslim women working in the private sector, particularly those in the frontline, will soon be allowed to don a headscarf while on duty, the Dewan Rakyat was told.
Deputy Minister in the Prime Minister's Department Fuziah Salleh said the details will be spelled out in a proposed dress code guideline for Muslim workers in the private sector.
"At the moment, the guideline is in its final stages. It has been reviewed by the Malaysian Islamic Development Department (Jakim) and waiting to be launched and implemented.
"It is the right of a Muslim to wear attire that is deemed Shariah-compliant. And under this soon-to-be-launched guideline, it will be discriminatory if a person is not allowed to do so," Fuziah stressed.
She cited the Federal Constitution.
"It is mentioned there that there should be no discrimination in terms of race, religion or gender," she said when winding up the ministry's 2020 Budget, Tuesday.
Fuziah said once the guideline is in place, all policies forbidding a woman to cover her 'aurat' (parts of the body that should be covered according to Islam) will be called for review.
Datin Mastura Mohd Yazid (BN-Kuala Kangsar) then asked if measures have been taken by the government to address the issue of inappropriate attire worn by those in the hotel and airline industry, and if options were available for each employee, to abide by the Shariah-compliant attire ruling or not.
To which, Fuziah said: "All of this will be included in the said guideline."
In August last year, the minister in charge of Islamic affairs, Datuk Seri Mujahid Yusof Rawa, announced in Dewan Rakyat that the government was working on a dress code for women employees in the private sector.
This came following reports that certain hotels were prohibiting its frontline staff from wearing headscarves, a move that drew heavy criticism from various quarters.
Subsequently, the Malaysian Association of Hotels explained that the decision to enforce the policy was the norm across some international hotels for its frontline staff. – The Sun Daily
http://www.dailyexpress.com.my/news/142486/guideline-on-muslim-dress-code-at-workplace-to-come-soon/
--------
U.S. Recovered Valuable Intelligence in Baghdadi Raid
By Nancy A. Youssef
Oct. 28, 2019
The U.S. military raid resulting in the death of Islamic State founder Abu Bakr al-Baghdadi also yielded an array of valuable intelligence concerning the militant group and its top leaders, defense officials said, providing details that likely will lead to future operations.
The Defense officials and Pentagon leaders on Monday wouldn't detail the intelligence recovered on Saturday, but said it consisted of data-storage devices and other files that will add to the understanding of Islamic State as the U.S. and allies continue...
https://www.wsj.com/articles/u-s-recovered-valuable-intelligence-in-baghdadi-raid-11572301388?mod=world_major_2_pos1
--------
UK intelligence services step up monitoring after death of Isis leader
28 Oct 2019
British intelligence agencies are engaged in heightened monitoring of subjects of interest after the death of the Islamic State leader Abu Bakr al-Baghdadi to safeguard against the possibility of revenge attacks in the UK.
The response covers about 3,000 people in the UK and abroad who are believed by MI5 to have connections to Isis or who could be inspired by the group to launch terrorist attacks in Britain.
Rafaello Pantucci, a terrorism expert and director at the Royal United Services Institute thinktank, said: "The most immediate concern will be that major terrorism events often prompt actions by copycats or in revenge."
However, there are no plans to adjust the overall threat level, which remains at severe. That means a terrorist attack is considered highly likely by the intelligence agencies.
The highest level, critical, when an attack is deemed "highly likely in the near future", has only been briefly invoked in the past, most recently in 2017 after the Manchester Arena bombing and the bomb attack at Parsons Green tube station in London.
Terrorist plots in the UK are still directed from the Middle East by Isis supporters, intelligence sources say, although the principal fear revolves around lone actors, who may not have any known Islamist links and who may not be on the security agencies' watchlist.
Isis has long encouraged individuals to act, and then claims responsibility afterwards, as happened with the London Bridge attack of June 2017. In the year before, the ringleader Khuram Butt had been caught with large quantities of Isis propaganda on his laptop, although he was not prosecuted.
The terrorist group is still considered to be the No 1 threat to the UK by the security agencies, even though it had already been dramatically weakened before the death of Baghdadi, with the loss of its territory at the hands of the combined Syrian Kurdish forces and the US-led coalition.
But there was already deep concern that the Turkish invasion of the Kurdish-held territory in northern Syrian earlier this month could set back progress, with a particular fear that foreign fighters held in Kurdish detention could be released or escape.
Last week, James Jeffrey, the US special representative for Syria engagement, told Congress that about 100 Isis prisoners were thought to have escaped, and that their whereabouts were unknown, although Turkey has since claimed that some have been recaptured.
The anxiety in the UK and among other western nations is that foreign Isis fighters – roughly a sixth of the total held in Syria – could pose a particular risk because they may try and direct plots in their home countries.
The UK believes there are about 60 British men and women in Syrian prisons or refugee camps, believed to among the strongest Isis supporters because they remained loyal to the self-styled caliphate until its final days.
The UK and other European countries have refused to take back foreign fighters to put them on trial, fearing that they may not be able to charge them with war crimes, to the irritation of Donald Trump.
In the aftermath of the death of Baghdadi on Sunday, the US president even suggested he would "drop them right on your border. And you can have fun capturing them again." His remarks were not being taken seriously in the UK.
Whatever the perceived short-term risks, analysts said the long-term impact of Baghdadi's death was unclear. There is hope that the seizure of materials from his last hiding place will yield intelligence dividends, including details on the structure of Isis and of other key figures in the group.
Pantucci said Islamist groups had been "waxing and waning in the region of Syria and Iraq for the past 20 years, taking advantage of where there has been political weakness and ungoverned space. But as long as there is a sense of anger on the ground, then it, or a successor organisation, could well return."
https://www.theguardian.com/uk-news/2019/oct/28/uk-intelligence-services-step-up-monitoring-after-death-of-isis-leader-revenge-attacks
--------
Afghanistan says death of Islamic State leader delivers big blow to Afghan faction
Abdul Qadir Sediqi
OCTOBER 28, 2019
The emergence of an Afghan affiliate of Islamic State emerged in recent years created another enemy for the U.S.-backed government, which has been fighting against the much larger Taliban insurgency since 2001.
"The Afghan government strongly welcomes the U.S. forces' operation that led to the death of ... Baghdadi," a spokesman for President Ashraf Ghani said in a post on Twitter.
"The death ... is the biggest blow to this group and to terrorism," the spokesman, Sediq Sediqqi, said.
Baghdadi, who had led the jihadist group since 2010, killed himself during a raid by U.S. special forces on his hideout in northwest Syria early on Sunday. His death was announced by U.S. President Donald Trump.
The leadership of Islamic State in Khorasan (ISIS-K), named after an old name for the region that covered much of modern-day Afghanistan and parts of Central Asia, had pledged allegiance to Baghdadi but it was unclear what direct operational links the two groups had.
The Afghan affiliate first appeared in 2014, in the eastern province of Nangarhar, where it retains a stronghold.
It announced its formation in January 2015 and has since made inroads in other areas, particularly the north, sometimes bringing it into conflict with the rival Afghan Taliban.
It has also carried out bloody attacks on civilian targets in Kabul and other cities, but many Afghan officials doubt some of its claims, and the group remains little understood.
Attaullah Khogyani, spokesman for the governor of Nangarhar, said the militant faction had grown weaker recently, and the death of Baghdadi would be a hard blow for it.
"No doubt, Baghdadi's death will have a deep impact on Daesh's activities in Afghanistan," said Khogyani, referring to IS.
The U.S. military estimates the strength of ISIS-K at 2,000 fighters. Some Afghan officials put the number higher. But Khogyani said numerous members had been killed in clashes or had surrendered over recent months.
"Now we expect an increase in surrenders," he said.
'NO MATTER'
An IS fighter, reached in eastern Afghanistan by telephone, said he suspected news of Baghdadi's death was fake.
"If the U.S. really killed him, they should show the evidence, show the body," said the militant, who identified himself as just Shaheen.
"But let's say he was killed, it wouldn't matter. Our struggle is not for Baghdadi, our struggle against the infidels is for Allah."
A spokesman for the Taliban dismissed any suggestion the purported Afghan IS branch had any link with IS in the Middle East. Instead, the group was cooked up by the U.S.-backed Afghan government and U.S.-led NATO forces, Taliban spokesman Zabihullah Mujahid said.
"The Taliban will fight them to the death," he said.
Afghans have seen for themselves what impact, or lack of one, the death of a militant commander can have on a group.
The Taliban officially confirmed in July 2015 that their supreme leader, Mullah Mohammad Omar, had been dead for more than two years.
While that news brought a brief spell of factional rivalry, the Taliban have since grown stronger and now control more territory than at any time since their ouster from power in 2001.
https://www.reuters.com/article/us-mideast-crisis-baghdadi-afghanistan/afghanistan-says-death-of-islamic-state-leader-delivers-big-blow-to-afghan-faction-idUSKBN1X70PK
--------
Intelligence From al-Baghdadi Raid, Including 2 Prisoners, Could Reveal Trove of ISIS Clues
By Julian E. Barnes and Eric Schmitt
Oct. 28, 2019
WASHINGTON — Delta Force commandos took two Islamic State fighters as prisoners and a trove of intelligence from the now-destroyed compound where Abu Bakr al-Baghdadi, the world's most wanted terrorist, had been hiding, officials said Monday.
The prisoners, who are being held in Iraq, are being questioned by the United States military. If the Trump administration follows its previous practice with captured Islamic State fighters, the men will eventually be turned over to the Iraqi government for prosecution.
Both the captives and the documents taken from the compound during a two-hour search of the area following the nighttime raid in which Mr. al-Baghdadi was killed over the weekend could provide a trove of information for the military and intelligence agencies, current and former officials said.
Officials said the intelligence is expected to underscore assessments that Mr. al-Baghdadi no longer exercised direct operational control over the group. Officials cautioned that the Pentagon, the C.I.A. and other intelligence agencies were still conducting a preliminary review of the confiscated documents and electronic records.
The intelligence material that commandos seized from the compound in northwest Syria where Mr. al-Baghdadi was hiding is likely to contain new details about the group's operations.
But the officials said they did not expect to find intelligence that would quickly generate follow-up strikes on the Islamic State.
In an interview broadcast in Iraq, Mr. al-Baghdadi's brother-in-law, Mohammad Ali Sajid, described how the Islamic State leader had communicated with messages sent on flash drives and how people around him had used cellphones. American officials have previously said that Mr. al-Baghdadi did not allow people around him to carry phones, to prevent his location from being discovered through electronic eavesdropping.
Whatever material was found by the Delta Force team, the trove of information could nonetheless shed critical light on how the Islamic State operated, including planning and financial information. The Islamic State famously kept extensive records on its brutal rule in Iraq and Syria, and some former intelligence officials suggested that Mr. al-Baghdadi might have left behind lists of deputies, couriers, contacts and other information that would be useful to American counterterrorism officials.
"ISIS was a bureaucratic organization," Nicholas J. Rasmussen, the former director of the National Counterterrorism Center, said Monday. "Did he carry any of that stuff around? Rosters of people from other countries. Foreign fighters. Does he have all of that on a disk?"
He added, "It is all about building an understanding of the organization and how it functions."
The two prisoners seized by Delta Force commandos were in American custody, Gen. Mark A. Milley, the chairman of the Joint Chiefs of Staff, told reporters on Monday, but he declined to give details.
General Milley described roughly how the commandos had discovered Mr. al-Baghdadi hiding in the tunnels. In the Iraqi broadcast interview, Mr. Sajid, Mr. al-Baghdadi's brother-in-law, described how the Islamic State leader had lived in underground tunnels, equipped with a library of religious books, a ventilation system and lights. He described one of the tunnels Mr. al-Baghdadi had lived in as a bunker that was about eight yards long and about five yards wide.
In the interview with Mr. Sajid, which was broadcast by Al Arabiya Hadath, he said that when Mr. al-Baghdadi changed locations he had traveled in two white Toyota pickups accompanied by five men.
A senior State Department official said on Monday that American forces also had killed Abu Hassan al-Muhajir, the man believed to be the deputy of Mr. al-Baghdadi, over the weekend. Mr. al-Muhajir also served as a spokesman for the terrorist group, the official said. The operation took place in the area of Jarabulus near the Euphrates River, the official added, and a militia led by Syrian Kurds played a big role.
Also on Monday, General Milley spoke by telephone to his Russian counterpart, Gen. Valery Gerasimov, the chief of the Russian General Staff. The two had spoken about Syria earlier in October, as part of the efforts to de-conflict American and Russian operations in Syria. General Milley also spoke to Gen. Nicholas Carter, the United Kingdom's Chief of Defense Staff.
Intelligence officials are expected to scour the new material for information about ties between Mr. al-Baghdadi and the Islamic State's affiliates in other countries. That could help the American government better understand how quickly the affiliates could move in a different direction from the core Islamic State group without Mr. al-Baghdadi.
"It will also provide useful insights into the extent to which Baghdadi exerted operational control over ISIS remnants in other countries," said Norm Roule, a former C.I.A. officer and expert on the Middle East.
Because Mr. al-Baghdadi moved around, the amount of material at the compound may have been limited. Still, even a few thumb drives, computers or other devices could provide huge amounts of data.
And Delta Force commandos who gathered the material after the raid spent two hours or so on the ground and collected a large amount of material, a person familiar with their search said.
The intelligence could also yield clues about the next leaders of the Islamic State, clarifying for intelligence agencies whether a potential successor is preparing to take over and assert control over both Islamic State fighters in Syria as well as its affiliates.
"We should be on the lookout for a personality who seeks to replace Baghdadi and create ISIS 2.0," Mr. Roule said.
Mr. al-Baghdadi was unusual among terrorist leaders in his ability to both inspire overseas attacks as well as command them, according to intelligence officials. While he directed cells of Islamic State militants who conducted attacks in Europe, his propagandists also inspired lone gunmen in Europe and the United States to mount attacks that were much harder to detect and prevent.
During its campaign against the Islamic State in Iraq and Syria, the United States military focused less on targeting traditional leadership and more on hunting and killing the group's best propagandists and English language translators. The campaign ultimately diminished the group's ability to inspire attacks, military officials believed, but they are hopeful they can learn more about the impact of their strikes by analyzing the information seized from Mr. al-Baghdadi's compound.
Fully examining the intelligence from the raid could take months, according to American officials, who compared the coming workload to the C.I.A.'s examination of the materials seized during the deadly 2011 raid on Osama bin Laden's compound in Pakistan.
Intelligence agencies spent months reviewing that material — and senior officials said that analysts continued to examine some of it for insights on Al Qaeda.
The bin Laden intelligence yielded important details on how he ran Al Qaeda, how he communicated with the outside world and his relationships with other Qaeda leaders. American officials said they hoped for similar information from the al-Baghdadi trove.
"I might anticipate less by way of operational materials and more by way of big-picture strategic materials, such as regarding the group's overall plans for resurgence in the future," said Joshua A. Geltzer, a former senior director for counterterrorism on the National Security Council in the Obama administration.
The trove of material seized in Saturday's raid could be comparable to what was seized in another Delta Force mission in eastern Syria in May 2015.
That raid on the multistory residence of Abu Sayyaf, described by American officials at the time as the Islamic State's top financial officer, gave the American-led coalition its first big break in revealing valuable information about the group's leadership structure, financial operations and security measures by analyzing materials.
The information harvested from the laptops, cellphones and other materials recovered from the raid — four to seven terabytes of data, according to one official — included how Mr. Baghdadi operated and sought to avoid being tracked by coalition forces.
"Capturing al-Baghdadi's safe house means exposing data that will cause significant lasting damage to the broader terrorist network," Ian Bremmer, the president of Eurasia Group, a research and consulting firm, said in an online newsletter on Monday.
Any more raw information from the al-Baghdadi raid is unlikely to materialize. After the Delta Force troops swept the compound and left, American warplanes and drones destroyed the compound and its tunnel network in a series of airstrikes, with the intention of keeping the site from becoming a shrine.
Alissa J. Rubin contributed reporting from Baghdad, and Helene Cooper and Edward Wong from Washington.
https://www.nytimes.com/2019/10/28/us/politics/baghdadi-raid-intelligence.html
--------
One of Europe's Most Wanted Criminals 'Lives In Iran' - Dutch Media
October 29, 2019
The "most wanted criminal" in the Netherlands lives freely in Iran, a Dutch daily, De Telegraaf, reports.
The 41-year-old Ridouan Taghi is a Morrocan drug and weapons smuggling kingpin accused of various crimes, including cooperation in killing an Iranian dissident, Mohammad Reza Kolahi Samadi, in 2015, in the Netherlands.
Furthermore, Taghi has also allegedly assisted the Islamic Republic intelligence agents to assassinate other dissidents across Europe.
Kolahi Samadi, 56, was gunned down in December 2015 in the Dutch town of Almere.
He had fled Iran after the June 28, 1981 bombing of the Islamic Republic Party headquarters in Tehran, which left more than seventy dead. Among the victims was the nascent Islamic Republic's Republic's Chief-Justice Ayatollah Mohammad Beheshti, considered as the number two man of the newly established Islamic regime, after its founder Ayatollah Ruhollah Khomeini.
Reportedly, Kolahi Samadi took refuge in the Netherlands and lived there under the assumed name, Ali Motamed.
Police identified the two men accused of killing Kolahi Samadi as 28-year-old Anouar A.B., a naturalized Dutch citizen, and 35-year-old Moreo M, the Dutch daily Het Parool reported May 14 adding, "Both suspects have criminal records and come from the Bijlmer neighborhood of Amsterdam."
The main suspect, a man named Nouafel F who had hired the killers received the life sentence, and the killers to twenty and 25 years in jail in April.
According to the Dutch media, since the prime suspect, 38-year-old Nouafel F, refrained from saying anything about his motive, the court could not say if the Islamic Republic had been involved in the case or not.
During the investigations, police discovered that Nouafel F had been one of Taghi's subordinates, taking orders directly from him.
The Dutch police also believe that fugitive Ridouan Taghi is part of a "super cartel" that controls around a third of the cocaine trade in Europe.
While the Dutch police reported last July that Taghi was probably hiding in Dubai, daily De Telegraaf now says he is commuting between Iran and Dubai.
The Netherlands Justice Department has offered a 100,000 euro ($110,990)-award to arrest its most wanted fugitive.
Earlier this year, Dutch Foreign Minister Stef Blok said there were "strong indications" that Iranian security services were involved in the assassination of 56-year-old Samadi, as well as the killing of another Dutch national of Iranian origin, activist Ahmad Molla Nissi, 52, who founded an Arab nationalist group seeking an autonomous state inside Iran. Nissi was gunned down in 2017.
The Dutch intelligence agency has also said a new report suggests Iranian security services may have had a hand in the murders.
The EU has imposed sanctions on two Iranians and the country's military intelligence service in response to the allegations, and the Dutch government expelled two Iranian diplomats and summoned the Iranian ambassador in June 2018 to answer the allegations. Tehran denies any involvement in the murders.
In response, the Islamic Republic Foreign Ministry denied allegations and deplored the Netherlands' decision as "unfriendly," illogical," "devoid of legality," and "unproductive."
For its part, Tehran also expelled two Dutch diplomats serving at the Netherlands Embassy in Iran.
However, in January, the European Union sanctioned Iran's intelligence services after accusing Tehran of being involved in plots to assassinate regime opponents in Europe.
Paris also accused Iranian intelligence of being responsible for plotting a planned attack on a MEK rally north of Paris on June 2018.
Moreover, since mid-2018, several European countries launched investigations and arrested individuals allegedly linked to Iran and involved in plots to bomb and assassinate Iranian opposition targets in France, Denmark, and Holland.
As recently as October 23, the Albanian police announced that it had thwarted an attack allegedly planned by a Tehran-backed "terrorist cell" against opponents of the Iranian regime in the Balkan country last year.
The cell belonged to the Qods (Quds) Force, an elite unit of Iran's Islamic Revolutionary Guards Corps (IRGC) responsible for foreign operations, police said in a statement.
Authorities also did not say whether the incident had any connection to Albania's expulsion last year of two Iranian diplomats who the United States accused of plotting "terrorist attacks" in the Balkan country.
https://en.radiofarda.com/a/30241047.html
--------
India
'What was the need?' Shiv Sena questions govt over EU team's visit to Kashmir
Oct 30, 2019
Naresh Kamath
Even as it sparred with the Bharatiya Janata Party over power sharing in Maharashtra, the Shiv Sena on Wednesday questioned the Central Government's decision to allow a European Union (EU) delegation to visit Kashmir to see first-hand the ground situation there following the scrapping of Article 370, which gave Jammu & Kashmir special status.
The EU delegation's visit was marred by the killings of six non-Kashmiri labourers by militants in Kulgam's Katrasoo village. Their arrival triggered violent protests as people set up human blockades and shopkeepers shuttered businesses. At least four people were injured after security forces fired pellets on the protestors.
The 23-member team of parliamentarians landed in the Valley on Tuesday in the first visit by any international delegation to the Valley after August 5, when Parliament passed resolutions to scrap special status of Jammu and Kashmir and divided it into two Union territories. This was followed by communication lockdown and other restrictions in the Valley, some of which have since been lifted.
In an editorial in Saamna, the mouthpiece of the Shiv Sena, the party while praising the Central Government for scrapping Article 370 questioned the need for allowing the EU delegation to visit the state. "What was the need to allow the EU delegation when everything is normal in Jammu and Kashmir? Kashmir is not an international subject," said the editorial. It warned that it could only strengthen the hands of the opponents who want to internationalise the issue.
Read: My invite to visit India withdrawn, claims EU member from the UK
It further said "You are opposed to the interference by the UN then how come the inspection by the EU delegation is acceptable to you? Is this checking by the EU delegation not an attack on India's freedom?
In conclusion, the editorial hoped that the EU members would peacefully enjoy their stay and go instead of damaging the situation and said the Kashmir situation was a war against Pakistan-sponsored terrorism which had been won by the Narendra Modi-led Government.
Old allies, the BJP and the Shiv Sena, after winning the Assembly elections together, are fighting over formation of government, with Shiv Sena insisting on rotational Chief Ministership, a condition not acceptable to BJP.
On Tuesday, the tussle took a new turn when Shiv Sena leader Sanjay Raut threatened to explore "other options", despite which BJP leader Devendra Fadanvis asserted that he would be the Chief Minister for entire 5-year period.
https://www.hindustantimes.com/india-news/what-was-the-need-shiv-sena-questions-govt-over-eu-team-s-visit-to-kashmir/story-AHDpbcprJsD5umJvUSt8FN.html
--------
'We are not Muslim-hating Nazis': EU lawmaker on delegation visiting Kashmir
Oct 30, 2019
Padma Rao Sundarji
Member of Germany's rightwing Alternative for Germany (AFD) and of the European Parliament (EP), Lars Patrick Berg, was on the delegation of European parliamentarians currently visiting Kashmir, met PM Narendra Modi and other dignitaries in New Delhi but had to return to Germany for personal reasons. He spoke to Padma Rao Sundarji over the phone on the invitation to visit J&K and on media reports that the delegation consists primarily of 'Muslim-hating' rightwingers.
Q: Twenty-seven members of the European Parliament (EP) including yourself met PM Narendra Modi earlier this week. Your colleagues are currently in J&K as the first foreigners to travel there since August this year. Who invited you and when?
A: About 2-3 months ago, a cross-section of European parliamentarians belonging to various political groups including social democrats from some countries received a query from an Institute for Non-Aligned Studies in Delhi . They asked whether we were interested in travelling to J&K beginning with a briefing on the region and other subjects in New Delhi with none less than PM Narendra Modi himself. We accepted. I met Mr Modi, India's foreign minister Mr Jaishankar and other high-ranking officials but had to return prematurely to Germany. I was extremely happy to meet all of them. After all, it's not every day that the PM of a country interacts with ordinary parliamentarians like us.
Q: What did you know about J&K before you came here?
A: Obviously not enough. But in any given situation, it's important to listen to both sides. So I spoke at length to Pakistan's ambassador to the EU before I came to India. I have been invited to visit Pakistan and may go there next year to gather a clearer picture too.
Q: India's opposition is up in arms over the fact that you Europeans have been invited to Kashmir, while they have been kept away. What is your view of that criticism?
A: Look, I am sure we are not better people than your opposition leaders in any way so I can understand that reaction. However, beyond saying that there must be a reason for your government to have taken such measures, I can't comment further.
Q: The German and other European media have been slamming India for changing the administrative status of J&K. Do you share that criticism?
A: I think it is important that two parties with conflicting interests sit down to talk and find a peaceful solution to a conflict-ridden region.
Q: But which two parties are you referring to ? This was a decision taken on its own territory by India. Where do others figure ?
A: Well, the administrative change was, after all, in a region that Pakistan and even China, to an extent, lay claims to. So, it would be all the more important to ensure a peaceful solution to all that concerns such a region, and to also keep the global community informed.
Q Terror attacks like 26/11 in India were and continue to be at the hands of terrorists based in and supported by Pakistan. India will not talk to Pakistan as long as that continues. Surely you brought that point up when you spoke to the Pakistan ambassador to the EU before coming to India on this trip?
A. Europe has also been witness to several terrible terror attacks. Terrorism will continue to preoccupy the entire world. All the more reason why there should be transparency in dealings between states.
Q: But was the Pakistan ambassador you spoke to, 'transparent' on the subject of home-grown terror in his country ?
A: Look, all states have interests that seem legitimate from their point of view. The gentleman was fairly straightforward but we didn't discuss the Mumbai terror attacks. Of course, I have Pakistan-based terror very much on my mind and it will be factored into all further deliberations on the region in Europe.
Q: Some Indian media concerns and social media commentators have remarked that the members of your EP delegation currently visiting Kashmir are mostly 'extreme rightwing radical groups and Muslim-hating Nazis." How do you react to that description of your party and others?
A. I don't know where this impression is coming from. Yes, most in the delegation are from conservative political groups. But during our stay in India, I didn't hear a single person - neither on our side nor on the Indian side - talk in terms of "hating Muslims". There are those who live by the law and those who don't, in every society. Contrary to popular perception as in the media you mention, conservative groups in the European Parliament are not Muslim-hating Nazis. We are concerned, most of all, with the problem of finding a common 'global cultural identity'. There is globalization but no global culture yet. This has nothing to do with either racism or nationalism. It's not a fair assessment that such media are making of us.
Q: What will your group of European parliamentarians do with your findings in J&K and India?
Full report at:
https://www.hindustantimes.com/india-news/we-are-not-muslim-hating-nazis-eu-lawmaker-on-delegation-visiting-kashmir/story-aq26iZ0kdFor2cNiDoESUP.html
--------
Saudi King, PM Modi condemn terrorism, agree to boost bilateral security cooperation
Oct 29, 2019
RIYADH: Prime Minister Narendra Modi and Saudi King Salman bin Abdulaziz Al-Saud on Tuesday condemned terrorism in all its forms and manifestations, and agreed to step up bilateral security cooperation.
Modi, who is here to attend the third edition of the Kingdom's high-profile annual financial conference, called on the King and the two leaders exchanged views on working together closely to strengthen the bilateral ties.
Briefing the media following the meeting and luncheon hosted by King Salman for Prime Minister Modi, Economic Relations Secretary T S Tirumurti said that the two leaders condemned terrorism in all its forms and manifestations, and agreed to step up bilateral security cooperation.
They also discussed cooperation in agriculture, oil and gas, maritime security, innovative technology, renewable energy, trade and investment between the two countries during their talks.
The two countries are expected to sign several agreements in areas like defence industries collaboration, security cooperation, air services agreement, renewable energy, medicine products regulation, prevention of trafficking of narcotics among others in the evening after Prime Minister Modi meets Crown Prince Mohammad bin Salman.
Tirumurti said that the Prime Minister will also sign the Strategic Partnership Council Agreement with Crown Prince Mohammad to further cement the bilateral ties in political, defence, security, trade and investment.
Full report at:
https://timesofindia.indiatimes.com/india/saudi-king-pm-modi-condemn-terrorism-agree-to-boost-bilateral-security-cooperation/articleshow/71808089.cms
--------
Europe should mediate if India, Pakistan want, says far-right EU MP
by Shubhajit Roy
October 30, 2019
European Parliament member Bernhard Zimniok, who represents the German far-right Alternative für Deutschland (AfD) and is one of the 23 MEPs visiting Srinagar, Tuesday said "if Pakistan and India make a new attempt to normalise their relations, I believe that the European community should, if desired, act as an honest broker and mediator".
In the group that met Prime Minister Narendra Modi and National Security Advisor Ajit Doval Monday — 23 of the 27 MEPs flew to the Valley Tuesday — Zimniok told The Indian Express: "PM Modi and I mainly talked about the conflict in Kashmir, but about the relationship between the EU and India as well."
"The conflict that has existed for decades has claimed many thousands of lives and also ties up financial resources that are otherwise lacking in economic development. In addition, dangerous terrorist groups have emerged in the region for the international community, including Europe. Terror is the new hostage of humanity and must be fought by all states. Terror is also a big threat to Europe," he said.
"Now, if Pakistan and India make a new attempt to normalise their relations, I believe that the European community should, if desired, act as an honest broker and mediator. Under no circumstances should we take sides, as this would be counterproductive for any rapprochement process," he said.
A "negative example of this," he said, is "Germany's role in the Middle East conflict, which is never considered being an honest mediator by the Arab side in resolving the Middle East conflict because of its close proximity to Israel."
"Should India and Pakistan also seek a solution to the deadlock, I and my colleagues from the AfD, who I was travelling with, will promote and deploy for it. If both sides are keen in incorporating us a neutral mediator, we must not stand aside," he said. His comments on mediation come close on the heels of repeated offers by US President Donald Trump's to mediate, should India and Pakistan want, in Jammu and Kashmir. India has always maintained that there is no scope for third-party involvement, and Prime Minister Modi had said ahead of his meeting with Trump in August this year, on the sidelines of the G-7 summit in Biarritz, that "all issues with Pakistan are bilateral" and India does not bother any other country about them.
On the organisers of the trip of the MEP delegation, Zimniok said: "Invitation and sponsoring has been made by the International Institute for Non-Aligned Studies, the organisation of the mission was mainly done by Mr Henri Malosse, former president of the European Economic and Social Committee and Mrs Madi Sharma, EESC member." He said the MEPs should be given the opportunity to be informed about the current situation in Kashmir.
As reported by The Indian Express, the International Institute For Non-Aligned Studies in Safdarjung Enclave in New Delhi is a little-known organisation. Its website describes it as an international organisation founded on September 19, 1980. "It was established to project and highlight the convictions of the peoples of the non-aligned world. IINS has provided a platform to voice the viewpoint of billions of people of the third world," it said.
Henri Malosse (65) is a French business representative and the 30th President of the European Economic and Social Committee (EESC) (April 2013 – October 2015). He wrote an article defending the abrogation of Article 370 in the European Parliament's monthly magazine, and slammed Pakistan for terrorist activities.
His August 26 article, titled 'The EU's common ground with India's Narendra Modi', stated: "Since Narendra Modi's democratic rise to power as the leader of the nationalist Bharatiya Janata Party BJP party in 2014, EU-India relations have widened even further."
"Faced with increasing jihadist terrorists and state sponsored terrorism from its Pakistani neighbour in an attempt to destabilise not only India, but also the South Asia region, the Indian Prime Minister is the victim of constant press campaigns and defamation that try to depict him as anti-Islamic. In actuality, he is concerned with protecting Hindus, Muslims and Christians living in his own country, and beyond, by controlling terrorism and access to resources and targets which the terrorists are identifying."
"Whilst some western press chooses to condemn the actions Prime Minister Modi has taken to protect his country in the recent Article 370 constitutional change regarding Kashmir, they should reflect on European leaders' recent approval of the Spanish government's decision to suspend Catalonia's autonomy, in a context much less dangerous than Modi's proposal."
"It is, in fact, Pakistan, a country which the EU has granted favoured trading partner status to, with its Generalised Scheme of Preferences (GSP) program, which the EU should have concerns about. Pakistan remains on the Financial Action Task Force (FATF) watch list, an inter-governmental organization that monitors money laundering and terrorist financing. It retains strong relations with Saudi Arabia, who are financing its madrassas, and the Deobandi and Ahl-e-Hadith traditions of Islam, which are similar to Salafi or Wahabi Islam practised in Saudi Arabia. It is these links that ensure Pakistan's draconian blasphemy law is still broadly, and alarmingly, imposed. It is through these laws that the young Christian, Asia Bibi, had been sentenced to death for simply drinking out of the same well as other Muslims," Malosse wrote.
His associate Madi Sharma's name figured in emails shared by British MEP Chris Davies who claimed Tuesday that an invitation to be part of the EU delegation currently in Kashmir was withdrawn after he demanded to speak with local people without a police escort.
Sharma, who sent email invitations to the MEPs including Davies, said she ran an NGO called WESTT (Women's Economic and Social Think Tank). In her Twitter bio, she describes herself as an "international business broker".
Her email read, "I am organising a prestigious VIP meeting with the Prime Minister of India, His Excellency Narendra Modi and it is my privilege to offer this invitation to you. As you will be aware Prime Minister Modi had a landslide victory in the recent elections in India and is planning to continue on his path of growth and development for India the country and its people. In that respect, he would like to meet influential decision makers from the European Union." She said that they will be taken to Kashmir and the cost of flights and accommodation will be covered by IINS.
Full report at:
https://indianexpress.com/article/india/europe-should-mediate-if-india-pakistan-want-says-far-right-eu-mp-bernhard-zimniok-jk-kashmir-eu-delegates-visit-6093586/
--------
Bulandshahr violence: Kin of slain youth threaten to convert to Islam
S Raju
Oct 29, 2019
The family of Sumit Singh, who was allegedly killed by the cops during violence in Syana area of Bulandshahar in the aftermath of a cow slaughtering incident in a nearby village, have threatened to convert to Islam if their demands are not met.
The demands include CBI inquiry in the case, withdrawal of Sumit's name from the FIR, compensation and job to a family member.
To note, inspector of Syana police station Subodh Kumar Singh was also killed in the incident.
"Nobody, including police, politicians, media and administration helped me in my battle for justice. So bury me adjacent to the temple of my son after my death instead of performing my last rites as per Hindu religion", said Sumit's dejected father Amarjeet, who sold his livestock and constructed the temple of his son Sumit Singh on his agricultural land on the outskirts of Chingrawathi village in Syana area. The temple, which has a statue of Sumit, was inaugurated by the family members on the occasion of Deepawali.
Amarjeet said, "I tried to contact BJP MP Bhola Singh and BJP MLA of Syana Devendra Lodhi many times to request that they should join the family to offer tributes to Sumit but they ignored the request".
The facade of the temple reads 'Gau Rakshak Veer Shaheed Ch Sumit Tala Dham'. On asking why Sumit was projected as a martyr, Amarjeet said that he laid down his life for the cause of cows and was shot dead by the cops, therefore "he is a martyr in my eyes."
To recall, Sumit succumbed to bullet injuries during the violence which erupted in Chingrawthi village on December 3 last year after an incident of cow slaughtering in a neighbouring village Mahav the previous night. Villagers, activists and leaders of BJP and Hindu organisations jammed the road outside Chingrawthi police post, torched the outpost and many vehicles and pelted stones. In retaliatory firing Sumit sustained bullet injuries. He was also made one of the accused in the case.
The state government formed an SIT for investigation of the violence and 44 accused were sent to the jail, including Bajrang Dal leader Yogesh Raj, a few BJP and VHP leaders. Sumit was made an accused in the case after he was seen carrying stones in his hands in a video which went viral in social media.
Amarjeet and his family sat on dharna in protest, demanding CBI inquiry in the case, withdrawal of Sumit's name from the case, compensation and job to a family member.
Amarjeet said that the district administration assured withdrawal of Sumit's name from the FIR, compensation of Rs 50 lakh, job and pension to his parents. But their promises remained hollow and later when they met CM Yogi Adityanath he also assured them of accepting their demands after inquiry. "Almost 11 months have passed but no inquiry was conducted and we are still battling for justice," he said.
"I am a small farmer with a land holding of 8 bigha. The family was happy as Sumit had cleared NDA exam and was suppose to join the Army in April this year. But, things changed overnight," he said.
Full report at:
https://www.hindustantimes.com/cities/bulandshahr-violence-kin-of-slain-youth-threaten-to-convert-to-islam/story-mlT7QdibYL6BH4626OujvM.html
--------
Modi Govt Red-Flags J&K Lawyer Who Converted To Islam But SC Ignores & Picks Her As Judge
MANEESH CHHIBBER
30 October, 2019
New Delhi: When the Supreme Court collegium cleared the appointment of lawyer Moksha Kazmi-Khajuria as a judge of the J&K High Court, it decided to overlook the Narendra Modi government's reference to the fact that she had converted to Islam to marry a Kashmiri Muslim man.
The collegium, at its 15 October meeting, had approved the names of two lawyers recommended by the J&K High Court collegium while refusing to clear two other names.
The Central government had also raised red-flags about the "sudden rise" in Kazmi-Khajuria's income, her competence as a lawyer, as well as the perceived closeness of her husband's family to the Peoples Democratic Party led by Mehbooba Mufti.
"It seems the government, without saying it categorically, hoped that the collegium would reject her name. But since when is a marriage like hers a crime?" said a Supreme Court source familiar with the matter.
Kazmi-Khajuria, a Hindu from Jammu, had converted to Islam to marry Yasir Sayeed Kazmi, a businessman living in Barzulla, Srinagar.
"The reference to her income also seemed part of the same game-plan," the source said. "But, the collegium decided to ignore it and recommended her name a few days ago."
Kazmi-Khajuria had been appointed Additional Advocate General in the Mehbooba Mufti-led PDP-BJP government in J&K, but was removed from her post over differences between then-law minister Abdul Haq Khan and Advocate General Jehangir Iqbal Ganai.
The income question
The Centre's note pointed out that while Kazmi-Khajuria's average annual income between 2012 and 2016 — three financial years — was between Rs 2.50 lakh and 3.25 lakh, it jumped to Rs 12 lakh and Rs 15 lakh in the fiscals 2016-17 and 2017-18, respectively.
Full report at:
https://theprint.in/india/governance/judiciary/modi-govt-red-flags-jk-lawyer-who-converted-to-islam-but-sc-ignores-picks-her-as-judge/313005/
--------
PM Modi inks strategic pact to deepen ties with Saudi Arabia
Oct 30, 2019
Rezaul H Laskar
India and Saudi Arabia on Tuesday launched a Strategic Partnership Council to guide their ties in areas ranging from trade to energy security, even as Prime Minister Narendra Modi called for a new conflict resolution mechanism in an increasingly multipolar world.
PM Modi and Crown Prince Mohammed bin Salman signed the agreement for the Strategic Partnership Council following their delegation-level talks that capped the Prime Minister's day-long visit to the kingdom. The council was first mooted during the crown prince's visit to India in February.
$5 trillion economy roadmap ready': PM Modi at investment forum in Riyadh
The council, to be chaired by the Indian premier and the Saudi crown prince, will monitor and guide the strategic partnership and projects taken up by the two sides. The body will have two mechanisms – one under the foreign ministers of the two sides to oversee political and diplomatic relations, and another under the commerce ministers to guide trade and energy ties. Both mechanisms will report to the Indian PM and the Saudi crown prince.
The Indian Prime Minister and Saudi King Salman bin Abdulaziz Al-Saud condemned terrorism in all its forms and manifestations and appreciated the close cooperation on security matters between the two countries. The discussion was held during a bilateral between King Salman and PM Modi.
"Called on His Majesty King Salman. He is one of the most widely respected leaders. We discussed multiple aspects relating to further boosting cooperation with Saudi Arabia," Modi tweeted.
Delivering a keynote address at the Future Investment Initiative business forum, the brainchild of Mohammed bin Salman, or MBS as the crown prince is popularly known, Modi said the Strategic Partnership Council marks the beginning of a new era in bilateral relations.
He used the speech in Hindi to criticise the UN for its lack of success in creating a neutral global rules-based order. The UN, he said, had been used by the powerful as an instrument and the time had come for overarching reforms of the world body at a time of conflicts over land, water and space.
"When 70 years passed, we were looking for its reform but that didn't happen. Now when the UN will be 75, all the nations should decide what should be its form; what should be the norms and what are the responsibilities," he said.
The last and current centuries have witnessed the most efforts for peace as well as conflicts, he said, adding that there was a need for a new mechanism for conflict resolution. He further said India had never used force against anyone.
From a bipolar setup, the world has moved towards a multipolar framework that is interdependent and interconnected and countries have to change their thinking and strengthen multipolar arrangements, Modi said. While expansionism was seen as a strength in the past, the world must now pay attention to achieving a balance between human values and technology-driven changes, he added.
Modi described MBS as his "friend and brother" and said the historic links between India and Saudi Arabia dating back thousands of years had laid the strong foundation for the bilateral strategic partnership.
Full report at:
https://www.hindustantimes.com/india-news/modi-inks-strategic-pact-to-deepen-ties-with-saudi-arabia/story-EDmikn7qR6MPieLqp52yyK.html
--------
Militants attack CRPF bunker in Kashmir's Pulwama
Oct 30, 2019
Ashiq Hussain
Security forces cordoned off a village in south Kashmir's Pulwama district on Tuesday evening after militants allegedly shot at a deployment of forces near a centre holding the Class 10 state board examinations.
State police said militants opened fire in Drubgam village around 4 pm, prompting the forces to begin searches in the area. "The cordon has been going on but so far there has been no success," said an official at the Pulwama police control room.
Paramilitary force officials said the militants fired multiple gun shots on the mobile bunker (sentry post atop a four-wheeler) of the 72nd battalion of the Central Reserve Police Force (CRPF). At least six to eight bullets were fired at the CRPF post, they added. A police official said the firing may have been aimed at the deployment of security forces near a centre after the exams had finished.
On October 22, security forces killed the chief commander of Ansar Gazwatul Hind, an al-Qaida affiliate, and two of his associates in an encounter in the Awantipora area of Pulwama. On October 16, three local Lashkar-e-Taiba militants were killed in an encounter in south Kashmir's Anantnag district.
Since the central government scrapped Jammu and Kashmir special status and bifurcated the state on August 5, at least 12 militants were killed in six operations by security forces. In comparison, 30 militants were killed in at least 21 encounters in June and July. Tuesday's incident came on a day Class 10 board examinations began across the state amid a shutdown call and sporadic reports of stone pelting.
Accompanied by parents and acquaintances, students reached examination centres in private cars, on motorbikes and on foot as public transport was off the roads and shops shut. Many parts of the Valley, including the old city area of Srinagar and south Kashmir, saw young men and women hurl stones at the police in protest against a group of lawmakers from the European Union visiting the region.
Full report at:
https://www.hindustantimes.com/india-news/militants-attack-crpf-bunker-in-kashmir-s-pulwama/story-lJDHaHb7diWRMLHV6EWsFJ.html
--------
Pakistan denies Indian delegation permission to hold 'nagar kirtan' at Nankana Sahib
Oct 30, 2019
Pakistan has denied permission for an Indian delegation comprising representatives of the Punjab government and various Sikh bodies to hold 'nagar kirtan' at Nankana Sahib, the birthplace of Guru Nanak, people familiar with developments said on Tuesday.
The delegation, led by the Punjab government and including representatives of the SGPC and DSGMC, had planned to organise 'Akhand Path' and hold 'nagar kirtan' at Nankana Sahib in Pakistan's Punjab province as part of the 550th birth anniversary of Guru Nanak.
Pakistan did not grant visas for a 31-member delegation of the Punjab government and another 450 Indian pilgrims even though their applications were recommended by the Indian government to the Pakistan high commission in New Delhi, the people cited above said.
Authorities in Pakistan instead decided to give leadership of the group of pilgrims to Paramjit Singh Sarna and this has not been viewed well by the people of India's Punjab state, the people added.
"It is seen as disrespect to the sentiments of the members of the Sikh community who wanted to visit Nankana Sahib on the auspicious occasion to start commemorations of the 550th birth anniversary of Guru Nanak from the first week of November," said a person who declined to be identified.
The people said this is perhaps the first time that Pakistan, whose leadership has often spoken of facilitating Sikh pilgrims to visit Nankana Sahib, has denied such a visit.
Pakistan is also yet to respond to a proposal made by the Indian government to enhance the number of pilgrims visiting the country on the occasion of Gurpurab in November, under the 1974 protocol, to 10,000 instead of the regular 3,000, the people said.
The people said the position taken by Pakistani authorities reflected lack of seriousness in translating statements made by the country's leadership into actions to ensure smooth and easy access for Indian Sikh pilgrims to sacred gurdwaras in Pakistan, especially on the occasion of 550th birth anniversary of Guru Nanak.
Full report at:
https://www.hindustantimes.com/india-news/pakistan-denies-indian-delegation-permission-to-hold-nagar-kirtan-at-nankana-sahib/story-yIxK7fQczUXBwBL9m9W6zM.html
--------
Manmohan Singh in list of first jatha through Kartarpur corridor
Oct 29, 2019
India on Tuesday shared the list of 575 pilgrims to go in the inaugural jatha to Gurudwara Darbar Sahib through the Kartarpur corridor in Pakistan on the occasion of the 550th birth anniversary of Guru Nanak, government sources said.
It includes former Prime Minister Dr Manmohan Singh, Union Ministers Hardeep Puri, Harsimrat Kaur Badal, Punjab chief minister Captain Amarinder Singh, MPs and MLAs from Punjab among others.
Pakistan is building the corridor from the Indian border to Gurdwara Darbar Sahib in Kartarpur, while India is constructing the other part from Dera Baba Nanak in Gurdaspur district up to the border.
Captain Amarider Singh will lead the jatha to Gurdwara Darbar Sahib in Kartarpur. They will pay obeisance at the shrine built at the site where Guru Nanak spent the final years of his life and return the same day.
Full report at:
https://www.hindustantimes.com/india-news/manmohan-singh-in-list-of-first-jatha-through-kartarpur-corridor/story-CisxuhzVhsBNh6bJ1V33jI.html
--------
Security beefed up in Kashmir after terror attack, normal life disrupted in Valley
Oct 30, 2019
SRINAGAR: Security was stepped up in Kashmir on Wednesday following the terror attack in Kulgam district in which five labourers from West Bengal were killed, even as a complete shutdown disrupted normal life across the Valley, officials said.
Security personnel along with a flying squad have been deployed in several areas in the city and across the Valley, especially in South Kashmir.
The officials said random checking of vehicles and frisking of people was being done as part of the security drill.
The deployment of additional security personnel was done in the wake of the killing of five migrant labourers in Kulgam district of south Kashmir on Tuesday night. Another labourer was injured and has been shifted to a hospital here.
The officials said the security personnel were alert to thwart any attempts by anti-national elements to target non-locals or to derail peace in the Valley.
Normal life remained affected across the Kashmir Valley for the 87th day on Wednesday following the abrogation of Article 370.
Clashes broke out at several places in Kashmir on Tuesday leaving several persons injured. The clashes took place at a time when a delegation of European Union lawmakers is on a two-day visit to the Valley.
The officials said markets remained closed on Wednesday, while public transport remained off the roads.
Roadside vendors, who had regularly set up their stalls over the past two months, also did not turn up for the second consecutive day on Wednesday, they said.
The annual board examinations for class 10 and class 12 are being held as per schedule.
Class 10 examinations began on Tuesday, while the class 12 exams are scheduled to start from Wednesday afternoon.
Landline and post-paid mobile phone services have been restored across the Valley, but all Internet services continued to remain suspended since 5 August.
Full report at:
https://timesofindia.indiatimes.com/india/security-beefed-up-in-kashmir-after-terror-attack-normal-life-disrupted-in-valley/articleshow/71815663.cms
--------
Pakistan opens fire along LoC, civilian killed
Oct 30, 2019
SRINAGAR: A civilian was killed and five others were injured as Pakistani troops opened fire along the Line of Control (LoC) in Machhil sector of Jammu and Kashmir, officials said on Wednesday.
The Indian Army gave a befitting response to the Pakistani aggression that started on Tuesday night, they said.
Officials said the injured have been admitted to a hospital.
https://timesofindia.indiatimes.com/india/pakistan-opens-fire-along-loc-civilian-killed/articleshow/71815165.cms
--------
Terrorists line up migrant labourers in Kulgam, execute 5, leave 1 for dead
Oct 29, 2019
SRINAGAR: At least five labourers from West Bengal were killed and one injured by unidentified terrorists in the Kathrasoo village area of south Kashmir's Kulgam district on Tuesday evening, the same day that 23 EU MPs were visiting Kashmir to assess the situation after the revocation of Jammu and Kashmir's special status under Articles 370 and 35A.
The terrorists, according to official sources, abducted six labourers, lined them up and opened fire, killing five. One labourer, Zahoor-ud-din of West Bengal, was critically injured and left for dead. He was shifted to a Srinagar hospital, police sources said,
Hospital sources identified the five slain men as Sheikh Mursaleen, Qamar-ud-din, Mohammad Rafiq, Nizamuddin and Rafique-ul Sheikh, all from West Bengal.
Tuesday's attack on non-local people in south Kashmir was the fifth in a series of terror attacks since October 14, 2019. Terrorists had killed a trucker from Katra, Narayan Dutt, in Jammu on Monday evening. Before Tuesday, terrorists have killed four truckers, one apple trader and one labourer, all non-locals, in a series of attacks since October 14 this year.
On October 24, suspected Hizbul Mujahideen terrorists had gunned down two truck drivers and critically injured a helper at Chittargam Kalan village, in Shopian district of south Kashmir. One of the dead drivers had been identified as Mohammed Illiyas of Alwar, Rajasthan. The injured helper was Jeevan of Hoshiarpur, Punjab. Two of the three trucks that were attacked had been torched.
Full report at:
https://timesofindia.indiatimes.com/india/terrorists-line-up-bengal-workers-in-kulgam-execute-5/articleshow/71810661.cms
--------
Judgment on Kulbhushan Jadhav contributed to reduction of India, Pakistan tension: ICJ president
Oct 29, 2019
UNITED NATIONS: International Court of Justice president Judge Abduylqawi Yusuf on Tuesday said he is "happy" that the judgment in the case of Indian national Kulbhushan Jadhav contributed to the reduction of tension between India and Pakistan.
Yusuf during a press conference here said the Jadhav case was very delicate and sensitive as it concerned the life of a person who was sentenced to death in Pakistan and it created a lot of tension between the two countries.
The ICJ had ruled in July this year that Pakistan must review the death sentence awarded to Jadhav, a retired Indian Navy officer who was sentenced to death by the Pakistani military court on charges of "espionage and terrorism" after a closed trial in April 2017.
The bench led by Yusuf had ordered an "effective review and reconsideration" of the conviction and sentence of Jadhav.
"We have a number of cases from Asian countries. The Court for example, has issued only in July, a judgment concerning a dispute between India and Pakistan, which was a very delicate and sensitive issue because it concerned the life of a person who was sentenced to death in Pakistan and it created a lot of tension between the two countries. And we are happy that the judgment of the Court has contributed to the diminution and reduction of that tension since then," Yusuf said.
The ICJ bench had also ruled that Pakistan had violated India's rights to consular visits after Jadhav's arrest. According to the ICJ, Pakistan "deprived the Republic of India of the right to communicate with and have access to Kulbhushan Sudhir Jadhav, to visit him in detention and to arrange for his legal representation."
Full report at:
https://timesofindia.indiatimes.com/india/judgment-on-kulbhushan-jadhav-contributed-to-reduction-of-india-pakistan-tension-icj-president/articleshow/71810546.cms
--------
India Finally Lets Lawmakers Into Kashmir: Far-Right Europeans
By Maria Abi-Habib
Oct. 29, 2019
NEW DELHI — After months of denying journalists, Indian lawmakers and an American senator access to the locked-down Kashmir region, the Indian government on Tuesday allowed a visit by mostly far-right members of the European Parliament, representing anti-immigration parties with histories of anti-Muslim rhetoric.
India stripped the disputed state of Jammu and Kashmir of its autonomy on Aug. 5, and it has stopped international journalists from traveling there, locked up local politicians and severed phone lines and the internet. The government partially restored cellphone service this month, but all other communication remains cut.
The European delegation allowed to visit on Tuesday consists mostly of members of far-right populist parties, including the Alternative for Germany, Poland's governing Law and Justice party and the French party National Rally. Indian news reports said 22 of the 27 lawmakers in the group were from far-right parties. Embassies from some of the countries that the delegation represents confirmed their attendance when contacted by The New York Times.
A United States senator, Chris Van Hollen, was prevented from traveling to Kashmir earlier this month, and the Indian government has consistently blocked the country's own lawmakers from visiting the area to assess the situation.
The Twitter account of Mehbooba Mufti, one of the Kashmiri politicians who have been detained, was scathing about the European delegation's visit. Members of Ms. Mufti's Peoples Democratic Party have been prevented from meeting with her during her detention.
"In its desperation to convince international community that normalcy's restored in Kashmir," the government of India is "engaging with what seem like pro fascist, right leaning and anti immigrant EU MPs. Royal mess," the post read. (Ms. Mufti's Twitter account is being operated by her daughter while she is in detention, supporters say.)
Kashmir is in dispute between Pakistan and India. It became an autonomous Indian state after independence from Britain in 1947, but it did so under an agreement that eventually Kashmiris, who are predominately Muslim, would be allowed to vote on whether to stay with India or join Pakistan. That vote never occurred.
In August, the Indian government suddenly revoked Kashmir's autonomy, in a bid to increase its hold on the territory. On Thursday, India will officially change the status of Jammu and Kashmir, making it a federally controlled territory rather than a state. The move will separate it into two union territories — Ladakh as one territory, and Jammu and Kashmir as another.
The revocation of Kashmir's autonomy was welcomed by most Indian political parties, even the opposition. But many protested how it was done, including the jailing of elected politicians and the curbs on communication and travel. Doctors say people have died because ambulances have been delayed at checkpoints.
"It's an insult to India's Parliament when democratically elected parliamentarians from India are forbidden from traveling within their own country and must seek permission to travel to Jammu and Kashmir," Gaurav Gogoi, a lawmaker with the opposition Indian National Congress party, said in an interview.
"My only hope is that Indian parliamentarians are allowed the same privileges that the E.U. delegation is being shown," Mr. Gogoi said.
Although the Indian government insisted that the Europeans were visiting in a personal capacity and had not officially been invited by New Delhi, on Monday they met with Prime Minister Narendra Modi and his national security adviser, Ajit Doval.
One government official, who insisted on anonymity to brief journalists, said that an Indian nongovernmental organization had arranged the visit. The official declined to elaborate and insisted that the delegation robustly represented various European parties, not just far-right groups.
The European delegation visited Srinagar, the capital of Jammu and Kashmir, on Tuesday and was to receive a briefing from security officials.
Full report at:
https://www.nytimes.com/2019/10/29/world/asia/india-kashmir-european.html
--------
Pakistan
IHC suspends NADRA's decision to suspend Hafiz Hamdullah's citizenship
Oct 30, 2019
ISLAMABAD: The Islamabad High Court (IHC) on Tuesday suspended the National Database and Registration Authority's (NADRA) decision to cancel the citizenship of Jamiat Ulema-i-Islam-Fazl (JUI-F) leader Hafiz Hamdullah.
Hearing a petition filed by the former senator, IHC Chief Justice Athar Minallah sought a reply from NADRA within two weeks and directed the authority as well as the Interior Ministry not to take any action against Hamdullah.
In a letter dated Oct 11, NADRA said that Hamdullah "is not a citizen of Pakistan," adding: "Therefore, NADRA vide its orders U/S 18(1) & 17(2) has canceled and digitally impounded the CNIC issued to Mr Hafiz Hamdullah Saboor."
Subsequently, the Pakistan Electronic Media Regulatory Authority (PEMRA) directed all television channels to stop inviting the JUI-F leader on talk shows.
During Tuesday's hearing, the defense counsel questioned the basis of NADRA's move since Hamdullah had contested multiple elections before and also served as a senator.
Upon asking, a NADRA representative, who was representing the authority, told the court that action on Hamdullah's nationality was also taken in December last year as his documents, submitted to a district-level committee, were proven fake and the committee was informed as well.
According to him, a letter was written to the ex-senator regarding his citizenship status and Hamdullah had also appeared before a district-level committee to discuss the matter.
"The committee asked Hamdullah for his documentation and the documents he submitted turned out to be bogus," said the NADRA official.
Justice Minallah inquired about the whereabouts of Hamadullah's children and was told that one of them was currently serving in the Pakistan Army.
"If a mother is willing to sacrifice her son for this soil, then how is her husband's citizenship being doubted?" the IHC chief justice remarked.
The court also suspended the PEMRA notification barring Hamdullah from television appearances, stating that "only the federal government holds the authority to pass such an order".
Hafiz Hamdullah has contested general assembly elections for six times. He remained a member of the Senate on a JUI-F ticket from March 2012 to March 2018. He had also been a health minister in the Balochistan cabinet from 2002 to 2006.
https://www.pakistantoday.com.pk/2019/10/29/ihc-suspends-nadras-decision-to-suspend-hafiz-hamdullahs-citizenship/
--------
Nawaz Sharif critically ill; we may lose him: Doctor
Oct 29, 2019
ISLAMABAD: Former Pakistan Prime Minister Nawaz Sharif is "critically unwell" and has been receiving treatment for an undiagnosed blood platelet disorder, while in custody on corruption charges, according to doctor here on Tuesday.
"Former PM Nawaz Sharif, critically unwell, is fighting the battle for his life," said Adnan Khan, the Sharif family's personal physician.
"I have never seen him in such an alarming condition. We may lose him," said Nawaz's personal physician present at Islamabad high court hearing.
Earlier in the day, the high court suspended his sentence for eight weeks and granted him bail in a corruption case.
The court said, two surety bonds of Rs 20 lakh each would have to be submitted to secure Nawaz's release. For an extension in bail, the Punjab government should be approached, it added.
During the hearing, the court asked doctors, part of the medical board overseeing Nawaz's treatment, whether it was possible for Nawaz to recover without staying in the hospital. The doctors replied in negative and said the PML-N leader required 24-hour medical supervision.
The doctors informed the court Nawaz had been given 80 injections to bring to normal his platelet count, which was reported to have dropped to dangerous levels. Doctors said Nawaz also suffered heart attack during the treatment.
Sharif's lawyer Khawaja Haris expressed dissatisfaction with the medical care provided to him.
Full report at:
https://timesofindia.indiatimes.com/world/pakistan/nawaz-sharif-critically-ill-we-may-lose-him-doctor/articleshow/71807304.cms
--------
Pakistan Court Grants Brief Respite to Critically Ill Sharif
By Ayesha Tanzeem
October 29, 2019
ISLAMABAD - A court in Pakistan has ordered former prime minister Nawaz Sharif's prison sentence suspended for eight weeks so he can receive medical treatment.
He is serving a seven-year sentence in a corruption case that he and his party say is politically motivated.
The former premier has been suffering serious health problems in jail, and his family and party accused the government of Prime Minister Imran Khan of denying him proper care.
"He is fighting for his life in a hospital and the responsibility for his poor health lies squarely on Mr. Imran Khan, who publicly announced that he will withdraw all facilities," Ahsan Iqbal, a senior leader of Sharif's party Pakistan Muslim League, said Tuesday.
Iqbal accused Khan of withdrawing critical medical services and denying Sharif's personal physician unrestricted access to his patient.
"He [Khan] has been settling scores with him, political scores, at the cost of his [Sharif's] health," Iqbal said.
Multiple medical boards over several months recommended Sharif be moved to a hospital from a jail cell in Punjab province before action was finally taken last week when his personal doctor raised alarm about his dangerously low platelet count. Platelets are colorless cells that help blood clot. The normal range in a human body is between 150,000 to 450,000, but Sharif's count dropped to as little as 2,000 at one point, according to local media reports.
Sharif's personal physician, Dr. Adnan Khan, said Tuesday doctors had not yet diagnosed the reason for the destruction of platelets in the former premier's body.
"He [Nawaz] is still unstable. I have never seen him in such an alarming condition," he said.
Punjab's chief minister, Usman Buzdar, assured the court his administration was providing the best possible care to the former premier. Prime Minister Khan and his party said the allegation of denied medical care to Sharif was politically motivated.
"Political differences notwithstanding, my sincere prayers are with Nawaz Sharif for his health," Khan tweeted. "I have directed all concerned to ensure provision of the best possible health care and medical treatment to him."
Reacting to the court's decision Tuesday, Pakistan's information minister, Firdous Ashiq Awan, said her party "wanted to see a healthy Nawaz Sharif as a political rival."
Sharif is undergoing care for heart and liver issues, as well as problems with his blood pressure and immune system.
Full report at:
https://www.voanews.com/south-central-asia/pakistan-court-grants-brief-respite-critically-ill-sharif
--------
Over one lakh Pakistanis take part in 'azadi march' to protest against Imran Khan government
28th October 2019
ISLAMABAD: The protest march called by the Opposition parties in Pakistan against the Imran Khan government, which has been accused of coming to power through rigged elections, will see the participation of a lakh people, according to a media reports on Monday.
The 'Azadi March' in Islamabad on October 31 will be led by right-wing Jamiat Ulema-e-Islam (JUI-F) chief Fazlur Rehman.
All major Opposition parties including the Pakistan Muslim League-Nawaz of jailed former prime minister Nawaz Sharif and the Pakistan Peoples Party of former president Asif Ali Zardari have announced their support.
Over a lakh JUI-F workers are going to Islamabad for the protest, Geo News said in a report.
Members of JUI-F's core committee have been asked to bring at least 3,000 workers each from their respective cities to the capital for "Azadi March", a JUI-F senior leader told Geo News.
"We plan for a big power show in Sukkur today (October 28), second in Multan on October 29, third in Lahore on October 30, and then the final 'Azadi March' has been planned for Islamabad," Attaur Rehman, a senior leader of the JUI-F, was quoted as saying by the report.
More than three dozen JUI-F Members of Parliament (provincial/national assembly/senate) have been assigned by the party's top leadership to mobilse sizable crowds from their constituencies for the Azadi March in Islamabad.
Former Senator Hafiz Hamdullah said JUI-F has around 3.5 million registered workers, each of whom has contributed financially for the march.
An estimated 4,100 village councils, 308 cities, 79 districts and four provincial councils have raised funds to the tune of the about Rs1.
1 billion for the "Azadi March" in the past four months, said Secretary Information of JUI-F in Khyber Pakhtunkhwa Abdul Jalil Jan.
The 'Azadi March' can match the rallies of political parties in the recent past against the government, outnumbering the "2014 dharna" arranged by Khan's Pakistan Tehreek-e-Insaf, Geo News said.
According to earlier reports, the Pakistan government was considering calling in the Army in Islamabad to counter the protest march,.
However, the government and the Opposition on Saturday settled the terms and conditions for the protest, the Dawn newspaper reported.
At a press conference here, the head of the government's negotiation committee, Defence Minister Pervez Khattak reiterated Prime Minister Khan's promise that the protesters will "see no obstacles" from the government as long as the protest is peaceful.
Full report at:
http://www.newindianexpress.com/world/2019/oct/28/over-one-lakh-pakistanis-take-part-in-azadi-march-to-protest-against-imran-khan-government-2053906.html
--------
IHC issues contempt notice to Pemra chairman
Malik Asad
October 30, 2019
ISLAMABAD: The Islamabad High Court (IHC) on Tuesday issued a contempt of court notice to Pakistan Electronic Media Regu­latory Authority (Pemra) chairman Saleem Baig for using the court's name to issue strict guidelines to media houses and anchorpersons. Pemra recently issued a notice to private TV channels, restricting appearance of anchorpersons on different television channels as analysts.
Since the court has already issued show cause notices to the chief executive officer of BOL TV and anchorperson Sami Ibrahim, IHC Chief Justice Athar Minallah appointed the advocate general for Islamabad "for prosecuting the persons against whom show cause notices have been issued".
The court appointed eminent journalists I.A. Rehman, M. Ziauddin, Javed Jabbar, president of his own faction of the Pakistan Federal Union of Journalists Afzal Butt and Pakistan Broadcasting Association President Shakeel Masood as amici curiae in the matter related to regulations for private media houses.
Chief Justice Minallah was hearing a contempt of court case against anchorperson Ibrahim for linking the bail granted to former prime minister Nawaz Sharif to a deal.
The IHC on Oct 26 grilled Pemra for not taking action against the broadcasters who were violating the code of conduct for them.
Subsequently, Pemra issued a directive to private media outlets in which contrary to what the court had ordered, the regulator imposed a ban on anchorpersons' appearance as analysts in talk shows of different television channels.
When Chief Justice Minallah resumed hearing, he called the Pemra chairman to the rostrum and asked if the court directed the regulator to impose a ban on anchorpersons' appearance on television channels as analysts.
Mr Baig responded in the negative.
When the court asked why then Pemra issued such directions to TV channels by giving an impression as if this court had given instructions in this regard, Mr Baig could not give a plausible explanation.
The Pemra chairman was also not able to show any provision which empowers the regulator to impose such restrictions.
The court observed, "the conduct of the chairman and the restrictions imposed through guidelines by giving the impression that these were pursuant to directions given by this court, prima facie appears to constitute offence under the Contempt of Court Ordinance, 2003".
Regarding the anchorperson who linked the release of Mr Sharif with a deal, the court ordered BOL TV and Hum TV to submit recordings of their programmes in three days.
The court ordered anchorperson Ibrahim and the BOL TV's chief executive to submit their written replies within seven days. Anchorpersons Mohammad Malick, Hamid Mir, Amir Mateen and Kashif Abbasi have also been directed to submit their replies.
The court observed that keeping in view the importance of questions highlighted in these contempt proceedings and the consequence in the context of fundamental rights guaranteed under Article 19, 19-A of the constitution, the court has appointed the eminent journalists as amici curiae. They are requested to assist the court, inter alia regarding scope of Articles 19 and 19-A in the context of administration of justice and matters which are sub judice.
As per the court orders, the amici curiae "will also assist regarding enforcement of code of conduct prescribed in Schedule A of the Pakistan Electronic Media Regulatory Authority Rules, 2009".
Mr Baig informed the court that Pemra since August this year had issued 70 show cause notices to private channels for violation of the code of conduct.
Hamid Mir sought the court's attention towards unannounced censorship, saying that certain unknown elements tried to influence TV channels regarding their programmes or news content. He said in order to ensure the freedom of media such elements were required to be dealt with in accordance with the law.
Full report at:
https://www.dawn.com/news/1513746/ihc-issues-contempt-notice-to-pemra-chairman
--------
China disapproves FATF's politicization, takes exception to anti-Pakistan designs
Oct 30, 2019
BEIJING: Reiterating its support to Pakistan at the FATF platform, China has categorically announced that it did not want the forum to be politicized as some countries are pursuing their political agenda in a bid to blacklist Pakistan.
Talking to a group of visiting Pakistani journalists in Beijing, Deputy Director-General for Policy Planning of Asian Affair in the Chinese Foreign Ministry, Yao Wen said China stood with Pakistan and would block any attempt to include Pakistan in the blacklist.
He said China made it clear to the United States and India that China cannot do this and goes beyond the purpose of FATF.
Yao Wen said the Financial Action Task Force is not meant to put any country in the blacklist, rather to support it to take action against terror financing.
He said Pakistan is effectively pursuing its National Action Plan, and China encouraged it to act against terrorists and strengthen its system.
Mr Yao welcomed the establishment of the China-Pakistan Economic Corridor Authority by Pakistan and said it would help expedite work on CPEC projects.
Full report at:
https://www.pakistantoday.com.pk/2019/10/29/china-disapproves-fatfs-politicization-takes-exception-to-anti-pakistan-designs/
--------
Zalmay Khalilzad takes push for Afghan peace to Pakistan
Oct 30, 2019
ISLAMABAD: A US peace envoy remained in Pakistan on Tuesday as part of efforts to find a negotiated end to Afghanistan's 18 -year war, even though President Donald Trump has not expressed any interest in resuming talks with the Taliban.
The envoy, Zalmay Khalilzad, met with Prime Minister Imran Khan on Monday and was expected to hold talks with the country's powerful military chief on Tuesday.
Officials in Pakistan, where the Taliban governing council is believed to be headquartered, have been pushing for a resumption of direct US-Taliban talks since they collapsed in early September after Trump halted talks with the Taliban and cancelled what had seemed an imminent deal. Trump's move followed a series of violent attacks in the Afghan capital that killed several people, including a US soldier.
During their meeting Monday, Khan called on all sides in Afghanistan's protracted war to "take practical steps for the reduction of violence," according to a statement.
Civilian casualties have been rising fast in recent months, according to the UN, which blames both insurgents and US and Afghan government security forces. So far this year, there have been more than 8,000 casualties.
The Taliban political spokesman Suhail Shaheen said last week that if the US were to go back and sign the nearly imminent deal with the Taliban, there would be a cease-fire first with US and NATO troops, followed by a negotiated cease-fire between the insurgents and Afghan forces.
"If the US returns to the negotiating table and signs the agreement, then there will be a cease-fire and reduction of violence," Shaheen said.
Khalilzad arrived in Pakistan from Afghanistan, where he met with leaders, including President Ashraf Ghani, who has mostly dismissed any talks with the Taliban not led by the Kabul government.
But Afghanistan has just come out of a presidential election marred by allegations of corruption and fraud. Nearly a month since the vote, which appeared to have a low turnout, no results have been released. Preliminary results are now expected on Nov. 14.
Ghani and his current partner in a so-called unity government, Abdullah Abdullah, are the leading contenders for president. The two men jointly lead Afghanistan's unity government, cobbled together by the U.S. after the 2014 presidential elections were so deeply flawed that a clear winner could not be determined.
On Tuesday, Ghani's National Security Adviser Hamdullah Mohib, who has a prickly relationship with the US, told reporters in Kabul that the government is seeking a month's cease-fire with the Taliban before any negotiations, as well as evidence that the Taliban leaders can restrain their fighters. The Taliban now hold sway over nearly half of Afghanistan.
Full report at:
https://www.pakistantoday.com.pk/2019/10/29/us-afghan-peace-envoy-takes-push-for-peace-to-pakistan/
--------
Southeast Asia
Take care of non-Muslims to teach true meaning of Islam, PAS tells Sarawak govt
Sulok Tawie
29 October 2019
KUCHING, Oct 29 — PAS today urged the ruling Gabungan Parti Sarawak (GPS) to give good service to the people, especially the non-Muslims, to show that Islam is not what is being misinterpreted as a violent religion.
Its Sarawak chapter's deputy commissioner Ustaz Wan Abdillah Wan Ahmad said the GPS government should be more open to the requests from and problems faced by the non-Muslims so the image of Islam will continue to be safeguarded.
"If the state is ruled by those who want to seek revenge and with an agenda to make enemies of the Muslims, then we will see disunity, political instability and then struggling for power will arise, leading to religious and racial tensions like what are happening in peninsular Malaysia," he said in a statement.
He claimed what is happening in peninsular Malaysia is due to a widespread propaganda allegedly carried out by a political party.
Wan Abdillah urged the Sarawak Muslims to remain united to ensure the continuous prosperity of the state, pointing out that the state Muslim government leaders are upholding to the Islamic teachings which prioritised integrity, unity among the Muslims and taking care of the non-Muslms without restricting their rights and freedom.
"All these are compulsory in Islam," he said.
Wan Abdillah also urged the Muslims not to support political extremists and racial bigots in Sarawak as it will not bring benefits to Sarawakians, warning that there will be groups which want to take advantage of any disunity among the people for their political interests.
"In the final analysis, the Muslims will become weak and their beliefs will not be protected," he said.
https://sg.news.yahoo.com/care-non-muslims-teach-true-101626873.html
--------
China and West clash at UN over claims Beijing oppresses Uighurs
Oct 30, 2019
UNITED NATIONS: China and the West clashed at the UN human rights committee Tuesday over claims that Beijing systematically oppresses ethnic minority Muslims in far western Xinjiang province.
Belarus read a statement on behalf of 54 countries commending "China's remarkable achievements in the field of human rights" and taking note "that terrorism, separatism and religious extremism has caused enormous damage to people of all ethnic groups in Xinjiang, which has seriously infringed upon human rights, including right to life, health and development."
Britain read a statement on behalf of 23 countries that shared concerns with the Committee for the Elimination of Racial Discrimination about "credible reports" of mass detention, "efforts to restrict cultural and religious practices, mass surveillance disproportionately targeting ethnic Uighurs, and other human rights violations and abuses in the Xinjiang Uighur Autonomous Region."
The clash in the General Assembly's human rights committee continued afterward at separate press briefings by the opposing sides.
More than one million Uighurs have been detained in camps since 2017 and criticism has grown over their interment, as well as that of other Muslims.
China's government insists the detention sites are "vocational" centers aimed at training and skills development. In a report earlier this year to counter criticism of internment camps and other oppressive security in the traditionally Islamic region, China said it had arrested nearly 13,000 people it described as "terrorists" and had broken up hundreds of "terrorist gangs" in Xinjiang since 2014.
The Belarus statement — whose supporters include Pakistan, Russia and Egypt — backed China's "counter-terrorism and deradicalization measures in Xinjiang, including setting up vocational education and training centers." It noted that there has not been a single "terrorist attack" in Xinjiang in the past three years "and people there enjoy a stronger sense of happiness, fulfillment and security."
The Western statement — whose supporters include the United States., France and Germany — called on the Chinese government to respect human rights including freedom of religion in Xinjiang and throughout China, and to urgently implement the Committee for the Elimination of Racial Discrimination's recommendations "including by refraining from the arbitrary detention of Uighurs and members of other Muslim communities." It also called on China to allow UN rights experts "unfettered, meaningful access to Xinjiang."
Britain's UN Ambassador Karen Pierce, US Ambassador Kelly Craft and German Ambassador Christoph Heusgen then spoke to reporters.
They said no resolution on the Uighurs has been proposed for adoption by the General Assembly's human rights committee, but Pierce said: "This will not be the last we've heard of this important issue."
Craft said: "The United States condemns the detainment of over one million Uighurs and will continue to work closely with our partners to condemn the violations of human rights no matter where they occur."
Heusgen said what's needed now is for UN human rights chief Michelle Bachelet to be allowed "unimpeded access to all the detention camps," adding that he didn't know why China won't allow unimpeded access.
China's UN Ambassador Zhang Jun, speaking to a group of reporters shortly after, said the government has invited Bachelet to visit China, including Xinjiang, many times, and is in contact with her office. He accused Western nations of exerting "pressure over UN officials" not to visit.
Zhang was also critical of Western countries continuing to raise the Uighur issue.
"No country is perfect on human rights. It's natural that we have different understanding, we have differences," he said.
But Zhang said differences should be discussed and hopefully narrowed through dialogue.
"What's certain is that a confrontational approach leads to nowhere," he said. "Nobody will win through such confrontational practices."
Zhang indicated the Uighur issue could also impact US-China trade talks where there has been progress.
"it's hard to imagine that on the one hand, you are trying to seek to have a trade deal and on the other hand you are making use of any issues, especially human rights issues, to blame the other," he said. "I do not think it's helpful for having a good solution to the issue of the trade talks."
Full report at:
https://timesofindia.indiatimes.com/world/china/china-and-west-clash-at-un-over-claims-beijing-oppresses-uighurs/articleshow/71813922.cms
--------
'Rahmatan Lil'alamin' Can Help Lgbts Out Of Their Lifestyle, Says Deputy Minister
Sean Augustin
October 29, 2019
KUALA LUMPUR: The deputy minister in charge of Islamic affairs today said the "Rahmatan lil'alamin" (mercy to all creations) concept espoused by Putrajaya can be used to help the LGBT community out of their lifestyle.
In comparing the rehabilitation of drug addicts to prevent them from relapsing, Fuziah Salleh said the "Rahmatan lil'alamin" concept is about giving people a second chance.
She said the same goes for the LGBT community.
The Kuantan MP said that Islam teaches its followers to "hate the act and not the individual".
"So we need to guide the LGBT community out of their lifestyle. About 83% of them are working in the sex trade along the alleys. We shouldn't alienate them from us," she said when winding up the debate on the 2020 Budget.
And the only way to do so is by showing compassion, she said.
Fuziah was responding to a question from Mohd Khairuddin Aman Razali (PAS-Kuala Nerus) who wanted the "Rahmatan lil'alamin" concept to be implemented wisely, noting that people tended to sympathise more with the LGBT community than preachers.
She said that hating the LGBT community would only drive them away and could result in them being trapped in the wrongdoing.
Full report at:
https://www.freemalaysiatoday.com/category/nation/2019/10/29/rahmatan-lilalamin-can-help-lgbts-out-of-their-lifestyle-says-deputy-minister/
--------
Invercargill Islamic leader to host event to create understanding of religion
Oct 30 2019
An Invercargill Islamic leader has seen a positive shift in peoples' approach to him and his family since the Christchurch mosque shootings.
He believes there is a still misunderstanding of Islamic religion and is organising an event to share his belief.
Dr Reza-Abdul Jabbar said he has felt tremendous support from the community since the terrorist attack but wants to create more of an understanding of the Islam religion.
Some people refer to Islam as a culture, but it's a belief, he said.
The Muslim community is growing in Southland and there are two billion Muslims in the world, Jabbar said.
"We owe it to them to put on something like this."
His event on Saturday, being hosted alongside the Murihiku Islamic Trust, will be an informative Islamic display along with a Qu'ran listening [religious Islam text].
People can also try on and learn about hijabs.
It will be the first time in Southland an event had been held like this, he said.
The event is designed to educate people and create a unity between different cultures and beliefs, Jabbar said.
"I really believe once you spend a bit of time as a community we can live and co-exist in harmony."
The right information is often not accessible enough which leads to misunderstanding, Jabbar said.
Full report at:
https://www.stuff.co.nz/southland-times/news/117015779/invercargill-islamic-leader-to-host-event-to-create-understanding-of-religion
--------
Closed, confrontational border could become hotbed of terrorism, war: China
Oct 29, 2019
BEIJING: China on Tuesday said that a closed and confrontational border could become a "hotbed of terrorism" and even "war" as it held its first international conference on boundary cooperation with neighbouring countries including India here.
China has invited the representatives of 14 countries, including most of its neighbours and other Asian nations to discuss boundary cooperation for its first such meeting, official media here reported.
Speaking at the meeting, Vice Foreign Minister Luo Zhaohui said China is working with India and Bhutan, the two neighbouring countries, which have yet to draw fixed borderlines with it.
All countries are making active moves, including maintaining peace and development in border areas, state-run Global Times quoted him as saying.
"History and practice have proved that a closed, backward and confrontational border is often a hotbed of humanitarian crises, terrorism, transnational crimes and even war," Luo, who was China's former Ambassador to India, said.
"To build a border of peace, friendship and cooperation is not only the objective need of development of all countries, but also the common aspiration of all countries in the region," state run Xinhua news agency quoted him as saying.
Luo said China has the longest border spanning 22,000 kms and shares borders with 14 countries.
China has settled the boundary line with 12 neighbouring countries by peaceful negotiations under the basis of mutual respect and equal consultation, he said.
India and Bhutan are the two countries China is yet to finalise the border agreements with.
India and China have 3,488-km long Line of Actual Control (LAC) between them.
The two countries have held 21 rounds of Special Representatives talks so far to resolve the boundary dispute.
China has also signed agreements with 10 neighbours on boundary management, establishing legal systems on border cooperation, conducting annual joint patrols and jointly fighting terrorism and cross-border crimes, Luo said.
He said China has sought boundary management and cooperation with neighbouring countries and signed border ports management with 11 countries.
Full report at:
https://timesofindia.indiatimes.com/world/china/closed-confrontational-border-could-become-hotbed-of-terrorism-war-china/articleshow/71810724.cms
--------
Malaysian queen's food gift spices up soured relations with Singapore
October 29, 2019
KUALA LUMPUR: Malaysia's queen has cooked up the perfect recipe to spice up soured relations with Singapore – by making a popular dish for its premier.
Tunku Azizah Aminah Maimunah Iskandariah has taken bilateral ties with the island city state to a tasty new level by cooking sambal (spicy Malaysian chili sauce) for its Prime Minister Lee Hsien Loong.
The food exchange is part of a long-standing tradition between the two countries and has been trending on social media after the queen shared a Twitter message about it on Friday.
"Thank you for your warmth and kindness, sending my father (and me) your special sambal belacan all these years! I hope you enjoy making it as much as we enjoy eating it!" Lee tweeted in response on Tuesday.
The custom dates back almost a decade when sambal was cooked for Lee's father and former premier, Lee Kuan Yew.
Sambal belacan is a popular southeast Asian mix of chili and shrimp paste. It is widely used in Asian cooking and is a favorite condiment with rice dishes.
"Through the years … Lee Kuan Yew and I had a sambal belacan friendship," tweeted the queen, wife of Malaysia's current head of state.
She added that a minister from Singapore had informed her that her sambal condiments were a hit among Singaporean leaders.
"My sambal would be served at lunch after their weekly Cabinet meeting ... the way to a man's heart is through the stomach," she added in her tweet.
Located along the southern part of the Malaysian peninsular and separated by a narrow strait, Singapore shares similar history, language and culture with Malaysia, despite the political "sibling rivalry" between the two nations.
The Malaysian royal's sambal tweets have come as a welcome diplomatic gesture to help calm ongoing tensions between the countries.
The queen also revealed that her famous sambal belacan had become a staple gift to other countries.
Since taking over the throne as queen last year, she has enjoyed massive popularity and is a beloved figurehead among Malaysians.
Malaysia has a constitutional monarchy and every five years a king is selected from the nine kings representing different states, through a unique rotational system.
Unlike most royal queens who prefer to remain discreet on social media, she has been active and vocal on Twitter under the handle @cheminahsayang, sharing posts from current issues to personal stories with a touch of humor.
Full report at:
https://www.arabnews.com/node/1576146/world
--------
North America
US law enforcement on alert in wake of ISIS leader al-Baghdadi's death
Oct 28, 2019
The death of the leader of one of the world's most notorious terror groups may end a particularly brutal saga in the Middle East, but law enforcement and intelligence officials are on alert for possible retaliation from sympathizers or sleeper operatives in the U.S.
Abu Bakr al-Baghdadi, the founder and leader of the Islamic State of Iraq and Syria -- or ISIS -- died on Sunday as a result of a raid executed by U.S. special forces in Syria. Authorities say, however, that despite a diminished physical caliphate and vacancy at its highest rank, ISIS has still been able to influence vulnerable populations abroad via online message boards and social media groups.
The Department of Homeland Security said in a statement Monday that its "operating at a heightened state of vigilance" as it and other agencies assess the potential for retaliation against al-Baghdadi's death from terror cells or ISIS sympathizers in the U.S., though a specific threat has yet to be identified.
"Our security posture will remain agile, we will continue to mitigate and respond to the ever evolving threat landscape," a DHS spokesperson said.
Authorities' concerns about reaction to al-Baghdadi's death come amid an already elevated level of alert for terrorist attacks.
The FBI recently released information that said that one in five active terrorism investigations in the U.S. involved ISIS followers or sympathizers spanning virtually every state.
On Friday, before al-Baghdadi's death was announced, New York and federal authorities -- including the New York City Police Department, DHS and the FBI -- issued a security assessment of the upcoming New York City Marathon that highlighted the threat of ISIS-related attacks, among other categories.
In it, authorities detailed how ISIS sympathizers disseminated propaganda urging attacks in New York and cited as examples recent foiled terror plots in the U.S., including a plot in New York to attack bystanders with a knife and one near Washington, D.C., that involved using a van to run over pedestrians.
ISIS has typically encouraged followers and sympathizers abroad to carry out attacks in areas they live in using whatever means available to them.
In 2015, 14 people were killed and 22 were injured in San Bernardino, California, after a local married couple opened fire and attempted to bomb a workplace Christmas party. Authorities later said the couple were not directly affiliated with ISIS, but instead had been radicalized over years of consuming the terror group's propaganda online.
And in 2017, a man ultimately killed eight people in New York after driving a rented truck about three-quarters of a mile on a bicycle path, aiming for cyclists and pedestrians. Authorities told ABC News at the time that the suspect left a note proclaiming his attack was on ISIS's behalf.
https://abcnews.go.com/Politics/us-law-enforcement-alert-wake-isis-leader-al/story?id=66581784
--------
Abu Bakr al-Baghdadi was an Israeli agent: Scholar
Oct 29, 2019
The Daesh leader Abu Bakr al-Baghdadi, whom US President Donald Trump claimed had been killed, was in fact a US or an Israeli agent, says an American scholar.
Trump announced Baghdadi's death in a military raid by US forces in northwest Syria in an address on Sunday morning.
Trump's announcement and the photos that followed the announcement were a farce, according to Kevin Barrett, an author, journalist and radio host with a Ph.D in Islamic and Arabic Studies.
"Trump's announcement of Baghdadi's killing was full of hilarious lines," Barrett told Press TV in an interview on Monday, describing the announcement as a "comedy" that made people "helplessly laugh', meant to entertain the Americans and give them a sense of gratification.
The truth is that Baghdadi "is in fact a US or Israeli agent," Barrett noted, adding,"some reports claim that there is a specific Israeli individual who has played this role."
Meantime, Trump said on Monday that he was considering releasing selected sections of the video showing the US military raid that led to the death of Baghdadi over the weekend.
"We're thinking about it. We may," Trump told reporters when he was asked about the prospect of releasing the footage of the raid.
"We may take certain parts of it and release it, yes," he said.
Trump said he watched much of the raid in the Situation Room, likening it to "watching a movie."
Trump described Baghdadi's last moments as such, "whimpering and crying and screaming all the way."
Barrett likened the announcements regarding Baghdadi's death to the announcement of killing of former al-Qaeda leader Osama bin Laden.
As with bin Laden, Baghdadi's remains were allegedly dumped into the sea.
Barrett said both the staged killings were fake.
"The people staging these fake events don't even seem to have the slightest interest in making them at all plausible," Barrett concluded.
Full report at:
However, he said the UN "cannot personally verify the accuracy of this."
https://www.presstv.com/Detail/2019/10/29/609876/Daesh-Leader-Abu-Bakr-alBaghdadi-Interview-Barrett
--------
Flagging rental car drivers who might pose terrorist threat
By DAVID PORTER
Oct 30, 2019
NEW MILFORD, N.J. (AP) — A proposed bipartisan bill in Congress would help car rental companies identify customers who have been flagged by authorities for terrorism-related activities.
The measure announced Monday by New Jersey Democratic Rep. Josh Gottheimer is named after a resident of the state killed two years ago in a truck attack in New York City.
Thirty-two-year-old Darren Drake worked at the World Trade Center and was out for a bike ride when he was struck and killed on a bike path along the West Side Highway on the afternoon of Halloween 2017. Seven others died in the attack.
Sayfullo Saipov is alleged to have used a rented truck in the attack. He was shot and wounded by an off-duty police officer and could face the death penalty when he goes on trial next year. He has pleaded not guilty to eight counts of murder and other charges, including providing material support to Islamic State group.
Rented trucks and other vehicles have been used in numerous terror attacks, including the first World Trade Center bombing in 1993 and the Oklahoma City bombing two years later, as well as recent attacks in Nice, France; London; Edmonton, Alberta; and Chicago.
The legislation, co-sponsored by Pennsylvania Republican Rep. Brian Fitzpatrick, would require the Department of Homeland Security and Transportation Security Administration to provide rental companies with information they need to "flag and stop a potential threat," according to a press release by Gottheimer.
Gottheimer didn't provide specific details Monday on what type of information would be shared or how but said it would be similar to the way the TSA checks passenger information at airports.
According to the FBI, Saipov's cellphones contained proof that he viewed and stored thousands of images of Islamic State propaganda, including calls to use cars and trucks as weapons in terrorism attacks in the United States.
"We are still not taking the necessary measures to respond to this threat," Gottheimer said, calling it a "glaring vulnerability."
James Drake, Darren Drake's father, said Monday he believed the legislation could save lives.
"If Darren knew that because of his sacrifice other people would live, he would be jumping up and down," he said.
The proposed legislation received a lukewarm response from the American Car Rental Association, an industry advocacy group.
Full report at:
https://apnews.com/4c674f6ca667401d8a2057d927c18136
--------
NYPD Steps Up Security for NYC Marathon After ISIS Leader Killed
By Jonathan Dienst
Oct 29, 2019
New York City's police department stepped up its show of force this week in Times Square, military installations, other tourist and transit hubs, following the death of the Islamic State group's leader.
The department's Chief of Counterterrorism tells News 4 that the unit's Critical Response Command members outfitted with long guns, explosive detections, k-9 dogs and odor pursue dogs are out on the streets, in subways and all around major events. The increased patrol is a precaution to assure residents of safety and to deter any terrorism-related activities.
"There are resources around the entire city now. We're down in Wall Street, we're up in other parts of Manhattan and other parts of the city with our emergency service people and our Critical Response Command," Counterterrorism Chief James Waters said.
The NYPD says the added security will remain in place at least through the NYC Marathon on Sunday.
At least three terror attacks in New York City have been linked to Abu Bakr al-Baghdadi, the militant group's leader who had blown himself up after being cornered in a dead-end underground tunnel in Syria.
The most recent incident was the 2017 pipe bomb explosion in the subway passage way near the Port Authority Bus Terminal.
Nearly two years ago, a truck driver mowed people down on a riverfront bike path near the World Trade Center, killing eight people and injuring a dozen others, in the name of the terror group.
And in 2014, a man wielding a hatchet on a Queens street attacked NYPD officers before he was shot and killed.
The killing of al-Baghdadi by U.S. forces leaves the Islamic State without an obvious leader, a major setback for an organization. But the militant group, which arose from the remnants of al-Qaida in Iraq after that group's defeat by U.S.-led forces in 2008, has ambitions to regenerate again. And it remains a dangerous threat in Iraq, Afghanistan and beyond.
"The bottom line is: This puts the enemy on its heels, but the ideology — and this sounds so cliched — it is not dead," said Chris Costa, a former senior director for counterterrorism for the National Security Council in the Trump administration.
Full report at:
https://www.nbcnewyork.com/news/local/NYPD-Security-NYC-Marathon-ISIS-564020811.html
--------
Statistics show that Trump's "travel ban" was always a Muslim ban
By Vahid Niayesh
October 28, 2019
Did President Donald Trump's travel ban—in place now for more than 22 months—become, in practice, a Muslim ban?
The third version of President Donald Trump's travel ban went into full effect on Dec. 8, 2017.
The list of countries whose citizens are banned from entering the United States include Muslim-majority countries Iran, Syria, Libya, Yemen, and Somalia, as well as North Korea and Venezuela.
Now that time has passed, policymakers, political scientists like myself, and all Americans can start to understand the ban's effects.
Was it actually a Muslim ban, as it was called at the time it was introduced? Or was that just an anti-Trump label? What percentage of people from those banned countries did pass the "enhanced vetting" and get an actual visa to enter the United States?
I looked through the government's data to find answers.
Sharp decline
The US Department of State's Bureau of Consular Affairs regularly provides data on the number of visas issued for all countries.
Based on the data the agency provides for the fiscal year, the number of immigrant visas issued for the country of Iran decreased by 78% between 2017 and 2018.
However, the fiscal year data for the year 2018 included the last three months of 2017, when the travel ban wasn't still implemented. I broke the data down by months to understand how travel ban changed the number of visas issued from calendar year to calendar year. This offered a more accurate picture of the travel ban.
This analysis shows that only 537 immigrant visas were issued in 2018 for the 12 months after the travel ban went into effect for individuals born in Iran. Compare that to 6,643 visas issued in the previous year. That is a 92% decrease in number of visas issued.
Other Muslim countries in the ban were similarly affected.
For instance, Somalia experienced 86% decrease in number of immigrant visas issued during the 12 months after the travel ban went into effect. Yemen's visas reduced by 83%.
Libya and Syria had the smallest change among the Muslim countries in the ban, decreasing by 80% and 77% respectively.
Muslim vs. non-Muslim countries
Many critics of the new travel rules argued that they were effectively a "Muslim ban."
The Trump administration countered that there are Muslim countries like Saudi Arabia and Afghanistan that are not included in the travel ban, and there are non-Muslim countries like Venezuela and North Korea that are included.
However, US Department of State's Bureau of Consular Affairs data shows that there was a significant decrease in the number of immigrant visas issued to Muslim countries affected by the travel ban. Meanwhile, the number of immigrant visas issued per month to the non-Muslim countries in the ban virtually remained unchanged.
In fact, there was a 40% increase in the number of visas issued to North Koreans per calendar-year data, relative to the prior year, when the travel ban was blocked by federal courts.
Country of chargeability
There are some questions that the government data cannot answer.
For example, rather than providing data on where each visa recipient lives, the US Department of State by report if the Visa Office only offers information on the country of chargeability, which basically means where the applicant was born.
There were five fiancé visas issued to Iranians in calendar year 2018, compared to 358 fiancé visas issued in 2017. But even that low number does not tell us whether these five visas were given to Iranians that actually lived inside Iran. These visas may have been given to Iranians who had been living in Canada or Europe for many years but were born in Iran.
The actual impact of the Trump travel ban, in other words, could be even bigger than what the data show.
Visas and waivers
Waivers are another important issue that is hard to study.
The vast majority people from the seven restricted countries who applied for a visa after the implementation of the ban were rejected outright.
However, US officials may grant a waiver to someone if there is evidence that the applicant is facing so much undue hardship that they need to be united with their loved ones in the US
This could happen, for example, if a family member in the United States is dying and a person from a restricted nation wants to see them one last time, like the Yemeni mother who got a chance to see her baby boy just two days before he died.
In the first six months after the full implementation of the ban, such waivers were only given to around 2% of individuals from banned countries. This gradually increased to 6% after one year.
Being considered for a waiver is not the same as getting a visa. A person who is being considered for a waiver still cannot enter the US. They must wait under "administrative processing" status until they are cleared for a visa. It could take several years before applicants find out the results of their application. During this period, they cannot enter the US.
Full report at:
https://qz.com/1736809/statistics-show-that-trumps-travel-ban-was-always-a-muslim-ban/
--------
Pentagon official doesn't know where Trump got details about al-Baghdadi raid
Oct 29, 2019
A senior Pentagon official has said that he did not know where US President Donald Trump had heard bizarre details of the raid against Daesh leader Abu Bakr al-Baghdadi, which Trump shared at a news conference.
Talking to reporters at the White House on Sunday, Trump claimed al-Baghdadi blew himself up, dying "like a dog," and "like a coward" after US forces trapped him inside a dead-end tunnel.
"Last night the United States brought the world's number one terrorist leader to justice," Trump said.
He said the Daesh chief detonated his suicide vest while "crying and whimping" during an overnight raid by American special ops forces in Syria.
He said the explosion was so strong that al-Bghdadi's body was "mutilated" and the tunnel was destroyed but forensics teams were able to identify his remains.
Speaking to reporters on Monday, US Joint Chiefs of Staff Chairman Gen. Mark Milley said that he assumed Trump had heard details of al-Baghdadi's demeanor during the raid.
"I know the president had planned to talk down to the unit and unit members," Milley said. "But I don't know what the source of that was. I assume it was talking directly to unit and unit members."
TPM Livewire
@TPMLiveWire
Gen. Mark A. Milley on Trump's claim that ISIS leader was "whimpering and crying" before his death: "I don't know what the source of that was."
Embedded video
19
12:58 AM - Oct 29, 2019
Twitter Ads info and privacy
See TPM Livewire's other Tweets
Trump said on Sunday he watched the assassination operation alongside Vice President Mike Pence, Defense Secretary Mark Esper and a few others.
He marveled to about the quality of the video feed, saying it was "like a movie."
Trump also thanked Russia, Turkey, Iraq and Syria as well as Syrian Kurds for helping with the operation.
Full report at:
https://www.presstv.com/Detail/2019/10/29/609898/Milley-wonders-where-Trump-got-Baghdadi-raid-details
--------
US envoy: Syria Constitutional Committee 'positive step'
Peter Kenny
29.10.2019
GENEVA
US Deputy Assistant Secretary of State for Levant Affairs and Special Envoy for Syria Joel D. Rayburn says the Syrian Constitutional Committee that is to meet on oct. 30 in Geneva is a "positive step."
Rayburn spoke to journalists ahead of Wednesday's meeting, noting his delegation came to Geneva to support the launching of the Constitutional Committee for Syria under the auspices of the United Nations.
"The Constitutional Committee is an opening to a political process under UNSCR 2254, and it will require serious engagement and commitment from all sides in order to succeed," said Rayburn.
Rayburn said his group wanted to engage with the Constitutional Committee and members of Syrian civil society "to offer our political and material support."
"The Syrians who have traveled to Geneva to take part in this effort must put their people first."
He said, "There is no military force that can bring stability, allow Syrians to return safely to their homes or defeat terrorism.
Rayburn said a very important issue for Syria is the release of the many, many thousands of detainees that have disappeared into the "Assad regime's prisons and whose fate is unknown there and unaccounted for."
There is also the necessary effort to hold free and fair elections, he noted.
The UN special envoy to Syria Geir Pedersen said Monday that the official opening of the 150-strong Constitutional Committee meetings will take place at the UN's Geneva office, calling it a "door opener for a broader political process."
"The agreement to form the Constitutional Committee is the first political agreement between the Syrian government [Assad regime] and the opposition," he said.
The committee is made up of 50 members of the Syrian regime, 50 opposition members, and 50 members of civil society.
Full report at:
https://www.aa.com.tr/en/americas/us-envoysyria-constitutional-committee-positive-step/1630029
--------
US House recognises Armenian genocide and passes Turkey sanctions
Joyce Karam
Oct 30, 2019
The US House of Representatives overwhelmingly recognised the Armenian genocide and passed sanctions on Turkey on Tuesday.
The vote on the two bills, condemning Turkey's actions from 1915-1923 and its current incursion into Syria, showed staggering bipartisan support behind a harder line on Turkey.
The first bill, calling the historical mass killings of Armenians a genocide, had the approval of 405 politicians and the opposition of 11.
The second related to the attack on Kurds in Syria was backed by 403 representatives.
Congressman Adam Schiff, who sponsored the Armenian genocide bill, connected the events from a century ago to the actions of Turkey in Syria today.
"Given that the Turks are once again involved in ethnic cleansing the population, this time the Kurds, it seemed all the more appropriate to bring up a resolution about the Ottoman efforts to annihilate an entire people in the Armenian genocide," Mr Schiff said.
The sanctions bill states that if Ankara does not halt its Syrian incursion, Turkish military officials will be penalised and US sales to Turkey of weapons that could be used in Syria will be blocked.
The Senate will take up the bill next.
Chris Van Hollen
✔
@ChrisVanHollen
The House passed a sanctions bill 403 to 16, sending a signal that Congress will not stand by while Turkey and its proxies slaughter our Syrian Kurdish allies and fuel the revival of ISIS. Senate must stop dithering and act—the lives of our allies and our security are at risk.
2,563
3:17 AM - Oct 30, 2019
Twitter Ads info and privacy
1,548 people are talking about this
Democrats Senator Chris Van Hollen tweeted that it sent "a signal that Congress will not stand by while Turkey and its proxies slaughter our Syrian Kurdish allies and fuel the revival of ISIS".
"The Senate must stop dithering and act. The lives of our allies and our security are at risk," he said.
Muslim-American Congresswoman Ilhan Omar voted against the sanctions on Turkey, and did not take a position on the Armenian genocide bill, for which she voted "present."
"Accountability and recognition of genocide should not be used as cudgel in a political fight," Ms Omar said, according to CNN.
Ben Jacobs
✔
@Bencjacobs
The House passed a bill to condemn Turkey's invasion on Syria and impose sanctions on Turkish officials. It passed 403-16. The only Democrat to vote against it was Ilhan Omar.http://clerk.house.gov/evs/2019/roll592.xml …
325
3:24 AM - Oct 30, 2019
Twitter Ads info and privacy
227 people are talking about this
Her vote was heavily criticised on social media even from her progressive base.
Some tweeted a photo of her meeting Turkish President Recep Tayyip Erdogan in 2017. Mr Erdogan is due to visit Washington on November 13.
Full report at:
https://www.thenational.ae/world/the-americas/us-house-recognises-armenian-genocide-and-passes-turkey-sanctions-1.930562
--------
Europe
Shattering Muslim stereotypes with Islamic Relief's mobile game
James Batchelor
29th October 2019
International aid charity Islamic Relief recently released its first video game with the aim of not only raising money and awareness of its work, but also improving the representation of Muslims in games.
The organisation was looking for a way to portray the complexity and scale of the work it does -- from disaster relief to building sustainable sources of food and water for communities around the globe -- in a game that counters negative portrayals of the religion's followers.
Islamic Relief spoke to multiple developers, but one that was recommended by the British Game Institute's Rick Gibson was Ultimatum Games, the independent studio of Shahid Ahmad, formerly head of Strategic Content at PlayStation. Ahmad believes he was a prime candidate for two reasons.
"First, I happen to be a game developer," he tells GamesIndustry.biz, "and second, I happen to be a lippy Muslim, unashamedly talking about standing up for the religion and representations of Muslims in the media -- although I've been toning down in my old age, because [getting lippy] doesn't seem to do anything."
Ahmad had been playing a lot of idle clickers in the run-up to this project and thought the format would be perfect for what Islamic Relief was trying to accomplish. For a start, clicker games are incredibly accessible to a broad audience -- and interestingly, they actually appeal to the traditional hardcore player as well.
"I saw a stat that 80% of the people who play idle clicker games also play hardcore games on Steam, and that blew me away," Ahmad recalls.
"The other thing I really liked about the format is it allows you to depict the stage-by-stage, work-based and project-based nature of what an international charity does. There are lots of stages involved in building a school, for example, and it's very easy to depict those in an idle clicker -- here's the first stage, tap away, now get a manager to direct some people and do it automatically, then on to the next stage. Even stuff like emergencies and trucks, it all seemed to show that an idle was well suited.
"Nobody can ensure the game is fun, but idle games are easier to make because they don't have too much mechanical complexity. That makes it more manageable. And we already know they work, we know that's compelling and engaging as a mechanic."
The result is Virtue Reality, a mobile title that sees players tapping their way through the various stages of international aid projects around the world, starting with a microdam in Mali and a shelter in Pakistan. Players tap to generate money for the project, gradually unlocking managers that can automatically handle each step and starting on the next stage.
The game was developed by Ahmad, along with Rob and John Donkin of Bad Viking, with the Ultimatum boss emphasising: "This game wasn't made by Muslims, it was made by three game developers -- one of whom happens to be a Muslim."
And the fact it was made by game developers -- "this sort of thing is usually picked up by an agency that doesn't understand video games" -- has led to a great start for Virtue Reality. The game accrued thousands of downloads in its first two days, and is highly rated on both app stores.
Ahmad has, in the past, been highly critical of the way free-to-play business models work in mobile, and with Virtue Reality he had a chance to prove it can be done ethically. All in-app purchases go directly to Islamic Relief for their aid efforts, and even the ads are centred around the charity. In fact, Islamic Relief actively turned down the option of advertising other products (thereby further monetising the game) in order to keep everything on message and take advantage of the opportunity to teach players about its work.
"I was really impressed with them," says Ahmad. "They could have said to allow any old ad and monetise them, but they said no. They wanted the message to be clear, just their stuff. They were prepared to take a hit to keep the consistency of message. How many people are prepared to do that?"
He continues: "I'm really happy with it. It turned out to be a nice little game. It looks good, plays well, gets the charity's aims across and dispels stereotypes thanks to the vast array of characters. Have you ever seen a game where all the characters are different shades of brown? There are some white people in there as well, of course, but it shows the true spectrum of humanity. And they're all smiling, they're all doing good work, they're all saving lives. That's not been done before."
Representation is enormously important to Ahmad, and this title gave him the chance to "combine the two dominant strands" of his life. To date, most Muslims in games "usually tend to be terrorists you have to shoot," but Virtue Reality introduces a wide array of managers and specialists to help you on your project.
Their religion is not vital to their role in the game; instead these characters are hired for their expertise. Ahmad believes subtle yet positive depiction is the way to improve representation, not only in games but in all areas of life.
"It's about normalising mainstream Muslim activity as opposed to pushing people to be more inclusive," he says. "The way you get more people to see that Muslims are not necessarily a threat is to see Mo Farrah winning races, to see Mohamed Salah doing the sujud after scoring a goal, to hear Liverpool fans singing 'If he scores another few, then I'll be Muslim too.' They're in the pub singing that, and that to me is beautiful. That's a start... It's about progress."
When asked what the industry can do more to improve the representation of Muslims -- perhaps looking to the blockbuster AAA games as much as (if not more than) independently developed charity titles -- Ahmad observes that this is not just a question about video games, but about the mainstream audience.
"That audience does not like or tolerate risk," he says. "There's no one out there, no matter how good their reputation, who is going to get the budget to create something that's a blockbuster and that's risky. The whole point of a blockbuster is that it's meant to have minimal risk and maximum production value.
"Society as a whole is actually way more conservative than we appreciate and it takes time. The reason we have stereotypes in the media is because of the drip-drip effect over decades, centuries -- there has always been animosity between Christianity and Islam. The point is that the undercurrents that fuel this divisiveness don't just run deep, they've been running for centuries. You can't shift society to suddenly say, 'Oh yeah, Muslims are alright.' It doesn't happen overnight, it takes time."
Ahmad sees growing signs of acceptance and more positive attitudes around the world, pointing to the election of Ilhan Omar, the first hijab-wearing member of the US Congress. While Omar has undoubtedly received hateful comments, her presence in the Congress is a step towards improving the wider perception. He also believes the public is "actually a lot less hateful on whole than we might be led to believe by the media."
"For the last four or five years, I don't recall the last Islamophobic or racist incident on the street against me personally," he says, by way of example. "But if you read my timeline a few years ago around the fear that was being stoked up, it was clear that I was being affected by the fear as well, concerned about my wife who wears a hijab and so on. So normalising the dialogue would be a good start.
"I don't think there's an easy answer. Normalising the discussion and not being embarrassed [will help]. We need the Muslim equivalent of non-Muslims being able to sing, 'If he scores another few, then I'll be Muslim too.' If we can come up with the equivalent of that for video games, then we'll be okay."
https://www.gamesindustry.biz/articles/2019-10-29-shattering-muslim-stereotypes-with-islamic-reliefs-mobile-game
--------
Muslim man jailed for threatening to BEHEAD Danish queen in deranged Facebook rant
29 Oct, 2019
A Muslim man living in Copenhagen has been locked up after sharing his desire to kill Denmark's royal family. The man was reported to police by his wife, who feared his heavy use of hashish had made him psychotic.
The 33-year-old was sentenced to 10 days in jail after a Danish court found him guilty of making death threats on the internet. According to Danish media, the man published a series of worrying messages on Facebook, including a post which discussed "cutting the head of Queen [Margrethe II] and the whole [Danish] royal family." He also made threats against Swedish King Carl XVI Gustaf (the convicted man works in Sweden), as well as Danish politician Rasmus Paludan, who is the leader of an anti-immigrant party.
During his trial, the man said he was a practicing Muslim but was not overly religious. He said that he had started to grow a beard to see if facial hair suited him. The defendant insisted there were benign explanations for what he'd really meant by his provocative social media posts – arguments which apparently didn't convince the Danish court.
https://www.rt.com/news/472102-denmark-migrant-kill-queen-jail/
--------
Germany charges two Syrians with crimes against humanity: Prosecutors
29 October 2019
German federal prosecutors said Tuesday they had charged two alleged former Syrian secret service officers on suspicion of participating in torture, mass rape and crimes against humanity.
The two men were arrested in February together with a third suspect in France in a coordinated operation by German and French police, the federal prosecutor's office in the German city of Karlsruhe said.
Federal prosecutors said Tuesday that one of the men, identified only as Anwar R. due to privacy rules, is suspected of participating in the abuse of detainees at a prison he oversaw near Damascus, known as "Branch 251," between April 2011 and September 2012. He is accused of participating in crimes against humanity, rape, serious sexual abuse and 58 counts of murder.
The second suspect, identified as Eyad A., is accused of contributing to crimes against humanity by enabling the torture and imprisonment of at least 30 protesters in late 2011.
Full report at:
https://english.alarabiya.net/en/News/world/2019/10/29/Germany-charges-two-Syrians-with-crimes-against-humanity-Prosecutors-.html
--------
Syrian Constitutional Committee to converge in Geneva
Diyar Guldogan
30.10.2019
The Syrian Constitutional Committee, made up of opposition, civil society and regime members, is set to be inaugurated on Wednesday in Geneva with the UN's facilitation.
The committee will be formally launched at 12 noon local time (1100GMT) at a gathering where Geir O. Pedersen, UN special envoy for Syria, is expected to give a speech.
Pedersen on Monday said that the committee is mandated, within the context of a UN-facilitated Geneva process, to prepare and draft for popular approval a constitutional reform that will pave the way for a political settlement in Syria.
He said he expects the 150-member committee to begin consultations on Nov. 1.
"Thereafter, we aim to have the smaller drafting body of 45-15 from the government, 15 from the opposition, 15 from the middle third, that they will then start their work here in Geneva," he said.
The envoy added the decisions will be taken by consensus, where possible, and otherwise by majority of 75%.
UN chief Antonio Guterres said Tuesday that all stakeholders will sit together for the first time and "take the first step on the political path out of the tragedy of the Syrian conflict".
Syria has been locked in a vicious civil war since early 2011, when the Bashar al-Assad regime cracked down on pro-democracy protests with unexpected ferocity.
Full report at:
https://www.aa.com.tr/en/europe/syrian-constitutional-committee-to-converge-in-geneva/1630326
--------
South Asia
Afghan forces kill 33 militants in eastern province
2019-10-29
GHAZNI, Afghanistan, Oct. 29 (Xinhua) -- As many as 33 militants have been killed as government forces backed by fighting planes struck Taliban hideouts in parts of the eastern Ghazni province over the past 24 hours, said an army statement released here Tuesday.
In the operations, which have covered Muqar, Ab Band, Gero and Andar districts of the restive province, 11 more militants have been wounded, the statement further said.
High amount of arms and ammunition and a number of the militants' vehicles have also been discovered and seized by security forces, added the statement.
Without providing information on the possible casualties of the security forces, the statement said the security forces would continue to target the insurgents elsewhere in the country.
Taliban militants have not commented on the report.
http://www.xinhuanet.com/english/2019-10/29/c_138512487.htm
--------
Special Forces kill, detain 13 Taliban militants in Daykundi and Paktiya
30 Oct 2019
The Afghan Special Forces killed 8 Taliban militants during the operations in Daykundi and Paktiya provinces, the military officials said.
The officials further added that the Special Forces also arrested 5 Taliban militants during the same operations.
The Special Forces killed 7 militants during the operation in Gizab district of Daykundi province, the officials said, adding that they also destroyed a cache of weapons.
The officials also added that the Special Forces killed a Taliban militant and arrested 5 others during two separate raids in Sayyid Karam district of Pakitya.
Full report at:
https://www.khaama.com/special-forces-kill-detain-13-taliban-militants-in-daykundi-and-paktiya-04294/
--------
Airstrikes kill 52 Taliban militants in 5 provinces
29 Oct 2019
A series of airstrikes killed at least 52 Taliban militants in five provinces of Afghanistan in the past 24 hours, the military officials said.
The officials further added an airstrike in Shinkai district of Zabul province killed at least 30 Taliban militants.
The security forces conducted an airstrike in Spin Boldak district of Kandahar which killed 12 Taliban militants, the officials said.
Airstrikes in Gizab district of Daykundi province killed 6 Taliban militants, the officials said, adding that another airstrike in Aab Band district of Ghazni killed 3 Taliban militants and destroyed a cache of weapons.
Full report at:
https://www.khaama.com/airstrikes-kill-52-taliban-militants-in-5-provinces-04292/
--------
Young Taliban must be heard, says Afghan UN youth envoy
Oct 29, 2019
Afghanistan's ruling elite and international power brokers must listen to the fast-growing youth population — including junior Taliban members — if the war is ever to end, the country's new youth delegate to the United Nations says.
In a nation at war for 40 years and where two-thirds of the population is aged 24 or under, twenty-year-old Aisha Khurram says the younger generation's concerns have been shunted aside even as they inherit the conflict.
"For decades and even centuries, our fears and future have always been decided by the warring parties, irrespective of our perspective, irrespective of our opinions and our part in the process," Khurram told AFP in the UN's Kabul compound.
The international relations student at Kabul University was picked from 100 candidates for her high-profile role in early October, at the end of a tough selection process.
For Khurram, reaching out to all young Afghans — including those joining the ranks of the Taliban insurgency — is critical.
"Before they join the militant groups... we have to make the opportunities for them," she said.
"We have to hear their voices, we have to consider their right for education, their right for work opportunities and their right for life," she added.
"My own peer groups... do not enjoy the access to education; do not enjoy the opportunities that we have right now in Afghanistan."
Afghanistan's mainstream media — concentrated in Kabul — only reflect the views of urban Afghans she said, effectively blacking out opinions of vast swathes of the country, especially young people.
"It's not inclusive," she said.
She offered the #MyRedLine social media movement as an example in which young Afghans — mostly educated — state the "red line" they are not prepared to see Afghanistan cross in any eventual peace deal with the Taliban.
The campaign is "ignoring the needs and demands of the Afghan youth that are living outside of the Kabul (region)," she said, noting their urgent need for security trumps many "secondary" rights.
Global youth
Khurram, who was born in Pakistan after her family fled violence in Afghanistan, came of age at a time when the grueling conflict is worsening.
According to the UN, the period of July to September this year was the deadliest on record for civilians, with more than 2,500 killed.
With half of the world's population now aged under 25, the UN is trying to amplify young voices at major summits through a youth delegation program.
Countries can select representatives to advocate on several priority areas including the environment, juvenile justice and employment. But for Khurram, the key issue is peace.
She first went to Afghanistan in 2004, three years after the US-led invasion to topple the Taliban and hunt for al-Qaeda leader Osama bin Laden.
In recent years the security situation has only deteriorated, and the US spent the past year pushing for a deal with the Taliban that would have seen the Pentagon pull thousands of troops from Afghanistan in return for security guarantees.
But President Donald Trump nixed talks last month as Taliban attacks continued.
Khurram said many Afghans were suspicious of the negotiations, which cut out the government of President Ashraf Ghani, who is currently seeking election for a second term.
"There are three parties in the conflict, and only two of them now are engaged in negotiations," she said. "Afghan people deserve to be a part of this process."
Afghans under 18 make up around half the estimated population of 37 million, but Afghanistan's political class does not reflect the country's youth.
A grizzled crew of old-school warlords and bickering elders still dominate the political scene, focused on consolidating power instead of strengthening national governance.
Full report at:
https://www.presstv.com/Detail/2019/10/29/609855/Afghanistan-Taliban-politics-Aisha-Khurram
--------
Dhaka awaits UN approval before relocating Rohingya to new home
October 30, 2019
DHAKA: Despite all preparations being in place, Bangladesh's government said on Tuesday that it was waiting for a "green signal" from UN agencies to begin relocating the Rohingya to Bhasan Char, an island in the Bay of Bengal.
Bangladesh is currently hosting about 1,150,000 Rohingya refugees in squalid camps at Cox's Bazaar.
The government has planned to relocate about 100,000 Rohingyas to the island to ease pressure on 34 refugees camps in the Ukhia and Teknaf sub-districts of Cox's Bazaar, which are running at full capacity.
At a cost of nearly $275 million, Bangladesh has built several hundred barracks, cyclone centers, community hospitals and mosques on the floating island where refugees will be able to earn a living by working in the agriculture, cattle breeding and fishing sectors.
Several human rights agencies and the US have urged Bangladesh to "postpone" the Rohingya relocation plan "until independent experts can determine that it is a suitable location" as the island is remote and prone to devastation from cyclones.
Alice G. Wells, US acting assistant secretary at the Bureau of South and Central Asia, made the call while delivering her statement at a hearing before the House Foreign Affairs Subcommittee on Asia and the Pacific last week.
On Oct. 21, during a discussion with the EU, Bangladesh reassured the delegates that the relocation would be done on a "voluntary basis."
"We can start the relocation process at any moment. But since the relocation has developed some international concerns, the UN agencies will conduct a technical assessment regarding the safety issues in the island," Shah Kamal, senior secretary of Bangladesh's Disaster Management Ministry, told Arab News.
"We will not start the relocation without any clearance from the UN agencies," said Kamal, who is also the highest authority for the relocation process.
He said that Bangladesh authorities will send a group of Rohingya community leaders to Bhasan Char island in the next week to oversee the preparations and safety measures taken by Dhaka.
The Refugee Relief and Repatriation Commission (RRRC) at Cox's Bazaar has begun to inform the Rohingya about the move, showing a video clip of the preparations for them at Bhasan Char.
"We are receiving a very positive response from the refugees. So far, we have registered around 7,000 Rohingya who volunteered for the relocation," said a spokesperson from Ukhia camp, who spoke to Arab News on condition of anonymity.
The UN refugee agency UNHCR has also emphasized "the importance of completing independent and thorough technical assessments" before any relocation.
UNHCR has confirmed that the organization is in touch with the Bangladesh government about the relocation issues.
"Following recent developments, including reports that government officials in the camps have begun identifying refugees for relocation, the UN has reached out to the government seeking clarifications on its relocation plan and the next steps in the process," Louise Donovan, UNHCR spokesperson at Cox's Bazar, told Arab News.
Full report at:
https://www.arabnews.com/node/1576331/world
--------
Afghan government sets condition for peace talks with Taliban
SAYED SALAHUDDIN
October 30, 2019
KABUL: In a clear sign of shifting strategies, Afghanistan's government on Tuesday said that the Taliban should declare a one-month cease-fire before the restart of any peace negotiations.
The announcement follows the resumption of efforts by US envoy for Afghanistan Zalmay Khalilzad to revive Washington's talks with the Taliban.
This was after US President Donald Trump's decided to abruptly call off the discussions last month, just as both parties were nearing the signing of a deal after a year of intensive talks that had seen Kabul being excluded from the start due to the Taliban's objection.
In the past, President Ashraf Ghani's government, which relies on the US military as well as financial aid, had set no conditions for holding talks with the Taliban.
However, on Tuesday, Hamdullah Mohib, Ghani's national security adviser, said that the government was insisting on setting a condition because events from the past year showed that "the Taliban were not united, have no control over the war … and some of Taliban's major commanders have joined Daesh."
"We have put the condition not with an intention of blocking peace, our purpose is that they have to show … and it is important that the Taliban should prove how much control they have over their commanders and warriors," Mohib told a news conference in Kabul.
The Taliban had no immediate comment. While holding talks with Khalilzad, the Taliban has always insisted that the group will announce a truce only after Washington sets a timetable for a complete withdrawal of its troops from Afghanistan.
The Taliban and Ghani's government observed a few days of cease-fire during Eid-Ul-Fitr last year when thousands of Taliban fighters had flooded urban areas, including Kabul, before joining the battleground and broadening their attacks.
The truce was the first-of-its kind in the latest chapter of the US-led war that began 18 years ago with the Taliban's ousting.
Mohib said that Khalilzad's visit this week, the first since he resumed his mission of reviving the talks with the Taliban, was not about peace in the country, but about the exchange of prisoners, which includes a US and an Australian teacher from the American University in Kabul who were kidnapped in 2016 and are held by the Taliban.
He did not elaborate further and did not say what the Taliban's demands were in return for the freedom of the pair.
But in recent weeks, Taliban sources said that Anas Haqqani, son of a former prominent Taliban leader, was among those that the group had demanded to be set free. Anas, who was captured outside Afghanistan by US officials years ago, is held in an Afghan government-run jail.
Full report at:
https://www.arabnews.com/node/1576341/world
--------
Arab World
Lebanese PM Hariri resigns after weeks of protests
29 October 2019
Lebanese Prime Minister Saad Hariri announced on Tuesday his resignation from government, weeks after an unprecedented wave of protests began in Lebanon.
"My resignation comes in response to the demands of [the people in the] streets of Lebanon," Hariri said in a televised speech, adding he will be going to Baabda presidential palace, the official residence of the President of Lebanon, to submit his resignation to Lebanese President Michel Aoun.
His resignation comes as protests have swept Lebanon for nearly two weeks, demanding the government resigns amid growing anger at political leaders accused of corruption.
"Positions come and go, but the dignity and safety of the country is more important," Hariri said.
Hariri's initial reaction to the demonstrations was to give the government a 72-hour deadline to pass reforms. Once the timeline lapsed, he announced a reform package which included cutting the salaries of ministers and a tax on banks.
Hariri met last week with officials from foreign governments, including ambassadors from the US, Russia, and China, in an effort to garner international support for his government's reforms.
But domestic support for the reforms faltered. Protesters rejected the fiscal reforms made by Hariri and his government, saying they would accept nothing short of a formal resignation by all cabinet members, in a statement seen by Al Arabiya.
As prime minister, Hariri headed Lebanon's power-sharing government, along with Aoun and Shia Speaker of Parliament Nabih Berri. Aoun refused to step down on Thursday, in his first major address since the outbreak of the protests. Berri has criticized the protests and reiterated his support for the government, making no mention of resigning.
Hariri was first elected to Lebanon's Parliament in a 2005 landslide victory, following the assassination of his father, then-prime minister Rafik al-Hariri, in a Beirut car bombing.
Following in his father's footsteps, Hariri headed the Future Movement party and was named prime minister in June 2009. He exited the position when his unity government collapsed in 2011, but was named prime minister again in December 2016.
The Saudi-born Lebanese businessman is a telecom mogul, whose net worth in 2013 was estimated at $1.9 billion by Forbes.
https://english.alarabiya.net/en/News/middle-east/2019/10/29/Lebanese-PM-Hariri-resigns-after-weeks-of-protests.html
--------
U.S. Spies Say Turkish-Backed Militias Are Killing Civilians as They Clear Kurdish Areas in Syria
BY JOHN WALCOTT AND W.J. HENNIGAN
OCTOBER 28, 2019
Three weeks after President Donald Trump ordered U.S. forces to pull out of northern Syria, American spy agencies are seeing disturbing intelligence. Turkish-backed militias, armed by Ankara, have killed civilians in areas abandoned by the U.S., four U.S. military and intelligence officials tell TIME. The officials say they fear that the militias committing those potential war crimes may be using weapons that the U.S. sold to Turkey.
These officials say they are concerned that worse could lie ahead. Turkey and its allies are deploying larger forces and bringing more significant weapons to the field than would be necessary to complete their publicly-stated mission. They have said that they plan only to maintain a security zone along a 18-mile wide ribbon of land south of Turkey's border with Syria. "They're far more than the Turks need to conduct the operations they're supposed to be conducting," one of the U.S. officials told TIME.
Fighting between Turkish and Syrian forces continued on Monday in the security zone as members of the Kurdish forces built defensive positions along the zone's border inside Syria, one U.S. official told TIME. Two officials confirmed that those trenches and observation posts appear to be preparations for any Turkish-led advance into Kurdish-held territory after the ceasefire expires on Tuesday.
This intelligence has led some U.S. analysts to conclude that Turkey and its allies may be preparing to clear civilian populations from the area, which has largely been controlled by the Kurds, Ankara's long-time enemies in the region. Turkish President Recep Erdogan told the United Nations on Sept. 24 that he planned to establish a safe zone across the border in Syria, and to resettle some of the 3.6 million Syrian refugees currently sheltered in Turkey. On Oct. 26, Erdogan said Turkey planned to "clear terrorists" from the so-called safe zone if Kurdish forces aren't gone by 3 p.m. Greenwich Mean Time on Oct. 29.
U.S. officials are worried that a full collapse of the ceasefire on Tuesday, combined with a broad Turkish campaign to remove Kurds from the security zone, will result in wide scale war crimes. They are also worried that a humanitarian crisis, combined with renewed fighting, could accelerate the return of ISIS, which thrives on disorder.
U.S. intelligence agencies retain some sources in Syria, thanks to networks developed during America's five-year deployment there, and the U.S. military is flying regular drone reconnaissance missions over the area. The scope of U.S. intelligence activity in the region has drawn renewed interest in recent days, in the wake of a U.S. raid on Saturday that killed ISIS Leader Abu Bakr al-Baghdadi. The CIA, as well as Iraqi and Kurdish intelligence officers, tracked the ISIS chief by interviewing the wife of an al-Baghdadi aide and one of his couriers, and by recruiting local spies along the Syrian-Iraqi border.
The intelligence on a potential Turkish offensive in Northern Syria has come from a combination of human and technical sources, the officials tell TIME, and some of it has been shared with U.S. agencies by allied countries. The intelligence on the use of U.S. arms in the attacks on civilians remains inconclusive. The officials, who spoke on condition of anonymity because they were not authorized to publicly discuss the fighting in Syria, declined to provide more details.
This intelligence is emerging as the U.S. struggles to manage the fallout from its precipitous retreat from Syria, which was announced Oct. 13, after Erdogan told Trump that Turkey was about to attack territory in northern Syria where U.S. troops were deployed. Trump gave the Pentagon and State Department no warning of his decision to pull the U.S. out of the area, and no time to plan an organized retreat or to negotiate a handover of territory. That has left U.S. military officials and diplomats scrambling to deal with the situation.
Among the principle challenges: managing the unpredictable Commander-in-Chief, two of the officials say. On Oct. 25, Trump reversed part of his Oct. 13 order to withdraw almost all of the 1,000 American forces from Syria. At the NATO headquarters in Brussels, U.S. Defense Secretary Mark Esper announced that Washington is sending a limited number of armored forces into eastern Syria. He described the redeployment as an effort to prevent the country's oil fields from falling back into ISIS's hands.
The announcement was perplexing. Protecting Syria's oil fields in the Deir al-Zour province, where the troops are deploying, makes little strategic sense, two of the officials involved in the redeployment tell TIME. "The oil fields are small, we blasted them after Daesh [ISIS] seized them, and they will take years to rebuild," said one official. So why leave forces there to protect them? "Talking about oil was the only way we could talk the President into keeping any U.S. military force in the area," the official says. On Friday, after the plan to protect the oilfields was unveiled, Trump tweeted, "Oil is secured."
On Oct. 27, Esper added that the new deployment of troops would not just be guarding oil fields; they would also engage in counterterrorism operations. "Despite Baghdadi's death, the security situation in Syria remains complex," Esper said at the briefing Monday. He said that the U.S. forces deployed in Syria "will continue to execute counter terrorism operations while staying in close contact with the Syrian Democratic Forces that have fought along side of us."
But a residual force does not put the U.S. in a position to respond quickly in the region. If the ceasefire in the north collapses, the U.S. has no plan to intervene. U.S. Central Command had hoped to keep the rest of the 1,000 forces withdrawn from Syria just across the border in western Iraq, where it could continue to target ISIS and deter widespread instability. But the U.S.-backed government in Baghdad vetoed that idea and gave the troops a four-week deadline to leave.
U.S. officials are worried that a humanitarian crisis and renewed fighting in the region will invite a resurgence of ISIS, which operates best in chaotic situations. Many captured ISIS fighters remain in Kurdish custody in northern Syria. Trump appeared to dismiss the danger of a renewed terrorist threat Friday, when he tweeted, "ISIS SECURED". Esper told reporters at NATO that the U.S. mission remains preventing a resurgence of ISIS.
There is no clear intelligence on how many suspected ISIS fighters have already escaped from prisons guarded by the Kurds in northern Syria, nor how many of the refugees held in camps in the area might have been radicalized during their stay in hardship conditions, the officials tell TIME. The minimum estimate of escapees is more than 100 already, said one of the officials, who added, "That's a lowball, I'm afraid."
The officials said their most immediate fear now is that Turkey may use its military incursion into the so-called safe zone as cover for a larger attack against the Kurdish population. "Even if the Kurds continue to withdraw peacefully that doesn't mean the Turks won't find a reason to act," the same official said.
U.S. intelligence officials aren't the only ones seeing evidence of war crimes. The human rights group Amnesty International reported on Friday that Turkish-backed Syrian forces have committed war crimes, including executions of Kurdish civilians. Some of the acts were photographed on mobile phones. Amnesty International said it had collected evidence from 17 witnesses. It cited reports by Kurdish-led health authorities in the region that more than 200 civilians had been killed by Turkish forces and their allies during the recent fighting and Turkey claimed that 18 of its civilians were killed in a cross border mortar attack.
James Jeffrey, the U.S. special envoy for Syria, told a House of Representatives hearing on Wednesday that the administration has asked the Erdogan government to answer questions about possible war crimes committed by Turkish forces and their allies. "We have several incidents we consider war crimes," Jeffrey said. Both the Kurdish Red Crescent and the U.K.-based Syrian Observatory for Human Rights have reported apparent human rights abuses during the Turkish offensive.
Congress is pushing for more details on the situation in Northern Syria. On Oct. 25, four U.S. senators sent Secretary of State Mike Pompeo a letter seeking information by Nov. 1 on reports that Turkish-backed forces used white phosphorus, a chemical weapon, against the border town of Ras al-Ain, as first reported by Foreign Policy on Oct. 17. In their letter, the four—Maryland Democrat Chris Van Hollen, Vermont Democrat Pat Leahy, Connecticut Democrat Richard Blumenthal, and Tennessee Republican Marsha Blackburn—said the report has "been substantiated by additional outlets, and the Organization for the Prohibition of Chemical Weapons has stated that it is aware of the situation and is collecting information with regard to the possible use of chemical weapons."
The Senators also asked Pompeo if any weaponry supplied to Turkey by the U.S. has been used "in connection with the Turkish offensive in Syria, including in connection with the use of chemical weapons."
Full report at:
https://time.com/5711596/syria-war-crimes/
--------
Iraqi Antigovernment Protests Grow, Part Battle Lines and Carnival
By Alissa J. Rubin
Oct. 28, 2019
BAGHDAD — The Iraqi government announced a midnight-to-dawn curfew in Baghdad on Monday, as it struggled to contain growing antigovernment protests that have gained support around the country, including from a leading Shiite cleric who has called for early elections.
Iraq's Parliament met for the first time since the protests restarted — over corruption, unemployment and official accountability — and its first act was to dissolve provincial councils that have been widely criticized as corrupt. Lawmakers also pledged to reduce the salaries of high-ranking officials, including of members of Parliament themselves.
It was not clear, however, how much the public was paying attention to anything the government was doing or saying. Despite considerable efforts to repel the protesters — including with pepper spray, tear gas and sound bombs — they have persisted for days, and now seem to be growing and attracting people from more walks of life.
On Monday, the demonstrators in Baghdad included university students, professionals and government employees, as well as large numbers of unemployed people. The demonstrators called for ousting the politicians who run Iraq, many of whom they accuse of having ties to Iran, and changing Iraq's system of government, which they see as corrupt and unrepresentative.
"This is the first time in Iraq that I have seen anything like this," Jassim Mohammed, 43, a paramedic with the Red Crescent, said of the protests. "The more the government shoots, the more the reaction of the people."
Over the last week, dozens of people have been killed as security forces cracked down on demonstrators and as fighting broke out between competing groups. On Monday, four people were killed and 109 wounded in Baghdad, local hospitals said.
The government's response in recent days has been more moderate than when the protests began in the first week of October. At that time, the security forces used live fire to drive back those who tried to enter Baghdad's heavily guarded Green Zone. Nationwide, over the first five days, 157 people were killed, including eight members of the security forces, according to a government report.
A two-week hiatus in protests followed those clashes, and the demonstrators appeared to organize in the calm. The protests resumed on Oct. 25.
Meanwhile, Moktada al-Sadr, a nationalist Shiite cleric, has been stoking the antigovernment sentiment of the protesters, calling for new elections and for Prime Minister Adel Abdul Mahdi to step down.
Mr. al-Sadr is the only leader of a Shiite political party urging his followers to protest; most of the others, some of whom have ties to Iran, are firmly in the government camp. But Mr. al-Sadr, who has pushed to rid Iraq of both American and Iranian influence, has repeatedly spoken out against corruption, garnering him greater credibility with the demonstrators than some of his peers.
In the last week, government forces have largely refrained from using live fire in Baghdad. Instead, they have resorted to volleys of tear gas and sound bombs, which cause injuries but only rarely kill people.
On Monday, the street running into Tahrir Square, Baghdad's main gathering place and the entryway to a bridge leading to the Green Zone, was packed with people, food carts and trucks blasting music, as well as protesters beating a traditional drum.
Much of the protest had a festive air: People danced, some men took their shirts off, others wore hats made of the Iraqi flag, and at tea carts vendors handed out cups of sweet tea and sandwiches. Closer to the Green Zone, the demonstration was more of a battle, as security forces fired tear gas and clashed with protesters.
Zipping across that distance, tuk-tuks, small three-wheeled vehicles that operate like a small taxi, delivered demonstrators to the front lines and careened away from tear gas, often with injured protesters crammed into the back seat.
One tuk-tuk driver said he had made 400 trips Monday, starting from just after dawn — all of them at no charge. Some of the tuk-tuks seemed to be helmed by men wearing armored vests, suggesting that they might have ties to the Shiite armed group close to Mr. al-Sadr. But many drivers said they saw themselves as responsible for ferrying the wounded to ambulances, which were parked farther back from the front lines.
"The tuk-tuks are like ambulances, but smaller and going fast," said Ahmed Moyed, a volunteer doctor.
As injuries mounted over the last few days, several Red Crescent ambulances set up a makeshift first aid station, spreading large blankets on the ground. Medics pulled the wounded out of tuk-tuks one after another, treating them for tear gas with a salt solution to induce vomiting, and a spray to clear the gas from their eyes.
Full report at:
https://www.nytimes.com/2019/10/28/world/middleeast/iraq-protests.html?searchResultPosition=1
--------
Can Egypt's newest search engine root out extremism?
Shahira Amin
October 28, 2019
Dar al-Ifta, Egypt's Islamic authority with the power to issue fatwas (religious edicts), recently launched a search engine to track fatwas from terrorist groups and extremists and to help Al-Azhar scholars tackle Islamophobia. The data collected will enable clerics to develop indicators to help decision-makers better understand terrorist networks and guide policymakers in formulating effective counterterrorism strategies. Monitoring online hate speech targeting Muslims will also allow Al-Azhar scholars to respond appropriately to bigotry and abuse.
The search engine uses a web crawler program to systematically browse the web to look for keywords, such as "fatwa" and "halal" (permissible in Islam), to track extremist sites and detect Islamophobes. The data collected from news sites, social media and chat rooms are then classified according to topic, source and geographic location before being archived in a database for scholars, who can analyze the content to generate indicators to help policymakers decide how best to respond to threats.
Speaking to Al-Monitor, Tarek Abu Hashima, head of Dar al-Ifta's Strategic Studies Unit and director of the Global Fatwa Index, noted how extremists groups such as the Islamic State (IS) use social media to spread radical ideas and recruit new members.
"We need to understand terrorist ideology and identify the ideological justifications for violence in order to assess the scale of the terrorist threat and advise policymakers on how best to mitigate jihadist violence. Al-Azhar scholars offer alternative, moderate fatwas to curb radicalization," Abu Hashima said. "We also respond to rabid Islam haters who incite hatred and violence against Muslims by correcting any misconceptions about Islam in our Global Fatwa Index, published on a quarterly basis."
Since the launch of the search engine in mid-October, Al-Azhar clerics have identified more than 10 extremist websites and gathered no fewer than 4 million fatwas from formal and informal sources, many of them inciting violence, Abu Hashima said. He cited the Qatar-based Islamweb and the Egypt-based AnaSalafy as major sources for spreading radical ideas.
Abu Hashima also cautioned against the Euro Fatwa app, issued by the European Council for Fatwa and Research, a Dublin-based private foundation established by Sheikh Yusuf Qaradawi, a controversial Egyptian cleric who lives in Qatar. According to the Islamic Fiqh website, the app, until recently available through Google Play and the Apple Store, serves as a "simplified and concise guide to fiqh [Islamic jurisprudence] to enable European Muslims to adhere to the regulations and manners of Islam and to fulfill their duties as Muslim citizens."
"Some of the content from the app runs counter to European values and laws, yet it is being disseminated by members of the Muslim Brotherhood exiled in Europe," said Abu Hashima. Egypt declared the Muslim Brotherhood a terrorist group in December 2013.
"Suffice [it to say] that the introduction to the app was written by Sheikh Yusuf Qaradawi, who has advocated suicide bombings," Abu Hashima remarked. Qaradawi is a staunch supporter of the Muslim Brotherhood, which Egyptian authorities often accuse of spreading "fake news to incite "chaos and violence" in the country. After the military-backed ouster of President Mohamed Morsi of the Brotherhood in July 2013, tens of thousands of the group's leaders, rank-and-file members and supporters have been detained, many of them on what rights groups say are trumped up charges.
"We counter fatwas such as those that promise paradise for jihadists fighting against the enemies of Islam by telling youths that the greater jihad is the spiritual struggle to improve oneself," Abu Hashima said. "We also use verses from the Quran — such as the one that states, 'Whosoever killed a person (unjustly), it shall be as if he had killed all mankind' — in our arguments to combat violent extremism."
The search engine is the first practical step Dar al-Ifta has taken toward renewing the Islamic discourse in response to President Abdel Fattah al-Sisi's call to reform Islam, Abu Hashima noted. Sisi had complained in a January 2015 speech to Al-Azhar about the Muslim community being a "source of anxiety, fear, danger, killing and destruction for the rest of the world." Other steps he took to help rectify this situation included removing content to incite violence from school textbooks and regulating sermons.
Critics consider Sisi's effort as falling well short of the "religious revolution" that he promised in his much-publicized speech more than four years ago. Sisi had suggested in his address to Al-Azhar scholars that they opposed his reform plan and jokingly said of the grand sheikh of Al-Azhar, Ahmed el-Tayeb, "You wear me out." Indeed, Al-Azhar and its fatwa-issuing affiliate, Dar al-Ifta, have appeared defiantly resistant to Sisi's reform call, perceived by the religious authorities as an attempt to undermine their influence.
Centuries-old Al-Azhar has thus far only paid lip service to Sisi's exhortation, stopping short of overhauling its antiquated curriculum, which critics say "potentially creates an environment conducive to breeding extremism." There has also been little pushback from Egypt's religious institutions against IS militants despite the country being a victim of IS violence. Often described by supporters as "moderate," Al-Azhar, Sunni Islam's oldest seat of learning, has yet to declare IS apostate.
Abu Hashima was unapologetic about Al-Azhar's lack of action in this regard. "In Islam, there are strict rules regarding apostasy," he said, without elaborating on the reasons for the inaction.
Islam al-Beheiry, a writer, religious thinker and TV talk show host, believes the problem lies in faulty interpretations of Quranic verses by Al-Azhar scholars. In early 2015, these same scholars accused him of defaming Islam after he reiterated Sisi's call for reforming Islam on his show. He had also highlighted the need for the scholars to do away with "medieval Quranic interpretations." His comments so ruffled Al-Azhar's feathers that it filed a legal complaint against him. Beheiry was sentenced to five years in jail for insulting Islam, later reduced to one year. Sisi pardoned Beheiry in November 2016 after he had spent several months behind bars.
Still undeterred, on Sept. 29, Beheiry lashed out at Al-Azhar on his show "El Bosla" (The Compass), which is broadcast on the privately owned Channel 10. This time he accused its scholars of "confusing followers of the faith with their irrational interpretations of Quranic verses related to jihad." Beheiry lamented, "No other region faces a crisis as acute as the one faced by the people of our region, a crisis that harms the whole world with bloodshed and the increasing prospect of terrorist attacks occurring anywhere, including in the Arab world."
Beheiry blamed the ulama's fatwas on jihad for the situation, insisting that the problem will not be resolved by merely removing certain content from Islamic textbooks and replacing it with other narratives. "Reforming the religion requires an awareness of the true values and goals of Islam, a religion that advocates peace and security, not bloodshed. It was intended to make us content, not suffer."
Beheiry compared two seemingly contradictory verses of the Quran: one forbidding violence — "God dislikes aggressors" — and one appearing to sanction the slaughter of innocent non-Muslims — "Slay the idolaters wherever you find them and take them captive and besiege them." He argued that the first versus remains "absolute," still valid today, while the second pertained only to a particular period and circumstance, that is, to the early days of Islam when Muslims were fighting for their very survival. Beheiry asserted, "That is very clear for those who want to see it, but it is not what the scholars are telling us."
Al-Azhar has not responded to Beheiry's latest criticism, but its silence may in itself be a sign that the religious authority is finally succumbing to state pressure to embrace change. The launch of the new search engine to counter extremism is further indication of a possible shift in the religious authority's intransigence toward reform. It remains to be seen whether the initiative will be followed by concrete moves toward greater freedom of Islamic thought.
Full report at:
https://www.al-monitor.com/pulse/originals/2019/10/what-is-behind-dar-al-iftas-new-search-engine.html
--------
Morocco Vows Not to Convict 'Harmless' Moroccan ISIS Wives
By Safaa Kasraoui
Oct 29, 2019
Rabat – Head of the Moroccan Bureau of Judicial Investigation (BCIJ) Abdelhak Khiam said that Morocco will not convict wives of Moroccan ISIS fighters.
Khiam said, on Monday, October 28, that there are nearly 280 Moroccan women, wives of ISIS-linked fighters, in conflict zones across Syria.
He added that the women are mothers to 391 minors who are currently being held hostage in conflict zones in Syria. The BCIJ chief explained that the women did not go to Syria to engage in armed conflict.
"They simply accompanied their husbands."
He vowed that Morocco's justice system will not convict them.
Khiam echoed statements he made earlier this year, emphasizing that women who did not intend to leave Morocco to join jihadi movements will not be prosecuted on return to Morocco.
However, the wives of ISIS fighters and their children are subject to special measures in line with Morocco's reconciliation program for reintegration into society.
Convicts also receive measures in line with the reconciliation program or "moussalaha."
Speaking to the press, spokesman of the General Directorate of National Security (DGSN) Boubker Sabik said that more than 740 Moroccan ISIS fighters have died in combat, including 657 in Syria.
He added that the rest of the fighters were killed in conflict zones in Iraq.
Sabik noted that 1,659 Moroccan fighters were active in the Syrian-Iraqi conflict zones.
"The number of returnees from conflict zones reached 260 people."
The defendants faced charges after BCIJ investigations.
Terror suspects receive sentences ranging from 10 to 20 years in prison.
The statements from both top security officials come after the BCIJ dismantled a seven-member cell in Ouazzane, northern Morocco, Chefchaouen, and Casablanca on Friday, October 25.
Full report at:
https://www.moroccoworldnews.com/2019/10/285628/morocco-moroccan-isis-wives-bcij/
--------
Iraq's al-Sadr and his political rival al-Amiri join forces to oust PM
30 October 2019
Iraq's shia political leader Hadi al-Amiri said on Tuesday that he would work with Populist Iraqi Shia cleric Moqtada al-Sadr on achieving the interests of the people and saving the country, state media reported.
Earlier Tuesday, al-Sadr had invited his biggest political rival, al-Amiri to work with him on ousting the country's prime minister as thousands of anti-government protesters took to the streets for a fifth day.
In a statement on Tuesday al-Sadr, who leads parliament's largest bloc, asked al-Amiri, leader of the second-largest, to help him introduce a vote of no confidence on Prime Minister Adil Abdul Mahdi.
Al-Sadr had on Monday asked Abdul Mahdi to announce early elections but the premier said on Tuesday he would not do so as it was up to parliament, not him, to do so.
In a statement addressed to Sadr earlier on Tuesday, Abdul Mahdi said that if the solution for Iraq's ongoing crisis was his ouster, it would be easier and quicker for al-Sadr and al-Amiri to withdraw confidence and have a new government take over.
Abdul Mahdi came to power just a year ago after weeks of political deadlock as a compromise candidate between al-Sadr, who leads a populist alliance made up of his followers, communists, and other parties, and al-Amiri, the head of an alliance of Iran-backed Shia militia leaders.
Full report at:
https://english.alarabiya.net/en/News/middle-east/2019/10/30/Iraq-s-al-Sadr-and-his-political-rival-al-Amiri-join-forces-to-oust-PM.html
--------
Electricity cut off to Baghdad's Tahrir Square as protesters hit with tear gas
29 October 2019
Electricity has been cut off in Baghdad's Tahrir Square and security forces have fired tear gas to disperse tens of thousands of Iraqis who gathered on Tuesday for a fifth day of protests, Al Arabiya's correspondent reported.
The protesters gathered in central Baghdad spurred on by reports of security forces shooting dead protesters in Karbala overnight and the prime minister's refusal to call early elections.
It was the largest gathering in the capital since a second wave of demonstrations against Prime Minister Adil Abdul Mahdi's government and the ruling elite resumed on Friday.
Security forces stationed on the nearby Jumhuriya bridge lobbed tear gas at protesters who tried to break through to the heavily fortified Green Zone, which houses government buildings and foreign missions.
Full report at:
https://english.alarabiya.net/en/News/middle-east/2019/10/29/Electricity-cut-off-to-Baghdad-s-Tahrir-Square-as-protesters-hit-with-tear-gas.html
--------
Russia says withdrawal of Kurdish forces in northern Syria complete
29 October 2019
Russia said on Tuesday that Kurdish forces in northern Syria had withdrawn from areas along Turkey's border as planned under a deal between Moscow and Ankara.
"The withdrawal of armed units from territory where a security corridor should be created has been completed ahead of time," Russian news agencies quoted Defense Minister Sergei Shoigu as saying in Armenia.
A deadline for the withdrawal had been due to end at 6:00 pm local time (1500 GMT) on Tuesday.
Earlier on Tuesday, Turkey's defense minister was quoted as saying, hours before the deadline expires that the Kurdish YPG forces have still not fully withdrawn from a strip of land in northeast Syria from which Ankara says they must leave.
Full report at:
https://english.alarabiya.net/en/News/middle-east/2019/10/29/Russia-says-withdrawal-of-Kurdish-forces-in-northern-Syria-complete.html
--------
Egypt officials: 1 policeman, 13 militants killed in Sinai
29 October 2019
Egyptian officials say a police conscript has been killed in a militant attack in the restive northern part of the Sinai Peninsula.
They say the attack, which took place late on Monday in the town Sheikh Zuweid, also wounded three other policemen who were taken to a nearby hospital for treatment.
Separately, the officials say security forces killed 13 suspected militants in a raid on Tuesday in the Mediterranean coastal city of el-Arish' el-Obour neighborhood.
They say police found weapons and explosives in the hideout, and forensic teams are now identifying the bodies. Weapons including explosive devices, rifles and guns were found, it said, without giving the date of the operation.
The officials spoke on condition of anonymity as they weren't authorized to talk to reporters.
Egypt has for years been fighting an insurgency in North Sinai that escalated after the military's 2013 ouster of president Mohamed Morsi following mass protests.
The military has launched a nationwide offensive since February 2018 against extremist militants focusing on North Sinai where a local affiliate of ISIS is based.
Full report at:
https://english.alarabiya.net/en/News/north-africa/2019/10/29/Egypt-officials-1-policeman-13-militants-killed-in-Sinai.html
--------
Saudi Arabia's relief center continues work to alleviate Yemeni, Syrian suffering
October 30, 2019
AMMAN: The King Salman Humanitarian Aid and Relief Center (KSRelief) is carrying out several humanitarian projects in Jordan, Syria and Yemen, which includes provision of food, health care, computer training and environmental protection.
The center has started a computer training course for students at Zaatari Syrian Refugee Camp in Jordan, through the Saudi Center for Community Service.
The course aims to equip students with the basic skills of using computers.
Meanwhile, the center distributed, in cooperation with the Benevolence Coalition for Humanitarian Relief, 135 food baskets in Haradh district, Yemen, benefiting 810 people.
This comes within the framework of the humanitarian and relief projects provided by Saudi Arabia, represented by the KSRelief, to the Yemeni people.
Mobile nutrition clinics of KSRelief continue to provide treatment services in Sana'a governorate, in partnership with the Tiba Development Foundation. The total number of medical nutrition clinic beneficiaries thus far has reached 1,511.
The center also implemented a water and sanitation program that preserves the lives of families in Al-Khawkhah in Hodeidah, benefiting 34,614 people.
KSRelief General Supervisor Dr. Abdullah Al-Rabeeah said the Kingdom was keen to protect the Yemeni people and achieve security and stability in the country. He said that Riyadh did not discriminate between Yemeni groups, sects and regions, and provided assistance without bias.
Saudi Arabia's humanitarian efforts exerted through KSRelief have reached 45 countries to date, through 1,062 projects, most allocated to Yemen.
Full report at:
https://www.arabnews.com/node/1576336/saudi-arabia
--------
Mideast
Turkey Is "A Regional Hub For Terrorism," Israeli Envoy Tells Unsc
By Tovah Lazaroff
October 28, 2019
Turkey is a "regional hub for terrorism," Israel's envoy told the United Nations Security Council on Monday, as he exchanged barbs with Ankara's envoy Feridun Sinirlioglu.
"For years now [Turkish President Recep Tayyip] Erdogan has been destabilizing the region through violence and supporting terror organizations," Israeli Ambassador to the UN Danny Danon told the 15-member UNSC in New York.
Sinirlioglu in turn charged that Israel's government had been "hijacked by a terrorist state of mind."
Danon who initially took the floor stated that, "Erdogan is dragging Turkey down a dangerous, neo-Ottoman, imperialist path" and added "Erdogan has turned Turkey into a regional hub for terrorism."
The Israeli envoy condemned Turkey's military incursion into northeast Syria and its attacks on the Kurds and charges that Turkey's actions have strengthened ISIS.
"It was not enough for Erdogan to persecute the Kurdish citizens of his own country. He now sends his troops to massacre Kurdish people in Syria as well. He is responsible for the death of many innocent people, and for the displacement of tens of thousands," Danon said.
"While he was busy murdering those who have helped keep the world safe from the threat of ISIS, he allowed ISIS members to break out of prison and subject the world to future attacks. This, too, should come as no surprise, as Erdogan has a long history of supporting terror," Danon said.
Similarly, he said, Erdogan has provided political and financial support for the terror organization Hamas.
"He has turned Turkey into a safe haven for Hamas terrorists and a financial center for funneling money to subsidize terror attacks," Danon said.
He spoke also of the Iranian roles in advancing and promoting terror, including its support for Hezbollah.
The Israeli envoy called on the UNSC to publicly label terror organizations and halt funding to them. Host countries must oust terror groups and if all else fails, military action must be taken against them, Danon said.
Sinirlioglu charged that the UNSC should change the name of its meetings on the Israeli-Palestinian conflict, to "the situation in the Middle East including the suffering of the Palestinian people in the hands of a government which sponsors terror. Or if you want to be more precise, we can call it 'the situation in the Middle East including Israel's crimes against humanity.'"
The Turkish envoy continued, stating that at each of these meetings the Israeli envoy presented falsehood. "We had to listen to delusional excuses by the representative of this government of terror as to why killing a child in line with international law," the Turkish envoy stated.
"Those who advance their career over the dead bodies of children should not lecture Turkey on human rights," he said.
https://www.jpost.com/Israel-News/Turkey-is-a-regional-hub-for-terrorism-Israeli-envoy-tells-UNSC-606127
--------
Turkey detains 43 suspected IS members, foils plot
October 29, 2019
ISTANBUL: Turkish authorities have detained 43 people suspected of belonging to Islamic State and of plotting attacks targeting celebrations of Turkey's national day on Tuesday, police and state media said.
The detentions came two days after US President Donald Trump announced that Islamic State leader Abu Bakr al-Baghdadi had been killed in a raid by US special forces in northwest Syria, near the Turkish border.
The suspects were detained in Istanbul and the northwestern province of Bursa in three separate operations, according to a police statement and the state-run Anadolu news agency.
Three of the suspects who were believed to have been preparing an attack to disrupt Republic Day celebrations in Istanbul, were detained on Tuesday, Anadolu said.
It said anti-terror and intelligence units established that the suspects had been in contact with people who would provide logistic support for the attack.
Anadolu said another 26 suspected Islamic State members were detained in Bursa on Tuesday.
It said 12 of them were Syrian nationals and that proceedings were underway to deport them. The other 14 suspects were sent to the police, it added.
Turkish police later said a further 14 suspected jihadists, three of them Turkish nationals, were detained in Istanbul.
It said the suspects were planning to attack the celebrations in Istanbul following al-Baghdadi's death, but did not elaborate.
Turkey has said it shared information with the United States, its Nato ally, ahead of Sunday's raid in northern Syria and that it is proud to have helped bring "a notorious terrorist to justice".
On Tuesday Turks were marking the 96th anniversary of the founding of the secular Turkish republic on the ashes of the Ottoman Empire.
Trump said on Tuesday the US military had also killed the person who would likely have succeeded al-Baghdadi as the leader of Islamic State, without identifying him.
Islamic State has carried out atrocities against religious minorities and attacks on five continents in the name of an ultra-fanatic version of Islam that has horrified mainstream Muslims.
Full report at:
https://www.freemalaysiatoday.com/category/world/2019/10/29/turkey-detains-3-suspected-is-members-foils-plot/
--------
Israel's Netanyahu plans to move funds from civilian to military spending
29 October 2019
Israeli Prime Minister Benjamin Netanyahu plans to shift funds designated for civilian purposes to military spending to meet any threats from Iran, a government official said on Tuesday.
Netanyahu, in a speech on Monday, did not specify the amount of the funds but said they needed to be moved "now."
Asked about the prime minister's remarks, the official made clear that no such shift was imminent.
"Until a (2020) budget is passed, no changes can be made to expenditure. Future budgets will have to take the moving of funds into account," the official said.
It is also still unclear whether Netanyahu or his political rival Benny Gantz will form a new government or if a new ballot will be needed after inconclusive elections in April and last month.
Limited in power, Netanyahu's caretaker government has been unable to rein in a budget hole, delaying a parliamentary vote of approval on next year's budget into 2020.
Netanyahu, who heads the right-wing Likud party, has cited growing security considerations in urging Gantz, leader of the centrist Blue and White party, to join in a broad governing coalition. Israel's president asked Gantz last week to try to put together a government after Netanyahu failed.
In his speech, Netanyahu accused Iran of seeking the means to turn Yemen into a staging ground for launching precision-guided missiles at Israel and said budgetary priorities needed to change.
"To be strong militarily, we have to shift now money from the civilian areas to the military areas," Netanyahu said.
Israel's economy has been in a holding pattern amid the political uncertainty for months, and analysts believe the next government will need to trim spending to stick to fiscal targets but more likely, taxes will rise.
"When it comes to civilian spending to a very large extent his (Netanyahu's) hands are tied," said Leader Capital Markets Chief Economist Jonathan Katz. "It sounds like a great slogan but what's more realistic in interpreting his statement is that defense spending will grow more rapidly than civilian."
He said that about 80 percent of civilian spending is public sector salaries and those will not be touched. Instead, infrastructure projects might be delayed while subsidies to after-school care for toddlers may be suspended, along with raising taxes.
Full report at:
https://english.alarabiya.net/en/News/middle-east/2019/10/29/Israel-s-Netanyahu-plans-to-move-funds-from-civilian-to-military-spending.html
--------
Top Houthi official rejects Netanyahu's claim of Iran seeking to fire missiles at Israel from Yemen
Oct 29, 2019
Yemen's Houthi Ansarullah movement has strongly dismissed Israeli Prime Minister Benjamin Netanyahu's allegations that Iran is seeking the means to launch precision-guided missiles at the Israeli-occupied territories from Yemen, stressing that such remarks are meant to prolong the Saudi-led military campaign against the Yemeni nation.
Mohammed Ali al-Houthi, the Chairman of the Supreme Revolutionary Committee of Yemen, said on Tuesday that Netanyahu contradicts himself, as he says on one occasion that Iranians have given ballistic missiles to Yemeni forces and claims another time that the Islamic Republic is developing the capacity to produce such armament, Yemen's official Saba news agency reported.
"How quickly has Iran's ambition to develop such missiles been realized that it has even exported them to Yemen?" the top Houthi official questioned.
He further noted that Netanyahu's remarks during his meeting with US Treasury Secretary Steven Mnuchin in Jerusalem al-Quds attests to the fact that the Tel Aviv regime is a dominant partner in the Saudi-led aggression against Yemen.
Netanyahu had said, "Iran wants to develop precision-guided missiles that can hit any target in Israel within five to ten meters."
"Iran hopes to use Iran, Iraq, Syria, Lebanon and Yemen as bases to attack Israel with statistical missiles and precision-guided missiles. That is a great, great danger," the Israeli prime minister claimed.
Netanyahu then urged US President Donald Trump's administration to step up sanctions on Iran over its nuclear program and regional activities.
Iran has on occasions rejected accusations that it is providing missiles to Yemen's Ansarullah movement, saying such claims are merely aimed at diverting attention from atrocities that Saudi Arabia and its allies are perpetrating in Yemen.
Back on April 17, Iran firmly rejected US and British allegations of Tehran sending missiles to Yemen, saying the two are seeking to whitewash their "shameful" complicity in the crisis gripping the war-torn country by leveling "false" charges against others.
"The US and UK complicity in Yemen crisis is shameful," Iran's Permanent Mission to the United Nations said in a press release at the time.
The Iranian mission was reacting to remarks by the former American and current British ambassadors to the UN, Nikki Haley and Karen Pierce during a Security Council meeting on Yemen earlier in the day.
Haley claimed that Iran was interfering in the Yemeni affairs and violating the arms embargo on the impoverished state. Pierce also accused Tehran of "non-compliance with Security Council Resolution 2216."
The Iranian mission, however, said the American and British officials had "repeated their derogatory allegations about Iran to cover up their own role in the disastrous situation created in Yemen. Iran categorically rejects those allegations as baseless propaganda."
Saudi Arabia and a number of its regional allies launched a devastating campaign against Yemen in March 2015, with the goal of bringing the government of former president Abd Rabbuh Mansur Hadi back to power and crushing the Ansarullah movement.
The US-based Armed Conflict Location and Event Data Project (ACLED), a nonprofit conflict-research organization, estimates that the war has claimed more than 91,000 lives over the past four and a half years.
Full report at:
https://www.presstv.com/Detail/2019/10/29/609862/Top-Houthi-official-rejects-Netanyahus-allegation-Iran-seeking-to-fire-missiles-at-Israel-from-Yemen
--------
Iran envoy slams UNSC's failure to implement anti-Israeli resolutions
Oct 29, 2019
Iran has censured the UN Security Council's inaction in the face of Israel's aggressive policies against Palestinians, saying the body's continuous failure to implement dozens of resolutions passed against the occupying regime could have "more devastating effects than war."
Speaking during a UNSC meeting on the Middle East on Monday, Iranian Deputy Ambassador to the UN Es'haq Al-e Habib said the 15-member council had passed some 365 resolutions against the Tel Aviv regime, but "none of them has taken effect."
He said that "the Israeli regime has kept up its brutalities and illegal policies with complete immunity," and is systematically violating international law.
This, Al-e Habib added, "involves systematically committing all the four main [categories of] international crimes" — namely war crimes, crimes against humanity, genocide and the crime of aggression.
The senior diplomat said the regime has waged 15 wars in the Middle East and Africa.
"In addition, the regime continues to pursue its expansionist polices by building settlements" on occupied Palestinian lands, citing Israeli Prime Minister Benjamin Netanyahu's plan to annex the Jordan Valley in the occupied West Bank as the latest example of such land grab policies.
Al-e Habib also referred to Israel's proliferation of weapons of mass destruction (WMD), saying the regime "rejects any accession to the relevant treaties and ruthlessly threatens to destroy a regional country with nuclear weapons."
Israel, which is the sole possessor of nuclear weapons in the Middle East, has a policy of deliberate ambiguity about its nuclear program.
Al-e Habib highlighted Israel's years-long blockade of the Gaza Strip, slamming the siege as "illegal and inhumane."
He said that the US "all-out support" has emboldened the regime to step up its crimes against the Palestinian people.
The UNSC's inaction over Israel's actions has undermined the credibility of the council and the world body, said the Iranian official, warning that the impacts of such a trend could "be as devastating as or even more devastating than war."
Full report at:
https://www.presstv.com/Detail/2019/10/29/609836/Iran-deputy-UN-envoy-Eshaq-Ale-Habib-Israel-Palestine
--------
Africa
Nigerian Army needs more funds to tackle Boko Haram, insecurity – Buratai
October 28, 2019
The Chief of Army Staff (COAS), Tukur Buratai, has called for improved funding for the Nigerian Army to meet with the current challenges in the fight against insurgency in the country.
He made the call at the opening of the 12th Biennial Training Conference of the Nigerian Army Finance Corps in Uyo, on Monday.
The News Agency of Nigeria (NAN) reports that Mr Buratai was represented by the General Officer Commanding, 6 Division, Nigerian Army, Jamil Sarham.
He said that the current funding for the army was inadequate in view of the roles it was playing in the internal security of the nation.
The News Agency of Nigeria (NAN) reports that the theme of the conference was "Expanding Roles of the Nigerian Army in Internal Security Operations: Funding Imperatives."
He said that the public sector financial reforms, such as cashless policy, treasury single account and Integrated Payroll and Personnel Information (IPPIS), had prevented leakages in the sector.
The army chief said that some of the policies would affect the optimal performance of the army and its core competencies, if not well managed.
"The Nigerian Army will continue to ensure prudence and accountability in the utilisation of available resources.
"To this end, I authorised the establishment of Directorate of Audit and Financial Management (DAFM), which reports directly to my office.
"The essence is to ensure judicious application of all appropriated funds disbursed to the Nigerian army formations and units.
"The DAFM has supported the army in deriving value for money in its financial transactions and application of funds," he said.
Mr Buratai said that the army had devised new strategies to combat insurgents in the country.
He stressed the need for the personnel to continue to be loyal to constituted authority and submit themselves to civil rule.
"In the discharge of this duty, I had charged all personnel to remain committed to the global best practices by strict adherence to the rules of engagement and code of conduct," the army chief said.
He added that in spite of the daunting challenges of the operations, the army had maintained a rugged determination to turn the tide against insurgents.
Mr Buratai said that the army finance corps remained central to the performance and effectiveness of the service during operations and peace times.
Earlier, Governor Udom Emmanuel of Akwa Ibom said that government alone could not fund the demands of the military.
Mr Emmanuel, who was represented by Akan Okon, the state Commissioner for Economic Development and Ibom Deep Seaport, said that the private sector must be brought in to assist in the funding of the operations of the army.
He commended the army for its role in curbing the insurgency, kidnapping, banditry and other security challenges confronting the nation.
In his address, the Chief of Account and Budget (Army), Adekola Bakare, said that the theme was chosen to enunciate the challenges posed by inadequate funding of the army operations.
Mr Bakare said that the conference would afford participants the opportunity to conduct a detailed appraisal of the current policies and procedures.
He said that this was geared towards repositioning the corps to provide transparent and efficient services to the army.
NAN reports that the conference was a forum for capacity building in the finance corps to enhance human capital development. (NAN)
https://www.premiumtimesng.com/news/top-news/359912-nigerian-army-needs-more-funds-to-tackle-boko-haram-insecurity-buratai.html
--------
Nigeria: 38 Aid Workers Killed in Boko Haram Conflict
28 OCTOBER 2019
By Emeka Okonkwo
Abuja — The Boko Haram has killed 38 United Nations (UN) and non-governmental organisation (NGO) workers in Nigeria since 2011.
Ten of the victims have been killed in the past 18 months.
Six more are missing.
Mark Lowcock, UN Under-Secretary-General for Humanitarian Affairs and Emergency Relief Coordinator, disclosed the figures in an update of the situation in northeast Nigeria.
The area is under siege from the Boko Haram, an Islamist group involved in a violent campaign to overthrow the Nigerian government.
Over 30 000 people have been killed while more than three million others displaced during the conflict that began ten years ago.
"Ten years of conflict and violence perpetrated by Boko Haram and other non-state armed groups have devastated communities," Lowcock lamented.
More than 7 million people currently need humanitarian assistance in the states of Adamawa, Borno and Yobe.
Lowcock expressed concern that more than 140 000 people forced to move this year alone because of renewed violence.
The Nigerian military has meanwhile been accused of violating the rights of civilians during the crackdown against the Boko Haram militants.
"Military action needs to be proportionate and avoid adding to the plight of civilians, huge numbers of whom have suffered terribly as a result of the actions of the terrorists and insurgents," Lowcock said.
Full report at:
https://allafrica.com/stories/201910290015.html
--------
Jordan recalls envoy to Israel to protest detention of two citizens
30 October 2019
Jordan recalled its ambassador to Israel for consultations in protest at Israel's refusal to heed its demands to release two citizens it said were illegally detained for months without charges, the kingdom's foreign minister said on Tuesday.
Ayman Safadi said in a tweet he held the Israeli government responsible for the lives of Hiba Labadi and Abdul Rahman Miri whose "health conditions have severely deteriorated," adding this was a first "step."
Ayman Safadi
✔
@AymanHsafadi
In light of Israeli government refusal to heed our legitimate demands for releasing Jordanian citizens Hiba Labadi & Abdul Rahman Miri who have been illegally detained without charges for months, we decided to recall our ambassdor in tell Aviv for consultation as a first step.1/2
106
1:37 AM - Oct 30, 2019
Twitter Ads info and privacy
69 people are talking about this
He did not elaborate.
https://english.alarabiya.net/en/News/middle-east/2019/10/30/Jordan-recalls-envoy-to-Israel-to-protest-detention-of-two-citizens.html
--------
URL: https://www.newageislam.com/islamic-world-news/communal-harmony-50-hindu-muslim/d/120130
New Age Islam, Islam Online, Islamic Website, African Muslim News, Arab World News, South Asia News, Indian Muslim News, World Muslim News, Women in Islam, Islamic Feminism, Arab Women, Women In Arab, Islamophobia in America, Muslim Women in West, Islam Women and Feminism