New Age Islam News Bureau
23 Feb 2012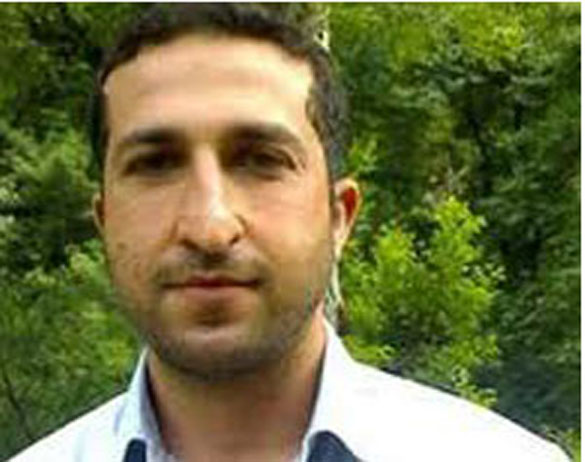 • India: Communal riots not new to Gujarat, C M told SIT
• Iraq attacks on Shia and police targets kill 50
• Apologies Fail to Quell Ire Over Koran Burning as Probe Opens
• Nine gunned down during protests in Afghanistan over the burning of the holy Quran
• Delhi court asks police to investigate Islamist website
• Santorum aide's 'Islamic' goof
• At least 15 militants killed in Pakistani jet bombing
• Taliban urge Afghans to attacks Westerners
• Libya court orders civil trial for Qaddafi 'loyalists'
• Tunisian parliament bloc proposes Islamic constitution
• New parliamentary bloc in Kuwait seeks Sharia rule
• Palestinian children interrogated in Israel without presence of guardian
• 2 Hizb ut-Tahrir men held in Chittagong, Bangladesh
• Religious sentiments behind mosque blasts, in Haryana, India: Cops
• Pakistan: Many die as car bomb hits Peshawar bus stop
• Avalanches kill 11 army personnel in Jammu & Kashmir
• Syria shelling of Homs kills 2 Western journalists
• Malaysian woman nabbed for theft in Singapore
• Haqqani sought US help for Army chief removal
• Afghanistan endgame: Pak vows to support, not lead, peace move
• US pushed ahead with drone strikes despite Pakistani resistance
• Boko Haram: Commissioner of Police dismissed
• Syria talks futile, Saudi king tells Russia
• Riyadh: Contribution of Islam to refugee law discussed
• Clinton heads abroad to push Syria diplomacy
• CAIR speaks out against 'foreign law' bill up in House committee tomorrow
• Kuwait City: An Islamic parliamentary Group Plans to Demand Amendment of Constitution'
• Somalia's future is discussed at London conference
• Three Georgian soldiers killed in Afghanistan
• Pak, Afghan journalists meet, discuss media cooperation
• Saudi leadership-people bond strong
• Riyadh forum highlights role of social media
Complied by New Age Islam News Bureau
Photo: Iran Sentences Christian Pastor Yousef Nadarkhani To Death For Leaving Islam
URL:https://www.newageislam.com/islamic-world-news/new-age-islam-news-bureau/christian-pastor-sentenced-to-death-in-iran-for-abandoning-islam/d/6707
--------
Christian pastor sentenced to death in Iran for abandoning Islam
New Delhi, February 23, 2012
A trial court located in the Gilan Province of Iran has sentenced Christian pastor Yousef Nadarkhani to death for the crime of converting from Islam to Christianity.
In 2009, Nadarkhani, 34 and father of two, was arrested and charged with rape and extortion by the Iranian government, Fox News reported.
Tiffany Barrans, international legal director of the American Center for Law and Justice, told The Daily Caller that death sentences are common in the Islamic republic for those who fall away from the Muslim faith.
"The Iranian Supreme Court upheld that the proper sentence for an apostate that refuses to recant is death," Barrans said.
Nadarkhani has spent 863 days in jail.
The ACLJ has already proven that the rape and extortion charges were false: An Iranian Supreme Court ruling has stated the only charge brought against Nadarkhani was apostasy. Documents from Iran's Supreme Court are not available to the public, but Barrans' organization obtained a copy and translated it.
After several attempts to force the Christian pastoer to renounce his faith, the Iranian Supreme Court ordered the Gilan trial court to hear his case. That court gave him a death sentenced — which in Iran is typically carried out on the gallows.
"The world needs to stand up and say that a man cannot be put to death because of his faith," ACLJ executive director Jordan Sekulow told Fox News.
Even if he were spared execution, Nadarkhani could spend the rest of his life in an Iranian prison, Barran added.
"Whether they sentence him for life [in prison] or death, either sentence violates Iran's obligations under the International Covenant of Political and Civil Rights, as well as the Universal Declaration for Human Rights," she explained.
Even though Secretary of State Hillary Clinton and 89 members of Congress have called for Nadarkhani's release, and the ACLJ has been collecting petitions online for months, his advocates are less than optimistic.
Although the lower court in Gilan found that Nadarkhani was never a practicing Muslim in the first place, the Iranian Supreme Court upheld his conviction because he was born into a Muslim family.
Iran trails only China in its annual rate of executions, said Barrans, making it difficult to determine whether Nadarkhani is still alive. But as of Tuesday, his lawyer said he is "in good health."
http://dailycaller.com/2012/02/22/christian-pastor-sentenced-to-death-in-iran-for-abandoning-islam/
--------
India: Communal riots not new to Gujarat, C M told SIT
New Delhi, February 23, 2012
Nagendar Sharma
File photo of Gujarat chief minister Narendra Modi (C) as he speaks to journalists after appearing before the Supreme Court-appointed Special Investigation Team in Gandhinagar on March 27, 2010. AFP Photo/Sam Panthaky
Gujarat chief minister Narendra Modi not only refused to take the blame for the 2002 anti-Muslim riots but also claimed that communal violence was not new to the state — it went as far back as 1714.
"Since long and even before my birth, Gujarat witnessed series of incidents of
communal violence," Modi told the Supreme Court-appointed special investigation team (SIT) on March 27-28, 2010.
"As per available history — from 1714 AD until now — in Gujarat, thousands of incidents of communal violence have been recorded," Modi said in his deposition accessed by HT.
Set up by the Supreme Court in March 2008 to probe 10 riots cases, the SIT gave the chief minister a clean chit in the Gulbarg housing society massacre — which left 69 people dead — in its closure report filed on February 14.
Modi faced 71 questions in the nine-hour one-to-one questioning by SIT's AK Malhotra.
The CM denied that suspended IPS officer Sanjeev Bhatt attended the controversial February 27, 2002 meeting at his residence hours after a train was burnt in Godhra.
According to Modi, seven top police and administrative officials attended the meeting. "As far I recollect, Shri Sanjeev Bhatt, the then deputy commissioner (intelligence), did not attend as this was a high level meeting."
Bhatt in an affidavit to the SC on April 2011 blamed Modi for one of the worst outbreaks of communal violence the country has seen in recent memory. Modi denied that in the meeting he directed the officers to allow the Hindus to vent their anger after Godhra -- a charge levelled by Bhatt. The CM said he gave "categorical and clear cut instructions to maintain communal harmony".
Modi termed as "collective the decision to shift the bodies of Godhra victims to Ahmedabad. Asked if the collector had opposed it, the CM said: "She was of the view that the dead bodies should be immediately taken from there to avoid further tension."
Violence broke out in the state a day after 58 kar sevaks, returning from Ayodhya, were burnt alive in Sabarmati Express at Godhra on February 27, 2002. The month-long violence left at least 1,200 people dead, mostly Muslims.
The SIT's findings have been contradicted by SC-appointed lawyer, Raju Ramachandran. He is believed to have recommended that Bhatt and all others claiming to have knowledge of the Gulbarg case be summoned as witnesses.
http://www.hindustantimes.com/India-news/NewDelhi/Communal-riots-not-new-to-Gujarat-Modi-told-SIT/Article1-815592.aspx
--------
Iraq attacks on Shia and police targets kill 50
23 February 2012
At least 50 people have been killed and hundreds injured in a wave of bombings and shootings across Iraq, police say.
The violence targeted predominantly Shia areas, in particular police officers and checkpoints.
In Baghdad, nine people died in two successive blasts in the central Karrada district. Outside the capital, at least two were killed in Baquba.
No group has yet said it was behind the violence. Attacks in Iraq have risen since US troops withdrew in December.
Tolls from other attacks around Baghdad include:
six dead after a car bomb in Shia-dominated Kadhimiya, norht of Baghdad
six killed by gunmen at a police checkpoint in the Sarafiya district of the capital
two dead and five injured in an explosion in the western al-Mansour district
two killed and 10 injured in two explosions in Dorat Abo Sheer, southern Baghdad
two killed and nine wounded in an attack by gunmen using weapons with silencers, targeting a police patrol in Saidiya, southern Baghdad
seven injured, most of them policemen, in a blast in al-Madaen, south of Baghdad
five civilians injured in a bomb explosion in Taji, north of Baghdad
There were also attacks in the provinces of Mosul, Kirkuk and Salahuddin.
There are fears the death toll from Thursday's violence could rise.
Last week, at least 18 people were killed in a suicide attack near the Iraqi police academy in the capital.
Shia targets have come under increasing attack since the government of Shia Prime Minister Nouri al-Maliki moved against senior members of the predominantly Sunni Iraqiya political bloc.
The day after US troops withdrew, a warrant was issued for the arrest of Vice-President Tariq al-Hashemi, who is accused of financing death squads.
Mr Hashemi, who denies the charges, is currently in Iraqi Kurdistan, under the protection of the regional government. He is the most senior Sunni politician in the Iraqi government.
The BBC's Rafid Jabbouri, in Baghdad, says Shia government officials accuse people linked to Mr Hashemi of being behind recent outbreaks of violence.
Mr Hashemi appeared on TV to deny any involvement.
Al-Qaeda in Iraq said it carried out previous waves of attacks in December and January.
http://www.bbc.co.uk/news/world-middle-east-17136646
--------
Bloomberg
Apologies Fail to Quell Ire Over Koran Burning as Probe Opens
By Eltaf Najafizada and Viola Gienger
February 23, 2012
Feb. 23 (Bloomberg) -- Neither American apologies nor an investigation into the incident stemmed anger among Afghans over the burning of the Koran, the Islamic scripture, at the main U.S. base in Afghanistan.
At least seven Afghans died amid gunfire on the second day of protests as a joint coalition-Afghan team began investigating the burning with a visit to the Parwan detention facility on the base where it occurred in a trash dump.
"The purpose of the investigation is to discover the truth surrounding the events which resulted in this incident," U.S. Marine General John Allen, the top NATO coalition commander in Afghanistan, said in a statement yesterday. "We are determined to ascertain the facts, and take all actions necessary to ensure this never happens again."
Earlier in the day, crowds of men turned violent, throwing stones and in some cases attacking offices or shops across Kabul and three nearby provinces of eastern Afghanistan, according to local government spokesmen and residents reached by phone. In addition to the seven dead, 30 people were injured, according to a statement e-mailed by the Interior Ministry.
The U.S. embassy in Kabul halted travel by its staff, and American authorities apologized at every opportunity, even organizing an impromptu appearance by the coalition military spokesman via videolink to the Pentagon press corps.
About 2,000 people gathered in a protest outside the Parwan detention facility two days ago and almost broke in before forces used helicopters and rubber bullets to disperse the crowd, German Army Brigadier General Carsten Jacobson told the Pentagon reporters. Yesterday, the crowd was smaller in front of the Parwan facility, and at least four other demonstrations in Kabul gathered 200 to 500 people each in front of sites used by foreigners, he said.
Karzai's Appeal
Afghan President Hamid Karzai appealed for calm and asked people to await the outcome of the investigation, the Associated Press reported. He said citizens have a right to protest peacefully and urged Afghan security forces to protect the protesters rather than fight them.
The coalition hopes the investigation will yield, at least by this morning, "a very clear statement on what we see has happened on the ground," Jacobson said. "We have seen the implications, the understandable anger of the people of Afghanistan about what they have seen."
Embassy Personnel
The U.S. embassy said in an e-mailed notice yesterday that it had "suspended all travel for embassy personnel in Kabul until further notice and ordered any personnel not at a secure compound to return to the embassy immediately." The U.S. mission also halted staff members' movements in the second- largest city, Kandahar, acting embassy spokesman Mark Thornburg said in a separate e-mail.
Protests erupted in the eastern city of Jalalabad and in Logar and Parwan provinces, which adjoin Kabul. They followed demonstrations the previous day outside Bagram airbase in Parwan.
It was there that Afghans found that U.S. soldiers had included Korans among other books dumped and burned as refuse. Bagram is the biggest U.S. base in Afghanistan.
U.S. Deputy Defense Secretary Ashton Carter, who is in Afghanistan on a previously planned visit, also apologized for the incident in each of his meetings yesterday with Afghan Karzai, Defense Minister Abdul Rahim Wardak and members of the country's parliament. Allen has ordered training for all troops in "the proper handling of religious materials."
The Koran burning has deepened damage to the international forces' public image, Afghan and Muslim affairs analysts said in interviews.
Koran Revered
The U.S.-led force in Afghanistan and other westerners often underestimate the reverence of Afghans and other Muslims for the Koran, said Sultan Shahin, an Indian analyst who runs New Age Islam, a website on Muslim and interfaith affairs.
"Americans often suppose that the Koran, as a book, is analogous to the Christian Bible, but in fact Muslims' reverence for the Koran is more like the reverence that Christians feel for the person of Jesus," he said in a phone interview in New Delhi. "For Christians, the divine vehicle of God's message is Jesus, while Muslims see their prophet as fully human and the divine gift is the book."
The U.S. embassy and the American-led International Security Assistance Force, or ISAF, used their websites and Twitter messages to publicize apologies by U.S. officials, including Defense Secretary Leon Panetta. "We honor and respect the religious practices of the Afghan people without exception," Pentagon spokesman George Little told reporters yesterday, citing a statement by Panetta.
Taliban Victory
The Taliban guerrillas fighting American forces "strongly condemn the U.S.' violent action in dishonoring our holy book," said the movement's spokesman, Zabihullah Mujahed, in a phone interview. "These disbelievers have committed such acts several times in the past," he said.
Despite the U.S. apologies, "this incident is a big victory for the Taliban because Afghans will believe what they say -- that the foreigners are here to dishonor our book and Islamic culture," said Abdurrahim Muqdader, a tribal elder in Parwan province, where the Koran burning and the first protest occurred. He said the incident will increase the danger in coming days of Afghan troops or police attacking U.S. soldiers in revenge.
The Korans were damaged after soldiers culled them, with other books, from a library at a prison for alleged Taliban and allied Islamic militant fighters, ISAF said in a statement. The volumes were thrown into a pile of debris for burning and pulled out by Afghan employees at the base.
Burned Pages
"I was collecting pages from the Koran, some burned and some unburned, and two U.S. soldiers called for me to give the pages to them," one such employee, Muhammad Nabi, said in a phone interview. "I told them, 'Even if you kill me, I won't give them to you,'" Nabi said.
An Afghan policeman shot dead two U.S. soldiers in April amid four days of protests across Afghanistan sparked when a Florida pastor, Terry Jones, oversaw the burning of a Koran at his church. In that upheaval, Afghan rioters killed 24 people, including seven international employees of the United Nations in the northern city of Mazar-i-Sharif.
Afghans protested again last month when a video was posted on the Internet showing four U.S. Marines urinating on the corpses of Afghans who may have been Taliban guerrillas. Panetta and other American officials condemned that incident.
--With assistance from James Rupert in New Delhi. Editors: John Walcott, Larry Liebert
To contact the reporters on this story: Eltaf Najafizada in Kabul at enajafizada1@bloomberg.net; Viola Gienger in Washington at vgienger@bloomberg.net
To contact the editors responsible for this story: Peter Hirschberg at phirschberg@bloomberg.net; John Walcott at jwalcott9@bloomberg.net
http://www.businessweek.com/news/2012-02-23/apologies-fail-to-quell-ire-over-koran-burning-as-probe-opens.html
--------
Nine gunned down during protests in Afghanistan over the burning of the holy Quran
23 February 2012
KABUL: At least nine demonstrators were shot dead and dozens wounded on Wednesday in violent protests across Afghanistan over the burning of the holy Quran at a US-run military base, officials said.
The Afghan interior ministry blamed at least one of the deaths on "foreign guards of Camp Phoenix", a US military base in eastern Kabul attacked by protesters, but most were attributed by local officials to clashes with police.
The ministry said it would investigate all the deaths, blaming some of them on "security guards" at unnamed foreign bases. A spokesman said it was not known whether the guards were Afghans or foreigners.
In Kabul and in provinces to the east, north and south of the capital, furious Afghans took to the streets screaming "Death to America", throwing rocks and setting fire to shops and vehicles as gunshots rang out.
In the eastern city of Jalalabad, students set fire to an effigy of President Barack Obama, and the US embassy in Kabul went into lockdown.
The US commander in Afghanistan, Gen John Allen, apologised and ordered an investigation, admitting that religious materials, including copies of the holy Quran "were inadvertently taken to an incineration facility".
Gen Allen and US Deputy Defense Secretary Ashton Carter called Afghan President Hamid Karzai on Wednesday to apologise again for the incident at Bagram airbase north of Kabul, the president's office said.
President Karzai urged the US military to speed up a transfer to Afghan control of the controversial US-controlled prison at Bagram, sometimes known as Afghanistan's Guantanamo Bay.
Two US officials, who spoke on condition of anonymity, said the military removed copies of the Quran from the prison because inmates were suspected of using the holy book to pass messages to each other.
The joint Nato probe with the Afghan government would examine why the books were removed and taken to a burn pit, a Nato spokesman said.
Afghan workers "pulled material out that was partly charred and we have seen copies of (holy) Quran that were partly charred," he said.—AFP
http://www.dawn.com/2012/02/23/nine-gunned-down-during-protests-in-afghanistan.html
--------
Delhi court asks police to investigate Islamist website
New Delhi, Feb 22
The Delhi High Court Wednesday sought a status report from the Delhi Police commissioner on a public interest litigation (PIL) seeking a ban on a Islamist website as it allegedly threatened communal harmony in India.
A bench of Acting Chief Justice A.K. Sikri and Justice Rajiv Shah Endlaw directed police chief to submit the report on website www.shariah4hind.com within a week.
The PIL filed by Tajinder Pal Singh Bagga, president of the Bhagat Singh Kranti Sena, alleged that the website brings constitution of India and its secular feature into disrespect and disrepute.
"Extreme Islamic groups are planning to organise a huge rally in Delhi propagating Islamisation of Indian subcontinent and enforcement of Shariah law all over India and hence this may result into communal clashes and disruption of public peace and order in State of Delhi and other parts of India," the petition said.
It sought the court's direction for the central and Delhi government to conduct detailed inquiry into the claims of Shariah4hind that a public rally shall be organized in Delhi March 3.
Appearing for Bagga, advocate Vikas Padora also sought the central and state governments be directed to include the group into the list of banned organisations, "as the group works against the integrity and sovereignty of India".
http://www.deccanherald.com/content/229250/delhi-court-asks-police-investigate.html
--------
Santorum aide's 'Islamic' goof
By Alexandra Petri
23 February 2012
It is so difficult to be a political aide. Not just the piles of money past which you have to shove your way to work every day, or the super PAC advertisements you have to carefully know nothing about. The real trouble is keeping all the attacks straight. One opponent is a socialist Lorax, the other one's an anti-family fascist, yet a third is a Sharia law-imposing robot. They're so easy to mix up!
So it's easy to sympathize with Rick Santorum aide Alice Stewart, who accidentally complained to "Andrea Mitchell Reports" about President Obama's "radical Islamic policies" instead of his "radical environmental policies." She later called in to apologize for misspeaking. But why bother?
At a certain point, all these allegations with varying degrees of spuriousness begin to blur together.
Nothing like getting your talking points mixed up. Next she'll be complaining about Ron Paul's radical socialist policies. "I'm sorry, I didn't mean 'socialist,'" she'll apologize. "I meant, 'stupid.' I misspoke."
"I didn't mean to call Newt Gingrich an appalling lump who makes Hitler look pleasant by comparison," she'll note, after a particularly grueling day. "All day long, I was calling him, 'a nice guy, if corpulent.' I really don't know how this happened. You have the lights turned on you, and suddenly — you make these stupid slips of the tongue. Could happen to anyone."
"President Obama needs to stop being so homosexual," she says. "I'm sorry. Liberal. I meant liberal. It's been a long day."
And this must be troublesome in private life. "I'd like to buy some light bulbs," she says. "The Islamically friendly kind."
I take this example back. Clearly, she has never said this. Nothing says, "I am unlikely to request an environmentally friendly anything," like, "I am Rand Paul" or "I am a Santorum aide critiquing President Obama's environmental — or is it Islamic? — policies."
It's often been said that there is too much name-calling in politics. But at least keep the names straight. There are people who have to fact-check these things, and it is much easier for them to come out with whimsical statements like, "This merits Six Pinocchios" or "That's an Eight Bad-Ham Doozy," if you don't suddenly get nervous and accuse the president of being a Muslim. We went over this in the summer of 2009, I thought.
So many attacks! So little time!
Worse yet, Andrea Mitchell said she didn't even notice the slip-up.
Just as long as your aide doesn't accidentally say something nice about the other candidates. That would be the real kiss of death.
http://www.washingtonpost.com/blogs/compost/post/santorum-aides-islamic-goof/2012/02/21/gIQAw2g9QR_blog.html
--------
At least 15 militants killed in Pakistani jet bombing
23 February 2012
MELA: Pakistani jets bombed four militant hideouts in the Mela area of the northwestern Orakzai tribal region, near the Afghanistan border, killing at least 15 militants, security officials said.
Pakistan's military has been conducting operations against militants in Orakzai and the neighbouring Kurram tribal region since the start of the year.
The death toll could not be independently verified and militants often dispute official accounts.
http://www.dawn.com/2012/02/23/atleast-15-militants-killed-in-jet-bombing.html
--------
Taliban urge Afghans to attacks Westerners
23 February 2012
KABUL: The Taliban urged Afghans on Thursday to target foreign military bases, and beat and kill Westerners in retaliation for burnings of copies of the Holy Quran at NATO's main base in the country.
"Our brave people must target the military bases of invader forces, their military convoys and their invader bases," read an e-mailed Taliban statement to media released by spokesman Zabihullah Mujahid.
"They have to kill them (Westerners), beat them and capture them to give them a lesson to never dare desecrate the Holy Quran again." (Reuters)
http://www.thenews.com.pk/article-36606-Taliban-urge-attacks-on-Westerners
--------
Libya court orders civil trial for Qaddafi 'loyalists'
Feb 22, 2012
BENGHAZI: A Libyan military court ruled on Wednesday that 50 people accused of fighting for Muammar Qaddafi and helping a mass jail break by alleged supporters of the deposed leader should be freed and tried instead in a civilian court.
Defense lawyers welcomed the ruling, saying most of the accused were civilians and that the military court on a base in the eastern city of Benghazi was struggling to try the case.
"We feel this court is under pressure and... does not have the necessary judicial independence," said Saleh Omran, who represents 17 of the accused, denying that his clients were Qaddafi supporters.
"They helped the prisoners escape from jail because some of those held were their relatives and they were protecting them. It has nothing to do with Qaddafi's men," he said.
A transitional government was appointed in November to lead Libya to elections but it is struggling to impose order on myriad armed groups that toppled Qaddafi last year after 42 years in power.
It has been keen to try Qaddafi's family members and loyalists at home, but human rights activists worry that a weak central government and a lack of rule of law could rob them of the right to a fair trial.
The defendants are facing charges of using force against the revolutionary forces, terrorizing civilians and helping prisoners escape, as well as inciting people to commit crimes. Omran said some of those charges carry the death penalty.
The defendants are part of a militia that helped what officials from the transitional council said at the time were about 300 Qaddafi loyalists escape from custody in July.
Fifteen witnesses called to give evidence on Wednesday did not show up and hearings have been postponed twice since the trial began on Feb. 5, for security reasons and pending a request by some of the lawyers to review the evidence.
http://arabnews.com/middleeast/article578680.ece
--------
Tunisian parliament bloc proposes Islamic constitution
TUESDAY, FEBRUARY 21, 2012
TUNIS (Reuters) – The third-largest party in Tunisia's constituent assembly, charged with writing a new constitution, yesterday proposed a draft document based on Islamic law which will likely alarm the country's secularists.
The moderate Islamist Ennahda party won a 40 per cent share in the assembly, or 89 seats, in Tunisia's first election since the ouster of Zine al-Abdine Ben Ali a year ago sparked the Arab Spring uprisings across the region.
The non-religious Conference for the Republic won 29 seats in the 217-seat assembly and Aridha Chaabia, or Popular List, came in third. Should the proposal win the support of more than 60 percent of parliamentarians, it would pass without a referendum.
Popular List said in a statement that its draft document "stipulates in its first article that Tunisia is a free, independent and sovereign country, Islam is its religion and the principal source of its legislation, Arabic is its language and its system is a republic".
"Using Islamic sharia as a principal source of legislation will guarantee freedom, justice, social equality, consultation, human rights and the dignity of all its people, men and women."
The proposal is certain to inflame political tensions in Tunisia, where secularists already fear that the Ennahda-led government will slowly Islamise Tunisian law and society.
Ennahda has sought to assure secularists that it has no intention of enforcing Islamic rules, but it has struggled to control more conservative Islamists who have been outspoken in their demands that religion play a greater role in public life.
Ennahda has yet to make clear its position on the role of religion in lawmaking and there appears to be splits within the organisation itself over an issue that could prove explosive in a country long considered one of the Arab world's most liberal.
It was not clear however, if Ennahda would support the draft. Hachmi Hamdi, the head of the Popular List, was once a supporter of Ennahda but later fell out with the group. Its seats in the assembly were cancelled last year over campaign finance violations but were later reinstated. Critics complain that Hamdi, who is based in London, ran the election campaign from abroad and used a television station he owns to promote it.
Nevertheless, the proposal will put the Ennahda-led government in an awkward position where it risks angering more conservative members if it rejects naming sharia as a principal source of legislation but risks angering its secular coalition allies if it accepts the idea.
The public that voted for us is a conservative public that wants Islamic sharia as a principal source of the constitution," Hamdi told Reuters by phone from London.
"I also want to break this psychological barrier that has left some politicians afraid to declare their opinion that Islamic sharia should be a principal source of legislation."
http://www.stabroeknews.com/2012/news/world/02/21/tunisian-parliament-bloc-proposes-islamic-constitution/
--------
New parliamentary bloc in Kuwait seeks Sharia rule
By Habib Toumi, Bureau Chief
February 23, 2012
Manama: Four Kuwaiti lawmakers have formed a new parliamentary bloc to boost the drive to bring the legislation in line with Islam.
The Justice Bloc will be chaired by MP Mohammad Hayef and will include MP Bader Al Dahoom, MP Mohammad Al Hatlani and MP Osama Al Munawar.
In a statement following the formation of the bloc, Mohammad Hayef said that its aims are the rule of the Islamic Sharia, the preservation of society's Islamic identity and values, the establishment of the principles of justice and equality in all aspects and ensuring development in the country.
Other objectives are consecrating justice through appropriate legislation, fighting corruption and activating laws that protect public funds, consolidating the features of the Kuwaiti and national unity and working with all parliamentary blocs and lawmakers for the higher interests of the nation.
Kuwaitis on February 2 elected a new 50-member parliament. However, several analysts have expressed doubts whether it would be able to complete its four-year term amid concerns that its formation was not harmonious.
http://gulfnews.com/news/gulf/kuwait/new-parliamentary-bloc-in-kuwait-seeks-sharia-rule-1.985151
--------
Palestinian children interrogated in Israel without presence of guardian
Friday 24 February 2012
By Alexander O'Neil
Four Israeli officer interrogate 14-year-old Islam Dar-Ayyoub five hour without the prescence of a lawyer or a guardian
A video on showing Israeli police interrogating a 14-year-old Palestinian boy has sparked anger amongst human right groups.
The sixteen minute long video uploaded by Palestinian activists from the Popular Struggle Coordination Committee shows Islam Dar-Ayyoub sitting in small office for five hours interrogated by up to four men, with only one of them being a professional child interrogator.
On January 9, Dar-Ayyoub was taken from his home in a-Nabi Saleh village, Ramallah, during the middle of the night. It was not until five in the morning that they started to ask him questions. Until then he was not allowed to eat, rest or even go to the toilet.
In the video, Dar-Ayyoub is seen under pressure by the men and at one point is seen crying whilst the police watch on. The SHAI police department in West Bank did not allow the boy to have his lawyer or even his parents with him whilst the interrogation took place.
Judge Major Sharon Riulin-Ahai claims the only flaw in the whole interrogation was that they failed to clarify right to remain silent saying, "I have concluded that this flaw did not have a real effect on the manner in which the defendant gave his confession. Therefore, I believe that the infringement of the defendant's rights in the specific case did not result in greater than necessary violation of his right to criminal due process."
However, in a statement to The Muslim News Geneva-based human right group, Euro-Mid Observer for Human Rights, described the arrest of Palestinian children for "participating in peaceful marches is a violation of the rights of children to express their opinions according to articles 12/1 [the respect of the views of a child], 13/1 [freedom of expression] and 37/ b [detention] of the United Nations' Convention on the Rights of the Child."
This is not the first time a minor was interrogated without adequate legal representation or with the presence of a parent or guardian.
In an interview with B'Tselem, an Israeli Information Centre for Human Rights in the Occupied Territories, thirteen-year-old Majed Jaradatsaid said that on November 7, 2007 at a demo in the village of Sa'ir, northeast of Hebron, he was arrested and taken to Etzion Police station where he was interrogated and beaten brutally.
After which he was given two months in a prison where he was the youngest teen in the camp.
Another boy was Ibrahim A. He too was taken by Israeli police and interrogated on January 8.
He is just one of the many young Palestinian occupant children who are arrested, intimidated and even tortured during their interrogation.
A report by the Defence for Children International - Palestine Section (DCI-pal), children detained by police have drop by 16% to 135. "That's a massive drop since the beginning of 2008 with 390 children detained."
According to The Guardian, some children even spend as long as 65 days in a prison, in some cases they are kept in solitary confinement.
Most of the children have been arrested for mainly stone throwing, but other arrests have been for throwing Molotov and even more serious crimes such as having links to military organizations.
One child said that during interrogation they are shackled to the chair by their hands and feet and that their biggest concerns are physical and verbal abuse, threats and sleep deprivation.
http://www.muslimnews.co.uk/paper/index.php?article=5734
--------
2 Hizb ut-Tahrir men held in Chittagong, Bangladesh
Thursday, February 23, 2012
Rapid Action Battalion personnel arrested two siblings from a mess in Chittagong city Wednesday night for their alleged link with banned outfit Hizb ut-Tahrir.
Captain Rashed, company commander of Rab-7, identified the arrestees as Mirajul Haque Johnny, 26, a storekeeper of Forage Garment Factory located at Monsurabad, and his younger brother Md Ziaul Haque Arif, 24, a honours final year student of English department of Hazi Mohammad Mohsin College in the city.
Acting on a tip-off, a team of Rab-7 raided a mess at TTP Colony in Khulshi area around 11:30pm Wednesday and arrested the two brothers along with some posters, leaflets and books on jihad, Captain Rashed said.
They were taken to Rab-7 office for interrogation, he added.
http://www.thedailystar.net/newDesign/latest_news.php?nid=36019
--------
Religious sentiments behind mosque blasts, in Haryana, India: Cops
Deepender Deswal, TNN | Feb 23, 2012
Jind: One of the five youths arrested recently by Patiala police, and who were instrumental in triggering blasts in Muslim dominated areas in some Haryana towns, had been inclined towards gau sewa from childhood.
Jind SP Ashok Kumar said that prime accused, Sagar, had attended a function in Mewat in 2005 where the problem of cow smuggling and slaughter was highlighted. He spent some time in a gaushala in Mewat. This stay probably encouraged him to arrange the blasts. "We are trying to find out details of the place from where they (the five accused) got the explosives," he added.
While admitting that religious sentiments relating to cows encouraged a group of youths from Jind village to carry out blasts in mosques, the police ruled out involvement of any local gaushala or any saffron organization in the bombings that took place at Jind and Safidon town in 2009 and 2010.
Punjab police had arrested five persons in Patiala a few days ago, who reportedly confessed to have planted bombs in mosques in Jind and Mewat towns of Haryana.
Kumar said the accused were working for protection of cows in the region. "The youths told interrogators that they had executed the bombings to create panic among the Muslims, who indulged in cow slaughter but never wanted to harm anybody." The five accused were identified as Sagar alias Azad, Rajesh Kumar, Shyam Niwas, Pravin Kumar and Gurnam Singh, all residents of Jind village.
Investigating officer in Safidon blast case, Gurdial Singh, said two of the five youths - Sagar alias Azad and Rajesh Kumar - have been brought on three-day transit remand.
http://timesofindia.indiatimes.com/india/Religious-sentiments-behind-mosque-blasts-Cops/articleshow/11999240.cms
--------
Pakistan: Many die as car bomb hits Peshawar bus stop
23 February 2012
At least 12 people have been killed and 30 injured after a car bomb hit a bus stop in the city of Peshawar in north-west Pakistan, police officials say.
Several vehicles were badly damaged in the powerful blast.
No group has said they carried out the attack as yet.
Peshawar is close to the border with Pakistan's tribal region and has been the target of several bomb attacks in recent years.
Militants often carry out attacks across the north-west in retaliation for operations by the army against them in Pakistan's volatile tribal areas.
"The bomb was planted inside a bus terminal. There was a heavy rush of passengers when it exploded," police official Tahir Ayub told the Reuters news agency.
Television footage showed emergency vehicles racing the wounded to the hospital. Reports say the death toll is likely to rise - several of those injured are in a critical condition. Some of the dead are schoolchildren.
One man, Dilawar Khan, lost at least one of his young sons in the blast while they were at his shop at the terminal.
"Something like shrapnel hit me in the shoulder but I was conscious. Then I was brought to hospital and saw my son's dead body. I've lost everything," Mr Khan told the AFP news agency.
Bomb disposal experts said that 45kg (100ib) of explosives and mortar shells were packed into a car.
Although the frequency of high-profile bombings decreased in Pakistan last year, there have been many attacks on civilian targets in Pakistan over the last two months.
Last Friday dozens were killed when a bomb targeted the north-western town of Parachinar in the tribal district of Kurram.
And at least 30 died last month when a bomb hit a bus terminal in the Khyber tribal district.
http://www.bbc.co.uk/news/world-asia-17137225
--------
Avalanches kill 11 army personnel in Jammu & Kashmir
Feb 23, 2012
SRINAGAR: Eleven army personnel were killed and eight are missing in two overnight avalanches in Jammu and Kashmir, an army official said on Thursday.
While eight were killed in Bandipora district, another three were buried under the avalanche in Ganderbal district, the official said. Both the areas are in north Kashmir.
Lt. Col. J.S. Brar, spokesman of the Srinagar-based 15 Corps, told IANS: "Eight army troopers were killed and eight are still missing while 13 have been rescued from the avalanche that struck the brigade headquarters in Dawar village of Gurez subdivision of Bandipora Wednesday night."
"Operations are still on to rescue the eight buried under the avalanche," he said. Gurez is located 109 km from here.
"Three soldiers of the Territorial Army, including a junior commissioned officer, were killed in another avalanche that struck an army camp late Wednesday night in Sonmarg resort in Ganderbal," he added. Ganderbal is 87 km from Srinagar.
In a third avalanche, more than a dozen hutments in Ramwari area of Ganderbal during the night, but no loss of life occurred in the incident.
The area is inhabited by nomadic goatherds during the summer as they take their flock of sheep and goats there for grazing.
Only last week, a major disaster was averted in Ganderbal as a massive avalanche had blocked the passage of water in the Sindh stream that flows to the middle of Sonmarg resort.
http://timesofindia.indiatimes.com/india/Avalanches-kill-11-army-personnel-in-Jammu-Kashmir/articleshow/12000828.cms
--------
Syria shelling of Homs kills 2 Western journalists
By BASSEM MROUE
Feb 22, 2012
BEIRUT: A French photojournalist and a prominent American war correspondent working for a British newspaper were killed Wednesday by Syrian shelling of the opposition stronghold Homs as President Bashar Assad's regime escalated its attacks on rebel bases by strafing from helicopter gunships, activists said.
Weeks of withering barrages on the central city of Homs have failed to drive out opposition factions that include rebel soldiers who fled Assad's forces. Hundreds have died in the siege and the latest deaths further galvanized international pressure on Assad, who appears intent on widening his military crackdowns despite the risk of pushing Syria toward full-scale civil war.
"This tragic incident is another example of the shameless brutality of the Assad regime." US State Department spokeswoman Victoria Nuland said of the journalists killed.
"That's enough now, the regime must go," said French President Nicolas Sarkozy after his government confirmed the two deaths.
French spokeswoman Valerie Pecresse identified those killed as French photojournalist Remi Ochlik and American reporter Marie Colvin, who was working for Britain's Sunday Times.
France's Foreign Minister, Alain Juppe, said the attacks show the "increasingly intolerable repression" by Syrian forces. French Communication Minister Frederic Mitterrand said of the journalists killed: "It's abominable."
Syrian activists said at least two other Western journalists — French reporter Edith Bouvier of Le Figaro and British photographer Paul Conroy of the Sunday Times — were wounded in Wednesday's shelling, which claimed at least 13 lives.
The Syrian military has intensified its attacks on Homs in the past few days, aiming to retake rebel-held neighborhoods that have become powerful symbols of resistance to Assad's rule. For the government in Damascus, Homs is a critical battleground to maintain its control of Syria's third-largest city and keep more rebel pockets from growing elsewhere.
In the northwestern restive province of Idlib, the Britain-based Syrian Observatory for Human Rights claimed that Syrian army helicopters fitted with machine guns opened fire on the village of Ifis. Idlib is a main base of the rebel Free Syrian Army.
Another opposition group, the Local Coordination Committees, said troops conducted raids in the Damascus district of Mazzeh district and the suburb Jobar, where dozens of people were detained. In Jobar, the group said troops broke doors of homes and shops and set up checkpoints.
The group also said Syrian troops backed by tanks stormed the southern village of Hirak and launched a wave of arrests.
The Obama administration opened the door slightly Tuesday to international military assistance for Syria's rebels, with officials saying new tactics may have to be explored if Assad continues to defy pressure to halt a brutal crackdown on dissenters that has raged for 11 months and killed thousands.
The White House and State Department said they still hope for a political solution. But faced with the daily onslaught by the Assad regime against Syrian civilians, officials dropped the administration's previous strident opposition to arming anti-regime forces. It remained unclear, though, what, if any, role the US might play in providing such aid.
A Homs-based activist, Omar Shaker, said the journalists were killed when several rockets hit a garden of a house used by activists and journalists in the besieged Homs neighborhood of Baba Amr, which has come under weeks of heavy bombardment by forces from Assad's regime. At least 13 people were killed in Wednesday's shelling, including the journalists, activists said.
The UN estimates that 5,400 people have been killed in repression by the regime of President Bashar Assad against a popular uprising that began 11 months ago. Syrian activists, however, put the death toll at more than 7,300.
He added that intense Syrian troops shelling with tanks and artilleries began at 6:30 a.m. and was continuing hours later. He said the apartment used by journalists was hit around 10 a.m.
An amateur video posted online by activist showed what they claimed were bodies of two people in the middle of a heavily damaged house. It said they were of the journalists. One of the dead was wearing what appeared to be a flak jacket.
Many foreign journalists have been sneaking into Syria illegally in the past months with the help of smugglers from Lebanon and Turkey. Although the Syrian government has allowed some journalists into the country their movement is tightly controlled by Information Ministry minders.
Colvin, from Oyster Bay, New York, was in her 50s and a veteran foreign correspondent for Britain's Sunday Times for the past two decades. She was instantly recognizable for an eye patch worn after being injured covering conflicts in Sri Lanka in 2001.
Colvin said she would not "hang up my flak jacket" even after the eye injury.
"So, was I stupid? Stupid I would feel writing a column about the dinner party I went to last night," she wrote in the Sunday Times after the attack. "Equally, I'd rather be in that middle ground between a desk job and getting shot, no offense to desk jobs.
In Geneva, the International Red Cross said it was holding talks with members of the opposition Syrian National Council. The ICRC called Tuesday for a daily two-hour halt to fighting in Syria so it can bring emergency aid to affected areas and evacuate the wounded and sick.
Head of ICRI operations for the Middle East, Beatrice Megevand-Roggo, told The Associated Press on Tuesday that the ICRC had almost no contacts with opposition figures inside Syria.
The journalists' deaths came a day after a Syrian sniper shot dead Rami Al-Sayyed, a prominent activist in Baba Amr who was famous for posting online videos, Shaker and the Local Coordination Committees activist group said.
On Jan. 11, award-winning French TV reporter Gilles Jacquier was killed in Homs. The 43-year-old correspondent for France-2 Television was the first Western journalist to die since the uprising began in March. Syrian authorities have said he was killed in a grenade attack carried out by opposition forces — a claim questioned by the French government, human rights groups and the Syrian opposition.
Last week, New York Times correspondent Anthony Shadid died of an apparent asthma attack in Syria after he sneaked in to cover the conflict.
http://arabnews.com/middleeast/article578683.ece
--------
Malaysian woman nabbed for theft in Singapore
February 23, 2012
PETALING JAYA: A 30-year-old Malaysian woman has been arrested by Singapore police for allegedly stealing S$22,000 (RM52,800) from a man at Resorts World Sentosa, The Straits Times reported on its online site Thursday.
The man, 38, had reported to the police in December that the money was stolen by a woman befriended him at the casino. However, the woman give police the slip then.
Following investigations, police traced and arrested the woman at the Marina Bay Sands hotel Thursday afternoon.
http://thestar.com.my/news/story.asp?file=/2012/2/23/nation/20120223184129&sec=nation
--------
Haqqani sought US help for Army chief removal
Malik Asad
23 February 2012
ISLAMABAD: Mansoor Ijaz, the man who set off the memo scandal in October, made a much-awaited testimony on Wednesday before the commission constituted by the Supreme Court.
Testifying through video link from London, Ijaz said he had delivered a secret memo to then US Joint Chiefs of Staff enlisting Washington's help to pre-empt a feared coup against the government in Islamabad on the request of Husain Haqqani, the former ambassador to the United States, who "told me it is from the President (Asif Zardari).
The commission comprised Balochistan High Court Chief Justice Qazi Faez Isa, Sindh High Court Chief Justice Musheer Alam and Islamabad High Court Chief Justice Iqbal Hameedur Rehman.
"I asked (Haqqani) on whose authority he is doing this?" Ijaz said.
"He (Haqqani) said this is from the president of Pakistan who wants to form a national security team similar to the one in USA," he added.
Ijaz told the commission that he drafted the memo after Haqqani gave him notes and requested that it should be delivered to Admiral Mike Mullen.
The memo was delivered on May 10, one week after the assassination of Osama bin Laden in Abbottabad by a US Navy squad.
He said Haqqani called him on May 9 and said the army was thinking of removing the civilian government.
"The army wants to topple our government," Ijaz quoted Haqqani as saying.
He said Haqqani asked him to convey this apprehension to Admiral Mullen and request him to ask Army chief Gen Ashfaq Parvez Kayani to step down.
Ijaz claimed that Haqqani had given him points to be communicated to Mike Mullen, which included assurances on giving the US administration the choice of selecting members of a commission to probe Osama's presence in Abbottabad.
The envoy also offered that if Gen Kayani stepped down, Islamabad would help Washington in locating other bad guys and "we also commit American boots on the ground", the American businessman of Pakistan origin said.
"He (Haqqani) further offered that Pakistan would agree on an additional discipline as regard to the nuclear programme," Ijaz said.
Ijaz told the commission that Mr Haqqani was in touch with him through BBM and cell phone.
Mr Haqqani insisted that a new thinking was emerging in Pakistan and like-minded people like former army chief Gen Jahangir Karamat and Gen Mehmud Ali Durrani wanted to reconstruct relationship with the US. The like-minded people would be included in the new set-up.
Mr Ijaz said Mr Haqqani told him that President Zardari was issuing directions to him for setting up a national security team similar to the US national security organisation.
He said that in return for the removal of General Kayani, Mr Haqqani offered elimination of section 'S' of Inter Services Intelligence, assisting in locating bad guys like Mullah Omar and Aiman Al-Zawahiri, committed more US boots on the Pakistani soil, access to three wives of Osama bin Laden and cooperation in investigation into the Mumbai terror attacks.
Due to sensitivity of the matter Mr Haqqani suggested code word — 'Ispahani' (the name of his wife) for the US administration and 'friend' for the Pakistani government — for their communication.
Mr Ijaz claimed that in subsequent messages the word 'friend' was referred to the president. He said Mr Haqqani had requested him to keep the matter secret from the ISI and army.
He said initially Gen James Jones, former US national security adviser, had refused to deliver the memo to Admiral Mike Mullen but later agreed when Mr Haqqani also agreed for keeping the memo written rather than verbal.
In support of a claim of his conversation with Mr Haqqani on the phone, Mr Ijaz offered the calls' record but requested that the commission should not provide other than relevant portion to Mr Haqqani's counsel.
At one point, Mr Ijaz appeared to lose his patience when Mr Haqqani's counsel Advocate Bukhari brought into notice of the commission that he was playing with his Blackberry set while recording the statement.
Advocate Bukhari expressed the fear that Mr Ijaz might tamper with the evidence in his handset and requested the commission to direct its secretary to take it into his custody.
He challenged that the contents of BBM provided by Mr Ijaz in support of his claim were also forged and tampered with. He requested the commission to decide his three applications for getting the forensic tests of Mr Ijaz's evidence, provide him evidence and memo-related record and facilitate his visit to London before cross-examining Mr Ijaz.
The commission put off the proceedings to Thursday and directed Advocate Bukhari to conclude his arguments before mid-break because it would resume recording of Mr Ijaz's statement after that.
The commission directed Mr Ijaz to ensure his availability till the time he would be cross-examined and told him that his testimony would not be admissible in any way if he failed to be cross-examined.
Attorney General Molvi Anwarul Haq told the commission that under the law of evidence the authenticity of electronic devices was subject to forensic reports.
He informed the commission that the RIM once again declined to give BBM record of Mr Ijaz and Mr Haqqani because of privacy rights.
Retrieval of data: Mansoor Ijaz told the commission that retrieval of Blackberry messengers' data was not possible because the company does not retain the record for more than three months.
Mr Ijaz told the commission that he had surrendered his privacy rights and his American attorney also contacted the Research in Motion (RIM), the service provider of blackberry but RIM declined his request.
The RIM said that it could not preserve the record beyond three months. And if former ambassador Husain Haqqani would drop his privacy rights even then the contents of BBM could not be retrieved as the company could only provide the detail of timing and addressee of the messages.
During recording of the statement, Mr Ijaz did not add anything new to his statements he had filed in the Supreme Court and the commission on Feb16.
http://www.dawn.com/2012/02/23/ijaz-testifies-through-video-link-haqqani-sought-us-help-for-coas-removal.html
--------
Afghanistan endgame: Pak vows to support, not lead, peace move
23 February 2012
LONDON: Pakistan will give its full support to any clear effort by the Afghan government to achieve a political settlement with the Taliban but does not want to lead a peace process that would impose a solution, the foreign minister said on Wednesday.
Hina Rabbani Khar said Afghans were tired of attempts by other countries to take charge of their affairs and, for the good of future bilateral ties, Pakistan should not be seen to be interfering too closely.
"We will support any (peace efforts) that are Afghan-led, Afghan-owned and Afghan-driven. This is our first and last pre-requisite," Ms Khar said in a speech at Chatham House, an international relations think tank in London.
"But we will not lead. We cannot lead … We will only follow what our Afghan brothers and sisters decide is the course of action they will adopt," she said.
Ms Khar added that as long as that condition was met, Pakistan would not block any effort by any nation to assist the Afghan government in achieving a political settlement to end war in Afghanistan.
In a statement on Tuesday, Afghan President Hamid Karzai asked Pakistan "to support and facilitate our direct negotiation efforts as part of the peace process".
"Pakistan's support to the peace process will be crucial to its success, as well as a significant contribution to the security and stability of Afghanistan and the entire region," Mr Karzai said.
The Afghan government wants access to certain Taliban leaders whom it believes are based in Pakistan, but Islamabad has always denied giving sanctuary to militants.
The Afghan Taliban announced last month they would open a political office in Qatar, suggesting they may be willing to use that as a tool in future negotiations.
Mr Karzai has said he agreed with the idea of opening a Taliban office in Qatar.
After a period of greater strain than usual, relations between Kabul and Islamabad have improved.
Ms Khar said that Afghans had to decide for themselves what was the best course of action to achieve peace in their country.
Peace was in Pakistan's national interest but there should be only "one centre of gravity" in the effort to attain it and that should be an Afghan-led process, she said.
INVESTMENT OPPORTUNITIES: Meanwhile, addressing a gathering at the Pakistan High Commission on Tuesday evening, Ms Khar said that talks with her British counterpart William Hague had been very useful and they would help strengthen economic relations.
She said her interaction had greatly helped establish better relations among the two friendly countries and covered every aspect of ties.
The event included an exhibition arranged by AHAN (Aik Hunar Aik Nagar), an NGO, at which handicraft and local products of various regions of Pakistan were displayed.
The minister said tremendous investment opportunities were available both for British citizens and Pakistani expatriates in Pakistan.
She said Pakistan had introduced business-friendly policies and created conducive conditions for foreign investors. She mentioned energy needs of the country and said entrepreneurs could make investment in this sector.
She said economic development was directly linked with the availability of additional energy resources for which the government was making all out efforts.
Earlier, while welcoming the minister, High Commissioner Wajid Shamsul Hassan said that Pakistan-UK relations were an example of mutual understanding and trust.
He said Islamabad was appreciative of the UK's support it extended to Pakistan for overcoming challenges in economic, trade and education sectors.—Agencies
http://www.dawn.com/2012/02/23/afghanistan-endgame-pak-vows-to-support-not-lead-peace-move.html
--------
US pushed ahead with drone strikes despite Pakistani resistance
23 February 2012
WASHINGTON: Shortly before the United States ended a two-month pause in missile strikes on militants in Pakistan last month, senior U.S. officials telephoned their Pakistani counterparts and told them Washington would be resuming its covert drone program despite mounting objections in Islamabad.
Vice President Joe Biden and Secretary of State Hillary Clinton were among those who spoke with Pakistani officials shortly before the eight-week pause in the drone program ended, sources familiar with the issue said.
General Martin Dempsey, chairman of the U.S. Joint Chiefs of Staff, spoke to his Pakistani counterpart General Ashfaq Kayani around the same time, the sources said, but a U.S. defense official said the two men did not discuss drone strikes.
The strike that followed on January 10, when U.S. aircraft fired missiles at a home in the North Waziristan tribal area, was the first such attack since U.S. aircraft, in a mishap that plunged bilateral ties into a tailspin, killed 24 Pakistani soldiers along remote border with Afghanistan.
The November 26 border incident infuriated a vulnerable government in Islamabad and prompted Pakistani officials to signal, in more emphatic terms than they had previously, that they would no longer accept U.S. drone strikes. That set the Obama administration up for yet another potential collision with Pakistan as it continues a controversial drone program that has become a centerpiece of U.S. efforts to quash militancy there.
The Pakistani border deaths, which NATO deemed an accident and a tragedy, prompted Pakistan to shut down an overland supply route that is key for NATO troops in Afghanistan and to force U.S. personnel off an air base in southwest Pakistan that had been used to launch drone strikes in Pakistan's tribal areas.
In public, the U.S. missile strikes are a frequent target of criticism for Pakistani politicians, who decry them as a violation of the country's sovereignty. But in private, Pakistani leaders have long supported and even encouraged the strikes provided they steer clear of certain areas and targets.
Yet even as both governments try to put the relationship back together, current and former U.S. officials speaking on condition of anonymity said the Obama administration will not hesitate to continue the aerial strikes when targets and intelligence are sufficiently compelling.
TRUST DEFICIT
But the U.S. officials also said they are unlikely to give Pakistan advance notice about drone strikes for the time being, given the lack of trust on both sides and what American officials describe as a track record in Pakistan of intelligence leaks allowing militants to get away before planned attacks are launched.
However, drone operators might still use information from Pakistan's intelligence agency ISI to locate targets.
The strikes have become central to President Barack Obama's counter-terrorism strategy in Pakistan, where the United States has failed to persuade Islamabad to take stronger action against militants that have long stoked violence in Afghanistan.
Many U.S. officials complain that messages from Pakistan's top leadership have been - and continue to be - inconsistent.
There was no immediate comment from the White House or the State Department on the resumption of the strikes.
The strikes may take on additional importance as the United States rushes to make military progress ahead of a looming deadline to withdraw most of its troops from Afghanistan.
Yet the drone program has also fueled simmering anti-American sentiment in Pakistan, heaping additional pressure on the weak civilian government and even on its powerful military, already buffeted by unusual public criticism after the unilateral U.S. raid that killed al Qaeda leader Osama bin Laden in Pakistan last year.
Following the November border incident, U.S. officials insisted there was no formal decision to suspend drone strikes.
Other strikes have followed the initial January 10 attack, including several reported to have killed senior militants including some reportedly affiliated with al Qaeda or the Pakistani Taliban.
But U.S. officials acknowledged that the strikes are likely to proceed at a lower rate in the immediate future, in part because of bilateral tensions and in part because launching the flights from neighboring Afghanistan has posed logistical and operational obstacles.
While officials in Islamabad have signaled they are ready to repair ties to a certain extent, the drone strikes will be a major consideration as Pakistani lawmakers conclude a parliamentary review of ties with the United States.
Sherry Rehman, the former information minister and human rights campaigner who last month became Islamabad's new ambassador to the United States, suggested in her first address in Washington that the review and the low point following the border deaths offered a chance to improve U.S.-Pakistani cooperation.
"Critics of a strong US-Pakistan relationship are questioning its viability in both nations, yet I feel we can use this opportunity to re-set our relationship on a clearer, more stable footing," she said last week during a speech at the U.S. Institute of Peace.
Pakistani Foreign Minister Hina Rabbani Khar, who will meet Clinton in London on Thursday to try to repair damaged ties, said parliament was looking at "terms of re-engagement."
http://www.thenews.com.pk/article-36579-US-drones-defied-Islamabad-objections
--------
Boko Haram: Commissioner of Police dismissed
Written by Chris Agbambu, Abuja
Thursday, 23 February 2012
THE Police Service Commission (PSC), during its 26th plenary meeting held on Wednesday, in exercise of its constitutional mandate, deliberated on a wide range of issues.
The meeting, which was presided over by its chairman, DIG Parry B.O. Osayande (retd), took far-reaching decisions aimed at repositioning the Nigeria Police for effective service delivery to the nation.
The commission, after due consideration of the role played by Commissioner of Police, Hassan Zakari Biu, in the escape of the Boko Haram suspect, Kabiru Sokoto, approved the dismissal of Mr Biu from the Nigeria Police with effect from February 22, 2012 and also to face prosecution depending on government's position.
The commission approved the appointment of seven new Deputy Inspectors General of Police to form the new management team, which is to work with the Acting Inspector General of Police, Mohammed Abubakar.
The new DIGs are Suleiman Dauda Fakai, former AIG Zone 3 Yola; Atiku Yusufu Kafur, former AIG Zone 7, Abuja: Emmanuel Kachi Udeoji, CP Force Headquarters; Haruna John, former CP Benue State and FCT; Peter Yisa Ganam, former CP Kwara State; Marvel Akpoyibo, former CP Kogi State and Lagos State; and Abdurahaman O. Akano, former CP Plateau State.
Also, the commission deliberated on and confirmed the promotion of 13 Commissioners of Police to Assistant Inspectors General of Police. They are Solomon E. Olusegun, former CP Osun State; Michael E. Zuokumor, former CP FCT; Orubebe Gandhi Ebikeme; Philemon I. Leha, former CP Mobile Police; Jonathan Johnson, former CP Force CID; Dan'azumi Job Doma, former CP Enugu State.
Others are Joseph Ibi, former CP Training Force Headquarters; Muktari Ibrahim; Suleiman A. Abba, former CP Rivers State; Mamman Ibrahim Tsafe, former CP Delta State; Saliu; Argungu Hashimu, Solomon E. Arase, former CP Akwa Ibom State and David O. Omojola, now on course at the Nigerian Institute of Policy and Strategy Studies (NIPSS), Kuru, Plateau State.
Furthermore, the Chairman, Economic and Financial Crimes Commission (EFCC), Ibrahim A. Lamorde, was promoted to the rank of Deputy Commissioner of Police.
Mr Osayande called on all personnel of the Nigeria Police to rise up to the security challenges confronting the nation, saying the commission would not hesitate to wield the big stick on all who would not put in their best towards the furtherance of the Nigeria Police reform.
http://tribune.com.ng/index.php/front-page-news/36501-boko-haram-zakari-biu-dismissed-recommended-for-prosecution-as-psc-names-7-new-digs-13-aigs
--------
Syria talks futile, Saudi king tells Russia
Feb 23, 2012
JEDDAH: Custodian of the Two Holy Mosques King Abdullah told Russian President Dmitry Medvedev that dialogue on Syria was "futile." He said Russia should have coordinated with the Arabs before using its veto against the UN Security Council resolution on Syria.
King Abdullah made this comment during a telephone conversation with Medvedev. According to the SPA, the Russian president called the king and discussed the situation in Syria, other regional issues and ways to boost bilateral ties.
Medvedev expressed his country's stand on the Syria issue while King Abdullah said Saudi Arabia would never back down from its religious and moral stand on events taking place in Syria.
"Our Russian friends should have coordinated with the Arabs ... before using the veto to block a resolution on Syria at the UN Security Council," the SPA quoted the king as saying.
"But now, dialogue about what is happening (in Syria) is futile," the Saudi ruler told the Russian president during the talk on the escalating violence.
Syrian President Bashar Assad's forces, trying to hammer the city of Homs into submission, on Wednesday killed 19 more people including two Western journalists.
The journalists — Marie Colvin, an American working for Britain's Sunday Times newspaper, and French photographer Remi Ochlik — were killed on Wednesday when shells fired by government soldiers hit the house they were staying in, activists and witnesses said.
A witness told Reuters by phone that shells hit the house where the journalists were staying and a rocket hit them as they were escaping.
On Tuesday, the soldiers captured and shot dead 27 young men in northern villages.
http://arabnews.com/saudiarabia/article578771.ece
--------
Riyadh: Contribution of Islam to refugee law discussed
By ARWA RIKABI
Feb 23, 2012
RIYADH: The United Nations High Commissioner for Refugees hosted a round-table discussion on Tuesday about the comparative study written on behalf of the UNHCR in collaboration with Naif Arab University for Security Sciences (NAUSS).
The comparative study titled "The Right of Asylum between Islamic Shariah and International Refugee Law" was written by Ahmad Abou El-Wafa, chief of the department of public international law at Cairo University, as an effort to demonstrate the extensive contributions the Islamic tradition made to international law regarding the refugee issue. The goal of this discussion was to get feedback from various experts in preparation for publishing the second edition of the study.
A variety of participants from diverse organizations attended the discussion, enriching it with different and valuable perspectives. They included representatives from NAUSS, Human Rights Commission, National Society for Human Rights, World Assembly for Muslim Youth, Bureau of Investigation and Prosecution and Saudi Red Crescent Authority.
The meeting started with opening speeches from Riyad Musa Al-Ahmad, UN resident coordinator and UNDP resident representative; Imran Reda, UNHCR regional representative to the GCC; and Saqr Al-Mgayyid, head of international cooperation at NAUSS.
Later, a poem was recited by cultural activist and TV presenter Maysoon Abu Baker, describing the suffering of a refugee, followed by the discussion led by Al-Mgayyid, during which each participant provided his or her feedback and debated it with the author of the study.
The fruitful dialogue resulted in clarifications and adjustments to the first edition in order to make the second one more accurate and comprehensive. In conclusion, UNHCR presented the participants with gifts of appreciation for their involvement in this project.
Arab News spoke to Riyad Musa Al-Ahmad, who mentioned that almost 70 percent of displaced people (internally and externally) came from Muslim countries. He emphasized there is constant collaboration with other organizations regarding refugees, including Islamic ones such as WAMY and the Organization of Islamic Cooperation.
"We cannot work alone; it is always a joint effort when we seek to help people in need," Al-Ahmad said. He also added that the goal in working with refugees was always to ultimately help them become self-sufficient.
http://arabnews.com/saudiarabia/article578740.ece
--------
Clinton heads abroad to push Syria diplomacy
By BRADLEY KLAPPER
Feb 22, 2012
WASHINGTON: Secretary of State Hillary Rodham Clinton is trying to ramp up diplomatic efforts against President Bashar Assad's regime on a trip to North Africa this week, as some countries begin to explore the possibility of arming Syria's rebels.
Clinton is traveling to London on Wednesday for a conference on Somalia, but US officials will be using the international gathering to lay the groundwork for a major conference on Syria's future taking place later this week in Tunisia. The trip comes as the Obama administration is opening the door slightly to international military assistance for Syria's armed opposition.
In coordinated messages, the White House and State Department said Tuesday they still hoped for a political solution. But faced with the daily onslaught by the Assad regime against Syrian civilians, officials dropped the administration's previous strident opposition to arming anti-regime forces. It remained unclear, though, what, if any, role the US might play in providing such aid.
"We don't want to take actions that would contribute to the further militarization of Syria because that could take the country down a dangerous path," White House press secretary Jay Carney told reporters. "But we don't rule out additional measures if the international community should wait too long and not take the kind of action that needs to be taken."
The administration had previously said flatly that more weapons were not the answer to the Syrian situation. There had been no mention of "additional measures," despite daily reports from Syrian activists of dozens of deaths from government attacks.
At the State Department, spokeswoman Victoria Nuland used nearly identical language to describe the administration's evolving position.
"From our perspective, we don't believe that it makes sense to contribute now to the further militarization of Syria," she told reporters. "What we don't want to see is the spiral of violence increase. That said, if we can't get Assad to yield to the pressure that we are all bringing to bear, we may have to consider additional measures."
Neither Carney nor Nuland would elaborate on what "additional measures" might be taken but there have been growing calls, including from some in Congress, for the international community to arm the rebels. Most suggestions to that effect have foreseen Arab nations such as Qatar, the United Arab Emirates and Saudi Arabia — and not the West — possibly providing military assistance.
Clinton's trip to Europe and North Africa is taking place amid increased international discussion about adding a military component to the package of humanitarian and political aid to the opposition that will be the focus in Tunisia.
More than 70 countries have been invited to Friday's "Friends of Syria" meeting, which follows the failure of the UN Security Council to endorse an Arab plan that would have seen Assad removed from power.
US officials say it won't produce decisions on military aid or even recognition of Syria's disparate opposition groups, but countries are considering creating large stockpiles of humanitarian aid along Syria's borders.
Discussion of military assistance is still preliminary, said the officials, who spoke on condition of anonymity due to the sensitive nature of the diplomacy. To maintain the pressure against Assad, Washington is trying to keep as many countries as possible involved in the international coordination against Syria's government — even if there is no consensus on arming the rebels.
This week's talks will seek to clarify some of the confusion. The US is trying to get a clearer picture of what promises countries such as Syria's Arab neighbors are making to elements of the opposition, which rebels each government might support and some agreement on what types of assistance would be helpful or damaging.
The backdrop to the discussions is the heightening fear that Syria could descend into an all-out civil war.
http://arabnews.com/middleeast/article578584.ece
--------
CAIR speaks out against 'foreign law' bill up in House committee tomorrow
23 February 2012
The Florida chapter of the Council on American-Islamic Relations (CAIR) is denouncing a bill that would regulate the "application of foreign law in certain cases," set to be heard in a House committee meeting tomorrow. The group says the bill is anti-religion, and specifically anti-Islam.
The measure, which was touted by right-wing activists as an attempt to "stop the spread of Sharia in Florida," is a piece of model legislation written by anti-Islam extremist David Yerushalmi.
The bill is ultimately aimed at making sure Sharia or other foreign laws are not applied to family law cases in Florida. The bill follows a court case in Hillsborough County in which Sharia was considered. The case spurred quite a bit of right-wing activism, but was eventually dismissed last December.
CAIR's Florida chapter has sent an alert to supporters warning that the bill attempts to "demonize Islam and marginalize Muslims."
The group said in a statement today that:
According to the Southern Poverty Law Center: "[Yerushalmi] waxes bloodthirsty when describing his preferred response to the supposed global threat of Shariah law, speaking casually of killing and destroying. Ideally, he would outlaw Islam and deport Muslims and other 'non-Western, non-Christian' people to protect the United States' 'national character.' An ultra-orthodox Jew, he is deeply hostile toward liberal Jews. He derides U.S.-style democracy because it allows more than just an elite, privileged few to vote."
In the past, Yerushalmi has written the following against Muslims:
"It shall be a felony punishable by 20 years in prison to knowingly act in furtherance of, or to support the, adherence to Islam."
The Congress of the United States of America shall declare the US at war with the Muslim Nation or Umma."
"No Muslim shall be granted an entry visa into the United States of America."
A similar bill was introduced last session by the same lawmakers behind this year's version: state Sen. Alan Hays, R-Umatilla, and Rep. Larry Metz, R-Eustis.
Both CAIR and the Anti-Defamation League have said the bill is unnecessary and would restrict religious freedom.
The Anti-Defamation League said in a statement last month that there "simply is no documentation of unconstitutional application of foreign law in our judicial system."
"Florida courts are already prohibited from applying or considering religious law in any way that would constitute government entanglement with religion due to the separation of church and state embodied in the Florida and federal constitutions," the group said.
http://floridaindependent.com/70311/cair-sharia-foreign-law-religion
--------
Kuwait City: An Islamic parliamentary Group Plans To Demand Amendment Of Constitution'
MP Al-Ghanem Presents Four Draft Bills
KUWAIT CITY, Feb 22: Al-Adala (Justice) Bloc, an Islamic parliamentary group, was formed recently with MPs Mohammed Hayef Al-Mutairi, Bader Al-Dahoum, Mohammed Al-Hatlani and Osama Al-Munawer as members.
The bloc intends to demand amendment of the Constitution and some laws to make the Islamic Sharia as the main source of legislation, preserve the identity of the society and its Islamic values, work according to the principles of equality by enacting laws, push for the implementation of the development plan, present more Islamic-related draft bills, combat corruption, protect public money, strengthen national unity, refrain from anything that might cause unrest in the country, and cooperate with all the blocs and MPs to serve the interests of the nation and its people.
Meanwhile, MP Marzouq Al-Ghanem believes working alone is not a hindrance to his legislative and supervisory duties, disclosing that he has presented four draft bills on strengthening national unity, reviewing the current salaries and allowances of Kuwaiti employees, easing procedures for the completion of transactions of citizens, and establishing a fund to finance and develop small enterprises and sports authorities.
It can be recalled that among the candidates of the National Action Bloc (NAB), including former MPs Saleh Al-Mulla and Dr Aseel Al-Awadhi, only Al-Ghanem won in the 2012 parliamentary elections, while former MP Adel Al-Saraawi did not contest the elections.
Al-Ghanem explained the draft bill on reviewing salaries and allowances gives the government a chance to assess the salaries and allowances of employees in ministries and other public institutions to narrow the gap between them. He said this will ensure execution of a general policy on the salaries to guarantee equality among all Kuwaiti employees in the public sector.
Prohibits
Concerning the bill on transactions of citizens, Al-Ghanem disclosed the proposal prohibits employees in all authorities or institutions under the supervision of the State Audit Bureau to receive any transactions without legal mandate in order to prevent the use of 'wasta' (influence).
On the bill for funding small and medium enterprises, Al-Ghanem said he adopted this proposal, which was presented by a group of former MPs, including Al-Saraawi, to address flaws in the demographic structure of Kuwait. He added he will present other draft bills later, such as the formation of an investigative panel to look into the multimillion deposit scandal and other corruption-related cases.
Meanwhile, independent MP Mohammed Al-Juwaihel has unveiled the plan of some lawmakers to submit a complaint to Parliament Speaker Ahmed Al-Saadoun on the withdrawal of the parliament-storming case from the Public Prosecution.
Al-Juwaihel said these MPs are against the decision "as the incident was a crime that should not be forgiven." The controversial MP had previously warned the speaker that there will be another election once the case is dropped.
On another issue, Al-Juwaihel asked Al-Saadoun to explain the employment of some Bedouns at the Assembly. He disclosed he will submit a proposal on the hiring of only Kuwaitis to work at the legislature, which belongs to the citizens.
In the meantime, Deputy Speaker Khaled Al-Sultan clarified the National Assembly Secretariat has not instructed him to withdraw the parliament building break-in case. He said he has been tasked only to look into the legality of the procedures taken by the previous Assembly.
Furthermore, Shiite MP Adnan Al-Mutawa has forwarded questions to Minister of Information Sheikh Mohammad Abdullah Al-Mubarak Al-Sabah on the closure of Al-Dar daily, claiming the ministry is biased in dealing with complaints against some mass media outfits. He wants to know the measures taken to determine the nature of the complaint and the department responsible for this. He also demanded a report on the number of complaints and the cases filed by the ministry against Kuwaiti newspapers and magazines from Sept 1, 2011 till date.
Also, Shiite MP Faisal Al-Duwaisan has presented a draft bill on criminalizing the act of inciting hatred.
Article One of the bill states that incitement of hatred based on religion, race or ethnicity is a crime.
Article Two does not regard as incitement of hatred the studies on religion, provided they are done in a scientific and objective manner for the sole purpose of acquiring knowledge.
Article Three considers the Internet, blogs, social network sites and other technologies as means of expression.
Article Four states that inciting of hatred is a crime punishable by imprisonment of not less than one year and not more than three, as well as fine of not less than KD 5,000 and not more than KD 20,000 or any one of these penalties.
For repeat offenders, the prison sentence should not be more than seven years with fine of not less than KD 5,000 if proven the act led to violence.
http://www.arabtimesonline.com/NewsDetails/tabid/96/smid/414/ArticleID/179950/reftab/36/Default.aspx
--------
Somalia's future is discussed at London conference
23 February 2012
Live coverage from the Somalia conference
The threat from terrorism and piracy in Somalia are among the issues that are being discussed at a conference in London on the future of the country.
Representatives from 40 countries are attending the event, aimed at devising a common approach to a country blighted by years of civil war and famine.
The leaders are expected to agree money for schools, hospitals and the police.
As it opened, UK Prime Minister David Cameron said he hoped the process would give "new momentum" to find peace.
The UK has described Somalia as the "world's worst failed state" but said it needs a "second chance".
UK Foreign Secretary William Hague told the BBC the conference was about aiding "a failed state without Western intervention".
There have already been more than 15 attempts to end more than 20 years of fighting in Somalia
Somali Prime Minister Abdiweli Mohamed Ali, among a number of senior government figures attending the event, has warned the country is at a "critical juncture" and needs more international help.
US Secretary of State Hilary Clinton, Nigerian President Goodluck Jonathan, Ethiopian leader Meles Zenawi and UN chief Ban Ki-moon are among the leaders due to join the discussions.
On Wednesday, the UN Security Council approved a resolution increasing the number of African Union (AU) troops in Somalia by 5,000 to more than 17,000. Council members also agreed to extra funding for the mission and to extend its mandate.
'Realistic'
At the same time, Ethiopian and Somali troops took a strategic stronghold in the south-west of the country held by militant group al-Shabab, which controls parts of the country and recently merged with al-Qaeda.
Islamist insurgents who have been fighting the internationally recognised government since 2007 have said the London conference was "another attempt" to colonise Somalia.
The UK says its increased focus on the country is justified as the activities of militant groups and pirates operating off the coast of Somalia pose a direct threat to British interests in the region and to both regional and global security.
Naval ships from the UK and other countries around the world have been sent to patrol the Indian Ocean off the Somali coast to deter pirate attacks.
They have foiled a number of kidnapping attempts in recent months but attacks continue - and have been staged further from the shore.
The UK has also said it cannot rule out sending more military advisers to boost its small team currently assisting Ugandan forces part of the AU mission.
Kenya has also sent troops into Somalia to tackle al-Shabab, blaming the group for a number of kidnappings on its territory last year.
Mr Cameron told the UK Parliament on Wednesday that a more co-ordinated approach was needed by the international community to tackle the multiple challenges facing the country.
"This is about trying to put in place the building blocks among the international community but, above all, among the Somalis themselves for a stronger and safer Somalia," he said.
"That means taking action on piracy, on hostages, to support the African Union's mission in the country, it means... working with all parts of Somalia to try and give that country a second chance."
Mr Hague, who visited Somalia earlier this month, says he is "realistic" about what can be achieved in a single day but a more stable Somalia would benefit the region as well as the UK.
Somali leaders have said its challenges cannot be solved by military means alone and a parallel focus is needed on boosting humanitarian aid, education and law and order.
Somalia's prime minister told the BBC that his country was at a "crossroads" and needed a massive injection of money.
"It is at a very critical juncture in its history," Mr Ali said. "We are moving from an era of warlordism, terrorism, extremism and piracy and we are moving into an era of peace, stability and normalcy.
"Twenty years of lawlessness, violence and chaos is enough. Somalis are ready to move on."
But a spokesman for al-Shabab told the Somaliland Times that "Britain must realise that the Muslims have long rejected British imperialism and the futility of their renewed attempt is obvious".
Despite being forced out of the capital, Mogadishu, last year, it has continue to stage suicide attacks in the city.
http://www.bbc.co.uk/news/uk-politics-17131208
--------
Three Georgian soldiers killed in Afghanistan
Thursday, February 23, 2012
TBILISI: Georgia's government says three of its servicemen have been killed in Afghanistan. The Defence Ministry said on Wednesday the soldiers died when their vehicle was blown up by Taliban in Afghanistan's southern Helmand province while serving with NATO forces. It didn't say when the attack occurred. Georgian President Mikhail Saakashvili, who visited Georgian troops in Afghanistan earlier this week, praised the three soldiers' courage and said their deaths are a "heavy blow". The deaths raised to 15 the number of Georgian soldiers who have been killed in Afghanistan since the ex-Soviet nation, a devoted US ally, first sent troops to Afghanistan in 2009. Georgia now has about 900 troops there. Previously, Georgia contributed soldiers to the US-led war in Iraq and to Kosovo. ap
http://www.dailytimes.com.pk/default.asp?page=2012\02\23\story_23-2-2012_pg7_5
--------
Pak, Afghan journalists meet, discuss media cooperation
February 23, 2012
ISLAMABAD: The Pakistani and Afghan media can play a significant role in removing misconceptions and bringing the people of both countries closer. This was the main crux of discussion by senior journalists at a public session titled 'Pak-Afghan Media Cooperation & Impact on Bilateral Relations', organised by Pak Institute for Peace Studio (PIPS) on Wednesday.
Journalists from Pakistan and Afghanistan were of the view that a vast gap exists culturally, ideologically and factually in their news reporting, therefore, measures are needed to increase cooperation between them.
The session was chaired by senior journalist Ashfaq Saleem Mirza, while noted media personnel such as Cyril Almeida, and Amir Hashim Khakwani from Pakistan and Habibullah Rafi, Sami Yusufzai and Danish Karokhel from Afghanistan took part in it.
They said the human angle has largely been ignored in the one-dimensional reporting by both Pakistan and Afghanistan and now there is a need to give a complete picture about the sentiments and suffering in both countries.
The journalists said media of both countries should not buy into the misconceptions fuelled by ignorance and prejudices and focus on positive reporting.
They went on to say that the media should also focus on problems and critically analyse government policies that are not in the interest of their people or the region.
The two governments facilitated each other's journalists by granting them fast visas.
The speakers said media groups and journalist organisations in both countries need to reach out to each other and exchange and ideas about the present situation.
They said that peace would be determined not by states and military, but by the people in collaboration with of the media. Good relations between the Pak-Afghan media is indispensible for improving relations, they stressed.
While urging the civil society to support and promote alternative media, blogs and websites, the speakers said media can really help in improving relations, ending conflicts and building bridges.
They noted that Pakistan and Afghanistan are neighbours and peace in one country can only be guaranteed by peace in the other.
Greater media focus and cooperation would lead to greater interaction between the two people, the speakers said, adding the media can lead shape public opinion in a way that could help address the trust deficit between the two countries.
The Pakistani media was asked to should pay attention to how coverage of issues regarding Afghanistan, especially the Taliban whereas, the Afghan media was also urged to pay attention to Pakistan-specific coverage.
Speakers said robust and unbiased reporting on issues can lead to positive change.
They said that the fact that both Pakistani and Afghan media get their news about each other through western news wire services highlights their distance.
The session was part of efforts initiated by PIPS last year to increase collaboration between Pakistani and Afghan media organisations and journalists with a view to improve the quality and quantity of reporting on complex cross-border and regional issues.
http://www.dailytimes.com.pk/default.asp?page=2012\02\23\story_23-2-2012_pg7_13
--------
Saudi leadership-people bond strong
Feb 23, 2012
ALGHAT: Defense Minister Prince Salman on Wednesday highlighted the strong brotherly relationship between the Saudi leadership and its people.
"We are from the people and there is no barrier between us and our people," Prince Salman said while attending a prize distribution ceremony in Alghat.
He said he was pleased to be among his uncles in Alghat. "Sudairis are the uncles of 13 sons of King Abdul Aziz and a similar number of his daughters," he pointed out.
Prince Salman referred to King Abdul Aziz's efforts to unify the Kingdom and establish peace and security all over the country.
The minister distributed Khaled bin Ahmed Al-Sudairy prizes for educational excellence among 72 outstanding students in schools, universities and institutes.
The function was attended by Prince Sultan bin Salman, chairman of the Saudi Commission for Tourism and Antiquities, Gov. of Majmaa Prince Abdul Rahman bin Abdullah and other senior officials.
The Khaled bin Ahmed Al-Sudairy Prize was instituted 25 years ago. More than 1,000 students and teachers have received the prize in the past.
Speaking at the ceremony, Abdullah Al-Othaimeen, secretary-general of King Faisal International Prize, commended Prince Salman for his support to education and encouragement to students.
http://arabnews.com/saudiarabia/article578744.ece
--------
Riyadh forum highlights role of social media
By ABDUL HANNAN TAGO
Published: Feb 23, 2012
RIYADH: The impact of the social media on the Saudi family, both in terms of its positives and negatives, was the theme of the first session of the First Riyadh Social Forum held Tuesday.
The event was attended by Social Affairs Minister Yousef Al-Othaimeen on behalf of Prince Salman, minister of defense. The Social Awareness and Rehabilitation Association (WAEE) organized the event, which brought together Saudi academics and intellectuals, among others.
Al-Otheimeen reaffirmed the Kingdom's commitment to the care and well-being of society when he observed: "We are keen to ensure that every single citizen (male and female) gets their due rights in society." He added Saudi Arabia always supports activities that promote the welfare of the community.
Omar bin Abdul Rahman Al-Mufaddah, chairman of the association, thanked Prince Salman for his generous sponsorship of the event by underlining his support for social welfare programs. He also called for social partnerships within the framework of the overall objective of socioeconomic development.
He said the idea behind organizing such a forum was to ensure social welfare schemes could be tackled through joint action involving the government and civil society. In this context, the social media could play a useful role in highlighting the social problems to the government.
The forum seeks to provide insights into scientific and national initiatives to advance community development in the Kingdom by working to attract the attention of the competent authorities and government sectors concerned with social welfare and convert those visions and initiatives into a scientific project utilizing research, studies, lectures, seminars and publications that would achieve the objectives of the forum and meet the aspirations of the country and citizens, he added.
The first session on family and globalization culture was addressed by former Social Affairs Minister Ali Al-Namlah and Abdulkareem Bakkar, with Khaled Alawad as moderator.
The discussion centered on social problems in the Saudi family. The panelists provided an overview of the problems in the context of cultural globalization brought about by the spread of the social media in Saudi society. According to the moderator, Saudi Arabia now is among the top countries in the Middle East using Twitter, Facebook and YouTube. According to a latest report, 4.5 million Saudis use Facebook alone.
Their growing influence had become a matter of concern among some Saudi parents, who are worried about their children's exposure to these channels.
Addressing their concerns, Ali Al-Namlah said his time is so precious that he has no time to waste on Facebook or Twitter, where he has no accounts. However, he asked audiences not to discourage or prevent others from using social media.
In contrast, Bakkar said social media helps him to communicate with a large number of people within a short time while he is at home. He thus stays tuned into their needs and concerns.
He urged the audience to accept the fact that society is now living in a different era and dealing with a new generation. One has to deal with them in accordance with their new social environment and education, he said. "We are living in a new global situation and have to deal with it with wisdom," Bakkar said, citing an example when many people said bad things about mobile phones, which have now become popular.
With regard to the culture of globalization, Al-Namlah pointed out that there is a so-called exclusive culture or privacy culture. He cited US President Barack Obama, who is also of the same opinion on this issue. He said Obama himself believes that people's cultures and their beliefs must be respected. Al-Namlah said any society will not accept an alien culture imposed on them.
"We believe that the Saudi family is facing unfriendly challenges because of its belief and culture," he said, adding that this will not stand long in the face of people's beliefs and principles.
The panelists provided an overview of the problems in the context of cultural globalization brought about by the spread of the social media in Saudi society.
On the sidelines of the forum, Arab News talked to some Saudi youths attending the forum. While expressing their full respect for the elders' opinions, all of them agreed with Bakkar's argument that social media is an essential communication tool for their generation.
http://arabnews.com/saudiarabia/article578750.ece
URL:https://www.newageislam.com/islamic-world-news/new-age-islam-news-bureau/christian-pastor-sentenced-to-death-in-iran-for-abandoning-islam/d/6707