New Age Islam News Bureau
21 Oct 2012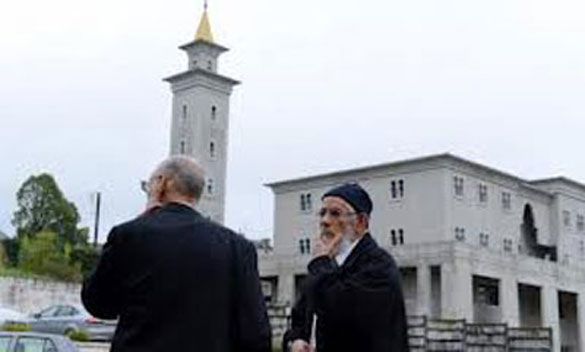 Pakistan
• Christian Couple Who Converted to Islam 'Killed by Family'
• College in Swat to be named after Malala by the Khyber-Pakhtunkhwa government
• We will never negotiate with govt: Baloch Republican Party
• Christians protest against vandalisation of church
• Seven suspected militants killed in Orakzai
• Asghar Khan case has exposed 'Sharif brothers'
• Thousands of Pakistanis sing national anthem to set world record
• The road to Swat: What hatred destroyed, humanity has tried to rebuild
• No consensus, no war against militants: Zardari
• Wagah Border's Chacha Pakistani passes away at 90
Europe
• Russia troops kill 49 militants across several republics of the volatile Muslim region
• Far-right extremists storm mosque in France
• Ban Ki-moon makes sympathetic call to Lebanese PM after bombing
• UN calls on Afghan Taliban to enforce ban on IEDs
Arab World
• Bombs in market kill 11 near Shiite shrine in Iraq
• Blast in Syrian Capital Kills at Least 13
• Twitter Gives Saudi Arabia a Revolution of Its Own
• Saudi Arabia King: Don't shun modernity
• Trial in absentia of US Copts opens in Egypt
• Investigations to resume on cleric accused of inciting killing of anti-Morsi protesters
• Lebanon to bury slain intelligence official
• Lebanese PM offers government's resignation after bomb attack
• Syria shadow over Beirut assassination
• Kuwait braces for 'biggest protest' against ruler decision
• Syria peace envoy Brahimi meets President Assad
• Kuwait opposition vows to boycott elections
• Bahrain court cuts jail terms of two Shiite teachers
India
• Imam of Jama Masjid, Delhi, lands in trouble over illegal construction
• US seal on India's key role in rebuilding Afghanistan
• No Pakistani judicial panel to be allowed unless NIA team visits Pakistan
• Abu Jundal says 'turned on' by power, IEDs a 'passion' on alleged Orkut account
• Pakistan helping terrorists to enter our territory: home minister
• Two militants killed, security personnel injured in Sopore
• Situation conducive in J&K for phased withdrawal of AFSPA: Omar
• Abu Jundal's 8 email ids still untracked
North America
• Guatemala Shooting Raises Concerns about Military's Expanded Role
• No plans for one-on-one meeting with Iran on nuclear issue, US says
• US Special Envoy praises Pakistan's role in Afghan stability
• Some progress, but few rulings in 9/11 case
• NYPD Spying Prompts New Jersey Bill to Advance; Requires Out-Of-State Agencies to Notify State
Mideast Asia
• Church Appeal on Israel Angers Jewish Groups
• Israel's PM says no limits to Jerusalem construction
• Iran hangs three 'terrorists' for 2010 bombings
• Yemeni security forces raid hospitals, Human Rights Watch says
• Prince Ahmed: Iran to comply with Haj rules
• Iran judiciary denies Ahmadinejad bid to see jail
• Split Results in West Bank Vote
Africa
• Fighting in Gadhafi Stronghold Kills 22 Militiamen
• Panicked residents flee Nigerian city after deadly attacks
• Nigeria army arrests 'Boko Haram commander'
• Libyan turmoil persists year after Gadhafi death
• Gaddafi's son Khamis dies of injuries sustained in clashes with govt forces
• Gaddafi spokesman 'captured in Libya'
• Uganda denies backing DR Congo rebels
South Asia
• As Afghan Forces Kill, Trust Is Also a Casualty
• Extremism affecting the daily lives of every Maldivian
• Haj 'ihram' prices soar; China leads in production
• Al-Qaida in Afghanistan is attempting a comeback
• Taliban deny their bombs cause most Afghan deaths
• Afghan Police Officers Attack Colleagues
• Bangladesh jails 723 soldiers for 2009 mutiny
Compiled by New Age Islam News Bureau
Photo: Far-right extremists storm mosque in France
URL: https://www.newageislam.com/islamic-world-news/new-age-islam-news-bureau/christian-couple-who-converted-to-islam-'killed-by-family'/d/9061
------------
Pakistan
Christian Couple Who Converted To Islam 'Killed By Family'
October 21, 2012
LAHORE: A Christian couple, who recently married of their own will and converted to Islam, was gunned down by family members in South Punjab in yet another case of honour killing.
The incident took place in a Christian colony in Kalore Kot, a small town in Bhaker distinct late Thursday night.
According to police sources, Kalsoom Bibi, daughter of Irshad Masih and Muhammad Bilal, son of Ashraf Masih, were killed on the spot after Kalsoom's brother Imran opened fire on them.
A two-year-old child, Alisha, also received bullet injuries in the firing and was shifted to the Kalor Kot Hospital in a critical condition, the investigation officer (IO) of the case told The Express Tribune.
Bilal and Kalsoom had recently converted to Islam and got married, by choice, two months ago, the IO said.
On Thursday, they were at Bilal's house when Imran, along with his brother Zahid and father Irshad, barged in and exchanged harsh words with the couple. He then, shot at the couple, killing them instantly.
The three accused ran away from the scene, while shooting in the air, the contents of the First Information Report (FIR) stated.
A case has been registered against Imran, Zahid and Irshad under sections 302, 324 and 109 of the Pakistan Penal Code (PPC) at the Kalor Kot police station on the complaint of Bilal's father.
So far no one has been arrested, while further investigations are under way, SHO Afzal Khan said.
http://tribune.com.pk/story/454614/honour-killing-couple-who-converted-to-islam-killed-by-family/
------------
College in Swat to be named after Malala by the Khyber-Pakhtunkhwa government
By Fazal Khaliq
October 21, 2012
SWAT: A college in the Swat Valley is to be named after teenage peace icon Malala Yousafzai by the Khyber-Pakhtunkhwa (K-P) government. The Saidu Sharif Degree College will thus become the first college in the valley to be named after a woman.
Many girl students in the valley welcomed the decision and uttered many words of appreciation. "Finally the government has realised that a college should be named after a female. The move does not only honour Malala, but all the girls of K-P," said Sumaira, a fourth year student at the college.
"Malala is the daughter of this land, an upholder of girls' rights and an activist who fights for the education of girls. There is no joy greater than that of studying at the Malala Degree College," said Neelam, a student of FSc, who was one of Malala's school friends. Girls from Swat expressed great pride over the fact that Malala belonged to their land. However, happiness over the government's decision to rename the college was mingled with surprise. "We never expected that the college will be named after Malala. We are now pleased to know are girls are being given due importance," said Sunbal Ghafar, a student of B.A, while talking to The Express Tribune.
Qualified support
While a majority of the students were happy with the college's renaming, others were apprehensive. "We feel that the change of name might provoke an attack by terrorists on the college," said a student at the college.
Some felt that Malala's name would help the college. "We have multiple issues in this college. There is a shortage of teachers and a lack of science and computer laboratories. We hope that once the college is named after Malala, it will win the government's consistent attention." said a group of students.
http://tribune.com.pk/story/454627/college-in-swat-to-be-named-after-malala/
------------
We will never negotiate with govt: Baloch Republican Party
By Qaiser Butt
October 21, 2012
ISLAMABAD: The government is making efforts, ostensibly, to address the Balochistan crisis – but for the Baloch Republican Party (BRP) led by Nawabzada Brahamdagh Bugti, it makes no difference. The BRP remains adamant to refrain from participating in talks with a government-sponsored negotiation team.
BRP Central Secretary Dr Bashir Azeem told The Express Tribune his party chief had already made it clear that they would never accept any invitation from the government for dialogue on the Balochistan issue.
"I can tell you on behalf of Brahamdagh Bugti, Commander of the Balochistan Liberation Front (BLF) Dr Allah Nazar and (Dubai-based exile Baloch nationalist leader) Harbiyar Marri, that talking to the government is out of the question … President Asif Ali Zardari and Prime Minister Raja Pervaiz Ashraf or any other official are not in a position to take any decision on the crisis," said Azeem, who is also Brahamdagh's spokesperson.
"Everybody knows who is calling the shots in Balochistan … Talks are possible but only on our agenda – independence. If the army is at all serious about having talks with us, it will have to recognise our agenda," he added.
Speaking to the media earlier this week, Interior Minister Rehman Malik had suggested that a parliamentary committee should be formed to hold talks with Baloch leaders, including Brahamdagh and Harbiyar.
To political observers, however, the declaration seemed contradictory – BLF and BRP members, who are separatists, often forcibly hoist a Baloch flag and play a Baloch national anthem in far-flung areas of the province. Yet the interior minister had stated the government only wanted to hold a dialogue with those Baloch leaders who respected the national flag, anthem and Constitution of Pakistan.
Azeem dismissed the interior minister, saying his statement carried no value as he's known for "overstepping his authority".
The spokesman added, "Those who are serious about talks should approach Nawab Khair Bakhsh Marri (Harbiyar's father) in Karachi as he is the only Baloch leader in Pakistan who can take any decision on the Balochistan conflict … I don't know whether Nawab Marri is willing to enter into dialogue with the army or the government. However, the solution is in the hands of Nawab Marri."
Azeem claimed that Balochistan Governor Nawab Zulfikar Magsi and various cabinet and parliamentary commissions appointed to hold talks with Baloch leaders, have also told the federal government that it should talk to only those Baloch who are "genuine leaders" of the province – an apparent reference to Nawab Marri, his son Harbiyar, Brahamdagh and Dr Allah Nazar.
That's why, Azeem said, "It is a matter of surprise that Pakistan's government is talking to those Baloch politicians who are part of the country's parliament. Pakistani media also projects those pro-federation Baloch parliamentarians who cannot play any role in resolving the issues faced by Balochistan and the Baloch.
"Pakistan's media never contacted us or our leaders as it does not want to listen to the voice of the true and authentic leaders of Balochistan who have been fighting for our rights for the last 62 years."
http://tribune.com.pk/story/454628/balochistan-crisis-we-will-never-negotiate-with-govt-says-brp/
------------
Christians protest against vandalisation of church
October 21, 2012
KARACHI: Christians have demanded of the government to arrest the attackers of the church, desecration of the Bible and assassination of Christian boys. Joint Action Peace Council, Essa Nagri Welfare Committee and Pakistan Minority Front, jointly staged a protest demonstration against the killing of five Christian boys. The demonstration was led by Church Pastors Alliance President Michael Javed. He said that murder, extortion and theft were the usual activities of criminals in Essa Nagri. He further said a few criminal elements were involved in creating fear in the area. He said that a few criminal elements attacked the Fieldifia Panty Castle Church and committed blasphemy by desecrating the Bible. They attacked the Essa Nagri Church also, the government should arrest them. He urged all religious pilgrims to condemn the attack, and the government create an investigation commission and unveil the real culprits behind such heinous acts
of violence.
http://www.dailytimes.com.pk/default.asp?page=2012\10\21\story_21-10-2012_pg12_11
--------
Seven suspected militants killed in Orakzai
21 Oct 2012
PESHAWAR: Shelling by security forces killed seven suspected militants in Orakzai agency's Mamozai area, DawnNews reported on Sunday.
Government sources said that seven militants were killed when security forces targeted various militant hideouts in Jandri Kallay and Bootakhel areas of Orakzai tribal region.Three militants hideouts were also destroyed in the strike.
According to security sources more than 122 security personnel have been killed and 172 others injured during militant clashes in the Orakzai region. The sources added that 638 militants were also killed in the clashes whereas 339 others were injured.
http://dawn.com/2012/10/21/seven-suspected-militants-killed-in-orakzai/
------------
Asghar Khan case has exposed 'Sharif brothers': Governor Punjab
21 Oct 2012
LAHORE: Governor Punjab Sardar Latif Khosa said that the 'Sharif brothers', who had always criticised Pakistan People's Party (PPP), have been exposed after Supreme Court's verdict pertaining to the Asghar Khan case, DawnNews reported.
He was addressing a public gathering after inauguration of a gas pipeline in Chungi Amar-Sidhu.
Full report at:
http://dawn.com/2012/10/21/asghar-khan-case-has-exposed-sharif-brothers-governor-punjab/
------------
Thousands of Pakistanis sing national anthem to set world record
21 Oct 2012
LAHORE: Thousands of Pakistanis sang their national anthem together at a ceremony named Punjab Youth Festival 2012 at National Hockey Stadium in Lahore on Saturday to set a world record.
According to the Sports Board Punjab at least 24,000 students and athletes, and 60,000 citizens were invited to sing the national anthem for creating a new record in the Guinness World Records.
Full report at:
http://dawn.com/2012/10/20/thousands-of-pakistanis-sing-national-anthem-to-set-world-record/
------------
The road to Swat: What hatred destroyed, humanity has tried to rebuild
By Feryal Ali Gauhar
October 21, 2012
In earlier times, when fear had not been etched in deep, incisive wound-like lines on the insides of our eyelids, this was a road where chocolate heroes serenaded caramel heroines. They cavorted between majestic pine and poplar trees lining the road to Swat, passionately crooning a sweet song of everlasting love.
Over the years, this road has carried much more than travellers wishing to escape the oppressive heat of the plains. It has seen the movement of men who have wanted to vanquish the valley as much as conquer the people.
Full report at:
http://tribune.com.pk/story/452802/the-road-to-swat-what-hatred-destroyed-humanity-has-tried-to-rebuild/
------------
No consensus, no war against militants: Zardari
By Ferya Ilyas
October 21, 2012
ISLAMABAD: We will have to fight the war against militants today or tomorrow, but we will do so with national consensus, said President Asif Ali Zardari on Sunday.
Addressing the South Asian Free Media Association (SAFMA) conference in Islamabad, Zardari talked about the challenges his government faces with regards to military operation and other national issues.
"It's easy to be emotional, it is easy to take a country to war, but you don't ride a tiger until you are sure when to get off," he said.
Full report at:
http://tribune.com.pk/story/454759/no-consensus-no-war-against-militants-zardari/
------------
Wagah Border's Chacha Pakistani passes away at 90
By Asad Kharal
October 21, 2012
LAHORE: Chacha Pakistani, the man who come rain or shine would reach the Wagah Border for the flag ceremony, passed away at the age of 90 on Sunday.
If you have ever been to the Wagah Border, you would have seen Chacha Pakistani dressed in the Pakistani flag and waving one around too.
His real name was Mehar Din. He was born in 1922 and was unmarried. While his brothers migrated to Pakistan at the time of its creation, Chacha came here post partition. He had no home of his own and lived with his nephews.
Full report at:
http://tribune.com.pk/story/454768/wagah-borders-chacha-pakistani-passes-away-at-90/
------------
Europe
Russia troops kill 49 militants across several republics of the volatile Muslim region
MOSCOW: Russian troops on Sunday reported killing 49 militants in a massive security sweep that followed angry comments from President Vladimir Putin about raging violence in the troubled North Caucasus.
The National Anti-Terror Committee said the operation was conducted across several republics of the volatile Muslim region and resulted in the removal of some of the most "odious" guerrilla commanders and their followers.
"The coordinated action helped terminate the activities of several odious gang leaders, gang members and their associates, substantially damaging the system under which the bandits operate," the Interfax news agency quoted a committee statement as saying.
The committee said the "large-scale and massive" raids involved both local and federal troops and that 90 militia bases had been destroyed.
However, it gave no details about the time frame for the operation or when it started.
Putin held a meeting on Friday on the North Caucasus in which he berated officials for failing to do enough to bring the region under full control after it witnessed two post-Soviet wars for the independence of rebel Chechnya.
The region has since witnessed an Islamist insurgence that has focused most heavily on Chechnya's larger eastern neighbour Dagestan and the tiny, poverty-wrecked republic of Ingushetia.
Full report at:
http://timesofindia.indiatimes.com/world/rest-of-world/Russia-troops-kill-49-militants-in-North-Caucasus-sweep/articleshow/16901083.cms
------------
Far-right extremists storm mosque in France
21 October 2012
POITIERS, France: About 70 far-right activists occupied a building site in the central French city of Poitiers where a mosque is under construction for several hours Saturday, provoking angry criticism from political and religious leaders.
The occupation started before dawn when demonstrators entered the site on the outskirts of the city where a large gray building with a minaret is being built.
Climbing on to the roof they unfurled two banners, one identifying their organization, the other proclaiming "Charles Martel beat the Arabs at Poitiers in 732."
That battle is credited with having halted the advance of Islam into Western Europe.
Toward noon the activists agreed to leave and the evacuation was completed by 1 p.m. (1100 GMT).
Full report at:
http://www.arabnews.com/far-right-extremists-storm-mosque-france
------------
Ban Ki-moon makes sympathetic call to Lebanese PM after bombing
Bassem Aly
21 Oct 2012
UN Secretary General Ban Ki-moon called Prime Minister Najib Mikati on Saturday to express his deepest condolences for the loss of life after the deadly car bombing in Beirut on Friday, according to a UN statement. Ban Ki-moon had already condemned the attack on Friday.
The bombing killed at least eight people and wounded another 78 on Friday in the mainly Christian east Beirut in the first such attack in the Christian district of Ashrafieh in the capital, the National News Agency reported.
Full report at:
http://english.ahram.org.eg/NewsContent/2/8/56119/World/Region/Ban-Kimoon-makes-sympathetic-call-to-Lebanese-PM-a.aspx
------------
UN calls on Afghan Taliban to enforce ban on IEDs
21 Oct 2012
KABUL: The UN urged Afghanistan's Taliban leadership Saturday to enforce their ban on improvised explosive devices, a day after 19 wedding guests were killed by a roadside bomb in the north of the country.
"Although the Taliban… leader Mullah Omar banned the use of anti-personnel landmines in 1998, denouncing such weapons as un-Islamic and anti-human, anti-government elements continue to use" them, a UN statement said.
The United Nations mission in Afghanistan "calls on the Taliban leadership to publicly reiterate a ban on these weapons and to stop their use", it said, adding that IEDs caused "devastating harm to civilians".
Full report at:
http://dawn.com/2012/10/21/un-calls-on-afghan-taliban-to-enforce-ban-on-ieds/
----------
Arab World
Bombs in market kill 11 near Shiite shrine in Iraq
October 20, 2012
Back-to-back bomb blasts in a crowded Baghdad market near a revered Shiite shrine killed at least 11 people on Saturday, officials said, shattering days of relative calm in the Iraqi capital.
The bombings, which happened within about a minute of each other, appeared aimed at intimidating Iraq's Shiites, who are a frequent target of Sunni insurgents.
The blasts struck about 500 meters (yards) from a shrine where two revered imams are buried, damaging nearby shops and buildings, according to police, who confirmed the casualty figures.
Full report at:
http://www.hindustantimes.com/world-news/RestOfAsia/Bombs-in-market-kill-11-near-Shiite-shrine-in-Iraq/Article1-947841.aspx
------------
Blast in Syrian Capital Kills at Least 13
October 21, 2012
AMMAN, Jordan (AP) — A taxi rigged with explosives blew up outside a police station in the Syrian capital Sunday, killing at least 13 people even as the U.N. envoy to the nation's crisis was visiting Damascus to push his call for a cease-fire in talks with President Bashar Assad.
The SANA state news agency said 29 people were also wounded in the blast in the Bab Touma neighborhood, a popular shopping district largely inhabited by Syria's Christian minority.
Once largely immune to the violence that has swept over Syria since the anti-Assad revolt began in March 2011, Damascus has become a frequent target of bombings in recent months. There was no immediate claim of responsibility for Sunday's blast, but Islamist groups fighting alongside the rebels have sometimes claimed responsibility for bomb attacks against security targets in the capital.
Full report at:
http://www.nytimes.com/aponline/2012/10/21/world/middleeast/ap-ml-
------------
Twitter Gives Saudi Arabia a Revolution of Its Own
By ROBERT F. WORTH
October 21, 2012
RIYADH, Saudi Arabia — Saudi Arabia did not have an Arab Spring. But it has had a revolution of sorts.
Open criticism of this country's royal family, once unheard-of, has become commonplace in recent months. Prominent judges and lawyers issue fierce public broadsides about large-scale government corruption and social neglect. Women deride the clerics who limit their freedoms. Even the king has come under attack.
All this dissent is taking place on the same forum: Twitter.
Unlike other media, Twitter has allowed Saudis to cross social boundaries and address delicate subjects collectively and in real time, via shared subject headings like "Saudi Corruption" and "Political Prisoners," known in Twitter as hashtags.
Full report at:
http://www.nytimes.com/2012/10/21/world/middleeast/twitter-gives-saudi-arabia-a-
------------
Saudi Arabia King: Don't shun modernity
21 October 2012
MAKKAH: Custodian of the Two Holy Mosques King Abdullah yesterday urged Muslims to acquire strength in order to protect themselves and their faith.
Addressing a conference organized by the Makkah-based Muslim World League, the Saudi leader also advised Muslims to reject calls to shun modernity.
King Abdullah urged Muslims to strengthen their unity and get rid of divisions. "We are one nation and it is the duty of the whole Ummah to put out the fires of conflicts and division among us," he said.
In his speech, which was read out by Makkah Gov. Prince Khaled Al-Faisal, King Abdullah referred to the tragic situation in Syria, adding that the Arabs and the international community have failed to end the crisis.
Full report at:
http://www.arabnews.com/king-don%E2%80%99t-shun-modernity
----------
Trial in absentia of US Copts opens in Egypt
21 Oct 2012
Seven US-based Egyptian Copts and a US pastor are tried in absentia for 'inciting sectarianism' for their part in the anti-Islam film that sparked Muslim protests
The trial in absentia of seven US-based Egyptian Copts and a US pastor opened on Sunday, in which the defendants are accused of involvement in an anti-Islam film that sparked violent clashes worldwide.
The defendants -- seven Copts and Florida pastor Terry Jones who is said to have promoted the film -- are based in the United States, according to the official MENA news agency.
The prosecution said the accused had "abused religion to propagate extremist ideas with the aim of inciting sectarianism, insulting the Islamic religion, harming national unity and social peace."
Full report at:
http://english.ahram.org.eg/NewsContent/1/64/56153/Egypt/Politics-/Trial-in-absentia-of-US-Copts-opens-in-Egypt.aspx
----------
Investigations to resume on cleric accused of inciting killing of anti-Morsi protesters
20 Oct 2012
The legal case against Sheikh Hashem Islam, who allegedly gave cover for the killing of 24 August demonstrators, is to continue next week
The General Prosecution is to resume investigations in the case filed against Al-Azhar cleric Hashim Islam, accused him of issuing a fatwa that justifies the killing of anti-Mohamed Morsi protesters. Proceedings will continue next week during which Islam's testimony will be heard.
Sheikh Hashem Islam, a member of the Fatwas Committee (religious edicts) of Egypt's highest Islamic authority, Al-Azhar, preached that confronting those who planned to hit the streets 24 August to protest against the Muslim Brotherhood and President Mohamed Morsi may not be punishable.
Full report at:
http://english.ahram.org.eg/NewsContent/1/64/56100/Egypt/Politics-/Investigations-to-resume-on-cleric-accused-of-inci.aspx
----------
Lebanon to bury slain intelligence official
Oct 21, 2012
BEIRUT: Lebanon's political opposition has called for a mass turnout at Sunday's funeral for slain intelligence officer Wissam al-Hassan, turning the ceremony into a political rally against Syrian authorities and Lebanese Prime Minister Najib Mikati.
Hassan, who uncovered an alleged Syrian bomb plot inside Lebanon two months ago, was killed in a huge car bomb blast that also killed seven other people and wounded 80 in Beirut's Ashrafiyeh district on Friday.
Former prime minister Saad al-Hariri blamed Syrian President Bashar al-Assad for the bombing and Lebanon's political opposition demanded the resignation of Mikati, whose government includes Syria's Shi'ite Muslim ally Hezbollah.
Full report at:
http://timesofindia.indiatimes.com/world/middle-east/Lebanon-to-bury-slain-intelligence-official/articleshow/16899872.cms
------------
Lebanese PM offers government's resignation after bomb attack
Oct 20, 2012
BEIRUT: Lebanese Prime Minister Najib Mikati said on Saturday that he has offered his resignation but that President Michel Suleiman has asked him to stay on for a "period of time".
Lebanon's opposition March 14 bloc had called for the government, which includes ministers from the militant group Hezbollah, to resign after a Beirut bomb attack on Friday killed a prominent Lebanese intelligence official opposed to Syrian President Bashar al-Assad.
http://timesofindia.indiatimes.com/world/middle-east/Lebanese-PM-offers-governments-resignation-after-bomb-attack/articleshow/16891356.cms
------------
Syria shadow over Beirut assassination
ATUL ANEJA
21 Oct 2012
Intelligence chief had implicated Damascus in Hariri killing
The car bombing in Beirut that killed Lebanon's intelligence chief on Friday has induced high sectarian tensions in a country already divided over the situation in neighbouring Syria.
Friday's attack in the mainly Christian Ashrafiyeh neighbourhood also killed seven others and injured around 100.
Critics of the Syrian President Bashar al-Assad point out that Damascus has a motive for masterminding the assassination Wissam al-Hassan. He had led an investigation that implicated Syria and the Lebanese Hizbollah in the killing of former Prime Minister Rafik al-Hariri.
Full report at:
http://www.thehindu.com/news/international/syria-shadow-over-beirut-assassination/article4016957.ece
------------
Kuwait braces for 'biggest protest' against ruler decision
21 Oct 2012
KUWAIT CITY: Kuwait was braced on Sunday for what organisers said would be a massive rally to protest a decision by the ruler of the oil-rich Gulf state to amend the electoral law.
Organisers said it would be "the biggest procession in the history of Kuwait" and advised people to remain peaceful after a stern warning by authorities to prevent any "illegal" demonstration.
Three main points in the capital Kuwait City have been allocated for demonstrators to assemble and simultaneously march on the nearby Seif Palace which houses offices for the emir, crown prince and prime minister.
Full report at:
http://dawn.com/2012/10/21/kuwait-braces-for-biggest-protest-against-ruler-decision/
------------
Syria peace envoy Brahimi meets President Assad
21 Oct 2012
International peace envoy Lakhdar Brahimi has met Syria's embattled president Bashar al-Assad.
Mr Brahimi, who represents the UN and the Arab League, is in Damascus to press both the government and the rebels to observe a truce over the Muslim festival of Eid al-Adha.
On Friday, he met with Foreign Minister Walid Muallem and opposition leaders.
Syrian state media report that several people were killed in an explosion in a Christian area of Damascus on Sunday.
A car bomb apparently targeted a police station in the Bab Touma district of the old city.
Ceasefire hopes
Full report at:
http://www.bbc.com/news/world-middle-east-20020323
------------
Kuwait opposition vows to boycott elections
21 Oct 2012
Opposition groups in Kuwait say they will boycott December 1 parliamentary elections, calling changes to the voting system announced by the government a "coup against the constitution".
A protest march has been called for Sunday to denounce the upcoming vote and amendments to the electoral constituency law.
The December snap polls are the second this year and the fifth since mid-2006 as parliament has repeatedly been dissolved because of political disputes.
The government, at an extraordinary meeting in Kuwait City on Saturday, ordered elections to be held on December 1 and decided to amended the election law to allow each voter to choose only one candidate instead of four.
Full report at:
http://www.aljazeera.com/news/middleeast/2012/10/20121021632723537.html
------------
Bahrain court cuts jail terms of two Shiite teachers
21 Oct 2012
Bahrain's appeals court on Sunday cut the jail terms of two Shiite leading members of the teacher's union, charged with calling to topple the Sunni monarchy during last year's protests, lawyers said.
The court halved the 10-year jail sentence against the head of the teachers union, Mahdi Abu Deeb, and reduced the three-year imprisonment sentence meted out against his deputy Jalila al-Salman to six months, lawyers said.
Abu Deeb, who has been behind bar since April last year, appeared in court, while Salman did not show up. She has been out on bail since August last year after spending around five months in jail.
Full report at:
http://english.ahram.org.eg/NewsContent/2/8/56143/World/Region/Bahrain-court-cuts-jail-terms-of-two-Shiite-teache.aspx
----------
India
Imam of Jama Masjid, Delhi, lands in trouble over illegal construction
By Hakeem Irfan
21 Oct 2012
IMAM Ahmed Bukhari of the Jama Masjid has invited legal trouble by allegedly erecting illegal structures on the premises of the mosque.
An inspection team constituted by the Delhi High Court scanned the mosque premises on Saturday. They particularly checked gate number 7, where Imam Bukhari has allegedly constructed several bathrooms and rooms without the permission of the authorities.
The inspection was ordered by the High Court based on a petition filed by a local businessman, Suhail Ahmed Khan. Suhail has alleged that several illegal structures within and outside the premises of the Jama Masjid have been erected by the Imam and his family, who are treating the shrine almost like their "personal property". The inspection team has to file its report within two weeks of its study.
Full report at: Mail Today
------------
US seal on India's key role in rebuilding Afghanistan
Oct 20, 2012
NEW DELHI: India built the Zaranj-Delaram road connecting Afghanistan to Iran in 2008. Four years later, India is being courted to replicate the successful project to connect Afghanistan to its other Central Asian neighbours like Turkmenistan, Tajikistan etc.
India is returning to centre stage in Afghanistan. Two years after being relegated to the sidelines, India is clawing her way back to relevance.
As the US prepares to draw down in Afghanistan, India is emerging as Afghanistan's key ally. The tide turned decisively with the first trilateral meeting between Afghanistan, India and US in New York last week. Jawed Ludin, Afghanistan's deputy foreign minister, led the proceedings. For the first time, Indian, US and Afghan officials sat together to discuss Afghanistan's future. The meetings, held at the Afghan mission in New York, were under the radar and didn't attract the attention of Pakistan, which is wary of the trilateral arrangement.
Full report at:
http://timesofindia.indiatimes.com/india/US-seal-on-Indias-key-role-in-rebuilding-Afghanistan/articleshow/16893517.cms
------------
No Pakistani judicial panel to be allowed unless NIA team visits Pakistan
Oct 21, 2012
NEW DELHI: India is unlikely to permit a Pakistani judicial commission to visit here again to cross examine the Mumbai terror attack witnesses unless an NIA team is allowed to go to that country first and determines the necessity of such an exercise.
India wants to send a team of National Investigation Agency (NIA) to Pakistan to examine the material evidence collected against arrested 26/11 terror attack prime accused including LeT commander Zakiur Rehman Lakhvi and six others against whom the trial is going on in a court in Rawalipindi.
New Delhi also wants to understand why the Pakistani court was not ready to acknowledge the international convention of accepting a bilateral treaty between two sovereign nations, Home Ministry officials said.
Full report at:
http://timesofindia.indiatimes.com/india/No-Pakistani-judicial-panel-to-be-allowed-unless-
------------
Abu Jundal says 'turned on' by power, IEDs a 'passion' on alleged Orkut account
Sagnik Chowdhury
Oct 21 2012
Mumbai : "Intelligence", "power", "thrills" are what suspected 26/11 Mumbai attack handler Syed Zabiuddin Ansari alias Abu Jundal listed as his "turn ons". His "passions", he said on an Orkut account allegedly traced to him, were "explosives and electronic IEDs".
Apart from this Orkut profile under the name 'Aazam Khan', investigating agencies are looking at a Facebook and YouTube account, a blog on wordpress as well as 10 e-mail accounts for a window into Ansari's aggressive terror recruitment and the Lashkar-e-Toiba's local activities as well as to determine his location at various stages.
Full report at:
http://www.indianexpress.com/news/ansari-says--turned-on--by-power-ieds-a--passion--on-alleged-orkut-account/1019944/
---------------
Pakistan helping terrorists to enter our territory: home minister
Oct 21, 2012
NEW DELHI: Accusing Pakistan of fomenting trouble in India, home minister Sushilkumar Shinde said it was helping terrorists to infiltrate into the country.
"We have information that Pakistan is helping terrorists to enter our territory. We have intelligence inputs. But we are alert," he told reporters here on Sunday.
The home minister said his ministry has directed all concerned to be extra vigilant during the ongoing festival season and ensure peace. "I also appeal people to be extra careful," he said.
Full report at:
http://timesofindia.indiatimes.com/india/Pakistan-helping-terrorists-to-enter-our-territory-Sushilkumar-Shinde/articleshow/16901794.cms
------------
Two militants killed, security personnel injured in Sopore
Oct 21, 2012
SRINAGAR: Two militants were believed to have been killed and as many security force personnel injured in an overnight encounter in Sopore town of Baramulla district of Kashmir.
The house, in which the militants were hiding, has been razed to ground and a search is on to locate the bodies of the two militants after the encounter ended this morning, police said today.
Full report at:
http://timesofindia.indiatimes.com/india/Two-militants-killed-security-personnel-injured-in-Sopore/articleshow/16900928.cms
------------
Situation conducive in J&K for phased withdrawal of AFSPA: Omar
Oct 21, 2012
SRINAGAR: Stressing that situation was conducive for phased withdrawal of Armed Forces Special Powers Act (AFSPA) from Jammu and Kashmir, chief minister Omar Abdullah has said there should have been more progress on the issue and he would continue to pursue the "mission".
"I have made no bones about the fact that we should have made more progress on that (AFSPA). I believe we are comfortably placed for the phase-wise removal of the AFSPA," he told reporters on Sunday after presiding over the Police Martyrs' Day function at Zewan in the outskirts of the city.
Full report at:
http://timesofindia.indiatimes.com/india/Situation-conducive-in-JK-for-phased-withdrawal-of-AFSPA-Omar/articleshow/16900573.cms
------------
Abu Jundal's 8 email ids still untracked
Presley Thomas
October 21, 2012
The central and state agencies who have questioned Syed Zabiuddin Ansari alias Abu Jundal, one of the key conspirators in the 26/11 attacks and the man who taught Hindi to Ajmal Kasab, have been unable to gain access to eight out of ten key email accounts handled by Jundal for conducting
It is critical to crack these accounts as they could reveal how LeT recruits youths, indoctrinates them and draws them into anti-India operations, a senior police officer said on condition of anonymity as he is not authorised to speak to the media.
Jundal has also used the accounts to mail and post inflammatory speeches online, the officer said.
Full report at:
http://www.hindustantimes.com/India-news/Mumbai/Abu-Jundal-s-8-email-ids-still-uncracked/Article1-947924.aspx
-------
North America
Guatemala Shooting Raises Concerns about Military's Expanded Role
By RANDAL C. ARCHIBOLD
October 21, 2012
POPTÚN, Guatemala — The Guatemala military, once one of the most brutal and feared in Central America, is resurging to take on violent crime, forging closer ties with American troops and law enforcement even as worry over human rights abuses and corruption intensifies.
Those concerns deepened in recent weeks with the revelation of ties between former soldiers and drug gangs, and the fatal shooting of several indigenous demonstrators by soldiers on patrol with the police, an event critics of the militarized approach to policing seized on as an example of what can go wrong.
Allegations of corruption and killings by the military have also raised questions about the partnership with the American antidrug program here, just as the United States is reassessing its collaboration with security forces in neighbouring Honduras after their role in several deadly episodes there.
Full report at:
http://www.nytimes.com/2012/10/21/world/americas/guatemala-shooting-raises-concerns-
------------
No plans for one-on-one meeting with Iran on nuclear issue, US says
Oct 21, 2012
WASHINGTON: The White House on Saturday denied a report in the New York Times that said the Obama administration had agreed to one-on-one talks with Iran on its nuclear program.
National Security Council spokesman Tommy Vietor said in a statement the United States would continue to work with fellow permanent members of the UN Security Council and Germany to resolve the issue.
"It's not true that the United States and Iran have agreed to one-on-one talks or any meeting after the American elections," the statement said.
"We continue to work with the P5+1 (five permanent members of the UN Security Council plus Germany) on a diplomatic solution and have said from the outset that we would be prepared to meet bilaterally."
http://timesofindia.indiatimes.com/world/middle-east/No-plans-for-one-on-one-meeting-with-Iran-on-nuclear-issue-US-says/articleshow/16897775.cms
------------
US Special Envoy praises Pakistan's role in Afghan stability
21 Oct 2012
ISLAMABAD: US Special Envoy Marc Grossman has praised Pakistan's role in stabilising the political process in Afghanistan. He said that Pak-US cooperation should continue on the matters of anti-terrorism and the border issues.
This was said in a statement issued by Grossman after concluding his two-day visit of Pakistan.
Full report at:
http://dawn.com/2012/10/21/grossman-praises-pakistans-role-in-afghan-stability/
------------
Some progress, but few rulings in 9/11 case
21 October 2012
GUANTANAMO BAY NAVAL BASE, Cuba: A weeklong hearing into the legal framework for the Sept. 11 terrorism military tribunal came to an end Friday without a ruling on the most significant motions.
After hours of often-arcane debate at the US base in Cuba, the military judge presiding over the case deferred most decisions until later. Notable among them were proposed rules for handling classified evidence that prosecutors said are necessary to protect national security and defense lawyers argued are overly broad and restrictive.
Army Col. James Pohl heard arguments on nearly 20 motions and did resolve some matters, including issuing a ruling that the five men charged with planning and aiding the Sept. 11 attacks may sit out their pretrial hearings. While the extent of the progress was in dispute, both the chief prosecutor and defense lawyers agreed the case was unlikely to be ready for trial in 2013.
Full report at:
http://www.arabnews.com/some-progress-few-rulings-911-case
--------
NYPD Spying Prompts New Jersey Bill to Advance; Requires Out-Of-State Agencies to Notify State
2012/10/18
TRENTON, N.J. -- The New Jersey Assembly has approved a bill requiring out-of-state law enforcement agencies to notify New Jersey officials before conducting any counterterrorism surveillance in the state.
The measure was introduced in response to revelations of spying on Muslims in New Jersey by the New York Police Department.
Full report at:
http://www.huffingtonpost.com/2012/10/18/anti-nypd-spying-bill-advances-new-jesey_n_1982275.html
--------
Mideast Asia
Church Appeal on Israel Angers Jewish Groups
By LAURIE GOODSTEIN
21 Oct 2012
A letter signed by 15 leaders of Christian churches that calls for Congress to reconsider giving aid to Israel because of accusations of human rights violations has outraged Jewish leaders and threatened to derail longstanding efforts to build interfaith relations.
The Christian leaders say their intention was to put the Palestinian plight and the stalled peace negotiations back in the spotlight at a time when all of the attention to Middle East policy seems to be focused on Syria, the Arab Spring and the Iranian nuclear threat.
"We asked Congress to treat Israel like it would any other country," said the Rev. Gradye Parsons, the top official of the Presbyterian Church (U.S.A.), "to make sure our military aid is going to a country espousing the values we would as Americans — that it's not being used to continually violate the human rights of other people."
Full report at:
http://www.nytimes.com/2012/10/21/us/church-appeal-on-israel-angers-jewish-groups.html?ref=world
------------
Israel's PM says no limits to Jerusalem construction
21 October 2012
JERUSALEM: Prime Minister Benjamin Netanyahu vowed on Sunday to continue building in east Jerusalem, over the objection of Palestinians who claim the territory as capital of their hoped-for state.
Netanyahu spoke after the European Union's foreign policy chief criticized plans to build 800 new apartments and a military college on contested land.
He told his Cabinet on Sunday, "We are not imposing any restrictions on construction in Jerusalem. It is our capital."
The fate of Jerusalem lies at the heart of the Israeli-Palestinian conflict. The Palestinians refuse to negotiate while Israel continues to build settlements in east Jerusalem and the West Bank. Israel captured both areas in the 1967 Mideast war.
Netanyahu has rejected the notion of partitioning the city.
http://www.arabnews.com/israel%E2%80%99s-pm-says-no-limits-jerusalem-construction
------------
Iran hangs three 'terrorists' for 2010 bombings
Oct 21, 2012
TEHRAN: Iran on Sunday hanged three "terrorists" for bombings in 2010 that killed a total of 67 people in restive Sistan-Baluchestan of southeast Iran, the judiciary in the province bordering Pakistan said.
A statement from the judiciary named the men as Yahya Charizehi, Abdoljalil Kahrazehi and Abdolbasset Rigi, who were executed in the prison of the provincial capital of Zahedan.
Charizehi and Kahrazehi were convicted for a bombing in Chabahar city in December 2010 that killed 39 people taking part in a Shiite religious procession, said Zahedan's prosecutor Mohammad Marzieh, quoted by Mehr news agency.
Full report at:
http://timesofindia.indiatimes.com/world/middle-east/Iran-hangs-three-terrorists-for-2010-bombings/articleshow/16901542.cms
------------
Yemeni security forces raid hospitals, Human Rights Watch says
Oct 21, 2012
SANAA: Yemeni security forces have raided hospitals in Aden in search of suspected militants, threatening health care in the southern port city, an international rights group said on Saturday.
Human Rights Watch also said government forces have stormed two hospitals in Aden at least five times this year, and on one occasion dragged a seriously wounded patient from intensive care after removing drainage tubes. The raids have forced one hospital to suspend its operations and others to turn patients away in fear of violence, the group said in a statement.
"Gunfights in hospitals put patients and medical workers at grave risk and threaten to shut down health care in Aden," said Letta Tayler, HRW's Yemen researcher. "Both security forces and their opponents are showing callous indifference to human life."
Full report at:
http://timesofindia.indiatimes.com/world/middle-east/Yemeni-security-forces-raid-hospitals-Human-Rights-Watch-says/articleshow/16896371.cms
----------
Prince Ahmed: Iran to comply with Haj rules
21 October 2012
MINA: Iran has agreed to comply with all Haj regulations, Interior Minister and Chairman of the Supreme Haj Committee Prince Ahmed announced yesterday.
Speaking to reporters after inspecting Haj preparations at the holy sites, he said the 15 Iranians, who were arrested by the border guards on Thursday, had entered the Kingdom by mistake while heading for Kuwait.
He reiterated that the Kingdom would not prevent any Syrian Haj pilgrims from entering the Kingdom while reporting an increase in the number of pilgrims from certain countries.
Prince Ahmed said Saudi authorities would investigate cases of deaths while Nigerian women pilgrims were denied entry to the Kingdom for violating regulations.
Full report at:
http://www.arabnews.com/prince-ahmed-iran-comply-haj-rules
------------
Iran judiciary denies Ahmadinejad bid to see jail
Oct 21, 2012
TEHRAN: Iran's judiciary has rejected a request by President Mahmoud Ahmadinejad to visit Tehran's notorious Evin prison, its spokesman said on Sunday, calling the request's timing inappropriate.
"As we are faced with special circumstances and the country's priorities are the economy and people's living conditions, all authorities should focus on solving key issues... visiting a prison is extraneous," said chief prosecutor Gholam Hossein Mohseni Ejeie.
"More than seven years of his presidency have passed, and no request was made during that time," he said, according to the ISNA news agency.
Full report at:
timesofindia.com/world/middle-east/Iran-judiciary-denies-Ahmadinejad-bid-to-see-jail/articleshow/16904010.cms
------------
Split Results in West Bank Vote
October 21, 2012
RAMALLAH, West Bank (AP) — Palestinian election officials said Sunday that voter choosing new local councils in the West Bank rebuffed candidates from President Mahmoud Abbas' Fatah movement in five of the 11 main towns, an apparent blow to the Palestinian leader.
Fatah had hoped to revive its flagging political legitimacy with Saturday's municipal elections, the first voting in the Palestinian territories in more than six years. With main rival Hamas boycotting the election, Fatah counted on a strong endorsement from voters.
Fatah won local council majorities in six towns, but lost in five others, a performance some said fell below expectations. In four of the towns where Fatah lost, including Ramallah, the seat of Abbas' government, voters preferred independent lists dominated by Fatah breakaways. In a fifth, biblical Bethlehem, never a Fatah stronghold, leftists and independents won.
Full report at:
http://www.nytimes.com/aponline/2012/10/21/world/middleeast/ap-ml-palestinians-
------------
Africa
Fighting in Gadhafi Stronghold Kills 22 Militiamen
October 21, 2012
WADI DINAR, Libya (AP) — Libya's state news agency says 22 pro-government militiamen were killed in an assault on late dictator Moammar Gadhafi's last stronghold.
Clashes in Bani Walid entered their fifth day on Sunday. A resident said by phone that defenders and pro-government militias were exchanging sporadic fire as the government side regrouped after the bloody attack the day before. The resident spoke anonymously for fear of retaliation.
Full report at:
http://www.nytimes.com/aponline/2012/10/21/world/middleeast/ap-ml-
------------
Panicked residents flee Nigerian city after deadly attacks
After three days of Islamist attacks that resulted in 31 deaths and destruction, Nigerians flee the city of Potiskum after security lockdown is relaxed
21 Oct 2012
Hundreds of residents of a northeastern Nigerian city were fleeing Sunday after three days of Islamist attacks that left at least 31 dead and many buildings and properties razed, witnesses said.
The troubled city of Potiskum had been under security lockdown since Thursday with troops patrolling the streets and residents keeping in-doors for fear of new attacks.
Security was relaxed Sunday morning and hundreds of residents took advantage to flee the restive city.
Full report at:
http://english.ahram.org.eg/NewsContent/2/9/56160/World/International/Panicked-residents-flee-Nigerian-city-after-deadly.aspx
------------
Nigeria army arrests 'Boko Haram commander'
21 Oct 2012
The Nigerian army says it has arrested a senior commander of Boko Haram, as attacks by suspected members of the Islamist group continue.
Shuaibu Muhammed Bama was detained at the home of a serving senator in the city of Maiduguri, the army said.
Senator Ahmed Zanna, who is Mr Bama's uncle, denied the commander had been arrested in his home.
The incident has fuelled suspicions that some politicians are helping the militants.
It comes as several people were killed in a suspected Boko Haram attack.
Full report at:
http://www.bbc.com/news/world-africa-20018670
------------
Libyan turmoil persists year after Gadhafi death
Oct 21 2012
Tripoli : The Libyan government said on Saturday that its forces had detained one of the key members of Moammar Gadhafi's inner circle, but a recording purported to be the slain leader's former spokesman denied the claim in an online posting and said he's not even in the country.
The dueling reports, neither of which could be independently verified, came on the anniversary of the capture and killing of Gadhafi as a brutal civil war came to an end. The confusion reflected the turmoil that has persisted over the past year, leaving the oil-rich North African nation deeply divided.
Full report at:
http://www.indianexpress.com/news/libyan-turmoil-persists-year-after-gadhafi-death/1020017/
-----------
Gaddafi's son Khamis dies of injuries sustained in clashes with govt forces
Oct 21, 2012
TRIPOLI: Khamis, son of slain Libyan leader Muammar Gaddafi, has died following clashes with government forces, Xinhua reported.
The Libyan national congress' spokesperson Omar Hamidan, said in a televised speech that Khamis died Saturday of injuries he sustained during exchange of fire with government forces in Bani Walid town, about 170 km from capital city of Tripoli.
Full report at:
http://timesofindia.indiatimes.com/world/middle-east/Gaddafis-son-Khamis-dies-of-injuries-
------------
Gaddafi spokesman 'captured in Libya'
21 Oct 2012
The office of Libya's prime minister says that Moussa Ibrahim, the spokesman for late leader Muammar Gaddafi, has been captured.
The office said he had been arrested by government forces in Tarhouna, 65km (40 miles) south of Tripoli.
Other Libyan officials say they are sceptical, as such reports have proved false in the past.
The prime minister's office did not provide any photographic or video evidence of the reported capture.
Full report at:
http://www.thedailystar.net/newDesign/latest_news.php?nid=41842
------------
Uganda denies backing DR Congo rebels
21 October 2012
KAMPALA: Uganda will contradict UN accusations that it supports the M23 rebel group in Democratic Republic of Congo, and does not fear threatened sanctions; Kampala's acting foreign minister said yesterday.
The UN Security Council said Friday it intends to sanction leaders of M23 and implicitly threatened Rwanda and Uganda, accused in a recent UN report of arming the movement.
"We are in the process of preparing a formal response to the allegations" made in the United Nations report, Henry Okello Oryem told AFP.
Full report at:
http://www.arabnews.com/uganda-denies-backing-drcongo-rebels
------------
South Asia
As Afghan Forces Kill, Trust Is Also a Casualty
By ALISSA J. RUBIN
October 21, 2012
SISAY OUTPOST, Afghanistan — There is an Afghan version of this story and a very different American one, but the moral is the same: insider killings of Western troops and civilians by Afghan forces, which have taken 51 coalition lives this year, have broken trust between the two military forces and laid bare the anger and fear each harbours toward the other.
The details of an insider shooting that happened Sept. 29 near this small Afghan Army outpost in eastern Afghanistan underscore the escalating distrust that surrounds interactions between American and Afghan troops. The attack devolved into a rare melee that led American soldiers to shoot at some Afghan soldiers who insisted they were not involved in any insider killing. After 35 minutes of gunfire and grenade explosions, two Americans and, ultimately, four Afghans died; three Americans and two Afghans were wounded; and the coalition had experienced one of the most corrosive insider attacks of the war.
Full report at:
http://www.nytimes.com/2012/10/21/world/middleeast/afghan-insider-attacks-on-wests-
------------
Extremism affecting the daily lives of every Maldivian
By Azra Naseem | October 20th, 2012
This article originally appeared on DhivehiSitee. Republished with permission.
Islamic extremism is very real in the Maldives. It affects the daily lives of every Maldivian, and is gaining in scope, intensity and violence every day with the pseudo-democratic government that came to power on 7 February.
This is not to say that Islamic extremism did not exist during the three short years in which the Maldives was a democracy. On the contrary, it was during democratic rule that extremism gained its strongest foothold in Maldivian society. It is a myth that democracy is an antidote to extremism, as is widely proposed in much of the existing anti-radicalisation literature. Full report at:
http://minivannews.com/politics/comment-extremism-affecting-the-daily-lives-of-every-maldivian-45676
------------
Haj 'ihram' prices soar; China leads in production
21 October 2012
JEDDAH: Shoppers in Jeddah say ihram-clothing prices have risen and they differ from one shop to another.
"Every year there seems to be an ihram "fashion trend" as I see new and odd styles of the clothing," said shopper Ahmad Naser Al-Aifi.
Traders claim the prices have increased because of the high quality of the textile, which is not true as I see only new designs but same material (textile)."
He added that, "They (traders) have an agreement to sell in the same increased price then they claim the increase is due to quality. This year I noticed Ihram clothing and items in shops are imported from China and we have no idea about the quality."
Full report at:
http://www.arabnews.com/haj-%E2%80%98ihram%E2%80%99-prices-soar-china-leads-production
---------
Al-Qaida in Afghanistan is attempting a comeback
October 21, 2012
A diminished but resilient al-Qaida, whose September 11, 2001, attacks drew America into its longest war, is attempting a comeback in Afghanistan's mountainous east even as US and allied forces wind down their combat mission and concede a small but steady toehold to the terrorist
group.
That concerns US commanders, who have intensified strikes against al-Qaida cells in recent months.
Full report at:
http://www.hindustantimes.com/world-news/Afghanistan/Al-Qaida-in-Afghanistan-is-attempting-a-comeback/Article1-947939.aspx
------------
Taliban deny their bombs cause most Afghan deaths
21 Oct 2012
KABUL: The Taliban dismissed on Sunday a UN report that roadside bombs are causing most civilian casualties in Afghanistan as "Western propaganda."
Taliban spokesman Zabiullah Mujahid claimed that the insurgents only use the weapons to target foreign troops and the Afghan security forces.
"By spreading such propaganda they are trying to prevent us from planting bombs which cause the deaths of invaders in our country," he said in an emailed statement.
On Saturday, the UN mission in Afghanistan urged the insurgents to end the use of roadside bombs, also known as improvised explosive devices or IEDs, saying they were by far the biggest killer of civilians in the conflict. The organisation used the term in reference both to bombs detonated by remote control and landmines that go off when a vehicle goes over them.
Full report at:
http://dawn.com/2012/10/21/taliban-deny-their-bombs-cause-most-afghan-deaths/
------------
Afghan Police Officers Attack Colleagues
By GRAHAM BOWLEY
October 21, 2012
KABUL, Afghanistan — In two attacks in Afghanistan over the past two days, Afghan police officers opened fire on their colleagues, leaving at least eight dead, in the latest episodes of Afghan police and military forces killing one another.
Late Thursday, an Afghan police officer and a cook opened fire at a police outpost in Helmand Province, starting an attack that left at least five other police officers dead.
In a separate attack in eastern Afghanistan on Friday, three police officers were killed when another opened fire while they were off duty at a mosque. Two were killed inside the mosque, and another was killed outside, said General Azizullah, the police chief of the Zazi Maidan district of Khost Province, which borders Pakistan. He said that the three killed in this attack were cousins and that the shooting took place after a disagreement broke out over family matters.
Full report at:
http://www.nytimes.com/2012/10/21/world/asia/afghan-police-officers-attack-
------------
Bangladesh jails 723 soldiers for 2009 mutiny
October 21, 2012
DHAKA: A Bangladesh court on Saturday jailed 723 border guards for their role in a bloody 2009 mutiny, bringing the total number of soldiers imprisoned for the unrest to nearly 6,000, prosecutors said.
Fifty-seven senior army officers were killed during an uprising that began when soldiers at the Bangladeshi Rifles (BDR) headquarters in Dhaka went on a killing spree, later dumping victims' bodies in sewers and shallow graves.
Full report at:
http://www.dailytimes.com.pk/default.asp?page=2012\10\21\story_21-10-2012_pg14_2
------------
URL: https://www.newageislam.com/islamic-world-news/new-age-islam-news-bureau/christian-couple-who-converted-to-islam-'killed-by-family'/d/9061