New Age Islam News Bureau
03 November 2020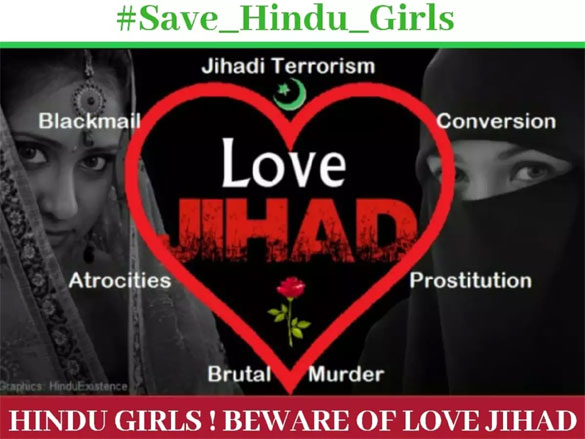 Representative Image(Source: Asia.in)
------
• Armenian Memorial In France Defaced With Turkish President Erdogan Initials
• Indonesian Muslims Ramp Up Global Outcry Against Macron The 'Real Terrorist'
• Arab League Calls On Britain To Correct Historical Mistake Over 1917 Balfour Declaration
• Experts Warn Of 'Rapid Increase' In Radical-Right Extremism And Domestic Terrorism Following US Election
• Loss Of Face For Pakistan As Candidate Comes Last In I Inter Parliamentary Union President Election
• Taliban Suffer Heavy Casualties in Kandahar, 101 Militants Killed
• Palestinians In Gaza Mark 103rd Anniv. Of Balfour Declaration
• French Airstrikes Kill Over 50 Al Qaeda-Linked Jihadists In Mali
India
• Chasing Phantoms: Outlawing Something That Doesn't Exist Would Be A Novelty Since Love Jihad Remains Unproven
• Club Of BJP-Governed States Contemplating Laws Against 'Love Jihad' Grew To Four – UP, Haryana, MP and Karnataka
• Four, Two Muslims And Two Hindus of Khudai Khidmatgar, Booked Over Offering Namaz by the Muslims, At Mathura Temple
• Bengal: NIA arrests madrassa teacher for Qaeda links, terror plot
• Pakistan continues to support cross-border terrorism taking advantage of Covid-19 pandemic: India at UN
• France killings: FIR against Munawwar Rana for his remarks
• PM Modi interacts with Dawoodi Bohra community's Shahzada Husain Burhanuddin
• 'India stands with Austria': PM Modi tweets condolences over Vienna terror attacks
--------
Europe
• Armenian Memorial In France Defaced With Turkish President Erdogan Initials
• Gunman On The Run After Vienna 'Terror Attack' Leaves Two Dead
• Six Locations In Vienna Targeted In Apparent Terror Attack; 4 Dead, 15 Wounded
• Third suspect arrested in connection to suspected terror attack in French church
• French Terror Suspect Entered Europe Through Italian Port, Italy Says
• Spanish police arrest man for praising attack near Paris
--------
Southeast Asia
• Indonesian Muslims Ramp Up Global Outcry Against Macron The 'Real Terrorist'
• Zakir Naik Calls For Boycott of French Goods, Slams Macron In Provocative Facebook Post
• Despite 'backdoor govt' label, survey shows 53pc Malaysians see Perikatan as country's saviour, says Emir Research
--------
Arab world
• Arab League Calls On Britain To Correct Historical Mistake Over 1917 Balfour Declaration
• Iran's Violations, Interferences Raises Tensions In The Region: Saudi Arabia's FM
• Armenia's Lebanese repatriates support humanitarian efforts in Nagorno-Karabakh
• Coalition and Kurdish forces conduct anti-ISIS operation in Iraq's disputed Makhmour
• Anti-government protests turn to clashes in Iraq
• Saudi Arabia's Foreign Ministry condemns 'Vienna terrorist attack'
• Turkish troops completely pull out of major military base in north-western Syria
• Protesters clash with police forces in Baghdad, other Iraqi cities
--------
North America
• Experts Warn Of 'Rapid Increase' In Radical-Right Extremism And Domestic Terrorism Following US Election
--------
Pakistan
• Loss Of Face For Pakistan As Candidate Comes Last In I Inter Parliamentary Union President Election
• Police Recover Christian Girl, 13-Year-Old Arzoo, On SHC Order, Arrest Husband
• Foreign Minister Wants Inter-Faith Harmony To Deal With Islamophobia
• Govt to counter PDM's 'anti-state narrative' with full force
--------
South Asia
• Taliban Suffer Heavy Casualties in Kandahar, 101 Militants Killed
• IS Attack On Afghan University Leaves 22 Dead, 22 Wounded
• Peace Envoy Dubs Perpetrators 'Pro-ignorance' after Kabul University Attack
• Deadly Taliban Attack Probably Used Drone, a Worrisome Shift
• On Afghan Highways, Even the Police Fear the Taliban's Toll Collectors
• Islamic State claims responsibility for Kabul University attack
--------
Mideast
• Palestinians In Gaza Mark 103rd Anniv. Of Balfour Declaration
• Trump Policies Against Palestine Add Insult To Injury, Revive Balfour Declaration: PLO Official
• Spokesman: Iran's Peace Plan for Karabakh Region Based on Int'l Law
• Biden's words 'more promising', but Iran will wait and see: Zarif
• Palestinian prisoner loses home after Israeli demolition
• Israeli bulldozers demolish more vast plots of Palestinian land in West Bank
--------
Africa
• French Airstrikes Kill Over 50 Al Qaeda-Linked Jihadists In Mali
• Libya: UN praises meeting between military rivals after first day of talks
• Gunmen kill 32, torch houses in Ethiopia attack: Local official
• Northwest Nigeria Potential Jihadi Linchpin in West Africa
• Kenyan court jails men over 2013 Westgate mall attack
• Islamic State claims responsibility for church attack in Congo - Amaq
Compiled by New Age Islam News Bureau
URL: https://www.newageislam.com/islamic-world-news/chasing-phantoms-outlawing-something-that/d/123357
--------
Chasing Phantoms: Outlawing Something That Doesn't Exist Would Be A Novelty Since Love Jihad Remains Unproven
November 3, 2020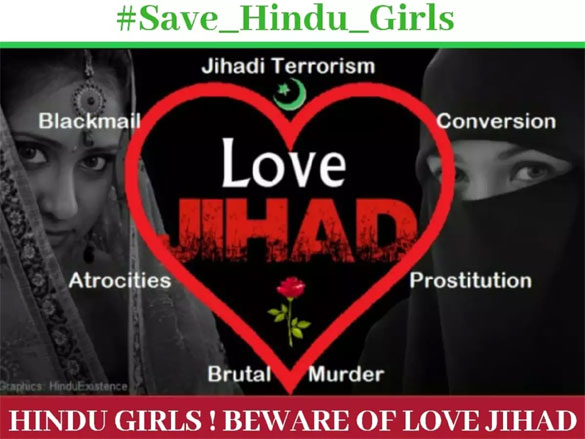 Representative Image(Source: Asia.in)
------
Laws against love jihad under consideration by Uttar Pradesh and Haryana betray an obsession with excessive legislation having no perceptible benefits and ample scope for harassment and rights violations. India's penchant for over-legislating has been well-documented: Take cannabis used by Indians including ascetics for centuries, but criminalised overnight by the NDPS Act 1985. Where existing penal laws are hardly being implemented with vigour to prevent heinous offences, a law to forbid a phantom crime defies common sense. After all, love jihad remains a bogey despite being in political circulation for long.
The Union home ministry told Lok Sabha earlier this year that no "love jihad" cases were reported by central agencies in Kerala, where the pejorative phrase is believed to have originated in 2009. This is despite NIA probing two suspected cases. The horrific Ballabhgarh shooting that has stoked outrage in Haryana, and could be the driving force behind chief minister ML Khattar's proposed law, must be recognised for what it is: Male entitlement, stalking culture and VIP mentality that violently rejected a woman's agency to withhold consent. Focussing solely on the divisive interfaith dimension while neglecting the gender aspect could condemn more women to Nikita Tomar's fate.
The love jihad bogey is no less a negation of women's agency. It treats women as gullible, defenceless participants in relationships. Any law regulating interfaith marriage would cast the state as arbiter between consenting adults where the state's sanction sanctifies the marriage. Some state laws against religious conversions that require official permission for a person to change faiths flow from similar paternalism. Not just interfaith couples, every person in love could be tripped up if such laws at odds with the Constitution's guarantee of civil liberties and prohibition of discrimination by the state on grounds of religion and gender enter the body politic.
Instead of new laws, there exists already the Special Marriage Act providing a marriage officer to vet identities and ensure consent. Recently, Allahabad high court bemoaned a Hindu woman changing her faith to marry her Muslim lover and recommended the SMA for such people. Personal choices aside, religious marriages officiated by a priest or qazi offer lesser hassles for eloping couples than SMA, with its archaic one month public notice for soliciting objections. Instead of one more law – one that may criminalise love – reform the here and present SMA.
https://timesofindia.indiatimes.com/blogs/toi-editorials/chasing-phantoms-outlawing-something-that-doesnt-exist-would-be-a-novelty-since-love-jihad-remains-unproven/
--------
Armenian Memorial In France Defaced With Turkish President Erdogan Initials
02 November 2020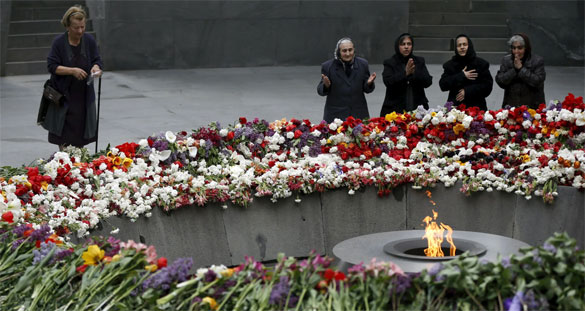 People mourn at the Tsitsernakaberd Armenian Genocide Memorial Museum in Yerevan, April 21, 2015. (Reuters)
------
An Armenian association in France expressed outrage Sunday after a memorial center to the Armenian genocide was defaced with pro-Turkish slogans.
The incident in the town of Decines-Charpieu outside Lyon comes against a background of intense communal tensions in France between its Armenian minority and the Turkish community over the conflict in Nagorno-Karabakh.
Turkey has strongly backed its ally Azerbaijan in the conflict during the last weeks over Nagorno-Karabakh, part of Azerbaijan but controlled by Armenian separatists since a 1990s war as the Soviet Union broke up.
The National Armenian Memorial center was daubed with the giant letters "RTE" in yellow paint in reference to Turkish President Recep Tayyip Erdogan and the words "Grey Wolves," a prominent Turkish nationalist movement, in French.
A nearby memorial to the killings was also smeared with an expletive against Armenia.
"This intolerable desecration..is one of a series of events aimed at terrorizing and intimidating French citizens of Armenian origin," the Committee for the Defense of the Armenian Cause (CDCA) said in a statement.
The Lyon region is home to one of France's largest communities of Armenians, centered around Decines-Charpieu.
Four people had been wounded on Wednesday in clashes between suspected Turkish nationalists and Armenians who had been protesting against Azerbaijan's military offensive.
The CDCA accused the French state of "passivity" in the face of the threat and the mayor of Decines-Charpieu, Laurence Fautra, said its Armenian community needed physical protection.
The region's top local official, prefect Pascal Mailhos, wrote on Twitter that he "strongly condemned" the damage to the memorial center and vowed everything would be done to find those behind it.
Armenians have long campaigned for the mass killings of their ancestors in the Ottoman Empire during World War I to be recognized as genocide.
France is one of several countries to have recognized it as such.
Modern Turkey strongly rejects the use of the term, saying lives were lost on both sides during a time of war.
https://english.alarabiya.net/en/News/world/2020/11/02/Armenian-memorial-in-France-defaced-with-Turkish-president-Erdogan-initials
--------
Indonesian Muslims Ramp Up Global Outcry Against Macron The 'Real Terrorist'
November 2, 2020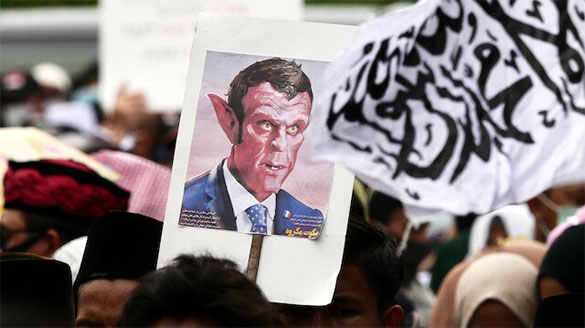 People gather during a protest against the comments of French President Emmanuel Macron considered insulting to the Prophet of Muhammad and Muslims, on the main road near the French Embassy in Jakarta, Indonesia, November 2, 2020. REUTERS/Willy Kurniawan
----
JAKARTA (Reuters) - Thousands of angry Muslims protested outside the French embassy in the Indonesian capital on Monday carrying banners calling French President Emmanuel Macron the "real terrorist" and demanding the country's ambassador be immediately expelled.
Joining global outcry over Macron's comments about Islam, protesters in the world's largest Muslim-majority nation demanded the French leader withdraw his words and apologise to Muslims around the world.
"Inshallah (God willing), we Muslims forgive but if he does not withdraw all his words and caricatures and apologise, Inshallah, he will always be despised (by the Muslim world)," Nazaruddin, a 70-year-old protestor, told Reuters.
Dressed in black and white prayer caps and face masks, protesters joined Monday's protest in downtown Jakarta carrying banners with a devilish caricature of the French president's face, red with pointed ears, carrying the words "Macron is the real terrorist".
Demonstrators waved Islamic flags while calling for the French ambassador to be expelled and a boycott on French products.
In recent weeks the French president has enraged Muslims for describing Islam as a "religion in crisis all over the world" and for vehemently defending free speech that some have deemed blasphemous and inflammatory.
Macron's remarks came before and after two recent attacks in France.
https://www.reuters.com/article/uk-france-security-protests-indonesia/indonesian-muslims-ramp-up-global-outcry-against-macron-the-real-terrorist-idUKKBN27I0VR
--------
Arab League calls on Britain to correct historical mistake over 1917 Balfour Declaration
02 November 2020
The Arab League has called on the British government to put right its "historical mistake" over the 1917 Balfour Declaration, which was made after London declared its goal to establish a national home for the Jewish people in Palestine.
The regional organization, in a statement released on Monday, renewed its request to Britain to rectify the mistake, recognize the Palestinian state and the historical injustice that has resulted in a significant upheaval in the lives of Palestinians, and put pressure on Israel to cease its ongoing crimes and end its occupation of Palestinian land.
The Arab League noted that a comprehensive, just and lasting peace can be secured only after the Israeli regime ends its occupation of all Palestinian and Arab territories usurped since 1967, and an independent and sovereign Palestinian state with East Jerusalem al-Quds as its capital is established.
The Balfour Declaration marks the beginning of the tragedy of the century that befell Palestinian people, facilitated their mass exodus from their homeland, and helped Zionist gangs occupy their lands and establish their entity through ethnic cleansing, forced displacement and heinous crimes and violations, the League pointed out.
The Arab League then reaffirmed its full and unwavering support for the Palestinian nation as well as their just and legitimate struggle until they attain freedom and independence.
It also condemned the Tel Aviv regime's continuous violations and settlement expansion policies, which constitute a war crime under international law, Israel's Judaization and annexation plans, continuation of the unjust Israeli siege on the Gaza Strip for more than 13 years, and the regime's attempts to destroy all aspects of Palestinian life and desecrate their Islamic and Christian sanctities.
The continuation of such crimes and violations attests to the inability of the international community to fulfill its duties and responsibilities as regards confronting aggression and occupation, protecting Palestinians, and forcing the Israeli regime to abide by its obligations under the international law, the Arab League highlighted.
The Balfour Declaration came in the form of a letter from Britain's then-foreign secretary, Arthur Balfour, addressed to Lionel Walter Rothschild, a figurehead of the British Jewish community. It was published on November 2, 1917.
The declaration was made during World War I (1914-1918), and was included in the terms of the British Mandate for Palestine after the dissolution of the Ottoman Empire.
It is widely seen as the precursor to the 1948 Palestinian Nakba, when Zionist armed paramilitary groups, who were trained and created to fight side by side with the British in World War II, forcibly expelled more than 750,000 Palestinians from their homeland, captured huge swathes of the Arab land, and proclaimed existence of Israel.
https://www.presstv.com/Detail/2020/11/02/637774/Arab-League-urges-Britain-to-correct-historical-mistake-over-1917-Balfour-Declaration
--------
Experts warn of 'rapid increase' in radical-right extremism and domestic terrorism following US election
Louise Hall
01 November 2020
Academic experts on the radical right have raised "alarm" that the US could see a "rapid" rise in right-wing extremism and domestic terrorism following the 2020 presidential election.
In an open letter sent to The Independent, 17 specialists on radical right discourse warn that "anti-democratic methods will become normalised in pursuit of still darker, radical-right agendas."
"We fear that should election violence or a contested outcome in the US come to pass, there could be a rapid increase in radical-right extremism, including increased risks of domestic terrorism," the letter reads.
Donald Trump has on a number of occasions refused to commit to a peaceful transfer of power in the event he loses the 3 November presidential election to Democratic rival Joe Biden.
The scholars express fears that the president's refusal to accept the result of the election in the event of a narrow margin will further encourage a radical-right agenda.
"As experts and practitioners on the radical right globally, past and present, we have seen this movie before," the letter says.
If Mr Trump refuses to accept the election outcome and presents a host of legal challenges that delay the transfer of power, the country could be left in unprecedented territory. States such as New York have been actively preparing for violent demonstrations in the wake of the election.
"Every scholar on the radical right I know is raising the alarm around this election," Professor Matthew Feldman, a specialist on Anglo-American right-wing extremism and a Professorial Fellow at the University of York told The Independent.
The document hosts signatures from a number of experts at respected institutions across the world including Dr Louie Dean Valencia-García, Texas State University; Prof Inderjeet Parmar, City, University of London; and Dr Eviane Leidig, Center for Research on Extremism, University of Oslo.
The letter states that under Mr Trump "radical right activities" including "alleged electoral interference, voter suppression and misinformation" and "repressive policing" have surfaced in the run-up to the election.
It also alleges that under his administration there has been a "deliberate rousing of radical-right militia and anti-governmental groups."
Prof Feldman said experts' concern comes both from Mr Trump's leadership and the administration's "whispering" of "sweet nothings" into the ears of white supremacists and other right-wing extremists such as the Proud Boys.
Mr Trump told the far-right group, which has embraced white nationalism and espoused fascist views, to "stand back and stand by" during the first presidential debate, rhetoric which some interpreted as a show of support.
"Too many of them - from the Proud Boys to the Oath Keepers to fascist groups like the American Identity Movement and an array of militants on the alt-right - are interpreting this administration's statements as licence to disrupt or even attack the US elections," the letter says.
The president has come under fire for his repeated reluctance to distance himself from conspiracy theorists and white supremacists.
"The dog-eat-dog amoral ruthlessness of Mr Trump's divisive model of society underscores the threat to US representative democracy and a prelude to a dystopian era of harshness and repression in which 'the land of the free and the brave' becomes unrecognisable," Dr Alan Waring, an independent scholar, author and original draftee of the letter, said.
Signatories say "public officials – from the highest in the land to police officers on the beat across the US – must remember their democratic obligations, and put these first."
They conclude: "We thus appeal to all persons of goodwill to be positive and proactive in the defence of democracy. History may not simply repeat itself, but those of us professionally engaged in the study of the radical right can all too balefully recognise its distinctive voice."
The White House did not immediately respond to The Independent's request for comment regarding the letter.
https://www.independent.co.uk/news/world/americas/us-election-2020/us-election-radical-right-extremism-domestic-terrorism-letter-experts-b1457528.html?utm_source=iterable&utm_medium=email&utm_campaign=1677769_
--------
Loss Of Face For Pakistan As Candidate Comes Last In I Inter Parliamentary Union President Election
Nov 2, 2020
Pakistan suffered a major embarrassment Monday with the elections for the President of the Inter Parliamentary Union (IPU), during the ongoing virtual session of the Governing Council of the IPU, seeing Pakistani Senate Chairman Muhammad Sadiq Sanjrani lose to Portuguese MP Duarte Pacheco by a huge margin. While Pacheco, who was elected as the President of the IPU for a 3-year term, got 222 votes, Sanjrani could only get 52 votes.
The Inter Parliamentary Union (IPU), headquartered in Geneva, is the global organization of National Parliaments and seeks to promote democracy all over the world.
Two other candidates in the fray were from Uzbekistan and Canada. Both of them polled more votes that the Pakistani candidate.
The Pakistani Senate Chairman had widely canvassed for his candidature and had even travelled to a few countries to campaign, sources said. By his own admission, he had also tried to contact the other three candidates, but could not even get a response.
From Indian Parliament, Lok Sabha Speaker Om Birla, MP Poonamben Maadam and Rajya Sabha MP Swapan Dasgupta cast their votes through a secure online voting mechanism.
Currently, 206th session of the Governing Council of the IPU is being held virtually from 1 to 4 November 2020 to elect the IPU President, as well as to discuss and take decisions on pressing issues relating to the functioning of the organization – including the adoption of the IPU budget and programme of work for 2021.
The IPU President is the political head of the organization. The President directs the activities of the organization, chairs full meetings and acts as the IPU representative at global events and gatherings. Presidents are elected for one mandate of three years only by the Governing Council, which is the administrative and decision making body
https://timesofindia.indiatimes.com/world/pakistan/loss-of-face-for-pakistan-as-candidate-comes-last-in-ipu-president-election/articleshow/79006594.cms
--------
Taliban Suffer Heavy Casualties in Kandahar, 101 Militants Killed
By Mohammad Haroon Alim
01 Nov 2020
Kandahar security officials say more than 100 Taliban fighters have been killed in clashes with security forces in the province overnight.
Kandahar police spokesman Jamal Naser Barakzai told the media that 101 members of the militant group had been killed in clashes between security forces and Taliban fighters in the Arghandab and Zherai districts of the province.
He added that 64 Taliban fighters were killed in the Arghandab district and 37 others were killed in the Zherai district of Kandahar province.
According to Barakzai, security forces have launched large-scale ground and air operations in parts of Arghandab district, where the Taliban have suffered heavy casualties.
He said the operations took place in the Kohak and Nagahan areas, where, in addition to the 64 killed, 20 Taliban fighters were wounded.
Fighting between security forces and Taliban fighters escalated last week in the Arghandab district, near the city of Kandahar, and continues to this day.
According to the provincial security officials, heavy clashes between security forces and Taliban fighters are ongoing in Arghandab, Zherai, Panjwai, and Maiwand districts of the province.
The Taliban have not yet commented on the group's heavy casualties in Kandahar province.
https://www.khaama.com/heavy-taliban-casualties-in-kandahar-at-least-101-militants-are-dead-987867/
--------
Palestinians in Gaza mark 103rd anniv. of Balfour Declaration
03 November 2020
Ashraf Shannon
Palestinians in the Gaza Strip marked the 103rd anniversary of the Balfour Declaration.
In 1917, British Foreign Secretary Arthur James Balfour issued his infamous declaration giving Zionist settlers the permission to usurp Palestinian lands.
The Balfour declaration led to the displacement of hundreds of thousands of Palestinians upon the establishment of the Israeli regime in 1948.
Palestinians are demanding an apology and compensation for what Britain caused to the Palestinian people.
The results of the Balfour declaration continue to bring pain and suffering to Palestinians up to this date as they continue to suffer under Israel's occupation and constant human rights violations.
The Balfour Declaration is considered as the precursor to the 1948 Palestinian Nakba or catastrophe.
Palestinian refugees who are numbered in the millions are still scattered in camps in the Gaza Strip, the occupied West Bank, in neighboring countries and in the Diaspora.
According to the UN, over 1.3 million registered Palestinian refugees live in the blockaded coastal enclave.
Observers say the Balfour Declaration gave the Israeli regime the green light to commit heinous crimes against the Palestinian people.
Palestinian refugees say they blame the British government for their decades of plight and displacement.
https://www.presstv.com/Detail/2020/11/02/637782/Palestinians-in-Gaza-mark-103rd-anniv--of-Balfour-Declaration
--------
French airstrikes kill over 50 Al Qaeda-linked jihadists in Mali
Posted by Prashasti Singh
Nov 03, 2020
The French government said Monday its forces had killed more than 50 jihadists aligned to Al-Qaeda in air strikes in central Mali.
The offensive took place on Friday in an area near the borders of Burkina Faso and Niger, where government troops are struggling to rout an Islamic insurgency, French Defence Minister Florence Parly said after meeting members of Mali's transitional government.
"On October 30 in Mali, the Barkhane force conducted an operation that neutralised more than 50 jihadists and confiscated arms and material," Parly said, referring to the French-led anti-jihadist Operation Barkhane.
She added that around 30 motorcycles were destroyed.
Parly, who earlier met Niger President Mahamadou Issoufou and her Nigerien counterpart Issoufou Katambe before heading to Bamako, said the operation was launched after a drone detected a "very large" motorcycle caravan in the "three borders" area.
When the jihadists moved under trees to try and escape surveillance, the French force sent in two Mirage jets and a drone to launch missiles, leading to the "neutralisation" of the insurgents, Parly said.
Military spokesman Colonel Frederic Barbry said that "four terrorists have been captured".
Explosives and a suicide vest had been found, he told a reporters in a conference call, saying that the group had been "about to attack (an army) position in the region".
Barbry also said that another operation, this time targeting the Islamic State in the Greater Sahara, was also underway, with a total of 3,000 soldiers.
The results of the operation, launched about a month ago, would be announced in the coming days, he said.
Significant blow
Parly said the action marked a "significant blow" to the Ansarul Islam group which she said was linked to Al-Qaeda via the GSIM alliance led by Iyad Ag Ghaly.
Ghaly has emerged as a top jihadist leader in the Sahel since the death of the Qaeda commander Abdelmalek Droukdel, who was killed by French forces in Mali in June.
The United Nations has some 13,000 troops deployed in Mali as part of its peacekeeping mission, known as MINUSMA, while France has 5,100 deployed in the Sahel region.
Mali has been struggling to contain a brutal jihadist insurgency which first emerged in the north of the country in 2012, overtaking a rebellion by mostly ethnic Tuareg separatists.
Former colonial power France launched a military operation to drive back the Islamists in 2013, but fighting has spread to central Mali, and to neighbouring Burkina Faso and Niger, leaving thousands dead and hundreds of thousands forced to flee their homes.
Vast swathes of Mali lie outside effective government control. Frustration over the seemingly endless conflict contributed to mass protests against president Ibrahim Boubacar Keita this year, culminating in his ousting in a military coup on August 18.
Many analysts argue that engaging in dialogue with jihadists is one of the few escape routes from Mali's cycle of violence, and government leaders in Bamako increasingly view the option favourably.
Mali's new interim government, which was appointed to rule for 18 months before staging elections, appears willing to engage in dialogue.
Last month, it secured the release of four hostages held by Islamist groups -- including 75-year-old Sophie Petronin, the last remaining French hostage in the world -- in exchange for about 200 prisoners, some of whom are thought to have been jihadists.
https://www.hindustantimes.com/world-news/french-airstrikes-kill-over-50-al-qaeda-linked-jihadists-in-mali/story-cVF27kPzlQC3hgzSy23R1J.html
--------
India
Club Of BJP-Governed States Contemplating Laws Against 'Love Jihad' Grew To Four – UP, Haryana, MP and Karnataka
Nov 3, 2020
BHOPAL/BENGALURU: The club of BJP-governed states contemplating laws against "love jihad" grew to four on Monday, with MP already "making legal arrangements to check this" and Karnataka waiting for UP and Haryana to finalise theirs so that it can study and decide what provisions to adopt.
"There will be no jihad in the name of love, and if anybody dares to, then action will be taken," MP CM Shivraj Singh Chouhan said on the eve of bypolls to 28 assembly constituencies. "My government will not allow fanaticism. Whoever does so will face the consequences." Three days ago, BJP's Bhopal MP Pragya Thakur had demanded a law to "protect Hindu girls from love jihad".
Referring to the recent murder of a 21-year-old college girl in Ballabhgarh by a suitor she had spurned, Pragya claimed to be getting 10 to 15 complaints on "love jihad" every day. "Those who do this are irreligious people," she said. "There should be a strict law to stop this and such people should be severely punished."
Karnataka home minister Basavaraj Bommai told TOI that the state government had "taken note of recent incidents of communal tension over religious conversions" in Dakhina Kannada, Udupi and some other districts. "Let us see what the UP and Haryana governments will do. We'll study their laws before adopting them.''
https://timesofindia.indiatimes.com/india/mp-ktaka-plan-law-to-curb-love-jihad/articleshow/79009985.cms
--------
Four, Two Muslims And Two Hindus of Khudai Khidmatgar, Booked Over Offering Namaz by the Muslims, At Mathura Temple
Nov 03, 2020
The Uttar Pradesh Police has registered a first information report (FIR) in Mathura against two Muslim members of Khudai Khidmatgar, a non-violent resistance organisation which traces its roots back to India's freedom struggle, for allegedly offering "Namaz" on the premises of the Nand Baba temple in the holy city.
Two other Hindu members from the organisation have been named co-accused in a case registered on Sunday evening by Kanha Goswami, a priest of the temple, and two other priests, Mukesh Goswami and SD Shiv Hari.
According to the FIR, the four accused -- Faizal Khan, Chand Mohammad, Alok Ratan and Neelesh Gupta -- reached the temple at about 12.30pm on October 29 and performed the "84 kos parikrama" that is common in Hindu prayers in the Mathura's Braj area.
"[Later] photographs of the two Muslims offering 'Namaz' in the temple premises were uploaded on social media by Faizal Khan. This has hurt Hindu sentiments," alleged Goswami.
"No permission was sought from the priests or administration for offering 'Namaz'. Also, the photos of the 'namaz' were made viral on social media," Goswami said in the FIR, adding that these images could be misused to fan communal tensions.
Khudai Khidmatgar, which means or "servants of God", is a resistance movement once led by Abdul Gaffar Khan, and resisted the British Raj. Abdul Gaffar Khan, a Pashtun activist who fought for India's Independence, was popularly known as "Frontier Gandhi". The Delhi-based organisation is now run by Faizal Khan.
Locals in Barsana said that the four came for the '84 kos parikrama' -- which is religious circumambulation done to please Lord Krishna. Faizal Khan, these people said, was well versed in Hindu mythology and narrated couplets from the Ramcharitmanas, an epic poem by Tuslsidas based on the Ramayana.
Mathura police have taken Faizal into custody from Jamina Nagar in Delhi, from where he runs the Khudai Khidmatgar organisationHT's attempts to contact someone from Khudai Khidmatgar failed.
https://www.hindustantimes.com/india-news/four-booked-over-offering-namaz-at-mathura-temple/story-koLMEJPpJuPE7gouNPm8KN.html
--------
Bengal: NIA arrests madrassa teacher for Qaeda links, terror plot
Nov 2, 2020
NEW DELHI: National Investigation Agency (NIA) on Sunday arrested a madrasa teacher from Murshidabad who was allegedly part of an al-Qaeda module based in West Bengal and Kerala, conspiring to carry out terrorist strikes at different locations in the country, including Delhi, West Bengal and Kerala.
Abdul Momin Mondal, aged 32 years and a resident of village Nazrana in Murshidabad district of West Bengal, was arrested as part of NIA probe into the al-Qaeda case of West Bengal and Kerala. The case, in which 11 accused have been arrested so far from Kerala and West Bengal, pertains to anti-national activities by a group of jihadi terrorists consisting of more than 10 members, inspired by globally proscribed terrorist organization al-Qaeda and planning to carry out terror attacks at various places in India.
NIA on Monday said its investigation had revealed that accused Abdul Momin Mondal was working as a teacher in Raipur Darur Huda Islamia Madrassa in Murshidabad District, West Bengal. He was found to be involved in a series of conspiratorial meetings convened by the members of the al-Qaeda module, and was also trying to recruit new members for the group and raising funds for furthering its terrorist activities.
Digital devices were seized during searches at the residential premises of the accused person.
Mondal was produced before the district court, Murshidabad on Monday and transit remand for transporting him to New Delhi has been granted.
Further investigation in the case is continuing.
https://timesofindia.indiatimes.com/india/bengal-nia-arrests-madrassa-teacher-for-qaeda-links-terror-plot/articleshow/79005109.cms
--------
Pakistan continues to support cross-border terrorism taking advantage of Covid-19 pandemic: India at UN
Nov 3, 2020
NEW YORK: India on Monday took on Pakistan regarding the issue of cross-border terrorism at the United Nations, saying that the world has come to a standstill due to the Covid-19, but Pakistan has continued to "support cross-border terrorism" taking "advantage of the pandemic".
Speaking at the Interactive Dialogue with Special Rapporteur on contemporary forms of racism, and other related intolerance, Indian diplomat Ashish Sharma, said, "While the world has come to a standstill due to the pandemic, but Pakistan has only enhanced support to cross-border terrorism taking advantage of the pandemic."
"Pakistan has resorted to unbridled hate speech trying to foment violence and intolerance in our country. The hate speech by Pakistan is not merely directed towards one community in India but also against organisations, individuals and even against high ranking political leaders," he said.
The Indian diplomat also said that Pakistan is trying to create divisions among the religious communities as well. "Fortunately, their provocation is falling on deaf ears since India has had a tradition of pluralism and co-existence where all communities live in harmony under a democratic framework," he added.
Furthermore, the Indian envoy called on Pakistan to practice co-existence in their own country and eschew all sectarian violence, discrimination, and intolerance against their own people.
"Today, the world is confronted not only by the challenge of tackling the Covid-19 pandemic, but also the challenge of 'infodemic' which in many cases has been responsible for rise in hate speech and seeding hatred within communities," Sharma said.
He also said that this year in June, India along with 12 countries co-sponsored the Cross-Regional Statement on "Infodemic" in the Context of Covid-19 - first of its kind statement by the UN Member States to counter the increase in hate speech and misinformation during the pandemic.
https://timesofindia.indiatimes.com/india/pakistan-continues-to-support-cross-border-terrorism-taking-advantage-of-covid-19-pandemic-india-at-un/articleshow/79010165.cms
--------
France killings: FIR against Munawwar Rana for his remarks
Nov 3, 2020, 04.43 AM IST
LUCKNOW: UP police have registered an FIR against Urdu poet Munawwar Rana for his remarks on the recent beheadings in France over Prophet Mohammad's caricatures. The FIR is based on a complaint lodged with Hazratganj police on Sunday by SI Deepak Kumar Pandey, who alleged that Rana's remarks were tantamount to promoting communal enmity, hurting religious sentiments and disturbing peace and tranquillity.
The 67-year-old poet has been booked under sections of IPC and IT Act.
Speaking to TOI last week, Rana had said that caricaturing Prophet Mohammad and killing people over it were both wrong. But he admitted that he "would also have done the same" as insulting a religious figure was unacceptable. On Monday, he said he was ready to face the consequences of speaking his mind.
https://timesofindia.indiatimes.com/india/france-killings-fir-against-munawwar-rana-for-his-remarks/articleshow/79010023.cms
--------
PM Modi interacts with Dawoodi Bohra community's Shahzada Husain Burhanuddin
Nov 2, 2020
NEW DELHI: The Dawoodi Bohra community's Shahzada Husain Burhanuddin called on Prime Minister Narendra Modi on Monday and talked about community service efforts. "Had a wonderful interaction with Shahzada Husain Burhanuddin. He talked about the commendable community service efforts of the Dawoodi Bohra community," Modi said on Twitter and posted a picture of the meeting.
Had a wonderful interaction with Shahzada Husain Burhanuddin. He talked about the commendable community service eff… https://t.co/UawlRl4PCD
— Narendra Modi (@narendramodi) 1604307125000
Burhanuddin, along with two other members of the community, were seen with the PM in the photograph from the meeting.
Burhanuddin is the son of Mufaddal Saifuddin, the spiritual leader of the Dawoodi Bohras.
https://timesofindia.indiatimes.com/india/pm-modi-interacts-with-dawoodi-bohra-communitys-shahzada-husain-burhanuddin/articleshow/79001288.cms
--------
'India stands with Austria': PM Modi tweets condolences over Vienna terror attacks
Edited by Karan Manral
Nov 03, 2020
Prime Minister Narendra Modi on Tuesday conveyed his condolences over the terror attacks in Vienna, in which two people were killed and at least 14 were injured, and said he was "shocked and saddened" by the dastardly attacks in Austria's capital city. He also said India was with Austria "in this tragic time."
"Deeply shocked and saddened by the dastardly terror attacks in Vienna. India stands with Austria in this tragic time. My thoughts are with the victims and their families," PM Modi said in a tweet on Tuesday.
Gunmen attacked six locations in Vienna on Monday, starting outside the city's main synagogue, in what Austria's government has called a "repulsive terror attack." While Vienna Police shot dead one of the attackers, Austria's interior minister Karl Nehammer said at least one perpetrator is still on the run.
Speaking at a news conference Nehammer further said, "It's the hardest day for Austria in many years. We're dealing with a terror attack the severity of which, thank God, we've not experienced in Austria in many years."
As a precaution, the interior ministry has reinforced border checks and children are not required to attend school on Tuesday. Though people have been urged to stay at home, Vienna mayor Michael Ludwig said the city would "run normally" on Tuesday. However, there will be tougher police presence on the city's streets.
Monday's attack took place on what was the last evening before a nationwide curfew was to come in effect due to the Covid-19 pandemic, across Austria.
The attack also comes on the back of recent stabbing incidents in France-- in capital Paris and Nice. In a statement, French President Emmanuel Macron, who has been the subject of outrage of several Muslim-majority countries in recent days, said, "This is our Europe. Our enemies must know with whom they are dealing. We will not retreat."
https://www.hindustantimes.com/world-news/deeply-shocked-and-saddened-by-dastardly-terror-attacks-in-vienna-pm-modi-tweets-his-condolences-to-austria/story-ssJ5FyhDKQobEgxj2USDZM.html
--------
Europe
Gunman on the run after Vienna 'terror attack' leaves two dead
03 Nov 2020
Gunmen opened fire at multiple locations across central Vienna on Monday, killing at least two people and wounding several more in what Austrian Chancellor Sebastian Kurz described as a "repulsive terror attack", with a huge manhunt underway for the assailants.
One of the gunmen was shot dead by police who said they were hunting for at least one more attacker still at large.
The attacks, in six locations including near a synagogue in the centre of town, were carried out by "several suspects armed with rifles", police said.
Police said one person had died, with public broadcaster ORF stating the individual was a passer-by.
Vienna mayor Michael Ludwig told ORF that a second person had died of her injuries and that 15 people had been taken to hospital, seven of them seriously wounded.
Police stated earlier that an officer had also been hurt during the assaults.
The shooting began just hours before Austria was to re-impose a coronavirus lockdown, with people out in bars and restaurants enjoying a final night of relative freedom.
The attacks started at around 8pm when the first gunshots were heard in the city's centrally located first district.
In a press conference early Tuesday, Interior Minister Karl Nehammer said: "According to what we currently know, there is at least one attacker who is still on the run."
Speaking to ORF, Austrian leader Kurz had said that the attackers were "were very well equipped with automatic weapons" and had "prepared professionally".
Earlier, he tweeted: "Our police will act decisively against the perpetrators of this repulsive terror attack," adding that "we will never be intimidated by terrorism and we will fight this attack with all means".
Kurz said that while police were concentrating on the anti-terror operation, the army would take over the security of major buildings in Vienna.
Nehammer urged Vienna residents to remain in their homes and keep away from all public places or public transport. He said that children would not be expected at school on Tuesday in Vienna.
Sirens and helicopters could be heard in the city centre as emergency services responded to the attack.
An AFP photographer said that large numbers of police were guarding an area near the city's world-famous opera house.
The location of the initial shooting was close to a major synagogue.
The president of Vienna's Jewish community Oskar Deutsch said that shots had been fired "in the immediate vicinity" of the Stadttempel synagogue, but added that it was currently unknown whether the temple itself had been the target of an attack.
He said that the synagogue and office buildings at the same address had been closed at the time of the attack.
'Cowardly act'
"It sounded like firecrackers, then we realised it was shots," said one eyewitness quoted by public broadcaster ORF.
A shooter had "shot wildly with an automatic weapon" before police arrived and opened fire, the witness added.
Austria had until now been spared the sort of major attacks that have hit other European countries.
President Emmanuel Macron of France, which has experienced two serious attacks in recent weeks, tweeted that "we French share the shock and sorrow of the Austrian people".
"After France, it's a friendly nation that has been attacked," he added, referring to the killing on Thursday of three people by an attacker in the southern city of Nice and the beheading of a schoolteacher by a suspected Islamist outside Paris several days before.
EU Council chief Charles Michel tweeted that the bloc "strongly condemns this cowardly act".
And Germany's foreign ministry tweeted that the reports from Austria were "horrifying and disturbing".
"We can't give in to hatred that is aimed at dividing our societies," the ministry added.
Czech police said they were conducting checks on the border with Austria.
"Police are carrying out random checks of vehicles and passengers on border crossings with Austria as a preventive measure in relation to the terror attack in Vienna," Czech police tweeted.
Italian Prime Minister Giuseppe Conte also "strongly condemned" the shootings.
"There is no room for hatred and violence in our common European home," he said on Twitter in Italian and German.
https://www.dawn.com/news/1588381/gunman-on-the-run-after-vienna-terror-attack-leaves-two-dead
--------
Six locations in Vienna targeted in apparent terror attack; 4 dead, 15 wounded
02 November 2020
Austria's top security official says that four people have died - including one assailant - after a shooting in the heart of Vienna late Monday.
Interior Minister Karl Nehammenr told reporters Tuesday that two men and a woman have died from their injuries. A suspected attacker, who was carrying an assault rifle and a fake suicide vest, was also shot and killed by police.
For all the latest headlines follow our Google News channel online or via the app
Nehammer said that initial investigations indicate that the suspect who was killed had sympathized with the Islamic State group.
"The attacker sympathized with the militant terrorist group ISIS," Nehammer told reporters. He declined to elaborate, citing the ongoing investigation.
Authorities were still trying to determine whether further attackers may be on the run. People in Vienna have been urged to stay at home Tuesday.
Fifteen people were injured in the attack in the center of the capital, among them a police officer.
The shooting began shortly after 8 p.m. (1900 GMT) Monday near Vienna's main synagogue as many people were enjoying a last night of open restaurants and bars before the start of a coronavirus lockdown.
"We are victims of a despicable terror attack in the federal capital that is still ongoing," Austrian Chancellor Sebastian Kurz said.
The attack drew swift condemnation and assurances of support from leaders around Europe.
How the attack unfolded
Police had cordoned off areas of the city as they searched for the suspect.
"Shots fired in the Inner City district - there are persons injured - KEEP AWAY from all public places or public transport," the police said on Twitter.
Jewish community leader Oskar Deutsch said on Twitter that it was not clear whether the Vienna synagogue and adjoining offices had been the target of the attack, and said they were closed at the time.
Videos circulated on social media of a gunman running down a cobblestone street shooting and shouting. Reuters could not immediately verify the videos.
Vienna police urged people not to share videos and photos via social media. "This jeopardizes police forces as well as the civilian population," they said on Twitter.
In 1981, two people were killed and 18 injured during an attack by two Palestinians at the same synagogue. In 1985, a Palestinian extremist group attacked Vienna airport with hand grenades and attack rifles, killing three civilians.
In recent years, Austria has been spared the sort of large-scale attacks seen in Paris, Berlin and London.
In August, authorities arrested a 31-year-old Syrian refugee suspected of trying to attack a Jewish community leader in the country's second city Graz. The leader was unhurt.
https://english.alarabiya.net/en/News/world/2020/11/02/Large-scale-police-operation-at-Vienna-synagogue-shots-fired
--------
Third suspect arrested in connection to suspected terror attack in French church
October 31, 2020
Police in France have arrested a third suspect in connection with a deadly terror attack in Nice, CBS News' Imtiaz Tyab reports. The country has raised its security alert to the highest level amid recent killings.
Authorities say a suspected terrorist stabbed and killed three people inside the Notre Dame Basilica on Thursday, just two weeks after a teacher was beheaded in a Paris suburb.
The stabbing suspect, named Ibrahim Issaoui according to investigators, is a 21-year-old Tunisian national who entered Europe just over a month ago. He is now in critical condition after being shot by police.
A 35-year-old man was arrested overnight, the Associated Press reported, citing a judicial official. That suspect had met with Issaoui in Nice. Another man, 47, was already in custody. Officials say he was in contact with Issaoui the night before he went on his stabbing spree.
French President Emmanuel Macron has denounced the killings as an "Islamist terrorist attack."
There have been three separate assaults since September connected to cartoons depicting the Muslim Prophet Muhammad that were first published in 2015 by the satirical magazine Charlie Hebdo — and were republished again this September.
The images, seen as a gratuitous insult to Islam, have sparked protests across several Muslim nations. Much of the fury is pointed directly at France President Emmanuel Macron, whose defense of the crude caricatures, as part of France's secular values, has opened him up to accusations of deliberately stoking anti-Muslim sentiment for political gain.
Macron's approval ratings are low, and with an election just under two years away critics say he is pandering to his country's politically potent far right for support. The strategy may have backfired internationally, but seems to be winning influence at home, despite the enormous cost.
Macron has more than doubled the number of troops on the streets of France, with many fearing the latest violence may only be the beginning.
https://www.cbsnews.com/news/nice-terror-attack-france-church-third-suspect-arrested/?utm_source=iterable&utm_medium=email&utm_campaign=1677769_
--------
French Terror Suspect Entered Europe Through Italian Port, Italy Says
October 30, 2020
Italy's interior minister confirmed Friday the Tunisian man who killed three people in an attack on worshippers at a church in Nice had passed through Italy on his way to France.
At a news conference in Rome, Interior Minister Luciana Lamorgese said Ibrahim Issaoui disembarked from a migrant boat on Italy's southernmost island of Lampedusa on September 20 and was given a repatriation order to leave Italy on October 9.
Lamorgese gave no further details on what if any action was taken to act on the repatriation order or if Issaoui complied with the order.
Under current agreements with Italy, Tunisia agrees to take back a maximum of 80 nationals a week. New arrivals are invariably handed expulsion papers but are almost never detained until a flight home can be organized. Instead, many move swiftly out of Italy, often heading to France, which has a large Tunisian community.
The Italian interior minister said Issaoui was not flagged by either Tunisian authorities or by intelligence agencies.
Lamorgese has come under fire in Italy by right-wing politicians who say she bears some responsibility for the killings in France for not preventing Issaoui from entering Europe. The interior minister called on Italian political parties "to take a break" from political infighting and to show solidarity with the French people.
Police investigating the gruesome attack had a second suspect in custody Friday. France recently heightened its security alert amid religious and geopolitical tensions around cartoons mocking the Muslim prophet.
French authorities say Issaoui was seriously wounded by police and hospitalized in life-threatening condition.
https://www.voanews.com/europe/french-terror-suspect-entered-europe-through-italian-port-italy-says?utm_source=iterable&utm_medium=email&utm_campaign=1677769_
--------
Spanish police arrest man for praising attack near Paris
OCTOBER 31, 2020
BARCELONA (Reuters) - A Moroccan man was arrested in Barcelona for praising the beheading of a French schoolteacher outside Paris this month and inciting more attacks, police said on Saturday.
The man, who was not named and who was detained on Friday, posted messages on social media in support of the Oct. 16 murder of Samuel Paty, Catalan regional police said.
Paty was killed outside his school in a Paris suburb by an 18-year-old Chechen who was apparently incensed by the teacher showing a cartoon of the Prophet Mohammad in class. Police shot the attacker dead.
"Police officers from the Mossos d'Esquadra have arrested a man of Moroccan nationality, for an alleged crime of exaltation of terrorism and a crime of incitement to commit terrorist crimes," Catalan police tweeted.
The suspect appeared before a court in Barcelona on Saturday and was released on condition he surrender his passport and appear before magistrates every 14 days, police said.
An attacker killed three people in a church in Nice on Thursday in the second deadly knife attack in France in two weeks. Three people have been taken into custody.
The attacks came amid growing Muslim anger across the world over France's defence of the right to publish cartoons depicting the prophet.
French President Emmanuel Macron has deployed thousands of soldiers to protect sites such as places of worship and schools, and ministers have warned that other Islamist militant attacks could take place.
Police will guard French schools in the Spanish region of Catalonia from next week.
https://in.reuters.com/article/us-france-security-spain/spanish-police-arrest-man-for-praising-attack-near-paris-idUSKBN27G0HS?utm_source=iterable&utm_medium=email&utm_campaign=1677769_
--------
Southeast Asia
Zakir Naik Calls For Boycott of French Goods, Slams Macron In Provocative Facebook Post
by Arti Ghargi
October 30, 2020
In addition, Zakir Naik also called for a boycott of French goods. His statements have come after tweets of Ex-Malaysian PM justifying the killings in France.
French President Emmanuel Macron is facing massive opposition from Islamic countries around the world for his controversial remarks on Islam after the killing of history teacher Samuel Paty who discussed Charlie Hebdo Cartoons in his class. Macron is being accused of supporting the alleged provocative cartoons and intentionally hurting the sentiments of Muslims. However, this resentment against the French president is now being used to nurture their own agenda by some hardliners. The controversial Islamic preacher Zakir Naik, without naming Macron, has given provocative statement.
https://www.facebook.com/zakirnaik/posts/1775366975959474
In his Facebook post, Zakir Naik wrote, "Those abusing Allah's messenger will get a painful punishment." While he hasn't explicitly named Macron, his tweet is being seen in the context of the controversy erupted after French presidents' remark.
Zakir Naik has given controversial statements many times before. A few days ago Zakir Naik had spewed venom against Indians and said that non-Muslims of India who criticized Prophet Mohammed should be imprisoned in Muslim countries. He said that most people who criticize the Prophet are devotees of the BJP.
In addition, Zakir Naik also called for a boycott of French goods. His statements have come after the outrageous tweet of former Malaysian PM Mahathir Mohamad justifying the killing of French by Muslims. Naik who is wanted in India is currently in Malaysia.
https://hwnews.in/international/zakir-naik-calls-for-boycott-of-french-goods-slams-macron-in-provocative-facebook-post/146340
--------
Despite 'backdoor govt' label, survey shows 53pc Malaysians see Perikatan as country's saviour, says Emir Research
03 Nov 2020
BY SOO WERN JUN
KUALA LUMPUR, Nov 3 — A research found that despite the label of a "backdoor government", 55 per cent of Malaysians think the formation of the Perikatan Nasional (PN) government has been the country's saviour.
Emir Research said that a study conducted recently showed only 9 per cent of those polled doubted the saviour role of PN.
"Slightly more than half of Malaysians (53 per cent) have faith that the PN government has the ability to solve national problems.
"Only 7 per cent does not have faith," Emir Research said in its findings released yesterday.
Emir Research is led by Datuk Rais Hussin who was recently appointed as Malaysia Digital Economy Corporation chairman.
The research titled "Pulse From the Ground: Emir Research Quarterly Poll for Third Quarter 2020 (Part 1)" found that Bumiputera of Sabah and Sarawak are the biggest supporters of the PN government.
"They (74 per cent) have an unshakeable faith in the current government's ability to solve national issues.
"In terms of strengthening the dominance of Malays in politics, the majority of Malays are of the opinion that the coalition between Umno and PAS, Muafakat Nasional is able to ensure Islam rights are taken care of (59 per cent)," the research revealed.
The research was done among others to assess the perceived direction of the country and living conditions among the people.
However Emir Research noted that the focus group discussions (FGDs) were conducted in July, and the survey was done in August, therefore the poll does not take into account the latest developments in the country which include the surge in Covid-19 cases, the call for a state of emergency to be declared which was denied by the Yang di-Pertuan Agong.
Under the category of rural dwellers, the research found that this community appears to be on the current government's side as 67 per cent supported the formation of the PN government, while a lower share of 51 per cent among the urbanites felt otherwise.
In terms of solving national problems, 66 per cent of rural folks think the PN government has that ability, while 48 per cent urbanites have the same opinion.
"Majority of rural dwellers feel the coalition between Umno and PAS would strengthen the rights of the Malays and Islam (64 per cent) whereas only 46 per cent of urbanites share the same view.
The research also found that more rural dwellers than urbanites agree that the GE14 has led to a fall in Malay political power.
In terms of age perspective, Emir Research found that those in the older age groups show stronger support for the formation of the PN government with 31 to 40-years-old accounting for 60 per cent, 41 to 50 at 62 per cent, as well as those aged 51 and above at 62 per cent.
"The older aged Malaysians think the coalition between Umno and PAS would ensure the rights of the Malays and Islam are maintained with those aged between 41 and 50 registering the highest share of 57 per cent.
"The unity between Malay political parties also seems to play a big part in strengthening rakyat's confidence among those aged 51 and above, showing 53 per cent who agreed to this sentiment," said Emir Research.
In late February, then PKR deputy president Datuk Seri Mohamed Azmin Ali led 10 MPs to leave the party to support PN, triggering one of the country's worst political crises and shortening the rule of PH, the coalition he helped put in power.
In March, Tan Sri Muhyiddin Yassin, after Istana Negara said he had the majority support compared to other candidates, was sworn in as prime minister, following the fall of the Pakatan Harapan administration.
He now leads the PN government, together with former political enemies Umno and PAS.
https://www.malaymail.com/news/malaysia/2020/11/03/despite-backdoor-govt-label-survey-shows-53pc-malaysians-see-perikatan-as-c/1918768
--------
Arab world
Iran's violations, interferences raises tensions in the region: Saudi Arabia's FM
Tamara Abueish
02 November 2020
Iran's violations of international treaties and its interference in the affairs of other countries has caused tensions to rise in the region, the Saudi Press Agency cites the Kingdom's Minister of Foreign Affairs Prince Faisal bin Farhan as saying.
The Iranian regime's practices have destabilized the region at both a regional and international level, the minister said.
Iran supports extremist militias – such as the Houthi militia in Yemen – and continues to threaten maritime navigation.
Prince Faisal's statements come at a time of heightened tension in the region the Iran-backed Houthi militia continues to launch explosive-laden drones towards Saudi Arabia.
The Arab Coalition has said it thwarted multiple attacks in October.
https://english.alarabiya.net/en/News/gulf/2020/11/02/Iran-s-violations-interferences-raises-tensions-in-the-region-Saudi-Arabia-s-F
--------
Armenia's Lebanese repatriates support humanitarian efforts in Nagorno-Karabakh
02 November 2020
Small business owners from Lebanon who sought new opportunities in Armenia are now finding themselves at the frontline of Armenia's humanitarian efforts amid the ongoing war with neighboring Azerbaijan.
For all the latest headlines follow our Google News channel online or via the app.
"We're running from place to place every day, delivering food donations to different camps and displaced families," said Sarkis Altounyan, a Lebanese-born resident of the Armenian capital of Yerevan.
He is the founder of the Lebanese Armenian Community of Armenia, an NGO that supports food donations for those displaced by the conflict.
The organization currently works with seven Lebanese and Syrian restaurants in Yerevan, providing over 300 hot meals a week. "We started off as a group of five families who made donations, then we decided to reach out to the city's Lebanese restaurants."
In addition, a group of Lebanese-Armenian doctors have volunteered on the frontline to treat the wounded, Altounyan said.
Looming humanitarian crises
Armenia faces a humanitarian crisis as it enters its second month of war with Azerbaijan over the disputed territory of Nagorno-Karabakh.
According to the latest official data, over 1,100 Armenian soldiers have been killed since the fighting began, with thousands more injured. On top of this, new cases of the coronavirus pandemic have spiked, rising from an average of 300 new cases a day before the conflict began to over 2,400 new cases on October 23.
"Most of the private hospital beds in Yerevan are full from treating casualties. And we have more coming," said Fouad Reda, a Lebanese plastic surgeon who has treated soldiers at his private clinic in Yerevan, "There are few beds left in the state hospitals."
According to the Human Rights Defender's Office of the self-proclaimed Republic of Artsakh, which is controlled by ethnic Armenians in Nagorno-Karabakh, 90,000 people have been displaced from the territory after civilian settlements were shelled by Azerbaijani forces. The majority are staying in camps and disused buildings in the country's capital, Yerevan, and nearby provinces.
"Most of the children and families we are feeding have family-members on the frontline," said Altounyan.
Seeking stability, finding war
Thousands of Lebanese citizens have migrated to Armenia in recent years, fleeing economic and political instability. Most of these were of Lebanese of Armenian descent responding to Armenia's offer of citizenship and repatriation opportunities.
Others with no Armenian heritage sought new lives here after the Velvet Revolution in 2018, which saw a new government come to power promising reforms.
"There were new opportunities opening up in Armenia. I've been here two years with my family, discovering the country," said Joe El Khal, from the Kesrouane region in Lebanon, who runs a bakery and restaurant in Yerevan that has been making daily donations.
More than a thousand Lebanese citizens moved to Armenia between 14 July and 2 September 2020, according to Armenia's Chief Commissioner of Diaspora issues Zareh Sinanyan, as quoted by Hetq. Lebanon's economic crisis had deepened, and Beirut was reeling from the aftermath of the August 4 blast.
But others were weary of the instability, which they thought they had left behind in Lebanon. "I'm doing this to help children who have been displaced, not for any politician or political reason," said El Khal, "I left Lebanon because of its politicians."
https://english.alarabiya.net/en/features/2020/11/02/Armenia-s-Lebanese-repatriates-support-humanitarian-efforts-in-Nagorno-Karabakh-
--------
Coalition and Kurdish forces conduct anti-ISIS operation in Iraq's disputed Makhmour
November 01-2020
ERBIL (Kurdistan 24) – A senior Peshmerga commander announced on Saturday that Kurdish forces conducted last Saturday a joint operation with the US-led Coalition against members of the so-called Islamic State southwest of the Kurdistan Region capital of Erbil.
The Peshmerga's Gwer-Qarachokh Front Commander, Sirwan Barzani, said in a social media post that "a joint operation by #Peshmerga commandos & Coalition forces was conducted at Qerechukh mountain."
"13 caves were searched and cleared during the 48-hour period of the operation. Such operations will continue to ensure that no hiding place is left for #ISIS terrorist in the area."
The commander did not clarify if any clashes with Islamic State fighters took place during the operation.
"In recent months the ISF [Iraqi Security Forces] and Peshmerga Forces have maintained a relentless rhythm of operations to disrupt Daesh, enabled by Coalition support, including tactical information sharing, intelligence, surveillance, reconnaissance and air power," Wayne Marotto, the Spokesman for the US-led Coalition to defeat the Islamic State, told Kurdistan 24 on Saturday.
"The Coalition and our ISF partners are committed in our mission to defeat Daesh (ISIS) in designated areas of Iraq and Syria."
The former British Consul General in Erbil, Martyn Warr, who now works for the Coalition to counter ISIS propaganda in London, stated in a tweet that the Islamic State has no more "hiding place."
"It's positive to see such collaboration between the ISF and Peshmerga against the common enemy, Da'esh (ISIS)," Warr told Kurdistan 24 on Monday. "The Coalition remains committed to supporting both forces to achieve the lasting defeat of Da'esh."
On October 27, Sirwan Barzani also met Major General Kevin Copsey, Deputy Commander-Stability of the US-led anti-ISIS Coalition, and visited the Barzani memorial, Shanidar cave and other places and discussed ongoing operations against the Islamic State.
The town of Makhmour used to be jointly administered by the Kurdistan Regional Government and the federal government of Iraq since the fall of the Iraqi authoritarian regime in 2003.
Following the emergence of the Islamic State in 2014, throughout most of the disputed areas, the Kurdish Peshmerga forces held their frontline and prevented sleeper cells from entering their territory despite the terrorist organization controlling adjacent land.
Security in those regions, however, significantly deteriorated after Iraqi forces backed by Iranian-backed Shia militias, in response to the Kurdistan Region's September 2017 independence referendum, overran Kirkuk and other disputed territories and drove Kurdish forces out.
One day after Iraqi forces took over Kirkuk, Peshmerga forces withdrew on October 17 2017 from Makhour and Gwer, towns south of Erbil.
After Shia militias entered Makhmour, Islamic State fighters returned close to Makhmour, threatening local villagers and farmers, over three years after Baghdad declared a military victory over the group in late 2017.
Last year, General Sirwan Barzani, told Kurdistan 24 that areas "under the control of Iraqi forces don't have enough of a presence to prevent ISIS from accessing the Qarachukh mountain."
In response to the Islamic State threats, the Peshmerga forces and Iraqi troops, backed by US-led Coalition airpower, have launched several military operations in recent years to eliminate sleeper cells hiding in areas surrounding Mount Qarachokh.
The Coalition, formally known as Combined Joint Task Force-Operation Inherent Resolve (CJTF-OIR), on Friday announced that they "conducted seven strikes against Daesh targets consisting of 16 engagements" in the time period between September 1 and September 30.
"This resulted in 18 enemy killed, six cache sites destroyed, and four tunnels destroyed."
Nicholas Heras of the Institute for the Study of War told Kurdistan 24 that "ISIS continues to be a threat in the disputed internal regions of Iraq because there is a security vacuum in these regions."
"The Iraqi Security Forces controlled by Baghdad are overstretched, riven with leadership disputes, and do not have a coherent plan for preventing the return of ISIS into areas that were once controlled by the Peshmerga and their adjutant intelligence networks."
https://www.kurdistan24.net/en/news/24dc7445-66dd-4c47-ac13-d3fad310ec1d?utm_source=iterable&utm_medium=email&utm_campaign=1677769_
--------
Anti-government protests turn to clashes in Iraq
02 November 2020
Anti-government protests descended into clashes in several Iraqi cities on Sunday, including the southern port city of Basra and the capital Baghdad.
In Basra, police officers and troops fired into the air to disperse around 500 protesters who had been throwing rocks, AFP correspondents said.
Meanwhile, a few hundred young Iraqis returned to Baghdad's Tahrir Square for a flash protest, clashing briefly with security forces.
For all the latest headlines follow our Google News channel online or via the app.
Authorities had conducted a major operation to clear a year-long anti-government encampment from the square – the epicenter of the protest movement – and had only reopened it a day earlier.
Further south in Hilla, hundreds of students marched with banners decrying the killing and kidnapping of activists in recent months.
"We'll stay here, for the blood of our martyrs and the love of our country," said Abrar Ahmed, a student demonstrator in the city.
"It's our revolution and we must continue it, as not a single one of our demands were met!" she added.
A similar protest took place in the town of Kut, where dozens turned out to demand justice for some 600 demonstrators who have been killed in protest-related violence over the past year.
Unprecedented demonstrations erupted across Baghdad and Iraq's Shia-majority south in October 2019 as protesters called for jobs, basic services, a total overhaul of the ruling class and an end to corruption.
There has been virtually no accountability for the deaths in those rallies.
Two more activists were gunned down in Kut in recent days.
The "October Revolution" marked its one-year anniversary a week ago, with thousands hitting the streets of southern cities and the capital.
But authorities swiftly reinstated calm, deploying in large numbers in the squares and intersections that were once the hot spots of the anti-government rallies.
Abdallah Ahmed, another student protesting in Hilla on Sunday, insisted the movement was far from over.
"We're not commemorating the revolution - we're continuing it," he told AFP.
In the southern flashpoint city of Nasiriyah, demonstrators torched tyres on a main highway to decry unemployment and poor public services.
Iraq is one of the most oil-rich countries in the world but has suffered chronic water and power shortages for decades.
The novel coronavirus pandemic and tumbling oil prices have taken a heavy toll this year, with poverty rates expected to soar to 40 percent.
https://english.alarabiya.net/en/News/middle-east/2020/11/02/Anti-government-protests-turn-to-clashes-in-Iraq
--------
Saudi Arabia's Foreign Ministry condemns 'Vienna terrorist attack'
Reem Krimly
03 November 2020
Saudi Arabia's Ministry of Foreign Affairs strongly condemned the "terrorist attack that took place in the center of the Austrian capital Vienna," the Saudi Press Agency (SPA) said on Tuesday.
"The Ministry affirmed the Kingdom's solidarity with the Republic of Austria in taking all necessary measures to maintain security and protect against extremist tendencies and acts of terrorism and violence in all its forms," SPA added.
The Saudi Embassy in Vienna called on its citizens in the Austrian capital to "exercise caution, stay in their homes, and avoid using public transportation as much as possible," and to follow the instructions of the Austrian authorities.
Four people have died - including one assailant - after a shooting in the heart of Vienna late Monday, Austria's top security official said.
Interior Minister Karl Nehammenr told reporters Tuesday that two men and a woman have died from their injuries. A suspected attacker, who was carrying an assault rifle and a fake suicide vest, was also shot and killed by police.
https://english.alarabiya.net/en/News/gulf/2020/11/03/Saudi-Arabia-s-Foreign-Ministry-condemns-Vienna-terrorist-attack-
--------
Turkish troops completely pull out of major military base in north-western Syria
02 November 2020
Turkish troops have completely withdrawn from a military base in northwest Syria, which was surrounded by Syrian government forces last year, but are apparently beefing up their presence elsewhere in the region.
Syria's official news agency SANA reported on Monday that Turkish soldiers have fully pulled out of the observation post at Morek, which had been set up by Ankara under the 2018 Sochi agreement to stop fighting between Syrian army troops and Turkish-backed militants controlling northern Syria.
The Sochi agreement was inked between Russian President Vladimir Putin and his Turkish counterpart, Recep Tayyip Erdogan.
Under the deal, all militants in a demilitarized zone that surrounds Idlib and also parts of the provinces of Aleppo and Hama were supposed to pull out heavy arms by October 17, 2018, and Takfiri groups had to withdraw two days earlier. Foreign-sponsored terrorists have, however, refused to abide by the de-escalation zone.
Video footage published by SANA shows control towers and logistical equipment at the Turkish military base to have been taken down, and the walls removed.
Turkish forces are alleged to have been transferred from Morek to the Jabal al-Zawiya region in the northwestern Idlib province.
Turkish mercenaries shell Ayn Issa outskirts in Raqqah
Also on Monday, Turkish-backed Takfiri militants have launched barrages of artillery rounds at areas on the outskirts of Ayn Issa town in the northern Raqqah province.
Local sources told SANA that the projectiles have caused material damage in the targeted areas.
The sources pointed out that incessant shelling by Turkish forces and their mercenaries against residential neighborhoods across northern Syria has caused a state of panic among locals, prevented farmers from working in their lands, and displaced hundreds of civilians from their villages and towns.
Ankara has been providing support to militants operating to topple the Damascus government since early 2011.
Last year, Turkey seized control of the border town of Ra's al-Ayn after it launched a cross-border invasion of northeastern Syria with the help of its allied armed groups to push Kurdish militants affiliated with the so-called People's Protection Units (YPG) away from border areas.
Ankara views the YPG as a terrorist organization tied to the homegrown Kurdistan Workers' Party (PKK).
https://www.presstv.com/Detail/2020/11/02/637758/Turkish-troops-completely-pull-out-of-major-military-base-in-northwest-Syria
--------
Protesters clash with police forces in Baghdad, other Iraqi cities
02 November 2020
Clashes have broken out between Iraqi protesters and security forces as people took to the streets of the capital Baghdad, and other cities, including the southern port city of Basra.
Police forces fired into the air to disperse around 500 protesters, who had been throwing rocks in Basra, on Sunday.
Meanwhile, brief clashes erupted in Baghdad between security forces and a few hundred young people who returned to Tahrir Square on Sunday for a flash protest.
On Saturday, security forces cleared out sit-in tents from Tahrir Square and opened the previously blocked-off roads.
The government said al-Jamhuriya Bridge, which connects the square with the heavily fortified Green Zone housing some of the main government offices and foreign diplomatic missions, had been opened for the first time since it had been shut at the beginning of protests in October last year.
Some of the demonstrators had welcomed the clearing of the camp, saying it had been infiltrated by elements attempting to undermine the protests with violence and disruption.
A protest also took place in Nasiriyah against unemployment and poor public services. The demonstrators torched tires on a main highway in the southern city.
Dozens of people also staged a protest in the town of Kut, and demanded justice for those killed in demonstrations over the past year.
A similar demonstration took place in the city of Hilla.
The first anniversary of anti-government demonstrations that erupted in October 2019 was marked last week by hundreds rather than an anticipated thousands taking to the streets of Baghdad.
Protests erupted in Iraq in October last year over unemployment and a lack of basic services, with demonstrators calling for economic reforms and a meaningful fight against corruption in state institutions.
Reports say about 600 people were killed and 30,000 injured as the anti-government rallies took a violent turn.
The protests led to the resignation of prime minister Adil Abdul-Mahdi, who was replaced by Mustafa al-Kadhimi in May following months of political deadlock.
In a televised address on October 24, Kadhimi vowed to hold early and fair elections, a demand of many protesters, and called on security forces not to fire at demonstrators, but also called on protesters to "respect the uniform".
https://www.presstv.com/Detail/2020/11/02/637732/Protesters-clash-police-Iraq
--------
Pakistan
Police Recover Christian Girl, 13-Year-Old Arzoo, On SHC Order, Arrest Husband
03 Nov 2020
KARACHI: Police on Monday night claimed to have recovered 13-year-old Arzoo after the Sindh High Court directed the law enforcement agency earlier in the day to recover the Christian girl and place her at a shelter home within three days.
Acting Karachi police chief Arif Hanif confirmed that the girl was recovered safely from the metropolis and her purported husband was arrested.
He added that the girl was being moved to a shelter home as per the high court's directions.
He said the suspect would be presented before a court on Tuesday (today).
Earlier in the day, a two-judge bench headed by Justice K.K. Agha passed an order on a petition filed by the Sindh government seeking clarification of the court's Oct 27 order under which the SHC had restrained the Frere police from making any arrest in connection with an FIR against spouse and in-laws of Arzoo and directed the Preedy SHO to provide protection to the newly wedded wife.
SHC fixes Thursday for taking up Christian girl's actual age, conversion to Islam and marriage issues
Arzoo had sought a court injunction against the registration of an FIR against her spouse and in-laws by her family at the Frere police station by filing a constitutional petition in the SHC.
She submitted in the petition that she converted to Islam of her free will and also asked her family members to embrace Islam but they refused.
She submitted that she contracted marriage with Syed Ali Azhar of her own will without duress and fear and because of it her family members had registered a kidnapping case against her spouse and in-laws.
She stated in the petition that she already intimated the Frere SHO about her conversion to Islam as well as her marriage with Azhar after obtaining permission and affidavit of free will before the competent authority. However, her intimation despite being duly received by the official of the Frere police station did not get acknowledgment.
Advocate General Salman Talibuddin submitted that the court may clarify its Oct 27 order that it did not restrain the Preedy SHO if he may consider necessary to ensure the safety and protection of Arzoo by placing her in the care of Darul Aman.
DSP-Legal Raza Mian submitted in an affidavit that after obtaining the order from the court, Azhar had taken Arzoo from the address given in the title of the petition to an undisclosed location and the Preedy SHO, who had been directed to provide protection to Arzoo, was unable to comply with the same.
The DSP expressed the fear that Arzoo was being held against her will as the free-will affidavit submitted showed her as 18 years of age, while according to her date of birth, which was July 31, 2007, she was actually 13 when the affidavit was signed and the so-called marriage contracted.
The bench after hearing the arguments observed that the dispute was twofold, including the age of Arzoo.
The court observed that the second issue was whether she had converted of her own free will from Christianity to Islam and that being the case she had entered into a valid marriage with Azhar.
The court observed that naturally the court had to decide first the issue of age as no person under 18 can get married according to the law prevailing in the country.
The court observed that the matter was fixed for urgent hearing as such petitioner Arzoo and her alleged spouse were not present.
The court observed that police had little time to trace them out though it was surprising that despite the protection order the police were not able to keep an eye on them and did not know their whereabouts.
The court directed Anti-Violent Crime Cell SSP to ensure that officers under his command trace the petitioner and as and when they find her place her in a shelter home for her security.
The court observed that the petitioner shall be produced in court. It observed that it was expected that the petitioner be recovered and placed before a shelter home within three days positively.
The court issued notices to all parties including Arzoo's spouse on the application of the police and adjourned the hearing till Nov 5.
Last week, a judicial magistrate had dismissed an application filed by the family of Arzoo seeking to send her to a shelter home from the custody of her Muslim husband.
Police had booked Azhar, the husband of Arzoo, and arrested his brothers, Syed Shariq Ali, Syed Mohsin Ali, and a friend, Danish, for allegedly abducting the underage Christian girl, purportedly forcibly converting her and marrying her off to a Muslim man.
The incident of alleged abduction has sparked protests from human rights groups against her alleged forced conversion and underage marriage with a Muslim man.
KDA retirees' case
The SHC came down hard on the top management of Karachi Development Authority (KDA) for flouting its orders and filing flawed statements about payment of post-retirement benefits to its retired employees and issued show-cause notices to the director general and other senior officials.
A two-judge bench headed by Justice Nadeem Akhtar also directed the KDA chief and other severing and former senior officials to be in attendance along with replies to the show-cause notices on Nov 20.
The bench observed the KDA has not only been defying its directives but also miserably failed to discharge its statutory obligation and deprived around 1,000 retired employees of unalienable fundamental right.
"It is even more unfortunate that despite alleged financial scarcity of funds, the senior and top management of KDA has been receiving full salary and allowances regularly and there could not be a better example than this discrimination against those arguably most in need of a stable source of income," it added.
https://www.dawn.com/news/1588249/police-recover-13-year-old-arzoo-on-shc-order-arrest-husband
--------
Foreign Minister Wants Inter-Faith Harmony To Deal With Islamophobia
03 Nov 2020
ISLAMABAD: Foreign Minister Shah Mahmood Qureshi on Monday called for inter-faith harmony to deal with the disturbing rise of Islamophobia.
He said this in a telephone conversation with Foreign Minister of Germany Heiko Maas. The two leaders discussed bilateral relations, the Covid-19 pandemic and the Afghan peace process.
The Foreign Office (FO) said Mr Qureshi expressed concern on the current rise of Islamophobia, racism and hate speeches in Europe.
"He mentioned that denigration of the Holy Prophet (PBUH) through publication of caricatures was hurtful to the Muslim Ummah.
"The growing insensitivities to the sentiments of Muslims across the globe by the proponents of freedom of expression had made minorities in those countries vulnerable," the FO said.
The foreign minister emphasised the urgent need to promote inter-faith harmony.
The two ministers agreed to continue close and consistent engagement to enhance cooperation in all spheres of shared interests, the FO said.
Meanwhile, Foreign Minister Qureshi in a telephone conversation with his Finnish counterpart Pekka Haavisto agreed to advance ties and deepen cooperation.
"The two sides reaffirmed their commitment to expanding bilateral relations especially in the area of trade, investment and support at international forums. It was agreed to continue close engagement to enhance cooperation in all spheres of common interest," the FO said.
They appreciated the positive developments in bilateral relations and exchanged views on a broad range of subjects, including the Covid-19 pandemic, the Afghan peace process, the situation in occupied Kashmir, and cooperation at multilateral fora, it added.
Finland is an important destination for Pakistani exports as they seek to increase their share in Nordic market, which has the highest per capita purchasing power in Europe. Pakistan, meanwhile, requires Finnish technology, products and knowledge for its development needs.
Foreign Minister Qureshi and Saudi Minister for Information Technology Abdullah Al-Swaha in a telephone conversation agreed to collaborate for promotion of cooperation in the field of information technology.
They reviewed the current level of cooperation in the digital field.
https://www.dawn.com/news/1588315/fm-wants-inter-faith-harmony-to-deal-with-islamophobia
--------
Govt to counter PDM's 'anti-state narrative' with full force
03 Nov 2020
ISLAMABAD: The ruling Pakistan Tehreek-i-Insaf (PTI) has decided to counter opposition's "anti-state narrative" with full force at every forum and expose the corruption cases being faced by the opposition members.
Sources told Dawn that while presiding over a meeting of the PTI spokespersons who represent the party in TV talk shows, Prime Minister Imran Khan on Monday categorically stated that his government would not succumb to the pressure being exerted by the opposition through its anti-government campaign and would not offer any concessions to the opposition members facing corruption charges.
The sources said that in the meeting the participants also discussed the recent controversial statement given by the Pakistan Muslim League-Nawaz (PML-N) leader and former National Assembly speaker Sardar Ayaz Sadiq and termed it "irresponsible".
The participants were of the view the PML-N leaders were now changing their stance as they had started to say that the former speaker had in fact talked about Foreign Minister Shah Mehmood Qureshi and not against any state institution. The sources said some of the participants felt the state should take some action against the PML-N leader.
The participants were of the opinion that some "criminals" were trying to put pressure on the government by building an "anti-state narrative" which could not be tolerated.
According to the sources, the meeting also discussed the proposals and statements coming from various political and media circles regarding the need for political dialogue and engagement. The prime minister, however, was quoted to have stated that there was no harm in political engagement, but this could not take place at the cost of the country and the state.
Mr Khan vowed to further strengthen the state institutions and foil the opposition's attack on them.
The PTI has also planned some events in response to the Pakistan Democratic Movement's rallies in different parts of the country. In this connection, the prime minister is expected to address a rally in Hafizabad on Nov 7, for which preparations have already begun.
https://www.dawn.com/news/1588314/govt-to-counter-pdms-anti-state-narrative-with-full-force
--------
South Asia
IS attack on Afghan university leaves 22 dead, 22 wounded
Nov 2, 2020
KABUL: Islamic State militants in Afghanistan stormed Kabul University on Monday as it hosted a book fair attended by the Iranian ambassador, sparking an hours-long gun battle and leaving at least 22 dead and 22 wounded at the war-torn country's largest school.
Most of the casualties were students and there were fears the death toll could climb further with some of the wounded said to be in critical condition.
It was the second attack on an educational institution in Kabul in as many weeks.
The Taliban promptly issued a statement denying they took part in the assault, which came as the insurgents continue peace talks with representatives of Kabul's US-backed government, with the aim to help the United States finally withdraw from Afghanistan. Later in the day, the Islamic State group claimed responsibility for the attack.
PM Modi condemns attack on Kabul University
As the attack unfolded, students and teachers were seen fleeing the part of the campus where law and journalism schools are located, while hand grenades exploded and automatic rifle fire could be heard. Scores of Afghan special forces surrounded the campus, shepherding teachers and students to safety.
The chaos subsided as the sun set over the Afghan capital and the Interior Ministry's spokesman, Tariq Arian, said all three attackers involved in the assault were killed.
The Islamic State group said it targeted newly graduated "judges and investigators belonging to the apostate Afghan government" gathered at the campus, according to the SITE Intelligence Group, which monitors terror online messaging.
The IS statement claimed only two of its fighters were involved, and posted their photographs, which conflicted with the Afghan authorities' report of three attackers. The claim did not indicate the IS intended to target the Iranian envoy or the book fair.
Last week, IS also claimed a brutal assault on a tutoring center in the Afghan capital's mostly Shiite neighborhood of Dasht-e-Barchi that killed at least 24 students and wounded more than 100 others on Oct. 24.
The peace negotiations between the Taliban and the Kabul government, known as intra-Afghan talks, were part of a deal Washington signed with the insurgents in February. They are taking place in the Gulf Arab state of Qatar, and are seen as Afghanistan's best chance at peace - though daily bloodshed has continued.
Five hours into the fighting on Monday, sporadic grenade explosions and automatic weapons fire still echoed down the empty streets surrounding the university's fenced compound. Afghan troops stood guard.
Ahmad Samim, a university student, told journalists he saw militants armed with pistols and Kalashnikov assault rifles firing at the school, the country's oldest with some 17,000 students. He said the attack happened at the university's eastern side, where its law and journalism faculty teach.
Afghan media reported that a book exhibition was being held at the university and attended by a number of dignitaries at the time of the shooting. None of the dignitaries were reported hurt.
While Afghan officials declined to discuss the bookfair, Iran's semiofficial ISNA news agency reported Sunday that Iranian Ambassador Bahador Aminian and cultural attache Mojtaba Noroozi were to inaugurate the fair, which was hosting some 40 Iranian publishers. Iranian state television reported that the attack occurred, but did not offer information on its officials.
Iranian diplomats have been targeted previously in Afghanistan, incidents that dangerously escalated tensions between the two countries. In 1998, Iran held the Taliban responsible for the deaths of nine Iranian diplomats working in its consulate in northern Afghanistan, and sent reinforcements to the 950-kilometer- (580-mile-) long Iran-Afghan border.
The IS affiliate in Afghanistan has declared war on the country's minority Shiite Muslims and staged dozens of attacks since emerging in the region in 2014. A horrific attack earlier this year on a Kabul maternity hospital - also in the Dasht-e-Barchi neighborhood - was blamed on the Islamic State group. In that attack, militants killed 25 people, many of them newborn babies and mothers.
Schools have also been targeted in past attacks. Last year, a bomb outside of the Kabul University's gates killed eight people. In 2016, gunmen attacked the American University in Kabul, killing 13.
Violence has been relentless even as the talks in Qatar to end more than four decades of war in Afghanistan have been painfully slow and despite repeated demands for a reduction in violence.
The US-Taliban deal in February allowed for the withdrawal of US and NATO troops from Afghanistan and set the stage for the talks underway in Doha.
The architect of Washington's agreement with the Taliban, Zalmay Khalilzad, returned last week to the region, citing deep disappointment at the escalating violence in Afghanistan. On Monday, Khalilzad was in neighboring Pakistan, where he met with the powerful army chief. Few details of the meeting have been released but it is widely believed Khalilzad was pressing for Pakistan's help to push the Taliban to agree to a reduction in violence.
Even though their political office is based in Qatar, Taliban leadership councils are located in Pakistan, with Islamabad being critical to pressing the insurgents into peace talks.
Though Khalilzad and the Afghan government have been calling for a cease-fire or at the very least a reduction in violence, the Taliban have refused a truce, saying a permanent end to fighting would be part of the negotiations.
Pakistan's foreign ministry condemned Monday's attack in Kabul, calling it an "act of terrorism'' that was particularly "despicable as it targeted an institution of learning." Last week, a suicide bomber attacked a religious school in Pakistan's northwest on the border with Afghanistan, killing eight students and wounding more than 120.
Also on Monday, a vehicle hit a roadside mine in Afghanistan's southern Helmand province, killing at least seven civilians, most of them women and children, provincial governor spokesman Omer Zwak said.
https://timesofindia.indiatimes.com/world/south-asia/gunmen-kill-at-least-10-students-in-attack-on-kabul-university/articleshow/78999640.cms
--------
Peace Envoy Dubs Perpetrators 'Pro-ignorance' after Kabul University Attack
By Mohammad Arif Sheva
03 Nov 2020
KABUL, Afghanistan – United States Special Representatives for Afghanistan Reconciliation Zalmay Khalilzad says "terrorist perpetrators are not only against education but are pro-ignorance", after gunmen stormed Kabul University Monday morning that lasted for six hours.
Kabul University attack killed at least 19 people and wounded further 22, mostly young students.
"The terrorist perpetrators are not just against education but are pro-ignorance," said Khalilzad in a tweet. "They want to breed chaos and instability, terror and poverty. They oppose and fear peace and seek a permanent state of war."
Peace envoy said the attack claimed by ISIS was "horrendous", adding "barbaric attack is NOT an opportunity for the government and the Taliban to score points against each other.
"There is a common enemy here," he said."
Khalilzad urged all warring parties to "unite for peace, find a path to a ceasefire, and accelerate a political settlement."
The Afghan government announced Tuesday, November 3, a national day of mourning across the country to honor the victims of terrorist attack on Kabul University.
The Afghan national flag will fly at half-mast across the country and at all diplomatic missions around the world.
https://www.khaama.com/peace-envoy-dubs-perpetrators-pro-ignorance-after-kabul-university-attack-34534/
--------
Deadly Taliban Attack Probably Used Drone, a Worrisome Shift
By Najim Rahim and Thomas Gibbons-Neff
Nov. 1, 2020
KABUL, Afghanistan — A Taliban attack, most likely carried out by a drone, killed at least four security officers in northern Afghanistan on Sunday, according to senior and local Afghan officials, representing what could be the group's first publicly known use of the method in the 19-year war.
The strike targeted the governor's compound in Kunduz, a province that has seen heavy fighting, like much of the country, in recent months despite continuing peace talks between Taliban and Afghan government negotiators in Qatar. At least eight other people were wounded in the blast, local officials said.
"When the Kunduz governor bodyguards were playing volleyball in the governor's guesthouse, the explosion took place among them," said Ghulam Rabbani Rabbani, a member of Kunduz's provincial council.
"It is not clear that it was an explosion or a missile or drone attack," he added.
Fazal Karim Aimaq, a member of the Afghan Parliament from Kunduz, said on his Facebook page that the episode represented "a new method of attack" but did not say if a drone had carried it out.
A Taliban spokesman did not respond to a request for comment.
The Taliban's use of small, over-the-counter drones has been limited in recent years to filming attacks for propaganda and reconnaissance. But, according to U.S. officials, there have been previous unreported instances of the remote-controlled devices being used to drop munitions, a practice made popular by the Islamic State in Iraq and Syria in the past.
In May, a similar strike occurred on the Kunduz governor's compound, killing one person. At the time, the governor's spokesman said a missile had hit a farewell party — a large gathering much like Sunday's volleyball game — hosted by the governor. But later local officials said they believed a drone may have carried out the attack because of its precise nature.
If the strike on Sunday was indeed carried out by an armed drone, it would show the proliferation of a method of attack that could have wide-ranging and dire consequences for Afghan, United States and NATO forces.
Officials in Kunduz said that small Taliban drones used for surveillance were frequently seen in the skies there. In March, Afghan forces claimed to have shot down one of the drones.
Much of the Afghan security forces, whose morale is already low after a particularly brutal fall, fight from stationary checkpoints, often open-air outposts that are especially vulnerable to attacks from the sky.
American forces, as they move to withdraw completely from Afghanistan — as stipulated by a Feb. 29 peace agreement signed with the insurgent group in Qatar — have limited equipment available to counter the small, hard-to-detect drones. U.S. forces in Iraq have dealt with the Islamic State drone threat since 2014.
But under the February deal, the Taliban have not attacked U.S. troops aside from several unclaimed rocket strikes on American bases in the country's south.
The episode comes after the deadliest month in Afghanistan for civilians since September 2019, according to data compiled by The New York Times. At least 212 people were killed as Taliban fighters launched offensives in the country's south and east.
About 2,100 Afghan civilians were killed and 3,800 wounded in the first nine months of 2020, according to a United Nations report released Tuesday.
Mujib Mashal contributed reporting.
https://www.nytimes.com/2020/11/01/world/asia/taliban-drone-afghanistan.html?utm_source=iterable&utm_medium=email&utm_campaign=1677769_
--------
On Afghan Highways, Even the Police Fear the Taliban's Toll Collectors
By David Zucchino and Fahim Abed
Nov. 1, 2020
KABUL, Afghanistan — When the long-haul trucker drives past this hilltop police outpost in southern Afghanistan each week, he knows exactly what to do. The officers toss down a box tied to a length of rope and like all drivers, the trucker places 5,000 afghanis — about $65 — in the box, which the officers then reel back up to their outpost.
The officers don't dare collect such bribes in person, said the trucker Dawlat Khan, "because the highway is controlled by the Taliban and the police are afraid to come out."
Since the United States signed a troop withdrawal agreement in February with the Taliban, the militants have established new checkpoints along major highways, seizing control of long stretches of roadways, extorting millions of dollars a month from truckers and travelers and even displacing the police's own efforts to extort bribes.
Truckers and bus drivers say government forces have remained inside their bases, all but handing over control of many roadways to Taliban fighters. The drivers say in addition to collecting "taxes," the militants search vehicles for soldiers or government employees, sometimes executing them on the spot.
The lucrative highway racket helps fund the Taliban's war effort, but there is also a strategic purpose: The militants use their control of many highways to launch attacks on beleaguered government forces, bolstering their negotiating position at the stalled peace talks in Doha, Qatar.
The Taliban takeover of sections of the country's roadways is shifting the dynamic of the war, now in its nineteenth year, by making it more difficult for the government to resupply increasingly isolated garrisons and checkpoints. Truckers and local government officials say the militants now control more stretches of highway than at any time since the United States and NATO first began drawing down forces nearly a decade ago.
At the same time, the extortion of ordinary Afghans reinforces widespread resentment of a government unable to protect its population. By bolstering the Taliban's so-called shadow government, the sophisticated highway tax scheme is a precursor to what the militants hope is a future Taliban government.
In the process, the Taliban have cut in on the lucrative bribery system long imposed on drivers by the police. The militants even issue stamped receipts as proof of "tax" payment — documents accepted at Taliban checkpoints anywhere in Afghanistan, drivers say.
"The Taliban principle is: Once you pay the tax, your receipt works all over the country and you won't be asked to pay the tax again," said Ahmad Sayid Azimyan, deputy head of the chamber of commerce in Herat Province. Police officers, on the other hand, do not issue receipts for the bribes they extort.
The Mahipar Pass near the Pakistani border in 2012. Drivers carrying goods across the borders say both the government and the Taliban expect bribes. Credit...Mauricio Lima for The New York Times
On stretches of the strategically important Kabul to Herat highway, which traverses much of the country, the Taliban earn between $155,000 to $195,000 a day in such taxes, Mr. Azimyan said.
Abdul Yaqin Ahadi, a district governor in the province of Samangan, said the taxes there fund insurgent attacks across northern Afghanistan. In his region alone, he said, the Taliban earn about $26,000 a day from taxes levied on hundreds of trucks hauling coal from a local mine.
Because the February agreement essentially sidelined the U.S. military, the Taliban rarely worry now about American airstrikes targeting their highway positions. American commanders have said they provide air support to government forces only in critical situations; for instance, American aircraft launched strikes after Taliban fighters besieged the provincial capital of Helmand Province earlier this month.
Tariq Arian, spokesman for the Interior Ministry, which oversees the police, said the Taliban presence on highways was "scattered" and "not sustainable." He said the government "has the upper hand in controlling highways," and any police officers caught demanding bribes were punished.
But drivers and even local government officials paint a different picture. The government, they say, has ceded control of large stretches of roads and opened the door to the Taliban to commit highway robbery. The militants exact onerous penalties for truckers who evade checkpoints. If a driver is caught without a Taliban tax receipt, his truck is likely to be stolen or burned, drivers said.
"No one dares trying to escape from the Taliban without paying the tax," said Zia-ul-Haq Ziaee, who owns a building materials company in Kunduz Province in northern Afghanistan.
In Baghlan Province in northern Afghanistan, the militants operate a checkpoint that collects customs fees of $400 to $660 per truck on goods imported from Central Asian countries. Those fees are taken after truckers already paid government duties at the official customs office at the border.
The Taliban can earn $200,000 a day in such fees, said Nasir Ahmad Qasimi, chairman of the Balkh Chamber of Commerce. He said the double taxation has driven up the price of commercial and consumer goods, including gas, oil, construction materials, flour and produce.
"Previously, the Taliban didn't appear on the road to collect customs because they feared the security forces," said Mr. Ziaee, the construction company owner. "Now they're right out on the road, collecting customs."
Many drivers said highways controlled by the Taliban are largely free of crime because the militants do not allow bandits to operate in their territory. But the police and soldiers are so afraid to leave their garrisons and outposts that thieves often rob drivers and passengers in many government-controlled areas.
"Any part of the highway under government control, there are a lot of robberies," said Mohammad Khalid, who has driven a bus the past eight years between Kabul and Herat. "There are no robberies in Taliban areas."
The militants have also interceded when the police attempt to extort bribes too close to Taliban areas. Samir Khan, a fuel-tanker driver on the Kabul-Herat highway, said he recently watched Taliban fighters attack two police officers who demanded a bribe from a trucker.
"The Taliban killed one of the police and the other one escaped," he said.
Amir Mohammad, who drives minivans between the provinces of Herat and Ghor in northwestern Afghanistan, said navigating that roadway had never been so perilous during the four years he has driven the highway.
"There's the Taliban, there are robberies, there are illegal armed men — everyone is trying to get money from us," he said.
The Taliban had for years set up temporary roadblocks, only to flee when attacked by government or American forces. But now, drivers say, the checkpoints have become all but permanent, raising millions of dollars from cargo trucks, fuel tankers, minibuses and taxis.
"Along the whole highway, there is only one outpost of government forces," Mr. Mohammad said. "There used to be others, but recently they all fell to the Taliban."
Khan Wali, a resident of Logar Province in eastern Afghanistan, said the Taliban previously blocked the road only once a week. "But now it's on a daily basis — they have checkpoints and search vehicles and passengers," he said.
That has left some government outposts in precarious positions and increased the risk of violence along stretches of roadway.
"A police outpost in Zabul Province stops drivers and asks them to bring groceries to the outpost because they have such fear of the Taliban," said Mohammad Eisa, a bus driver.
A stretch of road in Paktia Province in eastern Afghanistan was for years considered comparatively safe.
"But now the Taliban have set up a checkpoint to search for targeted people, so there are clashes and attacks almost every day," between the militants and the government forces, said Afsar Khan, a taxi driver. .
Ajmal, a resident of Khost Province in eastern Afghanistan who goes by one name, said government employees had been kidnapped and murdered by the Taliban recently on the highway between Kabul and the city of Khost.
"In the past we traveled this road without any fear, but now we don't know whether we will reach Kabul or the Taliban will kill us along the road," Mr. Ajmal said.
Reporting was contributed by Najim Rahim in Kabul, Taimoor Shah in Kandahar, Asadullah Timory in Herat, Zabihullah Ghazi in Jalalabad and Farooq Jan Mangal in Khost.
https://www.nytimes.com/2020/11/01/world/asia/afghanistan-taliban-bribery.html?utm_source=iterable&utm_medium=email&utm_campaign=1677769_
--------
Islamic State claims responsibility for Kabul University attack
NOVEMBER 2, 2020
CAIRO (Reuters) - Islamic State claimed responsibility for an attack on Kabul University on Monday that killed 22 people including students, the group's Amaq News Agency said.
In a message posted on Telegram, the group claimed to have "killed and injured 80 Afghan judges, investigators and security personnel" who gathered on completion of a training programme.
The death toll released by Afghan officials is much lower, at 22, and does not mention the killing of judges or prosecutors. Officials said multiple students had been killed.
https://in.reuters.com/article/afghanistan-attack-islamic-state/islamic-state-claims-responsibility-for-kabul-university-attack-idINKBN27I28J
--------
Mideast
Trump policies against Palestine add insult to injury, revive Balfour Declaration: PLO official
02 November 2020
US President Donald Trump and his administration are following policies toward Palestine that have 'added insult to injury' and 'revive' the Balfour Declaration, which led to the creation of Israel, a senior member of the Palestine Liberation Organization (PLO) warns.
"It has been 103 years since the British government adopted a supremely arrogant, racist, and colonialist promise to give away Palestine and willfully discard the inalienable rights of the Palestinian people," said PLO executive committee member Hanan Ashrawi on Monday, Palestine's official Wafa news agency reported.
"The catastrophic consequences of the Balfour Declaration have been our living reality since then."
In a statement issued on the occasion of the 103rd anniversary of the infamous declaration, she also lambasted the Trump administration for reviving the declaration with his stance toward Palestine.
"Adding insult to injury, the Trump administration revived the objectionable mindset of the Balfour Declaration by upending US policy and international law in relation to Palestine. The so-called Trump plan borrowed this worldview and attempted to impose it on the Palestinian people."
Trump recognized Jerusalem al-Quds as the "capital" of Israel in December 2017 and later relocated the US diplomatic mission from Tel Aviv to Jerusalem al-Quds in a highly provocative move.
The decision sparked outrage among Palestinians, who deem Jerusalem al-Quds as the future capital of a Palestinian state.
The American president also devised a controversial land grab plan – dubbed the 'deal of the century peace initiative' – which blatantly undermines Palestine's right to statehood in exchange for vague promises of basic economic opportunities.
His provocative scheme, which enshrines Jerusalem al-Quds as "Israel's undivided capital" and allows the regime to annex settlements in the occupied West Bank and the Jordan Valley, further denies the right of return for Palestinian refugees to their homeland.
"Then and now, all such exclusionary policies aiming to deprive the Palestinian people of their fundamental right to have agency over their lives and destiny are egregious and entirely unacceptable. Just like the illegitimate Balfour Declaration, the Trump 'plan' is informed by an absolutist and literalist ideology that excuses the inexcusable, allowing for Israeli exceptionalism to perpetuate at the expense of Palestinian lives and rights," Ashrawi said.
Furthermore, Trump recently brokered three much-condemned normalization deals between the Tel Aviv regime and three Muslim countries, namely the United Arab Emirates (UAE), Bahrain, and Sudan.
"In this land, absolutist ideologies, including those backed by political and military aggression, have always failed. They will fail again in normalizing Israel's inorganic and imposed occupation and institutional racism. Only a transparent and accountable political process that heals and rights these wrongs can undo the Balfour and Trump legacies," the senior Palestinian official said.
The Balfour Declaration came in the form of a letter from Britain's then Foreign Secretary Arthur Balfour addressed to Lionel Walter Rothschild, a figurehead of the British Jewish community. It was published on November 2, 1917.
The declaration was made during World War I (1914-1918), and was included in the terms of the British Mandate for Palestine after the dissolution of the Ottoman Empire.
It is widely seen as the precursor to the 1948 Palestinian Nakba, when Zionist armed paramilitary groups, trained and created to fight side by side with the British in World War II, forcibly expelled more than 750,000 Palestinians from their homeland, captured huge swathes of the Arab land and proclaimed the existence of Israel.
https://www.presstv.com/Detail/2020/11/02/637770/Palestine-Israel-Balfour-Declaration
--------
Spokesman: Iran's Peace Plan for Karabakh Region Based on Int'l Law
Nov 02, 2020
"Iran has presented a plan based on the principles of the international system, the elimination of occupation, and the acceptance of international supervision, as well as international borders," Khatibzadeh said.
"We seek to resolve disputes, not just a ceasefire. In this regard, consultations were held at the highest level," the Iranian foreign ministry spokesman added.
He, meantime, pointed to Iranian Foreign Minister Mohammad Javad Zarif's warning about the presence of terrorists along Iran's Northern borders, and said, "This issue was raised by Iranian Deputy Foreign Minister Seyed Abbas Araqchi during his trip to the region to resolve the Nagorno-Karabakh conflict."
"This is a serious concern and we talked about it seriously with the involved countries," Khatibzadeh added.
Zarif warned of the deployment of Takfiri terrorists and other militants in the Karabakh region during the war between Azerbaijan and Armenia, saying that Iran does not tolerate their presence near its borders.
"We are almost certain about the presence of terrorists during clashes and we have certainly stressed that it does not benefit anyone," Zarif said on Sunday.
"During recent negotiations and even before that we informed the officials of Azerbaijan, Armenia, Russia and Turkey that the Islamic Republic of Iran will not tolerate such a situation," he added.
Zarif, meantime, said that the terrorists are not present near the Iranian borders, and added, "But the possibility of their presence in a distance from our borderlines is still high and we have informed both sides (Azerbaijan and Armenia) of this concern."
Zarif had earlier this week sent his Deputy Seyed Abbas Araqchi to Azerbaijan, Russia, Armenia and Turkey to promote Tehran's initiative for the peaceful resolution of the conflict between Azerbaijan and Armenia over the Karabakh region.
Araqchi stressed that Tehran's peace plan is based on "a regional approach" with the participation of influential countries, including Russia and Turkey.
The proposal also takes into account the realities on the ground, he said, adding that three ceasefires have failed to bring peace to the Karabakh as they did not consider those realities.
Iran's initiative calls on warring sides to abide by international rules such as respect for the rights of minorities and humanitarian rights as well as non-aggression against civilians and the return of refugees. It further outlines a series of specific principles related to the Karabakh crisis, among them, ending the occupation and observing territorial integrity and inviolability of borders, according to Araqchi.
He expressed hope that the plan could pave the way for lasting peace in the Nagorno-Karabakh enclave, noting, "However, that it is not an easy task because of problems and foreign interference."
"The Islamic Republic has always voiced its readiness to establish a truce, start the dialog and restore peace given its good relations with Azerbaijan and Armenia and the critical condition in the region," he emphasized.
The new escalation began on September 27 after Armenian separatists — who have been seeking to break the region away from Azerbaijan for around three decades — opened fire on Azeri soldiers. More than 1,000 people, including more than 100 civilians, have reportedly died in the violence.
The conflict between Armenia and Azerbaijan over the highland region of Nagorno-Karabakh, a disputed territory that had been part of Azerbaijan before the Soviet Union break-up, but primarily populated by ethnic Armenians, broke out in February 1988 after the Nagorno-Karabakh Autonomous Region announced its withdrawal from the Azerbaijan Soviet Socialist Republic.
The fighting has been rated the worst to plague Nagorno-Karabakh since 1992 when Armenians invaded the region and forced Azeris into a retreat.
A number of stray shells and projectiles have crossed the Iranian border, prompting stern warnings from Tehran.
The Ground Force of Iran's Islamic Revolution Guards Corps (IRGC) has deployed a mechanized brigade to protect the country's Northwestern border amid the ongoing clashes between the two former Soviet republics.
https://en.farsnews.ir/newstext.aspx?nn=13990812000915
--------
Biden's words 'more promising', but Iran will wait and see: Zarif
03 November 2020
Iran's foreign minister says the country has no preference between the two US presidential candidates Donald Trump and Joe Biden, even though it considers the latter's statements to be "more promising".
Speaking to CBS News on Monday, Mohammad Javad Zarif said that "the statements by the Biden camp have been more promising, but we will have to wait and see."
It's not what the new administration says during the campaign that counts, but what it does in office, Zarif added.
"What is important for us is how the White House behaves after the election, not what promises are there, what slogans are made. The behavior of the US is important. If the US decides to stop its malign behavior against Iran, then it will be a different story no matter who sits in the White House," the Iranian top diplomat noted.
Earlier in the day, the Foreign Ministry said Iran is unconcerned about who will become the United States' next president and only looks towards the US administration's political choices.
"More than [paying attention to] the results [of the US elections], we pay attention to the US administration's actions," and the policy that it will adopt, ministry spokesman Saeed Khatibzadeh said in Tehran on Monday, on the eve of the US presidential elections.
The Biden camp has signaled that, if he wins, his administration would attempt to renegotiate the deal hashed out in 2015, but the Iranian Foreign Minister told CBS News that is not Tehran's hope.
"If we wanted to do that [renegotiate], we would have done it with President Trump four years ago," Zarif said, stressing that "under no circumstances" would Tehran consider renegotiating the terms of a deal which has since been adopted as a United Nations Security Council Resolution.
Zarif was categorical that Iran would, instead, like to see the US re-join the deal.
"We can find a way to reengage, obviously. But reengagement does not mean renegotiation," he said. "It means the US coming back to the negotiating table."
Zarif further said the Trump administration's "maximum pressure" campaign against the Islamic Republic has failed.
"It has hurt Iran," he said. "But it hasn't brought the type of political change that the US desired — be it regime change, which was the desire of a certain segment of the current US administration, or what President Trump wanted, which was to bring Iran to its knees so that he could dictate his terms of negotiations."
"I know that Vice President Biden understands that that won't happen [renegotiate the terms of the nuclear deal], and may act differently," the Iranian foreign minister said. He expressed hope, however, that Trump, too, "is capable of acting differently."
Elsewhere in his remarks, Zarif once again denied any interference by Iran in the US elections, and called President Trump "the single person who is making the most important and effective affront against the U.S. electoral system."
Anyone interested in undermining US democracy, Zarif suggested, "will just ask President Trump to continue talking about forgeries and inconsistencies in mail-in ballots and all sorts of other stuff."
https://www.presstv.com/Detail/2020/11/03/637787/Biden-trump-zarif-election
--------
Palestinian prisoner loses home after Israeli demolition
02 November 2020
Khalil Duweikat is a Palestinian imprisoned by the Israeli regime; his two-storey house was completely demolished by Israeli authorities on Monday.
Before the demolition started, Israeli troops stormed the town of Rujeib, south of Nablus. Bulldozers got into action afterward.
Some Palestinians had crowded the area in protest against the move. They clashed with the Israeli troops. Three young Palestinians were reportedly injured.
Israeli authorities usually claim that the buildings they demolish have been constructed without permits. They also sometimes order the Palestinian owners to tear down their own homes or pay the demolition costs to the municipality.
Last month, the United Nations (UN)'s Office for the Coordination of Humanitarian Affairs (OCHA) said there had been a sharp increase in the number of Palestinian houses being demolished by Israel in the occupied West Bank during the coronavirus pandemic.
Meanwhile, UN Humanitarian Coordinator for the Palestinian territories Jamie McGoldrick warned that Israel's demolition of Palestinian houses during the pandemic would make the Palestinians more susceptible to health risks.
Back in May 2019, the Israeli rights group B'Tselem said in a report that the Tel Aviv regime uses other strategies to block Palestinian use of land, or demolish the homes Palestinians have already built, thus, clearing the way for new illegal Israeli settlements in the region.
The demolitions of Palestinian homes coincide with Israel's ongoing settlement expansion.
More than 600,000 Israelis live in over 230 settlements built since the 1967 Israeli occupation of Palestinian territories in the West Bank and East Jerusalem al-Quds.
https://www.presstv.com/Detail/2020/11/02/637773/Palestinian-prisoner-home-demolition
--------
Israeli bulldozers demolish more vast plots of Palestinian land in West Bank
02 November 2020
Israel has bulldozed large plots of private Palestinian land in the northeastern part of the occupied West Bank following the confiscation of the property, the Palestinian Information Center says.
The regime goes ahead with its settlement construction policies in violation of international law and UN Security Council resolutions.
The center published a report on Monday, announcing the demolition on Sunday in Khirbet Mak'houl village, in the vicinity of the settlement of Hemdat, near Tubas city.
Locals say Israel plans to build poultry farms for Hemdat settlers in the confiscated land of the village, near which there are multiple settlements and a military base.
The report added that in a separate incident on Sunday, Israeli forces threatened to remove a Palestinian flag pole from a plaza in the archeological area of Sebastia town, north of Nablus.
Sebastia mayor Mohamed Azem was cited as saying that an Israeli officer had phoned him and threatened to remove the flagpole under the pretext that it provokes the settlers in the area.
Also, a throng of Israeli settlers raided and wreaked havoc on a Palestinian-owned plant nursery in the village of Sawiya near the road between Nablus and Ramallah. Plants were also stolen.
The nursery had been raided several times by Israeli settlers in the past.
Palestinians want the West Bank as part of a future independent Palestinian state with East Jerusalem al-Quds as its capital. But Israel's aggressive settlement expansion and annexation plans have dealt a serious blow to any prospect of peace.
More than 600,000 Israelis live in over 230 settlements built since the 1967 Israeli occupation of the Palestinian territories of the West Bank and East Jerusalem al-Quds.
All the settlements are illegal under international law.
https://www.presstv.com/Detail/2020/11/02/637753/Israel-West-Bank-settlers
--------
Africa
Libya: UN praises meeting between military rivals after first day of talks
02 November 2020
Rival Libyan military officers began talks Monday on home soil for the first time following a ceasefire agreement last month, discussing implementation of the deal.
"A lot of progress was made today," Stephanie Williams, the UN's acting envoy to the troubled North African nation, said at the end of the first day of talks.
For all the latest headlines, follow our Google News channel online or via the app.
"The courage and determination... between those officers is what is needed from your political class," she added.
The three-day meeting of the joint military commission is taking place in Ghadames, a desert oasis some 465 kilometers (290 miles) southwest of the capital Tripoli.
The remote area, near Libya's borders with both Algeria and Tunisia, is far from the power bases of either side.
The military commission had been dubbed "5+5," because it is made up of five officers from each camp.
"It's not the 5+5 now, it's the Committee of Ten," added Williams. "It's truly a joint Libyan committee."
The meeting follows an October 23 deal when the two warring factions signed a "permanent" ceasefire agreement intended to pave the way towards a political solution to the country's grinding conflict.
Williams said Monday that a "determination to implement the ceasefire agreement was present at the table."
Libya, with Africa's largest proven crude oil reserves, has been wracked by conflict for nearly a decade, since the overthrow and killing of dictator Muammar Gaddafi in a NATO-backed uprising in 2011.
It has since been dominated by armed groups and divided between two bitterly-opposed administrations: Government of National Accord (GNA) based in the capital Tripoli, and a rival administration in the east backed by military strongman Khalifa Haftar.
The talks are part of long-running efforts to broker peace.
Haftar, backed by Egypt, Russia and the United Arab Emirates, launched an offensive on Tripoli in April 2019, but was beaten back in June by the GNA with military support from Turkey.
Warring factions returned to the negotiating table in September in UN-supported talks, with negotiations being held in Morocco, Egypt and Switzerland.
On November 9, the political leaders are due to hold face-to-face talks in Tunisia.
https://english.alarabiya.net/en/News/north-africa/2020/11/03/Libya-UN-praises-meeting-between-military-rivals-after-first-day-of-talks
--------
Gunmen kill 32, torch houses in Ethiopia attack: Local official
02 November 2020
Gunmen have executed 32 people and torched more than 20 houses in a raid on an area of western Ethiopia, a regional administrator said on Monday.
The killings were carried out on Sunday by an armed group called OLF Shane in the Western Wollega Zone of Oromiya region, administrator Elias Umeta told Reuters.
"We buried today 32 of them. About 700 to 750 people were also displaced from the area," he said.
For all the latest headlines, follow our Google News channel online or via the app.
OLF Shane split from the Oromo Liberation Front (OLF), an opposition party that spent years in exile but was allowed to return to Ethiopia after Prime Minister Abiy Ahemd took office in 2018. Sporadic violence has rocked Ethiopia since then.
OLF Shane says it is fighting for the right of the Oromos, the largest ethnic group in Ethiopia. But there was no immediate known motive for the killings, Umeta said.
"They were executed after they were told by the armed group they want to have a meeting with them," he said.
https://english.alarabiya.net/en/News/world/2020/11/02/Gunmen-kill-32-torch-houses-in-Ethiopia-attack-Local-official
--------
Northwest Nigeria Potential Jihadi Linchpin in West Africa
by John Campbell
October 30, 2020
Up to now, radical jihadi activity in West Africa has been centered in Mali—with spillover to adjacent parts of Burkina Faso and Niger—and the Lake Chad Basin. The two locales are now increasingly bridged by jihadi activity in northwest Nigeria, where resurgent struggles over land and water with a cast of ethnically aligned fighters and flourishing criminality provide them with new space. Jihadi movements in all three regions are fractious, subject to bloody internal rivalries, and overlap with criminal elements. They do share a declared goal of establishing polities based on Islamic law—sharia—and the destruction of the fragile, postcolonial secular states in the region. (National borders, established by the former colonial powers, are largely meaningless for most local people, as well as for criminals and jihadis.) Were they to be successful, however, it is by no means clear that they could establish coherent territorial governance much above the village level. No charismatic leader such as Abu Musab al-Barnawi, Osama bin Laden, or even Abu Musab al-Zarqawi has emerged to impose unity on the various jihadi groups now active from the Lake Chad Basin to the western Sahel. More likely would be decentralized regimes of warlordism led by Islamist and criminal opportunists. Criminally inflected chaos and a humanitarian disaster are more likely than a resurrected, unified Islamic State.
France has the most modern military force countering the jihadis—Operation Barkhane numbers some 4,500 soldiers—and supports most of the weak militaries of francophone West Africa. The United States provides France with limited logistical and intelligence support from its drone base in Niger. It also trains small numbers of soldiers drawn from local militaries. Jihadi forces at present are resurgent throughout the region. Were the French to leave, jihadis would likely overrun Mali and adjacent territories even if they could not govern them.
In the Lake Chad Basin—mostly in Nigeria but also in Chad, Cameroon, and Niger—the jihadis are primarily factions of Boko Haram, some with links to the Islamic State, others to al-Qaeda. (Observers are divided as to the tactical or strategic significance of those links.) Nigeria has taken the lead in attempting to coordinate its efforts with those of Chad, Niger, and Cameroon. Other than in Niger, the United States has no significant security presence in the Lake Chad region or the western Sahel. Across the region, the jihadis, far from defeated, appear to be strengthening. Northeast Nigeria and the Lake Chad Basin have a much larger population and, accordingly, the humanitarian disaster associated with fighting is much greater than in the western Sahel. (The United Nations, the European Union, the United States, and other international donors already provide significant humanitarian assistance right across West Africa, including the Sahel.)
These two centers of jihadism are separated by northwest Nigeria. That region is increasingly plagued by conflicts over water and land use, exacerbated by human and cattle population growth, climate change, and poor governance. A borderland between the Sahara, the Sahel, and better-watered lands to the south, the region has long been a center of smuggling as well as trading. With a harsh and variable climate—as in the rest of the Sahel—population movements have been a constant. So, too, have been waves of Islamic religious revival, which influence present-day jihadi activity. Jihadi groups are taking advantage of a general societal breakdown in certain areas. The Nigerian government has responded by seeking to crush the jihadis and the bandits through military and police methods, so far to no avail. Government-sponsored proposals, some fanciful, prescribe reorganization of the cattle industry. None address the huge population increase, climate change, and poor governance that provide jihadis and criminals with oxygen.
A different strategy is possible. Much of northwest Nigeria is included in the domains of the Sultan of Sokoto and his subordinate emirs. (The sultan is the preeminent Muslim traditional ruler in Nigeria, and his domains stretch into neighboring countries.) Muslim rulers provide traditional justice that often commands greater popular confidence than that handed down by the government in far-off Abuja. Their agents sometimes have a good understanding of what is happening on the ground—the local drivers of conflict. Jihadis despise these traditional rulers as heretics and seek to kill them whenever possible. In the northeast, for example, Boko Haram was nearly successful in killing the Shehu of Borno, generally regarded as second only to the sultan in the traditional hierarchy that jihadis seek to destroy. Were Abuja to cooperate more closely with traditional rulers that command popular confidence, its confrontation with the jihadis could be more successful.
https://www.cfr.org/blog/northwest-nigeria-potential-jihadi-linchpin-west-africa?utm_source=iterable&utm_medium=email&utm_campaign=1677769_
--------
Kenyan court jails men over 2013 Westgate mall attack
30 Oct 2020
A court in Kenya sentenced two men to 18 years in prison for helping al-Shabab gunmen in a 2013 attack on Nairobi's Westgate shopping mall that killed 67 people.
Mohamed Ahmed Abdi and Hussein Hassan Mustafa were sentenced to 18 years each for providing support to the assailants. Abdi was given an additional 15-year jail sentence for possession of materials promoting "terrorism".
"This court has to pass a sentence … commensurate with the offence," Chief Magistrate Francis Andayi told the two on Friday as they stood in a Nairobi courtroom.
He said the seven years the men spent on remand would be deducted from their sentences.
The attack on the upscale mall, a favourite of Kenya's growing middle class and foreign workers, happened two years after the East African nation sent troops into Somalia following a series of kidnappings and raids on Kenyan soil by the armed group al-Shabab.
Al-Shabab has promised retribution for Kenya for sending troops to fight the group in Somalia since 2011.
Although there was no specific evidence the convicted pair had provided material help, the court was satisfied their communication with the attackers amounted to supporting the armed rampage, and justified the guilty verdict for conspiracy.
A third defendant, Liban Abdullah Omar, was acquitted in the trial, which concluded on October 7. He was abducted by a group of gunmen a day after being released from custody and his whereabouts is still unknown.
Kenyan authorities' disorganised response to the Westgate attack deeply damaged the country's reputation.
Soldiers and police fired at each other during a chaotic four days and footage emerged of soldiers looting the complex as bodies lay sprawled on the bloodstained floors.
'Peripheral responsibility'
Defence lawyer Mbugua Mureithi pleaded for leniency for his client, saying Abdi has accepted the court's findings and was remorseful, though he maintains his innocence.
Mureithi urged a custodial sentence for Abdi, allowing him to report to a police station from time to time, because he was a first offender.
"His responsibility is peripheral other than the communication interlinks between him and the actual men who killed our people," Mureithi said. "There is no evidence that he provided them with the logistics or finances or any other form of tangible support to execute our people."
Abdi asked the court to consider his family situation as well: "My father is suffering from cancer and I'm the oldest," he said.
Mustafah also asked for leniency, saying he needed to look after his elderly parents.
https://www.aljazeera.com/news/2020/10/30/kenyan-court-jails-two-men-over-2013-westgate-mall-attack?utm_source=iterable&utm_medium=email&utm_campaign=1677769_
--------
Islamic State claims responsibility for church attack in Congo - Amaq
OCTOBER 31, 2020
CAIRO (Reuters) - Islamic State claimed responsibility on Friday for an attack on a church in eastern Congo that killed at least 18 people, the group's Amaq news agency reported, without evidence.
The attack happened Wednesday night in Baeti village in North Kivu province. A civil rights group reported a death toll of at least 18 people and a church being burned down.
https://uk.reuters.com/article/uk-congo-islamic-state-security/islamic-state-claims-responsibility-for-church-attack-in-congo-amaq-idUKKBN27F2UH?il=0&utm_source=iterable&utm_medium=email&utm_campaign=1677769_
--------
URL: https://www.newageislam.com/islamic-world-news/chasing-phantoms-outlawing-something-that/d/123357
New Age Islam, Islam Online, Islamic Website, African Muslim News, Arab World News, South Asia News, Indian Muslim News, World Muslim News, Women in Islam, Islamic Feminism, Arab Women, Women In Arab, Islamophobia in America, Muslim Women in West, Islam Women and Feminism