New Age Islam News Bureau
20 Apr 2012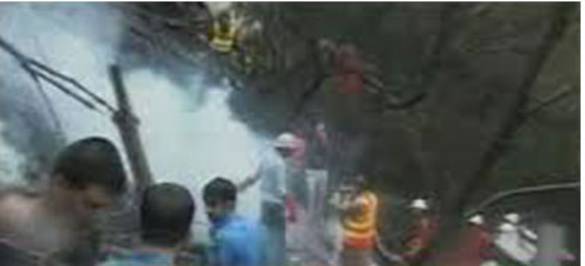 • Civilian aircraft crashes near Islamabad, over 120 passengers on board
• Jewish Movement in Israel OKs Gay Rabbis
• Al-Qaeda, army clashes kill 25 in southern Yemen
• Karachi violence claims 9 lives
• Mystery over journalist's death in Pakistan
• Imam banned from entering Al-Aqsa Mosque by Israeli occupation forces
• Middle class Muslim women in India still victims of bias: Veteran filmmaker-activist
• Two Guantanamo Uighur prisoners head to El Salvador
• Deposed Maldives president says coup has fueled radical Islam
• Iranian embassy blames "misunderstanding" for fondling scandal
• Tajikistan court imprisons 'Islamic militants'
• Mali's military frees arrested political and army officials
• Sudan rebels 'kill' 79 troops, militia in Blue Nile
• Egypt women to demonstrate for representation in new constitution
• Indonesian Women Swap Advice on Life in Australia
• Students humiliated by teacher in Indian High School in Dubai
• 4 feared dead in NATO helicopter crash in Afghan Helmand province
• Thousands protest against military rule in Egypt
• India poses no missile threat: NATO
• Bashir says Sudan to teach South 'final lesson by force'
• Welfare of Kashmiris passion of people of Pakistan: Gilani
• Domestic violence bill a copy of Indian law: Jamiat Ulema-e-Islam
• Breivik studied al-Qaeda attacks before rampage
• Guantanamo detainee contests court's secrecy rule
• Al-Qaeda claims Iraq's worst violence in a month
• South Sudan 'to withdraw troops from Heglig oil field
• Nigeria: Maiduguri bakers shot by 'suspected Islamists'
• Militants shoot police officer in Jammu and Kashmir
• Seven terrorists killed in Khurram Agency clashes
• Pak press council member sets up panel for Sarabjit release
• Pakistan chapter: Give secularism, tolerance a chance
• Pakistan raises force to protect its nukes
• 44-year jail term in Pakistan refuses to end for Sirsa resident
• Pakistan: 2007 tragedy comes back haunting
• Tehrik-i-Taliban Pakistan criticises former JiI chief for 'misinterpreting' Jihad
• Bannu Jail absconder shown with Taliban in a video footage
• Ways to boost Saudi-Pak parliamentary ties discussed
• Kabul attacks will help US press Pakistan: analysts
• 'Afghanistan security fund': Muslim funding for Kabul security?
• NATO Helicopter Crashes in Southern Afghanistan
• NATO head calls on China, Russia to help fund Afghan forces
• British shoe-bomb suspect testifies at NYC trial
• Hamas Leader to Jewish Paper: No Peace With Israel
• Breivik tells trial he is 'normally a very nice person'
• Goal was to 'kill everybody' on Utoeya: Breivik
• Twins face court over Somalia terror charges
• France would join UN-sanctioned Syria intervention
• Assad wants to wipe Homs from the map: Sarkozy
• Syria, UN agree on terms of monitoring mission
• Turkey arrests more officers over 1997 coup
• Turkey calls for tougher action against PKK
• Iran President Ahmadinejad's car leapt on by woman
• Radical Cleric: Government will try to block bail
• Korean expert lauds Saudi support for education
• India's HM urges industry captains to nurture J&K youth
• India welcomes Pak Army chief Kayani's statement
• 2002 Gujarat riots: Supreme Court stays proceedings against IPS Sanjiv Bhat
• Job reservation for Muslim Backward Classes by Mamata govt
Complied by New Age Islam News Bureau
Photo: Civilian aircraft crashes near Islamabad
URL: https://www.newageislam.com/islamic-world-news/new-age-islam-news-bureau/britain--muslim-cultural-sensitivity-runs-amok/d/7107
----------
Britain: Muslim 'Cultural Sensitivity' Runs Amok
Soeren Kern
April 20, 2012
Far from thanking him for his multiculturalism, , Muslims say they are "offended" by his "generalizing about their beliefs."
The largest university in London plans to impose a ban on the sale of alcohol on campus to accommodate the "cultural sensitivity" of its Muslim students.
London Metropolitan University's Vice Chancellor, Malcolm Gillies, says it would be unwise to "cling" to a "nostalgic" view where the vast majority wants alcohol to be available. Instead, he says that he believes the university should take account of diverging views, namely those of Muslims, who now comprise 20% of the university's 30,000 students.
"Many of our students do come from backgrounds where they actually look on drinking as a negative. We therefore need to rethink how we cater for that 21st-century balance," Gillies declared in an interview. "What we don't want is the tyranny of a majority view," he added.
Gillies' proposals to re-engineer social life on campus have, not surprisingly, generated a mostly negative response from students, many of whom say a ban on alcohol smacks of politically correct pandering run amok.
Muslims, too, are unhappy with Gillies. Far from thanking him for his multicultural activism, Muslims say they are "offended" by his "generalizing about their beliefs."
To be sure, London Metropolitan University is not the first institution in Britain to bend over backwards to avoid "offending" Muslims. In fact, hardly a day goes by in which Britons are not surrendering some aspect of their culture and traditions -- not to mention their rights of free speech and free expression -- in order to make Britain safe for Islam.
British schools increasingly are dropping the Jewish Holocaust from history lessons to avoid offending Muslim pupils, according to a report entitled Teaching Emotive and Controversial History, which was commissioned by the Department for Education and Skills. British teachers are also reluctant to discuss the medieval Crusades – in which Christians fought Muslim armies for control of Jerusalem -- because lessons often contradict what is taught in local mosques.
British social welfare offices have banned novelty pig calendars and toys lest they offend Muslims. Workers in the benefits department at Dudley Council, West Midlands, for example, were told to remove or cover up all pig-related items, including toys, porcelain figures, calendars and even a tissue box featuring Winnie the Pooh and Piglet.
In West Yorkshire, the Park Road Junior Infant and Nursery School in Batley has banned stories featuring pigs, including "The Three Little Pigs," in case they offend Muslim children.
In Nottingham, the Greenwood Primary School cancelled a Christmas nativity play because it interfered with the Muslim festival of Eid al-Adha. In Scarborough, the Yorkshire Coast College removed the words Christmas and Easter from their calendar not to offend Muslims. In Scotland, the Tayside Police Department apologized for featuring a German shepherd puppy as part of a campaign to publicize its new non-emergency telephone number. The postcards are potentially offensive to the city's 3,000-strong Muslim community: Islamic legal tradition says that dogs are impure.
The British Girl Scout Association has designed new uniforms especially for Muslims students, who had "issues" with the existing range of clothing.
In Sheffield, a five-year-old girl had her passport form rejected when an official said the bare shoulders on her photograph could offend Muslims.
Muslim doctors and nurses in Britain are now allowed to opt out of strict hygiene rules introduced by the National Health Service to restrict the spread of hospital superbugs. The change was made after female Muslims objected to being required to expose their arm below the elbow under guidance introduced to reduce the number of patients who were falling ill, and even dying, from bacteria.
Meanwhile, in South Yorkshire, an elderly woman in a nursing home died after she suffered a fall and was left lying on the floor bleeding because the Muslim nurse, Abdul Bhutto, said he had to finish his prayers before he could help the woman.
In Oldham, a breastfeeding mother was evicted from a waiting room in city hall (aka a "multicultural" building) to avoid offending Muslims. British law allows nursing mothers to breastfeed in public.
In Glasgow, a Christian radio show host was fired after a debate between a Muslim and a Christian on whether Jesus is "the way, the truth and the life." In Birmingham, two Christians were told by police "you can't preach here, this is a Muslim area." In Cheshire, two students at the Alsager High School were punished by their teacher for refusing to pray to Allah as part of their religious education class. Also in Cheshire, a 14-year-old Roman Catholic girl who attends Ellesmere Port Catholic High School was branded a truant by teachers for refusing to dress like a Muslim and visit a mosque.
In Liverpool, a Christian couple was forced to sell their hotel after a female Muslim guest accused the pair of insulting her during a debate about Islam. In London, Rory Bremner, a political comedian, said that every time he writes a sketch about Islam, he fears that he is signing his own death warrant. Also in London, Scotland Yard says that Muslims who launch a shoe at another person are not committing a crime because the practice is Islamic symbolism.
In Kent, police have been banned from asking for a person's "Christian" name, in case this request offends Muslims. The Kent Police Department's 62-page 'Faith and Culture Resource' guide tells officers to use "personal and family name" instead of "Christian" name.
In East London, all elected members of Tower Hamlets town council were told not to eat during daylight hours in town hall meetings during the Muslim month of Ramadan. Special arrangements were also made to disrupt council meetings to allow for Muslim prayer. Meanwhile, the council renamed a staff Christmas party as a "festive meal."
In Leicester, a gang of Somali Muslim women who assaulted and nearly killed a non-Muslim passer-by in the city center walked free after a politically correct judge decided that as Muslims, the women were "not used to being drunk."
Elsewhere in Britain, a foster mother was struck off the social services register for allowing a Muslim girl in her care to convert to Christianity. Officials insist the woman, who has looked after more than 80 children in the past ten years, failed in her duty to preserve the girl's religion and should have tried to stop the baptism. They ruled that the girl, 17, should stay away from church for six months.
In London, the Harrow Council provoked a storm of protest after announcing plans to offer Islamic halal-only menus in the borough's 52 state primary schools. Parents are outraged that meat prepared according to Islamic Sharia law is being pushed on non-Muslim children. Meanwhile, most of the in-flight meals on British Airways could soon be halal. The airline also says Muslim staff may wear veils, but Christian employees may not wear crosses.
In West Yorkshire, an electrician working for a housing association in Wakefield was told he would be fired for placing a small palm cross on the dashboard of his van. His employer said the cross could be offensive to Muslims: "Wakefield and District Housing has a stance of neutrality. We now have different faiths, new emerging cultures. We have to be respectful of all views and beliefs."
In London, a Christian employee at Heathrow Airport was fired for exposing a campaign of systematic harassment by fundamentalist Muslims.
In Leicester, furious Muslims demanded that Walkers, a British snack food manufacturer owned by PepsiCo, demanded that the company change its packaging labels after it emerged that certain varieties of its potato chips contain small amounts of trace alcohol to extract certain flavors.
Across Britain, Muslim bus and taxi drivers are telling blind passengers that they cannot bring their "unclean" dogs on board. The problem of prohibiting guide dogs on religious grounds has become so widespread that the matter was recently raised in the House of Lords.
In Reading, one pensioner, a cancer sufferer, was repeatedly confronted by drivers and asked to get off the bus because of his guide dog. He also faced hostility at a hospital and in a supermarket over the animal. In Nottingham, a Muslim taxi driver refused to carry a blind man because he was accompanied by his guide dog. The taxi driver was later fined £300 ($470).
In Stafford, a Muslim taxi driver refused to carry an elderly blind couple from a grocery store because they were accompanied by their seeing-eye dog. In Tunbridge Wells, Kent, a blind man was turned away from an Indian restaurant because the owner said it was against his Muslim beliefs to allow dogs into his establishment.
In London, a bus driver prevented a woman from boarding a bus with her dog because there was a Muslim lady on the bus who "might be upset by the dog." As the woman attempted to complain, the doors closed and the bus drove away. When a second bus arrived, she again tried to embark, but was stopped again, this time because the driver said he was Muslim.
In Britain, police sniffer dogs trained to spot terrorists at train stations may no longer come into contact with Muslim passengers, following complaints that it was offensive to their religion. Sniffer dogs used by police to search mosques and Muslim homes are now being fitted with leather bootees to cover their paws so they do not cause offense.
In British prisons, radical Muslim gangs are imposing Sharia law on non-Muslim inmates, who have been forced to stop playing Western music, take down pictures of women from their cells and stop eating sausage. The gangs are also targeting non-Muslim inmates for forced conversions to Islam.
In Leeds, more than 200 Muslim inmates at a high security prison are set to launch a multi-million pound claim for compensation after they were offered ham sandwiches during the month of Ramadan. They say their human rights were breached when they were offered the meat, which is forbidden by Islam. At the same time, Muslim sex offenders serving time in British prisons are asking to be exempt from a prison treatment program because the idea that "criminals should not have to talk about their offenses" is a "legitimate Islamic position."
Meanwhile, Muslim prisoners in Britain are being given fresh clothes and bedding after sniffer dogs search their cells. The inmates say their bedclothes and prison uniforms must be changed according to Islamic law if they have come anywhere near dog saliva. Government rules mean prison wardens must hand out replacement sets after random drug searches to avoid religious discrimination claims. The dogs have also been banned from touching copies of the Islamic holy book the Koran and other religious items. Prisoners now receive special bags to protect the articles.
At the same time, the British government has spent thousands of pounds of taxpayer money to rebuild prison toilets so that Muslim inmates do not have to use them while facing Mecca. Islam prohibits Muslims from facing or turning their backs on the Kiblah -- the direction of prayer -- when they visit the lavatory. After pressure from Muslim, who claimed they had to sit sideways on prison WCs, the Home Office agreed to turn the existing toilets 90 degrees.
Muslims attending the 2012 Olympic Games in London will be relieved to learn that toilet facilities at London's Olympic Park are being built so they will not have to face Mecca while sitting on the loo.
Nevertheless, the 2012 London Olympics have been plunged into controversy by the discovery that the Games will clash with Ramadan. In 2012, Ramadan will take place from July 21 to August 20, while the Olympics run from July 27 to August 12. Muslims have asked for the games to be rescheduled.
Soeren Kern is Senior Fellow for European Politics at the Madrid-based Grupo de Estudios Estratégicos / Strategic Studies Group. Follow him on Facebook.
http://www.gatestoneinstitute.org/3024/britain-muslim-cultural-sensitivity
----------
Civilian aircraft crashes near Islamabad, over 120 passengers on board
Apr 20, 2012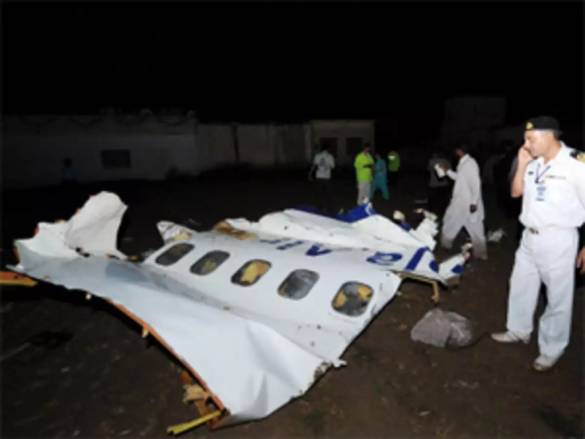 ISLAMABAD: A civilian aircraft crashed in bad weather near Islamabad's international airport on Friday, Pakistan television channels reported.
According to TV reports, there were over 120 passengers on board at the time of incident.
According to initial report-s, the plane was a Boeing 737 and belonged to Bhoja Airline. The Bhoja Airline flight from Karachi came down outside Islamabad airport, police official Fazle Akbar said, adding that teams were on their way to the site.
http://timesofindia.indiatimes.com/world/pakistan/Civilian-aircraft-crashes-near-Islamabad-over-120-passengers-on-board/articleshow/12753549.cms
----------
Jewish Movement in Israel OKs Gay Rabbis
Apr 20 2012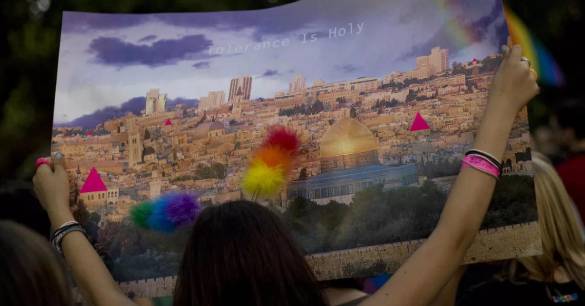 Jewish movement in Israel OKs gay rabbis - Deseret News
---------
JERUSALEM (AP) — The Conservative Jewish seminary in Israel has voted to allow gays and lesbians to become rabbis, overcoming years of opposition by many of its own leaders.
The Schechter Rabbinical Seminary, affiliated with Israel's Conservative Jewish movement, announced it would begin accepting gay and lesbian rabbinical students this fall.
The seminary's dean said it is committed to both Jewish law and pluralism, a reference to various branches of Judaism.
The decision late Thursday ends a rift with the U.S. branch, which has allowed gay and lesbian rabbinical students since 2007. It ordained its first openly lesbian rabbi last year.
The Conservative movement interprets Jewish law more strictly than the liberal Reform movement, but its ordination of female rabbis and other practices are not accepted by more stringent Orthodox Jews.
http://www.chron.com/news/article/Jewish-movement-in-Israel-OKs-gay-rabbis-
----------
Al-Qaeda, army clashes kill 25 in southern Yemen
April 20, 2012
Clashes between Al-Qaeda militants and the army on the outskirts of Zinjibar in Yemen's restive south left 25 people killed, most of them jihadists, as soldiers advanced towards the city, the Yemeni Defense Ministry reported Friday.
"Eighteen Al-Qaeda militants were killed and dozens wounded while the rest fled" the clashes on the outskirts of extremists' stronghold Zinjibar, which Yemeni troops have been trying to retake since May, 26sep.net said.
"Two soldiers were also killed while seven others were wounded" in the clashes that erupted late on Thursday, the ministry's news website said.
AFP could not independently verify the toll.
The ministry said that the army has "made a major advance towards Zinjibar driving out the terrorist Al-Qaeda elements from several positions they held."
Since last May, the army has been battling the extremist group's Yemeni branch, known as the Partisans of Sharia who took over Zinjibar, capital of Abyan province, in an attempt to regain control of the city.
Meanwhile in the capital Sanaa, the Yemeni Interior Ministry said it beefed up security measures around the Saudi embassy and the ambassador's residence, after the kingdom announced Tuesday that Al-Qaeda in the Arabian Peninsula militants are holding a Saudi diplomat kidnapped in Yemen.
An AQAP member had confirmed in a telephone call to the Saudi ambassador in Sanaa that the group "is responsible for the kidnapping of the deputy consul in Aden, saying that their demands include handing over several prisoners to members of the network in Yemen," Saudi news agency SPA said.
Al-Qaeda has exploited a decline in central government control that accompanied Arab Spring-inspired protests which eventually forced Yemeni president Ali Abdullah Saleh to resign.
http://www.nowlebanon.com/NewsArticleDetails.aspx?ID=387951#ixzz1sZuMNOH3
----------
Karachi violence claims 9 lives
Apr 20 2012
KARACHI: Violence continued in Karachi, as nine people were killed in firing incidents in different parts of the city on Friday.
A total of five people were killed in Orangi Town. Two of them were, while one sustained injuries when unknown assailants opened fire in the Gaddafi Chowk area of Orangi Town, Chipa Welfare sources said.
Deputy Superintendent of Police Orangi Town, Tariq Malih, while confirming the incident said that the injured had been shifted to a nearby hospital. The injured could not yet be identified.
Two people were killed in the New Sabzi Mandi area and one near Bilawal House in Clifton.
Another person was gunned down in the Teen Hatti area.
Express News reported that according to police records, more than 25 people have been killed during the last 20 days while the police has not been able control the situation.
DSP Malih said that the condition of two out of the three injured was serious because bullets had pierced through their head and chest.
Home Minister Sindh Manzoor Wasan directed the respective Station House Officers to patrol their areas in order to curb any terror bids.
http://tribune.com.pk/story/367517/karachi-violence-claims-9-lives/
----------
Mystery over journalist's death in Pakistan
Apr 20, 2012
KARACHI: Murtaza Razvi, a senior assistant editor and head of magazines at Dawn, was murdered in the early hours of Thursday, in Karachi.
According to police, Razvi's body was found from an office apartment in the Defence Housing Authority area . His hands were tied and his body bore torture marks and he had apparently been strangled to death.
The late journalist's family has said that he did not have any personal enmity with anyone. They have requested the media not to speculate until the police apprehend his killer(s).
Razvi was one of the most highly-qualified journalists, with over two decades of experience. He had worked at a number of publications before joining the Dawn, where he also held the post of resident editor in Lahore.
http://timesofindia.indiatimes.com/world/pakistan/Mystery-over-journalists-death-in-Pakistan/articleshow/12740705.cms
----------
Imam banned from entering Al-Aqsa Mosque by Israeli occupation forces
20 April 2012 13:30
Sheikh Ikrima Sabri, the Imam of Al-Aqsa Mosque and chairman of the Supreme Islamic Council in Jerusalem, has described Israel's decision to prevent him from entering the Noble Sanctuary for two months as "arbitrary and inhuman". Sheikh Sabri told Quds Press that this, the third such banning order, runs contrary to all concepts of freedom of worship. "This violates the authority of the Islamic Waqf administration in Al-Aqsa Mosque," he said, "and how many democratic countries in the world prevent people from attending places of worship?"
The Imam claims that the decision of the local Israeli occupation army commander is part of a systematic process of intimidation by extremist Jewish groups and Knesset members (MKs) against him. "This is a personal attack," said Sheikh Sabri, "and they have even called for the government to take me to court for urging Muslims in the mosque to stop MKs from entering Al-Aqsa Mosque in March."
He claims that the Knesset members were "trying to follow the example of Ariel Sharon and his infamous visit to Al-Aqsa in 200 which sparked-off the Second (Al-Aqsa) Intifada" to raise their credibility with the Israeli public. "At that time we asked Muslims worldwide to head to Al-Aqsa to protect the mosque's sanctity."
Claiming that the Israelis are trying to expel Jerusalem's Muslim leaders from Al-Aqsa Mosque in order to allow visits by "extremist Jewish groups without objection from anyone", the Sheikh stressed that military dominance alone does not and will not give the Israeli occupation authorities any rights over Islam's third holiest site.
Such visits are, he believes, part of Israel's "Judaisation" policies for Jerusalem, with "devilish" talk about splitting sovereignty over the Noble Sanctuary and dividing the mosque. "We reject such talk totally," he added.
http://www.middleeastmonitor.org.uk/news/middle-east/3651-imam-banned-from-entering-al-aqsa-mosque-by-israeli-occupation-forces
----------
'Middle class Muslim women still victims of bias': Rama Pandey
April 20, 2012
Muslim women from middle class homes continue to battle discrimination despite efforts by the government and non-profit organisations to empower them, says veteran filmmaker-activist Rama Pandey, who is serialising her encounters with 26 women from the community in three volumes of stories.
Her book, "Begum Bano Aur Khatoon", a collection of seven plays in Hindi, was unveiled in the capital last week. The other two are "Faisle", which was serialised on television, and "Hum Hain". Pandey is also an eminent broadcaster, writer and theatre personality.
Pandey said "Begum Bano Aur Khatoon" has been "welcomed by the imams of mosques who have admitted there was a need to address social issues in Muslim society".
"I am a commentator of things of human interest. Any woman who fights injustice and triumphs over suffering attracts my attention. For 40 years of my life I have observed the incidents that I have described in my book. The book is a salutation to these women and my commitment to my cause of helping Muslim women in distress," Pandey told IANS.
Full report at:
http://www.deccanherald.com/content/243443/middle-class-muslim-women-still.html
----------
Two Guantanamo Uighur prisoners head to El Salvador
Apr 20 2012
MIAMI: Two members of China's Muslim Uighur minority were released from the US Guantanamo detention camp and resettled in El Salvador, becoming the first prisoners to leave the facility in more than 15 months, the Pentagon said on Thursday.
The two men, whose names were not released, had been held for more than a decade without charge. A US court in Washington found there was no reason to hold them and ordered them freed in 2008.
The Chinese government has demanded that Uighurs held at Guantanamo be returned to China, but the US government has said it could not do so because they would face persecution, and has searched for countries willing to accept them.
Their transfer to El Salvador reduced the population at the Guantanamo camp for foreign terrorism suspects to 169, down from 242 when President Barack Obama took office and unsuccessfully ordered the camp shut down within a year.
Most of the Uighurs who have been held at Guantanamo were captured near the Pakistan-Afghanistan border in late 2001.
Full report at:
http://dawn.com/2012/04/20/two-guantanamo-uighur-prisoners-head-to-el-salvador/
----------
Deposed Maldives president says coup has fueled radical Islam
April 20, 2012
NEW DELHI — Saying he was saddened and shocked by the speed with which his friends in Washington had abandoned him, the former president of Maldives warned Thursday that radical Islam has gained ground across the sprawling Indian Ocean archipelago since he was deposed in February.
Mohamed Nasheed won the presidency in Maldives's first multiparty elections in 2008, after a lifetime advocating democracy and human rights and several long stints in jail.
Less than three years later, he was forced to resign by an angry mob of police officers and soldiers, in what he says was a coup engineered by his autocratic predecessor.
"We have to have an election," he said in an interview while visiting the Indian capital, New Delhi. "In the absence of that, Islamic radicals are gaining strength in the Maldives."
The chain of 2,000 islands is best known for its plush resorts, its scuba diving and its reputation as an upmarket honeymoon destination. But away from the tourist atolls, adherence to Islam is compulsory, alcohol is banned, and the conservative Saudi Arabian strand of Islam known as Wahhabism has been expanding its reach for decades.
Full report at:
http://www.washingtonpost.com/world/asia_pacific/deposed-maldives-president-says-coup-has-fueled-radical-islam/2012/04/19/gIQAW0qcTT_story.html
----------
Iranian embassy blames "misunderstanding" for fondling scandal
April 20, 2012
The Iranian Embassy in Brazil on Thursday blamed a "misunderstanding" for a scandal in which one of its diplomats is alleged to have fondled underage girls.
Press reports said the unnamed diplomat was accused of inappropriately touching girls aged between nine and 14 in a swimming pool at a Brasilia club late last week.
The parents of the girls reported the incident to police and the diplomat was questioned before being released, due to his diplomatic immunity.
The Brazilian Foreign Ministry said Thursday that it received the police report as well as the testimony from the mother of one of the girls.
"We are looking into the case and assessing what needs to be done and once it is completed, the [Iranian] embassy will be notified," a Foreign Ministry spokesperson said.
"This mission says that the charge against an Iranian diplomat is a misunderstanding due to differences in cultural behavior," the Iranian embassy said in a statement sent to AFP.
The text also accused the press of being "generally biased on issues relating to some countries, such as Iran."
The news website G1 quoted the father of one of the girls as saying that the Iranian diplomat could have been lynched because of the outrage felt by the families present at the club.
"People wanted to kill him. If the club had not deployed security personnel, today they would be looking for me to speak of homicide or lynching," said the father of one of the girls, who asked not to be named.
http://www.nowlebanon.com/NewsArticleDetails.aspx?ID=387822#ixzz1sZuCWCD
----------
Tajikistan court imprisons 'Islamic militants'
April 20, 2012
A court in Tajikistan has sentenced 34 people to long jail terms on terrorism charges at the end of a closed trial.
The defendants were accused of membership or association with the Islamic Movement of Uzbekistan (IMU), an al-Qaeda affiliated group.
The IMU is especially active in the Afghan-Pakistani border areas.
The convictions and sentences of various lengths relate to the find last year of car bombs near government buildings in the city of Khojand.
Human rights groups have accused the Tajik authorities of a harsh clampdown on independent Muslims.
One of the defendants received a 10-year sentence for sheltering suspected IMU members.
The defendants are all aged between 18 and 55, the Russian Interfax news agency reported.
Full report at:
http://www.bbc.co.uk/news/world-asia-17770323
----------
Mali's military frees arrested political and army officials
Apr 20, 2012
BAMAKO: Mali's military has released all the senior political and army officials it arrested earlier this week, the army leaders behind last month's coup said on Thursday.
Separately, neighbouring Senegal said Mali's ousted former president, Amadou Toumani Toure, was on a plane heading for the capital Dakar. Senegal revealed this week that Toure been sheltering in its embassy in the Malian capital, Bamako. Toure fled his palace on March 22.
The arrests of 22 officials by security forces drew broad international condemnation just days after the junta that seized power in a coup officially stepped aside for a civilian leader.
Any derailment of Mali's return to constitutional order would risk efforts by its neighbours to help Bamako try to retake northern regions seized by rebels since the coup.
Full report at:
http://timesofindia.indiatimes.com/world/rest-of-world/Malis-military-frees-arrested-political-and-army-officials/articleshow/12740165.cms
----------
Sudan rebels 'kill' 79 troops, militia in Blue Nile
Apr 20 2012
KHARTOUM: Rebels in Sudan's Blue Nile said on Friday that they had killed 79 government troops and militiamen in two ambushes in the ethnically divided state near the border with South Sudan.
The attacks came on Tuesday and Wednesday in roughly the same area, mountainous terrain about 35 kilometres south of the state capital Ed Damazin, said Arnu Ngutulu Lodi, spokesman for the rebel Sudan People's Liberation Movement-North (SPLM-N).
The group, which was a civil war ally of the former rebels who now rule independent South Sudan, has been fighting for several months in Blue Nile and South Kordofan states, both of which border the South.
Sudan's army spokesman could not immediately be reached.
Lodi, whose forces deny being supported by the South, said there has been an upsurge in fighting in Blue Nile since border clashes between Sudan and South Sudan escalated last week with waves of air strikes hitting the South, and Juba seizing the north's Heglig oil hub on April 10.
Heglig is part of South Kordofan.
Lodi alleged Khartoum is using the Heglig standoff as an opportunity to mobilise militias and other fighters against the SPLM-N. "That's how we see it," he said.
The border fighting between the two neighbouring states has sparked fears of all-out war.
Full report at:
http://dawn.com/2012/04/20/sudan-rebels-kill-79-troops-militia-in-blue-nile-fm/
----------
Egypt women to demonstrate in Cairo for representation in new constitution
April 20, 2012
CAIRO: A number of women's organizations and movements are marching on Saturday, and too, calling for fair and equal representation of women in the new constitution.
The Egyptian Women's Union said the march will start at noon from Talaat Harb Square to Tahrir Square, with the participation of many leading feminists figures including renowned writer and feminist Nawal al-Sa'dawi and the virginity tests fighter Samira Ibrahim. The march is titled "beware of the Egyptian women anger."
The march that will see a great number of activists and equality advocates in Egypt aims to pressure the state to include women in the committee responsible for writing it. The march will also be calling for specific bands that ensure and preserves women's rights and grants them legal and social representation, especially concerning family laws.
Full report at:
http://bikyamasr.com/66701/egypt-women-to-demonstrate-in-cairo-for-representation-in-new-constitution/
----------
Indonesian Women Swap Advice on Life in Australia
Lisa Siregar
April 20, 2012
When 33-year-old Mumpuni Ardiyani was preparing to leave for Brisbane to study at the University of Queensland, she was worried about how Australians would see her as a Muslim.
Mumpuni wears a headscarf, which does not attract much attention in Jakarta, but she had no idea what to expect in Brisbane. She had heard stories from friends about racism in Australia, but after being in Brisbane for a while, she learned that there was no reason to worry.
"None of my friends are weird about it, some even enthusiastically ask why I wear hijab, or if I feel hot in it," she says.
Mumpuni decided to share her story about Brisbane on the blog NengKoala.com. Her story is just one of many helpful posts on the blog run by female Indonesian students in Australia that has been active since last month. The blog is set to be officially be launched on Saturday, the day on which Indonesian women's rights icon Raden Ajeng Kartini is honored.
"We plan to launch on Kartini Day because [the blog] reflects educational values that Kartini struggled to achieve for Indonesian women," said Melati, 27, the initiator of Neng Koala.
Full report at:
http://www.thejakartaglobe.com/lifeandtimes/indonesian-women-swap-advice-on-life-in-australia/512598
----------
Students humiliated by teacher in Indian High School in Dubai
Apr 20 2012
Dubai : The management of an Indian High School in Dubai is investigating reports of students being humiliated by a teacher after parents complained about an incidence.
The teacher reportedly asked seventh grade students to wear tags reading 'Useless Boy of 7 W'' for being noisy in the classroom.
Some parents described the tag as insulting. Some said that it was blown out of proportion, The Gulf News reports.
Parents complained after the same teacher reportedly punished the class by making students stand with their hands up for 45 minutes.
The CEO of the school, Ashok Kumar, said their investigations were being conducted.
The Knowledge and Human Development Authority (KHDA) has rated the school as the 'outstanding' school of the year.
Despite repeated attempts, the KHDA could not be reached for comment.
http://www.indianexpress.com/story-print/939344/
----------
4 feared dead in NATO helicopter crash in Afghan Helmand province
Apr 20 2012
At least four U.S. soldiers were feared dead when a NATO helicopter crashed overnight in restive southern Afghan Helmand province, an Afghan official said on Friday.
"Initially, there was a suicide attack in Lakani area of Garmsir district at about 8 p.m. local time Thursday, leaving four Afghan policemen dead and seven policemen injured and a U.S. helicopter was en route to lift the injured," a district official told Xinhua, adding the helicopter was crashed near the Lakani area of the district due to poor weather conditions in the area. The official who declined to be named said that at least four U. S. soldiers were feared dead in the incident.
Meanwhile, the NATO-led International Security Assistance Force (ISAF) forces confirmed the incident.
"The crash site is secured; the cause is under investigation," the military alliance said in a statement. "Additional information will be released as appropriate," the ISAF said in a brief statement without providing more details.
http://www.thehindu.com/news/international/article3335100.ece
----------
Thousands protest against military rule in Egypt
Apr 20 2012
Cairo : Thousands of protesters gathered in Cairo's downtown Tahrir Square today, demanding that Egypt's ruling military council hand over power to civilians.
Rival political parties of Islamists and liberal youth groups joined ranks despite months of bitter disputes and accusations.
Protesters chanted, ''down with military rule.''
Islamists captured nearly 70 per cent of Parliament seats in last year's elections. They have stayed away from most street protests, hoping for accommodation with the ruling generals, who took power after Hosni Mubarak's regime was ousted in a popular uprising last year.
In recent weeks Islamists have demanded that the military fire the Cabinet it appointed and allow the Parliament to form a new one, but the military has refused. Also, the main Islamist candidates for president were disqualified, stirring anger.
http://www.indianexpress.com/news/thousands-protest-against-military-rule-in-egypt/939380/
----------
India poses no missile threat: NATO
Apr 20 2012
NATO does not consider India as a missile threat despite the country's advanced missile development programme, NATO Secretary General Anders Fogh Rasmussen said.
India is all set to test its domestically-developed Agni-V ballistic missile with a range of 5,000 km. The three-stage solid-fuel missile will be launched from a site on Wheelers' Island in the Bay of Bengal and is expected to reach its target area in southern Indian Ocean.
A successful test of the Agni-V missile will put India in the elite club of nations having Inter-Continental Ballistic Missiles (ICBM), which includes the US, Russia, China, Britain and France.
Speaking at a news conference at the NATO headquarters in Brussels, Rasmussen said on Wednesday the Alliance does not consider India as a threat to NATO allies and territory.
http://www.asianage.com/international/india-poses-no-missile-threat-nato-222
----------
Bashir says Sudan to teach South 'final lesson by force'
Apr 20 2012
KHARTOUM/JUBA: Sudan's president Omar Hassan al-Bashir all but declared war against his newly-independent neighbor on Thursday, vowing to teach South Sudan a "final lesson by force" after it occupied a disputed oil field.
South Sudan accused Bashir of planning "genocide" and said it would fight to protect its people.
Mounting violence since Sudan split into two countries last year has raised the prospect of two sovereign African states waging war against each other openly for the first time since Ethiopia fought newly-independent Eritrea in 1998-2000.
Both are poor countries - South Sudan is one of the poorest in the world - and the dispute between them has already halted nearly all the oil production that underpins both economies.
Appearing in medal-spangled military uniform at a large rally, Bashir danced side-to-side, waved his walking stick in the air and made blistering threats against the leadership of the South, which broke off last year after decades of civil war.
"These people don't understand, and we will give them the final lesson by force," the burly military ruler told the rally in El-Obeid, capital of the North Kordofan state. "We will not give them an inch of our country, and whoever extends his hand on Sudan, we will cut it off."
Full report at:
http://timesofindia.indiatimes.com/world/rest-of-world/Bashir-says-Sudan-to-teach-South-final-lesson-by-force/articleshow/12735503.cms
----------
Domestic violence bill a copy of Indian law: Fazl
April 20, 2012
ISLAMABAD: A landmark bill seeking to deter all forms of domestic violence against women has reached a serious deadlock following stiff resistance by Jamiat Ulema-e-Islam Fazl (JUI-F). Claiming that the bill undermines Islamic values, the party announced on Friday it would fight "tooth and nail" against it.
Strong resistance by opposition parties, including the Pakistan Muslim League Nawaz (PML-N), had forced the government on April 4 to defer the bill, introduced in 2009, which sought heavy jail terms for those involved in violence against women.
"We cannot adopt a bill which is a ditto copy of a bill on women passed by India's parliament," observed JUI-F chief Fazlur Rehman, when lawmakers, under the leadership of Pakistan Peoples Party (PPP) senior leader Syed Khurshid Shah, met to forge a consensus on the issue.
Fazl claimed the bill promotes Western culture and values rather than Islamic ones. "NGOs continue to promote the culture which keeps women away from Islam and that is not acceptable to us."
The JUI-F chief termed it an effort to destroy the dignity of women in Islam and urged followers to stand united against those who wanted to impose Western culture in Pakistan.
"We know women's rights better than the PPP… Western culture cannot be promoted under the pretext of protection in Islamic states," maintained the JUI-F chief.
Full report at:
http://tribune.com.pk/story/360999/domestic-violence-bill-a-copy-of-indian-law-fazl/
----------
Norway killings: Breivik studied al-Qaeda attacks before rampage
Apr 20 2012
Oslo : Norwegian far-right extremist Anders Behring Breivik acquired the knowledge to carry out a bombing and shooting rampage on the Internet, studying case studies of al-Qaeda and other attacks and reading more than 600 bomb-making guides, he told a court Friday.
On day five of his trial, the confessed mass killer said he studied the 1993 bombing of the World Trade Center in New York and Timothy McVeigh's Oklahoma City bombing in 1995 in particular.
About al-Qaeda, Breivik said, ''I have studied each one of their actions, what they have done wrong, what they have done right.''
He called the Islamist group ''the most successful revolutionary movement in the world'' and said it should serve as an inspiration to far-right militants, even though their goals are different.
Full report at:
http://www.indianexpress.com/news/norway-killings-breivik-studied-alqaeda-attacks-before-rampage/939359/
----------
Guantanamo detainee contests court's secrecy rule
Apr 20 2012
WASHINGTON: An accused September 11 conspirator filed a motion Thursday challenging a rule that keeps statements by the Guantanamo detainees' secret, his lawyer said.
Attorney James Connell called for end to "the presumption of classification" that applies to everything the Guantanamo detainees say.
His client, Ali Abdul Aziz Ali, is scheduled to be arraigned May 5 at Guantanamo along with four other accused terrorists.
All statements made by the detainees are reviewed by US military judges for national security implications before they are released publicly.
Asked whether his client would plead guilty or not guilty during his arraignment, Connell said he could not answer because everything his client says is "presumed classified."
Full report at:
http://dawn.com/2012/04/20/guantanamo-detainee-contests-courts-secrecy-rule/
----------
Al-Qaeda claims Iraq's worst violence in a month
Apr 20 2012
Iraq's al-Qaeda branch has claimed responsibility for a series of attacks that killed dozens in Baghdad and across the country the day before.
The Islamic State of Iraq says it targeted security forces and government officials in "response to the campaign of detaining, torture, embargo and confiscation of lands of Sunni people, especially in Baghdad and its outskirts."
The claim was posted on militant websites early on Friday.
Al-Qaeda says the Thursday morning wave of attacks that struck 10 cities across Iraq, killing at least 30 and wounding 117 people, is just the beginning of what will be a prolonged series of attacks.
Al-Qaeda and other Sunni militants have stepped up attacks on Shiites, raising concern of a new surge in sectarian violence.
http://www.thehindu.com/news/international/article3335365.ece
----------
South Sudan 'to withdraw troops from Heglig oil field
Apr 20 2012
South Sudan's President Salva Kiir has ordered the withdrawal of his troops from the Heglig oil field across the border in Sudan.
South Sudanese forces captured the oil field last week, accusing Khartoum of using it as a base to launch attacks.
UN chief Ban Ki-moon has said the occupation is illegal and also called on Sudan to stop bombing the South.
The escalating fighting and rhetoric between the two sides over the last week has led to fears of all-out war.
South Sudan seceded last July following a 2005 peace deal which ended a brutal two-decade civil war in which more than 1.5 million people died.
On Thursday, South Sudan issued a statement saying it was not interested in war with its northern neighbour and that it would only withdraw from Heglig if the UN deployed monitors there.
A day earlier, Sudanese President Omar al-Bashir had threatened to bring down the government in Juba following the loss of Heglig, which provided more than half of Sudan's oil.
Reuters news agency says the withdrawal was ordered to create the environment for talks with Khartoum.
http://www.bbc.co.uk/news/world-africa-17787142
----------
Nigeria: Maiduguri bakers shot by 'suspected Islamists'
Apr 20 2012
Five bakers in Nigeria have been killed by gunmen in the north-eastern city of Maiduguri - a base of the Islamist Boko Haram sect, police have said.
Their deaths follow the assassination of a customs officer and water vendor on Wednesday by suspected militants.
The group has carried out a series of deadly attacks in northern Nigeria in the past 19 months - often targeting officials and security officers.
Boko Haram says it wants to establish Islamic law in Nigeria.
Correspondents say a security crackdown seems to have led to fewer attacks in recent weeks, but the uprising remains a huge challenge for the authorities.
Borno state police spokesman Samuel Tizhe said it was not clear why the gunmen had opened fire on the bakery on Thursday.
Boko Haram - whose means "Western education is forbidden" - has attacked churches and this year began to target schools.
The group first came to prominence in 2009 when hundreds of its followers were killed when they attacked police stations in Maiduguri.
Its founder, Mohammed Yusuf, was arrested but died in police custody.
In 2010 the group started to stage drive-by shootings on government targets in revenge for his killing.
Last year, it carried out suicide bombings on high-profile targets such as the headquarters of the UN and police in the capital, Abuja.
Their attacks, mostly in the north of the country, have killed hundreds of civilians, both Muslim and Christian.
http://www.bbc.co.uk/news/world-africa-17783586
----------
Militants shoot police officer in Jammu and Kashmir
Apr 20, 2012
SRINAGAR: A police officer was critically injured Friday when separatist guerrillas shot at him near a police station in this Jammu and Kashmir summer capital, police said.
"Separatist guerrillas fired from close range at Sukhpal singh, assistant sub-inspector of police, near the Bagyaz police station in the city Friday. He has been moved to hospital for treatment," a police officer told IANS.
Hospital sources added that Sukhpal Singh received two bullet injuries and was in a critical condition.
No separatist group has accepted responsibility till now.
With the mountain passes reopening as spring begins, security sources have been put on high alert to thwart infiltration into the Kashmir Valley.
http://timesofindia.indiatimes.com/india/Militants-shoot-police-officer-in-Jammu-and-Kashmir/articleshow/12742583.cms
----------
Seven terrorists killed in Kurram Agency clashes
Apr 20 2012
PARACHINAR: At least seven terrorists were killed and more than a dozen others injured in clashes with security forces on Thursday. According to details, the security forces continued advancing in terrorist strongholds in different areas of Kurram Agency. During forward movement of security forces in Jogi area, a clash broke out between terrorists and security forces. In cross firing, at least seven terrorists were killed and more than one dozen others injured. The security forces flushed the terrorists out of the area and took control of Jogi and its adjacent areas.
http://www.dailytimes.com.pk/default.asp?page=2012\04\20\story_20-4-2012_pg7_7
----------
Pak press council member sets up panel for Sarabjit release
Apr 20 2012
Acting on a request by Press Council of India (PCI) Chairman Justice Markandey Katju, a member of the Pakistani Press Council has begun efforts to set up a committee and start a movement for the release of Indian prisoner Sarabjit Singh.
In a letter written to Justice Katju on Thursday, Pakistan Press Council member Syed Faseih Iqbal said that convinced by Justice Katju's viewpoint he had written to the Human Rights Commission of Pakistan about launching a movement for Sarabjit's release.
"I have noted your standpoint on Sarabjit Singh's imprisonment and agree with your observation that people on both sides of the border generally land in trouble due to their country of origin, not an original fault of theirs," Mr. Iqbal said.
"I have therefore personally written to Mr I A Rehman, Secretary General of Human Rights Commission of Pakistan, for his immediate consideration to the possibility of setting up the Committee and launching a movement for release of Sarabjit Singh," he added.
Mr. Iqbal said that he had written to the Pakistani Human Rights Commission as he felt that human rights organisations active in Pakistan can be more effective in this regard.
Mr. Iqbal expressed hope that concerted efforts would lead to the release of Sarabjit Singh, other similar prisoners on both sides of the border, and also resolve other humanitarian problems between the two countries.
Earlier, Justice Katju had in a letter to Iqbal said that he had reservations about the judgement convicting Sarabjit Singh as the main witness Shaukat Salim had retracted his statement and said it was given under police pressure.
"In my opinion what went against him (Sarabjit) was that he was an Indian, just as what went against Dr Chishty was that he was a Pakistani. I request you to set up a Free Sarabjit Singh Committee and start a campaign for his release," Justice Katju had written.
http://www.thehindu.com/news/national/article3331990.ece
----------
Pakistan chapter of the "International forum for secular Bangladesh: Give secularism, tolerance a chance
April 20, 2012
KARACHI: While militants and ultra-right wing terrorists around the world are connected to each other, liberal and secular proponents of society remain unaware of each other's presence and work, observed speakers at the launch of the Pakistan chapter of the "International forum for secular Bangladesh […]" on Wednesday.
The movement, at present, has chapters in around 17 countries and Pakistan has become the 18th addition to the list. Each chapter works with the aim to unite likeminded secular and liberal people in creating a global pressure group to eradicate the menace of religious intolerance and extremism.
"I'd definitely compliment the people of Bangladesh who have been successful in all respects to get rid of terrorism and militancy that was sponsored by Pakistan at the behest of our establishment," said former attorney general and federal minister Syed Iqbal Haider who was made president of the forum's Pakistan chapter. He spoke at the Karachi Press Club on Tuesday.
Full report at:
http://tribune.com.pk/story/367259/bangladeshs-example-give-secularism-tolerance-a-chance-says-new-body/
----------
Pakistan raises force to protect its nukes
Apr 20, 2012
ISLAMABAD: Pakistan has raised a 20,000 strong force to provide foolproof security to its nuclear weapons and strategic assets, the military said on Thursday.
A batch of 900 soldiers of the new 'Security Force' of the Strategic Plans Division (SPD), which is responsible for managing the country's nuclear arsenal, graduated from the Baloch and frontier force regimental centres in Abbotabad on Thursday, the military said in a statement.
"With the induction of these newly trained soldiers, the strength of the SPD Security Force touches a figure of 20,000," the statement said.
The Security Force has been raised against the backdrop of concerns expressed by politicians about Pakistan's nuclear arsenal being targeted by the US in order to prevent it from falling into the hands of extremists.
The statement said the SPD had undertaken a "comprehensive plan to significantly augment the capacity of its Security Force to ensure foolproof security of strategic assets".
http://timesofindia.indiatimes.com/world/pakistan/Pakistan-raises-force-to-protect-its-nukes/articleshow/12740702.cms
----------
44-year jail term in Pakistan refuses to end for Sirsa resident
Apr 20, 2012
PANIPAT: They have not seen him for the past 44 years. The family members of a Sirsa resident, Madan Lal, who was allegedly arrested by Pakistani security agencies in 1967 after he mistakenly entered the neighbouring country, believe that he might be one of Pakistan jails.
His brother, Suraj Bhan approached a Panipat lawyer Momin Malik with a plea to get his elder brother Madan Lal back from Pakistani jail, where he might be languishing for the last 44 years. A petition for Madan Lal has also reportedly been filed in the Lahore High Court, which has issued notice to the IG (prisons) to submit a report on May 7. Madan Lal had gone to Ellenabad town of Sirsa district for some work on June 24, 1967, but never returned.
Speaking to TOI, Suraj Bhan said that his brother, who was just 20 years old, when he mistakenly entered Pakistan and was arrested by security agencies there. It is not clear from where he entered Pakistan. Madan Lal was kept at the Bahavalpur jail till 1984, after which his whereabouts were not revealed by Pakistani authorities, said Suraj Bhan.
He further said that a Pakistani official had told him that Madan Lal had been released in the year 1984, after which Pakistani authorities did not have any knowledge about him.
Full report at:
http://timesofindia.indiatimes.com/india/44-year-jail-term-in-Pakistan-refuses-to-end-for-Sirsa-resident/articleshow/12740535.cms
----------
Pakistan: 2007 tragedy comes back haunting
Apr 20 2012
ISLAMABAD: Memories of the bloody 2007 operation in Lal Masjid would come back haunting on Friday when the Supreme Court resumes hearing a contempt petition filed in 2008 against non-implementation of the court's orders.
Dawn has learnt the Islamabad police would submit to the court that their records show no woman died in the bloody showdown between the state and the militants inside the mosque complex, whereas the Crisis Management Cell in the Interior Ministry had at that time said the mother of the mosque's imam, Maulana Abdul Aziz, was among the more than 100 people killed in the tragedy.
Police sources said that in all 102 people were killed – 10 army men, one Ranger officer, three civilian while remaining 88 were those who fought against the state.
Advocate Tariq Asad, who had filed the contempt charge against the state over the operation, told Dawn that notices were issued early this month to the respondents to report the implementation of its 2007 orders and progress on the remaining unsolved issues, he said.
Police sources said the force reopened their entire record on the operation and consulted its officers connected with the operation to get a clue of the mother, but in vain. Neither the autopsies done on the bodies nor the DNA test reports available with the Islamabad administration mentioned a female victim among the dead.
Among the 88 bodies recovered from the mosque complex, 14 were burnt beyond recognition. Doctors however could determine gender of the charred bodies and their tests too suggested that all were male. What burnt them alive was not mentioned.
Full report at:
http://dawn.com/2012/04/20/2007-tragedy-comes-back-haunting-fm/
----------
Tehrik-i-Taliban Pakistan criticises former Jamaat-i-Islami chief for 'misinterpreting' Jihad
Rahimullah Yusufzai
April 20, 2012
PESHAWAR: Qazi Hussain Ahmad declined to comment on a new videotape recorded by the Tehrik-i-Taliban Pakistan (TTP) head Hakimullah Mahsud in which he accused the former Jamaat-i-Islami chief of distorting the concept of jihad and defending Pakistan instead of Islam.
"I know about the existence of this videotape, but I have no comment to make," Qazi Hussain Ahmad said when asked if he wanted to say something on the subject.
It was the first time that Hakimullah, who is in hiding, publicly criticized Qazi Hussain and questioned his stance on the issue of TTP attacks in Pakistan. However, he didn't threaten the JI leader. Rather, he appeared to be complaining as to why Qazi Hussain had adopted such a stand.
Hakimullah hasn't been issuing videotapes or interacting with the media for quite sometime now. As he is one of the most wanted men in the country and has been attacked by the US drones and has survived military operations by Pakistan's security forces, he has become extra careful in his activities and movement.
However, the emergence of his recent videotape surprised his friends and foes as it mostly focused on Qazi Hussain. It is in Pashto, though he utters a few sentences in Urdu also and quotes from the holy Quran to substantiate his arguments. The videotape was made and distributed by Umer Media.
Full report at:
http://www.thenews.com.pk/Todays-News-13-14045-Hakimullah-Mahsud-criticises-Qazi-Hussain-for-%20misinterpreting%20-Jihad
----------
Bannu Jail absconder shown with Taliban in a video footage
Apr 20 2012
KARACHI: DawnNews, on Thursday, telecast an exclusive footage of a high-profile prisoner, who escaped from Bannu Central Prison last week, talking with the Taliban.
Adnan Rashid, who was convicted in an attack on former president Pervez Musharraf, was shown as being welcomed by the Taliban in an area which appears to be somewhere in Pakistan's north-west tribal belt.
He has been shown talking in Pashtu with his hosts in these words:
"Qari sahib, how are you? How is your health? Are you feeling well."
A jubilant Rashid looking all around from his car's window replied; "Alhamdullah (All praise to Allah) all is well."
Have you won your freedom from the prison, another militant poses a query to which Adnan nodding his head again says "Alhamdullah (All praise to Allah)."
Another Taliban fighter asked Rashid, how much time did you spend in jail? Adnan Rashid replied "Eight years and four months."
"I was convicted to death," he added.
Rashid also replied in affirmative when the questioner inquired, if he had been convicted in Musharraf's suicide attack case.
Full report at:
http://dawn.com/2012/04/19/bannu-jail-absconder-shown-with-taliban-in-a-video-----------
Ways to boost Saudi-Pak parliamentary ties discussed
Apr 20 2012
Pakistan's National Assembly Speaker Fehmida Mirza met Saudi Shoura Council Vice Chairman Muhammad Amin Al-Jafri and discussed bilateral issues with focus on ways to promote cooperation between the parliaments of the two countries.
Visits of parliamentarians and increased interaction between them figured in the meeting at the Shoura headquarters in Riyadh.
The two agreed that Pakistani and Saudi parliamentarians can learn from each other's experience and for this purpose closer cooperation and greater parliamentary interaction was needed.
Al-Jafri proposed a visit of the Pakistani members of Parliamentary Friendship Committee to Saudi Arabia preferably before the end of Shoura's current session. Mirza agreed to the proposal and assured Al-Jafri of an early response.
She emphasized that close cooperation between the National Assembly of Pakistan and Saudi Shoura Council would add substance to our bilateral relations.
She said Pakistan and Saudi Arabia enjoyed close relations and that frequent contacts at the highest level have been the hallmark of these relations.
She thanked the Shoura Council vice chairman for the sentiments he expressed for Pakistan and the Pakistani people and also thanked Shoura Council Chairman Abdullah Al-Asheikh for the hospitality extended to her during her visit to Saudi Arabia.
She also thanked Custodian of the Two Holy Mosques King Abdullah for his personal interest in promoting the fraternal ties between Saudi Arabia and Pakistan.
Consul General Abdul Salik Khan and Head of Chancery Imran Siddiqui were also present at the meeting.
http://arabnews.com/saudiarabia/article614550.ece
----------
Kabul attacks will help US press Pakistan: analysts
Apr 20 2012
ISLAMABAD: The weekend attacks on Kabul, blamed by the US on the Pakistan-linked Haqqani network, will strengthen Washington's hand in talks with Islamabad over drone strikes and Nato supply routes, analysts say.
The US ambassador to Afghanistan Ryan Crocker said Thursday the attacks—the biggest to hit the Afghan capital in 10 years of war—were planned by Haqqani leaders in North Waziristan, in Pakistan's tribal belt.
US Secretary of State Hilary Clinton said Washington will continue to urge Pakistan to "squeeze" the Haqqani network, comments echoed by Crocker, who said the US was "pressing the Pakistanis very hard" for action against the militants.
A senior official with Pakistan's intelligence agency, Inter-Services Intelligence (ISI), told AFP that after what happened in Kabul this kind of pressure from Washington was expected.
"Our apprehension right from the beginning has been that the US will use the Kabul attacks as a pretext to resume drone strikes with increased vigour, put pressure on Pakistan to launch operations in North Waziristan and re-open the Nato supply route," the official said.
Analysts say the Kabul attacks give the US greater scope to lean on Pakistan in talks to reopen the supply lines and continue drone strikes.
"The US pressure can increase in future both in terms of re-opening Nato supplies or taking action against the Haqqanis," security analyst Hasan Askari said.
Full report at:
http://dawn.com/2012/04/20/kabul-attacks-will-help-us-press-pakistan-analysts-----------
'Afghanistan security fund': Muslim funding for Kabul security?
By Qaiser Butt
Apr 20 2012
ISLAMABAD: Islamabad is considering a proposal by Washington to get Muslim countries to share the financial burden of the US and Nato forces stationed in Afghanistan, a foreign ministry source said on Thursday.
The US plan proposes that all Muslim countries, including Pakistan, should contribute a sizeable amount every year to the "Afghanistan Security Fund" to help sustain the Afghan National Security Forces (ANSF), including policing facilities, till 2014 and possibly beyond.
The US and Nato have expressed their desire for the international community to participate in efforts to uproot terrorism from Afghanistan by donating finances, the official said on condition of anonymity, while explaining the aims and objectives of the proposal.
Pakistan, according to the official, is willing to join the international effort for the peace and stability in Afghanistan, but warns the country will have to consider the proposal with "extra care". "We are already facing the wrath of the Tehreek-e-Taliban Pakistan and other militants for supporting the US in the global fight against terrorism," the official said.
At the 2012 Summit in Chicago in May, Nato leaders, together with the Afghans, will decide what additional support needs to be given to the ANSF to help them carry out their fundamental tasks. The leaders will also discuss the status of the Afghan forces, plans for training them and other related issues during the conference.
Full report at:
http://tribune.com.pk/story/367369/afghanistan-security-fund-muslim-funding-for-kabul-security/
----------
NATO Helicopter Crashes in Southern Afghanistan
By GRAHAM BOWLEY
April 20, 2012
KABUL, Afghanistan — A United States helicopter crashed in bad weather in southern Afghanistan on Thursday after it responded to evacuate Afghan police officers wounded in a suicide attack on a police checkpoint, an Afghan official said.
Two Afghan officials said the crash killed four Americans. Late on Thursday, however, NATO confirmed only that one of its helicopters had crashed in southern Afghanistan. It said on Friday that its investigation was ongoing, and would not say whether those on board had been killed nor confirm their nationality.
Other news organizations reported that the helicopter was an American Black Hawk.
Full report at:
http://www.nytimes.com/2012/04/21/world/asia/nato-helicopter-crashes-in-afghanistan.html?ref=global-home&gwh=A60B533FD3499477BAC92A4CA3AC63D3
----------
NATO head calls on China, Russia to help fund Afghan forces
Apr 20, 2012
BRUSSELS: The head of NATO called on China and Russia on Thursday to help fund Afghan security after 2014, as the alliance tries to rally contributions from a wider range of sources before most foreign combat troops pull out of Afghanistan.
NATO estimates that the annual cost of maintaining Afghan security forces will be some $4 billion, and the United States is hoping for contributions worth 1 billion euros ($1.3 billion) from other NATO allies and partners. But so far only Britain has publicly pledged an actual amount of cash, $110 million a year.
"We would welcome financial contributions from Russia, China and other countries to ensure a strong sustainable Afghan security force beyond 2014," S ecretary General Anders Fogh Rasmussen told a news conference in Brussels, where NATO foreign and defence ministers were meeting to prepare for a summit next month in Chicago.
The United States and NATO, keen to douse fears Afghanistan could face renewed civil war when foreign troops pull out, want to use the summit to demonstrate a long-term commitment to Afghan stability that will endure well after 2014.
China has significant economic stakes in Afghanistan and is also a close ally of neighbouring Pakistan, making it potentially a strong partner in helping to foster stability.
Full report at:
http://timesofindia.indiatimes.com/world/south-asia/NATO-head-calls-on-China-Russia-to-help-fund-Afghan-forces/articleshow/12738998.cms
----------
British shoe-bomb suspect testifies at NYC trial
Apr 20 2012
NEW YORK: In a videotaped deposition made public for the first time Thursday, a British man convicted in an aborted shoe-bombing mission admitted meeting with Osama bin Laden after deciding to fight jihad against the West.
US prosecutors and defense attorneys interviewed Saajid Badat just outside London late last month in preparation for the New York trial of Adis Medunjanin, accused in the 2009 plot to attack New York's subways with suicide bombs.
Badat said that he refused a request to testify in person because he remains under indictment in Boston on charges alleging he conspired with shoe-bomber Richard Reid.
"If I go to the United States, I'll be arrested," Badat said on the tape played for a jury on Thursday in federal court in Brooklyn.
British authorities had revealed earlier this week that Badat would have a role in the Medunjanin prosecution, calling him the first person convicted in the United Kingdom on terrorism charges to agree to give evidence at the trial of alleged terrorists.
Badat, 33, pleaded guilty in Britain to plotting with Reid to bring down separate American trans-Atlantic flights using bombs hidden in their shoes.
Unlike Reid, he backed out at the last minute.
"I agreed to take an explosive on an aircraft and explode it," he said in the video, looking clean-cut and wearing a suit.
He also testified that he had "direct interaction" with bin Laden "more than once" after traveling to Afghanistan in 1999.
At the time, he knew the terror network as "The Sheik's Group," with "sheik" referring to bin Laden.
Full report at:
http://dawn.com/2012/04/20/british-shoe-bomb-suspect-testifies-at-nyc-trial/
----------
Hamas Leader to Jewish Paper: No Peace With Israel
April 20, 2012
JERUSALEM (AP) — A Hamas leader said Thursday that if his militant group came to power in a future Palestinian state, it would not abide by any previous Palestinian peace deals with Israel.
Moussa Abu Marzouk, the Islamic militant group's number two figure, said any potential deal between Israel and the Palestinian Authority, even if ratified in a Palestinian referendum, would be considered only as a temporary truce.
"We will not recognize Israel as a state," he told the Jewish Daily Forward, a Jewish-American newspaper in an interview published Thursday. It was the first such interview by a senior Hamas leader to a Jewish publication. Israeli newspapers reported it on Friday.
Hamas has ruled Gaza since expelling rival Fatah forces in 2007. The Palestinian Authority, headed by Fatah's Mahmoud Abbas, rules parts of the West Bank.
Abu Marzouk's remarks emphasized the doctrinaire position of the Islamic militant group's exiled leadership, ruling out accommodation with Israel. Some local Hamas figures have hinted they would accept a Palestinian state in the West Bank and Gaza as a first stage toward the eventual elimination of Israel.
Some see that as a way for Hamas to finesse its official position, which does not recognize a place for a Jewish state in an Islamic Middle East.
Full report at:
http://www.nytimes.com/aponline/2012/04/20/world/middleeast/ap-ml-
----------
Breivik tells trial he is 'normally a very nice person'
Apr 20 2012
Anders Behring Breivik has said "under normal circumstances I am a very nice person", on day five of his Oslo trial for killing 77 people.
But Breivik, 33, said he had embarked on a deliberate programme of "dehumanisation" in 2006 to prepare to carry out mass killings.
He admits the killings but denies criminal responsibility, saying he was defending Norway from multiculturalism.
He has chilled onlookers with his matter-of-fact depiction of events.
On 22 July, Breivik car-bombed government buildings in Oslo, killing eight, and then drove to Utoeya island to shoot participants in a Labour Party youth camp, killing 69.
On Friday, he said he had envisaged the most important attack as being the bombing of the Oslo buildings, but Utoeya "became the most important attack when the government building did not collapse" as planned.
A key aim of the trial is to determine whether he is sane, following conflicting reports into his mental health. Depending on the outcome, if found guilty he faces either prison or committal to a psychiatric institution for as long as he is considered ill.
Full report at:
http://www.bbc.co.uk/news/world-europe-17781472
----------
Goal was to 'kill everybody' on Utoeya: Breivik
Apr 20 2012
Anders Behring Breivik told an Oslo court on Thursday he meant 'to kill everybody' in his Utoeya massacre, not just 69 people, and that he also wanted to behead a former prime minister.
"The goal was to kill everybody," the 33-year-old right-wing extremist told the court, adding he had first planned to capture former prime minister Gro Harlem Brundtland and behead her on camera, before posting the video online.
"I stand for Utoeya and what I did, and would still do it again," he said, as survivors and victims' family members cried quietly and shook their heads in disgust.
Breivik is on trial for 'acts of terror' for his July 22 twin attacks, when he killed eight people with a van-bomb targeting buildings housing the offices of Labour Prime Minister Jens Stoltenberg, who was not present at the time.
He then travelled to Utoeya island where, dressed as a police officer, for more than one hour he methodically shot at hundreds of people at a Labour Party youth summer camp, taking 69 lives, mostly teenagers.
Full report at:
http://www.asianage.com/international/goal-was-kill-everybody-utoeya-breivik-330
----------
Twins face court over Somalia terror charges
Apr 20 2012
Twin brothers have appeared at the Old Bailey on terror charges.
Mohammed Shabir Ali and Mohammed Shafiq Ali, 24, face charges in connection with an inquiry into fundraising for terrorist activity in Somalia.
They are accused of assisting another person to commit or prepare terrorist acts, as well as possessing a document which could be of use in terrorist activity.
The offences are said to have occurred between August 2008 and June 2011.
The twins will appear at Southwark Crown Court on July 6 for a plea and case management hearing.
Their trial will take place in October.
The document they are alleged to have possessed, entitled 44 Ways to Support Jihad, was written by US-born Anwar Al Awlaki, who died last year in a drone strike after leading al Qaeda in the Arabian Peninsula.
http://www.bbc.co.uk/news/uk-17786003
----------
France would join UN-sanctioned Syria intervention: Francois Hollande
Apr 20, 2012
PARIS: The French presidential frontrunner, Socialist Francois Hollande, said Friday that he would support France joining a UN-sanctioned military intervention in Syria.
"If done within a UN framework, we would participate in such an intervention," Hollande told Europe 1 radio when asked about possible UN military action in Syria to protect civilians.
http://timesofindia.indiatimes.com/world/middle-east/France-would-join-UN-sanctioned-Syria-intervention-Francois-Hollande/articleshow/12743762.cms
----------
Assad wants to wipe Homs from the map: Sarkozy
Apr 20 2012
Paris : French President Nicolas Sarkozy accused Syria's Bashar al-Assad of seeking to "wipe Homs from the map", comparing his campaign to the Libyan regime's attacks on the city of Benghazi.
"Bashar al-Assad is lying in a shameful way, he wants to wipe Homs from the map like (former Libyan strongman Muammar) Gaddafi wanted to wipe Benghazi from the map," Sarkozy told Europe 1 radio.
"The solution is the creation of humanitarian corridors so an opposition can exist in Syria," he said.
The French president and other Western leaders had cited the Gaddafi regime's attacks on Benghazi as reason for the international community to intervene in Libya.
Sarkozy also said that the isolation of Russia and China on Syria "will not last" and that the two countries will eventually join the rest of the international community against Damascus.
"The Chinese and the Russians do not like being isolated," he said.
"And when we gather the major countries to say 'here is the direction we are going in', with our Arab allies, Russia and China's isolation on the Syria question will not last," Sarkozy said.
French Foreign Minister Alain Juppe was to host today 13 other foreign ministers for talks on Syria in Paris, which France says will send a "strong" call to the regime to abide by a peace plan.
Syrian troops continued to pound rebel strongholds on Wednesday, including the flashpoint central city of Homs, as the regime sought to reassure an increasingly sceptical world that it is committed to a week-old ceasefire.
http://www.indianexpress.com/story-print/939332/
----------
Syria, UN agree on terms of monitoring mission
Apr 20, 2012
Syria and the United Nations signed an agreement on Thursday on terms for hundreds of observers to monitor a ceasefire, but fierce diplomatic wrangling lies ahead to persuade the West the mission can have the authority and power to ensure peace.
A handful of UN observers are already in Syria monitoring a week-old truce that has failed to stop bloodshed. The question of whether the mission can expand while violence continues is up in the air. A crowd mobbed the head of the advance party on Thursday, some demanding the death of President Bashar al-Assad.
The UN Security Council - divided between Western countries that want to topple Assad and Russia and China, which support him - must agree the proposal to send a larger observer force. Russia made clear it wants the 15-member council to move now to expand the small mission, while the West is hesitating.
Senior officials from France, the United States, Britain and other Western states met in Paris with Middle East countries including Turkey, Qatar and Saudi Arabia. They agreed the truce was the "last hope" of avoiding an all-out civil war. But Russia snubbed an invitation and derided the "Friends of Syria" meeting.
US Secretary of State Hillary Clinton told the group in Paris that they should push for a Security Council resolution to impose UN sanctions on Assad if he blocked an adequate peace monitoring mission. She said Russia, while still likely to veto such a measure now, might support one if violence went on.
In the first progress report since the council authorised the arrival of the initial observers on Saturday, UN Secretary-General Ban Ki-moon said Syria had not fully withdrawn troops and heavy weapons from towns as agreed, failing to send a 'clear signal' about its commitment to peace. He also recommended raising the number of observers to up to 300.
Full report at:
http://www.asianage.com/international/syria-un-agree-terms-monitoring-mission-443
----------
Turkey arrests more officers over 1997 coup
Apr 20, 2012
ANKARA: Turkish police hauled in a top retired general along with several fellow officers for questioning on Thursday over their role in the overthrow of Turkey's first Islamist government in 1997.
Prime Minister Tayyip Erdogan's Justice and Development Party (AKP), which itself has Islamist roots, has made curbing the military's political influence one of its main missions, and state prosecutors have pursued officers suspected of conspiring against current and former governments.
The arrests are the latest humiliation for generals who for decades had considered it their right to interfere in political affairs, and had toppled four governments between 1960 and 1997.
The latest raids on homes of around a dozen retired and serving officers across Turkey marked a second wave of arrests to hold the military to account for what Turks refer to as the bloodless "post-modern coup."
Among those arrested was Maj. Gen. Erol Ozkasnak, who as Secretary General for the Chief of Staff had been third in command at general staff headquarters, when the military forced prime minister Necmettin Erbakan to quit.
Television footage showed police standing guard outside Ozkasnak's seaside mansion in Bodrum, one of Turkey's most desirable Mediterranean resorts, while more police searched inside.
Full report at:
http://arabnews.com/middleeast/article614532.ece
----------
Turkey calls for tougher action against PKK
April 20, 2012
Turkey on Friday urged the leader of Iraq's autonomous Kurdish region for tougher action against a drawn-out insurgency waged by Kurdish militants, a Turkish diplomat told AFP.
"The issue of tougher action against the PKK was discussed ... during the meeting" between Massoud Barzani and Turkish Foreign Minister Ahmet Davutoglu, said the diplomat who declined to be named.
The meeting also focused on developments in Iraq's domestic politics, said the diplomat, without providing any details.
Kurdish separatists use their bases in northern Iraq as a springboard for attacks into Turkey's southeast.
The PKK, listed as a terrorist organization by Turkey and by much of the international community, took up arms in Kurdish-majority southeastern Turkey in 1984, sparking a conflict that has claimed some 45,000 lives.
Barzani, who is on the second day of his visit to Turkey, met Turkish Prime Minister Recep Tayyip Erdogan in Istanbul a day ago.
Full report at:
http://www.nowlebanon.com/NewsArticleDetails.aspx?ID=387959#ixzz1sZuiu8Ss
----------
Iran President Ahmadinejad's car leapt on by woman
Apr 20 2012
Iran's President Mahmoud Ahmadinejad has always made a point of his approachability.
He once gave out the private contact details of his presidential office (which caused lines to jam almost immediately). He appears to enjoy the chaos of lively crowds.
But even he may have been surprised by one woman's determination to meet him.
A video posted online shows a crowd surrounding Mr Ahmadinejad's open-topped car on recent tour of the southern city of Bandar Abbas.
"I'm hungry, I'm hungry," shouts one man, as he reaches for the president's hand. Others try to give him envelopes - often these contain appeals for help.
The crowd manages to stop the motorcade. One woman standing in front of the president's car decides to take her chance.
"Wait a second, this is the moment," one woman shouts to the president's bodyguards - who appear to be twice her size.
Demonstration of frustration?
Full report at:
http://www.bbc.co.uk/news/world-middle-east-17770997
----------
Radical Cleric: Government will try to block bail
Apr 20 2012
The government will resist any application for bail by radical cleric Abu Qatada, Downing Street has said.
"If he applies for bail, we will oppose it vigorously," a spokeswoman said.
Home Secretary Theresa May insisted on Thursday that Abu Qatada's deportation case had "no right" to be referred to the European Court of Human Rights.
Abu Qatada, a Palestinian-Jordanian preacher, is wanted in Jordan on bomb plotting charges but the ECHR is yet to decide whether to hear the case.
Shadow home secretary Yvette Cooper said: "The idea that Abu Qatada could be back on the streets of London within weeks, if not days, as a result of the Home Secretary's decision is shocking.
"Theresa May has told us herself how dangerous she believes this man to be, yet now her own shambles could be what gets him out of jail," she added.
No comment
Full report at:
http://www.bbc.co.uk/news/uk-17781831
----------
Korean expert lauds Saudi support for education
Apr 20 2012
A South Korean expert in education has commended Saudi Arabia for investing heavily in both education and reform of educational institutes.
"The Saudi government has also built new universities and financed scholarships worth billions as well as built the infrastructure of the various educational sectors," said Lee Doo-hee, chairman of the South Korean Presidential Council on Nation Building and professor of Marketing at Korea University.
Lee attended the Third International Exhibition and Conference for Higher Education at the invitation of Saudi Minister of Higher Education Khalid Al-Anqari.
The South Korean educator noted that aside from the two new universities — King Abdullah University of Science and Technology in Thuwal, near Jeddah, and the Princess Noura bint Abdularahman University in Riyadh — the Kingdom is also spending much on Saudi students studying under the King Abdullah Scholarship Program (KASP).
"This shows that the Kingdom is using its resources to provide education to Saudi youth who are the country's future," said Lee, who received his doctorate degree in marketing from the Michigan State University in 1990.
He noted that as of June 2012, the Kingdom will teach the basics of science, technology, engineering and mathematics. "These will be in addition to special skills for continuous education designed to suit all age groups," he said.
He said that as far as education in South Korea is concerned, it had played a pivotal role for the country to achieve a strong economy.
Full report at:
http://arabnews.com/saudiarabia/article614530.ece
----------
Chidambaram urges industry captains to nurture J&K youth
Apr 20, 2012
NEW DELHI: Union home minister P Chidambaram on Wednesday urged industry captains to train and employ the youth in Jammu & Kashmir. During a meeting with around 20 CEOs, the home minister also asked them to examine possibilities of marketing J&K's agricultural produce.
RP-Sanjiv Goenka Group chairman Sanjiv Goenka, who attended the meeting, said, "I am principally interested in training and placement in the retail sector."
On Thursday, Union home secretary R K Singh met about 20 senior officials of public sector units with a similar objective.
The home ministry and the National Skill Development Corporation (NSDC) are spearheading a special industry initiative, Udaan, to train and employ 40,000 J&K youth in five years. After training, the companies must ensure 100% placement for the youth.
The initiative follows recommendations by an expert group headed by C Rangarajan.
Full report at:
http://timesofindia.indiatimes.com/india/Chidambaram-urges-industry-captains-to-nurture-JK-youth/articleshow/12739246.cms
----------
India welcomes Pak Army chief Kayani's statement
Apr 20 2012
HYDERABAD: India on Thursday welcomed Pakistan Army chief General Ashfaq Parvez Kayani's remarks on resolving the Siachen issue and demilitarization there and said the money spent on deployment of troops can be spent on development of the two countries.
"I am glad that our neighbouring country Pakistan is also realising the challenges and the economic problems of maintaining troops on the Siachen Glacier," Minister of state for defence M M Pallam Raju said.
Observing that the deployment of troops in glacial heights take an economic toll, he said both the countries have their concerns.
"They have their concerns and we have our concerns but it does take an economic toll. This money can be better spent on development of both countries," the minister said.
Full report at:
http://timesofindia.indiatimes.com/india/Demilitarization-of-Siachen-India-welcomes-Pak-Army-chief-Kayanis-statement/articleshow/12733442.cms
----------
2002 Gujarat riots: Supreme Court stays proceedings against IPS Sanjiv Bhat
Apr 20, 2012
NEW DELHI: The Supreme Court on Firday has stayed proceedings against IPS officer Sanjiv Bhat in a chargesheet filed against him by Gujarat government for allegedly forcing a constable to depose falsely against state chief minister Narendra Modi. The Gujarat government in its chargesheet alleges that Sanjiv Bhat forced the constable to say that Bhat was present in the CM's residence on February 27, 2002 where the CM allegedly asked police to slow against communal mobs during the 2002 post-Godhra riots in the state.
During the Supreme Court-appointed Special Investigation Team (SIT) probe into the 2002 Gujarat riots, the most sensational of revelations had come from Bhatt when he accused Modi of issuing illegal instructions to permit Hindus to vent their anger against Muslims following the train massacre in Godhra.
http://timesofindia.indiatimes.com/india/2002-Gujarat-riots-Setback-to-Narendra-Modi-Supreme-Court-stays-proceedings-against-IPS-Sanjiv-Bhat/articleshow/12742878.cms
----------
Job reservation for Muslim Backward Classes by Mamata govt
April 20, 2012
Basirhat: Announcing sops for minorities ahead of panchayat elections next year in the state, West Bengal Chief Minister Mamata Banerjee today said a survey has been ordered for ensuring job reservation for Other Backward Classes (OBCs) among Muslims.
Backward Classes Welfare Minister Upendra Nath Biswas has been directed to ensure that the report on the survey was submitted immediately. A law would be passed in the assembly within a month.
Referring to the 10 per cent quota announced by the previous Left Front government for Other Backward Classes (OBCs) among Muslims, she said "the survey has been ordered as the reservation will have to be made legal. What the previous government did in this matter has no legal basis."
She said the new law would also have provision for ensuring higher education of boys and girls and that an employment bank would be created.
"I want more Muslim boys and girls to go for higher education and become doctors and engineers", the Chief Minister said.
Former Chief Minister Buddhadeb Bhattacharjee had announced the OBC quota for Muslims in February, 2010, acting on the recommendations of the Justice Ranganath Mishra Commission.
The shift in the minority vote towards Trinamool Congress was one of the reasons for the electoral reverses suffered by Left parties in the 2009 Lok Sabha elections in West Bengal as well as in the state assembly polls last May which saw Trinamool Congress sweeping to power.
http://www.ndtv.com/article/india/job-reservation-for-muslim-backward-classes-by-mamata-govt-199826
----------
URL: https://www.newageislam.com/islamic-world-news/new-age-islam-news-bureau/britain--muslim-cultural-sensitivity-runs-amok/d/7107