New Age Islam News Bureau
7 Aug 2017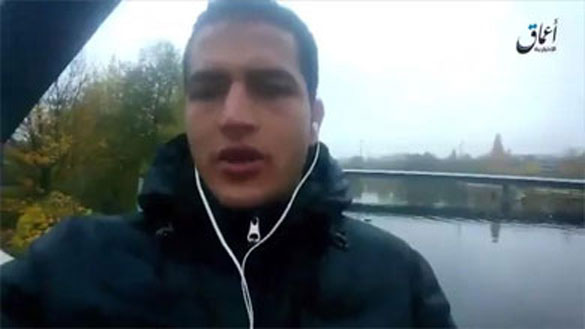 Amri's burial took place without an Islamic Sharia funeral prayer, according to local media outlets (Al Arabiya File)
----
• Berlin Attacker Buried In Tunisian Hometown without Islamic Funeral Prayer
• Militants Brutally Kill Up To 50 Civilians in Shia Afghan Village: Reports
• Minister: Muftis' Conflicting Views Show Diversity of Islam
• Iraqi Military Aircraft Kill 170 Daesh Terrorists in Salahuddin
• Tolerance Has To Become an Essential National Virtue: M Hamid Ansari
• The Story of a Pakistani Boy Who Wanted To Be Suicide Bomber
Africa
• Berlin Attacker Buried In Tunisian Hometown without Islamic Funeral Prayer
• Twelve Killed In 'Barbaric' Nigeria Church Shooting
• UN mission to gradually return to Libya: New envoy
• Muslim-Majority African Countries Send Ambassadors To Israel For First Time
--------
South Asia
• Militants Brutally Kill Up To 50 Civilians in Shia Afghan Village: Reports
• ISIS Claims Several Taliban Insurgents Killed, Wounded In Ghor Clashes
• Hekmatyar rejects US troop increase
• What does the China-India standoff mean for Bangladesh?
--------
Southeast Asia
• Minister: Muftis' Conflicting Views Show Diversity of Islam
• Targeting Atheists Will Ruin Moderate Image, Malaysia Told
• Chinese Muslims say not asking for Bumiputera status
• Putrajaya withdraws Bill banning unilateral child conversions
• Cops conduct sweep to flush out foreigners with terrorist links
• Asian Youth Day: Cardinals, Bishops and Muslim leaders meet in dialogue
--------
Arab World
• Iraqi Military Aircraft Kill 170 Daesh Terrorists in Salahuddin
• Saudi Arabia Still Sees No Role for Assad in Syrian Transition
• Syrian army seizes Al-Sukhna, the last ISIS stronghold in Homs province
• Turkey-Backed Militants Attacking Kurds' Positions in Northern Syria
• Damascus: Syrian Army Equipped with Modern Anti-Aircraft System
• Terrorists Target Syrian Army Positons in Lattakia, Violate Ceasefire
• Syria calls for dissolution of US-led coalition
• Lebanese army seizes control of Daesh outpost in Ras Baalbek
• Forensic teams exhuming more remains at mass graves in Iraq's Tikrit
--------
India
• Tolerance Has To Become an Essential National Virtue: M Hamid Ansari
• In Jalgaon, Affidavits Vouch For 'Innocence' Of 7/11 Mumbai Blasts Convict
• Pakistani army violates ceasefire along LoC
• Ghorasahan plotters wanted to bomb offices near border: NIA
• Pulwama encounter: One terrorist killed, search operation underway
• Minority status for Jamia Millia Islamia: Govt to withdraw support in court
--------
Pakistan
• The Story of a Pakistani Boy Who Wanted To Be Suicide Bomber
• Reciprocate Peace Moves, Pakistani Foreign Minister Urges Delhi, Kabul
• Three suspected terrorists killed in Karachi shootout
• FC kills four terrorists, busts hideouts in Balochistan: ISPR
• 'Multiple' militant outfits behind law enforcers' killings in Karachi
--------
North America
• US Supports Pak-India Backchannel Contacts For Peace
• Inmates Serving Terror-Related Sentences Slated for Release
• Naples Muslim congregation thrives after year with first imam
• FBI investigators seek suspects involved in US mosque bombing
• US desire to win Afghan war increases pressure on Pakistan
--------
Mideast
• Abbas Pledges to Ramp up Gaza Sanctions
• Four Dead As Soldier Opens Fire on Iran Military Base
• UN envoy hints Oman could hold Yemen peace talks
• Iran always backs talks over military action: Larijani
• US strikes in Syria's Raqqah genocide, violate intl. law: Shamkhani
• Erdogan plans new attack on northern Syria
--------
Europe
• UKIP Could Block Leadership Candidate Who Called Islam A 'Killing Machine'
• Duke of Marlborough converted to Islam in prison to be given 'more food'
• France Has Seen 271 Militants Return From Iraq and Syria
• After U.S. experience, Germans brace for Russian election mischief and fake news
Compiled by New Age Islam News Bureau
URL: https://www.newageislam.com/islamic-world-news/berlin-attacker-buried-tunisian-hometown/d/112120
--------
Berlin attacker buried in Tunisian hometown without Islamic funeral prayer
6 August 2017
The body of Anis al-Amri, who carried out the Berlin Christmas market attack last year, was buried in his hometown of Al Oueslatia, Kairouan, amid tight security, in the presence of his family members and a few neighbors.
The burial took place without an Islamic Sharia funeral prayer, according to local media outlets.
His family had recently received the body of Anis from a Tunisian hospital Charles Nicolle after he was identified and autopsied.
Earlier on June 30, his body arrived in Tunisia after his family managed to collect the required money to pay for transporting his body from Italy.
In Tunisia, usually the government bears the expense of repatriating bodies of expatriate Tunisians from abroad, but in this case, they refused.
https://english.alarabiya.net/en/News/north-africa/2017/08/06/Berlin-attacker-buried-in-Tunisian-hometown-without-Islamic-funeral-prayer.html
--------
Militants brutally kill up to 50 civilians in Shia Afghan village: Reports
Aug 7, 2017
Militants have massacred dozens of civilians, mostly Shia Hazaras, in "a brutal, inhumane way" after attacking a village in a remote area of Afghanistan's northern province of Sar-e Pul, officials and locals say.
The militants, whose identity were not immediately known, raided a security outpost in the Mirzawalang area of Sayaad District in Sar-e Pul overnight Sunday, said Zabihullah Amani, a spokesman for the provincial governor.
Amani said the assailants were a mixed group of Taliban and Takfiri Daesh militants, and that there were foreign nationals among them.
During the raid, the militants set fire to several mosques, torched at least 30 houses, beheaded a number of villagers and shot dozens of others dead, other officials said.
The carnage occurred "in the province's predominately Shia village of Mirzawalang after insurgents captured it on Saturday," said Sar-e Pul Governor Mohammad Zaher Wahdat.
He added that "as many as 30 to 40 innocent people... were brutally shot and killed" in the raid; however, local elders in the village put the number of civilian victims at around 50.
Up to seven members of the Afghan security forces were also killed and dozens of civilians were taken hostage by the militants.
No group has claimed responsibility for the carnage, which happened in the same area where the Taliban militant group had claimed a victory against the Afghan army.
Following the civilian deaths, Taliban said in a statement that they had gained control of the Mirzawalang village, but dismissed reports of the massacre, calling it "hollow propaganda by the enemy."
Najib Danish, spokesman for the Afghan Interior Ministry also said, "Fierce fighting continued in Sar-e-Pul over the past two days, unfortunately civilians and military personnel have sustained casualties during the battles."
President Ashraf Ghani condemned the massacre, saying, "This barbaric act of them (militants) is deemed a direct violation of human rights and a war crime."
"Criminal terrorists have once again killed civilians, women and children in Sayad district of Sar-e Pul Province, adding to their crimes," said the president.
A senior government official in the capital, Kabul, said the army has sent more security forces and military equipment, including air force attack aircraft, to the area.
Afghanistan is still grappling with violence well over a decade after the US and its allies invaded the country as part of the so-called war on terror. The invasion removed the Taliban from power, but has failed to stop the militancy.
Taking advantage of the chaos, the Daesh terror group, which is mainly based in the Middle East, has managed to establish a foothold in Afghanistan.
http://www.presstv.ir/Detail/2017/08/07/530947/Afghanistan-militants-taliban-Daesh--Sari-Pul-Hazara
--------
Minister: Muftis' conflicting views show diversity of Islam
BY SYED JAYMAL ZAHIID
August 7, 2017
KUALA LUMPUR, Aug 7 ― The occasional conflicting interpretations of Islam between mufti from different states should be viewed positively, a minister told the Dewan Rakyat today.
Minister in the Prime Minister's Department Datuk Seri Jamil Khir Baharom said during Question Time that the dialectics between some of the Muslim clerics proved that the country's Shariah system allowed for diversity.
The minister was replying to a question by Indera Mahkota MP (PKR) Datuk Fauzi Abdul Rahman over his concern that the sometimes intense and hostile public debates between scholars on matters pertaining to Islamic laws could cause confusion among Muslims.
"It shows there is wide space for (academic) thinking between the 14 mufti," Jamil, who heads the department's Islamic affairs portfolio, said.
"However, that is why we have the National Fatwa Council and the 14 mufti have shown that they can meet and agree on issues," he added.
Any matters related Islam in Malaysia fall under state purview with each having a mufti of its own.
But at the federal level, the National Fatwa Council comprising all 14 mufti will help provide guidelines on policymaking and the drafting of laws. A "fatwa" is a religious edict.
Calling the system "beautiful", Jamil cited federal laws banning Muslims from entering gambling premises as proof of what he described as a Shariah-Civil legal collaboration system.
"It was the 'fatwa' that guided the formation of the law...this is the beauty of this system and because of the 'fatwa', there are now laws banning Muslims from entering any gambling premise without infringing on the rights of non-Muslims," he said.
Jamil also hailed the formation of the Religious Consultative Council as another proof of the government's respect for the diverse views held by different parties with different ideologies.
"The council has members from various parties deciding on seven key clusters on Islamic matters.
"It's a success," he said.
http://www.themalaymailonline.com/malaysia/article/minister-muftis-conflicting-views-show-diversity-of-islam#rMBFdOXRUvHtvcrq.97
--------
Iraqi military aircraft kill 170 Daesh terrorists in Salahuddin
Aug 6, 2017
Iraqi army choppers have killed at least 170 members of the Daesh terrorist group in a series of airstrikes launched in the country's northern Salahuddin province.
"The Iraqi army's helicopter gunships, in coordination with Salahuddin's Operations Command (SOC), carried out effective airstrikes on Daesh terrorist gangs in Tasnei' Askari area in southwest of Shirqat, some 280 km north of the Iraqi capital of Baghdad, leaving a total of 170 terrorists killed," said a statement released by the Iraqi defense ministry on Sunday.
During the strikes, some eight terrorist posts armed with heavy machine guns and around 13 vehicles were also destroyed.
Earlier in the day, Iraqi fighters from the Popular Mobilization Units (PMU), also known as Hashd al-Sha'abi, also thwarted an attempt by the terrorists to enter the province, killing a large number of them and destroying their weapons and equipment.
"Troops of the first brigade of al-Hashd al-Shaabi repulsed an attack by the Daesh in western Mosul," said a military statement. "The enemy tried to sneak into the Iraq-Syrian borders before the fighters of the first brigade faced them, causing heavy losses among them," it added.
Hashd al-Sha'abi is a group of Shia and Sunni fighters that was formed after the emergence of the Takfiri Daesh terrorist group in Iraq in 2014. In the early days of Daesh's terror campaign, the then-volunteer fighters played a major role in reinforcing the Iraqi army, which had suffered heavy setbacks in the face of lightning advances by the terrorists.
Last November, the Iraqi parliament recognized Hashd al-Sha'abi as an official force with similar rights as those of the regular army.
The Hashd al-Sha'abi forces are now actively cooperating with Iraqi forces in operations to rid the whole country of Daesh elements.
http://www.presstv.ir/Detail/2017/08/06/530938/iraq-salahuddin-daesh-helicopters
--------
Tolerance has to become an essential national virtue: M Hamid Ansari
August 6, 2017
Tolerance has to become an essential national virtue to promote harmony transcending sectional diversities, Vice-President M Hamid Ansari on Sunday said. Tolerance is a pragmatic formula for the functioning of society without conflict between different religions and political ideologies, among others, he said speaking at the 25th annual convocation of the National Law School of India University here.
Yet, he said, tolerance alone is not a strong enough foundation for building an inclusive and pluralistic society and it must be coupled with "understanding and acceptance". In this regard, he recalled Swami Vivekananda's words, "We must, not only tolerate other religions, but positively embrace them, as truth is the basis of all religions."
The Vice-President said the challenge today is to reiterate and rejuvenate secularism's basic principles, including freedom of religion and tolerance. The challenge also is to emphasise that equality has to be substantive, that freedom of religion be re-infused with its collectivist dimensions, he added.
"Also toleration should be reflective of the realities of Indian society and lead to acceptance," he said. Further, Ansari said the "version of nationalism" that places cultural commitments at its core promotes intolerance and arrogant patriotism.
"The version of nationalism that places cultural commitments at its core is usually perceived as the most conservative and illiberal form of nationalism. It promotes intolerance and arrogant patriotism," he said. Ansari also said the manifestation of the alternate viewpoint of "purifying exclusivism" threatens to rule out any dissent, however innocent.
"More recently an alternate viewpoint of 'purifying exclusivism' has tended to intrude into and take over the political and cultural landscape," he said. "One manifestation of it is an increasingly fragile national ego that threatens to rule out any dissent, however innocent," he added.
Hyper-nationalism and closing of mind is also a manifestation of insecurity about one's place in the world, the vice-president said. He also said that while ensuring external and domestic security is an essential duty of the state, there seems to be a trend towards sanctification of military might overlooking former US President George Washington's caution about overgrown military establishments which, under any form of government, are inauspicious to liberty.
"Citizenship does imply national obligations. It necessitates adherence to and affection for the nation in all its rich diversity. This is what nationalism means, and should mean, in a global community of nations," he said. Ansari said democracy has to be judged not just by the institutions that formally exist, but by the extent to which different voices from diverse sections of the people can actually be heard.
"Its 'raison d'etre' is recognition of the other," he remarked. The vice-president said programmes or principles evolved by political parties based on religion amount to recognising religion as a part of the political governance which the Constitution expressly prohibits.
"It violates the basic features of the Constitution," he said. Positive secularism negates such a policy and any action in furtherance thereof would be violative of the basic features of the Constitution, Ansari added.
Despite its clarity, various attempts, judicial and political, have been made to dilute its import and to read new meaning into it, Ansari said. Credible critics have opined that the December 11, 1995 judgment of the Supreme Court Bench is highly derogatory of the principle of secular democracy and that a larger Bench should reconsider it and undo the great harm caused, he pointed out.
"This remains to be done; instead, a regression of consciousness (has) set in and the slide is now sought to be accelerated and is threatening to wipe out even the gains of the national movement summed up in 'sarvadharma sambhav'," he said.
http://indianexpress.com/article/india/tolerance-has-to-become-an-essential-national-virtue-m-hamid-ansari-4785100/
--------
The story of a Pakistani boy who wanted to be suicide bomber
August 7, 2017
SHIKARPUR: The confession of a Pakistani teenager who was captured moments before carrying out a suicide attack has given police a rare glimpse into a militant network they say is behind the recent surge in sectarian violence.
Usman's testimony, a copy of which has been seen by Reuters, describes a web of seminaries and training and bomb making facilities stretching from eastern Afghanistan, where the young man was recruited, to Pakistan's southern Sindh province.
Hundreds of people have been killed in attacks in Pakistan, heightening fears of an escalation in sectarian bloodshed that has been a persistent threat for decades.
Pakistani police believe the network, which Usman says aided him on his 2,000 km journey, has also helped Daesh spread its extremist agenda in South Asia, even without proven operational links with its core in the Middle East.
The Pakistani network brings together several known militants belonging to extremist groups that have targeted religious minorities for decades, police said, providing fertile ground for Daesh's ideology to spread.
Usman's confession does not name Daesh directly, but police say they believe the network that recruited and trained him was behind five deadly sectarian bombings in Pakistan, four of which have been claimed by the group based in Syria and Iraq.
"ISIS (Islamic State) has no formal structure (in Pakistan). It works on a franchise system and that is the model that is being used in Pakistan," senior Counter Terrorism Department (CTD) officer Raja Umer Khattab told Reuters.
By that he said he meant Daesh could claim attacks as its own, even if it had no direct role in coordinating them.
Usman, 18 at the time of the thwarted attack, is currently on death row in the town of Shikarpur, where he was caught.
Reuters was unable to contact him for this story, but Usman's court-appointed lawyer said the family had shown no interest in the case.
"I am not sure if an appeal has been filed against the sentence, since no one from his family ever turned up to even meet Usman," advocate Deedar Brohi told Reuters, adding that his client had been sentenced by an anti-terrorism court in March.
Police say the network emerged relatively recently - the main suspects became known to police over the last two years - but it is not clear whether it is acting alone or on the orders of other groups like Daesh.
"You should become a suicide bomber"
Under interrogation, Usman, arrested last September, described his recruitment in the eastern Afghan province of Nangarhar, where U.S. and Afghan forces have been fighting a local offshoot of Daesh estimated to number a few hundred fighters.
Originally from the Pakistani valley of Swat, his family fled to Nangarhar after his father, a member of the Pakistani Taliban, was killed in a drone strike.
Usman told investigators he came home one day to find his brother sitting with an older man.
"My brother said that you should join militancy ... you should become a suicide bomber," Usman said in the confession.
He left that day and travelled with the older man by bus to the Afghan province of Kandahar, where they crossed into Pakistan's Baluchistan province.
From there, they rode a motorcycle to the remote desert town of Wadh in southern Baluchistan, where Usman began his training and stayed at the home of a man called Maaz.
"In our room, Maaz took out explosives from a bag and prepared two suicide jackets," Usman told investigators.
Police suspect Wadh is where several militant movements, including al Qaeda, the Pakistani Taliban and other local banned groups, have been active.
The media wing of Pakistan's military did not respond to requests for comment for this article, including how militants could use Wadh as hub.
An intelligence official, who declined to be named because he was not authorised to speak to the press, denied Wadh was part of a militant network.
"No training camp in Wadh or safe (haven) for militants now," the official said in a Whatsapp message.
After about a month in Wadh, Usman said he travelled by motorcycle with an escort on dusty back roads to Shikarpur. A few days later, he was dispatched with his explosives vest to attack a place of worship.
The attack failed when one worshipper spoke to Usman in the local Sindhi language, which he could not understand. A crowd gathered and grabbed him before he could reach his detonator.
CENTRAL SUSPECT
Police investigators, who spoke about the case on condition of anonymity, said Usman's confession helped them identify several key militants including a suicide vest maker and the man who oversees the network - named Shafiq Mengal.
"Our intelligence shows that he has 500-1,000 militants working under him and is living in the mountains," said a senior police official.
Reuters was unable to contact Mengal or independently confirm the assertions of the police official. But his father, a prominent Baluch politician during the military regime of General Zia ul Haq in the 1980s, said his son had no links with militant networks.
"Shafiq has not given shelter to any terrorist outfit and their activities," former Baluchistan chief minister Naseer Mengal told Reuters.
However, the older Mengal added that his son had been active in supporting Pakistani security forces in battling Baluch militant groups.
"Shafiq fought against those elements who challenged the writ of State and were involved in target killings of innocent people and security forces," he said.
An internal police profile of Mengal seen by Reuters said he attended an elite school in the eastern city of Lahore before completing his education at a madrassa.
According to the document, prepared by a Baluchistan police official, Mengal "was set up by the intelligence agencies to counter Baloch militants" that fight the government in Baluchistan.
The report said that, more recently, it appeared Mengal shifted his efforts to helping terrorists.
The intelligence official said Mengal no longer had any association with the military.
The armed forces have launched several major offensives against groups including al Qaeda and the Taliban in recent years.
"HATE-FILLED SERMONS"
Police said another important suspect in the network was Hafeez Brohi, already on Pakistan's wanted terrorist list. He comes from Shikarpur, and it was at Brohi's residence that they said the teenager stayed before the failed attack.
Usman did not name Brohi directly but said a man named Umer Hafiz, who police officials say was actually Brohi, took him from Wadh to Shikarpur by motorbike.
Usman's police case file also identifies Brohi as one of the main suspects in the failed bombing. Case files seen by Reuters on several other sectarian attacks in Shikarpur also single him out.
The town itself, some 250 km east of Wadh but several times that distance by road, is seen as an increasingly important centre of sectarian extremism, according to officials from the counter terrorism department.
Two local mosques were targeted by attacks in 2015.
Several new madrassas have been built in the area in recent years, and members of the Shia suspect that they are used by Daesh hardliners to spread religious intolerance.
"The madrassas are concentrated in remote villages," said Syed Atta Hussain Shah, the imam of the Shia mosque in Shikarpur. "Preachers show up from elsewhere and stay in these madrassas and deliver hate-filled sermons."
Police officials said they suspected Brohi was the point man for the network in Sindh province and was involved in the bombing at Sehwan Sharif shrine that killed 90 people - the most deadly attack in Pakistan claimed by Daesh.
Brohi has been in hiding for the last three or four years, according to CTD officials.
Usman was sentenced to death in March along with 10 militants in absentia, including Brohi.
https://www.thenews.com.pk/latest/221996-The-story-of-a-Pakistani-boy-who-wanted-to-be-suicide-bomber
--------
Africa
Twelve killed in 'barbaric' Nigeria church shooting
Aug 7, 2017
WARRI - Twelve worshippers were shot dead at a church in southeast Nigeria on Sunday, with authorities suggesting the bloodshed was due to a local feud. At around 6:00 am (0500 GMT) at least one gunman opened fire at St. Philip's church in Ozubulu, near the city of Onitsha, unleashing terror on the congregation.
Chukwuma Emeka said he had just stepped out of the church to stretch his legs "when I heard gunshots and screaming and people running inside."
"When the chaos subsided I went inside, I saw my fellow church members dead in a pool of their own blood and many others were screaming in pain."
Attacks on churches are rare in southern Nigeria, where there is a predominantly Christian population. The country's mainly-Muslim north has been gripped by a violent campaign by Boko Haram jihadists, who specialise in targeting religious centres.
There were varying accounts of what happened in Ozubulu. Witnesses said five gunmen in masks stormed the church, but police said the killing was the work of a lone shooter. "So far, 12 persons have been confirmed dead and deposited in the mortuary here," a worker at Nnamdi Azikwe University Teaching Hospital told AFP.
Several worshippers with gunshot wounds were also receiving treatment at the hospital, the source said. Witnesses said they feared that up to 20 people may have died. Garba Umar, Anambra State police Commissioner, said the attacker was a gunman who "went on a shooting spree, killing and wounding" worshippers. He said the violence was the result of a failed murder attempt, tied to a feud within the local community. "The information at the disposal of the police is that the gunman had been hired to kill a particular family person believed to be among the worshippers," he said.
Local rights activist Emeka Umeagbalasi said his information about the motive largely concurred with that of the police version. The gunmen had gone to kill the son of a local chief but failed to find him at his home, Umeagbalasi said.
The attackers then went to the church to hunt for him, but could not find the intended target and became angry, he said. They opened "fire on parishioners and shot indiscriminately," he said, adding that the father of the intended target was shot and wounded.
Speaker of Nigeria's House of Representatives Yakubu Dogara called the attack "barbaric... the height of wickedness."
He extended his condolences to families of the victims, assuring them that the government would do everything within its power to track down those responsible. Hundreds of churches and mosques in Nigeria's north have been attacked since 2009 when Boko Haram began a violent campaign to impose strict Islamic law.
The rebellion has killed at least 20,000 people and forced some 2.6 million others to flee their homes, sparking a dire humanitarian crisis in the northeast.
http://nation.com.pk/international/07-Aug-2017/twelve-killed-in-barbaric-nigeria-church-shooting
--------
UN mission to gradually return to Libya: New envoy
Aug 6, 2017
The United Nation (UN)'s mission to Libya has announced that it will "gradually" return to the conflict-ridden country after leaving its headquarters in the capital, Tripoli, amid unrest and political violence in 2014.
Ghassan Salame, the newly-appointed UN envoy for Libya, made the remarks on Saturday during his first visit to the North African country and a press conference with Libya's UN-backed Prime Minister Fayez al-Serraj.
"The mission will work along with Libyan institutions with the aim of providing the required logistical and technical support," Salame said.
"I would like to inform Mr. al-Serraj and the Libyans that we are with them and on their side to work so that the next months and next year will be a year of stability in an independent, united Libya," he said.
"I have no illusions regarding the difficulties and challenges ahead but I am optimistic that Libya can emerge from this crisis soon," the UN official said.
Serraj, for his part, stressed the urgent need for a political solution to the Libyan crisis, saying, "We face major security, political, and economic challenges that need all parties to live up to their national responsibility."
Last month, Salame participated in French-brokered talks in Paris between Serraj and a rival, Khalifa Haftar, who is the chief of Libya's self-styled national army in eastern Libya.
Libya has been grappling with violence and political uncertainty since the oil-rich country's former dictator, Muammar Gaddafi, was deposed in 2011 and later killed by militants. A US-led NATO military intervention exacerbated the unrest at the time.
The conflict-plagued country has had two rival administrations since mid-2014, when militias overran the capital and forced the parliament to flee to the Libya's remote east.
Sarraj's Government of National Accord (GNA) has sought to unify powerful factions, but despite support from the United Nations, it has been struggling to assert its authority since it began work in Tripoli in March 2016.
Full report at:
http://www.presstv.ir/Detail/2017/08/06/530871/UN-mission-Libya-Ghassan-Salame
--------
Muslim-Majority African Countries Send Ambassadors To Israel For First Time
August 6, 2017
Senegal and Guinea are sending ambassadors to Israel for the first time.
The two predominantly Muslim countries in West Africa are to present their credentials to Israeli President Reuven Rivlin on Tuesday, The Times of Israel reported.
The two will serve as non-resident ambassadors. Senegal's Talla Fall, who also represents the country in Egypt, will work from Cairo, while Guinea's Amara Camara will be based in Paris, according to The Times of Israel.
Amid increasing criticism of Israel's right-wing government from Europe, Prime Minister Benjamin Netanyahu has made improving ties with African countries a priority, visiting the continent twice in the past 14 months.
Israel's diplomatic ties with Senegal and Guinea have not been without bumps in the road.
In June, Israel and Senegal announced "an end to the crisis between their two countries." Three months earlier, the Jewish state permanently downgraded ties with Senegal when it co-sponsored an anti-settlement resolution in the United Nations that passed. Last year, Israel and Guinea re-established diplomatic ties after 49 years. Guinea had broken off relations following the Six-Day War in 1967.
http://forward.com/fast-forward/379112/muslim-majority-african-countries-send-ambassadors-to-israel-for-first-time/
--------
South Asia
ISIS Claims Several Taliban Insurgents Killed, Wounded In Ghor Clashes
Aug 06 2017
The Islamic State of Iraq and Syria (ISIS) terrorist group's offshoot in Afghanistan, ISIS Khurasan, claims that several Taliban insurgents were killed or wounded during the clashes in northwestern Ghor province of Afghanistan.
Calling the group's fighters as 'Apostates' the terror group in a statement said the clashes between the two sides started last week and as a result several Taliban insurgents were killed or wounded.
The statement by the terror group further adds that in the latest attack on Taliban insurgents in Shorkan area of the province resulted into the killing of at least four Taliban insurgents while three others were wounded.
According to ISIS loyalists, the Taliban insurgents had initially launched a coordinated attack on the fighters of the terror group which was repulsed by them.
The Taliban insurgents group has not commented regarding the report so far.
Ghor was among the relatively calm provinces in northwestern parts of the country but he province has started to witness growing instability during the recent years as both the Taliban insurgents and ISIS loyalists attempt to expand their foothold in this province.
The Taliban launched a coordinated attack on security posts of the Afghan security forces in Taywaara district last month and managed to take control of the district for a few days but the Afghan forces reclaim its control after launching a major operation.
http://www.khaama.com/isis-claims-several-taliban-insurgents-killed-wounded-in-ghor-clashes-03296
--------
Hekmatyar rejects US troop increase
Aug 7, 2017
KABUL - Infamous Afghan warlord and ex-prime minister Gulbuddin Hekmatyar rejected any increase in US troops Saturday as he said elections were the only way to bring stability to the war-torn country.
The 70-year-old, known widely in the international press as the "Butcher of Kabul", told reporters that Afghanistan desperately needed "a strong central government led by a powerful president".
"Without this it is impossible to bring peace and stability to the country," he said, in his first press conference with foreign media since returning to Afghanistan after more than twenty years in exile.
Hekmatyar, a two-time prime minister, is one of the most notorious warlords in Afghanistan's history and is accused of killing thousands of people during the bloody 1992-1996 civil war.
He is back in the political mainstream after returning to Afghan public life in April due to a landmark, but hugely controversial, peace deal he signed with the Kabul government.
"Hezb-i-Islami is ready to cooperate with the government and bring in security and stability unconditionally," Hekmatyar said, referring to the largely dormant militant group he heads.
"We accept that elections should be the only way to get to power and the participation of political parties in elections is the only way forward," he added.
Hekmatyar, white-bearded and wearing his trademark black turban, also said that Donald Trump would be wrong to send more American troops to Afghanistan, something the United States president is believed to be considering.
America has about 8,400 soldiers in the country, well below their presence of more than 100,000 six years ago. "The current war cannot be won by increasing the number of foreign troops," said Hekmatyar.
"We want the international community to help Afghans stop foreigners and neighbours from interfering," he added.
Hekmatyar is one of several controversial figures that Kabul has sought to reintegrate in the post-Taliban era. General Abdul Rashid Dostum, another warlord, is Afghanistan's first vice president.
The peace deal Hekmatyar signed with Kabul in September, in return for judicial immunity, was Afghanistan's first such agreement since the Taliban launched their insurgency in 2001.
It marked a symbolic victory for President Ashraf Ghani, who has struggled to revive peace talks with the more powerful Taliban. But it has angered human rights groups and Kabul residents who survived the civil war.
Hekmatyar, a prominent anti-Soviet commander in the 1980s, fled Afghanistan as the Taliban took power in 1996. During his exile he was believed to be in hiding in Iran and perhaps Pakistan, but his group claimed he remained in Afghanistan.
Afghan civilian deaths are at their worst since records began in 2009 as the country's beleaguered security forces battle the Taliban and the Islamic State group.
Hekmatyar dismissed fears that IS fighters, on the back foot in Iraq and Syria, were arriving in Afghanistan. "The Daesh (IS) fighters in Afghanistan used to be with the Taliban," he claimed, adding that they had just changed the flag they were fighting under.
COPS KILLED, NATO SOLDIER WOUNDED IN 'INSIDER ATTACK'
Two Afghan police officers were killed and a NATO soldier was wounded in an apparent insider attack in southern Afghanistan on Saturday, officials said.
The so-called "green on blue" attack happened at Kandahar airfield when NATO advisers, who had completed a training session with their Afghan counterparts, were returning to their base, NATO said.
"Romanian soldiers... returned fire in self-defence and killed the gunman," the statement said, adding that the attacker was a member of the Afghan National Civil Order Police.
A Romanian soldier was wounded in the attack," NATO said.
Police spokesman Abdul Hamid Mubarez told AFP that foreign troops opened fire on their forces after a "verbal clash" with them. He said one police officer was killed at the scene and another who was wounded died later in hospital.
No one immediately claimed responsibility for the attack but Western officials say most insider attacks stem from personal grudges and cultural misunderstandings rather than insurgent plots.
The incident comes as the United States ponders sending more American troops to Afghanistan and it came at the end of a difficult week for foreign forces in the war-torn country.
Two US soldiers died when a Taliban suicide bomber rammed a vehicle filled with explosives into their convoy in Kandahar on Wednesday.
The next day a Georgian soldier was killed in a Taliban suicide bomb attack on a convoy of foreign forces near Bagram Airbase.
Full report at:
http://nation.com.pk/international/06-Aug-2017/hekmatyar-rejects-us-troop-increase
--------
What does the China-India standoff mean for Bangladesh?
August 07, 2017
The two countries have never been so close to a confrontational situation since 1962
Chinese and Indian military forces have been in a standoff in the Doklam area at the tri-junction of the India-China-Bhutan border. The latest round of dispute started on June 18, 2017 when Indian troops opposed the building of a road by Chinese forces at Doklam, which is under China's control but is claimed by Bhutan.
The two countries have never been so close to a confrontational situation since 1962.
The crisis began when China claimed the Doklam plateau, located in the north of Bhutan, as part of its territory, to build a link road which would allow China access to the Chumbi valley from where the Siliguri Corridor, aka Chicken's Neck Corridor of India, would be within the range of Chinese artillery.
Apart from its responsibility to maintain Bhutan's territorial integrity as part of a long-term agreement, India would never want to lose its control over the Siliguri Corridor as it is the sole route that connects the northeast of India with the rest of the country.
The standoff between the two mighty neighbours puts Bangladesh in precarious situation, not in the least because it has extensive ties with both countries on the political, economic and military front.
Security experts in Bangladesh and India are already speculating that in the event China takes the Doklam plateau, India would want to use Bangladesh as a transit for military purposes, which would leave Bangladesh in a serious predicament.
Bangladesh is heavily dependent on India for water, trade, and even food security, not to mention the two countries share a more than 4,000km border, one of the largest borders between two countries.
On the flip side, China is en route to becoming the single largest individual investor in Bangladesh. Recently, the two countries have signed a $13.6bn worth of deals in trade and investment, and China has promised to provide Bangladesh with a loan assistance of $20bn. Ever since the fiasco surrounding the financing of the Padma Bridge project, Bangladesh has become increasingly dependent on China for its infrastructure and development projects. According to Bangladesh government statistics, a total of $61 million was channelled from China into Bangladesh as foreign direct investment in 2016.
Being a relatively weaker country in what can become a reasonably volatile region, Bangladesh cannot afford to put all the eggs in one basket. It is also not clear that how long India's Nehruvian defence policy would last, especially amidst the ongoing rise of right wing politics in India, with BJP often playing up anti-Bangladesh sentiments in the east and northeastern India.
Surrounded by a highly militarised zone – northeastern India and a semi-hostile neighbour in Myanmar – Bangladesh needs some degree of military preparation in the event it finds itself in any worst-case scenario. In that case, ironically, Bangladesh would have to resort to Chinese armaments for their affordability and reasonable standard. Recently, Bangladesh has procured two submarines from China for $203 million. On the flipside, Bangladesh signed a comprehensive defence agreement with India during the Prime Minister's latest tour to India. Although details of the agreement are yet to be made public, media reports suggest the India's underlying motive for the agreement is to have some sort of supervision over Bangladesh's defense cooperation with China.
Not all is however lost for Bangladesh. There are a couple of scenarios which could lead both the parties to avoid such hostility. Firstly, India is a whopping $1.2bn market for Chinese goods and products. Secondly, the growing Indian economy will go through massive infrastructural development for which it would have to resort to Chinese products and technology. Thirdly, both of the countries might stay away from engaging in a conflict fearing prolonged regional instability and involvement of other foreign nations.
According to security expert Maj Gen (retd) Abdur Rashid, the area of contention is very remote and almost impassable as it remains under snow for eight months in a year. As a result, the cost for operating a war in that region would be huge for both the countries.
"But if the countries do engage in war, it may cause regional polarisation throughout Asia. Japan and the ASEAN states might take the side of India owing to the aggressive advancement of China towards the South China Sea."
"In that case, it would be difficult for China to carry out the One Belt, One Road initiative," the security expert added.
The risk of a confrontation cannot be completely ruled out as it involves the image of China at the global level.
M Shahiduzzaman, a professor of International Relations at Dhaka University told the Dhaka Tribune: "If China compromises on the issue of Doklam, it has to compromise on its territorial claims forever, including Arunachal."
He also opined that India's economy would collapse within a week if it goes to a war with China.
According to former ambassador Humayun Kabir, both the conflicting parties should consider the interest of Bhutan as it would suffer the most should any confrontation take place.
"India is pressing the Bhutanese government to get back to the Bangladesh, Bhutan, India, Nepal motor vehicles agreement (BBIN MVA) on one hand, while China is looking forward to building a link road in its territory, on the other. But no one is considering the threat to Bhutan's integrity because of these projects," the former diplomat added.
Full report at:
http://www.dhakatribune.com/bangladesh/foreign-affairs/2017/08/07/china-india-standoff-mean-bangladesh/
--------
Southeast Asia
Targeting atheists will ruin moderate image, Malaysia told
BY ZURAIRI AR
August 7, 2017
KUALA LUMPUR, Aug 7 -- Any crackdown on non-believers in Malaysia will affect its global image as a moderate Muslim-majority country, international non-profit group Atheist Republic said today.
After Putrajaya announced yesterday that it will investigate claims that Muslims attended a gathering organised by its Kuala Lumpur chapter, the group insisted such meetings caused no harm to the public and were left alone in the rest of the world.
"We have consulates in every country including Philippines which is in the same area, but guess what, we don't have these nonsense attacks on them. No government cracking down on our people simply for the fact they change their minds.
"What does this group do to anybody? How do they harm anybody?" Armin Navabi, the founder of the Vancouver-based group, told Malay Mail Online.
The Iran-born Navabi said the group was just meant for non-believers to socialise and have a support community since they are often persecuted.
A photo of the gathering by the Kuala Lumpur chapter, or "consulate", has caused uproar from some in the Muslim community recently after it was highlighted by pro-Islamist blogs, leading to violent and death threats on social media.
"A group of beautiful people got together to hangout with each other, it made them happy and they took a picture. They didn't hurt anyone, they didn't mean to cause harm, they just wanted to be together and have a good time.
"The next thing we know...the government is getting involved. They are being told that they should be beheaded, or run out of their country," said Allie Jackson, the group's chief executive.
Deputy minister in charge of Islamic affairs Datuk Dr Asyraf Wajdi Dusuki said yesterday Putrajaya will investigate the local group, even roping in the Malaysian Communications and Multimedia Commission, as it allegedly involved the faith of Muslims in the country.
Atheist Republic has over a million followers and supporters on social media, with hundreds of "consulates" worldwide including in neighbouring Indonesia and the Philippines.
http://www.themalaymailonline.com/malaysia/article/targeting-atheists-will-ruin-moderate-image-malaysia-told#8zRyPjdCJ3PIkfu8.97
--------
Chinese Muslims say not asking for Bumiputera status
BY IDA LIM
August 7, 2017
KUALA LUMPUR, Aug 7 ― The local Chinese Muslim community said it is not seeking Bumiputera status as it wants genuine Muslim believers.
Malaysian Chinese Muslim Association (Macma) president Prof Taufiq Yap Yun Hin said the Bumiputera status was not a necessity for local Muslims who were of Chinese ethnicity.
"We don't request for (Bumiputera status); we want Chinese Muslims to sincerely believe in Islam, and not because of the Bumiputera status," he was quoted saying in a report by local daily Sin Chew Daily.
Yap reportedly said Macma would not ask the federal government to grant Bumiputera status for the local Chinese Muslims, but said he believed the community would gladly accept if the government felt the need to do so.
Yap was responding to questions on the prime minister recently saying that he accepted that the local Indian Muslim community was like the Bumiputera.
Yap, who was speaking at Macma's 23rd annual general meeting on Saturday night, said Chinese Muslims had the responsibility of showing what true Islam was so that the Chinese community would know about the religion.
He said Chinese Muslims could better understand Malaysia's diversity as they intermarried with Malays, Indians or the indigenous community and had a multicultural background.
Full report at:
http://www.themalaymailonline.com/malaysia/article/chinese-muslims-say-not-asking-for-bumiputera-status#CMkCr5fTGwO0iQuv.97
--------
Putrajaya withdraws Bill banning unilateral child conversions
BY SYED JAYMAL ZAHIID
August 7, 2017
KUALA LUMPUR, Aug 7 ― The government has withdrawn a Bill from Parliament that would have prohibited the religious conversion of children to Islam with the consent of just one parent after conservative Muslims protested against it.
Minister in the Prime Minister's Department Datuk Seri Azalina Othman informed the withdrawal of the Law Reform (Marriage and Divorce) (Amendment) Bill 2016 in the Dewan Rakyat this morning.
In a statement issued later, Azalina said the government will table a new version of the Bill for first reading tomorrow, but with the removal of Article 88(A) that states that should a spouse convert to Islam, a child must remain in the religion of the parents during their marriage prior to the conversion unless both spouses agree to convert their child to Islam, subject to the child's wishes upon turning 18.
She said the government was amending the Bill to prevent any conflict with the Federal Constitution and that the amendment was in line with the "stare decisis" doctrine, which obligates courts to look to precedent when making decisions, where the highest court's decision on the interpretation of Article 12(4) of the Federal Constitution is bound.
Article 12(4) states that the religion of a person below 18 years shall be decided by "his parent or guardian". The Malaysian Bar has previously said that according to interpretation provisions in the Constitution, all words in the singular also include the plural.
"We hope all parties will take this matter positively to preserve the harmony between the races and faiths in our diverse community," Azalina said.
"We hope for your support and that no party politicises this issue," she added.
The deferment of the Bill from the last parliamentary meeting, which had been tabled for first reading last November, came amid protest from conservatives, including some of the country's muftis who claimed that the amendments were against the Federal Constitution.
Many had anticipated the government to table the Bill for second reading in the current Dewan Rakyat sitting after it was already delayed in April.
Azalina in an interview with Malay daily Berita Harian had said the government made the decision to defer Bill after a meeting with Shariah and civil lawyers.
Custodial tussles in cases of unilateral child conversions have been a growing concern over the years and provide a high-profile glimpse of the concerns of Malaysia's religious minorities over the perceived dominance of Islam in the country.
It also highlights the complications of Malaysia's dual legal system, where Muslims are bound by both civil and Shariah laws, the latter of which do not apply to or recognise non-Muslims.
Full report at:
http://www.themalaymailonline.com/malaysia/article/putrajaya-withdraws-bill-banning-unilateral-child-conversions#X4D5s07Gau1RHvO7.97
--------
Cops conduct sweep to flush out foreigners with terrorist links
August 7, 2017
KUALA LUMPUR, Aug 7 ― Police are conducting integrated operations to flush out foreigners suspected of having links with terrorist groups before the 2017 Kuala Lumpur SEA Games begins.
Federal Police (Bukit Aman) Special Branch Counter-Terrorism Division principal assistant director Datuk Ayob Khan Mydin Pitchay said the operations around the Klang Valley were being carried out to ensure the sporting event proceeded smoothly.
"We will detect and take action against foreigners suspected of having links with terrorists, especially those involved in activities in Syria," he told reporters here yesterday.
According to him, the operation had the cooperation of the Atomic Energy Licensing Board (AELB) which loaned equipment to detect radioactive elements.
Earlier, Ayob Khan had headed a six-hour operation starting at noon around Jalan Masjid India, a popular spot for foreigners in the federal capital.
Following the operation, 275 individuals from Bangladesh, India, Pakistan, Nepal, Indonesia, Myanmar, Oman, Yemen, Uzbekistan, Thailand, Nigeria, Sri Lanka and locals were hauled up and brought to Bukit Aman headquarters for further investigations.
They included screening based on Interpol's terrorist database.
Ayob Khan said the operation also busted a document forging syndicate involving a Pakistani national at a condominium in Jalan Masjid India.
He said police also seized RM40,000, 62 passports of various countries and a machine to forge Immigration Department stickers.
Full report at:
http://www.themalaymailonline.com/malaysia/article/cops-conduct-sweep-to-flush-out-foreigners-with-terrorist-links#j2iDCEmaCpgY7lQb.97
--------
Asian Youth Day: Cardinals, Bishops and Muslim leaders meet in dialogue
Aug 06, 2017
By Mathias Hariyadi
Asian Youth Day (AYD) has brought to Yogyakarta (Central Java) more than 2,000 young Catholics from 22 Asian countries. The gathering, which will last until 6 August, has a strong interfaith dimension. In fact, the third day today, whose theme was 'Unity in Cultural Diversity', ended in a close-door meeting on peaceful coexistence between a number of cardinals and bishops from Asia with some important Indonesians involved in interfaith dialogue.Participants in this meeting included Mgr Yohannes Harun Yuwono, bishop of Tanjungkarang and chairman of the Commission for Interreligious Affairs of the Catholic Bishops' Conference of Indonesia (KWI), Jesuit Fr Heru Prakosa, who teaches at the Catholic Sanata Dharma University in Yogyakarta, Suhadi Cholil, a lecturer at the Islamic State University, and Savic Ali, social media director at NUtizen, Nahdlatul Ulama's multimedia application. The latter is Indonesia's foremost moderate Muslim organisation, which supports pluralism, interfaith dialogue and human rights.Both Muslim speakers said that both Islamic and non-Islamic communities face certain challenges. One is the rising radicalism, which promotes fundamentalism among Muslims and bias against religious minorities. The other is terrorism, which manipulates Islamic teachings to put in Muslims' minds "misleading theological views that condemn socialising with people of other religious denominations." The two Muslim leaders call for resistance to the temptation of suspicions and reject these "false ideas".Although radicalism and terrorism find fertile ground on the internet. However, for Savic Ali social media can also become a "tool to promote peaceful coexistence and eradicate extreme visions or manipulated teachings of certain religious doctrines."Other Catholic leaders also took part in the discussion, sharing opinions and experiences. Bishop Anicetus B. Sinaga, archbishop of North Sumatera (Indonesia), said that every religion promotes peace and tolerance, but it is nevertheless the responsibility of religious leaders to spread these values among the faithful.Card Patrick D'Rozario of Dhaka (Bangladesh) noted that intolerance and terrorism are not an expression of the true values ??of Asian culture. Nevertheless, it is Asia's responsibility to convey the ideals of tolerance and solidarity to other continents.Prof Syafi'i Maarif, former president of Muhammadiyah, Indonesia's second moderate Islamic organisation, identified three causes for the spread of radicalism in Indonesian society.In his view, corruption and social injustices due to the growing gap between rich and poor contribute to intolerance and violence between different religious and cultural communities. The third factor is the "deviant Arabisation" of Islamic culture in the country."Indonesians have been brainwashed," he bemoaned.
Full report at:
http://www.heraldmalaysia.com/news/asian-youth-day-cardinals-bishops-and-muslim-leaders-meet-in-dialogue/37623/2
--------
Arab World
Saudi Arabia still sees no role for Assad in Syrian transition
Aug 7, 2017
DUBAI: Saudi Arabia, a main backer of Syrian rebels, said on Sunday it still supported an international agreement on the future of Syria and President Bashar al-Assad should have no role in any transition to bring the war there to an end.
The Saudi Foreign Ministry denied media reports that Saudi Arabia was considering a political transition with a first phase in which Assad will stay in power.
Several media, including the state-owned Russia Today, said Saudi Foreign Minister Adel al-Jubeir had informed the Syrian opposition's High Negotiations Committee (HNC) about the decision.
A ministry statement, carried by the Saudi state news agency SPA, called the reports attributed to al-Jubeir "inaccurate".
"The position of the kingdom on the Syrian crisis is firm, and it is based on the Geneva 1 communique and on U.N. Security Council resolution 2254 that stipulated the formation of a transitional body that will run the country," it said.
The agreement also called for drafting a new constitution and holding a new election with no role for Assad in the whole transitional process.
Saudi Arabia supports the HNC and its efforts to widen its membership and unify the Syrian opposition, the statement said.
Full report at:
http://nation.com.pk/international/07-Aug-2017/saudi-arabia-still-sees-no-role-for-assad-in-syrian-transition
--------
Syrian army seizes Al-Sukhna, the last ISIS stronghold in Homs province
6 August 2017
Syria's army seized the last ISIS stronghold in the country's Homs province on Saturday, clearing their path to attack the extremists in the country's east, a monitor said.
Al-Sukhna, some 70 kilometres northeast of the famed ancient city of Palmyra, is the last town on the road to the eastern city of Deir Ezzor, where a government garrison has held out under ISIS siege since early 2015.
The Syrian Observatory for Human Rights, a Britain-based monitor, said government forces had captured the town after heavy army artillery fire and air strikes by government ally Russia.
There was no official confirmation of the capture from Syria's government.
State news agency SANA said the army had surrounded the town from three sides.
Since May, Syria's army has been conducting a broad military campaign with Russian support to recapture the vast desert that separates the capital Damascus from Deir Ezzor and other towns along the Euphrates Valley.
Already defeated in its Iraqi bastion of Mosul, ISIS is facing multiple assaults in Syria.
Full report at:
https://english.alarabiya.net/en/News/middle-east/2017/08/06/Syria-army-takes-last-ISIS-held-town-in-Homs.html
--------
Turkey-Backed Militants Attacking Kurds' Positions in Northern Syria
Aug 06, 2017
The Kurdish-language Hawar news reported that the Turkish army units have intensified their movements in Barin hill in Jandariseh region.
Hawar news added that the artillery and mortar units of the Turkish army and its affiliated militant groups deployed in Mare'a and Azaz shelled the villages of Marenaz, Bilouniyeh, Qastal Jandou and Jalbar area in Shirwa region in the town of Afrin.
A news website affiliated to the terrorist groups reported on Sunday that the Turkish Army has dispatched more heavy military equipment to its borderline with Syria's Afrin.
The website reported that the Turkish army has dispatched a large volume of heavy military equipment to the border region with Syria's Afrin North-West of Aleppo province that is controlled by the Kurdish fighters.
Full report at:
http://en.farsnews.com/newstext.aspx?nn=13960515001037
--------
Damascus: Syrian Army Equipped with Modern Anti-Aircraft System
Aug 06, 2017
The Arabic-language website of Sputnik reported that the Syrian army has been equipped with a modern anti-aircraft system known as Virba shoulder-launched surface-to-air missiles to target enemy flying objects in low altitude in Damascus.
The website went on to say that the Virba system is equipped with an automatic control system that can identify flying objects and specify their flight path and altitude.
A guided warhead working with ultra violet ray has been mounted on the missiles of the Virba system that can assist the system to collect more information about the target, the website added.
High sensitivity of the warheads has increased their tracking range up to 6km in length and 4km in height.
Relevant reports said on Wednesday that the Syrian Army was using T-90 Tanks equipped with Chitora-1 Noise System to protect its forces against terrorists' guided missiles.
The Chetora-1 Noise System, mounted on T-90 tanks, enjoys an approximate Automatic Navigating System to protect the tank against guided missiles.
The Chitora-1 system jams laser guided systems of the anti-tank missile via giving them false signals, forcing the missile to divert.
Full report at:
http://en.farsnews.com/newstext.aspx?nn=13960515001155
--------
Terrorists Target Syrian Army Positons in Lattakia, Violate Ceasefire
Aug 06, 2017
The terrorists pounded the strongholds of the army men around the town of Atireh in Jabal (mount) Turkman and inflicted losses on the army, breaching the ceasefire agreement in the de-escalation zone.
The army carried out retaliatory attacks and its artillery units shelled terrorists' positions in Heights 1101 and 1125 in Jabal Akrad in Northeastern Lattakia, imposing major casualties on them.
Relevant reports said on Friday that militant groups targeted the Syrian Army positions in Northern Homs shortly after the Russian military deployed to the region to observe the de-escalation zone that was recently implemented inside al-Rastan and al-Houla regions.
The sources said that the militants fired several rockets and artillery and mortar shells at the Syrian Army positions near the town of Jaboureen and the villages of Qaniteh al-Asi and Tasnin in Northern Homs.
They added that the de-escalation zone agreement in Northern Homs experienced its first violation this morning.
The sources further said that the Syrian Army and their allies from the National Defense Forces (NDF) did experience some material damage to their military equipment after some artillery shells hit their hardware.
Full report at:
http://en.farsnews.com/newstext.aspx?nn=13960515000900
--------
Syria calls for dissolution of US-led coalition
Aug 6, 2017
Syria has reiterated its calls for the dissolving of the US-led coalition over its "continued and systematic massacre" of civilians.
"Syria renews its call to immediately dissolve the coalition which was established outside the framework of the UN and without requesting permission from the Syrian government," said Syria's Foreign Ministry in two letters sent to UN Secretary General Antonio Guterres and the chairman of the UNSC on Sunday.
The letters stressed that the coalition's continued destruction of residential neighborhoods and the use of phosphorus munitions are a flagrant violation of international humanitarian law.
They further called on the UNSC to carry out its responsibility of preserving international peace and security, and urged all states to abide by the UNSC resolutions, especially Resolution 2253.
UNSC Resolution 2253, adopted unanimously in December 2015, covers asset freeze, travel ban, arms embargo and listing criteria for Daesh, al-Qaeda militants and "associated individuals, groups, undertaking and entities."
Last week, Damascus wrote similar letters to the United Nations, calling for the dissolution of the US-led coalition which has been bombing the country for years.
The US and its allies have been bombarding what they call Daesh positions inside Syria since September 2014 without any authorization from the Damascus government or a UN mandate.
The strikes, however, have on many occasions resulted in civilian casualties and failed to fulfill their declared aim of countering terrorism.
On Friday, a report released by the US-led coalition said that its airstrikes against purported Daesh targets in Syria and Iraq have claimed the lives of at least 624 civilians since the start of the military campaign in 2014.
Airwars, a UK-based non-profit monitoring group, says at least 4,734 civilians have been killed by coalition airstrikes in Iraq and Syria during the same period.
Full report at:
http://www.presstv.ir/Detail/2017/08/06/530935/US-coalition-massacring-Syrian-civilians
--------
Lebanese army seizes control of Daesh outpost in Ras Baalbek
Aug 6, 2017
The Lebanese army has established complete control over a position of the Takfiri Daesh terrorist group in the northern Beqaa Valley after government forces lobbed a barrage of artillery round at the posts of the militants.
Lebanon's Arabic-language al-Ahed news website reported on Sunday that six extremists were killed as the projectiles slammed into the northeastern outskirts of Ras Baalbek village, which is located about 30 kilometers (19 miles) east of the capital Beirut.
The report added that Lebanese army troopers seized the outpost by advancing through Wadi Hmayed area near the northeastern border town of Arsal, located 124 kilometers (77 miles) northeast of Beirut.
The Lebanese Broadcasting Corporation International (LBCI) private television network also reported that army units control the strategic Daleel al-Aqraa Hill in Ras Baalbek, which overlooks Daesh frontlines.
The Lebanese army has intensified its shelling of Daesh posts in recent days amid reports that it is set to launch an operation aimed at purging the Takfiris out of the border region with Syria.
The Lebanese Hezbollah resistance movement formally announced an end to its security operation around Arsal against members of the foreign-sponsored and Takfiri Jabhat Fateh al-Sham – previously known as the Nusra Front – militant group.
Hezbollah launched a major push on July 21 to clear both sides of Lebanon's border with Syria of "armed terrorists."
Hezbollah fighters have fended off several Daesh attacks inside Lebanon. They have also been providing assistance to Syrian army forces to counter the ongoing foreign-sponsored militancy.
The movement has accused Israel of supporting Takfiri terrorists operating in the Middle East.
Full report at:
http://www.presstv.ir/Detail/2017/08/06/530934/Lebanese-army-seize-Daesh-position-Ras-Baalbek
--------
Forensic teams exhuming more remains at mass graves in Iraq's Tikrit
Aug 6, 2017
Iraqi forensic specialists continue to exhume remains of scores of victims of the 2014 massacre by Takfiri Daesh terrorists at the Speicher air force camp in the north-central province of Salahuddin.
"So far, we handed 550 bodies to their families, 200 of them are now subject for DNA testing. 150 victims were discovered two weeks ago and we are expecting to find more. I would say the total number of victims will exceed 1,000," said Moeen al-Kadhimi, a senior commander of Iraq's Popular Mobilization Units (PMU), also known as Hashd al-Sha'abi in Arabic.
On June 12, 2014, Daesh terrorists killed about 1,700 Iraqi air force cadets after kidnapping them from Speicher camp, a former US base, situated on the outskirts of the provincial capital Tikrit, the hometown of Iraq's former dictator Saddam Hussein. There were reportedly about 4,000 unarmed cadets in the camp when it came under attack by the militants.
Shortly afterward, the attackers took the victims to the complex of presidential palaces and killed them. The terrorists also threw some of the bodies into the river. The massacre was filmed by Daesh and broadcast on social media, showing the hostages as they were mostly lined up in various locations and slaughtered.
The horrific mass killing incident sparked outrage across the Arab country and partially fueled the mobilization of the PMU.
Tikrit was recaptured from Daesh in March 2015. During clean-up operations in the northern part of the city, Iraqi forces found the location of the 2014 carnage.
Full report at:
Iraq has discovered dozens of mass graves in areas that have been retaken from Daesh.
http://www.presstv.ir/Detail/2017/08/06/530923/Iraq-mass-graves-Speicher-Daesh-Tikrit
--------
India
In Jalgaon, affidavits vouch for 'innocence' of 7/11 Mumbai blasts convict
by MAYURA JANWALKAR
August 7, 2017
OVER the last three weeks, as the devout leave mosques in Jalgaon's Mehrun after Friday prayers, they head for the tables against the boundary walls to sign an affidavit to be filed in court soon. Since July 21, when the exercise began, about 2,550 persons have signed this affidavit to be filed in the Bombay High Court, according to Anees Ahmed (35), who took the lead in the drive to vouch for the "innocence" of Asif Basheer Khan in the 7/11 Mumbai suburban train blasts in 2006.
Khan (42), who hails from Jalgaon and grew up to be a civil engineer, was convicted by a special Maharashtra Control of Organised Crime Act court in Mumbai in 2015 for involvement in the blasts. He was among the 12 convicted and among the five sentenced to death. The affidavit, copies of which will be annexed to Khan's appeal against conviction in the Bombay High Court, states that he is an "innocent person". "I admit that I know him. He was/is a good person for the society. I say & I believe that the ATS falsely implicated him in Malegaon bomb blast case of 2006 and 7/11 local train serial blast case as well. I say that he should not be hanged and deserves to be released forthwith," states the affidavit.
"Asif was my senior in college. Right from the time he was arrested, I knew he would have had nothing to do with this (7/11). But at the time, we feared that we too would be implicated if we tried to defend him. But since one man was acquitted in the case, we have gathered the courage to speak up," said Zahid Sayyed, who signed the affidavit on July 21. Ahmed, who is spearheading the drive to collect the affidavits, said, "On the first Friday, we collected about 1,000 such affidavits outside Aqsa Masjid, on the second Friday outside Omar Masjid about 900 people signed and on the last Friday, about 600 more outside Raza Masjid. We also went door-to- door to collect signatures of women."
However, sources familiar with the Maharashtra ATS's probe into the 7/11 blasts said the affidavits filed as annexures to the appeal will have no evidentiary value before the high court. "An appellate court steps into the shoes of the trial court, re-examines the evidence before it and decides whether the trial court's decision was right or wrong. What was not before the trial court cannot be imported. These affidavits can only be used to influence public opinion," said a legal officer.
Sentenced to death by the trial court, Khan was accused of harbouring Pakistani terrorists in the Mira Road area of suburban Mumbai. Police claim he was responsible for procuring pressure cookers and helped in assembling the bombs that exploded on local trains in Mumbai on July 11, 2006 leaving 189 dead.
He is also accused of having planted the bomb that went off in Borivali. The engineer from Jalgaon was allegedly a known SIMI member. Khan was also accused in the 2006 Malegaon blast. However, a sessions court discharged nine men, including Khan, in the case in April 2016 after the NIA told the court it had no evidence against them. The Maharashtra government has challenged the decision in the high court.
http://indianexpress.com/article/india/in-jalgaon-affidavits-vouch-for-innocence-of-711-mumbai-blasts-convict-4785514/
--------
Pakistani army violates ceasefire along LoC
Aug 7, 2017
JAMMU: The Pakistani army on Sunday night violated the ceasefire by firing at Indian posts along the Line of Control (LoC) in Rajouri district of Jammu and Kashmir, an official said.
Pakistani forces violated the ceasefire in the Baba Khori belt of Naushera sector, deputy commissioner of Rajouri Shahid Iqbal Choudhary said.
According to reports, the Pakistani troops resorted to shelling and firing in forward areas.
Pakistan had also violated the ceasefire by firing at Indian posts along the LoC in the Kalsia belt of Rajouri district on July 31.
http://timesofindia.indiatimes.com/india/pakistani-army-violates-ceasefire-along-loc/articleshow/59948567.cms
--------
Ghorasahan plotters wanted to bomb offices near border: NIA
Aug 7, 2017
NEW DELHI: A chargesheet filed by the NIA in last year's Ghorasahan train derailment attempt said the Nepalese masterminds, Shamsul Hoda and Brij Kishore Giri, had initially planned to bomb revenue offices (Malpote in Nepalese language) in the bordering districts of India.
However, due to presence of a large number of people in revenue offices and the rainy season, this idea was dropped and another conspiracy was hatched by ISI's Pakistani-Nepali bosses to plant IEDs on railway tracks and bridges to blow up passenger trains in order to disrupt connectivity lines. In its chargesheet filed last week, the anti-terror agency said ISI's Pakistani and Nepalese bosses weren't happy with Motihari-based bombers -Uma Shankar Patel, Gajendra Sharma, Rakesh Kumar Yadav, Ranjay Sah, Mukesh Yadav, Motilal Paswan and Arun Ram (now dead) -contracted to carry out the attack at Ghorasahan on September 30, 2016.Three audio files recovered from Patel's phone contained conversations between him and Giri in which they had arguments over money and discussions over the train accident in Kanpur.
Giri, NIA said, was pressurising Patel to carry out some attacks like the Kanpur train derailment (November 20, 2016), in which 150 people were killed or "return his money".Patel refused to return the money. The Kanpur train derailment is yet to be solved. Paswan had earlier confessed that they had carried out the Kanpur derailment as well but the NIA probe is yet to establish this group's link with it.
Full report at:
http://timesofindia.indiatimes.com/india/ghorasahan-plotters-wanted-to-bomb-offices-near-border-nia/articleshow/59947944.cms
--------
Pulwama encounter: One terrorist killed, search operation underway
Aug 7, 2017
NEW DELHI: One Lashkar-e-Taiba (LeT) was gunned down in an encounter with security forces on Sunday in Samboora village of Jammu and Kashmir's Pulwama, police said.
The identity of the terrorist is yet to be confirmed.
According to police, at least two Lashkar-e-Taiba (LeT) terrorists, Ayoub Lelhari from Lelhar Pulwama and Rehman, were holed up at the encounter site.
"Acting on a tip-off about presence of terrorists in Samboora village, a joint cordon and search operations(CASO) was launched by 50 Rashtriya Rifles (RR) of Indian Army and Special Operations Group (SOG) of state police," a senior police official said. "As the cordon was being laid, the hiding terrorists fired upon the soldiers," he said.
Following the gunfight, the authorities have blocked the internet services in Pulwama as a precautionary measure to maintain law and order.
http://timesofindia.indiatimes.com/india/pulwama-encounter-three-let-terrorists-holed-up-search-operation-underway/articleshow/59945749.cms
--------
Minority status for Jamia Millia Islamia: Govt to withdraw support in court
by Ritika Chopra
August 7, 2017
The central government has decided to withdraw its earlier stand in court on Jamia Millia Islamia's (JMI) minority status, The Indian Express has learnt. The HRD Ministry will file a fresh affidavit in the writ petitions pending with the Delhi High Court, stating that its support for the order of the National Commission for Minority Educational Institutions (NCMEI) on February 22, 2011, declaring JMI a religious minority institution, was an error in its understanding of the legal position.
The Ministry will also tell the court that JMI was never intended to be a minority institution as it was set up by an Act of Parliament, and is funded by the central government. As first reported by The Indian Express on January 15, 2016, the Attorney General of India had advised the HRD Ministry, then under Smriti Irani, that it was entitled to change its view in court and revert to the stand that JMI is not a minority institution, and that to respect the ruling of NCMEI was not in accordance with the law.
The A-G, who was Mukul Rohatgi then, had further said that the government relies on the Supreme Court's decision in the Azeez Basha Vs Union of India case of 1968 to support the change in its stand. In the Azeez Basha case, the apex court had said that AMU was not a minority university as it had been set up by the British legislature and not by the Muslim community. You can oppose Jamia minority status, Law ministry advises HRD. Click here to read.
The HRD Ministry, when it was under Irani, accepted the A-G's advice, it is learnt. The writ petitions on JMI are not listed for hearing as of date. The government will file a fresh affidavit whenever it comes up for hearing. Higher Education secretary K K Sharma did not respond to The Indian Express' query via email on August 4. JMI vice-chancellor did not wish to comment on the issue.
The shift in the government's view, sources in the legal community said, wasn't too surprising as it is in line with the Centre, under the NDA-II, retracting its predecessor's stand on the minority status of AMU before the Supreme Court in January 2016. In 2011, the NCMEI had held that "Jamia was founded by the Muslims for the benefit of Muslims and it never lost its identity as a Muslim minority educational institution", and was, therefore, "covered under Article 30(1)… read with Section 2(g) of the National Commission for Minority Educational Institutions Act". Article 30(1) of the Constitution gives all religious and linguistic minorities the right to set up and run educational institutions, including schools, colleges and universities. Read Simply put: 'Minority' status for AMU, Jamia Millia Islamia
It was in pursuance of the NCMEI order of 2011 that JMI university discontinued reservation for SC/ST and OBC students and set aside half its seats in each course for Muslim candidates. Thirty per cent of the total seats in each course were earmarked for Muslim applicants, 10 per cent of the total seats for Muslim women applicants and another 10 per cent were reserved for Muslim Other Backward Classes and Scheduled Tribes as notified under the Central government list.
Full report at:
http://indianexpress.com/article/india/minority-status-for-jamia-millia-islamia-govt-to-withdraw-support-in-court-4785614/
--------
Pakistan
Reciprocate peace moves, Pakistani foreign minister urges Delhi, Kabul
Abid Hussain Mehdi
August 07, 2017
SIALKOT: The Minister for Foreign Affairs, Khawaja Muhammad Asif, said on Sunday that Pakistan always wanted to have good relations with its neighbours, especially India and Afghanistan, but both countries were not giving any positive response to Pakistan's initiatives for durable peace in the region.
The newly-appointed foreign minister, in his maiden press conference at the PML-N House here, made it clear that Pakistan's desire for peace and good relations with neighbours should not be construed as its weakness.
"It's high time for both India and Afghanistan to come forward as good neighbours and give positive response to Pakistan's peace initiatives and end the blame game," he added.
Examine: Foreign policy straitjacket
The foreign minister regretted that India was continuously violating the ceasefire accord by shelling the civilian population along the Line of Control. India was also supporting the conspiracies being hatched by Afghanistan against Pakistan in a bid to destabilise this country economically and politically, he alleged.
Mr Asif said the defence of Pakistan was in strong hands as its armed forces were capable of defending every inch of the motherland. He asked New Delhi and Kabul to support Islamabad's peace initiatives.
The minister said Pakistan had been fighting terrorism for several decades, besides playing a pivotal role in establishing peace by uprooting and crushing terrorists, adding that the world was praising Pakistan's frontline role against terrorism.
The minister alleged that India and the United States were involved in an international conspiracy to sabotage the Indus Water Treaty, posing great danger to the Subcontinent. He pointed out that Pakistan had never been taken into confidence by the international community on all the clauses of the treaty.
Mr Asif said Pakistan had now effectively taken up the burning issue of stoppage of water by India into Pakistani rivers with the World Bank which had been playing its role as a guarantor in the Indus Water Treaty. He said Pakistan wanted an amicable solution to the problem and was making all-out sincere international efforts to resolve this prolonged issue as soon as possible.
He disclosed that the issue of construction of the controversial Kishanganga dam had almost been resolved by Pakistan and India about one-and-a-half years ago, but progress on it was halted due to suspension of further talks by India thrice afterwards.
https://www.dawn.com/news/1350058/reciprocate-peace-moves-pakistani-foreign-minister-urges-delhi-kabul
--------
Three suspected terrorists killed in Karachi shootout
August 7, 2017
KARACHI: Counter Terrorism Department (CTD) claimed to have killed three suspected terrorists in a late night encounter at Machar Colony area of Karachi on Sunday.
According Senior Superintendent of Police (SSP) Shahid Hamid, on a tip-off, CTD carried out a targeted raid in a house at Machar Colony, neighbourhoods of Kiamari Town in Karachi, where cops entered the house to approach the alleged terrorists, they suddenly resorted to firing, After heavy exchange of fire three terrorists got killed, while four others arrested.
CTD claimed to have recovered a huge cache of arms and improvised explosive devices (IEDs).
While a heavy contingent of police was called in to conduct a search operation in the area to nab other accomplices of the terrorists.
https://www.thenews.com.pk/latest/221959-Three-suspected-terrorists-killed-in-Karachi-shootout
--------
FC kills four terrorists, busts hideouts in Balochistan: ISPR
August 7, 2017
QUETTA: Inter-Services Public Relations (ISPR) said Frontier Corps Balochistan gunned down for hardcore terrorists as the cops conducted intelligence based raids at Dera Bugti and Kohlu areas under 'Operation Radd-ul Fasaad'.
According to army's media wing, forces carried out raids on a tip-off in Balochistan's Dera Bugti and Kohlu areas, after a heavy exchange of fire FC killed four terrorists, involved in attacks on security forces and other sabotage activities in the province.
According to ISPR, FC has dismantled several hideouts of the terrorists used to carry out attack on forces and to conduct other terror activities, adding that huge cache of mines, explosive material and tools of communication were also recovered during the raids.
Inter-Services Public Relations (ISPR) said that Operation Radd-ul Fasaad has been progressing as planned to achieve the task and yielding steady results.
https://www.thenews.com.pk/latest/221808-FC-kills-four-terrorists-busts-hideouts-in-Balochistan-ISPR
--------
'Multiple' militant outfits behind law enforcers' killings in Karachi
August 07, 2017
KARACHI: Contrary to their previous assumption that one single group has been targeting policemen and retired personnel of law enforcement agencies, counterterrorism officials now conclude that there are numerous splinter groups — of either outlawed Tehreek-i-Taliban Pakistan or Lashkar-i-Jhangvi — responsible for the spate of attacks in recent months, it emerged on Sunday.
"There are multiple groups involved in targeted killings of policemen in the city," said Counter-Terrorism Department's chief Additional Inspector General Sanaullah Abbasi.
He said the CTD assessed that there were apprently separate militant groups involved in around half a dozen acts of terrorism in the metropolis as their modus operandi were different in each case.
They were operating in the East and West zones of the police's organisational structure.
A CTD assessment about recent targeted killings revealed that one group was almost certainly linked with the new outfit Ansar al-Sharia. Militants from banned Jundullah might have also joined this new outfit.
"This group, however, is made up of educated and media savvy individuals, who are equally concerned not only with their targeting of police officials but also with winning public perception and delegitimising the state," said Mr Abbasi.
The other groups were "less calculated in their approach", according to the CTD analysis, which added that at least one such group was a possible offshoot of the banned TTP or Jamaat-ul-Ahrar.
Other groups were likely to be affiliated with the militant Islamic State group and/or LJ offshoots.
"There may also still be some remnants of Naeem Bukhari's faction of the banned LJ who are now either operating independently following Bukhari's arrest or forming new splinters with other groups," said the CTD analysis.
The CTD assessment about the killings showed that Dawood Mehsud, a former policeman who has become the TTP-Karachi chief, might have led a group for targeting law enforcers.
However, the CTD said that there were also some indications that Mehsud might have died or had switched his allegiance to the IS.
In June, four policemen were shot dead by armed pillion riders when they were sitting at a roadside eatery in SITE to break their fast. The responsibility of the attack was claimed by the Ansar-ul-Sharia Pakistan.
It appeared later that the attackers were more "dangerous and trained" as if they had come from war zone, believed Abbasi.
He disclosed that the CCTV footage showed the attackers wearing "commando jackets" and sparing the life of a civilian who witnessed the gory incident.
In July, three policemen and a passer-by were shot dead by six armed assailants in Korangi. The gunmen had opened indiscriminate firing on the policemen. One of the policemen fell down in a storm-water drain but the culprits chased him and fired at him.
The killers, according to the CTD, lacked "precision".
"It appeared that there was also an element of vengeance behind the targeted killings of the three policemen in Korangi," said the CTD chief.
Also in July, a traffic policeman, Mohammed Khan, was gunned down and another wounded by armed assailants on busy Abul Hasan Ispahani Road in Gulshan-i-Iqbal.
The CCTV footage obtained from the crime scene showed that one attacker was wearing pants and shirt.
He said that the outlawed TTP had established at least five different groups in the country to carry out terror acts.
One of such groups was known to the counterterrorism officials as the "Special Task Force (STF) of the TTP".
The CTD assessment indicated that the STF was a "dangerous group" that appeared to be active in Karachi and other parts of the country.
This group has been tasked with carrying out attacks on the police and personnel of other law enforcement agencies.
"Presently, this group [STF] seems to be very active in Karachi and members of this group have expertise in making small IEDs [improvised explosive devices]," said the CTD head.
Referring to a task force led by the Rangers director general and comprising officials of CTD, intelligence agencies, etc, he said each terrorism case was being discussed by it and assessments of threat were also made to chalk out future strategies.
He said apart from recent killings of law enforcers in the city, the security officials were also working on the deadly Sehwan blast and the escape of two high-profile LJ militants from the Karachi central prison.
"There are some positive developments in all these high-profile cases," he said, without elaborating.
Full report at:
https://www.dawn.com/news/1349997/multiple-militant-outfits-behind-law-enforcers-killings-in-karachi
--------
North America
US supports Pak-India backchannel contacts for peace
August 07, 2017
ISLAMABAD - Washington has told Islamabad that it supports backchannel contacts between Pakistan and India to ensure peace in South Asia, diplomatic sources said.
A senior official at the foreign ministry told The Nation that the US wanted Pakistan and India to engage in some sort of dialogue to pave way for open talks on the bilateral issues.
"The message from the US is to make efforts for talks. Backchannel first which could translate into some open meetings. The lack of political and diplomatic contacts [the US believes] will be harmful for peace. The US wants an end to the blame game to create an environment for talks," he added.
Pakistan, the official said, had told the US that Islamabad was never involved in the blame game and "our claims on ceasefire violations and India-sponsored terrorism are based on facts."
Last week, Foreign Office spokesperson Nafees Zakaria said that there were a number of civil society organisations that make contacts for Pak-India peace.
Questioned about Pak-India backchannel diplomacy in Dubai, he said: "civil society organizations bring participants from different walks of life to discuss Pak-India relations and contentious issues."
Zakaria said Acting Assistant Secretary for South and Central Asian Affairs Alice G Wells' recent visit was in the backdrop of US policy review on Afghanistan in regional perspective but "we consider it an important visit, which provides us an opportunity to discuss bilateral relation and share our perspectives on Afghanistan and the broader issues related to the region."
The spokesperson said that all issues including the outstanding issue of Kashmir, as well as comprehensive discussions in the context of situation in Afghanistan when Wells met Foreign Secretary Tehmina Janjua.
Another official at the foreign ministry said that Pakistan had told the US that Pakistan supported dialogue with India but New Delhi had time and again rejected such proposals.
"We asked them to put pressure on India rather than Pakistan. We are always ready for talks. The US has promised to also contact India. Speaking of the backchannel contacts, they are always on," he maintained.
International relations expert Dr Pervez Iqbal Cheema said that the US and the world were ignoring the Kashmir issue and India was trying to convince them that Pakistan was the epicentre of all the problems.
"India should address the Kashmir issue. US must put pressure on India for this. Pakistan had never shown reluctance to hold talks with India. The US should ask India to ensure an environment for talks," he contended.
Cheema said Indian Prime Minister Narendra Modi's government was a "government of militants", which was bent upon eliminating the neighbours.
International relations expert Dr Farooq Hasnat said the US itself was ignoring Pakistan's role in the war on terror.
"They are stopping our funds and asking us to do more. They are supporting India against us. Washington can play an important role for Pak-India peace, which they are not doing at present," he remarked.
Hasnat said the recent meeting between Modi and US President Donald Trump was an attempt to disturb the strategic balance in the region.
Meanwhile, on Sunday, Pakistan People's Party (PPP) leader Senator Rehman Malik expressed grave concern over the statement of President Donald Trump who asked Pakistan to change its "paradoxical" policies.
In a statement, Malik said the US should realise and understand the dynamics of "regional dirty politics" being played by India through his stooges in Afghanistan.
He added that Pakistan had suffered twice being the allies of the US and both times Pakistan had paid heavy price in terms of loss of human lives in thousands coupled with worst effects on Pakistan's economy and basic infrastructure and development.
Malik said that recent massacres of innocent Pakistanis were claimed by Pakistani Taliban sitting in Afghanistan who were being sponsored by India's Research and Analysis Wing (RAW) in collaboration with Afghan intelligence agency, the National Directorate of Security.
Malik said that on the one hand India was sponsoring terrorism through Afghanistan and on the other hand it was violating the Line of Control (LoC) on a daily basis.
The lawmaker said that it was not Pakistan, which had paradoxical policies but "it is Afghanistan, which had anti-Pakistan policies, while playing in the hands of RAW."
Senator Malik said: "I urge the US President Donald Trump not to play for India in its anti-Pakistan and anti-China policy."
http://nation.com.pk/national/07-Aug-2017/us-supports-pak-india-backchannel-contacts-for-peace
--------
Inmates Serving Terror-Related Sentences Slated for Release
Aug. 7, 2017
WASHINGTON (AP) — Dozens of convicts serving time in U.S. prisons for terrorism-related offenses are due to be released in the next several years, raising the question of whether that's something Americans should fear.
Since the Sept. 11 attacks, the United States has worked aggressively to foil attacks and imprison hundreds of people who joined or helped militant groups. Experts say less attention has been paid to what happens once those prisoners complete their sentences and re-enter American society.
Among the incarcerated, according to the Bureau of Prisons, are 380 linked to international terrorism and 83 tied to domestic terrorism. A Congressional Research Service report said 50 "homegrown violent jihadists" were to be released between last January and the end of 2026.
Most of those convicted of terrorism-related crimes are held at the high-security U.S. penitentiary in Florence, Colorado, and federal prisons in Terre Haute, Indiana, and Marion, Illinois. Some are in for life, but the average sentence is 13 years. That means most will walk out of prison with years of freedom ahead.
"There were people I was with in prison who you'd be happy to have as a neighbor because they were normal, reasonable people," said Ismail Royer. He was released last December after serving more than 13 years on firearms charges connected to his work helping others get to a militant training camp in Kashmir, the disputed Himalayan territory claimed by India and Pakistan.
"The guys that I'm really, really concerned about are the loose cannons," Royer said.
Royer grew up in a Catholic family in suburban St. Louis. By the time he was 21, he had converted to Islam and was fighting alongside fellow Muslims in Bosnia. At 31, he was serving a 20-year sentence.
Today, he lives in the Washington, D.C., area, works for the Center for Islam and Religious Freedom and wants to help nonextremist Muslim-Americans find their footing in American society.
Behind bars, Royer got to know inmates arrested for only loose ties to terrorism. But he also met Richard Reid, the al-Qaida "shoe bomber," and John Walker Lindh, an American captured in Afghanistan while fighting with the Taliban.
Some were ensnared in sting operations, Royer said, or were in the wrong place at the wrong time. Others were up to no good; Royer said he was happy the FBI arrested them.
"At any time, the loose cannon might go to the convenience store and cut off somebody's head. You just don't know. These guys are very problematic," Royer said while eating grilled cheese at a hotel not far from the White House. "I don't want them as my neighbor. You can't sit there and talk to them and tell them that their views are mistaken."
Eric Rosand, a senior fellow in the Project on U.S. Relations with the Islamic World at Brookings Institution and director of The Prevention Project: Organizing Against Violent Extremism based in Washington, said not enough is known about the mindset of the prisoners being released. Experts say there's been no comprehensive research to determine recidivism rates for these individuals.
And more are expected to enter prison.
Former FBI Director James Comey, who was fired by President Donald Trump in May, had told Congress that the bureau had more than 900 active investigations related to Islamic State and other extremist activity in all 50 states.
Karen Greenberg, director of the Center on National Security at Fordham University's School of Law, doesn't think the public should panic.
Individuals convicted of the most serious terrorism-related offenses will not ever walk free, she said. Many of those released after serving time for lesser offenses will face months to years of supervision, she said. Phone calls and online communications are monitored. Travel can be restricted. Weekly meetings with counselors can be required.
"We're not talking about 9/11 perpetrators," Greenberg said.
While the State Department has spent more than $10 million since 2012 to help other countries deal with an increase in suspected terrorists, Rosand lamented that no similar effort is taking place here.
"People have to go back to some community once they are released," said Rosand, a former senior counterterrorism official at the State Department. "Are we preparing communities for their release? Where are they going to go? Is the community that they came from going to accept them back?"
Patrick James, a researcher at the National Consortium for the Study of Terrorism and Responses to Terrorism at the University of Maryland, said the U.S. lags behind European and Middle Eastern countries in finding ways to address paths to radicalization or ease the return of released individuals.
"There's no net to catch them. There is no way to make sure they don't re-engage in extremism," James said.
At least 128 individuals have been charged in the United States with crimes related specifically to the Islamic State group since March 2014, when the first arrests were made, according to George Washington University's Program on Extremism.
Justice Department officials declined comment.
But the department's internal watchdog is auditing the Bureau of Prisons' procedures, policies and practices for monitoring inmates with known or suspected terrorist ties, and efforts to prevent further radicalization among inmates.
The issue also is being addressed in pockets of the country.
Last year, U.S. District Judge Michael Davis in Minneapolis announced a new program to assess the risks posed by terrorism defendants and devise plans to help them re-evaluate their extremist ideals so they don't engage in similar activities again.
Minnesota has the largest Somali population in the U.S. and has been a target for extremist recruiters. About a dozen Minnesota residents have traveled to Syria to join militant groups in recent years. At least 22 men from Minnesota's Somali community have join al-Shabab in Somalia in the past decade.
Davis' program enlists the help of Daniel Koehler, who runs an institute devoted to "de-radicalization" in Germany. Koehler will conduct risk assessments on terror offenders to give Davis more information as he determines sentences. Koehler will then train U.S. probation and pretrial officers, who will be responsible for supervising defendants.
"I am not aware that any other court has tried something like that," Koehler said.
Royer, who served time in Terre Haute and elsewhere, offered some examples of those in line for release and their place on the terrorism spectrum.
One inmate, he said, was a former computer programmer from Yemen who was arrested for stealing proprietary software and trying to market it as his own. The inmate claimed he told U.S. officials he would give them the names of al-Qaida followers if they let him go.
"He lied to them. He didn't know anyone from al-Qaida. He just told them some names and very quickly they found out that he was full of crap," Royer said. "He went to prison for lying to the FBI and they put him in the terrorism unit."
A second inmate was picked up selling night vision equipment to a U.S. law enforcement official posing as a member of Lebanon's Hezbollah. Royer said the inmate was trying to make a buck. He was charged with attempting to provide material support to a terrorist group and ended up in the terrorism unit at Terre Haute.
"The only concern with him is that he's a hustler," Royer said. "That's not to say that it's not a crime."
Full report at:
https://www.usnews.com/news/politics/articles/2017-08-07/convicts-in-prison-for-terror-offenses-slated-for-release
--------
Naples Muslim congregation thrives after year with first imam
Aug. 6, 2017
Imam Nour's voice rings through the women's prayer room, melodic and almost trance-inducing. About 10 women and several children roll out prayer rugs and sit down, chatting. An electronic sign on the wall lists the day's prayer times. There are still a few minutes left until jumah, the Friday prayer, begins.
Imam Muhammed Nour, 28, came to Naples from Egypt in June 2016. Nour moved to Florida to serve as the imam at the Islamic Center of Naples, the congregation's first official leader since it was founded in 2000.
"To recite the Quran, you might find it difficult to understand something. So you need to ask the imam, like a pastor. That is the importance of the imam," Nour said.
But it is not only the interpretation of Islam's holy book and leading the five daily prayers that the imam is tasked with.
Funerals, weddings and Quran classes, which teach children and adults the Arabic language and the interpretation of religious scripture, are integral parts of Muslim communities across the globe.
"Those things we could not accomplish because we did not have an imam," said Mohammed Usman, administrative director of the Islamic Center.
Before the center was founded in 2000, Usman and his wife invited people to their house for Friday prayer.
"It started with a guy at a grocery store. He asked: 'Are you Muslim?' " Usman recounted.
They decided to get together for prayer every week, but their group quickly outgrew the confinements of their home.
"First it was three or four people coming to my house, but we grew, and in the end, we had about 16 people," said Razia Usman, Mohammed's wife.
"There was not enough space to park the cars," her husband added.
For 20 years, Usman and some of the other congregation members led prayers and tried to create a community around their faith.
"It was challenging," Usman said.
With the presence of Imam Nour, the center was able to expand its outreach.
"We also work with the other religions," Nour said. "For example, if something is happening for the Jews, we go there. If something is happening for the Christians, we go there."
Nour conducts his sermons in English, but all prayers have to be led in Arabic.
"People always think that Islam is only for Arabs, but here we have people from every country you could think of," Nour said.
Because children and adults in the community come from a variety of backgrounds, Quran classes are necessary to help them understand religious scripture.
"If they don't know how to read it and how to translate it, how are they going to be good Muslims in the future?" Usman said.
At the Friday prayer, the children had a hard time concentrating. While Nour delivered a passionate sermon about the importance of family and the holy task of respecting one's parents, a group of two girls and one boy took turns balancing a fidget spinner on their foreheads.
This year 30 children signed up for the two levels of Quran classes — basic and advanced — offered by the center.
"This is a big accomplishment, something that we've never been able to do at the Islamic Center of Naples," Usman said.
With an imam to lead the congregation, Usman observed a positive change.
"Our community has grown considerably," he said. "People are more apt to (be) visiting the center and praying together, which brings harmony and community."
"A lot of young families are moving in, a lot of new faces," Razia Usman said.
Jennette's family is one of them. Jennette grew up in the Bensonhurst neighborhood of Brooklyn, New York, right under the Verrazano-Narrows Bridge.
After moving to Naples, Jennette and her husband began exploring religions. According to her, references to a second prophet in the Bible and the Torah led their spiritual journey to Islam and its prophet Mohammed.
Her Puerto Rican mother was surprised when she noticed Jennette wearing a hijab, one variety of the headscarves Muslim women wear to cover their hair.
"She said: 'Is it cold down there? Because you're wearing that scarf on your head,' " Jennette recounted, laughing.
Not everyone is accepting of their newfound faith. Jennette and her husband preferred to keep their last name private, out of concern for their family's safety. She said a sense of fear is present in the mosque as well.
Full report at:
http://www.naplesnews.com/story/news/local/2017/08/06/muslim-congregation-thrives-after-year-first-imam/541587001/
--------
FBI investigators seek suspects involved in US mosque bombing
Aug 7, 2017
BLOOMINGTON: FBI investigators are seeking suspects after an explosive device tore through part of a suburban Minneapolis mosque as people were preparing for morning prayers, damaging a room but not causing any injuries, authorities and witnesses said.
The blast happened at around 5am on Saturday at the Dar Al-Farooq Islamic Center in Bloomington, according to Bloomington Police Chief Jeff Potts. Windows of the imam's office were shattered, either by the blast or by an object thrown through them, the Minneapolis Star Tribune reported.
One worshipper saw a pickup truck speeding away shortly after the explosion, said Mohamed Omar, the center's executive director. He said the mosque, which primarily serves people from the area's large Somali community, occasionally receives threatening calls and emails.
"We came to this country for the same reason everyone else came here: freedom to worship," Yasir Abdal­rahman, a worshipper at the mosque, told the newspaper. "And that freedom is under threat. Every other American should be insulted by this."
Asad Zaman, director of the Muslim American Society of Minnesota, described the attack as a firebombing.
Investigators will try to determine whether the incident was a hate crime and who may have been behind it, according to Richard Thornton, special agent in charge of the FBI's Minneapolis Division.
Thornton said during an afternoon news conference that the explosion was caused by an "improvised explosive device", and that investigators have recovered components of the device to figure out how it was put together.
Saturday's bombing comes amid a rise in reports of anti-Muslim incidents in the US, including arson attacks and vandalism at mosques, harassment of women wearing Muslim head coverings and bullying of Muslim schoolchildren.
Just recently in Minnesota, an Islamic cemetery in Castle Rock Township reported it had been vandalised with spray painted profanities and swastikas.
The mosque in Bloomington, just south of Minneapolis, serves as a religious centre and community organising platform for Muslim activists and leaders in the area, according to the society.
Full report at:
https://www.pakistantoday.com.pk/2017/08/07/fbi-investigators-seek-suspects-involved-in-us-mosque-bombing/
--------
US desire to win Afghan war increases pressure on Pakistan
Anwar Iqba
August 07, 2017
WASHINGTON: The new emphasis in Washington on the need for Pakistan to do more against militants is linked to the Trump administration's desire to win the Afghan war.
Usually on weekends the United States media focuses on human interest stories, but this weekend there are almost a dozen reports explaining how the administration wants to win the war.
In interviews to media outlets, current and former US officials talked about how President Donald Trump was "deeply frustrated" with the lack of options to win the 16-year-old war.
In official and unofficial explanations for this stalemate, Pakistan is almost always blamed for preventing the US from winning the war.
The argument is that the militants flee to Pakistan whenever they come under attack in Afghanistan, recuperate, rearm and then return to Afghanistan to fight US and Afghan forces. They also argue that the war can be won if Pakistan stops the militants from doing so.
On this issue, there appears a rare consensus within the Trump team and between the administration and Congress: Pakistan must stop the alleged cross-border attacks into Afghanistan or face the consequences.
Both the administration and the Congress also ignore Pakistan's strong denial of these allegations.
Islamabad not only rejects these claims as incorrect, but also points out that Pakistan is the biggest victim of terrorism.
The first warning of the changing mood in Washington came from Congress where the House of Representatives adopted three consecutive resolutions late last month, conditioning hundreds of millions of reimbursements to Pakistan taking action against the Afghan Haqqani network and other militants.
Then last week, the US Senate joined the house in urging the administration to use a carrot-and-stick policy to persuade Pakistan to act against the alleged militant safe havens in the Federally Administered Tribal Areas.
On Saturday, US National Security Adviser Gen H.R. McMaster said in a radio show that President Trump was also frustrated with this situation and wanted Pakistan to stop its allegedly "paradoxical" policies of fighting the militants within its borders but allowing them to operate across the border.
Fresh appointments
Recent changes in the White House are likely to further increase the pressure on Pakistan. The White House national security team is already headed by a general, McMaster, who has served in Afghanistan and shares the dominant view in Washington that Pakistan's reluctance to deal with the Afghan Taliban prevents the US from winning the war.
And now he has a boss who also shares this view: the new White House chief of staff John Kelly, a retired four-star Marine general sworn in last Monday.
Commenting on his appointment last week, a US newspaper noted that Gen Kelly was not only a respected veteran of the Persian Gulf and Iraq wars, he "also knows the personal losses of war all too well — his own son — 1st Lt Robert Kelly — was killed in Afghanistan in 2010".
In one of his first statements, Mr Kelly assured Mr McMaster, a serving general, that he would have a free hand to make the new Afghan policy. While he has been brought in to instil discipline in a White House plagued by leaks and infighting, reports in the US media suggest that he would also strongly support efforts to win the Afghan war.
Full report at:
https://www.dawn.com/news/1350075/us-desire-to-win-afghan-war-increases-pressure-on-pakistan
--------
Mideast
Abbas pledges to ramp up Gaza sanctions
Aug 7, 2017
GAZA CITY: Palestinian president Mahmud Abbas has pledged to increase sanctions on the Gaza Strip, drawing a fresh attack from its Hamas rulers. Abbas, the leader of the internationally-recognised Palestinian government based in the Israeli-occupied West Bank, has been seeking to weaken Islamists Hamas by cutting power supplies to crowded Gaza.
On Saturday, he said he would continue with sanctions on the coastal strip, despite UN concerns that it amounts to collective punishment of its two million residents. "We will continue the gradual stopping of financial allocations to the Gaza Strip until Hamas commits to reconciliation" with the Abbas administration, the president said. "Since the coup, we have paid a billion and a half dollars to the Gaza Strip," Abbas said, referring to the 2007 overthrow of his Fatah movement by Hamas in Gaza.
"We will not allow this to continue," the WAFA official Palestinian news agency reported him as saying in Arabic.
"Either things will go as they are meant to be, or we will continue to reduce these funds," he said, accusing Hamas of stealing some of the funds.
The Islamist group responded late Saturday in a statement: "Attacking Hamas and threatening the people of Gaza with more sanctions is a blow to reconciliation efforts." It accused Abbas's Palestinian Authority of working with Israel to isolate Gaza and bring suffering to its people.
Both sides have previously committed to reconciliation, but repeated attempts have failed. The Palestinian Authority had been paying for some electricity to be delivered to Gaza since 2007, but in recent months has reduced the amount.
Gazans now receive only a couple of hours of electricity a day, delivered from the territory's own power station and others in Israel and Egypt. The Palestinian Authority has also cut stipends to its former Gaza staff forced out of office by Hamas, in a move analysts see as seeking to sow discontent in the enclave.
http://nation.com.pk/international/07-Aug-2017/abbas-pledges-to-ramp-up-gaza-sanctions
--------
Four dead as soldier opens fire on Iran military base
Aug 7, 2017
TEHRAN : At least four soldiers were killed and eight injured when one of their colleagues opened fire on a military air base in southern Tehran on Sunday, the Iranian military said in a statement. The incident was "probably related to psychological problems of the soldier who suddenly started firing on his comrades," the statement said.
It took place on a shooting range, and could also have been the result of a gun misfiring, the statement added. "The injured were transported to a medical centre and an investigation has been opened," it said.
State television reported a similar incident last month when a serviceman opened fire at a barracks in Abyek, around 40 kilometres northwest of Tehran, killing three and injuring six.
The gunman in that incident, who had reportedly been denied a transfer to his home town, shot himself but survived his injuries, according to the ISNA news agency. Military service of two years is mandatory for Iranian men when they turn 19.
http://nation.com.pk/international/07-Aug-2017/four-dead-as-soldier-opens-fire-on-iran-military-base
--------
UN envoy hints Oman could hold Yemen peace talks
7 August 2017
The UN envoy to Yemen Ismail Ould Cheikh Ahmed hinted at the possibility of holding talks between Yemen's warring parties in Oman without giving a specific date.
Cheikh Ahmed said that ideas on the introduction of humanitarian aid through the port of Hudaydah are currently being discussed.
In a new political movement led by the UN envoy to Yemen, he began a tour of Oman, talking about indications of the upcoming consultations between the Yemeni parties in Muscat.
The UN envoy revealed a meeting expected with the delegation of the Houthis to discuss the United Nations initiative on the port of Hudaydah.
A Yemeni source said the Omani mediation reject the Houthis group's position that obstructs the peace process.
The UN envoy said that the United Nations is not demanding the extradition of the port of Hudaydah to the Yemeni government, but instead to a third party to manage the port, adding that efforts are underway to resolve the issue of salaries of state employees in Yemen and the opening of Sanaa airport.
Full report at:
https://english.alarabiya.net/en/News/gulf/2017/08/07/UN-envoy-Oman-to-play-role-in-Yemen-peace-talks.html
--------
Iran always backs talks over military action: Larijani
Aug 7, 2017
Iran's Parliament Speaker Ali Larijani says the Islamic Republic invariably supports dialog over military action as a means of resolving conflicts.
Larijani made the remarks late Sunday to Saber Hossain Chowdhury, the president of the Inter-Parliamentary Union (IPU) international institution, who was in Tehran to attend the inauguration of President Hassan Rouhani.
"Iran's strategy has always been based on the fact that issues and differences can be solved not through mobilization and militarism, but political negotiations," he said.
"And in the same way that warfare and bloodshed in Yemen and Syria have proven futile, they would not lead to anything other than human losses from now on either," he added.
As a member of the IPU, he said, Iran considers itself obliged to assist the body towards resolving international issues and crises.
Chowdhury, for his part, described Iran as a "valuable and influential" member of the organization, saying he was sure Tehran could contribute much to the elimination of the disastrous situations.
Terrorism is the source of wars such as the ones afflicting Yemen and Syria, he said, adding the IPU is seeking to find out how terrorist outfits are formed; the reasons for youths' gravitation towards their destructive mindsets; and shortcomings in administration, which would leave room for radicalization within societies.
The IPU is trying to have its actions complement those of the United Nations, instead of running parallel to them, Chowdhury said.
It is also endeavoring to prepare the ground for dialog towards the resolution of crises in Syria, Yemen, Bahrain, and the Koreas and find a political solution to their predicaments, he added.
Full report at:
http://www.presstv.ir/Detail/2017/08/07/530952/Iran-Larijani-Saber-Hossain-Chowdhury-InterParliamentary-Union-Yemen-Syria
--------
US strikes in Syria's Raqqah genocide, violate intl. law: Shamkhani
Aug 6, 2017
Iran's top security official says US airstrikes on Syria's northern province of Raqqah using banned weapons amount to genocide in the war-stricken Arab country.
Secretary of Iran's Supreme National Security Council Ali Shamkhani made the remarks in a meeting with Syrian Prime Minister Imad Khamis in Tehran on Sunday.
Referring to high civilian death toll in Raqqah, Shamkhani said the US air raids amounted to genocide as American warplanes used banned weapons and ammunition in their attacks.
He said the US aerial assaults were also a brazen example of human rights violation and proved Washington's lack of commitment to principles of human rights.
The US and its allies have been bombarding what they call Daesh positions inside Syria since September 2014 without any authorization from the Damascus government or a UN mandate.
The strikes, however, have on many occasions resulted in civilian casualties and failed to fulfill their declared aim of countering terrorism.
Elsewhere in his remarks, Shamkhani stressed that the Islamic Republic will continue to stand by Syria and keep up its support for the nation until the crisis is over in the Middle Eastern state.
"Instead of fighting terrorist elements, Western countries and the US take suspicious measures in line with strengthening terrorism and worsening insecurity in the region," Shamkhani said, warning that the harmful effects of such moves "will lead to the spread of terrorism in the world."
The Iranian official further emphasized that peace will be restored to the region and consequently the European countries, shortly after the West ends its financial, technical and weaponry support for terrorists.
The Syrian premier, for his part, briefed Shamkhani on his country's latest developments and achievements in the battle against terrorism and for the political settlement of the conflict.
He also thanked Tehran for backing the Syrian people and government, adding that the restoration of security to Syria depended on some countries stopping their support for terrorists.
Last week, Damascus wrote to the United Nations, calling for the dissolution of a US-led coalition which has been bombing the country for years.
In two letters addressed to UN Secretary General Antonio Guterres and the world body's Security Council, the Syrian Ministry of Foreign Affairs and Expatriates complained that the coalition "continues to commit massacres against Syrian innocent civilians through conducting systematic airstrikes."
Full report at:
http://www.presstv.ir/Detail/2017/08/06/530880/Iran-Syria-Raqqah
--------
Erdogan plans new attack on northern Syria
7 August 2017
ANKARA: Turkey may launch a new cross-border military operation into northern Syria, President Recep Tayyip Erdogan said.
Ankara has already begun reinforcing its border against possible threats from Kurdish militants by dispatching artillery to the southeastern province of Kilis.
It will also deploy tanks and howitzers across the Syrian Kurdish-held region of Afrin, the Dogan news agency reported.
Turkey launched a cross-border operation into northern Syria, dubbed Euphrates Shield, last August to clear the area of Daesh and Syrian Kurdish People's Protection Units, or YPG, both considered terrorist organizations by Ankara. That operation ended in late March 2017.
"We are determined to extend the dagger we have put into the heart of the terror entity project through the Euphrates Shield Operation with new moves," Erdogan told a large crowd at a stadium opening ceremony.
Relations between Ankara and Washington have been strained over US support for the Syrian Kurds, considered a key regional partner against Daesh to take back the group's self-claimed capital of Raqqa.
Turkey's concern is that Syrian Kurds try to unify its semi-autonomous regions in northern Syria and threaten the territorial integrity of Turkey.
"The timing of this announcement is very telling," said Cengiz Tomar, professor of international relations and vice-rector at Yalova University in Turkey.
"The only move that Turkey can make is to expand its intervention and to boost its military build-up toward the Kurdish held district of Afrin and Idlib in order to hinder the expansion of the YPG that is closely tied to the Kurdistan Workers Party, or PKK — a terrorist group that has carried out bloody attacks inside Turkey for decades."
Tomar also said that for such a military operation to occur, Turkey needed approval from Russia, and the US was likely to oppose it, as it did with the Euphrates Shield operation.
"For now, the primary survival threat for Turkey is not Daesh, but Kurdish militants. So, it would focus its energy and military strategy on preventing a PKK/YPG belt on its southern border," he said.
The move is also connected to the domestic politics of the region and its possible repercussions for regional balance, which is already delicate. Iraqi Kurds are planning an independence referendum on Sept. 25, which Ankara recently called "a terrible mistake."
"Preserving Iraq's territorial integrity and political unity is one of the fundamental principles of Turkey's Iraq policy. This principle is a prerequisite for lasting stability, peace, security and prosperity in the region," Turkey's Foreign Ministry said in June.
Full report at:
http://www.arabnews.com/node/1140656/middle-east
--------
Europe
UKIP could block leadership candidate who called Islam a 'killing machine'
Aug 7, 2017
An anti-Islam campaigner's Ukip leadership bid could be blocked by officials worried that her views will bring them into disrepute, according to party sources.
Anne Marie Waters was banned from being a candidate for the Eurosceptic party during their disastrous general election campaign after calling Islam "evil" and arguing that "Islamic culture does not fit with ours".
Undeterred, the Sharia Watch UK founder announced her intention to stand in Ukip's leadership election following Paul Nuttall's resignation in June.
But the ambitious former Labour Party activist, who also launched the anti-Islam group Pegida UK with Tommy Robinson last year, could be excluded from the ballot by members of Ukip's National Executive Committee (NEC).
They will put all candidates through a vetting process to determine whether they meet the standards of the party's code of conduct.
Two Ukip sources told Buzzfeed officials will consider blocking Ms Waters' leadership bid due to fears she will alienate voters by driving the party further to the right.
The activist has said she realises the party will "try to stop me", but has hit back at detractors by insisting she is "not a racist or a neo-fascist".
When Ms Waters launched her leadership campaign in June, she told a cheering crowd in Manchester: "Islam is a killing machine."
Ukip treasurer John Bickley didn't comment on her, but told Buzzfeed: "The NEC has to ensure, for the sake of the party, that whoever's on the ballot paper is not going to come back and bite us in short order.
"We've had an interesting 12 months in regards to leaders, and we'd like to make sure that this time people on the ballot paper are not going to be a problem for us.
"We have to ensure there are no elephant traps after we elect a new leader."
Ukip has struggled to maintain relevance since Brexit was triggered, and former leader Nigel Farage warned that the party will be "finished" if it concentrates on anti-Islam policies.
During the general election campaign, Mr Nuttall was ridiculed for pledging to ban burqas, claiming the policy would boost vitamin D levels in Muslim women.
His party's future is uncertain after they won just 500,000 votes in June and lost all but one of the council seat's they contested this year.
On Friday Ukip confirmed that so far 11 candidates wish to stand in their leadership election, including Jane Collins MEP, who was ordered to pay £358,000 in damages and costs after libelling three Labour MPs she claimed knew about child sex abuse in Rotheram.
Also in contention is John Rees-Evans, a former soldier who once claimed that a gay donkey tried to rape his horse, and revealed his plans to build an underground bunker in Bulgaria in case there is a "global meltdown".
London Assembly member David Kurten has vowed to stand against "militant transgender activism" in his bid to become Ukip's first ethnic minority leader, telling Buzzfeed: "People don't want their children to be confused by this kind of thing."
Around 15,000 Ukip members voted in the last leadership election, and the party's first-past-the-post system means the winner may only need a few thousand supporters.
http://www.independent.co.uk/news/uk/politics/ukip-leadership-contest-anne-marie-waters-anti-islam-campaigner-contest-blocked-pegida-tommy-a7879531.html
--------
Duke of Marlborough converted to Islam in prison to be given 'more food'
Aug 7, 2017
An aristocrat who in the past was jailed for crimes including drugs and burglary has revealed how he converted to Islam in one prison so he could get more food.
Jamie Spencer-Churchill, the Duke of Marlborough, said "luckily" the Ramadan period when Muslims fast was just over when he told the authorities he had changed faith.
The peer, who had a public battle with cocaine and heroin, has more than 20 convictions going back 30 years for numerous offences that include punching a police officer.
His late father John Spencer-Churchill had fought a failed court battle to stop his criminal son from inheriting his £36m estate, which included the Blenheim Palace country house in Oxfordshire.
The Duke was put on the spot over his time in prison during an event at the China Exchange forum in London, billed as a series of "talks by exceptional people with extraordinary lives".
He revealed to interviewer Sir David Tang: "I changed religion when I went to jail. I became a Muslim because you got more food. It wasn't the time of Ramadan. I luckily hit it just right – just afterwards!"
Many prisoners believe if they convert to Islam they will eat better, a Government report found.
The inmates – known as "convenience Muslims" – also think they will pick up other benefits such as more time out of their cells, according to the 2010 publication Muslim Prisoners' Experiences.
The Ministry of Justice denied that inmates who switched to Islam would get any perks in prison such as a better diet.
A prisoner can opt for a halal meal option regardless of their religion.
The Duke had served a string of prison terms up until some 30 years ago but said that those days were in the past and that he had also stopped using hard drugs 10 years ago.
"I don't know whether it was age or something in my brain, or my wife," he said, the Mail on Sunday reported, "but it was around that time when I just felt 'enough is enough'."
The peer publicly fell-out with his father John, the 11th Duke of Marlborough, who launched a failed legal battle in 1994 to disinherit his son from the family's estate.
But the Duke said his father later joked that he understood his battle with addiction shortly before he died aged 88 three years ago.
He recalled phoning his father to ask: "Dad, do you want me to come in and see you?"
Full report at:
http://www.independent.co.uk/news/uk/duke-marlborough-prison-islam-conversion-jail-aristocrat-ramadan-jamie-spencer-churchill-a7879571.html
--------
France Has Seen 271 Militants Return From Iraq and Syria
6 August 2017
France has seen 271 militants return from war zones in Iraq and Syria and all of them are subject to investigation by public prosecutors, the country's interior minister said in a newspaper interview.
Some 700 French nationals are estimated to have fought in ISIS ranks in Iraq and Syria, and like other European countries France has been wrestling with how to handle the flow of so-called returnees.
The number of militants to have returned to France included 217 adults and 54 minors, with some of them currently in detention, Gerard Collomb said in an interview with Le Journal du Dimanche.
Asked how many French militants had been killed in Iraq and Syria, Collomb told the Sunday newspaper that it was difficult to corroborate information.
The head of France's Special Forces said in June that his units were directly involved in street battles in the Iraqi city of Mosul but denied they were specifically targeting French-born militants fighting for ISIS.
France has participated in a U.S.-led coalition battling ISIS in Iraq, and it also intervened in Mali to push back an Islamist rebellion in the west African state.
French military interventions overseas have exposed it to attacks by Islamist militants at home. Gunmen and suicide bombers killed 130 people in and around Paris in November 2015 and over 100 were killed in other Islamist attacks in France in the past two-and-a-half years.
Collomb said the threat of militant attacks was "very high", citing two incidents targeting police on Paris' Champs Elysees and seven foiled plots so far this year.
An increasing number of people were being flagged under a preventative monitoring system for radicalized behavior, with more than 18,500 people reported, he said.
Full report at:
https://english.alarabiya.net/en/News/middle-east/2017/08/06/France-has-seen-271-militants-return-from-Iraq-and-Syria.html
--------
After U.S. experience, Germans brace for Russian election mischief and fake news
By Guy Taylor
August 6, 2017
BERLIN — Intelligence officials here are on high alert, bracing for a wave of cyberattacks, embarrassing information leaks and fake news stories spread on social media as part of an expected Russian campaign to sow political discord ahead of next month's German federal elections.
The nation's domestic intelligence agency says Moscow would like to see Chancellor Angela Merkel, a backer of sanctions against Russia, lose in September, but since that outcome is unlikely, the Kremlin can be expected to settle for any shenanigans that weaken the public's "faith in democracy."
Many fear the Russian subversion effort will get fuel from the U.S. presidential vote while even contested charges of Russian hacking and meddling in the campaign have become a consuming political and legal distraction for the Trump administration.
Interior Minister Thomas de Maiziere has pointed to Russian influence on the recent U.S. and French elections, warning "it cannot be ruled out that there will be similar attempts on the election in Germany."
But for some here, particularly in East Germany, where Russian President Vladimir Putin once honed his skills as a KGB operative, there is little question that a Kremlin-backed subversion campaign is already well underway — and that its aim may be even more pervasive than German intelligence wants to admit.
There are as many as 3 million Russian speakers in Germany and, according to Dmitri Geidel, a local city council member in the heavily Russian-German Marzahn-Hellersdorf district of East Berlin, Moscow's aim is to agitate them and draw international attention to their presence.
"One of the Russian government's interests is to stir up the Russian-German population," Mr. Geidel told The Washington Times on a recent visit to the district, where he says the most notorious example of "fake news" promotion by "Russian state propaganda outlets" unfolded in January 2016.
The so-called Lisa Case began when the satellite news channel RT, the website Sputnik International and various Russian-language social media platforms suddenly bannered scandalous headlines about the alleged abduction and rape by three Arab Muslim men of a 13-year-old Russian-German girl from Marzahn-Hellersdorf.
What came next was like a page from the KGB playbook on the art of spin: An ultranationalist, far-right German fringe party known for its alignment with Mr. Putin organized a rally in the district, replete with what Mr. Geidel says were "fake relatives" vouching for the tale of the allegedly raped girl.
The story was bogus. But German police took more than a week to determine that the girl was out with a friend on the night in question. By the time the findings were made public, hundreds of Germans of Russian descent were demonstrating in cities across Germany.
The rallies erupted just as the nation was engaged in regional election campaigns already dominated by heated debate over the Merkel government's decision a year earlier to welcome in more than 1 million refugees from Syria and other Middle East war zones.
Analysts have described the Lisa Case as a wake-up call over the potential impact of Russian meddling. But Mr. Geidel says the most significant aspect of the incident was the ease with which Moscow was able to incite and mobilize the nation's Russian-German population.
"For us, it was shocking because Russians in Germany are really quiet and calm and are just not known for participating in politics," he said. "It was very symbolic. The Russian government wanted to see the protests spiral and go to Brandenburg Gate or to the Bundestag, so that it would make better pictures to spread around the international media."
The goal appears to have been to "show that there are Russian-Germans here in Berlin," said Mr. Geidel, who added that "it would be a very big pleasure for Putin if he could mention to Merkel that, if she's not careful, there could be 100,000 Russian-Germans in the street."
Fighting over 'fake news'
A NATO analysis on the "Lisa Case" last year focused on the role played by Russian government-owned media in a classic "disinformation" operation to hurt Ms. Merkel. The German chancellor was sharply critical of the Kremlin's pressure on Ukraine, and played a key role in imposing European Union sanctions after Crimea was annexed.
"Russian foreign media cooperate with system-critical journalists, pseudo experts and conspiracy media," the analysis said, adding that outlets such as RT help amplify the relevance of fringe political groups that "promote the lifting of sanctions."
Joerg Forbrig, a senior trans-Atlantic fellow with the German Marshall Fund of the United States in Berlin, said Russia will be tempted to meddle in the German election because experience suggests the rewards far outweigh the risks.
"Where [interference] succeeded, as in the United States, it has managed to wreak havoc across entire political systems," Mr. Forbrig wrote recently in a blog for Foreign Policy.com. "Meanwhile, where it failed, as in France, Russia has had no political or other price to pay. This experience cannot but tilt the Kremlin's cost-benefit analysis in favor of meddling."
The Kremlin vehemently denies such activities, and RT says the claims about its operations in Germany are nonsense.
"These accusations are made without a single piece of evidence, a single example of the 'fake news' RT supposedly has been spreading," Anna I. Belkina RT director of marketing and strategic development, told The Times.
"The reason for this is simple: there are none," she said. "The mainstream media accepts these accusations by the French and German public figures at face value, without challenging them, or bothering with the most basic fact-checking.
"Those who are accusing RT of spreading fake news are themselves actually spreading fake news, namely about RT and Russia," she said.
It's an assertion echoed by Russia sympathizers in Germany, many of whom align themselves with contemporary causes of the far right as they take pride in the post-World War II role Moscow played in East Germany.
"I love Russia. East Germany was occupied by Russia. They gave Germany freedom again," said one 53-year-old man, who waved a Russian flag at a recent anti-immigration protest in downtown Berlin.
"At the moment, the Americans, the Brits and the West Europeans still occupy Germany," said the man, who asked to be identified only as Werner and said he grew up in East Germany. "I don't believe the Russians meddled in the American election, and I don't believe it's happening here either."
'Champagne in the Kremlin'
Germany's domestic intelligence agency, the BfV, has sought to draw attention to the Kremlin-backed "fake news" campaign. But the agency's biggest warnings focus on the threat of politically driven cyberattacks from Russia.
The agency claims a group backed by Russia hacked the computer systems of Germany's parliament in 2015 and targeted Ms. Merkel's Christian Democratic Union (CDU) party in May 2016.
A BfV report last month said German politicians and parties targeted by hacking of "confidential emails or other sensitive data must assume that explosive or compromising facts could be made public" ahead of the Sept. 24 election in which Ms. Merkel seeks a fourth term.
The chancellor's allies say Mr. Putin doesn't care that the German chancellor grew up behind the Iron Curtain in East Germany, speaks fluent Russian and may represent the Kremlin's best diplomatic channel to the West.
"In the event Merkel would fail in the coming election, Putin might open a bottle of champagne in the Kremlin because he might think sanctions the EU has against Russia may be lifted more easily if Merkel wasn't around," said Jurgen Hardt, a CDU member and chairman of the German parliament's foreign affairs committee.
Mr. Hardt said in an interview that he doesn't "so much see a [structured] campaign to disrupt our elections," but rather "a disinformation campaign to convince people that the German government is not as good and strong as they believe."
That fits, he said, within wider Russian efforts to undermine NATO and the EU with various cyberoperations. "We have information that trolls in St. Petersburg have personally put fake messages into social media and that 'cyberbots' are amplifying it," Mr. Hardt said, asserting that Russia's aim is to "make it appear there is a huge movement" critical of Western institutions seen as hostile to Moscow.
NATO sources have briefed him, Mr. Hardt added, on instances in which officials posted facts on the alliance's social media feed only to find that, within seconds, thousands of decisive "countercomments" had appeared online. "This is not possibly done by people; it can only be done by robots," he said.
It is in no way surprising, he added, that Moscow would be trying to stir up ethnic Russian Germans in Berlin.
"The biggest number of double-passport holders in Germany are actually Russians — or Germans with Russian passports — and the Kremlin wants to exploit that," said Mr. Hardt. "We have families from Russia in Germany who are probably better in the Russian language than in German and therefore are poisoned by the propaganda."
A 'Soviet mindset'
The most notable feature of Marzahn-Hellersdorf may be the vast Soviet-style apartment blocks that line the district's wide avenues.
Russian signs adorn the aisles of several markets in the district, where vodka can be found on sale in smart green cases that hold shot glasses and special bottles shaped like Russian-made Kalashnikov rifles.
Mr. Geidel, the local council member, who is running for a seat in German parliament for the center-left Social Democratic Party (SPD), was excited to discuss politics.
The 27-year-old said he is not entirely sure whether Russia has a clear strategy for its activities in Germany. The goal may be to "stir instability by pushing negative messaging about a refugee crisis," Mr. Geidel said, adding that far-right parties — the most popular being the Alternative for Germany (AfD) — are "feeding on such messaging."
"Maybe the whole project can shift some votes to the far right," he said, speculating that if the AfD grows strong enough, then it could destabilize the long-standing parliamentary "grand coalition" between the moderate CDU and SPD, a coalition that has helped keep Ms. Merkel in power for more than a decade.
"If that happens, the more radical parties suddenly become viable coalition partners to rule the government," said Mr. Geidel. "This would be bad for German democracy because it would lead to the weakness of the big parties."
Mr. Forbrig said the solidity of German political institutions and sophistication of the mainstream press make it unlikely any Kremlin plan to interfere in the campaign will have a significant impact.
"At most, Russian interference can make the campaign rhetoric more virulent, add complexity to the party landscape, and complicate coalition building," he wrote. "But if decades of German postwar politics are anything to go by, the end result will, nevertheless, be a functioning government. And, judging by her ratings, Merkel will be at the helm."
But Mr. Putin may for now be satisfying himself simply with keeping the pot boiling in the Russian-German population and seeing what happens down the road.
"That's his hope, but even that, I don't think is realistic," said Mr. Geidel. "The Russian-speaking population would have to be far more active here to truly have an impact. The typical Russian-German citizen may have a Soviet mindset, but he does not protest here. There is no such culture of political activism among that population.
Full report at:
http://www.washingtontimes.com/news/2017/aug/6/germany-expects-russia-election-meddling/
--------
URL: https://www.newageislam.com/islamic-world-news/berlin-attacker-buried-tunisian-hometown/d/112120
New Age Islam, Islam Online, Islamic Website, African Muslim News, Arab World News, South Asia News, Indian Muslim News, World Muslim News, Women in Islam, Islamic Feminism, Arab Women, Women In Arab, Islamophobia in America, Muslim Women in West, Islam Women and Feminism