New Age Islam News Bureau
18 August 2020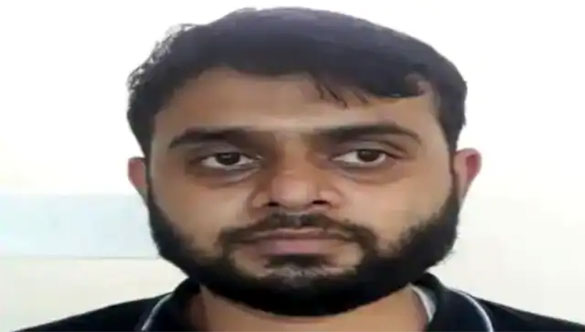 For representational purposes (Photo | PTI)
-----
• Public Washroom Constructed on The Site of a Demolished Mosque in Atush Of Xinjiang Province in Northwestern China
• Juvenile Killer of Suspected Blasphemer, Tahir Ahmad Naseem, In Withdraws Bail Plea from An Anti-Terrorism Court
• Opening Al-Aqsa Mosque Will Limit Tensions Between Israel, Muslim World: Kushner
• Kabul Under Rocket Attacks on Its 101st Independence Eve
• 'Impossible' That Beirut Port Blast Was Caused by Hezbollah Arms: President Aoun
• Pope Francis Calls for Dialogue Between Egypt, Ethiopia And Sudan Over Nile Dam
India
• Bengal Village Heads' Fatwa Bans Music, TV, Lottery and Carrom, TMC Leader Says Nothing Wrong in It
• Indian Muslim Artisan Fights Virus Slowdown with Hindu Idols by Making Environmentally Friendly Ganesha Idols
• What TMC's Heckling of a Muslim Cleric Tells Us About Bengal Politics and 'Minority Appeasement'
• Digvijaya Asks Facebook CEO Zuckerberg Why BJP's Anti-Muslim Posts Were Not Stopped
• 26/11 witnesses won't travel, Pakistan panel can come: India
• 4 security personnel, 3 LeT terrorists killed in J&K attack
--------
Southeast Asia
• Public Washroom Constructed on The Site of a Demolished Mosque in Atush Of Xinjiang Province in Northwestern China
• Over 1,700 Child Sexual Crime Cases Reported in First Half Of 2020 in Malaysia
--------
Pakistan
• Juvenile Killer of Suspected Blasphemer, Tahir Ahmad Naseem, In Withdraws Bail Plea from An Anti-Terrorism Court
• Four-Pronged Strategy Being Pursued To Deal With India: Pakistan FM
• Pakistan army chief arrives in Saudi Arabia to revive strained ties
• ATC orders provision of facilities to Uzair Baloch in sub-jail
--------
Mideast
• Opening Al-Aqsa Mosque Will Limit Tensions Between Israel, Muslim World: Kushner
• Israel Preparing for Flights to UAE Over S. Arabia
• Iran Blasts Western Countries for Excuses in Anti-Narcotics Campaign
• Iranian Vice-Speaker Asks Arab States to Defend Palestine
• Speaker: Lebanese Victory in 33-Day War, Glaring Defeat for Israel
• Egyptian mediators in Gaza in bid to ease tensions between Hamas and Israel
--------
South Asia
• Kabul Under Rocket Attacks on Its 101st Independence Eve
• Palace: Prisoners' Release Process Halted, The Taliban Must Release Remaining Detainees
• Iran offered bounties to Taliban in Afghanistan to kill US, coalition troops: CNN
• Christians And Muslims Mourn the Death of Fr Homrich, A Great Missionary Among The Garos
--------
Arab world
• 'Impossible' That Beirut Port Blast Was Caused by Hezbollah Arms: President Aoun
• Kurdish PKK says shot down Turkish helicopter in Iraq
• Verdict on Hariri killing to be issued by UN-backed court, 15 years later
• Lebanon explosion: Customs chief Badri Daher formally arrested over Beirut blast
• UAE has long-lasting support for Palestine: Abu Dhabi Palestinian Business Council
--------
Africa
• Pope Francis Calls for Dialogue Between Egypt, Ethiopia And Sudan Over Nile Dam
• Mozambique army surrounds port held by Isis-linked insurgents
• Tunisian party slams UAE's 'subversive' activities
• Twin suicide blasts kill 7 in Somalia
• Libya belongs to Libyans: Turkish defense minister
• Militants Attack Beachfront Hotel in Somali Capital
• Somali regional minister shot dead: Police
--------
North America
• US 'Will Not Chase' Palestinian Leadership for Peace, Says Kushner
• Trump says world leaders seek his aid with Erdogan
--------
Europe
• Palestinians In Berlin Protest Against UAE-Israel Deal
• EU warns Turkey to 'immediately' stop gas exploration in eastern Mediterranean
• French PM likens killing of French aid workers in Niger to 2015 Paris attacks
• Germany asks UAE to use influence over Libya's Haftar
• Turkish, Russian presidents discuss Libya, Eastern Med.
Compiled by New Age Islam News Bureau
URL: https://www.newageislam.com/islamic-world-news/bengal-village-heads-fatwa-bans/d/122656
--------
Bengal Village Heads' Fatwa Bans Music, TV, Lottery and Carrom, TMC Leader Says Nothing Wrong in It
17th August 2020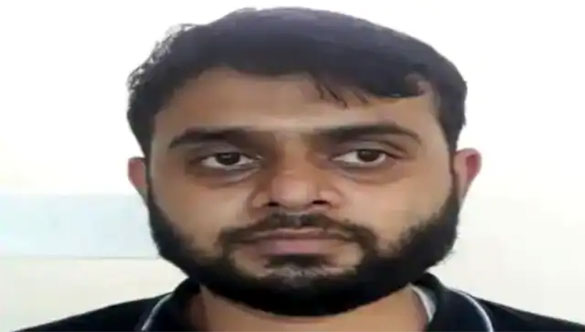 For representational purposes (Photo | PTI)
-----
KOLKATA: Heads of a minority-dominated village in Murshidabad district issued a fatwa imposing a ban on a series of activities which include watching television, playing carrom, purchasing lottery, and listening to music using cellphones and computers.
The fatwa, under the banner of a social reforms committee, also prescribed monetary penalty ranging from Rs 500 to Rs 7,000 and sit-up by holding ears if anyone is found violating the dictate.
The bizarre incident took place at Adwaita Nagar village, with a population of around 12,000, located along the Bengal-Jharkhand border area in Raghunathganj sub-division.
"We decided to impose a ban on a series of activities to stop the young generation from adopting methods which will lead to their moral and cultural degradation. We cannot allow them to listen to music and watch movies and serials which do not fit our religious culture," said Azharul Sheikh, the secretary of the Adwaita Nagar Social Reforms Committee.
The committee issued the fatwa on August 9 and posters listing the banned activities were put up in every corner of the villages warning the local people of the consequences if they violate the dictate.
The fatwa mentions Rs 1,000 fine if anyone is found watching television and using mobile phones or computers to listen to music. "If anyone is caught playing carom, he will have to pay Rs 500 and in case of purchasing lottery, the penalty amount will be Rs 2,000. There are provisions of rewarding the informers. If anyone's information helps us to catch an offender, he will be given Rs 1,000 to Rs 200 as a reward, depending on the nature of offence mentioned in the instructions," said Azharul.
The fatwa also prescribes Rs 7,000 penalty for anyone who will be found selling liquor. Other than the penalty, the dictate said the offender's head would he shaved before he would be paraded in the village. The same amount of penalty will he charges from those who will sell the lottery and run a gambling racket. If a villager is caught consuming alcohol, he will not only pay Rs 2,000 as a penalty but also give sit-up for 10 times while holding his ears.
The local Trinamool Congress-dominated Vasaipaikar panchayat pradhan Abdur Rauf found nothing wrong in the fatwa. "Banning liquor is a good decision. Besides, I welcome the decision to ban carom and songs using mobile phones because the youths are getting addicted to it," he explained.
The block development officer of Shamsherganj block, Joydeep Chakrabarty, said if anyone takes law in his hand, lawful action will be taken against him.
https://www.newindianexpress.com/nation/2020/aug/17/bengal-village-heads-fatwa-bans-music-tv-and-carrom-tmc-leader-says-nothing-wrong-in-it-2184664.html
--------
Public Washroom Constructed on The Site of A Demolished Mosque In Atush Of Xinjiang Province In Northwestern China
Aug 17, 2020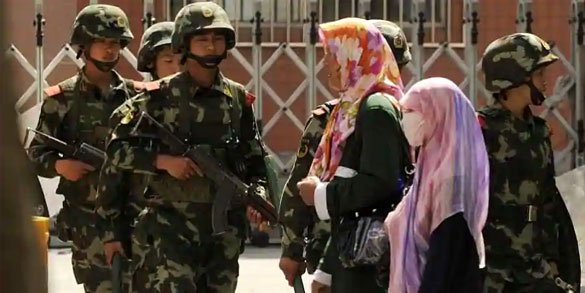 Chinese soldiers on the street keeping an eye on Uighur women wearing veils Photograph:( AFP)
-----
China's war against Xinjiang has touched a new law as reports claim that Chinese authorities have built a public toilet on the site of a demolished mosque.
The incident took place in the Atush region of Xinjiang. The mosque in the Suntagh village was demolished in 2018. Two years later, a public toilet stands in its place. The people of Suntagh have toilets at home and the village barely receives tourists, so locals say there is no need for the public toilet.
Chinese authorities know it as well that's why the new stalls have not even been opened to the public. The bitter truth is China wants to target the Uighur Muslims of Xinjiang. China has destroyed 70 per cent of the mosques in Xinjiang and with this toilet, it is only adding insult to injury.
However, it is not the first such incident. In 2019, China destroyed the Azna mosque and now a store that sells alcohol and cigarettes has come up in its place.
In the Hotan city, authorities have been trying to build an underwear factory in the place of a demolished mosque. Beijing has destroyed between 10,000 to 15,000 mosques in Xinjiang in the last three years, according to the Uighur human rights project.
A Guardian report published last year had satellite images of the Imam Asim shrine. The shrine is located in Taklamakan desert. It used to attract Muslims from across the Hotan oasis. China recently tore down the buildings around the shrine. It also demolished the mosque and the place is deserted now.
There are similar images from Xinjiang's Kargilik town too, the mosque was razed in 2018. China wants to erase the unique identity of Uighurs. It wants to "sinicise" Islam meaning make Islam Chinese and it is not shy of saying it out loud.
In 2019, China passed a 5-year plan to "guide Islam to be compatible with socialism". The government of China also launched a mosque rectification campaign. There are 22 million Muslims in China including 11 million Uighurs.
China wants to blend them into the Han society which is the majority race and Beijing is ready to go to any lengths to achieve it. It has unleashed genocide in Xinjiang. Chinese authorities have jailed 1.8 million Uighurs. China has killed many and harvested their organs. Women are being raped, men are being sterilised and children have been taken away from their parents.
China has waged a war on its Muslims targeting their culture, history and their religion, those in Xinjiang cannot do much about it. However, people outside can but they aren't. China's actions should provoke the Muslim world but they remain silent.
Saudi Arabia the self-appointed leader of the Muslim world won't say a word against China. Turkey which wants to dethrone the Saudis and project itself as the rightful leader of the Muslim world has been rounding up those who escaped from China and handing them over to Beijing.
Pakistan pretends it doesn't even know what's going on in Xinjiang. Malaysia says it won't criticise China because it does not respond well to criticism and Iran has actually justified China's action saying Beijing is serving Islam by suppressing the Uighurs.
The rest of the world that claims to uphold human rights has watched China's Muslims being killed by the Chinese state and not lifted a finger. China has built a toilet as the world has flushed its conscience.
https://www.wionews.com/world/chinese-authorities-demolish-mosque-in-xinjiang-build-public-toilet-321313
--------
Juvenile Killer of Suspected Blasphemer, Tahir Ahmad Naseem, In Withdraws Bail Plea from An Anti-Terrorism Court
Waseem Ahmad Shah
18 Aug 2020
PESHAWAR: A teenage boy charged with killing a suspected blasphemer inside a courtroom last month withdrew his bail petition from an anti-terrorism court on Monday.
A panel of lawyers appeared for the suspect and told the court that their client didn't want to pursue the bail plea and was only interested in the early trial of the case.
The court directed the prosecution to submit the final challan (charge sheet) of the case within 10 days to begin trial.
Few days ago, the bail petition was filed on behalf of the juvenile suspect on multiple grounds.
The 10-page petition mostly included verses of the Holy Quran and Hadith and said those, who committed apostasy, were liable to be killed.
Body of deceased sent to America
While the local police claim that the suspect is around 17, the petitioner said he was aged around 14 and a half years and that the entire investigation conducted in the case is a violation of mandatory provisions of the Juvenile Justice System Act, 2018.
The blasphemy accused, Tahir Ahmad Naseem, a US citizen of Pakistani origin, was shot down inside a courtroom at the Judicial Complex here on July 29.
The petitioner is kept in the Peshawar Central Prison on judicial remand.
The panel of lawyers for the suspect compromises Shabbir Hussain Gigyani, Mohammad Enam Yousafzai, Barrister Amirullah Khan, Qaiser Zaman Khan, Abdul Wali, Shakil Ahmadkhel and others.
The FIR of the killing was registered at the East Cantonment police station under Section 302 of Pakistan Penal Code, Section 7 of Anti-Terrorism Act, and Section 15 of Arms Act.
When the court began hearing into the bail petition, the defence lawyers said they were interested in the early trial of their client.
They requested the court that instead of disposing of the bail petition, the court should direct the prosecution to produce the challan of the case at the earliest.
Meanwhile, official sources told Dawn that the body of the blasphemy accused was handed over to the US Consul General in Peshawar on Aug 14 and it was sent to the US next day.
The Ministry of Foreign Affairs had issued no objection certificate on Aug 6 for the repatriation of the body of Tahir Ahmad Naseem, who held the US Passport No 469546675, subject to the completion of all codal formalities.
Similarly, the interior ministry had issued an NOC declaring it has no objection to the transportation of the body of Tahir Ahmad Naseem to the US.
The deceased's family members, including daughters based in Illinois, USA, had issued a general power of attorney on July 30 in favour of the US Consul General in Peshawar for the repatriation of the remains of the deceased.
A resident of Nowshera, Malik Owais, a student in a seminary at Islamabad, had alleged that the deceased made false religious claims and told him that he had been receiving Divine Revelations in dreams.
The deceased was indicted on Feb 4, 2019, under PPC sections 153-A, 295-A and 298. However, he had denied charges.
He was brought to the court from the Peshawar Central Prison before the suspected teenage gunman targeted him at point-blank range.
https://www.dawn.com/news/1575055/killer-of-suspected-blasphemer-in-withdraws-bail-plea
--------
Opening Al-Aqsa mosque will limit tensions between Israel, Muslim world: Kushner
August 18, 2020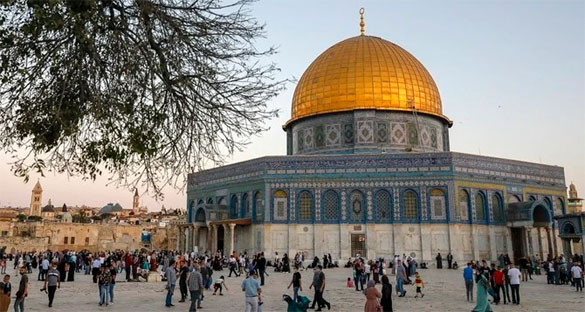 Palestinian Muslim worshippers gather at the al-Aqsa Mosque compound in Jerusalem's old city on the first day of Eid al-Adha on July 31, 2020. (File/AFP)
-------
DUBAI: Tensions between Israel and the Muslim world will be reduced following the opening of Al-Aqsa mosque to all Muslims, state news agency WAM reported citing Senior Advisor to US President Donald Trump, Jared Kushner, on Monday.
"Israelis are very excited that they can get cheaper flights now by flying through Dubai, and I know a lot of Muslims are excited that they can now fly through Dubai to Tel Aviv to go and visit the Al-Aqsa Mosque," he said.
Israel said Jordan's King Abdullah II will continue to be the custodian of the mosque, he added.
Kushner also said Muslims are free to come and pray at the mosque peacefully, as part of the UAE-Israel agreement, adding that more people throughout the world will notice that the mosque is not under attack.
"Obviously, this historic breakthrough, this is the first peace agreement in the region in 26 years, and only the third in the last 70 years with Israel. And so, I do think it gives a lot of people great optimism that the Middle East doesn't have to be stuck in conflicts of the past," he said.
Kushner further said that US President Donald Trump's Vision for Peace proposed in January was aimed to achieve a two-state solution to Israel-Palestine conflict.
"He (president Trump) got Israel to agree to negotiate on the basis of the President's vision, agree to the map, and agree to move forward on a Palestinian state. This was a major breakthrough," he said.
The peace deal will also impact the economies of both countries, the UAE and Israel, he added.
https://www.arabnews.com/node/1721161/middle-east
--------
Kabul under rocket attacks on its 101st Independence eve
18 Aug 2020
Explosion sounds and rocket attacks disturbed Kabul as citizens were celebrating its 101st independence eve.
Several rockets have landed in Shash Darak, near the Ministry of Defense where the official ceremony was being held.
Explosion sounds near Sara-e-Shamali, a crowded area in between the district 4 and district 11 of Kabul were heard.
The Ministry of Interior Affairs confirmed launch of several rockets on Kabul city.
"Several rockets were fired around 09:30 on the Kabul city from district 8 and 17", Tariq Aryan, an spokesperson to Ministry of Interior Affairs said in a statement.
No casualties have so far reported, stay tuned for further details.
https://www.khaama.com/kabul-under-rocket-attacks-and-on-its-101st-independence-eve-0980987/
--------
'Impossible' that Beirut port blast was caused by Hezbollah arms: President Aoun
18 August 2020
Lebanese President Michel Aoun dismissed as "impossible" the chance that a vast explosion in Beirut's port this month was caused by a blast from a deposit of Hezbollah arms, but said that all possibilities would be investigated.
Lebanese authorities are probing what caused massive amounts of ammonium nitrate warehoused unsafely for years at the port to detonate in a mushroom cloud on Aug. 4, killing 178 people, injuring 6,000 and destroying swathes of the city.
Aoun, an ally of the powerful Iran-backed Hezbollah movement, told Italian daily Corriere della Sera in an interview published on Tuesday that the group did not store weapons at the port, echoing comments by Hezbollah's leader earlier this month.
For all the latest headlines follow our Google News channel online or via the app.
"Impossible, but serious events like these light up spirits and imagination," Aoun said when asked about people advancing the hypothesis, but added that "even this lead will be investigated."
Hezbollah leader Sayyed Hassan Nasrallah has denied accusations that his heavily armed movement had weaponry warehoused at Beirut port. He has said that the group would wait for results of the investigation but if it turns out to be an act of sabotage by Israel then it would "pay an equal price."
Hezbollah, which exercises sway over government in Lebanon, has fought several wars with Israel and is classified by the United States as a terrorist group.
Israel has denied any involvement in the blast.
Aoun has said the probe is looking into whether neglect, an accident or "external interference" caused the blast.
"Although it seems that [it] has been an accident, I want to avoid being accused of not having listened to every voice," Aoun told the Italian daily.
He said that many people claimed seeing airplanes fly by the port just before the blast and, although "not very credible," they should be listened to.
https://english.alarabiya.net/en/News/middle-east/2020/08/18/-Impossible-that-Beirut-port-blast-was-caused-by-Hezbollah-arms-President-Aoun.html
--------
Pope Francis calls for dialogue between Egypt, Ethiopia and Sudan over Nile dam
15 August 2020
Pope Francis called for dialogue between Egypt, Ethiopia and Sudan on Saturday, urging them not to let a dispute over a dam on the Nile lead to conflict.
The Grand Ethiopian Renaissance Dam, which is being built some 15 kilometer (9 miles) from Ethiopia's border with Sudan, has become a major source of discord between the three countries.
"I invite all parties involved to continue on the path of dialogue so that the eternal river will continue to be a source of life, which unites and does not divide, which nurtures friendship, prosperity and fraternity and not enmity, misunderstanding and conflict," the pontiff said.
He was giving his Angelus message for Assumption Day, the most important Catholic feast dedicated to the Virgin Mary.
Egypt, which fears the dam project could lead to water shortages upstream, has threatened to withdraw from the latest round of discussions.
Sudan is concerned about the dam's safety.
https://english.alarabiya.net/en/News/north-africa/2020/08/15/Pope-Francis-calls-for-dialogue-between-Egypt-Ethiopia-and-Sudan-over-Nile-dam.html
--------
India
Indian Muslim Artisan Fights Virus Slowdown with Hindu Idols by Making Environmentally Friendly Ganesha Idols
Vishal Manve
August 18, 2020
Since the coronavirus pandemic clobbered his pottery business, one Muslim artisan from India's largest slum has turned to a Hindu god to revive his fortunes by making environmentally friendly Ganesha idols for an upcoming festival.
Potter Yusuf Zakaria Galwani works with his two brothers in the Mumbai shanty town of Dharavi to create 13-inch-tall statues out of terracotta clay, counting on the god -- who is revered as the remover of obstacles -- to give his business a much-needed boost ahead of the celebrations.
Ganesh Chaturthi -- which kicks off on Saturday -- is embraced with gusto in India's financial hub.
The Hindu festival traditionally ends with devotees leading massive processions to the Arabian Sea to immerse elaborately decorated figurines of the much-loved elephant god into the water.
But this year's celebrations are expected to be muted, with authorities in the virus-plagued city urging people to mark the 10-day festival at home in a bid to ensure social distancing.
"As our pottery sales dwindled, I decided to make Ganesha statues... as a means of survival and also to promote environmentally friendly [alternatives]," 40-year-old Galwani told AFP.
Activists have long criticized the practice of immersing the idols in the sea, arguing it contributes to water pollution, and Galwani agrees.
"Every year, we see huge Ganesha statues made from plaster of Paris washing up on the shores after the immersion. This affects our local environment and marine life as well," he said.
His clay creations are designed to disintegrate quickly and turn into soil. They also contain a seed inside which can germinate if watered like a plant.
Sold for 1,500 rupees ($20) each, Galwani has received orders for 800 statues so far and hopes to see his neighborhood bounce back economically after tackling the virus.
Made famous by the 2008 Oscar-winner "Slumdog Millionaire", Dharavi was thrown back into the spotlight in April over fears that the lack of social distancing or sanitation in its densely packed streets would make it an easy target for the virus.
But a sharp focus on testing accompanied by tough quarantine and lockdown measures have seen infections plunge across the slum.
"Previously I lost business as customers were wary of stepping into the slums," Galwani said.
"Now, things have changed and they're willing to even come and pick up their own orders."
A third-generation potter, he said he saw no conflict in practicing his faith while catering to the needs of Hindu worshippers.
"What's the big deal if I am a Muslim making statues of Hindu deities like Ganesha? India is a secular democracy and we have grown up with many cultures living together," Galwani added.
Although officials have not issued an outright ban on sea immersions this year, they have imposed restrictions on local celebrations.
Devotees are barred from making public offerings to the deity and organizers have been ordered to sanitize any outdoor marquees several times a day.
India has registered over 2.6 million infections -- the third-highest in the world -- with western Maharashtra state, of which Mumbai is the capital, responsible for a fifth of coronavirus cases nationwide.
Pandemic deaths across the country passed 50,000 on Monday.
https://www.thejakartapost.com/news/2020/08/18/indian-muslim-artisan-fights-virus-slowdown-with-hindu-idols.html
--------
What TMC's Heckling of a Muslim Cleric Tells Us About Bengal Politics and 'Minority Appeasement'
Snigdhendu Bhattacharya
Aug 18, 2020
Kolkata: On August 10, a group of Trinamool Congress (TMC) supporters allegedly heckled Abbas Siddiqui.
Siddiqui is a Pirzada – a pir's son or religious leader – of Furfura Sharif, one of the most popular Islamic religious institutions in West Bengal. He had recently revealed plans for launching a political party to represent the interests of the Muslims and Dalits and to field candidates in at least 44 seats in the 2021 assembly elections.
Video clips circulating on social media showed a group of purported TMC supporters encircling a house at Bhangar area where Siddiqui came to pay a visit to one of his followers. The agitators were seen hurling threats and abuses at Siddiqui and slamming the windows of the house. The heckling followed with protests, including road blockades, by Siddiqui's supporters in some places. A section of Muslim leaders condemned the attack.
Saokat Mollah, the TMC's Canning East MLA who allegedly masterminded the heckling of Siddiqui, accused the religious leader of 'spreading terrorist ideology' and acting on the Bharatiya Janata Party (BJP)'s behalf.
"He is trying to brainwash the Muslim youths just like the Lashkar-e-Taiba and other Kashmir-based terrorist organisations do," alleged Mollah. "No one touched him. People merely protested. He is spreading lies and trying to serve the BJP's purpose," Mollah said.
Siddiqui, who had earlier triggered controversies with conservative remarks, rubbished Mollah's charges.
"The TMC is trying to hold Muslims as ransom by propagating fear of the BJP. My followers have been facing TMC's atrocities over the past few months and the attack on me was a culmination of this escalating tension. This will be avenged in the elections," said Siddiqui, who heads the Furfura Sharif chapter of Ahle Sunnatul Jamaat, an Islamic sect.
Siddiqui later submitted a deputation to Bengal Governor Jagdeep Dhankhar, who, incidentally, had accused Mamata Banerjee of 'shameless Muslim appeasement' a few months ago.
The TMC did not take the incident lightly and organised, on August 16, a massive gathering – largely violating COVID-19 lockdown protocols – at the same place where Siddiqui was allegedly heckled. At the event, Saokat Mollah, TMC's Bhangar strongman Arabul Islam and TMC Rajya Sabha MP Subhashis Chakraborty blasted Siddiqui for spreading communal hatred and working at the BJP's behest.
A majority of Bengal's influential Muslim faces remained silent on the heckling. Siddiqui did not even find two of his uncles – senior Furfura Sharif clerics Tawha Siddiqui and Yusuf Siddiqui – beside him.
Meanwhile, the BJP state unit president Dilip Ghosh has referred to Abbas Siddiqui as a 'respectable person' and condemned the heckling. CPI(M) state unit secretary Surjya Kanta Mishra, too condemned the attack, described Siddiqui as 'a relentless fighter for the unity of the oppressed young people'. Mishra has also demanded the arrest of Saokat Mollah.
While Furfura Sharif has a history of influencing election results, none of its religious leaders have joined electoral politics. The aspirations of Abbas Siddiqui are therefore a first.
Siddiqui, however, is not the only Muslim leader to take on the Mamata Banerjee government in the recent months. The Hyderabad-based All India Majlis Ettehad e Mussalmeen (AIMIM) is also alleging that the state's TMC government is allowing them no space and implicating its organisers in false cases to foil AIMIM's planned launch in Bengal.
"The TMC is going all-out to prevent our entry into Bengal but we have made our preparations despite that. Party president Asaduddin Owaisi is expected to announce a formal committee for the state very soon. As of now, we are contesting the Bengal elections," said Syed Asim Waqar, AIMIM's national spokesperson and Bengal in-charge.
Political observers feel the recent developments reveal the TMC's anxieties about a possible split in the Muslim votes should these organisations gain grounds. The TMC is heavily depending on Muslims, who form 27% of the state's population, to return to power for a third term.
Muslims and Bengal politics
The historical backwardness of Muslims in Bengal has generally been attributed to two factors – the origin of Bengali Muslims, many of whom converted from lower Hindu castes, and the Permanent Settlement of 1793.
According to the Census of 1872 and 1901, William Hunter's 1871 book The Indian Mussalmans, Ramesh Chandra Majumdar's History of Medieval Bengal (1973), and Richard M Eaton's 1993 publication, The Rise of Islam and the Bengal Frontier (1204–1760), large-scale conversion from Hindu lower castes and outcasts helped Muslims outnumber Hindus in Bengal by 1881. Since these conversions continued even after Muslims lost their rule to the British and prestige to the Hindus, historians gave more stress on voluntary conversions due to the Hindu caste system than on the forced conversions during the five centuries of Islamic rule.
These converts, who mostly came from the socio-economically weaker sections, made up the vast majority of Bengali Muslims.
William Hunter's book pinpointed the Permanent Settlement of 1793 as the decisive blow that ruined Bengal's Muslim aristocracy by reorganising the revenue collection system. "The whole tendency of the Settlement was to acknowledge as the land-holders the subordinate Hindu officers who dealt directly with the husbandmen," he wrote. According to him, it was in lower Bengal among the whole of India where "Muhammadans have suffered most severely under the British rule."
The Permanent Settlement and other reforms subsequently triggered the Muslims' alienation from and disaffection towards the British government and education, and led to the gradual decline of the Muslim society. Muslims found no employment in the Army, had no more role in the collection of taxes, found too few appointments in government offices, and the end of the Islamic legal system rendered more people jobless.
"If ever a people stood in need of a career, it is the Musalman aristocracy of lower Bengal," Hunter wrote, and added, "There is now scarcely a government office in Calcutta in which a Muhammadan can hope for any post of above the rank of porter, messenger, filler of ink-pots and mender of pens."
This socio-economic decline of the Muslims simultaneous to their increase in numbers eventually led to the birth of Muslim separatism at the turn of the 20th century, which was first reflected in Muslim-dominated eastern Bengal's lukewarm response to the call of Swadeshi movement (1905-1911) against the first Partition of Bengal, and then with the Muslims' demand for a separate electorate in 1909.
According to Koushiki Dasgupta, with the Partition of Bengal on religious lines in 1947, a large number of the wealthy Muslims – most of who were Urdu-speaking traders – went to East Pakistan, leaving West Bengal with mostly a community of peasant Muslims.
In post-Independence West Bengal, Hindu political parties Bharatiya Jana Sangh, Akhil Bharatiya Hindu Mahasabha and Akhil Bharatiya Ram Rajya Parishad contested the elections with little or no success. But no Muslim political party was in the fray at all, until the birth of the short-lived Progressive Muslim League in 1969. Bengal's Muslims preferred either the Congress or the communists.
However, despite the Congress's rule of two decades and a half and the Left's uninterrupted 34 years, the socio-economic status of the Muslims did not improve much, as was evident with the publication of the report of Justice Rajinder Sachar Committee in 2006. It revealed, among other aspects, that while Muslims made 25% of the state's population in 2001, Muslim representation in government jobs was a mere 4.2% and they occupied only 5% of the 'key positions' in the judiciary.
The publication of the Sachar Committee report along with the Left Front government's land acquisition drive in two areas dominated by Muslims – Nandigram and Bhangar – are mostly cited as the triggers of Muslim disenchantment with the three decade-long Left rule. Their swing towards Mamata Banerjee – with Islamic religious leaders crowding her daises onwards 2008 – played a pivotal role behind the TMC's historic success in 2011.
According to sociologist Abhijit Dasgupta, a former head of the department of sociology, Delhi School of Economics, Bengal politics witnessed a tectonic shift in 2007-08 when Muslims, for the first time, started asserting themselves as a political block. He said that revelations of the Sachar Committee report was a key factor behind the Muslim assertion of their identity as a political block, something that they did not resort to since the Partition.
"Since 2007-08, Banerjee's way of directly addressing them as a community has increased their aspirations, while the Citizenship Amendment Act (CAA) has increased their communal insecurity and anxieties. Even though she has taken some significant steps towards meeting the Sachar Committee recommendations, she has altogether given more lip-services. Muslims of Bengal are standing at a critical juncture and that's one of the reasons new players are trying to exploit the turbulent Bengali Muslim mind," Dasgupta said.
Mamata Banerjee and the Muslim vote-bank
The TMC chief, who had been in alliance with the BJP on and off between 1998 and 2007, started making overtures to the Muslim population, and especially its religious leadership, after testing her first success in getting Muslim votes – in Nandigram and Bhangar in the 2008 panchayat elections. Banerjee was seen wrapping her saree around her head emulating a hijab at Muslim functions.
Since coming to power in 2011, Mamata Banerjee announced the establishment of hundreds of new madrasas, monthly stipend for the Imams and their helpers (muezzins), included majority of Bengal's Muslim population under the Other Backward Communities (OBCs) – which was a recommendation of the Sachar Committee – and controversially tried to restrict Durga idol immersion processions to facilitate rehearsals of Muharram processions.
It is through their campaigns against Mamata Banerjee's 'appeasement of the Muslims' that the BJP and its parent organisation, the Rashtriya Swayamsevak Sangh (RSS), started gaining grounds in West Bengal since 2013.
With the BJP's rise at the Centre and in Bengal after the 2014 Lok Sabha elections, Muslims votes further consolidated in favour of the TMC, as was evident from the 2016 Assembly election results. Analysis of the 2019 Lok Sabha election results revealed a near-complete polarisation of Muslim votes in favour of the TMC, except in two districts. Significantly, these districts are the two of Bengal three Muslim-majority districts – Murshidabad and Malda.
The TMC, therefore, is aware that it not only has to retain the existing Muslim votes but has also to win over Malda and Murshidabad, which together have 34 of the state's 294 Assembly seats. In 2016, when the Left and the Congress fought in alliance, TMC won only six of these 34 seats. In the 2019 Lok Sabha elections, TMC won only two of the five Lok Sabha seats in these two districts, while the Congress won two and one went to the BJP, courtesy a split in the Muslim votes.
The BJP impact
The massive Ram Navami and Hanuman Jayanti processions organised by various organisations affiliated to the RSS, and joined by BJP leaders, in 2017, had left Mamata Banerjee puzzled. She sensed the formation of a Hindu polarisation in favour of the BJP. She initially tried to dub Ram Navami and Hanuman Jayanti as 'north Indian culture', 'alien to Bengal'; but later made her party compete with the saffron camp in organising Ram Navami and Hanuman Jayanti functions. TMC leaders were also seen organising conferences of Hindu priests, felicitating Hindu religious singers and taking on greater participation in Hindu religious festivals.
However, amid all her overtures for the Hindus, she took no such step that could irk the Muslims. Apart from vehemently opposing the National Register of Citizens (NRC) throughout 2018-19, she firmly stood against the CAA, taking the risk of antagonising a section of Hindu migrants who hoped to gain from the legislation.
When the Tablighi Jamaat event at Nizamuddin Markaz in New Delhi (March 2020) hogged the headlines in national and regional media, her was the only government that did not made details about Markaz-returnees to the state public. She said, "It's not a communal virus," and blamed the Centre of callousness for letting the gathering happen.
In August, her government changed the dates for day-long complete lockdown in the month four times in as many days to ensure they did not fall on days of Hindu and Muslim religious festivals, including Rakhi, Janmashtami, Eid and Ganesh Chaturthi. But the government did not heed the BJP's repeated demands for withdrawing the lockdown on August 5, the day of Ram temple's bhoomi pujan.
Electoral equations
Voices critical of Mamata Banerjee from among the state's Muslim leaders started getting louder soon after the BJP's stupendous electoral performance in Bengal in 2019 – when the BJP's Lok Sabha tally rose from two to 18 and the TMC's dwindled from 34 to 22.
The likes of Abbas Siddiqui and Md Kamruzzaman, the president of Minority Youth Forum, launched a sustained campaign against the Mamata Banerjee government, accusing it of giving the Muslims nothing in return despite receiving their fullest support. The AIMIM, having stepped up activities to launch a party in Bengal, pegged their campaign on similar lines.
Recently, Abbas Siddiqui, Kamruzzaman and AIMIM's Bengal organisers expressed their deep concerns over recruitment in teaching positions in government-run English-medium madrasas. List of appointees in geography, history and English had only eight Muslim names among the 36. Muslim leaders questioned the government's decision of conducting the recruitment process through the Public Service Commission, instead of the Madrasah Service Commission.
"I condemn the attack on Abbas Siddiqui. However, it would not be right to blame Mamata Banerjee for Muslims getting fewer appointments than Hindus in the madrasas. Historically, a majority of Hindus have made up the teaching staff in the government-run madrasas," said Md. Yahiya, the chairman of the Bengal Imam's Association.
According to Yahiya, Muslims benefitted from Banerjee's rule as much as the Hindus did. "She did no special favour to the Muslims and there was no particular discrimination towards the Muslims either. Muslims benefited from her social welfare schemes and infrastructure development projects, and suffered from corruption and highhandedness of TMC leaders, as much as the Hindus did," Yahiya said.
Political analysts Biswanath Chakraborty and Maidul Islam said they suspect the BJP's hand behind the sudden escalation in the activities of the likes of Abbas Siddiqui and AIMIM organisers. Also, the revelation of the TMC's critical dependence on Muslim votes may have prompted these leaders to bargain with the TMC.
According to Islam, who teaches political science at Centre for Studies in Social Sciences, Calcutta, Banerjee's nine-year rule has seen the TMC giving importance to mostly the Urdu-speaking urban Muslims as leaders, whereas more than 85% of Bengal Muslim population are Bengali-speaking and rural.
"The TMC's failure in bringing Bengali-speaking, progressive Muslim faces have left a scope for disassociation and disenchantment with the rural Muslims. Fringe Muslim organisations are trying to benefit from it. These fringe organisations mostly profess to conservative views and their assertion of the communal identity would help the BJP further polarise the Hindus," he said.
"What TMC needs at the moment is progressive and Bengali-speaking Muslim faces who would speak less on the religious grounds and more on economic issues and the Bengali identity," Islam said.
Chakraborty, a professor of political science at Rabindra Bharati University, said that despite growing discontent among a section of Bengal's Muslims against the TMC rule, the state's political situation is likely to prevent a split in Muslim votes.
"There are marginal farmers who now think they were better off under the Left rule. Muslims have also suffered the most due to political violence. The BJP is trying to secretly back fringe organisations to fuel discontent among the Muslims. However, Bengal's political situation is such that the Muslims are likely to vote for the TMC in bulk simply to keep the BJP at bay," Chakraborty said.
Snigdhendu Bhattacharya is a Kolkata-based journalist and author.
https://thewire.in/politics/muslims-bengal-trinamool-mamata-banerjee
--------
Digvijaya asks Facebook CEO Zuckerberg why BJP's anti-Muslim posts were not stopped
Aug 17, 2020
BHOPAL: Senior Congress leader Digvijaya Singh on Monday asked Facebook co-founder and CEO Mark Zuckerberg to clarify why hate speech against Muslims by BJP leaders is not being stopped by the social media giant. Two days ago, Digvijaya Singh posted a news article in the Wall Street Journal that said Facebook had not taken down instigating posts against Rohingya Muslims by BJP legislator from Telegana T Raja and two others of the saffron party.
Responding to the Wall Street Journal report, Facebook clarified, "We prohibit hate speech, and content that incites violence, and we enforce these policies globally without regard to anyone's political position/party affiliation." Facebook also claimed, "We're making progress on enforcement, and conduct regular audits to ensure fairness and accuracy."
Digvijaya Singh on Monday took to twitter and contended, "It is a very poor clarification Mr Mark Zuckerberg. You and your policy head Ankhi Das allowed a hate speech by Raja Singh BJP MLA to continue on Facebook."
In a second tweet, Digvijaya Singh alleged, "Please explain why such a hate speech instigating people to kill Muslims was allowed to continue obviously under pressure from BJP. It is a fact that both Ankhi Das and her sister are known BJP activists and openly support Modi who is stifling the voice of the People and Media."
The Wall Street Journal report said T Raja Singh had said that "Rohingya Muslim immigrants should be shot, called Muslims traitors and threatened to raze mosques." The report said, that Facebook INC employees has cautioned that T.Raja Singh not only violated the company's hate-speech rules but qualified as dangerous.
The news report also said that Facebook's top public-policy executive in India, Ankhi Das who joined Facebook in 2011, "opposed applying the hate-speech rules to Mr Singh and at least three other Hindu nationalist individuals and groups" who are allegedly flagged internationally for promoting or participating in violence. The newspaper also claimed that sources in Facebook said that Ankhi Das "provided the BJP with favourable treatment on election-related issues."
https://timesofindia.indiatimes.com/india/digvijaya-asks-facebook-ceo-zuckerberg-why-bjps-anti-muslim-posts-were-not-stopped/articleshow/77594342.cms
--------
26/11 witnesses won't travel, Pakistan panel can come: India
Aug 18, 2020
NEW DELHI: After years of delay, the protracted stop-start trial of the Mumbai attacks accused in Pakistan may see some progress as India has offered to host a judicial commission after Islamabad sent a list of 27 witnesses the anti-terror court hearing the case wants to examine.
While Islamabad reiterated its demand a few weeks ago that the witnesses based in India should travel to Pakistan for examination, India has said they will testify only to a visiting Pakistani judicial commission or through a video conference, TOI has learnt.
Pakistan is also said to have conveyed to India that the witnesses have to testify within 90 days as per a court directive. For India, however, it's important that witnesses record statements in an atmosphere free of fear or intimidation. The government, in any case, isn't sure how serious Pakistan is about the exercise, given the inordinate delay on the part of local authorities in taking the trial to its logical conclusion. The trial has been marred by changes in judges and prosecution lawyers as well as release of suspects from detention.
For now though, the government doesn't want Pakistan to further delay the trial citing lack of support from India, especially when it continues to mount pressure on Pakistan diplomatically to move ahead with the trial. The need for Pakistan to bring the Mumbai attacks accused to justice has continued to figure in India's engagements with all major powers. The India-US joint statement after the Modi-Trump summit earlier this year, while calling upon Pakistan to ensure no territory under its control was used to launch terrorist attacks, again asked Islamabad to expeditiously bring to justice the perpetrators of Mumbai and Pathankot attacks.
A Pakistani judicial panel had visited Mumbai in 2013 to examine witnesses. However, the defence lawyers managed to get the trial court to quash the panel's findings, as they claimed the witnesses were not allowed to be cross-examined.
The Mumbai trial was initiated after Pakistan in 2009 arrested seven men directly involved in the terror attack, including Lashkar-e-Taiba commander Zaki-ur-Rehman Lakhvi. Frequent transfer of judges who were apparently reluctant to hear the case, intimidated Pakistani witnesses and lack of cooperation from the Pakistan government are said to be some of the reasons for the trial dragging on for 11 years.
While the anti-terrorism court hearing the case and the prosecution said in the past that Indian witnesses' testimonies were essential to bring the trial to an end, India has remained sceptical about the outcome. This has mainly to do with Pakistan's refusal to take serious action against Jamaat-ud-Dawa chief and UN-designated global terrorist Hafiz Saeed whom India describes as the mastermind of the Mumbai attacks. Lakhvi, too, managed to get bail in 2015.
Pakistan claims there is not enough evidence to book Saeed in the Mumbai case. Indian officials felt vindicated again earlier this year after a US state department spokesperson was quoted as saying that Saeed had to be held accountable for his involvement in the planning of numerous acts of terrorism, "including 2008 Mumbai attacks" that killed 166 innocent people, including six Americans.
Saeed was recently booked on charges of terror-financing as Pakistan apparently sought to avoid being blacklisted by the Financial Action Task Force. In fact, he was said to have been sentenced to 11 years in prison in February. India has repeatedly told Pakistan that all evidence against Saeed and others have already been provided to Pakistan and it's for the government to work on it and bring the perpetrators to justice. Pakistan has usually stonewalled, claiming addresses and phone numbers were untraceable.
Apart from Lakhvi, Abdul Wajid, Mazhar Iqbal, Hamad Amin Sadiq, Shahid Jameel Riaz, Jamil Ahmed and Younis Anjum are facing charges of abetment to murder, attempted murder, planning and executing the 2008 attacks.
https://timesofindia.indiatimes.com/india/26/11-witnesses-wont-travel-pakistan-panel-can-come-india/articleshow/77599837.cms
--------
4 security personnel, 3 LeT terrorists killed in J&K attack
Aug 17, 2020
SRINAGAR: Four security personnel — an SPO, two CRPF constables and a soldier — and three Lashkar-e-Taiba terrorists were killed in a terror attack in north Kashmir's Baramulla district on Monday.
Among the slain ultras was top commander Sajad alias Haider alias Raja, tasked with recruiting Kashmiri youth into militancy, J&K DGP Dilbagh Singh said. A soldier also sustained critical injuries in the firefight.
"Sajad was considered one of the most-wanted terrorist commanders in J&K. He joined the terrorist ranks in the winter of 2016 and operated on the lines of slain Hizbul Mujahideen commander Burhan Wani, luring local youth into terrorism. We have arrested at least 20 such youth who were recruited by Sajad, besides many overground workers," DGP Singh said at a press conference later on Monday. Sajad's slain aides were identified as Anayatullah from Andergam area in Pattan, Baramulla, and Usman from Pakistan.
Around 9.30am, the Lashkar trio came through the orchards in Kreeri area and targeted a joint team of security personnel manning the check post at Tindim village, killing SPO Muzaffar Ahmad on the spot and grievously wounding CRPF constables Khurshid Khan and Lavkush Sudarshan Sharma. The terrorists also snatched the weapons of the security personnel before fleeing, IGP (Kashmir Range) Vijay Kumar said. The injured CRPF men, both from Bihar and serving with the paramilitary force's 119 Batallion, succumbed on the way to the hospital.
"Minutes after the attack, the special operations group of J&K Police chased the terrorists and one was injured just at the bund, a few metres away from the attack site. He later managed to sneak into the orchards," DGP Singh said. "In the meantime, SOG men surrounded the orchards and were later joined by the Army and CRPF. One of the terrorists, who was sitting on a tree, started firing at the forces. He was shot dead first, followed by the injured terrorist," the DGP added. The security personnel also retrieved the weapons the ultras had stolen, IGP Kumar said.
As the massive cordon-and-search operation continued, fresh firing started in the orchards of Kreeri in Watergam area in the evening after security forces spotted the third ultra and shot him dead. The operation was suspended temporarily as darkness fell, even as one terrorist is still believed to be holed-up in the orchards of Kreeri, an official said.
A soldier was also killed in the intense firefight while another was critically injured and shifted to Army's 92 Base hospital in Srinagar, officials said.
Late on Monday, terrorists opened indiscriminate fire at a CRPF camp in Nehama area in south Kashmir's Kulgam district, in which an assistant sub-inspector of the force was injured. "The ASI was shifted to a hospital where his condition is stable," said an official. Soon after the attack, a massive search operation was launched in the area to trace the perpetrators, he added.
Meanwhile, late Sunday night, alert security personnel averted a major tragedy by timely detecting and defusing an improvised explosive device in south Kashmir's Pulwama district. A senior cop said the IED was planted by terrorists "under a bridge near Tujan village and Dalwan".
https://timesofindia.indiatimes.com/india/4-security-personnel-3-let-terrorists-killed-in-jk-attack/articleshow/77598667.cms
--------
Southeast Asia
Over 1,700 Child Sexual Crime Cases Reported In First Half Of 2020 In Malaysia
Minderjeet Kaur
August 18, 2020
KUALA LUMPUR: Police recorded 1,721 sexual crime cases involving children in the first six months of the year.
Deputy Women, Family and Community Development Minister Siti Zailah Mohd Yusoff told the Dewan Rakyat today that another 813 similar cases were with the Special Court.
She said the government was going all out to educate schoolchildren on sexual crimes and looking at strengthening the relevant laws.
The Rantau Panjang MP was replying to Shaharizukirnain Abd Kadir (PAS-Setiu), who wanted to know the situation concerning sexual crimes involving children and efforts made to address the problem.
Siti Zailah said Malaysia ranked 23rd among 60 countries in the Out of The Shadows Index, which examines how countries respond to the threat of sexual violence against children.
Replying to an additional question from Charles Santiago (PH-Klang), who asked if the government would consider amending laws to allow the use of electronic monitoring devices to monitor those charged with sexual offences involving children, she said such devices were under the jurisdiction of the police.
She added that her ministry was holding discussions with them on the matter.
https://www.freemalaysiatoday.com/category/nation/2020/08/18/over-1700-child-sexual-crime-cases-reported-in-first-half-of-2020/
--------
Pakistan
Four-Pronged Strategy Being Pursued To Deal With India: Pakistan FM
Baqir Sajjad Syed
18 Aug 2020
ISLAMABAD: Foreign Minister Shah Mehmood Qureshi explained the government's four-point strategy over dealing with India on Monday and emphasised that in a changing world, there would have to be a greater reliance on national strength rather than looking towards international structures.
Participating in a webinar on "Annexation of Occupied Jammu and Kashmir: Lessons for Regional Security", organised by Islamabad Policy Institute (IPI), the foreign minister said there was a "new world, brave or grave, that is upon us, and with which we have to contend.
"This world is more uncertain, less predictable, and for these reasons, perhaps more dysfunctional."
While emphasising that "the buffers and support systems of international organisations and international law" had not come up to expectations, Mr Qureshi said countries would have to depend on their own strengths rather than looking towards those structures.
Explaining the government's strategy on dealing with India's expansionist designs, he said a four-pronged strategy was being pursued. It entailed confronting, exposing and pushing back against New Delhi's intentions; deterring it through military preparedness, conflict resolution and confidence-building; and not being distracted by India's actions and continuing with regional integration projects through participation in the China-Pakistan Economic Corridor, the Shanghai Cooperation Organisation, and the Economic Cooperation Organisation. Efforts were being made for revival of the South Asian Association of Regional Countries, the foreign minister added.
Dr Shireen Mazari, Minister for Human Rights, listed the areas in which she believed diplomacy was lacking.
She had last week railed against the Foreign Office over its handling of the Kashmir issue. Dr Mazari said there was more focus on the political dynamics rather than looking at it from a wider spectrum. She suggested the sufferings of women and children in India-held Kashmir be highlighted aggressively.
"We have not appealed enough to women's organisations on the plight of Kashmiri women," she maintained.
Dr Mazari contended that India was moving up the escalation ladder, committing actions in Kashmir that amounted to genocide, and therefore the threat of war was getting more imminent. The impact of a conflict, she warned, would not remain limited and affect others in the neighbourhood as well because of "unintended consequences".
She proposed pursuing the model of 'Good Friday Agreement' in 1998, which brought together all parties to the conflict in Northern Ireland and ended decades of violence, as a possible approach for resolving the Kashmir dispute.
The webinar was attended, besides Pakistanis, by scholars and think tank representatives from India-occupied Kashmir, China, Iran, Turkey, Bangladesh and Nepal.
https://www.dawn.com/news/1574996/four-pronged-strategy-being-pursued-to-deal-with-india-fm
--------
Pakistan army chief arrives in Saudi Arabia to revive strained ties
RAug 17, 2020
RIYADH: Pakistan's army chief arrived in Saudi Arabia on Monday, its embassy in Riyadh said, amid a diplomatic spat that has threatened Riyadh's financial life line to the cash-strapped South Asian nation.
General Qamar Javed Bajwa arrived in Riyadh at 10 a.m. (0700 GMT), the embassy said. A military source said the head of Pakistan's Inter-Services Intelligence (ISI) General Faiz Hameed is accompanying Bajwa.
https://timesofindia.indiatimes.com/world/pakistan/pakistan-army-chief-arrives-in-saudi-arabia-to-revive-strained-ties/articleshow/77589300.cms
--------
ATC orders provision of facilities to Uzair Baloch in sub-jail
18 Aug 2020
KARACHI: An antiterrorism court (ATC) on Monday ordered provision of necessary facilities to Uzair Jan Baloch, chief of the outlawed Peoples Amn Committee (PAC), whose custody was shifted from the Karachi central prison to the Mitha Ram sub-jail maintained by the Rangers, after a military court convicted him of spying for foreign countries.
In April, a military court had sentenced Mr Baloch to 12 years rigorous imprisonment after convicting him of spying for foreign countries, according to the prison authorities.
Separately, Uzair was allegedly involved in 59 other cases which were pending trial before different courts of law, they said.
On Monday, the matter came up before the judge of the ATC-VII. Uzair Baloch and others were produced before the court.
The defence counsel for Uzair Baloch moved an application pleading to the judge to order the superintendent of the Central Jail of Karachi and the Mitha Ram sub-jail hostel to provide necessary facilities to Uzair Ali, alias Uzair Jan Baloch, as required under the Pakistan Prison Rules, 1948.
After hearing arguments from the special public prosecutor, the judge ordered: "Superintendent of Central Prison Karachi and sub-jail or sub-jail Mitha Ram Hostel to ensure necessary lawful facilities to the under-trial prisoner (Uzair Baloch) as provided in the relevant provisions of the Pakistan Prisons Rules, 1948."
In the meanwhile, the court also recorded statement of one witness while the prosecution withdrew two other witnesses.
The court fixed the matter for Sept 7.
https://www.dawn.com/news/1574961/atc-orders-provision-of-facilities-to-uzair-baloch-in-sub-jail
--------
Mideast
Israel preparing for flights to UAE over S. Arabia
18 Aug 2020
JERUSALEM: Israeli Prime Mini­ster Benjamin Netanyahu said on Monday that the Jewish state was preparing for direct flights, over Saudi Arabia, to the United Arab Emirates as part of its normalisation deal with the UAE.
Israel and UAE announced on Thursday that they would normalise diplomatic relations under a US-sponsored deal whose implementation could reshape Middle East politics from the Palestinian issue to the fight against Iran.
Netanyahu, briefed at Tel Aviv's Ben-Gurion airport on plans for expanding flight activity curtailed by the coronavirus pandemic, gave no timeframe for the opening of an air link with the Gulf Arab country.
"We are currently working on enabling direct flights, over Saudi Arabia, between Tel Aviv and Dubai and Abu Dhabi," Netanyahu told reporters, estimating the flight time at "about three hours, just like to Rome".
Saudi Arabia does not recognise Israel and its air space is closed to Israeli airliners.
https://www.dawn.com/news/1575031/israel-preparing-for-flights-to-uae-over-s-arabia
--------
Iran Blasts Western Countries for Excuses in Anti-Narcotics Campaign
Aug 17, 2020
"Under the pretext of sanctions, western countries do not provide the Islamic Republic with any equipment and technical facilities that can deprive Iran of the need for physical care to protect its borders," Lotfi said on Monday.
He pointed out that that hundreds of millions of dollars is needed annually to block the Iran's Eastern borders.
Noting that Iran has discovered about 80 percent of Afghanistan's opium for many years, Lotfi said, "Iran has discovered about 90% of opium, 26% of the heroin, and 48% of morphine found in the world."
The spokesman for Iran's Anti-Narcotics Headquarters stressed that the Islamic Republic's efforts have always been endorsed by the United Nations.
The United Nations has named Iran as the flagship of the fight against drugs.
The Islamic Republic of Iran has so far sacrificed about 4,000 martyrs and thousands wounded in the fight against drug trafficking.
In relevant remarks in mid-June, Representative of the United Nations Office on Drugs and Crime (UNODC) Alexander Fedulov praised Iran's serious efforts to fight against drug trafficking.
Fedulov made the remarks in a meeting with anti-narcotics Police Chief of the Law Enforcement Forces Colonel Majid Karimi in Tehran on Tuesday.
The two sides discussed issues on the fight against drug trafficking and sought to expand cooperation in this regard.
Fedulov emphasized Iran's readiness to strengthen the capacity of its anti-narcotics forces based on international standards, as well as the country's role in the regional and international fight against drug trafficking.
"International organizations affiliated with UN confirm that Iran is at the forefront of the battle against drug trafficking," he added.
Karimi, for his part, referred to the inefficiency of western countries in performing their international duties in the fight against drug trafficking and maintained that European countries do not act in accordance with the level of threat.
"The Anti-Narcotics Police of Iran is an important and effective partner for United Nations Office on Drugs and Crime (UNODC) for developing drug control programs in the region and the world," he added.
Karimi further noted that the Islamic Republic of Iran is at the forefront of the fight against drug trafficking and so far more than 3,000 police officers have been martyred in this path.
On May 22, Iranian Ambassador and Permanent Representative to Vienna-Based International Organizations Kazzem Qaribabadi said despite the troubles and obstacles posed by the US sanctions against Iran, his nation continues to lead the fight against drug smuggling in the world.
Qaribabadi made the remarks in a letter to Executive Director of the United Nations Office on Drugs and Crime (UNODC) Ghada Fathi Waly.
He called on the UN and its member states to practice their responsibility to recognize and support Iran's activities in this fight.
The Iranian envoy noted that seizure of illicit drugs in Iran topped by 20% last year in comparison to the previous year.
https://en.farsnews.ir/newstext.aspx?nn=13990527000498
--------
Iranian Vice-Speaker Asks Arab States to Defend Palestine
Aug 17, 2020
"It was a long time that certain reactionary regimes in the region had secret relations with the Zionist regime and they revealed it finally under the Americans' pressures and they are making attempts to extenuate relations with the occupying regime in Quds and occupation," Qazizadeh Hashemi said in a phone conversation with Hamas Representative in Tehran Khalid al-Qadoumi on Monday.
"We hope that the Arab regional states support both their Islamic beliefs in defending Palestine and their Arab features," he added.
Qazizadeh Hashemi reiterated the Iranian parliament's continued support for the Palestinian cause.
Trump on Thursday announced a deal brokered by his government between Israel and the UAE which he said would lead to full normalization of ties between the two.
Critics see the deal as the latest attempt by Trump to save his presidential campaign against the Democrat Joe Biden.
Iranian President Hassan Rouhani decried the recent normalization deal between the UAE and Israel, describing it as a gift to US President Donald Trump before elections.
"These days we have faced a neighboring country which has approached the enemy of the Islamic world and the region and the murderer of the Palestinian nation in a decision to get close to the Zionist regime," Rouhani said, addressing a meeting of the national coronavirus campaign headquarters in Tehran on Saturday.
He added that the UAE rulers are wrongly thinking that their security and economy will improve through relations with Israel, noting that the measure is aimed at helping Trump win the November elections.
"(The UAE's) measure is one hundred percent wrong and condemned," Rouhani said.
He warned the regional states not to pave the way for Israel to have a foothold in the region.
In a relevant statement on Friday, the Iranian foreign ministry strongly condemned the UAE's decision to set up diplomatic relations with "the Zionist regime of Israel" and termed it as a strategic act of idiocy by Abu Dhabi and Tel Aviv which will undoubtedly result in the further reinvigoration of the axis of resistance in the region.
The statement further stressed that "the oppressed nation of Palestine as well as other freedom-seeking peoples worldwide will never forgive the sin of normalization of the ties with the occupier and bloodthirsty regime of Israel and also the act of those who approve and cooperate with its crimes".
Undoubtedly the innocent bloods shed during the past seven decades of resistance to free the sacred land of Palestine which is Muslims' first Qibla will sooner or later take those that betrayed the Palestinian cause by the throat, it added.
The statement also stressed that the Islamic Republic of Iran considers as dangerous Abu Dhabi's act of normalizing ties with the fabricated, illegitimate and anti-human regime of Israel, and warns the Zionist regime against any kind of meddling in the Persian Gulf region's equations.
The UAE administration and all other governments which approve of this move should be ready to take the responsibility of all the consequences of such a measure, it further said.
The Iranian foreign ministry's statement also noted that the history will definitely demonstrate how this strategic mistake by the Zionist regime and the dagger which stabbed both the Palestinian nation and the Muslim peoples in the back will backfire and further strengthen the resistance axis by enhancing unity and solidarity against the Zionist regime and the backward governments in the region.
The foreign ministry advised those rulers who, from inside their "glass castles", hatch plots against the Palestinians and other regional oppressed nations, including Yemen, to regain consciousness and stop erring in distinguishing between friends and foes.
https://en.farsnews.ir/newstext.aspx?nn=13990527000453
--------
Speaker: Lebanese Victory in 33-Day War, Glaring Defeat for Israel
Aug 17, 2020
Qalibaf made the remarks in separate messages to his Lebanese counterpart Nabih Berri and Secretary General of Hezbollah Resistance Movement Seyed Hassan Nasrallah on the occasion of the anniversary of the 33-day war in 2006.
"No doubt, the victory of the Lebanese Resistance is not only a turning-point and a golden chapter in the history of the region's struggles, but also a glaring defeat for the occupying regime," he said.
Iran's parliament speaker reiterated that the 33-day war changed the military-political equations of the region.
He noted, "I take this opportunity to reaffirm our full support for Lebanon and Resistance. I hope dignity and welfare for the Resistance and Hezbollah, and the dear people of Lebanon."
About 1,200 Lebanese, most of them civilians, lost their lives during Israel's 33-day war on Lebanon back in the summer of 2006.
According to a 629-page report of the Winograd Commission, appointed by the Israeli regime itself, Hezbollah fighters involved in defending Lebanon against the Israeli war defeated the enemy, and Tel Aviv was compelled to withdraw without having achieved any of its objectives.
The Winograd Commission was set by former Israeli prime minister Ehud Olmert in September 2006 to examine the events during Israel's 33-day war on Lebanon. It was chaired by retired judge Eliyahu Winograd.
The commission was formed in the wake of public criticism and protest over the fact that the Israeli military had effectively lost the war by failing to achieve its aim of freeing two soldiers captured by Hezbollah fighters.
UN Security Council Resolution 1701, which brokered a ceasefire in the 2006 war, calls on Israel to respect Lebanon's sovereignty and territorial integrity.
In relevant remarks on Friday, the Iranian foreign ministry congratulated the Lebanese nation, government, army, and resistance, especially the secretary-general of Hezbollah, on the 14th anniversary of the proud victory of Lebanon's Islamic resistance against the Zionist regime in the 2006 war, which imposed a historic defeat on the occupying regime.
The great victory was achieved in light of domestic solidarity among various tribes and synergy among the Lebanese people, and resulted in stability, security, and dignity for Lebanon and the region, the statement said.
It added that the resistance of Lebanese women and men and the struggle of the brave young fighters of the resistance gave a lesson to the aggressors and sponsors of terrorism, which will protect Lebanon against the fake regime of Israel's threats and aggression.
"The Islamic Republic of Iran believes resistance against the Zionist regime will result in their imminent defeat, as the 33-day war – a symbol of people's resistance and power against the heavily-armed Zionist regime – ended with a sweet victory for the Lebanese nation."
It went on to say that there is no doubt that the Lebanese nation will always remember the sweet taste of the victory, and will not allow enemies to play with the country's security, independence, and sovereignty.
The Lebanese nation will overcome the current crisis through unity and synergy, and that is a great lesson for all regional governments and nations, the statement said.
It pointed out that the Islamic Republic of Iran has always stood by the Lebanese nation and government, and will stand by them forever.
"The ongoing visit of the Foreign Minister of the Islamic Republic of Iran to Beirut on the anniversary of the great epic and his talks and meetings with Lebanese officials and personalities is aimed at promoting constructive relations between Iran and Lebanon as two friendly and brotherly countries and is in line with Tehran's all-out support for the government, nation, army, and resistance of Lebanon," the Iranian foreign ministry concluded.
https://en.farsnews.ir/newstext.aspx?nn=13990527000267
--------
Egyptian mediators in Gaza in bid to ease tensions between Hamas and Israel
17 August 2020
Egyptian mediators were in the Gaza Strip on Monday in an effort to reduce tensions and prevent a new cross-border conflict between Israel and Palestinian militant group Hamas.
The militant group, which seized control of Gaza from rival Palestinian forces in 2007, said the three Egyptian general intelligence envoys headed straight for meetings with Hamas officials after entering the territory.
The urgent visit came as hostilities broke out along the Gaza-Israel frontier after months of calm due in part to leaders from both sides being occupied by the coronavirus crisis.
For the past week, Palestinian youth groups affiliated with Hamas have fired incendiary balloons toward Israel, setting swaths of farmland on fire. Israel, which holds Hamas responsible for violence emanating from the territory, responded with airstrikes on Hamas military sites, banned Gaza's fishermen from taking to the sea and shut the main commercial crossing into the territory.
On Tuesday, the lone power plant in Gaza is scheduled to shut down because the closure of Kerem Shalom crossing has cut fuel supplies, exacerbating the power crisis and leaving Gaza's two million residents with about four hours of electricity a day.
Hamas says Israel did not honor previous understandings reached with the help of Egypt and Qatar, in which Israel should ease the blockade it has imposed on Gaza since Hamas' takeover and allow for large-scale projects to help rescue the collapsing economy.
https://english.alarabiya.net/en/News/middle-east/2020/08/17/Egyptian-mediators-in-Gaza-in-bid-to-ease-tensions-between-Hamas-and-Israel.html
--------
South Asia
Palace: Prisoners' release process halted, the Taliban must release remaining detainees
18 Aug 2020
The Taliban prisoners' release process has been halted, the Presidential Palace announced on Monday.
Seddiq Seddiqi, the spokesperson to the Presidential Palace appeared in a press conference on Monday, announcing the Taliban prisoners' release process has been halted as they have not yet released the prisoners from the government side.
Seddiq Seddiqi clarified that if the Taliban completed the release of captured government prisoners, there would not be an obstacle to the Intra-Afghan talks.
On the other hand, several other NATO members have expressed concerns over the release of those Taliban militants who were engaged in killing their citizens in Afghanistan.
France and Australia have so far shared their concerns with the Afghan government stating that those under detention has killed some of their nationals, must not be released.
According to Afghan government, 80 out of 400 remaining Taliban prisoners have been released so far.
This comes as, following the Loya Jirga's decision, President Ashraf Ghani signed a decree to release the dreaded 400 Taliban prisoners.
https://www.khaama.com/palace-prisoners-release-process-halted-the-taliban-must-release-remaining-detainees/
--------
Iran offered bounties to Taliban in Afghanistan to kill US, coalition troops: CNN
17 August 2020
Iran offered bounties to Taliban fighters in Afghanistan to kill US and coalition troops, according to a CNN report.
Iran reimbursed the Haqqani network after it conducted at least six attacks against American and coalition interests in 2019, according to a joint intelligence assessment produced in July by the CIA, NSA and NCTC, CNN reported on Monday.
The Haqqani network is led by Sirajuddin Haqqani who is also the deputy leader of the Taliban.
Iran also paid bounties to the Haqqani network for their attack on Bagram Air Base in December 2019, according to a Pentagon briefing document reviewed by CNN. The attack killed two civilians and wounded more than 70 others, including four US personnel.
In March, the US decided to not take any retaliatory action in order to not jeopardize peace talks with the Taliban, according to the report.
US Secretary of State Mike Pompeo had accused Iran in January of using militant groups such as the Taliban to undermine Afghanistan peace efforts.
Iran's ties to the Taliban were cited by US officials as part of the argument for targeting Iranian General Qassem Soleimani in January, a current administration official told CNN.
US and Afghan officials have accused Tehran of supporting the Taliban in the past.
An Afghan police official said in February that Iran had supplied the Taliban with anti-aircraft missiles.
https://english.alarabiya.net/en/News/world/2020/08/17/Iran-offered-bounties-to-Taliban-in-Afghanistan-to-kill-US-coalition-troops-CNN.html
--------
Christians and Muslims mourn the death of Fr Homrich, a great missionary among the Garos
by Sumon Corraya
07/27/2020
Tangail (AsiaNews) – Bangladeshi Christians and Muslims are mourning the death of Fr Eugene Eduard Homrich, a US missionary who died two days ago at the age of 92 at the Holy Cross House in Indiana (US) from COVID-19-related complications.
The clergyman served the Church in Bangladesh for 60 years, until 2016, when he had to return to the United States because of health problems and death threats from radical Islamists.
Yesterday, hundreds of people gathered in Pirgacha parish church, Tangail, for a memorial service that highlighted his exceptional contribution to the Diocese of Mymensingh.
Most of this Diocese is home to ethnic Garos. Much of Fr Eugene's mission was dedicated to them, including setting up two high schools and 28 primary schools to keep the Garo culture alive.
"Fr Homrich is called the father of the modern Garo community," said For Surma Chiran, a Garo woman. "If he had not come to Mymensingh, our tribal community would not have been able to save our culture."
She remembers that "Once he told us that religion and culture are not the same thing. So, he advised us to practice our faith and at the same time maintain the culture we received from our ancestors. I feel very lucky to have met him and learnt from him what it means to be Catholic."
Fr Simon Hacha, a 66-year-old ethnic Garo priest in Diocese of Mymensingh, stressed that in 60 years of pastoral life, the great missionary transformed the Garos' socio-economic conditions.
"By founding schools and health centres, and defending the persecuted Garo community, Fr Eugene became an indispensable reference in our life," said Fr Hacha, who is pastor in Dhakua parish. "When he had to return to the United States, Catholics wept saying goodbye. Today we weep because of the sad news of his death."
"Fr Eugene's life and mission were full of success," Fr Hacha added. "He was a friend of the Garo community and always encouraged its culture. In the liturgy he kept Garo musical instruments, language, and hymns. When the Garos were persecuted, he always fought for them."
Muslims also expressed their condolences for the missionary's death. "I met Fr Homrich many times," said Zoynal Abedin. "He was a Catholic, but he respected me as a Muslim. We had good talks. May Allah Almighty give him eternal peace."
During its War of Liberation, Bangladesh (then called East Pakistan) fought West Pakistan (26 March- 16 December 1971). During the hostilities, Fr Homrich saved hundreds of Muslims, Hindus and Christians by giving them shelter, hiding them in his church and feeding them.
"Fr Homrich gave a lot to the population of Modhupur [in the Diocese of Mymenshing]," said a saddened Harun Rashid. "When he was alive, we could have honoured him with Bangladeshi citizenship, but nothing was done. The Bangladesh government honoured him as a foreign friend but he should have road named after him in Modhupur."
In 2012 Fr Homrich received a Friends of Liberation War Honour award, which is given to foreign nationals who helped the country win the 1971 war, directly from the hands of Prime Minister Sheikh Hasina.
This recognition highlights Bangladesh's friendship and gratitude for those who provide moral, mental, material, political, diplomatic, logistical and military support for the struggle for freedom of the Bangladeshi people.
Fr Eugene Eduard Homrich was born in Michigan in 1928 and arrived in Bangladesh in 1955. After learning the language, he served a Bengali congregation for three years in the Diocese of Dhaka. In 1959 he was moved to Jalchatra parish, in the Diocese of Mymensingh, where he remained until 2016.
The Garos are an indigenous Tibeto-Burman ethnic group who also live in India. About 120,000 live Bangladesh and are mostly Christians.
http://www.asianews.it/news-en/Christians-and-Muslims-mourn-the-death-of-Fr-Homrich,-a-great-missionary-among-the-Garos-50665.html
--------
Arab world
Kurdish PKK says shot down Turkish helicopter in Iraq
17 August 2020
The Kurdish Workers' Party (PKK) said Monday it had shot down a Turkish helicopter in Iraqi Kurdistan in retaliation for the death of one of its commanders last week.
Last Tuesday's Turkish drone strike had also killed two high-ranking Iraqi officers, sparking renewed tensions with Baghdad.
In a statement Monday, the PKK said its forces in the mountainous Zagros region had "been able to score a direct hit and shoot down a Turkish helicopter."
For all the latest headlines follow our Google News channel online or via the app.
"Ten minutes after the shooting-down of the first helicopter, our forces hit another one ... forcing it to flee," the militant group said.
The mayor of Kani Massi, near the Turkish border, confirmed that a Turkish helicopter had crashed nearby.
Servest Aqrawi told AFP that he was unable to confirm the second hit or the extent of the damage, given the difficulty of accessing the combat zone.
The PKK dedicated Monday's operation to its "martyr" Akid Karzan and the two Iraqi officers killed "by the Turkish occupation army."
Turkey, which has had a military presence in Iraq's autonomous region for a quarter of a century, launched a cross-border ground and air operation against the PKK in the mountainous region in mid-June.
Last Tuesday's strike had prompted Iraq to summon the Turkish ambassador in Baghdad for the third time in two months.
Then on Friday, Turkish bombardment killed three Kurdish fighters in the region.
Ankara defends its right to bomb the PKK, which it considers to be a "terrorist" organization, and accuses Baghdad and Iraqi Kurdistan of turning a blind eye to the group's activities.
Baghdad for its part has sought to rally support to end Ankara's offensive on its soil.
The US and the EU also consider the PKK a terrorist organization.
https://english.alarabiya.net/en/News/middle-east/2020/08/17/Kurdish-PKK-says-shot-down-Turkish-helicopter-in-Iraq.html
--------
Verdict on Hariri killing to be issued by UN-backed court, 15 years later
17 August 2020
A UN-backed tribunal is set to issue the verdict into the killing of Lebanon's former Prime Minister Rafik Hariri on Tuesday after postponing the initial announcement due to the Aug. 4 Beirut explosions.
Four members of the Iran-backed Shia group Hezbollah have been on trial in absentia over the killing of Hariri, Lebanon's main Sunni Muslim leader. Hezbollah denies any role in the killing, which set the stage for years of confrontation, culminating in a brief civil war in 2008.
For all the latest headlines, follow our Google News channel online or via the app.
Hariri was killed in 2005 by a suicide truck bomb on a seaside boulevard in Beirut that killed him and 21 others, and wounded 226 people.
Hezbollah's leader Hassan Nasrallah last week repeated previous comments that his group did not recognize the court and would not be affected by any verdict.
Read more: Hezbollah to ignore UN-backed tribunal over Rafik Hariri assassination: Nasrallah
Hariri's son, Saad, also a former prime minister, landed in Holland on Monday night ahead of the ruling. A statement from the Saad Hariri's office said that he would attend the three Special Tribunal for Lebanon's sessions Tuesday. "[PM] Hariri will issue a statement following the announcement of the verdict," the statement said.
Saad Hariri's diplomatic adviser Basem Shabb told Reuters that many people were "waiting for this decision for closure.
This tribunal has cost not only money but blood.
"It will have consequences; I do not expect turmoil in the streets. I think Prime Minister Hariri was wise enough to make sure this does not turn into a sectarian issue," he said.
On Monday, a French presidential source told Al Arabiya that the STL was formed by an international consensus and "its authority must be respected."
https://english.alarabiya.net/en/News/middle-east/2020/08/17/Verdict-on-Hariri-killing-to-be-issued-by-UN-backed-court-15-years-later.html
--------
Lebanon explosion: Customs chief Badri Daher formally arrested over Beirut blast
17 August 2020
The head of Lebanon's customs authority was formally arrested on Monday after being questioned over the massive explosion in Beirut earlier this month, the state-run National News Agency reported.
For all the latest headlines follow our Google News channel online or via the app.
The investigation is focused on why nearly 3,000 tons of explosive ammonium nitrate was being stored at the city's port. The ignition of the stockpile caused an explosion that tore through the capital, killing at least 180 people and wounding 6,000.
Thirty people are still missing after the August 4 blast, which caused an estimated $10 billion to $15 billion in damage.
Documents that surfaced after the blast, the single most destructive in Lebanon's history, showed that officials have known for years that 2,750 tons of ammonium nitrate were stored in a warehouse at the port and knew about the dangers.
Judge Fadi Sawwan questioned customs chief Badri Daher, who was detained days after the blast, for 4 1/2 hours in the presence of his two lawyers before issuing the arrest warrant, the agency said. Daher will remain in custody as the investigation continues.
NNA said that after questioning Daher, Sawwan headed to the scene of the blast to survey the damage and will later return to question Hassan Koraytem, who was the top port official until the day of the blast.
Lebanese President Michel Aoun said the probe into the devastating blast is "very complex" and would not be finished quickly. Aoun said the probe is divided into three parts. The first aims to determine the circumstances surrounding the cargo, the second where it came from and who shipped it, and the third to find who was responsible for handling and securing it.
Aoun said the FBI and French investigators were helping because "they, more than us, have the capability and ability to find out the details of what got the ship here, what is the source and who owns it."
A nine-member team of FBI investigators landed in Beirut on Sunday, according to a Lebanese aviation official, and were believed to have joined the investigation. French investigators have been active for days at the port.
Popular anger has swelled over the ruling elite's corruption and mismanagement. Lebanon's government, which is supported by the militant Hezbollah group and its allies, resigned on August 10 and continues to serve in a caretaker capacity. There are no formal consultations underway on who will replace Hassan Diab as prime minister and no likely candidate has emerged.
https://english.alarabiya.net/en/News/middle-east/2020/08/17/Lebanon-explosion-Customs-chief-Badri-Daher-formally-arrested-over-Beirut-blast.html
--------
UAE has long-lasting support for Palestine: Abu Dhabi Palestinian Business Council
18 August 2020
The Palestinian Business Council in Abu Dhabi said that the United Arab Emirates has been a staunch supporter of the Palestinian cause, since the era of the late Sheikh Zayed bin Sultan Al Nahyan, and that support continues today, the official WAM news agency reported Monday.
Israel and the UAE reached a historic peace deal last week that will lead to a full normalization of diplomatic relations between the two Middle Eastern nations in an agreement that US President Donald Trump helped broker.
For all the latest headlines follow our Google News channel online or via the app.
The new UAE-Israel peace deal, the Abraham Accord, is a watershed moment in the region as it is only the third such agreement with Israel, a first from a Gulf country, and the first since the mid-1990s.
"The Council stressed its belief that the UAE will never give away the legitimate rights of the Palestinian people and will support them at all events in establishing an independent state with its capital in Jerusalem, noting the UAE's humanitarian role in supporting Palestine and its hosting of Palestinians in its territories for decades," WAM reported.
The business council affirmed that the UAE is an independent and sovereign country that has the "right to establish its foreign policy and sign agreements that are in line with its strategic interests," WAM added.
The new peace deal sought to halt a planned annexation of Palestinian territory in the West Bank by Israel, the UAE said at the time. The deal has provided more time for opportunities for peace that could be achieved through a two-state solution, the UAE Minister of State for Foreign Affairs Dr. Anwar Gargash has since added.
https://english.alarabiya.net/en/News/gulf/2020/08/18/UAE-has-long-lasting-support-for-Palestine-Abu-Dhabi-Palestinian-Business-Council.html
--------
Africa
Mozambique army surrounds port held by Isis-linked insurgents
Jason Burke
16 Aug 2020
Government troops are taking up positions outside a port in the far north of Mozambique which was captured by Islamist extremists last week in the latest escalation of the insurgency in the southern African country.
Hundreds of reinforcements have been rushed into position around the port in the town of Mocímboa da Praia.
The facility, which is close to the site of natural gas projects worth about $60bn (£45bn), fell on Tuesday when marines who had resisted several hundred militants ran out of ammunition and were forced to withdraw.
The Mozambican defence minister, Jaime Neto, said last week that the extremists had infiltrated parts of Mocímboa da Praia and then "attacked the town from the inside out, causing destruction, looting and the murder of defenceless citizens", according to a report from the local Zitamar news agency.
The attack was the latest in a series launched on the town by a group known as Ahlu Sunnah Wa-Jamaa, which pledged allegiance to Islamic State last year. The extremist operation took place over several days, with early attacks closing off roads leading to the town by eliminating government defensive posts, before a final assault.
"This involved the largest concentration of insurgents we have ever seen, was sophisticated and was clearly planned for some time. It's a success and an embarrassment for the government, but they are extremely vulnerable at the moment," said Jasmine Opperman, a South African analyst who has followed the intensifying conflict in northern Mozambique.
The government has suffered a series of setbacks in its efforts to roll back the extremists' advance.
An Ahlu Sunnah Wa-Jamaa force briefly occupied the centre of Mocímboa da Praia in March, burning government facilities including a barracks and brandishing banners of affiliation to Isis.
The militants raided a second town and badly damaged the district police headquarters. They too carried an Isis flag.
Other raids have met with limited resistance. As many as 55 government soldiers, mainly recent recruits being transported in open trucks, died in a well-prepared ambush last week on an approach road to Mocímboa da Praia as authorities sought to reinforce the garrison in the town.
Local security forces suffer from poor training, minimal equipment and low morale. Recent attempts to reinforce them with expensive foreign mercenaries do not appear to have been effective.
At least 150 Russians linked to the Wagner Group, a company that has supplied mercenaries to fight in several African countries, were deployed last year but were forced to withdraw after suffering significant casualties.
Dyck Advisory Group, a South Africa-based private security firm currently employed in the north of Mozambique, has also struggled to make any significant impact. Its handful of light helicopters were based too far from Mocímboa da Praia to intervene effectively.
The insurgency in the remote north of Mozambique emerged in 2017, and is rapidly developing into one of the region's most serious security challenges.
Observers increasingly compare the situation with the early phases of insurgencies in Nigeria, Mali and elsewhere in Africa. These have grown in strength over the last decade, with repeated efforts by local, regional and international powers to stem their spread achieving limited success at best.
The conflict in Mozambique is rooted in widespread anger at the failure of central government to fairly distribute earnings from the exploitation of the region's rich natural resources, as well as a range of historic grievances. Discontent has been heightened by endemic corruption, expulsions to clear land for international firms to invest in the gas project and an indiscriminate military response to the violence. Muslims comprise around 18% of the overwhelmingly Christian country.
The insurgents have so far killed at least 900 civilians, as well as several hundred government soldiers and police. The true death toll, however, is extremely difficult to establish, observers say.
"The bottom line is we simply don't know how may have died. There are reports that bones are being dug up in fields when farmers return to villagers once the government forces have established some semblance of security and insurgents have withdrawn," said Piers Pigou, a regional expert with the International Crisis Group.
The bloodiest attack took place in April, when more than 50 people were massacred in Xitaxi in the Muidumbe district after locals refused to be recruited to the ranks of the insurgents. Most were either shot dead or beheaded.
Though now an Isis affiliate, the insurgents in Mozambique remain a fundamentally local threat.
The unrest has forced hundreds of thousands of people to flee, threatening a major humanitarian crisis, and observers fear the insurgency, if unchecked, could destabilise a swath of southern Africa.
South Africa is reported to be considering a troop deployment, perhaps providing the bulk of a force under the command of the Southern African Development Community that might also include contributions from Zimbabwe and Angola.
Any such operation would be hugely expensive, however, and it is difficult to see how it would be funded, observers said.
Islamic State has warned South Africa any intervention would make it a target for the group.
South Africa's state security minister, Ayanda Dlodlo, has said the country is taking the threat "very, very seriously".
https://www.theguardian.com/world/2020/aug/16/mozambique-army-surrounds-port-captured-by-isis-linked-insurgents?utm_source=iterable&utm_medium=email&utm_campaign=1445470_
--------
Tunisian party slams UAE's 'subversive' activities
Adel Al-Thabeti
17.08.2020
TUNIS
The Democratic Patriots' Unified Party in Tunisia on Monday denounced "subversive" activities by the United Arab Emirates (UAE) Embassy in the country.
In a statement, the party accused the Gulf state of "sabotaging the course of the Tunisian revolution and seeking to return the country to tyranny".
Last week, the UAE and Israel struck a deal to normalize relations, becoming the first Gulf state and third Arab nation to establish full diplomatic ties with the self-proclaimed Jewish state.
The leftist party denounced the UAE-Israel deal as an act of treason to the Arab world "that aims at isolating the Arab resistance in Palestine, Lebanon and Syria".
It accused Abu Dhabi of declaring hostility to the aspirations of the Arab peoples for "freedom, dignity, and unity."
The party also condemned the silence of the Tunisian Presidency on the UAE-Israel deal and called on the Tunisian authorities to summon the Emirati ambassador to protest his country's interference in Tunisia's internal affairs and to inform him of the Tunisian rejection of the normalization agreement.
Palestinian groups have denounced the UAE-Israel deal, saying it does nothing to serve the Palestinian cause and ignores the rights of Palestinians.
https://www.aa.com.tr/en/africa/tunisian-party-slams-uaes-subversive-activities/1944796
--------
Twin suicide blasts kill 7 in Somalia
Mohammed Dhaysane
17.08.2020
MOGADISHU, Somalia
At least seven people were killed and 5 others wounded on Monday in twin suicide bombings targeting a military base in Somalia, officials said.
The fatalities include three soldiers, two suicide bombers and other 2 senior officials.
Military officials say that Gofgadud Burey district commissioner Isaq Ali and Hassan Baka, district police commander were also killed in the attack on the military base.
After the bombings, al-Shabaab militants entered the military base in the vicinity of Gofgadud Burey, a town on the outskirts of the city of Baidoa, Bay region, Adan Kheyrow, a military official in the region, told Anadolu Agency by phone.
Kheyrow said the Somali army repulsed the attack and the base is in their control.
Al-Shabaab claimed responsibility for the attack.
The attack comes after Somali security forces ended an hours-long siege by al-Shabaab militants at a popular hotel in the capital Mogadishu that claimed the lives of at least 16 people.
https://www.aa.com.tr/en/africa/twin-suicide-blasts-kill-7-in-somalia-/1944749
--------
Libya belongs to Libyans: Turkish defense minister
Sarp Ozer
17.08.2020
TRIPOLI, Libya
Turkey on Monday reiterated its support for Libya's legitimate government, with the visiting defense minister saying, "Libya belongs to Libyans".
"We believe that we will achieve the wanted results by supporting our Libyan brothers in their just cause," Hulusi Akar said during his visit in the capital Tripoli.
Accompanied by Turkish Chief of Staff Gen. Yasar Guler, Akar is visiting Libya to review the training and advisory activities carried out under a memorandum of understanding (MoU) signed between the two nations on security and military cooperation.
The duo met with the Turkish training personnel at lunch, following the inspections at the Defense Security Cooperation and Training Assistance Advisory Command.
Among the participants of the lunch was Qatari Defense Minister Khalid bin Mohammad Al Attiyah. Akar said Qatar also supports efforts to ensure unity and peace of Libya, and a permanent cease-fire in the war-weary country.
"We believe that we will get the desired result supporting our Libyan brothers in their just cause," Akar said.
On Nov. 27, 2019, Ankara and Tripoli signed two MoUs; one on military cooperation and the other on maritime boundaries of countries in the Eastern Mediterranean.
Under the deal, Turkey has sent advisers to help the Libyan army defeat militias of warlord Khalifa Haftar.
Libya's government, formed in 2015, in the wake of the ouster of Muammar Gaddafi in 2011, has faced a number of challenges, including attacks by Haftar.
In recent months, however, it has turned the tide against Haftar's forces.
Turkey supports the government based in the capital Tripoli and a non-military resolution of the crisis.
https://www.aa.comtr/en/africa/libya-belongs-to-libyans-turkish-defense-minister/1944618
--------
Militants Attack Beachfront Hotel in Somali Capital
By Harun Maruf
August 16, 2020
Militants have carried out an attack on a beachfront hotel in the Somali capital Mogadishu on Sunday, killing at least five people and injuring nearly 30 others, officials said.
Officials and witnesses told VOA Somali that a car bomb exploded outside Elite hotel at Mogadishu's Lido Beach. Moments later armed gunmen stormed the hotel.
Security forces have arrived the scene and are battling the militates holed up inside.
Al-Shabab has claimed responsibility for the attack.
The head of the Somali journalist's union Mohamed Ibrahim Moalimuu was among the witnesses sitting outside the Elite hotel when the explosion occurred.
He told VOA Somali that he arrived the hotel 15 minutes before the explosion along with his friend Abdirazak Abdi Abdullahi, who works for the state-controlled radio station. Abdullahi was killed by the militants after the first gunshots were fired, Moalimuu told VOA Somali.
Abdirazak Aden Osman, a security guard at a nearby hotel, said he heard a huge explosion which rocked the area.
"It was a massive explosion," he said. "Glass from broken windows fell on us."
Osman said there was a heavy gunfire after the militants entered the hotel.
https://www.voanews.com/africa/militants-attack-beachfront-hotel-somali-capital?utm_source=iterable&utm_medium=email&utm_campaign=1445470_
--------
Somali regional minister shot dead: Police
Mohammed Dhaysane
17.08.2020
MOGADISHU, Somalia
A Somali regional minister was shot dead by unknown gunmen in the town of Jowhar, middle Shabelle region on Monday evening, police said.
Abdifatah Hassan, a police official in Jowhar town, told Anadolu Agency over the phone that Hirshabelle State Agriculture Minister Abdukadir Abukar was shot dead minutes after the evening prayer.
"The gunmen attacked minister Abdukadir Abukar while he was going to his house from a nearby mosque," Hassan said, adding the attackers fled the scene.
He said security forces rushed to the area and started an investigation into the incident.
Jowhar, is the administrative capital of Hirshabelle State located 90 kilometers (55 miles) north of the capital Mogadishu.
No group has yet claimed responsibility for the killing but authorities blamed al-Shabaab group for being behind the attack.
Landmine attack
Meanwhile, at least six people were killed and more than eight others wounded when a landmine planted at a busy livestock market in the border town of Beled-hawo exploded.
District officials told local media that the victims were all civilians and that wounded people were airlifted to the country's capital Mogadishu for treatment.
The attack was the second deadly bombing in 24 hours in the Horn of African nation.
At least 7 people, including soldiers and officers, were killed and several others wounded in a double bomb attack targeting an army base outside the city of Baidoa.
Al-Shabaab claimed responsibility for the attack.
https://www.aa.com.tr/en/africa/somali-regional-minister-shot-dead-police/1944971
--------
North America
US 'will not chase' Palestinian leadership for peace, says Kushner
17 August 2020
A senior US administration official said Monday that Washington would "not chase the Palestinian leadership" for a peace deal with Israel, days after Tel Aviv and the United Arab Emirates signed an agreement.
Jared Kushner said the ball was now in the Palestinians' court during a phone briefing with journalists.
For all the latest headlines, follow our Google News channel online or via the app.
Kushner touched on Israel's halted annexation plans, which it agreed to in the UAE deal. He said Washington had received assurances that Tel Aviv would not push forward without US consensus on the matter.
"We do not plan on giving our consent for some time. We want Israel to focus on creating new relationships and alliances," Kushner said.
He blamed Iran for sowing strife and division in the region.
"If you think about the people who don't want Saudi Arabia and Israel to make a peace agreement, the number one proponent of that is going to be Iran. But I think that just shows that it's probably the right thing to do," Kushner told Al Arabiya English during the briefing.
Asked about US-Saudi collaboration peace plans in the Middle East, Kushner said that he had had many discussions with Saudi Arabia's King Salman bin Abdulaziz and Crown Prince Mohammed bin Salman. "They both have a strong place in their hearts for the Palestinians … and they want to see the Palestinian people have a state and economic prosperity," Kushner said of Saudi Arabia's leaders.
He added that such an agreement would be good for Saudi business and Saudi defense.
The senior US official, also Trump's son-in-law, voiced his belief that there would be more normalizations between other Arab countries and Israel soon.
https://english.alarabiya.net/en/2020/08/17/US-will-not-chase-Palestinian-leadership-for-peace-says-Kushner.html
--------
Trump says world leaders seek his aid with Erdogan
Michael Hernandez
17.08.2020
WASHINGTON
US President Donald Trump said Monday world leaders have sought his help with Turkish President Recep Tayyip Erdogan, because he claimed the Turkish leader will only listen to him.
"The heads of countries last week they called me up, 'could you call Erdogan?'" Trump said during a Fox News interview, quoting world leaders whom he did not name.
Trump said he asked the undisclosed leaders why he should be the one to speak to the Turkish president, to which Trump said they responded, "'You're the only one he'll listen to. He doesn't listen to us. You're the only one.'"
"I said, 'Is that because of the United States?' He says 'no, that's because of you. That's because of your personality. You're the only one that he'll listen to,'" Trump said. "I don't like saying this publicly, but it happens to be true. I get along with him and he listens."
It is unclear which leader or leaders Trump was referring to during the telephone interview, but the call came amid heightened tensions in the eastern Mediterranean involving several US allies, including Turkey, Greece, France, and Egypt.
The White House said Sunday Trump spoke with French President Emmanuel Macron, and said the leaders "agreed that Greece and Turkey must commit to dialogue, which is the only path to resolving their differences."
Trumps said he is "dealing with world class chess players" in these dialogues with world leaders, singling out Erdogan among the national leaders.
Tensions have been mounting in the region after Athens' controversial new maritime pact with Egypt. Greek defense sources announced joint military drills Thursday in the eastern Mediterranean along with France, that has sought to hem in Turkey's maritime territory.
The exercise, which includes two French Rafale fighter jets, was conducted off the Greek island of Crete after France announced Wednesday it would beef up military presence in the region.
On Saturday, it was announced that a 2017 defense cooperation agreement between Southern Cyprus and France had entered into force Aug. 1.
Fuat Oktay, Turkey's vice president, slammed the joint exercises and underlying pact, saying they are "unacceptable under any circumstances."
"It is essential for France not to seek adventure in Cyprus-related matters, and act much more responsibly," he said.
https://www.aa.com.tr/en/americas/trump-says-world-leaders-seek-his-aid-with-erdogan/1944798
--------
Europe
Palestinians in Berlin protest against UAE-Israel deal
Oliver Towfigh Nia
17.08.2020
BERLIN
A group of Palestinians gathered at the UAE's Embassy in Berlin on Monday to protest against the controversial deal between the Gulf state and Israel aimed at normalizing bilateral relations.
Chanting in Arabic "Palestine is Arab" and "The Emirates are Zionist", protesters voiced anger over the UAE's decision to establish full diplomatic ties with the Jewish state.
Many protesters carried signs saying "Down with the traitors", "Jerusalem is the capital of Palestine", "Down with the unfair deal of the century", "We will not forego our right of return based on UN Resolution 194" and "No peace without ensuring Palestinians rights."
Speaking to Anadolu Agency on the sidelines of the rally, a Berlin-based Palestinian activist Assaad Kanaan said: "We are standing in front of the UAE embassy to say we are shocked over the agreement between the US, Israel and the UAE."
"This agreement gives more rights to Israel in the Middle East but our question is: Where are the rights of the Palestinians? That's the problem," Kanaan added.
He stressed any agreement or political initiative has to also take into account Palestinian rights.
Israel and the UAE announced last week establishing full diplomatic relations in a US-brokered deal that will see the Jewish states postpone plans for annexation of land it already illegally occupies in the West Bank that is sought by the Palestinians for their future state.
Reacting to UAE-Israeli plans to normalize ties, Palestinian leadership strongly condemned the move accusing the UAE of "selling out its friends".
A spokesman for Palestinian President Mahmoud Abbas, Nabil Abu Rudeineh said reportedly the deal was a "betrayal of Jerusalem, Al-Aqsa and the Palestinian cause."
Hanan Ashrawi, an outspoken member of the Palestinian Liberation Organization's executive committee who has served in various leadership positions in Palestine, said the UAE's announcement was the equivalent of being "sold out" by "friends", according to the Qatari-based Al Jazeera Media Network.
https://www.aa.com.tr/en/europe/palestinians-in-berlin-protest-against-uae-israel-deal/1944932
--------
EU warns Turkey to 'immediately' stop gas exploration in eastern Mediterranean
17 August 2020
The European Union (EU) has warned Turkey to "immediately" stop its oil and gas exploration activities in the eastern Mediterranean, after Ankara announced it was extending operations in the disputed waters off EU-member Cyprus.
Turkey said on Sunday that its Yavuz energy drill ship would extend operations in the disputed waters off Cyprus until mid-September. The vessel will be accompanied by three other Turkish ships, according to a maritime notice that added "all vessels are strongly advised not to enter" the area.
Turkey had already entered waters disputed with Greece, another EU member.
EU High Representative for Foreign Affairs and Security Policy Josep Borrell issued a stern warning to Ankara on Sunday, calling on "the Turkish authorities to end these activities immediately and to engage fully and in good faith in a broad dialog with the European Union."
Ankara's operations, Borrell said, "regrettably fuels further tensions and insecurity in the Eastern Mediterranean" and "runs counter and undermines efforts to resume dialog and negotiations, and to pursue immediate de-escalation."
Borrell convened an urgent meeting on Friday during which EU foreign ministers expressed concern about Turkey's recent naval mobilizations that would "lead to greater antagonism and distrust" in the region.
Borrell also said he would prepare "options on further appropriate measures in case tensions do not abate," according to the European Council.
A standoff has already intensified between Turkey and Greece over oil and gas exploration rights in the eastern Mediterranean. The two have been at loggerheads over overlapping claims for hydrocarbon resources in the waters.
Turkish exploration activities in the sea have angered the EU. France announced last week that it would temporarily reinforce its military presence in the eastern Mediterranean "in cooperation with European partners, including Greece."
Citing Greek defense sources, Reuters reported that the French military conducted training exercises with Greek forces off the southern island of Crete on Thursday. The exercises were conducted under a two-year Defense Cooperation Agreement between the Greek Cyprus and France that had entered into force early this month.
Turkey slams France's 'unlawful attitudes'
The drills prompted a reaction from Ankara, which called on France "not to seek adventure in Cyprus-related matters, and act much more responsibly."
"It is unacceptable under any circumstances that France organizes joint exercises with the Greek Cypriot administration and deploys its military aircraft to the island contrary to the 1959-60 agreements," said Turkish Vice-President Fuat Oktay on Sunday.
He also called on the EU to take action against the "spoiled, aggressive, and unlawful attitudes" of France in the region.
"No attempt contrary of Turkey and the TRNC [Turkish Republic of Northern Cyprus] has a chance of succeeding in the eastern Mediterranean," Oktay said.
The Turkish Foreign Ministry also said in a statement on Sunday that the French-Greek military pact posed a risk of disturbing efforts toward stability and security in the eastern Mediterranean.
It argued that the Greek Cypriot administration did not represent the Turkish Cypriots or the island as a whole and was not authorized to sign the agreement.
Greece and Turkey almost went to war in 1974 over Cyprus, which has since been divided, with the northern third run by a Turkish Cypriot administration recognized only by Turkey and the southern two thirds governed by the internationally-recognized Greek Cypriot government.
https://www.presstv.com/Detail/2020/08/17/631963/Turkey-EU-Greece-tensions-Mediterranean
--------
French PM likens killing of French aid workers in Niger to 2015 Paris attacks
AUGUST 14, 2020
PARIS (Reuters) - French Prime Minister Jean Castex paid tribute on Friday to the six French aid workers who where killed by a group of gunmen on motorcycles in Niger, likening the attack to the 2015 militant attacks in Paris that shook the country.
The six worked for international aid group ACTED and were accompanied by a Nigerien guide and a driver, who were also killed during the ambush on Sunday.
"It's very likely the same hatred, the same cowardice, the same inhumanity that was at work in Niger and at the Bataclan," Castex said in front of the repatriated coffins of the six at Paris's Orly airport. The Bataclan was the concert venue where 90 people were killed in one of the coordinated attacks by Islamist militants in the French capital in 2015.
"We haven't yet been able to put a name to the organization behind this heinous crime" in Niger, he said, adding that it had "all the appearances of a terrorist attack."
The aid workers were driving through a giraffe reserve, a popular destination for expatriates 65 km (40 miles) from Niger's capital Niamey in an area considered safe by the government.
No one immediately claimed responsibility for the assault. But France and other countries have warned people against travelling to parts of Niger where militants including Boko Haram and an affiliate of Islamic State operate.
France's counter-terrorism prosecutor has opened a murder investigation in the case.
https://www.reuters.com/article/us-niger-security-france/french-pm-likens-killing-of-french-aid-workers-in-niger-to-2015-paris-attacks-idUSKCN25A26N?utm_source=iterable&utm_medium=email&utm_campaign=1445470_
--------
Germany asks UAE to use influence over Libya's Haftar
Zehra Nur Duz
17.08.2020
Germany urged the United Arab Emirates (UAE) to use its influence over warlord Khalifa Haftar, leader of the illegitimate armed forces in eastern Libya, according to the German Federal Foreign Office.
"In Libya at the moment, we are observing a deceptive calm. Both sides and their international allies are continuing to massively arm the country and holding firm to their preconditions for a ceasefire", German Foreign Minister Heiko Maas issued a statement upon his arrival in Tripoli.
Maas said during his two-day official visit to Libya, he will meet with Libyan Prime Minister Fayez al-Sarraj, Foreign Minister Mohammed Tahir Sayala and Interior Minister Fathi Bashagha to discuss the "dangerous situation" in the country and the "establishment of a demilitarized zone around Sirte".
The German minister stressed that ending the oil embargo and ensuring fairer distribution of oil revenues are important for the resolution of the ongoing dispute in the country.
Sides will also discuss the issue of irregular migration, Maas added.
Underlining that he will visit Abu Dhabi after his visit to Libya, Maas said he will discuss the topics of Iran, Syria, Qatar and Lebanon as well as the conflict in Libya with his counterparts.
Maas said that he intends to congratulate his Emirati counterpart Abdullah bin Zayed al-Nahyan on last week's normalization agreement with Israel.
"In view of the developments with regard to Israel, we also hope to see encouraging signs from Abu Dhabi on the issue of Libya," Maas said.
The UAE has an influence over General Haftar and Germany expects them to use it in line with the Berlin process, Maas said. "Only those who participate in a political process will be part of Libya's future."
Libya has been mired in strife since NATO operations led to the overthrow of former strongman Muammar Gaddafi in 2011.
The new government was founded four years later in 2015 under a UN-led agreement, but efforts for a long-term political settlement have so far failed due to a military offensive by Haftar.
Since April 2019, Haftar's forces have launched attacks on Tripoli and other parts of northwestern Libya, resulting in more than 1,000 deaths, including civilians. Haftar has the support of the United Arab Emirates, Egypt and Russia while the UN-recognized government is backed by Turkey and Qatar.
https://www.aa.com.tr/en/europe/germany-asks-uae-to-use-influence-over-libya-s-haftar/1944494
--------
Turkish, Russian presidents discuss Libya, Eastern Med.
Berk Ozkan
17.08.2020
The Turkish and Russian presidents spoke over the phone on Monday to discuss the latest developments in war-weary Libya and Eastern Mediterranean as well as other regional issues.
Turkey's Recep Tayyip Erdogan and his Russian counterpart Vladimir Putin stressed the importance of maintaining close cooperation and dialogue in this regard, Turkey's Directorate of Communications said.
The two leaders also addressed steps to enhance bilateral relations, especially in tourism, transport, energy, and economy, and the fight against the novel coronavirus pandemic.
Libya has been torn by a civil war since the ouster of late ruler Muammar Gaddafi in 2011. Libya's new government was founded in 2015 under a UN-led agreement, but efforts for a long-term political settlement failed due to the military offensive by warlord Khalifa Haftar's forces.
The UN recognizes the Libyan government headed by Prime Minister Fayez al-Sarraj as the country's legitimate authority.
Last Monday Turkey announced that its drillship Oruc Reis would begin conducting fresh energy exploration in the Eastern Mediterranean.
Turkey's decision came following a controversial delimitation deal signed between Greece and Egypt, spurning Turkey's earlier goodwill gesture to postpone energy exploration in the region.
The ship will continue its work in the Eastern Mediterranean along with the ships Cengiz Han and Ataman until Aug. 23.
Syria
Erdogan and Putin also agreed to maintain contact between Turkey and Russia on Syria via military and diplomatic channels.
This March, Ankara and Moscow agreed on a protocol urging parties to "cease all military actions along the line of contact in the Idlib de-escalation area."
The protocol said joint Turkish-Russian patrols would begin on March 15 along the M4 highway from the settlement of Trumba -- 2 kilometers (1.2 miles) west of Saraqib -- to the settlement of Ain al-Havr. On Monday, 25th joint land patrols were carried out in the region.
Idlib has long been under siege by Assad regime forces and its allies, and previous cease-fires for the region were plagued by violations.
Turkey has worked to protect the local civilian population as well as rid the wider region of terrorist elements.
Syria has been ravaged by civil war since early 2011, when the Assad regime cracked down on pro-democracy protesters.
Hundreds of thousands of people have been killed and more than 10 million displaced, according to UN estimates.
https://www.aa.com.tr/en/europe/turkish-russian-presidents-discuss-libya-eastern-med/1944451
--------
URL: https://www.newageislam.com/islamic-world-news/bengal-village-heads-fatwa-bans/d/122656
New Age Islam, Islam Online, Islamic Website, African Muslim News, Arab World News, South Asia News, Indian Muslim News, World Muslim News, Women in Islam, Islamic Feminism, Arab Women, Women In Arab, Islamophobia in America, Muslim Women in West, Islam Women and Feminism