New Age Islam News Bureau
7 Sept 2015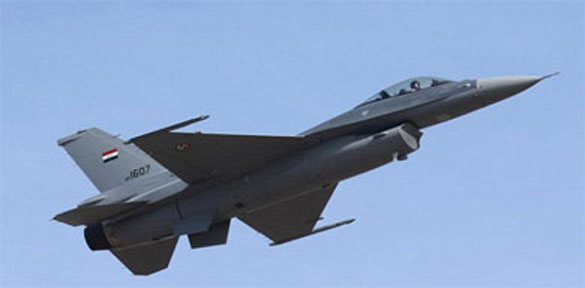 New Iraqi F-16s used against ISIS militants
-----------
South Asia
• Bangladesh High Court Rejects Petition Challenging Islam as State Religion
• Nine Taliban Killed In Security Operations in Maidan Wardak
• Mullah Mansour Dadullah: Pakistan Urged Me to Begin Target Killings in Afghanistan but I Rejected
• Afghan Taliban take apparent dig at IS over Hazara killings
• NDS prevents suicide attack in Samangan mosque
• Zahir Qadir warns of taking arm against Daesh if government fails
• Bangla turns to Jatin in secularism battle
-----------
Arab World
• Iraq Puts New F-16s into Action against IS Militants
• Army Destroys Terrorists' Strongholds in Homs Province
• Army Eradicates Terrorist Group in Daraa
• Terrorists Killed in Syria's Quneitra
• OIC seeks world help for Syrians
• Violent protests hit Syria's Sweida city
• Qatari forces cross into Yemen through S Arabia: Report
• Syria arrests 'Al-Qaeda suspect in Druze bombing'
• Britain signals move towards air strikes in Syria
• Latest Lebanon protests fail to draw big crowds
----------
India
• Muslims Constitute 14% of India, But Just 3% of India Inc
• Ban Film on Prophet with A R Rahman Music: Sunni Group To Govt
• VHP's Appeal to Muslims: Undergo 'Internal Reform' To Control Population
• Will conduct covert operation to take out Hafiz Saeed, Dawood Ibrahim: Indian Minister
• Dahod tense after authorities raze wall of Muslim cemetery
• In Germany, Muslim refugees who hope to stay convert in droves
---------
Pakistan
• Three Killed In Military's First Drone Strike in NWA
• Jamiat Ulema-i-Islam-Fazl Chief Shows Reservations about Raids on Seminaries
• Suicide jacket recovered near capital mosque
• Cold or hot start, army ready for anything: COAS
• Pakistan has no aggressive designs, says Basit
• Two Pakistanis extradited to US from Spain
• TDAP scam: Anti-corruption court grants pre-arrest bail to Gilani
• Ready for any kind of war: General Raheel Sharif
• Peaceful Pakistan best tribute to 1965 heroes: Pervaiz Rashid
• Pakistan, China launch joint air drill
------------
Mideast
• UAE Committed To 'Restoring Security, Stability' In Yemen
• France Committed To Labelling Of Israeli Settlement Products
• New Wave of Strikes Rock Yemen's Sanaa
• Zebari Thanks Iran for Assisting Iraq in War on Terrorism
• Czech FM Stresses Iran's Great Potential for War on Terrorism
• 13,000 Palestinian structures under demolition threat
• Zarif Calls on US Officials to Realize Realities, Avoid Fuelling More Violence in Region
• Abbas may cancel Oslo Accords with Israel: PLO official
----------
North America
• US Senators Fear Turkey May Convert Tribes to Islam
• The Men Evading Tajikistan's De-facto Beard Ban
• Father-in-Law of Indian-Origin Islamic State Recruit Blames UK Government
• US Muslims Live Faith through Service
• US Muslim flight attendant suspended for refusing to serve alcohol
• Tajik leader says attacks on police staged by Islamic State sympathizers: media
• An American family saved their son from joining the Islamic State. Now he might go to prison.
---------
Southeast Asia
• Allowing Red Shirt Rally Will Mark Return of Dark Ages before Islam, Nurul Izzah Says
• Utusan Backs Red Shirt Rally 'To Reject Extremism'
• Jokowi, Sisi talk business, advocate peaceful Islam
• Religious communities to tackle climate change
-----------
Africa
• Shabaab Retakes Somali Town from African Union
• Malawi Muslims Fight Media Prejudice
• Ethiopian Muslims look to interest-free banking
• Nigeria: Bauchi Govt Assures Muslim, Christian Pilgrims of Support
---------
Europe
• U.S. Pressured To Help Europe with Refugee Crisis
• Chechen Leader Blames West for Refugee Crisis
Compiled by New Age Islam News Bureau
URL: https://www.newageislam.com/islamic-world-news/new-age-islam-news-bureau/bangladesh-high-court-rejects-petition-challenging-islam-as-state-religion/d/104508
-----------
South Asia
Bangladesh High Court Rejects Petition Challenging Islam as State Religion
7 Sep, 2015
DHAKA: Bangladesh's High Court today rejected a writ petition by a Hindu lawyer questioning constitutional acknowledgement of Islam as the state religion in the "secular" country.
"The court summarily rejected the petition," Deputy Attorney General Khorshedul Alam told reporters after the two-member bench came up with the ruling on the writ filed by the Supreme Court lawyer.
Advocate Samendra Nath Goswami had filed the petition questioning how Islam could still be acknowledged as the state religion despite revival of "secularism" as the state policy under a 2011 amendment to the Constitution.
Goswami himself moved the petition which the bench of Justice Mohammad Emdadul Haque and Justice Muhammad Khurshid Alam Sarkar rejected outright after a brief hearing.
The petitioner had also sought a High Court ruling declaring the concerned articles of the Constitution relating to the "state religion" and "secularism" as "conflicting".
Bangladesh's original Constitution, framed during the country's founder Bangabandhu Sheikh Mujibur Rahman's post- independence government, in 1972 declared "secularism" as one of the state principles.
The subsequent government of military ruler-turned politician slain president Ziaur Rahman scrapped secularism as the state policy and his successor ex-army chief HM Ershad, who followed his footsteps, made Islam as the state religion in 1988.
Assuming power with three-fourths majority in 2008 general elections, Prime Minister Sheikh Hasina's Awami League government revived secularism as one of the state principle but kept untouched the provision of state religion due to sensitivity of the issue .
http://economictimes.indiatimes.com/news/international/world-news/bangladesh-high-court-rejects-petition-challenging-islam-as-state-religion/articleshow/48854665.cms
-----------
Nine Taliban killed in security operations in Maidan Wardak
Sep 07 2015
Nine Taliban insurgents have been killed in security operations in Chak District of Maidan Wardak province.
Officials said the operations were carried out in Ambokhak and Seyab areas last night leaving nine militants killed and four others wounded.
Militant sanctuaries were also destroyed during these operations by the security forces.
Security forces and civilians did not suffer casualties in the operations.
Maidan Wardak, located in the c central east part of the country is comparatively a restive province. Armed militant groups including Taliban and Hizb-e-Islami are operating in some of its remote areas.
They occasionally carry out attacks in the provincial capital as well.
Officials said the operations were carried out in Ambokhak and Seyab areas last night leaving nine militants killed and four others wounded.
Militant sanctuaries were also destroyed during these operations by the security forces.
Security forces and civilians did not suffer casualties in the operations.
http://www.khaama.com/nine-taliban-killed-in-security-operations-in-maidan-wardak-3877
-----------
Mullah Mansour Dadullah: Pakistan Urged Me to Begin Target Killings in Afghanistan but I Rejected
Sep 07 2015
Mullah Mansour Dadullah who is opposing the selection of Mullah Akhtar Mohammad Mansour as the Taliban Supreme Leader has said that 'Emirate' ranks are being distributed in Pakistan.
He says that Pakistan's spy agency Inter-Service Intelligence (ISI) had demanded him to work for them but he put down the demand.
According to Mullah Dadullah, Pakistan had offered him a greater part in Taliban in return for working against the national interests.
Mullah Dadullah has expressed these remarks in a 17 minutes video published on social media.
Dadullah is seen wearing a black turban sitting among other Taliban. Some gunmen are also seen standing behind him carrying Taliban flag.
The video shows some pictures and speeches of other Taliban leaders after which Mullah Mansour Dadullah begins giving his statement.
He said after separating ways with former Taliban Supreme Leader Mullah Mohammad Omar, some mean people emerged who conned people on the name of Amir-ul-Momenin, adding that then some dishonest people were appointed.
He said these people illegally kept secret the death report of Mullah Omar.
"Now we don't endorse the leadership of Mullah Akhtar Mohammad Mansour," he said.
He urged Mullah Akhtar Mohammad Masour to provide details about the death, funeral and grave of Mullah Omar.
Mullah Dadullah confirmed that militants loyal to Mullah Akhtar Mohammad Masnour attacked him in Zabul province two weeks ago but he ordered his fighters not to fight back in order to prevent bloodshed.
http://www.khaama.com/mullah-mansour-dadullah-pakistan-asked-me-to-begin-target-killings-in-afghanistan-but-i-rejected-3878
-----------
Afghan Taliban take apparent dig at IS over Hazara killings
Sep 7, 2015
KABUL: The Taliban have condemned the killing of 13 minority Hazaras as a plot to "breed fault lines", in an apparent dig at the rival self-styled Islamic State (IS) group making gradual inroads into Afghanistan.
Gunmen on Saturday shot dead 13 Hazaras after dragging them out of their vehicles in the usually tranquil northern Balkh province, in a rare fatal attack targeting ethnic minorities.
No group has so far claimed responsibility for the attack.
Observers say IS have struggled to gain a firm foothold in Afghanistan because of the lack of a deeply sectarian environment — unlike Syria and Iraq where the group has captured large swathes of territory.
"These acts are being perpetrated to breed fault lines, intolerance and discrimination," the Taliban said referring to Saturday's attack, without naming IS.
"We strongly condemn this incident... (and) call on our nation to be vigilant of all enemy plots," said the statement posted on their website on Sunday.
IS has been trying for months to establish itself in Afghanistan's eastern badlands, challenging the Taliban on their own turf.
Its franchise in the war-torn country has managed to recruit some disaffected Taliban fighters, as the fractious Afghan militant movement wrestles with a bitter power transition.
But the loss of senior commanders in drone strikes and the group's signature brutality, which repels many Afghans, has helped stem its advance.
Frequent clashes and fire fights with Taliban insurgents have also hampered its bid to capture significant territory.
The Taliban, who have themselves often been accused of savagery during their 14-year insurgency, are seeking to appear as a bulwark against IS's rein of brutality and as a legitimate group waging an Islamic war.
Earlier this month the Taliban condemned a "horrific" video that apparently showed IS fighters blowing up bound and blindfolded Afghan prisoners with explosives.
http://www.dawn.com/news/1205456/afghan-taliban-take-apparent-dig-at-is-over-hazara-killings
-----------
NDS prevents suicide attack in Samangan mosque
Sep 07 2015
The National Directorate of Security (NDS) – Afghanistan's intelligence agency has prevented a suicide attack in a mosque in northern Samangan province.
NDS has arrested three terrorists who planned to carry out suicide attack in Sarwar-i-Kaynat mosque as well as target other populated areas in Aibak city.
A statement issued by NDS on Monday states that Mullah Nazir S/O Khair Mohammad, Zain-ul-Abadin S/O Sharaf-ud-din and Mullah Rawzatullah S/O Khal Mohammad were arrested red handed with bombs, Kalashnikov, Pistol and ammos.
According to the statement Mullah Rawzatullah wanted to carry out the suicide attack in the mosque.
NDS statements usually do not contain the exact date of the achievement but they come after recent achievements.
http://www.khaama.com/nds-prevents-suicide-attack-in-samangan-mosque-3878
-----------
Zahir Qadir warns of taking arm against Daesh if government fails
By ZABIHULLAH MOOSAKHAIL - Mon Sep 07 2015
MPs on Monday returned to the House of Representatives after spending 45-day of winter leave.
MPs talked about several issues the country is currently facing but security was on the top of everything.
Among those who discussed the matter was Haji Zahir Qadir, the first deputy of the house.
He said beside the fact that Daesh is gaining ground in eastern Nangarhar province, it is also posing threat to the honor of the people.
Qadir threatened that if government does not secure the honor of its citizens then he will not set quite.
He set a deadline of until the 15th of the Eid and said that if government failed to cope with the situation until this date he will stand with his people.
Qadir said they will take whatever arms they have and start defending their community from Daesh.
http://www.khaama.com/zahir-qadir-announces-war-against-daesh-3875
-----------
Bangla turns to Jatin in secularism battle
Sep 7, 2015
Kushtia, Sept. 6: A committee of activists and thinkers in Bangladesh is commemorating freedom fighter Bagha Jatin's death centenary while highlighting how his and Surya Sen's example had inspired Sheikh Mujibur Rahman.
Bagha Jatin
The idea is to link the Liberation War of 1971 with India's freedom struggle and strike a blow for secularism in Bangladesh, where zealots have murdered four secular bloggers, the organisers said.
An event was held in Jatindranath Mukhopadhyay's (1879-1915) birthplace of Koyagram in Kushtia last week, which several Bangladeshi ministers and the Indian high commissioner were poised to attend before running into bad weather.
Mukhopadhyay --- nicknamed Bagha Jatin after killing a tiger in close combat --- died at Balasore in Odisha on September 10, 1915, of wounds suffered in a gallant battle with the British forces.
On Thursday, exactly 100 years later, a team from Bangladesh will pay homage to him in Balasore.
Both the Kushtia and Balasore legs of the programme are being organised jointly by a Calcutta think tank, the Institute of Social and Cultural Studies, and a panel formed last year by prominent Bangladeshi citizens, including writer and rights activist Shahriar Kabir.
Kabir is the leader of the Ekattorer Ghatok Dalal Nirmul Committee, which is fighting to bring to justice the Razakars --- Bangladeshis who had collaborated with the Pakistani army in 1971.
"We want the people of Bangladesh to know more about Bagha Jatin, who was an inspiration for Bangabandhu Mujibur Rahman in his fight against the Pakistani army," Kabir said.
Sheikh Mujibur Rahman
"He (Mujib) was also greatly influenced by the sacrifice of Surya Sen, who too was born in Bangladesh (Chittagong). The people of Bangladesh should know that the freedom struggle started by these revolutionaries ended in 1971 when we got freedom under the leadership of Bangabandhu."
Sen (1894-1934) led the famous Chittagong armoury raid of 1930.
That the government, led by Mujib's daughter Sheikh Hasina, is backing the effort is evident from the guest list for the Kushtia event, where Bagha Jatin's grandson Indujyoti Mukhopadhyay was felicitated.
The invitees included finance minister Abul Maal Abdul Muhith, information minister Hasanul Haq Inu and civil aviation minister Rashed Khan Menon as well as Indian envoy Pankaj Saran. But their choppers could not take off from Dhaka.
However, the entire civil and police administration of Kushtia -- including deputy commissioner Syed Belal Hossain - was present.
One reason for the Hasina government's interest should be that the programme's larger objectives include highlighting the sacrifices by Mujib's generation, which some feel have dimmed in public memory.
The Liberation War, which saw 30 lakh deaths and the rape of five lakh women, remains an emotive issue in Bangladesh, which has had a chequered experience with democracy since then. Mujib was assassinated in 1975 with most of his family members, and the country came under military rule for the next 16 years.
After democracy returned in 1991, Bangladesh witnessed a bitter power struggle till Sheikh Hasina won a resounding majority in 2008. She was re-elected in 2014 amid an Opposition boycott.
Hasina has been trying to revive the Liberation War's legacy "but has often faced a challenge as the Opposition combine of the Bangladesh Nationalist Party and the Jamaat-e-Islami have always tried to deflect attention from our freedom struggle", historian Muntassir Mamoon said at the event in Kushtia.
"They have constantly opposed Bangabandhu's dream of a secular society in our country. By remembering people like Bagha Jatin, we can try to revive the secular tradition."
Bagha Jatin is not Kushtia's lone connection with pre-Independence Calcutta. Rabindranath Tagore spent a significant part of his life here at the family seat in Silaidaha, which Dhaka has turned into a museum. Lalon Fakir, the mystic, songwriter, saint and social reformer, is from this district too.
Full report at:
http://www.telegraphindia.com/1150907/jsp/nation/story_41210.jsp#.Ve1YT9Kqqko
-----------
Arab World
Iraq puts new F-16s into action against IS militants
Sep 7, 2015
BAGHDAD: Iraq has put F-16 warplanes acquired from the United States into action against the self-styled Islamic State for the first time, the commander of the air force said on Sunday.
"Fifteen air strikes were carried out in the past four days," Staff Lieutenant General Anwar Hama Amin said following a news conference in Baghdad.
"Smart weapons" were used in the strikes, Amin said, without specifying the type.
Defence Minister Khaled al-Obaidi told the news conference that the strikes had achieved "important results" and that the jets will have "an impact on the conduct of operations in the future". Amin told the news conference that the F-16 strikes had taken place in Salaheddin and Kirkuk provinces, north of Baghdad.
The first four Iraqi F-16s arrived from the United States in mid-July, out of a total of 36 Washington has agreed to sell to Baghdad.
The purchase had been a source of tension, with Baghdad repeatedly complaining that they have not been delivered quickly enough.
Full report at:
http://www.dawn.com/news/1205341/iraq-puts-new-f-16s-into-action-against-is-militants
-----------
Army Destroys Terrorists' Strongholds in Homs Province
Sep 06, 2015
Tens of the ISIL terrorists were killed and dozens more injured in the village of Jazal near Palmyra in the Syrian airstrikes.
The Syrian warplanes also destroyed vehicles equipped with machineguns and killed 14 terrorists in Dar al-Kubra, including notorious militants Mustafa al-Masri and Khaled al-Turki.
Also in the past 24 hours, the Syrian army and the Lebanese Hezbollah resistance movement purged further regions of Takfiri terrorists around the city of Zabadani in Damascus province.
The army units and Hezbollah fighters purged terrorists from Al al-Beit mosque and al-Azimeh street and the surrounding buildings.
The Syrian military sources said that the militants who are besieged in Zabadani, specially Ahrar al-Sham terrorists, are in a very bad situation.
Also, four Takfiri terrorists surrendered to the government troops in Zabadani region after dozens of their comrades were killed during the clashes there.
Some 4 Ahrar al-Sham militants laid down arms and surrendered to the Syrian authorities in Zabadani on Saturday, military sources told FNA.
The terrorists' surrender came after ceasefire negotiations between the militants and the Syrian government in Zabadani failed.
Elsewhere, the popular forces of the Shiite-populated towns of Kafraya and Fuaa in Idlib province made gains against the Takfiri terrorists.
The resistance forces defending the Shiite towns in Idlib managed to capture a tank and armored vehicle of the Jeish al-Fath terrorist group, a coalition of 13 terrorist groups led by Al-Nusra Front militant group.
The popular forces' attack came in response to Jeish al-Fath's attacks on their military positions and checkpoints in al-Savaqieh region.
Also, the Syrian army repelled the third attempt of the rebel groups to capture Thalah airbase and pushed them to flee the battlefield.
For the third day in a row, the Free Syrian Army's (FSA) "Southern Front Brigades" – led by Jeish Al-Yarmouk and the 1st Brigade – targeted the strategic Thalah airbase in Sweida Governorate, military sources said.
They also attacked the civilian-led "National Defense Forces" (NDF) at the hilltop of Tal Sheikh Hussein (West of Tha'lah village), where they engaged in a long and bloody firefight for control of this hill on the border of Dara'a and Al-Sweida.
Following the assault on Tal Sheikh Hussein, the FSA's Southern Front Brigades took the National Defense Forces' frontlines and carryout an assault on the Thalah airbase' Western perimeter; however, once again, the 1st Brigade and Jeish Al-Yarmouk were unable to bypass the fierce resistance of the Syrian soldiers protecting the positions located 15km from Sweida City.
Full report at:
http://english.farsnews.com/newstext.aspx?nn=13940615000542
-----------
Army Eradicates Terrorist Group in Daraa
Sep 06, 2015
The troops killed all members of a terrorist group in al-Hammadin neighborhood in Daraa al-Balad, and destroyed positions of terrorists of al-Nusra Front at Syriatel vicinity and North of al-Bajabejeh quarter.
A large group of terrorists were also killed and injured in a military operation to the East of Rajm al-Mashor in the Eastern countryside of Daraa.
Full report at:
http://english.farsnews.com/newstext.aspx?nn=13940615000942
-----------
Terrorists Killed in Syria's Quneitra
Sep 06, 2015
The army, backed by the popular defense groups, clashed on Saturday night with terrorist groups, which tried to infiltrate from the villages of al-Hamidiyeh, al- Hurriyeh and Ovania into Tal al-Qaba'a and Khan Arnabeh town in the countryside of Quneitra, sources said Sunday.
A group of terrorists were killed and injured in the clashes.
Full report at:
http://english.farsnews.com/newstext.aspx?nn=13940615000926
-----------
OIC seeks world help for Syrians
7 September 2015
JEDDAH: The secretary-general of the Organization of Islamic Cooperation (OIC), Iyad Madani, said the body of the drowned Syrian child, Aylan Kurdi, which was washed ashore, has stunned everyone.
In an appeal to the international community, Madani said: "Aylan's lifeless body on a Turkish beach reminds us of the extent of the tragedy the refugees are facing."
The Syrian refugees who perished in the Mediterranean Sea or died of asphyxiation inside a truck in Austria did not include one person responsible for the outbreak of the Syrian crisis or those behind the failure of efforts to stop the crisis, Madani said.
Full report at:
http://www.arabnews.com/featured/news/802666
-----------
Violent protests hit Syria's Sweida city
6 September 2015
BEIRUT: Druze gunmen in southern Syria killed six government security personnel during violent protests after a Druze leader and dozens of people died in two car bomb blasts overnight, a monitor said on Saturday.
The two explosions late on Friday and ensuing protests killed at least 37 people in and around the town of Sweida, a stronghold of Syria's Druze minority, the Britain-based Syrian Observatory for Human Rights told Reuters.
Druze leader Sheikh Wahid Al-Balous, who had opposed the Syrian government and insurgents fighting it, was killed by one of the bombs on the outskirts of Sweida, the Observatory said. The other blast took place in Sweida about the same time. Syrian state media confirmed the two explosions and a death toll of more than two dozen people, but did not mention Balous.
There was no claim of responsibility for either blast.
After the attacks, dozens of people protested outside government buildings in the Sweida area, setting cars alight and destroying a statue in the town of former president Hafez Assad, father of President Bashar Assad, the Observatory said.
Full report at:
http://www.arabnews.com/middle-east/news/802086
-----------
Qatari forces cross into Yemen through S Arabia: Report
Sep 7, 2015
Around 1,000 Qatari military forces have reportedly joined the Saudi troops in their ground invasion of impoverished Yemen.
Al-Jazeera news channel reported on Monday that the troops entered Yemen through Saudi Arabia's al-Wadia border crossing.
The report said that Qatari forces were backed by more than 200 armored vehicles and 30 Apache combat helicopters.
According to the report, with the deployment of the Qatari troops in Yemen, the number of Persian Gulf Arab countries' forces in the war-hit country will increase to 10,000.
Qatar is the third Persian Gulf Arab country after the United Arab Emirates (UAE) and Bahrain to dispatch army forces in support of the Saudi aggression against Yemen.
Reports also indicate that Saudi Arabia has deployed a further 1,000 Special Forces to fight the Yemeni army and Ansarullah fighters.
Soldiers stand on a Saudi tank deployed on the outskirts of the southern Yemeni port city of Aden on August 3, 2015. (© AFP)
Dozens of Saudi tanks and armored vehicles have reportedly arrived in Yemen over the past 48 hours from Wadia crossing, a border checkpoint in the south of the kingdom.
Earlier this week, 2,800 Saudi Special Forces along with intelligence and logistics officers entered Yemen.
Media close to Yemen's fugitive former president Abd Rabbuh Mansur Hadi also claim that Morocco, Jordan, Kuwait and Egypt are set to dispatch troops to the Yemeni provinces of Aden, Tai'zz, Ma'rib and Hudaydah.
Earlier on Friday, Yemen's Ansarullah fighters and their allied army units fired a missile at an arms depot at a military base in Yemen's eastern province of Ma'rib, killing at least 45 Emirati nationals as well as five Bahraini citizens in retaliation.
Meanwhile on Sunday, Saudi fighter jets pounded areas north of the capital, Sana'a, leaving 20 Yemeni civilians dead.
Full report at:
http://www.presstv.ir/Detail/2015/09/07/428106/Yemen-Qatar-Saudi-Arabia-alKharj-ground-invaion
-----------
Syria arrests 'Al-Qaeda suspect in Druze bombing'
6 September 2015
Syrian authorities have detained a member of Al-Qaeda affiliate Al-Nusra Front who admitted the group's responsibility for a double bomb attack in the country's Druze heartland, state media said Sunday.
The arrested man, named as Al-Wafed Abu Tarabeh, reportedly also confessed the group was behind attacks on government property in Sweida city after the bombings, which killed 31 people.
"Authorities in Sweida today arrested the terrorist Al-Wafed Abu Tarabeh, who confessed to responsibility for the two terrorist bombings on Friday," state news agency SANA reported.
State television identified Abu Tarabeh as a member of Al-Nusra.
"The terrorist also confessed to participation in the attacks on the military police and security branches... in addition to acts of vandalism and theft in Sweida," SANA said.
Twin bomb attacks hit Sweida on Friday night, killing 31 people, including prominent Druze cleric and regime critic Sheikh Wahid al-Balous.
After the attacks, residents pelted government buildings with stones, accusing the regime of being behind the bombings.
They destroyed a statue of Hafez al-Assad, father and predecessor of Syria's President Bashar al-Assad.
Angry crowds including armed men also attacked two security buildings in the southwestern city, killing at least six regime security personnel, the Syrian Observatory for Human Rights said.
Full report at:
http://english.alarabiya.net/en/News/middle-east/2015/09/06/Syria-arrests-Al-Qaeda-suspect-in-Druze-bombing-.html
-----------
Britain signals move towards air strikes in Syria
6 September 2015
Britain moved closer to military action in Syria as a senior minister on Saturday said Europe's migration crisis had to be tackled at its source and a newspaper said a parliamentary vote on bombing ISIS militants in Syria could take place next month.
Finance minister George Osborne said Britain and Europe had to find a way to tackle the conflict in Syria as well as provide asylum to those genuinely fleeing persecution.
"You've got to deal with the problem at source, which is this evil Assad regime and the ISIL (ISIS) terrorists, and you need a comprehensive plan for a more stable, peaceful Syria," Osborne told Reuters in an interview.
"A huge challenge of course, but you can't just let that crisis fester. We've got to get engaged in that."
The Sunday Times newspaper said British Prime Minister David Cameron wanted to hold a vote in parliament in early October to pave the way for air strikes against ISIS in Syria.
He was also seeking to launch a military and intelligence offensive against people traffickers, the newspaper said, quoting senior officials.
French newspaper Le Monde reported earlier on Saturday that France was considering conducting air strikes on Islamic State in Syria, joining an international coalition led by the United States.
Cameron, under pressure to take more action in response to the migration crisis in Europe, said on Friday that the country would welcome "thousands more" Syrian refugees.
The Sunday Times said Cameron was prepared to accept 15,000 refugees from camps located close to Syria.
His government has come under pressure to do more to address the crisis following the publication of images of a Syrian toddler lying dead on a Turkish beach, which led to a public outpouring of emotion.
Osborne, speaking on the sidelines of a meeting of G20 finance chiefs in Turkey on Saturday, said the British government would provide more details of its plans next week.
"Yes, we must offer asylum to those who are genuinely fleeing persecution. Countries like Britain always have, we are one of the founders of the asylum system. We will take, as the prime minister said, thousands more," he said.
"But at the same time, you've got to make sure you've got aid going into the refugee camps on the borders ... We've got to defeat these criminal gangs who trade in human misery and risk people's lives and kill people."
Full report at:
http://english.alarabiya.net/en/News/middle-east/2015/09/06/Britain-signals-move-towards-air-strikes-in-Syria.html
-----------
Latest Lebanon protests fail to draw big crowds
6 September 2015
Only a small number of people turned out Saturday at demonstrations around Lebanon called by the "You Stink" group to protest what they call a corrupt and inept political class.
The collective had called Friday for demonstrations in the coastal city of Tyre and in Zrariyeh, both in southern Lebanon.
On Saturday around 300 people turned out in Tyre, an AFP correspondent said.
"We elected them MPs, and they have become wolves who are never satisfied," banners read.
"Thieves, thieves," people chanted.
Activists had also urged supporters to protest in the eastern city of Chtaura, the historic town of Beiteddine and Nabatiyeh and Marjayoun in the south.
But only a dozen or so turned out in Marjayoun, as was the case in the central town of Baakline.
The protest movement began in July when a landfill closed and pungent garbage started piling up in Beirut and its outskirts, but it has evolved into a broad-based organization against government impotence and corruption.
Demonstrations organized by "You Stink" have escalated over the past two weeks, peaking last Saturday when tens of thousands flooded Martyrs Square in a rare display of non-partisan mobilization.
Full report at:
http://english.alarabiya.net/en/News/middle-east/2015/09/06/Latest-Lebanon-protests-fail-to-attract-large-crowds.html
-----------
India
Muslims constitute 14% of India, but just 3% of India Inc
7 Sep, 2015
MUMBAI: Last Monday, Vice President Hamid Ansari referred to the appalling state of Muslims and goaded the state and other societal actors towards affirmative action. But how does India Inc fare on this count? An ET Intelligence Group analysis indicate Muslims constitute a mere 2.67% of directors and senior executives — 62 of the 2,324 executives — among the BSE 500 companies.
These top executives took home 3.14% of the total remuneration drawn by this group. The BSE 500 corresponds ..
MOST DEPRIVED
The Muslim minority, the most deprived of communities in the Indian jobs market, doesn't yet figure on the radar of corporate India. Even the affirmative action (AA) framework, which the private sector was prompted to adopt and implement in the last decade, is largely focused on the Dalits, leaving the Muslims entirely to their own devices.
It's not only the private sector which employs few Muslims in its hierarchies as other estimates indicate that the share of Muslims in government jobs is also low; it's less than half of their share of the population. "Muslims are the most deprived in the jobs market; their condition is worse than even the scheduled tribes (STs) in urban areas," explains Amitabh Kundu, visiting professor at the New Delhi-based Institute for Human Development (IHD).
Kundu had steered the Post-Sachar E ..
Farhad Forbes of the Punebased Forbes Marshall group and Chairman, CII National Committee on Affirmative Action, while wary of the nature of the debate, however concedes the private sector has only 'scratched the surface' on affirmative action. "All of the private sector's affirmative action programmes are designed for the scheduled castes and scheduled tribes," he says.
Chandra Bhan Prasad, Dalit activist and advisor to the Dalit India Chamber of Commerce and Industry (DICCI), commise ..
Forbes is certain that it's time for the private sector to begin to seriously examine the minority situation but wants to highlight the difference between affirmative action and reservations which are not understood well.
Affirmative action is all about handholding through education, skills or employability programmes and could mean positive discrimination in hiring.
The Tata and the Forbes Marshall groups are perhaps the only ones with a clear focus on the Muslims in their affirmative action schemes. This developments came about recently. Forbes presides over an elaborate afterschool project for Muslim girls in Pune and has helped start Muslim-owned enterprises.
Full report at:
http://economictimes.indiatimes.com/news/politics-and-nation/muslims-constitute-14-of-india-but-just-3-of-india-inc/articleshow/48849266.cms
-----------
Ban film on Prophet with A R Rahman music: Sunni group to govt
By Sankhayan Ghosh
Mumbai
Sep 7, 2015
A Mumbai-based Sunni Muslim organisation has approached the Union Home Minister and the Iranian Consulate in India seeking a ban on the latest Majid Majidi film Muhammad: Messenger of God, calling it "blasphemous for more than one reason". In a memorandum sent to Home Minister Rajnath Singh and Maharashtra Chief Minister Devendra Fadnavis, the Raza Academy has also sought "legal action" against composer A R Rahman, who has given music for the film, for "hurting the sentiments of Indian Muslims". The film by the renowned director is the first of a trilogy on the life of Muhammad, and shows his childhood and adolescence till he becomes a prophet.
Full report at:
http://indianexpress.com/article/india/india-others/ban-film-on-prophet-with-rahman-music-sunni-group-to-govt/
-----------
VHP's appeal to Muslims: Undergo 'internal reform' to control population
by Lalmani Verma
Lucknow
Sep 7, 2015
Vishwa Hindu Parishad (VHP) has appealed to Muslims to undergo an "internal reform" for controlling their population growth and follow family planning "like other communities in India". The VHP central "margdarshak mandal" passed a resolution in this regard at a meeting at Kumbh Mela in Nasik Saturday. The resolution came after discussing a proposal moved on recently released Census data that showed growth rate of Muslim population as 24.6 per cent between 2001 and 2011. Muslims were the only community to register a growth in terms of their share in the total population.
Contacted, VHP central secretary Rajendra Singh Pankaj told The Indian Express the "internal reform" meant Muslims should understand their focus on increasing population would affect the society and "they should distance themselves from the practice of having several wives and producing more children, in the interest of the nation". The VHP leaders resolved, "A major section of the Muslim community has taken population growth as a mission and some hardliners too are misguiding innocent Muslims to increase their population by showing them dreams of Darul Islam." The leaders stated the Hindu community would be affected by this "population imbalance", but Muslims too would have to face backwardness because of their "population growth campaign". "So it is an appeal to the Muslim community to undergo an internal reform to avoid ill-effects of their campaign. When various Arab countries and decent sections of society across the world have adopted family planning, then why are Indian Muslims not adopting it?" the Hindu religious leaders resolved at the meet. The VHP members also claimed infiltration from Bangladesh and Myanmar was a factor in rise in Muslim population. Participants expressed concern that population share of Hindus had for the first time decreased below 80 per cent, and claimed such a trend could be a threat to the secular and harmonious identity of the nation. The VHP leaders claimed communal harmony had been disturbed in districts of Kashmir valley, Bihar, West Bengal and Assam where Muslims were in a majority, and "non-Muslims were finding it tough to maintain their existence there".
Full report at:
http://indianexpress.com/article/india/india-others/undergo-internal-reform-to-control-population-vhp-appeal-to-muslims/
-----------
Will conduct covert operation to take out Hafiz Saeed, Dawood Ibrahim: Indian Minister
September 07, 2015
Sep 7, 2015
New Delhi: Indian Minister of State for Information and Broadcasting Rajyavardhan Singh Rathore today indicated at conducting, a covert or a special operation in Pakistan to take out Dawood Ibrahim and Jamaat-ud-Dawa (JuD) chief Hafiz Saeed.
In an interview with a private news channel, Rathore said that India could launch a special operation to net Ibrahim and Saeed as his country was always ready to 'neutralize' its enemies.
"Enemies of India should never think on the lines that we are not hammering out any planning about them," he said.
Responding to a question, the minister said that "we are evolving a strategy against the accused of Mumbai attacks, but it should not be talked about before it is launched".
"We might talk about it after it's over. It depends on whether the government says, it should be a covert operation or a special operation," he said.
Full report at:
http://nation.com.pk/national/07-Sep-2015/will-conduct-covert-operation-to-take-out-hafiz-saeed-dawood-ibrahim-indian-minister
-----------
Dahod tense after authorities raze wall of Muslim cemetery
Sep 7, 2015
Dahod remained tense on Sunday after locals clashed with authorities and pelted stones at them over demolition of a boundary wall of the Idgah Maidan Muslim Cemetery on the road to Godhra. Following the incident, 22 people have been held for rioting. The wall, authorities said, was part of an encroachment and razed to facilitate extension of the road to ease traffic.However, a member of the Wakf board said that the authorities exceeded their brief as the matter was sub judice. The clash began when officials of the Dahod municipality, accompanied by those from the district administration and police, arrived at the Godhra road to bulldoze a green boundary wall leading to the cemetery.
The wall, authorities said, was pulled down as per a 2010 order of the Gujarat High Court. This came after a long-drawn legal battle with those in-charge of the cemetery which went in favour of the authorities. District Collector M A Gandhi said, "The wall was an encroachment and in contravention of the Supreme Court verdict on conservation of water bodies as it also blocked the passage to the Chhab Talav, the historical water reservoir of Dahod. In 2008, the cemetery was informed that a road was proposed in the area to ease traffic. They went to court, challenging that the land belonged to them. Around three months ago, they extended their original boundary wall and covered the lake, despite the 2010 HC verdict directing the municipality to measure the land of the cemetery and construct a road in public interest." Gandhi said the wall was pulled down in the presence of police, after much resistance from locals, although the Wakf Board was taken into confidence. "The members of the Wakf Board were present during the measurement a few months ago. However, the locals did not allow us to measure the land. Dahod has the most revenue generating bus depot. Extension of this road is essential… We will be able to divert about 50 per cent of the state transport buses plying between Madhya Pradesh and Ahmedabad once work on the road is complete.
Full report at:
http://indianexpress.com/article/cities/ahmedabad/dahod-tense-after-authorities-demolish-encroached-muslim-cemetery-wall/
-----------
In Germany, Muslim refugees who hope to stay convert in droves
Sep 7, 2015
Mohammed Ali Zonoobi bends his head as the priest pours holy water over his black hair. "Will you break away from Islam?" pastor Gottfried Martens asks the Iranian refugee. "Yes," Zonoobi replies. Spreading his hands in blessing, Martens then baptises the man "in the name of the Father, the Son and the Holy Ghost." Mohammed is now Martin — no longer Muslim, but Christian. Zonoobi, a carpenter from the Iranian city of Shiraz, arrived in Germany with his wife and two children five months ago. He is one of hundreds of mostly Iranian and Afghan asylum seekers who have converted to Christianity at the evangelical Trinity Church in a leafy Berlin neighbourhood.
Full report at:
http://indianexpress.com/article/world/europe/in-germany-muslim-refugees-who-hope-to-stay-convert-in-droves/
-----------
Pakistan
Three Killed In Military's First Drone Strike In NWA
MATEEN HAIDER
Sep 7, 2015
ISLAMABAD: At least three suspected militants were killed while a militant hideout was destroyed in Shawal valley of North Waziristan in the first ever air strike by a Pakistan made drone "Burraq".
The armed drone was used for the first time since its development in November 2013.
Director General of Inter Services Public Relations (ISPR) Major General Asim Bajwa announced the first ever use of the unmanned aerial vehicle (UAV) on his Twitter page adding that a terrorist compound was hit and three militants were killed in the air strike carried out by "Burraq"
Tweet by DG ISPR Asim Bajwa
Related: Pakistan successfully tests first indigenous armed drone
This information, however, could not be independently verified as reporters have limited access to the restive agency.
Pakistan already has several types of unarmed surveillance drones in operation, but 'Burraq' and 'Shahpar' were the first surveillance drones to be developed locally.
'Burraq' was developed alongside 'Shahpar' in cooperation with the National Engineering and Scientific Commission (NESCOM), which is a civilian controlled Pakistani scientific research organisation.
Full report at:
http://www.dawn.com/news/1205455/three-killed-in-miltarys-first-drone-strike-in-nwa
-----------
Jamiat Ulema-I-Islam-Fazl Chief Shows Reservations about Raids on Seminaries
Sep 7, 2015
PESHAWAR: Jamiat Ulema-i-Islam-Fazl chief Maulana Fazl ur Rehman said on Sunday that his party has serious reservations about the raids on religious seminaries in the country.
Talking to media persons following the party meeting at JUI-F provincial secretariat here, Mr Fazl said that the seminaries were being linked with terrorism and extremism under a western agenda.
He said that almost all religious seminaries were registered and even the federal interior minister had said that only a small percentage of them had issues. He said that despite all this about 800 religious seminaries were raided across Punjab during the past few days. He called for implementation of the 2010 agreement in this regard and said that madaris should not be harassed.
The JUI-F chief said that action being taken against mosques and madaris was a question mark over the Islamic identity of the country and inimical to the Constitution.
Says almost all seminaries are registered
He said that he had tried to play the mediator's role in talks between the government and Muttahida Qaumi Movement and that he had a responsibility to bring both the sides to the negotiating table. He, however, said that he was not aware of what led to the failure of talks. He said that all contentious issues should be resolved through a dialogue.
Mr Fazl also appreciated the Pakistan Army's role in restoring peace in the country and said that the security forces' action against anti-state elements had improved its image. He appreciated the government's economic performance as positive and said that benefits of economic stabilisation should reach common people so that unemployment and inflation could be controlled.
Full report at:
http://www.dawn.com/news/1205439/fazl-shows-reservations-about-raids-on-seminaries
-----------
Suicide jacket recovered near capital mosque
September 07, 2015
Islamabad - The law enforcement agencies foiled a possible terrorist attack yesterday by defusing a suicide jacket found near Nimra Masjid (mosque) in Sarai Kharbuza area of the federal capital.
Sources said that police of Tarnol station acted when they received information about presence of a suicide jacket near a nullah in Sarai Kharbuza area. A police party along with members of the bomb disposal squad immediately reached the area and defused the explosive-laden jacket, sources said.
Meanwhile, a police spokesman yesterday said that effective policing in the federal capital has helped bring overall crime rate down in the city.
He said following the directions from Minister for Interior Ch Nisar Ali Khan, a comprehensive security as well as vigilance plan was prepared by IGP Islamabad Tahir Alam Khan and SSP Sajid Kiani through involving all the stakeholders. An effective crackdown was also launched following this plan and 682 criminals were arrested during the last month and valuables worth Rs. 19 million were recovered from them. Police completed investigation on 352 cases and sent charge sheets to respective courts. A total of 119 proclaimed offenders and court absconders, 109 drug pushers were arrested besides recovery of 36395 gram hashish, 4035 gram heroin, 1800 gram opium, 498 wine bottles and cache of weapons from them. Likewise, 94 cases of recovery were also registered against various persons, the spokesman added.
Full report at:
http://nation.com.pk/islamabad/07-Sep-2015/suicide-jacket-recovered-near-capital-mosque
------------
Cold or hot start, army ready for anything: COAS
BAQIR SAJJAD SYED
Sep 7, 2015
ISLAMABAD: In a pointed response to his Indian counterpart's threat of a short war, Army Chief Gen Raheel Sharif said on Sunday that his forces were fully ready to thwart any external aggression.
"If the enemy ever resorts to any misadventure, regardless of its size and scale – short or long – it will have to pay an unbearable cost," Gen Sharif said at a grand ceremony held at the General Headquarters (GHQ) to commemorate 50 years of the 1965 war with India.
In his speech, the army chief touched upon all issues of concern to the military – terrorism, Karachi, the peace process in Afghanistan that it has been facilitating, and the China-Pakistan Economic Corridor. But the primary focus remained on the threat from India, something which he mentioned on two separate occasions during his 11-minute speech.
Gen Sharif's curt comments came against the backdrop of Indian Army Chief General Dalbir Singh Suhag's remarks earlier this week, where he said his troops were ready for the "swift, short nature of future wars". Indian Army's 2 'Kharga' Strike Corps had, in April, also carried out large scale war games codenamed 'Brahmashira' to rehearse "swift multiple offensives".
The increasing ceasefire violations by India along the Line of Control (LoC) and the Working Boundary, where some 20 Pakistanis have been killed over the past three months, reinforced fears in Pakistan that India was planning a brief incursion.
Gen Sharif, while seemingly calling India's bluff, said: "[The] armed forces of Pakistan are fully capable of dealing with all types of internal and external threats, may it be conventional or sub-conventional; whether it is cold start or hot start. We are ready!"
He said his army was among "the most battle hardened armies of the world, which has no parallels". He went on to say that despite the ups and downs witnessed by the country over the past 50 years, it was much stronger now.
The army chief also emphasised the resolution of the longstanding Kashmir issue, which he described as an "unfinished agenda of partition" and warned against putting it on the backburner.
The choice of Northern Light Infantry, which received two Nishan-i-Haider decorations during the 1999 Kargil war, for presenting the guard of honour at the ceremony carried symbolism in it. The regiment's predecessor, the Gilgit Scouts, is also credited with the liberation of Gilgit Agency from Dogra Raj.
Full report at:
http://www.dawn.com/news/1205403/cold-or-hot-start-army-ready-for-anything-coas
-----------
Pakistan has no aggressive designs, says Basit
Sep 7, 2015
ISLAMABAD: Pakistan's High Commissioner to India Abdul Basit has said that Pakistan is a peace-loving country and does not have aggressive designs against anyone.
Addressing a ceremony held in New Delhi on Sunday in connection with the 50th anniversary of Defence Day, he said that 1965 War was a proof of our determination to defend the motherland against foreign aggression.
Mr Basit said the armed forces and the people of Pakistan had demonstrated the spirit of patriotism during the war.
Full report at:
http://www.dawn.com/news/1205409/pakistan-has-no-aggressive-designs-says-basit
-----------
Two Pakistanis extradited to US from Spain
MASOOD HAIDER
Sep 7, 2015
NEW YORK: Two Pakistani nationals were extradited to the United States from Spain to face criminal charges that they conspired to aid a Colombian group that the US government has designated as a foreign terrorist organisation, District Attorney of New York and the FBI have announced.
Pirzada Khawaja Abdul Hameed Chishti and Pirzada Khawaja Abdul Wahab Chishti had been arrested in Spain in June 2014, along with co-defendants Sohail Kaskar and Ali Danish.
In a press release, US District Attorney Preet Bahara alleged that Hameed Chishti, 47, and Wahab Chishti, 49, tried to provide material support to the Revolutionary Armed Forces of Colombia, including through the sale of multiple kilograms of heroin and Russian-made surface-to-air missiles to protect its drug trafficking business.
The defendants allegedly agreed to these sales in various meetings in 2013 and 2014 with US Drug Enforcement Administration informants who were posing as members of FARC, the Spanish acronym for the Colombian group.
Full report at:
http://www.dawn.com/news/1205400/two-pakistanis-extradited-to-us-from-spain
-----------
TDAP scam: Anti-corruption court grants pre-arrest bail to Gilani
ISHAQ TANOLI
Sep 7, 2015
KARACHI: A federal anti-corruption court here on Monday granted interim pre-arrest bail to former prime minister Syed Yousuf Raza Gilani until Oct 12 in a multi-billion rupee scam case in the Trade Development Authority of Pakistan (TDAP).
Gilani and PPP leader Makhdoom Amin Fahim, along with certain former and serving officials of TDAP, were booked for their alleged involvement in the approval and disbursement of fraudulent trade subsidies worth billions of rupees to several fake companies through fictitious claims and backdated cheques during the PPP's latest tenure at the centre.
The Federal Investigation Agency (FIA) had registered 23 FIRs in the case against Gilani. The former prime minister was granted bail in 12 of these cases last year while he was granted interim pre-arrest bail in 11 cases until Oct 12 on Monday (today).
Accompanied by supporters, Gilani appeared before the anti-corruption court today — the last day of his protective bail granted by the Islamabad High Court.
His counsel, Farooq H. Naek, had moved pre-arrest bail applications in court contending that the same allegation had been levelled against his client in 12 cases relating to the TDAP scandal.
The court granted him interim pre-arrest bail in 11 cases until Oct 12 against a surety bond of Rs100,000 each.
A large number of PPP loyalists gathered outside the court and showered rose petals upon Gilani after he was granted pre-arrest bail.
Talking to media representatives outside the court, Gilani termed the approval of his pre-arrest bail a "moral victory".
Full report at:
http://www.dawn.com/news/1205461/tdap-scam-anti-corruption-court-grants-pre-arrest-bail-to-gilani
-----------
Ready for any kind of war: General Raheel Sharif
September 07, 2015
ISLAMABAD: "We are ready to deal with any type of threat," the commander of the "best war force in the world" roared yesterday night, reassuring his people that they were being guarded by iron hands and watchful eyes.
Army Chief General Raheel Sharif paid rich tributes to the war heroes at a Defence Day speech in which he also outlined the status and direction of the army and its approach to almost all major challenges facing the country.
"This army has no match.
We are capable to face all internal and external challenges, whether tradition or untraditional, hot start or cold start.
We are ready," he told a gathering at the GHQ in Rawalpindi.
"If the enemy ever resorts to any misadventure, regardless of its size and scale, it will have to pay an unbearable cost," the army chief said in clear message to neighbouring India.
India not only imposed a war on Pakistan in 1956 but also has been committing aggression along de-facto border in Kashmir and Sialkot Working boundary for last few months.
Gen Raheel said September 6 was an important day in Pakistan's history, when it repulsed the enemy's attack and inflicted heavy losses on it.
He paid rich tributes to the nation's martyrs, saying that their sacrifices will not go in vain.
"I'm honored that soldiers from that war are present among us today," he told the gathering which included a number of civil-military leaders, veterans of 1965 war, families of the martyrs, former army chiefs Aslam Beg, Parvez Kayani.
"If the enemy tried to impose short or prolonged war on us, it will (again) have to pay unbearable price," he said.
Kashmir, he said, is an unfinished agenda of partition and that peace in the region hinges on the resolution of the Kashmir dispute.
He said for the seven decades the people of Kashmir have been facing Indian hostility and cruelty.
"There can be no peace in the region without resolution of the Kashmir issue according to the UN resolutions and aspirations of the Kashmiri people," General Raheel said.
He went on to say that Pakistan has been facing terrorism and unconventional war for the last many years.
Operation Zarb-e-Azb was started at a time when chaotic forces were challenging the state and law and order situation in the country was at its lowest ebb.
"Our success is the result of our martyrs and ghazis," he said, as he assured the nation and the families of martyrs that the sacrifices of their loved ones would not go in vain.
Genral Raheel said the massacre at Army Public School Peshawar was the epitome of barbarity and praised the parents who had shown immense patience in the face of the tragedy.
Full report at:
http://nation.com.pk/national/07-Sep-2015/ready-for-any-kind-of-war
-----------
Peaceful Pakistan best tribute to 1965 heroes: Pervaiz Rashid
September 07, 2015
ISLAMABAD: Federal Information Minister Senator Pervaiz Rashid yesterday said the September 6 is India's day of aggression and Pakistan's Day of Defence, which became the day of victory for Pakistan and the day of defeat for India.
The minister said the aggressor could not achieve its targets as Pakistan armed forces and the entire nation repulsed the attack by offering supreme sacrifices.
He was addressing a ceremony to observe one-minute silence to pay homage to the martyrs of September 1965 War on the golden jubilee of Pakistan's Defence Day at the PTV Headquarters.
He said the best tribute that the nation can pay to the heroes of 1965 War would be to make Pakistan a peaceful, secure and developed state.
He said the nation today renewed the pledge that it would ensure success of the operation Zarb-e-Azb, eliminate terrorism from the country and make Pakistan an economic power.
The minister said the current war is the continuation of the 1965 War as the target of the enemy was to destabilise Pakistan and halt its economic progress.
On its failure to achieve the target through gun, it has been trying to achieve its nefarious designs by destabilising Pakistan through terrorist activities, he added.
Before the 1965 War, he said, Pakistan's economy was considered to be one of the best economies of the world as many mega projects, including Mangla and Tarbela water reservoirs, were built in that era.
However, he said, after that war the economy could not retain that rate of growth and progress as India continued its unholy efforts to destabilise Pakistan.
He said it was a good sign that during the last two years, Pakistan's economy has shown improvement and the world institutions monitoring economies of the world have appreciated its growth.
Full report at:
http://nation.com.pk/national/07-Sep-2015/peaceful-pakistan-best-tribute-to-1965-heroes
-----------
Pakistan, China launch joint air drill
September 07, 2015
BEIJING - Pakistan and China air forces have begun a joint drill "Shaheen (Eagle)-4," in China, a military spokesperson said on Monday.
The Chinese contingent includes fighter jets, fighter bombers and early warning planes while its Pakistani counterpart dispatched fighter jets and early warning planes, according to Air Force spokesperson Shen Jinke.
Full report at:
http://nation.com.pk/national/07-Sep-2015/pakistan-china-launch-joint-air-drill
-----------
Four more boiler blast victims die
September 07, 2015
GUJRANWALA -Another four persons injured in a boiler explosion succumbed to the injuries at a Lahore hospital, increasing the death toll to eight.
The boiler of a poultry feed factory had exploded on Saturday when the labourers were busy in working. Resultantly, roof of the factory collapsed and four people had died at the spot while 24 got injuries and were shifted to a hospital. The deceased include Liaqat, Shahid, Yasir and Abbas.
Full report at:
http://nation.com.pk/national/07-Sep-2015/four-more-boiler-blast-victims-die
-----------
Mideast
UAE committed to 'restoring security, stability' in Yemen
6 September 2015
The UAE will continue to take part in the Saudi-led military operation against Houthi militias in Yemen until security and stability are restored to the embattled country, Sheikh Mohamed bin Zayed Al Nahyan, Crown Prince of Abu Dhabi said on Saturday.
Yemen's President Abdrabbu Mansour Hadi met with Sheikh Mohamed to pay his respects to the 45 Emirati soldiers who died in Yemen last week, the official WAM news agency reported.
"The UAE will remain committed to the Arab Coalition alongside Saudi Arabia to defend Yemen and the region until security, stability and peace are restored to sisterly Yemen," Sheikh Mohamed, the deputy supreme commander of the UAE armed forces said.
"We will not hesitate. We are with you until the mission is accomplished. Yemen is not your country alone, but we share common history with you. We pray to the Almighty Allah to bless our impending victory," Sheikh Mohamed was quoted by WAM as saying.
As well as offering his condolences to the Crown Prince of Abu Dhabi, Hadi also said the people and government of Yemen stood in solidarity with the UAE.
"This great historic stance is a paradigm shift, as it reflects cohesion and solidarity among Arabs at its best. This position will remain etched in the minds and hearts of the people of Yemen," the Yemeni president, who has fled to Riyadh after Houthi militias advanced on his city of Aden, said.
Full report at:
http://english.alarabiya.net/en/News/middle-east/2015/09/06/UAE-committed-to-restoring-security-stability-in-Yemen.html
-----------
France committed to labelling of Israeli settlement products
6 September 2015
French Economy Minister Emmanuel Macron said on Sunday that while Paris backs EU plans to label products from Israeli settlements, it opposes any boycott of Israel.
"The French and European diplomatic position is clear and has not changed and will not change," he told reporters at the start of a two-day visit to Israel and the Palestinian territories.
The labelling plan has been blasted by Israel which says it is the target of an international de-legitimization campaign.
But Macron was adamant that France opposes campaigns such as that of the Palestinian-led Boycott, Divestment and Sanctions (BDS) campaign, which aims to put political and economic pressure on Israel over its occupation of the Palestinian territories.
"We are against any practice such as that of the BDS," he said.
In April, France and 15 other European Union countries urged the bloc to clearly label products sold in member counties which originated in Israeli settlements in the Palestinian territories, east Jerusalem and the Golan Heights, all occupied by Israel in the 1967 Six-Day War.
Full report at:
http://english.alarabiya.net/en/News/middle-east/2015/09/06/France-committed-to-labelling-of-Israeli-settlement-products-.html
-----------
New wave of strikes rock Yemen's Sanaa
6 September 2015
An Arab coalition leading an air campaign against Houthi militias in Yemen intensified air strikes in northern Sanaa on Sunday, Al Arabiya News Channel reported.
The fresh strikes came after the coalition, led by Saudi Arabia, announced it would be carrying out its "heaviest" aerial campaign against the militias, following the deaths of 45 soldiers from the United Arab Emirates, 10 from Saudi Arabia and five from Bahrain.
The incident took place on Friday when Houthis fired a missile that hit a weapons store at a military camp in the eastern province of Maarib in Yemen, according to official Saudi and Emirati news agencies.
Full report at:
http://english.alarabiya.net/en/News/middle-east/2015/09/06/Arab-coalition-pounds-Houthi-targets-in-Sanaa.html
-----------
Zebari Thanks Iran for Assisting Iraq in War on Terrorism
Sep 06, 2015
Zebari expressed satisfaction in the broadening of the relations between Tehran and Baghdad, and hoped for further mutual cooperation in the future.
The Iraqi finance minister also congratulated the Iranian nation over the nuclear agreement with the world powers, and said the agreement with the Group 5+1 was logical, useful and good for both the Iranian nation and the region.
Zarif, for his part, said that Tehran and Baghdad that enjoy a cordial relationship are necessitated to make use of the existing capacities in line with the two sides' interests.
He called for boosting trade exchanges between Iran and Iraq, and asked for the removal of all obstacles standing in the way of Iranian contractors in Iraq.
In relevant remarks last month, Zarif said the Islamic Republic supports the Iraqi government's fight against ISIL terrorists who are a big threat to the stability of Iraq and the region.
Full report at:
http://english.farsnews.com/newstext.aspx?nn=13940615001472
-----------
Czech FM Stresses Iran's Great Potential for War on Terrorism
Sep 06, 2015
"Iran can play a more serious role in fighting terrorism in the region," Zaoralek said, addressing a joint press conference with his Iranian counterpart Mohammad Javad Zarif in Tehran on Sunday.
The Czech foreign minister also hailed Iran's role in fighting drug trafficking.
Zaoralek, meantime, pointed to the regional crises, and said, "We should pave the way for political solutions to the crises in Yemen and Syria."
The Czech foreign minister reiterated that military confrontation is not the solution to crisis in Yemen.
He also pointed to the Vienna nuclear agreement, and said, "This agreement can reinforce security in West Asia and play a great role in bolstering Iran's ties with the international community."
He noted that the nuclear agreement would also prepare the ground for Iran and the Czech Republic to improve relations, and said, "The European Union would lift the sanctions, particularly financial bans, against Iran in 2016."
The Czech foreign minister also called for further expansion of economic, political, cultural and educational cooperation with Iran.
On Saturday, Zaoralek voiced his satisfaction in the nuclear agreement reached between Tehran and the six world powers (the US, Russia, China, France, Britain and Germany) in Vienna on July 14.
"I want to assure that we are very happy about the Iran-Group 5+1 (the US, Russia, China, France and Britain plus Germany) nuclear agreement and I hope that all sanctions (imposed against Iran) would be removed before the end of 2015," Zaoralek said, addressing the members of Isfahan Chamber of Commerce.
He pointed to the positive effects of Iran-G5+1 nuclear agreement, and said, "The Czech traders and industrialists are highly interested to start business in Iran's market."
Zaoralek pointed to his meeting with his Iranian counterpart Mohammad Javad Zarif in Prague, and said, "I met the Iranian foreign minister in Prague and in a meeting with Iran's economy minister we signed an agreement on tax exemptions for both countries."
Zaoralek, heading a high-ranking economic delegation, arrived in Isfahan International Airport on Friday.
Full report at:
http://english.farsnews.com/newstext.aspx?nn=13940615001195
-----------
13,000 Palestinian structures under demolition threat
7 September 2015
Some 13,000 Palestinian structures in the West Bank are currently under Israeli demolition orders, leaving residents and homes "in a state of chronic uncertainty and threat", the U.N. said on Monday.
A report from the U.N. Office for the Coordination of Humanitarian Affairs (OCHA) also highlighted the difficulty Palestinians face in obtaining building permits needed to prevent such demolition orders.
More than 11,000 Israeli demolition orders relating to an estimated 13,000 Palestinian structures are currently awaiting implementation in a huge swathe of the occupied West Bank, said the report entitled "Under Threat."
Chronic uncertainty
"While only a minority of the orders issued are executed, these orders do not expire and leave affected households in a state of chronic uncertainty and threat," it said.
"Where the orders are implemented, they have resulted in displacement and disruption of livelihoods, the entrenchment of poverty and increased aid dependency."
The report cites data from the Israeli authorities relating to the West Bank zone under full Israeli control, known as Area C and covering 60 percent of the territory.
Area C is an administrative region created under the Oslo accords in 1995. Data cited prior to 1995 in the report refers to locations that would later become part of Area C.
Between 1988 and 2014, Israel issued more than 14,000 demolition orders against Palestinian-owned structures, of which upwards of 11,000 are currently outstanding, it said.
Illegal under international law
Last month 31 international organizations, including Oxfam and Amnesty International, criticized what they called a "surge" in West Bank demolitions.
They cited UN figures showing Israel's destruction of 63 houses and other structures in a single week in August, leaving 132 Palestinians homeless.
Israeli authorities did not respond to requests from the AFP news agency for comment on the OCHA report.
Full report at:
http://english.alarabiya.net/en/News/middle-east/2015/09/07/Thousands-of-Palestinian-structures-under-demolition-threats.html
-----------
Zarif Calls on US Officials to Realize Realities, Avoid Fuelling More Violence in Region
Sep 06, 2015
Zarif's remarks came in reaction to the recent statements of his US counterpart John Kerry who in a letter to the US congressmen said he shares the concern with them on "Iran's support for the terrorist and proxy groups".
"Unfortunately, Washington's regional policies have fueled violence and extremism; the US allies in the region are currently supporting violence and extremism directly and indirectly," Zarif said, addressing a joint press conference with his Czech counterpart Lubomir Zaoralek in Tehran on Sunday.
The Iranian foreign minister reiterated that the US officials and other international actors should avoid making "irrelevant remarks" and stop stirring a more chaotic situation in the region, and said, "The US officials should understand the realities in the region."
Zarif, meantime, criticized the inhuman treatment of refugees who are fleeing their homelands to different parts of the world to get away from extremism and terrorism, and reminded that "Iran has hosted millions of refugees from its neighboring countries in the last three decades."
He expressed Iran's readiness, as a serious actor and a peace-seeking country in the region, to cooperate with regional states and the international community to fight violence and extremism.
Kerry in his letter to the US Congress also said, "We have no illusion that that behavior will change following the implementation of the Join Comprehensive Plan of Action (ICPOA). That is precisely why we have focused on preventing Iran from acquiring a nuclear weapon," he said.
Full report at:
http://english.farsnews.com/newstext.aspx?nn=13940615001275
-----------
Abbas may cancel Oslo Accords with Israel: PLO official
Sep 7, 2015
Palestinian President Mahmoud Abbas may be planning to announce the cancellation of the Oslo Accords with Israel, a senior Palestinian official says.
In an interview with the Palestinian Ma'an News Agency published on Sunday, Ahmed Majdalani, a member of the Executive Committee of Palestine Liberation Organization (PLO), said that Palestinians are considering cancellation of the so-called peace process with Israel due to the agreements' failure to result in the establishment of a Palestinian state.
According to the Palestinian official, Abbas is expected to make the announcement during his speech at the United Nations General Assembly later this month.
Majdalani added that the Palestinian leader would declare Palestine as an established state under occupation and would highlight Israel's failure to abide by the existing agreements.
In July, Riyad al-Maliki, the foreign minister of the Palestinian Authority (PA), said Tel Aviv is not interested in reaching a deal with the Palestinians.
He also criticized Israel for denying the existence of a blockade on the impoverished Gaza Strip, noting that Tel Aviv's seizure of Gaza-bound aid ships proves that the siege actually exists.
Full report at:
http://www.presstv.ir/Detail/2015/09/07/428096/Palestine-Israeli-Mahmoud-Abbas-Oslo-Accords-Palestine-Liberation-Organization-PLO-
-----------
North America
US senators fear Turkey may convert tribes to Islam
Sep 7, 2015
Two U.S. senators in Montana, together with Pointer Scenic Cruises, have filed an unusual lawsuit against the transfer of Kerr Dam to two Native American tribes, arguing that this could lead to the Turkish government converting the tribes to Islam and even search for nuclear minerals to be used to blow up the dam and other targets.
The lawsuit, filed by state Sen. Bob Keenan, former state Sen. Verdell Jackson and Pointer Scenic Cruises, seeks an emergency order to block the transfer of the Kerr Dam from NorthWestern Energy to the tribes on Montana's Flathead Indian Reservation.
Turkey is an American ally, a member of NATO and has been a key partner in the U.S. counterterrorism efforts in the Middle East, according to the U.S. State Department. The nonprofit Nuclear Threat Initiative says Turkey is active in nuclear proliferation prevention efforts and is a member of all major treaties governing the acquisition and use of nuclear, chemical and biological weapons. Advocates for U.S.-Turkish relations called the lawsuit's claims false, obnoxious and "pure ugly."
"It is quite possible that the Turkish government, sponsored Turkish business enterprises, and affiliated terrorist groups or members may be seeking access to such expertise for possible acquisition and use of incendiary devices to compromise Kerr dam and/or other off-reservation targets," the lawsuit says.
Full report at:
http://www.dailysabah.com/politics/2015/09/07/us-senators-fear-turkey-may-convert-tribes-to-islam
-----------
The men evading Tajikistan's de-facto beard ban
7 September 2015
Russia's great moderniser Peter the Great was responsible for one of history's strangest tariffs: the beard tax.
Now, more than 300 years later Tajikistan's president Emomali Rahmon is clamping down on facial hair with the same fervour, seemingly linked to the government's ongoing campaign against the influence of Islam in Tajik society.
Reports that police in the former Soviet state have been forcibly shaving men with facial hair are widespread.
In April, Rustam Gulov claims the police took him into custody and shaved him against his will. "Judging by the hair in the room, I estimate they shaved the beards of approximately 200-250 people before me," the well-known blogger later wrote.
Rahmon Tajikistan Facebook Twitter Pinterest
Strongman Rahmon has cracked down heavily on religion in recent months. Photograph: Majid Saeedi/Getty Images
Earlier this month 23-year-old Umar Bobojonov was admitted to hospital in a "critical condition" after being beaten by the police. His family said it was because he wore a beard.
Tajikistan's interior ministry have denied claims that there are direct orders from the government to remove facial hair, instead reportedly blaming officers for "exceeding their remit". The ministry added that police were allowed to approach bearded men to ensure "that they take care of themselves and observe personal hygiene".
The bearded ban evaders
President Rahmon, 62, was a collective farm boss before he came to power in the in 1992. Five years later he agreed to a deal that gave Islamists 30% control in government, in a country where a majority of the population observe Islam. But the authoritarian president has since pushed them out of power, establishing firm control over the country.
A crackdown on religion, and everything connected with it, has followed: in addition to the de-facto beard ban, restrictions on imports of hijabs and a drive to eliminate names considered to be "too Arabic" have been initiated in the past year alone.
According to EurasiaNet, imams have been encouraged to promote the president, and Muslims are being routinely arrested "on trumped-up charges that conflate faith with terrorism".
But there are signs the "beard ban" is being taken less seriously on the streets of the capital, Dushanbe.
Dzhavod Rabzhadov, a DJ, says he is rarely stopped by the police, but when he is it is usually because of his general look: "An earring, long hair, my style of clothes," he told Asia Plus, one of Tajikistan's few independent news outlets.
tajik beards
If Rabzhadov is stopped by the police it's usually down to his general appearance, not his beard.
Full report at:
http://www.theguardian.com/world/2015/sep/07/tajikistans-beard-ban-facial-hair-emomali-rahmon
---------
Father-in-Law of Indian-Origin Islamic State Recruit Blames UK Government
September 06, 2015
LONDON: The father-in-law of an Indian-origin man believed to have taken his family into Islamic State (ISIS)-held territory in Syria has asked the UK government to take responsibility for allowing radical Islamist preachers to influence British Muslims. Mohammed Tariq's daughter, Aisha, had travelled to Syria with her husband, Siddhartha Dhar, and their five children. Mr Tariq, the 63-year-old shopkeeper from east London, said he was completely against the terrorist group and had pleaded with his daughter and son-in-law to drop their radical views.
"I just can't make them understand. I am very worried," he told 'The Sunday Times'.
"Omar Bakri (radical preacher) was preaching in English and that's how he caught these children... The British allowed him to speak," he said.
Mr Dhar, also known as Abu Rumaysah, is believed to be a disciple of Anjem Choudary and Omar Bakri Muhammad - two extremist preachers who once led the banned group Al Muhajourin.
Full report at:
http://www.ndtv.com/diaspora/father-in-law-of-indian-origin-islamic-state-recruit-blames-uk-government-1214806
-----------
US Muslims Live Faith Through Service
07 September 2015
CHICAGO – Flocking to attend North America largest Muslim convention, dozens of Muslims took time out of from the workshops and plenary sessions at the ISNA 52nd Annual Convention in Chicago to package meals for needy people.
"I wanted to come out this morning to help," Halid Skenderi, a teenage volunteer told OnIslam.net.
"It is important that we feed the poor and those who have less than us."
Joining with the American charity Stop Hunger Now volunteers of all ages gathered in the convention prayer hall early Sunday morning to take part in the "Live Your Faith Through Service to Others" service activity.
Stop the Hunger Now, which was founded in 1998, has provided over 180 million meals in 65 countries.
A delegation from Nigeria representing the Sultan of Sokoto and President-General of Jama'atu Nasril Islam are attending the convention and came out to observe the food packaging as well as participate in the activity.
"My experience here at the ISNA convention has demystified my notions of Muslims in America," Dr. Khalid Abubakar Aliyu, Secretary General of Jama'atu Nasril Islam told OnIslam.net.
"I am impressed by the progress and development of the American Muslim community - in their scholarship, Da`wah, development of Islamic Centers and social activism."
"The ISNA convention has been a wonderful experience for us," he added.
"It has brought Muslims from America and the world together at a time when the Ummah is going through many trials."
Full report at:
http://www.onislam.net/english/news/americas/493235-us-muslims-live-faith-through-service.html
-----------
US Muslim flight attendant suspended for refusing to serve alcohol
7 September 2015
A Muslim flight attendant has reportedly launched a discrimination case against a US airline who she says suspended her because she refused to serve alcohol.
Charee Stanley's lawyer told CNN she had worked for ExpressJet, which operates regional services in the US, for three years.
She converted to Islam a year ago but only learned this year that the religion prohibits her not only from consuming but also serving alcohol.
She asked her supervisor for advice on June 1 and was told to arrange for a colleague to fulfill passenger requests for alcohol, Lena Masri, an attorney told CNN.
"It was at the direction of the airlines that she began coordinating with the other flight attendant on duty so that when a passenger requested alcohol, the other flight attendant would accommodate that request," Masri said.
"We know that this arrangement has worked beautifully and without incident and that it hasn't caused any undue burden on the airline. After all, it was the suggestion of the airline."
However, on August 2 a flight attendant filed a complaint against Stanley claiming she was not fulfilling her duties, Masri said. The employee complaint also said Stanley had a book with "foreign writings" and wore a headdress.
On August 25, the airline told Stanley in a letter that it could no longer accommodate her request exclude her from serving alcohol on religious grounds and she was placed on administrative leave.
Full report at:
http://www.arabianbusiness.com/us-muslim-flight-attendant-suspended-for-refusing-serve-alcohol-605152.html
-----------
Tajik leader says attacks on police staged by Islamic State sympathizers: media
Sep 6, 2015
Tajikistan's leader said on Sunday attacks on police had been staged by militants sharing the views of Islamic State and aiming to undermine his rule of the Muslim nation, local media reported.
Nine policemen were killed in gun attacks in the capital Dushanbe and the nearby city of Vahdat on Friday, police said.
According to police, the insurgents, led by a sacked deputy defense minister, General Abdukhalim Nazarzoda, then fled to a gorge, where they were surrounded by security forces.
During a two-day operation 17 rebels were killed, including four insurgents in Ramit Gorge on Sunday evening, the Interior Ministry said. Several rebels were detained and a large quantity of arms seized, it added.
In Vahdat on Sunday, President Imomali Rakhmon told residents the attacks had been carried out by "terrorists with evil consciences to destabilize the situation", local media reported. The rebels "pursued the same goals as Islamic State," he was quoted as saying.
The attacks came amid rising tension between Rakhmon's pro-Moscow secular government and the Islamist opposition.
The violence has raised fears of a return to unrest in the hard-up Central Asian nation that has remained volatile since a 1992-97 civil war between the Moscow-backed government and Islamist insurgents in which tens of thousands died.
More than 500 Tajiks have joined Islamic State fighters, according to police estimates. Rakhmon said nearly 50 came from Vahdat and 11 had been killed in Syria and Iraq.
Police said on Sunday they had arrested a group of army officers, both in active service and retired, as well as several civilians in Dushanbe and a nearby village who had aided Nazarzoda, local media reported.
Nazarzoda was brought into the Tajik armed forces under a deal to end the civil war. Under the agreement the United Tajik Opposition, which had fought against Rakhmon, was entitled to 30 percent of posts in government departments.
Rakhmon, in power since 1992, has recently stepped up pressure on the Islamic Revival Party of Tajikistan (IRPT), the country's only legal Islamist political group.
Muhiddin Kabiri, the head of the IRPT, fled abroad in June, saying he was about to served with trumped-up criminal charges.
Rakhmon's secular government, supported by Russia, defeated Islamist guerrillas in the five-year civil war. Russia still maintains a military base in Tajikistan with 6,000 troops.
The 62-year-old president, who tolerates little dissent, justifies his tough methods by a need to keep radical Islam in check in his nation of 8 million which borders Afghanistan.
Critics say however that Rakhmon's repressive policies may backfire, radicalizing many local Muslims.
Full report at:
http://www.reuters.com/article/2015/09/06/us-tajikistan-violence-idUSKCN0R60HI20150906
-----------
An American family saved their son from joining the Islamic State. Now he might go to prison.
By Adam Goldman
September 6, 2015
SPRING, Tex. — Asher Abid Khan sat in Istanbul's Ataturk Airport and considered his next move — forward to Syria and enlistment in the Islamic State, the militant group that had drawn him to the possibility of dying for Allah, or home to Texas and his bewildered family whose imploring messages were filling his voice mail.
The 19-year-old pulled out his phone and dialed.
"I want to come home," Khan told his father, Mohammed Abid Khan, who sat huddled in his living room here with his wife and other children.
Hours later, without ever leaving the airport, Khan boarded a plane and flew home to this Houston suburb.
His family had saved him from an uncertain fate in Syria, but not legal jeopardy in the United States.
Fifteen months later, in May 2015, the FBI charged Khan with conspiracy and attempting to provide material support to the Islamic State. Instead of life inside the caliphate, Kahn now faces up to 30 years in prison.
Asher Abid Khan, 20, at his home in Spring, Tex., in 2015. Khan faces up to 30 years in prison. (NA/Obtained by The Washington Post)
To his family and lawyer, Khan was a misguided and naive teen. Before flying to Turkey, in conversation with a friend on Facebook, according to court documents, Khan said: "I wana die as a Shaheed," using the Arabic word for martyr. And he was said he "looking forward to dying in Allah's cause and meeting Allah."
But his defense lawyer, Thomas Berg, said that Khan stepped back from an irrevocable decision and has since returned to a moderate path.
"He came home and did the right thing," Berg said. "If the government was smart, they would exploit that. My kid could go to the mosques and talk about redemption."
And, Berg said, if Khan is imprisoned, there is no incentive for the next young person having doubts about joining the Islamic State to turn around and come home. The government's approach, he said, leaves no way back.
Berg would not let a reporter talk with his client.
To the FBI, Khan is an unknown risk, and one that is best mitigated through prosecution. The case is emblematic of the American approach to confronting the Islamic State. While some European countries have decided to treat young radicals returning from Syria as prodigals in need of a deradicalization program of counseling, education and employment, the United States treats Islamic State recruits, even those who make it no further than an airport, as terrorism suspects.
Since the United States designated the Islamic State, also known as ISIS, as a terrorist organization in 2014, the FBI has made an arrest almost every week in connection with the group, many of them young people who were radicalized online. More than 60 people have been charged with material support and other charges. Twelve of them have pleaded guilty, including a 17-year-old from Virginia who was sentenced to 11 years in prison and a lifetime of supervised release and monitoring of his Internet activities.
FBI Director James B. Comey has called on Muslim families and religious leaders to work with the bureau to prevent young Americans from becoming radicalized, saying "our interests are aligned."
"We just need to make sure that folks are understanding that this is a problem that's everywhere and speaking up when they see something," Comey said earlier this year.
But Khan's case — and dozens more like it — is leaving some in the Muslim community with the impression that, for federal prosecutors and the FBI, there is no alternative to incarceration.
Mustafa Tameez, a community leader in Houston who has worked with the Departments of State and Homeland Security on countering violent extremism, said: "Nobody became a [special agent in charge] by giving a talk to parents about the dangers of getting recruited by a terrorist group. You make your bones by making a big arrest. We have to change the rewards system."
He said while some cases have to be prosecuted, the United States also has "to counter the extremist narrative and build capacity to protect these kids and keep them away from predators. We have to rethink our approach."
U.S. officials, who spoke on the condition of anonymity to discuss an ongoing investigation, said there are numerous cases in which agents have worked with families to prevent radicalization and criminal charges were avoided. The officials said there were indications — worrying, although not conclusive — that Khan had not shed his radical views after returning to the United States.
Khan told a friend months after he was back from Turkey to keep an open mind about the Islamic State, according to the FBI. The bureau also learned that concerns had surfaced at Khan's mosque, where he was teaching seventh grade Islamic studies on the weekend.
After Khan was arrested in May, M.J. Khan, of no relation to Khan, the president of the Islamic Society of Greater Houston received an e-mail, which was provided to The Washington Post, from one of the mosque's religious leaders: "I was told that he has some ideological beliefs or sympathies towards certain groups that are unhealthy."
The FBI said that mosque members told agents that Khan believed that America was the "Dajjal" or the Great Deceiver.
But Imran Moton, the Sunday school principal, described Khan as a "perfect young kid" who followed an approved curriculum. He said nobody had ever said that Khan had expressed any sympathy for the Islamic State.
"Think of the these charges as insurance," said a senior U.S. law enforcement official, who spoke on the condition of anonymity because the case was ongoing, referring to Khan. "We don't know what he's going to do. This guy may be on the path to deradicalization. We err on the side of caution."
Where is ISIS?
Asher Abid Khan's parents came to the United States from Pakistan more than two decades ago, following a well-worn trail to Texas that many Southeast Asian migrants had taken before them. They worked three jobs — at a gas station, Pizza Hut and Wal-Mart — to support their four children, all boys, who attended the local public schools. The Khan family prayed at Masjid Al Salam, a large and vibrant mosque that serves the area's approximately 400,000 Muslims, the largest community in the state.
Among Khan's friends at the mosque, as he neared graduation from high school, was a Mexican convert to Islam, Sixto Ramiro Garcia, who went by the name Abdullah Ali.
Together, Garcia and Khan began to watch radical videos online, according to court documents. Garcia posed with a black flag, later the symbol of the Islamic State, which a friend posted on Instagram. Khan began to assert that women should be covered. At home, relations with his family became strained. He objected to his parents' decisions to work at businesses that sold alcohol.
Full report at:
https://www.washingtonpost.com/world/national-security/an-american-family-saved-their-son-from-joining-the-islamic-state-now-he-might-go-to-prison/2015/09/06/2d3d0f48-44ef-11e5-8ab4-c73967a143d3_story.html
-----------
Southeast Asia
Allowing Red Shirt Rally Will Mark Return of Dark Ages before Islam, Nurul Izzah Says
September 7, 2015
KUALA LUMPUR, Sept 7 — Nurul Izzah Anwar today warned that Malaysia may end up in the Arabic dark ages before Islam, claiming that the alleged stoking of racial sentiments by organisers of the Himpunan Rakyat Bersatu goes against the tenets of the religion.
The PKR vice-president said the authorities must act on any effort to racialise events, pointing to posters linked to the September 16 rally that appear to invite violence on one racial group by another.
"The police must act to stem any efforts to racialise events — as this is clearly an effort to further divide Malaysia along racial lines," she said in a statement.
"It bears reminding that in Islam, racial equality is crucial.
"It bears reminding that in the Prophet Muhammad's last sermon, the Prophet SAW said, 'All mankind is from Adam and Eve, an Arab has no superiority over a non-Arab nor a non-Arab has any superiority over an Arab; also a white has no superiority over a black nor a black has any superiority over white except by piety and good action'," the Lembah Pantai MP added.
Gabungan NGO-NGO Malaysia chairman Datuk Jamal Md Yunos was quoted today by Umno-owned daily Utusan Malaysia as saying that the September 16 rally was a result of the "many slogans insulting the Malay leadership" during the 34-hour Bersih 4 rally held in the run-up to the Merdeka Day celebrations.
The Bersih 4 rally has been branded by its critics as a demonstration dominated by the Chinese to challenge the political power of the Malays.
The August 29 to 30 rally was also slammed by Umno and PAS leaders after photos circulated on social media of alleged Bersih 4 participants stepping on a superimposed image of Umno president and Prime Minister Datuk Seri Najib Razak hugging PAS president Datuk Seri Abdul Hadi Awang.
Nurul Izzah today said "crude insults" against any political leaders such as the photo stomping incident is unacceptable, but stressed that social harmony among Malaysians must take priority.
Full report at:
http://www.themalaymailonline.com/malaysia/article/allowing-red-shirt-rally-will-mark-return-of-dark-ages-before-islam-nurul-i
-----------
Utusan backs Red Shirt rally 'to reject extremism'
September 6, 2015
KUALA LUMPUR: The police have been urged by Utusan Malaysia's editors to "give space" for organisers of the Red Shirt rally in central Kuala Lumpur on September 16 which opposition politicians have criticised for provoking racial fears.
Opposition leaders urged the police to take action against the rally, which is believed to be held in the predominantly Chinese areas of Bukit Bintang and Petaling Street in the capital.
However, Awang Selamat, the group pseudonym used by Utusan editors, wrote in Mingguan Malaysia today that the aim of the so-called Himpunan Maruah Melayu rally was to reject extremism. He believed the organisers would be better disciplined than organisers of the Bersih 4 rally last week.
"It is heard that even though time is running short, the response has been overwhelming. It is time to send the message clear — to reject extremism without fear," Awang Selamat said, according to Malay Mail Online.
The September 16 rally has been referred to as both Himpunan Rakyat Bersatu and Himpunan Maruah Melayu, with participants being asked to be dressed in red. Bersih chose yellow as its colour and the streets around Dataran Merdeka were filled with demonstrators wearing yellow t-shirts.
Organisers of the rally have circulated posters and publicity images online, urging Malays to unite against the DAP and electoral reform group Bersih 2.0 and Awang Selamat said 85 per cent of Bersih 4 participants were supporters of the DAP.
Awang Selamat claimed that there was a lack of Malay presence and that Malay rejection of Bersih 4 reflected a growing resentment of the DAP's "thick chauvinist image", the report said.
Full report at:
http://www.freemalaysiatoday.com/category/nation/2015/09/06/utusan-backs-red-shirt-rally-to-reject-extremism/
-----------
Jokowi, Sisi talk business, advocate peaceful Islam
September 05 2015
Indonesia and Egypt agreed to improve ties, particularly on trade and investment, during bilateral talks between President Joko "Jokowi" Widodo and visiting Egyptian President Abdel Fattah el-Sisi at the Presidential Palace on Friday.
Jokowi deemed El-Sisi's visit a sign of strong ties between Indonesia and Egypt, which was the first country to recognize the sovereign state of Indonesia in 1947, two years after the former colony proclaimed independence.
Both countries are considered founders of the Non-Aligned Movement (NAM) and the Islamic G8.
"We have agreed to enhance trade and investment ties, as there are a large number of Indonesian investment in Egypt," Jokowi said during a joint press statement.
"And Indonesia has also asked the Egyptian government to help ease business and increase protection for Indonesian investors."
Bilateral trade between the two countries reached US$1.48 billion in 2014. In the four-year period from 2010, bilateral trade rose by 4 percent on average.
The two countries will also make efforts to realize a new trade target of $2 billion by 2020, and encourage the establishment of an Indonesia-Egypt trade committee.
Indonesia's investment value in Egypt reaches around $260 million, and lies particularly in food products, tires, household goods and textiles, according to the Foreign Ministry.
The two leaders also discussed efforts to boost democracy and peaceful Islamic values, emphasizing the need to strengthen cooperation to counter extremism.
"We also exchanged ideas on how to develop democracy and Islam's rahmatan lil alamin [blessing for the universe]. We discussed radicalism, extremism and terrorism," Jokowi added.
Indonesia had, the President said, asked Egypt to provide protection for around 3,000 Indonesian students and 1,200 migrant workers living in the country.
El-Sisi thanked Jokowi for his warm welcome during his visit to Jakarta as he emphasized that the visit was a sign of strengthening bilateral ties.
According to El-Sisi, the two countries have agreed to joint efforts in confronting growing challenges, particularly in the fight against terrorism and radicalism.
"We will coordinate efforts to confront the challenges of terrorism and radicalism," said the Egyptian president.
During the talks, Egypt also expressed assurances regarding the safety of Indonesians living in Egypt.
"We have reaffirmed our assurance that the Egyptian government will maintain and provide security to anyone who is in Egyptian territory," said the former military general.
Egypt promoted its recently inaugurated expansion of the Suez Canal to Indonesia in a bid to support bilateral trade, according to Foreign Minister Retno LP Marsudi.
In his efforts to attract foreign investors to Egypt, El-Sisi recently inaugurated the canal expansion, which is expected to almost double the traffic of ships able to pass through the canal.
Full report at:
http://www.thejakartapost.com/news/2015/09/05/jokowi-sisi-talk-business-advocate-peaceful-islam.html
-----------
Religious communities to tackle climate change
Hans Nicholas Jong
September 05 2015
Leaders from six major religions in Indonesia have decided to band together to address climate change by pledging to involve their religious communities in combating one of the most pressing issues facing mankind today.
Muhammadiyah, the Indonesian Ulema Council (MUI), the Indonesian Communion of Churches (PGI), the Indonesian Buddhist Community (Walubi) and the Indonesian Parisadha Hindu Council (PHDI), will start a movement called Indonesia Bergerak untuk Menyelamatkan Bumi, or Indonesia's Move to Save the Earth (IBMB).
"We have agreed to establish a movement that will mobilize the faithful in Indonesia to deal with climate change and global warming, which have affected us greatly. We have agreed to collectively campaign, advocate, educate and raise people's awareness to save the earth," MUI chairman Din Syamsuddin told reporters after a meeting with representatives from religious communities in Jakarta on Friday.
He said that the movement would mobilize supporters to influence the country's direction on climate change, including giving advice on Indonesia's Intended National Determined Contribution (INDC), which was recently submitted to President Joko "Jokowi" Widodo.
The INDC is due to be submitted to the UN Framework Convention on Climate Change (UNFCCC) on Sept. 20. The government is offering the public the opportunity to offer suggestions for the latest draft of the INDC.
"The working team will soon hold meetings to draft a plan of action, including things related to the global agenda like the 21st Conference of Parties (COP) in Paris," Din said.
In order to boost the participation of religious communities in sustainable development, Din would represent Indonesia at the UN Meeting on Religions and the Sustainable Development Goals (SDGs), in Bristol, UK, from Sept. 8-9.
The meeting was initiated by the United Nations Development Programme (UNDP) as a key part of the UN's post 2015 process to create a follow up to the Millennium Development Goals of 2000.
Fachruddin Mangunjaya, deputy chairman of Center for Islamic Studies at the National University (UNAS), said that the movement had the potential to bring about change given the important role that religion played in the country.
"Imagine this, we have 800,000 mosques that use water everyday. Water comes from the ground and it is pumped using fuel. If we can save water, we can reduce emissions and reduce infaq [donations]," he said on Friday.
Full report at:
http://www.thejakartapost.com/news/2015/09/05/religious-communities-tackle-climate-change.html
-----------
Africa
Shabaab retakes Somali town from African Union
September 07, 2015
NAIROBI - Al Shabaab took control of a populous town in central Somalia on Sunday after African Union forces left the area - the third town the insurgents have seized since Friday, militants and local officials said.
The group has remained a potent threat in the Horn of Africa country after it was forced from the capital Mogadishu in 2011. The African Union peacekeeping force, AMISOM, withdraw from Buqda on Saturday night, less than a month after taking control of the town, an economic centre of the Hiran region, from al Shabaab.
"We have taken Buqda town peacefully today. The town is now under our control," Sheikh Abdiasis Abu Musab, al Shabaab's military spokesman, said.
Residents said they had been treated brutally by both sides, but some said they welcomed the return of al Shabaab.
"The problem is that the government cannot keep control of the town and it does not want al Shabaab to rule it," said local elder Nur Ibrahim.
"Government troops rape, rob and kill us. Al Shabaab also punishes anyone who sells items to the government.
Full report at:
http://nation.com.pk/international/07-Sep-2015/shabaab-retakes-somali-town-from-african-union
-----------
Malawi Muslims Fight Media Prejudice
05 September 2015
LILONGWE – In an attempt to reduce growing levels of prejudice and stigma towards Islam and Muslims in Malawi, the Muslim community in the country has rolled off an initiative to enable the media access information easily about the religion.
"The growing levels of prejudice have created a room for discrimination. Muslims are being discriminated against. We are being sidelined in so many ways. We are underrepresented in so many institutions," Sheikh Jafalie Kwawings, Executive Director for Muslim Forum for Democracy and Development (MUSFORD), an organization implementing the initiative, told OnIslam.net.
"We are the last group of people to be considered for anything in this country. This is a clear indication of the amount of hatred people have towards Muslims in this country.
"Through this approach, we will be able to work closely with the media. We will be able to some extent train journalist on various issues which are often misunderstood by the general public. Journalists provide information to the public; therefore, they should always be in the know. If they lack knowledge, the possibility of them misinforming the public is very high.
"This initiative will help to change people's attitude towards Muslims and Islam. It is will change people's mindset about Islam," Kawinga added.
Kawinga, whose organization has provided civic education on issues about democracy and development to all Malawians of diverse religious leanings, blamed the media for creating a "bad picture" of Islam and Muslims.
This approach, he added, was blamed for the increase of anti-Muslim sentiments in the country.
"Islam is being associated with all sorts of bad things, because of the way it is being portrayed in the media. Some people believe all the bad things being written about us. It is time to change this picture," said Kawinga.
Through this initiative, Kawinga said MUSFORD will provide adequate information to the media on anything the public should know about Islam.
Kawinga then appealed for financial support from well-wishers across the world for the project to be sustained.
"For the project to succeed, there is need for adequate financial resources. We would like therefore to appeal to well meaning Muslims globally to support this initiative," he added.
Support
Supporting the initiative, Ahamad Chienda, Programs Officer for Islamic Information Bureau (IIB) said information was very vital in creating a good image of Islam and Muslims in the country.
"All along, we have believed in providing information to the general public on critical issues which are often misunderstood by the larger Christian community," Cheinda, told OnIslam.net.
"Through our offices which are scattered across the country, we have various forms of literature on a number of topics. These offices are frequented by both Christians Muslims. This initiative is therefore in line with what we are already doing.
"At IIB, we have invested massively information, because we know that without information, there will be much distortion about Islam, which at the end of the day, will work tom our disadvantage. All Muslims have a noble duty to safeguard the image of Islam as did the prophet (Muhammad). We shouldn't get tired to share with people of other faith groups the beauty of our religion."
"It is indeed true that Islam has suffered its own share of media onslaughts over the decades. Media ha subjected Islam to much damage. This has increased the level of prejudice towards Islam. It is now time for us to open up to the media," said Chienda.
Meanwhile, the media fraternity in the country has commended the initiative describing it as a "window of opportunity" to foster mutual understanding between the Muslim community and the media.
Edson Mwamvani, a senior Journalist working for the state-owned Malawi News Agency (MANA), commended the Muslim community for the initiative which he hoped would enable right information to filter down to the general public, which would help change people's wrong perceptions about Islam and Muslims.
"Somehow, Muslims have themselves to blame for the level of prejudice, they have been subjected to. Islam has been a closed religion in Malawi. Unlike other faith groups, Muslims have been very mean with information. They have been hiding a lot, as a result, this has heightened the perceptions people mainly Christians have towards them," Mwamvani told OnIslam.net.
Full report at:
http://www.onislam.net/english/news/africa/493203-malawi-muslims-fight-media-prejudice.html
---------
Ethiopian Muslims look to interest-free banking
07 September 2015
Ethiopia's Muslim community is only just beginning to use Interest-Free Banking (IFB), according to a Commercial Bank of Ethiopia (CBE) official said.
In an exclusive interview, Ephrem Mekuriya, CBE's corporate communications head, said that IFB only began in earnest in Ethiopia – a country where Muslims account for nearly 40 percent of the population – last October.
"Many people in the country shy away from banking services due to the interest attached on money savings," he said.
He noted that, currently, there were only about 20 million bank account holders in Ethiopia, where the total population is estimated at some 95 million.
"This number can be substantially increased now that IFB has been introduced," he said. "Figures registered since the introduction of IFB show a positive trend."
He went on to say that, from October of last year to June 2015, total investments under IFB had reached 100 million birr (roughly $4.8 million) with total deposits reaching 60 million birr (roughly $2.9 million).
During the same period, he noted, the number of account holders using IFB, which is now being provided at commercial banks throughout the country, had reached more than 105,000.
"These account holders have already deposited 1.5 billion Birr in only one year," Ephrem noted.
Full report at:
http://www.worldbulletin.net/cyprus/163975/ethiopian-muslims-look-to-interest-free-banking
-----------
Nigeria: Bauchi Govt Assures Muslim, Christian Pilgrims of Support
6 SEPTEMBER 2015
By Balarabe Alkassim
Bauchi — Governor of Bauchi State, Muhammad Abdullahi Abubakar, has assured Muslim and Christian pilgrims of the state government's continued support.
Gov Abubakar stated this while addressing intending Muslim pilgrims from the state before their departure to Saudi Arabia in Bauchi.
The governor cautioned them against any act that could tarnish the image of the state and the country while in the holy land.
Pilgrims totalling 2,824 will be airlifted from Bauchi for the 2015 Hajj by Top Brass and Max Air airlines.
Full report at:
http://allafrica.com/stories/201509070155.html
-----------
Europe
U.S. pressured to help Europe with refugee crisis
7 September 2015
The United States came under more pressure on Sunday to help Europe find sanctuary for a flood of immigrants displaced by war and chaos, but Washington showed no signs of planning a dramatic increase in its intake of refugees.
David Miliband, head of the International Rescue Committee and former British foreign secretary, called on the U.S to bring out "the kind of leadership America has shown on these kind of issues" in the past.
"The U.S. has always been a leader in refugee resettlement but 1,500 people over four years is such a miniscule contribution to tackling the human side of this problem," Miliband said on ABC's "This Week with George Stephanopoulos."
State Department spokesman John Kirby, in an interview with Reuters late on Saturday, offered no indication the U.S would be greatly boosting the number of immigrants it would allow into the country. He cited the $4 billion U.S. contribution to refugee relief and reconfirmed the Obama administration's position about security concerns.
"There is a significant vetting process here for folks from Syria that we have to follow," he said, adding that the Obama administration had been in contact with European allies and was exploring options.
U.S. authorities want to prevent militants from ISIS or al-Qaeda from slipping into the country as refugees.
But there are risks to sticking to current policy and not playing a more active role in helping Europe. Another U.S. official, speaking on condition of anonymity, acknowledged that, given the graphic images of the refugees' plight, Washington may face an international image problem for admitting only a small number compared to European countries.
Melissa Fleming, spokeswoman for the U.N. High Commissioner on Refugees, said the U.S had not put a quota on the number of refugees it would accept. She said the UNHCR had submitted almost 16,300 refugees for resettlement in the U.S. and would continue submitting cases for consideration.
'Fundamentally falls on Europe'
Europe has been operating without a consensus on what do with the flood of refugees.
Austria and Germany, which expects to receive 800,000 refugees and migrants this year, have opened their borders in recent days to thousands of mostly Syrian refugees who had been stranded in Hungary. Pope Francis on Sunday called on every Catholic parish and religious community in Europe to take in at least one refugee family.
Since the Syrian conflict began in early 2011, the U.S. has taken in 1,500 refugees from there, the vast majority this year. Kirby said as many as 1,500 more refugees could be admitted by the end of 2015 and maybe more next year.
Full report at:
http://english.alarabiya.net/en/News/middle-east/2015/09/07/Critics-push-U-S-to-help-Europe-by-taking-more-refugees.html
-----------
Chechen Leader Blames West for Refugee Crisis
05 September 2015
GROZNY – Amid increasing refugee crisis, the Russian president has accused the "aggressive" policies of the US and European countries of creating the current crisis, urging Muslim nations to fight the root of the problem.
"If today no one rises against the inhumane policies of the Western countries, tomorrow the disaster may come to any Muslim country," Ramzan Kadyrov, the head of Russia's Chechen Republic, wrote on his Instagram account.
"I call upon you to urgently discuss this problem, to develop a unified position and to save the lives of thousands of people.
"Tens of thousands of Muslims are dying. Women, old people, children and young people as well. Under such conditions the leaders of Islamic countries has no right to remain silent, to stand aside and remain simple observers," he added.
Some 350,000 migrants have made the perilous journey to reach Europe's shores since January this year, according to figures released by the International Organization for Migration (IOM) on Tuesday.
The IOM said more than 2,600 migrants had drowned trying to cross the Mediterranean in the same period.
Full report at:
http://www.onislam.net/english/news/europe/493201-chechen-leader-blames-west-for-refugee-crisis.html
---------
URL: https://www.newageislam.com/islamic-world-news/new-age-islam-news-bureau/bangladesh-high-court-rejects-petition-challenging-islam-as-state-religion/d/104508