New Age Islam News Bureau
6 Jul 2012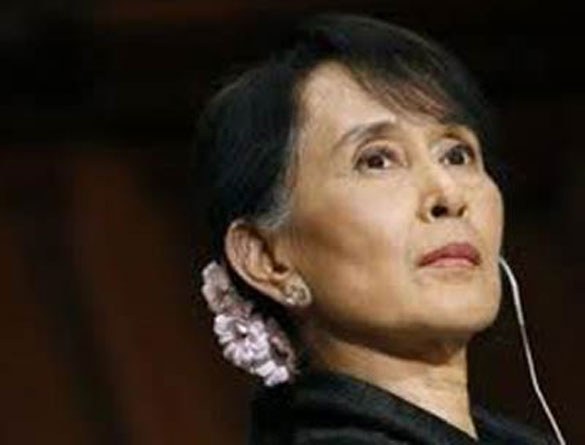 South Asia
• Bangladesh to award former Indian mayor for saving PM's life
• Leaked video shows US pilot singing after killing Afghans
• US Cozies Up to Outcast Uzbekistan for Afghan Role
• Muslim states urge Suu Kyi to help end Myanmar violence
• Nato confident Afghan forces can secure the country by 2015
• As Exxon Mobil Weighs Oil Bid, Afghans Move Closer to a Foreign Investment Goal
• Aid workers detained in Myanmar, U.N. says
• 20 dead, nearly 200 wounded in Kabul fire
• New WUC Report on Post-5 July Disappeared Uyghurs Released Following Worldwide Protests
Southeast Asia
• Malaysia: 'Need to counter wrong interpretation of jihad'
• Indonesia to Help Smoking Orangutan Kick the Habit
India
• House Boats, Hotels Follow Jamaat-E-Islami Dress Code Diktat I J&K
• Judiciary making impossible to act against terror outfits: Jilani
• Kalam hopes to see an integrated South Asian region
• Open to Pak visit but suitable outcomes needed: PM Manmohan Singh
• 'Lakhvi has LeT guards in Pak jail'
• Cops rush to Hyderabad, Bangalore and UP as Jundal reveals Lashkar-IM bases
• India fumes as Pak shrugs off Jundal 'insinuation'
• ISI's Major Sameer visited 26/11 control room: Jundal
• Two militants killed in encounter in Jammu and Kashmir
• Krishna seeks UAE's help to free Indian sailors
• Railway tribunal grants two Pak Samjhauta victims compensation
• Unwanted then, Jilani gets the red carpet now
• Sadiq encounter case: CBI arrests Mumbai journalist
• 26/11 Attack Was On Luxurious Dens of Affluent Persons and Not On Nation's Integrity
Pakistan
• Pak Parliament to take up bill to curb Supreme Court's powers
• Pakistan to continue support to Kashmir cause: PM
• HRCP condemns killings of rights activist, 'blasphemer'
• Pakistan wants peace in region: Sherry Rehman
• MQM-H activist among eight killed in Karachi violence
• 2 killed in Quetta, 3 kidnapped
• Sindh government announces Rs 2.5bn Ramazan package
• Pakistani students prepare for flag-off on Malaysian tracks
• Pakistan to scan all Nato containers
• 'Over 200 tonnes of heroin is smuggled via Pakistan a year'
• Rangers, other LEAs to provide security to Nato trucks: Malik
• President stops death sentencing till Sept 30
Mideast Asia
• Israeli settlements 'jeopardising' Palestinian prosperity
• Iran invites Egypt president to Tehran summit
• Iran Adds France, Germany to Culprits List
• Top general defects as West asks Assad to step down
• Presbyterian Church Rejects Divesting in Firms That Aid Israeli Occupation
• Israeli Identity Is at the Heart of a Debate on Service
• Yasser Arafat poisoned? What is polonium-210 and how can it kill?
Arab World
• 'Friends of Syria' Urge More Sanctions, UN Action
• General's Defection Confirmed as Syria Opposition Meets
• Diplomats Press Assad, Top Syrian General Defects
• UAE: Officials Agree to Grant Bail for U.S. Businessman
• Thousands Flee Syria Fighting, Face Food Shortage
• Syria army shells Daraya, 95 killed: NGO
• Defection cheers anti-Assad coalition at Paris meet
• Syria Army Takes Northern Rebel Stronghold: Insurgents
• Syria Timeline: (1920-1960) — From French mandate to merger with Egypt
• Syria Timeline: (1961 - 2012) — From Ba'ath takeover to 2011 uprising
Africa
• African Islamist groups link up, intensifying threat to Christians
• Sharia should be 'main' source of Libya legislation, says NTC
• Nigeria court accuses two men of al Qaeda links
• Oil terminal in east Libya shut by federalism backers: Report
• Libya elections to go ahead amid security concerns
• ICC Lawyer Says Her Actions in Libya Were Legal
• Dissent Sprouts in Sudan, but It May Not Be Arab Spring
• Sudanese refugee camp horrific, says MSF
• Libya election materials destroyed in Ajdabiya fire
• DR Congo troops 'flee into Uganda' after rebel clashes
North America
• U.S. FBI works to stop discrimination of Muslims
• Appreciating Islam's Contribution to Civilization
• Cracking through the myth about Muslim men in America
• UK Police: 7 Men Arrested Over Terrorist Offenses
• US want UN Syria resolution with teeth as general defects
• US focused on strengthening ties with Pak: Ventrell
• US, partners to push for global sanctions on Assad
• Russia, China must pay for supporting Syria: US
Europe
• Russia rejects 'joke' of hosting Assad in exile
• Britain bans Indian Mujahideen for causing series of blasts in India
• UN Says Children Being Targeted in Northern Mali
Australia
• Asylum seekers risk all for Australian dreamland
Compiled by New Age Islam News Bureau
Photo: Muslim states urge Suu Kyi to help end Myanmar violence
URL: https://www.newageislam.com/islamic-world-news/new-age-islam-news-bureau/bangladesh-to-award-former-indian-mayor-for-saving-pms-life/d/7844
----------
South Asia
Bangladesh to award former Indian mayor for saving PM's life
06 July, 2012
After 40 years, Bangladesh Government will confer 'Bangladesh Friends Award' to former Indian Army Major Ashok Kumar Tara for saving the life of Prime Minister Sheikh Hasina and her family members during Bangladesh Liberation war.
http://in.video.yahoo.com/news-26036098/national-26073656/bangladesh-to-award-former-
----------
Leaked video shows US pilot singing after killing Afghans
July 06, 201
London: A video from an Apache helicopter's on-board camera that was leaked online shows a US pilot blowing up an Afghan man while singing "Bye, bye Miss American pie".
As the pilot launches a missile at a group of people in a street, he is seen humming the famous tune from the 1971 album by Don McLean, The Sun reported.
The caption on the video leaked on website Liveleak.com claimed the people on the ground were "innocent farmers planting poppyseed".
The weapon used on them was claimed to be a one kg Hellfire missile.
After the Afghan man is killed in the massive explosion, the co-pilot can be heard saying "Nice".
The pilots then fire a machine gun at two other people.
A disgusted user of the website left a comment: "It's disturbing and bordering on sanctioned psychopathy to enjoy killing so much".
http://zeenews.india.com/news/world/leaked-video-shows-us-pilot-singing-after-killing-afghans_785939.html
---------
US Cozies Up to Outcast Uzbekistan for Afghan Role
Jul 6, 2012
ALMATY, Kazakhstan (AP) — The bloodiest massacre of protesters since Tianamen Square turned Uzbekistan into a pariah state. Now, the United States needs its help over Afghanistan — and has launched a flurry of overtures while putting aside concerns over human rights.
Top U.S. officials, including Secretary of State Hillary Clinton, have paid courtesy calls over the past year, while General Motors and other major U.S. companies look determined to deepen their involvement in the Central Asian nation.
Meanwhile, Uzbekistan has withdrawn from a Russian-led military alliance, signaling a downturn in its relations with the former overlords in Moscow. This has fed speculation that the nation, hoping to benefit from the transit of U.S. troops and hardware, could invite the United States to set up a military base on its soil — a development that would infuriate Russia and raise tensions in the volatile region.
Uzbekistan has been run with unflinching severity by 74-year-old former Soviet party boss Islam Karimov since before the country gained independence in 1991.
After the 9/11 terrorist attacks, Western leaders overcame their scruples in dealing with Karimov's government and the United States secured a lease for the Karshi-Khanabad air base in Uzbekistan.
Full report at:
http://www.nytimes.com/aponline/2012/07/06/world/asia/ap-as-uzbekistan-us-
--------
Muslim states urge Suu Kyi to help end Myanmar violence
July 5, 2012
JEDDAH, Saudi Arabia (AFP) - The head of the Organisation of Islamic Cooperation (OIC) urged Myanmar's pro-democracy icon Aung San Suu Kyi Thursday to help end violence against the Muslim Rohingya community in her country.
"As a Nobel Peace Laureate, we are confident that the first step of your journey towards ensuring peace in the world would start from your own doorstep," OIC head Ekmeleddin Ihsanoglu told Suu Kyi in a letter.
Ihsanoglu said the OIC was confident Suu Kyi "would play a positive role in bringing an end to the violence that has afflicted Arakan (Rakhine) state".
He urged the newly elected lawmaker to convince the government to accept "an international inquiry into the recent violence, granting free access to humanitarian aid groups and international media" in the western Myanmar state that saw deadly clashes last month between Muslims and Buddhists.
Full report at:
http://au.news.yahoo.com/thewest/a/-/world/14147730/muslim-states-urge-suu-kyi-to-help-end-myanmar-violence/
----------
Nato confident Afghan forces can secure the country by 2015
July 6, 2012
ZAGREB: Nato chief Anders Fogh Rasmussen said Friday that he believes Afghan forces are capable of securing their own country by the end of 2014 as the alliance's mission changes from a combat to a support role.
"I'm confident that the Afghan security forces will be able to take full responsibility for security all over Afghanistan by the end of 2014 according to our plan," Rasmussen told a press conference in Zagreb after meeting Croatian Prime Minister Zoran Milanovic.
"From 2015 we will continue in a supportive mission with a training mission. So we are on the right track," he added.
A day earlier, speaking in Slovenia, Rasmussen called the transition in Afghanistan "a logistical challenge".
The Nato-led International Security Assistance Force (ISAF) is to hand over security to local forces by the end of 2014.
From January 2015 onwards, Nato will remain in Afghanistan mainly for training, mentoring and assisting the Afghan forces.
http://dawn.com/2012/07/06/nato-confident-afghan-forces-can-secure-the-country-by-2015/
----------
As Exxon Mobil Weighs Oil Bid, Afghans Move Closer to a Foreign Investment Goal
By MATTHEW ROSENBERG
July 6, 2012
KABUL, Afghanistan — Afghan officials and their American backers made a small step this week toward securing the big-name Western foreign investment they have long sought for Afghanistan: Exxon Mobil is weighing a bid on a modest oil concession in the country's north, Afghan officials and the company said Thursday.
Afghan and American officials eagerly cast Exxon Mobil's expression of interest in the concession — six blocks of land being auctioned by the government — as a sign of confidence in Afghanistan, even though there was no guarantee that the company would actually bid.
Yet simply by showing interest, Exxon Mobil could bolster the American position here, American officials said. The move could also help muffle criticism in Washington, especially among Republicans, that China is reaping the gains of a war fought and paid for largely by the United States. Companies owned by the Chinese government previously won a smaller oil and gas concession in an Afghan government tender that was aided by a Pentagon task force focused on securing investment in Afghanistan, as well as the rights to a sizable copper deposit.
Full report at:
http://www.nytimes.com/2012/07/06/world/asia/exxon-mobil-signals-interest-in-afghan-oil-
----------
Aid workers detained in Myanmar, U.N. says
July 6, 2012
About 10 aid workers, some of them from the United Nations, are being held by authorities in an area of western Myanmar where sectarian clashes killed scores of people last month, the U.N. office in the country said Friday.
The authorities in the state of Rakhine have detained the workers for "questioning," the U.N. Information Center Yangon said in a situation report published on its website. Yangon is the largest city and former capital of Myanmar.
The United Nations said it was waiting for a formal reply from the government after requesting information on the situation. Out of concern for the workers' privacy, the organization said it wasn't releasing any personal or professional information about them.
This incident comes at a time that Myanmar has released hundreds of political prisoners, including opposition leader Aung San Suu Kyi, and instituted a series of political reforms after decades of repressive military rule. Western governments have responded to the efforts by easing sanctions on the country.
Full report at:
http://edition.cnn.com/2012/07/06/world/asia/myanmar-un-staff-detained/
---------
20 dead, nearly 200 wounded in Kabul fire
05 July, 2012
Kabul, July 5 (IANS) At least 20 people died and more than 180 others were injured in two deadly fires in the Afghan capital, the authorities said Thursday.
A huge fire erupted following a blast at a propane gas reservoir at an industrial park in Pakita Kot area of eastern Kabul Wednesday. At least 17 people were killed and 155 hospitalised till Thursday, police told Xinhua.
The toll could go up as 20 severely burnt remain in critical condition, police said.
The fire damaged several buildings and residential houses in the area. Several oil and gas tanker trucks parked nearby also caught fire.
Investigation is underway, but police have ruled out terrorist activities. An electrical short circuit is believed to be the cause of the explosion in the gas reservoir.
In another incident, a gas cylinder explosion caused another fire at a five-storey building that houses several pharmaceutical companies in Khair Khana area in Kabul, leaving three people dead and around 30 injured.
Though police said the fire was caused by a gas cylinder explosion, the affected shop owners claimed it was due to a bomb planted in the building. The blast damaged seven vehicles and smashed window panes in nearby buildings.
http://in.news.yahoo.com/20-dead-nearly-200-wounded-kabul-fire-142428848.html
----------
New WUC Report on Post-5 July Disappeared Uyghurs Released Following Worldwide Protests
06 July 2012
The World Uyghur Congress (WUC) has released today its latest report on the enforced disappearances of Uyghurs who took part in peaceful protests in Urumchi, East Turkestan, which were brutally suppressed by the Chinese authorities on 5 July 2009. The report aims at highlighting the situation of and to seek redress for Uyghurs who disappeared in the aftermath of one of the most tragic episodes in modern East Turkestan history, resulting in hundreds of deaths leaving a mental scar attached to the Uyghurs' homeland. This report falls against the backdrop of worldwide protests peacefully held by Uyghurs yesterday.
The report brings together all the most up-to-date information pertaining to all Uyghurs who are believed or confirmed to have disappeared after their involvement in the 5 July peaceful protests. Whilst the WUC and affiliate organisations have been able to ascertain that 23 Uyghurs have disappeared, it is feared that there could be many more as retrieving information from East Turkestan is extremely difficult due to the severe restrictions placed on modes by which one can obtain the information and the climate of fear of reprisals amongst Uyghurs should they come forward which results in their self-censorship.
China has a history of arbitrarily detaining people with legitimate dissident voices so as to shackle freedom of expression and belief, as well as a host of other fundamental international human rights laws that are at least nominally enshrined in domestic law. In the immediate wake of the 5 July peaceful protests, the Chinese authorities responded in a violent manner, which resulted in many deaths and subsequently caused ethnic unrest, shedding a dim light on the Chinese Communist Party's misguided pride in its policies towards ethnic unity within the territory of the People's Republic of China.
Full report at:
--------
Southeast Asia
Malaysia: 'Need to counter wrong interpretation of jihad'
July 06, 2012
Kuala Lumpur: Worried that an "inaccurate interpretation" of Islam and the concept of jihad were being used to propagate extremist ideology, Malaysia's senior religious officer has said he wants Malaysians to be taught about terrorism.
Home Ministry's Religious Officer, Zamihan Mat Zain, said it was due to wrong interpretation of Islam that some people in the country were influenced by extremism, and this has to be countered to avoid incidents of terrorism in this Muslim majority nation.
"They (leaders), for example, give inaccurate interpretation of the 'jihad' concept."
"The jihad concept is wide and not only confined to war, but the leader exploits religious teachings for personal interests to an extent of (being) willing to engage in violent act to overthrow a government," he added.
In a TV programme titled "Religion and Terrorism", Zamihan said Malaysia has formulated a rehabilitation module for members of militant groups who were detained.
"This programme can be carried out with the cooperation of the relevant agencies, like the Islamic Religious Department and the police," he added.
Meanwhile, city police official Ayob Khan said based on police observation on previous cases involving militant groups, most of them were influenced by external factors and were linked to Islam, state-run news agency Bernama said.
http://zeenews.india.com/news/world/malaysia-need-to-counter-wrong-interpretation-of-jihad_785906.html
----------
Indonesia to Help Smoking Orangutan Kick the Habit
July 6, 2012
JAKARTA, Indonesia (AP) — Tori is a teenager with a bad habit. The 15-year-old orangutan has been smoking cigarettes at an Indonesian zoo for a decade, but she's about to go cold turkey.
Zookeepers say they plan to move Tori away from visitors who regularly throw lit cigarettes into her cage so they can watch and photograph her puffing away and exhaling smoke.
Taru Jurug Zoo director Lili Krisdianto said Friday the move is aimed to protect four endangered orangutans at the 14-hectare (35-acre) zoo in the Central Java town of Solo.
Results of a medical test are expected Saturday to determine how much Tori's smoking has affected her health. A mesh cover will initially be placed over her cage, and she'll later be moved to a small island away from the public.
http://www.nytimes.com/aponline/2012/07/06/world/asia/ap-as-indonesia-smoking-orangutan.html?_r=1&ref=global-home
---------
India
House Boats, Hotels Follow Jamaat-E-Islami Dress Code Diktat I J&K
Jul 6, 2012
SRINAGAR: While tweeting J&K chief minister Omar Abdullah chose to remain silent on the Jamaat-e-Islam's dress code for foreign tourists, houseboat owners and hoteliers in Kashmir on Thursday, who would have no choice, put up prominent notices asking tourists to dress-up fairly while in Kashmir.
President of houseboat owners association Abdul Azim Tuman told TOI that he had asked all members to display the advisory in every houseboat and even requested hoteliers to display similar notes. "The advisory asks tourists to dress-up fairly while staying in Kashmir, which will be in line with the local customs and tradition," Tuman said. Showkat Chowdhary, president of hotel and restaurant association, said its members would meet on Saturday to "discuss" the issue of dress code for tourists as desired by J&K Jamaat-e-Islami. Refusing to elaborate any further, he said the outcome of the meeting would be communicated to the media.
On the other hand, president of Kashmir Chamber of Commerce and Industries, Abdul Hamid Punjabi, said, "We cannot dictate dress code. Perhaps tourists are already aware of the sensitivities of Kashmiri society and its dress code." The Jamaat-e-Islami had asked tourists to not wear skimpy clothes.
http://timesofindia.indiatimes.com/india/House-boats-hotels-follow-Jamaat-diktat/articleshow/14697999.cms
----------
Judiciary making impossible to act against terror outfits: Jilani
Jul 6, 2012
NEW DELHI: In his meeting with S M Krishna, while the foreign minister reinforced the commitment of India's political leadership to bring the 26/11 guilty to book, Pakistan's foreign secretary Jalil Abbas Jilani took the plea that the executive in his country has to contend with an independent and aggressive judiciary in handling cases of terror. He said that the judiciary made it impossible to act against any terror group or an individual like Hafiz Saeed without enough evidence against them.
Jilani even cited what happened to former Pakistani PM Yousuf Raza Gilani recently to buttress the argument.
Government sources said that despite the over two-year-long reengagement process currently underway, the Indian government may find it difficult to move ahead if Pakistan doesn't act against terror groups and bring the Mumbai attacks accused to justice. Krishna told Jilani that the attack happened before the eyes of the entire nation, and that India just cannot brush it aside.
Earlier in his meeting with foreign secretary Ranjan Mathai, Jilani also complained about the Indian side indulging in a "hostile propaganda" against Pakistan by not talking about any evidence in the Mumbai case with Pakistani authorities. He told the Indian side about New Delhi's campaign against Pakistan through the media by giving away this evidence to them, and making it public. Krishna, however, told Jilani that he will try and visit Pakistan in early September to take the dialogue process forward.
http://timesofindia.indiatimes.com/india/Judiciary-making-impossible-to-act-against-terror-outfits-Jilani/articleshow/14701480.cms
----------
Kalam hopes to see an integrated South Asian region
HAROON HABIB
July 6, 2012
The former President, A. P. J. Abdul Kalam has hoped that despite rivalry between the two nuclear nations, South Asia emerges as an integrated region on the lines of European Union in next 10 years.
"I think South Asia will emerge as an integrated region in next 10 years discarding their rivalry following footsteps of the EU and ASEAN nations," the visiting nuclear scientist and former president of India, said at a news briefing on Thursday.
Mr. Kalam referred to integration of European nations which happened despite their centuries-long enmity. Asked if he experienced any "guilty feeling" for his leading role in nuclear armament of his country as he now campaigns for regional peace and enhanced cooperation, he defended his work saying it was important for maintaining regional power balance.
He said he undertook research on satellites for peaceful purposes. He, however, said India spent small amount for missile development. Mr. Kalam hoped a 20 to 50 per cent cut is achieved in the use of fossil fuels by 2030 as people switch to renewable energy.
Mr Kalam has also identified "water resource" as another crucial area of bilateral cooperation telling that scarce resources shared by the two countries (India and Bangladesh) through common rivers were being wasted largely due to "inefficient management".
The 81-year old scientist put forward a suggestion that Bangladesh and India should work together to replace plastic products with jute goods. "Thirty billion tonnes of carbon dioxide are being injected every year and that's why I am promoting solar power, hydro power, wind power, nuclear power and bio-fuel."
Full report at:
http://www.thehindu.com/news/international/article3606810.ece
----------
Open to Pak visit but suitable outcomes needed: PM Manmohan Singh
July 06, 2012
Amid disclosures by 26/11 plotter Abu Jundal linking Pakistani state actors to the Mumbai carnage, Prime Minister Manmohan Singh has said he was looking forward to visiting the neighbouring country but stressed that there have to be "suitable outcomes" for such a trip. "I am looking
forward to visiting Pakistan. No dates have been finalised for the visit," Prime Minister Manmohan Singh said on Friday.
"As you know, there have to be suitable outcomes for such a visit," he said.
While India pressed Pakistan to act on information relating to Jundal's disclosures and bring the perpetrators of 26/11 to justice, Pakistan's Foreign Secretary Jalil Abbas Jilani rejected any insinuation of involvement of Pakistani state agencies in the Mumbai terror attack.
Manmohan Singh had accepted Pakistan's President Asif Ali Zardari's invitation to him to visit Islamabad during the latter's daylong visit to New Delhi April 8, but had indicated that only concrete deliverables on important issues will make such a visit possible.
Given the continuing differences between the two sides on Sir Creek and Siachen, what Islamabad calls the doable issues, not many are expecting any breakthrough that could form the basis for the prime minister's visit to Pakistan.
The gap between the two sides on the contentious issue of terror was evident at the July 4-5 talks, indicating there was no substantive movement in the dialogue process which the two countries revived in February last year after a long hiatus following the Mumbai attacks.
http://www.hindustantimes.com/India-news/NewDelhi/Open-to-Pak-visit-but-suitable-outcomes-needed-PM/Article1-884169.aspx
--------
'Lakhvi has LeT guards in Pak jail'
Rajesh Ahuja
July 06, 2012
In a startling revelation that raises questions over the 26/11 Mumbai attack trial taking place in Pakistan, Abu Jundal has told interrogators that Lashkar-e-Taiba (LeT) military commander Zaki-ur-Rehman Lakhvi is being guarded in jail by LeT operatives.
Under intense international pressure after the 26/11 attack, Pakistan was forced to place LeT brass behind bars and put them on trial as well. But Jundal's disclosure indicates that Pakistan is enacting a sham in the name of trial.
Besides Lakhvi, Pakistan has arrested five others in connection with the 26/11 attacks — Abdul Wajid alias Zarar Shah, Mazhar Iqbal alias Abu al Qama, Hammad Amin sadiq and Shaid Jamil Riyaz — who have been lodged in high-security Adiala jail in Pakistan.
"Jundal has told interrogators that after his marriage, he had gone to meet Lakhvi in Adiala jail. It's a high-security prison where terror suspects are lodged, but there were no jail guards for Lakhvi. He was being guarded by his own LeT men," said a security official who has been briefed on Jundal's interrogation.
Besides his own guards, he has also been provided all comforts and communication facilities to stay in touch with his men.
http://www.hindustantimes.com/India-news/NewDelhi/Lakhvi-has-LeT-guards-in-Pak-jail/Article1-884001.aspx
----------
Cops rush to Hyderabad, Bangalore and UP as Jundal reveals Lashkar-IM bases
Jul 6, 2012
NEW DELHI: In what could turn out to be a serious headache for security agencies, Syed Zabiuddin Ansari alias Abu Jundal has told Delhi Police that Lashkar-e-Taiba has jointly set up bases with Indian Mujahideen all over India for future operations. Jundal has also given important inputs about some "invisible handlers" of Lashkar and IM who played important roles in blasts across the country in the past four years.
Jundal, sources said, also gave the names of various IM terrorists in India and teams have been rushed to Hyderabad and Bangalore to look for some of them. The teams are also on the lookout for IM members in Kolkata, Bihar, Maharashtra and Uttar Pradesh, sources said.
"Jundal's arrest is very important in terms of national security as we have come to know about various plans of Lashkar," a senior officer said, adding that "the names of his India-based associates have surfaced during questioning".
Full report at:
http://timesofindia.indiatimes.com/india/Cops-rush-to-Hyderabad-Bangalore-and-UP-as-
----------
India fumes as Pak shrugs off Jundal 'insinuation'
Jul 6, 2012
NEW DELHI: Pakistan on Thursday defiantly pushed aside 26/11 mastermind Zabiuddin Ansari alias Abu Jundal's disclosure about the support of its official agencies for the terror attack, drawing a terse reminder from India that efforts for improved bilateral ties cannot go very far if the perpetrators of the Mumbai carnage remained unpunished. Action against the killers would be the biggest CBM, New Delhi stressed.
Visiting Pakistani foreign secretary Jalil Jilani infuriated the political establishment here when he dismissed as "insinuation" India's concern, based on the revelations made by Jundal, about the complicity of Pakistani state actors in the Mumbai attack. "I would very strongly reject any insinuation of any involvement of any state agency in acts of terrorism in India," Jilani said.
Full report at:
http://timesofindia.indiatimes.com/india/India-fumes-as-Pak-shrugs-off-Jundal-insinuation/articleshow/14697171.cms
----------
ISI's Major Sameer visited 26/11 control room: Jundal
Jul 5, 2012
NEW DELHI: Suspected ISI operative Major Sameer Ali visited the Karachi control room of the 26/11 attacks when the mayhem engulfed Mumbai and gave several instructions to LeT 'commander' Zaki-ur-Rehman Lakhvi.
This was stated by Syed Zabiuddin Ansari, alias Abu Jundal, during his interrogation by security agencies, official sources said.
Pakistani-American LeT operative David Headley too had given information about Major Sameer's role in the 26/11 attacks.
Another suspected ISI officer Sajid Mir, who was also involved in the Mumbai attacks and conspiracy to carry out other terror acts in India, helped Ajmal Kasab and nine other terrorists involved in the 26/11 strikes, to get training in Baitul Mujahideen.
Mir was a key motivator and organiser of the country's worst terrorist attack which claimed 166 lives, Jundal told interrogators.
When the Mumbai attack was over, Major Sameer told all those present in the control room to disperse and go underground, the sources said.
While Jundal went back to Baitul Mujahideen, Lakhvi stayed at a protected house with his three wives.
Following international pressure, a few weeks after 26/11, sleuths of Pakistan's Federal Investigation Agency raided the control room and destroyed it, they said.
Months later, when FIA raided Baitul Mujahideen camp, they arrested Lakhvi from there.
http://timesofindia.indiatimes.com/india/ISIs-Major-Sameer-visited-26/11-control-room-Jundal/articleshow/14692347.cms
----------
Two militants killed in encounter in Jammu and Kashmir
Jul 6, 2012
SRINAGAR: Two militants were today killed and a jawan was injured in an encounter in Handwara area of Kupwara district.
Army and police had launched a joint operation in Bowan village of Nowgam sector, 100 kms from here, last evening following information about the presence of ultras in the area.
"Two militants have been killed in the operation in Nowgam sector of Handwara," defence sources said.
They said a jawan of Special Operations Group of police was injured in the operation, which was going on till last reports came in.
The identity and group affiliation of the deceased militants was not known yet, the sources said.
Security forces have intensified anti-insurgency operations along the Line of Control in Kupwara district since last week.
Three militants were killed in a gunbattle with Army and police in Bangus valley of Kupwara yesterday.
The sources said the operation against the militants in the area is still going on. An Army jawan and a policeman were also injured in the exchange of firing with the ultras in the area.
One unidentified militant was killed in an encounter with security forces in Handwara area on June 29.
http://timesofindia.indiatimes.com/india/Two-militants-killed-in-encounter-in-Jammu-and-Kashmir/articleshow/14708303.cms
----------
Krishna seeks UAE's help to free Indian sailors
Jul 6, 2012
NEW DELHI: Foreign minister S M Krishna on Thursday wrote to his UAE counterpart Sheikh Abdullah bin Zayed Al Nahyan requesting him to secure the release of six Indians on MV Iceberg which has been held in captivity by Somali pirates for over two years. Iceberg, which has now become the longest-held ship by Somali pirates, is owned by UAE nationals.
Disheartened family members had earlier appealed to Pakistani human rights activist Ansar Burney to help them out. The six Indian sailors have spent over two years in captivity since March 2010. One of the 24 crew members died on board last year. The crew includes sailors from Yemen, India, Ghana, Pakistan, Sudan and the Philippines.
Media reports in Dubai said a breakthrough in negotiations with the Somali pirates was near.
There are more than 200 sailors being held captive by Somali pirates, and 62 have lost their lives since 2007, according to the International Maritime Bureau. The bureau said 43 attacks were carried out by Somali pirates in the first quarter of this year.
http://timesofindia.indiatimes.com/india/Krishna-seeks-UAEs-help-to-free-Indian-sailors/articleshow/14701395.cms
----------
Railway tribunal grants two Pak Samjhauta victims compensation
Jul 6, 2012
PANIPAT: A Chandigarh Railway Claim Tribunal has granted compensation to the families of two Pakistani nationals, who had died in the 2007 Samjhauta train blast.
Their lawyer, Momin Malik, said this was for the first time that the tribunal has ordered compensation through the Indian high commission.
The orders were passed on April 18 and sent to the victim families. Malik said that still 30 compensation cases belonging to Pakistani and Indian civilians are pending before the tribunal.
The compensation of Rs 4 lakh each has been awarded to Zubeda Begum and Zahida Begum, both residents of North Karachi in Pakistan, he said.
Sixty-eight people, mostly Pakistani civilians, were killed in the blast.
Following the blast, Zubeda and Zahida along with their kin had arrived in India and after identifying their husbands, Wahid Khan and Salim Khan, took their bodies to Pakistan.
After the Union government announced compensations for the victims of the blasts, the two got in touch with Panipat lawyer Malik and filed a petition with the Railway Claim Tribunal on July 27, 2010.
The tribunal awarded the compensation along with a 6% interest per annum from the date of filing of the claim application.
The tribunal asked the ministry of railways to arrange for the payment of the compensation to the two women through Indian High Commission in Islamabad as no Pakistani national is allowed to open a bank account in the country without prior permission from the Reserve Bank of India.
http://timesofindia.indiatimes.com/india/Railway-tribunal-grants-two-Pak-Samjhauta-victims-compensation/articleshow/14697805.cms
----------
Unwanted then, Jilani gets the red carpet now
SANDEEP DIKSHIT
July 6, 2012
Less than a decade ago, the Indian government had declared him persona non grata and given him 48 hours to leave the country. He was Pakistan's senior-most diplomat in New Delhi then. Two days ago, when Jalil Abbas Jilani arrived back in the Indian capital, this time as the Foreign Secretary of Pakistan, that nasty episode in India-Pakistan relations was a dim memory on the red carpet that was rolled out for him.
It was in February 2003, during a particularly adversarial spell in India-Pakistan ties, that Mr. Jilani, then Chargé d'Affaires at the Pakistan High Commission, was summoned by the External Affairs Ministry here and told to pack his bags because his activities were "not in keeping with his diplomatic status." Four others in the Pakistan High Commission were expelled along with him.
Though no official reasons for the expulsion were given, reports quoting unnamed official sources spread the allegation that Mr. Jilani had been caught handing out cash to an activist of Hurriyat, which was in the crosshairs of the Indian establishment at that time for sustaining an especially violent period in Kashmir.
It is rare for a country to expel the topmost diplomat of another country in this way. India's action seemed not too well thought out because in diplomacy, as in politics, little is permanent.
Full report at:
http://www.thehindu.com/news/national/article3607632.ece
----------
Sadiq encounter case: CBI arrests Mumbai journalist
Jul 06 2012
Ahmedabad : High Court grants probe agency three-month extension
The Central Bureau of Investigation (CBI) on Thursday arrested Mumbai-based journalist Ketan Tirodkar in connection with the 2003 Sadiq Jamal Mehtar encounter case. This is the first arrest in the alleged fake encounter case of 2003.
Earlier in the day, Tirodkar was handed over to the central agency after he appeared before the Gujarat High Court in the afternoon. "After he appeared before the High Court, Tirodkar was brought to the CBI office at Gandhinagar and later in the evening they took him into custody," said his lawyer Japan Dave.
Chief investigating officer Satish Kumar Rathi handed the arrest memo to Tirodkar's cousin, who had accompanied him.
While CBI sources said he was arrested on charges of murder, abduction and conspiracy among others, Dave said the "agency has not not given any reasons (for the arrest) at present". "(CBI) only informed that tomorrow he will be produced before the Special CBI judge in Ahmedabad," Dave added.
Tirodkar, who had been ducking summons by the CBI, is said to be a crucial link to prove that Sadiq's encounter was staged.
Full report at:
http://www.indianexpress.com/news/sadiq-encounter-case-cbi-arrests-mumbai-
----------
26/11 Attack Was On Luxurious Dens of Affluent Persons and Not On Nation's Integrity
Jul 6, 2012
AMRITSAR: In a surprise move Khalra Mission Committee , a human right body , has given new definition to the 26/11 Mumbai attack by terming it as an attack on ' luxurious dens of affluent persons' and not on nation's integrity.
In a joint statement issued here on Friday, Patron of body Dalbir Singh said, "The real attack was the army operation in Golden Temple and not the 26/11 which was attack on the luxurious dens of affluent persons".
The organization has taken up the cases of fake police encounters in Punjab and disappearance and extra judicial killing of 25000 youth in Punjab during the heydays of militancy.
He said both BJP and Congress were responsible for attack on Golden Temple and Babari Mosque. "The attack on Golden Temple was a terrorist attack which was monitored and controlled from Delhi".
Khalra Mission Organizations office bearers wondered as to why both of these parties were issuing statements against the construction of memorial in Golden Temple. They also demanded formation of Special Investigation Team to probe into the incidents of fake encounters in the country.
The organization has also demanded construction of memorial to those killed during 1984 anti Sikh riots near the samadh of former late Prime Minister Indira Gandhi in Delhi.
http://timesofindia.indiatimes.com/india/26/11-attack-was-on-luxurious-dens-of-affluent-persons-Khalra-Mission-Organization/articleshow/14713369.cms
----------
Pakistan
Pak Parliament to take up bill to curb Supreme Court's powers
July 6, 2012
A bill aimed at shielding top leaders from contempt charges and curbing the Supreme Court's efforts to push Premier Raja Pervez Ashraf into reopening graft cases against President Asif Ali Zardari is set to be introduced in a special session of Pakistan Parliament on Friday.
The government intends to get the Contempt of Court Bill 2012 passed by the National Assembly and the Senate before the Supreme Court takes up the issue of reviving the corruption cases against Mr. Zardari on July 12.
A Constitutional amendment bill will also be introduced by the government to allow holders of dual nationality to contest polls, days after the Supreme Court suspended the membership of nine federal and provincial lawmakers, including former Interior Minister Rehman Malik over the issue.
The special session of the National Assembly or lower house of Parliament begins on Friday while a session of the Senate or upper house has been convened from Monday.
The Contempt of Court Bill provides blanket immunity to top government functionaries for executive actions.
It can also be used to launch disciplinary proceedings against a judge without such a move coming under the ambit of contempt.
Senior Pakistan People's Party leader Raja Pervez Ashraf became the Prime Minister last month after his predecessor Yousuf Raza Gilani was disqualified by a Supreme Court bench headed by Chief Justice Iftikhar Chaudhry for refusing to approach Swiss authorities to reopen the graft cases against Mr. Zardari.
The Supreme Court has been pushing the PPP-led government to revive the cases against the President since December 2009, when it annulled a graft amnesty issued by former military ruler Pervez Musharraf that benefited Mr. Zardari and over 8,000 others.
The government has refused to act, saying the President enjoys immunity within Pakistan and abroad.
Full report at:
http://www.thehindu.com/news/international/article3609723.ece
----------
Pakistan to continue support to Kashmir cause: PM
Jul 6, 2012
ISLAMABAD: The government would continue its support to the people of Kashmir till the resolution of the issue, said Prime Minister Raja Pervez Ashraf on Thursday, a day when talks between India and Pakistan ended in New Delhi.
Ashraf said that the government would continue its moral, political and diplomatic support to the people of Kashmir till the resolution of issue in accordance with UN resolutions and the aspirations of Kashmiris, reported Associated Press of Pakistan.
He was talking to Pakistan-occupied Kashmir Prime Minister Abdul Majeed who called on him.
During the two-day talks between Pakistan foreign secretary Jalil Abbas Jilani and his Indian counterpart Ranjan Mathai, the two sides discussed the Jammu and Kashmir issue and agreed to find a peaceful solution "by narrowing divergences and building convergences".
In this context, both sides discussed strengthening confidence-building measures (CBMs)to step up trade and travel across the Line of Control (LoC) that divides Kashmir and decided to convene a meeting of the working group on cross-LoC CBMs July 19 in Islamabad.
http://timesofindia.indiatimes.com/world/pakistan/Pakistan-to-continue-support-to-Kashmir-cause-PM-Raja-Pervez-Ashraf/articleshow/14710366.cms
---------
HRCP condemns killings of rights activist, 'blasphemer'
July 6, 2012
LAHORE: The Human Rights Commission of Pakistan (HRCP) has condemned the killing of Farida Afridi, a social worker, and burning to death of a man accused of desecrating religious text.
In a meeting held on Thursday, HRCP said, "It is a matter of grave concern that the risks facing human rights defenders and those working to ameliorate the lot of marginalised segments remain very high across the country. HRCP is utterly shocked at the targeted killing of Farida Afridi, whose only crime was working for the uplift of women in an area where they need such help the most.
Two armed men riding a bicycle shot her in the head and fled. The threats to human rights defenders in FATA are as worrisome as the impunity the killers enjoy. The ghastly murder is reminiscent of the killing on December 8, 2011, of Zarteef Afridi, a human rights defender and HRCP coordinator in Khyber Agency. He too was shot dead by two men on a motorcycle. His killers are still at large."
Full report at:
http://www.dailytimes.com.pk/default.asp?page=2012\07\06\story_6-7-2012_pg7_23
----------
Pakistan wants peace in region: Sherry Rehman
July 6, 2012
ISLAMABAD: Ambassador to the United States Sherry Rehman on Thursday said that Pakistan wants peace and stability in the region. She said all the decisions in the country were being taken democratically.
"Every thing is open and candid and nothing has been kept ambiguous," she said.
She said Pakistan wants relations with the United States of America on the basis of mutual respect and mutual interest.
To another question, Sherry Rehman said all the state institutions in the country were working in cohesion and there was no conflict.
She said that Defence Committee of the Cabinet (DCC) had decided to halt the Nato supply and the decision of reopening of the route was also taken by the DCC.
"All the decisions were being taken keeping in view the recommendations of the Parliament," Sherry said.
Sherry Rehman was also appreciative of the opposition and said "we respect the cooperation of the opposition in the Parliament for keeping the national interest supreme."
http://dawn.com/2012/07/05/pakistan-wants-peace-in-region-sherry-rehman/
----------
MQM-H activist among eight killed in Karachi violence
July 6, 2012
KARACHI: Eight people, including an activist of the Mohajir Quami Movement-Haqiqi (MQM-H), fell prey to ongoing wave of target killing in the city on Thursday.
An activist of the MQM-H was shot dead at Landhi No 6 within the precincts of Landhi police station.
A police official informed that Syed Farooq, 29, son of Syed Badshah, was sitting outside his house when unidentified motorcyclists shot him. The culprits managed to flee,while Farooq breathed his last while being shifted to the Jinnah Postgraduate Medical Centre (JPMC). An active worker of Landhi unit 80, Farooq, got married four months ago. Panic and fear gripped the locality following the incident.
Khalid Hameed, spokesman of the MQM-H, condemned the killing of party-man and demanded of the government to arrest those involved.
Separately, a cable operator was shot dead near Telephone Exchange, New Karachi within the limits of New Karachi police station.
SHO Ashraf Gujjar said that the victim, Amir Khan, 28, son of Naseem Khan, was shot dead by unidentified pillion riders. The victim received three bullets whereas the culprits managed to flee from the scene. The body was shifted to the Abbasi Shaheed Hospital (ASH) for an autopsy.
Full report at:
http://www.dailytimes.com.pk/default.asp?page=2012\07\06\story_6-7-2012_pg7_2
----------
2 killed in Quetta, 3 kidnapped
July 6, 2012
QUETTA: Two persons were gunned down in Quetta while two others, including a manger of motorcycle company, were kidnapped from Hub Town of Balochistan, on Thursday. According to police, unidentified armed men riding a motorbike opened indiscriminate fire on a man at Baloch Khan Chowk of Pakhtunabad area of Quetta. Resultantly, he sustained critical wounds and was moved to Quetta Civil Hospital for treatment where he succumbed to his injuries. The assailants fled from the scene after
committing the crime. The deceased was identified as Siddiqullah. Police said the deceased was an Afghan national and a rickshaw driver by profession. However, motive behind his killing was yet to be ascertained. Police have registered a case against unidentified people and further investigations were underway. Meanwhile, a man was killed in Faizabad area of Sariyab Road of Quetta. According to the police, the man, identified as Abdul Malik Abro, was sitting in his shop in Faizabad area when unidentified armed men opened fire on him. Resultantly, he was killed on
the spot. The body was shifted to the Civil Hospital for autopsy. The deceased was an employee of the Health Department. "The deceased received bullets in his head and chest which was cause of his death," hospital sources said. A case has been registered against the unidentified persons and investigation is underway. In another incident, unidentified people kidnapped the manager of a motorcycle company and his driver from Hub,
industrial town of Balochistan. Hanif Afshani was on his way along with his driver Nawaz in Hub when armed men intercepted him at gunpoint and escaped towards undisclosed location after bundling both of them into their vehicle. Police suspected that it could be a case of kidnapping for ransom, however, kidnappers had not demanded any ransom amount so far, sources in Hub said. Meanwhile, Muhammad Hanif Khetran was kidnapped at
gunpoint by unidentified gunmen from Barkhan district when he was on his way home. Police have registered cases and started investigation into the incidents.
http://www.dailytimes.com.pk/default.asp?page=2012\07\06\story_6-7-2012_pg7_7
----------
Sindh government announces Rs 2.5bn Ramazan package
July 6, 2012
KARACHI: Sindh Chief Minister, Syed Qaim Ali Shah, on Thursday presided over a high level meeting on Ramazan package and subsidy issues at Chief Minister House.
The meeting reviewed overall situation of assistance to poor people and decided to give Ramazam package and subsidy worth Rs 2.5 billion, and for the purpose, 2 lac metric tons of wheat will be supplied by Sindh food department and the same will be grinded and 10 kg Atta bags will be provided to poor of the poorest people of the province.
According to an official handout the meeting also formed a committee comprising food, agriculture and finance department, which will finalise the distribution arrangements of package Atta in the nook and corners of the province. The chief minister directed that the distribution of the Atta be ensured on transparent manners so that the poor people could get benefit of the package. The chief minister emphasised the need to make proper and prompt measures for distribution of package item to the poor people during the holy month of Ramadan.
Earlier, Sindh Food Secretary, Aftab Ahmed Memon, in his briefing informed that the Sindh government had fixed a national target of 1.300 million metric tons wheat procurement, while the Sindh food department achieved 99 percent assigned target and has procured 1.291 million metric tons wheat. It was informed that during the year 2011, 1,291,145 metric tons of wheat against the target of 1,300,000 was achieved.
Highlighting the Ramazan package of 2009, 2010 and 2011 the secretary food informed that during the year 2011 the chief minister had allowed 245,000 metric tons of wheat for Ramazan package, and flour rate was fixed at Rs21.00 per kg in ten (10) and twenty (20) kg packing, while the issue price was fixed at Rs1750 per 100 kg bag (without cost of bag) instead of Rs 2550-00 per 100 kg bag.
The secretary food department informed that the Sindh government earlier allocated 100,000 metric tons of wheat in the year 2009; 2,20,000 metric tons wheat in the year 2010 and 245,000 metric tons wheat in the year 2011.
http://www.dailytimes.com.pk/default.asp?page=2012\07\06\story_6-7-2012_pg7_15
----------
Pakistani students prepare for flag-off on Malaysian tracks
July 6, 2012
On the second day of the Shell Eco-Marathon on 5 July, student teams from 18 countries around Asia and the Middle East were busy testing and tweaking their cars for the impending competition.
The students' cars are checked by officials who conduct technical inspections before the competition flags off tomorrow. This phase of the marathon is often the most challenging, because it is here that the cars made by students first come under the scrutiny of the Shell officials. Teams hurriedly prepare and anticipate the result, as their cars are put through stringent checks by the technical staff. Often after the initial check, a team can be seen scrambling to tweak their car's brakes or chassis in time, because it was found slightly short of standards.
In this phase during last year's competition, Pakistani teams faltered badly. While 22 teams had registered for the Shell Eco-Marathon 2011, nine made it to Kuala Lumpur, but only three teams actually reached the track because the rest of the cars had failed the technical inspections.
Full report at:
http://dawn.com/2012/07/06/pakistani-students-prepare-for-flag-off-on-malaysian-tracks/
----------
Pakistan to scan all Nato containers
July 6, 2012
KARACHI: All containers passing through Pakistan to supply Nato troops in Afghanistan are to be scanned to ensure they do not contain lethal supplies, customs officials said Friday.
Islamabad reopened overland routes to Nato convoys earlier this week.
A number of trucks have already crossed into Afghanistan, but the vast majority are still at the Arabian Sea port of Karachi, where they have languished for the past seven months.
The two sides are still rebuilding trust and officials in Karachi, where thousands of trucks and containers languished during the blockade, said there would be thorough checks to ensure the convoys conformed to Pakistani parliamentary guidelines barring the transport of lethal supplies.
Full report at:
http://dawn.com/2012/07/06/pakistan-to-scan-all-nato-containers/
----------
'Over 200 tonnes of heroin is smuggled via Pakistan a year'
July 6, 2012
KARACHI, July 5: Anti-drug smuggling agencies here seize only a small fraction of the heroin smuggled from Afghanistan through Pakistan and trafficked in the global market, it emerged on Thursday.
Between 210 and 240 tonnes of heroin was smuggled from Afghanistan and reached the global market after passing through Pakistan last year, said a customs official, Habib Ahmed, while speaking to Dawn on the sidelines of an international conference, titled "Control drugs — control crimes", organised by Pakistan Customs.
Even the global figures of heroin seizures were not very encouraging, he said, adding that out of every 500 tonnes produced, 58 tonnes (11 per cent) were seized in 2009.
He said that while consolidated figures for seizures of heroin in Pakistan were not readily available with him, the total figure was well below one tonne.
Regarding heroin production, he said that 6,000 tonnes of opium, which was over 90 per cent of the global produce last year, was grown in Afghanistan, while 610 tonnes of opium was produced in Myanmar, 25 tonnes in Laos, 10 tonnes in Mexico and nine tonnes in Colombia.
Since conversion ratio of opium to heroin was around 10 to 1, it was roughly estimated that Afghanistan produced 600 tonnes of heroin last year, he added.
He said that over 85 per cent of the heroin produced in Afghanistan was grown in the provinces — Hilmand (66 per cent), Kandahar (nine per cent), Farah (10 per cent) — neighbouring Pakistan.
Full report at:
http://dawn.com/2012/07/06/over-200-tonnes-of-heroin-is-smuggled-via-pakistan-a-year/
----------
Rangers, other LEAs to provide security to Nato trucks: Malik
July 6, 2012
ISLAMABAD: Adviser to the Prime Minister Rehman Malik on Friday said that security for Nato containers travelling through Pakistan would be provided by Pakistan Rangers and other law enforcement agencies, DawnNews reported.
He said all the inspector generals have been directed to provide security cover to the containers in their respective jurisdiction.
Rangers, local Police would provide security cover to containers in Sindh while Police and Frontier Constabulary will escort containers in Khyber Pakhtunkhwa.
The first containers carrying supplies crossed into Afghanistan on Thursday following a seven-month-long blockade.
Speaking to media representatives outside the Parliament House, Malik said that the Difa-i-Pakistan Council (DPC) should not take the law into its hands in protesting against Nato supply resumption. He said he would not publicly announce the plan of action for the upcoming DPC long march.
Full report at:
http://dawn.com/2012/07/06/rangers-other-leas-to-provide-security-to-nato-trucks-malik/
----------
President stops death sentencing till Sept 30
July 6, 2012
ISLAMABAD: President Asif Ali Zardari has stopped implementation of sentencing of prisoners on death row until September 30. In this regard, Law Ministry has dispatched a letter, bearing President Zardari's directives, to all prisons, according to media reports. In the central jail Karachi, three prisoners, namely Baram Khan, Attaullah and Muhammad Azam were to be sentenced to death this month on 17th and 18th. According to Karachi Jail DIG Nusrat Mangantan, hanging of two activists of a banned organisation has also been stopped on the directives of the president.
http://www.dailytimes.com.pk/default.asp?page=2012\07\06\story_6-7-2012_pg7_6
----------
Mideast Asia
Israeli settlements 'jeopardising' Palestinian prosperity
July 6, 2012
The economic potential of Palestinian communities in the Jordan Valley area of the West Bank is being jeopardised by Israeli settlement activity, a report by the UK charity Oxfam says.
The study suggests Palestinians could generate an extra £1bn ($1.5bn) a year if restrictions to their use of land, water and movements were removed.
It says Palestinians can use only 6% of the land, while settlers control 86%.
Israel criticised the report, saying it had "a clearly political agenda".
About 500,000 Jews live in more than 100 settlements built since Israel's 1967 occupation of the West Bank and East Jerusalem. The settlements are considered illegal under international law, though Israel disputes this.
The Jordan Valley - most of which lies within the eastern strip of the West Bank - is about 120km long (75 miles) and 15km wide.
Oxfam says about 66,000 Palestinians and 9,500 settlers live in the area. Most of the Palestinians live in 20 permanent communities, including the city of Jericho, though thousands live in temporary communities.
The Israeli human rights organisation B'Tselem say the authorities have instituted a system of permits and restrictions on the movement of Palestinians in the Jordan Valley, making it difficult for those who are not listed as residents to enter it. Israel says the measures are necessary for its security.
At the same time, the group says, Israel has allocated almost exclusive use of the valley's water resources to the 28 Jewish settlements in the area, to the detriment of Palestinian communities.
Full report at:
http://www.bbc.co.uk/news/world-middle-east-18693709
----------
Iran invites Egypt president to Tehran summit
July 6, 2012
TEHRAN: Iran says it has invited Egypt's new Islamist president to Tehran for a summit meeting of the Non-Aligned Movement in August.
Iranian President Mahmoud Ahmadinejad said he talked to Egypt's president, Mohammed Morsi, and offered the invitation, according to Ahmadinejad's website.
Morsi is the first Islamist president of Egypt and the first to be democratically elected.
Egyptian officials were not available for comment Thursday.
Egypt is the current chair of the Non-Aligned Movement and is due to turn over the position to Iran at the summit.
Iran downgraded its relations with Egypt in 1979, the same year as Iran's Islamic revolution and Egypt's peace treaty with Israel.
Egypt has expressed signs of rapprochement with Iran, a stand that worries Israel and the US.
http://dawn.com/2012/07/06/iran-invites-egypt-president-to-tehran-summit/
----------
Iran Adds France, Germany to Culprits List
July 6, 2012
Tehran, Iran (AP) — Iran's spy chief is accusing French and German intelligence services of cooperating with the CIA to kill Iranian nuclear scientists.
Heidar Moslehi said Friday that intelligence services in the region have also taken part in the campaign. He did not name other countries.
In the past, Iran has blamed the U.S., Britain and Israel over the killing of five nuclear scientists. The last assassination was in January. The U.S. and Britain have denied involvement. Israel has not commented.
Moslehi said Western intelligence agencies share sources and information in their operations against Iran.
The West suspects Iran is aiming to produce nuclear weapons and demands limits on Iran's program. Iran insists its nuclear development is aimed at peaceful purposes like power generation.
http://www.nytimes.com/aponline/2012/07/06/world/middleeast/ap-ml-iran.html?ref=global-home
----------
Top general defects as West asks Assad to step down
Jul 6, 2012
BEIRUT: A top Syrian general close to President Bashar al-Assad and his family has defected, dealing the embattled leader another blow, a source close to the regime told AFP on Friday.
France, which is hosting a meeting of about 100 countries from the so-called Friends of Syria group, confirmed the report and said that the general was heading to Paris.
"General Munaf Tlass defected three days ago, and he appears to have left Syria," the source close to the Syrian government said on condition of anonymity.
Tlass, the highest-ranking military officer to have abandoned the Assad regime, was on his way to Paris to join his wife and sister, Nahed Ojjeh, widow of Saudi millionaire arms dealer Akram Ojjeh, said the source.
Later, French foreign minister Laurent Fabius told a news conference: "A senior official from the Syrian regime, a commander in the Republican Guard, has defected and is headed for Paris."
General Tlass, who is in his late 40s, was a member of the inner circle of power in Syria, and a childhood friend of Bashar al-Assad.
A general in the elite Republican Guard charged with protecting the regime, he is the son of former defence minister Mustafa Tlass, a close friend of Assad's late father and predecessor, Hafez.
Full report at:
http://timesofindia.indiatimes.com/world/middle-east/Top-general-close-to-Syrian-
----------
Presbyterian Church Rejects Divesting in Firms That Aid Israeli Occupation
By LAURIE GOODSTEIN
July 6, 2012
A deeply divided Presbyterian Church (U.S.A.) on Thursday became the latest American church to shy away from divesting in companies that supply equipment to Israel to enforce its control in the occupied territories, after a passionate debate that stretched late into the evening and a vote that was nearly a tie.
The decision not to divest, the culmination of an eight-year process, was watched intensely by Christians, Jews and Palestinians in the United States and in the Middle East. It is likely to bring a sigh of relief to Jewish groups in Israel and the United States that lobbied Presbyterians against divestment, and to dismay the international movement known as B.D.S. — Boycott, Divest and Sanctions — which advocates using economic leverage to pressure Israel to return occupied land to the Palestinians.
By a vote of 333 to 331, with two abstentions, the church's General Assembly voted at its biennial meeting in Pittsburgh to toss out the divestment measure and replace it with a resolution to encourage "positive investment" in the occupied territories. The results were so close that, when posted electronically in front of the convention, they evoked a collective gasp. After two and a half hours of passionate debate, the replacement resolution to invest in the territories passed more easily, 369 to 290, with eight abstentions.
Full report at:
http://www.nytimes.com/2012/07/06/us/presbyterian-church-wont-divest-in-firms-aiding-
----------
Israeli Identity Is at the Heart of a Debate on Service
By JODI RUDOREN
July 6, 2012
JERUSALEM — On one level, the questions shaking the Israeli political system this week are pragmatic: how many ultra-Orthodox men and Arab citizens should be drafted into the military or national service, over how many years and how should those who resist be penalized?
But the debate over these details masks a more fundamental and fractious one about evolving identity in this still-young state, where a "people's army" has long been a defining principle, and about the growing cleavage among its tribes.
That is what has brought Prime Minister Benjamin Netanyahu's broad unity coalition to the brink of collapse in recent days, with an Aug. 1 deadline looming to replace a law providing draft exemptions to thousands of men studying in yeshivas that the Supreme Court deemed illegal in February.
The leader of a committee that Mr. Netanyahu appointed — and this week disbanded — to prepare a replacement law released a 100-page report on Wednesday that called for 80 percent of the ultra-Orthodox to serve in the military by 2016, and for fines of about $25,000 for those who do not.
Full report at:
http://www.nytimes.com/2012/07/06/world/middleeast/national-identity-at-heart-of-
----------
Yasser Arafat poisoned? What is polonium-210 and how can it kill?
Jul 6, 2012
LONDON: Polonium first hit the headlines when it was used to kill KGB agent-turned-Kremlin critic Alexander Litvinenko in London in 2006.
This week, Yasser Arafat's widow has called for the late Palestinian leader's body to be exhumed after scientists in Switzerland found elevated traces of radioactive polonium-210 on clothing he allegedly wore before his death in 2004.
What is polonium and how dangerous can it be?
WHAT IS POLONIUM?
Polonium-210 is one of the world's rarest elements, discovered in 1898 by scientists Marie and Pierre Curie and named in honor of her country of origin, Poland. It occurs naturally in very low concentrations in the Earth's crust and also is produced artificially in nuclear reactors. In small amounts, it has legitimate industrial uses, mainly in devices to eliminate static electricity.
IS IT DANGEROUS?
Very. If ingested, it is lethal in extremely small doses. Less than 1 gram (0.04 ounces) of the silver powder is sufficient to kill. A 2007 study by radiation experts from Britain's Health Protection Agency concluded that once polonium-210 is deposited in the bloodstream, its potent effects are nearly impossible to stop. A poisoning victim would experience multiple organ failure as alpha radiation particles bombard the liver, kidneys and bone marrow from within. The symptoms shown by Litvinenko - nausea, hair loss, throat swelling and pallor - are also typical.
Full report at:
http://timesofindia.indiatimes.com/home/science/Yasser-Arafat-poisoned-What-is-polonium-210-and-how-can-it-kill/articleshow/14712443.cms
---------
Arab World
'Friends of Syria' Urge More Sanctions, UN Action
July 6, 2012
PARIS (Reuters) - A group of Western and Arab states pressing for an end to President Bashar al-Assad's rule in Syria urged stronger U.N. Security Council action on the crisis on Friday and called for "broader and tougher" sanctions.
Foreign ministers and senior diplomats from the "Friends of Syria" group agreed after a morning of talks in Paris to "massively increase" aid to Syrian rebels and to provide them with communications equipment.
Anti-government groups represented at the talks were given a boost by the defection, confirmed by French Foreign Minister Laurent Fabius, of a Syrian army general who is a personal friend of Assad.
(Reporting by Patrick Vignal and Nick Vinocur, editing by Tim Pearce)
http://www.nytimes.com/reuters/2012/07/06/world/middleeast/06reuters-syria-crisis-meeting.html?ref=global-home
----------
General's Defection Confirmed as Syria Opposition Meets
By DAN BILEFSKY, ALAN COWELL and NEIL MacFARQUHAR
July 6, 2012
PARIS — Opponents of President Bashar al-Assad of Syria met with their international sponsors here on Friday to intensify pressure for his removal, buoyed by word that Brig. Gen. Manaf Tlass, a commander in the elite Republican Guard, close friend of the president and a member of the Damascus aristocracy, had defected and fled the country.
French Foreign Minister Laurent Fabius told the meeting that a "senior official" and commander of the Republican Guard had "defected and is on his way to Paris." Ministry officials confirmed that Mr. Fabius was referring to General Tlass but did not say whether the Syrian general would join the talks.
The number of high-ranking officers quitting Mr. Assad's forces has increased markedly in recent days as violence has mounted. But the departure of General Tlass was the first from within the gilded circle around the president since the uprising against him began in March 2011, representing the kind of embarrassing departure long anticipated to indicate that the government's cohesion was cracking.
Not only is General Tlass a contemporary and friend of President Assad, he is also part of a powerful dynasty dating to the days when his father, Gen. Mustafa Tlass, was defense minister from 1972 to 2004, acting as a key ally of Hafez al-Assad, the father of the current Syrian leader, as he created the repressive system that controls the country.
Many analysts argue, indeed, that the diplomatic effort is rapidly being outpaced by events on the ground, including the defections of high-ranking military officers and ever greater bloodletting. Only on Thursday, the head of the suspended United Nations monitoring mission in Syria, Maj. Gen. Robert Mood of Norway, said violence had reached "unprecedented" levels.
Full report at:
http://www.nytimes.com/2012/07/07/world/middleeast/opponents-of-syrias-president- ----------
Diplomats Press Assad, Top Syrian General Defects
July 6, 2012
PARIS (AP) — France's foreign minister says a top general who defected from Syria is en route to France, where international diplomats are meeting to put pressure on Syrian President Bashar Assad.
French minister Laurent Fabius told the international Friends of Syria conference Friday that Brig. Gen. Manaf Tlass "has defected."
The defection dealt a major blow to Assad, who has been sharply criticized for his regime's violent crackdown on dissent.
At Friday's conference in Paris, Washington urged countries around the world to pressure fellow U.N. Security Council members Russia and China into forcing Assad to leave power.
Tlass was a member of Syria's elite Republican Guards and a son of a former defense minister.
http://www.nytimes.com/aponline/2012/07/06/world/europe/ap-syria-diplomacy.html?ref=world
----------
United Arab Emirates: Officials Agree to Grant Bail for U.S. Businessman
July 6, 2012
An American businessman, Zack Shahin, has ended his seven-week hunger strike after the authorities agreed to set bail for his release at $1.4 million, his lawyer, Eric Akers, said Thursday. Mr. Shahin started going without food on May 14 in an effort to get the authorities to hear his case. He was arrested in 2008 as part of an investigation into accusations of embezzlement and faced allegations of fiscal improprieties at his Dubai-based company. He has denied any wrongdoing. American officials had urged Dubai to release him on bail.
http://www.nytimes.com/2012/07/06/world/middleeast/united-arab-emirates-officials-
----------
Thousands Flee Syria Fighting, Face Food Shortage
Jul 6, 2012
GENEVA (Reuters) - Thousands of families in Syria have fled their homes in the past two weeks due to heavy fighting between government forces and rebels and many face food shortages, the United Nations said on Friday.
Food prices have tripled in parts of seven provinces where the livelihoods of farmers and livestock herders are at risk of collapse because the wheat harvest is being delayed by a shortage of diesel, needed for machinery, it said.
"The overall situation is characterized by severe insecurity and ongoing fighting which means that U.N. agencies do not have access to many areas," Jens Laerke, spokesman for the U.N. Office for the Coordination of Humanitarian Affairs (OCHA), told a news briefing in Geneva.
Many of the 200,000 residents of Douma, 15 km (10 miles) north of the capital, have fled to central Damascus, OCHA said.
Activists said on Wednesday that residents in the "ghost city" recovered mutilated corpses after a rampage by militiamen loyal to President Bashar al-Assad and army shelling.
About 30,000 people have fled the eastern city of Deir al-Zor and moved north towards Hassaka and Al-Raqqa, OCHA said. Civilians are also leaving Hama, Idlib and Al-Raqqa and heading towards Aleppo.
Full report at:
http://www.nytimes.com/reuters/2012/07/06/world/middleeast/06reuters-syria-crisis-
--------
Syria army shells Daraya, 95 killed: NGO
July 6, 2012
BEIRUT: Troops rained shells on the central Syrian town of Daraya on Friday, killing at least one civilian, a day after nationwide violence cost the lives of more than 90 people, a rights watchdog reported.
Amateur video posted on YouTube and distributed by the Syrian Observatory for Human Rights showed medical officials trying in vain to treat a bloodied person at Daraya, in the province of Damascus.
Heavy fighting also broke out in parts of the capital itself, said the Britain-based Observatory.
Elsewhere, an explosion targeting a military vehicle killed at least five troops at Maaret al-Numan in the northwestern province of Idlib, it said, adding that soldiers pounded the town, killing two rebels.
The latest bloodshed came ahead of expected anti-regime protests to call for a "People's liberation war," according to the Syrian Revolution Coordinators Union.
Of the 95 people killed on Thursday, 68 were civilians, 24 were government soldiers and three were rebel fighters, the watchdog added.
Full report at:
http://dawn.com/2012/07/06/syria-army-shells-daraya-90-killed-thursday-ngo/
----------
Defection cheers anti-Assad coalition at Paris meet
Jul 6, 2012
PARIS: Reports of the defection of a general and personal friend of Bashar al-Assad will cheer the Syrian leader's enemies at a meeting in Paris on Friday of the Western and Arab states that want to drive him from power.
A source in the exiled opposition said Manaf Tlas, a brigade commander in Assad's Republican Guard, was en route to Paris where the "Friends of Syria" group of states opposed to Assad was due to meet. He has family there.
If he throws his support behind the opposition, Tlas - who attended military college with the 46-year-old Assad - would be the closest member of the Syrian leader's inner circle to switch sides during a 16-month uprising that is now becoming a civil war with strong sectarian overtones.
Tlas, whose father served for decades as defence minister under Assad's father, is a Sunni Muslim, from the majority community which has been the focus of the uprising against a ruling class rooted in Assad's minority Alawite sect.
Opposition activists say Tlas will soon announce that he abandoned Assad because of anger at civilian deaths. A witness in Damascus said by telephone that Tlas's house in Damascus was ransacked on Thursday by security agents after reports he had fled the country.
Western governments, which are keen to bring down Assad but have shown no appetite for assuming a direct role like the NATO bombing that helped oust Libya's Muammar Gaddafi last year, will relish the sign of a split among Assad's confidants.
"His defection is big news because it shows that the inner circle is disintegrating," said a Western diplomat who knew Tlas in Damascus. "Manaf does not give the impression that he is a big thug, but he mattered in the military."
Full report at:
http://timesofindia.indiatimes.com/world/middle-east/Defection-cheers-anti-Assad-coalition-at-Paris-meet/articleshow/14700821.cms
---------
Syria Army Takes Northern Rebel Stronghold: Insurgents
July 6, 2012
BEIRUT (Reuters) - Syria's army took control of the rebel stronghold of Khan Sheikhoun in northern Idlib province on Friday after an assault on the town backed by helicopters, an insurgent spokesman said.
"The Free (Syrian) Army withdrew from the town last night after it ran out of ammunition. (Syrian President Bashar) al-Assad's army is in control of it," said Abu Hamam, a rebel spokesman who fled to a nearby village.
"They are burning the houses. They have burned my own house. I see the smoke covering the sky from where I am now," he added.
Activists said that 80 percent of residents had fled since Thursday.
Khan Sheikhoun, a town of more than 70,000 people in rural Idlib province, straddles the western highway linking Damascus to Aleppo.
It has been one of many fronts contested by the Syrian army which aims to crush a 16-month revolt against Assad.
The rebels said they had suffered heavy losses during the battles which intensified on Wednesday night.
"This is a very fierce operation that is going on now, it seems Assad has sent all of his army to crush Khan Sheikhoun and the towns around it," Abu Hamam said.
Activists said more than 200 people had been detained since Wednesday.http://www.nytimes.com/reuters/2012/07/06/world/middleeast/06reuters-
----------
Syria Timeline: (1920-1960) — From French mandate to merger with Egypt
July 6, 2012
The Syrian Arab Republic (Al-Jumhūriyyah Al-'Arabīyah As-Sūriyyah in Arabic) is the official name of modern day Syria, the land which could be as old as history itself. Its capital Damascus is arguably the oldest continuously inhabited in the world. Syria or Sham in Arabic is the seat of the Eblan civilisation of the third millennium B.C.
Syria came into being after the World War I as a French mandate. The new landmass was the largest Arab state to emerge from the formerly Ottoman-ruled areas.
1920
Kingdom of Syria established by the Hashemite family's Faisal I, who later became King of Iraq.
Faisal I's rule ends in few months as French troops defeat his forces at the Battle of Maysalun.
Syria Put under a French mandate by the League of Nations
1925
Revolt against French rule led by Sultan al-Atrash breaks out in the Druze Mountain, spreads to whole of Syria and even parts of Lebanon.
In August 23, al-Atrash declares revolution against France and rebels win several battles against the mandate
France mobilises its troops from Morocco and Senegal, regains many cities held by the lightly armed rebels. But rebellion lasts until 1927.
The French sentence al-Atrash to death, but he escapes to Jordan.
1936
Syria and France sign treaty of independence in September. Hashim al-Atassi, Faisal I's Prime Minister, becomes President.
French Legislature refuses to ratify the treaty effectively nullifying it.
1940-44
France's defeat in World War II, puts Syria under Vichy France, a rebel French regime
British and official French forces occupy the country in July 1941.
Syria proclaims independence again in 1941, but its was not unrecognised by the world community
On January 1, 1944 it was recognised as an independent republic
1946
Syrian nationalist groups and the British force French out of Syria
In April 1946, Syria gains independence as a Parliamentary Republic
Season of coups
1948-49
Syria takes part in the Arab-Israeli War
Israel inflicts crushing defeat on Arab states, but Syria manages to keep Golan Heights and its old borders, dispute over which will haunt Israel-Syria ties for long
Country witnesses three coups in 1949. In March, Col. Husni al-Za'im leads arguably the first military overthrow of the Arab World since World War II
In the same year, Col. Sami al-Hinnawi leads another coup, but he himself was quickly deposed by Col. Adib Shishakli
1954
Col. Shishakli's rule that saw abolition of multiparty democracy ends with another coup
Parliamentary system gets restored, but military influence strips meaning civilian politics
Military and urban Sunni elite control power
1956
Martial law declared during the Suez Crisis as Israel, Britain and France invade Egypt.
In November, Syria signs pact with the Soviet Union, gets planes, tanks, and other military equipment
Merger with Egypt
1958
On February 1, Syrian President Shukri al-Quwatli and Egyptian President Gamal Abdal Nasser announced merger of the two states, creating the United Arab Republic
Syria: Timeline part II — From Ba'ath takeover to Syria uprising
Source: Wikipedia, The Hindu reports
http://www.thehindu.com/news/international/article3609575.ece
----------
Syria Timeline: (1961 - 2012) — From Ba'ath takeover to 2011 uprising
July 6, 2012
Ba'ath takeover
1961-63
Following another military coup led by Abd al-Karim al-Nahlawi September 28, 1961 Syria secedes, re-establishing itself as the Syrian Arab Republic
Several other overthrows and end in a coup on March 8, 1963 engineered by the Arab Socialist Ba'ath Party, just a month after the party's Iraq version took reins in Baghdad
Members of the Ba'ath Party, which has been active in Syria and other Arab countries since the late 1940s, dominate new Cabinet
1966
A group of army officers on February 23 carry out a successful intra-Ba'ath overthrow, jails President Amin Hafiz and abrogate a provisional constitution
Coup creates a rift between a pan-Arab Ba'ath and a regionalist one; group installs a civilian Ba'ath government on March 1
Conflict over the cultivation of disputed lands sparks into aerial clashes between Israel and Syria in April
1967
Syria joins war as Israel launches strikes on Egypt
Syria loses control of the entire Golan Heights at the end of the six-day war
1970
On November 13, Minister of Defence Hafez al-Assad effects a bloodless coup following a rift in Ba'ath leadership and thus begins the near-complete Ba'ath domination of the country's affairs till date
1971-73
Hafez al-Assad consolidates power through Ba'ath-nominated legislature
"National referendum" in March 1972 confirms him as President for a seven-year term
In March 1973, a new Syrian constitution goes into effect, defining Syria as a secular socialist state with Islam as the majority religion
On October 6, 1973, Syria and Egypt begin the Yom Kippur War, only to taste defeat once again and allowing Israel into Syrian territory beyond the 1967 boundary
Golan Heights is still under Israeli occupation
Invasion of Lebanon
1976
Syria invades Lebanon amidst and gets involved in the bloody civil war and begins the thirty-year military occupation.
1982
Hafez al-Assad government crushes uprising led by Muslim Brotherhood-inspired Sunnis in Hama, leaving between 10,000 and 25,000 people either dead or wounded. Sunnis object to rule by the "heretical" Alawite sect, to which the al-Assad family belongs
1990
Lebanese civil war ends in 1990, after the Syrian-sponsored Taif Agreement
Syrias backing of the U.S. coalition in Gulf War I marks a watershed in its ties with the West
Hafez al-Assad dies
2000
Hafez al-Assad dies on June 10, after 30 years in power
Parliament amends Constitution, reducing the minimum age of the President from 40 to 34, allowing Hafez al-Assad's son Bashar to take over
Bashar al-Assad becomes President after a referendum in which he ran unopposed, garnering 97.29% of the vote
Damascus Spring
2001
Bashar al-Assad's takeover inspires hopes for reform; an intense political and social debate dubbed "Damascus Spring" took place from July 2000 to August 2001
"Damascus Spring" ends in August 2001 with the arrest and imprisonment of leading activists who had called for democratic elections
2005
Syria withdraws forces in April as the assassination of former Lebanese Prime Minister Rafik Hariri was blamed on Damascus
Syrian uprising
2011
Hasan Ali Akleh, inspired Tunisian Mohamed Bouazizi's suicide protest, set himself on fire January 26, effectively triggering the events now collectively called as Syrian uprising. in the same way had in Tunis on 17 December 2010.
On February 3, activists, through Facebook and Twitter, call for a "Day of Rage" from February 4-5; Hundreds march in Hasan Ali Akleh's hometown Al-Hasakah, but Syrian security forces disperse the protest and arrest dozens
On March 15, simultaneous demonstrations take place in major cities; Daraa becomes focal point of the uprising
On March 25, at least 20 protesters were reported killed in Daraa as over 100,000 take part in a protest
Protests spread to other cities, including Homs, Hama, Baniyas, Jassem, Aleppo, Damascus and Latakia; toll crosses 70
On March 27, government announces release of 200 political prisoners
Uprising intensifies in April; scores of protesters get killed at the hands of security forces; rift in the ranks of security forces surface; U.S. imposes sanctions against Syria
In May, Syrian army enters Baniyas, Hama, Homs, Talkalakh, Latakia, the Al-Midan and Douma districts of Damascus, and several other towns
Forces continue the siege of Daraa throughout June; On June 20, Bashar al-Assad promises reforms, new parliamentary elections greater freedoms; On June 30, large protests erupt in Syria's second largest city Aleppo
In mid-July, pro-government protesters attack U.S. and French embassies in Damascus; On July 31, security forces kill at least 136 in Hama
Arab League and several Gulf Cooperation Council member states led by Saudi Arabia condemn the Syrian government in August; Syrian Navy joins offensive and killings continue; on August 30, thousands demonstrate in Homs, Daraa and Damascus, security forces kill nine people marring the , Eid ul-Fitr celebrations
Gunmen assassinate Kurdish rights activist Mishaal al-Tammo in October; activists blame Syrian government
On November 3, government accepts an Arab League peace plan, but continues crackdown
Security forces kill up to 70 army defectors on December 19 as they were deserting military posts near the Turkish border; Suicide bombs hit two security facilities in Damascus, killing 30 civilians and soldiers; Regime blames it on al-Qaeda
2012
On January 11, a mortar attack on a pro-regime rally in Homs kills a French journalist and seven others
On February 1, Free Syrian army claims "50 per cent of Syrian territory is no longer under the control of the regime"
On February 4, Syrian forces unleash a barrage of mortars and artillery in Homs killing more than 200 people
On April 12, the Syrian government and the Free Syrian Army enter a U.N.-mediated ceasefire period; By April 15, reports of ceasefire violations emerge
On April 21, U.N. Security Council adopts resolution 2043 as basis for the United Nations Supervision Mission in Syria (UNSMIS) for an initial 90-day period; violence peaks with at least 80 killed in a single day on April 23
On May 1, U.N. blames both sides for ceasefire violation
On May 25, more than 100 die as two opposition-controlled villages in the Houla region of Syria come under attack; regime denies role in Houla massacre
On May 30, Free Syrian Army sets a 48-hour deadline for Bashar al-Assad to abide by an international peace plan to end violence, marking the end of the ceasefire
57 soldiers die in Syria, the largest number of casualties the military has suffered in a single day since the start of the uprising
On June 6, 78 civilians die in al-Qubair after government shelling; U.N. observers rush to probe the al-Qubair massacre, but retreat as they face roadblock and small arms fire
On June 22, Syria shoots down a Turkish fighter jet was shot down by Syrian government forces; Turkey vows retaliation and NATO condemns act
On June 27, Syrian opposition fighters attack a high-profile military facility and a pro-regime TV station near Damascus; Bashar al-Assad announces that his country is at war
On June 30, accepts international envoy Kofi Annan's plan that calls for the creation of a transitional government; both the regime and the opposition reject the plan
On July 3, Human Rights Watch in a report says Syria has made torture a state policy against civilians
On July 6, Brig. Gen. Manaf Tlass, a member of the elite Republican Guards and a son of a former defence minister, abandons Bashar al-Assad's regime; Friends of Syria conference in Paris
Source: Wikipedia, The Hindu reports
http://www.thehindu.com/news/international/article3609596.ece
----------
Africa
African Islamist groups link up, intensifying threat to Christians
July 5, 2012
Three of Africa's most violent Islamist groups, which have perpetrated deadly attacks on Christians and other targets, are linking up, signalling a mounting security threat on the continent.
This was the assessment of General Carter F. Ham, commander of the US military's Africa Command, speaking at an African Center for Strategic Studies seminar on 25 June.
He said that there are indications that Boko Haram, al-Shabaab and al-Qaeda in the Islamic Maghreb (AQIM) are pooling money and explosives and training fighters together.
General Ham said:
Each of those three organizations is by itself a dangerous and worrisome threat. What really concerns me is the indications that the three organisations are seeking to coordinate and synchronize their efforts.
Boko Haram has been fighting to establish an Islamic state in Northern Nigeria since 2009, killing over 1,000 people in attacks that have specifically targeted the security forces and Christians. The group has stepped up its campaign against Christians in particular this year, issuing increasingly sinister threats and bombing churches on an almost weekly basis.
Following systematic suicide bombings at three churches in Kaduna state on 17 June, Boko Haram released a statement that said:
From now on, they [Christians] either follow the right religion or there will be no peace for them.
Full report at:
http://nazmissions.wordpress.com/2012/07/05/african-islamist-groups-link-up-intensifying-threat-to-christians/
----------
Sharia should be 'main' source of Libya legislation, says NTC
July 06, 2012
TRIPOLI - Libya's outgoing National Transitional Council said on Thursday that Islamic law (sharia) should be the "main" source of legislation and that this should not be subject to a referendum.
"The Libyan people are attached to Islam, as a religion and legislation," NTC spokesman Saleh Darhoub said, reading from a statement. "As such the NTC recommends that the (next) congress make sharia the main source of legislation. And this should not be subject to a referendum," he added, speaking to journalists in Tripoli.
He later explained that the decision was made to reassure elements of society fearful of being saddled with a constitution that does not take into account Islamic law, or sharia. "We are not afraid of holding a referendum on sharia. But we wanted to reassure elements of society who are scared of the referendum," Darhoub said.
Libyans are to vote on Saturday for a General National Congress.
Full report at:
http://www.nation.com.pk/pakistan-news-newspaper-daily-english-online/international/06-
----------
Nigeria court accuses two men of al Qaeda links
July 6, 2012
ABUJA: A Nigerian court on Thursday accused two men of having links with al Qaeda in the Arabian Peninsula and of receiving funds from the militant group, court papers said.
Olaniyi Babafemi Lawal, 31, and Luqman Babatunde, 30, were also accused of planning to use the money "to recruit and transport prospective members of a terrorist group to Yemen".
Militant group al Qaeda in the Arabian Peninsula (AQAP) is mainly active in Yemen and Saudi Arabia.
Nigeria – Africa's most populous nation, split between a mainly Christian south and a predominantly Muslim north – has bit hit by a series of deadly attacks blamed on another militant group, Boko Haram.
The accused pleaded not guilty to the six-count charge and the Abuja federal high court adjourned until October 2. Judge Gladys Olotu ordered their remand in prison until then.
The two were accused of receiving "monies in Saudi riyals and US dollars equivalent to one million naira (about $6,200; 5,000 euros) from a terrorist organisation known as al Qaeda in the Arabian Peninsula," court papers said.
Full report at:
http://dawn.com/2012/07/06/nigeria-court-accuses-two-men-of-al-qaeda-links/
----------
Oil terminal in east Libya shut by federalism backers: Report
Jul 6, 2012
RAS LANUF, Libya: A major oil terminal in east Libya was shut down Thursday by protesters angry over the allocation of seats in a national assembly due do be elected Saturday, a supervisor at the terminal said.
"The harbour is closed... The pumping and loading of oil has been stopped... The group that came were federalists," said Tumi Shakari, a supervisor of the terminal in the port town of Ras Lanuf.
http://timesofindia.indiatimes.com/world/middle-east/Oil-terminal-in-east-Libya-shut-by-federalism-backers-Report/articleshow/14702511.cms
----------
Libya elections to go ahead amid security concerns
July 6, 2012
The country will hold elections for the first time since 1969 on Saturday to form a new government and draft the country's constitution.
Libya's interim government vowed that Saturday's elections will continue as planned despite attacks on election commission offices in eastern cities.
Some 2,500 candidates are campaigning for the directly elected seats, while there are 1,202 names on the party lists. Campaign posters have been on the streets of Tripoli for almost two weeks.
On Thursday, a member of the National Transitional Council (NTC), which has been ruling Libya for more than a year, said elections would go ahead despite a fire in the city of Ajdabiya that destroyed equipment and supplies needed for the election, including ballot papers. The fire raised fears that the election could be marred by violence. The incident came after hundreds of protesters stormed an election commission office in the eastern city of Benghazi, rallying against what they said was unfair distribution of seats in the National Congress.
Full report at:
http://www.thehindu.com/news/international/article3609457.ece
----------
ICC Lawyer Says Her Actions in Libya Were Legal
July 6, 2012
THE HAGUE, Netherlands (AP) — An International Criminal Court defense lawyer held in Libya for more than three weeks says her detention shows that Moammar Gadhafi's son, Seif al-Islam Gadhafi, cannot get a fair trial in Libya.
Speaking publicly for the first time since her release Monday, Australian lawyer Melinda Taylor said Friday that her actions in Libya were "consistent with my legal obligations" under court rules. She was accused by authorities of endangering national security while meeting in Libya with Seif al-Islam.
Taylor was released by rebels in the western town of Zintan after the Hague-based court apologized for the incident and pledged to investigate her and three colleagues held with her.
Taylor says it would be "impossible for Mr. Gadhafi to be tried in an independent and impartial manner" in Libya.
http://www.nytimes.com/aponline/2012/07/06/world/europe/ap-eu-international-court-libya.html?ref=europe
----------
Dissent Sprouts in Sudan, but It May Not Be Arab Spring
By JEFFREY GETTLEMAN
July 6, 2012
NAIROBI, Kenya — They call it "licking your elbow," a reference to pulling off the impossible.
In the past few weeks, from the sweltering streets of Khartoum, the capital, to the usually quiet riverine town of Atbara, hundreds, possibly thousands, of Sudanese protesters have braved police batons and tear gas to rail against the government.
Their placards read "Down, Down Military Rule," and they shout, "No, no, to high prices!" prompting a fierce crackdown from riot police officers who have routinely swatted the protesters in the head and have even shot tear gas into hospital courtyards, making some patients go into seizures.
All this raises the question: Is the Arab Spring sweeping into Sudan?
It seems much of the kindling is already there: a repressive, autocratic regime that has been in power 23 years; a dire economic crisis; heavily armed insurrection in several corners of the country; and a fired-up protest movement that goes beyond the usual suspects of students and unemployed youths to shopkeepers and housewives, all willing to literally take a beating.
Add to that the regional writing on the wall. In both Egypt, to the north, and Libya, to the northwest, popular anger (along with NATO airstrikes in Libya's case) eventually toppled longstanding dictators. Beyond that, Sudan has a history of popular revolts bringing down governments. It happened in 1964 and in 1985.
Full report at:
http://www.nytimes.com/2012/07/06/world/africa/sudan-opposition-movement-
----------
Sudanese refugee camp horrific, says MSF
July 6, 2012
Mortality rates in a refugee camp in South Sudan are nearly double the threshold for an emergency, Medecins Sans Frontieres has warned.
This means that about eight children are dying every day in the camp, which houses 40,000 people from the conflict in Sudan's Blue Nile state.
The medical charity said people were dying of preventable diseases because of "horrific living conditions".
Latrines have overflowed, contaminating water sources, because of heavy rains.
Jamam camp is one of three refugee camps in South Sudan's Upper Nile state where about 120,000 people have fled.
MSF is calling for urgent action by the UN refugee agency, which says it has been trying to move people from unsuitable locations but the pace of new arrivals and shortfall in funding and resources has compounded the challenge.
South Sudan seceded from Sudan exactly a year ago next Monday - as part of a deal to end years of civil war.
Since then conflicts have erupted in two of Sudan's border states where communities traditionally allied to the south found themselves north of the border after Juba's independence.
http://www.bbc.co.uk/news/world-africa-18739030
----------
Libya election materials destroyed in Ajdabiya fire
July 6, 2012
A fire has destroyed election materials in Libya, days ahead of the first elections since Col Muammar Gaddafi was toppled as leader last year.
Libyan officials said the fire had destroyed ballot boxes and papers at a depot in the eastern city of Ajdabiya.
A security source said the fire is being investigated as a suspected arson attack, according to Reuters.
It comes less than a week after the ransacking of electoral commission offices in Benghazi, north of Ajdabiya.
An unnamed electoral official said the fire in Ajdabiya happened before sunrise on Thursday, according to AFP news.
"The fire happened before sunrise. All the material, including ballot boxes and ballots, was destroyed," the official was quoted as saying.
Meanwhile, the head of the electoral commission in Benghazi, Jamal Bugrin said voting may be delayed in that district if replacement materials could not be sourced, said AFP.
Pro-autonomy leaders in eastern Libya earlier called for a boycott of the election.
They said eastern Libya should be given a larger share of seats in the new 200-member legislature, which is tasked with drawing up a constitution.
The country's electoral law allows 60 seats to be taken by candidates in eastern Libya.
http://www.bbc.co.uk/news/world-africa-18722643
----------
DR Congo troops 'flee into Uganda' after rebel clashes
July 6, 2012
Some 600 Congolese soldiers have fled into Uganda, following clashes with rebels who have seized a border town.
The Ugandan military said the fleeing troops had been disarmed.
As the rebels took control of the Democratic Republic of Congo side of the town of Bunagana, an Indian peacekeeper was killed, the UN says.
M23 rebels loyal to Bosco Ntaganda, who is wanted for war crimes by the International Criminal Court, took up arms in April.
They defected from the army after pressure increased on the government to arrest Gen Ntaganda, when one of his former colleagues was convicted of recruiting child soldiers by the ICC.
Security sources have told the BBC's Ignatius Bahizi in Uganda that the M23 rebels control a 15km (10 mile) stretch of the border running south from the famous Virunga National Park, home to rare mountain gorillas.
Ugandan army spokesman Capt Peter Mugisa says the 600 Congolese soldiers are in the custody of the Ugandan military. He told the AP news agency they fear being massacred by the rebels if they return.
Full report at:
http://www.bbc.co.uk/news/world-africa-18736142
---------
North America
U.S. FBI works to stop discrimination of Muslims
Nadia S. Mohammad
July 5, 2012
New York, New York – As the American public reads of yet another report released on governmental surveillance of Muslim American communities, it is refreshing to know that for the first time since the 9/11 attacks, the US Senate Judiciary Committee, along with various state legislatures and federal agencies, are directly addressing long-held public concerns about racial and religious profiling – a practice within law enforcement that relies solely on race, religion or ethnicity to determine possible criminal activity. With these recent developments, could we finally be seeing the beginning of the end of racial and religious profiling in America?
The Senate hearing on racial profiling, initiated by Illinois Senator Richard Durbin, took place in conjunction with Durbin's co-sponsored bill, the "End Racial Profiling Act of 2011" (ERPA), on 17 April. Racial and religious profiling has become a particularly sensitive issue for Muslim Americans in the past decade, although it affects multiple racial, ethnic and religious minority groups in the United States. In the United States, some assume that all individuals of South Asian or Arab descent are Muslim, and that being Muslim is somehow dangerous – which has led to members of these ethnic groups being profiled. Such practices violate the constitutional right to equal treatment under the law; moreover, racial and religious profiling is ineffective as it is based on unreliable assumptions about minority groups, rather than criminal behaviour profiles.
Full report at:
http://womennewsnetwork.net/2012/05/15/us-fbi-stop-discrimination/
---------
Appreciating Islam's Contribution to Civilization
07/05/2012
Nearly four in 10 Americans hold an unfavourable view of Islam and Muslims. That number has remained steady since 9/11. Several factors contribute to this negative perception, certainly none greater than Muslims, albeit a few, committing terrorism in the name of Islam. The media exasperates this negativity, as aptly noted in Edward Said's 1981 classic "Covering Islam." However, some media outlets are more egregious than others. A 2011 survey by the Public Religion Research Institute (PRRI) found that the majority of Fox News viewers perceive that Muslims want to establish sharia (Islamic law) in America and express the distressing view that Muslims are NOT an important part of America's religious fabric. Nearly seven in 10 viewers of Fox News believe that the values of Islam are at odds with American values. In contrast fewer than four in 10 viewers of public television hold such negative perceptions.
The difference between Fox News viewers and those who watch Public Television is palpable. Spurring the gulf of difference is the content of programming. Fox News did not find anything morally objectionable with airing the virulently Islamophobic movie "Obsession: The Threat of Radical Islam." While cognizant of the threat from those who kill in the name of Islam, public television and radio has better grasped the importance of providing viewers and listeners with the opportunity to develop a more holistic view of Islam. The fact that four in 10 Americans have never socially interacted with a Muslim, necessitates such holism.
On Friday, July 6 at 9 p.m. EST, PBS will nationally broadcast a documentary titled, "Islamic Art: Mirror of the Invisible World" narrated by Susan Sarandon. The documentary is a timely reminder about the many contributions made by Muslims to art and culture. As an educator, I am looking forward to this documentary as it adds to a growing collection of well-made documentaries that provide a semblance of balance to the general propensity in the media to stereotype Muslims.
Full report at:
http://www.huffingtonpost.com/parvez-ahmed/appreciating-islams-contribution-to-civilization_b_1648224.html
----------
Cracking through the myth about Muslim men in America
Nadia S. Mohammad
July 5, 2012
UNITED STATES: "Terrorist." "Jihadist." "Misogynist." "Brown." "Bearded." "Un-American." These are the terms and images often associated with Muslim men in America. A compilation of autobiographical essays by Muslim American men, All-American: 45 American Muslim Men on Being Muslim, presents a series of personal accounts that counter these assumptions and stereotypes.
This up close and personal look into the lives of Muslim Americans is the second instalment in the I Speak for Myself series, a set of anthologies of interfaith and intercultural narratives. The first book focused on the stories of Muslim American women.
Zahra Suratwala, co-editor for both books, explained the inspiration for these anthologies, saying: "There seemed to be a lot of people talking about what Islam is and what Muslims are like, but not many of them seemed to be Muslims themselves. We sought to fill what we saw as an obvious gap in the dialogue about Islam and Muslims."
Wajahat Ali, co-editor for All-American: 45 American Muslim Men on Being Muslim, writes in the introduction that sharing personal stories is the best tool and has the most powerful impact in addressing areas in which dialogue is difficult. Citing the Qur'anic passage, "Oh you who believe . . . we have made you different nations and tribes, so that you may know one another" (49:13), he points out that "getting to know one another" most often happens through the sharing of personal experiences, which is what each essayist does in this book.
Full report at:
http://womennewsnetwork.net/2012/07/05/cracking-myth-muslim-men-america/
----------
UK Police: 7 Men Arrested Over Terrorist Offenses
July 6, 2012
LONDON (AP) — Seven men have been arrested on suspicion of terrorist offenses in Britain after a routine vehicle search turned up firearms and weapons, police said Friday.
The arrests, which took place earlier this week, were announced one day after officers in London detained six other terror suspects using stun guns and smoke grenades in early-morning swoops, including one on a home close to London's Olympic Park.
In that case, police insisted that the suspects' alleged plans to stage attacks had no link to London's upcoming Summer Games, which begin on July 27.
West Midlands Police on Friday also said there was nothing to suggest the suspects were preparing to target the Olympics or that the arrests were linked to the London raids.
They said the arrests came after a car was stopped on the M1 motorway in South Yorkshire on June 30 and impounded for not having insurance. It said "firearms, offensive weapons and other material" were later found hidden in the vehicle, which prompted police to trace and arrest the driver, passenger and other suspects.
Full report at:
http://www.nytimes.com/aponline/2012/07/06/world/europe/ap-eu-britain-terrorism.html?ref=world
----------
US wants UN Syria resolution with teeth as general defects
July 6, 2012
PARIS: US Secretary of State Hillary Clinton urged the UN to use the threat of sanctions to force change in Syria Friday as President Bashar al-Assad was rocked by the defection of one of his most senior generals.
Speaking at a Friends of Syria meeting in Paris, the top US diplomat also rounded on Russia and China, telling delegates from over 100 countries gathered in the French capital that the pair were blocking progress towards peace.
French President Francois Hollande also pushed for the United Nations Security Council to get tough with Damascus, while the Syrian opposition called for humanitarian corridors and a no-fly zone to be implemented.
A peace plan drawn up by former UN chief Kofi Annan, which insists on a cessation of violence by all sides, has made little headway and activists say an estimated 16,500 people have now died in the 16-month uprising.
A meeting last weekend of world powers in Geneva agreed to a transition plan that the Syria opposition, the West and Russia have interpreted differently, but Clinton insisted the plan amounted to a call for Assad to go.
"It is imperative to go back to the Security Council and demand implementation of Kofi Annan's plan including the Geneva communique that Russia and China have already agreed to," Clinton said.
Full report at:
http://dawn.com/2012/07/06/world-meets-in-paris-to-end-syria-killings/
----------
US focused on strengthening ties with Pak: Ventrell
July 6, 2012
As Pakistan reopened the NATO supply routes into Afghanistan, the US said it is focused on moving its relations forward with Islamabad with which it has a shared interest of achieving peace and reconciliation in the war-torn country.
"We are focused on moving forward in our relations with Pakistan. We have many shared interests, including peace and reconciliation in Afghanistan, increasing trade and investment between our countries and the region, and in strengthening our people-to-people ties," US State Department spokesman Patrick Ventrell told reporters on Thursday.
Following an apology by US Secretary of State Hillary Clinton on July 3 for the November cross-border airstrike that killed 24 Pakistani soldiers, Pakistan agreed to reopen the crucial NATO supply routes seven months after it had closed them.
Ms Clinton spoke with Pakistani Foreign Minister Hina Rabbani Khar saying that the US was "sorry for the losses suffered by the Pakistani military."
Mr Ventrell said reopening of the supply routes was a "tangible demonstration" of Pakistan's support for a secure, peaceful, and prosperous Afghanistan.
"We are pleased that Pakistan has decided to open the NATO supply lines and that the first few containers have moved across the border," Mr Ventrell said.
"We are really looking to moving forward with Pakistan in our relationship as best we can." Mr Ventrell added.
The NATO attack on November 26 last year had triggered a major diplomatic rift between the two countries, with Pakistan demanding that the US issue a formal apology for the incident.
http://www.thehindu.com/news/international/article3609113.ece
----------
US, partners to push for global sanctions on Assad
Jul 6, 2012
PARIS: The United States and its European and Arab partners will threaten the Assad regime with global sanctions if it fails to quickly implement a Syrian peace plan that includes the appointment of a new interim government, US officials said Thursday on the eve of an 80-nation conference.
The threat isn't new but officials believe it may carry added bite due to Russia and China's recent willingness to discuss Syrian transition strategies after 16 months of brutal crackdowns and civil war. The minimum hope is that the two veto-wielding U.N. Security Council powers might back elusive international economic sanctions if President Bashar Assad ignores the call for peace.
Diplomats at the United Nations already are working on a document that would demand restrictions on oil and other commercial business with Syria's government if it refuses to abide by U.N. mediator Kofi Annan's plan for a cease-fire and the creation of a caretaker government.
A U.N. resolution could be introduced next week, according to American officials who previewed Friday's "Friends of the Syrian People" gathering in Paris on condition of anonymity. But with neither Moscow nor Beijing in attendance, much will remain dependent on persuading the two reluctant powers to pressure Assad into action.
They've twice stood in the way of UN condemnations of Assad's government. And Moscow, whose sole naval base in the Mediterranean Sea is in Syria, maintains close military cooperation with Damascus.
Full report at:
http://timesofindia.indiatimes.com/world/middle-east/US-partners-to-push-for-global-sanctions-on-Assad/articleshow/14702583.cms
----------
Russia, China must pay for supporting Syria: US
Jul 6, 2012
MOSCOW: Russia and China should be told that they will pay a price for their support to Syrian President Bashar al-Assad, US Secretary of State Hillary Clinton has said at a meeting on Syria.
"I ask you to reach out to Russia and China and to not only urge, but demand that they get off the sidelines and begin to support the legitimate aspirations of the Syrian people," Clinton said on Friday at a Friends of Syria meeting in Paris, attended by delegations from over 100 countries.
"I don't think Russia and China believe they are paying any price at all, nothing at all, for standing up on behalf of the Assad regime," Clinton said.
"The only way that will change this is if every nation represented here directly and urgently makes it clear that Russia and China will pay a price, because they are holding up progress."
Russia and China, which were not represented at the meeting, have twice vetoed UN resolutions against Syria. Moscow said the resolutions betrayed a pro-rebel bias and would do nothing to stop the violence that has claimed over 10,000 lives since an uprising against Assad began in March 2011.
Russian President Vladimir Putin has also made it clear that the Kremlin will not sanction UN military intervention to stop what Western powers term as brutal suppression of the revolt.
Foreign Minister Sergei Lavrov, however, said last month that Russia had no special interest in seeing Assad remain in power, and that continuing weapons deliveries to Syria were of an "exclusively" defensive nature.
http://timesofindia.indiatimes.com/world/europe/Russia-China-must-pay-for-supporting-Syria-US/articleshow/14717981.cms
--------
Europe
Russia rejects 'joke' of hosting Assad in exile
Jul 5, 2012
MOSCOW: Russia on Thursday confirmed that some of its Western partners had asked Moscow to offer Syrian President Bashar al-Assad asylum but said it had dismissed the idea as a joke.
Foreign Minister Sergei Lavrov said the idea was first raised by German Chancellor Angela Merkel during her June 1 talks with Russian President Vladimir Putin in Berlin.
"Our side thought this was a joke and responded with a joke -- how about you, the Germans, take Mr Assad instead," Lavrov said during a joint press appearance with his German counterpart Guido Westerwelle.
Lavrov said he was "quite surprised" when the idea was raised again during a meeting of Western and regional powers on the crisis in Geneva on Saturday.
"While discussing the subject of Syria, I heard them say they were convinced that we would take him and thus resolve all the problems of the Syrian people," Russia's top diplomat said.
"This is either a dishonest attempt to deceive serious people involved in foreign policy or a misunderstanding of the facts."
Full report at:
http://timesofindia.indiatimes.com/world/rest-of-world/Russia-rejects-joke-of-hosting-Assad-in-exile/articleshow/14691484.cms
----------
Britain bans Indian Mujahideen for causing series of blasts in India
Jul 6, 2012
LONDON: The British government on Thursday banned Indian Mujahideen (IM), citing its involvement in a string of bombings across India since 2007 and the threats the Lashkar-e-Taiba affiliate poses to its nationals. The IM's proscription would make it a terrorist offence to be its member under the UK's Terrorism Act 2000.
The group became the 47th such organization to be banned in the UK. India had outlawed the IM in June 2010 with the US and New Zealand shortly following suit.
"Making membership of, and support for, the organization (IM) (will be) a criminal offence," said British home secretary Theresa May.
She said the IM is a terrorist organization that has carried out a number of indiscriminate mass casualty attacks. "It uses violence to achieve its stated objectives of establishing an Islamic state in India and implementing Sharia law."
Full report at:
http://timesofindia.indiatimes.com/world/uk/Britain-bans-IM-for-causing-series-of-blasts-in-India/articleshow/14702610.cms
----------
UN Says Children Being Targeted in Northern Mali
July 6, 2012
GENEVA (AP) — A U.N. agency says it's gravely concerned about rising violence against children in northern Mali, since the area was seized by al-Qaida-linked Islamist fighters and Tuareg rebels following a March coup.
UNICEF says since the end of March at least 175 boys between 12 to 18 have been recruited into armed groups, at least eight girls were sexually assaulted and two teenage boys were killed by land mines and unexploded ordnance that maimed 18 others.
UNICEF spokeswoman Marixie Mercado told reporters Friday in Geneva that school closures in Mali have affected 300,000 children, making them more vulnerable to violence and recruitment as child soldiers.
She warned the numbers "are reason for alarm because they represent only a partial picture."
http://www.nytimes.com/aponline/2012/07/06/world/africa/ap-af-un-mali.html?ref=africa&gwh=CFA30666C7272C1C0D866763A5FCE677
--------
Australia
Asylum seekers risk all for Australian dreamland
July 6, 2012
CISARUA: Rahmatullah Afzaly says the thought of boarding a rickety Indonesian fishing boat in roiling seas, crammed with hundreds of other asylum seekers, is terrifying. But it's nothing compared to his fear of the Taliban.
His lips quiver and he struggles to keep the tears inside as he allows his memory to drift back home to Afghanistan, where scores of ethnic Hazaras like himself have been captured, tortured and killed by militants.
He and thousands of other asylum seekers from various war-ravaged and impoverished countries have made it to Indonesia, but Australia is where they seek a better life.
And they are risking death to find it.
Unwilling to languish for years here in detention centers while their cases are heard, many board smugglers' boats to attempt the 500-kilometer trip to Australia's Christmas Island.
Concern over the journey has escalated in the past three weeks. Two boats capsized and another was rescued in rough seas while en route to Christmas Island, which is closer to Indonesia than mainland Australia.
Full report at:
http://dawn.com/2012/07/06/asylum-seekers-risk-all-for-australian-dreamland/
----------
URL: https://www.newageislam.com/islamic-world-news/new-age-islam-news-bureau/bangladesh-to-award-former-indian-mayor-for-saving-pms-life/d/7844