New Age Islam News Bureau
25 Nov 2010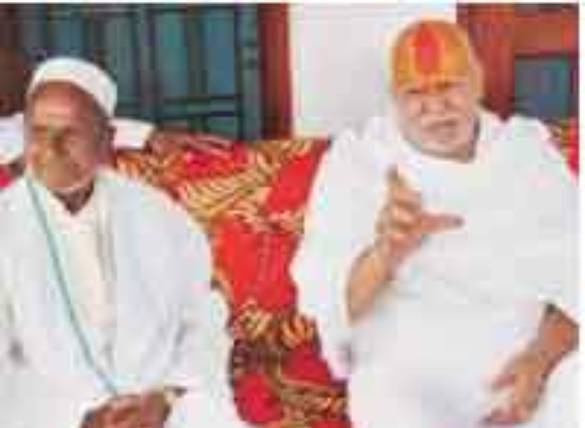 • Christian protester killed in clashes in Egypt
• Blogger released from Egyptian jail after four years
• Eleven killed in attacks across Iraq
• US court summons ISI chief Pasha, LeT's Hafiz Saeed
• Ambani constructed house illegally on Waqf property, alleges advocate
• Blasphemy slur on Sony TV, Police Commisssioner asked for the CD of program
• Egyptian TV preacher to fight extremism in Yemen
• Protest in Lahore to oppose pardon for Christian
• Afghan businesswomen are here to explore the Indian market
• Nobody can stop me from returning to Pakistan, says Musharraf
• French employers discriminate against Muslims
• Drive to end violence against women launched
• Mirwaiz, Lone Manhandled At Seminar
• Ex-Secretary of SIMI arrested
• US slaps sanctions against LeT leaders and its affiliate
• Nasara leader advocates political tolerance
• UK-based scholar to speak at meet on Islam
• Darul Uloom fatwa says donating blood un-Islamic
• Blood donation in need is not haram: Darul Uloom Deoband
• Gunmen kill three Muslims in southern Thailand
• Kashmiri youths accused in rape case granted bail
• German parliament head downplays Muslims' fears
• India better prepared to tackle 26/11-type attacks: Air Chief
• All India Imams Council meet in Delhi for Muslim reservation
• Muslim and Christian Church Celebrate Thanksgiving Together
• Islam and Religious Pluralism
• Al-Qaeda in Iraq Hopes Baghdad Church Attack Will Involve Egypt's Traditional Salafists in Jihad
• Iranian, Lebanese poets gather for "Rain of Ghadeer" Confab
• 900 religious places declared highly sensitive in Northwest Pakistan during Muharram
• Militants kill five elders in northern Afghanistan
• Aga Khan Award for 5 projects
• Lashkar front encashes Eid, makes millions from hide
• Rahat Taslim on becoming a millionaire in "KBC"
• Alleged jihadist wanted by FBI lives openly in Kosovo
• Pakistani Top Shia Religious Leader Calls for Ummah Unity
• Anti-Islam writer withdraws from Turkey meeting after boycotts
• Muslim university aims for top in US education
• Muslim Students Int'l Quran Competitions Enhance Unity of Islamic Ummah
• Egypt's gov't and opposition vie for favor of women
• Iranian ministry denies authorising neo-Nazi website
• Istanbul's Eyup district is haven of Islamic tradition
• Somalis shaken by sex trafficking out of Twin Cities
• Local filmmakers dream of post-Taliban renaissance
• Congressman Wants An End To War In Afghanistan
• 'Death sentence not applicable to non-Muslims, women'
• Lawyers will ensure independence of judiciary: Asma Jahangir
• US worried over WikiLeaks big release of diplomatic cables
• Protests over US President Obama's portrayal as Lord Shiva
• Enrichment plan not affected, says Iran
• Saudis fight for control of their marital destiny
• Over 1.3 million pilgrims still to leave Kingdom
• Queen visits Shaikh Zayed Mausoleum, Mosque
Compiled by New Age Islam News Bureau
URL: https://newageislam.com/islamic-world-news/babri-stakeholders'-picture-unity-wedding/d/3725
-----------
Babri stakeholders' picture of unity at wedding
By Piyush Srivastava
25 Nov, 2010
IN TIMES of religious bigotry, this is one heartwarming tale. The event is bound to ruffle a few feathers among the zealots in the Hindu and Muslim communities, but its significance can be wide- reaching.
For more than six decades the two communities have been fighting over the Ram Janmabhoomi- Babri Masjid dispute.
But the two people who have been at the forefront of this struggle presented a picture of unity on Monday night.
The occasion was the wedding of the grandson of Mohammad Hashim Ansari, the oldest surviving plaintiff in the Ayodhya court case. And leading the wedding procession was none other than Mahant Gyan Das, chairman of the All India Akhara Parishad who wields considerable influence among the religious leaders.
The marriage procession started from Maya Bazar in Ayodhya around 9pm and reached Katra Mohalla at 11.30pm.
Accompanying the groom Mohammad Zahiruddin, alias Chand Babu, in the car was Das. The Akhara Parishad chief hugged Shabbir and told him that he belongs to the groom's side. " I am here to supervise the marriage ceremony of my grandson," Das told Shabbir.
The 90- year- old Ansari was also accompanying his grandson but with Das taking care of everything, he preferred to take it easy.
The oldest litigant in the Ayodhya dispute joked: " I could have also led the procession of Das' children or grandchildren had he not been a Brahmachari." When asked about the gift that Mahant has given to the bride and groom, Ansari said: " That is too big a thing than we can imagine. But we don't want to reveal it." Though it was a wedding night, yet questions did come up about the Ram Janmabhoomi- Babri Masjid dispute.
And Ansari said in unequivocal terms that neither he nor Das wants a bloodbath on account of the disputed site.
" Let me tell you once again that Das, myself and the people of Ayodhya are of the clear opinion that neither the court nor any outsider Hindutva or Muslim organisation can resolve the Ram Janmbhoomi- Babri Masjid dispute.
" While many groups have moved the Supreme Court and many more are planning to do so, it would be Utopian to believe that a solution could be achieved in black and white.
" In any such case, the Hindus and Muslims will fight for a final settlement.
We want to avoid this. So Das and I have chalked out a formula which is based on mutual respect for each other's religion."
Mail Today
------------
Christian protester killed in clashes in Egypt
26 Nov, 2010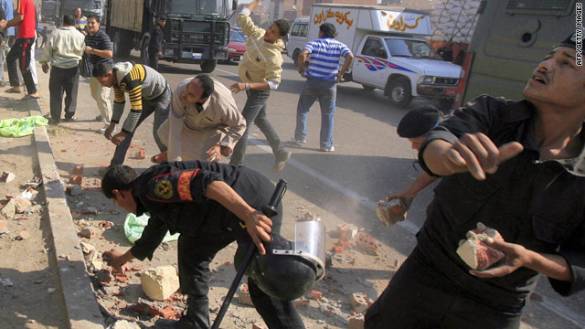 Christian protester killed in clashes in Egypt - CNN.com
-------------
Cairo, Egypt (CNN) -- Egyptian authorities have rounded up 156 people in connection with this week's deadly protests over plans to build a church near Cairo, the government announced Thursday.
Those arrested have been ordered held for 15 days while the investigation into Wednesday's clashes continues, Egypt's official Middle East News Agency reported.
Police battled about 150 demonstrators outside a government building in the Cairo suburb of Giza on Wednesday. Police turned to tear gas to break up the melee, while protesters responded with Molotov cocktails. The clashes left a Christian protester dead.
Tensions have been running high between Egypt's Muslim majority and minority Christians, who make up about 9 percent of the people. Copts, who are adherents of an Egyptian sect of Christianity, complain of discrimination, including the lack of freedom to build houses of worship. The government denies those accusations.
However, the U.S. Commission on International Religious Freedom has expressed concern that the Egyptian government and media have deliberately promoted sectarian friction ahead of parliamentary elections scheduled for December.
"We've seen a clear uptick in recent weeks of incitement coming from media outlets and clerics espousing sectarian hatred and violence," said Leonard Leo, chairman of the independent, bi-partisan commission. "This kind of rhetoric goes too far and stokes the fire of extremists looking for ammunition to justify violent acts against religious minorities."
The commission said that earlier this month, ten Coptic Christian homes and several businesses were burned and looted in Qena province in southern Egypt following rumors of a romantic relationship between a Christian man and Muslim woman. Security officials imposed a curfew and arrested several Muslims, the commission said.
http://edition.cnn.com/2010/WORLD/meast/11/25/egypt.christians.clashes/index.html?hpt=T2
------------
Blogger released from Egyptian jail after four years
26 Nov, 2010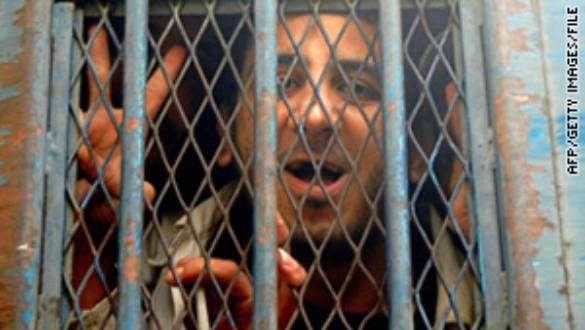 Blogger released from Egyptian jail after four years - CNN.com
---------------
A blogger who endured a four-year stint in an Egyptian prison for his writings has been released, saying he was jailed for defying convention.
Abdel Kareem Nabil -- known by his blogger name, Kareem Amer -- is a self-proclaimed secularist who was convicted and imprisoned by Egypt for "spreading information disruptive of public order and damaging to the country's reputation," "incitement to hate Islam" and "defaming the president of the republic," according to a statement from the Committee to Protect Journalists.
The former law student at Cairo's Al-Azhar University is a critic of conservative Muslims and has accused his school of promoting extremist ideas, calling Egyptian president Hosni Mubarak a "dictator," it said.
Nabil was released from prison November 16.
The now famous blogger said he was jailed because he challenged tradition.
"There are things we inherit without even thinking about them," Nabil said. "I tried to change my way of thinking.
"I tried to read what was forbidden in our house, things written by people who in my home and in religious institutions are considered infidels."
Nabil had at times been kept in solitary confinement, largely prohibited from communicating with his lawyers until late January, according to an Amnesty International statement.
His time in prison has rendered him a cause celebre among bloggers and other advocates of free expression.
But the former law student is not the only blogger to be arrested for expressing controversial views in Egypt.
In January, police detained Al-Jazeera producer Howayda Taha Matwali after her work on a documentary that examined alleged torture in Egyptian police stations, the statement said.
An Egyptian court found Matwali guilty of "harming Egypt's national interest" and "falsely depicting events," sentencing her in absentia to six months in prison, it said.
Others, like Egyptian blogger Wael Abbas, say they have faced cyber attacks from state security for years.
"There are troubles that start online," he said. Abbas blames the Egyptian government for "trying to hack your website, trying to block it, trying to disable your account by sending fake reports that you're posting inappropriate material like they did with my you-tube, with my email, with my facebook."
While the internet is among few spaces where Egyptians can express themselves freely, it is far from risk-free.
Upon his release, Nabil told reporters that police officers beat him just before he left prison, sending him off with a warning not to blog again.
cnn.com
-----------
Eleven killed in attacks across Iraq
Mazin Yahya
November 25, 2010
Eleven people have been killed across Iraq in separate drive-by shootings and bombings including one that targeted members of an anti-al-Qaeda militia, Iraqi officials said.
In the most deadly attack, a roadside bomb killed four people in the town of Shurqat, 250 kilometres northwest of Baghdad.
Three of the dead were members of the Sons of Iraq, a Sunni militia that has been instrumental in lessening al-Qaeda's deadly role in the country. Members of the group are often targeted by al-Qaeda out of revenge and to intimidate others from joining them.
A Shurqat police official said that first a roadside bomb exploded near a police patrol in the town, which is just north of Saddam Hussein's hometown, Tikrit.
No-one was killed in that bombing but as people gathered nearby to assess the damage, another roadside blast exploded just five minutes later and killed the three Sunni militia members and one bystander. Ten civilians were also wounded by the second blast.
Doctor Abdullah Hassan of the Shurqat hospital confirmed the death toll.
Later on Wednesday, three people were killed in separate incidents in Baghdad and the southern city of Basra.
An Iraqi army brigadier general was killed when a bomb attached to his vehicle exploded in the southwest of the capital, police and medical officials said.
Gunmen in a speeding car shot and killed an employee of the Housing Ministry in a Sunni neighbourhood in the western part of the capital, police said.
And in Iraq's second-largest city, 550 kilometres southeast of Baghdad, a prominent Shi'ite tribal leader was killed by gunmen in a drive by shooting, police and medical officials said.
Late on Tuesday, a surgeon and an engineer at Baghdad International Airport were gunned down in a mostly Sunni neighbourhood in western Baghdad, police said. A worker at Yarmouk hospital confirmed the killings.
Separately, police and hospitals officials said an Education Ministry professor was shot in another Sunni area in northeastern Baghdad.
Police also said a passer-by was slain in a drive-by shooting in the northeastern city of Kirkuk.
All officials spoke on condition of anonymity because they were not authorised to talk to the media.
http://news.smh.com.au/breaking-news-world/eleven-killed-in-attacks-across-iraq-20101125-187on.html
-----------
US court summons ISI chief Pasha, LeT's Hafiz Saeed
Nov 25 2010
Washington : A US court has issued summons to senior ISI officials including its powerful chief Ahmed Shuja Pasha, along with Mumbai attack masterminds and LeT leaders Hafiz Saeed and Zakiur Rahman Lakhvi in response to a lawsuit filed by relatives of two American victims accusing them of providing material support for the 26/11 attacks.
The 26-page lawsuit was filed before a New York Court on November 19 against the Inter-Services Intelligence and Lashkar-e-Toiba by the relatives Rabbi Gavriel Noah Holtzberg and his wife Rivka, who were both gunned down by militants at the Chhabad House in Mumbai.
Their son Moshe was saved by his Indian nanny in the tragedy. The 26-page lawsuit accusing ISI of aiding and abetting LeT in the slaughter of 166 people was filed before a New York Court on November 19, following which the Brooklyn court issued summons to Major Samir Ali, Azam Cheema, Inter-Services Intelligence of the Islamic Republic of Pakistan, Major Iqbal, Lakhvi, Lashkar-e-Toiba, Sajid Majid, Pasha, Saeed and Nadeem Taj.
Full report at:
http://www.indianexpress.com/news/us-court-summons-isi-chief-pasha-lets-hafiz-
-----------
Ambani constructed house illegally on Waqf property, alleges advocate
Nov 25, 2010
PUNE: A complaint has been lodged with the Central Vigilance Commission (CVC) by the Pune-based advocate, Ahmed Khan Pathan, who is also a member of the Maharashtra State Waqf Board, alleging that industrialist Mukesh Ambani has illegally constructed a 27-story building, Antilia, on a 4,532 square meter Waqf property in Mumbai.
Pathan told the media here on Monday that the CVC has asked the Maharashtra government to submit a report on the matter. "The CVC had no option but to seek the report following the Adarsh scam that came to light. The CVC had taken cognizance of our complaint that we had submitted in May 2008 to the federal Minority Affairs Ministry (MAM) and to former Federal Minister Abdul Rehman Antulay," Pathan said.
Full report at:
http://arabnews.com/world/article199099.ece
-----------
Blasphemy slur on Sony TV, Police Commisssioner asked for the CD of program
25 Nov, 2010
Mumbai: The Mumbai Police Commissioner Sanjeev Dayal has sought the CD of the controversial programme Comedy Circus on SONY TV in which blasphemous comments about Kalima Tayyiba were made to take appropriate action against the persons concerned if it was found that objectionable comments had been made.
According to sources, the police has sought the help of the officers at the Muslim Branch, a department of the Mumbai police's intelligence department that shares information about the activities of the Muslims with the police and the government in this regard. Representatives of Reza Academy and some other Muslim organizations had met the Minority Affairs minister Arif Nasim Khan yesterday demanding action against the guilty. Mr Khan had called the Police Commissioner over the phone and had instructed him to take action.
NewAgeIslam News Desk
-----------
Egyptian TV preacher to fight extremism in Yemen
Nov 25, 2010
ADEN, Yemen: Yemen has enlisted the help of a popular Egyptian television preacher to help it dislodge militant Islamists' foothold within its conservative population.
The impoverished Arabian Peninsula state, already juggling conflicts in its north and south, is struggling to combat a resurgent wing of Al-Qaeda that experts say exploits Yemen's instability to launch attacks in the region and beyond.
Yemen security forces have launched several military campaigns, including air raids and blockades of cities, to root out suspected Al-Qaeda militants in Yemen's south.
Amr Khaled, a charismatic and moderate populist Muslim preacher known for wooing crowds of upper-middle class Egyptian youths in a high-pitched voice, has now launched a campaign to win the hearts and minds of Yemen's young people.
Full report at:
http://arabnews.com/middleeast/article199770.ece
-----------
Protest in Lahore to oppose pardon for Christian
Nov 25, 2010
LAHORE: Around 250 people staged a demonstration in the central Pakistani city of Lahore on Wednesday, warning the president not to pardon a Christian woman sentenced to death for insulting Islam.
They also denounced any attempt to change Pakistan's blasphemy law, which critics say is often misused to persecute Christians like Asia Bibi and other minorities.
Her case has prompted outrage from human rights groups and a personal appeal from Pope Benedict XVI for her release.
But hard-liners in Pakistan have pushed back and some have even threatened officials in the past who suggested reforming or repealing the blasphemy law. These groups have significant power since politicians from the major parties rely on them for votes.
Full report at:
http://arabnews.com/world/article199650.ece
-----------
Afghan businesswomen are here to explore the Indian market
Madhur Tankha
25 Nov, 2010
NEW DELHI: After establishing themselves as entrepreneurs post-Taliban rule, a group of women exhibitors from Afghanistan are making their presence felt at the ongoing India International Trade Fair at Pragati Maidan here.
More than the sale of their products, the five women -- displaying hand-stitched garments, exquisite jewellery items, cosmetics and other products -- are keen to explore the vibrant Indian market. They have come with samples to woo the business community here and once they go back to Kabul, they will work on bulk orders.
Afghan Women Business Association director Nadia Yousafzai says during the Taliban rule women could only study and work inside their homes. "But all that changed after the Hamid Karzai Government came to power. Due to warm relations between Kabul and New Delhi, I get opportunities to participate in various fairs in India."
Full report at:
http://www.hindu.com/2010/11/25/stories/2010112559340200.htm
-----------
Nobody can stop me from returning to Pakistan, says Musharraf
Nov 25, 2010
ISLAMABAD: Former president and military dictator General (Retd) Pervez Musharraf has said that "nobody can restrict" him from coming back to the country and taking part in the general elections.
"Nobody can restrict me. I will come back to the country and take part in the elections. If people voted me to power, I would change fate of the nation," Musharraf told a public meeting in a village near Mansehra city in Khyber Pakhtunkhwa province by phone.
Musharraf ruled the country for nine years after taking power in a coup in 1999. He stepped down in 2008 and left Pakistan. He now lives in London and has launched the All Pakistan Muslim League (APML).
Full report at:
http://timesofindia.indiatimes.com/world/pakistan/Nobody-can-stop-me-from-returning-to-
-----------
French employers discriminate Muslims
Nov 25, 2010
Muslims face "massive discrimination" when applying for jobs, according to the first scientifically validated study of anti-Muslim bias among employers in France...
(Ahlul Bayt News Agency) - In a study published online on the 22nd of November by the Proceedings of the National Academy of Sciences, Stanford political scientist David Laitin shows that a Christian citizen with an African heritage is two-and-a-half times more likely to get called for a job interview than an equally qualified Muslim citizen with the same ethnic background.
"The French have a very strong belief that their republican institutions are blind to ethnicity and religion, and that these institutions are an antidote to discrimination," Laitin said. "We can now tell them that the results of our work show that the society is not blind to religion and that their refusal to collect data will permit this discrimination to continue. Hiding behind the veil of republicanism is not a solution to the issue of discrimination in France."
Full report at:
http://abna.ir/data.asp?lang=3&id=214400
-----------
Mirwaiz, Lone Manhandled At Seminar
Nov 25, 2010
Hurriyat Conference leaders Mirwaiz Umar Farooq and Bilal Lone were on Thursday manhandled allegedly by a group of Kashmiri Pandit activists who stormed a seminar being attended by them here.
Commotion broke out when the group barged into the seminar hall and dashed towards the dais where the separatist leaders were seated, eyewitnesses said.
During the pandemonium, some of the activists manhandled the two separatist leaders, they said, adding police immediately stepped in and cordoned off the dais. The incident took place when the Mirwaiz started addressing a seminar on Kashmir and Indo-Pak relations.
http://www.asianage.com/india/mirwaiz-lone-manhandled-seminar-183
-----------
Ex-Secretary of SIMI arrested
25 Nov, 2010
Bhopal: Madhya Pradesh ATS has arrested the former national secretary of SIMI Munir Deshmukh. The sources at the ATS said that they had confidential information that 40-year old Deshmukh was to arrive at Bhopal from Delhi this morning. The police set up a trap and arrested him near Mata Mandir. Bhopal Zone Inspector General of Police Shailendra Srivastava has announced a reward of Rs 15000 to the ATS for the arrest of the SIMI activist.
Munir Deshmukh had joined SIMI in 1997 and had held the posts of state president, state secretary and national secretary. Moreover, he had played important role in publishing objectionable material. He was wanted in four cases against him in Bhopal and six in Ujjain for being allegedly involved in anti-national activities. He was absconding and a warrant had been issued against him. He had been absconding since 2001 and living in Hyderabad, Aurangabad and Delhi assuming different identities.
NewAgeIslam News Desk
-----------
US slaps sanctions against LeT leaders and its affiliate
Nov 25 2010
Washington : As part of its ongoing crackdown against Pakistan-based terror groups, US has slapped sanctions against more key Lashkar-e-Toiba leaders and its affiliate.
The senior LeT members, who have been designated as global terrorists are Mian Abdullah, head of its Traders Department, and Mohmmad Naushad Alam Khan, a key financial facilitator for the organization.
Sanctions have also been slapped against Pakistan-based Falah-i-Insaniat Foundation (FIF), which is closely connected to banned terrorist group LeT and its humanitarian front Jamaat-ud-Dawa (JUD). The foundation has provided humanitarian assistance to Pakistanis displaced by recent floods.
LeT has claimed responsibility for numerous terrorist acts against Pakistani, Indian and US interests and is responsible for the horrific November 2008 Mumbai attacks which killed 166 people. The group has been closely associated with Osama bin Laden's al-Qaeda network.
LeT senior leader and current head of FIF, Hafiz Abdur Rauf, has also been designated as a global terrorist.
Full report at:
http://www.indianexpress.com/news/us-slaps-sanctions-against-let-leaders-and-its-
-----------
Nasara leader advocates political tolerance
Nov 25, 2010
The National Secretary of Nasara Club, a wing of the New Patriotic Party (NPP), has advised Ghanaians irrespective of their religious, ethnic and political backgrounds to uphold the principles of peace and unity.
Alhaji Ismaila Ibarahim said such values facilitated national development.
Alhaji who gave the advice when he met a cross-section of the youth at Akim Oda Old Town Zongo in the Birim Central Municipality said no nation could truly develop in the midst of political, religious or ethnic conflicts.
He called on the political parties to shy away from backbiting and struggle for leadership, which he said retarded progress
Alhaji Ibrahim, appealed to leaders in the Zongo communities to help educate the youth on the five core pillars of Islam, which comprised believe that there is no other god but Allah, praying five times a day, alms giving (Zakat), fasting during the month of Ramadan and pilgrimage to Mecca.
http://www.ghananewsagency.org/s_politics/r_22834/
-----------
UK-based scholar to speak at meet on Islam
Nov 25, 2010
DOHA: Noted UK-based Islamic scholar Shaikh Mohammed Daniel would be the key-note speaker at a conference to be held in Doha on Friday under the title "Islam for Peace – here and hereafter."
The event will take place at the Doha Boys' preparatory school near Jaidah flyover. It is being organised by the Qatar Indian Islahi Center (QIIC) in association with Fanar and several other organisations.
The programme will begin at 5pm with a session in Malayalam and will switch to English at 6pm, with a short speech in Urdu in between, the organisers said in a press conference yesterday.
The conference aims at presenting the message of peace, communal harmony and the spirit of tolerance to all in Qatar.
Full report at:
http://www.thepeninsulaqatar.com/qatar/133516-uk-based-scholar-to-speak-at-meet-on-
-----------
Darul Uloom fatwa says donating blood un-Islamic
Nov 25, 2010
Muzaffarnagar/New Delhi: In a potentially controversial decree, Islamic seminary Darul Uloom Deoband has said that donation of blood and body parts was against the tenets of Islam, but observed that giving blood to save the life of a near and dear one was acceptable.
However, the opinion of the prominent Islamic seminary has not gone down well with several Muslim intellectuals who have asserted that religious bodies have already stated that there was no (no) problem with blood donation.
In a 'fatwa' issued in response to a question, the seminary said donating blood or body parts was not permitted in Islam as human beings are not the "owners" of their bodies.
The decree is posted on the website of Darul Uloom's fatwa section dealing with 'haram and halal' issues, where a questioner asked the seminary its opinion on whether taking part in blood donation camps is right or wrong.
Full report at:
http://www.zeenews.com/news669920.html
-----------
Blood donation in need is not haram: Darul Uloom Deoband
25 Nov, 2010
A fatwa declaring blood donation haram purportedly issued by Darul Uloom Deoban published by a widely circulated Hindi daily is in the news. According to the fatwa, blood donation is haram. When this correspondent investigated the issue, it came to light that the statement by Deoband had been distorted deliberately. Maulana Abdul Hameed Nomani of Jamiatul Ulema Hind said that this was an attempt to malign the institution. He said that setting up blood bank and donating blood was allowed and the whole( Muslim) world including Darul Uloom had issued fatwa in its favour. The former president of Darul Ifta (Department of fatwas) Maulana Mahmood Hasan Gangohi and Maulana Nizamuddin has declared blood donation in emergency legitimate and the fatwa was present in Fatawa Mahmudia and Nizamul Fatawa in detail. So, Darul Uloom Deoband cannot issue such fatwa. Full report at: NewAgeIslam News Desk
-----------
Gunmen kill three Muslims in southern Thailand
Nov 25, 2010
YALA, Thailand: Gunmen in southern Thailand killed on Wednesday three Muslim men, including a religious teacher, shortly after they met military officials at an army base, police said.
More than 4,300 people, both Muslims and Buddhists, have been killed in Thailand's deep south bordering Malaysia in six years of unrest blamed on Muslim separatist insurgents.
The gunmen ambushed a van carrying the religious teacher and two Muslim politicians in Narathiwat province, said Police Major Col. Chaitat Intanoojit.
All three of the men, who had just left a regular meeting with military officials at a base, were killed, he said.
Full report at:
http://arabnews.com/world/article199409.ece
-----------
Kashmiri youths accused in rape case granted bail
Nov 25, 2010
NEW DELHI: Two Kashmiri youths, accused of raping two Dutch women, were granted bail by the Delhi high court. Justice A K Pathak granted bail to the accused Yasir Altaf and Omar and asked them to furnish a bail bond of Rs 20,000.
The court saw merit in Altaf's lawyer Sufian Siddiqui's arguments that it was a "consensual relationship" and his clients had been framed. He had placed before HC evidence like telephone calls recordings, emails sent by the victim and photographs showing the accused and victim's deep intimate relations. The Kashmiri youth was arrested following a complaint lodged by the victim at Connaught Place police station and sent to judicial custody on June 26.
Full report at:
http://timesofindia.indiatimes.com/city/delhi/Kashmiri-youths-accused-in-rape-case-
-----------
German parliament head downplays Muslims' fears
Nov 25, 2010
Parliament President Norbert Lammert here Tuesday played down fears of millions of German Muslims amid a deepening anti-Islamic atmosphere in the country.
(Ahlul Bayt News Agency) - Addressing the Foreign Press Association in Berlin, Lammert rejected remarks by the head of the Central Council of Muslims Aiman Mazyek who voiced strong concern over a climate of fear which Muslims were facing.
'I don't sense such a climate (of fear),' said Lammert who is a close ally of German Chancellor Angela Merkel.
He added allegations that German society was anti-Islamic were 'silly and unacceptable.'
Lammert was reacting to strong comments made by Mazyek who warned Muslims were 'scared in their own country' in the wake of last week's arson attack on Berlin's largest mosque, the fourth of its kind over the past six months.
Full report at:
http://abna.ir/data.asp?lang=3&id=214358
-----------
India better prepared to tackle 26/11-type attacks: Air Chief
Nov 25, 2010
NEW DELHI: On the eve of the second anniversary of the 26/11 terror attacks, IAF Chief Air Chief Marshal P V Naik on Thursday said the country was "now much better prepared" to tackle Mumbai-type strikes.
"The armed forces were prepared then (26/11) and even now there is no change (in readiness). But as a country, we are now much better prepared (to tackle Mumbai-type terror strikes)," Naik told reporters on sidelines of an event on O-Zone Depleting Substances here.
He was replying to queries on the armed forces' preparations to prevent Mumbai-style terror attacks.
Full report at:
http://timesofindia.indiatimes.com/india/India-better-prepared-to-tackle-26/11-type-
-----------
All India Imams Council meet in Delhi for Muslim reservation
Nov 25, 2010
The All India Imams Council, (AIIC), winding up its ongoing public awareness programs for Muslim reservation in different states during the month of November is holding "National Imams Convention for Muslim Reservation" on November 30 at Mavlenkar Hall in New Delhi.
BHOPAL, India (Ahlul Bayt News Agency) - The All India Imams Council, (AIIC), winding up its ongoing public awareness programs for Muslim reservation in different states during the month of November is holding "National Imams Convention for Muslim Reservation" on November 30 at Mavlenkar Hall in New Delhi.
Talking to this correspondent Maulana Usman Baig, president AIIC, said this convention will be attended by about 700 Masjid Imams representing 15 states. The focus is on four states which include Delhi, Haryana, Rajasthan and western Uttar Pradesh, he added.
Full report at:
http://abna.ir/data.asp?lang=3&id=214413
-----------
Muslim and Christian Church Celebrate Thanksgiving Together
Nov 25, 2010
Bridging religious differences and coming together this holiday season. That's what members of a Christian church and Islamic mosque did Tuesday night in a joint Thanksgiving celebration.
MEMPHIS, Tenn. (Ahlul Bayt News Agency) - Bridging religious differences and coming together this holiday season. That's what members of a Christian church and Islamic mosque did Tuesday night in a joint Thanksgiving celebration.
It was a typical Thanksgiving dinner, for a not so typical congregation.
This idea of acceptance started months ago when Heartsong Church learned an Islamic mosque was going to be built next door.
At that time, protests were going strong against the Islamic place of worship that was going to be built near the site of 911.
Full report at:
http://abna.ir/data.asp?lang=3&id=214370
-----------
Islam and Religious Pluralism
Nov 25, 2010
The word "pluralism" is derived from English, pluralism. The word is probably derived from the Latin, plures, meaning some of the implications of the differences. From the origins of this word is known that religious pluralism does not require uniformity of religion. Because, when uniformity is the case, then there is no plurality of religion (religious plurality). Uniformity is something impossible. God explained that if the Lord wills you will undoubtedly be in a race. Religious pluralism is not identical with religion is an eclectic model, which is taking certain parts of a religion and discard partly in the other and then take part in other religions and discard the irrelevant part of the other religions.
Full report at:
http://islamic-discourse.blogspot.com/2010/11/islam-and-religious-pluralism.html
-----------
Al-Qaeda in Iraq Hopes Baghdad Church Attack Will Involve Egypt's Traditional Salafists in Jihad
Murad Batal al-Shishani
Nov 25, 2010
Gunmen from the al-Qaeda-affiliated Islamic State of Iraq (ISI) took hostages in a Syriac Catholic church in central Baghdad on October 31. About 52 people were killed and 67 injured after Iraqi security forces stormed the church. The ISI claimed responsibility for the hostage-taking and also threatened to attack the Coptic Church in Egypt if it did not release two Coptic women the group claimed were being held and tortured in a Christian monastery after allegedly converting to Islam (for the full controversy, see Terrorism Monitor, November 4).
The self-styled Ministry of War of the ISI released a claim of responsibility that included an account of the terrorist attack describing a five hour battle in which sixty Iraqi Special Forces soldiers were killed despite the intervention of American warplanes (though there is no evidence for either of these claims):
Full report at:
-----------
Iranian, Lebanese poets gather for "Rain of Ghadeer" Confab
Nov 25, 2010
Literary figures including the head of Persian Academy Ali Moalem Damghani, Ali Mousavi Garmaroudi and the manger of Houzeh Honari Fazel Raeesi are invited to attend the Confab of "Rain of Ghadeer". The gathering will be attended by Christian Lebanese poets as well.
Tehran, Iran(Ahlul Bayt News Agency) - The Confab of "Rain of Ghadeer" will be held on the occasion of Eid al-Ghadeer in order to honor the historical event. It will be held on Ghadeer and resistance by Houzeh Honari.
George Shakour, Victor Alkek, Joseph Alhashem, Reimon Alqassis, Mishal Ka'di and George Zaki Alaj are the Christian Lebanese poets who will participate.
The Confab of "Rain of Ghadeer", a poetry reading conference, will be held on Thursday, November 25, at 5:30pm in Houzeh Honari.
Full report at:
http://abna.ir/data.asp?lang=3&Id=214228
-----------
900 religious places declared highly sensitive in Northwest Pakistan during Muharram
Nov 25, 2010
Keeping in view the security situation during Muharram about 12 districts of Khyber Pukhtunkhwa declared as most sensitive will be controlled by armed forces.
In the security plan chalked out for the month of Muharram about 900 religious places including Imam bargahs and Mosques have been declared highly sensitive.
The security plan for Muharram sent by government of Khyber Pukhtunkhwa to the Ministry of Interior has been approved according to which four platoons of Army, six platoons of Frontier Constabulary and six platoons of Police force will be deployed in sensitive areas.
Overall about 500 Imam bargahs and over 450 other religious/warship places in Khyber Pukhtunkhwa have been marked as highly sensitive areas whereas in Peshawar 15 Imam bargahas, 5 mosques and 18 routes have been termed most sensitive.
Full report at:
http://www.asiantribune.com/news/2010/11/25/900-religious-places-declared-highly-
-----------
Militants kill five elders in northern Afghanistan
Nov 25, 2010
KABUL: Five village elders were killed in northern Afghanistan when insurgents attacked their vehicle, coalition forces said.
The men were travelling through Faryab province Wednesday which borders Turkmenistan when their vehicle was struck by a rocket propelled grenade, a statement from the forces said.
Four other elders were wounded in the attack.
While Taliban influence in the north and west is not as pervasive as in the movement's southern heartland, the insurgency has been slowly expanding its presence in areas such as Kunduz, Faryab and Baghlan since 2007, mostly among Pashtuns who are a minority in northern parts of the country.
http://www.dawn.com/2010/11/25/militants-kill-five-elders-in-northern-afghanistan.html
-----------
Aga Khan Award for 5 projects
25 Nov, 2010
MUMBAI: Projects as diverse as a textile factory in Turkey, a school built on a bridge in China and a wetlands project in Saudi Arabia are among the winners of the 2010 Aga Khan Award for Architecture, according to a statement.
India too figured in this year's list of nominees for the 11th cycle of the Aga Khan Award for Architecture which were given out on Wednesday evening at the Museum of Islamic Art in Doha, Qatar. The entry from India, 'Palmyra House' in Alibag, near Mumbai, owned by industrialist Anand and Anuradha Mahindra, and designed by Mumbai-based architect Bijoy Jain, is included in the 19 nominees from across the world.
Full report at:
http://www.hindu.com/2010/11/25/stories/2010112563321500.htm
-----------
Lashkar front encashes Eid, makes millions from hide
Nov 25 2010
Lahore : Militants in Pakistan are going to reap a cash bonanza worth millions from selling skins of animals slaughtered on Eid al-Adha, a Muslim sacrifice day, with hundreds of thousands of dollars expected to reach a group linked to the 2008 Mumbai attackers, according to an ex-member of the group and leather industry workers.
Volunteers for Jamaat-u-Dawa, suspected of having served as a front for the group behind the Mumbai attacks, were collecting bloodied skins across the country after this year's Eid al-Adha, or Feast of Sacrifice. Their work shows the deep roots it and other banned groups have in Pakistan.
Militants behind attacks in Pakistan and across its borders get funds from extortion, drugs, kidnappings and donations from foreign sympathisers. But some of the money comes by way of charities, including those collecting hides to raise funds.
Full report at:
http://www.indianexpress.com/news/Lashkar-front-encashes-Eid--makes-millions-from-
-----------
Rahat Taslim on becoming a millionaire in "KBC"
25 Nov, 2010
Rahat Taslim not only created history by becoming the first woman participant to win one crore rupees in "Kaun Banega Crorepati", she also broke an image of woman perpetuated by our cinema and lived in the lanes and bylanes of middle class India. Hers is the story of a typical middle class homemaker in a small town who is considered only good enough to run the house, while liberty means helping the kids with their homework and running a tailoring joint from the confines of the same four walls.
The 37-year-old from Giridih in Jharkhand comes from a humble background but always had a passion for knowledge. "I was good in studies, but when I was 18 I was married into a conservative family after my father developed a psychological problem. One of my close friends is a doctor and the other one is a banker. Now I know God had different plans for me. I have become a celebrity overnight," says an elated Rahat.
Full report at: The Hindu
-----------
Alleged jihadist wanted by FBI lives openly in Kosovo
Nov 25, 2010
The United States considers lumberjack Bajram Asllani one of its most wanted men but, because of Kosovo's unusual international status, it is unable to extradite ands interrogate him.
Unlike others on the "most wanted" list, Asllani is not hiding out in a distant desert or rugged mountain range.
The 30-year-old lives openly with his family in Kosovo, a pro-American Balkan country where about 800 U.S. soldiers help preserve a fragile peace between majority ethnic Albanians and minority Serbs, formerly the territory's rulers.
A friendly local policeman even pointed the way to his street when a journalist recently tried to find Asllani's home in Mitrovica, one of the country's largest cities.
Full report at:
http://in.reuters.com/article/idINIndia-53115020101124
-----------
Pakistani Top Shia Religious Leader Calls for Ummah Unity
Nov 25, 2010
Pakistani top Shia cleric, Allama Syed Sajid Ali Naqvi, on Tuesday called for unity among Muslim Ummah to counter anti-Islam conspiracies.
(Ahlul Bayt News Agency) - Tehrik-e-Islami Pakistan Chief Allama Syed Sajid Ali Naqvi endorsed the statement of Supreme Leader of the Islamic Revolution Ayatollah Ali Khamenei at the occasion of Hajj saying that "expanding wave of Islamic awakening in the world today is a reality that heralds a bright future for the Islamic Ummah'.
"Yes I agree with the Supreme Leader, Ummah has a bright future", said the religious leader.
Syed Sajid Ali Naqvi, expressing his views, said that the Supreme Leader in his message has very intelligently pointed out issues of Muslims. He added that every Muslim should give special attention to the message of Supreme Leader.
Full report at:
http://abna.ir/data.asp?lang=3&id=214355
-----------
Anti-Islam writer withdraws from Turkey meeting after boycotts
Nov 25, 2010
Turkish agency on Wednesday announced that an anti-Islam writer has withdrawn from a meeting in Turkey invited as a "guest of honor."
(Ahlul Bayt News Agency) - Turkish agency on Wednesday announced that an anti-Islam writer has withdrawn from a meeting in Turkey invited as a "guest of honor."
The statement comes after growing reactions and boycotts over the participation of controversial writer Sir Vidiadhar Surajprasad Naipaul to the European Writers' Parliament.
Some Turkish writers already announced their intention to boycott the event, while others have declared that it is an insult to Muslims to invite Naipaul to the meeting as a guest of honor. Cihan Aktas, one of World Bulletin writers, also decided to boycott the meeting.
Full report at:
http://abna.ir/data.asp?lang=3&id=214416
-----------
Muslim university aims for top in US education
Nov 25, 2010
A pioneering U.S. Muslim university has opened in California, aiming to become the first accredited U.S. Muslim university.
(Ahlul Bayt News Agency) - A pioneering U.S. Muslim university has opened in California, aiming to become the first accredited U.S. Muslim university.
Although the first class has just 15 students and occupies a rented office space blocks from the University of California campus, Zaytuna College aims to become the first accredited U.S. Muslim university, an equal to academic giants with religious roots like Columbia University and Rutgers.
"Every religious community that comes to the U.S. eventually reaches a level when they need to institutionalize to ensure their survival and our community is at that point," said Hamza Yusuf, a co-founder of Zaytuna College and a leading scholar of classical Islam in the West.
Full report at:
http://abna.ir/data.asp?lang=3&id=214411
-----------
Muslim Students Int'l Quran Competitions Enhance Unity of Islamic Ummah
Nov 25, 2010
Iran's initiative to gather Muslim students of the world in one place so as to attend Quran competitions can significantly help in unifying Islamic communities, according to the CEO of University Jihad.
(Ahlul Bayt News Agency) - The event also provides an exceptional opportunity for Iran to introduce the real face of the country to the word as a leading icon of Quranic activities, said Mohammad H. Yadegar.
"In my opinion, holding such competitions can pave the way for the promotion of an open exchange of ideas among individuals coming from different nations, he added, resulting in fruitful outcomes."
Full report at:
http://abna.ir/data.asp?lang=3&id=214393
-----------
Egypt's gov't and opposition vie for favor of women
By DAVID E. MILLER
Nov 25, 2010
Feminism is the new buzz word in Egypt's political campaign just days before the parliamentary elections.
Feminism is the latest card being played by both government and opposition in Egypt, just days before the parliamentary elections set for November 28.
Egyptian-born Sunni cleric Youssef Al-Qardawi appears to have sparked the spat after he made an uncharacteristic statement urging woman to get involved.
"Women must leave their isolation," Qardawi told a gathering of Islamist female candidates this week. "They must enter the election campaign to fight the promiscuous and secular women who allege to lead feminist activity."
Qardawi, who is currently based in Qatar, called on Egyptians to support female candidates more than males, "because women in this society are weaker."
Full report at:
http://www.jpost.com/MiddleEast/Article.aspx?id=196493
-----------
Iranian ministry denies authorising neo-Nazi website
Maryam Sinaiee
Nov 25, 2010
Iran's Ministry of Islamic Guidance and Culture said it has not recognised a neo-Nazi group that recently claimed its website had been registered "according to the laws of the Islamic Republic of Iran".
"The website was only registered [in the ministry's list of approved websites] by an individual," Mehdi Sarami, an official of the ministry, told the Tabnak news portal on Saturday. There was no mention of the neo-Nazi group in the registration form, he said.
The ministry was criticised last week by Tabnak, which is affiliated with the conservative politician Mohsen Rezaie, for unblocking the group's website (irannazi.ir), which discussed Nazi ideology, principles and beliefs and the "Fuhrer's character, thoughts and speeches" in its various forums.
Full report at:
http://www.thenational.ae/news/worldwide/middle-east/iranian-ministry-denies-
-----------
Istanbul's Eyup district is haven of Islamic tradition
Nov 25, 2010
The Eyup Sultan Mosque plays in important role in local traditions like circumcision
As a European Capital of Culture for 2010, Istanbul likes to show its modern, western side. But in the Eyup district, a holy site for Muslims, life is veiled in centuries of tradition.
It is afternoon in Eyup. The call of the muezzin rings out over the square in front of the mosque. Women in colorful headscarves lead their children by the hand as men with prayer beads amble towards the entrance to the mosque.
Pairs of newlyweds pose for photos in front of the fountain; the brides' wedding dresses shimmering in the sunlight. A young groom exclaims, "We are here to pray to Allah for a good marriage!" His mother says softly, "God willing, they will always be a happy couple."
A few meters away, a couple proudly presents their five-year-old son. The boy looks like a little sultan. He is wearing a shiny white suit with gold edging and a turban-like headpiece. Full report at:
http://www.dw-world.de/dw/article/0,,6259441,00.html
-----------
Somalis shaken by sex trafficking out of Twin Cities
Nov 25, 2010
MINNEAPOLIS — When the girl now identified as Jane Doe 2 came under their control in 2006, at age 12, the Somali Outlaws and the Somali Mafia gangs set a firm rule: Their members could have sex with her for nothing; others had to pay with money or drugs.
Repeatedly over the next three years, in apartments, motel rooms and shopping- center bathrooms in Minnesota and Tennessee, the girl performed sexual acts for gang members and paying customers in succession, according to a federal indictment that charged 29 Somalis and Somali Americans with drawing young girls into prostitution over the past decade, using abuse and threats to keep them in line, and other crimes. The suspects, now aged 19 to 38, sported nicknames like Hollywood, Cash Money and Forehead, prosecutors said.
Full report at:
http://seattletimes.nwsource.com/html/nationworld/2013507534_somali24.html
-----------
Local filmmakers dream of post-Taliban renaissance
Nov 25, 2010
LAHORE: Spinning tales of love and revenge packed with testosterone, filmmakers from Pakistan's Taliban-hit northwest dream of stamping out militancy and restoring their culture to a bygone era.
Coming from an area known as a Taliban and Al-Qaeda stronghold infamous for religious seminaries that recuit young men into "holy war", Pashtun actors say they are promoting the benign side of their heritage.
Clad in traditional white shalwar kameez and topi prayer cap, director Ajab Gul says he uses cinema to promote pride in his warrior culture and provide an outlet for young men at risk of being lured by militant mullahs.
"The young generation is illiterate and unemployed and having a lot of problems. They need to be involved," says the 45-year-old former actor.
Full report at:
http://www.dawn.com/2010/11/15/local-filmmakers-dream-of-post-taliban-
-----------
Congressman Wants An End To War In Afghanistan
Nov 25, 2010
A US lawmaker has renewed his call to end the war in Afghanistan after it was revealed that a self-proclaimed senior Taliban negotiator working with Afghan President Hamid Karzai, and Nato officials was an imposter.
"The war in Afghanistan is taking place in a netherworld where facts and common sense have no place. elections are fake. our deadline to withdraw is a fake. Now, we learn that a fake Taliban leader has been leading us to believe that Nato was facilitating high-level talks between Taliban leadership and the corrupt Afghan central government we're propping up," Congressman Dennis Kucinich, said.
"It was truly amazing that our government said we were negotiating with high-level Taliban leadership while at the same time we were stepping up air strikes to wipe them out," he said.
Kucinich alleged that evidence abounds that the Mr Karzai regime in Kabul is among the most corrupt in the world.
Full report at:
http://www.asianage.com/international/congressman-wants-end-war-afghanistan-190
-----------
'Death sentence not applicable to non-Muslims, women'
Nov 25, 2010
ISLAMABAD: A petition likely to be filed in the Federal Shariat Court on Friday states that the blasphemy law does not apply to non-Muslims and women, thus capital punishment under this law cannot be accorded to non-Muslims or women. The petition drawn by Dr Aslam Khaki, a Supreme Court lawyer, states that according to Muslim jurists, capital punishment under blasphemy could not be accorded to non-Muslims or women. Dr Khaki disagreed with the government's decision of pardoning Aasia Bibi, a Christian woman awarded death sentence by a subordinate court, and sending her abroad, probably the US, on asylum. "If she is sent abroad, she will be a source of negative propaganda against the country and the religion like Mukhtaran Mai," he added. He said if the subordinate court had wrongly awarded capital punishment to Aasia, she could approach the FSC for justice. staff report
http://www.dailytimes.com.pk/default.asp?page=2010\11\25\story_25-11-2010_pg7_23
-----------
Lawyers will ensure independence of judiciary: Asma Jahangir
Nov 25, 2010
RAWALPINDI: The lawyers would not tolerate any hindrance in the way of an independent judiciary, however on the other hand they would also criticise the courts in case of any wrong or biased verdict, Supreme Court Bar Association (SCBA) President Asma Jahangir said on Wednesday. She said this while addressing the legal fraternity during a visit of the Rawalpindi District Bar Association. Asma said that the lawyers were the only community in the country that always emboldened the democratic norms. Adding that the SCBA was in favour of independence of the judiciary, rule of law and supremacy of the constitution. She was of the view if the voice of the bar would be strengthened, the bench would also be ultimately reinforced. Asma said that the SCBA would back those measures of the chief justice, which would be taken for the independence of judiciary. Just like she supported the action of the CJP to summon the chiefs of the intelligence agencies in the missing persons' case because this act would leave a message for all that no one was above the law.
Full report at:
http://www.dailytimes.com.pk/default.asp?page=2010\11\25\story_25-11-2010_pg7_26
-----------
US worried over WikiLeaks big release of diplomatic cables
Nov 25, 2010
WASHINGTON: The United States is concerned about a big dumping of classified documents by WikiLeaks which is expected to included diplomatic cables, state department spokesman Philip Crowley said on Wednesday.
"We are gearing up for the worst-case scenario, that leaked cables will touch on a wide range of issues and countries," Crowley said.
The spokesman added that "we've known all along that WikiLeaks has in its possession State Department cables."
"We are prepared if this upcoming tranche of documents includes State Department cables. We are in touch with our posts around the world. They have begun the process of informing governments that a release of documents is possible in the near future," Crowley said.
Full report at:
http://timesofindia.indiatimes.com/world/us/US-worried-over-WikiLeaks-big-release-of-
-----------
Protests over US President Obama's portrayal as Lord Shiva
Nov 25, 2010
KUALA LUMPUR: A Malaysian Hindu organisation has urged the government to ban the latest issue of American magazine Newsweek for "insulting Hindus" by depicting US President Barack Obama as Lord Shiva.
P Murugiah, deputy chairman of the Malaysia Hindu Sangam's Penang state branch, Tuesday said the November issue of the magazine portrayed Obama as Nadarajah (Lord Shiva) with the caption "God of All Things".
"We have received many complaints since the magazine hit news stands last Saturday," he was quoted as saying by The Star.
Murugiah said sacred Hindu images were too often portrayed in pop culture without a proper understanding of their spiritual relevance.
Full report at:
http://timesofindia.indiatimes.com/world/rest-of-world/Protests-over-US-President-
-----------
Enrichment plan not affected, says Iran
Atul Aneja
Nov 25, 2010
DUBAI: Iran has rejected western media claims that it temporarily halted uranium enrichment due to technical problems and asserted it had successfully fought off a serious cyber attack on its industrial and personal computers.
Head of Iran's Atomic Energy Organisation Ali Akbar Salehi described as "lies" media reports on Monday that said technical difficulties temporarily paralysed thousands of centrifuges used for the enrichment of uranium.
Reuters, quoting a diplomat close to the International Atomic Energy Agency (IAEA), had said U.N inspectors found on November 16 that centrifuges engaged in low level uranium enrichment at the Natanz facility were not being fed uranium hexafluoride gas.
However, about a week later, Iran informed the U.N. agency that 28 cascades — each normally containing 164 centrifuges — had resumed enrichment.
Full report at:
http://www.hindu.com/2010/11/25/stories/2010112562850900.htm
-----------
Saudis fight for control of their marital destiny
Nov 25, 2010
JEDDAH: Unlike their parents' generation, young men and women in the Kingdom are fighting age-old customs such as arranged marriages. In fact, many young women say they are unlike their mothers, that they are educated, do not rely on their fathers for money and wish to control their destinies.
"I cannot imagine myself marrying someone I don't know or someone whom my father chooses for me. I want to marry a man of my choice — someone I might work with or have met," said Dana Abdul Majeed, a 27-year-old banker. "Many men have tried to propose to me through their mothers, but I end up rejecting them because I don't want to marry a man who asks his mother to choose a bride for him," she added.
Full report at:
http://arabnews.com/saudiarabia/article199713.ece
-----------
Over 1.3 million pilgrims still to leave Kingdom
Nov 25, 2010
JEDDAH: The number of foreign pilgrims who have left the country so far is 300,000, according to an official from the Ministry of Haj.
"More than 1.2 million pilgrims are still left in Makkah and 180,000 are visiting the Prophet's Mosque in Madinah. They all will leave as per travel schedules prepared for their departure," Hatim Qadi, undersecretary for Haj affairs at the ministry, told Arab News on Wednesday.
Qadi added that the ministry was pleased with the management of Haj this year.
"The quality of performance by officials this season was far better than previous years. The number of negative points observed by the ministry were not many," he said.
The process of sending the pilgrims to Madinah and then to their homes was also progressing smoothly, he said.
Full report at:
http://arabnews.com/saudiarabia/article199723.ece
-----------
Queen visits Shaikh Zayed Mausoleum, Mosque
Nov 25, 2010
ABU DHABI - Her Majesty Queen Elizabeth II and Prince Philip, the Duke of Edinburgh made a tour this evening of the Shaikh Zayed Grand Mosque at the beginning of their second visit to the United Arab Emirates, where they stopped at the tomb of the late Shaikh Zayed bin Sultan Al Nahyan.
They were accompanied by General Shaikh Mohammed bin Zayed Al Nahyan, Crown Prince of Abu Dhabi and Deputy Supreme Commander of the UAE Armed Forces.
Present during the visit were Prince Andrew, the Duke of York, General, UAE Foreign Minister Shaikh Abdullah bin Zayed Al Nahyan and members of the delegation accompanying Queen Elizabeth.
Queen Elizabeth II arrives with a delegation to visit the Shaikh Zayed Grand Mosque on November 24 .
Full report at:
http://www.khaleejtimes.com/DisplayArticle09.asp?xfile=data/theuae/2010/November/
URL: https://newageislam.com/islamic-world-news/babri-stakeholders'-picture-unity-wedding/d/3725