New Age Islam News Bureau
14 Jul 2018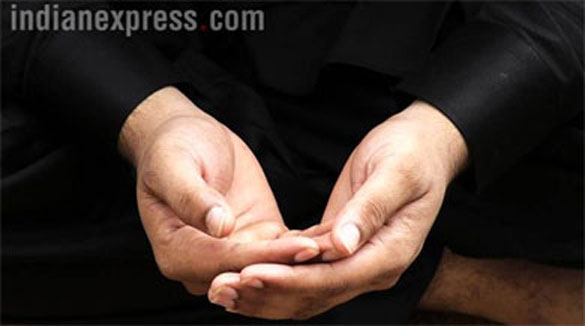 Mosques emphasise the importance of vaccination for kids. (Representational)
-----
• Babri Razed like Taliban's Demolition of Bamiyan Buddhas, Supreme Court Told
• Gujarat Mosques Step In To Emphasise Importance of Vaccination
• Makkah Declaration a Ploy of US, Allies: Haqqania Madrasah
• Top Islamist Cleric 'Detained By Saudi Authorities'
• Germany to Expand Consultations with Muslim Community
India
• Babri Razed like Taliban's Demolition of Bamiyan Buddhas, Supreme Court Told
• Gujarat Mosques Step In To Emphasise Importance of Vaccination
• Muslim Personal Law Board Will Not Contest If SC Scraps Section 377
• Willing To Donate Muslim Part of Ayodhya Land for Ram Temple: Shia Waqf Board Tells SC
• O V Vijayan Didn't Toe Soft Hindutva Line, Say Former SIMI Leaders
• Yogi Government Makes Yoga Compulsory in Uttar Pradesh Schools
• India, US may firm up terror list during Homeland officials' visit
--------
Pakistan
• Makkah Declaration a Ploy of US, Allies: Haqqania Madrasah
• Pakistan: Death Toll in Twin Blasts at Election Rallies Touches 133, Islamic State Claims Responsibility
• 'Crackdown' a conspiracy for bringing anarchy: Fazl
• Nawaz, Maryam Sharif arrested in Pakistan, provided 'B' class facilities at Rawalpindi jail
• Imran taunts Nawaz over his 'friendship' with Modi
• PTI tries to get support from religious minorities
• COAS confirms death sentences of 12 terrorists
• Pakistan, Iran, China, Russia agree to carry out joint efforts against ISIS
--------
Arab World
• Top Islamist Cleric 'Detained By Saudi Authorities'
• Poll Shows Most Arabs See US, Israel As 'Biggest Threat'
• Airstrike kills 54 in Syria, US-led coalition hints at responsibility
• Syrian Army Preparing for Imminent Operation in Quneitra
• More Civilians Killed in US Air Raids in Southern Syria
• US-Backed Militias on Alert after Unknown Raiders Attacks in Northeastern Syria
• Iraqi PM Abadi visits Basra after deadly protests
• King Salman, South African president call for joint efforts to combat terrorism
• Syria's uprooted adapt to coexisting on the margins
--------
Europe
• Germany to Expand Consultations with Muslim Community
• US, NATO Main Sponsors Of Taliban, Trade Of Narcotics In Afghanistan: Russia
• Trump Renews War of Words with London's Muslim Mayor
• France Strengthens Anti-Terrorism Powers and Creates New Agencies To Track Radical Islamists
• Life for IS supporter who urged attack on Prince George
• US rejects French request for Iran exemptions as reinsurer pulls out
--------
Mideast
• Saudi Arabia, UAE Pushing US Projects In Middle East: Houthi
• Israel Launches Airstrikes on Gaza Strip after Border Protest Bloodshed
• Gargash urges Lebanon to commit to dissociation policy in Yemen
• Saudi soldiers killed, tanks destroyed in Yemeni retaliatory attacks
• Israeli forces open fire on Gaza protesters, kill Palestinian teen
• Thousands take to streets in Sa'ada, censure bloody Saudi-led war on Yemen
• Turkey to sell 30 ATAK helicopters to Pakistan in major military export deal
• Yemeni diplomat: Houthis targeted international maritime routes through Hodeidah port
--------
South Asia
• Prime Minister Sheikh Hasina: No Militant Act In The Name Of Islam
• British-Bangladeshi Brothers Set Up, Spearheaded IS Drone Program
• Not Just Trump: India Has Separated Bangladeshi Children from Their Parents for Years
• Dreaded Taliban commander killed in Ghazni province
• Taliban's Red Unit militants suffer heavy casualties during Paktia attack
• US and Afghan forces suffer casualties during a counter-terrorism operation
• Army ponders changes after insider attack in Afghanistan
--------
Southeast Asia
• Muslim Dad Petitions to End Child Marriage
• DAP's Christian Agenda Toxic 'Najibism' Gone Mad, Says Kit Siang
• PKR rep slams PAS leader for sowing 'hatred'
• Report: India says sent Malaysia extradition request for Zakir Naik
• After public rebuke of Umno, Khairy rapped for 'neglecting' Malay roots
--------
North America
• Donald Trump Shared Twitter Account Tied To Anti-Muslim Tweets That Once Called Michelle Obama A 'Tranny'
• Turkey is Building Islamist Beachheads in America
• Canadian Muslim politician target of Twitter hate
• Anti-Muslim Bikers Target Islamberg, New York for 'National Security'
• US service member killed in Afghanistan
--------
Africa
• Germany Deports Former 'Bin Laden Bodyguard' To Tunisia
• Central African Republic: Christian Sect Implicated in Violations
Compiled by New Age Islam News Bureau
URL: https://www.newageislam.com/islamic-world-news/babri-razed-talibans-demolition-bamiyan/d/115834
--------
Babri razed like Taliban's demolition of Bamiyan Buddhas, Supreme court told
July 14, 2018
Likening the destruction of Babri Masjid to the demolition of the Bamiyan Buddha statues in Afghanistan, an appellant in the Ayodhya dispute case, M I Siddiqui, accused the Uttar Pradesh government of going back on its promise to remain neutral in the matter.
Appearing for Siddiqui, senior advocate Rajeev Dhavan told a bench of Chief Justice of India Dipak Misra and Justices Ashok Bhushan and S Abdul Nazeer that the mosque in Ayodhya was destroyed by "Hindu Taliban" —like the Buddha statues in Bamiyan in Afghanistan was brought down by the Taliban.
He submitted that in the 70 years of its existence, the Constitution had become a religion and preserved democracy in the country. Dhavan contended that "no faith has the right to destroy a mosque…and then to argue that now that it has been destroyed, you have no right to pray…. No equity lies on the part of the faith which destroyed it to now argue that you don't have the right to pray".
"The fact that the mosque is destroyed does not conclude the question of the right to prayer," he said.
He submitted, "The (UP) government authorities were supposed to play a neutral role in the present proceedings. This is evident from their own pleadings, which have also been recorded in the impugned judgment…. The State (however) has taken a non-neutral stance in the present proceedings."
Dhavan wants the Supreme Court to refer the 1994 judgment of its five-judge Constitution bench in M Ismail Faruqui vs Union of India case to a larger bench. His objection is to the judgment concluding that "a mosque is not an essential part of the practice of the religion of Islam and namaz (prayer) by Muslims can be offered anywhere, even in open". He contends that this decision had influenced the September 30, 2010 judgment of the Lucknow bench of Allahabad High Court to order a three-way partition of the disputed 2.77 acres.
The Faruqui verdict came on a plea challenging the constitutional validity of the Acquisition of Certain Area at Ayodhya Act, 1993, under which 67.703 acres were acquired in the Ramjanambhoomi-Babri Masjid complex.
A five-judge Constitution bench of Supreme Court, headed by then CJI M N Venkatachaliah, had in that case held: "under the Mohammedan Law applicable in India, title to a mosque can be lost by adverse possession…. If that is the position in law, there can be no reason to hold that a mosque has a unique or special status, higher than that of the places of worship of other religions in secular India to make it immune from acquisition by exercise of the sovereign or prerogative power of the State. A mosque is not an essential part of the practice of the religion of Islam and namaz by Muslims can be offered anywhere — even in open.
"Accordingly, its acquisition is not prohibited by the provisions in the Constitution of India".
Dhavan also objected to Additional Solicitor General Tushar Mehta appearing for the state and said his "intervention" was "uncalled for". "ASG is the officer of the Union of India, which is the statutory receiver" in the case, he said. "This is simply impermissible — this is breach of faith of the court."
Opposing demands to refer the judgment in the Faruqui case to a Constitution bench, Mehta, appearing for the State, had submitted that the appellants had never raised the demand all these years, and the attempt now is only to "delay" and "avoid adjudication of a long-pending dispute". He also said that the judgment in the Faruqui case had not influenced the High Court verdict, and that the prayer to refer it to a larger bench "lacks bona fide".
On why it was not challenged before, Dhavan said, "After Ismail Faruqui's judgment, no occasion arose to question the judgment because all that was done in that case was to revive the suits in entirety. It was decided that the disputed structure would be handed over to the successful party…. The appellant accepted the Ismail Faruqui judgment in terms of the decision made and had no reason to believe that this part of judgment, which was irrelevant to the ratio, would be invoked by the opposite parties."
He reiterated that the Faruqui judgment had impacted the High Court verdict, saying the other side had raised the findings while arguing their case.
The arguments remained inconclusive and will resume on July 20.
https://indianexpress.com/article/india/babri-razed-like-talibans-demolition-of-bamiyan-buddhas-apex-court-told-5258829/
--------
Gujarat mosques step in to emphasise importance of vaccination
by Aditi Raja
July 14, 2018
In an attempt to counteract messages circulating on social media warning Muslim families against getting their children vaccinated, mosques in Gujarat are creating awareness in the community about the importance of the vaccines.
Mosques in Vadodara and central Gujarat joined hands with doctors on Friday to deliver a message in their sermons about the need to administer vaccines to children. The Baroda Muslim Doctor's Association and Muslim trust Majlis-e-Ulama came together for this purpose.
Some messages on social media —- claiming that vaccinations for measles and rubella being administered by the government to children between 9 and 15 years of age can leave them impotent —- have left many Muslim families in doubt. Darul-Uloom Deoband took notice of the messages and issued circulars asking local mosques across the country to allay the unfounded fears of community members.
An appeal from Jamia Millia Islamia says, "Measles is a highly infectious, potentially fatal disease caused by the measles virus. Measles causes sickness like diarrhoea, blindness, encephalitis and pneumonia, which can lead to death. In India, more than 95% cases of measles are among children below 15 years of age."
The appeal also describes rubella as a "mild viral infection in children and adults" which can have fatal effects in cases of pregnancies. The appeal states, "To safeguard our children from these deadly diseases, measles and rubella vaccines are available for many years. Our country has resolved to eliminate the diseases by 2020."
The appeal asks members of the Muslim community to "cooperate" with doctors and staff of anganwadis and government hospitals, where the vaccines are administered to children.
Mufti Imran, who delivers sermons at Friday namaz in Vadodara's Panigate mosque, said the appeal was required. He told The Indian Express, "There are messages circulating on social media across the country, which say that these vaccines are bad for children and a ploy to render Muslim children impotent. Many illiterate and gullible families fall for such messages. So it is essential to explain to them that the vaccines are safe and important. I sent a message after the sermon today, and many mosques across Gujarat and India have done the same."
According to members of the community, the message was given in Friday's sermon as the vaccination drive begins from July 16. In Godhra, too, mosques handed out pamphlets and made announcements about the importance of the vaccines.
Dr Mohammad Hussain of Faith Hospital in Vadodara said, "The vaccines are totally safe, and it is an assurance from all pediatrics of the Muslim community to the people that they must not believe the rumours about the vaccines. Every year, several children die of complications that occur when these vaccines are missed."
https://indianexpress.com/article/cities/mosques-step-in-to-emphasise-importance-of-vaccination-5258950/
--------
Makkah Declaration a ploy of US, allies: Haqqania Madrasah
By Shahabullah Yousafzai
July 13, 2018
PESHAWAR: Peace cannot prevail in Afghanistan until the occupying forces leave and real forces of the country take over or their demands are fulfilled, said Haqqania Madrasah Central Spokesperson Maulana Yousaf Shah on Thursday.
"Any declaration anywhere in the world will be useless unless it addresses the demands of Afghan Taliban," he said talking to The Express Tribune on Thursday.
Haqqania Madrasah is the alma mater of many leading Taliban figures and has played key role in Afghan peace talks.
Civilian casualties in Afghan airstrike on madrassa
In Makkah Declaration, Afghanistan's High Peace Council (HPC) invited religious scholars from Islamic states who urged the Afghan Taliban to end violence and resume dialogue for the greater peace and stability in the country.
"Islamic religious scholars around the world issue decrees that the war in Afghanistan is not a Jihad (holy war), we also know that and the scholars also know that this is not Jihad, rather it is a proxy war or you might say an imposed war plotted by international intelligence networks," Shah said. The conference that passed the Makkah Declaration in Jeddah was the third of its kind. Earlier one was held in Indonesia and another in Islamabad.
All these moots have called on the Afghan Taliban to end aggression and come to negotiation table. Shah said that most religious scholars in Pakistan don't agree with the Makkah Declaration.
"The ulema term this declaration a useless effort of the pseudo scholars who have no standing among the religious fraternity," he said.
"People representing Pakistan in the three sittings were government appointees and those from Afghanistan were powerless, even their Mosque's fellows don't obey their orders, so how could they to compel the Taliban to end violence in the country," Shah said.
The name Makkah Declaration was used to touch the emotions of people who believe in the sanctity of the place that has Kaaba, but those who had sponsored the conference were playing the role of puppet of the US in the region, so how could Taliban heed the demands made in the conference, Shah asserted.
The culture of beating
"We have asked the Afghan government to make their own decision and don't listen to their masters, the US and its allies, in the matters of running the country," the Haqqania Madrasah spokesman said.
"Almost 85% of Afghan people support the cause of Taliban," Shah said. "Ashraf Ghani regime has control only over the capital Kabul, the rest of Afghanistan is in Taliban control, so how could the Afghan government make decisions for peace," he added.
Most of the Afghan Taliban Shura has ulema and they, in the light of the Holy Quran and Hadith, have approved the right to safeguard the land of their forefathers and motherland, Shah said adding these ulema need nobody's directions.
Meanwhile The Express Tribune also contacted Mufti Mukhtar Haqqani, who rejected the conference declaration on the ground that: "it is US sponsored gathering."
Mufti Mukhtar said that the US has done nothing for peace and development in Afghanistan during its long stay, however, it has made efforts to douse the spirit of Jihad in the Islamic countries, Mukhatar said.
Haqqania Madrasah and its role in Afghan Jihad
Maulana Samiul Haq Haqqani was considered as the father of Taliban since their emergence as a force 1992. Most of the foot soldiers and commanders had studied here and had great esteem for the religious institution and its teachers.
https://tribune.com.pk/story/1756542/1-makkah-declaration-ploy-us-allies-haqqania-madrasah/
--------
Top Islamist cleric 'detained by Saudi authorities'
July 13, 2018
DUBAI: Saudi Arabia has detained a prominent Islamist scholar, activists said on Thursday, in a widening crackdown on dissent in the ultra-conservative kingdom, which is undergoing sweeping economic and social reforms.
Rights campaigners and online activists said Sheikh Safar al-Hawali, a Sunni Islamist scholar and leading figure in Saudi Arabia's Islamic Sahwa reformist movement, had been taken into custody.
They did not give further details about the case of the scholar, who has pushed a line of anti-Americanism and Islamic rule. Saudi Crown Prince Mohammed bin Salman, named heir to the throne in June 2017, has spearheaded a string of reforms over the past year aimed at improving his country's image and economy. The changes have coincided with a widening crackdown on all forms of opposition.
Authorities last month arrested a number of prominent women's rights campaigners, just days before the kingdom ended a decades-long ban on women driving. Hawali was jailed in the 1990s for opposing his country's ties to US troops leading a military operation to expel Iraqi forces from Kuwait.
In 1993, he was banned from public speaking and dismissed from his academic posts along with prominent cleric Sheikh Salman al-Awda. While no charges were pressed, the two were accused of aiming to incite civil disobedience. They were arrested again in 1994 but soon released.
https://www.thenews.com.pk/print/340999-top-islamist-cleric-detained-by-saudi-authorities
--------
Germany to expand consultations with Muslim Community
JULY 13, 2018
The newly enlarged German Interior Ministry plans to expand its consultations with the Muslim Community as part of the Annual Islamic Conference format. "We have to be much stronger than before in placing at the centre of our Islamic Conference the diversity of our not-yet-organised fellow Muslim citizens in Germany,'' the secretary of state at the ministry who is responsible for homeland matters, Markus Kerber, told Friday's Bild tabloid.
The German Islamic Conference is intended to further the integration of Muslims in Germany and improve exchanges between the state and Muslims. In 2006, then interior minister Wolfgang Schaeuble set up the consultation forum between government and the Muslim community in an annual round-table format. Kerber pointed out ahead of the conference that there is German Catholicism, German Protestantism and German Judaism. ` `And if there is to be an Islam that is a part of Germany, then German Muslims have to define it as 'German Islam,' one based on our constitution,'' the secretary of state said. Interior Minister Horst Seehofer, caused a stir shortly after he took office when he told the same newspaper, Germany's most popular, that Islam was not part of Germany that it did not belong to Germany. In contradiction of a much repeated phrase by Chancellor Angela Merkel but that Muslims who lived in Germany did belong there. He said accepting Muslims did not mean that Germans "out of a false sense of consideration'' should abandon their national traditions and customs. Similarly, he also pledged he would expand dialogue with Muslims through Schaeuble's Islamic Conference.
https://www.vanguardngr.com/2018/07/germany-to-expand-consultations-with-muslim-community/
--------
India
Muslim Personal Law Board will not contest if SC scraps Section 377
by Saba Rahman
July 13, 2018
The All India Muslim Personal Law Board (AIMPLB) has decided not to contest if the Supreme Court scraps Section 377 of the Indian Penal Code that criminalises homosexuality. The board has also decided to no longer be part of the court hearings in the matter that resume Tuesday.
Speaking to the indianexpress.com on Friday, AIMPLB member and senior advocate Yusuf Muchhala said: "We are not going to appear in the matter leaving it to the court to decide."
Muchhala added: "Whether section 377 is unconstitutional or not should be read down by the court so that the people indulging into same-sex relationships are not criminalised. Let it be clear that it is only on the decriminalisation issue that we are not participating, and not beyond that, let the court decide (on it), whichever way it goes."
The Supreme Court is hearing a batch of petitions challenging Section 377 while also reviewing its earlier verdict banning the IPC section.
The Centre has already withdrawn from the court proceedings, saying it leaves the decision to "the wisdom of the court". Its affidavit filed before the constitution Bench reserved its right to object to anything "other than" Section 377 if it were to be considered during the course of adjudication.
The AIMPLB has earlier voiced opposition when the Delhi High Court had struck down Section 377 in 2009.
https://indianexpress.com/article/india/muslim-personal-law-board-to-not-contest-if-sc-scraps-section-377-5258406/
--------
Willing to donate Muslim part of Ayodhya land for Ram temple: Shia Waqf Board tells SC
Jul 13, 2018
The Uttar Pradesh Shia Waqf Board said in the Supreme Court on Friday that it wants to settle the Ayodhya dispute peacefully and is willing to donate one-third of the land granted to Muslims by the Allahabad high court to Hindus for building the Ram temple.
The Shia Waqf Board said the custodian of the Babri mosque was a Shia and the Sunni Waqf Board or anyone else is not the representative of Muslims in India.
"There was never a mosque on that site in Ayodhya and there can never be a mosque there. It is the birthplace of Lord Ram and only a Ram temple will be built. Sympathisers of Babar are destined to lose," the Shia Waqf Board's chairperson Waseem Rizvi said.
The Sunni Waqf Board said that the Shia board is indulging in a non-existent act of charity. "The Shia Waqf Board has no locus to speak in this case. Just as the Taliban destroyed the Bamiyan, the Hindu Taliban destroyed Babri masjid," senior advocate Rajiv Dhawan said.
He is appearing on behalf of an appellant in the suit who has died but is being represented through his legal heir.
Full report at:
https://www.hindustantimes.com/india-news/willing-to-donate-muslim-part-of-ayodhya-land-for-ram-temple-shia-waqf-board-tells-sc/story-6ZccbNdTpukKgKfSqnzXwK.html
--------
O V Vijayan didn't toe soft Hindutva line, say former SIMI leaders
14th July 2018
THIRUVANANTHAPURAM: Writer Zachariah's comment that master wordsmith O V Vijayan had toed a soft Hindutva line has courted controversy and invited flak from the literary word. But there is one particular incident in Vijayan's life that could deflate Zachariah's view about the political musings of the great writer, who rode to immortality on the wings of his magnum opus Khasakkinte Itihasam.
Not many knew that Vijayan had inaugurated a seminar organised by the now outlawed Students Islamic Movement of India (SIMI) at Kozhikode in 1985-86.
The seminar was held in connection with the organisation's campaign titled 'Indiayude Mochanam Islamiloode' (India's liberation through Islam) which had stirred up a hornet's nest and, arguably, was one reason that led to ban of the group years later.
Mohammed Fasalullah, who was the then state president of SIMI, said Vijayan was never a Hindutva bedfellow. Now in his early 60s, it was Fasalullah who had gone to Delhi to invite the writer for the function. When Vijayan said he did not have much idea about Islam, Fasalullah presented him with a book whose title he couldn't recollect now. Scholar and activist Ashraf Kadakkal said Fasalullah had gifted him with Islam in Focus, a well-known book by Egyptian author Hammudah Abd Al-Ati, to Vijayan.
Though Fasalullah couldn't recollect the text of the speech — it has been more than 30 years since it happened — he remembered Vijayan later writing about his experience of speaking in a seminar organised by an organisation that was deemed fundamentalist. Having spent his childhood at Areekode from where Fasalullah also hailed, the gifted writer could easily strike a chord with him though their ideologies and world ran in parallel and never converged.
"He was very receptive and was enthusiastic in listening to differing notes," Fasalullah reminisced.
Vijayan spent three days at Areekode with Fasalullah and even accompanied the latter to the mosque when he went for prayer.
"He would simply sit inside the mosque when we lined up for prayers. Though he was advised not to participate in the seminar, he was of the view that one should be talking to those who have different perspective. His view was that 'if they are wrong then we should engage with them to rectify their wrongs'.
Dr Ausaf Ahsan, a former SIMI state leader who now runs a publishing house Other Books, said the allegation against Vijayan was baseless.
"I have read all his works and I couldn't identify a single strand of communal thought in his books. I am his fan and my fandom doesn't negate my political position. His position vis-a-vis Israel was startling to me, but other than that his works never espoused communalism of any hues," Ahsan said.
However, Zachariah said his criticism of Vijayan was not a new one and he had conveyed his apprehension about the writer receiving an award from a right-wing Hindutva organisation 12 years ago.
Full report at:
http://www.newindianexpress.com/states/kerala/2018/jul/14/o-v-vijayan-didnt-toe-soft-hindutva-line-say-former-simi-leaders-1842988.html
--------
Yogi government makes yoga compulsory in Uttar Pradesh schools
Nelanshu Shukla
July 13, 2018
The Yogi Adityanath government has made Yoga compulsory in all Uttar Pradesh government schools from class 9. It has been incorporated as a part of physical education.
Speaking to India Today , UP Deputy CM Dr Dinesh Sharma said, "Yoga has been made part of the physical education and will be implement from this session. It will help students develop physical and mental strength. Students from basic education who are also willing to learn yoga are welcome."
"A theoretical exam will also be taken in which questions related to Yoga will be asked. This issue shouldn't be seen as a political move as it will benefit students. We are also teaching judo and taekwando to girl students to develop physical strength. Yoga shouldn't be related to any religion," added Sharma.
Responding to deputy CM , Samajwadi Party national spokesperson Sunil Sajan said, "All sections of society including students are unhappy with the government because of misrule and anarchy that is increasing everyday."
Full report at:
https://www.indiatoday.in/india/story/yogi-government-makes-yoga-compulsory-in-uttar-pradesh-schools-1284835-2018-07-13
--------
India, US may firm up terror list during Homeland officials' visit
by Rahul Tripathi
July 14, 2018
India and the US are expected to firm up the list of terror fugitives and exchange names of individuals for the global entry programme (GEP) during the visit of officials from the US Department of Homeland Security on July 18, officials have confirmed. While the Homeland Security Presidential Directive-6 (HSPD-6) enables sharing of terror-related information, GEP exempts prominent citizens from immigration checks.
During the visit next week, the Union Home Ministry will also take up the cooperation agreement between Federal Law Enforcement Training Centers (FLETC) of the US and the Bureau of Police Research and Development (BPR&D) of India on law enforcement training, added an official.
The dialogue is being held ahead of the twice-deferred 2+ 2 meeting between the foreign and defence ministers of India and the US. The 2+2 dialogue, which may see finalisation of the Communications, Compatibility and Security Agreement (COMCASA), is likely to be held in September this year in Delhi, said another official.
The 2+2 talks were deferred first on April 18 and then on July 6. Officials familiar with the India-US meet said that New Delhi plans to finalise the names of nearly 1,000 prominent Indians to be included in GEP by October this year — the list will be expanded later. On the basis of HSPD-6 agreement, India will seek access to "unclassified biographic information of known and suspected terrorists" maintained by the US.
There have been several rounds of discussions between the interlocutors of the two countries in the past two years and both sides have narrowed down their differences on several key issues on sharing of data on militants. The US has already finalised such agreements with 30 countries.
The FBI-administered Terrorist Screening Center (TSC) consolidates several terrorist watch lists maintained by different US government agencies into a single database on terror suspects.
Full report at:
https://indianexpress.com/article/india/india-us-may-firm-up-terror-list-during-homeland-officials-visit-5258776/
--------
Pakistan
Pakistan: Death toll in twin blasts at election rallies touches 133, Islamic State claims responsibility
July 14, 2018
The death toll in powerful suicide blasts in Pakistan on Friday has reached 133. Terror group Islamic State has claimed responsibility for the attack in which 200 people have been injured, police officials said. The outfit announced the claim through its Aamaq news agency without providing further details.
Officials of the Bomb Disposal Squad (BDS) confirmed that it was a suicide blast. They said that around 16-20 kilogram of explosives were used in the attack.
Militants targeted a gathering of Balochistan Awami Party (BAP) leader Siraj Raisani in Mastung area in the troubled Balochistan province on Friday.
"Raisani succumbed to wounds while he was being shifted to Quetta," District Police Officer Mohammad Ayub Achakzai said.
The attack that targeted separate election rallies has been the deadliest in a series of assaults on candidates, ahead of the July 25 polls.
An emergency was declared in Quetta hospitals following the incident and additional medical staff were summoned. The attack came hours after a bomb hit a rally of Akram Khan Durrani of Mutahida Majlis Amal (MMA), an alliance of religious party, including Jamiat Ulema-e-Islam-Fazal (JUI-F) and Jamaat-e-Islami, in Bannu area of Khyber-Pakhtunkhwa province.
The twin attacks came as former prime minister Nawaz Sharif along with his daughter Maryam returned to the country to face arrest in a corruption case.
President Mamnoon Hussain and Prime Minister Nasirul Mulk also condemned the attack in separate statements.
https://www.indiatvnews.com/news/world-death-toll-in-election-relation-twin-blasts-in-pakistan-islamic-state-claims-responsibility-452660
--------
'Crackdown' a conspiracy for bringing anarchy: Fazl
Nadeem Shah
July 14, 2018
MULTAN: The MMA condemned terrorism attacks on Haroon Bilour, Nawabzada Siraj Raisini and Akram Durrani. It said the religious alliance and masses will jointly defeat terrorism through power of vote.
Addressing a public gathering Friday at the Qila Qasim Bagh, MMA chief Maulana Fazl-ur-Rehman condemned the arrest of political workers across the country in the name of accountability.
He said it is a mean tactic of establishment and bureaucracy for sabotaging democracy, and they were forced to think that the 'crackdown drive' is a conspiracy for bringing anarchy in the country amid political parties preparing for elections.
He said all the parties must show unity against this sinister move. He said people of Pakistan were kept unaware of the power of vote in the last 70 years and the MMA would make people realise the vote's power.
He urged the voters to revisit their options on July 25. He said the MMA would defeat forces of evil that have been exploiting innocent people since long. He said terrorism attacks on political leadership was shameful, a conspiracy to sabotage electoral process and the MMA leadership collectively express grief over the killings.
He said a particular class has been ruling the country for the last 70 years and it must be defeated to end their rule. They have destroyed country's economy. The economy has been controlled by the US and IMF and they prepare Pakistan's budget.
The alliance would free country's economy from the clutches of international financial institutions, he added.
Criticising India's 'water terrorism', he said India wants to destroy their future generations by building dams. Unfortunately, Pakistan's experts failed in pleading Pakistan's case at the International Court of Justice.
The people responsible for the failure in defending country's case against India's water aggression have no right to rule. He said the MMA leadership is committed to enforcing Shariah and Islam should be the priority of every voter while electing their leaders.
No MMA leader has ever been remained part of any NRO, offshore company and terrorist organisation, he added. The Maulana said they are fighting against those who are working to finish Islamic identity of Pakistan.
MMA's Secretary General Liaqat Baloch said the alliance is a fresh breeze for change. He said the whole nation would defeat the new wave of terrorism. Only free judiciary is solution to the problems, he added.
Full report at:
https://www.thenews.com.pk/print/341555-crackdown-a-conspiracy-for-bringing-anarchy-fazl
--------
Nawaz, Maryam Sharif arrested in Pakistan, provided 'B' class facilities at Rawalpindi jail
by Leela Murali
July 14, 2018
Within minutes of touching down in Lahore on Friday, former Pakistan prime minister Nawaz Sharif and his daughter Maryam, who are convicted for corruption, were arrested. Ahead of the country's general election on July 25, Sharif said the arrest was a "very small price to pay" to save the sanctity of the vote in Pakistan, reported news agency Reuters. The duo was allowed to meet Begum Shamim Akhtar, Sharif's mother, at the airport before boarding a special flight to the capital Islamabad to serve their sentence at Adiala jail, Rawalpindi.
On arriving at Lahore's Allama Iqbal Airport, scores of officials from the National Accountability Bureau, the country's anti-graft body, entered the plane to arrest Sharif and Maryam, who surrendered without any resistance. In a video message posted hours before landing in Lahore, Sharif said he was aware of his impending arrest and was doing it for the country.
"The country is at a critical juncture right now. I have done what I could. I am aware that I have been sentenced to 10 years (in prison) and I will be taken to a jail cell straight away. But I want Pakistani nationals to know that I am doing this for you," he said in the video released by Maryam.
Sharif has returned to Pakistan in an effort to revitalise the party he founded, Pakistan Muslim League-Nawaz, ahead of the election. Support for PML-N and Sharif has dwindled since Sharif was ousted as PM last July.
The two were provided "B" class facilities at Adiala jail, which is reserved for those who have been accustomed to a "superior mode of living", reported PTI. Facilities include a cot, chair, teapot, lantern if there is no electricity, shelf and necessary washing and sanitary appliances. Those under this category reportedly give lessons to uneducated prisoners.
At least 70 injured in clashes in Lahore
As Sharif made his way to Lahore from London, where his wife Kulsoom is being treated for cancer, officials were cracking down on workers of the PML-N. At least 10,000 personnel were deployed across Lahore to prevent them from according Sharif a grand welcome back to the party.
Despite the heightened security and the imposition of Section 144 which bans public gatherings, Sharif's brother Shahbaz Sharif, led more than 10,000 workers towards the airport. At least 50 workers and 20 personnel were injured in clashes that ensued.
The case against the Sharifs
Nawaz Sharif and Maryam were convicted by an Accountability Court on July 6 of illegitimately purchasing four luxury flats on Park Lane in the heart of London. The court sentenced Sharif to 10 years in jail and Maryam to seven in the Evenfield properties case. The case was first highlighted during the Panama Papers investigation when a trove of documents from law firm Mossack Fonseca was disclosed to reveal how the rich set up offshore entities in tax havens.
The duo is likely to appeal their convictions — in the Islamabad High Court and in the Supreme Court — and seek bail. The court, however, may prevent them from leaving the country.
Poll-related violence in Pakistan
Full report at:
https://indianexpress.com/article/pakistan/nawaz-sharif-maryam-arrest-pakistan-bomb-blast-general-election-5258893/
--------
Imran taunts Nawaz over his 'friendship' with Modi
Kalbe Ali
July 14, 2018
ISLAMABAD: Pakistan Tehreek-i-Insaf (PTI) chief Imran Khan in a tweet on Friday taunted Nawaz Sharif over his 'friendship' with Ind­ian Prime Minister Narendra Modi and accused the two leaders of creating the law and order situation in the country or tension at the border to manipulate the situation in favour of the PML-N.
"Beginning to wonder why whenever Nawaz Sharif is in trouble, there is increasing tension along Pakistan's borders and a rise in terrorist acts? Is it a mere coincidence?" the PTI chief tweeted.
He made the comment at 2.30pm on Friday after condemning the attack on JUI-F leader Akram Durrani's cavalcade in Bannu which left four people dead.
Mr Khan's tweet was based on a slogan frequently raised by PTI workers and supporters at its public meetings: "Modi Ka Jo Yaar Hai, Ghaddar Hai, Ghaddar Hai (friend of Modi is a traitor)".
Mr Khan later also tweeted about the Mastung suicide bombing: "Another condemnable terrorist attack on a political gathering — this time in Mastung. Saddened to learn of Nawabzada Siraj Raisani's shahadat in this targeted attack as well as the shahadat of other innocent citizens."
Meanwhile, PML-N leader Humayun Akhtar on Friday announced his decision to join the PTI.
Mr Akhtar met Imran Khan at his Banigala residence and said that a majority of the people had now faith in the leadership of the PTI chairman.
Mr Khan welcomed Mr Akhtar's entry into the PTI. Senator Naeemul Haq was also present on the occasion.
Meanwhile, PTI information secretary Fawad Chaudhry criticised the PML-N for creating the law and
order situation in Punjab on the occasion of return to the country of Nawaz Sharif and Maryam Nawaz who, he said, had been declared culprits by a court of law.
"There is no reason to invite the general public to welcome someone who is set to be arrested by NAB," the PTI leader said at a press conference.
Full report at:
https://www.dawn.com/news/1419959/imran-taunts-nawaz-over-his-friendship-with-modi
--------
PTI tries to get support from religious minorities
Jul 14, 2018
KARACHI: The Pakistan Tehreek-e-Insaf (PTI) leaders are trying to get support from religious minorities to win general elections, likely to be held on July 25 as per the announced schedule.
PTI candidate for NA-244 (Karachi East III) Ali Zaidi and PS-104 (Karachi East VI) Mansoor Sheikh reached out to the Christian community by meeting Bishop Sadiq Daniel and calling on Cardinal Joseph Coutts early Friday morning.
Taking to Twitter, Zaidi thanked the bishop for extending support to the Pakistan Tehreek-e-Insaf, led by Imran Khan. "In Naya Pakistan, every citizen will get an equal opportunity to build a future for himself and his family," he wrote.
Full report at:
https://www.pakistantoday.com.pk/2018/07/14/pti-tries-to-get-support-from-religious-minorities/
--------
COAS confirms death sentences of 12 terrorists
Jul 14, 2018
RAWALPINDI: Death sentences for 12 convicted terrorists were confirmed by Chief of Army Staff (COAS) General Qamar Javed Bajwa, according to a statement by the Inter-Services Public Relations (ISPR) released on Friday.
The terrorists were involved in attacks on the law enforcement agencies, the armed forces, and civilians. In total, the 12 convicted terrorists were involved in the killing of 99 people, including seven civilians and 92 law enforcement/ armed forces personnel. A further 99 were injured in the attacks.
Arms and ammunition were recovered from the terrorists upon their arrests.
Details of the convicts:
Ghani Rehman:
A member of a proscribed organisation, Rehman was involved in the Bannu/Dera Ismail Khan jail attacks which resulted in the deaths of two police officials and four prisoners. He was also involved in an attack on the armed forces that led to the deaths of four soldiers and injuries to another 12.
Abdul Ghazi:
Ghazi was involved in an attack on the armed forces that martyred six soldiers six soldiers.
Ziaur Rehman and Javid Khan:
Members of a proscribed organisation were involved in the killing of a retired armed forces officer, a superintendent of police in Bannu and seven other police officers.
Muhammad Zubair:
Zubair was also a member of a banned organisation and was involved in an attack which claimed the lives of Captain Safer Khan, Assistant District Officer Karim Khan, Naib Subedar Muhammad Fayaz, Naib Subedar Fazal Wahid and 17 other soldiers.
Umar Nawaz:
Nawaz was responsible for the attack which led to the deaths of Subedar Said Karim, Subedar Shoukat, Naib Subedar Akhtar Munir, 11 other soldiers and two civilians. Sixteen other people were also injured in the attack.
Sajid Khan:
Subedar Janas Khan, Naib Subedar Kamran Khan, Havildar Sajid Khan along with eight other soldiers died in an attack planned by Sajid Khan.
Haibat Khan
Naib Subedar Ali Amir, Havildar Badshah Khan along with 13 other soldiers died in an attack planned by the convict.
Ahmed Shah:
The convict was responsible for the attack that resulted in the deaths of former nazim Awami National Party (ANP) Mian Mushtaq, Subedar Sahib Gul Afridi and Havildar (r) Namoos Khan.
Baz Muhammad:
Responsible for the deaths of two soldiers.
Momeen Khan:
Full report at:
https://www.pakistantoday.com.pk/2018/07/13/coas-confirms-death-sentences-of-12-terrorists-2/
--------
Pakistan, Iran, China, Russia agree to carry out joint efforts against ISIS
July 13, 2018
Pakistan, Iran, China and Russia have agreed for integrated efforts for rooting out Islamic State of Iraq and Syria (ISIS) from Afghanistan for ensuring regional peace and to eliminate the terrorism from the region.
The defence sources revealed that the recent meeting of intelligence heads of Pakistan, Russia, Iran and China was held in China in which mutual cooperation against the menace of terrorism between all four important regional players was discussed.
The meeting also took special review of prevailing situation in Afghanistan. It also discussed the matters regarding the threats due to presence of terrorists groups hailed from Middle East in the region and it was clarified that the cooperation of four countries is against ISIS and all other terrorists group and not against any country .
The sources further informed that the increasing activities of ISIS in Afghanistan led the way to call the meeting in which the ways and means to prevent the arrival of ISIS terrorists to Afghanistan from Iraq and Syria was also came under discussion . In this regard, it is agreed that all the four countries would share the intelligence information.
The representative from Russia, Sargai Narshan informed the meeting that according to the information of Russian intelligence agency, around 10,000 terrorist of ISIS are functioning actively in the nine provinces of Afghanistan, whereas the stance of Afghan administration is that the number of ISIS terrorists is not more than 2000 in their country.
In the meeting Iran also showed its reservation on the escalating influence of ISIS. All the members have agreed that the safe heavens of terrorists exist there, where the Afghan government doesn't have its writ.
Full report at:
https://nation.com.pk/13-Jul-2018/pakistan-iran-china-russia-agree-to-carry-out-joint-efforts-against-isis
--------
Arab World
Poll shows most Arabs see US, Israel as 'biggest threat'
Jul 13, 2018
A new opinion poll has found that a majority of Arabs consider Israel and the US as the biggest threat to regional stability despite efforts by their rulers to portray Iran as a risk.
The poll, conducted by the Arab Center for Research and Policy Studies in Qatar, showed that above 75 percent of Arabs consider Israel and the US as the top two threats to their national security.
It also held that the Palestinian cause was an Arab one, dealing a blow to efforts by some Arab leaders to relegate the issue to a standoff between the Palestinians and Israelis.
Persian Gulf countries like Saudi Arabia, the UAE and Bahrain have recently begun to court Israel more overtly as they have tried to whip up a surge of animosity towards Iran.
The survey, however, showed that an overwhelming majority of respondents - 87 percent - disapproved of their home countries recognizing Israel. Ninety percent called Israel a source of instability in the region.
Asked to elaborate, many cited "Israel's mistreatment of Palestinians and its colonial policies," the Middle East Eye (MEE) news portal reported, citing the poll's results.
The study, known as the Arab Opinion Index, was based on interviews with more than 18,000 Arab citizens in 11 countries and its results were published on Thursday.
For the first time since 2011, when the center started carrying out the study, pollsters had a difficult time gauging Saudi citizens' opinions on Palestine.
When asked about Palestine, about 36 percent of the Saudis said they did not know or declined to answer, in contrast to five percent in the rest of the countries polled.
According to the report, Saudi Arabia's repressive domestic political atmosphere coupled with the ascension of Mohammed bin Salman to the position of crown prince as well as the regional shift in Persian Gulf-Israeli relations have affected the way Saudis engaged with the survey.
Bin Salman, who has been trying to portray himself as a reformer, controversially said earlier in the year that Israelis were entitled to their "own land," and that Palestinians should either accept "peace proposals" or "shut up".
In the poll, 87 percent said they held a negative view of US policy towards Palestine.
Washington is about to unveil a "peace plan" aimed at resolving the Israeli-Palestinian conflict without negotiating with the Palestinians.
Last year, US President Donald Trump recognized the occupied holy city of Jerusalem al-Quds as Israel's "capital" and later relocated its embassy from Tel Aviv to the city.
The survey found that 81 percent of Arabs perceived US foreign policy towards war-ravaged Syria negatively, as did 82 percent on Iraq.
The Arab Opinion Index, which has been published yearly since 2011, has become a barometer of Arab public opinion from Lebanon to Mauritania on issues ranging from local economy to global foreign affairs.
https://www.presstv.com/Detail/2018/07/13/567952/Arabs-United-States-Israel-poll-Palestine-Trump
--------
Airstrike kills 54 in Syria, US-led coalition hints at responsibility
13 July 2018
The US-led coalition fighting ISIS has announced that the "allied forces" launched an airstrike on Thursday in Syria's eastern province of Deir Ezzor, which led to the death of dozens of people, the Syrian Observatory for Human Rights monitor said. The Syrian monitor reported that 54 persons, among them ISIS militants, and 28 civilians have been killed in the air strike.
Replying to Reuters request regarding this report, the spokesman for the US-led coalition Colonel Sean Rayan said: "probably the coalition or allied forces have launched strikes on the surrounding of al-Soussa and al-Baghouz Fawqani yesterday". He added that a report about civilian casualties have been prepared to be looked into by a "follow up unit on civilian casualties in order to assess the situation" adding "we do not have any further details right now."
Al-Soussa lies to the east of the Euphrates River, in a pocket of territory still held by the extremists. Iraqi warplanes have recently carried out strikes against ISIS in eastern Syria, while coalition aircraft have been supporting Kurdish-led fighters battling the extremists.
State news agency SANA reported the strike late Thursday, saying more than 30 civilians were killed and accusing the US-led coalition of carrying it out. ISIS fighters swept across Syria and Iraq in 2014, declaring a cross-border "caliphate" in areas they controlled.
They have since lost most of that territory to various offensives, but still retain pockets of land in Syria including in the country's vast Badiya desert and in Deir Ezzor. ISIS fighters have faced two separate offensives in Deir Ezzor on either side of the Euphrates River that cuts through the province.
Russia-backed regime forces have pushed back the militants on the western side of the Euphrates, while the US-backed Syrian Democratic Forces alliance has battled them to its east.
Last month, an ISIS incursion into the town of Albu Kamal on the west of the Euphrates left dozens of pro-regime fighters dead. Attacks spiked after the extremists were evacuated from their last bastion outside Damascus in May, many heading to the Badiya desert, the Observatory said.
ISIS also has a presence in the northwestern province of Idlib, as well as in the southwestern province of Daraa where it has been battling opposition fighters in recent days.
The government and rebels last week announced a ceasefire agreement as the regime moves to retake control of the whole of the province, but ISIS is excluded from that deal. The extremists hold a corner of territory in Daraa on the border with Jordan and the Israeli-occupied Golan Heights.
Full report at:
https://english.alarabiya.net/en/News/middle-east/2018/07/13/Airstrike-kills-54-in-Syria-US-led-coalition-hints-at-its-responsibility.html
--------
Syrian Army Preparing for Imminent Operation in Quneitra
Jul 13, 2018
The army dispatched hundreds of fresh forces, several military vehicles and a large volume of heavy weapons to Quneitra.
The military convoy was sent to Northern Quneitra via the newly-freed regions in Eastern Dara'a as the army is preparing to conduct operation in Southern Quneitra near the Israeli-occupied Golan Heights.
On Thursday, the Syrian army forces engaged in fierce clashes with Tahrir al-Sham terrorists and other militant groups near Tal Krom Jaba as Israeli fighter jets launched airstrikes on the military positions of the army in Quneitra.
Meantime, the army conducted heavy artillery fire on Tahrir al-Sham's positions and moves in al-Doha, Um Batenah and Western al-Samdaniyeh regions as well as areas near al-Ajraf with heavy fire.
They also launched attacks on the terrorists in the village of al-Hamidiyeh and Dawar al-Ilm in Eastern Quneitra which were the origin of militant attacks on civilian houses in areas near the town of al-Ba'ath, leaving heavy damages.
Also, field sources reported that the army units repelled the terrorists' attacks after inflicting heavy damage on them.
Full report at:
http://en.farsnews.com/newstext.aspx?nn=13970422000264
--------
More Civilians Killed in US Air Raids in Southern Syria
Jul 13, 2018
The warplanes conducted several raids on Albaquz and al-Souseh townships on the Eastern bank of the Euphrates River near the town of Albu Kamal, killing over 30 civilians and wounding tens more, including several women and children.
Medical sources reported that the death toll is likely to increase as some of the injured are in critical conditions.
In a relevant development but in Hasaka last month, the sources reported that the warplanes bombed the village of Zeib Hadaj in Southeastern Hasaka, killing eight members of a family and wounding several more.
Full report at:
http://en.farsnews.com/newstext.aspx?nn=13970422000280
--------
US-Backed Militias on Alert after Unknown Raiders Attacks in Northeastern Syria
Jul 13, 2018
The US-backed militias went on alert after one of their bases in the village of al-Humam came under attack by unidentified raiders.
The attackers set fire at the SDF base.
The SDF has placed its forces in positions around the village.
The SDF's measures, including forced recruitment, suppressing civilians and looting people's assets, have enraged residents in Raqqa province, leading to frequent public protests throughout Northeastern Syria.
On Wednesday, Abu Jasim, a senior commander within the ranks of the US-backed Kurdish militia, was killed in a bomb blast in Raqqa city.
In the meantime, another Kurdish militia was killed by unknown raiders near the village of Arbid in Northern Raqqa.
Full report at:
http://en.farsnews.com/newstext.aspx?nn=13970422000272
--------
Iraqi PM Abadi visits Basra after deadly protests
Jul 13, 2018
Iraq's Prime Minister Haider al-Abadi has visited the southern oil city of Basra after deadly protests there against dire economic conditions.
Abadi visited the city on Friday and met with military and security officials, the country's al-Sumaria television network reported.
Protests have been bubbling away in the city since Sunday, with people trying to break into major oilfields.
On Thursday, security forces clashed with protesters near the giant West Qurna-2 oilfield. The confrontation led to the death of one person and the injury of at least 12 others, including members of security forces.
The protesters have also tried to storm the offices of oil companies. Local workers said around 10 protesters managed to briefly enter a crude separation facility before police pushed them back.
An angry crowd also set fire to a police vehicle, said two policemen at the scene.
At the heart of protests in Basra are unemployment, under-provision of public services, power outages, and severe water shortages.
Some protesters have called on foreign companies to create jobs. "Why should young men from Basra beg for jobs while oil companies are hiring foreign workers?" asked protest organizer Falih al-Darraji.
The crude pumped out of Basra makes up 95 percent of the government's revenues, making potential disruption in the outflow exceptionally dangerous.
Abadi has ordered a ministerial committee to look into the protesters' demands.
Meanwhile, local media said authorities in the eastern province of Wasit - where similar protests had been taking place over the past few weeks - had ordered to burn hundreds of worn-out tires to prevent protesters from setting them ablaze.
The fire caused considerable environmental pollution which has already gone beyond Iraq's borders and affected Iran's southwestern province of Khouzestan.
Full report at:
https://www.presstv.com/Detail/2018/07/13/567965/Iraq-Basra-Abadi-protests
--------
King Salman, South African president call for joint efforts to combat terrorism
July 13, 2018
JEDDAH: A joint statement was issued by Saudi Arabia and South Africa as a result of the fruitful meeting between King Salman and South African President Cyril Ramaphosa in which the two leaders exchanged views on ways to develop bilateral relations and increase cooperation in the political, economic, cultural, military, business and security fields.
The two sides stressed the importance of reaching a comprehensive, lasting and just solution to the Palestinian cause in accordance with the Arab Peace Initiative and the relevant resolutions of international legitimacy, to restore the legitimate rights of the Palestinians.
The statement also emphasized the importance of preserving the unity of Yemen, ensuring its security and stability, and of creating a political solution to the ongoing crisis on the basis of the Gulf initiative, its executive mechanism, the outcomes of Yemeni national dialogue, and Security Council Resolution 2216.
The two sides stressed the importance of reaching a political solution to the conflict in Syria in accordance with Geneva Declaration 1 and Security Council Resolution 2254 to end the suffering of the Syrian people, and of preserving Syria's unity and territorial integrity, and facilitating the delivery of humanitarian aid and relief work to Syrian refugees in Syria and beyond.
The two sides also expressed their support for the efforts of the Iraqi government to combat terrorism in the country — which, the statement said, represents a threat to all Iraqis; to maintain Iraq's unity and territorial integrity; and to stop foreign interference in Iraq's internal affairs.
They also stressed the importance of supporting the Lebanese state and of disarming all terrorist organizations affecting Lebanon.
In their joint communique, Saudi Arabia and South Africa also stressed the need for joint efforts to combat terrorism and extremism in all its forms; the need to respect the sovereignty of states and not interfere in their internal affairs; and the need to stand against any actions by any country to destabilize the countries of the Middle East in general and the Gulf region in particular.
Ramaphosa also attended the Saudi-South African Business Meeting in Jeddah, organized by the Council of Saudi Chambers (CSC).
During his speech, he stressed the need for further cooperation to increase bilateral trade and joint investments in economic projects and infrastructure, and to provide facilities and incentives for such investments.
He expressed his wish to see Saudi investors in South Africa, and more cooperation between businessmen in both countries.
Saudi Trade and Investment Minister Dr. Majid Al-Qassabi invited the business community to promote economic, trade and industrial relations between the two countries.
CSC President Dr. Sami bin Abdullah Al-Obaidi said: "We look forward to both countries leveraging investment and trade opportunities so as to turn them into successful partnerships."
Saudi Arabia has a vision that includes "substantial reforms that contribute to enhancing trade exchanges and attracting more domestic and foreign investments, thus opening broad prospects for cooperation with international partners," Al-Obaidi added.
Later, Ramaphosa and his accompanying delegation paid a visit to the historical old city of Jeddah, accompanied by the Minister of Trade and Investment Dr. Majid Al-Qassabi, the Minister of Finance Mohammed bin Abdullah Al-Jadaan, and the Minister of State for African Affairs Ahmed Qattan.
Full report at:
http://www.arabnews.com/node/1338491/saudi-arabia
--------
Syria's uprooted adapt to coexisting on the margins
July 14, 2018
JARABLUS, Syria: When Hikmat's mother managed to sneak back into their home city of Aleppo, now controlled by government forces, she found a single word spray-painted in red on their house: "Confiscated." Same with the family store and another house. Their farm, south of the city, is probably lost to them as well, in territory recently recaptured by Syrian forces.
This is the new reality for displaced Syrians who supported the armed opposition challenging President Bashar Assad or who lived in areas once held by the opposition. Now driven elsewhere, they face the prospect that they may never be able to return.
Around half of Syria's pre-war population of 23 million has been uprooted — the overwhelming majority of them Sunni Muslims, who were among the first to rise against the government in 2011. Nearly 6 million fled abroad, while 6.6 million are displaced within Syria.
Roughly a third of the displaced are crammed into areas that remain outside government hands in northern Syria: rebel-held Idlib province and a neighboring Turkish-controlled enclave. Thrown together from different parts of the country, they have to adjust to a strange new hybrid society where former city dweller and former village farmer, uneducated and educated, liberal and conservative now live side by side in tent camps or rented homes, with different accents, cuisines and customs.
They all share the realization that this may be their future.
"I see this as a long-term thing. It is not a year or two and we will return. No!" Hikmat said, speaking recently in Jarablus, a Turkish-administered town in northern Syria. "All (our properties) are gone."
He spoke on condition he be identified only by his first name to protect his family, because some relatives can still access government-held areas.
As the government regains control of opposition areas further south, the number of displaced constantly grows. UN officials say 2018 has seen the largest wave of displacement since the war began in 2011. The government has called on those who left homes to return, but the military victories are often followed by revenge attacks and unilateral confiscation of properties by government militias.
Separately, a new property law, known as Law 10, allows the government to expropriate properties it deems abandoned in areas zoned for development. Expropriations under the law haven't begun, but already the government has zoned off recaptured suburbs of Damascus for redevelopment, meaning many homes would be vulnerable because residents are gone, mostly to the north.
That has triggered accusations the law is part of a design to socially engineer a new Syria, a charge the government denies.
"This law is not about dispossessing anyone," Assad said in an interview in May with the Greek newspaper Kathimerini. He said opponents were trying "to create a new narrative about the Syrian government in order to rekindle the fire of public opinion in the West against the Syrian government."
Broad outlines of demographic shift are clear.
The government now holds just over 60 percent of Syria's territory, and there are still Sunnis in those areas, though there are no firm figures how many. But the Sunni population has been greatly reduced in the heartland of Syria — the Mediterranean coast and the belt of the most prosperous, cosmopolitan urban areas, running from Aleppo in the north down to Damascus. In the process, the government reinforced its support base, traditionally among minorities who depend on Assad.
Hikmat, who was once a radiologist, said he believed his house in Aleppo was seized by government supporters known as "shabiha" in revenge because, in 2012, when his part of the city broke away from the government, opposition fighters defeated the local shabiha militia and confiscated its commander's property.
Since fleeing Aleppo in 2016 as government forces retook rebel-held sections of the city, Hikmat has had to move twice more before ending up in Jarablus. Some displaced have had to move as many as two dozen times, getting further from their homes.
Now Hikmat is dealing with life in the territory he and other displaced refer to as the "rural north," almost as if it's a new province.
He lamented the loss of cosmopolitan Aleppo. His clinic was in one of the city's posh neighborhoods, his boss was an Armenian, his colleagues Christians. In Jarablus, he runs an orphanage for children from Aleppo, and he worries that here they are forgetting city life.
The kids are losing their distinct Aleppo accent, their last link to their home, he said. Aleppo is known as Syria's food capital because of its elaborate dishes, and the food habits in their new home were a shock to some of the children. Some of them laughed at a teacher — himself displaced from eastern Syria — for eating a traditional plate of rice and meat with his fingers.
Omar Aroub, who was evacuated more than 14 months ago from his home in the city of Homs, still can't find a job. Homs was once the heart of the uprising against Assad but is now almost empty of its Sunni population.
The 20-year-old Aroub lives in a tent camp in Jarablus with hundreds of others displaced from his Homs neighborhood of Al-Waer. Theirs was the last district of the city to fall after years of bombardment and siege that wreaked destruction and pushed residents to near starvation.
He said the only work in Jarablus was to join one of the Turkish-backed armed groups. A neighbor who joined makes $90 a month and has begun building a house.
"Everyone is now building houses because they realized they're going to be here for a while," Aroub said.
Newly displaced Umm Khaled can't fathom what life has come to. She arrived in April in Al-Bab, another Turkish-administered town, escaping the government capture of Ghouta, a once relatively prosperous agricultural region on Damascus' outskirts.
She finds it unbearable being crammed into a tent camp with few services and hundreds of others. People from her hometown of Douma, in Ghouta, are more conservative and the men keep heavy watch over the women, she said. She covers her face with a veil and wears gloves.
"This life is not for us," she said. "We Doumanis are difficult. Our men are difficult. ... There will be problems between the different people because of different mentalities."
Abdulkafi Alhamdo, a 33-year-old English teacher, has run into cultural differences after fleeing from Aleppo to Idlib, the last remaining opposition stronghold. People there regularly drop by each other's homes, while Aleppans are more private, he said, so his new neighbors were flustered.
"They say why are they not visiting us? Are they upset?" he said.
His Aleppo accent also stood out, bringing jokes from his students.
All that was fine, but he said he was hurt when Idlib locals accused him of failing to defend Aleppo and questioned his sacrifices in one-upmanship over who paid a higher price for the cause.
When Alhamdo and his colleagues decided to commemorate their expulsion from Aleppo, locals asked them not to, fearing a gathering could draw government airstrikes.
Full report at:
http://www.arabnews.com/node/1338666/middle-east
--------
Europe
US, NATO main sponsors of Taliban, trade of narcotics in Afghanistan: Russia
Jul 13, 2018
Russia has accused the US military of being the chief sponsor of Taliban militants in Afghanistan, saying that during the active presence of US-led NATO forces in the country, the production and distribution of narcotics had drastically surged there.
The accusations were raised on Thursday by Russia's Foreign Ministry spokeswoman Maria Zakharova. She was responding to earlier US claims that Russia was collaborating with the Takfiri militants - what the official said was meant to mask America's own "sponsorship of the Taliban" in Afghanistan.
Zakharova said Russian had limited contacts with the Taliban but said this was meant to ensure the safety of Russian citizens in the country and to support the stalled Afghan national conciliation process.
She said there was already evidence of US sponsorship of Taliban and emphasized that several probes conducted by special committees of the US Congress testified to that. Instances of this, Zakharova said, were reports that acknowledged certain portions of US weapons that had been reported "stolen" or fallen into "wrong hands" had in fact reached the Taliban.
The official recalled a 2016 report by then US defense secretary in which he had revealed that 1.5 million items of American weaponry had disappeared in Afghanistan and Iraq. Zakharova emphasized that armaments written off by the Pentagon as inventory losses could be used to equip "an entire army," Moscow-based Sputnik International reported.
US sponsorship of terrorism in Afghanistan has also been underlined by the country's previous president Hamid Karzai, who accused the US last November of collaborating with the Deash terror group in his country.
Accusing Washington of allowing Daesh to flourish inside Afghanistan, Karzai stated in an exclusive interview with Al Jazeera news network: "In my view under the full presence, surveillance, military, political, intelligence, Daesh has emerged, and for two years the Afghan people came, cried loud about their suffering, of violations. Nothing was done."
Karzai further stressed that the administration of US President Donald Trump used Daesh terrorism as an excuse to drop the massive GBU-43 bomb – the largest non-nuclear bomb used by the US military -- on Afghanistan in April 2017, pointing out that "the next day, Daesh takes the next district in Afghanistan."
"That proves to us that there is a hand in it and that hand can be no one else but them [the US] in Afghanistan," said the former Afghan president who originally rose to power with Washington's blessings.
The Russian Foreign Ministry official also reiterated that constant US claims against Russia were meant to conceal Washington's own political-military failures across Afghanistan.
Zakharova emphasized that during the massive invasion of Afghanistan by NATO and American forces under the pretense of 'war on terror,' the country had become a focal point for the production and distribution of narcotics while the threat of terrorism was never eliminated in the war-ravaged nation.
A US-led military force invaded Afghanistan in 2001 as a response to the September 11, 2001 terrorist incidents in New York and Washington, vowing to oust the Taliban regime ruling over the country and bringing peace and stability to the nation. The massive military occupation lasted until December 28, 2014, when the mostly Western military forces withdrew most of its troops and announced the conclusion of the combat mission.
In 2015, the US-led NATO initiated a new mission, code-named "Resolute Support," which the announced objective of providing training assistance to Afghanistan's security forces. Nevertheless, the still ongoing mission has failed to bring any sort of peace, security or stability to the Asian country.
This is while the Taliban and its newly-emerging terrorism rival, Daesh – which is gaining growing influence in Afghanistan with thousands of militant forces -- continue to control more than half of Afghanistan's territory, according to official figures.
Meanwhile, the Russian Foreign Ministry spokesman further blamed the unstable situation across the Middle East and North Africa, as well as a surge in international terrorism on "the NATO member states' military gambles."
https://www.presstv.com/Detail/2018/07/13/567968/Russia-foreign-ministry-spokeswoman-Maria-Zakharova-US-military-Taliban-terrorism-Daesh-ISIL-NATO
--------
Trump renews war of words with London's Muslim mayor
July 14, 2018
London: A baby-shaped blimp meets a thin-skinned president: cue the renewal of a war of words between Donald Trump and London's first Muslim mayor, encompassing terrorism, crime and good manners.
Mayor Sadiq Khan has "done a very bad job on terrorism", Trump declared, linking immigration to a deadly wave of knife crime in London, as he began a contentious four-day trip to Britain this week.
"You have a mayor who has done a terrible job in London," he said in an interview with Friday's edition of The Sun newspaper.
It was the latest potshot in a feud that began when Khan, the son of a bus driver who emigrated from Pakistan in the 1960s, criticised Trump's travel ban on people from certain Muslim countries.
Khan responded Friday by saying terrorism was a global problem which also affected other European cities.
"What is interesting is Trump is not criticising mayors of those cities, but he is criticising me," he told BBC radio.
Trump's comments blaming immigration for crime in England were "preposterous", he said.
The president ridiculed Khan in June last year following the latest in a spate of terror attacks in London.
Distorting a message from Khan, telling Londoners there was "no reason to be alarmed" by an increased police presence, Trump tweeted: "At least 7 dead and 48 wounded in terror attack and Mayor of London says there is 'no reason to be alarmed!'"
At the time, Khan criticised Trump as "ill-informed" and on Friday, lauded the "special relationship" between Britain and the United States.
Asked if the new row could jeopardise that bond, he said: "It takes two to tango, and I'm not tweeting President Trump or saying beastly things about him."
– Pigs and babies –
Khan added: "I think our prime minister (Theresa May) should have the confidence to speak to the US president on equal terms and it's for President Trump to say what he wants about me; I'm not going to rise to President Trump's views."
Khan is a member of the opposition Labour party. His predecessor as London mayor was the Conservative Boris Johnson, who resigned this week as foreign secretary in protest at May's blueprint for Brexit.
In his Sun interview, Trump accused May of violating British voters' wishes with the plan and, for good measure, praised Johnson as an alternative prime minister.
If Johnson and Trump are kindred spirits politically, Khan this week authorised a plan by protestors to float a six-metre (19-foot) inflatable of a distinctly orange nappy-clad baby bearing Trump's face above London's Parliament Square on Friday.
Trump's attack on May's Brexit plan drew scorn from across the political divide as being ill-mannered during a high-profile visit. But the president told The Sun that Khan himself had "not been hospitable to a government that is very important".
"Now he might not like the current president, but I represent the United States," he said, insisting that "millions" of Britons supported his hard line on immigration.
The London mayor has powers over policing and transport in the capital of eight million people, but does not control immigration policy, which is set nationally by the Home Office.
Khan's authorisation for the "angry baby" stunt has infuriated Trump supporters in Britain such as Brexit champion Nigel Farage, who called it an "insult".
Conservative MP Michael Fabricant was accused of Islamophobia after tweeting a cartoon showing the Muslim mayor's head on an inflatable balloon, engaged in a sex act with a pig. Fabricant later deleted the tweet and apologised.
But the war of words escalated as Labour lawmaker David Lammy said Trump's real problem with Khan was not about policy but the mayor's faith.
Full report at:
https://www.siasat.com/news/trump-renews-war-words-londons-muslim-mayor-1380466/
--------
France strengthens anti-terrorism powers and creates new agencies to track radical Islamists
July 13 2018
France has strengthened its anti-terrorism powers, creating new agencies to track radical Muslim prisoners and identify those likely to stage attacks after their release.
Edouard Philippe, the prime minister, announced 32 measures including a prosecutor's division to handle terrorism and a new focus on Islamist activities in the domestic intelligence service, the DGSI.
Units will be set up to combat the use of prisons as breeding grounds for radical Islam. About 45 prisoners convicted of terrorism offences or known to have been radicalised are to be freed from prison by the end of next year, Mr Philippe said. They would be watched closely and stricter measures would be put in place to monitor those ordered to remain at home with electronic ankle bands.
https://www.thetimes.co.uk/article/france-strengthens-anti-terrorism-powers-and-creates-new-agencies-to-track-radical-islamists-bxlr9b6sm
--------
Life for IS supporter who urged attack on Prince George
Jul 13th 2018
An Islamic State (IS) supporter who called for an attack on Prince George has been jailed for life with a minimum of 25 years.
Husnain Rashid, of Nelson, Lancashire, had maintained his innocence throughout proceedings at Woolwich Crown Court, but dramatically changed his plea at the end of the prosecution opening and admitted a string of terror offences.
The 32-year-old used a Telegram chat group to call on supporters on October 13 to target the four-year-old heir to the throne, who had started at Thomas's Battersea, in south-west London, a month earlier.
He also posted suggestions of which British football stadiums terrorists could strike following the deadly attack outside Besiktas's ground in Turkey, and plotted to inject ice cream with poison.
Rashid, of Leonard Street, posted a photograph of the prince at the school super-imposed with silhouettes of two masked jihad fighters.
Sentencing him, Judge Andrew Lees said: "The message was clear - you were providing the name and address of Prince George's school, an image of Prince George's school and the instruction or threat that Prince George and other members of the royal family should be viewed as potential targets."
He added: "You provided what you regarded as inspiration for suitable targets for lone wolf terror attacks.
"Attacks in Western countries were in your eyes the only suitable acceptable alternative to jihad itself."
Rashid admitted three counts of engaging in conduct in preparation of terrorist acts, and was given a life sentence for each, with a minimum term of 25 years, and one count of encouraging terrorism.
Two further charges of dissemination of a terrorist publication were laid on file.
The offences spanned from October 2016 to April this year.
During his May trial, prosecutor Annabel Darlow told the court Rashid messaged the Telegram group with a picture of the young prince, saying: "Even the royal family will not be left alone."
He added: "School starts early."
A magazine he was producing contained suggestions to strike the 2018 World Cup in Russia with vehicles, weapons or bombs.
Rashid, who is said to have taught at the Muhammadi mosque, ran a "prolific" Telegram channel named the Lone Mujahid where he provided an "e-toolkit for terrorism", the prosecution said.
This allegedly included a recipe for the poison ricin from the Islamist propaganda magazine Inspire, how to make Molotov cocktails and napalm, and a suggestion of poisoning supermarket ice creams.
His list of targets were wide-ranging - including British Army bases, shopping centres, Jewish communities and Government buildings.
He also suggested that he planned to flee to Syria to fight for IS.
Judge Lees said Rashid's plans were "indiscriminate" and made no distinction between adult and child, between members of fighting forces and civilians.
His suggestions included injecting poison into supermarket ice creams and targeting Prince George at his first school.
He also plotted to bring down an aircraft with lasers with a British terrorist in Syria, the court heard.
Full report at:
https://www.aol.co.uk/news/2018/07/13/life-for-is-supporter-who-urged-attack-on-prince-george/
--------
US rejects French request for Iran exemptions as reinsurer pulls out
July 14, 2018
PARIS: The US has rejected a French request for waivers for its companies operating in Iran that Paris sought after President Donald Trump imposed sanctions on the country, French Finance Minister Bruno Le Maire told Le Figaro.
Paris had singled out key areas where it expected either exemptions or extended wind-down periods for French companies, including energy, banking, pharmaceuticals and automotive.
Officials had expressed little hope for securing the waivers, which were critical for oil and gas major Total to continue a multibillion-dollar gas project in Iran and for carmaker PSA Group to pursue its joint venture.
French reinsurer Scor SE said on Friday it will not seek new contracts or renew existing business in Iran, given the US sanctions.
Most international insurers in Iran are working with the shipping and energy industries in the country.
"We have just received Treasury Secretary Steve Mnuchin's response: It's negative," Le Maire told Le Figaro in an interview published on Friday.
Le Maire said Europe needed to react quickly and protect its economic sovereignty.
"Europe must provide itself with the tools it needs to defend itself against extra-territorial sanctions," Le Maire added.
Washington announced in May it was imposing new economic penalties on Tehran after pulling out of a multilateral 2015 agreement, under which Tehran had agreed to curb its nuclear activities in return for sanctions relief.
Trump's sanctions are aimed at pressuring Iran to negotiate a new agreement to halt its nuclear programs that might include Tehran's regional activities and ballistics development. In particular, Washington wants to curtail the oil exports that are key to Iran's economic revival.
Strategic objective
Earlier this month, Iranian President Hassan Rouhani appeared to threaten to disrupt oil shipments from its neighbors if Washington pressed ahead with trying to force countries to stop buying Iranian oil.
As fighting in Syria wanes after seven years of war, the US has made curtailing Iran's influence in post-war Syria a strategic objective.
When Trump meets Russia's Vladimir Putin on Monday, the Syrian conflict will be one of the most immediately pressing issues on a wide-ranging and colorful agenda.
A full withdrawal of Iranian-backed forces from Syria is a virtual non-starter.
After years of ruinous civil war, Iran and its proxy militias, including the Lebanese Hezbollah, have built up a formidable presence stretching from the Iraqi border through central Syria to Lebanon.
President Bashar Assad, with crucial military and political assistance from Iran and Russia, has recaptured around 60 percent of the country, including its main cities, putting an end to any serious talk of regime change in Damascus. And, amid a consistently declining US role, Russia has emerged as an uncontested power broker in the country.
Still, both Russia and the US have an interest in working together in Syria and beyond, and while Russia and Iran have been on the same side of the war, their interests do not always converge.
Full report at:
http://www.arabnews.com/node/1338556/world
--------
Mideast
Saudi Arabia, UAE pushing US projects in Middle East: Houthi
Jul 13, 2018
The leader of Yemen's popular Houthi Ansarullah movement says Saudi Arabia and the United Arab Emirates (UAE) are going to great lengths to further the agenda of the US administration in the Middle East region, and please their masters.
Addressing his supporters via a televised speech broadcast from the Yemeni capital city of Sana'a on Friday afternoon, Abdul-Malik Badreddin al-Houthi stated that Riyadh and Abu Dhabi regimes are struggling with mounting economic crises as they are pouring huge sums of money into the pockets of US statesmen.
He warned that the United States and Israel are doing their best in order to bring all aspects of Yemenis' lives under their control, stressing that utter humiliation awaits the Yemeni nation in case it cedes to arrogant powers' plots.
"Enemies are trying to divert our nation from the right path. They are seeking to transform Yemen into a society beset with problems, diseases and ethical issues," the Ansarullah chief pointed out.
He underlined that no Muslim society would become subservient to the US and the Tel Aviv regime unless it distances from Islamic teachings and ethics.
"Enemies want to separate us from the principles of true Islam, and then present us a distorted version of the monolithic religion. They want to distort Islam because its true version emphatically rejects submission to aggressors. Whatever enemies do is solely meant to take our Yemeni nation away from true Islam," Houthi said.
The Ansarullah leader went on to say that Saudi Arabia and the UAE are following in the footsteps of the US and Israel concerning conspiracies against Islam.
"Yemen is under incessant attack by both the Saudi-led bombardment campaign and propaganda war. We need to foster awareness among strata of the Yemeni society, and promote the culture of Quran," he commented.
Houthi also noted that Washington and the Tel Aviv regime tend to brand anyone who stands up against their wishes as "rebel."
"Enemies are targeting all aspects of our lives. We must firmly resist their all-out aggression. They want us to recognize a despotic regime installed by the US and Israel. The primary goal of the Saudi-led war on Yemen is to control us. Our only choice is to fight off aggressors," the Ansarullah chief said.
He emphasized that the Yemeni nation is entitled to freedom and independence, and does not accept the domination and hegemony of any party.
"Aggressors are expending all their efforts to overrun the western coastal province of Hudaydah, but are confronted with stiff popular resistance. They have dismally failed in their attacks. We need to recruit more fighters in a bid to turn Hudaydah into a graveyard of enemies," Houthi concluded.
https://www.presstv.com/Detail/2018/07/13/568016/Saudi-Arabia-UAE-pushing-US-projects-in-Middle-East-Houthi
--------
Israel launches airstrikes on Gaza Strip after border protest bloodshed
July 14, 2018
Israel's army said it had launched airstrikes targeting Hamas in the Gaza Strip early Saturday, following bloodshed in border protest clashes that saw a Palestinian teenager shot dead and an Israeli soldier injured.
The Israeli aerial bombardment came as rockets and mortars were lobbed into southern Israel from the Gaza Strip, after a particularly bloody day of demonstrations at the frontier that also left scores of Palestinians injured.
Army "fighter jets targeted an offensive terror tunnel in the southern Gaza Strip, in addition to several terror sites in military compounds throughout the Gaza Strip," the Israeli military said in a statement.
According to witnesses in the Gaza Strip, there were no casualties from the airstrikes, which damaged infrastructure controlled by Gaza's Islamist rulers Hamas, who have been in charge of the area since 2007.
The strikes were conducted "in response to the terror acts instigated during the violent riots that took place along the security fence yesterday", the statement said.
It also cited "continuous arson attacks damaging Israeli territory on a daily basis with the launching of arson balloons from the Gaza Strip into Israeli territory".
Footage of Friday's bloodshed by AFP showed one Palestinian teenager shot dead at the fence between the two territories.
Fifteen-year-old Othman Rami Halles was killed east of Gaza City, health ministry spokesman Ashraf Al-Qodra said.
The ministry said a further 220 other Palestinians were wounded as protests along the frontier spilt over into clashes.
The majority were involved in protests and clashes but others were seeking to breach or damage the border fence.
Palestinians in Gaza have for months been demonstrating against Israel's decade-long blockade of the territory and in support of their right to return to lands they fled or were driven from during the war surrounding the creation of Israel in 1948.
Since the protests and clashes broke out along the border on March 30, at least 140 Palestinians have been killed by Israeli fire.
No Israelis have been killed.
Israel's army said grenades, molotov cocktails, flaming tires and stones have been hurled in the direction of its soldiers, one of whom was injured by a grenade.
The military said some 17 launches were detected from Gaza during its airstrikes, without specifying the type of projectiles.
According to witnesses in Gaza, several rockets were fired as well as around thirty mortar shells.
A Hamas spokesman, Fawzi Barhoum, claimed the launches were an "immediate response" to the Israeli airstrikes.
They caused no injuries or damage, according to Israeli media.
Israel says its use of live fire is necessary to defend its borders and stop infiltrations.
Full report at:
https://nation.com.pk/14-Jul-2018/israel-launches-airstrikes-on-gaza-strip-after-border-protest-bloodshed
--------
Gargash urges Lebanon to commit to dissociation policy in Yemen
13 July 2018
The UAE's Minister of State for Foreign Affairs Anwar Gargash urged on Twitter the Lebanese government to commit to its distanced policy in Yemen, in reference to the Lebanese based Hezbollah backing the Houthi militias against Yemen's legitimate government.
Gargash expressed his optimism that there are still moderate voices in Lebanon who denounce such interferences in Yemeni affairs.
"The policy of self-distancing that we hope our brotherly state Lebanon will commit to will decrease the Yemeni crisis, we hope that the state and the rational voices will have a strong stance on this," he said in a tweet.
Recently, and in a letter sent to Lebanese Foreign Minister Gibran Bassil, Yemen's foreign minister, Khaled Hussein al-Yamani, objected to the Lebanese-based Hezbollah backing Houthis in Yemen.
Full report at:
https://english.alarabiya.net/en/News/gulf/2018/07/13/UAE-Minister-urges-Lebanon-to-commit-to-dissociation-policy-in-Yemen.html
--------
Saudi soldiers killed, tanks destroyed in Yemeni retaliatory attacks
Jul 14, 2018
At least four Saudi soldiers have been killed and several tanks destroyed in retaliatory attacks by Yemeni armed forces in the kingdom's southern Najran region.
The Doha-based Al Jazeera broadcaster reported that the casualties occurred on Friday night after the Yemeni army's missile and artillery units targeted a convoy of Saudi tanks near the al-Sadis military base.
Also, the Arabic-language al-Masirah television network affiliated to the Houthi Ansarullah movement quoted a military source as saying that the Yemeni attacks had precisely hit the target and left several Saudi mercenaries dead and injured.
Separately, al-Masirah reported that fighters from Yemeni Popular Committees and the Houthi Ansarullah movement had fired a Zelzal 2-type missile at a camp of Saudi soldiers in the kingdom's southwestern Asir region.
Yemeni forces regularly target positions inside Saudi Arabia in retaliatory attacks against the Saudi-led war on Yemen.
Saudi Arabia and its allies launched the war on Yemen in March 2015 in support of Yemen's former Riyadh-friendly government and against the Houthi fighters.
Saudi Arabia has also imposed a blockade on Yemen, which has smothered humanitarian deliveries of food and medicine to the import-dependent impoverished state.
The Saudi-led offensive has killed and injured over 600,000 civilians, according to the latest figures released by the Yemeni Ministry of Human Rights.
Several Western countries, the US and the UK in particular, have been supplying Saudi Arabia with advanced weapons and military equipment.
Saudi king pardons soldiers fighting in Yemen
Earlier this week, Saudi King Salman bin Abdulaziz Al Saud issued a controversial royal decree, which exonerated all troops operating in Yemen from any accountability issues they may face over their conduct in the war.
The decree carried by the Saudi Press Agency (SPA) said the royal pardon extends to "all military men who have taken part in the Operation Restoring Hope," referring to the Riyadh-led invasion of Yemen by its official name.
Full report at:
https://www.presstv.com/Detail/2018/07/14/568052/Yemen-Saudi-Arabia-Najran
--------
Israeli forces open fire on Gaza protesters, kill Palestinian teen
Jul 13, 2018
Israeli regime forces have reportedly killed a Palestinian teenager and injured 25 others when they opened fire on protesters taking part in a weekly march in the besieged Gaza Strip in solidarity with the West Bank village of Khan al-Ahmar.
In a statement issued on Friday, the Palestinian Health Ministry in Gaza identified the killed protester as 15-year-old Uthman Rami Hals.
An earlier announcement said at least 25 people had been wounded by Israeli gun fire on peaceful demonstrators protesting the Tel Aviv regime's policy of expelling local Palestinian residents from the village in the occupied West Bank.
The victims of the Friday attack on Palestinians marching near the buffer zone, which separates the Gaza enclave from the Israeli-occupied territories, included a woman, according to local reports.
Residents of Khan al-Ahmar, located just outside Jerusalem al-Quds, are resisting an Israeli scheme to demolish Palestinian homes and buildings there.
Palestinians in Gaza have been rallying every Friday since March 30 as a part of a peaceful campaign known as the Great March of Return.
So far, Israeli forces have killed more than 135 Palestinians, including over a dozen children, and injured hundreds of others during the rallies.
In a separate incident, a number of Palestinian protesters choked on tear gas at a noontime rally on Friday in clashes with Israeli troops in the town of Kafr Qaddum, east of the West Bank city of Qalqilya.
According to a report by the Gaza-based Palestinian Information Center, Israeli military patrols brutally attacked a weekly march in Kafr Qaddum.
The report further stated that Palestinian photojournalist Nidal Eshtiyeh, who works for a Chinese TV Channel, also sustained rubber bullet wounds in his leg as he engaged in press coverage of the march.
Protests along the Gaza fence since March 30 have led to clashes with Israeli military and police forces. Palestinian protesters demand their right of return to their homeland.
On May 14, Israeli troops opened fire on Palestinians who had gathered near the Gaza fence to protest the inauguration of the US embassy in Jerusalem al-Quds. Over 60 Palestinians were shot dead and more than 2,700 were wounded by Israeli snipers who had been positioned along the fence.
Every year on May 15, Palestinians all over the world hold protest rallies to commemorate the day which marks the anniversary of the forcible Israeli eviction of hundreds of thousands of Palestinians from their homeland in 1948.
The United Nations Children's Fund (UNICEF) has said children in the Gaza Strip are the main victims of Israeli atrocities, where some 1.8 million people are living under a crippling blockade.
Gaza has been under Israeli siege since June 2007, causing a decline in living standards as well as unprecedented unemployment and poverty.
Full report at:
https://www.presstv.com/Detail/2018/07/13/568022/Gaza-Palestinian-Israeli-forces
--------
Thousands take to streets in Sa'ada, censure bloody Saudi-led war on Yemen
Jul 13, 2018
Thousands of Yemenis have taken to the streets of the northern city of Sa'ada to denounce the deadly campaign led by the Saudi regime and supported by the United States against the impoverished Arab country.
"Death to America and Death to Israel;" that was what banners read during the demonstration on Friday.
Demonstrators called for a boycott of American and Israeli products. They urged banning the sales of Western-made arms to Saudi Arabia.
The regime in Riyadh uses US-made warplanes among other military equipment to bombard Yemen.
Saudi Arabia was the first country US President Donald Trump visited after taking office last year. During his visit, it was announced that Washington could sell military equipment worth $110 billion to Saudi Arabia in a period of 10 years. The US Department of State said at the time that the deal's worth could grow to $350 billion.
According to a study released in March, the United States sold weapons worth more than $650 million to Saudi Arabia and the United Arab Emirates the past year.
In April, the US administration gave the green light to a $1.3-billion sale of artillery to Saudi Arabia, ignoring reports that its weapons had greatly contributed to a high rate of civilian deaths in Yemen.
Washington has also been providing logistic and surveillance support to Saudi Arabia in the bloody campaign.
On Thursday, a news agency affiliated to Yemen's Houthi Ansarullah movement said nearly 280 civilians had been killed and 300 others injured in airstrikes on Sa'ada province in the first half of 2018. The victims included nearly 80 children and close to 40 women.
Since the beginning of the Saudi war on Yemen in March 2015, which was launched in an attempt to crush Houthis and reinstall the former president, Abd Rabbuh Mansur Hadi, a staunch ally of Riyadh, Saudi warplanes have pounded the country day and night.
Full report at:
https://www.presstv.com/Detail/2018/07/13/567998/Yemen-Saada
--------
Turkey to sell 30 ATAK helicopters to Pakistan in major military export deal
Jul 13, 2018
Turkey and Pakistan have finalized a deal for the sale of 30 multi-role and all-weather TAI/AgustaWestland T129 ATAK attack helicopters in an agreement that has been billed as one of Ankara's largest single defense industry exports.
"Contract negotiations on T129 ATAK helicopters between Turkish Aerospace Industries (TAI) and the Pakistani Ministry of Defense Production were finalized," Turkey's official Anadolu news agency cited the Turkish Defense Industries Undersecretariat (SSB) as saying on Friday.
Military sources, requesting anonymity, said the helicopters will be delivered gradually over five years, and that the TAI has also agreed to provide logistics, spare parts, training, and ammunition services.
Speaking in an exclusive interview with Anadolu in November 2017, former Pakistani Minister for Defense Production and Minister for Science and Technology Rana Tanveer Hussain said his country planned to procure 30 attack helicopters and four naval ships from Turkey.
On July 5, Turkish Defense Minister Nurettin Canikli said Ankara had won a tender to build four corvettes for the Pakistan Navy, describing the deal as "the largest defense export of Turkey in one agreement."
"A tender opened by the Pakistan Navy to supply four corvettes has just been concluded and Turkey has won the tender," Canikli told reporters during an official visit to Montenegro.
He added, "It is [a] multi-billion dollar project and Turkey has undertaken such a sophisticated project for the first time in the international arena. Negotiations were going on for over six months. They have been completed after a really difficult and exhaustive period, and the agreement was signed today."
Under the agreement, two ships will be built in Istanbul and two others in Karachi. Two corvettes will join the inventory of the Pakistan Navy in 2023 and the remaining two in 2024.
The deal also includes sharing engineering information and training engineers.
The first ship will be manufactured in 54 months, while the remainder will be built in 60, 66 and 72 months respectively.
Full report at:
https://www.presstv.com/Detail/2018/07/13/567992/Turkey-to-sell-30-ATAK-helicopters-to-Pakistan-in-major-military-export-deal
--------
Yemeni diplomat: Houthis targeted international maritime routes through Hodeidah port
July 14, 2018
DUBAI: The Houthi militia turned the port of Hodeidah into a military operations platform and a focal point for smuggling weapons, Yemen's ambassador to Moscow said on Saturday, according to Saudi state-news channel Al-Ekhbariya.
Ambassador Ahmad Al-Wahishi said that the base targeted international shipping routes and humanitarian aid ships.
During a meeting with Russian Deputy Foreign Minister Mikhail Bejdanov, the ambassador said that the Yemeni government is keen to end civilian suffering in Hodeidah, adding that "the government and the Arab coalition are abiding international law while the militia keep planting land and sea mines."
Full report at:
http://www.arabnews.com/node/1338661/middle-east
--------
South Asia
Prime Minister Sheikh Hasina: No Militant Act In The Name Of Islam
July 11th, 2018
She inaugurated the Hajj program 2018 at Hajj Camp in Dhaka's Ashkona area
Prime Minister Sheikh Hasina has urged all to remain alert so that militant acts cannot be carried out in the name of Islam, as it promotes peace and the rights of people.
"We have to take steps so that Islam always remains on top," she said while inaugurating the Hajj program 2018 at Hajj Camp in Dhaka's Ashkona area on Wednesday.
Sheikh Hasina said Islam believes in peace, and repeatedly emphasizes the rights of human beings and welfare of people.
"But often we see some people engaging in terrorist acts in the name of this religion and this puts our religion into question before the whole world," she said.
The prime minister said this causes problems for Muslims when they travel to various countries of the world.
She added: "But, holy Islam is the most peaceful religion. Islam says the people of all religions will perform their own religious rituals independently. Our Prophet repeatedly said that."
She mentioned that some people engaged in violence and lawlessness just to undermine the religion. "Nobody has the right to malign our religion."
The prime minister said the government wants no one to spread confusion about Islam and it wants to build a system so that people can understand the real meaning of Islam.
"For that, we have taken a project to construct 560 mosques in different areas of the country under the supervision of the Islamic Foundation."
Sheikh Hasina mentioned that 80% of the places for these mosques have been selected, and the project received the government's nod, involving Tk800 crore. "Apart from being used for prayers, these mosques will spread the real meaning of Islam so that no one can confuse people."
Chaired by Religious Affairs Minister Principal Matior Rahman, the program was addressed, among others, by Civil Aviation and Tourism Minister AKM Shahjahan Kamal, Chairman of the Parliamentary Standing Committee on Religious Affairs Ministry Bazlul Huq Haroon, Advocate Sahara Khatun, MP, Saudi Charge d'Affaires Amir Bin Omar Bin Salem, and Secretary Md Anisur Rahman.
After the inaugural program, the prime minister exchanged greetings with the Hajj pilgrims.
The hajj flights carrying Bangladeshi pilgrims will begin on July 14. This year, a total of 127,198 pilgrims - 7,198 under government management and 120,000 under private management - will perform hajj from Bangladesh.
There are two packages – Package 1 Tk3,97,929 and Package 2 Tk331,359 - for the hajj travellers under government management, and the flight fare has been fixed at Tk138,191 under these two packages.
https://www.dhakatribune.com/bangladesh/dhaka/2018/07/11/pm-no-militant-act-in-the-name-of-islam
--------
British-Bangladeshi brothers set up, spearheaded IS drone program
July 13th, 2018
Before joining Islamic State, Sobuj and Sujan reportedly ran a number of IT companies in the UK, Bangladesh and Spain
Two British-Bangladeshi brothers reportedly ran the Islamic State's self-made lethal drone program, according to a fresh report by US Military Academy.
According to the report, titled "The Islamic State and Drones: Supply, scale and future threats," Ataul Haque Sobuj and Siful Haque Sujan set up multiple shell companies in Bangladesh, the UK and Spain to "move funds, drones, and other dual-use components to and on behalf of the Islamic State."
The report further revealed that parts for the drones were procured "through a global and layered supply chain" that involved purchases from more than 16 companies based in seven different countries.
Before joining Islamic State, Sobuj and Sujan reportedly ran a number of IT companies in the UK, Bangladesh and Spain.
However, Islamic State suffered a major setback when Sujan was killed during an air strike back in December 2015. The report claimed that Sujan played a major role in establishing Islamic State's affiliate [which the report referred to as Dawatul Islam Bengal] in Bangladesh.
The drone program hit rock bottom when a British national named Abdul Samad, who served as a director of one of the companies run by the two brothers, was arrested within days of the air strike. Five others associated with the company in Bangladesh were arrested at the same time in Dhaka.
Law enforcement and counter-terrorism authorities in both the UK and Bangladesh believe that the operatives in Bangladesh used the offices in the UK and Dhaka to move products and money for Islamic State in Syria and Iraq.
The report also suggested that the Haque brothers had ties with Mohamed Elshinawy, who was sentenced to 20 years in prison earlier this year on terrorism charges in the US.
Full report at:
https://www.dhakatribune.com/bangladesh/militancy/2018/07/13/british-bangladeshi-brothers-set-up-is-drone-program
--------
Not Just Trump: India Has Separated Bangladeshi Children from Their Parents for Years
July 12th, 2018
In West Bengal, the detained Bangladesh immigrants are sent to prisons while their children are kept in shelter homes
A giant heart is painted on a 10-feet high wall which is topped with barbed wire in a neighbourhood of South Kolkata. Amidst greenery, dirt roads, and small houses, the only sound coming from beyond the wall is the laughter and hooting of girls.
This is Sneha, a shelter home run by the non-profit organization Sanlaap.
Among its residents are Bangladeshi girls who have been detained by Indian authorities for not possessing the necessary documents. The girls have been sent to stay here, until the Bangladesh authorities trace their families and take them back.
The process of repatriation is long-drawn in the best of cases. But for some of the girls, what complicates it further is the fact that their parents have also been detained and imprisoned by Indian authorities.
In the United States, the separation of 2,000 immigrant children from their families while crossing the border from Mexico this year has sparked outrage. But India has followed a similar policy for years, which has resulted in the separation of countless Bangladeshi families.
Under Section 14A of the Foreigners Act, 1946, any foreigner entering India or staying in India without the necessary documents can be jailed for a minimum of two years and up to a maximum of eight.
When immigrant families are detained, the parents are arrested and sent to judicial custody, while children above the age of six are presented before a Child Welfare Committee and the Juvenile Justice Board, before being sent to a shelter home away from the parents. There are about 80 such shelter homes in West Bengal – separate ones for girls and boys.
Sucharita Sengupta of the Mahanirban Calcutta Research Group documented several such cases in a study published in 2015. One of the cases was of Bhaduribala, then 40 years old and imprisoned in the Behrampur Central Correctional Home for seven years. She claimed to have left Bangladesh following political unrest. She had entered India with two little children, a boy and a girl, who were sent to shelter homes where they grew up to be adults. While in jail, Bhaduribala had not seen her daughter and son for over four years.
Activists say such separations violate international conventions.
"India is a party to the UNCRC [United Nations Convention on the Rights of the Child] according to which families cannot be separated," said Biplab Mukherjee, the organisation secretary of the Banglar Manabadhikar Suraksha Mancha, which works with marginalised people, including victims of cross-border violence in West Bengal. "But here we are [doing that]."
Article 9 of the United Nations Convention on the Rights of the Child states that a child can be separated from its parents only when it is in the best interests of the child – for instance, when a child is abused or neglected by its parents. If any parent is detained, imprisoned or exiled, the authorities must furnish the details of the child's whereabouts.
West Bengal authorities, however, say the separation of families is handled sensitively.
"The jails in West Bengal are very humanitarian," said Ananya Chakraborti, West Bengal Commission for Protection of Child Rights chairperson. "I have personally witnessed cases where some jailers have allowed the child to remain with the mother in the jail beyond the stipulated time because the mother and child don't want to be separated."
The authorities at Sneha echoed this view. "When parents are in jail, we take the kids with us to meet them," said Mamata Chakraborty, the superintendent of minor girls. "Sometimes parents have been sent back to Bangladesh, and they come here with proper papers to meet the kids. The mother and father know where their children are."
However, activists say it is disturbing that often parents are repatriated to Bangladesh while the children continue to languish in India.
For instance, Mohidul Islam, a social worker who helps counsel Bangladeshi nationals detained in the border areas, recalled an incident involving about 20 Rohingya Muslims who had entered West Bengal through Bangladesh and were detained at the border two years ago. In the case of one family, "the mother was charged under 14A Foreigners Act and went to Dumdum jail," Islam said. "While the son and daughter were sent to separate homes."
Once separated, the parents and the child are treated as individual cases, each of which are heard by a different court.
"We would try and attend some of the court hearings," said Islam. "The mother's hearing was on one date. The children's hearing was on another. Then, few days later, we got to know that one of the children had died."
Often, the parents are repatriated first. Until recently, they were sent back to Bangladesh through the risky "push back" system, in which immigrants are literally pushed back across the border into their homeland. Meanwhile, the children are left behind in shelter homes.
In addition, there have been instances of traffickers presenting themselves as the parents of the girls, misleading the authorities and taking the children away. This has led to a tightening of security measures across shelter homes in West Bengal.
Difficult migrations
India and Bangladesh share a 4,097-km porous border, of which 2,217 km lie in West Bengal.
The state had the highest number of foreign prisoners in its jails in December 2015, according to a report by the National Crime Records Bureau. The latest data made publicly available by the West Bengal Correctional Services shows 3,647 Bangladeshi adults and 142 Bangladeshi children were imprisoned in the state's jails as of April 1, 2016.
The circumstances in which immigrants are detained vary. Some families cross the border to visit relatives in India. Misinformed about the required legal documents by the agents or dalals, they end up getting detained. Others are detained while escaping political turmoil or religious persecution in Bangladesh.
Some cross the border for medical reasons. Sengupta's report cites the example of a cancer patient at the Dumdum Correctional Home who was jailed for illegally crossing the border.
"Her medical reports and case history testified to her words," the study notes. "Even the prison authorities requested us to make arrangements for her release as her lawyer is unable to do anything."
A large number of cases are of women and girls who were tricked into crossing the border by agents promising work, and were later trafficked. Many of them end up in brothels as far as Bengaluru.
Sumi Bhowmik who works with Bangladeshi girls and women at Sneha said that the victims are usually poor and underprivileged. "Poverty leads them to seek work in the garment mills in Dhaka," she said. "Dalals take advantage of that and get them to cross the border."
She added: "The girls don't even understand where they are exactly going. They are as young as 13 or 15. They realize they are in India only when the Border Security Force starts talking to them in Hindi."
In May 2012, India's Ministry of Home Affairs issued a memorandum that made an exception under the Foreigners Act for victims of trafficking. In such cases, both adults and minors are meant to be sent to a shelter home before they can be repatriated.
However, this memorandum is being routinely ignored, said Mukherjee. His organization has been writing to the National Human Rights Commission for over three years, highlighting up to 200 cases where Bangladeshi nationals have been wrongfully jailed under the Foreigners Act.
One case from November, 2016, involved the detention and jailing of three Bangladeshi women, along with three babies aged eight, two, and two, after they were charged under Section 14 of the Foreigners Act. A fact-finding team from Mukherjee's organization discovered that the women were impoverished and had crossed the border with the help of agents in search of work. In another case from October of the same year, the organization in its letter to the NHRC, alleged that six of the 13 women arrested and jailed under Foreigners Act were actually minors, and that their ages had been fabricated by the police before producing them in court.
The journey back
In May 2014, the West Bengal government formed a Task Force to repatriate Bangladeshi citizens. Repatriation involves verifying the identity and address of Bangladeshis. For this, state authorities first make a request to the Ministry of External Affairs. The Bangladeshi Deputy High Commission is then supposed to trace the family and confirm the person's Bangladeshi citizenship and address, which is the hard part. If all goes well, the process takes close to 21 weeks.
"Earlier, push back was the norm, unofficially, be it for adults or children," said Gita Banerjee, a social worker at Sneha. "Now, children aren't pushed back because sometimes the border forces in Bangladesh mistook people coming in as trespassers and shot them. Sometimes, children even got raped."
But the official route of repatriation is fraught with many roadblocks. For one, if someone is not confirmed to be a citizen in Bangladesh, there is nothing that can be done officially. Usually, trafficked victims give incorrect addresses, out of fear of not being accepted by their family back home. This makes it difficult for the Bangladeshi Deputy High Commission to confirm their nationality.
"Sometimes, these girls forget their own names after spending so much time in red-light areas or are too traumatised to remember anything," Bhowmik said.
In Sneha, a trafficking victim, now 18 years old, was rescued from Mumbai five years ago. Until last month, Bhowmik said, she had given false names and wrong addresses during counselling, and could not be identified back in Bangladesh.
"Last month, however, the girl gave a different name and address," Bhowmik said. "The address was found to be correct except the girl's parents had moved out of that residence. She said she did not give out her real name because on coming here [Sneha], she already saw someone in the register living with her name."
"Fear and language barriers leads to miscommunication, which plays a big role in the incorrect confinement of Bangladeshi citizens," said Mohidul Islam.
For several years, Swarupnagar – the block in West Bengal's North 24 Parganas district where Islam lives – has been a ripe area for several cross-border trafficking and border-trespassing cases because of its proximity to the India-Bangladesh border. Islam works with a consortium of eight NGOs that act as a liaison between the police and the Bangladeshi nationals detained at the border in 16 administrative blocks.
During the final stage of repatriation for children, an NGO nominated by the Task Force has to be present while the child crosses the border. Islam's NGO has often overseen several repatriation processes in the past few years. It also intervenes to prevent the detention of minors.
"When the BSF arrests girls at the border, we are contacted to counsel them," said Islam. "Most of these girls are young, poor, uneducated...They are initially reluctant to speak, but when we come and talk in Bengali, they feel relieved."
"We then explain to the BSF that they haven't come on their own, they have been tricked, so and so is their address. The BSF decides whether to send them back or take them to the police station. The BSF usually sends minors back quickly," he added.
Bangladeshi minors detained in India, along or away from border areas, are often booked as adults, according to Sengupta's study as well as the complaints registered by Banglar Manabadhikar Suraksha Mancha.
"Most of the times, the girls themselves lie because they have been instructed by their agents to say they are 18, so that they can get work in India," Sengupta said.
Full report at:
https://www.dhakatribune.com/magazine/2018/07/12/not-just-trump-india-has-separated-bangladeshi-children-from-their-parents-for-years
--------
Dreaded Taliban commander killed in Ghazni province
Jul 14 2018
A prominent and dreaded commander of the Taliban group identified as Nawab Ahmad Haqqani has been killed in southeastern Ghazni province of Afghanistan.
The provincial security commandment in a statement said Nawab Ahmad Haqqani was one of the prominent commanders of the Taliban group who was actively involved in major terrorist related activities in Ghazni city.
The statement further added that Haqqani was killed during a clash with the security forces late on Thursday night.
According to Ghazni's security commandment, several comrades of Haqqani were also killed during the clash that took place Qalai Qazi area of Ghazni city.
Nawab Ahmad Haqqani was conducting attacks against the government and security forces as well as ordinary people.
The statement by the provincial security commandment also added that Nawab Ahmad Haqqani had assassinated a commander of the Afghan Special Forces in Ghazni city few days earlier.
The local security officials are optimistic that the elimination of Nawab Ahmad Haqqani would have a positive impact on the security of the province.
Full report at:
https://www.khaama.com/dreaded-taliban-commander-killed-in-ghazni-province-05576/
--------
Taliban's Red Unit militants suffer heavy casualties during Paktia attack
Jul 13 2018
The local officials in southeastern Paktia province are saying that the Taliban's Red Unit militants have suffered heavy casualties after attacking the Ahmadabad district.
The provincial government media office in a statement said Thursday that the Red Unit militants of the group launched coordinated attacks on Sparai and Machlaghoo areas of the district late on Wednesday night.
The statement further added that the Afghan forces launched coordinated airstrikes and ground operations in response to the attacks, leaving at least 55 militants dead.
According to the provincial government, several Taliban militants have also sustained injuries during the clashes with the security forces.
A number of the commanders of the Taliban group are also among those killed or wounded, the provincial government said, adding that the militants have taken positions inside the residential houses after fresh troops were deployed in response to the attack.
Several weapons, munitions, and vehicles have also been destroyed during the operations, the provincial government said, adding that the militants still resist the security forces by using civlians as human shields in their houses.
Full report at:
https://www.khaama.com/talibans-red-unit-militants-suffer-heavy-casualties-during-paktia-attack-05572/
--------
US and Afghan forces suffer casualties during a counter-terrorism operation
Jul 13 2018
The US and Afghan forces have suffered casualties during an operation in an eastern province of Afghanistan, the US military said.
"A U.S. service member died today of a wound sustained during a combat operation in eastern Afghanistan, July 12," a statement by the US Military said.
The statement further added "In addition, an Afghan security force member was killed and several were wounded."
No further details were given regarding the exact location where the US and Afghan forces suffered casualties but the Afghan and US troops are engaged in counter-terrorism operations against the ISIS and other militants in eastern Nangarhar province of Afghanistan.
In the meantime, the US Military said "In accordance with U.S. Department of Defense policy, the name of the service member killed in action is being withheld until 24 hours after next of kin notification is complete. Additional information will be released as appropriate."
Full report at:
https://www.khaama.com/us-and-afghan-forces-suffer-casualties-during-a-counter-terrorism-operation-05571/
--------
Army ponders changes after insider attack in Afghanistan
July 14, 2018
WASHINGTON: It's too early to tell if training or other changes must be made in light of an insider attack in Afghanistan that killed one American soldier and wounded two others, because there's some uncertainty about whether the assailant was a disgruntled Afghan soldier or an insurgent infiltrator, the Army's top officer says.
Gen. Mark Milley, Army chief of staff, said Friday that the three soldiers who were shot last weekend were protecting members of the new US advisory brigade that deployed to Afghanistan for the first time just five months ago. He said the Army is moving ahead with plans to create more of the training brigades and use them primarily in Afghanistan, although other locations could be considered in the future.
According to officials, the attacker fired on the soldiers at the airfield on the base at Tarin Kowt, in southern Uruzgan Province, a hotbed of Taliban activity. He was taken into custody on the day of the attack, July 7.
It was the first death involving the advisory brigade, and the first insider attack in about a year. Cpl. Joseph Maciel of South Gate, California, was shot by small arms fire and killed. The other two soldiers are in stable condition.
In a message to the media last Saturday, Taliban spokesman Qari Yosuf Ahmadi said the shooting was carried out by a member of the Afghan security forces who acted alone, but the militant group "appreciated" his attack.
The military, said Milley, is still trying to determine if the shooter was from the Taliban or another insurgency or just an angry Afghan soldier. Either way, he said, it doesn't change the mission of the new advisory teams, working closely with their Afghan partners. Those jobs carry risk.
"Those guys are out there, and they're in exposed positons and it is a high-risk situation," Milley said in an interview Friday with The Associated Press. "So casualties are going to occur."
That's a reminder of the challenges facing US forces in Afghanistan in the 17th year of America's military involvement there. The Trump administration is trying to boost the capabilities of Afghan security forces and increase military pressure on the Taliban in the hope of forcing them to negotiate a peace.
During a surge in the US military presence in Afghanistan under the Obama administration, when American forces had a greater combat role, there were dozens of so-called insider attacks.
Despite additional precautionary steps since then, the threat has continued. Last June, there were two insider attacks — in which a soldier in an Afghan uniform turns his weapon on US or other coalition troops — within a two-week period, killing three US soldiers and wounding another seven.
Speaking to reporters last month, Col. Scott Jackson, commander of the new Security Force Assistance Brigade, acknowledged the possible threat of a friendly fire attack.
"I will tell you honestly, we have had our Afghan partners come to us with intelligence that pre-empted potential attacks, and they have been proactively taking care of their own problems," Jackson said during a June 13 briefing.
Jackson said that when the assistance brigade arrived in Afghanistan, they began vetting the higher-level Afghan forces and steadily worked their way down to the smaller units. That vetting, said Jackson, goes on continually as soldiers rotate in and out of the units, and has not delayed operations.
Just six months ago, Jackson was at Fort Benning, Georgia, pulling together the new training brigade, working to make real the vision of senior Army leaders.
The idea was formed early last year, as officials recognized the need for permanent military training teams that could be deployed worldwide to help local forces learn how to fight better. The plan was a reflection of the new reality of America at war: Army soldiers advising and building indigenous security forces, not doing the fighting for them on foreign soil.
Full report at:
http://www.arabnews.com/node/1338651/world
--------
Southeast Asia
Muslim dad petitions to end child marriage
14 Jul 2018
PETALING JAYA: An outraged Muslim father has decided to start a petition online to urge Federal and state governments to stop sanctio­ning rape by allowing child marriages.
Umran Kadir, 40, who is living in the United Kingdom said he came up with the petition because as a father of three, and who has ne­­phews and nieces in Malaysia, he was concerned about the issue of a 41-year-old man being allowed to marry an 11-year-old girl.
The petition "Stop the State Sanctioned rape of children in Malaysia" was uploaded on change.org (https://www.change.org/p/hentikan-rogol-kanak-kanak-stop-the-state-sanctioned-rape-of-children-in-malaysia) on Thursday and has since garnered more than 4,000 signatures as of 5pm yesterday.
Addressed to the Malaysian Government, the petition urged for "unequivocal position that no child below the age of 18 should be permitted to be married, regardless of their faith or gender".
Sisters in Islam executive director Rozana Isa said that it proposes for a law reform to set the minimum age for marriage at 18 years.
The minimum age limit of 18 years is meant for women and men in all legal frameworks, including for Muslim, civil and native customary law marriages, and that the full consent of both parties be obtained for any marriage.
"We also strongly recommend for government and policy makers to impose sanctions upon individuals involved in the acts of coercion, facilitation, aiding and abetting any marriage of those below age 18," she said.
Lawyer Syahredzan Johan said that the country needs to look at criminalising underage marriage.
"It is important for the Government to have the political will to do it," he said, adding that individual states should also amend their syariah laws to make it an offence to marry someone who is underaged.
Meanwhile, he said the Department of Social Welfare has to ensure that the man and the young girl are kept separated, and that the ministry has the jurisdiction to step in if the marriage is not recognised.
https://www.thestar.com.my/news/nation/2018/07/14/muslim-dad-petitions-to-end-child-marriage/
--------
DAP's Christian agenda toxic 'Najibism' gone mad, says Kit Siang
13 July 2018
KUALA LUMPUR, July 13 — DAP veteran leader Lim Kit Siang has labelled the 'wild allegations' that Pakatan Harapan was adopting a "Christian agenda" as toxic Najibism "gone mad".
He said this was due to criticism against the appointments of the likes of Lim Guan Eng as finance minister, Gobind Singh Deo as communications and multimedia minister, and Tan Sri Richard Malanjum as Chief Justice, which he said has sparked restlessness among Muslims.
He said no such Christian agenda had been raised in any DAP meetings and that such claims were made by mischief makers who wished to see Malaysia fail as a nation.
"It really beggars belief that DAP and I want to do away with Islam as the official religion and bring about a Christian Malaysia, when I am not even a Christian!
"DAP's position on Islam as the official religion is clear and unequivocal, as we have many a time expressed full support for the basic constitutional provisions in the country," he said in a statement, today.
Lim said it had been a part of his life-long political creed that no party in the country can go against, or attack any other religion.
The Iskandar Puteri MP said political parties must be pro-Malaysia and support the basic rights and interest of all Malaysians.
Citing the recent 14th general election as an example, Lim said Umno had resorted to a vicious and toxic politics of race, religion, hate, fear, and lies.
"It was utterly reckless of its divisive, provocative and polarising character to tear asunder a fragile plural society comprising of diverse races, religions, languages and cultures!" he said
He said the other toxic Najibisms also includes the accusations thrown at him in the recent Umno General Assemblies and in the run-up to GE14, including claims that he is anti-Malay, anti-Islam, the cause of the 13 May 1969 riots, a communist, and a stooge of foreign powers.
Full report at:
https://www.malaymail.com/s/1652064/daps-christian-agenda-toxic-najibism-gone-mad-says-kit-siang
--------
PKR rep slams PAS leader for sowing 'hatred'
13 July 2018
GEORGE TOWN, July 13 — The roles of the Chief Justice (CJ), Attorney General (AG) and Law Minister are to uphold the rule of law for Malaysians of all races and religions, PKR leader Gooi Hsiao Leung said today.
He told off PAS information chief Nasrudin Hassan for claiming that the fate of Muslims were now worse off under Pakatan Harapan (PH) due to the appointment of non-Malays and non-Muslims for the CJ, AG and Law Minister posts.
"It is not their job to represent only one race or religion over others," Gooi pointed out in a statement issued today.
Nasrudin claimed that Richard Malanjum's appointment as Chief Justice had completed the series of key appointments — Datuk Liew Vui Keong as Law Minister and Tommy Thomas as AG — in the legal system that allegedly caused unease among Muslims.
"Nasrudin's malicious statement made with clear intent to sow racial and religious hatred and discord in the country is a blatant and gross abuse of freedom of expression which must be condemned in the strongest terms," Gooi said.
He said there was no basis to claim those appointed to the legal posts would be prejudiced against or act unfavourably against Muslims in discharging their duties.
The Bukit Tengah assemblyman challenged PAS to disown Nasrudin's extremist views.
"The PAS party leadership will be collectively held responsible and condemned for Nasrudin's conduct in inciting racial and religious hatred in the country," he said.
Full report at:
https://www.malaymail.com/s/1652025/pkr-rep-slams-pas-leader-for-sowing-hatred
--------
Report: India says sent Malaysia extradition request for Zakir Naik
13 July 2018
KUALA LUMPUR, July 13 — The Indian government confirmed that it formally requested Malaysia last January to extradite Islamic preacher Dr Zakir Naik back to his home country.
Indian Ministry of External Affairs told news portal Malaysiakini that the Indian government has been in regular contact with their Malaysian counterparts on Dr Zakir, who is a Malaysian permanent resident under investigation in India for terrorism offences.
"In January this year, we made a formal request for the extradition of Zakir Naik who is an Indian national, who is living in Malaysia and who is wanted (for) criminal cases in India.
"Our extradition request is under consideration (by) the Malaysian authorities," Indian Ministry of External Affairs spokesman Shri Raveesh Kumar was quoted saying.
Malaysia and India signed an extradition treaty in 2010.
Human Resources Minister M. Kulasegaran said earlier today that Cabinet has discussed deporting Dr Zakir but decided that the Attorney General would only be consulted after India makes a formal request.
Prime Minister Tun Dr Mahathir Mohamad has said Dr Zakir can stay in Malaysia provided he does not commit an offence or cause any unrest.
The Mumbai-born Islamic televangelist is also wanted by the Indian government for alleged money laundering besides terrorism.
Full report at:
https://www.malaymail.com/s/1652120/report-india-says-sent-malaysia-extradition-request-for-zakir-naik
--------
After public rebuke of Umno, Khairy rapped for 'neglecting' Malay roots
14 July 2018
KUALA LUMPUR, July 14 — An Umno lawmaker questioned whether Khairy Jamaluddin had forgotten Malay culture after the former party Youth chief criticised some members' donation drive for embattled former prime minister Datuk Seri Najib Razak.
Datuk Tajuddin Abdul Rahman said those party members' solidarity with Najib, who has since been charged with three counts of criminal breach of trust and another of power abuse, is part of Malay culture in respecting their leaders and helping them when in need.
"Does Khairy not understand the Malay culture?" Tajuddin told Malay Mail yesterday.
"What happened now is many young people are trying to emulate and imitate the Western culture where they become individualistic and self-centred. They forget about their families when they are grown up. This is not the Malay culture.
"We want to change and progress, but for the better and not for the worst. We want to improve what we have," added the Sik Umno division chief.
The Pasir Salak MP said Khairy's series of tweets, which criticised racial sentiments raised by Umno leaders, made the Rembau MP seem too "liberal".
He said Khairy should represent himself as a leader of Umno by putting Bumiputera rights and Islam first, as stated in the party's constitution.
"Does he want to be the leader of non-Malays or the leader of his own people, the Malays or Pribumis? He should put the Pribumis first I am a Pribumi first and Malaysian second. I belong to a party that is a Malay party and not a Malaysian party.
"We must look back at our party constitution, but at the same time, we do not deny the rights of other races," he said.
Tajuddin claimed that although Umno upheld Islam and the rights of Malays, the party did not marginalise or abandon other races during its 60-year governance of the country since independence.
"We are trying to help out people while others are enjoying life and benefitting from what we did as well. How can one accuse Umno of being racist? It is an unbecoming statement," he said.
Umno supreme council member Datuk Lokman Noor Adam, while agreeing with Khairy that the party could choose to go right-wing or take a moderate approach, disagreed with the Rembau MP's claim that Umno had been using racial rhetoric after its party election.
He said returning to the party's basic cause — which was protecting Malay rights, taking care of Islam and defending the rights of the monarchy — did not mean Umno has taken the "ultra-Malay" approach.
Lokman said this was provided for in the Umno constitution.
"We are going back to our principles according to the party constitution. If he thinks we have to be more liberal compared to what we have been doing now, then I beg to differ," he said, referring to Khairy.
"The main reason we lost in the recent general election was because we were seen to have not 100 per cent protected the interests of Malays and Islam, which led to Malay voters opting to vote for PAS instead," said the president of NGO Pemantau Malaysia Baru (PMB).
Lokman said Khairy should channel his focus towards helping the party highlight current issues such as the cost of living, which had already been raised by his NGO since the formation of the new Pakatan Harapan (PH) government.
"We have been consistently criticising the failure of PH to fulfil their election promises.
"Khairy should have done better if he chooses to help the party voice out such matters on behalf of the public," he said.
Khairy warned Umno on Thursday that it risked folding in 10 to 15 years if it went further right and used racist tactics.
In a series of tweets, Khairy expressed disappointment with his party's newly elected leaders for attacking the appointments of non-Muslims as chief justice (CJ) and attorney general, saying that these were small issues compared to the economy and other social problems.
The former Cabinet minister said he was trying to fix his "house" so that it would not remain an extremist and racist right-wing party.
Lokman and his PMB have made racially-charged remarks since Umno and Barisan Nasional's (BN) defeat, among others, accusing DAP of trying to make Christianity the country's "official religion".
Full report at:
https://www.malaymail.com/s/1652159/after-public-rebuke-of-umno-khairy-rapped-for-neglecting-malay-roots
--------
North America
Donald Trump Shared Twitter Account Tied To Anti-Muslim Tweets That Once Called Michelle Obama A 'Tranny'
7/13/18
Although President Donald Trump was in the United Kingdom meeting with Prime Minister Theresa May on Friday, it did not stop him from sharing a Twitter account tied to anti-Muslim tweets that once called former first lady Michelle Obama a "tranny."
The president shared a post from the Twitter handle "MagaGoldHat" that read: "Ron De Santis event July 18th in Orlando with Donald Trump, Jr." The post featured a link to a campaign event for Republican congressman Ron De Santis, who is also running for governor of Florida that the president's eldest son, Donald Trump Jr. is scheduled to attend.
It turns out the account that Trump shared has a controversial past.
The account has called former President Barack Obama "a Muslim with a tranny wife [Michelle] Obama," and said former Secretary of State Hillary Clinton, Obama and other Democrats should be sent to "[Guantanamo Bay] and waterboard em till they confess treason."
"Tranny" is a derogatory term used to refer to a transgender person.
The White House could not immediately be reached by Newsweek for comment on Friday about Trump sharing the Twitter account tied to those tweets.
But this is not the first time the president's Twitter fingers have shared an anti-Muslim account.
In November, Trump retweeted three anti-Muslim videos posted by Jayda Fransen, a leader of the British far-right extremist group Britain First.
The descriptions of the unverified videos were: "VIDEO: Islamist mob pushes teenage boy off roof and beats him to death!" and "VIDEO: Muslim Destroys a Statue of Virgin Mary!" and "VIDEO: Muslim migrant beats up Dutch boy on crutches!"
Fransen's account was later suspended by Twitter in December and, as of Friday, appears to remain suspended
On top of his social media footprint, Trump has expressed numerous anti-Muslim and anti-immigrant comments out loud.
In December 2015, as part of his travel ban, Trump said he was "calling for a total and complete shutdown of Muslims entering the United States." In March 2016, the president told CNN: "I think Islam hates us. We can't allow people coming into this country who have this hatred of the United States." Following attacks by the Islamic State group (ISIS) in a Brussels airport and metro station that killed dozens in August 2017, Trump called for government surveillance of U.S. mosques and told Fox Business: "We're having problems with the Muslims, and we're having problems with the Muslims coming into the country."
Perhaps the most famous comment is from January, when the president reportedly referred to immigrants from Haiti and African nations as coming from "shithole countries," according to The Washington Post.
"Why are we having all these people from shithole countries come here?" Trump said, later suggesting the U.S. should bring in more immigrants from countries like Norway. "Why do we need more Haitians? Take them out."
http://www.newsweek.com/trump-shares-anti-muslim-twitter-account-1023112
--------
Turkey is Building Islamist Beachheads in America
DANIEL KRYGIER
JULY 10, 2018
Tucked away in a quiet D.C. suburb in Maryland, the Diyanet Center of America (DCA) recently celebrated its two-year anniversary since opening in 2016. It was established with great fanfare, with Turkish President Recep Tayyip Erdoğan and other officials from his Justice and Development Party (AKP) attending the opening.
To the casual observer, the DCA appears a harmless organization that seamlessly fits into a US society embracing cultural and religious diversity. But look a little closer and it is clear that the DCA is a crucial component in the Turkish regime's efforts to spread AKP Islamism.
For its American audience, the DCA's website says that it serves "to provide religious, social and educational services to Turkish immigrants and Muslims living in the United States of America." Writing in the Turkish publication Daily Sabah, however, the chief advisor to the Turkish Prime Minister declared that the DCA would spread the Turkish strain of Islam and fight the "Islamophobia engineers" that "darken the prospects for humanity."
In fact, the DCA has done little to hide its links with the Erdoğan regime. On its website, the DCA states that it "works in full cooperation with the Religious Affairs Directorate of the Republic of Turkey (Diyanet)", which did in fact finance its establishment with a cool $100 million in state money.
As Turkey's main Islamic authority, the Diyanet holds a legal monopoly on Muslim religious affairs in the country. Under the influence of Erdoğan, the Diyanet's budget has quadrupled and it has become infiltrated by Islamist ideology. In July 2017, the Diyanet directorate published a report stating that Islam is "superior" to Christianity and Judaism, while insisting, "Interfaith dialogue is unacceptable".
In December 2017, former U.S. National Security Advisor Gen. H.R. McMaster named Turkey a global sponsor of radical Islamist ideology and identified the AKP party with the Muslim Brotherhood. Significantly, Turkey's regime supports the Islamist terrorist organization Hamas, a Muslim-Brotherhood offshoot. In February 2018, the Diyanet sponsored an Istanbul conference during which Islamist operative Sami Al-Arian – deported from the US in 2015 – blasted the US as "our enemy."
The activities hosted by the DCA reflect the Center's Islamist background. In October 2017, DCA hosted a "Wake-Up Call for Civil Liberties" event. It featured Jonathan Brown, a Georgetown University academic who was widely criticized in February 2017 after giving a speech justifying slavery and rape under Islam; and Omar Soleiman, founder of the radical Yaqeen Institute, who has expressed apologism for honor killings and condemned homosexuality as a "disease."
More recently, the DCA hosted Sheikh Yusuf Estes, a prominent extremist cleric. In November 2017, Singapore's Ministry of Home Affairs (MHA) denied Estes entrance to the country for articulating opinions "contrary to the values of our multi-racial and multi-religious society." Previously, Estes has expressed support for a fatwa advocating the killing of homosexuals. He justifies violence against disobedient wives, claims that Jews control the media, and refers to apostates as "traitors" who should be "dealt with as such."
It is unsurprising that Erdoğan and American Islamists have made common cause. Erdogan has denounced American attempts to designate the Muslim Brotherhood as a terrorist organization, while U.S. Islamist groups have refused to recognize the 1915 Turkish slaughter of Armenians as genocide.
In 2014, senior Erdoğan advisors and officials spoke at several prominent Islamist conferences in the US, one of them organized by the Muslim American Society and the Islamic Circle of North America (MAS-ICNA) and the other by the Islamic Society of North America (ISNA). During a visit to New York in September 2016, Erdoğan met with Sayyid Syeed, National Director of ISNA; Halil Demir, Director of the Turkish-sponsored American Zakat Foundation, which sponsored the Ramadan Eid festival at the Diyanet Center of America; and Nihad Awad, who runs the Council on American-Islamic Relations (CAIR).
Turkey uses mosques for more than just ideological dissemination. The Diyanet has reportedly used its imams in 38 countries to gather intelligence on followers of the US-based Islamic preacher Fethullah Gülen, believed to be the mastermind behind the failed Turkish coup attempt in 2015. In Germany, investigations by German authorities – and a subsequent acknowledgement by Turkey – proved that Diyanet mosques were spying for the Turkish intelligence agency, the Milli Istihbarat Teskilati (MIT), utilizing a 6000-strong network of local informants.
Full report at:
https://www.meforum.org/articles/2018/turkey-is-building-islamist-beachheads-in-america
--------
Canadian Muslim politician target of Twitter hate
13.07.2018
A Canadian Muslim politician who received death threats after introducing a motion condemning Islamophobia has become the target of hate via Twitter, Canadian media reported Friday.
A supposedly funny parody Twitter account of Liberal MP Iqra Khalid is one of about 50 that criticize various members of the government of Prime Minister Justin Trudeau.
Khalid asked Twitter to investigate after the account turned from humor to hate, accusing her of supporting Daesh and Sharia law.
"Everybody has the right to speak their mind, but freedoms come with responsibility and when we have the power to speak we should do it with care," she said during an interview with a Canadian wire service. "It's unfortunate that they are spreading fake news and sowing fear and division."
There was no official announcement from Twitter on the investigation, but by mid-morning Friday the account was gone.
Federal Immigration Minister Ahmed Hussen, a Muslim, has also been targeted with a parody account in similar fashion.
In one instance, Khalid's flyer advising people of an upcoming barbecue in her home electoral district in Mississauga, just outside of Toronto, was reproduced on the Twitter account, calling it an "anti-Canadian pro-Islamic Halal BBQ event."
Khalid introduced the motion condemning Islamaphobia and system racism that was approved by Parliament last year.
The Khalid parody account had about 1,000 followers.
Full report at:
https://www.aa.com.tr/en/americas/canadian-muslim-politician-target-of-twitter-hate/1203380
--------
Anti-Muslim Bikers Target Islamberg, New York for 'National Security'
07.13.18
A group of anti-Muslim bikers and their allies on the far-right will parade by the New York hamlet of Islamberg on Saturday, the latest outgrowth of right-wing conspiracy theory fixations on the small Muslim community.
For the third year in a row, a group organized by "American Bikers United Against Jihad" will drive by Islamberg, a town of roughly 200 in New York's Catskill Mountains, in what they've dubbed a "Ride for National Security." The ride is expected to draw an assortment of right-wing activists, many of whom have been drawn by online hoaxes that portray Islamberg as a terrorist training camp.
The ride's organizers insist that they don't intend to break the law. But internal documents posted on a Facebook page for the ride and published by the Southern Poverty Law Center show activists posting anti-Muslim memes, including one that proposes they play "cowboys & Muslims."
In its event description, the ride is described as an attempt to prevent the residents of Islamberg from imposing Sharia law on the country.
"We aren't going to let them turn this country into a SHITHOLE," the description reads, using President Trump's term for non-white countries in Africa and the Caribbean.
Police said they will provide security around Islamberg during the ride.
For years, Islamberg has been accused in right-wing media of serving as a terrorist sleeper cell or weapons depot — paranoia that ultimately culminated in a foiled plot massacre whom?.
In 2017, for example, hoax news websites pushed the false claim that Trump had ordered a raid on Islamberg that discovered a weapons cache intended for a massive terrorist plot. One site claimed the agents conducting the raid had discovered "America's WORST nightmare."
Attempts to get more information or an "inside look" at Islamberg have also become frequent topics for right-wing media outlets. In 2015, InfoWars attempted to gain access to the community, even flying nearby with a drone to see inside.
Much of the focus on Islamberg has been fueled by connections between a group it's affiliated with, The Muslims of America, and a Pakistani group called Jama'at al-Fuqra that was tied to violence and other crimes in the 1980s.
The Muslims of America and the organizers of the "National Security" ride didn't respond to requests for comment.
There's no proof that the current residents of Islamberg are engaged in any crimes or terrorism. A 2008 counter-terrorism analysis from West Point, for example, noted that there's no proof Islamberg is part of a network of "covert paramilitary training compounds.' An Associated Press reporter who visited Islamberg in 2017 described it as more "more country road than backwoods bunker."
Still, Islamberg has become a popular target for anti-Muslim figures. While most of that vitriol has been limited to the internet or the annual security ride, it took a dangerous step towards violence in 2015, when Tennessee man Robert Doggart began trying to put together a hit squad to burn down Islamberg and shoot its residents.
Doggart, who said he wanted to attack Islamberg to "get the attention of the American people," attempted to assemble a team of "20 expert gunners" who could shoot Islamberg residents and burn down the community's mosque.
"We will be cruel to them," Doggart said at one point in the planning stages, according to court records.
Doggart was convicted and sentenced to almost 20 years in prison in 2017.
While it's unclear who will attend the Islamberg ride, previous rides have drawn in groups and personalities from across the far-right. Past rides have drawn in militia-type groups like the III%ers, while the 2017 riders included a bullet-proof vest-wearing member of the Proud Boys, the rowdy group of "Western chauvinists" created by Vice co-founder Gavin McInnes.
Full report at:
https://www.thedailybeast.com/anti-muslim-bikers-target-islamberg-new-york-for-national-security
--------
US service member killed in Afghanistan
July 14, 2018
WASHINGTON:- A member of the American military was killed in combat in Afghanistan on Thursday, officials said, marking the second US fatality in a week. The person "died today of a wound sustained during a combat operation in eastern Afghanistan," US Forces Afghanistan said in a statement, adding that an Afghan security force member was also killed and several wounded. The fatality brings to four the number of US troops killed in Afghanistan hostilities this year. Last week, a US soldier was killed and two others wounded in an apparent insider attack in southern Afghanistan.–AFP
https://nation.com.pk/14-Jul-2018/us-service-member-killed-in-afghanistan
--------
Africa
Germany deports former 'Bin Laden bodyguard' to Tunisia
13 July 2018
A Tunisian man who allegedly served as a bodyguard to Osama bin Laden was deported from Germany Friday, more than a decade after his asylum bid was first rejected, officials said.
The 42-year-old, identified only as Sami A., had lived in Germany for more than two decades, but outrage over his presence grew in recent months as Germany cracks down on failed asylum seekers.
"I can confirm that Sami A. was sent back to Tunisia this morning and handed over to Tunisian authorities," interior ministry spokeswoman Annegret Korff told reporters, following a report in the top-selling Bild newspaper. Sami A. had previously successfully argued against his deportation, saying he risked being tortured in his homeland.
A court in the city of Gelsenkirchen ruled against the deportation late Thursday, upholding the assessment that the suspect potentially faced "torture and inhumane treatment".
No charges
However the decision only reached federal authorities- by fax- on Friday morning, after Sami A.'s flight to Tunisia had taken off, DPA news agency reported. Considered a security threat over his suspected ties to Islamist groups, Sami A. has for years had to report to police but was never charged with an offence.
He has always denied being the former bodyguard of Bin Laden. Judges in a 2015 terror case in the German city of Muenster however said they believed Sami A. underwent military training at an al-Qaeda camp in Afghanistan in 1999 and 2000 and belonged to bin Laden's team of guards.
German authorities first rejected Sami A.'s asylum request in 2007 but prosecutors' efforts to expel him were repeatedly blocked by courts citing the danger of torture in Tunisia. An unrelated court ruling last month involving another Tunisian man -- accused over a 2015 attack on Tunis' Bardo museum -- helped pave the way for Sami A.'s expulsion.
In that instance, German judges found that the accused did not face the threat of the death penalty as Tunis has had a moratorium on implementing capital punishment since 1991. Germany's hardline interior minister, Horst Seehofer, seized on the precedent to say he hoped Sami A. would be next, calling on migration officers to make the case "a priority".
Bild led a vocal campaign against Sami A.'s presence in Germany, with revelations that he collects nearly $1,400 a month in welfare sparking particular outrage. Sami A. has a wife and children who are German citizens.
https://english.alarabiya.net/en/News/north-africa/2018/07/13/Germany-deports-Bin-Laden-bodyguard-to-Tunisia-Ministry.html
--------
Central African Republic: Christian Sect Implicated in Violations
13 JULY 2018
By Oman Mbiko
Bangui — A STATEMENT by a militant Christian group promoting violence against communities on religious grounds has coincided with an increase in human rights violations in the conflict-torn Central African Republic (CAR).
The declaration is attributed to the so-called League of Defense of the Church, which appears to be mobilizing in reaction to the recent killing of Christian leaders by Muslim radicals.
The United Nations Multidimensional Integrated Stabilization Mission in CAR (MINUSCA) said it had since verified and documented 69 incidents of abuse and violations of human rights over the past week.
Armed groups are blamed for the majority of abuses affecting at least 139 victims in the capital Bangui and other areas.
Vladimir Monteiro, MINUSCA spokesman, condemned the retaliatory call by the League of Defense of the Church promoting religious conflict.
He appealed to the entire population to resist manipulation that could lead to further violence.
A breakthrough appeared to be reached after some Islamic communities dissociated from action by criminals and the establishment of an early warning and prevention of genocide, war crimes and other committees atrocities in the central Bria.
Violence has however stalled the exercise.
Armed groups consisting of Christian militias and Muslim radicals control almost the entire CAR and are fuelling conflict along ethnic lines.
Full report at:
https://allafrica.com/stories/201807130554.html
--------
URL: https://www.newageislam.com/islamic-world-news/babri-razed-talibans-demolition-bamiyan/d/115834
New Age Islam, Islam Online, Islamic Website, African Muslim News, Arab World News, South Asia News, Indian Muslim News, World Muslim News, Women in Islam, Islamic Feminism, Arab Women, Women In Arab, Islamophobia in America, Muslim Women in West, Islam Women and Feminism