New Age Islam News Bureau
23 May 2019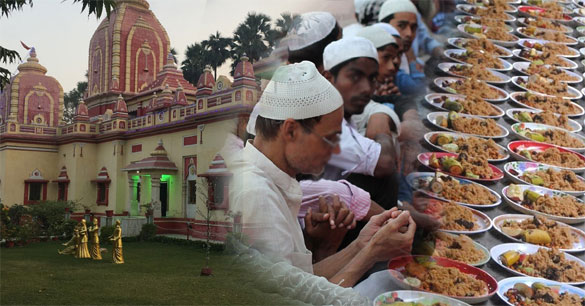 Iftar Meals Served to Muslim Devotees on the Premises of Ayodhya's Ram Sita Temple
----
• Ayodhya's Ram Sita Temple Serves Iftar Meals to Muslim Devotees on Premises, Wins Hearts
• 'Pakistani's Are Our Slaves' Says Saudi Defence Minister
• Firdous Advises Fazl to 'Focus on Islam, Not Islamabad'
• Hate Preacher Al-Qaradawi Gets 'Best Seat In House' At Qatar Emir's Banquet
• Peace Is Our Priority But the World Must Take A Stand against Iran, Says Saudi Cabinet
• Mass Quran Reading in Malaysia to Mark Sacred Date, the 17th Day of Ramadan
• CNN Reveals How Houthis Turned Food Aid into A Weapon Of War
• Boko Haram Adopts 'Hearts and Minds' Strategy In Nigeria – Inspired By Isil
India
• Ayodhya's Ram Sita Temple Serves Iftar Meals to Muslim Devotees on Premises, Wins Hearts
• Qureshi, Swaraj Hold 'Informal Dialogue' On Sideline Of SCO Meet In Bishkek
• 2 Hizbul militants killed in a gunfight in South Kashmir
• 'Pulwama attack fortified India's war on terror': Sushma Swaraj
• In a first, NIA files chargesheet against operatives of Islamic State in J&K
• Sri Lanka, Pulwama attack steeled our resolve to fight terror: Sushma Swaraj
--------
Pakistan
• 'Pakistani's Are Our Slaves' Says Saudi Defence Minister
• Firdous Advises Fazl to 'Focus on Islam, Not Islamabad'
• Pakistan authorities identify Afghan national as suicide bomber at Lahore shrine blast
• US legislators ask govt to help ease Pakistan crisis
• PML-N wants to give PTI govt more time to expose itself: Maryam
• Sikhs Arrange Iftar Dinner To Promote Interfaith Harmony
• PTM activist booked under anti-terrorism law over seditious speech
• Saudi Arabia to start $3.2bn deferred payment facility for oil from July
--------
Arab World
• Hate Preacher Al-Qaradawi Gets 'Best Seat In House' At Qatar Emir's Banquet
• Peace Is Our Priority But The World Must Take A Stand Against Iran, Says Saudi Cabinet
• Dozens killed as rebels launch counterattack in Syria
• 11 IS militants killed in operation in central Iraq
• Saudi Whistle-Blower: MbS Mad at Saudi Intelligence Bodies' Failure in Yemen Drone Attacks
• Aleppo: Several Ankara-Backed Militants Killed in Kurdish Offensive in Afrin
• Egypt refers six Muslim Brotherhood death sentence cases to Grand Mufti
• Air raids kill 12 civilians in a market in Syria's Idlib, says a monitor group
• Documents reveal Syrian government crackdown on dissidents
• Government troops thwart major terrorist attacks in Syria's Hama
--------
Southeast Asia
• Mass Quran Reading in Malaysia to Mark Sacred Date, the 17th Day of Ramadan
• Hamas leaders meet Dr M to convey situation, struggles in Palestine
• Shattered Philippine city a tool for jihadist recruitment
• Six dead in Indonesia riots, government restricts social media
• Singapore celebrates Ramadan with bazaars and biryani
--------
Mideast
• CNN Reveals How Houthis Turned Food Aid Into A Weapon Of War
• Israel Slams UN For Consorting With Hezbollah
• U.S. Officials Work to Convince Divided Congress of Iran Threat
• Turkey seeking extradition of UK lawyer over 'terrorist propaganda'
• Ankara stopped buying Iran oil out of 'respect' for US sanctions
• Palestinian nation united in rejecting deal of century: Hamas official
• Netanyahu's July hearing on possible indictment delayed to October
--------
Africa
• Boko Haram Adopts 'Hearts and Minds' Strategy In Nigeria – Inspired By Isil
• Western Nations Urge Swift Sudan Accord To Install Civil Rule
• Ethiopian PM attends iftar with Muslim community
• Suicide car bomb kills at least nine in Somalia's capital
• Libya's Haftar tells Macron necessary ceasefire conditions not in place
• Sudan military wants to hand over power quickly: General
• Ex-minister among six killed in car bomb attack in Somalia's Mogadishu
• At least 20 people killed by bandits in northwest Nigeria
--------
North America
'• American Taliban' Lindh to be released as Afghan war still boils
• Pentagon considering request to send 5,000 troops to the Middle East: Officials
• Hamas sympathizer threatening to blow up Trump Tower arrested
• US grants sanctions waiver for Iraq to import energy from Iran: Official
--------
Europe
• Europe's First Eco-Mosque Invokes God to Fight Climate Change
• Liverpool strikes a happy balance for Muslims living in the birthplace of Islam in Britain
• Austria: Opinion leaders condemn Muslim headscarf ban
• Australians learn more about Islam in Islamic museum
• Daesh claims will attack London, New York soon
--------
South Asia
• Islamic State in Afghanistan Growing Bigger, More Dangerous
• Al-Qaeda Elements Are Seen In Parts Of Afghanistan: Miller
• Afghan forces' fresh crackdowns kill 42 militants in eastern Ghazni
• For Sri Lanka's Bickering Leaders, Election Hopes Dim After Terrorist Attack
• Artillery kills 2 Muslim villagers in Myanmar's Rakhine
• Armed forces clear 5 villages in Balkh district, inflicting casualties on 23 Taliban militants
• ANP Special Forces kill 7 key ISIS group members in Kunar province of Afghanistan
Armed forces kill 12 Taliban militants including 5 of their IED makers in Helmand • province
• Noor urges international community not to leave behind another bad legacy in Afghanistan
• NDS Special Forces bust dangerous gang of armed robbers in Kabul city
• World Bank inaugurates new building in Kabul, signalling strong commitment to Afghanistan
Compiled by New Age Islam News Bureau
URL: https://www.newageislam.com/islamic-world-news/ayodhya-ram-sita-temple-serves/d/118686
--------
Ayodhya's Ram Sita Temple Serves Iftar Meals to Muslim Devotees on Premises, Wins Hearts
May 22, 2019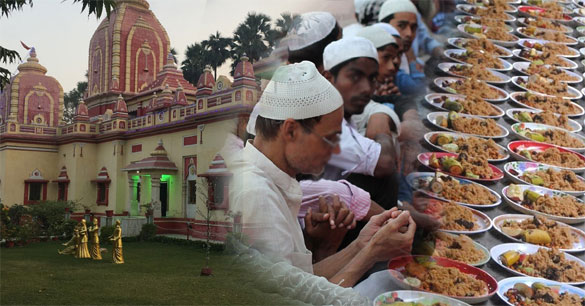 With the month of Ramzan underway, Muslims around the world are fasting to commemorate one of the holiest festivals of Islam, believed to mark the first time that the Quran was revealed to Prophet Mohammad. And the festival has brought forth some much-needed moments of amity between Hindus and Muslims in India's Ayodhya - a town historically rife with communal tensions for decades.
As per reports by news agency ANI, a temple in Ayodhya conducted an Iftar party for devotees of all faiths to come and enjoy delicious Iftar dishes — fast-breaking food consumed by fasting Muslims post sundown during Ramzan — inside the premises of the temple.
The Iftar party was held inside the Shri Ram Sita temple and according to the head priest of the institution, the temple has been hosting Iftar parties for the third year now.
The month of Ramzan ends with the celebration of Eid-ul-Fitr which falls on the June 4 this year.
This is not the first time that a Hindu temple has hosted iftar party for their Muslim brethren. A similar incident occurred in a Hindu temple in Kerala's Malappuram last year when the temple hosted vegetarian delicacies within premises as part of an iftar feast.
The gesture won many hearts on social media. Many quipped that such tolerance was the hallmark of any religion.
This year's Ramzan celebrations coincided with the Lok Sabha Elections 2019, the results of which are expected to come out on Thursday, May 23. While most exit polls have favoured a sweeping victory for the incumbent BJP, the real numbers would reveal the next Prime Minister of the country on Thursday.
https://www.news18.com/news/buzz/ayodhyas-ram-sita-temple-serves-iftar-meals-to-muslim-devotees-on-premises-wins-hearts-2152685.html
--------
'Pakistani's Are Our Slaves' Says Saudi Defence Minister
2018-07-17
Saudi Arabia has always believed that it was the true land of Islam. However even though they consider other Muslim nations inferior, they still believe they are the direct descendants of Muhammad. Saudi Prince Muhammad Bin Suleiman had made a controversial statement humiliating Pakistan.
The prince believes that Pakistanis are the slaves of the Arabs. The prince's statement suggests that Saudi's look at every other Muslim country with the 'converted-Muslim country perspective. Saudi's call Muslims who come from Pakistan, India and Bangladesh, 'Hindu-Muslims.'
They consider Muslims from these particular nations to have converted to Islam from Hinduism. The Bangladesh, Indian and Pakistan Muslims are also known as 'Al Hindi-Muskeen.' Referring to them as second-grade Muslims. Arabs are always 'preferred to 'Hindu Muslims' be it any job or top post.
The top posts are always reserved for the Saudi Arabians. Muslim Citizens from other nations are considered to be inferior. Which is why they are given insignificant posts in their army.
A Pakistani journalist posted a letter, which showed the Saudi Defence minister referring to Pakistanis as slaves.
Tanveer Arain is a renowned Pakistani journalist who works for Dawn News, which is Pakistan's English newspaper.
Tanveer Arain posted a quote on Twitter, which shows the Defence minister referring to Pakistan as a slave country and saying that it will continue to remain a slave of Saudi Arabia forever.
The quote also said: "Indian & Pakistani Muslims grow beards to look good like us, but they look like they've come straight from the forest."
http://asianworldnews.co.uk/home/pakistanis-are-our-slaves-says-saudi-defence-minister/?fbclid=IwAR0bLKdLAxvWJFZTL7s-mdkcoze0hcE120pSkQucC0sSkzkKv8mJ_gkAxt4
--------
Firdous advises Fazl to 'focus on Islam, not Islamabad'
May 23, 2019
ISLAMABAD: PM's Special Assistant on Information and Broadcasting Firdous Ashiq Awan on Wednesday criticised Jamiat Ulema-e-Islam (JUI) Fazlur Rehman over his announcement to organise a 'million-man march' after Eidul Fitr.
Firdous Ashiq took to Twitter saying, "Maulana should keep an eye on Islam, not on Islamabad."
"Making innocent children of the nation a tool to defend the corrupt elite will never be a service to Islam or democracy," she added.
"You are gripped with hatred towards Imran Khan," she further said.
"There is a great responsibility upon your shoulders as a religious scholar and you should promote peace, unity, and brotherhood among masses rather than spreading chaos," she concluded.
Earlier in the day, Fazl announced to organise an All-Parties Conference (APC) and a national level 'million-man march' after Eid.
As per details, in a statement, the JUI-F chief revealed that his party will host an all-parties conference to evolve consensus with allies over the anti-government campaign. A jointly agreed course of action will be decided after that APC.
He also announced to organise a 'million-man march' to protect the national identity of Pakistan, its Islamic values and the tsunami of inflation and invited all the coalition parties to take part in their rallies.
https://www.pakistantoday.com.pk/2019/05/22/firdous-advises-fazlur-rehman-to-focus-on-islam-not-islamabad/
--------
Hate preacher Al-Qaradawi gets 'best seat in house' at Qatar emir's banquet
May 22, 2019
LONDON: A notorious hate preacher has been pictured at the top table at a Ramadan banquet thrown by Qatar's emir, pictures on state TV show.
Yusuf Al-Qaradawi — who is known for his extreme views, including justifying suicide bombings and attacks on Jews — was pictured at the iftar reception hosted by Sheikh Tamim bin Hamad Al-Thani, the current emir of Qatar.
In lengthy footage of the reception, Qatar Television shows Al-Qaradawi as apparent guest of honor, sitting next to Sheikh Tamim and chatting cordially with him. Sheikh Tamim apparently kissed Al-Qaradawi, who was sitting in a wheelchair, on the forehead. Al-Qaradawi's appearance at the iftar came in the same 24 hours in which he published a vile anti-Semitic rant in a Qatari publication.
It quoted claims that "the straight path is a separate way (for the Muslims); it is not the path of the Jews," according to the Middle East Media Research Institute.
David A. Weinberg, Washington Director for international affairs at the Anti-Defamation League, flagged Al-Qaradawi's appearance in a tweet.
"Fact: In the same 24 hours extremist preacher Yousef Al-Qaradawi published his latest dehumanizing slander against the Jewish people, he was also kissed on the forehead by #Qatar's ruler and given the best iftar seat in the house, by Tamim's side & ahead of all other preachers," he wrote.
Al-Qaradawi has been a guest at such events for several years running, Weinberg said.
Named in Arab News' series "Preachers of Hate," Al-Qaradawi has justified suicide bombings, especially in Palestine, has repeatedly spoken out against Jews as a community, and has issued fatwas (religious edicts) that demean women.
On Al Jazeera Arabic in January 2009, he said: "Oh God, take Your enemies, the enemies of Islam … Oh God, take the treacherous Jewish aggressors … Oh God, count their numbers, slay them one by one and spare none."
Despite such hate speech, Al-Qaradawi continues to be based in Qatar, where he is given a platform by the government, said a member of the Counter Extremism Project (CEP), a non-profit organization that combats extremist groups.
"Yusuf Al-Qaradawi remains a vociferous purveyor of Islamist propaganda and bigotry. Rather than condemn his vile rhetoric, the Qatari government continues to provide Al-Qaradawi with a platform and hold him in a place of esteem," Josh Lipowsky, senior research analyst at the CEP, told Arab News.
"It is incumbent on the Qatari government to recognize Al-Qaradawi's hateful propaganda and cease providing him with a safe haven and media platforms."
http://www.arabnews.com/node/1500771/middle-east
--------
Peace is our priority but the world must take a stand against Iran, says Saudi cabinet
May 22, 2019
JEDDAH: The Saudi cabinet on Tuesday said that while the Kingdom believes all people in the region have a right to live in peace, including the Iranians, the international community must take firm action against the regime in Tehran to prevent it from spreading destruction and chaos.
After a meeting of the Council of Ministers at Assalam Palace, presided over by King Salman, Turki Al-Shabanah, the minister of media, told the Saudi Press Agency that the cabinet reviewed reports on regional and global development, and the king invited GCC leaders to hold Gulf and Arab summits in Makkah on May 30. The invitation reflects the Kingdom's desire to work with other nations to boost security and stability in the region, the minister said, especially in light of the Iran's continuing aggressive actions. The regime's recent activities threaten regional and international peace and security, and the supply and stability of international oil markets, he added.
Al-Shabanah reiterated the Kingdom's commitment to peace and said it will make every effort to prevent war. The nation's hand is always extended, he added, in the belief that everyone in the region, including the Iranians, has the right to live in a secure and stable environment.
However, the cabinet called on the international community to shoulder its responsibilities by taking a firm stance against the actions of the regime in Tehran, to prevent its disruptive and destructive activities throughout the world. It also called on Iran to halt the reckless and irresponsible behavior of its agents, to save the region from the dangers they pose and potential repercussions.
The cabinet also expressed the Kingdom's hopes and expectations that the 14th Ordinary Session of the Islamic Summit Conference, will encourage unity of response to ongoing events in the Islamic world. The summit, chaired by King Salman, will be held in Makkah on May 31 under the title "Makkah Summit: Hand in Hand toward the Future."
Ministers heard that the Kingdom has sent $250 million to the Central Bank of Sudan as part of a previously announced package of assistance in partnership with the United Arab Emirates. This latest demonstration of support from the Kingdom to the Sudanese people aims to help stabilize the country's economy, and strengthen the Sudanese pound in particular, to help improve the lives of the nation's people.
The cabinet also welcomed the decision of the 14th meeting of the Joint Ministerial Committee to monitor an oil production reduction agreement concluded in Jeddah, which was headed by the Kingdom and Russia, and affirmed its commitment to balancing the oil market and stabilizing it on a sustainable basis.
Turning to local affairs, the Council of Ministers confirmed the generous support of SR 100 million ($26.7 million) from the king, and SR 30 million from Crown Prince Mohammed bin Salman to the Jood Housing platform. Launched a day earlier, and supervised by the National Housing Development Association, it aims to accelerate the development process through the introduction of a new model of social solidarity, in which government, charities and commercial entities work together in accordance with regulations designed to provide support for those in need.
The council also discussed the results of the 26th meeting of the region's governors, and praised the king for his directives designed to preserve security and help people throughout the Kingdom.
http://www.arabnews.com/node/1500621/saudi-arabia
--------
Mass Quran Reading in Malaysia to Mark Sacred Date, the 17th Day of Ramadan
May 23, 2019
BENTONG - Dressed in robes and chanting in Arabic, scores of Malaysian Muslim children read the Quran aloud in a mosque to mark a special date in the Islamic calendar.
About 80 people, mostly Islamic school students, gathered near the town of Bentong to observe Nuzul Quran, when Muslims believe the beginnings of the Quran were revealed to the Prophet Mohammed.
The date falls during the holy month of Ramadan, when followers of Islam fast from dawn to dusk.
"The word 'Nuzul' means 'to come down'," said the students' teacher and principal Roslan Mohamad Esa as he led them in reciting on Wednesday.
"Our Prophet (Mohammed) received the Quran, Allah sent down the Koran... to the Earth."
Student Nurul Atikah Syazwani Risyadi added: "The day of Nuzul Quran is an important day where it shows that we are confident in the revelation of the Koran."
It is celebrated in Malaysia on the 17th day of Ramadan, the anniversary of a date in the seventh century when the angel Gabriel is said to have appeared to Mohammed in a cave near Mecca and started revealing the Quran to him.
According to Muslim beliefs, Mohammed continued to have revelations over a period of more than 20 years.
Some sixty percent of Malaysia's 32 million population are Muslim, although the country also has significant Hindu, Buddhist and Christian communities.
https://ewn.co.za/2019/05/23/mass-koran-reading-in-malaysia-to-mark-sacred-date
--------
CNN reveals how Houthis turned food aid into a weapon of war
22 May 2019
The United Nations, primarily the World Food Program, has been providing aid to millions in need of proper nutrition in Yemen but according to a new report, a significant part of this has been stolen by the Houthis.
The CNN report says that the Houthis have stolen around 1,200 metric tons of aid in the form of food in the capital alone.
According to the report, this trend has been around for a while, with the UN releasing a report in 2018 claiming that 1 percent of its aid was not going to their allocated areas. But in reality, many families are not being helped."
The Houthis control the aid agency that was appointed by the WFP to distribute the aid. The stealing is only adding to the misery of a country struggling with poverty and conflict.
The UN suspects that the aid is stolen in order to be diverted from children to fighters or Houthis supporters.
CNN said that Issham and the people of Bani Qais did not receive any aid " they have received no grain, cooking oil or other aid supplies" for many weeks.
The Arab Coalition in Yemen has repeatedly said that Houthis have been blocking the passage of aid ships.
Also, the Coalition has said that the Houthis were not pulling out from Hodeidah and its port, and were obstructing the work of the UN mission in Yemen and also blocking the passage of vessels carrying aid to the country's ports.
It asserted in many statements that Houthi militias deliberately disable ships and unload their cargo in Hodeidah and Salif ports.
The theft that took place
The diverted aid was initially shielded from the WFP by the use of fake records and false thumbprints confirming the handout of the aid, which was being sold in the city rather than being given to those villages in need.
Amira Saleh, a woman whose name has been listed for aid and was even said to have received $440 has claimed that she did not receive any aid for half a year. Other women said that the aid that they were entitled to was denied to them due to lack of records that they had left behind in the cities they had fled. This was another excuse that the Houthis used to divert the aid, selling it to gain political support.
Also, a local NGO worker in Sanaa was questioned by security after speaking to CNN without the presence of the government minder.
The UN response
The UN is concerned with the lack of aid reaching the citizens that require it.
Although they agreed on a new system of aid distribution, this system has not yet been put in place. The UN has also insisted on monitoring the situation largely because the villages that are set to receive aid are in Houthi-controlled territories, such as Saada.
Hussin Al-Ezzi, the deputy foreign minister of the rebel government in Sanaa, said restrictions on visas for NGO workers have been removed.
"At the beginning, we had some reservations" about some of the international aid workers, he told CNN.
"Mistakes happen sometimes, but this doesn't mean or doesn't represent policy on our side. We are happy with whatever aid reaches citizens because these citizens are our strength and support. They are our capital in this war," he said.
CNN said that in Hodeidah, a "low-level government functionary" threatened to detain its team if he did not sit in on a meeting with UN officials.
Also, a local NGO worker in Sanaa was questioned by security after speaking
The WFP switched to a different local NGO in Bani Qais, where Issham lives, but humanitarian and local sources said that aid was now being held up because local tribal leaders associated with the Houthi government were blocking its work.
As a result, the WFP said it is considering suspending aid distribution in areas controlled by Houthi militias for fear of misappropriation.
The executive director of the WFP threatened to stop sending aid to Houthi-backed organizations.
"Humanitarian workers in Yemen are being denied access to the hungry, aid convoys have been blocked, and local authorities have interfered with food distribution," the WFP said in a statement. "This has to stop."
The highly unusual threat from the UN agency, which is feeding more than 10 million people across Yemen, reflected what it said were "obstacles that are being put in our way."
"We face daily challenges due to the unrelenting fighting and insecurity in Yemen. And yet, our greatest challenge does not come from the guns, that are yet to fall silent in this conflict – instead, it is the obstructive and uncooperative role of some of the Houthi leaders in areas under their control."
https://english.alarabiya.net/en/features/2019/05/22/CNN-reveals-how-Houthis-turned-food-aid-into-a-weapon-of-war.html
--------
Boko Haram adopts 'hearts and minds' strategy in Nigeria – inspired by Isil
Colin Freeman
22 MAY 2019
When a motorbike convoy of Boko Haram fighters invaded Baga in north-east Nigeria last December, residents feared the very worst. Watching the gunmen roll in, they recalled Boko Haram's last seizure of the town in 2015, when hundreds of their men were slaughtered and their women kidnapped as "bush wives".
This time, though, the Hells Angels' style motorcade did not bring the usual orgy of rape, murder and pillage. "They didn't beat anyone, they just said that we should stay where we were," said Mansour Yusuf, 44, a father of nine. "But they also said we were free to leave if we wanted to."
Mr Yusuf took no chances, fleeing along with thousands of other Baga residents to the better-defended town of Monguno, where Nigerian troops have dug a protective trench around the town.
That he is alive to tell the tale, however, does not speak of any new tender-heartedness on Boko Haram's part. Instead, the "hearts and minds" strategy is all part of the long-term game being played by the new Isil-allied faction of Boko Haram.
Known officially as Islamic State's West Africa Province, or ISWAP, the group has gained a firm foothold in the past year, confounding claims by President Muhammadu Buhari that the insurgency is facing defeat.
Focusing on military rather than civilian targets, they have mounted devastating, well-organised attacks on isolated army bases, including one last November in which up to 100 soldiers died.
The group declared fealty to Isil in 2015, splintering from the rival Boko Haram faction led by Abubakr Shekau, the man notorious for the Chibok schoolgirl kidnapping in 2014.
While Shekau revelled in indiscriminate brutality – he boasted of slaughtering people "like chickens" – ISWAP has tried to build turf by courting rather than cowing the civilian population.
Massacres of entire villages have been avoided, as has the use of women and children as suicide bombers. To sweeten the pill of its religious dogma, it tries to present itself as a force for equality and social justice.
"When they came into Baga, they promised that they would take the food stocks from all the influential men in the community and share it with us," said Abdullahi Mohammed, 42, another fisherman who fled to Monguno. "They said: 'the government does nothing for you, we are here to relieve your suffering'."
There are limits to the group's charm offensive, however. Captured soldiers and civilians suspected of spying can still expect torture and execution. Last year, the group also kidnapped and murdered two Nigerian Muslims working as nurses for the Red Cross, describing them as "apostates".
One man in Monguno showed the Telegraph an ISWAP propaganda video, showing two relatives who had been kidnapped by the group during the attack on Baga. "They were working for the civilian joint task force (an anti-Boko Haram vigilante group," he said. "They'll probably be killed now."
Just how close ISWAP's links are to Isil's core leadership in the Middle East is unclear: most experts doubt it gets much logistical help. But with Isil now in disarray in both Iraq and Syria, Nigerian army commanders claim that foreign jihadists are already swelling its ranks.
"We have battle encounters where some of the corpses we have seen on the ISWAP side have been either white or North African - I've seen a couple myself," one senior Nigerian army officer told The Telegraph. "There seems to have been influx of non-locals into this sect, and we think it may account for some of the ambitious attacks they have carried out."
Mr Mohammed and Mr Yusuf now live in tents in a vast aid camp in Monguno, along with nearly 150,000 other people made homeless by the crisis. Many have fled towns that the Nigerian army had previously declared safe.
Edward Kallon, United Nations Humanitarian Coordinator for Nigeria, said more landed was needed to build shelters and sanitation facilities. "This is crucial ahead of the upcoming rainy season, as many people are without shelter or living in overcrowded conditions that could lead to serious disease outbreaks like cholera."
Although Monguno itself is guarded by a Nigerian army garrison, the empty desert that surrounds it is no-man's-land. For aid workers, the town is only accessible via a UN helicopter service.
The six-foot-deep trench that runs round Monguno's perimeter does not stop Boko Haram trying to attack. The night before The Telegraph visited, two local boys were reported to have been abducted.
"If you go across that trench and walk for just half an hour, you will start to meet Boko Haram fighters," Mr Yusuf added.
According to US government estimates, ISWAP now has around 3,500 fighters, mostly around the Lake Chad basin, compared to around 1,500 for Shekau's faction, which are based in the Sambisa Forest.
The strength of the two groups shows just how deadlocked the conflict has become, after a decade in which an estimated 27,000 people have been killed and two million forced to flee their homes.
The crisis is a sore point for Mr Buhari, who was re-elected in February despite criticism of his record against Boko Haram. Frontline Nigerian troops complain that vast amount of the money allocated to the war budget is siphoned off by corrupt officers, leaving them undermanned and outgunned.
On a visit to Nigeria earlier this month, the Foreign Secretary, Jeremy Hunt, warned that Nigeria was being "massively destabilised" by the conflict, and that Isil would be "looking to make their presence felt now they have lost their territory."
He hinted that Britain would offer extra military help if the Nigerian army could improve its human rights record - a view that is unlikely to have gone down well with his hosts.
Amnesty International has repeatedly accused troops of brutality and arbitrary detentions - much to the irritation of the government, which claimed last year that the rights group seemed to care more about Boko Haram than its victims. That frustration is shared by those manning the frontlines up at Monguno.
"These people who criticise us aren't up here doing the fighting, losing their lives or seeing how brutal Boko Haram are to civilians," said the Nigerian army officer. "This is a vicious war, and it isn't fair to say that we are as bad as the militants."
https://www.telegraph.co.uk/news/2019/05/22/boko-haram-adopts-hearts-minds-strategy-nigeria-inspired-isil/
--------
India
Qureshi, Swaraj hold 'informal dialogue' on sideline of SCO meet in Bishkek
Naveed Siddiqui
May 22, 2019
Foreign Minister Shah Mehmood Qureshi and his Indian counterpart Sushma Swaraj held an informal dialogue on the sideline of Shanghai Cooperation Organisation (SCO) in Bishkek, Kyrgyzstan on Wednesday.
"Today [I] met Sushma Ji. She had a complaint that we sometimes talk in a bitter manner. She brought sweets today so we could also speak sweetly," Qureshi was quoted as saying by the Foreign Office.
"We made it clear to her that we want all the matters resolved through dialogue, and that Prime Minister Imran Khan had said in his very first speech that if India takes one step forward, we would take two steps forward."
"Even today we are ready for a dialogue," he added.
The two foreign ministers' interaction came at the end of a two-day SCO Council of Foreign Ministers' meeting. They were initially scheduled to meet on the sideline of the United Nations General Assembly (UNGA) in New York last September.
However, New Delhi had scrapped that meeting just a day after agreeing to it, and had cited "unclean intentions" on Pakistan's side as the reason for doing so.
Qureshi calls for SCO members states to meet present day challenges
Earlier today, Qureshi called for collective efforts by SCO member states to meet present day challenges and achieve sustainable development, Radio Pakistan reported.
The foreign minister described the SCO as an important platform for the creation of linkages between countries in the region. He said Pakistan is determined to implement the SCO charter.
Qureshi said that the China-Pakistan Economic Corridor would help promote further linkages in the region.
Condemning terrorism in all its forms and manifestations, the foreign minister stressed the need for addressing the root causes of the problem. He informed participants that Pakistan is among the few countries that have been able to successfully counter terrorism and invited SCO members for a discussion on Pakistan's experiences and expertise in defeating the scourge.
The foreign minister said that Pakistan would continue to facilitate the Afghan peace process, emphasising that it is an initiative owned and led by the people of Afghanistan.
Qureshi stressed the importance of conflict resolution for peace and stability in South Asia, and said that Pakistan had delivered a message of peace by opening the Kartarpur Corridor for Sikh pilgrims.
Qureshi along with foreign ministers from other SCO member states met Kyrgyz President Sooronbay Jeenbekov in Bishkek.
The Kyrgyz president welcomed the foreign ministers and said it was matter of pride for his country to host the SCO meeting.
Pakistan, Russia against weaponisation of space
Qureshi and his Russian counterpart Sergey Lavrov signed a joint statement against the first placement of weapons in outer space.
The statement, signed on the sidelines of the moot, was described by the Foreign Office in a press release as a reflection of the convergence of views between the two sides.
"Pakistan and Russia share a common position on the prevention of arms race in outer space and work collectively in various international fora towards that goal. The signing of today's joint statement on 'No First Placement of Weapons in Outer Space' is a reflection of convergence of views between the two sides," the FO said.
"Pakistan and Russia have reiterated their commitment to refrain from the threat or use of force in outer space activities. We encourage other responsible space-faring nations to follow this example," the FO said.
The FO said Pakistan had consistently highlighted the risks from weaponisation of outer space as it threatens the long term sustainability of peaceful space activities.
"The use of force against space-based objects, the development and deployment of anti-ballistic missile (ABM) systems and their integration into space assets have added worrying dimensions to the issues relating to outer space," the statement said.
It further pointed out that there is an urgent need to address the gaps in the international legal regime governing the exploration and use of outer space.
The world needs to ensure "that no one threatens peaceful activities and applications of space technologies for socio-economic development," the statement said.
Qureshi meets Chinese FM
Also on Wednesday, Qureshi met his Chinese counterpart, Wang Yi, on the sidelines of the Council of Foreign Ministers' meeting.
According to Associated Press of Pakistan, both sides exchanged views on bilateral relations, the security situation in the region and other important issues of mutual interest.
A Foreign Office statement said Qureshi described China as Pakistan's dearest friend and strongest ally in the meeting, and said that friendship with China is a cornerstone of Pakistan's foreign policy.
"Whether it's a matter of Pakistan's national security, or regional peace and stability, China has always played a significant role," Qureshi told Yi during the meeting.
He also congratulated the Chinese foreign minister on the success of the second Belt and Road Forum, saying that it was evidence of the international community's confidence in China's policies.
'Pak-Kazakh bilateral trade to increase'
Pakistan and Kazakhstan also agreed to enhance the volume of their bilateral trade to $1 billion, Radio Pakistan reported.
The understanding was reached during a meeting between Qureshi and the Foreign Minister of Kazakhstan, Beibut Atamkulov on the sidelines of the Council of Foreign Ministers' meeting.
Both the Foreign Ministers agreed to further expand their bilateral relations in diverse fields.
https://www.dawn.com/news/1483869/qureshi-swaraj-hold-informal-dialogue-on-sideline-of-sco-meet-in-bishkek
--------
2 Hizbul militants killed in a gunfight in South kashmir
May 23, 2019
Ashiq Hussain
Two Hizbul Mujahideen militants were killed in a gunfight with security forces on Wednesday in south Kashmir's Kulgam district, the police said.
The encounter took place after a joint team of the army, the Central Reserve Police Force and Jammu and Kashmir police launched a cordon and search operation in the Gopalpora area of DH Pora town in Kulgam.
The militants, who were in hiding, opened fire on the search team, which retaliated, killing the two men, a police spokesman said in a statement. The slain militants, from whom the police seized arms and ammunition, were identified as Irfan Manzoor Bhat of Poniwah in Kulgam and Zahid Ahmad Mantoo of Ferripora in Shopian.
The spokesman said Bhat and Mantoo were wanted for complicity in terrorist crimes including attacks on security establishments and civilians.
"Zahid was involved in planning and executing a series of terror attacks in the area and many other civilian atrocities," the spokesman said, adding he was involved in an attack in which three policemen were killed in Batgund, Shopian, last year.
The police said Bhat had joined the Hizbul Mujahideen recently and was part of a group involved in the killing of Abdul Majeed Dar of Sholipora, Kulgam. Dar, who was elected sarpanch after quitting the People's Democratic Party, was killed by gunmen on April 3.
Full report at:
https://www.hindustantimes.com/india-news/2-hizbul-militants-killed-in-a-gunfight-in-south-kashmir/story-z09ISPIKzsbMQPFwXGFuQO.html
--------
'Pulwama attack fortified India's war on terror': Sushma Swaraj
May 23, 2019
The February 14 suicide terror attack in Pulwama and the Easter bombings in Sri Lanka have strengthened India's resolve to fight terror and boost security cooperation within the Shanghai Cooperation Organisation (SCO), external affairs minister Sushma Swaraj said on Wednesday.
India is also committed to support any process that allows Afghanistan to become a united, peaceful and stable country, Swaraj said in her address at the meeting of the Council of Foreign Ministers of SCO states in Bishkek, the capital of Kyrgyzstan.
Swaraj held talks with several leaders on the margins of the meeting, including her Chinese counterpart Wang Yi. She exchanged pleasantries with Pakistan foreign minister Shah Mahmood Qureshi but there was no bilateral meeting, people familiar with developments said.
"Our heart goes out to our brothers and sisters of Sri Lanka, who have recently witnessed the ghastly act of terrorism. Our wounds of Pulwama attack were still raw and the news from the neighbourhood has made us more determined to fight firmly [and] resolutely against this menace," Swaraj said.
Nine suicide bombers struck three churches and three luxury hotels in Sri Lanka on April 21, killing more than 250 people.
The Islamic State claimed the attacks while the government blamed a local group, National Thowheeth Jamaath (NTJ), for the bombings. The attacks came almost two months after a suicide attack by Pakistan-based Jaish-e-Mohammed (JeM) at Pulwama in Jammu and Kashmir killed 40 Indian troops.
Swaraj said India wants to strengthen cooperation within the SCO framework for comprehensive and sustainable security and is open to ideas for making the Regional Anti-Terrorism Structure (RATS) of SCO more effective.
India will back any process that helps Afghanistan emerge as a "united, peaceful, secure, stable, inclusive and economically vibrant nation with guaranteed gender and human rights", she said. Swaraj underscored the importance India attaches to SCO's Afghanistan Contact Group and called for the early conclusion of a draft road map for further actions by this group.
During his meeting with Swaraj, Chinese foreign minister Wang Yi expressed his country's desire to work with India's new government, people familiar with developments said. The focus of the India-China meeting was on implementing goals agreed on at the 2018 informal summit between Prime Minister Narendra Modi and President Xi Jinping, the people added.
Swaraj's meeting with Kyrgyz President Sooronbay Jeenbekov focused on expanding bilateral ties and preparations for the SCO Summit in Bishkek in June.
India and Pakistan became full members of SCO in 2017 and Swaraj said in her speech that New Delhi is committed to measures aimed at boosting economic and trade cooperation with the members of the grouping.
Full report at:
https://www.hindustantimes.com/india-news/pulwama-attack-fortified-india-s-war-on-terror-sushma-swaraj/story-Rv7eFUMdrQMLNHXWu8fQYO.html
--------
In a first, NIA files chargesheet against operatives of Islamic State in J&K
by Deeptiman Tiwary
May 23, 2019
The National Investigation Agency (NIA) has for the first time filed a chargesheet against alleged operatives of the Islamic State in Jammu and Kashmir (ISJK), an outfit whose presence and influence in the Valley has been a matter of dispute within the security establishment.
The agency filed a chargesheet against four accused in a Jammu special court on Tuesday.
The chargesheet identifies three suspected militants, arrested by a joint team of Delhi Police and Srinagar Police in November last year, as members of ISJK, "a Kashmir-based terrorist affiliate of proscribed International terrorist organisation ISIS". According to the chargesheet, the probe revealed that accused – Tahir Ahmad Khan, Haris Mushtaq Khan, and Asif Suhail Nadaf – were "active cadres" of ISJK.
In December last year, the case was transferred to the NIA, and the agency subsequently arrested a fourth accused – Asif Majid – from Srinagar for allegedly "harbouring the other co-accused persons". One illegal 12-bore single-barrel gun without number and two KF-12 cartridges were recovered from Asif, the NIA had stated.
"Investigation unearthed a larger conspiracy of these terrorist elements propagating pan-Islamic ideology of ISIS by recruiting and radicalising Kashmiri youth towards Jihad and targeting security forces," the NIA said in a statement.
Tahir, Haris and Asif Suhail were arrested on November 24, 2018, based on inputs provided by the Delhi Police. At the time of arrest, Haris was studying MA at Delhi's Jamia Milia Islamia.
Delhi Police's DCP (Special Cell) P S Kushwah had then said, "They are residents of different places in Jammu and Kashmir. They were arrested from Srinagar's Kothi Bagh area on a specific input. When police teams intercepted their motorbike near the Tourism Reception Centre, they tried to lob a grenade at the police party."
Two loaded pistols, three grenades, four cellphones and Islamic State flags were recovered from their possession, Kushwah had said. While a few attacks in the Valley in the last couple of years have been attributed to operatives who identified themselves with ISJK, opinion has been divided on whether the group has any real strength to be a major source of worry for the security establishment. Intelligence sources deny the group has any structural links with the IS in Afghanistan.
Full report at:
https://indianexpress.com/article/india/in-a-first-nia-files-chargesheet-against-operatives-of-islamic-state-in-jk-5743281/
--------
Sri Lanka, Pulwama attack steeled our resolve to fight terror: Sushma Swaraj
May 23, 2019
India on Wednesday said the bombings in Sri Lanka at a time when the wounds of the Pulwama terror attack were still raw in people's mind have made it more determined to resolutely fight against terrorism.
Addressing the meeting of the Shanghai Cooperation Organisation Council of Foreign Ministers in Kyrgyzstan capital Bishkek, External Affairs Minister Sushma Swaraj said India is determined to consistently strengthen cooperation within the SCO framework for comprehensive, cooperative and sustainable security.
"Our heart goes out to our brothers and sisters of Sri Lanka, who have recently witnessed the ghastly act of terrorism. Our wounds of Pulwama attack were still raw and the news from the neighbourhood has made us more determined to resolutely fight against this menace," Swaraj said at the meeting, also attended by Pakistan Foreign Minister Shah Mahmood Qureshi.
Swaraj said India is open to ideas on how we can make the work of Regional Anti-Terrorism Structure (RATS), which specifically deals with issues relating to security and defence, more effective.
In spite of a turbulent global scenario, SCO member states have been steadily expanding mutually beneficial cooperation in various spheres, including political, security and development, Swaraj said.
She said that India is committed to continue working for a favourable environment for the SCO member countries' economic activities and to intensify work on the relevant SCO documents dealing with economic and trade cooperation.
"India subscribes to a rule-based, transparent, non-discriminatory, open and inclusive multilateral trading system, centred around the World Trade Organisation, and firmly oppose unilateralism and protectionism," she said, amid the trade war between China and the US.
Swaraj said science and technology-led innovation and the digital economy are the key areas which could play an important role in the long-term inclusive and sustainable growth.
Swaraj said India is committed to regional connectivity which is evident from its involvement in the International North-South Transport Corridor, Chabahar Port, Ashgabat Agreement and India-Myanmar-Thailand Trilateral Highway.
"We have also operationalised air freight corridors between Kabul and Kandahar and New Delhi and Mumbai in 2017. We welcome regional connectivity initiatives, that are inclusive, sustainable, transparent and respect the principles of sovereignty and territorial integrity," Swaraj said, apparently referring to India's objection to the China-Pakistan Economic Corridor which passes through Pakistan-occupied Kashmir.
She said India supports initiatives for capacity building, human resource development and fostering greater interaction among the youth of the region. India, she said, is ready to share its expertise with other SCO members in such fields as agriculture, medicine, Information Technology, space and finance.
Full report at:
https://indianexpress.com/article/india/crime/sri-lanka-pulwama-attack-steeled-our-resolve-to-fight-terror-sushma-swaraj-5743240/
--------
Pakistan
Pakistan authorities identify Afghan national as suicide bomber at Lahore shrine blast
May 22, 2019
LAHORE: Pakistani authorities on Tuesday identified an Afghan national as the suicide bomber who triggered a blast outside a revered Sufi shrine here that killed 13 people, including five police personnel, on May 8.
Police said Sadiqullah Momand entered Pakistan through Torkham area on May 6 and blew himself up near a police van at the shrine of Ali Hajvari commonly known as Data Darbar.
Police also claim to have arrested one named Mohsin Khan, who is the main facilitator of the terror attack .
Thirteen people, including five police personnel, were killed when a suicide bomber blew himself up outside the Data Darbar, the largest Sufi shrine in South Asia.
A CCTV footage showed a teenage boy wearing black shalwar kameez and a suicide vest coming closer to the vehicle of an elite police force before blowing himself up.
Police also confirmed that Hizbul Ahrar had claimed responsibility for sending the teenage suicide bomber to the shrine.
The Counter Terrorism Department (CTD) of Punjab has examined the records of three terror groups, including the Ghazi Force and Jamaatul Ahrar.
Hizbul Ahrar is a splinter group of Jamaatul Ahrar headed by Muqarram Shah from Afghanistan. It separated from Jamaatul Ahrar due to internal rifts.
Police said that the blast facilitator, Mohsin Khan moved to Lahore a couple of weeks before the blast and rented a house at Bhati Gate, a residential area near the shrine.
He received the suicide bomber Momand on May 6 and took him to his target on May 8.
Another suspect identified as Tayabullah is at large.
https://timesofindia.indiatimes.com/world/pakistan/pakistan-authorities-identify-afghan-national-as-suicide-bomber-at-lahore-shrine-blast/articleshow/69442003.cms
--------
US legislators ask govt to help ease Pakistan crisis
Anwar Iqbal
May 23, 2019
WASHINGTON: US lawmakers have urged the Trump administration to help Pakistan overcome the current economic crisis while asking Islamabad to focus its attention on creating more opportunities for its people.
At the annual bipartisan Iftar of the Pakistani American Political Action Committee (PAKPAC) on Tuesday evening, the lawmakers also advised the Trump administration not to go to war with Iran as it would destabilise the entire region.
Congresswoman Sheila Jackson Lee, the founder chairperson of the Pakistan caucus in the US Congress, while highlighting the need to revive the once close relationship between the United States and Pakistan, emphasised the need to help Pakistan overcome the current economic crisis.
"We should do whatever we can to ensure that there's an improvement in the lives of Pakistani people," she said. The Pakistani government, she said, should also focus on providing "education and development opportunities" to its people.
Underlining Pakistan's role in the war against terror, Congresswoman Jackson Lee, a Democrat, noted the sacrifices the Pakistani people, particularly its armed forces, had made in this war.
"To me it (America's relationship with Pakistan) matters because of the important contributions you (the Pakistani American community) make here," said Congressman Jim Banks, the Republican co-chair of the Pakistan caucus. "And also because the two countries have had a broad and deep relationship" that has promoted peace and stability in the world, he added. "I want to make it better and stronger because it has helped both."
Congresswoman Elissa Slotkin, a Michigan Democrat, urged the Pakistani American community to actively participate in American politics. She said she was elected to Congress with 50 votes and "this could not have happened without support from the Pakistani Americans in my constituency".
Congressman Jack Bergman, a former general, advised the Trump administration to avoid "muscle flexing" and peacefully resolve its differences with Iran.
Full report at:
https://www.dawn.com/news/1483995/us-legislators-ask-govt-to-help-ease-pakistan-crisis
--------
PML-N wants to give PTI govt more time to expose itself: Maryam
May 23, 2019
BAHAWALPUR: Pakistan Muslim League (Nawaz) Vice President Maryam Nawaz has said her party wanted the Pakistan Tehreek-i-Insaf (PTI) government to stay in power for some more time so that its "ugly face" could be exposed before the masses.
She said this while speaking to party workers here on Wednesday at the residence of former federal minister Baleeghur Rehman after condoling the death of his wife and son in a traffic accident last month.
She was accompanied by PML-N spokesperson Marriyum Aurangzeb, former law minister of Punjab Rana Sanaullah and other party leaders.
During her speech, the charged party workers raised slogans against the government.
Criticising Prime Minister Imran Khan, she said that he had virtually handed over the keys of country's treasury to the International Monetary Fund (IMF).
She deplored that the party [PTI] that had promised change could not give any good news to people since it came into power 10 months back.
Ms Nawaz said she would call Imran Khan Nalaiq-i-Azam (highly incompetent) instead of Wazir-i-Azam (prime minister) because a bunch of incompetent people had come into power.
She said her imprisoned father, ex-premier Nawaz Sharif, had directed her to join the suffering people of the country.
She rapped the government for unprecedented price hike in the country and said the poor were being crushed by inflation and could not make both ends meet.
She condemned the incident of rape and murder of a 10 year old girl, Farishta, in Islamabad and demanded strict action against the culprits.
She also expressed sorrow over the death of PPP leader Qamar Zaman Kaira's son in a traffic accident.
On her way to Bahawalpur, Ms Nawaz was scheduled to address a roadside gathering of PML-N workers at Khanewal.
Full report at:
https://www.dawn.com/news/1483944/pml-n-wants-to-give-pti-govt-more-time-to-expose-itself-maryam
--------
Sikhs arrange Iftar dinner to promote interfaith harmony
May 23, 2019
PESHAWAR: The Sikh community has restarted arranging Iftar dinner for Muslims to boost interfaith harmony in the city at places where there is concentration of poor daily wagers, homeless people and widows.
The organisers of the event told this scribe that members of Hindu and Christian communities also contributed to the cause of interfaith harmony while young Muslim volunteers were part of the Iftar arrangement.
In an effort to promote religious harmony and mutual respect, members of Sikh community motivated a group of young volunteers to host Iftar dinner at different places of the city for the Muslims and also make arrangements at orphanages and hospitals around the city for poor people and labourers.
The Sikh community the other day in collaboration with local charity organisation arranged an Iftar dinner at Fawara Chowk, Peshawar Saddar in which rice, milk, fruits and cold drinks were offered to the fast keepers.
Jatinder Singh, a political and social activist, said that his community had been doing that noble job for the last many years to boost interfaith harmony as minorities had been living with Muslims for centuries and had been enjoying good relationship.
"This time around we have made a different arrangement and we are going to approach every deserving family with a Ramazan package and want to make it sure that the poor people receive our contribution at their doorsteps as most of them including widows could not walk up to our Iftar points.
Home delivery makes it easier for such families to enjoy Iftar with us," said Mr Singh.
Balbeer Singh, a resident of Mohalla Jogan Shah Dabgari in Peshawar city, said that hosting Iftar dinner for Muslims had been a good spiritual experience as it helped to enhance the spirit of mutual respect among religious groups.
Riaz Khan, a resident of Charsadda, said that he drove a rickshaw and could not reach his hometown for Iftar. He said that he almost every second day stayed in Peshawar for enjoying free Iftar dinner with Sikh community. He said like him, many other daily wagers broke fast on the Dastarkhwan of Sikh brethren in Peshawar.
Radaish Singh Tony, another member of Sikh community, said that holding such events not only promoted interfaith harmony but also gave a message to the world that Pakistanis stood united and that minorities enjoyed greater freedom there than in any other country.
He said it was not only the month of Ramazan but throughout the year minority groups had been participating in several festivals and religious celebrations.
Mr Radaish Singh said that beef and other edibles were being purchased and cooked by young Muslim volunteers for the Iftar dinner.
Balbeer Singh, also a religious scholar, said that for the rest of the Ramazan, Iftar dinner would be hosted in Saddar Bazaar opposite to Wadood sons while Ramazan packages would also launched on Thursday (today) which would continue till end of the holy month.
Christians also host Iftar Dastarkhwan
To promote interfaith harmony among various communities, the Christians in collaboration with district administration arranged an Iftar Dastarkhwan for Muslims in front of All Saints' Church, Kohati Gate on Wednesday.
A statement issued here said that the volunteers of Christian Students Fellowship (CSF) and youth of different churches of Peshawar participated in serving Iftar to the poor and needy brethren.
It said that the gesture would not only help in bridging the gap between the two communities and bringing harmony but would also promote tolerance.
Full report at:
https://www.dawn.com/news/1483973/sikhs-arrange-iftar-dinner-to-promote-interfaith-harmony
--------
PTM activist booked under anti-terrorism law over seditious speech
May 23, 2019
ISLAMABAD: A first information report (FIR) was filed against Pashtun Tahafuz Movement (PTM) activist Gulalai Ismail under the anti-terrorism act for "delivering anti-state speeches and instigated masses against the state institutions".
The FIR – which was filed on Thursday – read that the PTM leader tried to invoke anti-state sentiments amongst Pashtuns in connection to the rape and murder of the minor girl Farishta.
Earlier, Inter-Services Public Relations (ISPR) Director General Major General Asif Ghafoor had said that Pakistan army is ready to assist in the on-going investigation into the rape and murder of 10-year-old girl Farishta.
"Brutal murder of innocent Farishta is highly condemnable. Those responsible must be brought to justice," Ghafoor said on Twitter late Wednesday night while adding that "army is ready to provide any support in this regard".
The chief military spokesperson further added that "we must rise and join to protect our future generations from vile and despicable elements who prey on vulnerable children".
Maj Gen Asif Ghafoor
✔
@OfficialDGISPR
Brutal murder of innocent Farishta is highly condemnable. Those responsible must be brought to justice. Army is ready to provide any support in this regard. We must rise and join to protect our future generations from vile and despicable elements who prey on vulnerable children.
29.8K
23:45 - 22 May 2019
Twitter Ads information and privacy
10.8K people are talking about this
Full report at:
https://www.pakistantoday.com.pk/2019/05/23/ptm-activist-booked-under-anti-terrorism-law-over-seditious-speech/
--------
Saudi Arabia to start $3.2bn deferred payment facility for oil from July
May 23, 2019
Saudi Arabia will extend a $3.2 billion deferred payment facility with Pakistan for petroleum products from the start of July, PM's Adviser on Finance Dr Abdul Hafeez Shaikh said on Wednesday.
The facility will be worth $275 million per month and will amount to $3.2bn per year for a period of three years, the finance adviser said.
In a message posted on social media website Twitter, Shaikh thanked the Crown Prince of Saudi Arabia for his continuous support for the people of Pakistan.
Dr. Abdul Hafeez Shaikh
@a_hafeezshaikh
1/. Would like to Thank The Crown Prince of Saudi Arabia, His Highness Muhammad Bin Salman for his continuous support for the people of Pakistan.
4,458
7:04 PM - May 22, 2019
Twitter Ads info and privacy
960 people are talking about this
He said the facility would help strengthen Pakistan's balance of payments position as the country battles a current account crisis.
Retweeting the finance adviser's post, Minister of State for Revenue Hammad Azhar welcomed the good news and said that it would greatly help Pakistan's foreign exchange reserves as well.
Dr. Abdul Hafeez Shaikh
@a_hafeezshaikh
1/. Would like to Thank The Crown Prince of Saudi Arabia, His Highness Muhammad Bin Salman for his continuous support for the people of Pakistan.
4,458
7:04 PM - May 22, 2019
Twitter Ads info and privacy
https://www.pakistantoday.com.pk/2019/05/22/saudi-arabia-to-start-3-2bn-deferred-payment-facility-for-oil-from-july/
--------
Arab World
Dozens killed as rebels launch counterattack in Syria
22 May 2019
Rebels in northwestern Syria launched a counterattack on Tuesday against pro-government positions and fighting killed more than three dozen combatants from both sides, a war monitor said.
The fighting in the town of Kafr Nabuda, in the north of Hama province, killed 26 pro-government fighters as well as 18 rebels, the UK-based Syrian Observatory for Human Rights said. Syrian forces seized control of the town on May 8.
State news agency SANA also said "terrorist groups" - a catch-all term for opposition armed groups - fired missiles on the west of government-held Aleppo city, wounding six civilians.
About 200,000 people caught in the crossfire in northwestern Syria have now fled intensified fighting between rebels and Syrian and Russian forces.
The territory is largely controlled by Hay'et Tahrir al-Sham (HTS), an armed group that formerly represented al-Qaeda's Syrian wing. The Syrian government has vowed to remove HTS from the region.
Food in need
Thousands of Syrians are on the move in search of safety, food and shelter, according to NGO Mercy Corps.
"People on the ground tell us that their first need is food, yet food prices have reportedly increased by up to 45 percent during the holy month of Ramadan in the worst-affected areas of northern Hama and southern Idlib," said Made Ferguson, Mercy Corps' deputy country director for Syria.
Marta Hurtado, spokeswoman for the UN High Commissioner for Human Rights, said fighting was continuing despite a 72-hour ceasefire, adding at least 200,000 people have now fled southern Idlib and northern Hama provinces since renewed fighting began at the end of last month.
"Air strikes and ground-based attacks continue to take place in various parts of Idlib and Hama governorates," said Hurtado in a statement on Tuesday. "The situation remains volatile and the possibility of renewed clashes is high, worsening the prospects for some three million civilians caught in the crossfire."
Hurtado said at least 105 civilians have been killed - including many women and children - since last month.
'Crisis point'
Syrian and Russian air raids have hit 18 health facilities and violence has destroyed at least 16 schools since last month, the United Nations says.
Some 70 aid groups called for an immediate end to the fighting in Idlib, saying conditions have reached a "crisis point".
The groups said violence has forced at least 16 humanitarian organisations to suspend their operations in the region, adding staff were either displaced themselves or the facilities came under attack.
The fighting marks the biggest upsurge in violence since last summer between President Bashar al-Assad and his enemies in Idlib province and a belt of territory around it.
The battles have forced fleeing Syrians to live out in the open amid the exchanges of fire as they try to escape the region.
'Watching the truck burn'
Ali al-Ahmed and his family fled on foot through the fields when the bombs began raining down on their house in northwestern Syria, escaping the major offensive by the Syrian army and its Russian allies.
"In the early hours of the morning, the artillery stopped. Then, the warplanes and helicopters came out," said Ahmed, a 25-year-old farmer recalling his last hours in the village of Habeet, which he fled with his family of five dozen people.
Scattered during their frantic escape from the village, the family are now reunited in a makeshift shelter in an olive grove near the border with Turkey.
The night before Ali's family left the village, they hid indoors or in basements. They feared to even to check around the village for other still living inhabitants.
Shelling hit his small truck, which they had planned to escape in. "The warplane was flying overhead," he said. "So, we stood there watching the truck burn."
Then, they set off through the fields: some of the relatives ran on foot. Others hopped into cars with their neighbours. A few stayed behind.
"For three days, we didn't know anything about each other," Ali said.
The family ended up in an olive grove in the border town of Atmeh two weeks ago. "Our entire lives today are under these two trees," said Ali, who had already been uprooted twice before during the eight-year war.
https://www.aljazeera.com/news/2019/05/dozens-killed-rebels-launch-counter-attack-syria-190521190324583.html
--------
11 IS militants killed in operation in central Iraq
2019-05-21
BAGHDAD, May 21 (Xinhua) -- Iraqi security forces killed 11 Islamic State (IS) militants in an operation in Iraq's central province of Salahudin, the Iraqi military said on Tuesday.
A joint force from the Iraqi army, provincial police and paramilitary Hashd Shaabi units conducted an operation to clear a desert area in Salahudin province from IS militants, the media office of the Iraqi Joint Operations Command said in a statement.
During the operation, the troops discovered 13 IS hideouts and two car-bomb-making sites, as well as killing 11 IS militants and destroying two booby-trapped vehicles, the statement said.
The troops also found 16 explosive belts and six containers filled with explosives, in addition to other supplies and equipment, the statement added.
The security situation in Iraq was dramatically improved after Iraqi security forces fully defeated the extremist IS militants across the country in late 2017.
Full report at:
http://www.xinhuanet.com/english/2019-05/21/c_138077209.htm
--------
Saudi Whistle-Blower: MbS Mad at Saudi Intelligence Bodies' Failure in Yemen Drone Attacks
May 22, 2019
"Mohammed bin Salman has questioned the military intelligence unit over the incident and they have admitted their total ignorance and lack of any intel about the drones' flights," Mujtahid wrote on his twitter page on Wednesday.
Faced with the MbS' wrath, the military intelligence unit has claimed that most possibly the drones have flown from a region inside Saudi Arabia and from a location close to the targets, he added.
Satellite imagery revealed the extent of damage to Saudi Arabia's oil facilities in Yemen's drone strikes last week, which forced the kingdom to stop oil flow in a major pipeline.
Al-Jazeera television network reported on Sunday that the attacks had caused significant damage to Saudi energy giant Aramco's Pump Station 8.
The attack reportedly caused a 4-meter rupture in one of the station's main oil pipes, causing severe leakage over an area of around a thousand square meters.
Yemeni soldiers, backed by allied fighters from Popular Committees, launched the major operation last Tuesday against the strategic oil facility in Saudi Arabia in retaliation for the Riyadh regime's devastating military aggression and siege of the impoverished country. Following the attack, Saudi Arabia stopped pumping crude oil on the major pipeline across the country. The retaliatory attack also led to the rise of oil prices and fall of stock markets in Persian Gulf Arab countries.
The attack bears extra significance at this stage of the war because the Yemeni forces could fly armed drones so far and carry out precision strikes and then fly them back while evading all Saudi defenses on the way. The long-range drones open unlimited possibilities for Yemeni resistance forces, which have already surpassed all expectations by surviving the massive Saudi onslaught and mounted a potent response with an arsenal of ballistic missiles.
Full report at:
http://en.farsnews.com/newstext.aspx?nn=13980301000953
--------
Aleppo: Several Ankara-Backed Militants Killed in Kurdish Offensive in Afrin
May 22, 2019
The Kurdish-language Hawar News reported that the Afrin Liberation Forces launched fresh military operations against the Turkish Army and its allied militants in Afrin, hitting a military position of al-Jbahat al-Shamia in the village of Shara which resulted in the death of eight Ankara-backed militants and injury of three others.
The Kurdish fighters also pounded a center of Ahrar al-Sharqieh in the town of Bastouleh in Shirava region, killing and injuring three others.
On Monday, the Turkish Army and its allied militants launched massive attacks on Kurdish fighters in Northern Aleppo that was followed by heavy clashes between the two sides.
The Xeber24 news website affiliated to Kurdish forces reported that the Ankara-backed militants attacked military positions of Afrin Liberation Forces in the surrounding areas Tal Ra'afat in Northern Aleppo.
It, meantime, pointed to fierce clashes in Harbal and Am Hush regions near Tal Rafat in Northern Aleppo, and said that the Syrian fighter jets were flying over the region.
Hawar News also pointed to the fierce mortar attacks by the Turkish Army and its allied militants on Mara'anaz and Malekieh towns in Shara region in Northwestern Aleppo, and said that the Kurdish fighters have warded off attacks by the Turkish Army and its allied militants on the villages of Mang and Ain Daqaneh in Northern Aleppo over the past days.
In a relevant development on Sunday, the Turkish Army dispatched thousands of the Free Syrian Army (FSA) militants from Northern Aleppo to Hama to back up Tahrir al-Sham al-Hay'at (the Levant Liberation Board or the Al-Nusra Front).
Hawar News reported that the Turkish Army has sent the terrorists under its umbrella of coalition to Northern Hama from Afrin and Izaz to support Tahrir al-Sham terrorists in its battle against the Syrian Army.
It noted that a military convoy comprising hundreds of Ankara-backed militants together with weapons and military equipment have been sent to Northern Hama via Qazawiyeh crossing in Southern Afrin.
Meantime, the sources close to the terrorist groups reiterated that hundreds of FSA terrorists have moved towards Idlib to reach battlefronts in Hama. The FSA terrorists moved from Izaz, Jarablus, Al-Bab and Afrin in Northern and Northeastern Aleppo.
Full report at:
http://en.farsnews.com/newstext.aspx?nn=13980301000553
--------
Egypt refers six Muslim Brotherhood death sentence cases to Grand Mufti
22 May 2019
An Egyptian court has referred the case of six alleged Muslim Brotherhood members convicted of terrorism to the Grand Mufti, Egypt's top religious authority, for a non-binding opinion on their execution.
The Cairo Criminal Court said Wednesday the six were found guilty of killing three people, including a policeman, among other charges. The case includes a total of 70 defendants.
The verdict can be appealed and the judge can rule independently of the Grand Mufti. The Brotherhood won a series of free elections after Egypt's 2011 uprising.
Full report at:
https://english.alarabiya.net/en/News/middle-east/2019/05/22/Case-of-six-Brotherhood-members-referred-to-Egypt-Grand-Mufti.html
--------
Air raids kill 12 civilians in a market in Syria's Idlib, says a monitor group
22 May 2019
Air strikes by the Syrian regime or its ally Moscow killed 12 civilians in a market in Syria's Idlib province, a monitor said Wednesday, as fierce fighting raged for the militant-held northwestern region.
Another 18 people were wounded when the warplanes hit the militant-held town of Maarat al-Numan around midnight (2100 GMT) on Tuesday, the Britain-based Syrian Observatory for Human Rights said.
The market was crowded with people out and about after breaking the daytime fast observed by Muslims during the holy month of Ramadan.
The strikes came as heavy clashes raged in the north of neighboring Hama province after the militants launched a counterattack on Tuesday against pro-government forces in the town of Kafr Nabuda.
Fresh fighting on Wednesday took the death toll to 52 - 29 troops and militia and 23 militants, the Observatory said.
It said that the militants had retaken most of the town from government forces who recaptured it on May 8.
The militant-dominated Idlib region is nominally protected by a buffer zone deal, but the regime and its Russian ally have escalated their bombardment of it in recent weeks, seizing several towns on its southern flank.
A militant alliance led by Syria's former al-Qaeda affiliate, Hayat Tahrir al-Sham, controls a large part of Idlib province as well as adjacent slivers of Aleppo, Hama and Latakia provinces.
Russia and rebel ally Turkey inked the buffer zone deal in September to avert a government offensive on the region which threatened humanitarian disaster for its three million residents.
President Bashar al-Assad's government has renewed its bombardment of the region since HTS took control in January.
Russia too has stepped up its air strikes in recent weeks as Turkey proved unable to secure implementation of the truce deal by the militants.
Turkey has designated Tahrir al-Sham as a terrorist organization, according to a presidential decision published on August 31, 2018.
Full report at:
https://english.alarabiya.net/en/News/middle-east/2019/05/22/Air-raids-kill-12-civilians-in-a-market-in-Syria-s-Idlib-says-a-monitor-group.html
--------
Documents reveal Syrian government crackdown on dissidents
22 May 2019
Thousands of documents purportedly collected from abandoned Syrian government offices during the country's civil war reveal the reach of President Bashar Assad's shadowy, labyrinthine security agencies as they spied on the population at large, sought to eliminate dissidents at all cost and systematically persecuted the Kurdish minority even before the onset of protests.
The documents were the basis of a report released Tuesday by Washington-based Syria Justice and Accountability Center, which hopes they can eventually help in the prosecution of perpetrators of war crimes.
Titled "Walls Have Ears, An Analysis of Classified Syrian Security Sector Documents," the report is based on a sample of 5,000 documents and presents some of the most damning evidence of state involvement — at the highest level — in the bloody crackdown on protesters, dissidents, and even foreign journalists in Syria.
The documents show the agencies created a network of informants that ensured the government kept a close watch of the most mundane of Syrians' everyday life.
They also offer a rare look into the inner workings of the several security agencies as they sought to eliminate dissidents through detention, intimidation, or killings and implemented a state policy that singled out the Kurdish minority for persecution even before the onset in the 2011 uprising against Assad.
Some of the documents include handwritten notes from top commanders to arrest, detain, and "do what is necessary" to quell the unrest — a vague directive that has been found to mean the use of lethal force in some incidents.
Security agencies and officials even spied on each other. One document is titled: "Records of what thoughts go through my mind concerning other officers" — a Kafkaesque 97-page report of what officers think other officers may be thinking.
One document details how a man informed on his own brother for supporting anti-Assad protests, prompting a security commander to seek permission to lure the brother into a trap.
Another document, from the country's top intelligence agency, the National Security Office, identified a French-Lebanese journalist as an "instigator of protests" and barred her from entering the country.
Several of the documents identify protesters by name, labeling many as terrorists without any evidence. SJAC has redacted the names to protect the identity of those on the wanted list.
"The documents show clearly that orders were very centralized and came from really high-level officials, including from heads of the security agency themselves, and in lots of documents from the National Security Office," said Mohammad Al-Abdallah, the director of the Washington-based group.
"This, combined with the nature of the orders — deployment of military units, surveillance, the use of lethal force, persecutions of the Kurds — all are proof a systematic state practice, and can be used as evidence to establish both the Syrian state responsibility and the individual criminal responsibility for committing war crimes and crimes against humanity," he added.
When protests erupted in March 2011 in Syria — in part inspired by the wave of uprisings around the region later labeled the Arab Spring — the government responded with a violent crackdown.
The crackdown, in turn, sparked an armed rebellion against government forces, dividing Syria into government and rebel-held areas.
Almost nine years later, more than 400,000 people have been killed, half of the pre-war population of 23 million is either displaced internally or refugees in neighboring countries. Most of the towns and cities lie in ruins.
Syria's government, which typically does not comment on security issues nor responds to reports accusing it of human rights violations, justifies its crackdown by describing those who rose up against it as terrorists. Assad charges that the uprising was part of a conspiracy supported by the US and regional foes to oust him from power.
The documents were collected from the province of Raqqa and the town of Tabqa in eastern Syria in 2013, and from the western province of Idlib in 2015, following the withdrawal of government forces.
The SJAC and investigators from another independent group, the Commission for International Justice and Accountability, extracted 483,000 government documents and collectively scanned and digitized them.
Both groups have already offered assistance to European prosecutors to pursue criminal cases against Syrian officials.
Many documents included wanted lists of those who participated in protests, ordering detentions and even shootings of protesters.
One document issued by the National Security branch two months after the protests erupted in March 2011 calls on security agents to stop firing at protesters in light of the continued unrest.
Al-Abdallah said issuing the orders proves killings were already taking place. A "document saying stop the killing while the killing continued" doesn't exonerate the government from the violence, he said, adding that there is no evidence that the new orders to stop shooting were implemented.
The report found documents that offer details of the state's detention policy — mostly for protesting and in one incident for cursing Assad at a dinner gathering — following tips from informants or appearance in critical news media.
The report obtained documents that show the extent of the state persecution of Kurds — including documents as far back as 2010.
Full report at:
https://english.alarabiya.net/en/features/2019/05/22/Documents-reveal-Syrian-government-crackdown-on-dissidents.html
--------
Government troops thwart major terrorist attacks in Syria's Hama
May 22, 2019
Syrian army forces have managed to frustrate a series of attacks by militants from the Jabhat Fateh al-Sham terrorist group, formerly known as al-Nusra Front, in the country's western-central province of Hama as they are engaged in joint counter-terrorism operations with allied fighters from popular defense groups against the extremists.
"On May 22 morning, Syrian government forces thwarted three massive attacks carried out by the Jabhat Fateh al-Sham terror group on the town of Kafr Nabudah. The attacks involved up to 500 militants, seven tanks, four infantry fighting vehicles, about 30 pickup trucks with large machine guns mounted on the back as well as two cars filled with explosives," the Russian Defense Ministry said in a statement.
The ministry further noted that Syrian government forces also repelled two militant attempts to break through defenses near the al-Hayrat district in the northern province of Idlib, which involved 200 terrorists, four infantry fighting vehicles and four pickups.
"During the fighting, Syrian troops killed more than 150 militants of the Jabhat Fateh al-Sham group, destroyed three tanks, 24 pickup trucks with heavy machine guns and two car bombs," it said.
Separately, foreign-sponsored Syrian militants positioned in the de-escalation zone of Idlib fired a barrage of missiles at Russia's main air base in the western coastal province of Latakia.
The Russian Defense Ministry stated that eight rockets launched by the extremists did not reach the strategic Hmeimim airbase, while another nine were shot down by Russian air defense systems.
Russia has been helping Syrian forces in ongoing battles across the conflict-plagued Arab country.
The Russian military assistance, which began in September 2015 at the official request of the Syrian government, has proved effective as Syrians continue to recapture key areas from Daesh and other foreign-backed terrorist groups across the country with the backing of Russian air cover.
Full report at:
https://www.presstv.com/Detail/2019/05/22/596628/Government-troops-thwart-major-terrorist-attacks-in-Syrias-Hama
--------
Southeast Asia
Hamas leaders meet Dr M to convey situation, struggles in Palestine
22 May 2019
PUTRAJAYA, May 22 — Khalid Meshaal, former chairman of Hamas (the Islamic Resistance Movement of Palestine), today met with Prime Minister Tun Dr Mahathir Mohamad to convey the situation and struggles in Palestine.
A delegation of eight Hamas leaders led by Khalid, had a discussion with Dr Mahathir which lasted for about an hour.
Met by reporters after the meeting, Khalid said Hamas thanked Dr Mahathir for the warm welcome accorded to his delegation and also conveyed gratitude to the Prime Minister for his continuous stand together with Palestinians to end Israel's occupation of Palestine.
"Israeli aggression on Jerusalem and their practices to transform the identity of the Holy City of Jerusalem and what the Gaza people are suffering from regular Israeli aggression, attacks, starvation and blockades," he said.
Khalid said Hamas also expressed its hopes that Dr Mahathir, as a senior leader of the Muslim Ummah (global Muslim community), would play a role in ending the aggression against the Palestinian people, especially in the Gaza Strip.
"We also spoke about America's 'deal of the century' aimed to end the Palestinian struggle and settle the Palestinian issue unfairly," he added.
He claimed that the economic part of the "deal of the century" peace plan to be announced in Bahrain next month was aimed to divert attention from the real cause in Palestine.
Khalid said it was also a good opportunity to tell the Malaysians through the local media that the Palestinian people are steadfast and resisting occupation, as well as their standing on the land strongly.
"We ask for support from fellow friends, leaders of the Muslim Ummah and the rest of the world in gaining our rights back and ending Israel's occupation," he stressed. — Bernama
https://www.malaymail.com/news/malaysia/2019/05/22/hamas-leaders-meet-dr-m-to-convey-situation-struggles-in-palestine/1755383
--------
Shattered Philippine city a tool for jihadist recruitment
May 23, 2019
MARAWI: Two years after the Philippine city of Marawi was overrun by jihadists it remains in ruins, with experts warning that stalled reconstruction efforts are bolstering the appeal of extremist groups in the volatile region.
The May 23, 2017 invasion by gunmen waving the black flag of the Islamic State group sparked a five-month battle that shattered swathes of the southern city.
Demolition of blast-pocked buildings has finally begun, but after several false starts the government does not expect rebuilding to be finished before the end of 2021.
The delays have left about 100,000 residents in squalid relocation camps or sharing homes with relatives, feeding simmering anger among the displaced and providing a recruiting tool for extremists.
"The narratives (to join IS) used to be about the Middle East and the plight of Muslims around the world," said Mouhammad Sharief, who co-founded a support group for Marawi's youth.
"Now it's closer to our hearts because the narrative is Marawi," said 32-year-old Sharief, who was himself displaced by the fighting.
Marawi is symbolically important because it is the Muslim capital of the nation's south, which has been locked in a cycle of poverty and extremism as separatist insurgencies have raged for decades.
It is all the more significant as IS works to maintain a presence via its global affiliates following the fall of its self-proclaimed "caliphate" in the Middle East.
IS regularly claims responsibility for killings of Philippine government troops and took credit for the January bombing of a Catholic cathedral during Sunday mass that was the nation's deadliest attack in years.
The organisation has links to local extremist networks, including the kidnap-for-ransom group Abu Sayyaf, that have long operated in the Philippines' restive south.
In this context, an angry displaced population in Marawi is not a risk that can be ignored, experts say.
"The government needs to be concerned about the threats of ISIS attracting young (locals) because of the ongoing resentment from the failure to rebuild and general anger over the destruction," analyst Sidney Jones told AFP.
Fixing the city has been repeatedly delayed. A Chinese-led consortium initially tapped to spearhead the rehabilitation plan was disqualified over legal and financial issues.
The clearing of debris, the first step before the actual construction, also hit a snag due to legal problems and the government hopes it will finally be finished in November.
"This will be used as an example again of government discrimination against Muslims and the government neglect for the responsibility of rebuilding Marawi," said Francisco Lara, an adviser with peace group International Alert.
The government says it is making progress in repairing the city, which was pounded by military air strikes and artillery as it struggled to dislodge the jihadists.
"We are following the guidance and instructions of the president that he will see to it that Marawi will rise as a prosperous city again," Eduardo del Rosario, a retired general overseeing the rebuilding efforts, told journalists this week.
"We... are all undertaking the task given to us as per instruction of the president," he added.
Though President Rodrigo Duterte has tried to portray himself as sensitive to the Philippines' Muslim minority, he has sent mixed signals about Marawi.
He has claimed the city was home to illegal drug activity, a very serious accusation from a leader whose narcotics crackdown has killed over 5,300 alleged dealers and pushers.
Full report at:
https://www.nst.com.my/world/2019/05/490691/shattered-philippine-city-tool-jihadist-recruitment
--------
Six dead in Indonesia riots, government restricts social media
22 May 2019
Six people have died in election rioting in the Indonesian capital, authorities said Wednesday, as supporters of the losing presidential candidate burned vehicles and battled police and the government announced restrictions on social media.
The clashes began Tuesday night when supporters of former general Prabowo Subianto tried to force their way into the downtown offices of the election supervisory agency and have continued unabated since then. More than two dozen vehicles were burned as rioters took over neighborhoods in central Jakarta, throwing rocks and Molotov cocktails at police who responded with tear gas, water cannon, and rubber bullets.
Subianto, a volatile ultra-nationalist politician, has refused to accept the official results of the April 17 election and instead declared himself the winner. The Election Commission on Tuesday said President Joko Widodo, the first Indonesian president from outside the Jakarta elite, had won 55.5 percent of the vote, securing the moderate technocrat a second term. Subianto, an elite figure from a wealthy family connected to former dictator Suharto, also lost to Widodo in 2014. He has made four unsuccessful bids for the presidency since Suharto was ousted in 1998.
Rudiantara, the communications and information technology minister, said features of social media including Facebook, Twitter, and WhatsApp will be restricted on a temporary basis to prevent the spread of hoaxes and inflammatory content. He said messaging systems will still work for text and voice messages but photos and videos will be blocked or slowed.
National police chief Tito Karnavian said the people who died in the rioting were hit by gunshots or blunt devices. Authorities are still investigating the death causes and are not ruling out the involvement of third parties acting as provocateurs.
"There are attempts to create martyrs, blaming security officials for building public anger," he said.
The rioting in Jakarta was planned and not spontaneous, according to police. Many of those arrested and come from outside Jakarta, said national police spokesman Muhammad Iqbal.
The government had deployed some 50,000 police and soldiers in Jakarta in anticipation of protests following the official election results. Many residents have left the city and parts of the downtown are closed to traffic with the election supervisory agency and Election Commission barricaded with razor wire.
In the past week, authorities have arrested three pro-Subianto activists on suspicion of treason. They included Sunarko, a retired general and former commander of Indonesia's special forces who uses a single name. Police allege there was a plot to seize crucial government buildings in Jakarta.
Subianto's campaign plans to challenge the election in the Constitutional Court. They allege massive fraud in the world's third-largest democracy but have provided no credible evidence.
Full report at:
https://english.alarabiya.net/en/News/world/2019/05/22/Six-dead-in-Indonesia-riots-government-restricts-social-media.html
--------
Singapore celebrates Ramadan with bazaars and biryani
May 23, 2019
KUALA LUMPUR: Singapore's Sultan Mosque is a focal point for Muslims in the cosmopolitan city-state and the vibrant Kampong Glam neighborhood comes alive during the holy month of Ramadan when people from all walks of life flock to its bustling bazaars.
Kampong Glam is Singapore's "Muslim Quarter" with a mix of Malay, South Asian and Middle Eastern elements. Around 14 percent of Singapore's 5.6 million population is Muslim, according to the latest official data.
Arab Street — an area that includes Bussorah Street, Haji and Bali Lanes and Muscat Street — is a hub for hipsters, vivid murals, Persian rug stores, shisha bars, perfumeries and textile shops, as well as being home to the distinctive golden domes of the Sultan Mosque. There is even an ornate archway welcoming people to explore the neighborhood and its distinctive shophouses, buildings that were used for working and living in.
"We are more like brothers and sisters, rather than businesses. I know most of the customers and they know me too," a 36-year-old biryani hawker who gave his name as Nareza told Arab News as he served a line of hungry clients.
Nareza said his stall's signature dish was mutton biryani, made from a family recipe handed down through generations from his late grandmother.
"Dum biryani is a process of mixing meat and rice together in one pot, so the rice has a bit of the masala taste while the meat has a bit of the basmati rice fragrance," he said, adding that he sold more than 300 portions of biryani a day. "I learned to make biryani from my father, who used to do charity work in the mosque. We make our own spices, we do not buy them from outside vendors. That is why the taste is different."
The bazaar is packed with places selling food, drinks, decorations and homeware. The fare reflects Singapore's international status, with eateries and stores selling kebabs, sushi and local Malay goodies.
But Singapore has a reputation for being one of the most expensive cities in the world and having a fast-paced lifestyle, leading some to focus on preserving culture and heritage for future generations.
Full report at:
http://www.arabnews.com/node/1500861/world
--------
Mideast
Israel Slams Un For Consorting With Hezbollah
MAY 22, 2019
After United Nations Special Coordinator for Lebanon Jan Kubis met with Deputy Secretary General Naim Qassem of Hezbollah, Israel officials condemned the meeting.
"We are shocked and disappointed by this meeting with a designated terror organization's leader, threatening Israel, Lebanon and the whole region," Israel's Foreign Ministry Spokesman Emmanuel Nahshon tweeted. "One doesn't need to read the Naim Qassem book, courtesy of #Hezbollah terrorists, in order to understand this !!"
Israel's Permanent Representative to the UN Ambassador Danny Danon also shared his displeasure on twitter.
"The role of #UN representatives is to promote a stable and secure region and not to meet with the leaders of a terrorist organization and to glorify incitement against the State of Israel," Danon tweeted Wednesday morning.
Kubis wrote on twitter about the meeting on Monday night, describing the meeting as "open and substantive discussion."
Kubis also mentioned the Hezbollah leader gave him a book, Hizbullah (Hezbollah): The Story from Within, which Qassem wrote.
The IDF retorted to Kubis' interest in the book by saying, "Do you know what else appears to be necessary reading? @UN Resolution 1701."
UN Resolution 1701 was an attempt at solving the 2006 Israel-Lebanon conflict.
Israel along with the US and the Arab league recognize Hezbollah as a terrorist organization.
https://www.jpost.com/Middle-East/Israel-slams-UN-for-consorting-with-Hezbollah-590342
--------
U.S. Officials Work to Convince Divided Congress of Iran Threat
By Julian E. Barnes, Catie Edmondson and Emily Cochrane
May 21, 2019
WASHINGTON — Top American national security officials sought to convince a divided Congress on Tuesday about the seriousness of new threats from Iran as they defended intelligence that has prompted military deployments aimed at deterring attacks by Tehran.
Democrats emerged from the classified briefings on Capitol Hill with sharp questions about whose actions ultimately led to the recent escalation: Tehran's or the Trump administration's.
Late last week, Iran removed some missiles it had stationed on small boats in its territorial waters — a step American officials said was a sign that Iran was seeking to ease tensions. On Tuesday, American officials said Iran had threatened to target those missiles at Saudi Arabia's oil infrastructure to drive up oil prices and disrupt international trade.
Recent intelligence has indicated that Iran was considering such attacks in response to tough American sanctions against Iran's oil sector and the administration's decision to designate the paramilitary arm of Iran's government a terrorist organization, according to two officials who spoke on condition of anonymity because they were not authorized to discuss the analysis publicly.
"Are they reacting to us, or are we doing these things in reaction to them? That is a major question I have, that I still have," Senator Angus King, a Maine independent who mostly votes with Democrats, said after the closed-door briefings.
"The most immediate concern is the danger of miscalculation," Mr. King said. "What we view as defensive, they view as provocative. Or vice versa."
In separate meetings with senators and representatives, Secretary of State Mike Pompeo and acting Defense Secretary Patrick Shanahan outlined the intelligence that prompted the United States to send an aircraft carrier, bombers and missile defense systems to the Persian Gulf region this month.
"We have deterred attacks based on our reposturing of assets, deterred attacks against American forces," Mr. Shanahan said after briefing lawmakers. "Our biggest focus at this point is to prevent Iranian miscalculation. We do not want the situation to escalate. This is about deterrence, not about war."
The meetings did not include John R. Bolton, the national security adviser who is the fiercest Iran hawk in President Trump's administration. But lawmakers said Mr. Pompeo was strident in the meeting, outlining the history of Iran's regional aggression.
Gen. Joseph F. Dunford Jr., the chairman of the Joint Chiefs of Staff, told lawmakers that he had sent a message through an intermediary to Qassim Suleimani, the commander of Iran's paramilitary forces, that he would be held accountable for any attacks on the United States, according to officials who were in the briefings and described them on condition of anonymity.
In a radio interview, Mr. Pompeo said that the United States had not determined who was responsible for sabotage attacks last week on oil tankers in the Middle East, but that "it seems like it's quite possible that Iran was behind" them.
He also defended the administration's steps against Iran and said the United States would continue to "work to deter Iran from misbehavior in the region."
"We've made clear that we will not allow Iran to hide behind its proxy forces, but that if American interests are attacked, whether by Iran directly or through its proxy forces, we will respond in an appropriate way against Iran," Mr. Pompeo told Hugh Hewitt, a conservative radio host.
Like many things in Washington, reactions to the administration's handling of the tensions with Iran have fallen along a sharp partisan divide.
Senator Lindsey Graham, Republican of South Carolina, told reporters that the briefing made clear that "this was an escalation of the threat stream we have not seen before."
"I'm convinced the threat stream that they picked up is real and the actions of the Iranians went to a new level," said Mr. Graham, who sits on the Foreign Relations Committee. "This is a defining moment for the Trump administration, the Trump administration needs to let them know that the maximum pressure campaign will continue."
Senator Marco Rubio, Republican of Florida, who sits on both the Intelligence and Foreign Relations Committees, praised the administration for sending a strong deterrent message in the face of what he described as "consistent, credible threats of imminent action."
"It's a very simple equation. If Iran doesn't attack, there won't be any problem. If Iran attacks, the president is going to go 'dracarys' on them," Mr. Rubio said, invoking a "Game of Thrones" reference. "He's going to respond."
Democrats who viewed the same intelligence reports came away with a far more skeptical view and suggested that Iran has been pushed into its recent moves.
"I believe there is a certain level of escalation of both sides that could become a self-fulfilling prophecy," said Representative Ruben Gallego, Democrat of Arizona. "The feedback loop tells us they're escalating for war, but they could just be escalating because we're escalating."
Democrats also criticized Mr. Trump's handling of the crisis, unconvinced the administration had a clear strategy to push Iran to the bargaining table. They raised questions about whether the administration had adequate back-channel communications to prevent an accidental military escalation.
"It's clear to me after this briefing that the administration's approach to Iran is not working," said Senator Christopher S. Murphy, Democrat of Connecticut, adding that the American pressure campaign "has pushed Iran further away from the negotiating table."
After the briefing, Mr. Pompeo was asked if the administration would speak directly to Iran. "There are plenty of ways that we can have a communication channel," he responded.
In Tehran, Iranian leaders showed no hint of softening. In a speech reported Tuesday by state-run news media, President Hassan Rouhani dismissed any suggestion of direct talks with the United States. "Today's circumstances are not suitable for negotiations at all, as our conditions today are those of resistance and fortitude," Mr. Rouhani said.
The Iraqi prime minister, Adel Abdul Mahdi, said his country wanted to reduce tensions between Iran and the United States.
Mr. Mahdi said that while Baghdad would not play the role of mediator, Iraq was conveying messages between the United States and Iran and would "send delegations to Tehran and Washington to contain the crisis and put an end to the military escalation."
The Iraqi government, which has ties to both Iran and the United States, has made clear it fears being caught in the middle and having the two countries fight on its soil.
A rocket struck near the United States Embassy in Baghdad on Sunday evening. The United States played down the significance of the attack, no one claimed responsibility and there were no injuries or damage, but it was a reminder of the fragility of the situation.
Full report at:
https://www.nytimes.com/2019/05/21/world/middleeast/iran-pompeo-shanahan-trump.html
--------
Turkey seeking extradition of UK lawyer over 'terrorist propaganda'
21 May, 2019
A British lawyer is currently facing extradition to Turkey over accusations that he is a supporter of Fethullah Gulen, the exiled spiritual leader Turkey blames for plotting a 2016 coup attempt.
Ozcan Keles, a UK citizen of Turkish descent, appeared before a London court on Monday to face charges of spreading propaganda online brought by Turkey.
Keles' case is the latest in a series of extradition cases filed by the Turkish government in the UK against opponents of President Recep Tayyip Erdogan.
They stand accused of supporting Gulen, who Turkey alleges carried out a 2016 failed coup attempt.
Supporters of Gulen, a reclusive cleric who has lived in exile in the US for two decades and held wide influence in Turkey and beyond, are accused of being members of a secretive terrorist organisation named FETO by the Turkish government.
Followers of the spiritual leader instead term themselves members of the Hizmet (Service) movement, which they describe as a non-political global civil society and educational effort inspired by Islamic values.
But many, including opponents of Erdogan, say the remarks which forced Gulen into a self-imposed exile indicate the cleric's desire to take over the Turkish state.
In a video leaked 20 years ago, Gulen was heard telling followers to "move in the arteries of the system without anyone noticing your existence until you reach all the centres of power".
A long-time ally of Erdogan before a rupture in 2013 turned the two into mortal enemies, Gulen and his supporters are widely accused in Turkey of having infiltrated the country's judiciary, army, education system and government ministries.
The UK Home Office has a duty to approve extradition requests as legitimate.
After being rubber-stamped by the Home Office, past extradition requests from Turkey in the UK have been thrown out by the Crown Prosecution Service on the basis that they are politically-motivated or that Turkey's prison system allegedly violates human rights.
Keles, who is working on a PhD in sociology at the University of Sussex and is a non-practicing barrister, is the chairman of the Dialogue Society, a UK-based, Gulen-affiliated interfaith initiative.
The academic has also been a prominent advocate of Gulen online and in 2016 given evidence in front of the UK parliament foreign affairs select committee.
Extradition papers sent to the UK allege Keles is a member of Gulen's group, citing his social media activity.
Turkey alleges Keles has shared photos and videos of Gulen online it deems as propaganda it also accuses Keles of having visited Gulen in the US.
If the move is successful, he could face up to ten years in prison in Turkey.
The UK does not classify "FETO" as a terrorist organisation.
"In other European jurisdictions, these types of cases have not got off the ground, presumably because the authorities take the view that they are abusive and they should not get across the starting line," Hannah Raphael, of BCL Solicitors, who represents Keles, told The Guardian.
Turkey has arrested around 77,000 alleged Gulen supporters since 2016, with a further 130,000 dismissed from public sector jobs.
Full report at:
https://www.alaraby.co.uk/english/news/2019/5/21/turkey-seeking-extradition-of-uk-lawyer-over-terrorist-propaganda
--------
Ankara stopped buying Iran oil out of 'respect' for US sanctions
23 May 2019
Ankara stopped importing oil from Iran at the beginning of May out of "respect" for American sanctions despite disagreeing with them, a Turkish official said on Wednesday.
"As a strategic ally" of the United States, "we respect" the sanctions, said the official, who asked to remain anonymous, during Turkish Deputy Minister of Foreign Affairs Yavuz Selim Kiran's visit to Washington.
Since pulling out of the landmark Iran nuclear deal a year ago, President Donald Trump's administration has hit Iran with severe sanctions prohibiting the export of Iranian oil, as well as targeting countries that continue to purchase it.
Turkey was among eight countries, also including China, India, and Japan, that were initially exempt from the sanctions and allowed to continue importing Iranian crude, but the exemption ended May 2 and has not been renewed. Ankara initially appeared unwilling to comply, but according to the anonymous official, Turkey did stop importing Iranian oil after May 2.
While meeting with Trump, the Turkish delegation in Washington discussed the various points of tension between the two NATO allies, including Ankara's recent controversial purchase of the S-400 missile defense system from Moscow.
Washington says the deal with Moscow is a threat to Western defense and in April suspended Ankara from the F-35 fighter jet program in a bid to halt the purchase. "It's a done deal," the Turkish deputy minister told journalists in Washington, reaffirming the country's stance on maintaining the contract with Moscow.
The Turkish government proposed a joint technical working group with the Trump administration to help dispel any fears on the part of the US, which worries that the S-400s will be used to collect technological data on NATO military aircraft, which Russia will be able to access.
Full report at:
https://english.alarabiya.net/en/News/middle-east/2019/05/23/Ankara-stopped-buying-Iran-oil-out-of-respect-for-US-sanctions.html
--------
Palestinian nation united in rejecting deal of century: Hamas official
May 22, 2019
A high-ranking member of the Islamic resistance movement, Hamas, says the Palestinian nation vigorously rejects US President Donald Trump's controversial proposal for "peace" between the Israeli regime and Palestinians, dubbed "the deal of the century."
"We will not accept solutions that violate our rights… The deal of century is aimed at liquidating the Palestinian cause and dropping central issues like al-Quds (Jerusalem) and return of (Palestinian) refugees," Izzat al-Risheq said during a meeting between a Hamas delegation and Lebanese Prime Minister Sa'ad al-Hariri in Beirut.
Separately, member of the Hamas political bureau, Husam Badran, has described a US-led conference in Bahrain next month in support of Washington's so-called Middle East peace plan as a plot in coordination with the occupying Israeli regime to liquidate the Palestinian cause.
Badran said in a tweet that the Palestinian people are united in their rejection of the deal of the century as it only "serves the interests of Israel."
"We are a nation under occupation, and our cause is aimed at national liberation and self-determination. Attempts to whitewash the Israeli occupation through economic solutions will not pass. We will remain loyal to the martyrs and the suffering of prisoners," he pointed out.
Saudi Arabia, UAE to attend US-led Bahrain confab
Meanwhile, Saudi Arabia and the United Arab Emirates have announced that they will participate in the June 25-26 conference in Manama.
Saudi state news agency SPA reported on Wednesday that the kingdom's Minister of Economy and Planning Mohammed Altwejri will attend the event. The UAE Ministry of Foreign Affairs and International Cooperation said Abu Dhabi would also send a delegation.
The Palestine Liberation Organization (PLO) and Hamas have called for an Arab boycott of the meeting.
Hamas, in a statement issued on Monday, called on Arab countries to boycott the forthcoming conference in Bahrain and provide the Palestinian people with every support to confront and frustrate the US deal of the century.
"We are following with great concern the American announcement about holding an economic workshop next June in the Bahraini capital of Manama," Hamas said, describing it as the first American confab in support of the so-called deal of the century.
The movement also denounced any Arab participation in adopting and executing the deal, saying any attendance in the American-led Bahrain conference would be considered a violation of Arab and Palestinian positions, and deviation from Arab and Islamic values.
Trump's "peace plan" has already been dismissed by Palestinian authorities ahead of its unveiling at the end of the holy fasting month of Ramadan and the formation of the new Israeli cabinet, most likely in June.
Speaking in the occupied West Bank city of Ramallah on April 16, Palestinian Prime Minister Mohammad Shtayyeh lashed out at the initiative, asserting that it was "born dead."
Full report at:
https://www.presstv.com/Detail/2019/05/22/596622/Palestinian-nation-united-in-rejection-of-deal-of-century-Hamas-official
--------
Netanyahu's July hearing on possible indictment delayed to October
May 22, 2019
JERUSALEM: Israeli Prime Minister Benjamin Netanyahu received on Wednesday a three-month delay, until October, for a hearing to argue against the attorney-general's plan to indict him on graft charges.
Netanyahu's attorneys had requested a postponement until May 2020 to give them more time to examine the evidence in three corruption cases, in which he denies wrongdoing, Attorney-General Avichai Mandelblit's office said.
In a letter to one of Netanyahu's lawyers that was released to the media, Mandelblit said he was shifting the dates for the hearing from July to Oct. 2-3.
He said a longer delay to a year from now would have "harmed the vital public interest in deciding as soon as possible" whether to issue an indictment.
In office for the past decade, Netanyahu won a fifth term in April despite an announcement by Mandelblit in February that he intended to charge him with fraud and bribery, pending a hearing with the attorney-general.
Expecting legal challenges, they also have been advocating legislation that would annul any Supreme Court ruling rescinding immunity.
Opposition legislators have described any attempt to shield Netanyahu or put limitations on Israel's highest court as threats to Israeli democracy.
Set to become Israel's longest-serving prime minister in July, the right-wing leader has called the allegations a political witch-hunt and said he has no intention of resigning if charged, with a renewed public mandate to govern.
Netanyahu, who formally heads an interim administration, is trying to put together a new coalition with right-wing, ultranationalist and ultra-Orthodox parties that would give him control of 65 of Parliament's 120 seats.
Under law, he has until May 29 to inform President Reuven Rivlin that he has formed a new government. If he fails — which political commentators say is unlikely — Rivlin can ask another party leader to try.
With a new Parliament already sworn in, members of Netanyahu's Likud party have said they will work toward granting him parliamentary immunity from prosecution while he serves as prime minister.
Postponing the hearing with Mandelblit could take some of the pressure off Netanyahu's loyalists to rush immunity moves through parliament in the initial days of a new government.
In one of the investigations against him, Netanyahu is suspected of wrongfully receiving gifts, including champagne and cigars, from wealthy businessmen.
Full report at:
http://www.arabnews.com/node/1500801/middle-east
--------
Africa
Western nations urge swift Sudan accord to install civil rule
22 May 2019
The United States, Britain and Norway called for a swift agreement between Sudanese protesters and generals on installing civilian rule, saying it would be harder for them to work with any other new authority.
Talks between protest leaders and army generals who seized power after ousting longtime leader Omar al-Bashir last month have stopped since late Monday following disagreement about who should lead a new ruling body - a civilian or a soldier.
The Western troika, which has previously been involved in mediation in Sudanese conflicts, said the country "urgently needs an agreement" to end the period of uncertainty, according to a joint statement released late Tuesday.
"Any outcome that does not result in the formation of a government that is civilian-led, placing primary authority for governing with civilians, will not respond to the clearly expressed will of the Sudanese people for a transition to civilian rule," it said.
"This will complicate international engagement, and make it harder for our countries to work with the new authorities and support Sudan's economic development," added the statement, which was posted on the Facebook page of the US embassy in Khartoum.
Washington has consistently called for civilian rule in Sudan since al-Bashir was ousted by the army on April 11 after months of nationwide protests against his iron-fisted regime of 30 years.
It has also suspended talks with Khartoum for removing Sudan from the US list of state sponsors of terrorism, a key factor which for decades has made foreign businesses wary of investing in the northeast African country.
Sudanese protest leaders are now preparing plans to call for a general strike to build pressure on the generals to cede power.
The ruling military council has been pushing for its chairman General Abdel Fattah al-Burhan to head the new sovereign body but protest leaders want a civilian.
The new ruling body when finalized is expected to install a transitional civilian government for three years after which the first post al-Bashir election would be held.
https://english.alarabiya.net/en/News/middle-east/2019/05/22/Western-nations-urge-swift-Sudan-accord-to-install-civil-rule.html
--------
Ethiopian PM attends iftar with Muslim community
Addis Getachew
22.05.2019
Thousands of Ethiopian Muslims gathered in capital Addis Ababa for an Iftar (fast-breaking) dinner with Prime Minister Abiy Ahmed.
Speaking at the occasion, Abiy said: "The unity of Muslims is tantamount to the unity of the whole country."
Muslims account for more than 34% of Ethiopia's more than 100 million population. Since coming to power in 2018, Abiy has allowed them to move ahead with a plan to institute an elected Majlis (Supreme Council).
The iftar was organized at Millennium Hall by the Ethiopian Islamic Affairs Supreme Council to thank the prime minister for winning hearts of his Muslim country people.
Abiy also pledged that his government would support the construction in Addis Ababa of a grand mosque for Muslims to come together on events such as Eid al Adha and Eid al Fitr.
He said the mosque will symbolize the iconic Abyssinian Emperor Negashi who treated companions of Prophet Muhammad well when they fled persecution in Mecca.
He also vowed to give all-out support for the establishment of an Islamic bank in Ethiopia.
"I promise that we will work together to establish an Islamic Bank which was long awaited by Muslims," he said.
Full report at:
https://www.aa.com.tr/en/africa/ethiopian-pm-attends-iftar-with-muslim-community/1484949
--------
Suicide car bomb kills at least nine in Somalia's capital
22 May 2019
Islamic extremists exploded a suicide car bomb and killed at least nine people, including Somalia's former foreign minister, near the presidential palace in the capital on Wednesday, police said.
Former foreign minister Hussein Elabe Fahiye, who was an advisor to the current president, was among those killed in the blast.
Capt. Mohamed Hussein told The Associated Press another 13 people were wounded and most of the casualties were soldiers.
The Somalia-based extremist group al-Shabab claimed responsibility for the blast in Mogadishu, saying it targeted vehicles carrying government officials.
The car bomb exploded at a security checkpoint near the presidential palace as soldiers were conducting security checks on vehicles on the main road.
A white column of smoke rose over the seaside city as gunfire rang out and people scattered.
The al-Qaida-linked al-Shabab frequently carries out such blasts in the capital near the presidential compound and at hotels frequented by government officials and foreigners.
"In the past, I was wounded in this area, and again today my daughter has been killed in this attack which also destroyed my home. This is terrible," witness Madey Ahmed told the AP.
Full report at:
https://english.alarabiya.net/en/News/middle-east/2019/05/22/Suicide-car-bomb-kills-at-least-nine-in-Somalia-s-capital.html
--------
Libya's Haftar tells Macron necessary ceasefire conditions not in place
22 May 2019
Libyan eastern commander Khalifa Haftar has told French President Emmanuel Macron that an inclusive political dialogue was necessary and he would be ready for it if the conditions for a ceasefire were in place.
The flare-up in the conflict in Libya began in early April, when Haftar's Libyan National Army advanced on the capital Tripoli.
Macron and French officials have for weeks repeated their official support for the Government of National Accord and have called for an unconditional ceasefire. But some European countries, including France, have also supported Haftar as a way to fight extremist militants in the country.
"The distrust we see between the Libyan actors is stronger than ever today," said the official after the meeting between Macron and Haftar in Paris.
"When the question of the ceasefire was put on the table, Haftar's reaction to this was to ask: 'negotiate with whom for a ceasefire today?'" the official said.
"He (Haftar) considers that the GNA is completely infested by militias and it is not for him to negotiate with representatives of these militias," the official said.
Speaking on Euronews television on Wednesday, Libyan Prime Minister Fayez al-Serraj also appeared to rule out a ceasefire, warning that the fighting would not stop until Haftar's troops had pulled back east.
The United Nations' Libya envoy, Ghassan Salame, said on Tuesday the current fighting could be the start of a long and bloody conflict in the country that could permanently divide it.
Full report at:
https://english.alarabiya.net/en/News/north-africa/2019/05/22/Libya-s-Haftar-tells-Macron-necessary-ceasefire-conditions-not-in-place.html
--------
Sudan military wants to hand over power quickly: General
May 23, 2019
Sudan's military says it wants to cede power to a democratically-elected government as soon as possible.
On April 11, the Sudanese military overthrew and then imprisoned 75-year-old Bashir after some four months of widespread protests against him over dire economic conditions and the soaring prices of basic commodities. Bashir himself had come to power through a military coup in 1989.
Following Bashir's ouster, the coup leaders established the so-called Transitional Military Council (TMC), chaired by Lieutenant General Abdel-Fattah al-Burhan, with the task of running state affairs in the post-Bashir era.
However, they have failed so far to reach an agreement with an alliance of protest and opposition groups — collectively known as the Alliance for Freedom and Change (AFC) — on procedures concerning the formation of an interim government.
The alliance, backed by the Sudanese people, insists that a civilian-led sovereign body, rather than the current military council, be formed to govern the country during a three-year transition period.
"We got tired. We want to hand over power today not tomorrow," said General Mohamed Hamdan Dagalo, the deputy leader of the TMC, in an interview with Egypt's state newspaper Al Ahram published on Wednesday.
His comments came just a day after the latest round of talks between the two sides was adjourned with no new date set for the next round.
However, Dagalo, who is widely known as Hemedti and leads Sudan's feared paramilitary Rapid Support Forces (RSF), said the military was impatient for finding a solution and a way out of the current impasse.
"Members of the military council are not politicians and we are waiting for the government to be formed," he added.
The 44-year old general, who is the second most powerful man in Sudan right now, added that judicial proceedings against Bashir and some of his allies were underway. "Until now, we have arrested 25 regime figures and we are preparing the files for their charges."
On Tuesday, Sudan's Sudanese Professionals Association (SPA), an opposition group that spearheaded four-month-long anti-government demonstrations, called for a general strike, saying the military was still insisting on directing the transition and keeping a military majority on the council.
Later on Tuesday, however, a video clip of Dagalo was widely circulated on social media in which he warned that those who go on strike could lose their jobs.
Full report at:
https://www.presstv.com/Detail/2019/05/23/596672/Sudan-military-council-we-are-tired
--------
Ex-minister among six killed in car bomb attack in Somalia's Mogadishu
May 22, 2019
At least six people, including a former Somali foreign minister, have been killed as a car bomb exploded near the presidential palace in Somalia's capital, Mogadishu.
Capt. Mohamed Hussein, a police spokesman, said most of the casualties were soldiers, adding that the Wednesday's explosion left more than 13 people wounded.
Somalia's Information Minister Mohamed Abdi Hayr said at a news conference that Hussein Elabe Faahiye, who served as the country's foreign minister in 2007, was among those killed in the attack.
The Takfiri al-Shabab terrorist group has claimed the responsibility for the attack, saying it targeted convoy escorting officials and lawmakers heading to the presidential palace.
The car bomb went off at a security checkpoint near the presidential palace in the capital as the Somali troops were carrying out security checks on vehicles on the main road.
"The security forces stopped... a vehicle loaded with explosives which was aiming to target a security forces base," deputy police chief Zakia Hussein wrote on Twitter.
Zakia Hussein put the death toll at five people, saying that 11 other people were injured in the blast.
Al-Shabab was forced out of Mogadishu with the help of African Union forces in 2011. However, it still wields control in large parts of the countryside, and every now and then carries out deadly attacks against government, military, and civilian targets in the capital as well as regional towns.
The terrorist group has fought successive Somali governments as well as neighboring governments in Kenya and Uganda.
Full report at:
https://www.presstv.com/Detail/2019/05/22/596627/Somalia-Mogadishu-car-bomb
--------
At least 20 people killed by bandits in northwest Nigeria
May 22, 2019
At least 20 people have been killed by bandit gunmen in separate attacks in the restive region of Katsina in northwestern Nigeria, police say.
Katsina state police spokesman Gambo Isah said gunmen on motorcycles stormed into the village of Yargamji in Batsari district, some 50 kilometers (30 miles) from the state capital Katsina, on Tuesday, and opened fire at the residents.
"They killed 18," he said.
A gunfight broke out in the forest after a self-defense militia from another village chased the thieves.
Police said two militia members were shot dead during the gun battle, but residents said the fight claimed the lives of more people.
"We lost 11 people who went to fight the bandits in the bush," resident Sada Iro said.
Iro noted that five residents were also killed in other attacks in the nearby village of Mara Zamfarawa.
Katsina state has seen a string of violent attacks in recent months that claimed the lives of hundreds of people.
The gunmen have repeatedly conducted raids on villages, stealing cattle and food, setting homes ablaze and kidnapping for ransom, prompting rural communities to take up arms to defend themselves.
Full report at:
https://www.presstv.com/Detail/2019/05/22/596620/bandits-Nigeria
--------
North America
'American Taliban' Lindh to be released as Afghan war still boils
23 MAY 2019
Washington, May 23 John Walker Lindh, dubbed the "American Taliban" after he was captured fighting for the Islamist insurgents in November 2001, will be freed from prison Thursday amid concerns he has not forsaken the radical ideology that took him to Afghanistan.
Known as "Detainee 001" in the US War on Terror, Lindh's release after 17 years in prison is resurrecting memories of the September 11 attacks and underscores the fact that, almost two decades later, the US continues to battle the Taliban with no end in sight.
Images of Lindh -- bearded, dirty and disheveled and strapped to stretcher after his capture -- came to symbolize the country's enemy.
While Lindh's family and supporters say he never took up arms against his own country, others say he remains a committed jihadist and a danger to society.
In a letter this week to the Federal Bureau of Prisons, two senators asked how his alleged threat would be contained, citing unproven allegations that he "openly" supports extremist violence.
"We must consider the security and safety implications for our citizens and communities who will receive individuals like John Walker Lindh," they said.
And on the eve of his expected release, a Los Angeles television station, KNBC, said it had received letters from Lindh during his incarceration in which he allegedly praised the Islamic State group and called himself a political prisoner.
It was unclear however why the letters, dating back to 2014 and 2015, came to light just now.
But they could complicate any effort to settle back into American society.
Lindh, 38, is being released from the high-security prison in Terre Haute, Indiana three years early for good behavior in a 20 year sentence.
The quiet son of a middle-class couple who lived north of San Francisco, he converted to Islam at 16 years old and travelled in 1998 to Yemen to study Arabic.
After returning home for several months, Lindh went back to Yemen in 2000, and then on to Pakistan to study further in a madrassa, or religious academy.
In mid-2001, ostensibly drawn by stories of the mistreatment of Afghans, he enlisted in the Taliban's fight against the Northern Alliance.
After the United States intervened in Afghanistan following the September 11, 2001 attacks, Lindh was one of hundreds of Taliban fighters captured by Northern Alliance forces on November 25.
He revealed his American identity to two CIA officers. One of them, Johnny Micheal Spann, was killed in a prisoner revolt hours after he interrogated Lindh, making him the first American killed in post-9/11 conflict in Afghanistan.
While Lindh had no role in Spann's death, his case became politically and emotionally entwined with it.
Once back in the United States, he was branded a traitor and accused of murdering Spann.
Lindh was charged with multiple counts of terrorism and conspiracy to kill Americans, with politicians and generals demanding he be given the death penalty.
But in July 2002, Lindh pleaded guilty to much-reduced charges of illegally aiding the Taliban and carrying weapons and explosives in the commission of that crime.
His 20-year sentence was declared a "victory for the American people in the battle against terrorism," but raised early questions over how US officials were physically and legally treating War on Terror detainees.
By most accounts, Lindh has clung firmly to Islam throughout his imprisonment.
He spent years with a few dozen other Muslim prisoners in the Communications Management Unit of the Terre Haute prison, where their contacts with outsiders, media and information were tightly controlled.
An internal 2017 report from the US National Counterterrorism Center, obtained by the Foreign Policy website, said that Lindh "continued to advocate for global jihad and to write and translate violent extremist texts." The claim was not supported by any public evidence.
But Alexander Meleagrou-Hitchens, a researcher at the George Washington University Center for Extremism, says that while in prison Lindh became close Ahmad Musa Jibril, an Arab-American who since his 2012 release has preached an extremely conservative version of Islam popular among jihadists.
Lindh's family and attorney remained silent ahead of his release, giving no hint of where he will go and what he will do.
But he will face extremely tough conditions in his three-year probation.
Lindh, who gained Irish citizenship while in prison, cannot obtain a passport or travel abroad.
He can only possess or use an internet-capable computer or phone with official permission, and the device has to be monitored continuously by authorities.
The reports about his still embracing jihadism will increase the pressure on authorities to maintain a full-time eye on him.
"Lindh served his time," said Karen Greenberg, head of the Fordham Law School Center on National Security, who has studied Lindh's case.
"It would be important for him to go on record declaring his intentions to live a peaceful/constructive life and to renounce terrorism/violence," she wrote on Twitter. RS RS
https://www.outlookindia.com/newsscroll/american-taliban-lindh-to-be-released-as-afghan-war-still-boils/1539946
--------
Pentagon considering request to send 5,000 troops to the Middle East: Officials
23 May 2019
The US Department of Defense is considering a US military request to send about 5,000 additional troops to the Middle East amid increasing tensions with Iran, two US officials told Reuters on Wednesday.
The officials, speaking on the condition of anonymity, said the request had been made by US Central Command but added that it was not clear whether the Pentagon would approve the request.
The Pentagon regularly receives, and declines, requests from combatant commands throughout the world for additional resources.
One of the officials said the requested troops would be defensive in nature.
https://english.alarabiya.net/en/News/middle-east/2019/05/23/Pentagon-considering-a-request-to-send-5-000-troops-to-the-Middle-East-officials.html
--------
Hamas sympathizer threatening to blow up Trump Tower arrested
23 May 2019
A young man threatening to blow up Trump Tower and the Israeli consulate in New York was arrested Wednesday in New Jersey, the state's federal prosecutor said.
Investigators found a series of threatening message posted on social media by Jonathan Xie, 20, a sympathizer of the al-Qassam Brigades, the military wing of Hamas.
Xie, originally from the affluent New Jersey neighborhood Basking Ridge, was charged with two counts of attempting to provide material support to a terrorist organization – each punishable by up to 20 years in prison – two counts of making false statements and one count of transmitting a threat in interstate commerce.
"The threat from homegrown violent extremists who self-radicalize remains persistent," said US Attorney Craig Carpenito in a statement. "While more Americans may be familiar with ISIS, we take seriously those who wish to help any designated terrorist organization."
In December, according to the prosecution's statement Xie sent $100 via virtual transfer to an individual in Gaza whom he believed to be a member of the al-Qassam Brigades. He then bragged about it on Instagram, posting, "Pretty sure it was illegal but I don't give a damn."
He said in February he wanted to join the US army "to learn how to kill." In April, he posted photos of Trump Tower on Instagram superimposed with text saying he wanted to plant a bomb there. On one photo, he added a "Yes/No" poll asking, "Should I bomb Trump Tower?" along with as a bomb emoji.
Later in the month, he posted an Instagram live video in which he displayed a Hamas flag and a handgun, stating he wanted to go to a "pro-Israel march" and wanted "to shoot everybody" there, the statement added.
The last attempted attack in New York was in December 2017, when a Bangladeshi man, inspired by ISIS, tried to detonate a bomb in a tunnel below the Port Authority bus terminal, not far from the iconic Times Square.
Full report at:
https://english.alarabiya.net/en/News/world/2019/05/23/Hamas-sympathizer-threatening-to-blow-up-Trump-Tower-arrested.html
--------
US grants sanctions waiver for Iraq to import energy from Iran: Official
May 23, 2019
The US envoy to Baghdad says Washington has exempted Baghdad from some of its unilateral anti-Iran sanctions, allowing Iraq to continue importing energy from Iran.
US charge d'affaires Joey Hood told reporters on Wednesday Baghdad can now buy energy from Iran, a report by Al-Alam news network said.
The waiver will allow Iraq to continue buying gas and electricity from Iran.
The administration of US President Donald Trump said in March it was extending a 90-day waiver for the second time to let Iraq continue energy imports from Iran.
The US envoy did not explain whether he was referring to the same waiver Washington gave Baghdad in March or he was declaring the issuance of new exemptions.
Gas imports from Iran generate as much as 45 percent of Iraq's 14,000 megawatts of electricity consumed daily. Iran transmits another 1,000 megawatts directly, making itself an indispensable energy source for its Arab neighbor.
Iraq and Iran share a 1,400-kilometer-long border. For their run-of-the-mill maintenance, Iraqis depend on Iranian companies for many things from food to machinery, electricity, natural gas, fruits and vegetables.
The Trump administration is pressing Iraq to stop buying natural gas and electricity from Iran, but Baghdad is pushing back against the pressure, The New York Times reported in February.
In his Wednesday remarks, the US envoy also pointed to reports of Baghdad's efforts to mediate between Tehran and Washington, and said he was unaware of such mediation.
"We do not know of the existence of Iraqi mediation" between the US and Iran, he said, adding that he welcomes the opportunity to consult with the Iraqi government.
"It is possible to communicate with Iran directly and the embassy's objective is to sustain the stability of Iraq to be strong and stable and protect it from any tension in the region," he said.
Iraqi Prime Minister Adel Abdul Mahdi said Tuesday his country is set to send delegations to the US and Iran to help "halt tension" between the two sides amid growing concerns over a military conflict as Washington ratchets up its belligerent rhetoric against Tehran and builds up its military presence in the region.
"Iraq has high-level contacts (with both parties), and its vision is very close to that of the European Union, which seeks to settle the crisis in the region," Abdul Mahdi said at a weekly press briefing in the capital Baghdad.
"US and Iranian officials have assured us that they do not want to go to war," he pointed out.
Full report at:
https://www.presstv.com/Detail/2019/05/23/596654/Iran-Iraq-energy-sanctions-electricity-mediation
--------
Europe
Europe's first eco-mosque invokes God to fight climate change
MAY 23, 2019
LONDON (Thomson Reuters Foundation) - Europe's first green mosque is hoping to harness the power of Islam to tackle climate change, urging Muslims who worship in the British newbuild to do more to protect the planet.
As one of the fastest growing faiths in the world, Islam could be a powerful force if Muslims were stirred to environmental action, climate activists say.
Which is where Cambridge Central Mosque steps in.
Located in the world-famous British university city, the mosque opened its doors in May just in time for the fasting month of Ramadan. It is adorned with latticed columns, clad in solar panels and surrounded by crab apples, with space for 1,000 and a mission to become a force for climate good.
"The mosque symbolises the spiritual heart of the Muslim community, it's the central locus where the worshipper connects to God," said mosque trust patron and musician Cat Stevens.
Stevens, famous for hit songs "Wild World" and "Morning Has Broken", became Muslim in the 1970s and is now known as Yusuf Islam. He told the Thomson Reuters Foundation that Muslims had an important role to play in tackling the climate crisis.
"It (the mosque) is part of the re-education process, digging deeper into the true nature of Islam to reveal its harmony with the balance of the universe," said Stevens.
"Many Muslims have forgotten this and are not contributing enough to the present climate crisis."
The 24-million-pound ($30-million) building, funded largely by the Turkish government, will welcome hundreds of worshippers for night prayers every night, during this month of Ramadan - following a 18-hour fast from food and drink in daylight hours.
With recycled rainwater to irrigate the gardens and energy-harvesting heat pumps, the mosque says it produces close to zero carbon emissions and boasts better green credentials than the thousands of other mosques that are scattered across Europe.
"The Koran emphasises the beauty and harmony of the natural world as a sign of God's creative power and wisdom," said mosque trust chairman and Cambridge University professor, Timothy Winter, also known as Abdal Hakim Murad.
"The struggle against climate change and the mass extinction of species is not only a practical question of human survival, but is a battle to respect and protect God's gifts."
ENCHANTED FOREST
Large skylights illuminate the main prayer hall so no artificial lights are needed by day, while the rooftop is dressed in panels that turn sun to power.
It is not just the building that is green.
The mosque follows broad Islamic principles that favour environmental protection, say Muslim climate experts, be it the stewardship of God's earth or sacred teachings on preserving water, planting trees and protecting animals.
"Muslims could be a powerful force that can be mobilised against climate change," said Shanza Ali, co-founder of Muslim Climate Action, a British advocacy group.
"However this would require us to go back to Islamic teachings and back to valuing the skills, ideas and respect that communities would give the environment," she said.
For Ali, a fixed eco-message would not work for the world's diverse 1.8 billion Muslims; a pluralistic approach could better "revive the connection" between Islam and the environment.
"Projects like the Cambridge mosque are going to be critical in raising awareness and showing people that this isn't just a niche issue that some Muslims have picked up, but it's an issue at the heart of our belief," she said.
In 2015, Islamic faith leaders came together to urge Muslims to play a more active role in combating climate change in a declaration that was welcomed by the United Nations.
The declaration lamented the "corruption" that humans had caused and called for lower emissions, an end to deforestation and greater commitment to renewable energy sources.
Religious leaders from Pope Francis to the Dali Lama have preached similar eco-messages, warning their faithful of the dangers of growing climate change.
According to the Alliance of Religions and Conservation charity, the world's big faiths could galvanise some 5 billion people into climate action, 85% of the world's population.
In Britain, former Archbishop of Canterbury Rowan Williams - representing some 85 million Christians globally - endorsed Green Party political candidates ahead of Thursday's European elections, saying it was "harder and harder to pretend that we're not living in the middle of the most serious environmental crisis in recorded history."
BRIDGING CULTURES
Cambridge is home to about 6,000 Muslims, born as far afield as Indonesia and Italy, many of them students or professionals.
Worshipper Haseef Ahmed, 27, said the green message chimed with his values and served as a reminder that the world's natural supplies were limited.
"The mosque is the central point of all Muslim communities," said Ahmed, by telephone. "It's the space. So if we're going to engender more green, environmentally ethical behaviour into the community, it's that space that will have to transform."
The mosque was designed with Islamic and local architectural traditions in mind, said architect Julia Barfield of Marks Barfield Architects, responsible for iconic structures such as the London Eye observation wheel on the Thames.
The building "lifts sprits", she said, marrying ornate Islamic geometry with indigenous English materials.
The central timber lattice echoes the Gothic vaulting at nearby King's College Chapel, she said, while the golden dome punctuates the skyline of lean university spires.
It is "essential" that more is done to turn buildings green, said Barfield, adding: "I don't think there's any alternative, we've all got to do this - there's really no option."
https://www.reuters.com/article/uk-britain-climatechange-mosque/europes-first-eco-mosque-invokes-god-to-fight-climate-change-idUSKCN1SS30U
--------
Liverpool strikes a happy balance for Muslims living in the birthplace of Islam in Britain
May 22, 2019
Walk through Liverpool and you will see, among the red flags fluttering in the wind, Mohammed Salah scarves sold by market traders proud of the city's new Muslim hero.
But while Salah is an established figure in a city renowned for its embrace of Muslims, Islam in Britain can trace its beginnings to a long-forgotten Englishman, crowned as the Ottoman Caliph's representative in the UK, and responsible for building Britain's first mosque.
Born in 1856 in Liverpool and raised there, solicitor William Henry Quilliam grew up in an educated, aristocratic, Methodist Christian family of watchmakers. But he was raised in a city where every seventh house was a pub selling alcohol, crime was high and housing was squalid – conditions that troubled Quilliam.
This, and a chance voyage to Morocco in 1887, changed his life. While at sea, he was inspired while watching Muslims praying on the ship's deck, despite high winds and treacherous conditions.
"There was so much emotion in prayer, in silence, despite the dangers. They weren't afraid," Mumin Khan, the chief executive of Abdullah Quilliam Mosque in Liverpool, tells The National.
Quilliam converted to Islam and changed his first name to Abdullah, despite there being no requirement for converts to do so. In the same year, Quilliam opened a mosque at 8 Brougham Terrace, Liverpool. This tiny, unassuming Victorian building became the first active mosque in Britain.
It also served as a centre to address social needs. By helping non-Muslim, English orphans on his doorstep – about 200 boys and 300 girls were given day schooling – Quilliam showed "the beauty of Islam", Mr Khan says.
"He did exactly what our Prophet would have done – serving humanity, serving the poor, serving the needy."
Quilliam converted more than 650 people to Islam in his lifetime, and led England's first official Muslim marriage in 1891. In one picture uncovered by Mr Khan, Quilliam officiates at a wedding between an English woman and an Indian man, sign of an active, cosmopolitan Muslim community in Liverpool.
In the layout of Britain's first mosque, Quilliam retained a traditional English architectural style – including a piano on an elevated platform that symbolised his transition from Christianity to Islam.
"He was very sensitive that Islam is not about hard and fast rules. It's about how easy you want to go, as long as you believe in Allah's message," Mr Khan says.
Nonetheless, this tiny Muslim community was tested from the outset and targeted by those suspicious of the unfamiliar place of worship.
"To disseminate information about Islam to the public, that was difficult for him because he faced a lot of stigma and a lot of Islamophobia," Mr Khan says.
"People were outside the gate throwing cow dung. When the muezzin was giving the call to prayer through the window, the public would say 'take your song somewhere else, we won't have it here in Liverpool'."
From its early days the mosque served 80-90 worshippers, including Muslims from the Indian subcontinent, the Middle East and Africa who had flocked to Liverpool as traders and seaman.
Quilliam overcame the hostility and made an impact nationwide. Using a printing press at the mosque, he penned hundreds of magazines and newsletters including 'The Crescent', recording Islam in Britain which had attracted subscriptions globally. Queen Victoria is said to have been a subscriber to his magazine.
The mosque's precarious success didn't last long. Quilliam left in 1908 to visit Constantinople, perhaps to visit the Ottoman Sultan who had bestowed him the title of Britain's 'Sheikh al-Islam' (the only person in the British Isles ever to have been given that title). He never returned to Liverpool having faced persecution.
From its early days the mosque served about 80 to 90 worshippers, including Muslims from the Indian subcontinent, the Middle East and Africa, many of whom flocked to Liverpool as traders and seamen.
Quilliam overcame the hostility and made a nationwide impact. He wrote for hundreds of magazines and newsletters, including The Crescent, which covered Islam in Britain and attracted subscriptions from around the world. Queen Victoria is said to have been a subscriber.
The mosque's precarious success did not last long. Quilliam left in 1908 to visit Istanbul, perhaps to see the Ottoman Sultan who had bestowed upon him the title of Britain's "Sheikh Al Islam" – the only person in the UK ever to have been given that description. Quilliam never returned to Liverpool.
His son closed the mosque and sold it to the local authorities in 1908, who in turn used the premises as a storage depot for local marriage, birth and death certificates for the best part of a century.
This in itself, Mr Khan says, was a miracle, for the former place of worship was fireproofed to protect it and in doing so, became "the safest room in the city".
Council workers unknowingly referred to the room as "the little mosque".
Liverpool's modern-day Muslim community reclaimed the premises in 2002 and have been faithfully restoring it to its former glory since 2014, to the tune of £1.5 million (Dh6.98m) so far.
About £750,000 is still needed to finish this restoration and build a hammam, women's centre, cafe, library and museum. Proposals are also being drawn up to revive Quilliam's Victorian kitchen underneath the mosque, which today holds regular prayers.
Among today's worshippers is rumoured to be footballer Mohammed Salah, although Mr Khan says he has not seen the Egyptian star himself.
A caretaker of the mosque tells The National that he has seen Salah perform ablution, but it is clear that although the Liverpool forward likes to keep a low profile, he has done wonders for changing perceptions.
"Mo Salah has made a profound difference in the habitual, the psychological thinking of the fans," he says.
"What he has done in a short space of time, the government would spend millions on, and what a politician could not do, he has done. He has changed the perception of people who view Muslims as bad, dirty, sick or a terrorist. All that negativity is on one side, and Mo Salah is on the other."
While Salah and Quilliam are figureheads in very different ways, Mr Khan hesitates to put the two on an equal pedestal.
"Salah is Muslim, but he's not preaching it. His act of worship automatically preaches itself," Mr Khan says.
Quilliam's reach arguably continued shaping Islam into the 20th century. He inspired Muhammad Marmaduke Pickthall, a British scholar who translated the Quran into English in 1930 and who, six years later, was buried near the one-time solicitor outside London.
"How did he not influence the 19th-century Muslims to be the pioneers of Islam, for Islam to progress in the West? Imagine Marmaduke Pickthall didn't translate the Quran into easy English," Mr Khan says. "A lot of our people today, and western people of that time, wouldn't have understood Islam at all."
peers, their defiance against threats remains inspirational.
"The Victorians that converted were very strong," Mr Khan says. "I congratulate them because they stood against an empire."
Mr Khan fears that Quilliam's legacy was suppressed by historians. More people around the world know about Quilliam's legacy than do today's British Muslims, he says.
At the height of the British Empire, Liverpool was considered to be its second city and it remains an international hub to this day.
As the wind whips in from docks transformed into an arts centre, Chinese and US students pose near a statue of The Beatles. Third-generation Yemenis and Bangladeshis can be heard speaking with the Scouse accent.
Full report at:
https://www.thenational.ae/world/europe/liverpool-strikes-a-happy-balance-for-muslims-living-in-the-birthplace-of-islam-in-britain-1.865082
--------
Austria: Opinion leaders condemn Muslim headscarf ban
Askin Kiyagan
22.05.2019
Opinion leaders say the ban in Austria on religious headscarves in primary schools is clearly discriminatory against Muslims and contradicts with the principles of equality and freedom of religion.
The bill, which was passed in Austria's parliament on May 15 and only aimed at Muslim children, is unconstitutional as the Christian crucifix is currently at every school in the country and Jewish children are allowed to wear the kippah, a religious head cover, according to Sonia Zaafrani, head of the Initiative for Discrimination-Free Education (IDB).
Austria's far-right government, led by Chancellor Sebastian Kurz, the youngest leader in Europe, introduced a draft law banning headscarves late last year in parliament, planning to implement it without the support of the opposition.
The law bans headscarves for girls under the age of 10 at all primary schools across the country, including private schools.
Experts stress that the ban violates the basic principles of the Austrian State Treaty of 1955 and the constitution.
Zaafrani stressed that the headscarf ban, which is a major human rights violation, violates both children's rights and human rights.
"For about three years, we have been calling on the Austrian government for the full implementation of the UN Convention on the Rights of the Child and the European Convention on Human Rights in the education system. However, the government took a very different path with this law," Zaafrani said.
"This law affects children's educational life and education opportunities under equal conditions in a negative way and promotes discrimination by leading to marginalization and exclusion."
Separately, the head of the Islamic community in Austria, Umit Vural, also condemned the ban, describing it as "a black day for Austrian democracy".
Underlining that discrimination against Muslims continues, Vural said: "The headscarf ban denies basic rights of Muslim girls and their parents."
Austria is home to around 700,000 Muslims, including 300,000 of Turkish origin. Many of them are second or third-generation Austrian citizens from Turkish families who migrated to the country in the 1960s.
Amid widespread fears from the refugee crisis and international terrorism, Austria's right-wing parties proposed several controversial measures including strict controls on mosques and Muslim associations and immediately closing them in the case of suspicious activity.
Full report at:
https://www.aa.com.tr/en/europe/austria-opinion-leaders-condemn-muslim-headscarf-ban/1484923
--------
Australians learn more about Islam in Islamic museum
Recep Sakar
21.05.2019
The Islamic Museum of Australia in Melbourne provides information on the history, life and identity of Muslims in the country.
Founded by Australian Muslim businessman Moustafa Fahour with the support of the Australian federal government, the museum is the first and only Islamic museum in the country.
Since opening in 2014, it has hosted more than 50,000 visitors.
Open six days a week, the museum organizes various conferences and events in different fields such as calligraphy, historical art, miniature painting, handicrafts and current events.
"We want them to experience and learn about the beauty of Islam," said the museum director, Maryum Chaudhry.
Chaudhry said visitors could learn more about the history of Islam in Australia and in the world, well-known Muslim scientists, the contributions of Muslims to Australia, and the basic concepts of Islam.
Underlining that they received positive feedback from visitors from Australia as well as from different countries of the world, she said most visitors do not have any prior knowledge of the Muslim community in the country.
"People are so positive on their experience. For many it is the first time they engaged with the Muslim community," Chaudhry said.
"They have walked away with new information and were inspired. They want to learn more and to come back again," Chaudhry added.
Full report at:
https://www.aa.com.tr/en/asia-pacific/australians-learn-more-about-islam-in-islamic-museum/1483644
--------
Daesh claims will attack London, New York soon
May 22, 2019
The Takfiri terrorist group Daesh, now deemed mostly defunct after a series of defeats in its former bastions in the Middle East, has vowed to launch deadly attacks on London and New York in the near future.
"London attacks coming soon" was a caption reading on one of three posters by Daesh published on Twitter on Wednesday.
The poster depicted an attacker in front of a burning Big Ben, a tower viewed as the symbol of the British capital London, while it included words showing the terrorists will launch attacks on the city in the coming months.
Another poster showed a man clad in dash-style outfit brandishing a knife above New York city, calling to lone wolf terrorists to "fight them in your country".
The Ash Shaff Media Foundation, which is close to Daesh, has created the two posters along another one which calls on followers not to forget the mission of the terrorist outfit.
A terrorism watchdog known as TRAC, which stands for Terror Research and Analysis Consortium, has published the posters on Twitter.
The threats come following a series of brutal explosions claimed by Daesh in Sri Lanka, where more than 250 people were killed while praying in churches earlier this month.
The attacks sparked fresh concerns about a resurgent Daesh, a group that once controlled territories in Iraq and Syria.
Daesh has still scores of Western nationals as fighters in its ranks. The terrorists joined the group mostly thanks to lax controls in European countries where people had been radicalized through internet and other means used by Daesh.
Full report at:
https://www.presstv.com/Detail/2019/05/22/596639/Daesh-posters-UK-US-terror-attacks
--------
South Asia
Islamic State in Afghanistan Growing Bigger, More Dangerous
May 21, 2019
Jeff Seldin
The collapse of the Islamic State's self-declared caliphate in Syria and Iraq is doing little to slow down the terror group's branch in Afghanistan.
Newly unclassified intelligence suggests IS-Khorasan, as the group is known, is growing both in numbers and ambition, now boasting as many as 5,000 fighters — nearly five times as many as estimates from last year — while turning its focus to bigger and more spectacular attacks.
Military officials say the numbers, shared by U.S. Forces-Afghanistan for the latest quarterly report by the Lead Inspector General for Operation Freedom Sentinel, issued Tuesday, are "low confidence" estimates but that IS-Khorasan has fighters in Kabul, as well as in Nangarhar and Kunar provinces and in other parts of northeastern Afghanistan.
More worrisome, according to defense intelligence officials, is that the terror group has been gaining ground, both against the Afghan government and the Taliban, expanding the amount of territory under its control in Kunar province since the start of the year.
It also appears IS-Khorasan has managed to gain a toe-hold in other areas. The assessment finds it is "highly likely" IS has smaller cells operating in parts of Afghanistan under either government or Taliban control.
"We're very concerned about their capability and trajectory," Col. Dave Butler, the spokesman for U.S. Forces-Afghanistan, told VOA. "IS-K has made it clear that they aspire to attack the United States and our allies."
The current state of IS in Afghanistan would appear to represent a remarkable turnaround from the terror group's fortunes in April 2017, when the U.S. dropped the largest non-nuclear bomb in the U.S. arsenal, a GBU-43 Massive Ordnance Air Blast, on an IS cave and tunnel system in Nangarhar province.
A series of subsequent U.S. strikes killed the then IS-Khorasan emir and his replacement, and cut the estimated number of fighters from 3,000 to 600.
As recently as late last year, top U.S. military officials insisted IS-Khorasan was being kept in check.
"ISIS-K is not growing," Gen. John Nicholson, the outgoing commander of U.S. Forces-Afghanistan, said in September before handing over the command to Gen. Scott Miller.
Yet despite losing key leaders and suffering constant setbacks on the battlefield, IS-Khorasan found a way to maintain its numbers, successfully recruiting disgruntled Taliban fighters as well as jihadis from further afield.
Afghan officials have likewise warned that IS-Khorasan has benefited from surges of thousands of foreign fighters from Pakistan and Uzbekistan, plus the inflow of hundreds of IS fighters fleeing from Syria.
But increasingly, many of IS-Khorasan's recruits are local, with fewer coming from the ranks of disgruntled Taliban fighters. And the group has even taken a page out of IS core's playbook, targeting young men seeking economic opportunity.
"IS does a lot of recruiting in Afghanistan and the region attempting to enlist disaffected youth and even tech-savvy young people looking for an alternative," Butler said.
The U.S. and Afghanistan are not the only countries voicing concern about the growing IS-Khorasan presence.
Russia's top intelligence official, FSB chief Alexander Bortnikov, on Tuesday warned that 5,000 IS foreign fighters, many of whom have fought in Syria, were massing along Afghanistan's northern border, potentially threatening former Soviet states in the region.
Bortnikov made the comments while visiting Tajikistan, which has blamed a deadly May 19 riot at one of its high-security prisons on IS followers who were being held there.
Many Western intelligence officials and analysts have long been skeptical of Russia's claims when it comes to IS in Afghanistan, noting Moscow is prone to inflate numbers to serve its own interests in the region.
https://www.voanews.com/a/islamic-state-in-afghanistan-growing-bigger-more-dangerous/4927406.html
--------
Al-Qaeda Elements Are Seen In Parts Of Afghanistan: Miller
21 MAY 2019
The US and NATO Forces Commander in Afghanistan Gen. Scott Miller has said that there are some indications about the movements of al-Qaeda elements in some parts of Afghanistan but gave no details about the nature of these movements.
"We have seen al-Qaeda in Afghanistan. Yes, in different parts of Afghanistan. In different parts of Afghanistan, we can find them, so it's not one particular region, it's across the country," said Miller.
He said the United States will continue its cooperation and partnership with the Afghan forces and the Afghan citizens.
"I do believe that intra-Afghan dialogue is going to be very important to the peace process. Peace is something that all Afghans care about and as we move forward, that is a process and a journey, possibly that is the will of the people that peace comes to Afghanistan and certainly our relationship with Afghanistan which has been longstanding will be part of that process," said Miller.
"We remain committed to working together with not only your leaders, the forces in the provinces, but also the people of Afghanistan," he said.
Miller said the Resolute Support forces are focusing on precision in their operations to protect civilians.
"As we look at the current fight, any time a civilian bears the brunt of the fighting, there is nothing good about that. From a Resolute Support perspective, we are very focused on precision in our operations and protecting civilians at all cost," said Miller.
This comes at a time that a new UN report reveals that more civilians were killed in the Afghan conflict last year than any time since records have been kept.
The report documented 3,804 civilian deaths, including 927 children, in 2018.
In total, UNAMA documented 10,993 civilian casualties (3,804 deaths and 7,189) wounded), representing a five percent increase in overall civilian casualties and an 11 percent increase in civilian deaths compared with 2017.
In this report, UNAMA attributes the majority of civilian casualties – 63 percent – to anti-government elements (37 percent to Taliban, 20 percent to Daesh, and 6 percent to undetermined anti-government elements).
Full report at:
https://www.tolonews.com/afghanistan/al-qaeda-elements-are-seen-parts-afghanistan-miller
--------
Afghan forces' fresh crackdowns kill 42 militants in eastern Ghazni
2019-05-21
GHAZNI, Afghanistan, May 21 (Xinhua) -- Up to 42 militants have been confirmed dead as government forces launched fresh operations against Taliban hideouts in parts of the eastern Ghazni province on Monday, provincial government spokesman Aref Nuri said Tuesday.
The air-backed operations, according to the official, launched in the troubled Andar and Dayak districts on Monday evening which ended on Tuesday morning, left 42 insurgents dead and wounded several others.
Full report at:
Taliban militants are yet to make comment on the report.
http://www.xinhuanet.com/english/2019-05/21/c_138077377.htm
--------
For Sri Lanka's Bickering Leaders, Election Hopes Dim After Terrorist Attack
By Mujib Mashal and Dharisha Bastians
May 21, 2019
COLOMBO, Sri Lanka — Even before the coordinated bombings that killed 250 people last month, Sri Lanka's president and prime minister were in trouble — largely of their own making.
Now calls for President Maithripala Sirisena and Prime Minister Ranil Wickremesinghe to step aside when their terms are over, if not before, are mounting from opposition groups as well as from the ranks of their own parties.
A member of Mr. Wickremesinghe's party issued a public letter last week, asking the prime minister to make way for new leadership. Then, on Tuesday, a small opposition group in Parliament initiated no-confidence votes against both leaders, citing their failure to act on intelligence warning that an attack was imminent as well as their leadership in the aftermath.
The calls for accountability coincide with jostling for an upcoming presidential election, and they seem to have all but crushed the chances for both men, senior officials, party members and analysts said in interviews.
The decline of a coalition that had promised a Sri Lanka free from the shackles of its long civil war has created an opening for the former ruling family, the Rajapaksas, who ended the war but did so with a heavy hand. It is a reminder of how fragile the country's democracy remains, with the threat of a return to what had been an increasingly authoritarian regime constantly hanging over the nation.
The former strongman president, Mahinda Rajapaksa, saw his attempt to grab power as prime minister quashed last winter. The presidential ambitions of Gotabaya Rajapaksa, his brother and the notorious wartime defense chief, faced a major hurdle this spring: His luck running from accusations of atrocities ended with court cases filed against him in California.
Now, the former president is casting himself as a unifying leader. And Gotabaya Rajapaksa recently declared himself just the type of president Sri Lanka needs as it faces a security crisis.
Activists fear that the Rajapaksas could exploit the opening to return to power, just as the armed forces have gained sweeping powers, including the authority to arrest and detain at will, in the aftermath of the bombings. The army has also reinstated a major implicated in the murder and abduction of journalists, letting him lead a special team investigating the terrorist networks behind the bombings.
Communal tensions remain high following the bombings on Easter Sunday that were claimed by the Islamic State, with fears of retaliation against Muslims, who make up 10 percent of the population. Intermittent clashes have broken out.
Before the attacks, Mr. Sirisena had hoped to seek a second term despite becoming increasingly isolated. Mr. Wickremesinghe, the prime minister, also had ambitions for the presidency.
But Sri Lankans have been angry at both leaders. Members of the president's and prime minister's parties, as well as leaders of minority parties crucial to their coalition's victory in 2015, made clear that they would not support either man as their candidate in an election scheduled to be held this year.
"I write this not because I am against you, but because I now think your time has passed," Rehan Wijeratne Jayawickreme, a member of Mr. Wickremesinghe's United National Party, wrote in an open letter asking the prime minister to step aside.
On Tuesday, a small party, Janatha Vimukthi Peramuna, brought a no-confidence motion against both leaders. Lawmakers cannot use such a motion to remove Mr. Sirisena as president, but the party wants to vote on his continuation as defense minister, a post he also holds.
"Both of them are responsible," said Gamini Viyangoda, a civil society activist who campaigned for the coalition of Mr. Sirisena and Mr. Wickremesinghe.
Mr. Viyangoda said Mr. Sirisena was "completely exposed" after failing to act on multiple reports from local and international intelligence agencies warning that attacks on Sri Lanka were being planned. Mr. Wickremesinghe has tried to deflect blame by saying that Mr. Sirisena excluded him from security meetings, but Mr. Viyangoda said that was no excuse.
An unlikely coalition brought Mr. Sirisena and Mr. Wickremesinghe together in the 2015 election against Mahinda Rajapaksa, who had changed the constitution to allow himself a third term.
Mr. Wickremesinghe's party formed the core of the coalition. In a creative move, it persuaded Mr. Sirisena, the secretary general of Mr. Rajapaksa's party, to defect and run as the leader of the coalition against his boss. The strategy succeeded, and the coalition won.
But governing the country proved much trickier, and the two leaders clashed immediately. Mr. Wickremesinghe, feeling that he had made Mr. Sirisena president, rarely missed a chance to remind him. For his part, Mr. Sirisena felt that the risks he had taken in breaking with his lifelong party were not fully appreciated.
Last fall, their disputes turned into a full-blown constitutional crisis as Mr. Sirisena, seeking to shore up support, turned to the Rajapaksas, whose party could nominate him for a second term as president, officials said.
Calling Mr. Wickremesinghe corrupt, Mr. Sirisena swore in Mr. Rajapaksa as prime minister and then dissolved Parliament when lawmakers denounced the move as unconstitutional. The country's Supreme Court ordered that Parliament be reconvened, and lawmakers voted to remove Mr. Rajapaksa.
Mr. Wickremesinghe returned as prime minister, but he and Mr. Sirisena remained at odds. Critics say the friction between them may have contributed to the government's failure to anticipate the Easter Sunday bombings.
The episode left Mr. Sirisena further isolated. He had already taken up a fight with the coalition partner that had brought him to power. Now, he had failed to deliver on his promise to make his former leader prime minister.
"With the current situation, the people have rejected the current leadership of the country," said Namal Rajapaksa, the son of the former president and a member of Parliament. "So there is no chance for us to select anyone from this government, or President Sirisena, as our candidate."
With presidents once again restricted to two terms, Mahinda Rajapaksa is ineligible to run. Gotabaya Rajapaksa remains a divisive figure among the minority parties that were decisive in the last election. The Rajapaksa family itself seems also divided on whether he should run.
But the uncertain security situation, and the frustration with the performance of the incumbent government, has created a much larger pool of undecided voters among the ethnic majority Sinhalese that the Rajapaksas could easily attract. A bigger swing vote among the majority could also undermine the minority parties' ability to anoint the next leader.
Abraham Sumanthiran, a leader of the Tamil National Alliance, which played an important role in the movement that defeated Mahinda Rajapaksa in 2015, said fears that the Rajapaksas could use the moment of crisis to their advantage were palpable.
Full report at:
https://www.nytimes.com/2019/05/21/world/asia/sri-lanka-politics.html
--------
Artillery kills 2 Muslim villagers in Myanmar's Rakhine
Kyaw Ye Lynn
22.05.2019
A Muslim man and his 8-year old son was killed by artillery that villagers believed was fired by Myanmar military in the country's Rakhine state.
Local police officer confirmed that an artillery shell hit a home in Muslim-majority Alekyun village in Kyauk Taw Township on Tuesday, killing two Muslim villagers and wounding another.
"U Schaw Bee, his son and younger brother were in home when the shell hit it," the officer from Kyauk Taw police station told Anadolu Agency on Wednesday, using a Myanmar honorific prefix (U) for older man.
"The father and his son died at the spot while brother was just injured," said the officer on a condition of anonymity due to the sensitivity of the matter.
The death was also reported on Wednesday by the local Narinjara news service, which mostly covers news from Rakhine, citing village tract administrator Win Hla Tun.
The report said that Schaw Bee, 38, and his son, 8, was killed while his brother, 15, was injured by the artillery shell on Tuesday.
It is still unclear whether Myanmar military or a Arakan Army -- a predominantly Buddhist ethnic group fighting for greater autonomy of the region -- fired the artillery shell on the village.
However, a villager said it was possibly fired by Myanmar military.
"Artillery shells fired by military frequently hit the villages in the area. So we believe this time too," he told Anadolu Agency on condition of anonymity.
Meanwhile, Nay San Lwin, a coordinator of Free Rohingya Coalition, called on Myanmar military and Arakan Army to stop planting landmines in Rohingya villages or nearby lands and said that a man and his son were killed in a "bomb blast" in Kyauktaw Township.
A 10-year-old girl was also killed on Sunday when an armed clash between Myanmar military and Arakan Army broke out near Myauk Taung village in Kyauk Taw Township.
Full report at:
https://www.aa.com.tr/en/asia-pacific/artillery-kills-2-muslim-villagers-in-myanmars-rakhine/1484725
--------
Armed forces clear 5 villages in Balkh district, inflicting casualties on 23 Taliban militants
22 May 2019
The Afghan armed forces cleared five villages in Balkh district of northern Balkh provinc einflicting casualties on 23 Taliban militants.
The 209th Shaheen Corps in a statement said the Afghan forces cleared Arghandab, Wazirabad, Salarzai, Naghara Kol and Talwa Villages of militants during the operation Shaheen-204.
The statement further added that the Air Forces also supported the security defense forces during the operations.
According to 209th Shaheen Corps, the Afghan armed forces killed at least 3 militants and wounded 20 others during the operations while 7 motorcycles of the militants confiscated.
In addition, the Afghan armed force discovered and defused an improvised explosive device which was planted by militants in Salarzai village.
Full report at:
https://www.khaama.com/armed-forces-clear-5-villages-in-balkh-district-inflicting-casualties-on-23-taliban-militants-03447/
--------
ANP Special Forces kill 7 key ISIS group members in Kunar province of Afghanistan
23 May 2019
The Special Forces of the Afghan National Police (ANP) conducted a night operation in eastern Kunar province killing at least seven key group members of the Islamic State of Iraq and Syria (ISIS).
A spokesman for the Ministry of Interior Nasrat Rahimi said the raid the Special Forces of ANP on Tuesday night conducted a raid in Chambel Village located in Noorgul district of Kunar.
Rahimi further added that the ANP Special Forces killed seven key members of the group including Mukhlis who was in charge of a group of 20 ISIS fighters in the province.
The ANP Special Forces also confiscated four weapons, three binoculars, hand grenades, Pakistani National Identity Cards and some other military kits.
Full report at:
https://www.khaama.com/anp-special-forces-kill-7-key-isis-group-members-in-kunar-province-of-afghanistan-03457/
--------
Armed forces kill 12 Taliban militants including 5 of their IED makers in Helmand province
22 May 2019
The Afghan National Army soldiers have killed at least 12 Taliban militants including five of their IED makers in an operation in southern Helmand province.
"The ANA 215th Corps conducted clearing operations in Marjah district killing 12 Taliban fighters, 5 of which were IED makers and capturing 28 motorcycles," the informed military sources said Wednesday.
The anti-government armed militants including Taliban have not commented regarding the operation so far.
Helmadn is among the relatively volatile provinces in South of Afghanistan. Taliban militants are active in some of the restive districts of the province including Marjah.
Taliban militants often attempt to carry out terrorist related activities against the government and security institutions in this province.
Full report at:
https://www.khaama.com/armed-forces-kill-12-taliban-militants-including-5-of-their-ied-makers-in-helmand-province-03456/
--------
Noor urges international community not to leave behind another bad legacy in Afghanistan
22 May 2019
The Chief Executive of Jamiat Islami Ata Mohammad Noor has urged the International Community not to leave behind another bad legacy as he demand the formation of a transitional government to take over power from the government of national unity whose term formally ended today as per the constitution of Afghanistan.
"Clause 61 of the Afghan constitution states that 22nd of May coincides with the end of an elected presidential term, therefore from today onward national unity government does not exist anymore," Noor said in a video message posted online.
Emphasizing that the unity government did not rise into power as per the enforced law but obtained its legitimacy due to agreements between two electoral tickets and in agreement with international community, Noor further added that the unity government will not have a legitimacy based on previous agreement and this will not be acceptable to the Afghan people anymore.
According to Noor, the unity government leaders, attached to power, use supreme court verdict to prolong their term and compromise with democratic values and laws.
Noor urged the international community not to leave behind another bad legacy by rebuffing and compromising with the Afghan constitution for the sake of goodwill, as witnessed in 2014.
He also urged the unity government leaders to hand over the power to a transitional or acting government through a national consensus in a bid to pave the way for peace efforts to yield positive results and transparent elections, warning that failure to do so would drag the country towards a crisis.
In other parts of his speech, Noor slammed the unity government for the bad legacies it has left behind, specifically pointing to four years of illegitimate term of the parliament and controversial parliamentary elections.
Full report at:
https://www.khaama.com/noor-urges-international-community-not-to-leave-behind-another-bad-legacy-in-afghanistan-03455/
--------
NDS Special Forces bust dangerous gang of armed robbers in Kabul city
22 May 2019
The Special Forces of the Afghan Intelligence, National Directorate of Security (NDS), have busted a dangerous gang of armed forces during an operation in Kabul city.
According to a statement released by NDS, the NDS Special Forces arrested Obaidullah alias Raees Obaid and seven men during operation which was conducted in the 10th police district of Kabul city.
The statement further added that Obaidullah and his men were involved in looting, murders, and armed robberies in Kabul city.
The detained individuals have confessed that they have robbed at least 50 vehicles from various parts of Kabul city, NDS added in its statement.
This comes as there has been a sharp rise in criminal related incidents in Kabul city during the recent months.
Full report at:
https://www.khaama.com/nds-special-forces-bust-dangerous-gang-of-armed-robbers-in-kabul-city-03454/
--------
World Bank inaugurates new building in Kabul, signalling strong commitment to Afghanistan
22 May 2019
The World Bank on Tuesday inaugurated its new building in capital Kabul, signalling its strong long-term commitment to Afghanistan.
According to a statement released by World Bank Group, the new building was officially opened by Mohammad Humayon Qayoumi, Acting Minister of Finance and Chief Advisor on Infrastructure and Technology to the President of Afghanistan; Hartwig Schafer, World Bank Vice President for the South Asia Region; and Nena Stoiljkovic, Asia and Pacific Vice President for the International Finance Cooperation, the private-sector financing arm of the WBG.
Speaking at the inauguration ceremony, Hartwig Schafer, World Bank Vice President for the South Asia region said "Our new office building symbolizes the World Bank Group's enduring partnership with the people of Afghanistan. At this critical juncture Afghanistan faces deep poverty and economic pressure and the World Bank's commitment is crucial to help the country recover and create better living standards for its people. The World Bank is strongly committed to continue helping them in their efforts to create a better future."
The new premises, on a plot purchased from the Government of Afghanistan, were built through a close collaboration between the WBG and Afghan businesses and workers. Construction work started in November 2016 and was completed in January 2019.The new building provides an improved and safe working environment for the Bank's staff and its partners to better coordinate their efforts to implement critical development programs.
Full report at:
https://www.khaama.com/world-bank-inaugurates-new-building-in-kabul-signalling-strong-commitment-to-afghanistan-03453/
--------
URL: https://www.newageislam.com/islamic-world-news/ayodhya-ram-sita-temple-serves/d/118686
New Age Islam, Islam Online, Islamic Website, African Muslim News, Arab World News, South Asia News, Indian Muslim News, World Muslim News, Women in Islam, Islamic Feminism, Arab Women, Women In Arab, Islamophobia in America, Muslim Women in West, Islam Women and Feminism