New Age Islam News Bureau
25 January 2021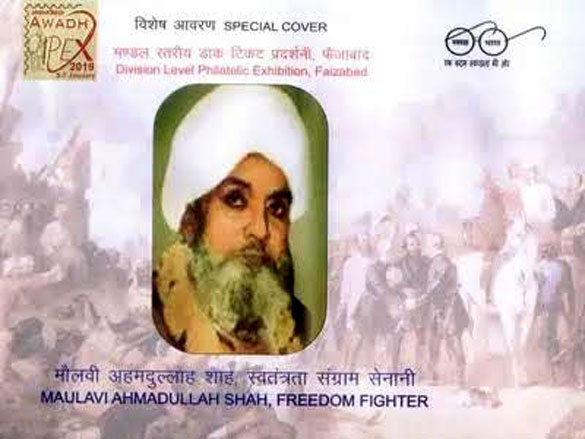 Ayodhya Dhannipur Masjid and Ahmadullah Shah, the warrior of the revolution of 1857
----
• Pakistan Telecom Authority Blocks Ahmadi Website Because Of Allegedly Blasphemous Content
• Biden Will Work With Israel To Build On Regional Normalization Deals, Says White House National Security Adviser
• Force Taliban To Reduce Violence And Agree To Truce, Afghanistan Tells Pakistan
• UAE Cabinet Approves Decision To Open Embassy In Tel Aviv
• Over 300 Human Rights Groups Call For End To Disastrous Saudi War On Yemen
• Israel Approves Deal Upgrading Ties With Morocco: Israeli Media
• France, Germany, UK Condemn Attempted Airstrikes On Riyadh
-------
India
• Ayodhya Mosque To Be Dedicated To 1857 Fighter Ahmadullah Shah - Awadh's Lighthouse of Rebellion
• Time Capsule To Be Buried On Republic Day To Mark 100 Years Of Aligarh Muslim University
• Protest By Joint Action Committee Over Sectt Mosques Catches Hyderabad Cops By Surprise
• Muslims Are Not Going To Overtake Hindus In India, Says Former CEC In A New Book
• BJP and Mamata Banerjee are 'two sides of the same coin', says Indian Secular Front's Peerzada Abbas Siddiqui
• J-K LG pays tribute to army jawan killed in ceasefire violation by Pakistan
--------
Pakistan
• Pakistan Telecom Authority Blocks Ahmadi Website Because Of Allegedly Blasphemous Content
• Christian community seeks quota in PM housing scheme
• Pak-origin Salman Ahmed part of foreign team: How'd Biden treat Pakistan?
• 'One PDM, multiple narratives': Shibli assails opposition for differences in anti-govt plan
• Govt, opposition meet today to lower political temperature
• JI chief calls for reinstatement of sacked PSM employees
• Next few months crucial for politics, says Zardari
• New law to prevent domestic violence against women: CM
--------
North America
• Biden Will Work With Israel To Build On Regional Normalization Deals, Says White House National Security Adviser
• US Will Help Saudi Arabia Defend Against Attacks On Its Territory: State Department
• Democrats call for independent 9/11-style panel to probe Capitol raid
• Yemen aid groups call on Biden administration to revoke Houthis' terrorist designation
• US invasion of countries based on historical imperialism, false flags: Analyst
--------
South Asia
• Force Taliban To Reduce Violence And Agree To Truce, Afghanistan Tells Pakistan
• Taliban Preparing for War, Not Committed to Peace: Hamdullah Mohib
• Bangladesh anti-terror tribunal to deliver publisher Dipan murder verdict on Feb 10
• Taliban Face Heavy Casualties across Afghanistan, Kandahar
--------
Arab World
• UAE Cabinet Approves Decision To Open Embassy In Tel Aviv
• Saudi Arabia's Future Investment Initiative: World Leaders To Discuss Building A Strong Economy Post-Pandemic
• Saudi Arabia's King Salman issues several new royal decrees
• Saudi Arabia's PIF to invest 3 trillion riyals over next 10 years: Crown Prince
• 11 fighters from Iraq's PMU militias killed in ISIS attack: Security sources
• Three Syrian forces killed in terrorist attack
• Another explosion strikes Iraqi capital: Report
• More than half of children in war-torn Syria deprived of education: UNICEF
--------
Mideast
• Over 300 Human Rights Groups Call For End To Disastrous Saudi War On Yemen
• Israeli forces kidnap Palestinian teenager as troops storm school district in West Bank
• Yemen warring sides kick-start prisoner swap talks in Jordan: UN
• IRGC Deputy Commander Underlines US Failure in Maximum Pressure Policy against Iran
• Iran's FM Underlines Dialogue, Cooperation among Regional Nations
• Palestinians ask European Union to send observers to monitor long-awaited elections
• Turkey, Greece hold first round of exploratory talks since 2016
--------
Africa
• Israel Approves Deal Upgrading Ties With Morocco: Israeli Media
• Violence in Sudan's Darfur killed 250, displaced 100,000: UN
• Ugandan peacekeepers kill 189 al-Shabab militants in Somalia
• Six soldiers killed in militant attacks in central Mali
• Pirates attack Turkish ship in Nigeria; kill sailor, kidnap 15
• Four soldiers killed in bomb attack in Somalia
• Hundreds of migrants rescued off Libya coast: French NGO
--------
Europe
• France, Germany, UK Condemn Attempted Airstrikes On Riyadh
• Turkey Decries Islamophobic Attack On Denmark Mosque
--------
Southeast Asia
• Heed Sultan's Call, Enact Humane Bylaws To Manage Strays, Say Activists
• Only selected Covid-19 patients for private hospitals, says Noor Hisham
Compiled by New Age Islam News Bureau
URL: https://www.newageislam.com/islamic-world-news/ayodhya-mosque-be-dedicated-1857/d/124146
--------
Ayodhya Mosque To Be Dedicated To 1857 Fighter Ahmadullah Shah - Awadh's Lighthouse of Rebellion
Jan 25, 2021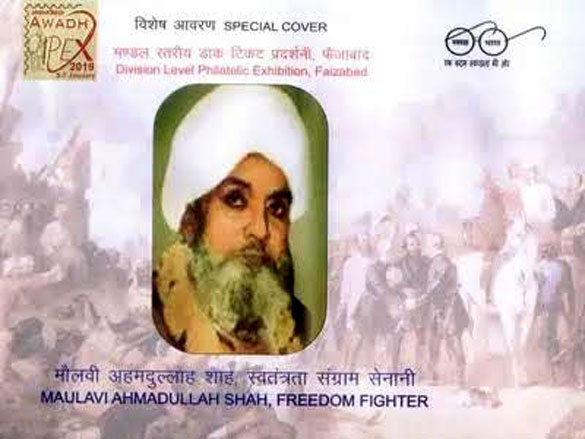 Ayodhya Dhannipur Masjid and Ahmadullah Shah, the warrior of the revolution of 1857
----
AYODHYA: The mosque in Ayodhya district which will be built on the land in lieu of Babri Masjid as mandated by the Supreme Court could be dedicated to Ahmadullah Shah, who had earned the epithet of 'Awadh's Lighthouse of Rebellion' during the first war of independence against the British in 1857.
This was confirmed to TOI by Indo Islamic Cultural Foundation (IICF), the trust constituted by UP Sunni Waqf Board to build the mosque. "The trust is seriously contemplating on the proposal to dedicate the Ayodhya mosque project to the great freedom fighter Maulvi Ahmadullah Shah. We have received suggestions from different platforms and will officially make an announcement soon after deliberation," Athar Hussain, secretary of IICF, told TOI.
Earlier, the trust had taken an in-principle decision not to attach the name of any Mughal emperor with the mosque. IICF, which is entrusted with the task of building the mosque on five acres of land at Dhannipur village in the district, had reiterated at the launch of the mosque blueprint in December last year that the project will imbibe modernity, break away from the past and mirror the future in true spirit of Islam.
"While we have been deliberating on the name of the mosque for several months, the trust finally zeroed in on the name of Ahmadullah Shah, who was fondly called Moulvi Faizabadi," said a source. Ahmadullah Shah, believed to be born in 1787, was killed on June 5, 1858, after spearheading an armed rebellion against the English army. British officer George Bruce Malleson has particularly mentioned Shah's valour and organisational capabilities in 'History of Indian Mutiny', a book written in six volumes on the 1857 revolt.
Shah had turned Ayodhya into a crucible of armed resistance against the British and triggered mutinies across the Awadh region. He turned Masjid Sarai in Faizabad's Chowk area into his headquarters and held meetings with freedom fighters. He had liberated Faizabad and large parts of Awadh region. Noted researcher and historian of Awadh, Ram Shankar Tripathi, said, "While being a practising Muslim, he was also the epitome of religious unity and Ganga-Jamuni tehzeeb of Ayodhya. During the 1857 revolt, royals like Nana Sahib of Kanpur and Kunwar Singh of Arrah fought alongside Ahmadullah Shah. His 22nd Infantry Regiment was commanded by Subedar Ghamandi Singh and Subedar Umrao Singh in the famous Battle of Chinhat."
https://timesofindia.indiatimes.com/india/ayodhya-mosque-to-be-dedicated-to-1857-fighter-ahmadullah-shah/articleshow/80440861.cms
--------
Pakistan Telecom Authority Blocks Ahmadi Website Because Of Allegedly Blasphemous Content
Kamran Chaudhry
January 25, 2021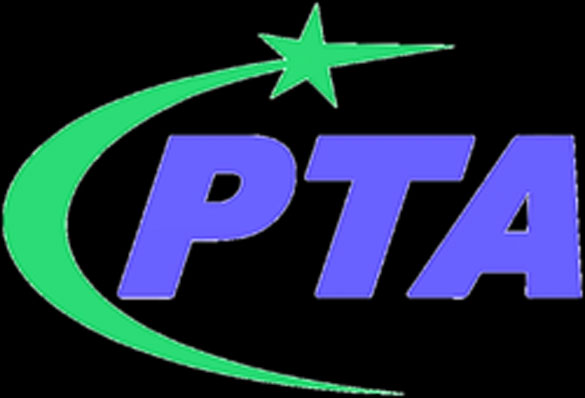 Pakistan Telecommunication Authority
-----
Pakistan has blocked a US-based website propagating the faith of the minority Ahmadi community because of allegedly blasphemous content.
In a press release issued on Jan. 22, Pakistan Telecommunication Authority (PTA) announced the blocking of trueislam.com for viewing in the Islamic republic.
"In accordance with the provisions of Removal and Blocking of Unlawful Online Content (Procedure, Oversight and Safeguard) Rules, 2020, the administrator of the website was directed to remove the unlawful content," it stated.
"The platform was also given an opportunity of a hearing (virtual/physical) to explain its position before the authority, which it did not avail. Given the sensitivity of the matter, PTA, in exercise of powers conferred under the Prevention of Electronic Crimes Act 2016 and the Rules, blocked the website."
The site's managers say they were also threatened with a US$3.1 million fine and warned of charges under Pakistan's controversial blasphemy law, which can carry the death penalty for insulting Islam.
An Ahmadi official who works in the community's press office declined to comment.
Last month PTA issued notices to Google and Wikipedia to remove "caricatures of Holy Prophet (PBUH) and dissemination of misleading, wrong, deceptive and deceitful information through articles published on Wikipedia portraying Mirza Masroor Ahmad as a Muslim."
Last week police in Sharaqpur Sharif in Punjab province registered a case against 11 Ahmadis and organizers of the community under Section 298-C of the blasphemy laws for inscribing Islamic phrases on gravestones.
In 2018, the federal government put further bans on "Qadianis' social activities" and blocked Ahmadiyya publications, website and their use of social media. These included periodicals meant for Ahmadi children and women. Muttahida Ulema Board, a body of Islamic clerics, had already banned the Quran published with translation by Ahmadis.
Pakistan's four million Ahmadis have faced many challenges including murder, persecution, intimidation and a sustained hate campaign for decades at the hands of majority Sunni Muslims and a legal system that protects Sunni interests, they claim.
Activists say they are punished for their belief system, which posits sect founder Mirza Ghulam Ahmad as a prophet and Masih Maud as the promised messiah, or a metaphorical second coming of Jesus. This is considered heresy in mainstream Sunni society.
Then prime minister Zulfikar Ali Bhutto declared Ahmadis non-Muslims via a constitutional amendment in 1974. Military ruler Zia-ul-Haq followed up by promulgating an ordinance that made it a punishable offense for Ahmadis to practice Islam.
https://www.ucanews.com/news/pakistan-telecom-authority-blocks-ahmadi-website/91133#
--------
Biden Will Work With Israel To Build On Regional Normalization Deals, Says White House National Security Adviser
24 January 2021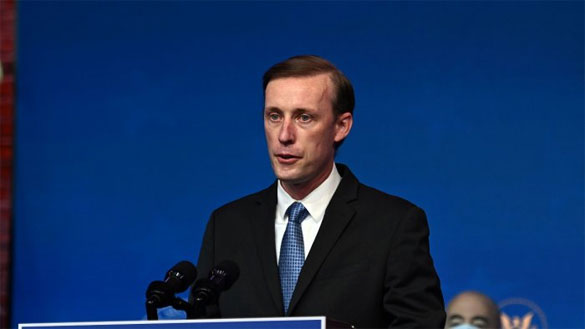 National Security Advisor Jake Sullivan. Credit: AFP Photo
-----
The Biden administration will work closely with Israel on regional security issues and to build on the country's regional normalization agreements, White House national security adviser Jake Sullivan told his Israeli counterpart, according to a statement on Sunday.
"They discussed opportunities to enhance the partnership over the coming months, including by building on the success of Israel's normalization arrangements with UAE, Bahrain, Sudan, and Morocco," according to a statement on Sullivan's call on Saturday with Israel's Meir Ben Shabbat.
Sullivan also extended an invitation to begin a strategic dialogue in the near term, the statement said.
https://english.alarabiya.net/News/world/2021/01/24/US-foreign-policy-Biden-will-work-with-Israel-to-build-on-regional-normalization-deals-says-Sullivan
--------
Force Taliban to reduce violence and agree to truce, Afghanistan tells Pakistan
By Rezaul H Laskar
JAN 24, 2021
Afghanistan on Sunday called on Pakistan to compel the Taliban to fulfil their commitments to reduce violence and to agree to a ceasefire, a day after the US said it would review its agreement with the militant group in the wake of a spike in violence.
The Afghan foreign ministry called on Pakistan and other international partners to press the Taliban to end violence in response to comments by Pakistan's foreign minister Shah Mahmood Qureshi that the US should "not reverse things" in Afghanistan.
"The Taliban have not only failed to live up to their commitments to reduce violence and move toward a comprehensive ceasefire, but have escalated the violence to an unprecedented level, carrying out targeted killings and creating new challenges to meaningful negotiations and lasting peace," the Afghan foreign ministry said in a statement.
"We expect the government of Pakistan and all our international partners to compel the Taliban to fulfil their commitments to reduce violence, to secure a nationwide ceasefire and to sever ties with terrorist groups so that the way for meaningful peace talks and political agreement is paved," it said.
Most of the Taliban's top commanders and its leadership council and clerics are based in Pakistan, especially in Quetta and the country's northwest. During a recent visit to Pakistan, top Taliban negotiator Mullah Abdul Ghani Baradar said all decisions regarding the peace process are made after consulting the leadership based in Pakistan.
Qureshi, in an interview with Al Jazeera last week, had called on new US President Joe Biden to follow up on the Afghan peace process and US troop withdrawal. "I think they should realise there is an opportunity in Afghanistan and they should persevere with what was initiated and not reverse things," he said.
He contended Pakistan had "done a lot" to create an environment to facilitate the peace process, and blamed "spoilers" – internal Afghan players and "elements from outside" – for the violence.
The new US National Security Advisor, Jake Sullivan, told his Afghan counterpart Hamdullah Mohib during a phone call on Saturday that the Biden administration intends to review the US-Taliban agreement that was finalised in February 2020. The aim of the review is to assess whether the Taliban is living up to its "commitments to cut ties with terrorist groups, to reduce violence in Afghanistan, and to engage in meaningful negotiations with the Afghan government and other stakeholders".
Over the past few weeks, Afghan government officials, civil society activists and journalists have been targeted in bombings and attacks in Kabul and other cities across Afghanistan. On January 14, India had called for an immediate stop to the targeted attacks and sought a comprehensive ceasefire to take forward efforts to usher in peace.
Among the terror groups active in Afghanistan and having links with the Taliban are al-Qaeda and the Pakistan-based Lashkar-e-Taiba (LeT) and Jaish-e-Mohammed (JeM). According to a UN report, there are some 6,500 Pakistani fighters active in Afghanistan.
The Afghan foreign ministry said regional and international consensus is needed to achieve lasting peace in Afghanistan. "We appreciate the efforts of all parties who sincerely support the Afghan peace process. We expect the parties involved in the peace process to fulfil their commitments towards achieving peace," it said.
The Afghan government has taken the "most important steps" to build trust and pave the way for a comprehensive political agreement by releasing more than 6,000 Taliban prisoners, declaring its readiness for an immediate and nationwide ceasefire, and participating in peace talks, the ministry added.
https://www.hindustantimes.com/india-news/force-taliban-to-reduce-violence-and-agree-to-truce-afghanistan-tells-pakistan-101611500417250.html
--------
UAE cabinet approves decision to open embassy in Tel Aviv
24 January 2021
The government of the United Arab Emirates (UAE) has approved a previous decision to establish its embassy in Tel Aviv, months after Abu Dhabi agreed to normalize relations with the Israeli regime.
According to Dubai-based English language newspaper Gulf News, the decision was approved during Sunday's Cabinet meeting chaired by Sheikh Mohammed bin Rashid Al Maktoum, the vice president, prime minister and ruler of Dubai.
The UAE formally agreed in August 2020 to a normalization agreement with Israel through a deal brokered by the former US president, Donald Trump, during his last months in office.
It was soon followed by similar decisions by Bahrain, Sudan and Morocco, all of whom were pushed by the Trump administration to normalize relations with the regime in Tel Aviv.
Palestinians have denounced the agreements as "treacherous," with Palestinian President Mahmoud Abbas describing them as a stab in the back of the Palestinian nation. The spokesman for Palestinian resistance movement, Hamas, Sami Abu Zuhri, said for his part that regional nations will continue to deal with the Israeli occupation as their true enemy.
Israel opens embassy in Abu Dhabi
Israel announced later on Sunday that its embassy had opened in Abu Dhabi, Reuters reported.
In a statement, the Israeli Foreign Ministry said Israel's embassy in Abu Dhabi officially opened on Sunday with the arrival of the country's envoy there, albeit in a temporary location until permanent premises are found.
The Israeli government regards Jerusalem al-Quds as its capital, although most of the international community does not recognize the claim.
Trump recognized Jerusalem al-Quds as Israel's capital in December 2017, and the US officially announced the opening of its new embassy in the city in May 2018.
https://www.presstv.com/Detail/2021/01/24/643755/UAE-embassy-Tel-Aviv
--------
Over 300 human rights groups call for end to disastrous Saudi war on Yemen
25 January 2021
More than 300 anti-war and humanitarian organizations across the world have signed a statement calling for an end to the Saudi war against impoverished Yemen.
The statement called for an international day of action on January 25, just days after US President Joe Biden's inauguration and the day before Saudi Arabia's "Davos in the Desert" Future Investment Initiative.
It pointed to the Saudi-led bombing and blockade of Yemen, which have killed tens of thousands of Yemeni people, saying despite the dire circumstances the Yemenis are in, including a devastating COVID-19 outbreak, Saudi Arabia is escalating its war and tightening its blockade.
"The war is only possible because Western countries -- and the United States and Britain in particular -- continue to arm Saudi Arabia and provide military, political and logistical support for the war," it said. "The Western powers are active participants and have the power to stop the world's most acute human crisis."
Saudi Arabia launched its war on Yemen war in 2015 in a bid to reinstall Yemen's former pro-Riyadh government. The military campaign has turned the poor Arab country into the world's worst humanitarian disaster, with tens of thousands of civilians killed and many more suffering the calamities of the war.
Yemen's Houthi Ansarullah movement, which effectively administers most of the country, has said the Saudi-led coalition will pay dearly for its atrocities.
"Invasion of Yemen is a crime. So is the siege of the country. And continuation of these two amounts to a double crime," Houthi spokesman Mohammed Abdul-Salam wrote on Twitter on Saturday.
The signatories of the anti-war statement were organizations from Yemen, the US, Britain, Austria, Bangladesh, Canada, Chile, Cyprus, Denmark, Finland, France, Germany, India, Italy, Netherlands, Poland, Spain, South Korea, Sweden, Switzerland, and some other countries.
They said the war on Yemen is man-made, and therefore, it can be ended.
They also demanded that their governments immediately "stop foreign aggression on Yemen; stop weapons and war support for Saudi Arabia and the United Arab Emirates; lift the blockade on Yemen and open all land and sea ports; and restore and expand humanitarian aid for the people of Yemen."
"We ask individuals and organizations everywhere to call for protests -- with masks and other safety precautions -- in their towns and cities on that day and make clear that the WORLD SAYS NO TO WAR ON YEMEN," the rights groups added.
It came a day after 22 aid groups working in Yemen called on Washington to revoke a last-minute move by the administration of Donald Trump to designate Yemen's Houthi Ansarullah movement as a foreign terrorist organization.
"This designation comes at a time when famine is a very real threat to a country devastated by six years of conflict, and it must be revoked immediately. Any disruption to lifesaving aid operations and commercial imports of food, fuel, medicine and other essential goods will put millions of lives at risk," the aid groups said in a statement on Sunday.
The Biden administration has already begun to review the designation, following worldwide condemnation as well as calls on the new administration to reverse it.
"As noted by Secretary-designate [Anthony] Blinken, the State Department has initiated a review of Ansarullah's terrorist designations," a spokesperson at the State Department said on Friday.
https://www.presstv.com/Detail/2021/01/25/643788/Rights-groups-call-for-end-Saudi-led-war-Yemen
--------
Israel approves deal upgrading ties with Morocco: Israeli media
24 January 2021
Israel's cabinet on Sunday approved a deal to upgrade ties with Morocco, the fourth Arab country to forge relations with Israel in a parting foreign policy push by the former Trump administration, Israel's N12 news reported.
The agreement will now go to Israel's parliament for ratification.
Last month, Morocco followed the United Arab Emirates, Bahrain and Sudan in moving towards normal relations with Israel in deals brokered in 2020 by the administration of former US President Donald Trump.
Palestinians have censured the accords, seeing a betrayal of a long-standing demand that Israel first meet their demand for statehood.
As the Trump administration sought to isolate Israel's arch-enemy Iran, the deals were sweetened with promises of business opportunities or economic aid.
Israel's new partners have also enjoyed bilateral benefits from Washington - in Rabat's case, US recognition of its sovereignty over the Western Sahara.
Israel's economy ministry announced on Sunday that the countries have reached an agreement to promote trade and economic collaboration in fields including regulation and innovation.
The ministry said both sides were interested in signing the deal in about two weeks.
The UAE on Sunday approved establishing an embassy in Tel Aviv, Israel's business centre. Israel and the UAE agreed to normalize relations in August.
https://english.alarabiya.net/News/middle-east/2021/01/24/Israel-approves-deal-upgrading-ties-with-Morocco-Israeli-media-
--------
France, Germany, UK condemn attempted airstrikes on Riyadh
Ahmet Gurhan Kartal
25.01.2021
LONDON
The governments of France, Germany and the UK on Monday denounced the attempted airstrikes on Riyadh, Saudi Arabia.
"The E3 – France, Germany and the UK – strongly condemn the attempted aerial attacks on Riyadh on 23 January 2021," the three countries said in a joint statement.
"Proliferation and the use of missiles and drones undermine the security and stability of the region, to which we are strongly committed," the statement added.
"We reiterate our firm attachment to the security and integrity of Saudi territory."
The Saudi-led coalition in Yemen said Saturday it shot down an air target fired towards the Saudi capital Riyadh.
The coalition did not give further details, but Saudi media said the target was a missile fired by Houthi rebels in Yemen.
There was no comment from the Houthi group on the report.
The Iran-aligned rebels have repeatedly announced rocket and drone attacks on Saudi territories in response to what they say the Saudi-led assault on Yemen.
Yemen has been beset by violence and chaos since 2014, when Houthi rebels overran much of the country, including the capital Sanaa. The crisis escalated in 2015 when the Saudi-led coalition launched a devastating air campaign aimed at rolling back Houthi territorial gains.
According to the UN Office for the Coordination of Humanitarian Affairs, the conflict in Yemen has so far claimed the lives of 233,000 people.
https://www.aa.com.tr/en/europe/france-germany-uk-condemn-attempted-airstrikes-on-riyadh/2121970
--------
India
Time capsule to be buried on Republic Day to mark 100 years of Aligarh Muslim University
24th January 2021
ALIGARH: A special feature of this year's Republic Day celebrations at Aligarh Muslim University would be an online function to mark the burial of a time capsule containing a document that carries the history of the 100 year journey of the institution, an official said on Sunday.
AMU spokesman Rahat Abrar told PTI, "This document which has been prepared by a group of scholars marks the narrative of the march of this institution since it became a university in 1920.
+The steel capsule which weighs 1.5 tonne would be buried at a depth of 30 feet in front of Victoria Gate, the iconic structure, which marks the heart of this historic institution." He added that the historic ceremony would be carried out by Vice Chancellor Professor Tariq Mansoor.
It was in 1877 that the original avatar of the institution came into existence as the Muslim Anglo Oriental College.
At that time too, the university had buried a similar time capsule containing the history leading to the establishment of this institute.
In 1920, the college was raised to the level of a university by an Act of Parliament.
Meanwhile, university authorities have not clarified whether there is any proposal to excavate the earlier time capsule.
https://www.newindianexpress.com/nation/2021/jan/24/time-capsule-to-be-buried-on-republic-day-to-mark-100-years-of-aligarh-muslim-university-2254528.html
--------
Protest By Joint Action Committee Over Sectt Mosques Catches Hyderabad Cops By Surprise
Jan 25, 2021
Hyderabad: The sleuths of Law and Order and Intelligence department were taken by surprise on Sunday after the members of joint action committee (JAC) and other Muslim organizations offered prayers on the road near old Secretariat.
Though there was surveillance on members of JAC and other organizations, the protestors succeeded in reaching near the old Secretariat and offered afternoon prayers in front of BSNL office, which is a few meters away from the Secretariat.
The JAC of various Muslim organizations had given a call for 'Chalo Secretariat' to offer prayers at the same place where two mosques existed in the Secretariat till they were demolished by the authorities.
In wake of the call, the Hyderabad police were put on alert and on early Sunday morning, some MBT leaders were put under house arrest in the Old City.
The JAC members however suddenly arrived near the Secretariat and started offering prayers on the road. Teams of Central zone police reached the spot, picked up the protestors and took them to Saifabad police station.
https://timesofindia.indiatimes.com/city/hyderabad/protest-over-sectt-mosques-catches-cops-by-surprise/articleshow/80440206.cms
--------
Muslims are not going to overtake Hindus in India, says former CEC in a new book
Roshni Majumdar
January 24, 2021
For long, there has been fearmongering around Muslims in the country, which suggests that their religion encourages them to have more children or that their birth rates are somehow linked to the practice of polygamy. It is precisely these kinds of untruths that former Indian election commissioner S.Y. Quraishi debunks in his new book, 'The Population Myth'. Quraishi demonstrates that Hindus and Muslims are on the same end of the spectrum when it comes to fertility rates and that the gap in fertility rates has been narrowing in the past three decades.
Chapter by chapter, Quraishi contests these claims to show that literacy levels, income and access to contraceptives and family planning methods have a far greater role in determining the fertility rates of groups. For example, the reluctance of grassroots functionaries to engage Muslims on family planning practices has left members of the community, especially among the most impoverished sections, to fend for themselves. Quraishi uses data from the National Family Health Survey-4 (NFHS-4) to show that 75 per cent of Hindus who use contraceptives obtained them from the public sector. The corresponding figure for Muslims is just 56 per cent. The percentage of women between 15 and 49 who received prenatal care from a skilled provider was also the lowest among Muslims.
Besides access to contraceptives, other factors like education and income are among the lowest for Muslims. A combination of all these factors has contributed to the high birth rates among Muslims.
There is another important factor that is often overlooked in the overheated debate on communal demography. Though the birth rate among Muslims continues to be the highest among all communities in the country, it has been declining at a faster rate than that for Hindus for three decades. Thus, decadal growth is declining, though inter-state and inter-regional variations continue to exist. Since Hindus also constitute a larger percentage of the country's population, the numbers added too are higher despite the overall decline in rates. This is also why achieving population stability will take a long time in the country.
It is also important to point out that Muslims have been taking to family planning methods faster than their Hindu counterparts in recent decades.This means that Muslims are willing to adopt family planning practices but get left behind due to numerous reasons, beginning with the underperformance or non-performance of health workers and the lack of awareness among them owing to socio-cultural factors.
The National Population Policy has the twin goals of addressing the 'unmet' need of the population who wish to restrict children but don't have the resources to do so, and achieving population stability.
Meanwhile, the bitter politics of population control continues. In 2019, BJP MP Rakesh Sinha tabled the 'Population Regulation Bill' in the Rajya Sabha, which called for action against individuals who had more than two children. Last year too, BJP MPs urged the government to pursue a bill on population control. Like other controversial laws such as the recent 'love jihad' regulations in some BJP-ruled states, these moves serve to focus public (and social media) attention on the perceived threat from the minority. In this climate of fear, Quraishi's book shines a timely light on some dark untruths.
https://www.indiatoday.in/india-today-insight/story/muslims-are-not-going-to-overtake-hindus-in-india-says-former-cec-in-a-new-book-1762319-2021-01-24
--------
BJP and Mamata Banerjee are 'two sides of the same coin', says Indian Secular Front's Peerzada Abbas Siddiqui
Jyoti Punwani
January 25, 2021
Over the past two years, Peerzada Abbas Siddiqui, head of the Furfura Sharif dargah in Bengal, has often been in the news — sometimes making inflammatory speeches and on other occasions, being assaulted by the Trinamool Congress cadre. On Thursday, the 34-year-old religious leader announced the establishment of a new party called the Indian Secular Front that will contest all seats in the upcoming Assembly elections in Bengal.
In the following interview, he discusses what made him jump into politics, why Muslim leaders are maligned and more.
Edited excerpts follow:
Why did you form a new party?
We have seen since Independence that no party has cared for the backward sections of society, which include Dalits, Adivasis, Muslims and even many Hindus. They have never been given the rights guaranteed by the Constitution. So now, they must fight for these rights. Our intention is to fight for those who have no education, no house and no facilities. Their percentage (among the population) is very high. We want to bring them into the mainstream.
We can only succeed in doing so if we get power and for that, we need to fight elections.
In Bengal, have the Left Front and Mamata Banerjee done nothing for these sections?
They have not given them all the rights that they should have. They've given maybe 10 percent, 90 percent is still lacking.
It's not just that. Mamata, especially in the 10 years that she has been ruling, has done something very wrong. Without actually doing anything for Muslims, she's spoken all the time about "Musalman, Musalman". This has damaged the harmony that existed between Hindus and Muslims, because Hindus think Muslims are being given everything, while they are actually getting nothing.
Has she done nothing for Muslims?
She promised so much, but what did she do? All she did was give an allowance for imams! Did we ever ask for that? Muslims need education, jobs…
But Mamata is the most vociferous opponent of the CAA-NRC. Aren't you weakening her by opposing her?
Both the BJP and Mamata are making fools of people on this issue.
We are not opposed to the CAA. Those who have lived here for 30 to 40 years and have contributed to the State should, of course, be given citizenship. But why have so many conditions for that, why ask where you have come from etc?
As for Mamata, she says she won't allow NRC to be implemented. But she hasn't gone to the Supreme Court against it. So how can we believe her?
But it is not yet a law.
We don't have any personal enmity towards her. As a non-political organisation, we agitated more than anyone else against CAA-NRC. But instead of taking us along, she had us beaten up by the police. So many atrocities were committed against us. Even I was attacked last August when I was visiting one of my injured followers. They threatened to burn down my house. What kind of justice is this?
Is it right for religious leaders to get into politics?
What a question! A mahant is the Chief Minister of Uttar Pradesh, and nobody says anything! I am personally not contesting any seat. I am going to put up good candidates and tell people that these candidates have my blessings. Voters should see me in them and vote for them.
Anyway, where in the Constitution is it written that religious leaders should not be in politics? There are so many Babajis and Sants in politics.
In the freedom movement, so many Ulema gave their lives for freedom. At that point, you didn't tell them, "Go away, sit inside the masjid!"
If you as a religious leader campaign, it could drive Hindus to the BJP.
Why? Aren't Hindus our brothers? When I say this candidate will work for the welfare of Bengal, for the welfare of Bengal's Muslims, Dalits, Adivasis and poor Hindus, won't Hindus vote for him? I'm not fighting only for the 30 percent Muslim population. I have many Hindu followers.
I'm asking this because of the atmosphere being created by the BJP in this election, the way it is using religion.
Hindus who live in Bengal are not such fools. They are not so communal. Our Hindu brothers believe in Rabindranath Tagore, Subhash Chandra Bose and Qazi Nazrul Islam.
And who brought the BJP into Bengal? It was Mamata. Wasn't she railways minister in the Atal Bihari Vajpayee government? At that time, wasn't the BJP dangerous?
You say you are fighting for all. But you are teaming up with Asaduddin Owaisi, who fought and won only in predominantly Muslim constituencies in Bihar last year.
Owaisi told me, "You know Bengal better, we will follow you." So he will do what we tell him. Our fight will be for the poor, for humanity.
As for Bihar, what everyone says about Owaisi is wrong. Had he wanted to help the BJP, he would have put up his candidates in all Muslim-dominated constituencies in Bihar and divided the vote. But he didn't.
Tell me, has Owaisi ever said a word against any other religion?
His brother Akbaruddin has and he has not condemned it.
I am teaming up with the AIMIM chief, not his uncle's son or his brother.
This kind of maligning always happens with Muslim leaders. Nobody wants Muslims to assume leadership, because they know that a Muslim will treat everyone equally. That is what Islam teaches us. Those who want to exploit the poor will never want any Muslim to become a leader, because they know a Muslim leader will see to it that everyone gets education, everyone gets a house. That's what these blood suckers don't want.
So India's condition is so bad because there's been no Muslim leader?
Why else would the people of such a rich country be so poor? Whether it's the Left parties or Congress, did they do anything for 70 percent of the people?
Yet it's reported that you may join the Left-Congress alliance.
To ward off a big calamity, you need to go with the lesser evil.
Which is this big calamity: The BJP or Mamata?
For us, both are the same, two sides of the same coin.
So all the Muslims who vote for Mamata are fools?
No, even we supported her initially. We only gradually realised what she truly is. Look, you don't feel the sun's heat till its rays actually reach you. We did our own research and found out so much about her. In 2005, she gave her resignation to the Lok Sabha Speaker saying illegal Bangladeshis are infiltrating into Bengal. In 2002, she supported Narendra Modi even after Gujarat.
You say you will fight for Hindus too. But videos of some of your speeches show something else.
Those are clips taken out of context by my enemies, who can't bear to see lakhs and crores of people following me, affectionately calling me Bhaijaan. This includes so many Hindus.
Your followers see you as a peerzada. Will they also follow you as a political leader?
Oh they are so happy, it's like they are celebrating Eid now. They say this step should have been taken 50 years ago.
https://www.firstpost.com/india/mainstream-political-parties-have-neglected-70-of-population-says-indian-secular-fronts-peerzada-abbas-siddiqui-9236311.html
--------
J-K LG pays tribute to army jawan killed in ceasefire violation by Pakistan
JAN 25, 2021
Jammu and Kashmir Lieutenant Governor Manoj Sinha on Monday paid tribute to army jawan who succumbed to his injuries on Sunday in an unprovoked ceasefire violation by Pakistan on January 18 in Sunderbani sector.
"Tributes to Naik Nishant Sharma, one of the four soldiers injured along LoC in an unprovoked ceasefire violation by Pak in Sunderbani sector on Jan 18, who attained martyrdom. Our country is eternally indebted to the supreme sacrifices of our bravehearts: LG Manoj Sinha," Department of Information and Public Relations, Government of Jammu and Kashmir tweeted.
As per the official statement, the Pakistan Army had resorted to an unprovoked ceasefire violation on the line of control (LoC) in the Sunderbani sector of Jammu and Kashmir's Rajouri district on January 18. Indian troops strongly responded to the retaliation.
In the incident, Nk Nishant Sharma of 10 JAK RIF (Jammu and Kashmir Rifles) was critically injured and was under treatment at Command Hospital.
https://www.hindustantimes.com/india-news/jk-lg-pays-tribute-to-army-jawan-killed-in-ceasefire-violation-by-pakistan-101611549136792.html
--------
Pakistan
Christian community seeks quota in PM housing scheme
January 25, 2021
RAWALPINDI:
The Christian community of twin cities of Islamabad and Rawalpindi has demanded a quota in the Prime Minister housing scheme.
The Christian community members belonging to Pakistan People's Party (PPP), Pakistan Muslim League – Nawaz (PML-N), and ruling Pakistan Tehreek-e-Insaf (PTI) including Rashid Chauhan, Pastor Qaseer Chauhan, Tariq Maseeh, Sam Kharkhar, Irfan Arthur, Sohail Rumi, and others put forward their demands while talking to The Express Tribune on Sunday.
Leaders of the community contended that most of their community members were government employees and therefore instalments could be deducted at source from their salaries. A large section of the community was offering janitorial and sanitation services in state-run organisations.
They further called for jobs in the law enforcement agencies on a quota basis along with a 10 per cent quota in government jobs.
Read More: PM Imran directs to immediately start work on housing projects for low-income groups
They demanded Interior Minister Sheikh Rashid and Islamabad IG Qazi Jameelur Rehman to take notice of police highhandedness against young people of minority groups.
They alleged that their community were the regular target of police harassment and brutality. Police frame these vulnerable people in false cases and it takes years to prove their innocence while they languish in jail, the community mobilisers said.
They demanded the release of innocent youth and annulment of cases against them.
Kashif Tariq, who worked as a sanitary supervisor at Capital Development Authority (CDA), was booked by the Karachi Company in front of the neighbours and the police registered a fake case against him and sent him to jail.
The community members said that the Islamabad police should be made subservient to the law and personnel involved in the abuse of power should be expelled.
They expressed that minorities sacrificed their lives in the Pakistan movement and will be at the vanguard to save the country. They expressed unflinching support to Pakistan's armed forces.
They said that India should end curfew in occupied Kashmir and detained Kashmiris should be released.
https://tribune.com.pk/story/2281244/christian-community-seeks-quota-in-pm-housing-scheme
--------
Pak-origin Salman Ahmed part of foreign team: How'd Biden treat Pakistan?
Sabir Shah
January 25, 2021
LAHORE: Following the swearing-in of Kamala Harris as the US Vice President, numerous media houses in India are euphoric over the appointment of at least 20 other Indian-Americans, outnumbering the Americans of Pak origin, to key positions in President Joe Biden's administration.
However, Kamala Harris, President Joe Biden's Secretary of State Antony Blinken, and Secretary of Defense, General (retired) Lloyd Austin, have so far aired positive, yet carefully-worded, statements about Pakistan, India and the ever-worsening situation in Held Kashmir.
These statements, before and after Biden's election to Oval Office, should thus make many neutral political pundits believe a faint wind of optimism has perhaps started blowing for the good, besides giving bleeding Kashmiris a glimmer of hope that they might now be heard better by more receptive and sympathetic ears in Washington DC. Here follows an archival research of how the key Biden administration pillars feel, or have been thinking, about Pakistan, India and the disturbing state of affairs in Held Kashmir:
Just before the 2020 American Presidential elections, the "Quartz India," the regional edition of an American business-focused international news organization, had written: "Biden's Presidential campaign has been outspoken about the Kashmir issue. In "Joe Biden's Agenda for Muslim Americans," the campaign lists atrocities against the Muslim community across the world, and clubs together what is happening in Kashmir with the persecution of Rohingyas in Bangladesh and the Uyghurs in western China. "In Kashmir, the Indian government should take all necessary steps to restore rights for all the people of Kashmir. Restrictions on dissent, such as preventing peaceful protests or shutting or slowing down the Internet, weaken democracy," it noted."
On August 2, 2020, the-then US presidential candidate, Joe Biden's Foreign Policy Advisor, Antony Blinken, had said if chosen by the American electorate college, the Biden administration would raise the issue of Kashmir with India and also convey its concerns on a recent Indian law that discriminates against Muslims.
Participating in a dialogue on American foreign policy at the Washington DC-based Hudson Institute, Blinken had viewed: "We obviously have challenges now and real concerns, for example, about some of the actions the Indian government has taken, particularly in cracking down on freedom of movement and freedom of speech in Kashmir, and about some of the laws on citizenship. This would be the Biden administration's approach while discussing Kashmir and other issues with India because "we have seen evidence that it works."
In July 2020, Blinken had told the Hudson Institute that while they had "real concerns" over issues like India "cracking down on freedom of movement and freedom of speech in Kashmir, some of the laws on citizenship," their approach would be to "speak frankly and directly" in a way that would strengthen the relationship. (References: The Indian NDTV, the Times of India, the "Mint" newspaper published by the Hindustan Times Media and the "Wire," an Indian news and opinion website)
On July 11, 2020, Antony Blinken, had asserted: "The Biden administration, if elected, will raise the issue of Kashmir with India and would also convey its concerns on a recent Indian law that discriminates against Muslims."
It may be recalled that Biden had expressed disapproval of the Citizenship Amendment Act and the National Register of Citizens, and his vice-presidential nominee Kamala Harris's words on the abrogation of Article 370, was also something that India should not forget.
Kamala had opined: ""We have to remind the Kashmiris that they are not alone in the world. We are keeping a track on the situation. There is a need to intervene if the situation demands."
However, on August 15, 2020, the "Hindustan Times" had claimed that Joe Biden had offered full-throated support to India against China.
The "Zee News" had held: "In 2008, Pakistan had conferred Biden with the second highest civilian honour 'Hilal-e-Pakistan.' Joe Biden and Senator Richard Lugar were behind the proposal to bring $1.5 billion non-military aid to Pakistan. Lugar too was awarded the 'Hilal-e-Pakistan.' Former president Asif Ali Zardari had thanked the two for consistently supporting Pakistan. As Biden inches closer to become the new president of the US, many Indians believe that another term for Trump would have been better for India."
Meanwhile, General (retired) Lloyd Austin, President Joe Biden's pick to head the Pentagon, believes that US relationships with the Pakistani military would provide openings for both the country to cooperate on key issues, as he acknowledges that Islamabad "will play an important role in any political settlement in Afghanistan."
The American Secretary of Defense, who was recently confirmed by his country's Senate by a 93-2 vote, told the Senate Armed Forces Committee last Tuesday that Pakistan was 'an essential partner' in the Afghan peace process. He promised to deter regional actors from spoiling the peace of the region if he was confirmed as the secretary of defence.
Austin, who retired from the military four years ago after serving for more than 40 years, told the US Senate committee that the Biden administration believes that "continuing to build relationships with Pakistan's military will provide openings for the United States and Pakistan to cooperate on key issues."
He was also quoted by a section of Indian Press as saying: "I understand Pakistan has taken constructive steps to meet US requests in support of the Afghanistan peace process. Pakistan has also taken steps against anti-Indian groups, such as Lashkar-e-Tayyaba and Jaish-e-Muhammed," he said, adding however that "although this progress is incomplete."
General Austin noted that "many factors in addition to the security assistance suspension may impact Pakistan's cooperation, including Afghanistan negotiations and the dangerous escalation following the Pulwama attack."
He contended that he would focus on shared interests between Washington and Islamabad "which include training future Pakistan military leaders through the use of International Military Education and Training funds," though emphasizing that he "will press Pakistan" to prevent its territory from being used by militants or other violent organizations."
We all know that Joe Biden has recently inducted two Held Kashmir-born female experts (Sameera Fazili and Aisha Shah) in his team, making a few leading Indian media outlets admit and apprehend that the appointments have triggered a speculation regarding a likely a boost to international human rights groups' activism related to the troubled Valley, which is facing New Delhi's brutalities for over seven decades, with no real Saviour in sight to end their plight and reduce their agony.
In August 2020, various Democratic Party senators had recorded critical observations against India in the matter.
On October 22, 2019, for example, when a US congressional panel had met to assess human rights concerns in South Asia, the situation in Occupied Kashmir dominated its discourse. Several Congressmen strongly criticized New Delhi's actions in the picturesque Valley and its decision to lock it down on August 5, 2019, after the incumbent Narendra Modi government had unilaterally abrogated Jammu and Kashmir's special status.
On January 15, 2021, an India media house "Frontline" had opined: "From calling the situation in Kashmir a "humanitarian crisis" to questioning the spate of detentions, including that of minors and the political leadership of Kashmir, to linking the government's decision to its majoritarian agenda, there was a no-holds-barred discussion over Kashmir. Among those most critical of India was Congresswoman Ilhan Omar, a Somalia-born Democrat from Minnesota, who issued a thorough condemnation of the "Hindu nationalist project" of the Bharatiya Janata Party. Referring to some of the recent exercises of the BJP government such as those relating to Article 370 and the National Register of Citizens in Assam."
Ther magazine had gone on to write: "Ilhan Omar wondered how there could a partnership between India and the U.S. based on shared values: "At what point do we no longer share values with India? Are we waiting for the Muslims in Assam to be put in those camps?" There has been much speculation in New Delhi and Srinagar's power corridors that under a Democratic Party government, there could be a boost to international human rights groups' activism on Kashmir. The appointment of two Kashmiri-born experts in Biden's core team is being seen as an indicator of the same."
The 2.757 million Americans of Indian descent are absolutely gleeful over this development, hoping the current Indo-US trade volume of $70.9 billion would help surge with the induction of the 56-year-old Kamala, whose mother Shyamala Gopalan (a biomedical scientist) had arrived in the US from Tamil Nadu in 1958 as a 19-year-old graduate student.
They are also pinning their hopes on the recent appointments of numerous 'like-minded sympathizers,' whose ancestry originates from India, anticipating that these scions of Indian immigrants would also play a role in further tilting the views of the world's most powerful country in New Delhi's favour.
It is imperative to note that on August 15, 2020, on the occasion of India's Independence Day, President Joe Biden had virtually addressed the Indian-Americans, contending: "As President, I'll also continue to rely on Indian-American diaspora, that keeps our two nations together, as I have throughout my career."
During the course of this address, he had held that his constituents in Delaware, his staff in the Senate and the Obama Biden administration had more Indian Americans than any other administration in the history of the US.
Biden had announced that his dear friend (Kamala Harris) would be the first Indian American Vice President in the history of the US.
Biden thus kept his August 15, 2020 promise to the sheer delight of the Indian Press, as the Indian-Americans have outnumbered the Pakistani-Americans with a very large margin in his team.
On January 18, just two days before Biden's inauguration, the Press Trust of India (PTI) had claimed that the new American head of state had either nominated or named at least 20 Indian Americans, including 13 women, to key positions in his administration.
According to this largest Indian news agency, headquartered in New Delhi, it was a new record in itself for a small ethnic community that constituted only one per cent of the country's population.
Having about 400 journalists and 500 part time correspondents on its payroll, the 73-year old PTI states: "As many as 17 of them would be part of the powerful White House complex. It is also for the first time ever that so many Indian-Americans have been roped into a presidential administration ever before the inauguration. Biden is still quite far away from filling all the positions in his administration."
The PTI, with annual revenues of over US$24 million a couple of years ago, and "The Times of India," the oldest English-language newspaper in India, had then followed up with names of the Indian-American appointees in the Biden administration.
The list includes: Neera Tanden (appointed as Director of the White House Office of Management and Budget, Dr Vivek Murthy (US Surgeon General), Vanita Gupta (Associate Attorney General Department of Justice), Uzra Zeya (Under Secretary of State for Civilian Security, Democracy, and Human Rights), Mala Adiga (Policy Director to the future First Lady Dr Jill Biden), Garima Verma (Digital Director of the Office of the First Lady), Sabrina Singh (Deputy Press Secretary), Aisha Shah (Partnership Manager at the White House Office of Digital Strategy), Sameera Fazili (Deputy Director at the US National Economic Council in the White House), Gautam Raghavan (who served at the White House in the Barack Obama Administration has returned to the White House as Deputy Director in Office of Presidential Personnel), Vinay Reddy (Director Speechwriting), Vedant Patel (Assistant Press Secretary to the President), Sonia Aggarwal (Senior Adviser for Climate Policy and Innovation in the Office of the Domestic Climate Policy at the White House) and Vidur Sharma (Policy Adviser for Testing for the White House COVID-19 Response Team), Neha Gupta (Associate Counsel at White House) and Reema Shah (Deputy Associate Counsel at White House).
Moreover, three Indian-Americans have made their way to the National Security Council of the White House.
These include Tarun Chhabra (Senior Director for Technology and National Security), Sumona Guha (Senior Director for South Asia) and Shanthi Kalathil (Coordinator for Democracy and Human Rights).
It is certainly noteworthy that for the first time ever, families of two Indian-American women appointees (Aisha Shah and Sameera Fazili) hail from Held Kashmir.
While Aisha Shah was born in Occupied Kasmir, Sameera Fazili's parents had migrated from the suppressed territory to the US.
However, the list has excluded some Indian-Americans Sonal Shah and Amit Jani, who had worked on the Biden campaign, allegedly due to their Rashtriya Swayamsevak Sangh (RSS)-Bharatiya Janata Party (BJP) links.
According to a report in "The Tribune," an Indian English-language daily newspaper published from Amritsar, Jalandhar, Ludhiana, Bathinda, Chandigarh and New Delhi, Sonal Shah's father, who has served on Biden's unity task force, was the president of Overseas Friends of BJP-USA, and is the founder of RSS-run Ekal Vidyalaya.
Similarly, Jani was the 'Muslim Outreach' coordinator of 'Name Biden' campaign. His family reportedly has ties with PM Modi and other BJP leaders.
According to the report, those with RSS-BJP links have not found a place in Biden's team because secular Indian-American organizations have urged his transition team to keep such individuals on the sidelines.
As far as the entrance of Pakistani-Americans in the Biden administration is concerned, the number is way too small as compared to Indian-American appointees.
To the utter dismay of over 508,200 American residents of Pakistani descent, who were desirous of a rapid increase in the Pak-US trade volume of just $5.98 billion with the change in faces at the White House, only two gentlemen — tracing their roots in Pakistan — have so far been selected to represent President Biden's core team.
On January 17, 2021, American President Joe Biden had inducted a second Pakistani American, Salman Ahmed, into his Foreign Policy team.
According to the "Washington Post," he would be serving the Biden administration as Director Policy Planning in the US State Department.
Salman, who had previously served as head of strategic planning in the Obama National Security Council, was chief of staff of the US Mission to the United Nations.
Before joining the Department of State in 2009, he had served as a visiting professor and research scholar at Princeton University's Woodrow Wilson School of Public and International Affairs. His association with the United Nations is around 15 years.
Salman Ahmed had also directly supported the-then US Secretary of State John Kerry's negotiations with Russia on Syria between 2013 and 2016. He was the co-chair of the International Ceasefire Task Force in Geneva.
Earlier, on December 18, 2020, another Pakistani American, Ali Zaidi, was chosen as Deputy National Climate Adviser. He had played a key role in drafting and implementing the Obama administration's Climate Action Plan and helped negotiate the Paris Climate Agreement.
Zaidi will be working directly under former Secretary of State John Kerry, who has been appointed US President's Special Envoy for Climate. It is noteworthy that while a Sri Lankan American, Rohini Kosoglu, has been chosen as Domestic Policy Adviser to the Vice President, a Bangladeshi-American, Zayn Siddique, would be discharging duties as Senior Adviser to the White House Deputy Chief of Staff.
https://www.thenews.com.pk/print/779492-pak-origin-salman-ahmed-part-of-foreign-team-how-d-biden-treat-pakistan
--------
'One PDM, multiple narratives': Shibli assails opposition for differences in anti-govt plan
January 25, 2021
Information Minister Shibli Faraz on Monday said that the Pakistan Democratic Movement (PDM) alliance was "making its way back to the Parliament after being rejected from the masses", while referring to differences between the PML-N and PPP over ways to oust the government.
"One PDM and multiple narratives," remarked Faraz in a tweet. "Bilawal's insistence on no-confidence [motion], Ahsan Iqbal's doubts about it and Maryam's persistent calls for a long march is clear proof of PDM falling apart."
"[They] had set out on roads to mislead the public [and] are making their way back to the Parliament after being rejected from the masses," he concluded.
The federal minister's tweet comes two days after PML-N leader Ahsan Iqbal demanded PPP chief Bilawal Bhutto-Zardari to "show numbers" to back up his suggestion of a no-confidence motion against the incumbent government. Bilawal had last week hinted at the possibility of ousting the PTI government through a no-confidence motion and said all member parties of the PDM will be convinced to use this option and reach consensus on the issue.
The next day, Iqbal conducted a press conference where he said: "We think if Bilawal Bhutto sahab has the numbers to bring a no-confidence motion then he should certainly show them.
"We saw [previously] in the Senate where we had the [majority] numbers but [despite that] the no-confidence motion was not successful so there is only one path we should follow, and that is to pursue a decisive long march against this government."
The PML-N leader was referring to the opposition's failure in passing a no-confidence motion against Senate Chairman Sadiq Sanjrani in July 2019 when several members of opposition parties had ditched the party leadership by either voting against their own resolution or deliberately wasting their votes.
As many as 64 members of the opposition had rose in their seats to approve the motion seeking permission to move the no-trust motion against Sanjrani.
However, when it came to secret balloting, only 50 of the opposition senators had voted in favour of the resolution, causing serious distrust between the PPP and PML-N with leaders of both parties suspecting each other of foul play.
In his press conference on Saturday, Iqbal said that the PML-N was also not in favour of in-house change proposed by another party in the PDM.
"In-house change can be a proposal of any other opposition party, but we are not in favour of it as it is not a viable option. For this, horse-trading will have to be done and we are not in favour of it. In the Senate chairman (Sanjrani) election, we witnessed how 64 votes of the opposition were reduced to 52. This game will have to be played again for in-house change," he said.
He further emphasised that a long march was the PDM's only option to oust the government, adding that the PPP chairman's suggestion of a no-confidence motion was an old one.
A PML-N insider had told Dawn that his party was reluctant to favour the no-confidence move as long as the establishment was fully backing Prime Minister Imran Khan.
"In fact the PDM's struggle is all about pressurising the institutions, especially the establishment, to stop backing the PTI. Once the establishment hints at distancing itself from the PTI government, it will be very easy for the opposition to get rid of PM Khan within days," he said.
https://www.dawn.com/news/1603544/one-pdm-multiple-narratives-shibli-assails-opposition-for-differences-in-anti-govt-plan
--------
Govt, opposition meet today to lower political temperature
Amir Wasim
January 25, 2021
ISLAMABAD: All eyes will be on the Parliament House on Monday (today) where a crucial government-opposition meeting is scheduled to take place in an effort to lower down political temperatures in the country.
Besides, a meeting of the parliamentary group of the Pakistan Muslim League-N (PML-N) will be held and it was likely to be attended by party's vice president Maryam Nawaz.
The PML-N's parliamentary group is meeting only a day after differences with­­in the Pakistan Democratic Movement (PDM) came to the surface on the issue of mode of the anti-government campaign, when party's secretary general Ahsan Iqbal publicly opposed the proposal of Pakistan Peoples Party (PPP) chairman Bilawal Bhutto-Zardari to move a no-confidence motion against Prime Minister Imran Khan in the ­parliament.
A three-member government delegation which had met the opposition leaders on Friday, seeking better relations at least in the parliament, will hold another round of talks with opposition parties — this time with National Assembly Speaker Asad Qaiser also accompanying the government team.
PML-N's parliamentary group also set to go into session
Due to the opposition's refusal to go to the speaker's chamber, sources said the meeting would now be held at the presi­dent's chamber in the Parliament House.
When contacted, Minister of State for Parliamentary Affairs Ali Muhammad Khan confirmed that the meeting would be held at "another place" as it was not appropriate for the speaker to go to the opposition leader's chamber where they had met opposition members on Friday.
The minister, however, claimed that the place where the meeting was scheduled to be held was a part of the speaker's chamber.
Before holding talks with the opposition, the minister said, they were also scheduled to meet Prime Minister Imran Khan to seek his "guidelines".
Besides Ali Muhammad Khan, Defence Minister Pervez Khattak and chief whip of the ruling Pakistan Tehreek-i-Insaf (PTI) in the National Assembly Amir Dogar are members of the government committee which held negotiations with the opposition members on Friday.
The talks remained fruitless, but both sides had agreed to meet again on Monday to make another effort to reduce political tension in the country. Talking to Dawn here on Sunday, PML-N's senior vice-president Shahid Khaqan Abbasi said they had decided to stay away from the House Business Advisory Committee which was headed by the speaker as there was no use of the committee as in the past, the speaker had never been able to run the house in accordance with the decisions taken by the committee.
However, he said the government team which came to them last week had requested the opposition to provide an opportunity to the speaker to explain to them as to how he planned to run the house.
Mr Abbasi said the opposition had clearly told the government team that the parliament could not be run in the manner it was trying to run it.
He alleged that the speaker was not independent and he was receiving instructions from the PTI's high command.
"The speaker doesn't understand what we say and we are not able to understand whatever he says," Mr Abbasi stated in a lighter vein.
Responding to a question, he said Opposition Leader Shehbaz Sharif, PML-N's parliamentary leader Khawaja Asif and PPP leader Syed Khurshid Shah, who were at present under the custody of National Accountability Bureau (NAB), had categorically asked them "not to beg before the speaker for their production orders".
After a joint session of the parliament in September last year which had been convened to pass legislations related to the Financial Action Task Force (FATF), the opposition had announced that it would boycott meetings of all committees headed by Speaker Asad Qaiser due to his biased conduct during the joint session.
Differences within PDM
When contacted, PML-N Information Secretary Marriyum Aurangzeb said a meeting of the party's parliamentary group would be held in the Parliament House on Monday before the start of sessions of the two houses of parliament to discuss the prevailing political situation and the strategy to be adopted for the ongoing parliament's sessions.
Speaking at a news conference in Lahore on Saturday, PML-N secretary general Iqbal had asked PPP chairman Bilawal Bhutto-Zardari to show the required numbers before considering the move to oust PM Khan through a no-confidence motion in the National Assembly.
Earlier, the PPP chairman had said the PTI government could be sent packing through constitutional, democratic and legal options such as through a no-confidence motion.
All member parties of the opposition's PDM would be convinced to use this option and reach a consensus on the issue, the PPP leader had said, explaining that a no-confidence resolution could be tabled in the National Assembly against the 'selected' prime minister and the speaker.
Sources in the opposition told Dawn that previously the PPP during PDM meetings had suggested first bringing a no-confidence motion against Punjab Chief Minister Usman Buzdar as the ruling coalition had a very thin majority in the province.
Talking to Dawn on the issue, Mr Abbasi dispelled the impression about the rift within the PDM, stating the PPP's no-confidence proposal was an old thing.
https://www.dawn.com/news/1603502/govt-opposition-meet-today-to-lower-political-temperature
--------
JI chief calls for reinstatement of sacked PSM employees
January 25, 2021
KARACHI:
Jamaat-e-Islami (JI) chief Senator Sirajul Haq demanded from the Pakistan Tehreek-e-Insaf (PTI)-led federal government on Sunday to reinstate over 4,000 dismissed Pakistan Steel Mills (PSM) employees and withdraw the decision to privatise nine government institutions.
Siraj was addressing terminated PSM employees, who were staging a sit-in outside the house of PSM chairperson's house.
"Privatising national institutions and contract-based hiring will neither improve the economy, nor resolve the issues of labourers," said Siraj, adding that terminating labourers and workers could not compensate for losses.
Siraj went on to say, "The fight, here, is not between the PTI, Pakistan Peoples Party and Pakistan Muslim League-Nawaz, but between the oppressors and the oppressed."
Govt lays off over 4,500 Pakistan Steel Mills employees
Criticising Prime Minister Imran Khan and Federal Planning and Development Minister Asad Umar, he said they made false promises of providing jobs and protecting workers' rights, but, instead of fulfilling the promises, they had terminated thousands of employees.
He claimed that none of the dismissed PSM employees had been given Rs2.5 million promised by Sindh Governor Imran Ismail.
"The PSM had been an honourable and beneficial institution that contributed to the country's development, reducing unemployment and improving the economy. But it was ruined after 2008 due to a corrupt government and administration and political interference," said Siraj.
He demanded for the PM to visit the dismissed and protesting PSM employees and negotiate with them, the reinstatement of the employees and that the FIR registered against leaders of the PSM employees action committee be withdrawn.
"The JI had raised the issue of PSM in the Senate and will again raise the voice for the rights of labourers and terminated PSM employees," pledged Siraj.
https://tribune.com.pk/story/2281221/ji-chief-calls-for-reinstatement-of-sacked-psm-employees
--------
Next few months crucial for politics, says Zardari
Mansoor Malik
January 25, 2021
LAHORE: Pakistan Peo­ples Party co-chairman Asif Ali Zardari has said that the next few months are very important for the future of the country's politics.
"It (the government) may commit a blunder in the current situation (and) put the country into a grave danger," the PPP leader warned while speaking to Punjab PPP's general secretary Chaudhry Manzoor by phone on Sunday.
"The Pakistan Demo­cratic Movement is united and it will continue its onslaught against the government from all directions," a statement issued by the party's Punjab chapter quoted Mr Zardari as saying.
The former president said it was time for the PTI government to go home as its inexperience and ineptness might plunge the country into a bigger crisis.
"The PDM will use all options at hand to gradually get rid of the PTI government," Mr Zardari said, adding that the movement would no more let the rulers hide behind the Covid-19 pandemic. He said the PTI government would neither procure coronavirus vaccine nor spend anything on public.
Comparing the last PPP rule at the Centre than that of the PTI, Mr Zardari claimed that the PPP government (in 2008) had increased the country's exports from USD 19 billion to USD 26bn despite global economic recession and its revenues had also doubled.
He said the PPP government had increased public servants' salary by 125 per cent and pensions by 100 per cent.
"These selected rulers will fall with their own weight and they just need a last push," he said.
"Together with the PDM, the PPP will send this failed and incompetent lot home," the PPP leader said.
https://www.dawn.com/news/1603488/next-few-months-crucial-for-politics-says-zardari
--------
New law to prevent domestic violence against women: CM
January 25, 2021
PESHAWAR: Chief Minister Mahmood Khan has termed Khyber Pakhtunkhwa Domestic Violence against Women (Prevention and Protection) Bill a landmark legislation, saying that it will prevent domestic violence again women.
He said that it was an important achievement of the incumbent government, according to a statement issued here on Sunday.
He said that protecting the rights of vulnerable segments of society and their empowerment was one of the focused areas of government.
He added that provincial government, as per the vision of Prime Minister Imran Khan, was taking result-oriented steps in that regard.
Mr Khan said that besides effective legislation, the government was taking all other required steps to provide all kinds of protection to the vulnerable segments of society including women and children.
He termed the bill a comprehensive piece of legislation to prevent domestic violence against women.
He said that as per the law, violence against women could be punished with imprisonment for a minimum of one year and a maximum of five years, while economic, psychological and sexual pressure would also be defined as violence against women.
The chief minister said that under the law, committees would be formed at district level, headed by the deputy commissioner concerned, that would provide medical aid, shelter, support and legal assistance to the affected woman.
He added that the committee would create awareness among women at local level about their rights under the law besides keeping record of complaints, petitions and court orders etc.
Mr Khan said that as provided in the law, helpline would also be set up to prevent incidents of domestic violence. He said that incidents of violence could be reported through the helpline.
He added that shelters homes would also be set up in the province to provide protection to the victims of domestic violence.
https://www.dawn.com/news/1603412/new-law-to-prevent-domestic-violence-against-women-cm
--------
North America
US will help Saudi Arabia defend against attacks on its territory: State Department
Ismaeel Naar
25 January 2021
The United States said it will be helping its ally Saudi Arabia defend against attacks on its territory, according to a US State Department statement, a day after the Houthis in Yemen launched an air attack targeting Riyadh.
"The United States strongly condemns the latest attack on Riyadh, Saudi Arabia. We are gathering more information, but it appears to have been an attempt to target civilians. Such attacks contravene international law and undermine all efforts to promote peace and stability," said Ned Price, a State Department Spokesperson.
The Arab Coalition intercepted an apparent missile or drone attack over Saudi Arabia's capital, Riyadh, launched by Yemen's Iran-backed Houthis.
"As we work to de-escalate tensions in the region through principled diplomacy, including by bringing an end to the war in Yemen, we will also help our partner Saudi Arabia defend against attacks on its territory and hold those who attempt to undermine stability to account," Price added.
The Houthis were designated by the Trump administration this month as a foreign terrorist organization. New US President Joe Biden said his administration has initiated a review of the designation.
https://english.alarabiya.net/News/gulf/2021/01/25/US-foreign-policy-US-will-help-Saudi-Arabia-defend-against-attacks-on-its-territory-State-Department
--------
Democrats call for independent 9/11-style panel to probe Capitol raid
24 January 2021
Congressional Democrats have called for the formation of an independent commission similar to the one that investigated the 9/11 attacks to look into the violent assault on the US Capitol early this month.
The House Democrats demanded on Sunday that a bipartisan commission be organized to more broadly focus on the growing threat of domestic terrorism and violent extremism after the July 6 incident.
The call gained further momentum this week after House Speaker Nancy Pelosi said it was all but inevitable that Congress would create a commission.
"We will have an after-action review; there will be a commission," said Pelosi, who had served on a special joint House and Senate committee that investigated the September 11, 2001, terrorist attacks.
Over the past week, lawmakers in both parties have also floated various proposals for independent, bipartisan commissions like the one Congress and then-President George W. Bush created after the 9/11 attacks that toppled the World Trade Center towers, incapacitated the Pentagon and targeted the Capitol building.
Last week, with the support of 10 Republicans, the Democratic-controlled House voted to charge former President Donald Trump over his role in the invasion of the Capitol that left five people dead.
Trump was charged with inciting an insurrection when the lawmakers were busy certifying the victory of Joe Biden in the disputed 2020 presidential election.
The bipartisan effort kicked off in the lower chamber of Congress in a bid to remove Trump from office before his tenure ended on Wednesday. Trump faces a trial in the Senate and will be barred from ever holding a public office if convicted.
Following the violence, members of both parties condemned the unprecedented attack, but later a number of Senate Republicans opposed Trump's trial.
https://www.presstv.com/Detail/2021/01/24/643764/Democrats-independent-panel-Capitol-raid
--------
Yemen aid groups call on Biden administration to revoke Houthis' terrorist designation
24 January 2021
Twenty-two aid groups working in Yemen have called on Washington to revoke a last-minute move by the administration of former US President Donald Trump to designate Yemen's Houthi Ansarullah movement as a foreign terrorist organization.
"This designation comes at a time when famine is a very real threat to a country devastated by six years of conflict, and it must be revoked immediately. Any disruption to lifesaving aid operations and commercial imports of food, fuel, medicine and other essential goods will put millions of lives at risk," the aid groups said in a statement on Sunday, Reuters reported.
The administration of President Joe Biden has already begun to review the designation, following worldwide condemnations directed at the Trump designation as well as calls to reverse it.
"As noted by Secretary-designate [Anthony] Blinken, the State Department has initiated a review of Ansarullah's terrorist designations," a spokesperson at the State Department said on Friday. "We will not publicly discuss or comment on internal deliberations regarding that review; however, with the humanitarian crisis in Yemen we are working as fast as we can to conduct the review and make a determination."
The aid organizations said the legal implications of the designation are not fully understood, and the US' exemptions – which include aid groups, the UN, the Red Cross and the export of agricultural commodities, medicine, and medical devices – do not cover enough of the commercial sector.
"The licenses and associated guidance do not provide sufficient guarantees to international banks, shipping companies and suppliers that still face the risk of falling foul of US laws. As a result, many in the commercial sector will likely feel the risk is too high to continue working in Yemen," they said.
Mercy Corps, the Norwegian Refugee Council, Oxfam, Save the Children and the International Rescue Committee were among the signatories of the statement.
The Saudi-led war against Yemen, which was waged in 2015 in hopes of reinstalling Yemen's former pro-Riyadh government, has turned the country into the world's worst humanitarian disaster. Six years on, the war has killed tens of thousands of civilians, including women and children.
Last week, Yemen's Foreign Minister Hisham Sharaf Abdullah warned Saudi Arabia that it cannot expect to stay safe from retaliation.
"Those, who mobilize their militants towards Yemen with the goal of causing death and destroying its cities and villages, cannot expect us to respond by waving at them and sending them flowers and peace doves," Abdullah said.
https://www.presstv.com/Detail/2021/01/24/643762/Aid-groups-Biden-blacklisting-Houthis
--------
US invasion of countries based on historical imperialism, false flags: Analyst
24 January 2021
The United States has a long history of launching false-flag invasion of other countries to advance its "imperial project," and the occupation of Afghanistan fits seamlessly with that agenda, says an American journalist.
Stephen Lendman, an author and political commentator in Chicago, made the comment in a phone interview with Press TV on Sunday, as he was addressing the issue of US troop withdrawal from Afghanistan.
Former US President Donald Trump had announced the reduction of American forces to a 19-year low by the end of his tenure on January 20, bringing the number of boots on Afghan soil to 2,500.
"The US imperial project is long-standing; it's been going on for time immemorial. It literally began at least back around the mid 19th century, when the US stole half of Mexico. A lot of the western states either in whole or in part were former Mexican territory, all of California was part of Mexico plus Arizona, New Mexico, even as far north as parts of Colorado. That's what happened," Lendman told Press TV.
"At the end of the 19th century, the Spanish-American War happened. A false flag launched it. A false flag launched the stealing of Mexican land. US false flag launched the Vietnam War. A false flag launched everything that happened after 9/11 which I've called the mother of all false flags, and that was a pretext for waging war on all nations the US doesn't control. And we know what's going on; countries have been raped and destroyed, Afghanistan, Syria, Libya, Yemen," he added.
Expounding on the issue of US imperialism, the American journalist said, "The US has no enemies; so it invents them. This is what imperialism is all about."
"The US has had no enemies since Japan surrendered informally in September 1945," he went on to say. "Japan wanted to surrender months before that but the US turned the country down because it was near developing, for use, atomic bombs and wanted to try them out in real-time. Literally when the war was over the US nuked two Japanese cities. We know what they are - Hiroshima and Nagasaki - the war was over. Japan was willing to give America anything it asked for with one exception, it wanted to keep its emperor. The US turned them down and then accepted the idea."
Lendman also pointed out that the scourge of imperialism goes on both at home and abroad in new forms, saying it has accelerated since last year as one quarter of the US public has no jobs and poverty has grown exponentially.
"I expect with Biden-Harris, things will not improve, they'll get worse," he said. "I honestly don't expect it to get better; I expect it to be much worse in the next year."
The administration of newly-elected US President Joe Biden announced on Friday that it would review the agreement Washington reached with the Taliban last year, which is mainly focused on withdrawal of American troops from Afghanistan.
The US reached a deal with the Taliban in February last year on the withdrawal of 12,000 US troops from Afghanistan in exchange for the Taliban halting their attacks on American forces.
Under the deal, the Trump's administration promised to bring the number of US forces in Afghanistan to zero by May 2021.
A report said last year that Taliban bombings and other assaults had increased by 70 percent after the US-Taliban agreement.
The US invaded Afghanistan in October 2001 under the pretext of the so-called war on terror, overthrowing a Taliban regime.
Since the US invasion of Afghanistan, Washington has spent more than two trillion dollars waging the war on the impoverished country, according to some estimates. Over 2,400 American soldiers and tens of thousands of Afghan civilians have been killed.
https://www.presstv.com/Detail/2021/01/24/643747/American-troops-US-imperialism-false-flags-Stephen-Lendman
--------
South Asia
Taliban Preparing for War, Not Committed to Peace: Hamdullah Mohib
By Mohammad Haroon Alim
24 Jan 2021
National Security Adviser Hamdullah Mohib on Sunday accused the Taliban of not showing any commitment to peace and said the group's negotiating team has no authority to make decisions.
Hamdullah Mohib, National Security Adviser, claimed that the Taliban are not being committed to the Peace process.
He added, that the other side negotiating team does not have the authority to make decisions.
At a security meeting in Kabul, Mohib indicated that the Taliban peace delegation leaders are not authorized to make their own decisions and therefore wasting the time.
Based on the intelligence sources, Mohib indicated this spring Taliban are preparing for war.
Afghan chief of Army staff, Yasin Zia said, that the defense forces have "new plans for the war ahead", adding that the Afghanistan government was committed to the peace process, "we fulfilled our wish for peace", and the Taliban didn't use it.
Meanwhile, intelligence information from security agencies shows that the Taliban is preparing to launch their spring offensive.
"The Taliban has no intention of making peace. Terrorist groups are working for foreign intelligence and their only goal is to kill people". ATN news quoted Zia.
The interior minister in his turn said, "The security forces are fully prepared, the security forces are in favor of peace. If the Taliban choose the path of war, they will face us. The level of coordination among the security forces is high, and new preparations have been made for the continuation of the Republic,".
The government on the other hand is trying to implement the defensive plan.
Shah Mahmood Miakhiakhil, the deputy defense minister, was quoted by ATN news, "The plans we have, we are trying to implement. Our forces are prepared to fight against those who have a sinister plan. They will not allow terrorist groups to destroy public facilities and kill innocent people."
It is said that next spring could be the bloodiest years in 20 years unless talks come out with a result.
Hamdullah also hinted the media, that earlier American national security institutions did not had any strong relations with the Afghan government, and that he thinks "government to government" and "institution to institution" relations will further improve.
Jake Sullivan and Mohib had a conversation on Friday both spoke regarding peace process and US commitment in Afghanistan development and partnership.
This comes as President Ghani accompanied by Second Vice President, Sarwar Danish on Sunday at a meeting with members of Shia Scholars said, "The Republic is an umbrella and a bed where the equality of all Afghans is ensured", adding that "Our security and defense forces have not lost the war, and the full international legitimacy of the Islamic Republic of Afghanistan remains, and the United States is a partner of the Afghan government and our security and defense forces," ATN quoted Ghani.
The Afghan president also talked about independent Afghanistan, national sovereignty, democracy, and unity.
https://www.khaama.com/taliban-not-committed-to-peace-process-hamdullah-mohib-45454/
--------
Bangladesh anti-terror tribunal to deliver publisher Dipan murder verdict on Feb 10
24 Jan 2021
A tribunal will deliver on Feb 10 the verdict on charges against eight militants, including sacked army major Syed Ziaul Haque, over the murder of publisher Faisal Arefin Dipan.
Judge Md Mujibur Rahman of the Anti-Terrorism Special Tribunal set aside the date on Sunday after the state and defence finished their arguments.
The state sought death sentence for the accused while the defence lawyers said the prosecutors failed to prove the charges.
The other suspects are Akram Hossain alias Hasib, Moinul Hassan Shamim alias Samir, Abdur Sabur Samad, Khairul Islam, Abu Siddik Sohel, Mozammel Hussain and Sheikh Abdullah.
They are all members of the banned militant outfit Ansar Al Islam, according to the police.
Six suspects are behind bars while Ziaul and Akram absconding. The six entered a plea of not guilty during the framing of the charges in October 2019.
Dipan, 43, was killed in his third-floor office at the Aziz Super Market in Dhaka on Oct 31, 2015.
It came months after Islamist militants murdered science writer and blogger Avijit Roy, the first death in the wave of violence against secular writers in Bangladesh.
Dipan's Jagriti Prokashony published Avijit's books. Another publisher of Avijit's books, Rashid Chowdhury Tutul, survived an attack on his office in Lalmatia.
The police said Ziaul masterminded and ordered the killing of Dipan. Zaiul has been charged in several other cases over similar attacks.
https://bdnews24.com/bangladesh/2021/01/24/bangladesh-anti-terror-tribunal-to-deliver-publisher-dipan-murder-verdict-on-feb-10
--------
Taliban Face Heavy Casualties across Afghanistan, Kandahar
By Mohammad Haroon Alim
24 Jan 2021
The Ministry of Defense says that 56 insurgents have been killed in clashes with security forces in different parts of the country in the past 24 hours.
Mod stated, that Taliban fighters had gathered in different parts of the Arghandab district of Kandahar province yesterday to attack the positions of the security forces.
The statement added that security forces backed by air defense targeted gatherings of Taliban fighters, killing 38 insurgents.
According to the statement Afghan National Army discovered and neutralized 17 IEDs that were planted to target civilians and security forces, security officials said in the statement.
This comes as six ANA soldiers were injured in a skirmish with the Taliban in Balkh province on Sunday.
The clashes took place at around 4 a.m. when the Taliban launched their offensives on a security checkpoint, the battle continued for several hours, defense officials told media.
Six ANA members were confirmed wounded during the skirmish.
Taliban have not yet commented on the incident.
https://www.khaama.com/many-taliban-killed-across-afghanistan-kandahar-445544/
--------
Arab World
Saudi Arabia's Future Investment Initiative: World Leaders To Discuss Building A Strong Economy Post-Pandemic
Jennifer Bell
25 January 2021
World leaders, former presidents, CEOs and heads of economy will be among those converging for Saudi Arabia's fourth annual Future Investment Initiative (FII) conference next week. Discussions about the future of global economies in a post-pandemic world are on the agenda.
The event will feature over 140 speakers and will officially be opened on Wednesday by Yassir al-Rumayyan, the governor of Saudi Arabia's Public Investment Fund (PIF), and chairman of energy-giant Saudi Aramco, with the theme: "The Neo-Renaissance."
The first day of the conference will see Al-Rumayyan discuss how, given the resurgence of COVID-19, the World Bank recently lowered its projections and now expects the global economy to grow by just 4 percent in 2021. It contracted 4.3 percent in 2020, the deepest recession since World War II.
Al-Rumayyan will talk about the economic aftershocks the pandemic will reverberate for the years ahead, and how institutions can anticipate economic scars much deeper than previous financial crises. As CEOs and policymakers continue to engineer new strategies for the post-crisis economic recovery, the global investment community can leverage the economic downturn to build a stronger, more sustainable future for everyone.
Attended by Saudi Arabia's Crown Prince Mohammed bin Salman, day one will also see a panel discussion about a new era of interdependence and how it can reinvigorate international investment.
Speakers including, Khalid bin Abdulaziz Al-Falih, Saudi Arabia' Minister of Investment, Dr Rania Al-Mashat, Egypt's Minister of International Cooperation, and the UAE's Sultan Ahmed bin Sulayem, Group Chairman and CEO, of DP World, will discuss how the global investment community can use the global economic downturn, caused by the coronavirus, to build a more sustainable future.
Local, regional and international experts will also gather to discuss key sessions, including: 'Health of nations: A CEO's guide to investing in the next decade of global health'; 'The new CEO playbook: How are leaders reinventing work for the post-COVID world', and 'Leaps and bounds: How immersive technologies amplify human potential."
Also in attendance will be Prince Abdulaziz bin Salman, the Kingdom's Minister of Energy, who will be joined by Mukesh Ambani, chairman of Reliance Industries, Patrick Pouyanne, chairman and CEO of Total, and Dr. Sultan Al Jaber, the UAE Minister of Industry and Advanced Technology and Special Envoy and group CEO of the Abu Dhabi National Oil Company (ADNOC). They form a panel discussing the future of investment in the energy sector.
Other high-profile names that have already been confirmed include, Lord Gerry Grimstone, the UK's Minister of State for Trade, and Khaldoon Al Mubarak, CEO and managing director of Mubadala.
Also on topic for day one, will be the future of the sports industry in a post-pandemic world in a discussion led by Saud Arabia's Prince Abdulaziz bin Turki al Faisal al-Saud, and featuring international Olympic medalists, and sporting chiefs from France, the UK, Kenya and Jamaica.
Also on the agenda will be sustainable investment, global digital policy and technological transformation post-COVID-19, new pathways of global growth and regional resilience against COVID-19 - and the importance of forward-looking investments that prioritize economic diversification and resiliency in securing a new era of growth and stability for GCC nations. The day will conclude with a topical discussion addressing the power of partnerships in a post-COVID-19 world.
The second, and final day of the summit will see world leaders, including former Australian Prime Minister Kevin Rudd, Argentina's president Alberto Fernandez and the French Minister of Economy, Bruno La Maire, discussing how world leaders can realize the mandates set by the G20.
Day two will also see discussions about investment opportunities presented by the new generation of 'tech for good' ventures Artificial Intelligence (AI) will lead the resurgence of the global economy, and the importance of innovation in global sustainable development, and the investments needed in infrastructure to enable the next wave of growth are being discussed.
World environmental leaders will also come forward to discuss Climate Change and the action needed under the Paris Agreement.
While international CEOs will discuss how business leaders are building more adaptive companies, and financial experts will debate the future of digital currency.
Debating the future changes in education, entertainment, healthcare and travel and tourism, led by digital transformation, will happen, while experts will also gather to discuss how inspired leadership is the catalyst for forward-thinking institutions, alliances, and frameworks to improve international cooperation and drive progress and prosperity over the next decade and beyond.
Richard Attlas, CEO of the FII Institute, will close the two-day conference with a discussion looking at the road ahead for global nations.
In the lead up to the conference, al-Rumayyan said in a statement: "There has never been a more important time for leaders, investors and policy makers to come together to work towards re-energizing the global economy."
Saudi Arabia previously postponed the fourth FII conference to January 2021 from October 2020 due to global travel issues related to the coronavirus pandemic.
"The 4th edition of FII will see the most innovative technologies to facilitate global conversations and to be inclusive at the benefit of all of humanity," said Richard Attias, the CEO of the FII Institute said.
"The FII Institute will act as a catalyst and a pioneer to allow interaction and exchange of disruptive ideas. There has never been a more important time to bring the greatest minds together to harness this opportunity to reimagine our world."
This year the conference will differ from previous editions, as the main program is live streamed from Riyadh, the Kingdom's capital, without participants in attendance due to coronavirus social distancing measures.
https://english.alarabiya.net/News/middle-east/2021/01/25/Saudi-Arabia-s-FII-World-leaders-to-discuss-building-a-strong-economy-post-pandemic-
--------
Saudi Arabia's King Salman issues several new royal decrees
Ismaeel Naar
24 January 2021
Saudi Arabia's King Salman issues several new royal decrees, including the joining of the Ministry of Housing with the Ministry of Municipal and Rural Affairs.
According to the first royal decree issued on Sunday, the new ministry will now be renamed the "Ministry of Municipal and Rural Affairs and Housing," and the appointment of Majed bin Abdullah al-Hogail as minister responsible for the portfolio.
The royal decree concerning the housing ministry porfolio tasked the Council of Experts in the Kingdom's Council of Ministers - in coordination with whomever it deems appropriate from the relevant authorities and within a period not exceeding three months - to completing the necessary legal procedures to enforce the royal order including transferring and defining the functions, equipment, employees, jobs, properties, items, credits, and others, and reviewing the laws, regulations, orders, royal decrees, decisions and others that have been affected by the latest decree.
Another royal decree relieved Dr. Ahmed Abdulkarim Alkholifey from his post as Governor of the Central Bank of Saudi Arabia and replaced by Dr. Fahad bin Abdullah bin Abdullatif al-Mubarak at the rank of minister. Alkholifey was then appointed as an advisor at the Royal Court at the rank of Minister by another royal order.
https://english.alarabiya.net/News/gulf/2021/01/24/Saudi-Arabia-s-King-Salman-issues-several-new-royal-decrees
--------
Saudi Arabia's PIF to invest 3 trillion riyals over next 10 years: Crown Prince
Ismaeel Naar
24 January 2021
Saudi Arabia's Crown Prince Mohammed bin Salman announced on Sunday the Kingdom's strategy for its Public Investment Fund (PIF) for the next five years.
The Crown Prince estimated that the total assets of the PIF exceed 7 trillion and 500 billion riyals in 2030, adding that the government is committed to pumping 150 billion riyals annually into Saudi Arabia's economy from the fund itself.
"Today, we approve the Public Investment Fund Strategy 2021-2025, which is central to achieving our country's ambitions: economic growth, good quality of life, and inclusive, sustainable development in all traditional and modern industries," says Saudi Arabia's Crown Prince," Prince Mohammed bin Salman said during a televised address on the strategy.
"We launched many vital sectors and investment projects in Saudi Arabia with the private sector being a strategic partner of the Public Investment Fund," he added.
Last December, the PIF, Saudi Arabia's sovereign wealth fund, said it had established a company to develop and expand the private security sector in the Kingdom. The National Security Services Co (SAFE) will focus on providing services such as security consulting, security solutions, training and development, and a range of specialized services, the PIF said in a statement on its website.
Established in 1971, the role of the PIF has changed significantly since the introduction of Saudi Arabia's Vision 2030 back in April 2016. Vision 2030 envisions the fund controlling more than $2 trillion in assets, which would make it the largest SWF in the world.
Since the plan calls for the PIF to become a massive investment vehicle to help move the Kingdom away from its historic reliance on oil revenue, the fund has already made great strides to diversify its investments. The PIF has invested in many big-ticket projects and institutions, such as the Blackstone Infrastructure Fund, Virgin Galactic, and the Softbank Vision Fund.
https://english.alarabiya.net/News/gulf/2021/01/24/Saudi-Vision-2030-Saudi-Crown-Prince-to-speak-on-Kingdom-s-Public-Investment-Fund
--------
11 fighters from Iraq's PMU militias killed in ISIS attack: Security sources
24 January 2021
At least 11 fighters from the Iranian-backed Popular Mobilization Units (PMU) militias, known as Hashd al-Shaabi, were killed in an ambush by ISIS terrorist group north of the Iraqi capital on Saturday, security sources said.
The extremists used light weapons and the cover of darkness to target the PMU militias east of Tikrit, the capital of Iraq's Salahaddin province, two days after a twin suicide attack claimed by the group killed 32 people in Baghdad.
"ISIS launched an attack on the Hashed's Brigade 22," said one of the unit's officers Abu Ali al-Maliki.
Al-Maliki told AFP the brigade commander was among those killed before reinforcements from the federal police came to the unit's aid.
PMU security sources said the total toll was 11 dead and 10 wounded.
There was no immediate claim of responsibility, but security sources interviewed by AFP blamed ISIS.
Local and Western sources have expressed concern over the readiness of Iraq's security forces, who have been worn down by the spread of COVID-19, political infighting and corruption.
This week's attacks may be more illustrative of those accumulated shortfalls than any significant ISIS comeback.
Iraq declared the group territorially defeated in late 2017, but has continued to battle extremist sleeper cells, mostly in the country's mountainous or desert areas.
https://english.alarabiya.net/News/middle-east/2021/01/24/Terrorism-11-fighters-from-Iraq-s-PMU-militia-killed-in-ISIS-attack-Security-sources
--------
Three Syrian forces killed in terrorist attack
25 January 2021
Three Syrian soldiers have been killed in an attack launched by terrorists based in an area where American forces are deployed.
The attack occurred on a highway between Day al-Zawr and Palmyra at 13:40 local time on Sunday, Syria's official news agency SANA reported.
The news agency cited a military source as saying that militants based in al-Tanf area in the province of Homs opened fire at a bus carrying Syrian soldiers in Al Malha-Al Shola area.
Ten soldiers were also wounded in the attack, the source added.
Syria has been gripped by foreign-backed militancy since March 2011. The Syrian government says the Israeli regime and its Western and regional allies are aiding the Takfiri terrorist groups that are wreaking havoc in the country.
The government forces have already managed to undo militant gains across the country and bring back almost all of Syrian soil under government control.
The Sunday assault came about a week after reports said the US had transported Daesh terrorists held in prisons controlled by the US-backed Syrian Democratic Forces (SDF) to its bases in al-Tanf.
The US and its allies purportedly fighting Daesh have been conducting airstrikes and operations inside Syria since September 2014 without any authorization from the Damascus government or a United Nations mandate. Damascus has repeatedly condemned the airstrikes.
The military alliance has repeatedly been accused of targeting and killing civilians. Washington is widely believed to have been supporting Takfiri groups.
Numerous accounts have emerged about airlifts, weapon air-drops and aerial support for Daesh in Syria and Iraq.
https://www.presstv.com/Detail/2021/01/25/643789/Three-Syrian-forces-killed-terrorist-attack-
--------
Another explosion strikes Iraqi capital: Report
24 January 2021
A fresh explosion has reportedly hit an area in western Baghdad, three days after twin blasts killed 32 people in the Iraqi capital.
A security source, who spoke to Al-Sumaria news on condition of anonymity, said the Sunday blast struck an area near a store in al-Adl neighborhood.
No one has been killed in this explosion, according to the security source.
No individual or group has claimed responsibility for the fresh explosion so far.
The Daesh terrorist group had claimed responsibility for the Thursday suicide attacks in a crowded marketplace - the deadliest in nearly three years - in which 32 were killed and 110 others were injured.
The first attacker drew a crowd at the bustling market in Tayaran Square by claiming to feel sick, and then detonated his explosives belt. As more people then flocked to the scene to help the victims, a second bomber set off his explosives.
Later on Saturday, at least 11 fighters from Iraq's Popular Mobilization Units (PMU), better known as Hashd al-Sha'abi, were killed in an ambush by Daesh terrorists north of the Iraqi capital.
The terrorists used light weapons and the cover of darkness to target the PMU fighters east of Tikrit, the capital of Iraq's Saladin province.
Following the Thursday and Saturday attacks, the Iraqi security apparatus is preparing preemptive operations against terrorists.
Ali al-Husseini, a senior PMU official in northern Iraq, told Baghdad al-Youm on Sunday that the Hashd al-Sha'abi units in Diyala, Saladin, and Kirkuk provinces are all on standby to counter any terrorist operation.
The Iraqi Federal Police also announced that eight Daesh bases have been destroyed by the Iraqi army choppers in Diyala province.
Intelligence forces of the Arab country have also identified and destroyed two Daesh hideouts, the Federal Police said.
In his Sunday comments, al-Husseini said the Saturday attack against PMU forces indicate that Daesh has recently received huge support from abroad.
In comments on Saturday, a member of the Iraqi Parliament's Security and Defense Commission announced that a group of Saudi terrorists have entered the Iraqi territory via the Arar border crossing with the KSA.
Mehdi Taqi urged security forces to control Arar crossing and closely inspect the checkpoint as it has turned into a gate for arrival of terrorists and suicide attackers in Iraq.
The two Iraqi resistance groups Kata'ib Hezbollah and Asa'ib Ahl al-Haq have also blamed Saudi Arabia for the recent terrorist attacks in Iraq.
Foreign-backed Daesh terrorists began a terror campaign in Iraq in 2014, overrunning vast swathes in lightning attacks.
The PMU played a major role in reinforcing the Iraqi army, which had suffered heavy setbacks against the Takfiri elements.
Iraq declared victory over Daesh in December 2017 after a three-year counter-terrorism military campaign.
The terror outfit's remnants, though, keep staging sporadic attacks across Iraq, attempting to regroup and unleash a new era of violence.
Daesh has intensified its terrorist attacks in Iraq since January 2020, when the United States assassinated top Iranian anti-terror commander Lieutenant General Qassem Soleimani and PMU's deputy commander, Abu Mahdi al-Muhandis, near Baghdad International Airport.
https://www.presstv.com/Detail/2021/01/24/643769/Iraq-explosion-baghdad-terrorism-daesh
--------
More than half of children in war-torn Syria deprived of education: UNICEF
24 January 2021
The UN Children's Agency says more than half of Syrian children in the war-ravaged Arab country are missing out on education, as almost a third of schools have either fallen down or been commandeered by militant factions.
"After almost ten years of war in Syria, more than half of children continue to be deprived of education," UNICEF said in a statement on Sunday, estimating there are more than 2.4 million children out of school inside the Arab country.
The new figures showed an alarming sharp rise from previous estimates when the UN agency said a third of Syrian schoolgoers were deprived of education.
"This number has likely increased in 2020 due to the impact of the COVID-19 pandemic, which exacerbated the disruption to education in Syria," warned Ted Chaiban, UNICEF's chief for the Middle East and North Africa, in a joint statement with Regional Humanitarian Coordinator for the Syria Crisis Muhannad Hadi.
Chaiban further said that the Arab country's educational system is currently "overstretched, underfunded, fragmented and unable to provide safe, equitable and sustained services to millions of children."
Foreign-backed militancy and Takfiri terrorism broke out in Syria in 2011. Terrorists, particularly those of the Daesh Takfiri terrorist groups, seized large parts of the country, unleashing waves of destruction and killing in areas under their control.
However, the Syrian Arab Army and their allied fighters managed to retake most of the terrorists-held regions after fierce fighting.
Hundreds of thousands of Syrians lost their lives so far and more than half of Syria's pre-war population of 20 million has been forced to flee their homes.
"One in three schools inside Syria can no longer be used because they were destroyed, damaged, or are being used for military purposes," the UNICEF's statement further said.
According to the UN agency, the remaining operative schools are often overcrowded and located in "buildings with insufficient water and sanitation facilities, electricity, heating or ventilation."
The agency also said that it confirmed 52 attacks against education facilities in 2020, bringing to some 700 the number of UN-confirmed violations against schools and teaching staff.
In March last year, UNICEF had said that two in five schools in Syria could not be used because they were destroyed, damaged, sheltering displaced families or being used for military purposes.
https://www.presstv.com/Detail/2021/01/24/643757/Syria-UNICEF-children-schools-militants-Daesh
--------
Mideast
Israeli forces kidnap Palestinian teenager as troops storm school district in West Bank
24 January 2021
Undercover Israeli agents have abducted a Palestinian teenager in occupied Jerusalem al-Quds, while regime forces stormed an area in the West Bank to demolish a newly constructed school there.
The teenager, identified as Saber Abu Nab, was forcibly taken away from a street in Silwan district, south of the al-Aqsa Mosque in Jerusalem al-Quds, the Palestinian Information Center reported on Sunday.
Witnesses and local residents said that the teenager was physically assaulted and savagely beaten before being bundled into an Israeli military vehicle.
In recent months, Israeli forces have frequently raided the houses of Palestinians in the West Bank, arresting dozens of people, who are then transferred to Israeli prisons, where they are kept without any charges.
The circumstances surrounding the kidnappings remain unknown, although Israelis carry out such swoops customarily.
Israel holds more than 7,000 Palestinians in its jails. Most of the prisoners are being held with no indictment or trial, under a controversial policy known as "administrative detention."
In addition, Israeli troops have on numerous occasions been caught on camera brutally killing Palestinians, with the videos going viral online and sparking international condemnation.
Human rights groups have repeatedly criticized the Tel Aviv regime for its shoot-to-kill policy as a large number of the Palestinians killed at the scene of the alleged attacks did not pose serious threats to Israelis.
In another incident on Sunday, Israeli forces stormed al-Maleh area in the northern Jordan Valley and photographed a school, seen as a prelude to demolishing the building.
The Israeli military last month reportedly notified local officials of its intent to raze the school.
The school, which was built about two months ago with funding from an international organization, provides elementary education for children from the Bedouin community.
Israeli authorities claim the structures that are demolished have been built without permits.
They also sometimes order Palestinians to tear down their own homes or pay demolition costs to the municipality.
The United Nations has censured the regime for carrying out repeated demolition of Palestinian homes in the West Bank.
The UN Office for the Coordination of Humanitarian Affairs (OCHA) has warned that there has been a sharp increase in the number of Palestinian houses being demolished given the current era of the coronavirus pandemic.
Many believe the controversial demolition measures adopted by Israel are aimed at expelling more Palestinians from the West Bank.
Tensions have been mounting between Israelis and Palestinians in the wake of Israeli Prime Minister Benjamin Netanyahu's plan to annex parts of the West Bank.
The occupied territories are already reeling from former US President Donald Trump's announcement of his decision on December 6, 2017 to recognize Jerusalem al-Quds as Israel's 'capital' and relocate the US Embassy from Tel Aviv to the city.
Israel was created in 1948 after a Western-backed military seizure of vast expanses of Arab territories.
In 1967, it occupied the entire West Bank, including East al-Quds, following full-frontal military operations. Israel later annexed the territories.
Upon annexation, it also began propping up settlements, which the international community deems illegal due to their construction on occupied land.
https://www.presstv.com/Detail/2021/01/24/643756/Palestine-Silwan-district-Jerusalem-al-Quds-West-Bank
--------
Yemen warring sides kick-start prisoner swap talks in Jordan: UN
24 January 2021
Fresh talks between delegations from Yemen's Houthi Ansarullah movement and Saudi-backed former government have begun over exchange of hundreds of more prisoners, as part of steps taken to revive stalled UN-brokered peace negotiations, the United Nations says.
Ismini Palla, spokeswoman of the office of UN special envoy to Yemen, Martin Griffiths, said on Sunday that he had opened talks between Ansarullah officials and representatives from administration of Saudi-allied former president, Abd Rabbuh Mansur Hadi, in Jordan.
"The meetings started on Sunday morning," she added.
A UN-chartered plane carried four officials of Ansarullah officials from Sana'a to the Jordanian capital Amman on Saturday. The Saudi-backed administration also sent four representatives.
Sources familiar with the matter said that the latest talks aim to free 300 prisoners, including high-ranking figures like the brother of Mansur Hadi.
The talks in Jordan are part of confidence-building measures aimed at restarting peace negotiations last held in Sweden in December 2018, when the two parties agreed to exchange 15,000 detainees split between the popular Houthi movement and the Saudi-led coalition.
Griffiths, in a statement on Sunday, urged the warring sides to discuss and agree on names "beyond the Amman meeting lists to fulfill their Stockholm commitment of releasing all conflict-related detainees as soon as possible".
Saudi Arabia and some of its allies launched the devastating war on Yemen in March 2015 to bring its former pro-Riyadh government back to power.
The aggression that will enter its sixth straight year in two months has been accompanied with an all-out siege of the Arab world's poorest nation.
The combined atrocities have killed tens of thousands of Yemenis, displaced millions of others, and turned Yemen into the scene of the world's worst humanitarian crisis.
The invasion also aims to crush the popular Houthi Ansarullah movement, whose fighters have been of significant help to the Yemeni army in defending the country against the Saudis.
However, the Yemeni forces, including the Houthi fighters, are going from strength to strength against the Saudi-led invaders.
The Houthi Ansarullah movement has denied taking any action other than defending the war-battled nation defense against the heavily-armed coalition.
The movement recently said that the Saudi-led coalition will pay dearly for keeping up the war and a siege that it has simultaneously imposed on the impoverished country.
"Invasion of Yemen is a crime. So is the siege of the country. And continuation of these two amounts to a double crime," Houthi spokesman Mohammed Abdul-Salam wrote on Twitter on Saturday.
US President Joe Biden, who assumed office on January 20, had pledged in his campaign to reassess ties with the kingdom, including by calling for an end to the US support for the Yemen war.
The assertion marks a clear departure from that of Biden's predecessor Donald Trump, who provided arms, logistics and political support for the Saudi-led military machine.
https://www.presstv.com/Detail/2021/01/24/643742/Yemen-Houthis-Saudi-Arabia-Jordan-US-Biden-
--------
IRGC Deputy Commander Underlines US Failure in Maximum Pressure Policy against Iran
2021-January-25
"The maximum resistance of the Iranian nation, Supreme Leader (Ayatollah Khamenei)'s strategic guides and Iran's power to give a crushing response to any foreign military action are three main causes of the US failure in its maximum pressure policy," General Javani said on Monday.
He referred to Ayatollah Khamenei's remarks last year that neither talks, nor war will take place between Iran and the US, and said that Trump left the White House with humiliation and joined history and the correctness of the Leader's comments was proved.
"It was a strategic failure for the US and the Trump administration," General Javani said.
He also referred to the empowerment of a democrat government in the US headed by Joe Biden, and said there is no difference between the Republicans and the Democrats in their goals against Iran and both of them are enemies of the Islamic Republic and the Iranian nation.
In relevant remarks last Thursday, Iranian President Hassan Rouhani said that his former American counterpart Donald Trump who claimed intention to defeat Iran has left office in disgrace.
Those seeking to defeat Iran are now overthrown in disgrace, President Rouhani said, a reference to former US president Donald Trump.
The inauguration takes place on a day that they claimed with bullying that they would have defeated Iran, the President said.
At the final days of their infelicitous life, everyone could see how much they were against democracy, Rouhani added.
"But at the end, it was revealed that these terrorists committed what kind of crimes against the American people and the world people as well," he said.
Also, last Wednesday, Iranian Envoy and Permanent Representative to the UN Majid Takht Ravanchi voiced pleasure with the end of Trump's era, saying that he left the office without any success in maximum pressure policy against Tehran.
"Those who boasted about a maximum pressure policy hoping to bring Iran to its knees are now gone," Takht Ravanchi wrote on his twitter page on Wednesday.
"Iran's reality can't be ignored, and all attempts to undermine it have failed," he added.
Takht Ravanchi said that "time will tell" if "the new US administration (will) learn from past US hostility, ignorance and failure?"
Trump, a stern critic of the historic deal, unilaterally pulled Washington out of the JCPOA in May 2018, and unleashed the "toughest ever" sanctions against the Islamic Republic in defiance of global criticism in an attempt to strangle the Iranian oil trade, but to no avail since its "so-called maximum pressure policy" has failed to push Tehran to the negotiating table.
In response to the US' unilateral move, Tehran has so far rowed back on its nuclear commitments four times in compliance with Articles 26 and 36 of the JCPOA, but stressed that its retaliatory measures will be reversible as soon as Europe finds practical ways to shield the mutual trade from the US sanctions.
Tehran has particularly been disappointed with failure of the three European signatories to the JCPOA -- Britain, France and Germany -- to protect its business interests under the deal after the US' withdrawal.
On January 5, Iran took a final step in reducing its commitments, and said it would no longer observe any operational limitations on its nuclear industry, whether concerning the capacity and level of uranium enrichment, the volume of stockpiled uranium or research and development.
Meantime, Biden has recently said in a CNN article that he wants a renegotiation of the contents of the deal before he agrees to rejoin the agreement.
"I will offer Tehran a credible path back to diplomacy. If Iran returns to strict compliance with the nuclear deal, the United States would rejoin the agreement as a starting point for follow-on negotiations. With our allies, we will work to strengthen and extend the nuclear deal's provisions, while also addressing other issues of concern," he wrote, mentioning that he wants changes to the contents of the nuclear deal and guarantees from Tehran that it would be open for compromise to strike multiple deals over its missile and regional powers as well as a number of other issues that have been the bones of contention between the two sides in the last four decades.
In response, Iranian Foreign Minister Mohammad Javad Zarif had stressed that the US has violated the nuclear deal and is in no position to ask for any conditions for its return to the JCPOA, adding that it's Tehran that has its own terms to allow the US back into the internationally endorsed agreement.
The foreign minister has reiterated time and again that Tehran would not change even a single word of the agreement, and cautioned the US that it needs to pay reparations for the damage it has inflicted on Iran through its retreat from the nuclear agreement and give enough insurances that it would not go for initiating the trigger mechanism again before it could get back to the deal.
In relevant remarks earlier this month, Spokesman for the AEOI Behrouz Kamalvandi said his country enjoys the capability to produce 120 kg of uranium with 20% purity in 8 months, that's 4 months faster than the one-year period required by a recent parliament approval.
https://www.farsnews.ir/en/news/13991106000418/IRGC-Depy-Cmmander-Underlines-US-Failre-in-Maximm-Pressre-Plicy-agains
--------
Iran's FM Underlines Dialogue, Cooperation among Regional Nations
2021-January-25
Zarif said on Sunday that West Asia needs dialogue and cooperation among its nations, noting that Iran's arms have always been open to achieve the goal.
"Main topic for discussion is regional cooperation which is very important to Iran," he said upon his arrival in Baku, noting, "We are pleased that our brotherly nation of Azerbaijan Republic has gained lands and we would like to help the residents of the liberated lands return to their homes."
Zarif arrived in Baku late on Sunday as part of a regional tour to several regional countries including Russia.
He is slated to confer with Azeri President Ilham Aliyev and Foreign Minister Jeyhun Bayramov to discuss bilateral relations and regional developments.
Last week, Iran's Economy Minister Farhad Dejpasand said that Iranian contractors are ready to cooperate with the Republic of Azerbaijan for reconstruction of the war-hit Karabakh region.
Dejpasand made the remarks at the 14th Iran-Azerbaijan Joint Economic Commission on Tuesday in Tehran.
He announced the preparedness of Iran's contractors to cooperate with the Azeri counterparts in reconstruction of Karabakh that has been damaged during the recent conflict in the region.
During the ceremony, Dejpasand and Azerbaijan's Deputy Prime Minister Shahin Mustafayev signed a document on the promotion of economic cooperation.
"The principled policy of the Islamic Republic has always been based on the expansion of economic relations with all countries, especially Muslim and neighboring countries," the Iranian minister said, adding, "Iran-Azerbaijan relations are of great historical, cultural, religious and economic importance."
"As we did our best to restore peace during the crisis, we are ready to cooperate in the reconstruction of the regions of Azerbaijan," he noted.
Shahin Mustafayev, for his part, expressed hope that Azerbaijan will have more cooperation in the region, especially with Iran.
"We are ready to cooperate with powerful Iranian companies in the reconstruction of war-torn lands and the construction of economic and transportation projects in the region," he added.
https://www.farsnews.ir/en/news/13991106000162/Iran%E2%80%99s-FM-Underlines-Dialge-Cperain-amng-Reginal-Nains
--------
Palestinians ask European Union to send observers to monitor long-awaited elections
24 January 2021
Palestinian election officials on Sunday invited the European Union to send observers to monitor upcoming elections planned for the Palestinian legislature and presidency.
The elections are seen as an important step toward ending a rift that has left the Palestinians divided between rival governments since the Islamic militant group Hamas seized control of the Gaza Strip from the internationally recognized Palestinian Authority in 2007. The PA has governed only autonomous areas of the Israeli-occupied West Bank since then.
Past attempts at reconciliation have repeatedly failed. But Sunday's invitation to the European Union was a sign that the Palestinians are serious about holding what will be their first elections in 15 years.
The Central Elections Commission said its chairman, Hanna Nasir, extended the invitation for both the European Union and the European Parliament to send monitors. It said the invitation was given to the local EU representative, Sven Kuhn von Burgsdorf, and Nasir "stressed the importance of international observation to the electoral process, particularly by the EU."
The Palestinians are looking to the EU to ensure that the vote is transparent, and also in hopes of rallying pressure on Israel to allow Palestinians in Israeli-annexed east Jerusalem to vote.
The Palestinians claim east Jerusalem, captured by Israel in 1967, as the capital of a future state. Israel considers all of Jerusalem to be its capital. It has not said whether it will allow Palestinian residents in east Jerusalem, home to the city's major religious sites, to vote in Palestinian elections.
The EU supports the establishment of an independent Palestinian state alongside Israel, with a capital in east Jerusalem.
The EU did not officially respond to the monitoring request. But Shadi Othman, spokesman for the EU office to the Palestinians, confirmed the EU's "readiness to provide everything possible for the success of the electoral process."
"The goal during the coming period is to make all efforts to reach free and fair elections that produce elected representatives from the West Bank, east Jerusalem and the Gaza Strip," he said.
Palestinian President Mahmoud Abbas issued his decree on Jan. 15, scheduling parliamentary elections for May 22 and presidential elections on July 31.
Uncertainty about voting in east Jerusalem is one of several potential obstacles that could derail the planned election.
Representatives from Abbas' Fatah party and Hamas are expected to meet in Egypt next month in hopes of working out logistics.
https://english.alarabiya.net/News/middle-east/2021/01/24/Palestinian-Israeli-conflict-Palestinians-ask-European-Union-to-send-observers-to-monitor-long-awaited-elections
--------
Turkey, Greece hold first round of exploratory talks since 2016
25 January 2021
Greece and Turkey have started a new round of exploratory talks in the Turkish city of Istanbul to settle a long-running dispute over energy exploration and territorial rights in the eastern Mediterranean.
The dialog was held following a five-year hiatus on Monday, after Turkish Foreign Minister Mevlut Cavusoglu invited Greece to resume direct talks in his meeting with top EU officials in the Belgian capital Brussels last week.
Greek Prime Minister Kyriakos Mitsotakis said his country would join the talks with "optimism and hope" -- a comment echoed by Cavusoglu.
European Council President Charles Michel welcomed the development, saying the bloc is "looking forward to progress resumption of exploratory talks between Turkey and Greece as well as the Cyprus settlement process."
The meeting is not expected to make major headway since the two NATO countries clashed over their agenda last week.
Greece wants to limit the discussions to continental shelf borders and the size of exclusive economic zones. But Ankara, which accuses Athens of illegally stationing troops on some of its islands, wants to discuss aerial zones.
"It's not right to choose one (subject) and say, 'we're holding exploratory talks on this'," Cavusoglu said.
Michael Tanchum of the University of Navarra and the Austrian Institute for European and Security Policy (AIES) said the process could be helped along if it involved a third party such as the United States or Germany.
"The likely outcome of such adjudication would invalidate the use of some small Greek islands near Turkey's mainland... while upholding the use of larger islands and more distant islands," Tanchum said.
The ongoing talks between Greece and Ankara may positively contribute to Turkey's relations with the European Union.
Turkey has been attempting to become a member of the EU since the 1960s. Formal EU accession negotiations began in 2005, but the process has been mired in problems.
The energy rivalry has lowered the already dim prospect of Turkey's membership in the EU.
After meeting with Cavusoglu last week, EU chief Ursula von der Leyen said in a post on Twitter that while "dialog is essential... we also expect credible gestures on the ground."
Ankara hopes for a return visit at the end of February or early March.
Athens and Ankara held 60 rounds of talks between 2002 and 2016 that they broke off without making progress in a dispute that has lingered for much of the past century.
Bilateral talks continued in the form of political consultations, but did not return to the exploratory framework.
Greece and Turkey, both of them NATO members, have been locked in a long-lasting territorial dispute over hydrocarbon resources in the Mediterranean Sea.
Tensions escalated last year between the two after Turkey began a military-backed hydrocarbon exploration venture in waters between Greece and Cyprus.
Turkey's discovery of major gas deposits in the waters sparked anger in Greece, which responded with naval drills to defend its maritime territory.
Siding with Athens, France also deployed its frigates and fighter jets to the region.
Turkey, at the time, warned France against supporting Greece in the escalation, saying that Paris wants to create a security force of the EU against NATO.
Ships from Cyprus, Italy and the US have also taken part in the Greek naval exercises, while the US and Italy have held drills with Turkish units as well.
There have been encounters between Turkish vessels and those of rival Greece.
Cyprus, for its part, accuses Turkey of breaching its sovereignty by drilling in the waters.
The EU, which has taken the side of Greece in the dispute, imposed sanctions against Turkish individuals and threatened Ankara with wider economic measures.
It has also accused the government of Turkish President Recep Tayyip Erdogan of ruining the country's chances to join the EU.
Turkey slammed the EU approach toward the dispute with Greece and Cyprus as "biased and illegal," calling on the Western bloc to instead act as an honest broker.
Greece and Turkey almost went to war in 1974 over Cyprus, which has since been divided, with the northern third run by a Turkish Cypriot administration and the southern two-thirds governed by the Greek Cypriot government.
Erdogan has formerly called on Greece to enter talks or face "painful" consequences.
https://www.presstv.com/Detail/2021/01/25/643783/Turkey-Greece-EU-NATO-direct-talks-maritime-dispute-energy-exploration-eastern-Mediterranean-
--------
Africa
Violence in Sudan's Darfur killed 250, displaced 100,000: UN
24 January 2021
The United Nations High Commissioner for Refugees (UNHCR) has expressed alarm over tribal violence in Sudan's conflict-ridden Darfur region, saying the conflict has killed at least 250 people and displaced more than 100,000 others.
UNHCR spokesman, Boris Cheshirkov, whose remarks were published Sunday, said that about 3,500 Sudanese refugees, mostly women and children, have fled into neighboring Chad.
"These refugees – the majority of them women and children – have been hosted in four very remote locations that lack basic services or public infrastructure, where they have been sheltering under trees," Cheshirkov said in Geneva on Friday.
"Due to the COVID-19 situation, Chadian local authorities are directing the new arrivals to a transit site, where they will undergo quarantine before being relocated to an existing refugee camp, away from the border," he added.
He also said that the UN agency is rushing supplies to the area to respond to their needs, as well as mobilizing resources as part of an inter-agency response.
Before the latest influx, there were more than 350,000 Sudanese refugees in Chad, according to the agency.
The violence in West Darfur reportedly started as a local dispute on January 15 between the Massalit tribe and Arab nomads in the state capital El Geneina, before quickly morphing into broader fighting involving armed militias in the area.
State Governor Mohamed Abdalla al-Douma said at least 100 people were killed, more than 130 others were injured and up to 50,000 people were forced to flee areas in and around the Kerindig camp for internally displaced persons (IDPs).
Sudanese authorities imposed a state-wide curfew in West Darfur, while the Khartoum government dispatched a "high-profile" delegation to help contain the situation.
Separate clashes on January 18 in South Darfur between members of the Fallata ethnic group and the Arab Rizeigat tribe also claimed the lives of at least 55 people and wounded 37 others.
Sudan's state news agency, SUNA, reported at the time that a heavy troop presence had restored order in the town of Gereida, where the deadly clashes took place.
The latest attacks came just weeks after a long-running peacekeeping mission ended its operation in the region.
On December 31, the hybrid United Nations African Union Mission in Darfur (UNAMID) formally ended its operations in the region. It plans a phased withdrawal of its approximately 8,000 armed and civilian personnel within six months.
People in Darfur protested the departure of the UN peacekeepers, citing fears of renewed violence.
The eruption of tribal violence in Darfur has sounded the alarm in Sudan over the fragile situation in the region.
UN Secretary-General Antonio Guterres has already expressed concern about the violence in Darfur.
Brokering lasting peace in Darfur and other parts of Sudan is one of the main challenges facing military and civilian authorities sharing power following the overthrow of former president Omar al-Bashir in April 2019.
Conflict broke out in Darfur in 2003 after mostly non-Arab rebels rose up against Khartoum. Up to 300,000 people have been killed and 2.5 million displaced, including more than 180,000 displaced in West Darfur, according to UN estimates.
Back then, the Arab-dominated government in Khartoum responded by recruiting and arming a notorious Arab-dominated militia known as the Janjaweed. The main conflict has subsided over the years, but ethnic and tribal clashes still flare periodically.
Sudan is undergoing a rocky political transition after the ouster of Bashir in April 2019 triggered by mass protests against his rule. Bashir, who is currently in custody in Khartoum, is wanted by the International Criminal Court for alleged genocide and war crimes in Darfur perpetrated over a decade ago.
https://www.presstv.com/Detail/2021/01/24/643744/Sudan-Darfur-violence-displaced-UNHCR-refugees-Chad
--------
Ugandan peacekeepers kill 189 al-Shabab militants in Somalia
23 January 2021
The Ugandan army says its peacekeeping forces have managed to eliminate 189 members of the al-Qaeda-linked al-Shabab Takfiri terrorist group in Somalia during an offensive against one of the group's camps.
In a statement on Friday, the Ugandan People's Defence Force (UPDF) said that it had raided al-Shabab hideouts in the villages of Sigaale, Adimole, and Kayitoy, some 100 kilometers southwest of the capital Mogadishu.
"(The raid)... saw the forces put out of action 189 al-Qaeda-linked" militants "and destroyed a number of military hardware and items used by the terrorist attacks," it added.
Since 2006, the al-Qaeda-linked al-Shabab militants have been engaged in a bloody militancy in Somalia in an attempt to topple its central government, which is supported by the United Nations and African Union (AU) peacekeeping troops.
Despite being ousted from large parts of the south and central Somalia by AU's peacekeeping troops in 2011, al-Shabab continues deadly attacks on military and civilian targets, including hotels, intersections, and checkpoints.
Ugandan troops are part of the African Union Mission in Somalia (AMISOM) with the aim of supporting the central government and stop al-Shabab's attempts to topple it. The mission, comprised of some 20,000 peacekeepers, has been fighting against the militant group for the past decade.
Somalia, which has been ravaged by decades of war and poverty, has faced instability and violence since 1991 when its military government was overthrown.
https://www.presstv.com/Detail/2021/01/23/643681/Ugandan-peacekeepers-Shabab-Somalia
--------
Six soldiers killed in militant attacks in central Mali
25 January 2021
Mali's military says militants have conducted attacks in the country's central region of Mopti, leaving at least six soldiers killed.
The army said 18 soldiers were also wounded in the "complex and simultaneous" attacks which occurred in the villages of Boulkessi and Mondoro at around 3:30 am (0330 GMT) on Sunday.
According to the statement, an ensuing gunfight between the gunmen and the army troops left "around 30 dead on the terrorist side".
The army said around 40 motorcycles and a large amount of military gear were also seized from the assailants.
No group has yet claimed responsibility for the attacks.
Mali has become increasingly engulfed in violence since a Tuareg uprising in 2012 was hijacked by extremist militants, prompting France to intervene to push them back.
The French mission began operating in Mali in 2013 to allegedly counter militants that Paris claims are linked to the al-Qaeda and Daesh terrorist groups.
Some observers have, however, cited suspicions about the actual goal sought by Paris inside the former colony, which boasts rich mineral reserves.
The military presence has, meanwhile, given rise to some anti-French sentiment. Last January, hundreds of people took to the streets in the capital Bamako to protest the foreign presence.
Violence, however, has steadily worsened in the region with militants using northern Mali to launch attacks on neighboring countries.
Last week, Human Rights Watch urged France to fully and impartially investigate reported loss of 19 civilian lives after its airstrikes targeted a wedding ceremony in east-central Mali in early January.
https://www.presstv.com/Detail/2021/01/25/643780/Six-soldiers-killed-militant-attacks-Mali
--------
Pirates attack Turkish ship in Nigeria; kill sailor, kidnap 15
24 January 2021
Pirates have attacked a Turkish cargo ship off the coast Guinea, abducting 15 people after killing an Azerbaijani sailor.
The ship, named M/V Mozart, which was traveling from Lagos to Cape Town, was sailing 100 sea miles northwest of the African island country Sao Tome when the Nigerian pirates boarded the ship, Turkish media reported.
According to initial reports, 15 out of 19 sailors have been kidnapped. Farman Ismayılov, an Azerbaijani engineer, was killed.
The Nigerian pirates are reportedly waiting for negotiations for ransom.
Kidnappings and piracy for ransom in Nigeria and the Gulf of Guinea are common. A similar attack occurred in 2019 when a Turkish cargo ship was attacked by Nigerian pirates, and 10 sailors, all Turkish nationals, were taken hostage for ransom.
Later, all sailors were released.
In 2019, the International Maritime Bureau described the Gulf of Guinea as the most dangerous area in the world for piracy. It said 73 percent of all sea kidnappings and 92% of hostage-takings took place in the Gulf of Guinea.
https://www.presstv.com/Detail/2021/01/24/643705/Turkish-cargo-ship-abducted
--------
Four soldiers killed in bomb attack in Somalia
23 January 2021
Four soldiers have been killed in a roadside bomb attack that targeted a car transporting former lawmakers in Somalia's capital, Mogadishu.
Somalia police said the attack came on Saturday when an improvised explosive device (IED) exploded on a vehicle carrying two former lawmakers and a prominent traditional elder in Kaaraan district of central Mogadishu.
Police spokesman Sadiq Adan said those killed were "bodyguards of the former lawmakers."
The former lawmakers were "slightly injured," he said.
District Commissioner Abshir Mohamed Mohamud said the al-Shabab militants were behind the attack.
"The enemy, al-Shabab militants, hid the bomb on the roadside," Mohamud said.
The al-Qaeda-linked al-Shabab militants have been engaged in a bloody militancy in Somalia since 2006, in an attempt to undermine its central government, which is supported by the United Nations and African Union peacekeeping troops.
Despite being ousted from large parts of the south and central Somalia, al-Shabab continues deadly attacks on military and civilian targets, including at hotels, intersections, and checkpoints.
The terrorists have fought successive Somali governments as well as neighboring governments in Uganda and Kenya, the latter of which sent troops to Somalia in 2011 to fight the Takfiri group as part of the African Union forces.
https://www.presstv.com/Detail/2021/01/23/643690/Somalia-Mogadishu
--------
Hundreds of migrants rescued off Libya coast: French NGO
23 January 2021
Over 350 migrants have been rescued off the Libyan coast by the Ocean Viking humanitarian vessel in just two days, a French NGO running the boat said on Saturday.
SOS Mediterranee said that "106 people were rescued ... in international waters 28 nautical miles (50 kms) from the Libyan coast" on Friday evening.
"The majority of the people aboard an inflatable rubber dinghy were found intoxicated by oil fumes," it said. They came from Guinea, Sudan and Sierra Leone.
On Friday morning, the Ocean Viking picked up 149 people from two boats following an SOS signal, including 58 minors and four babies – one just a month old, it said.
Since Thursday, a total of 374 people have been rescued by the Ocean Viking, of whom 165 are children, SOS Mediterranee said.
A total of 131 minors are unaccompanied.
Libya, which descended into chaos following the 2011 uprising that toppled and killed longtime dictator Muammar Gaddafi, has emerged as a major transit point for African and Arab migrants fleeing war and poverty to Europe.
While many have drowned at sea, thousands have been intercepted by the Libyan coastguard, which has been backed by Italy and the European Union, and returned to Libya.
They mostly end up in detention, often in horrific conditions.
The Ocean Viking took to the seas on January 11 after being blocked in Italy for five months before being released in December. Authorities had cited alleged safety issues for the holdup.
Ocean Viking is currently the sole rescue ship run by an NGO in the area, according to SOS Mediterranee's head, Sophie Beau, who said "the others have been blocked by Italian authorities like the Ocean Viking earlier."
Most migrants leave from Libya and Tunisia attempting a hazardous Mediterranean crossing to try and enter Europe through Italy.
More than 1,200 died last year while trying to cross the Mediterranean.
https://english.alarabiya.net/News/north-africa/2021/01/23/Hundreds-of-migrants-rescued-off-Libya-coast-French-NGO
--------
Europe
Turkey decries Islamophobic attack on Denmark mosque
Burak Bir
25.01.2021
The head of the Diyanet, Turkey's religious affairs directorate, on Sunday denounced an Islamophobic attack on a Turkish mosque in Denmark near the German border.
"We expect the activities of racist groups with an Islamophobic mentality, which are increasing day by day, to end and their perpetrators to be brought to justice as soon as possible," Ali Erbas said on Twitter.
On Friday at 6 p.m., Aabenraa Mosque suffered an attack when someone spray-painted anti-Muslim slurs on its walls.
Hursit Tokay, the president of the mosque association, told Anadolu Agency that when he arrived at the mosque around 11 a.m. on Saturday, he noticed insulting writings about the holy book of Islam, the Quran, on the wall.
The mosque, which operates under the umbrella of the Danish Turkish Islamic Foundation, was partially closed due to the coronavirus pandemic.
He said mosque officials reported the incident to the police and authorities opened an investigation and would examine surveillance cameras in the area.
Tokay condemned the attack and said the writings were erased and no other damage was detected to the mosque.
https://www.aa.com.tr/en/europe/turkey-decries-islamophobic-attack-on-denmark-mosque/2121600
--------
Southeast Asia
Heed Sultan's call, enact humane bylaws to manage strays, say activists
Imran Ariff
January 24, 2021
PETALING JAYA: Animal rights activists have lauded the Sultan of Selangor's message to show compassion towards stray cats and dogs, and hoped the relevant local authorities will take his advice to implement more humane bylaws.
In a statement on social media yesterday, Sultan Sharafuddin Idris Shah urged the public to take care of animals "whether as a pet or in their own habitat", adding that local government must find a holistic way to deal with strays so they don't end up being locked up or killed.
Arie Dwi Andika, president of the Malaysia Animal Association, said that while he welcomed the comments, there now needs to be the requisite action from lawmakers in line with the Ruler's message.
"At the moment, the bylaws allow for the capture or killing of strays in the effort to prevent diseases like rabies, even if it can't be proven an animal is ill."
He said the Sultan's suggestion that Malaysia adopt a system similar to Turkey's was a good one, as it allows for the humane management of stray animals.
"It is time for action. The way Turkey does it, where they capture, sterilise and release or rehome, is a compassionate way to manage the number of strays.
"If they want to see the issue of strays better controlled in 10 years' time, they need to start now," he added.
In Turkey, where rabies was once a serious issue that led to many dogs being killed, the government passed a law in 2004 requiring local governments to rehabilitate animals rather than kill them, with strays captured, treated and released after being spayed or neutered.
Local governments are also responsible for feeding them.
In 2018, it was reported that 1.2 million street animals were neutered and 1.5 million vaccinated in Turkey after the law was implemented.
Puspa Rani Thanabalasinagm, founder of Malaysia Independent Animal Rescue, said it was an apt comparison, noting that while Turkey is a secular country, it is still a Muslim majority country like Malaysia.
She said she was happy the Sultan had come out with this statement.
"All religions spread the message of compassion and love. Unfortunately, when it comes to these poor animals, especially dogs, this message seems to be lost and interpreted wrongly."
Puspa Rani said besides amending the laws, there must be education programmes and initiatives to improve the public perception of strays and ensure pet owners are responsible so that animals don't needlessly end up homeless.
https://www.freemalaysiatoday.com/category/nation/2021/01/24/heed-sultans-call-enact-humane-bylaws-to-manage-strays-say-activists/
--------
Only selected Covid-19 patients for private hospitals, says Noor Hisham
January 23, 2021
PETALING JAYA: Government hospitals will only refer specific selected Covid-19 patients to private hospitals. Those who qualify are ambassadors, expatriates, and those who can afford the cost of private hospital care as well as those who have requested to be moved, said health director-general Dr Noor Hisham Abdullah in a newspaper interview today.
He said non-Covid-19 patients would also be transferred from government hospitals to private hospitals in order to ease the load on government facilities.
However, private hospitals can continue to manage their own patients who have been diagnosed with Covid-19.
Noor Hisham and other officials held discussions this afternoon with private hospitals on integrating private and public health services to manage the care of Covid-19 patients.
Those present were the Association of Private Hospitals Malaysia (APHM), Malaysian Medical Association, Malaysian Muslim Doctors Organisation, Federation of Private Medical Practitioners' Associations Malaysia, Islamic Medical Association Malaysia, and Medical Practitioners Coalition Association of Malaysia.
Noor Hisham further said the public and private sector must work as a team and "we are all soldiers in this long and tough battle and the nation is depending on us to help overcome this pandemic", New Straits Times reported.
Health minister Dr Adham Baba questioned the private sector for raising concerns over accepting Covid-19 patients from government hospitals.
"We have been outsourcing non-Covid-19 cases to private hospitals since the second wave. There is no issue here. Now we are also asking them to take in and manage their own Covid-19 patients. Why must they refuse?"
Private healthcare centres have asked that only non-Covid-19 patients be transferred to their facilities to free up public hospitals.
APHM president Dr Kuljit Singh was quoted as saying that not all private hospitals had the capacity and capability to treat and manage Covid-19 cases, such as manpower and facilities in Intensive Care Units.
Kuljit said that while private hospitals were preparing to accept and treat their own Covid-19 patients, the first step would always be to refer patients to public hospitals.
https://www.freemalaysiatoday.com/category/nation/2021/01/23/only-selected-covid-19-patients-for-private-hospitals-says-noor-hisham/
--------
URL: https://www.newageislam.com/islamic-world-news/ayodhya-mosque-be-dedicated-1857/d/124146
New Age Islam, Islam Online, Islamic Website, African Muslim News, Arab World News, South Asia News, Indian Muslim News, World Muslim News, Women in Islam, Islamic Feminism, Arab Women, Women In Arab, Islamophobia in America, Muslim Women in West, Islam Women and Feminism