New Age Islam News Bureau
15 Oct 2019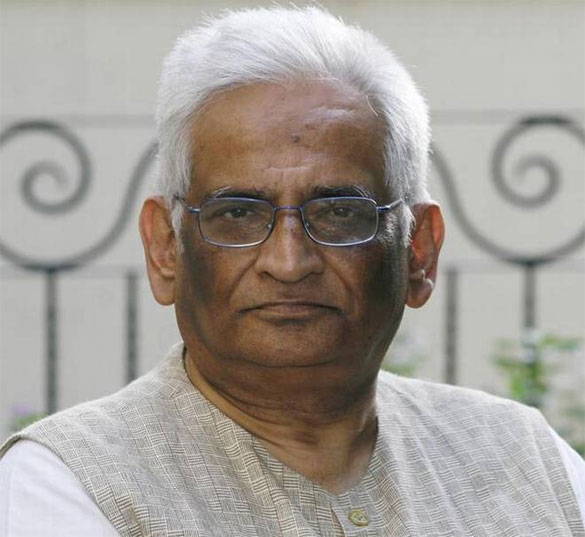 Senior advocate Rajeev Dhavan | Photo Credit: Shiv Kumar Pushpakar
------
• Bangladeshi Terror Outfit Jamaat-ul Mujahideen Expanding Footprint in India: NIA
• 45-50 Terrorists, Including Suicide Bombers, Training At JeM Balakot Facility: Sources
• Pakistan Isolated By All Countries in FATF, On Verge of Being In 'Dark Grey' List
• US, Taliban Resume Contacts To Revive Peace Process
• Abandoned by U.S. in Syria, Kurds Find New Ally in American Foe
• Trump Imposes Sanctions on Turkey, Says Prepared To 'Swiftly Destroy' It's Economy
• Iran's Expanded Missile Arsenal Presents Challenge for U.S., Saudi Arabia
• Led By Majority-Muslim Azerbaijan, the Council of Europe Resolves To Preserve Jewish Heritage
• Normalization Of Ties With Israel Constitutes Treason: Tunisia's President-Elect
• A Christian Enclave Confronts A Proposal To Attract Muslim Tourists
India
• Ayodhya: Belief, Travelogues and Skand Purana Do Not Give Hindus Title of Land, Say Muslim Parties
• Bangladeshi Terror Outfit Jamaat-ul Mujahideen Expanding Footprint in India: NIA
• Nothing Anti-Muslim about NRC: Amit Shah Talks Assam, Kashmir, Economy
• Ayodhya Land Dispute: India Cannot Be Treated As 'Monolithic Entity', Muslim Parties Tell SC
• Islam Is Much More Than Quran: Rajeev Dhawan Representing Muslim Side in Ram
• Ayodhya Hearing: Demolition Won't Take Away Mosque Character, Waqf To SC
• Haryana elections: Mob lynching, security takes centrestage in Muslim-majority Mewat
• Send body to Bangladesh: Kin of man who died as 'foreigner'
• Two terrorists kill Rajasthan apple truck driver in Shopian
• Mobile phones back in Kashmir valley, SMS stopped after terror attack
• Syria welcomes India's 'deep concern' over Turkish offensive
--------
Pakistan
• 45-50 Terrorists, Including Suicide Bombers, Training At JeM Balakot Facility: Sources
• Pakistan Isolated By All Countries in FATF, On Verge of Being In 'Dark Grey' List
• Days After Chanting Anti-Army Slogans, Senior Pakistani Lawyer 'Kidnapped' In Lahore
• President Erdogan praises Imran Khan for Speaking for Islam & Ummah
• LHC indefinitely adjourns hearing of Maryam Nawaz's bail plea
• CTD says splinter group of outlawed AQIS regrouping in Karachi
• KP Assembly split over proposed legislation against domestic violence
• FIA interrogates 3 officials over involvement in harassment scandal at Balochistan University
--------
South Asia
• US, Taliban Resume Contacts To Revive Peace Process
• Afghan Forces Retake Taliban-Controlled District
• NATO allies and partners stand shoulder to shoulder to make the Afghan forces stronger: Stoltenberg
• Mortar rounds land close to parliament building in Kabul, no casualties reported
• Airstrikes kill, wound 23 Taliban militants in Balkh province
• Air and artillery strikes kill 12 militants of the Red Unit of Taliban in Nangarhar
• Special Forces kill, detain 7 Taliban militants; destroy multiple caches of weapons
--------
Arab World
• Abandoned by U.S. in Syria, Kurds Find New Ally in American Foe
• Syrian troops enter three towns after deal with Kurds
• Saudi Arabia promoting arbitration culture to meet market needs
• 4 IS militants killed in airstrike in eastern Iraq
• 9 members of same family killed in attack in Egypt's Sinai
• Egypt sentences six found guilty of terrorism to death
• Russian President, Saudi King Salman discuss bilateral relations in Riyadh
• Baghdad Provincial Council elects new governor after deadly protests
• Kurds 'may be releasing' Daesh prisoners in Syria to get US involved: Trump
• Lebanon says Israel sent drone over Hezbollah area
• Saudi Arabia and Russia sign up to closer ties with 20 new deals
--------
North America
• Trump Imposes Sanctions on Turkey, Says Prepared To 'Swiftly Destroy' It's Economy
• Violent quest for empowerment returns Syrian Kurds to square one
• Turkish 'invasion' of north Syria has resulted in widespread casualties: Pentagon
• Pence says Trump spoke to Erdogan and asked for immediate ceasefire
• Syrian govt., not US, must protect Kurds against Turkey: Trump
• Trump calls ABC's false video on Turkey 'real disgrace'
• War in Syria: Retired US general attacks Trump over Turkey offensive
• Trump: Kurdish-led forces may intentionally be releasing ISIS militants
--------
Mideast
• Iran's Expanded Missile Arsenal Presents Challenge for U.S., Saudi Arabia
• Israeli Forces Detain Al-Quds Jerusalem Governor, Senior Fatah Figures
• UN: Turkish forces in Syria have displaced 160,000 civilians
• 2 Yemeni civilians killed by Houthi sniping operation
• Intelligence Minister: 2 Terrorist Teams Disbanded in Southwestern Iran
• Iran's Judiciary Chief Warns of ISIL's Revival Due to Turkey's Incursion into Syria
• Kremlin: We don't want to consider possibility of Syria clash with Turkey
• NATO chief: Turkish operation in northeastern Syria risks regional escalation
• Iran arrests opposition figure 'directed by French intel'
• Saudi Arabian forces gain control of Yemen's Aden to end stand-off
• Iran ready to restart talks if US sanctions removed: President Rouhani
• Iran releases new photos of tanker attacked off Saudi coast
• Mideast a safer place without US: Iran's top security official
--------
Europe
• Led By Majority-Muslim Azerbaijan, the Council of Europe Resolves To Preserve Jewish Heritage
• Christchurch Attack: New Zealand Tries New Tactic to Disrupt Online Extremism
• Former Islamist and far-right extremists unite forces to fight rising hate
• Support falls for Germany's far-right AfD after Halle attack
• Right wing extremist accused of terror plot allegedly wrote a 'Patriot's Cookbook' urging others to attack Muslims
• France's Macron warns Trump of need to prevent ISIS resurgence
• EU condemns Turkey's Syria operation, agrees sanctions plan over Cyprus
• Two Iraqi migrants found dead on northern French beach
• Erdogan briefs France's Macron on anti-terror operation
• Germany unwilling to take back Daesh fighters
• EU: Turkish concerns should be addressed by diplomacy
• Germany urges dialogue with Turkey despite differences
• Saudi Aramco signs nine agreements with Russian firms during Putin visit
• Nato warns Turkey attacks could wipe out gains against ISIS
--------
Africa
• Normalization Of Ties With Israel Constitutes Treason: Tunisia's President-Elect
• More Than A Dozen Killed In Northern Burkina Faso Mosque Attack
• 39 militants killed in NW Nigeria in one week
• Worst Jihadist Attack in Years Stokes Anger Over Mali's Response
• Kenya: Police Chief Says Roadside Bomb Kills 11 Officers
• King Salman congratulates newly-elected Tunisian President Saied
• Thousands of Tunisians celebrate Kais Saied's landslide projected win
• Sudan's government, rebel leaders start peace talks in Juba
• Lawyers in Sudan open torture case against ex-spy chief
• Somalia marks 2nd anniversary of worst terror attack
--------
Southeast Asia
• A Christian Enclave Confronts A Proposal To Attract Muslim Tourists
• PAS non-Muslim wing says LTTE detainee linked to party not a member
• Indonesia, Malaysia Worried About Possible Escape of IS-linked Fighters in Syria
• Lack of dominant party in PH worrying the Malays, says political scientist
• Anwar reminds PKR to stay true to its original goals
• No reason to deregister DAP, deputy home minister tells PAS MP
Compiled by New Age Islam News Bureau
URL: https://www.newageislam.com/islamic-world-news/ayodhya-belief-travelogues-skand-purana/d/120001
--------
Ayodhya: belief, travelogues and Skand Purana do not give Hindus title of land, say Muslim parties
OCTOBER 14, 2019
What is definite is Hindus were given (prescriptive rights) to enter the mosque premises and pray: senior advocate Rajeev Dhavan
Sheer belief that Lord Ram was born exactly under the central dome of Babri Masjid, demolished in 1992 by kar sevaks, does not give the Hindus the title or ownership of the disputed land, senior advocate Rajeev Dhavan submitted before the Ayodhya Bench of the Supreme Court on Monday.
"Neither belief nor travelogues nor Skand Purana can give you [Hindu parties] title to the land," Mr. Dhavan submitted.
Mr. Dhavan's arguments came on the 38th day of the marathon hearings by the five-judge Bench led by Chief Justice of India Ranjan Gogoi.
Chief Justice Gogoi indicated that the Ayodhya hearings may finally draw to a close on Wednesday (October 16), a couple of days ahead of the deadline of October 18.
In his day-long submissions, Mr. Dhavan said what was definite was the Hindus were given (prescriptive rights) to enter the mosque premises and pray. "However, they trespassed into the land and surreptitiously installed the idols on December 22-23, 1949," he submitted.
The senior lawyer said there was no evidence of any title they held over the land.
Hindus were allowed to enter the land and pray at the Ram Chhabutra after 1857.
"What did the Hindus actually pray to from 1857 to 1989? An idol. The rest was a belief with no evidence - Hindus are not able to prove Lord Ram was born under the inner dome. There is no physical manifestation of their belief that this is the exact place where Lord Ram was born... Till 1989, they had accepted that they had only a right to pray there. There was no question of title," Mr. Dhavan argued.
He said the maintenance grant given to the wakf from the period of Babur through the British occupation was proof of the Muslims' title over the land. The right to entry was given by the British as a means to maintain public order in the area.
"Right to entry to the Hindus to pray in the Babri premises does not translate to defeasance of the Muslims' title... Why knock down one of the domes of the Babri mosque in the 1934 riots and trespass to install the idols of Lord Ram in 1949 if they already had the title... Why did they have to do all this?" he said.
Mr. Dhavan countered the Hindu parties' version that the mosque was abandoned with no prayers offered. "Prayers do not determine title, abandonment does. Look at the Mexican pyramids. Forests surround them with not a single guard... If I go away on a holiday, does it mean I have abandoned my practice," he asked.
'Do not open a Pandora's box'
Concluding the day's arguments, Mr. Dhavan urged the judges not to open a Pandora's box by attempting to rewrite history. He said India was more complicated than Europe with more wars and conquests. "How can Muslim rulers be termed illegitimate for building a mosque? Why are we rewriting history whenever new government comes to power," he asked.
Mr. Dhavan, who argued the whole day, said "we are treating India like a monolithic entity. Practices in North India are fundamentally different from other parts, essentially different from the South. Yet we try to assume a commonality...".
He said the Islamic law had evolved over a period of 15 centuries.
"A brilliant civilisation! At best our knowledge of Islamic law is confined to personal law... We cannot selectively dip into the Quran or Hadith or Vedas and say this is right, this not or Mr. Babur was not a true Muslim," he said.
Mr. Dhavan reminded the Bench that history books in future would be written on the basis of the judgment in the Ayodhya case. He urged the judges to tread with care like how they did with the Uniform Civil Code.
https://www.thehindu.com/news/national/ayodhya-belief-travelogues-and-skand-purana-do-not-give-hindus-title-of-land-say-muslim-parties/article29681628.ece
--------
Bangladeshi Terror Outfit Jamaat-ul Mujahideen Expanding Footprint in India: NIA
Oct 15, 2019
NEW DELHI: Bangladeshi terror outfit Jamaat-ul Mujahideen (JMB), banned by India in May this year, is expanding its footprint in Assam, Odisha and Jharkhand, apart from setting up new bases in Bihar, Maharashtra, Karnataka and Kerala, National Investigation Agency (NIA) chief Y C Modi said on Monday.
"A list of 125 suspected JMB members has been circulated to the states concerned," he said in his address at the inaugural session of a two-day conference of heads of anti-terrorism squads and special task forces of various state police.
NIA Inspector General Alok Mittal said JMB — linked to Burdwan blasts of 2014 and last year's Bodh Gaya blast — had set up 20-22 hideouts in Bengaluru and tried to spread its bases in South India between 2014 to 2018. He said that JMB had even conducted a trial of rocket launchers in Krishnagiri Hills along the Karnataka border and was planning to attack Buddhist temples to avenge "the plight of Rohingya Muslims in Myanmar".
On cases involving Indian youths influenced by Islamic State, Mittal said NIA had registered 28 such cases since 2014 and arrested as many as 127 people from across 14 states. Tamil Nadu tops the list with 33 arrests.
"During investigation of the different modules, several arrested persons confessed that they were radicalised by hate speeches of Zakir Naik, who is in Malaysia. NIA has already issued LR (letters rogatory) for his questioning," said the IG.
Referring to the attempts to revive terrorism in Punjab, Mittal said the banned outfit, Khalistan Liberation Force, has been conspiring to disrupt law and order and communal harmony in in the state with support from across the border and with funding from countries like UK, Italy, France and Australia. KLF link was found in the 8 targeted killings across Punjab, for which NIA has so far arrested 16 suspects.
Mittal said NIA has registered a fresh case relating to anti-India activities of foreign-based outfit Sikhs for Justice (SFJ), which has been radicalising Sikh youths via a pro-Khalistan campaign on social media titled 'Referendum 2020'. SFJ was recently banned by the home ministry as an unlawful association.
https://timesofindia.indiatimes.com/india/bangladeshi-terror-outfit-jmb-expanding-footprint-in-india-nia/articleshow/71589524.cms
--------
45-50 Terrorists, Including Suicide Bombers, Training At Jem Balakot Facility: Sources
Oct 14, 2019
NEW DELHI: Eight months after Indian Air Force (IAF) bombed the Jaish-e-Mohammed (JeM) terrorist camp in Pakistan's Balakot, intelligence agencies have received inputs that as many as 45-50 terrorists, including suicide bombers, are being trained at the facility.
"Around 45-50 suicide bombers are training inside the Jaish-e-Mohammed terrorist camp in the Balakot town of Pakistan," top government sources told ANI.
Indian intelligence agencies are keeping a constant watch on the facility, including technical surveillance, to keep a track of the developments there.
Sources said that some of the terrorists who received training at the camp have even been sent to Kashmir to target Indian security bases.
The facility had remained closed for six months after the Indian Air Force attacked it in February, according to the sources.
Last month, Army chief General Bipin Rawat had revealed that Pakistan very recently "reactivated" the terror camp.
On February 26 this year, IAF fighters flew deep into Pakistan territory to bomb the JeM facility at Balakot in Khyber Pakhtunkhwa province.
The action came after the February 14 suicide bombing in Jammu and Kashmir's Pulwama, in which 40 CRPF personnel were martyred. JeM had claimed responsibility for the attack.
https://timesofindia.indiatimes.com/world/pakistan/45-50-terrorists-including-suicide-bombers-training-at-jem-balakot-facility-sources/articleshow/71580829.cms
--------
Pakistan isolated by all countries in FATF, on verge of being in 'Dark Grey' list
Oct 14, 2019
PARIS: Pakistan is on the verge of strong action by the international terror financing watchdog FATF and the country may be put in the 'Dark Grey' list, the last warning to improve.
Officials attending the ongoing plenary of the Financial Action Task Force (FATF) here said as per indications, Pakistan will be isolated by all members for not doing enough.
Pakistan is on the verge of facing strong action by FATF, given its inadequate performance since it managed to pass in only six of 27 items, an official privy to the development said.
The FATF will finalise its decision on Pakistan on October 18.
According to FATF rules there is one essential stage between 'Grey' and 'Black' lists, referred to as 'Dark Grey'.
'Dark Grey' means issuance of a strong warning, so that the country concerned gets one last chance to improve, another official said.
'Dark Grey' was the term used for warning up to 3rd Phase. Now it's just called last warning - that is the 4th phase.
The FATF is an inter-governmental body established in 1989 to combat money laundering, terrorist financing and other related threats to the integrity of the international financial system.
Pakistan was placed on the Grey List by the Paris-based watchdog in June last year and was given a plan of action to complete it by October 2019, or face the risk of being placed on the black list with Iran and North Korea.
If Pakistan continues with the 'grey list' or put in 'Dark Grey' list, it would be very difficult for the country to get financial aid from the IMF, the World Bank and the European Union, making its financial condition more precarious.
https://timesofindia.indiatimes.com/world/pakistan/pakistan-isolated-by-all-countries-in-fatf-on-verge-of-being-in-dark-grey-list/articleshow/71586863.cms
--------
US, Taliban resume contacts to revive peace process
Anwar Iqbal
October 15, 2019
WASHINGTON: US and Taliban officials have resumed their discussions to revive the peace process that derailed last month after coming tantalisingly close to an agreement, the US media reported on Monday.
The talks "touched on confidence-building measures that could include a possible prisoner swap or a reduction in violence," The Wall Street Journal reported.
A recent New York Times report noted that the first US-Taliban meeting after the collapse of the peace talks was held in Islamabad last week when both US and Taliban officials visited the Pakistani capital.
Diplomatic sources in Washington say that Pakistan is also playing a key role in these talks that aim to end the 18-year old Afghan war. Early this month, Pakistan hosted US Special Envoy Zalmay Khalilzad and Taliban leader Mullah Baradar.
Although both sides said they were in Islamabad for separate talks with Pakistani officials, media reports claimed that Mr Khalilzad held separate talks with Mullah Baradar as well and their senior aides also participated in this meeting.
In an interview to WSJ, Rick Olson, a former US Special Representative for Afghanistan and Pakistan, disagreed with US President Donald Trump's claim last month that talks with the Taliban were dead.
Mr Trump's declaration that the talks were dead was "rhetorical overkill," he said. "The structural conditions — a deteriorating stalemate — have not changed, so both sides need to talk," said Mr Olson, who has also served as the US ambassador to Islamabad.
Laurel Miller, who was the acting special representative for Afghanistan from 2013 to 2017, believes that the United States needs to take the lead in resuming the peace process.
"The US is going to have to find a way to demonstrate, both to the parties in Afghanistan but also to the important countries in the region, that it's still serious about negotiating and that it's not simply fickle," she said in a recent interview to the National Public Radio, one of the largest radio networks in America.
Peace in Afghanistan has remained elusive despite several recent efforts to find a negotiated settlement to this complex issue.
Early last month, President Trump made a surprise announcement, saying that he had invited Taliban leaders to a presidential resort near Washington to sign a peace deal with the United States. But he also said that he cancelled the plan after a Taliban attack near Kabul killed an American soldier and dozens of others.
But last week, at a rally in Minnesota, Mr Trump indicated that he was ready to re-engage with the Taliban. "The single greatest mistake our country made, in its history, was going into the quicksand," Mr. Trump said. "We're pulling people out and we're trying to make good deals and we're going to bring our soldiers back home."
US officials told various media outlets that a reduction in violence could be modeled on the cease-fire that took place in June 2018, to enable Afghans to celebrate Eidul Fitr. The three-day cease-fire allowed Afghan rivals to meet each other and rekindled their desire for peace.
To re-create that atmosphere both sides have also suggested a prisoner swap. This would include the US side releasing Anas Haqqani, a high-ranking member of the Taliban-affiliated Haqqani network.
In exchange, the Taliban would give up two professors, an American and an Australian, who were kidnapped on their way home from teaching at the American University of Afghanistan in 2016.
Yet another suggestion, being discussed in US-Taliban meetings, is to revive a deal that both said was ready for signing before President Trump cancelled the ceremony.
The proposed deal calls for the withdrawal of about 5,000 US troops within 135 days after it is signed. The remaining 10,000 US troops would be pulled out within a year after the deal is signed.
In return, the Taliban would renounce all ties to Al Qaeda, a process the US is entitled to verify.
https://www.dawn.com/news/1510927/us-taliban-resume-contacts-to-revive-peace-process
--------
Abandoned by U.S. in Syria, Kurds Find New Ally in American Foe
By Ben Hubbard, Charlie Savage, Eric Schmitt and Patrick Kingsley
Oct. 14, 2019
DOHUK, Iraq — Kurdish forces long allied with the United States in Syria announced a new deal on Sunday with the government in Damascus, a sworn enemy of Washington that is backed by Russia, as Turkish troops moved deeper into their territory and President Trump ordered the withdrawal of the American military from northern Syria.
The sudden shift marked a major turning point in Syria's long war.
For five years, United States policy relied on collaborating with the Kurdish-led forces both to fight the Islamic State and to limit the influence of Iran and Russia, which support the Syrian government, with a goal of maintaining some leverage over any future settlement of the conflict.
On Sunday, after Mr. Trump abruptly abandoned that approach, American leverage appeared all but gone. That threatened to give President Bashar al-Assad and his Iranian and Russian backers a free hand. It also jeopardized hard-won gains against the Islamic State — and potentially opened the door for its return.
The Kurds' deal with Damascus paved the way for government forces to return to the country's northeast for the first time in years to try to repel a Turkish invasion launched after the Trump administration pulled American troops out of the way. The pullout has already unleashed chaos and bloodletting.
The announcement of the deal Sunday evening capped a day of whipsaw developments marked by rapid advances by Turkish-backed forces and the escape of hundreds of women and children linked to the Islamic State from a detention camp. As American troops were redeployed, two American officials said the United States had failed to transfer five dozen "high value" Islamic State detainees out of the country.
Turkish-backed forces advanced so quickly that they seized a key road, complicating the American withdrawal, officials said.
The invasion ordered by President Recep Tayyip Erdogan of Turkey, which came after a green light from President Trump, is aimed at uprooting the Syrian Democratic Forces, a Kurdish-led militia that has been a key partner in the fight against the Islamic State. Turkey sees the group as a security threat because of its links to a Kurdish separatist movement that the country has battled for decades.
The Turkish incursion has killed scores of people, and left Kurdish fighters accusing the United States of betrayal for leaving them at the Turks' mercy. That is what led them to strike the deal with Damascus, which said on Sunday that its forces were heading north to take control of two towns and to fight the "Turkish aggression."
Turkey's invasion upended a fragile peace in northeastern Syria and risks enabling a resurgence of the Islamic State, which no longer controls territory in Syria but still has sleeper cells and supporters.
Since the Turkish incursion began on Wednesday, ISIS has claimed responsibility for at least two attacks in Syria: One car bomb in the northern city of Qamishli and another on an international military base outside Hasaka, a regional capital further to the south.
Mr. Trump has said repeatedly that the United States has taken the worst ISIS detainees out of Syria to ensure they would not escape. But in fact the American military took custody of only two British detainees, half of a cell dubbed the Beatles that tortured and killed Western hostages, American officials said.
As the Turkish incursion progresses and Kurdish casualties mount, members of the Syrian Democratic Forces have grown increasingly angry at the United States. Some have cast Mr. Trump's move as a betrayal.
The Kurds refused, the American officials said, to let the American military take any more detainees from their ad hoc detention sites for captive ISIS fighters, which range from former schoolhouses to a former Syrian government prison. Together, these facilities hold about 11,000 men, about 9,000 of them Syrians or Iraqis. About 2,000 come from 50 other nations whose governments have refused to repatriate them.
The fighting has raised concerns that jihadists detained in the battle to defeat ISIS could escape, facilitating the reconstitution of the Islamic State. Five captives escaped during a Turkish bombardment on a Kurdish-run prison in Qamishli on Friday, Kurdish officials said.
The Kurdish authorities also operate camps for families displaced by the conflict that hold tens of thousands of people, many of them wives and children of Islamic State fighters.
The Americans promised they would protect his people. Now, one Kurdish leader is forced to turn to former foes for help.
After a Turkish airstrike, female detainees connected to the Islamic State rioted in a camp in Ain Issa, lighting their tents on fire and tearing down fences, according to a camp administrator, Jalal al-Iyaf.
In the mayhem, more than 500 of them escaped, Mr. al-Iyaf said.
Most of the camp's other 13,000 residents are Syrian, but there are also refugees from Iraq who sought safety in Syria because of violence at home. By nightfall, some of those people had left the unguarded camp, too, fearing that it was no longer safe, Mr. al-Iyaf said.
"Everyone thought that the camp was internationally protected, but in the end there was nothing," Mr. al-Iyaf said. "It was not protected at all."
Determining the exact state of play on the ground proved difficult on Sunday, as the advances by Turkish-backed Arab fighters scattered Kurdish officials who had previously been able to provide information.
The likelihood of an ISIS resurgence remains hard to gauge, since the Syrian Kurdish leadership may have exaggerated some incidents to catch the West's attention.
The camp escape came hours before the United States military said it would relocate its remaining troops in northern Syria to other areas of the country in the coming weeks.
Defense Secretary Mark T. Esper said in an interview with CBS's "Face the Nation" that the United States found itself "likely caught between two opposing advancing armies" in northern Syria.
Syrian government troops were expected to enter the city of Kobani overnight.
The Kurdish-led militia said the Syrian government had a "duty to protect the country's borders and preserve Syrian sovereignty," and would deploy along the Syrian-Turkish border.
Previously, Trump administration officials argued that keeping Mr. Assad's forces out of the territory was key to stemming Iranian and Russian influence and keeping pressure on Mr. Assad.
Mr. Trump says his decision to pull American troops out of the way of the Turkish advance was part of his effort to extricate the United States from "endless wars" in the Middle East and elsewhere.
"The Kurds and Turkey have been fighting for many years," Mr. Trump wrote on Twitter on Sunday.
Mr. Trump also tried to assuage his critics, including Senator Lindsey Graham, the South Carolina Republican who broke with him over the Syria decision and is promising bipartisan legislation to slap economic sanctions on Turkey.
"Dealing with @LindseyGrahamSC and many members of Congress, including Democrats, about imposing powerful Sanctions on Turkey," Mr. Trump wrote. "Treasury is ready to go, additional legislation may be sought."
But his decision has had devastating consequences for Syria's Kurds.
They lost thousands of fighters in battles against the Islamic State and sought to establish a form of autonomous rule in the lands captured from the jihadists. Now that project has collapsed, and it remains unclear what rights they will retain, if any, should they fall back under Mr. Assad's government.
On Sunday, Turkish troops and their Arab proxies made major progress on the ground, seizing the strategic border town of Tel Abyad and prompting celebrations across the border in Turkey.
In Akcakale, a Turkish border town, residents raced around in cars, flying Turkish flags and honking their horns. Exiled Syrians, many of them from Tel Abyad, climbed onto rooftops to watch the end of the battle as gunfire sounded.
Three wounded Syrian Arab fighters were recuperating in a private apartment near the border in Akcakale after returning from the front line, where they had been shot in an ambush by Kurdish troops.
The men were from an area controlled by Kurdish forces who they said had prevented them from returning home.
"We will not stop," said Abu Qasr al-Sharqiya, 34, who was shot three times in the leg. "We need our houses back, our children's homes."
On Sunday afternoon, Mr. Erdogan announced that his forces controlled nearly 70 square miles of territory in northern Syria.
They have also taken control of an important highway connecting the two flanks of Kurdish-held territory, the Turkish defense ministry said. This allows Turkish troops and their proxies to block supply lines between Kurdish forces — and cut an exit route to Iraq.
It also makes it harder for American troops to leave Syria by road.
Since the Syrian civil war began eight years ago, northern Syria has changed hands several times as rebels, Islamists, extremists and Kurdish factions have vied with the government for control.
After joining American troops to drive out the Islamic State, the Kurdish-led militia emerged as the dominant force across the area, taking control of former ISIS territory and guarding former ISIS fighters on behalf of the United States and other international allies.
With Turkey making increasing noise in recent months about forcing the Kurdish militia away from its border, the American military made contingency plans to get about five dozen of the highest-priority detainees out of Syria.
The planning began last December, when Mr. Trump first announced that he would withdraw troops from the country before his administration slowed down that plan, one official said.
American special forces moved first to get the two British detainees, El Shafee Elsheikh and Alexanda Kotey, on Oct. 9, in part because there was a clear plan for them already in place: The Justice Department wants to bring them to Virginia for prosecution. They are now being held in Iraq.
But as the military then sought to take custody of additional detainees, the Kurds balked, the two American officials said. The Kurds' animosity might harden now that they have aligned themselves with Mr. Assad, an American foe.
That, combined with the Pentagon's withdrawal American forces, makes it even less likely the United States will be able to take any more detainees out.
Ben Hubbard reported from Dohuk Iraq, Charlie Savage and Eric Schmitt from Washington and Patrick Kingsley from Istanbul. Carlotta Gall contributed reporting from Akcakale, Turkey, Peter Baker from Washington, Hwaida Saad from Beirut, Lebanon, and Iliana Magra from London.
Ben Hubbard is the Beirut bureau chief who has spent more than a decade in the Arab world, including Syria, Iraq, Lebanon, Saudi Arabia, Egypt and Yemen. @NYTBen • Facebook
Charlie Savage is a Washington-based national security and legal policy correspondent. A recipient of the Pulitzer Prize, he previously worked at The Boston Globe and The Miami Herald. His most recent book is "Power Wars: The Relentless Rise of Presidential Authority and Secrecy." @charlie_savage • Facebook
Eric Schmitt is a senior writer who has traveled the world covering terrorism and national security. He was also the Pentagon correspondent. A member of the Times staff since 1983, he has shared three Pulitzer Prizes. @EricSchmittNYT
Patrick Kingsley is an international correspondent, based in Berlin. He previously covered migration and the Middle East for The Guardian. @PatrickKingsley
https://www.nytimes.com/2019/10/13/world/middleeast/syria-turkey-invasion-isis.html
--------
Trump Imposes Sanctions on Turkey, Says Prepared To 'Swiftly Destroy' It's Economy
Oct 15, 2019
WASHINGTON: Protesting Turkey's military offensive in northeast Syria, US President Donald Trump has announced sanctions against Turkish officials, raising of steel tariffs and ending negotiations on a $100 billion trade deal.
Trump has signed an executive order that empowers his administration to slap sanctions on Turkey.
The treasury department has already placed Turkish Defence Minister Hulusi Akar, Interior Minister Suleyman Soylu and Energy Minister Fatih Donmez on its sanctions list, while Trump in a letter to Speaker Nancy Pelosi of the US House of Representatives has declared the Turkey issue a national emergency.
On Wednesday, Ankara launched a cross-border assault on Kurdish fighters after the US decided to withdraw troops from Syria, a move criticised by the Republicans, with some terming it a "betrayal" of the Kurds.
"This (executive) order will enable the US to impose powerful additional sanctions on those who may be involved in serious human rights abuses, obstructing a ceasefire, preventing displaced persons from returning home, forcibly repatriating refugees or threatening the peace, security or stability in Syria," Trump said in a statement.
Turkey's military offensive is endangering civilians and threatening peace, security and stability in the region, he said, adding that he has been perfectly clear with his Turkish counterpart that his action is precipitating a humanitarian crisis and setting conditions for possible war crimes.
"I'm fully prepared to swiftly destroy Turkey's economy if Turkish leaders continue down this dangerous and destructive path," the president said.
The order gives the state and treasury departments authority to consider and impose sanctions on individuals, entities or associates of the Turkish government involved in actions that endanger civilians or lead to the further deterioration of peace, security and stability in northeast Syria.
The order will authorise a broad range of measures, including financial sanctions, the blocking of property, and barring entry into the US, he said, adding that the US will immediately stop negotiations with Turkey on a $100 billion trade deal.
Steel tariffs will be increased back up to 50 per cent, the level prior to the reduction in May, Trump said.
He asserted that his administration will aggressively use economic sanctions to target those who enable, facilitate, and finance heinous acts in Syria.
In addition to the sanctions on the three Turkish ministers, the treasury said people who engage in certain transactions with the persons designated today may themselves be exposed to designation.
Furthermore, any foreign financial institution that knowingly facilitates any significant financial transactions for or on behalf of the persons designated today could be subject to US correspondent or payable through account sanctions, it said.
The treasury department said as a result of today's action, all property and interests in property of these persons, and of any other persons blocked by operation of law, that are in the US, in the possession or control of US persons must be blocked and reported to the treasury.
"Turkey must ensure the safety of civilians, including religious and ethnic minorities, and is now, or may be in the future, responsible for the ongoing detention of ISIS terrorists in the region. "Unfortunately, Turkey does not appear to be mitigating the humanitarian effects of its invasion," he said.
In the letter Pelosi, Trump said he has taken these steps because of recent actions by the Turkish government of undermining the campaign to defeat the ISIS and endangering civilians.
It further threatens to undermine the peace, security and stability in the region, thereby constituting an unusual and extraordinary threat to the national security and foreign policy of the US, he said.
Treasury Secretary Steven Mnuchin said, "The US is holding the Turkish government accountable for escalating violence by Turkish forces, endangering innocent civilians, and destabilizing the region."
"We are prepared to impose additional sanctions on Government of Turkey officials and entities, as necessary," the treasury said.
In a statement Secretary of State Mike Pompeo warned if Turkey's operation continues, it will exacerbate a growing and daunting humanitarian crisis, with potentially disastrous consequences.
"As the president has made clear, Turkey's actions in northeast Syria severely undermine the D-ISIS (Defeat ISIS) campaign, endanger civilians, and threaten the security of the entire region," he said.
On pulling back of US troops, Trump said a small contingent will remain at the Tanf Garrison in southern Syria to disrupt remnants of the ISIS.
During the 2016 presidential campaign, Trump had promised to bring back US troops from Syria and Afghanistan.
US forces have defeated the ISIS physical caliphate, the troops are coming out will now redeploy and remain in the region to monitor the situation and prevent a repeat of 2014, when the neglected threat of ISIS raged across Syria and Iraq, he said.
The troop withdrawal came after the White House said it would step aside to allow for a Turkish operation President Recep Tayyip Erdogan has warned could come at any moment.
"The US and our partners have liberated 100 percent of ISIS's ruthless territorial caliphate. Turkey must not put these gains in jeopardy," Trump said.
The Kurdish administration in northern Syria has announced a deal with Damascus on troop deployment near the border to fend of the Turks.
https://timesofindia.indiatimes.com/world/us/trump-imposes-sanctions-on-turkey-says-prepared-to-swiftly-destroy-its-economy/articleshow/71589778.cms
--------
Iran's Expanded Missile Arsenal Presents Challenge for U.S., Saudi Arabia
By Sune Engel Rasmussen
Oct. 13, 2019
BEIRUT—The U.S. announcement on Friday that it is delivering more missile-defense systems and troops to Saudi Arabia intensifies a face-off with Iran—which has warned that an attack on the country would trigger an "all-out war."
The Islamic Republic would be a vastly different opponent than it was when the U.S. last targeted the country directly in 1988. Iran now has thousands of missiles, many of them able to reach Israel, into the Mediterranean and, in some cases—according to the U.S.—evade Saudi defenses. It has troops...
https://www.wsj.com/articles/irans-expanded-missile-arsenal-presents-challenge-for-u-s-saudi-arabia-11570959055
--------
Led by majority-Muslim Azerbaijan, the Council of Europe resolves to preserve Jewish heritage
BY DURDANE AGAYEVA
OCT 14, 2019
We are used to hearing a lot of bad news, especially during the last decade or two, regarding the relations among various religions. Much blood has been shed in different parts of the world in the name of one religion against the other/s, based on the radical interpretation/distortion of the religion and narrow-minded zero sum thinking. Pitting religions against each other continues to serve political, financial, ideological and other goals of many different groups, wherever they are: the Middle East, Asia, Europe or the United States.
However there are also good news regarding the interfaith understanding that need to be shared. Although good news are usually and quite unfortunately not considered the main revenue generators for the media, they should nevertheless be shared and spread to inspire more good in the world.
A piece of good news came a few days ago from Europe. The Parliamentary Assembly of the Council of Europe (PACE), which unites all 47 European nations from Azerbaijan to Iceland covering around 820 million people, held on October 4 a plenary session solely dedicated to preserving the Jewish cultural heritage across Europe.
"Jewish cultural heritage forms an integral part of the shared cultural heritage in Europe and its preservation is therefore the responsibility of all," the parliamentarians said, adopting a resolution based on the report by Raphael Comte from Switzerland. "By ensuring the survival of these Jewish sites such as historic synagogue buildings – most of which have been neglected – the collective memory is also preserved, and this helps to raise young people's awareness of their history and culture, while promoting intercultural dialogue and social cohesion," the adopted text underlines. Finally, PACE invited the EU to cooperate with the Council of Europe to set up a mechanism for monitoring the state of Jewish heritage preservation, and to introduce an award for outstanding volunteer work on this heritage preservation.
The plenary session was chaired by PACE Vice President Samad Seyidov, who is also the Chairman of International Relations Committee of Azerbaijan's Parliament and Head of Azerbaijan's delegation to PACE. Mr Seyidov is one of the staunchest advocates of Azerbaijan's strong friendship with the Jewish people and Israel.Two members of Azerbaijan's delegation, Mrs. Sevinj Fataliyeva and Mr. Rafael Huseynov, spoke at the session.
Azerbaijan is a secular majority-Muslim nation, with an almost 95% Muslim population, the majority of which are Shia Muslims. This Caucasus nation is also blessed with a 30,000-strong Jewish community that have been living there in peace and dignity since over 2,000 years, making Azerbaijan today an inspirational role model for Muslim-Jewish peace, acceptance and harmony in the entire world.
Therefore, it should come as no surprise that Azerbaijani parliamentarians took the lead in PACE discussions advocating for more rigorous protection of Jewish cultural heritage in Europe, based on Azerbaijan's own positive experiences and practices.
Mr. Rafael Huseynov said: "It is not a coincidence that today synagogues are operating not only in Baku, but also in various regions of Azerbaijan. Jewish graves dating back hundreds of years are respectfully preserved throughout the country… The successful fate of the Jewish cultural heritage in Azerbaijan is a striking example of the ethnic, religious and cultural diversity."
Mrs. Sevinj Fataliyeva is one of the 20 female members of Azerbaijan's Parliament (out of 125 members). As a woman, I am glad to see so many active and energetic women in our Parliament. After all, in 1919 Azerbaijan was the first majority-Muslim nation to grant the right to vote and to be elected to women.
Here are some excerpts from Mrs. Fataliyeva's speech at the PACE session:
"To preserve cultural heritage you need to respect it. Jewish heritage is one of the most valued and preserved in Azerbaijan. A number of joint organizations were founded for the purpose of preservation of Jewish heritage in the country. In particular, the Azerbaijan-Israel Friendship Center, the Jewish Agency "Sokhnut," committees for the protection and preservation of Jewish traditions, religious schools, and the Jewish Cultural Center as well as "Eva" women's society, "Alef" youth clubs, and "Hillel" Student Organization are actively operating, and a number of Jewish newspapers are published. In 2010, under the project of the Heydar Aliyev Foundation titled "Azerbaijan – Address of Tolerance", the Chabad-Or-Avner educational center for Jewish children living in Baku was constructed for 450 students."
"Another vivid example of preserving Jewish heritage is a village located near Guba city of Azerbaijan, called Red Village. Red Village is recognized as the center for the development and preservation of the material and spiritual culture of Mountain Jews in Azerbaijan and beyond. It is no coincidence that this village is called the "Jerusalem of the Caucasus."
"The obligations of the Republic of Azerbaijan on the protection and development of the Red Village's Jewish community are reflected in the Constitution and laws adopted by the Parliament. In 1991 (after the collapse of the Soviet Union), the Azerbaijani government resumed work on the study of Jewish traditions in Red Village. In recent years, in addition to the general education program, several educational institutions studying Judaism have been established. The Law of the Republic of Azerbaijan on Education, adopted in 2009, provides for the right of ethnic minorities of Azerbaijan to establish educational institutions in their native language. These all show that preservation of Jewish heritage is both a tradition and part of state policy in Azerbaijan. We believe that if we don't respect the culture and heritage of others, we won't respect ours."
Well said! The age-old principle of "Love your neighbor as yourself" should always be followed so that all nations, religions and cultures can coexist in peace, dignity, mutual respect and harmony.
https://jewishjournal.com/blogs/305608/led-by-majority-muslim-azerbaijan-the-council-of-europe-resolves-to-preserve-jewish-heritage/
--------
Normalization of ties with Israel constitutes treason: Tunisia's president-elect
Oct 14, 2019
Tunisia's President-elect Kais Saied has denounced the idea of normalization of ties with the regime in Israel, saying any such move constitutes treason.
Speaking during a pre-election debate with his main rival Nabil Karoui on Saturday, Kais said Tunisia was in a state of war with Israel, and that anybody who normalized relations with the Tel Aviv regime had to be tried for treason.
Karoui, commenting on the same topic, said he believed that ties with Tel Aviv were illegal.
Tunisia, he said, should support Palestinians in whatever position they take regarding the Israeli regime.
The country has no diplomatic relations with Israel. Last year, the parliament was expected to vote on a draft proposal that criminalized the normalization of ties with Israel.
The bill, however, did not get the endorsement from the late Tunisian president Caid Essebsi, who passed away in July last year.
His death brought forward the presidential election to September, when law professor Saied and detained media mogul Karoui won the most votes. The vote advanced into a runoff, which was held on Sunday.
Official results have not been released, but exit polls indicate that Saied, 61, has won 76 percent of votes.
Thousands of his supporters took to streets late on Sunday to celebrate after the exit polls were released.
Saied also appeared in front of them in the capital Tunis and thanked "young people for turning a new page" in the country.
"We will try to build a new Tunisia. Young people led this campaign, and I am responsible for them," he told the crowd.
His opponent Karoui, who was freed by a court order on Wednesday, told a news conference that he would decide whether to appeal after the electoral commission announced the official results.
The 56-year-old candidate campaigned from prison after being arrested on charges of money laundering and tax fraud. He has denied the charges, saying they were politically motivated.
The Sunday election was the second since the 2011 uprising which led to the ouster of former ruler Zine al-Abidine Ben Ali and triggered similar mass protests, known as the Arab Spring in other Arab nations including in Libya and Egypt.
https://www.presstv.com/Detail/2019/10/14/608636/Tunisia-election-politics-Israel-treason
--------
A Christian Enclave Confronts A Proposal To Attract Muslim Tourists
October 15, 2019
LAKE TOBA, Indonesia – The ground still occasionally trembles here, a reminder of the active volcano below that last erupted 75,000 years ago and blasted a crater out of the Earth the size of Los Angeles.
The violent explosion, which triggered a global volcanic winter, formed a natural wonder – a massive oval lake ringed by steep mountains and filled in the center with a verdant island that's lured adventurous travelers to this remote part of Sumatra for decades.
But Lake Toba has seen better days. Its local tourist industry has struggled since the 1997 Asian financial crisis and 2002 Bali bombing. The sinking last year of a ferry that drowned more than 160 passengers in the lake's deep waters delivered another major blow.
It was against this backdrop that Edy Rahmayadi, the provincial governor of North Sumatra, proposed reviving the area by making Lake Toba more amenable to Muslim tourists, a growing force in the global travel industry dubbed "halal tourism." Ideas included introducing halal certification for restaurants and building more mosques.
Where critics say Rahmayadi went too far was when he suggested regulating the decidedly non-halal practice of slaughtering pigs in public. To mark a birthday or wedding, residents around Lake Toba typically kill and carve a hog for a feast, sometimes on someone's driveway.
"If [Muslim] tourists see that, they'll never come back to Lake Toba again," Rahmayadi told reporters.
If this were almost any place else in Indonesia – the world's largest Muslim nation – many would nod in agreement. But Lake Toba and the surrounding region is home to the country's largest Christian ethnic minority group, the Batak.
Converted by German missionaries in the 1800s (sometimes at great peril because of instances of ritual cannibalism), the Batak have farmed pigs for generations. Their cuisine is synonymous with pork, often served grilled or stewed in a spicy sauce made with pig blood.
The governor's mere suggestion the tradition could be curtailed led one local Batak activist to announce a pork festival for later this month replete with hog races, a bacon cook-off and a booth to take selfies with the fair's most impressive sow.
"Pigs are precious here," said Togu Simorangkir, who organized the festival on a whim after reading the Muslim governor's comments in a Facebook post. "They provide financial security. When parents greet their kids, they don't ask if they've eaten yet, they ask if they've fed the pigs yet."
Rahmayadi's comments touched a nerve. Batak in the area now say they're unwilling to cede their culture, particularly as the power and influence of Islam has encroached deeper into Indonesian life.
The dispute highlights the ever-present tensions in a country with more than 300 ethnic groups spread across 17,000 islands practicing six officially recognized religions – one of which dominates politics in Indonesia while exhibiting growing signs of intolerance.
Once considered at the vanguard of moderate Islam, Indonesia in the past decade and a half has veered toward a more conservative brand of the religion influenced by Arab Wahhabism.
The world's third-largest democracy has increasingly invoked draconian blasphemy laws, including the conviction last year of a Buddhist woman in North Sumatra who complained the call to prayer at her neighborhood mosque was too loud.
In West Java, a Catholic woman diagnosed with schizophrenia is facing a similar fate after she was captured in a video gone viral wearing shoes into a mosque and bringing her dog in – both of which are forbidden.
Meanwhile, a recently proposed law aimed at prohibiting sex outside of marriage is viewed as another bid by conservatives to impose their will on Indonesian society. Nationwide protests prompted the government to delay passing the law, a sign the country's moderate majority still holds sway.
Around 90% of Indonesia's 270 million people identify themselves as Muslim. The remaining population is largely Christian with only small Hindu and Buddhist communities rounding out the rest.
Christians, both Protestant and Catholic, have been subjected to violence and discrimination.
Last year, a family of Muslim suicide bombers attacked three churches in Surabaya, a city in East Java, killing 13 and injuring dozens.
Stories also abound of churches being shuttered for spurious reasons such as a lack of proper permitting.
"The state facilitates discrimination against minorities through religious regulations," said Andreas Harsono, senior Indonesia researcher at Human Rights Watch and author of the book Race, Islam and Power. "Christians are being marginalized. As the largest minority group, they suffer the most."
The irony, some say, is that the communities around Lake Toba have long been peaceful, with Christians and Muslims living side-by-side, their mosques and churches fixtures of the landscape.
Then on August 22, Rahmayadi finished his midday prayer and held an impromptu news conference where he was asked about Lake Toba's cleanliness.
That's when he made his controversial remarks about more mosques, attracting Muslim tourists and regulating pig-slaughtering in public.
Soon after, local media were awash in headlines about Rahmayadi's desire to impose so-called halal tourism on the Christian enclave. Critics lambasted the elected official on social media.
Staff in Rahmayadi's office say the governor was only suggesting that sanitation rules be introduced so that slaughtered pigs wouldn't pollute the lake. They dismissed criticism as politically motivated and posted a seven-minute video on YouTube defending the governor, set against dramatic orchestral music.
"The whole thing has been a misunderstanding – and a headache," said Harvina Zuhra, who heads the governor's press office.
Zuhra said the issue was conflated with Christian outrage at the time over a national story about a prominent Muslim preacher, Abdul Somad, who likened the cross to the sign of the devil. Abdul is a close ally of Rahmayadi, a former army general who was elected governor in 2018 with broad Muslim support.
Approached for comment, Rahmayadi greeted a Times reporter with an unprompted "bro-shake" and referred all questions to his chief of tourism and culture.
That official, Ria Telaumbanua, said Lake Toba was years away from becoming a halal destination.
"We need proper amenities first," she said, suppressing a chuckle when asked if Lake Toba had any five-star accommodations (hotels there hit a ceiling at around the three-star range).
Lake Toba is one of 10 locations the central government wants to develop into major tourist destinations to boost the country's travel industry, which is heavily concentrated in Bali.
It won't be easy. Access to the lake is limited, connected to the provincial capital Medan by a windy one-lane mountain road patrolled by scores of macaque monkeys scavenging for food.
The central government set a target of one million visitors to Lake Toba last year. It got about 25,000.
At the heart of the lake is the island of Samosir, formed when some of the Earth spewed into the air by Lake Toba's supervolcano landed back down. Though bigger than Chicago, the island is sparsely populated and only reachable by boat.
In the tourist town of Tuk Tuk, the idea of promoting a more Muslim-friendly environment seemed superfluous to all but a few locals such as Lilis Lubis, owner of a halal restaurant dishing up generous portions of beef rendang and lamb curry.
"There's only one mosque [in Tuk Tuk] and it's really small and hidden," he said.
More troubling to the 51-year-old were concerns he heard from Muslim visitors that they weren't being served proper halal food in some restaurants.
"I want the government to study the matter to ensure there's halal supervision," he said.
Franky Sidabutar, a 60-year-old Batak who grew up in the rugged hills of Samosir, said Lake Toba has established itself as a destination for everyone.
He remembers seeing Western backpackers on the island for the first time in the early 1970s. The locals were initially spooked, thinking the foreigners were ghosts of former Dutch colonists, and tried to drive them away.
Sidabutar is a third-generation pig farmer and operates two Western-style restaurants in Tuk Tuk, one of which gleefully displays hand-painted signs that read "It's Beer O'Clock" and "Don't Stop Beerlieving." Halal-observant tourists are not his sweet spot.
His 40 pigs help him and his family get through the down season, which lasts from October to December.
"I don't understand why we have to change anything," said Sidabutar, who wore his black-dyed hair in a mini-pompadour and left his brown-and-gold batik shirt opened at his chest. "Muslim tourists have been coming here for years and never complained. Why do we have to limit Lake Toba by making it halal?"
The governor, Sidabutar added, was agitating conflict where there was none before.
"Batak people are now more united in anger," he said. "We are fine with more mosques, but we are against halal tourism. It's not a tradition here."
https://www.jpost.com/International/A-Christian-enclave-confronts-a-proposal-to-attract-Muslim-tourists-604647
--------
India
Nothing anti-Muslim about NRC: Amit Shah talks Assam, Kashmir, economy
Rahul Kanwal
October 15, 2019
In his first interview after Article 370 was consigned to history, Union Home Minister Amit Shah dismissed reports of violence on the ground and said Jammu and Kashmir is very peaceful. Incidentally, Shah's statement came on a day when postpaid mobile services were restored in the Valley after more than 70 days of lockdown. The Home Minister also held Article 370 responsible for the killings of 40,000 people.
"There is no curfew anywhere and no shoot-at-sight order after the abrogation of Article 370. Section 144 has been imposed only at six police station areas. The apple business is running smoothly. There is traffic on roads and markets are also reopening gradually. Overall, the situation is good. People are going to masjid to offer Friday prayers. There is peace in both Jammu and Kashmir divisions. Mobile services and voice calls have also resumed."
J&K leaders' detention
When asked about the detention of former chief ministers Omar Abdullah and Mehbooba Mufti, Shah said when a decision is fresh, it is natural for people to be shocked. "If someone tries to incite then it will be difficult to control the situation. Some 4,000 people were detained as a precautionary measure, of which less than 1,000 are in jail today. More than 800 of them were caught stone-pelting. Why was Sheikh Abdullah jailed for 11 years when there was Article 370? Congress didn't say anything because it was in power. They justified it by saying that he incited people. But now for over two-and-a-half-months, they are making an issue out of it," he said.
On being asked about Shah's statement in Parliament that Farooq Abdullah was inside his house as per his wish after which the former CM cried, the Home Minister said the government never stopped him from going out before the Public Safety Act. "If you keep someone under house arrest, you have to inform it to the police station within 24 hours. There are records of it, many journalists tried to dig it out. But it has been proven that he was not under house arrest."
"Mehbooba and Omar have been kept under detention under the Public Safety Act."
If everything is normal then why J&K leaders can't move freely? What message has been sent out?
Amit Shah replied, "Some 40,000 people were killed, what message was sent out? I believe they were killed due to Article 370. Time should be given to settle the issue down. As a precautionary measure, we have kept them under detention."
Roadmap for Jammu and Kashmir
"There was no development there due to Article 370. There was immense corruption. I believe development will happen now. Panchayat polls are around the corner."
On asked that besides the BJP, why nobody is contesting, Shah said, "Nobody has been stopped. They have boycotted it. There are many places in the country where Independents fight without an election symbol. Everybody should fight in democratic politics."
"There has been a history of Jammu and Kashmir that people have thronged the streets despite shoot-at-sight orders. It has happened in the past that people were killed. People have understood that there has been no development compared to other states due to Article 370," Shah added.
Dismissing reports that three locals died due to action by security forces, Shah said not a single bullet was fired and nobody died due to law and order situation.
When asked about Malaysia, Turkey and China trying to favour Pakistan, the Home Minister said, "This is their view. By and large, the entire world supported India on the issue. This is the biggest achievement of the Narendra Modi government."
How do you see China's reaction? Shah said, "I don't think they are totally against us. That is their stand."
On Uniform Civil Code
On the issue, the Home Minister said he can't give a time table as a lot of things are taken into consideration.
On being tagged as "superpower" and that he will run the BJP after December as party president too, Shah said it doesn't happen in this manner. "This is wrong thinking. The new BJP president will run the party affairs."
Maharashtra and Haryana polls
"The BJP is in a good position in both states. We will win by more than two-third majority. Both Devendra Fadnavis and Manohar Lal Khattar governments have worked very well," Shah said, adding Fadnavis will be the next Maharashtra CM.
On Rahul Gandhi's allegations that the government is trying to distract people and not talking about real issues, he said, "I don't think what Rahul ji knows about the BJP's campaigning. The BJP's campaigning takes place in three stages -- big rallies, group meeting and door-to-door campaign. The BJP is a very democratic party."
Asked about bringing in leaders from other parties whom the BJP has accused of corruption in the past, Shah said, "I don't consider someone bad if he changes his party before elections. In any case, you face the mandate of the people."
On investigating agencies going soft on turncoats if they join the BJP, Shah said people ask all the questions. "There is a court above the investigation agencies. The court sees the case diary and day-to-day reports; the previous and the current stance. Many investigations on our leaders started after our government came to power."
Does this dent the BJP's anti-corruption image that tainted leaders are brought in to your party to win elections?
"The chief ministers and the Cabinet run the government and they are clean. If there are any charges on the leaders we are taking in, people will decide their fate," he said.
P Chidambaram issue
When P Chidambaram was the home minister, Amit Shah was jailed. So are you taking revenge from him?
"CBI and ED were neither under him nor under me. They don't work under the home ministry. I was charged in a fake encounter case and all charges were quashed. There is a difference. The investigation against Chidambaram is going on for five years. This is not correct to put allegation when you get into trouble," said the Home Minister.
On Praful Patel
Shah was asked about Praful Patel links with Iqbal Mirchi and his allegations that the BJP government and its agencies are harassing him. "Praful Patel ji should tell about the agreement with Iqbal Mirchi. In 2007 when the agreement took place then there was Red Corner Notice on Iqbal Mirchi. Still, you get into an agreement. If the documents are on record so is the agreement. He should make public the agreement with Iqbal Mirchi's family."
On Sharad Pawar
Sharad Pawar has been linked to the Rs 25,000-crore scam in Maharashtra State Cooperative Bank just before elections. He is planning to make it an election issue, to which Shah replied, "He can make it an election issue but the FIR was registered on the order of the high court. The victims went to the high court."
PMC crisis
In the backdrop of PMC Bank scam, shouldn't there be an insurance policy for investors' money?
"In case of PMC, properties worth more than the scam have been seized. By and large, the money will be returned. Legal proceedings have been left. 80 per cent of people can be given their money back. But this will take a month or two. We are holding discussions with all stakeholders."
Economic slowdown
On economic revival, Shah said investment happens in new avenues. Those having cash reserves have expanded their businesses. "In the era of globalisation, the economy of a country can't be evaluated in isolation. In comparison to the global economy, our condition is good. The dip in GDP and slowdown is less compared to other countries. We can't compare the size of our economy with Bangladesh."
"Slowdown is a temporary phase. It is not possible that the global economy will not affect the Indian economy...When the Opposition was in power, they didn't even know the economy and politics. I have full faith that we will meet Modi ji's $5 trillion economy target. Monsoon has been very good. The long-term actions taken by Nirmala Sitharaman will also benefit us. The steps taken by her in five different sectors will boost the economy. She is working in an aggressive mode," Shah added.
On an article written by Sitharaman's husband criticising the BJP's economic vision, and that the party is in denial, he said, "Do we want a country where the husband and wife think alike? There is nothing surprising. Every person has a viewpoint. Just because he is Nirmala ji's husband, should he be targeted like this?"
On Sourav Ganguly & BCCI
On the allegation that Shah has a hand in choosing the new BCCI president, he said, "BCCI has an election process, and they all file nominations have been associated with cricket and Sourav Ganguly can meet me."
There are reports that Shah has a deal with Ganguly wherein the Home minister will help the former cricket captain become the BCCI president in return that Ganguly will become the BJP face in the 2021 Bengal Assembly elections.
"There is no such deal. We had never tried to bring in Sourav. And it's not true that we want a face in Bengal. Without a face, we got 18 Lok Sabha seats. Even in UP, Manipur and Tripura, we didn't have a face and we won all elections. I am not saying that we cannot win without a face. Anybody who wants to join the BJP is welcomed."
On NRC issue
"The NRC process is carried out under the order and directions of the Supreme Court. We will fix the loopholes in the current NRC process and ensure a leak-proof NRC. The NRC will be extended across the country...Will also bring the Citizenship Amendment Bill," he said.
"There is nothing anti-Muslim in the exercise...We cannot allow everyone in India...Congress never stopped illegal immigration and so we should start a legal procedure to identify and deport such people," he added.
On Kartarpur Corridor
Shah expressed his wish to visit the Kartarpur shrine and pay respects. "We have made solid arrangements so that the corridor can't be used for terror activities."
On radicalisation of youth
There are concerns over the radicalisation of youth in Kerala and some other states due to Popular Front of India (PFI). How concerned are you?
"It's not only about PFI. Whichever organisation indulges in such activities, we take the matter very seriously. To stop them, we will take all constitutional measures."
On Ayodhya hearing
"We are completely prepared to tackle the law and order situation if any. I am sure the people of this country will respect the Supreme Court decision on Ayodhya. I trust the country's fabric. This is the oldest case in the country, and it is an injustice that the case has been dragged for so long," Shah remarked.
On a lighter note, Shah was questioned whether he enjoys working as the Home Minister or BJP president?
He answered, "Both are same for me. I work for my country."
https://www.indiatoday.in/india/story/home-minister-amit-shah-interview-nrc-ayodhya-elections-pmc-economic-slowdown-chidambaram-jammu-kashmir-1609401-2019-10-15
--------
Ayodhya land dispute: India cannot be treated as 'monolithic entity', Muslim parties tell SC
Oct 14, 2019
NEW DELHI: A lawyer for the Muslim parties to the Ram Janmabhoomi-Babri Masjid land dispute told the Supreme Court on Monday that India could not be treated as a "monolithic entity" and the Indian society was more complex than Europe.
A five-judge Constitution bench headed by Chief Justice Ranjan Gogoi, which was hearing the Ram Janmabhoomi-Babri Masjid land dispute case for the 38th day, asked senior advocate Rajeev Dhavan, appearing for the Muslim parties, not to quote Nobel laureate economist Amartya Sen to say something which was not connected to the case.
"Please do not refer to all this," the bench, also comprising justices S A Bobde, D Y Chandrachud, Ashok Bhushan and S A Nazeer, said.
Full report at:
https://timesofindia.indiatimes.com/india/ayodhya-land-dispute-india-cannot-be-treated-as-monolithic-entity-muslim-parties-tell-sc/articleshow/71585500.cms
--------
Islam is much more than Quran: Rajeev Dhawan representing Muslim side in Ram Janmabhoomi case says in Supreme Court
OCTOBER 14, 2019
While the Ayodhya case has entered in its final leg, the counsel representing the Muslim view, senior advocate Rajeev Dhawan who represents the Muslim side in the Ram Janmabhoomi case today made a controversial remark before the Supreme Court. While dismissing the arguments made on the Quran by the Hindu side in the Ram Janmabhoomi case, Dhawan threw open a can of worms saying that the interpretation of Islam is not just limited to the Quran alone.
Bar & Bench
@barandbench
• 23h
Replying to @barandbench
#RamMandir - #BabriMasjid: They say our title trumps yours, that is all they say, Rajeev Dhavan.
Bar & Bench
@barandbench
#RamMandir - #BabriMasjid: On their arguments on Quoran, I must say they are not experts.
All that they have done is pick up something from Quran and make an argument.
Islamic law and practice is much more than that, Rajeev Dhavan.
26
12:30 - 14 Oct 2019
Twitter Ads information and privacy
16 people are talking about this
This argument in the Ram Janmabhoomi case is in opposition to the popular belief held about Islam which is considered as a religion strongly bounded by the contours of the Quran. The Quran is considered as a central religious text of Islam, which Muslims believe to be a revelation from Allah.
The Muslim parties are closing their arguments on Monday as the vexatious issue draws to an end, advocate Dhawan also questioned the apex court asking why all the questions were directed to the only party and not to the other (Hindus).
"I have noticed something very interesting during this hearing. All your questions have been directed towards me and not them. Perhaps your Lordships could have asked them some questions too," said Rajeev Dhavan in the Supreme Court during the hearing of the Ram Janmabhoomi-Babri Masjid case on Monday.
Arguing against the Hindus' contention of having a right to build a temple in Ayodhya, the Ram Janmabhoomi, Dhawan said that there is nothing on record to show that the plaintiff is in any sense the proprietor of the land in question. He further debated that Hindus, until 1989, did not press for the title.
Full report at:
https://www.opindia.com/2019/10/islam-is-much-more-than-quran-rajeev-dhawan-representing-muslim-side-in-ram-janmabhoomi-case-says-in-supreme-court/
--------
Ayodhya hearing: Demolition won't take away mosque character, Waqf to SC
October 15, 2019
The Supreme Court examining the historic rule and legitimacy of action of emperors such as Babur and Aurangzeb will "open a Pandora's box", the Uttar Pradesh Sunni Central Waqf Board said on Monday. The Board questioned whether the Babri Masjid would be delegitimised merely because "something" was found under it during digging by archeologists.
"If Babur gets involved, Ashoka's actions will also be judged," senior advocate Rajeev Dhavan, appearing for the Muslim parties, told a five-judge Constitution bench headed by CJI Ranjan Gogoi, adding "please don't rewrite history."
The bench, also comprising Justices S A Bobde, D Y Chandrachud, Ashok Bhushan and S A Nazeer, is hearing appeals against the 2010 verdict of Allahabad High Court, which ordered a three-way division of the disputed 2.77 acres.
Dhavan was responding to arguments by the Hindu side that Babri Masjid was not a valid mosque, as it did not comply with requirements of Sharia law.
Questioning this, Dhavan said the court getting into the exercise "will be like history being rewritten every time a new government comes to power".
Dhavan said while courts in India have discerned personal law of Muslims in matters of marriage, property, inheritance, waqfs, etc, it has never gone into legitimacy of rulers, conquests and matters of rule of Islamic states. "If it decides to go into the matters of Rulers and States, it needs a much more comprehensive analysis of the sources of Islamic history, law and faith over 15 centuries," he said.
Dhavan contended that history books will be written based on what the court concludes in the case. Aurangzeb, he added, was "one of the most liberal rulers".
On the Archeological Survey of India finding remains of a massive structure underneath the mosque, Dhavan said, "Even if you find something during digging, will you delegitimise a mosque after 450 years?" He added, "My title cannot be decided like this."
The senior counsel said it was "preeminently dangerous for India and the world" to say that all mosques where land is obtained by conquest are liable to be held void or voidable by courts even where the conquest took place centuries ago. "The only safe proposition of law is that any destruction of a religious site after 1947-50 is illegitimate, and any benefit therefrom cannot be treated as valid or just and fundamentally unjust benefit or enrichment," he submitted.
The Babri Masjid, he said, was mosque by user, and it was Sharia-complaint in build and architecture. "Even demolition would not take away the character of a mosque, as even an open space can be masjid and therefore the site of Babri Masjid remains a mosque even today," he told the bench. "Once a mosque, always a mosque," Dhavan said, adding that the property does not lose its character even if it has been abandoned and proper prayers are no longer offered.
Dhavan contended that counsels for Hindu parties have been "unable to establish that Ram was born in the area under the central dome (Babri Masjid), and yet the entire campaign is based on this. We are entrusted to restoration of the building as it stood on December 5, 1992."
Dhavan repeated that Hindus never had any title to the place but were only given the right to pray. Justice Bobde pointed out, "If they can enter and pray, that dilutes your possession."
"No," replied Dhavan, likening it to someone with a well in his property allowing certain others to draw water from it. The counsel said this does not give possession of the well to users.
Full report at:
https://indianexpress.com/article/india/ayodhya-hearing-demolition-wont-take-away-mosque-character-waqf-to-sc-6069144/
--------
Haryana elections: Mob lynching, security takes centrestage in Muslim-majority Mewat
15th October 2019
NUH: In the Muslim-majority Mewat region, concern over incidents of mob lynching and security of the community appears to be the dominant issue in the political discourse, with a section asserting that it was a matter of priority.
The lynching cases of Pehlu Khan and Junaid have become a regular feature in the speeches during opposition rallies for the October 21 Haryana assembly election.
The Nuh Assembly seat in the Mewat region is witnessing an interesting contest with the BJP fielding Zakir Hussain, who won in the 2014 assembly elections on an INLD ticket, and joined the BJP in June.
He is being attacked by the Congress for "betraying" Muslims by switching over to the BJP and not taking up the issue of mob lynching and security of the people.
At a rally here on Monday before Congress leader Rahul Gandhi arrived, the party's Punhana candidate Mohammad Ilyas hit out at Hussain and even gestured with a shoe in his hand on the dias, saying people will give the boot to those who stand with "supporters of lynching".
Congress candidate from Nuh Aftab Ahmed said, "We have stayed in the country on the assurance of Mahatma Gandhi. We will not let Godse succeed as the country is ours too."
Sabir Ali, a Congress supporter, told reporters that security is the most important issue for the people of this district.
"People are saddened by incidents of lynching. This is an election issue and people in the area will vote keeping this in mind. Economy and developmental issues are important, but they will matter only if one is alive," he said.
BJP supporter Irfan Ali, however, said development was the major issue and Mewat will vote for the ruling party keeping this in mind.
The Gurgaon-Alwar railway line, making Nuh engineering college a university, expansion of a local lake and the Mewat canal are some of the developmental issues high on the people's agenda.
Full report at:
http://www.newindianexpress.com/nation/2019/oct/15/haryana-elections-mob-lynching-security-takes-centrestage-in-muslim-majority-mewat-2047567.html
--------
Send body to Bangladesh: Kin of man who died as 'foreigner'
Oct 15, 2019
GUWAHATI: The death of a 65-year-old inmate of a foreigners' detention centre in Assam on Sunday has led the man's Sonitpur-based family to demand that his body be sent to Bangladesh if authorities cannot restore his "Indian citizenship".
Dulal Paul, who died at Gauhati Medical College and Hospital of multiple ailments, had been declared a "Bangladeshi" and sent to the detention centre in Sonitpur in 2017. His eldest son Ashish, a motor mechanic at Alisinga in the same district, said on Monday that he wouldn't accept his father's body till the government righted the wrong done to him. "I will take my father's body home only when he is declared an Indian. My father was sent to the detention centre in 2017 after he was branded a Bangladeshi. Now that he is dead, why is the government forcing us to accept his body? My father died as a Bangladeshi despite being an Indian and owning land here since the 60s. Let them send his body to Bangladesh," he said.
Dulal's family had sold off a portion of their land to pay for legal expenses after he was declared a foreigner and ordered to be sent to a detention centre. "We are poor, but we spent nearly Rs 1.5 lakh on my father's case. He was suffering from mental illness and also developed diabetes later. We tried everything we could to get him out," Ashish said. Dulal, who had been shifted to Guwahati last month for treatment, is the 26th inmate of a foreigners' detention centre to die since 2011.
Full report at:
https://timesofindia.indiatimes.com/india/send-body-to-bangladesh-kin-of-man-who-died-as-foreigner/articleshow/71589137.cms
--------
Two terrorists kill Rajasthan apple truck driver in Shopian
Oct 14, 2019
SHOPIAN: Two terrorists killed the driver of an apple truck at Sindhu Shirmal village in Shopian while he was loading the cargo from an orchard on Monday evening.
"It is learnt that the villagers tried to save the civilian. In turn, the terrorists thrashed them as well and committed the gruesome crime. As per the initial investigations, the terrorist groups of Jaish-e-Muhammed or Hizbul Mujahideen are behind this terror act," said SSP Shopian Sandeep Chaudhary.
Incidentally, this comes on the first day of partial restoration of the communication network in the Valley since the clampdown imposed on August 5 after the defanging of Article 370 granting special status to Jammu and Kashmir.
Sharif Akram Khan and his co-driver were loading apples from an orchard around 8pm at Sindhu Shirmal, 4km from the office of the district commissioner and the district police chief. Suddenly, the terrorists arrived at the spot and opened fire at them. Khan, who hailed from Bharatpur in Rajasthan, died on the spot. His co-driver, who belongs to Haryana, managed to escape.
The terrorists then torched the vehicle and also made an unsuccessful attempt to set the orchard on fire, police sources said. The orchard owner Shakeel Ahmad Bhatt was thrashed when he tried to defend his property.
An FIR has been filed and investigations are on.
"It is an incident of concern. We are on their trail but we would not allow them to disrupt the apple trade and will take measures," DGP Dilbagh Singh told TOI.
Full report at:
https://timesofindia.indiatimes.com/india/two-terrorists-kill-rajasthan-apple-truck-driver-in-shopian/articleshow/71587078.cms
--------
Mobile phones back in Kashmir valley, SMS stopped after terror attack
by Naveed Iqbal, Adil Akhzer
October 15, 2019
Just before the Jammu and Kashmir administration restored mobile telephone services for post-paid connections in the Valley, Monday morning traffic in Srinagar slowed down. After more than two months of the communication lockdown, people walking, driving and even rowing shikaras in the Dal lake took a moment to acquire the network on their phones — the signal was back.
But hours later, the government re-imposed curbs on SMS services. Around the same time, J&K police said two militants shot dead the driver of a truck from Rajasthan transporting apples in Sindhu Shermal village of Shopian district.
Shopian deputy commission Yasin Choudhary told The Indian Express that the militants fired shots in the air to disperse locals and labourers loading the truck and took the vehicle a short distance away before killing the driver and setting the truck on fire.
SSP Shopian Sandeep Chaudhary said on Twitter: "The Mobile phones back in Valley, SMS stopped after terror attack civilian killed by terrorists was a truck driver named Sharif Khan. He was there for transportation of apples, to earn his livelihood."
In the morning, when the nearly forgotten ring tones rang again after 70 days of the unprecedented lockdown following the scrapping of the state's special status, people pulled over to the side of the road to congratulate each other. "Assalamualaikum, mubarak" they said, detaching themselves from the cords of the landlines. Pre-paid mobile phones, however, continue to remain suspended.
At 12:10, Ilaham Lateef dialled his daughter's number. "We are all good. I will go home and make your mother call you too but I just wanted to make sure that this is working," he said. Until now, they had been speaking to each other via occasional landline calls.
Iram Nazir, on her way to work, also stopped to make a call to her father and check on her parents' health.
But the signs of relief were soon followed by a frantic dash to pay bills, which in the absence of Internet, meant queuing up at telecom offices and stores of mobile operators in Srinagar. Some turned to friends and relatives in other parts of the country to pay bills and restore phones that had been non-functional since August 5.
"We have three mobiles at home and all of them are prepaid connections. My son is studying outside and unless I get a postpaid connection no one in my family would be able to talk to him," said Ali Mohammad, a resident of Srinagar's Sonwar. "I am here to get a new postpaid connection today."
J&K Police sources told The Indian Express that over 18-20 lakh postpaid connections of different operators were restored in the Valley. Around 11.30 am, state-run BSNL was the first to restore mobile services and the operators soon followed.
In downtown Srinagar, amid new slogans painted on old shutters, people were bent over their cell phones outside shop fronts. Though the restoration of landlines in September had eased the pressure, it was the restoration of mobile connectivity that people eagerly awaited.
For ten weeks, mobile phones had been reduced to alarm clocks or music players and some struggled to even locate them. "I was not sure that phones will actually be restored so I did not carry my phone to work and now everyone's talking or texting around me," said Ishfaq, a contractual lecturer at a Srinagar college. "I'm not even sure where my phone is."
As pre-paid Internet services still remain suspended, people gathered around those with post-paid connections to reach out to distant family. On a shikara floating in the Dal lake, close to the Centaur hotel where more than 30 political detainees are being held by the state, cups of nun-chai brewed on a kerosene stove, while a family of six discussed the events of the day.
"There is an ease among the people today. This could have been done before. The more the government holds people hostage, the more they become restless," said Jaana Begum, the matriarch of the family.
Next to them, Mohammad Siddique, an employee of the state's tourism department and in charge of a houseboat called "Four Seasons" echoes her concern.
Full report at:
https://indianexpress.com/article/india/mobile-phones-back-in-valley-sms-stopped-after-terror-attack-6069155/
--------
Syria welcomes India's 'deep concern' over Turkish offensive
by Qayam
October 14, 2019
New Delhi: Syria on Monday welcomed India's position on the military offensive by Turkey saying it appreciates New Delhi's stand on the issue.
At the same time, Syria also hit out at Pakistan, saying a country which backs Turkey supports terror.
"On behalf of my government, we welcome the Indian statement on the Turkish invasion of Syria. We appreciate the Indian position," Syrian Ambassador to India Riad Abbas told ANI.
On October 10, India had expressed deep concerns about the unilateral military offensive by Turkey in north-east Syria, saying that Ankara's actions can undermine "stability in the region" and has the potential for causing humanitarian and civilian distress.
"We are deeply concerned at the unilateral military offensive by Turkey in north-east Syria. Turkey's actions can undermine stability in the region and the fight against terrorism. Its action also has the potential for causing humanitarian and civilian distress," The Ministry of External Affairs (MEA) had said in a statement.
India had also called on Turkey to exercise restraint, respect the sovereignty and territorial integrity of Syria, and urged for the peaceful settlement of all issues through dialogue and discussion.
Turkey on October 9 began its long-threatened military operation in north-east Syria to remove Kurdish-led forces from the border area. The move came days after the US announced it was withdrawing its troops from the region, leaving the Syrian Democratic Forces (SDF), without American military support.
Justifying the move to withdraw US forces, President Donald Trump condemned America's military interventions in the Middle East, saying that the country has spent an estimated USD 8 trillion in "fighting and policing" in the region, and lost thousands of soldiers over the years.
Meanwhile, Abbas said that the Syrian government is fighting against terrorists on its soil while calling the Indian government a "strong government".
The ambassador said he met External Affairs Minister S Jaishankar and discussed tackling cross-border terrorism and the situation in Syria.
Full report at:
https://www.siasat.com/syria-welcomes-indias-deep-concern-over-turkish-offensive-1692258/
--------
Pakistan
Days After Chanting Anti-army Slogans, Senior Pakistani Lawyer 'Kidnapped' in Lahore
October 14, 2019
Lahore: A senior lawyer of the Pakistan Muslim League-Nawaz (PML-N) party was allegedly "kidnapped" by some unidentified persons, according to a police complaint lodged by his brother, days after he led a group of advocates in chanting anti-army slogans during a court hearing of jailed former prime minister Nawaz Sharif in a corruption case in Lahore.
PML-N Pakistan Lawyers Wing vice president Kashif Ali Chaudhry was visiting a market at Thokar Niaz Baig area to purchase cable wire when unidentified persons on two vehicles came there and stopped him, according to the complaint lodged by his brother Nazim Hussain at the Hanjarwal police station.
"The suspects overpowered Chaudhry and bundled him into a vehicle and fled away," the complainant said.
A CCTV footage circulating on social media showed that masked men in civvies were holding Chaudhry and later shifted him to a vehicle.
Last week the PML-N leader had led a group of lawyers in chanting slogans against army generals during a hearing of three-time prime minister Sharif in the accountability court.
The video of the protest had gone viral.
Sources believe that action against Chaudhry has been taken in the light of the protest.
Sharif is serving a seven-year imprisonment in Al-Azizia corruption case. At present, he is in the custody of National Accountability Bureau in Lahore in the money laundering investigation.
https://www.news18.com/news/world/days-after-chanting-anti-army-slogans-senior-pakistani-lawyer-kidnapped-in-lahore-2345123.html
--------
President Erdogan praises Imran Khan for Speaking for Islam & Ummah
October 14, 2019
Turkish President Recep Tayyip Erdogan is all praise for Prime Minister Imran Khan's robust speech at the 74th United Nations General Assembly session, appreciating him for effectively raising the voice of Muslim Ummah and Kashmir at the United Nations.
He expressed his views in the meeting with Speaker of National Assembly Asad Qaiser at the reception he hosted for the participants of the third Speakers Conference in Istanbul on Saturday. While appreciating Imran Khan he endorsed his assertions of linking Islam and terrorism and disparaging as terrorists globally. He exhorted the need for combating Islamophobia collectively.
Siasat.pk
✔
@siasatpk
"عمران خان نے اقوام متحدہ کی جنرل اسمبلی میں امت اور کشمیریوں کی صحیح معنوں میں ترجمانی کی"- ترک صدر طیب اردگان کی اسپیکر قومی اسمبلی نے ملاقات۔۔ وزیراعظم عمران خان کی تعریفhttps://www.siasat.pk/forums/threads/tayyip-erdogan-once-again-praises-pm-imran-khan-on-his-un-speech.719822/ …
Tayyip Erdogan once again praises PM Imran Khan on his UN speech
استنبول: ترک وزیر اعظم طیب اردوان نے کہا ہے کہ عمران خان نے اقوام متحدہ کی جنرل اسمبلی میں امت اور کشمیریوں کی صحیح معنوں میں ترجمانی کی۔ ترک صدر رحب طیب اردوان سے اسپیکر قومی اسمبلی اسد قیصر نے...
siasat.pk
3,294
9:53 AM - Oct 14, 2019
Twitter Ads info and privacy
509 people are talking about this
"All the religions discourage terrorism and it should not be linked with any religion," Erdogan said.
The two dignitaries discussed various issues in the meeting. Speaker Qaiser apprised Erdogan with the current situation of Kashmir and expressed gratitude for supporting Pakistan on the Kashmir issue. In return, President Erdogan reiterated his country's support on the Kashmir issue until its resolution according to the UN resolution and the will of the Kashmiri people.
Read more: Pakistan has special place in our hearts: President Erdogan
President Recep Tayyip Erdogan is himself a vociferous leader who champions the cause of Muslim Ummah. He is known for his sharp anti-west rhetoric.
Bold Anti-West rhetoric
In one of his anti-western assertions, he slammed the western societies for directing their sensitivities to the gay marriage and rights of homosexual overlooking the plight of Syrian women and children living a dreadful life under war.
Mr. Erdogan said: "Shame on those who in the West divert their sensitivity to the so-called freedoms, rights, and law shown in the debate over gay marriage away from Syrian women, children, and innocents in need of aid,"
Ihtisham Ul Haq
✔
@iihtishamm
Turkish President Erdogan to arrive in Pakistan on Oct 23.
1,610
7:22 PM - Oct 10, 2019
Twitter Ads info and privacy
145 people are talking about this
"Shame on those who divert their sensitivities to the living space of the whales in the seas, seals, [and] turtles away from the right to life of 23 million Syrians. Shame on those who put their security, welfare [and] comforts ahead of other people's struggle.
Condemnation of Israel
One of his stringiest criticism came on Israel when he commented on the photo of Palestinians offering Friday prayers in a destroyed mosque.
As Prime Minister, Erdogan has condemned Israel, accusing it of deliberately killing Palestinian mothers and warned that it would "drown in the blood it sheds."
Read more: 'Imran and Erdogan, Only two leaders in modern world': Ms Maneka
Further adding that "Just like Hitler, who sought to establish a race free of all faults, Israel is chasing after the same target." "They kill women so that they will not give birth to Palestinians; they kill babies so that they won't grow up; they kill men so they can't defend their country … They will drown in the blood they shed," he said.
Dunya News
✔
@DunyaNews
PM Imran Khan telephones Turkish President Recep Tayyip Erdogan to ensure him that Pakistan stands in full support and solidarity with Turkey.#DunyaUpdates #DunyaNews #Turkey
415
8:08 PM - Oct 11, 2019
Twitter Ads info and privacy
41 people are talking about this
In his recent assertions, he once again reiterated that Turkey is against every country that supports Israel.
Munir Official
@MunirOfficial_
Turkish president will arrive in Pakistan on a official two-day visit. During the visit, President Erdogan will meet the top political and military leadership of the country.
#TurkeyisnotAlone
View image on TwitterView image on Twitter
52
10:02 AM - Oct 11, 2019 • Balochistan, Pakistan
Twitter Ads info and privacy
See Munir Official's other Tweets
Now, President Erdogan is looking forward to visiting Pakistan later this month on October 24th, on the invitation of Prime Minister Imran Khan.
https://www.globalvillagespace.com/president-erdogan-praises-imran-khan-for-speaking-for-islam-ummah/
--------
LHC indefinitely adjourns hearing of Maryam Nawaz's bail plea
Oct 15, 2019
LAHORE: The Lahore High Court (LHC) on Monday adjourned hearing of a petition filed by Pakistan Muslim League-Nawaz (PML-N) Vice President Maryam Nawaz against her arrest in money laundering and Chaudhry Sugar Mills case without any proceedings.
According to details, the hearing was adjourned without any proceedings due to Justice Ali Baqar Najafi's unavailability.
In a petition filed in the LHC, Maryam Nawaz has raised objections to his arrest.
The petition stated that Maryam Nawaz is being subjected to political revenge and that the anti-corruption watchdog has not found single evidence against her.
Maryam requested the court that she must be released on an interim bail till the decision over her final bail in the case.
However, the hearing was postponed indefinitely without any proceeding.
Earlier, accountability court issued notices to NAB on Maryam's bail plea and ordered sought record from the bureau on October 14.
The PML-N stalwart is currently in the jail on judicial remand in the Chaudhry Sugar Mills reference along with her cousin Yousaf Abbas.
On August 8, NAB had arrested Maryam Nawaz, her cousin Yousaf Abbas in the Chaudhry Sugar Mills case.
NAB revealed that Sharif family had used Chaudhry Sugar Mills for money-laundering and illegal transfer of its shares.
During the probe, it was revealed that a $15 million loan was taken on the pretext to set up the mill despite the fact that it had already been established before the loan was acquired, the special assistant claimed. He had added that the loan was never transferred to Pakistan as shown by the record of the State Bank of Pakistan.
Full report at:
https://www.pakistantoday.com.pk/2019/10/14/lhc-indefinitely-adjourns-hearing-of-maryam-nawazs-bail-plea/
--------
CTD says splinter group of outlawed AQIS regrouping in Karachi
Imtiaz Ali
October 15, 2019
KARACHI: The Counter-Terror­­ism Department (CTD) suspects that the banned Al-Qaeda in the Indian Subcontinent (AQIS) is 'regrouping' in the city to carry out terrorist attacks, it emerged on Monday.
The CTD also claimed to have busted two other outfits whose members had been active in sectarian killings and murders of policemen.
"We have received reports that six 'disgruntled' militants of the AQIS recently arrived in Karachi from Afghanistan and they are trying to activate their sleeper cell," said counterterrorism official Raja Umar Khattab.
The CTD official believed it was a splinter group of AQIS that comprised members of different communities who belonged to Karachi and had gone to Afghanistan. They had reportedly developed differences with their leadership, partly because they did not utilise their 'services' for a considerable period of time, and now they had returned to Karachi.
Law enforcers were making concerted efforts to bust this emerging cell and the CTD official hoped they would be 'neutralised' before they could carry out any act of terror.
'Tit-for-tat killings'
Mr Khattab, who heads the CTD's Transnational Terrorism Intelligence Group (TTIG), suggested that barring two or three incidents, targeted killings had decreased significantly in the metropolis.
However, he admitted that sectarian violence existed in the city and one or two targeted killing incidents had occurred. "But sectarian violence is mostly tit-for-tat killings," he added.
He claimed that the law enforcers through their joint efforts had wiped out two groups — one led by a Lashkar-i-Jhangvi militants and the other belonging to outlawed Sipah-i-Mohammad Pakistan (SMP) — involved in sectarian killings.
LJ militant M. Mumtaz alias Firaun along with his accomplice Ahmed Khan alias Munna had escaped from the Karachi central prison in June 2017.
He was involved in targeted killing of 57 people, including members of the Shia community and police. He was arrested in 2013 and charged in 32 cases.
He returned to the city to carry out killings after living in hiding for some time. His accomplice Khan reportedly lives in Afghanistan now.
"Besides sectarian killings, this gang was also involved in recent killings of policemen in Orangi Town," said the official.
The CTD and other law enforcers carried out a joint operation in Balochistan in which Firaun was killed along with his accomplices. His several accomplices were arrested in Karachi.
CTD official Khattab said that six suspects belonging to the SMP were arrested following the March 22 attack on prominent religious scholar Mufti Taqi Usmani in Gulshan-i-Iqbal in which his three aides were killed.
He said that their money trail was also traced and it transpired that they got instructions and funds from abroad.
No arrest in Taqi Usmani attack case
The CTD official conceded that the gang behind the deadly attack on Mufti Taqi Usmani had so far not been arrested.
He said that the attack on the religious scholar was partly motivated by sectarian considerations.
He said that the same group which had attacked banned Ahle Sunnat Wal Jamaat (ASWJ) chief Aurangzeb Farooqi in Korangi in 2013 had carried out the attack on Taqi Usmani in Gulshan.
"That group still remains untraceable," he said.
Commenting on the murder of Dr Haider Askari, who was shot dead on Aug 30 in Gulshan-i-Iqbal, Khattab said that most probably it was linked with sectarian violence.
He pointed out that sometime back unknown criminals had sent two bullets to his home ostensibly to threaten him but without making any demands.
However, he said that it was not necessary that the LJ was behind the killing, as AQIS and other militant groups also carry out sectarian killings.
'AQIS capacity to carry out IED blasts diminished'
Regarding a botched bomb attack in Quaidabad on the same day, the CTD official said they were focusing on involvement of both jihadi and insurgent nationalist groups.
He suspected involvement of jihadi elements as the modus operandi matched theirs. It was ostensibly aimed at targeting policemen as a police mobile was standing at the scene of the botched attack, he added.
He said that it required certain expertise to prepare an explosive-laden bike. Preparing a vehicle laced with explosives meant they also had a hideout in the city, he added.
He recalled that in 2016 two active AQIS members were killed by the CTD in an encounter in Gadap. "They were experts in bomb making and since then, AQIS's capacity to carry out IED (improvised explosive device) blasts had diminished."
It was being investigated whether AQIS or any other militant group was involved in the Aug 30 Quaidabad incident, he said.
He said that AQIS and other outfits' 'sleeper cells' existed in the city but they could not succeed in carrying out any major act of terrorism as their "capacity and funds have been diminished".
Besides, they were facing difficulties in returning to Pakistan by crossing Pak-Afghan border due to recent fencing.
"The situation is not conducive at Pak-Afghan border area because of the fencing," he said, adding: "They were not in a position to carry out a major terror act."
Regarding the potential threat of the militant Islamic State group, he said IS had mostly preferred suicide bombings or mass killings. The group sent suicide bombers to Pakistan from Afghanistan and it was behind major suicide attacks in Balochistan as well as upper Sindh.
Full report at:
https://www.dawn.com/news/1510850/ctd-says-splinter-group-of-outlawed-aqis-regrouping-in-karachi
--------
KP Assembly split over proposed legislation against domestic violence
Zulfiqar Ali
October 15, 2019
PESHAWAR: The Khyber Pakhtunkhwa Domestic Violence against Women (Prevention and Protection) Bill, 2019, which has been shuttling among different constitutional and legal forums since 2014, failed to sail through the provincial assembly on Monday.
As the house remained divided on the bill's contents, the draft was referred to the Select Committee to thrash out 42 amendments proposed by the treasury and opposition members.
The lawmakers of religious parties insisted that many clauses of the bill were un-Islamic, so the advice of the Council of Islamic Ideology should be sought about them instead of holding a discussion on them in the assembly.
Food minister Qalandar Khan Lodhi moved the bill for consideration to hold a debate on the proposed amendments.
Like the previous assembly, lawmakers of religious parties in the incumbent house once again opposed the bill and termed certain clauses of the proposed law 'un-Islamic' and against the spirit of the Constitution.
They asked Speaker Mushtaq Ahmad Ghani to refer the bill to the CCI instead of discussing it in the Select Committee.
"Though we are not supporting domestic violence against women, we believe that certain clauses of the bill are in conflict with the teachings of the Holy Quran and Sunnah," said MMA MPA Inayatullah Khan.
The opposition member said the CII was the most appropriate forum for seeking advice on the bill, so the bill shouldn't be referred to the Select Committee.
He said Article 229 of the Constitution declared, "the president or the governor of a province may, or if two-fifths of its total membership so requires, a House or a Provincial Assembly shall, refer to the CII for advice any question as to whether a proposed law is or is not repugnant to the Injunction of Islam."
The lawmaker also said Rule 84 of the provincial assembly's Procedure and Conduct of Business Rules, 1988, suggested the seeking of the council's advice on a proposed law if it was repugnant to the teaching and requirements of Islam.
MPA Munawar Khan of the MMA also spoke against the bill insisting that un-Islamic clauses were part of the proposed law.
He said the bill's clauses were also in conflict with the culture and values of the local society.
Law minister Sultan Mohammad Khan opposed the demand of the MMA MPAs.
He said lawmakers from both sides of the house had submitted proposed amendments to the bill, so there was no need to send the proposed law to the CII.
The minister suggested that the treasury and opposition be given equal representation in the committee.
Speaker Mushtaq Ghani said two-fifths of the house's strength was required for referring a proposed law to the council, while the MMA didn't have the required numbers to do so.
The bill was sent to the Select Committee.
The proposed law regarding domestic violence against women has been under discussion since 2014. Its draft has been discussed in seminars, workshops and conferences in Peshawar and Islamabad but the discussions remained inconclusive.
The previous PTI government had sent the bill to the CII in 2016 for advice due to opposition by the Jamaat-i-Islami, the then government ally, and other religious parties, which believed that the matter involved the interpretation of Islamic injunctions. The council had returned the draft bill with reservations.
Full report at:
https://www.dawn.com/news/1510950/kp-assembly-split-over-proposed-legislation-against-domestic-violence
--------
FIA interrogates 3 officials over involvement in harassment scandal at Balochistan University
Syed Ali Shah
October 14, 2019
The Federal Investigation Agency (FIA) has interrogated three officers of the University of Balochistan in connection with a case regarding alleged harassment and blackmail of students at the campus, officials said on Monday.
The case had come to light about a month ago when the Balochistan High Court (BHC) directed the FIA to investigate reports of students being harassed at the varsity.
The FIA, which has been probing the case for several weeks now, discovered that male and female students were being harassed through "objectionable" videos of them. These videos were recorded using at least six cameras that were secretly installed at various spots in the university's Quetta campus, in addition to the already existing official CCTV cameras.
"We have traced 12 videos of harassment of female students," a senior officer of FIA who declined to be named told DawnNewsTV. He added that most of the victims in the case are female students who were harassed by some officials in the university's administration.
Official sources said the videos clips were of a personal nature and involved the mingling of female and male students. The clips, recorded using cameras covertly installed at places like washrooms and smoking areas on campus, were then used to sexually harass and blackmail students.
Liaquat Shahwani, a spokesperson for the Balochistan government, confirmed that FIA was investigating the case on BHC's orders.
"No one [responsible] will be spared," he said, adding that the culprits will be brought to justice.
Commenting on the incident, Balochistan University Vice-Chancellor Prof Dr Javed Iqbal told DawnNewsTV: "If any officer or employee is found guilty, we will make an example out of them."
His comment came after a spokesperson for the university issued a statement denying reports that FIA had arrested any official at the varsity.
Related: Sexual harassment in Pakistan: Breaking the silence on sexism in academia
It also denied reports that the FIA had interrogated the staff officer of the vice-chancellor in connection with the case or that any objectionable videos were recovered from him.
According to the statement, the vice-chancellor had promised "full cooperation" to the FIA regarding the issue.
The FIA conducted a number of raids and launched a formal investigation into the scandal in the aftermath of a notice taken by the high court. BHC Chief Justice Jamal Khan Mandokhail had directed the agency to submit a report about the alleged harassment of students by October 28.
The FIA has so far interrogated nearly 200 officials of Balochistan University.
Full report at:
https://www.dawn.com/news/1510832/fia-interrogates-3-officials-over-involvement-in-harassment-scandal-at-balochistan-university
--------
South Asia
Afghan Forces Retake Taliban-Controlled District
October 13, 2019
Afghanistan's Defense Ministry says government forces have gained control of a district in the country's north from the Taliban.
In a statement, the ministry said the Dash-e Archi district of Kunduz Province, along the border with Tajikistan, was retaken on October 12.
Afghan special forces units stormed the center of the district and "destroyed enemy strongholds" and "inflicted heavy casualties on the enemy," the statement said.
The statement added that U.S troops supported Afghan forces.
Dasht-e Archi has been largely under the control of the Taliban since 2015.
The Taliban has maintained a strong presence in Kunduz, a strategically and economically important northern province.
The militants took control of the provincial capital, Kunduz, for two weeks in 2015.
The city, the country's fifth largest, has come under attack several times since then.
The Defense Ministry said government forces had retaken 12 Taliban-controlled districts in the provinces of Ghazni, Badakhshan, Kunduz, Takhar, and Faryab in the past six months.
The Taliban contests or controls nearly half of the country.
https://www.rferl.org/a/afghan-forces-retake-taliban-controlled-district/30214396.html
--------
NATO allies and partners stand shoulder to shoulder to make the Afghan forces stronger: Stoltenberg
15 Oct 2019
The NATO Secretary General Jens Stoltenberg said NATO allies and partners stand shoulder to shoulder in Afghanistan to make the Afghan security forces stronger, so that they can fight international terrorism, and create the conditions for lasting peace in Afghanistan.
He made the remarks in his speech at plenary session of the NATO parliamentary assembly in London on Monday.
Stoltenberg further added "I commend the Afghan forces, and the Afghan men and women for what they have achieved, and I commend the Afghan people who exercised their democratic right to vote in the recent presidential elections."
He also added that NATO supported the peace talks. "We would welcome the resumption of these peace talks, but then Taliban must show willingness to make real compromises at the negotiating table."
However, he said "Unfortunately, what we see now is that the Taliban are escalating violence, not ending it."
"This demonstrates a lack of commitment to lasting peace, and it proves the need for firm and credible guarantees for any future peace deal," Stoltenberg added.
Full report at:
https://www.khaama.com/nato-allies-and-partners-stand-shoulder-to-shoulder-to-make-the-afghan-forces-stronger-stoltenberg-04221/
--------
Mortar rounds land close to parliament building in Kabul, no casualties reported
14 Oct 2019
Three mortar rounds landed close to parliament building in Kabul city earlier today but caused no harm or damage.
Officials in Kabul Police Headquarters confirmed that the mortar rounds landed close to the parliament building at around 10:15 am local time.
The officials further added that the attack did not cause casualties or damages to the properties.
Full report at:
https://www.khaama.com/mortar-rounds-land-close-to-parliament-building-in-kabul-no-casualties-reported-04217/
--------
Airstrikes kill, wound 23 Taliban militants in Balkh province
14 Oct 2019
A series of airstrikes targeted Taliban militants in northern Balkh province killing or wounding at least 23 of them.
The 209th Shaheen Corps said in a statement the Air Force carried out airstrikes against Taliban positions in Aaqtapa Village of Chahar Bolak district.
The statement further added that the security forces conducted the airstrikes at around 8:00 pm on Sunday amid ongoing clashes.
Furthermore, the 209th Shaheen Corps said the airstrikes killed 8 Taliban militants and wounded at least 15 others.
The Taliban group has not commented regarding the clashes and airstrike so far.
Full report at:
https://www.khaama.com/airstrikes-kill-wound-23-taliban-militants-in-balkh-province-04218/
--------
Air and artillery strikes kill 12 militants of the Red Unit of Taliban in Nangarhar
13 Oct 2019
The Afghan forces conducted air and artillery strikes against Taliban militants in Nangarhar province killing at least 12 Red Unit militants of the group.
According to a statement released by 201st Silab Corps, the security forces conducted artillery strikes against Taliban militants in Wazir Tangi ara of Khogyani district which killed 7 militants of the Red Unit of the group.
The statement further added that the Air Force also conducted airstrikes in the same area which killed 5 Red Unit militants of Taliban.
Full report at:
https://www.khaama.com/air-and-artillery-strikes-kill-12-militants-of-the-red-unit-of-taliban-in-nangarhar-04212/
--------
Special Forces kill, detain 7 Taliban militants; destroy multiple caches of weapons
15 Oct 2019
The Afghan Special Forces killed 4 Taliban militants, arrested 3 others and destroyed multiple caches of weapons in 5 provinces.
The military officials said the special Forces conducted the operations in the past 24 hours.
The officials further added that the Special Forces killed 4 Taliban militants in Baraki Barak district of Logar and destroyed a small cache of weapons.
The Special Forces arrested 3 Taliban militants during separate operations in Chak-e Wadak district of Wardak, Pul-e Alam district of Logar and Deh Yak district of Ghazni, the officials said, adding that they also destroyed a cache of weapons in Wardak.
Full report at:
https://www.khaama.com/special-forces-kill-detain-7-taliban-militants-destroy-multiple-caches-of-weapons-04220/
--------
Arab World
Syrian troops enter three towns after deal with Kurds
Oct 14, 2019
Syrian army troops have entered the towns of Tabqah, Ain Issa and Tel Tamer in northeastern Syria after Damascus reached an agreement with Kurds in the region to deploy troops in the area, state media report.
The deployment to Tabqah near Raqqah on Monday restores the state's foothold in an area that is home to a major hydroelectric dam.
The state television, in broadcasts from Ain Issa, showed residents welcoming the entry of the army troops.
Tel Tamer is 35 km southeast of Ras al-Ain which is currently under the control of Turkish troops. It is on a strategically important highway, the M4, that runs east to west. Turkish forces said they had seized the highway on Sunday.
Syrian Kurds on Sunday struck a deal with the government in Damascus on the deployment of Syrian army forces near the northern border after US troops pulled out of the region ahead of a Turkish incursion.
The so-called Syrian Observatory for Human Rights said US warplanes had targeted a column of Syrian troops in the city of Raqqah in an apparent attempt to hinder their deployment to the north.
The US military also tried to hinder the dispatch of Syrian and Russian forces near Manbij, the London-based war monitoring group said.
Kurdish authorities said the deal "paves the way to liberate the rest of the Syrian cities occupied by the Turkish army such as Afrin" in northwest.
Ankara says the operation is meant to purge YPG militants, the backbone of the US-backed SDF militant group, which Turkey views as terrorists linked to local militants of the Kurdistan Workers' Party (PKK).
Residents of the northern city of Qamishli on Sunday celebrated the announcement that the Syrian troop deployment.
People were seen on motorcycles and standing on vehicles, dancing and waving Syrian flags in the streets of Qamishli, AFP news agency reported.
Crowds of people also gathered in the streets of Hasakeh to celebrate the planned deployment of government troops. They waved national flags and blared horns to celebrate the army build-up.
Rami Abdel Rahman, head of the so-called Syrian Observatory for Human Rights monitoring group, said Kurdish authorities had "made compromises to Syria in order to stop the advance of the Turkish forces in the north."
SDF chief Ferhat Abdi Sahin, also known as Mazlum Abdi, acknowledged that "there would be painful compromises" with the Syrian government in a bid to save the lives of people.
"In light of the invasion by Turkey and the existential threat its attack poses for our people, we may have to reconsider our alliances," he said in an opinion piece published in the US Foreign Policy magazine on Sunday.
Badran Jia Kurd, a senior Kurdish official, said the Kurds felt they had no choice but to turn to Damascus in the face of the "betrayal" of Washington, noting, "This has obliged us to look for alternative options."
Since it was launched on Wednesday, the Turkish military incursion has killed dozens of people and displaced tens of thousands of Syrians.
On Sunday, President Tayyip Erdogan said Turkey's incursion will stretch from Kobani in the west to Hasakeh in the east, going some 30 km (19 miles) into Syrian territory.
The Observatory said earlier Sunday that Turkish troops and their militant allies had entered Suluk, some 10 km from Turkey's border.
Addressing a news conference in Istanbul, Erdogan said Turkish forces had also besieged the Syrian border town of Tel Abyad, west of Ras al-Ain.
"We focused first on the 120-km area between Ras al-Ain and Tel Abyad. Thus we will divide the 480-km terrorist corridor down the middle," Erdogan said.
"Then we will take control of Hasakeh on the one side and Ain al-Arab (Kobani) on the other and complete the operation," he said, referring to towns either side of the current focus of operations.
Turkish troops have so far seized control of 109 square km territory, including 17 villages around Tel Abyad and four villages around Ras al-Ain, Erdogan said.
https://www.presstv.com/Detail/2019/10/14/608623/Syria-Kurds-deal-Turkey
--------
Saudi Arabia promoting arbitration culture to meet market needs
October 15, 2019
RIYADH: The second International Conference on Commercial Arbitration began on Monday in Riyadh under the slogan "The development of Arbitration in the Middle East and North Africa … Reality and Aspiration."
Saudi Minister of Justice Walid Al-Samaani, Finance Minister Mohammed Al-Jadaan and 37 local and foreign ministers and lecturers, as well as a top-level local and international audience, attended the conference.
Yassin bin Khalid Khayat, chairman of the Saudi Center for Commercial Arbitration (SCCA) board of directors, noted increasing international interest in conflict resolution alternatives, and calls for the adoption of steps to break the monopoly over this sector and secure diversity in it.
Khayat said that the Kingdom was keen on ensuring diversity by empowering women, and by hiring arbiters from 23 states and from all continents. He said: "To ensure the autonomy of the SCCA, members of the board of directors should not be holders of a public office. In addition, the board is the highest authority in the center, while the arbitration council enjoys full autonomy in performing its duties. In addition, a decree was issued to encourage public institutions and state-owned companies to seek arbitration by SCCA."
Dr. Hamed Meera, SCCA executive director, said that the center had already launched a package of services and products such as emergency arbitrator, expedited arbitration procedures, protocol and arbitration platform. "Today SCCA has launched the service of selection and appointment of arbitrators channeled along four options to meet the needs of large companies that resort to services provided by it," he said.
Due to rising demand for the center's training programs, the time was ripe for the establishment of an academy that provided short- and long-term training programs, he said.
Full report at:
https://www.arabnews.com/node/1569016/saudi-arabia
--------
4 IS militants killed in airstrike in eastern Iraq
2019-10-13
BAGHDAD, Oct. 12 (Xinhua) -- Four Islamic State (IS) militants were killed on Saturday in airstrikes on their hideouts in Iraq's eastern province of Diyala, a provincial official said.
Iraqi warplanes conducted airstrikes on three IS hideouts near Himreen Lake in north of the provincial capital Baquba, some 65 km northeast of Baghdad, Sadiq al-Husseini, head of the security committee of the provincial council, told Xinhua.
The airstrikes destroyed the three hideouts and killed four IS militants inside, al-Husseini said citing intelligence reports.
Despite repeated military operations in Diyala province, remnants of IS militants are still hiding in some rugged areas near the border with Iran, and in the sprawling areas extending from the western part of the province to the Himreen mountain range in north of Baquba.
The security situation in Iraq was dramatically improved after Iraqi security forces fully defeated the extremist IS militants across the country late in 2017.
Full report at:
http://www.xinhuanet.com/english/2019-10/13/c_138467228.htm
--------
9 members of same family killed in attack in Egypt's Sinai
By Ashraf Sweilam and Samy Magdy
October 12, 2019
EL-ARISH, Egypt — A shell hit a truck carrying civilians in Egypt's restive northern Sinai Peninsula on Saturday, killing at least nine people of the same family, security officials and medics said.
The officials said the shell exploded in the small town of Bir al-Abd. At least six others were wounded and were taken to a hospital, they said.
It was not immediately clear who was behind the shelling, which struck the family while they were returning home from their olive farm, according to two residents in the town.
The residents spoke on condition of anonymity out of concern for their safety.
Separately, officials say seven security forces were wounded when two explosive devices hit armored vehicles in Bir al-Abd and the town of Rafah, along the border with Gaza.
The officials spoke on condition of anonymity because they were not authorized to brief the media.
No group claimed responsibility for the attacks.
Egypt is battling an Islamic State-led insurgency in the Sinai that intensified after the military overthrew an Islamist president in 2013. The militants have carried out scores of attacks, mainly targeting the security forces and minority Christians.
Bir al-Abd was the site of a horrific 2017 attack on a mosque by Islamic extremists that killed over 300 worshippers.
The war has largely taken place hidden from the public eye, with journalists, non-residents and outside observers barred from the area. The conflict has also been kept at a distance from tourist resorts at the southern end of the peninsula.
Full report at:
https://www.washingtonpost.com/world/middle_east/egyptian-officials-say-9-killed-in-explosion-in-north-sinai/2019/10/12/55c57978-ed24-11e9-a329-7378fbfa1b63_story.html
--------
Egypt sentences six found guilty of terrorism to death
Oct 12, 2019
An Egyptian court has sentenced six people to death on terror-related charges for carrying out a militant attack outside a hotel near the famed Giza Pyramids.
The Giza criminal court on Saturday also sentenced eight defendants to life in prison on similar charges that include attacking security forces, and possession of weapons and explosives.
Another 12 defendants received 10 years in prison. The verdict can be appealed.
The charges stem from an attack in Jan. 2016 on an Egyptian security post outside the Three Pyramids Hotel.
Full report at:
https://www.africanews.com/2019/10/12/egypt-sentences-six-found-guilty-of-terrorism-to-death/
--------
Russian President, Saudi King Salman discuss bilateral relations in Riyadh
14 October 2019
Russian President Vladimir Putin and Saudi Arabia's King Salman bin Abdulaziz discussed positive developments in Saudi-Russian developments in a televised meeting from Riyadh, where Putin is visiting, on Monday.
Russia is committed to developing bilateral relations with Saudi Arabia, which have been ongoing for the past 90 years, said Putin, who added that Saudi-Russian cooperation is important to ensure stability in the Middle East.
King Salman said that Putin's visit was a "big opportunity" to strengthen the friendship between the two countries. Deals between Russia and Saudi Arabia will have positive outcomes, especially in the energy sector, he added.
Al Arabiya English
✔
@AlArabiya_Eng
Watch: Russian President Vladimir Putin arrives in Riyadh, Saudi Arabia in his first official visit since 12 years. https://english.alarabiya.net/en/News/gulf/2019/10/14/Russian-President-Vladimir-Putin-arrives-in-Riyadh.html …
Embedded video
234
4:28 PM - Oct 14, 2019
Twitter Ads info and privacy
210 people are talking about this
Trade between Russia and Saudi Arabia increased by 15 percent last year, according to Putin.
Russia and Saudi Arabia will sign more than $2 billion of deals and discuss the OPEC+ oil output agreement, according to a senior official. The two countries are both major oil producers, and Moscow recently stated that it remained committed to working with Saudi Arabia to support oil prices by curbing output.
Putin's visit comes as Saudi Arabian Energy Minister Prince Abdulaziz bin Salman and his Russian counterpart Alexander Novak discussed the two countries' ongoing partnerships, as well as their outlook for global oil markets, at Saudi-Russian Forum in Riyadh.
On Sunday, Al Arabiya English broadcast an interview which Putin gave to Al Arabiya's Mohammed Tomaihi. "We consider Saudi Arabia a friendly nation. I have very good relations with both the King [Salman bin Abdulaziz] and the Crown Prince [Mohammed bin Salman]," Putin told Tomaihi.
"If anyone thinks that seizing tankers and attacking oil infrastructure can in any way affect cooperation between Russia and our Arab friends, Saudi Arabia and the UAE, that they can undermine or break down our cooperation with OPEC+, then they are profoundly wrong," said Putin, addressing a question on regional security.
Full report at:
https://english.alarabiya.net/en/News/gulf/2019/10/14/Russian-President-Saudi-King-Salman-discuss-bilateral-relations-in-Riyadh.html
--------
Baghdad Provincial Council elects new governor after deadly protests
Oct 14, 2019
The Provincial Council of Baghdad has elected Mohammed Jaber al-Atta as the new governor of the Iraqi capital province, one week after the former head stepped down in the wake of demonstrations against corruption, staggering youth unemployment and poor public services.
On Monday, 42 members of the provincial council voted in favor of Atta, who is a member of the State of Law Coalition headed by former prime minister Nouri al-Maliki.
The council members also voted in favor of Ali al-Issawi as the first deputy governor.
On October 6, Baghdad's provincial council voted unanimously in favor of accepting governor Fallah al-Jazairi's resignation, and called for nomination of an alternative for the post.
Iraqi Prime Minister Adel Abdul-Mahdi pledged on October 9 to reshuffle his cabinet, launch a probe into the killing of protesters, and punish those who shot the demonstrators.
"We will ask parliament to vote tomorrow on changes to ministries," the Iraqi prime minister said in a televised speech.
He vowed that his government will refer the names of hundreds of corrupt officials to the Judiciary for investigation.
Abdul-Mahdi also declared three days of national mourning over the deaths of at least 110 people and injuries of more than 6,000 others during the recent violent clashes between security forces and demonstrators in Baghdad and the country's south.
The remarks came only a day after the Iraqi cabinet approved the second package of reforms, including distribution of residential plots of land to citizens, expansion of municipal borders of cities, and changing agricultural land into residential.
The planned reforms also contain freezing the law, which allows payment of several salaries to one public servant, providing jobs for young people and activation of the agricultural lending fund.
Additionally, the Iraqi cabinet endorsed a possible study to minimize the age of retirement to give more jobs to the youth.
Full report at:
https://www.presstv.com/Detail/2019/10/14/608658/Iraqs-Baghdad-provincial-council-elects-new-governor-after-deadly-protests
--------
Kurds 'may be releasing' Daesh prisoners in Syria to get US involved: Trump
October 14, 2019
WASHINGTON: President Donald Trump suggested Monday that Kurdish fighters may be releasing imprisoned Daesh group militants to force the United States to remain involved in northeastern Syria.
"Europe had a chance to get their Daesh prisoners, but didn't want the cost. 'Let the USA pay,' they said..." Trump tweeted, using an alternate acronym for the Daesh group.
Donald J. Trump
✔
@realDonaldTrump
• 20h
Brian Kilmeade over at @foxandfriends got it all wrong. We are not going into another war between people who have been fighting with each other for 200 years. Europe had a chance to get their ISIS prisoners, but didn't want the cost. "Let the USA pay," they said...
Donald J. Trump
✔
@realDonaldTrump
....Kurds may be releasing some to get us involved. Easily recaptured by Turkey or European Nations from where many came, but they should move quickly. Big sanctions on Turkey coming! Do people really think we should go to war with NATO Member Turkey? Never ending wars will end!
51.9K
4:44 PM - Oct 14, 2019
Twitter Ads info and privacy
29.2K people are talking about this
"... Kurds may be releasing some to get us involved. Easily recaptured by Turkey or European Nations from where many came, but they should move quickly."
https://www.arabnews.com/node/1568746/middle-east
--------
Lebanon says Israel sent drone over Hezbollah area
October 13, 2019
BEIRUT: The Lebanese army on Sunday accused Israel of sending a reconnaissance drone at the weekend over Beirut's southern suburbs, a bastion of the Shiite militant Hezbollah group.
On August 25, two explosives-laden drones were sent to the same area. One of them exploded, sparking a dangerous escalation between Hezbollah and Israel.
On Saturday night, "one of the Israel enemy's reconnaissance drones violated Lebanese air space... overflew the southern suburbs and left," the army said in a statement.
The Iran-backed Hezbollah is represented in Lebanon's government and parliament but is considered a terrorist organisation by Israel and Washington, which has stepped up the financial pressure on the organisation.
The August incident heightened regional tensions, which culminated in a cross-border exchange of fire in early September.
Full report at:
https://www.arabnews.com/node/1568316/middle-east
--------
Saudi Arabia and Russia sign up to closer ties with 20 new deals
October 15, 2019
JEDDAH: Saudi Energy Minister Prince Abdul Aziz bin Salman announced on Monday the signing of 20 agreements with Russia during the Saudi-Russian Energy Partnership meeting as part of Russian President Vladimir Putin's visit to the Kingdom.
During the signing ceremony of the new agreements, which took place in the presence of King Salman and Putin, the energy minister stressed that oil will remain an essential element in the development of the world economy.
The ceremony was also attended by the Saudi Crown Prince Mohammed bin Salman and Russian Foreign Minister Sergei Lavrov.
The 20 agreements covered the fields of petroleum and other energy industries, space and satellite navigation, justice, health services, tax administration, mineral wealth, tourism and aviation, in addition to cultural cooperation and the enhancement of trade relations.
Prince Abdul Aziz said that the two countries have started a new phase of cooperation in many areas of development.
The minister noted the important roles played by Saudi Arabia and Russia in stabilizing the global oil market and said: "The new OPEC + cooperation agreement will enhance cooperation and provide strong support for greater stability in the oil market.
"At the Saudi-Russian Joint Committee, we are working together to harmonize the Kingdom's Vision 2030 reform plans with its strategic objectives and Russia's strategic development plans."
The agreements were signed between relevant government agencies and sovereign wealth funds from both countries. The minister added that state-owned enterprises and the private sector in both countries will make a significant effort in achieving the goals of these agreements.
Financial expert Mohammed Al-Suwayed said that "Russia is an important strategic partner of Saudi Arabia."
He added that joint efforts between the two countries would help to manage the oil market, "Saudi Arabia is a member of OPEC, and Russia is one of the most important non-OPEC exporters. The alliance between the Kingdom and Russia in the oil market contributes to creating harmony between the oil producers inside or outside OPEC."
The Russian Direct Investment Fund (RDIF) and the Saudi Agricultural and Livestock Investment Company signed an agreement to join forces in the search of investment projects in the Russian agricultural sector, RDIF said on Monday.
A string of multimillion-dollar investment contracts were also signed in the aerospace, culture, health and advanced technology sectors.
Al-Suwayed said: "The Russian National Wealth Fund is interested in investing in Saudi Arabia. It has recently opened an office in the Kingdom as its first international fund office outside Russia, demonstrating a clear plan to invest in various sectors." An official welcoming ceremony was held in honor of Putin on Monday. During his meeting with King Salman, the Russian president said that the meeting was an additional boost to bilateral relations.
King Salman also considered the meeting an important opportunity to reach consensus on various visions and political positions.
Putin suggested that coordination between the two countries was important for the security and stability of the Middle East.
The president's long-awaited visit will include discussions on further cooperation to stabilize prices on the world hydrocarbon market, as well as on Syria, the Gulf and Yemen.
Other deals regarding the military sector were not discussed and the pending Saudi plans to purchase the Russian S-400 surface-to-air missile systems have not reached a final agreement.
20 SAUDI-RUSSIA DEALS SIGNED
1 Cooperation convention between oil-producing countries.
2 Joint Statement ofIntent between the Saudi Space Authority and the Russian state space corporation in the fields of manned space flight and the Global Navigation Satellite System, GLONASS.
3 High-level Saudi-Russian strategic cooperation framework agreement.
4 Energy cooperation protocol agreement.
5 Draft MoU on cultural cooperation.
6 Draft MoU on facilitating and organizing visas for the two countries' citizens.
7 Draft of MoU on health cooperation.
8 Agreement on commercial attache.
9 MoU on starting negotiations for promoting and protecting investments between the two countries.
10 MoU on increase in export of Russian products to Saudi Arabia.
11 Cooperation agreement between SALIC (Saudi Agricultural and Livestock Investment Company) and the Russian Direct Investment Fund to discuss investment opportunities in the agriculture and food sectors.
12 Telecom executive program agreement.
13 Draft MoU for cooperation in the field of public media.
14 Tourism cooperation agreement.
15 MoU on joint investments in aircraft leasing to support the development of the Russian aviation industry.
16 MoU on mutual investments in NefteTransService (NTS), one of the largest railway operators in Russia.
17 A program of work between civil aviation authorities to define and adopt standards for the Russian aircraft industry in Saudi Arabia.
18 Exchanging an MoU for technical cooperation in the field of tax administration with the Russian tax authority.
19 Agreement between Saudi Aramco and the Russian Direct Investment Fund and Rusnano to buy Rusnano shares in Novomet.
20 Agreement on methanol project in Amur region.
https://www.arabnews.com/node/1569046/saudi-arabia
--------
North America
Violent quest for empowerment returns Syrian Kurds to square one
Khaled Yacoub Oweis
Oct 14, 2019
The return of Syrian Kurdish forces to the embrace of Bashar Al Assad's regime recalls the warnings of Kurdish leader Mashaal Tammo before his assassination eight years ago, that the community would undermine its struggle for greater rights unless it supported the Arab majority in the uprising against the autocratic president.
Turkey's cross-border assault that prompted the move was launched almost exactly eight years after the killing of Tammo, who had spoken out against the role of Kurdish militias in cracking down on the initially peaceful revolt against Mr Al Assad, including mass demonstrations by Kurds in Syria's north-east.
Tammo had long held that the Kurds could only free themselves from decades of repression and disenfranchisement under Assad family rule by striving alongside Arabs for a democratic Syria. He was gunned down at the age of 53 on October 7, 2011 in the Kurdish-majority city of Qamishli, as a new Kurdish militia called the People's Protection Units (YPG) began taking on an enforcer role for the regime.
Tens of thousands attended Tammo's funeral in defiance of the YPG and the regime, reflecting his stature as the most prominent voice of the Kurdish movement at the time.
The YPG, which went to become the major component of the US-supported Syrian Democratic Forces fighting ISIS, is now staring at the death of its quest for Kurdish autonomy at any cost.
President Donald Trump has treated the force as dispensable since the YPG declared "total victory" against ISIS in February. His decision to withdraw US troops from the north-east opened the door for Turkey's attack and placed the YPG at the mercy of the Assad regime that it long co-operated with and served.
Arab rebel auxiliaries accompanying the attacking Turkish forces are looking to exact revenge on the YPG for its role in crushing the uprising against Mr Al Assad and in the ensuing civil war.
Most notably, the YPG helped recapture rebel-held eastern Aleppo in late 2016 after siege warfare. The regime withdrew from territory in the north-east to concentrate on quelling the uprising in central regions, handing large parts of the territory to the YPG.
The militia expanded its area of control by overrunning Arab-majority towns held by the armed opposition and later held on to territory seized from ISIS during the US-backed SDF campaign.
The YPG copied the nominal governance structure installed by the Assad regime, under which local councils were supposed to have power, but controlled these from behind the scenes
The YPG did not allow opposition but has a political wing, the Democratic Union Party (PYD), which helped polish its image in the West. It follows the same Marxist-Leninist ideology of its parent organisation, the Kurdistan Workers Party (PKK), and the personality cult of PKK leader Abdullah Ocalan, who is imprisoned in Turkey.
Tammo was the antithesis of the PKK model, espousing non-violence and a collaborative approach to achieving the rights of Syrian Kurds. He was killed before the uprising turned into an armed rebellion in response to the violent crackdown on peaceful protests — the exact outcome the regime wanted as it released Al Qaeda-linked militants from its jails. But Tammo well understood the Syrian regime and its clients, and his instincts would have been to keep the pro-democracy movement non-violent at any cost.
Syria's Kurds comprised 10 per cent of Syria's 22 million population before 2011 and were concentrated in the north-east, although there were sizeable Kurdish populations in Damascus and north of Aleppo.
The north-east, inhabited by Kurds and Arabs, is home to Syria's oil reserves and the bulk of its wheat production. But its Kurdish inhabitants have long been an underclass, suffering discrimination and extortion by authorities and denied the right to teach Kurdish in schools.
With his charisma and new approach, Tammo appealed to a new generation of Syrian Kurds fed up with the traditional Kurdish groups and the PKK. In 2009, the regime sentenced him to three-and-a-half years in jail for "weakening national sentiment".
Tammo was released in June 2011, three months after the Syrian revolt broke out, and began speaking out about how Syria's Kurds could not ignore the regime slaughter of their Arab compatriots.
At a rally in Qamishli in 2011, Tammo said: "We belong to the Syrian revolution not to you," referring to the YPG.
"We have a problem with those working with the regime," he said on another occasion, adding that Syria's Kurds must not "contribute to a regime that is killing the Syrian people".
Tammo envisioned a "new social contract" in a Syria free of Assad family rule, under which the Kurds would be a component of a pluralist society and pursue their rights.
For Tammo it was unthinkable for Kurds to achieve this separately from the rest of the population, in contrast with the PYD/YPG policy of allying with whichever force necessary to achieve de facto Kurdish autonomy.
After his assassination the YPG went to great lengths to put down the Kurds whose cause the group said it was advancing.
In 2012, eight Kurdish officers who defected from the Syrian army disappeared in Malikiya, a YPG-controlled town near the Tigris River running between Syria and Iraq. Their families, as well as the rebel Free Syrian Army, accused the YPG of kidnapping them.
A 2015 report by Amnesty International accused the YPG of war crimes and a land grab in the north-east. Later reports implicated the YPG in the killing, torture and disappearances of Kurdish activists opposed to its rule.
But as Turkish forces and their Arab proxies advance into the north-east, the YPG's initial gambit to collaborate with the regime for its own narrow aims appears to have backfired.
https://www.thenational.ae/world/violent-quest-for-empowerment-returns-syrian-kurds-to-square-one-1.923387
--------
Turkish 'invasion' of north Syria has resulted in widespread casualties: Pentagon
Oct 15, 2019
WASHINGTON: The "unilateral invasion" of northern Syria has resulted in widespread casualties and destruction, US Defense Secretary Mark Esper said on Monday.
This has also undermined the successful multinational "Defeat ISIS" mission in Syria, he said.
Esper will be visiting NATO next week in Brussels and he plans to press members of the alliance to take collective and individual diplomatic and economic measures in response to Turkish actions.
"Despite the opposition and repeated warnings from the US and the international community, Turkish President (Recep Tayyip) Erdogan ordered a unilateral invasion of northern Syria that has resulted in widespread casualties, refugees, destruction, insecurity, and a growing threat to US military forces," he said.
Turkey launched a cross-border assault on Kurdish fighters on Wednesday after the US decided to withdraw troops from Syria, a move criticised by the Republicans, with some terming it a "betrayal" of the Kurds.
"This unacceptable incursion has also undermined the successful multinational 'Defeat ISIS' mission in Syria, and resulted in the release of many dangerous ISIS detainees," Esper said in a statement late Monday afternoon.
Due to Turkey's irresponsible actions, the risk to US forces in northeast Syria has reached an unacceptable level, he said.
"We are also at risk of being engulfed in a broader conflict. Therefore, at the President's (Donald Trump) direction, the Department of Defense is executing a deliberate withdrawal of US military personnel from northeast Syria," the defense secretary said.
Turkey's unilateral action was "unnecessary and impulsive". President Erdogan bears full responsibility for its consequences, to include a potential ISIS resurgence, possible war crimes, and a growing humanitarian crisis, he said.
The bilateral relationship between the US and Turkey has also been damaged, Esper said.
In a joint statement, Senate Democratic Leader Chuck Schumer, Senate Foreign Relation Committee Ranking Member Bob Menendez, and Senate Armed Services Committee Ranking Member Jack Reed accused Trump of "reckless decision-making" in Syria and Turkey.
They said this has endangered American national security and the security of its allies around the world.
"To be clear, President Trump's withdrawal of US forces is contributing to the chaos and havoc Turkey is causing in northeastern Syria," the statement said.
The Kurdish partners are already paying the ultimate cost of this betrayal and tens of thousands of civilians have already been displaced, the Democratic senators rued.
Completely withdrawing US from northern Syria, at this moment, with no strategy in place, is "ceding our interests to Putin, Erdogan, Assad, Iran and to others who are already gleefully filling the security vacuum", according to the statement.
Trump should use this moment to step up, do the right thing, and correct course, the senators demanded.
Full report at:
https://timesofindia.indiatimes.com/world/us/turkish-invasion-of-north-syria-has-resulted-in-widespread-casualties-pentagon/articleshow/71590588.cms
--------
Pence says Trump spoke to Erdogan and asked for immediate ceasefire
15 October 2019
US President Donald Trump on Monday urged his Turkish counterpart Recep Tayyip Erdogan to "stop the invasion" of Syria, Vice President Mike Pence said.
Trump pressed the Turkish leader in a telephone call to "stop the invasion, to enact an immediate ceasefire and to begin negociations with Kurdish forces in Syria," Pence told reporters, adding that he would be traveling urgently to Turkey at the president's request.
"He's directed me to lead a delegation. I will be leaving as quickly as possible to travel into the region to pursue a ceasefire and negotiated settlement," Pence said.
"The United States of America did not give a green light for Turkey to invade Syria," Pence said to reporters in front of the White House.
Pence said Trump had been firm with Erdogan on the phone.
"The United States of America simply is not going to tolerate Turkey's invasion in Syria any further. We are calling on Turkey to stand down, end the violence and come to the negotiating table," Pence told reporters.
US Treasury Secretary Steven Mnuchin, who joined Pence, said the Treasury Department was taking economic action against Turkish ministries and senior Turkish government officials in response to the country's military operations in Syria.
Full report at:
https://english.alarabiya.net/en/News/middle-east/2019/10/15/Pence-says-Trump-spoke-to-Erdogan-and-asked-for-immediate-ceasefire.html
--------
Syrian govt., not US, must protect Kurds against Turkey: Trump
Oct 14, 2019
US President Donald Trump says the government of Syrian President Bashar al-Assad and other countries should be responsible for protecting the US-allied Kurds in northern Syria against a Turkish incursion, not the US which is "7,000 miles away" from Syria.
"Let Syria and Assad protect the Kurds and fight Turkey for their own land. I said to my Generals, why should we be fighting for Syria and Assad to protect the land of our enemy?" Trump tweeted on Monday.
"Anyone who wants to assist Syria in protecting the Kurds is good with me, whether it is Russia, China, or Napoleon Bonaparte. I hope they all do great, we are 7,000 miles away!" he went on to say.
Donald J. Trump
✔
@realDonaldTrump
After defeating 100% of the ISIS Caliphate, I largely moved our troops out of Syria. Let Syria and Assad protect the Kurds and fight Turkey for their own land. I said to my Generals, why should we be fighting for Syria....
67.3K
12:40 AM - Oct 15, 2019
Twitter Ads info and privacy
32.4K people are talking about this
Trump further raised the question why his country should protect part of Syria when President Assad is "our enemy."
Donald J. Trump
✔
@realDonaldTrump
• 12h
Some people want the United States to protect the 7,000 mile away Border of Syria, presided over by Bashar al-Assad, our enemy. At the same time, Syria and whoever they chose to help, wants naturally to protect the Kurds....
Donald J. Trump
✔
@realDonaldTrump
....I would much rather focus on our Southern Border which abuts and is part of the United States of America. And by the way, numbers are way down and the WALL is being built!
59.3K
12:46 AM - Oct 15, 2019
Twitter Ads info and privacy
22.5K people are talking about this
Trump's comments come as has been battered with criticism from Republicans and Democrats alike since the White House announced eight days ago that US forces would leave northern Syria, in a move that many call a "betrayal" to the US-allied Kurds in that region.
Following Trump's decision to withdraw the US forces from northern Syria, Turkish forces last week moved into the Syrian territory, attacking the Kurdish forces that fought alongside the US against Daesh.
As a result, the Kurds struck a deal to join the Syrian army - President Assad's forces - in attempting to push back the Turks.
In another tweet on Monday, Trump also released a statement to announce new sanctions against "current and former officials of the Government of Turkey and any persons contributing to Turkey's destabilizing actions in northeast Syria."
He said he will be soon issuing an "Executive Order" which authorizes the imposition of these sanctions.
He also vowed to increase steel tariffs back up to 50 percent, and immediately stop negotiations with respect to a $100 billion trade deal with Turkey.
Donald J. Trump
✔
@realDonaldTrump
Statement from President Donald J. Trump Regarding Turkey's Actions in Northeast Syria
View image on Twitter
43.7K
1:25 AM - Oct 15, 2019
Twitter Ads info and privacy
34.8K people are talking about this
The US treasury secretary later announced that it has slapped sanctions on Turkey's defense, interior and energy ministers upon Trump's request.
'Turkish incursion displaces 160,000 civilians'
The UN secretary general said on Monday in a statement that the Turkish military offensive in Syria has displaced at least 160,000 civilians.
Antonio Guterres "is gravely concerned over the military developments in northeast Syria," the statement said.
It said Guterres was urging "all parties to resolve their concerns through peaceful means," adding that "civilians not taking part in hostilities must be protected at all times."
He also expressed "serious concern" that the Turkish onslaught could lead to the "unintended release of individuals" associated with Daesh.
Some of the Kurdish forces guarding Daesh prisoners or their families have been pulled away to fight the Turks, raising fears that many Daesh terrorists might be able to escape.
Guterres also demanded "sustained, unimpeded and safe humanitarian access to civilians in need" to allow the United Nations and its humanitarian partners to carry out aid work.
The UNICEF said that nearly 70,000 children have been displaced since hostilities in northeast Syria escalated nearly a week ago.
French, Turkish presidents hold talks
Turkish President Recep Tayyip Erdogan explained to his French counterpart Emmanuel Macron the aims of Turkey's operation in northeastern Syria in a phone call, the Turkish presidency said on Monday.
Erdogan said the operation would contribute to regional and global peace and stability, the presidency said.
Full report at:
https://www.presstv.com/Detail/2019/10/14/608688/Trump-Assad-protect-Kurds-northern-syria-turkish-incursion
--------
Trump calls ABC's false video on Turkey 'real disgrace'
Servet Günerigök
15.10.2019
WASHINGTON
U.S. President Donald Trump lashed out Monday at ABC News for using a video from a Kentucky gun range and falsely claiming it as footage of Turkey bombing Kurdish civilians in Syria.
"A big scandal at @ABC News. They got caught using really gruesome FAKE footage of the Turks bombing in Syria," Trump said on Twitter. "A real disgrace."
ABC News aired the video over the weekend, saying "Turkey's military bombing Kurd civilians in a Syrian border town."
It was actually from a night gun demonstration at the Knob Creek Gun Range in West Point, Kentucky.
"Tomorrow they will ask softball questions to Sleepy Joe Biden's son, Hunter, like why did Ukraine & China pay you millions when you knew nothing? Payoff?" Trump added.
"WOW! @ABCNews Uses 2017 Gun Range Video and Lies to Pass It Off as Turkey Bombing the Kurds in Syria (VIDEO)," said American journalist Jim Hoft on Twitter.
In the original video, one can actually see onlookers with their cell phones.
Earlier in the day, ABC issued a correction and apology, saying they took down the video, which was aired on "World News Tonight" Sunday and "Good Morning America" on Monday morning.
It said the move came after questions were raised about its accuracy.
"ABC News regrets the error," it said on Twitter.
Turkey on Wednesday launched Operation Peace Spring east of the Euphrates River in northern Syria to secure its borders by eliminating terrorist elements and to ensure the safe return of Syrian refugees and Syria's territorial integrity.
Ankara wants to eliminate terrorist elements from the PKK and its Syrian offshoot, the PYD/YPG.
Full report at:
https://www.aa.com.tr/en/americas/trump-calls-abcs-false-video-on-turkey-real-disgrace/1614017
--------
War in Syria: Retired US general attacks Trump over Turkey offensive
Daniel Sanderson
Oct 14, 2019
One of America's most prominent military figures has launched a scathing attack on Donald Trump's Syria policy, warning that the US is risking a resurgence of ISIS.
David Petraeus, former CIA director and a retired four-star general who Mr Trump once considered for secretary of state, told the Beirut Institute Summit in Abu Dhabi that he was "deeply concerned" about what would happen after the withdrawal of US troops from northern Syria.
Mr Petraeus fears America's enemies will exploit the move, that it will damage his country's standing and that it will mean heavy casualties among its former friends.
Turkey launched a long-planned operation in north-east Syria last Wednesday, in a move widely condemned by governments around the world.
The US announced on Sunday that it would pull about 1,000 troops out of northern Syria as Turkey extended its operations against Kurdish forces, who were close allies of America in the fight against ISIS.
"I am deeply concerned that the US withdrawal of forces from northern Syria will lead to a resurgence of ISIS attacks in Syria and beyond, and to a perception that the US is an unreliable partner," Mr Petraeus told the audience at the St Regis Corniche hotel.
He believed the withdrawal could lead to "substantial casualties" among partners who had helped to defeat ISIS and mean "considerable ethnic displacement".
Mr Trump has defended his stance, saying he wants to put an end to US involvement in "endless wars" in the region.
But his position has been criticised strongly by the Kurds, who have accused America of a betrayal.
Mr Trump is also facing significant domestic criticism, including from Republicans who had previously been staunch supporters.
Mr Petraeus made the comments on Monday at a session about investment opportunities in the Arab world for global superpowers.
A day warlier, in another discussion, he played down the prospects of the US departing significantly from its traditional role in the Middle East, despite admitting he was "personally disappointed and unsettled" by recent US policy in Syria.
"Continued significant national interests" in the region would "compel the US to stay engaged", he said.
During the Sunday session, Arab panellists strongly criticised the Trump administration.
The withdrawal of US troops from Syria was "painful and shameful", said Hoshyar Zebari, a former Iraqi finance minister.
"The United States promised to protect the Kurds," Mr Zebari said. "Now they are completely exposed."
Hanan Ashrawi, a Palestinian politician, said the Trump administration had robbed America of respect and credibility by mocking international institutions.
Palestinians, Ms Ashrawi said, regarded the US as "partners in occupation" and part of an "extremist right".
Meanwhile, with US policy in flux, the role of Russia in the Middle East had been "very much appreciated by many countries", said Irina Zvyagelskaya, of the Institute of World Economy and International Relations in Moscow.
Russia has played a more assertive role in the Middle East in recent years, most notably in Syria.
Full report at:
https://www.thenational.ae/uae/government/war-in-syria-retired-us-general-attacks-trump-over-turkey-offensive-1.923396
--------
Trump: Kurdish-led forces may intentionally be releasing ISIS militants
14 October 2019
US President Donald Trump said on Monday that Kurdish-led forces in northeast Syria might be releasing captive ISIS militants to lure US troops back to the area, adding that they could be easily recaptured.
The Turkish onslaught in northern Syria has raised concerns that ISIS militants and their families held by the Kurdish-led forces, long allied with Washington, may escape and revive the group. Scores are said to have escaped already.
"Kurds may be releasing some to get us involved. Easily recaptured by Turkey or European Nations from where many came, but they should move quickly," Trump said in a series of posts on Twitter.
Donald J. Trump
✔
@realDonaldTrump
• 20h
Brian Kilmeade over at @foxandfriends got it all wrong. We are not going into another war between people who have been fighting with each other for 200 years. Europe had a chance to get their ISIS prisoners, but didn't want the cost. "Let the USA pay," they said...
Donald J. Trump
✔
@realDonaldTrump
....Kurds may be releasing some to get us involved. Easily recaptured by Turkey or European Nations from where many came, but they should move quickly. Big sanctions on Turkey coming! Do people really think we should go to war with NATO Member Turkey? Never ending wars will end!
51.9K
4:44 PM - Oct 14, 2019
Twitter Ads info and privacy
29.2K people are talking about this
Turkey denied that its offensive in northern Syria had allowed ISIS prisoners to break out of detention camps, claiming Monday that Kurdish militants had instead deliberately "emptied" a prison.
"There is only one Daesh (ISIS) prison in our (operation) region and we have seen it was emptied by the YPG (the Kurdish People's Protection Units militia)," Turkish Defense Minister Hulusi Akar told reporters.
President Recep Tayyip Erdogan earlier hit out at "disinformation" reports that Turkey's offensive against Kurdish forces had allowed extremists to escape.
"This is actually disinformation aimed at provoking America or the West," he said, quoted by the Hurriyet daily.
Kurdish-led forces said Sunday that 800 ISIS family members being held in a camp at Ain Issa had fled due to Turkish bombing.
The Turkish offensive followed a decision by Trump to withdraw the remaining 1,000 US troops from northern Syria in a move condemned by a bipartisan chorus of critics.
Turkey aims to neutralize the Kurdish YPG militia, the primary element of the Syrian Democratic Forces (SDF), Washington's ally. Ankara views the YPG as a terrorist group due to their ties to a Kurdish insurgency in Turkey. It has been six days since the Turkish offensive started.
In the tweets on Monday morning, Trump threatened "big sanctions" on Turkey. The Trump administration announced on Friday it would be readying sanctions on Turkey, with US Treasury Secretary Steven Mnuchin saying that banks were being notified.
Full report at:
https://english.alarabiya.net/en/News/middle-east/2019/10/14/Trump-Kurdish-led-forces-may-intentionally-be-releasing-ISIS-militants.html
--------
Mideast
Israeli forces detain al-Quds Jerusalem governor, senior Fatah figures
Oct 14, 2019
Israeli military forces have arrested the Palestinian Authority Jerusalem al-Quds governor, Adnan Ghaith, and high-ranking officials from the Fatah movement during separate overnight operations across the occupied West Bank.
Palestinian sources, requesting not to be named, said Israeli troops stormed Silwan neighborhood on the outskirts of the Old City of Jerusalem al-Quds early on Monday, and broke into Ghaith's house, before detaining him.
On September 25, Israeli forces had summoned Ghaith to appear for questioning on suspicion of breaking an Israeli law that bans activities by the Palestinian Authority in Jerusalem al-Quds.
Because he was not home at the time, Israeli authorities presented his family with the summons and asked his son to appear before Israeli intelligence for questioning.
Ghaith had been arrested last October and questioned on suspicion of being involved in an abduction case involving a Jerusalem al-Quds resident.
Israeli forces also arrested the secretary of the Fatah movement in Jerusalem al-Quds, Shadi Mutawar, and the secretary of the Fatah movement in al- Isawiyah neighborhood in East Jerusalem al-Quds, Yasser Darwish, early on Monday.
The three Palestinian officials have been arrested several times for collaborating with Palestinian security services and obstructing the sale of Palestinian houses and property in the city to settler associations, according to Israeli officials.
More than 7,000 Palestinians are reportedly held at Israeli jails. Hundreds of the inmates have apparently been incarcerated under the practice of administrative detention, a policy under which Palestinian inmates are kept in Israeli detention facilities without trial or charge.
Some Palestinian prisoners have been held in administrative detention for up to eleven years.
Palestinian inmates regularly stage hunger strikes in protest at the administrative detention policy and their harsh prison conditions in Israeli jails.
https://www.presstv.com/Detail/2019/10/14/608647/Israeli-forces-detain-alQuds-Jerusalem-governor-senior-Fatah-figures
--------
UN: Turkish forces in Syria have displaced 160,000 civilians
14 October 2019
The Turkish military offensive in Syria has displaced at least 160,000 civilians, the UN secretary general said on Monday in a statement urging an "immediate de-escalation."
Secretary-General Antonio Guterres "is gravely concerned over the military developments in northeast Syria," the statement said.
It said Guterres was urging "all parties to resolve their concerns through peaceful means," adding that "civilians not taking part in hostilities must be protected at all times."
Guterres also expressed "serious concern" that the Turkish onslaught could lead to the "unintended release of individuals" associated with ISIS.
Some of the Kurdish forces guarding ISIS prisoners or their families have been pulled away to fight the Turks, raising fears that many ISIS militants might be able to escape.
Guterres also demanded "sustained, unimpeded and safe humanitarian access to civilians in need" to allow the United Nations and its humanitarian partners to carry out aid work.
Meanwhile, the Syrian Observatory for Human Rights said on Monday that the Turkish military offensive in Syria has displaced more than 250,000 civilians.
The UNICEF said that nearly 70,000 children have been displaced since hostilities in northeast Syria escalated nearly a week ago.
It renewed its calls on all parties to the conflict and those who have influence over them to protect children at all times, the organization tweeted on Monday.
Aid agency Mercy Corps. said it is suspending operations in northeast Syria and is evacuating its international staff.
Full report at:
https://english.alarabiya.net/en/News/middle-east/2019/10/14/UN-Turkish-forces-in-Syria-have-displaced-160-000-civilians-.html
--------
Intelligence Minister: 2 Terrorist Teams Disbanded in Southwestern Iran
Oct 14, 2019
"The two terrorist teams were detained in Khuzestan (province in Southwestern Iran)," Alavi said while visiting the bordering areas in Southern Iran which are the main passageway of the Iranian pilgrims that participate in Arbaeen walk, the largest religious gatherings in the world, which comes 40 days after Ashura, the martyrdom anniversary of the third Shiite Imam, Imam Hossein (AS).
He added that the terrorist teams intended to conduct sabotage operations during Arbaeen, noting, "50 weapons have been discovered and seized in the intelligence operations."
Alavi also said that the intelligence forces in Khuzestan have defused two bombs planted on the way of Iranian pilgrims heading towards Iraq.
Huge numbers of Iranian Muslim pilgrims are walking towards the holy city of Karbala for the annual Arabaeen mourning ceremonies despite attempts to magnify security concerns after the recent unrests in Iraq.
Each year, millions of Shiites flock to Karbala, where the holy shrine of Imam Hussein (AS) is located, to perform mourning rites. Many of them also visit Imam Ali's (AS) holy shrine in Najaf.
In the past few years, around 20 million pilgrims from all over the world, including Iran, have taken part in the mourning ceremonies in the Iraqi holy cities marking Arbaeen.
Unofficial reports say that the number of Iranians applying for a visa to go on the pilgrimage has, at least, tripled so far. The unrests in a number of Iraqi cities is suspected by Iranians to have spiraled by the US, Israel and Saudi Arabia to deter the Iranian people's Arbaeen pilgrimage and Iranian pilgrims intend to show that they are undeterred.
Imam Hossein (PBUH) was martyred in the 680 A.D. battle fought on the plains outside Karbala, a city in modern Iraq that's home to the Imam's holy shrine.
In the battle, Imam Hossein (PBUH) was decapitated and his body mutilated by Yazid's armies. All of Imam Hossein's male family members, relatives, friends, soldiers who all together formed a 72-member army were beheaded in an unequal war with a 30,000-strong army of the enemy in the desert of Karbala.
The occasion is the source of an enduring moral lesson for the Shiites.
Imam Hossein's martyrdom - recounted through a rich body of prose, poetry and song - remains an inspirational example of sacrifice to Shiites, who make up a majority of the Muslim population in Iran, Pakistan, Iraq and Bahrain.
Full report at:
https://en.farsnews.com/newstext.aspx?nn=13980722000751
--------
Iran's Judiciary Chief Warns of ISIL's Revival Due to Turkey's Incursion into Syria
Oct 14, 2019
There is a danger that the ISIL "which has been created by the Americans and the Zionists, has committed the biggest crimes in the region and their hands are stained with the regional people's blood will respire and commit crimes again", Rayeesi said, addressing the judiciary officials in Tehran on Monday.
"Worse than this is the massacre of the Muslim people in the region which cannot be tolerated by anyone at all," he added.
Rayeesi expressed the hope that the Turkish government would pull back to behind the international borders immediately.
Aid groups operating in Northeastern Syria raised the alarm about civilian casualties and an impending humanitarian crisis this week, as Turkey began a military assault on the turbulent region's Kurdish militants.
Doctors Without Borders (MSF), Human Rights Watch and other groups have warned about everything from massive new flows of refugees to conditions for detained ISIL fighters from a previous phase of chaotic war in Syria.
Turkish forces began an offensive in Syria's Northeast on Wednesday to clear out Kurdish militias, within days of US President Donald Trump's decision to withdraw some US troops from Syria's turbulent North. MSF teams remain ready to provide medical care after the Turkish military launched operations and are preparing for a potential increase of patients linked to the conflict.
Every day people are being displaced from locations along the border due to the conflict and are extremely worried that the military intervention will threaten their safety and wellbeing. Military operations against Kurdish fighters began Wednesday with air strikes rocking the Syrian border town of Ras al Ain with large explosions, as Turkey moved tanks, artillery, and howitzers in preparation for a broader assault.
UN Spokesman Farhan Haq said aid groups would have to scale-up at a time of crisis and urged the region's armed forces to keep the Turkey-Syria border open so that aid trucks could bring food, medicine and other gear to those affected by fighting. Ankara claims to be seeking to create a "safe zone" to return millions of refugees to Syrian soil and end a "terror corridor" on Turkey's southern border. Turkey says Kurdish YPG fighters in northeast Syria are also terrorists due to their links to militants waging an insurgency inside Turkey.
There is no doubt whatsoever that the new escalation will only make the situation worse for millions of Syrian refugees who are still unable to return to their homeland. What the war-torn country needs is now a complete withdrawal of all foreign troops from the region, including American and Turkish forces. The truth is that only Syrian forces have the right to take security matters into their own hands and not foreign forces.
According to estimates by the UN, more than 400,000 people have been killed in Syria since the start of the war. The UN reports that, as of January 2019, more than 5.6 million have fled the country, and over 6 million have been internally displaced. Many refugees have fled to Jordan and Lebanon, straining already weak infrastructure and limited resources. More than 3.4 million Syrians have fled to Turkey, and many have attempted to seek refuge in Europe.
Damascus has censured Turkish President Recep Tayyip Erdogan's latest remarks concerning his keenness to protect Syrian people and their rights as far from reality, emphasizing that the Damascus government will respond to Ankara's offensive into the Northeastern part of the country through all available legal means.
Syria's Deputy Foreign Minister Faisal Mekdad has also attacked Kurdish fighters, saying they had betrayed their country. He accused US-backed Kurdish militants of following a separatist agenda that gave Turkey a pretext to violate his country's sovereignty.
The Turkish military had launched two cross-border incursions in Northern Syria, namely "Euphrates Shield" in August 2016 and "Olive Branch" in January 2018 with the declared aim of eradicating Kurdish militants and ISIL terrorists near Turkey's borders.
Addressing the 74th session of the United Nations General Assembly at UN headquarters in late September, Syrian Foreign Minister Walid al-Muallem lashed out at Turkey for providing "terrorists with all forms of support, including weapons that are more sophisticated", stating that Ankara's action undermines all agreements reached during the Astana talks in Kazakhstan.
"If Turkey is truly committed to the security of its borders and the unity of Syria, as it claims, it must choose whether to respect the Astana understandings and the bilateral agreements on counter-terrorism to secure the borders and to withdraw its forces from Syria, or to be the aggressor and the occupier – and to face the consequences," he noted.
Muallem stated that Syria is resolved to rid the entire Arab country of foreign-sponsored Takfiri militants.
Full report at:
https://en.farsnews.com/newstext.aspx?nn=13980722000780
--------
Kremlin: We don't want to consider possibility of Syria clash with Turkey
14 October 2019
The Kremlin said on Monday it did not want to think about the possibility that Russian and Turkish forces might clash with one another in Syria and said Moscow was in regular contact with Ankara, including at a military level.
The Kremlin was commenting after Syrian Kurdish leaders said that a deal with the Syrian government, brokered by Russia, centered for now on Syrian army troops deploying along the border with Turkey.
Full report at:
https://english.alarabiya.net/en/News/middle-east/2019/10/14/Kremlin-We-don-t-want-to-consider-possibility-of-Syria-clash-with-Turkey.html
--------
NATO chief: Turkish operation in northeastern Syria risks regional escalation
14 October 2019
Turkey's military operation in northeastern Syria risks further escalation in the region, said NATO's Secretary-General Jens Stoltenberg on Monday.
Stoltenberg said that there is a "very unstable situation in Syria," adding that he expressed his "deep concerns" when in Istanbul.
Stoltenberg said he had told Turkish President Recep Tayyip Erdogan and Foreign Minister Mevlut Cavusoglu that Ankara's actions risked further destabilising and causing more human suffering in the Middle East.
Turkey is a member of the NATO (North Atlantic Treaty Organization) military alliance led by Washington. Its ongoing military operation against the Kurdish-led Syrian Democratic Forces (SDF) in northeastern Syria has been widely condemned by fellow NATO members including France and Germany.
The SDF previously fought alongside the US against ISIS.
Full report at:
https://english.alarabiya.net/en/News/middle-east/2019/10/14/NATO-chief-Turkish-operation-in-northeastern-Syria-risks-regional-escalation.html
--------
Iran arrests opposition figure 'directed by French intel'
14 October 2019
Iran has arrested an opposition figure allegedly "directed by France's intelligence service" and is holding him in custody in the Islamic republic, Iran's Revolutionary Guards said on Monday.
Ruhollah Zam, who allegedly ran "counter-revolutionary" Telegram channel Amadnews, has been detained in a "sophisticated and professional operation" by Iran's Islamic Revolutionary Guard Corps' (IRGC) intelligence organization, the IRGC said in a statement.
"Despite being under the guidance of the French intelligence service and under the protection of the US and Zionist (Israeli) intelligence services ... he (Zam) was trapped by the Revolutionary Guards intelligence service," the statement said.
The statement did not say when or where he was arrested.
Full report at:
https://english.alarabiya.net/en/News/gulf/2019/10/14/Iran-arrests-opposition-figure-directed-by-French-intel-.html
--------
Saudi Arabian forces gain control of Yemen's Aden to end stand-off
14 October 2019
Saudi Arabian forces have taken over control of Yemen's southern port of Aden as part of efforts to end a power struggle between the Saudi-backed Yemeni government and southern separatists, four sources familiar with the matter said.
Last week the UAE, Riyadh's main partner in the Arab Coalition battling Yemen's Iran-backed Houthi militia, started withdrawing troops from Aden, seemingly to pave the way for a deal to end the local standoff.
The separatists are part of the Arab Coalition that intervened in Yemen in March 2015 to try to restore the government of President Abdrabbuh Mansur Hadi, which was ousted from the capital, Sanaa, in 2014 by the Iran-backed Houthis.
In August, the separatist Southern Transitional Council (STC), which seeks self-rule in the south, turned on Hadi's government and seized its interim base of Aden, sparking wider clashes that opened a new front in the war.
Saudi Arabia has in the past week deployed more forces to replace Emirati troops at Aden airport and military bases in the city, two Yemeni officials told Reuters.
An official handover to a Saudi Arabian commander took place last week under which he would oversee security in the city and its suburbs, two other sources familiar with the matter said.
Saudi Arabia has been hosting indirect talks for a month between Hadi's government and separatist leaders. Sources had said the two sides were close to agreeing a Saudi Arabian proposal to give the STC seats in the cabinet and place separatist forces under government command.
Hadi's government has asked the UAE to stop arming and training separatist forces while the UAE has said Hadi's government is ineffective and distrusts the forces with whom he is allied.
Full report at:
https://english.alarabiya.net/en/News/gulf/2019/10/14/Saudi-Arabian-forces-gain-control-of-Yemen-s-Aden-to-end-stand-off.html
--------
Iran ready to restart talks if US sanctions removed: President Rouhani
Oct 14, 2019
Iranian President Hassan Rouhani says the country is ready to restart nuclear talks with the member states of the P5+1 group if the United States removes all sanctions it has re-imposed on Iran after Washington quit a landmark nuclear deal with Tehran last year.
Rouhani made the remarks in a press conference with domestic and international media outlets in Tehran on Monday.
Answering a question about the possibility of talks between Tehran and Washington if the impeachment of US President Donald Trump leads to his dismissal and a new president takes office at the White House, he said Iran's problem is not to sit with a US president for talks, but "our main concern is whether our interests are met through negotiations or talks are merely for show."
"Trump's personal characteristics have made it very difficult to talk to US," Iran's chief executive said, adding that this is not just a problem for Iran, but for the entire world and all world leaders have pointed this out.
"If sanctions are removed based on our demands, we are ready to take part in talks within the framework of P5+1," he noted.
Trump is a stern critic of the nuclear accord, officially known as the Joint Comprehensive Plan of Action (JCPOA), which was clinched between Iran and the five permanent members of the UN Security Council plus Germany in 2015. Under the agreement, nuclear-related sanctions against Iran were lifted in exchange for curbs on Tehran's nuclear program.
Trump unilaterally withdrew the US from the deal in May 2018 and unleashed the "toughest ever" sanctions against the Islamic Republic in defiance of global criticism in a bid to strangle the Iranian oil trade.
In response to the US acts, Tehran has so far rowed back on its nuclear commitments three times in compliance with articles 26 and 36 of the JCPOA but stressed that its retaliatory measures will be reversible as soon as Europe finds practical ways to shield the mutual trade from the US sanctions.
Iranian Foreign Minister Mohammad Javad Zarif in September slammed the latest US move to impose a fresh round of sanctions on the Islamic Republic, saying such restrictions would make future negotiations with Tehran impossible.
"They want to make the negotiations impossible... want to make a change impossible," Zarif said in an interview with China Global Television Network (CGTN), adding, "It's very difficult for (the US president) and his successor to remove [sanctions imposed on Iran]."
Elsewhere in his presser, the Iranian president said, "Today, I firmly announce that plots [hatched] by the US, global arrogance and Zionism as well as reactionary regimes in the region to harm the Islamic establishment have been foiled."
"They all admit that we have passed the critical situation through wisdom, patience and resistance," he added.
Regional crises can be resolved through dialog
Elsewhere in his remarks, Iran's president said the Islamic Republic is bent on solving regional problems through dialog with all countries of the region, including Saudi Arabia.
Answering a question about the recent visit to Iran by Pakistani Prime Minister Imran Khan, Rouhani said the two sides discussed the existing problems in the region, adding that Khan wanted to know about Iran's viewpoints before his Tuesday trip to Saudi Arabia.
The Pakistani prime minister made an official day-long visit to Iran on Sunday and held meetings with Leader of the Islamic Revolution Ayatollah Seyyed Ali Khamenei and President Rouhani.
In the meeting with Khan, Ayatollah Khamenei said a proper end to the ongoing war waged by Saudi Arabia and its allies on Yemen can have "positive" effects on the region, highlighting Iran's plan as a suitable solution to this crisis.
"The Islamic Republic of Iran has for a long time presented a four-point plan to end the war in Yemen," the Leader said, adding, "The end of this war in the proper way can have positive effects on the region."
Rouhani stressed that Iran does not seek tensions with any regional countries.
"We have never wanted to have tense relations with neighbors and even offered a very important initiative at the United Nations, known as the Coalition of HOPE, and this initiative has been presented to eight regional countries," he said.
In an address to the 74th session of the General Assembly on September 25, Rouhani said as a steward of maritime security in the Persian Gulf and the Strait of Hormuz, Iran invites all countries that are affected by developments in the strategic region to join Hormuz Peace Endeavor (HOPE).
He said at the UN that the "Coalition of HOPE" aims to promote peace, stability, progress and prosperity of littoral states and help achieve mutual understanding and establish peaceful and friendly relations among them.
Asked about a recent attack on an Iranian tanker in the Red Sea, Rouhani said the attack was undoubtedly carried out by a regime with the help of some regional countries.
"Of course, what happened in the Red Sea (where an Iranian tanker ship was hit by two explosions) and our ship was targeted, caused problems and our investigation [into this issue] will be finalized soon. What is certain is that a regime with the help of some regional countries has been behind this and we are conducting a probe to see what has happened," Rouhani said.
The Sabiti oil tanker, owned by the National Iranian Tanker Company (NITC), was hit by two separate explosions about 60 miles (96 km) from the Saudi port city of Jeddah on Friday. The blasts caused an oil spill that was stopped shortly afterwards.
The Port and Maritime Organization of Iran (PMO) said Saudi authorities had refused to provide help to Sabiti after it came under attacks by two missiles fired from an unknown location.
The Iranian tanker is currently heading back to the Persian Gulf with Larak Island as its destination, unconfirmed reports say.
The incident is the latest involving oil tankers in the Red Sea and Persian Gulf region, a vital waterway linking oil-producing countries to world markets.
Regarding Yemen, Rouhani noted that Iran believes that the war in Yemen is important when it comes to solving regional problems and if a ceasefire is reached there, many other problems, including those between Iran and Saudi Arabia, could be solved.
'Syria army deployment best solution to Turkey's concerns'
Asked about Turkey's ongoing military operation in Syria's northeastern Kurdish regions, Iran's president said Ankara's Syria offensive is not a good development for people of the region, the Kurdish people in Syria and the country's government.
"We recognize Turkey's concerns about northern Syria, but we do not approve of the way they have chosen to deal with them," Rouhani said, emphasizing that there are better ways for Turkey to achieve its goals there.
Rouhani said he has told Turkish President Recep Tayyip Erdogan that "the best solution to Turkey's concerns about northern Syria is the deployment of the Syrian army in that region."
"Turkey has promised to respect territorial integrity of Syria and leave the country after operation is over," Iran's president said, stressing that so far, the outcome of Turkey's operation in Syria has not been positive.
Rouhani added that the main goal in Syria should be fighting terrorism, paving way for return of refugees and holding free elections.
Turkish military forces and the Turkish-backed militants launched a cross-border invasion of northeast Syria in a declared attempt to push Kurdish militants from the so-called People's Protection Units (YPG) away from border areas. Ankara views the US-backed YPG as a terrorist organization tied to the homegrown Kurdistan Workers' Party (PKK) militant group, which has been involved in armed separatism in Turkey since 1984.
In a televised speech on Sunday, the Turkish president said threats of sanctions and arms embargoes by Western powers will not halt his country's cross-border military offensive against Kurdish militants in Syria's northeast.
Full report at:
https://www.presstv.com/Detail/2019/10/14/608653/Rouhani-press-conference-US-sanctions-Yemen-Saudi-Arabia-Imran-Khan
--------
Iran releases new photos of tanker attacked off Saudi coast
Oct 14, 2019
New pictures have been released of an Iranian oil tanker which was recently damaged in a suspicious attack in waters off the Saudi coast in the Red Sea.
One of the photos, which were released on Monday, shows two gaping holes in the hull of the tanker Sabiti, owned by the National Iranian Tanker Company (NITC).
Other photos show the crew aboard the vessel as well as close-up views of the holes.
The oil tanker was hit by two separate explosions about 60 miles (96 km) from the Saudi port city of Jeddah on Friday. The blasts caused an oil spill that was stopped shortly afterwards.
The Port and Maritime Organization of Iran (PMO) said Saudi authorities had refused to provide help to Sabiti after it came under attacks by two missiles fired from an unknown location.
Government spokesman Ali Rabiei said Iran was investigating the case but "avoiding hastiness."
"An appropriate response will be given to the designers of this cowardly attack, but we will wait until all aspects are clarified," he added.
Secretary of Iran's Supreme National Security Council (SNSC) Ali Shamkhani said the country will not leave "piracy and banditry" in international waters unanswered.
The Iranian tanker is currently heading back to the Persian Gulf with Larak Island as its destination, unconfirmed reports say.
Full report at:
https://www.presstv.com/Detail/2019/10/14/608638/Iran-tanker-Saudi-Arabia
--------
Mideast a safer place without US: Iran's top security official
Oct 14, 2019
Iran's top security official says Washington's "bitter confession" of back-to-back political and military failures in the Middle East despite spending billions of dollars has led its allies admit that the region is a safer place without the United States. In a short note published on Monday, Secretary of Iran's Supreme National Security Council (SNSC) Ali Shamkhani referred to three facts admitted by senior American officials in the past two months.
First and foremost, he said, Washington came under pressure from Riyadh to respond to the September strikes by Yemen on the Aramco oil facilities, but the US clearly snubbed the request and did not put itself in harm's way for the sake of Saudi Arabia.
Then came President Donald Trump's announcement that the US had "foolishly" spent $8 trillion in the Middle East for nothing, Shamkhani said.
Finally, the US turned its back on its Kurdish allies after Turkey decided to launch an incursion into northern Syria, he added.
Shamkhani also touched on Trump's announcement that the US military involvement in the Middle East was the "worst decision ever made."
"It seems that the US administration has come to the conclusion through objective experience that the equation of power and political geometry of the world has changed, especially at its heart, the Middle East, and that the United States can no longer claim absolute authority over the affairs of the international system."
He added, "America has realized that it has only two options; either to be just content with an empty mask of being a global superpower despite heavy costs, or to adopt a realistic approach and acknowledge the present reality of the globe and rid itself of hefty costs of this unmasked masquerade."
Shamkhani touched on the US inability to execute its strategic projects such as the "new Middle East," "the deal of the century," regime change in Iran, Saudi Arabia as the regional gendarme, the Yemen war, the Afghan peace plan and the Syria crisis.
Full report at:
https://www.presstv.com/Detail/2019/10/14/608632/Iran-Ali-Shamkhani-Middle-East
--------
Europe
Christchurch attack: New Zealand tries new tactic to disrupt online extremism
Eleanor Ainge Roy in Dunedin
@EleanorAingeRoy
Mon 14 Oct 2019
The New Zealand government will create a dedicated investigative team to find and prosecute terrorist and extremist content online, seven months after a gunman live-streamed the mass murder of 51 worshippers at two Christchurch mosques.
Prime minister Jacinda Ardern said NZ$17m would be spent over four years to employ 17 new full-time staff, allowing the department of internal affairs to double its investigative, forensic, intelligence and prevention work in partnership with other countries.
"We will have a dedicated team focused on targeting and disrupting violent extremist content across our digital channels. This will work in a similar way to how we target child sexual exploitation material by working with online content hosts to find and remove harmful content," Ardern said.
The package is the main domestic component of Ardern's Christchurch Call – a global voluntary pledge to eliminate terrorist and violent content online devised in the wake of the attack.
The country's worst ever mass shooting was livestreamed on Facebook, and the video was shared on Twitter, YouTube and Facebook-owned apps Whatsapp and Instagram.
Ardern said the online world must be a force for good where users can "exchange ideas, share technology, and maintain civil liberties" but "we need to meet that challenge as a country and as a global community,".
Minister of internal affairs Tracey Martin said the "ease and speed" with which the video of the 15 March massacre spread online showed the government needed better systems in place to protect New Zealanders online.
Some of the funding would also be directed to the office of the chief censor to enable his team to assess and make faster decisions about harmful content.
In the long-term, the government would also strengthen the current laws to ensure it responds more swiftly, and explore how online providers should be regulated.
Last week Ardern said the Christchurch Call was already having an impact, citing the contained spread of the recent German shooting livestream video.
More than 50 companies and countries have signed the Christchurch Call, including Amazon, Google, Facebook and Twitter.
The pledge does not contain any enforcement or regulatory measures, and it is up to each individual country and company to decide how it would honour its voluntary commitments.
https://www.theguardian.com/world/2019/oct/14/christchurch-attack-new-zealand-tries-new-tactic-to-disrupt-online-extremism
--------
Former Islamist and far-right extremists unite forces to fight rising hate
Lizzie Dearden
Oct 15, 2019
In June 2009, Anjem Choudary acolyte Jesse Morton was working with al-Qaeda supporters to spread the call to jihad across America.
More than 3,500 miles away, in the British seaside town of Lowestoft, single father Ivan Humble was helping form the English Defence League (EDL).
For years, the two men fought ideological battles on opposing sides, using each other's groups to accelerate a cycle of radicalisation spreading across the English-speaking world.
Mr Humble's campaign against Choudary's extremism morphed into broad anti-Muslim hatred, while Mr Morton's writings inspired terrorists including the London Stock Exchange bomb plotters and the man who planned to blow up the Pentagon.
In 2011, both their journeys were brought to an end. Mr Morton was arrested and jailed for threatening the creators of animated TV sitcom South Park for mocking the prophet Muhammad.
In the UK, a chance meeting with a Muslim started a process of dialogue that led Mr Humble to quit the EDL.
Now, both men have joined forces to fight both Islamist and far-right extremism by using their experience to prevent others from following the same path.
Speaking to The Independent, they warned that authorities "haven't learned the lessons" of the chain reaction sparked by Choudary and his followers in the Noughties, and were letting extremism rise once more.
Mr Humble compared Choudary's tactics, which let him avoid prosecution for years by dodging terror and hate speech laws, to that of growing white nationalist groups.
"We haven't learnt the lessons from Choudary," he said. "We let him carry on giving those messages for years."
A neo-Nazi terror attack that left two people dead in the German city of Halle last week sparked fresh warnings over the "great replacement" conspiracy spread by groups like Generation Identity.
The suspect named "declining birth rates" among whites among his key motivations, and the same theory drove the attacks in Christchurch, Poway, El Paso and Norway.
But counterterror police have admitted they have "no plan" to respond to the ideology as long as its proponents stop short of openly calling for violence.
Mr Morton said the far right was now "going transnational" in a manner mirroring Islamist ideologues in the Noughties.
"The narrative uniting everyone is the great replacement theory," he said. "That is the glue starting to allow people who are predominantly white to get a foot on a transnational network."
Mr Morton said he had observed both far-right extremists and Islamists trying to use the Christchurch attack to incite more atrocities in online forums.
"Islamists share the video as a message [showing Muslim victims being shot inside mosques] calling for revenge," he added.
"There was a chat the other day like, 'when are we going to take revenge for Christchurch, when are we going to respond?'"
The Halle attacker is one of several gunmen believed to have been inspired in part by Brenton Tarrant, whose manifesto and livestream is still being widely shared online alongside those posted by other white supremacist terrorists.
Mr Humble believes the great replacement narrative, which states that white people are being "replaced" by non-whites in western nations, is making the current British far right increasingly extreme.
"Everybody at the moment seems to be looking at Tarrant as their inspiration to a point," he said. "It's more acceptable to become a terrorist."
He said extreme right-wing groups in the UK have been looking for something to "fuel their fire" in the wake of the 2017 Isis-inspired terror attacks and were currently latching onto Brexit to drive protests.
Mr Humble was radicalised after becoming angry over provocative stunts by Choudary's al-Muhajiroun* (ALM) Islamist network, which sparked the formation of the EDL.
The 48-year-old got involved in the group two weeks before it was formed in 2009, after becoming enraged by news coverage of an ALM protest at a homecoming parade for British soldiers in Luton.
Wearing traditional Islamic dress, the demonstrators hurled abuse at the troops, calling them terrorists and holding signs denouncing the soldiers as "butchers of Basra" and "baby killers".
Mr Humble, who was supporting a charity helping injured soldiers and amputees, posted an angry Facebook status that saw him approached online by EDL organisers.
"We felt we were standing up to Choudary and the radicals," he said. "Being trapped in the echo chamber I went from hating radicals to all Muslims. The media was holding Choudary up as the voice of the Muslim community, even after the death of Lee Rigby he was on the TV."
Mr Humble said ALM's high-profile provocations and protests "reinforced everything" he thought about Muslims, as he rose up the EDL's ranks to become the regional organiser for East Anglia.
He fears they drove a permanent change in the British public's perception of Islam, as years-old ALM stunts and campaigns are recycled on the internet as supposed proof of the "Islamisation" of Britain.
"They overlooked Choudary for too long and it will do damage for years to come," he added.
Mr Morton said the link between ALM and the EDL was evidence of the "symbiotic relationship between jihadism and right-wing extremism", adding: "ALM's impact went far beyond the terrorist threat it posed."
He was in contact with Choudary and other ALM leaders when they were planning protests including the infamous 2010 Armistice Day poppy burning, and recalls discussions of how media coverage could be used to "fragment society" on both sides of the Atlantic.
He said Islamist groups linked to Choudary were "well aware" that their activities were driving support to the far right, and actively used the EDL and other groups in their own propaganda.
"One of the primary strategies was to get on TV, which was very easy – particularly if you were able to do provocative things to reap the ire of the far right," Mr Morton said.
"It became increasingly easy to antagonise them and anti-Muslim sentiment started to grow over here [in the US] as well."
Mr Morton said Choudary was a "master at creating widespread polarisation" and deliberately let his own extreme views be presented as that of all Muslims in the UK.
He said Islamists and the far right "still play off against each other", and that a "civil war-like atmosphere" in politics on both sides of the Atlantic was fuelling both sides.
The Columbia University graduate converted to Islam in 2000 and came into contact with ALM's American offshoot in 2004.
The Islamic Thinkers Society, which was calling for a global Islamic state, put Mr Morton in touch with high-profile Islamists including Choudary, Jamaican preacher Abdullah el-Faisal and al-Qaeda propagandist Anwar al-Awlaki, who was killed in a 2011 drone strike.
In 2007, he and fellow extremists started their own group – Revolution Muslim – and continued street preaching while running a website featuring al-Qaeda propaganda.
Two years later, Mr Morton launched the Jihad Recollections magazine, which is seen as a precursor to al-Qaeda's Inspire and Isis's glossy Dabiq and Rumiyah publications.
But in 2011, he was arrested and jailed after a follower made threats against the creators of South Park for mocking the prophet Mohammad.
Mr Morton, who then went by the name Younes Abdullah Mohammed, became an FBI informant in prison and was freed early in 2015.
Now, working with Mr Humble and other former radicals, he is using the propaganda format he pioneered to challenge jihadis and the far right by releasing counterextremist magazines through his Parallel Networks organisation.
Mr Morton plans to spread the publications, which are formatted to appear identical to radical literature, in online chat groups used by extremists.
They hope to penetrate online echo-chambers of the kind where Mr Humble said he was "brainwashed" by challenging dominant narratives.
The pair said the dialogue and friendship they have forged gives them hope for current extremists.
Mr Humble said he never could have imagined working with a former jihadi while in the EDL, but that they had "clicked" over their shared radicalisation by Choudary.
Mr Morton hopes their personal dialogue could be scaled up into a wider discourse between Islamist and the far right, adding: "They're much more similar than they are different."
Full report at:
https://www.independent.co.uk/news/uk/home-news/far-right-islamist-extremism-hate-anjem-choudary-jesse-morton-a9154036.html
--------
Support falls for Germany's far-right AfD after Halle attack
12.10.2019
The deadly anti-Semitic attack in the eastern city of Halle has already dented approval ratings for the far-right Alternative for Germany (AfD) party, according to polling done for German broadcasters RTL and n-tv published on Saturday.
Support for the nationalist party dropped two points in two days, from 13 percent on Wednesday morning, before news of the assault on a Halle synagogue broke, to 11 percent by Friday.
Perhaps even more striking than the loss in support, the poll found that an overwhelming 90 percent of Germans who do not vote AfD agreed with the sentence "as a result of their positions and choice of words, the AfD paves the way for right-wing extremist acts of violence."
Furthermore, 76 percent of Germans who do not support the AfD said they are worried that far-right ideologies and xenophobia are becoming dangerously acceptable.
The AfD, which is openly anti-immigration and Islamophobic, and has had high-profile members linked to anti-Semitic statements and incidents, was the target of hefty critique both before and after the attack that left two people dead and two injured when a right-wing extremist opened fire.
'The political arm of right-wing terror'
Shortly before the violence in Halle, Interior Minister Horst Seehofer accused the AfD of inciting hatred, accusing them of attempting to commit "spiritual arson" in the public discourse.
In the aftermath of the attack, lawmakers of every ilk have come out to lay some of the blame at the feet of the AfD, saying that their rhetoric has made extreme far-right views more socially acceptable in Germany, thus leading more people to become radicalized.
Michael Roth, who is currently vying for the leadership of the Social Democrats (SPD), told German newspaper Die Welt on Saturday that "the political arm of right-wing terror sits in the Bundestag, and it is called the AfD."
The AfD, for its part, has accused the other parties of instrumentalizing the Halle attack to make political gains against them.
In a press statement, party leader Alice Weidel said that the AfD "condemns the attack and stands on the side of Jewish fellow citizens."
Full report at:
https://www.dw.com/en/support-falls-for-germanys-far-right-afd-after-halle-attack/a-50808169
--------
Right wing extremist accused of terror plot allegedly wrote a 'Patriot's Cookbook' urging others to attack Muslims
14 October 2019
A man charged with plotting against left-wing Melbourne groups allegedly tried to make a how-to terror guide he hoped would lead to 'thousands upon thousands' of attacks.
Phillip Galea, 34, is charged with one count of preparing for a terrorist attack on the Melbourne Anarchist Club and Melbourne Resistance Centre between August 2015 and 2016.
Galea equated the 'left wing' with Muslims and held the former responsible for the 'Muslimisation of Australia,' prosecutor Richard Maidment QC told a Supreme Court jury on Monday.
The accused terror plotter also worked on a document called the 'Patriot's Cookbook,' aimed at inciting others to violence.
Galea said it would lead to 'thousands upon thousands' of terrorist acts, Mr Maidment alleged.
Full report at:
https://www.dailymail.co.uk/news/article-7570125/Right-wing-extremist-accused-terror-plot-wrote-online-guide-incite-anti-Muslim-attacks.html
--------
France's Macron warns Trump of need to prevent ISIS resurgence
15 October 2019
French President Emmanuel Macron made clear to Donald Trump on Monday "the absolute necessity to prevent a re-emergence" of the ISIS extremist group, after the US pulled its troops out of northern Syria.
Macron warned, in a telephone call on Monday evening, that the troop pullout and Turkey's subsequent offensive against Kurds in the region increased the threat of an ISIS resurgence, the presidential palace said.
The French leader also held talks with Turkish President Recep Tayyip Erdogan and Iraqi counterpart President Barham Saleh, the presidency said.
Paris and other European capitals are concerned that the ISIS members held by the Kurdish authorities could escape and take advantage of the chaos in the region to regroup.
According to Macron's office, the conversation between the French president and Erdogan "underlined the deep divergence of views on the expected consequences of the Turkish offensive in the north east of Syria."
According to an account of the conversation provided by the Turkish authorities, Erdogan "explained" to Macron "the objectives of the operation" and "drew attention to the threat posed by the terrorist groups of ISIS and YPG for Turkey's security and Syria's territorial integrity."
The YPG Kurdish People's Protection Units (YPG) militia had US support in its efforts to overcome ISIS and now feels isolated as it comes under attack from Turkey.
The conversation between Macron and Iraqi president Saleh focused "on the humanitarian and security risks of the current situation," as well as "on the measures to be taken within the framework of the international coalition against ISIS."
Full report at:
https://english.alarabiya.net/en/News/middle-east/2019/10/15/France-s-Macron-warns-Trump-of-need-to-prevent-ISIS-resurgence-.html
--------
EU condemns Turkey's Syria operation, agrees sanctions plan over Cyprus
14 October 2019
The European Union on Monday condemned Turkey's operation in northeastern Syria as a direct threat to the security and stability of the region.
"The EU condemns Turkey's military action which seriously undermines the stability and the security of the whole region," the bloc said in a joint statement at a meeting of foreign ministers in Luxembourg.
"Member states commit to strong national positions regarding their arms export policy to Turkey," added EU foreign ministers.
The Turkish operation increases the suffering of Syrian civilians and hinders the delivery of aid, the statement added, saying that the offensive decreases the chance of a successful political settlement to the war in Syria.
The European Council, the grouping of the EU's 28 governments, said in a statement that Turkey's military action in northern Syria had "dramatic consequences" and noted that some EU countries had halted arms exports.
The organization also agreed a sanctions framework over Turkey's drilling for oil and gas in waters off Cyprus, action it condemns.
On Monday NATO Secretary-General Jens Stoltenberg similarly criticized Turkey's military operation, saying that it risked further escalation in the region. Turkey is a NATO member.
As Turkish forces continued their assault on positions held by the Kurdish-led Syrian Democratic Forces (SDF) in northeastern Syria, Syrian government forces have deployed to the towns of Ain Issa and Tabqa in northern Syria, state media and the Syrian Observatory reported on Monday.
Czech Republic halts arms exports licenses to Turkey
The Czech Republic joined other European Union countries on Monday in halting weapons and ammunition sales to Turkey over its offensive in northern Syria, Interior Minister Jan Hamacek said on his Twitter account.
"The Czech Republic with immediate effect suspends export licenses for military equipment to Turkey," Hamacek said.
EU governments had earlier on Monday agreed to limit arms exports to Turkey, stopping short of a bloc-wide embargo on a NATO ally.
France and Germany decided over the weekend to suspend sales while Italy also said it would join a ban.
France's Le Drian: Turkish offensive could undermine fight against ISIS
French Foreign Minister Jean-Yves Le Drian said on Monday that the Turkish offensive in Syria could undermine years of battling the ISIS militant group.
Full report at:
https://english.alarabiya.net/en/News/middle-east/2019/10/14/The-EU-condemns-Turkey-s-Syria-operation-agrees-sanctions-plan-over-Cyprus-.html
--------
Two Iraqi migrants found dead on northern French beach
14 October 2019
The bodies of two young Iraqis were found washed up on a beach in northern France Monday, a first in a region where migrants are taking to boats in growing numbers to try reach Britain.
On Monday morning, a passerby spotted the body of a 17-year-old Iraqi Kurdish youth on a beach in Le Touquet, about 70 kilometres (40 miles) south of the port of Calais, long a rallying point for migrants hoping to stow away on a truck or ferry to Britain.
A few hours later, another passerby spotted the body of a second Iraqi man, aged 22, on the same beach.
This is the first time that two migrants have been found dead on the same day on northern French shores.
The two men "probably came from the same boat," which was found empty next to the body of the younger man, the region's security department said.
Police found two oars inside the inflatable dinghy, and a canister of fuel and life vest nearby, security officials for the Pas-de-Calais region said.
A similar boat was found some 450 meters from the scene but it was not clear if the two were linked.
Over the past year, growing numbers of migrants from Africa, the Middle East and Central Asia have taken to the treacherous waters of the Channel in small fishing boats or inflatable dinghies.
Rights groups have linked the crossings to a police crackdown in Calais, which has made it harder for migrants to set up camp or try climb aboard a passing truck.
On Monday, eight migrants were intercepted on a beach near Calais and taken to a shelter.
Maritime authorities in northern France counted 1,473 migrants who tried to reach Britain's shores by sea between January and August this year, compared with 586 in all of 2018.
In August, two migrants were found dead in the Channel - an Iranian woman who drowned after falling out of a packed migrant boat and an Iraqi man who was found dead off the Belgian port of Zeebrugge after trying to swim to England.
Full report at:
https://english.alarabiya.net/en/News/world/2019/10/14/Two-migrant-Iraqis-found-dead-on-northern-French-beach.html
--------
Erdogan briefs France's Macron on anti-terror operation
Enes Kaplan
14.10.2019
BAKU, Azerbaijan
In a phone call, Turkey's president briefed his French counterpart about the aims of the country's ongoing anti-terror operation in northern Syria, according to Turkey's Communications Directorate.
Recep Tayyip Erdogan told Emmanuel Macron about the threat that PKK/YPG and Daesh terrorists in northern Syria pose to both Turkey's security and Syria's territorial integrity.
He also stressed Operation Peace Spring's future contributions to both regional and global peace and stability.
Before the phone call, Macron had criticized the operation, claiming in particular it could help a revival of terrorist group Daesh.
Turkey has pushed back against the criticisms, saying it expects its NATO allies to stand with it in fighting terrorism. He also accused countries which refuse to repatriate their nationals who joined Daesh -- like France -- of hypocrisy in anti-terrorist efforts.
Turkey last Wednesday launched Operation Peace Spring to eliminate terrorists from northern Syria in order to secure Turkey's borders, aid in the safe return of Syrian refugees, and ensure Syria's territorial integrity.
Ankara wants to clear northern Syria east of the Euphrates River of the terrorist PKK and its Syrian offshoot, the PYD/YPG.
Full report at:
https://www.aa.com.tr/en/europe/erdogan-briefs-frances-macron-on-anti-terror-operation/1613913
--------
Germany unwilling to take back Daesh fighters
Ayhan Simsek
14.10.2019
BERLIN
Germany on Monday ruled out taking back all of its Daesh fighters currently held in prisons in northern Syria, despite criticism and pressure by the U.S. and Turkish leaders.
Speaking at a news conference in Berlin, an Interior Ministry spokesman told reporters that the government has three criteria on the issue of repatriation of Daesh fighters.
"First of all, there won't be a blanket acceptance, each case will be examined individually," Steve Alter stressed.
"Secondly, the identity of the person that we are expected to take back has to be proved beyond a doubt," he continued.
"Thirdly, anyone taken back should not pose a threat to our society," he added.
U.S. President Donald Trump has repeatedly called on Germany and other European countries to take back their nationals after more than 800 foreign terrorist fighters were captured in Syria.
Among those held in prisons in northern Syria, at least 60 Daesh fighters traveled to the region from Germany and around 40 of them had German passports, according to the local media.
Turkish President Recep Tayyip Erdogan has also criticized European countries like Germany for opposing Turkey's current anti-terror operation in northern Syria while refusing to repatriate Daesh fighters from their countries who had fueled the terror threat.
Critics of the operation claimed Daesh prisoners could escape in the fog of war, while Turkey said it would make sure such prisoners were not released.
Turkey on Oct. 9 launched Operation Peace Spring to eliminate terrorists from northern Syria in order to secure Turkey's borders, aid in the safe return of Syrian refugees, and ensure Syria's territorial integrity.
Ankara wants to clear northern Syria east of the Euphrates River of the terrorist PKK and its Syrian offshoot, the PYD/YPG.
In its more than 30-year terror campaign against Turkey, the PKK -- listed as a terrorist organization by Turkey, the U.S., and the European Union -- has been responsible for the deaths of 40,000 people, including women, children and infants.
Full report at:
https://www.aa.com.tr/en/europe/germany-unwilling-to-take-back-daesh-fighters/1613749
--------
EU: Turkish concerns should be addressed by diplomacy
Fatih Hafız Mehmet
14.10.2019
The EU said on Monday that Turkey's security concerns in northeast Syria should be addressed though political and diplomatic means, not through military action.
The EU Council said in a statement that Turkey should cease its anti-terrorist Operation Peace Spring in northeastern Syria and withdraw its forces.
"Turkey is a key partner of the European Union and a critically important actor in the Syrian crisis and the region. Turkey's security concerns in North-East Syria should be addressed through political and diplomatic means, not with military action, and in accordance with international humanitarian law," the statement stressed.
The statement said the EU condemns Turkey's operation, claiming that it undermines regional security and stability.
Not addressing Ankara's arguments that the YPG/PKK terror threat in northern Syria has to be eliminated to ensure its territorial integrity, the statement added that the EU remains committed to the unity, sovereignty and territorial integrity of Syria and these can be assured "only" through a genuine political transition.
Separately, Turkey's President Recep Tayyip Erdogan on Monday slammed criticism of Turkey's anti-terror operation, questioning how NATO members -- most of them also members of the EU -- could hold the Syrian terrorist group YPG/PKK above Turkey, a NATO for nearly 70 years.
Turkey last Wednesday launched Operation Peace Spring to eliminate terrorists from northern Syria in order to secure Turkey's borders, aid in the safe return of Syrian refugees, and ensure Syria's territorial integrity.
Ankara wants to clear northern Syria east of the Euphrates River of the terrorist PKK and its Syrian offshoot, the PYD/YPG.
Full report at:
https://www.aa.com.tr/en/europe/eu-turkish-concerns-should-be-addressed-by-diplomacy/1613618
--------
Germany urges dialogue with Turkey despite differences
Ayhan Simsek
14.10.2019
BERLIN
Germany on Monday urged continued dialogue with Turkey despite big differences on Turkey's ongoing Operation Peace Spring in northern Syria.
Speaking at a news conference in Berlin, Chancellor Angela Merkel's spokesman acknowledged Turkey's "legitimate security interests" in the region.
"Turkey is severely threatened, again and again by terrorism," Steffen Seibert said, but added that the German government was not convinced yet that the military intervention was in full conformity with international law.
Seibert urged for an end to the military operation, expressing worries over humanitarian crisis and instability in the region.
"Despite our clear differences with Turkey on this difficult issue, it is in our interest to continue our dialogue," he stressed, amid calls by opposition parties to the government to sharpen its tone towards Ankara.
Turkey on Oct. 9 launched Operation Peace Spring to secure its borders by eliminating terrorist groups there, to ensure the safe return of Syrian refugees and Syria's territorial integrity.
Ankara wants to clear northern Syria east of the Euphrates of the terrorist PKK and its Syrian offshoot, the PYD/YPG.
Full report at:
https://www.aa.com.tr/en/europe/germany-urges-dialogue-with-turkey-despite-differences/1613465
--------
Saudi Aramco signs nine agreements with Russian firms during Putin visit
Oct 14, 2019
Saudi Aramco signed nine preliminary agreements with Russian companies as part of a broad range of bilateral pacts in energy and industry forged during president Vladimir Putin's first visit to Riyadh in more than a decade.
The Saudi state producer signed agreements with Shelbayb, Galin, PAO TMK, Intratool, Ingra Service, Integra Service, Technovic, Gazprom Oil and NKT as part of 17 agreements signed by state-backed entities with Russian companies.
An agreement was also announced between Aramco and the kingdom's Public Investment Fund to purchase a 30.76 per cent share in Novomet, a Russian manufacturer of high-tech pumps, from Russia's state-owned private equity company Rusnano.
Saudi Arabian General Investment Authority also granted four Russian companies licences to operate in the kingdom. Russian real estate company Kontakt, computer programming consultancy P Group Saudi, financial advisory company RS Investment Advisor and architectural and engineering firm Geopulsar were awarded licences. The agreements were signed at the Saudi-Russian CEO forum attended by more than 400 business leaders in Riyadh and follows the establishment last week of the sovereign Russian Direct Investment Fund's (RDIF) first overseas office in the Saudi capital.
"We believe that today's event serves as a powerful platform to continue building this valuable relationship between our two countries," said Saudi Arabia's Minister of Commerce and Investment, Majid Al Qasabi.
"Co-operation and dialogue between our nations will definitely pick up momentum as a result of the forum and RDIF as a co-organiser is committed to strengthening these ties," said the chief executive of RDIF, Kirill Dimitriev.
Around 14 agreements worth more than $3 billion (Dh11bn) with Saudi companies in sectors including space, logistics and AI were expected to be signed during the visit, Mr Dimitriev told Al Arabiya TV on Sunday.
Mr Putin arrived in Saudi Arabia amid strengthening of ties between the world's two largest sovereign producers of crude. Ahead of his visit, Mr Putin told Al Arabiya that RDIF and Saudi Arabia's Public Investment Fund have invested $2bn from a $10bn platform to explore joint investments.
Work is underway on other schemes with possible projects likely to be finalised in Saudi Arabia's downstream sector. Russian firm Sibur Holding was considering $1bn investments in the Saudi petrochemicals sector, Mr Putin told the TV channel.
The two sides are also looking at "fostering partnerships" in military and defence.
'We have been negotiating for a long time," Mr Putin said.
The nine deals signed by Saudi Aramco with Russian companies include an agreement with Gazpron Neft to exchange technical knowledge and identify 'mutual technical studies of interest to both companies', according to a statement issued by Aramco.
A deal with Russia's Chelpipe will lead to localised production of ball valves in Saudi Arabia and a deal with Galen will localise production of fibreglass rebar. An agreement between Aramco and Integra will see a new manufacturing facility being created for downhole drilling motors and drilling tools, while an agreement with Angara Service will see it provide speciality chemicals and cleaning services to some of Aramco's oil refineries.
Full report at:
https://www.thenational.ae/business/economy/saudi-aramco-signs-nine-agreements-with-russian-firms-during-putin-visit-1.923506
--------
Nato warns Turkey attacks could wipe out gains against ISIS
Damien McElroy
Oct 14, 2019
Nato Secretary General Jens Stoltenberg warned on Monday that the great prize of seizing ISIS-held territory was threatened by Turkey's offensive in northern Syria.
Addressing a meeting of Nato parliamentarians in London, Mr Stoltenberg demanded all the 29 allies "step-up" to back a solution to the issue of ISIS foreign fighters that have been held in Syrian Defence Forces camps since the group was crushed in its stronghold.
"We must not put in jeopardy the gains we have made against our common enemy," Mr Stoltenberg said, adding that while the global coalition had defeated ISIS, the group had not gone away and could stage a resurgence.
While balancing criticism from the representatives of many Nato countries, Mr Stoltenberg recalled on his visit to Turkey last week that he had cautioned against the backlash.
"Turkey is important for Nato," he said. "We risk undermining the unity we need in the fight against [ISIS]."
The meeting also heard from the British defence secretary, Ben Wallace, who was challenged over his tone towards Turkey.
"It is absolutely clear that Turkey has had, and still does have, a threat emanating towards it from groups such as the PKK, a terrorist organisation in this country as well, and that Turkey needs to do what it sometimes has to do to defend itself," Mr Wallace said.
"However, it is our view that what has happened at present needs to be taken in a measured way in order for that security to take place for Turkey, but in a way that upholds the value of international law and humanitarian rights."
Britain signed up to an EU statement on the offensive last week but has not joined France and other countries in adopting an export ban on weaponry to Turkey.
"This is a situation we did not want to develop in this way. But it is a situation that has happened and we are trying to make sure that human rights are upheld in that process," he said.
Karl Lamers, a German delegate was applauded when he cast doubt on the legality of the Turkish military action.
"Do you really think that this is covered by the Charter of the United Nations as an act of self-defence," he asked Mr Wallace. "If you are convinced that Turkey has a legitimate reason for invading Syria, what would be your answer to the Turks if they were to ask you, in reference to Article five that Nato should support them, are you willing to do so?"
Britain was reported to have held out against an EU statement that "condemned" Turkey on Monday.
European governments have sought to pile pressure on President Recep Tayyip Erdogan over the incursion. "We don't have magic powers but what we can do is put all pressure possible to stop this action," Spanish Foreign Minister Josep Borrell said.
Spain backs a Europe-wide arms embargo.
Germany's Heiko Maas said the offensive jeopardised the drive for a political solution to Syria's civil war
"It is important to remain in dialogue with Turkey in order to be able to influence it," he said. "If that is not successful, we will have to reserve the right to take further measures."
Full report at:
https://www.thenational.ae/world/nato-warns-turkey-attacks-could-wipe-out-gains-against-isis-1.923433
--------
Africa
More than a dozen killed in northern Burkina Faso mosque attack
12/10/2019
Armed men stormed a mosque in the volatile north of Burkina Faso as worshippers were at prayer, killing 16 people and sending residents fleeing, security sources and locals said Saturday.
The attack on the Grand Mosque in the town of Salmossi on Friday evening underscores the difficulties faced by the country in its battle against jihadists.
One source said 13 people died on the spot and three succumbed to their injuries later. Two of the wounded are in critical condition.
"Since this morning, people have started to flee the area," one resident from the nearby town of Gorom-Gorom said.
He said there was a "climate of panic despite military reinforcements" that were deployed after the deadly attack.
Although hit by jihadist violence, many Burkinabes oppose the presence of foreign troops -- notably from former colonial ruler France -- on their territory.
On Saturday, a crowd of about 1,000 people marched in the capital Ouagadougou "to denounce terrorism and the presence of foreign military bases in Africa."
"Terrorism has now become an ideal pretext for installing foreign military bases in our country," said Gabin Korbeogo, one of co-organisers of the march.
"The French, American, Canadian, German and other armies have set foot in our sub-region, saying they want to fight terrorism. But despite this massive presence... the terrorist groups... are growing stronger."
Until 2015, the poor West African country Burkina Faso was largely spared violence that hit Mali and then Niger, its neighbours to the north.
But jihadists -- some linked to Al-Qaeda, others to the so-called Islamic State group -- started infiltrating the north, then the east, and then endangered the southern and western borders of the landlocked country.
Combining guerrilla hit-and-run tactics with road mines and suicide bombings, the insurgents have killed nearly 600 people, according to a toll compiled by AFP.
Civil society groups put the number at more than 1,000, with attacks no taking place on almost a daily basis.
Burkina's defence and security forces are badly-equipped, poorly trained and have shown themselves to be unable to put a halt to the increasing violence.
France has a force of 200 in Burkina Faso but also intervenes frequently as part of its regional Barkhane operation.
Almost 500,000 people have fled their homes because of the violence, according to the UN refugee agency, which has warned of a humanitarian crisis affecting 1.5 million people.
Almost 3,000 schools have closed, and the impact on an overwhelmingly rural economy is escalating, disrupting trade and markets.
https://www.france24.com/en/20191012-more-than-a-dozen-killed-in-northern-burkina-faso-mosque-attack-1
--------
39 militants killed in NW Nigeria in one week
2019-10-13
LAGOS, Oct. 12 (Xinhua) -- At least 39 armed men have been killed and others wounded in two different operations by the Nigerian army in Zamfara state, northwest Nigeria this week, an army spokesperson said Saturday.
The operations were carried out in Bakura and Anka axis of the state, Oni Orisan, an spokesman for "Operation Hadarin Daji" said in a statement.
He said 19 of the "bandits" were killed in an encounter with the army in the bushes of Anka while the 20 were killed in Bakura.
Orisan reiterated that the soldiers would not attack any repentant militants, and those unrepentant ones who carry guns and move around in large numbers would be treated as hostile.
He urged the unrepentant armed men to surrender their arms to constituted authorities and embrace the peace initiative of the state government.
Full report at:
http://www.xinhuanet.com/english/2019-10/13/c_138467134.htm
--------
Worst Jihadist Attack in Years Stokes Anger Over Mali's Response
By Katarina Hoije
October 12, 2019
One of the deadliest militant attacks in the seven-year Islamist insurgency in Mali has stoked fresh anger over the government's failure to halt jihadist raids, months after protests forced the prime minister to resign.
The Sahel region, the arid band on the southern fringe of the Sahara Desert, is experiencing unprecedented levels of violence as Islamist militants seek to extend their influence across West Africa. Terrorist threats are spreading in Burkina Faso and to border areas with Benin, Ghana and Togo to the south, according to the United Nations.
https://www.bloomberg.com/news/articles/2019-10-12/worst-jihadist-attack-in-years-stokes-anger-over-mali-s-response?utm_source=google&utm_medium=bd&cmpId=google
--------
Kenya: Police Chief Says Roadside Bomb Kills 11 Officers
October 12, 2019
Kenya's police chief says a roadside bomb has killed 11 officers on the country's southern border with Somalia.
Inspector General Hillary Mutyambai said Saturday the officers' patrol car was blown up on Damajale Hare Hare road near the town of Liboi. No one has claimed responsibility for the bomb, but al-Shabab militants from Somalia are suspected.
The al-Qaida-linked group has increasingly targeted Kenyan security forces in recent years. It vowed to take retribution on Kenya in 2011 for sending troops into Somalia to target its fighters.
Full report at:
https://www.voanews.com/africa/kenya-police-chief-says-roadside-bomb-kills-11-officers
--------
King Salman congratulates newly-elected Tunisian President Saied
15 October 2019
Saudi Arabia's King Salman bin Abdulaziz congratulated on Monday the newly-elected Tunisian President Kais Saied for winning the confidence of the Tunisian people as the new head of state.
In a telephone call, King Salman expressed his sincere wishes to Saied and the brotherly people of Tunisia for progress and prosperity, looking forward to developing and strengthening the relations between the two countries, Saudi Press Agency (SPA) reported.
For his part, the newly-elected President Saied expressed his thanks and appreciation to King Salman, stressing his keenness to develop the distinguished relations between the two countries.
Full report at:
https://english.alarabiya.net/en/News/north-africa/2019/10/15/King-Salman-congratulates-newly-elected-Tunisian-President-Saied.html
--------
Thousands of Tunisians celebrate Kais Saied's landslide projected win
Oct 14, 2019
Thousands of Tunisians took to the streets of the capital on Sunday (October 13) celebrating presidential candidate Kais Saied's projected win, after exit polls showed him leading.
Supporters of Saied waved flags, lit flares and fireworks in the famous Habib Bourguiba street, shortly after Saied spoke to the press.
An exit poll conducted by Sigma Consulting projected a landslide win for independent candidate Kais Saied on Sunday, saying he had taken 76.9% of the votes.
Full report at:
https://www.presstv.com/Detail/2019/10/14/608616/Tunisians-celebrate-Kais-Saieds-landslide-projected-win
--------
Sudan's government, rebel leaders start peace talks in Juba
October 14, 2019
CAIRO: Sudan's new transitional government met with rebel leaders on Monday, kicking off peace talks aimed at ending the country's yearslong civil wars.
The peace initiative was built into a power-sharing deal between Sudan's army and its pro-democracy movement. That deal was reached after the overthrow of longtime autocrat President Omar Al-Bashir in April. The transitional authorities have six months to make peace with the s, according to the agreement.
South Sudan's President Salva Kiir is hosting the talks in its capital, Juba, where some rebel groups signed a draft agreement last month that detailed a roadmap for the talks, trust-building measures and an extension of a cease-fire already in place.
South Sudan gained independence from the north in 2011 after decades of civil war. But in the 2000s, Sudan was most known for Al-Bashir's brutal repression of an uprising in the western Darfur region.
Achieving peace is crucial to the transitional government in Sudan. It has counted on ending the wars with rebels in order to revive the country's battered economy through slashing the military spending, which takes up much of the national budget.
Sudanese authorities have introduced good-will signals. They dismissed death sentences against eight rebel leaders and released more than a dozen prisoners of war. They have also delayed the formation of the parliament and the appointment of provincial governors to allow time for the rebels to come on board.
The government delegation, led by Gen. Mohammed Hamadan Dagalo, a member of the Sudan's sovereign council, arrived in Juba late Sunday. Rebel leaders arrived earlier this month.
Rebel leader Malik Agar of the Sudan Revolutionary Front, an alliance of Darfur rebel groups, told The Associated Press that they would start "the official opening" of the talks Monday in Juba.
Gen. Abdel-Fattah Burhan, head of Sudan's sovereign council, also arrived in Juba to attend the opening session, along with other African leaders including Egypt's Prime Minister Mustafa Madbouly and Ethiopia's Prime Minister Abiy Ahmed, according to the official SUNA news agency.
Ethiopia and the African Union mediated the power-sharing agreement in August which ended months of violence and faltering talks between Sudan's generals and protesters following the uprising against Al-Bashir.
On Sunday, Sudan's newly appointed top judicial officials were sworn in before Burhan.
Neamat Kheir, a veteran female judge, took the oath as chief of the judiciary. She's the first woman to rise to Sudan's highest judicial post. Taj Al-Ser Al-Hebr, a lawyer, was sworn in as the country's public prosecutor.
Last month, thousands of Sudanese took to the streets demanding the two original appointees be sacked. Those two were chosen by the military council that ruled Sudan after ousting Al-Bashir.
Protesters had insisted that independent judges be appointed before prosecuting members of the old regime, as well as those responsible for a deadly crackdown on protesters in June.
Full report at:
https://www.arabnews.com/node/1568791/middle-east
--------
Lawyers in Sudan open torture case against ex-spy chief
By Mohammed Amin
15.10.2019
KHARTOUM, Sudan
A group of lawyers in Sudan opened a case Monday against the country's former intelligence chief and other former regime officials over the alleged torture of a Sudanese citizen.
Wail Ali Saeed, secretary general of the Sudanese Lawyers Democratic Front, told Anadolu Agency they opened a case against ex-intelligence chief Salah Abdallah Mohamed Saleh, commonly known as Salah Gosh, former presidential adviser Nafia Ali Nafia and former security official Gen. Abdul Hafiz Bashir.
He said the case was opened on behalf of Altybe Nour Aldaim, who claimed he had been subjected to torture by the three officials.
"We as a group of 25 lawyers opened a legal case for our client Altybe Nour Aldaim against former spy chief Salah Gosh, Nafia Ali Nafia and Abdul Hafiz Bashir," he said.
"That would be under many articles, including Articles 21 and 24 of the criminal code, Article 143 on the use of violence in power and Article 144 on the use of terrorism. So our case number is 12988, and we have a lot of evidence that proves the torture," he stressed.
Sudan's parliament voted to extend a nationwide state of emergency by another three months, the head of the country's Sovereign Council said late Thursday.
The extension was effective as of Friday, Mohamed al-Faki Suleiman said in a statement.
In February, then-President Omar al-Bashir announced a countrywide state of emergency for a one-year period, but parliament approved a period of six months.
In July, the Transitional Military Council (TMC) approved another three-month state of emergency.
Sudan has been rocked by popular protests since last December, with demonstrators decrying Bashir's failure to remedy the country's chronic economic woes.
A nation of 40 million, Sudan has struggled to recover from the loss of some three quarters of its oil output -- its main source of foreign currency -- since the secession of South Sudan in 2011.
Sudan is being ruled under a power-sharing deal between the TMC and the opposition Forces of Freedom and Change (FFC) coalition.
Full report at:
https://www.aa.com.tr/en/africa/lawyers-in-sudan-open-torture-case-against-ex-spy-chief/1614105
--------
Somalia marks 2nd anniversary of worst terror attack
Mohammed Dhaysane, Magdalene Mukami
14.10.2019
MOGADISHU, Somalia
Security was tight in Somalia on Monday on the second anniversary of the country's worst-ever terror attack, which claimed the lives of more than 600 people.
On Oct. 14, 2017, terrorists of the al-Qaeda-affiliated group al-Shabaab carried out two truck bombings in the capital Mogadishu, destroying a hotel and also injuring some 300 people.
On the anniversary, busy roads in Mogadishu and business places remained closed as people thronged to the site of the bombing to commemorate and mourn their loved ones.
"I thank everyone who came in to help us. I lost my mother who was a doctor, but I have left everything to God," Ahmed Abshir Mohammed told Anadolu Agency.
Before the attack, the 29-year-old medical student was set to meet with her mother at a hotel near ground zero but was delayed by an errand.
Abdulrashid Abdikadir, the brother of bombing victim Dr. Mohamed Abdikadir, who operated a clinic in Mogadishu, praised his brother, saying his dream was to help others with affordable treatment.
"Just after university, he used to treat people even without pay," said Abdikadir. "He would go to their houses even if they couldn't walk to his clinic. When he became a professional, he continued treating people even for free, he was out to live his dream."
Two years later families are still feeling the impact of the attack, he said.
"There are families who lost everyone apart from the young children. These children are now orphans."
He added: "I'm sure many Somali families out there are still crying to this day."
-International support, including Turkey
Hodan Jawaahir, who lost her daughter that day, said: "My daughter had told me not to work, she would provide everything including medical care for me.
"She was to travel abroad and work in Germany, she was here because she wanted to get me cleared for travel."
Jawaahir concluded: "Terrorism has no place in Islam or in our lives."
Marking the anniversary, James Swan, special UN envoy to Somalia, reaffirmed UN support for the Horn of Africa nation.
"Despite such senseless acts of terrorism, Mogadishu and the rest of the country have continued on their path towards peace and prosperity. The United Nations remains committed to supporting all Somalis on this journey," he said.
Turkey was among the first countries to send aid to Somalia following the truck bombings, and hundreds who were critically injured were airlifted to Turkey for special medical treatment.
Speaking to Anadolu Agency, Turkish Ambassador to Somalia Mehmet Yilmaz said: "We commemorate the Oct. 14 bombing, and our feelings are with our Somali brothers and sisters. Turkey has been supporting Somalia's endeavors to stand on its feet as Turkey and Somalia have been fighting terror for decades. Turkey well understands the pains and sufferings of the Somali people."
"We are dedicated to continuing our support in all fields. We believe that the will and endeavors of Somali people and the government will make stability and prosperity flourish and bring glorious days back to Somalia as Somalis enjoyed in the past."
He also thanked the government of Somalia and Somali people for supporting Turkey's fight against terrorist groups such as the PKK/PYD/YPG and Daesh.
Inaugurating a new emergency response center on the anniversary, Somali Prime Minister Hassan Ali Khayre said the launch "will enhance our national preparedness in responding to both natural and man-made disasters."
Full report at:
https://www.aa.com.tr/en/africa/somalia-marks-2nd-anniversary-of-worst-terror-attack-/1613676
--------
Southeast Asia
PAS non-Muslim wing says LTTE detainee linked to party not a member
15 Oct 2019
BY DANIAL DZULKIFLY
KUALA LUMPUR, Oct 15 ― A suspect who was arrested last week over alleged links to defunct Sri Lankan terror group Liberation Tigers of Tamil Eelam (LTTE), is not a PAS member currently, the party clarified today.
The head of the Opposition party's non-Muslim wing N. Balasubramaniam confirmed the unnamed LTTE detainee linked to the Islamist party had asked to be a member of the PAS Supporters' Congress (DHPP), but had also asked to leave after the 14th general election in May last year.
"DHPP takes notice of news that a member of DHPP has been arrested due to alleged activities related to LTTE.
"We have done checks and found that the individual in question sent a letter to join DHPP a few months before GE14 and sent a letter to leave the party after the GE14 on May 14, 2018," Balasubramaniam said in a brief statement.
He did not confirm if the LTTE suspect, one of 12 arrested last week, had ever been a DHPP member as alleged by a police source .
Among the other 11 detainees are two DAP state lawmakers, one from Negri Sembilan and another from Melaka.
PAS leaders had been taking shots at the ruling DAP since the arrests under the Security Offences (Special Measures) Act 2012 (Sosma) , even calling for the tabling of a White Paper in Parliament.
The Islamist Opposition party also called for the arrest of Penang Deputy Chief Minister II P. Ramasamy over his alleged involvement with LTTE.
The arrest of the DAP duo, Gadek assemblyman G. Saminathan and Seremban Jaya assemblyman P. Gunasekaran, appears to have created a rift among Pakatan Harapan leaders.
DAP leaders are standing by their party colleagues and demanding the repeal of Sosma as promised in their electoral manifesto while the coalition's other component leaders, including Prime Minister Tun Dr Mahathir Mohamad have defended the police action, saying no transgression took place.
https://www.malaymail.com/news/malaysia/2019/10/15/pas-non-muslim-wing-says-ltte-detainee-linked-to-party-not-a-member/1800388
--------
Indonesia, Malaysia Worried About Possible Escape of IS-linked Fighters in Syria
2019-10-14
Indonesia and Malaysia expressed concern Monday that Southeast Asian Islamic State fighters may escape from prisons in northern Syria amid the withdrawal of U.S. troops from the area and a Turkish military operation targeting Kurdish forces there.
The fears over the status of at least 700 IS-linked Indonesian detainees and about 50 Malaysian detainees were further compounded by reports that hundreds of prisoners associated with the militant group have escaped from a camp during Turkish airstrikes and intense fighting in the area at the weekend.
The fast-escalating conflict in Syria's northern border region took a major shift on Monday after Kurdish forces announced that they had struck a deal with the Syrian government, as Turkey stepped up its military offensive after U.S. President Donald Trump ordered the remaining U.S. forces out of the area.
"Naturally it's a concern. Indonesians who stay there pose a high level of threat," said Didik Novi Rahmanto, chief of the task force dealing with foreign fighters at Densus 88, Indonesia's counter-terrorism police unit.
"They will also be a threat if they come here," Didik told BenarNews.
Didik said at least 34 Indonesian citizens were imprisoned in Syria on allegations that they fought alongside the Islamic State (IS). He said about 700 others, many of them wives and children of IS fighters, are languishing in camps near the border with Iraq.
In neighboring Malaysia, the police's counter-terrorism chief Ayob Khan Mydin Pitchay told BenarNews that 11 suspected Malaysian fighters are being held at the Al Hasakah prison in northeastern Syria and 40 others in other detention centers. They were among 65 who were believed to have travelled to the Middle East to join the IS's so-called caliphate, Ayob said.
"We are afraid that the detainees at the camp and the prison will escape and sneak into a third country or join any local militant group to wage war against the Bashar army," he said, referring to Syrian President Bashar al-Assad.
Ayob said his men were still trying to confirm reports that a large number of IS fighters had escaped Al-Hasakah prison in Syria as they took advantage of the Turkish attack in the area.
"At the moment, as far as we know, the Malaysians at the Al Houl camp are safe while those at the Al-Hasakah prison, we have yet to receive any update on that," he said.
U.S. President Donald Trump's decision to pull out American soldiers from the area has come under criticism, with lawmakers and others accusing him of betraying the Kurds who fought alongside with the U.S. military to defeat the IS in Syria. Security analysts had warned that the Turkish incursion could undermine Washington's efforts to eliminate the IS, allowing the extremist group to rebuild its forces.
U.S. Defense Secretary Mark Esper said Monday he would ask NATO allies to punish Turkey for its invasion of northeast Syria, accusing Ankara of causing the release of dangerous Islamic State detainees, Agence France-Presse reported.
"This unacceptable incursion has also undermined the successful multinational 'Defeat ISIS' mission in Syria, and resulted in the release of many dangerous ISIS detainees," Esper said in a statement.
On Sunday, about 785 foreign women and children with IS links escaped from the Ain Eissa camp in northeastern Syria, as militant affiliates inside the camp took advantage of the Turkish offensive to overpower the guards and force the gates open, according to the Wall Street Journal.
Didik of Indonesia's counter-terror group Densus 88 said his task force was closely monitoring the developments in Syria.
Suhardi Alius, chief of Indonesia's National Counterterrorism Agency (BNPT), who also acknowledged that Jakarta was closely monitoring the news, said than an estimated 100 to 200 people, mostly women who had claimed to be Indonesians were being detained in three camps in northeastern Syria on suspicion of IS links.
"They cannot be just repatriated," Alius told BenarNews. "There must be an assessment and this cannot be done in Indonesia. It has to be done there. A decision will involve all stakeholders and related ministries."
"There are steps to taken and these are not easy. They have been radicalized and we have to keep them from radicalizing other citizens," he said, adding that an undetermined number of IS foreign fighters had moved to Afghanistan.
"There are not many of them, but this shows that those who have been radicalized can move from one conflict area to another," he said.
Last week, a knife-wielding couple, believed to be IS suspects, stabbed Indonesia's top security minister Wiranto, who is recovering from surgery at a military hospital. More than 20 suspected militants have been arrested in a counterterrorism crackdown.
Indonesia, the world's largest Muslim-majority country, has been hit by a string of terrorist attacks in the past two decades, including in January 2016, when IS-linked militant launched a gun and bomb attack that killed eight people, including the four attackers, in Jakarta's central business district.
Local IS-affiliated militants were also blamed for coordinated attacks in the Indonesian city of Surabaya in May 2018, when two families carried out suicide bombings on three churches and a police station. Those attacks killed 24 people, including children as young as 9 who joined their parents in the attacks.
According to the United Nations, more than 40,000 foreign fighters from 110 countries might have travelled to join terror groups in Syria and Iraq.
Full report at:
https://www.benarnews.org/english/news/indonesian/Indonesia-terrorism-10142019181301.html
--------
Lack of dominant party in PH worrying the Malays, says political scientist
October 15, 2019
PETALING JAYA: A political scientist says the absence of a dominant Malay party in Pakatan Harapan (PH) may create uncertainty within the community about the future of Islam under the coalition.
Marzuki Mohamad, who is also a special officer to Home Minister Muhyiddin Yassin, said PH is expected to protect the sanctity of Islam as the religion of the federation.
He said there is a perception among the Malays that the position of Islam has now become a subject of negotiation.
"It augmented an existing deep-rooted perception among the Malays that the religion of Islam and its constitutional position is continuously under threat," he said.
He said on the other hand, there are vocal civil society and human rights groups promoting a more liberal understanding of religion and culture.
"To this group, most of the Malaysian laws and policies on Islam are discriminatory, oppressive, and archaic," he said in his speech at the "Malaysia in Transition" seminar series at ISEAS-Yusof Ishak Institute.
"They consistently demand that these laws and policies be repealed, mostly on grounds that they are against the principle of human rights and freedom."
He also said that conflicting views and opposing statements on matters of public interest by PH leaders could create confusion among the public as all of the component parties are considered equals.
"The absence of a dominant Malay party in the ruling coalition that is expected to defend and protect the sanctity of Islam as the religion of the federation has created uncertainties among the Malay majority about the future of Islam," he said.
Marzuki said the conflict between the liberal and conservative groups in shaping public opinion also puts pressure on the government.
"Should PH be seen as leaning towards the liberals' demands, it would face a serious political backlash," he said.
"At the same time, it is also facing pressure from civil society and human rights activists, some of whom are strong supporters of PH parties."
Full report at:
https://www.freemalaysiatoday.com/category/nation/2019/10/15/lack-of-dominant-party-in-ph-worrying-the-malays-says-political-scientist/
--------
Anwar reminds PKR to stay true to its original goals
Sunday, 13 Oct 2019
BY DANIAL DZULKIFLY
KUALA LUMPUR, Oct 13 — PKR must be steadfast in its fight against corruption and poverty, said Datuk Seri Anwar Ibrahim when reminding the reform-based party of its roots.
The PKR president urged members not to let the party's message of justice and fairness be drowned out by racially-tinged remarks growing popular with rivals.
"We have a stance, for us, our narrative; the most important in the people's welfare. That is why we cannot compromise, whether it is the plight of the Malays in Bayan Lepas, the Chinese in Gertak Sanggul or the Indians in the estates of Jawi, that is our problem.
"If there are any Keadilan leaders, be it Malay, Chinese or Indian who belittle the plight of the Indians in the estates of Jawi, or Chinese leadership in Keadilan, or thought the problems of the Malays in Bayan Lepas are not important, they do not deserve to be in the leadership of the party,'' he said.
Anwar was speaking at the Penang PKR's 20th annual convention held at Bukit Mertajam today.
PKR members have an important role to play in saving the country and must continue to fight for the people's welfare, said Anwar.
Anwar also said he is not "apologetic" that his stance on equality led to claims he was no longer representing Malays and Islam, telling PKR members that their duty was to all Malaysians regardless of race.
Anwar also reminded fellow Muslims that Islam promotes peaceful dialogue rather than confrontation.
Full report at:
https://www.malaymail.com/news/malaysia/2019/10/13/anwar-reminds-pkr-to-stay-true-to-its-original-goals/1799909
--------
No reason to deregister DAP, deputy home minister tells PAS MP
Minderjeet Kaur
October 15, 2019
KUALA LUMPUR: Deputy Home Minister Azis Jamman says the government has no reason to deregister DAP as it has followed all of the country's rules and regulations.
He said even the previous government had not questioned this, adding: "They (Barisan Nasional) have also said it is not against the rules."
Speaking in the Dewan Rakyat here today, he said as long as the party or any association for that matter does not break any of the laws stated in the constitution, it can continue to operate.
He was responding to Khairuddin Aman Razali (PAS-Tumpat) who had said that DAP's activities were against the position of Islam and the Malays.
"DAP's constitution says that freedom of religion is the basic right of all," he said, adding that it does not include Islam as the official religion of the country.
He also said that associations are required to comply with the constitution at the state and federal levels.
Full report at:
https://www.freemalaysiatoday.com/category/nation/2019/10/15/no-reason-to-deregister-dap-deputy-home-minister-tells-pas-mp/
--------
URL: https://www.newageislam.com/islamic-world-news/ayodhya-belief-travelogues-skand-purana/d/120001
New Age Islam, Islam Online, Islamic Website, African Muslim News, Arab World News, South Asia News, Indian Muslim News, World Muslim News, Women in Islam, Islamic Feminism, Arab Women, Women In Arab, Islamophobia in America, Muslim Women in West, Islam Women and Feminism