New Age Islam News Bureau
28 Nov 2018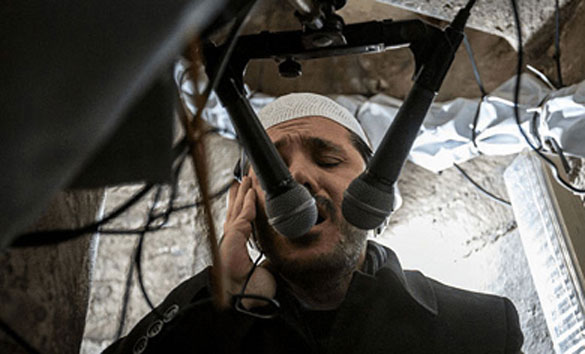 A chapel in Linz, Austria, is set to blast out the Muslim call to prayer each day throughout the Christmas period as part of an "art installation" aimed at emphasising "that Islam is a religion of peace."
----
• Austrian Chapel to Broadcast Azaan throughout December to Show Islam 'Is Religion of Peace'
• Islam's Take on Human Rights Is More Complete and Fair, Says PAS President
• Terror Outfits In Kashmir Valley Scout Top Varsities for Recruits
• Pakistan Council of Islamic Ideology Seeks Enhanced Punishment for Misuse of Fatwas
• Trump To Meet Erdoğan but Not Bin Salman at G20 amid Khashoggi Fallout
Europe
• Austrian Chapel to Broadcast Azaan throughout December to Show Islam 'Is Religion of Peace'
• Islamophobia Driving Belief in Myths about Muslims in British Society, MPs Say
• New German initiative unites Islamophobes and cultural Muslims
• Geneva confirms sexual abuse accusations against Tariq Ramadan
• European powers plan back-channel to circumvent Iran sanctions
--------
Southeast Asia
• Islam's Take on Human Rights Is More Complete and Fair, Says PAS President
• China to Retaliate 'In Proportion' To Any US Sanction Over Muslim Uighurs
• Indonesia's New 'Heresy App' Draws Fire
• Singapore's Muslim Community Raises $360,000 for Sulawesi Earthquake Relief Efforts
• Presidential contender Prabowo wants peaceful transfer of power
--------
India
• Terror Outfits In Kashmir Valley Scout Top Varsities for Recruits
• Kartarpur Opens Today: Nip In the Air, Hope on the Streets of Lahore
• Mumbai Attacks: Representatives Of Muslim Organisations Send Parcel Of Shrouds To Pakistan President
• In Pakistan, Sidhu Heaps Praises On Imran, Takes a Dig at Modi Govt
• Army jawan, 3 terrorists killed in 2 J&K encounters
• 26/11 Handler Had Gone Under Scalpel to Change Look
--------
Pakistan
• Pakistan Council of Islamic Ideology Seeks Enhanced Punishment for Misuse of Fatwas
• Madrasas with General Subjects to Be Integral Part of New Education Policy of Pakistan
• Petition seeks contempt proceedings against TLP chief
• Kartarpur Corridor Would Immortalise Imran, Modi: Sidhu
• Islamabad to invite PM Modi for Saarc summit, says Pakistan foreign office spokesman
• Pakistan assured full security to our nationals, CPEC following terror attack on Consulate: China
• Pakistan among countries with least spending in social sectors: UN
--------
North America
• Trump To Meet Erdoğan but Not Bin Salman at G20 amid Khashoggi Fallout
• Newspaper Urges 'Other Americans' To Act On Khashoggi
• Roadside bomb kills three US soldiers in eastern Afghanistan
• Khashoggi backers oppose Saudi prince's G20 appearance
--------
South Asia
• Jailed Former Bangladeshi PM Khaleda Zia Barred From Contesting Polls
• Hizb ut-Tahrir Steps Up Activities Ahead of Election
• Roadside bomb kills 3 US soldiers in eastern Afghanistan
• Thwart radical outfits: US Congress urges Bangladesh
• From Palestine to Rohingya; talking points at Islamic Unity Conference
• Bangladesh to handle Rohingya resettlement after polls
• 28 ISIS-K, Taliban militants killed in Afghan and U.S. forces operations
• Rohingya expats come to aid of 'world's most persecuted community'
• Myanmar seizes more Rohingya Muslims fleeing Rakhine
--------
Arab World
• Popular Uprising Reported against Tahrir Al-Sham in Syria's Idlib
• 500 Bodies Exhumed From Mass Grave In Syria's Raqqa
• Eastern Syria: Kurds, ISIL in Talks on Relocation of Terrorists to Iraq's Territory
• Saudis, UAE to Fund US-Run Observation Posts, Militants' Training in Northern Syria
• Infighting on Rise between Turkish Troops, Allied Militants in Northern Syria
• Tahrir Al-Sham Goes for New Game to Stay in Northern Syria
• Ankara Forces Continue Targeting Kurds in Northern Syria
--------
Africa
• Saudi Arabia's Crown Prince Arrives In Tunisia As 100s Protest His Visit
• Muslim Group Blows Hot over Allah's Land Allegedly Seized by Fayose
• Boko Haram 'hacked 4 farmers to death before my eyes': witness
• Boko Haram: IPOB mocks Nigerian Army, blasts Buhari govt over killings
• Atiku, PDP dancing on graves of soldiers killed by Boko Haram – APC
--------
Mideast
• Western Liberal Thought Is On Wane: Palestinian Thinker
• Hamas Releases Statement Thanking Iran for 'Supporting Gaza Return Marches'
• Coalition returns 15 Houthi child soldiers to Yemen govt after rehabilitation
• Prince Khalid: Consistent pressure on Houthis will lead to political settlement
• Iranian Sunni cleric shot, killed in northern Iran
• Iran, EU hold high-level political dialogue in Brussels
• Yemeni ballistic missiles hit military targets in Saudi regions of Asir, Jizan: Report
• Israel minister 'invited to 2019 confab in Bahrain' amid growing Israeli-Arab ties
• Houthis to discuss 'handing over Hodeidah' to the UN
Compiled by New Age Islam News Bureau
URL: https://www.newageislam.com/islamic-world-news/austrian-chapel-broadcast-azaan-throughout/d/117007
--------
Austrian Chapel to Broadcast Azaan throughout December to Show Islam 'Is Religion of Peace'
27 Nov 2018
A chapel in Linz, Austria, is set to blast out the Muslim call to prayer each day throughout the Christmas period as part of an "art installation" aimed at emphasising "that Islam is a religion of peace."
At certain times each day between December 2nd and 23rd, people strolling through the centre of Linz will be treated to "a special kind of audiovisual experience," when recordings of muezzin calls, which were taped in Algeria, Mozambique, Istanbul, and Singapore, are played from the chapel of the Upper Austrian Cultural Quarter's Ursuline Church.
The organisers behind 'ADHINA' say the installation "succeeds in linking the aesthetics of different realms of reality," when visitors hear "the muezzin call as an Islamic ritual" melding together with "the everyday sounds of a secular-urban world,", as they walk past the "Christian sacral architecture" at the site, where the baroque buildings were founded as a monastery.
By staging this "acoustic intervention" during Advent, when Austrians are preparing for Christmas, the 'sound artists' behind the project, Werner Puntigam and Klaus Hollinetz, "want to create awareness that Islam and Christianity are religions of peace or want to be," according to promotional material for the project.
With 8 per cent of the population declaring themselves to be Muslim in 2016, Islam is the second most widely professed faith in Austria, where tensions between the religious community and the formerly secular value of freedom of speech were highlighted in a case at the European Court of Human Rights (ECHR) last month.
Ruling that Austria was justified in convicting and fining a woman for having said that Muhammad was a paedophile for marrying a young child, the international body asserted that the EU country's courts had "carefully balanced her right to freedom of expression with the right of others to have their religious feelings protected."
Earlier this year, the conservative-populist coalition announced it would be launching a crackdown on political Islam in the country, shutting down a number of extremist-linked, radical mosques and expelling up to 60 Islamist imams and their families. The country is also one of a number of nations across Europe who have banned the burqa and other facial veils associated with the Islamic faith.
https://www.breitbart.com/europe/2018/11/27/austria-chapel-muezzin-islam-peace/
--------
Islam's Take on Human Rights Is More Complete and Fair, Says PAS President
By MOHAMAD FAHD RAHMAT
November 27, 2018
GOMBAK: PAS president Datuk Seri Abdul Hadi Awang believes Minister in the Prime Minister's Department Datuk Seri Mujahid Yusof Rawa is unaware of his own weakness when he criticised those who opposed the International Convention on the Discrimination of Racial Discrimination (ICERD) as "wild".
Hadi when commenting on the issues related to ICERD said Islam's definition of human rights was more complete and fair as compared to the flawed version from the international bodies.
"Islam has a more extensive definition (of rights) and fair, while the version adopted by international bodies is incomplete and unfair.
"(For example), the situations in Israel and Myanmar are ignored, although the Muslims have done nothing wrong. The focus should be on these countries instead and we as Muslims, we should not be weak or show our weaknesses," he said.
He said this after giving a lecture titled The Future of Islamic Geopolitics at the Main Auditorium of Malaysia International Islamic University (IIUM) Gombak here, today.
Also present were PAS Deputy President Datuk Tuan Ibrahim Tuan Man and IIUM Deputy Rector (Internationalisation and Global Network) Prof Dr Nor Faridah Abdul Manaf.
Earlier, Mujahid had criticised those who opposed to ICERD for being wild and irrational, acting as if the world was coming to an end.
He said that the international convention would serve as a platform to uphold Islam's superiority against any forces of oppression.
Abdul Hadi believed ICERD had links with the world domination agenda set out by a certain international organisation.
"Part of the agenda is to bring down the economy, politics and the public morals. There are agents in such international organisation and its affiliations such as the ICERD that many people are not aware of," he said.
Meanwhile, commenting on the statement by the Youth and Sports Minister Syed Saddiq Syed Abdul Rahman for the Terengganu state government not to interfere with the state football players who did not cover their aurat, Abdul Hadi reminded him not to go overboard.
"As far as I know, even teams from England and France allowed Muslim players to uphold their religious beliefs," he said.
https://www.nst.com.my/news/nation/2018/11/435120/islams-take-human-rights-more-complete-and-fair-says-hadi
--------
Terror outfits in Kashmir Valley scout top varsities for recruits
Arvind Ojha
November 28, 2018
Terror outfits active in Kashmir Valley are now scouting India's top educations institutions - colleges and universities - to radicalise and recruit bright young men studying there - often enrolled in advanced or technical courses.
On Saturday, Delhi Police's elite Special Cell, along with Jammu and Kashmir Police, arrested three youngsters who owe allegiance to the Islamic State of Jammu and Kashmir (ISJK). 20-year-old Ehtisham Bilal, a native of Khanyar, joined Sharda University (Noida) in 2017. His interrogators say: "Bilal was very studious. He was pursuing a graduate programme in radiology. We met his teachers. They are all shocked that Bilal joined a terror outfit."
What inspired Bilal to join the ISJK? Last month, a fight broke out between some local and Afghan students at Sharda University. Somebody mistook Bilal for an Afghan and he was roughed up. Kashmiri students studying in Sharda University protested and the management assured them that such incidents won't be repeated. However, Bilal left the university. His family filed a missing report. Even as Noida police was probing the case his photographs with weapons surfaced. Bilal had shunned the pen for an AK-47 assault rifle.
Unlike Bilal, who was arrested, Mannan Bashir Wani was not that lucky. A PhD scholar at Aligarh Muslim University, Bashir quit studies and joined the Valley-based militant body Hizbul Mujahideen. Two months later, in October, he was killed in an encounter with the Army in Handwara.
Among the three arrested by Delhi Police, Harris Mushtaq Khan is probably the brightest in academic. Last year, he completed his graduation degree from Jamia Milia Islamia, but dropped out of the Master's programme. "Harris joined ISJK and owed allegiance to the Islamic State," DCP (Special Cell) Pramod Kushwaha told India Today TV.
Investigations by the police and intelligence agencies revealed that social media is playing an important role in radicalising youngsters in the Kashmir Valley. Terror outfits have used social media to first wean youngsters. Speeches of Anwar Al Awlaki are most popular.
"Once they show some interest, they use encrypted chatting apps like Telegram and Signal, to interact with them. Oath of allegiances to the Islamic State or Ba'yah is done via Telegram or Signal Signal and then it is deleted," said a senior officer in the Special Cell.
While still studying at Jamia, Harris was in touch with his handlers in ISJK via Telegram. They motivated him so much that he dropped out of the Masters programme and joined the group.
"Harris completed his graduation in 2016. His questioning revealed that Bilal too has joined ISJK," said DCP Kushwaha. Like the young men who joined ISJK, Munan Wani too got radicalised and was in constant touch with Hizbul Mujahideen leaders.
What is worrying is that unlike WhatsApp which can be intercepted, Telegram and Signal are next to impossible to be tracked. Senior officers in Special Cell also claimed that in October, they arrested two youths in south Kashmir. One of them, Parvez Rashid, was studying BTech in Amroha in western Uttar Pradesh.
Initially, the duo were charged under the Arms Act but later were booked under the stringent anti-terror law, the Unlawful Activities Prevention Act (UAPA).
https://www.indiatoday.in/mail-today/story/terror-outfits-in-kashmir-valley-scout-top-varsities-for-recruits-1397668-2018-11-28
--------
Pakistan Council of Islamic Ideology Seeks Enhanced Punishment for Misuse of Fatwas
Kalbe Ali
November 28, 2018
ISLAMABAD: The Council of Islamic Ideology (CII) demanded on Tuesday that the government enhance punishments for those misusing their powers to issue religious decrees (Fatwas).
Presiding over a meeting of the CII, its chairman Dr Qibla Ayaz said the council had prepared a comprehensive document — Paigham-i-Pakistan — in January this year that had been acknowledged by senior clergymen belonging to all four mainstream schools of thoughts in the country.
The document signed by 1,829 religious scholars declares several actions un-Islamic — including suicide attacks against the state, spreading sectarianism and anarchy in the name of religion and issuing a call to jihad without the consent of the state.
"The responsibility to implement recommendations of the CII is with the government and we want severe punishments for those clerics who misuse their powers and issue fatwas declaring Muslims non-believer or non-Muslim and pronounce them liable to be killed as per Sharia law," Dr Ayaz said, adding: "All such decrees have been rejected by the council."
The CII suspended its agenda regarding triple talaq [divorce] in one sitting to discuss a request by the government for devising an implementation framework to replicate the 'State of Madina' in Pakistan.
The request was forwarded by Minister for Religious Affairs Dr Noorul Haq Qadri and Minister of State for Parliamentary Affairs Ali Mohammad Khan who arrived in the meeting hall at around 11am and remained there for more than two hours. The ministers conveyed a message of Prime Minister Imran Khan seeking the CII's guidance for making Pakistan an Islamic welfare state on the pattern of that established by Prophet Muhammad (peace be upon him) in Madina.
The ministers also invited the CII members to participate in the opening of the Kartarpur border crossing scheduled for Wednesday (today). The members were informed that the prime minister would soon attend a meeting of the council and discuss the proposed framework after it was finalised.
The council was scheduled to take up the issue of announcing triple talaq at one go, but suspended the agenda due to the presence of the two ministers and continued to discuss the government request for devising the implementation framework after the ministers left the meeting.
Although matters discussed between the cabinet members and the Islamic scholars were not shared with the media, a CII member told Dawn that the issues being faced by the council had been conveyed to the ministers.
The ministers were told that the general impression during tenures of the previous two governments was that the CII was only an "obligatory burden".
Ali Mohammad Khan sought the council's support for eliminating religious extremism from the country and suggested that there should be regular interactions between Islamic scholars and legislators.
Later talking to the media, the religious affairs minister said the government wanted to eradicate interest-based economy in the country. "The government wants to eliminate this menace, but during the time we want to encourage non-interest-based banking in the country," Dr Qadri said.
The CII will take up the issue of triple talaq at its next meeting.
https://www.dawn.com/news/1448078/cii-seeks-enhanced-punishment-for-misuse-of-fatwas
--------
Trump to meet Erdoğan but not bin Salman at G20 amid Khashoggi fallout
Nov 27, 2018
US President Donald Trump will not formally meet with Saudi Crown Prince Mohammed bin Salman at an upcoming G20 summit in Argentina.
"I know the president's schedule is pretty packed and has a number of sessions that he will be involved in with the G20," White House press secretary Sarah Huckabee Sanders said during a press briefing on Tuesday. "I don't think there's any time for us to add anything additional. Whether or not there's interaction, I'm not gonna rule that out."
National security adviser John Bolton also said that the Group of 20 summit "is full to overflowing at this point," referring to meetings with the leaders of Germany, Japan, Argentina, India and South Korea.
However, Trump will meet with Turkish President Recep Tayyip Erdoğan as well as Russian President Vladimir Putin
Erdoğan has implicated the crown prince, the Saudi de facto ruler, and other top Saudi leaders in Jamal Khashoggi's murder.
The CIA has provided the Trump administration with a tape of Khashoggi's murder, which Trump has refused to listen to.
"People who speak Arabic have listened to the tape and given us the substance of what's in it," Bolton said during a briefing at the White House. "I mean, if they were speaking Korean, I wouldn't learn any more from it, either. I can read a transcript."
The White House announcement came as pressure was mounting on the Trump administration over supporting the kingdom in the wake of Khashoggi's murder.
Trump has thrown his support behind bin Salman, who reportedly ordered the assassination of the dissident journalist and Washington Post columnist at the Saudi consulate in Turkey last month.
At G20, the US president will also meet with Chinese President Xi Jinping, Argentinian President Mauricio Macri, South Korean President Moon Jae-in, and Japanese Prime Minister Shinzō Abe.
The gathering will take place in Buenos Aires from November 30 and December 1.
https://www.presstv.com/Detail/2018/11/27/581331/Trump-to-meet-Erdoan-but-not-bin-Salman-at-G20-amid-Khashoggi-fallout
--------
Europe
Islamophobia driving belief in myths about Muslims in British society, MPs say
November 28, 2018
Harmful myths and lies about Muslims are now believed by a large section of the UK's population, contributing to discrimination across employment, housing, the criminal justice system and other areas of public life, a new report by MPs has found.
The All Party Parliamentary Group (APPG) on British Muslims found that "prevalent" Islamophobia was driving division, hate crime and even terror attacks.
"British society at large, by virtue of normalised prejudice against Muslim beliefs and practice, have come to imbibe a panoply of falsehoods or misrepresentations and discriminatory outlooks," its report said.
"Academic research has consistently shown that British Muslims face considerably high levels of economic disadvantage than other groups in Britain."
While a report by market research company Ipsos Mori found that the majority of Muslims believe Islam is compatible with the British way of life, a separate survey of the wider population by polling firm YouGov, found that 46 per cent thought there was a "fundamental clash between Islam and the values of British society".
A separate study recently found almost a third of British people believe the myth of "no-go zones" where non-Muslims cannot enter, while the MPs took aim at false and misleading news stories.
A report concluded that Islamophobia has far surpassed the "dinner table test" espoused by Baroness Sayeeda Warsi in 2011 and is now prevalent in society.
MPs said that because there is no commonly agreed definition of Islamophobia, it has been allowed to "increase in society to devastating effect".
"The detectable shift from overt to subtler or respectable, manifestations of Islamophobia - the normalisation of the prejudice to the extent it is rendered almost invisible to many - warrants a definition that can arrest and reverse its present trajectory," their report said.
"There has been no attempt to adopt a definition of Islamophobia by government despite recognising the significant impact the problem has on British Muslim communities."
After a six-month inquiry taking evidence from Muslim organisations, legal experts, academics, MPs and other groups, the APPG called on the government to adopt the definition: "Islamophobia is rooted in racism and is a type of racism that targets expressions of Muslimness or perceived Muslimness."
Anticipating criticism from far-right and populist groups, MPs said the definition did not aim to curtail free speech or criticism of Islam as a religion.
"From hate crimes motivated by anti-Muslim feeling, buttressed by stereotypes and racist caricatures prevalent in social and media discourse, to policies which perpetuate discriminatory outcomes for Muslims, a definition of Islamophobia is vital," the APPG concluded.
MPs highlighted terror attacks and plots targeting Muslims, including the Finsbury Park attack and the attempted murder of a Sikh dentist in Wales.
They said that rising hate crimes had affected both Muslims and those wrongly thought to be part of the religion because of their appearance, including an Italian man who was badly beaten in London.
The APPG cited research showing that Muslims are disadvantaged across employment, housing, education, the criminal justice system, social and public life and in political or media discourse.
Its report warned that Islamophobia also increased feeling of disengagement, disenfranchisement and disaffection with the state.
Wes Streeting MP, co-chair of the APPG for British Muslims and Labour MP for Ilford North, said: "Islamophobia is a form of racism and it is growing in our society. To tackle it, Islamophobia must be accurately and fully defined and that's why this inquiry centred around the discussion on a working definition."
"This landmark report brings about a working definition of Islamophobia for the first time, which will allow us to tackle this prejudice head-on. The adoption of this definition by political parties, statutory agencies and civil society organisations will allow us to turn a corner to move forward towards a fairer society."
Anna Soubry MP, co-chair of the APPG for British Muslims and Conservative MP for Broxtowe, said Islamophobia was a "very real problem" throughout the UK.
"Muslims or people assumed to be Muslims are subjected to abuse, discrimination and criminal acts against them for no other reason than their faith or perceived faith," she added. "It is equally obvious that overwhelmingly Islamophobia is rooted in racism and therefore is, racist. This definition recognises this truth and I hope it will now enable the serious work that needs to be done to tackle Islamophobia."
A government spokesperson said: "We remain deeply concerned at hatred directed against British Muslims and others because of their faith or heritage. This is utterly unacceptable and does not reflect the values of our country.
"We know that some have suggested establishing a definition of Islamophobia could strengthen efforts to confront bigotry and division. Any such approach would need to be considered carefully to ensure that this would have the positive effect intended.
"Following the recent publication of our Hate Crime Action Plan, we look forward to discussing steps to confront hatred, bigotry and division with the Government's Anti-Muslim Hatred Working Group."
https://www.independent.co.uk/news/uk/home-news/islamophobia-muslims-islam-uk-myths-economy-social-advantage-mps-government-a8653216.html
--------
New German initiative unites Islamophobes and cultural Muslims
27.11.2018
Just at the height of electoral success of the most anti-racist (in terms of its program) Green party in Germany, former chairman Cem Özdemir made headlines with the founding of the "Initiative of secular Islam". The weekly Der Spiegel ran a story on that, titled: "Prominent Islam experts founded the 'Initiative of Secular Islam' shortly before the start of the Fourth Islam Conference". On closer inspection, however, it is noticeable that the understanding of secularity is rather shallow, and, to the contrary, a further politicization of religion can be observed. Another highly unsettling aspect is that people of questionable reputation rank among the patrons of this initiative.
Undoubtedly, the launching of this initiative was made to coincide with a significant political moment. Even if the founders are trying to give the impression that the initiative does not aim at competing with the existing Muslim associations, this is what exactly seems to be the case. In their declaration, the signatories argue that they want to create a council together with other conservative Muslim associations in order to become an important voice for Muslims vis-à-vis the state. But the claims in the declaration suggest that the initiative is not really interested in supporting the arguments of most Muslim organizations, but rather supports those of the dominant society. For example, the declaration supports the hijab ban for teachers, civil servants, and judges.
'Enlightened Islam'
In its self-presentation, the initiative presents itself as a "league of secular Muslims from Germany, Austria and Switzerland", which "desires an enlightened modern humanistic Islamic theology" and considers itself to be secular and liberal. The Freiburg Declaration is the common ground of the signatories. It presents the goals, visions and values, and the core ideas of the initiative. According to this declaration, the signatories "dream of a reform of Islam". The first section makes clear what the declaration is all about: "faith as a private matter and religion as a matter between God and the individual". In terms of values, the signatories invoke a "humanistic, modern and enlightened understanding of Islam". This shows that the signatories still live in the age of secularity and have not yet stepped into the post-secular era, in which a religious discourse exists alongside a secular discourse and both are equally part of the public sphere. Moreover, the separation of religion and politics is pursued only to a limited extent. One demand, for example, states that a "humanistic-oriented Islamic religious education in all schools" should be introduced in public schools to promote integration and tolerance. Here, religion becomes very political.
The Freiburg Declaration becomes more specific when it comes to its goals. They want to assist female Imams like Seyran Ates, form a representative council of Muslims vis-à-vis the state, support concrete projects to empower girls and women, and in the fields of interreligious dialogue and the prevention of extremism. It seems obvious that by demanding all of these, they have already bought into the narrative of 'violent extremist Islam'. Non-observant Muslims suddenly become interested in the governance of religion to basically support the claims of the dominant society, thereby weakening the position of those Muslims who have been delivering religious service for the last 60 years in Germany.
This becomes obvious when it comes to the already mentioned demand for a hijab ban: "We advocate that public servants, especially teachers and judges, refrain from wearing religion-based clothing, especially the headscarf". These demands, which express a discriminatory attitude towards Muslim women wearing the hijab, are not novel ideas.
Shady signatories
The list of signatories and supporters has numerous questionable people besides Cem Özdemir, who had previously been less interested in his religion. One is Seyran Ates, who made headlines a few weeks ago because she accepted an invitation on a podium to discuss political Islam, organized by the far-right political party in power, the Freedom Party of Austria. She is also involved in a highly suspect European initiative called 'Stop Extremism'. This initiative has made headlines because of doubts regarding the funding of a campaign against 'political Islam' with a total fund of 145.000 euros, while the officially declared budget of the initiative was only 20.000 euros.
Also, an emerging intellectual voice of the German New Right, Michael Ley, is an undersigned supporter of the declaration. Ley regularly features in interviews with the far-right organization 'The Identitarian Movement' and writes opinion pieces for right-wing newspapers. In an article, he put forward arguments similar to those of the terrorist Anders Behring Breivik: "Europe has to choose between a reconquista -- a reconquest of its civilization -- and suicide." So what room is there for a reform of Islam? It seems that this is more of a civilizational mission than a reform of Islam.
Among the well-known names are people like Necla Kelek, Lale Akgün, Hamed Abdel Samad and Abdel-Hakim Ourghi, all of whom have made a name for themselves as bestselling authors with an undifferentiated criticism of Islam. Hamed Abdel Samad, who has written about 'Islamofascism', is regularly invited by the far-right and Islamophobic Alternative for Germany to deliver talks. Another signatory is the Saïda Keller-Messahli, the founder and president of the Forum for an Advanced Islam in Switzerland. Recently, she came under heavy criticism for a publication, where she portrays the war in Bosnia between 1992-1995 in a way very reminiscent of the Serbian nationalist propaganda.
Full report at:
https://www.aa.com.tr/en/analysis-news/new-german-initiative-unites-islamophobes-and-cultural-muslims/1322903
--------
Geneva confirms sexual abuse accusations against Tariq Ramadan
27 November 2018
A confidential report has been disclosed by a French-speaking Swiss private radio confirming sexual abuse allegations against Islamic Swiss scholar Tariq Ramadan.
Ramadan was barely out of prison on bail in France, where he faces rape charges, when he was caught up by his past as a former teacher in Switzerland.
An investigation, commissioned by the government of Geneva to look into abuse in schools, focused mainly on the college des Coudriers and the college of Saussure where Ramadan taught French between 1984 and 2004.
A confidential report about the investigation, submitted to the Council of State on Oct. 31 last year, has just been disclosed by Radio Lac.
The investigators, two former judges, heard about fifty people including four former students of Ramadan.
The report says that Ramadan "tried to seduce a 14-year-old student with no success, and he managed to have sexual relationships with the other three students aged between 15 and 18".
The report also stated that Ramadan individually invited each of his students, both boys and girls, to have lunch at a restaurant outside of the school.
Another student reported sexual molestations that took place in Ramadan's car.
The report pointed out that "the charismatic man's psychological influence and threats frequently appear in the different hearings".
This information is but a confirmation of the reports which were published by the Swiss press in November 2017.
Ramadan had then immediately declared his intention of filing a slander and defamation suit.
Full report at:
https://english.alarabiya.net/en/News/world/2018/11/27/Geneva-confirms-sexual-abuse-charges-against-Tariq-Ramadan.html
--------
European powers plan back-channel to circumvent Iran sanctions
November 27, 2018
France and Germany have teamed up behind an initiative to ring-fence parts of Europe's trade with Iran from the sanctions re-imposed on Tehran by the US.
Senior diplomats said that the countries would undertake shared responsibility for a so-called special purpose vehicle (SPV) to provide to mechanism which would enable European companies to obtain payment for exports to Iran.
US President Donald Trump announced in May of this year that Washington would pull out of the 2015 nuclear deal and roll back American penalties on Iran's oil trade and banking activity.
Under the arrangement Paris and Berlin have agreed that a new corporation would be based in one state, while its leadership would be drawn from the other. The SPV would be owned directly by European governments in an effort to dissuade US officials from attempting to sanction participating companies.
British officials are said to be weighing up UK involvement in the mechanism. The EU were reportedly trying to enable participation by a further dozen countries. Architects of the plan have even explored the potential for involvement of other countries, such as China in the future.
They hope the vehicle may eventually obtain a bank license and become a formalised EU institution, though reports said officials acknowledged that the SPV would only protect a small percentage of pre-sanction trade between Europe and Iran.
Austria and Luxembourg were both approached to host the mechanism, but both declined to as a result of US pressure. Both countries had previously served as banking back channels for trade with Iran.
However, US Ambassador to Germany Richard Grenell, warned the SPV and the show of defiance against US sanctions would "not be a smart move".
"The U.S. will consider sanctions on those entities participating in these tactics," he added.
The SPV was prompted by European desires to continue doing business with Iran, despite the US unilaterally withdrawing from the 2015 nuclear deal, known as the Joint Comprehensive Plan of Action(JCPOA). Iran, and the other European signatories insisted they intended to keep the deal alive without the US, though the US has repeatedly threatened countries that continue to do business with Tehran with sanctions.
Washington announced it was pulling out of the deal in May, claiming Tehran had violated restrictions on its development of nuclear weapons, but both Iran and the European signatories denied that was the case, and insisted they would endeavour to keep the deal alive.
Andreas Schweitzer, managing director of Arjan Capital Ltd, a corporate and trade advisory firm for business looking to enter the Central Asian market said that it is to be expected that some European firms and governments would view the US sanctions as unilateral measure that do not affect third country trading with Tehran.
"It's not about circumventing sanctions, the sanctions apply to a certain group, like US passport holders, USD denominated trades and certain product groups. If they don't apply or a company has little or no US exposure they legally can do business with Iran.
He added, "At the end of the day it's US law with a long reach, but it's still economic leverage".
"It's not about circumventing; it's about knowing how to live with them, some European firms can do that.
"In this sense this vehicle is very important, it allows the government to compensate the trade – they [the companies] are now dealing with their own government, not Iran anymore."
The EU also reiterated its desire to preserve the JCPOA following a series of high-level meetings between EU and Iranian officials on Tuesday. However, during a meeting with Iranian Vice-President Ali Akbar Salehi, Federica Mogherini, the EU's High Representative for Foreign Affairs also stressed European concern over "Iran's role in the region."
Full report at:
https://www.thenational.ae/world/europe/european-powers-plan-back-channel-to-circumvent-iran-sanctions-1.796365
--------
Southeast Asia
China to retaliate 'in proportion' to any US sanction over Muslim Uighurs
November 28, 2018
WASHINGTON: China will retaliate "in proportion" if the United States sanctions its top official in the restive region of Xinjiang over alleged human rights abuses, China's ambassador to the United States said on Tuesday, adding that Beijing's policies in the region are to "re-educate" terrorists.
Chinese Ambassador to Washington Cui Tiankai told Reuters in an interview that China's efforts to combat international terrorism are held to a double standard, comparing Chinese actions in Xinjiang to US troops battling Islamic State in Iraq and Syria.
"Can you imagine (if) some American officials in charge of the fight against Isis would be sanctioned?" Cui said, adding "if such actions are taken, we have to retaliate."
Cui did not elaborate on specific actions China might take.
Beijing has faced an outcry from activists, academics, foreign governments and UN rights experts over mass detentions and strict surveillance of the mostly Muslim Uighur minority and other Muslim groups in Xinjiang.
In August, a United Nations human rights panel said it had received many credible reports that a million or more Uighurs in China are being held in what resembles a "massive internment camp that is shrouded in secrecy".
US officials have said the Trump administration is considering sanctions targeting companies and officials linked to China's crackdown on minority Muslims, including Xinjiang Party Secretary Chen Quanguo, who, as a member of the powerful politburo, is in the upper echelons of China's leadership.
Cui said that while the United States was using missiles and drones to kill terrorists, "we are trying to re-educate most of them, trying to turn them into normal persons (who) can go back to normal life," Cui said.
"We'll see what will happen. We will do everything in proportion," he said, responding to a question on how China would retaliate to possible US sanctions on Chen.
Cui's comments are the strongest response yet to US threats on the issue.
Any such US sanctions decision against so senior an official as Chen would be a rare move on human rights grounds by the Trump administration, which is engaged in a trade war with China while also seeking Beijing's help to resolve a standoff over North Korea's nuclear weapons.
US sanctions could be imposed under the Global Magnitsky Act, a federal law that allows the US government to target human rights violators around the world with freezes on any US assets, US travel bans, and prohibitions on Americans doing business with them, US officials have said.
Chinese authorities routinely deny any ethnic or religious repression in Xinjiang.
They say strict security measures – likened by critics to near martial law conditions, with police checkpoints, the detention centres, and mass DNA collection – are needed to combat the influence of extremist groups.
After initial blanket denials of the detention facilities, officials have said that some citizens guilty of "minor offences" were sent to vocational centres to improve employment opportunities.
At a briefing in Washington on Monday, a Uighur woman, Mihrigul Tursun, 29, told reporters she had experienced physical and psychological torture, including electrocution while strapped to a chair, during 10 months in Xinjiang detention centres.
Tursun, who wept and shook as a translator read her prepared statement, said her three children were taken from her while she was in detention and that her four-month-old son had died without explanation in government custody.
Rejecting Chinese government claims that the detention facilities serve vocational purposes, she said many of the dozens of other women in her cell were "well-educated professionals, such as teachers and doctors."
Tursun said she witnessed nine women die during one three-month period she spent in detention, including from sickness after being denied medical treatment.
Reuters could not independently verify her account, though numerous former detainees have begun to share similar first-hand details with media. China's embassy in Washington did not immediately respond to a request for comment on Tursun's statement.
Independent assessments of the conditions in Xinjiang are nearly impossible given restrictions on journalists from openly reporting from the region.
UN human rights chief Michelle Bachelet has called on China to allow monitors in Xinjiang, though Beijing has responded by telling her to respect China's sovereignty.
https://www.freemalaysiatoday.com/category/world/2018/11/28/china-to-retaliate-in-proportion-to-any-us-sanction-over-muslim-uighurs/
--------
Indonesia's new 'heresy app' draws fire
November 27, 2018
A new Indonesian government app that lets the public report suspected cases of religious heresy is drawing fire as rights groups warn it could aggravate persecution of minorities in the world's biggest Muslim-majority nation.
Users of the app can report groups practicing unrecognised faiths or unorthodox interpretations of Indonesia's six officially recognised religions, including Islam, Hinduism, Christianity and Buddhism.
"Smart Pakem", which was launched Sunday and is available for free in the Google Play store, was created by the Jakarta Prosecutor's Office, which said it would help educate the public and modernise the current reporting process.
The app will also list religious edicts and blacklisted organisations and will allow users to file complaints instantaneously, instead going through the often cumbersome process of submitting a written accusation to a government office.
"The objective...is to provide easier access to information about the spread of beliefs in Indonesia, to educate the public and to prevent them from following doctrines from an individual or a group that are not in line with the regulations," Nirwan Nawawi, a spokesman for the prosecutor's office, told AFP in a statement.
However, rights groups fear the application could be misused by increasingly powerful hardline Islamic groups and widen divisions in a country where harassment of religious and other minorities is not uncommon.
"This is going from bad to worse -- another dangerous step to discriminate religious minorities in Indonesia," said Human Rights Watch researcher Andreas Harsono.
Bonar Tigor Naipospos, vice chairman of rights group Setara Institute, added: "This is dangerous because if mainstream society doesn't like (a group) they'll report them through the application -- this will create problems."
Hundreds of thousands of people across the sprawling Southeast Asian archipelago who adhere to non-recognised animist and mystical faiths have long suffered discrimination and limited access to public services.
This year an angry mob rampaged through a small community of the Ahmadiyya Islamic minority on the island of Lombok, destroying homes and forcing dozens of members to flee.
The religious sect has been declared heretical by the Indonesian Ulema Council (MUI).
Indonesia, a 17,000 island archipelago nation, is often touted for its diversity and religious tolerance, but it has a wide-ranging blasphemy law that has sparked a backlash.
Criticising religion -- particularly Islam, which is followed by nearly 90 percent of Indonesia's 260 million citizens -- can land offenders in jail.
Full report at:
https://www.business-standard.com/article/pti-stories/indonesia-s-new-heresy-app-draws-fire-118112700477_1.html
--------
Singapore's Muslim community raises $360,000 for Sulawesi earthquake relief efforts
NOV 27, 2018
SINGAPORE - Members of Singapore's Muslim community have raised more than $360,000 for victims of the deadly earthquake that hit the Indonesian island of Sulawesi in September.
A cheque for $362,510 was presented on Tuesday (Nov 27) to independent disaster relief agency Mercy Relief Singapore, which plans to put the money towards recovery projects for survivors of the 7.4-magnitude quake and tsunami which left more than 1,200 people dead and 16,700 displaced.
The Rahmatan Lil Alamin Foundation (RLAF), a charity under the Islamic Religious Council of Singapore (Muis), collaborated with mosques to raise the funds.
Efforts will include the provision of temporary shelters for vulnerable groups such as the elderly, pregnant women and people with disabilities, and the establishment of temporary learning centres for children, the foundation said on Tuesday.
RLAF executive director Zainul Abidin Ibrahim said that the community's contributions "will enable us to touch the lives of the survivors by giving them hope and aid that will help them to get back on their feet".
"We are especially pleased that Mercy Relief has decided to focus on helping the vulnerable and the children through education. This will help to inject the confidence for them to rebuild their lives and future," he said.
Another cheque of $84,820 was also presented to Mercy Relief for relief efforts in the Indian state of Kerala, where floods killed more than 350 in August.
Mercy Relief's executive director Nasaruddin Shafawi said he was heartened by the support from Singaporeans, which came in cash and in-kind donations.
Full report at:
https://www.straitstimes.com/singapore/singapores-muslim-community-raises-360000-for-sulawesi-earthquake-relief-efforts
--------
Presidential contender Prabowo wants peaceful transfer of power
November 28, 2018
Nurul Fitri Ramadhani
Presidential contender Prabowo Subianto said on Tuesday that Indonesia, which has a majority moderate Muslim population, was a role model for democracy, expressing hope the upcoming presidential could be carried out peacefully.
As the only challenger to incumbent President Joko "Jokowi" Widodo in the April poll, the Gerindra Party chairman said Indonesia could learn from Malaysia and South Africa that had successfully held peaceful elections.
"I want to be very open. In a peaceful transfer of power, Indonesian people will be heard and our democracy will be proven to be successful," Prabowo said in his speech during The World 2019 Gala Dinner held by The Economist in Singapore on Tuesday evening.
He also said that the majority of Muslims in Indonesia were moderate and had "grown tired" of being associated with radicalism, adding that it was important for a leader to educate people and clerics so they would not lose their way and become radicalized.
"The responsibility of a leader is to teach," he said.
Prabowo pledged that if he was elected president, one of his main priorities would be to establish a clean government.
"If I am elected, my biggest goal will be to create a rational and modern bureaucracy, a clean democracy, a clean governance. That will lead to a good atmosphere for investment," he said.
He claimed that today, many foreigners preferred to live in Singapore because the country offered a good and mature legal system and bureaucracy.
"There's legal certainty [for people in Singapore]. That's why many people feel comfortable living in Singapore. I think these [a good legal system and bureaucracy] are what Indonesia need," Prabowo said.
Full report at:
http://www.thejakartapost.com/news/2018/11/28/presidential-contender-prabowo-wants-peaceful-transfer-of-power.html
--------
India
Kartarpur opens today: Nip in the air, hope on the streets of Lahore
November 28, 2018
IN LAHORE, there's a nip in the air. It's the evening before Prime Minister Imran Khan is scheduled to lay the foundation stone in Kartarpur for the corridor linking Gurdwara Darbar Sahib — the final resting place of Guru Nanak Dev — to Dera Baba Nanak in Gurdaspur. And the mood on the ground, around 120 km from the venue, is a heady combination of high hopes and great expectations.
More so, after Foreign Office spokesperson Mohammad Faisal declared in Islamabad that Pakistan will invite Prime Minister Narendra Modi for the next SAARC summit in the country. At the California Pizza outlet, on the road to the famous Liberty Market in the heart of Lahore, four young women — two lecturers, a doctor and a PhD student — are convinced that Khan's move is "wise" and could change how people view Pakistan.
"This initiative is a positive step, and we hope India will reciprocate," said Maria Farooq, a lecturer in Islamic Studies, as her friends nodded in agreement. It's not just people on the street. "We believe that Pakistan's Kartarpur spirit, if reciprocated adequately, can be a harbinger of change in this most challenging relationship in South Asia," Foreign Office spokesperson Faisal told The Indian Express over phone. Pakistan had invited External Affairs Minister Sushma Swaraj to attend Wednesday's event. But with prior commitments on her table, Union Ministers Harsimrat Kaur Badal and Hardeep Singh Puri will attend the ceremony.
On Tuesday, India's face on the ground was Punjab Minister Navjot Singh Sidhu who called the Kartarpur corridor as one of "infinite possibilities". Faisal, meanwhile, borrowed a line from Pakistan Foreign Minister Shah Mahmood Qureshi to say that the need to move from conflict to cooperation and animosity to peace is an established reality.
"Pakistan's Kartarpur spirit, connecting hearts, should extend to Jammu & Kashmir and be a harbinger of hope for divided families who cannot meet each other even at funerals. If we find the political will to implement the same, we can all be winners," he said.
Speaking to The Indian Express, Pakistan's Information Minister Fawad Chaudhry said: "On both sides of the border, we have groups who support peace and those who oppose any relationship between the two countries. The governments have to choose which groups they support by opening Kartarpur. The PTI government in Pakistan has given a clear message that we support peace."
While Faisal represents the government and Chaudhry the political leadership, the ruling party's arch-rival PMLN also supported the move. PMLN's Mushahid Hussain, who heads the Senate Foreign Affairs Committee, told The Indian Express that the Kartarpur initiative "is important for Pakistan-India ties for three reasons". "First, since the holiest sites of Sikhism are in Pakistan, the corridor will give Sikhs visa-free access to a site that is holy for them, fulfilling a long-standing demand. Second, the timing of this breakthrough is important, given the fact that India and Pakistan are engaged in a war of words with no dialogue on any issue. Third, it shows that both sides, without compromising their core concerns and interests, can still take major decisions that promote people-to-people ties and defuse tensions," he said.
On Monday, Vice President M Venkaiah Naidu and Punjab Chief Minister Amarinder Singh laid the foundation stone for the corridor on the Indian side in Gurdaspur. Earlier Tuesday, the Dawn newspaper quoted the Foreign Office spokesperson as saying that Modi will be invited to Pakistan for the SAARC summit.
"We fought a war with India, relations cannot be fixed quickly… In this century, diplomacy has completely changed. Now policies are made based on citizens' emotions and wishes," the report quoted Faisal as saying at the Kashmir Conference in Islamabad.
The SAARC summit in 2016 was to be held in Islamabad but was called after the terrorist attack on an Indian Army camp in J&K's Uri that killed 18 soldiers. India expressed its inability to participate before Bangladesh, Bhutan and Afghanistan also pulled out. The last SAARC Summit in 2014 was held in Kathmandu, and was attended by Modi.
https://indianexpress.com/article/india/kartarpur-corridor-guru-nanak-jayanti-navjot-sidhu-india-pakistan-relations-5468024/
--------
Mumbai Attacks: Representatives of Muslim Organisations Send Parcel of Shrouds To Pakistan President
by Rasia Hashmi
Nov 27, 2018
Mumbai: On the occasion of the 10th anniversary of Mumbai attacks, representatives of Muslim organisations send a parcel containing pieces of shrouds to President of Pakistan demanding the execution of terrorist Hafiz Saeed. In a letter to the President of Pakistan, convener Islamic Counter Terrorism Council Dr Abdul Rehman Anjaria stated, today on 26th November 2018, a decade has passed after the Mumbai terrorist attack but unfortunately even after 10 years, the Pakistani Government and the court has totally failed to award death sentence or handover the international terrorist and mastermind behind the attack Hafiz Saeed who killed 166 innocent lives. The letter added, on the occasion of the 10th anniversary of the Killing of 166 innocent people we are sending 166 pieces of shrouds with this letter, so that you can feel the pain of the families of those who were killed in the attacks. We request you to either hang Hafiz Saeed or hand him over to India thus providing justice to the victims' families.
The letter addressed to Pakistani president Arif Alvi and the parcel of the pieces of shrouds have been dispatched from Mumbai GPO through Pakistani High Commission.
Full report at:
https://www.siasat.com/news/10th-anniversary-mumbai-attacks-representatives-muslim-organisations-send-parcel-shrouds-pakistan-president-1438390/
--------
In Pakistan, Sidhu heaps praises on Imran, takes a dig at Modi govt
Nov 27, 2018
ISLAMABAD: Punjab minister Navjot Singh Sidhu, who arrived in Lahore on Tuesday for the ground-breaking ceremony of Kartarpur corridor, took a dig at the Narendra Modi government over the Rafale deal while heaping gushing praise on his host Pakistan prime minister Imran Khan.
While clarifying on the controversy he had stirred during his last visit to Pakistan by hugging its army chief General Qamar Javed Bajwa, Sidhu told journalists in Lahore: "It was a second-long hug, not a Rafale deal. It's very common in Punjab. When two Punjabis meet, if they want to express gratitude, they hug each other emotionally. It is a way to show warmth and affection."
Congress president Rahul Gandhi has been targeting the Modi government over the Rafale deal, alleging corruption in the purchase of 36 fighter aircrafts. BJP reacted to Sidhu's remark by tweeting from its official Twitter handle: "Insanity is contagious. Sidhu carries Rahul Gandhi's falsehood against Rafale purchase to Pakistan. He found allies there."
At Wagah border earlier, Sidhu thanked the Pakistani PM for the Kartarpur corridor, the ground-breaking ceremony of which will be held on Wednesday. "The seed that Imran Khan had sowed three months ago has become a tree now," he said. The wait of 71 years is over and it is a happy moment for the Sikh community to get Baba Guru Nanak's blessing without any hassle now he said. "I want to avoid conflicts. Religion should not be seen through the prism of politics," he added.
The Indian delegation comprising Union ministers Harsmirat Kaur Badal and Hardeep Singh Puri and Sidhu crossed the international border in the morning at Wagah where they were received Punjab Rangers officials.
Describing Kartarpur as "corridor of infinite possibilities", Sidhu advocated resumption of cultural exchanges and cricket matches between the two countries. The corridor, he said, will promote peace between India and Pakistan.
Khan will perform the ground-breaking of Kartarpur corridor on Wednesday, a move that some Pakistani observers also expect to ease the frosty relationship between the two neighbours. Islamabad had hailed India's decision to open the corridor as "victory for peace".
The Indian move came nearly three months after Gen Bajwa had told Sidhu at Imran Khan's swearing-in ceremony that Pakistan was ready to open the route to Gurdwara Darbar Sahib at Kartarpur for Guru Nanak's 550th birth anniversary.
Full report at:
https://timesofindia.indiatimes.com/india/sidhu-takes-dig-at-modi-govt-over-rafale-deal-in-pakistan/articleshow/66834559.cms
--------
Army jawan, 3 terrorists killed in 2 J&K encounters
Nov 27, 2018
SRINAGAR: An Army jawan and three terrorists were killed in two counter-insurgency operations in south Kashmir's Kulgam and Pulwama districts early on Tuesday. Two CRPF personnel were also injured in the Kulgam encounter.
Based on intelligence inputs, a joint team of personnel from Indian Army, CRPF and Jammu and Kashmir Police cordoned off Kulgam's Redwani village and launched an anti-terror operation. The holed-up terrorists opened fire, triggering a gunfight in which two Lashkar-e-Taiba ultras - Ajaz Ahmad Makroo from Qaimoh and Waris Ahmad Malik from Arwani - were killed, said a senior police officer.
Jawan Prakash Yadav, CRPF sub-inspector Amit Kumar and constable Avnish sustained injuries in the firefight. They were rushed to a hospital where Yadav later succumbed.
Ajaz Makroo was a close aide of top militant commanders including Naveed Jatt - he made a dramatic escape from Srinagar's SMHS hospital this February and is an accused in journalist Shujaat Bukhari's killing - and Azad Dada, who was killed in a similar encounter earlier this week. Both Ajaz and Waris Malik were wanted in several criminal cases, said police.
Security forces launched another anti-insurgency operation in Hafoo Reshipora area of Pulwama's Tral, in which one Ansar Ghazwat-ul-Hind terrorist - identified as Shakir Hassan Dar - was killed. A wanted criminal since 2015, Shakir belonged to Rathsuna and was a close associate of Zakir Musa, commander of the terror outfit, said cops.
In a bid to disrupt the operations, terrorist sympathizers in both regions pelted stones on the security forces, who used tear gas to disperse the protestors. Police seized a huge quantity of arms and ammunition from both encounter sites and warned citizens against venturing into the operation zones as they may still contain some stray explosive materials.
Full report at:
https://timesofindia.indiatimes.com/india/army-jawan-3-terrorists-killed-in-2-jk-encounters/articleshow/66834315.cms
--------
26/11 handler had gone under scalpel to change look
November 28, 2018
With India still pushing to bring all the accused in Pakistan behind the Mumbai terror attacks of 2008 to justice, an alleged top Lashkar-e-Taiba (LeT) operative who has been identified as a handler in the case has purportedly undergone a surgery to change his appearance, senior sources in the security establishment told The Indian Express.
The LeT operative, Sajid Majeed alias Sajid Mir, who has been "underground" for the last two years, is suspected to have been part of teams "planning and plotting" to carry out strikes in India, the sources said.
"Sajid Mir has changed his appearance and has been underground for a while. Mir was heading the Karachi project (of the LeT) and was planning an attack on the lines of 26/11 on the Danish newspaper Jyllands-Posten, which had published cartoons of Prophet Muhammad," said a senior official, speaking on condition of anonymity. "Mir roped in David Coleman Headley to carry out reconnaissance both in India and Denmark. But the Denmark project was called off in the aftermath of the 26/11 attack after the role of the LeT and Pakistan's ISI was exposed," said the official.
Another alleged LeT operative, Abdur Rehman Sayyad, who is a retired Pakistan Army officer chargesheeted by the Mumbai Crime Branch for his role in the 26/11 attack is residing in Lahore "under cover provided by the ISI", sources said. Mir is a senior LeT operative in charge of carrying out operations in India, they said.
Between December 2008 and January 2009, Pakistan claimed that they had conducted a string of arrests in the 26/11 case, including that of Zarar Shah who was wanted by Mumbai Police for providing financial and logistical assistance in the attacks.
However, sources said, a probe by Indian intelligence agencies into Shah's arrest by Pakistan's Federal Investigation Agency (FIA) revealed that it was a "dummy" operation and that the suspect that Mumbai Police were tracking was, in fact, Mir.
"In its 26/11 case, Pakistan's FIA had arrested seven, including Abdul Wajid, a resident of Sheikhpura district of Punjab province, claiming that he was the 'Zarar Shah' named by Indian agencies. The Zarar Shah we had named in our chargesheet is not Abdul Wajid but Sajid Mir. Mir is being protected by the ISI and Wajid was a dummy arrest by Pakistani authorities. Proof of Sajid Mir being Zarar Shah was collected and shared with the government," said the official.
In the 26/11 chargesheet, Indian agencies had stated that Shah engineered and financed the subscription of a VoIP (Voice over Internet Protocol) service from a New Jersey company that was used to communicate with terrorists during the attack.
On Sayyad, the official said: "Sayyad retired as a Major from the Baloch regiment, an infantry regiment of the Pakistan Army. Like Mir, he was also responsible for planning and executing the November 2008 attack, and a part of the Karachi project. Today, he lives in Lahore under protection," the official said.
Both Mir and Sayyad were allegedly present inside a control room in Pakistan, giving instructions to the ten terrorists, including Ajmal Kasab, Mumbai Police stated in its chargesheet.
In December 2008, Pakistani agencies arrested LeT commander Zakiur Rehman Lakhvi and six others — Abdul Wajid alias Zarar Shah, Mazhar Iqbal, Hammad Amin Sadiq, Shahid Jameel Riaz, Jamil Ahmed and Younus Anjum — for their alleged involvement in the Mumbai attacks. In 2009, Pakistan's FIA filed its first chargesheet but made no mention of the alleged role of LeT chief Saeed despite the Indian government sharing dossiers naming him as the mastermind.
The 26/11 trial in Pakistan has been stalled several times. At least nine judges have been changed during the course of the trial and in May 2013, public prosecutor Chaudhry Zulfiqar Ali was shot dead. Pakistan has claimed that the trial is stuck because India, citing security concerns, hasn't agreed to its request to send 24 witnesses for recording statements and collecting evidence.
Full report at:
https://indianexpress.com/article/india/26-11-handler-had-gone-under-scalpel-to-change-look-5468060/
--------
Pakistan
Madrasas with General Subjects to Be Integral Part of New Education Policy of Pakistan
November 28, 2018
ISLAMABAD: The federal government is all set to launch a new nationwide education policy on Tuesday (today) with a special focus on madrasas in which they will be convinced to introduce general subjects to increase employment opportunities for their students.
The Federal Education and Professional Training Shafqat Mehmood will be the chief guest on the occasion, who will also launch enrolment drive for the 30,000 out-of-school children of Islamabad on the same day.
Well-placed sources told Pakistan Today that four main components of the education policy include enrolment of 25 million out-of-school children, introduction of uniform curriculum and system, boosting quality and skill development.
They said that since madrasas were long ignored in the past, the new policy will aim at bringing them at par with the mainstream institutes in the proposal of uniform education system that would include provision of free textbook, grant-in-aid to pay salaries of teachers and teachers' training.
The federal government is providing free textbooks to student of the government schools, but the students in the madrasas do not enjoy such facility, where an estimated 4 million students are enrolled.
In addition, sources said that the new education policy is also focusing on a uniform education system in the country, where the common core subjects would be made compulsory in all education sectors including, public, private and madrasa system.
They said that special focused was also given on capacity enhancement under which it was recommend to start double shift in existing institutions, involving private schooling system in TVET, engaging universities into TVET system using high-end technology along with handing over of non-operational institutes to the private sector.
They said that the education ministry is leading the process of curriculum revision with the engagement of experts and stakeholders from the public and private sector in phased manner to develop the textbook compatible with the international standards, besides ratification of the UNESCO convention against the discrimination in education.
The new policy will include the development of education document comprising a set of core values such as personal care and hygiene, care and compassion for others, safety and security, drugs, responsible citizenships, peace, respect, tolerance and celebration of diversity.
It was developed in consultation with the Ministry of Human Rights, NDMA, NAB, NACTA, HEC, Ministry of Narcotic, Islamabad Traffic Police and Water Aid Pakistan, they added.
They said that in the new policy special emphasis given to increasing the budgetary allocation up to 4 % of GDP, as without enhancing the budget the cherished dream could not materialise.
They said that it was recommend that all compulsory subjects including Urdu, English, Maths, Science Islamiyat, Pakistan Studies and teaching of Holy Quran-Nazra and Fehm-e-Quran for Muslim students only should be included in all streams of education system from primary to higher secondary education.
In line with O and A levels system of education, all compulsory subjects should be included in the curricula of grade 1 to 10, whereas only specialised subjects should be taught in grades 11 to 12. It also recommended that integration of O and A level with SSC and HSSC should be ensured.
They said that it was recommend that English may be taught as a subject from Grade-I but the medium of instruction at primary level should either be Urdu, the national language, or provinces may choose regional languages as the medium of instruction at pre-primary and primary levels as it has emerged in a number of studies that children learn better in their mother tongue while the use of foreign language as the medium of instruction does not have a very positive impact on children, sources said.
One of the recommendations want all provinces, including the private sector, to show willingness on setting up a common national system of assessment and examination, besides strengthening of a forum of Inter Board Committee of Chairmen (IBCC).
In addition, they said that implementation of the action points proposed will require a devoted team of individual experts and a focal organisation for planning, implementing and follow up. The government may create an entirely new organisation to exclusively undertake above-listed tasks or designate this function to an appropriate existing body.
https://www.pakistantoday.com.pk/2018/11/26/madrassas-to-be-centrepiece-of-new-education-policy/
--------
Petition seeks contempt proceedings against TLP chief
November 28, 2018
A petition was submitted in the Supreme Court (SC), seeking contempt of court proceedings against Tehreek-e-Labaik Pakistan (TLP) chief Khadim Hussain Rizvi and Pir Afzal Qadri, a local news outlet reported on Tuesday.
The petitioner, in his application, asked if the two leaders had some sort of license to desecrate the court. "Do they have any permission to use inappropriate words against the court?" Barrister Masroor Shah asked.
"Should all citizens not be faithful to the state in accordance with the Constitution of Pakistan?" he asked.
Shah pointed out that the aforementioned leaders disparaged the court in their address to their supporters following the verdict of the top court in the Aasia Bibi case.
Peace protest, he added, is everyone's right in a democratic society, but no one has the right to paralyse the lives of other citizens under the garb of protest.
"Did the foul language used by the two leaders during the protests not account for contempt of court?" he asked.
The petitioner asked the court to begin proceedings, relating to contempt, against the two leaders, and take them to task.
The TLP chief and dozens of party leaders were arrested by police last week in a raid on his residence in Lahore.
Full report at:
https://www.pakistantoday.com.pk/2018/11/27/petition-seeks-contempt-proceedings-against-tlp-chief/
--------
Kartarpur corridor would immortalise Imran, Modi: Sidhu
NOVEMBER 28, 2018
Indian cricketer-turned-politician Navjot Singh Sidhu has said that Prime Minister Imran Khan and his Indian counterpart Narendra Modi are on the verge of creating history through the opening of Kartarpur corridor.
Talking to the journalists along with Punjab Governor Ch Muhammad Sarwar at the Governor's House here on Tuesday, he said: Time provides opportunities to leaders to immortalise their names through epoch-making feats and great leaders never let such opportunities slip away." He added that Kartarpur corridor would immortalise Imran Khan and Modi. Sidhu said nothing could be achieved without effort and it was a miracle that Kartarpur corridor became a reality in three months, adding that Prime Minister Imran Khan could not give any better gift to 120 million Sikhs than the opening of Kartarpur border. "A sweet fragrance of friendship has emanated from the land of Pakistan and it is going to mesmerize people on the Indian side of the border," he said. To a question, he said that the opening of Kartarpur corridor would pave way for peace in the region and open up new vistas of cooperation between Pakistan and India.
"Kartarpur corridor would enhance people to people contacts and I foresee brotherhood and more friendly relations between the people of two Punjab", he said, adding that Pakistan government had opened up doors of innumerable possibilities by opening the doors to the birthplace of Baba Guru Nanak.
Talking to the media men, Punjab Governor Sarwar said the opening of Kartarpur border was a historic decision by Prime Minister Imran Khan.
The governor said that the Sikhs had been facing many problems, including visas, and all these problems would be solved under the leadership of Imran Khan.
Ch Sarwar invited Sidhu to spend a whole day in Nankana Sahib next year, adding that the government would provide maximum facilities in the holy city of Nankana.
Earlier in the day, Sidhu led his country's delegation to Pakistan for the groundbreaking ceremony of the Kartarpur corridor to be held today.
Full report at:
https://dailytimes.com.pk/327057/kartarpur-corridor-would-immortalise-imran-modi-sidhu/
--------
Islamabad to invite PM Modi for Saarc summit, says Pakistan foreign office spokesman
Nov 27, 2018
ISLAMABAD: Prime Minister Narendra Modi will be invited to Pakistan for the South Asian Association for Regional Cooperation (Saarc) summit, foreign office spokesman Mohammad Faisal said on Tuesday.
The 2016 Saarc Summit was to be held in Islamabad. But after a deadly terrorist attack on an Indian Army camp in Uri in Jammu and Kashmir in September that year, India expressed its inability to participate+ in the summit due to "prevailing circumstances".
The summit was called off after Bangladesh, Bhutan and Afghanistan+ also declined to participate in the Islamabad meet. Maldives and Sri Lanka are the seventh and eighth members of the initiative.
Addressing a conference in Islamabad Tuesday, Faisal recalled that Prime Minister Imran Khan in his victory speech had said that if India took one step forward, Pakistan would take two.
Prime Minister Modi will be invited to Pakistan for the Saarc summit, Faisal was quoted as saying by Dawn newspaper.
He said that Prime Minister Khan, in a letter to his Indian counterpart, had expressed Pakistan's openness to resolving all outstanding issues through dialogue with India.+ "We fought a war with India, relations cannot be fixed quickly," Faisal said.
Saarc summits are usually held biennially hosted by a member state in alphabetical order. The member state hosting the summit assumes the chair of the Association. The last Saarc Summit in 2014 was held in Kathmandu, which was attended by Modi.
Faisal also said that the Kartarpur corridor, which will facilitate the visa-free travel of Indian Sikh pilgrims to Gurdwara Darbar Sahib in Kartarpur, Pakistan, is expected to be completed within six months.
"In this century diplomacy has completely changed," he said, adding policies are now made based on citizens' emotions and wishes.
Kartarpur Sahib in Pakistan is located across the river Ravi, about four kilometres from the Dera Baba Nanak shrine in Punjab's Gurdaspur district. It was established by the Sikh Guru in 1522. The first Gurdwara, Gurdwara Kartarpur Sahib, was built here, where Guru Nanak Dev is said to have died.
Full report at:
https://timesofindia.indiatimes.com/world/pakistan/pm-modi-to-be-invited-to-pakistan-for-saarc-summit-says-foreign-office-spokesman/articleshow/66828705.cms
--------
Pakistan assured full security to our nationals, CPEC following terror attack on Consulate: China
Nov 27, 2018
BEIJING: China on Tuesday said Pakistan has assured that it will provide full security to its citizens and the CPEC projects following the recent terrorist attack on its Consulate in Karachi and that any attempt to sabotage their friendship would not succeed.
Three heavily-armed suicide bombers stormed the Chinese consulate in the Pakistan's largest city on November 23, killing four people including two policemen before being shot dead by security forces which foiled the daring attack in the high-security zone.
The attack was soon claimed by the outlawed Baloch Liberation Army (BLA) which said it would not tolerate "any Chinese military expansionist endeavours on Baloch soil".
"Pakistan has made it clear that they will get to the bottom of this attack, crackdown on the terrorist organisation and enhance the security of Chinese citizens, institutions and the China-Pakistan Economic Corridor (CPEC) projects," Chinese Foreign Ministry spokesman Geng Shuang told reporters here.
Praising the swift action by the Pakistan's security personnel in warding off the attack, Geng said, "this attack once again showcased the mutual trust, mutual support and friendship between the two governments and two peoples."
He said once again it proved that China-Pakistan relationship is higher than mountains and deeper than the sea.
"We stand by each other through everything and we are all-weather strategic partners in every way," he said.
"I want to reiterate that no attempt to sabotage our friendship will succeed. We will maintain a close communication with Pakistani side. We believe in their ability to ensure domestic security, stability and in taking tough measures to ensure Chinese interests in Pakistan and ensuring the security of Chinese citizens and institutions there," he said.
Also, some institutions and netizens in China are collecting donations to help the families of the policemen killed and injured in the attack.
Resource-rich Balochistan is at the heart of the Beijing's ambitious China-Pakistan Economic Corridor (CPEC).
Full report at:
https://timesofindia.indiatimes.com/world/pakistan/pakistan-assured-full-security-to-our-nationals-cpec-following-terror-attack-on-consulate-china/articleshow/66826378.cms
--------
Pakistan among countries with least spending in social sectors: UN
Amin Ahmed
November 28, 2018
ISLAMABAD: The United Nations has placed Pakistan in the group of Asia-Pacific countries that spend the least on social protection, education and healthcare.
According to the 'Social Outlook for Asia and the Pacific 2018' report published by the UN Economic and Social Commission for Asia and the Pacific (UN-ESCAP) on Tuesday, other countries in the group are Bangladesh, Indonesia, Laos, Nepal and Timor-Leste.
With the exception of Timor-Leste, it said, all other countries in the group spent around five per cent of their GDP on the three social sectors, which was below the regional average of nine per cent of GDP.
Most of these countries were also all low-income states, many of which had seen human and other resources depleted by conflicts and natural disasters. The main challenge for this country grouping, it noted, was to gather political will and public support for significantly boosting investments in people.
The report said that while the Asia- Pacific region had made considerable achievements in primary education — with primary school net enrolment rates above 90pc in almost every country — gross enrolment rates for secondary education varied widely, being as low as 45pc in Cambodia and Pakistan.
Developing countries in the Asia- Pacific region only spent about 3.7pc of GDP on social protection, compared to the world average of 11.2pc. This under-investment, the report noted, was the reason why 60pc of the population in the Asia-Pacific region had no protection if they fell ill, had a disability, and became unemployed, pregnant or old.
The report stated that overall the region needed additional investments of $281 billion per year to match the global spending levels as a share of GDP on the three social sectors. More than two thirds of the additional spending would need to be directed to social protection programmes alone, it added.
According to the report, about 1.2 billion people in the Asia-Pacific region still live on less than $3.20 a day. Out of the 1.2bn, 400 million are estimated to live in extreme poverty, below the threshold of $1.90 a day. Of these, almost two-thirds live in South Asia, particularly in India.
Full report at:
https://www.dawn.com/news/1448116/pakistan-among-countries-with-least-spending-in-social-sectors-un
--------
North America
Newspaper urges 'other Americans' to act on Khashoggi
28.11.2018
By Servet Gunerigok
WASHINGTON
Congress and the business and nonprofit worlds are obligated to defend America's fundamental values following U.S. President Donald Trump's "craven abdication" in the case of Jamal Khashoggi's murder, The Washington Post said Tuesday.
"They must insist that the truth about this state-sponsored murder be revealed and that its authors — who the CIA believes include Crown Prince Mohammed bin Salman — be held accountable," the Post's editorial board said in an article.
"A failure to do so would cause profound damage to vital U.S. interests, including the long-term relationship with Saudi Arabia," said the board.
Khashoggi, a Saudi journalist and columnist for The Washington Post, went missing after entering the Saudi Consulate in Istanbul on Oct. 2.
After initially saying he had left the consulate alive, Saudi Arabia admitted weeks later that he was killed there.
Bin Salman is under fire for his alleged role in the murder.
The board also urged U.S. businesses, universities, think tanks and lobbying firms that have done business with Saudi Arabia to reconsider their ties with the Kingdom.
It said if Trump had acted in the U.S. interest by imposing "meaningful consequences" on the Saudi crown prince and his regime, he could have cleared the way for a gradual rebuilding of normal relations.
"His failure to do so means business as usual cannot resume," the board wrote.
The Post said as long as he dodges accountability for the killing, bin Salman should be treated "as a pariah by all those who value human rights and the rule of law".
"His initiatives should be shunned, and statesmen from the democratic world should not meet with him," it said.
The board also urged state leaders attending the G20 summit in Argentina on Friday and Saturday to distinguish their principles from those of Trump by refusing to pretend that nothing is amiss.
Last week, Republican Sen. Bob Corker and Democratic Sen. Bob Menendez, the chairman and ranking member of the Senate Foreign Relations Committee, respectively, asked for an investigation into the role of bin Salman in the murder of Khashoggi under the Global Magnitsky Human Rights Accountability Act.
https://www.aa.com.tr/en/americas/newspaper-urges-other-americans-to-act-on-khashoggi/1323415
--------
Roadside bomb kills three US soldiers in eastern Afghanistan
27 November 2018
A roadside bomb killed three American soldiers in eastern Afghanistan on Tuesday, the US military said.
The military said that three other service members were wounded when the bomb went off near the city of Ghazni. An American contractor was also wounded, it said. The military did not immediately identify any of the casualties.
Lt. Ubon Mendie, a military spokesman, said the wounded were evacuated and are receiving medical care.
The Taliban claimed the attack, saying a US tank was completely destroyed.
The Taliban carry out near-daily attacks on Afghan forces, and in August the insurgents overran parts of Ghazni, leading to days of intense fighting before they were driven out. Ghazni was the only one of Afghanistan's 34 provinces where parliamentary elections could not be held in October. Voting there has been postponed for a year.
The US and NATO formally concluded their combat mission in Afghanistan in 2014, but still provide close support to Afghan forces and carry out counterterrorism operations. Some 15,000 American forces are currently serving in Afghanistan.
Full report at:
https://english.alarabiya.net/en/News/world/2018/11/27/Roadside-bomb-kills-three-US-soldiers-in-eastern-Afghanistan.html
--------
Khashoggi backers oppose Saudi prince's G20 appearance
28.11.2018
By Servet Gunerigok
WASHINGTON
Friends of slain journalist Jamal Khashoggi called on world leaders Tuesday to reject Saudi Crown Prince Mohammed bin Salman's participation in this week's G20 summit in Argentina.
In a letter addressed to state leaders who will be attending the economic summit in the capital Buenos Aires on Friday and Saturday, Khashoggi's Friends Around the World Association said bin Salman's presence was a "clear challenge" to the values and principles of the G20.
Khashoggi, a Saudi journalist and columnist for The Washington Post, went missing after entering the Saudi Consulate in Istanbul on Oct. 2.
After initially saying he had left the consulate alive, Saudi Arabia admitted weeks later that he was killed there.
Bin Salman is under fire for his alleged role in the murder.
"We do not reject the participation of Saudi Arabia in the summit, but we refuse that this country should be represented at the summit by a person accused of inciting the murder of our friend Khashoggi, and the accused would use his participation to wash his hands of Khashoggi's blood under your care," said the association.
The group said that by allowing and welcoming bin Salman's presence at the summit, state leaders would be sending a "negative message" to the free world.
It also condemned bin Salman's tour of some Arab countries prior to heading to the G20 summit, saying the crown prince sought to break the isolation that surrounded him after the journalist's murder.
The group also urged world leaders to help bring him to justice in order not to be surprised by a new Khashoggi incident in Saudi Arabia or elsewhere.
Full report at:
https://www.aa.com.tr/en/americas/khashoggi-backers-oppose-saudi-prince-s-g20-appearance/1323381
--------
South Asia
Jailed former Bangladeshi PM Khaleda Zia barred from contesting polls
Nov 27, 2018
In a major setback to jailed former Bangladesh prime minister Khaleda Zia, a top court Tuesday ruled that a person jailed for more than two years cannot contest polls, effectively ruining her chance to participate in the December 30 polls.
Attorney General Mahbubey Alam said the Bangladesh Nationalist Party (BNP) chairperson, who is convicted in two graft cases, cannot contest the upcoming 11th general election next month. "She is disqualified from taking part in the upcoming elections," Alam told a press conference, hours after the High Court issued a rule saying persons jailed for more than two years even if their appeals are pending with the courts cannot contest the polls.
The 73-year-old ex-premier is currently serving jail terms in two graft cases involving charities named after her slain husband Ziaur Rahman. She has been in custody since February 8, when Dhaka Special Court convicted her in the Zia Orphanage Trust graft case and sentenced her to five years of imprisonment for embezzling 21 million Bangladeshi Taka ($ 252,504) in foreign donations meant for the Trust. On October 30, the High Court doubled her jail term to 10 years.
On October 29, a trial court convicted her in the Zia Charitable Trust graft case and sentenced her to seven years in prison and imposed a fine of Tk 1 million ($ 12,024).
The High Court order came as the BNP, which boycotted the 2014 elections under Prime Minister Sheikh Hasina-led Awami League (AL) government, was set to contest the polls in alliance with the newly formed National Unity Front (NUF) led by eminent jurist Kamal Hossain.
The chief state counsel said even if Zia was released from jail before November 28, the deadline of filing the nomination papers, the Constitution would not allow her to contest the polls and "she will have to wait for five more years after her acquittal to take part in the elections".
As per Bangladesh's Constitution, a person sentenced to imprisonment for two years or above for a criminal offence cannot take part in an election unless five years have elapsed since his/her release. The two-judge High Court bench comprising Justice Mohammad Nazrul Islam Talukder and Justice KM Hafizul Alam passed the order, rejecting separate petitions filed by five BNP leaders, including Zia's adviser Amanullah Aman, seeking a stay on their convictions and sentences in graft cases.
The Attorney General said, "If the court allows them to take part in the next general election by staying their conviction, it will go against Article 66 of the Constitution...so the court scrapped their pleas." Zia was made vice-chairperson of the BNP, the largest political opposition of the country, in March 1983 after the assassination of her husband. She became chairperson of the party on May 10, 1984, a post she is holding till now.
In her 35 years of political career, Zia went to the jail several times.
During the 2007-2008 tenure of the army-backed caretaker government, she was in jail for about a year on charges of corruption.
https://www.hindustantimes.com/world-news/jailed-former-bangladeshi-pm-khaleda-zia-barred-from-contesting-polls/story-lLe1gVi1y6Zj8INbz0JjrK.html
--------
Hizb ut-Tahrir steps up activities ahead of election
November 27th, 2018
The banned militant outfit Hizb ut-Tahrir has stepped up its activities ahead of the 11th general election by distributing leaflets, putting up posters, and leading a procession through Dhaka calling for the creation of a caliphate in Bangladesh.
In its posters and leaflets, the militant organization - notorious for its anti-democratic and anti-election sentiment - is urging the Bangladeshi people to remove the incumbent government and unite under a "Khilafah Rashidah".
The same call for a caliphate was made when around 30 Hizb ut-Tahrir activists led a flash procession through Shahbagh in Dhaka on Monday.
"Hizb ut-Tahrir is trying to reorganize in secret (but) we are monitoring their present activities," Mohibul Islam Khan, the deputy commissioner of the Counter-Terrorism and Transnational Crime (CTTC) unit of police, said.
"Several members have already been arrested and we are making an effort to detain the organization's top leadership based on information gleaned from members already in custody."
Monday's marchers were seen carrying a banner and chanting slogans in a video posted on social media by a member of the banned militant outfit who filmed the procession while riding on a motorbike.
Shahbagh police station Officer-in-Charge (OC) Abul Hassan said police HAD received a tip off and arrived at Shahbagh, but could not find any sign of a procession there.
"We are trying to identify the people who participated in the procession through the video posted on social media," he said.
Who are Hizb ut-Tahrir?
Islamic thinker Taqi al-Din al-Nabhani formed Hizb ut-Tahrir in 1953 in Jerusalem, five years after the creation of Israel.
The organization's Bangladesh chapter was launched in 2000 by Nasimul Gani and Kawsar Shahnewaz under the leadership of Dr Syed Golam Maula, who was then a teacher at Dhaka University.
In September, 2008, Dr Syed Golam Maula was among 10 Hizb ut-Tahrir leaders detained by Rajshahi police. They were released within two weeks after the group threatened to oust the army-backed caretaker government.
In 2009, detectives said Hizb ut-Tahrir had links to Jama'atul Mujiheedin Bangladesh, Harkat ul-Jihad, and the Pakistan-based militant group, Jaish-e-Mohammed.
In October 2009 the group was banned but it remains operational, silently picketing in front of mosques, recruiting merit students as its members and leaders, and maintaining a well-managed online presence.
Of the 650 Hizb ut-Tahrir leaders and members arrested since the ban, more than 450 have since been let out on bail and are now absconding.
Highly educated, technologically adept
According to data collected from the agencies concerned, different units of law enforcement have arrested a total of 49 Hizb ut-Tahrir members between 2015 and November this year. Most of the detainees are students of various universities and colleges.
"Hizb ut-Tahrir is reorganizing with a long-term agenda," an official of the CTTC said on condition of anonymity. "They usually target merit students for recruitment, as having members in high government positions will help them in the long run."
Sources said the Hizb ut-Tahrir members are highly-educated and technologically-adept, which allows them to carry out their organizational activities under the radar fo the law enforcement agencies.
Along with their online presence, members of the organization distribute leaflets in mosques and on streets after prayers, and put up posters.
According to several eyewitnesses, Hizb ut-Tahrir members distributed leaflets featuring anti-government propaganda in the capital's Bangla Motor area on November 22.
Two days later, five Hizb ut-Tahrir activists were detained by a team of Rapid Action Battalion (RAB) 4. Among the suspects was a Dhaka University student, the director of a coaching centre, and three students from Mirpur University College and Tejgaon College.
"The group [Hizb ut-Tahrir] has become active centering on the upcoming general election," RAB 4 Commander, Additional DIG Chowdhury Manjurul Kabir, told the Dhaka Tribune.
Full report at:
https://www.dhakatribune.com/bangladesh/dhaka/2018/11/27/hizb-ut-tahrir-resumes-activity-ahead-of-general-polls
--------
Roadside bomb kills 3 US soldiers in eastern Afghanistan
Nov 27, 2018
KABUL: A roadside bomb killed three American soldiers in eastern Afghanistan on Tuesday, the US military said, in what appeared to be the deadliest attack on US forces in Afghanistan in the last 17 months.
The military said that three other service members were wounded when the bomb went off near the city of Ghazni. An American contractor was also wounded, it said. The military did not immediately identify any of the casualties.
Lt. Ubon Mendie, a military spokesman, said the wounded were evacuated and are receiving medical care.
The Taliban claimed the attack, saying a US tank was completely destroyed.
It appeared to be the deadliest attack on American forces since June 2017, when an Afghan army soldier shot and killed three US soldiers in an insider attack in the Achin district of the eastern Nangarhar province. The Taliban claimed that attack.
The Taliban carry out near-daily attacks on Afghan forces, and in August the insurgents overran parts of Ghazni, leading to days of intense fighting before they were driven out. Ghazni was the only one of Afghanistan's 34 provinces where parliamentary elections could not be held in October. Voting there has been postponed for a year.
The US and NATO formally concluded their combat mission in Afghanistan in 2014, but still provide close support to Afghan forces and carry out counterterrorism operations. Some 15,000 American forces are currently serving in Afghanistan.
Full report at:
https://timesofindia.indiatimes.com/world/south-asia/roadside-bomb-kills-3-us-soldiers-in-eastern-afghanistan/articleshow/66831062.cms
--------
Thwart radical outfits: US Congress urges Bangladesh
November 27th, 2018
It also urges the United States Agency for International Development and the State Department to halt all partnerships and funding arrangements with groups affiliated with Jamaat-e-Islami, Islami Chhatra Shibir, and Hefazat-e-Islam
A Congressional resolution has called Dhaka to stop radical organizations that pose threat to the country's stability and secular democracy.
A resolution moved in the US House of Representatives by Congressman Jim Bankes also calls on the Government to heed the Bangladesh Election Commission's request to ensure security for minorities and maintain communal harmony for a peaceful election.
Observing that repeated attacks on religious minorities, expanding religious intolerance, and growing destabilization caused by radical groups, including JeI and Islami Chhatra Shibir, undermine United States economic and strategic interests in Bangladesh; the resolution says that there is a growing trend of Islamic extremism in Bangladesh tied to pro-Islamic State of Iraq and Syria activity.
Noting that Jamaat-e-Islami, Hefazat-e-Islam, and other theocratic extremist groups pose an immediate and ongoing threat to Bangladesh's stability and secular democracy, and religious minorities remain at grave risk of continuing violence, the resolution calls on the Bangladeshi Government to stop radical organizations, such as Jamaat-e-Islami, Islami Chhatra Shibir, and Hefazat-e-Islam, who pose an ongoing threat to the country's stability and secular democracy.
It also urges the United States Agency for International Development and the State Department to halt all partnerships and funding arrangements with groups affiliated with Jamaat-e-Islami, Islami Chhatra Shibir, and Hefazat-e-Islam.
Bangladesh plays a critical role in the safe and voluntary repatriation of over 800,000 Rohingya Muslims who have taken refuge in Bangladesh from religious and political persecution in Myanmar, it said.
Full report at:
https://www.dhakatribune.com/bangladesh/foreign-affairs/2018/11/27/thwart-radical-outfits-us-congress-urges-bangladesh
--------
From Palestine to Rohingya; talking points at Islamic Unity Conference
By: Syed Zafar Mehdi
27 November 2018
Many distinguished scholars, authors, cultural experts, diplomats, and politicians took part in these discussions and threw light on various issues.
In one of the commissions, former Iranian Foreign Minister Manouchehr Mottaki spoke about the plight of Rohingya refugees and their impoverished conditions in Bangladesh's refugee camps. He said the commission, which comprises foreign ministers of Jordon, Syria, Iraq, and Mauritania, will work to aid Rohingya refugees and highlight their issues in the media.
It has been one year since Rohingya Muslims were forced to leave Myanmar following a brutal crackdown by Myanmar military with support from the government. As per conservative estimates, there are around 905,000 Rohingya refugees presently in Bangladesh's Cox's Bazar.
The savagery in Rakhine was described by the United Nations as "a textbook example of ethnic cleansing". The atrocities were widely documented by human rights bodies, including gang rapes, cold-blooded killings, torture and destruction of properties belonging to Rohingya Muslims.
In another commission, Palestinian resistance movement Hamas leader Ismail Radwan expressed anguish over growing proximity between some Arab states and the Zionist regime of Israel. He said the Palestinians with their unflinching resistance and continued struggle for the liberation of occupied territories would never allow any such "deal" from taking place.
Noted Islamic luminary Ayatollah Taskhiri, speaking in one of the commissions, also denounced Zionist regime's war crimes in Palestine and called for the boycott of regime.
The unrelenting injustices perpetrated against the Palestinian people have stirred the conscience of people worldwide, transcending the religious divide. On the other hand, some Arab regimes, having ties with Israel and US, have been siding with the oppressors because of business interests.
US President Donald Trump created a flutter last week when he remarked that Israel would be in "big trouble" without Saudi Arabia. "The fact is that Saudi Arabia is tremendously helpful in the Middle East, if we didn't have Saudi Arabia we wouldn't have a big base, we wouldn't have any reason probably," Trump told reporters, while defending Saudi crown prince over Jamal Khashoggi murder.
Mesbahi Moghadam, a senior Iranian politician and former lawmaker, speaking at the conference said one of the methods of forging unity and foiling the enemy plots was to reduce our dependence on dollar. If Muslim countries eliminate the use of dollar, he affirmed, the dollar will be lost and that would deal a body blow to the enemy.
Faisal Mostafa, a scholar from Algeria, in his talk accused Saudi Arabia of providing a launch pad to ISIS terrorists, who have wreaked havoc in many Muslim countries in recent years. He said a trial should be conducted for those Muslim rulers who betray fellow Muslims.
A delegation of students from Philippines said the role of Supreme Leader Ayatollah Khamenei in forging unity in the Muslim world should serve as a source of inspiration. They said the Leader has kept all sections of society in Iran, Shia and Sunni, in tandem and prevented major troubles.
Ayatollah Mohsen Araki, the General Secretary of World Forum for Proximity of Islamic Schools of Thought, which organizes the conference, in his keynote address said Muslims should excel in cultural, economic, scientific, political and military fields. He said the Muslim world owns 70 percent of the world's energy, water, and has significant population that utilizes these capacities to blend Islamic countries with the Islamic world.
Ayatollah Araki reiterated that supporting the oppressed people of Yemen was a "religious obligation" for all conscientious Muslims. The victory of the people of Yemen, he said, will expose the 'enemies of Islam'.
Adnan Kafla, the representative of Ansarullah Yemen, highlighted the horrors of Saudi-led war and blockade in Yemen, quoting UNHCR figures, he said 24 million people needed immediate medical aid and 10 million people needed drinking water.
Pertinently, a much-anticipated UN Security Council resolution calling for a cessation of Saudi-led war in Yemen and for the humanitarian aid to be allowed to reach millions of starving people was "stalled" last week after British Foreign Secretary Jeremy Hunt, who had moved the resolution, met with Saudi crown prince in Riyadh.
On the sidelines of the conference, the participants visited the shrine of Imam Khomeini, the founder of the Islamic revolution, on Sunday where they interacted with his grandson Syed Hassan Khomeini.
In his brief talk, Khomeini said the idea of 'unity' was not about abrogating one's own beliefs, but respecting each other's beliefs. He said the disintegration of Muslims gives the enemy an upper-hand. However, he added that Shias and Sunnis have opened channels of communication and dialogue to make their relationship better and stronger.
It is pertinent to note that Holy Qur'an considers all Muslims 'brothers' as stipulated in Surah Hujurat: "The faithful are indeed brothers. Therefore make peace between your brothers and be wary of Allah, so that you may receive His mercy." This verse calls Muslims brothers in faith and makes unity and brotherhood between them a precondition for receiving God's mercy.
Full report at:
https://en.mehrnews.com/news/139962/From-Palestine-to-Rohingya-talking-points-at-Islamic-Unity-Conference
--------
Bangladesh to handle Rohingya resettlement after polls
27.11.2018
Two big initiatives to resolve the Rohingya crisis -- repatriation since mid-November and resettlement since early October -- have been stalled for an indefinite period due to the persecuted refugees' reluctance on the grounds of security and rights.
Both issues are likely to be dealt with by the new government of Bangladesh following the year-end general election.
Speaking on condition of anonymity, more than one high Bangladeshi government official confirmed to Anadolu Agency that before the Dec. 30 national election there is no possibility of working on the Rohingya crisis.
More than 750,000 Rohingya people fled to Bangladesh and took shelter in makeshift camps at the southeastern coastal district of Cox's Bazar since Aug. 25, 2017, when forces in neighboring Myanmar launched a crackdown on the minority Muslim community in Rakhine state.
On the one hand, Rohingya Muslims have vowed not to go back to Myanmar -- their country of origin -- without citizenship rights, ethnic identity, guarantees of safety, and returning to their original homes and lands. On the other hand, most are afraid to move to Bhasan Char, a distant island reportedly prone to bad weather.
Bangladeshi Prime Minister Sheikh Hasina was scheduled to open the new settlement for 100,000 Rohingya refugees at Bhashan Char on Oct. 3, but this has been postponed indefinitely.
Under a consensus of the two countries -- Bangladesh and Myanmar -- in a first phase more than 2,200 Rohingya were planned to be repatriated on Nov. 15, although international NGOs and the United Nations have repeatedly urged Bangladesh to do it on voluntary basis, as tens of thousands of Rohingya in Myanmar are still confined to detention centers and Myanmar's government still does not accept the Rohingya as citizens.
Amid such uncertainty, the work on isolated Bhasan Char at an estuary of the Meghna River is close to being finished.
Working people are happy
Tens of thousands of low-income working people of riverine Bangladesh's coastal area are happy about the resettlement project.
Mohammad Rajib, 30, a mason and native of another remote island, Hatia, in the southern Noakhali district, now working at the Rohingya resettlement project for about six months, told Anadolu Agency that he is happy as his daily income is now 800 Bangladeshi taka (around $10), about twice his previous irregular income.
Like Rajib, thousands of workers from all over Bangladesh are now working in the project at Bhasan Char, a muddy islet that emerged from the Bay of Bengal in 2006.
In this remote coastal area, hundreds of construction workers and day laborers are on the move every day by trawler or engine boat to and from Bhasan Char. They are pleased with the opportunity to earn extra income.
"I think that after completing the project, an extension will be started, as more than one million Rohingya are living in Cox's Bazar and Teknaf areas [in southeastern Bangladesh] and they need a new location," Abdur Rahim, a trader running a small hotel on Bashan Char, told Anadolu Agency.
Excluding construction, many people from surrounding areas are also running small hotels and tea stalls on Bhasan Char and dream of better livelihoods from the project.
Non-beneficiaries confused
Locals who do not benefit from the project, however, see things a bit different. They fear the long-term impact of the relocation of 100,000 outsiders.
Abdul Khaleq, a businessman on Hatia, told Anadolu Agency that the resettlement on this distant island will never be temporary. It must turn permanent, as the Rohingya population growth rate is very high.
"Some of the Rohingya must leave anyhow and try to get involved in criminal activities to earn money," claimed Mohammad Momin, a bank employee on the island.
So many Rohingya living on an isolated islet depending on relief aid and under the watchful eye of law enforcement is no laughing matter, said Hatia schoolteacher Abdul Hamid.
Alternative development
What will happen if the Rohingya are not relocated to Bhasan Char? A Navy commander seeking anonymity told Anadolu Agency that still, tens of thousands of local people in coastal areas are completely homeless due to river erosion.
The Bangladeshi government has also prepared a list of the victims of river erosion. This project is for the permanent development of Bangladesh, and in case of failure of the Rohingya resettlement here, the government may rehabilitate its own homeless people, the Navy official said.
The Bangladesh naval force can also use this settlement in many ways as it is the first permanent structure of its kind closest to the Bay of Bengal, another navy commander told Anadolu on condition of anonymity.
Relocation in 4 phases
Bangladesh's Disaster Management and Relief Minister Mofazzal Hossain Chowdhury said earlier this month that 25,000 Rohingya will be relocated to Bhasan Char in the first phase following the formal inauguration of the prime minister.
Gradually, the remaining 75,000 Rohingya will be resettled in three phases in the shortest time possible, he added.
The project includes arrangements of schools for children, hospitals with modern equipment and even mosques, he said, adding that Rohingya would have the opportunity to fish and farm cattle.
Rohingya Plight
Since Aug. 25, 2017, nearly 24,000 Rohingya Muslims have been killed by Myanmar's state forces, according to the Ontario International Development Agency (OIDA).
In a recent report, Forced Migration of Rohingya; The Untold Experience, the OIDA raised the estimated number of murdered Rohingya to 23,962 (± 881) from a Doctors Without Borders figure of 9,400.
More than 34,000 Rohingya were also thrown into fires, while over 114,000 others were beaten, the OIDA report said, adding that 17,718 (±780) Rohingya women and girls were raped by Myanmar's army and police. Over 115,000 Rohingya houses were also burned down and 113,000 others vandalized, it added.
According to Amnesty International, more than 750,000 Rohingya refugees, mostly children and women, have fled Myanmar and crossed into Bangladesh after Myanmar forces launched a crackdown on the minority Muslim community.
Full report at:
https://www.aa.com.tr/en/asia-pacific/bangladesh-to-handle-rohingya-resettlement-after-polls/1322384
--------
28 ISIS-K, Taliban militants killed in Afghan and U.S. forces operations
Nov 28 2018
At least twenty eight militants were killed during the separate operations conducted by the Afghan and U.S. forces in eastern Nangarhar and northeastern Kapisa provinces of the country.
The 201st Silab Corps of the Afghan Military in the East in a statement said the Afghan and U.S. forces jointly conducted a Special Operation in Achin district on Monday, leaving at least 19 ISIS militants dead.
The statement further added that the 02 unit ofthe Afghan forces in Nangarhar airport conducted a Special Operation in Sherzad district, leaving at least 8 Taliban militants dead.
One of the commanders of the Taliban identified as Mansoor was among those killed, the statement said.
Full report at:
https://www.khaama.com/28-isis-k-taliban-militants-killed-in-afghan-and-u-s-forces-operations-02836/
--------
Rohingya expats come to aid of 'world's most persecuted community'
27 November 2018
Educated Rohingya Muslims living in Europe are standing by their long-suffering brethren – aptly labeled by the United Nations as the world's most persecuted community - as they wage a grim battle for survival in Myanmar and neighboring Bangladesh which is sheltering over a million Rohingyas driven out virtually at gun-point.
The diaspora's support is critical for molding international public opinion as two nuclear-armed powers who dominate the region - China and India – are backing the Myanmar government, turning a blind eye to the genocide and rape of Rohingya Muslims sanctioned by the military junta in the Buddhist-majority nation which has led to their exodus.
Beijing's and New Delhi's absolute backing is emboldening the generals to brazenly deny citizenship to Rohingyas and block their return from Bangladesh to their ancestral home in Rakhine state, despite the United States and European Union taking up cudgels on behalf of beleaguered refugees counting their days in Cox's Bazar camps.
In this bleak scenario, many Rohingyas who fled Myanmar or camps in Bangladesh to start life afresh from a scratch either in Western countries or Malaysia, are doing everything they can for their compatriots in distress.
Highlighting rights violations
The United Kingdom-based British Rohingya Community Charity and Burmese Rohingya Organisation, Denmark-based European Rohingya Council, Germany-based Free Rohingya Coalition and Rohingya Women Development Network in Malaysia (which has one of the largest overseas Rohingya communities), are highlighting human rights violations and campaigning for a permanent solution instead of just repatriation.
Ambia Perveen, vice-chairperson of the European Rohingya Council and a successful doctor now living in Schleswig, Germany, left Myanmar when she was barely five years old. Racism and discrimination forced her parents to carve out a new life abroad. Now she is bravely standing up for those left behind.
Perveen, 40, told The Telegraph newspaper that she is lobbying with the European Council to take "a clear and unequivocal stand" and officially recognize the atrocities on Rohingyas as genocide.
She is also urging the European Union "to slap a trade embargo and freeze all EU projects in Myanmar until the Aung San Suu Kyi government accepts Rohingyas as citizens".
"We want to empower our youth so that the next generation is not lost in transition camps," she adds.
Nizam Uddin Mohammad lives in Bradford, United Kingdom, where he arrived in 2008 from a refugee camp in Bangladesh. The 36 year old drives a taxi and works part-time for National Health Service. But importantly, he heads the British Rohingya Community Charity.
"Nothing matters more to me than advocacy of my suffering brothers and sisters thousands of miles away. After me, I hope my children too will fight to free the Rohingya people", says Mohammad.
Campaign for self-sufficiency
Sharifah Shakirah is the founder of the Rohingya Women Development Network in Kuala Lumpur, capital of Malaysia, where an estimated 75,000 Rohingyas have escaped to from Myanmar and Bangladesh.
Shakirah, 25, is empowering Rohingya women through education so that they can stand on their own feet. Her campaign to make women self-sufficient is angering Rohingya men but she knows that her community cannot win the battle the battle against racism and discrimination without the participation of women.
Full report at:
https://english.alarabiya.net/en/features/2018/11/27/Rohingya-expats-come-to-aid-of-world-s-most-persecuted-community-.html
--------
Myanmar seizes more Rohingya Muslims fleeing Rakhine
Nov 27, 2018
Myanmar's authorities have intercepted a boat with 93 Rohingya Muslims who were fleeing apartheid conditions at internal displacement camps in Rakhine State and heading to Malaysia.
Moe Zaw Latt, director of the government office in the southern coastal town of Dawei, said on Tuesday that Myanmar's navy had seized the vessel and detained the 93 people on board on Sunday after they received a tip from fishermen about a "suspicious" vessel.
According to the official, the 93 people said they had come from the Thae Chaung camp in Sittwe, the capital of Rakhine State.
"They said they ran away from the camp. They said they intended to go to Malaysia," said Moe Zaw Latt.
The official added that the authorities were preparing to send them back to Sittwe on Tuesday.
For years, the persecuted Rohingya in Myanmar have embarked on dangerous journeys aboard rickety vessels to Thailand and Malaysia, fleeing state-sponsored violence. Most of the voyages have taken place in the dry months between November and March, when the sea is calm.
The UN refugee agency has urged Myanmar to "address the root causes of displacement," including the lack of citizenship for the minority Rohingya Muslims in the majority-Buddhist country.
Tens of thousands of Rohingya have been languishing in internal displacement camps since a previous wave of violence in 2012.
Thousands of Rohingya Muslims were killed, injured, arbitrarily arrested, or raped by Myanmarese soldiers and Buddhist mobs mainly between November 2016 and August 2017, when the surviving members of the community started fleeing to Bangladesh en masse.
The Rohingya Muslims, who have lived in Myanmar for generations, are denied citizenship and are branded illegal emigrants from Bangladesh, which likewise denies them citizenship.
Government officials from Bangladesh and Myanmar announced last month that they had struck a "very concrete" repatriation deal for the return of the Rohingya refugees who have fled the military crackdown. UN officials and aid agencies have condemned the plan, saying the Muslims still faced violence in Myanmar.
The boat seized on Sunday was the third to be intercepted in less than a month.
Full report at:
https://www.presstv.com/Detail/2018/11/27/581275/Myanmar-Rohingya-fleeing-boat-apartheid-conditions-camps
--------
Arab World
Popular Uprising Reported against Tahrir Al-Sham in Syria's Idlib
Nov 27, 2018
Syria's al-Watan online quoted local sources in Idlib province as saying that hundreds of residents in several villages and small towns, including Kafr Nabl in Jabal al-Zawiyah and also in Idlib city staged vast protests against Tahrir al-Sham, and called for their expulsion from their regions.
It further said that the protestors called for the release of a sum of 50 civilians that were arrested by Tahrir al-Sham, adding that the terrorist group's gunmen opened live fire at the protestors that left five civilians injured.
The protestors, also, demanded Tahrir al-Sham to give them back their properties, including Christians' assets that the group has seized in Idlib in recent days.
The daily further said that the uprising came after 2 media activists were killed in regions that are under Tahrir al-Sham's control, enraging the local population who took to the streets to show protest at assassination, blackmail, kidnapping and insecurity in the province.
Informed sources said on Monday that Tahrir al-Sham Hayat and Ahrar al-Sham terrorist groups resumed and intensified their clashes over a strategic road in the Southern part of Idlib province.
Heavy clashes broke out between Tahrir al-Sham and Ahrar al-Sham militants on the outskirts of Ma'arat al-Nu'aman in Southern Idlib, field sources reported.
The sources noted that the infighting broke out after Tahrir al-Sham entered Heish region controlled by Ahrar al-Sham and set up an inspection post there. Ahrar al-Sham also targeted and pounded Tahrir al-Sham's post and put their forces on alert.
Tahrir al-Sham also hit the military posts of the National Liberation Front in Babolin area in Heish region, they added.
The sources also pointed to the preparations by Tahrir al-Sham Hayat to launch a large-scale military operation in the region, and said Tahrir al-Sham aims to seize control of the international highway passing through Ma'arat al-Nu'aman city.
http://en.farsnews.com/newstext.aspx?nn=13970906000462
--------
500 bodies exhumed from mass grave in Syria's Raqqa
November 27, 2018
BEIRUT: A local official in Raqqa says more than 500 bodies have so far been exhumed from one of the largest mass graves discovered near the Syrian city, once the capital of the Daesh group's self-styled caliphate.
Raqqa was liberated in a US-backed campaign that ended more than a year ago, but rescuers and recovery teams continue to locate mass graves around the northern city.
More than a month after digging began in the Panorama mass grave, forensic teams continue to lift bodies believed to have been buried there during the four-month campaign to liberate Raqqa.
Estimates put the number of bodies buried there at around 1,500. Hammoud Al-Shawakh, a local official involved in the work, said Tuesday that 516 bodies have been exhumed.
Syrian workers have exhumed more than 500 bodies from one of the largest mass graves near the northern city of Raqqa, once the capital of Daesh's self-styled caliphate, and are still uncovering remains, a local official said Tuesday.
The exhumation of mass graves in and around Raqqa is being undertaken by local groups and first responders amid concerns about the preservation of bodies and evidence for possible war crimes trials.
"We're in a race against time. These bodies are decomposing at an exponential rate," said Sara Kayyali of Human Rights Watch.
A devastating US-backed air and ground campaign drove Daesh from Raqqa more than a year ago, but rescuers and recovery teams continue to discover mass graves in and around the city. At least nine graves have been found in the area, and the bodies that have been recovered are a mix of victims of US-led coalition airstrikes, Daesh fighters and civilians.
The Panorama mass grave, named after the neighborhood where it was found, is one of the largest of nine burial sites discovered so far, and is believed to contain about 1,500 bodies. Hammoud Al-Shawakh, a local official involved in the work, said 516 bodies, believed to be of Daesh terrorists and civilians, have been exhumed so far.
The work is painstaking and the task is huge. A team of Raqqa-based first responders and forensic doctors carefully shovel dirt to search for the bodies, which are believed to have been buried there in the last days of the four-month campaign to liberate the city.
Abdul Raouf Al-Ahmad, the deputy forensic doctor, said local teams start their work at 8 a.m. and continue for more than seven hours straight each day, digging through neatly formed trenches in the grave.
"After we extract the bodies from this grave... we document whether it belongs to a fighter, child, baby, an adolescent or woman or an ordinary person," he said. "We document clothing, ornaments, height, type of injury, cause of death and how it was covered, what the person was wearing, with what it was wrapped and its position in the grave."
Full report at:
http://www.arabnews.com/node/1411806/middle-east
--------
Eastern Syria: Kurds, ISIL in Talks on Relocation of Terrorists to Iraq's Territory
Nov 27, 2018
Orient news reported that the talks are underway between the SDF and the ISIL to conclude an agreement similar to the one on Raqqa to relocate the terrorists from Deir Ezzur to Iraq's desert.
It further said that the US-led coalition air force, according to the talks, will provide a cover for the terrorists to move to Iraqi territories 60km from the border with Syria.
Almost 100 SDF gunmen were killed in clashes with the ISIL on Monday and the US-led coalition forces retreated from their positions in al-Tunk oilfield in Eastern Deir Ezzur on the same day.
The US-led coalition has long been suspected of colluding with the ISIL terrorist group in Eastern Syria for quite a few years now. Experts believe the US needs to keep a contained group of ISIL terrorists operating in the region in a bid to justify its buildup in Eastern Syria.
In a relevant move by the US forces, the Arabic-language website of RT quoted the locals as saying earlier this month that the US helicopters conducted heliborne operations to openly rescue ISIL commander where they come under siege.
It further said that the US warplanes targeted residential unis that were far from ISIL bases in Eastern Deir Ezzur.
The local population further told the Arabic RT that a large volume of the US-made weapons and ammunition were found in the Syrian Army's mop-up operations in ISIL's positions in Deir Ezzur province that was further proof of the close cooperation between the US and the ISIL.
Full report at:
http://en.farsnews.com/newstext.aspx?nn=13970906000973
--------
Saudis, UAE to Fund US-Run Observation Posts, Militants' Training in Northern Syria
Nov 27, 2018
A source, affiliated to the SDF, reported that the Saudis and the UAE will participate in funding the US-run observation posts on the Eastern bank of the Euphrates River near the border with Turkey and also for training SDF militants.
The sources said that a sum of 30,000 SDF militants are expected to train by the US-led coalition to deploy at Syrian borders, adding that Turkey's former pressure on the US and other coalition member states had delayed the plan for training and arming the SDF.
The Arabic-language Sharq al-Awsat quoted an unnamed Kurdish military commander as saying on Monday that the US forces started the operations to set up observation posts in regions under the control of the Syrian Democratic Forces along Syria-Turkey border.
"The US forces have set up three observation posts in Tal Abyaz region in Northern Raqqa and two others in Kobani in Northeastern Aleppo," the Kurdish commander said.
Full report at:
http://en.farsnews.com/newstext.aspx?nn=13970906000857
--------
Infighting on Rise between Turkish Troops, Allied Militants in Northern Syria
Nov 27, 2018
The Kurdish-language Hawar news reported that the Turkish army men engaged in heavy infighting with Ankara-backed Suleiman Shah militants in Shih region in Afrin.
It further said that a number of people have been kidnapped by the terrorist groups.
The news website reported that Abdu Atman, a militant commander, has been arrested in the town of Afrin after harsh debates among Firqa al-Hamzah terrorists, affiliated to the Free Army.
Hawar news further said that a number of Firqah al-Hamzah gunmen were killed and wounded after a bomb went off in their vehicle in al-Bastoulah region in Northern Afrin.
In the meantime, Baas news website reported that the Ankara-backed militants are still looting civilians' assets and agricultural products in Afrin region.
It added that the terrorist groups have set up a number of checkpoints in different districts in Afrin, blackmailing people in the name of collecting tax.
The website further said that products of a sum of 700 olive trees have been looted by the terrorists in the village of Za'arah in Bolbol region.
Local sources reported on Monday that the Turkey-backed militants in Afrin region were busy with blackmailing civilians and infighting in the region.
The sources in Afrin said that the militants supported by Ankara kidnapped 9 members of a family, including women and children, in the town of Sheikh Hadid in Western Afrin, demanding $25,000 as ransom for their release.
Meantime, reports said that two groups of Faylaq al-Sham terrorists affiliated to the Turkish army engaged in heavy clashes in the village of Haj Khalil in Northwestern Afrin, leaving at least 5 militants injured.
Full report at:
http://en.farsnews.com/newstext.aspx?nn=13970906000682
--------
Tahrir Al-Sham Goes for New Game to Stay in Northern Syria
Nov 27, 2018
Syria's state-owned al-Watan daily quoted sources, affiliated to the National Liberation Front terrorists, as disclosing that fresh talks were held between Tahrir al-Sham and Turkish military and intelligence commanders over the withdrawal of the terrorist groups from M4 and M5 international highways that connect Aleppo to Hama and Lattakia province as required by the Sochi Agreement.
The daily further said that Tahrir al-Sham has set new prerequisites for the implementation of the Sochi Agreement to prevent any attempt for its dissolution and stand against the rival terrorist groups that plan to capture Tahrir al-Sham's regions in Idlib that cover over 70 percent of the province.
The report said Tahrir al-Sham has asked for its continued rule, adding that the terrorist group has offered to transfer control of M4 and M5 international highways to Turkey, but only if Russians are not present in the region, and in return will retreat 7 km instead of 10km, mentioned in the Sochi Agreement, from the highways.
Al-Watan further said that Tahrir al-Sham's move to dispatch a military convoy to regions near the town of Ma'arat al-Nu'aman, which is under the National Liberation Front's control, was aimed at seizing control over the remaining part of Aleppo-Hama highway in Southern Idlib to put Turkey and its allied militants under pressure to agree to their new terms.
Tahrir al-Sham forwarded a large convoy of heavy military hardware to Ma'arat al-Nu'aman and Dar al-Izzah in Western Aleppo to pave the ground for its control over a chunk of the Aleppo-Hama highway that covers lands from Khan al-Asal in Southwestern Aleppo to Morek in Northern Hama.
Informed sources said on Monday that Tahrir al-Sham Hayat and Ahrar al-Sham terrorist groups resumed and intensified their clashes over a strategic road in the Southern part of Idlib province.
Heavy clashes broke out between Tahrir al-Sham and Ahrar al-Sham militants on the outskirts of Ma'arat al-Nu'aman in Southern Idlib, field sources reported.
The sources noted that the infighting broke out after Tahrir al-Sham entered Heish region controlled by Ahrar al-Sham and set up an inspection post there. Ahrar al-Sham also targeted and pounded Tahrir al-Sham's post and put their forces on alert.
Tahrir al-Sham also hit the military posts of the National Liberation Front in Babolin area in Heish region, they added.
The sources also pointed to the preparations by Tahrir al-Sham Hayat to launch a large-scale military operation in the region, and said Tahrir al-Sham aims to seize control of the international highway passing through Maarat al-Numan city.
Full report at:
http://en.farsnews.com/newstext.aspx?nn=13970906000386
--------
Ankara Forces Continue Targeting Kurds in Northern Syria
Nov 27, 2018
Xeber news website, affiliated to the Kurdish militia, reported that units of the Ankara-led Euphrates Shield, deployed in the village of Jub al-Dam in al-Bab region in Northeastern Aleppo, targeted the positions of the Manbij Military Council in the village of Korhodok West of Manbij.
It further said that the Turkish forces' provocative measures have intensified after Turkish and the US troops carried out joint patrol around Manbij to prevent escalation of the situation.
The website went on to say that Turkish reconnaissance planes carried out continued flights over the town of Ra'as al-Ein West of Hasaka.
In the meantime, Turkey's state-owned Yeni Safak paper pointed to the US plan to set up observation posts in the Kurdish-held regions at Syria's border with Turkey, and said that the Turkish army is planning to launch a military operation in the region regardless of the US measures.
Meanwhile, the London-based Syrian Observatory for Human Rights said that a delegation from Arab states in the Persian Gulf held a meeting with commanders of the Syrian Democratic Forces in the town of Ein al-Arab (Kobani) in Northeastern Aleppo over the military and administrative situations on the Eastern bank of the Euphrates River.
The Arabic-language Sharq al-Awsat quoted an unnamed Kurdish military commander as saying on Monday that the US forces started the operations to set up observation posts in regions under the control of the Syrian Democratic Forces along Syria-Turkey border.
"The US forces have set up three observation posts in Tal Abyaz region in Northern Raqqa and two others in Kobani in Northeastern Aleppo," the Kurdish commander said.
Full report at:
http://en.farsnews.com/newstext.aspx?nn=13970906000589
--------
Africa
Saudi Arabia's Crown Prince arrives in Tunisia as 100s protest his visit
Nov 27, 2018
Saudi Arabia's Crown Prince Mohammed bin Salman has arrived in Tunisia as hundreds of people staged protest rallies across the North African country, denouncing the kingdom's de facto ruler as a murderer of prominent dissident journalist Jamal Khashoggi, who was killed after visiting the Saudi consulate in Turkey's largest city of Istanbul last month.
Bin Salman told Tunisian state television late on Tuesday that Saudi Arabia and Tunisia have long had good relations.
"I cannot come to North Africa without visiting Tunisia ...Tunisian president (Beji Caid Essebsi) is like my father," he added.
Earlier in the day, protesters marched through the central Habib Bourguiba avenue in the capital Tunis, on the second day of demonstrations against the Saudi crown prince's visit to Tunisia.
"The reasons that encouraged me to take part in this demonstration are that this person, can be blamed for two things. First the massacres that are taking place in Yemen and he is clearly responsible for that. Children are dying as well as the hunger, poverty and misery in Yemen.
"Second, this man is against all liberties, any form of liberty, (including) freedom of expression of the press, of women, and of the emancipation of women. What would be positive enough to welcome him?" university professor, Chedli Nafti, said.
Civil society activist, Mourad Zaalouni, said, "We demonstrate today to denounce against the visit of the Saudi Crown Prince Bin Salman to Tunisia and is wrong that we are hosting him here officially. This is wrong for the Tunisian state and for the Arab Spring."
He added, "Seeing someone whose hands are stained with the blood of the Syrians and the Yemenis. This Crown Prince is the biggest support to the Zionist entity in the Arab world. He relied on Israel's support to hide the responsibility of the death of Khashoggi. This visit is part of a regional agenda to harm the Arab Spring."
Khashoggi was killed on October 2 after entering the Saudi consulate in Istanbul.
Once inside, he was immediately strangled and then dismembered, according to the Istanbul Prosecutor's office.
A senior Turkish official told The Washington Post on November 2 that the slain journalist's body was destroyed in acid on the grounds of the Saudi consulate or at the nearby residence of the Saudi consul general.
The official, speaking on the condition of anonymity, said biological evidence discovered in the diplomatic mission garden supports the theory that Khashoggi's body was disposed of close to where he was killed and dismembered.
"Khashoggi's body was not in need of burying," the official was quoted as saying.
Khashoggi, a distinguished commentator on Saudi affairs who wrote for The Washington Post's Global Opinions section, had lived in self-imposed exile in the US since September 2017, when he left Saudi Arabia over fears of the Riyadh regime's crackdown on critical voices.
His death has subjected the Riyadh regime and Saudi Crown Prince Mohammed bin Salman to strict scrutiny.
Hatice Cengiz, the journalist's fiancée, has accused Saudi officials of a massive cover-up.
https://www.presstv.com/Detail/2018/11/27/581332/Saudi-Arabias-Crown-Prince-arrives-in-Tunisia-as-100s-protest-his-visit
--------
Muslim group blows hot over Allah's land allegedly seized by Fayose
November 27, 2018
By John Owen Nwachukwu
The Muslim Rights Concern, MURIC, has added its voice to the raging land controversy between the Islamic group, Ahmadiyyah Muslims and former Governor of Ekiti State, Ayodele Fayose.
Ahmadiyyah Muslims had staged a massive protest in Ado Ekiti, the Ekiti State capital, penultimate Saturday against Fayose.
The group, under the leadership of Bashiru Alawode, accused the former Governor of forcefully acquiring its land to build a petrol station for his son.
According to the group, an Ahmadiyyah mosque was built on the land since the early 40's but they decided to demolish it recently because it was built with old moulded blocks.
The group maintained that the intention was to put up a modern mosque to replace the old one but Fayose allegedly seized the land and started building a petrol station there.
MURIC, in its reaction, described Fayose's action as tyrannical, totalitarian and immoral.
This was contained in a statement made available to DAILY POST on Tuesday and signed by MURIC's director, Professor Ishaq Akintola.
The rights group said, "Fayose's action is shameful. He is a political misnomer and an unmitigated disaster. He has proved beyond reasonable doubt that he is an oppressor without borders.
"How can a whole sitting governor confiscate a piece of land belonging to the Muslim community for personal use? This is oppression of the highest order. Fayose is a selfish demagogue, a political charlatan and a skullduggery primus inter pareil.
"This is a man who pretended that he was a friend of the Ekiti masses. He rode okada in public. He ate roasted corn by the roadside all in an effort to deceive the people that he belonged to the hoi polloi. But the wind has blown now and we have seen the ruff of the hen. Fayose is a shenanigan nulli secundus. Napoleon Bonaparte was right when he said 'Men are led by toys.'
"Fayose must return Muslim land. Any land on which a mosque is built is Allah's land. Seizing that land was audacious in the first place and by that action the former governor has only confirmed that he has no fear of God. This man needs to repent or he will face Allah's wrath.
"He has also proved his pathological hatred for Muslims by commandeering their piece of land. We have always said that Fayose is a Muslim hater. Are we not vindicated now? Why should he seize mosque land of all the landed properties in Ekiti State? Why Muslim land? The same Fayose went on a demolition spree of mosques in the state when he was governor. The same Fayose refused to give Muslims in the state any political appointment. He was widely known for his extremely lopsided political appointments: an all-Christian cabinet and all-Christian board members and chairmen. It was impunity ad infinitum. Fayose has left a pitiable legacy of endogamy.
"Muslims in Ekiti State must realize that rights are never given on a platter of gold. You struggle for it. Dare to struggle, dare to win. There is no gain without pain. No people ever overcome their downpressors without struggle. American blacks went through that experience. South Africans regained their land through struggle.
"The travails and eventual victory of Prophet Muhammad (peace be upon him), Martin Luther King Jnr, Nelson Mandela, Haile Selassie, Thomas Sankara, Patrice Lumumba, Agostinho Neto, Samora Machel and other icons of civil liberty, black struggle and African revolution bear eloquent testimonies to this assertion. Ekiti Muslims must therefore rise as one to give Fayose sleepless nights. The demonstration which started last week must not stop although it must always be peaceful.
"Muslims must visit Fayose's private residence in Ado Ekiti with placards on a regular basis particularly on Fridays. They must march on Fayose's house straight from the Jum'ah prayer on Fridays. Taunt Fayose with Bandiri drums. Let Alasalatu women surround his house chanting Islamic ditties (waka). Occupy his street until he surrenders the land. They must repeat the same thing every Salah day as they return from Id al-Fitr and Id al-Kabiir prayers. Like Macbeth, Fayose has murdered sleep. He shall sleep no more. Our people say 'he who steals a poor man's chicken has offended the most garrulous story-teller'."
MURIC appealed to the current Ekiti State Governor, Dr. Kayode Fayemi, to intervene in the matter.
Full report at:
http://dailypost.ng/2018/11/27/muslim-group-blows-hot-allahs-land-allegedly-seized-fayose/
--------
Boko Haram 'hacked 4 farmers to death before my eyes': witness
2018-11-27
Boko Haram jihadists have killed four farmers near the northeast Nigerian city of Maiduguri, in the latest bloodshed in the restive region, witnesses and a local militia leader said on Monday.
Dozens of fighters believed to be loyal to Boko Haram factional leader Abubakar Shekau attacked a group of farmers working in their field near Jiddari-Polo on Monday, said the farmers who survived the attack.
They said the Islamists hacked their victims to death and left another farmer with severe injuries.
"They came in large numbers on foot while we were picking cowpea in the field and arrested six of us while others escaped," Mala Umara told AFP.
"They macheted four to death before my eyes and left the other man seriously injured," he said.
A civilian militia leader in the city, Babakura Kolo confirmed the killings.
Umara, 75, was spared by the militants with a message to Nigerian troops stationed in Jiddari-Polo that they should brace for an impending attack from the jihadists.
'I was too fast for them'
"They asked me to deliver a message to the soldiers that they should be prepared for an attack soon.
"They told me the same message three times and emphasised I convey it to the soldiers," Umara said.
Abba Muhammad was also among the farmers who escaped when the militants stormed the crop fields.
"Five of them armed with guns and machetes encircled me and began asking me the location of soldiers in Jiddari-Polo," he said.
"One of them shouted that they should attack me with machetes but I instinctively bolted.
"Two of them pursued me but I was too fast for them. They took my bicycle with them," he said.
Authorities in the region could not be immediately reached about this latest attack.
Boko Haram has stepped up attacks on farmers and loggers in recent years, accusing them of passing information about the group to the military.
Last week, the jihadists killed nine farmers and abducted 12 others in an attack on Mammanti village near Maiduguri.
On November 16, the insurgents kidnapped 50 loggers near the town of Gamboru on the border with Cameroon, four days after 15 farmers were shot dead as they worked in their fields near the garrison town of Monguno, 140km from Maiduguri.
Last month the jihadists hacked 12 farmers to death in Kalle, a remote village 17km from Maiduguri.
Despite the government's insistence that Boko Haram are near defeat, the group has recently carried out major attacks on military and civilian targets, killing scores.
Security sources said at least 44 soldiers were killed in an attack in Metele village, near the border with Niger, last week, although one soldier who escaped gave a higher toll.
AFP has reported at least 17 attempts to overrun army bases since July.
Many have been claimed by the ISIS-backed Boko Haram faction, Islamic State West Africa Province (ISWAP).
Full report at:
https://www.news24.com/Africa/News/boko-haram-hacked-4-farmers-to-death-before-my-eyes-witness-20181127
--------
Boko Haram: IPOB mocks Nigerian Army, blasts Buhari govt over killings
November 27, 2018
By John Owen Nwachukwu
The Indigenous People of Biafra, IPOB, has mocked the Nigerian army over recent massacre by the Boko Haram insurgents.
It expressed shock that Nigerian security forces, who according to it, have been receiving random killings from Boko Haram terrorists without retaliation and resistance would be going round the South-East where unarmed civilians are carrying out peaceful rally.
The group however stated that it will continue to press for the liberation of the people of South-East, while commending its members for remaining steadfast to the struggle.
This was contained in a statement made available to DAILY POST today, which read, "We the global family of the indigenous people of Biafra (IPOB) consider it important to commend every IPOB member and our gallant volunteers who made it possible on our last outing with those Biafrans who participated during the last peaceful rally across Biafraland.
"The last peaceful event across Biafraland on Friday proves the total fomidablity and resoluteness on the side of Biafran citizens towards the efforts and pursuit for Biafra freedom.
"The one and only IPOB ably led by our supreme leader Mazi Nnamdi Kanu must continue our evangelism and sensitization for Biafra referendum no matter the threats from Nigerian government and her security agencies.
"It is very pathetic and unbelievable to all Nigerians that Nigerian security forces who has been receiving serious and random killings from Boko Haram terrorists operating in the North East of the country without retaliation and resistance would summoned the courage and temerity by going round Biafraland where unarmed civilians were doing peaceful rally with attack which they cannot confront and withstand Boko Haram terrorist.
"It is important we remind Nigeria Government and her security forces that days are coming when they will not come behind IPOB members anywhere around Biafraland.
"During the recent peaceful rally conducted by IPOB leadership worldwide across Biafraland only police in Anambra State attacked our people because governor of Anambra State Chief William Obiano permitted them to do so.
"According to the IPOB intelligence discovery Obiano has once again started to instruct Nigerian security agencies to go after innocent citizens or anybody suspected to be IPOB member, which we all are aware that moved all the security operatives going house to house in search of innocent and unarmed civilians whom they suspect to be IPOB member.
"We wonder why Nigerian government and her security agencies including Gov. Obiano would accuse IPOB members for their missing guns and rifles, if there is any because Nigeria security agencies especially corrupt Nigerian Police has always been feeding the public with crude lies against the innocent people in the country.
"IPOB doesn't move with guns and cannot do so until Biafra sovereignty is restored.
"We are warning Nigeria Government headed by Fulani caliphate including the Nigerian Police to leave IPOB family alone and release those arrested unjustly in the name of arresting IPOB members now it will cause more damage, harm and misery in the remaining deteriorated image they are managing in the police hierarchy.
"IPOB family worldwide will not succumb to any intimidation and blackmail from any corner because Biafra freedom is ordained by Most High God the of Heaven and Earth, therefore it is crystal clear that no man born of a woman can stop Biafra sovereignty.
"We are blaming those Nigerians especially those politicians and their advisers for the woes of Nigeria because they thought that equating peaceful Biafra agitation with terrorist group in the North can solve this agitations for Biafra freedom.
"Our resolve for Biafra independence cannot stop because those who feels that it is good to use attack and brutal force to stop Biafra coming into reality will fail.
Full report at:
http://dailypost.ng/2018/11/27/boko-haram-ipob-mocks-nigerian-army-blasts-buhari-govt-killings/
--------
Atiku, PDP dancing on graves of soldiers killed by Boko Haram – APC
November 27, 2018
By Ifreke Inyang
The All Progressives Congress (APC) has said Atiku Abubakar, the presidential candidate of the Peoples Democratic Party (PDP) and his party, are dancing on the graves of fallen soldiers.
Atiku had commented on the death of soldiers to Boko Haram attacks, while his party (the PDP) alleged that the Minister of Defence, Mansur Dan-Ali, diverted funds for the military to the APC campaign.
But in a statement on Tuesday, APC's spokesman, Lanre Issa-Onilu, said the comment of the PDP is "callous and insensitive to the families and dependants" of the late soldiers.
"The allegations by the PDP that military funds have been diverted to finance the 2019 election campaigns of the APC is a sad reminder of the evil and retrogressive practices the PDP was notorious for during its defunct rule.
"God forbid that the APC inherits and apply such morbid practice as brazenly displayed during the immediate past PDP administration where funds allocated to fight the Boko Haram insurgency in the north-east were shared among PDP leaders and their cronies. "It is clear that the PDP and its presidential candidate, Alhaji Atiku Abubakar have decided to dance on the graves of our valiant and patriotic soldiers by politicising their deaths in the recent Boko Haram attack on the Nigerian army Metele base.
"The PDP and Atiku are playing desperate politics where even the blood of our fallen heroes is fair game. Their actions are callous and insensitive to the families and dependants of the late soldiers and indeed our military which battles daily to ensure our territorial integrity.
"Nigerians see through PDP's ploy to score political points as elections approach and it will surely backfire. While the APC mourns the death of our military and other security personnel who have lost their lives in the line of duty, we urge them to remain focussed on the brave task of securing the nation.
"The President Muhammadu Buhari-led APC administration remains solidly committed to bringing lasting peace and security to all parts of the country and ensuring that previously displaced persons are rehabilitated to resume their normal and productive lives," Issa-Onilu said.
Full report at:
http://dailypost.ng/2018/11/27/atiku-pdp-dancing-graves-soldiers-killed-boko-haram-apc/
--------
Mideast
Western liberal thought is on wane: Palestinian thinker
27.11.2018
ISTANBUL
The West in general and the U.S. in particular appear to have lost their control over world affairs, Munir Shafiq, a prominent Palestinian intellectual, said in an exclusive interview with Anadolu Agency.
"Western democratic thought is on the wane, even from the inside [i.e., inside western states]," Shafiq said.
He attributes the phenomenon to the rise of "extremist and nationalist groups" in the West -- a trend that he believes constitutes "a blow to democracy".
"The world is now in the throes of ideological chaos," the intellectual said.
"In the past, political discourse -- ideas and principles -- was an extension of the economic, military and political control exercised by certain states," Shafiq explained.
"For example, after the Ottoman Empire fell, Islamic thought fell into decline," he said. "And during the Cold War, the world was divided between western political ideologies and communism."
"But ideologies never die, they just lie dormant," he added. "Ideologies depend on the relative power of their patron states to grow strong."
Islamic thought on defensive
Today, Shafiq contends, Islamic thought has been "badly bruised" by the recent emergence of extremist groups in the region, "such as Daesh and the Al-Nusra Front".
Such groups have had a "profoundly negative" impact on the Islamic world, Shafiq said, going on to state his belief that these groups "have been used by the West to weaken and degrade Islamic thought".
"Nevertheless, Islamic thought will remain influential… and will even continue to grow," he added, "but its relative growth will remain conditional on the power and influence wielded by Muslim countries."
"Even when Islam was very weak, Muslim thought was nevertheless able to spread, especially in West Africa," Shafiq pointed out. "The power of an ideology reflects the sovereignty and power of the states that embrace it."
He added: "Today's youth are faced with a broken left-wing ideology, an Islamic ideology associated with a region battered by conflict, and a democratic ideology that looks increasingly shaky."
Such ideological bedlam, Shafiq believes, "has prompted the new generation to eschew ideology and engage in purely practical [i.e., non-political] activities".
"The communist ideology collapsed following the demise of the Soviet Union," he said. "And now the liberal ideology that opposed communism is collapsing as well."
Killing of Khashoggi
Speaking on the last month's murder of Saudi journalist Jamal Khashoggi in the Saudi consulate in Istanbul, Shafiq said: "I think they [the Saudi leadership] wanted to interrogate him before eliminating him entirely."
"Khashoggi's murder reveals how out-of-control the world has become," he added. "That's why the issue has received so much global attention; it shows how the whole world is now living in chaos".
A frequent contributor to The Washington Post, Khashoggi went missing on Oct. 2 after entering the Saudi consulate in Istanbul.
After initially denying any knowledge of the journalist's death, the Saudi authorities later admitted that Khashoggi had in fact been killed in the consulate, albeit by rogue Saudi agents.
Palestine issue
On the thorny issue of "reconciliation" between rival Palestinian factions Hamas and Fatah, Shafiq again cited the ideological factor.
"In the Palestinian political arena, there are two diametrically opposed points-of-view and two competing strategies," he said.
"One strategy believes that good relations with Washington and negotiations with Israel -- and an eventual peace settlement -- are the best solution [to the Israel/Palestine conflict]," he said.
"This strategy is espoused by the Ramallah-based Palestinian Authority (PA) led by President Mahmoud Abbas," he added.
"Then there is the opposing point-of-view embraced by resistance groups [led by Hamas], which reject negotiations with Israel and which believe armed resistance constitutes the only viable means of liberating Palestine," Shafiq said.
"Since these two ideologies are fundamentally opposed to each other," he added, "reconciliation [between Hamas and Fatah] can only be achieved if Abbas radically alters his policy."
Referring to the PA's ongoing failure to achieve any tangible gains for the Palestinian national cause, Shafiq asserted: "The Palestinian resistance will never adopt a policy that so obviously cannot bear any fruit."
"But Abbas is very stubborn," he said. "He has yet to recognize the failure of his choice [to enter negotiations with Israel]."
Arab Spring
Regarding the series of popular uprisings that shook the Arab world in 2011, Shafiq said: "The Arab Spring didn't come out of nowhere. Rather, it reflected the weakness of U.S. regional hegemony and the changing balance of power among world powers."
"The results of the Arab Spring have been overwhelmingly negative," he concluded. "If a fresh wave of popular uprisings occurs, the region must learn from its past mistakes and experiences."
https://www.aa.com.tr/en/middle-east/western-liberal-thought-is-on-wane-palestinian-thinker/1322316
--------
Hamas releases statement thanking Iran for 'supporting Gaza return marches'
27 November 2018
In a new demonstration of the rapprochement between Iran and Islamist political group Hamas, the movement on Tuesday expressed its "thanks" to Tehran for sponsoring victims of the great march of return.
Iran has announced its "adoption" of the families of those killed and wounded in the "return marches" in Gaza. Hamas spokesman Fawzi Barhoum said in a statement that the movement "values" and "highly appreciates" Iran's positions and support.
Barhoum, in a series of tweets on Tuesday, called on the Arab and Islamic countries to continue to stand by the Palestinian people and support them in the face of all challenges.
Full report at:
https://english.alarabiya.net/en/News/middle-east/2018/11/27/Hamas-releases-statement-thanking-Iran-for-supporting-Gaza-return-marches-.html
--------
Coalition returns 15 Houthi child soldiers to Yemen govt after rehabilitation
27 November 2018 T
The Arab Coalition forces represented by the joint forces' Child Protection Unit handed over 15 Yemeni children to the legitimate Yemeni government who were arrested during military confrontations with the Iran-backed Houthi militias on a number of fronts near the border with Saudi Arabia.
The handover of children took place in the presence of a number of coalition delegates, the participation of representatives of the International Committee of the Red Cross, the representative of the Saudi Red Crescent, the head of the Child Protection Unit in armed conflict, a delegate from the legitimate Yemeni government and a delegate from the Human Rights Commission Saudi Arabia.
Each child was handed over a sum of money as a gift from the Arab coalition, while the command of the Sharurah force provided also provided symbolic gifts to them, after which commemorative photographs were taken on the occasion and the children were then transported by buses to Marib.
The child soldiers were rehabilitated for a period of three months before being handed over to the legitimate Yemeni government, constituting the fifth batch that had been rehabilitated so far and thus, reaching a total number of children rehabilitated by the coalition forces in Yemen to 102.
The Arab coalition supporting Yemeni legitimacy have been making various efforts to restore security and stability in Yemen and preserving the unity of its people. The coalition forces were concerned with the protection and rehabilitation of children recruited by Houthi militias, after which they established the "Child Protection Unit" in the command of the joint forces.
Full report at:
https://english.alarabiya.net/en/News/gulf/2018/11/27/Coalition-returns-15-Houthi-child-soldiers-to-Yemen-govt-after-rehabilitation.html
--------
Prince Khalid: Consistent pressure on Houthis will lead to political settlement
27 November 2018
Saudi Arabia's Ambassador to the United States Prince Khalid bin Salman has said that only consistent pressure on the Iran-backed Houthi militias would eventually lead to a political solution in Yemen.
"After stalling for months, the Houthis agreed to talk about handing some control of Hodeidah port to the UN," Prince Khalid tweeted on Tuesday.
"This comes as they are on the verge of being pushed out by force; proof that only consistent pressure on the Iran backed militia will lead to a political settlement," he added.
UN envoy for Yemen Martin Griffiths, who was in Riyadh on Monday, is seeking a UN role in supervising the port and continues his consultations ahead of peace talks planned in Sweden next month, UN spokesman Rheal LeBlanc said.
Full report at:
https://english.alarabiya.net/en/News/gulf/2018/11/27/Prince-Khalid-Consistent-pressure-on-Houthis-will-lead-to-political-settlement.html
--------
Iranian Sunni cleric shot, killed in northern Iran
27 November 2018
Iran's semi-official Tasnim news agency says a Sunni cleric who had worked to reconcile Sunnis and Shiites, members of the two biggest sects in Islam, was shot and killed.
The report says the cleric, Abdolghafour Jamalzai, was shot in the back with a hunting rifle on Tuesday morning outside of a mosque in the town of Gorgan. The town is about 300 kilometers, or about 190 miles, northeastern of Tehran.
The report didn't say how many gunmen were involved or speculate on the possible motives for the assassination. No group claimed responsibility for the attack.
Tasnim says the cleric believed that enemies of Islam are trying to stir up trouble between Shiites and Sunnis. Iran is a majority Shiite nation.
In July, gunmen assassinated a Sunni cleric in southeastern Iran.
https://english.alarabiya.net/en/News/world/2018/11/27/Iranian-Sunni-cleric-shot-killed-in-northern-Iran.html
--------
Iran, EU hold high-level political dialogue in Brussels
Nov 27, 2018
Iran and the European Union have held the fourth meeting of the high-level political dialogue in the Belgian capital, Brussels.
According to a press release issued on Tuesday by the official website of the European Union, the meeting was co-chaired by Iranian Deputy Foreign Minister for Political Affairs Abbas Araqchi and Secretary General of the European External Action Service (EEAS) Helga Maria Schmid on Monday.
It added that the meeting was part of the regular exchanges between Iran and the 28-nation bloc.
The agenda focused on bilateral issues such as trade, energy, transport, the environment, migration, humanitarian assistance, drug policy, education, culture and research as well as counter-terrorism and regional developments, notably Syria, Iraq, Yemen, Lebanon and Afghanistan, the press release said.
According to the official Islamic Republic News Agency (IRNA), Araqchi stressed the importance of preserving the multilateral nuclear agreement, officially known as the Joint Comprehensive Plan of Action (JCPOA), to promote regional and international peace and security.
He said the International Atomic Energy Agency (IAEA) once again reaffirmed the Islamic Republic's full commitment to its undertakings under the nuclear deal.
In its latest report on November 12, the UN nuclear agency said Iran has continued to implement all its commitments under the 2015 nuclear deal it signed with major global powers even as the United States re-imposed fresh sanctions against Tehran.
Iran has been complying with the restrictions to its nuclear program laid down in the nuclear deal, the IAEA added.
Araqchi further urged acceleration in the effective implementation of the JCPOA by its remaining signatories, particularly the European side, after the illegal US withdrawal from the agreement.
"Any procrastination in the fulfillment of the obligations will pose serious challenges to this important diplomatic achievement for the international community and the Islamic Republic of Iran will make a decision based on its independence and interests in that case," the senior Iranian diplomat pointed out.
US President Donald Trump withdrew his country in May from the Iran nuclear deal, reached between Iran and six major powers -- the United States, Britain, France, Germany, Russia and China -- and decided to re-impose unilateral sanctions against Tehran.
Under the deal, Tehran agreed to put limits on its nuclear program in exchange for the removal of nuclear-related sanctions.
Earlier this month, the Trump administration announced the re-imposition of the "toughest" sanctions ever against Iran's banking and energy sectors with the aim of cutting off the country's oil sales and crucial exports.
A first round of American sanctions took effect in August, targeting Iran's access to the US dollar, metals trading, coal, industrial software, and auto sector.
The US administration hoped to get the other parties to the deal with Iran to likewise scrap the deal, but instead, they stressed that not only would they stick to the agreement, but they would also work to sustain it in the face of increased US pressure. Iran has not left the landmark nuclear deal yet, but stressed that the remaining signatories to the agreement have to work to offset the negative impacts of the US pullout for Iran if they wanted Tehran to remain in it.
The Tuesday EU press release further said discussions on human rights were also held, as an integral part of EU-Iran political dialogue and as a continuation of regular exchanges held in November last year and in February 2016.
It noted that the EEAS Secretary General Schmid also participated in the third two-day EU-Iran High Level Seminar on International Nuclear Cooperation, which opened in Brussels on Monday.
The seminar focused on aspects of civil nuclear cooperation in line with the JCPOA, it said, adding the EU continues to fully support the deal's implementation.
Addressing the seminar on Monday, Iran's nuclear chief criticized the US administration's efforts to prevent the implementation of the historic nuclear agreement through exerting pressure on other countries to make them pursue Washington's policies vis-a-vis the deal.
Full report at:
https://www.presstv.com/Detail/2018/11/27/581307/Araqchi-Helga-Schmid-Iran-EU-Brussels
--------
Yemeni ballistic missiles hit military targets in Saudi regions of Asir, Jizan: Report
Nov 27, 2018
Yemeni army forces, supported by allied fighters from Popular Committees, have hit two military targets in Saudi Arabia's southwestern regions of Asir and Jizan with domestically-manufactured ballistic missiles in retaliation for the regime's campaign of military aggression against the impoverished nation, a report says.
Yemen's official Saba news agency, citing unnamed military officials, reported on Tuesday that a Zelzal-1 (Earthquake-1) missile successfully hit a gathering of Saudi-led mercenaries off Qais Mountain in Jizan and another missile of the same type hit a gathering of mercenaries in Wawa area of Asir with precision.
It added that both projectiles left an unspecified number of Saudi-led forces either killed or wounded.
Meanwhile, Yemen's Arabic-language al-Masirah television network reported that the Yemeni forces also hit another gathering of Saudi-led mercenaries and militiamen loyal to Yemen's former president Abd Rabbuh Mansur Hadi in the Helm military base near the city of Qa'atabah in the central province of Dali' with another Zelzal-1 missile.
Additionally on Tuesday, Yemeni soldiers, backed by fighters of the Houthi Ansarullah movement, launched an attack against positions held by Saudi-led forces in the southwestern province of Ta'izz, inflicting casualties on them.
Leading a coalition of its allies, most prominently the UAE, Saudi Arabia invaded Yemen in March 2015 in an attempt to reinstall Hadi, who had resigned amid popular discontent and fled to the Arab kingdom.
The aggression initially consisted of a bombing campaign but was later coupled with a naval blockade and the deployment of ground forces to Yemen.
Since the onset of the imposed war, the Yemeni army, backed by fighters of the country's popular Houthi Ansarullah movement, has been defending the impoverished nation against the brutal aggression. The coalition is also resolute to crush the movement as another goal in its war on Yemen, which is teetering on the edge of famine.
More than three and a half years into the war, Saudi Arabia has achieved neither of its objectives. Riyadh had declared at the start of the invasion that the war would take no more than a couple of weeks.
Back in June, the Emirati forces, backed by armed militia loyal to Hadi, launched a full-scale offensive against the Houthi-held Hudaydah, which is currently under a tight siege imposed by the invaders. The so-called liberation operation, however, failed to achieve its objective, which is overrunning the vital port and defeating Houthi fighters, backed by those from the Popular Committees.
Over the past several months, humanitarian organizations have warned that military operations against Hudaydah threaten to cut off essential supplies to millions of Yemeni people. More than 70 percent of Yemen's imports pass through Hudaydah's docks.
The coalition claims Houthis are using Hudaydah for weapons delivery, an allegation rejected by Ansarullah fighters.
The Saudi-led war has also taken a heavy toll on the country's infrastructure, destroying hospitals, schools, and factories. The UN has already said that a record 22.2 million Yemenis are in dire need of food, including 8.4 million threatened by severe hunger. According to the world body, Yemen is suffering from the most severe famine in more than 100 years.
Full report at:
https://www.presstv.com/Detail/2018/11/27/581317/Yemen-missile-Jizan-Asir-Saudi-Arabia-Hadi-Houthis
--------
Israel minister 'invited to 2019 confab in Bahrain' amid growing Israeli-Arab ties
Nov 27, 2018
Israel's economy minister says he has been invited to a technology event in Bahrain, as Tel Aviv and the Persian Gulf Arab governments take further steps towards normalization.
"I myself received a personal invitation to Bahrain," Eli Cohen told Israeli Army Radio on Monday, adding that the event was "in the realm of technology and high-tech."
Reuters cited an unnamed Israeli official as saying that Cohen had been invited to the Startup Nations Ministerial slated for next April.
The official said the invitation from Manama had been relayed via Swiss officials.
Cohen's comments came shortly after Israeli Prime Minister Benjamin Netanyahu announced his willingness to open diplomatic relations with Bahrain during a meeting visiting Chadian President Idriss Deby on Sunday, according to Israeli media.
A spokesman for Netanyahu's office, Hani Marzuq, had also told the Knesset (Parliament) on Friday that the premier was scheduled to travel to Bahrain in the near future.
Netanyahu's office rejected any such prospect, but on Sunday, the prime minister hinted during a press conference with Deby that he would soon visit unspecified Arab states.
Inside Bahrain, public opinion is largely opposed to Manama's potential normalization of ties with Israel, which is viewed as a blow to Palestinian struggles against occupation. Several protests have been held in the Persian Gulf kingdom against normalization with Tel Aviv in parallel with the rallies against Bahrain's ruling family.
Israel has been trying to inch closer to the Arab world, especially the Persian Gulf's littoral states in the hope of forming an alliance against what it calls a "common threat" from Iran.
Only two Arab states, Egypt and Jordan, have open diplomatic relations with Israel. The regime has recently stepped up its push to make its clandestine ties with other Arab governments public and establish formal relations with them.
The Arab capitals -- with Riyadh at the head -- have, for their part, been holding back-to-back meetings with Israeli officials and making unprecedented remarks in favor of Tel Aviv.
Raising eyebrows, Netanyahu visited Oman last month, meeting with the country's Sultan Qaboos in Muscat.
The controversial visit, the first one by an Israeli prime minister to the sultanate since 1996, was kept secret until after Netanyahu returned to the occupied territories.
Full report at:
https://www.presstv.com/Detail/2018/11/27/581263/Bahrain-Israel-invitation-conference-Eli-Cohen-Arab-world-Netanyahu
--------
Houthis to discuss 'handing over Hodeidah' to the UN
November 27, 2018
JEDDAH: The Houthi militia has agreed to discuss handing over Hodeidah port to the UN, the Saudi ambassador to the US said on Tuesday.
Yemen's main port has been held by the Iran-backed militants since the start of the conflict in 2014.
Fighting has centered on the city as pro-government Yemeni forces backed by the Arab coalition, which includes Saudi Arabia, have pushed to capture the city. The port is the main conduit for supplies and aid to large parts of the country.
"After stalling for months, the Houthis agreed to talk about handing some control of Hodeidah port, to the UN," Prince Khalid bin Salman, Saudi Arabia's ambassador to Washington, said in a tweet.
"This comes as they are on the verge of being pushed out by force. Proof that only consistent pressure on the Iran-backed militia will lead to a political settlement."
The Houthis have previously refused to discuss handing over control of the port to the UN.
Fighting increased this month as the pro-government forces advanced into the city and edged closer to the port.
The UN's World Food Programme (WFP) said on Tuesday that operations at the port have nearly halved in two weeks.
Last week, UN envoy Martin Griffiths traveled to Yemen and held talks in Hodeidah over how the UN could take control.
"I am here to tell you today that we have agreed that the UN should now pursue actively and urgently detailed negotiations for a leading UN role in the port and more broadly," Griffiths said on Friday.
Full report at:
http://www.arabnews.com/node/1412001/saudi-arabia
--------
URL: https://www.newageislam.com/islamic-world-news/austrian-chapel-broadcast-azaan-throughout/d/117007
New Age Islam, Islam Online, Islamic Website, African Muslim News, Arab World News, South Asia News, Indian Muslim News, World Muslim News, Women in Islam, Islamic Feminism, Arab Women, Women In Arab, Islamophobia in America, Muslim Women in West, Islam Women and Feminism