New Age Islam News Bureau
27 February 2021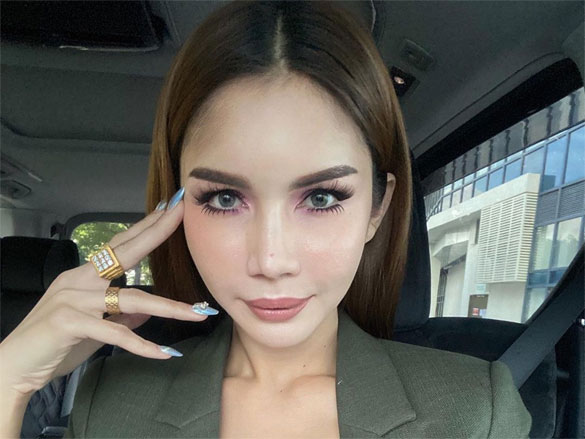 Earlier this week, Jais said it had deployed about 122 personnel and enforcement officers to find and arrest Nur Sajat, following her failure to attend a Shariah High Court proceeding last Tuesday in relation to a case three years ago. — Picture via Instagram/Nur Sajat
----------
• India has highest stake in resolution of Rohingyas' return from Bangladesh to Myanmar: India at UNGA
• US Democrats reintroduce legislation to prevent future Muslim bans
• Days after talks of ceasefire, peace; Pak PM Imran Khan rakes up Kashmir issue
• 'It's in EU's interest to develop cooperation with Turkey'
• UAE, Kuwait support Saudi Arabia's response to US report on murder of Khashoggi
• OIC team arrives Saturday to see Rohingya situation
• Iran reaffirms support for Syria to defeat terrorism, restore security
• Nigerian Govt to Begin Trial of 5,000 Boko Haram Suspects
Southeast Asia
• Assigning 122 Islamic enforcers for cosmetics entrepreneur Nur Sajat witch-hunt overzealous, says transgender rights group Justice for Sisters (JFS)
• NRD gives nod to non-Muslim wedding registrations in MCO, CMCO, RMCO areas
• Malaysia to start COVID-19 vaccination drive early as first doses arrive
--------
India
• India has highest stake in resolution of Rohingyas' return from Bangladesh to Myanmar: India at UNGA
• Soldier held for leaking ops data to Pakistan's ISI
• Haryana to Table 'Love Jihad' Bill in Upcoming Budget Session
• Our community music group is much more than just a musical band: Soul's Diet brings Sufism to stage
• Dissent against Kunhalikutty, Jamaat factor to be key
• Two terrorist hideouts busted in J&K
--------
North America
• US Democrats reintroduce legislation to prevent future Muslim bans
• Saudi de facto ruler approved operation that led to Khashoggi's death: US
• Russia condemns US airstrikes in Syria
• Biden will protect US interests, White House says in first remarks on Syria strike
• Rights advocates decry Biden's decision against sanctioning bin Salman despite Khashoggi report
• US strike on Hashd al-Sha'abi facilities served Zionist regime: Commentator
--------
Pakistan
• Days after talks of ceasefire, peace; Pak PM Imran Khan rakes up Kashmir issue
• No possibility of Pakistan being blacklisted by FATF, says minister
• Pakistan: JUI-F lawmaker questioned on alleged marriage with minor girl
• Pakistan's desire for peace must not be misunderstood, PAF chief says on 2nd anniversary of 'Operation Swift Retort'
• Pakistan, Qatar sign 10-year LNG supply contract
• Boy killed, 165 injured as Rawalpindi residents violate ban on Basant
• Sri Lankan Muslims Pin Hopes on Pakistan's Prime Minister Imran Khan
--------
Europe
• 'It's in EU's interest to develop cooperation with Turkey'
• UK supports US response against Iran-backed militias in Syria: Foreign Secretary
• Dutch parliament: China's treatment of Uighurs is genocide
• Turkish scientists to receive top German honor
• Former Islamic State Militant Sentenced To Six Years In Bosnia Court
• Supreme Court rules Shamima Begum cannot return to UK
• UN rights chief cites 'need' to assess rights in Xinjiang
--------
Arab World
• UAE, Kuwait support Saudi Arabia's response to US report on murder of Khashoggi
• Syria condemns 'cowardly' US airstrikes near Syrian-Iraqi border: FM
• Arab Coalition intercepts Houthi attack on Saudi Arabia; fourth in less than 24 hours
• Three protesters killed in clashes with Iraq security forces in Nasiriyah
• Arab Coalition intercepts Houthi ballistic missile targeting Saudi Arabia
--------
South Asia
• OIC team arrives Saturday to see Rohingya situation
• Pakistan Urges US to 'Quickly' Complete Review of Peace Deal with Afghan Taliban
• Britain reiterates 'support' to Afghanistan
• Under 'no obligation' to shelter stranded Rohingya Muslim refugees: Bangladesh foreign minister
• Unknown gunmen attack residence of slain journalist
--------
Mideast
• Iran reaffirms support for Syria to defeat terrorism, restore security
• Diplomat: France Better to Stop Complicity in Saudi Carnage of Yemeni People instead of Peaching Iran
• Iran Calls for Self-Restraint among Armenian Parties
• Rouhani Stresses Deep Relations with Kuwait
• Yemen 'wants either real peace or war until victory'
• Iran's Parliament Keen on Further Cooperation with African Countries
• Netanyahu-backed candidate calls murderer of Palestinian worshipers 'a hero'
• More tribes strike non-aggression agreements with advancing army, allies in Yemen's Ma'rib
--------
Africa
• Nigerian Govt to Begin Trial of 5,000 Boko Haram Suspects
• Turkey condemns terror attack in Mali
• Somali opposition leaders postpone protest after last week's clashes lead to deaths
• Algeria anti-government Hirak protesters hit streets after year-long hiatus
Compiled by New Age Islam News Bureau
URL: https://www.newageislam.com/islamic-world-news/assigning-122-islamic-enforcers-cosmetics/d/124415
--------
Assigning 122 Islamic enforcers for cosmetics entrepreneur Nur Sajat witch-hunt overzealous, says transgender rights group Justice for Sisters (JFS)
27 Feb 2021
BY ASHMAN ADAM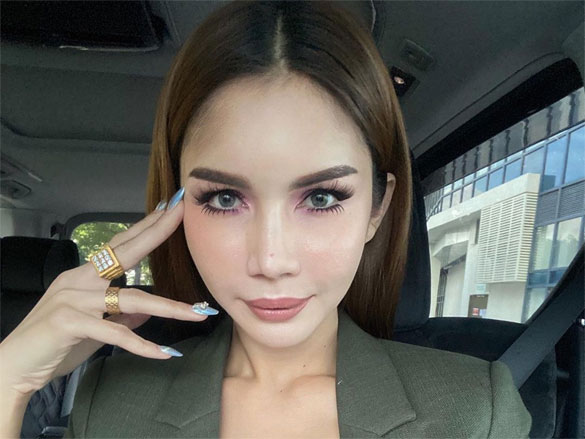 Earlier this week, Jais said it had deployed about 122 personnel and enforcement officers to find and arrest Nur Sajat, following her failure to attend a Shariah High Court proceeding last Tuesday in relation to a case three years ago. — Picture via Instagram/Nur Sajat
---------------
KUALA LUMPUR, Feb 27 ― Justice for Sisters (JFS) has labelled the Selangor Islamic Religious Department's (Jais) attempt to detain cosmetics entrepreneur Nur Sajat as extreme, and called for the state Islamic authority to end all prosecution against her immediately.
In a statement, the transgender rights group expressed its extreme concern about the persecution against Nur Sajat and charges of allegedly "insulting Islam" for merely being herself.
"We are astonished by the financial and human resources that are being allocated for this search and arrest operation against Sajat.
"All these actions by JAIS are extreme and demonstrate their overzealousness in arresting and detaining Sajat at all costs for merely expressing herself and her gender identity," the group said.
JFS went on to questions the charges against Sajat ― which are allegedly connected to a religious event that she organised in 2018 where she appeared in a baju kurung.
"Her wearing a baju kurung is deemed as an insult to Islam. Further, as a result of the series of doxing efforts by both state and non-state actors, the recorded identity on her birth certificate as well as her identity card was disclosed to the public, setting the stage for her prosecution," it said.
JFS added that while detractors may accuse Nur Sajat of bringing this action onto herself for not attending court, there are deeper structural issues that need to be addressed first.
It added that it is also important to understand and empathise with the mental health burden and stress experienced by those prosecuted for their gender identities as the Shariah courts deny the queer communities their dignity and adds barriers for them to seek redress and remedies.
The advocacy group added that the continuous prosecution against Nur Sajat based on her gender identity is a violation of Article 8, which safeguards persons from gender-based discrimination.
"While the state attempts to view gender through a binary lens, gender is a multilayered and umbrella term which includes gender identity, gender expression and gender stereotypes," it said.
Underlying the state persecution against Nur Sajat is the criminalisation and non-recognition of trans, intersex and non-binary persons, said the group, with this raising serious questions regarding Muslim trans, intersex and non-binary persons' freedom of religion in Malaysia.
"It appears as if the state only allows LGBTQ persons to exist if they fall into the state's definition of a Muslim person, and requires non-gender conforming individuals to 'change', 'supress' or 'rehabilitate' themselves, all of which have been rejected by international medical and human rights bodies due to its harmful effects on the well-being of LGBTQ people," it said.
Earlier this week, Jais said it had deployed about 122 personnel and enforcement officers to find and arrest Nur Sajat, following her failure to attend a Shariah High Court proceeding last Tuesday in relation to a case three years ago.
The charge against Nur Sajat was made in accordance with Section 10 (a) of the Shariah Crimes (State of Selangor) Enactment 1995 which provides for a sentence not exceeding RM5,000 or imprisonment not exceeding three years or both, if convicted.
Section 10 refers to the Shariah offence of insulting Islam or causing Islam to be insulted either by mocking or blaspheming the faith and its associated practices and rituals either in a written, pictorial or photographic form.
Nur Sajat has been the subject of intense scrutiny by authorities and some members of the public over her gender identity.
https://www.malaymail.com/news/malaysia/2021/02/27/assigning-122-islamic-enforcers-for-nur-sajat-witchhunt-overzealous-says-tr/1953276
--------
India has highest stake in resolution of Rohingyas' return from Bangladesh to Myanmar: India at UNGA
Feb 27, 2021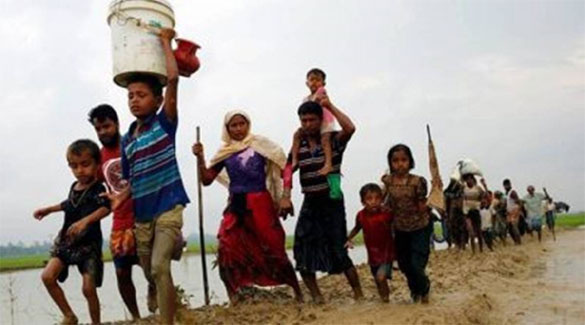 Bangladesh is hosting over 1.1 million Rohingya refugees in Cox's Bazar, who fled Myanmar facing military crackdown, often considered as "ethnic cleansing" by many rights groups. (Reuters/File)
-------------
UNITED NATIONS: India has emphasised the need for an early return of displaced Rohingyas from Bangladesh to Myanmar, saying that it has the highest stake in resolving the issue since it is the only nation that shares a long border with both countries.
Speaking at the informal UN General Assembly meeting on Friday on the situation in Myanmar after the military staged a coup this month, India's Permanent Representative to the UN Ambassador T S Tirumurti said that it must be ensured that the recent developments in the country do not impede the progress made so far and the international community must encourage and support positive steps.
Bangladesh is hosting over 1.1 million Rohingya refugees in Cox's Bazar, who fled Myanmar facing military crackdown, often considered as "ethnic cleansing" by many rights groups.
Myanmar doesn't recognise Rohingya as an ethnic group and insists that they are Bangladeshi migrants living illegally in the country.
Myanmar military seized the power on February 1, detaining the country's de-facto leader Aung San Suu Kyi. The military coup took place at a time when Bangladesh was spearheading a desperate campaign for safe return of some 1.1 million Rohingyas.
Tirumurti, addressing the issue of displaced persons from the Rakhine state of Myanmar, said India has the highest stake in resolving the issue of repatriation of the displaced persons since it is the only country that shares a long border with both Bangladesh and Myanmar.
"We have continued to counsel our partners on the need for a balanced and constructive approach to this issue. For this, mobilisation of support for the developmental needs of the local people is crucial. India has been consistently encouraging stakeholders to find practical and pragmatic solutions," he said.
He emphasised the need for an early resolution of the issue of Rohingyas.
Underscoring that a "collaborative and consensus-based approach" is key to arriving at a meaningful and practical outcome, Tirumurti said the international community must work to address the challenges that the concerned stakeholders continue to face so that this humanitarian problem is resolved in a timely manner.
"India will continue to work with both the governments of Bangladesh and Myanmar to enable the earliest return of displaced persons to their homes in the Rakhine State in a manner that is safe, speedy and sustainable," he said.
Commending Bangladesh for hosting over a million displaced persons in its territory, India said it is important for the international community to recognise and understand the humanitarian burden that Bangladesh continues to face and the efforts it has undertaken to ensure the well-being of the displaced persons.
"The international community must further support, financially and otherwise, efforts of the government of Bangladesh and also assist in ensuring that issues relating to radicalisation in the camps and other security challenges are addressed in an expeditious manner," Tirumurti said.
https://timesofindia.indiatimes.com/india/india-has-highest-stake-in-resolution-of-rohingyas-return-from-bangladesh-to-myanmar-india-at-unga/articleshow/81242854.cms
--------
US Democrats reintroduce legislation to prevent future Muslim bans
February 27, 2021
People protest against the Supreme Court ruling upholding President Donald Trump's travel ban outside the the Supreme Court in Washington, Tuesday, June 26, 2018. (AP Photo/Jacquelyn Martin)
-------------
As many as 140 Democratic lawmakers have reintroduced legislation in the US Congress to prevent future Muslim bans and prohibit discrimination on the basis of religion.
The Muslim travel ban, introduced by former US President Donald Trump, targeted several Muslim-majority nations and restricted the entry of people from Iran, North Korea, Syria, Libya, Yemen, Somalia and Venezuela. President Joe Biden ended the Muslim ban on his day one in the office last month.
In the House of Representatives, the National Origin-Based Antidiscrimination for Nonimmigrants (NO BAN) Act was reintroduced on Friday by House Judiciary Committee Chairman Jerrold Nadler and Judy Chu, while in the Senate it was done by Senator Chris Coons.
Indian-American lawmakers Ami Bera, Ro Khanna, Pramila Jayapal and Raja Krishnamoorthi are among those who are supporting the bill.
The legislation strengthens the Immigration and Nationality Act to prohibit discrimination on the basis of religion, and restores the separation of powers by limiting overly broad executive authority to issue future travel bans.
"When the Trump Administration issued its xenophobic Muslim ban, it was immediately apparent that it was unconstitutional, discriminatory, and morally reprehensible," said Nadler.
"I am grateful that President Biden took bold action on day one to repeal this ban and reunite families, but we cannot risk the possibility of any future President reinstating this heinous policy," he said.
The Muslim ban was a hateful stain on the United States. Inspired only by bigotry and not any genuine national security concerns, the ban served only to separate families while stoking bigotry, xenophobia, and Islamophobia, said Congresswoman Judy Chu.
"However, we cannot risk letting prejudice become policy again. That is why I am once again introducing the NO BAN Act to update our laws. By requiring actual evidence of a threat before there can be any such broad based bans like this, the NO BAN Act ensures that future presidents will not be able to ban people solely because of their religion," she said.
Senator Coons said, "We have turned the page on the tragic Muslim ban, but now we must write the next chapter ?one in which no president can act through fear and prejudice to discriminate against a community of faith."
"The Muslim ban senselessly upended lives and cut off thousands of Americans from their loved ones. Only through an act of Congress can we ensure that such a discriminatory and overreaching action by a president never happens again. The NO BAN Act reasserts not only the role of Congress under our system of checks and balances, but also the proud American legacy of welcoming immigrants and refugees," he said.
"The Muslim ban is a stain on our nation's history, a direct violation of our basic principles of equality under the law and religious freedom," said Congresswoman Ilhan Omar.
"Thankfully, President Biden ended this hateful ban on day one of his presidency. But we must ensure that no president can ever ban a group of people from this country based solely on their religion or nationality. We must ensure that mothers will not be separated from their children, that brothers and sisters will not be torn apart, and that people around the world have a shot at the American Dream. I'm proud to work with my colleagues to place the Muslim ban in the dustbin of history where it belongs," Omar said.
https://indianexpress.com/article/world/us-democrats-reintroduce-legislation-to-prevent-future-muslim-bans-7207027/
--------
Days after talks of ceasefire, peace; Pak PM Imran Khan rakes up Kashmir issue
Feb 27, 2021
NEW DELHI: Days after the Director-General of Military Operations (DGMOs) of India and Pakistan announced the implementation of the 2003 ceasefire, Prime Minister of Pakistan, Imran Khan once again raked up the Kashmir issue.Imran Khan tweeted, "I welcome restoration of the ceasefire along with the Line of Control (LoC). The onus of creating an enabling environment for further progress rests with India. India must take necessary steps to meet the long-standing demand and right of the Kashmiri people to self-determination acc to UNSC resolutions."
I welcome restoration of the ceasefire along the LOC. The onus of creating an enabling environment for further prog… https://t.co/gsMlAvZBn9
— Imran Khan (@ImranKhanPTI) 1614396135000
"We also demonstrated to the world Pakistan's responsible behaviour in the face of India's irresponsible military brinkmanship, by returning the captured Indian pilot. We have always stood for peace & remain ready to move forward to resolve all outstanding issues through dialogue," he further said in his tweet.
We also demonstrated to the world Pakistan's responsible behaviour in the face of India's irresponsible military br… https://t.co/S1wO0FlfC6
— Imran Khan (@ImranKhanPTI) 1614396135000
The United States, United Nations, and Hurriyat have all welcomed the reinforcement of the 2003 ceasefire between India and Pakistan.
India also said that it wants normal neighbourly relations with Pakistan but its position on key issues remains unchanged.
Imran Khan's raking up of the Kashmir issue is unlikely to go down well with India, as New Delhi has maintained that it is a bilateral issue and is ready to hold a dialogue only when Pakistan stops sponsoring terrorism.
The Ministry of External Affairs (MEA) has not responded to Imran Khan's recent assertion as of now.
https://timesofindia.indiatimes.com/world/pakistan/days-after-talks-of-ceasefire-peace-pak-pm-imran-khan-rakes-up-kashmir-issue/articleshow/81241831.cms
--------
'It's in EU's interest to develop cooperation with Turkey'
Talha Ozturk and Busra Nur Cakmak
26.02.2021
BELGRADE, Serbia
It is in the interest of the European Union to develop effective cooperation with Turkey, said the Croatian foreign minister on Friday.
Gordan Grlic-Radman's remarks came in a joint news conference with Turkish Foreign Minister Mevlut Cavusoglu, who is currently visiting the capital Zagreb.
"Turkey is an EU candidate country and NATO ally. Therefore, It is in the interest of the European Union to develop effective cooperation with Turkey," said Radman, adding that Turkey is an important partner of the bloc in the refugee crisis, security, and fight against terrorism as well as economy and trade fields.
Radman also said Croatia will give the necessary support to the development of relations between Turkey and the EU.
https://www.aa.com.tr/en/europe/its-in-eus-interest-to-develop-cooperation-with-turkey/2158238
--------
UAE, Kuwait support Saudi Arabia's response to US report on murder of Khashoggi
Tamara Abueish
27 February, 2021
Kuwait supports the statements made by Saudi Arabia on the United States' intel report pertaining to the Kingdom's leadership regarding the murder of the late Jamal Khashoggi, the Kuwaiti foreign ministry said on Saturday.
The United Arab Emirates also supports Saudi Arabia's position on the US intelligence report on the killing of Khashoggi, the Emirates News Agency reported on Saturday.
The two countries expressed their confidence that the Kingdom would continue to implement the law in a transparent and impartial manner, and would hold all those involved in the case of Khashoggi accountable.
The Saudi Arabian government in a statement on Friday said it completely rejects the negative, false, and unacceptable assessment made by the US.
The report declassified by President Joe Biden alleged that Saudi Arabia's Crown Prince Mohammed bin Salman had approved the 2018 operation that led to the murder of Khashoggi in Saudi Arabia's Istanbul consulate.
"The government of the Kingdom of Saudi Arabia completely rejects the negative, false and unacceptable assessment in the report pertaining to the Kingdom's leadership, and notes that the report contained inaccurate information and conclusions," the Saudi Arabian foreign ministry said in a statement.
"The Ministry reiterates what was previously announced by the relevant authorities in the Kingdom, that this was an abhorrent crime and a flagrant violation of the Kingdom's laws and values. This crime was committed by a group of individuals that have transgressed all pertinent regulations and authorities of the agencies where they were employed," the statement added.
https://english.alarabiya.net/News/gulf/2021/02/27/Kuwait-supports-Saudi-Arabia-s-response-to-US-report-on-murder-of-Jamal-Khashoggi
--------
OIC team arrives Saturday to see Rohingya situation
Humayun Kabir Bhuiyan
February 26th, 2021
The delegation to hold consultations to support bilateral cooperation and coordinate on the issue of Rohingya Muslims in Myanmar
A delegation from the general secretariat of the Organization of Islamic Cooperation (OIC) and the Islamic Solidarity Fund (ISF) will arrive in the capital on Saturday on a four-day visit to take stock of the conditions of the Rohingya refugees.
During the visit, the delegation will hold a series of consultations with Bangladeshi officials on ways and means to support bilateral cooperation and coordinate on the issue of the Rohingya Muslims in Myanmar, according to the OIC.
The visit comes within the framework of the OIC's full solidarity with Bangladesh for providing shelter to one million refugees of the distressed Muslim Rohingya minority in Myanmar.
It reflects the OIC's keenness to follow up the situation of Muslim communities and minorities in non-OIC member countries. The OIC follows with deep concern the situation of the Muslim Rohingya minority in Myanmar following the developments in the country.
In his statement before the high-level segment of the 46th session of the UN Human Rights Council (UNHRC) held on 23 February 2021, OIC Secretary-General Dr Yousef A. Al-Othaimeen reaffirmed the organisation's principled position in support for the legitimate rights of the Muslim Rohingya community and its call for ensuring its safety and security and for recognizing its basic rights, including the right to citizenship.
He also underscored the need to hold the perpetrators of gross violations against the Rohingya accountable for their acts.
The OIC council of foreign ministers (CFM) had welcomed in a resolution adopted at its 47th Session held last November in Niamey, Niger, the decision made by the International Court of Justice (ICJ) in The Hague on 23 January 2020 at the case filed against the Republic of Myanmar, whereby the ICJ imposed provisional measures to prevent further acts of genocide against the Rohingya in Myanmar.
The OIC general secretariat called again on the international community to attach greater attention to the Rohingya Muslims in these special circumstances.
https://www.dhakatribune.com/bangladesh/rohingya-crisis/2021/02/26/oic-team-to-arrive-saturday-to-see-rohingya-situation
--------
Iran reaffirms support for Syria to defeat terrorism, restore security
26 February 2021
Iranian Foreign Minister Mohammad Javad Zarif says Tehran will keep supporting Syria in various fields, particularly in the war against terrorism and in the efforts to ensure security and stability across the country.
In a phone call with Syrian Foreign Minister Faisal Mekdad, the top Iranian diplomat stressed the importance of making efforts to realize a solution that preserves the interests of the Syrian nation, Syria's official news agency SANA reported on Thursday.
Mekdad expressed appreciation for Iran's support, particularly in the economic arena, to mitigate the impacts of unilateral coercive economic sanctions.
The Iranian and Syrian foreign ministers also discussed ways to boost mutual relations in all fields.
Zarif and Mekdad also exchanged views about the outcome of recent meetings held within the framework of the Astana peace format in the Russian resort city of Sochi and also consultations among various parties to overcome the obstacles put by some countries in the way of restoring stability to Syria.
Since January 2017, Iran, Turkey and Russia, the states that have been serving as the guarantors of an all-Syria ceasefire, have been mediating peace negotiations between representatives of the Syrian government and opposition groups in a series of talks held in the Kazakh capital Astana (now named Nur-Sultan) and other places, including Sochi.
The talks are collectively referred to as the Astana peace process.
The first round of the Astana talks began a month after the three states joined efforts and brought about the countrywide ceasefire in Syria and assumed the role of the guarantors of the truce.
In a statement issued on February 17 at the end of two-day talks in Sochi, Iran, Russia, and Turkey declared the importance of respect for Syria's sovereignty and laid emphasis on the need to fight terrorism in the country until its complete eradication.
Zarif and Mekdad also discussed the activities of Syria's Constitutional Committee and the results of its latest meeting in the Swiss city of Geneva in January.
On the sidelines of the regular meeting of the Constitutional Committee in Geneva in January, Iran, Russia, Turkey held a trilateral meeting, at the end of which they issued a joint statement, reaffirming their readiness to support the committee's work through continued interaction with the Syrian delegates and UN Special Envoy for Syria Geir Pedersen, as the facilitator, to ensure sustainable functioning of the committee.
Syria began to become grappled by foreign-backed violence in 2011. Matters worsened significantly after the Takfiri terrorist group of Daesh took on the country and neighboring Iraq three years later.
Before the guarantors launched their political and intermediary efforts, Iranian military advisory assistance and Russian aerial support helped Syria retake one territory after another from the militant outfits and the Takfiri group.
https://www.presstv.com/Detail/2021/02/26/646118/Zarif-Mekdad-Iran-Syria
--------
Nigerian Govt to Begin Trial of 5,000 Boko Haram Suspects
24 FEBRUARY 2021
By Khadijat Lawal
The Federal Government says it will soon begin the trial of 5,000 suspected Boko Haram members who are in various detention facilities across the country.
The Director General of Legal Aid Council, Aliyu Abubakar, disclosed this during a courtesy visit to Borno Governor Babagana Zulum at the Government House, Maiduguri.
Abubakar identified Giwa Barracks, Maiduguri, Kainji Correctional facilities, among the locations were the suspects are being detained over their alleged involvement in the activities of the Boko Haram sect.
He said the trial would be conducted by the Office of the Attorney General of the Federation, Office of the National Security Advisers in collaboration with the Theartre Command Operation Lafiya Dole, while the Legal Aid Council has been mandated to provide defence for the inmates.
He explained that the legal aid team has so far interviewed 283 suspects as part of efforts to establish their involvement in terrorism and as well understand the nature of the crime they committed.
"As their defence counsel, we have to interview them from time to time to enable us know their own part of the story. It so because regardless of the crimes they committed, it is possible that out of hundreds, you may find out that one or two persons are innocent.
"It is necessary for them to be represented by this council to make sure that all the requirements of the law are fulfilled. All evidence must be presented against them before the court of the law so that those found guilty would be prosecuted. In as much as every body is aware of the nature of the crime they have committed, under our laws, they are innocent until proven guilty," he said.
Abubakar lauded the leadership of Operation Lafiya Dole for providing the legal team with access to its detention facility to meet the inmates and interact with them.
He said the recent changes made in the military leadership would transform into progress in the quest to bring an end to insurgency and banditry in the country.
Governor Zulum said the government is ready to partner with the federal government to enable it achieve its mandate.
Represented by the Deputy Governor, Zulum lauded the council for providing legal support to the people of the state while assuring them of the government's commitment to support the the council financially.
He also urged the federal government and other stakeholders to adopt a sustainable plan in the Operation Safe Corridor program geared towards the rehabilitation of former insurgents.
He said the lack of a proper exit sustainability plan in the program has hampered its success.
https://allafrica.com/stories/202102250007.html
--------
Southeast Asia
NRD gives nod to non-Muslim wedding registrations in MCO, CMCO, RMCO areas
26 Feb 2021
KUALA LUMPUR, Feb 26 — Marriage ceremonies for non-Muslims can now be held at the National Registration Department (NRD), places of worship and non-Muslim religious association premises in areas placed under the movement control order (MCO), conditional MCO (CMCO) and recovery MCO (RMCO), effective today.
NRD, in a statement today said the decision was made by the government to enable the delayed non-Muslim marriage ceremonies during the MCO 2.0 period to be conducted.
"This decision was made at the Minister of Defence Technical Committee Meeting No 9, chaired by Datuk Seri Ismail Sabri Yaakob.
"However, marriage ceremonies in areas placed under the enhanced MCO (EMCO) are still not allowed," it said.
The statement said that the NRD had also updated and improved the standard operating procedures (SOPs) for non-Muslim marriage ceremonies at JPN, places of worship and non-Muslim religious association premises.
The SOPs include marriage registrations at the NRD are not allowed to have more than 10 people, including the marriage registrar.
As for marriage ceremonies at places of worship and religious association premises, the number of guests should not exceed 10 in MCO areas, a maximum of 20 people in attendance for areas under CMCO and 30 people or less in RMCO areas.
"However, the SOPs are subject to the size of the premises," the statement said.
NRD also said that no social events are allowed during marriage registrations are taking place while gatherings at non-Muslim places of worship and religious association premises are subject to the instructions of the National Security Council (MKN).
More details on the SOPs can be found on MKN's website (www.mkn.gov.my) or NRD's websit (www.jpn.gov.my). — Bernama
https://www.malaymail.com/news/malaysia/2021/02/26/nrd-non-muslim-weddings-can-be-held-in-mco-cmco-rmco-areas/1953096
--------
Malaysia to start COVID-19 vaccination drive early as first doses arrive
February 21, 2021
KUALA LUMPUR: Malaysia moved up its COVID-19 inoculation drive by two days as the first batch of vaccines arrived in the Southeast Asian nation on Sunday.
Malaysia aims to vaccinate at least 80% of its 32 million people within a year as it pushes to revive an economy that, slammed by coronavirus-related curbs, recorded its worst slump in over two decades in 2020.
It has imposed more lockdowns this year amid a fresh wave of coronavirus infections. The country has recorded 280,272 cases and 1,051 deaths.
A total of 312,390 doses of the Pfizer-BioNTech vaccine were delivered to Malaysia on Sunday morning, with more expected in coming weeks.
"The second delivery will be made on Feb. 26, and we will continue to receive (Pfizer) deliveries every two weeks until it is completed," Science Minister Khairy Jamaluddin said in a virtual news conference.
Malaysia has secured 32 million doses from Pfizer and BioNTech.
Vaccine doses from China's Sinovac Biotech are scheduled to be delivered in bulk on Feb. 27, pending approval from local regulators, Khairy said.
The national vaccine rollout will begin Wednesday, earlier than initially scheduled, with Prime Minister Muhyiddin Yassin and Health Ministry Director General Noor Hisham Abdullah set to receive the first doses, Khairy said.
https://www.arabnews.com/node/1813011/world
--------
India
Soldier held for leaking ops data to Pakistan's ISI
Feb 27, 2021
NEW DELHI: Alarm bells have been sounded at the Army's Northern Command headquarters at J&K's Udhampur, which deals with both China and Pakistan, after a soldier, a NCO (non-commissioned officer), was arrested for allegedly leaking operational data to Pakistan's Inter-Services Intelligence (ISI).
The ongoing court of inquiry (CoI) into the data breach will establish the "extent of the classified information that was lost and who all were responsible for it," said a source on Friday.
The preliminary probe by the Nagrota-based 16 Corps, based on a tip-off by an intelligence agency, shows the arrested soldier did allegedly leak "some" military maps and troop deployments, along both the Line of Control (LoC) with Pakistan and Line of Actual Control (LAC) with China, to his ISI handlers, said sources.
With Army chief General M M Naravane and Northern Command chief Lt-General Y K Joshi monitoring the progress of the probe, "accountability will be fixed much beyond the soldier" arrested till now.
https://timesofindia.indiatimes.com/india/soldier-held-for-leaking-ops-data-to-pakistans-isi/articleshow/81238038.cms
--------
Haryana to Table 'Love Jihad' Bill in Upcoming Budget Session
February 27, 2021
Chandigarh: The Haryana government will bring in a Bill against religious conversions through force or fraudulent means, and another one to recover damages to public and private properties from rioters and protesters in the state in the upcoming budget session of the assembly, state home minister Anil Vij said here on Thursday.
Presiding over a meeting of a committee formed to draft the Bill on religious conversion recently, the state home minister had said, "The enactment of this law will prevent any attempt to get religious conversion by force, inducement, bluff of marriage or by any other unethical methods by anyone in the state. Strict action will be taken against the culprits," he had then said in an official statement.
On Thursday, he told reporters, "We have prepared a draft of the Bill against religious conversions (through force or fraud) and it will be brought in the coming budget session of Haryana Vidhan Sabha."
The Damage to Public and Private Property Bill will also be brought in the next session, he said, adding that a tribunal will be set up under this framework. "The recoveries regarding damage to public and private properties will be realised within one year which may also include organisers of the event," he said.
On being asked why the report of a Special Investigation Team constituted by the Haryana government to probe into deaths due to spurious liquor was not being made public, Vij said he has forwarded it to the chief minister for necessary action as per procedure. The opposition has attacked the state government for not making the report public for over three weeks now.
Former chief minister Bhupinder Singh said here recently that more than 40 people died after drinking spurious liquor in November last year and a big liquor scam was exposed in the state. "The SIT has submitted its investigation report to the government, but the government is not ready to make it public as many big names will be exposed," the Congress leader had said.
On the issue of a law against religious conversions, Vij had recently said Haryana wants to bring in a Bill as soon as possible against religious conversion through force or fraudulent means, as he had directed officers to prepare a draft Bill. Vij had earlier said the "drafting committee" formed to frame the Bill on religious conversion comprised secretary, Home-I Department, T.L. Satyaprakash; additional director general of police Navdeep Singh Virk and additional advocate general Deepak Manchanda.
In November last year, Vij had announced the setting up of a three-member committee to draft a law against "love jihad", a term used by BJP leaders to describe religious conversions in the guise of marriage. The announcement had come days after the Uttar Pradesh government cleared a draft ordinance against conversion through force or fraudulent means.
The home minister had then told the Haryana Assembly that the state government was considering a law against "love jihad" and had sought information from Himachal Pradesh. The Himachal Pradesh Assembly had passed a Bill in 2019 against conversion by force, inducement or through a marriage solemnised for the "sole purpose" of adopting a new religion.
Replying to a calling attention motion in the Haryana Assembly on the murder of a young woman in Ballabhgarh, Vij had said, "Anyone can marry anyone, anyone can fall in love with anyone. But if there is a conspiracy for changing religion by trapping someone in love, then it is very important to stop that conspiracy. We will take whatever steps are required."
https://thewire.in/communalism/haryana-to-table-love-jihad-bill-in-upcoming-budget-session
--------
Our community music group is much more than just a musical band: Soul's Diet brings Sufism to stage
by Nagina Bains
February 27, 2021
"Aao rab ji tussi taan aa sakde ho, vich udeekan la ke assi taan tyaar baithe haan, lang na jaiyo kithe vich gali de bai ke pehredar baithe haan". .. these are the lyrics rendered by the lead vocalist of a band aptly titled Soul's Diet.
"Safar" an event in the befitting environs of the Yogamoreshala at Kansal gave the group an open space not only in its physical context but also openness to acknowledge, encourage the community folk singers who have taken upon themselves to carry the legacy of the old folk tales and songs to our doorstep.
Soul's diet is the brainchild of Vikram, a young artist who after having worked in the commercial space, felt the thirst for satiating the need for soul enrichment and encouraging other lesser-known artistes to initiate the youth and remind the others of Sufism which lies more in thought, lyrics and letting go.
Vikram says: "Our community music group is much more than just a musical band. It is a thought, an effort of like-minded people on the path of self-realisation to instil within us all a moment of silence that has always been there. Music has always been a medium to take us deep within. And so, we too have come up with different flavours of music like kirtan, Sufi, which you may choose from, as a nourishment for your soul."
Vikram accompanied by five other young artistes with Gurdeep on the rabab and mandolin, an instrument lesser heard in the city, and others on dholak, flute, keyboard and synthesizer.
Of course, the vocalist who puts in melody through his vocal chords was a reminder of the Sufi style of rendition with his eyes in sync with his inner magic and his fingers on the harmonium, Sat Singh Nagar reminded one of the Ajmer sharif and Hazrat Nizammuddin dargah where many an evening the Sufi within swirls to such magic.
The Yogamoreshala , which is a yoga studio run by Hugo (Hartaj) has to its credit a space willingly open to music, art, theatre as Hugo believes yoga is within.
"YogAmoreShala is a space which came into being to bring in people together and offer them tools to connect within to the person who resides within and to simplify life. We offer and host different modalities and embodiment practices to assist an individual. To the core the teachings and sharing's are in YOGA. It blends in through different traditions and lineages taking into account the practices that best work for the modern man living in the 22nd century, " he says.
Besides Yoga, Shamanic Breathwork Journey, Ecstatic Dance, Sound Healing, Drum Circle, Expression through Music and Fitness Programs are offered.
"Hum to aatma ki khurak de rahein hain," Vikram says. "In the times of organic food and immunity booster doses and vaccine, the soul maybe ready and we have the nourishment here in soul's diet and Yogamoreshala."
https://indianexpress.com/article/cities/chandigarh/our-community-music-group-is-much-more-than-just-a-musical-band-souls-diet-brings-sufism-to-stage-7206939/
--------
Dissent against Kunhalikutty, Jamaat factor to be key
Feb 27, 2021
Kozhikode: The dissident activities in the IUML against its tallest leader P K Kunhalikutty and the campaign unleashed by Jamaat-e-Islami against the CPM will be the two decisive factors that will determine the outcome of the elections to the assembly in Malabar.
There is a groundswell of opposition in the IUML against Kunhalikutty who has resigned from Lok Sabha to contest for the assembly seat and he will be straining to justify the decision. Panakkad Syed Mueen Ali Shihab Thangal, who is the national vice-president of Muslim Youth League and the son of Hyder Ali Thangal, had openly expressed opposition to the decision.
Addressing E Ahmed commemoration meeting recently, party senior leader P V Abdul Wahab also indirectly spoke against Kunhalikutty. He said Ahmed did not return before completing the mission entrusted on him. Kunhalikutty is accused of leaving Delhi half-way through with an eye on the cabinet berth in Kerala. He contested the Lok Sabha elections after resigning from the assembly, saying a strong presence is needed in Delhi to fight fascism.
There is a group within the IUML which is working overtime to ensure Kunhalikutty's defeat even though they know that it is an uphill task. The unfolding of the developments in this front will decide the fortunes of the IUML to a large extent.
Meanwhile, Jamaat-e-Islami has stepped up the campaign against the CPM to evolve a Muslim consolidation against the party. The first signs of the nature of the campaign are seen in the latest issue of Prabodhanam magazine, which has a series of articles against communism in general and the CPM in particular.
Jamaat secretary Sheikh Muhammad Karakkunnu has released a series of Facebook posts against the CPM with the primary intention of branding the CPM as anti-Muslim. Though the Jamaat has a negligible force at the hustings, it can set the tone of the campaign for the elections.
The Jamaat will try to convince other Muslim organisations that the CPM's tirade against the organisation is actually directed against Islam itself. Some Muslim organisations that are antagonistic to the Jamaat too are increasingly becoming irritated by the perceived 'anti-Muslim' utterances of the CPM leaders, especially state secretary A Vijayaraghavan.
The CPM will have to sweat it out to prove that it is not playing second fiddle to the Sangh Parivar if the Jamaat game plan succeeds. The Popular Front of India (PFI) has already stated that the CPM is trying to appease the Sangh Parivar by withdrawing the cases against the Sabarimala agitators. IUML will be beneficiary if such a Muslim consolidation takes place in Malabar ahead of the assembly polls.
https://timesofindia.indiatimes.com/city/kozhikode/dissent-against-kunhalikutty-jamaat-factor-to-be-key/articleshow/81234835.cms
--------
Two terrorist hideouts busted in J&K
Feb 27, 2021
JAMMU: Two terrorist hideouts were busted in joint anti-terror operations in J&K's Reasi and Poonch districts in the past 24 hours. A huge cache of arms and ammunition, including a rocket launcher with grenades, was recovered from the two sites.
In Reasi district, a joint team of the Army, police, and CRPF's 126 Bn recovered arms and ammunition, including explosives and automatic rifles, from the hideout. "Based on intelligence inputs, the team launched a cordon-and-search operation in the Upper Sildhar forest area, Ranjati Top, Rousowali Top and Dagantop Hills on Friday morning. An underground hideout was discovered and an AK-47 with two magazines and 150 cartridges, one rocket launcher, 16-UBGL grenades, four hand grenades, and two VHF radio sets with antennas were recovered," a Reasi Police spokesperson said.
In a similar operation in Poonch, another joint team during a search operation in the general area of Dhargloon and Basooni, busted a terrorist hideout late Thursday. "The recovery included four Chinese grenades, 10-AK rounds, and 15 pistol rounds," a Poonch Police spokesperson said.
https://timesofindia.indiatimes.com/india/two-terrorist-hideouts-busted-in-jk/articleshow/81235733.cms
--------
North America
Saudi de facto ruler approved operation that led to Khashoggi's death: US
February 27, 2021
Saudi Arabia's de facto ruler approved an operation to capture or kill murdered journalist Jamal Khashoggi in 2018, according to United States intelligence released on Friday as the United States imposed sanctions on some of those involved but spared the crown prince himself in an effort to preserve relations with the kingdom.
Khashoggi, a US resident who wrote opinion columns for the Washington Post critical of Crown Prince Mohammed bin Salman's policies, was killed and dismembered by a team of operatives linked to the prince in the kingdom's consulate in Istanbul.
The Saudi government, which has denied any involvement by the crown prince, issued a statement rejecting the US report's findings and repeating its previous statements that Khashoggi's killing was a heinous crime by a rogue group.
US President Joe Biden tried to make clear that killings of political opponents were not acceptable to the United States while preserving ties to the 35-year-old crown prince, who may rule one of the world's top oil exporters for decades and be an important ally against common foe Iran.
In a television interview on Friday, Biden said he told Saudi King Salman that Saudi Arabia has to tackle human rights abuses as a precondition to dealing with the United States.
"(I) made it clear to him that the rules are changing and we're going to be announcing significant changes today and on Monday," Biden said on Spanish language network Univision.
Among the punitive steps the United States took on Friday, it imposed a visa ban on some Saudis believed to be involved in the Khashoggi killing and placed sanctions on others, including a former deputy intelligence chief, that would freeze their US assets and generally bar Americans from dealing with them.
US officials also said they were considering cancelling arms sales to Saudi Arabia that pose human rights concerns and limiting future sales to "defensive" weapons, as it reassesses its relationship with the kingdom and its role in the Yemen war.
"We assess that Saudi Arabia's Crown Prince Muhammad bin Salman approved an operation in Istanbul, Turkey to capture or kill Saudi journalist Jamal Khashoggi," the US Office of the Director of National Intelligence said in the four-page report.
The intelligence agency based its assessment on the crown prince's control of decision-making, the direct involvement of one of his key advisers and his own protective detail, and his "support for using violent measures to silence dissidents abroad, including Khashoggi", it added.
"Since 2017, the Crown Prince has had absolute control of the Kingdom's security and intelligence organisations, making it highly unlikely that Saudi officials would have carried out an operation of this nature without (his) authorisation," it said.
In declassifying the report, Biden reversed his predecessor Donald Trump's refusal to release it in defiance of a 2019 law, reflecting a new US willingness to challenge the kingdom on issues from human rights to Yemen.
"This report has been sitting there, the last administration wouldn't even release it. We immediately, when I got in, filed the report, read it, got it, and released it today. And it is outrageous what happened," Biden said on Univision.
However, Biden is treading a fine line to preserve ties with the kingdom as he seeks to revive the 2015 nuclear deal with its regional rival Iran and to address other challenges including fighting Islamist extremism and advancing Arab-Israeli ties.
'Khashoggi ban'
In announcing the decision to bar entry by 76 Saudis under a new policy called the "Khashoggi Ban", the State Department said it would not tolerate those who threaten or assault activists, dissidents and journalists on behalf of foreign governments.
The Treasury Department imposed sanctions on Ahmed Hassan Mohammed al-Asiri, Saudi Arabia's former Deputy Head of General Intelligence Presidency, and Saudi Arabia's Rapid Intervention Force (RIF) in connection with Khashoggi's murder.
The Treasury accused Asiri of being the ringleader of the Khashoggi operation and said several members of the hit squad sent to intercept the journalist were part of the RIF, a subset of the Saudi Royal Guard which answers only to the crown prince.
The US intelligence report judged that RIF members would not have acted without the crown prince's approval.
Before the announcements, US officials said the sanctions and visa bans would not target the crown prince.
"What we've done [...] is not to rupture the relationship but to recalibrate to be more in line with our interests and our values," Secretary of State Antony Blinken later told reporters.
Chas Freeman, a former US ambassador to Riyadh, said that despite the damning report, the Biden administration will have to deal deftly with the crown prince because "there is no way around him" as the kingdom's "chief executive officer."
Some of Biden's fellow Democrats demanded he do more to hold the crown prince accountable.
"The Biden Administration should explore ways to ensure the repercussions for the brutal murder of Mr Khashoggi go beyond those who carried it out, to the one who ordered it — the Crown Prince himself," said Representative Adam Schiff, chairman of the House intelligence committee. "He has blood on his hands and that blood belonged to an American resident and journalist."
Biden should not meet or talk to the crown prince, known to some in the West as MBS, and should consider "sanctions on assets in the Saudi Public Investment Fund he controls that have any link to the crime", Schiff said.
Saudi Arabia's 2060 Eurobond rose after the crown prince was spared US sanctions, though short-term debt and a basket of Saudi stocks ended lower.
Khashoggi, 59, was a Saudi journalist living in self-imposed exile in Virginia.
He was lured on Oct 2, 2018, to the Saudi consulate in Istanbul with a promise of a document that he needed to marry his Turkish fiancee. Operatives linked to MBS killed him there and dismembered his body. His remains have not been found.
Riyadh initially issued conflicting stories about his disappearance, but eventually admitted that Khashoggi was killed in what it called a "rogue" extradition operation gone wrong.
Twenty-one men were arrested in the killing and five senior officials, including Asiri and senior MBS aide Saud al-Qahtani, were fired.
The report noted some of those involved were from the Saudi Centre for Studies and Media Affairs, then led by Qahtani, "who claimed publicly in mid-2018 that he did not make decisions without the Crown Prince's approval".
In January 2019, 11 people were put on trial behind closed doors. Five were given death sentences, which were commuted to 20 years in prison after they were forgiven by Khashoggi's family, while three others were given jail terms.
Asiri was acquitted "due to insufficient evidence" while Qahtani was investigated but not charged.
https://www.dawn.com/news/1609716/saudi-de-facto-ruler-approved-operation-that-led-to-khashoggis-death-us
--------
Russia condemns US airstrikes in Syria
Elena Teslova
26.02.2021
Russia's foreign minister on Friday condemned the recent US airstrikes in eastern Syria.
Speaking at a news conference alongside his Afghan counterpart Mohammad Hanif Atmar, Sergey Lavrov said the US military warned their Russian counterparts just a few minutes before Thursday's airstrikes, far too late to take any steps.
In addition, the US presence in Syria violates international law, Lavrov added.
"They continue to play the separatist card, continue to block the supply of goods to government-controlled territories, and encourage their allies to invest in territories not controlled by Damascus," he said.
"At the same time, they illegally exploit the hydrocarbon resources of the territory of Syria."
Lavrov voiced concerns over alleged US plans to stay in Syria "forever," saying Moscow wants the Biden administration to clarify its strategy in Syria.
"We hear reports that they are making a decision to never leave Syria at all and want to break up this country. We want to ask them directly" about this, he said.
"It is important for us to understand how they will build their line on the ground, given the fact that they voted in the UN Security Council to preserve Syria's sovereignty and territorial integrity."
Pentagon spokesman John Kirby said in a statement last night that the strikes in Syria were directed by President Joe Biden in response to recent attacks on American and coalition personnel in Iraq.
"Specifically, the strikes destroyed multiple facilities located at a border control point used by a number of Iranian-backed militant groups, including Kata'ib Hezbollah [KH] and Kata'ib Sayyid al-Shuhada [KSS]," said the statement.
Thursday's strike is Biden's first known military action since taking office in January.
Syria has been locked in a vicious civil war since early 2011 when the Bashar al-Assad regime cracked down on pro-democracy protests with unexpected ferocity.
Since then, hundreds of thousands of people have been killed and more than 10 million others displaced, according to UN officials.
More cooperation with Afghanistan
For his part, Mohammad Hanif Atmar said he discussed with Lavrov issues related to peace in Afghanistan and bilateral cooperation.
Both sides agreed on a number of topics, and urged the Taliban to honor promises made under a US-brokered deal, Atmar said, adding they also agreed to revive an inter-governmental group on bilateral cooperation.
He said the Afghan military and law enforcement agencies could fight Daesh/ISIS in Afghanistan if the Taliban adhere to the cease-fire agreement.
https://www.aa.com.tr/en/americas/russia-condemns-us-airstrikes-in-syria/2158264
--------
Biden will protect US interests, White House says in first remarks on Syria strike
Joseph Haboush
26 February ,2021
The US decision to bomb an Iran-backed militia inside Syria was meant to send a message that attacks against Americans would not go unnoticed, the White House said Friday in its first comments since the airstrike the night before.
President Joe Biden ordered the airstrike on targets near the Syrian-Iraqi border late Thursday in response to recent attacks against US and US-led Coalition forces inside Iraq.
The "deliberative" strike was meant to send an "unambiguous message" from Biden that he would act to protect Americans, White House Press Secretary Jen Psaki told reporters aboard Air Force One. The aim was for "de-escalating activity in both Syria and Iraq."
She added that the US president had the right to respond and take action "at the time and the manner of his choosing" when there are threats to US interests.
Asked what Biden's "red lines" were for strikes or attacks on US troops or interests, Psaki said: "I've been doing this long enough not to set new red lines."
https://english.alarabiya.net/News/middle-east/2021/02/26/US-foreign-policy-Biden-will-protect-US-interests-White-House-says-in-first-remarks-on-Syria-strike
--------
Rights advocates decry Biden's decision against sanctioning bin Salman despite Khashoggi report
27 February 2021
Human rights advocates and congressional Democrats have decried the Biden administration's decision not to impose sanctions on Saudi Crown Prince Mohammed bin Salman after a newly-declassified American intelligence report confirmed that he had directly approved the assassination of US-based dissident journalist Jamal Khashoggi.
Andrea Prasow, deputy Washington director at Human Rights Watch, said failure by President Joe Biden, who called Saudi Arabia a "pariah" state on the 2020 campaign trail, to penalize bin Salman was "unconscionable."
"The fact that the US has sanctioned so many of MBS's associates but not him sends a terrible message that the higher up in a government you are, the more likely it is you can commit crimes with impunity," Prasow told the Middle East Eye news portal.
"It also undermines US credibility. It's hard to see what incentive MBS has to alter his conduct, whether inside Saudi Arabia, in his conduct in the war in Yemen, or in other extraterritorial attacks on dissidents, when he knows he can literally get away with murder."
Citing senior administration officials, The New York Times reported on Friday that President Biden has decided that the "diplomatic cost" of penalizing Prince Mohammed for ordering the hit on Khashoggi, a palace insider who later became a prominent critic of MBS, would be too high.
The decision came after weeks of debate in which Biden's new national security team advised the president against barning MBS from entering the United States or considering criminal charges against the prince.
White House officials pondering the matter have eventually reached a consensus that taking any action against the Saudi royals would be impossible without breaching the historically strong US alliance with the oil-rich kingdom, officials told the Times.
The decision, which has already put Biden's decision-making as president and his campaign promises into sharp relief, has disappointed human rights advocates and members of his own party, who had applauded Biden for making public the much-anticipated intelligence report on the Khashoggi murder case.
"The Biden administration is trying to thread the needle. They want to continue to work with a partner that has committed a heinous act against a US resident, while taking some steps toward accountability," Seth Binder, advocacy officer at the Project on Middle East Democracy (POMED), told MEE.
"But if human rights is really going to be at the center of US foreign policy, as the administration has repeatedly stated, then it can't give murderers a free pass," he said.
During his presidential campaign, Biden promised to "reassess" US relations with Saudi Arabia, which he said has "no redeeming social value." Since taking office on January 20, he has suspended some arms sales to Riyadh and announced an end to Washington's support for the Saudi-led military aggression in Yemen.
Still, many rights advocates and members of Congress are demanding a more forceful approach to the oil-rich kingdom and Prince Mohammed, who practically had carte blanche to carry out his aggressive domestic and foreign policy agenda during the four years of Donald Trump's presidency.
"We're calling on the Biden administration to move ahead with accountability measures to sanction MBS personally, along with everyone else who is implicated in that killing," said Raed Jarrar, advocacy director at Democracy for the Arab World Now (DAWN).
Rights advocates had hoped that the Biden administration would, at a minimum, impose the same travel restrictions on bin Salman that his predecessor, Trump, had imposed on others involved in the murder plot.
The newly declassified intelligence report from the director of national intelligence says bin Salman, widely considered the de facto leader of Saudi Arabia, directly approved the killing of Khashoggi, who was lured into the Saudi consulate in Istanbul in October 2018 and brutally murdered inside by a Saudi hit squad.
"We assess that Saudi Arabia's Crown Prince Muhammad bin Salman approved an operation in Istanbul, Turkey to capture or kill Saudi journalist Jamal Khashoggi," said the report, which was submitted to the US Congress.
Riyadh has strenuously denied any role by bin Salman or other senior officials in the Khashoggi operation. It initially claimed that Khashoggi had left the consulate unharmed. But as international pressure mounted and the cover story began to collapse, it later said that the journalist had been killed by a "rogue" group.
'A turning point in US-Saudi ties'
Meanwhile, congressional Democrats also urged President Biden to impose sanctions on MBS.
Calling the release of the Khashoggi report a turning point in US-Saudi ties, Rep. Ilhan Omar said on Friday that she will be introducing legislation to penalize the crown prince. She called the release of the assessment a "turning point" in US-Saudi relations.
"To this day, we continue to supply Saudi Arabia with US arms that are used to commit human rights abuses around the world," the congresswoman said in a statement.
"To this day, we still cooperate with the Saudi regime on defensive war efforts - including intelligence sharing. These must end. And there must be direct consequences for Mohammed bin Salman and his functionaries," the Muslim lawmaker from Minnesota added.
'MBS has blood on his hands'
Rep. Adam Schiff, chairman of the House Intelligence Committee, hailed the release of the intelligence assessment, but said the administration did not go far enough in holding the Saudi crown prince accountable.
He said it was not acceptable to simply go after those who carried out the assassination, but not the leader who actually ordered the operation.
"The report itself is pretty remarkable in saying in no uncertain terms that the crown prince of Saudi Arabia ordered the capture or killing of an American resident and journalist, that essentially the crown prince has blood on his hands," Schiff told CNN.
Senator Ron Wyden also underscored the need for Prince Mohammed to be penalized for his role in the murder, calling on the Biden administration to ensure the kingdom "follows international laws."
"By naming Mohammed bin Salman as the amoral murderer responsible for this heinous crime, the Biden-Harris administration is beginning to finally reassess America's relationship with Saudi Arabia and make clear that oil won't wash away blood," he said in a statement.
Denying that the administration was giving Saudi Arabia a pass, Biden's aides told the Times that they were considering a series of new actions on lower-level Saudi officials intended to penalize the Saudi military and impose new measures against the kingdom for its human rights abuses.
Those actions include a travel ban on Saudi Arabia's former intelligence chief, who was deeply involved in the Khashoggi operation, and on the Rapid Intervention Force, a unit of the Saudi Royal Guard that protects Prince Mohammed.
The Trump administration acted against 17 members of that team, imposing travel bans and other penalties.
In an apparent attempt to divert criticism from his decision not to punish Prince Mohammed, Biden said on Friday that he would hold Saudi Arabia accountable.
In an interview with Univision, Biden detailed a conversation he had with Saudi King Salman, in which he emphasized that the US would push Riyadh to honor human rights amid lingering criticism over the Khashoggi case.
"I spoke yesterday with the king, not the prince. Made it clear to him that the rules are changing and we're going to be announcing significant changes today and on Monday. We are going to hold them accountable for human rights abuses," Biden said.
The remarks came as bipartisan members of Congress call for a realignment of America's relationship with Saudi Arabi over the Khashoggi case and the Saudi-led offensive against Yemen, which, according to the United Nations, has created the world's worst humanitarian crisis.
https://www.presstv.com/Detail/2021/02/27/646164/Biden-not-punish-bin-Salman-
--------
US strike on Hashd al-Sha'abi facilities served Zionist regime: Commentator
26 February 2021
The US military airstrike ordered by President Joe Biden against facilities belonging to anti-terror resistance groups on the Iraqi-Syrian border served the Israeli regime, says a political analyst.
Michael Springmann, a Washington-based author and former US diplomat in Saudi Arabia, made the remarks in an interview with Press TV on Friday while commenting on the US air raid against positions of Iraqi counter-terrorism forces on the Iraqi-Syrian border, which killed one and wounded four others.
Pentagon Press Secretary John F. Kirby told reporters that Biden authorized the strikes on Thursday, allegedly destroying multiple facilities at a border control point used by Hashd al-Sha'abi fighters, including members of Kata'ib Hezbollah and Kata'ib Sayyid al-Shuhada groups.
Kirby claimed that the strikes were in response to a recent attack against American and allied personnel in Iraq.
Springmann said the last three American presidents had waged war on Syria without a congressional declaration of war, which is mandated in the US constitution. He said they had ignored the 1973 War Powers Resolution that "requires the president to consult with Congress before introducing US armed forces into hostilities or situations where hostilities are imminent, and to continue such consultations as long as US armed forces remain in such situations."
Asked by Press TV as to why the US followed such a belligerent strategy and NATO continued to support the US, the Washington-based author and former US diplomat said, "The answer is simple. It's policy. It's American government policy. It's Big Business policy and it's Zionist policy."
Springmann pointed to the US's desire to wage war all over the world throughout the 20th Century and the first two decades of this century, stressing that the goal has always been gaining and keeping control of other countries and their policies toward America.
Commenting on Israeli policy, Springmann said, "The Zionists have been deeply involved in the destruction of Syria since 2011, raiding, bombing, and providing medical care to terrorists."
A rocket attack on the airport in Erbil, in northern Iraq, allegedly killed a Filipino contractor with the US military and wounded six others on February 15. Another salvo hit a base hosting US forces north of Baghdad days later. At least one contractor was hurt as a result. American officials said the Thursday strike was in response to the former alleged attack.
In the US attack, however, seven 500-pound bombs were reportedly dropped on a cluster of buildings at the Syria-Iraq border.
The military action, the first of its kind under Biden, has been met with a backlash, with many observers likening Biden's approach to that of his hawkish predecessor, Donald Trump.
Iraqi resistance forces have been fighting remnants of the Takfiri Daesh terror group across the border regions of Iraq and Syria in coordination with the governments in the two Arab countries.
https://www.presstv.com/Detail/2021/02/26/646141/US-strike-on-Hashd-al-Sha%E2%80%99abi-facilities-served-Zionist-regime--Commentator
--------
Pakistan
No possibility of Pakistan being blacklisted by FATF, says minister
Feb 26, 2021
ISLAMABAD: There was no possibility of Pakistan being blacklisted by the FATF as it has made "significant progress", a senior minister claimed on Friday, a day after the global anti-money laundering watchdog retained the country on its "Grey List", citing "serious deficiencies" on its part in checking terror-financing.
Addressing the media after the Financial Action Task Force, the Paris-based global body against money-laundering and terror-financing, announced to keep Pakistan on its Grey List until June, Minister for Industries Hammad Azhar said that Islamabad achieved the targets despite the challenging timeline given to it.
"There was no possibility of Pakistan being blacklisted by the FATF," Azhar, who led Pakistani delegation at the plenary as the chairman of the FATF Coordination Committee, said.
"At the previous plenary, FATF countries and the FATF secretariat said that blacklisting was not an option because the country has achieved significant progress," he said.
Azhar claimed that the world was "appreciative" of Pakistan's effort to complete the 27-point action plan of the FATF.
"As you have seen, today the FATF itself is saying that we are 90 per cent close to achieving this goal," he said, adding that the remaining three point out of 27 would be completed soon.
The FATF has retained Pakistan on the "Grey List", giving it another four months to remove the deficiencies in three remaining points of the "action plan".
After its virtual plenary on Thursday, Marcus Pleyer, president of FATF, said the deadline given to Pakistan has already expired and asked Islamabad to address their concerns "as quickly as possible".
There is "serious deficiency" on the part of Pakistan in checking terror-financing and the country is yet to demonstrate taking action against the UN-designated terrorists and their associates, he said.
Pleyer said Pakistan continues to remain on the "increased monitoring list", another name for the "Grey List".
He said the courts in Pakistan must mete out "effective, decisive and proportionate" punishment to those involved in terrorism, a statement which comes close on the heels of the acquittal of terrorist Omar Saeed Sheikh, the main accused in the 2002 murder of American journalist Daniel Pearl, by Pakistan's Supreme Court.
Among the UN-designated terrorists are India's most wanted terrorists such as Jaish-e-Mohammed (JeM) chief Masood Azhar, Lashkar-e-Taiba (LeT) founder Hafiz Saeed and the outfit's operational commander, Zakiur Rehman Lakhvi.
Azhar, Saeed and Lakhvi are most wanted terrorists in India for their involvement in numerous terrorist acts, including the 26/11 Mumbai terror attacks and the 2019 bombing of a CRPF bus in Jammu and Kashmir's Pulwama. Pleyer said Pakistan must complete three unfulfilled tasks and once that is done, the FATF will verify and take a decision on its present status in the next plenary to be held in June.
Pakistan was placed on the "Grey List" by the FATF in June, 2018 and was given a plan of action to be completed by October, 2019. Since then the country continues to be on that list due to its failure to comply with the FATF mandates.
The FATF is an inter-governmental body established in 1989 to combat money-laundering, terror-financing and other related threats to the integrity of the international financial system.
It currently has 39 members, including two regional organisations -- the European Commission and the Gulf Cooperation Council. India is a member of the FATF consultations and its Asia Pacific Group.
https://timesofindia.indiatimes.com/world/pakistan/no-possibility-of-pakistan-being-blacklisted-by-fatf-says-minister/articleshow/81227652.cms
--------
Pakistan: JUI-F lawmaker questioned on alleged marriage with minor girl
By Sajjad Hussain
26 February 2021
Islamabad, Feb 26 (PTI) Pakistan''s Minister for Science Fawad Chaudhry on Friday asked the Jamiat Ulema-i-Islam-Fazl (JUI-F) to come clean on whether one of its lawmakers had married a 14-year-old girl, saying the alleged report was bringing ill-fame to the country.
The JUI-F''s Maulana Salahuddin Ayubi, according to reports, married a 14-year-old girl earlier in the month. Ayubi had won the election from NA-263 Qilla Abdullah constituency of Balochistan in the 2018.
Speaking in the Parliament, Chaudhry said he was disturbed as the issue was being discussed in Indian media and elsewhere in the world. He asked the JUI-F to make a statement in the matter as such an act would be in "violation of the Child Marriage Restraint Act."
"My heart is saddened that how we can allow such an act and expose our children like this," Chaudhry said.
He said the government was not probing the matter but the JUI-F should come clean.
Later, Chaudhry tweeted: "I hope all sane voices in NA (National Assembly) will take notice of this absurd act by a member of National Assembly and will join voice to seek explanation."
There are laws in Pakistan to stop child marriage but the practice goes on in backward areas. Religious parties contend that Islam has not set any age limit on marriage. PTI SH IND
https://www.outlookindia.com/newsscroll/pakistan-juif-lawmaker-questioned-on-alleged-marriage-with-minor-girl/2037253
--------
Pakistan's desire for peace must not be misunderstood, PAF chief says on 2nd anniversary of 'Operation Swift Retort'
February 27, 2021
Chief of Air Staff Air Chief Marshal Mujahid Anwar Khan on Saturday cautioned that Pakistan's desire for peace should not be misunderstood as the nation marked the second anniversary of 'Operation Swift Retort' — conducted on February 27, 2019 — which resulted in the downing of two Indian planes that had violated Pakistani airspace.
Addressing a ceremony at the Air Headquarters in Islamabad, the PAF chief termed February 27 as a significant day not just for the Pakistan Air Force but for the whole of Pakistan, saying on that day "PAF once again upheld its glorious legacy and deterred the aggressor who gravely miscalculated and challenged our sovereignty."
The ceremony started with a flypast of the air force's fighter planes.
The air chief said Pakistan had responded to the violation of the Line of Control (LoC) by Indian planes in a manner that "made our nation proud", adding that the country's air force "proved equal to the Quaid's vision of being second to none and established our supremacy in the air".
"I appreciate all personnel of Pakistan Air Force for their professionalism, valour [and] commitment displayed in Operation Swift Retort."
He iterated that Pakistan was a responsible and peace-loving country and its efforts for international peace, especially in Afghanistan, the Middle East and in UN peacekeeping missions were being acknowledged by the international community.
One such manifestation of peace was witnessed by the world through the unconditional return of captured Indian pilot Abhinandan Varthaman by the government of Pakistan, he added.
"However, let me make it very clear that our desire for peace should not be misunderstood. In case of any misadventure, our response would be swift, resolute and unwavering."
He appreciated the force for "remaining proactive in maintaining peace and deterring aggression despite the challenges of the Covid-19 pandemic", saying the air force was committed to increasing its potential for the defence of the country.
He also expressed support for Kashmiris, stressing that "it is time to bring an end to the atrocities and longest lockdown of more than 1.5 years".
Timeline: Events leading up to the Feb 2019 Pak-India aerial combat
Meanwhile, Director General of Inter-Services Public Relations (ISPR) Maj Gen Babar Iftikhar also expressed similar resolve, saying:
"Pak stands [for] peace but when challenged, shall respond with full might."
In a tweet, the DG ISPR said Feb 27, 2019, was a testament that Pakistan Air Force "with support of the nation, will always defend the motherland against all threats".
"It is not numbers but courage & will of a resilient nation that triumphs in the end."
PM congratulates nation, armed forces
Prime Minister Imran Khan congratulated the nation and the country's armed forces on the occasion of "our response to India's illegal, reckless military adventure of airstrikes against Pakistan".
He recalled how Pakistan had responded with determined resolve at a time and place of its choosing.
The premier said Pakistan had shown responsible behaviour in contrast to India's irresponsible military brinkmanship by returning Abhinandan. "We have always stood for peace & remain ready to move forward to resolve all outstanding issues through dialogue," he said in the tweet.
Information Minister Shibli Faraz said the day marked Pakistan's "honour and prestige".
"The shaheens of the air force [made] the enemy see stars during the day and lifted the entire nation's head with pride."
Faraz said Pakistan wanted peace in the region, cautioning however, that it was capable of responding to any aggression.
Special Assistant to the Prime Minister on National Security Dr Moeed Yusuf said that two years ago, Pakistanis had come together and shown the world their capability and resolve to defend their country's sovereignty.
"I especially salute our brave soldiers, sailors and airmen whose tireless vigil keeps our people safe and defends every inch of our homeland," he added.
https://www.dawn.com/news/1609713/pakistans-desire-for-peace-must-not-be-misunderstood-paf-chief-says-on-2nd-anniversary-of-operation-swift-retort
--------
Pakistan, Qatar sign 10-year LNG supply contract
Khaleeq Kiani
February 27, 2021
ISLAMABAD: Pakistan and Qatar have signed another long-term Liquefied Natural Gas (LNG) supply contract for additional 200 million cubic feet a day (MMCFD) at around 31 per cent lower rate than the 2015 contract for 500MMCFD.
The 10-year agreement signed on Friday entailed the "lowest-ever publicly disclosed price under a long-term contract in the world" and was achieved through joint efforts of the political and military leaderships, said Special Assistant to the Prime Minister on Petroleum Nadeem Babar while speaking at a news conference after the signing ceremony.
The Pakistan Tehreek-i-Insaf government had at the outset of its term tried to renegotiate the long-term contracts with Qatar signed by the Pakistan Muslim League-Nawaz government in 2015-16 with similar assertions that it had secured the lowest long-term price and no major LNG purchasers — much larger than Pakistan — had until then got such a price.
Qatar had plainly declined even to discuss the existing contract, saying it had dozens of similar long-term contracts with other countries and did not want to set a precedent, but had offered to provide 20-25pc price discounts for the additional 200MMCFD LNG supplies considering the close friendly relations between the two countries.
However, the offer did not materialise then, as Pakistan did not have a capacity beyond 100MMCFD additional quantities at the time and also due to a disagreement within the cabinet for political reasons.
PM's aide says political, military efforts behind the lowest-ever publicly disclosed price in the world
Mr Babar told the presser that the supply under new Qatar deal would replace demand of the two existing and expiring long-term deals.
Under the new agreement, which will be effective from January 2022, Qatar will initially deliver two ships (containing a total of around 200MMCFD of LNG) a month. Later, the supplies will be enhanced up to four ships (400MMCFD) at the rate of 10.2pc of Brent.
In contrast, the first Pak-Qatar LNG contract had been signed for 15 years, beginning with 100MMCFD (one ship each month) and later going up to 500MMCFD (five ships a month) at the rate of 13.37pc of Brent.
The new contract has a price renegotiation option after four years rather than 10 years that had been fixed in the previously signed contract.
The PM's aide said the total spot purchases as of December 2020 averaged at 11.90pc of Brent compared to 13.37pc of Brent in initial three long-term contracts signed about five years ago. The new Qatar price at 10.2pc of Brent is also 15-16pc lower than average spot purchases of 11.90pc of Brent and would ensure price stability and affordability along with supply security.
Based on the volume of the new contract, Pakistan would pay about $316 million lower cost when compared to the same volume under the existing contract, Mr Babar said. "In 10 years, this works out to be $3 billion," he added.
"Pakistan is providing $170m letter of credit (LCs) under the past contract compared to $84m under the new contract, which is also almost half," he said. Total supplies under the fresh contract could touch 3m tonnes compared to about 3.75m tonnes of contracted quantities.
He said the fresh supplies would replace the long-term contract of commodity trade Gunvor that expired in December last and another to would end in another 14 months. This way, he explained, the two new but cheaper shipments would replace the two expensive shipments of the past.
Mr Babar said the new contract would become operational in January 2022 but also provided for at least one additional ship in December this year if needed. He said Pakistan State Oil would import the LNG from Qatar under the new deal as well, but flexibility terms had been incorporated in the contract in case import order was to be assigned to Pakistan LNG Limited (PLL).
The PM's aide recalled that talks with Qatar had been initiated about two years ago when Prime Minister Imran Khan had visited Doha for the first time and then had three more engagements with the Emir of Qatar.
Responding to a question, he said Pakistan's military leadership also had dynamic relations with Qatar that had been facilitating talks between the United States and Taliban for peace in Afghanistan. He said both the military leadership and political leadership had the common interest to work in the larger interest of all and the deal was one such joint effort.
Earlier, Mr Khan witnessed the signing of the agreement by Minister for Energy Omar Ayub Khan and his visiting counterpart from Qatar Saad Sherida al-Kaabi.
https://www.dawn.com/news/1609619/pakistan-qatar-sign-10-year-lng-supply-contract
--------
Boy killed, 165 injured as Rawalpindi residents violate ban on Basant
Mohammad Asghar
February 27, 2021
RAWALPINDI: A boy was killed after he suffered an electric shock while catching a stray kite, and 165 people were injured from stray bullets and in kite flying-related incidents on Friday.
The city echoed with the sound of gunfire as people celebrated Basant ignoring the government ban.
Mohammad Usman, 12, a resident of Dhoke Kala Khan, died after he suffered an electric shock and sustained burn injuries on his face and chest while catching a stray kite.
A teenage boy, Mohsin Hussain, was injured in a similar incident in the same locality.
Police round up 450 people during crackdown against kite flyers
Though 2,500 police personnel had been deployed to check kite flying and aerial firing, people violated the ban to celebrate the festival, especially in Sadiqabad, Dhoke Kala Khan, Pirwadhai, Hazara Colony and Shamasabad.
Of the total number of injured, 35 cases were reported to Benazir Bhutto Hospital, 33 to Holy Family Hospital and 95 to the District Headquarters Hospital. As many as 25 of the injured were hospitalised with bullet injuries. Moreover, 20 people, including a five-year-old girl, and a woman were injured after being hit by kite strings in different parts of the city.
Of the 95 injured shifted to the DHQ hospital, 65 were treated for multiple injuries caused by falling and five each were treated for bullet and kite string injuries.Syed Mujtaba, 24, a police official, was also injured while falling from stairs when he tried to round up kite flyers. He was given first aid by Rescue services staff at the spot.
A passerby was injured after a stray bullet fired by unidentified people hit him in the neck near Mandi Mor.
Another 12-year-old boy, Shahyar Gill, a resident of Morgah, was injured after a motorcycle hit him while he was catching a stray kite on Peshawar Road.
Mohammad Farooq, 28, who was passing through Shah Allah Ditta Road, sustained a bullet injury.
Fatima Arslan, 5, was injured after being hit by a stray bullet in Ratta Amral. She was shifted to the DHQ hospital where she was stated to be out of danger. Ahsan Ahmad, a close relative of the injured girl, told Dawn that Fatima was travelling with her parents in a motorcycle when the bullet hit her.
"She was taken to the DHQ hospital where doctors confirmed that she had been hit by a bullet," he added.
A police spokesman said in a statement said around 450 people were arrested during a crackdown against kite flyers and thousands of kites, strings, sound systems, fireworks as well as weapons and ammunition were recovered and seized.
He said surveillance teams were monitoring kite flyers with the help of drones and other cameras.
He said raids were being carried out to trace those seen in videos obtained through drones and other cameras.
https://www.dawn.com/news/1609607/boy-killed-165-injured-as-rawalpindi-residents-violate-ban-on-basant
--------
Sri Lankan Muslims Pin Hopes on Pakistan's Prime Minister Imran Khan
By Tasnim Nazeer
February 24, 2021
One year on from the pandemic, Sri Lankan Muslims are still being forced to cremate their loved ones. Even Muslims who have not died from COVID-19 have been denied their preferred funeral rites over supposed public health concerns.
Amid this context, on February 23, Pakistan's Prime Minister Imran Khan landed in Sri Lanka on an official visit to the country in a bid to strengthen ties. Many Sri Lankan Muslims are calling on Khan to address the rise in Islamophobic incidents in the country and targeted forced cremations, which have still not been resolved. The Sri Lankan government had pledged that they would be stopping forced cremations of Muslims, a move that was welcomed by Khan. However, forced cremations continue and no policy has been introduced to ensure that Muslims have the right to bury the dead during the pandemic.
Since the Rajapaksa brothers returned to power in 2019, Sri Lankan Muslims and minority groups have felt under threat. Under the Rajapaksa government, many Muslims have had to face an increased level of Islamophobia, sparking fears of a return to the days of the 2014 Aluthgama attacks and riots, which had targeted many Muslim minority citizens of Sri Lanka. Since the Easter bombings, tensions had further increased, with many Muslims feeling like they are being targeted with Islamophobia. A ban was put on wearing face coverings in public – to include Muslim face veils – and further attacks on Muslim businesses took place with little action from the government.
Muslims in the country have now pinned their hopes on Khan's two day visit to the country and are urging him to speak up about the ongoing issue of forced cremations. Trade and commerce are a major focus of the prime minister's visit to Colombo, but the marginalized Muslim community wants to ensure that his visit champions the rights of Muslims as well.
Victims of forced cremations and their families have appealed to Pakistan and many other Muslim countries to ensure that the inhumane policies that have been put in place by the Sri Lankan government are reversed. It is hope that Khan's visit will not only be a time of trade talks but also bring a possible opportunity for change for the Muslim minority in Sri Lanka.
As a Sri Lankan Muslim myself, living in the U.K., I have heard from family members the incidents of Islamophobia they have had to face first-hand and the sadness of having to cremate loved ones against their wishes. COVID-19 has been weaponized by the Sri Lankan government to further target its Muslim minority.
To cite just one example, my cousin, who was heavily pregnant, went to the hospital for a routine check-up. She had no symptoms of COVID-19, but the hospital told her that she had to have a C-section, claiming she was "80 percent COVID positive," an assertion that makes no scientific sense. Subsequently my cousin was sent into quarantine far away from the town where she lives, and had to give birth alone, without any help. There have been many other incidents of Muslims being targeted in different ways, with the pandemic used as an excuse. Without international intervention the Rajapaksas will continue to evade accountability for the rising tide of Islamophobia.
Hope are high that Pakistan's Imran Khan will be able address the issues affecting Sri Lanka's minority Muslims and ease existing tensions in the country.
Tasnim Nazeer is an award-winning journalist and Universal Peace Federation Ambassador for Peace.
https://thediplomat.com/2021/02/sri-lankan-muslims-pin-hopes-on-pakistans-prime-minister-imran-khan/
--------
Europe
UK supports US response against Iran-backed militias in Syria: Foreign Secretary
Tamara Abueish
26 February ,2021
The United Kingdom supports the United States' response against Iranian-backed groups, Foreign Secretary Dominic Raab said on Friday following overnight airstrikes by Washington on Syria.
US President Joe Biden had ordered military forces to carry out strikes against Iran-backed in the Middle Eastern country, including Kata'ib Hezbollah (KH) and Kata'ib Sayyid al-Shuhada (KSS).
For all the latest headlines follow our Google News channel online or via the app
"The UK supports the US targeted response against militia groups which attack coalition bases in an effort to destabilize the region. We recognize the threat posed by the militia and share the US aim to work together with partners to de-escalate the situation," Raab tweeted on Friday.
Syrian state-owned Ekhbariya TV said the strikes had been at dawn against several targets near the Syrian-Iraqi border, and quoted a medical source at a hospital in the area and other unspecified local sources as saying 17 people had been killed. Reuters could not be independently confirmed.
Syria has yet to make an official comment.
Russian Foreign Minister Sergei Lavrov on Friday said that the US gave Russia several minutes of advance warning before it carried out a strike in Syria, the RIA news agency reported.
Lavrov also called on Biden to renew contacts with Moscow over Syria to clarify the new administration's position on Syria, the Interfax news agency reported.
https://english.alarabiya.net/News/world/2021/02/26/UK-supports-US-response-against-Iran-backed-militias-in-Syria-Foreign-Secretary
--------
Dutch parliament: China's treatment of Uighurs is genocide
February 26, 2021
AMSTERDAM: The Dutch parliament on Thursday passed a non-binding motion saying the treatment of the Uighur Muslim minority in China amounts to genocide, the first such move by a European country.
Activists and UN rights experts say at least one million Muslims are being detained in camps in the remote western region of Xinjiang. The activists and some Western politicians accuse China of using torture, forced labor and sterilizations.
China denies any human rights abuses in Xinjiang and says its camps provide vocational training and are needed to fight extremism.
"A genocide on the Uighur minority is occurring in China," the Dutch motion said, stopping short of directly saying that the Chinese government was responsible.
The Chinese Embassy in The Hague said on Thursday any suggestion of a genocide in Xinjiang was an "outright lie" and the Dutch parliament had "deliberately smeared China and grossly interfered in China's internal affairs."
Canada passed a resolution labelling China's treatment of the Uighurs genocide earlier this week.
The Dutch motion said that actions by the Chinese government such as "measures intended to prevent births" and "having punishment camps" fell under United Nations Resolution 260, generally known as the genocide convention.
Prime Minister Mark Rutte's conservative VVD party voted against the resolution.
'Great concern'
Foreign Minister Stef Blok said the government did not want to use the term genocide, as the situation has not been declared as such by the United Nations or by an international court.
"The situation of the Uighurs is a cause of great concern," Blok told reporters after the motion was passed, adding that the Netherlands hoped to work with other nations on the matter.
The author of the motion, lawmaker Sjoerd Sjoerdsma of the center-left D-66 Party, has separately proposed lobbying the International Olympic Committee to move the 2022 Winter Olympics away from Beijing.
"Recognizing the atrocities that are taking place against the Uighurs in China for what they are, namely genocide, prevents the world from looking the other way and forces us into action," he told Reuters in an emailed response to questions.
In a statement on its website, the Chinese Embassy in The Hague said the Uighur population in Xinjiang has been growing in in recent years, enjoying a higher standard of living, and a longer life expectancy.
"How can you call this a genocide?" it said. "Xingjiang-related issues are never about human rights, ethnicity or religion, but about combating violent terrorism and succession."
China's ambassador to the United Nations in Geneva accused Western powers on Wednesday of using the Uighur issue to meddle in his country's internal affairs.
https://www.arabnews.com/node/1816081/world
--------
Turkish scientists to receive top German honor
Ayhan Simsek
26.02.2021
BERLIN
German President Frank-Walter Steinmeier will honor scientists Ugur Sahin and Ozlem Tureci with the country's Order of Merit for their work, his office announced on Friday.
Steinmeier will personally present the Federal Republic's Great Cross with Star to Sahin and Tureci at a ceremony which will be held at the Bellevue Palace next month.
"Ozlem Tureci and Ugur Sahin has successfully translated their medical research into practice," a statement by the presidential office said in a statement.
"Thanks to their globally recognized competence in the field of mRNA technologies and their tireless efforts, they have succeeded in developing a vaccine against COVID-19 and receiving authorization for its use within a very short time. They have made a decisive contribution to containing the coronavirus pandemic."
The Great Cross with Star of the Order of Merit of the Federal Republic of Germany is one of the country's most prominent honors to pay tribute to the individuals for their services to the nation.
German Chancellor Angela Merkel will be among the attendees of the ceremony on March 19, according to the presidential statement.
Both Sahin and Tureci were born to immigrant parents from Turkey who moved to Germany in the 1960s.
The pharmaceutical company BioNTech, which Sahin and his wife Tureci founded in 2008, managed to develop the world's first effective coronavirus vaccine together with its American partner Pfizer.
Sahin, who was born in Iskenderun, Turkey, in 1965, arrived in Germany when he was four years old and his father worked there in a car factory. He studied medicine at the University of Cologne and worked several years at Saarland University Medical Center.
Tureci is the daughter of a Turkish physician who emigrated to Germany from Istanbul. She studied medicine at the Saarland University Faculty of Medicine and become a pioneer in cancer immunotherapy in Germany.
https://www.aa.com.tr/en/europe/turkish-scientists-to-receive-top-german-honor/2158534
--------
Former Islamic State Militant Sentenced To Six Years In Bosnia Court
February 25, 2021
The top court in Bosnia has found a Bosnian Muslim man guilty of fighting with the Islamic State (IS) extremist group in Syria and sentenced him to six years in prison.
The Court of Bosnia and Herzegovina also found Jasmin Keserovic guilty on the second count of having published an incitement to murder on the Internet in 2016.
Judges who announced the sentence on February 25 said that by publicly calling on Muslims to kill Christian soldiers and civilians alike, the defendant "demonstrated specific ruthlessness."
Judges rejected defense claims that Keserovic was in Syria for charity work to help the local population amid the war. The defense can appeal the sentence.
Keserovic was part of a group of seven Bosnian men flown back from Syria on a U.S. Air Force flight in December 2019 along with 18 women and children.
Bosnia became the first country in Europe in 2014 to announce prison terms for its citizens who fought abroad.
Some 42 suspected IS fighters who have since returned to the country were tried and, in most cases, sentenced to prison.
https://www.rferl.org/a/islamic-state-six-years-prison-bosnian/31121687.html
--------
Supreme Court rules Shamima Begum cannot return to UK
Ahmet Gurhan Kartal
26.02.2021
LONDON
The UK Supreme Court on Friday ruled that Shamima Begum, who lost her citizenship because she joined Daesh/ISIS in 2015, should not be allowed to return to the country to legally fight for her citizenship.
Dubbed a "Daesh bride" for having left the UK to marry a member of the terror group, Begum lost the first stage of her court appeal on Feb. 7 against the Home Office's decision to strip her of British citizenship, which was revoked on national security grounds after she was found in a Syrian refugee camp in 2019.
Fifteen years old at the time of her departure from London, Begum is of Bangladeshi origin. Before the decision, she held UK citizenship but not of Bangladesh.
The government argued that as Begum is of Bangladeshi origin, she is thus eligible for Bangladeshi citizenship by descent under that country's law and thus cannot be considered stateless.
She lived in Daesh/ISIS-controlled areas for three years, marrying a Dutch foreign fighter. She had lost two children and a third one shortly after birth.
Begum, who is now 21 years old, challenged the Home Office's decision to remove her British citizenship and wanted to be allowed to return to the UK to pursue that appeal.
Initially, the Court of Appeal said she should be allowed to return to fight the case.
However, Friday's judgment by the Supreme Court came after an appeal by the Home Office.
https://www.aa.com.tr/en/europe/supreme-court-rules-shamima-begum-cannot-return-to-uk/2157986
--------
UN rights chief cites 'need' to assess rights in Xinjiang
February 26, 2021
GENEVA: The United Nations' human rights chief on Friday cited the need for an "independent and comprehensive assessment" of the rights situation in China's Xinjiang region, while emphasizing that activists, lawyers and rights defenders face unfair charges, detention and trials in China.
UN High Commissioner for Human Rights Michelle Bachelet said her office is working to find "mutually agreeable parameters" for her to visit China, including Xinjiang. Efforts to arrange such a visit for the human rights commissioner date to before she took office in September 2018.
Bachelet discussed China while giving the UN's Human Rights Council her regular update on the rights situation worldwide, this time involving some 50 countries.
Bachelet credited China's progress in curbing COVID-19 but said "fundamental rights and civic freedoms continue to be curtailed in the name of national security and the COVID-19 response." She said over 600 people are being investigated for participating in protests in Hong Kong.
Concerns about detention centers — which China calls training centers — for Muslim Uyghurs and others in Xinjiang have provoked human rights concerns for many months, and Bachelet's office and Chinese authorities have so far failed to arrange a visit for her to the region.
"In the Xinjiang Uyghur Autonomous Region, information that is in the public domain indicates the need for independent and comprehensive assessment of the human rights situation," Bachelet said, adding that her office was looking into reports of arbitrary detention, ill-treatment and sexual violence in institutions, among other rights issues.
Rights office spokeswoman Ravina Shamdasani said discussions were continuing for a "preparatory technical mission" that could pave the way for Bachelet to visit China. Shamdasani said such a mission was needed before a Bachelet visit "to ensure meaningful access."
Bachelet's address ran through an array of rights concerns and issues, including "the growing expansion of the definition of 'foreign agent'" in Russia; a "serious contraction of civic space" in several countries in southeast Asia; "excessive use of force" against demonstrators in some South American countries, and "charges of sedition against journalists and activists" in India for reporting or commenting on protests by farmers there.
She noted several European governments restricted the work of groups that defend migrants' rights, and cited some 50 cases opened in Germany, Greece, Italy, Malta, the Netherlands and Spain over the last five years involving humanitarian search and rescue missions in the Mediterranean Sea.
The comments were separate from other Bachelet speeches and council discussions on "major country situations" about places that included Belarus, Myanmar, Sri Lanka, Venezuela
Overall, Bachelet cautioned about the impact of COVID-19 on human rights.
"Today, in every region of the world, people are being left behind — or pushed even further behind — as the coronavirus pandemic continues to gather pace," she said.
https://www.arabnews.com/node/1816331/world
--------
Arab World
Syria condemns 'cowardly' US airstrikes near Syrian-Iraqi border: FM
26 February ,2021
Damascus denounced on Friday Washington's overnight strike on Iran-backed fighters in east Syria, calling it a "bad sign" from the new administration of US President Joe Biden, state media reported.
Syria "strongly condemns the cowardly American aggression" on Deir Ezzor province, its foreign ministry said in a statement carried by the official SANA news agency.
"It is a bad sign regarding the policies of the new US administration which should adhere to international" norms.
https://english.alarabiya.net/News/middle-east/2021/02/26/Syria-condemns-cowardly-US-airstrikes-near-Syrian-Iraqi-border-FM-
--------
Arab Coalition intercepts Houthi attack on Saudi Arabia; fourth in less than 24 hours
27 February ,2021
Tamara Abueish
The Arab Coalition said on Saturday it intercepted and downed an explosive-laden drone launched by the Iran-backed Houthi militia towards Saudi Arabia's Khamis Mushait.
The attempted attack comes less than 24 hours after the Arab Coalition thwarted three attacks by the Houthis on Saudi Arabia.
The coalition had announced on Friday night that a ballistic missile launched by the Houthis was targeting civilian areas in the southern regions of Saudi Arabia.
The Arab Coalition had thwarted a second attack by the Iran-backed Houthi militia on Saudi Arabia just hours after it had destroyed a drone that was launched by the group towards the Kingdom's Khamis Mushait on Friday afternoon.
The Arab Coalition intercepted and destroyed a drone launched by the Iran-backed Houthi militia towards Saudi Arabia's Khamis Mushait, the coalition's spokesperson General Turki al-Maliki said on Friday.
"Joint Coalition Forces have intercepted and destroyed this morning (Friday) a bomb-laden UAV launched systematically and deliberately by the terrorist Houthi militia to target civilians and civilian objects in (Khamis Mushait)," al-Maliki said, according to the Saudi Press Agency (SPA).
"These acts of aggression to deliberately and systematically target civilians and civilian objects by the terrorist, Iran-backed Houthi militia amount to war crimes."
The terrorist group has been ramping up its efforts to strike Saudi Arabia and several areas in Yemen outside its control.
https://english.alarabiya.net/News/gulf/2021/02/27/Arab-Coalition-intercepts-downs-Houthi-drone-headed-towards-Khamis-Mushait
--------
Three protesters killed in clashes with Iraq security forces in Nasiriyah
26 February ,2021
Three protesters were shot dead Friday in clashes with Iraqi security forces in Nasiriyah, medics said, amid a resurgence in anti-government rallies in the southern city.
Protesters have defied a second wave of coronavirus infections and renewed lockdown measures to keep up their long-running anti-government movement in Nasiriyah, even as it has faded elsewhere in the country.
This week, they have gathered outside the main governorate building in Nasiriyah to demand the dismissal of governor Nazem al-Waeli over a deterioration in public services.
On Friday, three protesters were shot dead by security forces there, medics in the city told AFP.
"Another 47 people were wounded but the hospitals are all full of coronavirus patients. We're struggling to find places to treat them," one medic said.
It was the deadliest day in a week of violence: two protesters were killed in similar confrontations on Monday and Thursday.
Decades of war, government graft and a dearth of investment have left Iraq's water, electricity and other public works in a pitiful state.
Many households have only a few hours of mains electricity per day and complain of polluted tap water. The resulting anger has sparked huge protests in the past.
In late 2019, public frustration over poor services, unemployment and corruption morphed into an unprecedented anti-government movement across southern Iraq as well as Baghdad.
Nearly 600 people have been killed in protest-related violence since then, including in mass violence at demonstrations but also in targeted assassinations.
The demonstrations had almost entirely died down over the past year but have been bubbling up again in Nasiriyah.
The renewed violence comes less than two weeks before Pope Francis is set to visit Dhi Qar province, of which Nasiriyah is the capital, as part of the first-ever papal trip to Iraq.
https://english.alarabiya.net/News/middle-east/2021/02/26/Protests-Three-protesters-killed-in-clashes-with-Iraq-security-forces-in-Nasiriyah
--------
Arab Coalition intercepts Houthi ballistic missile targeting Saudi Arabia
Ismaeel Naar
26 February ,2021
The Arab Coalition has intercepted and destroyed a ballistic missile launched by the Iran-backed Houthi militia targeting civilian areas in the southern regions of Saudi Arabia.
"We are taking operational measures to protect civilians and civilian objects in accordance with international humanitarian law," the Arab Coalition said in a statement.
The Houthi ballistic missile attack is the third attack in 24 hours after the Arab Coalition thwarted a second attack by the Iran-backed Houthi militia on Saudi Arabia just hours after it had destroyed a drone that was launched by the group towards the Kingdom's Khamis Mushait.
https://english.alarabiya.net/News/gulf/2021/02/27/Arab-Coalition-intercepts-Houthi-ballistic-missile-targeting-Saudi-Arabia
--------
South Asia
Pakistan Urges US to 'Quickly' Complete Review of Peace Deal with Afghan Taliban
By Ayaz Gul
February 26, 2021
ISLAMABAD, PAKISTAN - A senior Pakistan diplomat Friday stressed the need for the United States to demonstrate urgency in concluding its reassessment of a February 2020 peace pact with Afghanistan's Taliban to enable the ensuing reconciliation talks between warring Afghans to move forward.
Pakistan Ambassador to Afghanistan Mansoor Ahmad Khan advised U.S. President Joe Biden's administration not to alter mutually agreed upon troop withdrawal timelines without consulting the Afghan insurgent group.
"We know the institutional review processes take time in the United States, but we hope that in the interest of taking this process toward its logical conclusion the review will be completed soon," Khan said while delivering a public talk at the Islamabad Policy Research Institute think tank.
"The U.S.-Taliban agreement has mutual obligations for the parties and … whatever U.S. conclusions come out of this review they have to be addressed through interaction with Taliban," the envoy stressed.
The Biden administration is studying the February 29 agreement his predecessor sealed with the Taliban one year ago. The document binds Washington to withdraw the remaining 2,500 American soldiers in Afghanistan by May 1, along with nearly 10,000 NATO-led allied troops, to close the longest war in U.S. history.
In return, the Taliban agreed to stop attacking international forces and subsequently opened direct peace talks with representatives of the U.S.-backed Kabul government in Qatar last September. The dialogue, officially known as intra-Afghan negotiations, is aimed at finding a political settlement between two adversaries that would end two decades of Afghan war. But it has made little progress.
Biden is under pressure to abandon the May deadline amid allegations the Taliban have neither lived up to their commitments, including cutting ties with al-Qaida and other terrorist groups, nor reduced the level of insurgent violence in Afghanistan.
The Taliban reject the charges and insist on the full implementation of the deal. They have warned the U.S. that any changes in the bilateral arrangement would lead to a "dangerous escalation" in the war.
Khan supported the U.S. review process, saying "things are not conducive" for an unconditional withdrawal of foreign forces from Afghanistan, citing increased violence and the absence of a political deal.
Khan rejected long-running charges Islamabad was covertly supporting and sheltering Taliban leaders to help them retake power in Afghanistan.
The Islamist movement had taken control of most of Afghanistan in 1990s when the country had been plagued by factional fighting after the withdrawal of erstwhile Soviet troops. Pakistan was one of the three countries, including Saudi Arabia and the United Arab Emirates, that had recognized the Taliban's government at the time.
The Taliban had imposed their strict version of Islamic laws in the turmoil-hit country when they were in control of most of Afghanistan for five years until a U.S.-led military invasion ousted them from power for sheltering al-Qaida leadership blamed for orchestrating the September 2001 terror attacks on U.S. cities.
The Islamist Taliban had banned girls from receiving an education and barred women from outdoor activities in Afghanistan.
Pakistan is credited with bringing Taliban leaders into the February 2020 peace deal with the U.S. and engaging in the ensuing peace negotiations with Afghan rivals.
Officials in Islamabad maintain "we have exercised our influence to the hilt" to encourage the insurgents to participate in the intra-Afghan talks, but it is now "exclusively up to Afghans" to agree on a political settlement among themselves to end years of bloodshed in their country.
Ambassador Khan said on Friday that Pakistan had strongly conveyed to the Taliban to desist from using military means to seize power because it would mean continuation of Afghan hostilities.
Khan echoed remarks made by the chief spokesman of the Pakistani military earlier this week that Islamabad had no favorites in Afghanistan and that it would not support the military takeover of the country by the Taliban.
"Everyone now understands that this is not the 1990s. There is a big change in Afghan society, there is a big change in Pakistan and, therefore, an understanding of implementation of international human rights standards, including rights of women, will have to be ensured if we have to have a sustainable peace in Afghanistan," Khan said.
https://www.voanews.com/south-central-asia/pakistan-urges-us-quickly-complete-review-peace-deal-afghan-taliban
--------
Britain reiterates 'support' to Afghanistan
27 Feb 2021
Boris Johnson, UK prime minister in a phone conversation with President Ashraf Ghani reiterated his nation's support to the Afghan government.
Presidential Palace stated, "He (UK prime minister) reiterated the UK's longstanding support for the Afghan government's fight against the Taliban as part of the NATO coalition,".
"They agreed on the importance of making progress in peace talks to secure a sovereign, democratic and united Afghanistan, and to preserve the gains made by civil society and women and girls," the statement said.
The Presidential Palace said in a statement that Ghani and Johnson discussed bilateral relations and the Afghan peace process.
The statement also added that Ghani and Jonson both discussed bilateral relations and Afghan peace process.
Boris assured Ghani of his country's support to Afghanistan, its peace process and stressed strengthening regional diplomacy.
The British prime minister also announced Britain's support to the Afghan National Army and defense forces.
The statement said that Boris and Ghani also talked on global efforts to tackle the pandemic.
https://www.khaama.com/britain-reiterates-support-to-afghanistan-435354/
--------
Under 'no obligation' to shelter stranded Rohingya Muslim refugees: Bangladesh foreign minister
February 27, 2021
Bangladesh is under "no obligation" to shelter 81 Rohingya Muslim refugees adrift for almost two weeks on the Andaman Sea and being assisted by neighbouring India, said Bangladesh foreign minister A.K. Abdul Momen. India's coast guard found the survivors and eight dead crammed on a fishing boat and were trying to arrange for Bangladesh to take them, Indian officials said on Friday.
Momen told Reuters late on Friday that Bangladesh expects India, the closest country, or Myanmar, the Rohingyas' country or origin, to accept them. "They are not Bangladesh nationals and in fact, they are Myanmar nationals. They were found 1,700 km (1,100 miles) away from the Bangladesh maritime territory and therefore, we have no obligation to take them," said Momen, who is in the United States.
"They were located 147 km (91 miles) away from Indian territory, 324 km (201 miles) away from Myanmar," he said by phone, adding that other countries and organisations should take care of the refugees. Indian foreign ministry officials were not immediately available for comment.
New Delhi did not sign the 1951 Refugee Convention, which spells out refugee rights and state responsibilities to protect them. Nor does it have a law protecting refugees, though it currently hosts more than 200,000, including some Rohingya. More than 1 million Rohingya refugees from predominantly Buddhist Myanmar are living in teeming camps in Muslim-majority Bangladesh, including tens of thousands who fled after Myanmar's military conducted a deadly crackdown in 2017.
Traffickers often lure Rohingya refugees with promises of work in Southeast Asian countries like Malaysia. The United Nations refugee agency, UNHCR, expressed alarm this week over the missing boat.
NO 'GLOBAL CONTRACT' TO AID REFUGEES
The refugees have been drifting in international waters after leaving southern Bangladesh on Feb. 11 in the hope of reaching Malaysia. On Saturday, they were under the aid and surveillance of India as officials were holding talks to return them to Bangladesh.
The boat, which sailed from the massive Cox's Bazar refugee camp, was carrying 56 women, eight girls, 21 men and five boys. Many of the survivors, according to Indian officials, were sick and suffering from extreme dehydration, having run out of food and water after the boat's engine failed four days into their journey.
"Has Bangladesh been given the global contract and responsibility to take and rehabilitate all the Rohingya or boat people of the world?" Momen said. "No, not at all." Momen said the UNHCR should also take responsibility as around 47 people on the boat hold ID cards from the UNHCR office in Bangladesh stating that they are displaced Myanmar nationals.
"If (the refugees) are UNHCR card holders, why did they allow traffickers to take their card holders to adrift on the high sea leading to death?" UNHCR officials were not immediately reachable for comment.
https://www.businesstoday.in/current/world/under-no-obligation-to-shelter-stranded-rohingya-muslim-refugees-bangladesh-foreign-minister/story/432525.html
--------
Unknown gunmen attack residence of slain journalist
26 Feb 2021
At least three people were killed and five more were wounded in an attack by unidentified armed men in the western province of Ghor on Thursday night, sources said on Friday.
In an unknown armed men attack on the house of slain journalist Bismillah Adil, three people were killed and five others were injured.
The incident happened on Thursday night in western province of Ghor.
Media outlets reported that Adil's brother, cousin, and his 13-year-old nephew lost their lives and five others who are wounded are his family members.
Adil's other brother claimed that the attack was conducted by the Taliban, but the group rejected their involvement in the cold-blooded murder case.
A team has been assigned to investigate the case, and protests have reportedly been launched in the province in relation to the assassination.
Bismillah Adil was a journalist, activist, and former head of Radio Sada-e-Ghor, who was murdered on the first day of the year 2021.
In another incident journalist's rights defenders on Friday called for a probe into the assault case on a local reporter in Kapisa province.
The delay in the assessment will have negative impacts on efforts to support freedom of the press in Afghanistan, Journalist's rights defenders said.
Reports indicate Maqbool Noor a journalist from Parwan province was preparing a report on land grabbing when he was beaten by armed individuals associated with the head of dispute resolution and tribal affairs directorate in the province.
Noor was beaten and threatened to death, his cameraman was also hit with a gun on the head, reports show that they both were brutally attacked.
This comes despite the peace efforts in the country, many journalists were assassinated, out of fear many fled the country and the media self-censored itself which massively challenges access to information.
https://www.khaama.com/unknown-gunmen-attack-residence-of-slain-journalist/
--------
Mideast
Diplomat: France Better to Stop Complicity in Saudi Carnage of Yemeni People instead of Peaching Iran
2021-February-26
Yemen has turned into the most gruesome human disaster owing to the arms sale by France and its accomplices to the belligerent Saudi coalition, Sadati Nejad said on Thursday.
"Speakers have used the Human Rights Council sessions to make threadbare allegations against Iran," he said.
Sadati Nejad stressed that the US, Canada, France, and Germany, who have a terrible record of systematic violation of minorities, are not entitled to preach others, adding that the US as the pioneer of proliferating terrorism and bullying policies in the world, it should be made accountable for economic terrorism against human rights.
He continued that Canada, France, Germany and the US are all accomplices in the wars against the people of Yemen and Palestine.
French Foreign Minister Jean- Yves Le Drian had voiced "concern" over what he claimed as the "fate of dual citizen prisoners" in Iran.
This comes while, the administration of French President Emanuel Macron has been suppressing nationwide movement of "yellow vests" since November 2018 which has led to detention of thousands of protesters and death of scores of others.
https://www.farsnews.ir/en/news/13991208000124/Diplma-France-Beer-Sp-Cmpliciy-in-Sadi-Carnage-f-Yemeni-Peple-insead
--------
Iran Calls for Self-Restraint among Armenian Parties
2021-February-26
Khatibzadeh said on Thursday that various parties in Armenia had better observe self-restraint and avoid hostility, and added that Iran is following the developments in the country closely.
Following the Armenian army's request for the resignation of Prime Minister Nikol Pashinyan, the latter called the move a military coup and announced that he would address the people at Republic Square in Yerevan.
General Staff of the Armed Forces of Armenia said in a statement that it expresses its strong protest against the dismissal of the first deputy Chief of Staff for illogical reasons, declaring that the decision was taken without considering the Armenian interests and is based on personal sentiments.
Earlier, Armenian president had removed the First Deputy Chief of Staff on the proposal of Pashinyan.
Pashinyan ordered the army to keep up its work and safeguard the country's borders.
He also called on the Chief of Staff of Armed Forces Gasparyan to resign voluntarily.
Rallies of supporters and opponents of the Armenian prime minister are underway in Yerevan.
https://www.farsnews.ir/en/news/13991208000189/Iran-Calls-fr-Self-Resrain-amng-Armenian-Paries
--------
Rouhani Stresses Deep Relations with Kuwait
2021-February-26
Rouhani, in his message to Al-Sabah on Thursday, said Tehran and Kuwait enjoy deep historical, cultural and religious relations.
He expressed hope that brotherly ties would increase between Iran and Kuwait, and wished prosperity, health and success for the Kuwaiti nation.
In a relevant message in October 2020, Rouhani congratulated Nawaf Al-Ahmad Al-Jaber Al-Sabah as the new Emir of Kuwait, and voiced hope that the two countries would see growing of friendly relations.
Rouhani sent a congratulatory message to Nawaf Al-Ahmad Al-Sabah on his appointment as the new Kuwaiti Emir and hoped that Iran and Kuwait would see more stable and secure region.
https://www.farsnews.ir/en/news/13991208000143/Rhani-Sresses-Deep-Relains-wih-Kwai
--------
Yemen 'wants either real peace or war until victory'
26 February 2021
The Yemeni government says it will not accept disingenuous attempts at peace, urging the United States and Britain to drop their support for the Saudi-led coalition waging war on Yemen before encouraging an end to the war.
Addressing the participants in a rally against the Saudi-led war on and siege of Yemen in the capital, Sana'a, on Friday, Mohammed Ali al-Houthi, a member of Yemen's Supreme Political Council, stressed that the Yemeni people would continue to defend their "homeland and dignity."
Referring to the battle of Ma'rib, he stressed that the people of the province were loyal to the Sana'a government.
Over the past few weeks, Ma'rib has been the scene of large-scale operations by Yemeni troops and allied Popular Committees fighters, who are pushing against Saudi-backed militants loyal to former president Abd Rabbuh Mansur Hadi. Yemeni Information Minister Dhaifallah al-Shami has said the liberation of Ma'rib would mark the end of the Saudi-led aggression.
"Saudi Arabia has to defend itself within its borders and not in Ma'rib," al-Houthi said.
He stressed that the US and Britain must stop their military support for the Saudi-led coalition of aggressors for the sake of peace in Yemen.
"If [US President Joe] Biden wants peace, he should withdraw his experts who are leading the battle in Ma'rib, and the British should stop arming the planes that are targeting our children in Ma'rib and on various fronts," al-Houthi said.
The Yemeni official said US Special Envoy for Yemen Timothy Lenderking and Biden had no peace plan, stressing that Yemen wanted "either real peace, or war until victory is achieved."
Al-Houthi held Saudi Arabia responsible for the famine that the United Nations (UN) has warned is imminent in Yemen.
Earlier this month, UN Under-Secretary-General for Humanitarian Affairs and Emergency Relief Coordinator Mark Lowcock told the Security Council that Yemen was "speeding towards the worst famine the world has seen in decades."
Al-Houthi's remarks came as massive crowds took to the streets of Yemeni cities on Friday to protest against the Saudi-led war and blockade, which have made it impossible for food and medical supplies to reach the war-torn country.
Saudi Arabia and a number of its regional allies, including the United Arab Emirates (UAE), launched the brutal war against Yemen in March 2015.
The war was meant to eliminate Yemen's Ansarullah movement and restore the former Riyadh-backed regime of Hadi to power.
The US-based Armed Conflict Location and Event Data Project (ACLED), a nonprofit conflict-research organization, estimates that the war has claimed more than 100,000 lives.
More than half of Yemen's hospitals and clinics have been destroyed or closed during the war by the Saudi-led coalition, which is supported militarily by the UK, the US, and other Western countries.
The UN says over 24 million Yemenis are in dire need of humanitarian aid, including 10 million suffering from extreme levels of hunger.
https://www.presstv.com/Detail/2021/02/26/646129/Yemen-%E2%80%98wants-either-real-peace-or-war-until-victory%E2%80%99
--------
Iran's Parliament Keen on Further Cooperation with African Countries
2021-February-26
"Iranian parliament underlines the reinforcement of cooperation with the important African continent," Amir-Abdollahian said in his meeting with the newly-appointed Zimbabwean Ambassador to Tehran Christopher Mapanga on Thursday.
"The unilateral and anti-human rights sanctions by the US and some European countries have become a terrorist tool against nations including Republic of Zimbabwe," he noted, adding, "Effective consultations between Iran and Zimbabwe can be an important step in moving towards defusing sanctions."
The diplomat blasted the hegemonic regimes' policies to keep Africa in poverty, exploit and steal rich resources of African continent, and stressed readiness of Iranian parliament's specialized commissions, including in the fields of economy, healthcare and treatment as well as dialogue between parliamentary friendship groups.
He then expressed his sympathy with Zimbabwe for victims of COVID-19, including the Zimbabwean foreign minister, and reiterated that Iran is ready to share experiences with the African nation to help it in the fight against the deadly virus.
Zimbabwean envoy to Tehran, for his part, pointed to Iran's spectacular breakthroughs in the fields of science, technology, defense and sustainable development, saying, "Bolstering bilateral parliamentary ties is of paramount importance for Zimbabwe."
"The Embassy of Republic of Zimbabwe in Iran will spare no effort to strengthen relations with the Islamic Republic of Iran, and further expansion of interactions between the two countries is on the agenda," he added.
Back in February 2019, former Iranian Foreign Ministry Spokesman Bahram Qassemi offered sympathy to the Zimbabwean people and government after a mining incident claimed the lives of scores of people in the African country.
https://www.farsnews.ir/en/news/13991208000269/Iran%E2%80%99s-Parliamen-Keen-n-Frher-Cperain-wih-African-Cnries
--------
Netanyahu-backed candidate calls murderer of Palestinian worshipers 'a hero'
27 February 2021
A newly released video shows an Israeli far-right candidate of the upcoming elections, Itamar Ben-Gvir, describing as a "hero" a Jewish extremist settler from New York who massacared Palestinian worshipers almost three decades ago.
The clip released by Israeli broadcaster Kan shows Ben-Gvir dressed up as Baruch Goldstein, who shot to death 29 Palestinian men and boys as they prayed at Ibrahimi Mosque in the Palestinian city of Hebron on Feburary 25, 1994.
"He is my hero," Ben-Gvir, the leader of the Kahanist Otzma Yehudit party, is heard as saying of Goldstein in Hebrew.
Ben-Gvir, backed by Prime Minister Benjamin Netanyahu, is also seen wearing a sign that reads, "Blessed is the man who opens fire."
He has a history of encouraging violence against Palestinians in the occupied territories.
Back in 2019, Ben-Gvir said that Israeli forces must kill 30 Palestinians each time a rocket fired from the Gaza Strip toward the occupied lands.
He also opposed Israel's 2005 removal of its settlements from the Gaza Strip and has demanded that they be re-established.
In a recent move, he launched a legal action seeking to have all Palestinian candidates disqualified from running in March's elections for Israel's parliament, known as the Knesset.
He is demanding a political post in exchange for backing a new Netanyahu government.
The prime minister, seeking to maintain his grip on power in Israel's fourth election in two years, said earlier that Ben-Gvir would not be part of his new government, but will be a member of his governing coalition.
This is not the first time Netanyahu has backed far-right extremists and killers of Palestinians.
Israeli media has recently described Netanyahu's alliance with extremists as "unholy" and "bad for … our democracy."
The prime minister's Likud party signed a surplus vote-sharing agreement to include the Religious Zionism MKs "in any government he forms."
https://www.presstv.com/Detail/2021/02/27/646165/Israel-Palestinian-massacre-Itamar-Ben-Gvir-Baruch-Goldstein
--------
More tribes strike non-aggression agreements with advancing army, allies in Yemen's Ma'rib
27 February 2021
More major Yemeni tribes have signed non-aggression agreements with advancing Yemeni army troops and allies in the strategic central province of Ma'rib.
Lebanese Arabic-language al-Akhbar newspaper, citing local sources, reported that elders from Ubaidah, Murad, Jahm and Jadaan tribes took the decision as the Yemeni armed forces and allied fighters from Popular Committees are pulling the plug on Saudi mercenaries loyal to Yemen's former president Abd Rabbuh Mansur in Ma'rib.
Accordingly, a number of senior sheikhs from Ma'rib, whose tribes have struck peace deals with Yemen's Sana'a-based National Salvation Government, held a meeting in the capital and stressed the need for the liberation of the region.
"Yemeni people are utterly resolute to liberate Ma'rib, no matter how loudly the Saudi-Emirati alliance would cry foul. The liberation of Ma'rib will be achieved by its local residents. Those fighting within the ranks of [the al-Qaeda-affiliated Salafist] Islah Party must renounce violence," Sheikh Naji al-Masri from Jahm tribe said.
He said militants with the Islah Party are "plundering the natural wealth and assets of Ma'rib, sending young people to their deaths and deceiving the world public opinion as if those coming to liberate Ma'rib are invaders."
Sheikh Saeed Salameh from Jadaan tribe also said, "Ma'rib has been occupied for over six years... and its locals have been subjected to the most heinous crimes. The battle to liberate Ma'rib is in our best interests."
Sheikh Nasser al-Aqra, one of the most prominent sheikhs of Jadaan tribe, emphasized that "the operation [to liberate Ma'rib] aims to expel the occupier and does not plan at all to target local residents. It's a shame that Ma'rib remains a breeding ground for American and British plots."
Al-Akhbar that despite a lull in the fighting on Kassara and Nakhla fronts northwest of the city of Ma'rib, intermittent skirmishes and an exchange of artillery shelling raged on between warring parties in the Raghwan district on Friday.
Separately, local sources, requesting anonymity, said the pro-Hadi commander of Mar'ib provincial military police had succumbed to injuries he sustained while leading a failed attempt to retake Jabal al-Balq al-Qibli mountainous area.
The sources noted that Brigadier General Abdul Ghani Sha'alan was seriously wounded during bitter skirmishes with Yemeni armed forces and Popular Committees, and later died in hospital.
Saudi carrwarplanesied out nearly two dozen airstrikes against various regions in Ma'rib province on Friday, Arabic-language al-Masirah television network reported.
They launched the air raids against Sirwah and Mahliyah districts, but there were no immediate reports about the extent of damage caused and possible casualties.
The Lebanon-based and Arabic-language al-Mayadeen television news network also reported on Friday evening that multiple explosions were heard in the so-called Third Military Region of Ma'rib.
The report, however, did not provide any information about the extent damage and possible casualties.
The development came only a day after Yemeni army forces and their allies launched a precision missile strike against a gathering of Saudi-led military commanders and officers in the area.
Al-Mayadeen reported at the time that a number of senior Saudi-led military fighters were killed and wounded in the attack.
On Saturday, Yemeni sources reported that army forces and Popular Committees fighters have swept up large swathes of territory in the western outskirts of Ma'rib. Scores of Saudi-paid Hadi loyalists have been killed and wounded during the battles.
Elsewhere in the Nakhla area between Ma'rib city and the Sarwah district, some 180 pro-Hadi militants were killed as they engaged in fierce clashes with the Yemeni troops and allies.
The Yemeni armed forces have also pushed back the Saudi mercenaries along the Kassara front, killing and wounding several dozen of them over a 24-hour period.
Yemeni media outlets published photos of army soldiers and their allied fighters after they captured Jabal al-Balq al-Qibli area, which overlooks the city of Ma'rib, held by forces loyal to Hadi.
Furthermore, heavy exchanges of gunfire are going on west of Ma'rib dam as well as in the Ablah region south of Ma'rib city.
There was loss of life on both sides, a Yemeni military source said, without providing further details.
Over the past few weeks, Ma'rib has been the scene of large-scale operations by the Yemeni troops and allied Popular Committees fighters, who are pushing against Saudi-backed Hadi supporters.
The Daesh Takfiri terrorist group said last week that it had carried out operations against Yemeni armed forces in the province, killing and wounding a number of them.
Saudi Arabia and a number of its regional allies launched the war on Yemen in March 2015, with the goal of bringing Hadi's government back to power and crushing the popular Houthi Ansarullah movement.
According to the United Nations, 80 percent of Yemen's 30 million people need some form of aid or protection. About 13.5 million Yemenis currently face acute food insecurity, UN data shows.
https://www.presstv.com/Detail/2021/02/27/646156/More-tribes-strike-non-aggression-agreements-with-advancing-army,-allies-in-Yemen-Marib
--------
Africa
Turkey condemns terror attack in Mali
Dilara Hamit
27.02.2021
Turkey condemned a terror attack in Mali that killed a number of security forces Friday.
"We are saddened to receive the news that many security forces lost their lives and others injured in a terrorist attack at a gendarmerie brigade in the Bandiagara region of Mali, on 25 February 2021," said a foreign ministry statement.
"We extend our sincere condolences to the friendly and brotherly people and Government of Mali as well as to the families and relatives of those who lost their lives and wish a speedy recovery to the injured," it added.
https://www.aa.com.tr/en/africa/turkey-condemns-terror-attack-in-mali/2158776
--------
Somali opposition leaders postpone protest after last week's clashes lead to deaths
26 February ,2021
Somali opposition leaders have agreed to postpone a protest over election delays originally planned for Friday after last week's clashes in which troops and opposition supporters exchanged gunfire, killing at least three people.
The government said it supported the right to protest and that it would work with opposition leaders to plan a safe and peaceful demonstration in 10 days' time.
"I ask the public to take the decision of postponement with us since we want a peaceful demonstration," said one of the opposition leaders, Abdirahman Abdishakur.
"We have not given up on the protest."
Lawmakers were due to select a new president on February 8, but the process was delayed after the opposition accused President Mohamed Abdullahi Mohamed, who is seeking a second term, of packing regional and national electoral boards with supporters.
Troops and opposition supporters -- including some soldiers -- exchanged gunfire in Mogadishu last Friday in clashes that broke out during a protest march. Each side blamed the other for starting the violence.
"The government is sorry about what happened on February 19 and sends condolences to the candidates and citizens who were affected," said government spokesman Mohamed Ibrahim Moalimuu.
"It was agreed upon to assign an independent committee that will investigate how things happened."
https://english.alarabiya.net/News/middle-east/2021/02/26/Somali-opposition-leaders-postpone-protest-after-last-week-s-clashes-lead-to-deaths
--------
Algeria anti-government Hirak protesters hit streets after year-long hiatus
26 February ,2021
Thousands of anti-government protesters took to the streets of Algeria's capital on Friday as the "Hirak" pro-democracy movement gathers renewed momentum after a year-long hiatus due to the coronavirus pandemic.
Despite a ban on gatherings over the pandemic, crowds gathered in several neighborhoods of Algiers in the early afternoon and marched toward the city centre, AFP journalists said.
"It's awesome. It's like the big Friday Hirak protests," one demonstrator said.
The Hirak protests were sparked in February 2019 over president Abdelaziz Bouteflika's bid for a fifth term, and the long-time leader was forced from power in April that year.
Demonstrators kept up weekly protests after Bouteflika's resignation, demanding a sweeping overhaul of a ruling system in place since Algeria's independence from France in 1962.
They only suspended marches last March due to coronavirus restrictions, but calls have recently circulated on social media for a return to the streets.
Protesters on Friday were met by security forces who used truncheons and fired tear gas when a crowd forced its way through a police barrier to reach the Grand Post Office, the main Algiers rallying point of the Hirak protests, footage posted on the Interligne news site showed.
"Neither Islamist nor secular, but Hirakist," read a banner carried by protesters.
The crowd chanted "Civil state, not military state" – a key rallying cry of the protests, which refers to the military establishment that holds sway over Algerian politics.
Police vans took up positions near main squares in the city center and roadblocks were set up on several major roads leading into the capital.
Rallies were also held in some provinces, including in northeastern Kabylie and northwestern Oran, where a prominent human rights activist, academic Kadour Chouicha, was arrested, according to prisoners' rights group CNLD.
In Algiers, people among the crowd said there appeared to be at least as many people in the streets as last Monday, when thousands marched to mark the second anniversary of the Hirak protests.
https://english.alarabiya.net/News/north-africa/2021/02/26/Protests-Algeria-anti-government-Hirak-protesters-hit-streets-after-year-long-hiatus
--------
URL: https://www.newageislam.com/islamic-world-news/assigning-122-islamic-enforcers-cosmetics/d/124415
New Age Islam, Islam Online, Islamic Website, African Muslim News, Arab World News, South Asia News, Indian Muslim News, World Muslim News, Women in Islam, Islamic Feminism, Arab Women, Women In Arab, Islamophobia in America, Muslim Women in West, Islam Women and Feminism