New Age Islam News Bureau
22 November 2020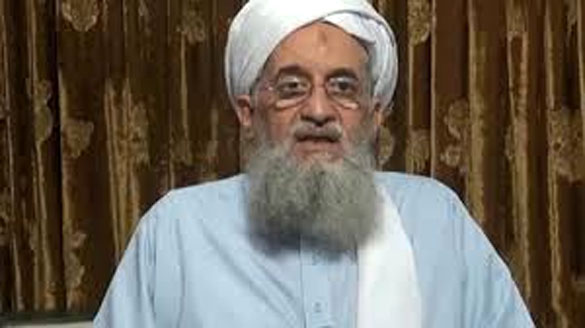 Ayman Al-Zawahiri, Al-Qaeda Leader
----
• Ayman Al-Zawahiri, Chief Of Dreaded Terror Organisation Al-Qaeda Died In Afghanistan
• Asaduddin Owaisi-Led Party Was 'Family-Run' And Has No Relations With Muslims, Says Union Minister
• US Rights Group Slams French President Macron's Ultimatum To French Muslims
• Rights Group: Austria Carries Out 'Politically-Motivated' Violations Against Muslims
• Chief Of The Opposition's Alliance Maulana Fazlur Rehman Asks Establishment To Withdraw Government Support
• As Israel Destroys EU Projects in Palestine, European Foreign Policy Remains Impotent
• The Philippines Wants To Outlaw Child Marriage But In Muslim-Majority Bangsamoro, Change Will Be Hard
South Asia
• Ayman Al-Zawahiri, Chief Of Dreaded Terror Organisation Al-Qaeda Died In Afghanistan
• China Targets Muslim Scholars And Writers With Increasingly Harsh Restrictions
• Saleh: 10 Killed, 51 Wounded in Kabul Rocket Attacks
• Roadside Bomb Claims 3, Injures 3 in Herat
• Pompeo arrives in Doha to meet Afghan, Taliban delegations amid increased violence in Afghanistan
---------
India
• Asaduddin Owaisi-Led Party Was 'Family-Run' And Has No Relations With Muslims, Says Union Minister
• Will Inter-Religion Marriages Of Family Members Of BJP Leaders Be Called Love Jihad, Asks Chhattisgarh Chief Minister
• Bihar: Muslim Man Digs Reservoir For Chhath Puja At His Home In Bhagalpur
• Uttarakhand Offers Rs 50,000 To Help Couples Of Inter-Caste, Inter-Faith Marriages Amid 'Love Jihad Row'
• Congress MP Gaurav Gogoi hits out at BJP, RSS over 'love jihad'
• BJP uses 'Hindu-Muslim, India-Pakistan' to win elections, says KTR
• Madhya Pradesh's So-Called 'Anti-Love Jihad Law' Is Old Wine in a New Bottle
• CBI registers two FIRs against ex-UP Shia Waqf Board chairman, 4 others
-----------
North America
• US Rights Group Slams French President Macron's Ultimatum To French Muslims
• Islamophobia In US: California Imam Assaulted, Muslim Civil Rights Group Urges Hate Crime Probe
• Trump's Performance Among Muslim-Americans Has Crucial Lessons For The Republicans
• Chilean protesters call for end to Saudi-led aggression on Yemen
• Islamist Violence Casts Shadow Over Burkina Faso Elections
• How the U.S. Election affected the American Muslim community
-----------
Europe
• Rights Group: Austria Carries Out 'Politically-Motivated' Violations Against Muslims
• Creative Elite Completely Ignores Destroyed Karabakh Mosques - Russia's Spiritual Administration Of Muslims
• 'Hiroshima of Caucasus': Armenians turned Aghdam into ruined city
• German footballer Özil: We should answer growing anti-Islam sentiment with kindness
• France Irate Over Pakistani Minister's 'Macron Doing to Muslims What Nazis Did to Jews' Outburst
• Media reveals new evidence of France's role in Yemeni war
• 124 'high-risk' Islamists at large in Germany: report
----------
Pakistan
• Chief Of The Opposition's Alliance Maulana Fazlur Rehman Asks Establishment To Withdraw Government Support
• ATC convicts accused in Punjab minister's assassination case
----------
Mideast
• As Israel Destroys EU Projects in Palestine, European Foreign Policy Remains Impotent
• President Aliyev stresses Iran as friend & brother to Azerbaijan
• Thousands of Palestinians pray at Al-Aqsa mosque despite Zionist restrictions
• Iran slams European criticism on expanding nuclear programme
• Turkish President, Saudi King hold first talks since Khashoggi killing
---------
Southeast Asia
• The Philippines Wants To Outlaw Child Marriage But In Muslim-Majority Bangsamoro, Change Will Be Hard
• Annuar Musa: DBKL's new guidelines on liquor licence not about religion or race
• Cops hold 93 individuals for flouting CMCO at entertainment centre in KL
---------
Arab world
• The Business Of Luxury Prayer Products: How Designers Are Putting A Stylish Twist On Beads And Mats
• International Day of Islamic Art celebrated in Katara
• Iraqi security forces killed in Islamic State attack, say police
• Iraq Sunni leader calls on Biden to support autonomy
• King Salman confident Riyadh G20 summit will deliver 'significant and decisive results'
• OIC calls for extra efforts on World Children's Day
----------
Africa
• Miyetti Allah Partners IPAN For National Peace
• North Africa's Al Qaeda Branch Appoint New Leader
• Fighting In Ethiopia, End Of Cease-Fire In Western Sahara, And Debt Relief Updates
• Conviction Of Six Nigerians In UAE Offers A Clue To Unearthing Some Sponsors Of The Terror Group
Compiled by New Age Islam News Bureau
URL: https://www.newageislam.com/islamic-world-news/ayman-al-zawahiri-chief-dreaded/d/123540
------
Ayman Al-Zawahiri, Chief Of Dreaded Terror Organisation Al-Qaeda Died In Afghanistan
Source : YPA
November 21, 2020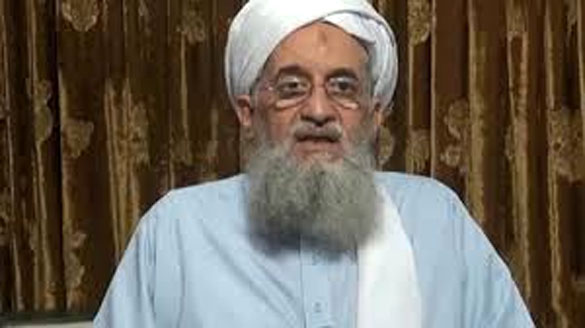 Ayman Al-Zawahiri, Al-Qaeda Leader
----
Al-Qaeda leader Ayman al-Zawahiri has died of natural causes in Afghanistan, according Afghanistan and Pakistan media on Friday.
Arab News quoted at least four security sources in Pakistan and Afghanistan as confirming al-Zawahiri's death, adding that two of them said he was "dead", but they spoke informally because they were not authorized to speak to the media.
"Al-Zawahiri, 69, last appeared in a video message on the anniversary of the September 11th attacks in the United States this year," the report said.
According to a UN report on the activities of terrorist groups from around the world released last July, al-Qaeda was secretly active in 12 Afghan provinces and its leader al-Zawahiri remained based in Afghanistan.
The United Nations estimated the total number of Al-Qaeda militants in Afghanistan at between 400 and 600.
"If this development is confirmed, it is likely to create a deep void in al-Qaeda's leadership, with at least two senior commanders who were likely to be in line to replace him," the paper said.
https://en.abna24.com/news//al-qaeda-leader-ayman-al-zawahiri-dies-in-afghanistan_1087885.html
----------
Asaduddin Owaisi-Led Party Was 'Family-Run' And Has No Relations With Muslims, Says Union Minister
22nd November 2020
By PTI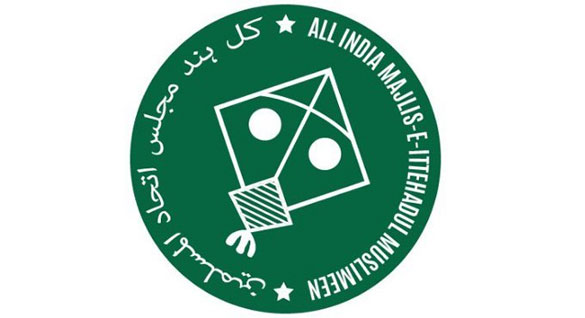 HYDERABAD: Hitting out at the AIMIM, Union Minister G Kishan Reddy on Sunday alleged that the Asaduddin Owaisi-led party was 'family-run' and has no relations with Muslims.
Seeking votes for BJP for overall development in Greater Hyderabad Municipal Corporation polls, Kishan Reddy charged the MIM with having a history of 'harassing' poor Muslims and 'grabbing' their assets using mafia.
"As far as Majlis party ( AIMIM) is concerned, BJP is very clear (in its stand). There is no relation between the Majlis party and Muslims. Muslims brothers are different and the Majlis party is different. The Majlis Party harasses thousands of Muslims in Hyderabad. It encroached properties of thousands of Muslims using mafia gangs and settlements," Reddy told reporters in "meet the press".
He further alleged that BJP sees MIM as a political party which inherited the ideology of Razakars-private militia organised by Qasim Razvi during the rule of Nizam and supported terror activities by extending financial and legal aid to some of them.
Slamming the TRS for 'failing' to keep its poll promises such as "two bedroom houses" for the weaker sections, the Minister of State for Home asked people to demand the ruling party candidates to show them their houses.
Reddy also claimed that the L&T Metro rail cost was overrun by Rs 3500 crore due to delays caused by the K Chandrashekhar Rao's government.
Blaming the "poor conditions of civic infrastructure" in the city, Reddy said about six lakh houses were inundated and 15 lakh people were affected during the heavy rains that lashed out the city last month.
https://www.newindianexpress.com/nation/2020/nov/22/muslims-and-aimim-party-not-related-says-kishan-reddy-2226653.html
-----------
US Rights Group Slams French President Macron's Ultimatum To French Muslims
Source : Press TV
November 22, 2020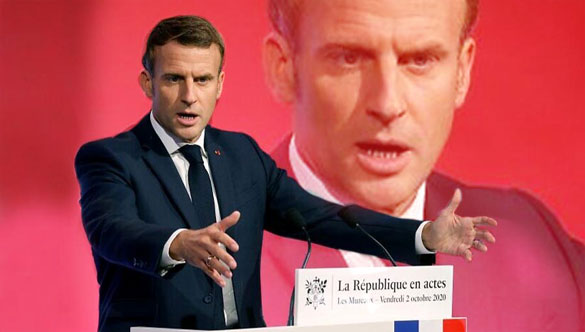 A US-based rights group has blasted French President Emmanuel Macron for issuing an ultimatum to Muslim leaders in France to proclaim that Islam is an "apolitical religion."
------
A US-based rights group has blasted French President Emmanuel Macron for issuing an ultimatum to Muslim leaders in France to proclaim that Islam is an "apolitical religion."
"President Macron must reverse course before his nation returns to the colonial racism and religious bigotry that haunted so many European nations for centuries," said Nihad Awad, the executive director of Council of American-Islamic Relations (CAIR), in a statement.
"President Macron is turning 'Liberté, égalité, fraternité' into 'repression, inequality and division'," Awad added, referring to the national motto of France.
CAIR, the largest Muslim civil rights organization in the US, also condemned Macron's ultimatum, insisting that "the French government has no right to tell Muslims or any other religious minority how to interpret their own faith."
The development came after Macron on Wednesday gave the French Council of Muslim Worship (CFCM) two weeks to draw up a charter of "republican values" that its member organizations and affiliates would be expected to comply.
Macron has sparked a controversy after making insulting remarks against Islam and defending the publication of sacrilegious cartoons against Prophet Mohammad (PBUH) in the name of "freedom of speech."
Macron further warned Muslim leaders in France that "if some do not sign this charter, we will draw the consequences from that."
It remains unclear, however, what consequences will face imams and organizations that do not abide by the future charter.
Macron's decree further seeks to put an end to any foreign contribution to activities and teachings in French mosques or Islamic centers, in a bid to centralize the formation and accreditation of Muslim leaders in the country by establishing a "National Council of Imams."
The so-called National Council of Imams would reportedly require different levels of qualifications from its members, including fluency in French and university degrees, depending on whether one leads prayers, offers sermons or engages in public speaking.
CAIR denounced the French president's move as "hypocritical and dangerous" and warned American Muslims against travelling to France.
The Washington-based rights group further pointed to France's long history of oppressing its Muslim population, saying:.
"Over the past 20 years, France has implemented numerous laws designed to limit and punish the free exercise of religion, especially among Muslims. France has banned students, teachers, and public servants, from wearing visible signs of their faith, including hijabs, at school or at work."
In October, CAIR called on the United States Commission on International Religious Freedom (USCIFR) to investigate France's ongoing campaign of "collective punishment" against the French Muslim community, as well as the country's longstanding history of turning anti-religious bigotry into government policy.
Macron delivered a speech in early October about the French Muslim community, claiming that "Islam is a religion that is in crisis all over the world today, we are not just seeing this in our country," and has also expressed concern about "Islamic separatism" and called for efforts to "liberate" Islam.
A draft law on "separatism" is expected to be presented to the French cabinet on December 9.
https://en.abna24.com/news//us-rights-group-slams-macrons-ultimatum-to-french-muslims_1088193.html
---------
Rights group: Austria carries out 'politically-motivated' violations against Muslims
November 21, 2020
MEMO
A human rights group has accused Austrian security authorities of committing "politically-motivated" human rights violations against Muslims, a statement issued on Wednesday revealed.
"The Geneva Council for Rights and Liberties (GCRL) is deeply concerned about the human rights violations committed by the Austrian security authorities, during the broad raids carried out in four provinces, which included the arrests of at least 30 Arabs and Muslims," the statement disclosed.
It added: "Austrian police, on 9 November, launched raids on more than 70 houses across four provinces in Austria, with orders given for 30 Muslims to be arrested."
The statement continued: "Among those affected by the campaign are several former officials from the Austrian Council for the Islamic Religion, in addition to an employee at the institute in charge of training religious teachers in public schools, and also includes academics, doctors, and officials of associations."
The GCRL stated: "These raids have shown a clear disregard for basic human rights principles and rules of law in Austria, as well as intimidation and exaggeration in order to mislead public opinion by a so-called successful security operation against 'political terrorism'."
Meanwhile, the GCRL indicated: "The Styria region prosecutors' office said in a statement that 'the operation has no connection to the terror attack in Vienna of 2 November,' but was the result of 'intensive and comprehensive investigations carried out for more than a year.'"
According to Austrian Interior Minister Karl Nihamer: "The security operation launched by the police aims to 'cut off the roots of political Islam,' indicates that the matter is related to a campaign linked to a political position or religious orientation, and not related to specific legal violations."
The GCRL also reiterated: "The security operations based on religious belief, faith or political orientation constitute a grave violation of the right to freedom of belief and freedom of opinion and expression, which was guaranteed by the Universal Declaration of Human Rights and the International Covenant on Civil and Political Rights, as well as local laws that guarantee freedom of belief and expression."
"The raid campaign was politically-motivated and was marred by a number of human rights violations during arrest including storming homes at night, breaking down the doors of many homes, causing terror to residents with total disregard for children and women, seizing money and documents without warrants," the council stressed.
The Geneva Council further revealed that: "The detainees and the inhabitants of the houses including children were asked offensive irrelevant questions violating the privacy, such as prayer or social customs, as well as the position on the Palestinian issue."
In addition, the statement noted that the GCRL: "Firmly condemns terrorist attacks, expresses its full solidarity with the victims, and stresses the importance of prosecuting perpetrators of these attacks in accordance with the law," but at the same time, it "denounces any attempt to use this incident to commit discriminatory violations on the grounds of religion or belief."
The GCRL expressed: "Its concern over politically-motivated actions of the dissolution of associations and closing mosques without legal justifications considering them a form of collective punishment."
Concluding the statement, the council called on the Austrian government: "To review procedures and decisions that contravene human rights and the law, to investigate violations committed by the security authorities, and to stop any crackdown of a political nature or on freedom of expression or belief."
https://www.middleeastmonitor.com/20201121-rights-group-austria-carries-out-politically-motivated-violations-against-muslims/
-----------
Chief Of The Opposition's Alliance Maulana Fazlur Rehman Asks Establishment To Withdraw Government Support
Zulfiqar Ali
22 Nov 2020
PESHAWAR: As the Pakistan Democratic Movement will hold its power show here today (Sunday), chief of the opposition's alliance Maulana Fazlur Rehman has asked the military establishment to 'withdraw its support to the puppet' PTI government.
"Americans have sent Donald Trump home and our Trump, too, will be shown the door soon," Mr Fazl told reporters here on Saturday without naming Prime Minister Imran Khan.
"I ask the establishment to stop supporting this illegitimate and incapable puppet government and if that happens, the government will collapse immediately," he said.
Mr Fazl said the PDM considered the PTI government to be a threat to the very existence of the country and if something bad happened to the state, then the military establishment would be equally responsible.
The PMD chief said the government made desperate attempts to foil the Peshawar rally under the garb of Covid-19 pandemic but they failed to sway the people of Khyber Pakhtunkhwa.
He said the PDM would hold its next rally in Larkana on Nov 26 with the JUI-F being the host, while Multan would host a public meeting on Nov 30.
"The country is witnessing its worst economic crisis with the State Bank of Pakistan reporting the plunging of the Gross Domestic Product to 0.4 per cent.
On the occasion, former MNA and senior leader of JUI-Sami Maulana Shah Abdul Aziz and his supporters announced the joining of the JUI-F.
Maulana Abdul Aziz, who belongs to Karak district, was elected MNA in the 2002 elections. He also contested the 2018 elections and secured more than 16,000 votes.
Though the district administration has rejected the PDM request for rally permission citing the spike in Covid-19 incidence as a reason, the conglomerate of 11 national and regional political parties claims it will hold a massive rally on Ring Road today.
Organisers said the Peshawar public meeting would begin at around 11am and central PDM leaders, including Maulana Fazl, Maryam Nawaz, Bilawal Bhutto-Zardari, Ameer Haider Hoti, Mahmood Khan Achackzai and Aftab Ahmad Khan Sherpao, would address it.
A member of the organising committee said the opposition parties had arranged face masks and hand sanitisers for participants, while the district administration would also distribute face masks.
Pakistan Peoples Party MPA Ahmad Kundi said the Peshawar rally would be bigger than the PDM's Gujranwala and Karachi rallies as the opposition parties had mobilised their workers for it.
"The alliance's member parties are in competition with each others to bring more and more workers to the rally. This will make this rally different from the previous ones," he said.
The government again urged the PDM leaders to show responsibility instead of playing with the health of their workers.
Addressing a news conference here on Saturday, health minister Taimur Saleem Jhagra said the Covid-19 positivity rate in KP had alarmingly reached 12 per cent.
He said the daily count of coronavirus cases had increased from 200 to 371 and it was likely to further go up in the days ahead.
"Political activities are sending out a confusing message to the people about Covid-19 incidence, so political leadership should fulfil its responsibility," he said.
https://www.dawn.com/news/1591725/fazl-asks-establishment-to-withdraw-government-support
---------
As Israel Destroys EU Projects in Palestine, European Foreign Policy Remains Impotent
Ramzy Baroud
21 Nov 2020
Belgium is furious. On November 6, the Belgian government condemned Israel's destruction of Belgian-funded homes in the Occupied Palestinian West Bank. Understandably, Brussels wants the Israeli government to pay compensation for the unwarranted destruction. The Israeli response was swift: a resounding 'no'.
The diplomatic row is likely to fizzle out soon; neither will Israel cease its illegal demolitions of Palestinian homes and structures in the West Bank nor will Belgium, or any other EU country, receive a dime from Tel Aviv.
The EU still champions a two-state solution and advocates international law regarding the legality of the Israeli military occupation of the Palestinian territories. To make that possible, the EU has, for nearly four decades, funded Palestinian infrastructure as part of a state-building scheme. It is common knowledge that Israel rejects international law, the two-state solution and any kind of outside 'pressure' regarding its military occupation.
To back its position with action, Israel has been actively and systematically destroying EU-funded projects in Palestine. In doing so, it aims to send a message to the Europeans that their role in supporting the Palestinian quest for statehood is vehemently rejected. Indeed, in 2019 alone, 204 Palestinian structures were demolished just in Occupied East Jerusalem, according to the Euro-Med Monitor. Included in this destruction - in addition to similar demolition in the West Bank Area C - are 127 structures that were funded mostly by EU member states.
Yet, despite the fact that Israel has been on a crash course with the EU for years, Europe remains Israel's number one trade partner. Worse, Europe is one of Israel's largest weapons suppliers and also main market for Israel's own weapons - often touted for being 'combat-proven', as in successfully used against Palestinians.
In November 2019, the European Court of Justice ruled that EU countries must identify on their labels the specific products that are made in illegal Jewish settlements, a decision that was seen as an important first step to hold Israel accountable for its occupation. Yet, bizarrely, European activists who promote the boycott of Israeli products are often tried and indicted in European courts, based on the flimsy claim that such boycotts fall into the category of 'anti-Semitism'. France, Germany and others have repeatedly utilized their judicial system to criminalize the legitimate boycott of the Israeli occupation.
And here, again, European contradictions and confused policies are evident with total clarity. Indeed, last September, Germany, France, Belgium and other EU members spoke firmly at the United Nations against Israel's policy of demolition, which largely targeted EU-funded infrastructure. In their statement, the EU countries noted that "the period from March to August 2020 saw the highest average destruction rate in four years."
Because of the absence of any meaningful European action on the Palestinian front, Israel no longer finds the European position, however rhetorically strong, worrisome. Just consider the defensible Belgian position on the destruction of Palestinian homes that were funded by the Belgian government in the village of Al-Rakeez, near Hebron (Al-Khalil).
"This essential infrastructure was built with Belgian funding, as part of humanitarian aid implemented by the West Bank Protection Consortium. Our country asks Israel for compensation or restitution for these destructions," the Belgian Foreign Ministry said in a statement on November 6.
Now, marvel at the Israeli response, as communicated in a statement issued by Israel's foreign ministry. "Donor states should utilize their tax payer's (sic) money towards the funding of legal constructions and projects in territories that are controlled by Israel, and make sure those are planned and executed in accordance with the law and in coordination with the relevant Israeli authorities."
But are Europeans violating any law by helping the Palestinians build schools, hospitals and homes in the Occupied Territories? And what 'law' is Israel following when it is systematically destroying hundreds of EU-funded Palestinian infrastructures?
Needless to say, the EU support for Palestinians is consistent with international law that recognizes the responsibility of all UN member states in helping an occupied nation achieve its independence. It is, rather, Israel that stands in violation of numerous UN resolutions, which have repeatedly demanded an immediate halt to Israel's illegal settlement activities, home demolition and military occupation altogether.
Israel, however, has never been held accountable for its obligations under international law. So, when the Israeli foreign ministry speaks of 'law', it refers only to the unwarranted decisions made by the Israeli government and Knesset (parliament), such as the decision to illegally annex nearly a third of the West Bank, a massive swathe of Palestinian land that is located in Area C - this is where most of the destruction is taking place.
Israel considers that, by funding Palestinian projects in Area C, the EU is deliberately attempting to thwart Israel's annexation plans in this region. The Israeli message to Europe is very clear: cease and desist, or the demolition will go on. Israeli arrogance has reached the point that, according to Euro-Med Monitor, in September 2014, Israel destroyed a Belgian-funded electrification project in the village of Khirbet Al Tawil, even though the project was, in fact, installed in coordination with Israel's civil administration in the area.
Alas, despite the occasional protest, EU members are getting the message. The total number of internationally-funded projects in Area C for 2019 has shrunk to 12, several folds lower than previous years. Projects for 2020 are likely to be even lower.
The EU may continue to condemn and protest the Israeli destruction. However, angry statements and demands for compensation will fall on deaf Israeli ears if not backed by action.
The EU has much leverage over Israel. Not only is it refusing to leverage its high trade numbers and military hardware, but it is also punishing European civil society organizations for daring to challenge Israel.
The problem, then, is not typical Israeli obstinacy alone but Europe's own foreign policy miscalculation - if not an all-out failure - as well.
https://www.milligazette.com/news/8-international/33749-israel-destroys-eu-projects-palestine-european-foreign-policy-remains-impotent/
----------
The Philippines wants to outlaw child marriage. But in Muslim-majority Bangsamoro, change will be hard
Raissa Robles
22 Nov, 2020
Ayesha Merdeka wants child marriages to be a thing of the past. They aren't an abstract concept to her – they are the reality she has lived with for more than three decades after her grand wedding at the age of 15 made a splash in newspapers and magazines across the Philippines.
She is a member of a politically influential clan in what is now the Bangsamoro Autonomous Region in Muslim Mindanao (BARMM) – where most of the 3.8 million residents are Muslim, in contrast with the rest of the predominantly Catholic country – and hers was the first Muslim Maranao-style wedding to be held in the capital, Manila.
Ayesha's father, Abul Khayr Alonto, was the founding Vice-Chairman of the Moro National Liberation Front. He recruited Nur Misuari, who became the group's leader, into the rebel movement. Her father, who was appointed by President Rodrigo Duterte as chairman of the Mindanao Development Authority in 2016, died last year.
At the time of Ayesha's wedding, then-president Corazon Aquino was seeking peace talks with the rebels. Several foreign diplomats from the US and Russian embassies attended the ceremony. But little did the guests know, the bride had no choice but to marry.
It was like having "an invisible gun on your head", Ayesha, now 49, told This Week in Asia. She clarifies that she wasn't forced into marriage – it was "more like [being] indoctrinated into the idea that marriage was a decision made by the elders. It's like your mind was conditioned from the beginning that that area of your entire life is going to be decided by them."
He warned her that if she committed "a moral mistake, then I will make an example [of you] to the Bangsamoro women", Ayesha recalled.
"The one thing that really held me after he said that," she said, was that "his voice became imploring as he said, 'Please don't make me do that to you'. The voice is still at the back of my head but I trusted that my dad would choose the best man among the Moros [for me]."
Boys in the Philippines are less likely to enter into child marriages – in 2017, there were 32,000 brides between the ages of 15 and 19, four times the number of grooms, according to official figures. Part of the problem, Girls Not Brides points out, is the trafficking of women and girls from rural regions to urban cities, as well as forced marriages.
Another issue the group identifies is religion. Most registered child marriages in the Philippines take place in the BARMM – which is in Mindanao, the country's second-largest island – where women can marry at a very young age under the 1977 Code of Muslim Personal Laws.
That legislation, enacted through a decree from then president Ferdinand Marcos, set the marrying age for Muslims at 15, but provided an exception – girls can be married as young as 13, provided they are menstruating, and a wali, or guardian, petitions for the marriage.
Last month, Senate Bill 1373, which criminalises marriages between an adult and a minor – defined as a person under the age of 18 – was unanimously approved by the Senate. A similar measure, House Bill 1486, has bipartisan support and is awaiting a nod from the House of Representatives that is expected to come by next year.
The Senate bill, which calls child marriage "an act of child abuse as it debases, degrades and demeans the intrinsic worth and dignity of children", aims to punish relatives, guardians and those who facilitate such marriages with a fine of not less than 50,000 pesos (US$1,037) and between six and 12 years in jail, as well as the "loss of parental authority" over the victim.
Its main sponsor, Senator Risa Hontiveros from the opposition Akbayan party, told local media after the vote that the issue of early and forced child marriages was "a tragic reality for scores of young girls who are forced by economic circumstances and cultural expectations to shelve their own dreams, begin families they are not ready for, and raise children even if their own childhoods have not yet ended".
However, even if the law is passed, realities on the ground will make its implementation difficult, according to Muslim rights activists in the Philippines who are seeking to end the practice.
A senior member of the National Ulama Conference of the Philippines, speaking on condition of anonymity, said he did not think the proposed child-marriage law was "automatic for Muslims" given the concurrent existence of the Code of Muslim Personal Laws.
Bombed-out buildings in what was the main battle area between government troops and Islamic State-affiliated Muslim militants in Marawi, on the southern island of Mindanao. Photo: AFP
Bombed-out buildings in what was the main battle area between government troops and Islamic State-affiliated Muslim militants in Marawi, on the southern island of Mindanao. Photo: AFP
He revealed that there was an ongoing discussion between the ulamas on the conflict between the Code and the impending congressional legislation banning child marriages.
Experts say decades of war in the BARMM – including in the province of Magindanao, and the 2017 battle to retake the city of Marawi from Islamic State-affiliated militants – have made the region the poorest in the country, and caused a spike in the number of child brides.
"It alarmed us," said Sittie Jehanne Mutin, former chair of the Regional Commission on Bangsamoro Women, of the rise in child brides among tens of thousands of internally displaced persons or refugees due to the protracted war between government troops and the separatist Moro Islamic Liberation Front (MILF). The rebellion officially ended last year after a peace deal that saw MILF rebel commanders become administrators of the newly formed BARMM.
Mutin said the war had taken a toll on families taking care of young girls, and marrying them off meant fewer mouths to feed, while it was also a way of preventing possible sexual abuse since strangers were crammed together in refugee camps. The really poor families did not mind even if the groom was decades older, she said, so long as "they can afford the dowry".
She pointed out that the situation could not be addressed simply by an outright ban since there were multiple laws that existed and were applicable, including international Islamic law; Philippine sharia law, as outlined under the Code of Muslim Personal Laws; as well as the various traditional and customary laws observed by the 13 Muslim-majority ethnic groups in Mindanao.
Ordinarily, Mutin added, arranged marriages were a custom with built-in protective mechanisms. For instance, "parents will never force a child to marry without really looking at the advantages for their own daughter. That's usually very high on their list."
This community aspect is also evident to columnist and peace advocate Samira Gutoc, who took part in drafting the Bangsamoro Basic Law for the BARMM. She said there were many instances when young couples were made to abstain from sexual relations until the girl reached "the age of maturity" or started menstruating.
"The purpose of marriage is not just to strengthen power relations; it also provides social protection [and] protection against family vendettas," Gutoc said, pointing out that some marriages were arranged between clans after slights were exchanged so as to prevent the clans from warring.
She was almost made to marry young herself, and recalls "running away" to show her refusal to do so – following in the footsteps of her mother, who had flatly rejected the notion after seeing her older sister marry around the age of 13 and drop out of school to bear children.
As for Ayesha, when asked about her own marriage, she explained that there were some arranged marriages that worked because "Islam emphasises duty over individual rights".
"It gets more complex when you really look at the culture," she said. "I chose to be happy every day. There are a lot of things to be grateful for."
Her husband visited and wooed her daily for three months before their wedding, keeping to a condition imposed by a stern aunt. "My aunt was crying throughout her wedding day because [she had only seen her husband] on that day."
Ayesha, whose early marriage did not stop her from finishing a history degree and teaching for nearly four years in Libya, said Filipino Muslim women were "far more empowered" than those in the Middle East. In Libya, she would be summoned by the school head to "stop your revolution" about Muslim women's rights.
It's a revolution she continued at home. None of her three daughters – who are still single in their 20s and 30s – were forced into arranged marriages, she said, and her eldest son married for love.
https://www.scmp.com/week-asia/lifestyle-culture/article/3110683/philippines-wants-outlaw-child-marriage-muslim-majority
---------
South Asia
China Targets Muslim Scholars And Writers With Increasingly Harsh Restrictions
November 21, 2020
EMILY FENG
This spring, 14 men were brought into police offices, where, one by one, they were subjected to weeks of questioning about their online correspondence and political views.
The men were detained in Yiwu, China, an international commercial hub on the country's wealthy east coast and home to a growing community of Muslims. The detentions are emblematic of increasingly harsh restrictions targeting spiritual and educational life for Muslims in China.
Once focused on giving minorities limited cultural autonomy, China's ethnic policy has shifted in the last decade toward an approach that favors complete assimilation with China's Han ethnic majority in language and religious practice. Muslims in China now fear that religious freedoms are regressing to those in the days of the Cultural Revolution, a decade of severe political and religious persecution in the 1960s and 1970s.
"Every household would burn their religious books in case they were searched. Shredders were sold out. People would flush the book ashes down the toilet, sometime clogging the pipes," one Chinese Muslim publisher says of that era. "The persecution we are facing now is worse than that time."
The publisher, who has fled China and continues to publish books from abroad, requested anonymity because at least 40 of his relatives have been detained or sentenced to prison for their religious beliefs or connection to him. Many in his publishing network have been arrested or fled the country.
"The state only wants its garden to have one type of flower," he says. "The red ones. Green, blue or white flowers: if they are not red, they will be cut down."
"Intellectuals are the bearers of tradition. They're looked up to as the arbiters, the judges of what is the the real Islam, and so they make an attractive target for a government that is interested in either controlling cultural expression or trying to completely reengineer it," says Rian Thum, who studies Islam in China as a senior research fellow at Britain's University of Nottingham.
China is home to about 23 million practicing Muslims, according to its 2010 census, the most recent count — less than 2% of the country's population. Most are Uighur — a Turkic ethnic group — or labeled as Hui, ethnically and linguistically indistinguishable from China's Han ethnic majority. Chinese Muslims are most densely clustered in the northwestern regions of Gansu, Ningxia and Xinjiang, but live across the country, as they have for more than a millennium.
Last year, NPR reported that authorities had forced nearly all mosques in Ningxia and the eastern province of Henan to "renovate" by removing their domes and Arabic script. Demolitions have since extended to mosques in Zhejiang and Gansu provinces. But practicing Muslims say the most heavy-handed restrictions have targeted the intangible channels through which they have preserved their faith in China for centuries.
Beginning in 2018, new religious restrictions shuttered hundreds of Arabic language and Islamic schools across Ningxia and Zhengzhou, Henan's capital. Imams must now take political education classes as part of a revamped certification program. The program also mandates that they can only serve in the region where their household is registered, effectively disbarring hundreds of itinerant imams.
The restrictions have only intensified since then. Mosque demolitions have spread. The intellectual heart of China's Islamic community has largely been silenced as scholars, writers, religious leaders and their families are under constant state surveillance. A once-thriving academic and religious exchange between Chinese Muslims and centers across the Middle East and South Asia has halted, as those having business or religious ties abroad are subject to Chinese state harassment and detention.
"What dominates Muslim [government] cadres is the [Communist] party line and the official version of Islam promoted by government agencies and organizations," says Ma Haiyun, an assistant professor at Frostburg State University, where he studies Islam in China. "The result of this restriction is to make traditional discourses on Islam more commercial, patriotic and Chinese."
Located in an upscale university neighborhood in Beijing, the bookstore and its accompanying website were a prominent publisher of Islamic philosophy works and the newest Arabic works translated into Chinese — until publisher Ma Yinglong (no relation to Ma Haiyun) was arrested in 2017 on charges of illegal publishing and terrorism. Two people close to him say he remains in detention in China's northwestern Xinjiang region.
A second influential publisher, Ma Zhixiong (no relation to either Ma), ran a prolific imprint called Tianma Publishing from China's southwestern Yunnan province until he too was imprisoned for selling illegal books, in 2015. He was released on probation this year.
"The printing plant was closed and our equipment and all books were confiscated. In the first days [of my imprisonment], I was almost completely cut off from the outside world," Ma Zhixiong wrote in an essay widely circulated this fall among chat groups on the Chinese WeChat app. "During my prison days, human dignity disappeared. Every day, people had to take off their clothes for inspection and to hold our heads while squatting down while being interrogated... We lived like ghosts."
The two publishers were a critical link in a world of writers, publishers and bookstores, the backbone for religious studies in China. Their arrests are evidence of a crackdown widening from its epicenter in Xinjiang, where authorities have detained hundreds of thousands of Uighurs and other ethnic minorities, sentencing some to lengthy prison terms for practicing Islam.
Despite international criticism, Chinese leader Xi Jinping declared the detention and security policies in Xinjiang "entirely correct" and a "success" at a September meeting of party officials. "We must persevere in Sinicizing the direction of our country's religions," he said.
Uighur men walk towards the Id Kah mosque to attend prayers marking the end of Ramadan, in Kashgar in China's northwest Xinjiang region, in 2019.
The crushing of China's Muslim writing community is a marked reversal from a period of literary openness after economic and political reforms took hold in the 1980s.
Despite some restrictions, Muslim writers thrived in the laissez-faire atmosphere of those decades. For example, unable to get the commercial book codes — similar to an ISBN number — allotted to state-sanctioned publishers for state-approved volumes, writers and editors self-published their works and distributed them by mail to readers and religious bookstores that were ubiquitous for decades outside larger mosques.
"Many people have been oppressed for their speech in China but among the Muslim community, those who get into trouble for their writing or publishing have gone unnoticed," a prominent Chinese Muslim writer tells NPR.
He fled China last year after friends warned that police were seeking to detain him. He requested anonymity out of concern for the safety of his immediate family, almost all of whom remain in China.
He and hundreds of other Chinese Muslims used to moderate online forums and events and curated websites that discussed issues of scripture and philosophy. By 2016, those sites were shut down or censored within China's Great Firewall. They moved to WeChat, where the writer now runs chat groups of 500 people each, but doing so requires constant vigilance: "Even on WeChat," he says, "it is a continuous process of continually being shut down by censors and starting a new group."
WeChat would also ensnare the 14 people detained in Yiwu earlier this year; all had purchased this writer's books on history, scripture and philosophy through the app.
"They interrogated them about their relationship with several Muslim intellectuals and overseas Chinese Muslims. The police had printed out the text records everyone had had on WeChat with writers and publishers," said a friend of one of those detained, who requested anonymity to avoid detention for speaking out. "Now the police say every time they travel, they have to report to them beforehand when they are leaving and where they are going."
As for China's Muslim community leaders, "There are no imams who dare to speak out," says a scholar who leads a Quran reading group in northwestern China. "You can renounce your state-given imam certification and leave the mosque in order to speak out — but then you can be sure you will be constantly monitored."
Beginning in 2017, Chinese Muslims outside Xinjiang watched with dread as hundreds of thousands of Uighurs, a Turkic ethnic minority, were detained and sent either to "reeducation centers" or prison.
Soon after, Xinjiang security officers began fanning out to other provinces to send Hui Muslims with identity documents registered in Xinjiang back to the region.
One of those forcibly returned to Xinjiang was a young Hui woman who taught at a religious school in a mosque outside Xinjiang, after completing a theological studies degree at Egypt's prestigious Al-Azhar University. Last December, Xinjiang police abruptly detained her and brought her back to her hometown of Tacheng.
"We asked them, why send 30 men to apprehend a young woman and her infant at 11 at night. It was unbelievable," says a fellow teacher who asked to remain anonymous and keep his location withheld because he was detained and questioned after speaking to NPR.
Four Hui Muslims born in Xinjiang told NPR they managed to change the registration of their identity documents, called hukou, to another province before 2017, as restrictions on Uighurs and practicing Muslims in Xinjiang became more draconian.
"My hometown police somehow knew that I had even moved apartments this year," says one Hui Muslim now living in Egypt who requested anonymity for fear of retribution from Chinese security officials. The police officers send "friendly" messages weekly, the person says, full of smiley faces, heart emojis and stickers, but their intent is clear: "It is meant to show they know what you are up to and to remind you of where you are from."
Xinjiang policing has even reached a beachside city on Hainan, a Chinese tropical island province in the South China Sea. Home to a small community of historically Muslim Utsuls, Hainan's warm climes have begun attracting retirees and vacationers from other provinces during the winter months, including large numbers of Hui Muslims.
Last February, during Lunar New Year holidays, two Xinjiang public security officers set up a table at one of the six mosques in the city of Sanya to register identification documents of everyone who attended Friday prayers, according to two people who attended prayers that day. One of them evaded registration by slipping out through a side door.
In September, at the start of the fall semester, public schools in predominantly Utsul neighborhoods in Sanya began banning female students from wearing headscarves to class. Videos shared with NPR show the female students being cordoned outside the Tianya Utsul Elementary School because they refused to comply.
Local Communist Party regulations now ban party members from practicing Islam and call for increased governance of Muslim neighborhoods in Sanya, according to the South China Morning Post.
Chinese security forces have also been seeding the ranks of local branches of the Islamic Association of China, a state-run body which organizes the only officially permitted hajj pilgrimages to Saudi Arabia.
One Islamic scholar says his son was approached by Chinese security officers this year, shortly before his son's promotion as imam of a mosque and membership in the Islamic Association. NPR is not disclosing his name or location because he was detained and questioned after speaking with NPR.
"They offered [him] a full civil servant's salary and pension for the work and an appointment as board member of a local state company if he secretly worked for them," the scholar says.
https://www.npr.org/2020/11/21/932169863/china-targets-muslim-scholars-and-writers-with-increasingly-harsh-restrictions
------------
Saleh: 10 Killed, 51 Wounded in Kabul Rocket Attacks
By Mohammad Haroon Alim
22 Nov 2020
First Vice President, Amrullah Saleh said, Ten civilians were killed and 51 others were injured in Kabul rocket attacks on Saturday.
Due to Saturday's rocket attacks on the city of Kabul, the level of public support to the 6:30am meetings have decreased, he said.
Saleh assures the people that he will find out the nature of these attacks and has started a serious and extensive investigation to identify the perpetrators of this incident.
Saleh added that the ammunition that was fired at Kabul Saturday is abundant in the northern villages, adding in coordination with the administration of neighboring provinces, he will find the source of this ammunition.
According to the first vice president, Kabul Bank's liquidation management will also be included in morning meetings, he is expected to work on stabilizing the debtors who are unwilling to pay their dues, as well as runaway borrowers.
He said that the inclusion of Kabul Bank's detailed management in the 6:30 a.m. meetings was based on the decision of the high council for the Rule of Law.
Saleh also noted that excellent progress has been made in the case of the attack on Kabul University and that investigations are ongoing.
https://www.khaama.com/saleh-10-killed-51-wounded-in-kabul-rocket-attack-876876/
-----------
Roadside Bomb Claims 3, Injures 3 in Herat
By Mohammad Haroon Alim
22 Nov 2020
At least three people were killed and three others were injured in a roadside bomb blast on the Islam-Qala highway of western Herat province Saturday night.
Herat police spokesman, Abdul Ahad Walizada, told media the incident took place at a time a civilian vehicle was passing by ANA convoy, triggering the mine planted at the location.
According to Walizada, three people were killed and three others were injured in the blast.
No group has immediately claimed responsibility for the attack.
This comes hours after a taxi and an ANA ranger vehicle were targeted by Magnetic mines in Kabul on Sunday Morning.
ANA's vehicle blast did not result in any casualties but the Taxi incident left one individual wounded.
On the Other hand, At least 31 Taliban were killed and 23 others were wounded in the Gizab district of Uruzgan province yesterday, MoD reports
MoD reports, At least Five Taliban were killed in Shahwali-Kot district of province while they attacked security outposts on Saturday.
https://www.khaama.com/herat-roadside-bomb-claims-3-injures-3-8978979/
----------
Pompeo arrives in Doha to meet Afghan, Taliban delegations amid increased violence in Afghanistan
By Mohammad Haroon Alim
21 Nov 2020
Mike Pompeo, the US Secretary of State accompanied by US special envoy to Afghan peace, Zalmai Khalilzad arrived in Doha on Saturday afternoon to meet with the Afghan and the Taliban peace negotiators, sources said.
According to a source in Doha, Pompeo has met both the Afghan and the Taliban delegation this afternoon and has discussed the continuation of the Afghan peace process and violence reduction.
The Afghanistan State Ministry for Peace in a statement has said that Mike Pompeo, the US Secretary of State has met with Sadat Mansoor Naderi, the State Minister of Peace and the Afghan peace delegation members where they have discussed the US supports to Afghanistan.
According to the statement, the Afghanistan peace delegation has expressed their concerns on the increased violence in Afghanistan despite the release of 5,000 Taliban detainees. The members have emphasized a ceasefire or at least a comprehensive violence reduction.
The US Secretary of State, Mike Pompeo has said that the US is supporting Afghanistan for a stable peace and the US remains committed to a long-term to Afghanistan, he said.
This comes as violence in the country remains extremely violent, the battle in the country has expanded to more than 20 provinces.
Hours before Pompeo's visit to Doha, 23 rocket shells struck various parts of Kabul city on Saturday morning, killing at least 8 people and wounding more than 31 civilians.
https://www.khaama.com/pompeo-arrives-in-doha-to-meet-afghan-taliban-delegation-amid-increased-violence-in-afghanistan-979876/
-----------
India
Will Inter-Religion Marriages Of Family Members Of BJP Leaders Be Called Love Jihad, Asks Chhattisgarh Chief Minister
Nov 22, 2020
RAIPUR: Slamming the Bharatiya Janata Party-led states, Chhattisgarh chief minister and senior Congress leader Bhupesh Baghel on Saturday asked whether inter-religion marriages of family members of BJP leaders will fall under the definition of 'love jihad'.
"Family members of several BJP leaders have also performed inter-religion marriages. I ask BJP leaders if these marriages come under the definition of 'love jihad'?" asked Baghel while addressing media here.
The statement comes after Uttar Pradesh chief minister Yogi Adityanath had recently announced that his government will bring a strict law to curb "love jihad" and forcible religious conversion. Prior to this, Shivraj Singh Chouhan-led BJP government in Madhya Pradesh had said the state would soon have a law against 'love jihad'.
https://timesofindia.indiatimes.com/india/will-inter-religion-marriages-of-family-members-of-bjp-leaders-be-called-love-jihad-asks-chhattisgarh-cm/articleshowprint/79348192.cms
---------
Bihar: Muslim man digs reservoir for Chhath Puja at his home in Bhagalpur
IANS
Nov 21, 2020
The Chhath Maha Parv of public faith and Lord Bhaskar concluded with the rising sun on Saturday morning. The festival also gave us a steller example of religious harmony in Bihar.
In Bhagalpur, a Muslim family built a small water pool for Chhath in the courtyard of their house, where more than 50 devotees paid their arghya (water tribute) to Lord Bhaskar.
In the corona era, organisers of the festival had to face a number of difficulties. The government appealed to the people to celebrate Chhath Parv at home instead of going to ghats. After this appeal, due to shortage of reservoirs and lack of water bodies in many areas, many devotees had difficulty carrying out the customary water tribute to the rising sun to break their fast.
Muzaffar Ahmad set an example of mutual harmony in society by constructing a water pool in the courtyard of his house for the benefit of devotees in his neighbourhood.
Ahmad told IANS, "Chhath is a festival of social harmony, so I built the water pool. My thinking was not to disturb those keeping a fast even in the pandemic. I am happy that my hard work was of some use to the devout keeping a fast during the festival."
Sadhana Devi says that there was no reservoir in the congested neighbourhood. Many houses don`t even have a proper roof. "We also had difficulty in going to Ganga ghat due to Corona. We are grateful fot Ahmad Saheb to solve these issues."
During the Chhath festival, the boundaries of caste and religion fade into the background. "The people of every religion have equal faith in the Chhath festival. In Bihar and Jharkhand, many Muslim families have been participating in Chhath festivals for years together. Deeds like these send out a great message of social harmony and unity," says Ahmad.
https://www.dnaindia.com/india/news-bihar-muslim-man-digs-reservoir-for-chhath-puja-at-his-home-in-bhagalpur-2857818
-----------
Uttarakhand Offers Rs 50,000 To Help Couples Of Inter-Caste, Inter-Faith Marriages Amid 'Love Jihad Row'
21st November 2020
By PTI
DEHRADUN: Amid several BJP-ruled states contemplating to enact a law to check the alleged religious conversion of women in the name of marriage, the Uttarakhand government is paying Rs 50,000 to inter-caste and inter-faith couples to encourage such alliances.
The cash incentives are given to all legally registered inter-faith Indian couples, said officials of the state Social Welfare Department.
In cases of inter-caste marital marriages, one condition for availing the cash incentive is that one of the spouses should be from the scheduled caste as defined by Article 341 of the Constitution, they said.
The amount given as inter-caste and inter-religious marital alliances can be extremely helpful in promoting the spirit of national unity, said Tehri's Social Welfare Officer Dipankar Ghildiyal said.
The amount being given jointly to such couples was increased from Rs 10,000 to Rs 50,000 in Uttarakhand in 2014 through an amendment in the Uttar Pradesh Antarjatiya/Antardharmik Vivah Protsahan Niyamawali, 1976 which had been adopted as it was when Uttarakhand was carved out of Uttar Pradesh in 2000.
https://www.newindianexpress.com/nation/2020/nov/21/uttarakhand-offers-rs-50000-to-help-couples-of-inter-caste-inter-faith-marriages-amid-love-jihadrow-2226312.html
--------
Congress MP Gaurav Gogoi hits out at BJP, RSS over 'love jihad'
Hemanta Kumar Nath
November 21, 2020
Deputy leader of Congress in Lok Sabha Gaurav Gogoi has hit out at the BJP over the issue of 'love jihad' while alleging that the BJP and RSS do not believe that women are equal citizens in India.
"Indian women have rights under the constitution, but BJP and RSS feel that they will dictate Indian women when it comes to choosing a life partner. India is a nation of strong women. They have made their own careers, they have reached success on their own merit. Today, the women of India are educated, empowered. Nobody in the government should feel like they can dictate them," Gaurav Gogoi said. The statement comes as several BJP-led state governments have announced their decision to bring laws to curb cases related to love jihad.
Gaurav Gogoi further said, "We believe in India that has been spelled out from the vision of Pandit Jawaharlal Nehru and epitomised by former Prime Minister Indira Gandhi. We stand with the women of India."
"Have they given justice to the rape victim of Hathras? Have they given justice to the women of India who feel threatened when they step out on streets? BJP leaders who are involved in sexual crimes are not restrained. Their former cabinet minister MJ Akbar is undergoing trial. BJP should first try to improve the law and order, help Hathras victim's family and then think of doing politics," Gogoi said.
Gogoi alleged that BJP and RSS care about issues that are important for them and went on to say that their "nationalism is fake".
"They care about their own political issues, ideological issuesThey only care about the issues which are important for them. All this talk of nationalism is fake," the Congress MP alleged.
https://www.indiatoday.in/india/story/congress-mp-gaurav-gogoi-hits-out-at-bjp-rss-love-jihad-1742858-2020-11-21
----------
BJP uses 'Hindu-Muslim, India-Pakistan' to win elections, says KTR
Ashish Pandey
November 21, 2020
The Greater Hyderabad Municipal Corporation (GHMC) polls have heated up in Telangana state. The ruling TRS and the main opposition BJP have been gearing up for the elections with their strategies to win the maximum divisions, while AIMIM, too, has put its effort to keep its fort intact.
Elections to the Greater Hyderabad Municipal Corporation will be held on December 1. Ahead of the GHMC election, clashes were reported between TRS and BJP workers in Daveerpura area when the nomination rally of both the parties came face-to-face, while a similar situation was reported between the BJP and the AIMIM workers in Uppuguda division in Hyderabad.
The BJP and TRS have been engaged in a war of words, especially in the context of the recent bypoll to Dubbaka Assembly segment, which the former won.
TRS working resident and son of CM KCR, KTR has accused the saffron party of inciting "communal hatred". KTR has alleged that BJP uses "Pakistan" to win the elections.
Reacting to BJP state unit chief Bandi Sanjay's visit to Bhagyalakshmi temple at Charminar in Hyderabad on Friday, KTR said, "Where he called the protest? Bhagyalakshmi temple in Charminar. Why we don't have other temples [in other areas] [that] they only went to Charminar? Why because Hindu-Muslim...India-Pakistan...They don't have any other issue or topic, [except for] Hindu-Muslim India-Pakistan...no other issue, no other topic."
He further said that while BJP has no plan for Hyderabad development, he like his ministry's strategic road development plan in Hyderabad, will now bring strategic nala development plan to make the city flood-proof.
Reacting to the "Hindu-Muslim" and "India-Pakistan" remark, BJP MP D Arvind said, "Bandi Sanjay is a regular visitor of Bhagyalakshmi temple. They are afraid and rattled by the visit as AIMIM and Owaisi run the TRS government and now their days are numbered because the BJP has arrived."
TRS and AIMIM are contesting separately in the municipal polls. However, they have shared power together in the GHMC.
indiatoday.in/india/story/bjp-uses-hindu-muslim-india-pakistan-to-win-elections-says-ktr-1742849-2020-11-21
----------
Madhya Pradesh's So-Called 'Anti-Love Jihad Law' Is Old Wine in a New Bottle
Rishav Raj Singh
22-11-2020
Bhopal: Though the Madhya Pradesh government's decision to pass a law against interfaith marriages based on 'forced conversion' has kicked up a nationwide controversy, the state has been wrestling with its 'forced conversion' obsession since 1968.
Madhya Pradesh was the first state to pass a law against forced religious conversions for any purpose including marriage with the Madhya Pradesh Dharma Swatantrata Adhiniyam or Madhya Pradesh Freedom of Religion Act, passes that year.
Over the last 20 years or so, the Bharatiya Janata Party (BJP) has attempted several times to tighten this law. Now, as the Nikita Tomar murder case continues to grab headlines with her family members alleging that the 21-year-old had been shot dead by a Muslim man whom she had refused to marry, BJP-led state governments have said they will pass laws to prohibit interfaith marriages involving forced conversion. In MP, the Shivraj Singh Chouhan government believes it has found an appropriate situation to justify making the provisions of the 1968 law stricter.
The first draft of the 1968 law had been prepared by the then Congress government in 1954, on the recommendations of the B.S. Niyogi Committee. The state government had set up the committee to look into allegations that "Christian missionaries were creating a state within a state and converting backward class Hindus as well as tribals en mass."
However, as soon as the first non-Congress government formed in the state with the support of rebel Congress leader Vijaya Raje Scindia, the Bill was passed and implemented.
According to the Freedom of Religion Act, 1968, religious conversion by the use of "force" or "allurement" or by "fraudulent means" is a cognisable offence. The violator will be punished with imprisonment of up to one year. The imprisonment will be two years if those being forced to convert are from the Scheduled Castes or Scheduled Tribes, minors or women.
The new draft being proposed, however, will provide rigorous imprisonment of up to five years for forced marriage, seduction and forced conversion. Provisions will also be made to declare forced marriages null and void.
The 1968 law has provisions to inform the district collector after a conversion, but does not state that prior permission is required. Permission is now being made mandatory in the proposed Bill, according to the latest draft discussed by state home minister Narottam Mishra on November 17.
"If anyone wants to covert, the person and the religious leader carrying out the conversion have to apply before the collector a month in advance," Mishra had said. He had added that any collaborators would be prosecuted in the same way as the main accused on the complaint of the parents and siblings of the person who had been converted.
BJP MLA and pro tem speaker of the state assembly Rameshwar Sharma also claimed that the state government planned to add provisions to scrap the reservation or quota of women of Scheduled Castes or Tribes if they changed their faith and married Muslims or Christians.
However, neither Narottam Mishra nor officials of the home department officials shared statistics to prove the existence of or a surge in what they call 'love jihad' despite several questions from journalists looking for data.
The BJP in Madhya Pradesh has time and again tried to strengthen the 1968 law. When the party returned to power in 2003 after trouncing the 10-year-old Digvijay Singh-led Congress government, it aimed to toughen the existing law, stating that as it existed, it was inadequate to check conversions by force or allurement.
In 2006, the Shivraj Singh Chouhan-led BJP government sought to amend the 1968 Bill. The draft of the Freedom of Religion (Amendment) Act, 2006, included provisions for one year's imprisonment and a fine against priests or organisations that performed conversions without following due procedures as well as a fine of up to Rs 1,000 for persons who failed to inform the authorities about their intentions to adopt another religion.
The draft also had provisions to seek a pre-report on purification (sanskar) and submit it before the district magistrate (DM) with details of the priest and name and address of the person who wished to convert. The DM was to pass on the information to the police superintendent who would ensure 'voluntary' conversion after conducting an investigation.
When the draft amendment Bill reached the then state governor, Balram Jakhar, he asked the government to submit the status of religious conversions that had taken place in the state over the previous five years. When the government failed to submit any supporting data to prove that illegal conversions had taken place in the state, the then solicitor general of India, G.E. Vahanvati, said the Bill was unconstitutional.
Later, the Bill was forwarded to the president of India for approval. Three years after it was passed in the state assembly in 2009, the president's office returned (rejected) the Bill.
Months before the assembly elections of 2013, the BJP government invoked the issue again and passed the Bill. The new Bill stipulated a jail term of up to three years or a fine up to Rs 50,000, or both for conversion using force, allurement or any other fraudulent means. If the converted person was a minor or woman or a person belonging to a Scheduled Caste or Tribe, the jail term would extend up to four years and the fine would go up to Rs 1 lakh.
However, owing to widespread protests by faith-based organisations, secular groups and different political parties in Madhya Pradesh, it has remained pending at the president's office. Hence, the unamended 1968 Act is still in effect.
https://thewire.in/communalism/madhya-pradesh-love-jihad-law
---------
CBI registers two FIRs against ex-UP Shia Waqf Board chairman, 4 others
Nov 21, 2020
HT Correspondent
The Central Bureau of Investigation (CBI) registered two FIRs against former chairman of Uttar Pradesh Shia Central Waqf Board's Wasim Rizvi and four others for alleged illegal sale, purchase and transfer of waqf properties in Prayagraj and Kanpur, CBI officials said on Friday. They said the two FIRs were registered with Anti-Corruption Bureau of the CBI's Lucknow unit on Wednesday and Thursday.
The UP government had recommended the CBI investigation into the alleged illegal sale and transfer of waqf properties worth several crores by UP Shia Central Waqf Board and the UP Sunni Central Waqf Board on October 11, 2019.
CBI spokesman RK Gaur confirmed that the premier investigating agency registered two regular cases against Rizvi and others, invoking charges of cheating, criminal intimidation and criminal breach of trust. In a video circulated on social media, Rizvi blamed a prominent cleric for the step taken by the CBI. He also said it was unfortunate that the cleric had succeeded in misguiding the government against him.
In the FIR lodged on Wednesday, Allahabad Development Authority (now known as Prayagraj Development Authority) junior engineer Sudhank Mishra accused Rizvi and other unidentified people of illegal construction of shops at an Imambada in Allahabad (Prayagraj).
In the second FIR lodged on Thursday, one Tausiful Hasan accused Rizvi and four others, including Naresh Krishna Somani, Vijay Krishna Somani, Shia Waqf Board Ghulam administrative officer Sayyden Rizvi and the inspector of the Shia Waqf Board for grabbing land in Kanpur through cheating and intimidating the caretaker of the property.
https://www.hindustantimes.com/lucknow/cbi-registers-two-firs-against-ex-up-shia-waqf-board-chairman-4-others/story-fcYpIJsz7KDdEte93BZv7M.html
----------
North America
Islamophobia in US: California Imam assaulted, Muslim civil rights group urges hate crime probe
Source : Anadolu
November 21, 2020
A US Muslim civil rights and advocacy group called for a full investigation by local police into a hate crime committed against a Muslim religious leader in southern California city of Anaheim in the Los Angeles metropolitan area.
The Council on American-Islamic Relations' (CAIR) Los Angeles office, in a statement, said while returning home, Imam Khaled Hemaya was assaulted by an unknown male as he was driving into his gated community in Anaheim.
As Hemaya entered the gate, a white man reportedly blocked Hemaya's vehicle and questioned whether he lived in the gated community.
"He looked at me wearing my religious attire, stopped me and told me, 'You are not [a] resident here, you are not allowed to get in'," Hemaya said.
The man allegedly told Hemaya to "go back to your country" and called him a "dirty Arab" and a "terrorist." Later, the man reportedly started cursing Hemaya, kicked the tires of his vehicle and finally opened Hemaya's vehicle door and punched him.
The report said a security guard arrived and called the Anaheim police. However, the police officer declined to make an arrest and suggested Hemaya to follow up on the police report to press criminal charges.
CAIR-LA Executive Director Hussam Ayloush called the incident "reprehensible" and an "example of how that hatred filters down into the everyday lives of people."
"As anti-Muslim hate has exponentially increased over the past few years, we have warned against the danger of how normalizing hate speech leads to hate threats and hate attacks," he said in the statement.
https://en.abna24.com/news//islamophobia-in-us-california-imam-assaulted-muslim-civil-rights-group-urges-hate-crime-probe_1087869.html
----------
Trump's performance among Muslim-Americans has crucial lessons for the Republicans
By Rakib Ehsan
21 November 2020
With all states declared and his legal challenges collapsing one by one, the writing appears to be very much on the wall. Donald Trump is on his way out of the White House.
Although he was convincingly defeated in both the Electoral College and the popular vote, his performance has thrown up a number of eye-catching developments which will give the Republican establishment much food for thought.
Though derided by his critics as a racist white-supremacist sympathiser, Trump managed to win the highest share of non-white voters for a Republican presidential candidate in 60 years – building on his 2016 support among the US's Hispanic and African-American voters. Demonstrating his cross-class 'pan-Latino' appeal, Trump managed to win considerable support among both established middle-class Cuban-Americans in Florida and working-class Mexican-Americans living in counties on the Texas-Mexico border. For all the talk of Trump being an anti-black misogynist, the incumbent President made progress among both African-American men and women, albeit from a pretty low base.
But perhaps the most intriguing development was Trump's performance among Muslim voters. For a politician so often presented as an Islamophobic bigot, in no small part thanks to his travel ban on Muslim-majority countries, he did remarkably well with this part of the electorate. Post-election surveys suggest Trump won about 35% of Muslim American votes, exceeding his support among Jewish-Americans (30%) and US voters of no religion (25%). How did a man described by Sadiq Khan as "one of the most egregious examples" of the global far-right defy expectations in this way?
Firstly, it is worth noting that Muslims have previously been a reliable voting constituency for the GOP – with some 70% voting for George W. Bush against Al Gore back in 2000. Indeed, on the campaign trail during that election, Bush spoke warmly of Americans who attend "a church, synagogue, or mosque". It was a voting bloc which proved crucial for Bush, with over 46,000 Muslims backing him in the swing state of Florida, where the Republican triumphed by a razor-thin margin of just 537 votes.
The pendulum swung dramatically in the wake of the 9/11 attacks, however. Bush's uncompromising rhetoric about the War on Terror, heightened surveillance under the Patriot Act and the invasion of Iraq all contributed to a fundamental breakdown in his party's relationship with Muslim Americans. Muslim support for Bush had plummeted to a meagre 7% by the 2004 presidential election.
So how did Trump manage to win this section of the population over? For a start, his non-interventionist approach to foreign policy is likely to have gone down well with US Muslims who have grown tired of destabilising military campaigns in the Middle East and North Africa. Just as important has been his administration's role in the normalisation of Sunni-Israeli relations has involved Muslim-majority nation-states such as the UAE, Bahrain, Sudan, and Kosovo – a remarkable development for interfaith global diplomacy. Another factor may be Secretary of State Mike Pompeo's outspoken criticism of China's brutal treatment of the Uyghur Muslims in Xinjiang province – which he has called a "human-rights violation on a scale we have not seen since World War II".
It's not all about foreign policy though. A significant number of Muslim-Americans are naturally inclined towards the Republicans' social conservatism. A majority – 55% – said they would not favour political alliances with LGBTQ activists, and on abortion they are more likely than Jewish or Catholic Americans to to support alliances with pro-life advocates. That reflects the obvious reality that culturally progressive approaches to issues such as LGBT rights and abortion are at odds with conventional Islamic morality. By the same token, the Democrats' approach to those issues has little in common with a religious-inspired, family orientated conservatism. Donald Trump's front assault on the excesses of 'woke' politics is also likely to have appealed to a sizeable section of the Muslim population.
Above all, Trump's relatively high support among Muslim Americans is a rejoinder to the idea that his was a politics of exclusionary white nationalism. His relatively strong performance among minorities – with the usual 'for a Republican' caveat – suggests there is a cross-cutting appeal for a patriotic, multi-racial, inter-faith conservatism. Trumpism may have been concentrated on the man himself, but his focus on fiercely anti-socialist sentiment, economic patriotism, robust border security, faith, traditional social structures and support for the police is a message that appeals to Americans of all races and classes.
And though the Republicans undoubtedly have a lot of ground to make up among non-white Americans, Trump has fashioned a modern, inclusive conservatism, albeit one built on the traditional values of family, entrepreneurship, secure borders and relative isolationism in foreign affairs. Far from simply doubling down on support from whites, Trump also showed there are plenty of other voters out there amenable to the Republican message. In doing so he has given the lie to the pundits who suggest an inevitable Democratic majority as America's non-white population grows.
So, while Trump may have been defeated at the ballot box, Trumpism is very much here to stay. If the Republican Party establishment chooses to ignore the lessons of his campaign, it will be at its peril.
https://capx.co/trumps-performance-among-muslim-americans-has-crucial-lessons-for-the-republicans/
------------
Chilean protesters call for end to Saudi-led aggression on Yemen
Source : YPA
November 22, 2020
Chilean protesters have called for an end to the US-backed Saudi-led aggression on Yemen that has being waging since March 2015.
The move came during a mass protest in Chile demanding the resignation of President Sebastian Pinera and the release of individuals arrested amid previous protests.
The activists raised the Yemeni flag, as well as pictures of victims who have been killed by the Saudi-led aggression airstrikes.
They called for an end to the war in Yemen, the lifting of the blockade and the punishment of the perpetrators of crimes against the Yemeni people.
"The people of Yemen suffer under imperialist aggression from Saudi Arabia and its US allies, " said Luis Rojas Leal, one of the Chilean activists.
"In a very little-known genocide, they are trying to extinguish an entire population by attacking them with weapons of mass destruction," he added.
He concluded by saying: "in the midst of today's great protest, we also support the Yemeni cause and denounce the dictatorial and monarchical regime of Saudi Arabia, which massacred children in Yemen with the support of the United States, in a cruel war that is not shown by the Western mainstream media."
https://en.abna24.com/news//chilean-protesters-call-for-end-to-saudi-led-aggression-on-yemen_1088194.html
-----------
Islamist Violence Casts Shadow Over Burkina Faso Elections
Katarina Hoije
22-11-2020
(Bloomberg) -- Burkina Faso President Roch Marc Christian Kabore has spent most of his five years in office fighting an Islamist insurgency that's forced one million people to flee their homes. He's likely to win a second term on Sunday as the insecurity disrupts voting in opposition strongholds.
Large swathes of the West African gold producer have become ungovernable since Islamist militants based in Mali expanded their reach across the border four years ago. This year, Burkina Faso recorded an unprecedented surge in attacks, both by militants affiliated with al-Qaeda and Islamic State and rural militias. Rights groups say that abuse of civilians by security forces is also on the rise.
At least 2,500 people were killed in 2020, according to the Armed Conflict Location & Event Data Project. The United Nations estimates that three million people out of a population of 21 million need food aid.
Yet the government was determined to press ahead with the vote. In August, parliament approved a change to the electoral code that invokes "extraordinary circumstances," allowing for presidential and legislative elections even if many polling stations can't open. More than 400,000 displaced people weren't able to get a voter card or register to vote. The electoral commission has said that security concerns barred it from registering voters in 17% of all districts and villages nationwide.
"By allowing the elections to go ahead, authorities in fact acknowledge that part of the country is out of control," said Mahamadou Sawadogo, a security consultant who researches the Islamist insurgency.
The attacks have also affected campaigning. Last week, Kabore, 63, temporarily halted his campaign when 14 government soldiers were killed in an ambush. A raid targeting a lawmaker rallying support in northern Burkina Faso killed the driver of his car.
Kabore is among 13 candidates vying for the presidency. His main challengers are Zephirin Diabre, a former finance minister, and Eddie Komboigo, a candidate for the former ruling party.
The change to the electoral code will probably benefit Kabore's party, which enjoys strong support from voters in areas that aren't affected by the violence, including the capital, Ouagadougou, the International Crisis Group said in a briefing Friday.
Boucari Dicko left the northeastern town of Djibo for the capital after militants went on a rampage in nearby villages. A 39-year-old health worker, Dicko said he didn't manage to register in time.
Kabore took office in 2015 after an interim government organized elections in the wake of a popular uprising that forced regional kingpin Blaise Compaore from power. Under Compaore, who ruled for almost three decades, Burkina Faso became one of the most stable countries in West Africa. His ouster plunged the military and the intelligence service into disarray and paved the way for Islamist militants to gain a foothold in the northeast.
Less than two months after Kabore's 2015 election victory, a high-profile attack on an upscale hotel in the Ouagadougou prompted the U.S. to increase military aid to Burkina Faso, which reached about $100 million in 2018 and 2019.
But unlike Mali, where the United Nations has 13,000 peacekeepers, the army has had to face the jihadist insurgency largely on its own. While the U.S. built a $110 million drone base in Niger, it has less than 100 troops in Burkina Faso. French special forces operate mostly from Mali and Niger.
Kabore has pledged to strengthen the army if he wins another mandate, but has also said that regional cooperation is crucial to quash the insurgency.
"We need to work together with neighboring countries to stop these groups," he told state broadcaster RTB last week. "They're very mobile, they move on motorbikes to attack our territory and disappear back into their hideouts. The fight against terrorists is a transnational fight."
https://www.bnnbloomberg.ca/islamist-violence-casts-shadow-over-burkina-faso-elections-1.1526172
---------
How the U.S. Election affected the American Muslim community
By Bilal Cleland
21 November 2020
One aspect of this is the terrible inequality and racism which seem to infect the nation, alongside COVID-19.
Such a basic necessity as access to running water, something decried in the poorest nations, is a feature of the richest nation on Earth.
Researchers from King's College London, using census data from 2013 to 2017, found that half a million homes (1.1 million people) have no access to running water. This is no doubt an underestimate. Like all basic services in that country, access to water is racialised with 'households headed by people of colour' almost 35% more likely to live without piped water than White households.
Palestinian writer Susan Abulhawa says that the close vote in the U.S. Election, despite years of President Donald Trump's lack of compassion, racism and incitement to violence was no great shock. She describes Trump as 'the most honest expression of the United States we have ever known'.
She says that he was not very different from his predecessors, except that he brought the horror home rather than inflicting it on the Third World:
'But the truth is what separates him from Washington insiders is that he has not tried to mask, or is incapable of masking, his destructive, racist, and divisive instincts. And more importantly, he turned this national ethos inward, whereas his predecessors... unleashed it on the defenceless world.'
The community is diverse, comprised of a base of about 20% native-born Black Americans, plus immigrants from the Middle East, Africa and Southeast Asia, some coming in the 1930s.
Back in the 1990s, Muslim voters were split between the Democrats and Republicans, but the waves of Islamophobia post-9/11, largely from Republicans, changed things.
The 2020 Biden campaign took stock of this change and put out an agenda for Muslim American communities, promising to rescind the Muslim travel ban on the first day of the new administration.
Polling by the Council on American-Islamic Relations (CAIR) revealed that about 70% of Muslims supported the Democrats, particularly the younger generation, energised by the Black Lives Matter movement. However, a significant proportion, worried about chaos in the cities and threats to businesses, supported Trump.
When Bernie Sanders dropped out of the race for the Democratic Party nomination, many Muslims became despondent and alienated from the Party. However, the negative features of the Trump Republicans became the main motivation for supporting Biden, despite misgivings.
Open discussions between people of all backgrounds are the key to unlocking the potential for human peace and compassion, writes Dr Mehmet Aslan.
This was a common view in the USA where a Pew Research Center survey found 63% of Biden supporters said they were voting against Trump, not necessarily supporting Biden.
The Trump period certainly motivated the political involvement of the Muslim community. In 2016, only 60% of Muslims were registered to vote but by 2020, 78% were registered.
CAIR's Presidential Election Exit Poll of 844 Muslim voter households indicated an 84% Muslim turnout, with 69% voting for Biden and 17% for Trump.
One factor in this increased support was deemed to be, according to Osama Siblani, publisher of the Arab American News, recognition and support for Trump's efforts to promote peace and reduce U.S. troop levels in the Middle East.
While it is clear that U.S. evangelical Christians support Trump for his opposition to abortion and homosexuality, they struggle to see why Muslims, with similar considerations, do not support his policies.
Christianity Today, an evangelical publication, spoke with Dalia Mogahed, Director of Research at the Institute for Social Policy and Understanding (ISPU), which commissioned the fifth annual American Muslim Poll.
https://independentaustralia.net/politics/politics-display/how-the-us-election-affected-the-american-muslim-community,14543
-----------
Europe
Creative elite completely ignores destroyed Karabakh mosques - Russia's Spiritual Administration of Muslims
21 November 2020
BAKU
The cultural catastrophe that befell tens and hundreds of Muslim monuments of Karabakh is being completely ignored, the First Vice-Chairman of the Spiritual Administration of Muslims (SAM) of Russia Damir Mukhetdinov wrote on Facebook, Trend reports.
"I was surprised to read today the news about the appeal of eminent cultural figures to UNESCO. Directors, conductors, musicians and other representatives of the creative elite are asking to include the monuments of the Christian cultural, artistic and architectural heritage of the Nagorno-Karabakh region in the World Heritage List for their further preservation," he wrote.
"I was amazed by the selective approach of cultural figures, who absolutely openly pointed out that they consider only the Christian churches of Nagorno-Karabakh to be a cultural heritage that must be preserved, without a shadow of hesitation closing their eyes to the desecration and destruction of Muslim monuments," Mukhetdinov noted.
Mukhetdinov said that during the decades of their stay on the territory of Nagorno-Karabakh, 63 out of 67 mosques in the region were destroyed.
"With an objective approach, any observer is forced to note that Azerbaijan positions itself as a multicultural state, equally respectful to all religious traditions. Baku is the repeated capital of the Summit of the Leaders of World Religions," he wrote.
"I consider it absolutely right to draw UNESCO's attention to the historical heritage of Karabakh," Mukhetdinov said.
"I hope and believe that the experts of this authoritative international organization, which recently celebrated its 75th anniversary, will have enough education and tact to begin an examination of the preservation and make appropriate decisions to further protect the historical heritage of the region without regard to the religious affiliation of objects, objectively and impartially," he added.
https://en.trend.az/azerbaijan/karabakh/3338152.html
----------
'Hiroshima of Caucasus': Armenians turned Aghdam into ruined city
Source : Anadolu
November 22, 2020
Residents of Aghdam, which was occupied by Armenia for 27 years, said Saturday it was turned into a ruined city.
In Aghdam, where the Armenian army withdrew on Nov. 20, there are almost no steady buildings.
About 143,000 Azerbaijanis once live in the city but it now consists of poorly maintained roads and demolished buildings.
The double-minarets mosque, which was built in the 19th century, is the only building in Aghdam whose main structure remains intact. But it is in a very poor and neglected condition.
The destruction by Armenians in Aghdam during the occupation was described in the foreign press as the "Hiroshima of the Caucasus."
Relations between the former Soviet republics of Azerbaijan and Armenia have been tense since 1991 when the Armenian military occupied Nagorno-Karabakh, also known as Upper Karabakh, a territory recognized as part of Azerbaijan, and seven adjacent regions.
New clashes erupted on Sept. 27 and the Armenian army continued attacks on civilians and Azerbaijani forces, even violating humanitarian cease-fire agreements for 44 days.
Baku liberated several cities and nearly 300 settlements and villages from the Armenian occupation during this time.
On Nov. 10, the two countries signed a Russia-brokered agreement to end fighting and work toward a comprehensive resolution.
The truce is seen as a victory for Azerbaijan and a defeat for Armenia.
https://en.abna24.com/news//hiroshima-of-caucasus-armenians-turned-aghdam-into-ruined-city_1088227.html
----------
German footballer Özil: We should answer growing anti-Islam sentiment with kindness
Source : Daily Sabah
November 22, 2020
German footballer of Turkish descent Mesut Özil called on Muslims of the world to "disarm Islamophobia with kindness."
In a Twitter post, Özil quoted a verse from the Quran, "Good and evil cannot be equal. Respond to evil with what is best, then the one you are in a feud with will be like a close friend."
"Unfortunately Islamophobia & Antiislamismus [Anti-Islamism] is growing in Europe and in other parts of the world with media playing a big role in that," he said.
"My personal answer to that: We should respond to Islamophobia & Antiislamismus in a way that will not reinforce it, but rather disarm and silence it with kindness," the 31-year-old midfielder said.
Özil joined English Premier League side Arsenal in 2013 and has scored 44 goals with 77 assists in 254 games for the Gunners.
He has also played for Germany's Schalke and Werder Bremen as well as Spanish giants Real Madrid.
Özil was also part of Germany's 2014 World Cup-winning squad.
https://en.abna24.com/news//german-footballer-ozil-we-should-answer-growing-anti-islam-sentiment-with-kindness_1088211.html
-----------
France Irate Over Pakistani Minister's 'Macron Doing to Muslims What Nazis Did to Jews' Outburst
by Svetlana Ekimenko
22.11.2020
France's President Emmanuel Macron earlier added fuel to growing tensions within the country by presenting the French Council of the Muslim Faith (CFCM) with a "charter of republican values" ultimatum as part of his broad clampdown on "radical Islam" within France.
The French Foreign Ministry has condemned harsh statements targeting President Emmanuel Macron made by Pakistan's Minister for Human Rights Shireen Mazari.
The irate outburst of the Pakistani official came after the French President asked the French Council of the Muslim Faith (CFCM), an organisation comprised of the country's top Muslim leaders, to accept a "charter of republican values" as part of his fight against so-called "radical Islam" within France. A 15-day ultimatum was given to accept the new charter.
Commenting on the tweet, a spokesperson for the French Foreign Ministry said on Saturday that Pakistan should engage in dialogue based on respect.
"A member of the Pakistani government spoke today on social networks in deeply shocking and insulting terms towards the President of the Republic and our country," the spokesperson said, as quoted by Le Parisien newspaper, adding that "Pakistan must rectify these remarks."
Amid the French President's recent statements on Islam and moves to defend the right of the nation's citizens to draw cartoons of the Prophet Muhammad, an act deemed blasphemous by Muslims, Islamic communities in numerous countries have called for a boycott of French goods.
People chant slogans as they set fire to a banner with a crossed-out image of French President Emmanuel Macron during a protest against cartoon publications of Prophet Mohammad in France and Macron's comments, in Karachi, Pakistan October 27, 2020.
Pakistan itself condemned Macron's remarks and accused his country of conducting a "systematic Islamophobic campaign". Prime Minister Imran Khan even called on his countrymen to counter what he described as the "repression" of Muslims in Europe.
Some of the entrances into Islamabad were blocked off on the 16 November after a two-day anti-France rally in the neighbouring city of Rawalpindi threatened to spill over to the Pakistani capital, AFP reported.
France embarked on a ramped up fight against radical Islamism and terrorism after a spate of recent religiously-motivated attacks that included beheadings in Nice and Paris.
Tensions first spiralled after the satirical magazine Charlie Hebdo republished cartoons in late September depicting the Prophet Muhammad amid the trial of 14 suspects involved in the deadly 2015 attack on the magazine.
A woman lights a candle outside Notre-Dame de l'Assomption Basilica in Nice on October 31, 2020, to pay tribute to the victims two days after a knife attacker killed three people, cutting the throat of two, inside the church of the French Riviera city, and police arrest a young Tunisian migrant from Sfax who arrived in Europe only last month, according to French prosecutors. (Photo by Valery HACHE / AFP)
Muslims perceive depictions of the Islamic prophet as blasphemous and insulting. The beheading of history teacher Samuel Paty for showing his students the Charlie Hebdo cartoons, and a brutal assault on parishioners of the Basilica of Notre-Dame de Nice led President Macron to double down on his criticism of "radical Islam" and intolerance, while triggering a wave of protests in predominantly Muslim countries around the world.
On 2 October, Macron outlined a new law aimed at combating religious "separatism" and freeing Islam in France from "foreign influences", adding that Islam was "in crisis all over the world today".
In accordance with the new rules, all Islamic organisations receiving funding from the French state would be called upon to sign a "secular charter", and associations found to be propagating ideals contrary to those of the French republic will be ordered to disband.
More recently, on 18 November Macron asked Muslim leaders to agree to a "charter of republican values" as part of a broad clampdown on radical Islam, giving the French Council of the Muslim Faith (CFCM) 15 days to work with the interior ministry.
"Two principles will be inscribed in black and white [in the charter]: the rejection of political Islam and any foreign interference," reported Le Parisien newspaper.
The measures adopted also include drafting a wide-ranging bill seeking to prevent radicalisation, incorporating measures such as restrictions on home-schooling, and giving children an identification number that would be used to ensure they are attending school, with parents who break the law facing up to six months in jail as well as large fines.
"We must save our children from the clutches of the Islamists," France's interior minister Gerald Darmanin told the Le Figaro newspaper on Wednesday.
https://sputniknews.com/world/202011221081239821-france-irate-over-pakistani-ministers-macron-doing-to-muslims-what-nazis-did-to-jews-outburst/
-----------
Media reveals new evidence of France's role in Yemeni war
Source : Mehr
November 22, 2020
A Yemeni website revealed new evidence of the French government's involvement in the Yemeni war and the training of Saudi military units for the aggression.
A Yemeni website reported that the Saudi-led coalition had American, British and French support from the first day of the Yemeni invasion.
New evidence suggests that French companies have equipped Saudi Arabia with a variety of weapons, including armoured vehicles, aircraft, ships, and missiles from the first day of the invasion of Yemen and trained the military units of the Saudi army, the report added.
'26 September' website also reported that Saudi forces have been trained by France for the aggression in Yemen.
https://en.abna24.com/news//media-reveals-new-evidence-of-frances-role-in-yemeni-war_1088192.html
----------
124 'high-risk' Islamists at large in Germany: report
21.11.2020
In response to a parliamentary question by the Green Party, Germany's BKA Federal Criminal Police Office revealed there are currently 124 "high risk" Islamists at large in the country.
The BKA's responses were published in Die Welt newspaper on Saturday, which reported that police believe the Islamists could carry out politically motivated crimes, including violent attacks.
The debate about increasing surveillance of Islamists gained momentum in the country after a deadly knife attack in Dresden last month. The authorities had classified the Syrian attacker as a threat only five days before he was released from jail.
Some 135 of these people have German citizenship, while a third of them have other nationalities – 41 Syrians, 17 Russians, seven Iraqis, seven Turks, and people from around 20 other countries.
The government has already barred several Islamists from leaving Germany, the newspaper reported, as officials fear they could support a terrorist group abroad.
In its response to the Green Party, the government said that currently there is an exit ban on 24 people who pose a risk, as well as on 13 potential Islamist supporters.
The BKA also said it has no knowledge about how many potential Islamists possess a firearm license, adding that it is the job of the state authorities to investigate.
Irene Mihalic, a spokeswoman for the Green Party's parliamentary group, criticized the response, saying it is simply not acceptable that the government has no knowledge of the gun license issue.
Konstantin von Notz, the party's vice parliamentary group leader, called for policy changes to handle the issue of deportation, adding that the government needs to devise a strategy about currently incarcerated Islamists, whose release is imminent.
In an interview with Die Welt, he demanded clarification on the following: "Who needs to be closely monitored, and in which conditions is it possible and necessary? How do individual states act, and what role does the federal government play in this regard?" von Notz said.
dw.com/en/124-high-risk-islamists-at-large-in-germany-report/a-55684053
---------
Pakistan
ATC convicts accused in Punjab minister's assassination case
Malik Asad
22 Nov 2020
RAWALPINDI: An anti-terrorism court (ATC) on Saturday convicted an accused in the assassination case of Punjab home minister retired Col Shuja Khanzada.
ATC Judge Raja Pervaiz Akhtar convicted Mohammad Qasim Muavia under section 5 of the Explosive Substance Act (ESA) 1908 and sentenced him to 10-year rigorous imprisonment.
He was arrested in Sept 2015 and was facing charges under various sections of the Pakistan Penal Code including section 302, sections 3, 4, 5 of ESA and section 7 of the Anti-Terrorism Act.
According to the prosecution, Qasim Muavia was a member of the Qari Sohail Group of the banned Tehreek-i-Taliban Pakistan. His name was included in the Fourth Schedule of the Anti-Terrorism Act 1997 in 2013.
The prosecution claimed that the accu­sed was involved in the terrorist attack that killed Mr Khanzada and 16 other people on Aug 16, 2015 at the minister's political office in Attock's Shadi Khan village.
In October the same year, the Counter Terrorism Department (CTD) Sheikhupura killed four suspected terrorists who had alle­gedly planned the attack on the minister.
Fayyaz, Amjad, Saddam and Sadaqat were reportedly killed in an exchange of fire with CTD Sheikhupura. Another absconding accused in the case, Qari Sohail, was declared a proclaimed offender.
Judge Akhtar, however, convicted Qasim Muavia under the ESA since the investigation could not directly establish his link with the murder of Mr Khanzada.
While sending his warrant of execution of sentence to the Adiala jail superintendent, the judge said the "convict shall be entitled to the benefit under section 382-B of the Criminal Procedure Code", which meant his sentence will start from the date of arrest.
Deputy Prosecutor General Tahir Kazim told the court that the accused was involved in reconnaissance and tipped the terrorists on the presence of Mr Khanzada at his political office.
Engineer Stanczak was kidnapped from Attock, near Rawalpindi, in Sept 2008 after which a case was registered with Basal police station against the unidentified kidnappers.
In February 2009, former parliamentarian Abdul Aziz Shah and Attaullah Khan were arrested for the kidnap and murder of the engineer, but they were acquitted in Feb 2011 by the ATC for want of evidence.
The CTD Punjab and the Inter Services Intelligence arrested Kaleemullah and Farid Khan on June 1, 2020 when they obtained intelligence reports about their arrival in Rawalpindi to commit a terrorist act.
Following this breakthrough, the case of kidnapping and subsequent murder of the engineer was re-opened some 12 years after its registration.
The raiding teams recovered from them explosives and lodged an FIR under section 3/4 Explosive Substances Act and 7 Anti-Terrorism Act 1997 with CTD Rawalpindi police station.
https://www.dawn.com/news/1591677/atc-convicts-accused-in-punjab-ministers-assassination-case
----------
Mideast
President Aliyev stresses Iran as friend & brother to Azerbaijan
IRNA
November 21, 2020
President of Azerbaijan Ilham Aliyev on Friday termed Iran as friendly and brotherly to Azerbaijan.
Aliyev on Friday in a message to the people of his country said that through Iran's territory they could not carry weapons to Armenia, because Iran is friendly and brotherly country to the Azeri Republic.
Referring to the point that Iran has closed its airspace to transport weapons to Armenia, The Azeri President said, "Iran accepted our request and didn't want the Azerbaijan citizens to be killed by the weapons.
Deadly conflict erupted on borders of Armenia and Azerbaijan on September 27 blaming each other for the violence.
Nagorno-Karabakh has been a backbone of dispute over the past decades.
In 1994, following four years of military conflict between the two countries, some European and regional governments stepped in to end the territorial dispute so that a ceasefire was finally established through the mediation of the Minsk Group of the Organization for Security and Cooperation in Europe (OSCE). But international efforts to resolve the conflict peacefully have so far been unsuccessful.
https://en.abna24.com/news//president-aliyev-stresses-iran-as-friend-brother-to-azerbaijan_1087886.html
----------
Thousands of Palestinians pray at Al-Aqsa mosque despite Zionist restrictions
Source : Palestine Info
November 21, 2020
Thousands of Palestinians performed Friday prayer in the holy Al-Aqsa Mosque despite strict Israeli measures.
The Israeli police checked the ID cards of the worshipers and obstructed the arrival of West Bank residents coming to perform Friday prayer at the Al-Aqsa Mosque for the fourth consecutive week.
During the Friday Khutba (sermon), the preacher of the Al-Aqsa, Sheikh Yusef Abu Sneina, confirmed that the occupation is tightening restrictions on Al-Quds (Jerusalem) and the Al-Aqsa Mosque.
Abu Sneina called for frequenting the Al-Aqsa Mosque and prolonging stay in it to defend it in face of Israeli schemes.
Hundreds of al-Quds inhabitants and Palestinians from the 1948 occupied territories performed the Fajr prayer in the squares of the holy Al-Aqsa Mosque and stayed there until Friday prayer.
Jerusalem sources reported that hundreds of worshipers performed the Fajr prayer in the Mosque despite the occupation's restrictions on the entrances to the Old City and Al-Aqsa.
The sources indicated that hot drinks were distributed by Jerusalemites to the arriving worshipers for the Fajr prayer in the Al-Qibli prayer hall and at the gates of the Mosque, amid the cold weather.
The occupation forces seek to impose a fait accompli on the residents of the West Bank by cutting off their communication with Al-Aqsa Mosque and preventing them from accessing it.
The Israeli occupation targets al-Quds inhabitants with arrests, deportation orders and fines with the aim of dissuading them from frequenting the Al-Aqsa Mosque and leaving it an easy prey for Israeli settlers.
Jerusalemites are sparing no effort to stand in the way of the Israeli occupation's conspiracies despite all the arrests and harassment they are exposed to.
https://en.abna24.com/news//thousands-of-palestinians-pray-at-al-aqsa-mosque-despite-zionist-restrictions_1087880.html
-----------
Iran slams European criticism on expanding nuclear programme
By Maziar Motamedi
21 Nov 2020
Tehran, Iran – Iran has condemned a statement by three European powers expressing concern over its scaling back of commitments under the landmark 2015 nuclear deal.
In a statement on Saturday, the Iranian foreign ministry's spokesman called a statement by France, Germany, and the United Kingdom – together known as the E3 – "irresponsible".
Saeed Khatibzadeh called on the E3 to fulfil its commitments under the Joint Comprehensive Plan of Action (JCPOA), the 2015 nuclear deal signed between Iran and world powers that put curbs on Iran's nuclear programme in exchange for the lifting of multilateral sanctions.
"The peaceful nuclear activities of the Islamic Republic of Iran are fully within the framework of international laws and completely legal and legitimate, and in line with countries' intrinsic legal rights," Khatibzadeh said in a statement.
The E3 said this week it remains committed to the nuclear deal, which the United States has tried to unravel since President Donald Trump unilaterally withdrew from it in May 2018 and reimposed harsh sanctions on Iran.
However, the three countries said they "continue to be extremely concerned by Iran's actions, which are hollowing out the core nonproliferation benefits of the deal".
After remaining committed to the nuclear deal for one year under new US sanctions, Iran started gradually scaling back its commitments in moves it said are quickly reversible.
But the European powers said they are concerned about Iran enriching uranium above the 3.67 percent threshold set in the nuclear deal, and its continued growth of a low-enriched uranium stockpile, now 12 times the JCPOA limit according to a recent report by the International Atomic Energy Agency.
"Contrary to the JCPOA, Iran is using advanced centrifuges for the production of low-enriched uranium," the E3 said, adding Tehran is also enriching at Fordow, a facility that "has no credible civilian use".
The E3 also expressed concern over Iranian research and development of several types of advanced centrifuges and feeding uranium hexafluoride to its IR2m cascade of centrifuges.
In his statement, Khatibzadeh said Iran is acting based on provisions of the nuclear deal in scaling back its commitments since the US exited the deal and Europe failed to deliver economic benefits promised after the lifting of multilateral sanctions.
"This is completely in line with the JCPOA and Iran has always stressed that if other parties fully implement the JCPOA, Iran's nuclear steps are reversible," he said.
aljazeera.com/news/2020/11/21/iran-slams-european-statement-on-expanding-nuclear-programme
-----------
Turkish President, Saudi King hold first talks since Khashoggi killing
Source : IQNA
November 22, 2020
Turkish President Recep Tayyip Erdogan discussed ways of enhancing ties with King Salman of Saudi Arabia, in a rare phone call since the killing of journalist Jamal Khashoggi, his office said.
Erdogan and the Saudi king discussed bilateral relations during the phone call and exchanged views on the G20 summit, the Turkish presidency said late on Friday< AFP reported.
"President Erdogan and King Salman agreed on keeping channels of dialogue open in order for the bilateral relations to be enhanced and for issues to be settled," it added.
Turkey and Saudi Arabia have long competed for supremacy in the Muslim world but the tensions between the two regional powers have intensified since the 2018 murder of Washington Post contributor Khashoggi at the kingdom's Istanbul consulate.
The case has sparked an international outcry and tarnished the global reputation of Crown Prince Mohammed bin Salman known as MBS.
Khashoggi was strangled and his body cut into pieces by a 15-man Saudi squad inside the consulate, according to Turkish officials. His remains have not been found.
Erdogan has said the order to murder Khashoggi came from "the highest levels" of the Saudi government but has never directly blamed Prince Mohammed.
In September, a Saudi court overturned five death sentences issued after a closed-door trial in Saudi Arabia that ended last year, sentencing them to 20 years in prison instead.
https://en.abna24.com/news//turkish-president-saudi-king-hold-first-talks-since-khashoggi-killing_1088200.html
----------
Southeast Asia
Annuar Musa: DBKL's new guidelines on liquor licence not about religion or race
21 Nov 2020
MYT
KUALA LUMPUR, Nov 21 — There is nothing unusual about the guidelines for liquor licence applications recently issued by the Kuala Lumpur City Hall (DBKL) as they have been introduced in other countries including in Europe, said Federal Territories Minister Tan Sri Annuar Musa.
He said surveys had been conducted on the guidelines used in other countries including on the system practised by Singapore prior to their introduction here.
"We also looked at the rules applied in other countries including in Europe where the purchase of liquor is very controlled in terms of the time and place it can be sold. Therefore, it has nothing to do with religious or racial issues," he said.
He said this at a press conference today after the presentation of donations to Kuala Lumpur residents' associations under the Wilayah Cakna 3.0 programme, which was also attended by his deputy Datuk Seri Dr Santhara Kumar.
Annuar stressed that the guidelines were aimed at regulating the sale of alcohol following public complaints on the sale of illegal liquor as well as of alcoholic beverages in small packets at sundry shops and mini-market chains.
City Hall had recently introduced new guidelines for the application of liquor licence which, among others, stipulate that sundry shops and convenience stores will no longer be allowed to sell liquor from Oct 1 next year.
Meanwhile, the Ministry of Federal Territories has allocated RM39.75 million to implement the Wilayah Cakna 3.0 initiative for city dwellers impacted by the implementation of the conditional movement control order (CMCO).
"The government cares about the well-being of the Kuala Lumpur community, especially the less fortunate and the needy in continuing with their life amidst the Covid-19 pandemic," he said.
https://www.malaymail.com/news/malaysia/2020/11/21/annuar-musa-dbkls-new-guidelines-on-liquor-licence-not-about-religion-or-ra/1924876
----------
Cops hold 93 individuals for flouting CMCO at entertainment centre in KL
22 Nov 2020
MYT
KUALA LUMPUR, Nov 22 — Although Covid-19 cases are still high and entertainment activities are prohibited, some people are still taking the risk of visiting an entertainment centre in Jalan Ampang here, in defiance of the standard operating procedures (SOP) under the conditional movement control order (CMCO).
Kuala Lumpur CID chief SAC Nik Ros Azhan Nik Ab Hamid said a total of 93 individuals were nabbed at the entertainment centre in an integrated operation last night.
The operation codenamed 'Ops Hiburan Bersepadu' was carried out by a team from Wangsa Maju district police headquarters and was assisted by the Serious Crime Division (D9) of the Kuala Lumpur CID based on a tip-off.
"Inspection on the guests comprising 66 locals, including 22 women, and 27 foreigners (15 women) found they were partying away without observing physical distancing.
"Initial investigations found that the entertainment centre was operating illegally after its business license expired in July," he said when contacted today.
Nik Ros Azhan said initial investigations also found that the entertainment centre was a multipurpose hall which was specially booked with liquor packages at a price of up to RM50,000 a night.
He said all local guests nabbed were compounded RM1,000 each under Regulation 11 of the Prevention and Control of Infectious Diseases (Measures within the Infected Local Areas) Regulations 2020.
Meanwhile, the foreigners were arrested and investigated under Section 39(b) of the Immigration Regulations 1963.
He said the case was also investigated under Section 32 of the Excise Act and Section 4(1)(b) of the Entertainment (Federal Territory of Kuala Lumpur) Act 1992.
https://www.malaymail.com/news/malaysia/2020/11/22/cops-hold-93-individuals-for-flouting-cmco-at-entertainment-centre-in-kl/1925030
----------
Arab world
The business of luxury prayer products: How designers are putting a stylish twist on beads and mats
Hafsa Lodi
November 22, 2020
A string of pearl beads – 99 to be precise – is bound together and adorned with three silk flowers in pastel tones, along with a gold charm reading "mashallah" in Arabic calligraphy. It could pass as a statement necklace, but this design doesn't fall within the category of jewellery, but rather that of prayer accessories – a burgeoning market in the UAE's luxury sector.
This tasbih (prayer beads) is sold by Imaan Lifestyle Co, an e-shop from Dubai that specialises in Islam-themed lifestyle products. The company's tasbihs are available in a variety of coloured beads and decadent pearls, and its Turkish prayer rugs feature floral embroidery.
"I have always been inspired by beautiful and contemporary Islamic items that I could use in my home, that would serve their purpose, but also have a deeper meaning at the same time," says Rabia Karim, who launched Imaan Lifestyle Co in July.
"Whether it is home decor, writing in my journal or even the items used in my personal prayer space, it has always been important for me to use things that are meaningful and serve as a reminder to me of my faith."
Prayer may be personal, and some believe that it is best practised with no-frills simplicity. But others prefer or are even inspired by incorporating style into the process – from dedicated, decorative prayer rooms or corners in one's home and office, to special clothing worn during prayer time.
Developing beautiful surroundings and using items we love and enjoy using during our prayers can strengthen our connection with faith
An Instagram poll of 100 Muslim women showed that 61 per cent actively seek out prayer products and accessories that are aesthetically pleasing.
"Minimalism and simplicity are encouraged in Islam; however, this does not mean Islamic accessories can't also be beautiful. In fact, Islam gives strong emphasis to beauty," says Karim, citing a hadith that states: "Allah is beautiful and He loves beauty."
Pretty prayer accessories are also the focus of Al Khomrah, a brand that Emirati sisters Maryam and Shaima M launched a decade ago after observing a gap in the market for customised prayer clothing and accessories. "The brand was founded from the idea of having a stylish prayer mat and storage case that preserved it from being thrown away to the side, and that matched the decoration of the room it was placed in," Maryam tells The National.
Prayer accessories can have a psychological impact on one's relationship with faith, believes Maryam. "This is one of our reasons for starting this business – we are trying to complement the spiritual aspect of praying and at the same time attract children to start praying at an early age," she says.
Mindfulness and self-care are also elements to take into consideration, say Deena and Nora, founders of UAE start-up Inna Carton, a specialised gift service with cartons for different occasions and themes. Some of its packages – such as the Self-Reflection and Quiet Moment boxes – include iridescent handmade prayer beads with dainty charms and tassels.
Deena says the inspiration behind these boxes was "to remind people of the importance of self-reflection and reconnecting with their inner soul, and to stay mindful in this chaotic life of ours".
The social media age we are living in means even products intended for the personal practice of prayer are, undeniably, being presented with Instagram appeal in mind. Luxury prayer products and accessories in the UAE are packaged within high-quality gift-boxes, with scented wrapping paper and thick ribbons tied in perfect bows, making for video-worthy unboxing experiences.
"We believe luxurious packaging is what makes the recipient feel special. It makes opening the package exciting, memorable and worthy to gift to loved ones," says Karim, who uses marble-printed boxes with gold logo lettering for Imaan Lifestyle's beads and rugs.
Deena says even though she started including prayer beads in Inna Carton's gift boxes during Ramadan and Eid in 2018, she realised the demand for these was year-round. Al Khomrah products, for instance, are not only purchased for Ramadan and Hajj, but also for occasions such as house-warmings, says Maryam.
It's little wonder that her brand, which is currently available only in the UAE, was recently acquired by The Arabian Luxury Group. The conglomerate will offer logistical, marketing and operational services, and help Al Khomrah expand to other GCC markets.
Mathilde Loujayne, author of Big Little Steps: A Woman's Guide to Finding a Balanced Lifestyle and a Glowing Heart in Islam, points out that prayer products such as rugs are not a requirement of the religion as such. "Prayer rugs are used to ensure a clean space and environment – nowadays, they have become a norm," says Loujayne, adding that while she wouldn't indulge in decorative prayer beads or mats for herself, they make great gifts.
"My favourite prayer mat is the one I bought on my first pilgrimage to Makkah and for that reason, it's meaningful to me, but I would purchase such products as Eid gifts," she says, "because if these aesthetically pleasing prayer beads or mats can be a tool for the younger generation to create a deeper connection with their faith, then why not?"
https://www.thenationalnews.com/lifestyle/fashion/the-business-of-luxury-prayer-products-how-designers-are-putting-a-stylish-twist-on-beads-and-mats-1.1115175
----------
International Day of Islamic Art celebrated in Katara
November 22 2020
QNA/Doha
The Cultural Village Foundation – Katara recently inaugurated the Islamic Art Collection exhibition displaying the private collection of Engineer Ibrahim Fakhroo, on the occasion of the International Day of Islamic Art, which falls on November 18 of each year.
The exhibition is being held while observing the precautionary measures in the country and approved by the health authorities, represented by the Ministry of Public Health and its supporting bodies to ensure public safety, and in order to prevent the spread of the Covid-19.
The International Islamic Art Day, which was announced during the fortieth session of the General Conference of the United Nations Educational, Scientific and Cultural Organisation (Unesco) in 2019, aims to increase awareness of the historical and contemporary artistic expression of Islam, and highlight the contributions of Islamic art to civilisation.
In a speech on the sidelines of the exhibition, which will continue until November 26, Director-General of Katara Dr Khaled bin Ibrahim al-Sulaiti, affirmed the Foundation's keen attention to introduce, through this art exhibition, the great role that Islamic art has played in global civilisation.
This art has produced a civilised dialogue between different cultures, adhering to its identity and cultural specificity, Dr al-Sulaiti said pointing out that art is one of the important means of communication and rapprochement between cultures.
Secretary-General of the Qatar National Commission for Education, Culture and Science Dr Hamda Hassan al-Sulaiti praised the great role played by the Islamic World Educational, Scientific and Cultural Organisation (ICESCO), Katara, the Ministries of Culture, Sports, Education and Higher Education and the Qatar Museums Authority in supporting and promoting Islamic art as the vehicle that carries the cultural identity among the cultures of the countries of the world.
Islamic art has proven throughout the ages that Islam values art, as long as it is not a means of polytheism and corruption, she said, stressing that Islamic art has occupied a large area of intellectual discussions and deliberations, given that it is one of the topics that are hardly indispensable for anyone working in art and who are interested in it such as thinkers or educators, as it is the embodiment of the epistemological vision of Islam and a landmark of culture in it.
On the contents of the exhibition, engineer Fakhroo said that they are divided into four groups: manuscripts, weapons and daggers, ceramic and textiles.
https://www.gulf-times.com/story/678608/International-Day-of-Islamic-Art-celebrated-in-Kat
----------
Iraqi security forces killed in Islamic State attack, say police
By MEE and agencies
21 November 2020
Six Iraqi security personnel and three civilians were killed in an ambush on Saturday carried out by the Islamic State (IS) group north of Baghdad, police and a local official said.
A police source said a roadside bomb hit a car and that jihadists had opened fire on a rescue team of policemen and state-aligned paramilitary forces when they arrived at the scene, about 200km from the capital.
Four members of the Hashed al-Shaabi and two policemen died, along with three civilians, Mohammed Zidane, the mayor of Zouiya, 50km from the city of Tikrit, told AFP.
There was no immediate word of casualties among the assailants. Zidane said that those killed among the Hashed, a coalition of mainly Shia forces, were Sunni tribesmen.
On 8 November, 11 people had been killed in an IS attack on a lookout post at Al-Radwaniyah, near Baghdad airport, on the outskirts of the capital.
IS swept across a third of Iraq in 2014, seizing major cities across the north and west and reaching the suburbs of the capital. After a three-year fight, backed by a US-led military coalition, Iraq declared IS defeated in late 2017.
IS' sleeper cells have continued to wage hit-and-run attacks on security forces and state infrastructure, particularly in desert areas where troops are stretched thin. However, attacks with high death tolls and close to the capital have been rare.
The latest attacks come as the United States announced that it would withdraw another 500 troops, reducing its deployment to 2,500 soldiers.
The Iraqi government has "clearly indicated it wants to maintain its partnership with the United States and coalition forces as we continue to finish the fight against Isis [IS]", the US Middle East commander said on Thursday.
General Kenneth McKenzie estimated that IS still had around 10,000 supporters in the Iraq-Syria region and remained a real threat.
"The progress of the Iraqi Security Forces has allowed the United States to reduce force posture in Iraq," he said.
But US and coalition forces had to remain to help prevent IS from reconstituting as a cohesive group able to plot major attacks, he continued.
https://www.middleeasteye.net/news/iraqi-security-forces-killed-islamic-state-attack
-----------
Iraq Sunni leader calls on Biden to support autonomy
November 21, 2020
Memo
Leaders of Sunnis in Iraq convened and called for the incoming US administration under President-elect Joe Biden to help them obtain autonomous rule in the areas of Sunni majorities in the north and west of the country, Al-Khaleej Online reported on Friday.
One of the prominent leaders who attended the meeting was Rafi Al-Issawi, the former finance minister and deputy prime minister during the era of Nouri Al-Maliki.
Reporting Intelligence Online, the news website conveyed that these calls came due to "continuous violations" committed by the Shia militias in the areas once controlled by Al-Qaeda, as Shia groups controlled these areas after forcing out Al-Qaeda.
These violations pushed the Sunni leaders to agree on calling on Biden and his deputy Kamala Harris to help them achieve their goal.
Segregating Iraq into three major ethnoreligious groups – Arab Shias, Arab Sunnis, and Kurds – into self-governing regions has been Biden's plan for more than one and a half decades.
One of Iraq's prominent Sunni leaders, who according to the Voice of America vehemently opposed Biden's plan when it was announced, was Misha'an Al-Juburi, who congratulated Biden on his victory by posting on Twitter: "We now look forward to implementing his plan in Iraq, which we previously opposed."
https://www.middleeastmonitor.com/20201121-iraq-sunni-leader-calls-on-biden-to-support-autonomy/
---------
King Salman confident Riyadh G20 summit will deliver 'significant and decisive results'
LOJIEN BEM GASSEM
November 22, 2020
RIYADH: As the Group of Twenty (G20) forum's 15th meeting got under way on Saturday, Saudi Arabia's King Salman, in his opening remarks, expressed confidence in the outcome of the summit, being held virtually for the first time since its founding owing to the coronavirus pandemic.
"I am confident that the Riyadh summit will deliver significant and decisive results, and will lead to the adoption of economic and social policies that will restore hope and reassurance to the people of the world," he said.
The hope is that the two-day G20 Leaders' Summit, being held under Saudi Arabia's presidency, will lay the foundations for a more inclusive, resilient and sustainable recovery from the COVID-19 crisis. The meeting has brought together economies that account for about 85 percent of global GDP to discuss the most challenging socio-economic issues.
"It is unfortunate that we are unable to host you in person in Riyadh, due to the exceptional circumstances that we are all facing this year," King Salman told other G20 leaders. "Our peoples and economies are still suffering from this shock. However, we will do our best to overcome this crisis through international cooperation."
The Nov. 21-22 summit, expected to be dominated by the pandemic and its economic repercussions, is not the first meeting of the leaders in Riyadh. In March, just a few weeks after COVID-19 was declared a global pandemic, King Salman hosted an extraordinary virtual gathering aimed at forging a common strategy to confront the unprecedented challenge.
"We expressed our commitment during our extraordinary summit to urgently mobilize resources, and we all pledged, at the onset of the crisis, over $21 billion to support the global efforts to combat this pandemic," King Salman said on Saturday. "We took extraordinary measures to support our economies by injecting over $11 trillion to support individuals and businesses."
"We also extended our social safety nets to protect those prone to losing their jobs or source of income. To this end, we have provided emergency support to the developing countries, including the G20 Debt Service Suspension Initiative to the low-income countries.
"This has been an extraordinary year. The COVID-19 pandemic has been an unprecedented shock that affected the entire world within a short period of time, causing global economic and social losses."
The G20 presidency rotates between member countries, and in December 2019 Saudi Arabia became the first Arab country to assume the role. Each presidency typically concludes with the G20 Leaders' Summit, a powerful gathering of heads of state that made its debut in 2008.
The normal G20 calendar has been changed due to restrictions put in place across the forum's membership in response to the pandemic. G20 leaders and ministers have held virtual meetings to coordinate the international response to the crisis and put the global economy on a pathway to recovery.
King Salman stressed that the Riyadh summit was inclusive of the interests of all countries and not just G20 member states. "The theme of our presidency is 'Realizing Opportunities of the 21st Century for All,'" he noted, adding: "Although the COVID-19 pandemic has forced us to adjust our focus rapidly to face its repercussions, the subject areas under this general theme, namely 'Empowering People,' 'Safeguarding the Planet,' and 'Shaping New Frontiers,' remain essential to overcome this global challenge and shape a better future for our people."
King Salman urged G20 leaders to address the vulnerabilities exposed by COVID-19 while working to protect lives and livelihoods. "Although we are optimistic about the progress made in developing vaccines, therapeutics and diagnostics tools for COVID-19, we must work to create the conditions for affordable and equitable access to these tools for all peoples," he said.
With G20 countries adopting the Riyadh Initiative on the Future of the World Trade Organization, which aims to make the multilateral trading system more capable of facing any challenges, King Salman said: "We must continue to support the global economy and reopen our economies and borders to facilitate the mobility of trade and people. We must provide support to the developing countries in a coordinated manner to maintain the development already achieved over the past decades."
Pointing out that the inaugural leaders' summit was held in response to the 2008 global financial crisis, King Salman said: "The outcomes achieved are ample proof that the G20 is the most prominent forum for international cooperation and for tackling global crises. Today, we are working together again to face another, deeper global crisis, that has ravaged people and economies."
Looking to the future, King Salman said: "The G20 is promoting access to opportunities for all, especially women and youth, and building a future that protects our land, our oceans, our natural resources. The leaders of the G20 came together to give hope, to agree on a way forward that ensures we protect the people and build a better future."
The opening virtual ceremony saw a number of heads of government and heads of state deliver short speeches wishing the summit all success.
Boris Johnson, the UK prime minister, praised Saudi Arabia's Neom city, which he said represents "a greener future" for the world, "If we were in Saudi Arabia today," he said, "we may have visited the exciting new city of Neom, whose origins I was able to inspect a couple of years ago, built on the sands of fossil fuels but powered by green hydrogen, under an enviable climate and an enviably reliable sun to provide inexhaustible solar energy."
He added: "That future will only be possible if the world's leading economies drive forward more ambitious action, more quickly to prevent further catastrophic climate change."
Pedro Sanchez, Spain's prime minister, said the summit is a unique opportunity to establish a collective road map to work for "prosperity, sustainability, equality, and well-being, to work for the benefit of our economies but above all for the benefit of all citizens."
Turkish President Recep Tayyip Erdogan said the COVID-19 pandemic has increased the responsibility and importance of the G20. "The decisions taken at the Riyadh summit will be decisive in not only alleviating the negative impact of the pandemic, but also in meeting the expectations from the G20," he said.
Brazil's President Jair Bolsonaro said that ever since the outset of the coronavirus crisis, the leaders had emphasized the importance of taking care of people's health and of the economy at the same time. "Time has proven us right," he said. "We must uphold our firm commitment to work toward economic growth, the freedom of our peoples and the prosperity of the world at large."
Giuseppe Conte, Italy's prime minister, said the Riyadh summit will reflect the G20 forum's commitment to rapidly recover from the crisis, and to find solutions for the major challenges currently facing humanity.
We must stand united in the use of opportunities offered by this crisis to create a new, better normal," he said. "Italy, as the upcoming 2021 presidency, is determined to build upon the outcomes of the Riyadh summit and to continue promoting the important action of the G20."
https://www.arabnews.com/node/1766431/saudi-arabia
-----------
OIC calls for extra efforts on World Children's Day
SPA
November 22, 2020
JEDDAH: The Independent Permanent Human Rights Commission (IPHRC) of the Organization of Islamic Cooperation (OIC) has joined the international community in celebrating World Children's Day. The celebration comes amid difficult circumstances for children worldwide during the pandemic.
IPHRC said in a statement that more than 800 million children have quit school for several months after lockdowns were introduced around the world.
The statement warned that the situation that might lead them to a permanent "education gap," given poverty and the digital gap between rich and poor countries in finding solutions to the pandemic.
The commission stressed the need for measures and policies that respect children's rights in the context of pandemic efforts, in order to protect the best interests of children, especially those with special needs and refugee status.
The commission urged all member states to develop a comprehensive and broad agenda for children's rights, ensuring the rule of law, social inclusion and human development in a way that complies with humanitarian efforts.
https://www.arabnews.com/node/1766466/saudi-arabia
----------
Africa
Miyetti Allah Partners IPAN For National Peace
By John Ndu
21 November 2020
Miyetti Allah Cattle Breeders Association of Nigeria (MACBAN), Southeast Zone, has vowed to work harmoniously with the Igbo for a Progressive Association of Nigeria (IPAN) in promoting peace in the country, especially in the Southeast.
MACBAN noted that it was determined to actualising national unity and peaceful co-existence for sustainable developments.
The Southeast Chairman of MACBAN, Gidado Siddiki, said herdsmen in all the five states of the zone have been enjoying unprecedented collaboration with the state governments by creating friendly policies that enhances value for life.
Siddiki, speaking when a delegation from IPAN paid a courtesy visit at his office in Awka, the Anambra State capital, outlined the various peace initiatives put in place to ensure timely resolution of conflicts between herdsmen and farmers in many communities to include the establishment of the Farmers-Herders Conflict Resolution Committee by Anambra, Enugu, Ebonyi, Imo and Abia states, made up of clergymen, traditional rulers, representatives of the Police, the state governments, Miyetti Allah and others.
He, therefore, sought the collaboration of IPAN in preaching peaceful coexistence in the country.
Responding, leader of the delegation and National President of IPAN, Lawrence Onuzulike, expressed readiness of the association to build bridges of trust with non-Igbos carrying out legitimate businesses in Igboland.
Onuzulike, while appreciating Siddiki for the warm reception, said IPAN would always stand for justice and promote unity and national integrity.
In a brief remark, the Southeast Zonal Coordinator of IPAN, Oliver Okeke, thanked the herders' leadership for a warm welcome and their readiness to work for peace, while IPAN Zonal Secretary, Michael Chibuzor, advised them to embrace the media to enable them air their grievances in case of any eventuality.
https://guardian.ng/news/miyetti-allah-partners-ipan-for-national-peace/
------------
North Africa's Al Qaeda branch appoint new leader
Source : Reuters
November 22, 2020
Al Qaeda's North Africa branch (AQIM) has appointed a new leader and confirmed the death of its former leader Abdelmalek Droukdel who was killed by the French army in June, SITE Intelligence Group said on Saturday.
U.S.-based SITE, which monitors the Al Qaeda websites, said AQIM displayed the dead body of its former leader for the first time in a video.
The French army killed Droukdel in Mali after hunting him for more than seven years in the Sahel region.
AQIM said that following Droukdel's death, another Algerian, Sheikh Mujahid Yazid Mubarak, also known as Abu Ubaida Yusuf al-Annabi, was chosen as successor.
The group also confirmed the death of Swiss Beatrice Stockly who was kidnapped from the Malian city of Timbuktu in January 2016.
https://en.abna24.com/news//north-africas-al-qaeda-branch-appoint-new-leader_1088229.html
----------
Fighting in Ethiopia, end of cease-fire in Western Sahara, and debt relief updates
Payce Madden
November 21, 2020
Fighting continued in Ethiopia's Tigray region this week, in the continuation of a conflict that began earlier this month. On Sunday, November 15, the leader of the Tigray region, Debretsion Gebremichael, confirmed that his forces had fired rockets at the airport in Eritrean capital Asmara, a major escalation that internationalizes the war. In his announcement of the attack, Debretsion accused Eritrea of sending tanks and troops into Tigray in support of the Ethiopian government's offensive. Eritrea's government has denied involvement in the conflict. On Friday, November 20, Tigray also fired rockets at the capital of its neighboring region within Ethiopia, Amhara, raising fears that the conflict could spread to new areas of the country. Meanwhile, the Ethiopian government claimed that its forces were approaching the capital of the Tigray region, Mekelle, after winning a series of battles elsewhere in the region. The Ethiopian government has also continued to bombard Tigray with frequent air strikes occurring in Mekelle, including near a church and university.
In Sudan, aid agencies are now racing to provide humanitarian relief to the more than 30,000 refugees that have crossed the border from Ethiopia to flee the fighting in Tigray. The United Nations has announced plans to assist as many as 200,000 refugees over the next six months. Elsewhere, the international community has continued to call for the cessation of fighting and for negotiations to occur. U.S. President-elect Joe Biden has appealed for an end to the fighting and protection for civilians, and 17 U.S. senators have sent a letter to U.S. Secretary of State Mike Pompeo asking him to engage with Ethiopian Prime Minister Abiy Ahmed to press for a cease-fire and the protection of civilians. Officials in neighboring countries, including Uganda and Kenya, have also continued to call for dialogue to resolve the conflict.
For more on the conflict, see "Averting civil war in Ethiopia: It's time to propose elements of a negotiated settlement" by Zach Vertin and tune in to next Tuesday's event, Crisis in Ethiopia and its regional repercussions. For more on the implications of the Ethiopian crisis on Somalia, see Vanda Felbab-Brown's piece on the subject.
https://www.brookings.edu/blog/africa-in-focus/2020/11/21/africa-in-the-news-fighting-in-ethiopia-end-of-cease-fire-in-western-sahara-and-debt-relief-updates/
----------
Conviction Of Six Nigerians In UAE Offers A Clue To Unearthing Some Sponsors Of The Terror Group
November 22, 2020
This Today
The conviction of six Nigerians in UAE offers a clue to unearthing some sponsors of the terror group
For the past 11 years, a variety of ideas and thoughts have been presented on how Boko Haram raises funds. Many local and international security experts wager that the insurgents make their money with which they carry out their nefarious activities through membership fees, extortion, bank robberies, kidnappings for ransom, drug trafficking, etc. But the recent arrest and conviction of six Nigerians by the federal appeal court in the United Arab Emirates (UAE) has opened a new vista in understanding how the terror network operates.
In sentencing two Nigerians to life imprisonment and four others to ten-year each, the Abu Dhabi court has revealed that funding the group may well rest with local sympathisers, including public officials. Court records indicate that between 2015 and 2016, the convicts transferred the sum of $782,000 from Dubai to Nigeria in aid of Boko Haram with their enablers exposed. And with the report from the UAE, we can now understand why Boko Haram continues to launch deadly attacks, not only in several communities in Nigeria but also in some countries sharing the Lake Chad Basin.
What reports from the UAE indicate clearly is that the insurgency has lasted this long due to financial and logistical supports offered by Nigerian sponsors. This is why the federal government should deploy diplomatic channels to seek details of the case. The Attorney General and Justice Minister, Abubakar Malami, said the federal government has reached out to the UAE but that the country was yet to respond. "Nigerian government has written firstly for copies of the proceedings, which will give the opportunity to see whether justice was done or not. And on whether they have committed the crime, we requested to know who and who are involved so that the Nigerian government will know what to do next," Malami reportedly said.
Such a feeble approach to a serious problem that has become the hallmark of the administration will not do in this instance. This is a critical national security challenge that should be taken up at the presidential level. Never has there been such a veritable clue to unearth the sponsors of the terror group. There are two key findings in the report from the UAE that are now in the public domain. One, Boko Haram enjoys the support of some key government agencies in Nigeria and two, the insurgents launder money with the aid of some Bureau de Change operators. These are good leads on the Boko Haram insurgency which started in 2009, and has claimed some 30,000 lives, displaced more than two million people and has cost the nation hundreds of billions of Naira.
Even as we await the long-expected delivery of Super Tucano turbo-prop warplanes from the United States to boost the fight against the insurgents, the federal government needs to reappraise its strategies. The hype on the expected aircraft as a one cure all solution raises serious operational questions. At an elementary level, it seems unwise to broadcast such details. Besides, it is not clear what the manual on fighting terrorists stipulates about the use of communication. Both the army and the air force continue to gleefully announce the arms and ammunitions they expect. Perhaps this is meant to secure the confidence of the public while spreading fear and eroding morale in enemy ranks. But it is unhelpful because Boko Haram and its allies win the high ground by following each of these claims with one spectacular hit or another. This earns for them an image of invincibility.
Meanwhile, the real value of the UAE convictions is that it offers the federal government a window to uncover the enablers of Boko Haram both here at home and in the diaspora. The Central Bank of Nigeria (CBN) and the intelligence services now have a useful lead through the money trail of the convicts. Many have since suspected that the insurgency is being sustained by some communal endorsement of its creed. Sadly, that is what the recent judgement from the UAE has just confirmed.
https://www.thisdaylive.com/index.php/2020/11/22/unmasking-boko-haram-sponsors/
---------
URL: https://www.newageislam.com/islamic-world-news/ayman-al-zawahiri-chief-dreaded/d/123540
New Age Islam, Islam Online, Islamic Website, African Muslim News, Arab World News, South Asia News, Indian Muslim News, World Muslim News, Women in Islam, Islamic Feminism, Arab Women, Women In Arab, Islamophobia in America, Muslim Women in West, Islam Women and Feminism