New Age Islam News Bureau
24 March 2012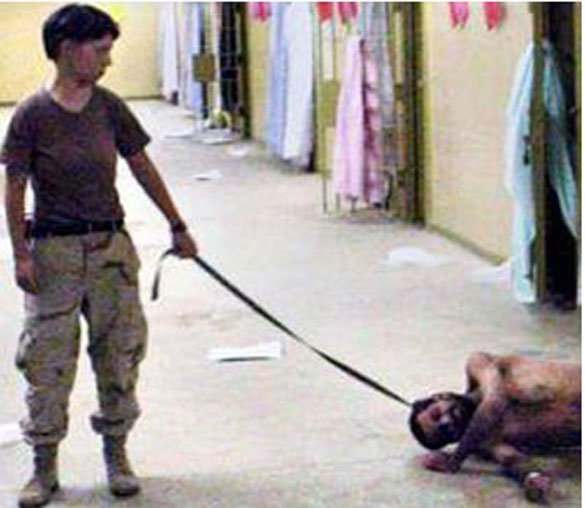 • Bangladesh's 'teenage' brothels hold dark steroid secret
• Bangladesh: The mosque still remains witness to Pak brutality
• Balochistan governor seeks army's role in dialogue with nationalists
• Pak: '100 non-Muslims forcibly converted to Islam'
• Egypt's grief-stricken Christians fear a new wave of persecution
• 10 militants killed in suicide attack on mosque in Pakistan
• France says gunman a lone wolf with no Qaida links
• 'Jail those who browse terror websites', France President
• Gunmen open fire on Saudi policemen in Shia east
• 10 Saudi women take fight against breast cancer to Mount Everest
• Child beggary on the rise in Madinah
• Kazakhstan Angry Spoof Anthem Played at Event
• Islamists to play key role in writing Egypt constitution
• Chinese engineers spotted in PoK: Army
• Egyptian lawmaker proposes to limit women's right to divorce
• French teacher sacked for a 'minute's silence for killer'
• Girlfriend to marry murdered French soldier posthumously
• 3 security personnel killed in Taliban attack in northwest Pak
• Militants kill three soldiers in Orakzai
• Bomb hidden in radio kills soldier, son in Pakistan
• Thousands of Afghanis, Pakistanis apply for European Union asylum
• Pakistan to seek unbiased access to nuclear technology
• Pak army officers in Haiti sodomy scandal
• Pak terrorist yet to be deported; case pending in high court
• Pakistan can`t afford to invite US wrath, says Minister for Railways
• Pak Rangers gift sweets to India
• ISI hindering mission: US
• Mumbai case trial in Pakistan adjourned till March 31
• Indian PM to unveil plan to meet N-terror at Korea summit
• India: Muslim-dominated Malegaon a living hell: Report
• Haqqani requests SC to record his testimony in London
• Islamist Victors in Egypt Seeking Shift by Hamas
• Hurriyat factions come together for Pak event
• US declines to review drone policy
• Syria high on BRICS agenda
• Intel shows Iran's nuclear threat not imminent
• US 'working hard with India' on Iran sanctions issue
• Syria towns under fire as thousands protest
• Iranian ran cells to 'hit' Israel in many nations
• No faith in trial of US massacre suspect: Taliban
• Afghan war is hell; let's get the hell out
• French Gunman's Brother Whisked to Paris Intelligence HQ
• US lawmakers release $88.6m in Palestinian aid
• Norway plans revised health law ahead of Breivik trial
• Somalia pirates: EU approves attacks on land bases
• Al-Qaeda in Maghreb 'threatens Germany over hostage'
Complied by New Age Islam News Bureau
Photo A U.S. soldier, identified as Army Reserve Pfc. Lynndie England, holding a leash connected to a naked Iraqi detenu at the Abu Ghraib prison in Baghdad
URL: https://newageislam.com/islamic-world-news/apologise-asks-soldier-abused-iraqi/d/6917
----------
Apologise for What? Asks Soldier Who Abused Iraqi Prisoners
HASAN SUROOR
Mar 24, 2012
Among the most shocking images to come out of Iraq at the height of the American occupation were those of a young woman soldier dragging an Iraqi prisoner on a dog leash and posing with naked and wounded men held at Abu Ghraib prison. They sparked a wave of revulsion across the world forcing even the American government to hang its head in shame with the then President, George W. Bush, admitting that the incident had "disgraced'' U.S. reputation.
Eight years on, however, Lynndie England the woman at the centre of those scandalous images remains unrepentant claiming that apologising for her conduct would be "like saying sorry to the enemy'' .
"Their lives are better. They got the better end of the deal. They weren't innocent. They're trying to kill us, and you want me to apologise to them? It's like saying sorry to the enemy," Ms. England told The Daily, Rupert Murdoch's U.S.-based web newspaper.
Yet, she regrets the death of U.S. contractor Nick Berg who was captured and beheaded by Iraqi militants in retaliation against her action. "I think about it all the time, indirect deaths that were my fault. Losing people on our side because of me coming out on a picture," she said.
She said she also feared for life and was constantly looking over her shoulders lest someone should try to kill her in retaliation.
"You wonder why I'm always looking over my shoulder," she said.
Ms. England, who was 22 at the time of the scandal that hardened anti-American sentiment in Iraq and fuelled militancy, was dishonourably discharged from military service after being convicted of maltreating prisoners and committing an indecent act.
She has never accepted responsibility or expressed remorse for her behaviour claiming that she was acting at other people's behest.
In an American television interview shortly after the scandal erupted, Ms. England said she was "instructed by persons in higher ranks" to abuse the prisoners. She did it even though she felt "weird'' when a senior officer told her to do such things. She said she was instructed to "stand there, give the thumbs up, and smile".
But then she contradicted herself saying she felt she was doing "nothing out of the ordinary''.
On another occasion, Ms. England said she was "goaded'' into posing for the photographs by her then boyfriend and senior fellow soldier, Charles Graner. Elsewhere, she accused the media of blowing things up.
"If the media hadn't exposed the pictures to that extent, then thousands of lives would have been saved. Yeah, I took the photos but I didn't make it worldwide,'' she told the German magazine Stern in 2008.
http://www.thehindu.com/news/international/article3207209.ece
----------
Bangladesh's 'teenage' brothels hold dark steroid secret
Mar 24, 2012
Their faces painted heavy with make-up, teenage girls in short, tight blouses and long petticoats loiter in squalid alleys, laughing and gesturing to potential clients who roam Tangail town's infamous red light area in the early evening.
There is no shortage of men looking for 'company' in Kandapara slum, a labyrinth of tiny lanes - lined cheek-by-jowl with corrugated iron shacks - a few hours drive northeast of Bangladesh's capital, Dhaka.
But with rates as low as 50 taka (60 U.S. cents), the need to attract as many customers as possible is desperate - prompting a rising, yet dangerous, trend of steroid abuse among adolescent sex workers to 'enhance' their appearance.
"There is a huge difference between my appearance now and the malnourished look of my childhood," says Hashi, 17, who was lured into the sex trade by a trafficker when she was 10 and sold to Kandapara's brothel, where she began taking steroids.
"I am healthier than before and fit to serve a lot of customers in a day. Sometimes up to 15," she says, placing a large black bindi, or dot used by Hindu women, between her perfectly shaped eyebrows.
She sits in her tiny room with a bed, a cooking stove and posters of Bollywood stars taped across the wall.
Hashi is one of around 900 sex workers - some as young as 12 - living a painful life of exploitation in Kandapara, not only bonded by debt and fear of stigma, but compelled to take the steroid, Oradexon, which brings more income but leaves dangerous side effects.
Cow Fattening drug
Also known as Dexamethasone, Oradexon treats inflammation and allergies in humans and is used by farmers to fatten livestock.
Charities say the over-the-counter drug is taken by 90 per cent of sex workers in Kandapara and the other 14 legalized brothels across this impoverished South Asian nation.
The girls are first forced to take it by their madams, or 'sardarnis', who run the brothels.
It increases their appetite, making them gain weight rapidly and giving the appearance that these poorly nourished teens are in fact healthy and older - attracting clients who prefer girls with 'curves'.
It also helps sardarnis keep the police away. The legal age for sex work in Bangladesh is 18.
The girls then continue to consume it, saying that it keeps them 'strong and healthy', which in turn will help them get more clients in a day so they can earn enough to survive.
"My sardarni forced me to take a tablet. She beat me up and stopped giving food. She threatened me and reminded me about my loans," says Hashi, who has a four-year-old son staying with relatives, whom she has not seen for two years.
"In this brothel, customers always look for healthy girls. I take Oradexon. I need customers so I can pay my bills and loans. If I don't get any customers one day, I cannot eat in the next day. I wish to save some money for my son."
The story is the same with most of Kandapara's teenage sex workers, or "chukris".
Sold for as little as 20,000 taka ($245) by their poor, rural families to traffickers, they are then traded on to brothel sardarnis, who are former prostitutes themselves and keep the teenagers in bonded sex work.
The girls speak of being with up to 15 men in one day, but say their earnings are pocketed by their sardarnis, who tell them they have to work to pay off the money paid for them.
Many girls have been in Kandapara's brothel for years, yet due to their illiteracy, they have no idea whether their debts have been cleared and what their rights are.
Others, who have been left by their sardarnis because they are too old or not-profitable, are in principle free to leave but choose not to, fearful of the social exclusion they will face in the conservative, Muslim society outside of Kandapara.
Battle with brothels
Oradexon, they say, keeps them going, even though there are known risks associated with its long-term use.
The steroid can cause diabetes, high blood pressure, skin rashes and headaches and is highly addictive, according to social activists.
It also weakens the immune system and leaves patients more susceptible to illnesses. There have been reports of young sex workers dying from over-use of the drug.
The small white pill is easily available in Kandapara's slums. It is sold without prescription for 15 taka (18 U.S. cents) for a strip of 10 at the tea and cigarette stalls blaring Bangladeshi pop music that populate a maze of open-sewer lanes.
"Steroids are life-saving as well as life-destroying drugs which are used by sex workers in poor countries," said Shipra Gowshami, a lawyer and human rights activist who works with sex workers in brothels in the central Bangladeshi town of Faridpur.
"A lack of awareness, easy availability and malpractices of quacks are some of the prime causes of why these drugs are being abused," Gowshami said.
In 2010, ActionAid Bangladesh began a campaign to promote awareness of the drug among sex workers. But they say they are facing a long fight in persuading not only the brothels to stop using it but also authorities to regulate it.
"There have been attempts to raise awareness on the negative impact of the use of such medicine but brothel owners, madams and pimps are a long way from withdrawing such practices," said Farah Kabir, country director for ActionAid Bangladesh.
"We have an uphill battle, yet it can be won. There needs to be greater regulation in the sale of such drugs. Government and the state must play an active role."
http://www.asianage.com/international/bangladeshs-teenage-brothels-hold-dark-steroid-secret-259
----------
Bangladesh: The mosque still remains witness to Pak brutality
Ahmed Humayun Kabir Topu
Mar 24, 2012
It was around 5:00pm on March 26, 1971. People gathered in front of a mosque at Gobinda village in Pabna town to attend janaza prayers before burial of a deceased political activist.
But the innocent people experienced the most unimaginably horrible experience as the Pakistan occupation army went in a shooting spree during the funeral prayers.
One person was killed and 10/12 others including the imam (leader) of the prayers were injured in the brutal attack of the Pakistan occupation army at the very beginning of the Liberation War, said elderly people including freedom fighters of Pabna.
Awami League activist Shukur Ali, a young man of Krishnapur village in the district town, died at Pabna General Hospital on March 25 evening following his serious injuries in a political clash the same day.
Amid curfew, relatives and neighbours took the body to the village on March 26 afternoon with special permission from the then deputy commissioner and arranged janaza prayers for burial of the body.
"Several hundred people of Krishnapur, Gobinda and adjoining villages participated in the prayers held on the premises of the mosque at Gobinda village after the Asar prayers," said freedom fighter and journalist Md Robiul Islam Robi, also an eyewitness to the incident.
"Moulana Ibrahim Khalil, imam of the mosque, was conducting the prayers when 8 to 10 Pakistani soldiers came to the spot and started firing at the people attending the prayer," he said.
"Brutal Pak army shot dead Abdus Samad, an elderly person of Krishnapur village, who was standing beside me during the prayers. Moulana Ibrahim Khalil and several others including Md Abdus Samad, Md Badiuzzaman and Md Akkas Ali received bullet injuries during this attack. Leaving the prayer, people started running for life," he added.
"It was beyond our imagination that a regular force would attack innocent people attending janaza prayers," said freedom fighter Baby Islam.
Mass people of the area along with Bangalee members of the then EPR fought against the Pakistan occupation army on March 27 and 28 in front of Pabna Telephone Exchange camp and killed around 40 Pakistani soldiers there, he said.
Later on March 29, the Pakistan force started air attack on the freedom fighters to make way for retreat of their 182-strong force staying in Pabna BSCIC camp.
When the occupation forces tried to leave the district on Pabna-Ishwardi road, the mass people, mostly armed with locally made weapons, chased and fought against them at Dashuria and Gopalpur in Ishwardi upazila on March 29. As the Pakistani soldiers either got killed or fled from the district, Pabna remained freed from March 30 to April 9.
Later large contingents of the occupation forces entered the district on April 10. They committed massacre and inhuman torture on the people while freedom fighters continued resistance for months till the final victory in December 1971.
http://www.thedailystar.net/newDesign/news-details.php?nid=227393
----------
Balochistan governor seeks army's role in dialogue with nationalists
March 24, 2012
QUETTA: Provincial Governor Nawab Zulfiqar Ali Magsi has said that Balochistan issue cannot be resolved without involving all stakeholders, including the government, the army and intelligence agencies, in dialogue with the estranged Baloch nationalist leaders.
He was talking to journalists after distributing among dignitaries national awards at a Pakistan Day function in the Governor's House on Friday.
However, he said, talks cannot be initiated with those elements who do not accept the state of Pakistan and insist on independence for the province.
"How can one hold talks with the elements who only want to talk for an independent Balochistan," Nawab Magsi asked, adding that a line should be drawn for talks on the principle of give and take. "We must follow the give-and-take principle for talks to resolve the Balochistan issue."
Balochistan Assembly Speaker Mohammed Aslam Bhootani recently called for inclusion of army in talks with Baloch nationalists.
When asked if President Asif Ali Zardari had empowered him for initiating dialogue with the Baloch leaders, the governor said: "Government and army should extend their support for talks."
Mr Magsi said so far he had not contacted anyone for the purpose.
He complained that the governor did not enjoy powers, adding that after the inclusion of 18th Amendment in the Constitution the governor had only "ceremonial role".
He said the chief minister and the provincial cabinet had all the powers after the 18th Amendment.
Answering a question, he said no one had gone to the mountains, adding that Nawab Khair Bakhsh Marri was in Karachi, Sardar Ataullah Mengal lived in Karachi and Wadh while Gazan Marri was in London.
http://www.dawn.com/2012/03/24/balochistan-governor-seeks-armys-role-in-dialogue-with-nationalists.html
----------
Pak: '100 non-Muslims forcibly converted to Islam'
March 24, 2012, 15:49 0
Islamabad: The Pakistani minister responsible for the welfare of religious minorities has called for stronger legislation to protect them from forced conversions, alleging that 100 non-Muslim women, mostly Hindus, were forced to convert to Islam in recent months.
Minister for National Harmony Akram Masih Gill, himself a Christian, said such practices by Muslims went against the injunctions of Islam as the religion's laws prohibited forced conversion.
"We will seek a religious decree from the Council of Islamic Ideology and a ruling by the Federal Shariah Court on the issue before introducing the required law," Gill told The Express Tribune newspaper.
The draft of the proposed law is likely to be tabled in Parliament after the passage of the budget in June.
Gill said he was unsure about the exact number of forced conversions in the absence of accurate data, but believed that the "figure of such cases is about 100".
Parliamentarians from minority communities have recommended that the federal government introduce legislation to check forced conversions, he said.
The minister's remarks came against the backdrop of an order issued by the Supreme Court, directing authorities in southern Sindh province to produce three Hindu women, who were allegedly forcibly converted, in court on March 26.
Two of the women - Rinkle Kumari and Lata Kumari - have claimed in lower courts that they voluntarily converted to Islam and married Muslim men.
Referring to the proposed legislation, Gill recommended the formation of official bodies to authenticate whether or not anyone had voluntarily converted to Islam or any other religion and not under coercion.
"Learning the basic principles and teachings of Islam should be made obligatory under the proposed laws for all those non-Muslims who decided to embrace Islam," he said.
The minister cited "sexual lust" as the key reason behind Muslim men forcing non-Muslim girls to convert. However, the Tribune quoted a source in the Ministry of National Harmony as saying that the Law Ministry was of the view that there is no need for legislation to check forced conversions of non-Muslims.
The Law Ministry's view was discussed after the National Commission for Minorities recommended that the federal government introduce laws against forced conversions.
At a recent meeting, the Commission, which is headed by Gill, asked the government to enact the law to protect minorities from forced conversions.
The source said the Law Ministry had opposed the proposed legislation in 2010 when the then federal Ministry for Minorities referred a draft to it.
The Law Ministry had then maintained that provisions already existed in the Pakistan Penal Code and Criminal Procedure Code to prevent forced conversions.
http://zeenews.india.com/news/south-asia/pak-100-non-muslims-forcibly-converted-to-islam_765858.html
----------
Egypt's grief-stricken Christians fear a new wave of persecution
Mar 24, 2012
With Coptic Christians currently going through several days of mourning for the late Pope Shenouda III, Muslim scholar Wagdy Ghoneim caused controversy by uploading a video defaming the patriarch of the Coptic Orthodox Church and calling him the "head of infidels."
The video was seen by more than 150,000 viewers within the first 24 hours of being uploaded and has caused rage among many Copts, especially those who are active online.
Three lawyers, Saeed Fayez, Tharwat Bakhit and Nabil Ghobrail have filed a complaint with the attorney general against Sheikh Wagdy Ghoneim for what they called defaming Christianity.
"There was no consideration whatsoever as to what the Copts are going through. This is a kind of hate speech," Nabil Ghobrail told Ahram Online.
Ghoneim accused Pope Shenouda III of inciting sectarian violence in Egypt by declaring that Muslims are occupying Egypt; he also accused him of having plans to challenge Muslims' faith. The Muslim scholar, who lives outside Egypt, also labelled all Copts "infidels".
In June of last year, business tycoon Naguib Sawiris was been sent to trial after lawyer Mamdouh Ismail filed a case against him accusing him of disrespecting Islam. The Coptic Christian businessman had posted cartoons depicting characters in Islamic clothing on his official Twitter account.
In February 2012, Egyptian film star Adel Imam was sentenced in absentia to three months in jail with hard labour and a fine of LE1,000 for "defaming Islam" in some of the roles he has played.
Pope Shenouda III passed away on Saturday evening at the age of 88. His funeral is set for Tuesday.
http://english.ahram.org.eg/NewsContent/1/64/37171/Egypt/Politics-/Legal-case-against-controversial-Muslim-scholar-fo.aspx
----------
10 militants killed in suicide attack on mosque in Pakistan
Mar 24, 2012
ISLAMABAD: At least 10 militants were killed and several injured when a suicide bomber today targeted a mosque inside a base of the banned terror group in the Khyber tribal region of northwest Pakistan, officials said.
The attacker struck at the time of Friday prayers at the base of Lashkar-e-Islam in the remote Tirah Valley, which borders Afghanistan.
The blast ripped through the mosque-cum-madrassa, killing 10 people instantly, officials of the political administration told the media.
The bomber detonated his explosive vest when some Lashkar-e-Islam militants intercepted him and opened fire.
The Lashkar-e-Islam base is run by Yar Walil Khan, the nephew of the group's chief, Mangal Bagh Afridi.
The fate of Yar Wali Khan could not immediately be ascertained.
A spokesman for the banned Tehrik-e-Taliban Pakistan claimed responsibility for the attack in phone calls to the media in northwest Pakistan.
The Lashkar-e-Islam and the Taliban have been engaged in a turf war in Khyber Agency for over a year.
The same mosque was targeted by the Lashkar-e-Islam's rivals on February 18 last year.
At least 30 people were killed and over 70 injured in that attack.
Today's attack came exactly three weeks after a suicide bombing at another Lashkar-e-Islam mosque in Tirah killed 22 people after Friday prayers
http://timesofindia.indiatimes.com/world/pakistan/10-militants-killed-in-suicide-attack-on-mosque-in-Pakistan/articleshow/12383303.cms
----------
Facing flak, France says gunman a lone wolf with no Qaida links
Mar 24, 2012
PARIS: French authorities rejected on Friday charges that intelligence failures allowed Mohamed Merah to kill seven people, insisting there was no evidence he was anything but a lone wolf with no ties to al-Qaida .
PM Francois Fillon said security officials had known Merah was a radical Islamist but said there was no reason to suspect he was planning attacks . The intelligence services "did their job perfectly well, he said. They "watched him long enough to come to the conclusion that there was no element, no indication, that he was a dangerous man who would one day pass from words to acts," said Fillon.
The head of France's DCRI domestic intelligence agency, Bernard Squarcini, said, "As per statements Merah made during the siege, he self-radicalized in prison, on his own, reading the Quran," he said. "He said, everything is in the Quran. So, he was not a member of a network." Police prolonged the detention of Merah's mother and brother and kept his brother's girlfriend in custody too.
http://timesofindia.indiatimes.com/world/europe/Facing-flak-France-says-gunman-a-lone-wolf-with-no-Qaida-links/articleshow/12388037.cms
----------
'Jail those who browse terror websites', France President
24 MARCH 2012
France's president proposed a sweeping new law on Friday that would jail those who visit extremist web sites—one of several tough new measures floated in the wake of a murderous shooting spree.
The proposed rules, unveiled by Nicolas Sarkozy after the death of an Islamist fanatic wanted for a horrifying series of execution-style murders, have alarmed journalists and legal experts, who say they risk pulling the plug on free expression.
Sarkozy argued that it was time to treat those who browse extremist websites the same way as those who consume child pornography.
http://www.dailypioneer.com/world/52145-jail-those-who-browse-terror-websites.html
----------
Gunmen open fire on Saudi policemen in Shia east
March 24, 2012
RIYADH: Gunmen on Thursday shot and wounded three Saudi policemen who were on patrol duty in the eastern Shia province of Qatif, the state news agency SPA reported.
The agency, quoting a police official, said the patrol "was hit by heavy gunfire in the evening in the town of Al-Awamiya" in Qatif. "Three policemen were wounded and rushed to hospital," the agency said. An investigation was opened into the shooting, SPA added.
At the end of February a Saudi Interior Ministry official described as "new terrorism" troubles that had erupted in Qatif, and said the authorities would "confront it the same way they did" with al Qaeda.
The official said those behind the incidents are a "minority that is being manipulated from abroad".
Earlier in February, Saudi police exchanged fire with "masked gunmen" at a protest in the Shia-populated east, killing one of them. It was the second fatal clash in the oil-rich region in 24 hours.
Al-Awamiya has also witnessed several demonstrations in recent months, which were dispersed by force by the authorities. Activists said protesters called for reform in the ultra-conservative kingdom. Most of Saudi Arabia's estimated two million Shia live in the province, where the vast majority of the OPEC kingpin's huge oil reserves lie. In January, Saudi authorities published a list of 23 men wanted on suspicion of involvement in the disturbances.
http://www.dailytimes.com.pk/default.asp?page=2012\03\24\story_24-3-2012_pg7_5
----------
10 Saudi women take fight against breast cancer to Mount Everest
Mar 24, 2012
RIYADH: Princess Reema bint Bandar bin Sultan and the Zahra Breast Cancer Association launched a campaign on Tuesday where 10 Saudi women will climb to the Mount Everest base camp in May.
The 10 climbers include Jude Al-Aitani, Asma Al-Sharif, Mashael Alhegelan, Mona Shahab, Noura Bouzo, Raha Al-Moharrak, Lina Almaeena, Samaher Mously, Hatun Madani, Alya Al-Sa'ad, Reema Al-Saud, and Marie Green. They will be accompanied by a filming crew.
The campaign, titled "A Woman's Journey: Destination Mount Everest," will raise awareness about breast cancer and is being held under the patronage of the Saudi Ministry of Health and the Ministry of Education.
Under the banners of Alf Khair (the CSR arm of Alfa International Limited "Harvey Nichols") and Al-Bidayah Breastfeeding Resource and Women's Awareness Center, Princess Reema is heading the campaign.
Explaining the aims of the campaign, the princess said: "Alf Khair and Al-Bidayah are leading advocates for women's causes in the Kingdom and we want NGOs, schools, universities, activists, the government, and media to be part of this campaign to form a network that not only builds awareness but helps us achieve our vision of having healthier and cancer-free Saudi women. I am honored and proud to lend my voice to this collective group effort."
The campaign, which was organized by Princess Reema and Dr. Modi Batterjee, highlights awareness on breast cancer prevention through adapting healthy lifestyle habits and staying physically active.
This is based on extensive research published in major scientific journals worldwide indicating that physically active women have a lower risk of developing breast cancer than inactive women.
In a study published in the Journal of the National Cancer Institute, investigators found that the amount of activity needed to achieve a 23 percent reduction in risk of breast cancer was roughly equivalent to 3.25 hours of running or 13 hours of walking per week.
Due to the 8,000 cases of breast cancer being discovered annually in Saudi Arabia according to the Saudi Cancer Registry at King Faisal Specialist Hospital and Research Center, making it the most common type of cancer in Saudi women, this campaign seeks to encourage Saudi women to spread awareness about breast cancer and its early detection.
"The campaign's goals are threefold: Spread awareness, encourage greater participation, and promote healthier lifestyles. The Zahra Breast Cancer Association is privileged that Princess Reema has taken up such a noble cause and we hope this May Saudi women will join us when we climb Mount Everest, and walk for 15 minutes a day in support of the climbers and help spread awareness about this deadly disease," said campaign spokesperson and breast cancer survivor Ola Abbass Al-Marzouky, who is also general supervisor for Zahra's Makkah office. Besides promoting exercise, the campaign focuses on early detection, since 50 to 60 percent of cases in Saudi Arabia are diagnosed at a late stage.
Dr. Muna Baslaim, a breast surgeon at King Fahd General Hospital in Jeddah, urges women to have routine checkups. "Breast cancer is on the rise in the Kingdom and early detection can prevent cancer. Women aged 40 and above should have an annual mammogram screening. Women in their 20's and 30's should be aware of their health and how their breasts feel so they can seek medical advice early," she explained.
Princess Reema and Batterjee were inspired by their previous success in breaking the Guinness World Record on behalf of Zahra in 2010 by forming a human pink ribbon chain in Jeddah.
http://arabnews.com/lifestyle/offbeat/article593695.ece
----------
Child beggary on the rise in Madinah
March 24, 2012
Many children are lining the streets of Madinah and near traffic lights to beg for money while watching out for special anti-beggary units following the start of the school spring vacation that started on Wednesday.
A number of citizens and expatriates all told Arab News that they were a nuisance and urged authorities to crack down on them before the number of child beggars snowballed across the city.
"This is new trend in the Holy City. We have not seen such a large number of children beggars before. Citizens and expatriates should not hesitate to inform the police whenever they see a child begging near traffic lights, mosques and gas stations," said Ghazi Falah, a Saudi citizen.
He said he was pained by the sight of young boys and girls extending their hands for a riyal or two from Saudis and foreigners.
Naif Al-Mitairi, another Saudi, held their families fully responsible for this unwelcome trend. "When the family fails to monitor its children, they may feel free to do anything including begging along the streets, which may jeopardize their lives," he said.
Mahmoud Essam Al-Din, an Egyptian, noted that most of the child beggars were foreigners. "This is a new trend in Madinah and we should all join hands with the concerned authorities to put an end to it before it becomes something we cannot control," he said.
Al-Din asked all residents not to hesitate in informing the police whenever they see children begging.
Maha Saeed, a Saudi mother, said she saw foreign children begging in malls and shopping centers while pretending to sell water. "These children are mostly foreigners. Their numbers increase remarkably during weekends and school vacations," she said.
Saeed said she saw young girls who were hardly 10 years old. "These young girls are endangering their lives and future. They may fall prey to pedophiles," she warned.
http://arabnews.com/saudiarabia/article593723.ece
----------
Kazakhstan Angry Spoof Anthem Played at Event
Mar 24, 2012
MOSCOW (AP) — Kazakhstan has labeled the playing of a spoof of its national anthem at an international sporting event "a scandal," and demanded a probe into the incident.
Maria Dmitrienko won a gold medal for Kazakhstan on Thursday at the Arab Shooting Championships in Kuwait, but during the awards ceremony the public address system broadcast the spoof anthem from the 2006 movie "Borat," which offended many Kazakhs by portraying the country as backwards and degenerate.
Foreign ministry spokesman Ilyas Omarov told the ITAR-Tass news agency the incident "is, of course, a scandal and demands a thorough investigation, which we intend to conduct."
ITAR-Tass reported shooting team member Oksana Stavitskaya as saying that Asian Shooting Federation President Sheikh Salman al-Sabah had apologized to the team.
http://www.nytimes.com/aponline/2012/03/24/world/asia/ap-as-kazakhstan-anthem-scandal.html?ref=world&gwh=F59F894EB474B4357AE4A77D1C9A418C
----------
Islamists to play key role in writing Egypt constitution
Mar 24, 2012
Cairo: Egypt's Islamist-dominated parliament yesterday voted for having 50 of its members on a 100-strong constituent assembly that will be tasked with writing a new constitution for the country.
The vote was conducted at a joint session of the two houses of the parliament here. The composition was suggested by the Muslim Brotherhood's Freedom and Justice Party, that holds nearly half of the recently elected parliament. The party had previously proposed the constituent assembly be made of 40 members from within parliament and 60 from outside.
The Salafists hold 26 per cent of parliament seats, meaning that Islamists hold more than two thirds of the parliamentary seats.
Sa'ad Al Katatni, the speaker of legislature, said following the vote that the remaining 50 members of the panel would be selected from different institutions, civil society groups and public figures.
The approved composition is seen as giving Islamists a strong say in writing the new constitution that will determine the identity of the predominantly Muslim country and the future role of the army.
A junta has been ruling Egypt since February last year when a popular revolt forced president Hosni Mubarak to step down, as the military, led by Hussain Tantawi, pledged to transfer power to an elected civil administration by July.
http://gulfnews.com/news/region/egypt/islamists-to-play-key-role-in-writing-egypt-constitution-1.996039
----------
Chinese engineers spotted in PoK: Army
Mar 24, 2012
JAMMU: Chinese engineers and technical advisors have been spotted across Line of Control (L0C) in Pakistan Occupied Kashmir (PoK), a senior army official has said. "Chinese engineers have been spotted in areas across Line of Control (LoC) (in PoK)", General Officer Commanding (GOC) of 25 Infantry Division, Maj Gen K H Singh told reporters at Rajouri, 170 kms from here on Thursday.
"Till now, reports reveal about the presence of their are engineers and technical advisors. There are a large number of other Chinese people working in civil clothes --whether they are civilians or army men --we cannot say", he said.
Replying to another question about threat from China, he said there is no danger and the danger is only when they change their strategy.
"Both China and India are rising powers and there is room for both --we are working in this direction and India believes in peace", he said.
Pointing out that infiltration is on from across the border line, he said troops are alert to foil their designs.
"In 8 months, 9 to 10 infiltration bids have been foiled and 30 to 40 militants have been pushed back", he said.
Maj Gen Singh said reports said that women militants in PoK are being trained to carry out suicide attacks.
He said there are 20 to 30 militants active in Rajouri-Poonch belt of J&K.
http://timesofindia.indiatimes.com/india/Chinese-engineers-spotted-in-PoK-Army/articleshow/12382469.cms
----------
Egyptian lawmaker proposes to limit women's right to divorce
March 24, 2012
Cairo: An Egyptian lawmaker has proposed a controversial draft law to limit the legal provisions for women to divorce or separate from their husbands.
Mohamed al-Omda, deputy head of the People's Assembly's Constitutional and Legislative Affairs Committee, has submitted the draft to cancel a woman's right to divorce (Khula) or separate from her husband, privately-owned Al-Shorouk newspaper reported today.
Khula is the right of a woman in Islam to divorce or separate from her husband.
In the bill's explanatory memorandum, Omda said women's right to divorce through courts was granted to satisfy the National Council for Women (NCW), which was chaired by former first lady Suzanne Mubarak, allegedly to save women from persecution in eastern countries.
Sharia has been under siege since then, Omda claimed. In 2000, the parliament issued a law on the regulation of litigation procedures in personal status matters.
The law applied Sharia, in which the woman can obtain a divorce if she returns the financial settlement her husband paid her when they married. If a husband refuses to divorce his wife, the woman has the right to petition a judge in order to obtain to a divorce.
This law applies only to Muslim women as Christian women have a separate personal status law.
In recent months, the Muslim Brotherhood's Freedom and Justice Party has launched an attack on laws regulating personal status in the country.
They accuse the NCW of implementing Western strategies to spoil the family and social life in Egypt.
Last week, a number of Islamist MPs criticised the Khula law and the law regulating child custody, saying they contradict Sharia.
http://zeenews.india.com/news/world/egyptian-lawmaker-proposes-to-limit-women-s-right_764438.html
----------
French teacher sacked for a 'minute's silence for killer'
Mar 24, 2012
ROUEN, (FRANCE): A French teacher was suspended on Friday for allegedly urging her class to observe a minute's silence for serial killer Mohamed Merah, the day after he was shot dead by police.
Education Minister Luc Chatel had called for the teacher to be suspended after her class reported she called Merah a "victim" and said his links to Al-Qaeda were invented by the media and "Sarko", referring to President Nicolas Sarkozy.
"An immediate suspension has been decided along with a ban on entering the school," the local education authority's Florence Robine told journalists, adding that the suspension did not imply any guilt.
Student representatives in the final year class in the northern city of Rouen wrote to the principal to voice "shock" at being urged in an English lesson to pay respect to a self-declared Al-Qaeda militant who killed seven people. Most of the class walked out, though some remained "to try to understand what she was talking about," their letter said.
She "clearly said that Mohamed Merah was a victim, that the link with Al-Qaeda had been invented by the media and 'Sarko'," said the letter, a copy of which was published by the Paris Normandie newspaper.
"This is not the political act of an extremist but the act of a colleague who has health concerns, who is fragile and who is receiving psychological treatment," the local head of the SGEN-CFDT union, Pascal Bossuyt, told AFP.
"She said something unfortunate in a particular context and she immediately regretted what she said," he added.
Police shot Merah dead on Thursday at his flat in southwest France where he was holed up after going on a jihadist-inspired killing spree. His victims included three young Jewish children and three paratroopers.
Following the attack on the Jewish children, schools around France held a minute's silence in their memory.
The teacher was not immediately available to comment.
http://timesofindia.indiatimes.com/world/us/French-teacher-sacked-for-a-minutes-silence-for-killer/articleshow/12390816.cms
----------
Girlfriend to marry murdered French soldier posthumously
Mar 24, 2012
The pregnant girlfriend of one of the French paratroopers murdered by Mohamed Merah is to be allowed to marry him posthumously, the family's lawyer Gilbert Gollard said on Friday.
"We have just obtained from the Elysee (President Nicolas Sarkozy's office) the authorisation for Abel Chennouf's girlfriend to marry posthumously," Collard said.
Chennouf was one of two paratroopers shot dead in garrison town Montauban by self-confessed Al-Qaeda militant Merah during his killing spree in southwestern France before he was shot dead by police on Thursday.
His heavily pregnant girlfriend, Caroline Monet, attended a military commemoration ceremony in his memory on Thursday in a wheelchair. Sarkozy said in a speech there that the soldiers were victims of a 'terrorist execution'.
The French president is authorised to allow posthumous marriages in certain cases.
The girlfriends of two policemen killed while on duty in the cities of Marseille and Lyon previously received similar authorisations.
http://www.asianage.com/international/girlfriend-marry-murdered-french-soldier-posthumously-641
----------
3 security personnel killed in Taliban attack in northwest Pak
Mar 24 2012
Islamabad : Three paramilitary personnel, including a non-commissioned officer, were killed and five more injured in an attack by Taliban militants on a check post in Balochistan province of southwest Pakistan.
The militants attacked the Frontier Corps personnel at the check post in Mir Alikhail area close to the Pakistan-Afghanistan border yesterday morning.
The Tehrik-e-Taliban Pakistan claimed responsibility for the attack, media reports said.
There were reports that five paramilitary personnel were missing after the attack but this could not be officially confirmed.
Officials told the media that the militants attacked the check post with automatic weapons. Troops from other nearby check posts rushed to the spot and retaliated.
After a heavy exchange of fire, the militants escaped.
A Pakistani Taliban spokesman, who called the BBC from an unknown location, claimed that the militants had killed three security personnel, injured seven more and kidnapped five personnel.
There has been a spike in violence blamed on the Pakistani Taliban in Khyber-Pakhtunkhwa province in the country's northwest over the past few weeks but the militant grouping rarely carries out attacks in Balochistan.
Much of the violence in the southwestern province is blamed on Baloch nationalist groups.
http://www.indianexpress.com/news/3-security-personnel-killed-in-taliban-attack-in-northwest-pak/927872/
----------
Militants kill three soldiers in Orakzai
March 24, 2012
ORAKZAI: At least three soldiers were killed on Saturday after dozens of militants stormed a check post in upper Orakzai.
The attack took place at a paramilitary check post in Khadizai area on the outskirts of Kalaya, the main town in the Orakzai district, a senior military officer said.
"Three soldiers were martyred when Taliban armed with guns and rockets launched an attack overnight," he said, adding that several dozen insurgents were involved in the raid.
Another official said Pakistani security forces retaliated and killed more than 10 militants, but there was no independent confirmation of the toll.
The injured security personnel have been shifted to Combined Military Hospital (CMH) Kohat for the treatment.
The military has started a search operation in the area.
Khadizai is located in Upper Orakzai which is usually the scene of frequent clashes between security forces and militants while government troops are in control of its lower reaches.
http://www.dawn.com/2012/03/24/militants-kill-three-soldiers-in-orakzai.html
----------
Bomb hidden in radio kills soldier, son in Pakistan
March 24, 2012
DERA ISMAIL KHAN: Intelligence officials say a bomb hidden inside a radio exploded on a military base in Wana, killing a paramilitary soldier and his 10-year-old son. The officials say the soldier and his son were listening to the Asia Cup cricket final between Pakistan and Bangladesh on Thursday night when the bomb went off. Three other children were wounded. The attack occurred at a base in Wana, the main town in the South Waziristan tribal area, a key Pakistani Taliban stronghold. The officials spoke on condition of anonymity on Friday because they were not authorised to talk to reporters.
http://www.dailytimes.com.pk/default.asp?page=2012\03\24\story_24-3-2012_pg1_2
----------
Thousands of Afghanis, Pakistanis apply for European Union asylum
Mar 24, 2012
BRUSSELS: Nearly 30,000 Afghanis and 15,000 Pakistanis have applied for asylum in the European Union (EU) in 2011, the EU's statistical office said.
A total of 301,000 people had applied for EU asylum, of whom 90 percent were new applicants and about 10 percent were repeat applicants, the Eurostat said Friday.
The main countries of citizenship of these applicants were Afghanistan (28,000), Russia (18,200), Pakistan (15,700), Iraq (15,200 ) and Serbia (13,900), EuAsiaNews reported.
The highest number of applicants was registered in France (56,300 applicants), followed by Germany (53,300) and Italy (34,100). Britain received 26,400 applications.
Thousands of people have been displaced in Pakistan and Afghanistan plagued by insurgency and terrorism that has threatened peace and stability in the region.
Hundreds of people have also died in the war on terror launched by the respective governments with help from their western allies.
http://timesofindia.indiatimes.com/world/europe/Thousands-of-Afghanis-Pakistanis-apply-for-European-Union-asylum/articleshow/12389066.cms
----------
Pakistan to seek unbiased access to nuclear technology
Mar 24, 2012
ISLAMABAD: Prime minister Yousaf Raza Gilani will call for Pakistan to be given "nondiscriminatory access" to nuclear technology for peaceful uses, including power generation, at the Nuclear Security Summit to be held in Seoul next week.
Gilani, who will attend the Summit in Seoul along with foreign minister Hina Rabbani Khar, will be among the lead speakers at an inaugural dinner being hosted by the South Korean president for heads of state and government in the meet.
"The PM will make a strong case for non-discriminatory access to nuclear technology for peaceful uses, including nuclear power generation, to meet our growing energy and development needs," said a statement issued by the foreign office on Friday.
Gilani will also "apprise the world leaders on the measures implemented by Pakistan to strengthen the safety and security of nuclear installations and materials" .
Over the past few years, Pakistan has been pushing Western powers for a civil nuclear deal similar to the landmark arrangement concluded by India and the US.
The US and other countries have ruled it out, largely due to concerns about the clandestine proliferation ring that was operated by nuclear scientist A Q Khan.
Gilani-Manmohan meeting in Seoul?
Pakistan premier Gilani is expected to meet his Indian counterpart Manmohan Singh and US president Barack Obama on the sidelines of the Nuclear Security Summit in South Korea next week, official sources said on Friday. "While the meeting with Obama has been finalized, officials are still arranging a meeting with Singh," sources in Pakistan said. "We expect the meeting to go ahead as considerable progress has been made in the peace process, especially the normalization of trade ties, " a source said.
http://timesofindia.indiatimes.com/world/pakistan/Pakistan-to-seek-unbiased-access-to-nuclear-technology/articleshow/12388121.cms
----------
Pak army officers in Haiti sodomy scandal
Mar 24, 2012
IN A SHOCKING case of sexual misconduct, two officers of the Pakistan Army, deployed on a peacekeeping mission in Haiti, have been charged of sodomising a 12- year- old mentally challenged boy, forcing Islamabad to initiate ' court martial' proceedings against them.
According to documents available with MAIL TODAY , a probe conducted by an UN investigation team last month found credible evidence against at least two members of the Pakistani Formed Police Unit ( FPU) of sexually abusing the boy repeatedly.
UN Secretary- General Ban Ki- moon was sent a detailed note on the developments.
The probe also found much to their disgust that the accused sent the boy to different parts of Haiti to prevent his access to the UN and local investigators. Following the probe, the mentally challenged boy was finally allowed to return home.
This was not the first case of sexual abuse of minors by Pakistani FPU. It has been learnt that such incidents have been occurring since 2005. It is now understood that Haitian authorities will urge the UN to remove the immunity enjoyed by the accused.
During the past year the UN mission in Haiti has witnessed a shocking increase in incidents of sexual misconduct, including the alleged abuse by troops from Uruguay.
While the UN maintains a " zero tolerance" strategy towards sexual exploitation, action against the perpetrators has been very little.
Even the UN officials admit this.
The cases of abuse in Haiti have created a view that the UN has a culture of impunity and has raised questions over the global body's mandate to fight law and justice. Doubts are also being raised over the UN's commitment to fight sexual abuse by its officials.
The probe team has urged the Secretary- General to take a strong view of the abuse by the two Pakistanis and waive the impunity for the accused if the Haitian authorities so demand. While this may adversely impact the UN's relationship with Pakistan, investigators feel that a strong message needs to be delivered.
Put on the back foot over the alleged misconduct by its officials, Pakistan's permanent representative at the UN, Abdullah Hussain Haroon, has informed Ban Kimoon that Islamabad has decided to initiate ' court martial' proceedings against the accused.
Haroon said the military tribunal comprising Pakistani military officers in Haiti will conduct its proceedings with immediate effect. He has also assured that the accused, if convicted, will be sent back to Pakistan to serve jail sentences.
However, Pakistan is learnt to be jittery of the duo's trial in a civilian court in Haiti and wants them to be tried by a military court comprising of Pakistanis.
Mail Today
----------
Pak terrorist yet to be deported; case pending in high court
4 MARCH 2012
An alleged Pakistani terrorist, involved in an attempt to blow up Doon Express in 1997, has become a new problem for the city police. Despite completing his term in the prison, Mohammed Ishtiyan alias Salim Junaid is yet to be deported to his native country.
The delay is mainly due to the State Government moving the High Court demanding stern punishment for him. The case is currently pending in HC because of which Junaid's deportation has been stayed temporarily.
Juniad is now spending his time at a detention camp in Vishakapatnam. The State Home department is waiting for the court's decision in the case so that the fate of Junaid can be decided and they get a solution to the problem they are facing because of him.
Sources said the Haridwar police are now planning to move an application before court soon, requesting speedy disposal of the case.
http://www.dailypioneer.com/nation/52127-pak-terrorist-yet-to-be-deported-case-pending-in-high-court.html
----------
Pakistan can`t afford to invite US wrath, says Minister for Railways
March 24, 2012
LAHORE: Awami National Party's leader and federal Minister for Railways Haji Ghulam Ahmad Bilour has called for reopening Nato supply routes with some conditions "in the larger national interest".
The nation was not in a position to take on the United States and face its wrath, he said while talking to Dawn here on Friday.
"Look the ANP wants Nato supplies to be restored in the best interest of the country, as we (the Pakistani nation) are not in a position to invite the wrath of the United States. We will strongly support parliamentary committee's resolution for restoring Nato supplies which is to be debated in the parliament," he said.
Mr Bilour, who was here to inquire after the health of Sohail Akhtar Malik, a member of the ANP's Central Executive Committee, said it was now a "moral obligation" of political parties, whose representatives had agreed to recommend restoration of Nato supplies through a joint resolution, to support it in parliament.
"Representatives of political parties like the PPP, PML-N, ANP, MQM and JUI-F and others are in the parliamentary committee which was constituted to review the government's decision to stop Nato supplies through Pakistan after the tragic incident of Salala checkpost and also to discuss whether to restore it.
"All member of the committee, particularly Mr Ishaq Dar and Sardar Mehtab Abbasi of the PML-N, thoroughly discussed the government's decision to stop Nato supplies in the wake of the Nato strike and whether or not to restore the supply routes. Now, all political parties represented in the committee are morally bound to strongly support the resolution instead of oppositing it under one pretext or the other," the ANP leader said.
He said the ANP would strongly support the joint resolution to be tabled in the parliament on March 26.
"We are of the view that opposing the resolution will not be in the interest of the country. That is why we will support it in the session," the ANP leader declared.
He urged the political leadership of the country to consider the issue which he said was vital for the country. The leadership should not discuss the issue emotionally like former martial law administrators, and resolve it "in the larger interest" of the country by maintaining good relations with the United States and other countries of the world.
He said if the resolution to restore Nato supplies was adopted by the parliament, the Pakistan Railways would be ready to transport 50 per cent load/share of Nato supplies as decided by the parliamentary committee in case the US provided at least 50 new locomotives.
When asked if the ANP would maintain its alliance with the PPP in the next general elections, he said the ANP always stood by its friends, in good and bad days, and it would continue to support the PPP in the next elections.
http://www.dawn.com/2012/03/24/pakistan-can-t-afford-to-invite-us-wrath-says-bilour.html
----------
Pak Rangers gift sweets to India
March 24, 2012
LAHORE – As a goodwill gesture on the occasion of March 23, Pakistan Rangers exchanged sweets with Indian Border Security Force (BSF) Battalion Commander Col Naggi at Wahga border.
DG Rangers Mian Hilal Hussain was also present on the occasion as the chief guest.
Special flag-hosting ceremony was held to pay tributes to the national heroes. People witnessed the parade with full fervour and said that drill actions of rangers boosted their morale and reflected true spirit of two-nation theory and resolution of Pakistan.
The Pakistan Air Force took charge of Mazar-e-Iqbal guard from the active group of Rangers Jawans a day earlier.
http://www.nation.com.pk/pakistan-news-newspaper-daily-english-online/lahore/24-Mar-2012/pak-rangers-gift-sweets-to-india
----------
ISI hindering mission: US
March 24, 2012
BRUSSELS — The United States and Pakistan will resume talks on the possible reopening of supply routes to Afghanistan after Pakistan completes its probe into an airstrike that killed 24 of its soldiers, a senior US official said Friday.
Marc Grossman, US special envoy to Afghanistan and Pakistan, said he respected the work of a Pakistani parliamentary commission, which recommended on Monday that Pakistan should demand an unconditional apology from the US before the routes are reopened. It also called for an end to American drone attacks inside Pakistan.
The US has expressed regret for the Nov 26 border incident but avoided formally apologising. US officials were reportedly preparing to do that last month but postponed that after US soldiers burned copies of the Holy Quran in Afghanistan.
Once Pakistan's parliament has the commission's recommendations, "we'll then be in a conversation with the government of Pakistan about how to go forward," Grossman said in response to a question about the possible reopening of the supply routes. In Washington, the top commander of the US and Nato forces in Afghanistan told American lawmakers that Pakistan's ISI continues to maintain ties with Taliban and Haqqani network. "I have not, sir," International Security Assistance Force (Isaf) commander Gen John Allen said when Senator John McCain asked: "Have you seen any change in the ISI relationship with the Taliban and the Haqqani network?"
McCain said the corruption issue in the Karzai government and the Pakistani sanctuary and ISI assistance to the Taliban were the major challenges to success in Afghanistan. Allen agreed with his assessment.
Senator Carl Levin, the chairman of the Senate Armed Services Committee, said in terms of progress in reconciliation talks much would depend on countering the cross-border threat from the insurgents having safe havens in Pakistan, including dealing with the threat from the Haqqani network.
"And much is going to depend on the Karzai government improving the delivery of services and economic development, taking on corruption and providing increased transparency and on the conduct of credible provincial and national elections," he added.
McCain asked the Pakistan Army to understand that continued support to the Taliban was a losing bet. "The strategic partnership would make clear to the Taliban that they cannot wait us out and win on the battlefield, thus fostering real reconciliation on favourable terms to the Afghan government and to us."
James N Miller, the acting undersecretary of defence for policy, said success in Afghanistan depended on support from neighbours, particularly Pakistan. "Like Afghanistan's other neighbours, Pakistan has legitimate interests that must be understood and addressed. And Pakistan also has responsibilities."
Gen Allen told lawmakers he favoured keeping major 'combat power' in place in 2013 with 68,000 American troops on the ground, despite political calls for a faster exit.
With the US force due to be reduced from nearly 90,000 to 68,000 by the end of September, Gen Allen was pressed for his views on troop drawdown plans after the summer and indicated he preferred no fresh withdrawals beyond those already planned.
"My opinion is that we will need significant combat power in 2013," he told the Senate Armed Services Committee. When asked by Senator John McCain how many troops would be required next year, Allen said: "Sixty-eight thousand is a good going-in number sir, but I owe the president some analysis on that."
McCain, a hawk on the war in Afghanistan, said discussion of withdrawal plans was undermining the mission and sending the wrong signal to allies, to Taliban insurgents and to Pakistan. "We don't hear anymore commitments to victory, we don't hear anymore commitments to success and it shouldn't surprise you or anybody, general, when President (Hamid) Karzai exhibits some of the behaviour that he does, that the Taliban feel that they can wait us out, that the Pakistanis continue to support the Haqqani network and continue to hedge their bets.
"Because, all they hear about is withdrawals and pace of withdrawal."
http://www.nation.com.pk/pakistan-news-newspaper-daily-english-online/national/24-Mar-2012/isi-hindering-mission-us
----------
Mumbai case trial in Pakistan adjourned till March 31
Mar 24, 2012
ISLAMABAD: The trial of seven Pakistani suspects, including LeT commander Zakiur Rehman Lakhvi, charged with involvement in the Mumbai attacks was today adjourned till March 31 as the anti-terrorism judge hearing the case was on leave.
Prosecutors are expected to present a report on a Pakistani judicial commission's interviews with Indian officials and witnesses at the next nearing, sources told PTI.
"Judge Shahid Rafique, who is hearing the case, was on leave today and there were no proceedings," a source said.
The eight-member judicial commission, which included prosecutors and defence lawyers, returned from a visit to India earlier this week.
The panel travelled to Mumbai, where it recorded the statements of magistrate who recorded the confession of Ajmal Kasab, the lone surviving attacker, the police officer who led the investigation into the attacks and two doctors who conducted the autopsies of the terrorists and victims.
The seven suspects, including Lashkar-e-Taiba commander Lakhvi, have been charged with planning, financing and executing the terror attacks in Mumbai that killed 166 people in November 2008.
The trial of the Pakistani suspects has stalled due to various technical issues for the past year.
Pakistani prosecutors have said the commission's findings are expected to take forward the trial.
http://timesofindia.indiatimes.com/india/Mumbai-case-trial-in-Pakistan-adjourned-till-March-31/articleshow/12393487.cms
-----------
Indian PM to unveil plan to meet N-terror at Korea summit
Mar 24, 2012
Amid global worries about threat of nuclear terrorism and concerns over safety, Prime Minister Manmohan Singh will unveil before the world the steps conceived by India to meet these challenges when he attends the Nuclear Security Summit in South Korea on Monday.
Singh, who leaves on Saturday for a four-day visit to South Korea, on Friday said he will also also underline India's continuing support to a world free from nuclear weapons.
In his pre-departure statement, he noted that the Seoul Summit follows the one convened by President Barack Obama in Washington in April, 2010, to focus the attention of countries with considerable nuclear capabilities on the threat posed by nuclear terrorism.
"This remains a continuing concern," Singh said.
Pointing out that India is expanding its nuclear power programme to diversify its energy mix and enhance energy security, he said that in order to retain public support for harnessing the benefits of nuclear energy, "we must be able to assure them of the highest levels of nuclear security and safety."
This, he said, is "even more important" after the Fukushima accident in Japan last year.
"India has prepared a national report which will be shared during the Summit," the Prime Minister said, adding he would highlight the high priority India attaches to nuclear security, safety and non-proliferation and its impeccable record in this regard.
http://www.hindustantimes.com/India-news/NewDelhi/PM-to-unveil-plan-to-meet-N-terror-at-Korea-summit/Article1-829907.aspx
----------
India: Muslim-dominated Malegaon a living hell: Report
Mar 24 2012
Mumbai : As much as 60 per cent of the population of Muslim-dominated Malegaon falls below the poverty line, says a 221-page report by the Tata Institute of Social Sciences (TISS). Denied the most basic amenities, absence of adequate health facilities and almost zero per cent representation of Muslims in government jobs, Malegaon has been transformed into 'living hell', it says.
The study, commissioned by the State Minorities Commission in 2010, was compiled and submitted to the commission earlier this year.
Revealing the stark living conditions and underdevelopment in Malegaon, Abdul Shaban, an Associate Professor at TISS, in a report studying the socio-economic and infrastructural situation in Malegaon has laid bare the conditions in the communally sensitive town, which has also been seen bomb attacks in 2006 and 2008.
As per the study, about 45.4 per cent of the total recorded deaths among Muslims have been of children aged below five years. The report concludes that these deaths are mainly linked to poverty. Looking at the death cases since 2001, the report says nearly 90 per cent of death of infants below one month, 50 per cent of deaths in the age group of 2-12 months and majority of deaths in the age-group of 6-14 years is due to underweight and malnutrition.
"Due to the absence of alternative job opportunities, people are forced to work under such a condition and in return for wages as low as Rs 26 a day," it says. Per capita income of one third of the population dips to as low as Rs 500, says the study.
Exposing the dearth of basic amenities, the report says, public toilets in a considerable part of the city are either not available or are in an unusable condition. The report comes exactly five years after the Sachar Committee revealed in 2006 similar findings about Muslims elsewhere in the country. The report was compiled to reflect on the need for implementation of recommendations made by the committee.
http://www.indianexpress.com/news/malegaon-a-living-hell-report/927671/
----------
Haqqani requests SC to record his testimony in London
Mar 24, 2012
KARACHI: Pakistan's former Ambassador to the United States, Husain Haqqani, on Saturday requested the Supreme Court to record his statement in London, DawnNews reported.
In an application filed in the SC, the former ambassador pleads to the court to permit him to record his statement at the Pakistani High Commission in London, just as Mansoor Ijaz's statement was recorded.
Haqqani has cited security concerns as his reason for the request, saying he fears his life would be in danger in Pakistan.
The memo commission probing the 'memogate' scandal had turned down an earlier request by the former ambassador to be allowed to record his testimony via video link had asked him to appear before it on March 26 in Islamabad. The commission had also advised Haqqani to refer his request to the SC.
The former ambassador, who is currently in London, was allowed by the commission to travel abroad on the condition that would return to the country within four days of him being summoned.
http://www.dawn.com/2012/03/24/haqqani-requests-sc-to-testify-in-london.html
----------
Islamist Victors in Egypt Seeking Shift by Hamas
By DAVID D. KIRKPATRICK
Mar 24, 2012
CAIRO — As it prepares to take power in Egypt, the Muslim Brotherhood is overhauling its relations with the two main Palestinian factions in an effort to put new pressure on Israel for an independent Palestinian state.
Officials of the Brotherhood, Egypt's dominant Islamist movement, are pressing its militant Palestinian offshoot, Hamas, which controls Gaza, to make new compromises with Fatah, the Western-backed Palestinian leadership that has committed to peace with Israel and runs the West Bank.
The intervention in the Palestinian issue is the clearest indication yet that as it moves into a position of authority, the Brotherhood, the largest vote getter in Egypt's parliamentary elections, intends to both moderate its positions on foreign policy and reconfigure Egypt's.
Brotherhood officials say that they are pulling back from their previous embrace of Hamas and its commitment to armed struggle against Israel in order to open new channels of communications with Fatah, which the Brotherhood had previously denounced for collaborating with Israel and accused of selling out the Palestinian cause. Brotherhood leaders argue that if they persuade the Palestinians to work together with a newly assertive Egypt, they will have far more success forcing Israel to bargain in earnest over the terms of statehood.
"Now we have to deal with the Palestinian parties as an umbrella for both of them, and we have to stand at an equal distance from each," said Reda Fahmy, a Brotherhood leader who oversees its Palestinian relations and is now chairman of the Arab affairs committee in Egypt's upper house of Parliament. "Any movement of the size of the Muslim Brotherhood, when it is in the opposition it is one thing and then when it comes to power it is something completely different."
The shift in the Brotherhood's stance toward neutrality between Hamas and Fatah — acknowledged by officials of both groups — may relieve United States policy makers, who have long worried about the Brotherhood's relationship with the more militant Hamas. The United States considers the Palestinian group to be a terrorist organization. But the shift in Egypt's policies may unnerve Israel, because it is a move away from former President Hosni Mubarak's exclusive support for the Western-backed Fatah movement and its commitment to the peace process. Israeli officials have said they will not negotiate with a Palestinian government that includes Hamas.
But Mr. Fahmy said the Brotherhood believed that Palestinian unity could break the deadlock in talks with Israel. "A Palestinian negotiator will go the table and know that all the Palestinian people are supporting his project," Mr. Fahmy said. "This will be a huge change and very important to both sides." Jailed at times by the Mubarak government for his role in the Brotherhood, Mr. Fahmy spoke this month from an ornate hall of Parliament.
After decades of denunciations and enmity — Brotherhood texts still sometimes refer to the Jewish state as "the Zionist entity" — Brotherhood leaders have said that as members of the governing party they will honor Egypt's 1979 peace accord with Israel. Some of its leaders say they believe that such coexistence can become a model for Hamas as well, if Israel moves toward accepting a fully independent Palestinian state.
He noted that Hamas had already made statements indicating that it would accept coexistence with Israel along its borders before the 1967 war. "It is true that it is like a person who is forced to drink poison or eat a dead animal, but they still made the statements," he said, "so we support that, provided that this state within the '67 borders is completely sovereign in air and in sea and in land."
Already, Mr. Fahmy claimed, the Brotherhood's new stance was making "a fundamental difference," including jump-starting the stalled reconciliation talks between the two Palestinian groups.
The Brotherhood's supreme guide, Mohammed Badie — effectively its chairman — had personally told Hamas's top political leader, Khaled Meshaal, to be "more flexible," Mr. Fahmy said, and at recent talks in Doha, Qatar, Hamas had agreed for the first time to let Fatah's leader, Mahmoud Abbas, preside over the first six months of a unity government for the Palestinian territories until new elections could be held.
"Hamas never would have accepted that Abbas heads the government," Mr. Fahmy said, "but now they are."
Moussa Abu Marzook, a senior Hamas leader who has settled in Cairo after fleeing Damascus, said that the group was full of hope about the rise of the Brotherhood, from which Hamas originally sprang 25 years ago.
His circumstances attested to those hopes. In 1995, he was arrested the United States, and spent two years fighting an Israeli extradition request and until recently was permitted to enter Egypt only under the watchful eye of its intelligence service. Now he spoke from the large and sunny salon of the second-floor office above his well-fortified suburban villa here. He acknowledged that the rise of its fellow Islamists in Egypt had set off a deep debate inside Hamas.
Some argued against any compromise with Fatah, predicting that Hamas's bargaining position would only grow stronger as its Islamist allies in Egypt took on new power. Fatah, on the other hand, had lost its primary regional sponsor, the government of Mr. Mubarak.
But Mr. Abu Marzook said that those who expected the new Egypt to back Hamas completely would be disappointed. "It's normal that the Muslim Brotherhood will be more realistic than they used to be when they weren't in power," he said.
He said he favored more conciliations with Fatah. "Reaching reconciliation is in the best interest of the Palestinian people," he said.
Fatah officials, for their part, say that so far they have been pleased with the Brotherhood's neutral approach to both factions. "The Muslim Brotherhood in Egypt is doing everything it can to end the Palestinian division," said Saeb Erekat, Fatah's chief negotiator.
Mr. Fahmy said that the Brotherhood still believed that United Nations resolutions still qualified Hamas's armed struggle as a legitimate movement of resistance to an armed occupation. "The texts of all religions guarantee the right to self-defense," he said.
But he said that the Brotherhood's support would never extend to supplying weapons. "Foolishness," he said. "Turning the region into an arms market is not good for anyone. We are against the distribution of weapons anywhere or supporting such a movement, even if we are biased towards it in defending people's rights. We are careful about the region's stability."
Fatah has gone much further than both Hamas and the Brotherhood in seeking peaceful coexistence with Israel. But Mr. Erekat suggested that the differences between the parties may not be as great now as they were in the past. "The Muslim Brothers are the majority party now in Egypt; they are the masters of themselves," he said. "If they think it's in the best interest of Egypt, let them abolish the Camp David treaty. But this isn't what I heard."
Israel, for its part, rejects the 1967 borders as insufficiently defensible for its security.
But some in Israel are watching the shifts. "Hamas is showing indications that it's moving towards a more responsible position," said Shlomo Brom, an analyst and retired brigadier general in the Israeli military. "But because of Hamas's bloody history, it will be very difficult for the Israeli government to accept this reality. I don't know how long it will take."
Mr. Fahmy, though, predicted continued "tranquillity" between Hamas and Israel, in part because Hamas understands that the Brotherhood needs to stability to manage Egypt's political transition.
"Hamas considers the Muslim Brotherhood a strategic extension of itself," he said. "And I think that this in itself is a strong guarantee that the situation will not explode in the area."
Mayy el Sheikh contributed reporting.
http://www.nytimes.com/2012/03/24/world/middleeast/egypts-election-victors-seek-shift-
----------
Hurriyat factions come together for Pak event
Randeep Singh Nandal
Mar 24, 2012
SRINAGAR: A picture is worth a thousand words, and many thousands shall be spent decoding the Hurriyat Conference's new-found unity. After a gap of many years, leaders of the different factions of the separatist outfit were present to offer their salutes at the Pakistan high commission. From hardline pro-Pakistan leaders like Syed Ali Shah Geelani to Shabir Shah and the moderates, the entire Hurriyat was in Delhi for the Pakistan Day function on the lawns of the embassy in New Delhi.
In Delhi, this shall be read in a number of ways. Is this new-found unity a sign of a new effort by Pakistan to bring on board the Hurriyat about a possible deal with India? Is this new-found maturity a precursor to a new approach by the separatists? Or is it that at the March 23 event, where moderates sulked and Geelani preened, was just a temporary truce? All these possibilities shall all be explored and pondered over. A thousand miles away, in a smelly ward of a hospital in Srinagar, Arif Hussain wonders who cares for him. Like 20 other people, he was caught in the blast that ripped through a busy market in Bijbehara on Thursday. The police are still unclear about why 27-year-old Mohammad Abbas was driving a stolen car laden with explosives. So are his parents who buried his remains. Was it a terror attack or not?
Only two things stand out. First, that ordinary Kashmiris were targeted yet again. Second, the deafening silence of the party-going leadership that claims to fight for the Kashmiri people. The Hurriyat moderates and separatists alike claim a belief in "peaceful struggle". But not one of them took time to visit the kin of the dead or the maimed of the Bijbehara blast. No strike was called; no courting of arrest. The reason is simple. It looks most likely a terror attack. For all the speeches on human rights and dignity, for all the conferences in Delhi and Geneva, the thousands of Kashmiris killed by militants do not merit even a footnote in the struggle Hurriyat leads. The police probe shall tell us what happened on Thursday. What we'll never know is why the Hurriyat chooses to stay silent when militants kill Kashmiris. In Srinagar, they shall issue statements about budgets and bullets and road accidents. But when it comes to Hafeez Saeed and the Jihad Council, the Hurriyat is busy attending dinners.
http://timesofindia.indiatimes.com/india/Hurriyat-factions-come-together-for-Pak-event/articleshow/12387601.cms
----------
US declines to review drone policy
Mar 24, 2012
ISLAMABAD: The US has apparently refused to revisit its policy on drone strikes against al-Qaida and Taliban militants in Pakistan as recommended by a parliamentary committee.
It was conveyed by US ambassador Cameron Munter during a meeting with foreign minister Hina Rabbani Khar, The Express Tribune said on Friday. He said US is willing to tender a formal apology for the Nato air strike but ruled out the revisiting the drone policy.
http://timesofindia.indiatimes.com/world/us/US-declines-to-review-drone-policy/articleshow/12387990.cms
----------
Syria high on BRICS agenda
VLADIMIR RADYUHIN
Mar 24, 2012
Syria and Iran will be high on the agenda of the BRICS summit in Delhi, said a senior Kremlin official.
"Syria and Iran should be on top of the agenda of BRICS, G8 and G20 at their summits this year, as these problems directly impact on global stability," Alexander Dvorkovich, an aide to President Dmitry Medvedev, said briefing media Friday on the upcoming summit of the BRICS group in New Delhi next week.
"The BRICS leaders will try to coordinate their positions," Mr. Dvorkovich said.
"Russia's position is well known. But we need to understand the position of our partners in order to coordinate our actions at the United Nations and the Security Council where the decisions are made."
Russia and China last month vetoed a Security Council resolution condemning the Syrian government for violence, whereas India and South Africa sided with the Western powers to support the draft.
President Medvedev will raise the issue of the Russian telecom giant Sistema, which was hit by the G2 license cancellation, during his bilateral meeting with Prime Minister Manmohan Singh on the sidelines of the BRICS summit.
"I think the two leaders will informally discuss this issue during their meeting," Mr. Medvedev's aide said. "Such issues are resolved on the basis of national legislation and Russia will not do anything that contradicts the Indian legislation."
Sistema, the majority shareholder in Sistema Shyam TeleServices Ltd, last month asked the Indian government to settle the dispute on the basis of the Indo-Russian Bilateral Investment Protection treaty.
Mr. Dvorkovich voiced the hope that Sistema will stay in India.
"I hope Sistema will continue its operations in India. It is a good corporate entity with has a large customer base in India," he said.
http://www.thehindu.com/news/international/article3206863.ece
----------
Intel shows Iran's nuclear threat not imminent
Mar 24, 2012
WASHINGTON: The United States, European allies and even Israel generally agree on three things about Iran's nuclear program: Tehran does not have a bomb, has not decided to build one, and is probably years away from having a deliverable nuclear warhead.
Those conclusions, drawn from extensive interviews with current and former U.S. and European officials with access to intelligence on Iran, contrast starkly with the heated debate surrounding a possible Israeli strike on Tehran's nuclear facilities.
"They're keeping the soup warm but they are not cooking it," a US administration official said.
Reuters has learned that in late 2006 or early 2007, US intelligence intercepted telephone and email communications in which Mohsen Fakhrizadeh, a leading figure in Iran's nuclear program, and other scientists complained that the weaponization program had been stopped.
That led to a bombshell conclusion in a controversial 2007 National Intelligence Estimate: American spy agencies had "high confidence" that Iran halted its nuclear weapons program in the fall of 2003.
Current and former US officials say they are confident that Iran has no secret uranium-enrichment site outside the purview of U.N. nuclear inspections.
They also have confidence that any Iranian move toward building a functional nuclear weapon would be detected long before a bomb was made.
These intelligence findings are what underpin President Barack Obama's argument that there is still time to see whether economic sanctions will compel Iran's leaders to halt any program.
The Obama administration, relying on a top-priority intelligence collection program and after countless hours of debate, has concluded that Iranian leaders have not decided whether to actively construct a nuclear weapon, current and former officials said.
There is little argument, however, that Iran's leaders have taken steps that would give them the option of becoming a nuclear-armed power.
Iran has enriched uranium, although not yet of sufficient quantity or purity to fuel a bomb, and has built secret enrichment sites, which were acknowledged only when unmasked.
Iran has, in years past, worked on designing a nuclear warhead, the complicated package of electronics and explosives that would transform highly enriched uranium into a fission bomb.
And it is developing missiles that could in theory launch such a weapon at a target in enemy territory.
There are also blind spots in US and allied agencies' knowledge. A crucial unknown is the intentions of Iran's Supreme Leader, Ayatollah Ali Khamenei. Another question is exactly how much progress Iran made in designing a warhead before mothballing its program. The allies disagree on how fast Iran is progressing toward bomb-building ability: the US thinks progress is relatively slow; the Europeans and Israelis believe it's faster.
US officials assert that intelligence reporting on Iran's nuclear program is better than it was on Iraq's weapons of mass destruction, which proved to be non-existent but which President George W. Bush and his aides used to make the case for the 2003 invasion.
That case and others, such as the U.S. failure to predict India's 1998 underground nuclear test, illustrate the perils of divining secrets about others' weapons programs.
"The quality of intelligence varies from case to case," a U.S. administration official said. Intelligence on North Korea and Iraq was more limited, but there was "extraordinarily good intelligence" on Iran, the official said.
Israel, which regards a nuclear Iran as an existential threat, has a different calculation. It studies the same intelligence and timetable, but sees a closing window of opportunity to take unilateral military action and set back Iran's ambitions. Israel worries that Iran will soon have moved enough of its nuclear program underground -- or spread it far enough around the country -- as to make it virtually impervious to a unilateral Israeli attack, creating what Defense Minister Ehud Barak recently referred to as a "zone of immunity."
While Israel would not be able to launch an effective offensive in this analysis, the US, with its deeper-penetrating bombs and in-air refueling capability, believes it could still get results from a military strike.
Israel has not publicly defined how or when Iran would enter this phase of a nuclear weapons program. Barak said last month that relying on an ability to detect an order by Khamenei to build a bomb "oversimplifies the issue dramatically."
Confidence in intelligence
US confidence that Iran stopped its nuclear weaponization program in 2003 traces back to a stream of intelligence obtained in 2006 or early 2007, which dramatically shifted the view of spy agencies.
Sources familiar with the intelligence confirmed the intercept of Fakhrizadeh's communications. The United States had both telephone and email intercepts in which Iranian scientists complained about how the leadership ordered them to shut down the program in 2003, a senior European official said.
US officials said they are very confident that the intercepts were authentic - and not disinformation planted by Iran.
"Iran has been a high-priority intelligence target for years. Sometimes you get lucky, and sometimes we really are good," said Thomas Fingar, who was chairman of the National Intelligence Council when it compiled the 2007 intelligence estimate.
While declining to provide specific details, Fingar, now at Stanford University, said: "We got information that we had never been able to obtain before. We knew the provenance of the information, and we knew that we had been able to obtain it from multiple sources. Years of hard work had finally paid off."
The judgment that Iran had stopped work on the weapons program stunned the Bush White House and U.S. allies. Critics accused U.S. spy agencies of over-compensating for their flawed 2002 analysis that Iraq's Saddam Hussein had active nuclear, biological and chemical weapons programs.
The 2007 report gummed up efforts by the Bush administration to persuade the U.N. Security Council and others to add pressure on Iran with more sanctions. It was greeted with disbelief by Israel and some European allies.
"It really pulled the rug out of our sanctions effort until we got it back on track in 2008," recalled Stephen Hadley, former national security adviser to Bush.
Overlooked by many was that the report said Iran had been pursuing a nuclear weapon and was keeping its options open for developing one, he said. "The problem was that it was misinterpreted as an all-clear when it wasn't that at all," Hadley said.
A November 2011 report by the U.N.'s International Atomic Energy Agency said suspected nuclear weaponization efforts led by Fakhrizadeh were "stopped rather abruptly pursuant to a 'halt order' instruction issued in late 2003 by senior Iranian officials."
The reasons for this are not clear. Western experts say it was probably related to a fear of being next on the hit list after the United States toppled Saddam next door.
Iran emphasizes its nuclear program is for civilian purposes. Ayatollah Khamenei this week said Iran does not have nuclear weapons and will not build them.
Dismembered and buried
Some key US allies were never entirely comfortable with the 2007 US intelligence estimate. The Europeans conceded that a centrally directed weaponization program probably stopped, but believed pieces of the program were being pursued separately.
Many European experts believed the Iranians had dismembered their bomb program and scattered and buried its parts, some of them in military or scientific installations, some in obscure academic institutions.
Under pressure from both European allies and Israel's supporters, US intelligence agencies late in the Bush administration and early in Obama's tenure began to take a second look at the 2007 estimate. Some consideration was given to bringing it more into line with European views. Intelligence received after publication of the 2007 estimate suggested that in 2006, Iran believed the United States was going to have to abandon its troubled venture in Iraq. Wisps of information were gathered that Iranian officials were talking about restarting elements of the bomb program, a US intelligence official said on condition of anonymity. But analysts were divided about the significance of the new information. The revised estimate was delayed for months. Eventually, at the very end of 2010, an updated version was circulated within the government. Unlike the 2007 estimate, the White House made public no extracts of this document. A consensus emerged among US experts that the new intelligence information wasn't as alarming as originally thought, according to officials familiar with the result. The 2010 update largely stuck to the same assessments as the 2007 report, these officials said. US intelligence chiefs issued a vague public acknowledgement of the ambiguities of their latest assessment.
Director of National Intelligence James Clapper told Congress in February 2011 that "Iran is keeping open the option to develop nuclear weapons in part by developing various nuclear capabilities that better position it to produce such weapons, should it choose to do so."
Time frame
The United States and Israel are on the same page in judging how long it would take Iran to have a nuclear weapon that could strike a target: about a year to produce a bomb and then another one to two years to put it on a missile.
Both countries believe Iran has not made a decision to build a bomb, so even if Tehran decided to move forward, it would be unlikely to have a working nuclear device this year, let alone a missile to deliver it.
"I think they are years away from having a nuclear weapon," a US administration official said.
Three main pieces are needed for a nuclear arsenal: highly enriched uranium to fuel a bomb, a nuclear warhead to detonate it, and a missile or other platform to deliver it. For Iran's program, the West has the most information about the first.
Iran has a declared nuclear program for medical research and producing energy, is a member of the nuclear Non-Proliferation Treaty and allows U.N. nuclear inspectors into its facilities.
The inspections are conducted by the International Atomic Energy Agency, and its reports provide some of the best snapshots of where Iran's program stands.
Iran conducts uranium enrichment at the Natanz plant in central Iran and at a site at Fordow buried deep in a mountainous region near the holy city of Qom. Both sites were built secretly and made public by others.
Natanz was unveiled in 2002 by an Iranian opposition group, the Mujahedin-e Khalq. Obama and other world leaders announced the existence of the Fordow site in 2009.
Natanz houses about 8,800 centrifuge machines spinning to increase the concentration of U-235, the type of uranium that yields fissile material. Fordow is built to contain about 3,000 centrifuge machines, but the most recent IAEA report says about 700 are operational.
Most of Iran's stockpile is 3.5 percent low enriched uranium. When Tehran declared in February 2010 that it would begin enriching uranium up to 20 percent purity, that sharply increased the anxiety of Israel and others.
Nuclear experts say that enriching uranium from the naturally occurring 0.7 percent concentration of U-235 to the low-level 3.5 percent accomplishes about 70 percent of the enrichment work toward weapons-grade uranium. At 20 percent concentration, about nine-tenths of the work has been completed. For Iran, getting to 90 percent would require changing some of the plumbing in the centrifuges, experts said.
"From 20 to 90 is exponentially easier," a US intelligence official said.
An IAEA report last month said that Iran has produced nearly 110 kilograms (240 pounds) of uranium enriched to 20 percent. That is less than the roughly 250 kilograms (550 pounds) that nuclear experts say would be required, when purified further, for one nuclear weapon.
Iran's enrichment program was set back by the Stuxnet computer virus, which many security experts suspect was created by Israeli intelligence, possibly with US assistance. It wormed its way into Iranian centrifuge machinery as early as 2009. The Institute for Science and International Security estimated that Stuxnet damaged about 1,000 centrifuges at Natanz and stalled its enrichment capability from growing for about a year.
But it isn't clear how lasting an impact Stuxnet has had. Reuters reported last month that US and European officials and private experts believe Iranian engineers have neutralized and purged the virus.
Eyes in the sky
US officials and experts are confident that Iran would be detected if it jumped to a higher level of enrichment.
The IAEA monitors Iran's enrichment facilities closely, watching with cameras and taking measurements during inspections. Seals would have to be broken if containers that collect the enriched material were moved or tampered with.
US and European intelligence agencies are also keeping tabs through satellites, sensors and other methods. They watched for years as a hole was dug into a mountainside near Qom and determined - it is unclear precisely how - late in the Bush administration that Fordow was likely a secret uranium enrichment site.
Obama was briefed on Qom when he was president-elect and was the one to publicly announce it to the world in September 2009.
"They had a deep understanding of the facility, which allowed them to blow the whistle on Tehran with confidence," a US official said.
Rumors periodically pop up of other secret enrichment sites, but so far they have not been substantiated. "Most of the people who make the argument that they might have a covert facility or a series of covert facilities are doing that to justify bombing them sooner rather than later," said Colin Kahl, a former defense official focused on the Middle East.
"We are very confident that there is no secret site now," a US administration official said. But given Iran's history of secretly building facilities, the official predicted Tehran would eventually construct another covert plant.
The unknown
One of the biggest question marks is how far Iran advanced in designing a nuclear device - a task considered to be less complicated than producing highly enriched uranium.
The more primitive the device, the more enriched uranium is required. Making it small enough to fit on the tip of a missile would be another challenge.
The IAEA has information that Iran built a large containment chamber to conduct high-explosives tests at the Parchin military complex southeast of Tehran. Conventional weapons are tested at that base, and the US government appears convinced that any nuclear-related tests occurred prior to the 2003 halt.
But Iran denied the IAEA access to the Parchin site in February, raising more suspicion, and the nuclear agency seems less confident that weapons work has halted altogether.
IAEA chief Yukiya Amano said recently, "We have information that some activity is ongoing there."
In its November 2011 report, the IAEA said it had "serious concerns regarding possible military dimensions to Iran's nuclear program."
It cited Iran's efforts to procure nuclear-related and dual-use equipment, acquisition of nuclear-weapons development information and work on developing a nuclear weapon design in the program that was stopped in late 2003.
"There are also indications that some activities relevant to the development of a nuclear explosive device continued after 2003, and that some may still be ongoing," the IAEA said.
While Iran does not yet have a nuclear warhead that can fit on a missile, it does have the missiles.
Iran has the largest inventory of ballistic missiles in the Middle East, and many of those projectiles could be repurposed to deliver a nuclear device, intelligence director Clapper said in congressional testimony.
Western experts also point to Iran's test firing of a rocket that can launch satellites into space as an example of a growing capability that could potentially be used for nuclear weapons.
"The nuclear threat is growing. They are getting relatively close to the place where they can make the decision to assemble all three parts of their program -- enrichment, missile, weaponization," House Intelligence Committee Chairman Mike Rogers said in an interview. Khamenei "hasn't said 'put it together' yet," said Rogers, a Republican. "Have they decided to sprint to making the device that blows up? Probably not. But are they walking to a device that blows up? Yes."
The debate over air strikes, supercharged by Israel's anxiety and US election-year politics, has raised the specter of the Iraq war. The White House justified that conflict on the grounds of weapons of mass destruction, as well as significant ties between Iraq and al Qaeda. Both proved to be mirages.
"There are lots of disturbing similarities. One has to note the differences, too," said Paul Pillar, a former top CIA analyst.
"The huge difference being we don't have an administration in office that is the one hankering for the war. This administration is not hankering for a war," said Pillar.
http://timesofindia.indiatimes.com/world/us/Special-Report-Intel-shows-Irans-nuclear-threat-not-imminent/articleshow/12384787.cms
----------
US 'working hard with India' on Iran sanctions issue
24 MARCH 2012
The United States has said that it is "working hard with India" to see if it can help New Delhi reduce its dependence on Iranian crude by looking at alternative sources of supply so as to avoid American sanctions.
"Our conversations continue with all the other countries that want to talk to us who continue to have issues with the amount of Iranian crude that they import. India is one of those countries," State Department spokeswoman Victoria Nuland told reporters on Thursday.
Of the 23 countries importing Iranian crude, the US this week exempted 11 countries, but retained India, China and 10 other nations on the watch list for possible economic sanctions beginning June-end if
they did not significantly reduce the Iranian imports by then.
Asked to spell out the action that could be taken against the countries unable to reduce the Iranian imports by the June 28 deadline set by US Congress,
Nuland said: "I don't have anything to announce, and our bilateral consultations continue with a whole raft of countries that have not yet been exempted."
The National Defence Authorisation Act has established sanctions related to transactions with the Central Bank of Iran and other US-designated Iranian financial institutions.
With the law providing for an exception for countries that significantly reduce their volume of purchases of Iranian crude, Secretary of State Hillary Clinton had on Tuesday announced exemptions for Japan and 10 European nations, including Britain, France, Germany and Italy.
"We will not comment on the status of ongoing diplomatic discussions. We expect countries that want to be considered for an exception to specify the actions they are taking to reduce significantly their imports of Iranian crude oil," Nuland's office said in a statement.
http://www.dailypioneer.com/world/52150-us-working-hard-with-india-on-iran-sanctions-issue.html
----------
Syria towns under fire as thousands protest
March 24, 2012
BEIRUT: Government forces bombed towns and clashed with rebels in several areas of Syria on Friday, as thousands of people took part in "Damascus, here we come" demonstrations, monitors and activists said.
The Syrian Observatory for Human Rights said the crowds in all the hot spots of anti-regime revolt across the country numbered hundreds of thousands.
In the capital itself, five people were wounded in Kfar Sousa district as security forces opened fire to disperse protesters, said the Britain-based Syrian Observatory.
Mortar fire crashed into the Bab Dreib, Safsafa et Warsheh districts of Homs city, in central Syria, killing five people, it said.
Security forces opened fire at demonstrators in Hama province, also in central Syria, where army deserters killed a soldier, the monitoring group said, without giving an immediate toll for the protesters.
The Observatory said at least three soldiers and a rebel were killed in Aazaz, near the Turkish border.
"Troops are bombing and helicopters flying overhead. Fighting has been going on since midday (Thursday) between regime forces and (army) deserters in Aazaz," opposition activist Mohammed Halabi in Aleppo province told AFP by telephone.
The city of Aazaz is strategically positioned on the road to safety in neighbouring Turkey for wounded and fleeing civilians as well as being a supply route for Free Syrian Army rebels.
In Maaret al-Numan and other towns of Idlib province, also on the border with Turkey, demonstrators gathered after Muslim weekly prayers in mosques, calling for the trial of regime leaders, said the Observatory.
Large demonstrations were reported in the northern city and region of Aleppo as well as in the Kurdish city of Qamishli on the border with Turkey.
The state news agency SNAA reported that "several terrorists" were killed in the Sermin region of Idlib and in the Aleppo region an army engineer was killed by a bomb under a bridge that was detonated by remote control.
In videos posted online by activists, protests were also seen in the southern province of Daraa, birthplace of the year-long revolt in Syria that monitors say has cost more than 9,100 lives.
Opposition activists said hundreds of people took part in night-time protests in areas of the capital.
"Bomb us instead of Daraa, Homs and Hama," cities where hundreds of civilians have reportedly been killed in a crackdown on anti-regime protests, the demonstrators chanted in Rukneddin neighbourhood, according to activists.
The reports could not be confirmed because of restrictions on the movements of foreign media.
http://www.dawn.com/2012/03/23/syria-towns-under-fire-as-thousands-protest.html
----------
Iranian ran cells to 'hit' Israel in many nations
Mar 24, 2012
Investigations by Indian intelligence agencies into the magnetic bomb attack targeting an Israeli diplomat have thrown up some startling revelations. Indian agencies have come across credible evidence showing Masoud Sedaghatzdeh, the Iranian mastermind behind the Delhi and Bangkok blasts, had created similar modules in other countries targeting Israeli interests.
These nations are in Southeast Asia, West Asia, Europe and Central Asia, particularly in former Soviet republics, where Sedaghatzdeh successfully managed to develop a network of sleeper cells and sympathisers with local support.
The agencies, during the investigation, stumbled upon a SIM card used by Houshang Afshar Irani, the actual bomber, to stay in touch with Sedaghatzdeh. A detailed forensic examination of the SIM card showed that Irani made several calls with this card to his counterparts and modules in different countries.
The Indian agencies have informed Israel's Mossad, with which they have been working closely, of the locations and the numbers to which these calls were made or received.
Several of these modules were to strike around the time of the New Delhi, Tbilisi and Bangkok blasts, but were put on hold as the Bangkok attack didn't go as planned and Sedaghatzdeh's identity got revealed. Though he escaped from Bangkok, he was later caught in Malaysia.
http://www.asianage.com/india/iranian-ran-cells-hit-israel-many-nations-566
----------
No faith in trial of US massacre suspect: Taliban
March 24, 2012
KABUL: Afghanistan's Taliban vowed on Friday to take revenge on NATO forces for the killing of 17 civilians, for which a US soldier is due to face charges, saying they had no faith in any court proceeding.
The massacre in the southern province of Kandahar as well as the burning of copies of the holy Quran at a NATO base have angered many Afghans and damaged relations at a time when Western forces are drawing down combat troops and the Taliban have suspended peace talks.
"This was a planned activity and we will certainly take revenge on all American forces in Afghanistan and don't trust such trials," Taliban spokesman Zabihullah Mujahid told Reuters by telephone from an undisclosed location.
US Army Staff Sergeant Robert Bales, accused of killing the Afghans in a shooting rampage in Kandahar last week, will be charged with 17 counts of murder, a US official said on Thursday. Bales, a four-tour combat veteran, will face other charges, including attempted murder, but the official was unable to say how many additional counts there would be. Official charges have not yet been released.
The lawyer representing Bales said US authorities lacked proof of what happened during the March 11 shooting spree in the Panjwai district.
Mujahid reiterated the belief held by many Afghans that there must have been more than one soldier involved in the massacre – which US authorities consistently deny. "Now America tries to deceive the people and tries to blame the act on one soldier. This is a crime by the American government. Using such cleverness and deception is a huge crime," Mujahid said.
Meanwhile, relatives of the Afghans killed in the shooting massacre demanded a public trial in Afghanistan. Haji Samad, an elder who lost 11 members of his extended family, said, "We want the prosecution of this American soldier in Afghanistan not in the US, because he committed the crime in Afghanistan. "Why he is going to be prosecuted in the US? If this man is prosecuted in Afghanistan, we will be relieved.
http://www.dailytimes.com.pk/default.asp?page=2012\03\24\story_24-3-2012_pg7_25
----------
Afghan war is hell; let's get the hell out
March 24, 2012
That applies to all wars. They're all hell for those involved. Some are worth it. Some are not. The war in Afghanistan certainly is not. So, we should get the hell out, sooner not later. Invading Afghanistan after 9/11 to try to get Osama bin Laden and his gang certainly was worth it. After he and they escaped to Pakistan, we should have gone after them. But then President Bush and Vice President Cheney and their crowd didn't.
Instead, they used that situation as a flimsy excuse to invade Iraq. The cost of that misadventure — in lives and dollars — is inexcusable.
President Obama properly has brought most of our troops home from Iraq. But he doesn't understand that Afghanistan is now in the same category. That's especially true because Obama removed any reason for fighting in Afghanistan when he had our Navy SEALs get bin Laden from a petty Pakistan and dumped his body into the sea. Unfortunately, many of our political leaders listen to pro-war advocates with personal interests. President Dwight Eisenhower, who led us to victory in World War II, put it in perspective when he warned us about the "military-industrial complex" that promotes wars for its own benefit. November's presidential election likely will be decided by both the economy and war. Obama is doing OK on the economy. If he gets it about war, he'll win. If he doesn't, he probably won't. "Afghanistan is still in the national interest, but if the president's plan is to hold ground until 2014, then we need to shift to a counterterrorism strategy that relies on fewer troops."
http://www.nation.com.pk/pakistan-news-newspaper-daily-english-online/international/24-Mar-2012/afghan-war-is-hell-let-s-get-the-hell-out
----------
French Gunman's Brother Whisked to Paris Intelligence HQ
Mar 24, 2012
PARIS (Reuters) - The brother of an al Qaeda-inspired gunman who killed seven people was taken to Paris on Saturday for further questioning about the massacre that has raised questions about national security four weeks from a French presidential election.
Abdelkader Merah, elder brother of Mohamed Merah, who died in a hail of gunfire on Thursday as he jumped from his apartment window in Toulouse, was taken by car from police barracks in the southwestern city for transfer to the capital, along with his girlfriend, a judicial source said.
Both people were arrested on Tuesday as negotiators sought their help trying to persuade Merah to turn himself in. Merah's mother, who was also arrested on the same day, was likely to be released later on Saturday, according to the same source.
Merah, 23, was shot dead by a sniper after a gun battle with police that ended a more than 30-hour siege at his apartment during which he admitted killing three Jewish schoolchildren, a rabbi and three soldiers in three separate attacks.
Abdelkader and his girlfriend, whose name was not given, were being transferred to a detention centre at the headquarters of the DCRI domestic intelligence agency in Paris and would be brought before a judge to decide whether there are grounds for opening legal proceedings over possible links with Merah's attacks, another source said on Friday.
Police have found explosives in a car Abdelkader owned, according to the public prosecutor leading the case. He was already known to security services for having helped smuggle jihadist militants into Iraq in 2007.
DCRI head Bernard Squarcini told the daily Le Monde on Friday that there was no evidence Merah belonged to any radical Islamist network and he appeared to have turned fanatic alone.
Yet investigators are still trying to establish whether the young Frenchman of Algerian extraction had any logistical or ideological support or was a true "lone wolf".
Merah's brother, and a sister, were known to have studied the Koran in Egypt in 2010 and French police had in the past found links between them and a radical Islamist group based in southern France led by a Syrian-born Frenchman dubbed "The White Emir" by French media because of his fair hair and beard.
The shootings shifted the focus of political debate away from France's economic woes and played to the strengths of President Nicolas Sarkozy as he fights an uphill battle for re-election in a two-round vote in April and May.
Polls show that about two-thirds of voters approved of his handling of a crisis that reduced his challengers, chief among them Socialist frontrunner Francois Hollande, to the role of bystander.
(Reporting by Yves Clarisse; Writing by Brian Love; Editing by Robin Pomeroy)
http://www.nytimes.com/reuters/2012/03/24/world/24reuters-france-shootings-detentions.html?ref=africa&pagewanted=print&gwh=F3B0DD2353B574998F45836FE91CF6
----------
US lawmakers release $88.6m in Palestinian aid
Mar 24, 2012
US lawmakers have released $88.6m (£56m) in development aid for the Palestinians that has been frozen for more than six months.
The move comes after two senior Republicans from the House of Representatives dropped their opposition to freeing the funds.
One of them, Rep Illeana Ros-Lehtinen, said the money must not go to the Gaza Strip, which is run by Hamas.
However, she said she would continue to block the remaining $58.6m in aid.
In a letter, she said she was concerned the funds could be used by militants.
Mrs Ros-Lehtinen, who chairs the House Foreign Affairs Committee, stressed she was releasing $88.6m with the understanding that the funds would not be used for West Bank road construction or trade and tourism promotion by the Palestinians.
It is believed that the money would be used for health, water projects and food for Palestinians.
US lawmakers had been blocking the development aid since the Palestinian Authority attempted to gain recognition as a UN member last September.
A UN Security Council committee has failed to reach agreement on the Palestinian request.
Washington expressed its concern that the bid could harm chances of reviving US-led Israeli-Palestinian peace talks and ignite violence in the region.
However the Obama administration had criticised the freeze on aid by Congress.
http://www.bbc.co.uk/news/world-middle-east-17496561
----------
Norway plans revised health law ahead of Breivik trial
By Anne Leer
Mar 24, 2012
Norway is rushing through laws to ensure that Anders Behring Breivik is kept in a new, top security hospital if a court finds him criminally insane.
The law would allow patients to be locked up for as long as police found they were "in danger of being attacked by someone seeking revenge".
Patients would not be kept in the unit for more than six months at a time.
After that period, medical staff would need approval to extend the stay, or transfer the patient to another unit.
This mental health bill has been in the making since 2010.
But last year's 22 July attacks accelerated the process and resulted in an urgent review of the health care system with respect to violent and dangerous patients.
The legislation is designed to accommodate the care of Breivik in the event a verdict finds him criminally insane.
The bill says the law would apply in special circumstances whereby "a patient may have committed grave, atrocious and offensive acts, such as mass murder".
Norway's Health Minister Anne-Grete Stroem-Erichsen says the government has to act before Breivik comes to trial.
"It is my duty to ensure we have mental health care legislation in place to protect everyone's safety", she says.
The bill has been subject to a very brief consultation period of three weeks, which ended on 22 March.
Following a review by the government, the Norwegian parliament will now consider the bill.
'One-man hospital'
Deputy Health Minister Robin Martin Kass told the BBC that new legislation could be implemented by 1 July.
He says the government wants to build a new, high security treatment unit and that planning is already well on the way.
Mr Kass confirms that one scenario is that the new hospital unit is built within the grounds of Ila prison, where Breivik has been held since his arrest.
Breivik currently occupies three adjoining cells in a separate high security wing which he uses as a bedroom, a gym and a study.
Mr Kass says that the health authorities must be ready to receive Breivik if and when the court orders him to be transferred from prison to mental health care.
The bill does not propose changes to existing criminal and terrorism laws.
The Norwegian authorities wish to ensure that, whether Breivik is jailed or confined to a mental hospital, he is kept locked up for life.
However, rushing through such legislation will have consequences far beyond the case of Breivik.
Opponents of the bill have expressed concerns that Norway risks ending up with draconian laws that could compromise the human rights of mental health patients and transfer too much power to police.
The trial of Anders Behring Breivik is due to start on 16 April. The verdict is expected in early July.
http://www.bbc.co.uk/news/world-europe-17488391
----------
Somalia pirates: EU approves attacks on land bases
Mar 24, 2012
The European Union has agreed to expand its mission against Somali pirates by allowing military forces to attack land targets as well as those at sea.
In a two-year extension of its mission, EU defence ministers agreed warships could target boats and fuel dumps.
The BBC's security correspondent Frank Gardner says the move is a significant step-up in operations, but one that also risks escalation.
Up to 10 EU naval ships are currently on patrol off the Horn of Africa.
They have policed shipping routes and protected humanitarian aid since 2008. The extension means they will stay until at least December 2014.
An EU official said the new mandate would allow warships or helicopters to fire at fuel barrels, boats, trucks or other equipment on beaches, according to Agence France-Presse.
Spanish Foreign Minister Jose Manuel Garcia-Margallo told reporters: "The EU plan is to allow attacks on land installations when ships are assaulted at sea," adding that "much care" would be taken to avoid civilian deaths.
Rear Admiral Duncan Potts, the operation commander for the EU Naval Force in Somalia, said it had already made considerable progress targeting the pirates at sea.
"If you look at last year, 30 ships and up to 700 hostages were held - today that is eight [ships] and around 200 [hostages]," he told the BBC's 5Live.
"At sea we've had an effect on the pirates' ability to operate but we haven't changed the strategic conditions, which is why we want to target every stage of their operations."
http://www.bbc.co.uk/news/world-africa-17487767
----------
Al-Qaeda in Maghreb 'threatens Germany over hostage'
Mar 24, 2012
A video purported to be from al-Qaeda's North African affiliate has demanded that Germany free a woman jailed on terror charges in return for a German hostage it says it is holding.
Al-Qaeda in the Islamic Maghreb's video was obtained by a Mauritanian news agency.
In the video, the hostage says his life is at risk if the woman is not freed.
Edgar Fritz Raupach, an engineer, was kidnapped by gunmen near the northern Nigerian city of Kano two months ago.
"We inform you that that your compatriot Edgar Fritz Raupach is a prisoner of the fighters of al-Qaeda in the Islamic Maghreb," the video said.
The group said it is seeking the release of Umm Seifullah al-Ansari, or Filiz Gelowicz, a Turkish-born woman jailed a year ago in Germany for aiding terrorism.
Her husband, German national Fritz Gelowicz, a convert to Islam, was among four Islamists imprisoned in March 2010 for plotting to attack US facilities in Germany.
At the time, the judge said the men, known as the "Sauerland group", had dreamed of "mounting a second 11 September 2001".
The statement claimed the Filiz Gelowicz was suffering "inhumane treatment" in a German prison.
Correspondents say the private Mauritanian news agency which sourced the video, ANI, frequently publishes statements by al-Qaeda in the Islamic Maghreb.
The group, led by Abdel Moussab Abdelwadoud, has kidnapped Europeans in the past.
http://www.bbc.co.uk/news/world-africa-17479002
URL: https://newageislam.com/islamic-world-news/apologise-asks-soldier-abused-iraqi/d/6917