New Age Islam News Bureau
3 May 2017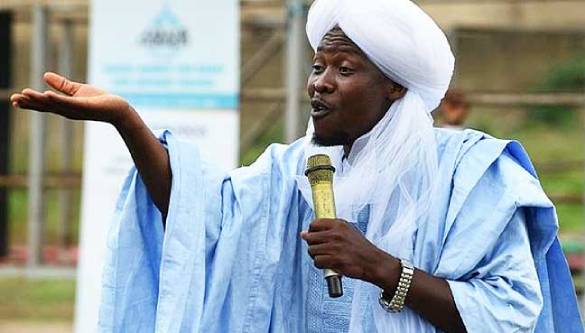 • An Islamic State Diary: 'There Are Many Indians… But Are Advised Not To Stay Together'
• Praise Allah! Islam Goes Evangelical in Nigeria's South: Nasrul-lahi-li Fathi Society
• Bin Laden Ideology Operates As Shadow Govt in Tribal Areas: Report
• UNESCO Rejects Israel Sovereignty Claims over Al-Quds
• Muslims on Capitol Hill Learn How to Lobby
India
• An Islamic State Diary: 'There Are Many Indians… But Are Advised Not To Stay Together'
• Muslim Body to PM Modi: Focus On Education and Other Basic Issues, Not Triple Talaq
• Sonu Nigam Row: HC Says Azaan an Integral Part of Islamic Worship, Not Loudspeakers
• Muslim man arrested near Bareilly for waving flag that resembled Pakistan's
• Terror Factories along LoC Back, Working Overtime
• 'Muslim village' to fine cow killers, reward informers
• Terrorists snatch 5 rifles from policemen in Shopian
• Pakistan violates ceasefire yet again in J&K's Mankote area
-------
Africa
• Praise Allah! Islam Goes Evangelical in Nigeria's South: Nasrul-lahi-li Fathi Society
• Scores Killed In Central African Republic Ethnic Clashes
• 10 dead, 9 others hurt in Mali army convoy ambush, soldier says
• Who Is The Muslim Leader Facing Corruption Allegations In Nigeria?
-------
Pakistan
• Bin Laden ideology operates as shadow govt in tribal areas: report
• Four 'Hardcore Terrorists' Tried By Military Courts Hanged: ISPR
• 'Producing knowledge-based society can help counter extremism'
• Panama Papers are trash, claims Maryam
• Pak, Afghan spymasters hold rare talks
• Consensus developed on teaching Quran translation in schools
-------
Europe
• UNESCO Rejects Israel Sovereignty Claims over Al-Quds
• Putin, Trump Favour 'Coordination' Against Terrorism: Kremlin
• Five held, weapons seized in French anti-terror raid
• British Muslim 'cufflink terrorist' sentenced to be jailed for 8 years by UK court
-------
North America
• Muslims on Capitol Hill Learn How to Lobby
• US Musician Says Detained At New York Airport Due To 'Common' Muslim Name
• Muslim Flight Attendant Sues US Airline for Being Called Terrorist
• Trump's Afghan policy not to set deadlines
• Trump, Putin have 'very good' call on Syria, US says
• Canadian Muslim preacher banned from entering Denmark for two years
-------
Mideast
• Hezbollah Chief Raps Arab Leaders over Inaction on Palestinian Hunger Strike
• Moroccans Burn Israeli Flags To Show Support for Palestinians
• Erdogan Warns Turkey Could 'Say Goodbye' To EU
• Israeli strikes raise stakes in face-off with Hezbollah
• Saudi Deputy Crown Prince: Iran is trying to control the Muslim world
• Iran says will send more military advisors to Syria: IRGC commander
• Israel, global arrogance two sides of same coin: Top Hezbollah official
-------
Arab World
• Infighting among Terrorists Spreading from Damascus Province to Idlib
• Islamic State Militants Kill Dozens at Syria Refugee Camp
• Syria: Popular Uprising against Terrorists Starts in Southeastern Deir Ezzur
• Gunmen kill three Egypt policemen in Cairo gun attack
• Saudi prince rules out rapprochement with Iran
• Turkey, Qatar Fighting Proxy War against S. Arabia in Eastern Damascus
• Popular Forces Ready to Back Syrian Army in North-western Aleppo
• Syrian Army Restores Sustainable Security to Energy-Rich Region in Homs
• Syria rebel delegation arrives in Astana for talks with regime
-------
Southeast Asia
• PAS Should 'Wipe Out' the Corrupt, Not Liberal Muslims
• When we can't even leave religion out of videogames
• Wahid: Malaysia lacks listed Islamic financial stocks
• Perkasa writes to UN panel to defend Zakir Naik
-------
South Asia
• Bangladesh Uses Tough Laws to Crack Down On Dissent: Amnesty
• Journalists Bravely Face Taliban, Other Terrorist Networks Threats: Llorens
• Suicide attack on NATO convoy in Kabul kills eight civilians
• US aims to eliminate IS from Afghanistan this year
• Myanmar, EU at odds over Rohingya rights mission
• ISI chief to visit Kabul as efforts underway to mend Pak-Afghan ties
Compiled by New Age Islam News Bureau
URL: https://www.newageislam.com/islamic-world-news/an-islamic-state-diary-there/d/111010
-------
An Islamic State Diary: 'There Are Many Indians… But Are Advised Not To Stay Together'
By Arun Janardhanan
May 3, 2017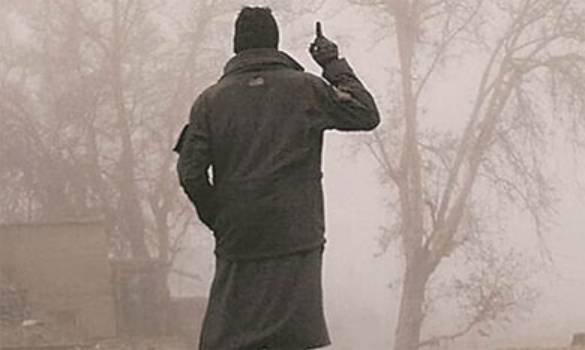 Image sent by Yahiya on Telegram purportedly of an IS member who moved to Afghanistan from Kerala
------
Punishment for anyone found flouting Islamic law, shops controlled by local leaders, income from "war booty", no salaries, a diet of mostly Roti, and green tea at get-togethers. In several messages sent to The Indian Express since September 2016 over Telegram, an encrypted service, Bestin Vincent alias Yahiya, who left Kerala with his wife last May to "join the Caliphate", drew a rare, detailed portrait of life under an Islamic State affiliate at Nangarhar in Afghanistan.
"(There are many Indian families but)… due to security reasons, it's not recommended for all Indians to stay together nor work together. Still everyone meets often. I cannot disclose the total number of Indians. And these come under the restrictions. And every do's and don'ts are taken from Quran and Sunnah. Anybody transgressing these limits would be punished," he wrote. Last Saturday, Yahiya's father in Palakkad received information that his son, who was among the 21 people who left Kerala for the Islamic State last year, had been killed in US bombings.
Click here to read part 1 of this series – Days before report of his death, he wrote: 'Not a fly has been affected by MOAB'
In his messages, Yahiya admitted that he knew at least two people who are under investigation by the NIA for "instigating" Indian youth to join IS. But Yahiya, a Christian convert to Islam, denied that they had played a role in his religious transformation. On Zakir Naik's Islamic Research Foundation (IRF) employee Arshi Qureshi, who was chargesheeted by the NIA in February, Yahiya wrote: "Qureshi was a very close person to me. It was me who told him about Islamic State and Jihad. He never talked to me anything regarding that. Also he refused to accept that Islamic State is true."
On Rizwan Khan, another suspect who was arrested last year in Thane by Maharashtra ATS and Kerala Police, Yahiya wrote: "Rizwan brother (did not) have any part in our Hijrah. He was just a witness of my Nikah because there were no one else." In February, the NIA told a Mumbai court that they did not have "enough evidence" to currently file a chargesheet against Khan.
The Indian Express could not independently verify Yahiya's claims.
Edited excerpts from Yahiya messages:
'GREEN TEA IS SPECIAL'
"(The ruling system gives) us cash and they control the shops. When it's difficult to arrange cash, they give all necessary things at (the) doorstep. Most people have gardens here. Cultivating basic necessary vegetables. We also have enough space in our compound but we don't have much experience in it. And not enough time… Mostly we eat roti here. Green tea is also special. Whenever some brothers gather together, green tea is must."
'LANGUAGE IS A BARRIER'
"I read.. on an international news channel that Mujahideen are leaving Khilafah (caliphate) because of less salary. So funny.
"The fact is there is no salary in Khilafah. And there is not a single mature guy without a job. Either in police or medical… or army units. …the Ameer in charge wants to put us in different departments because everyone of us are educated and capable to control the system. But language is a barrier…
"Major income is Ghanimah… war booty. What we get after defeating the enemies in war and conquering their lands. This is divided among the Mujahideen. So you do not know when the Rizq (provision) from Allah comes. Sometimes big amount, sometimes less… Other source of income is Kafala (a sponsorship system for migrants), which is paid for every person, male and female and child in time periods like one month or so. Some people do their own business like selling cakes, weapons etc and make income."
'DRONES, JETS ALMOST 24/7'
"We wear only Islamic dress… There are no luxuries here. Local people might not even know what luxury is. There is no tension for anyone even if your area is surrounded by (the) Murtad (a Muslim who has rejected Islam) army… In the past few months, we were able (to) participate in jihad…
"Land attacks happen once in two or three months in one border. There will be war all the time either near or in far places. But airstrikes happen very often. Almost 24/7, there would be drones or fighter jets."
http://indianexpress.com/article/india/an-islamic-state-diary-there-are-many-indians-but-are-advised-not-to-stay-together-4638174/
-------
Praise Allah! Islam Goes Evangelical in Nigeria's South: Nasrul-lahi-li Fathi Society
May 3, 2017
LAGOS: Sunday morning is usually the preserve of Christian pastors in the Nigerian megacity of Lagos but a new form of worship is emerging to challenge the monopoly.
"Praise Allah!" shouts the imam of the Nasrul-lahi-li Fathi Society of Nigeria (NASFAT) before thousands of his faithful, gathered under tents on the outskirts of the city.
Pacing up and down through the crowd, he punctuates his message with vigorous "Allahs" in the trademark bombastic style of Nigeria's evangelical preachers.
Entranced, men and women sitting on multi-coloured prayer mats, raise their hands to the heavens.
NASFAT is one of a growing number of groups practising "charismatic Islam" in response to the massive success of Pentecostal Christianity in Nigeria, said Ebenezer Obadare, a sociology professor at the University of Kansas.
It has introduced "new modalities of prayer, modes of proselytising, and repertoires of devotion that closely approximate forms normally exclusively associated with Pentecostal Christianity," he told AFP.
NASFAT's mission statement is "to develop an enlightened Muslim society nurtured by a true understanding of Islam for the spiritual upliftment and welfare of mankind".
Along with traditional Friday prayers, it holds a special session every Sunday morning.
"The aim is to maximise favourably the leisure time that exists among Muslims who laze away on Sunday mornings," NASFAT explains on its website.
Unofficially, it also stops them from being invited to Sunday services at neighbouring churches — even if the movement doesn't admit it.
Wave of conversions
"Friends invited me for the Sunday prayers," said Sheriff Yussuf, a well-dressed man in long white robes who joined the movement in 1998.
"At the beginning I was very sceptical but then I thought, 'let me try, I'm not doing anything on Sundays'.
"It creates an attraction to Islam, to start pulling Muslims out of the churches."
NASFAT and other charismatic Islam groups born in its wake have been embraced by the Yoruba community, which is traditionally based in the southwest and one of the few ethnic groups in Nigeria not to be attached to a particular religion.
In fact throughout southwestern Nigeria, a single family can celebrate Muslim festivals such as Eid as well as Christian ones such as Christmas.
It's not uncommon to hear a Muslim release an enthusiastic "amen" or listen to the latest hit gospel song in a taxi decorated with quotes from the Koran.
But the siren song of charismatic Christian churches in Lagos — financial prosperity, miraculous healing, eternal fertility and a faithful soulmate — is just too strong for many to resist and conversion to Christianity is very common.
So instead of fighting the evangelicals, a handful of wealthy bankers from Ibadan, 130 kilometres (80 miles) northeast of Lagos, decided it would be better learn from their competitors.
Growing popularity
"We were gathering on Sunday to talk about the Koran, this is how it started," said Musediq Kosemoni, who was one of the seven founder members of NASFAT in 1995.
"In three, four weeks, we started seeing an increasing number. It wasn't a planned thing, no-one can explain."
NASFAT now boasts hundreds of thousands of faithful, with branches not only in Nigeria but also in England, Canada, Germany and the Netherlands.
The movement, which encourages both Islamic and "western" education, first targeted the young, educated Yoruba upper class.
But it is now becoming popular among all levels of society and even has its own university.
"They're unique. They want to get every Muslim, men and women, educated, to enlighten them in order to take them out of poverty," said Lateef Adetona, head of the religious studies department at Lagos State University.
"They think that the Salafists — a more conservative school — are discouraging people to turn to Islam."
NASFAT hasn't gained traction in the Hausa-speaking community in northern Nigeria, which represents the majority of Muslims in the country and dismisses the southwest school.
However, NASFAT says that despite their different approaches, they share the common goal of drawing people to Islam.
"We are going against the ones who give Islam a bad name," said chief missionary Abdullahi Gbade Akinbode, arguing that NASFAT offers a better alternative than the hardline sectarian view of Islam espoused by Boko Haram jihadists.
"We organise summits against radicalisation, against Boko Haram, to educate our people," said Akinbode.
The missionary discreetly passes a copy of the NASFAT prayer book.
On the cover, the group's slogan reads: "There is no help except from Allah."
http://www.freemalaysiatoday.com/category/world/2017/05/03/praise-allah-islam-goes-evangelical-in-nigerias-south/
-------
Bin Laden ideology operates as shadow govt in tribal areas: report
May 02, 2017
Osama bin Laden's brand of terrorism continues to operate as a shadow government in tribal areas of Pakistan, said a report, six years after the death of the Al Qaeda leader by US forces in Abbottabad.
The report by the private intelligence firm Soufan Group says the ideology of the once global terrorist is spreading at a viral pace, reported Sputnik news on Tuesday.
"His [bin Laden's] brand of terrorism is now at least a shadow form of government - if not an open one - in Iraq, Syria, Yemen, Afghanistan, and tribal areas of Pakistan, with no realistic cause for optimism in either the short or long term," the report stated.
It says the ideology is spreading as the US and its partners get more deeply involved in terror-related conflicts, most notably, against Islamic State, which essentially follows the same violent ideology of bin Ladenism.
The report concluded that attempts to counter the bin Laden ideology will continue to represent a primary counterterrorism challenge for the foreseeable future.
http://nation.com.pk/national/02-May-2017/bin-laden-ideology-operates-as-shadow-govt-in-tribal-areas-of-pakistan-report
-------
UNESCO rejects Israel sovereignty claims over al-Quds
May 2, 2017
The United Nations Educational, Scientific and Cultural Organization (UNESCO) has approved a resolution that describes Israel as an "occupying power" and rejects its sovereignty claims over all of Jerusalem al-Quds.
The new resolution, passed with 22 countries in favor on Tuesday, says Israel has no legal or historical rights anywhere in Jerusalem al-Quds.
"Any action taken by Israel, the occupying power, to impose its laws, jurisdiction and administration on the city of Jerusalem (al-Quds) are illegal and therefore null and void and have no validity whatsoever," it said.
The resolution also describes as null and void any decision by the Israeli parliament, its supreme court, or any other Israeli authority that pertains to Jerusalem al-Quds.
The measure also slams Israel's excavations in East Jerusalem al-Quds and the Old City.
The resolution was approved despite Israel's intense attempts to exert pressure on members of the UN body to vote against it.
Israeli Prime Minister Benjamin Netanyahu had earlier made phone calls to European leaders in a bid to convince them to reject the resolution.
The resolution has drawn Tel Aviv's ire. It had reportedly been drafted with the help of Germany.
Germany and several other European countries have been troubled for months by Israel's new settlement plans across the occupied Palestinian territories.
Last year, UNESCO approved a motion that endorsed the right of Palestinians to the al-Aqsa Mosque compound and slammed Israeli provocations around the holy site.
The Tel Aviv regime has tried to change the demographic makeup of Jerusalem al-Quds over the past decades by constructing settlements, destroying historical sites, and expelling the local Palestinian population.
Palestinians say the Israeli measures are aimed at paving the way for the Judaization of the city.
Palestinians are seeking to create an independent state in the territories of the West Bank, including East Jerusalem al-Quds and the besieged Gaza Strip, with East al-Quds as the capital.
In December 2016, the UN Security Council adopted a historic resolution that condemned Israeli settlement activities as a "flagrant violation of international law."
Approved 14-0 in the 15-member UN Security Council, Resolution 2334 (2016) calls on Israel to immediately and completely cease all settlement activities on occupied Palestinian territory, including the West Bank.
The United States, Israel's staunchest ally, uncharacteristically decided not to wield its veto power and to allow the adoption of the text with a mere abstention. The Tel Aviv regime had lobbied extensively to prevent the ratification of that resolution, too.
The occupied territories have witnessed new tensions ever since Israeli forces imposed restrictions on the entry of Palestinian worshipers into the al-Aqsa Mosque compound in East Jerusalem al-Quds in August 2015.
More than 300 Palestinians have lost their lives at the hands of Israeli forces in the tensions since the beginning of October 2015. A number of Israelis have also been killed.
http://www.presstv.ir/Detail/2017/05/02/520325/alQuds
-------
Muslims on Capitol Hill Learn How to Lobby
May 2, 2017
WASHINGTON (RNS) In the community room of St. Mark's Episcopal Church, the nerve centre of a two-day Muslim lobbying campaign on Capitol Hill, both first-time and veteran lobbyists compared notes:
More than three times as many people — 400-plus — showed up to lobby at this year's annual Muslim Advocacy Day (Monday and Tuesday, May 1-2), compared with the first time the U.S. Council of Muslim Organizations held the event in 2015.
Sen. Ted Cruz, R-Texas, still seemed to be avoiding them.
Even the staffers working for Congress members with anti-Muslim reputations appeared friendly.
"Muslims are in catching-up mode," said Zahid Bukhari, of the Islamic Circle of North America, one of the groups that founded the coalition that organized the lobbying days.
While other ethnic and religious minority groups have been pressing their agendas with Congress for generations, Muslim Americans are just starting to flex their growing political muscles, he said.
A report from the Institute for Social Policy and Understanding found that Muslims were the faith group least likely to vote or be registered to vote in 2016. But Muslim voter registration is increasing, and pollsters say it won't be too long before their clout can be measured in the polls.
In the meantime, Muslims say they need to assert themselves politically outside the voting booth. In the past year they saw President Trump and like-minded politicians rail against Islamic terrorists in a way that made them fear that they too had been indicted.
Hate crimes against Muslim Americans have spiked, Muslim Americans have seen at least 35 attacks on mosques in the first quarter of 2017, and Muslim families are four times more likely than the general public to report school bullying against their children, according to the ISPU.
And too few Americans and politicians think of American Muslims first as citizens and constituents, Muslim lobbyists say.
This week, as they navigated the labyrinth of House and Senate office buildings on either side of the Capitol, Muslims from 30 states made the case for protecting not only their civil liberties, but all Americans'.
Al-Sharif Nassef of Phildelphia's Council on American-Islamic Relations managed to snag 15 minutes from each of two high-ranking staffers in the offices Republican Lloyd Smucker and Democrat Robert A. Brady on Tuesday morning.
Nassef told them he was there to talk about "core American values" and asked for their bosses' support on three bills the council on Muslim organizations had asked him to talk about. Those measures would void Trump's "Muslim ban," prohibit denying entry to the U.S. on the basis of religion and ban the establishment of a national religious registry.
Though a legislative assistant to Brady uttered little more than "OK" and "got it" as Nassef made his case, and although he extracted no promise from her counterpart in Smucker's office, the young lobbyist, 26, expressed satisfaction with his morning's work.
"We're looking to open up relationships, open up dialogues … create some friendships," Nassef said.
In all, the Muslim lobbyists made more than 215 visits to House and Senate offices this week — including a few in which they talked with actual members of Congress.
They did not meet Sen. Ted Cruz, the Republican senator from Texas and onetime presidential candidate whom the group had called out last year for failing to set up a meeting with them.
One lobbyist said Cruz's office in 2016 had offered to have them meet with a foreign policy staffer, but they refused because they had come to discuss domestic matters.
Sarwat Husain, president of CAIR in San Antonio, said she was similarly disappointed this year that Cruz had not agreed to see them.
But she and her delegation were pleasantly surprised when they showed up at Cruz's office anyway this Tuesday morning, and staffers invited them to meet with the senator at an imminent coffee hour for constituents. Husain said she and her delegation were led to a different room to talk to the senator's staffers — who listened to their concerns attentively.
But when her group asked to see Cruz at the coffee hour, a staffer told them that he had already left.
"I don't know how to feel," said Husain. It was unclear to her whether her group had been purposely kept away from Cruz.
"All we want is for him to hear us out," she added.
Cruz's office did not immediately return a phone call on the matter.
Also on Capitol Hill Tuesday, the Senate Judiciary Committee held a hearing on responses to the uptick in hate crimes against religious minorities. No Muslim was invited to testify before the panel.
Spurred by such lack of representation on Capitol Hill, many Muslims are finding their own ways into the civic arena, through Muslim Advocacy Day and other avenues.
"If we want this dynamic to change, we can't just inveigh against President Trump's hostility or wait around for sympathetic politicians to press our case," Alia Salem, former executive director of the Dallas-Fort Worth chapter of CAIR, wrote in The Washington Post this week.
"We must build mechanisms for mobilizing as a voting bloc."
This weekend, the Poligon Education Fund — a Washington-based advocacy organization founded last year to help strengthen Muslim engagement with Congress — will join forces with young Muslim professionals for a congressional advocacy workshop.
In February, members of America's oldest Muslim organization met with about 100 lawmakers to advocate religious freedom issues and relaunch the Congressional Ahmadiyya Muslim Caucus.
Others are mobilizing to enter local politics with renewed fervor. Massachusetts policy advocacy startup Jetpac announced a national call to help train Muslims to run for local office. The group says it has received over 100 applications.
On Capitol Hill this week, some politically seasoned Muslim Americans brought along their children, in the hopes of creating a next generation of activists.
Nahela Morales, a Houston activist on Muslim, Latino and women's issues, came with her son Andrew, 12.
She said she thought Andrew wanted to be a doctor. But then she saw his Tuesday morning Instagram post in which he suggested he wanted to run for president.
http://gazette.com/muslims-on-capitol-hill-learn-how-to-lobby/article/1602278
-------
India
Muslim body to PM Modi: Focus on education and other basic issues, not triple talaq
May 2, 2017
Ahmad Azeem
The triple talaq is a non-issue being blown out of proportion by those with a political agenda, women leaders of the Jamaat-e-Islami Hind (JIH) said on Tuesday, only days after Prime Minister Narendra Modi urged the Muslim community not to view the issue from the prism of politics.
The Jamaat women said, "Islamic laws are divine and so can't be changed by anyone. However, the Muslim community needs awareness and education about Muslim personal laws to check their misuse".
Instead of raking up the triple talaq issue, the government should focus more on education and other basic facilities to India's "under-privileged" communities, including Muslims, JIH secretary Atiya Siddiqua said.
Siddiqua said a negative image of Muslims - showcasing men of the community as dominant and women as victims - was being portrayed.
Reacting to Prime Minister Narendra Modi's statement asking Muslim leaders not to politicise triple talaq, Siddiqua said that it was the government that was unnecessarily blowing triple talaq and polygamy issues out of proportion.
"These practices have been in Islam since the very beginning. Why was there no hue and cry (about it) so far? Why did this happen all of a sudden?" Siddiqua asked.
"The fact is that the practice of polygamy among Muslims is much more infrequent than other communities and the percentage of divorce is also least among the Muslims."
GOVT ASKED NOT TO INTERFERE IN MUSLIM RELIGIOUS MATTERS
She asked the government not to interfere in Muslim religious matters and termed polygamy as a "divine law and boon for society" because it can give social and financial security to widows and uplift their status.
She said the Jamaat had been conducting a pan-India awareness programme with Muslims over issues like marriage, divorce and inheritance. The 15-day awareness programme ends on May 7.
"During our visit to various slum areas (in Uttar Pradesh), Muslim women told us that the education of their children was their priority. It (triple talaq) is a non-issue. It is being politicised unnecessarily .
"The government should take up issues like education and basic facilities... for underprivileged," Siddiqua said.
She said Muslim clerics have also been advised to deliver Friday sermons related to Muslim personal laws and eliminate misconceptions about it.
Siddiqa was accompanied by Shaista Rafat, in-charge of women's department of JIH Delhi and Haryana and Nikhat Mulla, in-charge of GIO Delhi.
Shaista Rafat said Islamic laws were "divine and for the good of people. Those who say these practices should be abolished are unaware about the Shariah laws."
TRIPLE TALAQ TO BE BANNED
The BJP-led central government has been pushing for a ban on the practice of triple talaq -- verbally divorcing wife by uttering the word "talaq" thrice.
The debate against the practice was fueled when a woman in Uttar Pradesh lodged a complaint against her husband who had allegedly threatened her with triple talaq after she delivered a girl child.
The practice is not followed in at least 22 Muslim countries including Pakistan and Saudi Arabia.
http://indiatoday.intoday.in/story/muslims-pm-modi-triple-talaq/1/943586.html
-------
Sonu Nigam row: HC says azaan an integral part of Islamic worship, not loudspeakers
May 02, 2017
The Punjab and Haryana high court has said that while Azaan is undoubtedly an integral part of Islam, it does not necessarily have to be blared through loudspeakers.
A single-judge bench comprising justice MMS Bedi made this observation in connection with a plea filed against singer Sonu Nigam over a series of comments posted on Twitter last month. Terming the petition as a "cheap" attempt to gain publicity, justice Bedi said: "A fair interpretation of the words used by respondent no 4 (Nigam) clearly indicates that the word 'gundagardi' in tweet no 4 is not addressed in the context of Azaan but the use of loudspeakers and amplifiers."
The petition filed by Aas Mohammad, a resident of Sonepat in Haryana, had sought launching of criminal proceedings against Nigam. He claimed that the singer's tweets violated the Muslim community's fundamental right to manage religious affairs as enshrined in the Constitution, and also hurt the religious sentiments of a section of the population.
"I'm not a Muslim, and I have to be woken up by the Azaan in the morning. When will this forced religiousness end in India?" Nigam had tweeted on April 17, creating an uproar among netizens and celebrities alike. Later, a fatwa was also issued against the actor.
Referring to various judgments, justice Bedi said the matter of allowing loudspeakers for religious purposes had previously been taken up for consideration in the M Veerateswaran vs deputy collector case by the Madras high court. The bench, comprising justice K Sampath, had observed that no religion prescribes blaring prayers through sound amplifiers.
Full report at:
http://www.hindustantimes.com/chandigarh/azaan-an-integral-part-of-islamic-worship-but-not-microphones-hc/story-6nd5XOB6pvRCPwGggeZ8UM.html
-------
Muslim man arrested near Bareilly for waving flag that resembled Pakistan's
MAY 03, 2017
A Muslim man who allegedly waved a flag resembling Pakistan's national flag during a religious procession last December, in Bisauli area of Badaun about 50 km from here, was arrested on Monday.
The arrest came a couple of days after two Hindu boys of the same area were held for posting an objectionable message on Whatsapp.
"We arrested one Salman Khan (26) from the house of his relatives. The accused was absconding following the incident (in December),and a police team was on the lookout for him," said senior superintendent of police (SSP) of Badaun, Chandra Prakash. Cops are now looking for the second accused in the case - a minor boy.
Salman and a 15-year-old boy were charged under sections 295A (deliberate and malicious act intended to outrage religious feelings) and 153 (giving provocation with intent to cause riots) of the Indian Penal Code, for waving a flag that resembled Pakistan's national flag during a religious procession of Muslims in December, 2016. Sixty other unidentified men were charged in the case.
"The flag was made at Salman's residence and was handed over to the minor who waved it during the procession," said investigating officer (IO) Kuldeep Singh. "We are still trying to identify others who were present during the procession and failed to stop the accused."
Meanwhile, some local Muslims have alleged that Salman's arrest was a fallout of the arrest of Hindu minors on Saturday. However, cops have denied any connection between the two.
"Salman was held to 'compensate' for the arrest of the Hindu boys last week. The arrest was made under pressure from local Hindu groups," said Salman's cousin Faheem. "The case itself was registered following pressure from the BJP."
Full report at:
http://www.hindustantimes.com/india-news/muslim-man-arrested-near-bareilly-for-waving-flag-that-resembled-pakistan-s/story-2nefGKO7P8f2LJqFIvQoeK.html
-------
Terror factories along LoC back, working overtime
Bharti Jain
May 3, 2017
NEW DELHI: New terror training camps and launchpads have come up across the line of control (LoC) in Pakistan-occupied Kashmir (PoK) over the past few months, even as the ones dismantled and relocated in the wake of September 2016 surgical strikes by the Indian Army+ have shifted back closer to the LoC.
There are now an estimated 55 camps of various Pakistan-backed terrorist outfits operational in PoK. Of these, 35 camps were dismantled and shifted deep inside Pakistani territory following last year's surgical strikes. While these are now back at their original location, at least 20 new camps have mushroomed alongside.
Sources in the central agencies said 60 infiltration attempts were reported in the first four months of 2017, in which 15 terrorists managed to enter into Jammu & Kashmir+ .
Quoting intelligence reports, officials said around 160 terrorists are active in the Kashmir valley and their Pakistani handlers have instructed them to intensify attacks on security forces. Also, the level of recruitment of local youth by militant outfits is around the same level as last year, with around 100 having joined their ranks over the past few months.
According to a senior official, violent incidents have been deliberately stepped up ahead of the shifting of the J&K durbar from Jammu to Srinagar on May 8. Sources say terrorist outfits are trying to boost the morale of their cadre by intensifying attacks on security forces.
Full report at:
http://timesofindia.indiatimes.com/india/terror-factories-along-loc-back-working-overtime/articleshow/58486589.cms
-------
'Muslim village' to fine cow killers, reward informers
May 3, 2017
AGRA: The panchayat of Mathura's Muslim dominated Madora village has decided to impose a hefty penalty of Rs 2.5 lakh on anyone found indulging in cow slaughter. The decision was announced on Tuesday by former village pradhan Mohd. Gaffar, who said that the Muslim community supports chief minister Yogi Adityanath in his campaign against cow slaughter.
"We, too, respect the cow and will not allow its killing," Gaffar said. "Those who provide information about cow slaughter will get Rs 51,000."
Gaffar claimed that Muslims respect the cow and that they have decided to hand over bovine killers to police. "We will also socially boycott them. In case a person is not able to pay the fine, the money will be recovered from his property," he said.
Supporting the panchayat's decision, Din Mohammad, a villager, said, "We don't want a bad name for our village so we are against cow slaughter. The punishment and fine announced by the panchayat is acceptable to all."
The panchayat also imposed a ban on girls using mobile phones outside their house. Gaffar said that any girl found violating the diktat will be fined Rs 2,100. "We are not stopping them from using mobile phones. They can do so in their houses, but not outside." He claimed that mobile phone use "encouraged elopement".
Full report at:
http://timesofindia.indiatimes.com/city/agra/muslim-village-to-fine-cow-killers-reward-informers/articleshow/58482451.cms
-------
Terrorists snatch 5 rifles from policemen in Shopian
May 3, 2017
SRINAGAR: The terrorists on Tuesday night snatched five rifles from police guards posted at the Shopian district court complex in south Kashmir, police said.
The terrorists attacked the guard room of the court complex around 9pm and snatched five self-loading rifles (SLRs) from the policemen posted there.
All the five policemen were suspended for the alleged dereliction of duty as they offered no resistance when the terrorists looted their weapons, they said.
Following the snatching incident, an alert was sounded in the district.
The incident comes a day after terrorists gunned down 7 persons, including five policemen, who were accompanying a district treasury van in adjoining Kulgam district.
Full report at:
http://timesofindia.indiatimes.com/india/terrorists-snatch-5-rifles-from-policemen-in-shopian/articleshow/58489269.cms
-------
Pakistan violates ceasefire yet again in J&K's Mankote area
May 3, 2017
NEW DELHI: Pakistan once again violated the ceasefire in Jammu and Kashmir, after opening fire in Mendhar's Mankote area in the early hours of Wednesday morning.
This is the second ceasefire violation by Pakistan in as many days. On Monday, Pakistan Army breached the truce in Poonch district's Krishna Ghati sector and mutilated the bodies of two Indian soldiers.
Indian Army called it a "dastardly act" and promised a strong retaliation.
Full report at:
http://timesofindia.indiatimes.com/india/pakistan-violates-ceasefire-yet-again-in-jks-mankote-area/articleshow/58488985.cms
-------
Africa
Scores killed in Central African Republic ethnic clashes
02.05.2017
Abu-Bakarr Jalloh
The violence pitted the ethnic Fulani Union for Peace in the Central African Republic (UPC) against the Popular Front for the Renaissance in the Central African Republic (FPRC).
Both groups are fighting for control of the Ouaka central province, located at the border between the mainly Muslim north and the predominantly Christian south.
"Armed groups are targeting civilians for revenge killings in the central part of the country," said Lewis Mudge, a researcher at Human Rights Watch (HRW). "As factions vie for power in the Central African Republic, civilians on all sides are exposed to their deadly attacks."
The violence in the Central African Republic began in 2013, when a mainly Muslim rebel coalition called the Seleka toppled President Francois Bozize and went on looting and killing raids, prompting Christians to form the self-defense militias, known as anti-Balaka.
The United Nations approved a 13,000-strong MINUSCA peacekeeping force in April 2014 in the restive country. MINUSCA troops have been carrying out airstrikes in the Ouaka province to disperse the clashes. The peacekeepers are "mandated to hold the Central African Republic together," according to Mudge. "But obviously they are finding that difficult in the central part of the country," he added.
The fighting has been going on in the past three months, according to HRW. The two armed groups have continued to attack each other despite the deployment of 1,000 UN peacekeeping troops in the region. "This fighting since late 2016 has increased in voracity," Mudge told DW. "I do think our numbers are low, but the number [of civilian deaths] are actually quite higher."
Although the UPC and the FPRC are both Muslims groups, the latter has however aligned itself with the mainly Christian anti-Balaka group.
A camp for refugees in the Central African Republic
(picture-alliance/AP Photo/D. Belluz)
The fighting in the Central African Republic has displaced nearly one million civilians
A fresh round of fighting erupted in mid-February when anti-balaka fighters ambushed a group of civilians on a truck in the village of Ndoussoumba. According to HRW, at least 16 Fulani civilians were killed.
"I saw at least 20 anti-Balaka attackers and many bodies on the ground," Asata, a witness to an attack, told HRW. "The anti-Balaka were shooting at us from a close distance with Kalashnikovs and homemade rifles."
Another witness identified only as Clement told HRW that UPC fighters shot four of his children dead including a seven-month-old baby during an attack in March. The rights body also said killings by the rival FPRC were also reported.
The HRW based its tally on interviews with residents in the town of Barbaric in April. It said the overall figure was likely higher since dozens of people are still missing. "We are seeing serious human rights abuses and potential war crimes occurring in the countryside," Mudge said in a DW interview.
The government of the CAR held talks with armed groups in late April seeking to speed up disarmament in the country. President Faustin-Archange Touadera has repeatedly stressed the importance of the Disarmament, Demobilisation and Reintegration program.
The CAR breathed a sigh of relief in March 2016 when Touadera won the election. The UN has reported that nearly 2.2 million people, more than half the population, are in dire need of food aid.
http://www.dw.com/en/scores-killed-in-central-african-republic-ethnic-clashes/a-38660318
-------
10 dead, 9 others hurt in Mali army convoy ambush, soldier says
May 2, 2017
Witnesses say at least 10 Malian soldiers have been killed and nine others wounded in an ambush on a military convoy in central Mali.
Military spokesman Lt. Col. Diarran Kone said the convoy was hit Tuesday between the towns of Diabaly and Nampala.
He declined to give a death toll, but a soldier in the region who spoke on condition of anonymity because he was not authorized to speak to journalists confirmed 10 dead.
While there was no immediate claim of responsibility, suspicion fell on the militant groups operating in Mali's increasingly violent central region.
Full report at:
http://www.presstv.ir/Detail/2017/05/02/520339/Mali-Army-ambush
-------
Who Is The Muslim Leader Facing Corruption Allegations In Nigeria?
BY CONOR GAFFEY
5/2/17
He's the former governor of the Central Bank of Nigeria, Forbes ' Africa Person of the Year in 2011 and the Emir of Kano, the second-highest position of Islamic authority in Nigeria.
Sanusi Lamido Sanusi, also known as Emir Muhammadu Sanusi II, is a man of many titles. And the banker-turned-religious-leader is adamant that the title of criminal will not be added to that list, despite Nigerian authorities launching an investigation into allegations of embezzlement.
The head of the anti-corruption unit in the state government in Kano, the city in northern Nigeria where Sanusi, 55, is based, confirmed to AFP that the treasurer and secretary of state of the Kano Emirate Council—of which Sanusi is the head and which is funded by the Nigerian government—had been summoned for questioning.
The investigation is focused on the use of 6 billion naira ($19 million) of the council's funds to pay for luxury cars, mobile phone bills and other expenses. Sanusi's office has denied the allegations, describing them as "baseless" and "mischievous" and claiming that two Rolls Royce cars were donated to Sanusi by his friends.
Whether in his secular role as a top banker or his religious role as an Islamic leader, Sanusi's public life in the West African country has often been marked by controversy. The economics graduate came to prominence in 2009, when former Nigerian president Umaru Yar'Adua appointed Sanusi as head of the central bank in Nigeria, an oil-dependent economy that is one of Africa's biggest, in the heat of the global financial crisis.
Sanusi plunged into his role at a rapacious speed. In the first six months of his tenure, the CBN bailed out nine Nigerian banks at a cost of $4 billion, with Sanusi firing the top executives at eight of the banks. His activity in unearthing financial mismanagement, or even corruption in some cases, was so swift that it was dubbed as the "Sanusi tsunami."
Full report at:
http://www.newsweek.com/emir-kano-nigeria-corruption-593208
-------
Pakistan
Four 'hardcore terrorists' tried by military courts hanged: ISPR
NAVEED SIDDIQUI
MAY 03, 2017
Four "hardcore terrorists" tried by military courts were hanged on Wednesday, an Inter-Services Public Relations (ISPR) statement said.
The four were said to be involved in "committing heinous offences related to terrorism, including killing of innocent civilians, attacking armed forces of Pakistan and law enforcement agencies (LEAs)," ISPR said.
The suspected terrorists were active members of the Tehreek-e-Taliban Pakistan and were awarded the death sentence by military courts.
According to the ISPR, all four militants had confessed their crimes before a magistrate and the trial court.
Details of hanged convicts released by ISPR:
Barkat Ali was found to be involved in the killing of a civilian and was also in possession of fire-arms and explosives.
Muhammad Adil was involved in the kidnapping and slaughter of soldiers of Frontier Constabulary and destruction of a police station. He was also in possession of fire-arms and explosives.
Ishaq was convicted for his involvement in attacking armed forces of Pakistan and law enforcement agency which resulted in the death of a junior commissioned officer and injuries to a police constable. He was also in possession of explosives.
Latif Ur Rehman was responsible for the kidnapping and killing of LEA personnel and attacks on the armed forces in which soldiers lost their lives. He, too, was found in possession of fire-arms and explosives.
Military courts
Military courts were disbanded on January 7, 2017, after a sunset clause included in the legal provisions under which the tribunals were established, expired.
However, on March 31 President Mamnoon Hussain gave his formal assent to the Pakistan Army Act 2017 and the 23rd Constitutional Amendment Bill ─ the two pieces of legislation aimed at granting legal cover to military courts ─ after they were cleared by the parliament and senate.
The courts were subsequently revived and given legal cover from the day of their disbandment.
https://www.dawn.com/news/1330796/four-hardcore-terrorists-tried-by-military-courts-hanged-ispr
-------
'Producing knowledge-based society can help counter extremism'
May 03, 2017
Islamabad-A working group has suggested that producing inquisitive and knowledge-based society can help counter extremism as any attempt to counter extremism from the society cannot ignore reform in the education sector.
The working group has advised that any measure aimed at reforming measures should aim at achieving knowledge-based society. Only then can individuals be engaged be more immune to the monolithic messaging of militants.
The working group discussed education forms, the ninth in a series conveyed by Pak Institute for Peace Studies (PIPS), an Islamabad-based think tank, on countering extremism in the country.
The group called for inculcating positive ingredients of culture in the education, besides taking actions ranging from revisiting curriculum to regulating all types of educational institutions.
It has been shocking to note how universities known for radical individuals and incidents. The working group blamed the trend to the dearth of intellectual rigor in the varsities, suggesting that universities be oriented towards research. Several members called for breaking the chain of education to pure commercial needs. "The trend of creating university for the sake of university shall be discouraged."
The group underscored that education is a right. Constitution's Article 25-A too ensures free education at lower-level, but this right is not granted, the group noted. Members called for some sort of accountability mechanism, be adopted. Members pointed to the national and provincial legislatures as the right forums in overseeing effective implementation of all the provisions about education.
The group called for establishing statehood on the basis of equality of citizens and acceptance of cultural diversity in the country. These values are often denied by extremists. Education can be a powerful medium in instilling those values, shrinking space for militants. As a policy principal, the group recommended, fundamental human rights, as enshrined in the constitution shall be made the basis of citizenship education.
Moreover, policies shall be adopted for standardization of education, having certain common goals and objectives.
The group debated the rationale of the presence of a wide variety of schools. The group called for bringing them under some regulatory mechanism. It called for carrying out academic audit of all types of schools, especially foreign-funded, international, Islamic, and private schools.
Extremists have also targeted schools or those going to schools. Members called for creating enabling conditions in militancy-affected areas like tribal areas, and enabling girls' education, which face a variety of constraints, including from militants.
The group suggested creating an independent inter-provincial board be constituted to oversee curriculum development, which produce the minds of the future.
In the history and Pakistan Studies books, the contribution of non-Muslims in Pakistan be acknowledged, besides lauding non-warrior role models, such as poets, activists.
The group also called for reforming religious education sector, asking the provinces to regulate seminaries and shape their curriculum.
Full report at:
http://nation.com.pk/islamabad/03-May-2017/producing-knowledge-based-society-can-help-counter-extremism
-------
Panama Papers are trash, claims Maryam
MAY 03, 2017
ISLAMABAD: Maryam Nawaz Sharif, the daughter of Prime Minister Nawaz Sharif, triggered a new controversy on Tuesday when she took to social media to attack the authenticity of the Panama Papers and the journalists who exposed them.
Her tweets came as the Supreme Court announced the formation of a three-member bench to monitor progress on the investigation it had ordered in its April 20 verdict, where it had also ordered the constitution of a joint investigation team (JIT) consisting of personnel from various military and civil investigative agencies.
In a series of tweets, sent out after the prime minister's address in Layyah, Ms Sharif dismissed the Panama Papers as "crap". She said the leaks had been "trashed in the rest of the world", adding: "Those relying on it to bring down [Nawaz Sharif will] bite the dust Insha'Allah".
"Panama papers were never about corruption. Even the stealers & hackers (read originators) didn't say it was. Losers in imminent danger of being swept away in 2018 pounced upon the conspiracy hatched by evil minds," she tweeted.
Directly addressing the PML-N's arch-rival, the Pakistan Tehreek-i-Insaf (PTI), in her next tweet, she said: "You won't be able to present Panama Papers as a substitute or compensation for [your] dismal performance in KP. Electorate has matured, you haven't."
She then took to criticising journalists who had reported the story, saying: "The misery of jou­rnalists who broke the Panama story is understandable. Their overt & covert efforts to bring the govt down came to a naught."
PM's daughter takes on ICIJ reporters on social media; PM's spokesperson says tweets meant to dispel misconceptions
The oblique reference to unnamed journalists would have remained a mystery had Bastian Obermayer, the Pulitzer-winning Süddeutsche Zeitung reporter who broke the Panama Papers story in April last year, not jumped into the fray.
"Sorry to tell you: Panama Papers ARE about corruption. We found an astonishing number of corruption cases in the documents — and all real," he tweeted in response to the prime minister's daughter.
This elicited a rare reaction from Ms Sharif, who responded: "Don't want [to] say much [about] nexus [between you and your Pakistani] counterparts but sad that they [became] a part of conspiracy against Pakistan."
She followed this up with a screenshot from the Interna­tional Consortium of Investi­gative Journalists (ICIJ), which contained a disclaimer the organisation had attached with its reporting.
"There are legitimate uses for offshore companies, foundations and trusts. We do not intend to suggest or imply that any person, companies or entities included in the [ICIJ's reporting] have broken the law or otherwise acted improperly."
Mr Obermayer then respon­ded, saying: "Journalism isn't about bringing down a [government]. It's about telling the truth. Like it or not," adding that the Panama Papers weren't only about Pakistan.
At this point, Mr Obermayer's colleague and fellow Pulitzer winner Frederik Obermaier also jumped into the fray. Taking exception to Ms Sharif's insinuation that the Panama Papers were "trashed in the rest of the world", he tweeted that the leaks had led to "[over] 150 investigations, audits & investigations in [over] 80 countries".
He also posted several screenshots, including an image of what is purportedly Ms Sharif's passport — attached with documents contained in the Panama Papers — and asked her: "Dear [Maryam Nawaz Sharif], do you want to claim this is not your passport?
When asked what may have prompted these tweets, Bas­tian Obermayer told Dawn: "I don't know why she tweeted what she tweeted, looks like party politics."
He claimed his response to Ms Sharif's tweet was "generally about the Panama Papers". When asked whether her reference to the "misery of journalists" could have been an allusion to his organisation, Mr Obermayer was unequivocal. "I have no relationship to any of her rivals," he said.
However, he maintained that the authenticity of the Panama Papers had never been challenged or disproved. "To my best knowledge, no other head of state has challenged [their] veracity… not even Vladimir Putin, whose best friend we found in the centre of a number of offshore companies."
Why tweet?
When asked what prompted Ms Sharif to tweet about the Panama Papers, the Prime Minister's spokesperson Mussadiq Malik told Dawn she wanted to negate the impression — created by the opposition — that Prime Minister Nawaz Sharif had been indicted in the Panamagate case.
He said Ms Sharif termed the Panama Papers "crap" because there was no proof that any sort of corruption was committed in Panama Papers. "Therefore, all such allegations by the opposition are crap and trash," he added.
Mr Malik said that nowhere had the SC said that corruption was committed in the Panama Papers.
"The apex court has ordered further investigation of the case by a JIT to ascertain whether any corruption had been committed or not," he said.
He said Ms Sharif's tweets were also meant to dispel the impression that the five apex court judges had given five separate decisions. "A murder accused cannot be hanged if two judges in a five-judge bench rule against him," he said.
The prime minister's spokesperson said establishing offshore companies in a legal way was not a crime. "If this is a crime, then it was first committed by PTI Chairman Imran Khan, who set up Pakistan's first offshore firm in the name of Niazi Services," he said.
He also decried a section of the media who, he said, were airing unsubstantiated documents as proof of the Sharif family's alleged corruption. "We are not happy with this," he concluded.
Political reaction
The exchange between Ms Sharif and the Süddeutsche Zeitung reporters drew a lot of attention on mainstream and social media. In a series of messages, the PTI's official Twitter account lashed out at Ms Sharif's contentions, saying: "The Panama Papers that Maryam Nawaz Sharif is terming a conspiracy have already led to resignations of ministers around the world."
Full report at:
https://www.dawn.com/news/1330770/panama-papers-are-trash-claims-maryam
-------
Pak, Afghan spymasters hold rare talks
May 03, 2017
ISLAMABAD - The spy chiefs of Pakistan and Afghanistan have held official talks in Kabul on bilateral security and counterterrorism cooperation.
Director General of Pakistan's Inter-Services Intelligence, ISI, Lt-General Naveed Mukhtar, travelled to the Afghan capital Tuesday in a bid to ease tensions between security establishments of the two countries, Pakistani and Afghan security sources confirmed to Voice of America (VOA).
There were no immediate details available from the meeting General Mukhtar held with his Afghan counterpart, Masoom Stanekzai, who heads the National Directorate of Security, or NDS.
The ISI chief's visit came as Afghanistan and Pakistan consistently accused each other's intelligence agencies of sheltering and supporting anti-state militants, who plot deadly terrorist attacks in both the countries.
General Mukhtar is also scheduled to meet with Afghan President Ashraf Ghani. The two intelligence agencies had signed an initial agreement of cooperation shortly after Ghani assumed office in 2014 to help address mutual concerns, but news of the deal was leaked to Afghan media prematurely, preventing the cooperation from taking root, according to Pakistani officials.
The Taliban have announced their so-called "spring offensive" in Afghanistan. The Afghan government claims sanctuaries on Pakistani soil have enabled the insurgents to prolong the conflict in the country.
Afghan Chief Executive Abdullah Abdullah reiterated Monday the insurgency announced and planned its "spring offensive in a neighbouring country", though he did not name Pakistan.
Pakistani authorities reject the charges and say they are making all possible efforts to strengthen security along a 2,600-kilometre border with Afghanistan to prevent terrorist infiltration in both directions.
On Tuesday, the Pakistan military said it repelled an attack on two security outposts by militants from across the border in Afghanistan. It said three assailants were killed and several were wounded while others were forced to retreat.
A high-powered Pakistani parliamentary delegation also visited Afghanistan this week for talks with counterparts and the Afghan leadership. Ayaz Sadiq, Speaker of the National Assembly, the lower house of parliament, led the 15-member delegation to Kabul, which returned to Islamabad on Monday. Sadiq described the meetings as highly successful and productive.
Full report at:
http://nation.com.pk/national/03-May-2017/pak-afghan-spymasters-hold-rare-talks
-------
Consensus developed on teaching Quran translation in schools
May 03, 2017
Islamabad-Ulema Committee constituted by the Ministry of Federal Education and Professional Training on Tuesday reached a consensus on the translation of Holy Quran to be taught in schools.
The meeting was chaired by Minister of State for Federal Education and Professional Training, Engineer Muhammad Baligh ur Rehman
The committee, which has representation of scholars of all major Islamic schools of thought, has been formed for having a consensus on translation of Holy Quran to be taught in schools pursuant to the approval of Compulsory Teaching of Holy Quran Act, 2017. The members of the committee have been recommended by the highest national body of country's seminaries, Ittehad Tanzeemat-ul-Madaris Pakistan (ITMP) and included Maulana Manzoor Ahmed Mangel (Wafaq ul Madaris ul Arabia), Allama Syed Arshad Saeed Kazmi (Madaris Ahl-e- Sunnat), Maulana Najeebullah Tariq (Wafaq ul Madaris us Salafia), Maulana Atta-ur-Rehman (Rabitat-ul-Madaris ul Islamia) and Allama Sheikh Muhammad Shifa Najfi (Wafaq ul Madaris-u-Shia).
Talking to the members, the minister said that government has formed the committee of esteemed scholars of country with sincerest intentions to have such translation of Holy Quran taught in schools that is endorsed and approved by all major Islamic schools of thought.
"Efforts made in the past to bring forth consensual translation of Holy Quran have not brought the desired outcome; but I am hopeful that the present committee with representation of all major religious institutions of the country and backing of national body of Madaris ITMP, will be successful in forging consensus on single translation text of Holy Quran", he said.
"All my prayers and best wishes are for this committee to provide much awaited gift for the nation," he said.
The participating clerics extended their gratitude to the minister and greatly appreciated the government's initiative to introduce compulsory teaching of Holy Quran with translation in schools.
They expressed all out support for the noble objective and agreed to bring out consensus based translation text of the Holy Quran for the purpose of teaching in schools very soon.
Full report at:
http://nation.com.pk/islamabad/03-May-2017/consensus-developed-on-teaching-quran-translation-in-schools
-------
Europe
Putin, Trump favour 'coordination' against terrorism: Kremlin
MAY 03, 2017
MOSCOW - Russian President Vladimir Putin and US President Donald Trump reiterated in a telephone call Tuesday that they would pursue "coordination of actions" to fight terrorism.
"The emphasis was put on the potential for coordination of actions by the United States and Russia in the fight against terrorism," the Kremlin said in a statement after the two leaders' discussion. The statement also said they had agreed to "increase dialogue" between fellow diplomats to find a solution to the war in Syria.
Meanwhile, Hillary Clinton on Tuesday laid the blame for her defeat in last year's White House race squarely at the feet of FBI director James Comey and Russia, saying their interference had "scared off" voters.
The Democrat, speaking at a women's forum in New York, said she took "absolute personal responsibility" for a series of campaign blunders that contributed to her loss against Donald Trump.
But she pointed a finger at Russian hacking and interference and, most notably, at the FBI director who revealed just before the November 8 election he was re-opening a probe into Clinton's use of a personal email server while secretary of state.
"I was on the way to winning until a combination of Jim Comey's letter on October 28th and Russian WikiLeaks raised doubts in the minds of people who were inclined to vote for me, but got scared off," Clinton said.
"If the election had been on October 27, I'd be your president." In January the US intelligence community announced it had concluded Russia interfered in the election, and that President Vladimir Putin ordered a campaign to undermine the US democratic process and harm Clinton's electability in order to help Trump win.
Clinton described Putin as someone who was "not a member of my fan club."
"He certainly interfered in our election and it was clear he hurt me and helped my opponent," she said.
Clinton pointed to the release of an old video tape on October 7 on which Trump is heard crudely discussing groping women, and how "within an hour or two" of the tapes release, the Russian theft of Clinton staffers' emails were made public on WikiLeaks.
"What a coincidence. You just can't make this stuff up," she said.
Clinton's remarks - which echoed CIA comments branding WikiLeaks a "hostile intelligence service" abetted by the likes of Russia - were the most extensive and direct about her loss since the shock result last year.
"The reason why I believe we lost were the intervening events in the last 10 days," she said.
As a former first lady, US senator and secretary of state, the 69-year-old Clinton said she has spent decades "learning about what it would take to move our country forward."
"I'm now back to being an active citizen and part of the resistance," she said, referring to the informal movement opposed to the Republican president.
http://nation.com.pk/international/03-May-2017/putin-trump-favour-coordination-against-terrorism-kremlin
-------
Five held, weapons seized in French anti-terror raid
2 May 2017
French anti-terror police arrested five men and seized weapons Tuesday in raids just days before the presidential election run-off, sources said.
Some of the arrests were made in northern France, with two pistols and two machine guns found at the home of one suspect, a source close to the case said.
https://english.alarabiya.net/en/News/world/2017/05/02/Five-held-weapons-seized-in-French-anti-terror-raid.html
-------
British Muslim 'cufflink terrorist' sentenced to be jailed for 8 years by UK court
May 3, 2017
London: A 34-year-old British Muslim who used James Bond-style USB cufflink to store extremist data in pursuit of Islamic State's campaign of terrorism has been jailed for eight years by a UK court.
Samata Ullah of Cardiff in Wales admitted to being a member of the Islamic State terror group, terrorist training, preparing terrorist acts and possessing articles for terrorist purposes.
The Old Bailey court in London sentenced Ullah described by Scotland Yard as "very dangerous" to eight years' imprisonment.
"Ullah was a very dangerous individual. He operated primarily on the internet. I would class him as an internet terrorist," said Metropolitan Police Counter Terror unit Commander Dean Haydon.
"He provided a one-stop-shop for terrorists around the World to access. He provided a library of propaganda material, relating primarily to Daesh (Islamic State). He provided instruction and guidance in relation to accessing weapons and weapons systems and as a result, we know terrorists around different parts of the world did actually access this material and found his website extremely useful," Haydon added.
Ullah, dubbed the "cufflink terrorist" by British media, was a key member of a group calling itself the 'Cyber Caliphate Army' and gave other members of the Islamic State advice on how to communicate using the kind of sophisticated encryption techniques employed by online hackers.
The divorced British national of Bangladeshi origin had resigned from his job as an insurance worker in Wales.
Prosecutor Brian Altman told the court: "He deployed his not inconsiderable self-taught computer skills to further the cause of terrorism and in particular Islamic State, which we say he not merely professed to belong to but in fact belonged in terms of membership and ideological affiliation, all he did from the relative safety of his bedroom in Cardiff, where he lived alone."
Ullah, who has been diagnosed with autism, had admitted five charges earlier in March and the UK Attorney General accepted his guilty pleas.
He was arrested in September 2016 and the court was told that between December 2015 and his arrest, Ullah had provided instructional videos on how to secure sensitive data and remain anonymous online with the use of encryption programmes.
He also admitted having a book entitled 'Guided Missiles Fundamentals AFM 52-31' and an electronic version of 'Advances in Missile Guidance, Control and Estimation' for terrorist purposes.
Full report at:
http://www.firstpost.com/world/british-muslim-cufflink-terrorist-sentenced-to-be-jailed-for-8-years-by-uk-court-3419366.html
-------
North America
US Musician Says Detained At New York Airport Due To 'Common' Muslim Name
May 02, 2017
As a musician, Mohammed Fairouz travels to other countries frequently.
Usually, there's no problem.
But recently, after getting off an eight-hour flight from London, immigration officials at John F. Kennedy International Airport in New York stopped him, Fairouz said. He was told to go into a room, where he said he stayed for hours without knowing why he was there.
Fairouz, a United States resident who was born in the United Arab Emirates, told The Washington Post that he was given no reason for his detention, other than his Muslim name. He said he was allowed to leave after nearly four hours.
In a statement Tuesday, a spokesperson for the U.S. Customs and Border Protection said internal documents and surveillance video showed he was released within 51 minutes. The agency said people entering the United States, including American citizens and legal residents, must prove they're eligible to enter or re-enter the country.
The agency added that customs officers "strive to treat all people arriving in the country with dignity and respect."
But for Fairouz, detaining someone without explaining why isn't "an ideal way to treat people."
"Other countries have a dedicated line for their citizens and residents. Those lines are designed to expedite the process of getting passports stamped so that entry is as seamless as possible. The stamp is often punctuated by someone saying 'Welcome home,' " Fairouz wrote in a column published Friday by the Independent, a British online newspaper. "Indeed, many have this experience in the United States - but not me. The behavior that I experienced and witnessed is behavior that distinguishes the United States in the most embarrassing way possible."
Fairouz said he arrived at the New York airport about 11 p.m. Monday after spending a few days in Britain, where he recorded a string orchestra.
As he made his way out of the airport, he walked to a machine on which he scanned his passport and entered his fingerprint. A customs officer then told him he needed to go through additional screening and escorted him to a room. There, he and dozens of other people waited, while officers told them periodically that nobody could leave without clearance, Fairouz said. They were not allowed to use their phones or access their belongings.
When he was allowed to leave, he still did not know why he was detained, Fairouz said. All he was told, he said, is that his name is "super common."
"Yes, my name is common but my fingerprints are not," Fairouz wrote in his column. "So I didn't feel like I was getting the whole story."
In February, Muhammad Ali Jr., son of the late boxer Muhammad Ali, and his mother were detained at a Florida airport and asked about their religion after they returned from Jamaica. A family spokesman told The Washington Post that the two were stopped by officers with Customs and Border Protection because of their "Arabic-sounding names."
The following month, Ali was detained again, this time at Reagan National Airport outside Washington. Ali and his mother had come to Washington to lobby against racial profiling - a response to what happened to him in Florida.
The incidents involving Fairouz and the Alis happened not long after President Donald Trump signed an executive order banning citizens of some predominantly Muslim countries from coming to the United States. Many found themselves trapped at airports across the country after the president signed his order in January. Federal courts have since blocked enforcement of Trump's entry ban, as well as a watered-down version of it.
Fairouz said he does not want to jump to conclusions or blame the Trump administration's stringent immigration policies for his detention. He believes the problem is more systemic than racial.
"I am not attacking Donald Trump. I'm pretty sure this was happening during the Obama administration," he said. "I'm not making a racial argument. What I'm saying is that we have a [expletive] system and they're treating people very, very badly."
He said the experience has left him feeling more sad than angry that it happened in the United States, his home.
"It is very distressing when you're in the middle of it. It causes a lot of stress, a lot of exhaustion and a lot of humiliation to people," he said. "I just don't think people should be going through this when they travel if they don't have any criminal intent, no criminal record, and have never been arrested before."
Since Fairouz, who is based in New York City, spoke out about his experience, some on social media have accused him of seeking his 15 minutes of fame.
"Fake news," a Twitter user said.
But Fairouz, an internationally renowned composer whose music has been performed at Carnegie Hall and the Lincoln Center, said he wants to shed light on a problem.
Fairouz's work has been reviewed by The Post, the New York Times, CNN, the Los Angeles Times and the National, a United Arab Emirates publication.
http://www.ndtv.com/world-news/us-musician-says-detained-at-new-york-airport-due-to-common-muslim-name-1688743
-------
Muslim flight attendant sues US airline for being called terrorist
May 2, 2017
A Pakistani-origin Muslim flight attendant in the US has filed a lawsuit against American Airlines, alleging that his co-workers repeatedly called him a terrorist and part of Hezbollah and the Taliban.
Farkhan Mahmood Shah, of Edison, New Jersey, also claims in the lawsuit, filed recently in the Superior Court in Middlesex County, that the Federal Bureau of Investigation (FBI) agents came to his house after he complained about the harassment to company officials.
Shah alleges that he was targeted for religious and ethnic harassment after the attacks of September 11, NJ.com reported.
American Airlines failed to stop the harassment after he reported it, Shah claimed in the lawsuit.
Shah, who started working at the airline in 1999 as a flight attendant, says in the suit that he was called a terrorist, part of Hezbollah and the Taliban, and other offensive names.
On one flight, he claims another flight attendant tried to convert him from Islam to Christianity.
American Airlines spokesman Matt Miller said the company is reviewing the complaints in Shah's lawsuit.
"American does not tolerate discrimination of any kind," Miller was quoted as saying.
Shah said he reported the alleged harassment in 2008 when he began to notice erroneous marks on his record for being late and missing work.
The complaint escalated to the airline's New York human resources office in 2013 following numerous complaints where he also brought up the record errors, the suit said.
In 2014, Shah and his co-workers were having a conversation about 9/11 and one of the workers said, "it was the Muslims and that Muslims are evil," according to the suit.
Shah responded that some had said the terrorist attack was an inside job, and ISIS was created by the CIA, citing a Hillary Clinton clip he saw, the lawsuit said.
Shah claims only his comments were reported to the supervisors.
Weeks later, Shah claims in his suit that he was placed on a "watch list" by American Airlines, and FBI agents showed up at his New Jersey home.
Shah claims the harassment continued over the next two years, as his case was moved around to a number of different human resources representatives without any resolution, according to the suit.
Full report at:
http://www.tribuneindia.com/news/world/muslim-flight-attendant-sues-us-airline-for-being-called-terrorist/400953.html
-------
Trump's Afghan policy not to set deadlines
MAY 03, 2017
WASHINGTON: The Trump administration has apparently completed its review of the US Afghan policy and the new policy calls for providing at least $23 billion a year to sustain the US-backed set-up in Afghanistan.
The new policy also calls for sending more US and Nato troops to defeat the militants who have killed more than 800 Afghan troops in the first two months of this year alone.
"While no troop numbers have been set, US officials told me they would envision an increase in both US and Nato forces inside the country," writes Eli Lake, a columnist for the Bloomberg news agency.
Mr Lake argues that while some in the United States may think that the proposed $23bn of annual aid is "expensive", they should "bear in mind the untold costs if the US instead failed to support Afghanistan's recovery and the country became a safe haven for terrorists like it was before 9/11".
The aid will be used to support a variety of initiatives in Afghanistan, such as subsidising Afghan police and military forces, funding anti-corruption programmes and other priorities for strengthening the present set-up.
Some media reports claim that the Trump administration is also working on a plan to eliminate the Afghan branch of the militant Islamic State (IS) group, which came to the region from the Middle East.
The plan calls for rooting out local offshoot of IS — also known as Islamic State-Khorasan, or IS-K — before battle-hardened reinforcements arrive from Syria and Iraq.
Other US media reports suggest the Trump administration would also back Afghan President Ashraf Ghani's ambitious plan to build an inclusive government and regain territory from the Taliban.
The US policy, however, emphasises the need for an eventual peace deal with the Taliban but to force the group to accept a workable deal, it suggests increasing military attacks on militant holdouts.
Full report at:
https://www.dawn.com/news/1330771/trumps-afghan-policy-not-to-set-deadlines
-------
Trump, Putin have 'very good' call on Syria, US says
03 May 2017
President Donald Trump and his Russian counterpart, Vladimir Putin, held a "very good" discussion regarding the situation in Syria during a Tuesday afternoon phone call, according to the White House.
During the conversation, the leaders agreed "that the suffering in Syria has gone on for far too long and that all parties must do all they can to end the violence," the executive mansion said in a readout of the first call between the two leaders since the U.S. bombed a Syrian base last month.
The phone call addressed long-discussed "safe, or de-escalation, zones" to help bolster the prospects for peace, it added.
The U.S. will be sending a representative to the Russian-Turkish mediated peace talks in the Kazakh capital of Astana on Wednesday and Thursday. Moscow and Ankara have backed opposing sides in Syria's over six-year conflict.
The Trump administration's recent decision to launch a barrage of Tomahawk cruise missiles at a Syrian airfield it believes was used to carry out a deadly chemical attack drew Russia's ire, marking the worst strain in U.S.-Russia relations since Trump came to office.
Full report at:
http://www.worldbulletin.net/america-canada/188898/clinton-blames-fbi-russia-for-her-presidential-loss
-------
Canadian Muslim preacher banned from entering Denmark for two years
May 02, 2017
A Canadian Muslim preacher is among six foreign clerics who are banned from entering Denmark for two years due to their "anti-democratic" views.
Denmark's Integration Minister Inger Stoejberg says the government "won't accept that hate preachers ... preach hatred against Danish society."
According to the list – published on Tuesday – Canadian cleric Bilal Philips was in Denmark in 2011. It is unclear whether the others have been in the Scandinavian country.
Stoejberg said that five of the men "indoctrinate" others to "commit violence against women and children (and) spread ideas about a caliphate." The sixth is Christian American preacher Terry Dale Jones.
The ministry said others were Mohamad bin Abd al Rahman bin Milhi bin Mohamad al Arefe, and Salman Bin Fahad Alodah who both hold Saudi passports, American citizen Kamal El-Mekki, and Mohammad Rateb Abdalah Al-Nabulsi, a Syrian living in Jordan.
"I am also very pleased that it is now clear to everyone that these people are not welcome in Denmark," Stoejberg said in a statement.
Last year, Denmark's parliament backed compiling such a list. Some other European countries have similar legislation. Britain, for instance, can deny entry to people with criminal convictions or those whose presence is considered not "conducive to the public good."
Full report at:
http://www.theglobeandmail.com/news/world/canadian-muslim-preacher-banned-from-entering-denmark-for-two-years/article34872643/
-------
Mideast
Hezbollah chief raps Arab leaders over inaction on Palestinian hunger strike
May 2, 2017
The Secretary General of the Lebanese Hezbollah resistance movement has leveled sharp criticism against Arab leaders and the Arab League over their inaction and silence on the plight of hundreds of Palestinians currently on hunger strike in Israeli jails. During a televised speech at a ceremony marking the birthday anniversary of the fourth Shia Imam Ali Bin al-Hussein (PBUH) in Beirut on Tuesday evening, Sayyed Hassan Nasrallah stressed the resistance movement's unstinting support for the Palestinian inmates.
He stated that the Israeli regime is clinging to the hope that Palestinian hunger strikers would eventually abandon their struggle as the time goes.
"Palestinian hunger strikers are only demanding their basic rights as prisoners in Israeli jails. Where are Arab leaders and Muslim organizations to see the situation of Palestinian hunger strikers?" Nasrallah argued.
Some 1,500 Palestinian prisoners from various political factions launched an open-ended hunger strike on April 17.
The strikers are demanding their basic rights, such as an end to the policies of administrative detention, solitary confinement as well as deliberate medical negligence.
Silence on Yemen
Elsewhere in his remarks, the Hezbollah secretary general pointed to Saudi Arabia's devastating aerial bombardment campaign against Yemen, stressing that the ongoing Saudi atrocities there are being ignored only because billions of dollars that the Al Saud regime is offering to the West.
"The whole world is grimly silent as millions in Yemen are being killed and living under the siege imposed by US ally – Saudi Arabia," he said.
Baseless Western claims
Nasarallah also criticized the West for blaming Damascus for the suspected chemical incident in the town of Khan Shaykhun in Idlib Province on April 4, which reportedly killed over 80 people.
The Hezbollah leader emphasized that the accusations are being made irrespective of the fact that no concrete evidence of the Syrian government's involvement in the purported attack has been provided up until now.
On April 7, the Pentagon said 59 Tomahawk cruise missiles had been fired from two warships in the Mediterranean Sea at Shayrat airfield in Syria's central province of Homs.
US officials claimed that the alleged chemical attack in Khan Shaykhun had been launched from the military site. Syria has vehemently dismissed the allegations of being behind the attack.
Syria's official news agency, SANA, reported that at least nine people had been killed in the early morning strike on the Syrian airfield.
Hezbollah vs. Takfiri terrorists
Nasrallah also defended the presence of Hezbollah members in Syria, stating that foreign-sponsored Takfiri terrorists would have overrun Lebanon if resistance fighters had not engaged them in the neighboring country.
In August 2014, Jabhat Fateh al-Sham, formerly known as al-Nusra Front, and Daesh terrorist groups overran the eastern Lebanese town of Arsal, killing a number of Lebanese forces. They took 30 soldiers hostage, most of whom have been released.
Since then, Hezbollah and the Lebanese military have been defending Lebanon on the country's northeastern frontier against foreign-backed terrorist groups from neighboring Syria.
Hezbollah fighters have fended off several Daesh attacks inside Lebanon. They have also been providing assistance to Syrian army forces to counter the ongoing foreign-sponsored militancy.
The movement has accused Israel of supporting Takfiri terrorists operating in the Middle East.
http://www.presstv.ir/Detail/2017/05/02/520332/Hezbollah-chief-Sayyed-Hassan-Nasrallah-criticize-Arabs-inaction-Palestinian-hunger-strikers
-------
Moroccans burn Israeli flags to show support for Palestinians
May 2, 2017
Moroccans protesting on May Day have burned flags of the Israeli regime as a show of support for a group of Palestinian prisoners who have remained on hunger strike for more than two weeks.
Videos published on Tuesday showed the protesters gathering outside the main compound of the Moroccan parliament in the capital, Rabat, and setting Israeli flags ablaze.
The protesters chanted slogans against the regime in Tel Aviv and called for an end to Israel's policy of administrative detention, which allows the regime authorities to extend prison terms without exhausting judicial channels.
Hundreds of Palestinian prisoners have reportedly taken part in the collective hunger strike led by Marwan Barghouthi, a senior anti-occupation figure, which began three weeks ago. The hunger strikers demand an end to the harsh treatment of prisoners in jails while calling for an end to the occupation of the Palestinian territories.
Muslims in other countries of North Africa have also expressed solidarity with the Palestinian hunger strikers. Reports on Tuesday said a group of Tunisian students began a hunger strike to show their support for the prisoners. The students said in a statement that they would never forget the Palestinians were making a sacrifice "to vindicate their dignity and nobleness."
Full report at:
http://www.presstv.ir/Detail/2017/05/02/520313/Morocco-Israel-
-------
Erdogan warns Turkey could 'say goodbye' to EU
MAY 03, 2017
ANKARA - President Recep Tayyip Erdogan warned on Tuesday that Turkey would bring the curtain down on its over half-century bid to join the European Union if new accession chapters were not opened.
Erdogan's threat to say "goodbye" to the EU came just minutes after he rejoined Turkey's ruling party in the first major change to take effect following a controversial vote to boost his powers.
Relations between Ankara and Brussels have tumbled to unprecedented lows following a failed military coup against Erdogan in July.
The EU is troubled by the state of human rights in Turkey, particularly after widespread purges, while Ankara has lashed out at what it sees as a lack of solidarity from the bloc. Erdogan last month narrowly won a referendum on sweeping consitutional changes to create a presidential system. But the victory was contested by the opposition and received only the most tepid of welcomes in Brussels.
"There is no option other than opening chapters that you have not opened until now," Erdogan said, referring to the individual policy areas that need to be concluded before Turkey joins the EU. "If you open, then great. If you don't open, then goodbye," Erdogan said. "Turkey is not their (the EU's) doorman."
Sixteen chapters have been opened out of a total of 35 since accession talks began in October 2005, although Turkey's bid to be a part of the bloc dates back to the 1960s. "First you have to handle these chapters and fulfil your promises. Then we will sit at the able and talk. Otherwise, we have nothing left to discuss with you," Erdogan said.
Some EU states - led by Austria - have suggested that membership talks should be frozen. But EU foreign affairs chief Federica Mogherini said on Friday that negotiations had not been halted and German Foreign Minister Sigmar Gabriel also said that Berlin was "strictly against breaking off the accession talks."
Turkish Foreign Minister Mevlut Cavusoglu, in an interview with A Haber TV, indicated that Erdogan would finally meet top EU officials when he travels to Brussels for the May 24-25 NATO summit.
"Later, there will be a big summit, a Turkey-EU summit. The timing will be clear after the talks on the NATO margins," Cavusoglu added.
Erdogan, who Monday returned from a visit to India, will however first be visiting Russia, China and United States in an indication of Turkey's priorities.
Erdogan made the warning to the EU in a key policy speech that followed his formal return to the ruling Justice and Development Party (AKP).
Under Turkey's former constitution, the head of state had to sever ties with their political party and Erdogan had to leave the AKP when he became president in August 2014 after more than a decade as premier.
The reforms permit the president to be a member of a political party, allowing Erdogan to return to the AKP which he co-founded in 2001 as a new Islamic-rooted force in Turkish politics and which has dominated the scene ever since.
Supporters of the changes say they will bring Turkey efficient governance but opponents fear they will set the country on the path to authoritarian rule.
Erdogan was welcomed as a new member at a special ceremony at party headquarters in Ankara attended by hundreds of AKP officials led by Prime Minister Binali Yildirim. Erdogan, who has four children, has described the AKP as his "fifth child" and has never made a secret of his desire to return to the fold.
"I was forced to leave the party I co-founded, my home, my love. This longing is thankfully coming to an end," he told the officials, some of whom were in tears.
"I am a member of my party again. This was just an official separation. Our hearts are together, always together." He is keen to sharpen the party's performance ahead of polls scheduled for 2019, after the 'No' vote came out on top in key battlegrounds in the April 16 referendum including Ankara and Istanbul.
Full report at:
http://nation.com.pk/international/03-May-2017/erdogan-warns-turkey-could-say-goodbye-to-eu
-------
Israeli strikes raise stakes in face-off with Hezbollah
MAY 03, 2017
Two Israeli air strikes against Hezbollah targets in Syria in recent weeks seem to mark a more openly assertive stance toward the group after years of shadow boxing, requiring careful calibration to avoid escalation into a war that neither wants.
For most of the six-year-long conflict in Syria, Israel has stuck determinedly to the sidelines, not wanting to get sucked into the chaos unfolding to its northeast. While it is suspected of carrying out occasional attacks against minor targets, it has tended not to confirm or deny involvement.
But it is determined to stop Lebanon's Hezbollah, with which it fought a 2006 war, and which it sees as the top strategic threat on its borders, from using its role in the Syrian war to gain weapons and experience that could ultimately endanger Israel.
Since early in the conflict, the Shi'ite movement's energies have been focused on propping up President Bashar al-Assad in alliance with Iran and Russia, throwing thousands of its fighters into battle against Syrian rebels.
But although this strategy makes the prospect of a new war with Israel unwelcome to Hezbollah, it has not altered its view of the country as its foremost enemy, or stopped it strengthening its position for any new conflict.
In the past six weeks, two Israeli attacks appear to have marked a shift, underscoring Israel's intent to squeeze Hezbollah and coming as the Trump administration carried out its own missile strikes in Syria.
In both cases, Israeli officials have also been less guarded about acknowledging who was behind the attacks.
On March 17, Israel struck a site near Palmyra, prompting Syria's army to retaliate with Russian-supplied anti-aircraft missiles and on April 27, it hit an arms depot in Damascus where Hezbollah was suspected of storing weapons supplied by Iran.
"The incident in Syria corresponds completely with Israel's policy to act to prevent Iran's smuggling of advanced weapons via Syria to Hezbollah," Intelligence Minister Israel Katz said of the strike last week, but without explicitly confirming Israel carried it out.
Hezbollah has also bared its teeth, conducting a media tour along the Lebanon-Israel border that was widely interpreted as a message that it was unafraid of a new war, and hinting that any coming conflict might involve attacks on Israeli settlements.
A larger strike by Israel, or one that misses its target with unintended consequences, might provoke an escalation, further destabilizing Syria and sucking Israel into an already complex conflict.
It's an outcome that neither Israel nor Hezbollah wants, but in a war that has already produced many unpredictable outcomes, it is not out of the question either.
RULES OF THE GAME
Hezbollah is an Iranian-backed movement that was formed to combat Israel's 1982-2000 occupation of Lebanon. Its battlefield prowess, extensive social works among Lebanese Shi'ites and its alliance with powerful regional states have helped it secure a dominant role in the country's politics.
Since the 2006 war with Israel, which killed more than 1,300 people, displaced a million in Lebanon and up to 500,000 in Israel, both sides have engaged in brinkmanship but avoided renewed conflict.
Both say they do not want another war, but don't shy away from saying they are ready for one if it does end up happening.
Last month, Hezbollah took Lebanese journalists on a tour of the southern frontier with Israel, allowing pictures to be taken of soldiers posing with weapons and staring across the border.
Israel runs patrols along the same frontier, sends up drones and is constantly bolstering its defenses. In March, Israeli minister Naftali Bennett, a hardliner, threatened to send Lebanon back to the Middle Ages if Hezbollah provoked another war.
An official in the military alliance that backs Assad said Israel's recent air strikes had hit Hezbollah targets but played down the damage done. As for retaliation, they drew a distinction between Israel striking Hezbollah units deployed to fight on behalf of Assad in Syria and those at home in Lebanon.
"If Israel hits a Hezbollah convoy in Syria, Hezbollah will decide if it will respond or not according to the circumstances in Syria because, despite everything, Syria is a sovereign state and Hezbollah cannot respond in a way that embarrasses the regime," the official told Reuters on condition of anonymity.
"If Israel strikes Hezbollah in Lebanon, definitely it will respond. If Hezbollah responds, what is the size of its response that Israel can accept? This could mean an escalation to war. So Israel avoids hitting Hezbollah convoys or rockets inside Lebanon and prefers to strike it inside Syria."
That analysis fits with how Israel broadly sees the situation, too. Keeping any fallout from the war in Syria away from its territorial interests is one thing. But going after Hezbollah in Lebanon would be the trigger for renewed conflict.
"A clash with Hezbollah is always an active possibility," said one Israeli diplomat.
While the enmity is fierce on either side, past experience seems to have made both Hezbollah and Israel sharp analysts of one another's positions and pressure points.
"Sometimes there is a measured response which maintains the balance of deterrence and the rules of the game and sometimes there is a response which opens the door to escalation," said the official from the alliance backing Assad.
"Right now, the desire of both sides is to not get dragged into a war or to open a new front, either in Golan or the south. But at any moment events can develop and things can escalate into war without either side wanting it."
RUSSIA-ISRAEL AXIS
Russia - an ally of Hezbollah in the Syrian conflict but which has also coordinated closely with Israel - has also taken note of Israel's actions.
For the past two years, Israel and Russia have coordinated closely on Syria, with Israeli Prime Minister Benjamin Netanyahu meeting face-to-face with Russian President Vladimir Putin and often speaking by phone to ensure there are no misunderstandings and that the risk of aerial confrontations is minimized.
For the most part, the system has worked, even if it requires Israel to be delicate in balancing ties with the United States and Russia at the same time. But the most recent incidents appear to have angered Moscow.
After the March strike, Russia summoned Israel's ambassador for consultations, and after the Damascus airport attack the foreign ministry issued a statement calling it unacceptable and urging Israel to exercise restraint.
"We consider that all countries should avoid any actions that lead to higher tensions in such a troubled region and call for Syrian sovereignty to be respected," Kremlin spokesman Dmitry Peskov told reporters.
Full report at:
http://nation.com.pk/international/03-May-2017/israeli-strikes-raise-stakes-in-face-off-with-hezbollah
-------
Saudi Deputy Crown Prince: Iran is trying to control the Muslim world
2 May 2017
Saudi Deputy Crown Prince Mohammed Bin Salman said in an interview broadcasted on Al Arabiya TV in parallel with Saudi TV that Iran is trying to control the Muslim world.
"The regime is based on an extremist ideology, so how can it be understood?" he added, while stating that Saudi Arabia is a key target of the Iranian regime.
Egypt
The Deputy Crown Prince said that, "Saudi-Egyptian relations run deep," and that the Muslim Brotherhood is trying to promote differences between the two nations.
He added that specialized teams are working on the King Salman bridge, linking Saudi Arabia to Egypt's Northern Sinai, and that the stone foundation should be complete before 2020.
"There is no Saudi-Egyptian dispute over the Maritime Borders Convention," he said.
Yemen
The Saudi prince said that the war in Yemen was not an option for Saudi Arabia, pointing out that if the Arab coalition forces did not intervene, the alternative would be "much worse."
He stated that the Houthi militias were a threat to international shipping and neighboring countries to Yemen. Terrorist activity in Yemen have also begun to exploit the work of these militias.
"If we waited longer, the danger would be inside Saudi territory," he added.
"We can stop the Houthis and Saleh loyalists in a few days, but we do not want civilian casualties," he asserted.
He emphasized that the Saudi armed forces achieved a great victory explaining that at the beginning of the operations the legitimacy controlled zero percent of the territory while today they have regained over 85 percent of the land.
Prince Mohammed bin Salman hinted that the international coalition, which includes more than 60 countries, has been fighting ISIS and was only able to recover one third of the territory of Iraq and Syria since 2014. While the 10 countries led by Saudi Arabia achieved a major accomplishment in just a short period of time, which in itself is a major achievement for Saudi Arabia.
Full report at:
https://english.alarabiya.net/en/News/gulf/2017/05/02/Saudi-Deputy-Crown-Prince-Iran-is-trying-to-control-the-Muslim-world.html
-------
Iran says will send more military advisors to Syria: IRGC commander
May 2, 2017
A senior commander of Iran's Islamic Revolution Guards Corps (IRGC) says the Islamic Republic will dispatch more military advisors to Syria to support the Syrian government and nation in their battle against terrorist groups.
"We will send advisors [to Syria] in every aspect so the resistance front is not breached and we will offer every assistance possible," Commander of IRGC's Ground Force Brigadier General Mohammad Pakpour told Fars news agency.
He added that Iranian military advisors are currently in Syria and the Islamic Republic would deploy more "as long as there is a need" for advisory support.
He said Iran could not stand by and watch the enemies of Syria hatch plots to destroy a country that is at the forefront of resistance.
The commander emphasized that Iran's military advisory aid is both technical and tactical, saying, "When you want to offer advisory help to the army of a country in a war, you must be present on the scene and we have advisors in Syria in various areas such as strategic, technical, specialized, tactical and technical [sectors]."
He reiterated that Iran's advisory presence in Syria is solely aimed at helping the resistance front and the Syrian Army, stressing, "There is close coordination between the Syrian Army and the IRGC advisors."
Pakpour pointed to the creation of the crisis in Syria and said, "Countries such as the US, Saudi Arabia, Turkey and … have sought to destroy Syria as a country which stands on the frontline of the resistance front."
He added that Syria is an important country bordering Israel and is being made to pay for refusing to yield to US demands, stressing that Damascus is in coordination and unison with Tehran.
The IRGC commander further pointed to Iran's role in supporting the resistance front in Syria and said all countries in the world know that Iran is the main supporter of resistance against the Israeli regime.
Pakpour's remarks came on the same day that Chief of Staff of the Syrian Armed Forces General Ali Abdullah Ayoub held talks with Iranian Defense Minister Brigadier General Hossein Dehqan in Tehran.
Heading a high-ranking military delegation, Ayoub arrived in Tehran on Monday to hold talks with Iranian officials on ways to strengthen relations between the two countries' armed forces and improve coordination on the latest political and military situation in Syria. He held talks with Chief of Staff of the Iranian Armed Forces Major General Mohammad Baqeri on Monday.
Full report at:
http://www.presstv.ir/Detail/2017/05/02/520333/Iran-Syria-IRGC-Ground-Force-Mohammad-Pakpour-advisors
-------
Israel, global arrogance two sides of same coin: Top Hezbollah official
May 2, 2017
A high-ranking figure of the Lebanese Hezbollah resistance movement has drawn parallels between the Tel Aviv regime and global arrogant powers, saying they share the characteristics of aggression and occupation.
"If we define Israel as an aggressor and occupier, our assessment of the global arrogance is the same. They work neither for the promotion of justice among world countries and nations nor the independence and rights of people. This comes in the face of all the claims they keep making," Hezbollah Deputy Secretary General Sheikh Naim Qassem said in a meeting with delegates from the Global Campaign to Return to Palestine in Beirut on Tuesday.
He added, "We (Hezbollah) have repeatedly expressed our unwavering support for the Palestinian resistance front, and stressed that we stand by the campaign that sacrifices its blood for the liberation of the entire occupied Palestinian territories rather than creation of two states."
The senior Hezbollah further noted that the Palestinian resistance front is not confined to one particular form, and the Palestinian nation has showed great perseverance in this regard.
"Such conduct has fairly raised hope to strive for more achievements given the fact that Palestinians have offered heroic resistance and endured immense amount of suffering," Qassem pointed out.
Full report at:
http://www.presstv.ir/Detail/2017/05/02/520342/Israel-global-arrogance-aggression-occupation-Hezbollah-Sheikh-Naim-Qassem-Palestine-resistance-Israel
-------
Arab World
Infighting among Terrorists Spreading from Damascus Province to Idlib
May 02, 2017
The sources said that clashes between Faylaq al-Rahman and Tahrir al-Sham Hay'at (the Levant Liberation Board) with Jeish al-Islam have entered the fifth day, adding that after the Free Syrian Army (FSA) announced support for Jeish al-Islam in Eastern Ghouta, the infighting now seems to be spreading in other regions, particularly in Idlib province, as well.
They added that after intensifying clashes among the terrorist groups in Eastern Ghouta, Ahrar al-Sham in a statement asked Jeish al-Islam to end attacks on other rival groups in the region and called for forming a religious court to find a way to end the clashes.
Emir of Jeish al-Umah organization Abu Hafas al-Moqadasi that is a notorious al-Qaeda-minded Salafi leader asked all terrorist groups to annihilate Jeish al-Islam if the group continues attacks on other militant groups.
Minutes after release of Ahrar al-Sham's statement, media activists informed of a heavy explosion in Jeish al-Islam's ammunition depots.
Meantime, the FSA disclosed in a statement that those who have worn the uniform of Al-Nusra Front (also known as Fatah al-Sham Front or the Levant Liberation Board) in Eastern Ghouta are ISIL members, adding that the militant groups in Northern Syria support Jeish al-Islam to root out Al-Nusra.
Sources said on Sunday that Jeish al-Islam stormed the positions of a rival terrorist group and won control over the only passageway to al-Qaboun district.
In the meantime, Spokesman for Faylaq al-Rahman group Wa'el Alwan confirmed that his forces' movements and route to al-Qaboun have been cut off after Jeish al-Islam took control over the road connecting Eastern Ghouta and al-Qaboun.
Reports also said that Jeish al-Islam tried to attack Fayalq al-Rahman's defense lines in the town of Jisrin from the direction of the village of al-Mohammadiyeh in Eastern Ghouta.
Reports also added that Jeish al-Islam engaged in fierce clashes with Tahrir al-Sham Hay'at and seized their main positions in the towns of Arbin and al-Ash'ari region in Eastern Ghouta, including their main command post and administrative centers.
Jeish al-Islam gave a 24-hour-long ultimatum to the family members of Tahrir al-Sham militants in al-Ash'ari to leave the region.
http://en.farsnews.com/newstext.aspx?nn=13960212001032
-------
Islamic State militants kill dozens at Syria refugee camp
By Mike Bambach
May 2, 2017
May 2 (UPI) -- More than three dozen people were killed Tuesday in an Islamic State attack on a makeshift camp for Syrian and Iraqi refugees, Kurdish fighters said.
It was one of the largest recent attacks in Syria's northeastern province of Hasaka, near the border with Iraq.
Islamic State militants clashed with Syrian Democratic Forces (SDF) stationed at a checkpoint near the Al Hol camp. It hosts nearly 17,000 refugees, according to the International Rescue Committee.
SDF said Islamic State forces also attacked its forces in the nearby town of Shadadeh with suicide bombers.
The Syrian Observatory for Human Rights, a UK-based monitoring group, said at least five IS suicide bombers attacked SDF forces at a refugee camp in Rajm al-Salibi, east of Shaddadi.
Syria's official Sana news agency did not say whether anyone was killed in the suicide bombings.
Full report at:
http://www.upi.com/Top_News/World-News/2017/05/02/Islamic-State-militants-kill-dozens-at-Syria-refugee-camp/3251493779452/
-------
Syria: Popular Uprising against Terrorists Starts in Southeastern Deir Ezzur
May 02, 2017
The sources said that a large number of people in the town of Albu Kamal along the Euphrates River attacked one of the checkpoints of ISIL Hasaba (security-monitoring) forces, setting fire at two of their vehicles.
The sources added that the ISIL started arresting people following the clashes.
Other sources reported that the Syrian Army's artillery and missile units pounded ISIL's positions and movements in al-Thardah mountain, Wadi (desert) al-Thardah, al-Thardah crossroad, the neighborhood of al-Orfi and cement-block making factories, killing and wounding a number of terrorists.
In the meantime, the Syrian forces opened tank fire at ISIL's positions Southwest of Tamin Brigade base in the Southern countryside of Deir Ezzur, killing a number of militants.
The army units also shot down a drone of ISIL which was equipped with imaging and rocket launching devices near the Eastern wall of the Deir Ezzur's military airport.
The army soldiers also engaged in heavy fighting with ISIL in al-Maqaber (cemetery) region, killing a number of terrorists, including a commander, nom de guerre Ahmad al-Janin.
ISIL's military hardware also was damaged in the clashes.
Relevant reports said on Sunday that the Syrian Army's artillery and missile units, tipped off by intelligence agents, opened heavy fire at a large gathering of ISIL terrorists on the banks of the Euphrates river, inflicting major casualties on the terrorists and foiling their plan to attack the army strongholds.
The artillery and missile units shelled the concentration centers of ISIL terrorists that were planning to prevail over the army positions near the Euphrates river that goes through the Deir Ezzur city, killing 12 terrorists and destroying a military vehicle.
In the meantime, the artillery and missile units targeted ISIL's positions and movements in Panorama army base West of Deir Ezzur, killing seven terrorists and destroying a military vehicle and three of their positions.
Full report at:
http://en.farsnews.com/newstext.aspx?nn=13960212000410
-------
Gunmen kill three Egypt policemen in Cairo gun attack
2 May 2017
Unidentified gunmen attacked an Egyptian police convoy near the main ring road around Cairo, killing three officers and wounding five others, the interior ministry said early on Tuesday.
"Armed elements riding in two vehicles approached a moving security convoy" around 11:45 pm Monday, the ministry said in a statement.
The convoy was crossing a roundabout that intersects with the main ring road that surrounds the capital, separating New Cairo and newer real estate projects from the city.
Police returned fire at the attackers' vehicles, which police were pursuing "in an effort to apprehend the perpetrators," the ministry said.
While no one claimed responsibility for the attack, Egypt has been fighting an insurgency by a local affiliate of the Islamic State group in North Sinai province.
Hundreds of soldiers and policemen have been killed in the insurgency since the army overthrew Islamist president Mohamed Morsi in 2013.
Following deadly church bombings last month, President Abdel Fattah al-Sisi declared a three-month state of emergency on April 10.
ISIS said it was behind the church bombings in Tanta and Alexandria on April 9 that killed 45 people.
Full report at:
https://english.alarabiya.net/en/News/middle-east/2017/05/02/Gunmen-kill-three-Egypt-policemen-in-Cairo-gun-attack.html
-------
Saudi prince rules out rapprochement with Iran
MAY 03, 2017
RIYADH: A powerful Saudi royal said on Tuesday that there could be no rapprochement between his country and Iran, which he said wanted to dominate the Muslim world.
In a television interview, Deputy Crown Prince Mohammed bin Salman also said that his kingdom could withstand a long war in Yemen, where Saudi Arabia fights in support of pro-government forces against Iran-backed rebels.
"How can we get along with a regime which has an extremist ideology... and a profound wish to dominate the Muslim world and spread the Shiite faith?" Prince Mohammed said.
Saudi Arabia's longstanding accusations of regional interference by Iran have found a more favourable ear in Washington since President Donald Trump took office in January. The region's two leading powers have no diplomatic ties and are at odds over a range of issues, including the wars in Syria and Yemen.
Prince Mohammed said "there are no points of convergence" with Tehran, whose principle aim is to harm his kingdom.
Saudi leaders regularly accuse Iran of stirring regional conflicts by supporting movements in Syria, Iraq and Bahrain as well as in Yemen. Tehran denies the charges and in turn says Riyadh supports radical Islamist groups.
Prince Mohammed, interviewed on MBC television, said that Iran never acted with sincerity towards Saudi Arabia and that all its attempts at rapprochement were "comedies".
Full report at:
https://www.dawn.com/news/1330763/saudi-prince-rules-out-rapprochement-with-iran
-------
Turkey, Qatar Fighting Proxy War against S. Arabia in Eastern Damascus
May 02, 2017
According to al-Akhbar newspaper, Jeish al-Islam which is directly supported by Saudi Arabia and represents the Wahhabi Islam in Syria has ehhanced deployment of forces in Eastern Damascus.
Faylaq al-Rahman is affiliated to Ikhwan al-Muslimin and supported by Qatar and Turkey, while Tahrir al-Sham Hay'at (the Levant Liberation Board that is mostly comprised of al-Nusra Front terrorists) is a branch of al-Qaeda in Syria.
Hence, many experts believe that intensifying clashes among the three terrorist groups bear a strategic weight as they mean a proxy war among Riyadh and its rivals Ankara and Doha in Syria.
Reports said on Monday that clashes among the three terrorist groups have entered the fourth consecutive day and Faylaq al-Rahman and Tahrir al-Sham Hay'at have gained control of some of Jeish al-Islam-controlled areas.
Fierce clashes erupted after Jeish al-Islam attacked Faylaq al-Rahman positions in Zmelka city, leading to the death and injury of a number of both sides' terrorists.
Meantime, reports said that Faylaq al-Rahman is trying to regain the lost positions in Arbin from Jeish al-Islam.
Local sources said that Tahrir al-Sham Hay'at has retaken control of the two towns of Jisrin and Haza from Jeish al-Islam after clashes with the rival group's members.
They added that clashes continue between Jeish al-Islam and Tahrir al-Sham Hay'at in al-Ash'ari, al-Aftaris, al-Mohammadiyeh and Arbin regions.
Relevant reports said on Sunday that terrorist groups have been hitting each others' positions in Eastern Ghouta as the Syrian army troops continue their operation to liberate the rest of the militant-held regions in Damascus province.
The sources said that Jeish al-Islam stormed the positions of a rival terrorist group and won control over the only passageway to al-Qaboun district.
In the meantime, spokesman for Faylaq al-Rahman group Wa'el Alwan confirmed that his forces' movements and route to al-Qaboun have been cut off after Jeish al-Islam took control over the road connecting Eastern Ghouta and al-Qaboun.
Reports also said that Jeish al-Islam tries to attack Fayalq al-Rahman's defense lines in the town of Jisrin from the direction of the village of al-Mohammadiyeh in Eastern Ghouta.
Full report at:
http://en.farsnews.com/newstext.aspx?nn=13960212000837
-------
Popular Forces Ready to Back Syrian Army in North-western Aleppo
May 02, 2017
The Arabic-language desk of RT reported that popular forces in the town of Afrin are under military training in order to assist the army soldiers and border guards to reinvigorate security to the region.
RT further added that an aid convoy of the Russian forces has been sent to the refugee camp in the town of Afrin under th eprotection adn back up of the Syrian forces.
In the meantime, Sky news quoted Kurdish sources that the Russian forces have entered Afrin to halt Turkish military tensions, adding that the Syrian flag was hoisted over one of the military buildings after the liberation of the village of Mar'anaz in Afrin region.
On Thursday, the Syria's Foreign and Expatriates Ministry condemned in the strongest of terms the blatant aggression carried out by Turkey on Syrian territory in late April, when Turkish warplanes shelled positions in Northern Syria, claiming the lives of scores of innocent Syrian civilians.
The Ministry said that Syria affirmed that this aggression violated international law, the UN Charter, and the principle of good neighborly relations, warning against tampering with Syria's sovereignty and territorial integrity and trespassing against its people, SANA reported.
The ministry added that Syria called on the international community and the UN to condemn this aggression and the policies of the 'Turkish regime' that support terrorism.
Full report at:
http://en.farsnews.com/newstext.aspx?nn=13960212001319
-------
Syrian Army Restores Sustainable Security to Energy-Rich Region in Homs
May 02, 2017
The source said that the army men's operation in Eastern Homs started from two flanks of al-Shoumeriyeh mountain and Jubb al-Jarrah and managed to seize the villages of al-Khaliliyeh, al-Tadmuriyeh and Jobab Hamd and al-Shoumeriyeh mount.
They added that the army further managed to capture the main positions of ISIL that overlook the villages of Um Sahrij, al-Shandakhiyat and Unq al-Hawa and ISIL's missile unit was using them to attack several villages, including abu al-Alaya, Jubb al-Jarrah and Um al-Seraj.
The source went on to say that recent advances against ISIL have enabled the army units to protect the newly-captured positions near al-Sha'er mount and al-Sha'er oilfield, adding that security has been restored to the village of Jubb al-Jarrah and its nearby villages.
In the meantime, ISIL has no chance anymore to advance in Eastern Homs and launch fresh attacks on the army positions from the region between al-Sha'er mount and Jubb al-Jarrah.
Reports said earlier today that the army troops, backed up by the country's Air Force, repelled ISILs' attack to take back lost positions in al-Shoumeriyeh mountain in Eastern Homs, inflicting heavy casualties on them.
The army soldiers engaged in fierce clashes with ISIL in wheat silos and in the regions of Jabab Ham and Rajm al-Qasr and managed to repel terrorists' attack after killing and wounding a number of terrorists.
Full report at:
http://en.farsnews.com/newstext.aspx?nn=13960212001110
-------
Syria rebel delegation arrives in Astana for talks with regime
2 May 2017
A Syrian rebel delegation has arrived in the Kazakh capital Astana for Russian-led talks aimed at ending the country's civil war after the group snubbed the previous round, Kazakhstan said Tuesday.
A rebel delegation led by Jaish al-Islam faction leader Mohammad Alloush has arrived in Astana for a fourth round of talks with the regime and key powers set to take place May 3-4, Kazakhstan's foreign ministry said in a statement.
The multi-party talks -- sponsored by regime supporters Russia and Iran along with rebel-backer Turkey -- are the first since US President Donald Trump infuriated the Kremlin by launching a missile strike against Assad's forces over an alleged chemical weapons attack last month.
An advisor to the main opposition High Negotiations Committee (HNC), Yehya Aridi, told AFP that the group will participate in the talks with "approximately" the same delegation as in previous rounds of negotiations.
The rebels did not separately confirm Alloush's participation. Regime negotiator Bashar al-Jaafari will lead the Damascus delegation.
UN envoy Staffan de Mistura will also take part in the talks that could pave the way for a new round of UN-brokered peace negotiations in Geneva this month, the UN said Monday.
The Astana negotiations are viewed as complementary to the broader Geneva talks on a political settlement but neither has yielded real progress so far.
The talks' sponsors have been pushing negotiations in Astana since January after gains on the ground by Damascus turned the tables in the six-year war.
The latest round of talks in March saw a delegation from Damascus meet with representatives from the three powers, but leaders of armed rebel groups stayed away for the first time over alleged violations of a fragile ceasefire deal.
Kazakhstan's foreign ministry said that an US delegation led by Stuart Jones -- acting assistant Secretary of State for the Near East Affairs Bureau -- will observe this week's talks.
Full report at:
https://english.alarabiya.net/en/News/middle-east/2017/05/02/Syria-rebel-delegation-arrives-in-Astana-for-talks-with-regime-.html
-------
Southeast Asia
PAS should 'wipe out' the corrupt, not liberal Muslims
MAY 03, 2017
Tell the Truth: PAS deputy spiritual leader Ahmad Yaakob, you should just take a look at yourself. Do you think you can say "wipe out the liberal Muslims" and it will be done?
Do you think you are God? Chances are that the liberals will wipe you out. Why not say "wipe out 1MDB"? We have not heard a word from you on the corruption in this country one bit.
Hornbill: So PAS wants to "wipe out" liberal Muslims? To say "wipe out" can be equated to "kill" or "eliminate" or physically remove them from the surface of the earth.
Then PAS somewhat softened their stand by just wanting to "ban" these liberal Muslims. Ban from what? From mosques, from taking public transport, from fasting during Ramadan?
Clerics should speak with wisdom, but I don't see any wisdom coming out from the mouths of PAS clerics at their general assembly.
No need to use the word "muktamar" when what you mean is just an annual general meeting. It does not make your meeting more Islamic by using an Arabic word; remember you're Malay, all of you, not Arabs.
David Dass: Is it not clear what the PAS agenda is? To wipe out or ban liberal Muslims. And to bring in their brand of extreme Islam. They want unilateral conversion of minors. And hudud and the country to become an Islamic nation. Do all Muslims agree with this?
No, of course not. The liberal Muslims do not. Are the liberal Muslims the same as the moderate Muslims? PAS wants all Muslims to share their ideology. That way, they think Muslims will not quarrel with one another.
How many Muslims are liberal or moderate, and how many are PAS - extreme? How will they co-exist? What about the non-Muslims?
It is clear that the end game for PAS is an Islamic state. What happens to our constitution when it comes to that? What happens to freedom of worship? What happens to equality? Will hudud apply to all then and not just to Muslims?
Does PAS and BN realise that the number of people wanting to leave the country is increasing? As has happened in the Middle East, non-Muslims are moving to the West. Is this what they want?
Well Thats Fantastic: With so many religious schools, with so much government funding, the product is an uneducated Muslim like Ahmad Yaakob who thinks he knows best for all, and that is why he appears fearful and possibly has a violent streak against educated, liberal Muslims.
"Wipe them out" does not sound like a meeting over coffee.
A simple man his age should know how valuable peace with his fellow man is, and he should be speaking out to foster acceptance and tolerance among his fellow Muslims, not to wipe and ban those who differ from them.
People like him need a taste of countries touched by war. Stupid leaders have even more stupid followers.
Hang Babeuf: Here we have what is the "exterminationist" mindset, the Islamist variant. What the French call "épuration"- the cleansing of all political, intellectual, cultural, and moral contamination.
As potty as Pol Pot. But "potty" in a pious, an ever so pious, way.
Newday: This reminds me of a 2015 statement by a federal minister for religious affairs who had stated that it was his sworn duty to drive liberal Muslims out of this country.
Why so righteous, PAS? Why so righteous, minister?
God is all encompassing - not just to you selected dangerous fools. Fire ants await you in the hereafter.
Kawak: Vote for PAS if you want a Taliban-style of government in Malaysia. Sabahan and Sarawakian MPs, please be mindful of PAS' ultimate motive, which Umno is slowly and subtly supporting.
Drifter: If this is how PAS treats fellow Muslims, imagine how they would treat non-Muslims. PAS is an enemy of a multicultural country like Malaysia.
Anonymous_1388029052: Moderate Malays must also work hard to "wipe out" all these good-for-nothing PAS ulama, the aspiring Taliban who wear turbans, serbans, free-flowing Arab costumes, who cannot accept a multiracial, multireligious and multicultural Malaysia.
Sabah and Sarawak governments should also take immediate steps to bar all these extremists from entering their states because they can cause racial and religious strive amongst the people there.
Sanjayd.V: Indeed, the silent majority should stand up and state their stand on how they want to see Malaysia grow.
There is so much injustice happening, yet I only see PAS talking about "damning" people and "wiping out" dissenting voices.
True thinking involves analysis, questioning, and testing the current status. Without unique ideas, humankind would still be living in caves.
Hamzah Paiman: The more PAS leaders open their mouths, the more they sink. People are now beginning to think they are not a viable opposition party to gamble with. They are made up of some low-lying opportunistic leaders.
It's better not to waste our time and effort in trying to form a pact with them.
Mahsuri: Private conversations between Malaysian citizens on WhatsApp deemed hurtful, annoying, offensive and threatening can now be punished under Communications and Multimedia Act.
So, what about this public hurtful, annoying, offensive and threatening speech?
Malaysian voters, you know what to do.
Legit: Is Ahmad Yaakob talking about MO1 (Malaysian Official 1)? He is the one touting the Global Movement of Moderates, isn't it? That will be a good place for PAS to start "wiping out" liberals.
The above is a selection of comments posted by Malaysiakini subscribers. Only paying subscribers can post comments. Over the past one year, Malaysiakinians have posted over 100,000 comments. Join the Malaysiakini community and help set the news agenda. Subscribe now.
These comments are compiled to reflect the views of Malaysiakini subscribers on matters of public interest. Malaysiakini does not intend to represent these views as fact.
https://www.malaysiakini.com/news/381008
-------
When we can't even leave religion out of videogames
May 3, 2017
MAY 3 ― "Dia Islam ke?" (Is he/she Muslim?) When it comes to religion, Malaysians are a ridiculously nosy bunch.
It's not just Malay Muslims, however. I was once cornered at a party by a strange Chinese girl who insisted on knowing what religion was displayed on my IC as she clearly had never encountered a non-Malay Bumiputera before.
What's your race? What's your religion? Questions that are considered rude in many other places are nonchalantly asked of perfect strangers and in every conceivable form that needs filling out. I really don't see why a tampon survey needs to know my racial and religious make-up, for instance.
Then I saw a Tweet that disturbed me on so many levels: this random Malaysian Malay asking about a videogame character: "Is Pharah Muslim or murtad (apostate)?"
Pharah is a videogame character from the game Overwatch. In-game, her full name is Fareeha Amari and she was previously enlisted in the Egyptian army.
What bothers me is that one, this person immediately assumed that Pharah was a Muslim. This, despite Egypt being home to, among others, Coptic Christians and other non-Muslim Egyptians.
It's like the Allah issue all over again. Despite Christian and non-Muslim Arabs using Allah since before the beginning of Islam, Malaysian Muslims insist that Allah is a "Muslim" word.
It doesn't help that plenty of ignorant non-Muslims in Malaysia aren't any better in their thinking. One non-Muslim even went so far as to call Allah a pagan word, which Christians had no business using. I wonder if she would be willing to tell a Lebanese Christian that to his face.
Most alarming to me is that a Malaysian would immediately bring up apostasy in the context of a videogame. Why does it matter what religion a fictional character professes? If you think about it, a fictional character never truly existed and thus cannot really pray in the first place. So why does her religion or lack of one concern you?
It isn't normal for this obsession with religion to creep into, of all things, videogaming. A character's backstory is just that, a backstory. One made up to give the game flavour and most gamers create what is called "head canon" — their very own version of events — in their own imaginations anyway.
Full report at:
http://www.themalaymailonline.com/opinion/erna-mahyuni/article/when-we-cant-even-leave-religion-out-of-videogames
-------
Wahid: Malaysia lacks listed Islamic financial stocks
3 May 2017
KUALA LUMPUR: The listing of more Islamic financial institutions on Bursa Malaysia is needed to boost the Islamic fund and wealth management industry going forward.
Permodalan Nasional Bhd (PNB) group chairman Tan Sri Abdul Wahid Omar said this would also strengthen Malaysia's position as a global hub for such funds.
He said of the 672 syariah-compliant securities listed on the local bourse, omly two were from the finance sector, namely BIMB Hodings Bhd and Syarikat Takaful Malaysia Bhd.
"The finance sector has thus the lowest number of syariah-compliant listed securities available.It also places the percentage of syariah- compliant securities under the sector at only 6%," he told the International Islamic Fund and Wealth Management Forum here yesterday.
He said the shortage of listed Islamic finance institutions could pose big challenges to the industry, especially for the government linked investment companies (GLICs) such as PNB, Lembaga Tabung Haji, and Kumpulan Simpanan Pekerja, as they are expected to provide syariah compliant dividends to Muslim investors in Malaysia.
As such, it is impossible to provide a competitive return if GLICs have to avoid investing in the financial sector, since there are only 6% of syariah-compliant securities listed on Bursa Malaysia, he added.
He also suggested three possible ways to further grow the industry.
The first is the formation of a second listed Islamic universal banking group, apart from BIMB Holdings, which could be anchored by Malaysia Building Society Bhd (MBSB), Bank Muamalat Malaysia Bhd, Malaysia Industrial Development Finance Bhd (MIDF) or one of the larger foreign-owned Islamic banks.
The listing of some of Islamic Development Finance Institutions such as Bank Simpanan Nasional and Bank Rakyat is a second option.
The third approach is the creation of a separate listing of "Islamic" or "i-share" among banking groups that have sizeable Islamic finance activities embedded within them, such as Maybank, CIMB and RHB.
"For example, up to 25% of Maybank"s profit is derived from Islamic finance.
"Since Maybank Islamic is a wholly-owned subsidiary and an integral part of Maybank, we can designate say 20% of the latter"s shares as Islamic shares, via some ring fencing arrangements," he explained.
He said based on Maybank's market capitalisation of RM97bil, this initiative would create a new class of syariah compliant investment instruments worth RM19bil.
"Of course this will require a lot of consultations with the Securities Commission, Bank Negara and Bursa Malaysia.
Full report at:
http://www.thestar.com.my/business/business-news/2017/05/03/wahid-malaysia-lacks-listed-islamic-financial-stocks/
-------
Perkasa writes to UN panel to defend Zakir Naik
Khairil Ashraf
May 2, 2017
KUALA LUMPUR: Perkasa today sent a letter to the UN Security Council's Counter-Terrorism Committee (CTC) to defend the presence of fugitive preacher Zakir Naik in Malaysia.
Its president, Ibrahim Ali, said the move was to counter an earlier letter sent by the Indian rights group Hindraf which cautioned the CTC that Naik was being sought in India over money-laundering and terrorism-related investigations.
Ibrahim said he had read the contents of the letter dated April 28, penned by Hindraf chairman P Waythamoorthy, and found that several points raised were not proper.
"The letter portrayed Malaysia as being complicit and irresponsible, with Muslims in this country as being unconcerned about matters pertaining to terrorism," he said at a press conference at Perkasa headquarters here.
Ibrahim added that Perkasa does not intend to fight with Hindraf.
"I am not fighting with Hindraf or Waythamoorthy. I am only putting forward my views just as he had written his letter. I am doing the same to defend the truth."
The letter signed by Ibrahim said that Naik was a target of slander and hatred by Hindraf.
"Dr Zakir Naik has been blindly accused by Hindraf as being involved in terrorism and falsely accused as a fugitive from India in Malaysia.
"They are making false accusations against Zakir Naik and targeting him since their samis (clergy) lost to Zakir in several debate sessions and because of jealousy," Ibrahim added.
"Hindraf also explicitly accused Dr Zakir Naik of training protégés with his ideology, with the blessing of the current government leaders. This accusation also is untrue since Dr Zakir Naik is spreading the message of Islam and not his own ideology."
In the letter addressed to CTC chairman Amr Abdellatif Aboulatta, Waythamoorthy had asked the CTC to advise Malaysia, as a member state, to stop harbouring Naik.
"We, in Malaysia, do not want our country to be used for terrorist installations or training camps, or for the preparation or organisation of terrorist acts intended to be committed either domestically or internationally," he had said in the letter which was delivered to the CTC office in New York by courier.
The former deputy minister also wrote that Naik may have shifted his base of operations to Malaysia to promote or support sectarian activities.
He called on the CTC to advise the Malaysian representative there to cooperate by denying Naik safe haven, revoke his permanent residence (PR), freeze his assets and activities, and apply the "principle of extradition".
On April 18, Deputy Prime Minister Ahmad Zahid Hamidi disclosed that Naik had been given Malaysian PR more than five years ago, even before he took over the post of home minister in May 2013.
In its letter, Perkasa asked the CTC to ignore the issue, including the "slander and wild allegations" against Naik. He said Perkasa believed in the principle that no one is guilty until proven so.
The letter added that former inspector-general of police Musa Hassan had in 2007 said there was evidence that Hindraf tried to obtain support and assistance from international terrorist movements.
It also said former attorney-general Abdul Gani Patail had claimed that Hindraf was involved with the Liberation Tigers of Tamil Eelam (LTTE), the now defunct insurgent organisation listed as a terrorist outfit in several countries.
Full report at:
http://www.freemalaysiatoday.com/category/nation/2017/05/02/perkasa-writes-to-un-panel-to-defend-zakir-naik/
-------
South Asia
Bangladesh Uses Tough Laws to Crack Down On Dissent: Amnesty
May 03, 2017
DHAKA - Bangladesh is using "draconian" internet laws to crack down on dissent, curb public debate and criticism and harass and prosecute journalists, Amnesty International said Tuesday.
"The Bangladeshi government treats journalism as if it were a crime," said Olof Blomqvist, the group's researcher, in a report entitled "Caught between fear and repression: Attacks on freedom of expression in Bangladesh".
"Through imprisonment, threats, intimidation and constant interference in their work, Bangladesh's government has done all it can to silence critical voices in the media," he said.
The Information and Communications Technology Act, which carries a maximum sentence of 14 years' imprisonment, is "the principal instrument to muzzle critical voices in the country", the report said.
The government of Prime Minister Sheikh Hasina has used the controversial law, enacted in 2006 and made tougher in 2013, to arrest several top editors who were considered pro-opposition, over charges widely believed to be politically motivated.
Since January 2014 the authorities have used this law to arrest at least 95 people including nine journalists and two writers, according to local rights group Odhikar.
Several journalists refer to the current repression as the worst they have endured since Bangladesh returned to civilian rule in 1991, the report said.
"There are now 'red lines' that journalists are careful not to cross. Few dare publish reports that may be deemed critical of Hasina or her family, knowing that they could be shut down without explanation or have pressure brought to bear on their advertisers," the report said.
"The crackdown on dissent and secular thought in Bangladesh must end," said Blomqvist, urging the government to "repeal or reform the draconian laws".
The Amnesty report comes as police used the law Sunday night to arrest the editor of an online news portal after he published a report questioning the standards of the products of a local leading electronics maker.
Local journalist groups have mainly raised concerns over Article 57 of the internet law, which allows prosecution of people if they are deemed to "prejudice the image of the State" or "hurt religious belief".
"This is a notorious law. It criminalises journalism and freedom of expression. It must be nullified," Pulack Ghatack, a joint secretary general of the Bangladesh Federal Union of Journalists, told AFP.
http://nation.com.pk/national/03-May-2017/bd-uses-tough-laws-to-crack-down-on-dissent-amnesty
-------
Journalists bravely face Taliban, other terrorist networks threats: Llorens
May 03 2017
A top US diplomat in Afghanistan has said the journalists in Afghanistan bravely face threats posed by the Taliban and other terrorist networks to do their jobs.
In a statement released on the occasion of World press Freedom Day, Ambassador Hugo Llorens said "Today we commemorate World Press Freedom Day, an important time to reflect on the critical role of an independent media in nurturing and protecting our freedom of expression and democratic principles."
Ambassador Llorens further added "We rely on a free, professional, and responsible press not only to keep us informed, but to shine a light on the hidden darkness of corruption, graft, illegal activity, and to hold our elected leaders accountable. "
"Journalists around the world live with the constant threat of violence. Here in Afghanistan, journalists bravely face that reality head on by reporting on the Taliban and other terrorist networks that reject the truth and use fear, intimidation, torture, and murder as their currency. These cowards' attempts to create false narratives are challenged daily by an Afghan media that refuses to remain silent," he added.
According to Ambassador Llorens "Afghanistan has made significant progress over the last 15 years and one area where I see that every day is the free and independent media."
He said despite the old and tired word of the critics, Afghanistan's media today are arguably the most free and vibrant of any in the region. From one Taliban-controlled radio station in 2001 to nearly 200 independent stations today, Afghanistan now boasts a robust media landscape that includes television, radio, newspapers, and magazines. Social media strengthens the reach of traditional media as do citizen journalists who report from every corner of the nation. The Afghan people today enjoy a media landscape in which diverse opinions inform public opinion more so than perhaps any other country in Central Asia.
He also added that a vibrant and independent media are the bedrock of every democratic nation, and we must all work together to protect these institutions. I commend the Government of National Unity for its efforts to better engage with the press. Likewise, the continuing work of the independent Afghan Journalists Safety Committee and other media advocacy groups are critical. While all of us recognize there is always work to be done, continuing engagement on all fronts will ultimately serve the people of Afghanistan.
Full report at:
http://www.khaama.com/journalists-bravely-face-taliban-other-terrorist-networks-threats-llorens-02705
-------
Suicide attack on NATO convoy in Kabul kills eight civilians
MAY 03, 2017
A suicide bombing in the Afghan capital Kabul on Wednesday killed eight people and wounded at least 28, officials said, in an attack on a convoy of armored personnel carriers used by the NATO-led Resolute Support mission.
The blast hit the NATO coalition convoy during the morning rush hour in one of the busiest areas of Kabul. Public health officials in the capital said eight civilians were killed and at least 25 wounded, with a number of civilian vehicles that were near the convoy destroyed or badly damaged.
A Resolute Support Spokesman, U.S. Navy Captain Bill Salvin, said three U.S. service members were wounded in the attack. The armored personnel carriers, which are designed to withstand large blasts, were able to return to a coalition base under their own power, he said.
The attack follows a threat by the Taliban to target foreign forces in the spring offensive that it launched last week.
Witnesses said traces of blood and clothing could be seen on the ground at the blast site. Kabul television stations earlier reported that at least three people had been killed.
Full report at:
http://nation.com.pk/international/03-May-2017/suicide-blast-in-afghan-capital-targets-nato-vehicles-witnesses
-------
US aims to eliminate IS from Afghanistan this year
MAY 03, 2017
WASHINGTON - After dropping a monster bomb on its fighters, then targeting its leader, the US military is looking to destroy the Islamic State group's Afghan branch before battle-hardened reinforcements arrive from Syria and Iraq.
While US and Kabul government forces have mainly been combatting Taliban fighters since 2001, IS's local offshoot - also known as Islamic State-Khorasan, or ISIS-K - has a stronghold in eastern Afghanistan.
First emerging in 2015, ISIS-K overran large parts of Nangarhar and Kunar provinces, near the Pakistan border, but their part in the Afghan conflict had been largely overshadowed by the operations against the Taliban.
Many Americans first heard of ISIS-K last month when the US dropped the "Mother Of All Bombs" on its Nangarhar bastion - an aerial munition that the Pentagon said was the biggest non-nuclear weapon it had ever used in combat.
US and Afghan forces then raided a compound last week close to the site of the bombing, with the Pentagon saying it believed it had killed ISIS-K's leader Abdul Hasib during the operation.
Captain Bill Salvin, spokesman for US Forces-Afghanistan, said the local IS presence peaked at between 2,500 to 3,000 but that defections and recent battlefield losses had reduced their number to a maximum of 800.
"We have a very good chance of destroying them in 2017, making it very clear that when the ISIS fighters are destroyed elsewhere around the globe that this is not the place for you to come to plot your attacks," Salvin told AFP.
US-backed fighters also appear to have IS on the ropes in Syria and Iraq, where an operation to wrest back control of the major northern city of Mosul has been ongoing since October.
But both the military and analysts acknowledge there is a danger of IS fighters heading to Afghanistan if they are forced out of Iraq and Syria.
Michael O'Hanlon, a senior fellow in foreign policy at the Brookings Institution, said that while IS should ultimately be defeated in Afghanistan, the Pentagon's timeline may be overly optimistic.
A definitive victory could take "a long time due, partly (due) to the proximity of Pakistan as well as the possible flow of fighters" from the Middle East as the "group loses sanctuaries there," O'Hanlon told AFP.
The Taliban, which first emerged in the mid-1990s in southern Afghanistan, managed to conquer most of the country before its 2001 ouster with the help of a range of foreign militants, including Pakistanis, Saudis and Chechens.
Analysts say that as well as Afghans, ISIS-K includes disaffected Pakistani and Uzbek Islamists among its ranks who used to fight for the Taliban.
It first emerged as a significant player in Afghanistan in early 2015 when its fighters overran the Taliban in parts of the east and has subsequently claimed responsibility for a string of bomb attacks.
ISIS-K's defeat would be an important victory for the US, which has struggled to boast of clear wins after forcing the Taliban out of Kabul in 2001 in the initial aftermath of the September 11, 2001 attacks.
Full report at:
http://nation.com.pk/international/03-May-2017/us-aims-to-eliminate-is-from-afghanistan-this-year
-------
Myanmar, EU at odds over Rohingya rights mission
MAY 03, 2017
BRUSSELS - The European Union clashed on Tuesday with the visiting leader of Myanmar, Aung San Suu Kyi, by publicly supporting an international mission to look into alleged human rights abuses by the country's security forces against Rohingya Muslims.
The EU's top diplomat Federica Mogherini, speaking at a news conference with Suu Kyi, said an agreed resolution of the UN Human Rights Council would help clear up uncertainty about allegations of killings, torture and rape against Rohingyas. On the basis of that resolution, the top United Nations human rights body will send an international fact-finding mission to Myanmar despite Suu Kyi's reservations. "The fact-finding mission is focusing on establishing the truth about the past," Mogherini said, noting a rare area of disagreement between the 28-nation EU and Myanmar. "We believe that this can contribute to establishing the facts." The UN Human Rights Council adopted the resolution, which was brought by the European Union and supported by countries including the United States, without a vote in March. China and India distanced themselves from the UN resolution. Asked about the move, Suu Kyi, a Nobel Peace laureate, said: "We are disassociating ourselves from the resolution because we don't think the resolution is in keeping with what is actually happening on the ground."
Suu Kyi, the de facto leader of Myanmar's civilian government and also its foreign minister, said she would only accept recommendations from a separate advisory commission led by former UN chief Kofi Annan. Any other input would "divide" communities, she added, without giving further details.
The violent persecution of the Rohingya Muslim minority in Myanmar and their efforts to flee the Southeast Asian country, often falling victim to predatory human-trafficking networks, has become an international concern, documented by Reuters in Pulitzer Prize-winning reports. A UN report issued last month, based on interviews with 220 Rohingya among 75,000 who have fled to Bangladesh since October, said that Myanmar's security forces have committed mass killings and gang rapes of Rohingya in a campaign that "very likely" amounts to crimes against humanity and possibly ethnic cleansing.
Activists have welcomed what they called a "landmark decision" by the 47-member UN Human Rights Council, and have called on the Myanmar government to cooperate.
Full report at:
http://nation.com.pk/international/03-May-2017/myanmar-eu-at-odds-over-rohingya-rights-mission
-------
ISI chief to visit Kabul as efforts underway to mend Pak-Afghan ties
May 02 2017
The Inter Services Intelligence chief, Pakistan military's intelligence, Gen. Naveed Mukhtar is expected to visit Kabul in near the future as efforts are underway to mend the Pak-Afghan ties which witnessed an all time low during the past one year.
According to the informed sources, Gen. Mukhtar is expected to visit Kabul at the end of the current week to meet with the Afghan officials.
This comes as a delegation of the Pakistani parliamentarians visited Kabul last week and met with the Afghan president and other high level government officials to bridge the gap between the two nations and improve bilateral relations between the two neighboring countries.
The speaker of the Upper House of the Afghan Parliament, Meshrano Jirga, Fazal Hadi Muslimyar, said Sunday that President Ghani had serious negotiations with the delegation of the Pakistani Parliament during their visit to Kabul.
Speaking during the general session of the Upper House of the Parliament, Muslimyar, said President Ghani shared the concerns and issues of Afghanistan with the Pakistani delegation.
Full report at:
http://www.khaama.com/isis-chief-to-visit-kabul-as-efforts-underway-to-mend-pak-afghan-ties-02701
-------
URL: https://www.newageislam.com/islamic-world-news/an-islamic-state-diary-there/d/111010
New Age Islam, Islam Online, Islamic Website, African Muslim News, Arab World News, South Asia News, Indian Muslim News, World Muslim News, Women in Islam, Islamic Feminism, Arab Women, Women In Arab, Islamophobia in America, Muslim Women in West, Islam Women and Feminism