New Age Islam News Bureau
6 Dec 2015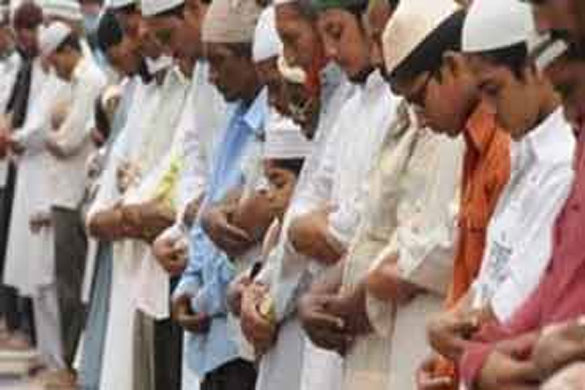 Photo: Representative Image
---------
North America
• American Muslims see rise in death threats
• California attack: Barack Obama to make rare primetime address on fighting terror
• In taking economic war to Islamic State, US developing new tools
-----------
India
• Lashkar-e-Taiba plot to attack PM Narendra Modi in Delhi foiled with 'arrests'
• Tight security in Ayodhya for 23rd Babri Masjid anniversary
-----------
Pakistan
• California woman attacker linked to radical Pak cleric
• California shooting: Female assailant became hardline in S. Arabia, say relatives
• Ex-Punjab minister's nephew killed in Rawalpindi election clash
-----------
Arab World
• Governor of Yemen's Aden killed in car bombing: Official
• Russian Marines Deploy to East Homs Amid Syrian Army's Operations near Palmyra
• Syrian Army, Hezbollah Win Back More Lands South of Aleppo
• 200 More Militants Surrender to Syrian Authorities in Damascus Province
• Unconfirmed Video by Militants Shows Use of Poison Gas against Syrian Army, People in Aleppo
• Syrian Gov't Forces Win Several More Strategic Heights North of Lattakia Province
• Syrian Army Seizes Back Vast Areas in Lattakia
• Syrian Forces Advancing against Militants near Lattakia Border with Turkey
• Syrian Forces Recapture Strategic Village in Homs
• Army Launches Massive Assault on Takfiris in Dara'a, Deir Ezzur
-----------
South Asia
• Taliban chief likely dead: Pak media
• Baghdad calls on Ankara to withdraw troops
• UNAMA condemns alleged shelling by Afghan forces which killed 9 civilians in Wardak
• 6 ISIS fanatics killed in Nangarhar operations
• Taliban release audio message purportedly from Mullah Akhtar Mansoor
• 33 IS-Khorasan militants killed, 4 wounded in Nangarhar
• Huge fire erupts at a shopping center in Kabul's Mandawi area
-----------
Southeast Asia
• Commuter train hits passenger bus in Indonesia; 14 dead
-----------
Mideast
• Yemeni Forces Destroy Tens of Military Centers in Southern Saudi Provinces
• 2 soldiers, 1 policeman killed in Cizre, Sur PKK attacks
• Iraqi president says Turkish deployment inside Iraq violates international law
• Straits could be closed to Russian ships if Turkey's security threatened
• Turkey may have to accept Syrian Kurdistan if radical PYD-PKK wiped out
• Azerbaijan: 1 dead, 30 missing, 33 saved after oil rig fire
-----------
Africa
• Triple suicide attack kills 27 on Lake Chad island: Security source
----------
Europe
• Man charged with stabbing 3 in London Tube, police call it a terror attack
• UK doubles warplanes in fight against IS
Compiled by New Age Islam News Bureau
URL: https://newageislam.com/islamic-world-news/new-age-islam-news-bureau/american-muslims-see-rise-in-death-threats/d/105526
-----------
North America
American Muslims see rise in death threats
NYT News Service | Dec 6, 2015
NEW YORK: Only hours after few news broke that a suspect in a mass shooting in San Bernardino, California, had a Muslim name, the well-practiced organizations that represent American Muslims to the broader public kicked into action, as they routinely do after each terrorist attack attributed to Muslim extremists.
They issued news releases condemning the attacks as unIslamic, posted expressions of grief on Facebook and held news conferences. But the message is appa rently not getting through.Muslims and leaders of mosques across the US say they are experiencing a wave of death threats, assaults and vandalism unlike anything they have experienced since the aftermath of the 911 attacks.
They observed an escalation in hateful episodes after anti-Muslim remarks by Republican presidential candidates Donald Trump and Ben Carson. The threats, vandalism and violence grew more frequent and frightening after the Paris attacks. Now, with the FBI saying that one of those responsible for the California massacre had expressed IS sympathies, US Muslims are bracing for more hate directed their way. Vandals broke windows at the Islamic Center in Florida and left bloody stains throughout the facility . Death threats were also left by voice mail at a mosque in Virginia.
In recent weeks, American Muslims have reported a spate of violence, Muslim children bullied, bullets shot at a mosque in Connecticut; feces thrown at a mosque in Texas.
http://timesofindia.indiatimes.com/world/us/Muslims-see-rise-in-death-threats/articleshow/50060896.cms
-----------
California attack: Barack Obama to make rare primetime address on fighting terror
AFP | Dec 6, 2015
WASHINGTON: US President Barack Obama will make a rare primetime address to the nation on Sunday laying out how he will keep Americans safe and defeat the Islamic State group, days after 14 people were shot dead in California.
Obama declared on Saturday that the United States "will not be terrorized," as IS praised the couple behind a mass shooting in San Bernardino as "soldiers" of its self-proclaimed caliphate.
"We are Americans. We will uphold our values -- a free and open society," Obama said in his weekly radio address.
Investigators are combing over evidence and looking into the background of Syed Farook, 28, and his 29-year-old Pakistani wife Tashfeen Malik, the pair who opened fire at a social services center during a holiday party on Wednesday.
The FBI said federal agents raided a property in Riverside, California, but declined to provide the address.
NBC News reported that the FBI had searched the home of Enrique Marquez, a friend of Farook's who originally bought the assault rifles used in the shooting but who is not considered a suspect.
"I heard the windows crashing, the garage door being torn, doors being broken down, you know, they were forcing their way in," neighbor Freddy Escamilla told AFP.
In his address from the Oval Office on Sunday at 8pm, Obama will try to reassure Americans in the wake of the shooting, which the FBI is investigating as a possible act of terrorism.
The massacre, if proven to be terror-related, would be the deadliest such assault on American soil since the September 11, 2001 attacks.
The last time Obama gave an Oval Office address was in August 2010 to mark the end of US combat operations in Iraq.
He will give an update on the investigation and "will also discuss the broader threat of terrorism, including the nature of the threat, how it has evolved, and how we will defeat it," a White House statement said.
"He will reiterate his firm conviction that ISIL (IS) will be destroyed and that the United States must draw upon our values -- our unwavering commitment to justice, equality and freedom -- to prevail over terrorist groups that use violence to advance a destructive ideology."
Top security officials have indicated that the pair had been radicalized. But the White House and the FBI say there are no signs they were part of a larger group or terrorist cell.
In a radio broadcast in English, IS praised the couple as "soldiers of the caliphate" and martyrs, but did not specifically say they were members of the extremist group.
The heavily armed couple, who also wounded 21 in their attack, died in a ferocious shootout with police after a huge manhunt.
The rampage was the worst in the United States in three years and revived impassioned debate on gun control in a country where such mass killings have become routine.
The New York Times published a front-page editorial -- the first since 1920 -- calling for an end to "the gun epidemic in America."
Authorities say US-born Farook and Malik, who married last year in Saudi Arabia where she lived, carefully planned their attack.
David Bowdich, the assistant FBI director in charge of the Los Angeles office, said investigators were examining a Facebook posting in which Malik is believed to have pledged allegiance to IS leader Abu Bakr al-Baghdadi, made around the time of the attack.
The family's attorneys said that while the two were devout Muslims, there was no hint they had become radicalized.
Relatives of Farook and his wife have also been at a loss to explain what triggered the killing spree, describing them as a quiet couple who kept to themselves. They had a six-month-old daughter, whom they left with Farook's mother before the shooting.
"How can he leave his only child, you know? And how could the mother do this?" one of Farook's sisters, Saira Khan, told The New York Times.
Washington has long warned about the threat of homegrown self-radicalized extremists. "We have moved to an entirely new phase in the global terrorist threat and in our homeland security efforts," Homeland Security Secretary Jeh Johnson told the Times.
Terrorists have "in effect outsourced attempts to attack our homeland. We've seen this not just here but in other places," he added. "This requires a whole new approach, in my view."
Donald Trump, the frontrunner for the 2016 Republican presidential nomination, gave little doubt as to how he would deal with any terror threat from within. "I would handle it so tough, you don't want to hear," CNN quoted him as saying.
http://timesofindia.indiatimes.com/world/us/California-attack-Barack-Obama-to-make-rare-primetime-address-on-fighting-terror/articleshow/50063395.cms
-----------
In taking economic war to Islamic State, US developing new tools
Reuters | Nov 24, 2015
WASHINGTON: Since last month, US warplanes have struck Islamic State's oil infrastructure in Syria in a stepped-up campaign of economic warfare that the United States estimates has cut the group's black-market earnings from oil by about a third.
In finding their targets, US military planners have relied in part on an unconventional source of intelligence: access to banking records that provide insight into which refineries and oil pumps are generating cash for the extremist group, current and former officials say.
The intent is to choke off the Islamic State's funding by tracking its remaining ties to the global financial system. By identifying money flowing to and from the group, US officials have been able to get a glimpse into how its black-market economy operates, people with knowledge of the effort have said.
That in turn has influenced decisions about targeting for air strikes in an effort that began before Islamic State's Nov. 13 attacks on Paris and has intensified since, they said. While Islamic State's access to formal banking has been restricted, it retains some ties that US military and financial officials can use against it, the current and former officials said.
"We have done a really good job of largely keeping the Islamic State out of the formal financial system," said Matthew Levitt, who served as deputy assistant secretary for intelligence at the US Treasury in the George W. Bush administration. "But we haven't been entirely successful, and that may not be a bad thing."
Reuters was unable to verify key aspects of the campaign, including when it started or exactly which facilities have been destroyed as a result. Two current officials who confirmed the operations in outline declined to comment on their details.
It was unclear how US intelligence, Treasury, and military officials working on what the government calls "counter threat finance" operations have used banking records to identify lucrative Islamic State oil-related targets in Syria and whether that involved local banks.
A report this year by the intergovernmental Financial Action Task Force found there were more than 20 Syrian financial institutions with operations in Islamic State territory. In Iraq, Treasury has worked with government officials to cut off bank branches in the group's territory from the Iraqi and international financial systems.
Gerald Roberts, section chief of the FBI's terrorist financing operations section, said that Islamic State's recruits from outside Syria often come with financial trails that officials tracking them can "exploit."
"We are seeing them using traditional banking systems," he said at a banking conference last week in Washington, adding that young, tech-savvy Islamic State members are also familiar with virtual currencies such as Bitcoin.
Islamic State, also known as IS, ISIS or ISIL, is sometimes forced to use commercial banks because the amounts involved are too large to move using other means, said Levitt.
The US Treasury's Financial Crimes Enforcement Network (FinCEN) uses a set of "business rules" to screen the roughly 55,000 reports it receives daily from financial institutions for signs of activity involving Islamic State, a spokesman said. He declined to describe the rules, but law enforcement sources say names, IP addresses, email addresses, and phone numbers are among the data that intelligence authorities try to match.
The matches allow FinCEN "to connect the dots between seemingly unrelated individuals and entities," the FinCEN spokesman said. At present, FinCEN finds about 1,200 matches suggesting possible Islamic State-linked financial activity each month, up from 800 in April, the spokesman said.
Bank of America, JP Morgan and Wells Fargo declined to comment on whether they provided financial reports to the US government. Such reports are supplied confidentially.
Citigroup, HSBC, and Standard Chartered did not immediately respond to requests for comment.
"Tidal Wave II"
The use of financial records linked to Islamic State is only one part of the intelligence-gathering exercise for air strikes in Syria that also includes methods such as aerial surveillance by drones, officials said.
One former military official familiar with the process said that any financial intelligence collected by FinCEN would require "significant vetting" before the military acted on it.
Earlier this month, US-led coalition planes struck 116 fuel trucks used to smuggle Islamic State oil 45 minutes after dropping leaflets warning drivers to flee, a Pentagon spokesman said. Coalition strikes destroyed another 283 Islamic State fuel trucks on Saturday, the Pentagon said.
On November 8, a coalition air strike destroyed three oil refineries in Syria near the border with Turkey.
US defense officials estimate that Islamic State, an adversary the United States calls the wealthiest terrorist group of its kind in history, was earning about $47 million per month from oil sales prior to October.
That month, the US military launched an intensified effort to go after oil infrastructure, dubbed "Tidal Wave II," named after the bombing campaign targeting Romanian oil fields in World War Two.
The Pentagon estimates the strikes have reduced the Islamic State's income from oil sales by about 30 percent, one US defense official with knowledge of the previously unreported estimate said. Reuters was unable to confirm this.
The use of financial records in helping to pick US targets was first disclosed last week at the banking conference in Washington. At the conference, Kurt Gredzinski, the Counter Threat Finance Team Chief at US Special Operations Command, cited the importance of information provided by banks in the war against Islamic State.
"That to me is the first time in my recollection that we strategically targeted based on threat finance information," he said at the conference. He declined to comment further on which strike he had been referring to.
"Resilient financial portfolio"
US officials believe that diminished funding could gradually undermine Islamic State's grip on the area it controls in Iraq and Syria, because it needs revenue to pay salaries and keep public infrastructure operating, said two former officials with knowledge of the Obama administration's thinking.
Experts caution that Islamic State, which rules an area the size of Austria, has surprisingly deep pockets due to the various revenue streams it controls. It has built up what amounts to a "durable and resilient financial portfolio," funded by oil sales, extortion, and sales of antiquities, said Thomas Sanderson, an expert on terrorism at the Center for Strategic and International Studies.
"Money can be strapped to the backs of mules," Sanderson said. "It's easy to move things across a border during a time of deprivation and chaos."
Despite some initial success, cutting off its funding will require deeper cooperation from governments from Turkey to Russia, experts say. The group has shown the ability to bounce back from previous US strikes on its oil facilities.
Counter-terrorism experts say that Islamic State appears to have learned from US successes in cracking down on funding for al-Qaeda, which relied heavily on support from wealthy donors in the Gulf region.
"IS has learned that you don't want to be reliant on too many outside sources," said Sanderson. "Donors are fickle and subject to pressure and (IS) wants to be in control."
http://timesofindia.indiatimes.com/world/middle-east/In-taking-economic-war-to-Islamic-State-US-developing-new-tools/articleshow/49911032.cms
-----------
India
Lashkar-e-Taiba plot to attack PM Narendra Modi in Delhi foiled with 'arrests'
Raj Shekhar,TNN | Dec 6, 2015
NEW DELHI: Blowing the lid off a sinister plot to target Prime Minister Narendra Modi's gatherings or assassinate other high-profile politicians in Delhi, Intelligence Bureau (IB) and Delhi Police's special cell sleuths are carrying out a joint operation to nab at least three to four hardcore Lashkar-e-Taiba militants, who have managed to sneak in to Jammu & Kashmir from across the border.
At least four terrorists had infiltrated into the country last month and were in contact with Lashkar commander Abu Dujana for logistics and ground support, highly placed sources told TOI. J&K police has also been roped in for the counter-terror operation and at least two of the militants have been reportedly arrested in J&K.
The militants had two plans — to carry out a mass shooting in a Paris-like or 26/11 type attack at a gathering attended by Modi. The militant was supposed to blow himself off if he failed to penetrate Modi's cordon, considered impregnable, or hurl a grenade at the crowd.
If the strike at the gathering could not be executed, the operatives were asked to eliminate a high-value target in Delhi or J&K which could have "political and communal ramifications," sources said. The operatives used the word VIP often, as heard in intercepts and mentioned in an FIR registered by the Delhi Police.
The strike was to be "spectacular" as Dujana, the newly appointed Lashkar commander, wanted to make his presence felt in the country. While the modules and operatives prima facie indicate an ISI-Lashkar plan against India, sources in the intelligence agencies did not deny the possibility of al-Qaida's Indian wing being behind the scenes.
The special cell registered an FIR against Lashkar and its operatives on December 1 and detailed the plans mentioned above.
In the FIR, Inspector Satish Rana, the first investigating officer of the case says that he was in his office at Lodhi Colony around 6pm on December 1 when a secret information was received through a credible source that Lashkar-e-Taiba, a banned terrorist organization based out of Pakistan is planning/conspiring to carry out sensational terrorist attacks in Delhi and other places in the country in furtherance of its objectives. "The operatives are conspiring to target high profile personalities in Delhi by carrying out Fidayeen and grenade attacks," the FIR says.
Sources also said that one of the terrroists from this group was arrested on November 24 during an operation conducted by IB and special operations group (SOG). Identified as Shabir Ahmad Malik, the suspect was in Jammu since November 20 and was staying at the house of one Amir Alam Gujjar at Bathindi area of south Kashmir. There were two others with him during the time of arrest. However, their role is not clear yet.
Meanwhile, teams led by inspectors Sanjay Dut and Govind Sharma went to J&K. Shabbir and others were interrogated by cell and others agencies. "Shabbir was given Rs 47,000 and was asked to conduct a reccee. He and others were then asked to carry out a Mumbai-like attack in Delhi or any other city. The plan to carry out an Udhampur type attack was also in the making," an officer said. There were some custody-related issues between Delhi Police and J&K Police who have always been at loggerheads, sources added.
Despite several attempts special cell officers did not respond. An officer, in the know, said further details could not be shared yet in the wake of the ongoing operation.
http://timesofindia.indiatimes.com/india/Lashkar-e-Taiba-plot-to-attack-PM-Narendra-Modi-in-Delhi-foiled-with-arrests/articleshow/50059962.cms
-----------
Tight security in Ayodhya for 23rd Babri Masjid anniversary
PTI | Dec 6, 2015
FAIZABAD: The Faizabad district administration has stepped up security and is taking measures to maintain peace ahead of the VHP's 'big show' here on Monday to mark the 23rd anniversary of Babri Masjid demolition.
The district administration conducted a high-level security meeting in Ayodhya ahead of the planned event.
Intelligence reports have suggested that the gathering at the VHP event may see a breach of the peace, police sources said.
VHP spokesman Sharad Sharma has said that 'Hindu Swabhimaan Diwas' (Hindu Respect Day) will be observed on Monday. "We have sent invites through social media platforms like Facebook and Twitter. We are hopeful that a large number of people will turn up," he said.
Faizabad District Magistrate Anil Dheengra said, "We are extra cautious and keeping a close vigil so the communal harmony is not disturbed."
Heavy police force has been deployed at the venue of the VHP's event in Ayodhya under the supervision of senior officials.
Forces have been kept on high alert in the twin towns of Faizabad and Ayodhya, he said.
http://timesofindia.indiatimes.com/india/Tight-security-in-Ayodhya-for-23rd-Babri-Masjid-anniversary/articleshow/50061470.cms
-----------
Pakistan
California woman attacker linked to radical Pak cleric
Chidanand Rajghatta | TNN | Dec 6, 2015
WASHINGTON: She was so private and conservative that there are no photographs of her even though she operated a Facebook account under a false name. Every her own in-laws never saw her outside a full-faced orthodox burka.
And nursing a newborn infant at home didn't stop her from stocking up an arsenal at home, under cover and possibly with help from a husband, who she knew always been interested in shooting and weapons, and who she likely radicalized. In a dramatic twist to the San Bernardino shooting case that resulted in 35 casualties, including 14 dead, investigators are now focusing on Tashfeen alik, the Pakistani wife of Syed Rizwan Farook, who reportedly pledged allegiance to IS on the day of the carnage through a fake FB account.
The Pakistani media is also reporting that US officials have found Tashfeen had ties to clerics of the Lal Masjid in Islamabad, an extremist hub that was attacked during the Musharraf regime resulting in scores of casualties, including many women, and an eruption in extremist anger.
Full report at: http://timesofindia.indiatimes.com/world/pakistan/California-woman-attacker-linked-to-radical-Pak-cleric/articleshow/50060426.cms
-----------
California shooting: Female assailant became hardline in S. Arabia, say relatives
Reuters — December 6th, 2015
KAROR ESAN: The estranged relatives of Tashfeen Malik, a Pakistani woman accused of shooting dead 14 people in California, say she and her father seem to have abandoned the family's moderate Islam and became more radicalised during years they spent in Saudi Arabia.
Malik, with her husband Syed Rizwan Farook, 28, is accused of storming a gathering in San Bernardino, California, on Wednesday and opening fire in America's worst mass shooting in three years.
Investigators are treating Wednesday's attack as an "act of terrorism".
Malik's killing spree has horrified her Pakistani relatives.
Her father cut off contact with his family after a feud over inheritance, they told Reuters, and moved to Saudi Arabia when his daughter was a toddler. There, it seems, he turned to a stricter form of Islam.
Full report at: http://www.dawn.com/news/1224551/california-shooting-female-assailant-became-hardline-in-s-arabia-say-relatives
-----------
Ex-Punjab minister's nephew killed in Rawalpindi election clash
Mohammad Asghar — December 6th, 2015
RAWALPINDI: Raja Shoaib Iqbal, the nephew of former Punjab law minister Raja Basharat, was gunned down and four others were injured in a clash with supporters of the ruling PML-N during the final phase of local government election here on Saturday.
The incident occurred about half an hour before the end of polling at the Government Girls' Primary School, Ward 3, UC-86 Dhamial.
Mr Iqbal, who was settled in England, had returned to assist his cousin Raja Moeen Sultan — who was running as an independent — with his election campaign
Full report at: http://www.dawn.com/news/1224514/ex-punjab-ministers-nephew-killed-in-rawalpindi-election-clash
-----------
Arab World
Governor of Yemen's Aden killed in car bombing: Official
AFP | Dec 6, 2015
DUBAI: The Islamic State group on Sunday claimed responsibility for a car bomb attack that killed the governor of Yemen's second city Aden.
A statement posted on Twitter by the jihadist group said it was behind the blast that struck the convoy of Jaafar Saad as it travelled through Aden's Tawahi neighbourhood early Sunday.
The governor of Yemen's second city Aden was killed by a car bomb that tore through a residential neighbourhood, a local official and witnesses said.
The attack killed Jaafar Saad and an unspecified number of his bodyguards in the Tawahi district of the major port city, the sources said.
Tawahi has become a stronghold in recent months for jihadists including al-Qaida, whose militants have expanded their presence across the city.
Saad was only recently appointed governor and was known to be close to President Abedrabbo Mansour Hadi, who returned to Aden last month after several months in exile in Riyadh.
Pro-Hadi forces, backed by a Saudi-led coalition, have battled Iran-backed rebels in Yemen since March, after the insurgents overran the capital Sanaa and advanced south, forcing Hadi's government to flee.
Saad's death comes a day after the country's UN envoy held talks with Hadi in Aden aimed at kickstarting peace talks between the warring
http://timesofindia.indiatimes.com/world/middle-east/Governor-of-Yemens-Aden-killed-in-car-bombing-Official/articleshow/50063174.cms?
-----------
Russian Marines Deploy to East Homs Amid Syrian Army's Operations near Palmyra
Dec 6, 2015
TEHRAN (FNA)- A unit of more than 60 Russian Marines arrived in the Homs province's Eastern part in order to advise and overlook the Syrian Army's counter-offensive against the ISIL terrorists in Western side of the ancient city of Palmyra (Tadmur).
Prior to the arrival of the Russian Marines in Eastern Homs, the ISIL was on the offensive at the strategic villages of Al-Bayarat and Al-Dawa; however, the situation changed after the terrorist group failed to bypass the Syrian army's defense lines, an army source said.
After the arrival of the Russian military advisors, the Syrian army's 67th Brigade of the 18th Tank Division and the National Defense Forces (NDF) of Homs city, under the command of the Russian Marine advisors, launched a counter-offensive at al-Bayarat, seizing the lost territory from the ISIL terrorists in the village's Eastern part.
The pro-government forces, including the army, the NDF, the Lebanese Hezbollah and the Syrian and Russian Air Forces, have been coordinating in recent weeks for a large-scale operation to end the ISIL control over Palmyra.
Full report at: http://en.farsnews.com/newstext.aspx?nn=13940915000410
-----------
Syrian Army, Hezbollah Win Back More Lands South of Aleppo
Dec 6, 2015
TEHRAN (FNA)- The Syrian Army and the Lebanese Hezbollah fighters continued to advance against the militant groups in the Southern parts of Aleppo Province, killed large numbers of terrorists and seized back the strategic village of Baradah after hours of clashes, military sources said Sunday.
The sources said that the Syrian army's 4th Mechanized Division, in coordination with Hezbollah, Harakat Al-Nujaba (Iraqi paramilitary), the National Defense Forces (NDF) of Aleppo city, and Kata'eb Hezbollah (Iraqi paramilitary), imposed full control over the village of Baradah after a series of intense firefights with the terrorists of al-Nusra Front, Harakat Ahrar Al-Sham, Harakat Nouriddeen Al-Zinki, and Liwaa Suqour Al-Sham.
The Syrian Armed Forces and their allies seized the village of Baradah after advancing from the recently captured hilltop village of Tal Al-Arba'een.
Full report at: http://en.farsnews.com/newstext.aspx?nn=13940915000480
-----------
200 More Militants Surrender to Syrian Authorities in Damascus Province
Dec 6, 2015
TEHRAN (FNA)- A growing number of militants are giving up fight against the Damascus government as the Syrian army is advancing in multiple front across the country.
Some 200 wanted militants from Zabadani region and Madaya in Damascus province turned themselves in to the authorities on Saturday.
"The Syrian government has vowed to pardon all those who lay down arms voluntarily and it has remained loyal to its pledge so far, and this has encouraged us to give up fight, specially considering that the government troops, National Defense Forces (NDF) and Hezbollah who also enjoy the air backup of the Syrian and Russian air forces has gained momentum in its battlefield victories," one of those who surrendered in Damascus today said.
Full report at: http://en.farsnews.com/newstext.aspx?nn=13940914000972
-----------
Unconfirmed Video by Militants Shows Use of Poison Gas against Syrian Army, People in Aleppo
Dec 6, 2015
TEHRAN (FNA)- The foreign-backed militants fighting against Syrian President Bashar Assad released a video showing them targeting certain locations and residential areas in Aleppo with poisonous gas capsules fired by mortar launchers.
The video by the US-backed Fath Halab (Aleppo Conquest) militants shows them firing rockets equipped with a capsule containing poisonous gas at people's houses and the destroyed buildings where the Syrian army is stationed.
No independent source has confirmed authenticity of the footage yet.
On Friday, the Syrian army and its allies won control over a strategic village near the recently-captured Kuweires military airbase in Aleppo province.
The Syrian Army's elite special operations division known as the "Tiger Forces", backed by the National Defense Forces (NDF), the Lebanese Hezbollah fighters and Kataebat Al-Ba'ath (Al-Ba'ath Battalions), gained full control over the village of Nasrallah after a violent heavy clashes with the ISIL terrorists on the Northern outskirts of the Kuweires airbase.
Full report at: http://en.farsnews.com/newstext.aspx?nn=13940914001334
-----------
Syrian Gov't Forces Win Several More Strategic Heights North of Lattakia Province
Dec 6, 2015
TEHRAN (FNA)- The Syrian Army alongside the country's popular forces on Saturday continued pushing back the terrorist groups from vast areas in the Northern parts of Lattakia province near the border with Turkey, following hours of fierce clashes with the militants in mountainous regions.
The Syrian army troops and the country's National Defense Forces (NDF) stormed the militant groups' defense lines in Jabal al-Azar (Mountain) and Height 817 near the border with Turkey and gained full control over both strategic regions.
The militant groups retreated from the entire region after sustaining heavy casualties in the clashes.
Full report at: en.farsnews.com/newstext.aspx?n=13940914000828
-----------
Syrian Army Seizes Back Vast Areas in Lattakia
Dec 6, 2015
TEHRAN (FNA)- The Syrian army, backed by popular defense groups, continued to gain ground in Northeastern Lattakia as they launched wide-scale military operations to completely purge the coastal province of the terrorists.
The Syrian forces regained control over al-Furruluq forests and the area surrounding Oteira village on Saturday.
The Syrian troops also retook the hills near Qazghadar Mountains, al-Msheirfeh Fuqa, al-Msheirfeh Tahta, Rweiset Mislaneh and Katef al-Allaneh.
Sources said the terrorists suffered heavy casualties in the military operations.
Earlier on Saturday, the Syrian Army alongside the country's popular forces pushed back the terrorist groups from vast areas in the Northern parts of Lattakia province near the border with Turkey, following hours of fierce clashes with the militants in mountainous regions.
Full report at: http://en.farsnews.com/newstext.aspx?nn=13940915000332
-----------
Syrian Forces Advancing against Militants near Lattakia Border with Turkey
Dec 6, 2015
TEHRAN (FNA)- The Syrian Army and popular forces have pushed back the militant groups from more territories in the Northern part of Lattakia province and took back new Heights near the border with Turkey, battlefield sources announced Sunday.
The Syrian Army's 103rd Brigade of the Republican Guard, National Defense Forces (NDF) of Lattakia city and Qurdaha, the Syrian Social Nationalist Party (SSNP) and Muqawama Souri (Syrian Resistance) continued their rapid advance along the Turkish border, capturing Height 812 after fierce clashes with al-Nusra Front and the Free Syrian Army's (FSA) 1st Coastal Brigade, the sources said.
Full report at: http://en.farsnews.com/newstext.aspx?nn=13940915000288
-----------
Syrian Forces Recapture Strategic Village in Homs
Dec 6, 2015
TEHRAN (FNA)- A strategic village near the ancient city of Palmyra in the Syrian Province of Homs has been purged of the foreign-backed Takfiri militants in a massive military operation.
The Syrian army regained control over Marhatan village in al-Baiyarat region to the West of Palmyra on Saturday.
Earlier on Saturday, the Syrian troops engaged in heavy clashes with ISIL terrorists in al-Biyarat region, inflicting heavy losses on them.
The news came as the Syrian warplanes intensified their airstrikes on ISIL strongholds in several regions across the province of Homs on Saturday.
The Syrian air raids hit ISIL positions in the high-profile al-Qaryatayn city and al-Shindakhiyeh al-Janoubiyeh village in Homs province.
There were no immediate reports of possible casualties among ISIL ranks.
http://en.farsnews.com/newstext.aspx?nn=13940915000234
-----------
Army Launches Massive Assault on Takfiris in Dara'a, Deir Ezzur
Dec 6, 2015
TEHRAN (FNA)- The Syrian army troops marched on Takfiri terrorists' positions in the provinces of Dara'a and Deir Ezzur on Saturday.
The Syrian army targeted terrorists' concentration centers in the neighborhoods of al- Rashidiya, al-Hwaiqa and al-Sheikh Yassin in Deir Ezzur.
Early battlefield reports said 11 terrorists were killed and, at least, 34 others were injured in the attacks.
The army troops also struck heavy blows at the militants' positions in the city of Inkhil, and the towns of Zimrin and Simlin in Dara'a.
Earlier on Saturday, the terrorists groups confirmed the death of 17 Takfiri militants in the Syrian army's attacks in Dara'a province.
Full report at: http://en.farsnews.com/newstext.aspx?nn=13940914001263
-----------
South Asia
Taliban chief likely dead: Pak media
IANS | Dec 6, 2015
ISLAMABAD: Afghan Taliban chief Mullah Akhtar Mansour has reportedly died and he Taliban has appointed Moulavi Haibatullah Akhunzada as the new caretaker chief, Xinhua quoted Pakistani broadcaster Channel 24 as saying on Friday.
Channel 24, without identifying its sources, said Mansour succumbed to the injuries that he sustained on Wednesday in a gunfight following a harsh argument during a meeting of Afghan Taliban commanders near Pakistan's southwestern city of Quetta.
Akhunzada, who was the deputy chief of Taliban and a member of the supreme council, has reportedly been appointed as the new caretaker chief of the Taliban. A source in Afghanistan also showed an alleged picture of Mansour depicting that he is dead, but it was not confirmed. Earlier on Friday , an Afghan Taliban spokesman rejected reports of Mansour's death, saying they were "baseless, untrue propaganda of the enemy and intelligence agencies trying to sow confusion among the people."
On Thursday, Pakistan's foreign ministry also denied reports that Mansour has been injured in gunfight in the country's southwestern Balochistan province.
http://timesofindia.indiatimes.com/world/pakistan/Taliban-chief-likely-dead-Pak-media/articleshow/50060911.cms
-----------
Baghdad calls on Ankara to withdraw troops
AFP — December 6th, 2015
BAGHDAD: Iraq has called on Turkey to "immediately" withdraw forces, including tanks and artillery, it has deployed in the country's north without Baghdad's consent.
The premier's office said on Saturday: "The Iraqi authorities call on Turkey to... immediately withdraw from Iraqi territory."
"We have confirmation that Turkish forces, numbering about one armoured regiment with a number of tanks and artillery, entered Iraqi territory...allegedly to train Iraqi groups, without a request or authorisation from Iraqi federal authorities," it said.
http://www.dawn.com/news/1224454/baghdad-calls-on-ankara-to-withdraw-troops
-----------
UNAMA condemns alleged shelling by Afghan forces which killed 9 civilians in Wardak
By Khaama Press - Sun Dec 06 2015
The UN mission in Afghanistan condemned civilian casualties as a result of a rocket attack in central Maidan Wardak province of Afghanistan.
The United Nations Assistance Mission in Afghanistan (UNAMA) issued a statement on Sunday condemning the recent killing of nine civilians when explosive ordinance was fired into the village of Shahi Khil in Wardak.
The statement further added "Initial information indicates that the casualties resulted from the impact of a shell fired by the Afghan National Army. Four boys were among the nine killed in the 4 December incident and at least three other persons were injured near a mosque in the village."
"UNAMA notes that President Ghani has assigned a delegation to investigate the incident and urges the Government to ensure an independent, impartial and transparent investigation and that those responsible be held accountable," the statement said, adding that "The mission also urges the Government to provide appropriate compensation and support to victims and their families."
Full report at: http://www.khaama.com/unama-condemns-alleged-shelling-by-afghan-forces-which-killed-9-civilians-in-wardak-9619
-----------
6 ISIS fanatics killed in Nangarhar operations
By Khaama Press - Sun Dec 06 2015
ISIS fanatics AfghanistanAt least six loyalists of the Islamic State of Iraq and Syria (ISIS) terrorist group were killed as ground and air operations continue to suppress the operations of the terror group in eastern Nangahrar province.
According to the local government officials, the latest casualties to the fanatics of the terror group were incurred as a result of an airstrike in Achin district.
Provincial governor spokesman Ataullah Khogyani said the airstrike was carried out late on Saturday night.
Full report at: http://www.khaama.com/6-isis-fanatics-killed-in-nangarhar-operations-1759
-----------
Taliban release audio message purportedly from Mullah Akhtar Mansoor
By Khaama Press - Sun Dec 06 2015
The supreme leader of the Taliban militants group in Afghanistan Mullah Akhtar Mansoor issued an audio statement late on Saturday night, rejecting reports regarding his death in a gun battle in Pakistan.
Calling the reports regarding his death as 'enemy propaganda', Mullah Mansoor said "There is no truth in the rumors that I was either injured or killed in the infighting at Pakistan's Kuchlak area."
Full report at: http://www.khaama.com/taliban-release-audio-message-purportedly-from-mullah-akhtar-mansoor-1758
-----------
33 IS-Khorasan militants killed, 4 wounded in Nangarhar
By Khaama Press - Sat Dec 05 2015
33 militants belonging to the Islamic State (IS) which also goes by its Arabic name Daesh have been killed and four others wounded security operation in eastern Nangarhar province.
IS-Khorasan suffered the newest casualties in Karkani and Trili areas of the restive Achin District in past 24 hours.
According to another report, spokesperson of Nangarhar police headquarters survived a bomb blast on way to Achin District this morning.
Colonel Hazrat Hussain Mashriqiwal was going to participate in the security operation, ongoing against Daesh and Taliban in Achin District from the past seven weeks, when his vehicle ran over a landmine in Shinwar Qala area of Bati Kot District.
Officials say, everybody in the vehicle survived the blast but the vehicle slightly damaged.
No group has immediately claimed responsibility for the explosion.
This comes four days after Nangarhar's police chief General Fazal Ahmad Shirzad survived a similar attack on his way to Achin District.
http://www.khaama.com/nangarhar-police-spokesman-survives-bomb-blast-4383
-----------
Huge fire erupts at a shopping center in Kabul's Mandawi area
By Zabihullah Moosakhail - Sat Dec 05 2015
FireBreaking News: Huge fire has erupted at a shopping center in Mandawi area of Kabul city.
Blazes of the fire has engulfed at least three markets burning several shops.
Firefighters and civilians have been trying to extinguish the fire and there is no immediate report about the loses caused by it.
http://www.khaama.com/breaking-news-huge-fire-erupts-at-a-shopping-center-in-kabuls-mandawi-area-4382
-----------
Southeast Asia
Commuter train hits passenger bus in Indonesia; 14 dead
AP | Dec 6, 2015
JAKARTA: Police say a commuter train slammed into a passenger minibus at a railroad crossing in Indonesia's capital, killing at least 14 people and seriously injuring 10 others.
Tambora neighborhood police chief Wirdhanto says the bus driver allegedly ignored the warning signals when he crossed the tracks and was rammed by the train in western Jakarta on Sunday.
Wirdhanto, who like many Indonesians uses only one name, says 13 people in the minibus were killed instantly and another died in a hospital.
He says the train was traveling from Jakarta to the neighboring town of Bogor with eight cars, and all train signals were working at the time of the crash.
http://timesofindia.indiatimes.com/world/Commuter-train-hits-passenger-bus-in-Indonesia-14-dead/articleshow/50062880.cms
-----------
Mideast
Yemeni Forces Destroy Tens of Military Centers in Southern Saudi Provinces
TEHRAN (FNA)- The Yemeni army and popular forces destroyed a large number of military posts and centers in three provinces in Southern Saudi Arabia.
The Yemeni forces' missile and artillery fire has destroyed tens of Saudi military sites in Najran, Jizan and Asir provinces in the last three days.
A large number of Saudi troops have been killed and many more wounded in the Yemeni forces' retaliatory attacks on their positions.
Earlier today, FNA dispatches said that the Yemeni army and popular forces continued their nonstop advances on the Saudi soil and seized several military bases and sites in Saudi Arabia's Southern provinces after heavy clashes with the kingdom's troops.
The Yemeni forces captured a number of Saudi military bases in Jizan province, Yemeni Army Commander Ebrahim Moussa al-Hamdani told FNA.
Al-Hamdani noted that the army and popular forces also seized the Riyadh government's strategic military positions in Najran province after several hours of clashes with the Saudi forces, seizing heavy machinery and a large cache of weapons and military tools, including mortar-launchers.
Full report at: http://en.farsnews.com/newstext.aspx?nn=13940914001171
-----------
2 soldiers, 1 policeman killed in Cizre, Sur PKK attacks
December 05, 2015,
Two soldiers were killed and two others were injured in an attack that targeted their civilian car in the southeastern district of Cizre while a police officer was killed in a separate attack in Diyarbakır on Saturday.
İn the Cizre district of Şırnak, an attack took place in front of a car mechanic where there were group of soldiers in plainclothes to change the tire of their car. A group of terrorists in a car passing by opened fire on the soldiers with automatic rifles. The group fled the scene immediately after the attack.
Four soldiers who were injured in the attack were taken to the Cizre State Hospital but doctors were unable to save two of them. The remaining two are still receiving treatment.
Security forces launched an operation in Cizre in pursuit of the attackers, shutting off entry and exit routes of the town. Witnesses said gunfire could be heard as residents fled indoors.
Full report at: http://www.todayszaman.com/national_2-soldiers-1-policeman-killed-in-cizre-sur-pkk-attacks_406192.html
-----------
Iraqi president says Turkish deployment inside Iraq violates international law
December 05, 2015
Iraqi President Fouad Massoum on Saturday called the deployment of several hundred Turkish troops inside Iraq near the northern city of Mosul "a violation of international norms and law".
A Turkish security source said on Friday the forces would provide training for Iraqi troops near Mosul, which is controlled by the Islamic State of Iraq and the Levant (ISIL).
Iraq's prime minister and the Foreign Ministry have called on Turkey to withdraw its forces.
In an online statement, Massoum also called on Turkey to withdraw the troops and asked Iraq's Foreign Ministry to take the necessary measures "to preserve the country's sovereignty and independence."
Full report at: http://www.todayszaman.com/diplomacy_iraqi-president-says-turkish-deployment-inside-iraq-violates-international-law_406188.html
-----------
Straits could be closed to Russian ships if Turkey's security threatened
December 05, 2015
Facing a series of retaliations from Russia following the downing of a Russian jet by two Turkish F-16s last week and an increasing Russian military presence in Syria since the incident, Turkey may play its valuable trump card and close its straits to Russian ships if it considers its national security threatened.
The downing of the Russian jet by Turkey last Tuesday, the first time in half a century that a NATO member has shot down a Russian aircraft, triggered a harsh response from Moscow. Russia has since restricted tourist travel, left Turkish trucks stranded at its border, confiscated large quantities of Turkish food imports and started preparing a host of broader economic sanctions.
President Vladimir Putin also ordered the deployment of long-range S-400 air defense missile systems to a Russian air base in Syria just 50 kilometers (30 miles) south of the border with Turkey to help protect Russian warplanes. The Russian military also warned it would shoot down any aerial target that poses a potential threat to its planes. Full report at: http://www.todayszaman.com/diplomacy_straits-could-be-closed-to-russian-ships-if-turkeys-security-threatened_406058.html
-----------
Turkey may have to accept Syrian Kurdistan if radical PYD-PKK wiped out
December 05, 2015, Saturday/ 17:00:00/ GÜLTEN ÜSTÜNTAĞ / ISTANBUL
International conjuncture seems to have favored Kurds once again as the possibility of founding another autonomous Kurdish regional area that is similar to the one in northern Iraq emerges in the north of Syria, just a few kilometers away from the Turkish border.
If such an autonomous Kurdish region manages to involve moderate Kurds and do away with the Syrian Kurds who engage in violent methods to reach their goals, Turkey might be pushed to recognized this new formation.
In early 2014, Syrian Kurds declared three autonomous administrations -- Jizira, Kobani and Afrin -- in the northern part of Syria, called Rojava in Kurdish, three years after Syria's civil war broke out. As a result of intense conflicts in the country, over 220,000 people have died and a huge influx of refugees to Turkey and other neighboring countries has been created. Over 6.5 million Syrians have been displaced and 3.5 million have fled, according to data released by the UN High Commissioner for Refugees (UNHCR) in March.
However, the Turkish government has multiple concerns regarding the de facto Kurdish administration on the Syrian side of its southern border. First, the autonomous region is controlled by the Democratic Union Party (PYD), the Syrian offshoot of the Kurdistan Workers' Party (PKK), and its armed wing the People's Protection Units (YPG).
Turkey is still pursuing its decades-old fight against the PKK, which has fought an armed campaign against the Turkish Armed Forces (TSK) in an effort to create an autonomous region inside the territory.
Full report at: http://www.todayszaman.com/national_turkey-may-have-to-accept-syrian-kurdistan-if-radical-pyd-pkk-wiped-out_406157.html
-----------
Azerbaijan: 1 dead, 30 missing, 33 saved after oil rig fire
December 05, 2015
One worker was killed, 30 were missing and 33 were rescued Saturday after a fire swept through a caspian sea oil platform owned by Azerbaijan's state oil company SOCAR, the company said.
The missing workers were in a lifeboat that fell into stormy seas, according to a joint statement issued late Saturday by SOCAR, the country's emergency services and the prosecutor general's office. It was unclear if any of the missing workers would be found alive.
The fire on the platform in the offshore Guneshli field broke out Friday evening when an underwater gas pipeline was damaged in a heavy storm. Strong winds and waves up to 10 meters (33 feet) made rescue operations extremely difficult, the statement said.
Full report at: http://www.todayszaman.com/anasayfa_azerbaijan-1-dead-30-missing-33-saved-after-oil-rig-fire_406196.html
-----------
Africa
Triple suicide attack kills 27 on Lake Chad island: Security source
AFP | Dec 5, 2015
N'DJAMENA: At least 27 people were killed and more than 80 wounded on Saturday in a triple suicide bombing on an island in Lake Chad, a security source said in the capital N'Djamena.
"Three suicide bombers blew themselves up in three different places at the weekly market on Loulou Fou, an island in Lake Chad," the source told AFP, speaking on condition of anonymity.
He said the explosions had "killed 30 people", including the attackers, and wounded more than 80.
N'Djamena on November 9 declared a state of emergency in the flashpoint Lake Chad region, which also straddles Nigeria, Cameroon and Niger and is frequently targeted by Boko Haram Islamists who this year declared allegiance to the Islamic State.
The decree granted the governor of the remote region the authority to ban the circulation of people and vehicles, to search homes and to seize arms.
In recent months, Boko Haram Islamists have stepped up attacks and suicide bombings on Chadian villages in the lake that lie close to the frontier with Nigeria.
The deadliest attack on Chad's side of the lake took place on October 10, another triple suicide, which killed 41 people at Baga Sola, according to N'Djamena.
Since the start of the year, the Chadian army has been on the front line of a regional military operation against Boko Haram, whose attacks have spread from northeast Nigeria, its traditional stronghold, to the country's three Lake Chad neighbours.
Boko Haram has been hit hard by the offensive, losing territory, but has launched a wave of attacks and bombings in response.
The jihadists, believed to be hiding out in Nigeria's Sambisa forest and the lake's many islands, are held responsible for 17,000 deaths and for making 2.5 million people homeless in their six-year campaign of violence.
http://timesofindia.indiatimes.com/world/rest-of-world/Triple-suicide-attack-kills-27-on-Lake-Chad-island-Security-source/articleshow/50057310.cms
-----------
Europe
Man charged with stabbing 3 in London Tube, police call it a terror attack
AFP | Dec 6, 2015
LONDON: A man was being held in custody on Sunday after three people were stabbed at a London Underground train station in an attack police were treating as a "terrorist incident".
One eyewitness shouted "You're no Muslim" at the suspect as he was pinned down by police officers at the suburban Leytonstone station, amateur video footage showed, while a pool of blood was seen in the ticket hall.
Sky News reported that eyewitnesses had said the lone suspect spoke of Syria and had "apparently shouted 'this is for Syria'," though no witnesses were quoted.
Police could not confirm this when contacted by AFP and it is not evident from video footage circulating online.
The attack on Saturday came at the end of a week in which the British parliament voted to extend air strikes on the Islamic State jihadist group (IS) from Iraq into Syria.
The stabbings also come less than a month after the November 13 jihadist rampage in Paris, claimed by IS, which killed 130 people.
Full report at: http://timesofindia.indiatimes.com/world/uk/Man-charged-with-stabbing-3-in-London-Tube-police-call-it-a-terror-attack/articleshow/50061213.cms
-----------
UK doubles warplanes in fight against IS
PTI | Dec 6, 2015
LONDON: British Defence Secretary Michael Fallon said on Saturday that the deployment of Typhoons and two further Tornados would double the number of British fighter jets taking the fight against the Islamic State militant group.
IS terrorists have again been struck by British Royal Air Force aircraft, with Typhoon fighter jets used for the first time in bombing missions over Syria and Iraq, according to British Ministry of Defence.
During the evening of December 4, Tornado GR4s and Typhoon FGR4s, based at RAF Akrotiri in Cyprus, conducted a further series of strikes on targets in the very large IS-controlled oilfield at Omar in eastern Syria, MoD said on Saturday in a statement.
"The Tornados and Typhoons used Paveway IV guided bombs to hit wellheads, thus cutting off the terrorists' oil revenue at the very source. Eight attacks were carried out, and early reports suggest that they were successful," the statement said.
Full report at: http://timesofindia.indiatimes.com/world/uk/UK-doubles-warplanes-in-fight-against-IS/articleshow/50061033.cms
URL: https://newageislam.com/islamic-world-news/new-age-islam-news-bureau/american-muslims-see-rise-in-death-threats/d/105526
New Age Islam, Middle East, ISIL, ISIS, Syria, Iraq, Islamic World News, African Muslim News, Arab World News, South Asia News, Indian Muslim News, World Muslim News, Islamic Website, Online Islam