New Age Islam News Bureau
13 Jul 2019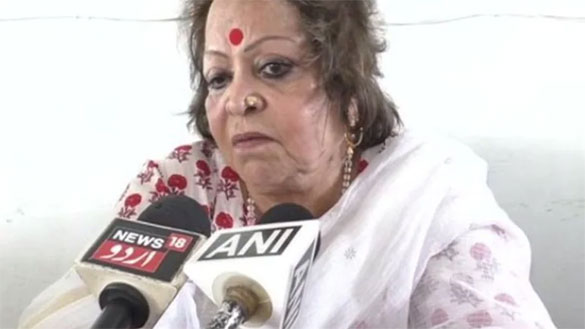 The Madarsa houses thousands of students including both Hindus and Muslims. (Photo: ANI)
----------
• Aligarh Madarsa Having Thousands of Hindu and Muslim Students to Have both Temple and Mosque
• UP Government Denies Muslim Students Of A Madarasa Forced To Chant 'Jai Shri Ram'
• Video from 'Wilayah Turkey': Islamic State Turkey Province Video Claims New Wilayah in Old Turf
• Israel Could Be 'Wiped Out' In A War With Iran, Hezbollah Leader Warns
• Rohingya Girl Makes Emotional Plea to UN Refugee Chief
• Saudi Arabia, Russia Express Support for China's Treatment of Uyghur Muslims In Xinjiang
• 30 German Mosques and Cultural Centers Tied To Hezbollah: Intel Report
• Pakistan Foreign Minister Heckled At London Media Freedom Meet Where He Speaks To Mostly Empty Chairs
India
• Aligarh Madarsa Having Thousands Of Hindu And Muslim Students To Have Both Temple And Mosque
• UP Government Denies Muslim Students Of A Madarasa Forced To Chant 'Jai Shri Ram'
• Poetry in Muslim 'Dialect' Kicks Up A Storm In Assam
• Mob in Tamil Nadu Attacks Muslim Man for Uploading Picture of Himself Eating Beef;People On Twitter Express Outrage
• Pakistan won't open airspace until India pushes back fighters from forward airbases
• Humanity Precedes Protocol as Indian Army Hands over PoK Boy's Body To Pakistan
--------
Mideast
• Video from 'Wilayah Turkey': Islamic State Turkey Province Video Claims New Wilayah in Old Turf
• Israel Could Be 'Wiped Out' In A War With Iran, Hezbollah Leader Warns
• Protesters Disrupt World's Largest Christian Zionist Summit Over Israeli Occupation Of Palestine
• UAE pulls most forces from Yemen in blow to Saudis: Report
• Iran Cleric Says U.K. Will Be 'Slapped in the Face' for Seizure of Its Tanker-TV
• Turkey Gets Shipment of Russian Missile System, Defying U.S
• Israel Said It Thwarted 50 Operations By Iran, ISIS Around the World
• Hezbollah says Iran able to bombard Israel if war started
• Iran strikes opposition positions on border with Iraqi Kurdistan
• Israeli troops shoot Palestinian child in head in northern West Bank: Ministry
--------
South Asia
• Rohingya Girl Makes Emotional Plea to UN Refugee Chief
• General Calls Rushed Troop Withdrawal from Afghanistan a 'Strategic Mistake'
• Suicide bomber kills five at wedding party in eastern Afghanistan
• 53 militants killed as Afghan gov't forces step up operations: officials
• 20 killed, wounded as suicide attack targets wedding party in East of Afghanistan
• Airstrikes kill 7 Taliban militants in Farah and Herat provinces
• Taliban militants suffer heavy casualties after attacking Alam Khel Base in Balkh
• Afghan commandos killed four at medical clinic: human rights group
• Bangladesh looks to boost tourism from OIC states
--------
Southeast Asia
• Saudi Arabia, Russia Express Support for China's Treatment of Uyghur Muslims In Xinjiang
• Combative Jokowi moves to finally unleash Indonesia's potential
• FPI to crowdfund to cover Rizieq's Saudi visa fine
• King: Preserve Malaysia's close ties with Saudi Arabia
• Islamic State Sympathizers May Come Home if They Swear Allegiance to Indonesia, Pancasila
• Jakarta's Stranded Refugees Moved Off the Streets
• Iran raps US interference, says fully support 'One China' policy
--------
Europe
• 30 German Mosques and Cultural Centers Tied To Hezbollah: Intel Report
• Gibraltar bails Iranian tanker crew but ship staying put for now
• UK working to clear new arms export licenses to Saudi and allies, top official says
• Germany steps-up monitoring of "extreme right" Identitarian Movement
• Britain sends second warship to the Gulf after Iran tanker standoff
• New Zealanders give up weapons after mosque killings
• Albanian police arrest Russian Daesh 'fighter'
• EU move against Turkey on Cyprus to be futile: Cavusoglu
--------
Pakistan
• Pakistan Foreign Minister Heckled At London Media Freedom Meet Where He Speaks To Mostly Empty Chairs
• Hafiz Saeed Challenges Terror Financing Cases In Lahore HC
• US, Russia, China recognise Pakistan's role in Afghan peace process
• AG explains to SJC why govt filed references against judges
• 3,938 missing persons traced, claims commission
• Pakistan joins US-led call for Afghan ceasefire, talks
• Pakistan spells out requirements for effective UN peacekeeping
• US general wants strong military ties with Pakistan
• FO hopes judgement in Jadhav case will be in Pakistan's favour
--------
Africa
• Car Bombings Kill at Least Five at Eastern Libyan Army Funeral
• Hundreds Of Thousands Flee Homes In Mali Amid Deadly Militia Attacks
• AU envoy urges greater involvement of youth in anti-terrorism war
• Death toll in migrant ship disaster off Tunisia rises to 72
• Somalia security forces end militant attack on hotel that killed 13
• Libya demands explanation after French missiles found
• Nigerian Shi'ite group says 4 killed in protests
--------
Arab World
• Kuwaiti Authorities Arrest Militant Cell Linked To Muslim Brotherhood
• Deadly clashes, car blast in northwest Syria leave 84 dead
• Argentina To Designate Hezbollah As Terror Group - Report
• Syria: Bomb explodes outside church in Qamishli Christian neighborhood
• Iraqi Army Concludes 'Will of Victory' Operation against ISIS
• UAE committed to tackle terrorism-crime nexus
• Hezbollah reduced its forces in Syria, says Nasrallah
• Talks on post-war Syria constitution to 'continue': Assad
• Regime airstrikes kill 10 civilians in Idlib
• Kuwaiti authorities arrest militant cell linked to Muslim Brotherhood
--------
North America
• Indiana brothers accused of trying to support ISIS
• Alleged 'Bike Path Terrorist' Can't Keep Cellphones Out of Case: Judge
• US treatment of Iranian volleyball team grotesque and immoral: Analyst
• US war hawk neocons targeting Iranian, Chinese and Russian citizens: Analyst
• US service member killed in Afghanistan
Compiled by New Age Islam News Bureau
URL: https://www.newageislam.com/islamic-world-news/aligarh-madarsa-having-thousands-hindu/d/119180
--------
Aligarh Madarsa Having Thousands Of Hindu And Muslim Students To Have Both Temple And Mosque
July 13, 2019
ALIGARH: Setting an example of Hindu-Muslim unity and religious tolerance, Salma Ansari wife of former Vice-President Hamid Ansari, has decided to build both a temple and a mosque inside the "Chacha NehruMadarsa" run by her here. She asserts that this will also ensure the safety and security of students studying here.
"The security of the students who reside in the Hostel here is our responsibility. When they go outside the madrasa for visiting a temple or mosque and some untoward incident happened then it will be our responsibility. Realizing it, we have decided that both mosque and temple would be constructed within the premises so that the security and safety of our children is ensured," she said.
"I want that in building Hindustan everyone should have a say. Here I am concerned only with the safety of our children," said Ansari.
"The death penalty for mob lynching is a good deterrent. Such crimes are a blot on society. While running a Madarsa we must look at its every aspect," she said.
The Madarsa houses thousands of students including both Hindus and Muslims.
https://www.siasat.com/news/madarsa-aligarh-have-both-temple-and-mosque-salma-ansari-1546838/
------
UP Government Denies Muslim Students Of A Madarasa Forced To Chant 'Jai Shri Ram'
July 13, 2019
The Uttar Pradesh government has denied that students of a madarasa in Unnao district were forced to chant 'Jai Shri Ram', saying that the news was wrongly spread to malign the government's image.
Principal Secretary, Information, Avanish Awasthi admitted that a clash took place while the children were playing cricket but denied that the students were made to chant the religious slogan.
He said that news was being wrongly spread to malign the state government image and disturb communal harmony.
According to reports, four men beat the children and forced them to chant 'Jai Shree Ram' while they went to play cricket after concluding their namaaz on Thursday afternoon. Their clothes were torn off and their bicycles vandalized.
The children returned to the madarasa and narrated the incident after which police was called. According to the Imam of the Jama Masjid, a group of men from Bajrang Dal were involved in the incident.
The police had registered a case and identified three accused by tracing their Facebook accounts. The accused have purportedly identified themselves as members of Bajrang Dal in their social media accounts. However, no arrests were made in the case.
This is not for the first time that an incident like this has came to light in Uttar Pradesh.
In a similar incident which took place on July 4, a group of men locked up an auto driver in a washroom and pelted stones at him. The auto driver, Mohammad Aatib, alleged that he was attacked by the men for refusing to chant 'Jai Shree Ram'.
Earlier, a Muslim youth, who was wearing a skull cap, was allegedly thrashed and insulted in Kanpur by some unidentified persons after he refused to chant 'Jai Sri Ram'. The attack took place when the youth, identified as Taj Mohammad, was returning to his home in the Barra area from the madarasa.
https://www.indiatvnews.com/news/india-up-government-denies-muslim-minors-forced-chant-jai-shri-ram-communal-violence-534785
--------
Video from 'Wilayah Turkey': Islamic State Turkey Province Video Claims New Wilayah in Old Turf
JULY 11, 2019
ISIS released a propaganda video from 'Wilayah Turkey,' showing a small group of militants pledging bayah, or allegiance to ISIS leader Abu Bakr al-Baghdadi. The eighth in the "And the best outcome is for the righteous" series, the video is the first from this new province, but ISIS already has a complex presence in Turkey.
The five-minute long video released on July 10 is typical of earlier bayah videos. It features three militants sitting in front of what appears to be a handmade, large black standard commonly used by ISIS. They are joined by two more when making the pledge of allegiance while a sixth presumably operates the shaking camera.
The speaker is identified as Abu Qatada at-Turki, and he reaffirms the militants' allegiance to Baghdadi while also threatening Turkey and America.
A weapons researcher known as Calibre Obscura noted that the militants appear well-armed in comparison to fighters seen in other videos in this series. A Draganov sniper rifle, a PKM machine gun, an RPG-7 rocket-propelled grenade launcher, two AKMS assault rifles, a Glock pistol, and some grenades appear throughout.
Islamic State in Turkey
The "And the best outcome is for the righteous" video series has included ISIS militants from multiple affiliates renewing their pledges to Baghdadi. So far videos have been released from ISIS affiliates in Khorasan (which includes Afghanistan and Iran), Qawqaz (Caucasus), East Asia, Sinai (Egypt), West Africa (which included bayah from Mali and Burkina Faso), and Libya. One video in the series is from Azerbaijan, although this affiliate has not been publicly called a Wilayah.
The videos appear part of an effort to emphasize ISIS's global presence following its territorial losses in Iraq and Syria, as well as to emphasize unity under Baghdadi.
While this video is the first official release from Turkey Province, is not the first mention of a wilayah there. A Turkey province was casually identified in Baghdadi's most recent video appearance, released on April 29, the first time he had been seen in five years. In the video he reviews binders ostensibly containing information on various ISIS affiliates, including one dedicated to the never-before-mentioned Wilayah Turkey.
Despite only recently naming it a province, ISIS has had a long history in Turkey, predating its 2014 declaration of a Caliphate. Turkey has been a key location for ISIS activities and transit point for fighters crossing into Syria, and ISIS has carried out several terror attacks in the country.
Previous ISIS propaganda has mentioned and focused on Turkey, and at one point the group published a Turkish-language magazine entitled Konstantiniyye. The first edition in June 2015 featured a more neutral position on Turkey, with little advocacy for violence in the country.
But a few months later the September 2015 edition of the now-defunct ISIS English-language magazine Dabiq attacked the Turkish government and army, saying they were "one of blatant apostasy." In November 2016 Baghdadi directly advocated for attacks in Turkey in a speech, saying, "Turkey today has become a target for your operations and a priority for your Jihad."
ISIS is believed to be responsible for several terror attacks in Turkey, including October 2015 bombings in Diyarbakir and Ankara, and a triple suicide bombing at Atatürk Airport in June 2016.
ISIS didn't admit responsibility for any of those attacks, making its first claim of responsibility – for another bombing in Diyarbakir – two days after Baghdadi's November speech.
The last major ISIS-claimed assault in Turkey was the gun attack on the Reina Nightclub in Istanbul on New Year's Day 2017.
Analysis by the Combatting Terrorism Center at West Point of 23 attacks and 28 plots in Turkey showed that all except for two were either directed by ISIS central or ISIS members were in direct contact with the attackers.
Most notably, in 2017 an ISIS operative in Turkey sent a partially constructed improvised explosive device to Australia as part of a plot to bomb a flight from Sydney to Abu Dhabi.
Turkey was also an essential logistical hub that allowed the movement of people and equipment necessary to its "caliphate" in Syria and Iraq. Of the tens of thousands of foreigners who traveled to ISIS-held territory, the majority moved through Turkey. Extensive networks were built to help facilitate many of their movements through Turkey into Syria.
ISIS fighters purchased supplies and equipment in Turkey, and had other material sent to the country to later smuggle into Syria, including various items for their drone program. Materials used in the production of explosives, including aluminum paste and nitrate-based fertilizers, were purchased on the Turkish domestic market, often in bulk.
Following the capture of ISIS-held territory in Iraq and Syria, Turkey has continued to arrest suspected ISIS members and foil plots.
In a series of propaganda videos meant to emphasize global credentials primarily to supporters, it remains to be seen just how much actual activity will follow. But ISIS certainly has more potential to expand in Turkey then in other locations featured for the first time in the "And the best outcome is for the righteous" series such as Azerbaijan or Iran, due to their existing networks in the country and proven capability to stage attacks.
https://thedefensepost.com/2019/07/11/islamic-state-turkey-province-bayah-video/
--------
Israel could be 'wiped out' in a war with Iran, Hezbollah leader warns
July 13, 2019
BEIRUT: The head of Lebanon's Tehran-backed Hezbollah said Friday that US ally Israel would not be "neutral" if a war broke out between the United States and Iran.
And "Iran is able to bombard Israel with ferocity and force," Hassan Nasrallah said in an interview broadcast on Hezbollah's Al-Manar television.
His remarks came after weeks of increasing tensions between the US and Iran, and as US President Donald Trump steps up his war of words with the Islamic Republic.
"When the Americans understand that this war could wipe out Israel, they will reconsider," Nasrallah said.
"Our collective responsibility in the region is to work toward preventing an American war on Iran," he said.
On Friday, the US House of Representatives voted to restrict Trump's ability to attack Iran, voicing fear that his hawkish policies are pushing toward a needless war.
Hezbollah is considered to be a terrorist organization by the United States, and is the only faction not to have disarmed after the Lebanese 1975-1990 civil war.
But it is also a major political player in the small Mediterranean country, taking 13 seats in parliament last year and securing three posts in the current cabinet.
Nasrallah also said he had decreased the number of his movement's fighters supporting the Damascus regime in neighboring war-torn Syria.
"The Syrian army has greatly recovered and has found that today it does not need us," he said.
"We are present in every area that we used to be. We are still there, but we don't need to be there in large numbers as long as there is no practical need," he said.
The head of the Iran-backed Shiite movement, which has been fighting in Syria since 2013, did not give details on the extent of the reduction.
Backed by Russia and Iran, the Damascus government has taken back large swathes of territory from rebels and jihadists since 2015, and now controls around 60 percent of the country.
Nasrallah spoke after Washington announced fresh sanctions Tuesday against Hezbollah, targeting elected officials from the movement for the first time.
Nasrallah said none of his fighters were currently involved in fighting in Syria's northwestern region of Idlib, where regime and Russian forces have increased deadly bombardments on a jihadist-run bastion since late April.
But "if there was a need to return, all those who were there would go back" to Syria, he added.
Responding to a question about repeated Israeli air strikes on Syria, he said the Israeli Prime Minister Benjamin Netanyahu was "deceiving his people."
"He is playing a game of brinkmanship, because Iran will not leave Syria," he warned.
Israel has carried out hundreds of strikes in neighboring Syria against what it says are Iranian and Hezbollah military targets. It has vowed to keep Iran from entrenching itself militarily there.
Nasrallah's interview came to mark the start of his movement's 2006 war with Israel, which killed more than 1,200 Lebanese, mostly civilians, and more than 160 Israelis, mostly soldiers.
Both countries are still technically at war, and a UN peacekeeping force has said three tunnels have been found to have dug under the border from Lebanon into Israel since late last year.
The group's leader warned that key Israeli installations along the Mediterranean coast including Tel Aviv were "within range of our rockets."
http://www.arabnews.com/node/1524856/middle-east
--------
Rohingya girl makes emotional plea to UN refugee chief
13.07.2019
A Rohingya girl recently wrote an emotional letter to a UN high official seeking the organization's help in protecting tens of thousands of Rohingya children living in crowded makeshift camps in Bangladesh.
"They have nowhere to go. They have no place to call home. They have no proper clothes on their bodies. They have no shoes under their feet. They have no books to read. They have no schools to go (to)," Jamalida Rafique, who now lives in Ireland, wrote to United Nations High Commissioner for Refugees (UNHCR) Filippo Grandi.
The 11-year-old girl migrated to Ireland from the Kutupalong refugee camp in Bangladesh's southern Cox's Bazar district with her parents when she was only eight months old.
Her close relatives – including her grandmothers, uncles, aunts and cousins -- are still living in the camp, which she visited with her father in 2017 and 2018.
As a citizen of Ireland, Jamalida has no lack of food, clothing and shelter. She is studying in Ireland and enjoying all the basic rights of a citizen there.
But she is not happy. Her cousins along with other children from her community are living in Bangladesh as stateless refugees without access to education and other basic human rights.
"I am now a proud Irish citizen. I have so many Irish friends. I have so many good Irish neighbors. I have so many good teachers. I have so many books to read. I have an education. I have hope," she said in her letter.
"I wish the same for Rohingya refugee children and many around the world. You have seen their suffering with your own eyes. I have seen them with my own eyes. You have seen their new lives with your own eyes. I am the witness of that new life."
According to a UN statement issued in April this year, almost half of the 540,000 Rohingya children in the camps in Bangladesh are under the age of 12 and are missing out on an education altogether, while the remainder only have access to very limited schooling.
"Only a handful of [Rohingya] teenage children are currently able to access any form of education or training," it said.
Pointing to the need of education for all Rohingya children, Jamalida urged the UNHCR chief to work for them.
"You have a voice to speak for them. You have the power for change. You can bring hope to children without a home and hope.
"Please stand up for their education the way many people have stood up for mine. Please give them a new chance the way I was given [one] for my new life. All children need education like me. All children need hope. All children need a future."
The Rohingya, described by the UN as the world's most persecuted people, have faced heightened fears of attack since dozens were killed in communal violence in 2012.
According to Amnesty International, more than 750,000 Rohingya refugees, mostly women, and children, have fled Myanmar and crossed into Bangladesh after Myanmar forces launched a crackdown on the minority Muslim community in August 2017.
Since Aug. 25, 2017, nearly 24,000 Rohingya Muslims have been killed by Myanmar's state forces, according to a report by the Ontario International Development Agency (OIDA).
More than 34,000 Rohingya were also thrown into fires, while over 114,000 others were beaten, said the report, titled "Forced Migration of Rohingya: The Untold Experience".
Some 18,000 Rohingya women and girls were raped by Myanmar's army and police and over 115,000 Rohingya homes were burned down and 113,000 others vandalized, it added.
Jamalida is also heartbroken over the inhuman treatment that thousands of Rohingya Muslims faced in their homeland.
She attempted to express her sadness through a painting she sent to the UNHCR chief.
She tried to focus on how the Rohingya Muslims fled a military crackdown in Rakhine to Bangladesh and how they are now living in squalid makeshift camps in Cox's Bazar.
The painting shows a Rohingya teenager sitting alongside the congested camps with her head hidden between her knees, reflecting the hopeless lives of tens of thousands of Rohingya children there.
She also sent another painting showing a girl studying at a table in a room with books and a beautiful bird. The picture represents the lives of those children across the world who have a dream in life and a promising future.
In reply to a query from Anadolu Agency on what inspired her to write such a letter and draw such pictures, Jamalida said: "I talk to my grandmothers, uncles, aunties and cousins [almost] every day. I hear sad stories from my cousins. They cannot study. When I visited the Kutupalong refugee camp in 2017 and 2018, I saw many children doing nothing."
"When I heard Filippo was coming to Ireland, I asked my father if I could send him some drawings and a letter about [Rohingya] children. He allowed me, and I did it."
"My main message is that people who have power should be role models. They can bring changes if they do a little bit more. Children are the future. Freedom of education is very important. We should not allow our future to be destroyed," she said, referring to Rohingya.
Jamalida added that it is her duty to work for all helpless children, including those from her own community.
https://www.aa.com.tr/en/asia-pacific/rohingya-girl-makes-emotional-plea-to-un-refugee-chief/1530451
--------
Saudi Arabia, Russia express support for China's treatment of Uyghur Muslims in Xinjiang
July 13, 2019
Saudi Arabia, Russia and 35 other states have written to the United Nations supporting China's policies in its western region of Xinjiang, in contrast to strong Western criticism.
China has been accused of detaining a million Muslims and persecuting ethnic Uyghurs in Xinjiang, and 22 ambassadors signed a letter to the UN Human Rights Council this week criticising its policies.
Countries including Australia, Britain, Germany and Japan called upon China to "refrain from the arbitrary detention and restrictions on freedom of movement of Uyghurs, and other Muslim and minority communities in Xinjiang".
But in a show of China's growing diplomatic clout, an opposing letter accused the West of "politicising human rights" and commended what it called China's "remarkable achievements" in human rights.
In addition to Saudi Arabia and Russia, the pro-China letter was signed by ambassadors from many African countries, North Korea, Venezuela, Cuba, Belarus, Myanmar, the Philippines, Syria, Pakistan, Oman, Kuwait, Qatar, the United Arab Emirates and Bahrain.
"Faced with the grave challenge of terrorism and extremism, China has undertaken a series of counter-terrorism and de-radicalisation measures in Xinjiang, including setting up vocational education and training centres," it said.
The letter said security had returned to Xinjiang and the fundamental human rights of people of all ethnic groups there had been safeguarded.
There had been no terrorist attack there for three years and people enjoyed a stronger sense of happiness, fulfillment and security, the letter added.
The ruling Chinese Communist Party maintains that its repressive measures in Xinjiang are "counter-terrorism" tactics against ethnic Uyghur separatists and Islamic extremists.
While only several thousand Uighur Muslims are estimated to have travelled to Syria and Iraq to fight for Islamic State, some 10 per cent of the entire Uyghur population is estimated to have been detained.
Beijing has established a wide-reaching surveillance state in Xinjiang and has said it wants to "Sinicise Islam" — a hardline policy increasingly referred to by observers as "cultural genocide" against the Turkic minority group.
A report from Amnesty International in 2018 claimed that public expressions of faith were now deemed "extremist" by authorities, including growing a beard, praying or fasting during the Islamic holy month of Ramadan.
Those in detention camps are reportedly forced to chant slogans, watch propaganda videos, denounce their religion and pledge loyalty to the communist party in overcrowded cells.
Beijing has denied any human rights violations in the region and Chinese Ambassador Xu Chen, speaking at the close of the Council's three-week session on Friday, said China highly appreciated the support it had received from the signatories.
"What happened around the world, particularly in developing countries like China and African countries, speaks the truth that without development, there are no human rights to talk about," he said earlier in the week at the Council, as quoted by Chinese state news agency Xinhua.
No leader of a major Muslim-majority country has publicly condemned the treatment of Muslims in Xinjiang, with many observers noting significant foreign investment from Beijing across the Muslim world, including via the Belt and Road initiative.
"It is a fact that the peoples of China's Xinjiang region live happily in China's development and prosperity," Turkish President Tayyip Erdogan, who is a staunch supporter of other Muslim minority groups including the Rohingya and Palestinians, was recently quoted by Chinese state media as saying.
"Turkey does not permit any person to incite disharmony in the Turkey-China relationship," Mr Erdogan added.
"Turkey firmly opposes extremism and is willing to increase mutual political trust with China and strengthen security cooperation."
https://www.abc.net.au/news/2019-07-13/saudi-arabia-russia-support-china-treatment-uyghur-muslims/11306150
--------
30 German mosques and cultural centers tied to Hezbollah: intel report
July 13, 2019
Some 30 mosques and cultural centers in Germany have ties to the U.S.-classified terrorist organization Hezbollah, according to a Hamburg intelligence agency report.
The U.S. government and a bipartisan group of American lawmakers have urged Berlin to outlaw the Lebanese terrorist group in Germany.
"In Germany, there are currently about 30 known cultural and mosque associations in which a clientele regularly meets that is close to Hezbollah or its ideology," wrote the intelligence agency.
According to the 282-page intelligence document and other German reports reviewed by Fox News, there are 1,050 Hezbollah supporters and members in Germany.
U.S. Ambassador to Germany, Richard Grenell told Fox News: "The danger that Hezbollah sympathizers are raising funds in Hamburg is further evidence that Hezbollah must be banned from Germany in its entirety. Any funds bound for Hezbollah are used by the Iranian regime to support Assad's violence in Syria and sponsor terrorism around the world."
Grenell previously worked as a Fox News contributor.
Iran's regime is a major financial sponsor of its chief proxy Hezbollah. Both Hezbollah and the Islamic Republic of Iran are allies of Syrian President Bashar al-Assad.
The Hamburg intelligence report states "the collection of donations is one of the most important tasks of the associations" where Hezbollah operatives meet.
Do the findings raise questions about how much money German Hezbollah members and supporters are sending to Lebanon to aid their organization in advancing terrorism in the U.S. and Europe and waging war against Syrian civilians?
According to the report, "the associations are characterized by the effort to strengthen the bonds of the Lebanese living here [in Hamburg] with their homeland and to the organization."
The document noted that there are 30 Hezbollah supporters in Hamburg.
Additional German intelligence data shows that Hezbollah operatives across Germany send funds to the terrorist group's headquarters in Beirut.
The Hamburg intelligence report covers a wide range of security threats targeting the city-state.
In addition to the U.S., Canada, the United Kingdom, the Netherlands, Israel, and the Arab League have designated Hezbollah's entire movement as a terrorist organization. In 2013, Germany and the European Union merely proscribed Hezbollah's so-called military wing as a terrorist entity.
In June, a bipartisan group of U.S. congressional representatives — Lee Zeldin, R-N.Y., Grace Meng, D-N.Y., Ted Deutch, D-Fl., and Gus Bilirakis, R-Fl — urged German Chancellor Angela Merkel in a letter "to designate Hezbollah as a terrorist organization."
"We write to you today to express our concern over the recent failed vote in the Bundestag to designate Hezbollah in its entirety as a terrorist organization. We appreciate your government's commitment to fighting terrorism, and we believe that taking the step to designate the political wing of Hezbollah [as terrorist] will have a significant impact on Hezbollah's activity in Europe and around the globe," the legislators wrote.
"The growth of support for Hezbollah will also contribute to the rise of anti-Semitism in Europe, which has already resulted in deadly attacks against Jews. That is why we strongly urge Germany to take substantive action against Hezbollah through sanctions and other means that will hamper their ability to project influence in the region."
In May, a Manhattan federal jury convicted Bronx resident Ali Kourani of eight offenses that included providing support to Hezbollah to launch terrorist attacks against facilities in New York City.
The 34-year-old Kourani, who was born in Lebanon, engaged in surveillance of a Secret Service facility in Brooklyn, two military sites in Manhattan, and 26 Federal Plaza in Manhattan — which at 41 stories is the tallest federal office building in the U.S., and contains the FBI's New York field office.
Merkel has vehemently rejected a full ban of Hezbollah in Germany. The chancellor snubbed her country's Jewish community in May after the nearly 100,000-member Central Council of Jews in Germany asked her to outlaw Hezbollah.
The president of the council, Dr. Josef Schuster, said at the time that "a full ban of Hezbollah's organization has already happened in the Netherlands and the United Kingdom", adding that the group is "heavily financed by Iran, and poses, in its entirety, a threat to the entire world."
The United States government has labeled Iran's regime the leading international state-sponsor of terrorism.
U.S. Secretary of State Mike Pompeo called on Merkel during his visit in May to proscribe Hezbollah as a terrorist entity.
https://www.foxnews.com/world/30-german-mosques-cultural-centers-hezbollah
--------
Pakistan foreign minister heckled at London media freedom meet where he speaks to mostly empty chairs
Jul 12, 2019
LONDON: Pakistan foreign minister Shah Mehmood Qureshi was heckled by a Canadian reporter and gave a speech to mostly empty chairs when attending the Global Conference for Media Freedom in London this week.
Qureshi gave a half-hour speech on Thursday on "media freedom in Pakistan" at a session titled "Strengthening Media Freedom across the Commonwealth" but most international journalists walked out in silent protest, leaving around 15 people in the room.
"There were chairs for 500 people and only 15 people present for the talk. Six of them were Pakistan media, six were Pakistan high commission and foreign office officials and three to four were security. All the journalists emptied the hall out in protest at the censorship in Pakistan," a source present told TOI.
"Three or four media organisations wanted to protest Qureshi's presence but the UK government told them not to, so instead they lobbied all the individual journalists and delegates not to attend his session."
But that did not stop Qureshi making a speech about media freedom in Pakistan.
He said as foreign minister he was representative of a society "that passionately embraces diversity of opinion, accepts dissent and celebrates freedom of expression. Turn on any TV set, pick up any newspaper, any social media platform in Pakistan, and you will be deluged by a cacophony of voices and a multiplicity of perspectives".
"Pakistan media today is perhaps more free, more diverse, and more forceful than in many across the developing world — perhaps even freer than many other democracies…," he said.
"Media freedom as a value is dear to me personally and to us as a nation… We have a very independent judiciary so, believe me, there is no question of gagging or controlling the media. With the new social media, even if you want to gag you can gag nothing."
But that did not convince Canadian reporter Ezra Levant, a news personality with right-wing website TheRebel.media, who had had a blazing row with the minister during the question and answer session over a tweet he wrote on Pakistan's blasphemy laws that he said the Pakistan government got taken down.
"You censored me. I have a Twitter account in Canada and because I wrote something that traduced some Pakistani blasphemy law, you complained to Twitter which took down my tweet in Canada, so can you explain why your Islamic supremacy in Pakistan is silencing my personal and journalistic freedom in Canada? I know it happens in the USA too. You should be embarrassed. Who the hell are you to censor me in Canada? You don't like free speech. You shut down my tweet," he shouted.
Qureshi berated him for his "tone and manner". "I did not censor you or shut down your tweet. How am I responsible for that?" He added, "You have double standards. What you call freedom at times you are projecting certain sectorial agendas (sic)."
Levant responded: "The government of Pakistan did. Shame on you, you censorious thug."
"This was a silent protest against the UK government inviting the Pakistan foreign minister to speak on media freedom in Pakistan when the media in Pakistan is in complete occupation of the military and journalists from all over the world wanted to show solidarity with Pakistan journalists," sources told TOI.
Three private TV news channels were suddenly taken off air in Pakistan on July 6 because of their live coverage of a press conference held by opposition figure Maryam Nawaz, daughter of jailed ex-PM Nawaz Sharif.
Shahzeb Jillani, an investigative journalist with Pakistan TV news channel Dunya News, has been charged with cyberterrorism for his coverage of enforced disappearances and his interview with PPP co-chairman and former president Asif Ali Zardari was stopped within a few minutes of broadcasting on Geo News on July 1.
The conference was co-hosted by Canadian foreign minister Chrystia Freeland and UK foreign secretary Jeremy Hunt.
Pakistan is ranked 142nd out of 180 countries in the World Press Freedom Index 2019. India is ranked 140th.
https://timesofindia.indiatimes.com/world/pakistan/pakistan-foreign-minister-heckled-at-london-media-freedom-meet-where-he-speaks-to-mostly-empty-chairs/articleshow/70198235.cms
--------
India
Poetry in Muslim 'dialect' kicks up a storm in Assam
JULY 12, 2019
Pranabjit Doloi, a freelance journalist, had filed the complaint objecting the "use of certain terms conveying to the world that the Assamese people are xenophobic and hate Muslims".
A group of people accused of portraying the Assamese as xenophobic through poetry, in a dialect associated with Bengal-origin Muslims, has asserted that controversy was being manufactured at a time when the National Register of Citizens (NRC) was being updated in Assam.
On July 11, the Assam Police registered an FIR against 10 people after receiving a complaint about a poem in Miyah — a dialect of Bengal-origin Muslims — lamenting the citizenship challenges faced by the religious minorities in the State.
The poem titled I am a Miyah is written by Kazi Sharowar Hussain and translated into English by Shalim M. Hussain, both based in western Assam's Barpeta district. They are named in the FIR along with eight others.
Pranabjit Doloi, a freelance journalist, had filed the complaint on the basis of a viral video which shows the poem being recited. "They have the freedom to write poems, but I have objected to their use of certain terms conveying to the world that the Assamese people are xenophobic and hate Muslims," Mr. Doloi asserted to The Hindu.
"The real intention of this poem is to motivate and provoke their community against the system. This is a threat to the Assamese people and national security. The poem talks of their men being gunned down, and women being raped. Assam has no such history, and Assamese people were not involved even in the Nellie [February 1983] massacre," he contended.
Mr. Doloi also alleged that the poem had been "copied" from 'ID Card' by Arabian poet Mahmoud Darwish, with certain words replaced for local effect. "Instead of ID Card number used by Darwish, this poem uses NRC number, which is illegal," Mr. Doloi asserted.
The poet and the translator, who could not be immediately reached for comment, however, issued a statement along with the other accused on Friday, rubbishing the charges made against them.
Protest poetry
"Miyah poetry began in 2016 as a series of poems opposing the use of the 'Miyah' as a slang word for Assamese Muslims of Bengal-origin," the group of 10 persons said. "Today, 'Miyah poetry' is an umbrella term for poems by many, mostly young poets, from within and even outside the Bengal-origin Assamese Muslim community. These poems include stories of humiliation and discrimination, love poems, poems spreading social awareness, etc.," they explained.
The current debate over Miyah poetry was "baseless" as a few lines of poems written three years ago were cherry-picked and taken out of context with malicious intent, they contended. "Not a single Miyah poem uses the word xenophobia," they asserted.
They also trashed the allegation that Miyah poetry was a threat to the Assamese language. "This is an utter lie. A huge majority of the Miyah poems are written in Assamese, some in English and Hindi and a handful in local dialects... the current controversy is absolutely needless and is being created by groups with vested interests at a very crucial time when the NRC update in Assam is nearing completion," they said in the statement.
Probe on
Dharmendra K. Das, the Deputy Commissioner of Police in charge of Guwahati Central, said the police had been probing the case in coordination with their counterparts in the districts where the 10 accused live. "We are taking time since it involves the use of information technology," he said.
"We have not arrested [any one] yet," he added.
The 10 persons have been booked under sections 420/406 of the Indian Penal Code, read with various sections of the Copyright Act, 1957.
https://www.thehindu.com/news/national/other-states/poetry-in-muslim-dialect-kicks-up-a-storm-in-assam/article28415181.ece
--------
Mob in Tamil Nadu Attacks Muslim Man for Uploading Picture of Himself Eating Beef;People On Twitter Express Outrage
Jul 12, 2019
A Muslim man was allegedly attacked by a group of people at a village near Nagapattinam for uploading a picture of himself consuming beef soup, police said on Friday. Four people have been arrested in this connection, police added.
The CPM state unit condemned the incident and called for stringent action against the accused. Mohammed Faisan, 24, of Poravachery, had posted the Facebook picture on Thursday and also described its taste.
The group of people objected to the post and went to Faisan's house on Thursday night and questioned him, police said. After a quarrel, they attacked him, police said. Faisan was injured and admitted to the government hospital in Nagapattinam.
On the orders of District Superintendent of Police TK Rajasekaran, police registered a case and arrested four people on Friday. They are: Dinesh Kumar (28), Agathian (29), Ganeshkumar (27) and Mohankumar (28).
Police have registered cases against him under various sections of the Indian Penal Code, including an attempt to murder. Meanwhile, the CPM Tamil Nadu unit condemned the attack on Faizan and said while such attacks were happening on Dalits and Muslims in north India, "the state government and police should nip such episodes in the bud" in Tamil Nadu.
"Those behind the murderous attack should be given stringent punishment," the party's state unit Secretary K Balakrishnan said in a statement in Chennai.
Full report at:
https://www.firstpost.com/india/mob-in-tamil-nadu-attacks-muslim-man-for-uploading-picture-of-himself-eating-beef-people-on-twitter-express-outrage-6984631.html
--------
Pakistan won't open airspace until India pushes back fighters from forward airbases
Jul 12, 2019
ISLAMABAD: After extending its eastern airspace ban for commercial flights to and from India four times in last two months, Pakistan has finally turned down India's request to lift the restriction, linking the use of its airspace with the removal of fighter planes from Indian forward airbases.
Pakistan aviation secretary Shahrukh Nusrat, who is also director general of the country's Civil Aviation Authority (CAA), told the Senate's standing committee on aviation on Thursday that New Delhi has been intimated that Pakistani airspace would remain unavailable for use by India until war jets were removed from Indian forward airbases.
"The Indian government approached us asking to open the airspace. We conveyed our concerns that first India must withdraw its fighter planes placed forward," Nusrat was quoted by local media as telling the lawmakers.
The CAA official also reportedly contested India's claim that Delhi had opened its airspace for Pakistan. "Pakistani flights from Thailand have not been restored since the closure of Indian airspace. Pakistan International Airlines (PIA) flights for Malaysia also remain suspended," the aviation secretary said.
Islamabad had shut its airspace on February 26 this year following the Indian airstrikes inside Pakistan, allegedly on a Jaish-e-Muhammed terror camp in Balakot, in retaliation to a suicide bombing that killed 44 Indian security personnel in Pulwama, Kashmir, on February 14.
On March 27, Pakistan had opened its airspace for all flights except for those from India. Since May 15 the ban on eastern airspace has been extended four times.
Since the closure of Pakistani airspace, the Indian aviation industry, according to media reports here, is incurring more losses than Pakistan. Several foreign airlines are also being forced to take longer routes to reach other destinations. The closure of Pakistani airspace has affected flights from Europe to Southeast Asia while flights from Europe and the US flying into and out of New Delhi have been the worst hit.
The Delhi-Astana flight now takes three extra hours while the Delhi-Moscow flight takes more than two additional hours. The durations of the Delhi-Kabul and Delhi-Tehran flights have also doubled.
Full report at:
https://timesofindia.indiatimes.com/india/pakistan-wont-open-airspace-until-india-pushes-back-fighters-from-forward-airbases/articleshow/70198244.cms
--------
Humanity precedes protocol as Indian Army hands over PoK boy's body to Pakistan
Jul 12, 2019
SRINAGAR: Three days after seven-year-old Abid Ahmad Sheikh drowned in the Kishanganga river (which flows as Neelum in PoK) and his body floated across the LoC to Kashmir's Gurez sector, the Indian Army and J&K civic authorities handed over his body to Pakistan on Thursday, in a gesture of goodwill and compassion.
Humanity preceded protocol — which mandates armies meeting only at official exchange points — as Abid's body, wrapped in Islamic robes, was handed over to Pakistani authorities at Dudhgai post of Gurez's Chorwan area in north Kashmir's Bandipora district around 1.30pm. "This time, instead of returning it through official exchange points like Teetwal, we did so in the same area so that the mortal remains do not get decomposed… it was a humanitarian gesture," said Lt Gen KJS Dhillon, GOC 15 Corps.
Notably, this particular border opening — which connects India with Central Asia and has remained shut since the 1947 raids — was opened after 72 years for the handover to take place. Top Indian Army officers, police and administrative personnel, and Gurez residents were in attendance, said Bandipora DCP Shahbaz Mirza.
Abid, a resident of Minimarg Astoor area of PoK's Gilgit-Balochistan region, was on his way to school when he drowned on Monday. The river carried his body over to Achoora Sindiyal region of J&K's Gurez Valley, where some locals fished it out of the Burzil Nala on Tuesday. The child was identified with the help of a video released by his distraught family after he went missing. Social media reports also stated that Abid had been missing since July 8 and it was suspected that he could have slipped into the Burzil Nala.
A post-mortem was conducted and Indian Army contacted their Pakistani counterparts in Gurez on Wednesday, wanting to hand over the body there itself before it decomposed. Pakistan, however, was keen on accepting the body at the official exchange point through the Teetwal crossing in Kupwara district, over 200km away. Pak's worry was the mines dotting the area around Gurez, officials said. In the absence of a mortuary in the region, Abid's body was preserved using ice packs carved out from the mountains.
Full report at:
https://timesofindia.indiatimes.com/india/humanity-precedes-protocol-as-indian-army-hands-over-pok-boys-body-to-pakistan/articleshow/70198192.cms
--------
Mideast
Protesters disrupt world's largest Christian Zionist summit over Israeli occupation of Palestine
DAOUD KUTTAB
July 12, 2019
AMMAN: Interfaith peace activists heckled speakers at the summit of the world's largest Christian Zionist organization in a protest over the Israeli occupation of Palestine.
Demonstrators were forcibly ejected from the Washington meeting by security staff after disrupting the speeches of key convention delegates.
More than 100 Christian, Jewish and Muslim protesters chanted slogans and waved banners inside and outside the annual conference of Christians United for Israel (CUFI), which had CUFI founder John Hagee, Israeli Prime Minister Benjamin Netanyahu, and US Vice President Mike Pence as plenary speakers.
The joint action by faith leaders and community members was in protest over CUFI's support for the Israeli occupation of Palestine.
Several protesters disrupted the speeches of Hagee and Pence with Tarek Abuata, director of Friends of Sabeel North America (FOSNA), standing up and shouting, "Zionism is racism." He was handcuffed by security officials and carried out of the convention center while calling, "People of God, wake up! Protect the Palestinian people."
Christian and Jewish faith leaders also interrupted the US vice president's address, chanting, "Jews and Christians say no to Zionism." They too were dragged from the hall by conference guards.
One of them, Jonathan Naher, an American Palestinian activist, told Arab News that his actions were carried out in order to expose the occupation and express his views that Christian Zionists were not adhering to the true Christian faith.
FOSNA national organizer, Rochelle Watson, who also disrupted Pence, said: "We have reached a point where remaining faithful requires us to take bold action by speaking truth to power."
During Hagee's speech, protesters shouted, "Israel imprisons children, our God liberates" and "Israel demolishes homes, our God shelters."
Outside the summit, demonstrators blocked one entrance to the conference center, and later an intersection. They prayed, sang, and read out the names of Palestinian children they claimed had been killed or injured as a result of Israeli policies, while holding up posters that read, "Reclaim Our Theology" and "Thou Shall Not Kill."
The coalition of faith groups included the FOSNA, Jewish Voice for Peace (JVP), American Muslims for Palestine (AMP), and the US Campaign for Palestinian Rights (USCPR).
Jonathan Brenneman, a Palestinian-American Christian with the Mennonite Church, said: "I'm here in sacred witness for Mohammed, a 14-year-old Palestinian boy, whose leg was amputated after he was shot by Israeli soldiers."
Another protester with Queers Against Israeli Apartheid, in New York, said: "I'm here because I have been struggling against the messaging that 'all Jews support Israel.' We just need to resist in a holistic way against the forces of empire that are using religion to do this work."
Abuata said of the action: "We are here to bear sacred witness and hold CUFI accountable to a theology of love."
http://www.arabnews.com/node/1524676/world
--------
UAE pulls most forces from Yemen in blow to Saudis: Report
Jul 12, 2019
The United Arab Emirates has pulled most of its forces from the Yemen "quagmire" in a "face-saving" decision that has deeply upset its Saudi allies, The New York Times has said.
UAE officials have been saying for several weeks that they have begun a phased and partial withdrawal of forces, estimated at 5,000 troops a few years ago.
However, significant reduction has already occurred, the Times quoted Western and Arab diplomats briefed on the drawdown as saying.
Over the past month, the UAE has cut its deployment around the strategic Red Sea port of Hudaydah by 80 percent to fewer than 150 men, according to people briefed on the drawdown. They have pulled out their attack helicopters and heavy guns, effectively precluding a military advance on the city.
The UAE, according to a senior Emirati official, says the drawdown is intended to support a shaky United Nations-brokered ceasefire in Hudaydah that came into effect in December.
The drawdown, the Times said, is "a belated recognition that a grinding war that has killed thousands of civilians and turned Yemen into a humanitarian disaster is no longer winnable."
The Associated Press also quoted experts as saying that the troop drawdown aims to restore the Persian Gulf country's reputation, even though it may strain ties with Saudi Arabia at a time of heightened tensions with Iran.
"The Emiratis are driven mostly by their desire to exit a war whose cost has become too high, even if it means angering their Saudi allies," the New York Times said.
War 'a failure'
The paper quoted Mike Hindmarsh, a retired Australian major general who commands the Emirati presidential guard, recently telling Western visitors that Yemen had become a quagmire where the Houthis were the "Yemeni Viet Cong."
The drawdown "is going to expose the Saudis to the reality that this war is a failure," said Michael Stephens of the Royal United Services Institute, a research group in London.
"It tells us the two main protagonists on the coalition side, Saudi Arabia and the United Arab Emirates, don't have the same idea of what success looks like," he told the Times.
According to diplomats, the Saudis were "deeply disappointed" by the Emirati decision.
"Top officials with the royal court personally intervened with the Emirati leaders to try to dissuade them from the drawdown," a Western diplomat familiar with the matter was quoted as saying.
The Emiratis have avoided publicly announcing their decision in part to minimize the unhappiness of the Saudis, said several people briefed by the Emiratis.
Tensions between Riyadh and Abu Dhabi — yet to play out in full display — could have major consequences for the Saudi-led coalition, which has for more than four years been fighting a war it hoped to finish in a matter of weeks.
Challenge to command unruly fighters
With UAE troops out, command of the fractious Yemeni forces is passing to Saudi Arabia. People familiar with the matter said Saudi officers had taken charge at the two main Emirati bases on the Red Sea, at Mokha and Khokha.
However, the Saudis have little experience in commanding the unruly group of ragtag fighters, and the sudden changes have stoked fears that without the heavily armed Emiratis to keep the peace, the Yemenis could start to feud among themselves.
Saudi Arabia and its allies started the war on the Yemeni nation in March 2015 to reinstall former president Abd Rabbuh Mansour Hadi, who resigned from presidency and fled to Riyadh in January 2015 amid popular outcry over corruption and mismanagement of the economy. Houthi Ansarullah fighters then took over state matters to prevent the country from descending into chaos.
Full report at:
https://www.presstv.com/Detail/2019/07/12/600728/Yemen-Saudi-Arabia-drawdown-forces-Yemen-houthis
--------
Iran Cleric Says U.K. Will Be 'Slapped in the Face' for Seizure of Its Tanker-TV
July 12, 2019
DUBAI — Britain will soon be "slapped in the face" for the capture of an Iranian supertanker last week, Iranian state TV quoted a cleric as saying on Friday, amid heightened tension between Iran and the West in the Gulf.
"Iran's strong establishment will soon slap Britain in the face for daring to seize the Iranian oil tanker," cleric Kazem Sedighi told worshippers during Tehran's Friday prayer sermon, TV reported.
Full report at:
https://www.nytimes.com/reuters/2019/07/12/world/middleeast/12reuters-mideast-iran-tanker-cleric.html?searchResultPosition=4
--------
Turkey Gets Shipment of Russian Missile System, Defying U.S.
By Carlotta Gall
July 12, 2019
ISTANBUL — Defying strenuous American objections and the threat of sanctions, Turkey began receiving the first shipment of a sophisticated Russian surface-to-air missile system on Friday, a step certain to test the country's uneasy place in the NATO alliance.
The system, called the S-400, includes advanced radar to detect aircraft and other targets, and the United States has been unyielding in its opposition to Turkey's acquisition of the equipment, which is deeply troubling to Washington on several levels.
It puts Russian technology inside the territory of a key NATO ally — one from which strikes into Syria have been staged. The Russian engineers who will be required to set up the system, American officials fear, will have an opportunity to learn much about the American-made fighter jets that are also part of Turkey's arsenal.
That is one reason the Trump administration has already moved to block the delivery of the F-35 stealth fighter jet, one of the United States' most advanced aircraft, to Turkey, and has suspended the training of its pilots, who were learning how to fly it. (Whether NATO, in turn, might glean some Russian secrets from Turkey's acquisition of the S-400 is unclear.)
To the minds of Pentagon strategists, the S-400 deal is part of President Vladimir V. Putin's plan to divide NATO. American officials are clearly uneasy when asked about the future of the alliance, or even how Turkey could remain an active member of NATO while using Russian-made air defenses.
[What is the S-400?]
"The political ramifications of this are very serious, because the delivery will confirm to many the idea that Turkey is drifting off into a non-Western alternative," said Ian Lesser, director of the German Marshall Fund in Brussels. "This will create a lot of anxiety and bad feelings inside NATO — it will clearly further poison sentiment for Turkey inside the alliance."
Strategically positioned at the crossroads of Europe and Asia, and sharing a border on the Black Sea with Russia, Turkey has long been both a vital peg in NATO and one of its more prickly members.
With one foot in the conflicts of the Middle East and a toehold in Europe, its interests have not always easily aligned with an alliance originally forged as a Western European defense against the Soviets. Instead, under the leadership of President Recep Tayyip Erdogan, Turkey has increasingly played both sides in the East-West struggle.
NATO has stationed the American-made Patriot surface-to-air missile system on Turkish soil since the outbreak of the civil war in Syria, but Mr. Erdogan has insisted his country needs its own long-range system.
Turkey tried for years to buy its own Patriot system, but talks with Washington never produced a deal — a result that President Trump, at the Group of 20 meeting last month, said was the fault of the Obama administration.
"It's a mess," Mr. Trump said. "And honestly, it's not really Erdogan's fault."
Even as he announced the arrival of three planes bearing the first parts of the Russian system, Defense Minister Hulusi Akar said Turkey still hoped to buy its American counterpart. "We are looking for Patriot procurement and our institutions are working intensively in that regard," he said in remarks shown on the state-owned TRT channel.
Turkey does need to fill a gap in its defenses, but in purchasing the S-400, "the political-military outcomes could turn into a weakness for Turkey's security," said Ahmet Han, professor of international relations at Altinbas University in Istanbul. "The delivery has already caused a creeping vulnerability because it has damaged Turkey's relations with NATO."
The presence of the Russian system — which includes truck-mounted radars, command posts and missiles and launchers — would introduce an extra consideration into every NATO operation, he said, and that added strain "is the exact thing that Russia is after."
Turkey's turn to Russia for its own system is a success for Mr. Putin, who has sought to draw Turkey closer since a dramatic falling-out over the Syrian war, in which the Kremlin has backed the Assad government, while Turkey has supported a rebel faction. Turkey shot down a Russian jet on its southern border with Syria in 2015, and the following year, a Turkish policeman who shouted "don't forget Syria" fatally shot and killed the Russian ambassador at an art gallery in Ankara.
The two countries still back opposing sides in Syria, but have avoided further direct clashes and have come to collaborate closely through peace talks led by Russia, Turkey and Iran.
The S-400 delivery comes just ahead of celebrations on Monday in Turkey to mark the third anniversary of a failed coup attempt against Mr. Erdogan. That upheaval marked a turn in relations with Russia, said Diba Nigar, the Turkey director for the International Crisis Group, a research institute based in Brussels.
Many Turks, she said, believe "that NATO allies didn't stand up for Turkey, that the West turned a blind eye during the coup but that Moscow was more supportive."
The sale also promises to add to Russia's growing reach in the greater Middle East. Moscow's decisive intervention in the conflict in Syria has cemented Russia's dominance there, and the Libyan strongman Khalifa Hifter is another beneficiary of its support.
Russia has won friends in Tehran by supporting Iran in its standoff with the Trump administration while also pursuing business, military and diplomatic ties with the American-aligned Arab monarchies. And since the military takeover in Egypt in 2013, Russia has also begun selling jets, helicopters and missiles to Cairo, another key American ally.
Mr. Erdogan has pursued the Russian missile system despite American warnings and the damage that sanctions could do to his country's already suffering economy, including a renewed slide in the Turkish lira. His party suffered a set of stinging defeats in local elections this year, largely because of the economic recession, his worst political setback in many years.
Speaking last month, Mr. Erdogan warned the United States not to risk a larger fissure in ties with Turkey over the missile system, and he said he was confident that he could reach an understanding with Mr. Trump to avoid sanctions.
"They should think deeply, because losing a country like Turkey will not be easy," Mr. Erdogan said of the United States. "If we are friends, if we are strategic partners, then we should handle this issue between each other."
The dispute could strain the relationship between the American and Turkish militaries, which goes back decades. The Incirlik air base is a critical post for American forces in the region, and while American officials never discuss it in public, the base is also the storage site for scores of American tactical nuclear weapons, a leftover of the Cold War.
A NATO spokesman said on Friday, "we are concerned about the potential consequences of Turkey's decision to acquire the S-400 system," in part because it is considered technically incompatible with the weapons systems used by NATO countries.
"Interoperability of our armed forces is fundamental to NATO for the conduct of our operations and missions," said the spokesman who, in keeping with the organization's protocol, declined to be quoted by name. "We welcome that Turkey is working with several Allies on developing long-range air and missile defense systems."
The Turkish and Russian defense ministries both reported that the first parts of the system arrived at the Murted airfield in Ankara on Friday. Turkish news media reported that a team of Russian specialists had also arrived to assemble the system.
Russian officials used the occasion to boast of the S-400's effectiveness, and to tweak the United States.
Turkey "came under unprecedented pressure and nevertheless prioritized national security," Franz Klintsevich, a Russian senator, told the Interfax news agency. He claimed that Patriot missiles are made to be incapable of locking onto "a target carrying the U.S. flag," adding, "everyone knows that."
"Russian S-400 systems guarantee preservation of their sovereignty," he said of Turkey. "No wonder the Americans are irate."
Turkey would be liable for sanctions under the 2017 Countering America's Adversaries Through Sanctions Act, which mandates United States sanctions against anyone making a significant deal with the Russian defense industry. American officials have said that Turkey would incur sanctions as soon as it received the weapon system on its soil.
The law calls on Mr. Trump to select five sanctions from a list of 12 to impose against Turkey. There is no waiver or suspension that could apply to Turkey, but there is no time schedule laid down for enforcement.
Follow Carlotta Gall on Twitter: @carlottagall.
Full report at:
https://www.nytimes.com/2019/07/12/world/europe/turkey-russia-missiles.html?login=smartlock&auth=login-smartlock
--------
Israel Said It Thwarted 50 Operations By Iran, ISIS Around the World
11 July, 2019
Senior intelligence sources in Tel Aviv announced Wednesday that the Mossad and the Israeli military intelligence division have thwarted at least 50 terrorist attacks in 20 countries over the past three years, including Turkey, France, and some Arab countries.
The sources said, according to a report broadcast by Channel 12 of Israeli television, that some of these operations were plotted by ISIS, while others by Iran, its militias, and various organs. Of the 50 operations in 20 countries, 12 were foiled in Turkey alone, the report said.
Despite the strained relations between Israel and Turkish President Recep Tayyip Erdogan, Israel has decided to inform the latter of these operations. "In more than one case, he has been informed of this while he continued his strong attacks against Israel," according to the sources.
The report added that one of the aborted operations was a plan to assassinate Iranian opposition figures, who participated in a conference in France. Information reached Israel, which was quick to inform the French intelligence. The report also noted that Israel prevented a plot to detonate a civilian Australian aircraft.
Full report at:
https://aawsat.com/english/home/article/1807931/israel-said-it-thwarted-50-operations-iran-isis-around-world
--------
Hezbollah says Iran able to bombard Israel if war started
13 July 2019
The head of Lebanon's Tehran-backed Hezbollah said on Friday that US ally Israel would not be "neutral" if a war broke out between the United States and Iran.
And "Iran is able to bombard Israel with ferocity and force," Hassan Nasrallah said in an interview broadcast on Hezbollah's Al-Manar television.
His remarks came after weeks of increasing tensions between the United States and Iran as US President Donald Trump steps up his war of words with the Islamic Republic.
"When the Americans understand that this war could wipe out Israel, they will reconsider," Nasrallah said.
"Our collective responsibility in the region is to work towards preventing an American war on Iran," he said.
Hezbollah is considered to be a terrorist organization by the United States, and is the only faction not to have disarmed after the Lebanese 1975-1990 civil war.
Full report at:
https://english.alarabiya.net/en/News/middle-east/2019/07/13/Gibraltar-police-release-all-crew-members-of-detained-Iranian-tanker.html
--------
Iran strikes opposition positions on border with Iraqi Kurdistan
12 July 2019
Iran's Revolutionary Guards used drones and missiles to strike the headquarters of a Kurdish militant group near Iran's border with neighboring Iraq's Kurdistan region, the Iranian semi-official Tasnim news agency reported on Friday.
"A large number of terrorists were killed and wounded in the attacks that had started from Wednesday to target terrorist headquarters and their training camps," said the agency, citing a statement from the Guards.
A report from Tasnim in Arabic and a tweet in English from Iran's Press TV described the strikes as taking place on the Iraqi side of the border. However, the full statement in Farsi said only that the strikes had taken place along the border.
The statement said the strikes were launched in retaliation for recent attacks by the group that killed at least five members of the Guards in northwest and western Iran.
Frequent clashes
"The Iraqi Kurdistan government is expected to take Iran's warnings seriously and not allow terrorists to use its territory as a shelter to train, organize and endanger Iran's sustainable security by carrying out terrorist attacks," the statement said.
"The Guards ... will respond harshly to any aggression against Iran's security."
Full report at:
https://english.alarabiya.net/en/News/middle-east/2019/07/12/Iran-strikes-opposition-positions-on-border-with-Iraqi-Kurdistan-.html
--------
Israeli troops shoot Palestinian child in head in northern West Bank: Ministry
Jul 12, 2019
Israeli soldiers have shot and critically wounded a Palestinian child during clashes between Israeli forces and protesters in the occupied West Bank.
The child was in the operating room in a "critical condition, after being shot in the head with live ammunition" by Israeli troops on Friday, said the Palestinian health ministry in a statement.
Palestine's official WAFA news agency identified the child as Abdulrahman Shteiwi, adding that he was 10 years old and was injured during clashes in the village of Kafr Qaddum in the vicinity of Nablus in the northern West Bank.
Residents of Kafr Qaddum regularly hold weekly protest rallies against the Israeli closure of a nearby road. Reports by eyewitnesses said that the regime's soldiers use unusually violent tactics to disperse dozens of protesters on Friday's rally.
Separately, at least 33 Palestinians were shot and wounded during weekly demonstrations along the Gaza-Israel border on Friday, the health ministry in Hamas-run besieged Gaza Strip.
The incidents comes amid a relatively calm period along the fence after a ceasefire brokered by Qatar, Egypt and the United Nations came into force between the Israeli regime and Hamas in May.
The weekly rallies along the border have been held since March 30 last year. The Palestinians demand the right to return of those driven out of their homeland by Israeli aggression.
Israeli troops have killed at least 305 Palestinians since the beginning of the rallies and wounded more than 17,000 others, according to the Gazan Health Ministry. Over 16,000 Palestinians have also sustained injuries.
Full report at:
https://www.presstv.com/Detail/2019/07/12/600782/Palestine-Israel-West-Bank-child-Kafr-Qaddum-Gaza
--------
South Asia
General Calls Rushed Troop Withdrawal From Afghanistan a 'Strategic Mistake'
By Thomas Gibbons-Neff
July 11, 2019
WASHINGTON — Withdrawing American troops from Afghanistan too soon would be a "strategic mistake," President Trump's nominee for Joint Chiefs of Staff chairman said Thursday, clearly outlining the Pentagon's position as the White House wrestles with whether to pull military forces and end the 18-year war.
"I think it is slow, it's painful, it's hard — I spent a lot of my life in Afghanistan — but I also think it's necessary," Gen. Mark A. Milley, the nominee, said about the American military's continuing mission at his confirmation hearing before the Senate Armed Services Committee.
General Milley's tough line on the war comes as the United States and the Taliban navigate their seventh round of peace negotiations.
Earlier peace dialogues have focused on two main planks: the withdrawal of Western troops and the Taliban's pledge to deny any safe haven to terrorist groups in Afghanistan.
On Thursday, Zalmay Khalilzad, the veteran American diplomat leading the negotiations with the Taliban, sought to make clear that the United States was not just looking for an exit ramp from the war.
"We're not cutting and running," Mr. Khalilzad said in a taped video statement to a Georgetown University forum on ensuring that women and civil society are included in the peace talks. "We're not looking for a withdrawal agreement. We're looking for a peace agreement."
On Tuesday, the Taliban and some representatives from the Afghan government agreed to a basic outline for negotiating a political future and reducing civilian casualties. Until this week, the Taliban had refused to meet with the Afghan government, which it described as an American puppet regime.
General Milley, who is currently the Army chief of staff, said during his testimony that there had been "some progress" in the peace efforts.
But a Defense Department official separately told The New York Times that the Pentagon was privately urging Mr. Trump to keep Special Operations forces in Afghanistan even if all other American troops depart as a result of a peace agreement. Mr. Trump has resisted the idea, said the official, who spoke on the condition of anonymity to discuss the internal policy debate.
In an interview with Fox News this month, Mr. Trump said he wanted to withdraw but was later talked into staying the course — for now — by military officials.
The American-led mission in Kabul, the capital of Afghanistan, has warned of the continuing threat posed to the United States by the Islamic State's affiliate in Afghanistan. Military officials have predicted that the Taliban would not be able to defeat Islamic State fighters without help from American forces.
General Milley's confirmation hearing comes as much of the Pentagon's leadership is in turmoil.
On Wednesday, past accusations of sexual misconduct surfaced against Gen. John E. Hyten, the Air Force general who is nominated to be the next Joint Chiefs vice chairman. In a statement on Thursday, the Air Force said an internal investigation found insufficient evidence against him.
And on Sunday, Adm. William F. Moran, who was nominated to be the Navy's next chief, abruptly announced his retirement, citing a continuing ethics investigation. There is also no Senate-confirmed defense secretary, but the confirmation hearing for the department's acting chief, Mark T. Esper, is set for next week.
https://www.nytimes.com/2019/07/11/world/middleeast/us-general-afghanistan-withdrawal.html
--------
Suicide bomber kills five at wedding party in eastern Afghanistan
12 July 2019
A suicide bomber on foot targeted a wedding party in Afghanistan's eastern province of Nangarhar on Friday, killing at least five people and injuring 40, local officials said.
Atahullah Khogyani, a spokesman for Nangarhar province's governor, said a 13 year old boy set off his explosives inside the house of a pro-government militia commander in Pacheragam district.
Khogyani said 40 wounded men and women were rushed to hospital and local residents said 10 people were killed.
Pro-government militias often work with overstretched Afghan security forces to prevent territories falling into the hands of the Taliban and ISIS fighters.
Last month, Taliban militants killed at least 26 members of a pro-government militia in northern Afghanistan.
Full report at:
https://english.alarabiya.net/en/News/world/2019/07/12/Suicide-bomber-kills-five-at-wedding-party-in-eastern-Afghanistan.html
--------
53 militants killed as Afghan gov't forces step up operations: officials
2019-07-11
KABUL, July 11 (Xinhua) -- At least 53 militants have been killed over the past 24 hours as Afghan government forces have intensified operations, security officials said Thursday.
In one crackdown on militants, government forces struck Taliban hideouts in Jalalabad area of Argo district in northern Badakhshan province early on Thursday and the firefight lasted until the security forces recaptured the area and forcing militants to flee after leaving five bodies behind and injuring 11 others, provincial administration spokesman Nik Mohammad Nazari said.
According to Nazari, no security personnel had been hurt.
Separately, government forces, according to Jilani Farhad, the spokesman for western Herat provincial government, launched operations against Taliban hideouts in Obe district of the province on Wednesday and so far 15 insurgents had been killed and 10 others injured.
Government forces have also killed nine militants and injured four others in Bilchiragh district of the northern Faryab province over the past 24 hours, provincial police spokesman Abdul Karim Yurash said.
A total of 17 militants have been killed in the southern Kandahar and seven more killed in the neighboring Helmand province since Wednesday, officials said Thursday.
Full report at:
http://www.xinhuanet.com/english/2019-07/11/c_138218520.htm
--------
20 killed, wounded as suicide attack targets wedding party in East of Afghanistan
12 Jul 2019
A suicide bomber detonated his explosives in a wedding party in eastern Nangarhar province killing or wounding at least 20 people.
The Governor's Office in a statement said a suicide bomber targeted a wedding ceremony in Pacher Agam district at around 8:30am local time.
The statement further added that the suicide bomber targeted the wedding party of one of the relatives of Malik Tor, one of the tribal elders of Pacher Agam.
Furthermore, the Nangarhar Governor's Office said the attack killed six people and wounded 14 others.
Meanwhile, the Governor's Office said the explosion killed the tribal elder Malik Tor and a child.
Full report at:
https://www.khaama.com/20-killed-wounded-as-suicide-attack-targets-wedding-party-in-east-of-afghanistan-03896/
--------
Airstrikes kill 7 Taliban militants in Farah and Herat provinces
13 Jul 2019
The security forces conducted airstrike in Farah and Herat provinces in the West killing at least 7 Taliban militants.
The informed military officials said Saturday an airstrike killed 3 Taliban militants in Khak-e-Safayd district of Farah province.
The sources further added that a similar airstrike killed 4 Taliban militants in Farsi district of Herat province.
Full report at:
https://www.khaama.com/airstrikes-kill-7-taliban-militants-in-farah-and-herat-provinces-03901/
--------
Taliban militants suffer heavy casualties after attacking Alam Khel Base in Balkh
13 Jul 2019
The Afghan forces repelled a coordinated attack by Taliban militants on Alam Khel Base in Balkh province inflicting heavy casualties on assailants.
The 209th Shaheen Corps in a statement said the Taliban militants attacked the base in the early hours of Friday morning.
The statement further added that the Afghan forces effectively responded to the attack using the reserve forces and air power.
Furthermore, the 209th Shaheen Corps said the security forces killed 16 Taliban militants and wounded 10 others during the clash.
Full report at:
https://www.khaama.com/taliban-militants-suffer-heavy-casualties-after-attacking-alam-khel-base-in-balkh-03900/
--------
Afghan commandos killed four at medical clinic: human rights group
July 12, 2019
KABUL: Afghan commandos must be prosecuted after they "executed" four civilians during a night raid on a medical clinic in central Afghanistan, Human Rights Watch said Friday.
Doctors and hospitals have been frequently targeted during the country's decades-long conflict, with 2019 already proving far deadlier than last year for aid workers.
Several witnesses told the US-based non-governmental organization that Afghan special operations forces entered the clinic, the only one operating in Wardak province west of Kabul, on the night of July 8-9.
"They killed a family caregiver and then detained and bound staff and family members accompanying patients," HRW said in a statement.
Three other people — a lab worker, a guard and another person caring for a patient — were later found dead from gunshots. HRW said they had been "executed."
"Attacks on medical facilities challenge the very foundations of the laws of war, and will persist if those responsible go unpunished," HRW's associate Asia director Patricia Gossman said.
"It's imperative for the Afghan government to prosecute the commanders who ordered the killings as well as the soldiers who pulled the trigger."
Neither the Afghan defense ministry nor US forces in Afghanistan immediately commented. It was not clear whether the US military had supported Afghan troops in the raid.
HRW said deliberate attacks on medical facilities and the summary killing of civilians or incapacitated combatants are war crimes.
The clinic — run by the non-governmental Swedish Committee for Afghanistan — was attacked in 2016, allegedly by both international and Afghan army troops. Three people were killed in that incident.
On Wednesday, Toby Lanzer, deputy head of the UN Assistance Mission in Afghanistan, said 2019 has been a deadly year for health and aid workers. So far this year, 77 aid workers have been killed, injured or abducted compared with 76 in all of 2018, he said.
Full report at:
http://www.arabnews.com/node/1524651/world
--------
Bangladesh looks to boost tourism from OIC states
SHEHAB SUMON
July 13, 2019
DHAKA: To attract tourists from these countries, Dhaka has proposed to build a special tourist zone at the world's longest sea beach in Cox's Bazar.
Prime Minister Sheikh Hasina announced the proposal during the inaugural session of a two-day festival called "Dhaka the OIC City of Tourism 2019" on Thursday.
The program was attended by tourism ministers from Sierra Leone and Gambia and all other OIC states' ambassadors in Dhaka.
Dhaka was chosen as the "city of tourism" for 2019 during the 10th Islamic conference of tourism ministers, held in Dhaka between Feb. 5-7, 2018.
Bangladesh has many historic Islamic sites, such as ancient mosques, holy shrines of different preachers of Islam, and great architectural structures of the Mughals.
The country boasts special natural spots including the beach at Cox's Bazar, the world's only mangrove forest Sundarbans, and the serene beauty of Chottogram Hill Tracts.
While addressing the OIC delegates, Hasina talked about the potential of increasing tourism in the country.
"The value of the Islamic tourism market will increase to $243 billion by 2021, with an annual 8.3 percent growth. We'll have to take great efforts and prepare a roadmap aimed at promoting Islamic tourism as a global business brand, which will attract tourists further," Hasina said.
"There's an urgent need to galvanize our tourism sector. Islamic tourism is the best possible area where we have the opportunity to work together," she said.
To boost tourism from OIC citizens, Hasina proposed to "promote intra-OIC tourist flows through easing visas," and "for investment promotion, branding and standardization and capacity building."
She said that her country is willing to "designate and develop a particular place on the Cox's Bazar sea beach for their tourists."
"Since we want to develop our tourism sector internationally, we can also designate and develop a separate place for the tourists from the western world," she added.
"Bangladesh has a strong tradition of halal foods. Moreover, we have so many Islamic heritage sites across the country which will attract the Muslim tourists," said Dr. Bhubon Chandra Biswas, CEO of Bangladesh's Tourism Board.
"We will work on preparing a special tourist zone for OIC nationals on Cox's Bazar. Bangladesh will organize a series of tourism fairs in the OIC states," Biswas added.
Shamser Mobin Chowdhury, former ambassador and foreign secretary of Bangladesh, suggested that the country needs to build more infrastructure to attract foreign tourists.
"Around 80 percent of our tourists are domestic. We need to introduce e-visa and port-entry arrival systems for OIC nationals to promote intra-OIC tourism," Chowdhury said.
Full report at:
http://www.arabnews.com/node/1524806/world
--------
Southeast Asia
Combative Jokowi moves to finally unleash Indonesia's potential
July 13, 2019
JAKARTA: Glancing at an iPad attached to a keyboard on a long wooden table in his palatial Jakarta office, Indonesian President Joko Widodo doesn't look like your average political street brawler.
Commonly known as Jokowi, the 58-year-old leader of the world's fourth most-populous nation routinely flashes a disarming smile while laying out his long-term economic vision for in a mix of English and Indonesian, the language that unites the diverse archipelago of 17,000 islands.
But behind the traditional Javanese politeness was a steely determination that underpinned his resounding election win in April.
Exuding confidence, Jokowi said he's learned from his first five years in office and is ready to take on political opponents who resist his efforts to overhaul the economy.
"I will do my best for this country," Jokowi said in an interview Friday. "I have nothing to lose."
Vote of confidence
Jokowi came into office in 2014 riding a wave of support after his stint as Jakarta governor shook up a national political scene filled with the same old characters, mostly from the military, big business or powerful dynasties.
He quickly got Indonesia's finances in order, winning a credit-rating upgrade, though ran into trouble taking on entrenched interests that benefit from protectionism and endemic corruption.
Now with a larger mandate and more experience in the capital, Jokowi is pushing to make Indonesia more open to foreign investment in order to unleash the country's potential and achieve growth rates closer to the 7% he promised – but failed to reach – in his first term.
Politically he doesn't have much time before he's perceived as a lame duck: Already some potential candidates have started signalling they'll run in the 2024 election.
So far, investors have given him a vote of confidence. Indonesia's stock market has gained about 8% since he was declared the winner on May 21, while the currency is up 3% against the dollar.
In the interview, Jokowi brushed off concerns that reforms would run into staunch political opposition, pointing to the nearly two-thirds majority in parliament that his coalition won.
"Parties outside our coalition want to join us as well," he said, adding he would be in a "stronger" position during his second term.
He touted moves during the first term to build a range of infrastructure projects, which included a subway line in Jakarta that had been planned for at least three decades.
Balancing interests
Still, a big coalition doesn't necessarily bode well for sweeping changes. More parties in the ruling alliance increase the complexity of balancing various parochial interests, some of which could end up hurting from greater foreign competition and market-based pricing.
"I am sceptical that the president has as strong a hand as he suggests," said Aaron Connelly, a research fellow at the International Institute for Strategic Studies in Singapore, adding that many lawmakers are more loyal to patronage networks than political parties.
Courting those networks will thwart reform, he said, while taking them on "risks significant political instability."
Jokowi has ambitious plans: He wants to build infrastructure at a faster pace while also investing more in health and education, all while maintaining fiscal discipline and keeping inflation under control.
To do so, he'll have to increase tax revenues that have lingered around 10%-12% of gross domestic product, one of the lowest rates in the region.
Perhaps most difficult will be adjusting stringent labour laws that make it difficult for companies to hire and fire employees.
The severance pay for a worker in Indonesia with 10 years of tenure is about 95 weeks, according to the World Bank, ranking it among the world's most generous and more than twice as much as Vietnam.
"Everyone knows that this is why the business community is not investing any more in labour-intensive industries," said Sofjan Wanandi, the chief adviser to outgoing Vice President Jusuf Kalla. "Even Indonesian companies are going to Vietnam."
While Indonesia's jobless rate is at a 22-year low, about a third of the formal labour force is considered underemployed, working one to 34 hours a week. Another 74 million people are employed in the informal sector.
Jokowi said he's hopeful the labour law will be changed by the end of the year, particularly as Indonesia looks to boost its attractiveness to manufacturers as the US-China trade war risks reshaping global supply chains.
He mentioned that both the unions and the business community aren't completely happy with the government's policies.
"They all complain, so we have to meet halfway," the president said.
'Modern Islam'
Jokowi's ability to push through tough compromises on the economy will also signal whether he can ease social divisions that flared up in recent years, particularly over the role of Islam in the world's most populous Muslim country.
Hardline groups have questioned his faith and managed to push out one of his allies as Jakarta governor in 2017.
The president dismissed investor concerns about Islamism rising in Indonesia, saying religious attacks were "common in politics."
"Indonesia is moderate Islam, modern Islam, tolerant Islam," he said.
With the election out of the way, Jokowi's focus is now on creating a legacy that will last far beyond the next five years – in part by bringing in a new generation of talent.
"Let's wait until October," he said when asked about a possible reshuffle of his leadership team. "Many young people will fill the cabinet."
https://www.freemalaysiatoday.com/category/world/2019/07/13/combative-jokowi-moves-to-finally-unleash-indonesias-potential/
--------
FPI to crowdfund to cover Rizieq's Saudi visa fine
July 12, 2019
The Islam Defenders Front (FPI) plans to raise money through crowdfunding to help its leader, Rizieq Shihab, pay a fine for overstaying his visa in Saudi Arabia, according to Sugito Atmo Prawiro, head of FPI legal aid.
Sugito said the FPI has asked the Indonesian government to pay the fine, since the FPI claims Jakarta was behind Rizieq overstaying his visa, and the organization would resort to crowdfunding if the government refuses.
"If the Indonesian government does not pay, the Muslim people will consolidate to help each other to pay the fine," Sugito said on Friday as quoted by tempo.co.
FPI leader Rizieq Shihab has stayed in Saudi Arabia longer than legally allowed. He left for Saudi Arabia in 2017 to go on umrah (minor haj) and has remained there ever since. Prior to his leaving Indonesia, the firebrand cleric was charged in connection with a pornography case and for insulting Pancasila. The police dropped both charges last year but he remained in Mecca in self-exile despite his visa having expired in July 2018.
According to the Indonesian Embassy in Saudi Arabia, Rizieq had remained in the country with four other people. Each person is estimated to have incurred Rp 110 million (US$7,099) in fines for overstaying.
Sugito said the money would not be difficult to raise if the people loyal to Rizieq work together.
"Rp 110 million is big, but if the people consolidate, it won't be expensive or big," he said.
According to Sugito, Rizieq did not intend to overstay in Saudi Arabia. He said the cleric had tried multiple times to leave Saudi in 2018, on July 9, 12 and 15, but was prevented from doing so by an Indonesian institution.
Rizieq was reportedly planning to finish his PhD dissertation in Malaysia.
Full report at:
https://www.thejakartapost.com/news/2019/07/12/fpi-to-crowdfund-to-cover-rizieqs-saudi-visa-fine.html
--------
King: Preserve Malaysia's close ties with Saudi Arabia
13 July 2019
MEDINA, July 13 — Yang di-Pertuan Agong Al-Sultan Abdullah Ri'ayatuddin Al-Mustafa Billah yesterday expressed hope that the long-existing close ties between Malaysia and Saudi Arabia will be preserved for mutual benefits.
His Majesty said the close ties between the two countries were proven by the fruitful cooperation forged in various fields.
"My presence here is at the invitation of the King of Saudi Arabia and I hope this visit will strengthen the ties between the two sovereign countries.
"There are a lot of similarities and fields that we need to further explore in the future for the wellbeing of the people and both countries," Sultan Abdullah said when addressing the Malaysian diaspora at a tea reception here, which was also attended by his son, Tengku Amir Nasser Ibni Sultan Abdullah.
Also present were Foreign Minister Datuk Saifuddin Abdullah and Tabung Haji head of Malaysian Haj delegation Datuk Seri Syed Saleh Syed Abdul Rahman.
Sultan Abdullah also hoped that Malaysians who are abroad could become the country's mini ambassadors to keep Malaysia's flag flying and maintain good relations with other countries.
"For those who are here (in Saudi Arabia), I hope you too can represent the country with a high level of discipline and integrity. This way, you are not just doing good for the country, but also for Islam," he said.
Full report at:
https://www.malaymail.com/news/malaysia/2019/07/13/king-preserve-malaysias-close-ties-with-saudi-arabia/1770936
--------
Islamic State Sympathizers May Come Home if They Swear Allegiance to Indonesia, Pancasila
JULY 09, 2019
Jakarta. Defense Minister Ryamizard Ryacudu said on Tuesday that thousands of Indonesian Islamic State sympathizers will be allowed to return to their home country on the condition they take an oath to be loyal to the Unitary State of the Republic of Indonesia and its official state ideology Pancasila.
They must also admit their wrongdoing, show contrition and promise not to join terrorist groups upon their return, the former Army commander said in Jakarta.
"Promise those things [then they can return home]. Don't come home if they still believe in IS," Ryamizard said.
Government officials will be dispatched to Syria to bring these IS sympathizers back home on humanitarian grounds.
The government has been facing a conundrum on what to do with Indonesian IS sympathizers who are still stranded in Syria after the caliphate was wiped out early this year.
Under Indonesian citizenship law, despite having professed allegiance to IS these sympathizers are still considered Indonesian citizens and technically there is nothing to stop them from coming back to Indonesia.
Nevertheless, returnees from Syria have often been involved in domestic terrorist attacks, such as the suicide attacks on two churches in Surabaya last year.
The suicide bombers turned out to be a family of six who had spent time in Syria as IS sympathizers.
Full report at:
https://jakartaglobe.id/context/islamic-state-sympathizers-may-come-home-if-they-swear-allegiance-to-indonesia-pancasila
--------
Jakarta's Stranded Refugees Moved Off the Streets
JULY 11, 2019
Jakarta. The Jakarta administration has decided to relocate hundreds of refugees who have been living rough on the streets near the United Nations Refugee Agency office in Kebon Sirih, Central Jakarta, to an old military building in Kalideres in the west of the city.
"We were going to move them to the Islamic Center, but there were too many of them so we're relocating them to a disused military building in West Jakarta," Jakarta Regional Legislative Council chairman Prasetyo Marsudi said on Thursday.
According to Prasetyo, the Jakarta administration will pay for the refugees' new temporary accommodation for one week. The UNHCR will need to take over after that.
"We decided to get involved for humanitarian reasons. We want the UNHCR to come up with a concrete solution to solve this problem," Prasetyo said.
Over 240 refugees queued to be transported by six Transjakarta buses to their new shelter on Thursday.
The Social Affairs Ministry is also helping out by providing meals and sanitary supplies.
"We have also sent our social disaster protection and social rehabilitation teams to help the refugees," Social Affairs Minister Agus Gumiwang Kartasasmita said on Thursday.
The ministry's social rehabilitation director general Edi Suharto said the teams will focus on providing psychosocial care to the refugees' children.
Hundreds of refugees and asylum seekers, mostly from Afghanistan and Somalia, have been demonstrating in front of the UNHCR office in Central Jakarta in the past few weeks, living rough on the streets at night. They had moved to Kebon Sirih from their temporary housings in Kalideres, West Jakarta.
The director of human rights at the Foreign Affairs Ministry, Achsanul Habib, said on Tuesday that the refugees felt frustrated with the slow process of their resettlement applications at the UNHCR. Many of them have been stuck in limbo in Jakarta for years, some of them up to seven years.
Full report at:
https://jakartaglobe.id/vision/jakartas-stranded-refugees-moved-off-the-streets
--------
Iran raps US interference, says fully support 'One China' policy
Jul 12, 2019
Iran's Foreign Ministry spokesman has denounced the "harmful" interferences of the US and UK governments in China's internal affairs and their recent provocative moves regarding Taiwan and Hong Kong.
In his Friday statement, Abbas Mousavi also expressed Tehran's strong support for the "One China" policy, which says there is only one sovereign state under the name China.
His remarks came after the US State Department announced a $2.2 billion arms sale to Taiwan, which includes 108 Abrams tanks and 250 Stinger surface-to-air missiles.
Shortly after Washington's Monday announcement, the Chinese government lodged formal complaints through diplomatic channels, expressing "strong dissatisfaction and resolute opposition" to the US' move. It also demanded that the US "immediately cancels" the arms sale to the self-ruled Taipei.
The US, however, has shrugged off China's complaints, saying the military equipment would contribute to "peace and stability" in Asia.
On Friday, Chinese Foreign Minister Wang Yi warned the United States "not to play with fire" regarding Taiwan.
"We urge the US to fully recognize the gravity of the Taiwan question... (and) not to play with fire on the question of Taiwan," Wang said at a press conference in Hungary on Friday.
China has also condemned the US for hosting Taiwan's President Tsai Ing-wen, who arrived in New York on Friday on a two-night "transit" stop on her way to four Caribbean nations. Beijing has urged the US to "abide by the 'One China' principle" and asked Washington to "not allow Tsai Ing-wen's stopover.
Almost all world countries recognize Chinese sovereignty over the island under a policy known as One China. The US, too, recognizes Chinese sovereignty over Taiwan but has long courted Taipei in an attempt to counter Beijing.
Full report at:
https://www.presstv.com/Detail/2019/07/12/600779/Iran-China-taiwan-hong-kong-US-UK-interference-mousavi
--------
Europe
Gibraltar bails Iranian tanker crew but ship staying put for now
July 13, 2019
All four crew members of the impounded Iranian Grace 1 tanker have been released on bail without charge by authorities in Gibraltar after their vessel was detained on suspicion of breaking European sanctions on Syria.
Gibraltar police said earlier on Friday that they had arrested the two second mates from the tanker, a day after the vessel's captain and chief officer were arrested.
In a statement, the police said all four crew members were granted bail with conditions. It did not elaborate but said the investigation was ongoing and that the Grace 1 continues to be detained.
The Grace 1 was apprehended in British waters around the overseas territory on July 4 and ordered to dock at Gibraltar. Authorities on the outcrop said that has 2.1 million barrels of light crude oil aboard and is believed to have been trying to transport the cargo to Syria – in contravention of sanctions due to the ongoing civil war.
Fabian Picardo, the rock's chief minister, said the decision to order the Royal Marines to seize the tanker was taken independently and not at the request of any other country.
"The decisions of Her Majesty's government of Gibraltar were taken totally independently, based on breaches of existing law and not at all based on extraneous political considerations," Mr Picardo told Gibraltar's parliament.
"These important decisions about breaches of our laws were not decisions taken at the political behest or instruction of any other state or third party."
Iran has demanded that Britain release the ship and denies that it was taking oil to Syria in violation of sanctions. The affair has led to an increase in tension in the Gulf, with Britain saying on Thursday that it fended off Iranian ships that tried to block a British tanker. The UK has since ordered the HMS Duncan, the largest of the new Daring-class destroyers built by the Royal Navy, to redeploy to the Gulf.
Tehran blames the United States for arranging to have the Grace 1 seized. Washington has imposed sanctions against Iran with the aim of halting all Iranian oil exports. European countries do not have sanctions against Iran, but have had them in place against Iran's ally Syria since 2011.
"All relevant decisions in respect of this matter were taken only as a direct result of the government of Gibraltar having reasonable grounds to believe the vessel was acting in breach of established EU sanctions against Syria," Mr Picardo said.
"We will not allow Gibraltar to be used or knowingly or unknowingly complicit in the breach of EU or other international sanctions."
He said the provenance and origin of the cargo had not been relevant to the actions, which he also said could be challenged in the courts.
UK Foreign Secretary Jeremy Hunt has tried to ease concerns of escalation, on Friday telling Sky News that Britain is not seeking to exacerbate the situation with Iran.
"We are reacting to what is happening in a measured and careful way and we are being clear to Iran that we are not seeking to escalate this situation," he said.
https://www.thenational.ae/world/mena/gibraltar-bails-iranian-tanker-crew-but-ship-staying-put-for-now-1.885593
--------
UK working to clear new arms export licenses to Saudi and allies, top official says
July 12, 2019
The British government wants to expedite decisions on new licences for arms export to Saudi Arabia and its allies despite an adverse court order, a top defence official said.
"Our intention is to take new export licensing decisions as soon as we can put in place the right processes," Lieutenant General Sir John Lorimer, Britain's senior defence adviser to the Middle East who recently visited the UAE, told the state news agency, Wam, in an interview.
"The UK government has always taken its export control obligations very seriously and we seek to address this matter as soon as possible, in accordance with our legal obligations," Lt Gen Lorimer said.
The UK Court of Appeal ruled on June 20 that the British arms sales to Saudi Arabia, which could be deployed by the Arab Coalition to restore the legitimate government in Yemen, were "unlawful", a decision Lt Gen Lorimer described as disappointing.
"The UK is disappointed with the recent decision, and we are appealing the outcome. Our commitment to the security of the Gulf remains unchanged. This judgment does not immediately affect existing export licences, which will continue to be valid," he said.
"However, we cannot currently grant new licences for Saudi Arabia and Coalition partners for items that might be used in the conflict in Yemen, while we consider the implications of the judgment."
Lt Gen Lorimer, who studied Arabic and Islamic Studies at Cambridge University from 1985 to 1988, has served as Britain's senior defence adviser to the Middle East since January 2018. He previously served as Chief of Joint Operations from October 2014 until June 2017, heading Britain's Permanent Joint Headquarters that plans and controls joint and multinational military operations abroad. His senior overseas army postings include Northern Ireland, Kuwait, Iraq and Afghanistan.
"The commitment of the UK to the security of Saudi Arabia and the stability of the region remains unchanged," Lt Gen Lorimer said. "The UK's security is intertwined with that of the Middle East; our values require us to play our part in making a constructive difference, and our unique links mean that we have the ability to do so."
The UK continues to lead a sustained diplomatic campaign to support the UN-led peace process to resolve the conflict in Yemen, he affirmed.
"We have used our diplomatic reach to bring those fighting together around the table to find a political solution. We need the international community to do the same. We are also working to provide humanitarian assistance to Yemen," he said.
"A UN-backed peace process is the only way we will achieve lasting peace, security and stability in Yemen and everyone has to play their part."
Lt Gen Lorimer, who visited the UAE for third this year in June, praised the UAE Armed Forces as "one of the most experienced and capable militaries in the region".
"It is an honour for the UK to have such a strong and longstanding relationship with the UAE Army," he said.
"We continue to support a regular programme of training, advice and exercises, in line with mutual development objectives. The UK remains committed to promoting regional stability and security through our work with the UAE Armed Forces."
He said during his last visit that "the longstanding friendship between the UAE and the UK runs deeper than defence engagement and trust remains critical to our success".
The UK remains strongly committed to working with all regional partners to develop modern, capable and agile armed forces. "In support of this objective, we hosted a meeting of military leaders from across the region on July 4 [in the UK]," Lt Gen Lorimer said.
"This forum provides a means for peers to exchange their ideas and work more closely together on a shared transformation journey, in an ever-changing world."
Full report at:
https://www.thenational.ae/world/mena/uk-working-to-clear-new-arms-export-licenses-to-saudi-and-allies-top-official-says-1.885496
--------
Germany steps-up monitoring of "extreme right" Identitarian Movement
JULY 11, 2019
Berlin -- The German domestic intelligence agency said Thursday it is stepping up observation of the far-right Identitarian Movement in Germany, a group that campaigns against immigrants and Islam. The agency, known by its German acronym BfV, said after two years of investigating the group it has concluded that it has "passed beyond the stage of suspicion" and "is now classified as a verified extreme right movement.
In a statement, it said the group "ultimately aims to exclude people of non-European origin from democratic participation and to discriminate against them in a way that infringes their human dignity."
The decision comes amid fresh fears about far-right extremism in Germany following the arrest last month of a man with a long history of neo-Nazi activity over the killing of a regional politician from Chancellor Angela Merkel's party.
Identitarianism in the U.S.
The Identitarian Movement in Germany was founded in 2012, after originating in France. It has sister organizations in other European countries, and many of its members are students. There is a Facebook page for the "American Identitarian Movement," but it has less than 100 followers. According to the page, the "goals of the American Identitarian Movement is to push back against 'multiculturalism' and to preserve American culture."
The Southern Poverty Law Center (SPLC), which monitors and works to expose and thwart organized extremism in the U.S., wrote in 2015 that "small American hate groups" were "stepping up efforts to spread local variants of identitarianism" in the U.S.
The organization said the Identitarian Movement "preaches opposition to multiculturalism, often taking shape in the form of anti-Muslim xenophobia. While Identitarian groups on both sides of the Atlantic claim their opposition to multiculturalism isn't racist, their direct action tactics and end goals indicate otherwise."
"U.S. efforts are multiplying," the SPLC wrote. "At least four American groups are pushing versions of Identitarianism, often parroting the words and the flashy, youth-oriented style of the Europeans."
High-profile American white nationalist Richard Spencer announced on his altright.com website at the end of 2017 that an umbrella group he backs would work to "train and mentor young activists, and foster collaboration among Identitarians in America and around the world," according to the SPCL.
"Intellectual arson"
In Germany, the group has thus far refrained from openly engaging in the kind of street violence for which the country's established neo-Nazi groups are known, though its flags are often seen at far-right rallies. It is best known for publicity stunts such as draping banners from public buildings and disrupting lectures or theater performances.
Still, BfV chief Thomas Haldenwang accused the group of "intellectual arson," saying "there mustn't be any tolerance of extremists."
The new classification assessment gives the BfV additional powers of surveillance against the group, which is estimated to have about 600 members.
The announcement also comes exactly one year after the verdict in Germany's highest-profile neo-Nazi murder trial. Beate Zschaepe, the only known survivor of the National Socialist Underground group, was sentenced to life in prison for her role in the killings of 10 people -- most of them migrants -- who were gunned down between 2000 and 2007.
Full report at:
https://www.cbsnews.com/news/identitarian-movement-of-germany-labelled-extreme-right-as-nationalist-group-spreads-in-us-and-europe/
--------
Britain sends second warship to the Gulf after Iran tanker standoff
Jul 12, 2019
LONDON: Britain said on Friday it was sending a second warship to the Gulf and raising the alert level in the region as tensions spike after Iranian gunboats threatened a UK supertanker.
The decision was disclosed as US President Donald Trump stepped up his war of words with the Islamic republic over its nuclear programme and its alleged support for terror groups in the Middle East.
"Iran better be careful," Trump told reporters outside the White House. "They're treading on very dangerous territory. Iran, if you're listening, you better be careful."
British officials said the naval deployment was part of a pre-planned rotation and meant to ensure a continued British naval presence in one of the most important but volatile oil shipment routes in the world.
But a source said the switchover was brought forward by several days and should see two of Britain's most advanced warships jointly navigating the waters off Iran for a period that might last a number of weeks.
A government spokesman said the HMS Duncan was "deploying to the region to ensure we maintain a continuous maritime security presence while HMS Montrose comes off task for pre-planned maintenance and crew changeover".
Sky News television reported that HMS Duncan would not be part of the international military escort team for vessels in the Gulf proposed on Thursday by the United States.
HMS Duncan is an air defence destroyer that carries a set of heavy Harpoon anti-ship missiles and a crew in excess of 280.
The BBC reported that it had reached Turkey's Bosphorus Strait as it makes its way from the Black Sea through the Suez Canal to the Gulf.
HMS Montrose was forced to warn off three fast Iranian gunboats on Wednesday that UK officials said were trying to "impede" the progress of a British supertanker through the Strait of Hormuz in the Gulf.
Iranian officials have denied the incident ever happened.
The Strait of Hormuz episode occurred a week after UK Royal Marines helped the Gibraltar authorities detain an Iranian tanker that US officials believe was trying to deliver oil to Syria in violation of separate sets of EU and US sanctions.
Iran has bristled at the arrest and issued a series of increasingly ominous warnings to both the United States and Britain about its right to take unspecified actions in reprisal.
"If the enemy had made the smallest assessment they wouldn't have done this act," Iran's Revolutionary Guards deputy commander Ali Fadavi said on Thursday.
A source said the British government decided at the start of the week to raise the alert level for ships travelling through Iranian waters to three on a three-point scale.
The decision means that Britain views the security threat in Iranian waters for commercial ships as "critical".
But UK Foreign Secretary Jeremy Hunt called on Friday for "cool heads" to prevail as threats mount and Iran's response to its growing isolation -- and economic suffering from US sanctions -- becomes increasingly unpredictable.
"We want to do everything we can to make sure that we don't have an unintended escalation which could be very dangerous for the world," Hunt said.
The authorities of Gibraltar -- a British overseas territory on Spain's southern tip -- said on Friday that the Iranian supertanker was carrying 2.1 million barrels of light crude oil.
They also insisted that they had asked British Naval Marines to help with the Iranian tanker's arrest without any outside political pressure.
"These important decisions about breaches of our laws were certainly not decisions taken at the political behest or instruction of any other state or of any third party," Gibraltar's chief minister Fabian Picardo said.
The Gibraltar police on Thursday announced the arrest of the Iranian tanker's Indian captain and officer.
Full report at:
https://timesofindia.indiatimes.com/world/uk/britain-sends-second-warship-to-the-gulf-after-iran-tanker-standoff/articleshow/70197577.cms
--------
New Zealanders give up weapons after mosque killings
13 July 2019
Dozens of New Zealanders handed in their firearms Saturday as a gun buyback scheme went into operation aimed at ridding the country of semi-automatic weapons in the wake of the Christchurch mosque attacks.
The first of more than 250 collections to be held nationwide was held in Christchurch where 51 Muslim worshippers were gunned down while at prayer less than four months ago.
The government, with support from opposition parties, immediately rushed through legislation to tighten New Zealand's gun laws.
Police Minister Stuart Nash said the one objective was to "remove the most dangerous weapons from circulation."
With armed police monitoring the handover, 68 firearms owners handed in 97 weapons and 94 parts and accessories in the first two hours.
The regional police commander Mike Johnson said 903 gun owners in the Canterbury area had registered 1,415 firearms to be handed in.
"Police recognize that this is a big change for the law-abiding firearms community and we are hearing really positive feedback from people as they come through today that they are finding the process works well for them," Johnson said.
Ray Berard, who moved to New Zealand from Canada 25 years ago, handed in an assault rifle and told reporters he had been in the Canadian army and on the Canada shooting team but believed there was no place for military-style firearms in modern society.
"My wife is working as one of the project directors on the hospital rebuild and we were there on the day of the shooting and watched the 35-odd hearses leave the next day," he said.
A person can "do a lot of damage to a lot of people... if you're mentally unwell and you have a weapon that can shoot 100 rounds a minute."
Australian-born Brenton Tarrant has been charged with the killings and is alleged to have used an arsenal of five weapons, including two military-style semi-automatic rifles (MSSAs), in the attacks on two mosques.
Full report at:
https://english.alarabiya.net/en/News/world/2019/07/13/New-Zealanders-give-up-weapons-after-mosque-killings.html
--------
Albanian police arrest Russian Daesh 'fighter'
July 12, 2019
TIRANA: A Russian national accused of fighting for Daesh against Syrian government forces was arrested in Albania and will be extradited to Russia, Albanian police said on Friday.
Police said the 34-year-old man, identified as R.M., who was born in and a resident of Norilsk in Russia, entered Albania illegally after a court in Russia's Chechen Republic ruled in April 2015 he should be arrested for being part of a terrorist group.
"In June 2013, this citizen left Russia for Syria, joined the illegal armed group named 'Islamic State' and was an active participant in fighting against government forces in Syria," a police statement said.
Full report at:
http://www.arabnews.com/node/1524641/world
--------
EU move against Turkey on Cyprus to be futile: Cavusoglu
12.07.2019
The European Union's steps against Turkey would not yield any result on Cyprus issue, Turkish foreign minister said on Friday.
"The steps that it [EU] would take towards us would be useless, it would backlash," Foreign Minister Mevlut Cavusoglu told a joint news conference alongside his Swiss counterpart Ignazio Cassis in Ankara, Turkey's capital.
On Wednesday, European Council President Donald Tusk tweeted: "Despite our best intentions to keep good neighbourly relations with Turkey, its continued escalation and challenge to the sovereignty of our Member State Cyprus will inevitably lead the EU to respond in full solidarity as agreed by #EUCO."
Cavusoglu said the EU should not "stand behind the wrong" for the so-called solidarity, and added that Turkey would take additional steps in case of any move against itself.
"No one can prevent it," he warned, stressing that Greek Cypriots have been violating Turkish Cypriots' rights by continuing drilling activities without ensuring the latter's share.
He reiterated that Turkey only then started its drilling activities in the Eastern Mediterranean as the guarantor country, when the warnings did not bear any result.
Turkey has consistently contested the Greek Cypriot administration's unilateral drilling in the Eastern Mediterranean, asserting that the Turkish Republic of Northern Cyprus (TRNC) also has rights to the resources in the area.
In 1974, following a coup aiming at Cyprus's annexation by Greece, Ankara intervened as a guarantor power. In 1983, the TRNC was founded.
Since this spring Ankara has sent two drill ships -- Fatih and Yavuz -- to the Eastern Mediterranean, asserting the right of Turkey and the TRNC to the resources of the region.
The Turkish-flagged drill ship Fatih launched offshore drilling operations this May in an area 75 kilometers (42 nautical miles) off the western coast of the island of Cyprus.
Athens and southern Cyprus have opposed the move, threatening to arrest the ships' crews and enlisting EU leaders to join their criticism.
Cavusoglu also thanked his Swiss counterpart for always hosting the negotiations on Cyprus issue and iterated that Ankara is always in favor of a lasting solution on the island.
Deployment of Russian S-400s
On delivery of first batch of Russian S-400 hardware to Turkey, Cavusoglu said: "It is [S-400] a done deal and the process is ongoing in due course."
Cavusoglu said Turkey is coordinating the transaction and added that the process of the permits required for the plane and personnel is ongoing.
"Our National Defense Ministry has also made the necessary statement. There is no problem. The process will continue without any flaw," he added.
Earlier on Friday, Turkey's National Defense Ministry said on Twitter: "The first batch of equipment of S-400 missile defense system, which is procured to meet Turkey's air and missile defense need, has started to arrive at Murted Air Base in Ankara as of July 12, 2019."
Following protracted efforts to purchase an air defense system from the U.S. with no success, Ankara signed the supply contract in April 2017 to purchase the Russian S-400s.
U.S. officials urged Turkey to buy U.S. Patriot missiles, arguing the Russian system would be incompatible with NATO systems and expose the F-35s to possible Russian subterfuge.
Turkey, however, emphasized the S-400 would not be integrated into NATO systems and would not pose a threat to the alliance.
Turkey has urged formation of a commission to clarify any technical issues, but the U.S. has failed to respond to this proposal.
Turkish-Swiss relations
On bilateral ties, Cavusoglu said Cassis was the first Swiss foreign minister visiting Turkey since 2011, and expressed will for regular official visits from both sides.
"Our desire is to increase investments in both sides," Cavusoglu said.
They would like to increase the current $5 billion bilateral trade volume, he added.
Expressing Ankara's support for Swiss investors in Turkey, Cavusoglu said that there are around 890 Swiss-origin firms in Turkey, while around 130,000 Turkish people live in Switzerland.
He also said that Ankara wishes to be in close cooperation with Bern in fight against terrorism.
The bilateral relations between the two countries have strained mostly lacking a standard in the matters of human rights, freedom of demonstration and democracy, he stated.
"When we consider the things happening in Switzerland, I would like to say clearly that there is a double standard," he said, adding that pro-PKK terror group demonstrations were being held in the country with the permission of Swiss authorities.
However, the Turks, who wish to demonstrate against the PKK terrorist group leader Abdullah Ocalan, were being prevented.
"Otherwise, we don't have any political problem with Switzerland," Cavusoglu said.
Cassis, for his part, said that the two countries have been enjoying bilateral ties for nearly a century, and added that they wish to further improve the relations.
Full report at:
https://www.aa.com.tr/en/europe/eu-move-against-turkey-on-cyprus-to-be-futile-cavusoglu/1530041
--------
Pakistan
Hafiz Saeed challenges terror financing cases in Lahore HC
Jul 12, 2019
ISLAMABAD: The alleged mastermind of the 2008 Mumbai terror attacks and chief of the proscribed organisation Jamaat-ud-Dawa, Hafiz Saeed, challenged on Friday terror financing cases lodged against him in the Lahore high court.
Earlier this month, Pakistan's Counter-Terrorism Department (CTD) had said that Jamaat-ud-Dawa (JuD) and Falah-e-Insaniat Foundation (FIF), the Saeed-led charities that act as fronts for the banned Lashkar-e-Taiba (LeT), were involved in raising money for terrorism. The CTD claim prompted Pakistani authorities to book Saeed and more than a dozen of his close aides in 23 cases related to terrorism-financing.
The action against Saeed was described by officials and observers as a renewed effort by the country to comply with the requirements of the Financial Action Task Force (FATF), an international terror finance watchdog.
Saeed, his associates Amir Hamza, Abdur Rehman Makki and Yahya Aziz, and four others filed an appeal in the Lahore HC challenging the terror financing cases against them and named the federal government, Punjab government and the CTD as respondents.
The plea requested the court to declare the FIR registered against the petitioners null and void. It stated that Saeed has no relation with the banned LeT, al-Qaeda or any other similar organisation. "The accused are not involved in any activities against the state. Accusations by the Indian lobby naming Saeed as the mastermind behind the Mumbai attacks are not based on reality," the plea added.
India and the US both accuse Saeed of being the mastermind of the Mumbai attacks, but several cases against him in the past were dismissed by Pakistani courts citing lack of evidence.
Western countries accuse Pakistan's military of continuing to nurture extremist groups as proxies against neighbouring countries, including the Taliban against Afghanistan and Lashkar-e-Taiba against India. Publicly, Pakistani officials insist that the country has changed and no longer believes in achieving its objectives through proxies. But there is still a lot of scepticism about such claims given Islamabad's record of making similar promises in the past that remain unfulfilled.
https://timesofindia.indiatimes.com/world/pakistan/hafiz-saeed-challenges-terror-financing-cases-in-lahore-hc/articleshow/70198207.cms
--------
US, Russia, China recognise Pakistan's role in Afghan peace process
Anwar Iqbal
July 13, 2019
WASHINGTON: The United States, China and Russia have jointly welcomed Pakistan to a four-party consultation process that seeks to end the 18-year-old war and decades of blood-letting in Afghanistan, says a joint statement issued in Washington.
"China, Russia and the United States welcomed Pakistan joining the consultation and believe that Pakistan can play an important role in facilitating peace in Afghanistan," said the statement issued by the State Department.
"Pakistan appreciated the constructive efforts by the China-Russia-US trilateral consultation on the Afghan peace process," it added.
The statement recognises Pakistan's role in the Afghan peace process and will be seen in Islamabad as a vindication of its long-held view that any development in Afghanistan also impacts Pakistan. Islamabad also believes that as a country with the largest Pashtun population, Pakistan must be involved in the Afghan peace process and major world powers, particularly the United States, should not ignore its interests while negotiating a deal in Afghanistan.
This major diplomatic recognition of Pakistan's role comes days before Prime Minister Imran Khan's scheduled visit to Washington on July 22 and endorses media claims that Afghanistan will figure prominently in the US-Trump talks and in consultations between US and Pakistani officials.
Diplomatic observers in Washington also link the prime minister's visit to Pakistan's support to the Afghan peace process, noting that Islamabad played a key role in persuading Taliban representatives to stay engaged with US officials in Doha, Qatar.
Senior US diplomats and generals have publicly acknowledged Pakistan's support to the US-Taliban negotiations, urging it to play a greater role in ensuring that the process leads to a durable peace in the region.
The White House, while confirming the PM's visit to Washington, said earlier this week that the Trump-Khan talks will focus on strengthening bilateral cooperation, which will "bring peace, stability and economic prosperity to a region that has seen far too much conflict."
The Beijing text was jointly released by the governments of the United States, Russia, Pakistan, and China on the occasion of the four-party meeting on the Afghan peace process, held in the Chinese capital on July 10-11.
This was the third meeting of the trilateral forum, which includes China, Russia, and the United States and the first in which Pakistan was also involved.
The US State Department noted that the four sides exchanged views on the current situation and joint efforts for realizing a political settlement to advance peace, stability, and prosperity of Afghanistan and the region. They also emphasised the importance of the trilateral consensus on the Afghan peace process reached in Moscow on April 25.
"All sides welcomed recent positive progress as the crucial parties concerned have advanced their talks and increased contacts with each other," the statement added. "All sides also welcomed intra-Afghan meetings held in Moscow and Doha."
The four sides called for relevant parties to "grasp the opportunity for peace and immediately start intra-Afghan negotiations between the Taliban, Afghan government, and other Afghans".
The United States, Russia, China, Russia and Pakistan reaffirmed that negotiations should be "Afghan-led and Afghan-owned" and should "produce a peace framework as soon as possible".
They underlined the need or this framework to "guarantee the orderly and responsible transition of the security situation and detail an agreement on a future inclusive political arrangement acceptable to all Afghans".
The four sides encouraged all parties to take steps to reduce violence leading to a comprehensive and permanent ceasefire that starts with intra-Afghan negotiations.
They also agreed to maintain the momentum of consultation and to invite other important stakeholders to join on the basis of the trilateral consensus agreed on April 25 in Moscow.
Full report at:
https://www.dawn.com/news/1493775/us-russia-china-recognise-pakistans-role-in-afghan-peace-process
--------
AG explains to SJC why govt filed references against judges
July 13, 2019
ISLAMABAD: Attorney General Anwar Mansoor appeared before the Sup­reme Judicial Council (SJC) on Friday to explain why the government had moved the references against two superior court judges.
He also furnished a reply on behalf of the government to rebut the stand taken by Justice Qazi Faez Isa of the Supreme Court against the allegations levelled in the presidential reference. The attorney general argued for about 90 minutes before the SJC which met for a third time.
On July 5, the SJC had asked Mr Mansoor to come up with replies to the written submissions furnished by Justice Isa and Justice K.K. Agha of the Sindh High Court against the allegations made by the government in the presidential references.
The five-judge SJC consisting of Chief Justice of Pakistan Asif Saeed Khosa, Justice Gulzar Ahmed, Justice Sheikh Azmat Saeed, Sindh High Court Chief Justice Ahmed Ali M. Shaikh and Peshawar High Court Chief Justice Waqar Ahmed Seth is hearing the references against Justice Isa and Justice Agha for allegedly possessing properties in the United Kingdom.
Like earlier SJC sessions, representatives of different bar councils and bar associations staged protest demonstrations on the Supreme Court premises and chanted slogans against the government and in favour of independence of the judiciary and rule of law and the Constitution.
At the last hearing on July 2, the SJC held a brief session in which the attorney general was not summoned. It is believed that the council during the hearing had token up the written replies filed by the judges to rebut the allegations levelled against them by the government.
On June 14, the SJC in its first preliminary hearing had provided the contents of the references to the two judges with a directive for them to volunteer and clarify their position on the allegations levelled against them. However, none of the judges had been issued any formal show-cause notice under the Supreme Judicial Council Procedure of Enquiry 2005. The judges were provided the opportunity to volunteer their responses to the allegations under Section 8(3) of the enquiry rules.
The section suggests that if the council is of the view that before forming an opinion it should also hear the judge under the enquiry, it will require the accused judge to present himself before the council, which will provide him the information and the material received against him.
On Friday, Pakistan Bar Council (PBC) vice chairman Syed Amjad Shah, senior member Hamid Khan, former Supreme Court Bar Association presidents Ali Ahmed Kurd and Yasin Azad and other leaders of lawyers demanded that the council inform the nation about the proceedings against the judges.
Talking to the media, they said the lawyers' community would never compromise on the matter since it involved independence of the judiciary and the rule of law and demanded that the references be quashed immediately. "We do not want any situation which leads us to any deadlock," they said, adding that the references reflected mala fide intention of the government and, therefore, these should be rejected immediately.
The PBC has already called a convention on Saturday to protest the filing of the references by the government. It will be at the office of the Peshawar High Court Bar Association.
Full report at:
https://www.dawn.com/news/1493778/ag-explains-to-sjc-why-govt-filed-references-against-judges
--------
3,938 missing persons traced, claims commission
July 13, 2019
ISLAMABAD: The Commission of Inquiry on Enforced Disappearances has claimed to have traced 3,938 out of 6,156 missing persons.
According to an official press release issued on Friday, the commission headed by retired Justice Javed Iqbal, who is also the chairman of National Accountability Bureau (NAB), disposed of 3,938 cases out of a total of 6,156 by June 30.
The commission conducted 702 hearings in June — 194 in Islamabad, 86 in Lahore, 210 in Karachi, 126 in Quetta and 86 hearings in Peshawar.
The press release said that relatives of missing persons had praised the head and members of the commission for taking personal interest in disposing of cases of their near and dear ones.
Retired Justice Iqbal is serving as head of the commission in an honorary capacity and availing no salary and other facilities, according to the press release.
The NAB chairman also presided over a meeting held to review monthly performance of the anti-graft watchdog.
The meeting was told that the prosecution division of NAB was providing legal assistance to the bureau's operation division and regional bureaus in carrying out complaint verification, inquires and investigations as per the law and laid down standard operating procedures and pleading cases in accountability courts, high courts and the Supreme Court.
The NAB chief said that due to constant monitoring and performance analysis of the prosecution division, the overall conviction ratio was approximately 70 per cent in accountability courts, which was one of the best such ratios.
The meeting was informed that NAB had rationalised its workload and timelines had been prescribed for efficient, effective and expeditious disposal of cases, putting a maximum limit of 10 months from complaint verification to inquiry and investigation and finally to filing of a reference in an accountability court.
The meeting was informed that NAB had established an e-library at its headquarters having more than 50,000 electronic books, including law journals and annual and monthly law reports.
It was told that NAB had devised and implemented an effective monitoring and evaluation system at its headquarters and regional bureaus to review their performance in qualitative and quantitative terms.
Full report at:
https://www.dawn.com/news/1493781/3938-missing-persons-traced-claims-commission
--------
Pakistan joins US-led call for Afghan ceasefire, talks
July 13, 2019
WASHINGTON: Pakistan on Friday joined the United States, Russia and China in a call on the Taliban to agree to a ceasefire and negotiations with Kabul, as Washington moves closer to an agreement with the militants to pull troops from war-torn country and end its longest-ever war.
Pakistan joined the three powers in talks in Beijing. The four countries "encouraged all parties to take steps to reduce violence leading to a comprehensive and permanent ceasefire that starts with intra-Afghan negotiations," said a joint statement issued by the United States.
They called for direct negotiations involving the Taliban, President Ashraf Ghani's government and other Afghans to "produce a peace framework as soon as possible."
Members of the Taliban and government met earlier this week in Qatar, a breakthrough even though participants were said to be there in a personal capacity. An Afghan campaigner who took part in breakthrough talks said she saw subtle improvements in the attitude towards women of the insurgents.
Asila Wardak, a women's rights campaigner who works for the Afghan foreign ministry, said she was surprised at the positive atmosphere in Doha as women mingled directly with the Taliban over dinner and tea breaks. "It was interesting to me as an Afghan woman as they didn't shake hands but they warmly welcomed us," she told a symposium at Georgetown University on the peace process, speaking by video from Kabul.
Two Taliban delegates even showed flashes of humour, telling the Afghan women that they heard they would be coming and saying, "'Please don't give us a hard time,'" she said. "Maybe I'm wrong but their attitude has totally changed towards women, towards government employees," she said.
Ghizaal Haress, a constitutional scholar at the American University of Afghanistan, said it remained unclear what the Taliban were saying by signing the declaration in Doha. "The term 'Islamic regime' is very vague, it's very broad and there is a fear of what it will mean under the interpretation of the Taliban," she said.
"Do we mean an Islamic regime like the one in Malaysia or Indonesia? Do we mean an Islamic regime like Saudi Arabia or Iran? Or do we mean one like Pakistan?" she said, referring to governments with varying degrees of openness toward women.
Full report at:
https://www.pakistantoday.com.pk/2019/07/12/pakistan-joins-us-led-call-for-afghan-ceasefire-talks/
--------
Pakistan spells out requirements for effective UN peacekeeping
July 13, 2019
UNITED NATIONS: Pakistan has called for "proactive and robust" triangular cooperation among the UN Security Council, the troop-contributing countries (TCCs) and the UN Secretariat for effective and result-oriented peacekeeping in trouble spots around the world, as a two-day Chiefs of Defence Conference opened on Thursday.
"Troop-contributing countries are the United Nations eyes and ears on the ground, Ambassador Maleeha Lodhi said, while participating in the Security Council's debate on 'Strengthening Triangular Cooperation".
In her remarks, she highlighted the value of their (troop-contributing countries') input for the work of the Secretariat and the Security Council, and assured of Pakistan's continued support to U.N. peacekeeping operations.
To further improve those relationships, she cited a need to institutionalise triangular cooperation, especially against the backdrop of more volatile operating environments and a chorus of demands for doing more with less.
Peacekeeping missions do not need another layer of formal mechanisms, Ambassador Lodhi stressed, adding that formal meetings should be revitalised to maximize their benefits and ensure meaningful dialogue well ahead of mandate renewals.
As elected members of the Security Council are playing a bridge-building role, she also called for efforts to further strengthen that element of triangular cooperation.
Pakistan is one of the largest contributors of uniformed personnel to UN Peacekeeping. Currently, Pakistan contributes more than 5,200 military and police personnel to the UN peace operations in the Central African Republic, Cyprus, the Democratic Republic of the Congo, Mali, Sudan, South Sudan and Western Sahara.
Ambassador Lodhi told the 15-member Council that Pakistan has been a consistent troop-and police-contributor for nearly six decades, with over 200,000 personnel serving in 46 missions around the world. Pakistan's troops are dedicated, professional, well-trained, well-equipped and prepared to act in all circumstances, she said.
Earlier, Jean-Pierre Lacroix, the Under-Secretary-General for Peacekeeping Operations, said triangular Cooperation was particularly relevant today, in the light of UN chief Antonio Guterres's Action for Peacekeeping Initiative (A4P).
That strategy is designed to make missions stronger and safer, refocusing peacekeeping with more realistic expectations, and assembling greater support for political solutions, he said.
Meanwhile, the Defence Conference, which began on Thursday, is the third such conference, which is held every other year. One hundred and twelve countries are attending the conference, with more than 500 delegates present.
The theme of this year's Conference is Generating Capabilities to Meet High-Performance Requirements in UN peacekeeping.
Full report at:
https://www.pakistantoday.com.pk/2019/07/12/pakistan-spells-out-requirements-for-effective-un-peacekeeping/
--------
US general wants strong military ties with Pakistan
July 13, 2019
WASHINGTON: A top American general on Thursday said that Pakistan has made positive contributions in the Afghan reconciliation process as he underscored the need to maintain strong military ties with Islamabad.
The statement comes ahead of Pakistan Prime Minister Imran Khan's meeting with US President Donald Trump at the White House later this month
"While we have suspended security assistance and paused major defense dialogues, we need to maintain strong military-to-military ties based on our shared interests," General Mark A Milley, who has been nominated as Chairman of the Joint Chiefs of Staff said in response to written questions for his confirmation hearing of the Senate Armed Services Committee.
US president's South Asia Strategy recognises Pakistan as a key partner in achieving US interests in South Asia, including developing a political settlement in Afghanistan, defeating al Qaida and ISIS-Khorasan, providing logistical access for US forces, and enhancing regional stability, he said.
"If confirmed as Chairman, my objective would be to preserve the defense relationship between the United States and Pakistan even as we press Pakistan to take action on US requests," he added.
Responding to another question, Milley said Pakistan has made positive contributions in support of Afghan reconciliation.
Full report at:
https://www.pakistantoday.com.pk/2019/07/12/need-to-maintain-strong-military-ties-with-pak-top-us-general/
--------
FO hopes judgement in Jadhav case will be in Pakistan's favour
JULY 13, 2019
Foreign Office spokesperson Dr Muhammad Faisal on Friday said Pakistan fought the legal battle in Indian spy Kulbhushan Jadhav case very well and hoped that the International Court of Justice (ICJ) would issue judgement in Islamabad's favour. The FO spokesperson said Pakistan would accept the court ruling, and consultations will be made with lawyers regarding the procedure of implementation after the verdict. India could not present any evidence regarding Kulbhushan Jadhav, he added.
Full report at:
https://dailytimes.com.pk/429237/fo-hopes-judgement-in-jadhav-case-will-be-in-pakistans-favour/
--------
Africa
Car Bombings Kill at Least Five at Eastern Libyan Army Funeral
By Tarek El-Tablawy
July 11, 2019
Several car bombs targeting the funeral for a special forces commander in Libya's second-largest city killed at least five people, the pan-Arab satellite channel Al-Hadath reported.
At least another 11 people were wounded in the attack in Benghazi, Al-Hadath and SkyNews Arabia reported. Al-Hadath said no military leaders were among the dead.
Eastern Libya is the base for strongman Khalifa Haftar, whose Libyan National Army is waging an offensive on the capital, Tripoli, the seat of the internationally-backed government led by Prime Minister Fayez Al-Sarraj.
There was no immediate claim of responsibility for the attack. It comes as Islamic State is reportedly making a comeback in Libya and has vowed to target Haftar's forces. The Libyan commander has cast his campaign to secure the country as a battle against terrorists.
Haftar Vows No Let Up in Tripoli Fight as He Dismisses Rival
Islamic State secured the central city of Sirte in 2015, hoping to use it as a launchpad for attacks in Libya and neighboring countries. The militants, however, were driven out by forces loyal to Sarraj, with the backing of U.S. airstrikes. The group also held Derna before being routed.
https://www.bloomberg.com/news/articles/2019-07-11/car-bombing-in-libya-s-east-targets-military-commanders?utm_source=google&utm_medium=bd&cmpId=google
--------
AU envoy urges greater involvement of youth in anti-terrorism war
2019-07-11
NAIROBI, July 11 (Xinhua) -- African countries should harness the energy and creativity of the youth to revitalize action on violent extremism that has gained foothold amid poverty, conflicts and social exclusion, an African Union (AU) envoy said on Thursday.
Aya Chebbi, AU youth envoy said that success of counter-terrorism initiatives in Africa depends on robust engagement of the continent's youthful population in policy formulation and awareness on the menace.
"Our governments should change policies that discriminates the youth in leadership and policy formulation to ensure they play a meaningful role in peace, security and prevention of violent extremism," Chebbi said on the sidelines of a Pan African counter-terrorism forum underway in Nairobi.
The 31-year old Tunisian peace activist said the African regional high-level conference on counter-terrorism presented an opportunity to discuss greater involvement of youth to fight a vice that is a drawback to the continent's quest for stability, development and peace.
"Senior leadership and policymakers in this continent have a duty to engage the youth as partners in the war against terrorism," said Chebbi.
The youth are in a better position to fight radicalization through countering divisive narratives spread by militant groups," she added.
She urged governments and multilateral lenders to finance youth led grassroots campaigns to prevent spread of violent ideologies in marginalized regions.
"Governments should support existing efforts to combat violent extremism that are led by the youth. We need to create space for the youth to make them feel they are part and parcel of efforts to fight terrorism," said Chebbi.
She credited the success of counter-terrorism initiatives in northern Nigeria, Tunisia and Kenya to the meaningful engagement of young people.
"The youth in these countries are engaging religious and cultural leaders to address the root cause of violent extremism and offer sustainable solution," said Chebbi.
Full report at:
http://www.xinhuanet.com/english/2019-07/11/c_138218375.htm
--------
Death toll in migrant ship disaster off Tunisia rises to 72
12 July 2019
More bodies were found from a ship packed with migrants that sank off the Tunisian coast last week, bringing the official death toll to 72 in a disaster feared to have killed more than 80 people, the Tunisian Red Crescent said on Friday.
The boat capsized after setting off for Europe from neighboring Libya. Four survivors have been rescued, who told Tunisian coast guards the ship was carrying around 86 people.
The coast of western Libya is one of the main departure points for African migrants hoping to reach Europe.
The International Organization for Migration's Missing Migrants Project estimates 682 migrants have died in the Mediterranean so far in 2019.
Full report at:
https://english.alarabiya.net/en/News/north-africa/2019/07/12/Death-toll-in-migrant-ship-disaster-off-Tunisia-rises-to-72.html
--------
Somalia security forces end militant attack on hotel that killed 13
13 July 2019
Somalia's security forces on Saturday ended an overnight attack by the al Shabaab militant group on a hotel in the southern port city of Kismayu that killed at least 13, a police officer said.
"The operation is over," police officer Major Mohamed Abdi told Reuters by telephone from Kismayu.
"So far we know 13 people died. Many people have been rescued. The four attackers were shot dead."
Full report at:
https://english.alarabiya.net/en/News/world/2019/07/13/Somalia-security-forces-end-militant-attack-on-hotel-that-killed-13.html
--------
Libya demands explanation after French missiles found
Walid Abdullah
12.07.2019
TRIPOLI
Libya's UN-recognized government on Friday called for answers after Paris admitted the presence of missiles in the Libyan territory, which were found at a base used by commander of rival forces Khalifa Haftar.
Libya's Foreign Minister Mohamed Siala has asked his French counterpart Jean-Yves Le Drian to explain as to when and in what quantity the arms were sent to Libya and how they reached Haftar forces, according to Libya's Foreign Ministry.
According to media reports on Wednesday, the forces of Libya's UN-recognized Government of National Accord (GNA) based in capital Tripoli had seized four French missiles when it overran a camp of Haftar forces in northwestern city of Garyan in June.
Responding to the reports, the French Defense Ministry said the anti-tank Javelin missiles were intended for the "self-protection" of French forces deployed for counterterrorism, confirming the presence of French forces on Libyan territory.
However, the ministry denied providing missiles to forces loyal to Haftar.
Libya has remained beset by turmoil since 2011 when a bloody NATO-backed uprising led to the ouster and death of long-serving President Muammar Gaddafi after more than four decades in power.
Full report at:
https://www.aa.com.tr/en/africa/libya-demands-explanation-after-french-missiles-found/1530173
--------
Nigerian Shi'ite group says 4 killed in protests
Olarewaju Kola
12.07.2019
MAIDUGURI, Nigeria
At least four members of the Islamic Movement of Nigeria (Shi'ite) have been killed, 30 injured and about 50 missing during clashes between the group and police in three Nigerian cities.
Spokesman of the Shi'ites, Ibrahim Musa told Anadolu Agency on Friday that police fired gunshots on thousands of the group members who were demanding the release of their leader, Ibrahim El-Zakzaky and his wife held by the secret police since 2015. He said two were killed in Abuja, the nation's capital and two in the northwest city of Kaduna on Thursday.
"For now, casualty figure in the Abuja protest stands at two dead, 20 of our members were injured and about 50 still missing, likely arrested by the police. Dozens arrested in Kaduna, two were killed by the police and 10 injured," he said.
Musa vowed the group will continue the protest until authority obeys the ruling of the court which ordered his release since 2016.
Similar protest was also held in Lagos, Nigerian commercial city without casualty.
Police Public Relations Officer, Lagos Command; Bala Elkana said the Lagos protest was peaceful. "No arrest was made since it was peaceful," he said.
The Shi'ite leader and his wife were arrested in December 2015 during a raid at his center in northwest Zaria town by soldiers for allegedly obstructing and attacking the convoy of the Chief of Army Staff on official visit to the area.
The group said about 100 of his members were killed and injured by the army during the raid. El-Zakyzaky has been in detention despite court ruling in favor of his release.
Full report at:
https://www.aa.com.tr/en/africa/nigerian-shiite-group-says-4-killed-in-protests/1530033
--------
Arab World
Kuwaiti authorities arrest militant cell linked to Muslim Brotherhood
July 12, 2019
CAIRO: Members of a militant cell linked to the banned Muslim Brotherhood group have been arrested in Kuwait, the interior ministry said on Friday.
The arrested people were wanted by Egyptian authorities, the ministry added in its statement.
Members of the cell had escaped and were evading Egyptian authorities, making Kuwait the center of their operations, a statement made by the Ministry of Interior on Friday said.
Special units of the ministry discovered the cell, and were able to identify the location of members and arrest them in different places after launching a special operation.
After initial investigations, the members of the cell admitted carrying out terrorist operations and breaching security in Egypt.
Investigations are still ongoing to find out who helped them evade the authorities and cooperated with them.
http://www.arabnews.com/node/1524706/middle-east
--------
Deadly clashes, car blast in northwest Syria leave 84 dead
July 11, 2019
BEIRUT, ANKARA: Regime forces and allied Syrian fighters were locked in clashes on Thursday on the edge of an opposition bastion in northwest Syria after an opposition-led advance that killed 71 fighters overnight, a monitor said.
Russian and regime aircraft have ramped up their deadly bombardment of the Idlib region — administered by Syria's former Al-Qaeda affiliate Hayat Tahrir Al-Sham (HTS) — since late April, despite a months-old international truce deal.
Clashes have also raged on the edges of the region, including in the north of Hama province.
Late Wednesday, HTS and allied opposition fighters took control of Hamameyat village and hilltop, in clashes that killed 41 regime troops and 30 opposition fighters, the Syrian Observatory for Human Rights said.
"The fighting is ongoing as regime planes and artillery pound the area," the head of the Britain-based monitor Rami Abdel Rahman said on Thursday morning.
HTS spokesman Abu Khaled Al-Shami said the militant and opposition fighters attacked after dark, taking control of the "heavily fortified" hill from forces loyal to Syria's Bashar Assad.
Naji Mustafa, a spokesman for the allied National Liberation Front fighters' grouping, said: "The hill is very strategic because it overlooks ... supply routes to enemy forces."
Russian airstrikes killed one civilian in the town of Latmaneh and opposition artillery fire took the life of one woman in the regime-held area of Karnaz, the Observatory said.
A September deal between Russia and opposition backer Turkey was supposed to avert a massive regime offensive on Idlib, but it was never fully implemented and HTS took full administrative control in January.
More than 560 civilians have been killed in regime and Russian airstrikes on northwest Syria since the end of April, according to the Observatory.
Opposition fire during the same period has killed more than 40 civilians in adjacent regime-held areas, it has said.
Blast kills 13
In another development, a car bomb exploded on Thursday at the entrance to a northern Syrian town controlled by Turkish forces and allied Syrian fighters, killing at least 13 people including eight civilians and wounding 35, a war monitor said.
Turkish troops and their Syrian proxies took control of Afrin from Kurdish forces in March last year after a two-month air and ground offensive.
"The car bomb exploded near the checkpoint at the entrance to the town where vehicles were gathering to be checked," the Britain-based Syrian Observatory for Human Rights said.
Those killed also included four fighters and an unknown person, the Observatory said.
"Among the victims, at least six are originally from Eastern Ghouta," a former opposition stronghold outside Damascus retaken by the regime last year, Observatory chief Rami Abdel Rahman said.
There was no immediate claim for the blast, which is the latest deadly explosion to rock the city.
The state-run Anadolu Agency said the bomb in a fuel truck exploded in Afrin, igniting a fire and causing considerable damage to the surrounding area.
Afrin operation
Turkey and allied Syrian fighters took control of Afrin last year in a military operation that expelled local Kurdish fighters and displaced thousands of Kurdish residents. Ankara considers the Kurdish fighters who were in control of Afrin terrorists. Since then, there have been a series of attacks on Turkish targets in the area.
Turkey supports the Syrian opposition in the war against Assad but has joined with Russia to secure and monitor local cease-fires. Turkish troops have also crossed into Syria in recent years to battle Kurdish fighters and Daesh militants operating along the border, setting up bases in the area.
The civil war that has raged for eight years has killed more than 450,000 people and uprooted more than half of Syria's population. The Syrian regime has regained control of more than 60 percent of the territory once in the hands of armed groups and militants.
In northwestern Syria, where the fighters have their last stronghold and where nearly 3 million civilians live, regime forces have been pushing their way in to at least restore their access to a strategic highway in the area. Despite a Turkey and Russia-backed cease-fire, fighting has raged since late April, displacing hundreds of thousands and killing hundreds.
On Thursday, the White Helmets said at least five people were killed in air raids on residential areas in the town of Jisr Al-Shughur, southwest of Idlib. The Observatory put the death toll at three, with eight injured.
Full report at:
http://www.arabnews.com/node/1524116/middle-east
--------
Argentina To Designate Hezbollah As Terror Group - Report
By Rossella Tercatin
JULY 12, 2019
Argentina's government is planning on designating the Lebanese-based Hezbollah group as a terror organization for its role in the terror attacks against the Israeli embassy and the AMIA Jewish community center in Buenos Aires, Argentinian newspaper La Nacion reported on Tuesday.
"We are evaluating different possibilities. One of them is to pass a decree," sources in the Ministry of Security and the Financial Intelligence Unit told the newspaper. The two entities have been tasked by President Mauricio Macri to find the "most rapid" solution to achieve the goal of including the Iranian-backed group in the list of terror organizations.
"We do not have a majority in Parliament, and it would take too long to pass a law there," highly-placed sources in the Argentinian government explained to La Nacion.
July 18, 2019, will mark the 25th anniversary of the bombing of the Argentine Israelite Mutual Association in the country's capital. The attack left 85 people killed and 300 injured.
The report added that on that day Macri would pay tribute to the victims with US Secretary of State Mike Pompeo, who is scheduled to visit the country next week.
Pompeo will participate in the Western Hemisphere Ministerial anti-terrorism summit that the government of Argentina will host commemorating the bombing on July 19.
The United States and Argentina already held a workshop on countering Hezbollah's terrorist activities in the western hemisphere in Buenos Aires in June.
La Nacion highlighted that the move by Macri's government appears to be connected to the US official's visit. The paper called it a critical turn in Argentina's foreign politics.
Full report at:
https://www.jpost.com/Middle-East/Argentina-to-designate-Hezbollah-as-terror-group-Report-595411
--------
Syria: Bomb explodes outside church in Qamishli Christian neighborhood
JOANNE STOCKER
JULY 11, 2019
A car bomb that blew up outside a church in a Christian area of the city of Qamishli in northeast Syria injured nearly a dozen people, security services in northeast Syria said.
Islamic State said it carried out the bombing, which Syrian state television said wounded 11 people and damaged several cars.
Security services have said eight people were injured, mostly lightly, the Rojava Information Center told The Defense Post. The bomb exploded just as people were leaving a Church service around 5:45 p.m. local time (1445 GMT).
The bomb went off at the Virgin Mary church in the majority Christian district of al-Wasta, which is held by Syrian government forces.
ISIS continues to claim deadly attacks in Syria despite the loss of its last stronghold of Baghuz in March.
Qamishli, which Kurds who make up the majority in the city call Qamishlo, is the capital of the self-declared autonomous region of North and East Syria. Most of the city is under control of the Syrian Democratic Forces, a mixed Kurdish-Arab militia that is supported by the U.S.-led Coalition in the fight against ISIS, although parts of the city are also under the control of the Syrian government.
"According to our research, this attack is the eleventh in eleven days in Hasakah province and the fourth in a month in Qamishlo – the de facto capital of North East Syria, which has for some years been secure from ISIS attacks," RIC researcher Joan Garcia said.
"As such, these attacks form part of a steady increase in ISIS-linked attacks in previously-secure, Kurdish-majority cities close to the border. This particular attack targeted worshippers leaving a church, part of the Christian minority which in Qamishlo exists peacefully alongside Arab and Kurdish communities. Similar attacks have targeted churches in Hasakah city and the Khabur region in recent weeks."
Qamishli has been targeted several times in recent years, including by ISIS, but has seen less violence than other parts of Syria. Last month ISIS set off a vehicle bomb targeting the Asayish police force in the Qidurbek neighborhood injured several people, including an 8-year-old.
A July 2016 truck bombing claimed by ISIS killed 45 people and injured over 100, the deadliest ever attack in the city. In January, the Asayish dismantled a car bomb that had been discovered in the city.
Data gathered by the Rojava Information Center indicated two explosions in Qamishli in May, one in April, and none in March.
Full report at:
https://thedefensepost.com/2019/07/11/syria-qamishli-church-bomb-al-wasta/
--------
Iraqi Army Concludes 'Will of Victory' Operation against ISIS
12 July, 2019
The Iraqi Army has concluded the operation dubbed as the 'Will of Victory', which was launched starting this week by Iraqi Prime Minister Adel Abdul Mahdi against ISIS in three provinces.
This operation coincided with the 3rd anniversary of liberating Mosul on July 10 in 2017, which represented the key to military elimination of the group at the end of this year.
In this context, Iraq's National Wisdom Movement Leader Ammar al-Hakim has called for putting a comprehensive political, security and community strategy to maintain the victory.
In a statement issued Thursday, Hakim stressed that this historic achievement should be retained via setting a comprehensive strategy, especially in the liberated regions. He called on the Iraqi government and the parliament to exploit this occasion to reconstruct liberated cities and march towards development.
The Joint Operations Command announced Thursday that the first phase of the 'Will of Victory' has been completed. Deputy of Army Chief of Staff for Operations Abdul Amir Rasheed Yarallah revealed in a statement that the military sectors participating in the operation managed to achieve the determined goals.
During a press conference on Thursday, Member of Iraq's parliamentary Security and Defense Committee Nayef al-Shammari said that the committee held a meeting with the Iraqi PM.
The meeting tackled the operation as well as the necessity of reinforcing it.
While Mahdi promised to follow up the situation, Shammari highlighted the necessity of monitoring the Iraqi-Syrian border, especially that some ISIS members fled the battle to the Syrian side.
Full report at:
https://aawsat.com/english/home/article/1809241/iraqi-army-concludes-%E2%80%98will-victory%E2%80%99-operation-against-isis
--------
UAE committed to tackle terrorism-crime nexus
July 11, 2019
New York: The UAE has reaffirmed its commitment to continue implementing best practices and the most advanced international initiatives to combat the linkages between organised crime and international terrorism, including combating money-laundering and strengthening border security in the interest of maintaining international peace and security.
The commitment was made at the United Nations Security Council Open Debate on threats to international peace and security: linkages between international terrorism and organised crime yesterday.
In a statement at the debate, Saud Al Shamsi, Deputy Permanent Representative and Charge d'affaires of the UAE to the UN, stressed that the UN focuses on strengthening the capacity of member-states to better understand and implement their obligations when the UN Security Council adopts new resolutions on this issue, in addition to holding member-states that finance and support terrorist groups accountable when they violate these resolutions. He emphasised the need to better understand the linkages between international terrorism and organised crime, and to implement tailored programmes that take into consideration the regional context to effectively combat these crimes.
"As the main commercial and financial centre of the Middle East, the UAE works diligently to combat international terrorism and organised crime," underscored Al Shamsi.
"There is a growing linkage between terrorists and criminals from organised crime syndicates. Terrorists benefit from the trafficking of persons, weapons, cultural property, natural resources and financial resources to support their operations. Therefore, the elimination of international terrorism requires disrupting every source of financial and logistical support, including organised crime."
How terror-financing is checked in the UAE:
Al Shamsi stated that at the national level, the UAE has strengthened its legal frameworks to combat terror-financing and implemented the latest recommendations by the Financial Action Task Force (FATF), ensuring continued compliance with international standards in this regard. He also pointed out that the UAE's financial intelligence units have been adequately equipped to analyse and investigate suspicious transactions. He stressed that tackling the linkages between international terrorism and organised crime cannot be effective without close cooperation with the private sector and not-for-profit and charitable institutions.
Full report at:
https://gulfnews.com/uae/uae-committed-to-tackle-terrorism-crime-nexus-1.65161436
--------
Hezbollah reduced its forces in Syria, says Nasrallah
13 July 2019
Lebanon's Hezbollah has cut down its forces in Syria as fighting died down though it still has fighters all over the country, its leader said on Friday.
"There are no regions in Syria that we have fully emptied out, but there is no need for the numbers to stay the same," Sayyed Hassan Nasrallah said in an interview with Hezbollah's al-Manar TV. "We have reduced the forces based on the needs of the current situation."
The heavily armed, Iran-backed group has played a vital role in helping President Bashar al-Assad's military reclaim much of Syria.
https://english.alarabiya.net/en/News/middle-east/2019/07/13/Hezbollah-reduced-its-forces-in-Syria-says-Nasrallah.html
--------
Talks on post-war Syria constitution to 'continue': Assad
12 July 2019
Syria's President Bashar al-Assad said on Friday discussions would "continue" over the composition of a body to draw up a post-war constitution for the country.
Meeting with Russian envoy Alexander Lavrentiev, the president discussed ongoing efforts towards "creating a committee to discuss the constitution", the presidency said.
Assad and Moscow's representative "agreed to continue working and intensely coordinate between both sides on the next steps", it said in a statement.
On Wednesday, the Syrian government and visiting UN envoy Geir Pedersen announced "progress" towards forming the body, whose composition has dragged for more than 17 months.
Disagreements have raged over the names to be included in the committee, a third of which are to be nominated by the regime, another by the opposition, and a final third by the UN envoy.
Damascus hopes to amend the current constitution, while the opposition wants to write a new one from scratch.
The UN envoy met the Syrian Negotiation Commission opposition grouping late Thursday "to discuss the results of Pedersen's latest visit to Damascus", it said on Twitter, without further details.
Pro-government newspaper Al-Watan on Tuesday reported that a body could start work as early as September if Damascus agreed to Pedersen's list.
Last month, the United States said it was time to scrap the constitutional committee initiative and come up with other ways to end the war.
Numerous rounds of UN-led peace talks have failed to end a war that has killed more than 370,000 people and displaced millions since it started in 2011 with the repression of anti-government protests.
In recent years, a parallel negotiations track led by regime ally Russia and rebel backer Turkey has taken precedence.
Full report at:
https://english.alarabiya.net/en/News/middle-east/2019/07/12/Talks-on-post-war-Syria-constitution-to-continue-Assad-.html
--------
Regime airstrikes kill 10 civilians in Idlib
12 July 2019
At least 10 civilians were killed Friday in Syrian regime airstrikes in the country's northwest, including three children, a war monitor said. Another 45 civilians were wounded in the strikes across the extremist-held Idlib region, according to the Syrian Observatory for Human Rights.
Those killed included three people in Idlib city, which until Friday had been spared strikes by the regime and its Russian ally since they stepped up bombardment of the region more than two months ago.
"It's the first time that the raids hit the centre of Idlib, after being confined until now to its suburbs," said Observatory director Rami Abdel Rahman.
Last month a civilian was killed in an airstrike on the outskirts of the regional capital, considered the stronghold of Syria's former Al-Qaeda affiliate Hayat Tahrir al-Sham (HTS). The group in January took full administrative control of the Idlib region, home to three million people, although other extremist groups and rebel factions are also present.
Russian and regime aircraft have ramped up strikes on Idlib since the end of April, killing more than 580 civilians. Rebel and extremist fire has killed 45 civilians over the same period, according to Observatory figures.
Friday's airstrikes hit residential buildings in one of the city's largest squares, Sabaa Bahrat, an AFP photographer said. Ambulances were dispatched to the scene to tend to the victims, he added.
Meanwhile in neighbouring Hama province, six children were wounded by opposition fire in the regime-held area of Karnaz.
Fierce clashes have raged in the northern sliver of Hama province in recent days, with at least 22 fighters killed Friday, according to the Observatory.
At least 10 regime fighters and a dozen extremists and allied rebels were killed in the battle near the village of Hamameyat and its strategic hilltop.
Regime forces retook the area in the north of Hama province overnight into Friday after relentless fighting, according to the Britain-based war monitor.
The latest figures bring to more than 120 the number of fighters killed since Wednesday evening, when Hamameyat was seized by rebels and extremists.
The recent uptick in violence has forced 330,000 people to flee their homes, according to the United Nations.
Full report at:
https://english.alarabiya.net/en/News/middle-east/2019/07/12/Regime-airstrikes-kill-10-civilians-in-northwest-Syria-.html
--------
Kuwaiti authorities arrest militant cell linked to Muslim Brotherhood
12 July 2019
Members of a militant cell linked to the banned Muslim Brotherhood group have been arrested in Kuwait, the interior ministry there said on Friday.
Those arrested were wanted by Egyptian authorities and some of them had been sentenced to 15 years behind bars in their home country, the ministry added in its statement.
Members of the group had fled from Egypt to Kuwait, but were arrested in different places in the country.
During interrogations, they admitted to carrying out terrorist operations in Egypt, the ministry said, according to the official Kuwaiti news agency KUNA.
Full report at:
https://english.alarabiya.net/en/News/gulf/2019/07/12/Kuwaiti-authorities-arrest-militant-cell-linked-to-Muslim-Brotherhood-.html
--------
North America
Indiana brothers accused of trying to support ISIS
July 13, 2019
A federal grand jury on Thursday indicted two Indiana brothers for allegedly attempting to provide firearms and other support to the Islamic State (ISIS).
Moyad Dannon, 21, and Mahde Dannon, 20, both of Fishers,appeared in U.S. District Court in Indianapolis, where they face various firearms-related charges and one count of attempting to provide material support and resources, including firearms, to the terrorist group.
The younger Dannon was already awaiting trial on felony theft charges when he introduced his brother to a person working for the FBI in a scheme to provide firearms to the informant, the Justice Department said.
Federal prosecutors said the pair sold illegally obtained firearms to the informant between July and December 2018. They began to make "ghost guns," weapons that can't be traced, by purchasing firearms parts without serial numbers online and making .223-caliber semi-automatic rifles.
Those rifles were sold to an undercover FBI agent introduced to the pair by the informant, according to prosecutors. In February, Moyad Dannon traveled with the undercover agent to the U.S.-Mexico border to sell rifles to a potential buyer who said the weapons were going to be shipped to the Middle East for ISIS.
The brothers agreed to make 55 more untraceable rifles they were told would be used by ISIS. They were arrested May 15 during a sting.
Both men face up to 10 years for each firearms charge and 20 years for attempting to provide support to ISIS.
https://www.foxnews.com/us/indiana-brothers-accused-of-trying-to-support-isis
--------
Alleged 'bike path terrorist' can't keep cellphones out of case: judge
By Andrew Denney
July 11, 2019
A judge has denied a bid by the alleged "bike path terrorist" accused of killing eight people in a Halloween 2017 truck attack to exclude evidence gathered from two cellphones he had on him during the attack — one of which was ringing after police shot him and took him into custody.
Seyfullo Saipov is accused of acting on behalf of the Islamic State when he allegedly drove a flatbed truck onto the cycling and pedestrian path on the west side of Lower Manhattan, and the authorities say his phones contain thousands of images of ISIS propaganda.
Saipov could face the death penalty if convicted. It was revealed in March that investigators had Saipov, who was born in Uzbekistan, in their sights for years before the attacks.
Full report at:
https://nypost.com/2019/07/11/alleged-bike-path-terrorist-cant-keep-cellphones-out-of-case-judge/
--------
US treatment of Iranian volleyball team grotesque and immoral: Analyst
Jul 12, 2019
The United States treatment of the Iranian volleyball team at the airport in Chicago is a grotesque and immoral action, an American writer and political analyst says.
Daniel Patrick Welch, a political commentator in Boston, Massachusetts, made the remarks in an interview with Press TV on Friday.
On Monday, Iran denounced the US for mistreating its national men's volleyball team, which had traveled to Chicago for the Final Six of the 2019 FIVB Volleyball Nations League, calling on Washington to issue an apology for its misbehavior, Iran's IRNA news agency reported.
The team was delayed for four hours upon arrival at Chicago's O'Hare Airport on Saturday, while the Iranian volleyballers were detained and interrogated by US Customs and Border Protection (CBP) agents.
Mohsen Baharvand, the Iranian Foreign Ministry official for US affairs, filed a complaint through the Swiss ambassador to Tehran, whose country represents American interests in the Islamic Republic.
"If America cannot host all sports teams fairly and unbiased, it'd better avoid hosting sport events," he said.
Welch said, "This latest spectacle where the Iranian [volleyball] team was held for hours at the airport in Chicago is just the latest in this kind of a petty game the United States plays, like denying visa entry to politicians and foreign diplomats going to the UN in New York--these completely illegal and immoral actions aimed to politicize every aspect of the interaction between foreigners and the US."
"The thing is, it is so offensive to Iranians because Persian culture is so centered on hospitality, especially inviting strangers. Americans who visit rave about this pretty much uniformly—and of Middle Eastern culture in general and a lot of different cultures," he added.
"And people also say this about Americans—individually—that they are very welcoming, and they are very hospitable and they want to get to know you. And while it may be true on an individual level, this kind of xenophobia and white supremacy are state doctrine, really. I mean this really is the part of the founding mythology of the country. It filters down and it filters up as well from a kind of base instinct, the darker angels of our nature so to speak, this fear of the 'other,'" he stated.
"And from the top, through state doctrine and the propagandizing of history teaching and how the idea is taught. Quite honestly, it has to be said that despite the myth surrounding its own propaganda and what it teaches to its own citizens—and what it projects around the world—It's not a welcoming place. And it was never meant to be. When the Puritans talked about a 'Shining City on a Hill,' they didn't want people to come and join them. It was a thing to be imitated or die in the fires of hell. That's what it meant," the analyst noted.
"Americans can be understandably let off the hook in some respects because US history is mythology, actually. The national narrative that is taught in schools is about these freedom loving people who came in, even though it was really founded on the genocide of the original inhabitants and the enslavement of Africans, who built the country," he said.
"The actual independence, which we just celebrated [July 4th] was partly—maybe not primarily, but partly—a response to the American ruling class realizing that they were going to lose the debate on slavery. Abolished in the British empire in the 1780's and then existed for another 75 years in the United States," he noted.
"And their founding documents, saying 'we believe that all men are created equal' while clearing enshrining in their constitution the concept of slavery, is a national hypocrisy that can't be recovered from," he said.
"As far as immigration itself: well this has always been what the US is about. The Border Patrol was founded in the 1920's as an objectively racist and white supremacist gateway, along with all the quotas on Asians, Africans (though these weren't really allowed at all) Eastern and Southern Europeans. To keep the influx of people mostly white protestants from Europe. That was what they wanted, and that still is what [informs] what they do," he said.
'America is not a democracy—it's an oligarchy'
"Now Americans can be excused for the fact that we don't really live in a democracy—it's an oligarchy. Information is controlled, and people are kept working, working 60 hours a week at crap jobs just to make ends meet. So they don't have any time to worry about this. And we also have zero input into the policies that shape our lives," he said.
"But I think that foreigners in general give Americans a bit too much of a free pass. I've seen it travelling in Central America, in Europe, in Africa. All over the world, really, where local populations are very generous in distinguishing between the people and the government: 'We love the US people; it's the government.' 'US people are not represented by their government,'" he added.
"Well, fine. But you know, Americans have to take stock. There is no excuse for the ignorance of what the government does in our name, with taxes that we pay, under a mythology that we accept. There is ample access to all this information, of all racism and imperialism—the victims of US policies at home and abroad—for Americans to wake up," Welch said.
"Part of the problem is that Americans don't travel. Something like 3-5% of Americans travel abroad. Americans go to Disneyland. If they have a few thousand dollars to drop, they take the family to Disneyland, or to the Grand Canyon, or something like that, and not to other countries. So the exposure is self-limiting. It's a very closed society," he observed.
Full report at:
https://www.presstv.com/Detail/2019/07/12/600762/US-treatment-of-Iranian-team-completely-illegal
--------
US war hawk neocons targeting Iranian, Chinese and Russian citizens: Analyst
Jul 12, 2019
War hawk neocons in the administration of US President Donald Trump are targeting Iranian, Chinese and Russian citizens in the US as part of a "propaganda game" to demonize their governments and justify an international war, a former US Senate candidate says.
"This is part of a targeted attempt on the part of these homeland security people to play the neoconservative tune," said Mark Dankof, who is also a broadcaster and pastor in San Antonio, Texas.
"They are trying to create as bad an image of Iran, as bad an image of Russia…and the Chinese can be thrown in there as the third one; they're trying to get the American public to have a sense of these countries which has no relationship to reality nor to the truth," Dankof told Press TV.
"[This is] all part of the bigger and evil picture of what has happened with the foreign policy that is being led along by people like John Bolton and Mike Pompeo," he added.
Iranian officials say the United States has set a trap for Iranian scientists, enabling their entry into the country before arresting them.
An Iranian scientist will go on trial in the United States after he was charged with violating trade sanctions by trying to transport to Iran medical material he uses in his research.
Professor Masoud Soleimani was arrested upon his arrival to the city of Chicago in October last year on charges that he had violated trade sanctions against Iran. He has been held in detention south of Atlanta since then.
The scientist was planning to complete the final stage of his research on treating stroke patients as a visiting scholar at the prestigious Mayo Clinic in Minnesota.
Soleimani and two of his students, who are free on bond, are accused of conspiring and trying to export biological materials from the US to Iran without a license from the Treasury Department's Office of Foreign Assets Control.
Soleimani's attorneys say he seized on the plans of a former student to travel from the US to Iran in September 2016 as a chance to get recombinant proteins used in his research at a lower price than what he'd pay at home.
Full report at:
https://www.presstv.com/Detail/2019/07/12/600748/US-Iran-scientist-Mark-Dankof
--------
US service member killed in Afghanistan
July 13, 2019
KABUL: A US service member was killed in Afghanistan on Saturday, the NATO-led Resolute Support mission said in a statement.
It gave no further details and withheld the name of the service member until the next of kin were informed.
The latest fatality brings the tally of US service member deaths in Afghanistan to at least seven in 2019.
About 20,000 foreign troops, most of them American, are in Afghanistan as part of a US-led NATO mission to train, assist and advise Afghan forces. Some US forces carry out counter-terrorism operations against hardline Islamist militant groups.
A record 3,804 Afghan civilians were killed last year due to stepped-up air attacks by US-led forces and more suicide bombings, the United Nations said in a February report.
Full report at:
http://www.arabnews.com/node/1524961/world
--------
URL: https://www.newageislam.com/islamic-world-news/aligarh-madarsa-having-thousands-hindu/d/119180
New Age Islam, Islam Online, Islamic Website, African Muslim News, Arab World News, South Asia News, Indian Muslim News, World Muslim News, Women in Islam, Islamic Feminism, Arab Women, Women In Arab, Islamophobia in America, Muslim Women in West, Islam Women and Feminism