New Age Islam News Bureau
21 May 2012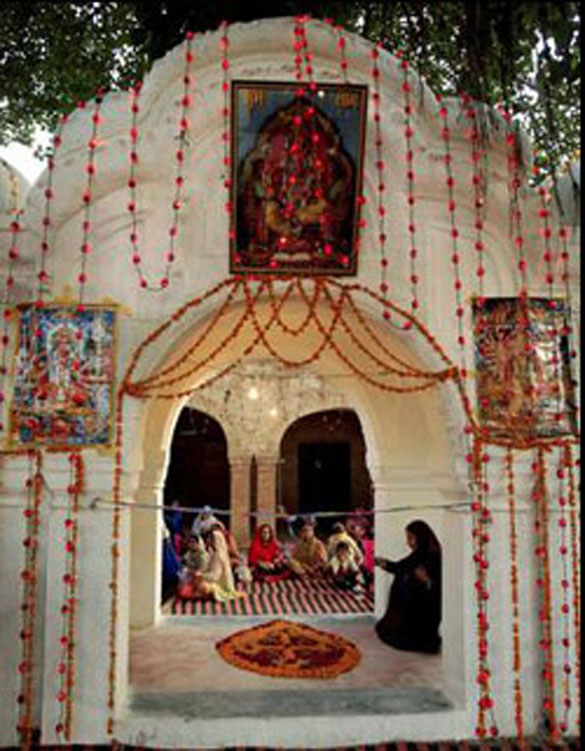 India
• Ahmadiyas, Christians and RSS trying to convert Muslims: Jamiat Ulama-i-Hind
• Arab Sheikh Dress and vermillion on Forehead, leaders resort to all sorts of tricks
• Manch opposes Zakia plea for its document before SIT
• Centre should come out with a Haj policy: Indian Union Muslim League
• L J P for Muslims, Dalits Christian reservations on a par with Dalit Hindus
• Lashkar-e-Taiba militant killed in a shootout in J&K
• Union health minister slams J&K CM over health schemes
• Hurriyat cadre clash over its constitution
• Expect no surprise in CBI's Shehla Masood charge sheet
• A tourist visa to Pak, easier travel for businessmen, elderly, kids
• Sarabjit case to figure in Indo-Pak secy-level talks
• Re-rollers lament Pak ban on non-alloy steel exports through Attari
Pakistan
• Gorakhnath temple vandalised in Pakistan
• International workshop in Pakistan explores Muslim ethics, pluralism
• Govt asked to convince world about Pakhtuns' sacrifices on War on terror
• Petition seeks to declare PM's post-conviction orders unlawful
• Six killed in Karachi violence
• QUETTA: 2,500kg opium, weapons recovered
• Iran hands over 82 Pakistani deportees
• Baloch journalists protest colleague's murder in Turbat
• Pakistan restores Twitter after block over Prophet Cartoons
• Pak yet to get $1-bn from US Coalition Support Fund: Babar
• Pak's navy inaugurates new Strategic Force headquarters
Mideast Asia
• Israel's mistreatment of Christians
• Ahmadinejad should 'open nightclubs', mocks Iran MP
• Suicide attack against Yemen army in Sanaa kills 50
• IAEA chief Amano arrives in Iran for talks
Arab World
• Saudi beheads two Pakistanis over murders
• UN atom chief hopeful on Iran deal before Baghdad meet
• Egyptian Christians Hoping for End to Church-Building Rules
• MUSCAT: Shura approves reports of draft laws tabled by panels
• Egypt heads for fractured vote
• Fears of Syria spillover from Beirut violence
• Syria forces kill nine deserters as NATO nixes intervention
• Jeddah meet to discuss growth inhibition among kids
South Asia
• Troubles continue for Myanmar's Rohingya, a Muslim minority
• Taliban: NATO nations should leave war like France
• Flash flood kills 19 in Afghanistan; many missing
• B'desh Opposition stages mass hunger strike
• From M16s to boots, Afghan troops feel slighted
North America
• US Army's 'fatwa' on Islam and challenges before the Muslim world
• NATO leaders discuss Afghan withdrawal
• Obama refuses to meet Zardari, sends 'humiliating' message to Pak
• NATO shifts to help an elusive Afghanistan peace
• Hillary Clinton meets Pakistani President over supply line row
• 'Hafta' discord: US, Pak squabble over transit fee
• NATO allies focus on ending unpopular Afghanistan war
• UN lists Kashmiri as 'reported dead' in updated sanctions list
• Moving in right trajectory with Pakistan: White House
• 'US not to pay $ 5,000 per truck to Pak'
• Families of Lockerbie victims still seek answers
• US should apologise for Salala cross-border attack: Pakistan
• Australia pledges $200 million assistance for Pakistan
Africa
• Radical Islamists urge bigger role for Islam in Tunisia
• Lockerbie bomber Megrahi dead
Southeast Asia
• Canadian author says Malaysia lost tolerance after difficult launch
• Malaysia: Saudi tourists' favorite destination
• Prosecutors seek life term for Bali bomb maker
Europe
• MF Husain, Raza works to go under hammer in London
• Book on Islamic social thought published in Russian
Complied by New Age Islam News Bureau
Photo: Gorakhnath Hindu temple in Peshawar after it was re-opened
URL: https://www.newageislam.com/islamic-world-news/new-age-islam-news-bureau/ahmadiyas,-christians-and-rss-trying-to-convert-muslims--jamiat-ulama-i-hind/d/7387
---------
India
Ahmadiyas, Christians and RSS trying to convert Muslims: Jamiat Ulama-i-Hind
Rakhi Chakrabarty
May 20, 2012
NEW DELHI: Jamiat Ulama-i-Hind (JuH), the largest body of imams, on Saturday sought social boycott of Qadyani, also known as Ahmadiyyas, a sect who call themselves Muslims but are not accepted as such by the community.
In a resolution adopted at the end of its two-day conference here, JuH accused Ahmadiyas along with Christians and RSS of trying to convert Muslims.
"Preachers of Qadyani and Christian missionaries are trying to convert poor Muslims by offering them a better life. They mostly lure them in the net woven of the dreams of better job opportunities, health facility, cash and easy loan," the resolution said.
Ahmadiyas or Qadyanis have been declared apostates in Pakistan, and face persecution and violence, with Sunni hardliners targeting them. Many of them have been killed in a wave of targeted killings. Ahmadiyas or Qadyanis, who face persecution also in Indonesia, are called so after the founder of their sect Mirza Ghulam Ahmed who was born in Qadian in undivided Punjab. They see the founder as a mujaddid. Although they claim that they don't dispute the Islamic view about Mohammad being the last Prophet, the Sunnis have argued that their belief in Ahmed being the reformer disputes that Mohammad was the last Prophet.
JuH also sought steps to expel Qadyani from state waqf boards. Citing RSS attempts to convert Muslims, JuH said, "Few days ago, it was learnt that some Muslim youths joined it for spiritual peace."
"Christian missionaries are organizing programmes to defame the Prophet of Islam. Some channels are teaching Bible in the name of Holy Quraan. They are spreading hatred and misconceptions about the Islamic Shariyah," the resolution said.
"So-called spiritual movements with deceiving tactics, employing Islamic and Sufi terms are attracting people in the name of teaching art of life... due to lack of knowledge some people get deceived," it added.
The imams stressed on the need to confront such movements "with full preparation".
http://timesofindia.indiatimes.com/india/Christians-RSS-converting-Muslims-Boycott-Ahmadiyas-for-conversions-Jamiat-Ulama-i-Hind/articleshow/13309930.cms
---------
Arab Sheikh Dress and vermillion on Forehead, political leaders resort to all sorts of tricks
May 21, 2012
COME elections, political leaders resort to all sorts of tricks to attract voters. The leaders, who never bother to attend to the problems of the people in their respective constituencies after getting elected, suddenly appear before them begging for votes, making tall promises all over again.
Take for instance, Rajya Sabha member T. Subbarami Reddy, who is presently contesting the by-elections to the Nellore Lok Sabha seat. Everybody knows he is a devout Hindu and he regularly performs homams (rituals) to appease Lord Shiva. But the other day, he went to the local Bara Shaheed Dargah, where the local religious leaders presented him the attire of an Arab Sheikh. He wore the dress immediately and performed prayers at the Dargah.
And he went around the Muslim localities of Nellore town seeking their votes. He looked rather funny with the Arab Sheikh dress and vermillion on his forehead.
Mail Today
---------
Manch opposes Zakia plea for its document before SIT
May 20, 2012
MANAS DASGUPTA
'Naroda-Patiya report could not be made public as probe is still in progress'
The Ahmedabad metropolitan court on Saturday issued notices to the Supreme-Court-appointed Special Investigation Team and Zakia Jafri — wife of the former Congress MP Ehsan Jafri who was killed in the Gulberg Society massacre here in 2002 — following opposition by the Jan Sangharsh Manch to handing over to her a copy of its application to the SIT and investigation report on the Naroda-Patiya massacre.
The Manch filed its plea during the hearing, in the court of metropolitan magistrate M.S. Bhatt, of Ms. Jafri's plea that she be provided 18 more listed papers which, she had claimed, were "missing" from the pile of documents given to her by the SIT with its closure report.
According to advocate Mukul Sinha, the Manch application to the SIT was specifically on the Naroda-Patiya massacre, in which investigation was still in progress, and the probe report could not be made public at this stage.
The Manch application was filed before the SIT in September 2009, seeking further investigation into the larger conspiracy theory, the role of police officers in the incident and a thorough analysis of two CDs listing details of mobile phone calls made by some important political leaders, officials and police officers during the 2002 communal riots.
Full report at:
http://www.thehindu.com/news/states/other-states/article3436841.ece
---------
Centre should come out with a Haj policy: Indian Union Muslim League
May 21, 2012
MADURAI: Indian Union Muslim League (IUML) has urged the Central government to come out with a Haj policy after the Supreme Court's recent directive to the government to phase out subsidies given to Haj travel in the next 10 years.
Addressing media persons here on Sunday, IUML state president, K M Kader Mohideen said that during late Prime Minister Indira Gandhi's period when Haj travel was changed from sea to air, the government agreed to provide concessions on the flight fare. Besides, the government used to spend on a delegation to help the Haj pilgrims numbering more than 1.75 lakh. The subsidy amount of Rs 685 crore includes the expenditure of the delegation as well and it was wrong to term the entire expenditure as subsidy on air travel, Mohideen said. Hence, in the wake of the Supreme Court judgment, the Centre should draft a new Haj policy on how they are going to provide medical and other necessary help for the pilgrims, he added.
Commenting on the one year achievement campaign of the ruling party, Mohideen differed from the usual criticism of other parties but maintained that few of the schemes of the present state government are good. "Last one year, we kept hearing a lot of announcements from the chief minister, but the challenge is how the government is going to materialise them. Jayalalithaa is faster in announcing and known for quick decisions but she should be prudent with the speedy actions as well," he mentioned.
"She is quicker in measures of destroying opposition parties with court cases but eliminating the opposition is not good for a healthy democratic system," he pointed out. He also expressed concerns over the ruling party bombarding the projects of the previous regime. "The ruling party should stick to its election promises and should seek other parties' consent if the party comes out with any new projects," Mohideen stated.
A public meeting was later held on Sunday evening to urge the government to implement the Renganath Misra commission's recommendations for Muslims.
http://timesofindia.indiatimes.com/city/madurai/Centre-should-come-out-with-a-Haj-policy-Indian-Union-Muslim-League/articleshow/13333813.cms
---------
L J P for Muslims, Dalits Christian reservations on a par with Dalit Hindus
May 21, 2012
TRICHY/CHENNAI: The Central government should provide reservations to Muslims and Dalit Christians on a par with Dalit Hindus, Ram Vilas Paswan, president of the Lok Janshakti Party (LJP) said here on Sunday.
Paswan, who arrived in the city on Saturday to participate in the launch of 'Viduthalai Tamil Puligal Katchi', a political party which claims to be a movement in support of minority Dalits, met media persons on Sunday. "Prior to the country's independence, all the religions and castes were given reservations. After the enactment of the Indian constitution, only dalit Hindus were given reservation under Article 341. Later, the Central government included dalit Sikhs and dalit Buddhists under the reservation quota in 1956 and 1989, respectively. Likewise, the government should provide reservations to dalit Christian and Muslims," Paswan said.
Moreover, he demanded reservation for dalit minorities and backward classes in the judiciary system. He also demanded that private concerns should provide reservation for dalits. Paswan further demanded the implementation of a special component plan and a separate budget for the welfare of dalits.
On Anna Hazare's Jan Lokpal movement, he said that movement was nothing but an attempt to bypass the parliamentary system. If the leaders of Hazare's movement wanted to participate in the parliamentary proceedings, they may take part in the elections.
When asked about his stand on the choice of presidential candidate, he categorically said that his party would support any person picked by the Congress-led United Progressive Alliance for this ceremonial post.
Paswan also took strong exception to the Sri Lankan government and the island country's Prime Minister Mahinda Rajapaksa for their atrocities against Tamil people by committing genocide. "He is responsible for the genocide and he should be tried at the international court for his war crimes. The armed forces should be withdrawn from Tamil dominated areas and the government should allow organisations such as the Red Cross Society to serve the affected people," Paswan added.
Later, participating in a candlelight rally in Chennai on Sunday to express solidarity with the Lankan Tamils, Paswan said, "People who follow Buddhism should not practice violence because Buddha stood for non-violence and our main demand is that a referendum should be conducted for Eelam Tamils in their areas."
On capital punishment, Paswan stated, "As far as capital punishment is concerned, our party is totally against it from the beginning and it should be the policy for everyone."
http://timesofindia.indiatimes.com/city/madurai/Ram-Vilas-Paswan-admonishes-Sri-Lanka-over-war-crimes-quota-for-Muslims-dalit-Christians/articleshow/13333674.cms
---------
Lashkar-e-Taiba militant killed in a shootout in J&K
May 21, 2012
JAMMU: Security forces have killed a Lashkar-e-Taiba (LeT) militant in a shootout in the jungles of Kishtwar district in Jammu and Kashmir early Monday.
Akhtar Hussain was involved in the killing of a soldier a couple of months ago, said an army source here. He was killed in a gunbattle at Parmal in Kishtwar, about 240 km northeast of Jammu, the source added.
The security forces have also recovered one AK-47 assault rifle from the site.
It may be recalled that Jammu and Kashmir Police had busted an LeT module in Poonch district on Sunday.
http://timesofindia.indiatimes.com/india/Lashkar-e-Taiba-militant-killed-in-a-shootout/articleshow/13339949.cms
---------
Union health minister Gulam Nabi Azad slams Omar Abdullah over health schemes
May 21, 2012
SRINAGAR: Union health minister Gulam Nabi Azad, on a two-day visit to Kashmir in connection with a local Congress delegation meet, on Sunday said that the Kashmiri children should get free medicines, diagnostic facilities besides meals for the attendants for one month during hospitalization under a scheme already functional in the country.
Azad, who visited the G B Pant Hospital, the valley's only pediatrics hospital, said that the hospital will bear the expenses for the medical investigations of children even if they are to be conducted outside the hospital during this period. Azad also said that the Jammu and Kashmir government has already %been provided Rs 60 crore for the scheme.
Criticizing the Omar Abdullah government, Azad said that the state government must implement the central schemes. The Union minister said that two 200-bed hospitals, one each at Jammu and Srinagar, have been sanctioned by his ministry and funds have also been provided. The G B Pant Hospital has been in focus since the start of the year as over 358 infants and children have died in the hospital since the beginning of the year.
http://timesofindia.indiatimes.com/india/Union-health-minister-Gulam-Nabi-Azad-slams-Omar-Abdullah-over-health-schemes/articleshow/13327851.cms
---------
Hurriyat cadre clash over its constitution
May 21, 2012
SRINAGAR: The so-called moderate Hurriyat Conference leaders, many of them second-rung, clashed on Sunday with some even sustaining injuries during a seminar titled, 'Shaheedon ka khoon aur hamara mustaqbil (The sacrifice of the martyrs and our future)'.
The Hurriyat had organized the conference as part of a six-day programme at the Hurriyat headquarters at Rajbagh to mark the killing of two of Kashmir's best known leaders, Maulvi Mohammad Farooq and Abdul Gani Lone. Hurriyat's observing the 21st death anniversary of Farooq and 10th death anniversary of Lone, both killed by militants.
Full report at:
http://timesofindia.indiatimes.com/india/Hurriyat-cadre-clash-over-its-constitution/articleshow/13327738.cms
---------
Expect no surprise in CBI's Shehla Masood chargesheet
May 21, 2012
THE CBI is likely to spare BJP MLA for Bhopal Central, Dhruv Narayan Singh, and another party leader from its chargesheet on the shocking murder of RTI activist Shehla Masood.
Instead, the chargesheet that the agency could file in a few days will have the four main accused in the killing of the 38- year- old event- managerturned- activist outside her home in Bhopal's posh Kohe- e- Fiza locality on August 16 last year.
Zahida Parvez, a Bhopal- based architect, is likely to accused as the mastermind following her revelations in a diary about her obsession for BJP MLA Singh and her jealousy with Masood who was also close to him. Zahida also suspected that the victim had an extra- marital affair with her husband.
The CBI arrested Zahida and her confidant Saba Farooqui in February for allegedly hiring contract killers from Kanpur in Uttar Pradesh through Bhopal- based criminal Saquib Ali ' Danger' to kill Masood. Apart from the two hitmen, the investigating agency has accused Saba of helping Zahida plan, execute and hide facts about the grisly murder.
Full report at: Mail Today
---------
A tourist visa to Pak, easier travel for businessmen, elderly, kids
Shubhajit Roy
May 21 2012
New Delhi: India and Pakistan are set to issue, for the first time in their histories, tourist visas to each other's citizens. New Delhi and Islamabad will also ease visa conditions for families of individuals with spouses in the other country, and issue visas on arrival at Wagah-Attari for senior citizens and young children.
The groundbreaking relaxation in visa rules will be finalised during the meeting of Home Secretary R K Singh with his Pakistani counterpart K M Siddique Akbar in Islamabad on May 24 and May 25.
Once the agreement is signed, efforts will be made to make the new visa rules "operational" after External Affairs minister S M Krishna meets Pakistan foreign minister Hina Rabbani Khar in the third week of July, sources said. The rules are expected to come into force by August, they said.
The following are key features of the liberalized bilateral visa agreement, accessed by The Indian Express. It has been negotiated by a joint working group from both sides. Interestingly, all references to currency in the negotiated text have been kept at "Pakistani Rupees or its equivalent". Currently, 100 Pakistan rupees are equal to about 60 Indian rupees.
Full report at:
http://www.indianexpress.com/story-print/951854/
---------
Sarabjit case to figure in Indo-Pak secy-level talks: sister
May 21 2012
New Delhi : India will take up with Pakistan the issue of early release of Sarabjit Singh, the condemned Indian prisoner currently lodged in a Lahore jail, during the Home Secretary-level talks on May 24-25.
This was conveyed by Home Minister P Chidambaram to Sarabjit's sister Dalbir Kaur, who met him here today to request him to asks Home Secretary R K Singh to raise the issue of Sarabjit during the forthcoming talks in Islamabad.
"The Home Minister assured me that the Home Secretary will raise the issue of early release of Sarabjit during the talks with Pakistan. I am hopeful about a positive outcome in the meeting," Kaur said.
Kaur told Chidambaram that India should take the advantage of the recent bonhomie between the two countries and try its best to get the release of Sarabjit.
"I appeal to the Pakistan government to release Sarabjit on humanitarian ground like India did in case of Pakistani virologist Khalil Chishti," she said.
Sarabjit was convicted for his involvement in 1990 serial bomb blasts in Lahore and Multan that killed 14 people. He was given death sentence, but his hanging was repeatedly postponed and he is imprisoned in the Kot Lakhpat Jail in Lahore.
Kaur said she would meet Prime Minister Manmohan Singh, External Affairs Minister S M Krishna and Water Resources Minister Pawan Kumar Bansal to request them to do the needful for early release of Sarabjit.
http://www.indianexpress.com/story-print/951966/
---------
Re-rollers lament Pak ban on non-alloy steel exports through Attari
May 20, 2012
PATIALA: The integrated check post (ICP) at Attari came as a big hope for Punjab industry, but in a setback to the state industry, Pakistan has banned export of around 125 steel items from India through Wagah border, allowing it only through Mumbai.
A recent announcement by Union industry ministry of Pakistan has come as a big shock for about 500 re-rolling steel mills of Punjab, which produce around 15,000 tonnes per day, who were expected to get a boost with the opening of ICP.
According to steel exporters, Pakistan authorities have allowed import of only alloy steel items through Wagah border, banning entry of non-alloy steel items through this route, without giving any valid reason. Since all mills produce around 95% non-alloy steel items like angles, channels and other items, the Pak order has meant a hurdle for Punjab steel industry.
Full report at:
http://timesofindia.indiatimes.com/india/Re-rollers-lament-Pak-ban-on-non-alloy-steel-exports-through-Attari/articleshow/13309568.cms
---------
Pakistan
Gorakhnath temple vandalised in Pakistan
May 21, 2012
A historic Hindu temple in Peshawar city of northwest Pakistan, which was re-opened on the orders of a court last year, has been vandalised by unidentified men in the third such attack on the shrine in the past two months.
The attackers burnt pictures inside Gorakhnath Temple and took away idols from the shrine located within an archaeological complex in Gor Gathri area on Sunday, leaders of the Hindu community said.
The shrine's custodian told the media that this was the third attack on the temple in the past two months. Police officers visited the temple to probe the incident.
Hindu leaders urged police to put in place better security measures to prevent such incidents.
The temple's custodian told police that he had seen a group of eight men inside the temple when he arrived there at 6:30 p.m.
The men started burning pictures and holy books before fleeing with some idols, he said.
Members of the minority Hindu community rushed to the temple.
Footage on television showed burnt papers and utensils lying strewn on the floor of the temple.
The 160-year-old temple was re-opened for Hindus last year on the orders of the Peshawar High Court. It had been closed since Partition.
The temple was reopened after Phool Wati, the daughter of the shrine's cleric, petitioned the High Court.
http://www.thehindu.com/news/international/article3442028.ece
---------
International workshop in Pakistan explores Muslim ethics, pluralism
May 18, 2012
The Arizona State University Center for the Study of Religion and Conflict, in partnership with the Iqbal International Institute for Research and Dialogue and the Islamic Research Institute of the International Islamic University–Islamabad, has organized an international workshop titled "Being Muslim in the World: Everyday Ethics and Cultures of Adab" that will take place from May 23-24 in Islamabad, Pakistan.
Chad Haines, an assistant research professor with the center and incoming assistant professor in ASU's School of Historical, Philosophical and Religious Studies, and Yasmin Saikia, Hardt-Nickachos Chair in Peace Studies and professor of history, have forged an international collaboration that is bringing together scholars from the United States, Pakistan, India, Indonesia and Malaysia for the workshop.
"The idea for this workshop grew out of conversations that took place at the 'Women, Islam and Peacebuilding' conference we held at ASU in March 2011," Saikia says.
"The focus of that conference on the everyday practices of peace within Muslim communities really emphasized the need for more research on the conceptual frames that support peaceful co-existence and pluralism," Saikia says.
Adab is understood by Muslim thinkers as the bridge between theology and lived practices that underlies the ideals of social cohesion, tolerance, moderation, peace and ultimately one's humanity, according to Haines. Deeply rooted in Islamic history, it provides a framework for social mores and morality that continues to resonate in Islamic communities today.
"Adab is really the philosophical foundation within Islam for living with others," says Haines. "It has shaped so much of the everyday life of Muslim communities that it is surprising that it has received such little attention from scholars as a set of lived practices and attitudes."
The upcoming workshop aims to fill that gap by bringing together a select group of scholars to identify concepts, issues, and directions for further research.
The workshop is divided into three components – learning ethics, conceptualizing ethics, and living ethics – and will explore such questions as:
• How do people learn ethics and Adab? What role do school curricula, media and the family play?
• How is Adab practiced in different societies? Have there been changes in everyday ethics and the practice of Adab over time?
• Why is it important to study this topic today? What comparative lessons can we learn from multiple Muslim communities about the importance of everyday ethics and Adab for peaceful co-existence with other religious and ethnic communities?
The workshop is designed as an intensive dialogue among scholars, but will close with a public session expected to draw over 500 students and scholars from the university and surrounding community in Islamabad.
"The response from people in Pakistan and elsewhere has just been fantastic," Haines says. "When we started this conversation last year, we had no idea there would be such interest."
"I think it is because there has been so much attention on violence," says Saikia. "Most Muslims experience their daily practice as one of moderation and it has just become so clear that more research is needed to demonstrate how these practices have been communicated, transmitted, and lived."
"It is important not only to understand the dynamics that cause or exacerbate conflict," says Linell Cady, director of the Center for the Study of Religion and Conflict, "but also to understand the resources and values that promote and sustain peace."
Workshops, conferences and international dialogues such as this are essential to building the networks of scholars who can address these issues in comparative and global perspectives, according to Cady.
"This project exemplifies the kinds of new and creative thinking that thecenter seeks to foster," Cady says.
For more information, visit csrc.asu.edu.
Carolyn Forbes, carolyn.forbes@asu.edu
480-965-1096
ASU Center for the Study of Religion and Conflict
https://asunews.asu.edu/20120518_csrc_adabconference
---------
Govt asked to convince world about Pakhtuns' sacrifices on War on terror
May 21, 2012
PESHAWAR: Pakistan People's Party-Sherpao (PPP-S) Khyber Pakhtunkhwa President Sikandar Sherpao on Sunday asked the government to convince the international community in Chicago summit about the sacrifices rendered by Pakhtuns in so-called war on terror.
Addressing a public gathering at Tehkal Bala, he termed the summit "an important moment" for Pakistan to tell the world about the price Pakistan had paid in the war against terrorism. He also demanded that the government should compensate Khyber Pakhtunkhwa and allocate huge funds for the revival of tourism, industry and other sectors in the province.
The PPP-S leader said that militancy had wreaked havoc on education and health sectors in FATA as hundreds of educational and health institutions had been blown up.
Sikandar asked the government to give importance to the education sector, as it was the only way to stem the rising tide of militancy and intolerance in the Pakhtun society.
"We want education and demand the provincial as well as federal government to double the education budget, especially for Khyber Pakhtunkhwa and FATA. It was due to illiteracy that innocent Pakhtuns have been deceived in name of so-called war on terror," he said.
He said kalashnikov culture was introduced in the region under a well-orchestrated conspiracy by the international community and projecting Pakhtuns as terrorists.
"Pakhtuns are peace-loving people and efforts must be made to explore their talent so that they could play their role in development of country," he said. He also lashed out at the so-called champions of Pakhtuns' rights for turning a blind eye towards their woes.
http://www.dailytimes.com.pk/default.asp?page=2012\05\21\story_21-5-2012_pg7_15
---------
Petition seeks to declare PM's post-conviction orders unlawful
May 21, 2012
LAHORE: A petition was filed in the Lahore High Court (LHC) on Monday requesting the court to declare all orders issued by Prime Minister Yousuf Raza Gilani after his conviction as unconstitutional and unlawful, DawnNews reported.
The petitioner's counsel, Azhar Siddique, was of the opinion that the Supreme Court had convicted Prime Minister Gilani of contempt of court after which he could no longer remain or function as the country's premier.
The counsel said a convicted prime minister was still appointing and transferring government officials which he said was unlawful.
The petition requested the court to issue a stay order against all activities taking place pertaining to the business of governance in the Prime Minister House.
On April 26, Prime Minister Gilani was convicted for contempt of court for not writing a letter to the Swiss authorities for reopening money laundering cases against President Asif Ali Zardari.
But he has decided to file an appeal against the apex court's decision because he is of the opinion that under the Constitution, the president enjoyed immunity and no case could be tried against him in any court.
http://dawn.com/2012/05/21/petition-seeks-to-declare-pms-post-conviction-orders-unlawful/
---------
Six killed in Karachi violence
May 21, 2012
KARACHI: At least six people were killed in incidents of violence in Karachi, DawnNews reported on Monday.
An unidentified body bearing torture marks was recovered in Karachi's Kharadar area.
In Karachi's SITE industrial area, one person was killed in an incident of firing.
In another incident, one person was shot dead on Chandni chowk in the city's Orangi Town.
Moreover, a 60-year-old faith healer was gunned down inside his astana in Gulshan-i-Maymar within the remit of the Sohrab Goth police station.
Three men entered the monastery in Gul Goth and escaped after killing Manzoor aka Faqir, son of Siraj, said DSP Iftikhar Lodhi.
He suspected that the faith healer was shot dead over a monetary dispute. The police said further investigation was under way.
In other incidents in Nazimabad and SITE areas, two persons were shot dead.
http://dawn.com/2012/05/21/six-killed-in-karachi-violence/
---------
QUETTA: 2,500kg opium, weapons recovered
May 21, 2012
QUETTA: Anti-Narcotics Force (ANF) recovered 2,500 kilogrammes of opium and weapons from Washak district on Sunday.
ANF sources said that acting on a tip-off, an ANF team intercepted two suspected vehicles in Washak area and during search, recovered huge cache of narcotics and weapons from them. "The drug smugglers, however, managed to escape from the scene after leaving their narcotics-laden vehicles," they said.
The ANF has registered a case against the unidentified suspects.
http://www.dailytimes.com.pk/default.asp?page=2012\05\21\story_21-5-2012_pg7_35
---------
Iran hands over 82 Pakistani deportees
May 21, 2012
QUETTA: Iranian security arrested about 82 Pakistani nationals and handed them over to Pakistani officials on Taftan border. Levies Force said on Sunday that these Pakistani labourers were living in Iran despite expiry of their visa period, who had gone to Iran for earning their livelihoods. Pakistani officials deployed on Taftan Zero-Gate on Pak-Iran border received these deportees and later handed them over to the Federal Investigation Agency (FIA) for further interrogation.
http://www.dailytimes.com.pk/default.asp?page=2012\05\21\story_21-5-2012_pg7_9
---------
Baloch journalists protest colleague's murder in Turbat
May 21, 2012
QUETTA: Balochistan Union of Journalists staged a protest demonstration outside the Quetta Press Club on Sunday to condemn the killing of journalist Razzaq Gull, whose bullet-riddled body was found in Turbat on Saturday. The protesting journalists carried placards and banners condemning targeted killings of journalists and demanding judicial probe into Gull's murder. They chanted slogans against the government and its functionaries for their failure to protect the life of journalists. Senior journalists Saleem Shahid, Shehzada Zulfiqar, Essa Tareen and Anwar Sajidi condemned the killing of Gull and said journalists in Balochistan were working under critical situation and were under a constant threat from government functionaries and various armed groups. They said dozens of journalists were killed in Balochistan in the line of duty and there were no investigations into their murders. "The slogans of rulers and institutions of the government that they believe in freedom of expression are false and against the reality," they said. Senior journalist Shehzada Zulfiqar said the killing of journalists was a shameful act and meant to keep people ignorant of the ground reality. "We don't expect that the leaders will be able to ensure safety and protection for journalists. They just make tall claims and do not bother to take practical steps," he said.
http://www.dailytimes.com.pk/default.asp?page=2012\05\21\story_21-5-2012_pg7_13
---------
Pakistan restores Twitter after block over Prophet cartoons
May 21, 2012
ISLAMABAD: Pakistan restored access to Twitter Sunday after briefly blocking the microblog over posts that Islamabad said promoted a Facebook contest involving caricatures of the Prophet Mohammed.
The website, which is widely used in Pakistan, was blocked by the telecoms authority on the orders of the IT ministry, with authorities accusing Twitter of refusing to remove posts about the Facebook contest.
But Mohammad Younis Khan, spokesman for Pakistan Telecommunication Authority (PTA) said on Sunday evening that access to Twitter had "been restored", some 12 hours after it was cut off.
He said the IT ministry ordered the ban to be lifted and he did not know the reason for the decision. No one from the ministry or Twitter was immediately available for comment.
Conservative Muslim Pakistan has clashed with popular websites before. It blocked Facebook for almost two weeks in May 2010 over a competition to draw the Prophet, in a major row that also led to restrictions on other sites.
Speaking earlier Sunday before the ban was lifted, Khan said that there was "blasphemous material" on the site and that those responsible for the Facebook competition had been "trying to hurt Muslim feelings".
"Both Facebook and Twitter were involved. We negotiated with both. Facebook has agreed to remove the stuff but Twitter is not responding to us," he said then.
Facebook was also unavailable for comment.
In Pakistan, Twitter is used by prominent public figures such as celebrities, cricketers, cabinet ministers and members of parliament.
Former president Pervez Musharraf, in exile in Britain, regularly tweets, as does Interior Minister Rehman Malik, and Ali Zafar, the popular actor and musician. Imran Khan, the cricketer turned politician, is also on Twitter.
The Ministry of IT on Sunday had also directed the telecommunication authority to remain alert and block immediately all links displaying what it deemed profane caricatures of religious figures.
Numerous users of Twitter in Pakistan however appeared to have circumvented the ban, most lashing out at what one poster on the website called a "corrupt and low calibre government".
Pakistan's 2010 Facebook ban was prompted by a similar competition organised by an anonymous user who called on people to draw the Prophet to promote "freedom of expression".
The competition sparked a major backlash in Pakistan, where even moderates were deeply offended by the drawings that appeared on the "Everyone Draw Mohammed Day" Facebook page.
Facebook was blocked after a petition by a group of Islamic lawyers. The PTA also banned YouTube for a week and restricted access to other websites, including Wikipedia, lashing out against "growing sacrilegious" content.
Islam strictly prohibits the depiction of any prophet as blasphemous.
Muslims across the globe staged angry protests over the publication of satirical cartoons of Mohammed in European newspapers four years ago.
A suicide attack outside the Danish embassy in Islamabad that year killed eight people. Al-Qaeda claimed the attack to avenge the cartoons.
http://timesofindia.indiatimes.com/world/pakistan/Pakistan-restores-Twitter-after-block-over-Prophet-cartoons/articleshow/13330384.cms
---------
Pak yet to get $1-bn from US Coalition Support Fund: Babar
20 MAY 2012
Pakistan is owed more than $one billion from the US Coalition Support Fund as reimbursements for its expenses in the war on terrorism, presidential spokesman Farhatullah Babar said on Sunday.
"Pakistan is yet to receive more than $one billion from the CSF, which is Pakistan's right," Babar told the media.
He indicated the matter had figured in discussions between Pakistan and the US but did not say whether President Asif Ali Zardari would raise the matter during the NATO Summit in Chicago. The president will present Pakistan's views regarding the war on terrorism and its dire consequences on the country's economy, Babar said.
"We are with the international community in the fight against this menace but it cannot be won by military means only. Poverty and unemployment are two big reasons for extremism," he said.
According to a Government estimate, Pakistan has suffered losses of $68 billion due to its participation in the US-led war on terrorism. During ongoing negotiations on ending a nearly six-month blockade of NATO supply routes, Pakistani officials have called on the US to also pay for the damage done to roads by thousands of containers and tankers that ferried supplies and fuel to foreign forces in Afghanistan.
Negotiations between Islamabad and Washington on reopening the supply routes have been held up by differences on the fees to be paid for NATO containers passing through Pakistani territory.
http://www.dailypioneer.com/world/66864-pak-yet-to-get-1-bn-from-us-coalition-support-fund-babar.html
---------
Pak's navy inaugurates new Strategic Force headquarters
May 20, 2012
ISLAMABAD: The Pakistan Navy completed the establishment of a new Naval Strategic Force Command, described by the military as the custodian of the country's nuclear second strike capability.
Naval Strategic Force Command headquarters was inaugurated by naval Chief Admiral Mohammad Asif Sandila.
The event was attended by Strategic Plans Division Chief Lt Gen (retired) Khalid Kidwai and senior naval and military officers.
Vice Admiral Tanveer Faiz, commander of the Naval Strategic Force Command, said the Naval Strategic Force Command, which is "the custodian of the nation's second strike capability", will strengthen Pakistan's policy of credible minimum deterrence and ensure regional stability.
The headquarters of the Naval Strategic Force Command will perform a "pivotal role in the development and employment of the naval strategic force", Faiz was quoted as saying in a statement issued by the military.
Admiral Sandila said the inauguration of the headquarters marked the "formal establishment of the Naval Strategic Force Command".
The statement did not give details of the weapon systems and delivery platforms that comprise Pakistan's second strike capability.
Unlike India, Pakistan does not have a "no first use" policy for its nuclear arsenal.
India adopted the "no first use" policy shortly after its nuclear tests in 1998.
http://timesofindia.indiatimes.com/world/pakistan/Paks-navy-inaugurates-new-Strategic-Force-headquarters/articleshow/13310617.cms
---------
Mideast Asia
Israel's mistreatment of Christians
By JIHAD EL-KHAZEN
20 May 2012
Not a day goes by without me receiving information on the world's aversion to Israel, its extremist policies and its fascist government and Nazi-like practices against the Palestinians.
But the importance of this information lies in the fact that I do not seek it in the first place. This means that it would be many times more in volume if I otherwise did. Instead, I get this information from the Western newspapers which I read every day, and from the material published by the think tanks that I follow, as well as universities and churches, especially in the U.S. – and which require their followers to boycott and divest from Israel.
Anti-Israeli sentiment is increasing year after year. A reputable public opinion survey in Europe had shown on the eve of the occupation of Iraq that Europeans consider Israel (and George W. Bush's America) the biggest threat to world peace.
Barack Obama's America has managed to repair some of its reputation, while Israel's remains in the gutter. A few days ago, I read a survey by the BBC that polled 25 thousand people in 22 countries. The results showed that Israel, North Korea and Iran are at the bottom of the list, with the respondents who saw Israel in a negative live numbering twice as many who saw it positively. Here, I would like to remind the readers that the supporters of Israel control major media outlets all around the world, unlike North Korea and Iran. And yet, the entire international media does not seem to be able to improve the image of the state of crime, racism and occupation.
Full report at:
http://english.alarabiya.net/views/2012/05/20/215225.html
---------
Ahmadinejad should 'open nightclubs', mocks Iran MP
May 21 2012
Tehran : A hardline Iranian MP has took a jibe at President Mahmoud Ahmadinejad for failing to support an Islamic dress code for women, suggesting the president should now move to open "nightclubs" in the Islamic republic.
Fars news agency quoted MP Ali Motahari as saying that the president's alleged lax views on the Islamic dress code had allowed women, directly and indirectly, to dress in a way promoting "sexual provocation."
"The situation of the (Islamic) veil is tragic... thanks to the apparent and hidden encouragement by the president," Fars quoted Motahari as saying.
Ahmadinejad and his chief of staff Esfandiar Rahim Mashaie have promoted a situation in which girls now "wear (in public) trousers, and coats that don't cover the knees," he said.
Pakistan restores Twitter after block over Prophet Cartoons http://www.indianexpress.com/story-print/951920/
---------
Suicide attack against Yemen army in Sanaa kills 50
May 21 2012
Sanaa : A suicide bomber dressed in military uniform today blew himself up in the middle of a battalion of soldiers in Sanaa, killing at least 50 people and wounding dozens of others, an official said.
"There are at least 50 dead and the toll could rise," the military official said, speaking on condition of anonymity.
The bomber detonated his explosives in the middle of battalion of soldiers rehearsing for an army parade to mark the 22nd anniversary of the unification of north and south Yemen, the official added.
Witnesses said human remains were scattered across the site of the blast at Sanaa's Sabeen Square, where the Yemeni government often holds large military parades.
Today's attack is most deadly since President Abdrabuh Mansur Hadi took power in February with a pledge to fight Al-Qaeda's growing presence in the county.
It comes 10 days into a massive army offensive against Al-Qaeda in Yemen's restive southern Abyan province, where the jihadists have seized control of a string of towns and cities in attacks launched since last May.
http://www.indianexpress.com/story-print/951981/
---------
IAEA chief Amano arrives in Iran for talks
May 21, 2012
TEHRAN: UN atomic watchdog chief Yukiya Amano arrived in Tehran on Monday for talks over Iran's contentious nuclear programme.
He was to meet Tehran's chief nuclear negotiator Saeed Jalili, ahead of a crunch meeting in Baghdad on Wednesday between Tehran and a group of world powers to discuss concerns over Iran's suspected nuclear weapons drive.
http://timesofindia.indiatimes.com/world/middle-east/IAEA-chief-Amano-arrives-in-Iran-for-talks/articleshow/13331289.cms
--------
Arab World
Saudi beheads two Pakistanis over murders
May 20, 2012
RIYADH: Saudi authorities today beheaded two Pakistanis in the holy city of Mecca after finding them guilty of two murders, the interior ministry said.
Bashir Afridi and Rahmulwahab Abdullah, both of them Pakistanis, murdered and robbed Mohammed Haji, a fellow Pakistani, the ministry said in a statement carried by state news agency SPA.
The two also killed a woman and caused the death of another, SPA reported, without revealing the nationalities of the two women.
His beheading brings to 28 the total number of executions in the ultra-conservative kingdom so far this year, according to an AFP tally based on official reports.
Under the AFP count, at least 76 people were beheaded in 2011 in Saudi Arabia, while rights group Amnesty International put the number of executions last year at 79.
The death penalty in Saudi Arabia applies to a wide range of offences including rape, apostasy, armed robbery and drug trafficking, as well as murder, as stipulated by Islamic Sharia law.
http://timesofindia.indiatimes.com/world/middle-east/Saudi-beheads-two-Pakistanis-over-murders/articleshow/13315996.cms
---------
UN atom chief hopeful on Iran deal before Baghdad meet
May 21, 2012
VIENNA/DUBAI: The U.N. nuclear supervisor arrived in Tehran early on Monday voicing optimism he could reach a deal to investigate suspected atom bomb research - a possible breakthrough that Iran may hope could help ease Western sanctions pressure and deflect threats of war.
"I really think this is the right time to reach agreement. Nothing is certain but I stay positive," Yukiya Amano, director general of the International Atomic Energy Agency, said at Vienna airport, adding "good progress" had already been made.
But though Amano scheduled Monday's talks with Iran at such short notice that diplomats said agreement on new inspections seemed near, few see Tehran convincing Western governments to ease back swiftly on punitive measures when its negotiators meet big power officials in Baghdad on Wednesday.
On his arrival at Imam Khomeini airport Amano was greeted by Iran's permanent representative to the IAEA, Ali Asghar Soltanieh, state news agency IRNA reported.
Later on Monday he will meet Iran's chief nuclear negotiator Saeed Jalili, two days before Jalili holds talks in the Iraqi capital with Catherine Ashton, the senior EU official heading a six-power coalition comprised of the five U.N. Security Council permanent members plus Germany.
Pakistan restores Twitter after block over Prophet Cartoons http://timesofindia.indiatimes.com/world/middle-east/UN-atom-chief-hopeful-on-Iran-deal-before-Baghdad-meet/articleshow/13333040.cms
---------
Egyptian Christians Hoping for End to Church-Building Rules
20 May 2012
With the presidential elections coming up next week, some Copts are hoping that candidate Ahmed Shafiq, former Egyptian President Hosni Mubarak's prime minister and a former military commander, would be the one to help end the discriminatory rules concerning building churches, Reuters reported this week.
The church-building policy in Egypt has been the subject of a heated debate for years. Controversial legislation makes it easy to build a mosque but hard to raise or even repair a church. A new mosque only needs a permit from the local district, while a church needs additional paper work signed by the president himself.
The law goes back to the 19th century, Kurt J. Werthmuller, Research Fellow at Hudson Institute's Center for Religious Freedom, told The Christian Post via email. However, as far as the law may have been seen as progressive then, "in the context of contemporary Egypt, it has meant that Coptic Christians have been required to submit presidential petition to not just build new churches, but to expand, renovate, or even make simple repairs in existing ones," Werthmuller said.
In 2005, Mubarak altered the policy by issuing a presidential decree that delegated the authority for such permissions to the nation's governors.
"This meant," Werthmuller explained, "that if a village priest had to repair a broken toilet or cracked wall in his church, he would still have to go a high regional executive for permission."
Even if a church was initially granted permission for building, renovation, or repair, the possibility remained that it would have to contend with the threat of village mobs, angered at Christian improvements and often provoked by local preachers, the research fellow added.
Many Copts reportedly look toward the new president for a solution to the problem, as well as a guarantee of an end to violence against their community.
According to a recent poll, conducted by the Egyptian Union of Human Rights Organisations (EUHRO), a majority of Coptic Christians in Egypt support candidate Amr Moussa, a Muslim, one-time Arab League chief and former foreign minister under Mubarak.
Religious minorities in Egypt reportedly fear the rise of religious extremists, especially following violence against the Coptic Christian community immediately after Mubarak was toppled in the Arab Spring revolution of Jan. 2011. The Copts blame religious radicals for a surge of attacks on churches.
Moussa, the more moderate candidate, attempted in a recent television debate to assure voters of his good will toward respecting the rights of religious minorities and the fairness of Sharia law toward the whole of society. He insisted in the nation's first televised presidential debate that the general principles of Islamic law should be implemented as they existed in the pre-Mubarak, 1971 constitution.
A senior Orthodox Coptic Church official said recently that six million Copts are among the 50 million voters eligible to go to the polls on May 23 and 24, and again next month in a run-off if no candidate scores more than 50 per cent in the first round. The Christian vote might swing the outcome, experts have reportedly said.
Meanwhile, Islamist politicians who already dominate Egypt's parliament claimed during the presidential campaigns that Christians, who form about a tenth of Egypt's 82 million mostly-Sunni Muslim population, would not be sidelined no matter the outcome.
By Luiza Oleszczuk
Christian Post
http://www.aina.org/news/2012051917908.htm
---------
MUSCAT: Shura approves reports of draft laws tabled by panels
20 May 2012
MUSCAT: The Shura Council held its session under the chair of HE Khalid Bin Hilal Al Ma'awali, Chairman of the Shura Council, on Saturday.
The meeting approved a number of reports raised by the Shura committees on draft laws referred to the Council by the government. It approved the report of the Legal Committee on the draft law of postal services regulation, and the report on the Sultanate joining the agreement on Port State Measures to Prevent, Deter and Eliminate Illegal, Unreported and Unregulated Fishing. It also approved the report of the Economic Committee on the proposed amendments to the provisions of the Banking Law.
The Council was briefed on the written replies by some ministries on pollution from industrial projects and crushers in the governorates, besides employment policies at the Colleges of Technology.
Pakistan restores Twitter after block over Prophet Cartoons http://www.omantribune.com/index.php?page=news&id=119600&heading=Oman
---------
Egypt heads for fractured vote
ATUL ANEJA
May 20, 2012
No clear frontrunner in presidential polls post revolution
Egypt's presidential elections, widely seen as the culmination of the first round of the Egyptian revolution that started with a blazing uprising that removed former President Hosni Mubarak, has failed to throw up a clear frontrunner.
Despite a spirited contest, none among the leading contestants — Abdel-Moniem Abul Fotouh, a breakaway Islamist; Mohamed Morsy, the candidate put up by the formidable Muslim Brotherhood; Hamdeen Sabbahi, the respectable Nasserite nor Amr Moussa, the veteran diplomat tainted by his long years of association with Mr. Mubarak — have managed to work out a winning formula. Each one of them — not because of lack of trying, but as a consequence of Egypt's complex societal mix — can hope with some assurance of breaching the sharp liberal versus Islamist divide, which has become the hallmark of politics in the post-Mubarak era.
The elections on May 23-24 are taking place against the backdrop of the army's grip on power. All candidates and parties recognise that Egypt's revolution would be incomplete without the army's relegation to the barracks. Yet, not all wish to confront the might of the military, at least not yet. For instance, the Salafi Dawa — the organisation of the ultraconservative Islamists — wants to bide its time, hoping to grow and consolidate for some more time under the protective shade of a non-hostile government before making a final grab for power through the ballot.
Pakistan restores Twitter after block over Prophet Cartoons http://www.thehindu.com/news/international/article3439507.ece
---------
Fears of Syria spillover from Beirut violence
May 21, 2012
BEIRUT: Street battles in Beirut during the night between groups for and against Syrian President Bashar al-Assad's embattled regime left two people dead, Lebanon's state-run news agency said on Monday.
The fighting, which also wounded 18 people, erupted after reports emerged that army troops had shot dead an anti-Syria Sunni cleric when his convoy failed to stop at a checkpoint in north Lebanon on Sunday.
The cleric's killing followed a week of intermittent clashes that left 10 people dead in the northern port city of Tripoli between Sunnis hostile to the Syrian regime and Alawites who support Assad.
The fighting in Beirut raised fears of a repeat of sectarian clashes in 2008 that pitted Sunnis against Shia and brought the country close to civil war.
The revolt in Syria has excacerbated a deep split between Lebanon's political parties where the opposition backs those leading the revolt against Assad while a ruling coalition led by the Shia Hezbollah supports the regime.
The opposition has accused Assad of seeking to sow chaos in Lebanon in order to relieve the pressure on his regime.
More than 12,000 people, the majority of them civilians, have died in Syria since an anti-regime revolt broke out in March last year, according to the Syrian Observatory for Human Rights.
http://dawn.com/2012/05/21/fears-of-syria-spillover-from-beirut-violence/
---------
Syria forces kill nine deserters as NATO nixes intervention
May 21, 2012
DAMASCUS: Syrian forces ambushed and killed nine army deserters in a north Damascus suburb on Monday, a human rights watchdog said, as NATO Ruled out military action against the regime of President Bashar al-Assad.
The bloodletting also appeared to spill over into neighbouring Lebanon where two people were killed overnight in street battles between pro- and anti-Syrian groups in Beirut, a security official said.
The latest violence in Syria comes after a rocket-propelled grenade exploded on Sunday near a team of UN observers in a Damascus suburb, and at least 48 people were killed elsewhere in the country.
The nine army deserters were killed as they were retreating under cover of darkness from the village of Jisr al-Ab near Damascus's Douma suburb, the Britain-based Syrian Observatory for Human Rights said.
The watchdog on Sunday had reported fighting between rebels and regime troops near Douma, during which the RPG exploded near the team of UN observers.
No one was hurt in Douma blast, which came as UN truce mission head Major General Robert Mood and peacekeeping chief Herve Ladsous were leading observers around the north Damascus suburb.
Heavy fighting was also reported overnight between regime soldiers and rebels in other parts of Damascus province, the Observatory said.
The violence raged despite an April 12 truce brokered by international peace envoy Kofi Annan that is being overseen by a team of UN military observers.
NATO, which undertook a major air war in Libya to back rebels who fought Muammar Qadhafi's forces last year, said it has "no intention" of taking military action against Assad's regime.
Pakistan restores Twitter after block over Prophet Cartoons http://dawn.com/2012/05/21/syria-forces-kill-nine-deserters-as-nato-nixes-intervention/
---------
Jeddah meet to discuss growth inhibition among kids
18 May 2012
King Faisal Specialist Hospital and Research Center in Jeddah will organize the Sixth Conference on Growth Inhibition in Children at Park Hyatt Hotel from May 20 to May 22.
Dr. Hiba Atiyyah, chairperson of the organizing committee, said the conference with the theme "How far we reached in quality of services" would discuss the concept of quality of services being extended to children with special needs in medical, rehabilitation, education and community fields.
The conference will also focus on a number of pivotal points, such as fundamentals and regulations for diagnosis and treatment, in addition to designing of programs for treatment and rehabilitation.
Pakistan restores Twitter after block over Prophet Cartoons http://www.arabnews.com/jeddah-meet-discuss-growth-inhibition-among-kids
-----------
South Asia
Troubles continue for Myanmar's Rohingya, a Muslim minority
May 21, 2012
KLANG: For five years, Abdul Rahim Abdul Hashim was repeatedly press-ganged into forced labour at a Myanmar military camp, until the ethnic Rohingya teenager could take no more.
Abdul Rahim crossed the border into neighbouring Bangladesh late last year and secured passage on a rickety boat for the perilous 3,200 kilometre sea voyage to Malaysia.
"I could not stay (in Myanmar) anymore. We could not go to school, I could not get any job," said Abdul Rahim, 18, of the plight of the Rohingya, a Muslim minority that alleges particularly acute repression under Myanmar's government.
The newly civilian government's moves to relax decades of military rule have been hailed worldwide and provided hope of a new era for majority Burmese and ethnic minorities who have long claimed oppression.
But refugees and activists say initial optimism is fading among many Rohingya—whom the United Nations calls one of the world's most persecuted minorities—as repressive practices have continued and an exodus abroad shows no sign of abating.
"I don't want to go back. There will be no change," Abdul Rahim said in the Rohingya language through a translator.
Myanmar has an estimated 750,000 Rohingya, according to the United Nations, mainly in the western coastal state of Rakhine bordering Bangladesh. Another one million or more are believed to already live in exile in other countries.
A Muslim minority in mainly Buddhist Myanmar who speak a Bengali dialect, Rohingyas claim decades of persecution by a government that they say views them with suspicion.
Activists say forced labour is common and Rohingyas face discriminatory practices including travel restrictions, limits on family size, and a refusal to issue them passports that leaves them effectively stateless.
"There is no change at the moment. The Rohingya still see no future," said Chris Lewa, director of Bangkok-based The Arakan Project, an advocacy group monitoring the Rohingya.
An estimated 7,000 Rohingya, some from exile in Bangladesh but also directly from Myanmar, risked the voyage to Malaysia since October, she said.
Many still flee to Bangladesh but Muslim Malaysia has steadily become a magnet due to its more developed economy and because authorities have closed one eye to illegal migration in recent years due to a need for cheap labour.
Malaysia has an estimated two million illegal migrants, most seeking economic opportunities, but the UN refugee agency said there also are about 97,000 legitimate refugees fleeing persecution or other hardship, mostly from Myanmar and including 23,000 Rohingya.
"The new destination country is Malaysia. This year it could be more than ever coming here," Lewa said.
Once in Malaysia, Rohingya remain vulnerable to harrassment and have limited access to services such as health care.
Lewa said Myanmar invited Rohingya to vote, stand as candidates and form political parties in 2010 elections, but adds that a corresponding offer of possible citizenship never materialised, crushing the hopes of many.
"While the new government has engaged in a series of reforms toward democratisation, there has been no real progress for the Rohingya, no change at the policy level and very little on the ground," Lewa said.
"Forced labour, marriage restrictions, restrictions on movement and arbitrary arrests continue."
Abdul Rahim embarked on the dangerous journey south along the Myanmar, Thai and Malaysian coasts with two dozen others aboard a small boat in Bangladesh.
"I was very scared," he said.
Intercepted by Thai authorities, they were detained in a jungle camp for several weeks and fed just once a day until Abdul Rahim and several others bribed their way out.
They eventually made their way by bus and on foot to the Malaysian border.
Those who make it must dodge Malaysian authorities while scraping out a meagre living through manual labour.
In a bare room in a residential neighbourhood in Klang, a port town 30 kilometres west of the capital Kuala Lumpur, scores of young Rohingya men recounted their troubles back home as they sat together after an Islamic lesson.
Abdul Rahim said he was regularly snatched from his home to help build roads, cut down trees and perform other hard labour at the military camp.
"In Myanmar we can never sleep. Now we can sleep here," he said.
Several of the men said they paid smugglers up to $1,000 for passage, yet now earn just 30 ringgit a day transporting boxes of produce at a local fish market.
Some harbour dim hopes of resettlement through the UN refugee agency to a third country such as the United States or Australia.
But others embark on the even longer boat journey to Australia via Indonesia.
"They have no hope. If they die (at sea), never mind. (They may) find a better life," said a Rohingya exile who only gave his name as Yahya.
http://dawn.com/2012/05/21/troubles-continue-for-myanmars-rohingya-minority/
---------
Taliban: NATO nations should leave war like France
May 20, 2012
KABUL (Afghanistan): The Taliban on Sunday urged all NATO nations in Afghanistan to follow France's lead and pull their forces from the war.
The call came in a three-page statement released just as heads of state opened the NATO summit in Chicago to talk about the future of Afghanistan.
The Taliban also on Sunday took responsibility for a suicide bombing in southern Afghanistan.
The newly elected president of France has said he will withdraw all French combat troops from Afghanistan by year's end - a full two years before the timeline agreed to by nations in U.S.-led NATO coalition.
"The declaration of the new president of France, Francois Hollande, that all its troops will be removed from Afghanistan at the end of this year is a decision based on realities and a reflection of the opinion of its nation," the Taliban said in an English version of the statement posted on its Web site.
The Taliban often issues long statements addressed to world opinion during international conferences dealing with Afghanistan.
Pakistan restores Twitter after block over Prophet Cartoons http://timesofindia.indiatimes.com/world/middle-east/Taliban-NATO-nations-should-leave-war-like-France/articleshow/13318305.cms
---------
Flash flood kills 19 in Afghanistan; many missing
May 20, 2012
KABUL: Flood waters have ravaged a provincial capital in northern Afghanistan, killing at least 19 people and destroying hundreds of homes.
Sayed Faizullah Sadat, the national disaster director in Sar-e-Pul province, said today that 60 other people are missing and rescuers are looking for them across the city.
The flooding began on Saturday in Sayyad district and then washed out most of the capital city of Sar-e-Pul.
Sadat says 1,000 houses have been destroyed and 10,000 people have found shelter in mosques, schools and a teacher-training centre.
Flash flooding also killed two other people in the past two days in northern Takhar province.
Northern Afghanistan gets hit nearly every spring by flash flooding from heavy rains and snow melting off the mountains.
http://timesofindia.indiatimes.com/world/south-asia/Flash-flood-kills-19-in-Afghanistan-many-missing/articleshow/13315104.cms
---------
B'desh Opposition stages mass hunger strike
20 MAY 2012
Thousands of Opposition activists led by BNP chief and ex-Prime Minister Khaleda Zia on Sunday staged a rally and a mass hunger strike here demanding the release of 33 of their senior leaders and reinstatement of the caretaker Government system in Bangladesh.
"There is no problem if you don't want to call it 'caretaker Government', but no election will be allowed under the party Government," Zia told the rally, which was called to demand that authorities release 33 detained party stalwarts and trace a mysteriously disappeared leader.
Zia said her party was ready to sit in dialogue of archrival Prime Minister Sheikh Hasina's ruling Awami League under "specific and written agenda" on the interim non-party Government system.
"If the Government does not respond to the dialogue proposal, we know it well how to wage movement to realise the demand," she said.
The Opposition proposal came four days after 33 stalwarts of party and BNP-led 18-party alliance including BNP's acting secretary general Fakhrul Islam Alamgir were sent to jail for "masterminding" violence during an nationwide stoppage late last month.
http://www.dailypioneer.com/world/66828-bdesh-opposition-stages-mass-hunger-strike.html
---------
From M16s to boots, Afghan troops feel slighted
May 21, 2012
GARDEZ: They say their M16s are dust-prone antiques. Their boots fall apart after a couple of months, they complain, and many of their helmets are cracked and patched. Yet they set out on patrol.
They are the men of the Afghan National Army, the critical part of the huge machine being built to protect Afghanistan's security after the Nato alliance is gone in less than three years.
With Afghanistan topping the agenda at a gathering of Nato leaders in Chicago on Sunday and Monday, an Associated Press reporter and photographer travelling with Afghan army forces in Logar and Paktia provinces are hearing a mix of messages from dozens of officers and enlisted men.
The foreign forces are leaving too soon, the men say. Why then are attacks by Afghan soldiers on Nato forces increasing, killing 35 last year and 22 so far this year?
Because the Afghans feel disrespected, the soldiers say. Handing out inferior equipment is disrespectful; burning Quran, however accidental, is disrespectful; urinating on dead bodies, even Taliban, as video that emerged in January showed US troops doing, is disrespectful.
Pakistan restores Twitter after block over Prophet Cartoons http://dawn.com/2012/05/21/from-m16s-to-boots-afghan-troops-feel-slighted/
----------
North America
US Army's 'fatwa' on Islam and challenges before the Muslim world
20 May 2012
By Fatima Tanveer,
The US Army's fatwa that "America's enemy is Islam in general, not just terrorists'', is really very dangerous and highly provocative. It is really very shocking that the mid-level and junior US Army officers were being taught this theme till some of the student-officers themselves objected to it and the course was withdrawn.
The revelation that has now been published by media all over the globe is really very dangerous also in the sense that junior officers would be running the US Army, the most powerful army of the world, in future.
And the opinion of US military officers engaged in teaching that the best way to deal with this `enemy' is to bombard the Islamic cities of Makkah and Madinah like that of Hiroshima and Nagasaki in Japan during World War II or Dresden in Germany without caring for civilian casualties, indicates the worst form of hatred against Muslims and Islam in their minds. This is in direct contradiction with American official stand that US is against terrorism, not against Islam as a religion and the war it is fighting in Afghanistan and other countries is against terror, nor against Islam.
Though the course has been withdrawn from the Army curriculum and Lt Col Matthew Dooley, who was engaged in teaching the material, has been removed from his teaching assignment at Joint Forces Staff College in Norfolk, Virginia, it is really alarming that Dooley has already polluted the minds of young Army officers. But what is more worrying is that no senior person in the US Army stopped Dooley from teaching such hate-materials to the young army officers.
His war plan that Saudi Arabia be reduced to starvation suggests deep rooted anti-Islamism in his mind. Dooley seems to have learnt from the British forces fighting against Turkey during World War I. The British Army had forced starvation on Saudis to make them revolt against Turkish Khilafat. At the same time, they also tried to rouse Arab nationalism and propagated hate against Turks to weaken the Turkish rule.
As Britain and its Allied Forces dominated the sea, British warships arrested sailors, confiscated foodstuffs from all merchant ships carrying food grains to Jeddah port.
Since the survival of the inhabitants depended on imported food grains, people panicked once foodstuffs stopped reaching there. Due to non-availability of food, thousands of people were starved to death. As the residents of Madinah remained loyal to the Turks till the last moment, all supplies to the city were also blocked by the Sharif Hussain of Makkah with the result that hundreds of attendants at the Holy Mosque of the Prophet died of hunger.
Ultimately, Madinah also succumbed to the designs of the British. The British plan ultimately succeeded resulting into the dismemberment of countries under Turkish Khilafat and allowing Jews to settle in Palestine.
Almost the same tactics are being employed by US after almost 100 years of the World War I to destroy Muslim lands now, with the Arab rulers fully cooperating to implement the evil conspiracies of US and the Christian West.
It was first Iraq that was used to attack Islamic Republic of Iran. Then US and the European Christendom attacked Iraq as also Afghanistan subsequently, with all their military might, bringing death and destruction for the Iraqi people. Their war is still on against poor Afghans. All this was done on the pretext of fighting terror.
The US and the Christian Europe also reportedly used Qatar to finance the revolt and war against Muammar Qaddafi in Libya. Now the Libyan people are passing through the worst of times and they are subjected to daily bombardment by NATO forces despite Qaddafi and his family having been removed long ago. Post Qaddafi, loot, rape and murder has become a daily affair in that African country.
As British provoked feeling of Arab nationalism against Turks during War War I, the US is now sowing seeds of division to weaken Muslims by promoting animosity between Sunnis and Shias as is evident in Iraq as also through its agents in Pakistan. The same weapon is being used to weaken the government in Syria. The plans are also being made to mount a military attack on Iran which has achieved some level of military muscle to challenge Israel, the US extension in the Arab land.
The recent developments in Europe indicate the fast growth of anti-Muslim, anti-Islamic sentiments among the common populace there. The neo-Nazi Golden Dawn Party of Greece, that was using hate-Muslim campaign as a political agenda, won seats for the first time in its Parliament. Anti-Islam rhetoric was also used by various political parties in the recently concluded presidential elections in France, particularly by pro-Christian National Front led by Marine Le Pen. It is a different thing that her party failed to win the polls. France's outgoing president Nicholas Sarkozy had banned the wearing of scarves in government offices, indicating intolerance towards Muslim culture and its identity. Sarkozy also tried to rally the Christian world against Turkey by raising the issue of Turkish Army indulging into mass killing of Armenians, who are basically Christians, during the World War I. He tried to bring a law punishing those who denied the Armenian massacre, thus targeting a large number of Turkish people settled in France. In Netherland, ultra-Christian Party for Freedom is also based on its hatred towards Islam and Muslim immigrants in the country.
The media reports from several countries in Christian Europe indicate that anti-Islamism is becoming a popular tool of various Christian fundamentalist political parties to win political space for them. And such outfits are also gaining popularity and expanding their base, indicating that anti-Islamism in the Christian world is fast becoming a centrifugal force to attract supporters. According to the reports, supporters of political parties targeting Islam and Muslims are mostly the young in their twenties and early thirties as well as educated middle class, including businessmen and government employees.
In many European countries like Belgium and Netherlands, vigilante groups have been set up by anti-Muslim political parties to keep watch on fresh Muslim immigrants from Arab and African Muslim countries because of recent political and social upheavals in these countries. This indicates Christian world's growing intolerance towards multi-culturalism, particularly, Islam and Muslims.
This is one of the biggest challenges to the contemporary Muslim world. But this challenge can be met only by introducing democracy, transparency in the governance and bringing immediate unity among all Muslim countries as also closing the gap between Shias and Sunnis by forming some sort of union among the Muslim nations. But who will take the lead in this effort?
Arabs are not ready to accept the leadership of Turks because of ego problems and Iranians don't want change of regime in Syria because of the fear of Sunnis taking over the reins in their neighbourhood and Sunni Turkey helping Sunnis in Shia-majority Iraq and destabilize Alawite Shia-ruled Syria to prevent Shia Iran's access through Shia-ruled neighbours to Mediterranean. The Shia-led governments in Iraq and Syria are also hounding out the Sunnis. Can we then face those trying to obliterate and exterminate us and expect a fate for us better than what it is today?
http://twocircles.net/2012may20/us_army%E2%80%99s_%E2%80%98fatwa_islam_and_challenges_muslim_world.html
---------
NATO leaders discuss Afghan withdrawal
21 May 2012
Obama warns of "hard days ahead" for Afghanistan, as US veterans lead anti-war protests outside summit venue in Chicago.
The US president has warned of "hard days ahead" at a NATO summit in Chicago dominated by the forthcoming withdrawal of international forces from Afghanistan.
"We still have a lot of work to do and there will be great challenges ahead," Barack Obama said on Sunday. "The loss of life continues in Afghanistan and there will be hard days ahead."
The aim of the NATO summit is to agree on a common stance as the alliance prepares to hand over security duties to Afghan forces at the end of 2014.
More than 50 leaders are attending the two-day meeting, including heads of state and government from the 28 NATO countries, as well as Afghan President Hamid Karzai and Asif Ali Zardari, his Pakistani counterpart.
Meanwhile, scuffles between police and protesters broke out after thousands of anti-war demonstrators marched as close as they were allowed to the summit venue.
Pakistan restores Twitter after block over Prophet Cartoons http://www.aljazeera.com/news/americas/2012/05/2012520152448128385.html
---------
Obama refuses to meet Zardari, sends 'humiliating' message to Pak
May 21 2012
Washington : US President Barack Obama is at loggerheads with his Pakistani counterpart Asif Ali Zardari, refusing to meet him apparently over blockage of NATO supply lines into Afghanistan, an issue which continues to strain ties between two nations, American media reports said today.
The New York Times said a deal to reopen the supply lines fell apart as Obama began talks on ending the NATO alliance's combat role in Afghanistan in 2013.
As a two-day NATO summit meeting opened in Chicago, Obama remained at loggerheads with Zardari, refusing even to meet him without a deal on the supply routes, which officials in both sides acknowledged would not be coming soon, it said.
Zardari, who flew to Chicago with hopes of lifting his stature with a meeting with Obama, was preparing to leave empty-handed as the two countries continued to feel the repercussions of a fatal American air strike last November, for which the US President has offered condolences but no apology, the paper said.
But White House Deputy National Security Advisor Ben Rhodes said that President Obama could not meet Zardari as he had a "full slate of summit meetings to attend."
"The two bilateral meetings, really, that he did, or President (Hamid) Karzai for obvious reasons given the focus on Afghanistan here, and the Secretary General of NATO given that it¿s traditional for the host to make sure that we're aligned with the Secretary General heading into the summit.
"But we don't anticipate any other bilateral meetings so e didn't draw that linkage. We're going to continue to work through the issue with the Pakistanis," he said.
Zardari did, however, meet with Secretary of State Hillary Clinton to discuss the supply routes.
Pakistan restores Twitter after block over Prophet Cartoons http://www.indianexpress.com/story-print/951955/
---------
NATO shifts to help an elusive Afghanistan peace
May 21, 2012
NATO allies declared that the end of a long and unpopular Afghanistan war is in sight even as they struggled to hold their fighting force together as France's new President announced plans to pull troops out early.
The fate of the war is the centre of the two-day NATO summit that opened on Sunday in Chicago. The alliance already has one foot out of the Afghanistan door, with the Europeans pinching pennies in a debt crisis and President Barack Obama with an ear attuned to the politics of an economy-driven presidential election year.
Still, some cautioned against following France's example while others played down stresses in the fighting alliance.
"There will be no rush for the exits," NATO Secretary-General Anders Fogh Rasmussen said. "Our goal, our strategy, our timetable remain unchanged."
The military alliance is pledged to remain in Afghanistan till 2014, but will seal plans during the summit to shift foreign forces off the front lines a year faster than once planned.
Pakistan restores Twitter after block over Prophet Cartoons http://www.thehindu.com/news/international/article3441257.ece
---------
Hillary Clinton meets Pakistani President over supply line row
May 21, 2012
CHICAGO: US secretary of state Hillary Clinton met Pakistani President Asif Ali Zardari here on Sunday, as both sides haggled over a deal to reopen NATO supply lines into Afghanistan, a US official said.
"Secretary Clinton did meet with President Zardari," said Ben Rhodes, a deputy US national security advisor, on the sidelines of the NATO summit here, but did not provide further details.
The meeting came with US and Pakistani negotiators yet to approve a deal to reopen the key supply route into Afghanistan which Islamabad shut in fury in November after US air strikes killed 24 Pakistani soldiers.
Neither Rhodes, nor General John Allen, the commander of the International Security Assistance Force (ISAF) force in Afghanistan, would predict when a deal to reopen the border might be reached.
"I can't tell you when that will occur, obviously sooner is better than later, but I can't tell you when that will occur," said Allen.
However, Allen said that talks between the two sides were a positive sign of improving relations between the United States and Pakistan, which were almost ruptured by the November raid.
"The trending right now is in a positive direction with respect to a variety of conversations between Islamabad and ISAF, and Islamabad and Kabul and Islamabad and the United States," he said.
http://timesofindia.indiatimes.com/world/us/Hillary-Clinton-meets-Pakistani-President-over-supply-line-row/articleshow/13326803.cms
---------
'Hafta' discord: US, Pak squabble over transit fee
May 20, 2012
WASHINGTON: The United States is all too familiar with Nafta - the North Atlantic Free trade Agreement - but it is now learning the meaning of 'hafta', the subcontinental expression for protection money collected by gangsters.
On the eve of the Nato summit in President Barack Obama's hometown Chicago to discuss the future of Afghanistan, Washington is locked in a bitter wrangle with Islamabad over the so-called ''transit fees'' for US/Nato containers carrying supplies through Pakistan to landlocked Afghanistan. Pakistan is demanding $5000 per container; the US says it is too much and expressions such as price-gouging and blackmail are being bandied around.
The scrap is getting ugly. Over the weekend, even as Pakistan's survivalist President Asif Ali Zardari arrived in Chicago as a late invitee, US defense secretary Leon Panetta stepped into the dispute raging in the lower level bureaucracy of both sides, ruling out the $ 5000 per container that Pakistan is demanding.
"Considering the financial challenges that we're facing, that's not likely," Panetta told Los Angeles Times of the Pakistani demand.
Pakistan restores Twitter after block over Prophet Cartoons http://timesofindia.indiatimes.com/world/us/Hafta-discord-US-Pak-squabble-over-transit-fee/articleshow/13317879.cms
---------
NATO allies focus on ending unpopular Afghanistan war
May 21, 2012
CHICAGO: US President Barack Obama and NATO allies will focus on Monday on logistical aspects of ending the protracted Afghan war after President Hamid Karzai vowed his country will no longer be a "burden" for the international community.
Pakistani President Asif Ali cZardari's attendance at the summit here had raised hopes his government was ready to lift a blockade on NATO convoys, but talks on reopening the routes have stumbled over Islamabad's demand to charge steep fees for trucks crossing the border.
Zardari and leaders from some 30 other nations and international organizations will join the 28 NATO allies for Monday's second day of talks.
Leaders of the 28 NATO nations stood in solemn silence as a bugler's lament recalled the heavy cost of a conflict that has killed over 3,000 coalition soldiers, maimed thousands more and left tens of thousands of Afghans dead.
As anti-war protesters clashed with police near the Chicago summit site, the two-day talks aimed to endorse a withdrawal strategy and seek firm commitments from allies to train and bankroll Afghan forces.
Pakistan restores Twitter after block over Prophet Cartoons http://timesofindia.indiatimes.com/world/rest-of-world/NATO-allies-focus-on-ending-unpopular-Afghanistan-war/articleshow/13347345.cms
---------
UN lists Kashmiri as 'reported dead' in updated sanctions list
May 20, 2012
Almost a year after key 26/11 suspect Ilyas Kashmiri was reported killed in a drone strike, the United Nations has updated his status as "reported dead" in a sanctions list of individuals and entities associated with al Qaida.
The UN Security Council al-Qaida Sanctions committee amended on May 10 the information related to Kashmiri in its comprehensive 'al-Qaida Sanctions List'.
The updated information reads Kashmiri "reportedly deceased in Pakistan on June 11, 2011".
The updated information said Mohammad Ilyas Kashmiri "was" - instead of the earlier "is" - the commander of Harakat-ul Jihad Islami, which provided support to al-Qaeda operations.
Kashmiri was among nine militants believed killed in a drone strike carried out by the US on June 3, 2011. However, he is still listed among India's most wanted terrorists.
Pakistan restores Twitter after block over Prophet Cartoons http://timesofindia.indiatimes.com/india/UN-lists-Kashmiri-as-reported-dead-in-updated-sanctions-list/articleshow/13312288.cms
---------
Moving in right trajectory with Pakistan: White House
21 MAY 2012
Exuding confidence on the reopening of closed NATO supply routes to Afghanistan, a top aide of President Barack Obama has said that the US is moving in the right trajectory with Pakistan on the issue.
"We're moving in the right trajectory and that we can accomplish what is now a shared objective with the Pakistanis at reopening the supply lines," Deputy National Security Advisor Ben Rhodes told reporters in Chicago.
The remarks by the White House official came hours after the meeting between Secretary of State Hillary Clinton and Pakistani President Asif Ali Zardari.
"What I will say on the supply lines, for instance, is you've seen very positive statements out of Islamabad about wanting to get this done. We, of course, have made positive statements as well by wanting to get this done. So now we're in a process of our teams working with through the issues associated with the reopening of the GLOCs (ground lines of communication)," he said.
"We are confident that we're going to be able to accomplish this objective. It's a positive sign that after a difficult period in our relations and a parliamentary review of the relationship between the United States and Pakistan, that we're not sitting down at the table and working through difficult issues like the ground supply lines," Rhodes said.
Pakistan restores Twitter after block over Prophet Cartoons http://www.dailypioneer.com/home/online-channel/top-story/66956-moving-in-right-trajectory-with-pakistan-white-house.html
---------
'US not to pay $ 5,000 per truck to Pak'
20 MAY 2012
US Defence Secretary Leon Panetta has ruled out paying Pakistan $5,000 per truck carrying vital supplies across its territory for NATO troops in Afghanistan, citing financial challenges faced by America.
Panetta headed to this weekend's NATO summit prepared to confront Pakistan over what he considers "price-gouging" for transport of supplies to Afghanistan and hoping for a "consensus" among allies over the war effort.
Pakistani officials have demanded $5,000 as a condition for re-opening supply routes that have been closed to the alliance after a NATO border raid that killed 24 Pakistani troops in November last year.
"Considering the financial challenges that we're facing, that's not likely," Panetta was quoted as saying of the Pakistani demand in an interview to Los Angeles Times. Before, the supply routes were closed in November, NATO convoys were paying an average of about $250 a truck, a senior US official said. US officials are hopeful they can resolve the dispute, perhaps at the summit.
http://www.dailypioneer.com/world/66863-us-not-to-pay--5000-per-truck-to-pak.html
---------
Families of Lockerbie victims still seek answers
May 21 2012
New York : The death of the only man convicted of the 1988 Lockerbie bombing has left some victims' relatives relieved and others raising questions about his guilt and whether others went unpunished.
Abdelbaset Ali Mohmet al-Megrahi, a former Libyan intelligence official, died yesterday of cancer, his family said. His death renewed pleas from some victims' relatives for further investigation of the bombing.
"It closes a chapter but it doesn't close the book. We know he wasn't the only person involved," Frank Dugan, president of the group Victims of Pan Am Flight 103, said from Alexandria, Va.
Megrahi was convicted of blowing up Pan Am Flight 103 over the Scottish town on Dec 21, 1988. The bombing killed 270 people, many of them New York and New Jersey residents.
Libyan ruler Muammar Gaddafi handed over Megrahi and a second suspect to Scottish authorities after years of punishing UN sanctions.
In 2003, Gaddafi acknowledged responsibility, though not guilt, for the bombing and paid compensation of about USD 2.7 billion to victims' families.
The families had banded together after the bombing, immersing themselves in terrorist policy, international relations and airline security and lobbying for compensation from the Libyan government.
Susan Cohen of Cape May Court House, New Jersey, whose daughter was among the Syracuse University students on the flight, said Megrahi deserved no compassion.
Pakistan restores Twitter after block over Prophet Cartoons http://www.indianexpress.com/story-print/951974/
---------
US should apologise for Salala cross-border attack: Pakistan
May 21, 2012
CHICAGO: Islamabad has taken the first step by working towards restoring NATO supply routes and now Washington should apologise over Salala cross-border strikes that caused closure of the routes and end its drone attacks in Pakistan to help rebuild the relationship, Ambassador to the US Sherry Rehman advocated on Sunday.
The envoy wrote in The Chicago Tribune that restoration of normalcy in Pakistan-US relations would serve the cause of peace and security in the region.
The NATO summit in Chicago will focus on the endgame in Afghanistan on the heels of US House debate on bills that will shape the nature of the US-Pakistan relationship, Sherry said.
The US and Pakistan are working out details on how the blocked NATO supply routes could be opened.
Pakistan restores Twitter after block over Prophet Cartoons http://www.dailytimes.com.pk/default.asp?page=2012\05\21\story_21-5-2012_pg1_3
---------
Australia pledges $200 million assistance for Pakistan
May 21, 2012
CHICAGO: Australia will provide over 200 million dollars in financial assistance to Pakistan during the next three years under the Australia-Pakistan Development Partnership Program. This was revealed during a meeting between President Asif Ali Zardari and Australian Prime Minister Julia Gillard.
President Zardari welcomed Australia's enhanced assistance in the fields of education, agriculture and vocational training as the two leaders met on the sidelines of a two-day Nato summit.
According to Presidential spokesman Senator Farhatullah Babar, during the meeting, President Zardari called for a further enhancement of economic and trade ties between Pakistan and Australia.
"Australia is an important country and an important development partner of Pakistan", the president said.
Regional situation and the fight against militancy also came under discussion during the meeting.
Pakistan restores Twitter after block over Prophet Cartoons http://dawn.com/2012/05/21/australia-pledges-200-million-assistance-for-pakistan/
-----------
Africa
Radical Islamists urge bigger role for Islam in Tunisia
21 May 2012
By LIN NOUEIHED
Waving black flags embossed with Islamic verses, thousands of radical Islamists rallied in the central Tunisian town of Kairouan on Sunday to demand a wider role for religion in a country long considered one of the Arab world's most secular.
Draping their banner from the town's ancient mosque, supporters of Ansar al-Sharia, or the Partisans of Islamic Law, one of the most radical Islamist movements in Tunisia, turned out in a show of force likely to cause alarm among secularists.
In jail or underground before the 2011 uprising that ousted secular strongman Zine al-Abidine Ben Ali and launched the Arab Spring, Tunisian Islamists have since become more assertive.
On Sunday, Salafis - followers of a puritanical strain of Sunni Islam - from around Tunisia descended on Kairouan, many wearing long beards, robes and caps.
Several speakers at Ansar al-Sharia's second national conference had been imprisoned on terrorism charges either in Tunisia or in the U.S. detention camp at Guantanamo Bay.
Speaking to cries of "Allahu akbar", or God is Greatest, de facto leader Saifallah Ben Hussein, better known as Abu Ayadh, presented the movement's vision for a new Tunisia in which the media, education, tourism and commercial sectors would be reformed according to Islamic principles.
"In tourism and commerce ... we say to those who suffer that the solution is to end usury," he told supporters, referring to the payment and receipt of interest, which is banned in Islam.
Abu Ayadh called for the creation of an Islamic trade union to confront the powerful and secular-dominated unions that have clashed repeatedly with the Islamist-led government, but said the movement would rely on dialogue not force.
"To those in charge of tourism in this country, we say that for over a year there has been no attack on a single hotel or a single tourist," he said. "We restrain ourselves. We say this is to be done through preaching."
No clash with Ennahda
While Islamists did not play a major role in the revolution, the struggle over the role of religion in government and society has since emerged as the most divisive issue in Tunisian politics.
Salafis want a broader role for sharia in the new Tunisia, alarming secular elites who fear they will seek to impose their views and ultimately undermine Tunisia's nascent democracy.
While the moderate Islamist Ennahda won October elections and now leads the government, it has chosen to rule in coalition with two secular parties and has said it would not seek to impose sharia, to the dismay of the more conservative Salafis.
Sunday's conference had been billed by some secularist newspapers as the moment when Tunisia's Salafis, some of whom have al Qaeda sympathies, would break with Ennahda.
But Abu Ayadh said the Salafis would not clash with other Islamists despite differences in outlook.
"They (secularists) want there to be a break between us and other Muslim currents ... but, no matter how much we differ with other Muslims in this land, our religion prevents this," he said.
Tunisians are mostly Muslim but their country's long secular tradition has been tarnished by association with Ben Ali and his predecessor Habib Bourguiba, both dictators.
Islamists were severely repressed under Ben Ali, when men who grew beards or went to the mosque were closely watched. Women were discouraged from hiding their hair let alone their face.
They now say they are practicing their right to express their vision and beliefs as any other Tunisians do.
"We have been waiting for this moment, this freedom for so long. Under Ben Ali, I used to wear an ordinary headscarf but I did not feel free," said one woman, dressed from head to toe in a black veil that revealed only her eyes.
"After the revolution, I felt free to become more religious and the more I get into my religion the more I feel at peace."
Both Salafi men and women at the rally said they did not seek to ban alcohol or impose the veil but would seek to spread Islamic values through preaching and dialogue.
Secular critics fear a gradual encroachment of ever stricter rules, however. They want Ennahda to rein in religious zealots.
"Is it true there are thousands?" asked one shopkeeper, an unveiled young woman, near the mosque in Kairouan. "It is the first time I have seen so many. It is scary."
http://english.alarabiya.net/articles/2012/05/21/215374.html
---------
Lockerbie bomber Megrahi dead
HASAN SUROOR
May 20, 2012
Abdelbaset al-Megrahi, a former Libyan intelligence officer and the only person convicted of the 1988 Lockerbie bombing which killed 270 people, died at his home in Tripoli on Sunday after a protracted battle against cancer.
His death, announced by his brother Abdulhakim, brought down the curtain on one of the most controversial episodes in the West's relations with the erstwhile Libyan leader Muammar Qadhafi.
Megrahi (60,) who had terminal prostate cancer, was released from a Scottish jail in 2009 on compassionate grounds sparking fury across the Atlantic amid allegations that he was released under a secret oil deal with Libya.
Families of the victims of the Lockerbie crash called it an "insult" to their feelings and a "mockery of the rule of law".
Full report at:
http://www.thehindu.com/news/international/article3439598.ece
---------
Southeast Asia
Canadian author says Malaysia lost tolerance after difficult launch
20 MAY 2012
BY DEREK YIU
Lesbian writer Irshad Manji launches the Malay version of a new book amid criticisms that she promotes ideas against religion and human nature
A Canadian Muslim gay activist launched the Malay version of her controversial book on liberal Islam in Malaysia, despite official efforts to ban all her public events.
Irshad Manji and her local publisher ZI Publications eventually managed to pulled off the launch for 'Allah, Liberty and Love' (Allah, Kebebasan dan Cinta in Malay) in front of a 50-odd crowd yesterday (19 May), after two other venues pulled out of hosting her.
The 44-year-old New York University (NYU) professor praises on Twitter the 'moral courage' of each participant, tweeting 'FANTASTIC event in KL! Great energy - except 4 cops who told latecomers that event is banned. Didn't stop us. Congrats 2 all.'
Political parties and non-governmental organizations have opposed her visit, claiming the Ugandan-born lesbian writer insults Islam with her writings and attitude.
Jamil Khir Baharom, minister in charge of Islamic affairs, also said Islam officials and the Home Ministry would not allow the author's roadshow upon complaints, citing her ideology and openly gay lifestyle.
Full report at:
http://www.gaystarnews.com/article/canadian-author-says-malaysia-lost-tolerance-after-difficult-launch200512
---------
Malaysia: Saudi tourists' favorite destination
18 May 2012
Malaysian Ambassador Syed Omar Al-Saggaf led a tourism roadshow presentation recently with 200 guests at the Ritz-Carlton Hotel here.
Among those present were Abdullah S. Al-Jehani, vice president for tourism at the Saudi Commission for Tourism and Antiquities and a Malaysian delegation representing different hotels, resorts and spas.
"I am pleased to announce that as far as tourist arrivals are concerned, Saudi Arabia is top in visitor arrivals in Malaysia from West Asia. Last year, Malaysia recorded 87,693 arrivals from Saudi Arabia," Al-Saggaf said.
In Dubai, different companies from different countries that took part in the Arabian Travel Market (ATM) there announced that they have high expectations from the local market as they found that Saudis are frequent travelers and best investors from the region.
Al-Saggaf said the large number of Saudi visitors to Malaysia could not have been possible without the support of the tourism industry in the Kingdom.
"I would like to take this opportunity to thank all the travel agents and airlines represented here this evening for your hard work, help and support in promoting Malaysia as a holiday destination among local tourists," he said.
"Tourism has become one of the major players in international commerce, and represents one of the main sources of income for many countries," he said.
"At the microeconomic level, travel and tourism play an extensive role in stimulating economic sectors such as transportation, food, accommodation, entertainment, handicraft, shopping, spa, wellness, health care and education."
Al-Saggaf suggested that local travel agents come up with special packages for travelers from the Kingdom to visit not only Kuala Lumpur but also Penang and Langkawi as well as other tourist destinations in Malaysia like Terengganu, Pahang, Melaka, and Sabah.
Full report at:
http://www.arabnews.com/malaysia-saudi-tourists%E2%80%99-favorite-destination
---------
Prosecutors seek life term for Bali bombmaker
May 21, 2012
JAKARTA: Indonesian prosecutors on Monday asked for a life sentence rather than the death penalty for Umar Patek, the bombmaker accused of being behind the Bali attacks that killed 202 people.
When the trial started in February prosecutors had said they would seek capital punishment for Patek, who was held last year in the Pakistani town of Abbottabad, four months before al Qaeda chief Osama bin Laden was killed there.
Prosecutor Bambang Suharyadi told the West Jakarta District Court that Patek had been proved guilty of premeditated murder, but they were seeking a lighter sentence because he had been remorseful and cooperative.
"We the prosecutors recommend… the defendant Umar Patek be given a life sentence," Suharyadi told the court. "He has been polite and cooperative during the trial and regretted what he has done."
Full report at:
http://dawn.com/2012/05/21/prosecutors-seek-life-term-for-bali-bombmaker/
-----------
Europe
MF Husain, Raza works to go under hammer in London
20 MAY 2012
A strong selection of works by major South Asian artists including MF Husain, SH Raza and FN Souza will be the highlight of an annual Bonhams sale here next month.
The Modern and Contemporary South Asian art auction on June 7 will also feature works of other artists like Jamini Roy, Rabindranath Tagore, Avinash Chandra, B Prabha, George Keyt, Sadequain, Jamil Naqsh and A R Chughtai sourced from private collections in Europe and the US. A leading work on sale is the serene 'Vespers I' (100,000-150,000 pounds) by one of India's foremost modern artists Jehangir Sabavala.
Illustrated on the cover of his monograph by Ranjit Hoskote, The Crucible of Painting: The Art of Jehangir Sabavala, 'Vespers I' is one of Sabavala's most important works, representing a key period of transition in the artist's oeuvre.
"Sabavala had a lifelong fascination with monastic life, and the figures of the monk and the hermit are central to his work. Indeed, he often compared his long, solitary and disciplined hours of work in the studio with a monk's routine of study, prayer, retreat and meditation," says independent curator Hoskote, who was responsible for the Indian Pavilion at the Venice Biennale in 2011.
http://www.dailypioneer.com/world/66824-husain-raza-works-to-go-under-hammer-in-london.html
---------
Book on Islamic social thought published in Russian
20 May 2012
TEHRAN -- The Russian version of "A History of Social Thought in Islam" written by a number of Persian authors has been published in Moscow.
Mohammad Soleimanpanah, Mehdi Saffar Dastgerdi, Mahmud Rajabi, Majid Kafi, Mohammad Davari, and Hafizollah Fuladi are the authors of the book, which has been translated into Russian by Mohammadsalom Makhshulov.
Russia's Veche Publisher printed the book with the helps of the Dagestan State University and Iranian cultural attaché's office in Moscow.
The book was published in Iran by the Organization for Researching and Composing University Textbooks in the Humanities (SAMT).
http://tehrantimes.com/arts-and-culture/97991-book-on-islamic-social-thought-published-in-russian-
---------
URL: https://www.newageislam.com/islamic-world-news/new-age-islam-news-bureau/ahmadiyas,-christians-and-rss-trying-to-convert-muslims--jamiat-ulama-i-hind/d/7387