New Age Islam News Bureau
4 Sept 2019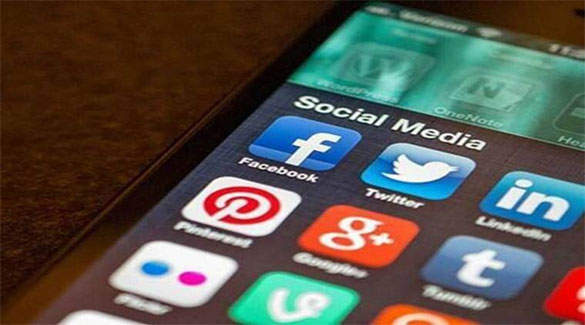 The next mosque visit will be held at the Jama Masjid next month. (Source: File Photo)
-------
• After Jamiat Ulema -i- Hind, Jamaat -e- Islami Hind Seeks Dialogue with Hindus to Build Brotherhood among Communities; JIH Called to Bring On Board Other Voices That Represent Both Communities
• Muslims Invite Hindus to Mosques in Nagpur to Counter Rift between the Communities Being Created On Social Media
• Welcome Get Together - RSS-Jamiat Meet Shows Strength of Our Political System
• Kerala Police Book All India Radio Producer For Hateful Anti-Muslim Post On NRC In Assam
• Kashmiri Militant Calls for Pakistan Military Intervention In Disputed Region
• 'Stay Out Of Our Business,' Trump Slams London Mayor Sadiq Khan
• Turkish President Recep Tayyip Erdogan Says Syria's Idlib Slowly Disappearing
India
• After Jamiat Ulema -i- Hind, Jamaat -e- Islami Hind Seeks Dialogue with Hindus to Build Brotherhood among Communities; JIH Called to Bring On Board Other Voices That Represent Both Communities
• Muslims Invite Hindus to Mosques in Nagpur to Counter Rift between the Communities Being Created On Social Media
• Welcome Get Together - RSS-Jamiat Meet Shows Strength of Our Political System
• Kerala Police Book All India Radio Producer For Hateful Anti-Muslim Post On NRC In Assam
• Hindus Attacked, Trespassed, Razed Babri, Now Seek Ayodhya Land: Muslim Parties To SC
• Kashmir protests get ugly again in London, Indian High Commission targeted
• In J&K, questions over whether Urdu will remain official language
• Measures taken in Kashmir to ensure peace efforts are not scuttled from across the border: Shringla
• Indian delegation thwarts Pak attempt to raise Kashmir issue at UNICEF meet in Lanka
• Indian High Commission in London vandalised as protests over Kashmir turn violent
• The boys from Kashmir: How a Kerala institute offers peace, and hope, to children from the Valley
• India, Pakistan to hold third round of talks on Kartarpur corridor
• India hands over list of proposals on Kartarpur corridor to Pakistan
• Kartarpur corridor: Third round of talks begin, Pakistan hopes to finalise draft agreement with India
• Israel PM Netanyahu cancels planned day-long visit to India on Sep 9
• J-K government launches advertisement blitzkrieg on 'benefits' of abrogation of Article 370
--------
Pakistan
• Kashmiri Militant Calls for Pakistan Military Intervention In Disputed Region
• Sikh girl issue resolved, says Pakistan Punjab governor
• Pakistan rules out change in its nuclear policy
• Tough to prove 'Kashmir genocide' claim: Pakistan's ICJ lawyer
• Pak to issue multiple, on-arrival visas to Sikh pilgrims: Imran Khan
• Saudi, UAE ministers arriving today to discuss regional situation
• Kashmir issue to be single point agenda in talks with Arab ministers, says Qureshi
• Govt places madrassas under education ministry's control
• Iran reaffirms support for Kashmir cause
• Pakistan's future linked with democracy: COAS
• India seeks visa-free entry for 5000 Sikh pilgrims as Kartarpur talks resume
--------
North America
• 'Stay Out Of Our Business,' Trump Slams London Mayor Sadiq Khan
• Donald Trump and Mark Esper to discuss US-Taliban draft deal
• US Treasury Sanctions 4 People for Funding Hamas
• 4th person sentenced in plot to bomb US Muslim community
• US urges all parties to show restraint on Kashmir issue
• US using Afghanistan as spring pad for activities against China: Analyst
• US-Taliban peace deal: what has been agreed so far?
--------
Europe
• Turkish President Recep Tayyip Erdogan Says Syria's Idlib Slowly Disappearing
• How the British Empire Abandoned Its Most Vocal Muslim Supporter
• A watershed moment for the Muslim #MeToo movement
• White supremacist behind 'Punish a Muslim Day' jailed for 12 years
• Isil executioner who conned thousands of pounds in UK housing benefits is captured
• British warship fights off 115 'intimidating' confrontations from Iranian attack craft
• France Dangles $15 Billion Bailout for Iran in Effort to Save Nuclear Deal
• France pushes $15 bln credit line plan for Iran, if US allows it
• Sweden's Foreign Minister: Yemen peace talks must be inclusive
--------
Southeast Asia
• Malaysian Minister to Meet Terengganu Exco Over Shariah-Compliant Rule For Women Athletes' Attire
• Plan for Lake Toba As Halal Tourist Destination Sparks Controversy
• IS claims attack in Bangladesh that injured 2 police
• Missing Maldives journalist killed by al-Qaeda affiliate
• DAP accuses PAS of dancing with extremism in backing call for non-Muslim boycott
• GMIM president Wan Asshima apologises to Khalid Samad to settle defamation suit
--------
Arab World
• New Saudi Visa Scheme To Be Announced 27 September, 50 Nationalities Expected To Benefit
• Lebanon Summons Turkish Ambassador After President Raised Ottoman Era Atrocities
• Latest graduates set to become global ambassadors for Saudi Arabia
• Syria war: US missile strike on 'al-Qaeda leaders' in Idlib
• Sadrist militias kill eight Islamic State militants in central Iraq
• Hezbollah: flare-up with Israel over but a 'new phase' has started
• How Does Hezbollah Systematically Infiltrate Lebanon?
• MbS to Set Up Spying Center in Djibouti
• Politician Blasts US Lack of Assistance to Iraq in Controlling Borders
• Thousands of children in northwest Syria to miss school: NGO
• Army troops, Hashd al-Sha'abi fighters launch anti-Daesh offensive in western Iraq
• Saudi Cabinet appreciates UN condemnation of Houthi attacks
--------
Mideast
• Rouhani: Iran Will Give EU Countries Two-Month Deadline To Save Nuclear Deal
• ​​​​​​​US new sanctions target Iranian Space Agency
• Hezbollah proved capability to hit targets deep inside Israel, Israeli TV admits
• U.S. Imposes Sanctions on Wandering Iranian Oil Tanker
• New US-led patrols in Persian Gulf raise stakes with Iran
• Terror Charges Dropped Against Pro-Kurdish Leader
• Israeli army says it uncovers Lebanon's Hezbollah missile site
• US imposes sanctions on Iran's space agencies
• Rouhani says Iran's answer to US talks will 'always be negative'
• Retired Indian Army General to Head UN Mission in Yemen's Hodeidah: Sources
• Arab Coalition intercepts Houthi drone targeting Khamis Mushait
--------
South Asia
• After Bombing, Afghans Demand That Foreigners Leave Their Neighborhood
• 60 Taliban militants killed, wounded in Afghan and U.S. forces operations in 4 provinces
• Myanmar Forcing Rohingya to Accept 'Foreigner' Label
• Official says 16 dead, 119 hurt in Taliban attack in Kabul
• Afghan City Survives Third Taliban Assault, but Loses a Top Defender
• U.S., Taliban near Afghanistan deal, fighting intensifies in north
• The US-Taliban Negotiations: A Deadly Qatari Trap
• Afghan forces kill Taliban's Qari Wakil and his comrades in Faryab province
• Police forces kill 2 suicide bombers before they storm a wedding ceremony in Kandahar
• NATO SG reaffirms support to Afghan forces while endorsing peace efforts
• India reaffirms stance as U.S. and Taliban close in on a peace deal
--------
Africa
• Nigeria: Leah Sharibu Alive, Govt Negotiating With Boko Haram to Free Her - Presidency
• Somalia says kills 9 al-Shabab militants
• Sudan's PM chooses 14 members of first cabinet since al-Bashir's fall
• Libya closes Tripoli's only functional airport after attack
• UN calls for urgent action to end violence in Nigeria
• Army Kills Two Suspected Boko Haram Terrorists, Recovers Weapons In Borno
• Nigeria: Residents Flee As Boko Haram Attacks Chibok Again
Compiled by New Age Islam News Bureau
URL: https://www.newageislam.com/islamic-world-news/after-jamiat-ulema-i-hind/d/119654
--------
After Jamiat Ulema -i- Hind, Jamaat -e- Islami Hind Seeks Dialogue with Hindus to Build Brotherhood among Communities; JIH Called to Bring On Board Other Voices That Represent Both Communities
Sep 3, 2019
NEW DELHI: Just days after the meeting between RSS chief Mohan Bhagwat and Jamiat Ulama -i- Hind (JUH) president Maulana Arshad Madani where they deliberated on working on communal harmony, another minority organisation Jamaat -e- Islami Hind (JIH) has reinforced the need for a dialogue with representatives from the Hindu community to build brotherhood.
They feel that both Muslim and Hindu communities need to work together to prevent people with vested interests from spreading hatred.
JIH however, cautioned that neither can RSS be considered as the lone representative of Hindus nor JUH the representative voice of all Muslims. They called for bringing on board the many voices that represent both communities.
When asked how they sought to build on the spirit of harmony, JIH vice-president S Ameenul Hasan cited the "Sadbhavna Manch" programme launched in Karnataka last year by JIH. Around 200 such platforms drawing upon people of different religions have been created to have a dialogue with people and resolve differences amicably. The JIH cites this as an attempt to create a harmonious community level partnership. "We now plan to expand this to the entire country by setting up the about 2,000 such platforms across the states in one year," Hasan added.
Addressing a press conference on concerns like the NRC process in Assam, the JIH's top brass raised concerns over the fact that over 19 lakh people have been excluded from the final list. "We feel a lot of genuine cases have been left out and hence the government should ensure proper verification to ensure no genuine case is left out. Also grounds of rejection must be provided to those facing rejection," JIH secretary, Malik Moatasim Khan said.
JIH in its press statement said that "those excluded from the list must appeal and re-apply by submitting the required documents. They have 120 days to appeal before the foreigner's tribunal and can further go to the Guwahati high court and even the Supreme Court if they are not satisfied with the verdict of the tribunal."
https://timesofindia.indiatimes.com/india/after-juh-jamaat-e-islami-hind-seeks-dialogue-with-hindus-to-build-brotherhood-among-communities/articleshow/70966119.cms
--------
Muslims Invite Hindus to Mosques in Nagpur to Counter Rift between the Communities Being Created On Social Media
By Vivek Deshpande
September 4, 2019
Upset over a social media post alleging that after Article 370 was scrapped large quantities of arms were recovered from several mosques in the Kashmir Valley, the Muslim community here has invited Hindus to visit mosques in a bid to counter messages trying to create a rift between the communities.
The message was posted by a city-based lawyer in a WhatsApp group. Upset, Farhat Baig, a member of the group, decided to invite the Hindu community to the city's Chhoti Masjid on September 5. "I was sad to see this post from a young lawyer, who is otherwise a very nice person. I asked him why he was trying to create misgivings about the Muslim community by posting such messages. I then met the city's prominent religious leaders and we decided to invite all non-Muslims to Chhoti Masjid to see how the mosque functions," Baig told The Indian Express.
"The lawyer, who posted it, called me to say sorry. I told him it was alright but he should come to the mosque and see things for himself. He said he would definitely come," Baig said.
Baig, who is a founder-member of the local Muslim Educational, Social and Cultural Organisation, spoke to prominent members of the Muslim community, including the Imam of Choti Masjid Mufti Waliulallah and Jama Masjid president Mirza Salim Baig. He urged them to open mosques to non-Muslims for them to see how they function. "The two leaders were more than happy to do that. So, we have fixed the programme at 4 pm on September 5. They will be free to participate in Namaz too. We will offer them tea and snacks," Baig said.
Ever since Baig announced the idea at a press conference recently, his phone hasn't stopped ringing. "Several people are calling to congratulate me. They are saying they will definitely attend the programme," he said.
The next mosque visit will be held at the Jama Masjid next month. Mirza Baig said, "There are a lot of misconceptions about Islam among non-Muslims. But I wish to tell them it's as much a religion of brotherhood as theirs. God is one for all, only the ways to reach Him are different. We should always be focused on reaching Him. That's our manzil (goal)…"
https://indianexpress.com/article/india/article-370-kashmir-muslims-invite-hindus-mosques-nagpur-counter-social-media-messages-5963596/
--------
Welcome Get Together - RSS-Jamiat Meet Shows Strength Of Our Political System
Sep 4, 2019
The first recorded contact between members of the Rashtriya Swayamsevak Sangh (RSS) and the Jamiat Ulema-e-Hind (JuH) was from 1975 to 1977, during the Emergency years. Members of both the outfits were incarcerated at the Bhondsi Jail in Haryana and the best way of passing time for the political prisoners was to play cricket. The time spent in prison got members of the two sides together, personally, for the first time. While that generation of leadership is gone, happily, the relationship has endured, even if the two have been on the opposite sides of the political divide. Last week, the RSS and the JuH agreed to work jointly to promote harmony and accord in the country.
The Indian political system is flexible enough to accommodate two vastly disparate elements. RSS sarsanghchalak Mohan Bhagwat met the chief of JuH, Maulana Syed Arshad Madani, in the capital and the two agreed to formalise a plan to create amity between their respective communities. While there was no formal announcement, media reports suggest that RSS leader Ram Lal has been given the mandate to plan how the two organisations will share a platform.
During the meeting that lasted over an hour, Bhagwat reportedly assured Madani that Muslims in India have nothing to fear and that Sangh's ideology does not perceive them as different from Hindus. The good thing about such an interaction is that it was upfront and candid. Madani underlined three issues that Muslims are worried about: mob lynching, names being left out of the national register of citizens (NRC) in Assam and a general atmosphere of fear.
Bhagwat, always a moderating and sober influence, assuaged the fears of the JuH chief. Two potentially contentious issues were left out — Ram Janmabhoomi and Kashmir — which is just as well. Any dialogue can prosper only if common points are on the discussion table and contentious ones set aside for the moment. In this case, it was the JuH work in the field of education and social welfare, which has impressed RSS leaders. The meeting was planned over a year-and-a-half ago, but could not be scheduled on account of the general elections. Importantly, this comes ahead of the Sangh's upcoming coordination meeting in Rajasthan's Pushkar next week, which will be attended by 150 functionaries. To be sure, this is not for the first time that Muslim leaders have engaged with the Sangh. Some former RSS leaders like K Sudarshan have held periodic interactions with the Muslim community. When Sudarshan was the sarsanghchalak, he held meetings with several leaders from Muslim and Christian communities. In 2009, Sudarshan also met Shia cleric Hamidul Hasan, when a controversy erupted over chanting of Vande Mataram. A few years later, he also met Kalbe Sadiq, the then vice-president of All India Muslim Personal Law Board (AIMPLB). There is little doubt that such meetings will go a long way in understanding each other's perspective.
https://www.dnaindia.com/analysis/editorial-dna-edit-welcome-get-together-rss-jamiat-meet-shows-strength-of-our-political-system-2787256
--------
Kerala Police Book All India Radio Producer For Hateful Anti-Muslim Post On NRC In Assam
Saritha S Balan
September 04, 2019
Police in Kerala's Kodungallur have booked KR Indira, an author and programme director with All India Radio, for a hateful post on Facebook regarding the National Register of Citizens (NRC) list in Assam.
Known for being openly anti-Muslim, Indira in her latest post said that Muslim women give birth to children as pigs do. "After all they have to conquer the world by increasing their numbers. Birth control medicine may need to mixed in tap water to save the earth from you people," read her post.
Kodungallur police booked Indira on Tuesday under 153 A (promoting enmity between different groups on ground of religion, race, place of birth, residence, language etc and doing acts prejudicial to maintenance of harmony) and 120 0 of the Kerala Police Act (whoever by means of any communication device or computer resource cheats by personating, shall be punished with imprisonment of either description for a term which may extend three years and shall also be liable to fine which may extend to Rs 1 lakh). 153 A is a non-bailable offence.
Kodungallur police told TNM that Indira was booked on a complaint filed by a person named Vipin Das.
Meanwhile, Dalit activist Rekha Raj also filed a complaint with the police cyber cell on Monday about Indira's Facebook post on the NRC in Assam.
The AIR programme director has consistently put up posts spewing hate against Muslims and receives plenty of comments outraging against her posts.
Indira's latest post came after she got strongly worded objections and abuses on her earlier post which said that those who were excluded from the NRC list could be accommodated in camps for illegal migrants.
"In Kerala some people are worried about where the non-citizens would go. They can be housed at the illegal migrants camps with minimum facilities, without ration card or Aadhar card. They can even be sterilised so they do not give birth to children," Indira's previous post on NRC read.
"Indira is humiliating Muslim women. With her posts she tries to create communal hatred and division between Hindus and Muslims. This is a serious offense. I am not sure what will be the outcome of the complaint. I have nothing personal against her, but I wanted to make her and those who clap for her realise the seriousness of what they do," Rekha told TNM.
"Kerala is the only place that raises its voice, though limited, against Hindu fascism. There has been a deliberate and concrete attempt to dilute serious issues, and the anti-Muslim tone in this shouldn't be overlooked, it should be nipped in the bud. We had seen in the Sabarimala issue how precarious it can be. I don't think the police, who had even booked an activist who urged people to donate inner-wear for women living in flood relief camps, would take suo motu action against people like this," Rekha added.
"Our cities are rapidly getting hyper Hindu in nature and the essential character of that is Islamophobia, which could create insecurity among the Muslims. They should be allowed to live without fear, with dignity and pride," Rekha said.
In absurd move, Kerala activist arrested for saying women at relief camp need innerwear
Rekha pointed out that Indira's posts are also misogynistic. "They tell women, like the government or men do, how their uterus should work, how many children they should give birth to," she said.
On Tuesday evening, a group of writers, activists and cultural figures came out with a joint statement on the need to check people like Indira. Writers CS Chandrika, S Saradakutty, activists Maya Krishnan and Rekha Raj, among others, have signed the petition.
https://www.thenewsminute.com/article/kerala-police-book-air-producer-hateful-anti-muslim-post-nrc-assam-108339
--------
Kashmiri militant calls for Pakistan military intervention in disputed region
Abu Arqam Naqash
SEPTEMBER 2, 2019
MUZAFFARABAD, Pakistan (Reuters) - A Kashmiri militant commander said on Sunday that Pakistan should send troops to protect the people of India-controlled Kashmir if the United Nations does not send peacekeepers, after New Delhi revoked its autonomy last month.
"It's binding upon the armed forces of Pakistan, the first Islamic nuclear power, to enter India-occupied Kashmir to militarily help the people of the territory," Syed Salahuddin, who heads an alliance of over a dozen groups fighting Indian rule in Kashmir, said.
His comments underline growing domestic pressure on Pakistan's Prime Minister Imran Kahn to take robust action after India stripped Kashmir of its special status on Aug. 5. Khan has so far focused on a global diplomatic campaign condemning India's actions.
"In these testing times... mere diplomatic and political support is not going to work," Salahuddin told a gathering of hundreds in Muzaffarabad, the capital of the Pakistani zone of Kashmir.
On stripping Indian-controlled Kashmir of its special status, New Delhi blocked the region's right to frame its own laws and allowed non-residents to buy property there. The government said the reform would facilitate Kashmir's development, to the benefit of all.
But the move angered many residents of the region, which has been under a security clampdown ever since with telephone lines, internet and television networks blocked and restrictions on movement and assembly.
India and Pakistan both rule parts of Kashmir while claiming it in full.
Islamabad this year announced it was cracking down on militant groups amidst global pressure to do so after a group launched a deadly attack on paramilitary police in India-controlled Kashmir in February.
Salahuddin said that "harsh steps" taken by the government of Pakistan had hindered his group's ability to take action.
"These steps have restrained us from launching armed resistance against India in a move that is unfair," he said.
Officials in Pakistan say the government is working to show it is behaving responsibly and have rejected suggestions there could be a temptation to use militants as proxies against India.
Salahuddin, who is originally from Badgam town in Indian-administered Kashmir, was placed on a list of global terrorists by Washington in 2017, a move Pakistan's government at the time called unjustified.
https://www.reuters.com/article/us-india-kashmir-pakistan-militants/kashmiri-militant-calls-for-pakistan-military-intervention-in-disputed-region-idUSKCN1VM1K0
--------
'Stay Out Of Our Business,' Trump Slams London Mayor Sadiq Khan
Sep 4, 2019
US President Donald Trump has hit back at London Mayor Sadiq Khan after the British politician chastised the American head of state for his handling of Hurricane Dorian.
Misspelling the mayor's first and last names, Trump warned "incompetent" Khan in a couple of tweets on Tuesday to "stay out" of the US's business after Khan berated him for playing golf as Hurricane Dorian bore down on the southeastern coast of the United States.
Trump defended his time spent golfing, saying it was not different from politicians who spend time exercising or traveling.
"The incompetent Mayor of London, Sadique Kahn, was bothered that I played a very fast round of golf yesterday," Trump wrote in a tweet. "Many Pols exercise for hours, or travel for weeks. Me, I run through one of my courses (very inexpensive). President Obama would fly to Hawaii."
Donald J. Trump
✔
@realDonaldTrump
The incompetent Mayor of London, Sadiq Khan, was bothered that I played a very fast round of golf yesterday. Many Pols exercise for hours, or travel for weeks. Me, I run through one of my courses (very inexpensive). President Obama would fly to Hawaii. Kahn should focus on....
87.8K
8:18 PM - Sep 3, 2019
Twitter Ads info and privacy
43.3K people are talking about this
He continued, "Khan should focus on 'knife crime,' which is totally out of control in London. People are afraid to even walk the streets. He is a terrible mayor who should stay out of our business!"
The tweets came after Khan panned the US president for his golf habit, saying, "He's clearly busy dealing with a hurricane out on the golf course."
Hurricane Dorian left a path of destruction through the Bahamas on Monday and is now on track to hit parts of the East Coast throughout the week.
The American president was away visiting his Trump National Golf Club in Virginia amid the heavy storms and flash flooding caused by the deadly hurricane.
Trump has declared a state of emergency for the US state of Georgia as Hurricane Dorian was on its course towards Florida, North Carolina and South Carolina after battering Bahamas.
The American head of state and the London mayor have butted heads numerous times over the past few years, with Trump branding Khan a "stone cold loser" and the Labour politician objecting to Trump's campaign pledge to ban Muslims from traveling to the US. https://www.presstv.com/Detail/2019/09/04/605277/US-Donald-Trump-London-Mayor-Sadiq-Khan-Hurricane-Dorian
--------
Turkish President Recep Tayyip Erdogan says Syria's Idlib slowly disappearing
Sep 4, 2019
Turkish President Tayyip Erdogan said on Tuesday that a so-called de-escalation zone in Syria's Idlib region is slowly disappearing because of military attacks by government forces.
Mr Erdogan also said he would make all necessary contacts with parties in the region to find a solution to the Idlib situation, adding that a Syria safe zone which he has proposed to host Syrians fleeing the war is now nothing more than a name.
"Idlib is slowly disappearing. Idlib is in a situation that it started to disappear and become torn down in a way Aleppo is. It is not possible to stay silent against this," Mr Erdogan told a news conference in Ankara.
Idlib, in Syria's northwest corner, is the only big chunk of the country still in rebel hands after over eight years of war.
Turkey, Russia and Iran agreed in 2017 to the Idlib zone to reduce fighting, although the terms were never made public and the deal did not include extremist Islamist groups.
A truce in early August collapsed three days in, after which the Russian-backed Syrian army pressed an offensive and gained ground against rebel forces, some of whom are backed by Turkey.
A fragile ceasefire has held in the Idlib region since Saturday, following four months of air strikes that have killed hundreds of civilians and caused mass displacement.
An estimated three million people are living in Idlib almost half of whom have been displaced from other parts of Syria in the country's eight-year war.
Children make up nearly half of the region's total population, the United Nations says, and are at particular risk, with thousands missing out on their education.
The heavy bombardment has damaged or impacted 87 educational facilities, according to Britain-based NGO Save the Children.
"Thousands of children due to start the school year in northwest Syria may not have access to education" after the latest violence, the charity said.
Classes are set to start at the end of September, but just over half of the region's 1,193 schools can still operate, it said.
"As the new school year starts, the remaining functional schools can only accommodate up to 300,000 of the 650,000 school-age children," it said.
A further 200 schools are being used as shelters for those displaced by the fighting, it added.
Violence since April has killed more than 960 civilians, according to the Syrian Observatory for Human Rights, and displaced more than 400,000 people, the UN says.
After bombardment damaging schools or forcing them to close, many parents are scared to send their children to those still open, Save the Children said.
"Teachers are telling us that parents are pleading with them to shut schools for fear of them being attacked," the group's Syria country director Sonia Khush said.
"Many children are dealing with losing their homes, loss and grief. They should not have to fear losing their lives whilst they try to learn," she added.
Idlib has since January been ruled by Hayat Tahrir Al Sham, an alliance led by Syria's former Al Qaeda affiliate.
Syria's conflict has killed more than 370,000 people and displaced more than half of the country's pre-war population since starting in 2011 with the brutal repression of anti-government protests.
On Saturday, the US Central Command, part of the Department of Defence, said US forces struck an Al Qaeda facility in Idlib in an attack aimed at the organisation's leadership.
Mr Erdogan said that Idlib would be the most important issue during his meeting with US President Donald Trump as part of the United Nations General Assembly later in September.
A proposed safe area in northern Syria to host displaced Syrians is not supported by some allies, Mr Erdogan said.
"Safe zone is nothing more than a name right now. Some assaults, threats are made in the southern part but we are taking all the necessary steps," Mr Erdogan said.
https://www.thenational.ae/world/mena/turkish-president-recep-tayyip-erdogan-says-syria-s-idlib-slowly-disappearing-1.906135
--------
India
Hindus attacked, trespassed, razed Babri, now seek Ayodhya land: Muslim parties to SC
September 2, 2019
The Babri mosque was attacked in 1934 by Hindus who then trespassed in 1949 and demolished it in 1992 and are now saying that their rights over the disputed Ram Janambhoomi-Babri Masjid land must be protected, Muslim parties said in the Supreme Court on Monday.
A 5-judge Constitution bench, headed by Chief Justice Ranjan Gogoi, which commenced hearing arguments from the Muslim side on 17th day of the crucial proceedings, was told by senior advocate Rajeev Dhavan that the historical assertions and facts cannot be relied upon completely in deciding the lawsuits.
"In 1934, you (Hindus) break the masjid and in 1949, you commit trespass and finally, in 1992, you demolish the mosque...and after all the destructions, you say that the Britishers collaborated against Hindus and now say that our right must be protected," said Dhavan, appearing for Sunni Waqf Board and one of the original litigants, M Siddiq.
The bench, however, told him: "Please do not go into all this. Your arguments should be relevant to issues."
Dhavan said all these issues have been raised by the other side and he should be allowed to respond as this hearing was related to "future of this country".
Senior advocate C S Vaidyanathan, appearing for the deity, also got up and said that Dhavan should deal with the case of plaintiff (Muslim parties).
"He is free to place his case, the way he wants to," the CJI said.
Dhavan told the bench, which also comprised justices S A Bobde, D Y Chandrachud, Ashok Bhushan and S A Nazeer, that Justice S U Khan, one of the three judges of Allahabad HC, had noted down that historical fact cannot be the ground enough to decide the title.
"As far as title suit of civil nature is concerned, there is no room of historical facts and sometimes, they will lead to erroneous conclusions," Dhavan said, quoting the HC verdict.
At the outset, Dhavan referred to the issues which he would address and said that it had been argued by the Hindu parties that when Babur defeated Ibrahim Lodi, the nature of regime change was 'Darul Islam' and in this form, the king does not automatically become the owner of the entire state.
Then he said that it has been argued that only Hindu law will apply in deciding the dispute and moreover the concept of 'Swayambhu' (on its own) has been used to say that as Lord Ram appeared on his own at the land which becomes the deity.
"The question of 'Swayambhu' does not arise, because it was raised first time in 1989 when the suit was filed on behalf of 'Ram Lalla Virajman' through a next friend," he said.
On the issue as to which law, Hindu or Muslim or both, would apply, Dhavan said the "law of justice, equity and good conscience should be applied as this is the law of the land".
During Vedic period, there were neither temples nor monasteries and there was no concept of idol worship, he said, adding that he "does not want to raise another controversy by pointing out whether Aryans brought such practices in our culture".
On the issue of 'parikrama' of the birth place of Lord Ram, which Hindus contended that it was going on since time immemorial, Dhavan said it was one of the forms of worship and not a piece of evidence.
The law on 'Wakf' would apply and once any property is dedicated to the almighty, 'Allah' becomes the owner.
He said historiography tells about the way the history should be read and such facts cannot be the sufficient ground to decide title claims in a lawsuit by courts.
History cuts both ways, Hindus and Muslims cannot say that their version of history be believed to decide, he said, adding, "I cannot dig up evidence...difficulties are there (in appreciating historical facts)."
The high court had used the principle of "informed guess" and "preponderance of probability" in holding that it cannot be said with certainty as to whether a temple existed at the disputed place before the mosque came up.
"We are firmly of the view that the place was not a temple just because there were pictures of peacock and lotus," Dhavan said, adding the high court took note of the views of ASI and other experts and said no "definite opinion" can be made about the nature of the structure.
Dhavan said he 'Ramayana', written by Tulsidas, was 'kavya' (poetry) and cannot said to be the part of history.
To this, the bench said: "Tulsidas was a contemporary and 'Kavya' may also contain facts."
Liberty may be taken by poet, Dhavan said.
He then referred to the statement of 'Nirmohi Akahara' saying it will not question maintainability of the lawsuit of deity 'Ram Lalla' if its (Akhara's) 'shebait' (devotee) rights are not challenged by the deity.
He then referred to the different stands of the deity and 'Akahara' with regard to legality of the lawsuits and said that the court will have to 'interpret' concession made by the 'Akahara' in favour of the deity.
'Ram Janm Bhoomi Nyas' is also a party and it said that it will construct a magnificant temple and now the question was whether 'Akhara' would get the same 'shebait' right, he said. Dhavan would resume arguments on Tuesday.
The Allahabad High Court, in its judgment of 2010 on four civil lawsuits, had partitioned the 2.77-acre disputed land equally among the three parties Sunni Waqf Board, Nirmohi Akhara and Ram Lalla.
Fourteen appeals have been filed in the Supreme Court against the verdict.
https://www.indiatoday.in/india/story/hindus-attacked-trespassed-razed-babri-now-seek-ayodhya-land-muslim-parties-to-sc-1594654-2019-09-02
--------
Kashmir protests get ugly again in London, Indian High Commission targeted
Sep 4, 2019
LONDON: About 10,000 British Pakistanis descended on London on Tuesday in hundreds of coaches from across the UK and proceeded to smash windows of the Indian High Commission and cause chaos on the streets of the British capital for the second time in weeks.
Members of the Indian diaspora did not hold a counter-protest. The 'Kashmir Freedom March', organised by a plethora of British Kashmiri groups, went from Parliament Square past Downing Street to the High Commission building led by some UK Labour MPs. Protesters carried Pakistan-Occupied Kashmir (POK) and Khalistan flags and placards saying, 'Stop shelling in Kashmir', 'End the siege' 'Time for UN to act on Kashmir' 'Stop war crimes in Kashmir' and they shouted "We want freedom" and "Azadi".
"You can try and silence a Parliament but you cannot try and silence a people. We will continue to protest on the streets of our cities and at the UN until we have delivered justice for the people of Kashmir. This idea this is a bilateral negotiation is now dead. It is time for a multilateral solution now," Birmingham Hodge Hill British Labour MP Liam Byrne, who led the march, said.
Byrne is gathering names on a petition he plans to hand into the House of Commons calling on the UK Government to make urgent representations to the Indian Government through the Commonwealth and through the UN "to seek restoration of Kashmir's special status; to ensure demilitarisation, restoration of communications and to immediately allow full access to human rights observers."
The protesters, who were mainly British Pakistanis and British people with roots in PoK, but who included pro-Khalistan Sikhs, said they were there to mark 30 days since the lockdown in Kashmir that commenced following abrogation of Article 370. A PoK flag was placed into the hands of the statue of Mahatma Gandhi at Parliament Square, Westminster before the march started.
Barricades were erected preventing the group from reaching the mission building in Aldwych.
As there were no people to target, the crowd hurled hundreds of eggs, tomatoes, shoes, stones, smoke bombs and bottles at the building and smashed several of its windows. The High Commission of India tweeted photos of several broken windows. The tweet said: "Another violent protest outside the Indian High Commission in London today, 3 September 2019. Damage caused to the premises."
A Metropolitan Police spokeswoman said there were two arrests, both were for criminal damage.
London mayor, Pakistani-origin Sadiq Khan, tweeted: "I utterly condemn this unacceptable behaviour."
India in the UK
✔
@HCI_London
• 14h
Another violent protest outside the Indian High Commission in London today, 3 September 2019. Damage caused to the premises. @foreignoffice @UKinIndia @MEAIndia @DominicRaab @DrSJaishankar @PMOIndia @tariqahmadbt
View image on Twitter
Sadiq Khan
✔
@SadiqKhan
I utterly condemn this unacceptable behaviour and have raised this incident with @metpoliceuk to take action.
357
11:34 PM - Sep 3, 2019
Twitter Ads info and privacy
1,835 people are talking about this
This is the second time in less than a month that the Indian mission in London has been targeted by unruly protesters.
On August 15, protesters carrying Khalistani and Kashmiri flags tried to push forward across police lines and threw objects, targeting members of the Indian diaspora who were peacefully celebrating Independence Day at the high commission. Hundreds of thugs and hooligans were among the protesters, made up predominantly of British Pakistanis, Pakistani Kashmiris and pro-Khalistan Sikhs.
They threw eggs, glass bottles, shoes, plastic bottles and other objects at the crowd who had gathered for the Independence Day event and at the mission building.
The High Commission of India lodged a criminal complaint shortly afterwards with the police over a broken window and damage to the walls.
Full report at:
https://timesofindia.indiatimes.com/india/kashmir-protests-get-ugly-again-in-london-indian-high-commission-targeted/articleshow/70968581.cms
--------
In J&K, questions over whether Urdu will remain official language
by Muzamil Jaleel
September 4, 2019
On the ground in Jammu and Kashmir (J&K), one of the questions being raised after the Centre's decision to scrap the state's special status and bifurcate the state into two Union Territories, is whether Urdu will remain the official language.
Section 47 of the J&K Reorganisation Act empowers the new Legislative Assembly of the Union Territory of J&K to "adopt any one or more of the languages in use in the Union Territory of Jammu and Kashmir or Hindi as the official language or languages to be used for all or any of the official purposes."
The business in the Assembly, the law states, shall be transacted in the "official language or languages of the UT of Jammu and Kashmir or in Hindi or in English." Before August 5, Urdu was the official language of J&K state, while official transactions and orders were also conducted and issued in English.
When contacted, J&K Governor's advisor Farooq Khan told The Indian Express: "All special provisions have been thrown into the dustbin of history where they always belonged. In the new set-up, everything will be done afresh. A child has taken birth, so it will be nurtured with all the love and care by the Government of India. The Centre's welfare schemes, which used to be mutilated in the previous set-up, are being pursued with full vigour."
Asked about the status of Urdu as J&K's official language post-August 5, Khan said: "The Reorganisation Act is very clear that the new official language or languages will be chosen by the new Assembly. Hindi is the national language so it would be an official language of the Union Territory of J&K. Urdu will also be given its due place. English will also be used as it is being used currently.''
Dogra rulers recognised Urdu as a state and official language of J&K in 1889. Before Urdu, Persian was the official language of Kashmir for around three centuries. In J&K, Urdu is the language of land and revenue records, courts (especially lower judiciary) and police (FIRs etc are all written in Urdu). It is also the mode of instruction in government schools, especially in Kashmir and the Muslim-majority districts of Jammu and Kargil.
With different languages spoken in J&K — Kashmiri, Dogri, Gojri, Ladakhi, Pahari and Balti — Urdu emerged as a link language during Dogra rule, especially because it wasn't the mother tongue of any substantial group.
The entry of All India Services in J&K in 1962 led to a decline in the use of this official language in the higher echelons of power because the officers — majority of them non-locals — didn't know Urdu and preferred English. Urdu, however, continued to be the main language of the government.
Full report at:
https://indianexpress.com/article/india/in-jk-questions-over-whether-urdu-will-remain-official-language-5963326/
--------
Measures taken in Kashmir to ensure peace efforts are not scuttled from across the border: Shringla
Sep 4, 2019
WASHINGTON: India took "precautionary and preventative measures" in Kashmir to ensure that the government's efforts to maintain peace in the Valley are not scuttled by "vested interests" from across the border, the country's Ambassador to the US Harsh Vardhan Shringla has said.
Shringla made the comments in a podcast on Tuesday and spoke on changing the paradigm in Jammu and Kashmir- from cross-border terrorism and radicalisation to jobs, inclusive development and a hope for peace.
Authorities suspended Internet and mobile services in several areas in Jammu and Kashmir and banned public gatherings in Srinagar district under Section 144, apprehending trouble after the Indian government revoked the special status to the state on August 5.
Jammu and Kashmir Governor Satya Pal Malik said internet and phone services have been shut because these are more useful to terrorists and Pakistan for mobilisation of people and indoctrination of youths.
Shringla said that the purpose of his podcast is to bring facts of the matter in front of people.
"Over the past few weeks we have seen a great deal of speculation, some pedalling of half-truths, untruths, factually incorrect information that disseminated in the media, primarily in the US," he said.
Shringla said that there has been a lot of speculation on the "precautionary and preventative measures" taken by the Indian government in Kashmir to ensure that the law and order situation on the ground is secure.
He said that the reason why these measures were taken was to "ensure that the positive steps of the government should not be scuttled due to incitement and vested interests from across the border."
Pakistan downgraded its diplomatic relations and expelled the Indian high commissioner following the revocation of Article 370 in Jammu and Kashmir.
India has categorically told the international community that the scrapping of Article 370 was an internal matter and also advised Pakistan to accept the reality.
Meanwhile, Indian-American Congressman Raja Krishnamoorthi has sought an end to the rhetoric on Kashmir issue, saying that peaceful dialogue, respect for civil rights and non-violence are the only way forward.
"My prayer for the children and people of India and Pakistan is a future of peace," Krishnamoorthi, the US Representative for Illinois' 8th Congressional district, said in a statement.
Full report at:
https://timesofindia.indiatimes.com/india/measures-taken-in-kashmir-to-ensure-peace-efforts-are-not-scuttled-from-across-the-border-shringla/articleshow/70972151.cms
--------
Indian delegation thwarts Pak attempt to raise Kashmir issue at Unicef meet in Lanka
Sep 4, 2019
NEW DELHI/COLOMBO: A parliamentary delegation from India thwarted Pakistan's attempt to raise the Kashmir issue at a Unicef event in Sri Lanka on Tuesday, asserting that it was India's internal matter.
This comes two days after India scuttled an attempt by Pakistan to raise the Kashmir issue during the South Asian Speakers' Summit in the Maldives, saying Islamabad should put an end to all state support to terrorism, which is the "biggest threat" to humanity.
On Tuesday, the Pakistani delegates tried to rake up rights issues in Kashmir at the Unicef South Asian Parliamentarian Conference on Children Rights Convention in Colombo, evoking a sharp reaction from the Indian side, with Congress MP Gaurav Gogoi slamming the neighbouring country's record on rights issues of minorities.
Gogoi reminded the Pakistani delegation of their country's internal situation related to human rights, the plight of minorities and legislations such as the "blasphemy law".
Gogoi and BJP MP Sanjay Jaiswal, both part of the Indian delegation, asserted that Kashmir was India's internal matter.
Later, in a video statement, Gogoi said it was "highly unfortunate" that at a child rights conference organised by the Unicef, the Pakistani delegation tried to internationalise the matter of Jammu and Kashmir.
"We firmly reminded them that Jammu and Kashmir was an integral part of India and India is the largest democracy in the world and as stakeholders in the Indian democracy, an Indian voice will be heard, not that of a vested interest, not that of a foreign country, and not certainly that of Pakistan," he said.
This comes after the Indian and Pakistani delegations had a heated exchange on Sunday during the summit held in the Maldivian Parliament, where representatives of the South Asian countries had gathered.
Pakistan's deputy speaker of the national assembly Qasim Suri tried to raise the Kashmir issue during the discussion on "Sustainable Development Goals".
India immediately raised a point of order, after which the presiding officer asked Suri to let the Indian representative, Rajya Sabha deputy chairman Harivansh, to speak, but he did not pay any heed, leading to a commotion.
In a strong response, Harivansh hit out at Pakistan for raising an internal issue of India and politicisation of the forum.
Full report at:
https://timesofindia.indiatimes.com/india/indian-delegation-thwarts-pak-attempt-to-raise-kashmir-issue-at-unicef-meet-in-lanka/articleshow/70969928.cms
--------
Indian High Commission in London vandalised as protests over Kashmir turn violent
September 4, 2019
The Indian High Commission (IHC) in London was vandalised Tuesday after a protest over the abrogation of special status to Jammu and Kashmir turned violent. The protesters damaged windows of the building.
"Another violent protest outside the Indian High Commission in London today, 3 September 2019. Damage caused to the premises," the commission wrote on Twitter, sharing the picture of the broken window.
This is the second time violent protests have taken place outside the IHC building in London over the Kashmir issue. Earlier, clashes had taken place on the Independence Day on August 15.
Condemning the violence, London Mayor Sadiq Khan called it "unacceptable." "I utterly condemn this unacceptable behaviour and have raised this incident with @metpoliceuk to take action," he tweeted in response to the IHC's tweet.
On August 15, the Independence Day celebrations by the Indian diaspora in London were disrupted by protesters who hurled stones and eggs on the embassy building and the Indians gathered outside.
Indian-origin Tory MP Shailesh Vara raised the issue of violent protests during the first parliamentary session in the House of Commons on Tuesday. Highlighting that members of the Indian diaspora were attacked by "another community," Raab said, "…Any violence is deplorable. It shouldn't be conducted in this country, or anywhere else for that matter, at any individual communities. What we now need to do is try and reduce those tensions but also, on a positive side, build up confidence-building measures to allow proper dialogue between the communities in Kashmir and also between India and Pakistan."
Full report at:
https://indianexpress.com/article/india/indian-high-commission-in-london-vandalised-as-protests-over-kashmir-turn-violent-5964642/
--------
The boys from Kashmir: How a Kerala institute offers peace, and hope, to children from the Valley
by Vishnu Varma
September 3, 2019
In the summer of 2004, Abubakr Ahmad, a veteran Islamic scholar from Kerala and founder-chancellor of the Jamia Markaz group of educational institutions, arrived in the Kashmir Valley to lay the foundation stone for a number of projects and take stock of existing facilities. During the visit, when he struck a conversation with then-chief minister Mufti Mohammed Sayeed, the CM, while congratulating Ahmad for starting schools in the Valley for underprivileged kids, asked him if he could do something for destitute kids and those from poor families in the Valley back in Kerala. "Your state is comparatively peaceful. Couldn't you take kids from conflict-prone areas here and educate them there?" Sayeed is reported to have asked Ahmad.
Thus began the journey of the Kashmiri Home, located inside the expansive headquarters of the Jamia Markaz in Karanthur, 15 kilometres away from Kozhikode city in Kerala. For the past 15 years, hundreds of schoolgoing Kashmiri boys have left behind the Valley's enduring cauldron of conflict and strife to travel over 3,200 kms with the hope of studying in a harmonious environment.
The first batch of almost 300 boys between the ages of 10 and 14 was handpicked in 2004 by the then-government of J&K from impoverished families. In later years, smaller batches of around 25 students each were picked through selection tests by teachers and trainers of Markaz. While the building for the Kashmiri Home was funded by the Red Crescent Society of UAE, all expenses including clothes, books, school fees, food and accommodation for the students is taken care of by the management at Markaz. The Markaz runs a wide array of institutes including schools, colleges, research centres and orphanages across Kerala and the world.
The students, upon arrival at the Kashmiri Home in Karanthur, are enrolled into schools run by Markaz subscribed to both the Kerala state syllabus and CBSE. In addition to the routine classes at school, they are also taught Islamic studies and theology. While education up to the 12th grade is guaranteed for the kids at Markaz, their future studies at the graduate and post-graduate level are decided based on their interests. While many of them choose to stay on and study in Kerala, others travel to Delhi and Kashmir for future education.
"Since 2004, close to 900 students from the Valley have passed out of Kashmiri Home, working in different parts of the world. Especially over the last three years, the academic performance of these students has been outstanding. They are speaking fluently in Malayalam, singing Malayalam poems and have acclimated to our education system in Kerala," points out Shahzad Noorani, the academic director of the Kashmiri Home.
On a recent evening at the Kashmiri Home, greyish rain clouds began assembling in the sky as a stream of Kashmiri boys, all in white kurta-pyjama or gowns that stretched up to the ankles, washed their feet under a tap and trooped silently into a rectangular hall. Picking up copies of the holy Quran from a cupboard, they went down on their knees on mats and began reading aloud the verses from the book.
"This is their prayer time. After they return from school, they wash up and sit down for prayers lasting about 15-20 minutes. Then, they climb up to their dorms and finish their school tasks. On weekends, they have Arabic classes along with sessions on DTP and computer designing," explains Mohibullah, one of the staff members at Markaz.
Mehmood Ahmad, a 12th-grade student-resident at the Kashmiri Home, had not heard much about Kerala before he boarded the Navyug Express from Jammu Tawi station in 2011. In fact, growing up in a poor neighbourhood in the tiny village of Surankote in Poonch district of J&K, he used to think Kerala was located right next to Delhi. He admits that even though he studied in a madrassa till fourth grade back in Poonch, he did not know how to write the alphabet or even his own name in English.
"My home was located in an economically backward area where education wasn't given any importance. My father was poor and used to do daily-wage jobs on farms. He didn't earn enough to educate me and my brothers," says Ahmad.
"One day, I saw a poster of Markaz stuck to a lamp-post in my village inviting applications for students to study free-of-cost at their school in Kerala. I desperately wanted to study so I borrowed some money from my uncle and came to Kerala with an acquaintance," he adds.
But luck did not favour him initially. With his education at the madrassa in Poonch barely cutting it, he failed in both the test and personal interview at Markaz. But when he poured his heart out on the dire financial state at home and his aspirations to study, the teachers at Markaz agreed to take him. In the first couple of years, Ahmad says he had to toil hard to keep up with his peers at school.
"I didn't know Malayalam and English. My teachers didn't know Urdu. So both of us could not understand each other. I later began conversing extensively with Malayali kids to pick up on the local language," says Ahmad.
Ahmad, 19, today is the star of the current batch at Kashmiri Home. For the past five years, he has been winning the first prize across different categories like story and poetry recitation and Urdu speech at the state-level school arts festival. He speaks fluent Malayalam, helps out the younger kids at Kashmiri Home with their studies and is predicted to do very well in the 12th board examinations next year.
Ask him what he wants to do next and pat comes the reply: "I want to complete BA and MA courses in Urdu. And then I want to do my PhD. I want to live in Kerala and teach Urdu in colleges here," he says.
"Kerala ka mahaul, rahna sahna, education ka system sab acche hai. Hindu-Muslim mil julke rehte hai aur sab ek dusre ko madad karta hai (Kerala's environment, it's living condition and it's education system are all good. Hindus and Muslims live together in peace. They help each other)."
For Mohd Furqan, a tall, skinny boy in the 10th grade who joined Markaz last year, Kerala presents a picture of peace and calm that his childhood in Anantnag seldom saw. He spoke of often waking up to the sound of AK-47s firing off near his home, witnessing the deaths of people at close quarters and getting classes at school suspended for weeks together due to militant strikes.
One of the stinging memories he has of the conflict in Kashmir goes back two years to the day when he stepped outside his home to recharge his cell-phone. "When I was walking to the shop, I saw the body of a man being carried on someone's shoulder. He was clearly dead. When I looked back at his face, I realised it was my neighbour. He got hit during stone-pelting with security forces and died," says Furqan.
"Kids in Kashmir today have adjusted to the way of life there. They are used to the sound of gunfire."
In fact, the management at Markaz recognises that the bouts of militancy combined with anti-India propaganda in the Valley can leave a detrimental effect on the children there. Which is why, all students arriving at the Kashmiri Home are taught positive values of patriotism and 'Indianness'.
Noorani underlined, "At school, they are taught chapters on Indian history. They are informed of the role of Muslims in the country's freedom struggle. At every Independence Day programme, we ensure they are right in the middle holding the Tricolour."
"We have always done everything possible to promote secular values and pro-India sentiments among students. These are young minds and we take special care to teach them the right things."
Full report at:
https://indianexpress.com/article/india/kerala/the-boys-from-kashmir-how-a-kerala-institute-offers-peace-and-hope-to-children-from-the-valley-5897891/
--------
India, Pakistan to hold third round of talks on Kartarpur corridor
Sep 4, 2019
ATTARI (AMRITSAR): The third round of discussions between delegates of India and Pakistan will be held here on Wednesday to discuss and finalise the draft agreement for operationalistaion of the Kartarpur corridor for Sikh pilgrims. The joint secretary-level meeting will be held at Attari in Amritsar, officials said.
This will be the second such meeting after New Delhi revoked Jammu and Kashmir's special status leading to fresh tensions between the two neighbours.
In the last joint secretary-level meeting held in July at Wagah in Pakistan, it was agreed that 5,000 pilgrims per day will be allowed to visit Kartarpur Sahib Gurdwara in Pakistan.
On August 30, the meeting between technical experts of India and Pakistan had taken place.
The corridor will connect Darbar Sahib in Pakistan's Kartarpur with Dera Baba Nanak shrine in Gurdaspur district of Punjab and facilitate visa-free movement of Indian pilgrims, who will have to just obtain a permit to visit Kartarpur Sahib, which was established in 1522 by Sikh faith founder Guru Nanak Dev.
The corridor will be the first visa-free corridor between the two neighbours since Independence.
Pakistan is building the corridor from the Indian border to Gurdwara Darbar Sahib, the final resting place of Guru Nanak, while the other part from Dera Baba Nanak up to the border will be constructed by India.
In a major initiative last November, both India and Pakistan had agreed to set up the Kartarpur corridor to link the historic Gurdwara Darbar Sahib -- the final resting place of Guru Nanak Dev -- to Dera Baba Nanak in Gurdaspur.
Kartarpur Sahib is located in Pakistan's Narowal district across the Ravi River, about four kilometres from the Dera Baba Nanak shrine.
The four-lane highway connecting the Zero Point of the Kartarpur Corridor up to National Highway-354 is being constructed by the National Highways Authority of India (NHAI).
The corridor will be opened in November to mark the 550th birth anniversary of Guru Nanak Dev.
Vice President M Venkaiah Naidu and Punjab chief minister Amarinder Singh had on November 26 last year laid the foundation stone of the Kartarpur corridor in Gurdaspur district.
Full report at:
https://timesofindia.indiatimes.com/india/india-pakistan-to-hold-third-round-of-talks-on-kartarpur-corridor/articleshow/70971483.cms
--------
India hands over list of proposals on Kartarpur corridor to Pakistan
Sep 3, 2019
NEW DELHI: India has given a list of proposals to Pakistan with regard to Kartarpur corridor project ahead of the third round of high-level talks between the two countries on Wednesday.
According to proposals, India has sought permission for the visit of 10,000 Indian pilgrims to Kartarpur Gurdwara Sahib on special occasions.
According to diplomatic sources, Pakistan has accepted to allow visa-free entry of 5,000 Sikh pilgrims in a day. Islamabad has also agreed to allow the pilgrims to come in groups or individually to Kartarpur.
The Indian side has also sought the permission from Pakistani authorities for Sikh pilgrims to prepare and distribute free food during their stay in Kartarpur, sources said.
During the second meeting, which took place on July 14, the two sides agreed to complete the construction of the 4.19-km long four-lane highway connecting the zero point of Kartarpur corridor to Gurdaspur-Amritsar highway by September 30, while the Passenger Terminal Complex at Dera Baba Nanak will be completed by October 31, Ministry of Home Affairs had said in a statement.
Built with a budget of Rs 500 crore on a 15-acre land, the Passenger Terminal Complex will have all public amenities to enable smooth passage of approximately 5,000 pilgrims per day.
SCL Das, Joint Secretary, Internal Security, Ministry of Home Affairs, who led the Indian delegation during the second Joint Secretary-level talks with their Pakistani counterparts at Wagah, had said: "Both sides have agreed to maintain a channel of communication and work towards finalisation on the agreement of modalities. If required, our delegations could meet in India to formally concluding the agreement."
"We have been able to narrow down the differences since the first meeting held on March 14, 2019. Our technical teams will meet further to ensure seamless connectivity. Details will be further worked out," Das had added.
The Kartarpur corridor along the India-Pakistan border is 3-km away from Gurdaspur in Punjab, India. Once opened, this corridor will allow Sikh pilgrims direct access to the historic Gurdwara Darbar Sahib in Kartarpur in Pakistan, where Guru Nanak Dev passed away in 1539.
Last week, Special Assistant to the Prime Minister on Information and Broadcasting Firdous Ashiq Awan said that the opening of Kartarpur corridor will remain on track irrespective of Pakistan's ties with India over the Kashmir crisis, rejecting rumours that Pakistan had stalled the work on the corridor after the country's relations with its neighbour strained in the aftermath of
Full report at:
https://timesofindia.indiatimes.com/india/india-hands-over-list-of-proposals-on-kartarpur-corridor-to-pakistan/articleshow/70967000.cms
--------
Kartarpur corridor: Third round of talks begin, Pakistan hopes to finalise draft agreement with India
September 4, 2019
As the third round of talks between Pakistan and India on the Kartarpur corridor began at Attari on Wednesday, Pakistan said it was hopeful that the meeting will finalise the draft agreement of the project.
The corridor will connect Darbar Sahib in Kartarpur with Dera Baba Nanak shrine in Gurdaspur district of Punjab and facilitate visa-free movement of Indian pilgrims, who will have to just obtain a permit to visit Kartarpur Sahib, which was established in 1522 by Sikh faith founder Guru Nanak Dev.
"We are hopeful to give a final shape to the draft agreement of Kartarpur corridor in today's talks with India. Some 90 per cent work on the project has been completed and Pakistan is committed to opening the corridor in November," said Foreign Office spokesperson and Director General of South Asia and SAARC Mohammad Faisal, who is leading the Pakistani delegation.
Talking to reporters before crossing into India at Wagah border to take part in the talks, Faisal said Pakistan is positive for the outcome of the third round of talks on the corridor.
"Pakistan has decided to open the corridor on the wish of the Sikh community. Prime Minister Imran Khan has taken the initiative for the minority community," he said.
An official told PTI that in the talks the names of the leaders from both sides are likely to be finalised who will be part of the opening ceremony.
"Besides, the meeting may also finalise how many Sikhs from India will come to Pakistan on the opening ceremony of the corridor," he said, adding that it is expected that Pakistan and India reach a consensus on the issues that couldn't be settled in the July 14 meeting.
After the second round of meeting between the two countries on July 14 at Wagah border, Faisal had said: "There has been positive progress and we moved forward. Both countries have agreed 80 per cent and beyond regarding the Kartarpur corridor agreement. We may have another meeting to resolve the remaining 20 per cent issues between us on this matter."
On August 30, technical experts from Pakistan and India held a meeting at the Zero Point on Kartarpur corridor project.
The meeting on Friday lasted for close to two hours and both the sides have said "good progress" on the technical aspects of the proposed corridor.
Both countries have agreed that Pakistan would allow 5,000 Sikh visitors per day into the country through the corridor, which will also be the first visa-free corridor between the two neighbours since their independence in 1947.
Pakistan is building the corridor from the Indian border to the Gurdwara Darbar Sahib in Kartarpur while the other part from Dera Baba Nanak in Punjab's Gurdaspur district up to the border will be constructed by India.
India is constructing a bridge at the zero point and has urged Pakistan to build a similar bridge on its side that will provide safe and secure movement of pilgrims and address concerns regarding flooding.
The bridge is over a creek of which the majority part falls in Pakistan.
Tension between India and Pakistan has escalated after New Delhi revoked Jammu and Kashmir's special status. Reacting to India's move on Kashmir, Pakistan downgraded diplomatic ties with New Delhi and expelled the Indian High Commissioner.
Full report at:
https://indianexpress.com/article/india/kartarpur-corridor-india-pakistan-talks-5964551/
--------
Israel PM Netanyahu cancels planned day-long visit to India on Sep 9
September 3, 2019
Prime Minister Benjamin Netanyahu on Tuesday cancelled a planned day-long visit to India on September 9 to meet his counterpart Narendra Modi, citing scheduling issues due to an unprecedented repeat polls in Israel.
A statement issued by the Prime Minister's Office said the two leaders spoke over phone and they "agreed that due to scheduling constraints, the prime minister's visit will take place after the (September 17) elections."
This is the second time this year that the Israeli leader has cancelled a planned visit to India, doing so earlier before the April elections.
Netanyahu's planned visit was widely seen in Israel as an effort by him to project his acceptance worldwide and prop up his campaign just days before the September 17 repeat polls.
In July, Netanyahu's Likud Party put banners featuring his pictures with Modi, US President Donald Trump and Russian President Vladimir Putin to lure support by presenting him in a "different league".
His campaign has focused on bringing out his close chemistry with the world leaders and trying to project him as a leader of unmatched stature in Israeli politics which is crucial for the country's security.
Netanyahu, who created history on July 20 by becoming the longest serving Israeli Prime Minister, surpassing Israel's first premier David Ben-Gurion, is facing a tough political challenge as opinion polls show flagging fortunes for his ruling Likud party. Israeli lawmakers in May voted 74-45 in favour of dissolving the 21st Knesset (Parliament) and hold an unprecedented re-elections on September 17 after Netanyahu failed to form a coalition government after the April 9 polls.
Full report at:
https://indianexpress.com/article/india/israeli-pm-benjamin-netanyahu-cancels-planned-day-long-visit-to-india-5962628/
--------
J-K government launches advertisement blitzkrieg on 'benefits' of abrogation of Article 370
Mir Ehsan
Sep 04, 2019
As shutdown continues in the Kashmir Valley, the government has launched an advertisement blitzkrieg in major local newspapers to enlighten people about the benefits of abrogation of Article 370 and 35A.
This comes days after Jammu and Kashmir governor Satya Pal Malik had said that the government was planning to launch an awareness campaign about benefits of abrogation of the Article 370 and creation of 50,000 posts in the new union territory including its recruitment mechanism.
Full page advertisements have been issued by the state government to vernacular newspapers published from Srinagar with a tagline- 'A single constitution for the entire country. How will Jammu, Kashmir and Ladakh benefit?'
The message in different segments explains how the abrogation of the two laws by the parliament not only removed disparity but also gives benefits which will now onwards start reaching out to Scheduled Tribes, Schedule Castes and OBC's. It also mentions how these two articles helped separatists and their associates and prevented the development of the state.
"So many women from the state have married and settled in other parts of country and even abroad. These women will now retain full and legal rights on land and other rights,'' reads the message on gender discrimination.
The message also touches the West Pakistani Refugees living in Jammu– 'Over 20,000 West Pakistan Refugees (WPRS) were hitherto aliens in their own country. They were denied all democratic rights as well as citizenship and property rights. They will now enjoy all democratic and other rights as citizens of the country'.
Recently, governor Satya Pal Malik had told mediapersons that they will be circulating messages about two important things through all newspapers published in the state.
"We will be publicising two or three important things through newspapers. What are the benefits of the abrogation of Article 370 both in Urdu, English in all newspapers. We will also give the dates of posts which will be filled by government in the coming days,'' Malik had said.
Earlier, the army had also distributed handbills and pamphlets in some parts of Kashmir especially in south Kashmir describing benefits of abrogation of article 370 and 35 A.
Though communication blockade in the Valley continues despite the government claiming to have made 76 out of 96 telephones in Kashmir functional. However, internet services remain snapped, though postpaid mobile phones have been restored in only one of the ten districts of Kashmir.
Almost all prominent newspapers published from Srinagar have resumed their publication even though they have reduced the size of the papers.
Full report at:
https://www.hindustantimes.com/india-news/j-k-government-launches-advertisement-blitzkrieg-on-benefits-of-abrogation-of-article-370/story-VRRbT2wUsQyluUisUEu10N.html
--------
Pakistan
Sikh girl issue resolved, says Pakistan Punjab governor
Sep 4, 2019
After the meeting of Sikh representatives from across the world with Pakistani politicians including PM Imran Khan, the governor of Pakistan's Punjab province, Chaudhry Muhammad Sarwar, claimed he had called upon the fathers of the Sikh teen Jagjeet Kaur and the Muslim youth she married and brokered a "compromise".
The compromise announced by the father of the youth, Mohammad Hassan, was that he has agreed not to stop Jagjeet if she wanted to return to her family. In a video that has gone viral, Sarwar is seen flanked by the fathers of Kaur and Hassan at the Governor House in Lahore, proclaiming that on his request, a compromise has been brokered. He then asks the boy's father to make an announcement.
"We withdraw our claim on the girl. If she wishes to return to her parents, we will have no objection," says Hassan's father, who is accompanied by a lawyer. While they appear to be under pressure, Jagjeet's father Bhagwan Singh and brother Manmohan Singh remain quiet in the video. Later, Manmohan told TOI , "Now 80% of the issue has been resolved. My sister has been brainwashed by the boy and his family. My mother will go to meet with her and talk to her on Wednesday at the Darul Uloom. I hope she will listen to us." He also confirmed that Jagjeet had not yet returned to the family.
Speaking to TOI over phone, Nankana Sahib-based human rights activist and advocate Mian Sadi Abbas said, "The boy's father has no right to say that he won't stake claim over the girl. She is not a commodity. Legally, she is married to his son and is his daughter-in-law."
He added that as Jagjeet had embraced Islam from a recognised Islamic institution and was legally married to Hassan, in case she reverts to Sikhism she would be called an apostate and could face fatwa of kufr (disbeliever), whose punishment was death.
https://timesofindia.indiatimes.com/world/pakistan/sikh-girl-issue-resolved-says-pak-punjab-guv/articleshow/70969264.cms
--------
Pakistan rules out change in its nuclear policy
Sep 3, 2019
ISLAMABAD: A day after Prime Minister Imran Khan unexpectedly announced that Pakistan will not use nuclear weapons or initiate military action against India first, Islamabad on Tuesday in a U-Turn said that there was no such change in its nuclear policy. Addressing an event of Sikh community in Lahore on Monday, Khan had said that both Pakistan and India were nuclear-armed countries and if tension escalated between them, the whole world could be in danger. "But there will be no first from our side ever," Khan reportedly said.
However, Dr Muhammad Faisal, spokesperson of the foreign affairs ministry, in a tweet said, "Prime Minister's comments on Pakistan's approach towards conflict between two nuclear armed states are being taken out of context." "While conflict should not take place between two nuclear states, there's no change in Pakistan's nuclear policy," he added.
Since New Delhi nullified the special status of Jammu and Kashmir on August 5, Imran Khan has been appealing to the world leaders asking them to play their part in resolving the Kashmir issue to prevent a fatal war, a reference to the use of nuclear weapons between Pakistan and India. Khan has repeatedly warning the international community that Pakistan-India conflict will not be limited to South Asia but will have global consequences.
Full report at:
https://timesofindia.indiatimes.com/world/pakistan/pakistan-rules-out-change-in-its-nuclear-policy/articleshow/70963684.cms
--------
Tough to prove 'Kashmir genocide' claim: Pakistan's ICJ lawyer
Sep 3, 2019
ISLAMABAD: In a major embarrassment to Pakistan, its lawyer at the International Court of Justice (ICJ) Khawar Qureshi has said that it would be "extremely difficult" for his country to prove the charge of genocide in Kashmir due to lack of evidence.
Qureshi's statement comes at a time when Pakistan is blatantly threatening to approach the ICJ+ against India over Kashmir after India abrogated Article 370, which gave special status to Jammu and Kashmir.
The lawyer said that Pakistan can approach the ICJ under the Genocide Convention of 1948 to which both the south Asian nations are signatories.
"ICJ is the main court of the United Nations. There is a convention called the Genocide Convention of 1948 to which Pakistan and India both are signatories. The state that has committed genocide, about to commit genocide or and failing to prevent genocide can be made the subject to the proceeding before the ICJ," Khawar Qureshi said during a talk show on Pakistani news channel 92 News.
"However, in the absence of these pieces of evidence, it is extremely difficult for Pakistan to take this case to the ICJ," he said.
India's decision has been hailed internationally with several countries calling the move as India's internal matter even as Pakistan has been trying to internationalise the issue.
Islamabad has found itself completely isolated despite reaching out to several countries over the issue.
Pakistan has approached various world leaders, including Abu Dhabi Crown Prince Mohammed bin Zayed Al Nahyan, Saudi Arabia's Crown Prince Mohammed Bin Salman, French President Emmanuel Macron and the Jordanian King Abdullah II to seek their intervention into the issue, but in vain.
Full report at:
https://timesofindia.indiatimes.com/world/pakistan/tough-to-prove-kashmir-genocide-claim-pakistans-icj-lawyer/articleshow/70961390.cms
--------
Pak to issue multiple, on-arrival visas to Sikh pilgrims: Imran Khan
Sep 3, 2019
LAHORE: Kartarpur is the "Madina" and Nankana Sahib is the "Makkah" of the Sikh community, Pakistan Prime Minister Imran Khan has said and assured that his government will issue multiple and on-arrival visas to Sikh pilgrims coming from India and other countries, according to media reports on Tuesday.
Khan said the government will provide Sikh pilgrims maximum possible facilities during their pilgrimage to the holy sites in Pakistan, the News International reported.
Addressing the International Sikh Convention at the Governor House here on Monday, the prime minister said, "I assure that you will be issued multiple visas...This is our responsibility. We will give you visas at the airport."
Pakistan has decided to complete the process of issuance of visas to Sikh pilgrims by September 30 to facilitate their participation at the 550th birth anniversary of Guru Nanak Dev in Nankana Sahib on November 12. The visa process started on September 1. The move is not a favour, it was Pakistan's obligation, the Saama TV quoted Khan as saying.
"Kartarpur is your Madina and Nankana Sahib is your Makkah. We (Muslims) can't even imagine someone keeping us away from Makkah or Madina. This is a new visa regime so there may some obstacles initially, but we will facilitate you fully," he said.
The convention was attended by Punjab governor Chaudhry Sarwar, federal and provincial cabinet members, and Sikh pilgrims from the UK, the US, Canada, Europe and other countries.
New Delhi and Islamabad have agreed that Pakistan would allow 5,000 Sikh visitors per day into the country through the proposed Kartarpur Corridor.
The corridor will connect Darbar Sahib in Kartarpur with Dera Baba Nanak shrine in Gurdaspur district and facilitate visa-free movement of Indian Sikh pilgrims, who will have to just obtain a permit to visit Kartarpur Sahib, which was established in 1522 by Sikh faith founder Guru Nanak Dev.
Kartarpur will also be the first visa-free corridor between the two neighbours since their independence in 1947.
Pakistan is building the corridor from the Indian border to the Gurdwara Darbar Sahib, the final resting place of Guru Nanak, while the other part from Dera Baba Nanak up to the border will be constructed by India.
Full report at:
https://timesofindia.indiatimes.com/world/pakistan/pak-to-issue-multiple-on-arrival-visas-to-sikh-pilgrims-imran-khan/articleshow/70958908.cms
--------
Saudi, UAE ministers arriving today to discuss regional situation
Amir Wasim
September 04, 2019
ISLAMABAD: Responding to Pakistan's diplomatic outreach to various world capitals on the latest developments in India-held Kash­mir, the foreign ministers of the two main Muslim countries — Saudi Arabia and the United Arab Emirates (UAE) — are arriving in Islamabad on Wednesday (today) on a one-day official visit to hold talks with the Pakistani civil and military leadership on the regional situation.
This was stated by Foreign Minister Shah Mehmood Qureshi while talking to reporters at the Parliament House before heading to the Foreign Office to preside over the inaugural meeting of the special Kashmir Cell here on Tuesday.
"The two principal players of the OIC (Organisation of Islamic Cooperation) are coming (to Islamabad) tomorrow (Wednes­day). One chairs summit level (meetings) and the other heads ministerial segment," Mr Qureshi said while referring to the upcoming visits of Saudi Minister of State for Foreign Affairs Adel bin Ahmed al-Jubeir and Minister of Foreign Affairs and International Cooperation of the UAE Sheikh Abdullah bin Zayed bin Sultan al-Nahyan.
"We contacted the two foreign ministers and they are coming," he said, adding that both Saudi Arabia and the UAE were important countries. He said that he would present before them the viewpoint of Pakistan and of the people of Kashmir on the latest Indian move of ending the special status of Kashmir through revocation of Article 370 and the situation in the held valley due to continued curfew.
The foreign ministers of Saudi Arabia and the UAE are visiting Pakistan as a result of direct telephone calls by Prime Minister Imran Khan to the crown princes of the two countries in the past few days. Mr Qureshi said the prime minister had had "good interaction" with the crown princes of Saudi Arabia and the UAE.
Earlier, the Saudi Press Agency (SPA) had reported that Prime Minister Imran Khan and Saudi Crown Prince Mohammad bin Salman discussed the "latest developments in the region" in a phone call. The SPA reported that the two leaders during the telephone call, second one in less than a month, also "reviewed the relations between the two countries".
In his media talk, Mr Qureshi ruled out any possibility of resumption of bilateral talks between Pakistan and India in the prevailing situation. He said they had categorically stated in the past that if India took one step towards peace, Pakistan would take two steps. However, he regretted that India kept on avoiding talks.
'Human crisis'
The foreign minister expressed his concerns over the continuous curfew in India-held Kashmir, saying that New Delhi had created a "human crisis". He said the people of Kashmir had been under curfew for 30 days without ration and medicines.
"There is a panic and chaotic situation in Kashmir," Mr Qureshi said, adding that they had been mobilising public opinion and putting pressure on India through diplomatic efforts for lifting of curfew in Kashmir.
Responding to a question about the response of the international community towards Pakistan's efforts to highlight Kashmir, Mr Qureshi said he did not have "an electric switch" and that they had done what was "humanly possible" to mobilise public opinion and internationalise the Kashmir situation.
Claiming successes on the diplomatic front, he said the OIC had already rejected Indian stance and called for lifting of curfew in Kashmir. He said the United Nations Security Council (UNSC) and the European Union (EU) had already discussed the Kashmir issue and now they were approaching the Human Rights Council and had been in contact with the OIC.
Mr Qureshi stated that several US senators and Congressmen for the first time had decided to take up the Kashmir issue in the Human Rights Committee. He said out of 12 EU members, 11 had condemned India, adding that only one EU member of Indian origin had supported the Indian actions in Kashmir.
He said that thousands of Pakistanis, Kashmiris, human rights activists and the democratic members of Labour and Conservative parties had staged a big demonstration in London. He said international western media was criticising Indian policy and now there were voices from within India over the situation.
He said that he had talked to his counterparts in Iran and Bangladesh on Tuesday and they had also expressed their concerns over the Kashmir situation. He said though Bangladesh had a soft corner for India, its foreign minister had also declared that "a continuous curfew is unacceptable".
Mr Qureshi said that he had also discussed with the Bangladeshi foreign minister the Indian move of carrying out ethnic cleansing in Assam by making some two million people stateless. He said India also intended to carry out ethnic cleansing in Kashmir, but the people of Kashmir would resist such a move there.
Responding to another question, the foreign minister said there had been no decision yet on closing the air space for India.
"We are reviewing all pros and cons of this option and we will decide about it at the time of our choosing," he added.
Replying to another question, Mr Qureshi said that they were weighing the option of taking the matter to the International Court of Justice and Law Minister Barrister Farogh Naseem was studying the case.
Mr Qureshi, who is also the vice-chairman of the ruling Pakistan Tehreek-i-Insaf (PTI), criticised the opposition parties for not observing the "Kashmir Hour" on the call of the prime minister last Friday. He, however, said that all the political parties were on one page on the Kashmir issue.
Meanwhile, the Foreign Office issued separate handouts regarding the telephonic conversations of the foreign minister with his counterparts in Iran, Bangladesh and Turkey.
Mr Qureshi called Minister for Foreign Affairs of Iran Javad Zarif and briefed him on the illegal and unilateral actions of India to alter the disputed status of Kashmir. He underlined that the steps taken by India in held Kashmir posed threats to peace and stability in the region.
On the worsening situation of human rights, the foreign minister informed his Iranian counterpart that the complete lockdown in the Valley had entered fifth week causing immense suffering to the Kashmiri people who were unable to access hospitals, medicines and food supplies.
Mr Zarif appreciated the detailed briefing and reiterated concern over the deteriorating human rights and humanitarian situation in India-held Kashmir and reaffirmed Iran's support for the Kashmiri people.
Full report at:
https://www.dawn.com/news/1503356/saudi-uae-ministers-arriving-today-to-discuss-regional-situation
--------
Kashmir issue to be single point agenda in talks with Arab ministers, says Qureshi
Sep 4, 2019
ISLAMABAD: Foreign Minister Shah Mehmood Qureshi said that during the meeting with the foreign ministers of UAE and Saudi Arabia only Kashmir issue will come under discussion and it will be the single point agenda of these talks.
While expressing these views on a local news channel, he further said that the visit of Gulf ministers is a huge diplomatic success and it has only materialised after tireless efforts of PM Imran.
"Both ministers will be briefed about the situation of Kashmir and during this visit, they'll also meet PM Imran and Army chief," he said.
Pakistan enjoys a very friendly relationship with all Gulf countries and holds them all in high esteem, he said.
Full report at:
https://www.pakistantoday.com.pk/2019/09/03/kashmir-issue-to-be-single-point-agenda-in-talks-with-arab-ministers-says-qureshi/
--------
Govt places madrassas under education ministry's control
BY SHAHZAD PARACHA
Sep 4, 2019
ISLAMABAD: In a major breakthrough, the federal government on Tuesday gave the approval to place 30,000 madrassas (seminaries) under the administrative control of the education ministry in a bid to bring them at par with modern educational institutes.
The decision was taken in a cabinet meeting which discussed the proposal put forth by the Ministry of Education.
The government had been working to introduce reform for a year now, with Federal Minister for Education Shafqat Mahmood having held a number of meetings with the leaders of clerics belonging to different sects.
Overall, the government is planning to spend Rs2 billion to bring these madrassas into the mainstream, with annual spending of Rs1bn. At present, around 2.5 million students are studying in these seminaries.
These reforms were on the cards for a long time now. In the aftermath of the Sept 11, the Musharraf regime had taken up the matter, but without any success, after the move was resisted by the religious lobby.
After coming to power, Prime Minister Imran Khan reiterated the desire to mainstream madrassas and bringing the students into the mainstream.
Full report at:
https://www.pakistantoday.com.pk/2019/09/03/govt-places-madrassas-under-education-ministrys-control/
--------
Iran reaffirms support for Kashmir cause
Sep 4, 2019
Iranian Foreign Minister Javad Zarif on Tuesday reiterated Tehran's concern over the deteriorating human rights situation in occupied Kashmir and reaffirmed support for the Kashmiri people in a telephonic conversation with Foreign Minister Shah Mahmood Qureshi.
According to a statement issued by the Foreign Office, FM Qureshi expressed his gratitude to the Iranian people for extending support to the Kashmir cause.
"He briefed Zarif on the illegal and unilateral actions of India to alter the disputed status of Jammu and Kashmir," said the statement.
Qureshi also underscored that regional security had been undermined by India's unilateral move to strip the occupied state of its autonomous status.
"The gravity of the situation in IOK demands a complete lifting of the curfew, removal of restrictions on movement, peaceful assembly, provision of food and medical supplies and release of political prisoners," the communique read.
Zarif expressed concerns over the deteriorating situation in Kashmir and appreciated Pakistan's efforts in highlighting the issue while also reaffirming Iran's support for the Kashmiri people.
Zarif "appreciated the detailed briefing" and both ministers agreed to remain engaged as the situation evolves, said the FO statement.
The two foreign ministers agreed two remain in touch over the issue.
Meanwhile, Qureshi also telephoned his Turkish counterpart Mevlut Cavusoglu on Tuesday and apprised him about grave human rights violations in Occupied Kashmir. He thanked Turk President Recep Tayyip Erdogan for raising his voice in support of armless and oppressed Kashmiris.
Both Foreign Ministers agreed to continue bilateral consultations. They agreed to meet on the sidelines of United Nations General Assembly's and OIC meetings.
Separately, Qureshi also briefed his Bangladeshi counterpart Abdul Momen on the situation in the occupied valley
Full report at:
https://www.pakistantoday.com.pk/2019/09/03/qureshi-phones-iranian-bangladeshi-counterparts/
--------
Pakistan's future linked with democracy: COAS
Sep 4, 2019
KARACHI: Chief of Army Staff (COAS) General Qamar Javed Bajwa on Tuesday said that Pakistan's future is linked with democracy
He said this while addressing youth representatives from across Sindh.
Recalling Pakistan Army's achievements, he said that "we have freed Karachi from terrorists".
He identified two reasons for the success of armed forces in wiping out terrorists. "[Firstly], our mothers give birth to children who are prepared to sacrifice their lives. They are willing to give their blood when asked for sweat. And then there is a principle in the army that officers never ask soldiers to 'advance'; they ask them to follow," he said.
The army chief lauded the services rendered by jawans from Sindh and highlighted the key role the province had played in the creation of Pakistan. "They are immensely hardworking and extremely loyal," he said.
Underscoring the importance of youth, he said that Pakistan's future lies in the hands of youngsters and they are the ones who will set the direction of the Islamic republic as its future leaders.
He said that the youth of the country can take it forward with hard work. "If we want to take Pakistan forward it would be possible only though merit. There is no alternative to hard work," he said.
Full report at:
https://www.pakistantoday.com.pk/2019/09/03/pakistans-future-linked-with-democracy-coas/
--------
India seeks visa-free entry for 5000 Sikh pilgrims as Kartarpur talks resume
Sep 4, 2019
ISLAMABAD: India has given its list of proposals to Pakistan for the proposed Kartarpur Corridor ahead of the third round of high-level talks between the two countries on Wednesday.
As part of its proposal, India has sought permission for the visit of 10,000 Indian pilgrims to Kartarpur on special occasions.
According to diplomatic sources, Pakistan has accepted an Indian proposal for the arrival of up to 5,000 Sikh pilgrims and their visa-free entry in a day. It has also accepted another demand of arrival of the pilgrims in groups or individually walking to Kartarpur.
The Indian side has also sought permission from Pakistani authorities for Sikh pilgrims to prepare and distribute free food during their stay in Kartarpur, sources said.
Officials from both sides will meet at 10am on the Indian side of the Wagah-Attari border where they are expected to finalise a draft agreement regarding opening of the corridor that will allow visa-free access to Sikh pilgrims from India to Gurdwara Kartarpur Darbar Sahib.
Foreign Office Spokesperson Dr Muhammad Faisal will lead the Pakistani delegation.
It is pertinent to mention here that the fourth phase of technical talks over Kartarpur Corridor project between Pakistan and India had concluded at Dera Baba Guru Nanak Zero Point on Aug 30. Reportedly, the two sides agreed over most technical aspects of the project.
Pakistan has almost completed work of the corridor project on its side, sources said, adding, however, the work on the Indian side of the corridor yet to reach 50 percent of its completion.
The corridor would be opened on the eve of 550th birth anniversary of Baba Guru Nanak on November 11 in a ceremony, officials had earlier said.
Full report at:
https://www.pakistantoday.com.pk/2019/09/03/india-seeks-visa-free-entry-for-5000-sikh-pilgrims-as-talks-on-kartarpur-corridor-resume-today/
--------
North America
Donald Trump and Mark Esper to discuss US-Taliban draft deal
Joyce Karam
Sep 3, 2019
US President Donald Trump is to meet Defence Secretary Mark Esper on Tuesday to discuss a draft deal with the Taliban that could lead to Washington's withdrawal from Afghanistan.
Mr Trump is due to meet Mr Esper in the evening, and a US defence official told The National Afghanistan would be part of the discussions.
On Monday night, US envoy to Afghanistan Zalmay Khalizad, who is in Kabul after the ninth round of US-Taliban talks in Qatar, told Afghan news channel ToloNews that an agreement had been made "in principle".
Mr Khalilzad said the deal would see the US withdraw 5,400 troops from five bases in Afghanistan in 135 days. But he cautioned that nothing was final until Mr Trump agreed to it.
Mr Trump is keen to end the US's longest-running war and fulfil a campaign promise to withdraw the country's 14,000 troops.
But security concerns have slowed progress over the past two years, and his insistence on the deal prompted James Mattis to resign as defence secretary last December.
It is unclear if Mr Esper is on board with the plan, but National Security Adviser John Bolton has been sidelined from the meetings because of his opposition to the approach, The Washington Post reported.
However, Mr Esper signalled support last week while standing alongside Gen Joseph Dunford, Chairman of the Joint Chiefs of Staff.
"When I think about Afghanistan, I think about two things," Gen Dunford said.
"Number one is we don't want Afghanistan to be a sanctuary from which the homeland can be threatened, and the other is that we want peace and stability in Afghanistan for the Afghan people."
But he said the need for inter-Afghan dialogue was a critical part of any settlement.
Faisel Pervaiz, an analyst at the US intelligence company Stratfor, described Washington's strategy as "aiming for progress, not perfection" in seeking an exit from the war.
"Though details on yesterday's draft peace deal are scant, we can infer that the US will embark on a phased drawdown from the conflict tied to the Taliban's commitment to upholding its part of the agreement, including a ceasefire," Mr Pervaiz told The National.
"There are no risk-free options in terms of US troop withdrawal from Afghanistan."
Mr Pervaiz said the gradual, phased aspect of the plan would "give the US the opportunity to assess if the Taliban are exploiting the security vacuum or not, and whether a further drawdown is warranted".
But he said that the agreement put Afghan President Ashraf Ghani's government in a difficult position.
"Publicly, he must project a posture of strength," Mr Pervaiz said. "But privately, he is doubtless aware that the gradual withdrawal of US support makes his security forces more vulnerable."
The US invaded Afghanistan after the September 11, 2001, terrorist attacks that were launched from the country, which was then ruled by the Taliban.
https://www.thenational.ae/world/the-americas/donald-trump-and-mark-esper-to-discuss-us-taliban-draft-deal-1.906030
--------
US Treasury Sanctions 4 People for Funding Hamas
31 August, 2019
The US Department of the Treasury's Office of Foreign Assets Control (OFAC) has blacklisted four people for their affiliation with Iran.
They facilitated the transfer of millions of dollars between Iran's Revolutionary Guard Corps-Qods Force (IRGC-QF) and Hamas's operational arm, the Izz-Al-Din Al-Qassam Brigades, to carry out terrorist attacks originating from the Gaza Strip, it said.
"OFAC designated Muhammad Sarur, Kamal Abdelrahman Aref Awad, Fawaz Mahmud Ali Nasser, and Muhammad Kamal al-Ayy for providing financial, material, technological support, financial or other services to, or in support of, Hamas," the Treasury announced.
It pointed out that the financial facilitators are based in Lebanon and Gaza and are critical intermediaries between the Iranian regime and the Izz-Al-Din Al-Qassam Brigades and end users in the West Bank.
In partnership with the Sultanate of Oman, the Treasury sanctioned the four individuals under the virtue of a US executive order, which targets terrorists and those providing support to terrorists or acts of terrorism.
Sarur, a Beirut, Lebanon-based Hamas and Hezbollah-linked financial operative, is in charge of transferring tens of millions of dollars per year from the IRGC-Quds Force (QF) to the Izz-Al-Din Al-Qassam Brigades, it said.
"Overall, in the past four years, the IRGC-QF transferred over $200 million dollars to the Izz-Al-Din Al-Qassam Brigades."
Awad, for his part, provides financial, material, technological support, financial or other services to or in support of Hamas, the Treasury noted.
In early 2018, Awad, a Gaza-based Hamas financial associate, coordinated with the same Gaza-based Hamas financial facilitator, leveraged by Sarur, to provide hundreds of thousands of dollars in deposits for Hamas.
As of early 2016, Hamas senior official Salih al-Aruri relied on Awad for detailed information regarding Hamas prisoners and payments to them, it said in a statement.
"Fawaz Muhmud Ali Nasser (Nasser) and Ayy provide financial, material, technological support, financial or other services to or in support of Hamas and the Islamic Jihad," the statement read.
"Hamas's continued violent campaign against innocent civilians and Israel is to the great detriment of the people in Gaza," said Sigal Mandelker, Treasury's Under Secretary for Terrorism and Financial Intelligence.
"This Administration will not falter to hold Hamas and its Iranian leaders accountable for their violence."
"The Treasury will continue to disrupt terrorist networks by targeting those who generate funds to carry out the Iranian regime's violent agenda," Mandelker added.
Hamas was designated by the Department of State as a Foreign Terrorist Organization (FTO) in October 1997 and as a Specially Designated Global Terrorist (SDGT) in October 2001.
Full report at:
https://aawsat.com/english/home/article/1880756/us-treasury-sanctions-4-people-funding-hamas
--------
4th person sentenced in plot to bomb US Muslim community
Sep 4, 2019
ROCHESTER, New York (AP) — The last of four young men who US authorities say planned to use homemade explosives against an upstate New York Muslim community has been sentenced to seven years in prison.
Twenty-year-old Vincent Vetromile appeared Tuesday in Monroe County Court. He had pleaded guilty in June to a weapons charge.
Vetromile, 20-year-old Brian Colaneri, 19-year-old Andrew Crysel and a 16-year-old were accused of planning an attack on Islamberg, a community of about 200 people in Delaware County.
Colaneri and Crysel were sentenced last month to four to 12 years in prison after pleading guilty to terrorism conspiracy. The youngest defendant, who's now 17, was sentenced to seven years.
Investigators said the Rochester-area residents had access to 23 rifles and shotguns and three homemade explosives when they were arrested in January.
It was a lunchroom comment by one of the students during school that launched the investigation.
"He looks like the next school shooter, doesn't he?" the student allegedly said while showing students a picture of another boy on his phone, according to Phelan.
A student who heard the comment "did what we teach kids to do and told somebody," the chief said.
School security and Greece police interviewed both students and others and eventually uncovered their plot. The timing of the attack was unknown.
The rural community in Delaware County is operated by The Muslims of America, an American Muslim organization based in the US, which runs 21 others in North America. It was settled by followers of Pakistani cleric Sheikh Mubarik Gilani. The mostly African-American settlers first came to the area in the 1980s to escape crime and crowding in New York City.
Full report at:
https://www.timesofisrael.com/4th-person-sentenced-in-plot-to-bomb-us-muslim-community/
--------
US urges all parties to show restraint on Kashmir issue
Anwar Iqbal
September 04, 2019
WASHINGTON: Alarmed by the rising tensions in occupied Kashmir, the US State Department is urging all parties to show restraint and tone down their rhetoric.
Also, the Indian media reported on Tuesday that even a month-long curfew has failed to subdue the people of Kashmir who continue to reject New Delhi's Aug 5 revocation of their state's semi-autonomous status.
"The sense of injustice over the government's far-reaching decisions is aggravated by the feeling of being silenced with the gun, as well as bitterness about the government's timing," India's The Wire news agency reported.
A report in The Hindu newspaper noted that Kashmir was "seething in silent anger over the state's division into two Union Territories and the scrapping of Article 370".
"All seven million of us are under arrest," a Srinagar resident told the newspaper's correspondent while describing the current situation in held Kashmir.
Reports in the US media also quoted a US State Department official as telling journalists that Washington "continues to be very concerned by reports of detentions and the continued restrictions on the residents of the region".
"We urge respect for human rights, compliance with legal procedures, and inclusive dialogue with those affected. We continue to call for calm and restraint, including on rhetoric," the official added.
The official also urged restraint on the Line of Control (LoC) as media reports and think tank experts warned that tensions in the disputed region could lead to a war between South Asia's two nucleararmed nations.
"We call on all parties to maintain peace and stability along the Line of Control and to prevent cross-border terrorism. We continue to support direct dialogue between India and Pakistan on Kashmir and other issues of concern," the official said.
At a Washington think tank, the US Institute for Peace (USIP), a former US ambassador to Pakistan, Richard Olson, emphasised the need for the United States to play the role of a de facto crisis manager to de-escalate the tensions.
And a former Pakistani ambassador to the United States, Jalil Abbas Jilani, warned that if not defused, the tensions over Kashmir could lead to a war between India and Pakistan.
The two diplomats were sharing their views on the consequences of Kashmir's annexation at two recent panel discussions at the USIP.
Full report at:
https://www.dawn.com/news/1503367/us-urges-all-parties-to-show-restraint-on-kashmir-issue
--------
US using Afghanistan as spring pad for activities against China: Analyst
Sep 3, 2019
The United States is using Afghanistan as a spring pad to carry out disruptive activities against China, a former American Senate foreign policy analyst says.
The US special envoy to so-called peace talks with the Taliban, Zalmay Khalilzad, said on Monday Taliban militants and Washington have reached an agreement in principle and that the US military would withdraw troops from five bases in Afghanistan if conditions in the deal were addressed by the Taliban.
"We have agreed that if the conditions proceed according to the agreement, we will leave within 135 days five bases in which we are present now," Khalilzad told Tolo News on Monday.
"Of course, it is not final until the US President (Donald Trump) agrees on it. So, at the moment, we are at that stage," he added.
Full report at:
https://www.presstv.com/Detail/2019/09/03/605254/US-using-Afghanistan-as-spring-pad-for-activities-against-China
--------
US-Taliban peace deal: what has been agreed so far?
Liz Cookman
Sep 3, 2019
The United States and the Taliban are close to finalising a deal to end 18 years of conflict that began after the 2001 invasion of Afghanistan.
Although negotiations have entered what is widely considered to be the final stages, violence has continued across Afghanistan, with a wave of attacks hitting Kabul, Kunduz and Pul-e Khumri in the last week alone.
But what do we know about the US-Taliban deal so far?
The deal, which is awaiting approval by US President Donald Trump before it can be signed, would see 5,400 troops withdrawn in phases from five bases within five months.
That would mean the US would be more than a third of the way to fulfilling Mr Trump's desire to bring the 14,000 US troops stationed to the country home.
However, the withdrawal of these troops is contingent on the Taliban agreeing by the terms of the agreement. They are required to cut ties with Al Qaeda and to commit to no longer allowing Afghanistan to be used by militant groups, which include ISIS, as a base for attacks on the US and its allies.
The deal also identifies the Taliban by their preferred name of the Islamic Emirate, which could also mean they will be defined as a political party.
The deal is exclusively between the US and the Taliban, however. Intra-Afghan talks could be held in Norway to reach a broader political settlement between the Taliban and the US-backed Afghan government to end the violence.
So far, the Taliban has refused to deal directly with the government, which it considers to be illegitimate.
The agreement is the result of nine rounds of talks over 10 months in Qatar. Afghanistan is to hold presidential elections on September 28, but there have been calls to delay them as they may threaten the peace talks. The vote has already been postponed twice.
The independent electoral commission has also warned that about 2,000 polling stations will be closed because of security issues
Critics both at home and internationally have voiced concern that a US withdrawal could see Afghanistan plunged into a new civil war that could herald a return of Taliban rule. That would allow international militant groups like ISIS to find a refuge.
Some also say the withdrawal betrays Afghan women, whose precious gains in terms of personal freedoms, education, healthcare and travel may be lost once the US leave.
Full report at:
https://www.thenational.ae/world/asia/us-taliban-peace-deal-what-has-been-agreed-so-far-1.905891
--------
Europe
How the British Empire abandoned its most vocal Muslim supporter
SAAD HASAN
Sep 4, 2019
Abdullah Yusuf Ali wrote perhaps the most famous translation of the Quran but he also supported the British against the Ottomans and died a lonely man.
On a frigid December morning in 1953, a policeman found a half-conscious old man slumped on a street bench in the Westminster area of London. He was in a delirious state and died a day later on December 10.
That man was Abdullah Yusuf Ali, the famous 20th-century translator of the Quran. He died alone, homeless, and with no one by his side. When the news reached Pakistan's embassy in London, it dispatched someone to pay for his last rites.
"It pains me to think that so able and eminent a gentleman should have met with so pathetic an end," Mirza Abul Hassan Ispahani, Pakistan's High Commissioner in London, wrote in a letter to his prime minister two days later.
Generations of Muslims in English-speaking countries have grown up reading Yusuf Ali's interpretation of the Quran. More than 200 editions of it have been published so far, making it perhaps the most read commentary in any non-Arabic language.
"Ask any English-speaking Muslim what translation and commentary of the Quran they originally studied, and the chances are that it was the one by Abdullah Yusuf Ali," writes a commentator.
Yusuf Ali's work and affiliations solidify his place as a giant of his time. He was one of the most senior Muslim civil servants during the British Raj, rubbed shoulders with the likes of Mohammad Ali Jinnah and the Aga Khan, inaugurated the first mosque in Canada, represented India at the Paris Peace Talks in 1919, was a trustee of London's oldest mosque, and a known educationist. He was also a prolific writer on Islam.
But how did a prominent Muslim like him meet such a terrible end? Why was he forgotten so quickly?
A child of his time
In 1915, during World War I, the British faced a dilemma. Nearly half a million soldiers were Muslims from the Indian Subcontinent — modern-day India, Pakistan and Bangladesh — which was then under colonial rule. Some refused to fight the Turkish Ottoman soldiers who had joined the war against the allied army.
A mutiny broke out in November of that year in Singapore where Indian Muslim soldiers turned their guns on officers and took control of the island. The uprising was quickly crushed and 70 Muslim men were lined up against a wall and executed.
The events shook British officials. Many Muslims considered the Ottoman Sultan Mehmed Reshad as their Caliph. Their personal affinity and strong connection led to the Khilafat Movement in India that called for boycotting the British.
Abdullah Yusuf Ali thought otherwise.
"Fight ye glorious soldiers, Gurkha, Sikh or Muslim, Rajput or Brahman!" he said in a November 1914 speech at a London event in front of top British military officials. "You have comrades in the British army whose fellowship and lead are a priceless possession to you."
In his talks and articles throughout the war, he urged fellow Muslims to side with the British, at times doing it so effusively that his rhetoric appeared jingoistic.
"The Ottoman Caliph announces Jihad against the British and what does Yusuf Ali do? He goes around European countries asking Muslims to fight for the British," Humayun Ansari, a professor of Islam at the University of London, told TRT World.
"He was consistently loyal to the British and considered the British Empire to be a blessing. In his understanding of Islam he was very liberal. He wanted a reconciliation between the Muslim and Western philosophy."
Yusuf Ali was born in 1871 in Surat, western India, during a period of great introspection for the Muslims of India as their rule over the region for centuries came to an end and they were at the mercy of the English and a more politically organised Hindu majority.
Among the Muslims there was a realisation that they would have to study English, attain a modern education and learn British ways to get government jobs and regain their lost social status.
Yusuf Ali, who came from a middle-class family, proved to be an exceptional student throughout his school years and after matriculating from a missionary school, he won a scholarship to study at Cambridge University in London. The scholarship was given to only nine Indian students each year.
"We have to look at him in the context of his times. That was a generation when the British claimed superiority over the natives. And then you have somebody who can emerge and beat them at their own game," says Jamil Sherif, who wrote Yusuf Ali's biography titled Searching for Solace.
"Yusuf Ali's approach was to show through his writing that Islam had made major contributions through the ages. But I think his compromise was that he saw religion mainly in spiritual terms and he saw socio-political dimensions of Islam as not really relevant in the days of empire," he told TRT World.
At Cambridge, Yusuf Ali excelled in English composition, Arabic and other subjects. He also cleared the intensely competitive exam for the elite Indian Civil Service (ICS). In subsequent years, he rose to become perhaps the highest-ranking Muslim civil servant in India when he worked under Cabinet's member of finance.
He was a devout Muslim, making sure he offered daily prayers, attended religious congregations and led prayers at the Shah Jahan Mosque in Woking, a town near London.
At the same time, he was against political Islam and insisted that Muslims could do better under British rule and that they should focus on educating themselves as opposed to agitating for independence.
Over the years, he remained affiliated with different institutions and also served as the principal of Lahore's Islamia College - he was invited to take the position by the venerated poet Allama Muhammad Iqbal.
But behind the veneer of his intellect, busy schedule and scholarly importance, he was a man suffering from internal conflicts.
When the east meets west
Yusuf Ali was a troubled man. He married twice and both relationships ended bitterly.
In 1900, just a few years into his role as a civil servant, he married Teresa Mary Shalders, in a ceremony at the St. Peter's Church in England.
"It was a bold and uninhibited act by the young couple, who may have looked at the dawn of the new century and thought everything possible - including the harmony of races, religions, and continents," Sherif, who uses M.A. Sherif as his pen name, writes in his book.
But any hope of making a statement with this marriage of two different cultures faded in a few short years. They had four kids over the years but Yusuf Ali spent most of this time in India as a government officer while Shalders, who was in England, fell in love with another man.
Their divorce in 1911 was particularly painful for Yusuf Ali and he might have hinted at that period in the preface of his Quranic commentary when he wrote: "A man's life is subject to inner storms...which nearly unseated my reason and made life meaningless."
He won custody of their children but became estranged from them over time.
"These children by their continued ill-will towards me have alienated my affection for them, so much that I confer no benefit on them by this will," Yusuf Ali later wrote in his will.
As an ICS officer, he rose swiftly from an assistant magistrate to more important positions, and the British government increasingly relied on him as its key propagandist.
Yusuf Ali was not entirely oblivious to the systematic discrimination that Muslims faced under British rule.
"He wrote about how Britain was using Indian revenue in the Great War. That's a very subtle way of criticism. He also made references to discrimination suffered [by locals] on the basis of colour," says Sherif.
In the early 1920s, Yusuf Ali married Gertrude Anne Mawbey, who he liked to call Masuma (innocent). That marriage didn't work out either.
It was during this personal crisis that Ali began the monumental work of writing an English translation of the Quran, often working on solitary ocean liner journeys which he took at the behest of the British government.
"Yusuf Ali's bond with the Quran was forged in these times of anguish when searching for solace," writes Sherif.
Prominent scholars such as Marmaduke Picktall and others had already done a lot to introduce the West to Islam's holiest book but Yusuf Ali did it with humility and open-mindedness which set his work apart.
"His interpretation is very balanced. It doesn't force you to any particular corner, it can be read by all the schools of thought. It's a very broadminded, compassionate approach to studying religion," Sherif tells TRT World.
Yusuf Ali was a Dawoodi Bohra, a strain of Shia Islam, but he garnered enough respect across the spectrum to lead congregations at Sunni mosques.
"In his translation of the Quran, published between 1934 and 1937, Yusuf Ali expounded the spiritual side of Islam more than its worldly view," writes A R Kidwai, a prominent researcher.
His excellent command over the English language lends a poetic touch to the thousands of footnotes and he didn't shy away from using English poets such as Longfellow and Milton to explain the word of God.
Besides dealing with his matrimonial failures, he had a hard time coming to terms with what happened to Arab Muslims after World War I.
"Unlike many of his contemporaries, he did not criticise the League of Nations when it dismembered the Ottoman empire," says Sherif. "But what really shook him was the proposal to partition Palestine."
For someone groomed to believe that the English people were true to their word, the haphazard division of the Ottoman Empire and the creation of Israel was unsettling for Yusuf Ali.
In 1937 he attended many meetings and conferences fighting the case of Palestinians and warned Western powers about creation of a Jewish state on Muslim land.
"One way alone can bring thee peace:
That ancient rights be not suppressed,
That aliens from encroachments cease,
And Quds be given its rightful rest," he wrote in the poem Palestine published in January 1938.
However, Palestine's tragedy wasn't enough to deter his loyalty to the British as he travelled to India at the urging of England's Ministry of Information to rally Muslim support after it declared war on Germany in 1939.
In Delhi, he met Sir Sikandar Hayat Khan and spoke to students about the need for India's support for the British. That was a time of turmoil in India as both Muslims and Hindus had begun rallying for independence.
Upon his return, he wrote articles and gave speeches, asking Indians to unite in defence of the empire and drop their demand for political reforms. But his appearance as an important player in international events quickly faded after the war ended in 1944.
We might never know what broke him in the end. But as the British pulled out of the subcontinent in the days of its waning global status, so did Yusuf Ali slowly recede from the newspapers, his powerful friends no longer found a use for him.
Yusuf Ali spent his last years living in the National Liberal Club on a monthly pension that he received against his government job.
"How did the British treat him? There's certainly a question mark there. They didn't recognise his contribution as much as he probably expected," says Humayun Ansari.
His powerful friends in the Muslim community including Pakistan's then ambassador Ispahani had also lost track of Ali's whereabouts, not bothering to check on him.
"That is an indictment of the Muslim society that we were not able to honour and care for someone of his stature," says Jamil Sherif.
https://www.trtworld.com/magazine/how-the-british-empire-abandoned-its-most-vocal-muslim-supporter-29488
--------
A watershed moment for the Muslim #MeToo movement
Sheema Khan
September 2, 2019
"Jane Doe" was only 13 when her concerned mother sought counselling within the Muslim community of Irving, Tex. For years, the girl developed a relationship of trust with the imam, Zia ul-Haque Sheikh, at the Islamic Center of Irving (ICI). So much so that she began to call him "baba" – an endearing term for "father."
When she turned 18, she asked the imam advice on marriage; she wanted to move on to the next phase of life: settling down and having a family. The imam offered himself as a marriage prospect – even though he already had two wives. Although confused, she believes she had been groomed, step by step, to trust the imam. In a lawsuit filed last July, Jane Doe alleged that the imam's interactions became more sexualized once she turned 18 – including lurid texts, phone calls and video exchanges, culminating into an alleged coerced sexual encounter, after which he cut off contact with her.
This August, Mr. Sheikh was ordered by a Texas judge to pay US$2.55-million to Jane Doe – a landmark judgment against a Muslim cleric in the United States. The judgment covers legal fees, punitive damages and mental anguish.
More importantly, it is a victory for the nascent Muslim #MeToo movement, and speaks to the incredible courage of Jane Doe for breaking so many taboos. She refused to be shamed from speaking about sensitive, private matters; she refused to bow before the hierarchy of the mosque leadership; and she refused to give in to the whisper campaigns against her.
Her journey also marked the founding of Facing Abuse in Community Environments (FACE), a non-profit organization created in 2017 by Muslim lawyers and activists to hold community leaders accountable for physical, spiritual, sexual and financial abuse.
FACE conducted an in-depth investigation into the 22-year employment history of Mr. Sheikh, and found that he had been fired from two other mosques for inappropriate behaviour toward female congregants whom he had counselled. At one mosque, he engaged in a "secret" second marriage. In both cases, details of his firing were never made public, leaving him free to seek employment elsewhere. His new employers never checked with previous employers about the reasons for his departure.
According to the report by FACE, Jane Doe had brought forth her concerns to the ICI board chair, Nouman Ali Khan, who advised her to get mental-health counselling. Jane Doe said Mr. Khan discouraged her from speaking about the allegations since it would harm the imam's reputation. Jane Doe told FACE that she was made to feel "like I was the one hurting people, rather than the person needing help." But she did not give up. Other board members, once informed, immediately launched an investigation. While Mr. Sheikh denied the allegations, he eventually resigned from the mosque. As he began to seek employment elsewhere, the mosque took the unprecedented step of sending a letter to 2,000 mosques across the United States, detailing the circumstances of his resignation.
Shortly after the letter's release, Jane Doe reported the imam's actions to the Grand Prairie Police Department; the city declined to investigate. In July, 2018, Jane Doe filed the lawsuit against Mr. Sheikh.
Mr. Sheikh was hired last August by the Grand Prairie mosque, shortly after leaving ICI just 15 kilometres away. According to its attorney, the mosque ran a thorough background check and was unaware of any misconduct allegations at the time of hiring – even though ICI had issued its public letter eight months before. The mosque board had also learned of Jane Doe's allegations in her lawsuit – yet decided on keeping Mr. Sheikh. While the mosque has severed ties with Mr. Sheikh since the judgment was issued, its muted response over the course of one year reflects a culture of silence that is all too prevalent in many Muslim institutions.
This judgment is a watershed moment for Muslims in North America. For too many years, there has been scant accountability of leadership. Serious allegations, if addressed, are hushed so that the reputation of the offenders, the institution and the community are not harmed. There is very little recourse for victims. But times are changing. FACE, which investigates abuse allegations in the United States and Canada, reports an almost threefold increase in reported incidents in 2019 over the same period in 2018.
Full report at:
https://www.theglobeandmail.com/opinion/article-a-watershed-moment-for-the-muslim-metoo-movement/
--------
White supremacist behind 'Punish a Muslim Day' jailed for 12 years
Sep 4, 2019
A white supremacist behind the "Punish a Muslim Day" campaign has been jailed for 12 and a half years.
David Parnham, who called himself "Muslim Slayer" and sent packages containing fake anthrax, is to serve his sentence in hospital until he is well enough to be transferred to prison.
The Old Bailey heard the 36-year-old had launched several waves of malicious letters targeting mosques, the Queen and politicians including David Cameron and Theresa May.
He admitted offences including soliciting murder, encouraging crime, bomb and noxious substance hoaxes and sending letters with intent to cause distress.
In early 2018, a series of typed "Punish A Muslim Day" letters were sent out to encourage violence on the date of an American white supremacist's birthday.
The letters claimed Europe and North America was being "overrun" by Muslims and contained a makeshift scorecard for attacks ranging from pulling off women's headscarves to acid attacks, torture, bombing a mosque and "butchering" Muslims with guns, knives and vehicles.
Judge Anthony Leonard QC said Parnham had been suffering from an autistic spectrum disorder but rejected the suggestion he was psychotic at the time of the offences.
"You have yet to appreciate the seriousness of what you have done and seem to want to return to the community at the earliest opportunity to live with your parents," he told the court on Tuesday.
Parnham's failure to appreciate the harm he caused to the Muslim and wider community meant the risk of reoffending was greater, the judge said.
The court heard that although no violence was linked to the campaign, it sparked widespread fear in Muslim communities across the UK after being received by politicians including the then home secretary, Sajid Javid.
Parnham, of St Andrew's Close in Lincoln, was caught through DNA, handwriting and fingerprints on the letters after an investigation by counterterror police.
Research by the Tell Mama monitoring group found that the "Punish a Muslim Day" campaign sparked an increase in Islamophobic attacks in Britain.
Its annual report found that 37 offline incidents "directly referenced" Parnham's letters, which gave rise to national debates over Muslims and Islam.
Iman Atta OBE, the director of Tell Mama, said: "His actions caused significant fear and distress for many Muslims, particularly Muslim women who contacted Tell Mama to find out whether they should stay at home on the date set."
Detective Chief Superintendent Martin Snowden, head of Counter Terrorism Policing North East, said: "This case has affected a substantial number of victims and its impact has been felt across the country and overseas.
"Our investigation showed that Parnham acted alone and lacked both the ability and the means to carry out the threats he had made. Nevertheless, the abusive, racist and threatening language used in the letters was deeply concerning and created considerable distress which cannot be underestimated."
Parnham started his campaign in July 2016, when he sent a hoax letters containing white powder to targets including then prime minister Mr Cameron, saying "Allah is great".
Only 11 letters were delivered, while seven were intercepted at a postal depot in Sheffield and sparked a police investigation.
Four months later, Parnham posted more letters containing white powder to the Queen, Theresa May, bishops and the Home Office.
"The Clowns R Coming 4 You," they read, in an apparent reference to international reports of "evil clowns" attacking people.
A Chemical Biological Radiological Nuclear response was launched over fears the packages contained anthrax, causing some staff to be quarantined for hours as the substance was tested.
In December 2016, Parnham sent a fan letter to Dylann Roof, a white supremacist terrorist who murdered nine black victims at a church in Charleston, South Carolina.
He told Roof: "I just wanted to thank you for opening my eyes. Ever since you carried out what I'd call the 'cleansing' I've felt differently about what you'd call 'racial awareness'."
Parnham wrote: "My main reason for disgust is Muslims. I hate these animals with a passion. I sent letters with white powder to some mosques in London they had to close down parliament because of it."
The date of "Punish a Muslim Day" corresponds with Roof's birthday.
Parnham sent letters to mosques and Islamic centres around Britain in February 2017, featuring an image of a beheading using a sword emblazoned with a Nazi swastika.
"You are going to be slaughtered very soon," the author wrote, before signing off as "Muslim Slayer".
In March 2017, letters were sent to homes around the University of Sheffield campus calling for the extermination of people from minority groups including Jews, Asians and Afro-Caribbean people.
They included suggested methods and an offer to donate £100 to charity for each murder.
In August 2017 a mosque in Sheffield received a bomb hoax letter saying: "I have left a little present for you. It will go off in a short period of time."
When Parnham was arrested in June 2018, he refused to answer any questions
He later pleaded guilty to 15 offences relating to hundreds of letters penned between June 2016 and June 2018.
A psychiatrist told the court that Parnham did not regret what he had done and did not consider it "particularly serious".
While Parnham was on the autistic spectrum, Dr Martin Lock said he was not psychotic and expressed concern that the defendant had attempted to "mislead" medical professionals.
Another psychiatrist said Parnham was suffering a psychotic illness and had felt "paranoia and suspiciousness", particularly towards religious groups and prominent individuals.
Jenny Hopkins, of the Crown Prosecution Service, described Parnham as a "white supremacist with a particular hatred for Muslims".
Full report at:
https://www.independent.co.uk/news/uk/crime/david-parnham-court-punish-muslim-day-sentence-white-supremacist-trial-a9090186.html
--------
Isil executioner who conned thousands of pounds in UK housing benefits is captured
Steve Bird
30 AUGUST 2019
The Isil terrorists who conned the British government out of £10,000 in benefits to fund terror attacks in Paris and Brussels has been captured in Syria.
Anouar Haddouchi, dubbed the "executioner of Raqqa" after beheading more than 100 people in the city, was arrested with his wife Julie Maes, 32, by Kudish troops, it was reported yesterday.
The couple was understood to have been seized after a battle for one of the last remaining Islamic State strongholds in Baghouz, eastern Syria. Haddouchi is being held in a prison run by the Syrian Democratic Forces.
Haddouchi, 35, was born in Belgium but moved to Birmingham in the West Midlands in 2009 where he and his wife, who is also Belgian, claimed thousands of pounds in housing benefits despite having moved to Syria to fight for Islamic State.
According to British court papers he left Birmingham for Syria in September 2014. Despite his landlord telling Birmingham City Council he had left his property, neither the local authority or Department of Work and Pensions halted payments.
The pair were paid around £10,000 in state handouts, all of which was handed to Isil supporters.
Mohammed Abrini, the jihadist known as "the man in the hat" supsected of carrying out the Paris and Brussels bomb and gun attacks, was said to have been handed £3,000 of that cash by two men in Birmingham.
He was understood to have travelled to Syria via Turkey following the death of his Isil fighter brother.
While there he met Abdelhamid Abaaoud, suspected of being one of the ring leaders of the attacks across the French capital which resulted in 130 deaths.
Abrini claimed Abaaoud ordered him to travel to Birmingham to collect some of the housing benefit cash. It was claimed he flew to Heathrow in July 2015 before taking a bus to Birmingham.
After three days in the city he was ordered to travel to the Small Heath area where he met Zakaria Boufassil and Mohammed Ali Ahmed who handed over the money at a secret meeting in a park.
Boufassil, a 27-year-old Belgian who had also lived in Birmingham, was jailed in 2016 at Kingston Crown Court for three years for aiding terrorism. Ahmed pleading guilty to the same offence.
In March 2016, Abrini was captured on CCTV alongside two men who detonated bombs in suitcases killing 12 people at Brussels airport.
He has charged with alleged involvement in the 2015 Paris terror attacks that killed 130 people. He is also facing charges in Belgium.
Investigators have alleged that Albrini was part of an Isil cell in Brussels which planned both the suicide bombings in Brussels in 2016, when 32 people were killed, along with the Paris attack.
Full report at:
https://www.telegraph.co.uk/news/2019/08/30/isil-executioner-conned-thousands-pounds-uk-housing-benefits/
--------
British warship fights off 115 'intimidating' confrontations from Iranian attack craft
Sep 2, 2019
Commander Will King said the HMS Montrose had been involved in 115 separate confrontations with the Iranian Revolutionary Guards Corps (IRGC) in the Gulf since the start of July. He said the Iranian military used fast attack craft and drones to "intimidate" his ship as Tehran carried out a "continuous intent to disrupt or interfere with UK interests in the area".
HMS Montrose, a Type 23 frigate, was sent to patrol the strategic waters after the UK-flagged Stena Impero was seized by the Iranians six weeks ago.
The IRGC responded by beefing up its coastal defence systems and aiming cruise missiles in the direction of HMS Montrose.
It has also emerged that the elite force was given clearance to use live rounds against the British warship during the Stena Impero episode.
An officer on HMS Montrose said: "We had reasons to believe they were ready for a fight that night."
The British vessel reached the territorial water boundary 45 minutes too late to prevent the tanker's capture and was unable to give chase.
Commander King described the "soul-destroying" moment he arrived too late to help the UK tanker and heard his Iranian counterpart gloating over the ship's radio: "She's mine now!"
Commander King said: "It was almost like some rather sick competition."
The IRGC navy sent seven fast attack craft and a helicopter to seize Stena Impero.
Iranian commandos abseiled from the helicopter and boarded the UK vessel, forcing it to steer due north into Iranian waters.
The Stena Impero is still being held in the Iranian port of Bandar Abbas
Commander King said Iran ramped up its aggression after the seizure.
Commodore Dean Bassett, the most senior Royal Navy officer in the Gulf, said Britain would step up its intelligence, surveillance and reconnaissance operations in the area.
He told The Times: "In the last couple of months we've seen a dramatic change to the security in the area.
"I can confirm that the UK is actively considering bolstering the air surveillance capabilities in theatre
"It could be a drone, it could be a maritime patrol aircraft, it could be a helicopter on the back of the ship, it could be a ship."
One option is to divert Reaper drones to the Gulf from their current surveillance missions on ISIS movement in Syria and Iraq
Full report at:
https://www.express.co.uk/news/world/1172816/Iran-news-royal-navy-hms-montrose-gulf-crisis-seized-tanker-stena-impero
--------
France Dangles $15 Billion Bailout for Iran in Effort to Save Nuclear Deal
By David E. Sanger, Steven Erlanger and Adam Nossiter
Sept. 2, 2019
A senior Iranian delegation arrived in Paris on Monday to work out the details of a financial bailout package that France's president, Emmanuel Macron, intends to use to compensate Iran for oil sales lost to American sanctions. In return for the money, Iran would agree to return to compliance with a 2015 nuclear accord.
Iranian press reports and a senior American official say that the core of the package is a $15 billion letter of credit that would allow Iran to receive hard currency, at a time when most of the cash it makes from selling oil is frozen in banks around the world. That would account for about half the revenue Iran normally would expect to earn from oil exports in a year.
Mr. Macron's government has declined to provide any details of its negotiations with the Iranians, though it was the subject of discussion between the French president and President Trump at the Group of 7 summit last weekend.
While Mr. Macron and Mr. Trump gave no hint of their differences in public comments, administration officials say the French effort, which other European nations appear to support, is undermining the administration's effort to exert what Mr. Trump calls "maximum pressure" on Tehran.
And it is far from clear that Mr. Trump would go along with any bailout: His national security adviser, John R. Bolton, has made it clear that he opposes such an agreement. So does Prime Minister Benjamin Netanyahu of Israel, who opposed the 2015 deal and pressed Mr. Trump to make good on his campaign promises to abandon it.
"This is precisely the wrong timing to hold talks with Iran," Mr. Netanyahu said last week.
Without Trump administration support for the deal, it is not clear whether European banks would risk American sanctions by extending credit to Tehran or whether the credit might be extended by the European Central Bank, or France's central bank, which would be more difficult for Washington to sanction.
If the talks, which French and Iranian officials began in Paris on Monday, are successful, Iran would return to the restrictions negotiated with the Obama administration four years ago. Mr. Trump abandoned that agreement in 2018, and the Iranians have stepped up pressure on Europe by gradually discarding the nuclear-production restrictions to which it had agreed.
"It was pretty much a technical discussion, and it went pretty well, on the whole," a spokeswoman for the French foreign ministry said on Monday. But she gave no details and would not confirm that the centerpiece of the negotiation was the $15 billion letter of credit.
Iran has said that if the talks fail, it will escalate its nuclear activity starting Friday.
While it has not said what actions it might take, Iranian officials have hinted they are planning to raise their enrichment of uranium to 20 percent purity — a level that takes them significantly closer to bomb-grade fuel.
The country may also install next-generation nuclear centrifuges that can produce fuel far more quickly than the older models that were running when Iran agreed in 2015 to sharply limit its production in return for a lifting of international oil sanctions.
Both steps would clearly violate commitments Iran made in the 2015 agreement. But after complying with the agreement for a year after Mr. Trump pulled out of the accord and resumed sanctions, Iran has said it would no longer be bound by an agreement that Washington is no longer respecting.
The letter of credit proposed by President Macron is part of a broader effort by the French, with help from Germany and other European powers, to save the 2015 agreement, even after Mr. Trump renounced it as "a disaster." No issue has more clearly illustrated the foreign policy chasm between the Trump administration and its European allies.
As the administration complains of European sanctions-busting, Mr. Macron is trying to engineer a meeting at the United Nations later this month between Mr. Trump and President Hassan Rouhani of Iran.
Mr. Macron, American officials say, is betting that once Mr. Trump is engaged in a negotiation of his own with Iran, he will sense a chance to reach an agreement before the 2020 American elections — much as he has with North Korea.
A similar effort to set up a meeting between Mr. Trump and Mr. Rouhani, at the United Nations in 2017, collapsed.
But the dynamics now are different, and Trump administration officials have often said they would meet the Iranians without preconditions.
Mr. Trump even seemed open to the idea of a financial bridge for the Iranians when he told reporters at the Group of 7 meeting that Iran may need a "short-term letter of credit or loan" that would "get them over a very rough patch." His aides later said the president was envisioning such a financial package only after a new agreement was reached.
The Iranians have said that the United States would first have to return to compliance with the 2015 agreement before a new accord could be negotiated. But some Iranian elites now think a negotiation with Mr. Trump is necessary.
The deal Mr. Macron is exploring would provide Iran with the $15 billion line of credit in return for full compliance with the 2015 agreement and a return to normality in the Gulf, where Iran has been seizing oil tankers.
Ellie Geranmayeh, an Iran expert with the European Council on Foreign Relations, noted in an interview that "If France indeed pushes forward with this proposal, it's likely to want not just a freeze on further enrichment from Iran but full compliance with the nuclear deal, and the opening of talks on regional issues."
On Friday the International Atomic Energy Agency confirmed that Iran has been enriching uranium up to a purity of 4.35 percent, just above the 3.67 percent allowed under the deal, known as the Joint Comprehensive Plan of Action.
That enrichment level is still well within the ordinary limits for producing fuel for nuclear power plants, rather than weapons. Iran's stockpile of fuel now also exceeds the 300 kilograms, or 661 pounds, allowed under the accord, according to the energy agency.
Full report at:
https://www.nytimes.com/2019/09/02/world/middleeast/iran-france-nuclear-deal.html
--------
France pushes $15 bln credit line plan for Iran, if US allows it
3 September 2019
France has proposed offering Iran about $15 billion in credit lines until year-end if Tehran comes fully back into compliance with its 2015 nuclear deal, a move that hinges on Washington not blocking it, Western and Iranian sources said.
French Foreign Minister Jean-Yves le Drian said talks on the credit arrangement, which would be guaranteed by Iranian oil revenues, were continuing, but US approval would be crucial.
The idea is "to exchange a credit line guaranteed by oil in return for, one, a return to the JCPOA (Iran nuclear deal) ...and two, security in the Gulf and the opening of negotiations on regional security and a post-2025 (nuclear program)," Le Drian told reporters. "All this (pre)supposes that President Trump issues waivers."
European leaders have struggled to dampen brewing confrontation between Tehran and Washington since US President Donald Trump pulled out of the deal, which assures Iran access to world trade in return for curbs on its nuclear program.
The United States re-imposed sanctions on Iran last year and tightened them sharply this year. Iran has responded by breaching some of the limits on nuclear material in the deal, and has set a deadline for this week to take further steps.
French President Emmanuel Macron has spent the summer trying to create conditions that would bring the sides back to the negotiating table. At a G7 meeting in France last month, Trump appeared open to the idea of credit lines, though US officials later ruled out lifting sanctions as a condition for new talks.
An Iranian delegation was in Paris on Monday, including oil and finance officials, for talks to fine-tune details of credit lines that would give Iran some respite from sanctions that have crippled its economy and cut off its oil exports.
"The question is to know whether we can reach this $15 billion level, secondly who will finance it, and thirdly we need to get at the very least the tacit approval of the United States. We still don't know what the US position is," said a source aware of the negotiations.
A senior Iranian official familiar with the negotiations said: "France has offered the credit line of $15 billion but we are still discussing it. It should be guaranteed that we will have access to this amount freely and also Iran should be able to sell its oil and have access to its (own) money."
A second Iranian official said: "Although the EU and particularly France have goodwill, they should convince the US to cooperate with them ... If not, Iran is very serious about decreasing its nuclear commitments. There is no logic to respect the (2015) deal, if it has no benefits for us."
A European diplomatic source confirmed the $15 billion figure. Le Drian did not confirm the figure, saying it was an Iranian number.
"The Iranians have a real desire for $15 billion, but the ball is in their court. When (Iranian President Hassan) Rouhani says I'll never meet President Trump, the only consequence of that is that Iran won't get $15 billion," said a French diplomatic source, adding that further violations of the accord by Iran would be the "wrong signal" to send.
Le Maire in Washington
French Finance Minister Bruno Le Maire is in Washington on Tuesday to discuss the credit mechanism and see what the United States may accept.
Rouhani said Iran would never hold bilateral talks with the United States but said that if all US curbs imposed on Iran were lifted, Washington could join multilateral talks between Tehran and the other parties to the 2015 pact.
The Trump administration says the nuclear deal is deficient as many of its terms expire after a decade and it does not cover non-nuclear issues such as Iran's ballistic missile program and its support of proxy forces around the Middle East.
Iran says it aims to keep the 2015 deal alive, but cannot abide by it indefinitely unless the European countries that signed it ensure it receives the promised economic dividends.
Tehran has called on the Europeans to accelerate their efforts to alleviate the impact of US sanctions. Rouhani stressed on Tuesday that Iran would take its next step in scaling back its nuclear commitments by Thursday unless the Europeans keep their promises to salvage the deal.
Behrouz Kamalvandi, spokesman for the Atomic Energy Organization of Iran (AEOI), said on Tuesday that Iran was capable of resuming enrichment of uranium to 20% fissile purity within two days. Twenty percent purity is considered an important intermediate stage on the road to producing the 90% pure fissile uranium needed for an atomic bomb.
The first source said talks for now did not go into how the credit lines would be repaid, although it would require Iranian oil exports to resume eventually. Some countries were discussing with France possible involvement in such a mechanism. China, India and Japan were among the main purchasers of Iranian oil.
"Importing the oil at some point is essential, but we need to have the agreement of the Americans. We are trying to persuade them (the Iranians) not to do more (reductions in commitment to the nuclear deal), but it's not the end of the story for the mechanism if they do," the source said, adding that for now Iranian backtracking was reversible.
Iran has asked for $3 billion a month to extend the proposals beyond the end of this year, the source said.
Full report at:
https://english.alarabiya.net/en/News/middle-east/2019/09/03/France-pushes-15-bln-credit-line-plan-for-Iran-if-US-allows-it.html
--------
Sweden's Foreign Minister: Yemen peace talks must be inclusive
Mina Al-Oraibi
Sep 3, 2019
Sweden's Foreign Minister Margot Wallstrom is calling for inclusive talks in Yemen to bring about a lasting political settlement.
In an interview with The National during her visit to Abu Dhabi on Tuesday, Ms Wallstrom said "there is no short cut or magic wand to wave" to bring peace to Yemen.
But she said that "political discussions must now include understanding the reality in the south, which makes it more complex, but maybe it is also an opportunity. Other groups must also feel that it is an inclusive process".
Until now, the UN-brokered peace talks led by UN special envoy Martin Griffiths have not included representatives of Yemen's Southern Transitional Council, who have called for a separate state in the south of the country.
Ms Wallstrom said: "It is for the Yemenis to decide what they want their country to look like. Should it be one country or do they think there will be another separation or a confederation? All of these things have to be put on the table."
She said that the issue of "inclusion is a weak point in many countries. If you don't do it, you will end up with enormous problems".
"In the political process, inclusion is important, especially inclusion of women," she said. "There has to be a peace dividend for ordinary Yemenis."
Sweden hosted a round of talks on Yemen last year, leading to the Stockholm agreement, which was put in place to secure Hodeidah and to avoid a major military confrontation in the port city. Although an agreement was achieved, the implementation of important clauses remain outstanding.
Ms Wallstrom said that "we knew implementation was fragile, but there is a UN presence. The level of violence has gone down … but there are also things that have not been done, like the exchange of prisoners, which we thought would be easy".
She said at the heart of the delays is a "complete lack of trust in each other. We have to figure out what steps to take to build trust and deliver".
She said Sweden is committed to finding a peaceful resolution in Yemen and seemed optimistic about the role her country can play because "we might have the ear of many of the actors because they know we do not have a hidden agenda. We are not a threat to anybody".
Ms Wallstrom said the humanitarian situation is at the heart of her country's concerns about Yemen and that "we must think about what the future of Yemen looks like".
The foreign minister arrived in Abu Dhabi after extensive talks in Oman, Jordan and Saudi Arabia.
"The message I have after all these meetings is that this war has to stop … and we must prepare for the political process going forward.
"We must insist on implementation and to make it very concrete … prisoner exchange is on the table and maybe we can start with something they can live up to."
The Swedish minister said there were also some "very counterproductive measures" that must be stopped, warning that "on the Houthi side, if there is looting … there will be no more humanitarian assistance".
"If donors see that all the money disappears... this is so counterproductive and we must make it stop. We also have to make sure the money we pledged to Yemen is actually paid."
The Swedish minister's regional tour came after Ms Wallstrom met her Iranian counterpart Javad Zarif last month in Stockholm.
"Iran is now much clearer about their link to the Houthis, so if that has not been acknowledged openly before, I think it was clear this time. They also feel they want to be recognised as having a role in all of this and this becomes a bargaining chip in a bigger conflict, but at the same time their positioning was not aggressive, so maybe it is something we can use," she said.
The fate of the British-flagged tanker Stena Impero, which is operated by a Swedish company, was also on the agenda during those discussions.
Ms Wallstrom said: "We are hoping they let the ship go and if they cannot do that immediately, we want the crew to be released."
But, she said, there "is a bigger risk, about the Strait of Hormuz and the region".
Another issue in the mix is Syria, where she said there must be a credible political process.
"We have a very principled view," she said, "that as long as there is no political settlement we will not pay for what others have destroyed".
What a political settlement looks like in Syria remains unknown, but Ms Wallstrom said: "Bashar Al Assad feels he has won this war and, of course, a lot of people see him as a guarantor of security, but he is also seen by millions of people as one who has bombed his own population... there has to be accountability for these war crimes – on all sides."
Last month, Sweden announced it was ending a six-year policy of granting asylum to all Syrians who reached its shores. Although the decision was made by an independent migration authority, Ms Wallstrom said that "with Daesh now defeated, it seems they have come to this decision".
However, she said her country will continue to provide protection for those who need it. "Many Christians still suffer a lot, but this is also part of a bigger debate within the European Union," she said.
On Palestine, Ms Wallstrom repeated her country's commitment to a two-state solution.
Sweden has recognised Palestine and has urged others to do so.
Asked if it is too late for a two-state solution, Ms Wallstrom responded: "No, because what is the alternative? I have not seen a realistic alternative.
"It does seem more and more distant because what we see as the status quo is not a status quo. It is a consistent deterioration of the situation on the ground – more settlements, more demolitions and more tension."
Regarding the promise of a plan proposed by the United States, Ms Wallstrom said: "The deal of the century has not been presented yet. Maybe it will come … this is at a time when the world was waiting for an American plan, but so far what they proposed is an economic proposal. If it is not linked to a political proposal, how will it be done?
"We cannot imagine a solution without the Americans. What few things have come out are counterproductive, not constructive."
On Afghanistan, Ms Wallstrom said: "People in Afghanistan want to live in peace. They are so tired of war and fighting. What we worry about is that if the Americans and the international community withdraw, everything that was gained will be lost. If the Taliban stop girls from going to school, then what have we achieved? We cannot let that happen."
The Swedish foreign minister repeated her country's commitment to Afghanistan, saying "our plans are to stay on for some time and make sure this moves in the right direction".
Ms Wallstrom is a known advocate for a "feminist foreign policy", with an emphasis on the rights of women and for female representation at the negotiating table.
She said it would be ideal if the UAE could lead efforts to have women negotiators and mediators in the region. She said "women come with an important perspective" and that "peace deals made with women around the table last longer – that is a fact".
Full report at:
https://www.thenational.ae/world/mena/sweden-s-foreign-minister-yemen-peace-talks-must-be-inclusive-1.906045
--------
Southeast Asia
Malaysian Minister To Meet Terengganu Exco Over Shariah-Compliant Rule For Women Athletes' Attire
03 September 2019
BY R. LOHESWAR
KUALA LUMPUR, Sep 3 — Youth and Sports Minister Syed Saddiq Abdul Rahman will meet with Terengganu's state executive councillor to discuss issues pertaining to the state's plans to introduce Shariah-compliant code of conduct on their athletes.
This comes after reports that Terengganu state government is drafting such laws and have withdrawn from several sport events, particularly gymnastics, because they did not conform to Islamic rules.
"We will look into the matter and I would personally need to speak to the exco to get the full story," said Syed Saddiq.
Earlier today, Terengganu Youth Development, Sports and Non-Government Development Committee chairman Wan Sukairi Wan Abdullah said the state government was forced to withdraw from rhythmic gymnastics and women's gymnastics as they required athletes to expose their bodies.
He was quoted in several news reports saying: "There is no compromise for these sports (rhythmic gymnastics and women's gymnastics) as they display indecent movements, and unless the audience comprise only women, then maybe we will allow them."
Syed Saddiq however said he has spoken to Wan previously and was told that they will not force the issue.
"I've spoken to him before when there was news about this and he gave me his commitment that he would 'advise' not 'coerce/force.'
"My stance on this is clear. Athletes are our national heroes and heroines, regardless of what they wear. They sacrifice so much for Malaysia," Syed Saddiq added.
Wan on his part has said the state will not rush into implementing any new laws and for now since there are no Shariah regulations in place the athletes can continue to wear normal sportswear.
Four years ago, national gymnast Farah Ann Abdul Hadi courted similar controversy after she won six medals for her performance at the Southeast Asia Games, two of which were gold.
The 25-year-old sparked controversy for her revealing attire which failed to cover her aurat and also because according to Muslim leaders, she shouldn't have worn it.
For the record, leotards, which the gymnasts wear, are regulation attire for gymnastics and gymnasts have to wear such attire to enable them to perform their routines.
https://www.malaymail.com/news/malaysia/2019/09/03/minister-to-meet-terengganu-exco-over-shariah-compliant-rule-for-women-athl/1786941
--------
Plan for Lake Toba as halal tourist destination sparks controversy
September 4 2019
Protests mount from residents arguing plan contravenes local customs
The North Sumatra administration recently announced a plan to initiate halal tourism around Lake Toba in Samosir regency in a bid to attract more Muslim tourists from neighboring Malaysia and Brunei Darussalam.
However, the plan has received a less-than-favorable reception as some members of the public argue that such a concept would contravene local customs in the regency, which is a predominantly Christian area.
North Sumatra Governor Edy Rahmayadi said last week that the administration would soon promote halal tourism to lure an influx of Muslim visitors from neighboring countries. The plan, he said, would also entail a policy regarding food vendors that sold pork-based food.
North Sumatra administration general assistant M. Fitriyus said the governor's plan was never intended as an atte...
Full report at:
https://www.thejakartapost.com/news/2019/09/04/plan-lake-toba-halal-tourist-destination-sparks-controversy.html
--------
IS claims attack in Bangladesh that injured 2 police
September 1, 2019
DHAKA, Bangladesh — Two Bangladeshi policemen in the capital were injured in a crude bomb attack that has been claimed by the Islamic State group.
Dhaka Metropolitan Police chief Asaduzzaman Mia said the attack happened late Saturday night when a car carrying a Cabinet minister was passing through Dhaka's busy Dhanmondi area. A policeman from his security team and a traffic officer were both injured in the explosion.
Local Government and Rural Development Minister Tazul Islam escaped unhurt.
The Islamic State group said in a statement posted late Saturday on an IS-affiliate website that two traffic police officers were severely wounded when a "security detachment from the soldiers of the Caliphate" detonated an explosive device in a Dhaka street targeting the two officers.
The policemen were being treated in a hospital and their injuries were not life threatening.
Full report at:
https://www.washingtonpost.com/world/asia_pacific/is-claims-attack-in-bangladesh-that-injured-2-police/2019/09/01/1efebc1e-cc87-11e9-9615-8f1a32962e04_story.html?noredirect=on
--------
Missing Maldives journalist killed by al-Qaeda affiliate
by Zaheena Rasheed
2 Sept 2019
A journalist who went missing in the Maldives five years ago was killed by a local affiliate of al-Qaeda, an investigator has said, publicly acknowledging for the first time the hardline group's existence and efforts to silence liberal voices in the Indian Ocean island nation.
Ahmed Rilwan Abdulla, whose disappearance in 2014 shook the Maldives, was forced into a car at knifepoint outside his home on the island of Hulhumale and taken to a boat out at sea where he was killed, said Husnu Suood, the head of a presidential commission set up to investigate the case.
Speaking to reporters on Sunday, Suood said the commission's nine-month investigation found that then-President Abdulla Yameen tried to "divert the focus" of the police investigation, while his former deputy tried to obstruct justice in the case.
The findings addressed long-unanswered questions over the journalist's fate and prompted an outpouring of grief. In a statement, Rilwan's family said it heard the commission's conclusion with "deep sorrow" and called for protection for witnesses in the case.
Officials in the Maldives, a popular Indian Ocean holiday destination, have previously denied the existence of hardline Islamic groups in the Sunni Muslim state, despite a spate of attacks against people advocating the practise of moderate Islam and freedom of belief.
The attacks include the killing in 2017 of a prominent blogger, Yameen Rasheed, who led a campaign to find Rilwan.
"Those who organised and financed Ahmed Rilwan's abduction and Yameen Rasheed's murder are the same," Suood, a former judge, told a news conference in the Maldives' capital, Male.
"We have to root this group out. They are dangerous."
The inquiry commission was set up by President Ibrahim Mohamed Solih, who assumed office last year vowing to fight corruption and free politicians jailed under his predecessor Yameen, who presided over a wide-ranging crackdown on dissent during his five-year rule.
Solih also promised justice for Rasheed's killing and Rilwan's abduction.
'Hit list'
Rilwan worked for Minivan News, an English news website now named The Maldives Independent, and was long known to the al-Qaeda-linked group because of his blog posts about its presence in the Maldives and his participation in a 2011 protest calling for freedom of belief in the Maldives, said Suood.
The demonstration was attacked, with counterprotesters hurling rocks and wounding several people.
"After the confrontation, the Jihadi hardline group compiled a hit list of people they believed were mocking religion and began issuing death threats," said Suood.
A year later, in 2012, one writer who participated in the rally had his throat slit while another fled the country fearing for her life. A legislator, a well-known Islamic scholar, was also hacked to death in his house.
Police failed to investigate the first two cases, while an investigation into the politician's death is ongoing.
Rilwan's disappearance two years later set off a wave of protests in Male, with his family accusing officials in Yameen's government of complicity. Police cracked down on the campaign, pepper-spraying his mother and detaining his brother at one protest.
The Maldives Independent's office was also attacked, with a machete lodged on its door. Several of Rilwan's family members and friends reported receiving death threats.
Weeks before his abduction in August 2014, the 28-year-old journalist wrote a series of reports on Maldivians joining armed groups in Syria's war, said Suood. Rilwan contacted one of the Maldivian men fighting with al-Nusra Front in Syria seeking comment for a report and was told: "Your days are short".
The fighter, identified as Yameen Naeem, accused Rilwan of being an apostate and of passing information to Maldivian police and others on the al-Nusra Front's recruitment efforts in the Maldives, said Suood.
Naeem was killed in Syria in September 2014.
Al-Nusra Front split from al-Qaeda in 2016 and is now known as Hay'et Tahrir al-Sham.
Since 2014, scores of Maldivians have travelled to Syria and Iraq to join the group as well as the Islamic State of Iraq and the Levant (ISIL or ISIS). Officials of Yameen's government said the cases were isolated, describing allegations of al-Qaeda and ISIL recruitment in the Maldives as an effort by the then-opposition to damage the country's lucrative tourism industry.
But Suood said the leader of the group enlisting fighters for al-Nusra Front travelled to Pakistan and met senior al-Qaeda leaders there.
He said the local groups linked to al-Nusra Front and ISIL targeted disaffected young men in the Maldives. Their recruitment effort was financed by a vast network of businesses, including cafes, fishing boats and shops selling textiles and vegetables.
Obstruction charges
Several people linked to Rilwan's disappearance have now fled to Syria, according to Suood. That included two young men who were caught on camera following Rilwan on the night he went missing.
The pair were arrested over the case in September 2014 but released weeks later at the intervention of the then-Minister of Tourism Ahmed Adeeb, who was appointed the Maldives' vice president a year later, the investigator said, citing text messages obtained from the former official's phone.
"Based on these facts, we are recommending charges of obstruction of justice against Ahmed Adeeb," he said.
"We also have evidence that then-President Abdulla Yameen attempted to divert the focus of [the] investigation," he said, alleging the former leader had the police consult a sorcerer to find out Rilwan's whereabouts. But Suood said there wasn't enough evidence to recommend charges against Yameen.
An Al Jazeera investigation, Stealing Paradise, also found Yameen told his former home minister not to worry about the journalist's disappearance.
"No need to be overwhelmed by Rilwan case," Yameen told the home minister Umar Naseer in a text message obtained by Al Jazeera.
Naseer confirmed receiving the message after initially denying it.
Ali Shah, a lawyer for Yameen, dismissed the allegations against the former president, saying his client had "pressed for investigations into killings during his time in office". Yameen is now on trial on charges of money laundering.
Adeeb has previously denied involvement in Rilwan's case.
On Sunday, Rilwan's family called for the prosecution of all those linked to his killing, "including those who organised and financed" the murder, as well as "senior government officials who obstructed the investigation".
Full report at:
https://www.aljazeera.com/news/2019/09/missing-maldives-journalist-rilwan-killed-al-qaeda-affiliate-190901121511620.html
--------
DAP accuses PAS of dancing with extremism in backing call for non-Muslim boycott
03 September 2019
BY OPALYN MOK
GEORGE TOWN, Sept 3 — A PAS ulama is playing a dangerous game bordering on extremism by supporting a call to boycott buying goods from non-Muslims, Lim Guan Eng said today.
The DAP secretary-general was responding to former Selangor PAS deputy ulama chief Ahmad Dusuki Abdul Rani's term of adding pahala or "divine reward" in urging Muslim Malaysians to back the boycott campaign.
"Unfortunately, the Opposition leader is willing to gamble with the country's peace and harmony by playing such a game," he said in a statement.
Lim, who is also finance minister, said the campaign was initiated by a racist and extremist non-governmental organisation that was senseless and expressed his regret that neither PAS nor its new ally Umno were rejecting such calls.
"This boycott of non-Bumputera products is illogical and unreasonable as it will only serve to destroy the unity of the people and consumers will stand to lose out in terms of choice to get only the best prices and quality," he said.
He added that religions do not teach their respective followers to boycott or hate each other and that Malaysians generally did not segregate themselves along racial or religious lines.
"Religion does not teach us to be angry, to boycott each other and to hate each other due to our different races and religions, it is only the Opposition encouraging this," he said.
Full report at:
https://www.malaymail.com/news/malaysia/2019/09/03/dap-accuses-pas-of-dancing-with-extremism-in-backing-call-for-non-muslim-bo/1786796
--------
GMIM president Wan Asshima apologises to Khalid Samad to settle defamation suit
03 September 2019
KUALA LUMPUR, Sept 3 — The defamation suit filed by Federal Territories Minister Khalid Abdul Samad against Gerakan Muslimah Islam Malaysia (GMIM) president Wan Asshima Kamaruddin has been settled with an apology from the latter at the High Court here today.
Khalid sued Wan Asshima for recording, uploading and/or publishing a video containing words on the lesbian, gay, bisexual and transgender (LGBT) group in Malaysia, which allegedly defamed him.
Wan Asshima, 35, when reading out the text of her apology before Judge Datuk Nik Hasmat Nik Mohamad, said she acknowledged the factual errors in the video, which was published on her Facebook account on Aug 18 last year.
She regretted that the false and baseless accusations in the video had caused the Federal Territories Minister distress, humiliation and discomfort.
"Therefore, I want to unconditionally retract the false words and baseless allegations in the video which claimed that YB Khalid Abdul Samad has approved and organised a big gay party in Kuala Lumpur," she said at the proceedings. Also present was her lawyer Wan Rohimi Wan Daud.
She also apologised for questioning and accusing Khalid and his family of adopting the LGBT lifestyle, and for them to prove otherwise.
"I had failed to confirm the information and hastily uploaded the video without considering the negative implications on YB Khalid Abdul Samad and as a result of my action, had offended and embarrassed YB Khalid Abdul Samad or his family members," she said.
Wan Asshima also thanked Khalid for agreeing to settle the suit out of court without imposing any damages.
Nik Hasmat then recorded the consent judgment and also advised Wan Asshima against making statements without first checking on the source.
"This is a statement of apology made unconditionally, take this as a lesson and never repeat it. This case is (about) a public figure. We all know who YB (Khalid Abdul Samad) is and many have read this (gay party). Be responsible for any posting, "said Nik Hasmat.
Khalid said he was was satisfied with the apology made by Wan Asshima.
His lawyer, Ahmad Affendi Mohd Nasir, when met by reporters, said Wan Asshima was also required to post her apology, in Malay and also English, on her Facebook account beginning today.
Khalid, 62, filed the suit at the High Court here on September 13 last year through Messrs Mohamed Hanipa & Associates, naming Wan Asshima as the sole defendant.
According to his statement of claim, Khalid said the defendant had, on August 18, purposely recorded, uploaded and/or published a video onto her Facebook page, containing defamatory words against him, with his name and position specifically mentioned.
He said the words used easily meant that he, as the Federal Territories Minister, had recognised and acknowledged the status of the LGBT group in Malaysia, and had uplifted and protected the rights of the group by approving the largest gay party in Kuala Lumpur in conjunction with the Merdeka month.
Khalid claimed that the video also accused him, in his capacity as a minister, party leader and individual, of having violated not only the human rights of Muslims, but also the Islamic laws and teachings, while at the same time, insulted Islam and Muslims.
Full report at:
https://www.malaymail.com/news/malaysia/2019/09/03/gmim-president-wan-asshima-apologises-to-khalid-samad-to-settle-defamation/1786843
--------
Arab World
New Saudi visa scheme to be announced 27 September, 50 nationalities expected to benefit
September 04, 2019
DUBAI: Saudi Arabia is putting the final touches to a "game changer" initiative to attract international tourists, with a visa scheme to open the Kingdom to visitors from up to 50 countries, Okaz newspaper reported.
Although not officially confirmed by the government, industry sources told Arab New an event to showcase Saudi tourist attractions would take place this month, with a major global advertising campaign launched in the presence of leading international travel and tourism experts.
Leisure tourism — in a market hitherto dominated by pilgrimage — is a vital part of the Vision 2030 plan to diversify the economy away from oil dependency. Travel experts say tourism and leisure could account for 10 percent of gross domestic product by 2030, adding more than $100 billion a year to the economy.
The event on Sept. 27 will promote "the sights and sounds" of Saudi Arabia to a regional and international audience. Progress on other tourism projects — such as a nationwide digital events calendar and plans to expand the successful "Saudi Seasons" concept — will also feature.
Work is already underway on a luxury resort on the Red Sea coast, visitor facilities at the historic AlUla area and an entertainment city at Qiddiya outside Riyadh.
The economic effects of new tourist visas will be significant. The World Travel and Tourism Council said leisure and tourism accounted for 9 percent of the Kingdom's economy in 2018, and forecast it would rise to 10.4 percent by 2029, calculated by direct and indirect economic impact.
The property consultancy Colliers International estimated in a recent report that tourism and travel would make up 9 percent of the total GDP by 2026.
Imad Damrah, managing director of Colliers Saudi Arabia, told Arab News that foreign tourism visas would have a significant impact. "It will be a game changer for tourism, leisure and entertainment in Saudi Arabia," he said.
"It will not just encourage more new people to come, but it will be easier for people who have already decided to come."
Damrah believes Saudi Arabia can hold its own in the global tourism business. "Let's get some perspective on this. If you come to Saudi Arabia, you can still go to Florida, or Dubai, as well. Every destination has its own attraction," he said.
https://www.arabnews.com/node/1549451/saudi-arabia
--------
Lebanon summons Turkish ambassador after president raised Ottoman era atrocities
September 03, 2019
BEIRUT: Lebanon summoned the Turkish ambassador on Tuesday over a war of words relating to atrocities carried out during the Ottoman empire.
Beirut has been angered by a statement from the Turkish foreign ministry issued in response to a speech by President Michel Aoun, which referred to violence and killing during the Ottoman occupation of what became the state of Lebanon.
Hakan Cakil was ordered to attend the foreign ministry and asked for "clarifications about the statement and for clear correction of the mistake made by the Turkish side, to avoid misunderstanding and in preservation of the special bilateral ties."
Speaking on Saturday to mark the centennial of the formation of Greater Lebanon, Aoun referred to the "state terror practiced by the Ottomans against the Lebanese, especially during World War I."
He said there had been "hundreds of thousands of victims between famine, conscription and forced labor, without omitting the gallows through which they wanted to annihilate the spirit of emancipation and rebellion."
On Sunday, the Turkish foreign ministry issued an angry response, accusing Aoun's speech of being "baseless and biased." It also said "terror" had not taken place under Ottoman rule.
Full report at:
https://www.arabnews.com/node/1549146/middle-east
--------
Latest graduates set to become global ambassadors for Saudi Arabia
September 04, 2019
RIYADH: A second group of graduates are set to become ambassadors for Saudi Arabia around the world after completing a special training program.
Students who completed the latest round of the Salam Program for Cultural Communication will represent the Kingdom at international forums as part of an initiative to raise the country's global profile.
The scheme aims to develop the personal skills of trainees so that they can confidently speak on behalf of their country at conferences, seminars and meetings throughout the world.
Through a series of courses and workshops, the students are provided with the necessary knowledge and information to carry out the objectives of the project on an international stage.
Rawan Al-Qarni joined the program in order to be able to represent the Kingdom at international forums, and said it had developed her capabilities in a number of fields. These included how to deal with controversial media campaigns against the Kingdom, learning the rules of etiquette and international protocol, and public speaking techniques for the effective and clear delivery of messages.
Another student of the program, Fahd Al-Abdul Aziz, said that he hoped to use his new skills to promote the true image of the Kingdom and spread the spirit of global, cultural, and inter-religious communication.
He added that the program had been particularly helpful in giving him the opportunity to interact with officials and experts in the fields of communication, public relations, international protocol, and intercultural communication.
He recommended that any young person wishing to serve their country should join similar programs to enhance their personal skills and capabilities to influence others.
Rana Al-Awni said it had been a "great honor" to take part in the training initiative which she said had given her a range of new personal skills to represent the Kingdom. In addition, she had benefitted from the expertise of lecturers, and from a wide variety of visits organized as part of the program.
Omar Al-Shammari said he joined the program to develop his personal skills, noting that the workshops and courses had helped to achieve his aims.
Full report at:
https://www.arabnews.com/node/1549436/saudi-arabia
--------
Syria war: US missile strike on 'al-Qaeda leaders' in Idlib
31 August 2019
The US says it has carried out an attack on leaders of a group it calls al-Qaeda in Syria, in the country's rebel-held Idlib province.
US Central Command said the operation had targeted those "responsible for attacks threatening US citizens, our partners and innocent civilians".
No details were given but other reports say some 40 people died in a missile strike on a jihadist training camp.
It was hit just after Syrian government forces began a truce in Idlib.
Initial reports indicated that calm had settled on the front lines after the Russian-backed unilateral ceasefire, which started at 06:00 (03:00 GMT).
Turkish threat
In a separate development, Turkey warned it would launch an operation to set up a "safe zone" in north-eastern Syria if talks with the US on the issue failed.
"Within a few weeks if our soldiers do not start to actually control this area, there will be no other option left but to implement our own operation plans," Turkish President Recep Tayyip Erdogan said.
Ankara and Washington are at odds over the future of the region where the US-backed Kurdish YPG militia has been fighting so-called Islamic State.
Turkey considers the YPG a terrorist group.
Earlier this month, the Kurdish-led authorities in north-eastern Syria reportedly began withdrawing from territory along the border with Turkey.
What is happening in Idlib?
Forces loyal to the government launched an aerial offensive aimed at re-taking the area late in April and ground forces have also been making advances in recent weeks.
They have retaken key strategic locations, such as the town of Khan Sheikhoun - which had been held by rebels for five years.
The UN has issued repeated warnings that the offensive is causing a humanitarian disaster - within a civil war that has already taken hundreds of thousands of lives and displaced millions.
The war in Syria: five questions answered
How did the war start?
The country descended into war after President Bashar al-Assad's government used deadly force to crackdown on pro-democracy protesters, who took to the streets in March 2011 demanding political freedom.
Who is fighting?
That's complicated: President Assad's regime is fighting rebel groups ranging from pro-democracy groups to jihadist extremists, while a number of foreign powers are providing support to various sides.
How many people have died?
It is not known exactly, as death tolls vary according to the source, but it is estimated to stand at more than 500,000 dead or missing.
How many refugees are there?
More than 5.6 million people have fled Syria since 2011, with another 6.6 million internally displaced, according to the UN.
What has happened to President Assad?
Full report at:
https://www.bbc.com/news/world-middle-east-49538528
--------
Hezbollah: flare-up with Israel over but a 'new phase' has started
Dan Williams, Ellen Francis
SEPTEMBER 3, 2019
JERUSALEM/BEIRUT (Reuters) - Lebanon's Hezbollah leader said on Monday that while a flare-up with Israel at the border was over, the episode had launched a "new phase" in which the Iran-backed group no longer has red lines.
In a televised speech, Sayyed Hassan Nasrallah said the new focus would be on targeting Israeli drones that enter Lebanon's airspace, and this would be handled by fighters in the field.
Hezbollah and the Israeli army exchanged cross-border fire on Sunday after a drone attack last week in a Hezbollah-controlled Beirut suburb. Hezbollah blamed that incident on Israel, raising fears of a wider regional conflict.
In his speech, Nasrallah said Sunday's missiles sent Israel "a clear message that if you attack, then all your border, your forces and your settlements at the border and (deep inside)" will be at risk.
His comments struck a defiant tone, although perceptions in the region are that the longtime enemies privately want to avoid all-out war at a time of soaring regional tensions.
During Sunday's flare-up, Israel faked soldier injuries to dampen any inclination of Hezbollah to escalate hostilities.
Israeli media photographed an army helicopter performing what appeared to be the evacuation of two wounded soldiers to hospital after Hezbollah launched anti-tank missiles at an army base and vehicles. Israel said there were no casualties.
But a person briefed on the evacuation, and who spoke to Reuters on condition of anonymity, said the soldiers were in fact unharmed and bandaged with fake blood in what he called "a psy-ops stunt".
Hezbollah said it had destroyed an Israeli armored vehicle, killing and wounding those inside, and it broadcast what it said was footage of two missiles hitting a moving vehicle.
RULES OF ENGAGEMENT
Nasrallah said Sunday had marked the first such Hezbollah operation in a long time targeting Israel in positions across the border, not in the Israeli-occupied Shebaa farms.
"This is no longer a red line," the Hezbollah chief said. "I tell the Israelis, we no longer have red lines because you changed the rules of engagement."
Hezbollah, whose forces have fought in support of President Bashar al-Assad in Syria's war, also said two of its men were killed in an Israeli strike in Syria last week. Israel said its attack thwarted an Iranian-led drone strike against it.
But after the Hezbollah missile volley on Sunday, scores were apparently settled and the two sides, who fought a deadly month-long war in 2006, returned to business as usual on Monday, with the border reverting to calm.
Israel had raised the stakes last week by accusing Iran of stepping up efforts to provide Hezbollah with precision-guided missile production facilities. Hezbollah denied this.
And Israel has increasingly put the blame on Lebanon as a whole for letting Hezbollah, which is part of Lebanon's coalition government, grow in military and political power.
In a video statement in Twitter on Monday, Prime Minister Benjamin Netanyahu held out the prospect of future military action to prevent Hezbollah getting missiles that could be fired with increased accuracy at targets in Israel.
"We will continue to do whatever is necessary to defend Israel at sea, on land and in the air. We will continue to act against the threat of the precision-guided rockets," he said.
Israeli Foreign Minister Israel Katz said he had asked Germany to tell Lebanon that if it does not stem Hezbollah's activity against Israel, "Lebanon in its entirely will be struck and badly damaged."
WARINESS OF NEW WAR
But neither side can afford a return to 2006 when the war was triggered after a Hezbollah cross-border raid. Nearly 1,200 Lebanese, mostly civilians, were killed in July 2006 and 158 Israelis, mostly soldiers.
"What is constraining them is that neither side wants a war. Each wants to use it as part of their own internal propaganda machine, but neither side genuinely wants a war," said Maha Yahya, director of the Carnegie Middle East Centre in Beirut.
Netanyahu, head of the right-wing Likud party, has been projecting strength during a re-election campaign ahead of a vote less than three weeks away, but a border war could complicate his efforts.
Sources allied to Hezbollah had made it clear any response to the Israeli drones would be "calculated".
A new eruption in Lebanon could strain an already struggling economy, as authorities seek to implement long-overdue economic reforms to ward off a crisis. Fitch downgraded Lebanon's credit rating to CCC last month on debt-servicing concerns.
A senior Israeli security source said that shortly after the Hezbollah attack and Israel's military response on Sunday, messages from Nasrallah and Hariri were conveyed to Israel by three countries, which the source did not name, that "as far as Hezbollah is concerned, the incident is over".
Full report at:
https://www.reuters.com/article/us-mideast-security-lebanon-israel/hezbollah-flare-up-with-israel-over-but-a-new-phase-has-started-idUSKCN1VN21B
--------
How Does Hezbollah Systematically Infiltrate Lebanon?
By Yonah Jeremy Bob
September 1, 2019
Hezbollah, as an arm of Iran, uses women's groups, sports, education, health programs and a cult surrounding Iran's supreme leader to infiltrate and maintain a hold on the Lebanese state, according to a series of reports by an intelligence center.
The Meir Amit Intelligence and Terrorism Information Center issued a report at the end of last week discussing the latest strategies of Hezbollah in constructing a "mini-state" among the Shi'ite community in Lebanon.
With massive financial and strategic support from Iran, Hezbollah continues to enlarge an entire virtually autonomous civilian system that "operates alongside its military infrastructure."
According to the Meir Amit center, the social institutions that were established by Hezbollah "provide Shi'ite residents with a wide variety of services of the sort which is usually provided by the state, while taking advantage of the weakness of the Lebanese central government and the long-time neglect of the Shi'ite community."
The reports have said that Hezbollah's extensive civilian activity "is designed to create among the Shi'ites in Lebanon a 'resistance society' that believes in the ideology of the Islamic Revolution in Iran, and is committed to supporting Hezbollah in its struggle against Israel."
Last week's report especially emphasized Hezbollah's Women's Organizations Unit, which is designed "to inculcate Shi'ite Islam and the Iranian worldview in the women and strengthen…the support of Hezbollah and its hegemony in Shi'ite society."
"Hezbollah attaches special importance in the role of women in raising a younger generation imbued with Hezbollah's ideology and supporting their husbands who enlist in Hezbollah," said the report.
In order to best accomplish these goals, the women's indoctrination has actual workshops: how to raise children on Hezbollah's ideology; how it is possible to function as a shahid's (martyred person) mother or wife; and how to fulfill the role of both mother and father if the husband dies.
The report said that these workshops are designed "to provide Hezbollah's fighters, who are considered as potential shahids, with peace of mind knowing that if they are killed in battle, their families will continue to function properly."
Due to religious beliefs, the report said that Hezbollah has so far refrained from recruiting women for terrorist actions, something that is not true for other terror groups.
Another recent report by the Meir Amit center focused on Hezbollah's use of sports to draft recruits, placing the emphasis on soccer games due to their tremendous popularity.
In addition, Hezbollah's sports mobilization program promotes sports branches improving the skills of the youth that will join the ranks of Hezbollah in martial arts, running and shooting.
About half of the sports competitions, according to the report, are held on dates of symbolic significance for Hezbollah, such as the anniversary of the IDF's withdrawal from southern Lebanon, Shahid Day.
Furthermore, the report said that sports competitions are used for the glorification of Hezbollah's shahids, and teams and sports facilities are named after them.
In this regard, Sports Mobilization head Hajj Jihad Atiya has said that Hezbollah perceives sports as a means of inculcating the youth with its values and attracting it to its ranks, based on the connection between sports and the jihadi-military mindset, the report noted.
In yet another report, the intelligence center highlighted Hezbollah's Education Mobilization initiative, which assists Shi'ite students in the various educational institutions.
"Hezbollah's assistance finds its expression in aid with tuition, textbooks, remedial lessons, courses in advance of the matriculation exams and university entrance exams, workshops and trips," said the report.
The Education Mobilization activity is in addition to Hezbollah's indoctrination that it already imbues through its networks of private schools – the Al-Mahdi and the Al-Mustafa school networks – and through the youth movement, the Imam al-Mahdi Scouts Association.
Finally, another report noted Hezbollah's focus on establishing a cult dedicated to Iran supreme leader Ayatollah Ali Khamenei, and before him the Islamic Revolution founder, Imam Ruhollah Khomeini.
Not only does Hezbollah publicly signal its loyalty to Iran and Khamenei, but senior Iranian leaders have repeatedly stressed Hezbollah's complete loyalty to Iran and its commitment to the Iranian leadership.
"Cultivating Khamenei's personality cult is evidence that Hezbollah regards Iran and its leader as the highest source of authority for its strategy, including its military moves against Israel," said the report.
In the opening ceremony of Hezbollah's summer activity in southern Lebanon, attended by operatives of Hezbollah's military and civilian infrastructures, the participants sang the "Song of Pledge of Allegiance" to the ruling Islamic jurist Imam Ali Khamenei.
According to the report, the song is also called "We Love Loyalty," which first and foremost express commitment and loyalty to Khamenei – "We love loyalty, loudly do we pray for Ali Khamenei."
Another motif in the song is solidarity between Hezbollah and other countries where Iran handles proxies among the Shi'ite communities. The report said that the "common denominator between Hezbollah and the Shi'ite communities mentioned in the song (Bahrain, Yemen, and Iraq) is loyalty" to Khamenei.
The June 28 ceremony, entitled "Our Generations are the Message of Victory," took place in the hussainiya (a Shi'ite social/religious club of sorts) of the city of Nabatiya.
Despite the attempt by some Western countries to differentiate between Hezbollah's operatives from its so-called "military wing" and its political institutions, both categories of officials took part in the ceremony interchangeably.
This background, especially Iran's involvement, is a crucial point, since the rest of Lebanon may disagree with Iran about whether and when it is appropriate to fight with Israel.
Normally, such a disagreement would be expected to completely restrain Hezbollah from acting.
The report suggests that Iran has far more say even in critical war and peace issues for Hezbollah and Lebanon than a foreign ally normally would.
Iran, which established Hezbollah during the First Lebanon War, attached major importance to indoctrination activity and loyalty to Iranian leaders among Shi'ite youth from Hezbollah's inception, said the report.
Full report at:
https://www.jpost.com/Arab-Israeli-Conflict/How-does-Hezbollah-systematically-infiltrate-Lebanon-600352
--------
MbS to Set Up Spying Center in Djibouti
Sep 03, 2019
The Arabic-language al-Ahad al-Jadid reported on its twitter account that it has gained access to secret documents which reveal a big deal between Saudi Arabia and Djibouti.
The deal includes setting up a center for monitoring and spying on the opposition forces and conducting espionage and hacking operations against the neighboring states, including Qatar, Kuwait and Oman, it added.
The report said that the deal is worth $2bln.
A report by a Canadian academic lab had found in October that the Saudi government used Israeli-made Pegasus spyware to snoop on the phone of a prominent Saudi dissident living in Canada.
Pegasus is a spyware produced by the Herzliya-based NSO Group, an Israeli intelligence firm. Pegasus turns phones into listening devices and works by infecting "targets using Androids and iPhones by sending them specially crafted exploit links", the University of Toronto-based Citizen Lab, which produced the report, explained.
"Once a phone is infected, the customer has full access to a victim's personal files, such as chats, emails, and photos. They can even surreptitiously use the phone's microphones and cameras to view and eavesdrop on their targets," it noted.
"We have high confidence that the cellphone of Omar Abdulaziz, a Saudi activist and Canadian permanent resident, was targeted and infected with NSO Group's Pegasus spyware," Citizen Lab wrote in the report, released.
"Abdulaziz has been outspoken on an ongoing diplomatic feud over human rights issues between Canada and Saudi Arabia. The targeting occurred while Abdulaziz, who received asylum in Canada, was attending university in Quebec," the report read.
Full report at:
https://en.farsnews.com/newstext.aspx?nn=13980612001060
--------
Politician Blasts US Lack of Assistance to Iraq in Controlling Borders
Sep 03, 2019
The Arabic-language Soumer News quoted al-Zamili as saying on Tuesday that the US has not acted upon its agreement with Baghdad and did not help Iraq establish security at the borders and battle against the ISIL.
He added that the Americans for two years dragged their feet in giving a response to Iraq's needs, noting that it was Iran which rushed to arm and support Baghdad.
"Iran has played a big role in Iraq's fight against the ISIL," al-Zamili said.
Iraqi officials have always appreciated Tehran for its prompt assistance to Baghdad in hard days when the country had just come under terrorists' attack.
In a relevant development in March, two former prime ministers and the current National Security Council advisor of Iraq went to Iranian President Hassan Rouhani's residence in Baghdad to voice their gratitude for all Tehran's supports in the Arab country's war against terrorists.
Former Prime Ministers of Iraq Nouri al-Maliki and Haider al-Abadi along with the country's current National Security Council advisor Falih Alfayyadhof met with President Rouhani in Baghdad.
During the meetings, in the palace located in Dar Dhiafa in Baghdad, the Iraqi officials appreciated Iran's support for Iraq's combat against the ISIL terrorists.
Full report at:
https://en.farsnews.com/newstext.aspx?nn=13980612000316
--------
Thousands of children in northwest Syria to miss school: NGO
4 September 2019
Thousands of children risk missing out on their education in northwestern Syria after a months-long regime assault on the extremist-run bastion that has closed dozens of schools, a charity said.
A fragile ceasefire has held in the Idlib region since Saturday, following four months of air strikes that have killed hundreds of civilians and caused mass displacement.
"Thousands of children due to start the school year in northwest Syria may not have access to education" after the latest violence, Save the Children said.
Classes are set to start at the end of September, but just over half of the region's 1,193 schools can still operate, it said.
"As the new school year starts, the remaining functional schools can only accommodate up to 300,000 of the 650,000 school-age children," it said.
The heavy bombardment since late April has damaged or impacted 87 educational facilities, the Britain-based NGO said.
A further 200 schools are being used as shelters for those displaced by the fighting, it added.
The Idlib region is home to some three million people, almost half of whom have been displaced from other parts of Syria in the country's eight-year war.
Children make up nearly half of the region's total population, the United Nations says.
The violence since late April has killed more than 960 civilians, according to the Syrian Observatory for Human Rights, and displaced more than 400,000 people, the UN says.
After bombardment damaging schools or forcing them to close, many parents are scared to send their children to those still open, Save the Children said.
"Teachers are telling us that parents are pleading with them to shut schools for fear of them being attacked," the group's Syria country director Sonia Khush said.
"Many children are dealing with losing their homes, loss and grief. They should not have to fear losing their lives whilst they try to learn," she added.
Idlib has since January been ruled by Hayat Tahrir al-Sham, an alliance led by Syria's former al-Qaeda affiliate.
Full report at:
https://english.alarabiya.net/en/News/middle-east/2019/09/04/Thousands-of-children-in-northwest-Syria-to-miss-school-NGO.html
--------
Army troops, Hashd al-Sha'abi fighters launch anti-Daesh offensive in western Iraq
Sep 3, 2019
Iraqi army soldiers, backed by fighters from pro-government Popular Mobilization Units, have launched a major operation to hunt down the remnants of the Daesh Takfiri terrorist group in an area of the country's western province of Anbar.
The media bureau of the volunteer forces, better known by the Arabic word Hashd al-Sha'abi, announced in a statement that government forces and their forces mounted a multi-pronged offensive in Jazirah al-Baghdadi district, which lies north of the provincial capital city of Ramadi and more than 110 kilometers west of the capital Baghdad, on Tuesday.
The statement added that the operation started on four fronts with the aim of identifying and dismantling Daesh sleeper cells in Jazirah al-Baghdadi district and the area leading to Lake Tharthar.
On August 27, the Iraqi military announced the conclusion of the fourth phase of the Will of Victory Operation in western Iraq.
A statement by the media office of the Joint Operations Command said on August 5 that the Iraqi army, police and Hashd al-Sha'abi units, backed by the Iraqi Air Force fighter jets, had launched the third phase of the major offensive in the eastern Diyala province and Nineveh province in the north.
The statement said the troops had begun search operations in rural areas near the towns of Miqdadiyah, Jalawla and Khanaqin in Diyala province.
Also in Nineveh province, the troops commenced an operation to clear the rugged areas of al-Atshanah and the mountain ranges of Badush and Sheikh Ibrahim in west and northwest of the provincial capital city of Mosul.
The second-in-command of the Joint Operations Command (JOC), Lieutenant General Abdul Amir Rasheed Yarallah, said in a statement on July 20 that Iraqi military forces had launched the second phase of the Will of Victory Operation to hunt down Daesh remnants north of Baghdad and areas nearby.
The statement noted that the offensive aims to "beef up security and stability in areas north of Baghdad and surrounding areas in the provinces of Diyala, Salahuddin and Anbar."
It said that units from the Baghdad Operations Command, command operations from Diyala, Samarra and Anbar, the Federal Police Command, rapid response teams, Hashd al-Sha'abi fighters and the special forces regiment of the Operations Department of the Chief of Staff of the Army as well as the Special Task Force of the Directorate of Military Intelligence were participating in the offensive.
Full report at:
https://www.presstv.com/Detail/2019/09/03/605246/Army-troops-Hashd-alShaabi-fighters-launch-antiDaesh-offensive-in-western-Iraq
--------
Saudi Cabinet appreciates UN condemnation of Houthi attacks
September 04, 2019
RIYADH: Recent royal decrees reflect the Kingdom's keenness to develop various sectors in line with the Vision 2030 reform plan, the Saudi Cabinet said on Tuesday at a meeting chaired by King Salman at Al-Salam Palace in Jeddah. The creation of the Ministry of Industry and Mineral Resources, and of the National Center for Artificial Intelligence, are among the most important of the decrees. The Cabinet decided to include Nabil bin Mohammed Al-Amoudi on Saudi Aramco's board of directors.
Trade and Investment Minister Dr. Majid Al-Qassabi told the Saudi Press Agency that the Cabinet appreciates the UN Security Council's condemnation of the repeated targeting of civilians in Saudi Arabia by Houthi militias in Yemen.
The urgent relief campaign ordered by King Salman for Sudan stems from Saudi concern for the Sudanese people, and is part of the Kingdom's pivotal role in providing assistance to people in need wherever they are, the Cabinet said.
It added that the Saudi government provided $2 million in financial support to the Islamic Food Security Organization to contribute to the implementation of its programs, and to fulfil its commitments to member states.
The Cabinet welcomed Umrah pilgrims to the Kingdom, who are expected to number 10 million this year.
It authorized a memorandum of understanding (MoU) between the Saudi and Afghan governments to combat drug trafficking.
Full report at:
https://www.arabnews.com/node/1549371/saudi-arabia
--------
Mideast
Rouhani: Iran will give EU countries two-month deadline to save nuclear deal
4 September 2019
Iran will give another two-month deadline to EU countries to save its 2015 nuclear deal, Iranian President Hassan Rouhani said on Wednesday, according to ISNA.
Rouhani added that it is unlikely that the country would reach an agreement with the EU to salvage the nuclear deal.
If the EU countries fail to take effective measures by September 7, then Iran will take the third step in scaling down its commitments to the nuclear deal, Rouhani told a cabinet meeting according to Iran's semi-official Mehr news agency.
"The third step is of an extremely important nature, and will considerably accelerate the activities of the country's nuclear energy organization," Mehr quoted Rouhani as saying.
On the same day, a senior Iranian official confirmed that Tehran would return to its nuclear deal commitment only if it gets $15 billion for oil sales over four months, as stipulated in a draft French plan to salvage the accord, Iran's Fars news agency said.
Meanwhile, the Iranian army confirmed it has recently conducted secret military missions and will continue to do so.
https://english.alarabiya.net/en/News/middle-east/2019/09/04/Rouhani-says-agreement-with-EU-over-2015-nuclear-deal-unlikely-.html
--------
US new sanctions target Iranian Space Agency
Sep 3, 2019
The United States has imposed new sanctions on Iran this time to target its space program.
The administration of US President Donald Trump introduced the illegal sanctions Tuesday as Washington continued its campaign of "maximum pressure" against Tehran and, seeking rise in tensions in the region.
The country's space program and two of its research institutes have been sanctioned, according to hawkish Secretary of State Mike Pompeo.
"The United States will not allow Iran to use its space launch program as cover to advance its ballistic missile programs. Iran's August 29 attempt to launch a space launch vehicle underscores the urgency of the threat," claimed the former CIA chief.
He further alleged that "these designations should serve as a warning to the international scientific community that collaborating with Iran's space program could contribute to Tehran's ability to develop a nuclear weapon delivery system."
Full report at:
https://www.presstv.com/Detail/2019/09/03/605264/US-imposes-sanctions-on-Irans-Space-Agency
--------
Hezbollah proved capability to hit targets deep inside Israel, Israeli TV admits
Sep 3, 2019
An Israeli television network admits that the recent attack carried out by Hezbollah fighters against Israeli army positions proved the Lebanese resistance movement has the capability to strike targets "considered safe" inside the occupied territories.
"Hezbollah proved capable of firing at roads that were considered safe in northern Israel," Lebanese Naharnet online media, citing Israel's Channel 12 – also known as Keshet 12, reported on Tuesday.
"The (Israeli) soldiers did not properly plan the route and estimated that they are not exposed to the enemy behind the border," the report added.
On Sunday, Hezbollah fired a number of anti-tank missiles at an Israeli army base and vehicles near the border in response to an Israeli air raid last week that killed two of its fighters in Syria, as well as an Israeli drone attack on southern Beirut.
According to the Lebanese resistance movement, the missiles launched from Lebanon destroyed an armored personnel carrier in Avivim in northern Israel, killing or wounding those inside it. The Israeli military, however, alleged the attack did not lead to any casualties. The Israeli army said it fired 100 shells inside Lebanon in return.
Israel denied that the Hezbollah operation had caused casualties, but photos of Israeli soldiers transporting injured people later spread on social media.
The Arabic-language al-Manar satellite television station affiliated with Hezbollah later aired footage of the attack, documenting its operation.
On Monday evening, Hezbollah Secretary General Sayyed Hassan Nasrallah warned the Israeli regime against any future attacks on Lebanon, stressing that all Israeli forces will be at risk in such a case.
Sayyed Hassan Nasrallah said Sunday's operation by Hezbollah fighters in which an armored Israeli vehicle was hit and completely destroyed, was meant to send the message to Israel that "if you attack, then all your border and forces will be at risk."
"We thank God [for this victory]," he said, and also expressed gratitude towards the group's fighters and commanders, who spent eight consecutive days carrying out the operation.
Full report at:
https://www.presstv.com/Detail/2019/09/03/605230/Hezbollah-proved-capability-to-hit-targets-deep-inside-Israel-TV
--------
U.S. Imposes Sanctions on Wandering Iranian Oil Tanker
By Alan Rappeport and Daniel Victor
Aug. 30, 2019
WASHINGTON — The Treasury Department on Friday imposed sanctions on an Iranian oil tanker at the center of a power struggle between the United States and Iran, a move that threatened to further escalate tensions between the two countries.
The tanker — once known as the Grace 1, and renamed the Adrian Darya-1 — had been detained in Gibraltar for weeks on suspicion of violating European Union sanctions by trying to transport oil to Syria. It was released two weeks ago, despite a last-ditch effort by American officials to have the tanker turned over to them.
The tanker is believed to be transporting more than two million barrels of Iranian crude oil, testing American sanctions intended to limit the country's ability to sell oil.
The ship's reported destination changed repeatedly throughout Friday. First, it was said to be bound for Turkey, then for Lebanon, only for Lebanese officials to say they did not believe it was coming there.
The Lebanese energy minister, Nada Boustani, said on Twitter her country had not received a request for the vessel to dock. By day's end, it was still unclear where the tanker would ultimately go.
In announcing the sanctions, the United States appeared to be issuing a warning to potential destination countries. "Anyone providing support to the Adrian Darya-1 risks being sanctioned," said Sigal Mandelker, the under secretary for terrorism and financial intelligence, in a statement.
Ms. Mandelker said vessels like the Adrian Darya-1 were used to mask illicit sales that fund Iran's "malign activities and propagate terrorism." The tanker's captain, Akhilesh Kumar, was also sanctioned.
Tensions over the tanker began on July 4, when the vessel was seized by British marines and port officials in Gibraltar, a semiautonomous British territory. Iran denied allegations that the tanker was transporting oil to Syria, accused British officials of concocting the story at Washington's behest and threatened to seize a British ship in retaliation.
About two weeks later, Iran seized a 30,000-ton British tanker in the Strait of Hormuz, a narrow passage to the Persian Gulf through which about 20 percent of the world's crude oil travels. Iranian officials said the tanker had "violated three international naval regulations," including turning off its GPS locator and polluting the water by dumping crude oil residue.
The British tanker is still being held.
The government of Gibraltar said on Thursday that it had assurances the Iranian tanker would not go to Syria once released.
Britain had earlier ruled out the possibility of a ship swap, saying a trade would legitimize the Iranian seizure. Dominic Raab, Britain's new foreign secretary, told Sky News earlier this month that Britain was "not going to barter a ship that was detained legally with a ship that was detained illegally."
The standoff has its roots in the American withdrawal from the 2015 agreement that eased economic sanctions on Iran in exchange for a suspension of much of Iran's nuclear program. After the Trump administration abruptly pulled the United States out of the deal, it reinstated sanctions to limit Iranian oil sales. Iran has since taken steps to restart parts of its nuclear program.
American officials have blamed Iran for what they called "unprovoked attacks" on tankers in the Gulf of Oman in May and June. Iran has denied responsibility for those attacks.
President Trump has been exerting intense pressure on Iran in recent months in an effort to cripple its economy and bring it back to the bargaining table to renegotiate the agreement over its nuclear program. The United States has ratcheted up sanctions and warned countries such as China to stop buying Iranian oil.
Full report at:
https://www.nytimes.com/2019/08/30/us/politics/iran-oil-tanker-sanctions.html
--------
New US-led patrols in Persian Gulf raise stakes with Iran
September 3, 2019
DUBAI, United Arab Emirates (AP) — As the U.S. tries a new way to protect shipping across the Persian Gulf amid tensions with Iran, it finds itself sailing into uncertain waters.
For decades, the U.S. has considered the waters of the Persian Gulf as critical to its national security. Through the gulf's narrow mouth, the Strait of Hormuz, 20% of all crude oil sold passes onto the world market. Any disruption there likely will see energy prices spike.
The U.S. has been willing to use its firepower to ensure that doesn't happen. It escorted ships here in the so-called 1980s "Tanker War. " America fought its last major naval battle in these waters in 1988 against Iran.
Now, the U.S. Navy is trying to put together a new coalition of nations to counter what it sees as a renewed maritime threat from Iran.
But Tehran finds itself backed into a corner and ready for a possible conflict it had 30 years for which to prepare. It stands poised this week to further break the terms of its 2015 nuclear deal with world powers, over a year after President Donald Trump unilaterally withdrew America from the accord and imposed crippling sanctions on the country.
"It is plausible to imagine a scenario where these forces stumble into some type of accidental escalation," said Becca Wasser, a senior policy analyst at the RAND Corp. who studies the region.
The U.S.-led Sentinel Program's strategy aims to secure the greater Persian Gulf region in a multipart strategy. It includes surveillance of the Strait of Hormuz and the Bab el-Mandeb, another narrow strait that connects the Red Sea and the Gulf of Aden off Yemen and East Africa. Smaller patrol boats and other craft will be available for rapid response.
The plan also allows for nations to escort their own ships through the region, said Cmdr. Joshua Frey, a spokesman for the U.S. Navy's 5th Fleet, which oversees the region. For now, the Bahrain-based 5th Fleet is not escorting U.S.-flagged ships through waters, though that remains a possibility, he said.
So far, only Australia, Bahrain and the United Kingdom have said they'll join the U.S. program. India has begun escorting its own ships independently of the U.S. coalition, while China has suggested it could get involved as well.
Some of what the U.S. plan calls for already falls under the routine operations of the 5th Fleet, which has been in the region since 1995.
U.S. Navy ships coming in and out of the Persian Gulf often find themselves shadowed by Iranian Revolutionary Guard vessels. Some incidents have seen the U.S. fire warning shots or Iranian forces test-fire missiles nearby.
But the new forces, as well as Iran facing growing financial pressure from U.S. sanctions, have raised the stakes for conflict, said Michael Stephens, a senior research fellow who focuses on the Mideast at London's Royal United Services Institute for Defense and Security Studies.
"When you change the chessboard, you are effectively permanently changing the conditions under which you're operating," Stephens said. "How you cannot make that look like an escalation is anyone's guess because it is an escalation."
Iran itself hasn't sat still. The Guard, a paramilitary force answerable only to Supreme Leader Ayatollah Ali Khamenei, pilot speedboats through the Strait of Hormuz and run drills practicing swarming larger warships. It possesses shore-to-ship missiles. It also, according to U.S. officials, has special forces capable of sneaking up on unsuspecting ships to plant explosive mines.
One of the immediate dangers is in the response to Iran itself. During the Somali piracy crisis of the 2000s, the rush of navies to the region saw fishermen wrongly targeted for attack in at least one incident, said Salvatore R. Mercogliano, a former merchant mariner and associate professor of history at North Carolina's Campbell University.
While the Strait of Hormuz is just 33-kilometers (21-miles) wide at its narrowest point, there is a lot of surrounding area to cover for such a force. Trying to run convoys of ships through the areas also would slow down traffic and delay shipments. Meanwhile, the small fast boats of Iran's Guard easily can be missed among the fishermen and traditional dhow ships moving through the busy waters.
"It's very easy to get lured one way or another and miss something," Mercogliano said.
Meanwhile, U.S. authorities warn that ships in the region have reported "spoofed bridge-to-bridge communications from unknown entities falsely claiming to be U.S. or coalition warships." Ships also have reported interference with their GPS systems, according to the U.S. Transportation Department's Maritime Administration. That could see ships accidentally enter Iranian territorial waters and offer a pretense for its forces to board.
For mariners in the region, the Strait of Hormuz has been declared a temporary extended risk zone, qualifying them for a bonus and higher death and disability coverage. And while the mariners may be on Western-owned or -flagged vessels, many come from poorer countries in Eastern Europe or Asia.
Full report at:
https://finance.yahoo.com/news/us-led-patrols-persian-gulf-062744031.html
--------
Terror Charges Dropped Against Pro-Kurdish Leader
By Ezel Sahinkaya
September 2, 2019
A court in Turkey has dropped terror charges against a prominent pro-Kurdish politician who has been jailed for more than two years, but authorities are still pursuing a separate case against him, which could keep him imprisoned.
Selahattin Demirtas, a former co-chair of the pro-Kurdish Peoples' Democratic Party (HDP), was accused of leading a terrorist organization, carrying out terrorist propaganda, and other terror-related crimes for which he was faced with up to 142 years in prison.
According to Anadolu Agency, a state-run news agency, Demirtas was accused of being a leader of Turkey's Kurdistan Workers' Party, known as PKK, which is designated by Turkey, the U.S. and the EU as a terrorist organization.
He was also accused of having links to the violence that erupted in 2014 after protesters took to the streets to criticize the government's policies in neighboring Syria. At least 30 people were reportedly killed.
Monday's court ruling cleared Demirtas of the terror charges from the main case against him. However, he could still serve time in prison for another case in which he has been charged with supporting a terrorist organization during a speech he gave in 2013.
Demirtas' lawyers
Demirtas' lawyers were not present during Monday's court hearing as they are preparing for another key hearing in the European Court of Human Rights (ECHR)'s Grand Chamber scheduled for later this month.
The prosecutor was trying to convince the judge to find him guilty on the original terror charges. However, the court decided otherwise and ordered his release on bail.
"He must be released. He previously was convicted for propagandizing [terror organization]. The court of appeal has had similar rulings so that he can be released under probation," Emin Aktar, one of Demirtas' lawyers, told VOA.
Demirtas participated in Monday's court hearing in Ankara via a teleconference from Edirne prison where he is detained. He denied the prosecutor's charges.
"I am in prison for now since I was convicted [of another case]. Let's hope for the best for a fair trial," Demirtas said.
Speech-related charges
Demirtas is currently serving time for allegedly supporting pro-Kurdish rebels during a speech he gave in 2013. Turkish authorities pursued that case against him following mounting pressure from the European Court of Human Rights (ECHR), which criticized Turkey for keeping him in pre-trial detention for longer than is legally justified.
Some experts say the speech-related charges were to ensure that Demirtas stays behind bars should the court acquit him of additional charges pertaining to the main case.
"It is absolutely crystal clear that conviction by different courts was due to the fact that this case was fast-tracked [speech-related case]. And the decision was issued after the ECHR and after the president of Turkey's statement on the case made the political nature of the judgment very clear," Andrew Gardner, a Turkey expert at Amnesty International, told VOA in December.
ECHR's involvement
Last November, Strasbourg-based ECHR ruled that Demirtas' pre-trial detention had gone on longer than is legally justified and demanded that Turkish authorities release him.
Turkey responded that it was not obligated to adhere to ECHR's ruling.
"ECHR decisions are not binding for us. There are also so many things we can do against ECHR's decision. We will make a countermove and finish it off," Turkish President Recep Tayyip Erdogan said at the time.
Turkey is one of 47 members of the ECHR and is legally obligated to adhere to the court's rulings. However, Turkey has not adhered to the court's rulings on several occasions.
ECHR is scheduled to have another hearing this month at the request of Turkey and Demirtas himself, in which the court would discuss the legality of his pre-trail detention.
"The forthcoming hearing of the ECHR concerns the arrest and pre-trial detention of Selahattin Demirtas, who at the time of the events was one of the co-chairs of the Peoples' Democratic Party (HDP), a left-wing pro-Kurdish political party," ECHR said in a statement recently.
Kerem Altiparmak, deputy chair of Turkey's Human Rights Association, said Monday that Turkey would defend its position in the upcoming hearing by maintaining that Demirtas' continued detention is justified.
"Turkey would make a case in front of ECHR that the applicant [Demirtas] is in prison not because he was convicted in this [main] case, but in another case," Altiparmak tweeted.
Who is Demirtas?
Demirtas has run for the Turkish presidency twice. In June 2015, during the country's parliamentary elections, his pro-Kurdish party secured more than 10% of the general vote, forcing Erdogan's Justice and Development Party to build a coalition for the first time since the party was established, instead of forming a majority government in the country.
Demirtas played a significant role in mobilizing opposition voters at the time.
In May 2016, Turkey's parliament passed a law removing parliamentary immunity for those with pending courts cases, which led to Demirtas' detention on terrorism charges that year.
Full report at:
https://www.voanews.com/extremism-watch/terror-charges-dropped-against-pro-kurdish-leader
--------
Israeli army says it uncovers Lebanon's Hezbollah missile site
4 September 2019
The Israeli army said on Tuesday it had exposed a Hezbollah site dedicated to the manufacture of "precision-guided" missiles in Lebanon, just days after a cross-border flare-up between the arch-foes.
"The IDF is exposing a facility belonging to Hezbollah... designed to convert and manufacture precision-guided missiles," the Israeli army said in a statement.
It released what it said was an aerial photograph of the site in Lebanon's Bekaa Valley, near the town of Nabi Chit.
The statement comes after the Iran-backed Shiite movement said Sunday its fighters had fired anti-tank missiles into Israel, destroying a military vehicle and killing or wounding those inside.
Israel's army said it had responded with around 100 artillery shells after Hezbollah targeted a battalion headquarters and military ambulance, hitting both.
Israeli officials refuted claims of casualties.
Israel's army said last week that Iran was collaborating with Hezbollah to convert "stupid rockets into precision-guided missiles," through a plan to smuggle the required components into Lebanon.
The facility near Nabi Chit was established a few years ago by the Lebanese Shiite movement and its ally Tehran, the Israeli army said on Tuesday.
"Lately, various activities to facilitate the manufacture and conversion of precision-guided missiles at the facility have been identified," it added.
Such activities included "the establishment of a dedicated assembly line for precision weapons and the transfer of sensitive and dedicated equipment."
The facility hosted machines designed to manufacture the motors and warheads of missiles "with an accuracy of less than 10 meters," with Iran supplying special machines and instruction for manufacturing crews, the Israeli army said.
It further alleged that Hezbollah had "in fear of strikes, evacuated precious and unique equipment from the compound to civilian locations in Beirut."
Hezbollah chief Hassan Nasrallah on Monday said his organization would respond to any further Israeli attacks with strikes "deep inside Israel" and not just along the border.
For his part, Israel's Prime Minister Benjamin Netanyahu said during a cabinet meeting that he was determined to guarantee Israel's security.
Full report at:
https://english.alarabiya.net/en/News/middle-east/2019/09/04/Israeli-army-says-uncovers-Lebanon-s-Hezbollah-missile-site-.html
--------
US imposes sanctions on Iran's space agencies
3 September 2019
The United States imposed sanctions on the three Iranian space agencies on Tuesday, the Treasury Department said, as Washington ramps up pressure over Tehran's nuclear program.
Treasury targeted the Iran Space Agency, Iran Space Research Center and the Astronautics Research Institute, according to a statement on its website.
"The United States will not allow Iran to use its space launch program as cover to advance its ballistic missile programs," Secretary of State Mike Pompeo said in a statement.
He said Iran's Aug. 29 attempt to test a space launch vehicle underscored "the urgency of the threat."
An Iranian rocket exploded on its launch pad at Imam Khomeini Space Center in northern Iran before its scheduled launch last Thursday. The explosion followed Iran's failed attempt to launch a satellite in January.
The sanctions, part of a years-long US pressure campaign to keep Iran from developing nuclear weapons, are the first imposed on Iran's space agencies, according to the State Department.
The United States fears long-range ballistic technology used to put satellites into orbit could also be used to launch nuclear warheads.
The Iran Space Agency develops satellites and launch vehicle technology, and works with the Iran Space Research Center on day-to-day tasks as well as research and development, according to the State Department.
The two have also worked with a sanctioned liquid propellant ballistic missile organization, Shahid Hemmat Industrial Group, the State Department said.
The Astronautics Research Institute has managed the space vehicle launch project, according to the department.
Tehran denies its space activity is a cover for developing weapon launches.
On Friday, US President Donald Trump posted on Twitter a photo of what appeared to be the site of the failed Iranian satellite launch.
"These designations should serve as a warning to the international scientific community that collaborating with Iran's space program could contribute to Tehran's ability to develop a nuclear weapon delivery system," Pompeo said.
Full report at:
https://english.alarabiya.net/en/News/middle-east/2019/09/03/US-imposes-sanctions-on-Iran-s-space-agency-research-center.html
--------
Rouhani says Iran's answer to US talks will 'always be negative'
3 September 2019
Iran's answer to bilateral talks with the US will "always be negative," Iranian President Hassan Rouhani said on Tuesday, adding that Iran may further cut nuclear commitments in days.
"No decision has ever been taken to hold talks with the US and there has been a lot of offers for talks but our answer will always be negative," Rouhani told an open session of parliament carried live by state radio.
Rouhani also said Iran was ready to further reduce its commitments to a landmark 2015 nuclear deal "in the coming days" if current negotiations yield no results by Thursday.
US President Donald Trump, although applying "maximum pressure" on Iran, has offered to meet its leaders and hold bilateral talks with no pre-conditions to end the confrontation between their countries.
Rouhani added that European nations are failing to implement their commitments following the US pullout from the 2015 nuclear deal with Tehran. He said that the Europeans "did not carry out their task."
Last month, Rouhani said Iran would not talk to its longtime foe until the United States lifted all of the sanctions it reimposed after it exited a 2015 nuclear deal last year.
Full report at:
https://english.alarabiya.net/en/News/middle-east/2019/09/03/Rouhani-says-Iran-s-answer-to-US-talks-will-always-be-negative-.html
--------
Retired Indian army general to head UN mission in Yemen's Hodeidah: Sources
3 September 2019
The United Nations is set to appoint Abhijit Guha, a retired Indian Army Lieutenant General, to lead the UN mission deployed in the Red Sea port city of Hodeidah in Yemen, sources confirmed to Al Arabiya.
According to sources who spoke to Al Arabiya's Bureau Chief Talal Alhaj, Guha is set to replace the outgoing head of the mission, Danish Lieutenant General Michael Lollesgaard.
UN chief Antonio Guterres has decided to appoint Guha but has yet to formally inform the legitimate Yemeni government of President Abdrabbuh Mansur Hadi.
The UN's Redeployment Coordination Committee (RCC), currently led by Lollesgaard, drew up the redeployment plans under a pact agreed last December in Stockholm, Sweden, the first major breakthrough in peace efforts.
Full report at:
https://english.alarabiya.net/en/News/gulf/2019/09/03/Retired-Indian-army-general-to-head-UN-mission-in-Yemen-s-Hodeidah-Sources.html
--------
Arab Coalition intercepts Houthi drone targeting Khamis Mushait
3 September 2019
The Arab Coalition has intercepted and destroyed a Houthi drone launched from Yemen's Amran province toward the southwestern Saudi city of Khamis Mushait.
The spokesman for the Arab Coalition Colonel Turki al-Maliki said that the attempts of the Iranian-backed terrorist Houthi militia to launch drones are "doomed to fail."
"The coalition is taking all operational procedures and the best means to deal with these aircraft to protect civilians and civilian objects," he said in a statement.
Full report at:
https://english.alarabiya.net/en/News/gulf/2019/09/03/Arab-Coalition-intercepts-Houthi-drone-targeting-Khamis-Mushait.html
--------
South Asia
After Bombing, Afghans Demand That Foreigners Leave Their Neighborhood
By David Zucchino and Fatima Faizi
Sept. 3, 2019
KABUL, Afghanistan — Samsor Dawlatzai, a part-time laborer, settled in after dinner Monday night to watch a television interview with the American peace envoy, Zalmay Khalilzad.
The envoy had just mentioned reaching a peace agreement "in principle" with the Taliban when Mr. Dawlatzai's house collapsed on top of him, his family and his guests. A suicide truck bombing nearby left eight people in the house bloodied and battered, among them a 1-year-old boy, five women and a guest lacerated by flying glass as he prayed.
"What peace are you talking about?" Mr. Dawlatzai asked Tuesday, referring to Mr. Khalilzad.
Mr. Dawlatzai, 23, had the misfortune of living near Green Village, a fortified compound of foreign nationals that had been rocked by bombings in the past. The latest attack, on Monday night, destroyed or badly damaged dozens of nearby shops and homes, killing up to 30 people and wounding at least 100, security officials said. There was no immediate word on any casualties among residents of the compound.
It was the third time Mr. Dawlatzai's home has been torn apart by a bombing aimed at Green Village, he said. He and his neighbors had had enough.
On Tuesday morning, hundreds of enraged residents surged through the streets, demanding that the foreigners in their midst vacate their neighborhood. Some protesters scaled a wall surrounding Green Village, setting fire to a guard tower and torching rows of armored SUVs in the compound's parking area.
Orange flames shot up and plumes of black smoke twisted skyward. Some protesters burned tires, tossed flaming bottles of gasoline or threw rocks into the compound.
The Taliban claimed responsibility for Monday's bombing, while also reaping the propaganda benefits of irate Afghans cursing and condemning foreigners. Even as the prospects for a peace deal improve, the Taliban have launched repeated attacks that kill and maim civilians — and underscore the Afghan government's inability to protect its citizens.
A statement from the Taliban on Tuesday said the bombing was retaliation for attacks by American-backed government forces. It depicted the Taliban as protectors of Afghan civilians in the face of government and American "attacks on peoples' villages and homes."
"Those who criticize us for attacking Green Village must understand that there is a reaction to any action," the statement said.
The latest attack on Green Village, which houses private security companies and contractors for nongovernmental organizations, left residents soured on a peace process some have never fully embraced. Many blamed the government.
"We've complained time and again to get this damn camp out of here because in each attack we suffer the most," said Atiqullah, 30, whose forehead bore 20 stitches from lacerations inflicted when his home caved in.
Mr. Atiqullah, who goes by one name, said he dug out his wife and two daughters from mounds of debris. His brother's legs were broken and his father was injured as he bent over his prayer mat.
Mr. Atiqullah and other residents said government officials had rebuffed their requests for compensation to rebuild their homes after previous bombings.
At least five people were shot and wounded by the police in Tuesday's protest, including his cousin, Mr. Atiqullah said. Officials declined to provide casualty figures from the protest. The Interior Ministry would confirm only that 16 people had been killed in the bombing, though officials said the number could rise.
Security officials said the truck bomb ignited a gasoline station and a fuel tanker, spraying nearby homes and shops with burning fuel.
Green Village houses security companies like G4S and Hart, both British, as well as private aid contractors and the small Romanian embassy. In January, the Taliban claimed responsibility for a truck bomb explosion near the compound that killed five people and wounded more than 100.
Mohammad Naiem, 40, a tractor driver, said he could not remember how many times he had tried to scrape the streets clean after bombings near Green Village. He was at it again Tuesday, his tractor blade scooping up dust-covered debris and scraps of human flesh.
"These attacks drive me crazy," Mr. Naiem said. "This is not the first time — and it won't be the last."
Ghulam Rahman, 52, a municipal cleaner, was removing debris near Green Village on a roadway streaked with blood.
"After every explosion, I can't sleep for a month," he said. "Right now, I feel numb and nauseous."
A police officer watched the spectacle. "If the Taliban want to sign this peace deal, why do they keep killing people — they don't believe in peace at all," he said, but declined to provide his name.
Firdous Faramarz, a police spokesman in Kabul, acknowledged residents' rage and frustration. "I can't hide the fact that people are angry," he said.
Nasrat Rahimi, an Interior Ministry spokesman, said 400 foreign nationals had been evacuated from Green Village by security forces. A resident of the compound, reached by text message, refuted that, saying they had stayed in bunkers all night as police officers battled insurgent attackers until 4 a.m. and residents remained in the compound Tuesday morning.
Mr. Rahimi said security forces had killed five armed attackers.
Mr. Khalilzad, the envoy, was in Kabul to brief the Afghan government on the potential peace agreement.
He told an Afghan news channel late Monday that final approval for a peace deal between the United States and the Taliban would come from President Trump. The agreement would initiate the end of the United States military presence in Afghanistan, starting with the exit of 5,400 American troops within 135 days of signing an agreement.
As part of the proposed deal, the Taliban would agree not to let Afghanistan be used by terrorists to stage international attacks. Signing an agreement would be followed by negotiations between the Taliban and Afghan leaders on the political future of the country.
But those prospects seemed remote and almost incidental to Mr. Dawlatzai as he surveyed the ruins of his home and worried about relatives and guests still recovering in a Kabul hospital.
"Khalilzad was talking about the peace when the explosion took place," he said. "But do you think he is loyal to us and he is going to bring peace? I don't think so."
Jawad Sukhanyar, Mujib Mashal and Jim Huylebroek contributed reporting.
https://www.nytimes.com/2019/09/03/world/asia/kabul-bombing-afghanistan.html
--------
60 Taliban militants killed, wounded in Afghan and U.S. forces operations in 4 provinces
04 Sep 2019
The Afghan and U.S. forces killed or wounded at least 60 Taliban militants in four provinces in the central and south-eastern parts of the country.
The 203rd Thunder Corps said in a statement that a coalition airstrike killed 16 Taliban militants and destroyed a vehicle and 4 motorcycles in Qarabagh and Andar districts of Ghazni.
The statement further added that the Afghan forces killed 7 Taliban militants and wounded 15 others during the operations in the outskirts of Ghazni city.
Furthermore, the 203rd Thunder Corps said another coalition airstrike killed 4 Taliban militants and destroyed a vehicle in Sayyidabad district of Wardak province.
The coalition forces also conducted an airstrike in Spin Jumat area of Azra district in Logar which killed 15 Taliban militants.
Meanwhile, the Afghan forces stormed the houses of Mawlavi Enamullah alias Salahuddin, the shadow district chief of Taliban in Mohammad Agha district of Logar.
Full report at:
https://www.khaama.com/60-taliban-militants-killed-wounded-in-afghan-and-u-s-forces-operations-in-4-provinces-03952/
--------
Myanmar forcing Rohingya to accept 'foreigner' label
Sep 3, 2019
A human rights organization says Myanmarese authorities are forcing members of the persecuted Rohingya Muslim minority to accept identity cards that strip them of the chance to become citizens.
In a report published on Tuesday, Fortify Rights said that the National Verification Card (NVC) scheme targeting Rohingya Muslims was part of a systematic campaign by Myanmarese authorities to erase their identity.
The government has coerced Rohingya to accept the NVCs, "which effectively identify Rohingya as 'foreigners,'" the group said.
The report, titled "Tools of Genocide," also said Myanmarese authorities used torture and abuse to force Rohingya into accepting the verification cards.
"These findings demonstrate that the NVC process has not been a response to the crisis in Rakhine State, as the government suggests, but rather a fundamental part of the crisis," it added, referring to the state where the Rohingya had been concentrated before hundreds of thousands of them fled state-sponsored violence to neighboring Bangladesh.
The group also says "citizenship scrutiny" processes have progressively limited their rights, including freedom of movement, access to education, and freedom of expression.
Matthew Smith, the group's chief executive officer, also said, "The Myanmar government is trying to destroy the Rohingya people through an administrative process that effectively strips them of basic rights."
The United Nations Independent Fact-Finding Mission on Myanmar also found an increase in pressure on the Rohingya to accept the NVC in the months leading up to August 2017.
More than 730,000 Rohingya Muslims fled Rakhine to neighboring Bangladesh following a military-led crackdown in 2016 that the UN has said was perpetrated with "genocidal intent."
Thousands of Rohingya Muslims were killed, injured, arbitrarily arrested, or raped by Myanmarese soldiers and Buddhist mobs mainly between November 2016 and August 2017.
The latest development comes days after a second failed attempt to repatriate the refugees from Bangladesh.
Citizenship is at the heart of Rohingya demands for a return to Myanmar.
Full report at:
https://www.presstv.com/Detail/2019/09/03/605243/Myanmar-Rohingya-identity-cards-foreigner-label
--------
Official says 16 dead, 119 hurt in Taliban attack in Kabul
September 03, 2019
KABUL: The death toll from a late-night Taliban suicide attack in the Afghan capital rose to 16 civilians on Tuesday, with 119 people wounded, an official said. Angry Kabul residents climbed over the wall into the international compound, which has been targeted frequently, and set part of it on fire.
Thick smoke rose from the Green Village, home to several international organizations and guesthouses and often a target of attacks — a peril to nearby local residents as well.
"People were screaming and saying, 'My children are trapped in the rubble,'" one witness, Faiz Ahmad, said Tuesday. Nearby homes were shredded and the concrete blast wall, on the western side of the compound, had buckled. A large crater was left in the street.
The Taliban continue such attacks even as a US envoy says the militant group has reached a deal "in principle" with the US on ending America's longest war, including a troop withdrawal that the Taliban already portray as their victory.
Taliban spokesman Zabihullah Mujahid told The Associated Press that "we understand that peace talks are going on ... but they must also understand that we are not weak and if we enter into talks ... we enter from a strong position."
He said the attack was a response to raids by US and Afghan forces on civilians in other parts of the country. While he acknowledged there should be less harm to civilians, he said they shouldn't be living near such an important foreign compound.
Interior Ministry spokesman Nasrat Rahimi said some 400 foreigners had been rescued after the suicide bomber targeted the compound late on Monday. Five attackers were shot and killed by security forces after the bomber detonated a tractor packed with explosives, he said.
The attack occurred just hours after the US envoy briefed the Afghan government on an agreement "in principle" with the Taliban that would see 5,000 US troops withdraw from five bases in the country within 135 days of a final deal. Between 14,000 and 13,000 troops are currently in the country.
The Green Village also was hit by a suicide car bomber in January, again as the US envoy, Zalmay Khalilzad, was visiting the capital to brief the Afghan government on his negotiations with the Taliban on ending nearly 18 years of fighting.
Hours before Monday's attack, Khalilzad showed a draft deal to the Afghan president after declaring that they are "at the threshold of an agreement" following the end of the ninth round of US-Taliban talks in Qatar. The agreement still needs President Donald Trump's approval.
There was no immediate comment from Khalilzad after the blast that was strongly condemned by Afghan President Ashraf Ghani.
Shaken Kabul residents question whether any agreement with the Taliban can be trusted, especially as foreign troops withdraw.
The Taliban carry out such attacks even as the militant group appears to be getting what it wants in a deal with the US — a troop withdrawal. The group wants all of the some 20,000 US and NATO troops out of Afghanistan immediately, while the US seeks a withdrawal in phases that would depend on the Taliban meeting certain conditions such as a reduction in violence.
Attacks have surged in recent months, including Taliban assaults on two provincial capitals over the weekend, as the group seeks to strengthen its negotiating position not only with the US but with the Afghan government in the even more challenging intra-Afghan talks that are meant to follow a US-Taliban deal on Afghanistan's future. The Taliban have rejected talking with the government so far, dismissing it as a US puppet.
Some analysts also have warned that some factions of the Taliban might be expressing displeasure with the US deal, though Taliban political leaders at the talks in Qatar have insisted that their tens of thousands of fighters would respect whatever agreement is reached.
The militant group is at its strongest since the US-led invasion to topple its government after the Sept. 11, 2001 attacks on the US The Taliban now control or hold sway over roughly half of Afghanistan.
The United Nations and others say civilians are suffering, often caught in the cross-fire as government forces, backed by the US, pursue the militants with airstrikes and raids. Afghanistan was the world's deadliest conflict in 2018.
The Taliban spokesman, Mujahid, said that whenever there is a reduction of violence in Afghan cities, the government asserts that the militant group is no longer able to carry out attacks because of stronger Afghan security forces.
Full report at:
https://www.arabnews.com/node/1548971/world
--------
Afghan City Survives Third Taliban Assault, but Loses a Top Defender
By Najim Rahim and Mujib Mashal
Aug. 31, 2019
KUNDUZ, Afghanistan — The first two times the Taliban overran the city of Kunduz, Col. Sayed Sarwar Hussaini survived the carnage, just as he had many attacks and suicide bombings before.
As the spokesman for the local police, his job was essential: The long Afghan war is increasingly fought as much on social media pages and television screens as it is on the battlefield. Colonel Hussaini, 36, would spar with the Taliban, telling a radio station that all was fine, promising a television channel that Afghan forces had repelled an assault.
On Saturday, the Taliban came for the northern city for the third time in four years, launching a pre-dawn offensive even as they continued peace talks with American diplomats. Their advances were largely stemmed by the end of the day, as Afghan commandos flooded Kunduz and airstrikes hit Taliban positions.
But as night fell over the battered city, Colonel Hussaini was not so lucky. He was among the roughly 30 dead on the government side, most of them security forces. At least 36 Taliban fighters were also killed, Afghan officials said.
Colonel Hussaini's death was emblematic of both the sacrifices made by an Afghan force that has lost 50,000 people in the past five years alone and of the political calculation with which the Taliban have waged their violence.
Just like the assaults on the city in 2015 and 2016, Saturday's attack began in darkness. By dawn, residents reported heavy fighting in several neighborhoods. The streets were largely deserted.
Rohullah Ahmadzai, a spokesman for the Afghan Ministry of Defense, said hundreds of Taliban had attacked Kunduz from three directions.
"Our forces are moving with caution in their operations," he said, "so they don't cause civilian casualties."
Kunduz residents, surprised by the attacks, rushed to stock food and essentials.
"With each rocket, our windows would shake," said Rahmatullah Rahimi, 52, who sells firewood. "Neither I nor our neighbors have slept all night. How can you sleep with the sound of fighting? We are trying to see whether we should flee or stay."
Security officials acknowledged that the Taliban had overrun several outposts. But it quickly became clear that the fight would be as much for the headlines, with both sides trying to flood the media with images in a bid to gain leverage in the peace talks.
The Taliban posted a video of a small group of Afghan police officials surrendering early in the day, a clear attempt to sow panic. In the video, the insurgents call out to the officers, holed up in an outpost across the street, as gunshots are heard in the background. The officers slowly emerge and hand over their weapons.
In response, the Afghan government put out videos of the provincial police chief, Col. Manzor Stanekzai, leading commando forces on the streets as heavy fighting is heard in the background. Government Twitter and Facebook accounts promoted Taliban casualties in back-to-back airstrikes. The operation was largely Afghan, but the United States military provided support.
In the two earlier instances in which the Taliban swept into Kunduz city, Afghan forces relied heavily on airstrikes. During the first assault, in October 2015, American planes struck a hospital run by Doctors Without Borders, known by its French initials, M.S.F., killing at least 42 people.
The violence is intensifying at a critical time, as Taliban officials and American negotiators continue marathon talks in Doha, the Qatari capital, on a preliminary peace deal.
The deal is expected to set a timeline for the withdrawal of the remaining American and NATO forces in the country, and to open the path for direct negotiations between the Taliban and the Afghan government over the country's political future.
"I raised the Kunduz attack in talks today, telling the Taliban that violence like this must stop," Zalmay Khalilzad, the American special envoy leading the peace efforts, said on Twitter.
Later in Doha, Mr. Khalilzad said he had wrapped up the latest round of talks with the Taliban and the two sides were on "the threshold of an agreement." What was likely holding back an announcement of a final deal was for him to travel to Kabul to brief the Afghan leaders.
Earlier in Kunduz, the Afghan ministers of interior and defense as well as the top American commander, Gen. Austin S. Miller, arrived in the city in an effort to boost morale.
"We are here to show that we will not let anyone overrun the city," said Assadullah Khaled, the Afghan defense minister.
For much of the day, that work of projecting strength had fallen on Colonel Hussaini. He had emerged from the previous two sieges of Kunduz with a reputation for deft crisis communication. For a couple of years, he had served in a different job farther north, only to return to Kunduz, his hometown, over the summer.
Repeatedly during the day, Colonel Hussaini gave televised updates from the city's main roundabout, assuring viewers that Afghan forces were in control. In the previous assaults on the city, the roundabout had become the symbol of control — the last point of resistance before the Taliban raised their flag.
Soon after the visiting Afghan and American security leaders left the city, Colonel Hussaini told a friend that the Taliban had spread a rumor that they had captured the roundabout. He wanted to return to the spot to dispel such talk, though it was decided that the message should come directly from the police chief, Colonel Stanekzai.
The two colonels and more than a dozen other officers — many of them part of the local security leadership — made their way to roundabout. Colonel Stanekzai had positioned himself in front of the cameras for his message of assurance when, officials said, a suicide bomber on foot walked through a cordon and detonated explosives. Bodies were scattered all around.
Colonel Hussaini, a father of four, was among at least a dozen killed in the explosion, four Afghan officials confirmed. Whether Colonel Stanekzai was wounded or killed was not immediately clear.
Full report at:
https://www.nytimes.com/2019/08/31/world/asia/taliban-attack-kunduz-afghanistan.html
--------
U.S., Taliban near Afghanistan deal, fighting intensifies in north
Abdul Qadir Sediqi
SEPTEMBER 1, 2019
KABUL (Reuters) - U.S. and Taliban negotiators are close to a deal that would open the way for peace in Afghanistan, a top U.S. official said on Sunday, as the insurgents followed their weekend assault on the strategic center of Kunduz by attacking a second northern city.
Zalmay Khalilzad, the Afghan-born U.S. diplomat overseeing negotiations for Washington, said he would travel to the Afghan capital of Kabul on Sunday evening for consultations after wrapping up the ninth round of talks with Taliban officials in Qatar.
"We are at the threshold of an agreement that will reduce violence and open the door for Afghans to sit together to negotiate an honorable and sustainable peace and a unified, sovereign Afghanistan that does not threaten the United States, its allies, or any other country," he said in a Twitter post.
The comment came as Taliban fighters attacked Pul-e Khumri, in the northern province of Baghlan, just a day after a major show of strength by hundreds of fighters who overran parts of Kunduz, a strategic city the insurgents have twice come close to taking in recent years.
The interior ministry said in a statement on Sunday that 20 Afghan security force members and five civilians were killed, and at least 85 civilians were injured in Kunduz city during clashes with the Taliban fighters.
While Kunduz was calm after clearance operations that had driven out insurgents, interior ministry spokesman Nasrat Rahimi said, fighters had taken up positions in two areas of Pul-e Khumri and were battling Afghan security forces.
Afghan forces killed five gunmen and arrested two militants during the clearance operation in Pul-e-Khumri city, Rahimi said.
Local officials and residents said the city was locked down with Taliban fighters occupying positions around one of the main entry points into the center and cutting the main highway connecting Kabul with the north.
"Right now, clashes are under way between the Taliban and security forces in the city, close to the governor's compound and police headquarters," said Abdul Jamil, a Pul-e Khumri resident reached by telephone.
"The city is closed and very little movement can be seen. People are terrified," he said.
There was also fighting in the central province of Ghazni and Laghman province, east of Kabul, Taliban and government officials said. A blast at a football stadium killed the mayor of the northern city of Faizabad while a road-side bomb killed at least eight people, including women and children traveling in a car in northern Balkh province.
A second road-side bomb in western Farah province killed two women, four children and two policemen, local police officials said.
Local officials in Faryab province, on the north west border said an air strike killed at least 12 civilians, including eight children but the defense ministry denied the report.
PEACEFUL SOLUTION
With talks in Doha close to wrapping up, the latest fighting underlined the Taliban's apparent determination to go into any deal from a position of strength on the battlefield.
Khalilzad gave no details of the deal, which is expected to see thousands of U.S. troops withdrawn from Afghanistan in exchange for guarantees by the Taliban not to allow the country to be used as a base for militant attacks abroad.
Suhail Shaheen, a spokesman for the Taliban's political office in Doha, said both sides were in discussions to finalize technical issues.
"We are on the verge of ending the invasion and reaching a peaceful solution for Afghanistan," Shaheen said on Twitter.
The agreement would not on its own end the fighting between the Taliban and Afghan security forces, but would allow the start of so-called "intra-Afghan" peace talks, which are expected to be held in the Norwegian capital of Oslo.
However it was not clear whether the Taliban would agree to talk directly with the Western-backed government of President Ashraf Ghani, which they consider an illegitimate foreign-imposed regime.
Some Taliban officials have said they would only agree to talk to Afghan officials in a private capacity, not as representatives of the state, and they remain opposed to presidential elections scheduled for Sept. 28.
It was also unclear whether the agreement would cover the full withdrawal of all 14,500 U.S. troops from Afghanistan or how long a pullout would take.
More than 20,000 foreign troops are in the country, most serving as part of a NATO-led mission to train and assist Afghan forces. Thousands of U.S. troops are also engaged in a separate counter-terrorism mission fighting militant groups such as Islamic State and Al Qaeda.
Suicide bombings and combat operations have continued throughout the talks and the fighting in the north underlined the vulnerability of large parts of Afghanistan, where the Taliban control more territory than at any time since being overthrown by a U.S.-led campaign in 2001.
Full report at:
https://www.reuters.com/article/us-afghanistan-taliban/u-s-taliban-near-afghanistan-deal-fighting-intensifies-in-north-idUSKCN1VM0XD
--------
The US-Taliban Negotiations: A Deadly Qatari Trap
By: Yigal Carmon
September 1, 2019
What is happening in Afghanistan is already beyond grief. The United States is negotiating with the Taliban, without the Taliban first agreeing to a cease-fire as a precondition for talks, and although President Trump has emphatically announced his determination to withdraw from the country, American soldiers are still being killed (in the last ten days, three American servicemen died) leaving their families in mourning.[1] How did the Americans land in a situation where their troops are constantly hounded by the Taliban, instead of simply being allowed to peacefully return home?
One can understand President Trump's wish to leave Afghanistan. Whether the US can sustain its strategic and economic leadership in the context of an isolationist policy, is a legitimate debate. But this is the president's and Congress's purview. However, even if one opts for isolationism, there are ways to leave without losing people, respect, allies and more. But the way Mr. Trump is doing this is the worst possible way: instead of leaving unilaterally, while reinforcing the democratically elected government in Kabul without boots on the ground, he is empowering his Taliban enemy by protracted negotiations, where America makes successive concessions and ultimately throws its Afghan allies under the bus.[2] Afghan officials are the first to sense that the sellout of the Kabul government is impending, and are scurrying to defect to the Taliban, (in July alone there were 800 defections).[3]
Why negotiate with an enemy, who has no interest in anything but an American withdrawal and will not pay anything for such a withdrawal, but on the contrary, will exact payment for each day the Americans remain until they exit with their tails between their legs. Apparently, the president and his administration are oblivious to this basic and painful truth. Indeed, according to leaks to the media, the Americans are trying to negotiate with the Taliban a dialogue with the elected Kabul government. However the prospects that this scenario will pan out, even if the Taliban sign on the dotted line is equivalent to the wolf engaging in democratic dialogue with the sheep after the shepherd has abandoned the scene. President Trump insists that the Taliban promise not to attack the US following its departure. The Taliban can definitely affix their empty signature because in the Middle East the forces of evil employ proxies. Like the Iranians, the Taliban can be seemingly uninvolved, but then 9/11 was hatched in Afghanistan by Muslim-Arab Al-Qaeda members.
Who blinded otherwise shrewd and goal-oriented people from Mr. Trump on down to believe that they would gain anything other than casualties and humiliation from these negotiations? Why do they prefer to overlook the public announcements by the Taliban such as: " the reason behind war… in Afghanistan is the presence of Americans forces and it will only find an end when American forces leave Afghanistan."[4] The answer (surprise) is again Qatar, which talked the U.S. administration into this self-destructive process. The administration bought into it on the assumption that a country that built and hosts the CENTCOM base is perforce an ally with shared interests and therefore its recommendations must be benevolent and bona fide. Little do they understand – Qatar is an enemy in allied clothing – and its interests are antithetical to America's.
If this is the case, why would an enemy – Qatar – host the most important American base in the region? As opposed to what many Americans think, Qatar did the US no favors in building the base in the mid-1990s. It needed an American base for its own self-protection and this dependence still persists. Without this base, this Lilliputian energy Gulliver would be taken over by its neighbors (whether Iranian or Saudi) within a day. The US military establishment ignores this reality to its own detriment, and behaves as if America is in Qatar's debt rather than the reverse.
Qatar protects itself not only by enlisting America but by supporting every major terrorist organization: the Muslim Brotherhood (it hosts their chief inciter for terror, Sheikh Yusef Al-Qaradhawi) and its offshoots such as Al-Qaeda and now the Taliban in order to buy protection for the ruling Aal-Thani clan. It also sustains Muslim governments antagonistic to America such as Erdogan's Turkey. The Aal-Thani family-owned Al-Jazeera news network has for decades served as an efficient weaponized media outlet targeting the US and its interests in the region and beyond.[5] According to Richard A. Clarke, National Coordinator for Security and Counter-terrorism in the Clinton and Bush (43) administrations, the previous Qatari Emir, father of the current one, personally snatched from the Americans an arch-terrorist named Khalid Sheikh Muhammad, (who plotted terror attacks against America) and spirited him away from Qatar to foil his arrest by the Americans, thus enabling him to mastermind the 9-11 attacks a few years later. Clarke concluded: "Had the Qataris handed him over to us as requested in 1996, the world might have been a very different place."[6]
However, the Qataris won Trump's friendship the same way they purchase anything in the West from think tanks to World Cup competitions. They insinuated themselves into his good graces by promising a reported 85 billion dollars for rehabilitating America's infrastructure. President Trump's eagerness for American jobs and prosperity fed his enthusiasm for the Qatari emir: "Tamim, you've been a friend of mine for a long time, before I did this presidential thing, and we feel very comfortable with each other... Investments that you make in the United States -- one of the largest in the world -- but the investments that you make are very much appreciated. And I know the planes you're buying and all of the other things you're investing in. And I view it differently; I view it as jobs. Because for me, it's jobs. And today, we set a new record for jobs. We're setting it almost on a daily basis."[7]
Even more mind boggling is Qatar's ability to buy off the US military on the cheap by expanding the Al-Udeid base on its dime to allow more comfortable housing for the servicemen's families, and no American commander has arisen to challenge the price in American blood and honor for Doha's largesse. Instead, we get Brigadier General Daniel H. Tulley, the Al-Udeid base commander, besotted with this manna from Doha, cluelessly saying: "It never ceases to amaze Americans how gracious our hosts are here".[8] Years ago, a senior administration official explained to me why the US turns a blind eye to Qatar's nefarious activities. "We have in the Al-Udeid base total freedom of operations," he said. "The Al-Udeid base is like a USAFB in Alabama." This too is no longer true; Qatar is already threatening to limit potential operations against Iran from Al-Udeid, should they be needed,[9] and Qatar's Tamim told Rouhani that "only countries [placed] along the coast [of the Persian Gulf] should keep security in the region".[10] One can imagine the Qatari ruling family laughing in the safety of their US-protected palace inner sancta, and prizing their good fortune in having such useful idiots as allies and protectors.
* Yigal Carmon is the President and founder of MEMRI
[1] Belatedly, only after the continuous killing of American soldiers by the Taliban after all signs pointed to an imminent deal. Khalilzad awoke to tell the Taliban "violence like this must stop." Washingtonpost.com, September 1, 2019; Foreignpolicy.com, August 28, 2019. Has the chief US negotiator forgotten that the Taliban has long demanded a complete withdrawal of foreign troops in order to "end the occupation" of Afghanistan and that there will be no ceasefire until a US troop withdrawal? Aljazeera.com, August 13, 2019.
[2] In addition to agreeing to the conduct of negotiations under fire, the US: 1. Agreed to exclude the elected Afghan government from the talks (this belies Khalilzad's claim in footnote 3 that the US will not throw Kabul under the bus). 2. Absolved the Taliban of being a terror organization and extended this blanket absolution to any terror organization worldwide operating within a specific territory. 3. Agreed in principle to release 10,000 Taliban terrorists in exchange for 3,000 abducted Afghan officials, and 4. Totally ignored the Taliban declaration that elections are un-Islamic thus rendering a possible Taliban signature on a clause mandating democratic dialogue with the Afghan government a dead letter.
[3] AlemarahEnglish.com (Afghanistan), August 10, 2019. Indeed Zalmay Khalilzad, the US negotiator with the Taliban has recently tweeted that "We will defend Afghan forces now and after any agreement w/ the Talibs" Twitter.com @US4AfghanPeace, August 26, 2019. The facts on the ground belie such assurances. The US has acquiesced to a veritable Taliban embassy in Doha, the ultimate brushoff to the Kabul government.
[4] AlemarahEnglish.com (Afghanistan), August 26, 2019.
[5] For a recapitulation of Qatar's double dealing featuring its weaponized Al-Jazeera network see: MEMRI Daily Brief No. 146, Qatar The Emirate That Fools Them All, And Its Enablers, January 18, 2018
[6] We always knew Qatar was trouble, as the 1990s escape of terror mastermind Khalid Sheikh Muhammad showed, Nydailynews.com, July 6, 2017.
[7] Gulftimes.com, July 9, 2019.
[8] Washingtonpost.com, August 25, 2019.
[9] Ibid.
[10] Mehrnews.com (Iran), August 12, 2019.
https://www.memri.org/reports/us-taliban-negotiations-deadly-qatari-trap
--------
Afghan forces kill Taliban's Qari Wakil and his comrades in Faryab province
03 Sep 2019
The security forces killed the shadow district chief of Taliban for Gurziwan district of Faryab province.
The 209th Shaheen Corps said in a statement that the security forces killed Qari Wakil, the shadow district chief of Taliban for Gurziwan during a clash on Monday afternoon.
The statement further added that the security forces also killed two comrades of Qari Wakil during the clash and wounded 3 others.
Furthermore, the 209th Shaheen Corps said the security forces also conducted an airstrike on a Taliban compound in Gurziwan district.
Full report at:
https://www.khaama.com/afghan-forces-kill-talibans-qari-wakil-and-his-comrades-in-faryab-province-03945/
--------
Police forces kill 2 suicide bombers before they storm a wedding ceremony in Kandahar
03 Sep 2019
The Afghan police forces killed two suicide bombers before they manage to storm a wedding cermony in southern Kandahar province of Afghanistan.
The Kandahar Police Chief Gen. Tadin Khan Achakzai said the police forces killed the two suicide bombers in Dand district on Monday night.
Gen. Tadin Khan further added that the suicide bombers were looking to harm innocent civilians who had participated in the wedding ceremony.
Full report at:
https://www.khaama.com/police-forces-kill-2-suicide-bombers-before-they-storm-a-wedding-ceremony-in-kandahar-03944/
--------
NATO SG reaffirms support to Afghan forces while endorsing peace efforts
03 Sep 2019
The NATO Secretary General Jens Stoltenberg reaffirmed support to Afghan forces while endorsing the ongoing efforts to achieve peace in Afghanistan.
Stoltenberg renewed the commitment of the alliance after meeting with the Secretary of State Mike Pompeo.
He said in a Twitter post that he had great discussion with the Secretary Pompeo on current security issues.
Furthermore, Stoltenberg said "NATO fully supports efforts to achieve peace in Afghanistan. I condemn recent horrific attacks & NATO remains committed to supporting Afghan forces."
This comes as the U.S. envoy for Afghan peace Ambassador Zalmay Khalilzad recently shared with the Afghan leaders the draft U.S.-Taliban peace agreement.
Full report at:
https://www.khaama.com/nato-sg-reaffirms-support-to-afghan-forces-while-endorsing-peace-efforts-03946/
--------
India reaffirms stance as U.S. and Taliban close in on a peace deal
03 Sep 2019
India on Monday reaffirmed its stance regarding the ongoing peace efforts in Afghanistan, reiterating that New Delhi has always supported a peace settlement in Afghanistan which will ensure stability in the country.
India's Foreign Secretary Vijay Gokhale told reporters that New Delhi also supports a peace settlement that should not leave ungoverned spaces for terrorists or their proxies to take advantage of.
"We support all peace initiatives. We have been a part of all of them and in some cases when we were not part of them initially we have been supportive of them," he was quoted as saying by India's NDTV.
Mr. Gokhale further added "Our issue has been what is the post-settlement situation. In that regard, our situation has been clear, we support a system which has constitutional legitimacy, which has a political mandate, which will ensure stability and most importantly not leave ungoverned spaces for terrorists or their proxies to take advantage of."
This comes as the U.S. and Taliban representatives recently concluded the 9th round of peace talks in Qatari capital of Doha.
The U.S. envoy for Afghan peace Zalmay Khalilzad arrived in Kabul after concluding the Doha talks to share the draft U.S.-Taliban peace deal with the Afghan leaders.
Full report at:
https://www.khaama.com/india-reaffirms-stance-as-u-s-and-taliban-close-in-on-a-peace-deal-03950/
--------
Africa
Nigeria: Leah Sharibu Alive, Govt Negotiating With Boko Haram to Free Her - Presidency
1 SEPTEMBER 2019
The Buhari administration is committed to freeing Leah Sharibu and is in negotiation with the kidnappers to do so, a presidential aide said on Saturday.
Garba Shehu said the Buhari administration will not give up on the safe return of Miss Sharibu.
Miss Sharibu is one of the 110 students of Government Girls Science and Technical Secondary School, Dapchi, who were kidnapped by Boko Haram terrorists in February 2018.
About four of the girls died during the kidnap while the terrorists released the other 105. They, however, held on to Miss Sharibu, reportedly for holding on to her Christian faith.
However, several rights activists and groups have demanded that the federal government should secure the release of the teenager.
In a statement issued on Saturday, Mr Shehu addressed a group of journalists saying; "Instead of giving up, the government is carrying forward processes that should hopefully yield her release by her captors."
The spokesperson claimed to be responding to the "worrying cycle of speculations on whether Leah Sharibu, the kidnapped Dapchi schoolgirl, had been harmed by her abductors."
He noted that the government is still in communication with the abductors to negotiate her release.
"Lines of communications remain open with the kidnappers, ISWA, to secure the release of Leah Sharibu.
The spokesperson said Ms Sharibu "is alive - given assurances from our security agencies-, and the government is committed to her safe return, as well as all other hostages to their families."
Mr Shehu then suggested that while the government was negotiating with the terrorists, it was unwilling to pay a ransom, an act he said should be discouraged.
By submitting above, you agree to our privacy policy.
Nigerians demand sack of Buhari's minister busted for $550,000 theft
"Kidnapping for ransom should never be encouraged. This means not capitulating to the demands of terrorists: refrain from rewarding their heinous crimes with payment.
"With the abduction of loved family and friends, the government understands how difficult these time are for them, but government is pursuing many options to ensure the safe return of Leah Sharibu.
"We must commit to law and communication, using the breadth of strategies at our disposal: legal initiatives, stakeholder cooperation, involvement of all relevant parties and the use of the latest hostage negotiation techniques.
"Kidnapping for ransom is rising across the Sahel. We must - collectively - make sure we implement best practice to prevent its exploitation," he said.
Mr Shehu appealed to Nigerians to be patient. He assured that the administration is fully conscious that any misstep on a delicate issue as this can be costly.
https://allafrica.com/stories/201909020046.html
--------
Somalia says kills 9 al-Shabab militants
Sep 4, 2019
MOGADISHU, Sept. 2 (Xinhua) -- The Somali military on Monday confirmed the killing of nine al-Shabab militants in an offensive on Sunday in southern Somalia.
Ali Abdullahi Araye, commander of Unit 35, section 7 of Somali forces, said the offensive was launched after residents of Kaxarey, Busley and Baldof villages informed the army that the militants had sneaked in and ordered locals to pay taxes.
"Our forces fought off the militants and we defeated them, killing nine of them, and the rest ran away," Araye said, noting that the forces also burnt vehicles and motorbikes that the militants used to carry explosives.
Residents reported witnessing fierce confrontations.
"Every year like this month, al-Shabab forcibly collects Zakawat (tax) among the residents," Yahye Alas, a resident, told Xinhua by phone. "But today they were attacked by government forces."
"There was intense fight, but the militants finally withdrew from the villages," he said.
The latest military offensive came barely two days after six militants were killed and nine others injured in a joint offensive conducted by Somali army and Jubaland state forces in Lower Juba region.
Full report at:
http://www.xinhuanet.com/english/2019-09/02/c_138358779.htm
--------
Sudan's PM chooses 14 members of first cabinet since al-Bashir's fall
3 September 2019
Sudan's prime minister has approved 14 members of his cabinet, the first to be appointed since the fall of long-term leader Omar al-Bashir in April, a source said on Tuesday.
The nominations include Sudan's first female foreign minister, and a former World Bank economist as its new finance minister who will a face an economic crisis that has deepened in recent months.
Prime Minister Abdalla Hamdok approved them along with 12 other new ministers, a member of the main civilian group in the ruling Sovereign Council said.
Asmaa Abdallah had been chosen as foreign minister, according to the member of the Forces for Freedom and Change grouping, who spoke on condition of anonymity.
Ibrahim Elbadawi would serve as finance minister, the source added.
Adel Ibrahim was tapped to lead the Energy and Mining Ministry, the source said. General Jamal Aldin Omar will lead the defense portfolio, he added.
The government will lead a three-year transition to elections under a power-sharing deal between the military and civilian opposition.
Full report at:
https://english.alarabiya.net/en/News/middle-east/2019/09/03/Sudan-s-PM-chooses-14-members-of-first-cabinet-since-al-Bashir-s-fall.html
--------
Libya closes Tripoli's only functional airport after attack
September 2, 2019
CAIRO — Libya's airport authorities say they have closed the only functional airport in the capital, Tripoli, a day after it was hit by shelling amid clashes between rival armed groups fighting for control of the city.
Nasr al-Din Shaab el-Ain, the head of Tripoli's civil aviation authority, said Monday that all flights at Mitiga airport have been suspended "until further notice."
The U.N. mission in Libya said four projectiles struck the civilian parts of the airport Sunday, with one hitting an airplane carrying pilgrims coming back from Saudi Arabia.
The Tripoli-based Health Ministry said at least four people were wounded.
Full report at:
https://www.washingtonpost.com/world/middle_east/libya-closes-tripolis-only-functional-airport-after-attack/2019/09/02/77a4987a-cd81-11e9-a620-0a91656d7db6_story.html?noredirect=on
--------
UN calls for urgent action to end violence in Nigeria
By Mercy Abang
3 Sept 2019
Abuja, Nigeria - The United Nations special rapporteur on extrajudicial killings condemned rising violence across Nigeria and a "lack of accountability" for perpetrators.
Agnes Callamard, speaking at a news conference on Monday in Nigeria's capital, said the country needed urgent action to end the "pressure cooker" of violence that has claimed thousands of lives.
Nigeria is currently facing multiple conflicts, from attacks by the armed group Boko Haram to fighting between nomadic herders and farmers.
"The overall situation that I encountered in Nigeria gives rise to extreme concern ... The warning signs are flashing bright red: increased numbers of attacks and killings over the last five years with a few notable exceptions," Callamard said at a news conference.
"If ignored its ripple effect will spread throughout the sub-region given the country's important role in the continent."
She condemned police and military "brutality" across the country, and a "generalised system of impunity".
"The time is now to prioritise the rule of law and to make it part and parcel of the Nigerian system," especially for those living in extreme poverty, she said.
Impunity
Cheta Nwanze, an analyst at SBM Intelligence, told Al Jazeera: "In almost two decades of Boko Haram's existence, I can't recall any of the financial backers who has ever been brought to trial ... We've not had a single high-level conviction of a Boko Haram member."
The United Nations estimates more than 27,000 people have been killed and an estimated two million others displaced in Nigeria's northeast alone because of Boko Haram.
Callamard has been in Nigeria since August 16 and investigated the scope of violence in the country. She has also assessed measures adopted by the government to tackle the killings.
In Nigeria's central states, clashes between farmers and nomadic herders over dwindling arable land have killed thousands of people and displaced tens of thousands of others.
"Nigeria is a pressure cooker of internal conflict. The absence of accountability is on such a scale that pretending this is not a crisis will be a major mistake," said Callamard.
"The increased number of people living in absolute poverty, climate change and desertification, and the increased proliferation of weapons, altogether, these are reinforcing a localised system of violence," she added.
The UN special rapporteur also examined safeguards over the use of the death penalty and laws applied by Islamic courts.
"I have also considered security repression against Shia Muslims, the indigenous people of Biafra, and against Ogoni people," Callamard said.
Full report at:
https://www.aljazeera.com/news/2019/09/calls-urgent-action-violence-nigeria-190902185909859.html
--------
Army Kills Two Suspected Boko Haram Terrorists, Recovers Weapons In Borno
AUG 31, 2019
The Nigerian Army said it has killed two suspected Boko Haram terrorists in Borno State, who were trying to plant improvised explosive devices on a troop supply road.
The army in a statement posted on its Twitter handle on Saturday said, "Troops of 26 Task Force Brigade under the auspices of Operation HALAKA DODO, Theatre Command Operation Lafiya Dole, successfully thwarted terrorists' efforts to plant improvised explosive device for commuters and troops' main supply route.
"The troops laid an effective night ambush for terrorists in the midst of heavy downpour, encountered the terrorists IED party at Wala crossing point attempting to emplace the lethal device.
Full report at:
http://saharareporters.com/2019/08/31/army-kills-two-suspected-boko-haram-terrorists-recovers-weapons-borno
--------
Nigeria: Residents Flee As Boko Haram Attacks Chibok Again
1 SEPTEMBER 2019
Residents of Yimirmigza village in Kautikari ward, Chibok local government area of Borno, took to their heels after suspected Boko Haram insurgents laid siege on their village.
A Chibok resident told TheCable on Saturday that they started hearing strange gunshots around 6pm.
The villager said they fled when they noticed that the gunshots were not the routine military gunshots.
"They came in this evening and started shooting sporadically. Most of the villagers have run into the bush," the source said.
"We don't know if there are casualty yet because right now the insurgents are still in charge of the village."
TheCable also gathered that security operatives from the 117 Task Force Battalion of the Nigerian army have been mobilised to stop the insurgents.
Yimirmigza village is 19 kilometres away from Chibok town which is the local government headquarters.
As at the time of filing this report, efforts to reach Sagir Musa, acting director of the army's public relations, was abortive.
Chibok lies close to Boko Haram's Sambisa forest enclave from where the jihadists launch attacks on nearby villages.
Boko Haram's nine-year conflict has killed an estimated 35,000 people and displaced two million, creating a humanitarian crisis and spilling into Nigeria's northern neighbours.
In recent years, Boko Haram militants have increasingly attacked civilian targets in the region. Chibok, in particular, has been under attacks since 2014.
In April 2014, for instance, the Chibok ambush was an attack of Boko Haram insurgents against a Nigerian Army convoy in the night as the latter was searching for schoolgirls who had been kidnapped by the Islamist rebels.
Even though the Nigerian Army forces managed to extricate themselves from the ambush, the attack seriously affected the morale of the involved soldiers who felt that their leadership was carelessly sacrificing them in the war against the insurgents.
Full report at:
https://allafrica.com/stories/201909020491.html
--------
URL: https://www.newageislam.com/islamic-world-news/after-jamiat-ulema-i-hind/d/119654
New Age Islam, Islam Online, Islamic Website, African Muslim News, Arab World News, South Asia News, Indian Muslim News, World Muslim News, Women in Islam, Islamic Feminism, Arab Women, Women In Arab, Islamophobia in America, Muslim Women in West, Islam Women and Feminism