New Age Islam News Bureau
28 Sept 2014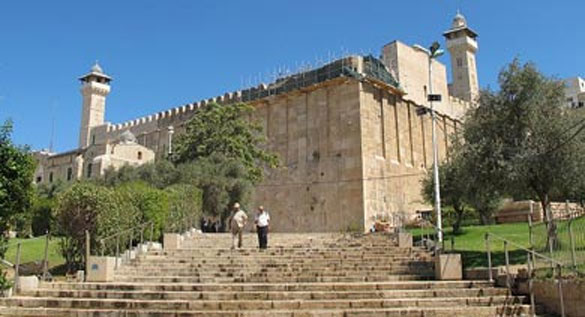 Photo: Israel to close Hebron mosque to Muslims on Tuesday
---------
South Asia
• Afghan villagers hang Taliban fighters from trees in Ghazni
• China slams U.S. "broad coalition" approach to counter IS
• Maldives backtracking on democracy, warns MP Imthiyaz Fahmy
• Government uses gangs for its ends, alleges former Maldives President Nashed
• 5 policemen martyred in Wardak roadside bomb explosion
Arab World
• ISIL Terrorists Fleeing to Saudi Arabia, Kuwait
• Saudi Arabia warns Yemen violence could threaten global security
• Iraqi Forces Kill 10 Terrorists in Jurf Al-Sakher
• 6 militants killed in raids in Sinai, Nile Delta in one week
• ISIL defies air strikes by shelling Kobane
• US hits jihadists in Syria, Al-Qaeda threatens coalition
• More US raids on jihadist's oil refineries
• Syria's Nusra Front vows retaliation against U.S.-led air strikes
• Iraqi army says retook dam from jihadists
India
• Haj Pilgrims Urged To Pray For World Peace: All-India Muslim Scholars
• India May Not Join US-Led Global Coalition against ISIS
• In Times of 'Love Jihad', Two Gujarat Spiritual Heads Give Harmony Lesson
• Modi to meet Netanyahu; marks shift in Indian policy
• Shiv Sena demands closure of Pakistan high commission over Sharif's Kashmir rhetoric
• RSS discovers a new Hindu icon: Hemu, who fought Akbar
• BJP may drop love jihad for Maharashtra
Pakistan
• Altaf asks whether Mohajirs are still Pakistanis
• Timing of meeting Hurriyat leaders 'not totally right': Pakistan
• Airstrikes, gunfight kill 21 suspected militants in North Waziristan
• US drone kills four suspected militants in Wana
• Khyber Agency: 6 militants killed in gunshot with security forces
• Blast at Hangu IDPs camp leaves six dead, seven injured
• Sartaj welcomes Modi's statement to resume Pak-India dialogues
• Dr Qadri calls parliament an 'anti-public' entity
• 'Go Nawaz go' chants force Hamza to cut speech short
Europe
• Germany starts training 32 Kurdish Peshmerga fighters
• British media resurrects sex scandal MP's meetings with Assad
• Frenchman's murder puts Algeria back on the militant map
• Russian suspicions of US motives in Syria make cooperation unlikely
• From French fries to fatwa: the deadly path to jihad of Numan Haider
Mideast
• Israel to close Hebron mosque to Muslims on Tuesday
• Iran threatens to attack ISIS 'deep' inside Iraq
• Turkish PM Davutoğlu calls ISIL 'barbaric', 'ignorant'
• 'Don't surrender your daughters to ISIL mentality,' Turkey leader tells mothers
• Israeli PM vows to refute Palestinian 'lies' at UN
• Al Qaeda-linked militants in Yemen fire rocket towards U.S. embassy
• Israel detains 7 Palestinians in West Bank
Africa
• Militants kill 3 in Libya's Benghazi, clashes in Tripoli
• South Sudan Leader Affirms Commitment to Peace
• S. Africa activists storm store over Israel links
• Libya asks for more arms
• Libyan PM takes oath after elected parliament approves new cabinet
North America
• Narendra Modi's visit to mark new era in Indo-US relations: Frank Islam
• Kerry to skip Afghan President Inauguration for Modi's luncheon
• Khorasan leader's death suggested in militant tweets
Southeast Asia
• No place for Sedition Act if we are to be a progressive democracy, say lawyers
Compiled by New Age Islam News Bureau
URL: https://www.newageislam.com/islamic-world-news/new-age-islam-news-bureau/afghan-villagers-hang-taliban-fighters-from-trees-in-ghazni/d/99299
----------
South Asia
Afghan Villagers Hang Taliban Fighters from Trees In Ghazni
Sep 28, 2014
GHAZNI: Afghan villagers hanged four captured Taliban militants from a tree on Saturday as security forces battled the insurgents for a sixth day in a district of Ghazni province, an official said.
The hangings were carried out after Taliban fighters had killed more than 100 people in the area in the past week, including more than a dozen who were beheaded, Ghazni Deputy Governor Mohammad Ali Ahmadi said.
The battle in the Ajrestan district of Ghazni, southwest of the capital Kabul, is part of an escalation in attacks by the Taliban around the country as the militants take advantage of dwindling US air support as foreign forces leave.
The assault by an estimated 700 Taliban fighters began about six days ago but Afghan army commando reinforcements and the threat of NATO air strikes have so far prevented the district from falling under Taliban control, Ahmadi said.
Heavy fighting continued on Saturday in Ajrestan, in the far west of the province.
The four captured militants were handed over to residents in Arzakai village, according to Ahmadi, who also uses the name Ahmadullah Ahmadi. It was unclear who handed the men over to the villagers or why.
Army commandos supported by aircraft from the US-led military coalition arrived on Friday to help local army and police, Ahmadi said.
"Coalition jets were in the air, but they did not bombard the area because of fears of civilian casualties," he said.
Foreign forces' air support will end entirely after international combat troops leave Afghanistan at the end of the year.
The withdrawal will end a mission that began with the 2001 ouster of the Taliban former government, which applied a harsh interpretation of Islamic law, after it refused to hand over Osama bin Laden after the 9/11 attacks on the United States.
In a reminder of the deadly justice dispensed during the Taliban's rule that started in 1996, three people accused of kidnapping and theft were publicly hanged in eastern Paktia province overnight, police said.
"They all were criminals, but there is a judicial system in the country (that is supposed) to punish them," said Paktia police chief General Zalamai Oriakhil.
Villagers in Zurmat district who woke up to the hanging bodies in the morning told Reuters that the Taliban had warned them against taking them down for the next three days.
While Afghan government forces remain in control of provincial centres in Afghanistan, districts across the country, such as in Paktia, have fallen largely under Taliban control.
Along with the retreat of foreign coalition forces and fewer US air strikes, the insurgency has also been emboldened by months of political turmoil after a disputed presidential election, which demoralised security forces.
http://www.dailytimes.com.pk/region/28-Sep-2014/afghan-villagers-hang-taliban-fighters-from-trees-in-ghazni
----------
China slams U.S. "broad coalition" approach to counter IS
Sep 28, 2014
China has slammed as "futile" the effort by the United States to counter the Islamic State (IS) outside the mandate of the United Nations Security Council (UNSC), amid calls that India should join the "broad coalition" led by Washington and its western allies.
A commentary published by the People's Daily, the official newspaper of the Chinese government, flayed the U.S. for having a hidden agenda embedded in its counter-terrorism campaign. The write-up rejected the "self-appointed" leadership of the U.S. in the fight against global terrorism as, in its view, Washington has "long adopted double standards on this matter, laying bare its short-sightedness and murky intentions." The commentary specifically pointed out that the U.S. had first "secretly connived" with the IS — the Jihadi group operating in West Asia known for its extreme brutality — in Syria, till the time the situation spiralled out of control.
Ahead of Prime Minister Narendra Modi's arrival in New York, senior U.S. administration officials said that during the visit, Secretary of State John Kerry would discuss with Mr. Modi the many ways in which the U.S. was working with coalition partners to degrade and ultimately defeat the IS.
In sync with the perception that the Global War on Terror (GWOT) had become a cover for "regime change," the article pointed out that Washington has "its own set of rules to define the act of terrorism and even use it as a lame excuse to interfere in other country's internal affairs."
There is a growing perception in Beijing that the U.S. approach of combating global Jihad, starting with its interventions in Afghanistan and Iraq, has, in fact had the opposite effect, leading to the emergence of "extreme terrorism," which the IS exemplifies. "From Afghanistan to Iraq, U.S.-led military coalitions have emerged one after another, yet their ultimate goal of uprooting terrorism is still far from being achieved," the newspaper observed. The commentary warned that in its approach towards the IS, "Washington is apparently embarking on an equally dangerous and futile path."
Contrary to the U.S. strategy, China is advocating a comprehensive U.N.-driven initiative that strikes at all aspects that nurture terrorism. The newspaper cited observations by the Chinese Foreign Minister, Wang Yi, during a recent meeting of the Security Council that not only a recognition of the symptoms but the "root causes" of terrorism must be addressed, through an "integrated approach" that includes "measures taken in political, security, economic, financial, intelligence and ideological fields." The Chinese have made it plain that Syria and Iran — two countries that are best equipped to do so — must play a central role in countering the IS.
http://www.thehindu.com/news/international/world/china-slams-us-broad-coalition-approach-to-counter-is/article6453246.ece
----------
Maldives backtracking on democracy, warns MP Imthiyaz Fahmy
By Ahmed Naish | September 28th, 2014
No additional reporting by missing journalist Ahmed Rilwan
The Maldives is facing an authoritarian reversal with a corrupt judiciary, impunity for human rights abuses, and growing religious extremism, opposition Maldivian Democratic Party (MDP) MP Imthiyaz Fahmy has warned.
In a lecture titled 'The Maldives backtracking on democracy: human rights violations, impunity, and increasing religious extremism' delivered last Friday (September 26) at the University of Western Australia in Perth - organised by the Centre for Muslim States and Societies - Imthiyaz stressed that the country's problems "have nothing to do with Islam."
"But our fear is that authorities are using few extremist individuals for their short-term political gain. This gives these few extremists a voice and influence in politics that they don't deserve," he explained.
"Our fear is that the lack of actions by the authorities against these few individuals could increase their influence in the society. This can be one of the biggest long-term challenges to our hopes for democracy."
While "pundits and some ill-informed Western policy makers conclude that Islamic civilisation is in a clash with Western civilisation," Imthiyaz argued that the "actions of a few extremists" did not warrant concluding that Islam was not compatible with democracy.
"Extremism of these individuals is not only incompatible with democracy, but most importantly for Muslims like Maldivians, Islam is not compatible with extremism," he said.
Referring to reports of Maldivian jihadists fighting in Syria, Imthiyaz stressed that the vast majority of Maldivians were peaceful and remained "committed to the moderate values of Islam."
Transitional justice and impunity
The turning point for the Maldives journey to democracy was the custodial death of Evan Naseem in Maafushi jail and subsequent prison shootings in September 2003, Imthiyaz observed.
Prior to the first multi-party democratic election in October 2008 following the adoption of a revised liberal constitution, Imthiyaz said the country was "ruled with an iron fist" by former President Maumoon Abdul Gayoom, whose 30-year reign was characterised by oppression, censorship, and torture.
"The judiciary used to be the instrument which endorsed all those human rights violations and injustices that took place in the country," he contended.
The Maldives became a forerunner to the Arab Spring, Imthiyaz continued, with the defeat of the "Egyptian-like dictatorship" in the October 2008 presidential election.
The challenges faced by the first democratically-elected government included the absence of a "transitional justice mechanism" to address human rights violations of the past, an unreformed judiciary, and incompatibility of coalitions with a presidential system, he explained.
Consequently, the MDP government was toppled in a "coup d'etat" on February 7, 2012 when former President Mohamed Nasheed was "forced to resign by mutinying police and army generals backed by politicians associated with the former dictatorship."
Imthiyaz noted the police brutality in the aftermath of the transfer of power, particularly the heavy-handed crackdown on an MDP protest march on February 8, 2012.
He also referred to Amnesty International warning that "any attempt at political reconciliation in the Maldives would be meaningless" without accountability for human rights abuses.
Imthiyaz added that hundreds of MDP members as well as leaders were facing "selective prosecution" by the state.
Despite numerous calls by the Inter Parliamentary Union (IPU) for the government to investigate arbitrary arrests, attacks and harassment of MDP MPs, Imthiyaz said "the perpetrators have been enjoying complete impunity."
He also observed that the Supreme Court's repeated interference in last year's presidential polls was criticised by the UN, the European Union, and the Commonwealth.
While the apex court dismissed the chair and deputy chair of the Elections Commission less than two weeks before the parliamentary elections in March, Imthiyaz noted that the court is currently conducting suo moto proceedings against members of the Human Rights Commission of Maldives.
Referring to the UN Special Rapporteur on the Independence of Judges and Lawyers questioning the court's independence and impartiality, Imthiyaz said the Supreme Court was widely perceived as "as an instrument of partisan revenge than as a forum for impartial justice."
Threats to MPs
The "growing threat" to MPs was another challenge for democracy, Imthiyaz continued, referring to the brutal murder of MP Afrasheem Ali – which police investigated in a "politicised" manner – and the stabbing of former MDP MP Alhan Fahmy.
"Death threat messages have been pouring on MDP MPs mobile phones. Yet the authorities do not seem to care at all," he said.
The IPU has said that government reaction would be "a test of the country's democratic credentials."
Imthiyaz noted that the Maldives dropped to 108th place in the RSF Press Freedom Index for 2014.
While the perpetrators behind the arson attack on Raajje TV last year have not been prosecuted, Imthiyaz said police have not conducted "a proper investigation" into the disappearance of Minivan News journalist Ahmed Rilwan and were "unable to establish whether they are now investigating a missing person case, or an abduction case or a murder case."
http://minivannews.com/politics/maldives-backtracking-on-democracy-warns-mp-imthiyaz-fahmy-90302
----------
Government uses gangs for its ends, alleges former President Nashed
By Minivan News | September 28th, 2014
The government is unable to stop gang activities because it employs gangs for its purposes, former President Mohamed Nasheed has alleged.
Speaking to reporters yesterday prior to departing for the UK to attend the Conservative Party conference, the opposition Maldivian Democratic Party (MDP) leader said the government had the power and resources to clamp down on gangs, but was unable to do so because senior officials have used gangs.
"I am not necessarily saying that senior government ministers used gangs to make [missing Minivan News journalist Ahmed] Rilwan disappear or torch the MDP [office] or sent [death threats via] texts," Nasheed explained.
"But senior government officials are using gangs for many other things."
Nasheed's remarks came after the main opposition party's office was set on fire Thursday night (September 25) following two consecutive nights of vandalism and numerous death threats sent to the party's MPs as well as journalists.
Earlier on Thursday, a machete knife was buried in the door of the Minivan News building after a known gangster – clearly identifiable on CCTV footage – removed the security camera.
Several journalist were also sent a text message warning them not to cover "the incidents happening in Malé now."
"This is a war between the laadheenee [secular or irreligious] MDP mob and religious people. We advise the media not to come in the middle of this. We won't hesitate to kill you," read the threat.
Radicalised gangs
Nasheed meanwhile suggested that radicalised gangs were behind the recent "atrocities" in the capital, noting that extremist religious indoctrination of youth was a relatively recent phenomenon in the Maldives.
"In my view, one of the most important reasons the government has to think deeply about this is because certain people are instilling their interpretation of Islam in the hearts of the boys in these gangs," he contended.
The opposition leader claimed that many young men from criminal gangs were seen in a protest march held in Malé on September 5 with participants bearing the militant organisation Islamic State (IS) flag and calling for the implementation of Islamic Sharia.
Of the approximately 150 participants, Nasheed claimed most were "active in gangs."
"So youth in gangs are turning to ISIS [Islamic State of Iraq and Syria] ideology. That activities of ISIS are happening in the Maldives is becoming very clear to us. And while this is happening, the government is unable to stop gang activities," he said.
The government's inaction posed a serious danger to the security of the country, he added.
A Facebook page called Islamic State in Maldives promoting IS in the country was discovered last month, which shared photos of protests calling for a ban on Israeli tourists where protesters carried the IS flag.
Moreover, a new site called Haqqu and Twitter account sprang up recently featuring IS-related news and publications in Dhivehi as well as translations of a sermon by self-proclaimed Caliph Abu Bakr al-Baghdadi.
The site was most recently updated this morning with the news of a Saudi Arabian pilot who allegedly refused to participate in military operations against IS.
Extremism in police and military
Nasheed also reiterated his claim that there were IS supporters or sympathisers in the police and military.
Earlier this month, Nasheed told the Independent newspaper in the UK that the vast majority of Maldivians fighting in Syria and Iraq were ex-military.
"Radical Islam is getting very, very strong in the Maldives. Their strength in the military and in the police is very significant. They have people in strategic positions within both," he alleged.
Following the MDP's claim in May that extremist ideologies were prevalent in the security services, the defence ministry dismissed the allegations as both "baseless and untrue" and intended to "discredit and disparage" the military.
The Maldives Police Service (MPS) meanwhile issued a press release on September 18 condemning Nasheed's allegations.
While police estimated that about 24 persons with links to militant jihadist organisations might be active in the Maldives, MPS insisted that none of them were police officers.
"And the police leadership has always been working to ensure that such people are not formed within the police," the statement read.
Meanwhile, asked about the party's response to attacks on its office, Nasheed said ensuring safety and security of all Maldivian citizens was the responsibility of the state.
"The MDP could form its own militia or paramilitary, but that's not the path we want for the Maldives. If we are forced to protect and defend ourselves, we have reached a very tragic state," he said.
http://minivannews.com/politics/government-uses-gangs-for-its-ends-alleges-former-president-nashed-90297
----------
5 policemen martyred in Wardak roadside bomb explosion
Sep 28 2014
At least five policemen were martyred following an explosion in central Maidan Wardak province of Afghanistan.
According to local government officials, the incident took place late Saturday in Jalrez district.
Provincial governor spokesman, Ataullah Khogyani said the incident took place in Ismail Khel area after a vehicle of the police forces struck with an improvised explosive device (IED).
Khogyani further added that the police vehicle was completed damaged following the blast.
The Taliban militants group claimed responsibility behind the incident.
Zabiullah Mujahid, a spokesman for the Taliban group said at least six policemen were killed following the blast.
Wardak is among the relatively volatile provinces in central Afghanistan where anti-government armed militants are actively operating in a number of its districts and frequently carry out insurgency activities.
Taliban militants and insurgents from the other militant groups frequently use improvised explosive device (IED) as the weapon of their choice to target the security forces.
http://www.khaama.com/5-policemen-martyred-in-wardak-roadside-bomb-explosion-8738
----------
Arab World
ISIL Terrorists Fleeing to Saudi Arabia, Kuwait
Sep 28, 2014
Hundreds of the Islamic State of Iraq and the Levant terrorists fled towards the Kuwaiti and Saudi borders as attacks against the ISIL's positions in Iraq and Syria have intensified.
The number of ISIL terrorists fleeing Iraq and Syria has risen and they have been trying to enter Kuwait and Saudi Arabia.
Also in the past 24 hours, the Syrian army continued its major advances in different districts of Deir Ezzur city in Eastern Syria, killing a large number of militants.
The army units targeted the terrorist groups' positions near the petro Chemistry University as well as Al-Jabalieh and Al-Haviqeh districts of the city.
At least 100 militants were killed during the Syrian army's attacks on militants' positions in different parts of Deir Ezzur city.
Elsewhere, the Syrian army troops, in cooperation with the national defence forces and citizens, regained full control over Adra al-Balad city in Damascus Countryside.
A military source said that the army units killed a number of terrorists, while the engineering units are dismantling the mines and bombs planted by the terrorist groups.
Also, hundreds of wanted People Surrender to Syrian Authorities in Several Provinces.
Three hundred wanted people from the provinces of Damascus, Damascus countryside, Homs, Idlib and Aleppo surrendered to the Syrian authorities on Saturday.
Full report at:
http://english.farsnews.com/newstext.aspx?nn=13930706000407
----------
Saudi Arabia warns Yemen violence could threaten global security
Sep 28, 2014
Saudi Arabia has said "unprecedented challenges" facing Yemen since Shia Muslim rebels took over the capital could threaten international security, and called for swift action to deal with instability in its southern neighbour.
The world's largest oil exporter, which shares a long border with Yemen, welcomed an agreement signed in Sanaa on Sept. 21 to form a new government incorporating the Huthi rebels and some Yemeni southern separatist forces.
But the kingdom, a key U.S. ally which views itself as protector of Sunni Islam, fears the accord could benefit its main regional foe Iran, which it sees as an ally of the Huthis, and might also bolster the Islamist militant al Qaeda group.
It is not clear whether the power-sharing deal will satisfy the Huthis' demands, or whether it will instead embolden them to seek further powers. Under a security annexe to the accord, they had been expected to leave Sanaa in return for their inclusion in the new government. To date they remain in place.
Full report at:
http://english.ahram.org.eg/NewsContent/2/8/111873/World/Region/Saudi-Arabia-warns-Yemen-violence-could-threaten-g.aspx
----------
Iraqi Forces Kill 10 Terrorists in Jurf Al-Sakher
Sep 28, 2014
Iraqi forces, backed by volunteers, killed ten terrorists of the Islamic State of Iraq and the Levant (ISIL) group in Jurf al-Sakher area of Northern Babil province.
''The security forces in cooperation with the volunteers waged a military operation on Hajera area in Jurf al-Sakher district that resulted in killing ten terrorists and destroying a weapons cache,'' a security source said on Saturday.
''The security forces will continue the military operations till eliminating all the terrorists in Jurf al-Sakher,'' the source added.
http://english.farsnews.com/newstext.aspx?nn=13930706000509
-------
26 militants killed in raids in Sinai, Nile Delta in one week
Sep 28, 2014
Egyptian troops have killed over two dozen jihadist fighters during raids on militant hideouts in several provinces, Egypt's army stated.
Twenty-six militants were killed in shootouts with forces during the almost week-long assaults, which took place between 20-27 September, an Egyptian military spokesperson said in a statement on Sunday.
Forces have arrested 84 militant suspects, including a very dangerous fighter identified as Soliman Ayed Soliman during raids in the restive North Sinai, the Nile Delta's Ismailia and Daqahliya and the Suez Canal city of Port Said.
Egypt has been rocked by a deadly Islamist insurgency, based in North Sinai, which has killed hundreds of police and military personnel and escalated since the ouster of Islamist president Mohamed Morsi.
Full report at:
http://english.ahram.org.eg/NewsContent/1/64/111870/Egypt/Politics-/-militants-killed-in-raids-in-Sinai,-Nile-Delta-in.aspx
----------
ISIL defies air strikes by shelling Kobane
Sep 28, 2014
New U.S.-led air strikes against fighters of the Islamic State in Iraq and the Levant (ISIL) failed to stop them from pressing their assault on a strategic Syrian town near the Turkish border on Sept. 27, hitting it with shell fire for the first time.
The U.S. Central Command (Centcom) said the air strikes destroyed an ISIL building and two armed vehicles near the border town of Kobane, which the insurgents have been besieging for the past 10 days.
It said an airfield, garrison and training camp near the ISIL stronghold of Raqqa were also among the targets damaged in seven air strikes conducted by the United States, Saudi Arabia, Jordan and the United Arab Emirates, using fighter planes and remotely piloted aircraft.
Three air strikes in Iraq destroyed four ISIL armed vehicles and a "fighting position" southwest of Arbil, Centcom said. Two British fighter jets also flew over Iraq, a day after the UK parliament authorised bombing raids against ISIL militants there, but used the mission to gather intelligence rather than carry out air strikes, the ministry of defence said.
Since capturing swathes of territory in both Syria and Iraq, ISIL has proclaimed an Islamic "caliphate", beheaded Western hostages and ordered Shiites and non-Muslims to convert or die. Its rise has prompted President Barack Obama to order U.S. forces back into Iraq, which they left in 2011, and to go into action over Syria for the first time.
Full report at:
http://www.hurriyetdailynews.com/isil-defies-air-strikes-by-shelling-kobane.aspx?pageID=238&nID=72252&NewsCatID=352
----------
US hits jihadists in Syria, Al-Qaeda threatens coalition
Sep 28, 2014
The Al-Nusra Front, Al-Qaeda's Syrian franchise, has threatened reprisals against nations participating in air strikes against the Islamic State group, denouncing them as "a war against Islam."
Group spokesman Abu Firas al-Suri said in a video posted online on Saturday the states involved had "committed a horrible act that is going to put them on the list of jihadist targets throughout the world."
The warning came as the US-led coalition widened its air strikes against the IS group in Syria, as British warplanes flew their first anti-jihadist combat missions over neighbouring Iraq.
Washington has been supported in its Syria campaign by Arab allies Bahrain, Jordan, Qatar, Saudi Arabia and the United Arab Emirates. Seven targets were hit in Syria, the Pentagon said, including at the border crossing into Turkey of the besieged Kurdish town of Ain al-Arab, also known as Kobane. Muhsin al-Fadhli, a long-standing Qaeda operative and alleged leader of Khorasan, was killed in the strikes, according to a jihadist who fought with the group. The SITE monitoring group said a series of tweets from the jihadist, identified as a member of Al-Qaeda, expressed condolences for the deaths of Fadhli and another Khorasan leader, Abu Yusuf al-Turki. The US-based monitoring service said the jihadist in Twitter postings dated September 27 also lamented the situation on the ground in Syria as coalition forces bombard IS forces.
Full report at:
http://indianexpress.com/article/world/middle-east-africa/us-hits-jihadists-in-syria-al-qaeda-threatens-coalition/#sthash.gc4Etija.dpuf
----------
More US raids on jihadist's oil refineries
Sep 28, 2014
DAMASCUS, Sept 28 — US-led warplanes kept up strikes on oil sites funding the Islamic State group today, as Al-Qaeda's Syria affiliate threatened reprisals after a key operative was reported killed.
The coalition raids destroyed three makeshift oil refineries in jihadist-controlled territory in Syria, intensifying efforts to deny IS funding after a wave of strikes on its oil infrastructure on Thursday night.
IS controls a swathe of territory straddling northwestern Iraq and eastern Syria, that includes most of Syria's main oil fields and which the jihadists have sought to exploit through improvised refining and smuggling.
The coalition strikes hit close by the Turkish frontier, near the town of Tal Abyad just across the border from the Turkish town of Akcakale, the Syrian Observatory for Human Rights said.
"At least three makeshift refineries under IS control in the Tal Abyad region were destroyed," the Observatory said.
"IS had been refining crude and selling it to Turkish buyers," said the Britain-based watchdog, which has a broad network of sources inside Syria.
Full report at:
http://www.themalaymailonline.com/world/article/more-us-raids-on-jihadists-oil-refineries#sthash.jkIyRgXq.dpuf
----------
Syria's Nusra Front vows retaliation against U.S.-led air strikes
28 September 2014
The Al Qaeda-linked Nusra Front on Saturday denounced U.S.-led air strikes on Syria, saying they amounted to a war against Islam and vowing to retaliate against Western and Arab countries that took part.
"We are in a long war. This war will not end in months nor years. This war could last for decades," group spokesman Abu Firas al-Suri said.
"It's not a war against Nusra Front, it's a war against Islam," he added in an audio message published on the group's social media network in its first reaction since the launch of the U.S.-led strikes on Tuesday.
The air strikes that include some Gulf and European nations killed scores of Nusra fighters in an attack on a base in a rebel held area of northwestern Syria on the first day of the military campaign.
"These countries have done a despicable act that will put them on the list of those targeted by jihadist forces all over the world," the spokesman said.
The United States has been carrying out strikes in Iraq since Aug. 8 and in Syria, with the help of Arab allies, since Tuesday. It says the campaign is aimed at "degrading and destroying" Islamist militants who have captured swathes of both countries.
http://english.alarabiya.net/en/News/middle-east/2014/09/28/Syria-s-Nusra-Front-vows-retaliation-against-U-S-led-air-strikes.html
----------
Iraqi army says retook dam from jihadists
Sep 28, 2014
The Iraqi army and an alliance of Shiite militia groups on Saturday retook a dam northeast of Baghdad after days of fighting believed to have killed dozens, security sources said.
Fighting has been raging for days around Muqdadiyah, in Diyala province, around 90 kilometres (55 miles) from Baghdad, between jihadists from the Islamic State group and pro-government forces.
"We are now in full control of the dam," said an army lieutenant colonel, adding that the final stages of the operation on Saturday had left seven IS militants dead.
A police captain confirmed the toll.
The officers said the final push to retake Muqdadiyah dam involved Iraqi troops and fighters from the Asaib Ahl al-Haq, Badr and Saraya al-Salam Shiite militias.
Government sources in the area have reported high casualties among jihadist ranks over the past few days.
Full report at:
http://english.ahram.org.eg/NewsContent/2/8/111837/World/Region/Iraqi-army-says-retook-dam-from-jihadists.aspx
----------
India
Haj Pilgrims Urged To Pray For World Peace: All-India Muslim Scholars
Sep 28, 2014
A prominent Indian Muslim leader has called upon pilgrims who have come for Haj this year to pray for global peace and stability during the annual event, the largest gathering witnessed by humanity.
"We have to pray to God, the creator of universe, to solve problems facing people all over the world to help them live in peace and stability. This should be our main prayer during this Haj," said A.P. Abubacker Musliyar, general secretary of the All-India Muslim Scholars' Association.
He emphasized the role of Haj in strengthening unity and solidarity among Muslims.
"All pilgrims wear the same form of clothing and say the same prayers. They glorify God, seeks his pardon and blessings and rejuvenate their faith to lead a new life for the benefit of humanity."
He commended Saudi Arabia's leadership role in combating terror, stressing that the entire Muslim nation should stand by the Kingdom.
"So-called Islamic State (IS) militants have adopted a new method to woo Muslim youth and lead them to destruction," he said while denouncing the group's heinous crimes.
Asked about reasons for growing extremism among Muslim societies, Abubacker Musliyar, who is an influential religious leader in Kerala, said oppressive policies and human rights violations being committed by governments have played a big role in making Muslim youth to follow extremist path.
Full report at:
http://www.arabnews.com/saudi-arabia/news/636766
----------
India May Not Join US-Led Global Coalition against ISIS
Sep 28, 2014
NEW YORK: With 40 of its nationals still in captivity in Iraq, India may not join the all — out efforts of the US in creating a global coalition against the Islamic State terror group for which President Barack Obama is expected to seek the support of Prime Minister Narendra Modi.
So far, more than 40 countries have joined the US-led international coalition against the Islamic State of Iraq and the Levant (ISIL) or the Islamic State (IS) as it is better known across the globe.
According to the sources, India, which has been a victim of terrorism and has a very tough stance on the issue, will not be able to overtly go against Islamic State terror group that has gained control over large swaths of Syria and Iraq, where it still has its nationals as hostages.
"Our position is very well known against menace of terrorism. But we have 40 of our nationals who are still in captivity," the sources said.
While India could secure release of its 46 nurses from the captivity of militants, its another 40 nationals, working on projects near the Iraqi city of Mosul were kidnapped by ISIS militants in early June.
Full report at:
http://timesofindia.indiatimes.com/india/India-may-not-join-US-led-global-coalition-against-ISIS/articleshow/43633126.cms
----------
In Times Of 'Love Jihad', Two Gujarat Spiritual Heads Give Harmony Lesson
Sep 28, 2014
As the VHP's 'love jihad' campaign mars Navratri festivities in parts of Gujarat, two religious leaders in the state have set the example of communal harmony. Well-known religious preacher Morari Bapu has financed the Haj pilgrimage of a kulfi seller in Talgajarda village in Bhavnagar. On the other hand, a Muslim spiritual leader, Saiyed Mehndi Bapu, of the nearby Ratol village, gave 5.5 Bighas of his ancestral land for a Shiva temple.
This comes at a time when the VHP has launched a crusade to prevent entry of Muslim youths inside Garba venues across the state.
Full report at:
http://indianexpress.com/article/india/india-others/in-times-of-love-jihad-two-gujarat-spiritual-heads-give-harmony-lesson/#sthash.hW0JFfOd.dpuf
----------
Modi to meet Netanyahu; marks shift in Indian policy
SUHASINI HAIDAR
Sep 28, 2014
Prime Minister Narendra Modi will meet Israeli Prime Minister Benjamin Netanyahu on Sunday marking a distinct shift in India's position on the West Asian conflict. As The Hindu had reported a week ago, the meeting was kept under wraps till the last minute, but officials had been trying to schedule it for a few weeks.
According to sources, Mr. Netanyahu was unable to leave Tel Aviv until Sunday owing to the religious holidays of Rosh Hoshanah and Yom Kippur, and that had cast a doubt on the schedule of the meeting. Speaking to agency PTI after the announcement, an Israeli government official said "We attach immense importance to our ties with India and see this meeting as very important." On October 1st, External Affairs Minister Sushma Swaraj will also meet her Israeli counterpart Avigdor Lieberman.
Full report at:
http://www.thehindu.com/news/national/modi-to-meet-netanyahu-marks-shift-in-indian-policy/article6454837.ece
---------
Shiv Sena demands closure of Pakistan high commission over Sharif's Kashmir rhetoric
Sep 28, 2014
JAMMU: Criticising Nawaz Sharif for raising the Kashmir issue in the UN, Shiv Sena's Jammu and Kashmir unit on Saturday held anti-Pakistan protests here and called the Centre to shutdown the office of the Pakistan high commissioner in New Delhi.
"The Pakistan high commissioner in India should be sent back and his office in New Delhi be shut till the time Pakistan mends its way," Ashok Gupta, Jammu and Kashmir state chief of Shiv Sena said.
Condemning the statement of Pakistan Prime Minister Nawaz Sharif at the the UN general assembly where he had advocated for a "plebiscite" in Jammu and Kashmir, the workers of Dogra Front and Shiv Sena held protest demonstrations against Pakistan in the city.
"Pakistan Prime Minister Nawaz Sharif's address at the UNGA stating that the core issue of Jammu and Kashmir has to be resolved and pushed for a plebiscite in the state is uncalled for," Gupta said.
He said, "Pakistan Prime Minister's speech had the imprints of Pakistani military hawks as the Prime Minister and his government were under siege in Islamabad."
Gupta said that by racking up the issue in UN, Sharif has tried to interfere in the internal affairs of India, thus deviating from the "Simla Agreement".
http://timesofindia.indiatimes.com/india/Shiv-Sena-demands-closure-of-Pakistan-high-commission-over-Sharifs-Kashmir-rhetoric/articleshow/43647130.cms
----------
RSS discovers a new Hindu icon: Hemu, who fought Akbar
Sep 28, 2014
National Museum to host symposium on 'Last Hindu Emperor of Delhi'
After Maharana Pratap and Chhatrapati Shivaji, the Rashtriya Swayamsevak Sangh has found a new Hindu icon among medieval Indian royalty: Hemu, the vanquished combatant in the Second Battle of Panipat, whose defeat ended the short-lived rule of a Hindu king over Delhi, and led to the resurrection of Mughal power in India.
The Akhil Bharatiya Itihaas Sankalan Yojana (ABISY), the history wing of the RSS, will next month pay tributes to "Maharaja Hemchandra Vikramaditya", the "Great Warrior of India", and "the last Hindu Emperor of Delhi".
The ceremony, at Delhi's National Museum on October 5, will be presided over by the Union Minister of Culture, Shripad Yesso Naik. BJP leader Subramanian Swamy will be the chief guest. Among the speakers will be Vishwa Hindu Parishad (VHP) joint general secretary Vinayak Deshpande. Hemu, a brilliant military commander for the Afghan successors of Sher Shah Suri had, after a trail of successful campaigns against both Afghan rebels and the Mughals, declared himself emperor of Delhi in October 1556 — the first Hindu king to control the city since the establishment of the Delhi Sultanate at the beginning of the 13th century. Full report at:
http://indianexpress.com/article/india/india-others/rss-discovers-a-new-hindu-icon-hemu-who-fought-akbar/99/#sthash.y3A47bUz.dpuf
------------
BJP may drop love jihad for Maharashtra
OMAR RASHID
Sep 28, 2014
After unsuccessfully raising the issue of love jihad in the Uttar Pradesh by-polls, the Bharatiya Janata Party intends to steer clear of it in the campaign for Maharashtra Assembly elections. In fact, party sources say, the party's strategy is to reach out to Muslims. "We don't want the party to divert from the main issues and give the Congress any chance of blaming us for polarisation, so that they can use Muslims as vote banks," said a senior leader and poll candidate from Mumbai.
The party's social media campaign is also likely to stay clear of love jihad. "We will focus on development and corruption," said Jiten Gajaria, the BJP Maharashtra social media cell president.
Earlier this month, the BJP hosted a minority conclave in which Minority Affairs minister Najma Heptullah, MPs V.K. Singh and national spokesperson Shahnawaz Hussain addressed a gathering, which included Wakf Board members from across the State.
The RSS has also been active in wooing Muslims with the programmes of the Muslim Rashtriya Manch (MRM), a platform for Muslim formed in 2002 at the initiative of then RSS sarsangchalak K.S. Sudarshan.
http://www.thehindu.com/news/national/bjp-may-drop-love-jihad-for-maharashtra/article6453225.ece
----------
Pakistan
Altaf asks whether Mohajirs are still Pakistanis
Sep 28, 2014
KARACHI: Muttahida Qaumi Movement (MQM) founder leader Altaf Hussain has said establishment and nation should tell mohajirs clearly whether they wanted to treat them as equal citizens.
Hussain said those who sacrificed everything for the sake of Pakistan were not being considered Pakistanis.
Hussain expressing resentment over untoward attitude with 'Mohajirs' said, "Our ancestors scarified a lot for the creation of Pakistan, had never thought even in their dreams their offspring would be treated so badly".
Come forward and announce courageously so that it should be made clear who were we. If you would not behave well with mohajirs in Pakistan then curse would come. Addressing a large meeting of party general workers through video link at Lal Qila Ground, Hussain said he and his party were blamed in past being separatists. We were also blamed of having torture cells. It was told MQM drills its political opponents. Statements also came chapter of Altaf Hussain was also closed, if there would be many factions of Muslim League then why not of MQM. For this purpose Haqqiqi was made. Weapons were distributed against us, he added.
Hussain said for the last fifty days in Islamabad there were protests by two parties. They entered in Pakistan Television (PTV)'s building and damaged belongings of the TV station. He asked whether they were called traitors or any case has been registered against them. If MQM had entered in PTV building then what would happen. MQM leader was of the view, "We are not even allowed to stage sit-in in Islamabad. When we protested straight fire was opened on the workers". Hussain announced MQM would soon conduct a countrywide protest demanding fundamental rights of the citizens and to wipeout feudal system from the country.
Full report at:
http://www.dailytimes.com.pk/national/28-Sep-2014/altaf-asks-whether-mohajirs-are-still-pakistanis
----------
Timing of meeting Hurriyat leaders 'not totally right': Pakistan
PTI | Sep 28, 2014
NEW YORK: Pakistan has admitted that the timing of its high commissioner's meeting with the Hurriyat leaders in New Delhi ahead of the foreign secretary-level talks was "perhaps not totally right".
India called off the foreign secretary-level talks, which were to be held in Islamabad on August 25, after Abdul Basit met Hurriyat leaders ahead of the parleys.
Pointing out that while meetings between Pakistani diplomats and Hurriyat leaders had been a "regular practice for the last 30 years and there was noting new in it", Pakistan's national security and foreign affairs adviser Sartaj Aziz said: "In this case perhaps, the timing was not totally right because the substantial discussion on Kashmir was yet to start."
Full report at:
http://timesofindia.indiatimes.com/world/pakistan/Timing-of-meeting-Hurriyat-leaders-not-totally-right-Pakistan/articleshow/43711614.cms
----------
Airstrikes, gunfight kill 21 suspected militants in North Waziristan
Sep 28, 2014
PESHAWAR: At least 21 militants have been killed in airstrikes and a gunfight in restive northwestern tribal areas, officials said Sunday.
The air attacks were carried out on five insurgent hideouts in the Shawal area of North Waziristan overnight, a military statement said.
"In precise aerial strikes last night [five] terrorists hideouts were destroyed and 15 terrorists including foreigners were killed in Shawal area of North Waziristan Agency," it said.
Separately, at least six militants were killed early Sunday in a gunfight that erupted after they attacked a paramilitary checkpoint in a tribal area bordering Afghanistan, officials said.
The gunfight took place at the Ghundi checkpoint in the Khyber tribal district which is a gateway for NATO supplies to Afghanistan.
"A group of about 30 militants attacked the Ghundi checkpost early Sunday, but security forces had prior information about it and were well prepared," a senior security official told AFP on condition of anonymity.
Full report at:
http://www.dawn.com/news/1134875/airstrikes-gunfight-kill-21-suspected-militants-in-north-waziristan
----------
US drone kills four suspected militants in Wana
Sep 28, 2014
DERA ISMAIL KHAN: Intelligence officials in Pakistan say a US drone strike has killed four suspected militants in a northwestern tribal region along the Afghan border.
The two officials and three local Taliban fighters say the strike Sunday killed two Arab militants and two of their local allies in a compound in the town of Wana in South Waziristan.
All the officials spoke on condition of anonymity because they were not authorised to talk to journalists. Authorities don't allow journalists into Pakistan's tribal areas, which have long been a safe haven for militants.
Pakistan's army largely cleared militants from South Waziristan in a 2009 operation. Soldiers now are fighting militants in North Waziristan in an operation that began in June.
US drone strikes are widely unpopular among many in Pakistan.
Earlier on September 24, at least eight people were killed and several others had been injured in a US drone strike in the Dattakhel tehsil of North Waziristan Agency.
Intelligence sources said that the US drone had fired four missiles and completely destroyed a compound and a vehicle in the Alwara Mandi area of Dattakhel, about 60 kilometres from the main town of Miramshah.
There were varying reports as to the exact number of people killed in the drone strike.
http://www.dawn.com/news/1134877/us-drone-kills-four-suspected-militants-in-wana
----------
Khyber Agency: 6 militants killed in gunshot with security forces
Sep 28, 2014
KHYBER AGENCY: Security forces thwarted militants attack on a check-post in Khyber Agency and killed at least six terrorists in retaliatory fire, Geo News reported.
Security sources said, a group of terrorists launched armed attack on the check-post of security forces in Jamrud Bazaar, however, the troops thwarted the assault and killed at least six militants in ensuing gunfire.
The security forces have launched search operation in the area.
http://www.thenews.com.pk/article-161026-Khyber-Agency:-6-militants-killed-in-gunshot-with-security-forces
----------
Blast at Hangu IDPs camp leaves six dead, seven injured
Sep 28, 2014
HANGU: At least six people were killed and seven others injured in an explosionat at a relief camp setup for Internally Displaced Persons (IDPs), police said on Sunday.
The police said the explosion took place at the camp for people belonging to Orakzai Agency in Muhammad Khawaja area of Hangu.
The dead and injured were taken to nearby hospitals.
http://www.thenews.com.pk/article-161071-Blast-at-Hangu-IDPs-camp-leaves-six-dead,-seven-injured-
---------
Sartaj welcomes Modi's statement to resume Pak-India dialogues
Sep 28, 2014
NEW YORK - Adviser on National Security and Foreign Affairs Sartaj Aziz has welcomed the statement of Indian Prime Minister Narendra Modi for resumption of dialogues between Pakistan and India.
In an interview in New York, Sartaj said that Modi's statement for resumption of Pak-India talks was 'encouraging.' He said that raising Kashmir issue in the United Nations General Assembly by Prime Minister Nawaz Sharif was vital so that the world community must know which stakeholder is hindering in the way of its resolution. Chiding Pakistan for raking up Kashmir in the UN General Assembly, Modi said on Saturday that the UN was not the forum for resolving bilateral issues.
"I am prepared to engage in a serious bilateral dialogue with Pakistan in a peaceful atmosphere, without the shadow of terrorism, to promote our friendship and cooperation. However, Pakistan must also take its responsibility seriously to create an appropriate environment," said the Indian prime minister
http://www.dailytimes.com.pk/national/28-Sep-2014/sartaj-welcomes-modi-s-statement-to-resume-pak-india-dialogues
----------
Dr Qadri calls parliament an 'anti-public' entity
Sep 28, 2014
ISLAMABAD: Pakistan Awami Tehreek (PAT) Chief Dr Tahirul Qadri on Saturday alleged that the parliament is an "anti-public" entity and that no change through existing democratic set-up is expected even till the Day of Judgment.
"The present parliament is anti-poor; anti-constitution and anti-democracy, so no change in the fate of masses or country [is in sight] till the Day of Judgment," he said, adding that this parliament would have to be replaced. He said that a common man could not become member of the parliament as only family members of parliamentarians become its members.
Addressing his diehard workers on the Constitution Avenue, PAT chief said that the rulers have so far done nothing for the masses. They have given destructions, devastations, killings and fear to the country, while ordinary people would find nothing until they remain in power, Qadri added.
Full report at:
http://www.dailytimes.com.pk/national/28-Sep-2014/dr-qadri-calls-parliament-an-anti-public-entity
----------
'Go Nawaz go' chants force Hamza to cut speech short
Sep 28, 2014
LAHORE: It was the younger Sharif's turn to feel his ears burning. Hamza Shahbaz, the MNA son of Chief Minister Shahbaz Sharif, faced severe embarrassment as audiences chanted "go Nawaz go" slogans during his address at a function to mark the World Tourism Day on Saturday that ultimately led him to cut his speech short to avoid further mortification.
The Tourism Development Corporation of Punjab (TDCP) had arranged the event at Alhamra Hall where Hamza was invited as the chief guest. He was expected to address the event at 11am but he arrived a couple of hours behind the schedule and started his speech at around 1:30pm.
The audiences were filled with pent-up frustration and annoyance, as they had to wait for more than two hours before the chief guest would arrive. Elderly women, youths and students left their seats and started chanting slogans against Hamza and the PML-N while organisers were busy in welcoming the chief guest 'warmly' despite being inordinately late.
However, the moment Hamza took to the mike to criticise PTI Chairman Imran Khan, most of the listeners started showing abhorrence. When Hamza intensified his criticism on Imran Khan, some of the audiences, standing in rows, started leaving the hall by raising "go Nawaz go" and "shame! shame" slogans. Sensing the untoward situation, Hamza cut his speech short and left the premises to be hurriedly chauffeured to his next destination.
The situation first turned unpleasant for the chief guest when an elderly woman interrupted him and told him to be polite and avoid using political language as this was not a political event.
Full report at:
http://www.dailytimes.com.pk/punjab/28-Sep-2014/go-nawaz-go-chants-force-hamza-to-cut-speech-short
----------
Europe
Germany starts training 32 Kurdish peshmerga fighters
Sep 28, 2014
Germany's army has started training 32 Kurdish peshmerga fighters at an army school in Bavaria to support them in their fight against Islamic State in Iraq and the Levant (ISIL) militants.
A spokesman for the German defense ministry said Sept. 28 that the 32 Kurdish fighters would stay in Germany until October 3 to receive weapons' training.
Germany also began delivering arms to the Kurds in northern Iraq on Sept. 25 dispatching a shipment of 50 hand-held anti-tank weapons, 520 G3 rifles and 20 machine guns.
In total, the German plan calls for arming 10,000 Kurdish fighters with some 70 million euros ($90 million) worth of equipment.
Germany is also sending some 40 paratroopers to help train the fighters on the weapons.
http://www.hurriyetdailynews.com/germany-starts-training-32-kurdish-peshmerga-fighters.aspx?pageID=238&nID=72267&NewsCatID=359
----------
British media resurrects sex scandal MP's meetings with Assad
28 September 2014
A British minister who resigned after he was caught sending sexual photos of himself to women, was spotlighted on Saturday by The Telegraph for oddly meeting Syrian President Bashar al-Assad "several times."
Brooks Newmark took it upon himself to engage in what the newspaper described as "DIY diplomacy."
The shamed Conservative MP "first met Assad in 2006 and continued to meet him on a one-to-one basis until 2011, after which he argued in favor of arming the rebels in order to give opposition forces a 'chance of winning,' the newspaper reported.
In a comment piece he had written for the Daily Mail in 2013, he described Assad as "incongruously softly spoken" but "always forthright."
"He [Assad] did not seem to mind that I gave equally forthright answers and regularly invited me to meet him again on subsequent visits, right up to 2011, when the civil war started," Newmark wrote.
The politician, a Conservative member of parliament since 2005, resigned on Saturday,
"I have decided to resign as minister for civil society having been notified of a story to be published in a Sunday newspaper," said Newmark, in comments carried by Agence France-Presse.
Full report at:
http://english.alarabiya.net/en/media/print/2014/09/28/British-media-resurrects-sex-scandal-MP-s-meetings-with-Assad-.html
----------
Frenchman's murder puts Algeria back on the militant map
28 September 2014
When a little-known group of Algerian militants beheaded a French tourist last week, they were not only lashing out at the West, but also staking an unmistakable claim in the shifting ground of militant power politics.
Herve Gourdel's murder by the Caliphate Soldiers, ostensibly to punish France for Western military strikes on Islamic State of Iraq and Syria (ISIS) forces in Iraq, was testament to the pull now exerted by the al Qaeda-offshoot in the battle for the loyalties of jihadists.
A week before Gourdel was kidnapped and killed, the Soldiers' Algerian commander Abdelmalek Gouri, also known as Khalid Abu Suleiman, had split with al Qaeda's North African wing to support Islamic State, whose battlefield successes and declaration of a "Caliphate" in Iraq and Syria have stolen al Qaeda's thunder.
"It seems the mother organization al-Qaeda in the Islamic Maghreb has taken a wrong turn, we can no longer follow their guidance," the Caliphate Soldiers announced.
By executing a Westerner under the "new shield" of Islamic State, Gouri was challenging al-Qaeda's ageing leadership under Ayman al-Zawahri, and specifically the AQIM chief Abdelmalek Droukdel, for recruits and support.
Full report at:
http://english.alarabiya.net/en/perspective/analysis/2014/09/28/Frenchman-s-murder-puts-Algeria-back-on-the-militant-map-.html
----------
Russian suspicions of US motives in Syria make cooperation unlikely
Sep 28, 2014
The United States and Russia see Islamic State as a common enemy but are failing to overcome deep mutual distrust and agree on how to tackle the threat together, making any role for Moscow in the U.S.-led campaign unlikely, say U.S. officials.
Differences between the former Cold War foes are stark, say the officials. Moscow suspects Washington's ulterior motive is removal of its ally, Syria's President Bashar al-Assad. Washington refuses to consider working together as long as Moscow insists that U.S. strikes need Syrian and U.N. approval.
Diplomatic efforts, from high-level talks at the United Nations to informal contacts in Moscow, have failed to resolve those misgivings, which echo broader problems in U.S.-Russian relations, already at a post-Cold War low over the crisis in Ukraine, American officials say.
"The main obstacle to Russian participation is Moscow's position that 'this can only be taken with permission of the Syrian government or through the U.N.,' which is not something we accept," a senior U.S. administration official told Reuters on the condition of anonymity. "If Russia thinks that somehow they're going to gain some kind of shift in the U.S. policy, that is not going to happen." Though Russia has no sympathy for Islamic State militants who have seized large tracts of territory in Iraq and Syria and face U.S.-led air strikes in both countries, Moscow's relationship with Syria forms a difficult backdrop to talks over any potential role. Full report at:
http://indianexpress.com/article/world/middle-east-africa/russian-suspicions-of-us-motives-in-syria-make-cooperation-unlikely/99/#sthash.azlzPJI2.dpuf
-----------
From French fries to fatwa: the deadly path to jihad of Numan Haider
28 Sep, 2014
SITTING aimlessly in a suburban Hungry Jacks store, Numan Haider suddenly flew into a rage.
According to an account of Haider's crazed last moments by radical Muslim preacher Ustadh Mohammed Junaid Thorne, the 18-year-old ­extremist's parents had just called, informing him police had visited the family home and searched his bedroom.
It wasn't the first time counter-terror squads had rapped on his family's front door, Thorne claimed.
But the teen was allegedly furious and called the local police station to rail against the "invasion of his privacy".
Thorne said police responded by asking him to come in for a meeting. His friends ­allegedly urged him not to go but a furious and armed ­Haider could not be restrained and set off on a fateful path that led to his violent death.
Thorne claimed Haider was on a rampage, his anger at police fuelled by his radical beliefs and mixed dangerously with the fresh wounds of dejection stemming from a recent split from a long-term partner.
Full report at:
http://www.dailytelegraph.com.au/news/nsw/from-french-fries-to-fatwa-the-deadly-path-to-jihad-of-numan-haider/story-fni0cx12-1227069680027?nk=f5d8c4d5821aa42cc9c7b4d49745d2fa
------
Mideast
Israel to close Hebron mosque to Muslims on Tuesday
World Bulletin/News Desk
Sep 28, 2014
The Israeli authorities will close the Ibrahimi Mosque in the West Bank city of Hebron to Muslims on Tuesday for the Jewish Days of Repentance holiday, the Palestinian Awqaf authority said Sunday.
"The Israeli authorities notified us that the Ibrahimi Mosque would be open to Jews and closed to Muslims on Tuesday," the Awqaf authority of Hebron said in a statement.
The Israeli decision is "blatant violation to the right to freedom of worship and desecration of the [Islamic] sanctities," the release added.
Revered by both Muslims and Jews, Hebron's Ibrahimi Mosque complex – known to Jews as the "Cave of the Patriarchs" – is believed to contain the graves of the prophets Abraham, Isaac and Jacob.
Since the 1994 massacre of 29 Palestinian worshippers inside the mosque by Jewish extremist settler Baruch Goldstein, Israeli authorities have kept Muslim and Jewish worshippers segregated.
Hebron is home to roughly 160,000 Palestinian Muslims and some 400 Jewish settlers. The latter live in a number of Jewish-only enclaves heavily guarded by Israeli troops.
http://www.worldbulletin.net/todays-news/145322/israel-to-close-hebron-mosque-to-muslims-on-tuesday
------------
Iran threatens to attack ISIS 'deep' inside Iraq
27 September 2014
Iran will attack Islamic State of Iraq and Syria (ISIS) inside Iraq if they advance near the border, ground forces commander Gen. Ahmad Reza Pourdestana said in comments published on Saturday.
"If the terrorist group [ISIS] comes near our borders, we will attack deep into Iraqi territory and we will not allow it to approach our border," the official IRNA news agency quoted Pourdestana as saying.
ISIS controls a swathe of territory north of Baghdad, including in Diyala province, which borders Shiite Iran.
The United States launched air strikes on ISIS targets in Iraq in August and has since widened them to Syria, where the group has its headquarters, as part of an international coalition to crush the group.
Iran is a close ally of the Shiite-led government in Iraq and has been unusually accepting of U.S. military action in Iraq against the jihadists.
It has provided support to both the Iraqi government and Iraqi Kurdish forces fighting the militants and has dispatched weapons and military advisers.
But Tehran, a close ally of the Damascus government, has criticized air strikes on Syria, saying they would not help restore stability in the region.
Iran's supreme leader Ayatollah Ali Khamenei has said he rejected a U.S. offer to join the international coalition it has been building against the militants.
http://english.alarabiya.net/en/News/middle-east/2014/09/27/Iran-threatens-to-attack-ISIS-deep-inside-Iraq-.html
---------
Turkish PM Davutoğlu calls ISIL 'barbaric', 'ignorant'
Sep 28, 2014
Turkish Prime Minister Ahmet Davutoğlu has called the extremist jihadists barbaric and ignorant and do not represent Islamic civilization whatsoever, in one of the most strongly worded reactions from Ankara against the world's deadliest group.
Davutoğlu's statement came at a time when his government is considering ways to contribute to the United States-led military campaign against the Islamic State of Iraq and the Levant (ISIL).
"The common point of those who link ISIL to Islam is their ignorance. On the other hand, the barbarism ISIL is committing today is the product of its own ignorance. The civilizations Islam and Islamic communities have developed cannot be linked with ISIL," Davutoğlu said in a lengthy lecture he delivered on the occasion of the opening of the academic year at the 19 Mayıs University, in Samsun on Sept. 28. "ISIL cannot be linked to Islam."
http://www.hurriyetdailynews.com/turkish-pm-davutoglu-calls-isil-barbaric-ignorant.aspx?pageID=238&nID=72278&NewsCatID=338
----------
'Don't surrender your daughters to ISIL mentality,' Turkey leader tells mothers
Sep 28, 2014
Main opposition Republican People's Party (CHP) Kemal Kılıçdaroğlu has slammed a recent government decision to allow schoolgirls to wear the headscarf, calling on mothers "not to surrender their daughters to ISIL [Islamic State of Iraq and the Levant] mentality."
"The Justice and Development Party's [AKP] 'new Turkey' is not only against the 81-year-old traditions of the Republic, but also defies the thousand-year accumulation of Islam in Anatolia and the tradition of Sufism in these lands," Kılıçdaroğlu told Hürriyet in Bolu's Mengen district on Sept. 27. "We must say that this mentality is not local," he added.
According to Kılıçdaroğlu, this "exported religion" has ties to organizations that are enemies to humankind, such as ISIL.
"Those who have turned Turkey into a country of bans and human rights violations present nine-year-old girls wearing headscarves as an issue of dress code freedom," Kılıçdaroğlu said. "This is funny. A mentality that even has issues with the clothes of a TV host cannot talk about dress code freedom. No one will accept such hypocrisy."
Kılıçdaroğlu said the CHP paved the way for headscarf freedom in Turkey. "It is everybody's responsibility to fight the AKP's mentality, which has carried discrimination and separatism to the primary schools," he added.
http://www.hurriyetdailynews.com/dont-surrender-your-daughters-to-isil-mentality-chp-leader-tells-mothers.aspx?pageID=238&nID=72275&NewsCatID=338
----------
Israeli PM vows to refute Palestinian 'lies' at UN
Sep 28, 2014
Israeli Prime Minister Benjamin Netanyahu headed to New York on Sept. 28, vowing to expose "slander and lies" laid out by Palestinian president Mahmud Abbas in his U.N. speech.
In an address on Sept. 26 to the U.N. General Assembly, Abbas accused Israel of carrying out a "genocidal crime" in its 50-day war against Gaza militants in which nearly 2,200 Palestinians, mostly civilians, were killed.
"In my speech to the General Assembly, I will refute the lies that are being told about us and I will tell the truth about our state and the heroic soldiers of the IDF, the most moral army in the world," Netanyahu said on the tarmac at Ben Gurion airport near Tel Aviv before boarding the plane.
Full report at:
http://www.hurriyetdailynews.com/israeli-pm-vows-to-refute-palestinian-lies-at-un.aspx?pageID=238&nID=72261&NewsCatID=352
----------
Al Qaeda-linked militants in Yemen fire rocket towards U.S. embassy
Sep 28, 2014
An Al Qaeda splinter group launched a rocket attack on the U.S. embassy in Sanaa on Saturday, injuring several guards, to retaliate for what it said on social media was a U.S. drone strike in a northern province the day before.
The rocket landed 200 metres from the heavily fortified embassy, which lies in a compound surrounded by high walls, hitting members of the Yemeni special police force who guard the site. At least two were injured, police said.
The attacker fired the rocket from a M72 light anti-tank weapon from a car before speeding away, a police source told Reuters.
Several hours after the attack, Ansar al-Sharia, an affiliate of Al Qaeda in the Arabian Peninsula (AQAP), said on its Twitter account it had targeted the embassy with a rocket,
injuring several guards and damaging a vehicle.
On Friday, the United States told its citizens in Yemen to leave and said it was reducing the number of U.S. government staff there due to political unrest and fears of a possible military escalation.
http://english.alarabiya.net/en/News/middle-east/2014/09/27/Al-Qaeda-claims-responsibility-for-rocket-attack-on-U-S-embassy-in-Yemen.html
------------
Israel detains 7 Palestinians in West Bank
World Bulletin/News Desk
Israeli forces have detained seven Palestinians in the occupied West Bank overnight under the pretext they had been involved in attacks against Israeli troops.
In a Sunday statement carried by the army radio, the military said the seven Palestinians were wanted over their suspected involvement in attacks against Israeli troops with stones and petrol bombs.
Three of the detainees were apprehended in Hebron, two in Husan and one in Bethlehem, the release said, without stating where the seventh was detained.
Israeli forces routinely conduct detention campaigns against Palestinians in the occupied West Bank on claims that they are "wanted" by Israeli authorities.
Some 7,000 Palestinians are currently languishing in prisons throughout Israel, according to the Palestinian Ministry of Prisoners' Affairs.
http://www.worldbulletin.net/headlines/145308/israel-detains-7-palestinians-in-west-bank
----------
Africa
Militants kill 3 in Libya's Benghazi, clashes in Tripoli
World Bulletin/News Desk
Sep 28, 2014
Three people were killed late Saturday in two separate attacks by unidentified gunmen in Libya's eastern city of Benghazi, medical and security sources said.
Medical sources told Anadolu Agency that a man and his wife were gunned down in the city's Al-Sarti district after unidentified gunmen showered their car with bullets. Their 10-year-old daughter was also injured in the attack, they said.
The motives of the shooting are not yet known, the source said.
Meanwhile, a security source said that unknown militants also shot dead Abu Bakr al-Arafi, an employee working at a government-run satellite channel, outside his house in Al-Leithi district.
The two attacks are the latest in a string of recent assassinations that targeted several individuals in the volatile city.
Rights watchdog Human Rights Watch last week decried an assassination spree that left 14 people dead last weekend in the city, saying the perpetrators appeared to enjoy total impunity.
Describing the period from September 18 to 20 as "some of the bloodiest days this year" in Benghazi, the watchdog, lamented that Libyan authorities had failed to investigate or prosecute the perpetrators of unlawful killings since the 2011 ouster and death of longstanding ruler Muammar Gaddafi.
The latest fatalities, it said, had brought the total number of apparently politically motivated assassinations to at least 250 in Benghazi and nearby Darnah this year alone, it added.
Libya has been dogged by political instability since Gaddafi's 2011 ouster and death, with several militias holding onto their weapons following the bloody uprising.
Benghazi, Libya's second city, has recently turned into a battlefield between troops loyal to renegade general Khalifa Haftar and the Ansar al-Sharia militia, while the Libyan government has remained largely absent from the scene.
Full report at:
http://www.worldbulletin.net/world/145313/militants-kill-3-in-libyas-benghazi-clashes-in-tripoli
------------
South Sudan Leader Affirms Commitment to Peace
Sep 28, 2014
The president of South Sudan said his government is "unwaveringly committed" to ending the conflict with his former vice-president that has killed thousands.
In his address to the UN General Assembly on Saturday, Salva Kiir urged the international community to pressure rebels led by political rival Riek Machar to sign what he called "a crucially important document" that forms the basis for resolving the crisis peacefully and inclusively. He said he has already signed the protocol agreement along with regional leaders, AP reported Saturday.
South Sudan has been wracked by violence since December. Government troops continue to fight the rebels despite a cease-fire agreement in January which was reaffirmed in May.
Kiir said his government has "unreservedly honored" the peace agreements and accused the rebels of violating them "too many times".
http://english.farsnews.com/newstext.aspx?nn=13930706000471
----------
S. Africa activists storm store over Israel links
World Bulletin/News Desk
Sep 28, 2014
South African activists on Saturday stormed a store of retail giant Woolworths at Maponya Mall in Soweto, an urban area of the city of Johannesburg, over alleged trade ties between the store and Israel.
The busy store had to temporarily close down because of the protest.
"Free Palestine, boycott Woolworths," the activists – dressed in overalls and T-shirts – chanted and danced inside the store to the surprise of many of its clients.
Policemen were immediately called in and the protestors were led out, but they continued protesting around the mall where they were joined by several other sympathizers.
"Woolworths sources products to the value of 12 million Rands from Israeli companies in violation of the international Boycott, Divestment and Sanctions (BDS) consumer boycott," Muhammad Desai of BDS South Africa told Anadolu agency.
Full report at:
http://www.worldbulletin.net/headlines/145288/s-africa-activists-storm-store-over-israel-links
------------
Libya asks for more arms
Sep 28, 2014
Libya on Saturday asked the world either to give it more weapons and other support to help restore security and rebuild its institutions or to declare outright that the conflict-torn North African state "must face terrorism alone."
After describing Tripoli's descent into chaos, which led the government to abandon its premises in the capital, Aguila Saleh Iissa, president of the Libyan House of Representatives, said: "This would not have happened had the international community taken the situation in Libya seriously."
The Libyan government is unable to control brigades of former rebels who helped oust Muammar Qadhafi that are now battling each other. An armed opposition group from the city of Misrata took control of Tripoli in July, forcing Parliament to move to the eastern city of Tobruk.
Full report at:
http://www.thehindu.com/news/international/libya-asks-for-more-arms/article6453305.ece
----------
Libyan PM takes oath after elected parliament approves new cabinet
Sep 28, 2014
Libya's Prime Minister Abdullah al-Thinni and his cabinet took the oath of office on Sunday after lawmakers approved the lineup, but will struggle to rule a country where a rival parliament sits in the capital Tripoli.
Libya is struggling with anarchy as two governments compete for legitimacy three years after Muammar Gaddafi was ousted.
The elected House of Representatives and senior officials moved to the eastern city of Tobruk after an armed group from the western city of Misrata seized the capital and set up a rival assembly and cabinet.
Last week the House of Representatives, which is recognized by the international community, agreed on a second cabinet list after rejecting an initial 16-member lineup as too large.
The new cabinet has 13 ministers including three deputies for Thinni and no oil minister. The vital oil sector will be run by state firm National Oil Corp (NOC), as under Gaddafi.
Thinni, a former career soldier, has been prime minister since March but had resigned after a June election. Lawmakers then asked him to again form a new government.
Western powers fear Libya is heading towards civil war. The government cannot control former rebels who helped oust Gaddafi but now fight for power and a share of oil revenues.
http://english.ahram.org.eg/NewsContent/2/8/111876/World/Region/Libyan-PM-takes-oath-after-elected-parliament-appr.aspx
----------
North America
Narendra Modi's visit to mark new era in Indo-US relations: Frank Islam
Sep 28, 2014
Prime Minister Narendra Modi's US visit will mark a new era in bilateral relations between the two nations especially on the economic front, said Frank Islam, Member of Industry Trade Advisory Committee in the Obama Administration.
"I strongly believe PM Modi's visit will kick-start a new era in the relations, especially on the economic front. I definitely think Modi's visit will strengthen the bilateral relations," Frank, who also serve on the Board of Trustees of the Kennedy Centre, told PTI through email.
Born in Azamgarh district of Uttar Pradesh and raised in Aligarh, Frank said the past couple of years have not been "very smooth".
"The US, especially American businesses, have been dismayed by the pace and direction of the economic reform in India in the past two to three years. Many in Washington feel that, on the reforms front, India has regressed, especially in the last year of the Manmohan Singh government," he said. "There is also a feeling that US companies got nothing from India despite America offering the historic nuclear deal. The Devyani Khobragade issue was another sad chapter in the US-India relations in the past couple of years. Everyone agrees that the issue was not handled properly," he added. Frank said that since Modi has come to power things have changed for better. "Modi has been known as a pro-business leader. He has a long track record of that in Gujarat.
Full report at:
http://indianexpress.com/article/india/politics/narendra-modis-visit-to-mark-new-era-in-indo-us-relations-frank-islam/99/#sthash.FIpZN4oE.dpuf
----------
Kerry to skip Afghan President inauguration for Modi's luncheon
Sep 28, 2014
U.S. Secretary of State John Kerry would skip inauguration of new Afghan President Ashraf Ghani on September 29 to attend the luncheon he and Vice President Joe Biden have organised for Prime Minister Narendra Modi.
Mr. Kerry, who personally invested much of his time and energy in resolving the Afghan crisis after the Presidential elections and visited Kabul several times to negotiate between the two candidates — Mr. Ghani and Abdullah Abdullah — was scheduled to travel to Afghanistan to be personally present at the swearing in ceremony of the new President.
However, given the importance that the Obama Administration attaches to the Modi Government and its efforts to strengthen relationship with India, the Secretary of State, it is learnt, decided not to travel to Kabul for the September 29 presidential inauguration.
Mr. Modi, who is currently in New York to attend the annual session of the U.N. General Assembly, would travel to Washington DC on September 29.
On the same day, U.S. President Barack Obama will host a dinner for him.
After the formal Modi-Obama Summit at the White House on September 30, Mr. Biden and Mr. Kerry will host a lunch for the Prime Minister at the Foggy Bottom headquarters of the State Department.
http://www.thehindu.com/news/international/world/kerry-to-skip-afghan-president-inauguration-for-modis-luncheon/article6454486.ece
----------
Khorasan leader's death suggested in militant tweets
28 September 2014
A militant who once fought in the Khorasan group offered messages of condolences on Twitter over the death of the al-Qaeda offshoot group's alleged leader, the SITE monitoring group said Saturday.
The messages appeared to provide confirmation that U.S. airstrikes in Syria might have killed Khorasan leader Muhsin al-Fadhli, a long-standing al-Qaeda operative.
SITE said a series of tweets from the jihadist, identified as a member of al-Qaeda, expressed condolences for the deaths of Fadhli and another Khorasan leader, Abu Yusuf al-Turki.
The U.S. based monitoring group said the jihadist in Twitter postings dated September 27, 2014, also lamented the situation on the ground in Syria with U.S.-led coalition forces striking Islamic State of Iraq and Syria (ISIS) forces, SITE said.
The strikes by U.S. warplanes and cruise missiles targeted the Islamic State movement as well as the until recently little-known Khorasan group, which Washington has said is plotting attacks against U.S. targets.
Washington last week expanded its air strikes, which for weeks had focused on ISIS targets in Iraq, to include Syria as well.
The United States and its coalition partners aim to destroy the Islamic State group, which controls a swath of territory in Iraq and Syria, has murdered two U.S. journalists and a British aid worker and is locked in a brutal war with Iraqi and Kurdish authorities.
http://english.alarabiya.net/en/News/middle-east/2014/09/28/Khorasan-leader-s-death-suggested-in-militant-tweets.html
---------
Southeast Asia
No place for Sedition Act if we are to be a progressive democracy, say lawyers
Sep 28, 2014
The Sedition Act must be removed from the statute book as it unfairly punishes individuals whose thoughts are against the views of the establishment, lawyers said.
The law is also the anti-thesis of democracy, rule of law, justice and human rights, they said in response to Umno supreme council member Datuk Seri Mukhriz Mahathir's statement yesterday that those who were for repeal of the Sedition Act had yet to explain its weaknesses.
The lawyers said freedom of speech and expression was a manifestation of one's thought process and it was irrational to use the sedition law to mete out harsh sentences, like a jail term.
They said the law was used as an instrument of oppression, and is archaic and repressive.
Lawyer Amer Hamzah Arshad said the late Karpal Singh was convicted for sedition merely for explaining the law during the 2009 Perak constitutional crisis.
"Karpal only gave his opinion that the ruler can be taken to court because the constitution is supreme. That statement did not incite violence or tension in society and yet he was charged and convicted," Amer said.
Karpal, a respectable constitutional lawyer, had called for a press conference in February 2009 when the Sultan of Perak appointed Datuk Seri Zambry Abdul Kadir as menteri besar after the incumbent Datuk Seri Mohammad Nizar Jamaluddin lost majority support.
In March this year, the High Court fined him RM4,000 after finding him guilty of sedition against the Sultan.
Full report at:
http://www.themalaysianinsider.com/malaysia/article/no-place-for-sedition-act-if-we-are-to-be-a-progressive-democracy-say-lawye#sthash.gD6belq4.dpuf
---------
URL: https://www.newageislam.com/islamic-world-news/new-age-islam-news-bureau/afghan-villagers-hang-taliban-fighters-from-trees-in-ghazni/d/99299