Age Islam News Bureau
28 Oct 2017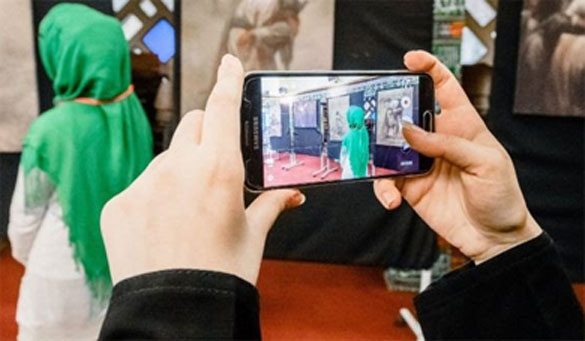 All the men in the lecture were required to remove their headwear (stock image)
-----
• Afghan Shiites under Attack As ISIS Seeks To Stir Up Sectarian Violence
• Headscarf Row: German University Lecturer 'Humiliates' Muslim
• 'Death to Blasphemers' Increasing As Political Rallying Cry in Pakistan
• Zakir Naik Made a Fortune From 'Friendly Loans' And 'Donations'
• Palestine to Sue UK for Role in Israel's Creation on Occupied Land: Official
• US Will Eradicate Terrorism, With or Without Pakistan: Tillerson
South Asia
• Afghan Shiites under Attack As ISIS Seeks To Stir Up Sectarian Violence
• Bangladesh Eyes Sterilisation to Curb Rohingya Population
• Myanmar detains 2 reporters on assignment for Turkish state TV
• 'Consistent' pattern of crimes against Myanmar's Rohingya, UN experts say
• Sources confirm deteriorating Haqqani network and Pakistan relations
• Taliban and Haqqani network still able to operate from Pakistan: US
• China reacts at mounting US pressures on Pakistan regarding terror safe havens
• As Rohingya crisis prolongs gap between needs and response deepens
--------
Europe
• Headscarf Row: German University Lecturer 'Humiliates' Muslim
• French Soldiers Target Islam Militants in Mali
• Austria's Hard Right Turn Alarms Muslims and Jews
• UK MPs urge release of activist's relatives detained in Bahrain
• Russia: 'Many inconsistencies' in UN report on Syria sarin attack
--------
Pakistan
• 'Death to Blasphemers' Increasing As Political Rallying Cry in Pakistan
• Scholars Urged To Project True Picture Of Islam
• Pakistan and Saudi Arabia are most significant nations of the Muslim world: Imam-e-Kaaba
• Crises in Pakistan do not emerge, they are created: Fazl
• 'Freedom to express peaceful opinions is non-negotiable'
--------
Southeast Asia
• Zakir Naik Made A Fortune From 'Friendly Loans' And 'Donations'
• Islamic Schools Must Get Muis Approval before Introducing New Religious Textbooks
• Indonesian Law Makes It Easier to Disband Extremist Groups, but Could Undermine Civil Liberties
• Philippine Mobile Phone Trader 'Collected Funds' for Marawi Attackers
--------
Mideast
• Palestine to Sue UK for Role in Israel's Creation on Occupied Land: Official
• Israeli Settlement Expansion Undermine Peace: Arab League Chief
• Gaza security director survives assassination attempt
• Missile fired from Yemen at civilian populated area in Saudi Arabia
• Yemen army advance towards Saada after clashes with Houthi militias
• Iraqis' resistance against terror increased their power: Iran's Larijani
--------
North America
• US Will Eradicate Terrorism, With or Without Pakistan: Tillerson
• Mexico's Vibrant Muslim Community Living In the Maya Heartland
• American Who Joined, Escaped Islamic State Gets 20 Years
--------
India
• Punjab Annual Congregation: MHA Clears Visa for 1,800 Pak Ahmadiyyas for Event
• In A Bid To Solve Ayodhya Issue, Sri Sri Ravi Shankar Meets Nirmohi Akhara And Muslim Law Board Members
• NIA summons Hizbul chief's grandson: Family being harassed to put pressure on Salahuddin, says kin
• US shares India's concerns on Rohingya issue: American diplomat
• Islamic State Suspects: Advocate from Business Family, Technician Eyeing Job in Jamaica
• J-K high court quashes detention order against Muslim League head Masarat Alam
• Kerala Love Jihad: Hadiya's Father Denies Charges After Rahul Easwar Releases Video Claiming She Is Tortured
--------
Arab World
• Saudi Senior Clerics Warn Of Religious Associations Based On Partisanship
• Bomb Blast Kills Several Key Terrorist Commanders in Northwestern Syria
• Peshmerga retreat amid international efforts to defuse tensions
• Federal Iraqi forces peacefully retake Kurdistan borders after deal with Iraqi Kurds
• Syria 'categorically denies' content of UN report on Idlib chemical attack
• UN report blames gas attack on Syrian regime
• Egypt police kill 13 'terrorists' in shootout
• HRW calls for sanctions on Damascus over chemical arms
• Art exhibit in Lebanon takes on civil war's old wounds
--------
Africa
• Mozambique's First Islamist Attacks Shock the Region
• 37 unidentified bodies found near Libya's Benghazi: Security sources
• Burundi becomes first country to leave Intl. Criminal Court
• Jordan king, Shia cleric meets in Amman to discuss Iraq
Compiled by New Age Islam News Bureau
URL: https://www.newageislam.com/islamic-world-news/afghan-shiites-under-attack-isis/d/113056
--------
Afghan Shiites under attack as ISIS seeks to stir up sectarian violence
October 27, 2017
KABUL: The massacre at a Kabul mosque last week highlighted the vulnerability of the country's Shiite minority, increasingly the target of the Sunni Islamic State group that is trying to stir up sectarian violence .
Victims of last Friday's suicide blast inside the Imam Zaman prayer hall told AFP they saw the bomber but no sign of security checks, despite the government's promise to beef up protection of Shiite mosques.
Dozens of men, women and children died in the explosion, just the latest in a series of attacks that have killed more than 200 Shiites in the past year.
"There were no body checks that day," Ali Gul told AFP at his home in a Shiite neighbourhood of the Afghan capital, where he is recovering from shrapnel wounds and burns.
"There was tight security during (the holy month of) Muharram but afterwards there was no checking."
Afghanistan has largely escaped the sectarian violence that has ripped apart other Muslim countries such as Iraq and Syria, but IS attacks have been increasing in the past year and experts worry Shiites might retaliate.
Shiites , who number around three million in overwhelmingly Sunni Afghanistan, have for months been calling for more protection for their religious sites in Kabul and across the country, where civilians and security forces are taking huge casualties as authorities struggle to beat back insurgents.
In September, ahead of Muharram -- the mourning period for the seventh-century killing of the grandson of the Prophet Mohammed -- the government announced a plan to arm more than 400 civilians to help defend Shiite mosques.
But the deadly attacks continued.
"It is 100 percent the government's fault for failing to protect us," said Haji Ramazan Ali, who suffered shrapnel wounds to his face and shoulder in last Friday's attack .
Rasoul Haidari, a shopkeeper, said: "To hell with the government, they don't care about us."
Shiite MP Mohammad Akbari said security at mosques may have slackened after the Ashura holy day on October 1, which has become a major target in recent years, and the latest attack should serve as a "wake-up call" for everyone.
- 'Explicitly sectarian ' -
The Taliban greatly outnumber the Islamic State in Afghanistan. But despite its relatively small presence, the Sunni extremist group has been able to carry out devastating attacks against Shiites across the country.
Ibrahim, a community elder in the same Shiite neighbourhood as the Imam Zaman mosque, said the militants were trying "to create discord between Sunnis and Shiites but they will not succeed".
"Afghanistan has largely been spared from the sectarian violence that convulsed it in earlier decades but ISIS is trying to tear those sectarian divides back open," said analyst Michael Kugelman of the Wilson Center in Washington, using a common abbreviation for the group.
It would be a tragic development in a country that has suffered through Soviet occupation, civil war and now the Taliban's 16-year insurgency.
Ordinary Afghans have paid a heavy price in the current conflict, with UN data showing 8,019 civilian casualties in the first nine months of this year, with militants responsible for more than 60 percent of the civilian deaths and injuries.
"I think we are far from that point (of sectarian violence) but that is the game IS is playing. They are trying to differentiate themselves from the Taliban by being far more explicitly sectarian ," said Vanda Felbab-Brown, senior fellow at the Brookings Institution.
Repeated deadly attacks on Shiite mosques underscore the impotence of Afghanistan's security forces, demoralised by desertions, killings and corruption, as they try to get the upper hand against the Taliban and IS, and protect civilians.
The government's poor intelligence capability exacerbates the problem.
"Improvements on that front could go a long way toward bringing a measure of relief to vulnerable Afghan civilians," Kugelman said.
IS has proved resilient despite Afghan and US forces stepping up attacks on their stronghold in the eastern province of Nangarhar, which borders Pakistan.
In April, the US military dropped the so-called Mother Of All Bombs on IS hideouts in a complex of tunnels and bunkers in province, killing over 90 militants.
Since President Donald Trump's renewed commitment to America's longest war in August, the US has ramped up aerial bombardments on insurgents, dropping 751 bombs and missiles in September, the most since October 2010.
But the attacks continue -- though observers such as Kate Clark, a senior analyst at the Afghanistan Analysts Network, believe Afghans will continue to resist IS efforts to spark sectarian violence .
"In Afghanistan most areas have been through really nasty communal violence ," Clark told AFP.
"People have got very strong personal memories of just how nasty that gets and how everyone suffers."
http://nation.com.pk/27-Oct-2017/afghan-shiites-under-attack-as-isis-seeks-to-stir-up-sectarian-violence
--------
Headscarf row: German university lecturer 'humiliates' Muslim
27 October 2017
A row has erupted in Germany after a university lecturer told a Muslim woman she should remove her headscarf.
Professor Gisela Müller-Brandeck-Bocquet has been accused of "discrimination" after asking everyone at the University of Würzburg lecture to take off their headwear.
The professor argued this should include the Muslim woman, because the lecture hall was a secular space.
But she says she did not insist that the headscarf be removed.
Instead, a university spokesman told BR24 [in German] that Professor Müller-Brandeck-Bocquet had launched into a discussion of equality between men and women, before expressing her personal disapproval.
The spokesman added that she "regrets the excitement and misunderstanding" which arose from her opinion.
Green Youth Würzburg reported [in German] that a number of students walked out in protest and solidarity with the 19-year-old woman, who is of Turkish origin but has not been named.
The students, who were attending a lecture on international relations, cited the right to religious freedom.
"We feel the professor's behaviour was a public humiliation," Green Youth Würzburg committee member Magdalena Bachinger said. "The headscarf is part of an individual religious exercise."
The University of Würzburg said there were no rules prohibiting students wearing a headscarf.
http://www.bbc.com/news/world-europe-41780436
--------
'Death To Blasphemers' Increasing As Political Rallying Cry In Pakistan
Oct 27, 2017
SWABI: Three police officers stand guard daily at the tomb of Pakistani student Mashal Khan to prevent religious hardliners from fulfilling threats to blow up the grave of the 23-year-old beaten to death over rumours he blasphemed against Islam.
His grieving family, now also under police protection, say they have little hope the shocking campus killing will prompt a re-examination of blasphemy laws that carry a death penalty, or action against the mob justice that often erupts in such cases.
On Friday, there was more evidence the opposite is happening.
A new political party that has made punishing blasphemers its main rallying cry won a surprisingly strong 7.6 per cent of the vote in a by-election in Peshawar, 60 km (36 miles) from where Mashal Khan was killed six months ago.
"Death to blasphemers! Death to blasphemers!" was a common chant of supporters of the Tehrik-e-Labaik Pakistan party at its campaign rallies in the conservative northwestern city.
The party's relatively strong showing - and a separate outcry over a proposed change to an election law that outraged the religious right - has elevated blasphemy into a potent political issue in the run-up to a general election in 2018.
While Tehrik-e-Labaik (Movement of the Prophet's Followers) is unlikely to break out of single digits in coming votes, its rapid rise, along with another ultra-religious party, could create an additional challenge for the ruling Pakistani Muslim League-Nawaz (PML-N).
The PML-N party's leader, Nawaz Sharif, was ousted as prime minister in July by the Supreme Court, and opposition leader Imran Khan - who spearheaded the legal case that removed him over unreported income - is seeking to press the advantage.
Religious right gains
In this week's Peshawar by-election, former cricket star Imran's Pakistan Tehreek-e-Insaf (PTI) party swept to a comfortable victory to retain the parliamentary seat, winning 34.8 per cent of the vote.
Sharif's PML-N had 18.9 per cent, narrowly coming in third to the regionally strong Awami National Party that won just 40 more votes.
But the gains by the Labaik party - formed just last year - have grabbed attention.
Labaik draws most of its support from the Barelvi branch of Sunni Islam, the largest sect in Pakistan that is traditionally considered moderate. Though the party does not publicly talk about it funding, the Barelvis have a network of mosques and madrassa religious schools that collect donations.
The party emerged out of a protest movement against the state's execution of Mumtaz Qadri, a bodyguard of the governor of Punjab province who gunned down his boss in 2011 over his call to reform Pakistan's blasphemy laws, among the world's harshest, to prevent abuses.
Qadri is considered a hero by the party, and its candidate in Peshawar, Muhammad Shafiq Ameeni, was equally supportive of Mashal Khan's killers, although the student's death was not a main feature at campaign rallies.
"It was state's responsibility to punish a blasphemer, no two opinions, but when state doesn't do its job and someone does kill, he shouldn't be punished as a murderer," Amini said, referring to the 57 people who face trial over Mashal Khan's death.
In Pakistan, allegiance to Islam is the official line of most major parties, but ultra-religious parties have so far remained on the fringes.
Labaik is one of two new ultra-religious parties formed in roughly the past year.
Together, Labaik and the Milli Muslim League (MML) gained about 11 per cent of the vote in last month's by-election in Lahore and 10.4 per cent in Peshawar, whereas the established religious parties, such as Jamaat-e-Islami and Jamaat Ulema-e-Islam, combined had 5.3 per cent in the 2013 national election.
Ruling party under fire
Blasphemy is such an effective wedge issue in Pakistan because there is almost no defence against an accusation.
For that reason, say critics, blasphemy laws are often invoked to settle personal scores and to intimidate liberal journalists, lawyers and politicians.
Dozens of Pakistanis are sitting on death row after being convicted of insulting Islam's prophet, a specific charge that carries a mandatory death sentence, though no executions have been carried out in recent decades.
Now, political parties may be in danger of facing blasphemy accusations themselves.
Earlier in October, the PML-N found itself in the middle of a firestorm when it voted through seemingly small changes to the nation's electoral law.
The changes, among other things, turned a religious oath in the electoral laws stating that Mohammad was the last prophet of Muslims into a declaration using the words "I declare".
The alterations prompted accusations of blasphemy from the religious right and the government quickly retreated, terming the change a "clerical" mistake and apologising in parliament.
Labaik has vowed to hold a mass rally on Nov. 6 to demand the lawmakers responsible be prosecuted for blasphemy.
Mob killings
Even before the Labaik party's political debut, politicians found promising swift action against blasphemers an easy way to appeal to conservative voters.
In March, then-prime minister Sharif issued a public order to prosecute anyone posting blasphemous content online.
The next month, Mashal Khan was accused of online blasphemy and beaten to death by fellow students and religious activists as onlookers filmed the scene. Sharif said he was "shocked and saddened" by the "senseless display of mob justice".
At least 67 people have been killed over unproven blasphemy allegations since 1990, according human rights groups.
Mashal Khan's father, Iqbal, said his son was the victim of false rumours.
The family has received death threats from right-wingers and Mashal's sisters had to drop out of school.
"The snakes our country nurtured are now biting us," the father said, two days before the Peshawar by-election, standing beside his son's gave strewn with flowers, lace and poetry.
Learning of the Labaik party's gains a few days later only made him more pessimistic about the government's ability to stop abuse of blasphemy accusations.
"I know very well, I'm not going to get my son back," he said. "But this only adds to my pain."
https://timesofindia.indiatimes.com/world/pakistan/death-to-blasphemers-increasing-as-political-rallying-cry-in-pakistan/articleshow/61278704.cms
--------
Zakir Naik made a fortune from 'friendly loans' and 'donations'
October 27, 2017
PETALING JAYA: Zakir Naik is a rich man, according to India's National Investigation Agency (NIA) which today revealed the results of a probe into thousands of financial documents related to the controversial preacher.
The Times of India (TOI) reported that in its efforts to establish the claims of money laundering against Naik, the NIA had reviewed the financial documents of 13 entities and 40 individuals, including Naik's companies, NGOs and associated firms.
It also scrutinised 85 bank accounts in its probe, which revealed that Naik had "made a fortune" from individuals and entities within India and abroad.
These sums were disguised as "friendly loans and gifts" and "donations" by "well-wishers", the report said.
Naik's NGOs, the Islamic Research Foundation (IRF) and the IRF Educational Trust, received average annual donations of some Rs 6 crore (RM3.9 million) and Rs 3 crore (RM1.9 million) respectively, it added.
Most of the receipts for these donations gave no name, with the donors identified only as "well-wishers".
According to the NIA, a major portion of the money was not reflected in the trust's records but was pumped into companies through "friendly loans and gifts".
"In the last few years, Naik pumped a huge amount of money into Harmony Media and other firms through indirect channels," it said, referring to Harmony Media Pvt Ltd, which was incorporated by Naik.
"He has also accumulated a considerable number of movable and immovable properties in India, which are highly disproportionate to his ostensible sources of income in India," the NIA was quoted as saying.
Naik is said to own 10 immovable properties worth Rs 104 crore, with sources telling TOI that most of these are in Maharashtra.
All of these properties are expected to be seized soon by authorities, they added.
The NIA said Naik had regularly transferred funds from his Dubai account to his non-resident external rupee (NRE) account in India.
A "greater share" was then transferred to his non-resident ordinary rupee (NRO) account, which is taxable.
The funds were subsequently transferred to his parents, who then transferred them to Naik's business partners and other family members, the NIA was reported as saying.
http://www.freemalaysiatoday.com/category/nation/2017/10/27/zakir-naik-made-a-fortune-from-friendly-loans-and-donations/
--------
Palestine to sue UK for role in Israel's creation on occupied land: Official
Oct 27, 2017
In response to British Prime Minister Theresa May's boastful remarks about the UK's role in creating Israel, Palestine is planning to file a complaint against the UK for being behind the displacement of Palestinian people, a senior Palestinian official says.
Palestinians are planning to take legal action against the UK in British and international courts for displacing Palestinian people, Nabil Shaath, an aide to President Mahmoud Abbas, said during an interview with Lebanon's al-Mayadeen network on Thursday. A day earlier, May defended the Balfour Declaration, a public statement issued by the UK government during World War I, announcing London's support for Israel's establishment.
Signed by Arthur James Balfour, 1st Earl of Balfour, the 1917 declaration is considered a prelude to the Israeli occupation of Palestinians' homeland in 1948.
Palestinians have repeatedly called in vain on the UK government to apologize for supporting the establishment of Israel.
"We are proud of the role that we played in the creation" of Israel, the British premier said, pledging to mark the document's centenary "with pride" on November 2.
Warning that May's statements could strain ties between the UK and Palestine, Shaath called on London to recognize the Palestinian state based on the 1967 borders.
President Abbas had earlier threatened the UK with a lawsuit in case it refused to call off celebratory events linked with the Balfour Declaration.
Shaath said in his interview that a series of protests were scheduled outside UK embassies across the world to call attention to London's role in Israel's creation.
Besides a major protest in London during the first week of November, protesters are planning to gather outside the UK's embassy in Tel Aviv on November 7. Similar events are also planned across the West Bank as well as Gaza Strip.
UK's Labour Party leader Jeremy Corbyn has announced that he would skip the celebrations.
Meanwhile, a Roderick Balfour, a great-great-nephew of Lord Arthur Balfour, told The Telegraph last weekend that Israel was in breach of his ancestor's proclamation by failing to protect the rights of Palestinians.
Balfour's descendant: Israel violating 1917 declaration
"I have major reservations," he said. "There is this sentence in the declaration, 'Nothing shall be done which may prejudice the civil and religious rights of existing non-Jewish communities in Palestine.' That's pretty clear. Well, that's not being adhered to. That has somehow got to be rectified."
Palestine was under British rule when Balfour issued the policy statement.
http://www.presstv.com/Detail/2017/10/27/540047/Palestine-UK-Shaath-May-Balfour-Declaration-Israel
--------
US will eradicate terrorism, with or without Pakistan: Tillerson
Anwar Iqbal
October 28, 2017
WASHINGTON: US Secretary of State Rex Tillerson has said that he did not visit Islamabad earlier this week to lecture or coerce Pakistanis but he did tell them that Washington is determined to eradicate terrorism from the region with their support or "in a different way".
"And that's not a threat. It's just a matter of fact. We have to deal with the conditions on the ground. And as you know, the entire South Asia strategy is a conditions-based strategy," he said.
Mr Tillerson said the message he delivered to Pakistan during the visit was: "Here's what we need for Pakistan to do. We're asking you to do this; we're not demanding anything. You're a sovereign country. You'll decide what you want to do."
On Thursday evening, Secretary Tillerson reviewed his seven-day visit to Europe, the Middle East and South Asia with the State Department press corps from Geneva, also highlighting key points of his talks in Islamabad on Tuesday. He said he had offered to help Pakistan resolve its disputes with India, a suggestion that may irk New Delhi, which opposes any third-party mediations with Pakistan.
"That would be a complete mischaracterisation of the meeting," said the top US diplomat when a journalist asked him if it would be accurate to say that he received a message of defiance from the Pakistanis who told him, "We will not be coerced".
But he acknowledged that he told them Washington would implement its new strategy with or without Islamabad because "this is what we think is necessary. And if you don't want to do that, don't feel you can do it, we'll adjust our tactics and our strategies to achieve the same objective a different way".
Secretary Tillerson said he viewed US-Pakistan ties as "a respectful relationship" but, "we have some very legitimate tasks, some very legitimate concerns that we need their help addressing. I said to them, 'You can do it or you can decide not to do it. And if you decide you don't want to do it, just let us know. We'll adjust our plans accordingly and we'll deal with it ourselves' ".
Another journalist referred to Indian media reports that Lashkar-e-Taiba chief Hafiz Saeed was not on a list of 75 terrorists that the US team handed over to Pakistani officials in Islamabad on Tuesday. The journalist also referred to a Pakistani media report that none of the 75 terrorists on the US list were Pakistanis and asked Secretary Tillerson to comment on both reports.
The secretary ignored the two points, saying instead that he had "a very healthy exchange of information on terrorists" with the Pakistanis. "We have provided them specific asks, beyond just names of individuals. We've provided them specific asks," he said. "But we've also invited greater sharing from them as well. So we expect to receive information from them that will be useful."
The United States, he said, was mainly interested in specific information about the location and movements of these terrorists, instead of indulging in the dispute whether they were based in Pakistan or Afghanistan. "As you know, the Pakistan-Afghan border is quite porous; in fact, it's ill-defined. And so we're less concerned about are they in Pakistani territory, in Afghanistan territory, or — as we are obtaining information so that we can eliminate them," he said.
Mr Tillerson said he also explained President Donald Trump's new strategy for South Asia in his discussions with Afghans, Pakistanis and Indian leaders, which requires the involvement of regional players — particularly India and Pakistan — for restoring peace and stability to Afghanistan.
"Pakistan is a key partner for the stability of the region. We have a long history of positive partnership with Pakistan, but Pakistan must do more to eradicate militants and terrorists operating within its country," he said.
"The people of Pakistan have much to gain from a stable, peaceful Afghanistan, and a region that denies safe haven to terrorists. This was my principal message to Prime Minister (Shahid Khaqan) Abbasi, Chief of Army Staff (Gen Qamar) Bajwa, and the Pakistani leadership."
He rejected the suggestion that he was lecturing Islamabad from Delhi and Kabul, which irritated Pakistanis. "I would not have characterised my direct discussions with them as lecturing at all. It was a very good and open exchange," he said.
"In fact, we probably listened 80 per cent of the time and we talked 20 per cent. And it was important to me, because I have not engaged with Pakistani leadership previously. And so my objective was to listen a lot, to hear their perspective."
The meetings in Islamabad, he added, provided both sides to share their views.
"We put our points forward. We put our expectations forward in no uncertain terms. There has been significant engagement prior to my visit, and there'll be further engagement in the future, as we work through how we want to… exchange information and achieve the objective of eliminating these terrorist organisations, wherever they may be located."
https://www.dawn.com/news/1366743/us-will-eradicate-terrorism-with-or-without-pakistan-tillerson
--------
South Asia
Bangladesh eyes sterilisation to curb Rohingya population
Oct 28, 2017
PALONGKHALI: Bangladesh is planning to introduce voluntary sterilisation in its overcrowded Rohingya camps, where nearly a million refugees are fighting for space, after efforts to encourage birth control failed.
More than 600,000 Rohingya have arrived in Bangladesh since a military crackdown in neighbouring Myanmar in August triggered an exodus, straining resources in the impoverished country.
The latest arrivals have joined hundreds of thousands of Rohingya refugees who fled in earlier waves from Myanmar's Rakhine state, where the stateless Muslim minority has endured decades of persecution.
Most live in desperate conditions with limited access to food, sanitation or health facilities and local officials fear a lack of family planning could stretch resources even further.
Pintu Kanti Bhattacharjee, who heads the family planning service in the district of Cox's Bazar where the camps are based, said there was little awareness of birth control among the Rohingya.
"The whole community has been deliberately left behind," he told AFP, citing a lack of education in Myanmar, where the Rohingya are viewed as illegal immigrants and denied access to many services.
Bhattacharjee said large families were the norm in the camps, where some parents had up to 19 children and many Rohingya men have more than one wife.
District family planning authorities have launched a drive to provide contraception, but say they have so far managed to distribute just 549 packets of condoms among the refugees, who are reluctant to use them.
They have asked the government to approve a plan to launch vasectomies for Rohingya men and tubectomies for women, Bhattacharjee told AFP.
But they are likely to face an uphill struggle.
Many of the refugees told AFP they believed a large family would help them survive in the camps, where access to food and water remains a daily battle and children are often sent out to fetch and carry supplies.
Others had been told contraception was against the tenets of Islam.
Farhana Sultana, a family planning volunteer who works with Rohingya refugees in the camps, said many of the women she spoke to believed birth control was a sin.
"In Rakhine they did not go to family planning clinics, fearing the Myanmar authorities would give medicine that harms them or their children," Sultana said.
Volunteers said they struggled to sell the benefits of birth control to Rohingya women, most of whom came to them for advice on pregnancy complications or help with newborns.
Sabura, a mother of seven, said her husband believed the couple could support a large family.
"I spoke to my husband about birth control measures. But he is not convinced. He was given two condoms but he did not use them," she told AFP.
"My husband said we need more children as we have land and property (in Rakhine). We don't have to worry to feed them," she said.
Bangladesh has for years run a successful domestic sterilisation programme, offering 2,300 taka ($28) and a traditional lungi garment to each man who agrees to undergo the procedure.
Every month 250 people undergo sterilisation in the border town of Cox's Bazar.
But performing the permanent procedure on non-Bangladeshi nationals requires final approval from a committee headed by the health minister.
The idea is particularly contentious given the sensitivity of the issue in Myanmar. The widespread perception that the Rohingya population is mushrooming is a key source of the tensions that have spiralled in recent months.
No official data is available on birth rates among the Rohingya, who are excluded from the census in Myanmar.
But many of the ethnic Rakhine Buddhists accused of taking part in attacks on Rohingya villages that have driven hundreds of thousands into Bangladesh say they fear being displaced by the Muslim minority.
The Rohingya face official restrictions on the number of children they can have in Myanmar, although this has not been widely enforced.
Rights activists working in the camps in Bangladesh said some believed pregnancy provided protection against rape or other attacks in Myanmar, where the military has been accused of sexual violence against Rohingya women and girls.
"Some of them told us that if a woman was pregnant, she had less chance of being targeted by the military or attackers."
Bangladesh officials say some 20,000 Rohingya women are pregnant and 600 have given birth since arriving in Bangladesh, though this may be an underestimate as many births take place with no formal medical help.
"Sterilisation of the males is the best way to control the population," said Bhattacharjee.
"If a man is sterilised, he cannot father a child even if he marries four or five times."
https://timesofindia.indiatimes.com/world/south-asia/bangladesh-eyes-sterilisation-to-curb-rohingya-population/articleshow/61285517.cms
--------
Myanmar detains 2 reporters on assignment for Turkish state TV
October 28, 2017
Myanmar police detained two journalists working for Turkey's state broadcaster TRT and their interpreter and driver on Friday for flying a drone near the parliament compound, amid tension between the two countries over the Rohingya crisis.
The journalists - Lau Hon Meng from Singapore and Mok Choy Lin from Malaysia - were being questioned at a police station in Myanmar's capital Naypyitaw after being detained in the morning, a local police officer told Reuters.
About 25 police staged an evening raid on the Yangon house of their Myanmar interpreter, well-known local reporter Aung Naing Soe, seizing his computer memory sticks and searching his documents.
More than 600,000 Rohingya Muslims have fled majority-Buddhist Myanmar for neighbouring Bangladesh since security forces responded to Rohingya militants' attacks on August 25 by launching a crackdown.
In early September, Turkish President Tayyip Erdogan said the death of the Rohingya in Myanmar constituted a "genocide" aimed at Muslim communities in the region.
Shwe Thaung, an officer from the Naypyitaw police station No 1, where the four were being detained, confirmed the basic facts of the incident but declined to elaborate, including on whether any charges had been filed, citing an ongoing investigation.
"We are still investigating and can't say more than that," Shwe Thaung said.
Myanmar state broadcaster MRTV said the journalists did not have permission to film the parliament with a drone. It showed their journalist visas and said the ministry of foreign affairs had informed the Singaporean and Malaysian embassies about the matter.
Turkish state broadcaster TRT could not immediately be reached for comment.
Several journalists in Myanmar have been arrested this year, leading rights groups to warn that the gains made in press freedom since the end of military rule risk being reversed under the rule of national leader Aung San Suu Kyi.
Local journalist Aung Naing Soe has worked with many international media on the country's transition to democracy after nearly five decades of military dictatorship.
His mother Thandar told Reuters police searched the house for computers and papers and asked for identification documents, and took Aung Naing Soe's memory sticks. The police also tried but failed to open his computer, she said.
"I asked them to show me the search warrant. But the police said they didn't need to do that because they were not searching for drugs," Thandar said.
An administrator from Yangon's Mingalar Taung Nyunt district, Ye Win Tun, who took part in the raid, confirmed that the police did not have a warrant but also said they did not need one.
"The search warrant would be necessary if they were searching for drugs or illegal card games, but in this instance it's OK if the local administrator is there," said Ye Win Tun.
Full report at:
http://www.thedailystar.net/rohingya-crisis/myanmar-detains-2-reporters-assignment-turkish-state-tv-trt-1482931
--------
'Consistent' pattern of crimes against Myanmar's Rohingya, UN experts say
October 27, 2017
Three United Nations human rights experts concluding a first fact finding mission in Bangladesh have said that they were "deeply disturbed" by accounts of killings, torture, rape, arson and aerial attacks reportedly perpetrated against the Rohingya community in Myanmar.
More than 600,000 Rohingya, a Muslim minority in Myanmar, have fled to Bangladesh since 25 August, when Myanmar forces began the so-called "clearance operations" following alleged armed attacks on security posts. More than half that number are children. Although the total number of deaths is unknown, it may turn out to be extremely high.
The UN Human Rights Council appointed the Fact-Finding Mission last March to "establish the facts and circumstances of alleged human rights violations by military and security forces, and abuses, in Myanmar, in particular in Rakhine State". If the Mission concludes that there have been violations, it will seek to ensure full accountability for perpetrators and justice for the victims.
"We are deeply disturbed at the end of this visit," said Marzuki Darusman, former Indonesian Attorney-General and human rights campaigner, who chairs the Fact Finding Mission. "We have heard many accounts from people from many different villages across northern Rakhine state. They point to a consistent, methodical pattern of actions resulting in gross human rights violations affecting hundreds of thousands of people."
Expert Radhika Coomaraswamy, former Special Representative of the UN Secretary-General on Children and Armed Conflict, said the misery and despair she witnessed in the camps had left her "shaken and angry. The accounts of sexual violence that I heard from victims are some of the most horrendous I have heard in my long experience in dealing with this issue in many crisis situations," she said. "One could see the trauma in the eyes of the women I interviewed. When proven, this kind of abuse must never be allowed to go unpunished."
While in Bangladesh, the experts interviewed Rohingya victims in the Kutapalong, Nayapara and Balukhali camps and held consultations with government officials, diplomats and NGOs. In addition teams of human rights officers, dispatched by the Fact Finding Mission, have been in Bangladesh for many weeks conducting comprehensive interviews with those who fled from Rakhine state.
The Mission has applied to the Myanmar government for access to Myanmar. It seeks the views of the Government and the military on what has happened and why, and wishes to conduct inquires inside Rakhine state itself. However, access to the country has not yet been granted, without which it becomes more difficult – though not impossible – to establish the facts. For example, whether the armed attacks on military posts actually occurred, as the Government claims, can only be established when the government presents the information that has led it to draw this conclusion.
The third expert, Christopher Sidoti, an Australian international human rights specialist, said the visit to Bangladesh also focused on the future of the Rohingyas. The United Nations and many governments have called for their return to Myanmar. "They must be allowed to return home," Sidoti said. "But any repatriation must be voluntary and can only take place after the establishment of effective mechanisms to ensure their safety and protection. That may require the placement of international human rights monitors in Rakhine state."
Full report at:
http://dev.thedailystar.net/rohingya-crisis/consistent-pattern-crimes-against-myanmar-rohingya-refugee-un-unhrc-experts-1482613
--------
Sources confirm deteriorating Haqqani network and Pakistan relations
Oct 27 2017
The relations between Pakistan and the notorious Haqqani terrorist network have started to deteriorate amid rising US pressures and recent political and security developments, it has been reported.
Pakistan and Afghan officials privy of the development have said the relations between the network and Islamabad have deteriorated after Washington increased pressures on Pakistan to take actions against safe havens of the terror groups in its soil.
A Pakistani politician with intimate knowledge of Islamabad's decade-old covert support for the Afghan insurgent group has confirmed to Gandhara that the relations between Haqqanis and Pakistan have deteriorated.
"Definitely there are strains in the relationship between Rawalpindi and the Haqqani network," the source speaking on the condition of said.
Quoting key interlocutors in Pakistan's western Federally Administered Tribal Areas, the politican further added that tensions between the network and Islamabad spurred by Islamabad's repositioning after Washington's demand to end militant sanctuaries on its territory.
"Rawalpindi wanted to stagger the network's operations across the border to avoid U.S. retaliation," he said.
Accordign to the politician, the Haqqanis were also roiled over Pakistan's recent rescue of North American hostages because they had wanted to exchange them for their own imprisoned militants.
An Afghan official privy of the developments also confirmed the reports of the deteriorating relations however warned against reading recent developments as proof that Islamabad would abandon the network it has cherished as an ally through cycles of Afghan war since the 1970s.
Full report at:
http://www.khaama.com/sources-confirm-deteriorating-haqqani-network-and-pakistan-relations-03725
--------
Taliban and Haqqani network still able to operate from Pakistan: US
Oct 28 2017
Washington has said the Taliban group and the notorious Haqqani terrorist network still retain the ability to operate from Pakistan.
Acting Assistant Secretary for South and Central Asian Affairs and Acting Special Representative for Afghanistan and Pakistan Alice G. Wells told reporters on Friday that "We believe that the Taliban leadership and the Haqqani Network still retain an ability to plan, to recuperate, and to reside with their families in Pakistan. The Quetta and Peshawar leadership councils of the Taliban have their names for a reason."
Wells further added "And what we saw in 2014 was we saw Pakistan make a strategic decision to defeat the terrorist groups that were targeting the Government of Pakistan. And with great loss of life, great courage, great vision about what needed to be done, Pakistan has fought that battle and now has regained control and sovereignty over the FATA territories."
" We'd like to see the same strategic commitment brought against other militant groups, whether they're – that are operating or have used Pakistan's territory, whether they are directed against India or directed against Afghanistan," she added.
This comes as the Afghan and US officials have long been insisting that the leadership councils of the Taliban and Haqqani terrorist network are based in the key cities of Pakistan, including Peshawar and Quetta, from where they plan and coordinate deadly attacks in Afghanistan.
Full report at:
http://www.khaama.com/taliban-and-haqqani-network-still-able-to-operate-from-pakistan-us-03727
--------
China reacts at mounting US pressures on Pakistan regarding terror safe havens
Oct 28 2017
The government of China in its reaction to the mounting US pressures on Pakistan for the elimination of the terror safe havens has said the international community must recognize the sacrifices of the country in the fight against terror.
A spokesperson for the ministry of foreign affairs of China Geng Shuang told reporters on Thursday "As we said multiple times before, Pakistan is at the forefront of the counter-terrorism efforts."
Shuang further added "For many years, it has made positive efforts and great sacrifices for combating terrorism and made important contributions to upholding world peace and regional stability."
"We believe that the international community should fully recognize Pakistan's counter-terrorism efforts," Shuang said, adding that the Chinese side supports the international community in enhancing the international counter-terrorism cooperation and forming synergy. We welcome the Pakistan and the United States' counter-terrorism cooperation on the basis of mutual respect and their joint commitment to the security and stability of the region and the world.
This comes as Washington has increased pressures on Pakistan regarding the safe havens of the terror groups using the Pakistani soil for the attacks, mainly in Afghanistan, carried out by the notorious Haqqani terrorist network.
The United States Secretary of State Rex Tillerson on Tuesday visited Pakistan and met with the top Pakistani officials, including Prime Minister Shahid Khaqan Abbasi and reiterated President Trump's message regarding the increased efforts needed by Pakistan to eradicate the militants and terrorists from its country.
"The Secretary reiterated President Trump's message that Pakistan must increase its efforts to eradicate militants and terrorists operating within the country," the Departmetn of State said in a statement.
Full report at:
http://www.khaama.com/china-reacts-at-mounting-us-pressures-on-pakistan-regarding-terror-safe-havens-03726
--------
As Rohingya crisis prolongs gap between needs and response deepens
27 October 2017
As 145 million people, are in immediate need humanitarian assistance around the world the United Nations has appealed this year for the record funding of $24 billion to meet the needs.
United Nations Under-Secretary-General for Humanitarian Affairs, Mark Lowcock told Al Arabiya's New York Bureau Chief, Tal al Haj, that the gap between the needs and the response is growing.
"The response, as of late October, is also a record response. 11 or 12 billion dollars," he said. "So what we in United Nations Office for the Coordination of Humanitarian Affairs (OCHA) need to do, is the same thing that the whole of the humanitarian system needs to do, seek greater support and help from everybody".
Lowcock applauded the solidarity from Muslims across the world and the Middle East in supporting the persecuted Rohingya Muslims of Myanmar.
"I have had detailed discussions with my friend and colleague, Dr Abdullah al-Rabeeah, who runs the King Salman Relief Center, Saudi Arabia being an important contributor to these relief efforts. But there are many other examples of philanthropic organizations, as well as governments and individuals in the Middle East and Muslim countries contributing, as well as western countries, and western families and western individuals," he said.
Lowcroft said that in Myanmar he heard stories directly from refugees who saw family memebrs being shot in front of their eyes, raped, and subjected to sexual violence.
"These are atrocious crimes that are being committed, and as I say I've worked on these issues a long time, but this is very, very shocking what's happened. And there needs to be redress and accountability, but there also needs to be help for these people, arriving with nothing, destitute, traumatized in Bangladesh," he said..
Below is the Q and A interview aired on Fridat October 27 on 'Diplomatic Avenue' with Mark Lowcock, United Nations Under-Secretary-General for Humanitarian Affairs and UN Emergency Relief Coordinator.
In your experience how do you equate the ongoing Rohingya crisis in Myanmar?
So, i have been working on these humanitarian crisis pretty much the whole of my adult life, since i was a young man, my first job 1984-1985 was dealing with the famine in Ethiopia, I've seen wars and floods, and typhoons , and hurricanes, and volcanoes, and every manner of natural and man-made disaster.
There is something very heart wrenching and tragic about the Rohingya story. A community of people, who for generations, have been persecuted and harassed, where they come from, the poorest members of their national society, now forced to flee, at gunpoint with their villages burnt behind them, i met people suffering deep trauma , but also people arriving with nothing.
So this is not just the fastest growing refugee crisis in the world, it is one of the most heart rending. When you listen to people's stories, even somebody who's been doing this difficult challenging work for as long as i have, you cannot fail to be moved by the human impact.
Your visit to Bangladesh, was in October, this month, yet the international organization for migration is saying that more than 2,000 Rohingya refugees everyday pass the border area, into safety, into Bangladesh. Is there an end in sight?
As we speak today, the number of people who have fled since 25 august, approaches 600,000. No one knows exactly how many Rohingya are left in Myanmar, but it runs into the hundreds of thousands.
Originally, people were forced out fleeing, as their villages were burnt behind them, we have then seen a phase in which people on the verge of starvation , have been crossing the border. Now what we're hearing from inside Rakhine State is enormous fear and intimidation, because the remaining Rohingya are often in communities much bigger than theirs, who are not of their background. So people feel intimidated in larger populations who are antagonistic towards them.
So I am afraid, I cannot say, as i sit in your studio today, I cannot say that i can see an end to this in sight. What needs to happen is a cessation of the violence, there needs to be unhindered humanitarian access, for all the humanitarian agencies, and then there needs to be a proper, credible process, for which the government of Myanmar has to take responsibility to put in place the conditions for people to be able, if they want to, when it's safe, when it's voluntary, to go back.
Why would we put faith in the government of Myanmar when they are the perpetrators of such atrocities, of more or less, ethnic cleansing, of getting these people to leave, why would we have faith in them to ensure safe return to their homes?
It is their responsibility to put in place the conditions that we do believe will enable people to be treated with dignity and respect, as and when they want to go back -
And safety ?
And safety yeah. So it's the responsibility of the government of Myanmar to do that. I sat under shelters, under plastic sheeting with dozens of women, children, men, who have fled, there are no, under no circumstances should they be asked to return unless they want to. So, they need to be persuaded by the actions of the authorities in Myanmar that they will be accepted and that they can resume a decent life. Because they are entitled to resume a life in the place they come.
I'm sure you talked to many of them while you were there, you took the chance to take your time and listen to their stories, and I'm sure you believe it's going to be difficult after what they've seen and the crimes committed against them, to convince them to go back. When you left, how did that affect you as a human being?
Well i heard stories, sitting under a plastic sheeting, for example with 20 a group of 24 women, i heard stories, from them, directly from them, of their husbands, fathers, and sons, being shot in front of their eyes, of them being raped, and subject to the most brutal atrocious sexual violence, of being forced to flee as their villages burnt behind them.
These are atrocious crimes that are being committed, and as I say I've worked on these issues a long time, but this is very, very shocking what's happened. And there needs to be redress and accountability, but there also needs to be help for these people, arriving with nothing, destitute, traumatized in Bangladesh.
And I want to pay tribute to the government of Bangladesh, to the people of Bangladesh, to the NGOs of Bangladesh, to all Bangladesh's institutions, for the welcome they've offered, the solidarity they showed. It is incumbent on the wider international community, to show equal generosity, to support Bangladesh, which is not a rich country, the area where the refugees have arrived is congested and itself needs support for development. The wider world must help Bangladesh to reinforce their generosity and welcoming the Rohingya refugees.
Most of the refugees, they are here, they are women and children. You spoke to the women; did you speak to any children?
I did speak to children in some tragic circumstances, i met an 11 year old boy, in a UNICEF therapeutic healing center, cradling in his arms, this little 11 year old boy, cradling his two and a half year old sister. A little girl suffering from severe acute malnutrition.
The boy's mother wither her four children started a journey of 9 days to flee from Myanmar and reach Bangladesh, the mother tragically died on the journey. This little boy, 11 years old, is now in sole charge of his 4 younger brothers and sisters. There are many stories like that; that you hear if you sit with these people and listen to what's happened to them.
The UN is now appealing for 434 million dollars, to cover the needs of potentially up to 1.2 million people between September and February. As of the 20th of October the un had received 117 million dollars, so that's a significant increase in what you, you- saw earlier. On the 23rd of October, the un has held a pledging conference in Geneva to raise more money and we are encouraged by the response from generous donors and generous NGOs and individuals around the world.
But the needs of these people are acute and substantial and we still need to raise more funds to support them. It would be a double tragedy; a repeated catastrophe if these people having been forced out are not now well looked after. The conditions they are living in are very very difficult, there's a risk of disease, the facilities are poor, they need everything. So it really is incumbent on the wider world to show maximum generosity and to respond as fully as possible to the UN appeal.
Do you see the Arab and Muslim countries forthcoming in their donations towards the Rohingya in Bangladesh?
I know there's a lot of solidarity between, from Muslims across the world, including across the whole of the middle east, and i have spoken to lots of my counterparts and officials in Arab countries and Muslim countries.
Our event on the 23rd of October, co-hosted by the government of Kuwait, for example. I have had detailed discussions with my friend and colleague, dr. Abdullah al-Rabeeah, who runs the king Salman relief center, Saudi Arabia being an important contributor to these relief efforts. But there are many other examples of philanthropic organizations, as well as governments and individuals in the middle east and Muslim countries contributing, as well as western countries, and western families and western individuals -
And the NGOs?
And the NGOs play a crucial role.
How much of your aid is reaching, are you reaching, 50%, 60%, 70%, is there much more to be done by the UN?
We are reaching a very high proportion of people with food, we are reaching a very high proportion of people with shelter, we got a lot more to do to put in place appropriate sanitation facilities. We need to do more to deal with peoples' healthcare needs. We have done a big vaccination program against measles, against polio, against cholera, but there's more to do on the health side.
We need to do a lot more to deal with the fact that people are very traumatized and we need to be aware of the risk of gender based violence in the camps, which are very congested, and protect the people. And then especially for the children, we need to rebuild hope. So, education services are one of the things we need to scale up in the camps as well.
So there is a lot left to be done?
There is an enormous amount left to be done. Funding is the binding constraint. The more generous our funders are, the more we can do to help people.
We understand there are talks now being held between the government of Bangladesh, and the government of Myanmar on organized repatriations of refugees, how do you view that?
The UN would like the United Nations High Commissioner For Refugees to be very closely involved in all arrangements, for the registration of refugees, and anything that gets in, that gets into allowing these people, when they want to, when it is safe, when the conditions are right, to go back to their homes.
We of course welcome the initial conversations that have taken place, but the onus is really on the authorities in Myanmar to put right what they're responsible for, and there is a lot of work that they need to do to reassure the Rohingya that there will be appropriate facilities, and that they can go back to their homes, and that they can resume their lives in dignity and safety and in the way that you and i, and everyone watching your program would like to be able to live our lives.
You said in the beginning of this interview that there are hundreds of thousands, still living, the Rohingya Muslims, in Myanmar. How is the Myanmar government dealing with your requests that you presented to them for unhindered, unfettered, access to these people?
We don't have the access we want, we've been raising this repeatedly for many weeks, every now and then, we're allowed to go and look at one or two things, but that is not, that is not free, unfettered, unhindered access.
One or two aid organizations, like the international committee for the Red Cross, do have a bit more access, and we welcome that. But they say to us, they want the un to come back in as well, to play the normal role the un plays in all crises of this sort, everywhere in the world.
I would like to ask you about this position you have taken, the humanitarian chief of the united nations, what do you see as the biggest challenges for ocha and the role of your office, the humanitarian crises around the world, and how can you do more with the same resources?
Well, there's something like a 145 million people, as of today, right now, who need humanitarian assistance around the world. The un has appealed, in 2017, for record funding, $24 billion dollars to meet the needs of these people.
The response, as of late October, is also a record response. 11 or 12 billion dollars, but the gap between the needs and the response is growing. So what we in OCHA need to do, is the same thing that the whole of the humanitarian system needs to do, seek greater support and help from everybody.
Full report at:
https://english.alarabiya.net/en/features/2017/10/27/As-Rohingya-crisis-prolongs-gap-between-needs-and-response-deepens.html
--------
Europe
French soldiers target Islam militants in Mali
27 October 2017
The French military has targeted Islamist militants in northern Mali near the border with Algeria and took 15 militants "out of action", an armed forces spokesman said.
It was not immediately clear if the operation was connected to the pursuit of assailants who killed four US soldiers in an ambush on October 4 in western Niger, about 400 kilometres south.
The French operation in Abeibara took place overnight on Monday and targeted members of Islamist militant group Ansar Dine, the spokesman said.
It involved French Mirage jets, attack helicopters and forces on the ground, he added without providing details on whether any of the 15 militants targeted were killed or wounded.
France intervened in Mali to ward off an offensive by Islamist militants that began in 2012. Around 4,000 of its troops remain in the region as part of Operation Barkhane, where they work alongside around 10,000 UN peacekeepers in Mali.
The US deaths have drawn attention to counter-terror efforts in the arid Sahel region where an Islamist insurgency involving countless armed groups has been intensifying for years, regularly killing local soldiers.
http://www.defenceweb.co.za/index.php?option=com_content&view=article&id=49718:french-soldiers-target-islam-militants-in-mali&catid=49:National%20Security&Itemid=115
--------
Austria's hard right turn alarms Muslims and Jews
October 27, 2017
BERLIN
A little over a century ago, the ancestors of modern Austrians were at the vanguard of religious liberty in Europe, giving their small Muslim community the same rights as Christians or Jews.
Today, the much larger and rapidly growing Muslim population of Austria sees their country again setting the tone in Europe - but this time in a far more ominous direction.
In Sunday's election, well over half the country's voters chose parties that defined themselves by their hard-line stances on immigration, integration and multiculturalism.
The third-place finisher, the Freedom Party, campaigned on the proposition that Islam is incompatible with Austrian values and an existential threat to Europe.
The leader of the vote-topping People's Party and Austria's likely next chancellor, 31-year-old Sebastian Kurz, doesn't go that far. But he's mimicked much of the Freedom Party's rhetoric, lashing out at Muslim kindergartens, calling for rescued migrants to be sent back to Africa and promising sharply reduced benefits for newcomers.
Fearful outcome
Together, the two parties are expected to form a coalition government that leaders of the Austrian Muslim community see as a nightmare come true.
"This election result is something we feared," said Ramazan Demir, a Vienna-based imam and a leader of the Islamic Religious Community in Austria, an umbrella group. "During the campaign we saw how populists created panic. Austrians voted for them for that reason."
The Austrian results reflected anti-immigrant and anti-Muslim sentiment that has been rising across Europe in recent years. But it has been especially pronounced in Austria, a country that hundreds of thousands of asylum seekers transited at the height of the European refugee crisis. Tens of thousands - many of them Muslims fleeing war in Syria, Iraq and Afghanistan - settled in the central European nation.
The newcomers added to a fast-growing Muslim community that represented just 4 percent of Austria's population as of 2001, but has now expanded to 8 percent - or 700,000 people.
Austria was long known for its relative openness to Muslims - an outgrowth, analysts say, of a 1912 law that gave Islam official status in the Austro-Hungarian Empire and that remains on the books today, long after the empire's collapse.
In the 1960s and 1970s, guest workers were recruited to Austria from Turkey and the Balkans. The country also welcomed significant numbers of Balkan refugees in the 1990s.
But attitudes have hardened in recent years, with widespread perceptions that newcomers haven't adequately integrated. Terrorist attacks in Europe - and the departure of some 300 Austrian Muslims to Syria and Iraq to fight alongside the Islamic State - have heightened concerns. Politicians have picked up on the fears, and exacerbated them.
"They did their politics on the backs of Muslims," said Demir, who is Turkish-born. "There's never been this much Islamophobia in Austria."
Peter Hajek, an expert on Austrian public opinion, said that after initially welcoming refugees in 2015, voters grew jaded and came to see the newcomers less as legitimate asylum seekers than as economic migrants. They also began to regard Muslims in general as suspect.
"They do not really differentiate between Muslims and Islamic extremists," he said. "Nearly every Muslim seems to be dangerous."
Capitalising on emotions
Kurz, more than any other mainstream politician, managed to capitalise on those sentiments.
On the campaign trail, he boasted that as foreign minister he had stopped the flow of asylum seekers along the Balkans route by closing Austrian borders. He has promised to force Europe to do the same with the central Mediterranean route, the main path by which migrants reach the continent today.
Domestically, Kurz has championed changes to the country's laws for Muslims, including a prohibition on foreign donations for Islamic institutions and a ban on women wearing full-face veils.
He also caused a storm of controversy by commissioning a study on Islamic kindergartens, which have equal weight under Austrian law with other religious-based schools. The study found that the schools contribute to "a parallel society," and Kurz frequently cited the findings on the campaign trail.
But the study's methodology was widely questioned by academics, and Austrian media reported that Kurz's ministry had changed the findings to make them more politically advantageous.
Kurz has consistently denied that charge, and his aides bristle at the notion that he's simply copied the language and policies of the far-right. But they don't deny that he's responding to a genuine discomfort in Austrian society with multiculturalism.
Stoking fears
"Most European populations don't want to become half-Afghan or half-Syrian or half-African," said a Kurz adviser, who spoke on the condition of anonymity because he was not authorised to speak for the record. "And you have to accept it. If you don't, we'll go to the extreme far right."
But that's where some fear the country may be headed - and the fears are hardly limited to Muslims. After the vote, the European Jewish Congress called on Kurz not to pick the Freedom Party, which was founded by a former SS officer, as his coalition partner.
"Europe in general and Austria in particular should know all too well where acceptance of populist and pernicious ideologies leads," the group said.
But the overall reaction from European leaders was muted - a stark contrast to 2000, when inclusion of the Freedom Party in an Austrian government triggered sanctions from EU members.
Full report at:
http://gulfnews.com/news/europe/austria-s-hard-right-turn-alarms-muslims-and-jews-1.2114238
--------
UK MPs urge release of activist's relatives detained in Bahrain
Oct 27, 2017
Fifteen organizations and 27 MPs have called on the British government to request the release of three Bahrainis detained in the Persian Gulf country.
Sayed Nazar Alwadaei, Hajar Mansoor Hasan and Mahmood Marzooq Mansoor were arrested in March in Bahrain and their trial is due in two days.
Amnesty International, UK legal charity Reprieve as well as MPs, including Caroline Lucas and Andy Slaughter, sent a letter to Foreign Secretary Boris Johnson on Thursday, saying the three had been "ill-treated, tortured and interrogated" before being served with terrorism charges based on "coerced confessions."
They added that the trio had been arrested because they were relatives of a London-based activist Sayed Ahmed Alwadaei and his wife Duaa Alwadaei.
Sayed Ahmed Alwadaei is the head of advocacy at the Bahrain Institute for Rights and Democracy, which is a group campaigning for political change in Bahrain.
"We therefore urge your government to request Bahrain to immediately release Mr. and Mrs. Alwadaei's relatives ahead of their October 30 trial and drop all charges against them," the letter read.
It called the case "part of a pattern of abuse and harassment against human rights defenders and their families in Bahrain."
"Bahrain is punishing his innocent family as retribution for his peaceful activism," said Maya Foa, director of Reprieve.
Sima Watling, a campaigner, described the situation as "very worrying" and said, "We know these interrogations took place and they did not take place in the way they are supposed to."
"It seems to have been a targeting of Alwadaei because he is so outspoken," Watling told Middle East Eye.
Thousands of anti-regime protesters have held demonstrations in Bahrain on an almost daily basis ever since a popular uprising began in the kingdom in mid-February 2011.
They are demanding that the Al Khalifah dynasty relinquish power and allow a just system representing all Bahrainis to be established.
Full report at:
http://www.presstv.com/Detail/2017/10/27/540108/UK-Bahrain-detainees-activists-
--------
Russia: 'Many inconsistencies' in UN report on Syria sarin attack
27 October 2017
Russia on Friday criticised a United Nations report, which blamed a sarin gas attack in Syria on Bashar al-Assad's regime, with a deputy foreign minister saying it contained inconsistencies and unverified evidence.
"Even the first cursory read shows that many inconsistencies, logical discrepancies, using doubtful witness accounts and unverified evidence... all of this is still (in the report)," Deputy Foreign Minister Sergei Ryabkov told Interfax news agency.
UN report finds Syrian regime responsible for sarin attack
The regime of Syrian President Bashar al-Assad was responsible for a deadly sarin gas attack on a rebel-held town in April, a UN report found Thursday.
"The panel is confident that the Syrian Arab Republic is responsible for the release of sarin at Khan Sheikhun on 4 April 2017," stated the report seen by AFP.
More than 87 people died in the nerve gas attack on the town in Syria's northwestern Idlib province.
Horrific images from the immediate aftermath of the attack drew global outrage and prompted the United States to fire cruise missiles at a Syrian air base from which the West says the assault was launched.
Last month, UN war crimes investigators said they had evidence that the Syrian air force was behind the attack, despite repeated denials from Damascus.
Full report at:
https://english.alarabiya.net/en/News/middle-east/2017/10/27/UN-report-finds-Syrian-regime-responsible-for-sarin-attack.html
--------
Pakistan
Scholars urged to project true picture of Islam
October 28, 2017
Islamabad - A two-day international conference on 'Contemporary Women Issues and their Solution from Islamic Perspective' kicked off here the other day. Speakers urged the educationists and scholars to disseminate awareness among people about the true spirit of Islam and the level of respect it gives to the women.
The conference was organised by the Islamic Studies Department of the National University of Modern Languages (NUML) with the collaboration of Higher Education Commission (HEC). Rector International Islamic University Prof Dr Masoom Yasinzai was the chief guest of the inaugural session while Director General NUML Brig Muhammad Ibrahim, International Scholars , Deans, Heads of Departments also attended the ceremony.
Speaking on the occasion, Dr Masoom Yasinzai said that Islam is not merely a religion but a complete code of life, no other religion provides such respect and honour to the women which Islam has given to them.
He, quoting the Holy Prophet Muhammad (SAWW), said that heaven lies under the feet of the mother and he also quoted another Hadith, "The best amongst you is the one who treated well with his wife." He stressed that that's the respect and honour which Islam provides to women.
Dr Masoom said that Islam introduced veil just because of women are precious in its code and Islam also direct men to lower their eyes. There were no rights for women before Islam but Islam provides rights to women.
He was of the view that today Islam is being wrongly portrayed; it is the time to get awareness about Islam in true spirit.
The Director-General NUML, in his welcome address, thanked the honourable chief guests and guests for sparing time to attend this conference and said that it is the responsibility of the Ulema, scholars and researchers to tell the real teachings of Islam .
He thanked HoD Islamic Studies for organising an international conference on such an important topic.
He hoped that in the presence of national and international scholars participants will learn something great.
Besides Pakistan, Scholars from Malaysia, Qatar, India and USA will present their papers on the different aspects of the said topics.
http://nation.com.pk/28-Oct-2017/scholars-urged-to-project-true-picture-of-islam
--------
Pakistan and Saudi Arabia are most significant nations of the Muslim world: Imam-e-Kaaba
October 27, 2017
Imam-e-Kaaba Dr Saleh Bin Humaid has said that Pakistan and Saudi Arabia are two most significant nations of the Muslim world, Express News reported on Friday.
The Imam-e-Kaaba expressed these remarks at the conclusion of his three-day tour to Pakistan during which he was invited to attend the opening session of the federal cabinet as a special guest by Prime Minister Shahid Khaqan Abbasi.
Talking to media at the Islamabad airport, Dr Humaid said he received immense love from Pakistanis during his tour. He also expressed his pleasure for meeting with PM Abbasi and members of the federal cabinet.
Federal Minister for Communications Dr Hafiz Abdul Kareem and the acting Saudi ambassador accompanied Dr Humaid at the Islamabad airport as the latter embarked on a Saudi-bound flight.
Full report at:
https://tribune.com.pk/story/1542642/1-pakistan-saudi-arabia-significant-nations-muslim-world-imam-e-kaaba/
--------
Crises in Pakistan do not emerge, they are created: Fazl
Oct 27 2017
QUETTA: Pakistan is a country where crises are often created, they do not naturally emerge, and when that does not happen, they are invited over, said Jamiat Ulema-e-Islam Fazl's Maulana Fazl-ur-Rehman on Friday.
While addressing lawyers in Balochistan High Court, Fazl spoke about the general elections of 2018 saying all the political parties are looking forward to contesting the polls and getting a chance to rule the country. But, he added, the powers that are not involved in corrupt practices are being pushed back in the due process.
The JUI-F chief spoke about the present situation in the country, saying the entire nation is going through paranoia as people are feeling a lack of security. "Under such circumstances it would be unwise to take an ostrich approach."
Therefore, Fazl said, there is a need to strengthen democratic institutions and to create unity among them, including the establishment and judiciary. Because, he said, Pakistan is the only country where institutions are in a race to defeat each other, while other countries are treading the path of progress.
Full report at:
https://www.geo.tv/latest/164776-crises-in-pakistan-do-not-emerge-they-are-created-fazl
--------
'Freedom to express peaceful opinions is non-negotiable'
OCTOBER 28, 2017
Lahore: "The attack on daily The News' journalist Ahmad Noorani is extremely worrying both as the latest episode in a series of attacks on media in Pakistan and in its brePublished in Daily Times, October 28th 2017.athtaking audacity," Human Rights Watch country director Saroop Ijaz said on Friday.
In his comments shared with Daily Times, Ijaz said the chilling effect of this and similar past attacks was leading to a situation where the space for dissent in Pakistan was shrinking rapidly. "One need not agree with Ahmad Noorani on all or even most issues to condemn such a direct, violent attack on free expression. Free expression in Pakistan has been under threat and attack from militant groups, government agencies, right-wing political parties and in some cases by media houses and personnel themselves. The primary responsibility lies with the government to protect journalists and effectively investigate any attacks, holding the perpetrators accountable," he said.
Ijaz also highlighted the pressing need for a larger conversation within and outside the media regarding demonising of opponents and incitement to violence using religious and 'hyper-nationalist' rhetoric on grounds of political views. "Violence or the threat of it is not a legitimate tool to deal with difference of opinion. Freedom of expression should not be treated as a strategic argument for only when it suits a media house, person or political party, it should be the fundamental norm of a free, vibrant and democratic society. Safety of journalists and the freedom to express peaceful opinions is not negotiable and is the fundamental responsibility of the government," he said.
He said that the authorities should realise that punishing peaceful dissent would cause greater damage to their image and that of the country than the criticism itself. "Ahmad Noorani's case should rightly be a 'test' case and the perpetrators should be held accountable after a transparent, immediate and effective investigation," he said.
In her statement shared with Daily Times, International Commission of Jurists Pakistan representative Reema Omer noted that violent attacks against journalists by 'unknown perpetrators' were becoming all too common in Pakistan. They illustrate not only the insecure environment in which journalists operate but also have a chilling effect on freedom of expression in the country, she said.
"Disturbingly, those responsible have been held to account in only a handful of cases. The authorities must urgently address the near-absolute impunity in such cases and bring perpetrators – whether state and non-state – to justice. Failure to do so would only embolden perpetrators and make journalists even more vulnerable," Omer said.
Full report at:
https://dailytimes.com.pk/131231/freedom-express-peaceful-opinions-non-negotiable/
--------
Southeast Asia
Islamic schools must get Muis approval before introducing new religious textbooks
OCT 27, 2017
SINGAPORE - Islamic schools must now get approval from Singapore's top Islamic authority before introducing any new religious textbooks in their classrooms.
This comes after the Islamic Religious Council of Singapore (Muis) "uncovered the use of problematic texts and materials" in some Islamic schools, said Mufti Fatris Bakaram on Friday (Oct 27) when he announced the new move.
The new rule covers not just the mosques and madrasahs, but also religious teachers who use their offices or homes to teach Islam to non-family members on a regular basis.
The examples of the books with problematic teaching include those that say that "Muslims living in a majority non-Muslim society must maintain a feeling of enmity and animosity towards the non-Muslim", said Dr Fatris, the top Islamic scholar in Singapore. "Many of these materials unfortunately were sourced from overseas without any due care to review the materials contained in such books or publications," he said.
"We must take a firm stand on the kind of teachings that should not be allowed in our context," he added.
He said Islamic schools will be barred from using books and literature on such teaching.
These schools will also have to "work with Muis if they wish to introduce any new books into their curriculum", he said, adding: "This (new requirement) will be institutionalised henceforth."
There were previous instances where religious teachings that promoted intolerance surfaced in Singapore.
In April, a chief imam of a mosque was charged in court, fined $4,000 and repatriated for committing an act that was prejudicial to the maintenance of harmony between religious groups.
The Indian national had in January during a mosque sermon recited a prayer in Arabic which said: "Grant us help against the Jews and Christians." The additional prayer he read was not from the Quran, but an old Arabic text originating from his village in India.
In August last year, the Dhaka Tribune, an English newspaper in Bangladesh, reported that books spreading radical teachings were being distributed to Bangladeshi workers in Little India.
Dr Fatris revealed that Muis had stopped some foreign preachers from speaking in Singapore because their teachings had called for non-Muslims to be subservient to Muslims, and making multi-cultural societies exclusive to Muslims, among other things.
He warned that while Muis may be able to control the content of books in religious schools, "the ideas and teachings of such speakers (who teach intolerance) can still be accessed through other means, either online or abroad, when Singaporeans travel for study, work or on leisure."
It is thus important for the Muslim community to be resilient so that it does not get easily influenced by such "unfounded and irrelevant ideas, however charismatic the preacher(s) may be", he added.
Religious leaders and schools play an important role in building resilience, he added.
On Friday, Dr Fatris presented certificates to 193 Islamic religious schools that are now registered under the Asatizah Recognition Scheme (ARS) that became compulsory from January this year.
The scheme requires both Islamic religious teachers who conduct lessons and the schools where lessons are held to be registered with Muis. There are more than 3,000 religious leaders under the ARS.
Dr Fatris also announced a new Basic Certificate for Quranic Teachers course, which will help around 700 teachers qualify for the ARS after they complete it.
http://www.straitstimes.com/singapore/islamic-schools-have-to-get-muis-approval-before-introducing-new-religious-textbooks
--------
Indonesian Law Makes It Easier to Disband Extremist Groups, but Could Undermine Civil Liberties
27 October 2017
Indonesia's House of Representatives has passed a presidential decree into law that empowers the government to disband organizations even without a prior court order, amid warnings from legal experts and human rights activists that it puts civil liberties at risk.
President Joko Widodo (Jokowi) had issued the suggested amendment to Law No. 17/2013 on Civil Society Organizations on July 10, 2017. It outlaws groups which violate or threaten to undermine the pluralist state ideology known as Pancasila.
Jokowi said this is necessary to preserve national unity and diversity amid the growing influence of hardline Islamic groups.
Indonesia is home to the biggest Muslim population in the world and boasts of promoting a moderate view of Islam. But in recent years, certain organizations have been aggressive in enforcing their intolerant doctrines, which has raised fears about the spread of religion-based discrimination.
In particular, the government wanted to ban groups like the Hizbut-Tahrir Indonesia (HTI) which aims to establish a caliphate in the country. HTI was one of the groups that mobilized tens of thousands of its followers and succeeded in its call of deposing the Christian governor of Jakarta, who was accused of disrespecting Islam. Ahok, the former governor of Jakarta, is an ally of Jokowi.
While many secular groups and human rights activists support the action of the government against HTI, they have strongly expressed their concern about the impact of the new regulation on other groups in the country. They pointed out that the new regulation has given the executive broad powers and too much discretion to decide which groups are deemed a threat to national unity. They added that the decree undermines civil liberties and other constitutionally guaranteed rights.
The Jakarta Post published an editorial warning against "resurrecting the ghost of authoritarianism"
The new law gives the government a blank check to outlaw any organization or group it pleases on the grounds that their platforms or activities run counter to the state ideology or the Constitution.
There is no guarantee the current or future governments will not be tempted to exercise the new power to quell critics or opposition using the pretext of national security.
Indonesia was ruled by General Suharto from 1965 to 1998 who was accused of violating the rights of thousands of Indonesians.
The Indonesian Legal Aid Foundation reviewed the law and concluded that it "perpetuates a multi-interpretation article on blasphemy" which could result into the criminalization of activities that are deemed a threat by those in power.
Usman Hamid, director of Amnesty International Indonesia, reminded the Jokowi government that there are better alternatives to combating extremism:
There are many ways for the Indonesian government to combat radicalism and defend social cohesion. Removing almost all meaningful legal protections of freedom of association is not the way to do that. Indonesia's pluralist politicians and civil society are understandably deeply antagonistic towards the anti-democratic mission of groups like Hizbut Tahrir Indonesia. So are we. But we should recognise that the same laws that protect HTI from arbitrary state action are the ones that protect the forces of democracy and human rights as well.
Scholar Deasy Simandjuntak questioned the appropriateness of the approach adopted by the government in dealing with groups like the HTI:
The Indonesian government is walking on thin ice as it navigates between the need for stability and security on the one hand, and its democratic commitment to ensuring political freedom for all Indonesians on the other.
The rise of intolerance does call for stronger government intervention in curbing the growth of hardline groups. However, the question remains whether an expansion of powers that gives the Indonesian government close to unfettered discretion to define which groups to sanction is the best way forward.
Full report at:
https://globalvoices.org/2017/10/27/indonesian-law-makes-it-easier-to-disband-extremist-groups-but-could-undermine-civil-liberties/
--------
Philippine Mobile Phone Trader 'Collected Funds' for Marawi Attackers
Oct 28 2017
Manila. Philippine security forces have arrested a mobile phone trader suspected of collecting funds to help finance pro-Islamic State militants who took over a southern city for five months, police said on Friday (27/10).
Rasdi Malawani, 42, was paraded in front of the press a day after security forces raided his home in Manila's northern suburbs, where a rocket-propelled grenade and a pistol were seized, Manila police chief Oscar Albayalde said.
Malawani was not allowed to speak to reporters and no defense lawyer was present.
The military on Monday declared victory over the Maute group, which seized control in Marawi City on May 23, after killing the last 40 remaining militants.
More than 1,100 people, including 165 soldiers, were killed in the conflict.
Malawani is the brother-in-law of Maddie Maute, one of the Maute brothers who planned and carried out the Marawi attacks, according to police. They said he had given about 300,000 pesos ($5,800) a month for four months to his sister, Lily.
The funds were collected from dozens of tenants of Salaam Bazaar, a mobile phone, accessories and electronic market owned by Farhana Maute, the jailed family matriarch, in a shopping mall in Quezon City, police said. Malawani had been running the business for her.
"He is facilitating terrorist financing," Albayalde said. "He is based here in Manila and is not involved in the fighting. He is considered a supporter and sympathizer."
President Rodrigo Duterte, in a speech before an association of professionals late on Thursday, warned of possible retaliation from militants after the military's victory in Marawi.
"Retaliation and vengeance are not far-fetched," Duterte said. "May I just remind you to be vigilant and always be aware that extremism is the problem of the planet today."
Full report at:
http://jakartaglobe.id/international/philippine-mobile-phone-trader-collected-funds-marawi-attackers/
--------
Mideast
Israeli settlement expansion undermine peace: Arab League chief
Oct 27, 2017
The Arab League chief has censured Israel's plan to build new settler units in occupied East Jerusalem al-Quds, saying such land grab policies, which defy UN resolution, undermine peace.
The East Jerusalem al-Quds municipality issued permits on Wednesday to add 176 units in Israel's Nof Zion settlement, surrounded by the Palestinian district of Jabal Mukaber.
Responding to the move, Arab League Secretary General Ahmed Aboul Gheit said during a press conference on Thursday that the Tel Aviv regime had to choose between settlement expansion and peace.
He said the planned settlements were in breach of the United Nations Security Council 2334, which calls on Israel to "immediately and completely cease all settlement activities in the occupied Palestinian territories, including East Jerusalem" al-Quds.
While Palestinians consider East Jerusalem al-Quds as the capital of their future state, the Israeli regime regards the whole of Jerusalem as its indivisible capital.
Last week, Israeli officials approved the construction of more than 2,600 additional units in settlements across the West Bank as well.
The announcement was met with criticism from the European Union, which warned that any settlement activity pushed farther back the prospect of a lasting peace.
EU urges Israel to halt new settlement plans
Netanyahu pledges $250mn for settlements
Meanwhile, Israeli Prime Minister Benjamin Netanyahu said Wednesday that he would set aside 800 million shekels ($230 million) for infrastructure projects within the settlements.
During a meeting with settlement authorities, he said the money would be spent on improving security in the projects and building new roads that connect them.
The decision followed a protest in front of the PM's office by some settlers, who complained about what they called lack of security.
About 600,000 Israelis live in over 230 illegal settlements built since the 1967 occupation of the Palestinian territories of the West Bank and East Jerusalem al-Quds.
The Israeli anti-settlement group, Peace Now, says that the Israeli regime "has opened all the floodgates when it comes to settlement developments within Palestinian neighborhoods."
The activities, considered illegal under international law, have been accelerated under US President Donald Trump, who has offered unconditional support to Israel ever since taking office in January.
http://www.presstv.com/Detail/2017/10/27/540035/Arab-League-Aboul-Gheit-Israel-settlements-Palestine-Netanyahu
--------
Gaza security director survives assassination attempt
27 October 2017
The Director General of Internal Security in the Gaza Strip Major General Tawfiq Abu Naeem survived an assassination attempt on Friday.
An explosive device placed on his car detonated in what is belived to be an attempt on his life, according to security sources.
The Hamas movement security chief slightly injured by the explosion but was taken to hosp[ital. and appears to be in good health.
https://english.alarabiya.net/en/News/middle-east/2017/10/27/Gaza-security-director-survives-assasination-attempt.html
--------
Missile fired from Yemen at civilian populated area in Saudi Arabia
27 October 2017
Spokesman of the Arab Coalition to support legitimacy in Yemen, Colonel Turki al-Maliki, stated that on the early hours of Friday morning a ballistic missile from Yemen was fired towards the Kingdom's southern border.
Colonel al-Maliki said that the missile was directed at the southern border village of Najran targeting a civilian populated area.
The missile landed on a residential complex inhabited by resident workers. A fire at the site was put out leaving extensive property damage and only one minor injury to a worker was registered.
Full report at:
https://english.alarabiya.net/en/News/gulf/2017/10/27/Missile-fired-from-Yemen-at-civilian-populated-area-in-Saudi-Arabia.html
--------
Yemen army advance towards Saada after clashes with Houthi militias
27 October 2017
"All roads lead to Saada" was the slogan the Yemeni army raised as they continue to make advances at the border governorate of al-Jawf, a Houthi stronghold.
Military sources confirmed that the recent advances made by the Yemeni army against the Houthi militias will enable them to join the front in Saada.
This will further tighten the grip on the Houthis who left the province towards Sanaa to control the capital with their ally, ousted President Ali Abdullah Saleh.
Since taking control of the capital, the Houthis and their allies lost large areas that were under their control in Yemen.
https://english.alarabiya.net/en/News/gulf/2017/10/27/Yemen-army-advance-towards-Saada-after-clashes-with-Houthi-militias.html
--------
Iraqis' resistance against terror increased their power: Iran's Larijani
Oct 26, 2017
Iran's parliament speaker, Ali Larijani, says the Iraqi people's battle against terrorists has made them stronger and proved to the world that nobody can take any aggressive action against their country.
"The Iraqi nation's resistance against terrorists showed to the world that Iraq is powerful and nobody can invade it," Larijani said at a meeting with Iraqi Prime Minister Haider al-Abadi in Tehran on Thursday.
The top Iranian parliamentarian said the Iraqis "cut the hand of terrorists" from their country and managed to prevent its disintegration "by taking necessary measures."
Referring to the US and Israeli moves in Iraq, Larijani said, "They pursue certain objectives the most important of which is to prevent the presence and activities of the popular armed forces, because they want to damage the power of Muslims by doing this."
Abadi, for his part, said the main factor, which led Iraq to victory, was the unity among all Iraqi people, noting that even the recent crisis in northern Iraq and the secession vote in the Iraqi Kurdistan Region failed to weaken that unity.
According to the Iraqi constitution, he added, the central government is responsible for maintaining the security of border regions and Iraq is a united and integrated country.
Touching on the annihilation of terrorists in Iraq, Abadi said Baghdad was trying to restore stability to the region, so that, displaced people could return to their homes.
Earlier on Thursday, the Iraqi premier met with Leader of the Islamic Revolution Ayatollah Seyyed Ali Khamenei and President Hassan Rouhani in Tehran.
Over the past three years, the Iraqi army and allied volunteer fighters have been leading a major operation to rid the country of Daesh Takfiri terrorists. At Baghdad's request, Iran has been providing military advisory assistance to Iraq in its counter-terrorism campaign.
Iraq recently witnessed simmering tensions over a controversial referendum on the secession of the Kurdistan Region, which was only supported by Israel.
The Kurdistan Regional Government held the plebiscite on September 25 in defiance of strong objection from Baghdad and Iraq's neighbors, particularly Iran and Turkey. The critics warned that the vote complicated the security situation in the Arab country. The Iraqi government responded to the referendum by taking a number of punitive measures, including taking back positions held by Kurdish forces since 2014, when they joined the fight against Daesh terrorists.
Full report at:
http://www.presstv.com/Detail/2017/10/26/539979/Iran-Ali-Larijani-Iraq-Haider-Abadi
--------
North America
Mexico's vibrant Muslim community living in the Maya heartland
Oct 27, 2017
A trip to Mexico's indigenous Maya heartland showed me how a vibrant Muslim community had sprung up in this predominantly Roman Catholic country.
In the southern state of Chiapas, home to a lush mountainous landscape, I photographed members of a small Muslim community made up of hundreds of mostly indigenous Tzotzil men and women, many of whom converted to Islam from Catholic or other Christian denominations.
The Muslim men here are distinguished by their prayer caps, or kufis, and the women by their hijabs which take the form of traditional Maya shawls.
Locals say the conversions to Islam here began in the late 1980s, around the same time Mexico's Zapatista movement was gaining traction in Chiapas, as institutions including Christianity and capitalism came under increasing criticism.
According to the last census, some 83 percent of Mexicans are Catholic. And although Muslims make up less than 1 percent of Mexico's 120 million population, a disproportionate number are indigenous clustered in and around San Cristobal de las Casas, a highland city in Chiapas that mixes both Maya and Spanish identity.
"People gave us a weird look when we converted, they thought we were terrorists and were scared of us," said Mustafa, a member of the nearby Ahmadia community. "But with the passage of time and our own actions, that opinion has changed," he added.
Umar, an indigenous former evangelical pastor, converted to Islam in the late 1990s and now serves as a bridge between local Christians and Muslims.
"Ours is a monotheistic religion," he said. "But we don't worship saints."
I later met 55-year-old Mohamed Amin who invited me to his home, offering me cookies and tea. He showed me where he prays five times a day and introduced me to his family. He asked me if I believed in God and I said no. That did not appear to bother him.
He went on to explain the main reason behind his conversion to Islam.
"I like to be clean and change my clothes," he said. "This is a clean religion and that's what originally drew me to it."
http://www.independent.co.uk/news/world/americas/mexico-muslims-maya-heartland-chiapas-tzotzils-islam-catholic-converts-a8022711.html
--------
American Who Joined, Escaped Islamic State Gets 20 Years
Oct. 27, 2017
ALEXANDRIA, Va. (AP) — More than 100 people in the U.S. have been charged with trying to help the Islamic State, or trying to join it, but Mohamad Khweis stood out because he succeeded.
Khweis, 27, the only American citizen to be convicted in a U.S. jury trial of successfully joining the Islamic State overseas, was sentenced to 20 years in prison Friday.
Khweis, from Alexandria, Virginia, was convicted on terrorism charges earlier this year. Khweis traveled to Islamic State-controlled territory in Iraq and Syria in December 2015, even obtaining an official membership card. But he found life there distasteful and escaped after a few months. He surrendered in northern Iraq to Kurdish forces, who broadcast his capture around the world.
The vast majority of people charged in U.S. courts with Islamic State-related terrorism offenses ran afoul of sting operations in which the suspects thought they had made a connection with the terrorist group, only to find out that their supposed contacts were actually undercover informants or agents.
The unique nature of Khweis' crime merited a strong sentence, said prosecutor Dennis Fitzpatrick, who argued for 35 years in prison.
"This defendant executed his plan to perfection. He got into the Islamic State. He was in their machinery. He was providing himself and his services to the organization," Fitzpatrick said.
Once he made it to the Islamic State territory in late 2015, he "became the consummate utility player for the Islamic State," said prosecutor Raj Parekh. "When ISIS needed his blood, he allowed them to draw it. When ISIS needed him to cook and clean for wounded soldiers, Mohamad Khweis multitasked and filled that role as well."
One thing Khweis never did, his lawyers said, was take up arms on behalf of the Islamic State.
"While he was there, he did not fight. He did not do harm to another human being," defense attorney John Zwerling said.
Zwerling agreed with the suggestion from prosecutors that Khweis' case is unique because he is one of the few Americans to actually make it to Islamic State territory. But he said his client deserves a measure of credit for leaving the Islamic State on his own, and cooperating with authorities by providing them intelligence on the group's inner workings. He also helped authorities identify four Westerners who had left the Islamic State with intentions to do harm in their home countries.
"He provided valuable, actionable intelligence," Zwerling said. "And the government has given him zero credit for any of it."
Zwerling argued it was counterproductive to punish Khweis with decades in prison, because it sends the message to other Americans who might consider abandoning the Islamic State that they have nothing to look forward to in the U.S. but a prison cell. Zwerling and defense attorney Jessica Carmichael argued for a five-year sentence.
Khweis did not speak at Friday's sentencing hearing in U.S. District Court in Alexandria. In a letter to the court, he apologized for his actions and said, "When I arrived in Syria reality hit me. I couldn't believe what I had done and where I was at. I hated myself for making the worst decision I ever made in my life."
Despite a trial in which Khweis took the stand in his own defense, his motivations for joining the Islamic State remain a mystery. He testified that he was curious about what life was like in the Islamic State's self-proclaimed caliphate, but even his own attorneys acknowledged that Khweis' testimony was riddled with lies.
"The record is void of what motivated him, what got him to go," Zwerling said.
Khweis grew up in a middle-class neighborhood in Fairfax County, just outside the nation's capital, graduating in 2007 from Edison High School. Before leaving for the Middle east in 2015, he worked as a bus driver for the elderly and disabled in the region's Metro system. His parents emigrated from the Middle East and he grew up as a Muslim, but was not particularly religious. His parents, who attended Friday's hearing, declined to comment.
"There is no event, no instigator, no friend ... no suicidal ideation that radicalized you," Judge Liam O'Grady said before imposing his sentence, "but there is no question you did radicalize.
Full report at:
https://www.usnews.com/news/best-states/virginia/articles/2017-10-27/american-who-joined-escaped-islamic-state-faces-sentencing
--------
India
Punjab annual congregation: MHA clears visa for 1,800 Pak Ahmadiyyas for event
by Rahul Tripathi
October 28, 2017
The Ministry of Home Affairs has granted security clearance for visas to over 1,800 Ahmadiyya Muslims from Pakistan, including women, for participation in the annual congregation of the community at Qadian in the border district of Gurdaspur in Punjab. Last year, not a single Ahmadiyya Muslim from Pakistan attended the annual event due to security concerns, said Home Ministry officials. In 2015, as many as 5,000 Pakistanis took part in the congregation, they said.
The Ahmadiyya movement started from Qadian and the Jamaat's founder Hazrat Mirza Ghulam Ahmad was born and buried there. Every year, an annual jalsa for the community is organised there. The first annual congregation of the community took place at Qadian in 1891, officials said, adding that the two-day event will start on December 29 this year.
The community is estimated to have more than 170 million followers across the world and about 1,25,000 of them stay in India. In 2016, more than 14,000 Ahmadiyyas from 32 countries attended the three-day conference, said ministry officials. A senior government official said, "The security clearance for the first batch of visas was given after consultation with the Prime Minister's Office and Ministry of External Affairs. We are expected to give more visas to Ahmadiyya community from Pakistan and elsewhere to encourage them to participate in the event."
Widely perceived to be different from mainstream Islam, Ahmadi thought believes that the advent of a prophesied redeemer, as promised by certain Islamic teachings, has already happened. They believe, unlike followers of mainstream Islam, that the messiah incarnated in 1835 in the form of Mirza Ghulam Ahmad. Ahmadiyyas face persecution in Pakistan as mainstream Islam does not recognise them as Muslims. The community was constitutionally declared non-Muslim in 1974 during Zulfikar Ali Bhutto's prime ministership.
Following this, most Ahmadiyyas from Pakistan moved to England.
Sources said the Home Ministry will urge the Punjab government to provide full-proof security at Qadian following reports that several Muslim groups in India and abroad have declared the Ahmadiyyas as heretics. In 2014, officials said, 2013 Bodh Gaya blasts accused Mohd Mojibullah Ansari, who was arrested by the NIA and allegedly owed allegiance to Indian Mujahideen and Students of Islamic Movement of India, had spoken of a plan to target places associated with Ahmadiyyas in India.
http://indianexpress.com/article/india/punjab-annual-congregation-mha-clears-visa-for-1800-pak-ahmadiyyas-for-event-4910039/
--------
In a bid to solve Ayodhya issue, Sri Sri Ravi Shankar meets Nirmohi Akhara and Muslim law board members
Oct 27, 2017
Art of Living founder Sri Sri Ravi Shankar is understood to have met representatives of two groups in the Ayodhya dispute in a fresh attempt to find an out-of-court settlement to the legal case over the Babri Masjid-Ram Temple issue.
Sources said Ravi Shankar met representatives of Nirmohi Akhara and and All India Muslim Personal Law Board (AIMPLB) to discuss the legal tussle over the disputed land in Ayodhya.
Although the AIMPLB is not a party in the case, being the apex Islamic body on religious and personal matters helps it wield considerable influence over the community. The Muslim side is represented by the Uttar Pradesh Sunni Central Waqf Board, with Jafaryab Jilani – incidentally a member of the AIMPLB – as its counsel.
Representatives of both the AIMPLB and Nirmohi Akhara refused to disclose details of the meeting with Ravishankar, held in Bengaluru earlier this month. When contacted, Jilani said a few local members may have participated in the meeting without the law board's authorisation. "We have 251 members on the board, and many of them are from Bangalore. But the AIMPLB did not authorise anybody to negotiate on its behalf," he told HT over the phone from New Delhi, without confirming if the talks pertained to the Ram temple controversy.
Though Nimrohi Akhada mahant Ram Das admitted that Nagpur wing sarpanch Raja Ramchandracharya met Ravishankar to find an amicable solution to the dispute, he refused to elaborate on the outcome.
Ramchandrachrya, for his part, said the meeting was meant to establish goodwill between the two communities. "We feel that a solution should be arrived at in a cordial manner," he said.
Meanwhile, the Art of Living Foundation said that the prevailing mood on the Ram Mandir issue provides people from both the communities with an opportunity to "come together, show their magnanimity" and settle the dispute out of court. "Gurudev has been in touch with several imams and swamis, including Acharya Ram Das of Nirmohi Akhara. These discussions – not done on the behalf of any government or organisation – have brought to the fore the positive energy and willingness of leaders from both communities to move in a progressive direction and arrive at an amicable solution," it said in a statement.
There are about a dozen contestants in the court case, with six each from both the communities. The title suit, however, is being fought between the Nirmohi Akhara and the Uttar Pradesh Sunni Central Waqf Board.
Jilani claimed that former prime minister Rajiv Gandhi came closest to finding an acceptable solution to the dispute, but the Supreme Court nipped the idea in the bud. "Senior Supreme Court lawyer Siddharth Shankar Ray, acting as an intermediary in the initiative, vetted a proposal mooted by Gandhi that Muslims would give up their claim if any evidence of a 'living' temple was found at the disputed site. Under this formula, the verdict in this regard was to be pronounced by a five-member Supreme Court bench comprising Muslim, Parsi, Christian, Sikh and Hindus judges. However, the apex court turned down the idea," he said.
Full report at:
http://www.hindustantimes.com/india-news/in-a-bid-to-solve-ayodhya-issue-sri-sri-ravishankar-meets-nirmohi-akhara-and-muslim-law-board-members/story-3UUrLCkuSfSlVqD2CHW8iI.html
--------
NIA summons Hizbul chief's grandson: Family being harassed to put pressure on Salahuddin, says kin
Muzamil Jaleel
October 28, 2017
Days after the NIA arrested Hizbul Mujahideen chief Syed Salahuddin's 41-year-old son Shahid Yousuf, the agency on Friday summoned his grandson to Delhi for questioning. Describing the NIA's action as "a ploy to pressure Salahuddin" at a time New Delhi has appointed a special representative to initiate talks in Jammu and Kashmir, a family member said that "all the relatives will together produce themselves before J&K Police in Budgam on Saturday so that they are arrested together".
Mohammad Yousuf Shah alias Syed Salahuddin left Kashmir in the early 1990s, crossed the Line of Control and never returned. His five sons and two daughters live in his ancestral village of Soibug in Budgam district. His wife died a few years ago. "I haven't seen him for the last 27 years. I was a boy then. Now we are all grown men with families,'' one of Salahuddin's sons told The Indian Express. "He never discussed his political decisions with us. He didn't tell us when he left. Other than being the family of Salahuddin, we have no role in anything."
Read | Days after arrest of Syed Salahuddin's son, NIA summons his grandson for questioning
He said the family had gone through "unbelievable suffering" in the 27 years. "For 12 years, we couldn't live in our home,'' he said.
Another family member told The Indian Express that almost every agency — police, CID, Army — had investigated each member of the family. "Everyone knows we were not involved in anything,'' he added.
The family member said that Salahuddin's son Shahid Yousuf (41), an employee in the agriculture department, was first called for questioning in August. "It was August 24. Our niece was getting married. There was a phone call asking Shahid to come to Humhama (police) station for questioning. We thought it was routine. Whenever we have a moment of celebration, something would happen,'' he said.
"Shahid went to Humhama station and was questioned by NIA. He was again questioned the next day. He was asked whether any one of them (Salahuddin's sons) would join talks when needed. Shahid told them none of us had anything to do with politics."
He said Shahid was again called for questioning at Humhama station on September 24 and his mobile phone seized, and then summoned next day. "He was called by NIA on October 16. They told him to come to Delhi for a day to meet some officials. But once he entered NIA headquarters, they put him under arrest."
The NIA claims to have arrested Shahid in connection with a hawala case registered in April 2011. The agency said that Shahid allegedly received a few lakh rupees through an international wire transfer company a decade ago from alleged Hizb member Ajaz Ahmad Bhat, who now lives in Saudi Arabia. The NIA has filed two chargesheets against six people including G M Bhat, Mohammed Siddiq Ganai, Ghulam Jeelani Liloo and Farooq Ahmed Dagga, who are in judicial custody. M M Pandit and Ajaz Ahmad Bhat, also chargesheeted, haven't been arrested.
The NIA has not explained why they questioned Salahuddin's son six years after the chargesheet.
On Thursday, the NIA raided the family's home in Soibug. "They came around 4 am. There was a large contingent of J&K Police with them. The local Army camp too was involved. They took five mobile phones and two laptops, hard drives etc..,'' the family member said.
The family received another summons on Friday. "At 10 am, a policeman came with summons from NIA for Muzamil Ahmad Khan. He is the son of Salahuddin's daughter,'' the family member said. "He has been very unwell, so we told them (NIA) that he can't travel to Delhi now." He said they did not know why Muzamil was summoned.
"This harassment is to put pressure on Salahuddin. It has been done earlier too, but never succeeded,'' the family member said. "It is only we, his family, who are suffering. We know it will have no effect on his decisions."
Full report at:
http://indianexpress.com/article/india/nia-summons-hizbul-chiefs-grandson-family-being-harassed-to-put-pressure-on-salahuddin-4909983/
--------
US shares India's concerns on Rohingya issue: American diplomat
October 28, 2017
The US shares India's concern over the "potentially destabilising consequences" of a large exodus of Rohingya into Bangladesh, a senior American diplomat has said. Acting Assistant Secretary for South and Central Asian Affairs and Acting Special Representative for Afghanistan and Pakistan Alice G Wells said the issue of Rohingya's did came up during the just concluded trip by the Secretary of State Rex Tillerson to India.
"The Rohingya issue was raised. We of course share India's concern over the potentially destabilising consequences of a large exodus of Rohingya into Bangladesh," Wells said.
Meanwhile, Wells said US feels that there is "need to ensure that the government in Myanmar stands up responsibly for its commitment to protecting" the citizens within Rakhine State.
http://indianexpress.com/article/india/us-shares-indias-concerns-on-rohingya-issue-american-diplomat-4910263/
--------
Islamic State suspects: Advocate from business family, technician eyeing job in Jamaica
by Kamaal Saiyed
October 28, 2017
Ubed Mirza and Kasim Steamerwala alias Khan were both married two years ago, both have infant sons. Both were arrested by the Gujarat ATS on Wednesday on the suspicion of being IS recruiters. But that is where the similarities between them end.
While Ubed (29), an advocate, has roots in Uttar Pradesh, Kasim (31), a lab technician, has roots in Kerala — where other suspects were also held this week for alleged IS links.
Ubed, the eldest of seven siblings, was the junior of a Surat-based advocate who deals with accident cases. His father, Uzair Beg Mirza, a graduate from Aligarh University, settled in Surat about 40 years ago, working at his uncle's tobacco shop. Uzair eventually took over his uncle's business and launched a trading company for tobacco products. As the business flourished, he called his brother to Surat to join him.
Seated in a room in his three-storey apartment, Uzair Beg refused to believe that his son could be an IS recruiter.
"Police came and searched Ubed's bedroom. He stays on the first floor with his wife. They took his laptop and other gadgets. They took away my son. I suspect they framed him. We will fight the case. My son had not done anything anti-national. I fear I will not be able to see him before I die," Uzair Beg, rendered almost immobile due to inflammation in the legs, told The Indian Express.
Kasim's father, Hanif Steamerwala, worked in a zardosi embroidery unit until he succumbed to cancer six years ago. His mother Saberabibi Malbari has roots in Kerala.
Family sources said Kasim's life had been traumatic. His younger brother Sufiyan died after falling from a building when he was eight. Kasim's marriage and birth of a son brought joy, but he lost his job at Care Hospital when it shut down. Earlier this year, he found a job with Sardar Patel Hospital and Heart Institute at Ankleshwar.
After the inauguration of Sardar Patel hospital by former President Pranab Mukherjee in October last year, Faisal Patel, the son of Sonia Gandhi's political secretary Ahmed Patel, gave a presentation on the hospital to the dignitaries. Besides scores of Congress leaders, industrialists such as Gautam Adani of Adani Group and Pankaj Patel of Cadila Healthcare were present. The hospital website describes Ahmed Patel as one of the trustees that helped establish the hospital, formerly called Sardar Vallabhbhai Patel Rotary General Hospital.
A family source said, "Kasim used to stay with his mother and wife at their ancestral house in Surat, which was recently sold. His mother got her share of Rs 3.3 lakh. Two months ago, they shifted to their aunt Rabiyabibi's flat in Rander. Rabiybibi is in South Africa."
The source said that Kasim wanted to earn more, so he used his mother's money to get a passport and a visa to work in a private hospital in Jamaica. "His mother and wife don't have money to fight a legal battle. Kasim was only earning member in the family," the source said.
The ATS arrested Ubed from near his house in Surat and Kasim from outside the hospital in Ankleshwar, claiming that the two suspects had been under watch since 2014.
According to the FIR, Kasim resigned as echo-technician at Sardar Patel hospital, Ankleshwar, a day before and was "planning and preparing for emigration (Hijrah) to Jamaica in immediate future and indulge in jihad under guidance of Abdullah el-Faisal, a radical preacher based in Jamaica". The FIR claimed that Kasim was in touch with the preacher. It said that Kasim got a work visa for Jamaica "on the pretext of working as echo-cardiogram technician in a hospital in Jamaica".
Full report at:
http://indianexpress.com/article/india/is-suspects-advocate-from-business-family-technician-eyeing-job-in-jamaica-4909959/
--------
J-K high court quashes detention order against Muslim League head Masarat Alam
Oct 27, 2017
The Jammu and Kashmir high court on Friday quashed yet another order of detention issued against Muslim League chairman Masarat Alam under the Public Safety Act (PSA).
A single bench of the high court, led by Justice Alok Aradhay, ordered that Alam be set free "if not required in any other offence". According to reports, this is the 35th time the court has quashed the hardline separatist leader's detention under the PSA since the 1990s.
"The arguments in the case were completed yesterday, and the court quashed the PSA today," said a Muslim League member.
Under the PSA, described as a "lawless law" by Amnesty International, police can imprison a man for at least six months sans trial. Alam continues to be in prison, with authorities booking him in one case after another under the PSA in a seemingly never-ending cycle even as the court continues quashing multiple detention orders.
Police had filed a case under section 120B and 13 ULA against Alam in May, soon after the court granted him bail in another case. Consequently, the 46-year-old firebrand leader has remained in jail for most of the time since his arrest in October 2010 for allegedly instigating a mass public agitation.
He was released after more than four years in March 2015, triggering a backlash against the ruling Peoples' Democratic Party. Coming under intense pressure, the state government arrested Alam again on April 17, 2015. The separatist leader was charged with 'sedition' and 'waging war against the state' after he allegedly raised pro-Pakistan slogans at a rally organised to welcome hardline Hurriyat Conference chairman Syed Ali Geelani in Srinagar.
Geelani has often accused the state government of prolonging Alam's "unlawful detention" out of vengeance.
Full report at:
http://www.hindustantimes.com/india-news/j-k-high-court-quashes-detention-order-against-muslim-league-head-masarat-alam/story-qrsatwxwRHLp3yF3H3zfhN.html
--------
Kerala love jihad: Hadiya's father denies charges after Rahul Easwar releases video claiming she is tortured
Oct, 27 2017
Thiruvananthapuram: A new video showing 24-year-old Hadiya pleading for freedom from her parents has fuelled the raging controversy over love jihad in Kerala.
In the video, the girl, who converted from Hinduism to Islam, is speaking about a threat to her life from her father. The video was released by social activist Rahul Easwar just before the hearing in the Supreme Court on her marriage with a Muslim man.
Hadiya — Akhila before her conversion — has been confined to her house at Vaikom for the last four months after the Kerala High Court annulled her marriage. Easwar said that she had revealed the threat she perceived from her father when he visited her on 17 August.
Hadiya is heard saying in the video made available to Firstpost, "You have to get me out fast. I am sure I will be killed tomorrow or day after. My father is getting angry, I know. When I walk, he is pushing and kicking me."
Easwar, the grandson of famed Sabarimala hill shrine supreme priest, told Firstpost that he had released the video in order to get the Supreme Court's attention to Hadiya's plight. The apex court is hearing a petition filed by her husband Shafin Jehan against the high court order.
In its hearing on 3 October, the court had questioned the lower court's order as well as its own earlier direction to the National Investigation Agency (NIA) to investigate the case. Easwar said that he will file an application for impleading in the case when the apex court takes it up on 30 October for hearing.
Though Hadiya was provided police protection on the direction of the court, Easwar does not think she is safe in her home. He said that a documentary maker who visited her recently had told him that her parents had injected her a suspicious substance.
"I have not confirmed the statement of Gopal Menon, the filmmaker. However, I have a feeling that this could be true in the light of the revelations she made to me when I visited her during August. She told me that she was beaten up by her father several times," he said.
Easwar said that the video in his possession had visuals of the torture she had faced in her house. He said that he had not released them as it has communal overtones. He said that he will produce it before the court. Easwar had earlier lodged complaints with Kerala State Women's Commission and Human Rights Commission against the human rights violations faced by Hadiya.
Hadiya's father Ashokan KM has dismissed the charges. He was quoted by NDTV as saying that the fact that nothing had happened to Hadiya so far was proof enough that her claims were not valid. He dismissed Easwar's allegations saying that he didn't have the time and there is no need for him to comment on what Easwar says.
However, Hindu Aikyavedi president KP Sasikala termed mysterious the release of the video shot in August just four days before the consideration of the case in the apex court.
"I don't know the real motive of the activist. Hadiya is under 24-hour police protection. She is safe in her home. I have met her parents. They are concerned about their daughter. Easwar does not understand the care the parents give to their children," Sasikala said.
She said that Hadiya's parents were not worried about their daughter's marriage with a Muslim man but concerned about her radicalisation. They fear that she might join some extremist groups. Many such radicalised persons have crossed the borders, Sasikala said adding that even many Muslim families in Kerala are concerned about this.
The Hindu Aikyavedi leader said Muslim radical groups were luring youngsters from other religion by feigning love. She pointed out that among 21 persons from Kasargod and Palakkad who crossed over to Afghanistan to join the Islamic State last year were five Christian converts.
"We are not against inter-faith marriages. But what is happening behind inter-faith marriages in Kerala is forced conversions and radicalisation. This is a major threat to the society that everyone need to be concerned," she said.
Sasikala said the phenomenon had instilled fear in the minds of Hindu parents. Many of them are marrying off their children at an early age. The average marriage age of Hindu girls earlier was 23 but now it is 20. This is a clear indication of the fear that Hindus feel, she said.
Inter-faith marriages have been common in Kerala for a long time. None had opposed them in the past since different communities have been living in harmony in the state. But it turned controversial after the Sangh Parivar and a section of the Church started opposing it terming such marriages as love jihad.
It was stirred up in 2009 when a Malayalam daily claimed that an Islamic organisation called Love Jihad was luring young Hindu and Christian women marrying Muslim men. While the Vishwa Hindu Parishad responded to it by setting up a love jihad helpline, the Kerala Catholic Bishops Conference of India (KCBC) by launching a massive awareness campaign among the Christians.
The state police are still not ready to confirm the prevalence of love jihad. Director General of Police (DGP) Loknath Behera said they did not have enough data to confirm the existence of love jihad. However, the police furnished a list of around 90 cases of forced conversions and alleged luring of women into marriages to the NIA after Supreme Court directed the agency to investigate cases of love jihad in the state.
The NIA preliminary investigation has reportedly revealed the role of radical Muslim outfit Popular Front of India (PFI) and its political arm Social Democratic Party of India (SDPI) in 23 such cases. The probe found that the two had a common link in the indoctrination and luring of Hadiya as well as two other Hindu girls.
Sainaba, chief of SDPI women's wing was the chief motivator for the conversion of Hadiya and Athira Nambiar from Palakkad. The Supreme Court had ordered the NIA investigation based on these two cases.
PFI has denied any forced conversion, citing Akhila's statement that she had embraced Islam out of her own free will. "Akhila was drawn to Islam after watching her college friends. Sainaba only helped her realise her wish to pursue Islam," PFI public relations secretary Shafiq Rehman said.
Besides PFI and SDPI, another self-styled fundamentalist group called Dawa Squad is also active in converting youngers to Islam, according to The New Indian Express. The English daily said that a police confidential report had warned against the activities of the squad, which mainly focus on Ezhava youths.
According to the report compiled by the state police, 23 young professionals were converted to Islam in Thrissur district and 139 in nearby Palakkad district in the last two years. The report, which presents a case study of a dozen conversion incidents in north Kerala, says the maximum conversions were taking place in Kannur, Kozhikode, Malappuram, Palakkad and Thrissur.
The report quoted the state police chief as saying that radicalisation through conversion using various means was taking place in the state. "We have formed specialised teams to track the related developments in an integrated manner," Behera said.
The report also warned that the situation was fuelling communal tension between Hindus and Muslims as the Dawa Squad was hatching plots to antagonise Hindu groups. The Sangh Parivar has already entered the scene with its campaign against love jihad.
Full report at:
http://www.firstpost.com/india/kerala-love-jihad-hadiyas-father-denies-charges-after-rahul-easwar-releases-video-claiming-she-is-tortured-at-home-4180075.html
--------
Arab World
Saudi senior clerics warn of religious associations based on partisanship
27 October 2017
The Saudi Council of Senior Muslim Scholars warned of unions that categorize themselves as scholars' organizations as in fact they are based on partisan ideas and have been established for political reasons.
The council said in a statement that these unions, particularly the International Union of Muslim Scholars, are based on narrow partisan ideas, adding that the International Union of Muslim Scholars puts its interest before the interest of Islam and Muslims and has played a role in inciting strife in some Muslim and Arab countries.
The Saudi council called on everyone to keep away from these unions and advised Saudis not to join any union or association that's not certified by the state.
https://english.alarabiya.net/en/News/gulf/2017/10/27/Saudi-Arabia-s-senior-clerics-warn-of-religious-associations-based-on-partisanship.html
--------
Bomb Blast Kills Several Key Terrorist Commanders in Northwestern Syria
Oct 27, 2017
Al-Nusra Commander Abu Talha Ordoni, Al-Nusra Commander Abu Mo'atah al-Homawi, Mohammad Turki al-Mahi'yu, an aide of al-Homawai and Abdul Rahman Kemel Sediq, the official in charge of Al-Nusra's arms and ammunition were killed in a bomb blast in the town of Ma'ardabsah in Southeastern Idlib.
In the meantime, the Syrian Air Force carried out several combat flights over terrorists' positions near the town of Abu al-Dhohour and its airport in Idlib.
Militant-affiliated websites said on Tuesday that a notorious field commander of the Al-Nusra Front was killed in a booby-trapped car bomb blast in Idlib province.
The websites said that Mustafa al-Zahri, a senior commander of Al-Nusra, was killed in a booby-trapped bomb explosion in the town of al-Dana in Northern Idlib.
In the meantime, the body of Hassan al-Bokour nom de guerre Abu Abdul Rahman Havan, a notorious field commander of Al-Nusra, was found in Southern Idlib.
Full report at:
http://en.farsnews.com/newstext.aspx?nn=13960805000222
--------
Peshmerga retreat amid international efforts to defuse tensions
27 October 2017
Colonel Ahmad al-Jubouri, commander of the Iraqi army's Nineveh Operations Command, said Peshmerga forces withdrew from the center of the Makhmur district, south of Erbil, after receiving orders to do so few hours after they seized control of wide parts of it, the Anadolu Agency reported.
Meanwhile, following deadly clashes between Iraqi forces and Peshmerga forces, the international community seems worried as there are efforts on several levels to defuse the crisis between Baghdad and Erbil.
In a phone call with Iraqi Prime Minister Haidar al-Abadi, US Secretary of State Rex Tillerson called for dialogue and confirmed his country's support to enforcing law in disputed areas according to the Iraqi constitution.
The UN Security Council called on the Iraqi government and Kurdish leaders not to resort to power and for ending escalation. It also called on both parties to go back to dialogue based on a timeframe to end the crisis which resulted from the independence referendum which Kurdistan held.
Turkey said the Kurdistan Region's move of freezing the referendum's results was not enough and will not fix what has been ruined.
International efforts to ease tensions between Baghdad and Erbil are being met with opposing efforts that aim to maintain these tensions for financial gains.
Full report at:
https://english.alarabiya.net/en/News/middle-east/2017/10/27/Peshmerga-retreat-amid-international-efforts-to-defuse-tensions.html
--------
Federal Iraqi forces peacefully retake Kurdistan borders after deal with Iraqi Kurds
Oct 28, 2017
Federal Iraqi forces have peacefully taken control of all border crossings ringing the Iraqi Kurdistan Regional Government (KRG) following an agreement with Kurdish authorities.
A reported agreement between Baghdad and Erbil facilitated the peaceful handover of the border posts to the federal Iraqi forces.
In a statement released on Friday, the office of Iraqi Prime Minister Haider al-Abadi said he had ordered a 24-hour suspension of military operations against Kurdish militants.
The halt in fighting "should allow a joint technical committee... to work on the deployment of federal Iraqi forces in all disputed areas, including Fish-Khabur, and the international borders," the statement read. "This should prevent bloodshed between the children of the same country."
The KRG confirmed that the truce had took effect at 1 a.m. local time on Friday (2200 GMT on Thursday).
Vahal Ali, the director of KRG President Masoud Barzani's media office, told Reuters, "The ceasefire is holding," adding, "Diplomatic efforts are underway to set a date for talks to start between Erbil and Baghdad."
The development came less than two weeks after Iraqi government troops began an operation to take back positions held by Kurdish Peshmerga forces since 2014, when they joined the fight against Daesh terrorists.
The military campaign was a response to a controversial referendum on the secession of the Kurdistan Region and a refusal by the Kurdish militants who had overrun territory in the course of the fight with Daesh to leave those areas.
The KRG held the plebiscite on September 25 in defiance of strong objection from Baghdad and Iraq's neighbors, particularly Iran and Turkey.
On October 16, the first day of the operation, the federal Iraqi forces managed to capture the Kurdish-held city of Kirkuk.
Full report at:
http://www.presstv.com/Detail/2017/10/28/540122/Iraq-Kurdistan-peaceful-takeover-border-posts-Kurds
--------
Syria 'categorically denies' content of UN report on Idlib chemical attack
Oct 27, 2017
Syria has denounced as a "falsification of the truth" a United Nations report blaming the Damascus government for a chemical attack in Idlib province back in April.
"Syria categorically denies the content of the joint report between the UN and the Organization for the Prohibition of Chemical Weapons," state news agency SANA quoted an official in Syria's Foreign Ministry as saying on Friday.
The report was released earlier by the Joint Investigative Mechanism (JIM), which gathers experts from both the UN and the Organization for the Prohibition of Chemical Weapons (OPCW).
"This report and the one that preceded it are falsifications of the truth and distort the exact information on what happened at Khan Shaykhun," the official added.
Over 80 people died in the April 4 sarin gas attack on Khan Shaykhun in Idlib. Some Western governments and the militants operating in the area blamed the Syrian government for the incident. Syria and Russia, however, rejected the claims, suggesting that a weapon used by militants might have detonated on the ground.
The ministry also decried the "method of investigation" in the UN report, saying it was based on "the words of the criminals who committed this immoral act in Khan Shaykhun and on dubious witnesses."
The statement said the UN report had been compiled under "instructions from the US administration and Western countries to exert more political pressure" on Syria.
Full report at:
http://www.presstv.com/Detail/2017/10/27/540097/Syria-UN-report-Idlib-attack
--------
UN report blames gas attack on Syrian regime
October 28, 2017
UNITED NATIONS - United Nations investigators has blamed a sarin gas massacre on Bashar al-Assad's regime , as the United States renewed its warning that he has no role in Syria's future.
The expert panel's report and tough remarks by US Secretary of State Rex Tillerson overshadowed the announcement that UN-sponsored peace talks will resume next month.
More than 80 people died on April 4 this year when sarin gas projectiles were fired into Khan Sheikhun, a rebel-held town in the Idlib province of northwestern Syria.
Images of dead and dying victims, including young children, in the aftermath of the attack provoked global outrage and a US cruise missile strike on a regime air base.
The UN placed the death toll at 83 while the UK-based Syrian Observatory for Human Rights said it was 87. Syria and its ally Russia had suggested that a rebel weapon may have detonated on the ground but the UN panel confirmed Western intelligence reports that blamed the regime .
"The panel is confident that the Syrian Arab Republic is responsible for the release of sarin at Khan Sheikhun on 4 April 2017," the report , seen by AFP, says.
The report will increase pressure on Assad's regime just as Washington, in the wake of battlefield victories against the Islamic State group, renews calls for him to step down. Syria said Friday a United Nations report accusing it of using sarin gas in an attack on the town of Khan Sheikhun in April was a "falsification of the truth". "Syria categorically denies the content of the joint report between the UN and the Organisation for the Prohibition of Chemical Weapons," a foreign ministry statement said.
"This report and the one that preceded it are falsifications of the truth and distort the exact information on what happened at Khan Sheikhun."
Secretary of State Rex Tillerson's comments to reporters came during a visit to Geneva in which he met UN envoy Staffan de Mistura, who is trying to convene a new round of peace talks next month. The secretary said US policy has not changed, but his remarks represented tougher language from an administration that had previously said Assad's fate is not a priority.
"We do not believe there is a future for the Assad regime , the Assad family," Tillerson said. "I think I've said it on a number of occasions. The reign of the Assad family is coming to an end, and the only issue is how should that be brought about."
Russia, which is running a parallel peace process with Iran and Turkey in a series of talks in the Kazakh capital Astana, reacted coolly to Tillerson's remarks.
"I think we should not pre-empt any future for anybody," said Moscow's UN ambassador Vassily Nebenzia, who on Tuesday had vetoed a US attempt to extend the gas attack probe.
British Foreign Secretary Boris Johnson said the UN panel's report had reached a "clear conclusion" and urged the "international community to unite to hold Assad's regime accountable."
"I call on Russia to stop covering up for its abhorrent ally and keep its own commitment to ensure that chemical weapons are never used again," he said.
- Civil war -
De Mistura hopes to convene an eighth round of Syrian peace talks between Assad's regime and an opposition coalition in Geneva from November 28.
These will be focused on drafting a new constitution and holding UN-supervised elections in a country devastated by several overlapping bloody civil conflicts.
Assad's regime has been saved by Russian and Iranian military intervention and he insists that he will not stand down in the face of what he regards as "terrorist" rebels.
But Western capitals, the opposition and many of Syria's Arab neighbors hold Assad's forces responsible for the bulk of the 330,000 people who have died in the conflict.
In addition to chemical weapons attacks against his own people, his government is accused of overseeing the large-scale torture and murder of civilian detainees.
The previous US administration often said that Assad's days were numbered, but then president Barack Obama decided not to use force to punish his chemical weapons attacks.
His successor, President Donald Trump, did order one missile strike on a Syrian air base in response to a chemical attack .
But US policy has otherwise focused solely on the defeat of the Islamic State militant group, driving it out of its last bastions in eastern Syria's Euphrates valley.
Tillerson said, however, that he hopes a way to oust Assad will "emerge" as part of de Mistura's UN-mediated talks.
He argued that the UN Security Council resolution setting up the peace process already contains a procedure to hold elections that Washington does not think Assad can win.
"The only thing that changed is when this administration came into office, we took a view that it is not a prerequisite that Assad go before that process starts, rather the mechanism by which Assad departs will likely emerge from that process," he said.
Earlier, de Mistura had told the UN Security Council that with the defeat of the Islamic State, the Syrian peace process had reached a "moment of truth."
"We need to get the parties into real negotiations," the envoy said.
Seven rounds of talks have achieved only incremental progress toward a political deal, with negotiations deadlocked over Assad's fate.
Full report at:
http://nation.com.pk/28-Oct-2017/un-report-blames-gas-attack-on-syrian-regime
--------
Egypt police kill 13 'terrorists' in shootout
October 27, 2017
Egyptian authorities claimed to have killed 13 "terrorists" in a shootout as they raided a hideout in the country's south on Friday, a week after a deadly ambush by militants.
The operation, in which assault rifles and explosive belts were recovered, took place at a farm used by the militants for training and recruitment, the interior ministry said in a statement.
It was not clear whether they were suspected of involvement in an October 20 desert ambush that killed 16 policemen, some 300 kilometres (190 miles) from the site of the Friday's operation.
"Organisational material and religious books" were also found at the site in the southwestern New Valley province, the ministry said, without reporting any police casualties.
No group has claimed the October 20 attack, but Egypt is battling the militant Islamic State (IS) group that has killed hundreds of policemen and soldiers.
The insurgency is based in North Sinai province, although the group has extended its presence to southern Egypt and the Nile Delta, north of the capital.
Full report at:
http://nation.com.pk/27-Oct-2017/egypt-police-kill-13-terrorists-in-shootout
--------
HRW calls for sanctions on Damascus over chemical arms
27 October 2017
Human Rights Watch on Friday urged the international community to slap sanctions on the Syrian government after UN investigators blamed President Bashar al-Assad's regime for a sarin gas attack that killed dozens.
"The (UN) Security Council should move swiftly to ensure accountability by imposing sanctions on individuals and entities responsible for chemical attacks in Syria," the New York-based rights watchdog said in a statement.
The April 4 attack in which sarin gas projectiles were fired into Khan Sheikhun, a rebel-held town in Idlib province in northwestern Syria, killed 83 people, according to the United Nations.
The Syrian Observatory for Human Rights gave a death toll of 87, including more than 30 children.
A UN panel of investigators said Thursday in a report it was "confident that the Syrian Arab Republic is responsible for the release of sarin at Khan Sheikhun", an attack which prompted a retaliatory US strike on a Syrian air base.
Ole Solvang, deputy emergencies director at HRW, said the panel's report "should end the deception and false theories that have been spread by the Syrian government".
"Syria's repeated use of chemical weapons poses a serious threat to the international ban against the use of chemical weapons," Solvang said.
"All countries have an interest in sending a strong signal that these atrocities will not be tolerated."
Full report at:
https://english.alarabiya.net/en/News/middle-east/2017/10/27/HRW-calls-for-sanctions-on-Damascus-over-chemical-arms-.html
--------
Art exhibit in Lebanon takes on civil war's old wounds
27 October 2017
Zena El Khalil's art exhibit has tapped into wounds that are more than 40 years old in war-scarred Lebanon.
"Sacred Catastrophe: Healing Lebanon" is being hosted in a landmark building in the center of Beirut that is a powerful reminder of the country's 1975-1990 civil war. Pockmarked and riddled with bullet holes, the building stands on the former demarcation line that bisected Beirut into warring sections: east and west, Muslim and Christian.
The nearly 100-year-old house became a favorite for snipers, who turned the structure into a killing machine during the war. El Khalil has brought her work to what is now the Beit Beirut museum - a collection of paintings, photographs, videos, installations and recorded poetry produced from over 100 locations around Lebanon. The exhibit is the first in Beit Beirut, which was declared a cultural center in 2003 when the city bought it.
Spaces, like humans, need healing, El Khalil said. And in Beit Beirut, she has planted a seed for a dialogue over reconciliation.
"We never had a reconciliation process after our war ended so as a community we are still carrying a lot of pain," El Khalil said. "If we are going to step into a peaceful future, we need to come to terms with the pain that we are carrying. We need to release. Otherwise we are going to continue to self-sabotage to be aggressive and disconnected."
El Khalil said she wants to transform objects left over from the war into works of art. Healing ceremonies that are part of the exhibit include chanting, burning debris to produce ink and drawing on canvasses. The ceremonies are sealed with a whirling dance meant to preserve the new energy.
At the end of the conflict in 1990, a general amnesty was issued and the subject of the civil war has never been formally discussed. Students don't study the war's history because officials can't agree on which version of the war to include in textbooks. And despite appearing to have moved on, Lebanon is still stuck in a cycle of dysfunction, corruption and social volatility.
As sectarian tension rocks the region, Lebanon seems to be looking inward. A recent film, "The Insult," also touches on reconciliation, drawing mostly praise for successfully addressing the wounds of the war and yearning for justice without blaming any one side.
On a recent day, hundreds of visitors walked through the restored building as chants from healing ceremonies played in the background and people walked into preserved sniper's nests.
The healing theme is clear: daily workshops include yoga and Reiki sessions. Poetry sessions included odes to those killed in wars.
Participants shared war memories, shedding tears, exchanging hugs and sometimes blame. Speakers spoke of "art as a form of resilience" and children painted mantras El Khalil used in her healing ceremonies: compassion, love, peace and forgiveness.
In one workshop, visitors weaved woolen patches on looms to cover bullet holes around the building, symbolic dressings for the war wounds.
El Khalil's project began as a personal journey after she visited her family's home in south Lebanon for the first time since Israel's withdrawal in 2000, following years of occupation. The house was used as a military detention center and signs of torture and abuse shocked her.
She began documenting the violence, starting with her grandparents' house in Beirut, where a bomb fell but failed to detonate. She then included her mother's house, which she said was destroyed by missiles lobbed from the sea by the USS New Jersey targeting Syrian batteries stationed in Lebanon in the early 1980s.
For five years, she researched and performed ceremonies in over 100 places in Lebanon.
One installation is dedicated to the memory of the 17,000 Lebanese missing since the war's end. Inspired by the location, a collection of 17,000 green wooden sticks, some painted by families of the missing, are shaped like shrubs and weeds that grew along the deserted demarcation line when snipers kept people away.
An investigation into the fate of the missing was never launched.
On a recent visit, US Ambassador to Lebanon Elizabeth Holzhall Richard said El Khalil's work has put a "spotlight" on a long overdue reconciliation process.
The exhibit isn't always easy for visitors. One woman argued that neither the art work nor the location were conducive to healing. "It is opening wounds," protested the speaker who said she lost friends in the war.
The eyes of Grace Khleif, another visitor, welled up in tears. For four days in 1976, as a 15-year-old girl, she couldn't cross the demarcation line because of the snipers.
Despite therapy, she never recovered from images of people being shot there - until she walked into Beit Beirut.
"Two days ago, I cried for the first time," Khleif said. "The wounds came to the surface. I have been healing myself for years but I couldn't go that deep. This is how healing happens."
Outside Beit Beirut, the old wounds were far from healing and for a brief moment the demarcation line seemed to have sprung up again.
Full report at:
https://english.alarabiya.net/en/features/2017/10/27/As-Rohingya-crisis-prolongs-gap-between-needs-and-response-deepens.html
--------
Africa
Mozambique's First Islamist Attacks Shock the Region
27 OCTOBER 2017
By Peter Fabricius
Just when the ancient Mozambique Liberation Front (Frelimo)-Mozambican National Resistance (Renamo) quarrel was showing some signs of being resolved, a new armed group has popped up from nowhere this month to launch several armed and deadly attacks in the north. These are believed to be the first Islamist attacks in Mozambique and have caused shock and bewilderment in the country and the region.
According to the Shabelle Media Network in Mogadishu, a group of about 30 men attacked three police stations in the small town of Mocímboa da Praia in the northern-most province of Cabo Delgado, about 30 km from the Tanzania border, early on 5 October.
'There was a prompt response from the police; two AK-47 rifles were seized,' said Inacio Dina, spokesperson of the General Command of the Mozambican police at a press conference in Maputo. He said two police officers were shot dead, and two gang members were captured. According to other reports, 16 people died, including a community leader.
The same group, it seems, struck early on 21 October, clashing with government forces in the fishing village of Maluku, some 30 km from Mocímboa da Praia. 'These attacks prompted the villagers to flee and the village is currently deserted,' a security industry source said.
Further clashes were reported by independent sources during the night of 22 October at a village called Columbe, about 16 km south of an installation of Texas-based Anadarko Petroleum Corporation which is exploring for oil and natural gas there. The company is evacuating its personnel, the sources say.
What motivated the local al-Shabaab to suddenly launch these attacks, is hazy
Locals called these raiders 'al-Shabaab'. Whether they call themselves this too, or whether it's because of their headgear and what they reportedly told locals after occupying Mocímboa da Praia - that they rejected state health and education and refused to pay taxes - is not yet clear.
There was understandably speculation at first that they were linked to the Somali jihadist group of the same name. But Dina cast doubt on this interpretation from the start, as he said they spoke in local languages including Swahili and Portuguese. There now seems to be consensus that they are local Muslims. Eric Morier-Genoud, the Mozambican-born political scientist from Queens University, Belfast, wrote in The Conversation that this was a group of local Muslims formed in 2014 and calling itself al-Shabaab.
Mozambique has a significant Muslim population ranging in size from somewhere between an official 17.8% of the total population to, unofficially, 30%, according to some Muslim community members themselves. It's mostly concentrated along the northern coast.
What motivated the local al-Shabaab to suddenly launch these concerted attacks at this time is hazy. The Muslim faith was originally discouraged by the ruling Frelimo party in its Marxism-Leninist phase. But after it shifted to multiparty democracy in the early 1990s, this policy changed and all faiths were tolerated - if only to avoid alienating potential voters.
Nonetheless, there are differences over questions of education and perhaps other issues, the same sort of issues as with similar fundamentalist groups elsewhere. The local al-Shabaab - like Boko Haram in northern Nigeria - evidently objects to Western-style education, and particularly to boys and girls being taught in the same classroom, some observers say. For Frelimo, on the other hand, boys and girls should be taught together. Anything less would be tantamount to discrimination.
The local al-Shabaab - like Boko Haram - evidently objects to Western-style education
Professor André Thomashausen, former head of international law at Unisa, and a long-time observer of Mozambique, believes it is 'Frelimo's obsession with interfering with the Muslim faith in Mozambique that has caused sects and divisions to appear.'
He believes 'this "next Renamo" will feed on deep divisions in the Mozambique Islamic community, fuelled by Saudi-Wahhabi zealots who have ingratiated themselves with Frelimo.' Most Mozambican Muslims follow the mystic Sufi school rather than the harder-line Wahhabi sect. The Wahhabis have nonetheless gained greater political and economic influence.
This inter-sectoral rivalry, however, doesn't seem to explain the al-Shabaab phenomenon since the local al-Shabaab is apparently also Wahhabi.
Dr Liazzat Bonate, a historian at the University of the West Indies in Saint Augustine, Trinidad and Tobago, suggests the problem may be more about class, race and exclusion. She says there are 'official Wahhabi groups, such as those affiliated to the Islamic Council which is officially recognised and collaborates closely with the government and international NGOs and even donor states'.
'There are also non-official Wahhabis, such as Ahl al-Sunna, which are not recognised officially and represent opposition to the Islamic Council and everyone else. They are coming from the anti-racist stance, as they accuse the Islamic Council of being Indian-dominated, and also, they tend to have often anti-establishment positions, though sometimes they are close to the official opposition such as Renamo, or do not recognise anyone.'
She says the anti-establishment Wahhabis tend to represent lower classes and poor rural blacks, who complain about injustice, racism and oppression.
Whether this explains al-Shabaab is too soon to say. But she points out that the socio-economic ground is fertile for it to gain support among the northern Muslim youth who are being cut out of the incipient prosperity produced by the finds of oil, gas and other natural resources in Cabo Delgado.
The attacks happened in Cabo Delgado where locals' livelihoods are threatened by business conglomerates
She believes it is significant that the attacks happened in Cabo Delgado where 'the lands and the seashore where people traditionally fish are being occupied by business conglomerates.'
Bonate says many abuses are happening around extraction of natural resources in the province. She cites a report from France 24 in July this year that showed images of Mozambican police allegedly 'abusing, humiliating and torturing' artisanal miners. They had been arrested for mining without permits near the Montepuez ruby mine. Though the report said the British company Gemfields was the majority stakeholder in the mine, Bonate believes the local ownership is aligned with Frelimo.
'Local people feel little positive impact on their lives,' Bonate says. She warns that the 'al-Shabaab' eruption 'is not to be taken lightly; it needs focused and serious research.'
If the underlying grievances are neglected, militant Islamists will gain support. 'If the trust is breached, the consequences will be like in other places where Muslims feel left out and cheated, and their fate seems to fit well into the grand Muslim victimhood narrative ... which is instrumentalised so skilfully by the Islamist political groups.'
Morier-Genoud agrees: 'The government must devise a careful and well-thought response to this new Islamist threat. Downplaying the affair as "banditry" and dealing only with the sect when it's clear that there are broader religious and social dynamics at play risks seeing the problem re-emerge elsewhere. In turn, going for an all-out repression to eradicate the "Islamist threat" could radicalise other Muslims and root the problem deeper and more widely.'
Cheryl Frank, head of the Transnational Threats and International Crime programme at the Institute for Security Studies in Pretoria, says that internationally, Southern Africa is widely seen as immune to terrorism, though regional governments are very worried.
'We currently have a window of opportunity for prevention and early intervention that is unusual and shouldn't be ignored,' she says.
http://allafrica.com/stories/201710280066.html
--------
37 unidentified bodies found near Libya's Benghazi: Security sources
Oct 28, 2017
The corpses of 37 unidentified people with purported signs of torture and gunshots have been discovered near the eastern Libyan city of Benghazi, security sources say.
The sources, speaking on condition of anonymity, said on Friday that the bodies had been found in Kassarat Road near Abyar town, some 70 kilometers east of Benghazi, on Thursday night.
They added that the bodies bore signs of torture and gunshots either in the head or chest.
The corpses were reportedly taken on trucks to the morgue of Benghazi Medical Center for forensic analysis.
In recent months, smaller numbers of bodies have been found in and around Benghazi, which is under the control of the Libyan National Army (LNA), led by military strongman Field Marshal Khalifa Haftar.
Libya has faced crisis since a US-led military intervention resulted in the downfall of long-time dictator Muammar Gaddafi in 2011. The country has been grappling with chaos and the emergence of numerous militant groups, including the Daesh Takfiri terrorist outfit.
Full report at:
http://www.presstv.com/Detail/2017/10/28/540112/Libya-bodies-Abyar-Benghazi-Haftar-Daesh
--------
Burundi becomes first country to leave Intl. Criminal Court
Oct 27, 2017
Burundi is becoming the first country to withdraw from the International Criminal Court (ICC).
An ICC spokesman confirmed that the pullout takes effect Friday, a year after the East African nation notified the United Nations secretary-general of its intention to leave the court that prosecutes the world's worst atrocities.
Burundi is the only one of three African nations to go ahead with its withdrawal after making moves last year to leave amid accusations that the court focuses too much on the continent.
South Africa's withdrawal was revoked in March. Gambia's new government reversed its withdrawal in February.
Burundi's withdrawal doesn't affect the preliminary examination of the country's situation already underway by the court's prosecutor, ICC spokesman Fadi El Abdallah told The Associated Press. That examination began in April 2016.
Burundi has faced deadly political turmoil since April 2015, when President Pierre Nkurunziza announced plans to seek a disputed third term that he ultimately won.
Last month, a UN commission of inquiry report said crimes against humanity, including killings and sexual violence, are still being committed in Burundi and it asked the ICC to open an investigation as soon as possible.
Alleged perpetrators include top officials in Burundi's National Intelligence Services and police force, military officials and members of the youth league of the ruling party, known as Imbonerakure, said the UN report, which was based on interviews with more than 500 witnesses.
Hundreds of thousands of people have fled the country.
Full report at:
http://www.presstv.com/Detail/2017/10/27/540036/Burundi-ICC-withdrawal-first-country
--------
Jordan king, Shia cleric meets in Amman to discuss Iraq
24 October 2017 Tuesday
Jordanian King Abdullah II received prominent Iraqi Shia cleric Muqtada al-Sadr in Amman on Monday to discuss recent developments in next-door Iraq.
At the meeting, held at Amman's Al-Hussainiah Palace, the two men also discussed economic and commercial relations between their two countries.
Stressing the need to preserve Iraq's territorial integrity within the framework of the country's national charter, King Abdullah told al-Sadr that the region could not endure any new conflicts.
"Fresh conflict will only serve the interests of the region's terrorist groups," he warned.
The king went on to describe the Iraqi army's recent successes against the Daesh terrorist group as "a milestone in the establishment of Iraq's security and territorial integrity", stressing Amman's continued support for reconciliation between Iraq's myriad political camps.
Al-Sadr, for his part, emphasized Jordan's importance to the region's stability, hailing the Hashemite Kingdom's continued efforts to promote peace, stability and national unity in Iraq.
Last week, Baghdad sent troops into parts of the country disputed between the central government and the Kurdish Regional Government (KRG), including the oil-rich Kirkuk province.
The deployments came in the wake of last month's illegitimate referendum on Kurdish regional independence, which saw Iraqis in KRG-controlled areas vote on whether or not to declare independence.
Full report at:
http://www.worldbulletin.net/middle-east/195293/jordan-king-shia-cleric-meet-in-amman-to-discuss-iraq
--------
URL: https://www.newageislam.com/islamic-world-news/afghan-shiites-under-attack-isis/d/113056
New Age Islam, Islam Online, Islamic Website, African Muslim News, Arab World News, South Asia News, Indian Muslim News, World Muslim News, Women in Islam, Islamic Feminism, Arab Women, Women In Arab, Islamophobia in America, Muslim Women in West, Islam Women and Feminism