New Age Islam News Bureau
15 Jun 2013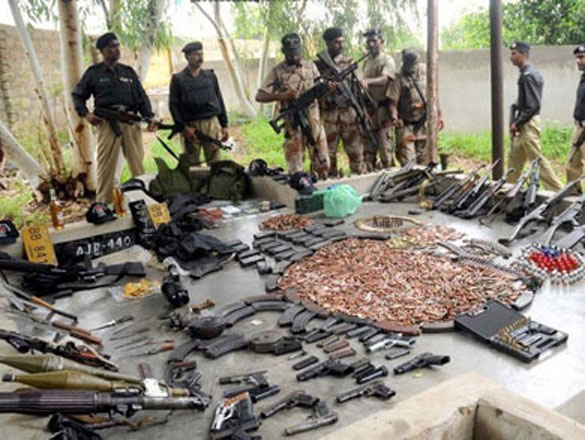 Photo: Eleven women killed in Quetta bus blast
-------
South Asia
• Afghan Doctor Stoned For Examining Female Patient without Chaperone
• Afghan security forces kill 20 militants
• 'Banned' Ramadan for Uighur Muslim Students
• Man sentenced to ten years in prison for abusing minor in Maldives
• Roadside bomb kills 5 police in Afghanistan
• Monks' Convention in Burma Calls for Restricting Buddhist-Muslim Marriage
• 'Afghan gains not sustainable': NATO commander
• Mobile court sentenced two persons for child marriage in Bangladesh
• Bangladeshis in Australia worried
• Afghan Forces to Take Over Nationwide Security: Officials
Southeast Asia
• Indonesian Police under Pressure from Islamic Groups for Hijab Ban
• KPK Questions Deputy Religious Affairs Minister Over Quran Corruption
• Scant Preservation Efforts Put Indonesia's Rich Linguistic Heritage at Risk
• Malaysian author Tan Twan Eng wins Scott prize for historical fiction
• 78 to be deported for Indonesia mission riots
India
• Gujarat HC Says Modi Govt Hindering Ishrat Probe
• 26/11 trial: Lakhvi, 6 six others shifted to Islamabad court
• India, Pak talk to resolve trade issues
• 'Cops' claim is proof against IB man'
• Agencies want to persist with `informal' deal for ex-Kashmiri militants' surrender' policy
Central Asia
• Eight Sentenced On Terrorism Charges in Kazakhstan
• Specialists see fewer young drug addicts in Tajikistan
• CIS countries discuss ways to thwart extremism
North America
• Guatemalan police ambushed, 8 killed
• Women Speak Out: No Arms for Syrian Rebels
• Snowden may have links with Chinese intelligence: US lawmaker
• Don't repeat Iraq mistake in Syria, Russia warns America
• US House passes amendment tying human rights with aid to Pak
• Canadian Muslims Stand against Terrorism
Pakistan
• Militants destroy Jinnah's historic residence in Pakistan
• Eleven women killed in Quetta bus blast
• Two killed, two injured in Lahore court firing
• Pak set to declare Panja Sahib as holy city
• Opposition not to remain silent on Ziarat attack: Khurshid Shah
• BLA claims attack on Jinnah residency in Ziarat
• US forces will stay some time in Afghanistan after 2014: Mubashir
• DNA evidence in rape cases: For religious leaders, it's still a question mark
• Musharraf indicted in judges detention case
Arab World
• Syria says US 'full of lies' as Hezbollah vows to keep fighting with Assad
• 2 killed in failed assassination attempt on Sunni governor in northern Iraq
• Hezbollah leader: Lebanese militant will keep fighting in Syria 'wherever needed'
• Colleges of Excellence to provide world-class job skills to Saudis
• Dead end for driving expat students, working housewives in Kuwait
Europe
• Alternative Mosques for All Genders and Sexualities, in London
• UK Muslims Give Blood on World Blood Donor Day
• Fight against terrorism: EU military chief acknowledges Pak Army commitment
• 'Deadly' rocket attack on Iran exiles near Baghdad: UN
Mideast
• 73 Syrian officers and their families seek refuge in Turkey
• Erdoğan's Dramatic U-turn a Mothers Join Protesters in Turkey
• Defying govt, Turkish protesters to stay in park
• Iran: Moderate Hassan Rouhani on course for outright win
• Hamas-ruled Gaza suffers drop in aid from Iran
Africa
• Muslim Activism Wins Nigeria School Mosque
• Six Libyan soldiers killed in Benghazi violence
• UN peacekeeper killed in shelling of Sudan base: spokesman
Compiled by New Age Islam News Bureau
URL: https://newageislam.com/islamic-world-news/new-age-islam-news-bureau/afghan-doctor-stoned-for-examining-female-patient-without-chaperone/d/12098
---------
South Asia
Afghan Doctor Stoned For Examining Female Patient without Chaperone
15 June 2013
A doctor was reportedly thrown from a balcony and stoned by an angry mob in Afghanistan for treating a female patient in an examining room without a chaperone.
It's not clear whether Dr. Ajmeer Hashimi was killed or severely injured and sent out of Afghanistan for medical attention, Afghan officials told the New York Times.
The female patient is reportedly in good condition at a women's shelter.
The assault occurred in Sar-i-Pul, a government-held town in the northern part of Afghanistan. There are conflicting reports on the incident, but the provincial police chief, Abdul Raouf Taj told the Times that local villagers stormed a private clinic when they heard the doctor was treating the woman-- a midwife named Mahboba-- alone in his exam room.
Police arrived to escort the doctor and patient out of the office but while the woman was protected from serious attack, Hashimi was thrown from a second-floor balcony into the outraged crowd below and stoned, according to Nabila Rahimi, a local legal affairs official.
In many parts of Afghanistan women are customarily not allowed to be examined by male doctors unless a close male family member is present. Stoning is the punishment for adultery under Shariah law.
Taj said there was no indication that the victims' relationship was anything other than professional.
"It's always hard for working women to stay in touch with male colleagues because most Afghans see them as sexual relations rather than work relations, and it's all because of old traditions and a low level of education," Taj said.
Hashimi was eventually rescued and taken to the Balkh General Hospital in Mazar-i-Sharif. But hospital officials said police told them he had been killed and Mahboba was missing. One hospital worker suggested that the police ordered hospital officials to lie and claim that both victims were being treated there.
The official spoke on condition of anonymity for fear of retribution for violating those orders.
An official at the women's shelter where Mahboba was recovering said she was in good condition. That official said she had been told that Hashimi survived the attack but was seriously injured and had been taken to India for treatment.
Both victims have spouses and Mahboba is the mother of two small children.
http://www.foxnews.com/world/2013/06/14/afghan-doctor-stoned-for-examining-female-patient-without-chaperone/?intcmp=trending#ixzz2WH5gFvUL
---------
Afghan security forces kill 20 militants
Staff Report
2013-06-14
WARDAK, Afghanistan – Afghan security forces June 12 killed at least 20 Taliban militants and wounded several others during operations in Maidan Wardak Province, officials said.
Security forces also detained five educators, including a school principal, in connection with charges of having four remote-controlled bombs, the governor's spokesman, Attaullah Khogyani, said.
Afghan and coalition forces killed seven militants and wounded six others during a clash in Syedabad District, Khogyani said.
Security forces killed another five rebels in the Kajab area of Behsud District and killed seven more insurgents in the Khwaja Karez and Shah Kabul areas of Nirkh District, he added.
Hizb-e-Islami loyalists in Jaghatu
http://centralasiaonline.com/en_GB/articles/caii/newsbriefs/2013/06/14/newsbrief-18
---------
'Banned' Ramadan for Uighur Muslim Students
June 15, 2013
BEIJING – Unlike millions of Muslims around the world, Uighur students returning for summer vacations in north-western China are banned from fasting during the holy month of Ramadan.
"They are extracting guarantees from parents, promising that their children won't fast on Ramadan," Dilxat Raxit, Sweden-based spokesman for the exile World Uighur Congress (WUC), told Radio Free Asia on Thursday, June 13.
Chinese authorities have reportedly imposed restrictions on Uighur Muslim students returning for summer vacations in the north-western region of Xinjiang ahead of Ramadan.
Under the restrictions, Uighur students under 18 are banned from fasting during Ramadan or taking part in religious activities.
Students defying the restrictions are being reported to authorities for punishment.
"They have also made groups of 10 households responsible for spying on each other, so that if a single child from one family fasts for Ramadan, or takes part in religious activities, then all 10 families will be fined," Raxit said.
"It's called a 10-household guarantee system."
Ramadan, the holiest month in Islamic calendar, is set to start next month.
In Ramadan, adult Muslims abstain from food, drink, smoking and sex between dawn and sunset.
The sick and those travelling are exempt from fasting especially if it poses health risks.
Muslims dedicate their time during the holy month to be closer to Allah through prayers, self-restraint and good deeds.
It is customary for Muslims to spend part of the days during Ramadan studying the Noble Qur'an.
Many men perform i`tikaf (spiritual retreat), spending the last 10 days of the month exclusively in the mosque.
Banned Ramadan
Religious officials have confirmed that Ramadan fasting is banned for Uighur Muslim students.
"[Fasting] is not allowed," an official at a religious affairs bureau in Hotan's Yutian County told Radio Free Asia.
"The students and the teachers have to report to their schools every Friday, even during the vacation.
"It's like regular lessons," he said, adding that the students would also be eating there.
Activists have also complained that Uighur students are being stripped off their mobile phones ahead of Ramadan.
"After the students get back to their hometowns, those with cell phones and computers must hand them in to the police for searching," said Raxit.
"If they don't hand them over and are reported or caught by the authorities, then they will have to bear the consequences."
The pre-Ramadan restrictions come ahead of the fourth anniversary of deadly riots in Xinjiang, which left nearly 200 people dead.
Chinese authorities have convicted about 200 people, mostly Uighurs, over the riots and sentenced 26 of them to death.
Xinjiang has been autonomous since 1955 but continues to be the subject of massive security crackdowns by Chinese authorities.
Rights groups accuse Chinese authorities of religious repression against Uighur Muslims in the name of counter terrorism.
Muslims accuses the government of settling millions of ethnic Han in their territory with the ultimate goal of obliterating its identity and culture.
Analysts say the policy of transferring Han Chinese to Xinjiang to consolidate Beijing's authority has increased the proportion of Han in the region from five percent in the 1940s to more than 40 percent now.
Beijing views the vast region of Xinjiang as an invaluable asset because of its crucial strategic location near Central Asia and its large oil and gas reserves.
http://www.onislam.net/english/news/asia-pacific/463120-banned-ramadan-for-uighur-muslims.html
---------
Man sentenced to ten years in prison for abusing minor in Maldives
June 15, 2013
Gaafu Dhaalu Thinadhoo Magistrate Court has sentenced a man to ten years in prison for sexually abusing a 10-year-old child.
The convict is Ahmed Saeed, 51, of Nirolhu in Gaafu Dhaalu Hoadedhdhoo. He was sentenced last Tuesday after he confessed in court to abusing the child on multiple occasions.
The police said that the case was filed on 19 May 2013.
Ahmed Saeed was sentenced with reference to Article 3 (a), under Article 3 (c) of the Child Sex Offenders (Special Provisions) Act.
Full report at:
http://sun.mv/english/13398
---------
Roadside bomb kills 5 police in Afghanistan
June 15, 2013
A roadside bomb struck a police van in eastern Afghanistan on Saturday, killing five police as they were on their way to a training session, authorities said.
Seven other police were wounded in the early morning blast in Paktika province, a statement from the provincial governor's office said.
The van was taking the officers to a training centre in Janikahil district for exercises between the Afghan National Police and the village-level Afghan Local Police, separate branches of the security forces that international troops have been training. Among the five dead were two national police and three local police.
Bombings, assassinations and gun battles have soared in recent months. The Taliban and other militants have stepped up attacks as Afghan police and soldiers take over full responsibility for security and international forces draw down. The intense militant campaign has pushed violence to levels matching some of the worst of the 12 year-old war.
http://www.thehindu.com/news/international/roadside-bomb-kills-5-police-in-afghanistan/article4817444.ece
---------
Monks' Convention in Burma Calls for Restricting Buddhist-Muslim Marriage
June 15, 2013
RANGOON — About 200 senior Buddhist monks convening in Rangoon on Thursday have begun drafting a religious law that would put restrictions on marriages between Buddhist women and Muslim men.
Ahead of the two-day conference, the monks — who are highly revered in Burma — had said that they would meet to discuss how to resolve ongoing tensions between Buddhists and the country's Muslim minority.
On Thursday, the monks announced that preventing interfaith marriage would help improve inter-communal relations in Burma, and much of their time was spent discussing a 15-page draft law that would introduce the restrictions.
Full report at:
http://mail.brudirect.com/southeast-asia/southeast-asia-myanmar/1362-monks-convention-in-burma-calls-for-restricting-buddhist-muslim-marriage
---------
'Afghan gains not sustainable': NATO commander
15 June 2013
KABUL: The NATO commander in Afghanistan warned yesterday that gains secured in 12 years of fighting could be lost if donor nations cut back support when troops leave next year.
Billions of dollars in military and civilian aid have been promised to Afghanistan after the NATO-led combat mission ends, but many Afghans fear they will be abandoned by the war-weary international community.
US Gen. Joseph Dunford said that further investment was needed to turn the Afghan army and police into a modern fighting force that could protect its people and defend progress made since the Taleban regime was ousted in 2001.
Full report at:
http://www.arabnews.com/news/455073
---------
Mobile court sentenced two persons for child marriage in Bangladesh
June 15, 2013
A mobile court sentenced two persons, including the groom, to 15 days jail for arranging a child marriage at Dhubni village in Hatibandha Upazila of Lalmonirhat on Thursday night.
The convicts are the groom Shafiqul Islam, 24, and his elder brother Safiyar Rahman, 28, of Baraipara village in the upazila.
Full report at:
http://www.thedailystar.net/beta2/news/2-jailed-for-child-marriage/
---------
Bangladeshis in Australia worried
June 15, 2013
The Australian Bangladeshi Community has expressed deep concern about the ongoing violence and atrocities committed by the anti-liberation forces linked to the verdicts of the trials of crimes against humanity.
It is also worried over "the rise of radical forces in Bangladesh" and said Hefajat-e Islam's 13-point demand was potentially pushing Bangladesh into the dark era, said a press release.
The community leaders met Foreign Affairs Minister Bob Carr at his Sydney office yesterday, and sought Australia's help for completing the war crimes trial. Selima Begum, Abdul Jalil Prabir Maitra, Shirajul Haque, Samir Sarkar and Abu Tariq of the Bangladeshi Community in Sydney attended the meeting.
http://www.thedailystar.net/beta2/news/bangladeshis-in-australia-worried/
---------
Afghan Forces to Take Over Nationwide Security: Officials
By Agence France-Presse
June 15, 2013
Kabul. Afghan security forces will soon take over responsibility for the whole of the country, officials said Saturday, a major milestone as the NATO-led war effort winds down after 12 years of fighting.
The handover of the last 95 districts from NATO to Afghan forces includes many of the most volatile areas of south and east Afghanistan where the Taliban have fought a bloody insurgency against the US-backed government since 2001.
NATO and Afghan officials, who declined to be named, said that President Hamid Karzai would attend a formal ceremony within days to mark a key point of the "transition process" to full Afghan sovereignty.
Full report at:
http://www.thejakartaglobe.com/international/afghan-forces-to-take-over-nationwide-security-officials/
-----------
Southeast Asia
Indonesian Police under Pressure from Islamic Groups for Hijab Ban
By Markus Junianto Sihaloho
June 15, 2013
The country's oldest Islamic party has a bee in its bonnet about a prohibition on female police officers wearing an Islamic headscarf, or jilbab.
Lukman Hakim Saefuddin, a senior legislator from the United Development Party (PPP), said on Thursday that the policy constituted a human rights violation and demanded that the National Police revoke the prohibition.
"It specifically violates the right to religious freedom and to practice one's faith, which is protected under the Constitution," he said.
"All other government institutions and agencies allow their female staff to wear a jilbab, and it has had no negative impact on their work whatsoever."
He warned of a massive backlash from Islamic organizations if the police refused to change their policy.
Full report at:
http://www.thejakartaglobe.com/news/police-under-pressure-from-islamic-groups-for-jilbab-ban-2/
---------
KPK Questions Deputy Religious Affairs Minister Over Quran Corruption
By Rizky Amelia
June 14, 2013
The Corruption Eradication Commission (KPK) has questioned the deputy minister of Religious Affairs as a witness in connection to the Quran procurement corruption case.
"He [Nasaruddin Umar] is being questioned [as a witness for graft suspect] A.J. [Ahmad Jauhari]," Priharsa Nugraha, a spokesman for the commission, said on Friday.
On May 30, Golkar lawmaker Zulkarnaen Djabar was sentenced to 15 years in prison for corrupting the Quran procurement budget at the Ministry of Religious Affairs.
Full report at:
http://www.thejakartaglobe.com/news/kpk-questions-deputy-religious-affairs-minister-over-Quran-corruption/
---------
Scant Preservation Efforts Put Indonesia's Rich Linguistic Heritage at Risk
By Jakarta Globe
June 15, 2013
Local languages across the archipelago are facing the threat of extinction as the numbers of speakers decline or die out, warns an official from the Education Ministry.
"In East Nusa Tenggara and Maluku, two or three local languages have reportedly become extinct," Yeyen Maryani, the head of the ministry's Language Development Center, said on Wednesday.
She was speaking at the Lyrical Prose Declaration held by Obor Literature and Cultural Center in Cibinong, Bogor.
Besides East Nusa Tenggara and Maluku, other regions with significant communities of indigenous groups also face the same problem, including Papua.
Data from Summer Linguistic Indonesia show that Indonesia is home to as many as 746 regional languages, many of which are no longer spoken.
Full report at:
http://www.thejakartaglobe.com/news/scant-preservation-efforts-put-indonesias-rich-linguistic-heritage-at-risk/
---------
Malaysian author Tan Twan Eng wins Scott prize for historical fiction
JUNE 15, 2013
NEW YORK, June 15 - Malaysian author Tan Twan Eng has won the Walter Scott Prize, which honours historical fiction writers, for his post-World War Two novel, The Garden of Evening Mists.
Tan, who was born in Penang, Malaysia, and lives in South Africa, accepted the prize on Friday at the Brewin Dolphin Borders Book Festival in Melrose, Scotland.
It was presented by the Duke of Buccleuch, who established the award four years ago.
The duke is a distant descendant of the prize's namesake, whose works include the 19th century historical novels Waverly, Ivanhoe and Rob Roy.
Full report at:
http://www.themalaysianinsider.com/malaysia/article/malaysian-author-tan-twan-eng-wins-scott-prize-for-historical-fiction/
---------
78 to be deported for Indonesia mission riots
15 June 2013
Seventy-eight Indonesians face deportation after they were detained for instigating and causing riots at the Indonesian Consulate in Jeddah on June 9.
Indonesian Ambassador Gatot Abdullah Mansyr said yesterday that the Indonesians are in a Jeddah deportation center awaiting deportation.
On June 9, the consulate building was attacked, ransacked and its outer walls were set on fire after thousands of migrant workers turned violent. Mansyr said the Indonesian woman who died in the incident was buried in Jeddah on Thursday.
Full report at:
http://www.arabnews.com/news/455096
---------
India
Gujarat HC says Modi govt hindering Ishrat probe
June 14, 2013
The Narendra Modi government came in for sharp criticism in the Ishrat Jahan case with the Gujarat high court Friday accusing state authorities of "obstructing the probe" and saying that "even if Ishrat and the others were terrorists, nobody had the licence to liquidate them".
The CBI wasn't spared too. Rapped "for not filing the charge sheet on time, leading to some accused getting default bail", the division bench said the agency was "spending too much time checking the veracity of the IB input" and not enough "investigating the genuineness of the encounter".
Ishrat, a 19-year-old college girl from Mumbai, was killed along with three men by Ahmedabad Police in a 2004 encounter.
The police claimed, citing an Intelligence Bureau tip-off, that they were Lashkar terrorists who had entered the state to kill Modi.
Full report at:
http://www.hindustantimes.com/India-news/gujarat/Gujarat-HC-says-Modi-govt-hindering-Ishrat-probe/Article1-1076348.aspx
---------
26/11 trial: Lakhvi, 6 six others shifted to Islamabad court
PTI
June 15, 2013
In a move with significant ramifications, the trial of seven Pakistanis, including LeT commander Zakiur Rehman Lakhvi, charged with involvement in the Mumbai attacks was today shifted from a court in Rawalpindi to a new anti-terrorism court in the capital in Islamabad.
Judge Chaudhry Habib-ur-Rehman of the Rawalpindi-based anti-terrorism court accepted an application from the prosecution to move the case to the anti-terrorism court of Judge Kausar Abbas Zaidi in Islamabad, sources said.
Judge Zaidi's court was established recently to hear a case filed against former president Pervez Musharraf under the Anti-Terrorism Act.
Full report at:
http://www.hindustantimes.com/world-news/Pakistan/26-11-7-suspects-trail-shifted-to-Islamabad-court/Article1-1076778.aspx
---------
India, Pak talk to resolve trade issues
TNN | Jun 15, 2013
NEW DELHI: India and Pakistan took a step forward towards re-engagement with the two countries agreeing to start dialogue between their commerce ministries. Sources said that in a meeting between Pakistani high commissioner Salman Bashir and commerce minister Anand Sharma both countries agreed that re-starting the dialogue would be in the economic interests of both New Delhi and Islamabad.
Bashir met Sharma in his office on Friday to discuss trade-related issues. The commerce dialogue has remained suspended since last September.
Full report at:
http://timesofindia.indiatimes.com/india/India-Pak-talk-to-resolve-trade-issues/articleshow/20599310.cms
---------
'Cops' claim is proof against IB man'
Neeraj Chauhan, TNN | Jun 15, 2013
NEW DELHI: A statement of senior Gujarat police officers before a magistrate naming Intelligence Bureau (IB) special director Rajinder Kumar in the Ishrat Jahan "fake encounter" case is a crucial evidence that the CBI has against the official.
The statement under section 164 CrPC naming Kumar has been filed by a few Gujarat Police officers, who were part of the crime branch during the encounter in 2004, and are now witnesses against the official. CBI is likely to arrest Kumar soon.
Full report at:
http://timesofindia.indiatimes.com/india/Cops-claim-is-proof-against-IB-man/articleshow/20599048.cms
---------
Agencies want to persist with `informal' deal for ex-Kashmiri militants' surrender policy
Bharti Jain, TNN | Jun 15, 2013
NEW DELHI: Despite the Liyaqat Shah fiasco underlining the lack of coordination between various agencies on return of ex-militants under the Jammu & Kashmir surrender-cum-rehabilitation policy, the agencies are wary of formalizing the Indo-Nepal border check-post as a designated crossing point or making it mandatory for J&K authorities to inform border forces and relevant state jurisdictions of impending surrenders. The involvement of multiple agencies, it is feared, would heighten the risk of the ex-militant's identity getting compromised, rendering him vulnerable to retaliatory strikes by his former Pakistani handlers.
Full report at:
http://timesofindia.indiatimes.com/india/Agencies-want-to-persist-with-informal-deal-for-ex-Kashmiri-militants-surrender-policy/articleshow/20598664.cms
---------
Central Asia
Eight Sentenced On Terrorism Charges In Kazakhstan
By RFE/RL's Kazakh Service
2013-06-14
ATYRAU, Kazakhstan -- Eight men have been convicted on terrorism-related charges in Kazakhstan's western city of Atyrau on June 5.
Seven of the defendants were sentenced to prison terms between 18 and 23 years.
They were convicted on charges of terrorism, kidnapping, murder, car theft, burglary, and the illegal possession and distribution of weapons.
Full report at:
http://www.rferl.org/content/eight-sentenced-terrorism-charges-kazakhstan/25007773.html
-----------
Specialists see fewer young drug addicts in Tajikistan
New initiatives, public opinion and religion can help curb drug addiction.
By Dilafruz Nabiyeva
2013-06-14
DUSHANBE – Figures that show that young people (ages 18-34) comprise a smaller percentage of registered drug addicts have Tajik analysts and officials hoping that the country could be getting a handle on drug use.
Of 7,231 registered drug users in 2012, about 30% are ages 18 to 34, with a majority being 35 to 59, statistics show. Not long ago more than 50% of registered drug users were young.
"The generation age 35-59 experienced the collapse of the Soviet Union and the deterioration of living standards, which led to drug abuse," Bobojon Shafiyev, a Drug Control Agency employee, said. "As a consequence, drug addicts are mostly those older than 35, who experienced upheavals and civil war in Tajikistan when they were growing up."
Full report at:
http://centralasiaonline.com/en_GB/articles/caii/features/main/2013/06/14/feature-01
---------
CIS countries discuss ways to thwart extremism
By Alexander Bogatik
2013-06-14
ASTANA – Astana hosted a June 13 counter-extremism conference that was attended by ambassadors of CIS countries serving in Kazakhstan and by Kazakhstani officials, scholars, journalists and NGO members.
yrgyz State Commission for Religious Affairs Director Abdulatif Jumabayev suggested creating a Central Asian Council for Religious Affairs, which would involve relevant Central Asian government agencies.
Extremists continue to try to recruit young Central Asians, he warned.
http://centralasiaonline.com/en_GB/articles/caii/newsbriefs/2013/06/14/newsbrief-03
---------
North America
Guatemalan police ambushed, 8 killed
15 June 2013
GUATEMALA CITY – Officials say a heavily armed group has ambushed and killed eight Guatemalan police officers in a township about 120 miles (190 kilometers) west of the capital, Guatemala City.
Cecilio Chacaj of the municipal firefighters department says the victims had multiple gunshot wounds and that one died in the hospital after the Thursday night attack. The bodies of the others were found in the police station.
Deputy Interior Minister Eddy Juarez confirmed late Thursday that deputy police inspector Cesar Augusto Garcia was kidnapped in the attack.
President Otto Perez said Friday that the attackers were part of a band of drug traffickers.
http://www.foxnews.com/world/2013/06/14/guatemalan-police-ambushed-8-killed/#ixzz2WH1tgvTe
----------
Women Speak Out: No Arms for Syrian Rebels
15 June 2013
NEW YORK - June 14 - MADRE, an international women's human rights organization, spoke out today to oppose the Obama Administration's decision to send arms to Syrian opposition forces.
"There is no question about the brutality of Assad's regime," said Yifat Susskind, Executive Director. "Its repression was exactly what drove Syrians to rise up in peaceful protests two years ago. First, these nonviolent organizers were sidelined by the armed opposition. Now, they are being sidelined again by President Obama, in favor of further militarizing a conflict that ultimately has no military solution."
Full report at:
http://www.commondreams.org/newswire/2013/06/14-5
---------
Snowden may have links with Chinese intelligence: US lawmaker
PTI | Jun 15, 2013
WASHINGTON: Edward Snowden, the whistleblower who disclosed America's secret surveillance programme, may have been working with the Chinese government to reveal intelligence secrets, a US lawmaker has alleged.
"There's a lot of reason for suspicion," Republican Congressman Peter King told MSNBC.
Snowden, an American citizen, is currently hiding in Hong Kong.
The US has launched a criminal investigation against him for allegedly leaking the secretive American programme.
Full report at:
http://timesofindia.indiatimes.com/world/us/US-whistleblower-Snowden-may-have-links-with-Chinese-intelligence-US-lawmaker/articleshow/20603384.cms
---------
Don't repeat Iraq mistake in Syria, Russia warns America
AFP | Jun 14, 2013
MOSCOW: Russia said on Friday that US data on the Syrian regime's alleged use of chemical weapons was "unconvincing", and warned Washington against repeating the mistake it made when invading Iraq after falsely accusing Saddam Hussein of stocking weapons of mass destruction.
The Kremlin's top foreign policy adviser Yury Ushakov also said the US decision to provide military aid to Syrian rebels would damage international efforts to end a conflict that has left tens of thousands dead.
Full report at:
http://timesofindia.indiatimes.com/world/middle-east/Dont-repeat-Iraq-mistake-in-Syria-Russia-warns-America/articleshow/20592382.cms
---------
US House passes amendment tying human rights with aid to Pak
June 15, 2013
The US House of Representative passed an amendment linking the American military aid with the human rights in Pakistan, in particular those of religious and ethnic minorities.
The amendment moved by Congressman Dana Rohrabacher on Friday requires the US defence secretary to certify that Pakistan is not using its military to "persecute minority groups for their legitimate and nonviolent political and religious beliefs".
The amendment specifically names the Balochi, Sindhi and Christian minorities, among others.
Full report at:
http://www.hindustantimes.com/world-news/northamerica/US-House-passes-amendment-tying-human-rights-with-aid-to-Pak/Article1-1076656.aspx
---------
Canadian Muslims Stand Against Terrorism
June 15, 2013
CAIRO – Sending an out loud message against terrorism, Canadian Muslims have come together at Winnipeg Grand Mosque in a forum aimed at connecting Muslim religious leaders and youth efforts against online radicalization.
"We send out statements and condemnations, but there is very little information available that is constructive and helps parents and youth," Shahina Siddiqui, head of the Islamic Social Services Association, one of the event's organizers, told Winnipeg Free Press on Friday, June 14.
Full report at:
http://www.onislam.net/english/news/americas/463128-canadian-muslims-stand-against-terrorism.html
---------
Pakistan
Militants destroy Jinnah's historic residence in Pakistan
15 June 2013
Militants today attacked a historic 121-year-old building in Pakistan's southwestern Balochistan province that was used by the country's founder Muhammad Ali Jinnah, killing a policeman and causing extensive damage to the structure.
The militants targeted the Quaid-e-Azam Residency in Ziarat, a holiday resort located about 120 km from the provincial capital of Quetta, at 1.15 am.
They planted and set off four bombs and then opened fire.
The explosions and gunfire triggered a blaze that was extinguished after four hours.
A policeman was killed in the shooting, police officials said. The wooden parts of the building, furniture and memorabilia associated with Jinnah were destroyed by the fire.
Footage on television showed that the rood of the building had collapsed and only its structure made of bricks was left intact.
Full report at:
http://www.dailypioneer.com/top-stories/militants-destroy-jinnahs-historic-residence-in-pakistan.html
---------
Eleven women killed in Quetta bus blast
June 15, 2013
QUETTA: A powerful blast inside a bus on Saturday killed eleven women and injured dozens other people at the Women University campus in Quetta, the capital of Balochistan province.
Mir Zubair Mehmood, the Capital City Police Officer, told reporters that the bomb went off inside the bus of Quetta's Sardar Bahadur Khan Women University.
"The bomb exploded just when female teachers and students gathered inside the bus to proceed for Quetta city from the university," he said.
The CCPO said that most of the victims were female teachers and students. He said the bus caught fire after the powerful blast.
Full report at:
http://beta.dawn.com/news/1018428/blast-in-quetta-several-injured
---------
Two killed, two injured in Lahore court firing
June 15, 2013
LAHORE: Two people were killed and two others critically injured on Saturday when five gunmen opened fire inside a courtroom at Lahore's sessions court, DawnNews reported.
The deceased had arrived at the court for a hearing of a murder case when members of the opposing group opened fire on them, killing them on the spot. Two others were severely wounded in the firing.
The incident caused a commotion in the court and a large number of police personnel arrived soon after.
The incident was the result of a land dispute between the groups and two men suspected of opening fire had been identified.
The injured were shifted to the Mayo Hospital and the bodies were taken to a mortuary.
http://beta.dawn.com/news/1018418/two-killed-two-injured-in-lahore-court-firing
---------
Pak set to declare Panja Sahib as holy city
PTI | 15 June 2013
CHANDIGARH: The Pakistan government has decided to declare 'Panja Sahib' a holy city and would initiate efforts to sort out all issues related to the welfare of the Sikhs living at the pilgrimage site.
This was stated by the President of Pak-Indo friendship association and legal consulate ministry of interior government of Pakistan Arif Chaudhry, during his meeting with the Punjab chief minister Parkash Singh Badal here, an official release said here.
Panja Sahib is believed to house a rock having the hand print of Guru Nanak, founder of Sikh religion, and is a popular pilgrimage spot for Sikhs across the world.
Full report at:
http://timesofindia.indiatimes.com/world/pakistan/Pak-set-to-declare-Panja-Sahib-as-holy-city/articleshow/20590054.cms
---------
Opposition not to remain silent on Ziarat attack: Khurshid Shah
June 15, 2013
ISLAMABAD: Leader of the Opposition in the National Assembly Khurshid Shah on Saturday strongly condemned the attack targeting Jinnah's Ziarat residence, adding that the opposition would not remain silent on the issue, DawnNews reported.
Speaking to DawnNews outside the Parliament House, Shah said the opposition would register its protest on the matter in the Parliament.
Earlier today, militants had attacked Jinnah's residence in Balochistan's Ziarat area with hand grenades. The residence suffered extensive damage and all the memorabilia contained inside the house was said to have been completely destroyed.
Furthermore, Deputy Speaker National Assembly Murtaza Javed Abbasi also condemned the attack on the Ziarat residence of Jinnah.
http://beta.dawn.com/news/1018422/opposition-not-to-remain-silent-on-ziarat-attack-khurshid-shah
---------
BLA claims attack on Jinnah residency in Ziarat
June 15, 2013
QUETTA: The Balochistan Liberation Army (BLA) has claimed the attack on the Jinnah residency in Ziarat, Express News reported on Saturday.
Interior Minister Chaudhry Nisar revealed that the residency had been attacked by five militants, who had removed the Pakistan flag and raised the BLA flag in its place.
A rocket attack had killed a policeman on Saturday and gutted an historic summer retreat used by Pakistan's founder Muhammad Ali Jinnah in the resource-rich province of Balochistan, only days after a new government vowed to end a guerrilla war there.
Full report at:
http://tribune.com.pk/story/563531/one-official-killed-in-attack-on-quaid-e-azam-residency-in-balochistan/
---------
US forces will stay some time in Afghanistan after 2014: Mubashir
June 15, 2013
LAHORE: President Pakistan People's Party Punjab chapter Dr Mubashir Hassan has said the government of United States and Afghanistan President Hamid Karzai are about to conclude an agreement under which the forces of US will stay in Afghanistan at specific point after 2014.
He said the agreement can help Kabul government to defend itself, as Afghanistan has the potential of going into a civil war.
Full report at:
http://www.dailytimes.com.pk/default.asp?page=2013\06\15\story_15-6-2013_pg7_12
---------
DNA evidence in rape cases: For religious leaders, it's still a question mark
SHAHZAD RAZA
013-06-15
Two weeks ago, the Council of Islamic Ideology (CII) declared that DNA tests should not be used as primary evidence in rape cases.
Although its recommendations are not binding on the government, the CII is a Constitutional body that interprets Islamic injunctions and advises the government on religious affairs.
The CII's alternative is the religious injunction of producing four male witnesses against the rapist – creating a furore in civil society.
Full report at:
http://beta.dawn.com/news/1018425/dna-evidence-in-rape-cases-for-religious-leaders-its-still-a-question-mark
---------
Musharraf indicted in judges detention case
June 15, 2013
ISLAMABAD: Former president Pervez Musharraf was indicted by the Anti-Terrorism Court (ATC) in the judges detention case on Saturday.
On Saturday morning when ATC Judge Syed Kausar Abbas Zaidi resumed hearing of the case in sub-jail Chak Shahzad, the prosecutor read the charge sheet against the accused, who denied the allegations.
Subsequently the court adjourned the matter till June 21.
The case is based on a First Information Report (FIR) registered against Musharraf on August 11, 2009 by the Secretariat police for detaining over 60 judges including Chief Justice Iftikhar Muhammad Chaudhry.
Full report at:
http://tribune.com.pk/story/563567/musharraf-indicted-in-judges-detention-case/
---------
Arab World
Syria says US 'full of lies' as Hezbollah vows to keep fighting with Assad
15 June 2013
BEIRUT – The leader of Lebanon's Hezbollah group vowed Friday to keep fighting in Syria "wherever needed" and said his Shiite Muslim group has made a "calculated" decision to defend the Syrian regime no matter what the consequences.
The comments by Sheik Hassan Nasrallah in a speech to supporters in southern Beirut signaled for the first time the Iranian-backed group will stay involved in the civil war raging next door after helping President Bashar Assad's army recapture a key town in Syria's central Homs province from rebels.
President Barack Obama has authorized lethal aid to Syrian rebels after the U.S. announced it had conclusive evidence that the Syrian regime used chemical weapons. U.S. officials are still grappling with what type and how much weaponry to send, but the announcement buoyed opposition forces, which have found themselves heavily outgunned and outmanned by the Hezbollah-backed regime.
Full report at:
http://www.foxnews.com/world/2013/06/14/syria-us-statements-on-chemical-weapons-full-lies-obama-using-cheap-tactics/#ixzz2WH2Wg2z1
---------
2 killed in failed assassination attempt on Sunni governor in northern Iraq
June 14, 2013
BAGHDAD – Iraqi officials say that the governor of Iraq's northern Sunni-dominated province of Ninevah has escaped an assassination attempt that left two people killed and three others wounded.
Two provincial police officials said that the Thursday night attack occurred when a car bomb went off next to the motorcade of Atheel al-Nujaifi in the volatile city of Mosul, 360 kilometers (220 miles) northwest of Baghdad.
Full report at:
http://www.foxnews.com/world/2013/06/13/iraq-officials-say-2-killed-in-failed-assassination-attempt-on-sunni-governor/#ixzz2WH2j0loN
---------
Hezbollah leader says Lebanese militant group will keep fighting in Syria 'wherever needed'
15 June 2013
BEIRUT – Hezbollah's leader says the Lebanese militant group will keep fighting in Syria "wherever needed."
Sheik Hassan Nasrallah says he has made a "calculated" decision to defend Syria and is ready to bear all consequences.
His comments in a speech to supporters in southern Beirut Friday suggest the Iranian-backed group will carry on fighting beyond Syria's central Homs province where his fighters recently helped President Bashar Assad's regime recapture a key town from rebels.
Nasrallah says verbal and other attacks against his militant group "only serve to increase our determination."
http://www.foxnews.com/world/2013/06/14/hezbollah-leader-says-lebanese-militant-group-will-keep-fighting-in-syria/#ixzz2WH29LluK
----------
Colleges of Excellence to provide world-class job skills to Saudis
15 June 2013
Saudi Arabia's goal is to set up an elite tier of world-class technical training colleges, providing opportunities for students that allow them to turn their passions into careers, according to Saleh A. Alamar, CEO of the newly established Colleges of Excellence (CoE).
Addressing the media during the launch of the Colleges of Excellence recently, Alamar said the global education entity is making its debut on the Kingdom's education scene as part of a national initiative to streamline the Technical Vocational Education and Training (TVET) system.
Full report at:
http://www.arabnews.com/news/455086
---------
Dead end for driving expat students, working housewives in Kuwait
15 June 2013
Kuwait has begun cancelling the driving licenses of foreign students who have graduated and working housewives, tightening already strict rules for expatriates, a daily yesterday cited a top official as saying.
"The traffic department has started cancelling the driving licenses" of those people, Interior Ministry assistant undersecretary for traffic affairs Maj. Gen. Abdulfattah Al-Ali told Al-Anbaa newspaper.
Full report at:
http://www.arabnews.com/news/455094
---------
Europe
Alternative Mosques for All Genders and Sexualities in London
By Rahila Bano
14 June 2013
At a meeting in a basement in north London, the evening prayer led by a woman has just finished.
Those present are now involved in a discussion on Islam and why people choose to stay with it, despite the negative press it gets.
It is the initiative of a group of Muslims who want to open alternative mosques in the UK that would allow men and women to pray side-by-side and welcome gay people.
The Inclusive Mosque Initiative (IMI) was set up in November last year.
Its UK co-ordinator Tamsila Tauqir said: "We want to offer Muslims an alternative space in which they can pray and meet.
"We will not discriminate against anyone; they can be Sunni or Shia, straight or gay, people with families and people without."
Full report at:
http://www.bbc.co.uk/news/uk-england-22889727
---------
UK Muslims Give Blood on World Blood Donor Day
June 15, 2013
LONDON – Seeking to help those in need, British Muslim youths are championing a campaign across London mosques on Friday, June 14, to encourage Muslims to sign up as blood donors on World Blood Donor Day.
"As a community, we're very charitable," Sarah Ibrahim, a project manager for the scheme championed by Young Planners group, told the BBC.
"But there just isn't much awareness on this particular issue."
Leading the project, Young Planners said they will be in five London mosques on Friday 14 June to mark World Blood Donor Day.
Full report at:
http://www.onislam.net/english/news/europe/463122-uk-muslims-give-blood.html
---------
Fight against terrorism : EU military chief acknowledges Pak Army commitment
June 15, 2013
RAWALPINDI: European Union (EU) Military Committee Chairman General Patrick de Rousiers on Friday acknowledged the level of activity and commitment of Pakistan Army in the fight against terrorism.
General Rousiers made the admission in a meeting with Defence Secretary Lt Gen (r) Asif Yasin Malik. He said that there was great potential which needs to be explored which will strengthen the relationship between Pakistan and EU. Speaking on the occasion, the defence secretary said that Pakistan attaches great importance to its relations with European Union (EU). "We have common values and wide-ranging areas of cooperation," Malik said.
Full report at:
http://www.dailytimes.com.pk/default.asp?page=2013\06\15\story_15-6-2013_pg7_14
---------
'Deadly' rocket attack on Iran exiles near Baghdad: UN
AFP | Jun 15, 2013
BAGHDAD: A rocket attack on an Iranian exile group housed at a camp near Baghdad on Saturday resulted in fatalities, a United Nations spokeswoman said, the second deadly attack on the camp this year.
"I can confirm that there was a deadly attack," UN spokeswoman Eliana Nabaa told AFP. "We don't have the figures but yes, people were killed and injured."
A police colonel, speaking on condition of anonymity, put the toll at three dead and 11 wounded from six mortar blasts.
Full report at:
http://timesofindia.indiatimes.com/world/middle-east/Deadly-rocket-attack-on-Iran-exiles-near-Baghdad-UN/articleshow/20604967.cms
---------
Mideast
73 Syrian officers and their families seek refuge in Turkey
15 June 2013
ANKARA, Turkey – Turkey's state-run news agency says 73 Syrian military officers — including seven generals and 20 colonels — have crossed the border with their families "seeking refuge" in Turkey.
The Anadolu Agency said Friday that the group totalled 202 people. It said they arrived in the town of Reyhanli and were taken to a Turkish refugee camp that houses military officers who have defected from the Syrian army.
The report did not say when they had arrived.
Turkish Foreign Ministry officials and the local administrator in Reyhanli could not immediately confirm the report.
http://www.foxnews.com/world/2013/06/14/turkish-state-media-73-syrian-officers-and-their-families-seek-refuge-in-turkey/#ixzz2WH24AWE3
---------
Erdoğan's Dramatic U-turn a Mothers Join Protesters in Turkey
14 June, 2013
In a dramatic U-turn, Turkish Prime Minister Erdogan met members of a group opposed to the redevelopment of Gezi Park in Istanbul on the night of June 13, 2013. Although only hours before the Turkish PM warned his patience had run out and those occupying Gezi Park to leave. The referendum idea, floated by one of Erdogan's associates, seemed to have gone by the wayside. But demonstrations in Ankara were once again subject to police intervention during the early hours of June 14 while the critical meeting between Erdogan and the Taksim was under way.
Full report at:
http://www.countercurrents.org/cc140613A.htm
---------
Defying govt, Turkish protesters to stay in park
AFP | Jun 15, 2013,
ISTANBUL: Turkish protesters hunkered down in an Istanbul park on Saturday, rejecting an olive branch the government had hoped would end two weeks of nationwide civil unrest.
Prime Minister Recep Tayyip Erdogan's offer to halt the redevelopment of Gezi park that first ignited the protests was presented as a major concession but after conferring all night the protesters said their movement was about something bigger than a conservation struggle.
"We will continue our resistance in the face of any injustice and unfairness taking place in our country," the Taksim Solidarity group, seen as most representative of the protesters, said in a statement. "This is only the beginning."
Full report at:
http://timesofindia.indiatimes.com/world/europe/Defying-govt-Turkish-protesters-to-stay-in-park/articleshow/20602898.cms
---------
Iran presidential election: Moderate Hassan Rouhani on course for outright win
Reuters | Jun 15, 2013
DUBAI: Moderate Iranian cleric Hassan Rouhani looked to be heading towards an outright victory over his conservative rivals in the presidential election, initial results showed on Saturday.
The vote is unlikely to radically alter ties between Tehran and the West, but if Rouhani wins he has indicated he would pursue a less confrontational foreign policy than current President Mahmoud Ahmadinejad and enact a "civil rights charter" at home.
Full report at:
http://timesofindia.indiatimes.com/world/middle-east/Iran-presidential-election-Moderate-Hassan-Rouhani-on-course-for-outright-win/articleshow/20602410.cms
---------
Hamas-ruled Gaza suffers drop in aid from Iran, foreign charities because of Syrian civil war
15 June 2013
GAZA CITY, Gaza Strip – A refugee from Syria recently opened a bakery here, drawing long lines of customers eager to taste meat and cheese pastries with the special flavors of Damascus — a rare bright spot in the long shadow that the Syrian civil war is casting over the Gaza Strip.
The conflict in Syria, some 300 kilometers (190 miles) away, is increasingly hurting Hamas-ruled Gaza financially, according to several officials in the Islamic militant group and in Islamic charities.
Full report at:
http://www.foxnews.com/world/2013/06/13/hamas-ruled-gaza-suffers-drop-in-aid-from-iran-foreign-charities-because-syrian/#ixzz2WH2qiu8x
---------
Africa
Muslim Activism Wins Nigeria School Mosque
June 15, 2013
LAGOS – Thanks to Muslim activism, a court has ordered a university in Nigeria's oil-rich city of Port Harcourt to allow the building of a mosque for Muslim students to fulfil their religious duties.
"If you need another reason that civic activism and pursuit of right through legal means work, this is a good one," Disu Kamor, head of the Muslim Public Affairs Centre in Lagos, told OnIslam.net.
"MPAC supported and campaigned for the Muslim students of the RSUST when they suffered the tyranny of the school authority, and we are pleased that God has rewarded them with victory."
Full report at:
http://www.onislam.net/english/news/africa/463107-muslim-activism-wins-nigeria-school-mosque.html
---------
Six Libyan soldiers killed in Benghazi violence
Reuters | Jun 15, 2013
BENGHAZI: Six soldiers were killed in clashes between Libyan special forces and armed protesters outside a special forces' base in the eastern city of Benghazi, an military official said on Saturday.
Residents in the area said heavy gunfire and explosions were heard during the fighting and hours earlier a group of men had forced their way into a different army compound to steal weapons.
Full report at:
http://timesofindia.indiatimes.com/world/middle-east/Six-Libyan-soldiers-killed-in-Benghazi-violence/articleshow/20602628.cms
---------
UN peacekeeper killed in shelling of Sudan base: spokesman
AFP
June 14, 2013
Shells hit a United Nations base in Sudan's troubled South Kordofan state on Friday, killing one peacekeeper and wounding two more, a UN spokesman said.
"Two shells today hit the UN peacekeeping logistics base in Kadugli, in Sudan's South Kordofan state. One United Nations
peacekeeper was killed in this shelling and two more injured. We condemn in the strongest terms this shelling," UN peacekeeping spokesman Kieran Dwyer told AFP.
http://www.hindustantimes.com/world-news/northamerica/UN-peacekeeper-killed-in-shelling-of-Sudan-base-spokesman/Article1-1076345.aspx
-----------
URL: https://newageislam.com/islamic-world-news/new-age-islam-news-bureau/afghan-doctor-stoned-for-examining-female-patient-without-chaperone/d/12098