New Age Islam News Bureau
14 January 2022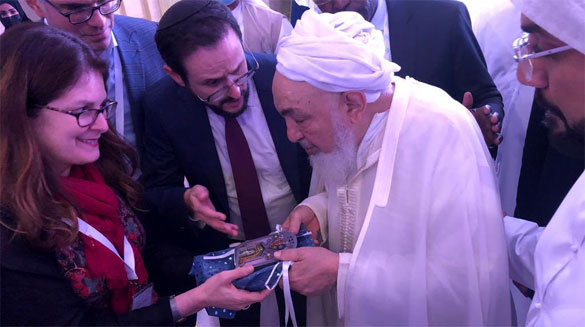 Rabbi Yehuda Sarna, Rabbi Shoshana Boyd Gelfand and the AJC's Ari Gordon presented a tzedakah box to Sheikh bin Bayyah at the Forum in Abu Dhabi
------
• Ujjain Lawyers Demand Ban on Loudspeakers in Mosques for Azaan Calls, Days After Lawyers From Indore Did The Same
• Shaheen Bagh Activists Call For Diaspora Action To Support Indian Muslims Against Genocide at an event held in Washington
• Tehreek-i-Taliban Pakistan Confirms Afghanistan Killing Of Top Commander, Muhammad Khorasani
• Islamic Emirate Of Afghanistan Denies HRW Report Over Women's Rights Violation In Afghanistan
Arab World
• At least six people killed as scaffolding collapses at Iraq Shia pilgrimage site
• Syrians dig for Islamic State left-behinds in eastern desert
• Suspected suicide bombers strike in northwest Syria near Turkish border
• UAE condemns Houthi attacks on Saudi Arabia during Security Council meeting
• Russian strikes in Syria kill 11 ISIS fighters: Monitor
--------
India
• UP Polls: Muslims Remain Tight-Lipped Even As Political Cauldron Boils
• Congress' Shakeel Ahmad slams Owaisi for delivering inciting speeches
• Haridwar Hate Speech Case: Police Arrest Former UP Shia Waqf Board Chief Jitendra Tyagi
• Muslims In Thousands Organise Peace Protest Against Haridwar Hate Speech
• Tamil Nadu Court Grants Bail To Man Held For Anti-Islam Memes On Facebook
• Friday Namaz: Gurugram Cops To Ensure Covid Protocols
--------
North America
• US ready to consider alternate options if Iran nuclear deal fails: Antony Blinken
• US threatens action if Somalia misses new election deadline
--------
Pakistan
• Taliban not ready to oblige Pakistan on TTP: Report
• Governance not being handled in the right spirit: CJP
• Details of 'plot to kill exiled blogger' emerge during UK trial
• COAS Bajwa meets US diplomat to discuss Afghan situation
• Pak central bank panel recommends complete ban on cryptocurrency, related activities
------
South Asia
• Discrimination And Harassment Haunt Sri Lanka's Muslims
• ATM to get operational in Afghanistan, first time after Taliban return
• Taliban commander arrested, hundreds took to street in Faryab province to demand his release
• Maldives Tries To Put An End To 'India Out' Campaign
• Taliban Release First Budget Since Afghan Takeover
--------
Southeast Asia
• Indonesia: Muslim Cleric Gets 5 Months For Committing Blasphemy Against Christians
• House Speaker Lauds Islamic Schools' Support For Sexual Violence Bill
• Amanah to pay fine for youth caught stealing money from mosque
• Sabah allocates largest-ever budget for non-Muslim religious bodies
--------
Europe
• British Jewish Leader Resigns Following Comments About 'War With Islam'
• Belgium revokes imam's residency due to 'national security threat'
• Philip Normal, Former Mayor Resigns After Tweets Branding Muslims 'Extremists' Resurface
• UN rights chief hails German court's 'historic' conviction of ex-Syrian intel officer
• 'EU must forgo short-sightedness, act bravely to improve ties with Turkiye'
--------
Mideast
• Israel To Demolish Mosque, Homes, Cut Power In Eastern Jerusalem
• Iranian Human Rights Official Reminds US of Pledge to Close Guantanamo
• Iran Blasts UN for Suspension of Voting Right, Blames US Sanctions
• No Initiative Presented by West during Vienna Talks with Iran
• Iran launched solid-fuel satellite carrier rocket into space: Report
• Israel probes death of 80-year-old Palestinian-American who was detained
--------
Africa
• Protester, Police Officer Killed In Sudan Anti-Coup Protests, Clashes
• Head of Bashir-era Sudanese ruling party starts hunger strike
• 1 police officer killed as fresh protests demand full civilian rule in Sudan
• Hunger-striking Tunisian lawmaker transferred to hospital amid failing health
Compiled by New Age Islam News Bureau
URL: https://www.newageislam.com/islamic-world-news/abu-dhabi-islamic-scholars-india-indonesia-lebanon-rabbis/d/126158
--------
Abu Dhabi: The Little-Known Interfaith Gathering Of 250 Islamic Scholars from India to Indonesia and Lebanon to London Providing Hope To Rabbis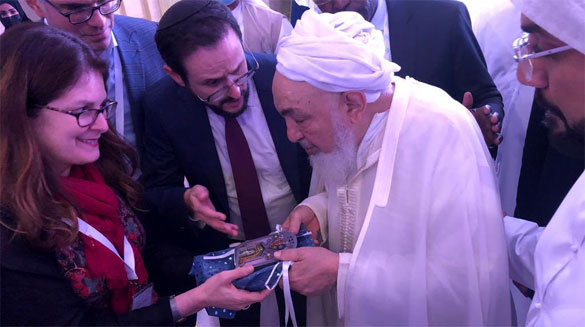 Rabbi Yehuda Sarna, Rabbi Shoshana Boyd Gelfand and the AJC's Ari Gordon presented a tzedakah box to Sheikh bin Bayyah at the Forum in Abu Dhabi
------
By JUSTIN COHEN
January 13, 2022
In one corner of the huge ballroom at the plush St. Regis Hotel, the mufti emeritus of Bosnia relays to two Jewish leaders concerns that ultranationalists in his country are seeking to play down the memory of the genocide there.
In another the Chief Rabbi of United Arab Emirates chats to a senior imam from America about fast expanding interfaith work in the States.
They are among over 250 Islamic scholars, academics and policy influencers from at least 35 locations – from India to Indonesia and Lebanon to London – that gathered in Abu Dhabi last month for the Forum for Peace, an initiative little known in the UK beyond a small number of religious leaders.
For three days, they learnt from each other, shared best practise and tackled issues like religious hatred and extremism.
Also invited to this annual assembly of thinkers from east and west were a handful of Christian and Jewish figures.
The backdrop could hardly have been more fitting: a conference conducted mostly in Arabic as classic Christmas songs filled the lobby in a city where Jewish delegates gathering to celebrate Chanukah is no longer a novelty.
But while interfaith activity is often dismissed for failing to delve deep enough into thorny topics or not involving figures with insufficient clout, such criticism can't be levelled at the Forum.
As Rabbi Shoshana Boyd Gelfand, who represented the International Jewish Committee on Inter-religious Consultations, put it: "These were not fluffy interfaith folks. They were people with significant influence in their countries. I wasn't expecting there to be such a diverse crowd speaking from the same hymn sheet. The conversations I heard gave me hope, there was a deep amount of introspection."
If there was a hymn sheet that speaker after speaker was inspired by, it was the teachings of Sheikh Abdallah bin Bayyah, chair of the UAE's Fatwa Council, a former vice-president of Mauritania and one of the world's most revered Islamic scholars.
The 87-year-old uses authentic Muslim texts to challenge extremism and famously convened a conference to challenge a fatwa used by jihadi groups to justify terrorism, discovering they relied on the wrong transcription of just one verb 90 years earlier.
After the Arab Spring and the emergence of Daesh, bin Bayyah established the FFP in 2014 in the belief that such a global response – the first of its kind to tackle extremism – was essential. Organisers hold that the growth of extremism owes much to an education gap among some teachers charged with "applying decontextualised texts to the modern world".
Around 1,000 delegates attended the 2014 meeting held under the patronage of Abu Dhabi's leadership, and the sheikh's subsequent conclusion that his vision could only be achieved through dialogue with other Abrahamic faiths saw participation expanded to rabbis and priests including Chief Rabbi Ephraim Mirvis, who spoke last year.
At the epicentre of the sheikh's work is the so-called Marrakesh Declaration. Created to address the oppression of minorities in Muslim countries, the document draws on traditional texts and the Charter of Medina – which protected minorities at the time of the Prophet Muhammad – as well as the far more recent Universal Declaration of Human Rights to affirm equality between peoples.
In the nation state, the sheikh told delegates in Arabic, "the relationship with the other constitutes an opportunity to explore spaces of interaction. There is no room for harassing others by denigrating their religious symbols or disrespecting their beliefs".
Referring to the conference theme of inclusive societies, he added: "Historically citizenship was a discriminatory concept that differentiated between people according to race, religion and lineage. Citizenship is now a voluntary association to the nation state that is governed by the constitution. The most important component is the principle of shared duties and equal rights".
It was a message reflected from a Jewish perspective by Rabbi David Rosen, one of one world's leading interfaith figures, who also pointed to state-funded shariah courts in Israel as an example of inclusive citizenship.
Addressing an audience that during the week included the mufti of Dubai and the Maldives' minster for Islamic affairs, Sheikh Usama al-Sayid al-Azhari – an advisor on religious affairs to Egypt's president – drew on Islamic texts in speaking of the need to look after minorities while Lebanese writer Radwan al-Sayed portrayed the Marrakesh Declaration as a watershed moment. Before it was issued, he suggested, scholars weren't widely "pushing back" and were "outflanked by extremists". He suggested Jews and Christians knew "about our heritage more than" many Muslims but insisted that, contrary to what some believe, the faith had not "frozen in time".
But American Imam Mohamed Magid acknowledged such intellectual documents can't by itself make a difference in practise.
"There's no value if there aren't people creating that value on the ground," he told Jewish News: "People who led the civil rights movement – including a rabbi working with Dr King – activated their religious values combined with American values and the constitution and they challenged the status quo. We need that to happen. We need to train people to say we're not going to accept discrimination, religious nationalism, human trafficking".
Magid is one of the founders of the Caravan of Peace, which grew out of the Forum and which brings together an imam, a priest and a rabbi in US cities across the States to each enlist the support of 10 others to mix socially and carry out joint social action projects.
It was after relationships were built via the programme – now operating in 20 cities – that a pastor in Seattle handed over the keys of his church to a mosque burnt to the ground two months ago and local Muslims offered solidarity in their dozens after the atrocity at the Tree of Life Synagogue in Pittsburgh.
Acknowledging that Muslim-Jewish relations in the US were still "evolving", the imam said there needed to be an acceptance that "we can agree to disagree" on some issues while still standing up against hate.
As the conference drew to an end, the UAE's Chief Rabbi Yehuda Sarna presented bin Bayyah with a tzedakah box bearing the Hebrew words for 'you shall love' – a reference to the commandment in the Torah and Hadith to 'love your neighbour as yourself'. For Sarna, it was the Marrakesh Declaration that signalled to the country's Jewish community "that we could keep on building here" long before normalisation with Israel. "When I used to come and give shiurim in 2016-17 so much of the content was about comparing the Marrakesh Declaration to George Washington's letter to the Hebrew Congregation of Newport [promising full liberty to all regardless of faith].
He goes so far as to liken the Forum to Vatican II, a watershed moment in improving relations between Jews and the Catholic Church. "The common thread at this conference was the unabashed authentic Islamic view that religious minorities of every shape and colour need to be protected, and that Muslims living in non-Muslim countries need to respect the laws of the countries they're in."
Addressing sceptics, he added: "I think one of reasons why for many Jews in the Diaspora and many Israelis the Abraham Accords came as a shock was because it messed with a stereotype of what an Arab is. Many people who live here genuinely have such an accepting disposition. You see a lot of ferment here, from my experiences it's not uncommon in these settings."
The importance of the gathering to the UAE was underscored by a speech by Dr Ali Al Nuaimi, who helped to pave the way for the Abraham Accords, and by a special welcoming event on the main stage at Dubai Expo, addressed by the country's minster for tolerance.
Speaking by video link back in the conference hotel, Boris Johnson's envoy on religious freedoms Fiona Bruce MP described inclusive citizenship as "one of the most pressing issues of today".
Other UK speakers included New North London's Rabbi Jonathan Wittenberg, who joined a panel on the role of faith communities in tackling climate change, and Esme Partridge and Russell Rook from the Good Faith Partnership, who spoke of the potential for social media to bring unexpected connections across faiths and borders – and so boost inclusive citizenship.
Richard Sudworth, an advisor to the Church of England, brought greetings from the Archbishop of Canterbury as he addressed the Forum virtually, railing against "religious illiteracy" that "plagues too many in public life". He said some believed you couldn't proudly hold on to the Union flag and a faith at the same time. "As if it would be like supporting Manchester United and Manchester City," he joked.
Organisers plan to bring the FFP's work to Britain to provide an important bridgehead to the English-speaking world, making available the insights and resources of the Forum as well as initiating partnerships with organisations and government. Liz Haris-Sawczenko, former director of the Council of Christians and Jews, will act as advisor to the Forum for Peace UK.
Zeshan Zafar, the British executive director of the Forum for Peace, said: "Among the UK's Muslim leaders there are many very effective communicators who are absolutely committed to co-existence. But, as elsewhere, we need better mechanisms and frameworks in the education of Islamic scholars and jurists, and with God's will, this is changing, but such changes take time for a relatively new community.
"In terms of the divided nature of Muslim communities in the UK and by extension in the West, it is very important that we need to not emphasise our particular identity over the general identity we have as British Muslim citizens, rather we build on our shared values with the general society, leading to lasting peace and a stronger-civic involvement between all of us. If we focus on preserving our particular identity over the general identity, then that's where we have a tension. Some people will think that their particular identity prevents them dealing with others, which is why we have the danger of extremist thinking."
He said the sheikh is hoping to make life easier for Muslims by reassuring them that there can be a sound relationship between religion and the modern world, enabling confidence to speak out against extremist narratives. But he believes it will take 10-15 years for the ideas of the forum to take root. Zafar said: "We don't want to become another talking shop, but to be a resource and enlightenment for the major challenges facing Islam, religious coexistence and the greater problems of the world."
Source: Jewish News
Please click the following URL to read the text of the original story:
https://www.jewishnews.co.uk/the-little-known-gathering-of-islamic-scholars-providing-hope-to-rabbis/
--------
Ujjain Lawyers Demand Ban on Loudspeakers in Mosques for Azaan Calls, Days After Lawyers From Indore Did The Same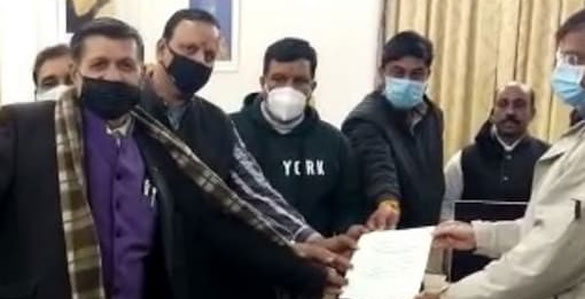 A delegation of lawyers called on the divisional commissioner of Ujjain and handed him a memorandum seeking a ban on loudspeakers in the mosques. (News18)
-----
JANUARY 13, 2022
Days after lawyers from Madhya Pradesh's Indore demanded that the local administration ban loudspeakers in mosques for making Azaan calls, their counterparts from Ujjain, too, has made a similar request.
A delegation of lawyers from Ujjain on Wednesday called on the divisional commissioner of Ujjain and handed him a memorandum seeking a ban on loudspeakers in the mosques. The memorandum addressed to the President of India seeks necessary instructions for the Centre and State governments on the matter.
The lawyers based their objection on the matter on multiple points that loudspeakers are used in mosques without proper legal permissions, affect normal life and also hinder online classes as most students are currently studying in online mode due to the pandemic.
Loudspeakers used in the mosques for azaan and other announcements cause noise pollution, hamper studies of students and cause inconvenience to the elderly, advocate Lokendra Mehta told the media persons.
The lawyers said they have urged the administration to take preventive measures and will be constrained to file a Public Interest Litigation with the court, in case the administration fails to act on their complaint.
A couple of days ago, a group of lawyers from Indore had submitted a similar complaint to the divisional commissioner and commissioner of police, seeking a ban on loudspeakers used in the mosques.
The lawyers claimed that the use of loudspeakers in mosques in densely populated areas causes physical and mental stress to the kids, elderlies and patients as these premises defy sound limits as prescribed by various authorities.
The petitioners even quoted judgements of various high courts and the Supreme Court of India to prove that religions can't put public at discomfort while breaching rules. The memorandum claimed that such an act of causing public inconvenience invites punitive repercussions.
The article 19 (1) A and article 21 of the Constitution links noise pollution as a threat to life. Apart from this, the protection of the environment has been mentioned in Article 51 A (G) as one of the fundamental duties of every individual, the memorandum read.
Indore is the cleanest city and we are committed to make it also noise pollution free city, said the memorandum singed by around 300 lawyers and was submitted to the divisional commissioner and the commissioner of police on Jan 10.
Source: News18
Please click the following URL to read the text of the original story:
https://www.news18.com/news/india/ujjain-lawyers-demand-ban-on-loudspeakers-in-mosques-for-azaan-calls-4654196.html
--------
Shaheen Bagh Activists Call For Diaspora Action To Support Indian Muslims Against Genocide at an event held in Washington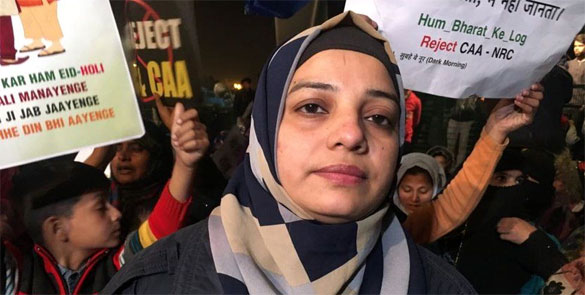 Firdaus Shafiq says women need to come out from their houses to protest
-----
January 12, 2022
Washington, DC — A panel comprising of renowned activists, authors, and journalists discussed the continuing impact of India's Shaheen Bagh protest, a peaceful sit-in protest which lasted from December 2019 to March 2020, during an event held by the Indian American Muslim Council (IAMC) on January 9.
Over nearly 4 months, Muslims took to the streets almost daily in large crowds in protest of Prime Minister Narendra Modi's discriminatory Citizenship Amendment Act (CAA), the revocation of Muslim-majority Kashmir's semi-autonomy, and other government policies discriminatory towards Muslims.
The Shaheen Bagh protest is also notable for being led largely by Indian Muslim women, ranging from students to stay-at-home mothers, who came out in droves to protest the Modi government's discriminatory treatment against Muslims.
"People who have gotten their first political pushback [from this movement] have never forgotten what Shaheen Bagh did to them," said Arfa Khanum Sherwani, senior editor of The Wire, a major Indian news publication. Referring to the Hindu nationalist goal of turning India into a Hindu Rashtra (nation), she added, "Shaheen Bagh women came and built a wall between a democratic secular country and a theocratic Rashtra."
Other activists joining the panel repeatedly stated the need for the global community to not only remember Shaheen Bagh but also to take action before Prime Minister Narendra Modi's government allows for a full-on genocide of Muslims.
"One thing that requires focus is the flagging of India as a high alert situation, where an impending genocide is there," said Safoora Zargar, a student at Jamia Millia Islamia University who was arrested during the Anti-CAA protests. "People like me who are here, and who see all of this every day – the hate on social media, the hate on the ground, the hate that we face in everyday life… we [see that] we are very, very close to a genocide."
"We are sitting on a genocidal time bomb, and it's ticking very fast. And in less than a year, you've seen these genocidal calls," said Aasif Mujtaba, an author and activist at the forefront of Shaheen Bagh, referring to the instances across India during which Hindu extremist leaders have called for Hindus to take up weapons and "cleanse" India of its Muslims.
"It is high time that people start concerted efforts to highlight this," added Zargar.
Ziya Us Salam, author and journalist with The Hindu, stated that it was in part due to international outrage, protests, and advocacy on part of the diaspora that stopped Prime Minister Modi from implementing the CAA, even after it was passed by Parliament.
"This is precise because of all the international pressure, which was generated because of the Shaheen Bagh movement back home," he said. "Nothing is small. Every little drop counts."
Source: Two Circles.Net
Please click the following URL to read the text of the original story:
http://twocircles.net/2022jan12/444743.html
--------
Tehreek-i-Taliban Pakistan Confirms Afghanistan Killing Of Top Commander, Muhammad Khorasani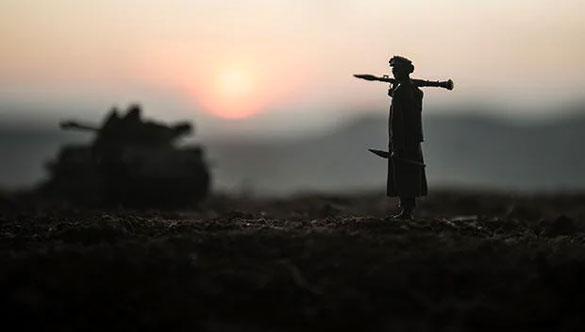 Representative Image
----
January 13, 2022
ISLAMABAD: The Tehreek-i-Taliban Pakistan (TTP) Wednesday confirmed the death of a central commander whose killing in eastern Afghanistan was revealed earlier this week.
Khalid Balti, also known by the nom de guerre Muhammad Khorasani when he served as the spokesperson of the proscribed militant group, was killed in Nangarhar province on January 9 (Sunday), Pakistan Today reported.
In a statement issued January 10, a spokesperson for the Afghanistan-based group said it was investigating the reports.
Today, the spokesperson, who also shares the Muhammad Khorasani alias with Balti, confirmed his predecessor's death in a statement but offered no further details.
A security official from Pakistan — who confirmed Balti's killing on Monday — had said Balti, about 50, was the incumbent group spokesperson. But, TTP claimed he was not holding any position at the time of his killing.
The spokesperson said the group "lost a religious scholar and expert of political affairs", terming it a "huge loss" for the militants.
His statement further said Balti joined the group when he migrated in 2011 and had been active since. He was arrested in 2015 and remained imprisoned until last year before being killed.
Balti, a non-Pashtun Taliban leader, was freed following the Taliban takeover of Afghanistan in August. Since then, he lived in the Nangarhar and Kunar region, where most of the TTP members are believed to be hiding.
Radio Free Europe, quoting a local source in the region, reported Balti had gone missing two days before his body was found.
Citing a militant source, Dawn said Balti's funeral was held in the eastern Kunar province of Afghanistan on Tuesday and he was buried there.
He had been making efforts for uniting various factions of the group and planning attacks with group chief Noor Wali Mehsud. He had recently hinted at carrying out terrorist attacks inside Pakistan.
The killing came at a time when the TTP has increased its attacks in Pakistan. A month-long cease-fire with Pakistan ended on December 9 and since then the group has resumed attacks on the security forces.
Source: Pakistan Today
Please click the following URL to read the text of the original story:
https://www.pakistantoday.com.pk/2022/01/13/huge-loss-ttp-confirms-afghanistan-killing-of-top-commander/
--------
Islamic Emirate Of Afghanistan Denies HRW Report Over Women's Rights Violation In Afghanistan
Deputy Minister of Information and Culture and spokesman of the Islamic Emirate of Afghanistan Zabiullah Mujahid in a Twitter post on Wednesday, January 13, 2022, reacted to the latest report of Human Rights Watchdog and denied the report.
-----
13 Jan 2022
Deputy Minister of Information and Culture and spokesman of the Islamic Emirate of Afghanistan Zabiullah Mujahid in a Twitter post on Wednesday, January 13, 2022, reacted to the latest report of Human Rights Watchdog and denied the report.
"The concern of Human Rights Watchdog over women's rights being violated in Afghanistan is baseless." Reads the Twitter post.
In the meantime, Zabiullah Mujahid said that not only women's but human rights have been protected in Afghanistan after they regained power.
He in the Tweet wrote that the reports are based on the information and statistics of enemy parties who are propagating against the Taliban.
Earlier, the Human Rights Watchdog in its report said that Afghanistan's economic and humanitarian situation has been worsened after the Taliban's return to power and that women and children are the biggest victims of the situation.
The report has also expressed concern over Afghan journalists and activists being arrested and threatened by the Taliban.
Source: Khaama Press
Please click the following URL to read the text of the original story:
https://www.khaama.com/iea-denies-hrw-report-over-womens-rights-violation-in-afghanistan-67576897/
--------
Arab World
At least six people killed as scaffolding collapses at Iraq shia pilgrimage site
13 January ,2022
At least six people were killed as scaffolding collapsed at a Shia Muslim mausoleum near the central Iraqi town of Hilla on Thursday, officials said.
The accident struck at the shrine of Imam Hamza, connected to the family of the Prophet Mohammed.
For all the latest headlines follow our Google News channel online or via the app.
"Scaffolding being used for renovation work collapsed inside the mausoleum, killing six men aged between 20 and 35," an official of the pilgrimage site said, asking not to be named.
Medical and security sources confirmed the toll, with the latter adding that a woman and three-year-old child were injured.
A security source, also on condition of anonymity, said an investigation had been opened and that the accident was suspected to have been "the result of negligence on the part of people in charge of installing the renovation structures."
Source: Al Arabiya
Please click the following URL to read the full text of the original story:
https://english.alarabiya.net/News/middle-east/2022/01/13/At-least-six-people-killed-as-scaffolding-collapses-at-Iraq-shia-pilgrimage-site
--------
Syrians dig for Islamic State left-behinds in eastern desert
Khaled al-Khateb
January 13, 2022
ALEPPO, Syria — Deir ez-Zor governorate in eastern Syria has been witnessing widespread search and digging operations for gold, money and weapons that were left behind by Islamic State (IS) militants when the terrorist group took hold of the province between 2013 and 2019. In March 2019, IS lost its last strongholds in Syria to the Syrian Democratic Forces (SDF) backed by the international coalition.
Residents in the towns of Baghouz, Safna and other towns in SDF-controlled Deir ez-Zor have been complaining about an uptick in excavations that have reached their backyards, cemeteries, agricultural lands and the rubble in neighborhoods and towns destroyed by the airstrikes in the area.
Zayn Mohammad, a civil activist who lives in the SDF-held eastern countryside of Deir ez-Zor, told Al-Monitor, "The excavations for money, gold and weapons that IS left behind in the area are not something new here. This phenomenon actually began when IS lost its last stronghold in eastern Deir ez-Zor in 2019."
He said, "The digging operations have recently increased and expanded, with hundreds of people joining groups searching for IS treasures, despite the dangers of such activity. These people are looking for anything left by IS inside hideouts, caves and buildings that the group used as shelters or headquarters for its militants. This phenomenon is mainly due to the worsening poverty and unemployment affecting the local community, notably young people in Deir ez-Zor countryside."
Mohammad noted, "The excavators are constantly digging near their homes or those of their neighbors and lands on the outskirts of the towns in search for gold and money. Many families in the area fear that children might fall into the ditches and pits as some of them are 3-4 meters deep. This is taking place amid an absence of any law or authorities banning excavations or at least requesting these individuals to backfill the trenches."
He added, "The search and excavation operations also include digging in cemeteries and mass graves, notably in the Baghouz camp, which includes dozens of mass graves belonging to civilians and IS members who were killed in the international coalition airstrikes and during the battles."
"Many diggers found IS weapons, gold coins, gold jewelry and large sums of money, mostly US dollars, in recent searches. A large part of the money and gold were buried with their owner in mass graves. I personally know a digger who was digging and came across the grave of a woman on his farmland; it seemed the deceased woman was close to IS, as he found gold and more than $5,000 in her grave," he said.
Mohammad continued, "These excavation operations in the area have often caused clashes between local clans, because of the exhumation of mass graves belonging to IS operatives in Baghouz and other towns, as clans and residents have been competing to get their hands on such treasures."
The SDF shares with the Syrian government control over Deir ez-Zor, with the regime holding the areas on the right bank of the Euphrates River, while the SDF controls the areas on the river's left bank.
Excavations are also spreading in the regime-controlled areas in the countryside of Deir ez-Zor, and are largely concentrated in the neighborhoods that were previously under IS control in the city of Deir ez-Zor, and the cities of al-Bukamal, al-Mayadin, Muhassan, al-Meriyah, Burqus and al-Boleel.
In the regime-controlled areas, diggers are vying with the regime forces and Iranian forces that are deployed in the area and also digging for IS valuable remains, prompting civilian diggers to go around their operations in secret and at night.
Ahed Salibi, who works at Naher Media, a news website covering news in Deir ez-Zor and eastern Syria, told Al-Monitor, "The regime forces had a lead on IS tunnels, hideouts and warehouses when the group controlled several neighborhoods in Deir ez-Zor and its countryside on the right bank of the Euphrates River, after questioning former IS members who have recently reached settlements with the regime."
He said, "The excavations in search of IS tunnels, headquarters and secret hideouts have been taking place late at night and into the early hours of the morning, when the curfew is active in the areas where the regime has been doing its own digging during the day."
Salibi noted, "By the end of 2021, the Iranian forces were searching inside the destroyed Commercial Bank building in the city of al-Mayadin in the eastern countryside of Deir ez-Zor. It was a three-story building, in addition to a basement that was bombed by the international coalition in 2017."
He added, "The Iranian forces removed part of the rubble and dug a hole to access the basement, where they found several tunnels linking the building to nearby surroundings. The basement also contained money and a large quantity of gold as well as documents belonging to IS, in addition to weapons."
Source: Al Monitor
Please click the following URL to read the full text of the original story:
https://www.al-monitor.com/originals/2022/01/syrians-dig-islamic-state-left-behinds-eastern-desert?481C22CE-C0FD-7C4C-91B0-8011970E5977_kav_cup_C6FA3ED5_6D17_47D1_B6E2_F4B02CC905E0_
--------
Suspected suicide bombers strike in northwest Syria near Turkish border
13 January ,2022
At least three people were killed on Thursday in a series of explosions including two suspected suicide bombings in northwest Syria near the Turkish border, witnesses said, in the first such attacks this year.
A rescue worker said one civilian was killed after an improvised explosive device went off in a vehicle near a transport office in the city of Azaz, which lies near the main border crossing with Turkey.
A few hours later a suicide bombing in a marketplace in the town of al Bab wounded three and killed the suspected bomber, a police source said.
This was followed minutes later by another suicide bombing at a roundabout in the city of Afrin, a mainly Kurdish area which Turkish forces and their Syrian allies took from the Kurdish YPG militia in 2018.
Main towns in the northwestern border area, run by Syrian Arab rebels backed by Turkey, have in the last year been frequently hit by bombings detonated in crowded civilian areas.
Turkey and its allied rebels say the blasts aim to make ungovernable an area populated by more than 3 million Syrians who have fled government-controlled areas during the country's decade-long civil war.
Turkish-backed Arab rebels in Azaz and other parts of the enclave have blamed previous blasts on the YPG, which controls some areas in the northwest and holds sway over swathes of Syria's northeast.
The YPG has in turn accused Turkey of killing civilians in drone strikes during a war of attrition waged by Ankara over YPG-held territory in north Syria.
Source: Al Arabiya
Please click the following URL to read the full text of the original story:
https://english.alarabiya.net/News/middle-east/2022/01/13/Suspected-suicide-bombers-strike-in-northwest-Syria-near-Turkish-border
--------
UAE condemns Houthi attacks on Saudi Arabia during Security Council meeting
13 January ,2022
The United Arab Emirates has condemned the repeated Iran-backed Houthi militia attacks targeting of Saudi Arabia, according to a new statement made during an international Security Council meeting.
The statement was issued by Lana Nusseibeh, the Permanent Representative of the UAE to the United Nations.
Over the years, Houthi attacks have threatened stability in the Kingdom through routine drone and missile threats.
The UAE's ambassador stressed in her speech that the use of these weapons is in "clear and repeated violation of the arms embargoes under UN resolution 2216."
The resolution imposes a targeted arms embargo against individuals or entities designated by the Council, resulting in an asset freeze and travel ban.
Nusseibeh also underlined the importance of "stopping the hostilities carried out by the Houthi militia" to ensure progress in seeking an end to the Yemeni crisis.
For the latest headlines, follow our Google News channel online or via the app.
In light of the civilian deaths, gender-based violence and lack of access to basic human facilities, the UN Security Council established a Hodeida Agreement in 2018 that aims to find solutions to these issues.
Referring to this agreement, the UAE ambassador claimed that the Houthis "continue their daily violations of the ceasefire in al-Hodeidah governorate," and that they have "obstructed the movements of staff of the United Nations Mission" who are in the area to support the cause.
Source: Al Arabiya
Please click the following URL to read the full text of the original story:
https://english.alarabiya.net/News/middle-east/2022/01/13/UAE-takes-firm-position-against-Houthi-attacks-in-Saudi-during-Sec-Council-meeting
--------
Russian strikes in Syria kill 11 ISIS fighters: Monitor
13 January ,2022
Russian air strikes in desert areas of eastern Syria have killed 11 suspected members of ISIS, a war monitor reported Thursday.
The Syrian Observatory for Human Rights, which monitors casualties of the decade-old conflict, said the overnight strikes focused on an area between Palmyra and Al-Sukhna.
"The jihadist organisation's members hide in caves in this area," Observatory chief Rami Abdel Rahman said.
The strikes killed 11 ISIS fighters and wounded around 20 others, some of them seriously, he said.
Abdel Rahman said he had counted a total of 229 Russian air strikes against targets in the Syrian desert already this year.
Thursday's strikes were the deadliest of their kind since November, when the Observatory reported 16 killed in extremist ranks.
ISIS' self-declared caliphate once stretched across vast parts of Syria and Iraq and administered millions of inhabitants.
A long and deadly military fightback led by Syrian and Iraqi forces with backing from the United States and other powers eventually defeated the extremists proto-state in March 2019.
Source: Al Arabiya
Please click the following URL to read the full text of the original story:
https://english.alarabiya.net/News/middle-east/2022/01/13/Russian-strikes-in-Syria-kill-11-ISIS-fighters-Monitor
--------
India
UP polls: Muslims remain tight-lipped even as political cauldron boils
14th January 2022
Lucknow: Their silence, this time, is deafening and even unnerving. Muslim voters in Uttar Pradesh remain tight-lipped even as the political cauldron boils over with vote bank politics.
Talk to any Muslim on the street and the reply about the political prospects is non-committal and even ambiguous.
Fearing polarisation on religious line, most political parties are also not talking about the Muslim factor, and the Muslims, themselves, prefer to remain low key because they are aware that any 'appeasement' issue may actually prove detrimental to their interest.
When Yogi Adityanath took over the reins of power in Uttar Pradesh in 2017, he ruptured the perception that Muslims could make or mar a government in the state. He chose a broader Hindu mobilisation to relegate Muslims to the wings.
Cow slaughter ban
He pursued policies that did not serve Muslims, including a ban on cow slaughter and curbs on use of loudspeakers for 'azaan', to name a few.
The ban on triple talaq has angered the men who feel it is an intrusion into Sharia laws. The women, though happy, feel that the law has not served its purpose.
"How can we take on men on this issue without having financial independence. If we are dependent on the family for ourselves and our children, we cannot go against them," said Shaheen, a young graduate.
'Attacks' on Muslims on issues like transporting meat increased, anti-CAA protests and the law on love jihad opened a gateway for 'harassment' of Muslim youth (in inter-faith relationships).
In short, Yogi Adityanath put the 20 per cent Muslims on the 'defensive' and proved that power could be attained and retained without the minority community.
His recent remark on "80 per cent versus 20 per cent" proves this.
"Muslims have been made to feel like second class citizens in the Yogi regime. He has branded the entire community under one label-anti-national-and it is this that hurts us. We have never opposed if anyone is punished for doing wrong but you cannot term the entire community as a wrong doer. In the past five years, everyone seems to have turned into right-wing police and all you need to bash up Muslims without getting booked is a saffron 'gamcha'," said a senior faculty member from the Shia Degree College in Lucknow.
The huge following that Yogi Adityanath has built up among Hindus, cutting across caste lines, has also made non-BJP parties cautious on the Muslim issue.
"We know that the BJP is waiting for us to utter a word on Muslims and they will then go all out to polarise the election on religious lines," said a Congress spokesman.
According to sources, parties, this time, will not take the risk of fielding too many Muslims for this reason.
Muslims' representation in UP
Muslims' representation in Uttar Pradesh has historically fluctuated. The rise of socialist parties in the 1970s and 1980s and the decline of the Congress saw the first post-Independence rise in Muslims' representation in the Vidhan Sabha, from 6.6 per cent in 1967 to 12 per cent in 1985.
The first rise of the BJP in the state in the late 1980s brought this percentage down to 5.5 per cent in 1991.
The overall participation of Muslims in elections as candidates also decreased over the same period.
The second phase of growth in representation started after 1991 and culminated in 2012, when Muslim candidates won 17 per cent of the assembly seats, achieving near-demographic proportion for the first time. The carving of Uttarakhand in 2000 also contributed to raise the percentage of Muslim's representation in Uttar Pradesh.
The BJP's emphatic victory in 2017 reversed this trend back to the 1991 level — 23 Muslims were elected, against 68 in the previous polls.
This reflects the marginalisation of the community in policy-making.
"It's not only about numbers, the slide in the community's representation also means almost no role for it in policy-making, which does not augur well for almost one-fifth of the state's population," said Maulana Khalid Rashid Firangi Mahali, member, All India Muslim Personal Law Board.
As the election process begins, Muslims in Uttar Pradesh do not want to make any 'mistake' that will lead to a division in their votes.
How the community will ensure that their votes are not divided, appears unclear to them also at this stage.
"Defeating the BJP is a major factor though other factors also matter such as the candidate, the party, village level dynamics and local rivalries," said a senior cleric of Darul Uloom Deoband, adding that "had all Muslims voted for one strong party, the BJP would not have come to power in 2017".
"The Yogi government has targeted Muslims like never before. From Azam Khan to Mukhtar Ansari, the government shown unmatched zeal in bringing them down. Others with similar offences were not even touched with a barge pole in this regime," said a Muslim MLA who requested anonymity.
Mohd Azam Khan may have been an unpopular figure due to his brusque behaviour but the 86 plus cases slapped on him by the Yogi government and the two years he has spent in jail, have ensured sympathy for him in his community.
Similarly, the action taken against mafia don and politician Mukhtar Ansari, who has a Robinhood image in the community, has also upset Muslims.
"In these five years, the government has repeatedly flashed images of his properties being bulldozed. If he had illegally acquired his properties, the government should have waited for the court to decide. The government has worked as illegally as, perhaps, Mukhtar did. He is a five term MLA – having won three elections from behind the bars," said Abdul Ikhlaq, a high court lawyer.
The Muslim community has been banking on tactical voting. Most political observers believe the community will wait till the last moment before voting for the strongest candidate to defeat the BJP. Tactical voting could become even more pronounced in this election.
What UP Muslims feel about AIMIM?
The presence of Asaddudin Owaisi's AIMIM in the Assembly elections, however, does not seem to be a major factor in swaying Muslim votes since the majority in the minority feels that Owaisi is not in a position to challenge the BJP yet.
There are 143 seats in Uttar Pradesh, where there is an impact of Muslim voters.
There are about 70 seats where the Muslim population is between 20 to 30 per cent and 43 seats where the Muslim population is more than 30 per cent.
There are 36 seats in UP where Muslim candidates can win on their own whereas there are 107 assembly seats where Muslim voters can decide victory or defeat.
Rampur, Farrukhabad and Bijnor are the areas where Muslim population is around 40 per cent. Apart from this, there are many such seats in western Uttar Pradesh, Rohilkhand and eastern Uttar Pradesh, where Muslim votes influence the election results.
Source: Siasat Daily
Please click the following URL to read the full text of the original story:
https://www.siasat.com/up-polls-muslims-remain-tight-lipped-even-as-political-cauldron-boils-2257982/
--------
Congress' Shakeel Ahmad slams Owaisi for delivering inciting speeches
13th January 2022
Patna: National Secretary of Congress and member of Bihar Assembly Dr. Shakeel Ahmad Khan in a recently held awareness rally in the state has slammed AIMIM chief Asaduddin Owaisi for delivering inciting speeches.
While addressing a public gathering and indirectly referring to Owaisi, he said that inciting speeches trigger hatred.
Ahmad further said that he is against the name of Owaisi's party. Giving the reason, he said that "Ittehadul Muslimeen" gives the image that the party is meant for the unity of Muslims. Such names will lead to the thought of 'unity of Hindus', 'Unity of Christians', 'Unity of Sikhs' etc., he said.
He further said that the need of the hour is to stop the spread of any extremist views.
Maulana Sajjad Nomani's open letter to Owaisi
Recently, Re-owned Muslim cleric and member All India Muslim personal law Board Maulana Khalil-ur-Rahman Sajjad Nomani wrote an open letter to Asaduddin Owaisi in connection with the forthcoming elections in Uttar Pradesh and the party's decision of contesting on 100 seats.
Source: Siasat Daily
Please click the following URL to read the full text of the original story:
https://www.siasat.com/congress-shakeel-ahmad-slams-owaisi-for-delivering-inciting-speeches-2257473/
--------
Haridwar hate speech case: Police arrest former UP Shia Waqf board chief Jitendra Tyagi
JANUARY 14, 2022
The Uttarakhand Police on Thursday arrested Jitendra Tyagi, one of the accused persons in the Haridwar hate speech case, ANI reported. Haridwar Superintendent of Police Swatantra Kumar said that Tyagi was arrested from Narsan town.
Tyagi was earlier known as Wasim Rizvi and was the chairperson of the Uttar Pradesh Shia Central Waqf Board. He had recently converted to Hinduism and changed his name.
The hate speech case pertains to an event called "dharam sansad", or religious parliament, held in Haridwar between December 17 and December 19. At the event, Hindutva supremacists had called upon Hindus to buy weapons to commit genocide against Muslims.
Two first information reports have been filed in the case so far.
The first FIR was filed on December 23 and had just named Tyagi. On December 26, the Uttarakhand Police had added to the FIR, the names of Annapurna, also known as Pooja Shakun Pandey, and Dharamdas. Annapurna is the general secretary of Hindutva organisation Hindu Mahasabha. On January 1, the names of Yati Narsinghanand Giri and Sagar Sindhu were added in the FIR.
Giri, also known as Yati Nargsinghanand Saraswati, has made several extremist comments in the past as well. At the Haridwar event, he had called upon Hindus to pick up weapons, asserting that "economic boycott" of Muslims will not work.
On January 2, the second FIR was filed against 10 persons, including Giri and Sindhu. The other accused persons named in the FIR are event organisers Dharamdas, Parmananda, Annapurna, Anand Swaroop, Ashwini Upadhyay, Suresh Chahwan and Prabodhanand Giri and Tyagi.
Source: Scroll
Please click the following URL to read the full text of the original story:
https://scroll.in/latest/1014997/haridwar-hate-speech-case-police-arrest-former-up-shia-waqf-board-chief-jitendra-tyagi?75BA6E29-9373-2746-812C-07F28DB318E4_kav_cup_C6FA3ED5_6D17_47D1_B6E2_F4B02CC905E0_
--------
Muslims in thousands organise peace protest against Haridwar hate speech
Jan 8, 2022
Bareilly: Close to 20,000 Muslims assembled peacefully at the Islamia College ground in Bareilly after Friday prayers and offered themselves for what they called "mass sacrifice" in protest against hate speeches made at the Dharam Sansad in Haridwar recently. Heavy security force was deployed to ensure law and order in the district.
"They want to kill 20 lakh Muslims. We are ready for it. At least 20,000 Muslims here will surrender before the government and are ready to sacrifice their lives for the country's peace and harmony," said Tauqeer Raza Khan, scholar and founder of Ittehad-e-Millat Council, who led the protest.
The three-day 'Dharam Sansad', held from December 16 to 19 at Ved Niketan Dham, Bhopatwala in Haridwar, was organized by Yati Narsinghanand, who is associated with the Juna akhara and is a priest of a temple in Dasna, Ghaziabad.
Addressing the gathering, Raza said, "We do not want to fight with you since you are our brothers. If your thirst can be quenched by our blood, we are ready to go to the altar of sacrifice. Now you decide who is wrong – those who are ready to lay down their lives for the country or those who disregard women and give a call to kill 200 million people of a community. Can those people be called patriots?"
Bareilly SSP Rohit Singh Sajwan said, "Thousands of people had gathered peacefully and returned home after Tauqeer Raza's speech was over. We had deployed heavy security at the venue to ensure law and order is not disturbed in the city. We have not registered any case yet. A probe has been ordered to find out if any guidelines were flouted during the protest."
Source: Times of India
Please click the following URL to read the full text of the original story:
https://timesofindia.indiatimes.com/city/bareilly/muslims-in-thousands-organise-peace-protest-against-haridwar-hate-speech/articleshow/88763355.cms
--------
Tamil Nadu court grants bail to man held for anti-Islam memes on Facebook
Jan 14, 2022
COIMBATORE: The principal district and sessions judge on Wednesday granted bail to a 30-year-old BK Pudur resident, who was arrested by the city police in December for social media posts against his religion.
M Aneesh, an ex-Muslim well-known in Tamil atheist circles, was booked by the Kuniyamuthur police on December 29 following a complaint lodged by sub-inspector V Ganesh Kumar.
He was booked under sections 153 (A) (promoting enmity between different groups on ground of religion, race, place of birth, residence, language, etc, and doing acts prejudicial to maintenance of harmony), 295 (A) (deliberate and malicious acts intended to outrage religious feelings of any class by insulting its religion or religious beliefs) and 505 (2) (statements creating or promoting enmity, hatred or ill will between classes) of the Indian Penal Code.
According to the FIR, Aneesh posted memes questioning tenets of Islam and criticised Prophet Muhammad on his Facebook page. The posts allegedly created communal disharmony and clash between people of different faiths.
Source: Times of India
Please click the following URL to read the full text of the original story:
https://timesofindia.indiatimes.com/india/tamil-nadu-court-grants-bail-to-man-held-for-anti-islam-memes-on-facebook/articleshow/88886650.cms
--------
Friday namaz: Gurugram cops to ensure Covid protocols
Jan 14, 2022
By Leena Dhankhar
In the wake of rising Covid-19 cases in Gurugram, the district administration on Thursday asked senior police officials to ensure that Covid-19 protocols are followed at all the open sites where namaz will be offered on Friday. More than 400 police personnel will be deployed at such sites to track down any violations, officials said.
"We have directed the police to keep strict vigil and to penalise people if found violating rules," a senior official from the district administration said, adding that some members of the Gurugram Imam Sanghathan met the deputy commissioner on Thursday and assured him that protocols will be followed during the Friday prayers.
According to officials, the Gurugram police commissioner has directed all police stations to deploy a team each to ensure that people follow guidelines in areas such as Udyog Vihar, sectors 37, 44, 10, 57, 22 and 29, and Palam Vihar that are prone to crowding on Fridays.
Meanwhile, members of Gurugram Imam Sanghathan and Muslim Rashtriya Manch held a meeting on Thursday afternoon and asked people to not gather for namaz in large numbers in the open and advised them also not to assemble in mosques on account of the fresh wave of infections.
The members met the deputy commissioner and handed over a letter to him stating that they would not violate any Covid-19 protocol and will also reduce the number of people offering namaz in the open.
Currently, a maximum of 50 people are allowed for any function/religious programme in open spaces.
Khurshid Rajaka, coordinator of the sanghathan, who is also the national convener of Muslim Rashtriya Manch, said there were complaints last week that more than 80 people had offered prayers in the open at one particular spot. "We do not want to violate any guidelines or orders of the state and the district administration, and we have asked all our brothers to follow the protocol for the benefit of everyone. We have planned to reduce the strength to just about 10 people per spot," he said.
"We have appealed to all mosques in Gurugram and Nuh not to allow large gatherings for namaz. The imams of mosques will offer namaz in the presence of limited people, and in shifts. We have to work together to fight the Covid-19," Rajaka said.
Aman Yadav, assistant commissioner of police (Sadar), said police teams will visit the areas where footfall to offer prayers is high. "If anyone is found violating Covid-19 norms such as the mask rule and social distancing, then they will be fined," he said.
Last Friday, Muslims offered namaz at 10 locations in the city, with no disruption reported from anywhere under police protection. At the Sector 29 site on last Friday, leaders of the Muslim community had announced that prayers would not be offered in the open spaces from next Friday in view of the rising Covid cases in the district.
Gurugram has been witnessing protests over offering of namaz in the open from members of some right-wing outfits since 2018.
Source: Hindustan Times
Please click the following URL to read the full text of the original story:
https://www.hindustantimes.com/cities/others/friday-namaz-gurugram-cops-to-ensure-covid-protocols-101642102805227.html
--------
North America
US ready to consider alternate options if Iran nuclear deal fails: Antony Blinken
14 January ,2022
There are only "a few weeks left" to save the Iran nuclear deal, and the US is ready to look at "other options" if negotiations fail, Secretary of State Antony Blinken said Thursday.
Talks to restore the 2015 accord between Tehran and world powers - US, France, Britain, Russia, China, and Germany - began last year but stopped in June as Iran elected President Ebrahim Raisi.
The talks resumed in November.
For all the latest headlines follow our Google News channel online or via the app.
"We have, I think, a few weeks left to see if we can get back to mutual compliance," Blinken said in an interview with US public radio station NPR.
"We're very, very short on time," because "Iran is getting closer and closer to the point where they could produce on very, very short order enough fissile material for a nuclear weapon," he said.
According to the top US diplomat, Tehran has made nuclear advances that "will become increasingly hard to reverse because they're learning things, they're doing new things as a result of having broken out of their constraints under the agreement."
The 2015 deal offered Iran much-needed relief from sanctions that have crippled its economy, in return for curbs on its nuclear program.
But then-US president Donald Trump's unilateral withdrawal from the deal in 2018 prompted Tehran to walk back on its commitments.
Trump's successor Joe Biden has backed a return, with Washington indirectly taking part in the European-brokered negotiations on reviving the so-called Joint Comprehensive Plan of Action (JCPOA).
After months of stalled talks, hosted in Vienna, Washington recently reported modest but still insufficient progress.
Reviving the accord "would be the best result for America's security," said Blinken. "But if we can't, we are looking at other steps, other options," with allies including in Europe and the Middle East.
Source: Al Arabiya
Please click the following URL to read the full text of the original story:
https://english.alarabiya.net/News/world/2022/01/14/US-ready-to-consider-alternate-options-if-Iran-nuclear-deal-fails-Antony-Blinken
--------
US threatens action if Somalia misses new election deadline
January 13, 2022
WASHINGTON: The US has brandished the threat of sanctions if troubled Somalia misses its latest deadline for elections.
Somali leaders on Sunday announced that elections that were due to be concluded last year will take place by Feb. 25.
"Somalia's elections are more than a year behind schedule. The US is prepared to take measures against spoilers if the new National Consultative Council timeline is not met," the State Department's Africa bureau said in a Twitter post.
The mandate of President Mohamed Abdullahi Mohammed, better known as Farmajo, expired in February 2021 and was controversially extended in April, triggering deadly gunbattles in the streets of Mogadishu.
World powers have voiced fear that election delays, as well as the ongoing feud between Farmajo and Prime Minister Mohammed Hussein Roble, could set off new troubles for a country that has lacked stable governance for three decades.
Somalia is battling a deadly insurgency by Al-Shabab extremists and is in the grip of a drought that has left one in four people facing acute hunger, according to UN estimates.
Several people were killed on Wednesday in a suicide car bomb blast in Mogadishu, which was claimed by Al-Shabab.
Source: Arab News
Please click the following URL to read the full text of the original story:
https://www.arabnews.com/node/2004061/world
--------
Pakistan
Taliban not ready to oblige Pakistan on TTP: Report
Jan 13, 2022
ISLAMABAD: The Taliban, who seized power in Afghanistan in mid- August last year, are not ready to accept the demands of Pakistan of curbing the Tehreek-e-Taliban Pakistan in return to the favour done by Islamabad in facilitating their return to power in the strife-torn country.
Tehreek-e-Taliban Pakistan (TTP) is using Afghan territory as safe haven to wreak havoc in Pakistan causing an estimated 83,000 casualties across Pakistan, Al Arabiya post reported.
Stressing that the Tehreek-e-Taliban Pakistan (TTP) is a "test case" for the Afghan Taliban, Islamabad has said that if the new rulers in Kabul cannot address Pakistan's concerns then how can they with their promise of cutting ties to al Qaeda and other such groups earn the trust of other countries?, it reported.
Islamabad believed that tackling the banned TTP group would help the interim government establish its credentials in the eyes of the world with regards to dealing with other terrorist outfits, reported The Express Tribune citing a senior Pakistani official as saying.
"We are telling the Taliban leadership to consider the TTP as a test case," the official familiar with the development said, emphasising that if the Taliban can not address concerns of Pakistan then who would trust them and their promise of cutting ties to al Qaeda and other such groups.
The Pakistani official also warned the Taliban that not addressing Islamabad's concerns will be damaging to the Afghan side.
It comes after the Afghan Taliban have failed to address the issue of the TTP (Pakistani Taliban) raised by Pakistan.
Source: Times of India
Please click the following URL to read the full text of the original story:
https://timesofindia.indiatimes.com/world/pakistan/taliban-not-ready-to-oblige-pakistan-on-ttp-report/articleshow/88874926.cms
--------
Governance not being handled in the right spirit: CJP
Nasir Iqbal
January 14, 2022
ISLAMABAD: Chief Justice of Pakistan (CJP) Gulzar Ahmed on Thursday said governance in the country had become too complicated and was not being handled in the spirit it was supposed to be.
"The capacity to enforce rights of the citizens is not growing [and] as a result the hapless people of this country are facing typical problems and their fundamental rights are being violated with impunity," regretted the CJP while speaking at the book launching ceremony of "Reading The Constitution of Pakistan — Article wise discussion, fair comments on case, law and the history". Spanning over six volumes and 5,000 pages, the book has been authored by former Lahore High Court judge Syed Shabbar Raza Rizvi.
A number of Supreme Court judges, former CJP Asif Saeed Khosa, Attorney General Khalid Jawed Khan, former chairman of Senate Wasim Sajjad, former law minister Dr Khalid Ranjha and ambassadors of different countries attended the ceremony held at the auditorium of the Supreme Court.
The CJP regretted that the governance had been beset with such a situation that petty issues often landed at the courts in the shape of petitions.
Says consequently courts are being burdened with petitions on small things
Even small things, supposed to be handled by the government having a large number of workforce by ensuring delivery to the people at their doorstep, were not being done, the chief justice bemoaned. He said small matters like cleaning of roads, lifting of garbage, maintaining parks and open spaces, provision of playgrounds and ensuring construction in accordance with bylaws were prime and basic functions of the government, but these basic issues were not being attended to.
As a result, the courts were being burdened with small things and consequently had to enforce the rights which the citizens were entitled to through judgements and declarations, the chief justice observed.
He urged the rulers to take notice of what was happening all around them and ensure that the constitution was enforced in all facets of public life.
Under the constitution, he said, the judiciary had been bestowed upon the task to ensure that the constitution was applied and enforced in true spirit.
Earlier, Justice Khosa recalled that Pakistan used to be very prosperous, peaceful with powerful society but was now afflicted with hunger and insecurity "only because we have failed to express gratitude for the bounties bestowed upon us by Allah Almighty".
Justice Khosa urged the wise people of society to roll their heads and ponder whether they as a nation had been ungrateful.
He enlisted five issues confronting the nation and said unless these were identified and a solution was discovered, the country would continue to face insecurity. "For this we have to catch the bull by the horn."
He said they had to decide forever what was the role of the state in Islamic dispensation and where they had to place Islam in the constitutional dispensation and the governance paradigm.
Citing the examples of different Muslim countries like Saudi Arabia, United Arab Emirates, Uzbekistan, Turkey and Indo­nesia, Justice Khosa emphasised" "We have to determine once for all what model we have to adopt otherwise we would remain adrift rudderless.
"We also have to decide what interpretation of Islam to choose since people belonging to several sects are living in Pakistan," he said adding unless they decided what would be their Islam, the adjudicatory forums could never be able to decide on Shariah matters.
Justice Khosa then said they also need to decide whether the primacy of the constitution was absolute or not, recalling that they had tinkered with the constitution through a number of experiments like presidential form of government, parliamentary form of government, One Unit etc.
"Is our constitution supreme," Justice Khosa wondered. "Do we have confidence in our self, our culture and system or we have to remain under the influence of models like US, British, Saudi Arabia, Madina ki Riyasat and now Chinese model."
Justice Khosa emphasised that Article 5 of the Constitution which demanded loyalty to the state had always been exploited by the unrepresented forces by justifying the abrogation of the constitution while stating the state had to be safeguarded first. "This concept always gives birth to the doctrine of necessity," he said adding the constitution and the state were intertwined and the state could not be safe if the constitution was abrogated.
Justice Khosa then cited the third point about democracy and accountability. He said whenever a new government came, it hurled heaps of allegations against its predecessor but when it came to the appointment of chief election commissioner, NAB chief or caretaker set-up, both the government and the opposition selected the appointees.
Source: Dawn
Please click the following URL to read the full text of the original story:
https://www.dawn.com/news/1669326/governance-not-being-handled-in-the-right-spirit-cjp
--------
Details of 'plot to kill exiled blogger' emerge during UK trial
Atika Rehman
January 14, 2022
LONDON: The trial of 31-year-old Gohir Khan, a British Pakistani based in the United Kingdom, began at the Kingston-upon-Thames crown court on Thursday, with the prosecution revealing details of an alleged plot to murder exiled blogger and activist Ahmad Waqass Goraya who is based in Rotterdam, Netherlands.
The prosecution maintained that Khan was hired by persons who appeared to be based in Pakistan to carry out the "intended killing" of Goraya.
The financial rewards for his actions were believed to be significant, with a payment of £100,000 on offer. At the time, the prosecution claimed, the defendant was in significant debt, with no clear means of paying his creditors.
Khan was "enthusiastic" about "carrying out the killing to earn the money and to carry out further attacks" in the future, the prosecution told the jury.
Prosecution claims Gohir Khan was hired, paid by persons based in Pakistan
It described how the defendant travelled to Rotterdam and sought to locate the victim, purchasing a knife which he intended to use to kill Goraya. Unknown to him, Goraya was not at his home address in Rotterdam at the time. After a few days of unsuccessful attempts to locate the alleged victim, Khan gave up and travelled back to the UK. He was arrested on his return.
Khan was reportedly sent a picture of the blogger as well as his address by a middleman, identified by the prosecution as 'Mudz', 'Zed', and 'Papa'.
The prosecution said evidence included messages sent and received by the defendant on mobile telephone devices, evidence of travel and attempted travel to and from Rotterdam, CCTV footage of his movements whilst in Rotterdam and evidence of his purchases whilst in the city.
The prosecution also outlined in detail the "deal between Khan and the middleman", with an agreement of a total payment of £100,000, of which £80,000 was to be paid to the defendant and the remainder to the middleman.
Messages exchanged between Khan and the middleman show the defendant asking for information about the victim. Khan asked, "Is it a deep sea fish, or just tuna?" in an attempt to understand whether the 'job' was big or small.
He also said "sharks are expensive, tunas [sic] cheap", implying that if it's a bigger target it will cost more money. The middleman responded by saying that the target was "just tuna, but not UK tuna, European tuna. A bit of travelling involved."
Throughout their exchange, Khan and the middleman used fish and fishing metaphors, such as fishing accessories, to refer to the job.
Khan also asked what would happen about payment if the "ship sinks", that is if the job is unsuccessful.
In its opening statement on the first day of the trial, the prosecution said "someone wanted him [Goraya] to be killed and it may well be that the motive for killing him was linked to his political activism. Those who wanted Mr Goraya dead were prepared to pay money to ensure that happened. In short, there was a conspiracy to kill Mr Goraya".
The question put before the jury was whether Khan was involved in that conspiracy.
Source: Dawn
Please click the following URL to read the full text of the original story:
https://www.dawn.com/news/1669314/details-of-plot-to-kill-exiled-blogger-emerge-during-uk-trial
--------
COAS Bajwa meets US diplomat to discuss Afghan situation
January 13, 2022
The Chief of Army Staff (COAS) General Qamar Javed Bajwa on Thursday met US Charge d' Affairs to Pakistan Angela Aggeler at the General Head Quarters (GHQ) to discuss the current situation in Afghanistan, a statement by the Inter-Services Public Relations (ISPR) revealed.
According to the military's media wing, the meeting discussed "matters of mutual interest, regional security situation including Afghanistan and bilateral cooperation in various fields".
The COAS while highlighting the issue of the humanitarian crisis in Afghanistan, reiterated the need for global convergence to address the evolving situation in the country.
Source: Pakistan Today
Please click the following URL to read the full text of the original story:
https://www.pakistantoday.com.pk/2022/01/13/coas-gen-bajwa-meets-us-diplomat-to-discuss-afghan-situation/
--------
Pak central bank panel recommends complete ban on cryptocurrency, related activities
Jan 13, 2022
ISLAMABAD: A panel of Pakistan's central bank has recommended a complete ban on cryptocurrency and other related activities in the country, according to a media report on Thursday, days after a top court ordered a probe into a US $100-million digital currency fraud.
After the scam became public, the Sindh high court (SHC) directed the State Bank of Pakistan (SBP) to constitute a committee under the bank's deputy governor to probe the fraud.
The other members of the panel were from the ministries of finance, information-technology, the telecommunication authority, and the Security and Exchange Commission.
The court sought the committee's opinion on whether any form of cryptocurrency could be permitted under Pakistani law, The News International reported.
In its report, the committee suggested a complete ban on all cryptocurrency and other related activities in the country.
Based on a risk-benefit analysis, it has come to light that the risks of cryptocurrencies "far outweigh" its benefits, the newspaper reported.
The committee observed cryptocurrency was traded in speculation, where people could be enticed to invest for short-term capital gains.
The committee explained such enticement may result in the flight of precious foreign exchange reserves, as well as transfer of illicit funds from the country.
The committee said there must be a ban on unauthorised operations of cryptocurrency exchanges, stating that exchanges like Binance, OctaFx, among others, should be banned for their unauthorised operations, while proportionate and dissuasive penalties should be imposed on them.
Meanwhile, a petitioner at the SHC opposed the recommendations.
The SHC's division bench, headed by justice Mohammad Karim Khan Agha, directed the committee to send a copy of the report to the ministry of finance and ministry of law.
The ministries will consider the same at joint meetings and reach a final decision whether or not cryptocurrency, in any form, can be allowed in Pakistan and, if so, what would be its regulatory framework.
Source: Times of India
Please click the following URL to read the full text of the original story:
https://timesofindia.indiatimes.com/world/pakistan/pak-central-bank-panel-recommends-complete-ban-on-cryptocurrency-related-activities/articleshow/88878635.cms
--------
South Asia
Discrimination and harassment haunt Sri Lanka's Muslims
By Anbarasan Ethirajan
JANUARY 14, 2022
Apart from looking after her toddler, Maram Khalifa's days consist mostly of trying to find ways to bring her husband home.
Hejazz Hizbullah, a prominent Sri Lankan civil rights lawyer, has been in prison for about 20 months, under anti-terrorism charges. Prosecutors accuse him of hate speech and causing communal disharmony.
They allege that Mr Hizbullah gave a speech to young Muslim boys inciting them against the Christian community.
Mr Hizbullah, who is from the minority Muslim community, spent more than a year in prison before the charges were levelled in April 2021, and he has remained in prison since. His trial is due to begin later this month. His wife firmly rejects the charges.
"He was outspoken, very active in defending Muslim rights and minority rights in general," she told the BBC. The charges against her husband were "a message to anyone who wants to speak about against racism, against discrimination", she said.
Mr Hizbullah was first arrested in connection with the devastating 2019 Easter Sunday suicide bombings, carried out by local Islamists. More than 260 people were killed when high-end hotels and churches were targeted.
Initially, he was accused of having links with one of the bombers. His lawyers say the prosecution later dropped those allegations after they pointed out that he had only appeared in two civil cases involving property disputes for the father of the attacker, a well-known spice trader.
Amnesty International last year called Mr Hizbullah, a vocal critic of the government, a "prisoner of conscience".
Activists say that the arrest of Mr Hizbullah is part of ongoing harassment of the minority community in recent years. Ethnic fault lines run deep in Sri Lanka, where Muslims constitute less than 10% of the country's 22 million people, who are predominantly Sinhalese Buddhists.
Muslims were allies of the government during the nearly three-decade war against the Tamil Tiger rebels, who were fighting for a separate homeland for the other minority Tamil community.
But Muslim leaders say the attitude of a section of the majority Sinhalese towards them changed after the war ended with the defeat of the Tamil Tigers in May 2009.
Rights groups point out that there had been anti-Muslim riots, targeting houses and businesses, by the ethnic Sinhalese mob even before the Easter Sunday attacks took place.
The Easter Sunday bombings were a watershed moment. Weeks after the attacks, Muslim properties and mosques were vandalised by Sinhalese mobs and hate speech became virulent on social media. The Muslim community was demonised and there were calls by Sinhalese hardliners to boycott Muslim shops.
The current president, Gotabaya Rajapaksa, who as defence secretary led the war efforts against the Tamil rebels, came to power in November 2019 with a strong backing from Sinhala Buddhist nationalists. He campaigned on a platform of national security.
With his elder brother Mahinda Rajapaksa winning parliamentary elections a year later, the Rajapaksas firmly tightened their grip on power.
"For the government it is a trump card that they keep using to keep the vote base - saying that there is a threat to the country from Islamic extremists," Hilmy Ahamed, from the Muslim Council of Sri Lanka, told the BBC.
During the pandemic, the government initially did not allow the bodies of Covid victims from the minority Muslim and Christian communities to be buried. Several bodies were forcibly cremated, despite experts saying that bodies could be buried with proper safety measures.
The cremation of bodies is forbidden in Islam. Officials at that time argued that the burials could contaminate ground water.
After an uproar from the minorities and rights groups, the government last year finally allotted a designated space in eastern Sri Lanka for Covid victims to be buried.
The government last year also came with a proposal to ban the wearing of burqas and all other forms of face coverings citing national security concerns. A minister said "it was a sign of religious extremism that came about recently".
And there was a plan announced to shut down more than 1,000 Islamic religious schools, which the government said were flouting national education policy.
"In the post-war period, Muslims have become the new enemy," said Bhavani Fonseka, a human rights lawyer.
"We have seen several incidents where the Muslim community has come under attack. I would say the community is under siege," she said.
But the government rejects the charges that they were treating the Muslim community unfairly.
Mohan Samaranayake, Director General of the Sri Lankan Government's Information Department, told the BBC: "There is no institutionalised, systematic policy of discrimination against any community. But I admit the fact that there may be problems faced by all communities, including the Sinhalese."
With regard to the proposal to shut down madrassas, he said: "The decision was taken after investigations into the Easter Sunday bombings found that certain educational institutions were used to radicalise Muslim youth."
The government has also triggered some controversy with its recent efforts to bring in a uniform law code for all communities. Critics say the "Task Force for One Country, One Law", appointed by President Rajapaksa last November to bring legal reforms, is aimed at minority communities.
The taskforce has been instructed to look at special laws surrounding marriage and inheritance for minorities and for some of the majority Sinhalese and make recommendations for a uniform set of rules. The appointment of Galagoda Aththe Gnanasara to head the committee has also triggered outrage among minorities - Mr Gnanasara is a controversial Buddhist monk accused of spreading sectarian hatred and anti-Muslim rhetoric.
Speaking to the BBC, Mr Gnanasara said the legal reforms were long overdue. He also said he was only raising key issues facing the country.
"More than 500 Christian groups have been operating in this country with the aim of creating religious problems," he said. "There are Islamic groups promoting Wahabism, Salafism and they are misleading the youth of this country."
Source: BBC News
Please click the following URL to read the full text of the original story:
https://www.bbc.com/news/world-asia-59900733
--------
ATM to get operational in Afghanistan, first time after Taliban return
14 Jan 2022
Central Bank of Afghanistan- Da Afghanistan Bank- in a statement on Thursday, January 13, 2022, said that ATM services by commercial banks in the country will be resumed.
The services stalled after the IEA regained power on August 15 last year and are now supposed to be operational back from Saturday, January 15 on.
Da Afghanistan Bank in the statement said that the decision was made after a series of talks with commercial banks and the union of banks.
Based on the decision, Automatic Tailor Machines (ATMs) of commercial banks in specific areas will be available for customers.
"Da Afghanistan Bank is striving to return banking system and services to normal and reactivating ATMs is a good news for people that will bring further facilities." Reads the statement.
Source: Khaama Press
Please click the following URL to read the full text of the original story:
https://www.khaama.com/atm-to-get-operational-in-afghanistan-first-time-after-taliban-return-78687/
--------
Taliban commander arrested, hundreds took to street in Faryab province to demand his release
13 Jan 2022
Hundreds of people in the northern Faryab province on Thursday, January 13, 2022, took to the streets and asked for the release of a prominent Taliban commander Makhdoom Alam who is arrested by the Ministry of Defense.
Makhdoom Alam was arrested in Balkh province.
Protestors in the provincial capital Maimana city of Faryab said that Makhdoom Alam-an Uzbek commander- is arrested on ethnic bases.
They warned of vas demonstrations in the future in case the commander is not freed by the Islamic Emirate of Afghanistan.
IEA has not commented on the issue yet.
Source: Khaama Press
Please click the following URL to read the full text of the original story:
https://www.khaama.com/taliban-commander-arrested-hundreds-took-to-street-in-faryab-province-to-demand-his-release-8768767/
--------
Maldives Tries To Put An End To 'India Out' Campaign
Jan 14, 2022
NEW DELHI: As the Maldives government looks to put a lid on the 'India Out' campaign, which is being fanned by former president and pro-China leader Abdulla Yameen, foreign minister Abdulla Shahid said it's thoughtless to attack neighbouring countries that provide help to the Maldives and asserted Male has been following a balanced foreign policy.
"It is a very thoughtless act to verbally attack neighbouring countries which provide assistance to our nation and have long standing friendly relations. We should refrain from such things," said Shahid. "President Ibrahim Mohamed Solih's foreign policy is a balanced policy," he added, while speaking to a local news agency.
Asked about the 'India Out' campaign and the alleged support from China, Shahid reiterated that it will be most beneficial for a nation like Maldives, which has a small economy, to exist in unison with all countries which uphold "international values and principles" and have an interest in diplomatic ties with Maldives. This, he said, included India and China.
"However, it will not benefit the country to take advantage of domestic disputes and target countries," he added.
Shahid stated that close relations with India and the assistance being provided had always remained the same regardless of which party was in power in Male.
Source: Times of India
Please click the following URL to read the full text of the original story:
https://timesofindia.indiatimes.com/india/maldives-tries-to-put-an-end-to-india-out-campaign/articleshow/88886202.cms
--------
Taliban Release First Budget Since Afghan Takeover
January 13, 2022
Kabul: The Taliban said Thursday they have approved their first budget for Afghanistan since the hardline Islamists returned to power in August, with no mention of foreign aid.
International assistance represented 40 percent of Afghanistan's GDP and made up 80 percent of its budget when the former US-backed government was in control.
When it crumbled in August and the Taliban took command, Western powers froze billions of dollars in aid and assets in what the United Nations described as an "unprecedented fiscal shock".
"For the first time in the last two decades, we made a budget that is not dependent on foreign aid and that is a very big achievement for us," said Taliban finance ministry spokesman Ahmad Wali Haqmal.
The budget of 53.9 billion afghanis ($508 million) approved on Wednesday will cover the first quarter of 2022 and is almost entirely dedicated to funding government institutions.
Haqmal said state workers, many of whom have not been paid for months, will start receiving salaries by the end of January.
Women staff, who have mostly been blocked from returning to their jobs, will also be paid.
"We count them like they have come back to work. We have not fired them," Haqmal said.
Around 4.7 billion afghanis will be spent on development projects including transport infrastructure.
"It's a small amount but that's what we can do now," Haqmal said.
The Taliban exchequer is funded by "our own resources" including tax, trade and mining revenue, he added.
The Islamists are set to announce their first annual budget in March, shifting the fiscal year to match Afghanistan's solar calendar.
Source: ND TV
Please click the following URL to read the full text of the original story:
https://www.ndtv.com/world-news/taliban-release-first-budget-since-afghan-takeover-2706973
--------
Southeast Asia
Indonesia: Muslim Cleric Gets 5 Months For Committing Blasphemy Against Christians
January 14, 2022
By Konradus Epa
An Indonesian court has sentenced a Muslim cleric to five months in prison for committing blasphemy against Christians.
The sentence, however, was swiftly condemned by a Catholic lawyer, who said the punishment was too light and an "injustice."
Muhammad Yahya Waloni, 51, a Muslim convert from Christianity, was convicted by the South Jakarta District Court on Jan. 11 of posting hate speech online that could cause interreligious divisions.
The cleric claimed the Holy Bible was a work of fiction in one of his sermons posted on YouTube.
Waloni was also ordered to pay a fine of 50 million rupiah (US$3,600) or risk another month in prison.
Petrus Selestinus, a Catholic layman and chairman of a lawyers' group, said Waloni had got off lightly as he was eligible for release almost immediately for time served since August last year while on remand.
"Blasphemy can carry sentences of up to five years in Indonesia and violating cyber laws can carry six years, so five months in prison smacks of injustice and discrimination" in favor of the defendant, Selestinus said after the sentencing.
The lawyer said he suspected the judge may have come under pressure from hardline Islamic groups.
Source: Eurasia Review
Please click the following URL to read the full text of the original story:
https://www.eurasiareview.com/14012022-indonesia-muslim-cleric-gets-5-months-for-bible-bashing/
--------
House Speaker lauds Islamic schools' support for sexual violence bill
January 14, 2022
Jakarta (ANTARA) - House of Representatives (DPR RI) Speaker Puan Maharani praised and expressed gratitude to hundreds of Islamic boarding schools for having reiterated their firm support for the Sexual Violence Prevention Bill.
"We hope after the bill is passed into law, the victims of sexual violence will be protected, and sexual violence cases will be prevented," Maharani affirmed in a written statement released on Thursday..
The legislature is committed to supporting the government's efforts in protecting sexual violence victims by passing the bill, the speaker remarked while pressing for more work to be done after the DPR RI designates the bill as a legislature-initiated bill during the next plenary session.
"What we are committing today will be our common duty because after January 18 (the next plenary session date), we will proceed to the next stage, as DPR RI and the government will together deliberate on the bill further," she remarked.
Related news: Ministry affirms continued support for sexual violence prevention bill
Maharani highlighted the resilience of the family institution as one of the several aspects that must be synergized with the bill since most sexual violence cases are perpetrated by those, who are close to the victims.
"We need to address the matter of family resilience, as prevention of sexual violence must start from the family level," the speaker remarked.
Meanwhile, Islamic scholar Nur Rofiah of the Indonesian Women Ulema Congress (KUPI) remarked that her organization concluded that any form of sexual violence, occurring within and outside the institution of marriage, is forbidden by the Islamic law, and that a legal protection system must be ensured for victims of sexual violence.
"We are completely supportive of this bill. After its passing, the sexual violence prevention law will protect our people from falling victim or from being the suspect of sexual violence," Rofiah stated.
The congress had also organized a mass prayer activity as an expression of support for the passing of the sexual violence prevention bill, she added.
Source: Antara News
Please click the following URL to read the full text of the original story:
https://en. antaranews.com/news/209389/house-speaker-lauds-islamic-schools-support-for-sexual-violence-bill
--------
Amanah to pay fine for youth caught stealing money from mosque
January 14, 2022
PETALING JAYA: Amanah Youth has offered to pay the RM4,000 fine imposed by the Selayang magistrates court on a teenage boy caught attempting to steal money from a mosque to buy medications for his sick grandfather.
Amanah Youth chief, Hasbie Muda, said that apart from helping the teen pay the fine, the party would also buy medications for his grandfather.
It was reported that the magistrate court sentenced the teen to 10 days in prison and fined him RM4,000 or five months' jail, after he admitted stealing money from the donation box of Masjid Al Islahiah, Kuang, Rawang, on Jan 8.
"AMANAH Youth will help the teenager's family to pay the fine as well as pay for his grandfather's medications," Hasbie said via a Facebook post yesterday.
He also called the mosque officials' conduct of bathing him like a corpse when they caught him and uploading a video of it on social media as inappropriate.
"What right did the mosque committee members have to punish him like that? The 10 days prison sentence was already adequate for him (Daniel)," he said.
Source: The Sun Daily
Please click the following URL to read the full text of the original story:
https://www.thesundaily.my/home/amanah-to-pay-fine-for-youth-caught-stealing-money-from-mosque-FY8760531?DE02039F-1E96-0C4D-9CA1-7EF13985F497_kav_cup_C6FA3ED5_6D17_47D1_B6E2_F4B02CC905E0_
--------
Sabah allocates largest-ever budget for non-Muslim religious bodies
January 13, 2022
KOTA KINABALU: The Sabah government has agreed to allocate RM47 million for non-Muslim religious bodies as well as vernacular, mission and independent schools in the state this year.
It is the largest allocation of its kind so far, according to chief minister Hajiji Noor.
"The amount is the biggest ever approved by the Sabah government and this reflects our sincerity to ensure the welfare of all races and religions in the state will be taken care of," he said.
This amount is part of the RM164.12 million allocated by the government for the implementation of educational and religious development programmes under this year's state budget.
Hajiji said the funds would be channelled to government agencies and religious and educational bodies as part of Sabah's efforts to enhance the quality of human capital and ensure the people's well-being.
"The allocation will benefit all religions and races in the state," he said in his speech that was delivered by state local government and housing minister Masidi Manjun at the presentation ceremony of financial assistance to vernacular and mission schools, churches and temples at the Sabah International Convention Centre here today.
Hajiji said the state government allocated RM43 million for non-Muslim religious bodies, vernacular, mission and independent schools in Sabah last year.
He added that the state also approved a total of RM24.99 million for the construction and repair of non-Muslim houses of worship.
Source: Free Malaysia Today
Please click the following URL to read the full text of the original story:
https://www.freemalaysiatoday.com/category/nation/2022/01/13/sabah-allocates-largest-ever-budget-for-non-muslim-religious-bodies/?__cf_chl_jschl_tk__=6zM3KY9K4jo5R6mWN1Pse_i5BZEVpYrsBiyRfqa49nE-1642147218-0-gaNycGzNDBE
--------
Europe
British Jewish leader resigns following comments about 'war with Islam'
By CNAAN LIPHSHIZ
13 January 2022
JTA — A senior member of British Jewry's main communal organization has resigned following his suspension over social media posts seen as hostile to Muslims.
Gary Mond, a vice president of the Board of Deputies of British Jews and the treasurer of the UK branch of the Jewish National Fund, a pro-Israel charity committed to strengthening the Jewish state, had written on Facebook that "all civilization" is "at war with Islam," among other social media activity unearthed by a news investigation.
"Key people at the Board have made it clear that they no longer wish to work with me, which effectively forces my decision," Mond announced in his resignation statement Thursday, the Jewish Chronicle of London reported. In his statement, he characterized his posts as "contradictory thought."
He accused the Board, an umbrella group whose elected deputies represent different British-Jewish organizations, of silencing views diverging from what he said were the group's left-leaning policies.
Mond's suspension followed a report Wednesday in The Jewish News of London about his interactions on social media in recent years. The Jewish News found that Mond had "liked" on Facebook two posts by Pamela Geller, a Jewish-American anti-Islam activist. One post from 2017 lamented the loss of right-wing candidate Marine Le Pen in the French presidential elections, and another criticized an unnamed "Muslim hate group."
In 2014, Mond reacted to a post about the prospect of more Muslims opposing military intervention in Muslim-majority countries. "When this happens — and the odds are that it will — The Britain that we knew would have gone forever," he wrote.
In 2016, he wrote in a comment on Facebook: "We just have to hope that our leaders wake up to the fact that all civilization — West and East, American, Russian, Chinese, Israeli, whatever — is at war with these evil bastards, and I have to say it, at war with Islam. And, just as Islam has lost before in history, it will lose again."
"We greatly regret the circumstances which have led to Gary's resignation, which are a matter of public record. As an organization we are committed to fostering strong and positive relations with other faith and minority communities," the Board wrote in a statement.
In his statement, Mond wrote: "I apologise for any hurt that has been caused as a result of the excavation into my Facebook activity from many years ago. However, this cannot be a justification for any attempt to silence contradictory thought."
Mond also wrote: "I take a very positive view of the Muslim communities in this country and am delighted to work with them, opposing and condemning only those who wish to do those in the Jewish community and other communities harm."
He accused the Board of pursuing a left-leaning policy that does not correspond with the views of most British Jews. "The Board faces a crisis of legitimacy, and their behaviour towards me demonstrates this," he wrote.
Separately, the head of JNF UK, Samuel Hayek, is involved in a different controversy over his own statements about Islam, made last month during an interview with the Jewish News. In the interview, Hayek said that Jews would have "no future" in the UK owing to the rise in Muslim immigration.
The UK Charity Commission, a government regulatory body, has launched a probe of JNF UK following the controversy, the Jewish News reported.
"The process is that maybe in 10 years, maybe less, who knows, Jews will not be able to live in the UK. I don't think anybody can stop it," Hayek said in answering a question about the future of UK Jewry.
Source: Times Of Israel
Please click the following URL to read the full text of the original story:
https://www.timesofisrael.com/british-jewish-leader-resigns-following-comments-about-war-with-islam/
--------
Belgium revokes imam's residency due to 'national security threat'
Ben Ariel
13 January 2022
The head imam of a mosque in Brussels has had his right to residency in Belgium revoked by State Secretary for Asylum and Migration Sammy Mahdi, the Brussels Times reported on Thursday.
According to the report, the imam, Mohamed Toujgani, had his residency withdrawn in October of last year with Mahdi citing "signs of a serious threat to national security."
Toujgani heads the Al Khalil mosque in the Brussels neighborhood of Molenbeek, the largest mosque in Belgium.
"We want to send out a signal: those who sow hatred, divide our society and threaten our security, are not welcome in our country – not today, but also not in the years to come," Mahdi was quoted as having said.
"In the past we have given too much leeway to radical preachers. This man was probably the most influential preacher in Belgium. With this decision we make a difference," he added.
Mahdi based his decision on information from the security services and said he did not take it lightly. Specifics are not yet known.
Toujgani, who has Moroccan nationality, was ordered to leave the country and has to comply with an entry ban for the next ten years.
The imam had been facing criticism for quite some time prior to the ban, noted TheBrussels Times.
Source: Israel National News
Please click the following URL to read the full text of the original story:
https://www.israelnationalnews.com/news/320462
--------
Philip Normal, Former Mayor Resigns After Tweets Branding Muslims 'Extremists' Resurface
Nadine White
13 January 2022
A Labour councillor has resigned after a series of offensive tweets resurfaced about Black, Muslim, Arab and transgender people.
Among a series of unearthed social media posts, Philip Normal, who was the mayor of Lambeth in south London between 2020 and 2021, tweeted: "Why do some Muslim women walk like penguins? I'm not being mean? Because I know there's an issue in the healthcare system there…"
The same year, 2011, the 39-year-old posted a message criticising a "big Black man" for taking up room on a bus, adding the hashtag "he's not sucking my d**k".
He went on to describe Whitechapel, in east London, as being an "aggressively Muslim" neighbourhood in a tweet in January 2013.
In a statement posted via Twitter on Thursday, Mr Normal wrote: "I have today resigned as a Lambeth councillor and a Lambeth Labour candidate for Oval ward. I want to apologise again to everyone who I have caused deep hurt and pain to due to my past social media posts.
"I'm proud to have been a ward councillor for Oval and Mayor of Lambeth and I am sorry that my past actions from before I was elected have undermined the positive work that Lambeth Labour councillors do to advance equality in our diverse communities."
He had previously apologised and promised to have a period of "learning and reflection".
Source: Independent UK
Please click the following URL to read the full text of the original story:
https://www.independent.co.uk/news/uk/politics/labour-philip-normal-tweets-councillor-b1992354.html
--------
UN rights chief hails German court's 'historic' conviction of ex-Syrian intel officer
Peter Kenny
13.01.2022
GENEVA
The UN human rights chief on Thursday hailed the "historic" German court's conviction of a former Syrian intelligence official.
The Koblenz Higher Regional Court found former Syrian intelligence officer Anwar Raslan guilty of crimes against humanity and sentenced him to life imprisonment.
In a statement, Michelle Bachelet, the UN high commissioner for human rights, urged other states to take on investigation and prosecution of serious human rights violations that constitute international crimes using principles of universal and extra-territorial jurisdiction.
"This trial cast a much-needed, renewed spotlight on the kinds of sickening torture, cruel and truly inhuman treatment – including abject sexual violence – that countless Syrians were subjected to in detention facilities," said Bachelet.
"It is a landmark leap forward in the pursuit of truth, justice, and reparations for the serious human rights violations perpetrated in Syria over more than a decade," she said.

Thursday's verdict should serve to spur forward all efforts to widen the net of accountability for all perpetrators of the "unspeakable crimes that have characterized this brutal conflict," said the rights chief.


The Higher Regional Court of Koblenz ruled that Raslan, 58, was a co-perpetrator in at least 27 murders, 25 cases of dangerous physical injury, many cases of torture, and individual cases of sexual assault and rape.
Raslan was arrested in Germany in 2019 after Syrian torture survivors and witnesses informed the authorities.
The UN Independent International Commission of Inquiry on Syria also welcomed the German court verdict.
"Verdicts such as today's represent much-needed progress towards achieving justice for victims and survivors of war crimes in Syria - despite the fact that pathways to accountability remain curtailed in Syria and at the UN Security Council," said Paulo Sergio Pinheiro, chair of the UN Independent International Commission of Inquiry on Syria.
Source: Anadolu Agency
Please click the following URL to read the full text of the original story:
https://www.aa.com.tr/en/europe/un-rights-chief-hails-german-court-s-historic-conviction-of-ex-syrian-intel-officer/2473369
--------
'EU must forgo short-sightedness, act bravely to improve ties with Turkiye'
Merve Aydogan
13.01.2022
This year the EU should cast aside its "shortsightedness" and "act more bravely to improve ties" with Turkiye, the nation's president said on Thursday.
In an annual meeting with the ambassadors of EU member states, Recep Tayyip Erdogan said relations between Turkiye and the EU are being "sabotaged" by hiding behind a pretext of solidarity within the bloc.
He said the EU must work against such an approach, adding that some member states should "abandon their approach of solving their problems with Turkiye in the corridors of the union."
Turkiye has "worked towards establishing a dialogue and a diplomatic relationship (with the EU). In addition to high-level visits and talks, we also took part in high-level dialogues on climate change, security, migration, and healthcare," said Erdogan.
But these many positive steps by Turkiye "did not meet the response we had expected from the EU," said the president, decrying the "stalling tactics" from the bloc it faced instead.
Saying that significant issues in the EU such as "establishing a joint migration policy, (and tackling) xenophobia and animosity towards Islam" were pushed aside, Erdogan said the bloc has "taken no noteworthy steps" on these pressing issues.
"Anybody who has an objective perspective to such problems acknowledges that Turkiye is a key country in overcoming such problems as the EU is facing," he noted.
As a candidate country for EU accession, Erdogan said Turkiye continues its negotiations with the bloc in areas of "supply chains, terrorism, migration, security, defense, xenophobia, animosity towards Islam, healthcare, and energy supply security."
"Turkiye plays a problem-solving role," he said, adding that the country's ties with the bloc must make progress in every area.
In Turkiye's struggle with the migration crisis, Erdogan said his country had not received any "noteworthy support" from the EU.
He underlined that with its cross-border operations, Turkiye had prevented northern Syria from "turning into terror hub, exporting terrorists to the entire world."
"Turkiye, with its presence there (Syria), has been contributing to the preservation of Syria's territorial integrity, while averting new migration waves."
"The migration crisis would have deepened, casualties would have further increased, terror would have escalated and instability would have expanded to a much broader geography were it not for our efforts," said the Turkish president.
Syria has been ravaged by a civil war since early 2011 when the Bashar al-Assad regime cracked down on pro-democracy protesters.
Hundreds of thousands of people have been killed and more than 10 million displaced, according to UN estimates.
Since 2016, Ankara has launched a trio of successful anti-terror operations across its border in northern Syria to prevent the formation of a terror corridor and enable the peaceful settlement of residents: Euphrates Shield (2016), Olive Branch (2018), and Peace Spring (2019).
In its more than 35-year terror campaign against Turkiye, the PKK – listed as a terrorist organization by Turkiye, the US, and the EU – has been responsible for the deaths of over 40,000 people, including women, children, and infants. The YPG is the PKK's Syrian offshoot.
Erdogan also addressed the Cyprus dispute, asserting that a solution could only be reached by "acknowledging the sovereign equality and equal international status of the Turkish Cypriot people."
"The Greek Cypriots have been unable to rid themselves of the mentality that they are the sole owners of the island, disregarding the Turkish Cypriots," Erdogan said.
He also accused the EU of acting as the Greek Cypriot administration's "mouthpiece" and of ignoring the rights of the Turkish Cypriots as "an inseparable part of the very same geography."
"If the EU really wants to contribute to a solution, it must fulfill the commitments it made back in 2004 and recognize the existence and will of the Turkish Cypriots, as well as making use of the solution proposal put forward in Geneva," Erdogan stressed.
He was referring to informal talks in April last year during which the Turkish Republic of Northern Cyprus presented a two-state solution backed by Ankara, based on sovereign equality and equal international status of the two sides on the island.
Decades-long dispute
Cyprus has been mired in a decades-long dispute between Greek and Turkish Cypriots, despite a series of diplomatic efforts by the UN to achieve a comprehensive settlement.
Ethnic attacks starting in the early 1960s forced Turkish Cypriots to withdraw into enclaves for their safety.
Source: Anadolu Agency
Please click the following URL to read the full text of the original story:
https://www.aa.com.tr/en/europe/eu-must-forgo-shortsightedness-act-bravely-to-improve-ties-with-turkiye/2473181
--------
Mideast
Israel to demolish mosque, homes, cut power in eastern Jerusalem
January 13, 2022
Israeli authorities yesterday issued a decision to demolish an under-construction mosque in Jerusalem's north-eastern town of Issawiya.
Local sources told Alqastal that the decision was issued by the occupation municipality in Jerusalem, noting that it included the demolition of the "Al-Taqwa Mosque within 15 days."
The sources added that the 300-metre land on which the mosque was built was "abandoned by the occupation authorities," pointing out that they had previously halted the mosque's construction work.
In addition to the mosque, the sources said that the municipality had notified the area residents of the demolition of "two houses and the electricity network in Nablus' eastern village of Beit Dajan."
The Israeli military has been carrying out demolition activities across the occupied West Bank, in preparation for the construction of new residential settlements, which are considered "illegal" by the United Nations.
Source: Middle East Monitor
Please click the following URL to read the full text of the original story:
https://www.middleeastmonitor.com/20220113-israel-to-demolish-mosque-homes-cut-power-in-eastern-jerusalem/
--------
Iranian Human Rights Official Reminds US of Pledge to Close Guantanamo
2022-January-13
Qaribabadi made the remarks on the occasion of the 20th anniversary of the opening of Guantanamo Bay.
"January 11 marked 20 years since the opening of Guantanamo Bay, the notorious US prison, (in) which detainees are held extra judicially. Promises were made to close the facility, but there are still expansion plans to be built this year," he wrote on his twitter page on Thursday two decades after the highly-infamous military prison was established on Cuban soil.
He pointed out that 780 inmates had been kept in Guantanamo Bay and there are still 39 others in the prison.
"There is no perspective on closing the facility. Even, military spending bill entails provisions barring the use of funds to transfer detainees to other countries or into the US unless certain conditions are met," Qaribabadi said.
The Guantanamo prison, commonly known as "Gitmo", became synonymous with prisoner abuse by the US in the early years of the so-called war on terror, gaining global notoriety for the widespread use of torture and other violations of human rights that took place within its walls.
Many detainees were subjected to psychological and physical abuse, including waterboarding, beating, exposure to deafening noise, and sleep and food deprivation, as part of their so-called enhanced interrogation, the accounts of which were gradually leaked to the outside world by the few lawyers who visited the prison and the inmates who have since been released.
Source: Fars News Agency
Please click the following URL to read the full text of the original story:
https://www.farsnews.ir/en/news/14001023000506/Iranian-Hman-Righs-Official-Reminds-US-f-Pledge-Clse-Gananam
--------
Iran Blasts UN for Suspension of Voting Right, Blames US Sanctions
2022-January-13
Khatibzadeh made the remarks on Wednesday after the Islamic Republic was denied the right to cast its vote on various matters at the UN General Assembly and the UN Security Council, due to the sanctions that prevent the country from paying up its membership dues for a second consecutive year.
"As a founding and active member of the world body, Iran considers itself duty-bound to fully and timely pay its membership fee at the UN and other international agencies and organizations," he noted.
However, the country has come across some difficulties concerning payment matters as a result of "the US's oppressive and illegal sanctions", the official added.
Tehran has prepared the fees and is conducting necessary consultations with others to resolve the issue through a "safe payment channel", Khatibzadeh said.
He, meanwhile, urged the UN secretary general and the world body's Secretariat to take the situation of sanction-stricken countries into account and do not deny these countries their good offices that could enable them to pay up their membership dues.
UN Secretary General Antonio Guterres said Tuesday that a total of 11 countries, including Iran, are behind in their payments.
Source: Fars News Agency
Please click the following URL to read the full text of the original story:
https://www.farsnews.ir/en/news/14001023000362/Iran-Blass-UN-fr-Sspensin-f-Ving-Righ-Blames-US-Sancins
--------
No Initiative Presented by West during Vienna Talks with Iran
2022-January-13
Nour News website, affiliated to Iran's Supreme National Security Council (SNSC), reported that the joint sessions between the Iranian negotiating team and the European sides have increased in number, but the other side does not present any initiatives.
It added that over the past week, at least one session has taken place every day on the level of delegation heads with the European sides and the remaining issues have been discussed in detail in accordance with the new draft agreement.
What is more, despite some media agitation, the two sides are exchanging messages every day and in a continuous manner in a "non-paper" format, and only through Enrique Mora, the European Union's deputy foreign policy chief, who is also the talks' coordinator.
At the same time, some European officials, including French Foreign Minister Jean-Yves Le Drian, have once again made mention of the Vienna talks' slow progress.
Since the beginning of the new negotiations process, the Iranian delegation has partaken in many meetings on various levels, offering resourceful approaches and operational mechanisms in order to try to speed up the course of the talks with the goal of bringing about a good agreement.
In the same context, even some simultaneous meetings have taken place so the remaining issues can be pursued in a parallel manner and at the fastest time possible in order to bring the two sides closer to an agreement.
This is while, amid an ongoing "blame game" and extensive psychological operation on the part of Western media outlets, the European delegations have mainly played a passive role, only expressing their opinion about the plans that have been proposed by Iran and refusing to offer any new ideas or mechanisms towards either reducing or resolving the outstanding issues.
In the meantime, some efforts on the part of the European sides towards revisiting their stances on the (already) resolved matters or their coming up with new demands have contributed to slowing down the process of the talks.
Continual absence of the European troika's senior negotiators and their shake-up of the structure of their negotiating teams have worsened the situation, interrupting the talks and reducing the speed of the negotiations' progress.
However, upon the insistence of the Iranian side, the negotiations are proceeding on a right track and in a professional atmosphere, making it possible for the talks to lead to an agreement in a reasonable time space in case there exists the political will and the decisions are made faster, specially on the part of Washington.
Iran and the G4+1 group of countries – Britain, France, Germany, Russia and China – resumed talks in Vienna on January 3 after the parties took a three-day break for the New Year. The US is not allowed to directly attend the talks due to its pullout in 2018 from the landmark deal with Iran.
The eighth round of the Vienna talks began on December 27 with a focus on the removal of all sanctions that the US imposed on Iran.
During the previous round of the talks, the first under Iran's new President Seyed Ebrahim Rayeesi, Iran presented new proposals at the negotiating table to help the talks move forward and later criticized the European signatories of the JCPOA for failing to follow suit and remaining passive.
One year after Washington's exit from the deal and the failure of the European signatories to uphold their commitments under pressure from the US, Iran took a set of retaliatory steps away from the deal in several stages in line with its legal contractual rights.
With a new administration in office in the US, Washington says it wants to rejoin the deal, but it has been dragging its feet in removing the sanctions on Iran.
Source: Fars News Agency
Please click the following URL to read the full text of the original story:
https://www.farsnews.ir/en/news/14001023000425/N-Iniiaive-Presened-by-Wes-dring-Vienna-Talks-wih-Iran
--------
Iran launched solid-fuel satellite carrier rocket into space: Report
13 January ,2022
Iran's paramilitary Revolutionary Guard last week launched a solid-fuel satellite carrier rocket into space, the country's official IRNA news agency reported Thursday.
The report quoted Gen. Amirali Hajizadeh, chief of the Guard's aerospace unit, as saying the test was successful. He said it marked the first time Iran used a solid-fuel rocket rather than a liquid-fuel one. He said Iran will produce lighter rocket engines in further space projects.
According to the general, the satellite carrier was made of a composite material instead of metal — something he claimed was "cost-efficient." Hajizadeh spoke to a group of clerics in the city of Qom, the seat of seminaries in Iran. He said Iran strongly pursues its goals in aerospace and satellite industry.
However, composites are in general more expensive to produce than their metal equivalents. Composites also make a rocket lighter so it can boost a heavier satellite or payload into orbit. State TV did not show any footage on the launch.
Satellite carriers usually use liquid fuel but solid-fuel rockets can be adapted for mobile launchers that can be driven anywhere on a major road or rail system. Pure solid-fuel rockets are mostly associated with ballistic missiles systems.
Last month, Iran said it launched a rocket with a satellite carrier bearing three devices into space, without saying whether any of the objects had entered Earth's orbit.
The State Department at the time said it remains concerned by Iran's space launches, which it asserts "pose a significant proliferation concern" in regards to Tehran's ballistic missile program.
Source: Al Arabiya
Please click the following URL to read the full text of the original story:
https://english.alarabiya.net/News/middle-east/2022/01/13/Iran-launched-solid-fuel-satellite-carrier-rocket-into-space-Report
--------
Israel probes death of 80-year-old Palestinian-American who was detained
13 January ,2022
Israel was investigating after an 80-year-old Palestinian with US citizenship died of a heart attack after being detained by Israeli soldiers in the occupied West Bank.
The State Department said it was in touch with the Israeli government to seek "clarification" about the incident, which occurred early Wednesday, and that it supports a "thorough investigation."
Omar Asaad was detained by Israeli forces while returning from a relative's home in his hometown of Jaljulia, near the West Bank city of Ramallah. He was brought to a hospital hours later, dead from a heart attack, according to the Palestinian Health Ministry.
Jaljulia Mayor Fouad Qattum, citing witnesses, said the soldiers stopped Asaad's vehicle and removed him by force shortly before dawn. He said they took Asaad, bound and blindfolded, to an abandoned building nearby. Later, they detained a number of young men from the surrounding area in the same building.
Qattum said the other detainees did not know Asaad was there because it was dark and he didn't make a sound. They only found him later, after the army had withdrawn, lying on his stomach with his jacket draped over him. They administered first aid and called an ambulance, but the medics were unable to revive him. It's unclear when he died.
"The other young men who were detained didn't know he was there. If he had been alive he would have said something," Qattum said.
The Israeli military said in a statement Wednesday that Asaad was arrested "after resisting a check" and was released later that night, implying he was alive. It said the military police are reviewing the incident.
Source: Al Arabiya
Please click the following URL to read the full text of the original story:
https://english.alarabiya.net/News/middle-east/2022/01/13/Israel-probes-death-of-80-year-old-Palestinian-American-who-was-detained
--------
Africa
Protester, police officer killed in Sudan anti-coup protests, clashes
13 January ,2022
At least one protester and one police officer were killed and dozens of people injured on Thursday during another day of demonstrations against military rule in Sudan, medics and police said.
Huge crowds have regularly taken to the streets demanding a return to civilian rule since a coup on Oct. 25 coup ended a power-sharing arrangement that began in 2019.
Police said a brigadier-general was fatally stabbed by a protester on Thursday in the capital Khartoum, where security forces fired guns and teargas at demonstrators trying to march on the presidential palace.
In the nearby city of Bahri medics said one protester had been killed by a gunshot to the stomach. Dozens of protesters were being treated for gunshot wounds and other injuries in Khartoum and neighboring cities, the medics said.
"Crimes are being committed against our revolutionary people," said the Central Committee of Sudanese Doctors, a group aligned with the protest movement.
Asked about the group's statement, police said more than 20 police officers had been injured by the protesters.
Unlike in previous protests, most bridges and roads were left open on Thursday amid a lower security presence in Khartoum after resistance committees rescheduled their protest from Wednesday. Internet and phone services continued to function.
Protesters were seen wearing protective goggles, hard hats, masks and gloves to protect them from teargas. Some pulled up bricks from sidewalks to form barricades, a Reuters witness said.
After they came within a few hundred meters of the presidential palace, the protesters were pushed back as security forces fired heavy tear gas and stun grenades. Injured protesters were carried away by motorcycles, the witness said.
Into the evening security forces fired gunshots at protesters as they retreated to a nearby neighborhood, witnesses said.
Source: Al Arabiya
Please click the following URL to read the full text of the original story:
https://english.alarabiya.net/News/middle-east/2022/01/13/Security-officer-killed-in-Sudan-anti-coup-protests-State-TV
--------
Head of Bashir-era Sudanese ruling party starts hunger strike
Bahram Abdel Moneim
13.01.2022
KHARTOUM, Sudan
The head of Sudan's ruling party during the era of former President Omar al-Bashir staged an open-ended hunger strike Thursday to protest his detention.
"My father, Ibrahim Ghandour, went on an open hunger strike to protest his detention for more than two years without trial, and after the judiciary refused to renew his detention," his daughter, Wafaa Ghandour, told Anadolu Agency.
Authorities re arrested Ghandour, the head of the dissolved Sudanese National Congress Party, hours after his release on Nov. 1.
In statements to Anadolu Agency after his release at the time, Ghandour demanded comprehensive reconciliation and dialogue to overcome the crisis in Sudan.
Families of political detainees announced Wednesday that 11 party leaders started open-ended hunger strikes for a second straight day to protest the renewal of their detentions.
Detainees in the Al-Huda prison decided to start the hunger strike, "to protest against the politicization of the justice services and the injustice inflicted on them, as they remained in prison for nearly two years, claiming to complete the investigations," according to a statement.
Source: Anadolu Agency
Please click the following URL to read the full text of the original story:
https://www.aa.com.tr/en/africa/head-of-bashir-era-sudanese-ruling-party-starts-hunger-strike/2473269
--------
1 police officer killed as fresh protests demand full civilian rule in Sudan
Bahram Abdel Moneim
13.01.2022
KHARTOUM
A police officer was killed as Sudan on Thursday witnessed a fresh round of rallies calling for full civilian rule in the country.
The rallies took place in the capital Khartoum, and Bahri, Omdurman, and Madani cities, witnesses said.
Holding national flags and chanting anti-military rule slogans, protesters demanded the return of democratic civilian rule.
"A full civilian state", "The revolution is a people's revolution, the authority is the authority of the people, and the military is for the barracks," read some of the banners.
Meanwhile, the Sudanese police announced that one police officer was killed during the demonstrations in Khartoum.
In a statement, the police said: "Brig. Gen. Ali Brima Hammad was killed while performing his duty to protect the demonstrators next to the Astak factory."
Sudan has been in turmoil since Oct. 25, 2021 when the military dismissed Prime Minister Abdalla Hamdok's transitional government and declared a state of emergency.
Prior to the military takeover, Sudan was governed by a sovereign council of military and civilian officials tasked with overseeing the transition period until elections in 2023.
Hamdok resigned on Jan. 2, six weeks after he returned to his post as part of a deal with army chief Abdel Fattah al-Burhan, an agreement rejected by most political groups in Sudan.
Source: Anadolu Agency
Please click the following URL to read the full text of the original story:
https://www.aa.com.tr/en/africa/1-police-officer-killed-as-fresh-protests-demand-full-civilian-rule-in-sudan/2473262
--------
Hunger-striking Tunisian lawmaker transferred to hospital amid failing health
Yosra Ounas
13.01.2022
TUNIS, Tunisia
A hunger-striking Tunisian lawmaker was transferred to a hospital on Thursday due to her deteriorating health as she protested a recent power grab by the country's president that critics have called a "coup."
In a statement, the "Citizens Against Coup" movement said Ennahdha party member Mahbouba Ben Dhifallah started a hunger strike on Dec. 26 along with other activists in protest of "autocracy" in the country and what they have said are efforts to silence the opposition.
The movement, which spearheads protests against Tunisian President Kais Saied's move on July 25 to oust the government, suspend parliament, and assume executive authority, has proposed a road map to end a political stalemate by holding presidential and parliamentary elections in the second half of this year.
Saied insists that the "exceptional measures" he took were meant to "save" the country, but critics have accused him of orchestrating a "coup."
Source: Anadolu Agency
Please click the following URL to read the full text of the original story:
https://www.aa.com.tr/en/middle-east/hunger-striking-tunisian-lawmaker-transferred-to-hospital-amid-failing-health/2473317
--------
URL: https://www.newageislam.com/islamic-world-news/abu-dhabi-islamic-scholars-india-indonesia-lebanon-rabbis/d/126158
New Age Islam, Islam Online, Islamic Website, African Muslim News, Arab World News, South Asia News, Indian Muslim News, World Muslim News, Women in Islam, Islamic Feminism, Arab Women, Women In Arab, Islamophobia in America, Muslim Women in West, Islam Women and Feminism