New Age Islam News Bureau
28 December 2021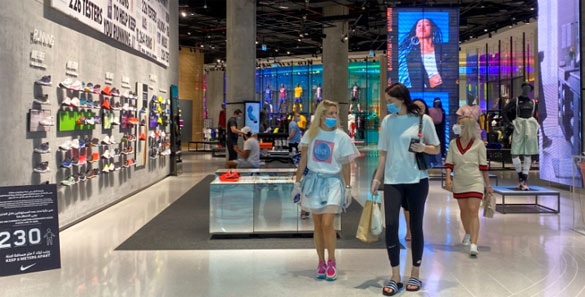 The UAE has also revised laws regarding cohabitation before marriage, alcohol and personal status laws [File: Rula Rouhana/Reuters]
-----
• Abraham Accords: Experts Weigh In On Normalization between Israel and Indonesia
• Health Is Wajib (Obligatory) In Islam: Iranian Senior Cleric Says, Opposing Vaccine Not Justifiable
• Case against Sant Kalicharan Maharaj, a Hindu Religious Leader, For Remarks against Gandhi and Islam
• Taliban Deputy PM, Maulvi Abdul Kabeer: All Ethnic Groups to Take Part in Future Govt. Of Afghanistan
Arab World
• Saudi Arabia Executes Man for Planning Attack under Direction Of ISIS
• Kurdish leaders say poverty 'biggest threat' as it drives Syrians into arms of Islamic State
• Egypt hosts tripartite talks on Palestinian developments
• Syrians decry Israel plan to double settlers in occupied Golan Heights
• Syrian army carries out controlled explosion in Damascus
--------
Southeast Asia
• No Regrets, Says Noor Shamera Hassan Who Stood Against Muslims Bigotry In Halal Row
• Boat with 120 Rohingya Refugees Stranded off Indonesia's Aceh Province
--------
Mideast
• Turkey, Israel Initiated Diplomatic Contacts: Minister of Foreign Affairs
• Israel open to 'good' Iran nuclear deal, but wants tougher Vienna terms
• Spokesman: Iran in Vienna to Reach "Good" Agreement, No Deadlines Accepted
• Iran's Top Negotiator Meets Russia, Chinese Counterparts in Vienna
• FM: Iran Ready for Talks with Regional States to Promote Ties
• Israel will act alone against Iran if needed: Foreign Minister
• Over 100 Israeli settlers storm Aqsa Mosque in latest act of provocation against holy site
--------
India
• Dharam Sansad Row: Students, Activists Hold Protest over Hate Speeches against Muslims at Uttarakhand Sadan
• Hard-line Hindu vigilante groups disrupt Christmas celebrations on Modi territory
• Sikh gurus thwarted plans of Mughal rulers, says Yogi
• Muslims played pivotal role in 1857 war of Indian Independence; now they are labelled 'foreigners'
• Pakistan summons top Indian diplomat over hate speeches at 'Dharam Sansad'
--------
South Asia
• Islamic Emirate of Afghanistan Asks National and International Companies to Sign with Them Security Contracts
• Shi'ite People Ask Taliban to Formalize Their Sect
• Iran interested to meditate talks between Afghan factions: Qomi
• Afghanistan Tajikistan inked power agreement
• Taliban arrests nearly 100 criminal suspects in Kabul
--------
Pakistan
• Ulema's Role Crucial to Reducing Girls' School Dropout Rate: Pakistan President
• Intolerance Main Cause of Problems in Islamic World: Chairman Pakistan Ulema Council
• Taliban Banning Transport for Solo Woman Travellers Is 'Retrogressive': Pakistan
• 'Extremist elements in Afghanistan pose threat to Pakistan'
• Pakistan approves 'citizen-centric' National Security Policy
• Senate defers bill seeking to decriminalise suicide bid
• Turkish official praises Pakistan armed forces' professionalism
--------
Europe
• Erdoğan Urges Muslims to Unite In Face Of Rising Islamophobia
• Turkey attaches importance to ties with US Muslim community
• Turkey FM Cavusoglu urges Russia to drop 'one-sided' NATO demands
• Separatist rhetoric in Bosnia benefits no one: Turkish defence chief
--------
Africa
• Libyan Lawmakers Meet to Discuss Challenges on Delayed Presidential Election
• Somalia PM Roble orders security forces to take orders from him, escalating crisis
• Somali president suspends prime minister over alleged corruption
--------
North America
• Iran Raps US Assassination of General Soleimani as "State Terrorism"
Compiled by New Age Islam News Bureau
URL: https://www.newageislam.com/islamic-world-news/abu-dhabi-non-muslim-civil-marriage-canadian/d/126048
--------
Abu Dhabi Non-Muslim Personal Status Court Issues First Non-Muslim Civil Marriage Contract To Canadian Couple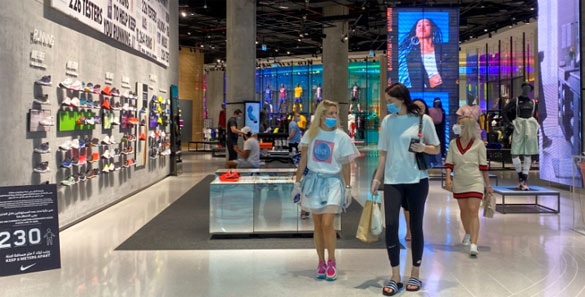 The UAE has also revised laws regarding cohabitation before marriage, alcohol and personal status laws [File: Rula Rouhana/Reuters]
-----
28 Dec 2021
The Abu Dhabi Non-Muslim Personal Status Court has issued the first civil marriage contract to spouses of Canadian citizenship, in accordance with the provisions of Law No.14 of 2021 on non-Muslims Personal Status in the Emirate of Abu Dhabi, which aims to ensure the emirate's leadership in regulating family matters for non-Muslims in accordance with international best practices.
The Abu Dhabi Judicial Department on Monday celebrated the establishment of the first civil marriage contract in the Arab region. The happy couple expressed their thanks and gratitude for facilitating the civil marriage contract service in the Emirate of Abu Dhabi, and expressed their appreciation for the efforts made both in terms of organisation, ease of application, and speed in concluding the authentication procedures.
It is worth mentioning that the civil marriage registration service is now available on the official website of the Judicial Department, for both residents and visiting tourists. The contracting and registration of marriage is done remotely through video conferencing technology, in accordance with the conditions and controls set by the law.
Yousef Saeed Al Abri, Undersecretary of Abu Dhabi Judicial Department (ADJD), stressed that the establishment of civil marriage contract procedures for the first time before Abu Dhabi courts sets a qualitative precedent in the Arab region, in the wake of the procedures introduced by the non-Muslims Civil Personal Status Law, and which support the ongoing development efforts of the legislative and judicial system to ensure that it keeps pace with the various developments and evolutions, thus contributing to the consolidation of the Emirate of Abu Dhabi's position as a world leading destination for skills and expertise from around the world.
Al Abri emphasised that the Judicial Department is working, in accordance with the directives of Sheikh Mansour Bin Zayed Al Nahyan, Deputy Prime Minister and Minister of Presidential Affairs, and Chairman of Abu Dhabi Judicial Department, to provide a flexible legal environment for the implementation of the provisions of the non-Muslims Civil Personal Status Law, formulated in accordance with international best practices, and which guarantee non-Muslims the right to submit to internationally recognised civil principles that are close to them in terms of culture, customs and language, and thus reflect the positive image and the tolerance of the Islamic religion and ensure the provision of distinguished services to UAE residents.
It is worth mentioning that the civil marriage registration service is now available on the official website of the Judicial Department, for both residents and visiting tourists. The contracting and registration of marriage is done remotely through video conferencing technology, in accordance with the conditions and controls set by the law.
Source: Gulf Today
Please click the following URL to read the text of the original story:
https://www.gulftoday.ae/news/2021/12/27/uae-issues-first-non-muslim-civil-marriage-licence-to-canadian-couple
--------
Abraham Accords: Experts Weigh In On Normalization between Israel and Indonesia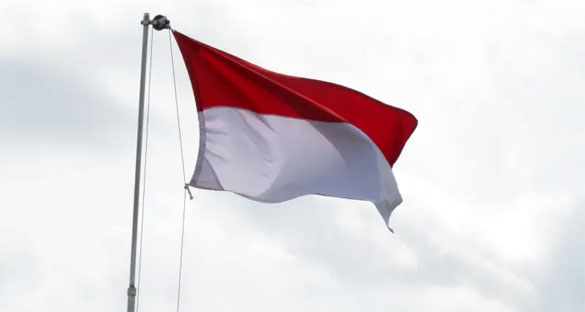 Indonesia's flag (illustrative). (Photo credit: PIXABAY)
-----
DECEMBER 27, 2021
WASHINGTON - Last week, it was reported that US Secretary of State Antony Blinken raised the possibility of Indonesia normalizing their diplomatic relations with Israel in meetings with officials in Jakarta earlier this month. According to reports in Axios and Walla, the Biden administration is trying to build on the Trump-era Abraham Accords and looking beyond the Middle East to the largest of the countries that don't recognize Israel.
Indonesia, the world's most populous Muslim-majority country, was one of the countries the Trump administration tried to bring into the Abraham Accords fold, though negotiations had stalled by the time Trump's term concluded.
The US and Israeli officials have discussed ways to expand the Abraham Accords in recent months – and Indonesia has come up in that context, Israeli officials told Axios.
On Sunday, Indonesia's foreign ministry spokesperson Teuku Faizasyah told Nikkei Asia that the issue was raised during a meeting between Blinken and Retno Marsudi, Indonesia's foreign minister.
According to Nikkei Asia, Faizasyah added that during the meeting, Marsudi "conveyed Indonesia's consistent position towards Palestine that Indonesia will continue, with the Palestinian people, to fight for justice and independence."
Ambassador Dennis Ross, Distinguished Fellow at The Washington Institute for Near East Policy, said that should Indonesia normalize "or even take a normalizing step like opening a commercial trade office with Israel, it would be a big deal."
"The world's largest Muslim majority state normalizing relations with Israel, even as part of a process, would signal a much broader reconciliation between Muslims and the state of Israel," he said. "It would reflect broader acceptance of Israel among those who historically had rejected it. It would make isolation of Israel that much more difficult."
Finally, said Ross, it would be seen more generally as adding to the Abraham Accords, "sending the signal that Arabs and non-Arab Muslims see the benefits of a relationship with Israel and are not prepared to let Palestinian opposition deny them what is in their interests. It would also signal that building on the Abraham Accords was important to the Biden Administration, reflecting its understanding that further advances would serve America's broader interests regionally and internationally."
"What would Indonesia get from the United States for such outreach to Israel? The answer is most likely the promise of significant private and public sector investment," Ross continued. "No doubt, if Indonesia were to take a normalizing step, it would reflect its expectation of economic gains—sending a message to others of the value of such ties."
Robert Hefner, Professor at Boston University's Pardee School of Global Affairs, said that the question of whether Indonesia should establish diplomatic relations with Israel has been a topic of serious discussion in Indonesia for more than twenty years. "The late President Abdurrahman Wahid, a well-recognized Muslim intellectual and politician from the largest of the country's Muslim social organizations (Nahdlatul Ulama [NU]which has some 90 million followers), was the first to seriously broach the issue," Hefner noted. "However, the proposal proved controversial even among Wahid's own followers, and in the face of overwhelming opposition from the broader Muslim community the initiative was halted."
"Notwithstanding this setback, in the years since the Wahid administration, some in the Nahdlatul Ulama leadership have continued to visit or dialogue with officials in Israel," Hefner continued. "Under the current President Joko Widodo, no less a figure than Yahya Cholil Staquf, elected national chairperson of NU, has continued to broach the issue, both in presidential circles and with the broader public."
He said that this important wing of the NU leadership has made clear that it wants Indonesia to play a more assertive role among Muslim-majority countries, and it feels that, as the most populous country in the Muslim world, Indonesia's engagement with Israel could have a positive effect on the entire Middle East. "Such an initiative has its political risks, however. Most surveys indicate that the majority of Muslim Indonesians oppose establishing relations with Israel, although, outside of Indonesia's small Islamist community, the issue is not a front-burner matter as it is in the Arab Middle East," Hefner said.
"The Indonesian leadership is certainly aware of the fact that normalizing relations with Israel might be welcomed in Washington," Hefner continued. "But this is not the primary concern driving the discussion. There is a sense in NU and among the country's current leadership that, on this and many other matters, it is time that Indonesia demonstrates leadership."
Murray Hiebert, a senior associate of the Southeast Asia Program at the Center for Strategic and International relations, explained that Indonesia, as the world's fourth most populous nation, "has a fiercely independent foreign policy which seeks balance between the US and China, including during their current dispute."
He noted that Indonesia's positions are Palestinian and that many Indonesians strongly protested in May, during Operation Guardian of the Walls. "Jakarta has often said it won't normalize relations until the Palestinian situation is resolved, but still Indonesia has maintained informal ties on trade and interfaith discussions," said Hiebert.
Jeffrey Winters, Professor of Political Science at Northwestern University and founder and Chairman of the Board of Trustees of the Indonesian Scholarship and Research Support Foundation (ISRSF), said that Secretary Blinken's suggestion to his Indonesian counterpart that her country should consider steps to normalize relations with Israel "has drawn a muted response in Indonesia."
"Conservative Islamic forces have been gaining influence and momentum in Indonesia for the past 25 years," he said. "Indonesia remains a secular state only because Islamic groups and parties are fragmented. If they were able to unify, Indonesia would likely become an Islamic state."
Winters noted that Indonesia has elections slated for 2024, "and it is again shaping up as a battle between more secular nationalists against Islamic forces that have proposed replacing the country's democracy with a caliphate."
"The political downside of such a diplomatic move is obvious, while the upside is much less clear," he said. "A major policy change on Israel would require extensive preparation and socialization at all levels of Indonesian society. The messaging and reframing of the issues involved would take years. Nothing resembling a national conversation on changing Indonesia-Israel relations has even started, much less matured."
Source: Jerusalem Post
Please click the following URL to read the text of the original story:
https://www.jpost.com/israel-news/article-689907
--------
Health Is Wajib (Obligatory) In Islam: Iranian Senior Cleric Says, Opposing Vaccine Not Justifiable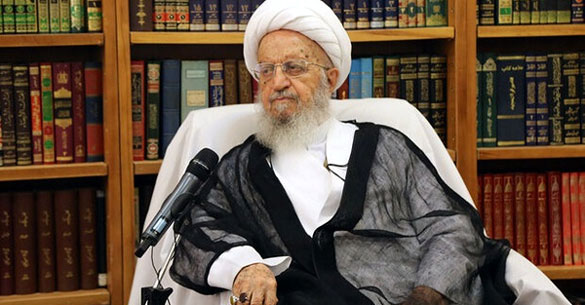 Ayatollah Makarem Shirazi said maintaining health is wajib (obligatory) in Islam.
----
December 28, 2021
Iranian senior cleric Ayatollah Nasser Makrem Shirazi highlighted the importance that Islam attaches to protecting one's health.
Speaking after receiving the third dose of the coronavirus vaccine in Qom, Ayatollah Makarem Shirazi said maintaining health is Wajib (obligatory) in Islam.
It is also an act of worship just like saying daily prayers, the Shia source of emulation stated.
He said those who say they won't inject the vaccine are not acting according to the logic of Islam.
The cleric urged everyone to act as doctors recommend and take the COVID vaccine to protect their health.
So far, more than 59.52 million Iranians have received the first dose of the coronavirus vaccine, over 51.25 million have received the second dosage, and more than 5.92 million have been injected with the booster shots.
The number of people infected with COVID-19 across the world has surpassed 279 million and the death toll has exceeded 5.41 million.
Source: ABNA24
Please click the following URL to read the text of the original story:
https://en.abna24.com/news//ayatollah-makarem-shirazi-opposing-vaccine-not-justifiable-in-islam_1213107.html
--------
Case against Sant Kalicharan Maharaj, a Hindu Religious Leader, For Remarks against Gandhi and Islam
Case against Hindu Leader For Remarks Against Gandhi, Islam
-----
December 27, 2021
Raipur: A police case has been filed against a Hindu religious leader from Maharashtra after he allegedly insulted Mahatma Gandhi, and praised his assassin, Nathuram Godse, yesterday at a 'Dharam Sansad', or 'parliament of religions', in Chhattisgarh's Raipur.
Sant Kalicharan Maharaj - whose controversial speech also led to 'chief patron' Mahant Ramsunder Das disowning the event and walking off stage in anger - has been charged with promoting enmity between communities after ex-Mayor Pramod Dubey registered a complaint.
The President of the ruling Congress' state unit, Mohan Markam, has also called for a sedition case.
In his speech - clips of which have been widely circulated on social media, Kalicharan Maharaj declares that the aim of Islam is to capture the nation through politics. He also declared "Mohandas Karamchand Gandhi destroyed the country... salutations to Nathuram Godse, who killed him".
Kalicharan Maharaj demanded people elect a "staunch Hindu leader" to "protect" Hinduism.
A furious Mahant Ramsunder Das - from Chhattisgarh's Dudhadhari temple - was quick to protest, pointing out that Mahatma Gandhi had sacrificed his life for the country and that such abusive language could not be used at his expense.
"Mahatma Gandhi has been abused from this stage and I oppose it. This is not sanatan dharma nor should such a thing happen on a platform like a 'parliament of religions'. I want to ask the organiser... why you didn't raise an objection when such words were being used," he asked.
"This country - where 30 Crore Muslims live, where around 15 Crore Christians live... will it become a 'Hindu Rashtra' if you call it so?" Mahant Das also said as he walked off stage.
"I do not belong to this event..." he declared.
The head of the ruling Congress' communication wing, Sushil Anand Shukla, was quoted by news agency PTI as saying: "The use of abusive words against Mahatma Gandhi is highly objectionable. Kalicharan should first prove that he is a saint."
Chhattisgarh Chief Minister Bhupesh Baghel was scheduled to attend the event's closing ceremony, but he skipped the event.
Maharashtra minister and NCP leader Nawab Malik also tweeted, saying: "An insult to Mahatma Gandhiji is an insult to our nation. Strict action should be taken against Kalicharan Maharaj and he should be booked for insulting the 'Father of our Nation'. We are receiving further details from Akola and Maharashtra Home Ministry must also take action."
An insult to Mahatma Gandhi ji is an insult to our nation.
Strict action should be taken against Kalicharan Maharaj and he should be booked for insulting the Father of our Nation.
We are receiving further details from Akola and Maharashtra Home ministry must also take action.
— Nawab Malik نواب ملک नवाब मलिक (@nawabmalikncp) December 27, 2021
This follows controversial comments from other Hindu religious leaders at two recent conclaves in Delhi and Uttarakhand's Haridwar, where calls for "ethnic cleansing" were made.
In Haridwar, at another 'Dharam Sansad' that was organised by Yati Narsighanand, a religious leader who has been accused in the past of inciting violence with his incendiary speeches, there were open calls for genocide and the use of weapons against Muslims.
Those who organised the events, and gave hate speeches, claim they did no wrong.
The events - and police inaction against the speakers - triggered a worried letter from 76 top lawyers, who wrote to Chief Justice NV Ramana, asking for action against those who made the threats.
Source: ND TV
Please click the following URL to read the text of the original story:
https://www.ndtv.com/india-news/chhattisgarh-dharam-sansad-kalicharan-maharaj-police-case-against-hindu-religious-leader-for-allegedly-insulting-gandhi-2673311
--------
Taliban Deputy PM, Maulvi Abdul Kabeer: All Ethnic Groups to Take Part in Future Govt. Of Afghanistan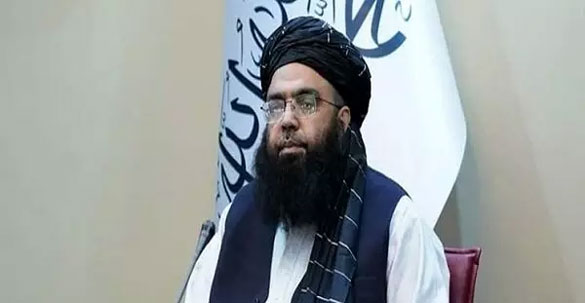 Maulvi Abdul Kabeer, Deputy Prime Minister of Taliban for the Political Affairs
------
December 28, 2021
Maulvi Abdul Kabeer, Deputy Prime Minister of Taliban for the Political Affairs said that all ethnic groups will be allowed to participate in the future system of government in Afghanistan.
In a meeting with a number of Afghan Shia representatives on Monday, he emphasized that all ethnic groups will participate in the future of government in Afghanistan.
While appreciating Shias' support for the Taliban, Maulvi Abdul Kabeer said that Afghanistan is the common home of all ethnic groups and that all these groups will participate in the future establishment of the government in this country.
Demands and suggestions of Shias in this country will be discussed and following, governors will be contacted if needed in order to solve current problems, he added.
Elsewhere in his remarks, Deputy Prime Minister of Taliban for Political Affairs stressed that ensuring security, creating welfare for Afghan people is the main duty of the government in Afghanistan.
Taliban officials have repeatedly stated that they seek to form an inclusive government with the participation of all ethnic groups.
Source: ABNA24
Please click the following URL to read the text of the original story:
https://en.abna24.com/news//taliban-deputy-pm-all-ethnic-groups-to-take-part-in-future-govt-of-afghanistan_1213105.html
--------
Arab World
Saudi Arabia executes man for planning attack under direction of ISIS
27 December ,2021
Saudi Arabia's Ministry of Interior on Monday announced that a man had been executed in Riyadh for planning to target public civilian gatherings through a suicide mission under the direction of ISIS.
The ministry said the man had an explosive belt and photographs of the target with him.
The man had also sworn allegiance to ISIS and adopted their ideas, the Kingdom's interior ministry added.
Source: Al Arabiya
Please click the following URL to read the full text of the original story:
https://english.alarabiya.net/News/gulf/2021/12/27/Saudi-Arabia-executes-man-for-planning-attack-under-direction-of-ISIS
--------
Kurdish leaders say poverty 'biggest threat' as it drives Syrians into arms of Islamic State
Amberin Zaman
December 27, 2021
AL-HASAKAH/RAQQA, Syria — A man being led by security guards shuffles into an interrogation cell in a military prison in the Kurdish-administered city of Hasakah in northeastern Syria. His hands are cuffed, and his head is shrouded in a black hood. He was arrested at his home in the city of Raqqa and brought here on Oct. 2 on charges of membership in the Islamic State (IS).
The guards escorting him remove the hood. He has ruddy cheeks, thick brown hair and a beard. Ahmed (a pseudonym, as prison authorities would not let him reveal his real name) sat down for an interview with Al-Monitor on a recent afternoon and described why he joined IS more than two years after the jihadis lost Baghouz — the last patch of territory in their collapsed caliphate — to the US-backed Syrian Democratic Forces (SDF) in March 2019. "I did it for the money," the 24-year-old father of three said. "Because of the drought, my farm collapsed. I had a lot of debts."
Ahmed's profile is typical, according to the Kurdish official who is in charge of running the maximum-security prison where an attempted escape by IS inmates was foiled just days after the interview. "They are paying people to join them, paying thousands of dollars," the official, who asked not to be identified, told Al-Monitor. Some 50 jihadis being held at the prison were captured this year, the official said. All had joined for money.
Syria has been hit by its worst drought in 70 years, and farming is one of the main sources of income in northeast Syria where most of the country's crops are grown. Coming on the heels of the COVID-19 pandemic, the collapse of Syria's national currency and international sanctions on the regime of Syrian President Bashar al-Assad, the drought has further impoverished millions of people, leading some like Ahmed to join IS in order to make ends meet. A far greater number risk their lives as they try to flee the country to Europe illegally.
Ahmed says he was approached in May 2020 by a friend who joined IS and was living in the town of al-Bab, a former IS stronghold that was overrun by Turkish forces and their Sunni rebel allies in February 2017 with US support. "There are many [IS members] living in the Turkish-occupied areas. I think most of them are there," Ahmed said.
"My friend introduced me to a man called Salman who told me to deliver a Syrian marriage document to another [IS] member. They paid me 50,000 Syrian pounds for this job. I continued to do such jobs as a courier," he said.
"I had nothing to do with military work," Ahmed added. His brother needed costly medical treatment after a motorbike accident. The offer had proven irresistible.
After their crushing defeat in Iraq and Syria by the US-led coalition and its SDF allies, the jihadis and their global affiliates are seeking to regroup and have begun to mount increasingly audacious attacks in places like Afghanistan and Uganda alongside their traditional strongholds in Syria and Iraq.
"I am concerned that they will be strong again. We are trying to break up the cells. The [Arab] tribes are being very helpful. But to be honest, in regime-controlled areas especially, the Syrian [Arab] army is not performing so well against them," the prison official said.
On Dec. 25, the SDF announced the arrest of "one of the most dangerous leaders" of IS, Muhammad Abul-Awwad, who had helped organize the attempted escape at the military prison in Hasakah. In his filmed confession, Abul-Awwad said the plan included detonating two car bombs at the gates of the prison and using 14 suicide bombers to storm it.
"We are on the ground everywhere," boasted another Syrian Arab IS prisoner interviewed by Al-Monitor. "God willing we will have our Islamic State," he said. "Yes, it's true, many are joining now for money," he acknowledged, averting his eyes from a woman reporter because "it's against Islam to be in the same room with you." Arrested in 2019, the prisoner said he was active in Raqqa, the jihadis' erstwhile capital, "killing lots of enemies" but not doing any beheadings "because it takes too long."
The US Treasury noted in a recent report that IS "probably has tens of millions of US dollars available in cash reserves that are dispersed across the region" and that it continues to move funds in and out of Syria and Iraq, "often relying on [IS] facilitators in Turkey and in other financial centers."
The Rojava Information Center, an independent research organization in northeast Syria, observed that IS sleeper cell attacks are on the rise, especially in the Arab majority Deir ez-Zor region. Of a total of 22 attacks that were documented in November, 14 were claimed by the jihadis.
Mazlum Kobane, commander in chief of the SDF, said in a recent interview with Al-Monitor that one of the greatest threats to northeast Syria was no longer physical attacks by IS but the militants' ability to exploit the current economic crisis to lure new recruits.
Kobane said, "These unfavorable economic conditions are impacting our struggle against [IS]. Its ability to regain ground is increasingly linked to economic conditions in Syria. There are way too many unemployed people. There is widespread poverty."
Almost 60% of Syria's nearly 21 million people are "food insecure," and nearly 12 million are losing access to food, water and electricity all together as a result of the drought, according to the United Nations. Elizabeth Tsurkov, a doctoral student at Princeton University who has written extensively on Syria, told Al-Monitor, "In all areas, parents are eating less so that their children can eat enough. People have given up eating fruits and vegetables, cheese and eggs."
The relative stability and prosperity seen in the northeast compared to the rest of Syria, owed in part to US military protection and funds, are increasingly at risk because of the drought and Ankara's unremitting hostility, including restricting access to water for more than a million residents in al-Hasakah.
Kobane argued that the first order of business must be for the United States to exempt the northeast from crippling sanctions imposed on the Assad regime in order to clear the path for potential investors, particularly in the oil sector. But the Biden administration has not budged so far and has refused to extend a waiver granted to a US oil company under the Trump administration that had signed a deal with the Kurdish-led administration.
For Abed Mehbes, co-chair of the Executive Council of Northeast Syria (the top administrative body based in Raqqa), the idea of an IS comeback is intolerable. "When we first came here to rebuild the city, there were animals eating the dead IS bodies. Raqqa was in ruins." The administration has since rebuilt 60% of the town's critical infrastructure, he asserted. "Over 10,000 of our fighters sacrificed their lives for this."
On a recent evening, young women with their heads uncovered and unaccompanied by males sat chatting in Raqqa's Naim Square where IS used to stage its public beheadings. A man hawked giant heart-shaped balloons that said "I love you." Restaurants serving sizzling kebabs and hot breads coated in spicy tomato paste were filled with customers of both sexes.
Mehbes insisted that the gravest danger facing the Kurdish-led autonomous enclave was Turkey's ruling Justice and Development Party "who are the big friends of [IS]."
Since October, Turkey has grown more aggressive with its drone strikes targeting alleged members of the outlawed Kurdistan Workers Party. Turkey says the militant group, which has been fighting the Turkish army since 1984, is "the same" as the SDF, Ankara's stock argument to justify its continued assaults.
On Christmas day, a Turkish drone struck a group of Syrian Kurdish youth activists in the border town of Kobane, killing five. The autonomous administration condemned the attack in the statement, saying, "Turkey aims to smash the will of the population and destroy efforts to strengthen democracy and achieve stability."
Turkey has long been accused of turning a blind eye to the thousands of foreign fighters who flocked to the IS caliphate via its borders because they were fighting the Kurds. Its reluctance to let the US-led coalition use the Incirlik air base to target the jihadis — it relented in July 2015 — reinforced claims that it was colluding with them.
Thamer Jamal al-Turki, a sheikh from Al Sabkha tribe, told al-Monitor, "Turkey, the [Syrian] regime and Iran — they all want to make problems between us and the SDF." He insisted that all three were supporting IS sleeper cells in northeast Syria so as to destabilize and weaken the Kurdish-led administration. "They are not strong like before. But they are organizing in the countryside, stealing our sheep and attacking our men," Turki said.
The lack of opportunity and uncertainty about Syria's future are driving ever-larger numbers of people to make their way out of Syria via Turkey and Iraq or by air from Damascus. Many get turned back, scammed by smugglers or die at sea as they try to brave choppy seas in rickety boats headed for European shores.
Others become pawns in the hands of callous political leaders seeking to blackmail Europe, as witnessed most recently in Belarus where thousands of illegal migrants, mostly Iraqi and Syrian Kurds, remain marooned in freezing temperatures in no-man's land between the Polish and Belarussian borders. On Nov. 12, the body of a dead man was found on the Polish side. Polish officials said he was Syrian and around 20 years old. The cause of his death remains unknown.
On a recent drive between the towns of Amude and al-Darbasiyah, a Syrian Kurdish translator pointed at grayish material caught on razor wire fencing atop a concrete wall that skirts the 911-kilometer-long border.
"Look, pantaloons (men's baggy trousers)," the translator exclaimed. Articles of clothing caught on the wire and blankets thrown over it for protection by people attempting to scale the wall are a common sight, the translator said. That day, three pairs of trousers and one blanket were flapping on the wire between Amude and al-Darbasiyah.
The wall was erected by Turkey to keep out Syrians. Turkey hosts more refugees than any country in the world, including 3.7 million Syrians, and doesn't want any more.
"Even after the erection of the wall, irregular crossings over the Turkish border are still happening," said Omar Kadikoy, policy analyst at the Economic Policy Research Foundation of Turkey, an Ankara-based think tank.
A Syrian Kurdish smuggler who spoke to Al-Monitor on condition of anonymity confirmed that he was among those helping to arrange the crossings. "The wall is useless. It's just a design," he said.
"When the Syrian crisis began in 2012, I started my business. I used to work in a Syrian government office for $110 a month. I have 10 kids. I needed the income," he explained.
It's hard and sometimes heartbreaking work. "I took a group of Christians several years ago. They stepped on a mine. All of them died," the smuggler said. "The soldiers on the [Turkish side] put them in a bulldozer and tossed them over the wall." Al-Monitor was unable to confirm the veracity of this account. But an undocumented number of Syrians have died while attempting to cross into Turkey as Turkish border guards fired warning shots into the air.
The crossings have become far riskier since October 2019 when Turkey invaded a large slab of territory in northeastern Syria, including the towns of Tell Abyad and Ras al-Ain. "Turks are now using drones to patrol the border," the smuggler said. These day no more than two people cross per night, he added. Corruption on both sides of the border creates loopholes for the smuggler and his friends.
The SDF has been cracking down on the human trafficking rings, arresting complicit officials and planting mines along the length of the wall. The smuggler acknowledged that he had done time and that many of his colleagues are in jail.
In 2019, a group of Syrian Kurdish emigres in Germany decided to take matters into their own hands. They raised money between themselves to launch an internet technology company that would employ bright young Syrians and keep them at home. The outfit, the first of its kind, is based in a modern and cheerful office in Amude and is called Northeast Syria Technology, or NESTECH.
The young Syrian Kurdish woman who runs the company, a law graduate fluent in four languages, introduced a reporter to her team, some in person and others virtually, on a recent morning on condition that none be identified by name. "We have to protect them from the regime," she explained.
Source: Al Monitor
Please click the following URL to read the full text of the original story:
https://www.al-monitor.com/originals/2021/12/kurdish-leaders-say-poverty-biggest-threat-it-drives-syrians-arms-islamic-state?D6F39C3D-AFDC-F449-8FF5-1ED424EF3EE7_kav_cup_C6FA3ED5_6D17_47D1_B6E2_F4B02CC905E0_
--------
Egypt hosts tripartite talks on Palestinian developments
Qais Abu Samra
27.12.2021
RAMALLAH, Palestine
Egypt, Jordan and Palestine held talks in the Egyptian capital, Cairo, on Monday to discuss the latest Palestinian developments.
The talks brought together Egyptian Foreign Minister Sameh Shoukry, Jordan's Ayman Safadi and chairman of the Palestinian Civil Affairs Authority, Hussein Al-Sheikh, to discuss Israeli violations in the occupied East Bank and attacks by Israeli settlers.
"The escalation of terrorist operations by settlers is supported and protected by the Israeli government," Al-Sheikh said in statements carried by the Palestinian news agency Wafa.
Speaking to Anadolu Agency, Ahmed Al-Deek, an adviser to the Palestinian foreign minister, said the meeting also took up US efforts to build confidence between the Palestinians and Israelis.
The Gaza-Israel truce and the reconstruction of the Palestinian territory were also discussed during the meeting, he added.
Egypt mediated a cease-fire deal between Israel and Palestinian resistance groups in Gaza following the last Israeli military offensive on the seaside territory in May.
Source: Anadolu Agency
Please click the following URL to read the full text of the original story:
https://www.aa.com.tr/en/middle-east/egypt-hosts-tripartite-talks-on-palestinian-developments/2458762
--------
Syrians decry Israel plan to double settlers in occupied Golan Heights
27 December 2021
Hundreds of Syrians have denounced an Israeli plan to double the settler population in the Golan Heights, saying they will put up resistance and steadfastness to thwart the Tel Aviv regime's schemes aimed at displacement of local community and construction of more illegal settlements there.
The protesters said the strategic area has been and will be an integral part of Syrian territories and that locals will frustrate Israeli schemes aimed at changing the demographic characteristics of the territory as they have not allowed the regime to consolidate its hold on the region, Syria's official news agency SANA reported.
Hayel Masoud, a protester, deplored Israel's intention to double the number of settlers living in the Golan Heights in the coming years, stating that Israeli authorities seek to Judaize the area and plunder its natural resources.
During a meeting held on Sunday at the Mevo Hama community in the Golan, Israeli Prime Minister Naftali Bennett's cabinet voted in favor of the plan to double settler population in the region. The plan aims to build 7,300 settler homes in the area over a five-year period.
It calls for one billion Israeli shekels ($317 million) to be spent on settler units, infrastructure and other projects with the goal of attracting roughly 23,000 new Jewish settlers to the area, which Israel captured from Syria more than 50 years ago.
"This is our moment. This is the moment of the Golan Heights," Bennett told ministers. "After long and static years in terms of the scope of settlement, our goal today is to double settlement in the Golan Heights."
During the cabinet meeting, the right-wing Israeli prime minister announced two new neighborhoods in the town of Katzrin, as well as two new communities to be named Asif and Matar, each with about 2,000 settler units.
Bennett had announced the plan in October, saying that the ultimate goal was to double and eventually quadruple the Israeli settler population in the Golan Heights, from almost 27,000 to 50,000, and then increase it to 100,000 settlers in the coming years.
"The Golan Heights is Israeli, full stop," he said at the time.
Bennett claimed that the Joe Biden administration had adopted former US president Donald Trump's recognition of the Golan Heights as Israeli.
Israel seized the Golan Heights from Syria in the closing stages of its 1967 Six-Day War on Arab countries, which also saw the regime occupy the Palestinian territories of the West Bank, East al-Quds, and the Gaza Strip.
Tel Aviv unilaterally annexed the Golan Heights in 1981 in a move not recognized by the international community.
Source: Press TV
Please click the following URL to read the full text of the original story:
https://www.presstv.ir/Detail/2021/12/27/673495/Syrians-decry-Israel-plan-to-double-settlements-in-occupied-Golan-Heights
--------
Syrian army carries out controlled explosion in Damascus
December 28, 2021
DAMASCUS: A loud blast was heard on Tuesday morning in Damascus as the Syrian army blew up ammunitions seized from insurgents, in a controlled explosion in the suburb of Douma, state TV said.
Source: Arab News
Please click the following URL to read the full text of the original story:
https://www.arabnews.com/node/1994181/middle-east
--------
Southeast Asia
No Regrets, Says Noor Shamera Hassan Who Stood Against Muslims Bigotry In Halal Row
K. Parkaran
December 28, 2021
PETALING JAYA: Noor Shamera Hassan knew she would hit turbulent waters when she decided to speak up publicly against Muslims who questioned if food donated by non-Muslims for flood victims was halal. But that did not deter her.
She produced a 90-second video clip berating the naysayers whom she described as using a double standard at a time when people were just interested in survival after the devastating floods last week.
The emotional clip, calling for rational heads to prevail, went viral on social media, and received thousands of positive comments from Muslims.
"Of course, there were some Muslims who chastised me questioning my authority over haram and halal, saying I had no locus standi. I was not discouraged because I always speak up against injustice.
"But I must say 90% of the Muslims who commented were in support of my clip. It also included an ustaz who commended me for speaking up," she told FMT.
In the clip, the 39-year-old mother of two teenagers lashed out at those asking if the donated food was halal although they had nothing else to eat and could possibly die of starvation.
"Islam allows Muslims to eat any food available in times of such emergency and if meant for survival. You see unmarried Muslim couples holding hands, is that halal? You see that everywhere but don't question such unIslamic practices. Why?
"Please do not hurt the feelings of others especially when they were so magnanimous to sacrifice their time, effort and money," she is heard saying in the video.
Asked what prompted her to do this despite knowing some would react negatively, Noor Shamera said she was upset seeing Muslims rejecting food aid delivered by non-Muslims on the basis of it being non-halal.
"I got all riled up when food from the Sikh temple was questioned even though they serve only vegetarian dishes. They are not known to cook meat in their temple premises. I told myself I must send a strong message out to make the volunteers feel better," she said.
The video clip brought her more than 20,000 new followers on her social media accounts.
Her mother called to say how proud she was, and asked her to continue what she was doing. "I am thankful for her support. I am also teaching my two children about the need to co-exist in a plural society."
Source: Free Malaysia Today
Please click the following URL to read the full text of the original story:
https://www.freemalaysiatoday.com/category/nation/2021/12/28/no-regrets-says-woman-who-stood-against-bigotry-in-halal-row/?__cf_chl_jschl_tk__=mSj7uhhFeu9g39ejipm.XpGpyv8N2I83HlnCF52j9PE-1640676111-0-gaNycGzNDJE
--------
Boat with 120 Rohingya Refugees Stranded off Indonesia's Aceh Province
2021-12-27
A boat carrying 120 Rohingya was stranded in waters off Indonesia's Aceh province as security forces prevented locals from helping the refugees come ashore, a local community leader and a human rights activist said Monday.
A local legal aid group told BenarNews that fishermen feared they would be prosecuted if they helped the Rohingya come ashore, while Amnesty International urged the government to allow the boat to land, according to a report by Antara, the state news agency.
"Local fishermen were not allowed to bring the refugees [ashore]," said Syahrul Putra Muti, director of the Banda Aceh Legal Aid Institute.
On Sunday, fishermen found the boat in waters off the coast of Bireun regency in northern Aceh, said Badruddin Yunus, a leader of the local fishing community.
"We received reports from fishermen, there were 120 people, 51 children, 9 adult men, and 60 women," he told local publication AcehNews.
"They threw paper at our fishermen on which they had written, and they used sign language when communicating with fishermen."
The boat has been anchored to a fishing device about 50 miles off Aceh, he said, adding that the Navy planned to send food supplies to the boat on Tuesday.
"So far, there has been no response from the Bireuen regency administration," Badruddin told BenarNews.
"Local security authorities said they were awaiting guidance from authorities in Jakarta."
On Monday, Indonesian security officials in Aceh and Jakarta could not be reached immediately for comment.
Amnesty said the fishermen had appealed to local authorities to rescue the Rohingya migrants because they had been at sea for weeks or months, Reuters news agency and Antara reported.
"There needs to be joint responsibility between regional countries to conduct search and rescue so that [refugees] can avoid dangers at sea...," Amnesty Indonesia executive director Usman Hamid said, according to Reuters.
Since a brutal crackdown by Burmese security forces in Rakhine state against the Rohingya Muslim minority in 2017, hundreds of them have paid traffickers to transport them to Thailand and Malaysia, where they can find work, and away from Myanmar or the crowded camps in neighboring Bangladesh where they fled to that year.
Around 740,000 Rohingya sought shelter at refugee campus southeastern Bangladesh's Cox's Bazar. They are fenced into these camps and not allowed to work, which is why many refugees try to leave, some Rohingya have told reporters over the years.
Groups of Rohingya have also packed into boats and sailed off in search of asylum in other countries, but have often been refused entry.
In June, a court in Aceh sentenced three fishermen to five years in prison for people smuggling after they helped bring people from a Rohingya boat to shore last year in return for payments.
Source: Benar News
Please click the following URL to read the full text of the original story:
https://www.benarnews.org/english/news/indonesian/rohingya-boat-stranded-near-aceh-12272021152131.html
--------
Mideast
Turkey, Israel Initiated Diplomatic Contacts: Minister Of Foreign Affairs
December 28, 2021
Minister of Foreign Affairs of Turkey Mevlut Cavusoglu said Monday that his country has initiated diplomatic contacts with the Zionist regime as part of steps to normalize its previously strained diplomatic relations.
"We have taken many steps in terms of normalizing our relations with UAE, South Arabia, Bahrain, and Egypt are among the countries with which held talks." Mevlüt Çavuşoğlu said during a press conference on Monday on the occasion of the end of the year 2021 as reported by the TRT Wolrd Twitter page.
Source: ABNA24
Please click the following URL to read the full text of the original story:
https://en.abna24.com/news//turkey-israel-initiated-diplomatic-contacts-cavusoglu_1213118.html
--------
Israel open to 'good' Iran nuclear deal, but wants tougher Vienna terms
December 28, 2021
JERUSALEM: Prime Minister Naftali Bennett said on Tuesday that Israel would not automatically oppose a nuclear deal with Iran but world powers must take a firmer position.
"We are not the bear who said 'no'," Bennett said in an interview with Israel's Army Radio, referring to a popular naysaying character from children's literature.
Israel prefers a more result-oriented approach, he said.
"For sure there can be a good agreement. For sure. We know the parameters. Is that expected to happen now in the current dynamics? No. Because there needs to be a much firmer position," he said.
"Iran is negotiating with a very weak hand. But unfortunately the world is acting like Iran is at a strong point."
Bennett declined to comment on Israel's military strike capabilities against Iran, saying he preferred the approach of "speak little and do a lot."
Source: Arab News
Please click the following URL to read the full text of the original story:
https://www.arabnews.com/node/1994176/middle-east
--------
Spokesman: Iran in Vienna to Reach "Good" Agreement, No Deadlines Accepted
2021-December-27
"We hope Sullivan believes in the self-proclaimed deadlines that he announces. We are in Vienna to reach a good agreement at the earliest opportunity. An agreement that ensures in practice what the US commits on paper along with the objective guarantees that we receive. For Iran, none of these fabricated dates for an agreement is binding, and our only goal is to respect the redlines and interests of [our] people. We go to Vienna to get results, and we do not care about these media campaigns," Khatibzadeh told reporters in a press conference in Tehran on Monday.
He noted that Tehran and the world powers have reached two new documents during the 7th round of talks in Vienna which fully include Iran's proposals and views, and said, "We expect the commitment and seriousness of the other side to show that they have come to reach a meaningful agreement in accordance with the international laws. The coming days will show if the seriousness of Iran will be reciprocated by the other side."
Khatibzadeh also blasted the three European states of Britain, France and Germany for their inaction towards the US unilateral sanctions against Iran in the past few years.
He underlined that the Iranian negotiating team will remain in Vienna as long as necessary, and said, "We are ready to make a comprehensive agreement with the other party to make sure that their undertakings are fulfilled and then adopt compensatory measures. We have not done any activities beyond the Safeguards agreement (with the IAEA). The law of the parliament is completely binding and its agenda is clear."
The comments came after US National Security Adviser Jake Sullivan said Wednesday that the US deadline to reach an agreement in the talks with Iran in Vienna will come "within weeks".
Sullivan said there was "still room for a diplomatic effort" to curb Tehran's nuclear program, but that the timeframe in which to achieve results was "not long".
The Iranian negotiating team has traveled to Vienna for an eighth round of talks aimed at removal of the US illegal and inhumane sanctions against the Islamic Republic.
The US returned the coercive economic measures in 2018 after ditching the nuclear deal.
On Thursday, Iranian Foreign Minister Hossein Amir Abdollahian said that his country will not accept the western sides' excessive demands in the Vienna talks, blasting France for unconstructive behavior.
"In the last round of the Vienna talks, after two stages of negotiations, we reached a single document and agenda, and there was a significant progress in the previous two rounds of talks. In the negotiations, in general, I did not see the position of certain European countries, specially France, as constructive. We hope that the French side will play a constructive role and the Iranian people's rights will be restored realistically," Amir Abdollahian said in a joint press conference with his Iraqi counterpart Fuad Hussein in Tehran.
"The second problem with the three European countries is that in practice they did not show any new initiative in the negotiations.
He described the coordinator role played by EU Deputy Foreign Policy Chief Enrique Mora Mora and EU Foreign Policy Chief Joseph as positive, and said in the previous rounds of talks the American side sent some unwritten messages to the meeting and received the necessary answers.
Source: Fars News Agency
Please click the following URL to read the full text of the original story:
https://www.farsnews.ir/en/news/14001006000431/Spkesman-Iran-in-Vienna-Reach-%E2%80%9CGd%E2%80%9D-Agreemen-N-Deadlines-Acceped
--------
Iran's Top Negotiator Meets Russia, Chinese Counterparts in Vienna
2021-December-27
Baqeri Kani, heading a high-ranking delegation, arrived in Vienna on Monday morning to hold talks with the remaining parties to the JCPOA on the removal of the illegal sanctions.
According to the reports, he held trilateral consultations with the heads of Russian and Chinese delegations at the Coburg Hotel, Vienna.
The meeting of the Joint Commission of the Joint Comprehensive Plan of Action (JCPOA) is scheduled to start in Vienna at 6 p.m. local time.
Iran and the five remaining parties to the JCPOA -- Britain, Germany, France, Russia and China -- resumed talks in Vienna on November 29 after a five-month hiatus, marking the first round of negotiations under President Seyed Ebrahim Rayeesi's administration and the seventh overall.
During the seventh round of the Vienna talks, Iran presented two draft texts which address, separately, the removal of US sanctions and Iran's return to its nuclear commitments under the JCPOA. Tehran also said it was preparing a third draft text on the verification of the sanctions removal.
Iran and the G4+1 group of countries resumed the talks in the Austrian capital on December 9 after being paused on December 3, when the participants returned to their capitals for additional consultations on the two draft proposals that Tehran had put forward.
As the seventh round of discussions in Vienna concluded, Baqeri Kani said the three European parties to the JCPOA, also known as the E3, intimately agreed to accept Tehran's viewpoint as a basis for "serious, result-oriented" talks.
Iranian Foreign Minister Hossein Amir Abdollahian said on Thursday that his country would not accept the western sides' excessive demands in the Vienna talks, blasting France for unconstructive behavior.
"In the last round of the Vienna talks, after two stages of negotiations, we reached a single document and agenda, and there was a significant progress in the previous two rounds of talks. In the negotiations, in general, I did not see the position of certain European countries, specially France, as constructive. We hope that the French side will play a constructive role and the Iranian people's rights will be restored realistically," Amir Abdollahian said in a joint press conference with his Iraqi counterpart Fuad Hussein in Tehran.
"The second problem with the three European countries is that in practice they did not show any new initiative in the negotiations.
He described the coordinator role played by EU Deputy Foreign Policy Chief Enrique Mora Mora and EU Foreign Policy Chief Joseph as positive, and said in the previous rounds of talks the American side sent some unwritten messages to the meeting and received the necessary answers.
Source: Fars News Agency
Please click the following URL to read the full text of the original story:
https://www.farsnews.ir/en/news/14001006000596/Iran%E2%80%99s-Tp-Negiar-Mees-Rssia-Chinese-Cnerpars-in-Vienna
--------
FM: Iran Ready for Talks with Regional States to Promote Ties
2021-December-27
Amir Abdollahian made the remarks in a meeting with Omani Deputy Foreign Minister Sheikh Khalifa Al Harthy in Tehran on Monday.
He said that expansion of Iran's relations with the neighboring countries is the priority of the Iranian president's foreign policy, adding that Oman has a special place in Iran's foreign policy.
Amir Abdollahian also emphasized the need for the two sides to make effort to enhance bilateral and trade relations.
He said that Iran is committed to negotiations and adopting political solutions for the bilateral and regional problems, expressing Iran's readiness for negotiations with regional countries to promote bilateral relations.
Iran's top diplomat expressed hope that with the efforts of all countries in the region, specially Iran and Oman, the necessary ground will be prepared for the end of the Yemeni crisis.
Al Harthy who has traveled to Tehran to participate in the meeting of the Joint Strategic Consultation Committee, for his part, expressed the hope that the Yemeni crisis would end as soon as possible, adding that his country welcomes and supports peaceful ways to reduce regional problems.
In relevant remarks on Saturday, Iranian Deputy Foreign Minister Ali Baqeri Kani underlined the necessity for regional countries to resolve their problems through dialogue, cooperation and coordination among themselves.
Baqeri Kani made the remarks in Tehran in the 8h meeting of the Joint Strategic Consultation Committee of Iran and Oman that was held in the presence of the Omani deputy foreign minister.
He also pointed to the 50th anniversary of the establishment of relations between the two countries, expressing satisfaction with the level of relations between Iran and Oman.
Baqeri Kani also expressed the hope that the existing problems would be resolved based on dialogue between the countries of the region.
Sheikh Khalifa al-Harthy, for his part, referred to the pivotal role of Iran in regional developments and said that his country, as in the past, is interested in developing bilateral and regional relations.
He added that Oman considers peaceful paths necessary for peace and tranquility in the region.
Iran-Oman relations, which have regional and trans-regional influences, will continue, Sheikh Khalifa al-Harthy noted.
In addition to bilateral issues, the two sides discussed various regional and international issues, including the Vienna talks, the need for a political solution to the crisis in Yemen, and the region's need for dialogue.
Source: Fars News Agency
Please click the following URL to read the full text of the original story:
https://www.farsnews.ir/en/news/14001006000518/FM-Iran-Ready-fr-Talks-wih-Reginal-Saes-Prme-Ties
--------
Israel will act alone against Iran if needed: Foreign Minister
27 December ,2021
Israel is prepared to act alone against Iran in case it becomes necessary, Foreign Minister Yair Lapid warned on Monday as the eighth round of talks in Vienna to revive the abandoned 2015 nuclear accord are set to begin but concern remains that they are not going anywhere.
"Of course, we prefer to act in international cooperation, but if necessary - we will act alone. We defend ourselves by ourselves," Lapid told the Foreign Affairs and Defense Committee, according to the Jerusalem Post.
"We have presented to our allies with quite a bit of firm intelligence [on Iran's nuclear program]. [It was not] opinions and positions, [but] intelligence that proves Iran is deceiving the world in a completely systematic way," he added.
Lapid said all Iran cared about was for the US to lift the sanctions and Tehran can pour billions of dollars into its nuclear program and into funding its proxy of Shia militias in the region.
Source: Al Arabiya
Please click the following URL to read the full text of the original story:
https://english.alarabiya.net/News/middle-east/2021/12/27/Israel-will-act-alone-against-Iran-if-needed-Foreign-Minister
--------
Over 100 Israeli settlers storm Aqsa Mosque in latest act of provocation against holy site
27 December 2021
At least 120 Israeli settlers have stormed the al-Aqsa Mosque compound in the occupied Old City of al-Quds under the protection of the regime's forces in the latest act of provocation against the sacred site.
The settlers entered the compound through the Moroccan Gate on Monday morning to mark a Jewish religious occasion and perform Talmudic prayers under the full protection of Israeli forces.
Hardline Israeli legislators and extremist settlers regularly storm the al-Aqsa Mosque compound in the occupied city, a provocative move that infuriates Palestinians. Such mass settler break-ins almost always take place at the behest of Tel Aviv-backed temple groups and under the auspices of the Israeli police in al-Quds.
The al-Aqsa Mosque compound, which sits just above the Western Wall plaza, houses both the Dome of the Rock and al-Aqsa Mosque.
The Jewish visitation of al-Aqsa is permitted, but according to an agreement signed between Israel and the Jordanian government in the wake of Israel's occupation of East Jerusalem al-Quds in 1967, non-Muslim worship at the compound is prohibited.
Back in early October, an Israeli court upheld a ban on Jewish prayers at the al-Aqsa Mosque compound, after an earlier lower court's decision stirred outrage among various Palestinians and across the Muslim world.
Judge of the district court in al-Quds Aryeh Romanov on October 8 confirmed that Jews are barred from worshiping openly at the site, and only Muslims are permitted to pray there.
In issuing the ruling, Romanov said the fact that the defendant, an Israeli settler identified as Rabbi Aryeh Lippo, had been caught served as proof that his prayer at the al-Aqsa Mosque compound was overt.
"What is important… is the fact that there was someone who noticed the appellee praying, which evidently shows that the prayer was overt. If it was not overt, no one would have noticed it," the judge wrote.
The ruling came after Israel's public security minister Omer Bar-Lev appealed the lower court's decision days earlier not to regard prayer by Jewish worshipers as a "criminal act" if it remained silent, and warned that "a change in the existing status quo" would spark violent protests and could cause a flare-up.
Source: Press TV
Please click the following URL to read the full text of the original story:
https://www.presstv.ir/Detail/2021/12/27/673505/Over-100-Israeli-settlers-storm-Aqsa-Mosque-in-latest-provocation-against-holy-site
--------
India
Dharam Sansad Row: Students, Activists Hold Protest Over Hate Speeches Against Muslims At Uttarakhand Sadan
28 Dec 2021
Students and activists on Monday staged a protest at Uttarakhand Sadan over hate speeches against Muslims at a 'Dharm Sansad' in Haridwar.
Amid heavy police deployment, protesters gathered at Uttarakhand Sadan and raised voice demanding immediate arrest of Yati Narasimhanand, Prabodhanand and Annapurna, who delivered hate speeches at the conclave.
At the protest on Monday, a public meeting was conducted in which representatives of various organisations spoke, according to a statement.
Dipankar Bhattacharya, CPI(ML) general secretary, said, "The calls in Haridwar resemble those of the final solution in Nazi Germany! RSS must be defeated with strong people's movement."
Organisations like AISA, Anhad, SFI, UAH, NFIW, KYS, AIDWA, DISHA, among others, joined the protest.
The protesters submitted a memorandum to the Resident Commissioner of Uttarakhand Sadan, which demanded the resignation of Chief Minister Pushkar Singh Dhami and immediate legal action against those involved in hate speeches in the Haridwar 'Dharma Sansad'.
Source: Outlook India
Please click the following URL to read the full text of the original story:
https://www.outlookindia.com/website/story/india-news-dharm-sansad-row-students-activists-hold-protest-over-hate-speeches-against-muslims-at-uttarakhand-sadan/407062
--------
Hard-line Hindu vigilante groups disrupt Christmas celebrations on Modi territory
December 28, 2021
NEW DELHI: Hard-line Hindu vigilante groups disrupted Christmas mass in parts of India, including in Prime Minister Narendra Modi's core territory ahead of local elections in the coming months, media reported on Monday.
The disruption of Christmas celebrations at the weekend and last week included the vandalising of a life-size statue of Jesus Christ at Ambala in Haryana, a northern state governed by Modi's nationalist Bharatiya Janata Party (BJP), The Hindu newspaper said.
It also reported activists burnt a model of Santa Claus and chanted slogans against Christmas celebrations and religious conversions on Saturday outside a church in Varanasi, Modi's parliamentary constituency and Hinduism's holiest city.
Anoop Shramik, a social activist in Varanasi, told Reuters he saw about two dozen people burning the Santa Claus.
Contacted by telephone, the federal and state governments declined to comment.
On Saturday, Christmas celebrations were also disrupted in Silchar, eastern Assam, after men, claiming to be members of Bajrang Dal — a right-wing group with close ties to BJP, forced their way into a church, NDTV, a local news channel reported.
Leader of the main opposition Congress party and prominent members of minority Christian groups urged Modi to act.
"The PM should direct the BJP governments of Haryana and Assam to identify the miscreants and bring them before a Court of law," P. Chidambaram, India's former finance minister and a senior Congress leader, said in a tweet.
Since Modi came to power in 2014, right-wing Hindu groups have consolidated their position across states and launched small-scale attacks on religious minorities, saying their action is to prevent religious conversions.
Source: Arab News
Please click the following URL to read the full text of the original story:
https://www.arabnews.com/node/1994041/world
--------
Sikh gurus thwarted plans of Mughal rulers, says Yogi
Dec 27, 2021
LUCKNOW: In an event to mark Sahibzada Diwas on Monday, chief minister Yogi Adityanath said that Sikh traditions should be adopted in every Hindu household and not be limited to gurdwaras.
The CM said that those who came to India with the intention of converting people to Islam, "their existence was erased and it was the tradition of the Sikh Gurus that did not allow anti-Sanatan Dharma intentions of the foreign terrorists to succeed."
After paying tributes to the four Sahibzadas at a ceremony held at his residence on Monday morning, the CM called Sikhs an inspiration for new India. "From Guru Nanak Dev to Guru Gobind Singh, 'Sikhism' is a wonderful amalgamation of power and devotion. This divine tradition had come to save India. 'Sahibzada Day' will always inspire us to fight against tyranny," the CM said.
Referring to the Mughal rulers Babur and Aurangzeb, the CM accused them of trying to convert the entire country to Islam and enslave the nation, but commended the Sikh gurus for thwarting their plans. "Who does not know that Aurangzeb wanted the Sahibzade to renounce their faith and abandon the teachings of the Guru. However, they chose to get buried alive in order to protect the country. Aurangzeb destroyed the Kashi Vishwanath temple, but Maharaja Ranjit Singh brought two tons of gold and transformed the temple into the Golden Kashi Vishwanath Temple," he said.
Praising the Sikh community for their social work, the CM said that their efforts have been recognised across the world. Quoting Guru Gobind Singh Ji, the CM said: "Safal Jagat mein Khalsa Panth Gaaje, Jage Dharm Hindu Safal Bhand Bhaaje" while paying respects to the martyred sons of Guru Gobind Singh.
Source: Times of India
Please click the following URL to read the full text of the original story:
https://timesofindia.indiatimes.com/india/sikh-gurus-thwarted-plans-of-mughal-rulers-says-yogi/articleshow/88528985.cms
--------
Muslims played pivotal role in 1857 war of Indian Independence; now they are labelled 'foreigners'
27th December 2021
Indian Muslims' contribution in different phases of the country's freedom movements was, without any iota of doubt, enormous. They played larger than life role and gave significant sacrifices for the cause. From last Mughal Emperor Bahadur Shah Zafar to nawabs, princes, landlords of all sizes, clergy and ulema (religious scholars) and the common people, they all stood for the cause, took on huge challenges and sacrificed almost everything for it. Thousands of ulema were slaughtered in the wake of 1857 uprising, entire Delhi was emptied of Muslims and they were not allowed to return to their homes and reclaim their properties.
While there is an effort to obfuscate Muslims' contribution in the freedom movements, spanning from 1800 to 1947, there doesn't seem to be any concerted effort on the part of the 200 million strong Indian Muslim community to preserve its own history.
Be it 1857 Mutiny or the later freedom movements, Muslims have played leading role in all such efforts. British officials and historians have accused Muslims for the 1857 Ghadar. Both British historians and officials have named Muslims as the most dangerous rebels and termed the mutiny as a sinister plot by ulema and mujahedeen to reclaim their lost power in India.
Long before the Mutiny, ulema and sufis had been predicting the imminent doom of the British rule in the country. When the Mutiny was at its height, hundreds of thousands of ghazis (Muslim fighters), converged at the hotspots of revolt that included Delhi, Lucknow, Bareilly, Agra and Thana Bhawan, besides Kanpur and Shahjahanpur, and fought till the end. It is no secret that in Delhi when the rebels almost gave up, the ghazis who despite going hungry for days due to lack of supplies, gave the stiffest fight. They also suffered the highest number of sacrifices against the marauding British armies that eventually defeated the rebels.
In many places ulema and sufis gave the call for jihad (holy war or war against injustice) long before the actual outbreak of Ghadar in 1857. Maulvi Ahmadullah Shah was preaching jihad in Agra. He was arrested in Faizabad a couple of years before 1857 and was released only when the fighting started and his supporters broke open the Faizabad prison. Similar was the case of Maulvi Liaqat Ali who took control of Allahabad during the Mutiny and was proclaimed the governor there by none other than Bahadur Shah Zafar.
Maulvi Sarfaraz Ali is one of the leaders whose role has remained shrouded in mystery. It is said that Maulvi Sarfaraz Ali was the spiritual mentor of Bakht Khan who rose to become the commander in-chief of armies fighting the British in Delhi and its surroundings. Sarfaraz Ali has been called the imam of the mujahedeen (leader of the rebels) by many people. He was a known face in Delhi and enjoyed the trust of the Mughal Court. He had taught in a madrassa in Delhi and had a huge fan following across north India. It is said that it was he who persuaded Bakht Khan to march to Delhi and take on the British armies. After coming to Delhi, it was Bakht Khan who brought some semblance of discipline in the ranks of the rebel armies and made them better fighters.
Not just ulema and sufis, Muslim nawabs, landlords and common folks too fought valiantly and numerous sacrifices for the cause of the freedom of the nation. Many nawabs who supported the Mutiny or even the ones who extended their moral support were singled out for British retribution.
Nawab Tafazzul Husain Khan of Farrukhabad had to pay a heavy price for his support to mutineers. His estate was seized and he was sent off to Hejaz where he died in penury. Abdul Rehman Khan, nawab of Jhajjhar, was executed by hanging at the Delhi Kotwali on December 23, 1857. His body was thrown into a pit and a mound was made to mark the burial place. His estate was seized too. Fazil Mohammad Khan, the nawab and jagirdar of Ambapani near Bhopal, was one of the main leaders of the freedom movement during the Mutiny. When the rebel forces were defeated, the nawab was captured along with 18 of his close associates and was executed by hanging over the gate of the Rahatgarh Fort. His estate was also seized. Ahmed Ali Khan, the nawab of Farrukhnagar too had to pay a heavy price for his support to the revolutionaries. He was arrested and charged with treason against the British. He was sentenced to death and executed in November 1857. His estate was seized and his family rendered penniless.
The preeminent role of Muslims in the Mutiny is the reason that the community was singled out by the British government for the worst revenge. Thousands upon thousands of ulema were hanged to death. Many others, when the British hangmen got tired, were simply taken to secluded places and shot dead. Others, like Urdu journalist Muhammad Baqir, were tied to a cannon and blasted into small pieces.
When the British forces reoccupied the city in 1857 they were given free hand in killing Muslims and pillaging their properties. The military ordered that the residents of the city to vacate houses immediately and leave businesses to make Delhi 'safe' for the occupation forces.
It is said that perhaps Mirza Asadullah Khan Ghalib, the renowned Urdu and Persian poet, was the only one who was allowed to live in the city. This was due to the intervention of Maharaja of Patiala, a supporter of the colonial rulers who had sent forces in support of them. The property of Ghalib too remained safe. It is said that he was the only member of the Mughal court to have survived the fall of Delhi. All others were either killed or thrown out of Delhi, their homes and businesses ransacked and destroyed.
While the entire town was emptied of the residents, both Hindus and Muslims, the Hindu residents were allowed to return in 1858 while the Muslims were kept out for two more years.
It is historical fact that the Muslims were presumed to be the real conspirators behind the Mutiny. Subsequently they faced the full wrath of the colonial government. Their places of worship and other symbols of spirituality and power seized and occupied as barracks by British troops. Jama Masjid was turned into army barrack where Sikh sepoys were kept for several years before it was handed back to the Muslims following a long negotiation process initiated by Mufti Sadruddin Azurdah. Masjid Fatehpuri was sold off to a Hindu businessman and it took years before it was released after paying huge sum to him.
In Kucha Chelan that was the center of art and academia the entire population of 1400 people, including renowned scholar, Imam Baksh Sahbai, and his sons were slaughtered.
Edward Vibart, a young British officer says that the forces were ordered to kill everyone: "It was literally murder…I have seen many bloody and awful sights lately but such a one as I witnessed yesterday I pray I never see (such a scene) again. The women were all spared but their screams, on seeing their husbands and sons butchered, were most painful… Heaven knows I feel no pity, but when some old grey bearded man is brought and shot before your very eyes, hard must be that man's heart I think who can look on with indifference.
William Dalrymple while writing in his book says: "Those city dwellers who survived the killing were driven out into the countryside to fend for themselves. Delhi was left an empty ruin. Though the royal family had surrendered peacefully, most of the emperor's sixteen sons were captured, tried and hung, while three were shot in cold blood, having first freely given up their arms, then been told to strip naked: 'In 24 hours I disposed of the principal members of the house of Timur the Tartar,' Captain William Hodson wrote to his sister the following day. 'I am not cruel, but I confess I did enjoy the opportunity of ridding the earth of these wretches.'"
What happened in Delhi was repeated in almost all the strongholds of the rebels. Be it Lucknow, Allahabad, Bareilly, Kanpur, Shahjahanpur or other rebel strongholds, centers of the towns were flattened, people massacred and their homes and properties confiscated.
Muslims not only took the lead in Mutiny they also remained in the forefront in all other efforts to topple the British colonial regime in the country. Reshmi Rumal Tehrik of Maulana Mahmud Hasan and Maulana Ubaidullah Sindhi was a Muslim initiative to topple the colonial rule. When the British intelligence finally got wind of it, hundreds of sympathizers of Reshmi Rumal Tehrik were arrested and thrown in prison for years without any trial. The top leadership including Maulana Mahmud Hasan and half a dozen of his disciples were bundled off to Malta after a sham trial where they endured the worst hardship.
Muslims were integral part of the Congress' anti colonial struggle too. From Justice Tayabji to Maulana Abul Kalam Azad, there were as many as nine Muslim leaders who became the president of the Indian National Congress. Muhammad Ali Jauhar, Shaukat Ali, Maulana Azad, Dr Mukhtar Ansari, Hakim Ajmal Khan, Maulana Mahmud Hasan and many top of the line Muslim leaders were equally respected and hugely popular. They gave every possible sacrifice for the cause of the freedom movement. Without their sacrifices, it is unthinkable that the nation would have won freedom.
Source: Siasat Daily
Please click the following URL to read the full text of the original story:
https://www.siasat.com/muslims-played-pivotal-role-in-1857-war-of-indian-independence-now-they-are-labeled-foreigners-2248878/?AF69C144-64C4-0947-AD6B-97274CB238B3_kav_cup_C6FA3ED5_6D17_47D1_B6E2_F4B02CC905E0_
--------
Pakistan summons top Indian diplomat over hate speeches at 'Dharam Sansad'
by Shubhajit Roy
December 28, 2021
IN AN unusual intervention days after a 'Dharam Sansad' held in Haridwar saw a series of hate speeches targeting Muslims and calling for violence and assassination, Pakistan's foreign ministry Monday summoned the most senior Indian diplomat at the High Commission in Islamabad and asked him to convey their "serious concerns".
In an official statement, the Pakistan ministry said: "Today, the Indian Charge d' Affaires was summoned to the Ministry of Foreign Affairs, Islamabad and asked to convey the Government of Pakistan's serious concerns to the Government of India over the widely reported open calls by Hindutva proponents for carrying out genocide of Indian Muslims."
India's charge d'affaires M Suresh Kumar was summoned by the Pakistani officials on Monday afternoon.
While critical statements by foreign ministries are common, summoning of Indian diplomats about incidents related to minorities in India is rare. In fact, it is usually India that has in the past issued several critical statements on atrocities against Hindus and Sikhs in Pakistan, and summoned Pakistan's diplomats — most recently in August to protest the attack on a Hindu temple in Rahim Yar Khan region of rural Punjab in Pakistan.
At the Haridwar event, which was held from December 17 to 19, the controversial Yati Narsinghanand, the priest of Dasna temple in Ghaziabad who is facing several FIRs in UP, called for a "war against Muslims" and urged "Hindus to take up weapons" to ensure a "Muslim didn't become the Prime Minister in 2029."
Former Delhi BJP spokesperson Ashwini Upadhyay was among those who had attended the event.
Following nationwide outrage, three persons were booked in connection with the hate speeches. Swami Dharamdas and Sadhvi Annapurna, along with Waseem Rizvi, who had assumed the name of Jitendra Narayan Singh Tyagi after converting to Hinduism, were named in the FIR lodged last Thursday.
The FIR has been lodged under Section 153A of the IPC (promoting enmity between different groups on grounds of religion, race, place of birth, residence, language).
The Pakistan Foreign ministry said it was "impressed upon" the Indian Government that it was "highly reprehensible" that those who called for ethnic cleansing at the event have "neither expressed any regret nor the Indian government has condemned or taken any action against them so far".
Source: Indian Express
Please click the following URL to read the full text of the original story:
https://indianexpress.com/article/india/pakistan-summons-top-indian-diplomat-over-hate-speeches-at-dharam-sansad-7693768/
--------
South Asia
Islamic Emirate Of Afghanistan Asks National And International Companies To Sign With Them Security Contracts
28 Dec 2021
The Interior Ministry of the Islamic Emirate of Afghanistan in a statement asked all national and international companies and firms to refer to the ministry and sign the security contracts.
The ministry has reactivated the National Public Protection Forces and appointed Enaitullah as head of the forces.
National Public Protection Forces had replaced private national and international security companies and were providing security services to various national and international companies based on contracts.
The Forces were inactive after the Taliban takeover.
Source: Khaama Press
Please click the following URL to read the full text of the original story:
https://www.khaama.com/taliban-asks-national-and-international-companies-to-sign-with-them-security-contracts-46457/
--------
Shi'ite people ask Taliban to formalize their sect
28 Dec 2021
Shi'ite people in Afghanistan in a statement asked the Islamic Emirate of Afghanistan to formalize their sect and protect their citizenship rights in the framework of an inclusive government.
In the statement that was titled "Demands and ideas of Shi'ite people in Afghanistan," the people asked that for protection of their all political, economic, societal, cultural, freedom of speech, and political participation.
Writers of the statement welcomed the green signal of the Islamic Emirate of Afghanistan for the establishment of an inclusive government and added that the Afghan government will not be inclusive without their participation as they form 25 percent of the Afghan population.
The Shi'ite people also asked for the creation of exclusive courts of Shi'ite people where they can implement their own law.
It comes as a number of Shi'ite leaders met with the political deputy of PM Abdul Kabir on Sunday, December 26 and they were given assurance of their security in Afghanistan.
Source: Khaama Press
Please click the following URL to read the full text of the original story:
https://www.khaama.com/shiite-people-ask-taliban-to-formalize-their-sect-7647678/
--------
Iran interested to meditate talks between Afghan factions: Qomi
27 Dec 2021
Iran's president special representative to Afghanistan Hassan Kazzemi Qomi said that Tehran has good relations with all factions in Afghanistan and can mediate talks between them for stability and peace in the war-torn country.
Qomi met with Afghan leader in exile Muhammad Muhaqiq and acknowledged that Iran is ready to mediate talks between different groups in Afghanistan to help the country reach stability and establish an inclusive government, FARS news agency reported.
The special representative said that his country stands for peace and stability in Afghanistan and emphasized that the country's issue be resolved through negotiations among all ethnic groups.
He added that peace and stability are in the favor of the whole world and the region.
The suggestion for mediating potential negotiations comes as the Islamic Emirate of Afghanistan has never talked of negotiations with any part after they recaptured power on August 15.
Source: Khaama Press
Please click the following URL to read the full text of the original story:
https://www.khaama.com/iran-interested-to-meditate-talks-between-afghan-factions-qomi-96797/
--------
Afghanistan Tajikistan inked power agreement
27 Dec 2021
Afghanistan's electricity body (Da Afghanistan Breshna Sherkat) on their official Facebook page announced that they signed an agreement of power with Tajikistan for 2022.
The statement by DABS read that the agreement on importing electricity was signed after two-day negotiations with the Tajik officials.
Afghanistan's electricity body has also said that Afghanistan has also signed an agreement with Tajikistan during political changes in the country.
"Chief executive of DABS Hafiz Muhammad Amin leading a delegation met with Tajikistan's head of electricity Ismailzada and his delegation and signed electricity agreement for the year 2022." Reads the statement of DABS.
The two sides have also discussed major regional development energy-related projects including CASA 1000 and the line of 500 KW.
Source: Khaama Press
Please click the following URL to read the full text of the original story:
https://www.khaama.com/afghanistan-tajikistan-inked-power-agreement-3763456/
--------
Taliban arrests nearly 100 criminal suspects in Kabul
Dec 27, 2021
KABUL: The Taliban on Sunday claimed to have arrested nearly 100 criminal suspects in Kabul in the past week.
Gen Mobin, the spokesman of the Kabul Security Department, said the detainees were suspects involved in different cases including armed robberies, and their documents have been sent to the related judicial offices to be investigated, reported Tolo News.
"Their documents have been sent to the judicial departments, and we assure Kabul residents that Islamic Emirate forces are working 24 hours a day to provide security for residents," said Gen Mobin.
Meanwhile, military experts state that the number of criminal cases would increase as poverty and hunger expands in the country, reported Tolo News.
"Widespread poverty is directly linked to and affects the increase of crimes in the city," said Asadullah Nadim, a military expert.
Source: Times of India
Please click the following URL to read the full text of the original story:
https://timesofindia.indiatimes.com/world/south-asia/taliban-arrests-nearly-100-criminal-suspects-in-kabul/articleshow/88520339.cms
--------
Pakistan
Ulema's Role Crucial To Reducing Girls' School Dropout Rate: Pakistan President
December 28, 2021
Islamabad: President Dr Arif Alvi Monday while terming the country's progress linked with education, called for society and Ulema's role to promote girls' education through awareness as well as providing them a secure environment.
The president, addressing the launching ceremony of Ulema-Ambassadors of Girls Education Campaign said the Ulema had never resisted the girls' education as Islam was always its strong proponent.
He said the dropout rate of children in Pakistan was high which should be addressed by the government. He said in Pakistan, 32 per cent of primary students were out of schools comparing 21 per cent boys, 60 per cent girls above primary level were out of school comparing 50 per cent boys while only 13 per cent of girls reached class 9. He said in case of an insecure atmosphere, the parents would not even send their boys to schools, what to talk of the girls.
There could also be some opposition to co-education due to cultural traditions which should be resolved through the provision of separate facilities, he added. The president said with the increased awareness, the mind-set of giving more importance to boys' education would also subside gradually.
Contrary to the notion, he said the Ulema also never opposed family planning. However, having their influence and outreach to the masses, the Ulema should highlight the importance of girls education, health issues like diabetes and obesity.
He said mosques had been and should remain the anchors of the Islamic society. He said the prayer leaders could also be sensitised on certain issues like the killing of Sri Lankan national Sialkot to raise their voice against extremist attitudes.
The president also lauded the idea of using the infrastructure of mosques without seminaries for school education in Punjab and KP where the prayer leaders were also getting stipends.
He said besides faith, education was also equally important for the Muslims to excel in the world otherwise they would lag behind in the development.
However, he said in this modern era, it was also possible for the girls to get skill training while being at home, through the government had also introduced 50,000 higher education scholarships for both boys and girls.
In order to promote girls education at a lower level, the president said the government was giving Rs500 more stipend for girls' enrolment in schools comparing the boys. The president also lauded the role of Ulema for evolving a consensus on the anti-COVID SOPs which made Pakistan the first Muslim country to allow mosques open.
He said after their adult literacy, the women could be skill trained to make them an earning hand for their families and help them become productive citizens. He said under the Ehsaas programme, the government was extending cash assistance to the women as they were considered to be more responsible and better handlers of the money.
He said there was no discrimination between men and women regarding education rather Islam was thefirst religion to empower women by granting them inheritance rights. However, he said it was essential for the Muslims to abide by the basic principles of Islam to regain the lost grandeur.
President Alvi also mentioned the double standards of the West regarding women and refugees rights and said their morality was hypocritical. Earlier, Chairman of Council of Islamic Ideology Dr Qibla Ayaz said the campaign was being in collaboration with Pakistan Alliance for Girls Education (PAGE) which had already started the initiative through its Star Schools.
He said the daylong event was attended by the Ulema from Kohistan, Chilas, Diamer, South Punjab and Islamabad who pointed out the issues impeding the girls' education and also suggested the solutions.
He said the proposals put forward by the participants would be presented to the president after compilation. He hoped that the Council would be able to take practical steps for the promotion of girls' education in cooperation with the PAGE.
Executive Director of PAGE Dr Fajr Rabia Pasha highlighted the activities of the organization which was serving not only to promote quality education but was also investing in the teachers training.
Source: The News Pakistan
Please click the following URL to read the full text of the original story:
https://www.thenews.com.pk/print/920502-ulema-s-role-crucial-to-reducing-girls-school-dropout-rate-alvi
--------
Intolerance Main Cause Of Problems In Islamic World: Chairman Pakistan Ulema Council
December 28, 2021
LAHORE: Special Aide to Prime Minister on Religious Harmony and Middle East Affairs, and Chairman Pakistan Ulema Council, Hafiz Tahir Mehmood Ashrafi has warned that the majority of problems facing Pakistan and the Islamic world are the result of intolerant attitudes. "Honourable Chief Justice of Pakistan is requested to order the immediate trial of all the cases of blasphemy, Sialkot tragedy and other basic issues causing unrest and tensions in the country," he said while addressing Ulema and Mashaykh Convention here on Monday.
He appealed to all sections of the society to play their role to end the uncertainty among different sections of the society. Ashrafi said the extraordinary meeting of the OIC foreign ministers' council on Afghanistan is a great success for Pakistan and lauded the remarks of Russian President Putin on blasphemy and Namoose-e-Risalat (SAW).
The role of the Pakistan Ulema Council will be important in the local body elections in Punjab, he said, adding that Ulema and Mashaykh Conventions are being held across the country to promote unity and peace and create awareness about the laws of blasphemy and Toheen-e-Namoose-e-Risalat. He said Pakistan Ulema Council has a categorical stance that whoever endeavours for the uplift of Islam, we will cooperate, he said, adding that unfortunately our country's justice system is in the hands of powerful people and the practice of making hostage the justice system through force should come to an end.
Ashrafi said Ulema and Mashaykh have to come forward against the elements taking advantage of decrees and religious edicts for their vested interests and political gains. "Muslims across the world and Pakistanis have to observe a day of cleansing after incidents like the Sialkot tragedy. Whoever took the law in their own hands actually cause serious damage to blasphemy laws and Namoose-e-Risalat laws," he said. He said with the blessings of Allah Almighty, Pakistan has an important and eminent place in the entire Muslim world. He said the OIC Foreign Ministers' Council meeting scheduled for March 2022 on the issue of Kashmir and Palestine will also prove a good omen. "Pakistan stands with the oppressed Palestinians and Kashmiris today, like in the past.
Source: The News Pakistan
Please click the following URL to read the full text of the original story:
https://www.thenews.com.pk/print/920513-intolerance-main-cause-of-problems-in-islamic-world-ashrafi
--------
Taliban banning transport for solo woman travellers is 'retrogressive': Pakistan
Dec 27, 2021
ISLAMABAD: Pakistan's information minister Fawad Chaudhry on Monday lashed out at the Taliban regime in Afghanistan for its latest "retrogressive" move of banning women from travelling alone in public spaces.
The Taliban on Sunday said women seeking to make long distance journeys should not be offered transport service, if they are not accompanied by a close male relative.
Chaudhry decried the step.
"Women can't travel alone or go to schools and colleges (alone) — this kind of retrogressive thinking is a danger for Pakistan," the minister said.
Afghanistan has been under Taliban rule since August 15 when the Afghan hardline militant group ousted the elected government of President Ashraf Ghani and forced him to flee the country and take refuge in the UAE.
Girls are out of schools in several provinces and educated females face a grim future.
Chaudhry said Pakistan should chart its own course of progressiveness.
He paid tribute to Mohammad Ali Jinnah, saying Pakistan was created for "preserving (a) minority rights and safeguarding them".
He also said that Jinnah clarified the role of minorities in Pakistan by envisioning a state having no business with religious matters.
He also said that Jinnah never wanted Pakistan to become a religious state, and his entire lifestyle was at variance from the people who used his name even today to make Pakistan a backward country.
Chaudhry said the current Pakistan was different from what Jinnah and poet Allama Muhammad Iqbal had in mind as it was a product of the retrogressive thinking that came to prevail later and led to the decline of Pakistan.
Source: Times of India
Please click the following URL to read the full text of the original story:
https://timesofindia.indiatimes.com/world/pakistan/taliban-banning-transport-for-solo-woman-travellers-is-retrogressive-pakistan/articleshow/88524438.cms
--------
'Extremist elements in Afghanistan pose threat to Pakistan'
Dec 28, 2021
ISLAMABAD: Federal Minister for Information and Broadcasting Fawad Chaudhry on Monday said that 'extremism in Afghanistan is a threat to Pakistan".
"Women are not allowed to travel alone in Afghanistan, and they cannot go to school as well," Chaudhry said while addressing the inaugural ceremony of a photo exhibition on the life of Quaid-e-Azam Muhammad Ali Jinnah at the Pak-China centre, reported Geo News.
Pakistan is blamed globally for supporting terrorism and helping the Taliban. The federal minister's crocodile tears came a day after the Afghan Taliban said that women seeking to travel long distances should not be offered transport unless they are accompanied by a close male relative.
The guidance, issued by the Ministry for the Promotion of Virtue and Prevention of Vice, also called on all vehicle owners to offer rides only to those women wearing hijabs, reported Geo News.
The guidance, circulated on social media networks, comes weeks after the ministry asked Afghanistan's television channels to stop showing dramas and soap operas featuring women actors.
Source: Times of India
Please click the following URL to read the full text of the original story:
https://timesofindia.indiatimes.com/world/pakistan/extremist-elements-in-afghanistan-pose-threat-to-pakistan/articleshow/88536967.cms
--------
Pakistan approves 'citizen-centric' National Security Policy
Dec 27, 2021
ISLAMABAD: Pakistan's top security panel on Monday approved its National Security Policy for 2022-26, placing "economic security at the core" of the first-of-its kind document to ensure a "citizen-centric approach to security".
The policy was presented and approved at the 36th meeting of the National Security Committee (NSC), chaired by Prime Minister Imran Khan and attended by the Chairman Joint Chiefs of Staff Committee and all Services Chiefs.
National Security Advisor (NSA) Moeed Yusuf, presenting the document, said Pakistan was shifting to a Comprehensive National Security Framework - the ultimate purpose of it being safety, security and dignity of citizens.
This is the first time a National Security Policy has been approved in Pakistan.
"To ensure this citizen-centric approach to security, the NSP put economic security at the core. A stronger economy would create additional resources that would in turn be judiciously distributed to further bolster military and human security," according to a statement by the Prime Minister's Office.
Federal Ministers for Foreign Affairs, Defence, Information, Interior, Finance and Human Rights as well as other senior civil and military officers were also present at the NSC meet.
The NSP has been created through a whole-of-government effort over the last seven years, and included extensive consultations among federal government institutions, with all provinces, and with the academia and private sector, NSA Yusuf said at the meet.
It was highlighted that a detailed implementation framework had been created through which the National Security Division would review progress in collaboration with relevant ministries and departments.
The NSC members, while approving the NSP, appreciated the National Security Division and all other government departments for this effort.
Prime Minister Khan, on the occasion, emphasised that the security of Pakistan rests in the security of its citizens, reposing confidence that Pakistan is well prepared to meet any internal and external threat.
Source: Times of India
Please click the following URL to read the full text of the original story:
https://timesofindia.indiatimes.com/world/pakistan/pakistan-approves-citizen-centric-national-security-policy/articleshow/88526750.cms
--------
Senate defers bill seeking to decriminalise suicide bid
Iftikhar A. Khan
December 28, 2021
ISLAMABAD: The Senate on Monday deferred consideration of a bill seeking to decriminalise suicide attempt after members exchanged arguments for and against the idea.
The criminal laws amendment bill proposing to amend the Pakistan Penal Code (PPC) and the Code of Criminal Procedure (CrPC) to abolish punishment for those making attempts to commit suicide had been moved by Senator Shahadat Awan of the PPP, on the plea that this was done by people suffering from mental disorder who deserved medical treatment, not punishment.
Mr Awan said such people were generally denied immediate treatment and referred for medico-legal process, placing their lives at risk. Therefore, he said, attempt to commit suicide, which currently carried one-year jail term, should be decriminalised.
Chairman seeks input of Council of Islamic Ideology
Minister of State for Parliamentary Affairs Ali Mohammad Khan said that opinion of religious scholars should be sought before passage of the bill. He said that it should be thoroughly discussed so that an otherwise good bill was not opposed in a state of confusion.
Abdul Ghafoor Haidri of the Jamiat Ulema-i-Islam (JUI-F) noted that attributing suicide to mental disorder was inappropriate as today the people facing abject poverty and joblessness were committing suicides under compelling circumstances. However, he said, suicide was prohibited in Islam.
The mover told the house that the Senate standing committee had approved the bill and ulema and psychological experts had also supported the bill.
He recalled that the house had passed a similar bill back on February 19, 2018, which had subsequently lapsed.
Leader of the House in Senate Dr Shahzad Wasim also said that the act of attempted suicide must not be co-related with mental disorder.
PML-N parliamentary leader in the Senate Azam Nazir Tarar said that 11 out of 13 members of the Senate committee had cleared the bill. He said the amendment should be passed to save lives lost due to procedural hitches in the way of treatment under the present law.
Senator Mohsin Aziz of the Pakistan Tehreek-i-Insaf (PTI), who heads the Senate standing committee on interior, said depression could also be a reason behind suicide attempt, and noted that a jail term could cast a negative impact on behaviour of an individual suffering from depression.
Leader of the Opposition in the Senate Syed Yusuf Raza Gilani said that he had no objection to the passage of the bill if a document proving that it had been approved by the Council of Islamic Ideology (CII) was available.
Senator Rjaz Chaudhry of the PTI was of the opinion that addressing the issue of medico-legal process and not abolishing the sentence was the solution.
JUI-F Senator Kamran Murtaza wondered how attempted suicide could be permissible when suicide was forbidden. He stressed that the inappropriate amendment be withdrawn.
Senator Faisal Javed of the PTI suggested that the bill be referred to the CII.
The consideration of the bill was deferred by Senate Chairman Sadiq Sanjrani with the directive of taking the CII's input.
The house passed the Islamabad Rent Restriction Amendment Bill, Trade Organisation Amendment Bill and Code of Criminal Procedure Amendment Bill moved by Mohsin Aziz, Fauzia Arshad and Shahadat Awan, respectively.
Senator Talha Mehmood of the JUI-F introduced in the house a bill seeking to amend the Banking Companies Ordinance to do away with the restrictions placed on politicians for being politically exposed persons. "Why we are treated like criminals," he asked and said that politicians found it hard to obtain a credit card or open a bank account due to the provision.
Source: Dawn
Please click the following URL to read the full text of the original story:
https://www.dawn.com/news/1666220/senate-defers-bill-seeking-to-decriminalise-suicide-bid
--------
Turkish official praises Pakistan armed forces' professionalism
December 28, 2021
RAWALPINDI: Chief of the General Staff (CGS) of Turkish Land Forces, Lt Gen Veli Tarakci, on Monday acknowledged the professionalism of Pakistan armed forces and vowed to enhance cooperation in various fields.
This he said during a meeting with Chief of the Army Staff (COAS) Gen Qamar Javed Bajwa at GHQ. Matters about regional security situation and of mutual and professional interest with emphasis on defence and security collaboration between the two brotherly countries were discussed, said an Inter-Services Public Relations (ISPR) media release.
Speaking on the occasion, the COAS said: "We highly value our brotherly relations with Turkey which are deeply rooted in history and entrenched in our cultural and religious affinities." He underscored the importance of peace and reconciliation initiatives in Afghanistan. He stressed upon the need for sincere international efforts to avert a humanitarian crisis.
Both sides agreed to further optimise military-to-military ties, particularly in training and counterterrorism domains.
Source: Dawn
Please click the following URL to read the full text of the original story:
https://www.dawn.com/news/1666215/turkish-official-praises-pakistan-armed-forces-professionalism
--------
Europe
Erdoğan urges Muslims to unite in face of rising Islamophobia
DEC 28, 2021
Muslims will only reach ultimate peace and harmony if they are able to establish unity and solidarity among themselves in the face of rising Islamophobia, President Recep Tayyip Erdoğan told a conference in the U.S. on Monday.
Speaking in a televised message broadcast at the Muslim American Society (MAS) and Islamic Circle of North America (ICNA) Convention in Chicago, Erdoğan highlighted the importance of unity and positivity for Muslims.
"We need to strengthen our solidarity in the face of anti-Muslim hatred, xenophobia and cultural racism, which have risen during the pandemic," Erdoğan said, adding that Muslims need to unite and set aside cultural and ethnic differences.
He continued by saying that rather than withdrawing into one's shelf, Muslims should strive to be confident and play their well-deserved role in an embracing manner in the societies that they live in.
Two decades after 9/11, Muslims across the U.S. are still battling intolerance, racism and hate, according to research.
A poll by The Associated Press-NORC Center for Public Affairs Research (AP-NORC) conducted ahead of the 9/11 anniversary found that 53% of Americans have unfavorable views toward Islam, compared with 42% who have favorable ones. This stands in contrast to Americans' opinions about Christianity and Judaism, for which most respondents expressed favorable views.
Source: Daily Sabah
Please click the following URL to read the full text of the original story:
https://www.dailysabah.com/politics/diplomacy/erdogan-urges-muslims-to-unite-in-face-of-rising-islamophobia
--------
Turkey attaches importance to ties with US Muslim community
December 28, 2021
Turkey attaches importance to healthy and strong relations with the Muslim community in the US, the country's presidential spokesman said on Tuesday.
Ibrahim Kalin's remarks came at the gala dinner of the Muslim American Society and Islamic Circle of North America (MAS-ICNA) Convention, one of the largest Islamic conventions held annually in North America.
The Turkish official said faith was more than just a belief system as it was also related to matters of spirituality, justice and goodness.
President Recep Tayyip Erdogan, for his part, sent a video-message for the event in which he called for further strengthening solidarity against cultural racism, xenophobia, and Islamophobia -- which have gained momentum during the COVID-19 pandemic.
"All Muslims are brothers and sisters, regardless of their origin, skin color, nation, culture, sect," Erdogan said, adding that Islam had no room for exclusion, incitement or terror.
Source: Yeni Safak
Please click the following URL to read the full text of the original story:
https://www.yenisafak.com/en/news/turkey-attaches-importance-to-ties-with-us-muslim-community-3586802
--------
Turkey FM Cavusoglu urges Russia to drop 'one-sided' NATO demands
27 December ,2021
Turkey urged Russia on Monday to drop "one-sided" demands and adopt a more constructive approach in its standoff with Western powers and NATO over Ukraine.
NATO member Turkey has irritated Moscow by supplying combat drones to Ukraine that Russia fears could be used by Kiev in its conflict with separatists in two eastern regions.
But Turkey has also upset Washington and NATO by acquiring an advanced missile defense system from Russia that resulted in sanctions from the United States.
Turkish Foreign Minister Mevlut Cavusoglu urged Moscow and the Western defense alliance to air their differences in direct negotiations proposed by NATO chief Jens Stoltenberg.
Russia wants NATO to provide Moscow with a binding security guarantee and withdraw its forces to positions they held before a wave of eastward expansion that began after the Soviet Union's collapse.
"For any proposal to be accepted, it should be acceptable by both sides. Russia made some proposals. But maybe NATO seeks the same kind of guarantees from Russia. This is not a one-sided issue," Cavusoglu told reporters.
"If the requests are maximalist -- I'm not saying that Russia is maximalist in any case -- both sides must be constructive," he said. "They should come to the table with proposals that both sides can accept."
A NATO spokesman said the Brussels-based alliance had been "in touch" with Moscow about holding a meeting of the NATO-Russia Council on January 12.
Russia has not yet formally accepted the offer.
Source: Al Arabiya
Please click the following URL to read the full text of the original story:
https://english.alarabiya.net/News/world/2021/12/27/Turkey-FM-Cavusoglu-urges-Russia-to-drop-one-sided-NATO-demands-
--------
Separatist rhetoric in Bosnia benefits no one: Turkish defence chief
Talha Ozturk
27.12.2021
BELGRADE, Serbia
The recent upsurge in separatist talk in the multi-ethnic nation of Bosnia and Herzegovina serves no party, said Turkey's national defense minister on Monday.
"We believe the separatist rhetoric in Bosnia and Herzegovina benefits no one," Hulusi Akar told a joint press conference with his Bosnian counterpart Sifet Podzic in the capital Sarajevo, on an official visit.
"We see the people of Bosnia and Herzegovina as a whole," he added, referring to its Bosniak, Croat, and Serb peoples making up one nation.
"We're following the situation closely. We invite the relevant parties to think reasonably, sensibly, and act prudently. Existing and potential problems can also be resolved through negotiations and peaceful means."
Stressing that Turkey is standing by to help, he said: "I want you to know that we're ready to do our part on every issue, including mediation, when requested."
Podzic, for his part, said 89 members of the Armed Forces of Bosnia and Herzegovina are currently getting training in Turkey and that relations with Turkey are getting stronger and better each year.
"In addition to being a NATO member, the Republic of Turkey is a friendly country for Bosnia and Herzegovina," said Podzic.
Beginning his visit, Akar was welcomed with a military ceremony by Podzic at a parade guard.
Akar later met with Lt. Gen. Senad Masovic, the Bosnia and Herzegovina chief of General Staff.
Political dispute in Bosnia-Herzegovina
Bosnia-Herzegovina has seen a separatist push since Milorad Dodik, the Serb member of the country's tripartite presidency, blasted legal changes banning the denial of genocide and the glorification of war criminals.
Source: Anadolu Agency
Please click the following URL to read the full text of the original story:
https://www.aa.com.tr/en/europe/separatist-rhetoric-in-bosnia-benefits-no-one-turkish-defense-chief/2458712
--------
Africa
Libyan lawmakers meet to discuss challenges on delayed presidential election
27 December ,2021
Libyan lawmakers met on Monday to discuss the myriad challenges that forced a postponement of the long-awaited presidential election this month. The postponement was a major blow to international efforts to end a decade of chaos in the oil-rich North African country.
The vote has faced many obstacles, including controversial presidential hopefuls, disputes over laws governing the elections, and occasional infighting among armed groups.
The parliament, based in the country's east, convened to decide on the proposal by Libya's election commission to hold the vote on Jan. 24. Under the proposal, the presidential election would be followed by parliamentary elections a month later, on Feb. 15.
There were no immediate details from Monday's parliament session held in the eastern city of Tobruk. Abdullah Bliheg, spokesman for the legislature, said lawmakers would discuss "means to support" the electioncommission's efforts to hold the vote.
Libya's nationwide elections have for a year the lynchpin of UN-mediated efforts to bring peace to the oil-rich North African nation.
Another key obstacles on the road to balloting is a long-running rift between the country's east and west, and also the presence of thousands of foreign fighters and troops supporting either side.
The failure to hold the vote last Friday has fueled concerns that Libya could again slide into another major outbreak of fighting.
Libya plunged into turmoil after a NATO-backed uprising in 2011 toppled Muammar Gaddafi, who was later killed.
In recent years, the country became split between rival governments — The Libyan National Army (LNA) in the east, led by Khalifa Haftarr, and UN-recognized Government of National Accord in the capital of Tripoli, in the west of the country.
A looming political vacuum is another threat, with some lawmakers arguing that the mandate of the interim government ended on Dec. 24, the day the vote had been scheduled.
Source: Al Arabiya
Please click the following URL to read the full text of the original story:
https://english.alarabiya.net/News/north-africa/2021/12/27/Libyan-lawmakers-meet-to-discuss-challenges-on-delayed-presidential-election
--------
Somalia PM Roble orders security forces to take orders from him, escalating crisis
27 December ,2021
Somalia's prime minister Mohammed Hussein Roble said on Monday he was ordering all security forces to take orders directly from him, potentially deepening an ongoing dispute with President Mohamed Abdullahi Mohamed.
The dispute is widely seen as distracting the government from fighting an extremist insurgency and prompted the United States to call for calm.
The prime minister on Monday accused President Mohamed Abdullahi Mohamed of staging a coup attempt as a simmering political dispute between both leaders of the Horn of Africa country escalated.
Source: Al Arabiya
Please click the following URL to read the full text of the original story:
https://english.alarabiya.net/News/world/2021/12/27/-Somalia-PM-Roble-orders-security-forces-to-take-orders-from-him-escalating-crisis
--------
Somali president suspends prime minister over alleged corruption
Mohammed Dhaysane
27.12.2021
MOGADISHU, Somalia
Somali President Mohamed Abdullahi Mohamed on Monday suspended Prime Minister Mohamed Hussein Roble over alleged corruption and misuse of public land.
"Whereas Prime Minister Mohamed Hussein Roble is accused in an ongoing investigation on corruption and abuse of public land, the duty and powers of the Prime Minister remain suspended pending the conclusion of the ongoing investigations," said a statement issued by the president's office.
It cited that Roble named a new defense minister on Sunday amid the ongoing probe into misuse of public lands owned by the Somali National Army.
The president instructed the rest of the ministers to carry on with their responsibilities in accordance with the country's laws and regulations.
The prime minister, however, defied the order, describing the president's decision to suspend him as "outrageous."
In a statement on Twitter, Roble's office said the president's "failed attempt to militarily take over" the office of prime minister was in breach of the Constitution.
"The Prime Minister is carrying out his constitutionally mandated day-to-day duties as usual, and is fully committed to fulfilling his national responsibility to conduct an acceptable electoral process that culminates in a peaceful transition of power," it said in a separate post.
On Sunday, the president and prime minister traded barbs as the political standoff in the country deepens.
Abdullahi accused Roble of failing to carry out his mandate to lead the country through the elections as he had been entrusted, while Roble countered that Abdullahi was deliberately interrupting the general elections process in the country.
Navy commander also suspended
Earlier, the president also ordered the suspension of the country's marine forces commander who previously accused the prime minister of land grabbing and misuse of public land.
Commander Gen. Abdihamid Mohamed has been under investigation for the last few days and grilled by a military committee appointed by Armed Forces Commander Gen. Odawa Yusuf Rageh.
Late Sunday, Interior Security Minister Abdullahi Mohamed Nur placed a travel ban on the navy commander.
The latest standoff emerged after Somalia's electoral body ousted its chairman Saturday, citing a lack of consultation, violation of electoral procedures, and abandonment of neutrality.
Source: Anadolu Agency
Please click the following URL to read the full text of the original story:
https://www.aa.com.tr/en/africa/somali-president-suspends-prime-minister-over-alleged-corruption/2458217
--------
North America
Iran Raps US Assassination of General Soleimani as "State Terrorism"
2021-December-27
The US assassination of General Soleimani and his companions in January 2020 is "a true example of a terrorist attack and state terrorism" which was committed in an organized way by the US government, and was planned and conducted upon on a direct order from this country's former president Donald Trump, Foreign Ministry Spokesman Saeed Khatibzadeh told reporters in a press conference in Tehran on Monday on the threshold of the second anniversary of General Soleimani's martyrdom.
He added that assassination of the prominent anti-terror commander proves the double standards and the untruthfulness of those claiming to be combating terrorism.
He also emphasized that the Islamic Republic "will not spare any effort to bring the perpetrators, commanders, and advisers of this terrorist act to justice".
The spokesman noted that the incident was not only a violation of human rights and international law, but also "an act of aggression against the sovereignty" of an independent country, namely Iraq.
"General Soleimani was a hero of fighting terrorism," Khatibzadeh said, adding that the US assassination was aimed at "taking revenge on this great general" for his key role in the fight against terrorism.
General Soleimani, his Iraqi trenchmate Abu Mahdi al-Muhandis, the second-in-command of Iraq's PMU, and ten of their deputies were martyred by an armed drone strike as their convoy left Baghdad International Airport on January 3, 2020. The attack was ordered by then US President Donald Trump.
To date, Iran's chief civilian prosecutor has indicted tens of individuals in connection with the assassination, among them former president Trump, the head of US Central Command General Kenneth McKenzie Jr., and former US Secretaries of State and Defense Mike Pompeo and Mark Esper.
The file remains open to the further addition of individuals that Tehran determines to have played a role in the killing.
Both commanders were highly popular because of their key role in fighting against the ISIL terrorist group in the region, particularly in Iraq and Syria.
Back in January 2020, two days after the assassination, the Iraqi parliament passed a law requiring the Iraqi government to end the presence of the US-led foreign forces in the Arab country.
Earlier this year, Baghdad and Washington reached an agreement on ending the presence of all US combat troops in Iraq by the end of the year.
The US military declared the end of its combat mission in Iraq this month, but resistance forces remain bent on expelling all American forces, including those who have stayed in the country on the pretext of training Iraqi forces or playing an advisory role.
Since the assassination, Iraqi resistance forces have ramped up pressure on the US military to leave their country, targeting American bases and forces on numerous occasions, at one point pushing the Americans to ask them to "just leave us alone".
Iran and Iraq in a joint statement earlier this month underlined their determination to identify, prosecute and punish the culprits behind the assassination of General Soleimani and al-Muhandis.
Iran and Iraq have issued a joint statement on an investigation into the "criminal and terrorist" assassination by the US of top anti-terror commanders of the two countries in Baghdad early last year, Iranian Judiciary Deputy Chief and Secretary General of Iran's Human Rights Headquarters Kazzem Qaribabad said.
He added that the statement was issued during the second session of a joint Iran-Iraq committee investigating the murder of General Soleimani and al-Muhandis.
Qaribabadi said that in the statement, Iran and Iraq stressed that the assassinations were a "violation of the rules of international law, including relevant international conventions on the fight against terrorism".
"In addition, the two countries reaffirmed their serious and firm determination to identify, prosecute and punish all those involved in deciding, planning and implementing this criminal act," he emphasized.
Qaribabadi noted that the two countries have exchanged documents and reports about the case.
Source: Fars News Agency
Please click the following URL to read the full text of the original story:
https://www.farsnews.ir/en/news/14001006000529/Iran-Raps-US-Assassinain-f-General-Sleimani-as-%E2%80%9CSae-Terrrism%E2%80%9D
--------
URL: https://www.newageislam.com/islamic-world-news/abu-dhabi-non-muslim-civil-marriage-canadian/d/126048
New Age Islam, Islam Online, Islamic Website, African Muslim News, Arab World News, South Asia News, Indian Muslim News, World Muslim News, Women in Islam, Islamic Feminism, Arab Women, Women In Arab, Islamophobia in America, Muslim Women in West, Islam Women and Feminism