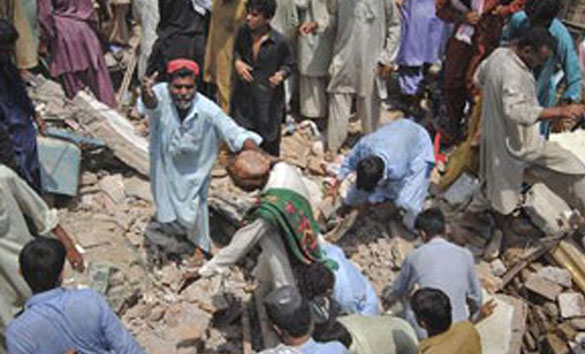 Afghan Clerics impose Taliban-style restrictions on women's travel
Mumbai teacher quits after fatwa against working women
Saudi society blamed for rising unemployment among women
Just 2% of people in J&K want to join Pak: Survey
Taleban kill tribal elder, wife and son in Pakistan
It's war against Qaeda, not Islam: Obama
Lahore High Court allows man to undergo sex change surgery
MP wants Cat Stevens barred for fatwa view
Why is the Arab world frozen in time?
Pigeon with Pak phone number lands at Ramdas police station
Toronto Ismaili centre to showcase Islamic culture
UK hate cleric Bakri orders Brit Muslims to snub 'evil' World Cup
New Muslim Facebook launched in Pakistan
Dressing to discourage prying eyes ... to little avail
Pak mole? Navy man held with files, map
Srinagar erupts over 'encounter' of three youths
UN wants child soldier's trial dropped
British Muslims fighting in Afghanistan
US not to call terrorists 'Islamists' or 'jihadists'
After 10 years of bliss...Rehana's dilemma
French Burqa Ban Violates Basic Human Liberties
4 NDFB bombers linked to Assam serial blasts held
U.S. Death Toll in Afghanistan Hits 1,000
Ashok Todi moves SC against Calcutta HC order in Rizwanur case
Terror network in Af-Pak has to be dismantled: Obama
Muslim leaders urged to back Palestinians
Jihadists challenge Hamas western approach
Inside Afghanistan's most notorious prison
Pak is priority No. 1 for new UK govt
US in fight-to-finish phase against Taliban
Obama wants more effective action against extremists
A Q Khan 'free citizen': Pak court
Islamic Fatwa(s) Challenging Human Rights
Sudanese president starts new term amid boycott calls
Compiled by: New Age Islam News Bureau
URL: http://www.newageislam.com/islamic-world-news/80-killed,-92-injured-in-terror-attacks-on-two-ahmadiya-mosques-in-lahore/d/2912
--------
80 killed, 92 injured in terror attacks on two Ahmadiya mosques in Lahore
May 28, 2010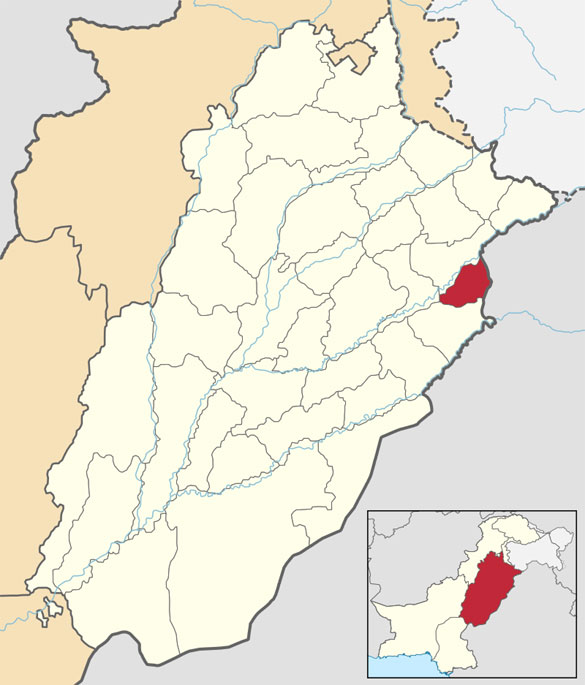 LAHORE: Terrorists armed with suicide vests, automatic weapons and grenades stormed two mosques packed with hundreds of Friday worshippers from Pakistan's minority Ahmadi sect here on Friday, killing at least 30 people and injuring scores in the first major attack in Lahore since March.
The coordinated attacks by two groups of terrorists, which began at around 1.45 pm local time, targeted the mosques in heavily-congested area of Garhi Shahu and upscale Model Town.
At least 30 people had died in the attacks on the mosques so far and scores were injured, state-run Rescue Service spokesman Fahim Jahanzeb said, adding the toll could rise.
Gunfire and explosions were heard from the mosques of the Ahamadis - which have been targeted by the radical Sunni groups in the past. The mosques were quickly cordoned off by security forces.
Punjab police chief Tariq Salim Dogar said the situation had largely been brought under control at the Model Town mosque while an operation was still underway at Garhi Shahu, where several terrorists were believed to be holed up in the mosque.
Reports said the terrorists had taken several hostages.
Geo News channel said that seven terrorists had attacked the Model Town mosque and five of them were killed by the security forces. It said one attacker was captured.
Twenty eight of the injured were rushed to the Jinnah Hospital, officials said. Three of them succumbed to their wounds soon after reaching the hospital.
Seven policemen, including Superintendent of Police Haider Ashraf, were also injured in the exchange of fire with the terrorists.
Witnesses said several gunmen were wearing suicide vests. At least two attackers blew themselves up at the mosque in Garhi Shahu.
he witnesses said the attackers lobbed grenades and fired indiscriminately as they entered the mosques.
http://timesofindia.indiatimes.com/World/Pakistan/Terrorists-storm-Lahore-mosques-30-feared-dead/articleshow/5985039.cms
--------
Afghan Clerics impose Taliban-style restrictions on women's travel
Ahmad Qureshi
May 28, 2010
Women could work outside of their homes only if they were properly dressed and wore no makeup, he said, suggesting short skirts and cosmetics attracted men's attention.
HERAT CITY: A council of Afghan clerics has issued a fatwa, banning women from traveling without a father, brother or other approved escort, even during the Hajj.
Due to crimes and restrictions on Afghan women in Herat, a large number of them resort to self-immolation.
The ruling by the Herat Religious Council also said Islam prohibited women, engaged in activities out of home, from wearing makeup.
Announcing the fatwa, tens of religious scholars asked the government to implement their advice. The clerics said they could not shut their eyes to the current situation.
Maulavi Muhammad Kababeyane, deputy head of the council, said travel without a mahram, or unmarriageable relative, raised "questions about a womans piety".
The legal opinion also applied to womens business trips, he said. Even going to Hajj without such a companion was a sin under Islamic Shariah, the scholar explained.
Although he supported female education, Kababeyane said women attending education programmes abroad without being accompanied by mahrams was against Islam.
Women could work outside of their homes only if they were properly dressed and wore no makeup, he said, suggesting short skirts and cosmetics attracted men's attention.
The council urged the government to prioritise the implementation of the issues raised in the fatwa.
But Herat-based women organisations said the ruling ran counter to gender equality. "The fatwa is illogical," said Bahar Joya, who plans to go to India to study.
She said neither could her family afford to send with her a companion to India, nor could the host country sponsor the expenses of such a person.
Joya, who works in Herat, said piety was a personal issue and a Muslim woman could maintain it anywhere. Joya's husband said he had no problem with his wife going abroad alone.
Supportive of the Islamic hijab, social worker Muhammad Rafiq Shaheer believed the fatwa could not be enforced in the current situation.
http://www.rawa.org/temp/runews/2010/05/26/afghan-clerics-impose-taliban-style-restrictions-on-womens-travel.html
--------
Mumbai teacher quits after fatwa
Ashutosh Shukla
May 28, 2010
The controversy over the recent fatwa issued by the Darululoom Deoband against working Muslim women refuses to die down.
Just days after the seminary invited the wrath of liberal Muslims and civil society in general, forcing it to reword the fatwa, a case has come to light where a college teacher has quit her job citing the edict.
The woman, who taught at the Burhani College, Mazgaon, as an ad hoc member, was due for permanent posting this year. "But she is soon to be married. She said her prospective in-laws consider her earnings to be 'haram' as per the fatwa," said Farrukh Waris, vice-principal of the college.
The teacher who quit was entitled to a handsome salary, as per the sixth pay commission, which would be over Rs30,000 per month.
Also, two students of the college's arts faculty have quit. "They did not (cite the fatwa as the reason), but we put two and two together. We even tried to convince the parents of one, but it was futile," Waris said.
"This will have a detrimental effect on women. It is difficult to fight something when religious sanctity is given to it through fatwas. Lately, more women are opting for studies… and then we have these cases too!"
"This way, there will be no scope for coeducation. Most women in the community are self-employed but a section of (Muslim) men are against it," said Farida Lambay, vice-president, Nirmala Niketan and member of the Maharashtra Study Group, a body formed by the state government for the implementation of the Sachhar committee report.
"This (issuing such fatwas) is shaming Islam. The way Islam is practised in India is a blot (on society). Not even in Islamic countries do we have the kind of marriage laws we have here," said Javed Anand, editor, Communalism Combat.
"We will try to reach out to people in ghettos and other places and request the media to be careful," said Irfan Ali Engineer, director, Institute of Peace Studies and Conflict Resolution.
Waris, Lambay, Anand and Engineer were speaking at a press conference at the Press Club on Thursday. It was organised by the Aawaz-E-Niswaan (Voices of Women).
Reacting to the press conference, All India Ulema Council general secretary Mahmood Ahmed Khan Daryabadi said: "Darululoom has not issued a fatwa that says women's earnings are haram.
One should first check what the college management has done. They may have forced her to leave and are now blaming it on a fatwa that does not exist."
http://www.dnaindia.com/mumbai/report_mumbai-teacher-quits-after-fatwa_1388725
--------
Saudi society blamed for rising unemployment among women
By DIANA AL-JASSEM
May 28, 2010
JEDDAH: Saudi women who have recently graduated face long-term unemployment due to limited choice of careers available on the job market. In fact, the rate of unemployed Saudi women is increasing.
According to the Central Department Of Statistics and Information, the unemployment rate among Saudi women was 28.4 percent in 2009, compared to 26.9 percent in 2008.
Culture and tradition sometimes play an important part in rising unemployment among Saudi women, especially when they reject certain jobs such as waitress, hairdresser or cashier.
The Ministry of Labor, Chambers of Commerce and Industry and the Human Resources Fund should not be blamed for this problem, says Dr. Aisha Netto, CEO of the Eye-to-Eye optical company and member of the Jeddah Chamber of Commerce and Industry (JCCI).
Full report at:
http://arabnews.com/saudiarabia/article58428.ece
--------
Just 2% of people in J&K want to join Pak: Survey
May 28, 2010
NEW DELHI: For those who still think a plebiscite will tilt the status of Kashmir and that most Kashmiris yearn to wave the Pakistani green, there are now numbers for the first time to contradict these claims.
A survey carried out across both Jammu and Kashmir and Pakistan-occupied Kashmir, that its author claims is the first ever of its kind, shows that only 2% of the respondents on the Indian side favour joining Pakistan and most such views were confined to Srinagar and Budgam districts. In six of the districts surveyed late last year by researchers from the London-based thinktank Chatham House, not a single person favoured annexation with Pakistan, a notion that remains the bedrock for the hardline separate campaign in Kashmir.
Full report at:
http://timesofindia.indiatimes.com/india/Just-2-of-people-in-JK-want-to-join-Pak-Survey/articleshow/5982710.cms
--------
Taleban kill tribal elder, wife and son in Pakistan
28 May 2010
KHAR, Pakistan - Taleban armed with rockets and grenades stormed the home of a pro-government Pakistani tribal elder on Thursday, killing him, his wife and son before blowing up the house, officials said.
The pre-dawn killings underscored the threat Islamist militants pose in Pakistan's lawless tribal district of Bajaur since the military widened the front to South Waziristan and the district of Orakzai, where 23 rebels were killed overnight.
The group of Taleban attacked in Asghar village, about 40 kilometres (25 miles) northwest of Khar, the main town in Bajaur, which borders Afghanistan.
"Malik tur Mulla, his wife and a son died in the attack while one woman was wounded," Irshad Khan, a local administrative official, told AFP by telephone. The son was 22 years old, Khan said.
Full report at:
http://www.khaleejtimes.com/displayarticle.asp?xfile=data/international/2010/May/international_May1485.xml&section=international&col=
--------
It's war against Qaeda, not Islam: Obama
S Rajagopalan
May 28 2010
US President Barack Obama had long ago discarded predecessor George W Bush's catchphrase of "War on Terror". On Thursday, he formalised it with his newly-unveiled National Security Strategy, which sought to stress that America is at war with a specific network, Al Qaeda, and its terrorist affiliates. "We will always seek to delegitimise the use of terrorism and to isolate those who carry it out," the 52-page document said, but hastened to add: "Yet this is not a global war against a tactic — terrorism or a religion — Islam."
Eschewing any references to the "Global War on Terror" or "Islamic extremism", the 52-page document said: "The United States is waging a global campaign against Al Qaeda and its terrorist affiliates." "To disrupt, dismantle and defeat Al Qaeda and its affiliates, we are pursuing a strategy that protects our homeland, secures the world's most dangerous weapons and material, denies Al Qaeda safe haven, and builds positive partnership with Muslim communities around the world," it said.
Full report at:
http://www.dailypioneer.com/258693/It%E2%80%99s-war-against-Qaeda-not-Islam-Obama.html
--------
LHC allows man to undergo sex change surgery
28 May, 2010
LAHORE: For the first time in the country's history, the Lahore High Court has allowed a 32-yeard-old person to change his gender from male to female through an operation.
Sami Salim, a resident of Rawalpindi, had filed an application in the LHC through his lawyer Muhammad Shams for change of sex.
In his application, he requested the court to grant him permission for gender change through surgery.
It said the applicant had been suffering from Gender Identity Disorder and his treatment was only possible through surgery.
The lawyer told the court that experts were available for this kind of operation. But they were not ready to perform the surgery due to legal and social complications.
The court asked for reports from Federal Health Secretary and Health Department of Punjab. After listening to the point of views of the officials, the court allowed the applicant to undergo surgery for his gender change.
http://www.thenews.jang.com.pk/5-27-2010/65694.htm
--------
MP wants Cat Stevens barred for fatwa view
SARAH-JANE COLLINS
May 28, 2010
Not everyone will be on board Cat Stevens' Peace Train when it arrives in Australia next month.
Victorian upper house MP Peter Kavanagh wants Yusuf Islam (the artist formerly known as Cat Stevens) barred from the country.
Islam is touring Australia for the first time in 36 years.
Yusuf Islam, the artist once called Cat Stevens performs in Ireland during his comeback tour following a 33-year break. Photo: AFP
Mr Kavanagh, from the Democratic Labor Party, told Parliament that Islam had supported a fatwa against British author Salman Rushdie over his 1988 novel The Satanic Verses.
''Although Yusuf now denies supporting attempts to murder Salman Rushdie, he is on record at the time for stating that he wanted to see Mr Rushdie himself burn - not just an effigy of him - and he would like to have reported Mr Rushdie's whereabouts to those who were trying to murder him,'' Mr Kavanagh said.
Full report at:
http://www.smh.com.au/entertainment/music/mp-wants-cat-stevens-barred-for-fatwa-view-20100528-wk7r.html
--------
Why is the Arab world frozen in time?
By Kai Bird
May 28, 2010
Arab modernity. Why is it that at the beginning of the 21st century the Arab world seems stuck in time? Why are most Arabs still ruled by kings or military dictatorships? And specifically, why has the most populous Arab nation, Egypt, been governed by one man for nearly three decades?
President Hosni Mubarak, a former general, came to power in the aftermath of Anwar Sadat's assassination in October 1981. He has ruled Egypt ever since under a state of emergency.
Last week, Mubarak's regime extended for another two years a Draconian emergency law that permits police to detain individuals indefinitely, prohibits unauthorized assembly and severely restricts freedom of speech.
Full report at:
http://edition.cnn.com/2010/OPINION/05/26/bird.arab.modernity/index.html?iref=allsearch
--------
Pigeon with Pak phone number lands at Ramdas police station
Jagmohan Singh
May 28 2010
A high profile pigeon, which flew into the Indian territory from Pakistani with a phone number and other signs on its wings, is enjoying the best possible hospitality and security with AK-47 bearing jawans protecting her at the Ramdas police station, about 40-km from Amritsar. She has been kept in an air-conditioned room while the police administration is trying to solve the puzzle. The pigeon was brought to them by local villagers.
The Station House Officer (SHO) of Ramdas police station Jagjit Singh Chahal, who immediately reported the matter to his higher officers, said the bird carried a Pakistani phone number and address on its body, besides having a rubber ring in its feet.
Strict instructions have been given to SHO Jagjit Singh Chahal that nobody should be allowed to visit the Pakistani pigeon. Even this writer had to seek special permission from SSP Gurmit Singh Chohan to see the pigeon.
Full report at:
http://www.dailypioneer.com/258860/Pigeon-with-Pak-phone-number-lands-at-Ramdas-police-station.html
--------
Toronto Ismaili centre to showcase Islamic culture
BY DON CAYO, VANCOUVER SUN
MAY 28, 2010
It's hard to imagine a more truly international community than the world's 15 million Ismaili Muslims.
They're a people without a territory and they've made their homes in more than 25 countries on five continents. The Aga Khan, their hereditary imam (or spiritual leader), lives in France.
But it's no coincidence that it's Canada that was chosen for the Ismailis' $300-million investment in a new site where adherents can practise their religion and where the world at large can contemplate and celebrate Islamic culture.
The Aga Khan himself is to turn the sod today to start construction on a seven-hectare site in Toronto that will be home to not only a spiritual centre and park, but also a museum -- the first in North America devoted entirely to Islamic art. It will showcase the products of more than 1,000 years of artistry and craftsmanship, with priceless artifacts created in places from China to the Iberian Peninsula.
Full report at:
http://www.vancouversun.com/opinion/Toronto+Ismaili+centre+showcase+Islamic+culture/3081540/story.html
--------
UK hate cleric Bakri orders Brit Muslims to snub 'evil' World Cup
2010-05-28
Islamist militant leader Omar Bakri Mohammed has urged British Muslims to snub England's bid for World Cup glory, saying that the tournament is evil as it "inflames nationalism".
Mohammed even condemned Muslims who support England as "deviant and hypocrites".
"Islam is against the World Cup because it inflames nationalism. That is why we get so much hooliganism with supporters of different countries fighting each other. I am sure there will be some Muslims supporting England, but they are deviant and hypocrites," The Daily Star quoted Bakri, as saying.
"We have nothing against playing football for fun, but when it involves matches between countries it provokes feelings of animosity. Algeria will not be representing Islam, so Muslims should not support them either," he added.
Full report at:
http://sify.com/sports/uk-hate-cleric-bakri-orders-brit-muslims-to-snub-evil-world-cup-news-news-kf2s4hjheff.html
--------
New Muslim Facebook launched in Pakistan
Sarika Valecha
05/28/2010
A group of six young IT professionals from the city of Lahore in Pakistan has launched a rival networking site to Facebook to attract Muslim intern users from across the world.
The millat facebook com launched on Tuesday aims to attract 1.6 billion Muslims from around the world by providing them a platform to interact online and protest against offensive material on the internet.
The Pakistani people were outraged with the presence of the caricatures of Prophet Muhammad on the site. The caricatures of Prophet Muhammad are considered blasphemous by many Muslims.
A page on Facebook called "Everyone Draw Mohammed Day" urged users to draw and submit drawing of the Prophet Muhammad. This caused angry protestors on the street of major cities including Karachi, Lahore, Islamabad, Rawalpindi, Multan and Peshawar asking for the ban on the site.
Full report at:
http://www.stockwatch.in/new-muslim-facebook-launched-pakistan-26383
--------
Dressing to discourage prying eyes ... to little avail
SELMA MILOVANOVIC
May 29, 2010
HE IS about 18, dressed in a fake Ralph Lauren T-shirt and jeans. I am 30 and covered from head to toe, according to local custom.
As I walk through a narrow bazaar in Banda Aceh, the young salesman sitting on a barstool outside his tiny shop has this to say: ''Mee-ow!''
The high-pitched squeal is as hilarious as it is surprising.
I didn't catch his next utterance, or the loud comments of his mates, but an Indonesian woman later explained it was better for me not to have understood it.
Apparently, the boy's next offering was a phrase akin to the Australian trucking vernacular ''show us yer tits''.
In this conservative pocket of Indonesia, where partially introduced Islamic law stiffly punishes unmarried people seen in public with members of the opposite sex, everyday life is usually governed by extreme politeness.
Full report at:
http://www.theage.com.au/world/dressing-to-discourage-prying-eyes--to-little-avail-20100528-wlid.html
--------
Pak mole? Navy man held with files, map
Rahul Tripathi
May 28, 2010
NEW DELHI: A naval air mechanic, Chand Kumar Prasad, who was posted at the helicopter base, INS Shikra, in Mumbai has been arrested by the special cell of Delhi Police on the charges of spying for Pakistan. The police claimed to have recovered from him some "secret and sensitive" documents relating to INS Shikra. The sleuths also claimed to have seized a pen drive, a few photographs of Hindon Air Base and a map of Meerut Cantonment besides a diary with phone numbers. He had been working with the Navy for the past four years, sources said.
INS Shikra was commissioned after the 26/11 attack in order to strengthen surveillance and coastal security. It is the first dedicated helicopter base of the Navy for this purpose and has a range of choppers like Sea King, Kamov 28, Kamov 31 and Chetak.
Full report at:
http://timesofindia.indiatimes.com/india/Pak-mole-Navy-man-held-with-files-map/articleshow/5983055.cms
--------
Srinagar erupts over 'encounter' of three youths
May 28, 2010
SRINAGAR: Hundreds of people took to the streets at Nadihal in North Kashmir's Baramulla district to protest the alleged killing of three missing youth in a "fake encounter" on Thursday.
Residents alleged that the Army had killed Shahnawaz Ahmad Khan, Mohammed Shafi Lone and Riyaz Ahmad Lone and buried them in Kupwara district.
SP Altaf Ahmad said police have started investigations into the case and arrested a surrendered militant, Bashir Ahmad Lone, and two of his accomplices for questioning.
"The parents of the youth had lodged a missing complaint on May 10." The officer said cops were yet to confirm the incident, but the parents of the youth claimed that photographs of their mutilated bodies were published in a local daily after an encounter along the LoC in Kupwara.
http://timesofindia.indiatimes.com/india/Srinagar-erupts-over-encounter-of-three-youths/articleshow/5983353.cms
--------
UN wants child soldier's trial dropped
28 May, 2010
UNITED NATIONS, May 27: The United Nations Children's Fund has voiced concern about the prosecution of Guantánamo Bay detainee Omar
Khadr – who was arrested in Afghanistan in 2002 for crimes he is alleged to have committed at the age of 15 – saying it sets a dangerous precedent for child victims of recruitment in armed conflicts.
Mr Khadr, a Canadian national, is the last child soldier held in Guantánamo Bay, and his case has long been highlighted by UN officials, including the Secretary-General's Special Representative for Children and Armed Conflict, Radhika Coomaraswamy.
Unicef Executive Director Anthony Lake said in a statement issued on Thursday that the recruitment and use of children in hostilities was a war crime and those who were responsible – the adult recruiters – should be prosecuted.
Full report at:
http://www.dawn.com/wps/wcm/connect/dawn-content-library/dawn/the-newspaper/international/un-wants-child-soldiers-trial-dropped-850
--------
British Muslims fighting in Afghanistan
By Barnie Choudhury
May 28, 2010
No one should be surprised that young Muslim men from Britain have died in Afghanistan. Let me rephrase that. No one should be surprised OF REPORTS that young Muslim men from Britain have died in battle against the West. For that is the situation at the moment.
We only have the word of Al-Muhajiroun in Pakistan that this is indeed the case. The group is regarded as a fundamentalist organisation representing the views of the minority of Muslims.
That does not mean its leader is not speaking the truth. It is only that so far there has not been any independent confirmation.
That point is very important because it has implications for the families of those who have died - possibly killed in action. If the laws still exist many will accuse the young men of treason, shaming the family.
Full report at:
http://www.bbc.co.uk/radio4/today/reports/archive/politics/lutonmuslims.shtml
--------
US not to call terrorists 'Islamists' or 'jihadists'
May 28, 2010
WASHINGTON: President Barack Obama is sticking to his timeline for the US military withdrawal from Iraq, while instructing his administration to cease using the words "Islamist" or "jihadist" when speaking of terrorists.
Despite a jump in violence and continued arguing from Iraqi politicians over who will lead the country, Vice President Joe Biden is managing the departure and says the US military will reduce troop levels to 50,000 this summer, even if no new Iraqi government takes shape.
The overarching goal of Obama's National Security Strategy, intended to guide US military and diplomatic policy for years, is to eliminate the need for the US to strike first or take unilateral military action.
Full report at:
http://arabnews.com/world/article58415.ece
--------
After 10 years of bliss...Rehana's dilemma
Shreya Roy Chowdhury
May 28, 2010
The first 10 years of marriage were hassle-free. Rehana Perveen's husband, Mohammad Saeed, made Rs 200-300 per day from construction work — "normal" by Khail Khurd standards; she fitted into his large family of nearly 50 members and bore four children, now aged between two and eight. The daughter of vegetable and fruit sellers, now deceased, she had done well for herself.
Then, after a decade of smooth sailing, things went awry. Perveen, 29, is from Jhang District of Punjab, Pakistan. She's remained Pakistani and in the decade she spent in India, she failed to apply for long-term visa (LTV); her visa expired, in fact even her passport expired. It wasn't long before the police came knocking to deport her to Pakistan.
Full report at:
http://timesofindia.indiatimes.com/India/After-10-years-of-blissRehanas-dilemma/articleshow/5983184.cms
--------
French Burqa Ban Violates Basic Human Liberties
By Olivia Lapeyrolerie
28 May 2010 00:00
One day while I was in Paris on Choate's Summer Program Abroad, I was walking home from school and I stopped at a newsstand to buy Le Monde, a leading French paper. While I was scrutinizing the stand for the paper, I noticed a Time Magazine cover that took me aback. A photo of a woman in an Islamic burqa graced the cover. I could not differentiate between the burqa and the background. All I could see were the women's cerulean eyes. I felt like she was looking right at me, and had something she was dying to tell me—I just couldn't figure out what it was. This was the start of my interest in the recent controversy surrounding burqas and other religious symbols in schools.
Full report at:
http://thenews.choate.edu/index.php?option=com_content&view=article&id=458:french-burqa-ban-violates-basic-human-liberties&catid=3:opinion&Itemid=2
--------
4 NDFB bombers linked to Assam serial blasts held
May 28, 2010
GUWAHATI: Four members of the outlawed National Democratic Front of Bodoland (NDFB), directly involved in the October 2008 serial explosions in Assam, have been arrested in separate raids by the Central Bureau of Investigation (CBI) sleuths, officials said on Friday.
A CBI spokesperson said Rahul Brahma was arrested on Thursday from Zero town in Arunachal Pradesh where he was taking shelter with his wife and child for the past few days.
Brahma is the one who allegedly drove a Maruti 800 car packed with explosives and parked the vehicle at a crowded business hub in Panbazar on Oct 30, 2008. The car bomb went off killing eight people and wounded up to 30 others.
A total of nine near simultaneous explosions rocked Assam that day killing 100 people and wounding 500 more, all the blasts blamed on the NDFB.
Full report at:
http://timesofindia.indiatimes.com/city/guwahati/4-NDFB-bombers-linked-to-Assam-serial-blasts-held/articleshow/5984139.cms
--------
U.S. Death Toll In Afghanistan Hits 1,000
May 28, 2010
Grim Milestone Reached As Soldier Killed By Roadside Bomb Ahead Of Memorial Day, Major Kandahar Offensive
The U.S. military suffered its 1,000th death of the Afghan war Friday, according to an Associated Press count, when NATO reported a service member was killed by a roadside bomb in southern Afghanistan.
The NATO statement did not identify the victim's name or nationality, but U.S. spokesman Col. Wayne Shanks said the service member was American.
The Associated Press bases its tally on U.S. Defense Department reports of deaths suffered as a direct result of the Afghan conflict, including personnel assigned to units in Afghanistan, Pakistan or Uzbekistan.
Other news organizations count deaths suffered by service members assigned elsewhere as part of Operation Enduring Freedom, which includes operations in the Philippines, the Horn of Africa and at the U.S. detention facility at Guantanamo Bay, Cuba.
Full report at:
http://cbs11tv.com/national/Afghanistan.military.deaths.2.1720142.html
--------
Ashok Todi moves SC against Calcutta HC order in Rizwanur case
May 28, 2010
NEW DELHI: Industrialist Ashok Todi on Friday moved the Supreme Court challenging the Calcutta High Court's order directing the CBI to conduct a fresh probe into the mysterious death of computer graphics teacher Rizwanur Rahman after registering a murder case.
The Calcutta High Court had on May 18 ordered the CBI to initiate fresh investigations into the death of Rizwanur, over two years after he was found dead at Dumdum in Kolkata.
Setting aside the CBI investigation earlier ordered by a single bench, a division bench had asked the agency to complete the probe within four months treating as an FIR the complaint filed by Rukbanur Rahman, elder brother of Rizwanur, on September 21, 2007.
Rizwanur was found dead on September 21, 2007 near a rail track, just a month after his marriage to Priyanka, daughter of Ashok Todi who owns the Rs 200-crore Lux Cozi hosiery brand.
Full report at:
http://timesofindia.indiatimes.com/India/Ashok-Todi-moves-SC-against-Calcutta-HC-order-in-Rizwanur-case/articleshow/5985282.cms
--------
Terror network in Af-Pak has to be dismantled: Obama
May 28 2010
Washington : President Barack Obama today said the US wants Pakistan to become a "more effective" partner in the war against terrorism to be able to dismantle the terror network active on the Af-Pak border.
Acknowledging that achieving the goal of defeating al Qaeda and its extremist allies is a difficult process, Obama said it was important to target al Qaida's affiliates in AfPak region as they offer them safe harbour.
"We went there (Afghanistan) because the Taliban was harbouring Al Qaida, which had launched an attack that killed 3,000 Americans. Al Qaida escaped capture, and they set up in the border regions between Pakistan and Afghanistan," Obama told reporters at a White House news conference.
Full report at:
http://www.indianexpress.com/news/terror-network-in-afpak-has-to-be-dismantled-obama/624865/
--------
Muslim leaders urged to back Palestinians
May 28, 2010
RIYADH: A Saudi committee comprising influential scholars that is responsible for issuing fatwas has called on Muslim leaders to support Palestinians in their fight to stop the atrocities of Israel in their lands, the Saudi Press Agency has reported.
"Muslim rulers should stand by their Palestinian brothers and help them in their efforts to prevent the Jews from carrying out their hostile acts and transgression against the Al-Aqsa Mosque and to end the occupation," said the statement from the Permanent Committee for Scholarly Studies and Ifta.Grand Mufti Sheikh Abdul Aziz Al-Asheikh chairs the permanent committee.
The committee described Israel's atrocities, including the eviction of people from their homes, the taking over of Palestinian farms to make way for Jewish settlements and attacks on worshippers at Al-Aqsa Mosque, as violations of the Palestinians' basic rights.
Full report at:
http://arabnews.com/saudiarabia/article58433.ece
--------
Jihadists challenge Hamas western approach
May 27, 2010
Bandleader Jamal Al-Bayouk said he and his musicians would not risk performing in the southern Gaza Strip any more after militant Islamists threatened to kill them at a wedding party.
They had just finished performing east of Khan Younis when armed militants burst in, set fire to $40,000 worth of instruments and fired shots between the legs of band members.
"One gunman told another: Don't shoot between the legs. Shoot at the legs!" Bayouk told Reuters.
"Another told me: Prepare for death, you immoral infidel," the 49-year-old man said, at the Gaza shop where he fixes musical instruments and rents sound systems.
He said several other singers and members of bands had been beaten up by al-Qaeda style jihadists who disapprove of their music and added that in his opinion there could be further attacks as summer begins and people hold weddings and parties.
Full report at:
http://www.ynetnews.com/articles/0,7340,L-3895076,00.html
--------
Inside Afghanistan's most notorious prison
By Lyse Doucet
Kabul's Pul-e-Charkhi prison has long been a byword for cruelty and injustice.
In the Soviet era it was notorious for forced disappearances and executions, and for the past three decades it has been the place where the Afghan state has sent its enemies and the men it regards as the most dangerous.
At this moment in Afghanistan's tortuous history there are many Taliban behind the heavily fortified gates, along with convicted murderers and drug traffickers.
We were given rare access to the high security jail, which is Afghanistan's biggest prison, housing about one third of the country's inmates.
Most Taliban prisoners are kept in areas of tight security on the top floors, in a block called The Zone.
We were able to visit the maximum security area, Block D, which only houses detainees accused of links to the Taliban or al-Qaeda.
Full report at:
http://news.bbc.co.uk/2/hi/programmes/newsnight/8706034.stm
--------
Pak is priority No. 1 for new UK govt
ASHIS RAY
May 28, 2010
LONDON: Britain will accord "top priority" to Pakistan in its foreign policy with new British foreign secretary William Hague saying that he will visit Islamabad "in the next few weeks".
When asked whether Britain would play a role to sort out differences between India and Pakistan, William Hague, in his first press conference as foreign secretary of the Conservative party and the Liberal Democrat coalition government, said, "It will not be our approach to lecture other countries on how they should conduct their bilateral relations and we won't tell India and Pakistan how to conduct their bilateral relations."
On the meeting between PM Manmohan Singh and his Pakistani counterpart Yousuf Raza Gilani earlier this month in Bhutan, Hague said, "We do welcome recent developments. That such relations are improved is of course important to relations in that region and the future peace of the world."
Full report at:
http://timesofindia.indiatimes.com/world/uk/Pak-is-priority-No-1-for-new-UK-govt/articleshow/5982936.cms
--------
US in fight-to-finish phase against Taliban
Subodh Varma
May 28, 2010
Afghanistan is holding its breath for what portends to be one of the bloodiest summers in recent years. Both the Taliban and the US have declared a fight to the finish, centered on Kandahar, the spiritual capital of Taliban.
The Taliban are calling their planned assault Operation "al Fatah" (victory) while the US commanders are calling their operation "cooperation with Kandahar" in an attempt to win over the restive Afghan populace.
As a curtain raiser to the coming clash, Taliban suicide bombers attacked the American base at Bagram, about 80km north of Kabul on May 19. Just the previous day, a bus filled with explosives had rammed into an American convoy, killing 18 people including 5 Americans and one Canadian officer. The attack on the American convoy marked a gruesome milestone the death of the 1000th US soldier in the nine year old war launched by president George Bush after the 9/11 attacks.
Full report at:
http://timesofindia.indiatimes.com/world/south-asia/US-in-fight-to-finish-phase-against-Taliban/articleshow/5982960.cms
--------
Obama wants more effective action against extremists
28 May, 2010
WASHINGTON: US President Barack Obama said on Thursday that his administration would continue to encourage Pakistan to deal more effectively with the extremists hiding within its borders.
In his first full-length news conference in 10 months, Mr Obama also said that Al Qaeda affiliates hiding in Fata were now attacking US and its allies.
"We've also got to work with Pakistan so that they are more effective partners in dealing with the extremists that are within their borders," said Mr Obama.
The news conference, however, was dominated by one issue: the oil spill in the Gulf of Mexico as his administration is increasingly blamed for failing to deal properly with this crisis.
Full report at:
http://www.dawn.com/wps/wcm/connect/dawn-content-library/dawn/the-newspaper/front-page/obama-wants-more-effective-action-against-extremists-850
--------
A Q Khan 'free citizen': Pak court
May 28 2010
Lahore : Disgraced nuclear scientist A Q Khan is a "free citizen", a Pakistan court declared today and ruled that authorities cannot not restrict his movements or activities within the country.
Acting on a petition filed by Khan challenging restrictions imposed on him by the government, Justice Ijaz Chaudhry of the Lahore High Court declared him a "free citizen".
Khan can move freely within Pakistan, the judge said.
"(Khan) can move freely and continue his activities," Justice Chaudhry said while wrapping up the hearing of Khan's petition.
While holding the authorities responsible for providing security to the scientist, the judge directed the government to implement an agreement with Khan on his movements in "letter and spirit".
Full report at:
http://www.indianexpress.com/news/a-q-khan-free-citizen-pak-court/624895/
--------
Islamic Fatwa(s) Challenging Human Rights
By Tanveer Jafri
May 28, 2010
Fatwa in Islam is a suggestion or instruction which is issued by an Islamic scholar keeping in view the Sharia and Islamic laws. Usually the right to issue Fatwa is with the scholar on the post of Mufti. Many Islamic institutions have even constituted a separate committee of scholars for the purpose of issuing. One more thing should be clear regarding Fatwas that these Fatwas are only suggestions, & not Islamic orders or directions. To follow any Fatwa or not entirely depends on individual Muslim. Fatwas are not binding. Muslim clerics from time to time have issued Fatwas relating to economic matters, marriage, women ethics and religious rituals etc.
Full report at:
http://www.postchronicle.com/commentary/article_212304084.shtml
--------
Sudanese president starts new term amid boycott calls
May 27, 2010
Sudanese President Omar al-Bashir will be sworn in for a new term Thursday amid an outcry from human rights groups over his international war-crimes indictment.
Al-Bashir won the country's controversial but historic presidential election with roughly two-thirds of the vote, the nation's election commission said.
The elections were the first in 24 years in the oil-rich African nation, which has seen deadly violence in Darfur and a civil war between north and south.
International observers, including the United States, criticized the elections and said there were irregularities in many parts of the country.
White House press secretary Robert Gibbs said intimidation and threats were reported in south Sudan. The ongoing conflict in Darfur also made it unfavorable for voting, he said.
International human rights groups have called for a boycott of the inauguration.
Full report at:
http://edition.cnn.com/2010/WORLD/africa/05/27/sudan.inauguration/index.html?hpt=T1
URL: https://www.newageislam.com/islamic-world-news/80-killed,-92-injured-in-terror-attacks-on-two-ahmadiya-mosques-in-lahore/d/2912