New Age Islam News Bureau
13 Feb 2014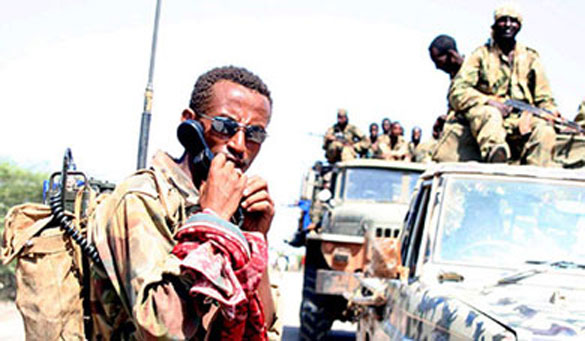 Somali airport blast: Islamist rebels say responsible, targeted UN convoy, Photo: EPA
------------
South Asia
• 52 Taliban Militants Killed In Afghan Military Operations
• Teenager Suicide Bomber Shot Dead In Eastern Afghanistan
• Militancy, terrorism to be resisted at any cost: PM Sheikh Hasina
• Taliban establish training camps in southern Helmand
• Afghan Taliban signal willingness to talk peace
• Mortar shell explosion kills five Bangladesh soldiers
• MDP should boycott polls unduly influenced by Supreme Court, says Nasheed
• War crimes trial closed but Yusuf not acquitted
Africa
• Boko Haram kills 39 in attack on village in Borno state
• Somali airport blast: Islamist rebels say responsible, targeted UN convoy
• CAR president declares war on Christian militias
• At least 7 killed by bomb blast next to Somali capital airport
• Months after flight to Uganda, M23 rebels still in limbo
Southeast Asia
• Indonesian Ulema Council warn of 'dark world' of Valentine's Day
• Yemen stops scholarships at private Malaysian varsities
• Khalid to settle US$18 million Bank Islam Malaysia debt for far less
Arab World
• ISIS faces criticism from Jihad advocates in the Gulf and Jordan
• 51 killed in regime air strikes on Aleppo
• Syria killing accelerates as peace talks falter
• Hamas Received $2 Billion from Iran; Islamic Jihad Gets $150 Million Annually
• Detainees detail stories of torture; Egypt police say force is reformed
• Denizens of Cairo's graveyard slums 'in no mood for revolution'
• Shoura members want foreign embassies to employ Saudis
• Syria: Proxy War Disintegrates into Chaos
• UK suicide bomber in Syria named as Abdul Waheed Majid
Pakistan
• Pakistani New Global Jihadists Group Ahrar-Ul-Hind, Vow To Continue Attacks
• Armed activities are against Sharia: Maulana Fazl ur Rehman
• Four suspected militants killed in Dera Bugti operation
• Blast targets police bus in Karachi, 13 killed
• Nawaz Sharif calls for 'managed' pullout from Afghanistan
• TTP Shura agrees to meet govt committee
• Certain countries trying to sabotage govt-TTP talks: Zafarul Haq
• Missing person: police report points finger at ISI
• 313 deaths in 17 KP attacks since Sept 9 APC call for talks with Taliban
• TTP offshoots to be subject to talks outcome, says Jamaat-e-Islami's Prof Ibrahim
• Taliban to act against peace saboteurs: PM Nawaz Sharif
Europe
• Western media continue relying on false sources, data for Syria crisis – report
• Russia offers alternative Syria resolution, slams West-Arab draft
• UN asks for 406 million dollars in humanitarian aid for Afghanistan
• European parliament chief slams Israeli critics in Knesset as 'extremists'
• Russia rebukes Washington after Obama comments on Syria
• Putin wishes Egypt's army chief to win presidency
• Russians shoot documentary to mark 25 years since Soviet pullout from Afghanistan
• Suspected foreign war criminals 'able to stay in UK'
• At least dozen bodies found in mass grave in CAR - Red Cross official
Mideast
• More ties between Ansar Jerusalem and the Syrian jihad reported
• Hamas isolated as Iran boosts ties with Islamic Jihad, Fatah
• Extremist and Takfiri groups Planning Attacks on Iranian, Russian Embassies in Beirut
• Israel to UNSC: Do something about Syria
• Israeli sources: We won't lift Gaza blockade to normalize ties with Turkey
India
• Iran asks India for $1.5 billion in oil payments under nuclear deal: Sources
• Holocaust remark has been misread, says Khurshid
North America
• US retains right to strike militarily against Syria - Obama
• CAIR: 'Religious Freedom' Rep Funded by Same Group that Backs Islamophobes
• 'American' Jihadi with ISIS explains defection from Al Nusrah Front
• Afghanistan frees detainees US calls 'dangerous'
• US Jewish leaders urge Netanyahu to advance peace process
Compiled by New Age Islam News Bureau
URL: https://www.newageislam.com/islamic-world-news/new-age-islam-news-bureau/52-taliban-militants-killed-in-afghan-military-operations/d/35737
-----------
South Asia
52 Taliban militants killed in Afghan military operations
Feb 13 2014
At least 52 Taliban militants were killed in following military operations by Afghan national security forces.
The interior ministry of Afghanistan said Thursday at least 46 Taliban militants were killed in two separate operations in Shirzad and Khogyani districts.
According to a statement released by interior ministry, Afghan national security forces also destroyed four heroin manufacturing companies during the operations.
The statement further added at least 6 Taliban militants were killed, 4 militants were injured and 5 others were detained during separate operations in Nahr-e-Saraj and Marajah distrits of Helmand province.
Afghan national security forces discovered and seized 142 kg of heroin during a separate operation in Qarghai district of eastern Laghman province.
In separate operations in Panjwai and Maiwand districts of southern Kandahar province, Afghan national security forces arrested six militants along with a mortar shell, interior ministry officials said.
Another militant was arrested along with a number of weapons during an operation in Hyderbad area of eastern Ghazni city.
The Taliban militants group has not commented regarding the reports so far.
In the meantime, interior ministry in its statement said that Afghan security forces will continue to their military operations in various provinces of Afghanistan to clear the areas where the militants are operating.
http://www.khaama.com/52-taliban-militants-killed-in-afghan-military-operations-2781
----------
Teenager suicide bomber shot dead in eastern Afghanistan
Feb 13 2014
A teenager suicide bomber was shot dead by Afghan police forces in eastern Khost province of Afghanistan, local officials said.
The officials further added that the incident took place in Mosa Khel district of Khost province on Wednesday evening.
Interior ministry of Afghanistan following a statement confirmed that the suicide bomber was a teenger boy.
The statement further added that the suicide bomber was looking to target a vehicle convoy of the Afghan national police forcexs in Mosa Khel district, and was recognized and shot dead by police forces.
MOI officials also confirmed that no casualties were incurred to local residents and police forces.
Interior ministry in its statement condemned the use of children to carry out suicide attacks by anti-government armed militant groups and called it an act against the Islamic principles and inhumane.
The anti-gvoernemnt armed militant groups including the Taliban militants has not commented regarding the reports so far.
This comes as Afghan police forces arrested a teeanger girl who was prepared by Taliban group to target a convoy of the Afghan police forces in southern Helmand province of Afghanistan.
The teenager girl, Spoghmai was reportedly forced by her brother who was a Taliban commander to carry out suicide attack on Afghan police.
http://www.khaama.com/teenager-suicide-bomber-shot-dead-in-eastern-afghanistan-3435
----------
Militancy, terrorism to be resisted at any cost: PM Sheikh Hasina
Feb 13, 2014
Prime Minister Sheikh Hasina yesterday said the soil of Bangladesh would never be allowed to serve as a playground of militancy and terrorism which she claimed occurred rampantly during the last BNP-Jamaat rule.
She directed all the law enforcement agencies, including Bangladesh Ansar and VDP, and urged the people to stay alert so that the anti-democratic, communal forces and BNP-Jamaat-Shibir and their cohorts could no longer destabilise the country.
Addressing the 34th National Rally of Ansar and Village Defence Party (VDP) at the Ansar Academy in Shafipur, Gazipur, the prime minister asked the security force to discharge their duty with courage, professional skill, neutrality, and accountability.
"While performing your duties, please be decent to people and compassionate to the hapless section of society, especially women, children and the elderly."
Hasina hoped that the Ansar-VDP members would work more devotedly for the welfare of the country. "Let's all work to place our motherland in the world arena in a more dignified position," she said. Hasina expressed her resolve to turn Bangladesh into a hunger and poverty-free, technology-based, and middle-income country by 2021.
Riding an open-roof jeep, the prime minister inspected the parade of Ansar -VDP members and took their salute.
Later, she handed over Bangladesh Ansar Medals to five Ansar members (one of them posthumously); President's Ansar Medals to seven, Bangladesh VDP Medals to one, President's VDP Medals to four, Bangladesh Ansar Services Medals to five, Bangladesh Ansar Services Medals to nine (posthumously), and President's Ansar Services Medals to 49 Ansar members.
The prime minister praised the role of the Ansar -VDP men in fighting the destructive acts by the Jamaat-e-Islami, Islami Chhatra Shibir and BNP, and said two Ansar men were killed and three others injured while trying to save trains and rail tracks.
Sheikh Hasina thanked the Ansar force for its responsible role in the January 5 election and said one of its members was killed that time.
Recalling the role of Ansar-VDP since its inception 76 years ago, she said the organisation joined the Liberation War responding to the call of Father of the Nation Bangabandhu Sheikh Mujibur Rahman.
Hasina described various steps taken by the Awami League governments for the welfare of Ansar-VDP. "During our 1996 government, I gave you the national flag and regularised the job of Ansar members after they had completed 15 years."
She said the service period for regularisation of jobs now came down to nine years from 15. A total of 13,097 Ansar men have enrolled as permanent members, she said.
The prime minister said there was no provision of providing dearness allowances to the Ansar members. "But such allowance is now provided to all Ansar members."
Besides, the PM added, 30 percent of the gross salary was being given to Ansar personnel as risk allowance, while Tk 5 lakh was being provided to each Anasar-VDP member as financial grant for death on duty and Tk 1 lakh for critical injury.
Later, the premier addressed the officers of the force at the Officers' Mess and enjoyed a colourful cultural event presented by the Ansar-VDP members. She also inaugurated an Officers' Mess, a multipurpose training shade, and a swimming pool at the academy.
http://www.thedailystar.net/city/militancy-terrorism-to-be-resisted-at-any-cost-11103
----------
Taliban establish training camps in southern Helmand
Feb 13, 2014
Afghan police officials are reporting that the Taliban have re-established training camps in the southern Helmand districts of Dishu and and Khanishin. From Pajhwok Afghan News:
They said Taliban's training camps and hideouts of drug smugglers were operational in Dishu and Khanishin districts.
Col. Abdul Ahmad Ahmadi, the sixth border police zone deputy commander, told reporters the rebels had established training centers in the Baramcha area of Dishu district.
He said militants trained in the camps sneaked into interior Helmand, Nimroz, Farah and other provinces.
Drug smugglers have established heroin processing factories in border areas, he said, adding the smugglers assisted by insurgents encouraged farmers to grow poppy crops in their fields.
Baramcha, a border town in the district of Dishu, is a known haven for the Taliban and al Qaeda in southern Helmand, and has been a major transit point for enemy forces moving into Afghanistan from Pakistan's Baluchistan province. Baramcha is across the border from Pakistan's Gerdi Jangal refugee camp, where one of the Taliban's four regional military shuras are based.
The USMC liberated Khanishin from Taliban control in the summer of 2009. Marines took control of Dishu in the summer of 2010.
The USMC began transferring control of Khanishin beginning in late 2012 and completed the task in 2013. Dishu was patrolled by Marines but wasn't under ISAF control. Within a year after the Marines left, the Taliban have become confident enough to establish bases in the area.
http://www.longwarjournal.org/threat-matrix/archives/2014/02/taliban_establish_training_cam.php#ixzz2tF4WSACR
----------
Afghan Taliban signal willingness to talk peace
February 13, 2014
ISLAMABAD: In a major development, senior Afghan Taliban leaders have announced their decision to hold dialogue with the government of President Hamid Karzai and all Afghan factions, leader of the group Agha Jan Mutasim told The Express Tribune late on Wednesday.
The Taliban leaders who had gathered in Dubai announced that the Afghan Taliban should hold talks with Afghans as Pakistan is holding talks with its own Taliban to end bloodshed.
Agha Jan said that the Dubai meeting was attended by nearly 20 senior Taliban leaders, including seven former ministers in the Taliban government, eight senior military commanders and four former Taliban diplomats.
Full report at:
http://tribune.com.pk/story/671099/taking-cue-from-pakistan-afghan-taliban-signal-willingness-to-talk-peace/
----------
Mortar shell explosion kills five Bangladesh soldiers
2014-02-12
DHAKA: Officials say a mortar shell has exploded accidentally during firing practice at a military training base in Bangladesh, killing five military and border guard personnel and injuring 14 others.
The army's public relations wing says the accident occurred Wednesday at Ghatail in Tangail district. It says 11 of the injured were flown by helicopter to a military hospital in Dhaka for treatment.
Of the dead, two were from the military and three were members of Border Guards Bangladesh, the country's border agency.
https://www.dawn.com/news/1086558/mortar-shell-explosion-kills-five-bangladesh-soldiers
----------
MDP should boycott polls unduly influenced by Supreme Court, says Nasheed
By Ahmed Naish | February 12th, 2014
The opposition Maldivian Democratic Party (MDP) should not participate in the upcoming parliamentary elections if the Supreme Court exerts undue influence over the Elections Commission (EC), former President Mohamed Nasheed has said.
Speaking at a campaign event in Male' last night, Nasheed contended that the Supreme Court's summoning of EC members over alleged contempt of court was an attempt to "intimidate" the independent institution.
The apex court, in collusion with the ruling coalition, was planning to "play the same game they played in the presidential election," the MDP's former presidential candidate alleged, adding that the 'Progressive Coalition' was certain of facing defeat.
Full report at:
http://minivannews.com/politics/mdp-should-boycott-polls-unduly-influenced-by-supreme-court-says-nasheed-77455
----------
War crimes trial closed but Yusuf not acquitted
Feb 13, 2014
The International Crimes Tribunal yesterday formally closed the proceedings of the war crime cases against AKM Yusuf, who died in custody on Sunday, but said it did not mean that he had been acquitted from the charges.
The tribunal, formed to try charges of crimes against humanity committed during the 1971 Liberation War, also asked the jail authorities to submit a post-mortem report on the death of the "Razakar founder" as soon as possible.
Yusuf, 88, died at the capital's Bangabandhu Sheikh Mujib Medical University Hospital on February 9.
Yesterday, the second International Crimes Tribunal was scheduled to hear closing arguments in the cases against Yusuf.
Full report at:
http://www.dhakatribune.com/law-amp-rights/2014/feb/13/war-crimes-trial-closed-yusuf-not-acquitted#sthash.GM4D5fe1.dpuf
----------
Africa
Boko Haram kills 39 in attack on village in Borno state
By ZACHARY ELKAIM
Feb 13, 2014
Boko Haram, a Nigerian terrorist group with ties to al Qaeda, has conducted a major assault on a village in the Konduga Local Government Area of Borno state, killing dozens of residents. The attack occurred about 35 kilometers (22 miles) southeast of the Borno state capital of Maiduguri, almost halfway between the sites of Boko Haram's twin December attacks on military facilities in Maiduguri and Bama.
The assault on Konduga took place yesterday afternoon, when a convoy of trucks painted to resemble military vehicles disgorged Boko Haram militants armed with automatic weapons and explosives. According to survivors, approximately 400 Boko Haram fighters dressed in camouflage and led by an armored personnel carrier convinced locals that they were the Nigerian military, and called people over before opening fire. Locals described how soldiers and police in the area fled, and complained that it took hours for the air force to send the aircraft that eventually chased the attackers off.
Full report at:
http://www.longwarjournal.org/archives/2014/02/_the_burnt-out_remai.php#ixzz2tF4RQdMf
----------
Somali airport blast: Islamist rebels say responsible, targeted UN convoy
Feb 13, 2014
The Somali Islamist militant group al Shabaab claimed responsibility for a car bomb that killed at least seven people outside Mogadishu International Airport on Thursday.
"We targeted a UN convoy," Sheikh Abdiasis Abu Musab, Al Shabaab's military operation spokesman, told Reuters, adding that a suicide bomber had carried out the attack.
Musab said "three UN white men" - a reference to foreigners - were killed in the blast along with 13 Somali soldiers who were guarding them. Police said at least seven people died in the blast while another 15 were wounded. A U.N. official said no U.N. staff were killed or injured.
http://voiceofrussia.com/2014_02_13/Somali-airport-bomb-Islamist-rebels-say-responsible-targeted-UN-convoy-1193/
----------
CAR president declares war on Christian militias
Feb 13, 2014
Central African Republic (CAR) President Catherine Samba-Panza says her government will "go to war" with Christian militias, who have launched "ethnic cleansing" against Muslim citizens in the country.
In a speech on Wednesday, she said the militias "think that because I'm a woman, I'm weak. But now the anti-Balaka (the militias), who want to kill, will themselves be hunted."
Samba-Panza added that the militias had "lost their sense of mission" and had become "the ones who kill, who pillage, who are violent."
The impoverished country has been engulfed in a bloody sectarian violence involving Christians and Muslims since last year.
Amnesty International issued a report on Wednesday, saying a campaign of "ethnic cleansing" is being waged against Muslims in the Central African Republic, with international peacekeepers unable to stop it.
Full report at:
http://www.presstv.ir/detail/2014/02/12/350440/car-declares-war-on-christian-militias/
----------
At least 7 killed by bomb blast next to Somali capital airport
Reuters | Feb 13, 2014
MOGADISHU: Seven people were killed when a car bomb exploded on Thursday near the entrance of Mogadishu's heavily guarded international airport where many foreign diplomats are based, police said.
Police suspect al Qaida-linked Islamist group al Shabaab of planting the remotely-controlled bomb. Al Shabaab did not immediately claim responsibility.
"A car laden with explosives was remotely exploded in front of a tea shop just outside the airport," senior police officer Colonel Abdikadir Ahmed told Reuters.
"So far we have confirmed 7 people dead and 15 others injured. Many cars got burnt. We believe al Shabaab was behind the attack."
Full report at:
http://timesofindia.indiatimes.com/world/rest-of-world/At-least-7-killed-by-bomb-blast-next-to-Somali-capital-airport/articleshow/30344423.cms
----------
Months after flight to Uganda, M23 rebels still in limbo
Feb 13, 2014
BIHANGA CAMP, Uganda — Three months after their ignominious military defeat just across the border in the Democratic Republic of Congo, the rebels of the M23 are still waiting to be able to go home.
Close to 1,300 former rebels, who once made up the strongest army in the mineral-rich but impoverished Kivu region, have been left in limbo in a camp in Uganda following their defeat at the hands of he national army and a special United Nations intervention force.
"I want to go home and it's my right to go home," said one former fighter, disarmed and stationed here in this military camp.
Full report at:
http://www.saudigazette.com.sa/index.cfm?method=home.regcon&contentid=20140213195617
-----------
Southeast Asia
Indonesian Ulema Council warn of 'dark world' of Valentine's Day
February 13 2014
There is not much love for Valentine's Day this year as the Indonesian Ulema Council (MUI) in Dumai, Riau, and the Education, Youth and Sport Agency in Mataram, West Nusa Tenggara, have warned against celebrating the day of affection.
"An MUI judgment states that celebrating Valentine's Day is against Islam," head of the Dumai MUI Lukman Syarif told to Antara on Thursday.
According to an MUI judgment released in 2011, Valentine's Day is suspected to imbue the youth with the dark world, wild festivities and lust driven celebrations. The organization's biggest concern is that Feb. 14 brings with it careless drinking, free sex and drug usage, which violate Islamic norms and rules.
Full report at:
http://www.thejakartapost.com/news/2014/02/13/muslim-organizations-warn-dark-world-valentine-s-day.html
----------
Yemen stops scholarships at private Malaysian varsities
Feb 13, 2014
The Yemeni government has decided to stop funding their students' education in private Malaysian universities due to poor educational quality and high costs, the English-language Yemen Times reported today.
The paper quoted Ahmed Al-Rabei, director of scholarships at the Yemen Higher Education and Scientific Research Ministry, as saying that in Malaysia, education at a private university was inferior to public universities, and that the tuition and fees of private universities was triple that of public universities.
He said the cost of attending a public Malaysian university was approximately US$1,500 (RM5,000) per year, while private university education costs about US$4,500 (RM15,000).
Ewadh Ali, a student at the International Islamic University, told the biweekly that some students opted for private universities as their programmes were not demanding.
"The year I started at the university, the majority of the other new Yemeni students soon transferred to private universities," he said.
Full report at:
http://www.themalaysianinsider.com/malaysia/article/yemen-stops-scholarships-at-private-malaysian-varsities
----------
Khalid to settle US$18 million Bank Islam Malaysia debt for far less
Feb 13, 2014
In a surprising move, Bank Islam Malaysia, which has been doggedly pursuing Selangor Menteri Besar Tan Sri Abdul Khalid Ibrahim in court for a US$18.52 million (RM66.67 million) debt, is now willing to settle for much less.
The Malaysian Insider has learnt that the Federal Court stood down an ancillary hearing between the parties in chambers yesterday after receiving word of ongoing settlement talks.
The possible settlement caught many by surprise, including bigwigs in PKR and lawyers for Khalid. One his lawyers for the matter said he heard of a deal in the works.
"I've heard of a settlement and am trying to get the details," he said.
A senior PKR leader confirmed that Khalid confided in him that a deal was being hammered out for the debt incurred for the then Kumpulan Guthrie Bhd chief executive officer's purchase of 20% of the company's shares.
Full report at:
http://www.themalaysianinsider.com/malaysia/article/khalid-to-settle-us18-million-bank-islam-debt-for-far-less
--------
Arab World
ISIS faces criticism from Jihad advocates in the Gulf and Jordan
Feb 13, 2014
The events in Syria not only caused a "huge explosion" of the sectarian situation in a region where the shock of blasts were distributed here and there, but it also brought about "intellectual paradoxes" that are a "precedent in the field of Islamic jihad." Perhaps the most prominent paradox was the shift from the idea of "stabbing and demolishing you enemy" to the idea of "being stabbed in the back by partners in a unified Islamic project." This represents a crossroad that these groups have come upon, especially al-Qaeda, the most prominent and widespread jihadist group. This portends a "violent shakeup" that threatens these groups' popular bases and could effect the size of their popular support, through a loss of confidence in them.
Since the events of Sept. 11, 2001, al-Qaeda has been confronting a "fierce media attack." This was aimed at "discrediting those affiliated with the group," and was an attempt to emphasize that their approach is "contrary to Islamic law." This attack was welcomed among the media outlets' audience, as observers who are not affiliated with these groups nor are close to them intellectually. Although this can be considered a "success," it was a success [only] among those who fear this ideology. These media attacks were not able to achieve any notable breakthrough in the "solid fortifications" of religious groups that sympathize with al-Qaeda. The latter sympathize with the organization either because it engages in "on-the-ground battles" with the United States, or because of its rhetoric in support of achieving victory for the Palestinian cause by force, not through agreements or treaties.
Full report at:
http://www.al-monitor.com/pulse/security/2014/02/isis-faces-criticism-fellow-jihadists-syria.html#ixzz2tF2g0x9P
-----------
51 killed in regime air strikes on Aleppo
Feb 13, 2014
Geneva: At least 51 people, including 13 rebels, died in a single day of Syrian government air strikes and shelling of opposition-controlled districts of Aleppo, activists said on Thursday as international mediators were trying to salvage faltering peace negotiations in Geneva.
The Britain-based Observatory for Human Rights said most of the victims were killed by air strikes and barrel bombs dumped on eight rebel-held districts of the northern city on Wednesday.
The rest died from artillery shelling, sniper fire and in clashes between forces loyal to President Bashar Al Assad and rebels fighting to overthrow him.
The bombings in Aleppo, Syria's largest city, are part of a campaign by Al Assad's forces to wrest control of neighbourhoods that were seized by rebels in mid-2012.
The Observatory has been documenting Syria's conflict since its start in March 2011 through a network of activists on the ground.
Full report at:
http://gulfnews.com/news/region/syria/51-killed-in-regime-air-strikes-on-aleppo-1.1290523
----------
Syria killing accelerates as peace talks falter
Feb 13, 2014
Beirut: More Syrians have been killed in the three weeks since peace talks began than at any other time in the civil war, activists said on Wednesday, as troops pounded rebel towns on the Lebanese border and negotiations faltered in Geneva.
More than 230 people have been killed every day in Syria since Jan. 22, when international mediators brought President Bashar Al Assad's government and its opponents together, the British-based Syrian Observatory for Human Rights said. That is more than in any other three weeks since the war began in 2011.
It is unclear how far the bloodshed is a consequence of the talks, as both sides seek to improve their bargaining positions by gaining territory. On Wednesday, Al Assad's army and fighters from Lebanese ally Hezbollah pounded the strategic border town of Yabroud where rebels prepared to resist a ground offensive.
Full report at:
http://gulfnews.com/news/region/syria/syria-killing-accelerates-as-peace-talks-falter-1.1290359
------------
Hamas Received $2 Billion From Iran; Islamic Jihad Gets $150 Million Annually
Feb 13, 2014
Terror group Hamas has received more than $2 billion from Iran, while rival Islamic Jihad receives between $100-$150 million annually, according to Ali Nourizadeh, Director of the Center for Iranian Studies, in London, Persian-language Raya News reported.
Nourizadeh said Hamas receives the aid through various channels, either in cash, when Hamas leaders visit Tehran, or through Lebanon's Hezbollah, and the $2 billion figure is the total received since Hamas's inception. Islamic Jihad receives its money via Hezbollah or through banks in Beirut or Malta.
Full report at:
http://www.algemeiner.com/2014/02/11/expert-hamas-received-2-billion-from-iran-islamic-jihad-gets-150-million-annually/
-----------
Detainees detail stories of torture; Egypt police say force is reformed
Feb 13, 2014
Allegations of arbitrary arrests and torture have been on the rise in Egypt in recent months but the Ministry of Interior says the police force has been reformed since the Mubarak era.
Since a new protest law was issued in November, the security forces have cracked down hard on dissent and arrested numerous activists on charges of organising illegal demonstrations.
The most recent wave of mass arrests were made against hundreds of protesters on the third anniversary of the January 25 revolution.
Sixteen human rights organisations released a statement on Wednesday demanding swift investigations into what they described as "increasing and shocking allegations of torture and sexual assaults against those detained at police stations since 25 January."
Full report at:
http://english.ahram.org.eg/NewsContent/1/64/94066/Egypt/Politics-/Detainees-detail-stories-of-torture;-Egypt-police-.aspx
----------
Denizens of Cairo's graveyard slums 'in no mood for revolution'
Feb 13, 2014
CAIRO, Egypt—Fatma Ahmed has had enough of revolution.
Three years ago, as Hosni Mubarak stepped down from power, she believed.
She sat in this Cairo graveyard that she still calls home—in this cold concrete tomb where she raised 11 children—and thought perhaps the chants from Tahrir Square of "bread, freedom and social justice" really could bring something better. Running water, perhaps. Maybe even a home she wouldn't have to share with the dead.
But the only thing the 2011 uprising has delivered, as far as Ahmed is concerned, is chaos and violence. If she could go back, she says, she would never support the tech-savvy youth who ignited an uprising that toppled a regime and captured the world's attention.
Full report at:
http://www.globalpost.com/dispatches/globalpost-blogs/rights/cairos-graveyard-slums-no-mood-revolution
-----------
Shoura members want foreign embassies to employ Saudis
Feb 13, 2014
Some Saudis are demanding that Saudi citizens be recruited at foreign diplomatic missions in the Kingdom. They also want more Saudis employed in Saudi missions abroad.
Several foreign missions in the Kingdom, in particular the European Union member countries, are hiring Arab and Asian expatriates as local employees in administration and other sectors. Some members of the Shoura Council have demanded that Saudi youth be hired in the foreign missions as well.
"We recruit the best candidates for positions in the foreign missions regardless of nationality and any other consideration would amount to discrimination," said Adam Kulach, ambassador of the European Union in Riyadh, in a statement sent to Arab News.
Full report at:
http://www.arabnews.com/news/525131
------------
Syria: Proxy War Disintegrates into Chaos
Feb 13, 2014
As the West-backed Takfiris' death squads are increasingly being cornered and defeated by Syria's indomitable armed forces, the imperialists are doing their best to give a new lease of life to the retreating mercenaries under the cover of sending in "humanitarian aid".
The lurch in Anglo-American policy over Syria and Iran, with last summer's crescendo of US war threats against Syria now reduced to a sullen grumble and the earlier stubborn denial of Iran's right to enrich uranium quietly dropped, has sown divisions amongst all those local forces of reaction upon which imperialism has until now relied to prosecute its proxy war against the Syrian nation.
Saudi Arabia and Israel, left in the lurch by their mighty paymaster, have cemented their unholy alliance, taking upon themselves the task of unseating the legitimate authority in Syria through the promotion of terror, and acting as a de facto rallying point for the disparate reactionary ragbag of local forces that are now missing a firm lead from Washington.
Thieves fall out
Full report at:
http://english.farsnews.com/newstext.aspx?nn=13921119001281
------------
UK suicide bomber in Syria named as Abdul Waheed Majid
Feb 13, 2014
A British man thought to have carried out a suicide bombing in Syria last week was Abdul Waheed Majid, the BBC has learned.
The 41-year-old, from Crawley in West Sussex, is believed to have carried out a suicide truck bombing in the city of Aleppo last Thursday.
Officials have not confirmed his identity, citing lack of DNA evidence.
Anti-terror police are searching a house in Martyrs Avenue, Langley Green, as part of the investigation.
The suspect is believed to have been responsible for a bomb attack at a prison in Aleppo that resulted in inmates escaping.
The bombing, in the north of Syria, is thought to have been the first to be carried out in the country by a Briton.
Full report at:
http://www.bbc.co.uk/news/uk-26156533
----------
Pakistan
Pakistani New Global Jihadists Group Ahrar-Ul-Hind, Vow To Continue Attacks
Feb 13, 2014
A new global jihadist group that is unwilling to negotiate with the Pakistani government has announced its formation and vowed to continue attacks in the country despite the outcome of ongoing peace talks. The group, which is calling itself Ahrar-ul-Hind, said its goal is the establishment of Sharia, or Islamic law, and that the Movement of the Taliban in Pakistan are still "our brothers" despite separation from the group.
Ahrar-ul-Hind emailed two statements to The Long War Journal on Feb. 9: one from its spokesman, and another that outlined its "aims and objectives," according to the SITE Intelligence Group, which translated the communiques. Ahrar-ul-Hind has also posted both statements on its Facebook page.
Full report at:
http://www.longwarjournal.org/archives/2014/02/pakistani_jihadists.php#ixzz2tF4iI8NL
----------
Armed activities are against Sharia: Maulana Fazl ur Rehman
2014-02-13
ISLAMABAD: JUI-F chief Maulana Fazlur Rehman said on Wednesday that the key to negotiations with the Taliban was with the army headquarters.
Talking in a TV programme, he said armed anti-sate activities in Pakistan were against religious teachings.
Maulana Fazl also said that Taliban had been involved in attacks on him.
Meanwhile, Rustam Shah Mohmand, a member of the government's negotiating committee, said some rivals of the Taliban wanted to sabotage the peace talks.
Talking to reporters, he said the Taliban had dissociated themselves from the recent bomb attacks and indicated that they were ready for a ceasefire.
Full report at:
https://www.dawn.com/news/1086617/armed-activities-are-against-sharia-fazl
----------
Four suspected militants killed in Dera Bugti operation
2014-02-13
DERA BUGTI: At least four suspected militants were killed during an operation conducted by security forces' personnel in Balochistan's Dera Bugti area on Thursday, DawnNews reported.
According to a Frontier Corps (FC) spokesman, security personnel were carrying out an operation in Chap Garh, which is 40 kilometres ahead of Dera Bugti.
They were fired upon by militants while the operation was underway. Security personnel responded with retaliatory firing, following which four of the attackers were killed.
Moreover, weapons, ammunition and bombs to blow up railway tracks were also recovered from their possession.
Balochistan is home to a low-level insurgency by ethnic Baloch separatists. Al Qaeda-linked militants also operate in the region.
https://www.dawn.com/news/1086768/four-suspected-militants-killed-in-dera-bugti-operation
----------
Blast targets police bus in Karachi, 13 killed
2014-02-13
KARACHI: At least 13 persons were killed and 47 others, including civilians, were wounded Thursday morning in an explosion targeting a police bus near Razzaqabad police training college in Karachi's Shah Latif Town, DawnNews reported.
The attack came early in the morning. "Apparently an explosive-laden car hit the police bus transporting officials for security duty," Muhammad Iqbal, a senior police official, told AFP.
Rescue teams reached the site of attack whereas the victims were shifted to Jinnah Hospital and a private hospital nearby in the locality.
Doctor Seemi Jamali at Karachi's Jinnah hospital confirmed that there were at least 11 dead. At least 47 wounded officers were hospitalised, 10 of whom were in critical condition, she said.
Full report at:
https://www.dawn.com/news/1086747/blast-targets-police-bus-in-karachi-13-killed
----------
Nawaz Sharif calls for 'managed' pullout from Afghanistan
IANS | Feb 13, 2014
ANKARA: Pakistan's Prime Minister Nawaz Sharif on Thursday called on all concerned parties to strive to maintain regional peace and security as Nato troops withdraw from Afghanistan before the end of 2014.
"We hope the withdrawal will be managed while preserving regional peace and security," Xinhua quoted Sharif as saying in a written statement before the opening of a Turkey-Pakistan-Afghanistan Trilateral Summit in Ankara.
"We also wish Afghanistan every success in drawing a path for sustainable peace," Sharif said.
Sharif said Islamabad supported a sovereign, independent and united Afghanistan, expressing the hope that the Nato withdrawal would not hamper Afghanistan's peace and stability efforts.
Full report at:
http://timesofindia.indiatimes.com/world/pakistan/Nawaz-Sharif-calls-for-managed-pullout-from-Afghanistan/articleshow/30345965.cms
------------
TTP shura agrees to meet govt committee
February 13, 2014
The Tehreek-e-Taliban Pakistan's (TTP) political shura (advisory council) has agreed to directly meet the government talks committee, Express News reported on Thursday.
Sources said the government negotiators would meet the shura either at the end of this week or at the start of next week. The meeting will most likely be held in North Waziristan but the exact location is not known as yet.
The main agenda will likely be regarding a ceasefire which the TTP and government committees said was important as any activity from either side could potentially harm peace efforts.
Full report at:
http://tribune.com.pk/story/671171/peace-talks-ttp-shura-agrees-to-meet-govt-committee/
----------
Certain countries trying to sabotage govt-TTP talks: Zafarul Haq
2014-02-13
ISLAMABAD: Leader of the House in Senate, Raja Zafarul Haq, said Thursday certain neighbouring countries were using their agents to destabilise Pakistan and de-track the government's ongoing dialogue process with the Tehreek-i-Taliban Pakistan (TTP).
Responding to points of order raised by certain Senators, Haq said time was needed to put the house in order, adding that it was not possible for things to improve immediately with the initiation of dialogue.
Haq said the country's political parties had given their consent to hold dialogue with the TTP and that a consensus existed in that regard.
Full report at:
https://www.dawn.com/news/1086773/certain-countries-trying-to-sabotage-govt-ttp-talks-zafarul-haq
----------
Missing person: police report points finger at ISI
2014-02-13
ISLAMABAD: Punjab police investigating the whereabouts of Khawar Mehmood have pointed finger at the Inter-Services Intelligence (ISI) for the enforced disappearance.
A report submitted to the Supreme Court by District Police Officer of Bahawalnagar, Athar Ismail, said Khawar's uncle Abdul Hayee, who was detained by the ISI for five days, had also accused it of picking up his nephew.
The Additional Advocate General of Punjab, Mustafa Ramday, who read out the report before a three-judge bench headed by Justice Jawwad S. Khawaja, said a thorough investigation and evidence collected suggested that Khawar was perhaps in the custody of intelligence agencies.
Full report at:
https://www.dawn.com/news/1086615/missing-person-police-report-points-finger-at-isi
----------
313 deaths in 17 KP attacks since Sept 9 APC call for talks with Taliban
014-02-13
PESHAWAR: A total of 313 people have died and over 400 suffered injuries in over a dozen acts of terrorism in the Khyber Pakhtunkhwa province since Sept 9, – the day when a government-sponsored 'all-party conference' in Islamabad decided to hold talks with militants to bring peace to the country.
Following is a chronology of the incidents:
Sept 15: Maj-Gen Sanaullah Niazi and three others are killed in an improvised explosive device (IED) blast in Upper Dir.
Sept 22: A twin suicide attack at a church in Peshawar kills 98 and injures 130.
Sept 27: A time-bomb rips through a bus on Charsadda road, leaving 19 people dead and at least 21 others wounded.
Full report at:
https://www.dawn.com/news/1086627/313-deaths-in-17-kp-attacks-since-sept-9-apc-call-for-talks-with-taliban
----------
TTP offshoots to be subject to talks outcome, says Jamaat-e-Islami's Prof Ibrahim
February 13, 2014
A member of the Tehreek-e-Taliban's committee to hold dialogue with the government, Professor Ibrahim has said that the Taliban Shura intends to take all Taliban groups – nearly 50 in number – on board for discussions.
Speaking with Javed Chaudhry in the Express News programme Kal Tak on Wednesday he said the Shura has assured the committee that it will withdraw its support for any groups that continue attacks, leaving the government free to deal with them.
Full report at:
http://tribune.com.pk/story/670817/dialogue-process-ttp-offshoots-to-be-subject-to-talks-outcome-says-ibrahim/
----------
Taliban to act against peace saboteurs: PM Nawaz Sharif
February 13, 2014
ANKARA - Prime Minister Muhammad Nawaz Sharif Wednesday expressed satisfaction over the progress of the government committee holding talks with the Taliban to bring an end to the acts of terrorism in the country.
According to media reports, the Prime Minister told the reporters that the armed forces of the country were supportive of the peace initiative of the government. He said the Taliban have assured of action against those who had committed acts of terrorism in the recent days. He hoped positive outcome of the talks.
Full report at:
http://www.nation.com.pk/national/13-Feb-2014/taliban-to-act-against-peace-saboteurs-pm
---------
Europe
Western media continue relying on false sources, data for Syria crisis – report
Feb 13, 2014
Western news agencies, which are reporting on the criminal events of foreign-supported paramilitary organizations up and running inside of Syria, puts its deep trust in false sources better known as "activists" in the headlines.
Spokespersons of this type argue that the Syrian military are committing violent acts against Syrian civilians on daily basis. The reports are for the most part disputed by the Syrian government, currently under Bashar al-Assad's rule, and proven to be suspicious or absolutely fake when more data is uncovered by freelance researchers and alternative news sources.
UK journalist Charlie Skelton, back in July of 2012, made a claim that Western news agencies are open accomplices in peddling propaganda with the help of public relations experts. Full report at:
http://voiceofrussia.com/2014_02_12/Western-media-continue-relying-on-false-sources-data-for-Syria-crisis-report-7446/
----------
Russia offers alternative Syria resolution, slams West-Arab draft
February 13, 2014
Both Russia and the West have presented their draft resolutions on delivering humanitarian aid to Syria. Moscow accuses the West of paving way to military aggression, whereas Washington blames Russia for insufficient action to help suffering Syrians.
Russia presented its own draft resolution on Syria in the UN after fiercely criticizing the Western-Arab draft resolution brought in last Thursday.
"We have presented our own draft resolution on Syria to the UN Security Council," Russia's Foreign Minister Sergey Lavrov told a news conference on Thursday, adding that it laid out "our vision of the role the Security Council can play if we want to foster a solution to the problems and not antagonize one side or the other."
"This is an independent document and not amendments to the draft that Luxembourg, Australia and Jordan submitted," Lavrov stressed.
Full report at:
http://rt.com/news/syria-resolution-russian-variant-818/
------------
UN asks for 406 million dollars in humanitarian aid for Afghanistan
Feb 13, 2014
The United Nations in Afghanistan has appealed for 406 million dollars in humanitarian aid "to meet the most acute needs this year," a senior UN official said Wednesday. "Despite more than a decade of international and government development efforts, from a humanitarian perspective Afghanistan remains a protracted complex emergency where 5 million people need lifesaving assistance," said Mark Bowden, the head of the United Nations Office for the Coordination of Humanitarian Affairs (OCHA) in Afghanistan.
"This does not include the many more millions who are suffering the effects of chronic poverty."
Bowden said the number of people in need of access to health care increased from 3.3 to 5.4 million in 2013, since the delivery of basic health services was disrupted by conflict.
Around 10 million Afghans are food insecure, he said, among which 2.2 million people are "very severely food insecure," in need of emergency assistance.
Full report at:
http://voiceofrussia.com/news/2014_02_12/UN-asks-for-406-million-dollars-in-humanitarian-aid-for-Afghanistan-8528/
---------
European parliament chief slams Israeli critics in Knesset as 'extremists'
Feb 13, 2014
European Parliament President Martin Schulz on Thursday denounced the Israeli lawmakers who criticized his speech in the Knesset a day earlier as "extremists."
"I presented to the Knesset the position of the European parliament," Schulz told the German daily Die Welt, after his question regarding limits to Palestinian water consumption triggered a walkout by the right-wing party Habayit Hayehudi.
"Naturally, I cannot only say things that would be pleasant to everyone's ears. I must also present the controversial side of the things."
In a speech delivered in his native German to Israeli lawmakers on Wednesday, Schulz said, "A Palestinian youth asked me why an Israeli can use 70 cubic liters of water and a Palestinian just 17. I haven't checked the data. I'm asking you if this is correct."
Full report at:
http://www.haaretz.com/news/diplomacy-defense/.premium-1.574035
----------
Russia rebukes Washington after Obama comments on Syria
Reuters | Feb 13, 2014
MOSCOW: The Russian foreign ministry on Wednesday accused the United States of deliberately distorting its position on Syria after President Barack Obama criticised Moscow for objecting to a draft UN resolution on aid to Syria.
Moscow has said it would veto the Western-Arab draft resolution on aid access to Syria in its current form, saying it was "detached from reality" and that it could only consider a text free of "one-sided accusations" against Damascus.
Speaking in Washington on Tuesday, Obama told reporters his administration has told "the Russians that they cannot say they are concerned about the wellbeing of the Syrian people when there are starving civilians".
Full report at:
http://timesofindia.indiatimes.com/world/europe/Russia-rebukes-Washington-after-Obama-comments-on-Syria/articleshow/30304141.cms
----------
Putin wishes Egypt's army chief to win presidency
Feb 13, 2014
Russia's President Vladimir Putin is wishing Egypt's military chief victory in the nation's presidential vote.
Mr Putin said at the start of his meeting with Field Marshal Abdel-Fattah el-Sissi that he's aware of his decision to run for president, according to Russian news reports.
Mr El-Sissi, who rose to prominence after the ouster of Islamist President Mohamed Morsy last July, is popular among a large segment of Egyptians and is widely expected to announce a candidacy for presidential elections that are likely due in late April.
Full report at:
http://www.thehindu.com/news/international/world/putin-wishes-egypts-army-chief-to-win-presidency/article5684901.ece
----------
Russians shoot documentary to mark 25 years since Soviet pullout from Afghanistan
Feb 13, 2014
In the run-up to the 25th anniversary of the Soviet pullout from Afghanistan on February 15, a filmmaking team from the Russian city of Novosibirsk has shot a 2.5-hour documentary that combines original military footage with witness reports.
The movie has been titled "Afghanistan: 25 Years After," said Yuri Koltashev, one of its co-authors and an Afghan vet. Cinema "Pobeda" in Novosibirsk will run the movie on February 13.
In December 1979, Soviet troops entered Afghanistan to fight insurgents in a military campaign that lasted a long nine years.
Full report at:
http://voiceofrussia.com/news/2014_02_12/Russians-shoot-documentary-to-mark-25-years-since-Soviet-pullout-from-Afghanistan-7325/
------------
Suspected foreign war criminals 'able to stay in UK'
Feb 13, 2014
Forty-nine people suspected of genocide, torture or other serious crimes abroad are living in the UK despite being priority cases for deportation, figures reveal.
Because courts have ruled they could be harmed or killed if sent to their home country, the suspects have been given "restricted" leave to stay in the UK.
Rules were introduced to monitor such cases more closely in 2011.
Since then one person subject to the restrictions has been deported.
One recent case involving an individual refused asylum, who cannot legally be removed from Britain, is that of a former Taliban deputy commander accused of attacking Nato forces in Afghanistan.
Full report at:
http://www.bbc.co.uk/news/uk-26145293
------------
At least dozen bodies found in mass grave in CAR - Red Cross official
Feb 13, 2014
A Red Cross official says at least a dozen bodies have been found in a mass grave in Central African Republic's capital.
Antoine Mbao-Bogo, president of the local Red Cross, said Thursday the corpses had been found at a military camp that had been used by the Seleka rebels who controlled the country until last month.
The Muslim rebels were blamed for scores of atrocities during their 10-month rule, including killing suspected opponents. Authorities could not immediately identify the victims in the mass grave.
Full report at:
http://voiceofrussia.com/news/2014_02_13/At-least-dozen-bodies-found-in-mass-grave-in-CAR-5702/
----------
Mideast
More ties between Ansar Jerusalem and the Syrian jihad reported
Feb 13, 2014
The Sept. 5, 2013 assassination attempt on Egyptian Interior Minister Mohammed Ibrahim is an operation that becomes more interesting the more we learn about it. Ansar Jerusalem celebrated the operation in an Oct. 26, 2013 video featuring the suicide bomber who executed the attack, a former major in the Egyptian army named Walid Badr.
The Cairo Post and Youm7 report that the list of suspects, in addition to Badr, "includes Egyptians and two Palestinians who joined the Free Syrian Army and Al-Nusra Front," which is al Qaeda's official branch in Syria. A "judicial source" explains that Egyptian authorities arrested the suspects in recent weeks while "targeting Syrian suspects." In addition, an unnamed source said the "suspects returned from Syria because the jihad in Egypt became a duty particularly after the toppling of ousted President Mohamed Mursi."
The ties between the jihad in Syria and the attack have been obvious since Ansar Jerusalem released its video. Badr himself had fought in Syria, after already fighting in Afghanistan and attempting to fight American forces in Iraq. Conspicuously, Ansar Jerusalem did not say which groups Badr fought for in these theaters of war, but obviously al Qaeda's global network has a significant presence in each of them.
Full report at:
http://www.longwarjournal.org/threat-matrix/archives/2014/02/the_sept_5_2013_assassination.php#ixzz2tF2ljbly
----------
Hamas isolated as Iran boosts ties with Islamic Jihad, Fatah
Feb 13, 2014
GAZA CITY, Gaza Strip — Iranian officials on Feb. 5 received a high-level Palestinian Islamic Jihad delegation headed by Ramadan Shallah, the movement's secretary general. Accompanying him was Islamic Jihad's deputy leader, Ziyad al-Nakhalah, whom the US Department of State announcement on Jan. 23 was being added to its list of "specially designated global terrorists." It was the first visit by Islamic Jihad representatives to Iran since President Hassan Rouhani took office in 2013.
"While this trip can be classified as a routine visit, it is important given that it comes after Nakhalah was added to the terrorist list and after Rouhani took office," said Islamic Jihad spokesman Daoud Shihab.
Full report at:
http://www.al-monitor.com/pulse/originals/2014/02/islamic-jihad-fatah-hamas-iran-palestinians.html#ixzz2tFFp3vic
----------
Extremist and Takfiri groups Planning Attacks on Iranian, Russian Embassies in Beirut
Feb 13, 2014
Extremist and Takfiri groups have worked out plans to attack the Iranian and Russian embassies in Beirut, media reports said.
"Radical terrorist groups are preparing themselves for attacking the embassies of Iran and Russia in the Lebanese capital," the Beirut-based Al-Joumhouria newspaper quoted Lebanon's high-ranking security officials as saying on Wednesday.
Meantime, the newspaper noted that Iran and Russia have increased their security measures and asked the Lebanese army to help them in this regard.
In December, the Lebanese security forces said they have arrested al-Majed, the Saudi ringleader of Abdullah Izzam Brigade which has claimed responsibility for the November 19 bombings, which left 26 people dead and 146 others wounded.
Full report at:
http://english.farsnews.com/newstext.aspx?nn=13921123000867
----------
Israel to UNSC: Do something about Syria
Feb 13, 2014
NEW YORK – Israeli ambassador to the UN Ron Prosor scolded the UN Security Council on Wednesday for not doing enough to help families around the world "ease their burden" while living under siege.
Prosor spoke as part of the council's open debate on "Protecting civilians in armed conflict."
In his short speech, he referenced the saying from the Talmud that "if a person saves one life, it is as though he has saved the whole world."
"In Syria, almost 130,000 worlds have been destroyed," he said. "We will soon mark the third anniversary of the Syrian conflict, with no end in sight. We cannot sit comfortably in this chamber, discussing the protection of civilians in armed conflict, when before our eyes the crisis in Syria has reached catastrophic proportions."
Full report at:
http://www.jpost.com/Diplomacy-and-Politics/Israel-to-UNSC-Do-something-about-Syria-341275
----------
Israeli sources: We won't lift Gaza blockade to normalize ties with Turkey
Feb 13, 2014
Foreign Ministry takes UN envoy to task for statement on Gaza that "equates crime with punishment".
Lifting the blockade on Gaza to improve relations with Turkey is not on the agenda, diplomatic sources in Jerusalem said Wednesday, responding to Turkish Prime Minister Recep Tayyip Erdogan's making this a condition for ending the Mavi Marmara saga.
The issue of easing the blockade has not been on the table in the talks with the Turks to come to an agreement that would normalize ties between the two erstwhile allies, and will not be on the table in the future, the sources said.
One government official said that the naval blockade of Gaza was a fundamental national security issue.
Erdogan said at a press conference Tuesday that the talks on compensation to the families of the nine Turks killed in the Mavi Marmara incident "have not concluded," and that "in the final stages there will be a need to include a clause in the protocol that calls for the lifting of the siege on Gaza."
Full report at:
http://www.jpost.com/Diplomacy-and-Politics/Israeli-sources-Lifting-Gaza-blockade-to-normalize-ties-with-Turkey-is-not-going-to-happen-341266
----------
India
Iran asks India for $1.5 billion in oil payments under nuclear deal: Sources
February 13, 2014
NEW DELHI: Iran has asked India for $1.5 billion in back oil payments under the nuclear deal that provides Tehran some relief from Western sanctions, Indian sources with direct knowledge of the matter said on Thursday.
If the payments are approved, this could make India the third of Iran's major buyers, after Japan and South Korea, to start processing frozen back payments. The payments are contingent on Iran holding to its agreement to start curbing its nuclear programme.
Indian refiners are holding about $3 billion in payments due the Middle Eastern crude producer, one of the sources said. Other funds owed to Tehran are held in a rupee-denominated account at UCO Bank .
http://timesofindia.indiatimes.com/business/international-business/Iran-asks-India-for-1-5-billion-in-oil-payments-under-nuclear-deal-Sources/articleshow/30347911.cms
------------
Holocaust remark has been misread, says Khurshid
Express News Service | New Delhi | February 13, 2014
A day after External Affairs Minister Salman Khurshid drew an indirect comparison between the "holocaust" and the Gujarat riots, he retracted his comment and said there has been a "misreading" somewhere.
Khurshid told reporters, "I do not think this is an issue of a dialogue between the State Department and us, and nor did I say it was similar to holocaust. I said the holocaust is an issue with liberal democracies in the West, we do not tell them to forget it. So, I said similarly assessments made by Indian people about incidents and events that happened in India, I do not think we should be told by somebody to forget it.
Full report at:
http://indianexpress.com/article/india/india-others/holocaust-remark-has-been-misread-says-khurshid/
----------
North America
US retains right to strike militarily against Syria - Obama
Feb 13, 2014
The US retains the right to conduct a military operation in Syria, but political settlement remains the priority, stated US President Barack Obama.
"I always say that I reserve the right to it ", Obama also said that last autumn a military operation was considered to be suitable. However, he said, the only way to settle the Syrian issue is by political means.
"There is no military solution, but the situation is very unstable, it is dangerous not only for Syria but for the entire region," Obama said.
US President Barack Obama said Tuesday that Russia had a "responsibility" to ensure that Syria complies with a deal to hand over its chemical weapons.
Washington has said only limited shipments of chemicals have left the Syrian port of Latakia so far - far less than the 700 tonnes the country was supposed to dispose of by the end of 2013, under a US-Russia brokered agreement.
Full report at:
http://voiceofrussia.com/news/2014_02_11/US-retain-right-to-military-strike-against-Syria-Obama-8969/
----------
CAIR: 'Religious Freedom' Rep Funded by Same Group that Backs Islamophobes
Feb 13, 2014
USNewswire/ -- The Council on American-Islamic Relations (CAIR), the nation's largest Muslim civil rights and advocacy organization, today repeated its request to the United States Commission on International Religious Freedom (USCIRF) to investigate one of its own members, this time for being funded by the same group that backs a number of notorious Islamophobes.
Earlier this year, CAIR asked for an investigation of USCIRF Vice Chair Zuhdi Jasser for apparently seeking to deny religious rights to Muslim military personnel.
In a letter sent today to USCIRF Chairman Dr. Robert P. George, Corey Saylor, director of CAIR's Department to Monitor and Combat Islamophobia, wrote in part:
"We are writing today to expand upon the concerns regarding Dr. Zuhdi Jasser that were expressed on our letter to you dated January 24, 2014. Additional information has come to light regarding the financial dependence of Dr. Jasser's American Islamic Forum for Democracy (AIFD) on groups known for promoting Islamophobia in the United States.
Full report at:
http://www.digitaljournal.com/pr/1732043#ixzz2tF33oLHO
----------
'American' jihadi with ISIS explains defection from Al Nusrah Front
Feb 13, 2014
An Islamic State of Iraq and the Sham fighter who identified himself as Abu Muhammad al Amriki ("the American") was featured in a video released yesterday on YouTube and distributed by jihadist forums [watch the full video, below]. Abu Muhammad, who speaks with accented English and appears to be fluent in Arabic, explained the reason for his defection from the Al Nusrah Front for the People of the Levant, al Qaeda's branch in Syria, and why he subsequently joined the ISIS, which was recently denounced by Al Qaeda General Command.
Abu Muhammad is videotaped in front of an ISIS flag and what appears to be a large map of a town. From the SITE Intelligence Group's summary of the video:
Speaking in English, Abu Muhammad indicated that he had lived in the United States for 10-11 years before departing to Syria for jihad, and that he had served under Saifullah al Shishani, a now-deceased Chechen commander in the al Qaeda affiliated Al Nusrah Front, and left Al Nusrah. He spoke at length about an issue where weapons were being taken from his area of Atma, a town in Syria's Idlib governorate near the Syria-Turkey border, and allegedly being given to fighters to strike the ISIS.
Full report at:
http://www.longwarjournal.org/threat-matrix/archives/2014/02/american_jihadi_with_isis_expl.php#ixzz2tF4cM7Zo
----------
Afghanistan frees detainees US calls 'dangerous'
Feb 13, 2014
The move further strains relations between Washington and President Hamid Karzai
Afghanistan released 65 accused militants from a former U.S. prison on Thursday despite protests from the American military, which says the men are Taliban fighters who will likely return to the battlefield to kill coalition and Afghan forces.
The move further strains relations between Washington and President Hamid Karzai, whose increasingly anti-American rhetoric and refusal to sign a long-negotiated bilateral security deal has increased uncertainty ahead of the year-end withdrawal of most international combat troops.
Full report at:
http://www.thehindu.com/news/international/world/afghanistan-frees-detainees-us-calls-dangerous/article5684723.ece
----------
US Jewish leaders urge Netanyahu to advance peace process
Feb 13, 2014
More than 150 Jewish leader in the United States sent a letter Wednesday extending support for Prime Minister Binyamin Netanyahu and urging him to advance talks with the Palestinians in order to reach a peace agreement.
"Mr. Prime Minister, at this pivotal moment of decision-making, we offer our support and encouragement as you move forward to pursue a lasting agreement that will protect Israel's security as a homeland for the Jewish people," read the letter delivered by the Israel Policy Forum advocacy group.
The self-proclaimed "American advocates for a strong, Jewish and democratic Israel" expressed their staunch support for US Secretary of State John Kerry's diplomatic push in the region.
Full report at:
http://www.jpost.com/Jewish-World/Jewish-News/US-Jewish-leaders-urge-Netanyahu-to-advance-peace-process-341272
----------
URL: https://www.newageislam.com/islamic-world-news/new-age-islam-news-bureau/52-taliban-militants-killed-in-afghan-military-operations/d/35737