New Age Islam News Bureau
30 Jun 2012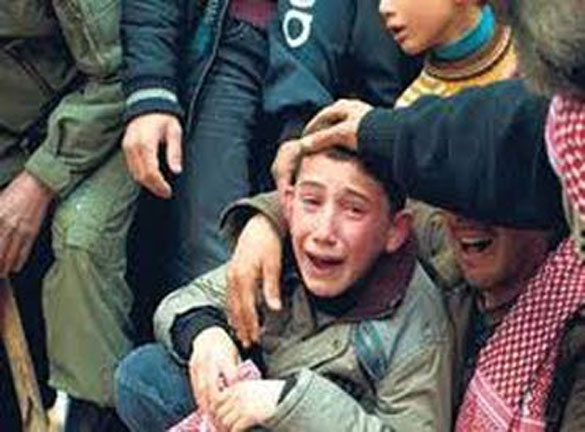 India
• 4,000 Quran Copies Stuck At Port for Three Yrs for Being "Objectionable Literature"
• Centre to support J&K govt. to rebuild gutted Dastgeer Sahib Shrine
• Six terror suspects hiding in Saudi Arabia on India's lens
• After Jundal sings, cops hunt another Beed man in the Gulf
• Indian industry bats for Indo-Afghan free trade pact
• Hand over 'state actors' involved in Mumbai attacks, says Chidambaram
• Hafiz Saeed was with Jundal in control room in Pak: Chidambaram
• Situation demands imposition of restrictions: Omar
• ISI, Pak forces protect Hafiz Saeed 24x7: Abu Jundal
• Kin of 'terrorist' dodge media in Jundal hometown
• Govt. rubbishes Surjeet claims of 'RAW agent'
Pakistan
• Shia killings expose state's criminal negligence: HRCP
• Pakistan demands more details about Abu Jundal
• Pakistan used cricket diplomacy to survey terror targets
• Pak minister says Dr Afridi not safe in Peshawar jail
South Asia
• Taliban storm eastern Afghan district, killing 10
• Bangladesh Arrests Man Over Saudi Diplomat SMS
• Bomb Kills 2 Afghan Policemen Outside Bank
• China and its little-known Muslim history
• China and Muslim world at congress
Mideast Asia
• Dozens Killed by Al Qaeda Mines in Yemen
• Israeli Coalition Divided on Military Conscription for Ultra-Orthodox Jews and Arabs
• Turkish generals look to life beyond prison bars
Arab World
• Mohamed Morsi takes oath as Egypt's president, vows to fight for authority in fiery speech
• 190 civilians killed in 24 hours in Syria
• Car bomb leaves Baghdad slum residents homeless
• Abu Dhabi alcohol licensing moved online
• An Islamic state in Egypt can still mean democracy
• Morsi Says He Will Work for Release of Sheik Jailed in U.S.
• AUB center to promote Arab heritage
• Rush Limbaugh: Hillary Clinton Tied To 'Muslim Sisterhood'
• Oman plans Islamic finance rules by year-end
• Egypt's Morsi causes U.S. outrage with shout-out to Blind Sheikh Rahman
Africa
• Mali Islamists Destroy Holy Timbuktu Sites
• Salafism and security reshuffle: Why Boko Haram appears uncontainable
• Fears Rise 4 Abducted Aid Workers Taken to Somalia
• Trouble in Timbuktu as Islamists extend control
North America
• US names two Af-Pak money traders for helping Taliban
• US drops charges against Kuwaiti held at Guantanamo
• Students hijack US drone in mid-air for $1,000 wager
• Obama support of brotherhood wrong; Morsi won using fear
• Allen visits Pakistan for constructive military-to-military talks
• Suspected al Qaeda associate arrested in NY
• US exemption over Iran sanction shows China's power: report
• Republicans: Boldly offering solutions to our nation's symptoms
Europe
• German verdict to delay circumcision, not ban it: jurist
• Swiss Politician Resigns after Pushing for "Kristallnacht" Against Muslims
• World powers meet in desperate bid to halt Syria conflict
• Britain Seeks Security Council Sanctions on Syria
• Countries Gather in Geneva to Discuss Future of Syria
Compiled by New Age Islam News Bureau
Photo: 190 civilians killed in 24 hours in Syria
URL: https://www.newageislam.com/islamic-world-news/new-age-islam-news-bureau/4000-quran-copies-stuck-at-gujarat-port-for-three-yrs-for-being-objectionable-literature/d/7792
-----------
India
4,000 Quran Copies Stuck At Gujarat Port for Three Yrs for Being "Objectionable Literature"
Jun 30 2012
Ahmedabad: More than three years have passed since 4,000 copies of the Holy Quran reached the Mundra port and are yet to be delivered to the consignee at Gorevali village in Banni area of the Kutch district.
The consignment was meant for Jamia Darul Masiha, a madrasa at Gorevali run by Mufti Abdul Qayyum Khan. The copies of the Quran along with 500 CDs containing speeches on various aspects of religion were sent from Dubai by Khan's father who works in Dubai.
According to Khan, he made numerous trips to meet the customs officials at Mundra but all efforts went in vain. Khan asserts that the consignment was sent legally and that he paid Rs 8,000 as shipment charges.
The problem arose when some custom officials suspected it to be "objectionable literature". Khan was allegedly interrogated by customs officials and state and central intelligence officials. "They asked me lot of questions but they were not satisfied. I told the customs and intelligence officials to get the copies of the literature examined by some Arabic experts of their own choice," said Khan.
An Arabic expert found no objectionable material, but when Khan asked for the release of the shipment, he was asked to pay a demurrage charge of Rs 2.98 lakh in 2010. Khan, however, refused to pay, blaming the Customs department for the inordinate delay. Moreover, he said the material was not for business purposes and were donated by Indian Muslims in Dubai and was meant for free distribution in the madrasa and among the Muslims in Kutch district. "I can't be forced to pay for the incompetency of the government officials," he said.
The demurrage charges have doubled since 2010, according to an official of Trans Asia Shipping Services Ltd which provided the container for the shipment. "We cannot release the consignment till the demurrage payment is cleared," said the official.
"I have asked the consignee to come personally and discuss the issue with me so that a solution could be found," said Deputy Commissioner of Customs at Mundra M Uma Shankar. Religious literature like the Quran, Gita and Bible are not levied customs duties, added Shankar.
http://www.indianexpress.com/story-print/968599/
-----------
Centre to support J&K govt. to rebuild gutted Dastgeer Sahib Shrine
Jun 30, 2012
NEW DELHI: The Centre will extend all necessary support to rebuild the Dastageer Sahib shrine in Kashmir that was destroyed in a fire on June 25.
Expressing sadness at the destruction of the 200-year-old holy place home minister P Chidambaram on Friday offered Centre's assistance in re-building it.
"We are deeply sorry that such a revered shrine should have been virtually destroyed in fire," Chidambaram told reporters adding that he has assured the Jammu and Kashmir government of full support in rebuilding the shrine.
"Both Chief Minister ( Omar Abdullah) and Farooq Abdullah (Union minister) have told me that it is their intention to rebuild the shrine and I have told them that government of India will fully support their effort to rebuild it.
"And I think already INTACH (Indian National Trust for Art and Cultural Heritage) has been asked to give a design and help them in rebuilding the shrine," he said.
Chidambaram also said that the central agencies working in the state were cooperating with the state authorities in ascertaining the cause of the fire.
The shrine named after 11th century preacher Sheikh Abdul Qadir Jeelani, popularly called as Dastageer Sahib, at Khanyar in downtown Srinagar was completely destroyed in the fire on June 25.
http://timesofindia.indiatimes.com/india/Centre-to-support-JK-govt-to-rebuild-gutted-Dastageer-Sahib-shrine/articleshow/14514721.cms
-----------
Six terror suspects hiding in Saudi Arabia on India's lens
TJun 30, 2012
NEW DELHI: Indian security establishment is looking at almost half a dozen persons in Saudi Arabia who may have had significant role in terrorism targeted against India.
Sources said, Indian agencies could approach their Saudi Arabian counterparts in the near future for assistance in apprehending these terror suspects. While most of them may be contacts of Zabiuddin Ansari alias Abu Jundal, the key 26/11 terror suspect who was deported from Saudi Arabia recently, some of them are Indians who may have been part of the former Student Islamic Movement of India (SIMI) network.
A source said among the key Indian terror suspects they believe to be hiding in Saudi Arabia is C A M Basheer, the former SIMI leader, who is an accused in the blast at Mumbai's Mulund railway station on March 13, 2003. Basheer was among the first Indians to go to a Pakistan terror training camp in the 1090s, angered by the demolition of Babri Masjid and atttendant issues of alleged discrimination.
Sarfaraz Nawaz, who financed the July 25, 2008, Bangalore blasts and was later deported from Oman in 2009, had told Indian investigators that Basheer was based in Sharjah. However, sources say the latest input show that Basheer may have moved to Saudi Arabia. Basheer has also provided financial assistance to some Indian terror suspects, agencies believe.
Sources indicate that Jundal has spoken about four-five of his close Indian associates in Saudia Arabia. It is not clear if all of them are members of Lashkar-e-Toiba (LeT).
India is likely to carry out elaborate assessment of the interrogation details of Jundal and cross-check the names of his associates in Saudia Arabia and other Gulf countries, following which New Delhi would seek deportation of other suspects.
Sources in the security establishment say, India has been finding authorities in Saudia Arabia, Oman, Qatar, Dubai etc; in the Gulf region to be very cooperative towards New Delhi's requests on terror-related cases. New Delhi is hoping that these countries would continue with the cooperation in taking the Jundal's case to its logical end.
http://timesofindia.indiatimes.com/india/Six-terror-suspects-hiding-in-Saudi-Arabia-on-Indias-lens/articleshow/14514643.cms
-----------
After Jundal sings, cops hunt another Beed man in the Gulf
Jun 30, 2012
MUMBAI: Investigation agencies have got specific leads on another terror operative from Beed who is currently in Saudi Arabia. Lashkar-e-Taiba (LeT) operative Zabihuddin Ansari, alias Abu Jundal, has reportedly spilled the beans on Fayyaz Kagzi, who is wanted in the Pune German Bakery blast and Aurangabad arms haul cases. Like Kagzi, Jundal is also wanted in those cases.
Jundal also hails from Beed district and was deported from Saudi Arabia. Investigators have got detailed leads on Kagzi's life in Saudi Arabia from Jundal. In fact, while terror suspect Fasih Mahmood has been detained in Saudi Arabia, there are indications that Kagzi might have been located. The Delhi police's special cell is now focusing on Kagzi's role and position in the Indian Mujahideen (IM) hierarchy.
Jundal, during interrogations, has told police that he and Kagzi conducted a meeting in Colombo in March 2010 to which Himayat Mirza Baig, who also hails from Beed, was summoned. Baig is being tried for his alleged role in the 2010 Pune German Bakery blast case. During their meeting, the Pune blast chargesheet says, Jundal and Kagzi gave money to Baig to buy explosive devices and pay for indoctrinated youths to travel to Pakistan for terror training. In the chargesheet, Kagzi has been listed as wanted accused 5 while Ansari (Jundal) is wanted accused 6.
Kagzi hails from Feroz Shah Nagar, New Shahenshai Nagar, near Aqsa mosque in Beed. It is learnt that Kagzi and Jundal had formed a group of around 10 youths, who were selected from and around Beed to wage terror strikes. The basic strategy of the banned Simi outfit was to ask youths not to drink, smoke and eve-tease girls and to fight "the wrongdoers". A section of Simi members became extremists.
Full report at:
http://timesofindia.indiatimes.com/city/mumbai/After-Jundal-sings-cops-hunt-another-Beed-man-in-the-Gulf/articleshow/14519971.cms
---------
Indian industry bats for Indo-Afghan free trade pact
Jun 30, 2012
NEW DELHI: Indian industry, asked to go into violence-ridden Afghanistan, has pitched for a free-trade agreement between India and Afghanistan.
The government on Thursday made a strong pitch for investment by India's private sector in Afghanistan as it sought to sell the country as a major investment destination to the world. Addressing a meet of potential investors from across 40 countries, foreign minister S M Krishna called upon companies to contribute "to the security, stability and prosperity of Afghanistan and the region particularly as NATO forces draw down from a combat to a train, advise and assist role".
"We need to offer a narrative of opportunity to counter the anxiety of withdrawal, uncertainty, instability and foreign interference," Krishna said at the meet, organized by CII. Pakistan, too, participated in the meet, with its private companies having B2B meetings with their Afghan counterparts.
"Investments can provide that hope for employment, training and opportunity for the future. We encourage our industries to venture into Afghanistan in numbers together with Afghan partners. Let the grey suits of businessmen take the place of the olive green fatigues of soldiers and generals in Afghanistan," he added.
Full report at:
http://timesofindia.indiatimes.com/india/Indian-industry-bats-for-Indo-Afghan-free-trade-pact/articleshow/14513438.cms
-----------
Hand over 'state actors' involved in Mumbai attacks, says Chidambaram
SANDEEP JOSHI
June 30, 2012
Pakistan provided "safe haven" to Zabiuddin Ansari
Even as Indian investigators continue to grill Syed Zabiuddin Ansari to join missing pieces of the 26/11 conspiracy, Home Minister P. Chidambaram on Friday asked Pakistan to cooperate and hand over "state actors" and other terrorists involved in the Mumbai terror attack case.
"The terrorists who planned and carried out attacks in Mumbai were trained in several places [in Pakistan], infrastructure was provided to them [to carry out attacks], a control room was set up…the logical inference we have to make is that all this could not have happened without state support. Pakistan should admit this," Mr. Chidambaram told journalists here.
"SAFE HAVEN"
Pointing out that Pakistan provided a "safe haven" to Zabiuddin Ansari, the Home Minister said he agreed with Pakistan Senior Adviser on Interior Rehman Malik's statement that the "key operative" behind the Mumbai attacks was radicalised in India.
"I admit that. Equally, Pakistan should admit that Zabiuddin Ansari did go to Pakistan; that he was part of the group which trained and prepared [Ajmal] Kasab and nine others; that he was in the control room and one of the masterminds and handlers of the attackers. Just as we admit the facts Pakistan too should admit the facts," he said.
Full report at:
http://www.thehindu.com/news/national/article3585919.ece
-----------
Hafiz Saeed was with Jundal in control room in Pak: Chidambaram
Jun 30, 2012
NEW DELHI: Home minister P Chidambaram said on Friday that the arrest of 26/11 key LeT plotter Sayed Zabiuddin Ansari alias Abu Jundal reinforced India's contention about the involvement of Pakistani state agencies in the terror strikes on Mumbai in 2008.
Underlining Jundal's importance, Chidambaram said, "In fact, many missing pieces of the 26/11 conspiracy are now known to us through interrogation of Abu Jundal. He was a key operative. He was assigned the responsibility of training 10 selected cadres in Hindi and was perhaps the key person who briefed them including Ajmal Kasab. He was a key person in 26/11control room. We believe that others too were present there."
The home minister also confirmed TOI's June 26 report that LeT chief Hafiz Saeed was present in the control room and went on to directly blame Pakistan for the 26/11 attacks asserting that the conspiracy and its execution were not possible without some kind of state support.
The home minister said Jundal had found a very safe haven in Pakistan. Pointing to the manner in which Jundal acquired a new identity, the home minister said, "Pakistan gave him a passport with the name of Riyasat Ali. The training and setting up of a control room can't take place without some kind of state support. It's a logical inference. He (Jundal) is being interrogated right now. It's a fact that Abu Jundal did go to Pakistan via Bangladesh."
Reacting to Pakistan's interior advisor Rehman Malik's comment that Jundal was Indian and so established an in-house link to 26/11, Chidambaram said, "Abu Jundal is an Indian, he was perhaps radicalized in India, I admit that. Equally, Pakistan should admit that Jundal did go to Pakistan and was in the control room as one of the masterminds. Just as we admit the facts Pakistan too should admit the facts."
Full report at:
http://timesofindia.indiatimes.com/india/Hafiz-Saeed-was-with-Jundal-in-control-room-in-Pak-Chidambaram/articleshow/14513496.cms
-----------
Situation demands imposition of restrictions: Omar
Jun 30 2012
Srinagar : Jammu and Kashmir Chief Minister Omar Abdullah today said the situation arising in the wake of the Dastageer shrine fire demanded imposition of restrictions in some parts of the city, adding that he apologised to the people for the inconvenience.
"I make no apologies for the administrative measures used over the last few days in a handful of police stations. Situation demanded it," Omar wrote on micro-blogging site Twitter.
The Chief Minister said the people who are making noise about the restrictions in old city would have been happier to a repeat of 2010, when clashes between security forces and protesters became a routine.
"So while I have no hesitation in apologising to people inconvenienced by the restrictions, we did what we had to do to keep the peace," Omar said.
"And if you want to see examples of people who would rather have seen blood spill on the streets, take a look at my time-line," he added.
Omar alleged that there were people who would have liked to exploit the tragic loss of the shrine.
"Unfortunately there are people completely devoid of any who would exploit the recent tragedy and that could not be allowed."
Curfew-like restrictions were imposed on the movement of in six police station areas of the old city for four days following the destruction of the 200-year-old of Dastageer Sahib at Khanyar on Monday.
http://www.indianexpress.com/story-print/968718/
-----------
ISI, Pak forces protect Hafiz Saeed 24x7: Abu Jundal
Jun 30, 2012
NEW DELHI: 26/11 plotter Zabiuddin Ansari aka Abu Jundal has said that LeT chief Hafiz Saeed, one of world's most serious terror threats, is guarded round the clock by Pakistan's security forces and its spy agency, the ISI.
He has also admitted to have met Saeed, and has said that the LeT founder motivated him to help the outfit carry out more terrorist acts against India. The man, who taught 26/11 attackers how to masquerade as Indians, also said that his LeT bosses set him up as a businessperson dealing in used cars right under the nose of the Pakistani army in the garrison town of Rawalpindi.
Jundal's disclosure to Indian police officials, who are interrogating him, confirms Pakistan's continuing patronage to LeT that aspires to replace al-Qaeda as the most dangerous jehadi terrorist outfit, and may ensure that the efforts at rapprochement with Pakistan don't go far.
Union home minister P Chidambaram confirmed on Friday, as first reported by TOI, that Saeed was present in the control room from where Jundal and other 26/11 masterminds directed the killer squad who ravaged Mumbai. Asked whether Saeed was present in the control room, Chidambaram said "Yes, others were present and we think one of them was Hafiz Saeed."
Full report at:
http://timesofindia.indiatimes.com/india/ISI-Pak-forces-protect-Hafiz-Saeed-24x7-Abu-Jundal/articleshow/14511443.cms
-----------
Kin of ' terrorist' dodge media in Jundal hometown
By Krishna Kumar in Beed
June 30, 2012
CALL IT coincidence or a twist of fate! A stone's throw away from the house where Zabiuddin Ansari, alias Abu Jundal, one of the alleged handlers of 26/ 11 grew up is the restaurant belonging to the family of another terror accused.
The eatery is situated near a mosque but does not have a name. But it hardly matters.
Just ask anyone in Hathi Naka where Himayat Baig's eatery is located and they will show the way.
For the uninformed, Himayat is one of the main accused in the 2010 Pune German Bakery blast case. Ever since his name has cropped up among the list of terrorists, the family and the restaurant have been drawing unwanted attention. Tired of the glare, the Baigs have been fighting shy of the media.
On Thursday, when a posse of media persons landed at the residence of Jundal to speak to his mother, the Baigs panicked.
Himayat's father Inayat, who operates the eatery along with his son Tareekh, left the restaurant.
Full report at: Mail Today
-----------
Govt rubbishes Surjeet claims of 'RAW agent'
Jun 30, 2012
NEW DELHI: The home ministry on Friday rubbished released prisoner from Pakistani jail Surjeet Singh's claim that he was spying in the neighbouring country for the Research and Analysis Wing (RAW). Union home secretary R K Singh on Friday said that Surjeet, who was released by Pakistan on Thursday, was not a RAW agent.
"He was not an Indian spy and our government doesn't indulge in such activities," the home secretary said.
Full report at:
http://timesofindia.indiatimes.com/india/Govt-rubbishes-Surjeet-claims-of-RAW-agent/articleshow/14514757.cms
--------
Pakistan
Shia killings expose state's criminal negligence: HRCP
June 30, 2012
LAHORE: The Human Rights Commission of Pakistan (HRCP) said that the killing of Shia pilgrims in Balochistan on Thursday proves that terrorists persist with their vicious and systematic campaign to target citizens on account of their religious beliefs "as the state has either been unwilling or increasingly unable to prevent the blatant killings".
In a statement issued on Friday, the commission said, "HRCP shares the grief of the families of those killed and injured in Thursday's terrorist attack in Quetta that targeted a bus of Shia pilgrims. After the brazen attack on a bus of Iran-bound pilgrims in Mastung district of Balochistan last year, it was certain that unless the culprits were brought to justice they would strike again. They did so on Thursday. This time the bus had a police escort and yet, as in the Mastung attack, neither the attack could be foiled nor perpetrators captured." HRCP added, "Only difference was that those dead and injured were taken to hospitals relatively quickly. The number of Shias killed in systemic and targeted attacks in Balochistan in 2012 alone has exceeded 60. Everyone knows who the perpetrators are."
With each attack, the commission added, allegations of the attackers "enjoying sympathy and support among security forces gain more credence, at least in views of the targeted community".
"In the circumstances, the Shia population of Balochistan, and the Iran-bound pilgrims in particular, understandably feel like sitting ducks. Little wonder then that many young people from the community are prepared to take their chances to flee the country in search of safety, often risking travel in rickety boats in shark-infested waters to do so. At least 70 young men from the community had drowned in one such attempt in Indonesian waters in 2011." The statement further read, "HRCP unequivocally condemns the attack and is shocked by the authorities' inability or unwillingness to act against terrorist outfit Lashkar-e-Jhangvi, which has repeatedly claimed responsibility for these attacks."
It said the promised probe into the attack must also look into charges of support for the terrorists among the security agencies.
"It has also been alleged that the Iran-bound pilgrims targeted on Thursday were originally sitting in various buses but the authorities asked them to go in one bus, which was later targeted. Some members of the community have interpreted that as proof at least some elements in the law enforcement agencies working hand in glove with the terrorists. HRCP cannot vouch for the veracity of this claim but that too should be investigated."
http://www.dailytimes.com.pk/default.asp?page=2012\06\30\story_30-6-2012_pg7_12
-----------
Pakistan demands more details about Abu Jundal
Jun 30 2012
Islamabad : Pakistan Interior Minister Rehman Malik called on India to provide more details about 26/11 key handler Abu Jundal and said criminals using "fake" passports cannot be Pakistani.
"Pakistan expects to receive a copy of the statement of (Jundal). I expect to have original passport claimed to have been allegedly given by (Pakistan)," Malik wrote in a message posted on Twitter late tonight.
Indian authorities have said that Ansari alias Abu Jundal – who is an Indian citizen – had travelled to Saudi Arabia on a Pakistani passport.
In recent interactions with the media, Malik has questioned whether the passport used by Ansari was genuine.
In another message posted on Twitter, Malik noted that "India had claimed earlier that (Jundal) had a Pakistani passport".
He said criminals using "fake" passports "cannot be Pakistani".
In yet another message, Malik said Pakistan "will continue to fully cooperate (with) India in the investigation of (Mumbai) terrorist attack. Pak and India need to identify their real enemy."
Full report at:
http://www.indianexpress.com/story-print/968656/
-----------
Pakistan used cricket diplomacy to survey terror targets
Jun 30, 2012
NEW DELHI: More than a year before US-born LeT operative David Coleman Headley landed in Mumbai to conduct a reconnaissance for the 26/11 attacks, a key accused in the attacks had already travelled to India along with another LeT operative on forged passport and conducted a reconnaissance.
Interrogation of 26/11 handler Syed Zabiuddin Ansari alias Abu Jundal has revealed that one Major Abdurrehman and key 26/11 accused Sajid Mir alias Sajid Wajid had visited India as cricket fans and conducted reconnaissance of important sites in Delhi and Mumbai for about a fortnight.
Sources said both had traveled on Pakistani passports bearing fake names and came to watch a match between India and Pakistan at Mohali in 2005. Headley had arrived in India for 26/11 reconnaissance only in 2006.
Also, India had begun cricket diplomacy with Pakistan in 2005, culminating in then Pakistani president Pervez Musharraf's visit to Delhi to watch the Indo-Pak final ODI at Firoz Shah Kotla stadium. The development reveals how elements in Pakistani establishment and LeT used cricket diplomacy to prepare for terror attacks on India.
Sources said that Major Abdurrehman is a retired Pakistani army officer who later joined the LeT. He was involved in training of the outfit's recruits. Mir was Headley's handler, and had directed him throughout his two years of reconnaissance in Mumbai and Delhi. Mir was part of the core group that planned the 26/11 conspiracy, and is a wanted accused in the chargesheet filed by Mumbai Crime Branch in the case.
It was through this trip that Mir developed a peripheral knowledge of the contours of both Full report at:
http://timesofindia.indiatimes.com/india/Pakistan-used-cricket-diplomacy-to-survey-terror-targets/articleshow/14514152.cms
-----------
Pak minister says Dr Afridi not safe in Peshawar jail
Jun 30 2012
Islamabad : A Pakistani minister has said that Dr Shakeel Afridi, who helped the U.S. locate Osama Bin Laden, is not safe in the Peshawar jail.
Minister for Information Iftikhar Hussain once again urged the government to shift detained Dr Afridi to any other province.
Hussain said that the government should shift its prisoner from Khyber Pakhtunkhwa as Bannu jail-like attacks could occur in other jails of the province, the Daily Times reports.
He said that there was a serious threat of attack on Peshawar jail due to Dr. Afridi's incarceration there.
Hussain also expressed grave concern over terrorist attacks on security forces from Afghanistan.
http://www.indianexpress.com/story-print/968688/
--------
South Asia
Taliban storm eastern Afghan district, killing 10
June 30, 2012
KABUL: Hundreds of Taliban fighters stormed a remote district in eastern Afghanistan on Friday, sparking a fierce 12-hour battle in which 10 people were killed, including four civilians, an official said.
Afghan security forces fought off the attack in Kamdish district of Nuristan province, which began in the early hours of Friday morning, with the help of Nato air strikes, provincial spokesman Mohammad Zarin told AFP.
Zarin said more than 20 militants – who he said had infiltrated the district from across the border in Pakistan – were killed in the counter-attack.
"More than 20 insurgents were killed and as many injured in the counter attack, their bodies still lay in the battlefield," he said.
There were four suicide bombers among the insurgents who tried to target the house of the local police chief.
Full report at:
http://dawn.com/2012/06/29/taliban-storm-eastern-afghan-district-killing-10/
-----------
Bangladesh Arrests Man Over Saudi Diplomat SMS
June 30, 2012
DHAKA, Bangladesh (AP) — Detectives in Bangladesh's capital have arrested a former Saudi Embassy employee for allegedly threatening the mission's charge d'affaires.
Dhaka Metropolitan Police official Khandaker Lutful Kabir said Saturday that police arrested 57-year-old A.N.M. Rashid Ahmed late Friday for allegedly sending a threatening SMS to diplomat Sami-Jamiul-Al-Hasan.
Hasan is on leave and received the message in Saudi Arabia.
The police official says Ahmed, a Bangladeshi citizen, was arrested after the embassy complained that he sent a message reading: "You will face death if (you) return to Dhaka."
The complaint says the embassy fired Ahmed after accusing him of corruption.
The alleged threat comes three months after a Saudi Embassy official was killed by unidentified assailants in Dhaka.
Police say they are investigating that case but there has been no apparent headway.
http://www.nytimes.com/aponline/2012/06/30/world/asia/ap-as-bangladesh-saudi-embassy.html?ref=global-home&gwh=60AE1FCB1E0DA634A0369AFFC4F6DFED
-----------
Bomb Kills 2 Afghan Policemen Outside Bank
June 30, 2012
KABUL, Afghanistan (AP) — Afghan officials say a bomb has killed two policemen outside a bank in an eastern city.
Paktia provincial government spokesman Rohullah Samon says an explosive strapped to a bicycle went off Saturday near a Kabul Bank branch in Gardez, the provincial capital. Samon says the target of the blast was not clear.
http://www.nytimes.com/aponline/2012/06/30/world/asia/ap-as-afghanistan.html?ref=asia&gwh=2214B6EE98FD14CFAAD9B9C477DA964D
-----------
China and its little-known Muslim history
Daniel Bardsley
Jun 29, 2012
BEIJING // George Lane describes the past decade, during which he has come to understand Islam's significance in China, as "a journey of exploration".
A lecturer at London's School of Oriental and African Studies (SOAS), Mr Lane, whose speciality is medieval Iran, first came to China in the mid 1980s. But it was only 10 years ago, when he began to study the role Persians played in the city of Hangzhou near Shanghai, that he started to realise the historic importance of Muslims in the world's most populous nation.
"I was surprised how many mosques there were. I never thought of China as an Islamic country, but they're everywhere. Yet they have a low profile," he said.
The role of Islam in China, as well as China's relations with Muslim countries, is the subject of a two-day conference in the capital, "China and the Muslim World: Cultural Encounters".
The event, organised by the Chinese Academy of Social Sciences and Istanbul's Research Centre for Islamic History, Art and Culture, began yesterday with scholars from China, the Muslim world and other regions in attendance.
A key theme is the historical ties between the Islamic world and China. The first Muslims arrived in the seventh century and today there are about 20 million Muslims living in China. About 95 per cent of the counties and most major cities in China have Muslim populations, said Jacqueline Armijo, an associate professor in the department of international affairs at Qatar University. Most are descendants of Muslims who settled there during the Yuan Dynasty, which lasted from 1271 to 1368.
Full report at:
http://www.thenational.ae/news/world/china-and-its-little-known-muslim-history
-----------
China and Muslim world at congress
Hürriyet Daily News
June/29/2012
A joint congress, organized by the Organization of Islamic Cooperation's (OIC) Research Center for Islamic History, Art and Culture (IRCICA) and the Chinese Academy of Social Sciences (CASS) on "China and the Muslim World: Cultural Encounters," took place yesterday in Beijing.
The congress was the first of its kind with regard to the significant development it represents of the cultural relations between China on one hand and the OIC on the other. The OIC is an intergovernmental organization representing 57 Muslim-majority countries. It is the second largest international organization after the United Nations for its membership spread over Southeast and South Asia, Central Asia, the Middle East, North Africa, East and Southeast Europe, and various parts of Africa, with Russia.
Full report at:
http://www.hurriyetdailynews.com/china-and-muslim-world-at-
--------
Mideast Asia
Dozens Killed by Al Qaeda Mines in Yemen
June 30, 2012
SANAA (Reuters) - More than 50 Yemenis were killed by mines planted by al Qaeda-linked fighters as they fled two of their main strongholds in Yemen's restive south this month, the defense ministry said on Saturday.
Ansar al-Sharia, a group which swears allegiance to al Qaeda in the Arabian Peninsula, seized control of several cities in Abyan province last year during a wave of protests that forced former President Ali Abdullah Saleh to step down.
Yemen's army drove the militants out of the provincial capital Zinjibar and strategic city Jaar this month, a major breakthrough in a U.S.-backed offensive aimed at securing stability in the wider oil-rich Gulf region.
The militants planted thousands of mines before they left the strongholds, the defense ministry said on its website, citing Ahmed Ghaleb al-Rahwi, the deputy governor of Abyan.
"More than 50 citizens have been killed by mines planted by the terrorists before they fled Zinjibar, Jaar," said al-Rahwi. The dead included Yemeni civilians and soldiers, said government sources.
Al-Rahwi said that de-mining and the restoration of electricity and water in Jaar had allowed most of those displaced in the fighting to return back home.
Mines were still being removed from Zinjibar so residents should not return yet, he added.
The United States is increasingly concerned about the strength of al Qaeda-linked militants in Yemen and has supported government forces with training, intelligence, drone strikes and increased aid. (Reporting by Mohammed Mukhashaff; Editing by Amena Bakr and Pravin Char)
http://www.nytimes.com/reuters/2012/06/30/world/middleeast/30reuters-yemen-qaeda.html?ref=world&gwh=C9FE1BF59452884A33D846115AAA613A
---------
Israeli Coalition Divided on Military Conscription for Ultra-Orthodox Jews and Arabs
By ISABEL KERSHNER
June 30, 2012
JERUSALEM — Prime Minister Benjamin Netanyahu's supersize coalition was showing its first serious signs of stress on Friday in its quest for a more universal draft system in Israel.
An effort that has so far focused on phasing out mass army exemptions for ultra-Orthodox Jews suddenly became more charged as right-wing nationalist parties decided to press the equally — if not more — contentious issue of national or civilian service for Israel's Arab citizens.
The issue is highly provocative. While most Jewish Israelis, and Druze men, are conscripted at 18, Israeli Arabs are generally not required to perform mandatory military service, though they may volunteer.
Many view the years of military service and reserve duty a burden, but the experience is often a requirement in the job market. and it affords certain social and economic benefits.
Arab citizens are entitled to equal rights in Israel but, like minorities in many countries, many experience discrimination. And many Israeli Arabs identify in terms of nationality with the Palestinians in the West Bank, East Jerusalem and the Gaza Strip more than with the country's Jewish Zionist majority.
Full report at:
http://www.nytimes.com/2012/06/30/world/europe/israeli-coalition-divided-on-military-
---------
Turkish generals look to life beyond prison bars
June 30, 2012
Now around 20 percent of serving generals are in prison accused of plots against Prime Minister Tayyip Erdogan, imaginatively codenamed Sledgehammer, Ergenekon, Blonde Girl, Moonlight
They once bestrode Turkey the masters of all they surveyed. Governments were swept aside, a prime minister dispatched to the gallows. Even in quiet times, from their staff headquarters opposite parliament, they commanded obedience.
Now around 20 percent of serving generals are in prison accused of plots against Prime Minister Tayyip Erdogan, imaginatively codenamed Sledgehammer, Ergenekon, Blonde Girl, Moonlight. So sudden has been this reversal the generals appear robbed of their voice. Erdogan has for now succeeded in his aim of taming the "Pashas", officers, who disdain his religious roots. But as coup trials stutter over technical appeals, his position ranging over a demoralised military has its perils.
Turkey's military guards the front line in the West's campaign against Syrian President Bashar al-Assad and may yet be called upon to fight. Last Friday saw a Turkish warplane shot down by Syrian air defences. Public sympathy may grow as fears of a war spread. An officer in jail is one less in the barracks. "We spend our time writing letters and books," said one senior officer held at a military prison in the Hadimkoy neighbourhood of Istanbul. "To explain how the future of our country has been darkened, putting the screams of our souls down on paper," he added in comments relayed to Reuters through his lawyer.
Full report at:
http://www.dailytimes.com.pk/default.asp?page=2012\06\30\story_30-6-2012_pg4_7
-----------
Arab World
Mohamed Morsi takes oath as Egypt's president, vows to fight for authority in fiery speech
Jun 30, 2012
CAIRO: Egypt's Islamist Mohamed Morsi today symbolically swore himself in as the country's first elected civilian president before tens of thousands of supporters in the iconic Tahrir Square and vowed to fight for authority, defying country's ruling generals.
Morsi, who was speaking on the eve of his swearing-in, took the symbolic oath after many protesters called on him to do so to defy the ruling army who took power after Hosni Mubarak's ouster.
He swore to uphold the constitution and "the republican system", reciting the words of an oath which he will formally take tomorrow in front of the supreme constitutional court.
Morsi, 60, in his first public speech promised to be a "president for all Egyptians", adding: "You are the source of all authority and legitimacy."
He insisted that "no institution will be above the people," critiquing an army which has sought to shield itself from parliamentary oversight.
Full report at:
http://timesofindia.indiatimes.com/world/middle-east/Mohamed-Morsi-takes-oath-as-Egypts-
--------
190 civilians killed in 24 hours in Syria
Jun 30 2012
Beirut : ROD NORDLAND & RICK GLADSTONE
Syria's opposition on Friday reported the deadliest 24-hour period in the entire uprising against President Bashar al-Assad, during which 190 civilians were reportedly killed, and said rebel fighters had seized two Syrian generals, one of them the highest-ranking officer to fall into insurgent hands.
Accounts of the intensified mayhem in Syria came as Kofi Annan, the special envoy for the United Nations and the Arab League, prepared to convene a high-level meeting in Geneva that includes the five permanent members of the Security Council to rescue his sidelined Syrian peace plan from total irrelevance. Annan told Reuters television that he was optimistic that the meeting, to be convened on Saturday, would be a success.
Full report at:
http://www.indianexpress.com/story-print/968626/
-----------
Car bomb leaves Baghdad slum residents homeless
By Laith Hammoudi
2012-06-29
More than 20 families have been made homeless following blast of explosives-packed car in Imam Ali slum in Iraqi capital.
A car bomb tore through the north Baghdad slum where Jihad Hussein and his wife lived, reducing their house to rubble and leaving them no choice but to take shelter in the yard of a Shiite shrine.
"It is a very shocking situation," said Hussein, 28. "I became homeless in seconds, but thank God I did not lose my life or my wife in the explosion."
Piles of concrete blocks, clothes and furniture are all that remain of many of the makeshift houses in Imam Ali slum after an explosives-packed car tore through the area on June 13, claiming the lives of seven people and leaving more than 20 families homeless.
The blast has left the Shiite area's impoverished residents mourning relatives and neighbours, and struggling to rebuild their shattered lives.
Hussein said he looked for houses to rent but the cheapest one he found was 150,000 Iraqi dinars ($125) per month, and it was in poor condition and would have required significant repairs.
And in any case, "I do not have this amount of money," said Hussein.
"None of my relatives want to help me because they don't have enough money to give me," he added, sitting in a meeting hall in Imam Ali, waiting for assistance from a Norwegian aid organisation.
Full report at:
http://www.middle-east-online.com/english/?id=53119
-----------
Abu Dhabi alcohol licensing moved online
Anwar Ahmad
Jun 30, 2012
ABU DHABI // A new government office will be responsible for issuing liquor licences in the emirate from tomorrow.
The Special Licence Office will accept applications only online at its website, www.auhsl.ae, which is to go live tomorrow. The licences is to be delivered to the preferred liquor outlet indicated in the application form.
According to an official at the new office, there will no longer be a fee for the annual licence. The new licences will be in the form of an electronic card rather than booklets, which will be phased out over the next year as licences are renewed, the official said.
Licences to purchase and consume alcohol were previously issued by an office of the Criminal Investigation Department of Abu Dhabi Police.
"Today is the last of this office," an official at the CID office said on Thursday. "Now applicants will have to apply online and upload all required documents as well."
The office received more than 100 applications for liquor licences a day, the official said.
Applicants must now download an application form from www.auhsl.ae and attach scanned copies of their passport, including the visa page, plus Emirates ID, a passport-sized photograph and a no-objection letter from their employer confirming their salary.
A non-employed spouse may request a supplementary licence using the same process, but must submit a no-objection letter from their sponsor in lieu of an employer.
Further details can be obtained by calling 800 5353 from 8am to 4pm on weekdays.
Only non-Muslims are allowed to obtain liquor licences. Muslims found consuming alcohol face prosecution.
anwar@thenational.ae
http://www.thenational.ae/news/uae-news/abu-dhabi-alcohol-licensing-moved-online
-----------
An Islamic state in Egypt can still mean democracy
By TIMOTHY STANLEY
Friday, 29 June 2012
The West is understandably nervous about the election of Mohammed Mursi. The president-elect of Egypt is taking charge of a febrile situation. The economy is contracting and human rights abuses are rampant -- attacks on Coptic churches by Islamic groups have forced an estimated 100,000 Christians to flee the country.
Mursi's Muslim Brotherhood is philosophically committed to creating a state governed by Islamic law, and some say that his victory poses a threat to Israel. Now he wants to reach out to Iran.
But it would be wrong to conclude that Islamic democracy is a contradiction in terms. Whatever new state emerges in Egypt almost certainly won't be democratic in the liberal, European tradition, and there will be a constant fight to protect the rights of women and religious minorities.
But the presumption that Mursi's political Islam is the vanguard of theocratic dictatorship ignores historical and contemporary evidence to the contrary. Islam is simply too complex to be stereotyped as the faith of tyrants.
Early Muslim societies, romanticized by Islamists, were decentralized in nature and allowed for a large degree of self-government. The first caliphs were elected by tribal councils, and their powers were limited by legal scholars in a manner that approximates to constitutionalism. Rulers could, theoretically, be impeached; religious pluralism was tolerated.
Full report at:
http://english.alarabiya.net/views/2012/06/29/223371.html
---------
Morsi Says He Will Work for Release of Sheik Jailed in U.S.
By DAVID D. KIRKPATRICK
June 30, 2012
CAIRO — President-elect Mohamed Morsi of the Muslim Brotherhood pre-empted the military's choreographed swearing-in ceremony by taking an oath of office a day early on Friday, in a televised speech to tens of thousands of supporters in Tahrir Square.
But a promise Mr. Morsi made as part of his speech may provoke Washington: to work for the release of Sheik Omar Abdel Rahman, the Egyptian-born militant Islamist convicted after the 1993 World Trade Center attack of plotting to bomb several New York City landmarks.
Mr. Morsi referred briefly to Mr. Abdel Rahman in an almost offhand aside in the context of a vow to free Egyptian civilians imprisoned here after military trials under the rule of the generals. "I see signs for Omar Abdel Rahman and detainees' pictures," he said. "It is my duty and I will make all efforts to have them free, including Omar Abdel Rahman."
A Brotherhood spokesman said later that Mr. Morsi intended to ask federal officials in the United States to have Mr. Abdel Rahman extradited to Egypt on humanitarian grounds. He was not seeking to have Mr. Abdel Rahman's convictions overturned or calling him a political prisoner.
Full report at:
http://www.nytimes.com/2012/06/30/world/middleeast/morsi-promises-to-work-for-
-----------
AUB center to promote Arab heritage
June 29, 2012
BEIRUT: A new center for Arabic and Islamic science and philosophy will be established at the American University of Beirut, AUB announced Thursday.
AUB will open the Farouk K. Jabre Center for Arabic and Islamic Science and Philosophy courtesy of a donation by Jabre, a Lebanese businessman and philanthropist, the statement said.
The center will help AUB bolster its Arab and Islamic studies education. Jabre said in the statement that he hoped the center would aid a larger goal by reaffirming the Arabic language and society's role in scientific progress and analytical thought.
"I wanted to help AUB create such a center because I believe we all have a collective responsibility to help youngsters in the region regain pride in their heritage, of which they are ignorant," said Jabre.
The center will allow AUB to host more conferences and add to its undergraduate course selection related to Arabic and Islamic studies. AUB currently offers bachelor's and master's degrees in Arab and Middle Eastern studies.
AUB hopes the center will attract leading scholars in Arab science, philosophy, astronomy, mathematics, medicine, physics and technology, according to the statement.
Jabre wants the center to dispel the misconception that scientific progress is a Western phenomenon. "Bright Arab minds end up leaving the region, discouraged from making contributions to science and technology in their native lands," he said.
http://www.dailystar.com.lb/News/Local-News/2012/Jun-29/178656-aub-center-to-promote-arab-heritage.ashx#ixzz1zGZRiWfm
-----------
Rush Limbaugh: Hillary Clinton Tied To 'Muslim Sisterhood'
29 JUNE 2012
Following the election of Mohammed Morsi as Egypt's new President — marking the success of the country's first democratic Presidential election — Secretary of State Hillary Clinton responded in her characteristic diplomatic manner. Speaking to reporters in Finland on Wednesday, Clinton said, "we expect president-elect Morsi, as he forms a government, to demonstrate a commitment to inclusivity that is manifest by representatives of the women of Egypt, of the Coptic Christian community, of the secular non-religious community and, of course, young people. We hope that full democracy is understood to be more than one election. One election does not a democracy make."
Full report at:
http://www.islamophobiatoday.com/2012/06/29/rush-limbaugh-hillary-clinton-tied-to-muslim-sisterhood/
-----------
Oman plans Islamic finance rules by year-end
29 Jun 2012
A regulatory framework for Islamic finance is taking shape in Oman as government bodies move towards meeting the country's stated aim of making sharia-compliant products available to the public this year.
But logistical challenges and the limited size of the market may prevent entrants to the business from making quick profits.
Legislation covering takaful (Islamic insurance) and sukuk (Islamic fixed income securities) is expected to be finalised by the end of the third quarter of the year, Capital Market Authority officials told Reuters.
Approval of the country's first takaful licence will follow soon afterwards, as three applications have already been received by the regulator, Ahmed Al Harrafi, takaful team leader at the CMA, said by telephone.
This complements efforts by the country's central bank to introduce a law that will supervise Islamic banks; the law is in its final stages of review, said Mohammed Al Abri, senior director at the CMA.
Full report at:
http://www.tradearabia.com/news/BANK_219755.html
-----------
Egypt's Morsi causes U.S. outrage with shout-out to Blind Sheikh Rahman
6- 29 - 2012
Rhonda Parker
Middle East Affairs Examine
To a cheering crowd estimated to be in the tens of thousands who gathered in Cairo's Tahrir Square today, newly elected president Mohamed Morsi addressed his rallying speech to "the Muslims and Christians of Egypt" and promised to end torture and discrimination, and to deliver social justice for millions of Egyptians.
However, Morsi – a former Muslim Brotherhood official with a doctorate in engineering he received at the University of Southern California - also caused a backlash and more than a few words of outrage in the U.S. when he told the crowd he'd "work to free Sheikh Omar Abdel Rahman", aka the "Blind Sheikh."
View slideshow: Egypt's pres-elect Morsi promised a Cairo crowd he would work to free Trade Center bomb plotter "blind Sheikh Rahman"
Rahman is currently serving a life sentence in a U.S. prison for his role in the 1993 World Trade Center bombing and a follow-on plot against New York City landmarks. In coverage released just minutes ago by New York City's Channel 4 news, NYC politicians voiced outrage over Morsi's statement.
"President Morsi's offensive statements are an insult to the memories of the victims of the World Trade Center bombing," Sen. Charles Schumer (D-NY) said. "Sheik Rahman is a terrorist who planned to kill innocent Americans, rest assured he will stay right where he belongs -- in jail for the rest of his life."
Full report at:
http://www.examiner.com/article/egypt-s-morsi-causes-u-s-outrage-with-with-shout-out-to-blind-sheikh-rahman
-----------
Africa
Mali Islamists Destroy Holy Timbuktu Sites
June 30, 2012
BAMAKO (Reuters) - Al Qaeda-linked Mali Islamists armed with Kalashnikovs and pick-axes began destroying prized mausoleums of saints in the UNESCO-listed northern city of Timbuktu on Saturday in front of shocked locals, witnesses said.
The Islamist Ansar Dine group backs strict sharia, Islamic law, and considers the shrines of the local Sufi version of Islam idolatrous. Sufi shrines have also been attacked by hard-line Salafists in Egypt and Libya in the past year.
The attack came just days after UNESCO placed Timbuktu on its list of heritage sites in danger and will recall the 2001 dynamiting by the Taliban of two 6th-century statues of Buddha carved into a cliff in Bamiyan in central Afghanistan.
"They have already completely destroyed the mausoleum of Sidi Mahmoud (Ben Amar) and two others. They said they would continue all day and destroy all 16," local Malian journalist Yeya Tandina said by telephone of the 16 most prized resting grounds of local saints in the town.
"They are armed and have surrounded the sites with pick-up trucks. The population is just looking on helplessly," he said, adding that the Islamists were currently taking pick-axes to the mausoleum of Sidi El Mokhtar, another cherished local saint.
Ansar Dine has gained the upper hand over less well-armed Tuareg-led separatists since the two joined forces to rout government troops and seize control in April of the northern two-thirds of the West African state.
"The mausoleum doesn't exist anymore and the cemetery is as bare as a soccer pitch," local teacher Abdoulaye Boulahi said of the Mahmoud burial place.
Full report at:
http://www.nytimes.com/reuters/2012/06/30/world/africa/30reuters-mali-
-----------
Salafism and security reshuffle: Why Boko Haram appears uncontainable
29 June 2012
Regional Editor (News), Olawale Rasheed, reviews the recent reshuffle of the nation's security apparatus within the context of widening spread of conservative Islamic ideology, concluding that the nation needs more than security improvement to contain the Boko Haram insurgency.
Almost a week after the reshuffle of the nation's security apparatus, doubts and assurances are filtering into various apprehensive segments of the Nigerian society, with northern Christians hoping for relief. Security experts are concerned about the widening grip of conservative Islamic ideology, salafism, on the nation.
The reshuffle of the security apparatus and the awaited appointment of a new Defence Minister received mixed reactions from the core North and the southern part of the country, even as tension remains very high and top political leaders are warning of a looming religious war. The sudden appearance of retired Colonel Dasuki on the scene is discovered to have raised the stakes due to many forces associated with the new security chief.
Full report at:
http://tribune.com.ng/index.php/the-friday-edition/43348-salafism-and-security-reshuffle-
-----------
Fears Rise 4 Abducted Aid Workers Taken to Somalia
June 30, 2012
NAIROBI, Kenya (AP) — Kenyan police and military forces on Saturday pursued Somali attackers and their four foreign hostages taken from a refugee camp a day earlier, but a police commander said it was possible the group had crossed into Somalia.
The commander, Philip Ndolo, also said that a security escort had originally been arranged to accompany a high-ranking delegation from the Norwegian Refugee Council, but that the aid group decided at the last minute to travel through the Dadaab refugee camp without an armed escort.
Norwegian Refugee Council Secretary General Elisabeth Rasmusson was present during Friday's attack but was not harmed or taken.
Rasmusson said Friday that the attack happened on a main road toward the city of Dadaab in "what is recognized as the safe part of the camp." She said four men with pistols carried out the attack against the two vehicles. The attackers only took one of the vehicles.
After an attack on a Doctors Without Borders convoy last year in which two Spanish women were abducted, some aid groups began using security escorts in Dadaab, a series of sprawling camps connected by sandy roads. But the Norwegian Refugee Council did not have guards on Friday.
Full report at:
http://www.nytimes.com/aponline/2012/06/29/world/africa/ap-af-kenya-aid-ambush.html?ref=africa
---------
Trouble in Timbuktu as Islamists extend control
Zoe Flood in Nairobi
29 Jun 2012
An Islamist militia seeking to impose sharia law has consolidated its hold over three key cities in Mali's restive north, after ousting Tuareg rebels that earlier helped it seize control of the region.
Ansar Dine ordered the Tuareg MNLA group to leave the historical city of Timbuktu, which is a world heritage site and was a popular tourist destination in the West African nation.
Several armed Islamist groups also forced Tuareg rebels from the key garrison town of Gao, after a day of heavy fighting left a number dead.
Islamist fighters reportedly took the region's third main city, Kidal.
Tuareg and Islamist rebels had seized the towns after a March coup brought down the government of President Amadou Toumani Toure, leaving a power vacuum in the desert north.
The groups declared Mali's remote northern region independent from the rest of the country, but Ansar Dine — which means "Defenders of the Faith" — wanted to impose sharia law in the breakaway state.
Unity talks between the groups collapsed when the Tuareg rebels rejected a deal with the hardline Ansar Dine.
Full report at:
http://www.telegraph.co.uk/news/worldnews/africaandindianocean/mali/9365390/Trouble-in-Timbuktu-as-Islamists-extend-control.html
-----------
North America
US names two Af-Pak money traders for helping Taliban
June 30, 2012
WASHINGTON: The United States named two Afghanistan-Pakistan money changers as helping the Taliban manage and move funds, setting sanctions against both that aim to hinder their business.
The US Treasury said the two hawalas, or money exchange businesses – the Haji Khairullah Haji Sattar Money Exchange (HKHS) and the Roshan Money Exchange – "have been used by the Taliban to facilitate money transfers in support of the Taliban's narcotics trade and terrorist operations." Up through last year, HKHS services were "a preferred method for Taliban leadership to transfer money to Taliban commanders in Afghanistan," the Treasury said.
Roshan was used for money transfers by the Taliban, particularly in Helmand province, including allegedly moving hundreds of thousands of dollars last year "for the purchase of narcotics on behalf of Taliban officials." The Treasury listed Haji Abdul Sattar Barakzai and Haji Khairullah Barakzai, HKHS co-owners, under the sanctions for donating funds to the Taliban.
HKHS has 16 branches in Pakistan, Afghanistan, Iran and Dubai, according to the Treasury.
Roshan operates 11 branches in Pakistan and Afghanistan.
http://dawn.com/2012/06/30/us-names-two-af-pak-money-traders-for-helping-taliban/
-----------
US drops charges against Kuwaiti held at Guantanamo
June 30, 2012
MIAMI: The Pentagon dropped war crimes charges against a Kuwaiti prisoner at Guantanamo on Friday and a US official said the United States and Kuwait were in talks about the possibility of repatriating the last two Kuwaitis held there.
Kuwait is a US ally and the Gulf state's parliament has condemned the continued detention of its citizens, Faiz al Kandari and Fawazi al Odah, at the Guantanamo Bay US military base in Cuba, where both have been held for more than a decade.
Kuwait's state news agency KUNA reported on Friday that a Kuwaiti delegation had held talks with US officials seeking their return. It quoted Kuwait's ambassador to Washington, Salem Abdullah al-Jaber al-Sabah, as saying more talks were expected in the upcoming weeks.
A senior US official confirmed that a Kuwaiti team had recently visited Washington to discuss the matter but suggested the talks would be long and challenging.
"There are a great number of obstacles and this will be a lengthy and difficult process," said the US official, who spoke on condition of anonymity. "We are aware that they want them back. Because of legal restrictions and our own view of these people, this will be a protracted and difficult process."
Full report at:
http://dawn.com/2012/06/30/us-drops-charges-against-kuwaiti-held-at-guantanamo/
-----------
Students hijack US drone in mid-air for $1,000 wager
Jun 30 2012
Texas : On a dare, Texas college researchers hacked into and hijacked a drone of the US Homeland Security before the eyes of the officials operating it.
Using a technique called 'spoofing' where a signal from hackers imitates the one sent to the drone's on-board GPS, the Researchers managed to take control of a small but powerful drone in mid-air.
The hostile takeover of the unmanned aerial vehicle (UAV) owned by the college was done before the weary eyes of DHS officials, Fox News reported.
During the experiment conducted at the University of Texas stadium, the small red drone soared into the sky following a clear set of commands entered into its computer.
Shortly after, the aircraft veered to the side, making it obvious that it was no longer following its original orders. Then, the drone hurtled toward the ground as if given a self-destruct command and was saved in the last moment.
And the hijacking was just for a USD 1,000 wager.
But the incident has unnerved American Homeland security officials, as the spoofing has made it possible for anyone with a USD 1,000 and a plan to turn a harmless UAV into a missile and crash it into a building.
Full report at:
http://www.indianexpress.com/story-print/968701/
-----------
Suspected al Qaeda associate arrested in NY
June 30, 2012
NEW YORK: A man suspected of association with al Qaeda has been arrested here and charged with providing material support to the terror network and possessing and using firearms to promote violence.
The indictment of Minh Quang Pham was announced by Preet Bharara, the US Attorney for the Southern District of New York and other security officials.
According to court papers, in December 2010, Pham travelled from Britain to Yemen where he showed up at the principal base of operations for al Qaeda in the Arabian Peninsula.
While in Yemen, Pham took an oath of allegiance to AQAP, carried an automatic assault rifle, obtained training from the group and helped it prepare online propaganda.
Pham returned to the United Kingdom from Yemen in 2011. Prior to his arrest, Pham was held by British authorities in immigration custody.
If convicted on all counts, Pham would face a maximum sentence of life in prison, with a mandatory minimum sentence of 40 years.
His nationality has not been announced.
"The international law enforcement cooperation that led to today's arrest of Minh Quang Pham, an alleged associate of a terrorist organization committed to killing Americans both here and abroad, underscores our joint commitment to identifying, prosecuting, and punishing those who would do harm to our country and our people," Bharara said in a statement.
http://dawn.com/2012/06/30/suspected-al-qaeda-associate-arrested-in-ny/
-----------
Allen visits Pakistan for constructive military-to-military talks
June 30, 2012
RAWALPINDI: General John R. Allen, Commander of the International Security Assistance Force who arrived in Islamabad on June 27 and met with General Ashfaq Parvez Kayani, Pakistan's Chief of Army Staff for constructive military-to-military talks.
According a joint statement of Pakistan Army and Isaf issued by Inter Services Public Relations (ISPR) here on Friday, during this visit, the commanders specifically discussed the mutual progress being made to eliminate terrorism, combat extremism and ensure that both Pakistan and Afghanistano territory is no longer used as safe haven for cross border attacks.
The commanders also discussed current operational realities.
This visit helped advance our efforts to achieve the regional stability.
The meeting provided us perfect opportunity to refocus our attention on our continuing efforts to eliminate the corrosive effects of extremists operating on both sides of the border, General Allen said.
The purpose of this trip was to build on the positive momentum established during last month's meeting of the Afghanistan-Pakistan-ISAF Tripartite Commission.
During May's Tripartite gathering, the first such discussion in nearly a year, commanders and key staff discussed issues of tactical, operational and strategic importance including cross-border cooperation.
The meeting served as an opportunity to renew everyone desire to address topics and issues of mutual importance, it concluded.
http://dawn.com/2012/06/30/allen-visits-pakistan-for-constructive-military-to-military-talks/
-----------
US exemption over Iran sanction shows China's power: report
Jun 30 2012
Beijing : The US decision to exempt China from its unilateral sanctions over imports of Iranian oil reflected "China's power" and a "victory", a state-run Chinese daily said today, playing down Beijing's move to reduce oil imports from the Islamic Republic.
The US "decision has helped avoid direct diplomatic conflict and possible trade war between the two countries and is widely viewed as the result of compromise", Global Times said in an editorial titled 'sanctions exemption shows China's power'.
Questioning US policy of unilateral sanctions against Iran, it said: "the truth is the US has failed to achieve its desired goal of blocking Iran's oil exports. Many exempted countries haven't significantly reduced their oil purchases from Iran. At present, Washington appears to want to leave them well alone."
Admitting that China too has reduced Iranian oil imports, it said the exemption is a "satisfactory result that maintains China's interests, saves face, and avoids an impasse with the US. The result can be seen as a victory over the US."
"China should be more confident when dealing with the US in the future, be more determined when resisting pressure from the US, and tougher over compromise. We should speak out and voice our core interests and the bottom line, and not be too worried at the beginning about US reactions," it said.
Full report at:
http://www.indianexpress.com/story-print/968693/
-----------
Obama support of brotherhood wrong; Morsi won using fear
Lotfy Morgan
Jun 29, 2012
Rest in peace Egypt.
History will judge Barack Obama, who supports the Muslim Brotherhood that has now taken over Egypt.
The group burned 99 churches over 80 years. The group killed 18 tourists in 1996 and 62 tourists in 1997, and killed 42 Christians.
Obama made big mistake when he thought that the brotherhood was a part of the Egyptian revolution in Jan. 25 last year. He did not know that MB participated in shooting the young men in Tahrir Square using Molotov Cocktails and live ammunition. They were behind burning down the police stations in Cairo and destroying state prisons to set members of Hamas and Hezb-Allah free.
Leader Sheikh Mohamed El Taib has recently issued a verdict "Fatwa" stating that Egypt is Islamic country and Christians do not have the right to build new churches or even reconstruct the old ones.
And I stated that in The Dickson Herald in Feb. 18, 2011 before the event occurred.
The Arabic nation does not know the real meaning of democracy. And very soon, MB will exchange the Egyptian Constitution for Shariah Islamic Law. This will be very bad for Christian/Israel and American people.
Full report at:
http://www.tennessean.com/viewart/20120629/DICKSON07/306290114/Column-Obama-
-----------
Republicans: Boldly offering solutions to our nation's symptoms
By Tina Dupuy
Cagle Cartoons
06/29/2012
Nothing says leadership more than bravely standing up against a concern that's not actually a problem.
We've had a one-sided battle with Sharia Law in the U.S. No one is fighting for replacing U.S. law with an Islamic moral code, but nonetheless Republicans are heroically fighting against it. Same with aborted fetuses in commercial food stuffs: Not something that's ever happened but earlier this year Republican freshman Oklahoma state senator Ralph Shortey had the temerity to introduce a bill to outlaw it.
Republicans love what they call "simple solutions" but it's really just the easiest possible answer to a trumped up crisis. In short: busy work. America needs to streamline for the challenges of the future so we can remain competitive (blah blah blah). Yet Republican offers are akin to organizing all the paperclips in the office by color and size.
Republicans and bureaucracy are, after all, frenemies. Sure they tell the media they despise bureaucracy, but secretly they love it when it makes them appear to be doing something. Even better if it keeps them from doing anything difficult.
Full report at:
http://www.standard.net/stories/2012/06/29/republicans-boldly-offering-solutions-our-nation-s-symptoms
---------
Europe
German verdict to delay circumcision, not ban it: jurist
June 30, 2012
PARIS: A widely criticised German court verdict on religious circumcision this week aims only to delay the act, not ban it, and is not directed against any faith, a jurist with a leading role in the legal debate said on Friday.
The operation does serious bodily harm and only males old enough to consent to it freely should undergo it, said Holm Putzke, law professor at Passau University in southern Germany.
Using arguments Putzke has published in recent years, a court in the western city of Cologne ruled on Tuesday that the circumcision there of a Muslim boy who suffered post-operative bleeding had violated a German law against causing bodily harm.
Jewish, Muslim, Catholic and Protestant leaders in Germany denounced the ruling as a serious intrusion on religious freedom. Even Germany's foreign minister spoke out, saying such faith traditions must be allowed in a tolerant modern society. "I can understand that this verdict has irritated people around the world, but this irritation can be resolved if people look at the reasons for it," Putzke told Reuters by telephone. "Nobody wants to ban religious circumcision in Islam and Judaism, not at all," he said. "It should just be decided by those who undergo it."
Full report at:
http://www.dailytimes.com.pk/default.asp?page=2012\06\30\story_30-6-2012_pg4_3
-----------
Swiss Politician Resigns After Pushing for "Kristallnacht" Against Muslims
29 JUNE 2012
Swiss People's Party (SVP) member Alexander Muller stepped down from office in Zurich this week after advocating for a Kristallnacht for Muslims on his Twitter account.
On Sunday, June 23 a screenshot displayed the offending tweet in an article in the Swiss German language newspaper Tages Agniez. There, Muller's @DailyTalk Twitter page is seen tweeting "Maybe we need another Kristallnacht… this time for mosques." Muller had also previously tweeted on that same day: "we should take this pack out of the country. I do not want to live with such people."
A statement from the SVP condemned the remarks, saying that Muller had "no room permitted for comparison or reference to the unspeakable dictator of the Nazi regime."
Initially Muller denied tweeting the anti-Muslim statement and claimed the screenshot to be a forgery but it was ultimately proven through web search archives that he did indeed make the statement. On Wednesday Muller publicly apologized for the first time, saying to those who were offended by the tweet "this was never my intention," according to Tages Agniez.
Abdel Azziz Qaasem Illi, spokesman for the Islamic Central Switzerland (ICCS), explained that while Muller had resigned, the SVP is no friend to religious Muslims. In 2009 the SVP, a far-right nationalist political party, had supported a constitutional ban against the construction of minarets in Switzerland. The SVP is considered to be the largest political party in the Federal Assembly of Switzterland.
Full report at:
http://www.islamophobiatoday.com/2012/06/29/swiss-politician-resigns-after-pushing-for-kristallnacht-against-muslims/
-----------
World powers meet in desperate bid to halt Syria conflict
June 30, 2012
GENEVA: World powers meet Saturday in a desperate bid to salvage international envoy Kofi Annan's peace plan for Syria to end 16 months of bloodshed and agree on a transition plan for the strife-hit country.
Ahead of the multi-nation talks in Geneva, a meeting in Russia between US Secretary of State Hillary Clinton and Russian Foreign Minister Sergei Lavrov led Moscow to issue an upbeat outlook, saying a deal was likely.
But Washington took a more cautious line, warning of persistent differences between the US and Russian approaches and dampening hopes of progress needed to stop the conflict that according to rights monitors has left 15,800 people dead since March last year.
Annan had announced the Geneva meeting on Tuesday, inviting Clinton, Lavrov, and the foreign ministers of the three other permanent Security Council states Britain, China and France, as well as regional powers Qatar, Turkey, Kuwait and Iraq, but conspicuously leaving out Iran and Saudi Arabia.
He circulated a proposal on a "Syrian-led transition" that could help save his peace process that has been largely ignored by both the ruling regime and opposition since it came in force on April 12.
Full report at:
http://dawn.com/2012/06/30/world-powers-meet-in-desperate-bid-to-halt-syria-conflict/
-----------
Britain Seeks Security Council Sanctions on Syria
June 30, 2012
GENEVA (Reuters) - British Foreign Secretary William Hague called on Saturday for the United Nations Security Council to start drafting a resolution next week setting out sanctions against Syria.
Hague, in a speech to a ministerial meeting in Geneva, obtained by Reuters, also said Syrian President Bashar al-Assad and his close associates could not lead a transition. Accountability for crimes must be part of such a process, he said.
"The steps that we agree today and here I disagree with my (Russian) colleague Sergei Lavrov, will require swift endorsement from the U.N. Security Council in the form of a Chapter VII Resolution. Without that and the prospect of penalties for non-compliance, there can be little credible pressure on the Syrian regime and other parties to change course," Hague said.
http://www.nytimes.com/reuters/2012/06/30/world/europe/30reuters-syria-crisis-talks-britain.html?ref=middleeast
-----------
Countries Gather in Geneva to Discuss Future of Syria
By NICK CUMMING-BRUCE
June 30, 2012
GENEVA — Representatives of global powers and Middle East countries gathered here in Geneva on Saturday to try and find a political solution for ending the violence in Syria and settle differences over the role of President Bashar al-Assad.
At a preparatory round of discussions on Friday, Kofi Annan, the United Nations and Arab League special envoy who called the meeting, said he was optimistic that it would be a success. But heavy civilian casualties in fighting in Syria on Friday underscored the challenge that Mr. Annan faces in trying to salvage a cease-fire plan agreed to three months ago but never fully put in place while also winning support for a political transition plan on which Russia and China remain at odds with the United States and other Western countries.
Mr. Annan's guidelines call for a government of national unity with full executive powers that he says could include members of the present government but would exclude "those whose continued presence and participation would undermine the credibility of the transition and jeopardize stability and reconciliation." That wording implies the exclusion of Mr. Assad, opening up the issue of regime change in Syria that lies at the heart of differences between the United States on one side and Russia and China on the other.
Full report at:
http://www.nytimes.com/2012/07/01/world/middleeast/future-of-syria-on-agenda-as-
-----------
URL: https://www.newageislam.com/islamic-world-news/new-age-islam-news-bureau/4000-quran-copies-stuck-at-gujarat-port-for-three-yrs-for-being-objectionable-literature/d/7792