New Age Islam News Bureau
13 Jun 2015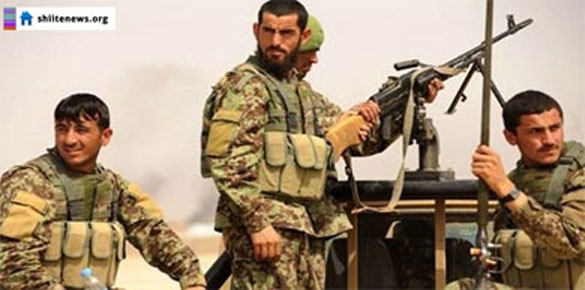 Over 200 Militants Killed and Wounded In Afghanistan
-----------
Arab World
• 400 Foreigners Join Kurds to Fight ISIL Terrorists in Syria
• ISIS Attacks Iraqi Forces Near Baiji Refinery, Killed 11
• Jailed Blogger Raif Badawi's Lawyer Waleed Abu Al-Khair Wins Human Rights Award
• Egypt court revokes death sentence for Sinai militant Habara; orders retrial
• Iraq militias: We don't need U.S. help in Anbar
• US troops on ground to help Ramadi fight
• UAE Website: S. Arabia Facing Few Options in Yemen, Forced to Accept Ansarullah
• Plot to blow up Saudi embassy: Bahrain jails 57
• Non-Muslims Urged To Respect Holy Month and Abstain From Eating, Drinking and Smoking In Public
Europe
• UK School Bans Students from Fasting During Ramazan
• Muslim Students 'Praying In Corridors' At Queen's University Belfast
• Prince Charles hails head of Egypt's al-Azhar over religious moderation
• UN: Over 400,000 Rohingya Muslims Need Aid in Myanmar
• UN: Over 250,000 Displaced by ISIL Attacks on Iraq's Ramadi
• Pakistan's stand on death penalty to hurt investment, says Germany
• Russia 'worried' over Iran nuclear talks slowdown
South Asia
• 14 Soldiers Martyred, Over 200 Militants Killed and Wounded In Afghanistan
• Taliban attack police post in Afghanistan killing 17
• Bangladesh: Jihadi Recruits Kept In Dark about Details Of Outfits
• ISIS rise in Afghanistan would threaten Russia and China: Karzai
• 34 Jamaat-Shibir men held with 20 petrol bombs
• China denies its missiles being used by Middle East militants
Pakistan
• Air Strikes Kill 20 Militants near Pak-Afghan Border
• Executions Will Continue, Says Interior Minister
• SSP Rao Anwar's convoy comes under attack in Karachi, 4 assailants killed
• Two brothers gunned down in Quetta
• 243 suspected militants arrested in Quetta search operation
• Democracy suits the country, says Rabbani
Africa
• Seven Shot Dead during Protest against IS In Libya
• Libya militia kidnap 10 staffers from Tunisia consulate
• Sudan lift bans on four newspapers: Union
Mideast
• Iran Supports Afghan Taliban with Cash and Weapons
• Yemen Rocket Kills 2 at Saudi Mosque: Coalition
• Iran asks Austria to secure nuclear talks against spying
• Pro-Kurdish party warns of ISIS sabotage in Turkey
• Air strikes destroy part of Yemen's Unesco heritage site
• Yemeni Army, Ansarullah Besiege Al-Qaeda in Taiz
• Iranian media: Saudi Arabia asks Hikmatyar to target senior Pakistani officials
India
• ISIS, Pakistan Flags Waved In Srinagar, Police Registers FIR
• Bangladesh Flushing out Northeast Militants from Its Soil, BSF Says
• Hardline Syed Ali Shah Geelani placed under house arrest in J&K
• India in bid to ramp up engagement with Tehran
• LeT, JeM look to benefit from eastern disturbance
Southeast Asia
• Jakarta Night Clubs, Massage Parlours to Close during Ramadan
• Malaysia to Fall into 'Stupid State' Before Talibanism Digs In, Says Activist
• Enough for court action against 'stripper' tourists to be lesson for all, Sabah minister says
North America
• Canada Offers To Take In Jailed Saudi Blogger Badawi
• U.S. Congressmen Laud Riyadh's Policies on Yemen
• 4 Muslims in US File Lawsuit against FBI Agents, Seek Damages for Time on Government No-Fly List
• US encourages Pakistan and India to resume dialogue to 'reduce tension'
• US announces transfer of six Guantanamo detainees to Oman
• US military base in Iraq could be model in battle against IS: Gen. Dempsey
Compiled by New Age Islam News Bureau
URL: https://www.newageislam.com/islamic-world-news/new-age-islam-news-bureau/400-foreigners-join-kurds-to-fight-isil-terrorists-in-syria/d/103480
---------
Arab World
400 Foreigners Join Kurds to Fight ISIL Terrorists in Syria
June 13, 2015
Approximately 400 foreign fighters have joined the Kurdish People's Protection Units (UPG) in Syria to fights against the ISIL terrorist group, the Syrian Observatory for Human Rights said.
The YPG, which has been fighting against the ISIL in Hasaka, Raqqa and Aleppo provinces, has been recruiting many of its foreign fighters through Facebook since last year.
Recruits have joined the YPG from Europe, Australia, North America and South America.
The ISIL Takfiri terrorists currently control shrinking swathes of Syria and Iraq. They have threatened all communities, including Shiites, Sunnis, Kurds, Christians, Ezadi Kurds and others, as they continue their atrocities in Iraq.
Senior Iraqi and Syrian officials have blamed Saudi Arabia, Qatar, and some Persian Gulf Arab states for the growing terrorism in their country.
The ISIL has links with Saudi intelligence and is believed to be indirectly supported by the Israeli regime.
http://english.farsnews.com/newstext.aspx?nn=13940323000906
---------
ISIS attacks Iraqi forces near Baiji refinery, killed 11
13 June 2015
Islamic State of Iraq and Syria (ISIS) militants attacked government forces and their Shiite militia allies on Saturday, killing 11 near the city of Baiji as part of the battle for control of Iraq's biggest refinery, army and police sources said.
Four suicide bombers in vehicles packed with explosives hit security forces and the local headquarters of the Shiite militias in the area of al-Hijjaj, 10 km (6 miles) to the south of Baiji town, near the refinery, sources at the nearby Tikrit security operations command said.
Iraqi government forces and powerful Iranian-backed Shiite militias face ISIS on several fronts in Iraq, a major oil producer and OPEC member.
They include areas around Baiji refinery, north of Baghdad, and the city of Ramadi west of the capital, seized last month by ISIS, the ultra-hardline Sunni group that poses the biggest threat to Iraq since the fall of Saddam Hussein in 2003.
Ramadi is the provincial capital of Anbar Province, Iraq's Sunni heartland.
On Wednesday, President Barack Obama ordered the deployment of 450 more U.S. troops to Anbar to advise and assist fragile Iraqi forces being built up to try to retake territory lost to ISIS.
Iraq has been struggling to find a formula for stability since the last U.S. troops withdrew in 2011.
ISIS's drive, hardline views and ambitions to create a self-sustained caliphate where opponents are executed or beheaded, have exacerbated a sectarian conflict.
The Iraqi army depends heavily on support from the umbrella Shiite militia group Popular Mobilization Front in the face of advances from Islamic State.
Unlike its predecessor in Iraq al-Qaeda, the group holds territory it captures. It now controls about a third of Iraq in the north and the west, as well as large parts of neighboring Syria.
ISIS also holds territory in Libya and has militant sympathizers in Egypt, the most populous Arab state.
https://english.alarabiya.net/en/News/2015/06/13/ISIS-attacks-Iraqi-forces-near-Baiji-.html
---------
Jailed Blogger Raif Badawi's Lawyer Waleed Abu Al-Khair Wins Human Rights Award
June 13, 2015
The lawyer defending imprisoned Saudi blogger Raif Badawi has been awarded a prestigious international prize for his work in defence of human rights.
Waleed Abu al-Khair, also from Saudi Arabia, was named as the recipient of the Ludovic Trarieux Prize, an annual legal award first won by Nelson Mandela in 1985, while he was in detention in apartheid South Africa.
Al-Khair has long campaigned for reforms in the conservative kingdoms through the Monitor of Human Rights in Saudi Arabia (MHRSA) organisation he founded.
Due to his activism he was handed a 15-year jail sentence by a Jeddah court last year, in a ruling that Human Rights Watch (HRW) described as "outrageous".
The lawyer was convicted on a series of charges slammed by HRW as "vague" including undermining the regime and officials.
"Saudi Arabia has invariably dealt harshly with its citizens who criticize Saudi policies, but putting a peaceful activist behind bars for at least a decade over his social media comments and statements to news media is a new low," commented then Sarah Leah Whitson, HRW Middle East and North Africa director.
Currently in jail himself, Al-Khair he represented his brother-in-law prominent blogger Badawi who has been jailed for 10 years and sentenced to 1,000 lashes for insulting Islam.
Bertrand Favreau, the founder of the Ludovic Trarieux Prize, told AFP the award goes to those who "through their work, activities or suffering defend the respect for human rights".
http://www.ibtimes.co.uk/saudi-arabia-jailed-blogger-raif-badawis-lawyer-waleed-abu-al-khair-wins-human-rights-award-1505896
---------
Egypt court revokes death sentence for Sinai militant Habara; orders retrial
June 13, 2015
An Egyptian court of cassation cancelled on Saturday the death sentence for North Sinai Islamist militant Adel Habara and six others in the case known as "Rafah's second massacre, "ordering a retrial.
In December, Cairo Criminal Court issued death sentences against Habara and six others for carrying out an execution-style killing of 25 policemen in an ambush in Sinai in August 2013.
http://english.ahram.org.eg/NewsContent/1/64/132651/Egypt/Politics-/BREAKING-Egypt-court-revokes-death-sentence-for-Si.aspx
---------
Iraq militias: We don't need U.S. help in Anbar
13 June 2015
Ali Ahsan paced back and forth carrying a rifle more than half his height in the searing heat as his militia convoy made a pit stop in the Anbar desert to rest and pray.
Unlike the rugged men in fatigues around him, his prepubescent face has barely sprung a whisker. Now that school is out, the petite 14-year-old is spending his summer break fighting the Islamic State of Iraq and Syria (ISIS) group with his father and other members of Iraq's Popular Mobilization Forces, which includes the Shiite militias.
"I'm here because it's my duty," the stone-faced boy in blue jeans said, referring to an edict from Iraq's highest Shiite religious authority last year. "The Popular Mobilization Forces are not sectarian forces. They represent all of Iraq, and I want to help them liberate Iraq."
Despite concerns over heightened sectarian strife, Shiite militiamen continue to pour into Iraq's Sunni heartland of Anbar province with the initial hope of recapturing Fallujah, the first major Iraqi city to fall to ISIS last year.
Full report at:
https://english.alarabiya.net/en/perspective/features/2015/06/13/Iraq-militias-We-don-t-need-U-S-help-in-Anbar-.html
---------
US troops on ground to help Ramadi fight
June 13, 2015
President Barack Obama has said American forces being sent to a new operations center in the heart of the war against Islamic State of Iraq and the Levant (ISIL) will not engage in combat, but they will do almost everything but fight to support the beleaguered Iraqi forces.
U.S. defense officials say the tasks of the troops going to Taqaddum air base will range from advising Iraqi commanders how to ensure soldiers have enough bullets to integrating air power into combat plans.
Full report at:
http://www.hurriyetdailynews.com/us-troops-on-ground-to-help-ramadi-fight.aspx?pageID=238&nID=83906&NewsCatID=352
---------
UAE Website: S. Arabia Facing Few Options in Yemen, Forced to Accept Ansarullah
June 13, 2015
A news website of the UAE - a member of the Saudi-led coalition in the war on Yemen - said in an analytic report that Riyadh and its allies will likely come to recognize Ansarullah as an invincible power that will rule Yemen from now on, following their defeat in the war.
According to the analysis written in the UAE's Eremnews, Saudi Arabia and its allies didn't see a possibility for ground operations to support the weak local groups which still fight against Ansarullah in Aden, Taez, Zale and Marib and, therefore, Riyadh will soon be forced to accept "the undesirable option of admitting Ansarullah's power and control over Sana'a and come into terms with the popular movement".
Full report at:
http://english.farsnews.com/newstext.aspx?nn=13940323000296
--------
Plot to blow up Saudi embassy: Bahrain jails 57
June 13, 2015
MANAMA: A court in Bahrain has handed down sentences of up to life imprisonment against 57 Shiites accused of plotting attacks against police and other targets, state media reported.
The defendants have been convicted of forming an organization in 2012-2013 that "used terrorism as a way to achieve its aims," the prosecution said in a statement carried by the official Bahrain News Agency.
Full report at:
http://www.arabnews.com/featured/news/761236
---------
Non-Muslims Urged To Respect Holy Month and Abstain From Eating, Drinking and Smoking In Public
June 13, 2015
RIYADH: With Ramadan likely to start on Thursday, non-Muslims have been urged to respect the holy month and abstain from eating, drinking and smoking in public.
The Ministry of Interior issues a notice every year to ensure that those of other faiths understand and abide by the country's laws. Failure to do so can result in legal trouble.
For Muslims, it is a month of spiritual training where they do everything they can to get closer to Allah. There is not only abstention from food and drink and marital relations during daylight hours, but also striving to help others in need.
For those who are overweight and obese, the month of fasting can assist in losing those extra kilograms, which are the cause of so many chronic illnesses such as diabetes and heart disease.
Full report at:
http://www.arabnews.com/saudi-arabia/news/761211
---------
Europe
UK School Bans Students from Fasting During Ramazan
June 13, 2015
LONDON: A primary school in London's east end has sparked controversy for banning Muslim students from observing Ramazan at school.
A letter informed parents that while the school appreciated what Ramazan meant to Muslims, they would be banning the practice of fasting on school grounds.
"We have sought guidance and are reliably informed that in Islamic law, children are not required to fast during Ramazan, only being required to do so when they become adults," the letter from the Leyton school said.
The school also said that they understood that the age of adulthood was disputed, however, "in Islamic Law, the health of an individual [was] the first priority."
Further, the letter added, "Previously, we have had a number of children who became ill and children who have fainted or been unable to fully access the school curriculum in their attempts to fast."
Full report at:
http://tribune.com.pk/story/902917/uk-school-bans-students-from-fasting-during-ramazan/
---------
Muslim Students 'Praying In Corridors' At Queen's University Belfast
June 13, 2015
Muslim students at a Northern Ireland university have to pray in corridors, classrooms and forgotten corners of the campus because the college will not provide a dedicated space for prayer.
Students at Queen's University Belfast are campaigning for the university to set aside a private area where they can pray – a move that would end constant struggles to find privacy while on campus.
Speaking on the BBC Radio Ulster Talkback programme, Ahmed Amer from the QUB Muslim society stressed that most other universities in England and in the Republic of Ireland have dedicated rooms for prayer – as does the University of Ulster.
"Having a prayer room on campus is just a sign that the university is accommodating the needs of its students," he said.
Full report at:
http://www.theguardian.com/uk-news/2015/jun/13/muslim-students-praying-in-corridors-at-queens-university-belfast
---------
Prince Charles Hails Head Of Egypt's Al-Azhar Over Religious Moderation
13 June 2015
Sheikh Ahmed El-Tayyeb, the head of al-Azhar, one of the most prestigious centers of Sunni Islam learning, met with Britain's Prince Charles and the head of the Anglican Church on Thursday in a campaign to promote dialogue, acceptance and tolerance between the two faiths, MENA news agency reported.
Prince Charles praised the Grand Imam's prominence and moderation as a religious leader on the international level.
The heir to the British throne also expressed gratitude for the role being played in fighting the threat of religious extremism, while acknowledging their clarification of the real image of Islam as a religion of tolerance and peace, said the state news agency.
The relationship between Al-Azhar and the Church of England was established in 2002 to promote dialogue between the two faiths, according to the Archbishop of Canterbury's official website.
https://english.alarabiya.net/en/News/middle-east/2015/06/13/Prince-Charles-hails-Sheikh-El-Tayyeb-s-religious-moderation-and-prominance.html
---------
UN: Over 400,000 Rohingya Muslims Need Aid in Myanmar
June 13, 2015
The United Nations said nearly half a million members of the persecuted Rohingya community in Myanmar are in need of humanitarian aid as the plight of Muslim minorities in the Asian state continues unabated.
The UN Office for the Coordination of Humanitarian Affairs (UNOCHA) said on Friday that three years into the outbreak of a fresh wave of violence against Rohingya Muslims in Myanmar's Western state of Rakhine, more than 416,000 people in the community still need humanitarian assistance, press tv reported.
This includes over 140,000 displaced people still living in dire conditions in camps and many others without citizenship in isolated villages, UNOCHA Spokesman Stephane Dujarric said.
"Access to adequate healthcare and livelihoods remains a major concern for displaced people and vulnerable communities in Rakhine State," he said.
Full report at:
http://english.farsnews.com/newstext.aspx?nn=13940323000751
---------
UN: Over 250,000 Displaced by ISIL Attacks on Iraq's Ramadi
June 13, 2015
More than a quarter-million people have been displaced from Ramadi in Iraq in the last two months due to the ISIL attacks on the city and its countryside, a UN report revealed.
"As of 2 June, a total of 251,478 individuals (41,913 families) have been displaced from Ramadi District since the launch of military operations in Anbar Governorate on 8 April," the United Nation's Office for the Coordination of Humanitarian Affairs (OCHA) announced, Rudaw reported.
Full report at:
http://english.farsnews.com/newstext.aspx?nn=13940323000460
---------
Pakistan's stand on death penalty to hurt investment, says Germany
June 13, 2015
KARACHI: Germany asked Pakistan on Friday to rethink its stand on death penalty as it would affect both investment opportunities and Islamabad's image in Europe.
Addressing the representatives of Pakistan German Business Forum (PGBF) and Germany Pakistan Trade and Investment (GPti) at a local hotel, German State Secretary of the Federal Foreign Office, Stephan Steinlein, said Germany was in talks with the Pakistani government on the lifting of the moratorium on death penalty. "It's a problem for your (Pakistan) image in Europe and Germany."
Full report at:
http://www.dawn.com/news/1187890/pakistans-stand-on-death-penalty-to-hurt-investment-says-germany
---------
Russia 'worried' over Iran nuclear talks slowdown
13 June 2015
Russia is "very worried" over the slowdown in progress in nuclear talks between Iran and six major powers ahead of a June 30 deadline to finalize a historic accord, its negotiator said Friday.
"The rate of progress ... is progressively slowing down," Sergei Ryabkov was quoted as saying by RIA Novosti as he arrived for the latest round of talks in Vienna.
He added: "This is very worrying to us because there is very little time before the deadline and we urgently need to enter the final stage."
Full report at:
https://english.alarabiya.net/en/News/middle-east/2015/06/13/Russia-very-worried-over-Iran-nuclear-talks-slowdown-.html
---------
South Asia
14 Soldiers Martyred, Over 200 Militants Killed and Wounded In Afghanistan
Jun 13 2015
14 Afghan National Army soldiers have embraced martyrdom and over 200 militants were killed in newest military operations across the country, Ministry of Defense announced on Saturday.
General Zahir Azimi, spokesman for the Ministry of Defense tweeted this morning stating that 114 militants were killed and 103 others wounded during the military operations across the country in past 48 hours.
Azimi further states that 14 soldiers embraced martyrdom during this period. He has not mentioned the exact location of the incidents occurred.
Full report at:
http://www.khaama.com/14-ana-soliders-martyred-over-200-militants-killed-and-wounded-in-newest-military-operations-3483
---------
Taliban attack police post in Afghanistan killing 17
June 13, 2015
KANDAHAR: Dozens of Taliban insurgents attacked a police post in Afghanistan's southern Helmand province, killing at least 17 policemen, police said on Saturday.
With US forces no longer providing air support for their Afghan allies, Taliban fighters are attacking government positions in large numbers this year with the aim of taking and holding territory in remote parts of the country.
The late Friday attack took place in the Musa Qala district of Helmand where insurgents are active.
"The outpost came under fire from all directions that killed 17 policemen over hours of battle," district police chief Mohammad Essa told Reuters by telephone.
Ten insurgents were killed, Essa said.
Full report at:
http://tribune.com.pk/story/902931/taliban-attack-police-post-in-afghanistan-killing-17/
---------
Bangladesh: Jihadi recruits kept in dark about details of outfits
Mohammad Jamil Khan
June 13, 2015
While leaders of banned militant outfits have been floating new platforms to strengthen themselves and evade prosecution, fresh recruits are kept in the dark about their top leaders and even the names of the outfits.
Only the top-level leaders and recruiters are aware of the organisational structure, financiers and the international groups that patronise them, say detectives.
During the recruitment process, which is done with utmost secrecy, the recruiters follow targeted youths for some time, collect information about their profession, family and friends, and then invite them to the path of jihad.
The groups of recruiters are governed by leaders at higher echelon of the outfits, but they are also mostly unaware fully about the organisations.
Full report at:
http://www.dhakatribune.com/bangladesh/2015/jun/13/jihadi-recruits-kept-dark-about-details-outfits#sthash.IKfNuw5Q.dpuf
---------
ISIS rise in Afghanistan would threaten Russia and China: Karzai
June 13, 2015
The former Afghan President Hamid Karzai has said the rise of the Islamic State of Iraq and Syria (ISIS) terrorist group in Afghanistan would not be possible without the foreign backing.
Karzai also warned that the terror group would threaten neighboring Russia and China if the group gained a strong foothold in the country.
In an interview with the Russia Today television network, the former President said the Islamic State (IS), called Daesh in Arabic, is "quiet alien" to Afghanistan.
"So, if you hear ever in the coming days, or months, or years that Daesh is on the rise in Afghanistan, and is strong and expanding militarily, it will mean that it is a foreign-backed force intending to destabilize the region, particularly Central Asia, China and Russia," he added.
Full report at:
https://www.khaama.com/isis-rise-in-afghanistan-would-threaten-russia-and-china-karzai-1192
---------
34 Jamaat-Shibir men held with 20 petrol bombs
June 13, 2015
Police have detained 34 leaders and activists of Jamaat-e-Islami and its student wing Shibir along with 20 petrol bombs during a raid at a local restaurant in Gazipur's Shibbari area.
The law enforcers also seized anti-government leaflets from their possession during the drive on Thursday night.
Joydebpur police station Officer-in-Charge (OC) Rezaul Hasan Reza said: "We received information that some Jamaat-Shibir men were meeting at the Euro Bangla Chinese Restaurant and raided the place around 8:30pm.
"Gazipur Mahanagar Jamaat Secretary Khairul Hasan along with 33 others were detained and 20 petrol bombs were recovered in the raid. They are at the Joydebpur police station for questioning."
Mahangar Jamaat-e-Islami acting chief SM Sanaullah said some of their leaders and activists got together at the restaurant for a chat but police took them into custody and planted the bombs and leaflets to frame them.
http://www.dhakatribune.com/crime/2015/jun/12/34-jamaat-shibir-men-held-20-petrol-bombs#sthash.ebuowPFG.dpuf
---------
China denies its missiles being used by Middle East militants
June 13, 2015
China's Foreign Ministry denied on Friday that hand-held anti-aircraft weapons made in China had fallen into the hands of militants in Iraq and Syria, saying the country had strict export controls.
The Geneva-based Small Arms Survey group said that lightweight man-portable air defence systems, or MANPADS, had been looted from Libya or otherwise acquired by the militants, posing a significant threat to commercial flights.
"Since 2011, armed groups in Iraq and Syria have acquired dozens of recent generation Chinese and Russian MANPADS, including systems not previously seen outside of government control," the group said.
Full report at:
http://english.ahram.org.eg/NewsContent/2/8/132616/World/Region/China-denies-its-missiles-being-used-by-Middle-Eas.aspx
-------
Pakistan
Air strikes kill 20 militants near Pak-Afghan border
June 13, 2015
NORTH WAZIRISTAN: In precise aerial strikes conducted by security forces Saturday, 20 suspected militants were killed in North Waziristan Agency near the Pak-Afghan border, an Inter-Services Public Relations (ISPR) statement informed.
As security forces conducted the strikes, 20 suspected militants were confirmed dead while several hideouts were also destroyed.
The deeply forested areas near the border are a key smuggling route between Pakistan and Afghanistan, and are dotted with Taliban bases, used as launch pads for attacks on Pakistani forces.
Air strikes last month also left 15 suspected militants dead in Shawal Valley after security forces moved in on Taliban strongholds in the area.
Air strikes and search operations across the region have continued in efforts to eliminate terrorism from the country.
http://tribune.com.pk/story/902930/air-strikes-kill-20-militants-near-pak-afghan-border/
---------
Executions Will Continue, Says Interior Minister
June 13, 2015
ISLAMABAD: Rejecting criticism of capital punishment in the country, Interior Minister Chaudhry Nisar Ali Khan said on Friday that executions were in accordance with the law and the Constitution and would continue.
Talking to reporters at Parliament House, he said he would soon write letters to some countries and the European Union, asking them to respect Pakistan's Constitution and law.
He said Pakistan respected EU's support for democracy and rule of law, but capital punishment was legal under the Constitution that must be respected by others. He said capital punishment served as a deterrent, but since the lifting of moratorium on its implementation voices were raised against it.
Know more: Mystery shrouds last-minute reprieve for Shafqat Hussain
The minister said a propaganda had been unleashed against the conviction of Shafqat Mehmood in a murder case and photographs of his childhood had been circulated to give a wrong impression that he was juvenile at the time of the murder, although he was 23 at that time. "The purpose was to defame the judicial system of Pakistan."
He said now there was talk of torture, which was meaningless after the completion of the case.
Full report at:
http://www.dawn.com/news/1187948/executions-will-continue-says-nisar
---------
Two brothers gunned down in Quetta
June 13, 2015
QUETTA: At least two men were killed on Saturday when unidentified militants opened fire at a barber shop in Quetta's Mano Jan area.
Police sources told DawnNews that two masked assailants opened fire at a barber shop in Mano Jan area of Quetta and killed two persons. Both of the victims were brothers, the source added.
The attackers escaped unhurt from the spot.
Security and emergency teams reached the attack site.
Police officials termed the incident as an act of targeted killing.
The bodies were shifted to Civil Hospital Quetta for medico-legal formalities.
This incident has come two days after the militants killed four policemen in Quetta's Pashtoonabad area.
Full report at:
http://www.dawn.com/news/1187982/two-brothers-gunned-down-in-quetta
---------
SSP Rao Anwar's convoy comes under attack in Karachi, 4 assailants killed
June 13, 2015
KARACHI: At least four people were killed when a clash erupted between police and unidentified assailants who attempted to target the convoy of SSP Rao Anwar in Karachi on Saturday.
Initial reports revealed that Rao Anwar and his convoy left his house in Malir and were on their way to the High Court when suspicious persons on a motorbike made attempts to attack the vehicle.
Police confronted the assailants, resulting in crossfire between the two sides. Police retaliation killed four of the unidentified men.
The identity of the assailants is yet to be ascertained; however, investigation is under way.
This is not the first time SSP Rao has been attacked. In April 2012, when he was making his way to the Malir court for, a suicide bomber hit his APC. The attack left five people dead and injured 18 others, but SSP Rao survived.
http://tribune.com.pk/story/902953/ssp-rao-anwars-convoy-comes-under-attack-in-karachi-4-assailants-killed/
---------
243 suspected militants arrested in Quetta search operation
June 13, 2015
QUETTA: Security forces late on Friday night claimed to have arrested 243 suspected militants in Quetta's Mahmoodabad area during the on-going search operation against terrorists.
Security sources further claimed to have been successful in seizing a large cache of weapons from the suspects, including 9mm pistols, a shot gun, revolver, one 12 bore pistol and 22 bore pistol as well as a 3 nod 3 pistol.
Earlier on June 9, paramilitary troops arrested three militants, with bounty on their heads, involved in Khalid Airbase attack, during an operation in Balochistan's capital city.
"Police carried out a search operation in the Eastern Bypass area of Quetta and detained three terrorists belonging to a proscribed outfit who were also accused in a number of targeted killings," Balochistan Home Minister Mir Sarfraz Ahmed Bugti told reporters in a news conference at the CCPO office Quetta.
A large cache of arms and ammunitions was seized from their possession, he added.
http://tribune.com.pk/story/902871/243-suspected-militants-arrested-in-quetta-search-operation/
---------
Democracy suits the country, says Rabbani
June 13, 2015
ISLAMABAD: Rejecting the rhetoric of a former spymaster over democracy and military role, Senate Chairman Mian Raza Rabbani said on Friday that the military "is a truly professional force and understands that democracy is in favour of this state".
"Those who are talking about packing up of democratic setup will not be tolerated," he remarked after Senator Usman Kakar informed the house that former DG Inter-Services Intelligence Lt-Gen Hameed Gul in an interview called for military rule in the country.
"Army should take the country's command for a short period and act professionally, and if it does not take over, there would be a civil war in Pakistan," Gul said. "Freedom of expression is not a licence. Such a wish is against the spirit of true democracy," Rabbani said.
During the course of proceedings, Senator Usman Kakar drew attention towards Hameed Gul's statement in which he asked for the "Constitution to be suspended". Kakar called for filing of a case against the former DG ISI under Article 6 as Gul was asking for abrogating the Constitution.
Full report at:
http://tribune.com.pk/story/902699/senate-proceedings-democracy-suits-the-country-says-rabbani/
---------
Africa
Seven shot dead during protest against IS in Libya
June 13, 2015
BENGHAZI: Seven people were shot dead on Friday at a protest against the self-styled Islamic State in the eastern Libyan city of Derna, residents said.
Demonstrators, angered at the amount of foreign fighters coming in to join the militant group, started marching towards its main base in the coastal settlement when gunmen opened fire into the crowd, several residents said. About 30 people were wounded, they added.
The has thrived in Libya since two rival governments began fighting for control, leaving a security vacuum four years after the overthrow of Muammar Qadhafi.
Western nations have grown particularly alarmed at Islamic State's expansion beyond its strongholds in Iraq and Syria to the increasingly chaotic country just over the Mediterranean.
But the hardline movement has also faced substantial local opposition and competition from other militants and Islamist groups vying for power, territory and resources in Libya.
Nine suspected IS members were killed during separate clashes on Friday with other Islamist groups, a source in one of those movements said.
Full report at:
http://www.dawn.com/news/1187870/seven-shot-dead-during-protest-against-is-in-libya
---------
Libya militia kidnap 10 staffers from Tunisia consulate
June 13, 2015
Libyan militiamen kidnapped 10 staffers from Tunisia's consulate in Tripoli Friday after storming the mission, the government in Tunis said.
A foreign ministry statement denounced "the intrusion of an armed group in the offices of the Tunisian consulate in Tripoli and the detention of 10 staff of the mission."
The government in Tunis said a crisis cell had been established in the wake of the kidnapping.
Security forces sealed off the area around the consulate, banning journalists from the site and barring them from taking pictures, an AFP correspondent said.
Libya has descended into chaos since a NATO-backed revolt unseated longtime dictator Moamer Kadhafi in 2011. It has rival governments and parliaments, and powerful militias are battling for influence and a share of its oil wealth.
Full report at:
http://english.ahram.org.eg/NewsContent/2/8/132610/World/Region/UPDATED-Libya-militia-kidnap--staffers-from-Tunisi.aspx
---------
Sudan lift bans on four newspapers: Union
June 13, 2015
Authorities in Sudan have lifted their ban on four newspapers nearly three weeks after their licences were suspended, the head of the journalists' union said Friday, apparently over a story about child abuse.
The licences of the Al-Intibaha, Al-Khartoum, Al-Jarida and Akhir Lahza dailies were suspended on May 25 by the National Intelligence and Security Service."
NISS agents seized their whole print runs for that day, as well as all copies of six other newspapers, apparently in connection with a story about the alleged abuse of young children on school buses.
"After a meeting held yesterday between the union, the press council and the editors, the newspapers were told to resume printing as of Sunday," Alsadig Alrizagi told AFP by telephone.
Full report at:
http://english.ahram.org.eg/NewsContent/2/8/132626/World/Region/Sudan-lift-bans-on-four-newspapers-Union.aspx
--------
Mideast
Iran supports Afghan Taliban with cash and weapons
June 13, 2015
The Iranian government has quietly started supporting the Taliban militants in Afghanistan by supplying weapons, ammunition and funding the group's fighters, it has been reported.
The attempt by Iran to support Taliban is seen as countermeasure against the US influence in the region and providing a counterweight to Islamic State's move into the Taliban's territory in Afghanistan.
A Taliban commander who receives $580 monthly salary from Iran told The Wall Street Journal said "Iran supplies us with whatever we need."
The Afghan and Western officials are concerned that the move by Iran is a posing a new threat to Afghanistan's fragile security.
Full report at:
https://www.khaama.com/iran-supports-afghan-taliban-with-cash-and-weapons-1186
---------
Yemen rocket kills 2 at Saudi mosque: Coalition
June 13, 2015
Rocket fire from Yemen killed two civilians at a mosque during Friday prayers in a Saudi border community, the Saudi-led coalition said on Friday.
"They fired one missile, Katyusha, in... Najran at the time of Friday prayer," Brigadier General Ahmed al-Assiri, the coalition spokesman, told AFP.
A mosque was hit "and they killed two civilians."
At least 39 people, civilians and troops, have lost their lives in shelling and border skirmishes since March 26, when the coalition began bombing Iranian-backed Huthi rebels in Yemen.
http://english.ahram.org.eg/NewsContent/2/8/132612/World/Region/Yemen-rocket-kills--at-Saudi-mosque-Coalition.aspx
---------
Iran asks Austria to secure nuclear talks against spying
June 13, 2015
Iran has asked Austria's government to take immediate measures to protect the cyber security of nuclear talks, media reported Saturday after reports emerged of suspected espionage at negotiation venues.
Swiss and Austrian authorities said on Thursday they had opened separate investigations into alleged spying in hotels where the nuclear talks with Iran are taking place.
IT experts pointed the finger at Israel, but deputy foreign minister Tzipi Hotovely on Thursday denied that its secret services were involved.
In a statement, Iran's embassy in Austria, "demanded Austria's foreign ministry immediately provide all required security measures for the talks, including enhanced security for the venues as well as better cyber protection," the ISNA news agency reported.
Full report at:
http://english.ahram.org.eg/NewsContent/2/8/132634/World/Region/Iran-asks-Austria-to-secure-nuclear-talks-against-.aspx
---------
Pro-Kurdish party warns of ISIS sabotage in Turkey
13 June 2015
The co-leader of the pro-Kurdish Peoples' Democratic Party (HDP) expressed alarm over forces linked to the Islamic State of Iraq and Syria (ISIS), whom he described as waiting for an order to stage attacks across Turkey, Hurriyet Daily News reported on Friday.
"I fear that forces linked to ISIL and forces supporting ISIL at the local level, which are in the form of cell formations, are waiting for the order to stage incidents in hundreds of places in Turkey," said Selahattin Demirtas, using a different acronym for ISIS.
He also alleged that an ISIS member who staged last week's deadly bombing in the southeastern province of Diyarbakir received support from the state and the ruling Justice and Development Party (AK Party) administration, the local BGN News reported.
"We want the people within the state and the government who are associated with the attacks to be found," he said.
Full report at:
https://english.alarabiya.net/en/News/middle-east/2015/06/13/Pro-Kurdish-party-warns-of-ISIS-sabotage-in-Turkey-.html
---------
Air strikes destroy part of Yemen's Unesco heritage site
June 13, 2015
SANAA: Saudi-led air strikes targeting Shia rebels and their allies in Yemen destroyed historic houses on Friday in the centre of the capital, Sanaa, a Unesco world heritage site.
Rescue teams digging through the debris pulled the bodies of six civilians from under the rubble.
The bombing drew swift condemnation from the UN cultural agency, whose chief expressed sorrow at the loss of human life and the destruction of priceless architectural heritage.
Yemen's conflict has left millions of the Arab world's poorest nation in dire need of humanitarian assistance in just about everything — from fuel to water, food, electricity and medical supplies — as civilians are increasingly caught in the crossfire.
Also, early on Friday, random shelling killed 12 civilians in the southwestern city of Taiz, which witnessed some of the fiercest battles between rebels and southern fighters, witnesses and officials said.
Full report at:
http://www.dawn.com/news/1187867/air-strikes-destroy-part-of-yemens-unesco-heritage-site
---------
Yemeni Army, Ansarullah Besiege Al-Qaeda in Taiz
June 13, 2015
Yemeni army and popular committee forces besieged a large number of al-Qaeda terrorists in the province of Taiz as they continue to advance against the Saudi-backed militants.
A military source told Yemen's official Saba news Agency on Friday that the Yemeni forces made great advances in the districts of Asaifrah, Jabal al-Arish and Wadi Hadid in Taiz.
The Yemeni forces then laid siege on al-Qaeda terrorists and militants of al-Islah party in al-Rawda city district.
Full report at:
http://english.farsnews.com/newstext.aspx?nn=13940323000610
---------
Iranian media: Saudi Arabia asks Hikmatyar to target senior Pakistani officials
Jun 13 2015
According to Iranian Fars News Agency Saudi Arabia has sent a secret letter to Gulbuddin Hikmatyar, the leader of Hizb-i-Islami Afghanistan, to target Pakistani officials.
Fars citing Arab news agency Alwaie News as saying that Saudi Arabia in the letter sought Hikmatyar to stage terror attacks on senior Islamabad officials for rejecting to join the Saudi coalition in Yemen.
"The Saudi kingdom has demanded the leader of Afghanistan's Hezb-e Islami to stage the terror operations in Pakistan to take revenge from Islamabad for its defiance," Fars cites a quotes from the news agency's website.
Full report at:
http://www.khaama.com/iranian-media-saudi-arabia-asks-hikmatyar-to-target-senior-pakistan-officials-3486
----------
India
ISIS, Pakistan flags waved in Srinagar, police registers FIR
June 13, 2015
ISIS flags were hoisted by some youths during a protest rally in the old city on Friday afternoon. This is for the first time in this year when ISIS flags were hoisted in any protest rally.
Eyewitness said that soon after the Friday prayers ended at Jamia masjid in the old city, clashes broke out between the protesters and the security personnel in the area. And during the clashes, some youth, who were wearing masks, waved the ISIS flags.
Police officials said that they have registered a case and have started the investigations. "Yes, a flag was hoisted by some youth inside the premises of Jamia Masjid and we are checking the video footage to identify which flag it was," said SSP Srinagar Amit Kumar. "The youth who waved the flag immediately left the spot. We have registered an FIR and are investigating."
Full report at:
http://indianexpress.com/article/india/india-others/flags-of-isis-pakistan-hoisted-in-kashmir-during-protests-over-killing-of-separatist-activist/#sthash.LbpB7o5w.dpuf
--------
Bangladesh flushing out northeast militants from its soil, BSF says
June 13, 2015
SHILLONG: Following inputs provided by Border Security Force, authorities in Bangladesh have begun flushing out northeast militants hiding in that country, a senior BSF official said here on Friday.
"We have been informed of operations taking place in Bangladesh to flush out militants from their makeshift camps which the BSF had from time to time shared with the Border Guard Bangladesh (BGB)," a senior BSF official told PTI.
The BSF came to know about this during a Border Coordination meeting with BGB which concluded here on Thursday.
Full report at:
http://timesofindia.indiatimes.com/india/Bangladesh-flushing-out-northeast-militants-from-its-soil-BSF-says/articleshow/47645189.cms
---------
Hardline Syed Ali Shah Geelani placed under house arrest in J&K
ANI | Jun 13, 2015
SRINAGAR: Leader of the hard-line faction of the All Parties Hurriyat Conference, Syed Ali Shah Geelani, has been placed under house arrest.
Local reports said that his incarceration has been done to prevent him from holding a seminar on Sunday.
Geelani had earlier this week announced that he would be holding a seminar of separatist leaders, including those from Sikhs groups, and Christian community representatives.
The seminar is expected to discuss the topic 'How to Resist the Indian State Fascism'," a Hurriyat (G) spokesman was quoted by a prominent English daily, as saying earlier this week.
"The personalities who have been invited for the proposed seminar include Akali Dal leader Simranjit Singh Mann, Dal Khalsa leader Kanwarpal Singh, noted human rights activist Gautam Navlakha and representatives of the Christian community," he was quoted, as saying.
He said prominent scholars, intellectuals, writers and "pro-freedom leaders" of Kashmir would also participate.
Full report at:
http://timesofindia.indiatimes.com/india/Syed-Ali-Shah-Geelani-placed-under-house-arrest/articleshow/47652739.cms
---------
India in bid to ramp up engagement with Tehran
TNN | Jun 13, 2015
NEW DELHI: India is reopening its engagement with Tehran even as a game-changing nuclear deal between Iran and world powers looks potentially around the corner. After Nitin Gadkari's visit to the Iranian capital in May to sign an MOU on the Chahbahar port, foreign secretary S Jaishankar will be in Tehran on Saturday for political consultations.
While India had reduced its oil imports from Iran during the US sanctions, it will be keen to restart the trade relationship as well as push the Iranian leadership to expedite the necessary clearances for building the Chahbahar port. India has even set up a special purpose vehicle (SPV) India Ports Global, to handle the port project.
Full report at:
http://timesofindia.indiatimes.com/india/India-in-bid-to-ramp-up-engagement-with-Tehran/articleshow/47650889.cms
---------
LeT, JeM look to benefit from eastern disturbance
Neeraj Chauhan,TNN | Jun 13, 2015
NEW DELHI: When Pakistan earlier this week stated that "it is not like Myanmar and cannot be cowed down by threats (referring to India)", it probably wasn't bluffing. The Islamic terrorist outfits, backed by the western neighbour, have suddenly increased their activities in last few days on the India-Pakistan border.
The intelligence inputs generated from Jammu & Kashmir during this week suggest that trained militants of Lashkar-e-Taiba, Jaish-e-Mohammad and Hizb-ul-Mujahideen, are hiding on the Pakistan side of the border, waiting to infiltrate into the valley.
Top sources told TOI that the militant outfits on the western border want to take the advantage of the diversion, which has been created by Indian Army's cross-border raids in Myanmar.
Full report at:
http://timesofindia.indiatimes.com/india/LeT-JeM-look-to-benefit-from-eastern-disturbance/articleshow/47650795.cms
---------
Southeast Asia
Jakarta Night Clubs, Massage Parlors to Close During Ramadan
June 13, 2015
Jakarta. The Jakarta government will force hundreds of night clubs and massage parlors to close during the Islamic holy month of Ramadan, although certain entertainment centers will be allowed to open at night.
The restrictions will take effect next Wednesday, one day before the start of Ramadan, and will affect 371 entertainment businesses throughout the city.
"We will closely monitor the businesses from the provincial level all the way down to the urban wards," said Purba Hutapea, from Jakarta's tourism and culture promotion agency.
Purba said the businesses were first informed of the restrictions on May 15, and they will be able to resume normal operations on July 18, three days after Idul Fitri celebrations, which mark the end of Ramadan.
During Ramadan, karaoke bars may only open between 8:30 p.m. and 1:30 a.m., and live music may only be played at restaurants and bars between those hours too. Billiard centers must close at midnight.
Full report at:
http://thejakartaglobe.beritasatu.com/news/jakarta/jakarta-night-clubs-massage-parlors-close-ramadan/
---------
Malaysia to Fall into 'Stupid State' Before Talibanism Digs In, Says Activist
June 13, 2015
KUALA LUMPUR, June 13: Pointing to the recent social media frenzy over the "vagina shape" of a champion Malaysian gymnast at the SEA Games, Datin Paduka Marina Mahathir said the country was in greater danger of descending into stupidity before becoming a Taliban state.
The prominent social activist blamed the country's political leaders for fuelling the pettiness of some Muslims who had panned gold medallist Farah Ann Abdul Hadi for purportedly showing her aurat with her figure-hugging sports attire.
"No, I don't think we'll be a Taliban state yet; we'll be a stupid state first," Marina said at a panel discussion at the Cooler Lumpur Festival here today, when asked if the public outrage indicates that Malaysia will become a Taliban state eventually.
"The trouble is, our top leadership, we do have small and petty-minded people. They see these leaders saying things ? 'bocor' lah, 'ni lah', crosses on 'telekungs' for instance ? nobody laughs at them.
Full report at:
http://www.themalaymailonline.com/malaysia/article/malaysia-to-fall-into-stupid-state-before-talibanism-digs-in-says-marina-ma#sthash.2wAC4wha.dpuf
---------
Enough for court action against 'stripper' tourists to be lesson for all, Sabah minister says
June 13, 2015
KOTA KINABALU, June 13 — The three-day jail sentence for four foreign tourists who stripped on Mount Kinabalu should suffice to teach a lesson against disrespecting Sabah's native customs and beliefs, state Tourism, Culture and Environment Minister Datuk Masidi Manjun said.
The Sabah minister said many had expressed to him their disappointment that the sentence seemed lenient, but he stressed that the court action was a sufficient lesson.
"To me it isn't about the severity of the sentence. Whether it's fair or lenient, this is an important lesson for everyone. People who visit should respect the local customs. We can learn from this, and the message conveyed is quite strong," he said.
Full report at:
http://www.themalaymailonline.com/malaysia/article/enough-for-court-action-against-stripper-tourists-to-be-lesson-for-all-saba#sthash.k9lY8LAh.dpuf
---------
North America
Canada offers to take in jailed Saudi blogger Badawi
June 13, 2015
Canada offered Friday to take in Raif Badawi, a jailed Saudi blogger who faces flogging, listing him as a priority immigrant on humanitarian grounds so that he might rejoin his family already living here.
The province of Quebec cleared the way for his coming to this country by offering Badawi a so-called immigration selection certificate.
These are issued "in exceptional circumstances to foreigners in need of protection," Quebec Immigration Minister Kathleen Weil said.
In this case, it opens the door for Ottawa to increase pressure on Saudi Arabia to release Badawi and allow him to join his wife Ensaf Haidar and three children in exile.
Full report at:
http://english.ahram.org.eg/NewsContent/2/8/132620/World/Region/Canada-offers-to-take-in-jailed-Saudi-blogger-Bada.aspx
---------
U.S. Congressmen laud Riyadh's policies on Yemen
13 June 2015
A number of U.S. Congressmen have lauded the policies being pursued by the Saudi leadership to rein in the greed and to confront the threats posed by Iran to the stability of the region. They also underscored the need for extending full backing to Saudi Arabia in its efforts to restore legitimacy and stability in the neighboring country of Yemen.
The Congressmen made the remarks during their meeting with a delegation of the Saudi-U.S. Parliamentary Friendship Committee under the Shoura Council at the Congress headquarters here on Thursday, the Saudi Press Agency reported.
Full report at:
https://english.alarabiya.net/en/News/middle-east/2015/06/13/U-S-Congressmen-laud-Riyadh-s-policies-on-Yemen.html
----------
4 Muslims in US File Lawsuit against FBI Agents, Seek Damages for Time on Government No-Fly List
June 13, 2015
Four Muslim men who have accused FBI agents of putting them on a no-fly list because they refused to become informants want to pursue damages against the agents even though the travel ban has been lifted, the men's lawyers told a federal judge Friday.
Earlier this week the men received letters notifying them their names had been removed from the list of tens of thousands of people prohibited from flying to, from or within the United States. Three of the four — Jameel Albighah, Naveed Shinwari and Awais Sajjad — were in federal court in Manhattan to hear the arguments over a government motion to have their lawsuit against 25 FBI agents dismissed.
Full report at:
http://indianexpress.com/article/world/americas/4-muslims-in-us-file-lawsuit-against-fbi-agents-seek-damages-for-time-on-government-no-fly-list/#sthash.ZltUvf9J.dpuf
---------
US encourages Pakistan and India to resume dialogue to 'reduce tension'
June 13, 2015
The United States, while declining to comment on India's surgical strikes on militants in Myanmar, has asked India and Pakistan to resume dialogue in order to reduce tension in the region.
"I don't have a comment on that specific operation," US State Department spokesperson Jeff Rathke said, while responding to reporters when asked if the US supported or was concerned over India's cross-border strike in Myanmar. He added, "We encourage India and Pakistan to take steps to reduce tensions and to move towards resuming talks."
"The relationship between India and Pakistan is critical to advancing peace and stability in South Asia, so we welcome any steps India and Pakistan can take to reduce tensions and move toward resuming dialogue," Rathke said.
Full report at:
http://tribune.com.pk/story/902920/us-encourages-pakistan-and-india-to-resume-dialogue-to-reduce-tension/
---------
US announces transfer of six Guantanamo detainees to Oman
June 13, 2015
WASHINGTON: The United States has transferred six men from its Guantanamo Bay prison to Oman, the Department of Defense said Saturday, amid an ongoing push by President Barack Obama to close the jail.
"The United States is grateful to the government of Oman for its humanitarian gesture and willingness to support ongoing US efforts to close the Guantanamo Bay detention facility," the department said in a statement.
Full report at:
http://tribune.com.pk/story/902881/us-announces-transfer-of-six-guantanamo-detainees-to-oman/
---------
US military base in Iraq could be model in battle against IS: Gen. Dempsey
June 13, 2015
NAPLES, Italy – The Pentagon's top general says the new U.S. military base being setting up in Iraq's western desert could be a model for more such U.S. hubs if Iraq is able to regain momentum against the Islamic State group.
Gen. Martin Dempsey, chairman of the Joint Chiefs of Staff, made the comment Thursday in an interview with reporters travelling with him in Italy.
Dempsey said it will take several weeks to establish the base announced Wednesday by the White House. That one will be at an Iraqi air base in Anbar province.
Dempsey said another could eventually be established in north-central Iraq if and when the Iraqi army is ready to organize a counteroffensive in Mosul, which has been in Islamic State hands for 12 months.
http://www.foxnews.com/us/2015/06/11/gen-dempsey-says-new-us-military-base-in-iraq-could-be-model-in-battle-against/
---------
URL: https://www.newageislam.com/islamic-world-news/new-age-islam-news-bureau/400-foreigners-join-kurds-to-fight-isil-terrorists-in-syria/d/103480