New Age Islam News Bureau
23 Jan 2013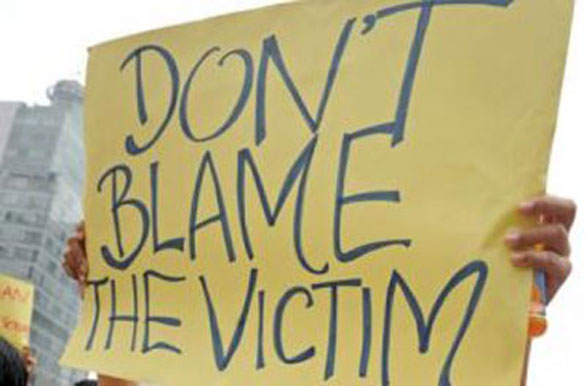 Southeast Asia
• 36 Ahmadis 'Convert' To Sunni Islam in West Java
• Police to Monitor 'Deviant' Religious Group in Jakarta
• Ahmadiya Witnesses Protest Judge's Refusal of Oath-Taking in Islamic fashion
• Sex Education Cannot Be Ignored in Modern Indonesian Society
• Be moderate in face of bible-burning threat, Christian group urges
• Indonesian gets 5 years for insulting Islam on Facebook
• Indonesian Islamic parties looking to attract secular voters
• Indonesia Salutes Obama's New Term with Optimism
• Pakatan fears PAS puritans putting non-Muslim vote at risk
Mideast Asia
• Israeli election ends in dramatic deadlock
• Election setback for Netanyahu as A political rookie emerges as kingmaker
• UNICEF spotlights plight of Yemeni children
• US Drone strike kills five al Qaeda suspects in Yemen
• Turkey guarantees safe passage to Kurdish rebels
• Benjamin Netanyahu says preventing nuclear Iran his primary challenge
• Palestinians see no hope for peace as Israel votes
India
• Govt releases names of 10 'Hindutva terrorists'
• Case against MIM MLA Akbaruddin Owaisi for insulting, Hindus, Hindu gods
• Keep Away Controversial Authors from Jaipur Literature Festival: Darul Uloom
• Salman Khurshid: Terror doesn't have a religion
• 'UN mission in Kashmir can be terminated only by UNSC'
• 'Handed over son to NIA, have faith in God': Parent's of Danish
• Pak officers go hunting wild boars and rabbits, confusion in BSF camps
• Illegal Bangla migrants turn comeback artists
• Taslima Nasrin not invited to Kolkata Book Fair
• UAE amnesty beneficiary, Subhash, 29, recalls big mistake
Arab World
• Kuwait Islamists decry French push into Mali
• Court refuses to charge Saudi blogger for apostasy
• UAE speaker bemoans tension in Islamic world
• Dubai charity takes care of 30,000 orphans
• The Iraq War "Surge" Myth Returns
• Jordanians in new parliament vote boycotted by Islamists
• Al-Qaeda's No. 2 in Arabian Peninsula reported dead
• Iraq frees 888 prisoners in fortnight amid demos: official
• Prince Saud says negotiated Syria settlement 'inconceivable'
• Arab leaders renew economic unity pledge as summit comes to a close
South Asia
• Prince Harry has 'mental problem', Taliban says
• Vow to end sexual violence in Bangladesh
• Body of 'Afghan spy' dumped in South Waziristan: Officials
• Prince Harry's wartime role in Afghanistan draws reprisal fears
• MPs and Police respond to intel chiefs' Nasheed assassination attempt allegations
• Nasheed calls for "caretaker administration" as protesters take to the streets
• Japan to shut embassy in Mali over security fears
• Cold weather kills 17 in Afghan refugee camps: Amnesty
Pakistan
• 'Indian adventures on LoC', terror attacks challenges before Pak
• Foreign madrasa students worry Punjab police
• '300-strong force formed to curb Balochistan crime'
• Blast in Orakzai tribal region kills five, injures three
• Court orders Qadri, govt to withdraw cases against each other
• Pakistan seeks US explanation on drone manual
• 'Non-escalation policy with India'
• Pak High Commissioner says UN mission played 'important role'
• Rehman Malik orders release of all Indian fishermen held in Pakistani jails
• Zardari should give up post of PPP chief: Lahore high court
• Petition filed to stop (retd) Admiral from working as NAB chief
• Serving as ambassador to US risky business: Haqqani
• FATA turmoil: Jirga urges govt to talk peace with militants
• Bara killings: Compensation released to the bereaved
Africa
• Suspected Islamist gunmen kill 18 at Nigerian market
• Mali aid offers pour in, army chief sets sights on Timbuktu
• Sundance doc adds new take on hunt for bin Laden
• Five foreigners still missing at Algeria hostage site
Europe
• Norway library gets materials on Muslim culture
• Two-state Israeli-Palestinian solution almost dead, says UK
• UN chief warns against UN logistical support for Mali war
• Russia warns Israel, West against attack on Iran
• Ready to collaborate with Arab states: UN official
• Russia's Lavrov says Beirut flights not Syria evacuation
• "Muslim patrols" target drinkers and gays in London
North America
• Islamophobia is Real, Mr. Mayor—A New York City Muslim Explains
• CAIR Receives Civil Rights Award at Muslim Inaugural Event
• US court hands 103-yr term to Jewish counsellor for sex abuse
• US urges Bangladesh to hold free, fair trials
• Local church to host converted Muslim
• US government seeks 30 to 35 years imprisonment for David Headley
• United States rules out extradition for David Headley
• US Afghan commander cleared over Petraeus emails
• Al-Qaida Franchises Continue Terror War on the World
Compiled by New Age Islam News Bureau
Photo: Sex Education Cannot Be Ignored in Modern Indonesian Society
URL: https://www.newageislam.com/islamic-world-news/new-age-islam-news-bureau/36-ahmadis--convert--to-sunni-islam-in-west-java/d/10120
-------------
Southeast Asia
36 Ahmadis 'Convert' To Sunni Islam in West Java
January 17 2013
Thirty six followers of Ahmadiya "converted" to Sunni Islam during a ceremony conducted at Agung grand mosque in Tasikmalaya, West Java, on Thursday.
"We really appreciate the move from those former Ahmadiyah followers," said Tasikmalaya Religious Affairs Ministry office head Dadang Romansyah.
Dadang said that the ministry expected more Ahmadiyah followers would change religion and turn to Islam by pronouncing the syahadat (creed) as a sign that they acknowledge true Islamic teaching.
"There have been around 400 out of 3,000 Ahmadiyah followers that have convert to Islam," Dadang said as quoted by tempo.co.
Amid rampant persecution against Ahmadiyah followers, who are accused of practicing "deviant" Islam, Dadang claimed that the ministry and social organizations used a friendly and soft approach to persuade them to convert to Sunni.
According to Muhammad Sofyan, a figure from the Tasikmalaya branch of the hard line Islam Defenders Front (FPI), the FPI is one of the organizations helping Ahmadiya followers to turn to Islam.
Sofyan also said that the FPI would give religious counselling and guidance to the converts, who mostly came from Kutawaringin and Tenjowaringin villages in Salawu district.
"We do the counseling in a casual way. I often visit Kutawaringin to preach. Thank God, they were encouraged [to convert to Islam]," he said.
Sofyan said that the FPI would initiate a group called the Association of Ahmadiyah Former Victims (Inkasa).
"We and the ministry promise to give attention to their financial situation," he said.
He said the FPI and the ministry would give the converts training in animal husbandry, fisheries and agriculture.
A former follower of Ahmadiyah, Rani Rahmawati, 26, said she followed her personal's desire when converting to Sunni Islam. She said that she only followed Ahmadiyah teachings because her parents are Ahmadis.
Being a minority group among Sunni believers in Indonesia, Ahmadis often received physical and psychological threats from radical Islamic groups. In 2011, hundreds of people stormed an Ahmadiyah's village in Cikeusik, Banten, brutally killing three, injuring five and displacing dozens of others.
In West Nusa Tenggara, the Ahmadis have been forced to live in temporary shelters for years after being evicted from their homes.
http://www.thejakartapost.com/news/2013/01/17/36-ahmadis-convert-sunni-islam.html
-------------
Police to Monitor 'Deviant' Religious Group in Jakarta
Yoseph Kelen | January 23, 2013
Kupang. Police in the East Nusa Tenggara island district of Lembata are closely monitoring a group who have syncretised various religions and are suspected of spreading deviant religious teachings.
"We have reported this to the headquarters and we have been ordered to closely monitor this group," Lembata police chief Adj, Sr. Comr. Marthen Johannis said on Wednesday.
The group, which calls itself "Gafatar," has some 30 members and is active in Lewoleba in the Lembata district.
"They have sought a permit to be able to conduct their group activities but I have not given it to them," Johannis said.
Johannis said their initial surveillance showed that the group was aimed at unifying differences in the country while mixing up several religious teachings.
"We can take action against them, but will limit our self to [just] monitoring the activities of this group," he said, adding that the group had not yet been declared a banned organization.
Viktor Mado Wutun, the deputy district chief of Lembata, said that so far the authorities saw the group as a non-governmental organization, and not as an organization that was spreading any particular religion or deviant teachings.
He said that authorities were awaiting a fatwa, or decree, from the provincial chapter of the Indonesian Council of Ulema (MUI), before acting.
"If the East Nusa Tenggara MUI does not recognize this group, this Gafatar group, then the government will ask law enforcers to disband the organization and take their leaders to justice," he said.
Mado added that the organization had not only confined themselves to Lembata but also to the Flores island.
Both Johannis and Mado could not provide any further details on the group.
Abdul Kadir Makarim, the chairman of the East Nusa Tenggara MUI, could not be reached for comment.
http://www.thejakartaglobe.com/home/east-nusa-tenggara-police-to-monitor-deviant-religious-group/567244
-------------
Ahmadiya Witnesses Protest Judge's Refusal of Oath-Taking in Islamic fashion
Jakarta Globe | January 22, 2013
Five members of the Ahmadiya community on Tuesday said they would report a judge of the Bandung District Court to the Judicial Commission for refusing to allow them to take their oaths in the Islamic fashion, a report said.
Speaking at a press conference held at the Bandung office of the Indonesian Legal Aid Foundation (LBH), the five witnesses said Judge Sinung Hermawan had discriminated against them by ordering that they take their oath under non-Islamic rites, the Tempo Interaktif website said.
"The judge acted discriminatively against us," said Yora Setiawan, one of the witnesses, according to Tempo Interaktif.
Yora and the four other Ahmadi witnesses — Rohman Musa, Irfan Yanuryana, Erwin Yanuryana and Hendar — were testifying at the Bandung court on Jan. 10 and 15 in a case concerning the attack and vandalization of the An-Nasir Mosque, an Ahmadi place of worship in Tasikmalaya, West Java, on Oct. 25 by members of the hard-line Islamic Defenders Front (FPI).
Yora said Sinung, who headed the panel of presiding judges, had initially asked that the witnesses take their oaths under the rites of the religion their identity cards showed them to belong to — in the Ahmadis' case, Islam. But after FPI members and their supporters noisily protested in court, saying Ahmadis were not Muslims, Sinung changed his mind and ordered the witnesses to take a secular oath instead.
Under Islam, oaths are taken with the Koran placed above the head.
The witnesses and their lawyers said the report to the Judicial Commission would be filed on Wednesday.
"We strongly protest and express heavy objection to the discriminative action of the head of the panel of judges, who violated the procedure for oath-taking and put us really at a disadvantage," said a written statement of the five witnesses read out at the press conference.
The report to the Judicial Commission will also include a demand that the judge repeat the hearing, this time administering the appropriate oath procedure for the witnesses.
Bandung LBH activist Unung Nuralamsyah was quoted as saying that the judge had violated an article of the Indonesian Criminal Procedural Code (Kuhap), which requires court oaths to be taken in accordance with the religion of the oath taker, and not at the demand of others.
"We will report the judge to the Judicial Commission because of a lack of intervention and not trying to refuse the proposal of the defendant's lawyers demanding that the oath for the witnesses not be taken according to Islamic rites," Unung said, according to Tempo Interaktif.
Unung said the witnesses would also report the head prosecutor, Agus Mujoko, to the Prosecutorial Commission.
Sinung said the Ahmadis and their lawyers from the LBH were free to report him to the Judicial Commission and argued that he decided to swear them in using secular rites because the defendant, Asep Abdurrachman, had objected.
Many mainstream Indonesian Muslims and the Indonesian Council of Ulema (MUI), supposedly the highest authority on Islamic matters in the country, object to the Ahmadiyah being classified as Islamic and view it as a heretical sect.
Ahmadi communities across the country, especially in West Java, Banten and on Lombok island in West Nusa Tenggara, have been subject to repeated attacks and violence in recent years.
http://www.thejakartaglobe.com/news/ahmadiyah-witnesses-protest-oath-taking-imposed-by-judge/567021
-------------
Sex Education Cannot Be Ignored in Modern Indonesian Society
January 23, 2013
Fedina Sundaryani
With the recent uproar over judge M. Daming Sunusi's controversial rape joke, it is highlighted once again how little Indonesia's society is educated about sex and its implications. Once the immediate subsides, it is an easy thing to point fingers and blame "men like him" for the way women are treated in Indonesian society, but we must also realize that it is the society itself — whether male or female — that instils taboo when it comes to the subject of sex.
Full report at:
http://www.thejakartaglobe.com/talkback/sex-education-cannot-be-ignored-in-modern-indonesian-society/567251
-------------
Be moderate in face of bible-burning threat, Christian group urges
January 23, 2013
KUALA LUMPUR, Jan 23 – Malaysians should practise moderation as preached by Datuk Seri Najib Razak in response to a right-wing Malay group's call to set fire to the Christian holy book, a body representing evangelical churches nationwide advised today.
The National Evangelical Christian Fellowship (NECF) chairman Reverend Dr Eu Hong Seng, described as an "unfortunate proposal" Perkasa chief, Datuk Ibrahim Ali's recent call to burn Malay-language bibles containing the "Allah" but reminded Malaysians to be measured in their responses to the threat.
Full report at:
http://www.themalaysianinsider.com/malaysia/article/Be-moderate-in-face-of-bible-burning-threat-Christian-group-urges/
-------------
Indonesian gets 5 years for insulting Islam on Facebook
January 23 2013
The Bandung State Court has decided to add one more year to the prison term of Sebastian Joe, who was sentenced to four years imprisonment for blasphemy of Islam by the Ciamis District Court in West Java.
Full report at:
http://www.thejakartapost.com/news/2013/01/23/man-gets-5-years-insulting-islam-facebook.html
-------------
Indonesian Islamic parties looking to attract secular voters
Margareth S. Aritonang
January 23 2013
With various pollsters predicting a gloomy outlook in the upcoming elections, Muslim-based political parties are preparing strategies to appeal to the country's increasingly secular voters.
The Prosperous Justice Party (PKS), the largest Islamic party, said it would focus on boosting its performance and image as a clean party.
"I think all political parties competing in the upcoming elections are facing the same problem, which is the decline of public trust. All parties share this problem due to the number of politicians implicated in corruption cases, as well as other scandals," Hidayat Nur Wahid, leader of the PKS faction at the House of Representatives said recently.
Full report at:
http://www.thejakartapost.com/news/2013/01/23/islamic-parties-looking-attract-secular-voters.html
-------------
Indonesia Salutes Obama's New Term With Optimism
Pitan Daslani & Ezra Sihite | January 23, 2013
The start of US President Barack Obama's second term in office has been greeted with guarded optimism in Jakarta, with analysts and politicians alike predicting there will be no radical changes in Washington's policy toward Southeast Asia. But economists say Obama would at least guarantee the continuity of US-Indonesia business and economic partnerships.
Indonesian Foreign Minister Marty Natalegawa praised Obama for refocusing America's attention on the Asia Pacific.
Full report at:
http://www.thejakartaglobe.com/news/indonesia-salutes-obamas-new-term-with-optimism/567226
-------------
Pakatan fears PAS puritans putting non-Muslim vote at risk
By Syed Jaymal Zahiid
January 23, 2013
KUALA LUMPUR, Jan 23 ― There is concern among Pakatan Rakyat's (PR) rank-and-file that PAS risks losing the pact's non-Muslim vote in Election 2013 due to the Islamist party's puritanical restrictions for the word "Allah" and its gender-segregation policies in Kedah and Kelantan.
Full report at:
http://www.themalaysianinsider.com/malaysia/article/pakatan-fears-pas-puritans-putting-non-muslim-vote-at-risk
-------------
Mideast Asia
Israeli election ends in dramatic deadlock
23 January 2013
JERUSALEM: Israel's parliamentary election ended Wednesday in a stunning deadlock between Prime Minister Benjamin Netanyahu's hard-line bloc and center-left rivals, forcing the badly weakened leader to scramble to cobble together a coalition of parties from both camps, despite dramatically different views on Mideast peacemaking and other polarizing issues.
Israeli media said that with 99.8 percent of votes counted, each bloc had 60 of parliament's 120 seats. Commentators said Netanyahu, who called early elections three months ago expecting easy victory, would be tapped to form the next government because the rival camp drew 12 of its 60 seats from Arab parties who traditionally neither are asked nor seek to join governing coalitions.
Full report at:
http://www.arabnews.com/israeli-election-ends-dramatic-deadlock
-------------
Election setback for Netanyahu as A political rookie emerges as kingmaker
Jan 23, 2013
JERUSALEM: A political rookie, Yair Lapid, has emerged as a kingmaker in Israeli elections spoiling Prime Minister Benjamin Netanyahu's victory celebrations, as undecided voters rallied behind the former scribe at the last moment in polls marked by plummeting support for the ruling Likud party.
Pollsters were swept by surprise as the change in public mood at the last moment saw exit polls throwing a major surprise with the right wing bloc losing popular support and in the end centre-left bloc ending up very close at 61-59 mark raising speculations that some of Netanyahu's natural allies may be left out of the next coalition.
Full report at:
http://timesofindia.indiatimes.com/world/middle-east/Election-setback-for-Netanyahu-as-Lapid-emerges-as-kingmaker/articleshow/18142963.cms
----------
UNICEF spotlights plight of Yemeni children
23 January 2013
Sporting a charcoal coloured scarf around his neck — a tad overdone for the time of day (noon) — the well-suited Jeremy Hopkins, Deputy Representative of Unicef Yemen, has had a busy morning. He's done seven interviews and after a speedy lunch, he's ready for number eight.
In town briefly for the Unicef Yemen Humanitarian Response Plan 2013 presentation held at the International Humanitarian City offices at Dubai Industrial City on Tuesday, Hopkins, despite his visible tiredness, is totally into his role of awareness spreading and has statistics rolling off his fingertips.
Full report at:
http://www.khaleejtimes.com/nation/inside.asp?xfile=/data/community/2013/January/
-------------
US Drone strike kills five al Qaeda suspects in Yemen
Jan 23 2013
SANAA: Five suspected al Qaeda militants were killed and several others wounded in a US drone strike on Tuesday north of the Yemeni capital, tribal sources and witnesses said.
The missile attack targeted a group of militants in al Jawf province near the Saudi border, one tribal source said, as the death toll was revised from three dead.
Witnesses said they saw three burnt bodies after the strike and that unidentified vehicles sped away from the scene.
Full report at:
http://dawn.com/2013/01/23/us-drone-strike-kills-five-al-qaeda-suspects-in-yemen/
-------------
Turkey guarantees safe passage to Kurdish rebels: PM Tayyip Erdogan
Jan 23 2013
ANKARA: Turkish Prime Minister Recep Tayyip Erdogan said on Tuesday his government was determined to settle the three-decade Kurdish conflict and would guarantee safe passage for rebels wishing to leave the country.
"If you are sincere and honest, you lay down your arms," Erdogan told his ruling party lawmakers in parliament, referring to the outlawed Kurdistan Workers' Party (PKK).
"If you don't want to live in this country, you are free to go to any country you like. We assure you that … we'll do our best not to let what happened at our borders before happen again," he said.
Full report at:
http://dawn.com/2013/01/22/turkey-guarantees-safe-passage-to-kurdish-rebels-pm/
-------------
Benjamin Netanyahu says preventing nuclear Iran his primary challenge
Jan 23 2013
Hawkish Prime Minister Benjamin Netanyahu claimed victory in Israel's parliamentary election, shrugging off surprise losses to centre-left challengers and vowing on Wednesday to stop Iran from acquiring nuclear weapons.
However, Tuesday's vote, which also disappointed religiously inspired hardliners, may deflect the premier's focus on confronting Tehran and resisting Palestinian demands as Israel's secular, middle-class demanded new attention to domestic issues.
Full report at:
http://www.thedailystar.net/newDesign/latest_news.php?nid=44222
-------------
Palestinians see no hope for peace as Israel votes
23 January 2013
RAMALLAH/GAZA: Palestinians evinced weary indifference yesterday as Israelis voted in an election set to produce a hard-line government keener to expand Jewish settlements on occupied land than seek peace.
"Regardless of who wins, the result is the same: Israelis want this land but not the people," said Ahmed Amro, a professor at Al-Quds Open University in Ramallah, the West Bank's capital.
Full report at:
http://www.arabnews.com/palestinians-see-no-hope-peace-israel-votes
-------------
India
Govt releases names of 10 'Hindutva terrorists'
Jan 23 2013
THE Union home minister's "Hindu terror" comment may have triggered a war of words between the Congress and the RSS- BJP. But investigations by the National Investigation Agency (NIA) have revealed that at least 10 people who had links with the RSS or its affiliated organisations were involved in a spate of terror attacks in different parts of the country.
Union home secretary R. K. Singh confirmed this on Tuesday and said that there was evidence against them.
Mail Today
-------------
Too early to normalize relations with Pakistan: India
Jan 23, 2013
NEW DELHI: India on Wednesday said tensions on the line of control (LoC) have "reduced" after talks between the two DGMOs but there will be no hasty decisions for normalizing relations with Pakistan as it is "too early" to do so.
Talking to reporters, defence minister AK Antony said infiltration attempts are going on even in extreme winters and wondered that "if this is the case now, what will be the position (of infiltration) in summers"?
"After the latest round of talks between the two DGMOs, the tension in the LoC has reduced but I cannot say or set a timeline for normalizing the atmosphere there. It depends on so many factors.
Full report at:
http://timesofindia.indiatimes.com/india/Too-early-to-normalize-relations-with-Pakistan-India/articleshow/18150674.cms
------------
Case against MIM MLA Akbaruddin Owaisi for insulting, Hindus, Hindu gods
Jan 23 2013
Karimnagar (AP) : A local court directed the police to probe a complaint filed by Advocate Bethi Mahender Reddy against All India Majlis-e-Ittehad-ul Muslimeen (MIM) MLA Akbaruddin Owaisi for allegedly making objectionable remarks insulting Hindus and Hindu gods.
Reddy alleged that on August 22, 2012, the MLA addressed a public meeting at Circus Grounds in Karimnagar town, where he made comments which "broke the hearts" of Hindus. He watched the speech on TV news channels, he said. Reddy has filed the complaint under various sections of the Indian Penal Code (IPC).
"Additional Judicial Magistrate (First Class) Kshama Deshpande directed the Karimnagar III Town police station to investigate the complaint and file a report," Reddy's counsel said.
http://www.indianexpress.com/news/case-against-mim-mla-akbaruddin-owaisi-for-insulti.../1063538/
-------------
Keep away controversial authors from Jaipur Literature Festival, demands Darul Uloom Deoband
Jan 23 2013
Muzaffarnagar : Leading Islamic seminary Darul Uloom Deoband today demanded that "controversial authors" be kept away from the Jaipur Literature Festival (JLF) in the Pink City.
The Deoband's demand come close on the heels of some Muslim groups warning JLF organisers against inviting authors who have "hurt" religious sentiments of the community, including Jeet Thayil, Ruchir Joshi, Hari Kunzuru and Amitava Kumar, who had read out passages from Salman Rushdie's banned 'Satanic Verses' at the event last year.
Full report at:
http://www.indianexpress.com/news/keep-away-controversial-authors-from-jai.../1063611/
------------
Salman Khurshid: Terror doesn't have a religion
Jan 23, 2013
NEW DELHI: As a beleaguered Union home minister, Sushil Kumar Shinde, was hard pressed to explain his controversial remarks about saffron terror, Union external affairs minister Salman Khurshid came to his rescue saying that Shinde's statements were based on facts available with the home ministry. This was as he emphasized that terror doesn't have a religion.
Full report at:
http://timesofindia.indiatimes.com/india/Salman-Khurshid-Terror-doesnt-have-a-religion/articleshow/18142488.cms
-------------
'UN mission in Kashmir can be terminated only by UNSC'
Jan 23 2013
As India and Pakistan clashed in the Security Council over relevance of the UN observer group at the LoC, a spokesperson for UN chief Ban Ki-moon said the force can be terminated only by a decision of the 15-nation body.
The United Nations Military Observer Group in India and Pakistan (UNMOGIP) was "established in 1948 by the Security Council. The Secretary-General's position has always been that UNMOGIP can only be terminated by a decision of the Security Council," Mr. Ban's spokesperson Martin Nesirky said in an email to PTI.
Full report at:
http://www.thehindu.com/news/national/un-mission-in-kashmir-can-be-terminated-only-by-unsc/article4335377.ece
-------------
'Handed over son to NIA, have faith in God': Parent's of Danish
Jan 23 2013
Patna: Danish Ansari (20), a suspected Indian Mujahideen operative arrested from Darbhanga, Bihar, on Monday by the National Investigation Agency, is primarily accused of giving shelter to IM founder Yasin Bhatkal during his stay at Darbhanga.
Though Danish was not directly involved in any IM operation, he is said to have worked as a "conduit and messenger" in recruiting and indoctrinating youth in Bihar.
His father, Jafeer Ansari, who runs a footwear shop on Laheriasarai's pavements, claimed that the family willingly handed over Danish to the NIA team after the agency held a meeting with the community on Sunday.
Full report at:
http://www.indianexpress.com/news/-handed-over-son-to-nia-have-faith-in-god-/1063274/
-------------
Pak officers go hunting wild boars and rabbits, confusion in BSF camps
Jan 23 2013
Amritsar: Amid growing hostilities between India and Pakistan in the aftermath of the alleged killing of two Indian army soldiers at LoC by Pakistani army personnel, hunting of wild boars and rabbits along the Pakistani side of International Border by officer of Pak Rangers has Border Security Force (BSF) personnel deployed on Indian side of the border in Punjab in a rather catch 22 situation, with confusion about any probable firing from the Pakistani side.
Full report at:
http://www.indianexpress.com/news/pak-officers-go-hunting-confusion-in-bsf-camps/1063394/
------------
Illegal Bangla migrants turn comeback artists
By Prashant Dayal
Jan 23, 2013
AHMEDABAD: Illegal migrant from Bangladesh Idrish Mulla, 28, was arrested by special operations group (SOG) officials from Chandola lake in 2010. It took the officials eight months to complete the formalities necessary to deport Idrish.
But it proved to be an exercise in futility. In mid-2012 the same SOG team was surprised to bump into Idrish again in the same area and the deportation process will have to start all over again.
Full report at:
http://timesofindia.indiatimes.com/city/ahmedabad/Illegal-Bangla-migrants-turn-comeback-artists/articleshow/18142141.cms
--------------
Taslima Nasrin not invited to Kolkata Book Fair
Jan 23 2013
Kolkata : Even though the theme of the 37th Kolkata Book Fair is Bangladesh and a host of writers are coming from the country to attend the fair and take part in the Kolkata Literary Meet — a part of the fair since last year — organisers have chosen not to invite controversial Bangladeshi writer Taslima Nasrin.
Organisers confirmed they were not inviting the writer to stay clear of controversy and to avoid threats of disruption. Taslima Nasrin confirmed that she had not been invited through e-mail. "Aami Kono amontron paini'' ( I have not received any invitation),'' she said.
http://www.indianexpress.com/news/taslima-nasrin-not-invited-to-kolkata-book-fair/1063282/
-------------
UAE amnesty beneficiary, Subhash, 29, recalls big mistake
Worker was new to UAE when he acted as guarantor for colleague in court case
By Rayeesa Absa
January 22, 2013
Dubai: "My father was buried before I could see his face for one last time…I was stuck here, unable to travel. That is my biggest sorrow," lamented a young expatriate as he used the amnesty to leave the UAE a few days ago. The Indian national told Gulf News he had no option but to stay illegally in the country for months because of his predicament.
Full report at:
http://gulfnews.com/news/gulf/uae/general/uae-amnesty-beneficiary-recalls-big-mistake-1.1136175
-------------
Arab World
Kuwait Islamists decry French push into Mali
January 22, 2013
Kuwait City: Dozens of Kuwaiti Islamists gathered outside the French embassy on Monday to protest against the French military intervention in Mali, calling on Gulf leaders not to support the operation.
Protesters chanted slogans and carried banners calling on France to halt its operation against militants in the African country, condemning "the bloodshed of Muslims in Mali".
A large number of security forces were stationed outside the embassy building on the outskirts of Kuwait City, but the protest ended without incident.
Full report at:
http://gulfnews.com/news/gulf/kuwait/kuwait-islamists-decry-french-push-into-mali-1.1135788
-------------
Court refuses to charge Saudi blogger for apostasy
By Sebastian Usher
January 23, 2013
A court in Saudi Arabia has found that a liberal blogger accused of apostasy has no case to answer.
The court had the power to sentence Raif Badawi to death had it found him guilty.
But it refused to charge him, referring his case back to a lower court.
Mr Badawi, the young co-founder of a website called the Liberal Saudi Network, was arrested last year and accused of insulting Islam and showing disobedience.
Full report at:
http://www.bbc.co.uk/news/world-middle-east-21149851
--------------
UAE speaker bemoans tension in Islamic world
January 22, 2013
Khartoum: Speaker of the UAE Federal National Council (FNC) Mohammad Ahmad Al Murr regretted that political tensions, infighting within states, conflicts between states, and economic and social crises were inflicting deep and painful consequences on peoples of the Islamic World.
"Overlap of Islamic issues with complexity and implication of international changes is exacerbating the situation and throwing more obstacles before joint Islamic action organisations to either adopt successful solution or mitigate effects of these woes," Al Murr told the opening session of the 8th conference of the Parliamentary Union of the OIC Member States (PUIC) in Khartoum, Sudan.
Full report at:
http://gulfnews.com/news/gulf/uae/government/fnc-speaker-bemoans-tension-in-islamic-world-1.1135884
-------------
Dubai charity takes care of 30,000 orphans
Ahmed Shaaban / 23 January 2013
The Dubai government-run Dar Al Ber Society is financially supporting almost 30,000 distressed orphans, impoverished families and people with special needs.
The society's Charity Projects Department head Mohamed Al Hammadi said there were 29,971 people under its sponsorship last year, being taken care of by 14,995 sponsors who provided them with monthly financial assistance.
Full report at:
http://www.khaleejtimes.com/nation/inside.asp?xfile=/data/government/2013/January/gov
-------------
The Iraq War "Surge" Myth Returns
20 January 2013
By Robert Parry, Consortium News
At confirmation hearings for Defense Secretary-designate Chuck Hagel, Official Washington will reprise one of its favorite myths, the story of the "successful surge" in Iraq. Politicians and pundits have made clear that the Senate Armed Services Committee should hector Hagel over his opposition to President George W. Bush's 2007 "surge" of 30,000 troops into that failed war.
Full report at:
http://truth-out.org/news/item/14020-the-iraq-war-surge-myth-returns
-------------
Jordanians in new parliament vote boycotted by Islamists
Jan 23 2013
Amman : Polling stations across Jordan opened today in a vote boycotted by Islamists behind strident pro-reform protests who have already labelled as illegitimate what is expected to be an opposition-free parliament.
The Arab Spring movement that began two years ago and toppled four regimes across the region also sparked regular protests in Jordan, where a combination of youths and Islamists have been demanding sweeping political and economic reforms.
Full report at:
http://www.indianexpress.com/news/jordanians-in-new-parliament-vote-boycotted-by-islamists/1063551/
-----------
Al-Qaeda's No. 2 in Arabian Peninsula reported dead
23 January 2013
DUBAI: The second-in-command of Al-Qaeda in the Arabian Peninsula (AQAP) has died, a radical Islamist said in his Twitter account, according to a Wednesday report by the SITE Intelligence group.
The Islamist, identified as Abdullah bin Muhammad, said that Saeed Al-Shehri, a Saudi, has died "after a long journey in fighting the Zio-Crusader campaign," according to SITE.
Muhammad gave no details about Shehri's alleged death which also remained unconfirmed by Islamist websites and the Saudi and Yemeni authorities.
Full report at:
http://www.arabnews.com/al-qaedas-no-2-arabian-peninsula-reported-dead
--------------
Iraq frees 888 prisoners in fortnight amid demos: official
22 January 2013
BAGHDAD: Iraqi authorities claimed on Tuesday to have freed 888 prisoners in two weeks to placate month-long rallies in the country's Sunni areas that have hardened opposition against the Shiite prime minister.
The demonstrations come amid a political crisis that has pitted Prime Minister Nuri Al-Maliki against several of his erstwhile government partners just months ahead of provincial elections.
Full report at:
http://www.arabnews.com/iraq-frees-888-prisoners-fortnight-amid-demos-official
--------------
Prince Saud says negotiated Syria settlement 'inconceivable'
22 January 2013
RIYADH: Saudi Foreign Minister Prince Saud Al-Faisal said on Tuesday the scale of violence used by Syria's government when fighting rebels meant a negotiated settlement of the country's crisis was unthinkable.
"Damascus... which has been a city for the longest period of time, is carpet-bombed. How can you conceive of the possibility of a negotiated settlement with somebody who does that to his own country, to his own history, to his own people? It is inconceivable to us," Prince Saud told a news conference.
Full report at:
http://www.arabnews.com/prince-saud-says-negotiated-syria-settlement-inconceivable
--------------
Arab leaders renew economic unity pledge as summit comes to a close
22 January 2013
Arab leaders attending yesterday's concluding session of the third Arab Economic and Social Development Summit renewed their commitment to fully implement the decisions made at the two previous summits in Kuwait in 2009 and at Sharm El-Sheikh in 2011.
They also agreed to hold the next summit in Tunisia in 2015.
The two-day summit, organized by the Arab League was hosted by the Kingdom with the Custodian of the Two Holy Mosques, King Abdullah, as its Chairman.
Full report at:
http://www.arabnews.com/saudi-arabia/arab-leaders-renew-economic-unity-pledge-summit-comes-close
--------------
South Asia
Prince Harry has 'mental problem', Taliban says
Jan 23, 2013
KABUL: Britain's Prince Harry, who compared shooting insurgents in Afghanistan to playing video games, has probably developed a mental problem, the Taliban said on Tuesday.
"There are 49 countries with their powerful military failing in the fight against the mujahideen, and now this prince comes and compares this war with his games, PlayStation or whatever he calls it," Taliban spokesman Zabiullah Mujahid told AFP.
Full report at:
http://timesofindia.indiatimes.com/world/rest-of-world/Prince-Harry-has-mental-problemTaliban-says/articleshow/18144793.cms
-------------
Vow to end sexual violence in Bangladesh
Jan 23 2013
Rights activists and civil society members yesterday pledged to show zero tolerance towards sexual violence against women.
They made the pledge at a discussion "Violence against Women- Rape, Gang Rape: The Dos and Prevention" at Brac Centre Inn in the capital.
Brac's Gender Studies and Diversity department organised the event.
"The Police Week 2013 starts today. It is high time Prime Minister Sheikh Hasina presses the issue and instructs the law enforcers to be proactive and put an end to this mayhem," said Rasheda K Chowdhury, executive director of Campaign for Popular Education.
Full report at:
http://www.thedailystar.net/newDesign/news-details.php?nid=266308
-------------
Body of 'Afghan spy' dumped in South Waziristan: Officials
Jan 23 2013
PESHAWAR: Militants on Wednesday dumped the mutilated body of a purported Afghan spy accused of collaborating on US drone strikes that killed prominent warlord Mullah Nazir in South Waziristan this month, officials said.
The body of the man identified as Asmatullah Kharoti was found in Wana, the main town of the South Waziristan tribal district, which borders Afghanistan.
Full report at:
http://dawn.com/2013/01/23/body-of-afghan-spy-dumped-in-south-waziristan-officials/
-----------
Prince Harry's wartime role in Afghanistan draws reprisal fears
Jan 22, 2013
LONDON: Prince Harry's assertion that he has killed Taliban fighters while deployed in Afghanistan is drawing intense media coverage in Britain and sparking concerns about possible reprisals.
The Daily Mirror ran a page-one headline "Royal Sensation Harry: I Killed Taliban" on Tuesday along with a photo of a macho-looking Harry in combat gear and designer shades.
Full report at:
http://timesofindia.indiatimes.com/world/uk/Prince-Harrys-wartime-role-in-Afghanistan-draws-reprisal-fears/articleshow/18135388.cms
-------------
MPs and Police respond to intel chiefs' Nasheed assassination attempt allegations
By Mariyath Mohamed | January 22nd, 2013
Former Head of Intelligence Chief Superintendent 'MC' Mohamed Hameed has stated in his January 9 testimony to the parliament's Executive Oversight Committee that the police intelligence department received information about two separate assassination plans against former President Mohamed Nasheed.
Hameed further alleged that MP 'RedWave' Ahmed Saleem had stored a "poisonous chemical" in his company warehouse in 2011 and that the intelligence department learned of plans to use this deadly chemical to assassinate the then president.
Full report at:
http://minivannews.com/politics/mps-and-police-respond-to-intel-chiefs-nasheed-assassination-attempt-allegations-51559
-------------
Nasheed calls for "caretaker administration" as protesters take to the streets
By JJ Robinson | January 22nd, 2013
Former President Mohamed Nasheed has called on parliament to create an interim, caretaker administration "which can lead the country towards a genuinely free and fair presidential election in which all candidates are able to freely compete."
Almost a thousand Maldivian Democratic Party (MDP) demonstrators marched around Male' this afternoon, the first such protest in Male' for several months. Minivan News observed only a light police presence and no confrontations with authorities, aside from one protester who threw money in the face of a Maldives National Defence Force (MNDF) officer.
Full report at:
http://minivannews.com/politics/former-president-calls-for-caretaker-administration-as-protesters-take-to-the-streets-51596
-------------
Japan to shut embassy in Mali over security fears
Jan 23, 2013
TOKYO: Japan said on Wednesday it would close its embassy in Mali because of the worsening security situation in the war-torn country.
"Japan will temporarily close the embassy in Mali due to the worsening security in the country, including in the capital of Bamako. The staff will continue the operation in the embassy in France," a foreign ministry statement said.
http://timesofindia.indiatimes.com/world/rest-of-world/Japan-to-shut-embassy-in-Mali-over-security-fears/articleshow/18146348.cms
-------------
Cold weather kills 17 in Afghan refugee camps: Amnesty
January 22, 2013
KABUL: Severe cold weather sweeping through camps for people displaced by the Afghan war has killed 17 people, mostly children, Amnesty International said Tuesday.
The deaths occurred in the first two weeks of January in Kabul and Herat provinces, which host most of the country's half a million internally displaced people.
"These deaths were a preventable tragedy," Amnesty's deputy Asia Pacific director Polly Truscott said in a statement.
Full report at:
http://tribune.com.pk/story/497385/cold-weather-kills-17-in-afghan-refugee-camps-amnesty/
---------
Pakistan
'Indian adventures on LoC', terror attacks challenges before Pak
Jan 22 2013
Islamabad: Prime Minister Raja Pervez Ashraf on Tuesday cited "Indian adventures on the Line of Control" and a wave of terrorist attacks as examples of security challenges faced by Pakistan as it moves toward a general election, which is expected to be held in May.
"Recent Indian adventures on the Line of Control and a wave of terrorist attacks in the country amidst political flux ahead of national elections point towards the magnitude, scale and enormity of the challenges faced by the country," Ashraf said.
Full report at:
http://www.indianexpress.com/story-print/1063128/
-------------
Foreign madressah students worry Punjab police
Mohammad Asghar
Jan 23 2013
RAWALPINDI, Jan 22: In the aftermath of 9/11, the number of foreign students studying in the madressahs of Punjab had dropped sharply but about 450 are still on their rolls and causing a bit of worry to the province's police.
A recent field survey of the madressahs by the Special Branch of the provincial police revealed that 289 of them are, technically, staying illegally in the country.
An overwhelming majority of them, 275, were found lodged in the madressahs in Lahore.
Many of the foreign students have been continuing their stay in the residential madressahs without fulfilling legal formalities, the field report said.
Full report at:
http://dawn.com/2013/01/23/foreign-madressah-students-worry-punjab-police/
-------------
'300-strong force formed to curb Balochistan crime'
Jan 23 2013
QUETTA: Balochistan Home Secretary Captain (r) Akbar Hussain Durani has said that a force, consisting of more than 300 persons, has been formed to curb incidents of target killings, kidnapping for ransom and terrorism.
Speaking at a ceremony to provide vehicles to Levies force, he said Levies force has been provided weapons, vehicles, modern equipment and uniforms to counter terrorism.
Full report at:
http://www.dailytimes.com.pk/default.asp?page=2013\01\23\story_23-1-2013_pg7_19
--------
Blast in Orakzai tribal region kills five, injures three
Jan 23 2013
PESHAWAR: An explosion inside a house in Orakzai tribal regions Jandri Kallay area on Wedneday killed five suspected militants and injured three others.
Local political administration officials suspected the residents of the house were constructing an Improvised Explosive Device (IED) when the blast occurred.
Further details were not available till the filing of this report.
http://dawn.com/2013/01/23/blast-in-orakzai-tribal-region-kills-five-injures-three/
-------------
Court orders Qadri, govt to withdraw cases against each other
January 23, 2013
ISLAMABAD: The withdrawal process of cases between the government and Tahirul Qadri's Minhajul Quran International (MQI) was kickstarted on Tuesday, when Kohsar police submitted a copy of Qadri's sit-in ending declaration in a sessions court. As a result, the court ordered the dismissal of both the police's case against MQI and the MQI's application for an FIR against them.
Full report at:
http://tribune.com.pk/story/497912/declaration-implemented-court-orders-qadri-govt-to-withdraw-cases-against-each-other/
------------
Pakistan seeks US explanation on drone manual
January 23, 2013
ISLAMABAD: Pakistan has asked the United States to halt its highly controversial drone campaign following reports that US President Barack Obama's administration was planning to give the Central Intelligence Agency (CIA) a "free hand" to continue its remotely-controlled war in tribal regions.
The issue was raised by Foreign Minister Hina Rabbani Khar in a meeting with Richard Olson, the US ambassador in Islamabad, on Tuesday, a foreign ministry official told The Express Tribune.
Full report at:
http://tribune.com.pk/story/497799/remote-controlled-war-pakistan-seeks-us-explanation-on-drone-manual/
------------
'Non-escalation policy with India'
January 22, 2013
Pakistan will stick to a policy of non-escalation with India in the wake of increased tensions over a string of ceasefire violations along the Line of Control, foreign minister Hina Rabbani Khar has said. In the face of a call from leader of opposition Chaudhry Nisar Ali Khan for a
"befitting" response to "propaganda from the Indian government" over the ceasefire violations, Khar reiterated her government's "commitment not to escalate the situation."
Full report at:
http://www.hindustantimes.com/world-news/pakistan/Non-escalation-policy-with-India/Article1-998258.aspx
-------------
Pak High Commissioner says UN mission played 'important role'
Jan 23 2013
New Delhi: India Tuesday declined Pakistan's offer for talks to resolve tensions that flared after two Indian soldiers were killed on the Line of Control this month, a day after the Pakistani foreign ministry formally conveyed its offer for a meeting to the Indian High Commission in Islamabad.
The two countries also sparred over involving the United Nations Military Observer Group in India and Pakistan (UNMOGIP) in their latest face-off which has hurt some of the diplomatic gains made in recent years.
Full report at:
http://www.indianexpress.com/news/exclusive-at-idea-exchange-pak-high-commissioner-salman-bashir-says-.../1063324/
-------------
Rehman Malik orders release of all Indian fishermen held in Pakistani jails
Jan 23 2013
Islamabad : Pakistan Interior Minister Rehman Malik has ordered the release of all Indian fishermen held in Pakistani jails. India released four Pakistanis, including a woman, from jail and who have now arrived in Lahore, reports The Express Tribune.
Full report at:
http://www.indianexpress.com/news/rehman-malik-orders-release-of-all-indian-fishermen-held-in-pakistani-.../1063603/
-------------
Zardari should give up post of PPP chief: Lahore high court
Jan 23, 2013
LAHORE: Pakistan President Asif Ali Zardari should "quit political activities" and give up the post of the chief of the ruling PPP in line with a judgement issued last year, the Lahore high court has said.
The Chief Justice of the high court, Umar Ata Bandial, asked Wasim Sajjad, the counsel for the federal government, to present a clear point of view on behalf of the president about implementing the court's order of May 12, 2011 that had said Zardari was expected to quit as the chief of the PPP.
Full report at:
http://timesofindia.indiatimes.com/world/pakistan/Zardari-should-give-up-post-of-PPP-chief-Lahore-high-court/articleshow/18147230.cms
-------------
Petition filed to stop (retd) Admiral from working as NAB chief
Jan 23 2013
LAHORE: A petition was filed in the Supreme Court on Wednesday requesting it to stop Admiral (retd) Fasih Bokhari from working as chairman of the National Accountability Bureau (NAB), DawnNews reported.
The petition, filed in the Supreme Court's Lahore registry, argued that in spite of rampant corruption in the country amounting to billions of rupees, the NAB chairman had failed to take necessary action.
Full report at:
http://dawn.com/2013/01/23/petition-filed-to-stop-fasih-bokhari-from-working-as-nab-chief/
-------------
Serving as ambassador to US risky business: Haqqani
Jan 23 2013
LAHORE: Serving as Pakistan's ambassador to the United States is a risky business, as the country's former envoy Husain Haqqani noted after hearing about the legal threat against the current ambassador.
Ambassador Sherry Rehman, who has been in Washington for a year, is under police investigation in Pakistan on accusations of violating the country's blasphemy law, a charge that carries the death penalty. The Supreme Court last week ordered a police inquiry into a complaint from a businessman against Sherry for comments she made in 2010 as a member of parliament. She had proposed legislation to remove the death penalty for blasphemy convictions after Rimsha Masih, a teenage Christian girl, faced execution for burning pages of the holy Quran.
Full report at:
http://www.dailytimes.com.pk/default.asp?page=2013\01\23\story_23-1-2013_pg7_12
-------------
FATA turmoil: Jirga urges govt to talk peace with militants
January 23, 2013
PESHAWAR: Tribal elders and elected members from the Federally Administered Tribal Area (Fata) speaking at a jirga on Tuesday asked the government to negotiate with the militants to end the conflict instead of launching military operations, which adversely affect the tribal populace. MNA Hameedullah Jan Afridi chaired the jirga held at Hayatabad, Peshawar on Tuesday and attended by the tribal elders from North and South Waziristan, Khyber, Bajaur and Mohmand agencies.
Full report at:
http://tribune.com.pk/story/497801/fata-turmoil-jirga-urges-govt-to-talk-peace-with-militants/
------------
Bara killings: Compensation released to the bereaved
January 23, 2013
PESHAWAR: Khyber-Pakhtunkhwa Governor Barrister Masood Kausar on Tuesday announced that Rs6 million, as monetary compensation for families of Bara tribesmen killed in Khyber Agency last week, has been released to the political agent of the agency.
Full report at:
http://tribune.com.pk/story/497907/bara-killings-compensation-released-to-the-bereaved/
------------
Africa
Suspected Islamist gunmen kill 18 at Nigerian market
Jan 23, 2013
KANO, NIGERIA: Gunmen believed to be from Islamist extremist group Boko Haram have opened fire at a market in volatile northeastern Nigeria, killing 18 people, a local official said on Tuesday.
"Some gunmen came into the market yesterday afternoon and opened fire on a group of hunters," local chief Abba Ahmed told journalists of the attack in Damboa.
"Eighteen people were killed in the attack."
Full report at:
http://timesofindia.indiatimes.com/world/rest-of-world/Suspected-Islamist-gunmen-kill-18-at-Nigerian-market/articleshow/18139244.cms
-------------
Mali aid offers pour in, army chief sets sights on Timbuktu
23 January 2013
DIABALY, Mali: Mali's army chief Tuesday said his French-backed forces could reclaim the northern towns of Gao and fabled Timbuktu from militants in a month, as more offers of aid poured in for the offensive.
French planes bombed a major base of the Al-Qaeda in Islamic Maghreb (AQIM) near Timbuktu, a defense ministry official said on condition of anonymity, as officials said a mansion belonging to Libyan former strongman Muammar Qaddafi was destroyed.
Full report at:
http://www.arabnews.com/mali-aid-offers-pour-army-chief-sets-sights-timbuktu
-----------
Sundance doc adds new take on hunt for bin Laden
Jan 23 2013
PARK CITY: The filmmaker behind an Osama bin Laden documentary at the Sundance Film Festival says the debate over the accuracy of Hollywood's take on the story detracts from the deeper moral questions involved.
Greg Barker, director of "Manhunt: The Search for Bin Laden," said criticism over Kathryn Bigelow's Academy Award-nominated "Zero Dark Thirty" is a political issue that's over-simplifying the matter.
Full report at:
http://dawn.com/2013/01/23/sundance-doc-adds-new-take-on-hunt-for-bin-laden/
-------------
Five foreigners still missing at Algeria hostage site
Jan 23, 2013
IN AMENAS: Algerian authorities searched on Tuesday for five foreigners still missing and tried to identify seven charred bodies, days after a bloody hostage crisis, a security source said.
"Still no news about the five missing foreigners," the source said, after Algerian special forces launched a final assault on Saturday against Islamist gunmen at the remote desert gas plant where they seized hundreds of hostages.
Full report at:
http://timesofindia.indiatimes.com/world/rest-of-world/Five-foreigners-still-missing-at-Algeria-hostage-site/articleshow/18143636.cms
-------------
Europe
Norway library gets materials on Muslim culture

Oxford Hills

Leslie H. Dixon

January 23, 2013

NORWAY — The Memorial Library has been awarded a collection of materials to help patrons learn about Muslim cultures around the world.

"We are always looking for ways to bring cultural programming to our community," said Julia Hoisington, Norway Memorial Library reference librarian.

The collection, which includes 25 books, three films and access for one year to Oxford Islamic Studies Online, was received through a grant opportunity from the American Library Association and the National Endowment for the Humanities.

It is intended to address the American public's need and desire for trustworthy and accessible resources about Muslim beliefs and practices and the cultural heritage associated with Islamic civilizations, according to information from the Norway Memorial Library.

Full report at:

http://www.sunjournal.com/news/oxford-hills-river-valley-franklin/2013/01/24/norway-library-gets-materials-muslim-culture/1310

-------------

Two-state Israeli-Palestinian solution almost dead, says UK

23 January 2013

Britain said yesterday prospects for a two-state solution to the Israeli-Palestinian conflict are almost dead because of expanding Jewish settlement in occupied territory, and warned Israel it was losing international support.

Foreign Secretary William Hague spoke as Israelis voted in an election likely to yield a hard-line rightist government keener to thicken settlement on land where Palestinians want to establish statehood than seek peace.

Full report at:

http://www.arabnews.com/two-state-israeli-palestinian-solution-almost-dead-says-uk

--------------

UN chief warns against UN logistical support for Mali war

Jan 23 2013

UN chief Ban Ki-moon warned the UN Security Council against requiring the world body to provide logistical support for combat military operations in Mali, saying such a move would put UN civilian staff throughout the region at "grave risk."

In December, the 15-member Security Council authorised the deployment of an African-led military force to help defeat al Qaeda and other Islamist militants in northern Mali and called on the secretary-general to submit funding options.

Full report at:

http://www.thedailystar.net/newDesign/latest_news.php?nid=44235

-------------

Russia warns Israel, West against attack on Iran

Jan 23 2013

Moscow : Russia warned Israel and the West on Wednesday against any military strikes on Iranian nuclear facilities but suggested Tehran should be quicker to cooperate over inspections of its nuclear sites.

Speaking at his annual news conference, Russian Foreign Minister Sergei Lavrov mixed words of caution over isolating Iran or attacking it with a gentle nudge to Tehran over the inspections by the International Atomic Energy Agency.

Full report at:

http://www.indianexpress.com/news/russia-warns-israel-west-against-attack-on-iran/1063689/

-------------

Ready to collaborate with Arab states: UN official

23 January 2013

The third Arab Economic and Social Development Summit is an opportune time for Arab leaders to address the legitimate demands and aspirations of their indigenous populations for equitable development, dignity and freedom, said Sima Bahous, UN assistant-secretary general and regional director of UNDP's Bureau for Arab states.

On behalf of Custodian of the Two Holy Mosques King Abdullah, Crown Prince Salman, deputy premier and minister of defense addressed the attendees in a keynote speech at the inauguration ceremony in Riyadh yesterday.

Full report at:

http://www.arabnews.com/ready-collaborate-arab-states-un-official

--------------

Russia's Lavrov says Beirut flights not Syria evacuation

January 23, 2013

Russian Foreign Minister Sergei Lavrov says Moscow is not beginning a mass evacuation of its citizens from Syria.

Mr Lavrov was speaking the day after scores of Russians were flown home from the war-torn country via the Lebanese capital, Beirut.

Russia has been one of Syrian President Bashar al-Assad's closest allies.

Speaking in Moscow, Mr Lavrov also criticised opponents of President Assad for their "obsession" with trying to topple him.

Full report at:

http://www.bbc.co.uk/news/world-middle-east-21160289

-----------

"Muslim patrols" target drinkers and gays in London

Sajidah Patel

Robert Fox

22/01/2013

Three videos have emerged online showing several men harassing passers-by in the streets of East London for drinking alcohol, wearing short skirts or "looking gay". These unidentified men describe themselves as a "Muslim patrol" that aims to apply sharia law in the streets near the East London mosque. While these appear to be isolated incidents perpetrated by delinquents rather than by organised radical Islamists, the authorities are taking them seriously.

The East London Mosque, as well as several other Muslim groups, has expressed indignation at this behaviour. After receiving several complaints, London police have launched an investigation, and have increased their presence in the borough of Tower Hamlets, where the videos were filmed.

Full report at:

http://observers.france24.com/content/20130122-muslim-patrols-sharia-east-london-video-tower-hamlets

--------------

North America

Islamophobia is Real, Mr. Mayor—A New York City Muslim Explains

By HUSSEIN RASHID

23 January 2013

My colleague, Haroon Moghul, wrote a masterful piece here called "What's Islamophobia, and Do I Have It?" In it, he expounds on the myths that serve as the bases for Islamophobia. His voice is one of a growing chorus that shows that Islamophobia exists and has a persistent logic of its own, often grounded in anti-Semitic tropes.

In fact, one of the amazing elements of Islamophobia is the denial of its own existence—as Nathan Lean explains. In his article, Lean also offers several examples of the impact Islamophobia has had on the lives of Americans; Wajahat Ali has written about the fear and death that an Islamophobic environment sanctions; Erik Love gives us sociological background on the impact of Islamophobia. I want to offer a reflection of what a New York Muslim sees and hears as Islamophobia becomes so normalized that it becomes an institution.

Full report at:

http://www.loonwatch.com/2013/01/hussein-rashid-islamophobia-is-real-mr-mayor-a-new-york-city-muslim-explains/

---------------

CAIR Receives Civil Rights Award at Muslim Inaugural Event

1/22/13

(WASHINGTON, D.C., 1/22/13) -- The Council on American-Islamic Relations (CAIR), the nation's largest Muslim civil rights and advocacy organization, received the first-ever Golden Minaret Award for "Excellence in Civil Rights" Sunday night at an event marking President Obama's second inauguration.

CAIR National Legal Director Nadhira Al-Khalili received the award at the Muslim American Inaugural Benefit Gala held Sunday at the Josephine Butler Parks Center in Washington, D.C. The gala was attended by elected and public officials, community leaders, activists, entertainers, and athletes.

According to the event sponsors, the Golden Minaret Awards Program is "similar to the 'ALMA' or 'NAACP Image Awards'" and recognizes a cross section of American Muslims and their organizations and institutions. Areas of recognition include media and entertainment, medicine and civil rights.

Also during Sunday's event, CAIR National Executive Director Nihad Awad presented Golden Minaret awards for education and youth leadership to the Muslim Interscholastic Tournament (MIST) and the Mohammed Schools of Atlanta.

CAIR is America's largest Muslim civil liberties and advocacy organization. Its mission is to enhance the understanding of Islam, encourage dialogue, protect civil liberties, empower American Muslims, and build coalitions that promote justice and mutual understanding.

-------------

US court hands 103-yr term to Jewish counsellor for sex abuse

Jan 23 2013

New York: A religious counsellor in New York City's ultra-orthodox Jewish community was today sentenced to 103 years in prison for molesting a girl who came to him with questions about her faith.

Nechemya Weberman was convicted in December on 59 counts, including of sustained sexual abuse of a child, endangering the welfare of a child and sexual abuse.

Both Weberman, 54, and the girl belonged to the Satmar Hasidic sect, which has its own ambulances, volunteer police and rabbinical courts. Followers are discouraged from going to secular authorities.

Full report at:

http://www.indianexpress.com/news/us-court-hands-103yr-term-to-jewish-counsellor-for-sex-abuse/1063536/

-------------

US urges Bangladesh to hold free, fair trials

January 23, 2013

WASHINGTON: The United States urged Bangladesh to hold free and fair trials after a war crimes court sentenced a fugitive TV preacher to death Monday amid allegations the tribunal is politically motivated.

The International Crimes Tribunal, a domestic body with no international oversight, ordered Maolana Abul Kalam Azad to be hanged for genocide and murder during the bloody 1971 war.

"The United States supports bringing to justice those who commit such crimes," State Department spokeswoman Victoria Nuland said in a statement.

Full report at:

http://tribune.com.pk/story/498009/us-urges-bangladesh-to-hold-free-fair-trials/

----------

Local church to host converted Muslim

It's not often that a former Islamic radical willingly walks into a Christian Protestant church.

By Jesse Murphy

Jan. 15, 2013

It's not often that a former Islamic radical willingly walks into a Christian Protestant church.

But that's what will happen when Kamal Saleem, now a Christian convert and inspirational speaker, makes a scheduled appearance at Laura Street Baptist Church on Sunday, Jan 27.

Saleem is scheduled to speak at all three worship services, which take place at 8:15 a.m., 10:45 a.m. and 7 p.m.

Full report at:

http://www.maryvilledailyforum.com/article/20130115/NEWS/130119305

-------------

US government seeks 30 to 35 years imprisonment for David Headley

Jan 23, 2013

WASHINGTON: The United States has sought a jail term of 30 to 35 years for American born Lashkar-e-Taiba terrorist David Headley for his role in Mumbai attack and other terror activities.

"The government submits that a sentence of 30 to 35 year's imprisonment strikes a fair and just balance between the aggravating and mitigating factors applicable to Headley."

"While there is no question that his criminal conduct was deplorable, his decision to cooperate, and the uniquely significant value that cooperation has provided to the government's efforts to combat terrorism, support the government's recommendation," Attorney Gary S Shapiro said in a 20-page governments position-paper as to sentencing factor related to Headley.

Full report at:

http://timesofindia.indiatimes.com/world/us/US-government-seeks-30-to-35-years-imprisonment-for-David-Headley/articleshow/18142654.cms

-------------

United States rules out extradition for David Headley

P Jan 23 2013

Washington : The United States has ruled out any extradition for the American born LeT terrorist David Headley, in lieu of providing critical information to the US agencies about various other terror outfits.

The Mumbai attack accused also agreed to co-operate with the government, as well as any foreign judicial proceedings held inside US through video conferencing or deposition, Attorney Gary S Shapiro informed a Chicago court yesterday.

Full report at:

http://www.indianexpress.com/news/united-states-rules-out-extradition-for-david-headley/1063507/

-------------

US Afghan commander cleared over Petraeus emails

Jan 23, 2013

WASHINGTON: A Pentagon investigation has cleared Gen John Allen, the top US commander in Afghanistan, of professional misconduct in exchanging emails with a civilian woman linked to the sex scandal that led retired Gen David Petraeus to resign as CIA director.

Pentagon press secretary George Little said on Tuesday that defence secretary Leon Panetta was informed of the conclusion by the Pentagon's inspector general.

Full report at:

http://timesofindia.indiatimes.com/world/us/US-Afghan-commander-cleared-over-Petraeus-emails/articleshow/18149389.cms

------------

Al-Qaida Franchises Continue Terror War on the World

By Austin Bay

January 23, 2013

Four years ago, as his first term began, President Barack Obama ditched the name Global War on Terror (GWOT). Instead of fighting Al-Qaida-inspired terrorism around the world, the U.S. would conduct "overseas contingency operations" (OCO).

Obama's act of oratorical magic -- poof, the global war has ended -- became an awkward problem, however. Real world events subsequently demonstrated that the word "overseas" was at best misleading, if not outright wrong. Detroit, New York and Portland, Ore., certainly aren't overseas, yet militant Islamist-inspired terrorists tried (and fortunately failed) to bomb all three -- Detroit on Christmas 2009, New York's Times Square in May 2010 and Portland in November 2010.

Full report at:

http://www.realclearpolitics.com/articles/2013/01/23/al-

----------

URL: https://www.newageislam.com/islamic-world-news/new-age-islam-news-bureau/36-ahmadis--convert--to-sunni-islam-in-west-java/d/10120