New Age Islam News Bureau
21 Nov 2013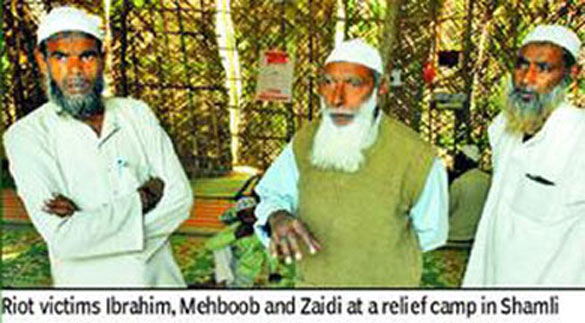 South Asia
• 1,025kg Of Explosives Found in Bangladesh Jamaat-e-Islami Man's Warehouse
• Displaced Muslim Kids Flock to Myanmar Madrassa
• Government Account of Violence at Xinjiang Police Station Questioned
• Loya Jirga debates US-Afghan security deal
• President asked me to lead poll-time government: Hasina
• President Yameen nominates three names for Elections Commission vacancy
Arab World
• Iraq car bomb kills 30 as year's death toll tops 5,800
• Iraqi militia says fired mortar bombs into Saudi Arabia
• Saudi Arabia man arrested for giving out free hugs
• Islamist students attempt to storm Al-Azhar
• Scholars renew call to 'shun extremism'
• International NGOs work to bring Assad to trial at ICC
• Brotherhood protests are useless: Jihad Movement leader
Europe
• 'No Middle East without Christians' - Pope Francis
• Ex-UKIP leader Lord Pearson warns of Islamist threat
• Briton 'doing his duty' by fighting for group linked to al-Qaeda in Syria
• Paris Grand Mosque tagged in 'Islamophobic' vandalism
• Russia, Israel favour end of bloodshed in Syria - Putin
• Saudi king told Putin he is ready to help organize Geneva-2 - Ushakov
Southeast Asia
• Jakarta backs Tehran's nuclear program, speaker tells Majlis
• Ulema delegate wants PAS to tackle 'Shia infidel' smear campaign
• Home Ministry urged to review existing laws on crime so it will be based on Islamic principles
Pakistan
• Social Media Jihad: Al Qaeda in the Islamic Maghreb praises Hakeemullah Mehsud
• Explosion in Quetta kills 10 and injures 31
• US drone strike kills 8 in Pakistan
• 3 killed, 18 hurt in Khyber Agency blast
• US drone kills senior Haqqani leader in Pakistan
• Strong evidence against Musharraf in treason case: Pakistani attorney general
• Afghan peace negotiators extend stay in Pakistan for talks with Mullah Baradar: Sources
• PM holds talks with Afghan peace council delegates
North America
• US fears rise of extremism in Bangladesh
• Florida School Board Resists Censorship of Textbook on Islam
• US releases more photos from Benghazi aftermath, including 'Allah-u-Akbar' jihad graffiti
• Muslim Brotherhood 'stole' Egypt's revolution: Kerry
• Display to showcase Oklahoma Muslim artists
• Karzai wants US president to acknowledge army's errors
Mideast
• Azzam Brigades: Sunni-Shi'ite battles may be diverting Islamic rage from Israel
• Imprisoned Palestinian jihadist urges Muslims to embrace jihad
• Turkish Official Stirs Up Furore Over Co-Ed Schools
• Terror in Islam's name fuels Islamophobia: Turkish President Gül
• Netanyahu 'promises' Iran will not get nuclear weapons
Africa
• Nigeria extends state of emergency against Islamic uprising
• Nigeria: Curbing the Menace of Child Marriage
• Sink or swim for Mauritania's Islamists
• Libya MP says grenade in her bag was for self-defence
• Kenya police accused of counter-terror abuses
India
• Can't build house with Rs 5 lakh relief, UP riot victims say
• Afghanistan's India arms list includes tanks & field artillery
Compiled by New Age Islam News Bureau
URL: https://newageislam.com/islamic-world-news/1,025kg-explosives-found-bangladesh-jamaat/d/34526
------------
South Asia
1,025kg Of Explosives Found in Bangladesh Jamaat-e-Islami Man's Warehouse
November 21, 2013
The elite force also nabbed three workers of the warehouse while the owner of the warehouse, a known Jamaat-e-Islami supporter, was on the run
Rapid Action Battalion 7 seized 21 sacks of materials used for the purpose making explosives, 97.6% of which are Sulphur, from a warehouse in Chittagong city's Chowmuhoni on Wednesday in an over-night drive.
The elite force also nabbed three workers of the warehouse while the owner of the warehouse, Sagir Hossain, 25, a known Jamaat-e-Islami supporter, was on the run, Rab 7 officials said.
The arrested workers of the warehouse are Suman Basak, 21, Md Monir Hossain, 23 and Lipan Chandra Nath, 26.
The arrestees could tell nothing about the materials, said Commander M Sahed Karim of Rab 7, at a press conference in the port city's Patenga around 2pm.
Acting on a tip-off, a team of Rab 7, led by the Camp Commander Major Jahangir Hossain, conducted the drive at 6pm Tuesday to 6am on Wednesday and seized around 1,025kg of explosive-making materials, he said.
In the primary investigation, the elite force found the materials were brought illegally into the country allegedly for use in subversive activities in Chittagong, he added.
Rab 7 was continuing their drives to nab Sagir, said Commander M Sahed.
The arrestees were handed over to Double Mooring police station and a case was lodged in this regard, said Squadron Leader Nazmul Hossain, second-in-command of Rab 7
http://www.dhakatribune.com/politics/2013/nov/21/1025kg-explosives-found-jamaat-man%E2%80%99s-warehouse#sthash.9syHkDZv.dpuf
---------
Displaced Muslim Kids Flock to Myanmar Madrassa
Nov 21 2013
SITTWE, Myanmar (AP) — A year after Buddhist mobs forced almost all members of the minority Rohingya Muslim community from this northwestern Myanmar city, creating a state-sanctioned sectarian divide, thousands of children while away their long, empty days in dusty displacement camps.
Because Rohingya children are no longer welcome in many government schools, the so-called Rohingya Village Madrassa on the outskirts of Sittwe has opened its doors to some of those boys and girls, teaching not just Islamic studies, as it did in the past, but Burmese and English.
On some days more than 1,000 kids turn up. Their parents sit in small nearby tea shops where they can hear the steady hum of young voices reading out loud.
Inside the dilapidated building, the children are tightly packed on the well-worn, wooden floor. A teacher patrols the room with a bamboo cane, trying to keep noise levels down.
The madrassa gets almost no outside support. The staff is unpaid. And due to a shortage of textbooks, they struggle to get across even the basics.
"We are doing what we can," said Anowar, an eighth-grade teacher who handles more than 65 students on his own at one time. "But it's almost impossible ... especially the older kids.
"We are seeing small improvements, though. Some children now can say their names in Burmese or can count."
Sittwe is the capital of Rakhine state, which last year was wracked by sectarian violence that has since spread to other parts of the country. Rohingya have been the main victims of the attacks, which have left more than 240 people dead and sent another 240,000 fleeing their homes.
http://news.yahoo.com/displaced-muslim-kids-flock-myanmar-madrassa-074705924.html
----------
Government Account of Violence at Xinjiang Police Station Questioned
RFA, 21 November 2013
An exile group has questioned the Chinese government's account of a violent incident in the restive Xinjiang region last week in which nine ethnic Uyghur youths were reported killed, saying they may have been victims of "extrajudicial killings."
Chinese authorities and police had said that the nine were shot dead while storming the Siriqbuya (in Chinese, Selibuya) police station in Kashgar prefecture's Maralbeshi (Bachu) county on Saturday in a possible suicide mission and that they had wanted to hoist a flag symbolizing regional independence at the station.
The authorities also accused the youths, who they said were armed with knives and sickles, of killing three policemen in the "terrorist" attack.
But the Washington-based Uyghur American Association (UAA) said that according to eyewitnesses it spoke with, the Uyghurs were gunned down when they went to the police station to protest against harsh security measures imposed in the area since April when 21 people were killed in clashes between Uyghurs and security forces.
"It is clear from our interviews with people in Siriqbuya who witnessed the entire incident that the Chinese government's account should be treated with deep suspicion," UAA president Alim Seytoff said in a statement.
"Given the account provided by the eyewitnesses, the Chinese police conducted a series of extrajudicial killings of Uyghur protestors that necessitate further investigation. We simply cannot accept the Chinese government version of this event and move on," he said.
He charged that state-sanctioned violence has been intensifying against the mostly Muslim minority Uyghurs, who have long complained of ethnic discrimination, oppressive religious controls, and continued poverty and joblessness in Xinjiang amid an influx of majority Han Chinese in the resource-rich region.
'Panicked'
Based on accounts by three eyewitnesses, UAA said, police had panicked when confronting the Uyghur youths at the Siriqbuya station and that they had "fired on the protestors, killing an undetermined number of them."
In retaliation, some of the Uyghurs killed two of the police officers, UAA said, citing the eyewitnesses.
"The remaining officers withdrew inside one of the buildings comprising the police station compound and most likely called for a SWAT team. An unspecified number of the Uyghurs involved in the protest also sheltered in the police station grounds," UAA said.
Several Uyghurs who sought shelter at the station were also gunned down by the SWAT team, UAA said, adding that during the standoff other Uyghurs had gathered at the scene and voiced discontent with the police reaction to the protest.
Siriqbuya police station deputy chief Hesen Ablet had also told RFA's Uyghur Service on the day of the bloody incident that the shootout attracted a large number of Uyghur residents.
Some of them were angry with what they believed to be high-handed police action, eyewitnesses told RFA.
The residents pleaded with the police not to kill the young Uyghurs, saying if they had staged an attack on the station, they had done so because they were angry over the actions or policies of the Chinese authorities, the eyewitnesses said.
"There were around 40 to 50 people gathered around the station. They shouted to the police not to shoot, to capture them alive and try them," a Uyghur eyewitness said, speaking on condition of anonymity.
"They were young kids, my heart is broken to pieces," said another Uyghur eyewitness. "Why were they so merciless to their own citizens?"
"The police, if they really have to shoot them, should have shot them in their foot or arms but not the head, and should have captured them alive. They had the opportunity to do that," he said.
East Turkestan
UAA asked "concerned" governments and officials to question Beijing over "credible allegations of extrajudicial killings conducted by Chinese security forces in East Turkestan."
Many Uyghurs refer to Xinjiang, which borders Afghanistan, Pakistan, and the former Soviet Central Asian republics, as East Turkestan.
Xinjiang, which came under Chinese control following two short-lived East Turkestan republics in the 1930s and 1940s, has seen a string of violent incidents in recent years as Beijing tightens security measures and extends house-to-house raids targeting Uyghur families.
Deputy Siriqbuya police station chief Mahmut Dawut told RFA's Uyghur Service this week that that the Uyghur youths accused of attacking the police station had carried the blue and white flag of the East Turkestan republics.
He said they were trying to take control of the station and fly the East Turkestan flag above it in emulation of a deadly attack in southern Xinjiang's Hotan city in July 2011, when a group of young Uyghurs took hostages at a police station and took down the Chinese flag there.
The flag of the republics of East Turkestan continues to be a symbol of independence by many Uyghurs.
Reported by RFA's Uyghur Service. Written in English by Parameswaran Ponnudurai.
http://www.uyghurcongress.org/en/?p=21400%20Government%20Account%20of%20Violence%20at%20Xinjiang%20Police%20Station%20Questioned
---------
Loya Jirga debates US-Afghan security deal
November 21, 2013
Up to 15,000 foreign troops could remain in Afghanistan after 2014 if a security pact is agreed with the US, Afghan President Hamid Karzai has said.
He was speaking at the opening of a Loya Jirga, or grand assembly, of more than 2,000 Afghan elders, who have gathered to discuss the deal.
One of the key sticking points has been the circumstances under which US troops could enter Afghan homes.
Another is whether US troops will be subject to US or Afghan justice.
But a draft of the deal, released by Kabul before the meeting started, appeared to show that Mr Karzai had conceded that US troops would not be tried in local courts.
"Afghanistan authorises the United States to hold trial in such cases, or take other disciplinary action, as appropriate, in the territory of Afghanistan," the document says.
According to the draft, the deal will remain in force "until the end of 2024 and beyond".
Currently the multinational Nato force is due to pull out of Afghanistan from 2014.
US Secretary of State John Kerry said on Wednesday his team had agreed the text of the agreement with Afghan officials, but it was not clear if the draft published by Kabul was the one to which he was referring.
'Exceptional circumstances'
Opening the four-day Loya Jirga, President Hamid Karzai said the only issue on the table was whether the security agreement would be signed.
"I hope that no other agenda will be discussed," he said.
He read from a letter he said had received from President Barack Obama, explaining why US forces should be allowed to enter Afghan homes under "exceptional circumstances" to save American lives.
A woman delegate shouted from the floor that US troops had spilt too much Afghan blood and should be stopped.
Mr Karzai acknowledged there were difficult issues involved in the deal, but according to the BBC's Kabul correspondent David Loyn, the tenor of the president's speech was to advise delegates to accept the agreement.
Mr Karzai said that a number of world leaders - including from Russia, China, and India - were backing the deal, and that it would provide the security Afghanistan needed, as well as the foundation for forces from other Nato countries who were assisting Afghan troops.
The delegates will now meet in smaller closed-door groups to look at the deal in detail.
If the assembly approves the bilateral security agreement, it will still have to be passed by the Afghan parliament.
Last-minute changes
Earlier this week, there had been little hope that a deal could be reached, because President Karzai had disagreed with certain US demands.
But on Wednesday Mr Kerry said the terms had been agreed.
"There were some people who may have questioned or doubted whether that was going to happen. Well, it's happening tomorrow," he told reporters at the state department.
"We have agreed on the language that would be submitted to the Loya Jirga, but they have to pass it."
But he emphasised that even if the deal was passed, the role of the US military after 2014 would be "limited".
"It is entirely train, equip and assist. There is no combat role for United States forces, and the bilateral security agreement is a way to try to clarify for Afghans and for United States military forces exactly what the rules are with respect to that ongoing relationship," he said.
The agreement has been the subject of months of tense negotiations and both sides have refused to budge on certain issues.
The Afghans have long opposed US raids on Afghan homes, particularly night raids because they are perceived to violate the sanctity of women in the home.
The US insistence on immunity from prosecution for troops remaining in Afghanistan after 2014 has been central to Washington's demands.
The failure to resolve a similar legal issue in Iraq led to a total withdrawal of US forces.
Security is tight for the meeting after a suicide bombing last weekend near the huge tent where it is being held.
The Taliban has branded the meeting a US-designed plot, and has vowed to pursue and punish its delegates as traitors if they approve the deal.
http://www.bbc.co.uk/news/world-asia-25028267
---------
President asked me to lead poll-time government: Hasina
HAROON HABIB
Nov 21, 2013
Bangladesh Prime Minister Sheikh Hasina said on Wednesday President Abdul Hamid had advised her to lead the election-time interim Cabinet.
The statement comes a day after Opposition leader Khaleda Zia urged Mr. Hamid to mediate between the government and the opposition to decide on the form of interim government, without which she threatened to boycott the polls.
Addressing the last session of the 9th Parliament, Ms. Hasina said Bangladesh was heading for a general election to uphold the democratic process.
"The election will take place, and no one will be able to thwart it," she asserted.
Ms. Hasina said the President had agreed on the interim administration as she outlined the process on the formation of an 'all-party' government. The Prime Minister said as per the Constitution she urged the President to take steps to organise the election, to which he agreed.
Saying the interim Cabinet would only perform routine work as in other democracies, Ms. Hasina again requested Ms. Zia to join the election Cabinet and ensure political stability.
The election, to be conducted by an independent election commission, would be free, fair and credible, the Prime Minister asserted.
The Constitution stipulates that parliamentary polls should be held by January 24 next year.
The Election Commission, meanwhile, said the schedule of the 10th parliamentary polls would be announced next week.
http://www.thehindu.com/news/international/south-asia/president-asked-me-to-lead-polltime-government-hasina/article5373107.ece
---------
President Yameen nominates three names for Elections Commission vacancy
By Mohamed Naahee | November 20th, 2013
President Yameen has sent the names of three individuals who applied to fill in the vacancy in the Elections Commission (EC) following the resignation of commission member Ibrahim 'Ogaru' Waheed.
Earlier in October, Waheed stepped down from the five-member commission citing that doctors had advised him to not work in a stressful environment.
President Yameen sent a letter to parliament today (November 20) nominating former Deputy Commissioner of Police during former President Mohamed Nasheed's administration, Mohamed Rishwan, former EC Director General Ismail Habeeb, and the Progressive Party of the Maldives (PPM)'s Elections Committee Chair, Mohamed Tholal.
Full report at:
http://minivannews.com/politics/president-yameen-nominates-three-names-for-elections-commission-vacancy-72142
----------
Arab World
Iraq car bomb kills 30 as year's death toll tops 5,800
November 21, 2013
BAQUBA: A car bomb in a packed food market north of Baghdad killed 30 people on Thursday as a surge in violence nationwide pushed Iraq's death toll for 2013 above 5,800.
The rise in unrest has forced officials to appeal for international help in fighting the country's worst bloodshed since 2008, just months before Iraq's first elections in four years.
Thursday's attack comes a day after a spate of violence across the country, including a wave of bombings in the capital, killed 59 people and left more than 100 wounded, marking Iraq's deadliest day this month.
The latest explosion went off at around noon near a cafe in a food market in the town of Saadiyah, which lies northwest of Baghdad in restive ethnically-mixed Diyala province.
At least 30 people were killed and 40 others wounded in the blast, according to a police colonel and a doctor, both of whom spoke on condition of anonymity.
Saadiyah is populated mostly by Faylis, or Shia Kurds, and lies within a tract of disputed territory that is claimed by both the central government and Iraq's autonomous Kurdish region.
Full report at:
http://tribune.com.pk/story/634864/iraq-car-bomb-kills-30-as-years-death-toll-tops-5800/
---------
Iraqi militia says fired mortar bombs into Saudi Arabia
World Bulletin / News Desk
21 November 2013
An Iraqi Shi'ite militia said on Thursday it had fired six mortar bombs into Saudi Arabia's desert as a "warning message" to the kingdom to stop "interfering" in Iraqi affairs.
"The goal was to send a warning message to Saudis to tell them that their border stations and patrol are within our range of fire," Wathiq al-Batat, commander of al-Mukhtar Army militia, told Reuters by telephone.
Batat said the militia had also been angered by Saudis and Kuwaitis who he said had insulted the daughter of the Prophet Mohammad.
http://www.worldbulletin.net/?aType=haber&ArticleID=123402
----------
Saudi Arabia man arrested for giving out free hugs
November 21, 2013
A man who decided to offer 'free hugs' in Saudi Arabia's capital Riyadh has been arrested by the state's religious police.
Abdulrahman al-Khayyal went out onto the streets along with a friend carrying a placard saying 'free hugs', apparently inspired by a viral video of a campaign posted on YouTube earlier this week.
In that video Bandr al-Swed was filmed hugging young men, in a three minute clip that racked up over a million views in three days.
Inspired by the cuddling campaign, 21-year-old Al-Khayyal announced on Twitter that he was going to offer free hugs in Tahliya, one of the main shopping streets.
However the two men were arrested and their 'free hugs' banners seized, CNN Arabic reported.
Full report at:
http://www.independent.co.uk/news/world/middle-east/saudi-arabia-man-arrested-for-giving-out-free-hugs-8953720.html
---------
Islamist students attempt to storm Al-Azhar
November 21, 2013
Egyptian police have fired teargas at hundreds of pro-Mohamed Morsi students attempting to storm the Al-Azhar headquarters.
Around 1,500 students from Al-Azhar University marched on Wednesday from the university campus in Cairo's Nasr City to the Al-Azhar headquarters, Al-Ahram Arabic news website reported.
The headquarters is the central administrative building of Al-Azhar, the ancient seat of Sunni Islam, which runs mosques, universities, schools and numerous charities, in addition to issuing religious edicts (fatwas).
Full report at:
http://english.ahram.org.eg/NewsContent/1/64/87037/Egypt/Politics-/Islamist-students-attempt-to-storm-AlAzhar.aspx
----------
Scholars renew call to 'shun extremism'
Nov 21, 2013
The 21st conference for the Council of the International Islamic Fiqh Academy (IIFA) reiterated here on Monday the need to renounce extremism and promote moderation based on the recommendations of the 3rd Islamic Summit in Makkah in 2005.
This message was delivered at the opening of this year's event being held at Imam Muhammad bin Saud Islamic University (IMIU). The five-day event brought together renowned scholars from the Islamic world, including Grand Mufti Abdul Aziz Al-Asheikh.
Organized under the aegis of the Custodian of the Two Holy Mosques King Abdullah, the conference was inaugurated by IMIU's rector, Suleiman bin Abdullah Abalkhail.
Full report at:
http://www.arabnews.com/news/480336
-----------
International NGOs work to bring Assad to trial at ICC
21 November 2013
International nongovernmental organizations gathered in Istanbul earlier this week to discuss ways to make sure that Syrian President Bashar al-Assad, who has presided over the deaths of more than 120,000 Syrians, faces trial at the International Criminal Court (ICC).
Members of the Union of NGOs of the Islamic World (UNIW) and the World Association of Muslim Jurists (WAMJ) attended the meeting in Istanbul.
The meeting was also attended by European jurists, former Iraqi Vice President Tariq al-Hashimi, former Chairman of Libya's National Transitional Council Mustafa Abdul Jalil and Syrian opposition figure Haitham al-Maleh.
Full report at:
http://www.worldbulletin.net/?aType=haber&ArticleID=123374
----------
Brotherhood protests are useless: Jihad Movement leader
November 21, 2013
Islamic Jihad Movement leader Magdy Zaky told Egypt Independent Tuesday that the Muslim Brotherhood protests were useless and most likely self-destructive as long as they remained peaceful.
Zaky said peaceful protests have left behind widows, orphans and bereaved women.
Zaky added that the Muslim Brotherhood thinks it might be able to overthrow the current political regime within a year, as secularists, liberals and Christians overthrew toppled President Mohamed Morsy after one year of his rule.
Full report at:
http://www.egyptindependent.com/news/brotherhood-protests-are-useless-jihad-movement-leader
---------
Europe
'No Middle East without Christians' - Pope Francis
21 November 2013
Pope Francis on Thursday said the Catholic Church will not accept a Middle East without Christians, who often find themselves forced to flee areas of conflict and unrest in the region.
"We will not resign ourselves to imagining a Middle East without Christians," he said after meeting with Patriarchs from
Syria, Irak and Egypt, before calling for "the universal right to lead a dignified life and freely practise one's own faith to be respected."
The Arab Spring uprisings which revolutionised the region have increased tensions between Christians and Muslims.
Francis said he had spoken to the Patriarchs about "those who live in the Middle East, often in small flocks, in environments marked by hostility and conflicts" and "the size of the diaspora, which is notably growing."
Full report at:
http://voiceofrussia.com/news/2013_11_21/No-Middle-East-without-Christians-Pope-Francis-5871/
-----------
Ex-UKIP leader Lord Pearson warns of Islamist threat
November 21, 2013
UK Muslim communities are home to "thousands of potential home-grown terrorists", former UK Independence Party leader Lord Pearson has warned.
Such people "hate us with frightening religious fervour", he said during a parliamentary debate on Islam.
Sharia law was "running de facto in our land" and calls for violence were not simply coming from a "few extremists".
But faith minister Baroness Warsi said Lord Pearson was either "ignorant" or attempting to "distort" views of Islam.
Lord Pearson, who led UKIP from 2009 to 2010, called a special Westminster debate on Islam.
'Seething'
He mentioned the 7 July 2005 London bombings and the killing of Drummer Lee Rigby earlier this year, adding: "We see large and growing Muslim communities which are set against integration with the rest of us. We see thousands of home-grown potential terrorists."
Full report at:
http://www.bbc.co.uk/news/uk-politics-25007869
---------
Briton 'doing his duty' by fighting for group linked to al-Qaeda in Syria
November 21, 2013
A British man in Syria has told the BBC why he is fighting for a group linked to al-Qaeda.
Ifthekar Jaman, 23, from Southsea, Hampshire, told Newsnight the Islamic State in Iraq and the Levant (ISIS) was engaged in a jihad to establish a state based on Islamic religious law.
He said it was his "duty" because Muslims were "being slaughtered".
Mr Jaman, whose family come from Bangladesh, is believed to have left the UK in spring of this year.
His exact location inside Syria is unclear. Newsnight managed to speak to him via an internet video call, with the help of his brother in the UK.
'Good deed'
"I am ISIS. This is the group I am with. We are trying to establish the law of God, the law of Allah," he said.
"This is the duty on me... all these people are suffering. Muslims are being slaughtered."
Meanwhile, the Foreign Office said it was looking into reports in the Times newspaper that four Britons had been killed in Syria in recent weeks while fighting against government forces.
Full report at:
http://www.bbc.co.uk/news/uk-25022097
----------
Paris Grand Mosque tagged in 'Islamophobic' vandalism
World Bulletin / News Desk
21 November 2013
Grand Mosque President Dalil Boubakeur said the wall and door of the religious site was desecrated overnight Monday with an inscription "insulting to Muslims and Islam," the daily Ouest France reported.
"We deeply deplore the racist violence and hostility shown against the iconic institution of Islam in France that is the Mosque of Paris," he said in a statement.
Boubakeur indicated he had filed a complaint with the police commissioner of Paris' 5th arrondissement.
Full report at:
http://www.worldbulletin.net/?aType=haber&ArticleID=123391
----------
Russia, Israel favor end of bloodshed in Syria - Putin
21 November 2013
Russian President Vladimir Putin has said that his negotiations with Israeli Prime Minister Benjamin Netanyahu focused on the Syrian conflict and has called for the soonest possible end of bloodshed in the country.
"We favor the end of bloodshed in Syria and hope for the continuation of talks in Geneva," Putin told a news conference after the talks with Netanyahu on Wednesday night.
http://voiceofrussia.com/news/2013_11_20/Russia-Israel-favor-end-of-bloodshed-in-Syria-Putin-6972/
-----------
Saudi king told Putin he is ready to help organize Geneva-2 - Ushakov
21 November 2013
Saudi King Abdallah bin Abd al-Aziz told Russian President Vladimir Putin during a phone conversation that he is ready to help organize the Geneva-2 international conference, demonstrating an approach to the problem that is similar to Russia's approach, Russian presidential aide Yury Ushakov said.
He told a briefing on Thursday that Putin has had a series of phone conversations with the leaders of the countries in the Middle East and Northern Africa over the past few days (he spoke with Saudi King Abdallah bin Abd al-Aziz on November 10, with Syrian President Bashar al-Assad on November 14, with Egypt's acting president Adly Mansour on November 16, and with Iranian President Hasan Ruhani on November 18).
Full report at:
http://voiceofrussia.com/news/2013_11_21/Saudi-king-told-Putin-he-is-ready-to-help-organize-Geneva-2-Ushakov-2480/
-----------
Southeast Asia
Jakarta backs Tehran's nuclear program, Indonesian parliament speaker tells Majlis
November 21, 2013
TEHRAN – Jakarta supports the peaceful nuclear program that Tehran is pursuing, Indonesian Parliament Speaker H. Marzuki Alie said at an open session of the Iranian parliament on Wednesday.
"We support Iran's peaceful nuclear program and hope Iran will achieve the goal it has set for itself," said the top Indonesian lawmaker who visited Iran at the invitation of his Iranian counterpart, Ali Larijani.
Commenting on bilateral ties, Marzuki Alie expressed hope that his trip would pave the way for the expansion of ties between the two countries in the economic, political, cultural, and social areas.
Full report at:
http://www.tehrantimes.com/politics/112243-jakarta-backs-tehrans-nuclear-program-indonesian-parliament-speaker-tells-majlis-
---------
Ulama delegate wants PAS to tackle 'Shia infidel' smear campaign
BY SHERIDAN MAHAVERA
NOVEMBER 21, 2013
A member of PAS's Ulama wing has urged the party to act against party members who cause a split among the rank-and-file by branding certain leaders as Shia and infidels.
The member from Muar who did not give his name claimed that a smear campaign has caused confusion among the grassroots, with members pulling out of programmes due to claims that the party's senior leaders were Shias or sympathetic to the Islamic sect.
"I have met members who say they are pulling out of meetings 'until the Shia leaders vacate their posts'.
"This is because some have misinterpreted the president's recent writings on the war in Syria as a defence of Shias. These members are going all out to brand Shias as 100% infidels.
Full report at:
http://www.themalaysianinsider.com/malaysia/article/ulama-delegate-wants-pas-tackle-shia-label-to-avoid-confusion
----------
Home Ministry urged to review existing laws on crime so it will be based on Islamic principles
November 21, 2013
SHAH ALAM: PAS Muslimat has urged the Home Ministry to review the existing laws on crime so that it will be based on Islamic principles and moral values.
The delegates at the PAS women's wing voted unanimously to support the motion during its muktamar (general assembly) held at the Dewan Jubli Perak in the state secretariat building here Thursday.
Incumbent PAS Muslimat vice-chief Senator Mumtaz Mohd Nawi said crime occurred in every state and not only in Kelantan, where the party has proposed to implement Islamic laws.
"We urge that all states whether they are ruled by Pakatan Rakyat or Umno-Barisan Nasional to be united in implementing the syariah law to prevent crime," she said during the general assembly.
Full report at:
http://www.thestar.com.my/News/Nation/2013/11/21/PAS-Home-ministry.aspx
---------
Pakistan
Social Media Jihad: Al Qaeda in the Islamic Maghreb praises Hakeemullah Mehsud
By THOMAS JOSCELYN
November 21, 2013
Since Hakeemullah Mehsud, the emir of the Pakistani Taliban was killed in a US drone strike in North Waziristan on Nov. 1, al Qaeda in the Arabian Peninsula (AQAP), Shabaab and other jihadist groups have released statements praising the fallen terrorist.
Al Qaeda in the Islamic Maghreb (AQIM) has also now released a statement honoring Mehsud. Addressing their "brothers" in the Pakistani Taliban, AQIM says "the blood of our leaders and martyrs" will only fuel "our battle." The al Qaeda branch condemns America's killing of Mehsud and says that the US is seeking to escape Afghanistan.
Full report at:
http://www.longwarjournal.org/threat-matrix/archives/2013/11/social_media_jihad_aqim_praise.php#ixzz2lK1QPfZ7
---------
Explosion in Quetta kills 10 and injures 31
2013-11-21
QUETTA: At least 10 peeople including two children were killed and 31 injured in bomb explosions and incidents of targeted killings in Quetta and other troubled parts of Balochistan, Pakistan's volatile province on Thursday, police said.
Arif Nawaz, the Regional Police Officer Police Quetta told Dawn.com five people including two children were killed and 22 injured in a blast near Bareech Market area of Quetta. He said the militants had planted explosive materials in cycle parked on the roadside.
"There was a huge blast when the vehicle of frontier corps passed through the area", Nawaz said.
Full report at:
http://www.dawn.com/news/1057615/explosion-in-quetta-kills-10-and-injures-31
---------
US drone strike kills 8 in Pakistan
PTI | Nov 21, 2013
ISLAMABAD: A US drone strike targeting a seminary in Hangu district's Tal area in northwest Pakistan on Thursday killed at least eight persons and injured five others, in a rare attack outside the country's tribal areas.
The drone fired three missiles at about 5am, targeting the seminary near Degree College in Tal, which lies within the settled areas of the Khyber Pakhtunkhwa province.
The attack comes a day after the Prime Minister's adviser on foreign affairs and national security Sartaj Aziz told the Senate body that the US had assured Pakistan of not conducting drone strikes during the government's talk with the Taliban.
Full report at:
http://timesofindia.indiatimes.com/world/pakistan/US-drone-strike-kills-8-in-Pakistan/articleshow/26133496.cms
---------
3 killed, 18 hurt in Khyber Agency blast
November 21, 2013
At least three people were killed and 18 other wounded in a powerful bomb blast on Thursday near custom house at Torkham border crossing in Pakistan's tribal area of Khyber Agency.
According to officials, blast occurred near custom house where vehicles were being checked at border crossing between Pakistan and Afghanistan.
Nato supplies and Afghan transit goods enter into war-torn neighboring country through this Torkham crossing.
Full report at:
http://www.nation.com.pk/pakistan-news-newspaper-daily-english-online/national/21-Nov-2013/3-killed-18-hurt-in-khyber-agency-blast
---------
US drone kills senior Haqqani leader in Pakistan
21 November 2013
Six militants including senior figures in the Haqqani network of the Afghan Taliban were killed Thursday in a rare drone strike outside Pakistan's lawless tribal areas, officials said.
A US drone fired three missiles at an Islamic seminary in the Tal area of Hangu district in the north-western province of Khyber-Pakhtunkhwa, local police Chief Iftikhar Ahmed said.
It is only the second time in almost a decade that a US drone had targeted militants outside Pakistan's tribal areas along the Afghan border, said Shaukat Yousafzai, a provincial minister.
It was the first strike since a similar attack killed Pakistani Taliban chief Hakimullah Mehsud on November 1.
Full report at:
http://voiceofrussia.com/news/2013_11_21/US-drone-kills-senior-Haqqani-leader-in-Pakistan-6927/
-----------
Strong evidence against Musharraf in treason case: Pakistani attorney general
Omer Farooq Khan, TNN | Nov 20, 2013
ISLAMABAD: The punishment for Pakistan's former military ruler Pervez Musharraf can either be death penalty or life imprisonment as there was strong evidence against him in the treason case, Pakistan's attorney general Munir A Malik said on Wednesday.
The treason trial which will be the first of its kind in Pakistan relates to the imposition of emergency rule by Musharraf on 3 November 2007.
Talking to reporters in Islamabad, Malik said that the Federal Investigation Agency (FIA) could arrest Musharraf with the registration of a complaint against him in the special court which was formed for his trial.
Full report at:
http://timesofindia.indiatimes.com/world/pakistan/Strong-evidence-against-Musharraf-in-treason-case-Pakistani-attorney-general/articleshow/26104778.cms
---------
Afghan peace negotiators extend stay in Pakistan for talks with Mullah Baradar: Sources
November 20, 2013
ISLAMABAD: Afghan government-backed peace negotiators have extended their stay in Islamabad for a meeting with senior Taliban leader Mullah Abdul Ghani Baradar, The Express Tribune has learnt.
The visit comes after Prime Minister Nawaz Sharif had accepted a proposal by Afghan President Hamid Karzai at the trilateral summit hosted by British Prime Minister David Cameron in London last month to allow members of the High Peace Council to meet Baradar.
The delegation, led by chairman of the Afghan High Council, Syed Salahuddin Rabbani, arrived in Islamabad in a special plane on Tuesday, sources with knowledge of the visit disclosed on Wednesday. The delegation also includes secretary to the peace council Masoom Stanakzai and two officials of the council's secretariat, sources added.
Full report at:
http://tribune.com.pk/story/634445/afghan-peace-negotiators-extend-stay-in-pakistan-for-talks-with-mullah-baradar-sources/
---------
PM holds talks with Afghan peace council delegates
2013-11-21
ISLAMABAD: The Afghan Peace Council delegation led by Salahuddin Rabbani met with Prime Minister Nawaz Sharif in Islamabad on Thursday to discuss the peace process in the neighbouring war-torn country.
The premier's adviser on national security and foreign affairs, Sartaj Aziz, and the prime minister's special assistant on foreign affairs, Tariq Fatemi, took part in the meeting during which they discussed the security situation in the region, cooperation on security and the withdrawal of US troops from Afghanistan.
Full report at:
http://www.dawn.com/news/1057636/pm-holds-talks-with-afghan-peace-council-delegates
---------
North America
US fears rise of extremism in Bangladesh
November 21, 2013
US Representative and Subcommittee Chairman Steve Chabot said the growing escalation of violence might cause a rise of extremism in Bangladesh and that it would have a negative impact on regional security. He made the statement while addressing a hearing titled "Bangladesh in Turmoil: A Nation on the Brink?" held at the House Rayburn Office Building in Washington on Wednesday. The US congressman asserted that Sheikh Hasina and Khaleda Zia are adamantly sticking to their positions about polls-time government. "Both leaders were adamant in their positions. Sheikh Hasina insisted provisions are in place to conduct fair election. Madam Zia maintained that a fair election could not be held without a caretaker government in place to ensure transparency," Chabot said at a Congressional hearing. Chabot visited Bangladesh on a three-day trip early in November and met Hasina and Khaleda to discuss the entire political situation in the country. "When I visited Bangladesh two weeks ago we arrived at the onset of three-day general strike. It is still uncertain whether or not the opposition BNP will boycott the election or not," he said at the hearing.
Full report at:
http://www.dhakatribune.com/bangladesh/2013/nov/21/growing-violence-may-escalate-extremism-chabot#sthash.Chlrj7tV.dpuf
---------
Florida School Board Resists Censorship of Textbook on Islam
November 21, 2013
CAIR today applauded a Florida school board for resisting calls by Islamophobes to drop a textbook offering basic historical information about Islam.
Yesterday, representatives of CAIR's Florida chapter joined with local students, members of the Democratic Party and moderate Republicans at a school board meeting in Deltona, Fla., to counter an organized protest against the textbook.
Local students presented the board with a petition signed by some 500 classmates rejecting the call for censorship. Most of those who spoke at the school board meeting spoke for religious tolerance and against censoring textbooks.
"We welcome the tremendous support from the local community and applaud the determination of school board members to resist bullying by anti-Muslim bigots," said CAIR National Executive Director Nihad Awad.
Full report at:
http://www.cair.com/press-center/press-releases/12263-florida-school-board-resists-censorship-of-textbook-on-islam.html
-----------
US releases more photos from Benghazi aftermath, including 'Allah-u-Akbar' jihad graffiti
November 21, 2013
Newly released photos taken after the 2012 terror attack on U.S. diplomatic facilities in Benghazi, Libya show a car on fire, a burned-out building, ransacked rooms, a devastated kitchen and Arabic-language graffiti – including two different spray-paint scrawls reading 'God is great.'
The conservative watchdog group Judicial Watch published the pictures online this week following the State Department's November 12 decision to release them under the terms of a Freedom of Information Act lawsuit the group filed in February.
Full report at:
http://www.dailymail.co.uk/news/article-2510224/God-great--State-Department-releases-photos-Benghazi-aftermath-including-Allah-u-Akbar-jihad-graffiti.html
---------
Muslim Brotherhood 'stole' Egypt's revolution: Kerry
November 21, 2013
Washington (AFP) - US Secretary of State John Kerry on Wednesday accused the Muslim Brotherhood of stealing Egypt's revolution, in some of his toughest comments yet about the party that took power in the nation's first democratic election.
In a speech to a forum on enhancing links between private sector businesses and diplomatic security agencies, Kerry said "the best antidote to extremism is opportunity."
"Those kids in Tahrir Square, they were not motivated by any religion or ideology.
"They were motivated by what they saw through this interconnected world, and they wanted a piece of the opportunity and a chance to get an education and have a job and have a future, and not have a corrupt government that deprived them of all of that and more," the top US diplomat said.
Full report at:
http://news.yahoo.com/muslim-brotherhood-stole-egypts-revolution-kerry-200321098.html
---------
Display to showcase Oklahoma Muslim artists
November 21, 2013
OKLAHOMA CITY (AP) — Works from Oklahoma Muslim artists are to be showcased at a one-evening event this week in Oklahoma City.
Oklahoma's chapter of the Council on American-Islamic Relations is sponsoring its third annual "Art in the Heartland" exhibition at Will Rogers Theater Wednesday night.
Organizers say the event serves as an opportunity for Oklahoma Muslim artists to display their work, express their identities as both Oklahomans and Muslims and create a broader dialogue Full report at:
http://www.newstimes.com/news/article/Display-to-showcase-Oklahoma-Muslim-artists-4995355.php
---------
Karzai wants US president to acknowledge army's errors
PTI | Nov 21, 2013
NEW YORK: Afghan President Hamid Karzai wants a letter written by US President Barack Obama that will acknowledge military mistakes made during 12-year war in his country in return for allowing American counterterrorism raids on private Afghan homes, a media report said. Karzai's spokesman Aimal Faizi has said the letter would be tantamount to an apology, though not directly using that word, a report in the New York Times said.
Full report at:
http://timesofindia.indiatimes.com/world/us/Karzai-wants-US-president-to-acknowledge-armys-errors/articleshow/26122732.cms
---------
Mideast
Azzam Brigades: Sunni-Shi'ite battles may be diverting Islamic rage from Israel
November 21, 2013
The radical Sunni group the Azzam Brigades who claimed responsibility for the Beirut Iran embassy attacks, detests Shi'ites, Iran, Hezbollah and Assad, leaving Israel as mostly a sideshow for the time being.
"The Syrian war has come knocking on Iran's headquarters in Lebanon, and it is being targeted directly by Sunni extremists," an expert on Iranian politics told The Jerusalem Post Tuesday.
He spoke after a suicide bomb ripped through Iran's embassy compound in Beirut.
"This bodes badly for Iran's efforts to portray itself as a protector of Muslims, since it is increasingly becoming involved in a sectarian war between Shi'ites and Sunnis," said Meir Javedanfar, a lecturer on Iranian politics at the Interdisciplinary Center Herzliya.
Full report at:
http://www.jpost.com/Middle-East/Sectarian-conflict-may-be-diverting-radical-Islamic-groups-from-attacking-Israel-332346
---------
Imprisoned Palestinian jihadist urges Muslims to embrace jihad
By DAVID BARNETT
November 21, 2013
In an audio message released by the Ibn Taymiyyah Media Center (ITMC), a jihadist media unit tied to the Mujahideen Shura Council in the Environs of Jerusalem (MSC), imprisoned jihadist Yusri bin Attiya al Saleh, also known as Abu Hajer al Filistini, urged Muslims to engage in jihad and martyrdom in the battlefield.
"The mujahid is better than others, and the guard in the cause of Allah does not see hell," al Saleh said in the message released to jihadist forums on Nov. 12. "The grace of the mujahid has no competition," he added.
In the message, translated by the SITE Intelligence Group, al Saleh called on Muslims to "race to jihad as individuals, and know that without it our path will not be restored." He boasted that "we are purified in the blood of the Jews and the disbelievers from the sinners."
Full report at:
http://www.longwarjournal.org/threat-matrix/archives/2013/11/imprisoned_palestinian_jihadis.php#ixzz2lK1qxpnI
---------
Turkish Official Stirs Up Furor Over Co-Ed Schools
November 21, 2013
The comments by deputy parliament speaker Sadik Yakut followed a storm of controversy over a push by Prime Minister Recep Tayyip Erdogan earlier this month to do away with mixed-sex dorms at universities.
Erdogan's Islamist-leaning government has increasingly come under fire over what critics see as attempts to enforce Islamic norms in the predominantly Muslim but staunchly secular country.
"Having girls and boys educated at the same schools in the name of a pro-West approach is unfortunately a mistake that has been made from the past up until now," Yakut told a parliamentary gathering.
Full report at:
http://www.thejakartaglobe.com/international/turkish-official-stirs-up-furor-over-co-ed-schools/
---------
Terror in Islam's name fuels Islamophobia: Turkish President Gül
November 21, 2013
Turkish President Abdullah Gül has blamed terrorism in the name of Islam for soiling the faith's image in the world and resulting in the growth of Islamophobia, while calling on Muslim countries to intensify their efforts to fight against prejudices against the religion.
"The deliberate negative propaganda activities and the violence and terrorist activities, which some evil people and circles exploiting our sacred Islamic values for their henious aims, have a big role in the perpetuation of this problem," Gül said during his inaugural address yesterday at the Economic and Commercial Cooperation of the Organization of Islamic Cooperation's (COMCEC) 29th session in Istanbul.
Full report at:
http://www.hurriyetdailynews.com/terror-in-islams-name-fuels-islamophobia-turkish-president-gul.aspx?pageID=238&nID=58269&NewsCatID=338
---------
Netanyahu 'promises' Iran will not get nuclear weapons
November 21, 2013
MOSCOW - Iran will not get a nuclear weapons, Prime Minister Binyamin Netanyahu said unequivocally to a group of Russian Jewish leaders Thursday.
After saying that the "true" Iran was not the one of propaganda films produced by Foreign Minister Javad Zarif smiling and speaking about a peaceful future, but rather that of Supreme Leader Ali Khamenei calling Jews "rabid dogs."
Khamenei, at a rally in Iran on Wednesday, called Israel an "illegitimate regime" led by "untouchable rabid dogs."
"It is forbidden for Iran to have nuclear weapon," he said. "And I can promise you they won't have nuclear weapons."
Full report at:
http://www.jpost.com/Iranian-Threat/News/Netanyahu-promises-Iran-will-not-get-nuclear-weapons-332523
---------
Africa
Nigeria extends state of emergency against Islamic uprising
November 21, 2013
ABUJA, Nigeria — Nigerian legislators have approved a six-month extension for the state of emergency that is governing the country's north-eastern states, which have been terrorized by an Islamic uprising.
Wednesday's decision came as the State Security Service paraded five suspected Islamic extremists at a news conference, including Muhammad Nazeef Yunus, a lecturer in Islamic studies at Kogi State University in north-central Nigeria. Yunus, 44, denied to reporters that he recruits for Islamic extremists, saying that he speaks against the militants who are accused of killing hundreds of mainly Muslim civilians in recent months.
Full report at:
http://www.washingtonpost.com/world/africa/nigeria-extends-state-of-emergency-against-islamic-uprising-in-northeast-for-another-6-months/2013/11/20/854ae332-5224-11e3-9ee6-2580086d8254_story.html
---------
Nigeria: Curbing the Menace of Child Marriage
21 NOVEMBER 2013
Abimbola Akosile writes on the national and regional efforts to tackle the issue of child/early marriage in Nigeria and West Africa
To some the story sounded incredible. Others listened to it in amazed revulsion. But the truth is that there is a 16-year old girl somewhere in Nigeria, who is presently living in fear, with her ... yes ... her second husband.
Ironically, the young Muslim girl, who preferred learning and excelling in the business of selling hair products, had no say in the matter of her betrothal and wedlock. The girl (name withheld) was brought to Lagos to work with a Christian family for one year, taken back to her family in the North and married off to a man older than her biological father.
Full report at:
http://allafrica.com/stories/201311210632.html
---------
Sink or swim for Mauritania's Islamists
November 21, 2013
Mauritania's main Islamist party has emerged during an otherwise unremarkable election campaign as an unknown quantity which observers believe will be greatly strengthened by Saturday's polls -- or killed off completely.
The former French colony's ruling Union for the Republic (UPR) is widely expected to retain power, but opinion is divided over whether Islamist party Tewassoul, only legalised in 2007, will give the favourites a bloody nose.
The mainly Muslim republic on the west side of the Sahara desert is seen by Western leaders as strategically important in the fight against Al-Qaeda-linked groups within its own borders, in neighbouring Mali and across Africa's Sahel region.
Full report at:
http://www.thenewage.co.za/112208-1019-53-Sink_or_swim_for_Mauritanis_Islamists
---------
Libya MP says grenade in her bag was for self-defence
November 21, 2013
A Libyan MP, stopped by officials at Tripoli's city hall Wednesday when her handbag set off a security alarm, said a hand grenade inside was for her own defence.
Souad Soltan, a member of the General National Congress, had arrived at city hall for a meeting when she put her bag through the metal detector and set off the alarm, the city government said on its Facebook page.
"When the security officer asked her what was in the bag, she admitted there was a grenade that she carried for her own defence," a statement said.
Full report at:
http://english.ahram.org.eg/NewsContent/2/8/87103/World/Region/Libya-MP-says-grenade-in-her-bag-was-for-selfdefen.aspx
---------
Kenya police accused of counter-terror abuses
November 21, 2013
Kenyan counter-terrorism officers have been accused of carrying out extra-judicial killings and other abuses in a report by US and Kenyan rights groups.
The Open Society Justice Initiative and Kenya's Muslims for Human Rights said the police often tortured detainees.
Their report said arbitrary arrests and disappearances were also widespread, especially in Mombasa, a city with a large Muslim population.
Officials have not responded, but they have denied similar claims in the past.
The US and UK governments support Kenya's anti-terror police with training and equipment.
The report said such assistance should be suspended to any unit where there was credible evidence that the police had committed human rights violations.
Full report at:
http://www.bbc.co.uk/news/world-africa-25023445
---------
India
Can't build house with Rs 5 lakh relief, UP riot victims say
Maria Akram, TNN | Nov 21, 2013
MALAKPUR (Shamli district) : After several 'surveys' and 'ground reports' by various agencies spread over three very tough months for the Muzaffarnagar refugees, the Akhilesh Yadav government came up with a 'compensation-cum-deal'. But the Rs 5 lakh per family deal -- which incredibly enough comes with an affidavit stating that the camp inmates in question cannot return home -- also tells them to vacate their temporary shelter.
Refugees say the deal leaves them homeless since Rs 5 lakh is too small a sum to buy a new house. And even this money, officials have announced, will take at least another three months to reach the victims.
Akbar Basir got the much-awaited text message from his bank informing him of the transfer of Rs 5 lakh into his account exactly eight days ago. "Finally, something good had happened," says the 56-year-old resident of Nisar village. Basir was exceptionally lucky - his was the only Nisar family among the 45 at this shelter to have got the SMS.
Full report at:
http://timesofindia.indiatimes.com/india/Cant-build-house-with-Rs-5-lakh-relief-UP-riot-victims-say/articleshow/26116587.cms
------------
Afghanistan's India arms list includes tanks & field artillery
By Gaurav C. Sawant in New Delhi
Nov 21, 2013
a AS MANY as 150 battle tanks, 120 ( 105 mm) field guns, a large number of 82 mm mortars, one medium lift transport aircraft ( AN- 32), two squadrons of medium lift and attack helicopters and a large number of trucks form a part of the wish list that Afghanistan has handed over to New Delhi ahead of the 2014 NATO drawdown from that country.
The Afghanistan government has sought the military and civilian support from India as part of its strategy to scale up its armoury.
Afghanistan has also sought allied paraphernalia for training, maintenance and upkeep of the equipment from India. Highlyplaced sources in the government have said the Afghanistan army also wants New Delhi to set up a military training facility for its officers and soldiers in Afghanistan and provide a training team immediately. The Afghan army men will be trained in English language, counter insurgency operations, ordnance- weapons and vehicle repairs.
Full report at:
Mail Today
---------
URL: https://newageislam.com/islamic-world-news/1,025kg-explosives-found-bangladesh-jamaat/d/34526