New Age Islam News Bureau
25 March 2013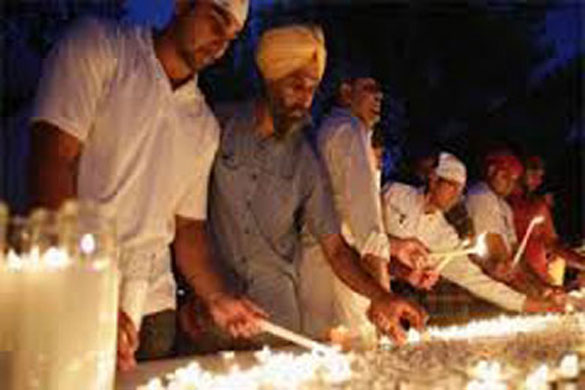 India
• Welfare Party of India demands white paper on Indian Mujahideen
• AIMPLB urges Muslims to remain vigilant to challenges of interference in Shariah laws
• Pakistani Urdu daily publishes fatwa from Deoband
• Muslim law board against direct tax code bill
• Vikram Seth, Mahasweta Devi and Manglesh Dabral are popular in Pak
• India repatriates two Pakistani teenage boys
• Iranians used generator to manufacture drugs in village
• Four Dhule victims killed in police firing were shot in back: post-mortem reports
'576 Bangladeshi immigrants held this year'
Pakistan
• 'I know India is financing terrorists in Pak': Pervez Musharraf
• Punjab excludes Islamic subjects from Matric book
• Hold Musharraf accountable for rights abuses: global watchdog
• Over a thousand children start smoking daily in Pakistan: experts
2 killed in Balochistan shootings
• Pakistan sees Afghanistan's Karzai as obstacle to peace with Taliban
• Lal Masjid's former chief cleric wants Musharraf's name on ECL
• Pakistan's parties asked to act on Bihari issue
• Musharraf's trial necessary for peace in Balochistan: Zehri
• Taliban should not have suspended talks offer: Fazl
• Displaced voters: Bugti IDPs still away from their constituency
Europe
• 1,000 Muslims from Europe Are Active As Islamic Jihadists in Syria
• Honour your daughters, says Malala's father
• France says Syria's divided opposition must reunite
Arab World
• Grand Mufti of Lebanon files charges over assault on Muslim scholars
• Egypt Narcotics Use Reaches 'Disastrous' Levels
• Syrian National Coalition to be given Syria's seat at Arab League summit
• Egyptian jihadist lionizes slain al Qaeda leader
• Syrian gunfire hits military vehicles in Israeli Golan: Army
• Five held in Oman on kidnap and rape charges
• Mursi vows measures to 'protect this nation'
• Major breakthrough in war against drugs in Saudi Arab
• Islamist protesters besiege TV stars at Egypt media city
• Aid to Saudis in Iraq prison
• Shelling in central Damascus kills one: state TV
• Mubarak's family reimburse 'illegal gifts'
• Thai questions extrajudicial imprisonment in Jeddah
• Oman pardon for prisoners lauded
• Sewing machines drown out gunfire in Aleppo factory
• Two jailed bahraini activists in Abu Dhabi refusing fluids in hunger strike: rights group
Africa
• 127 prisoners escape in Nigerian jail attack: official
• Seven die in northern Mali clashes: Military sources
• Libya to deposit $2 billion in Egypt's central bank
• Al-Qaida-linked Islamist group says it killed French hostage seized in Mali
Southeast Asia
• Minister Calls on Regional Heads in Crusade against Pornography in Indonesia
• Malaysia to move Borneo villagers after siege
South Asia
• Buddhist and Muslim Religious leaders urge end to Myanmar communal clashes
• Rally to mobilize public support against anti-Muslim campaigns in Sri Lanka
• Khaleda seeking alternative ways to power: Awami League
• Buddhists-Muslims violence spreads in Myanmar
• Taliban rule out talks with Karzai during Qatar visit
• Nation must resolve war crimes issue for progress: Bangladesh PM
• Will increase PPM membership to 65,000 if elected: Yameen
• US to Cede Full Control of Bagram to Afghan Forces
Mideast Asia
• Israel, Turkey have 'a thousand reasons' to be friends: Peres
• Yemeni scientist develops 'cloak of invisibility' in new theory
• Iran says not linked to group arrested in Saudi Arabia for spying
• Turkish bonds flat, shares up after Cyprus deal
• Alwaleed Foundation donates $250,000 to schools in Yemen
• Greater rights for the Kurds key to Turkish peace efforts
• Turkey detains 10 more people over leftist attacks
North America
• 'FBI needs to keep track of hate crimes against Hindus, Sikhs, Muslim, and Arab American
• 'War on terror' triggers a loss of morale within the US army: Gordon Duff
• John Kerry arrives in Afghanistan on unannounced visit
• CIA helps Arab nations boost arms shipment to Syria rebels: report
Compiled by New Age Islam News Bureau
Photo: 'FBI Needs To Keep Track of Hate Crimes against Hindus, Sikhs, Muslim, and Arab American
URL: https://newageislam.com/islamic-world-news/new-age-islam-news-bureau/-fbi-needs-to-keep-track-of-hate-crimes-against-hindus,-sikhs,-muslim,-and-arab-american/d/10891
--------------
'FBI needs to keep track of hate crimes against Hindus, Sikhs, Muslim, and Arab American
Mar 25 2013
Washington: Joining a bi-partisan group of more than 100 lawmakers, prominent Democratic Congressman from California John Garamendi has asked the FBI to track hate crimes against Hindus, Sikhs and the Arab Americans.
"Sikh, Hindu, Muslim, and Arab American communities live with the knowledge that it only takes one unhinged hatemonger to cut their lives short. The FBI needs to keep track of these hate crimes so that we can have an accurate picture of the danger," Garamendi said in a statement as he joined other lawmakers in writing a letter to the FBI in this regard.
The lawmakers had sent a letter to the FBI advisory board last week expressing strong support for an initiative to begin tracking and quantifying hate crimes against Sikh, Hindu and Arab-Americans.
At present, the FBI's Hate Crime Incident Report Form (1-699), which law enforcement officials use to collect data, does not include categories for these groups.
The Advisory Policy Board, which plays a leading role in decision-making on hate crimes documentation, will soon meet to review the issue of whether these categories should be added to hate crimes forms used by the FBI and Department of Justice.
"We Americans will never forget the 2,977 victims of the September 11th terrorist attacks. If I have any say in the matter, we also won't forget the 2,978th victim, Balbir Singh Sodhi, a loving Sikh father shot and killed in Mesa, Arizona on September 15 because his hateful ignorant killer was out for revenge and thought he was a Muslim," said Garamendi.
"Hate divides us; it destroys lives; it destroys the unity our pluralistic democracy needs. Hate crimes aren't just vicious crimes against our neighbours; they attack the core of what makes us American," he said. These groups have all too often been the victim of violent and deadly attacks, the Congressman said.
Garamendi said that unfortunately, anecdotal and non- government data indicate that the commission of hate crimes against Sikhs, Hindus and Arab-Americans has become a deadly problem: the massacre at the Sikh temple in Oak Creek,
Wisconsin and the murder of Hindu Senando Sen on the New York City subway - along with attacks across the US – underscore the severity of the issue.
In fact, according to community surveys in New York City and the San Francisco Bay Area, approximately 10 percent of Sikh-Americans felt they had already been a victim of a hate crime, he said.
The FBI has been tracking and documenting hate crimes reported from federal, state and local law enforcement officials since 1991 under the bipartisan Hate Crime Statistics Act of 1990
http://www.indianexpress.com/news/fbi-needs-to-keep-track-of-hate-crimes-against-hindus-sikhs/1093053/
-------------
India
Welfare Party of India demands white paper on Indian Mujahideen
New Age Islam News Bureau
March 25, 2013
Nanded: Speaking in a public meeting in Nanded, the state secretary of Welfare Party of India, Javed Mukarram said that Indian Mujahideen was a fictitious outfit which has been created to stall the progress of the Muslim youth. He also demanded a white paper from the government on the outfit. The meeting was attended by its general secretary Mujtaba Farooque.
--------------
AIMPLB urges Muslims to remain vigilant to challenges of interference in Shariah laws
Pervez Bari
March 23, 2013
Ujjain: Maulana Syed Mohammad Rabey Hasani Nadvi, president of All India Muslim Personal Board, (AIMPLB), addressing the 23rd conference of AIMPLB called upon Muslims to remain united and vigilant to face the challenges posed by lower courts in interfering into Islamic Shariah laws which have been guaranteed in secular India's Constitution.
Delivering presidential address here on Friday night Maulana Rabey said in Islam the importance of "Deen" (religion) is topmost priority for Muslims for which he can remain hungry but never allow intrusion into its Sharia laws. The India Constitution has granted him the freedom of following his personal laws without any hindrance, he added.
He exhorted Muslim Ummah to follow the teachings of Islam and principles and rules of Shariah in all aspects of life, particularly in family matters, in letter and spirit so as not give any chance to the adversaries of Islam to criticize it. This would be the first step in protecting the Islamic Shariah and make the task of AIMPLB easy, he opined.
Removing misconceptions in the minds of the non-Muslim brethren about the Shariah and Islam is also an objective of the Board and it has taken several steps in this direction to set right the wrongly perceived notions", he said.
Muslims should keep a constant eye on the situation and the developments that take place therein so that the community is always able to avail its religious freedom as guaranteed by the Indian constitution and there is no curb on it. This is necessary because they are in the minority and their identity as a Muslim is maintained unscathed. There is a possibility that the bogey of Uniform Civil Code which occurred in some people's minds can crop up again while it is well known that the Indian Constitution has given country's every religion the right to practice it according to their established norms and run their institutions, he cautioned.
Maulana Rabey said that there is need to keep this freedom of religious rights intact as there is a likelihood that it may be tampered with or the situation may be created for the government of the day to take it under its control. Recently many Acts have been passed wherein certain provisions of these Acts are found to be harmful to the religious freedom of minorities and the AIMPLB is doing all its best to rectify them. It seems that the government, through different Acts and bills, was trying to interfere in Muslim laws, he added.
AIMPLB office-bearers Maulana Syed Nizamuddin, Maulana Wali Rahmani, Maulana Khalid Saifullah Maulana along with Syed Jalaluddin Umari and others also spoke on the occasion.
Earlier, Maulana Hafiz Qari Mohammad Taqui, president of the Reception Committee of 23rd conference of AIMPLB, while delivering his welcome address recalled the rich heritage of Muslim clerics who visited Ujjain in the past and their Dawah work among the people of the area.
At the outset Qari Abdus Salam recited verses from the Holy Qur'an. In the beginning obituary references to number of AIMPLB members including Sulaiman Sikandar of Hyderabad, Dr. Abdul Huq Ansari of Jamaat-e-Islami, Maulana Syed Hasani Nadvi, Maulana Abdullah Hasani Nadvi and their kin who passed away in last one year since the last Board's convention held in April 2012 at Mumbai.
http://www.ummid.com/news/2013/March/23.03.2013/muslims_urged_to_remain_vigilant.htm
--------------
Pakistani Urdu daily publishes fatwa from Deoband
New Age Islam News Bureau
March 25, 2013
Deoband: Darul Uloom Deoband has denied issuing a fatwa which was published in a Pakistani daily in its publication of March 20, 2013 attributing it to Darul Uloom, Muhtamim (Vice-Chancellor), Maulana Abul Quasim Nomani.
According to reports, the news said, 'the Namaz of a woman who does not try to reconcile to a displeased husband is not granted: Fatwa Darul Uloom Deoband'. The fatwa was attributed to Darul Uloom Deoband's V-C, Maulana Abul Quasim Nomani. The fatwa further says that if a woman did not have physical union with her husband for six months her marriage had to be renewed.
Expressing resentment at the fatwa, Maulana Nomani said that the fatwa has nothing to do with Darul Uloom Deoband. He further said that it has been attributed to him while the Darul Uloom Deoband's V-C does not issue Fatwas. This is the purview of Darul Ifta who issues Fatwas with the signatures of three muftis.
However, the fatwa has not been issued by Darul Ifta, Deoband.
--------------
Muslim law board against direct tax code bill
TNN | Mar 25, 2013
UJJAIN: The All India Muslim Personal Law Board (AIMPLB) has criticized the direct tax code (DTC) bill introduced in Parliament and called upon all religious institutions to join hands in protest against it.
On Sunday AIMPLB members, who are meeting in Ujjain, said tax exemptions currently available to religious institutions under the Income Tax Act would be discontinued once the DTC comes into effect.
Full report at:
http://timesofindia.indiatimes.com/india/Muslim-law-board-against-direct-tax-code-bill/articleshow/19181184.cms
--------------
Vikram Seth, Mahasweta Devi and Manglesh Dabral are popular in Pak: Fahmida Riaz
PTI | Mar 24, 2013
PATNA: Indian writers like Vikram Seth, Mahasweta Devi and Manglesh Dabral are quite popular among book readers of Pakistan, writer-author from the neighbouring country Fahmida Riaz said. "Vikram Seth is a popular name in Karachi. His book 'A suitable boy' is taught in Karachi University," Riaz, who was here to participate in Patna Literature festival, told . Besides, Seth, the urdu version of Mahasweta Devi's Hindi book 'Hazare Chaurasi ki maa' is widely read.
Full report at:
http://timesofindia.indiatimes.com/india/Vikram-Seth-Mahasweta-Devi-and-Manglesh-Dabral-are-popular-in-Pak-Fahmida-Riaz/articleshow/19169502.cms
--------------
India repatriates two Pakistani teenage boys
PTI | Mar 24, 2013
JAMMU: In a good will gesture, the Indian Army today handed over two teenagers, who had crossed over this side of the border, to the Pakistan Army at a flag meeting in Poonch district of Jammu and Kashmir.
Army troops located in the Poonch Sector, handed over to the Pakistan Army, the two young boys who had crossed over to the Indian side of the Line of Control in the Naoshera Sector in Rajouri district on March 22, PRO Defence Col R K Palta told .
Full report at:
http://timesofindia.indiatimes.com/india/India-repatriates-two-Pakistani-teenage-boys/articleshow/19175786.cms
--------------
Iranians used generator to manufacture drugs in village
Mar 25 2013
Finest quality of Methamphetamine worth Rs. 10-cr. seized, says NCB official
The two Iranian nationals arrested by the Narcotics Control Bureau (NCB) in Sivaganga district on Friday had used a generator to run the chemical factory and manufacture fine quality of Methamphetamine. NCB officials along with armed commandos stormed the house barely an hour before the two had planned to leave with a consignment of drugs, agency sources said on Saturday.
Full report at:
http://www.thehindu.com/news/national/tamil-nadu/iranians-used-generator-to-manufacture-drugs-in-village/article4542257.ece
--------------
Four Dhule victims killed in police firing were shot in back: post-mortem reports
Mar 25 2013
Mumbai : The post-mortem reports of the Dhule riot victims reveal that at least four of the six victims were shot in the back by the police.
While the police have maintained that they fired in self-defence after the mob reportedly attacked them during the January riots, the local Muslim community has alleged that the police "selectively targeted Muslims" and fired on people who were fleeing.
Of the five post-mortem reports available with The Indian Express, four victims were found to have bullet entry wounds in the back.
Full report at:
http://www.indianexpress.com/news/four-dhule-victims-killed-in-police-firing-were-sh.../1092941/
--------------
'576 Bangladeshi immigrants held this year'
Mar 25 2013
Mumbai : MUMBAI Police have arrested 576 illegal Bangladeshi immigrants and externed 147 from city limits in the first two months of the year, home minister R R Patil recently told the Legislative Council.
He was replying to a query raised by BJP MLC Ashish Shelar who asked if Bangladeshi migrants in the city were illegally acquiring PAN card and Aadhaar card.
Patil who had earlier said builders employing Bangladeshi immigrants as labourers will be penalised, Thursday said establishments employing Bangladeshis migrants will have their licences cancelled.
Full report at:
http://www.indianexpress.com/news/576-bangladeshi-immigrants-held-this-year/1092984/
---------
Pakistan
'I know India is financing terrorists in Pak': Pervez Musharraf
Mail Today Bureau
March 25, 2013
AS Pervez Musharraf prepared to end his exile of over four years, he criticised India for "orchestrating anti- Pakistan activities" and in the same breath added that he wanted peace between the two countries with his "head and heart". In an interview to Headlines Today, Musharraf claimed that while India talks about Pakistan grooming terrorists on its soil, it overlooks its own mistakes.
"You (India) split our country into two halves in 1971.
Your consulates are involved in anti- Pak activities in Afghanistan. I know you are financing terrorists in Balochistan," the former dictator alleged.
Full report at: Mail Today
----------
Punjab excludes Islamic subjects from Matric book
Ansar Abbasi
March 24, 2013
ISLAMABAD: The Punjab government has excluded several key subjects from the fresh 10th class Urdu text book edition published in February 2013 which is now being marketed for new students of matric.
These subjects include 'Islamic ideology of Pakistan' and 'Hazrat Umar (RA)- a Great Administrator' besides removing persuasive Islam-related poems of even poets like Allama Iqbal. On the poetry side, all the Islamic poems including 'Rabbe Kainaat' of Maulana Altaf Hussain Hali, 'Mohsin-e-Insaniat (PBUH)' (the Saviour of Humanity) by Mahirul Qadri, 'Tulu-e-Islam' (the rise of Islam) of Allama Iqbal, 'Siddiq (RA)' on Hazrat Abu Bakar Siddiq (RA) by Allama Iqbal, 'Shaan-e-Taqwa' (which is against drinking) by Allama Iqbal etc have also been removed in the new text book.
Full report at:
http://www.thenews.com.pk/Todays-News-13-21785-Punjab-excludes-Islamic-subjects-from-Matric-book
--------------
Hold Musharraf accountable for rights abuses: global watchdog
March 25, 2013
Pakistan's former military dictator Pervez Musharraf should not be allowed to elude the serious legal proceedings against him and must be held accountable for human rights abuses, a global watchdog has demanded. Musharraf, Pakistan's former president and army chief, returned home on
Sunday after four years in exile in Dubai and London.
"Musharraf should not be allowed to elude the serious legal proceedings against him on his return to Pakistan. Only by ensuring that Musharraf faces the well-documented outstanding charges against him can Pakistan put an end to the military's impunity for abuses," Ali Dayan Hasan, Pakistan director at New York-based Human Rights Watch said.
Full report at:
http://www.hindustantimes.com/world-news/pakistan/Hold-Musharraf-accountable-for-rights-abuses-global-watchdog/Article1-1031836.aspx
--------------
Over a thousand children start smoking daily in Pakistan: experts
25 March 2013
ISLAMABAD: Over a thousand children aged six to sixteen are taking up smoking every day in the country, the Pakistan Paediatrics Association has warned.
According to a report of the association, besides the new smokers, ex-smokers in the low socio-economic group reported spending 25 per cent of the total household income on this habit.
The report focuses on the anti-smoking social marketing strategy in Pakistan with an aim to reduce smoking prevalence, especially among the youth. To reduce the prevalence of smoking and its associated cancers, immediate action is required by public health authorities, the report suggested.
Full report at:
http://www.dailytimes.com.pk/default.asp?page=2013\03\25\story_25-3-2013_pg11_6
--------------
2 killed in Balochistan shootings
25 March 2013
QUETTA: Two people, including a Levies official, were killed while three others sustained injuries in two separate incidents of firing in Gwadar and Quetta, on Sunday.
In the first incident, unidentified armed men opened fire near Gwadar city. As a result, one person, identified as Ishaq, sustained serious wounds and died immediately. The assailants escaped from the scene after the attack. The deceased was a Levies official. The motive behind the murder could not be ascertained. In the second incident, one person was killed and three others received serious wounds in crossfire between two groups in Quetta. The incident occurred at Shaldar area and the deceased was identified as Niamatullah. Police shifted the deceased and injured to hospital and cordoned off the area. Motive behind the incident is stated to be old enmity. Police have registered a case and started further investigation.
http://www.dailytimes.com.pk/default.asp?page=2013\03\25\story_25-3-2013_pg7_21
--------------
Pakistan sees Afghanistan's Karzai as obstacle to peace with Taliban
25 March 2013
ISLAMABAD: Pakistan, seen as critical to efforts to stabilise Afghanistan, is finding it difficult to work with President Hamid Karzai due to mistrust and is reaching out to others to advance the peace process, senior Pakistani Foreign Ministry officials say.
Pakistan is uniquely positioned to promote reconciliation in neighboring Afghanistan because of its long history of ties to militant groups fighting to topple Karzai.
But Afghanistan has accused Pakistan of backing the Taliban to further its aims, fearful it will try to install a pro-Islamabad government in Kabul, a charge Pakistan denies.
Full report at:
http://dawn.com/2013/03/25/pakistan-sees-afghanistans-karzai-as-obstacle-to-peace-with-taliban/
--------------
Lal Masjid's former chief cleric wants Musharraf's name on ECL
March 25, 2013
Lal Masjid. ILLUSTRATION: ANAM HALEEM
ISLAMABAD: Lal Masjid's former chief cleric Maulana Abdul Aziz filed an application in the Supreme Court on Monday requesting that former president Pervez Musharraf be placed on the Exit Control List (ECL), reported Express News.
The application, filed by Aziz's lawyer Advocate Tariq Asad, maintained that Musharraf was a prime suspect in the Lal Masjid operation and is wanted by the government in several cases.
Full report at:
http://tribune.com.pk/story/526188/lal-masjids-former-chief-cleric-wants-musharrafs-name-on-ecl/
--------------
Pakistan's parties asked to act on Bihari issue
25 March 2013
The Pakistan Repatriation Council (PRC) made an appeal to all the political parties of Pakistan to start welfare activities for stranded Pakistanis in Bangladeshi camps.
PRC Convener Ehsanul Haque asked President Asif Ali Zardari to reactivate the Rabita Trust — frozen since October 2001 — and restart the process of repatriation and rehabilitation.
He praised Majeed Nizami, the editor in chief of Nawai Waqt, an Urdu daily, for taking initiative to create fund for the stranded Pakistanis.
PRC passed resolutions that condemned Bangladesh for creating a War Tribunal, which it said, was purely for political purposes.
Full report at:
http://www.arabnews.com/news/445984
--------------
Musharraf's trial necessary for peace in Balochistan: Zehri
25 March 2013
QUETTA: PML-N Balochistan President, Sardar Sanaullah Zehri has said that unless former president General (R) Pervez Musharraf is brought to justice, the people of Balochistan could not be at ease.
Addressing a press conference flanked by PML-N leaders Haji Lashkari Raisani and General (R) Abdul Qadir Baloch here on Sunday, he said that Pakistan was faced with a number of crises today owing to the "wrong policies of dictator Pervez Musharraf."
Full report at:
http://www.dailytimes.com.pk/default.asp?page=2013\03\25\story_25-3-2013_pg7_25
--------------
Taliban should not have suspended talks offer: Fazl
March 25, 2013
Says that even though negotiations have been stalled, they have not come to an end.
DERA ISMAIL KHAN:
Taliban should not have suspended the dialogue offer to the government, leader of his own faction of the Jamiat Ulema-e-Islam Maulana Fazlur Rehman said on Sunday.
Speaking at a news conference marking the occasion of seat adjustment with Israrulllah Gandapur, Fazl said that the video released by the Tehreek-e-Taliban Pakistan (TTP) states that offer of talks has been suspended, but that does not mean the negotiations have come to a halt.
Full report at:
http://tribune.com.pk/story/526088/taliban-should-not-have-suspended-talks-offer-fazl/
--------------
Displaced voters: Bugti IDPs still away from their constituency
March 25, 2013
QUETTA: The leader of the Jamhoori Watan Party (JWP) Talal Bugti, has cast doubts over conduct of free and fair elections in the province in the presence of security forces and absence of Bugti IDPs from their respective constituencies.
Expressing his no confidence in the Election Commission of Pakistan, he said that despite the order of Supreme Court, the government has not resettled the displaced Bugti people in their homes at Dera Bugti.
Full report at:
http://tribune.com.pk/story/526044/displaced-voters-bugti-idps-still-away-from-their-constituency/
--------------
Europe
1,000 Muslims from Europe Are Active As Islamic Jihadists in Syria.
2013/03/21
More than 1,000 Muslims from across Europe are currently active as Islamic jihadists, or holy warriors, in Syria, which has replaced Afghanistan, Pakistan and Somalia as the main destination for militant Islamists seeking to obtain immediate combat experience with little or no official scrutiny.
As the number of European jihadists in Syria grows, European officials are beginning to express concerns about the threat these "enemies within" will pose when they return to Europe.
In Britain, for example, Foreign Secretary William Hague recently said, "Syria is now the number one destination for jihadists anywhere in the world today. This includes a number of individuals connected with the United Kingdom and other European countries. They may not pose a threat to us when they first go to Syria, but if they survive, some may return ideologically hardened and with experience of weapons and explosives."
British authorities believe that more than 100 British Muslims have gone to fight in Syria in the hope of overthrowing the regime of Syrian President Bashar al-Assad and replacing it with an Islamic state.
Full report at:
http://www.rescuechristians.org/2013/03/21/syriaeurope-1000-muslims-from-europe-are-active-as-islamic-jihadists-in-syria/
-----------
Honour your daughters, says Malala's father
HASAN SUROOR
Mar 25 2013
Malala Yousafzai's father, Ziauddin, has made an emotional appeal to Pakistani parents to give proper education to their daughters and to treat them in the same way as they treat their sons.
"Honour your daughters; they are human beings like your sons. And educate them, and you will have wonderful daughters, wonderful sisters and you will have a peaceful and prosperous society. Trust them, honour them and educate them. We have proverbs that say: As the father, so the son. Why not as the father, so the daughter?" he said.
Full report at:
http://www.thehindu.com/news/international/south-asia/honour-your-daughters-says-malalas-father/article4544396.ece
--------------
France says Syria's divided opposition must reunite
French foreign minister urge the Syrian opposition to unite saying that the resignation of Ahmed Moaz al-Khatib would weaken its domestic and international position
25 Mar 2013
Syria's fractious opposition, further weakened by the shock weekend resignation of its leader, must reunite to prevent extremists from taking over, the French foreign minister said Monday.
Laurent Fabius also told Europe 1 radio that he was aware of a rumour that President Bashar al-Assad had been assassinated by an Iranian bodyguard but said that the information published on a website "has not been confirmed."
Full report at:
http://english.ahram.org.eg/NewsContent/2/8/67676/World/Region/France-says-Syrias-divided-opposition-must-reunite.aspx
------------
Arab World
Grand Mufti of Lebanon files charges over assault on Muslim scholars
March 25, 2013
BEIRUT: Grand Mufti Sheikh Mohammad Rashid Qabbani filed charges Monday over the assault on two sheikhs earlier this month and requested the case be referred to the Higher Judicial Council.
The charges include crimes committed against the state's security, civil peace and crimes aimed at exacerbating sectarian strife, as per Article 2 of Lebanon's Penal Code.
Two Dar al-Fatwa scholars, Sheikh Mazen Hariri and Sheikh Ahmad Fekhra, were attacked and beaten up by a group of Shiite men in Beirut's Khandaq al-Ghamiq neighborhood on March 17 shortly after leaving the Mohammad al-Amin Mosque in the downtown area.
Full report at:
http://www.dailystar.com.lb/News/Politics/2013/Mar-25/211413-qabbani-files-charges-over-assault-on-muslim-scholars.ashx#ixzz2OYfUhrJH
--------
Egypt Narcotics Use Reaches 'Disastrous' Levels
March 25, 2013
Cairo. Drug use in Egypt has reached "disastrous levels" and surpassed the international average, the state-run Middle East News Agency quoted the head of the Fund for Drug Control and Addiction Treatment as saying.
About 7 percent of the population uses drugs compared with 5 percent internationally, said Amr Othman, the fund's chief. He linked the figures to weakness in the role of the family, too much free time and a desire for experimentation.
Egypt has endured rising violence and crime since the 2011 ouster of Hosni Mubarak, with security deteriorating after the police largely withdraw from the streets in the first days of the uprising. State media report near-daily seizures of drugs and weapons.
http://www.thejakartaglobe.com/international/egypt-narcotics-use-reaches-disastrous-levels/581969
--------
Syrian National Coalition to be given Syria's seat at Arab League summit
25 March 2013
In a move that will further isolate the embattled Syrian President Bashar Assad, the Arab League — backed by Saudi Arabia and Qatar — has taken a decision to give Syria's seat at the Arab League to the country's official opposition bloc a day before the crucial Arab summit kicks off in Qatar on Tuesday.
Syrian opposition leaders will address the summit for the first time. This was decided at a meeting of Arab League foreign ministers attended by Prince Abdulaziz bin Abdullah, deputy foreign minister, in Doha yesterday.
Full report at:
http://www.arabnews.com/news/445999
-------------
Egyptian jihadist lionizes slain al Qaeda leader
By THOMAS JOSCELYN
March 24, 2013
Two noteworthy statements by Ansar al Sharia Egypt's leader, Ahmed Ashush, have been posted on the Al Bayan Media Establishment's Facebook page this month. [For more on the openly pro-al Qaeda Ashush, see here, here and here.] Ashush and other Ansar al Sharia Egypt figures are currently attempting to build a broader base of support for their radical ideology. Ashush is an ally of Mohammed al Zawahiri, the younger brother of al Qaeda emir Ayman al Zawahiri, and both served as Egyptian Islamic Jihad (EIJ) leaders in the 1990s.
Full report at:
http://www.longwarjournal.org/threat-
--------------
Syrian gunfire hits military vehicles in Israeli Golan: Army
AFP | Mar 25, 2013
JERUSALEM: Gunfire from Syria hit Israeli army vehicles travelling in the southern Israeli-occupied Golan Heights on Saturday, causing some damage but no casualties, the army said.
"A short while ago, military vehicles travelling in the Golan Heights were lightly damaged by bullets fired from Syria," a spokeswoman told AFP. "No one was injured, and the incident is currently being reviewed."
She could not say whether the shots were aimed at the Israeli army or stray bullets from fighting in Syria between rebels and army troops.
Full report at:
http://timesofindia.indiatimes.com/world/middle-east/Syrian-gunfire-hits-military-vehicles-in-Israeli-Golan-Army/articleshow/19181933.cms
--------------
Five held in Oman on kidnap and rape charges
By Sunil K. Vaidya
March 23, 2013
Muscat: Five Omanis have been arrested on charges of abducting and raping an Asian woman in Sohar, according to the Royal Oman Police's (ROP) Criminal Investigation wing.
The case is the second one in Sohar this month involving a sexual assault on a woman. In an earlier case, an Omani had attempted to rape an Asian woman, eventually fleeing with her mobile phone and purse after she put up strong resistance. He was later arrested by the police from the Liwa area in northern Batinah.
Full report at:
http://gulfnews.com/news/gulf/oman/five-held-in-oman-on-kidnap-and-rape-charges-1.1161812
--------------
Mursi vows measures to 'protect this nation'
25 March 2013
CAIRO: Egypt's president said yesterday he may take unspecified measures to "protect this nation," two days after supporters of his Muslim Brotherhood and the opposition clashed in Cairo. At least 200 people were injured in the violence, some seriously, outside the headquarters of the Brotherhood, Egypt's most dominant political group.
"If I have to do what is necessary to protect this nation I will, and I am afraid that I may be close to doing so," Mursi said on Twitter, adding that "attempts to show the state as weak are failing."
Full report at:
http://www.arabnews.com/news/445916
-------------
Major breakthrough in war against drugs in Saudi Arab
25 March 2013
Saudi security authorities have arrested 834 suspected drug traffickers and seized drugs estimated at worth SR 1.3 billion, said Major Gen. Mansour Al-Turki, spokesman of the Ministry of Interior yesterday.
Among those arrested were 328 Saudis and 506 foreigners of 31 different nationalities. The majority of the smugglers came from Yemeni borders, according to Al-Turki. The arrests took place during the first four months of this Hijrah year (1434), he added.
Full report at:
http://www.arabnews.com/news/445895
-------------
Islamist protesters besiege TV stars at Egypt media city
TV stars and political figures verbally abused and have car windows smashed by protesters angered by perceived media bias at Media Production City in Sixth October City
25 Mar 2013
Several media figures were reportedly assaulted by Islamist protesters at the Media Production City (MPC) in Sixth October City on Sunday.
The protesters had gathered earlier in the day to condemn perceived anti-Islamist bias in the Egyptian media.
TV anchor Reham El-Sehly was verbally abused by protesters on her way out of the MPC and the window of her car was partially smashed, Al-Ahram Arabic news website reported.
Hafez Abou Seada, head of the Egyptian Institute for Human Rights, was prevented by protesters from entering the MPC for an interview with TV host Mona El-Shazly.
Full report at:
http://english.ahram.org.eg/NewsContent/1/64/67662/Egypt/Politics-/Islamist-protesters-besiege-TV-stars-at-Egypt-medi.aspx
------------
Aid to Saudis in Iraq prison
March 25, 2013
JEDDAH — A $500 allowance was paid to each Saudi prisoner at Sousa Prison in Iraq, according to Hamad Al-Hajri, head of a Saudi delegation visiting Saudi prisoners in Iraq and deputy ambassador to Jordan, press reports said on Sunday.
Al-Hajri visited the families of the Saudi prisoners and said that all the inmates were doing well. He said the delegation will discuss with Iraqi authorities a date and time to visit the Saudi inmates at other Iraqi prisons.
Full report at:
http://www.saudigazette.com.sa/index.cfm?method=home.regcon&contentid=20130325158431
------------
Shelling in central Damascus kills one: state TV
25 March 2013
At least one person was killed and several others were injured in shelling on central Damascus' Ummayad Square Monday, Syrian state media reported, adding that Syrian rebels had fired dozens of mortar bombs into the area.
Official news agency SANA said: "Initial information suggests six citizens were wounded by terrorist shelling... on Ummayad Square."
The Syrian army retaliated from Mount Qasioun, which overlooks the capital, added the report.
Full report at:
http://english.alarabiya.net/en/2013/03/25/Syrian-Insurgents-launch-mortar-shells-onto-the-capital-s-central-Square-kills-one-.html
------------
Mubarak's family reimburse 'illegal gifts'
Ousted president Hosni Mubarak and his family refund LE1.4 million worth of gifts they received from state-owned Gomhoreya newspaper
25 Mar 2013
The family of former president Hosni Mubarak has reimbursed state-owned newspaper Gomhoreya LE1.4 million for gifts they had previously received from the publication, Mostafa El-Hosseiny, public funds prosecutor-general told Ahram Online.
Former prime minister Ahmed Nazif is also being accused of receiving gifts worth almost LE200,000.
Egypt's public funds prosecution had ordered Gomhoreya to ask key ex-regime figures for reimbursement for gifts they had received from the newspaper between 2007 and 2011.
http://english.ahram.org.eg/NewsContent/3/12/67680/Business/Economy/Mubaraks-family-reimburse-illegal-gifts.aspx
------------
Thai questions extrajudicial imprisonment in Jeddah
March 24, 2013
JEDDAH — A Thai national filed a case at the Jeddah Administrative Court after spending double his prison sentence in prison, Al-Hayat daily reported.
The man, who has been living in the Kingdom for 30 years and who used to work as a part-time interpreter with a police station, was sentenced to a one-year jail term two years ago. He was found guilty of impersonating a security officer.
Full report at:
http://www.saudigazette.com.sa/index.cfm?method=home.regcon&contentid=20130325158353
------------
Oman pardon for prisoners lauded
March 25, 2013
MUSCAT — International rights groups and others are hailing Oman's decision to pardon all activists jailed for offending the nation's ruler or joining protests.
The move by Oman's leader, Sultan Qaboos Bin Said, runs counter to widening social media crackdowns by other states in the region. Dozens of people have been charged in recent months across the Gulf for blogs, Twitter messages and other posts deemed insulting to rulers or threats to state security.
Full report at:
http://www.saudigazette.com.sa/index.cfm?method=home.regcon&contentid=20130325158363
------------
Sewing machines drown out gunfire in Aleppo factory
24 March 2013
"We people from Aleppo are hard workers, we're renowned for that," said Mohammed, as he showed a team of AFP journalists around a clothes factory in strife-torn Aleppo city, Syria's economic heart.
In a building in the eastern district of Tariq al-Bab, the din of sewing machines has replaced the sound of gunfire and bombing, as bombardment of the neighborhood by regime forces becomes less frequent.
A dozen young men work tirelessly to make a living more than two years into a war that has left some 70,000 people dead, the U.N. says.
Full report at:
http://english.alarabiya.net/en/perspective/2013/03/24/Sewing-machines-drown-out-gunfire-in-Aleppo-factory.html
------------
Two Jailed Bahraini Activists in ABU DHABI Refusing Fluids in Hunger Strike: Rights Group
By REUTERS
March 25, 2013
ABU DHABI (Reuters) - Two jailed activists on hunger strike in Bahrain are also refusing fluids in protest at being denied visits from their family, a rights organization said on Monday.
But the Bahraini government said Zainab al-Khawaja was accepting fluids and denied that her father, leading Shi'ite activist Abdulhadi al-Khawaja, was on any form of hunger strike.
Bahrain, the base for the U.S. Navy's Fifth Fleet, has been in turmoil since 2011, when majority Shi'ite Muslims intensified demands for an end to the Sunni monarchy's political domination and for full powers for parliament.
Full report at:
http://www.nytimes.com/reuters/2013/03/25/world/middleeast/25reuters-rmp-bahrain-
--------
Africa
127 prisoners escape in Nigerian jail attack: official
25 March 2013
KANO: One hundred twenty-seven prison inmates escaped when gunmen attacked their jailhouse in Nigeria's eastern Adamawa state, a prison chief said on Sunday.
"A total of 127 inmates escaped following the attack. So far, we have not recaptured any of them," said Adamawa state prison chief Andrew Barka.
Only one prisoner, who was shot and injured in the leg, was left behind in the prison in the town of Ganye after the Friday attack, he said. "We lost a deputy comptroller in charge of the Ganye prison in the attack. He was shot dead by the gunmen," Barka told AFP.
Full report at:
http://www.dailytimes.com.pk/default.asp?page=2013\03\25\story_25-3-2013_pg7_31
--------------
Seven die in northern Mali clashes: Military sources
AFP | Mar 24, 2013
BAMAKO: Seven people, including a soldier and two civilians, were killed in clashes today between the Malian army and Islamist militants in northern Mali's largest city of Gao, military sources said.
"A Malian soldier, four Islamists and two civilians were killed Sunday during exchanges of gunfire between the Malian army and Islamists," an African security source told AFP in Gao, after the Malian army earlier said it was carrying out a "clean-up" operation targeting militants who claimed an overnight attack on an army camp.
http://timesofindia.indiatimes.com/world/rest-of-world/Seven-die-in-northern-Mali-clashes-Military-sources/articleshow/19173545.cms
----------
Libya to deposit $2 billion in Egypt's central bank
25 March 2013
Libya is completing an arrangement to deposit $2 billion in the Egyptian central bank, the Libyan ambassador to Cairo told Turkey's Anatolia news agency on Sunday, in an apparent quid pro quo days after Egypt decided to extradite a cousin of Muammar Qaddafi.
The deposit, which is equivalent to an open loan, allows Egypt to temporarily boost its currency supply after its reserves fell below $15 billion from a previous amount of $36 billion before the revolution.
Full report at:
http://english.alarabiya.net/en/business/2013/03/25/Libya-to-deposit-2-billion-in-Egypt-s-central-bank.html
------------
Al-Qaida-linked Islamist group says it killed French hostage seized in Mali
Reuters | Mar 25, 2013
NOUAKCHOTT (MAURITANIA): Al-Qaida's North African wing AQIM said it had killed a French hostage captured in northern Mali two years ago and that its other French captives were at risk because of France's intervention there, Mauritania's ANI news agency said on Sunday.
"All the other hostages are alive," AQIM said in a communiqué seemingly addressed to the French people and quoted by ANI, which often receives AQIM statements. "But we cannot guarantee their survival forever because of the attacks by your army on the mujahedeen's bases."
ANI reported earlier this week that an AQIM member said its fighters beheaded Philippe Verdon, who was seized in northern Mali in November 2011, on March 10.
http://timesofindia.indiatimes.com/world/rest-of-world/Al-Qaida-linked-Islamist-group-says-it-killed-French-hostage-seized-in-Mali/articleshow/19180025.cms
--------------
Southeast Asia
Minister Calls on Regional Heads in Crusade against Pornography in Indonesia
Jakarta Globe | March 25, 2013
Communication and Information Technology Minister Tifatul Sembiring is pressing on with his ant pornography campaign, calling all regional heads across the country to launch efforts to crack down on teenagers who viewed pornographic acts.
"Pornography eradication is not the duty of the central government only. All governors, district heads and mayors to village heads must also be responsible for fighting pornographic acts," he said as quoted by Antara over the weekend.
Tifatul said that his ministry had done its part, including campaigning to raise awareness among young people about the moral dangers posed by pornography.
"We have also blocked more than 1 million pornographic sites usually visited by teenagers across the country," he claimed.
Full report at:
http://www.thejakartaglobe.com/news/tifatul-calls-on-regional-heads-in-crusade-against-pornography-in-indonesia/581833
--------------
Malaysia to move Borneo villagers after siege
The Associated Press, Kuala Lumpur
Mon, March 25 2013
Malaysia's government has announced plans to relocate villagers in parts of Borneo vulnerable to intruders from the restive southern Philippines.
The plan underscores a surge in fears about public safety following an armed intrusion by a Philippine clan that has least at least 75 people dead in Malaysia's eastern Sabah state this past month.
Full report at:
http://www.thejakartapost.com/news/2013/03/25/malaysia-move-borneo-villagers-after-siege.htm
--------------
South Asia
Buddhist and Muslim Religious leaders urge end to Myanmar communal clashes
25 March 2013
YANGON: Buddhist and Muslim religious leaders have called for calm in violence-hit central Myanmar and urged the government to step up security for both communities, state media said Sunday.
The outbreak of religious violence in the town of Meiktila has claimed at least 32 lives and displaced about 9,000 people, according to officials, leaving swathes of the town in ruin and prompting an army-enforced state of emergency.
The Interfaith Friendship Organisation called on the government "to lay effective security plans and provide security to people of the two communities".
The statement, signed by Buddhist and Muslim leaders and carried in the state-mouthpiece New Light of Myanmar, asked followers of different religions to obey the law and "maintain the community harmony with love and kindness".
The leaders are the first religious figures to speak out publicly since riots hit Meiktila, 130 kilometres north of the capital Naypyidaw, last Wednesday, leaving buildings torched and charred bodies in the streets.
Full report at:
http://www.dailytimes.com.pk/default.asp?page=2013\03\25\story_25-3-2013_pg14_1
---------------
Rally to mobilize public support against anti-Muslim campaigns in Sri Lanka
25 March 2013
Sri Lankan traders and business organizations will stage a peaceful protest today urging the government to take immediate actions to stop anti-Muslim campaigns, maintain law and order and promote communal harmony.
The nationwide protest is organized by Muslim Rights Organization (MRO) to mobilize public support against hate campaigns carried out by Bodu Bala Sena, an extremist Buddhist group, and Jathika Hela Urumaya, a party in the ruling coalition.
The Muslim community in Sri Lanka has appealed to President Mahinda Rajapaksa to act against extremist Buddhists who have been leading campaigns to inculcate fear and hatred against Muslims.
Full report at:
http://www.arabnews.com/news/445920
---------------
Khaleda seeking alternative ways to power: Awami League
March 25th, 2013
Awami League Joint General Secretary Mahbub ul Alam Hanif has alleged that BNP Chairperson Khaleda Zia is now looking for alternative ways to assume state power.
A day after Khaleda commented on the army role in tackling political unrest in the country, Hanif said on Monday that Khaleda has no confidence in the democracy and the people of the country.
Full report at:
http://www.thedailystar.net/beta2/news/khaleda-seeking-alternative-way-to-power-hanif/
--------------
Buddhists-Muslims violence spreads in Myanmar
Mar 25 2013
Sectarian clashes between Buddhists and Muslims in Myanmar spread to at least two other towns in the country's heartland over the weekend, undermining government efforts to quash an eruption of violence that has killed dozens of people and displaced 10,000 more.
President Thein Sein declared a state of emergency in the region on Friday and deployed army troops to the worst hit city, Meikhtila. But even as soldiers were able to impose order there after several days of anarchy that saw armed Buddhists torch the city's Muslim quarters, unrest was reported in two other towns to the south.
Full report at:
http://www.thehindu.com/news/international/south-asia/buddhistsmuslims-violence-spreads-in-myanmar/article4546385.ece
---------
Taliban rule out talks with Karzai during Qatar visit
March 25, 2013
ISLAMABAD: The Afghan Taliban on Sunday ruled out the possibility of holding negotiations with Afghan President Hamid Karzai during his upcoming visit to Qatar, where he will discuss peace process with the host leaders.
The move comes within hours of an Afghan foreign ministry announcement that President Karzai would travel to Qatar soon to discuss the reconciliation process in Afghanistan and bilateral matters with the leadership of the Gulf state.
Full report at:
http://tribune.com.pk/story/526067/stalemate-to-continue-taliban-rule-out-talks-with-karzai-during-qatar-visit/
------------
Nation must resolve war crimes issue for progress: PM
March 25th, 2013
Prime Minister Sheikh Hasina on Monday said the nation must settle the issue of the war crimes trial for its sound progress in future.
"Every nation has brought the elements against their independence to book. So, we have to finish the job for making our next generation's future safe and sound and for their unhindered development," she said.
The prime minister was distributing Swadhinata Purashkar (Independence Award)-2013, the highest state award, at a function at Osmani Memorial Auditorium in the capital today.
Hasina said the anti liberation forces are out to make the country unstable through creating anarchy and lawlessness aimed at protecting the war criminals.
Full report at:
http://www.thedailystar.net/beta2/news/nation-must-resolve-war-crimes-issue-for-progress-pm/
--------------
Will increase PPM membership to 65,000 if elected: Yameen
By Minivan News | March 25th, 2013
Progressive Party of Maldives (PPM) presidential primary candidate Abdulla Yameen has claimed he will increase the party's membership to 65,000 before the September elections.
According to figures from the Elections Commission, PPM has a total of 22,765 members as of February, meaning that Yameen will have to increase the party's membership by 37,235 in just six months to reach his target.
Full report at:
http://minivannews.com/category/news-in-brief
--------------
US to Cede Full Control of Bagram to Afghan Forces
March 25, 2013
Afghanistan is set on Monday to take full control of Bagram military jail from the United States, drawing a line under one running sore in their relationship as US-led forces wind down more than a decade of war.
President Hamid Karzai has made the fate of the sprawling detention center north of Kabul a litmus test of his ill-tempered push to regain sovereignty over key matters from the Americans ahead of next year's pullout of combat troops.
Full report at:
http://www.thejakartaglobe.com/international/us-to-cede-full-control-of-bagram-to-afghan-forces/581889
--------------
Mideast Asia
Israel, Turkey have 'a thousand reasons' to be friends: Peres
AFP | Mar 25, 2013
ISTANBUL: Israel and Turkey have "a thousand reasons" to be on friendly terms again following an air-clearing apology over the deaths of nine Turks in a 2010 raid on a Gaza-bound flotilla, Israeli President Shimon Peres said on Turkish television on Sunday.
"I can think of a thousand reasons why Turkey and Israel should be friends; I cannot find one reason why they shouldn't be friends," Peres said in an interview with CNN Turk.
The diplomatic rift between the two former allies was sparked by the botched raid by Israeli commandos on the aid ship heading to the Gaza Strip.
Full report at:
http://timesofindia.indiatimes.com/world/middle-east/Israel-Turkey-have-a-thousand-reasons-to-be-friends-Peres/articleshow/19182229.cms
----------
Yemeni scientist develops 'cloak of invisibility' in new theory
24 March 2013
Human beings can be made invisible, a Yemeni scientist recently suggested after unveiling award-winning research pointing to a theory on the invisibility of objects, according to a news report on Sunday.
Dr. Akram al-Omainey has delivered his research over the past 18 months through a series of talks delivered to large audiences, including well-known scientists in the United Kingdom.
He now says he can make objects, and even humans, invisible.
Thinking beyond the normal boundaries of science, Omainey explained that "the idea was quite intriguing since it was based on making stuff disappear – or correctly making them invisible."
Full report at:
http://english.alarabiya.net/en/life-style/2013/03/24/Yemeni-scientist-develops-cloak-of-invisibility-in-new-theory.html
------------
Iran says not linked to group arrested in Saudi Arabia for spying
25 March 2013
DUBAI: Iran's foreign ministry said the country was not linked to a group of alleged spies arrested in Saudi Arabia, Iranian media reported on Sunday.
Saudi Arabia said on Tuesday that it had detained an Iranian, a Lebanese, and 16 Saudis for spying. Political analysts and press in Sunni Muslim Saudi Arabia have accused Shi'ite Iran of being behind the alleged espionage.
Full report at:
http://www.dailytimes.com.pk/default.asp?page=2013\03\25\story_25-3-2013_pg14_7
----------
Turkish bonds flat, shares up after Cyprus deal
25 March 2013
Turkish shares rose on Monday following a bailout deal in Cyprus, with bonds flat on expectations the rescue would not persuade the central bank to cut interest rates at its policy meeting.
The bank's monetary policy committee, which meets on Tuesday, is expected to keep interest rates unchanged after recent weakness in the lira currency. But it may increase banks' reserve requirements to keep loan growth in check, economists believe.
Full report at:
http://english.alarabiya.net/en/business/2013/03/25/Turkish-bonds-flat-shares-up-after-Cyprus-deal.html
------------
Alwaleed Foundation donates $250,000 to schools in Yemen
March 25, 2013
RIYADH — Prince Alwaleed Bin Talal, Chairman of Alwaleed Bin Talal Foundation — Global and Dr. Ibrahim El-Ziq, the United Nations Children's Fund (UNICEF) representative in the Gulf, Sunday signed a memorandum of understanding to support a project by the latter to provide quality basic education for girls in Yemen.
Full report at:
http://www.saudigazette.com.sa/index.cfm?method=home.regcon&contentid=20130325158364
------------
Greater rights for the Kurds key to Turkish peace efforts
March 25, 2013
ANKARA — Turkey's bid to hammer out a new constitution, blocked by divisions over the definition of citizenship, could boost efforts to end a conflict with Kurds by affording them greater rights.
The emphasis on "Turkishness" in the current constitution has long been a sticking point for Kurds who have fought a three-decade conflict for recognition.
In a key turning point for the conflict which has claimed tens of thousands of lives, Kurdish rebel chief Abdullah Ocalan Thursday called a historic ceasefire after months of negotiations with Ankara.
Full report at:
http://www.saudigazette.com.sa/index.cfm?method=home.regcon&contentid=20130325158365
------------
Turkey detains 10 more people over leftist attacks
March 25, 2013
ISTANBUL: Turkish police arrested 10 more people on Monday in connection with bomb attacks on the Justice Ministry and the ruling AK Party's headquarters which Prime Minister Tayyip Erdogan said were an attempt to derail peace talks with Kurdish insurgents.
The Revolutionary People's Liberation Party-Front (DHKP-C), a leftist militant group, claimed responsibility for the attacks in the capital Ankara.
The front's leader in Ankara province was among those held during raids on 21 sites, including the headquarters of a port workers' trade union, in Ankara early on Monday, state-run Anatolian news agency said.
Full report at:
http://www.dailystar.com.lb/News/Middle-East/2013/Mar-25/211409-turkey-detains-10-more-people-over-leftist-attacks.ashx#ixzz2OYfPz8zJ
------------
North America
'War on terror' triggers a loss of morale within the US army: Gordon Duff
Mar 24, 2013
An American intelligence analyst says the level of morale within the US military has suffered tremendously due to Washington's so called 'war on terror.'
The comment comes as Three US marines are reported killed in a shooting incident at a major military training base in Quantico, Virginia just south of the capital Washington DC.
The shooting originally began at 11 p.m. Thursday, when one individual was reported shot and killed by a suspect who then barricaded himself in the military barracks in a standoff with base authorities that continued into early Friday morning, according to a base spokesman.
Full report at:
http://www.presstv.ir/detail/2013/03/24/295024/us-military-suffering-from-war-on-terror/
--------------
John Kerry arrives in Afghanistan on unannounced visit
March 25, 2013
U.S. secretary of state John Kerry has flown into Afghanistan on an unannounced visit to see President Hamid Karzai amid concerns the Afghan president may be jeopardizing progress in the war against extremism with anti-American rhetoric. Kerry arrived in the Afghan capital on Monday for a
24-hour visit and was to meet Karzai, civic leaders and others to discuss continued U.S. assistance to the country.
Full report at:
http://www.hindustantimes.com/world-news/Afghanistan/John-Kerry-arrives-in-Afghanistan-on-unannounced-visit/Article1-1032583.aspx
------------
CIA helps Arab nations boost arms shipment to Syria rebels: report
25 March 2013
The Central Intelligence Agency (CIA) has helped Arab countries and Turkey increase military aid to Syrian rebels in the past few months, The News York Times reported on Monday.
The report – citing air traffic data, interviews with unnamed officials as well as statements of rebel commanders – said the airlift now includes more than 160 military cargo flights by Jordanian, Saudi and Qatari military-style cargo planes landing at Esenboga Airport near Ankara, as well as at other Jordanian and Turkish airports.
Full report at:
http://english.alarabiya.net/en/2013/03/25/Arab-nations-CIA-help-boost-arms-shipment-to-Syria-rebels-report.html
------------
URL: https://www.newageislam.com/islamic-world-news/new-age-islam-news-bureau/-fbi-needs-to-keep-track-of-hate-crimes-against-hindus,-sikhs,-muslims,-and-arab-americans/d/10891