New Age Islam News Bureau
9 Oct 2011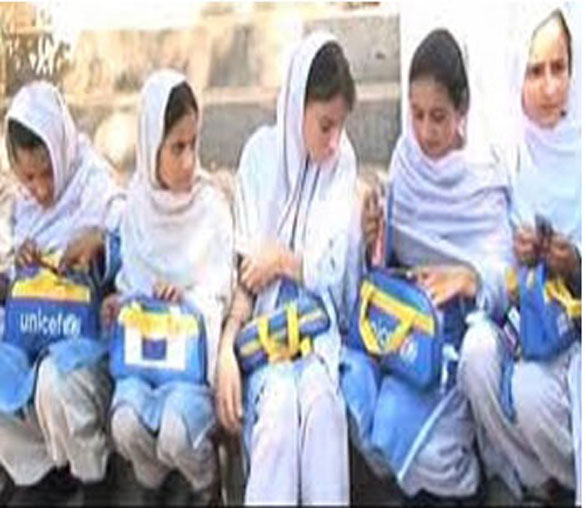 • Activist Sheeba Fehmi attacked near Jama Masjid
• Father turns Delhi HC blast suspect in
• 14-year-old schoolgirl expelled for Hijab in Spain
• Last of Gaddafi's remaining bases begins to fall
• 'Panel probing Rabbani killing to visit Pak'
• Egypt imposes curfew in Cairo as at least 25 killed in clashes
• Two militants killed in encounter in J&K
• 'US closer than ever to defeating Qaeda'
• Syria warns of reprisals for recognition of Opp
• Arab uprisings' women celebrate Nobel recognition
• Secret memo justified killing of US-born Awlaqi: Report
• Muslim, Christian tombs defaced in Israel: Police
• Christians fear Islamist pressure in Egypt
• Vigilantism on the rise in Pakistan
• Shahi Imam skirts comment on attack
• Coming Soon: Drone arms race
• Its pouring trouble for Omar
• IPS officers in Gujarat rally around Bhatt
• After escape, key Sohrabuddin witness bought gun in Ajmer: Rajasthan police
• For Vice-President Ansari, Turkey trip also a personal pilgrimage
• Delhi blast: NIA team in Bangladesh quiz students
• Cops hunt for 18 suspects
• Afghan farmer killed by US-led forces
• Lone surviving Hizb commander shot in Doda
• 'US has enormous stake in Tunisia'
• Deaths mount as anti-Gaddafi fighters inch forward
• US official: Gaddafi no longer in commander role
• Killing of Opposition Leader in Syria Provokes Kurds
• Four Palestinian female prisoners to join hunger strike
• Afghan guard in murder plot was not close to Karzai: statement
• Use modern technology to spread message of Qur'an: Khaled
• Manmohan only PM who understands Muslim issues': Asaduddin Owaisi
• Will the Taj Mahal collapse in five years?
• Gun battle breaks out in Kashmir
• 'Missing' key Sohrab witness caught after high drama
• Sohrabuddin case: Four policemen arrested, suspended over witness' escape
• 26/11 attacks case: SC to hear Kasab's plea tomorrow
• Custody death crisis deepens for Omar
• Judge who awarded death to Taseer's killer transferred
• ISI, CIA step up cooperation to hunt al-Qaeda
• US, Pakistan cooperation against terror improves
• Pak split over Osama- baiter doctor
• Not running a campaign against Pakistan: US
• Ready to give up control in coming days, says Saleh
• Protesters break into Syrian embassy in Vienna
• Iran to Turkey: Change tack or face trouble
• Protesters storm three Syrian missions in Germany
• Syria's risks mute talk of Libya-style action
• Tel Aviv to release remains of Palestinian after 35 years
• Elements behind violence hold key to peace: HRCP
• Vacuum Is Feared as U.S. Quits Iraq, but Iran's Deep Influence May Not Fill It
• Saudi troops enter Qatif amid protests
• 'Azaan' title offensive, says SP
Compiled by New Age Islam News Bureau
URL: https://newageislam.com/islamic-world-news/pakistani-seminary-students-storm-neighbouring/d/5656
--------
Pakistani Seminary Students Storm Neighboring School – Beat Girls With Rods
Oct 10, 2011
Militant seminary students stormed a neighboring school in Rawalpindi and beat the girls and teachers with rods.
They warned the female students to dress moderately.
In a first for the garrison city, sixty masked men carrying iron rods barged into a girls' school in Rawalpindi and thrashed students and female teachers on Friday.
The gang of miscreants also warned the inmates at the MC Model Girls High School in Satellite Town to "dress modestly and wear hijabs" or face the music, eyewitnesses said.
Fear gripped the area following the attack and only 25 of the 400 students studying in the college were present on Saturday. The school employs 30 female teachers.
Attendance in other educational institutions also remained low. After hearing about the attack, all schools in the city shut down, an official of the Rawalpindi District Administration (RDA) told The Express Tribune.
A student of the girls' school managed to inform the administration of the nearby boys' high school of the attack. "[However,] the armed gang was so powerful that we could not rescue our teachers and colleagues over there," Noail Javed, a grade 10 student, said.
Indian Express
-------
Activist Sheeba Fehmi attacked near Jama Masjid
Oct 10, 2011
New Delhi : An RTI activist was attacked by a mob of about 150 men who forcibly entered her office in Jama Masjid area, Central Delhi, on Saturday around 4.30 pm. A case of criminal trespass and mischief has been registered at the Jama Masjid police station; no arrests have been made so far.
Police said the victim, Sheeba Fehmi, and her husband, Arshad Ali Fehmi, have been fighting against encroachments in the Jama masjid area for many years. They had filed several RTI queries on encroachments and illegal business of selling auto parts.
Sheeba has a doctorate from JNU and was at home with her husband and son at the time of the incident.
A senior police officer said the mob also damaged the furniture in her house. After a PCR call was made, the police personnel arrived at the spot and dispersed the mob.
When contacted, Sheeba said the incident was triggered by the numerous RTIs she has filed that have "hurt the vested interests" of the attackers.
"We have been filing RTIs on the economic crimes in the area. Recently, we had filed an RTI about how there is a network of money exchangers in the area who haven't been approved by the authorities. They go around duping people," said Sheeba.
"The men broke electronic equipment and hurled abuses at us," she claimed.
http://www.indianexpress.com/news/rti-activist-attacked-by-mob-in-jama-masjid-area/857856/
-------
Father turns Delhi HC blast suspect in
By Arjun Sharma
Oct 9, 2011
Family of boy in NIA custody sure of his innocence
MEDICAL student Waseem Akram Malik, who has been described as the "main conspirator" of the bomb blast outside the Delhi High Court on September 7, wasn't fleeing the law when the National Investigation Agency ( NIA) caught up with him on October 4.
There was no covert raid or hot pursuit, as people would like to think, when NIA investigators picked up Waseem, who is pursuing his MBBS in Dhaka. Quite to the contrary, it was Waseem's father who handed him over to the NIA. The boy from Kishtwar in Jammu and Kashmir took a flight from Dhaka to Delhi after being told by his father that his name had cropped up in the Delhi blast case and the NIA wanted to quiz him.
His father Reyaz- ul- Hassan Malik said he asked Waseem to reach Delhi after receiving a letter from the NIA on October 2 stating that the investigating agency wanted to question the boy.
"Waseem told me that he didn't have enough money to book a flight, so I transferred money into his account. He reached New Delhi on October 4," Reyaz- ul- Hassan said, squatting on a carpet in his house in Jammu's Muslim- dominated Bhatindi locality.
Upon reaching Delhi, a team of NIA investigators waiting at the airport immediately whisked him away.
"I know my son is innocent and the NIA will release him after finding that out," Reyaz- ul- Hassan added.
"I have faith in the investigating agency. If it thinks my son has done something wrong, let it clear its doubts," the employee of the National Hydro Power Corporation ( NHPC) added.
But he praised the NIA for being "helpful and talking to us in a polite manner". Waseem's name surfaced during the interrogation of a terrorist, Azhar Ali from Kishtwar, by NIA investigators.
Ali is lodged in the high security Kot Bhalwal Jail, where many Pakistani militants are also lodged.
The boy's family alleged Waseem had been framed by Ali, who nursed a grudge against them. Some years ago, Ali allegedly kidnapped Junaid Malik, Waseem's younger brother, and sent him to a terrorist training camp in Pakistan- Occupied Kashmir (POK). Ali was caught by Reyaz- ul- Hassan when he came to know about the kidnapping and he handed him over to the police.
The family believes Ali had falsely dragged Waseem's name in the Delhi blast case to settle scores.
" Many years ago, Ali lived in our house for six months. At that time, he and Junaid became friends. Later, however, he kidnapped him," Reyaz- ul- Hassan alleged. " Ali has taken revenge by implicating my elder son," he said, adding that " the truth will come out". Waseem completed his schooling from Kishtwar and then went to Bangladesh to pursue medicine.
He is the third student from Kishtwar to be arrested for the September 7 blast. Before him, the NIA had arrested Hafiz Aamir Abbas Dev, a BA Part- I student from Moulana Azad National University, Hyderabad's Kishtwar Study Centre, and Abid Hussain, a Class XI student of Islamia Faridia Higher Secondary School in Kishtwar.
Mail Today
--------
14-year-old schoolgirl expelled for hijab in Spain
09 Oct, 2011
(Ahlul Bayt News Agency) - A Spanish schoolgirl has been expelled from school during an exam after refusing to remove her Islamic headdress or hijab, school officials said.
"They told me to remove it… they humiliated me in front of my peers," she told El Mundo newspaper.
The 14-year-old girl, who lives in Madrid, decided to wear hijab this summer.
Her parents became outraged by the expulsion and described it an "abuse," reporting the case to judiciary officials.
This comes while there are no clear guidelines prohibiting the wearing of headscarves in state schools in Spain.
Muslims currently account for just over one million of Spain's 46-million population.
Muslims in Spain have been witnessing a growing trend of Islamophobia as e hostility towards the expressions of Islamic symbols and practices grows in the European state.
The discriminatory policies on the rise in Spain clearly breach the country's Law of Religious Freedom, as well as the International Human Rights law.
http://abna.co/data.asp?lang=3&Id=270665
--------
Last of Gaddafi's remaining bases begins to fall
Oct 10 2011
Sirte, Libya : Libya's revolutionary forces on Sunday seized a convention centre that had served as a key base for fighters loyal to Muammar Gaddafi in the fugitive leader's hometown, as they squeezed remaining regime loyalists in the besieged coastal city.
The inability to take Sirte, the most important remaining stronghold of Gadhafi supporters, has stalled efforts by Libya's new leaders to set a timeline for elections and move forward with a transition to democracy. Taking Sirte would bring them a big step closer to establishing control of the entire, sprawling North African country, but pro-Gaddafi snipers have slowed their advance.
Now, Libyan transitional government forces said they had captured landmark buildings in a thrust towards the centre of Sirte, but were holding off an assault on its main square to allow civilians to escape the fighting.
"We have made good progress," said Mahmoud Bayu, commander of the Shohada Al-Manatair brigade. "We have entered the Ouagadougou (conference) centre, there is some fighting going on, but it's under our control."
Full report at:
http://www.indianexpress.com/news/last-of-gaddafis-remaining-bases-begins-to-fall/857709/
-------
'Panel probing Rabbani killing to visit Pak'
Oct 10 2011
Islamabad : Members of an Afghan Commission probing the assassination of top peace negotiator Burhanuddin Rabbani will visit Islamabad within a "few days" to seek Pakistan's help in the probe.
Afghan government officials, including the Interior Minister, have blamed Pakistan's ISI of plotting the killing of Rabbani, the head of the Afghan High Peace Council, which was tasked to make peace with the Taliban.
"There were some technical problems which have been addressed. And now a team of the Afghan inquiry commission probing the killing will reach Islamabad within a few days," Afghan Ambassador Omar Daudzai was quoted as saying by Pakistan's The Express Tribune newspaper.
Daudzai, however, did not specify the "technical problems."
http://www.indianexpress.com/news/panel-probing-rabbani-killing-to-visit-pak/857716/
-------
Egypt imposes curfew in Cairo as at least 25 killed in clashes
Oct 10, 2011
CAIRO: Egypt's military ruler has imposed a curfew on Cairo's Tahrir area as at least 25 people, including three soldiers, were killed and 170 injured after Coptic Christians protesting over an attack on a church clashed with security forces in the capital.
Central Cairo witnessed a demonstration by activists against the military rule while police augmented by special forces deployed in the area called on protesters to leave before the curfew because they have been ordered to treat people breaking the curfew with firmness.
The curfew is to last from 2 am to 7 am Cairo Local Time. Despite the head of the ruling Supreme Council of the Armed Forces (SCAF), Field Marshall Hussein Tantawi issuing a decree to halt presenting civilians to military courts except in cases stated by the military law, people arrested in yesterday's events might face military trials as they have attacked army members.
Other protests in Egyptian cities have peacefully ended and in particular in Alexandira where thousands of Copts had surrounded a military area and torched cars nearby.
Copts had arranged for a rally in Cairo in objection to recent clashes last week in the area of Idfu in Aswan, Egypt's furthest governorate south.
Full report at:
http://timesofindia.indiatimes.com/world/middle-east/Egypt-imposes-curfew-in-Cairo-as-at-least-25-killed-in-clashes/articleshow/10297300.cms
-------
Two militants killed in encounter in J&K
Oct 10, 2011
SRINAGAR: Two militants were killed in a fierce gun battle with security forces in the forest area of Kangan in entral Kashmir's Ganderbal district on Sunday.
Officials said body of one militant has been recovered from the site of the encounter and search is on for the other.
Acting on a tip-off, Army assisted by police launched search operation in Chattergul forests in Kangan area, 50 kms from here, on Srinagar-Leh road, the officials said.
They said contact was established with a group of militants, who opened firing on the security forces.
The security forces returned the firing, triggering off a gun battle. Two militants were killed in the encounter during which a residential house was gutted.
So far only one body has been recovered while search is on for the other militant, the officials said, adding that an AK rifle has been recovered from the spot.
Although the identity and group affiliation of the militants was not immediately known, a senior police officer said preliminary investigations have revealed that they were foreigners.
"The inmates of the house where the militants were hiding told us that they were speaking a language which they could not comprehend. Probably, they were Afghans or from NWFP (Khyber Pakhtunhhwa)," SP Ganderbal Shahid Mehraj said.
http://timesofindia.indiatimes.com/india/Two-militants-killed-in-encounter-in-JK/articleshow/10291801.cms
-------
'US closer than ever to defeating Qaeda'
Oct 10 2011
Washington : The US is now closer than ever to defeating al-Qaeda and its "murderous network", President Barack Obama has declared, more than five months after Osama bin Laden was eliminated by American special commandos.
"In delivering justice to bin Laden and many other al-Qaeda leaders, we are closer than ever to defeating al-Qaeda and its murderous network," Obama said on Friday, marking the 10th anniversary of the American military campaign in Afghanistan.
"Despite enormous challenges that remain in Afghanistan, we've pushed the Taliban out of its strongholds, Afghan security forces are growing stronger, and Afghan people have a new chance to forge their future," he said.
The US is responsibly ending wars in Afghanistan and Iraq "from a position of strength", Obama said
"We've fought alongside Afghans, and close friends and allies from dozens of nations who have joined us in common purpose," he said.
In Afghanistan and beyond, the US has shown that the it is not and never will be at war with Islam... it is a partner with those who seek justice, dignity and opportunity.
"Ten years ago today, in response to the 9/11 attacks, our nation went to war against al-Qaeda and its Taliban protectors in Afghanistan," Obama said. He saluted "more than half a million men and women who have served bravely in Afghanistan to keep our country safe".
http://www.indianexpress.com/news/us-closer-than-ever-to-defeating-qaeda/857485/
--------
Syria warns of reprisals for recognition of Opp
10 OCTOBER 2011
Syria will retaliate against any country that recognises the Opposition National Council, Foreign Minister Walid Muallem said on Sunday.
"We will take significant measures against any country that recognises this illegitimate council," Muallem told a news conference, as the newly formed Opposition group lobbied for support in Cairo. Formed in Istanbul at the end of August, the Syrian National Council unites all the major known factions opposing Assad's rule, both inside and outside Syria. It includes the Local Coordination Committees, an activist network spurring protests in Syria, the long-banned Muslim Brotherhood as well as Kurdish and Assyrian groups.
http://www.dailypioneer.com/world/12002-syria-warns-of-reprisals-for-recognition-of-
-------
Arab uprisings' women celebrate Nobel recognition
Oct 9, 2011
SANAA: As demonstrations first swelled in Yemen, regime supporters distributed a photo showing Tawakkul Karman at a protest with a male colleague — cutting out others around them — to taint her for being alone with a man.
Karman's Nobel Peace Prize draws attention to the role of women in the Arab Spring uprisings; they have rebelled not only against dictators but against a traditional, conservative mindset that fears women as agents of change.
Women have participated in all the protests sweeping the Arab world, working both online to mobilize and on the ground to march, chant and even throw themselves into stone-throwing clashes with security forces — side by side with men.
The response from authorities has been quick and dirty, exploiting widespread cultural attitudes — present even in more liberal countries — that condemn such close contact between women and men as shameful.
In Egypt, women protesters detained by military troops were subjected to humiliating "virginity tests" that authorities claimed were to protect soldiers from rape allegations. To the activists, they were a clear warning: women should not take part in demonstrations. It raised such an uproar that the military promised not to conduct such tests again.
Full report at:
http://arabnews.com/middleeast/article513882.ece
--------
Secret memo justified killing of US-born Awlaqi: Report
Oct 9, 2011
WASHINGTON: President Barack Obama's administration crafted a legal document in secret ahead of the assassination of US-born al-Qaida leader Anwar al-Awlaqi, which permitted the killing of an American citizen without trial, a report said on Saturday.
The secret memorandum was written in 2010 to justify the action despite a legal framework that prevents the White House ordering assassinations, the US federal law against murder, and protections for US citizens contained in the Bill of Rights, said the New York Times, citing sources familiar with the memo.
The 50-page document, completed in June last year, said the killing could only be lawful if it was not feasible for him to be captured alive.
Awlaqi was killed in a drone strike in Yemen in late September, in a raid hailed by Obama as a "major blow" to the al-Qaida network.
The killing did not only have to be justified over US laws, but also certain areas of the international laws of war.
Full report at:
http://timesofindia.indiatimes.com/world/us/Secret-memo-justified-killing-of-US-born-Awlaqi-Report/articleshow/10286353.cms
--------
Muslim, Christian tombs defaced in Israel: Police
Oct 9, 2011
TEL AVIV: Vandals defaced graves in two cemeteries, one Muslim and the other Christian, with anti-Arab graffiti in Jaffa, south of Tel Aviv, Israeli police said on Saturday.
The vandals wrote "Death to Arabs" and "Price Tag" on 22 graves in the Muslim cemetery and on four in the Christian burial ground, media reports said.
Police term "price tag" incidents as acts of vengeance by extremist Jews against Palestinians or Arabs. The term usually refers to attacks by Jewish settlers on Palestinians or their property in the West Bank.
On Monday, an unknown number of attackers set fire to a mosque in the Bedouin town of Tuba Zangaria, 10 kilometres (six miles) north of the Sea of Galilee, causing heavy fire damage and destroying Muslim holy books.
The perpetrators also scrawled the words "tag" and "revenge" on the mosque's walls, in what police called "a very severe price tag incident."
Police spokeswoman Luba Smari told AFP on Saturday that an inquiry has been launched into the Jaffa incidents, adding that the "graffiti was removed" as soon as it was discovered by the authorities.
Arab councillors in Jaffa denounced the cemetery attacks as "new racist aggression," and urged people not to "react to provocation."
http://timesofindia.indiatimes.com/world/middle-east/Muslim-Christian-tombs-defaced-in-Israel-Police/articleshow/10283756.cms
--------
Christians fear Islamist pressure in Egypt
Oct 9, 2011
CAIRO: On her first day to school, 15-year-old Christian student Ferial Habib was stopped at the doorstep of her new high school with clear instructions: either put on a headscarf or no school this year.
Habib refused. While most Muslim women in Egypt wear the headscarf, Christians do not, and the move by administrators to force a Christian student to don it was unprecedented. For the next two weeks, Habib reported to school in the southern Egyptian village of Sheik Fadl every day in her uniform, without the head covering, only to be turned back by teachers.
One day, Habib heard the school loudspeakers echoing her name and teachers with megaphones leading a number of students in chants of "We don't want Ferial here," the teenager told The Associated Press.
Habib's was allowed last week to attend without the scarf, and civil rights advocates say her case is a rare one. But it stokes the fears of Egypt's significant Christian minority that they will become the victims as Islamists grow more assertive after the Feb. 11 toppling of President Hosni Mubarak. It also illustrates how amid the country's political turmoil, with little sense of who is in charge and government control weakened, Islamic conservatives in low-level posts can step in and try to unilaterally enforce their own decisions.
Full report at:
http://arabnews.com/middleeast/article514072.ece
--------
Vigilantism on the rise in Pakistan
ANITA JOSHUA
10 OCTOBER 2011
As protests continue in support of the assassin of Punjab Governor Salman Taseer, masked men entered a girls' school in Rawalpindi on Friday and roughed up students and teachers before leaving with the warning that they should dress modestly and wear the hijab.
The brazen attack in the garrison city of Rawalpindi — which houses the General Headquarters — triggered a panic closure of schools in the area and attendance was thin on Saturday. According to local media reports, the teenaged boys were from a neighbourhood madrassa and were shouting religious slogans.
In a related incident, pamphlets against the film Bol were distributed at a conference in Lahore on Sunday. These pamphlets called for death sentence for the film's director, Shoaib Mansoor, and lead actor Humaima Malick for committing blasphemy.
The use of blasphemy laws against not only minority communities but also the dominant sect has increased in recent months. A case that hit the headlines pertained to a school girl getting expelled for spelling a word relating to the Prophet incorrectly.
Full report at:
http://www.thehindu.com/news/international/article2523590.ece
--------
Shahi Imam skirts comment on attack
Oct 10, 2011
New Delhi: After RTI activist Sheeba Fehmi claimed that the mob attacking her house had shouted slogans in support of Syed Ahmed Bukhari,the Shahi Imam distanced himself from the incident.Bukhari told TOI,I have heard about the incident,but it was an internal matter between the two groups and I have nothing to do with me.It does not merit a comment from me.
On Sunday,a group of teachers,writers and journalists released a statement demanding action against the attackers and proper security for the couple.The attack was reported around 4.30pm on Saturday when Sheeba and her husband Arshad Fehmi,also an RTI activist,were at home with their son.There is no connection of the Imam with this case and there were no pro-Imam slogans chanted by the attacking mob, said additional DCP (Central) Aslam Khan.
No arrests have been made so far and no one was injured.We are yet to record all statements and are investigating the case, he added.
Full report at: Times of India
-------
Coming Soon: Drone arms race
Oct 10, 2011
Washington: At the Zhuhai air show in southeastern China last November,Chinese companies startled some Americans by unveiling 25 different models of remotely controlled aircraft and showing video animation of a missile-armed drone taking out an armored vehicle and attacking a US aircraft carrier.
The presentation appeared to be more marketing hype than military threat;the event is Chinas biggest aviation market,drawing both Chinese and foreign military buyers.But it was stark evidence that the US near monopoly on armed drones was coming to an end,with far-reaching consequences for American security,international law and the future of warfare.
Eventually,US will face a military adversary or terrorist group armed with drones,military analysts say.But what the short-run hazard experts foresee is not an attack on the US,which faces no enemies with significant combat drone capabilities,but the political and legal challenges posed when another country follows the American example.The Bush administration,and even more aggressively the Obama administration,embraced an extraordinary principle: that the US can send this robotic weapon over borders to kill perceived enemies,even American citizens,who are viewed as a threat.
Full report at: Times of India
-------
Its pouring trouble for Omar
Oct 10, 2011
Srinagar: With charges of phone tapping allegedly ordered by Omar Abdullah,its raining trouble for the young CM.Sources said the decision to tap phones was allegedly taken at Gupkar by the same cabal of cronies and advisors who have so deftly handled things so far.
Omars reaction as has always been to hit out at those who question him,saying,The PDP is tutoring witnesses, and the media is on a witch-hunt. But the people grinning from ear to ear in Srinagar are,ironically,members of his own party,the National Conference,in cafes and living rooms,watching each new disaster with glee.
The scions of old NC families,ignored and humiliated for the past three years,are sensing vengeance.There are several versions floating in Srinagar of what exactly happened in Omars house that fateful evening.As are stories about how close Syed Mohammed Yousuf was to the Abdullahs.
Many here see Omars strained relationship with his father,Farooq Abdullah,as the main reason for the latest incident.Having nixed his fathers bid for CMs chair,Omar has sidelined almost everyone associated with Farooq.Omar rejected his fathers politics,his ways and is associates.The result is the party has become the person.NC is Omar and Omar is NC, said a party old timer.
According to one version,September 29 was another such durbar.Ushered into Omars presence,three men listened to the verdict.It was only when Yousuf,the man who had taken the money for Farooq Abdullah (an allegation that has not been substantiated) insisted on waiting for instructions from Farooq,that things went out of control.
Full report at: Times of India
-------
IPS officers in Gujarat rally around Bhatt
By DP Bhattacharya
Oct 10 2011
IPS officers in Gujarat have extended support to arrested colleague Sanjiv Bhatt, in a significant setback to chief minister Narendra Modi.
The Gujarat IPS Officers' Association passed a resolution supporting Bhatt and his family at an impromptu meeting on Saturday.
Some officers spoke about the shabby treatment meted out to Bhatt and how he was denied home- cooked food in jail. They also expressed concern at the manner in which raids were conducted at the officer's home after his arrest.
Three officers who are Bhatt's batchmates — Atul Karwal, Pravin Sinha and V. M. Parghi — even went to the jailed officer's residence to extend support to his wife, Shweta.
" Three IPS officers came to our house and said the association will totally back Bhatt in his fight for truth," Shweta told a news agency. She thanked the association for its support.
This is the first time that the association has come out openly in support of the suspended IPS officer.
Full report at: Mail Today
-------
After escape, key Sohrabuddin witness bought gun in Ajmer: Rajasthan police
Oct 10 2011
Jaipur : After escaping from the custody of the Gujarat police team escorting him from Udaipur to Vadodara, Sylvester Daniel, a key CBI witness in the Sohrabuddin fake encounter case, reportedly fled to Ajmer where he bought a country-made revolver, before returning to Udaipur where he was re-arrested after 24 hours.
The Rajasthan Police believe that he was on a "mission". "We are still questioning him about the escape and what he intended to do, but the fact that he returned to Udaipur instead of escaping is very suspicious," said Udaipur SP Alok Kumar.
He said Sylvester had taken a private bus from Udaipur to Ajmer on Friday night and bought the gun from an old accomplice. Kumar said Sylvester was nabbed by two policemen in plainclothes near the Udaipur bus stand late on Saturday night, adding that they recovered the country-made revolver from him.
Full report at:
http://www.indianexpress.com/news/after-escape-key-sohrabuddin-witness-bought-gun-in-ajmer-rajasthan-police/857849/
-------
For Vice-President Ansari, Turkey trip also a personal pilgrimage
Oct 10 2011
New Delhi : When Vice-President Hamid Ansari travels to Turkey next week, he will not be just on a bilateral visit to discuss Afghanistan and trade links.
For him, it will be a private pilgrimage of sorts as well, since the famous companion of the Prophet and the respected ancestor of the "Ansars" — Eyup Sultan — is buried in a place near Istanbul. The story goes that when Prophet Muhammad migrated from Mecca to Medina, the people of Medina helped him and his entourage by providing them shelter. They came to be known as Ansars, meaning "helper" in Arabic, and Ansari is a person who helps.
Ayyub, or Eyup (as he is known in Turkish), was one among the Ansars or the Prophet's closest companions, and the Ansaris are considered his descendents.
The site near Istanbul where Eyup is buried is a sacred place for Muslims, ranked fourth after the big three: Mecca, Medina and Jerusalem.
When Muhammad arrived in Medina, he was offered accommodation by all its inhabitants, but he wished to stay with the Banu Najjar tribe, whom he was distantly related to. He enquired about the member of the Banu Najjar tribe closest to him and was introduced to Abu Ayyub al-Ansari. Muhammad stayed with him for seven months.
Full report at:
http://www.indianexpress.com/news/For-V-P-Ansari--Turkey-trip-also-a-personal-pilgrimage/857802/
-------
Delhi blast: NIA team in Bangladesh quiz students
Oct 10, 2011
Expanding its probe in the Delhi High Court blast, a National Investigating Agency(NIA) team went to Bangladesh to question some students from Kishtwar in Kashmir Valley studying in a medical college to ferret out details about their arrested college mate.
The NIA team quietly left for Dhaka recently and has been quizzing some of the Kashmiri students studying in Jalalabad Ragib Rabeya Medical College and Hospital at Sylhet, near Dhaka, sources said on Sunday.
The NIA team has so far questioned two students including a girl, both hailing from Kishtwar, about the conduct of Wasim Akram, who is at present in NIA custody for 14 days.
Both students have been let off after the NIA team, which was provided assistance by the Bangladesh authorities, found nothing to back their investigation, the sources said.
As the NIA probe so far indicates that it was looking for a youth identified as Junaid Akram in connection with the September 7 blast, the agency was apparently unaware that his kidnapping report had been registered in a Kishtwar police station where the blame had been put on an alleged Hizbul Mujahideen conduit Azhar Ali.
In a related development, Wasim's arrest has been decried by his family members who said he was being made a scapegoat whereas he had no role to play in the blasts.
Wasim was allegedly linked to Junaid, whom NIA claimed to have received training in Pakistan-occupied-Kashmir (PoK), a charge rebutted by his father -- Reyaz Malik -- who said that it was nothing but a bunch of lies being spread about his sons.
Full report at:
http://www.thehindu.com/news/national/article2523352.ece
--------
Cops hunt for 18 suspects
10 OCTOBER 2011
With relaxation in day curfew in Rudrapur on Sunday, the police have issued non-bailable warrants against about 18 absconding suspects involved in the communal tension of October 2.
The necessary process to attach properties of the suspected persons has been initiated.
The local police said about two dozen suspects have already been arrested in this connection.
Uttarakhand Police IGP Ram Singh Meena told The Pioneer that they would deal strictly with such persons.
Meanwhile, peace seems to have returned to Rudrapur as police lifted curfew for 14 hours on Sunday, between 6 am and 8 pm, after reviewing the security situation. However, night curfew will continue as usual.
Curfew was imposed in Rudrapur after the Sunday communal tension, in which four persons died and many others were injured. Police are only relaxing the restrictions for the past few days to allow people to purchase essential commodities and to maintain vehicular traffic. Given the present security scenario, it seems the police are not in a position to lift curfew completely from the city.
Security forces also need to be equally sensitive towards other pockets of the Tarai region adjacent to Rudrapur city.
http://www.dailypioneer.com/nation/12150-cops-hunt-for-18-suspects.html
-------
Afghan farmer killed by US-led forces
09 Oct, 2011
The US-led forces have killed a 60-year-old Afghan farmer in an overnight raid in Afghanistan eastern Nangarhar province, Press TV reports.
http://abna.co/data.asp?lang=3&Id=270699
--------
Lone surviving Hizb commander shot in Doda
09 OCTOBER 2011
A joint team of security forces on Saturday claimed to have eliminated one of the lone surviving militant commanders of pro-Pakistan Hizbul Mujahideen militant outfit in a fierce gunfight in Marmat area of Doda district.
The slain ultra, according to army spokesman was active in the area since 1998 and was involved in number of cases of killing, extortion and coercing vulnerable youth to join the ranks of militant outfits.
The slain militant commander has been identified as Azad Hussain Wani alias Waseem by the security forces.
Inspector General of police Jammu range Dilbagh Singh patted the back of security forces for conducting the surgical operation and eliminating one of the lone surviving listed militants of Hizbul Mujahideen in the Doda district.
He also claimed that after Reasi,Jammu,Udhampur and Kathua now Doda district too can be declared as militant free district as one of the last surviving listed militant has been eliminated by the security forces.
Full report at:
http://www.dailypioneer.com/nation/11872-lone-surviving-hizb-commander-shot-in-doda.html
--------
'US has enormous stake in Tunisia'
Oct 9, 2011
President Barack Obama pledged US support for Tunisia's political and economic development as he welcomed the North African nation's Mrime Minister to the White House for a meeting steeped in symbolism.
Tunisia sparked the wider democracy movement now known as the Arab Spring when citizens took to the streets in January to protest their authoritarian Government, headed by President Zine El Abidine Ben Ali.
He fled to Saudi Arabia, and his removal made Tunisia the first Arab Spring country to overthrow its longtime leader.
It also will be the first to hold free elections to emerge from the movement, with voters set to cast ballots on October 23. Because of those milestones, Obama said he wanted Tunisian Prime Minister Beji Caid Essebsi to be the first of the new generation of Arab Spring leaders to be recognised with an Oval Office meeting.
Full report at:
http://dailypioneer.com/world/11834-us-has-enormous-stake-in-tunisia.html
--------
Deaths mount as anti-Gaddafi fighters inch forward
Oct 9, 2011
SIRTE: At least 17 people were killed and 300 wounded in two days of clashes as Libya's new regime fighters struggled to take full control of Muammer Gaddafi's hometown of Sirte, medics said.
The push by National Transitional Council (NTC) fighters squeezed Gaddafi's diehard loyalists into an ever tighter net in southeast Sirte, correspondents on the ground said.
NTC chief Mustafa Abdel Jalil predicted "the battle for Sirte and Bani Walid will be very vicious," referring to the two holdouts of Libya's fallen leader.
Hassan Umran, in charge of the registry at a field hospital 50 kilometres west of Sirte, said 17 people were killed and 230 wounded in the fighting yesterday and today alone.
Forces from Libya's interim regime scored a strategic goal today, seizing a four-lane avenue which opens the way to a final assault on a key base of Gaddafi's troops.
But with thousands of civilians still trapped in the ex-leader's hometown, NTC commanders said they were pacing their advance to evacuate some of those who had not fled and to avoid losses from friendly fire.
Full report at:
http://timesofindia.indiatimes.com/world/middle-east/Deaths-mount-as-anti-Gaddafi-fighters-inch-forward/articleshow/10283777.cms
--------
US official: Gaddafi no longer in commander role
Oct 9, 2011
NATO commanders believe ex-Libyan dictator Muammar Gaddafi no longer commands forces loyal to him and his supporters are on the verge of defeat in his hometown of Sirte, a senior US defence official said on Saturday.
Alliance officers conveyed their assessment of Gaddafi's weakening position to US Defence Secretary Leon Panetta in closed-door talks in Naples, the senior defence official told reporters.
"He (Gaddafi) effectively doesn't exercise command and control over militias loyal to him," said the official, who spoke on condition of anonymity.
There is "no indication" that Gaddafi is leading a national, organised force, the official said. As forces backing the country's new rulers closed in on Gaddafi loyalists in their last two strongholds, Sirte and Bani Walid, alliance commanders told Panetta that the battle in Sirte could be over "very soon," within days or weeks.
The defeat of Gaddafi loyalists in Sirte will be "a key factor" in deciding when to wrap up the NATO air war, which was launched in March and would likely serve as a "bellwhether," the official said.
Full report at:
http://dailypioneer.com/world/11835-us-official-gaddafi-no-longer-in-commander-role.html
--------
Killing of Opposition Leader in Syria Provokes Kurds
By ANTHONY SHADID
Oct 9, 2011
BEIRUT, Lebanon — Tens of thousands of people poured into the streets of a Syrian city on Saturday for the funeral of a celebrated Kurdish opposition leader whose assassination the day before unleashed fury in the country's Kurdish regions and threatened to open a new theater of opposition to President Bashar al-Assad's rule.
The crowds attending the funeral of the Kurdish leader, Mashaal Tammo, a prominent figure who had escaped an attempt on his life only a month before, constituted some of the biggest gatherings in weeks in the nearly seven-month uprising against Mr. Assad.
Activists said at least five people were killed when security forces opened fire on the funeral in Qamishli, a city in northeastern Syria, igniting anger among a long restive Kurdish community that the government had tried to avoid provoking.
Full report at:
http://www.nytimes.com/2011/10/09/world/middleeast/killing-of-opposition-leader-in-
--------
Four Palestinian female prisoners to join hunger strike
09 Oct, 2011
(Ahlul Bayt News Agency) - Four Palestinian female prisoners are to join the open hunger strike waged by Palestinian prisoners in Israeli occupation jails starting on Sunday, well informed sources said on Saturday.
The sources said that two of the prisoners were in the Damon jail serving multiple life sentences and 20 years respectively.
They added that the other two were in the Sharon jail and were serving administrative detention and six years respectively.
http://abna.co/data.asp?lang=3&Id=270698
--------
Afghan guard in murder plot was not close to Karzai: statement
Oct 9, 2011
KABUL: A man accused of being a key player in a plot to assassinate Afghan President Hamid Karzai was not a close bodyguard and did not have freedom of movement within the well-protected presidential palace complex, Karzai's office said on Saturday.
Afghanistan's intelligence agency, the National Directorate of Security (NDS), said on Wednesday it had foiled a plot to kill Karzai, after detaining a bodyguard and five other people officials said were linked to the Haqqani network, an insurgent network, and Al-Qaeda.
NDS described the group as "dangerous" and added that the bodyguard, Mohebullah Ahmadi, was from Karzai's home village of Karz in southern Afghanistan and had infiltrated the presidential protection system.
But the palace, in an apparent attempt to downplay the actual risk to Karzai's life, months after his brother was assassinated by a trusted guard, implied there had been some exaggeration of the would-be killer's position.
Full report at:
http://arabnews.com/world/article513827.ece
--------
Use modern technology to spread message of Qur'an: Khaled
Oct 9, 2011
JEDDAH: Makkah Gov. Prince Khaled Al-Faisal, who is honorary president of the Charitable Society for Memorization of the Holy Qur'an, has called for making use of modern technology to learn and disseminate the teachings of the holy book.
The governor made this comment on Saturday while receiving the president and members of the society at his office in Makkah.
"Since its formation, Saudi Arabia has taken the Holy Qur'an as its constitution and the Prophet's Sunnah its program," Prince Khaled said and emphasized the importance of Qur'an commentary.
"We should work according to the teachings of the Qur'an and meditate and memorize its verses," the governor said, and called for making use of modern means to teach the Qur'an.
Sheikh Nawaf bin Abdul Muttalib Al-Sharief, president of the charitable society, briefed the governor on his organization's activities in encouraging young men and women to memorize the Qur'an and understand the meaning of its verses.
Full report at:
http://arabnews.com/saudiarabia/article514169.ece
--------
'Manmohan only PM who understands Muslim issues': Asaduddin Owaisi
Oct 09 2011
Chandigarh : While praising Manmohan Singh as the only Prime Minister who understood the Muslim issues, the president of All India Majlis-e-Ittihadul-Muslimin (MIM) Asaduddin Owaisi on Saturday asked the community to vote for a party that takes care of their basic issues.
"After 60 years of independence, Muslims are still faced with problems of poverty and unemployment. The Muslim localities in any part of the country are bereft of the basic facility like drinking water and drainage. I request all of you to get united and vote for a party that will get tackle these basic issues," Owaisi said while addressing a seminar on communal brotherhood organized by the United Progressive Muslim Front.
Community members from Haryana, Punjab and Chandigarh attended the seminar. Though Owaisi did not directly ask the Muslims to vote for Congress, he was all praise for Manmohan Singh.
"If any Prime Minister, in the last 60 years has understood the issues of Muslims, it is Manmohan Singh. He is trying to ensure that the recommendations of the Sachar Committee are implemented," he added.
Full report at:
http://www.indianexpress.com/news/manmohan-only-pm-who-understands-muslim-issues/857634/
--------
Will the Taj Mahal collapse in five years?
Oct 9, 2011
AGRA: "Will the Taj Mahal really collapse in five years?" is the question being asked here after a British newspaper published a report saying so. But both the Indian MP and the historian quoted by the daily say it is a false alarm though there are such fears due to the drying of the Yamuna river.
The report in the Daily Mail by James Tapper earlier this week quoted local BJP MP Ram Shankar Katheria as saying that the foundation of the world famous 17th century mausoleum had been damaged and the wood used in the wells had rotted.
"The Taj could collapse in five years," Katheria is reported to have said. Eminent Mughal historian R Nath was also quoted.
Archaeological Survey of India (ASI) officials at the Taj Mahal took a look at the rear of the Taj Mahal facing the Yamuna river after the alarm.
"We did not find any signs of stress or cracks," said an ASI official not wanting to be named.
However, Katheria said he had only expressed his apprehensions and fears because the river had no water which was necessary for the good health of the structure.
"I have not given any deadline and some people asked me on phone, so I expressed my view," he said, adding he wasn't even too sure if he had talked to any foreign media.
Nath has on many occasions and in his numerous books on Mughal architecture explained the importance of a "full-flowing Yamuna at the rear of the Taj Mahal". But he too is not categorical on a timeframe.
Full report at:
http://timesofindia.indiatimes.com/india/Will-the-Taj-Mahal-collapse-in-five-years/articleshow/10287294.cms
--------
Gun battle breaks out in Kashmir
Oct 9, 2011
SRINAGAR: A fierce gun battle on Sunday broke out between security forces and militants in the forest area of Kangan in central Kashmir's Ganderbal district.
Acting on a tip off, Army assisted by police launched search operation in Chattergul forests in Kangan area, 50 kms from here, on the Srinagar-Leh road, official sources said.
They said contact was established with a group of militants, who opened fire on the security forces.
The security forces returned the firing, triggering a gunbattle, which was going on till last reports came in, the sources said.
http://timesofindia.indiatimes.com/india/Gunbattle-breaks-out-in-Kashmir/articleshow/10288227.cms
--------
'Missing' key Sohrab witness caught after high drama
By Sudhanshu Mishra
Oct 9, 2011
SYLVESTER Daniel alias Deepu, a key witness in the fake encounters of Sohrabuddin Sheikh and his accomplice Tulsiram Prajapati, escaped under mysterious circumstances from police custody in Udaipur.
But he was dramatically re- arrested by a special task force ( STF) team of the Rajasthan Police from the Gopalpura area in Udaipur around 10.30 pm.
Sylvester, a history- sheeter, was an accomplice of Sohrabuddin who was allegedly running an extortion racket.
" Acting on a tip- off, the STF arrested him," Udaipur IG Govind Gupta said. A loaded pistol was seized from him, Anil Deval, the STF officer who arrested him, said. Vadodara police commissioner Satish Sharma said Sylvester was arrested as he tried to enter his house in Udaipur, which had been cordoned off.
His escape earlier, however, raised eyebrows in the CBI and the Rajasthan Police. Lodged in Gujarat's Vadodara jail, Sylvester was on Friday being shepherded by sub- inspector M. S. Guhil- led police team to Udaipur for a court appearance in connection with a three- year- old case.
Full report at: Mail Today
--------
Sohrabuddin fake encounter case: Four policemen arrested, suspended over witness' escape
Oct 9, 2011
VADODARA: The Rajasthan Police have arrested four policemen of Vadodara police in connection with the escape of Sylvester Daniel, a key witness in Sohrabuddin Sheikh fake encounter case.
Sylvester himself was re-arrested on Saturday night after he escaped earlier in the day.
"All the four members of the team (which had accompanied Sylvester for court appearance in Rajasthan) have been suspended from the service. They were arrested last night," Vadodara Police Commissioner Satish Sharma said here on Sunday.
They are sub inspector MS Gohil, head constable L Ambalal and constables Ranchhod Jinabhai and Vijay Baburao, he said.
Sharma said that there were discrepancies in the statements by the policemen in the complaint lodged with Hiran Magri police station in Udaipur after Sylvester's escape, which led to their arrests.
Sylvester, alias Dipu, was a key witness for CBI which is probing the Soharabuddin Sheikh fake encounter case in Gujarat. He had been brought to Udaipur in connection with a case of murder of alleged gangster Hamid Lala.
http://timesofindia.indiatimes.com/india/Sohrabuddin-fake-encounter-case-Four-policemen-arrested-suspended-over-witness-escape/articleshow/10287959.cms
--------
26/11 attacks case: SC to hear Kasab's plea tomorrow
Oct 9, 2011
NEW DELHI: The Supreme Court will hear on Monday the plea of Pakistani terrorist Ajmal Kasab challenging his conviction and death sentence in the 26/11 Mumbai attacks case.
Kasab, the sole convict in the case, has filed the petition through jail authorities in the apex court which has appointed senior advocate Raju Ramachandaran as amicus curie to assist it in deciding the appeal.
A bench of justices Aftab Alam and Ranjana Prakash Desai will hear the appeal.
On September 2, the apex court had agreed to hear the plea of Maharashtra government against the acquittal of two accused Faheem Ansari and Sabauddin Ahmed in the 26/11 case.
It, however, had refused to pass any order on Kasab when the state government pleaded that his letter to the Supreme Court challenging his death sentence should be tagged with this appeal.
"We are taking a step regarding this (Kasab's letter)," the bench had said.
The Bombay high court had in its February 21 verdict upheld the trial court order of death sentence of Kasab for the "brutal and diabolical" attacks aimed at "destabilising" the government.
Kasab's death penalty was upheld on charges of criminal conspiracy, waging war against the nation, IPC section related to murder and under sections of Unlawful Activities (Prevention) Act.
http://timesofindia.indiatimes.com/india/26/11-attacks-case-SC-to-hear-Kasabs-plea-tomorrow/articleshow/10286944.cms
--------
Custody death crisis deepens for Omar
Naseer Ganai
JAMMU and Kashmir chief minister Omar Abdullah met governor N. N. Vohra on Saturday afternoon as the crisis over National Conference ( NC) worker Syed Muhammad Yousuf's death is far from over.
Omar had to cancel a function to attend the meeting at Raj Bhavan.
" In their half- an- hour meeting, the chief minister briefed the governor about various important matters," the government spokesman said.
" The most important matter at present is the situation that has arisen after the death of the NC worker in police custody. In the meeting, the CM obviously must have also discussed this issue," an official said on the condition of anonymity.
But the adviser to the chief minister, Davinder Singh Rana, told reporters that the meeting was routine. He said it was scheduled to take place on Friday, " but could not materialise because of the chief minister's preoccupation". The government on Friday sent a report on Yousuf's death to the governor. Vohra had asked for the report on Thursday.
Sources said the report " describes the circumstances which led to Yousuf's death in police custody". It includes the postmortem report and details on the judicial probe ordered by the government.
NC spokesman Mustafa Kamaal said PDP president Mehbooba Mufti's " outburst against New Delhi indicates that the party is power hungry".
Mail Today
--------
Judge who awarded death to Taseer's killer transferred
Oct 9, 2011
A Pakistani high court has transferred an anti-terrorism court judge who recently awarded the death sentence to the self-confessed assassin of former Punjab Governor Salmaan Taseer for security reasons.
Lahore High Court Chief Justice Ijaz Ahmad Chaudhry issued the order transferring Judge Pervez Ali Shah, who went on long leave after receiving threats for awarding the death sentence to Mumtaz Qadri, the killer of Taseer.
The Chief Justice placed the services of Shah at the disposal of the Punjab Government and transferred him from anti-terrorism court no II in Rawalpindi to the child protection court in Lahore.
The incumbent presiding officer in the child protection court, Muhammad Muzaffar Ali Khan, had been repatriated in the public interest, said a notification issued by the High Court's registrar.
A grouping of 40 radical religious and hardline groups, including the Lashkar-e-Tayyeba linked Jamaat-ud-Dawa and the Sunni Tehrik, have demanded that the Government should remove Shah from his post after he pronounced the death sentence to Qadri.
Radical clerics have criticised Shah for giving an "un-Islamic" verdict and called for action against him.
http://dailypioneer.com/world/11844-judge-who-awarded-death-to-taseers-killer-transferred.html
--------
ISI, CIA step up cooperation to hunt al-Qaeda
Oct 9, 2011
U.S. and Pakistani officials say the ISI has stepped up cooperation with the CIA to hunt al-Qaeda .
Director of National Intelligence Jim Clapper says Pakistan's spy agency has been cooperative and helpful.
http://www.thehindu.com/news/international/article2521279.ece
--------
US, Pakistan cooperation against terror improves
Oct 9, 2011
WASHINGTON: In what could mark a pivot in US-Pakistani relations, Pakistani forces have arrested a handful of Al-Qaeda suspects at the CIA's request, and allowed the US access to the detainees, US and Pakistani officials said.
Pakistan has also stopped demanding the CIA suspend the covert drone strikes that have damaged Al-Qaeda's militant ranks in Pakistan's tribal areas, officials on both sides say — though the Pakistanis say they have simply put this on the back burner for now. The officials spoke on condition of anonymity to discuss sensitive strategic matters.
Only one of the Al-Qaeda figures who was arrested is considered senior, but US and Pakistani officials called the combined moves a trend in the right direction.
"They are doing things to cooperate and be helpful," Director of National Intelligence James Clapper said in an interview with The Associated Press on Friday.
Clapper would not comment on the details shared by other US and two Pakistani officials, but confirmed there has been some progress restoring the joint intelligence cooperation that used to be routine, prior to the covert US raid that killed Osama Bin Laden inside Pakistan in May.
Full report at:
http://arabnews.com/world/article513924.ece
--------
Pak split over Osama- baiter doctor
By Badar Alam
Oct 9, 2011
PAKISTAN stands divided over what it should do with the man who helped the CIA, in the garb of running a vaccination programme, to locate al- Qaeda leader Osama bin Laden.
Dr Shakeel Afridi, an employee of the provincial health department in Khyber Pakhtunkhwa province of Pakistan, ran a vaccination programme in Abbottabad to help the US intelligence
agency gain access to bin Laden's compound.
Afridi is in the custody of Pakistan's ISI ever since the bin Laden raid. Recently a government panel, looking into the May 2 unilateral raid by the CIA, had recommended that the surgeon should be tried for high treason. Charges against Afridi, if proved, would be punishable by death.
Apart from the fact that this has emerged as a new irritant in the bilateral ties between Islamabad and Washington, the public perception in Pakistan is divided over whether the govern-
ment should prosecute Afridi or view his contribution as a constructive one.
The right- wing Nation , in an editorial on Saturday, lauded the recommendation. " Indeed, a strict punishment [ for Dr Afridi] would give a strong message to local agents of the CIA, RAW or any other foreign intelligence agency, and in Dr Afridi's case it will also go a long way in deterring the US from carrying out spy games on our soil in the future," the article read.
Full report at: Mail Today
--------
Not running a campaign against Pakistan: US
Oct 9, 2011
WASHINGTON: Rejecting the notion in Pakistan that the US had launched a campaign against it, Washington has said its relationship with Islamabad is 'complicated but important' and it will continue to work towards it.
"We obviously reject that completely," State Department spokesperson Victoria Nuland told reporters at her daily news conference when asked about it.
"We believe, and we are trying to make the case to the Pakistani people as well as to Pakistani leaders, that only working together are we going to defeat this threat to both of us," she said.
".... and also to make it better known in Pakistan about all of the civilian assistance that we have been giving to the Pakistani government in an effort to strengthen their democracy, strengthen the education system, strengthen the economy, because that is also one of the best deterrents to extremism, when quality of life is being raised for everyone," Nuland argued.
The White House too said that America's relationship with Pakistan is 'complicated but important'.
Full report at:
http://timesofindia.indiatimes.com/world/us/Not-running-a-campaign-against-Pakistan-US/articleshow/10280411.cms
--------
Ready to give up control in coming days, says Saleh
Oct 9, 2011
SANAA: Yemen's president Ali Abdullah Saleh said on Saturday he would leave power in the coming days, the closest the veteran leader has come to announcing plans to step down after nine months of mass protests against his 33-year rule.
"I reject power and I will continue to reject it, and I will be leaving power in the coming days," Saleh said in a speech on state television. Saleh has been clinging to his position while opposition and ruling party representatives cast about for a formula to see through a transition-ofpower deal.
"I call on my supporters to persevere and to confront any challenge," Saleh said. Protests against Saleh's rule have paralyzed Yemen, weakening government control over swathes of the country and fanning fears al-Qaida's regional wing may use the upheaval to expand its foothold near shipping routes through the Red Sea.
Saleh has thrice backed out of signing a Gulf-mediated power transition deal. The opposition says the government is holding up negotiations after Saleh's return from Saudi Arabia, where he had gone for treatment after a June assassination attempt.
Abdulghani al-Iryani, a Yemeni political analyst, said, "This is just Saleh's latest line. I remember he once said he would be ready to leave any day, so I don't think he means what he said." Saleh has made many verbal concessions during the protests, including promising to step down in return for immunity from prosecution.
http://timesofindia.indiatimes.com/world/middle-east/Ready-to-give-up-control-in-coming-days-says-Saleh/articleshow/10285009.cms
--------
Protesters break into Syrian embassy in Vienna
Oct 9, 2011
VIENNA: Eleven people were arrested in Vienna on Saturday after they broke into a building housing the Syrian embassy and consulate, a police spokeswoman said.
Around 20 people had been taking part in an anti-Syrian government demonstration in the early hours.
"Some people broke through the door into the embassy building," the spokeswoman said. No one was injured.
Large political protests are generally rare in Vienna, but there have been several small anti-Syrian government protests in the past months.
Syrian President Bashar Assad has sent troops and tanks to crush protests against him that erupted in March. He has ended a state of emergency and promised a parliamentary election in February.
http://arabnews.com/world/article513904.ece
--------
Iran to Turkey: Change tack or face trouble
Oct 9, 2011
TEHRAN: A key aide to Iran's supreme leader said on Saturday Turkey must radically rethink its policies on Syria, the NATO missile shield and promoting Muslim secularism in the Arab world — or face trouble from its own people and neighbors.
In an interview with the semi-official Mehr news agency, Ayatollah Ali Khamenei's military adviser described Prime Minister Tayyip Erdogan's invitation to Arab countries to adopt Turkish-style democracy as "unexpected and unimaginable."
Turkey and Iran, the Middle East's two major non-Arab Muslim states, are vying for influence in the Arab world as it goes through the biggest shake-up since the Ottoman Empire fell, a rivalry that has strained their previously close relations.
While cheering crowds greeted Erdogan on his recent tour of North Africa, Tehran accused him of serving US interests by opposing Syrian President Bashar Assad's crackdown on street protests and agreeing to NATO's missile defense.
"The behavior of Turkish statesmen toward Syria and Iran is wrong and, I believe, they are acting in line with the goals of America," Maj. Gen. Yahya Rahim-Safavi told Mehr.
"If Turkey does not distance itself from this unconventional political behavior it will have both the Turkish people turning away from it domestically and the neighboring countries of Syria, Iraq and Iran (reassessing) their political ties."
Khamenei has dubbed the Arab uprisings an "Islamic awakening," predicting peoples in the Middle East that have overthrown dictatorial, Western-backed regimes will follow the path Iran took after its 1979 Islamic revolution.
Full report at:
http://arabnews.com/middleeast/article513919.ece
--------
Protesters storm three Syrian missions in Germany
10 OCTOBER 2011
Syrian protesters stormed three of their country's diplomatic missions in Germany and Switzerland in what appeared to be a protest against the killing of a Kurdish Opposition leader, police said on Sunday.
Syria's Embassy in Berlin was stormed late on Saturday, and another group of protesters took on the consulate in the northern port city Hamburg hours later early on Sunday, causing damage to the buildings and tagging walls with slogans denouncing President Bashar Assad's autocratic regime, police officials said.
In Switzerland, five men were arrested after forcing their way into Syria's mission to the United Nations in Geneva late Saturday, police spokesman Patrick Pulh said.
The men, who had been among a small group protesting outside the building, have since been released.
Full report at:
http://www.dailypioneer.com/world/12004-protesters-storm-three-syrian-missions-in-
--------
Syria's risks mute talk of Libya-style action
Oct 9, 2011
DUBAI, United Arab Emirates: In shaky videos posted on the Web, some protesters in Syria have begun flashing signs appealing for international help. "Where is NATO?" some messages ask amid crackdowns that have claimed nearly 3,000 lives.
The answer: Waiting on the sidelines with other world powers and showing no willingness to open a Libyan-style military offensive against the regime of Bashar Assad.
"No intention whatsoever," emphasized NATO's secretary-general, Anders Fogh Rasmussen, earlier this week in Brussels.
The reason is a brew of international political complications, worries over unleashing a civil war and plausible risks of touching off a wider Middle East conflict with archfoes Israel and Iran in the mix. In the end, Assad has more powerful friends and carries far more wild cards than Muammar Qaddafi's Libya, analysts say.
"The Syrian regime is much more capable of causing trouble for the region and its allies," said Shadi Hamid, director of research at The Brookings Doha Center in Qatar. "There's a real risk of a major spillover effect."
Full report at:
http://arabnews.com/middleeast/article513862.ece
--------
Tel Aviv to release remains of Palestinian after 35 years
Oct 9, 2011
RAMALLAH: The Palestinian national campaign to retrieve martyrs' bodies on Saturday said that Israel would release the remains of a Palestinian fighter after holding them for 35 years in the secret Israeli cemeteries known as the Cemeteries of Numbers.
Salem Al-Khilleh, coordinator of the campaign, said the Israeli authorities would transfer the remains of Hafiz Mohammed Abu Zant on Sunday at the Jaljoulyah checkpoint near the West Bank city of Qalqilyah.
Palestinian lawyer Haitham Al-Khatib from the Jerusalem Legal Aid and Human Rights Center said Abu Zant's family would receive the remains after DNA tests have confirmed the identity.
Al-Khilleh said the Palestinian Authority (PA) would hold a formal ceremony to mark the transfer. Representatives of the PA, notables and leaders of various national and Islamic political factions and powers will participate in the ceremony.
For his part, Al-Khatib said the release of Abu Zant's remains is "a victory for his family and the Palestinian people."
Full report at:
http://arabnews.com/middleeast/article514159.ece
--------
Elements behind violence hold key to peace: HRCP
Oct 9, 2011
LAHORE: The Human Rights Commission of Pakistan said on Saturday that the elements responsible for the Karachi situation could only prevent further loss of human lives and destruction of property there.
In its report "Karachi: Unholy alliance for mayhem", the HRCP said that all the main political parties were responsible for the people being massacred in the city. Even the political parties that had not assigned armed wings to pull the trigger had a lot to answer for, it added.
Releasing the report of its fact-finding mission at a press conference, HRCP Chairperson Zohra Yousaf said an operation by Rangers was not a long-term solution to the situation in Karachi.
She said that the members of the fact-finding mission visited various areas of Karachi affected by violence from July 29 to 31 and held meetings with representatives of a cross-section of society.
Full report at:
http://www.dawn.com/2011/10/09/elements-behind-violence-hold-key-to-peace-hrcp.html
--------
Vacuum Is Feared as U.S. Quits Iraq, but Iran's Deep Influence May Not Fill It
By TIM ARANGO
Oct 9, 2011
NAJAF, Iraq — As the United States draws down its forces in Iraq, fears abound that Iran will simply move into the vacuum and extend its already substantial political influence more deeply through the soft powers of culture and commerce. But here, in this region that is a center of Shiite Islam, some officials say that Iran wore out its welcome long ago.
Surely, Iran has emerged empowered in Iraq over the last eight years, and it has a sympathetic Shiite-dominated government to show for it, as well as close ties to the anti-American cleric Moktada al-Sadr. But for what so far are rather obscure reasons — perhaps the struggling Iranian economy and mistrust toward Iranians that has been nurtured for centuries — it has been unable to extend its reach.
In fact, a host of countries led by Turkey — but not including the United States — have made the biggest inroads, much to the chagrin of people here in Najaf like the governor.
"Before 2003, 90 percent of Najaf people liked Iranians," said the governor, Adnan al-Zurufi, who has lived in Chicago and Michigan and holds American citizenship. "Now, 90 percent hate them. Iran likes to take, not give."
Near midnight, Mr. Zurufi held court at a cafe, his team of bodyguards standing sentry at the door, frisking patrons. Outside, a convoy of white sport utility vehicles waited, and nearby, down a crooked alleyway, thousands of visitors took in the nighttime serenity of the Imam Ali Shrine, one of the holiest sites for the Shiite diaspora, where millions of Iranians flock every year.
Full report at:
http://www.nytimes.com/2011/10/09/world/middleeast/if-united-states-leaves-vacuum-in-
--------
Saudi troops enter Qatif amid protests
09 Oct, 2011
(Ahlul Bayt News Agency) - A convoy of Saudi Arabian troops and armored vehicles has crossed into the Eastern city of Qatif amid anti-government protests in the US-backed Persian Gulf kingdom.
http://abna.co/data.asp?lang=3&Id=270669
--------
'Azaan' title offensive, says SP
Oct 9, 2011
The Samajwadi Party is planning to move the Bombay High Court for a stay on the release of the Hindi film Azaan.
"Azaan is a very pious word for Muslims. It means a call for prayer. But the movie has received an A certificate from the censor board. It has violence and vulgarity. Naming such a movie after a pious word hurts the feelings of Muslims, Farooq Ghosi, Mumbai vice-president of the SP, told The Hindu here on Saturday.
He demanded that the name be changed. "We approached the Nirmal Nagar station asking the police to take action against the director, the producer, the hero and the heroine under Section 295A (deliberate, malicious acts intended to outrage religious feelings) of the IPC. The police have made a diary entry and said they will transfer the case to the special branch," Mr. Ghosi said.
But the Nirmal Nagar police denied that any such complaint was submitted to them.
The film is slated for release on October 14.
http://www.thehindu.com/news/states/other-states/article2521253.ece
URL: https://newageislam.com/islamic-world-news/pakistani-seminary-students-storm-neighbouring/d/5656