New Age Islam News Bureau
3 Sept 2012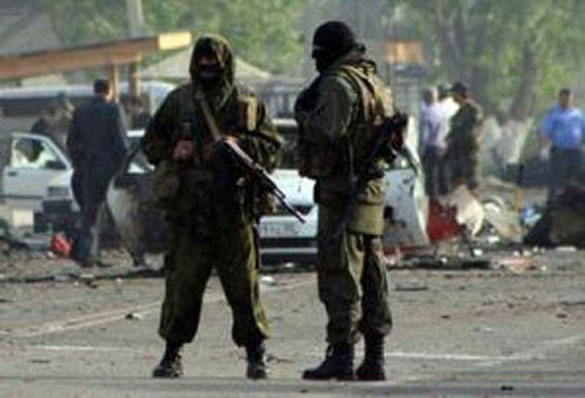 Europe
• UK TV channel's Islam history programme sparks outrage among Muslims
• Wahhabism pervades Russia: Islamic spiritual leader appeals for calm
• Assassination Of Daghestan's Sufi Spiritual Leader Raises Specter Of New Violence
• France Warns of Syrian Chemical Weapons Attack
• German anti-terror posters anger Muslims
• U.N. envoy to Syria says mission is very difficult
• Arab invasion in Syria 'not an option': UN envoy
• Survivor of 7/7 Attacks Fears Exclusion From UK
India
• Karnataka terror plot: Bangalore jihadis took inspiration from al-Qaida's online magazine
• Maharashtra ATS identifies 3 more suspects in 2006 arms haul case
• Ex-DGP of Gujarat blames cops for Naroda Patia carnage
• Hizb chief echos Geelani's stand on Amarnath yatra
• Karnataka terror plot: 13th suspect held in Hubli terror cells case
• Pak control room set up 3 days before 26/11
• Hubli became terror hotbed in last decade
• PM's visit brings hope to Iran's Sikhs
• Interlocutors face protests in Jammu
• One killed in Manipur bomb blast
• Gujarat polls: Parties likely to shun Hindutva card
• India asks China to cease activities in Pakistan occupied Kashmir
• Student commits suicide after school bars him from board exams
Pakistan
• Blasphemy case against Maulvi for 'planting' Koran pages
• CJ directs IG Balochistan to submit list of victims of targeted killings
• Balochistan minister disqualified over fake degree
• Khalid Jadoon faces possible blasphemy charge
• Imran Khan for suo motu action over sectarian killings
• Nine militants killed in Bajaur clashes
• Seven militants killed in S Waziristan clash
• Pakistan was privy to Bin Laden's hiding: Book
• Suicide Bomber Kills 5, Including 2 Americans, in Pakistan
• Lok Virsa promotes Sufism among youth
• Hate content in Punjab, Sindh school curricula
• Water-kit: A fiction or a reality
• Editor of Pakistani English newspaper beaten up for watching TV
• No outsider has a role in Afghanistan: Pakistan
South Asia
• Afghans Protest Vengeful Militias
• Hitting Pause in Afghanistan
• Maldivian President Mohamed Waheed lauds China's 'non-interference'
• Myanmar monks back president's anti-Rohingya plan
Mideast Asia
• Gaza man dies after self-immolation
• Up to 10,000 Syrian refugees stranded on Turkey border: activists
• Faith opens door for Israeli into Whirling Dervish order
• Velayat Faqih plays a key role in the Islamic Revolution
• Treading with care in Tehran
• US drone kills five suspected militants in Yemen
• 30 dead as Kurdish rebels clash with Turkey forces: sources
• To Calm Israel, U.S. Offers Ways to Restrain Iran
• Despite Eviction, Settlers of West Bank Outpost Maintain Goal
Arab World
• Desmond Tutu should not have snubbed Tony Blair
• Syrian Army Kills 144, Some 'Execution Style,' Opposition Says
• One million jobs bonanza for Saudis
• Panel set up to advise Saudi students facing deportation in UK
• Muslims From Abroad Are Thriving in Catholic Colleges
• Red Cross Chief Heads to Syria for Talks With Assad
• Egypt's Morsi 'did not discuss boosting ties with Iran'
• 'Syria warplane kills 18 people in single attack'
• Gulf states criticise Syria as more than 100 killed
• Activists say 5,000 killed in Syria in August
North America
• 'Bad blood with unit prompted ex-Navy SEAL to write Osama book'
• Window of diplomacy remains open on Iran: White House
• American Muslims are here to stay, says US official
Africa
• Mali Islamist rebels seize control of key town
• Bomb explodes in Benghazi shopping district, one killed
• South Africa Lifts Charges of Murder in Mine Strike
• Students at SAfrican University Boycott Israel
Australia
• Australia says Karzai 'wrong' on Afghan operation
• New Zealand confirms April Afghan withdrawal
Southeast Asia
• Ulema Should be Certified to Prevent Radicalism: Sociologist
• Malaysia Not Aiming to Redesign Its National Flag
Compiled by New Age Islam News Bureau
Photo: Wahhabism pervades Russia: Islamic spiritual leader appeals for calm
URL: https://www.newageislam.com/islamic-world-news/by-new-age-islam-news-bureau/uk-tv-channel-s-islam-history-programme-sparks-outrage-among-muslims/d/8544
----------
Europe
UK TV channel's Islam history programme sparks outrage among Muslims
Sep 03 2012
London : A British channel has come under fire over a programme it broadcast on the history of Islam.
The programme, 'Islam: The Untold Story', broadcast on Channel 4, triggered nearly 550 complaints to both the television regulator Ofcom and the channel's presenter Tom Holland.
According to the Daily Mail, Holland has been accused of distorting the history of Islam by claiming the Koran makes little or no reference to the religious city of Mecca.
He has also been subjected to a number of abusive tweets, which include physical threats.
One Twitter user accused him of trying to destroy Islamic history, while another tweet called him a 'fool' for suggesting Islam is a 'made-up religion'.
The Islamic Education and Research Academy has published a long paper denouncing the programme, but historians have rallied to Holland's defence, the report said.
Dan Snow, who has presented history shows for the BBC with his father Peter, described the programme as 'a triumph', tweeting: "Dear angry, mad people – it is conceivable that you know more than the world's leading scholars, but very unlikely".
According to the report, the Academy claims the programme's assertion that there are no historical records detailing the life and teachings of the Prophet Muhammad is flawed.
"Holland appears to have turned a blind eye to rich Islamic historical tradition," the Academy said.
Ofcom, which has received 150 complaints about the programme's alleged bias, inaccuracy and offence caused to Muslims, is considering an investigation into the show, the report said.
http://www.indianexpress.com/news/uk-tv-channels-islam-history-programme-sparks-outrage-among-muslims/997040/
----------
Wahhabism pervades Russia: Islamic spiritual leader appeals for calm
2012-08-29
Russia's Islamic spiritual leader urges calm amid rising violence that witnessed suicide blast killing of top moderate cleric in restive Dagestan.
MOSCOW - Russia's Islamic spiritual leader appealed for calm on Wednesday amid rising Muslim violence that witnessed the suicide blast killing of a top moderate cleric in the restive Caucasus region of Dagestan.
A security source in the Caspian Sea region said Tuesday's attack on Sheikh Said Afandi al-Chirkavi that killed six others was staged by the 30-year-old widow of an Islamic radical who was identified by analysis of her severed head.
The attack came just a month after the assassination attempt against another prominent pro-government cleric in a different region that killed one and was claimed by a militant follower of the strict Wahhabist strain of Islam.
The religious violence and threat of new attacks against Muslims who work with the Kremlin has threatened to undermine President Vladimir Putin's goal of reclaiming control on the restive region with the help of loyal clerics.
That fear was underscored on Wednesday by warnings from both the head of the national clerical council and the chair of the Russian parliament's religious affairs committee.
Chief council cleric Ravil Gaynutdin said the attacks threatened to destroy "the beginnings of inter-Muslim dialogue" along Russia's impoverished and violence-plagued southern rim.
"I call on you to adhere to a fraternal Muslim sense of responsibility before the danger of sectarian strife and the splintering of the Muslim religious community," Gaynutdin said in a statement.
The lower house of parliament's religious affairs committee chief for his part accused radical forces outside Russia of "fomenting the flames" of Muslim-on-Muslim violence that could further destabilise the country.
"Russia is coming under attack," Yaroslav Nilov told the Interfax news agency.
The 85-year-old Afandi was widely viewed as one of Dagestan's most revered religious teachers whose funeral drew vast crowds only hours after the killing.
The Interfax news agency estimated attendance at up to 150,000 people.
The overwhelmingly Muslim republic has a long tradition of Sufi culture that militant and long-outlawed leaders such as the warlord Doku Umarov have tried to break with radical teachings.
Umarov's Caucasus Emirate group has for the past five years been trying to establish a pan-Caucasian Islamic state that includes neighbouring Chechnya and other Russian territories such as Ingushetia and South Ossetia.
http://www.middle-east-online.com/english/?id=54105
----------
Assassination Of Daghestan's Sufi Spiritual Leader Raises Specter Of New Violence
August 29, 2012
As Daghestan's Sufis buried their spiritual leader on August 28, the sea of almost entirely male faces seemed to stretch to the horizon around his grave in the small town of Chirkeisk.
Observers put the number of mourners at more than 100,000 -- an almost unheard of crowd for a public figure in this small North Caucasus republic.
But Said Efendi Chirkeisky, born 74 years ago as Said Atsayev, was no ordinary mortal to his followers. He was the spiritual leader of Daghestan's official brand of Islam, Sufism, and regarded by his admirers as inspired by God.
Now, his death at the hands of a suicide bomber threatens to add new fuel to the cycle of insurgent violence and security crackdowns that is gripping this corner of the Russian Federation.
The suicide bomber who killed Chirkeisky and at least five of his followers on August 28 has been identified as Aminat Saprykina. Russian media quoted security officials as saying she was the wife of a fundamentalist Islamic militant who has long been on the police wanted list.
'Tragedy For Daghestan'
Aleksei Malashenko, an expert on Islam and the Caucasus at Moscow-based Carnegie Endowment for International Peace, called Chirkeisky a pillar of Dagestan's establishment-backed traditional Sufism, which is being challenged by Islamic militancy.
"He constructed good relations with the secular administration. He was very popular. He had pupils among the officials and even some ministers supported him," Malashenko says. "So, it is a tragedy for Daghestan because it shows a deep split between traditional and nontraditional Islam."
??Malashenko says that Chirkeisky, who headed both the Naqshbandi and Shazali religious orders in Daghestan, had an estimated 10,000 to 50,000 religious pupils. Many of his pupils are members of Daghestan's security forces, creating a strong nexus between the official religious establishment and the republic's civil administration.
The religious leader's popularity was based on both his record as an Islamic scholar – though he personally neither read nor spoke Arabic – and his success as an author of spiritual poetry. He was also widely regarded as having a good disposition, patience, and willingness to receive any who came to him for help.
But Chirkeisky's frequent criticism of Wahabbism made him an assassination target for insurgents. He survived an assassination attempt in 2007. Salafi extremists termed him a regime puppet and militant websites welcomed his killing.
'Vicious Circle'
Liz Fuller, a Munich-based Caucasus expert who writes the "Caucasus Report" blog for RFE/RL, sees the assassination of Chirkeisky as part of a vicious circle of revenge killings in Daghestan that has continued for more than a decade.
She says the violence began in earnest after 1999 when Chechen guerrilla leader Shamil Basayev launched an incursion into Daghestan with the intention of proclaiming an independent North Caucasus Islamic state.
After the invasion was repelled, the Daghestani parliament passed a law outlawing Wahabbism, which is the derogatory term for Salafism," Fuller says. "The police took it upon themselves to be the guardians of that law and over the years the militants have targeted almost exclusively the police and the police have retaliated by targeting not just the militants but anyone who is Salafi, even if they are absolutely peaceful. And this, of course, has become a vicious circle."
Numerous other religious figures have been killed over the past two years in Daghestan, including the imam of the central mosque in the city of Buinaksk in March. Clashes with militants and attacks on police occur almost daily.
With the death of the Sufi spiritual leader, the lines between the insurgency-related violence and tensions between the republic's majority Sufi community and still small but growing Salafi community risk becoming more blurred. His death sets back recent attempts by religious leaders on both sides to increase dialogue between their communities.
Fuller notes that Chirkeisky was a central part of those initiatives.
"There have been two attempts at dialogue between the two [religious communities]," she says. "There was one in the spring of last year that did not go anywhere and a second one that started late April this year that had Said Efandi [Chirkeisky's] backing. They drafted a sort of memorandum on how they would speak of each other with respect, and on how they would do what they could to try to defuse the tensions between them. But both the insurgents and the Interior Ministry set about sabotaging that."
Daghestan observed a day of mourning on August 29 for Chirkeisky and other victims of the suicide bombing. State flags flew at half-staff and all entertainment programs on TV and radio were canceled.
http://www.rferl.org/content/daghestan-sufi-leader-suicide-bombing-/24692153.html
----------
German anti-terror posters anger Muslims
September 2, 2012
Four Muslim groups in Germany rejected on Friday a controversial poster campaign that urges families to report their children to the authorities if they adopt Islamist ideologies.
The groups said they were pulling out of a security partnership with the Interior Ministry, which had asked mosques to help detect home-grown Islamist terrorism.
Each poster shows a youth with the headline "Missing" with text urging families to contact a government counselling service if a son becomes strangely devout and secretive.
"This is our son. We miss him, because he isn't the same any more. We are scared we'll completely lose him to the religious fanatics and terrorist groups," says the text on one poster.
The faces on the posters are apparently of photographic models of Turkish, Arab, North African or Bosnian extraction.
Muslim groups said the posters amounted to "collective incrimination" of Germany's estimated four million Muslims.
The poster campaign is the brainchild of Interior Minister Hans-Peter Friedrich — who has had a strained relationship with Muslim leaders.
The government's own anti-discrimination office has also denounced the posters, which are to be hung in shopping malls and on streets from September.
It said people of generic Muslim appearance were being shown in a format that suggested a police "wanted poster".
"The message is that every Muslim is a potential terrorist," said Miguel Vicente, an integration ombudsman. "It's insulting."
http://www.thehindu.com/news/international/article3851358.ece
----------
Arab invasion in Syria 'not an option': UN envoy
Sep 3, 2012
MOSCOW: The UN's new envoy to Syria has said a military intervention in the country by Arab forces is not on the cards.
"A military interference in Syria means failure of diplomatic efforts," said Lakhdar Brahimi Sunday in an interview to Al Arabiya television.
"For me, this option is not available, and personally, this will be neither today nor tomorrow nor after tomorrow," said the 78-year-old diplomat while urging a ceasefire in the conflict, which claimed 25,000 lives since March 2011, according to UN's estimates.
Brahimi has replaced Kofi Annan, a former UN secretary general who introduced in February a peace plan for Syria which was endorsed by Russia but ignored by both — the Syrian government and the opposition.
He avoided allocating the blame, but said that "the government's responsibility to stop the violence is bigger" than that of the opposition.
Sunday marked the first day at the job for Brahimi, a former Algerian foreign minister and a member of the Global Elders, a group of ex-world leaders and prominent public figures brought together by Nelson Mandela in 2007 to tackle various global issues.
http://timesofindia.indiatimes.com/world/middle-east/Arab-invasion-in-Syria-not-an-option-UN-envoy/articleshow/16227817.cms
----------
France Warns of Syrian Chemical Weapons Attack
Sep 3, 2012
PARIS (AP) — Western powers are preparing a tough response in case Syrian President Bashar Assad's regime deploys chemical or biological weapons in its civil war, France's foreign minister said Monday.
Syria's leadership has said the country, which is believed to have nerve agents as well as mustard gas and Scud missiles capable of delivering these lethal chemicals, could use chemical or biological weapons if it were attacked from outside.
President Barack Obama has called it a "red line" for the U.S. if Assad's regime were to use chemical or biological weapons, and France has been ratcheting up its language on the issue.
Speaking on RMC radio Monday, French Foreign Minister Laurent Fabius said "we are discussing this notably with our American and English partners." If Syria uses such weapons, "our response ... would be massive and blistering," he said.
Fabius added that Russia and China are "of the same position," but acknowledged frustration at their continuing support for Assad.
Full report at:
http://www.nytimes.com/aponline/2012/09/03/world/europe/ap-syria-
----------
U.N. envoy to Syria says mission is very difficult
Sep 3, 2012
The U.N.'s new envoy to Syria says his mission to end the country's civil war is "very, very difficult."
Lakhdar Brahimi's comments on Monday came as activists said Syrian warplanes bombed the northern town of Al-Bab, killing at least 15 people.
Mr. Brahimi told BBC TV that he is "scared of the weight of the responsibility" and that he is "standing in front of a brick wall."
"We'll have to see if we can go around that wall," he said.
Syria's violence has escalated in recent weeks. Activists said August was the bloodiest month since the uprising began in March 2011, with about 5,000 people killed.
Asked if his mission is "Mission Impossible," Mr. Brahimi said, "I suppose it is."
http://www.thehindu.com/news/international/article3854274.ece
----------
Survivor of 7/7 Attacks Fears Exclusion From UK
September 3, 2012
British media report that a man injured in the London terror bombings in 2005 and who was praised by Prince Charles as an example of British resilience now fears that he won't be allowed to live in the country.
The plight of John Tulloch was highlighted by national newspapers Monday.
Tulloch, former head of Cardiff University's journalism school, was born in India to British parents. Although he has held a British passport, he has been told that he is a "British subject without citizenship."
Tulloch became a citizen of Australia in 1985 while working there, and says he has been told that this canceled his right to remain in the U.K.
The U.K. Border Agency says it's an individual's responsibility to check whether acquiring citizenship elsewhere would affect rights in Britain.
http://abcnews.go.com/International/wireStory/survivor-77-attacks-fears-exclusion-uk-17140981#.UESag8Egckk
----------
India
Karnataka terror plot: Bangalore jihadis took inspiration from al-Qaida's online magazine
Sep 3, 2012
NEW DELHI: Anwar Al Awlaki, the slain American national who was considered one of the leading propagandists, talent recruiters and motivators of al-Qaida, may have inspired the young and educated terrorists who were caught in Bangalore and Hubli last week for allegedly planning to attack defence and nuclear installations and assassinate politicians, journalists and businessmen.
Karnataka police found many editions of al-Qaida's online magazine - Inspire - stored as downloaded files on laptops and pen-drives of six of the accused.
"The suspects, when confronted with those web files, admitted to the interrogators that they found the contents quite inspiring and wanted to do something big," a source privy to the details of interrogation said, even as the Centre - shocked of the level of indoctrination among educated youth - planned to discuss the matter in a high-level meeting over internal security here next week.
Besides these arrests and last month's Pune blast, other issues concerning internal security including Assam violence, illegal activities in cyber world, infiltration from across the border and Naxalism will be discussed in the meeting. Prime Minister Manmohan Singh, home minister Sushilkumar Shinde and top cops from security and intelligence agencies will attend the conference.
Sources said it had emerged during the questioning of arrested persons, including a journalist and a DRDO scientist, that they had been apparently indoctrinated to join the terror module by various inflammatory speeches uploaded on the internet magazine.
Awlaki, an engineer who was killed in a US drone attack in September last year, had contributed a number of articles for 'Inspire' as one of its key editors along with his Al Qaida colleague Samir Khan (a Pakistani American), glorifying activities of the terror outfit in Afghanistan and asking educated youth to join "armed war" against the US, India, Israel and other western countries.
'Inspire' has been touted by many US think-tanks as an effective tool of al-Qaida for recruiting youths without getting in physical contact with them. Editions of the online magazine also carry illustrated guides on making bombs and executing high-profile assassinations.
According to US think-tank Center for Strategic and International Studies, al-Qaida and its associated members recognized the importance of information and communication technology and have exploited it for training purposes. It said the magazine provides instructions on topics such as "how to make a bomb in the kitchen of your mom" and how to clean AK-47 besides other traditional propaganda pieces.
Sources said at least four youths had expressed their desire to fight along Al Qaida cadres in Afghanistan, a proposal which was turned down by the brother of Shahid Bilal, who is believed to be holed up in Saudi Arabia. The youths have told investigators that they were instructed to carry out some attacks in India before graduating to fight the American troops in Afghanistan, sources claimed.
In this connection one of the arrested youth, Shoaib Ahmed Mirza alias 'Chotu', had visited Pakistan and got arms training there and after returning, he taught others some of the basics in arms training.
http://timesofindia.indiatimes.com/india/Karnataka-terror-plot-Bangalore-jihadis-took-inspiration-from-al-Qaidas-online-magazine/articleshow/16226929.cms
----------
Ex-DGP of Gujarat blames cops for Naroda Patia carnage
Sep 3, 2012
THRISSUR: Former Gujarat police chief P G J Nampoothiri on Sunday said it would have been better if "police action" in the Naroda Patia massacre case of 2002 had also been investigated. Nampoothiri was speaking on the recent verdict of a special court in the matter.
The special court on August 31 had convicted 32 persons in the case, including sitting BJP MLA and former minister in Narendra Modi's cabinet Maya Kodnani and former Bajrang Dal leader Babu Bajrangi. Kodnani was sentenced to 28 years' imprisonment for her role in the Naroda Patia massacre where 97 persons were killed — the bloodiest of the post-Godhra riots in 2002. Bajrangi will serve life sentence till his death. Seven among the other convicts got a jail term of 21 years.
Nampoothiri was posted in Ahmedabad as the city police commissioner during 1997-98. After he retired as DGP, Nampoothiri was appointed as Special Rapporteur of the National Human Rights Commission in Gujarat. The retired IPS officer was in Gujarat as an NHRC member when the 2002 communal riots erupted.
On Sunday, Nampoothiri said: "Police had ample time to intervene in the brutal murder of 97 members of the minority community, especially women and children."
"Still police did nothing... if police had discharged their duties punctually, no untoward incident would have occurred in Naroda Patia," he said.
http://timesofindia.indiatimes.com/india/Ex-DGP-of-Gujarat-blames-cops-for-Naroda-Patia-carnage/articleshow/16228082.cms
----------
Hizb chief echos Geelani's stand on Amarnath yatra
Sep 3, 2012
SRINAGAR: A day after Hurriyat hawk Syed Ali Shah Geelani alleged that the Union government was trying to change the demography of the Valley by promoting the Amarnath pilgrimage, he was joined by Hizbul Mujahideen supreme commander Syed Salahuddin, bringing them on the same page on any issue for the first time.
Agreeing with Geelani, POK-based Salahuddin, who is also the chief of United Jihad Council, said the government of India was sending non-local labourers and increasing number of pilgrims for Amarnath every year so as to eventually make the area Hindu majority. Salahuddin alleged that the Islamic character of Kashmir is being diluted by issuing state subject certificates to outsiders.
"Adopting certain design, non-local labourers from other parts of India are being settled in Jammu & Kashmir to change its demography. Many state subject certificates have been issued to non-locals in Baramulla district," Salahudin told a Srinagar-based news agency on telephone from POK.
Full report at:
http://timesofindia.indiatimes.com/india/Hizb-chief-echos-Geelanis-stand-on-Amarnath-yatra/articleshow/16227734.cms
----------
Karnataka terror plot: 13th suspect held in Hubli terror cells case
Sep 3, 2012
BANGALORE: Investigations into the recently busted two terror muddles in the state received a fillip with Bangalore police arresting the 13th suspect late on Saturday. Mohammed Akram alias Khalid alias Imran Khan, 22, a native of Nanded in Maharashtra, was arrested from Majestic area when he was trying to flee the city.
Bangalore police commissioner BG Jyothi Prakash Mirji on Sunday said one foreign-made 7.65 mm pistol, 16 cartridges and other incriminating documents were recovered from Akram.
"Preliminary probes revealed that the accused stayed in Saudi Arabia for a year and returned to India. He had taken shelter in Bangalore for the last several days and was in touch with the other terror suspects arrested in Bangalore. They were hatching a conspiracy to execute target killings in Bangalore and other places," Mirji said.
Full report at:
http://timesofindia.indiatimes.com/india/Karnataka-terror-plot-13th-suspect-held-in-Hubli-terror-cells-case/articleshow/16227125.cms
----------
Maharashtra ATS identifies 3 more suspects in 2006 arms haul case
Sep 3, 2012
MUMBAI: Maharashtra Police's anti-terrorism squad today told the special MCOCA court here that they have zeroed-in on three more suspects in the 2006 Aurangabad arms haul case and have to arrest them with the help of 26/11 key handler Zabiuddin Ansari alias Abu Jundal.
One of the person identified is a tempo driver, the ATS told the court.
When special judge S M Modak asked Jundal whether he has a defence counsel or he needs an advocate from legal aid panel, Jundal said he will have to talk to his parents in this regard.
Further, the court directed that ATS officers will go to Jundal's parents and tell them that if they want to meet him, they can come to Mumbai at their own expense.
However, the court told Jundal that he will not discuss anything about the Aurangabad arms haul case, the 26/11 case, in which he was arrested earlier, and interrogation, with his parents. If he discusses, he will not be permitted to talk to his parents at all, the judge said.
"You can meet your parents only for 10 minutes in the presence of ATS officers," judge Modak told Jundal.
Full report at:
http://timesofindia.indiatimes.com/india/Maharashtra-ATS-identifies-3-more-suspects-in-2006-arms-haul-case/articleshow/16233920.cms
----------
Pak control room set up 3 days before 26/11
Sep 3, 2012
MUMBAI: Zabiuddin Ansari alias Abu Jundal has told investigators that the Karachi control room, from where handlers guided 26/11 terrorists, was set up three days before the attack and was equipped with various gadgets, including laptops and satellite phones.
The control room, officers said, was established on the orders of Lashkar-e-Taiba chief Hafiz Saeed in the office of one Abu Yakoob in the locality of Quaidabad between Malir Cantonment and Jinnah International Airport. On November 23, 2008, Saeed's associates—Zarar Shah and one Shahid alias Nadeem from Muzaffarabad—took over the office. Nadeem brought with him four laptops, two TV sets with two dish antennas, LAN wires and satellite phones.
"Shah, Nadeem and Jundal installed Voice Over Internet Protocol software on the laptops and spent a while fixing the system and checking the web connection," said an officer who interrogated Jundal.
Full report at:
http://timesofindia.indiatimes.com/india/Pak-control-room-set-up-3-days-before-26/11/articleshow/16227053.cms
----------
Hubli became terror hotbed in last decade
Sep 3, 2012
BANGALORE: Terror and Hubli go hand in hand. The arrests of five people on Wednesday with suspected links to Lashkar-e-Taiba and HuJI, indicate how deep-rooted the terror menace is in the commercial capital of North Karnataka.
Footprints of terror surfaced first in July 2000 when a bomb blast was reported at a church on Gadag Road. A special court in Bangalore convicted 23 activists of Hyderabad-based banned outfit Deendar Anjuman for their involvement in the serial blasts that rocked churches, including the Hubli one in 2008. This was also the first time that those accused of terror activities in the state had been convicted.
Hubli earned the dubious tag of being the terror hotbed in 2008, when police arrested Mohamed Ghouse, 23, alias Riazuddin Naser from Hyderabad, the South India commander of LeT. Ghouse had befriended Asadullah Abubakar, a final-year student of ayurvedic medicine at Hubli, and the two later befriended Mohamed Asif, a final-year medical student of KIMS, Hubli, before they were arrested.
Full report at:
http://timesofindia.indiatimes.com/india/Hubli-became-terror-hotbed-in-last-decade/articleshow/16227204.cms
----------
PM's visit brings hope to Iran's Sikhs
Sep 3, 2012
GURU Nanak Dev is said to have travelled to Iran on his way to Mecca. And at one time Sikhs were doing remarkably well in Iran. In fact local lore has it that a local town Dozdab ( land of bandits by sea) was rechristened Zahedan ( land of pious) after the Shah saw two sikh priests meditating under a tree.
Today, however, Sikhs in Iran are a worried lot.
They are down to barely 70 families, most having left Iran facing major problems in their businesses post revolution.
In Prime Minister Manmohan Singh's visit, Iran's Sikhs saw new hope. A delegation of Sikhs living in Iran came to the PM's hotel to meet him. " We may have been living here for generations but now we cannot own property. Getting licences and permits to carry out our legitimate business is also a problem. We hope the PM will be able to help us," one of the representatives told me. In fact the PM's wife Gursharan Kaur visited the local gurdwara and gave a grant of ` 2 crore for the upkeep of a Kendriya Vidyalaya in Tehran and ` 20 lakh for the school at Zahedan.
Mail Today
----------
Interlocutors face protests in Jammu
Sep 3, 2012
They must go back as their report has been rejected, says BJYM
The Centre's interlocutors on Jammu and Kashmir, who were scheduled to meet several delegations to discuss the recommendations made in their report, on Sunday faced protests by activists of various organisations, following which they were forced to return from the meeting venue.
Full report at:
http://www.thehindu.com/news/states/other-states/article3851776.ece
----------
One killed in Manipur bomb blast
September 03, 2012
One person was killed in a bomb blast in Manipur's interior Thoubal district early on Monday morning, official sources said.
The bomb allegedly planted by militants to attack security personnel went off this morning at Nongpok Keithelmanbi area under Yairipok police station and a
boy who was passing through the area was killed instantly by the splinters of the bomb, the sources said.
Police forces have rushed to the spot for an investigation.
The bomb was allegedly planted by militants to attack security personnel as security measures across the valley districts were stepped up in view of the panchayat elections on September 14 next, the sources added.
Full report at:
http://www.hindustantimes.com/India-news/Imphal/One-killed-in-Manipur-bomb-blast/Article1-923666.aspx
----------
Gujarat polls: Parties likely to shun Hindutva card
Sep 03 2012
Ahmedabad : Shunning the sentimental Hindutva card, the campaign of the major parties in Gujarat for the forthcoming Assembly elections this time is centred around principal issues like water, housing and inflation.
The 2002 and 2007 Gujarat elections were held in a charged environment by whipping up communal sentiments in the backdrop of the 2002 riots and numerous encounter cases, including the Sohrabuddin Sheikh case which resulted in easy polorisation of votes, Congress office bearers said.
"But with the passage of 10 years post riots and Gujarat Chief Minister Narendra Modi's 'Sadbhavna' mission softening his stance towards Muslims have contributed to the fact that Hindutva is not a major issue this time in state elections," they added.
The Congress and Keshubhai Patel's newly formed Gujarat Parivartan Party (GPP) are of the view that they have a level playing field this time against Modi-led BJP, as the issue of Hindutva is on the backburner.
Full report at:
http://www.indianexpress.com/news/gujarat-polls-parties-likely-to-shun-hindutva-card/997001/
----------
India asks China to cease activities in Pakistan occupied Kashmir
Sep 03 2012
New Delhi : The government today said it has conveyed its concerns to China about its activities in Pakistan occupied Kashmir (PoK).
In a written reply to the Lok Sabha today, Defence Minister A K Antony also said India has asked the Chinese government to cease such activities in PoK.
"The government has conveyed its concerns to China about their activities in PoK and asked them to cease such activities," he said.
Antony also said the government is aware of the Chinese infrastructure development along the border and in PoK.
He said, "China disputes the international boundary with India. There is no common delineated Line of Actual Control (LAC) between the two countries. Both sides patrol up to their respective perceptions of LAC."
Antony denied there has been any Chinese "intrusion" into the Indian territory during the last three years.
Full report at:
http://www.indianexpress.com/news/india-asks-china-to-cease-activities-in-pakistan-occupied-kashmir/997108/
----------
Student commits suicide after school bars him from board exams
Sep 03 2012
Srinagar : A Class X student, barred by his school to appear in the annual board examinations, allegedly committed suicide in Baramulla district, prompting police to arrest a school teacher after registering a case.
The 16-year-old boy, a student of Public School Baramulla jumped from the second floor of the institution on August 25, minutes after he was informed by the school management that he had failed in the 'golden test' and could not appear in the board examination, police sources said.
Full report at:
http://www.indianexpress.com/news/student-commits-suicide-after-school-bars-him-from-board-exams/997103/
-------
Pakistan
Blasphemy case against Maulvi for 'planting' Koran pages
ANITA JOSHUA
Sep 3, 2012
The blasphemy case involving an 11-year-old girl with Down Syndrome took a curious turn that could end her ordeal when the police on Saturday evening arrested a cleric for allegedly planting pages of the Koran among burnt papers found in her possession.
The cleric, Khalid Judoon Chishti, was produced before a magistrate on Sunday and sent to 14 days judicial remand.
He was arrested after a witness in the case, Hafiz Zubair (a muezzin of the mosque where Maulvi Chishti leads the prayers) told a magistrate that he saw the prayer leader putting pages of the Koran in the polythene bag containing burnt papers that the accused, Rimsha Masih, was carrying.
After Mr. Zubair made the statement before the magistrate, the police obtained a warrant for the Maulvi's arrest and went to the locality with a huge contingent to deal with any protests that may erupt while imprisoning him. He has now been booked under the blasphemy law, which provides for death sentence as he had desecrated the Koran by putting pages from it in a bag that contained ashes.
Full report at:
http://www.thehindu.com/news/international/article3851362.ece
----------
Editor of Pakistani English newspaper beaten up for watching TV
Sep 3, 2012
ISLAMABAD: An editor of one of Pakistan's leading English dailies was beaten up by four men outside his home in the port city of Karachi for watching TV and listening to music.
Though the incident occurred on August 27 and Zainul Abedin, op-ed editor of The News daily, reported the matter to police, no action has been taken by authorities so far, journalists in Karachi said. The men who attacked the journalist are members of a proselytising group.
According to Abedin, four men kicked open the gate of his house in the in Gulshan-e-Iqbal area at 11 pm on August 27 and began to abuse him.
When Abedin went to the gate to talk to the men, he was surrounded and grabbed.
One of the men objected to Abedin watching TV and listening to qawwalis.
When he asked them who they were and why objected to whatever a person did in the privacy of his home, one of the men reportedly said: "We do have a problem with these things but we will solve your problem today." The men beat Abedin and one of them punched him on the face and broke his glasses.
As they kicked and slapped Abedin, the men warned they would not let him go unless he repented and said he would not watch TV or listen to music.
http://timesofindia.indiatimes.com/world/pakistan/Editor-of-Pakistani-English-newspaper-beaten-up-for-watching-TV/articleshow/16229425.cms
----------
Balochistan minister disqualified over fake degree
Sep 3, 2012
QUETTA: The Balochistan High Court (BHC) here on Monday disqualified Provincial Minister for Industries Syed Ahsan Shah over possession of fake degree.
During proceedings of a case lodged by the National Party's (NP) Dr Yaseen with the BHC, the two member bench comprising Justice Jamal Mandokhel and Justice Ghulam Mustafa Mengal declared Ahsan Shah disqualified.
The provincial minister contested elections in 2008 and won the Balochistan Assembly's PB-48 Kech-I seat.
Earlier in August, former speaker of the Balochistan Assembly Mir Zahoor Hussain Khosa was sentenced to two years in prison for possessing a fake degree by a district and sessions judge.
http://dawn.com/2012/09/03/balochistan-minister-disqualified-over-fake-degree/
----------
Imran Khan for suo motu action over sectarian killings
Sep 3, 2012
ISLAMABAD: Requesting the chief justice to take suo motu action over the recent incidents of sectarian violence, chairman Pakistan Tehreek-i-Insaf (PTI) Imran Khan said the government's silence on the incidents in Gilgit-Baltistan and Quetta was unfortunate, DawnNews reported.
During a visit to Skardu, he said that the country's "incompetent and weak leadership" had been unsuccessful in providing protection to the people.
He also said that the entire nation was saddened by the targeted killings of Shias in Quetta and Gilgit-Baltistan.
The PTI chief said the government should resign if it could not protect the citizens.
Khan also visited mosques of different schools of thought and met a number of religious scholars in Skardu. He emphasised the need to promote tolerance in order to keep the Muslims united.
He also requested the chief justice to take suo motu action over the recent incidents of sectarian violence in Quetta, Babusar and Kohistan.
http://dawn.com/2012/09/03/imran-khan-for-suo-motu-action-over-sectarian-killings/
----------
Lok Virsa promotes Sufism among youth
September 3, 2012
ISLAMABAD: A singing contest of traditional Sufi and spiritual poetry was held at Shakarparian under the aegis of Lok Virsa (National Institute of Folk and Traditional Heritage) and Mehergarh NGO. Twelve singers, who were selected at an audition, performed in front of audience and a jury. Three best singers were awarded cash prizes by the organisers.
Ministry of National Heritage and Integration Secretary Asaf Ghafoor was the chief guest, and gave away the awards to the winning singers.
Speaking on the occasion, the secretary said "Sufi saints in the sub-continent have contributed a lot towards spreading a message of love, peace and harmony among the masses. They played an important role in spreading of Islam all over the region, preserving inner spirit of Islam. They were indeed the men of high morals. They stood side by side with the poor masses in all trials and tribulation of the time. The concept of equality and brotherhood of mankind preached by the Sufis attracted the large number of people to the teachings of Islam. It is now need of the hour that we make aware our younger generations about the real contribution of these great Sufis. Today's event is a step forward in this direction, for which Lok Virsa and its partners deserve commendation."
Full report at:
http://www.dailytimes.com.pk/default.asp?page=2012%5C09%5C03%5Cstory_3-9-2012_pg11_7
----------
CJ directs IG Balochistan to submit list of victims of targeted killings
Sep 3, 2012
QUETTA: The Supreme Court on Monday resumed the hearing of a petition on the law and order situation and human rights violations in Balochistan, DawnNews reported.
A three-judge bench of the apex court, comprising Chief Justice Iftikhar Muhammad Chaudhry, Justice Khilji Arif Hussain and Justice Jawwad S. Khawaja, was hearing at the court's Quetta registry the petition filed by the Balochistan Bar Association on the law and order situation in Pakistan's largest province.
During the hearing, Chief Justice Iftikhar inquired over the delegation of policing powers to the Frontier Corps (FC).
The chief justice said that police officials were violating court's orders and the situation had deteriorated to the extent that a district judge was assassinated along with his security guard.
Addressing Inspector General Balochistan Tariq Omar Khitab, Chief Justice Iftikhar inquired what the police had been doing and why had the FC been delegated policing powers when there were already allegations against it.
Chief Justice Iftikhar moreover said that smuggled cars were being used in Balochistan and that people were openly carrying arms.
Full report at:
http://dawn.com/2012/09/03/balochistan-case-sc-resumes-hearing-7/
----------
Nine militants killed in Bajaur clashes
Sep 3, 2012
KHAR, Sept 2: Nine militants, among them key Taliban 'commanders', were killed and several others injured as clashes in the border area of Bajaur Agency continued on Sunday.
Official sources said security forces and volunteers of a local peace committee attacked several hideouts and militant positions in Batwar area of Salarzai tehsil.
Sources said nine militants were killed and an unspecified number of their comrades injured.
The officials did not disclose names of the Taliban `commanders' killed in the gunbattle.
According to local people, both sides used heavy weapons against each other.
They said at least two members of the peace committee and a security official were injured. However, the local administration did not confirm it.
The officials said security forces and volunteers were moving towards militant areas, adding they had already taken over a few important positions.
http://dawn.com/2012/09/03/nine-militants-killed-in-bajaur-clashes/
----------
Seven militants killed in S Waziristan clash
September 3, 2012
MIRANSHAH / DERA ISMAIL KHAN: Taliban insurgents clashed with security forces in the restive South Waziristan Agency on Sunday, leaving seven militants dead and over a dozen injured.
Dozens of militants, armed with light and heavy weapons, attacked security personnel during a search operation in the Azam Warsak area of Wana sub-division, security officials told The Express Tribune.
Security forces repulsed the attack and mounted a retaliatory action, killing seven of them and injuring over a dozen more, the officials added.
Full report at:
http://tribune.com.pk/story/430409/seven-militants-killed-in-s-waziristan-clash/
----------
Pakistan was privy to Bin Laden's hiding: Book
By Azam Khan
September 3, 2012
ISLAMABAD: A top US official who briefed US President Barack Obama was certain that Pakistan was well aware of Osama Bin Laden's whereabouts, according to Peter Bergen's recently published book 'Manhunt: From 9/11 to Abbottabad – The Ten Year Search for Osama Bin Laden'.
"If Bin Laden was dwelling in the midst of a well-policed city, how could the Pakistanis not know?" asked Robert Cardillo, a veteran intelligence official who briefed President Obama three days a week about national security developments around the world.
Furthermore, if his compound was just a kilometre away from the Pakistan Military Academy at Kakul, it was "nuts" that he hadn't relocated in six years, the official said – inviting murmurs that it was being guarded by the Pakistan military.
The book reveals secret deliberations of the top US intelligence with Obama. However, when approached by The Express Tribune not a single Pakistani official was ready comment on the book's claims.
Bergen claims in the book that the US military leadership had hinted at unilateral action against Bin Laden or Ayman al Zawahiri, the current leader of al Qaeda, to Pakistan's army chief.
Full report at:
http://tribune.com.pk/story/430378/pakistan-was-privy-to-bin-ladens-hiding-book/
----------
Suicide Bomber Kills 5, Including 2 Americans, in Pakistan
Sep 3, 2012
PESHAWAR, Pakistan (Reuters) - Two Americans working for the U.S. consulate were wounded in a bomb attack on their vehicle in the Pakistani city of Peshawar on Monday, the American embassy said.
The blast also wounded two Pakistani employees of the consulate, the embassy in Islamabad said in a statement.
Earlier, regional Information Minister Mian Iftikhar Hussain told reporters at least four people, including two Americans, were killed in an attack by a suicide bomber in a vehicle.
"We can confirm that a vehicle belonging to the U.S. consulate in Peshawar was hit in an apparent terrorist attack," the U.S. embassy said in its statement.
"Two U.S. personnel and two Pakistani staff of the Consulate were injured and are receiving medical treatment."
Full report at:
http://www.nytimes.com/reuters/2012/09/03/world/asia/03reuters-pakistan-
----------
Hate content in Punjab, Sindh school curricula
Mansoor Malik
September 3, 2012
The primary and secondary schools curricula (being taught to children in public and private schools in Punjab and Sindh) is replete with content that can fan hatred, prejudices, torture, extremism and religious intolerance in society.
The curricula 'hate material' is mostly targeted at religious minorities including Hindus, Christians, Sikhs and the neighbouring country, India. There is also a lot of material that has the potential to turn innocent minds against the Englishmen.
Despite hectic and repeated efforts by human rights organisations and impartial educationists aimed at pointing out negativity being promoted through textbooks, especially for the last three decades, the latest textbooks have more hate content than those written previously.
A content analysis report (of the books published by Punjab and Sindh textbook boards) prepared by the National Commission for Justice and Peace (NCJP), entitled "Education or Fanning Hate" says the hate content has increased manifold with the passage of time. Many textbooks that had no hate material in their earlier versions, now carry such material both in Punjab and Sindh.
Full report at:
http://dawn.com/2012/09/03/hate-content-in-punjab-sindh-school-curricula/
----------
Water-kit: A fiction or a reality
September 02, 2012
On private TV channel the other day, two known scientists, Dr Pervez Hoodbhoy and Dr Shuakat Hameed Khan discussed and questioned Agha Waqar's invention – the water kit. The scientists were very critical of Waqar's venture. All the scientists who have appeared in the talk show so far to discuss this subject are theoretical, not applied, scientists. They are of the view that theoretically it is not possible to run a car on water. Waqar, on the other hand, has practically demonstrated that a car can run on water as fuel. If the car was running on simple distilled water then it is a matter which should be taken seriously by all including theoretical and applied scientists and technical persons.
In my opinion, the PCSIR should form a team of theoretical and applied scientists and automobile engineers to investigate the whole matter. The investigation should be held without wasting anymore time, in front of the media under strict security because there have been instances when new ideas and even inventions were bulldozed by established organisations, technical persons or even scientists.
Iqtidar H Siddiqui,
Karachi, September 1.
http://www.nation.com.pk/pakistan-news-newspaper-daily-english-online/letters/02-Sep-2012/water-kit-a-fiction-or-a-reality
----------
No outsider has a role in Afghanistan: Pakistan
Sep 3, 2012
NEW DELHI: Ahead of the India-Pakistan foreign ministers' dialogue this week, addressing the issue of India' s concerns over the situation in Afghanistan post-2014, Pakistan' s envoy to India Salman Bashir said no outsider had a role in preserving the unity of the war-torn country.
Despite attempts by the two countries to energize the dialogue process, Afghanistan has remained a ticklish issue for both, more so with the impending withdrawal of international forces from the country.
"What we want to see is that everyone respects the sovereignty and territorial integrity of Afghanistan, that unity of Afghanistan as a nation is preserved and this is something only Afghans can do; no outsider can play a role," Bashir told TOI, adding that the international community could only play a facilitating role.
He was asked about the Indian contention that Pakistan continues to use the Afghan Taliban as a strategic asset that can be turned into a force multiplier against India once it captures a fair share of power in Kabul.
Full report at:
http://timesofindia.indiatimes.com/india/No-outsider-has-a-role-in-Afghanistan-Pakistan/articleshow/16227267.cms
---------
South Asia
Myanmar monks back president's anti-Rohingya plan
Sep 2, 2012
YANGON: Hundreds of Buddhist monks in Myanmar have staged a rally in support of the president and his proposal to send the members of a Muslim minority group to another country.
Sunday's rally in Mandalay is the latest indication of deep sentiment against the Rohingya minority after June violence with ethnic Rakhine Buddhists that left 80 people dead and tens of thousands displaced.
The monks held a banner saying, "Save your motherland Myanmar by supporting the president."
President Thein Sein suggested in July that Myanmar send all Rohingya to any country willing to take them, a proposal quickly opposed by the UN refugee agency.
Myanmar considers the Rohingya to be illegal migrants from Bangladesh but Bangladesh also rejects them, rendering them stateless.
The UN estimates that 800,000 Rohingya live in Myanmar.
http://timesofindia.indiatimes.com/world/south-asia/Myanmar-monks-back-presidents-anti-Rohingya-plan/articleshow/16212301.cms
---------
Afghans Protest Vengeful Militias
By ABDUL MATIN SARFRAZ and ROD NORDLAND
Sep 3, 2012
KANAM, Afghanistan — On the bed of this village's only pickup truck, three bullet-riddled bodies were laid out on Sunday, hastily wrapped in sheets. Behind the truck, several cars, their hatchbacks propped open as they bounced down the dirt roads, carried one or two bodies each. All 15 of the village's vehicles, most of them shabby and old, joined the grim convoy, stuffed with 200 distraught relatives and 11 of their dead.
The villagers headed south to the provincial capital, Kunduz, to stage a protest over the killings, which Afghan officials and surviving villagers say were carried out by pro-government militiamen as a reprisal for a Taliban assassination of a member of their militia. The bodies of the 11 victims, all young or middle-aged men, were carried along as grisly proof.
It was the second time in a month that one of the controversial militia groups, known as arbakai, had carried out reprisal killings of people believed to be Taliban sympathizers.
In both cases, residents complained that the groups received support and protection from American Special Operations forces, which the United States military has denied. The Special Operations units train arbakai militiamen only when they are enrolled in official programs for recruits of the Afghan Local Police, American officials insist.
Full report at:
http://www.nytimes.com/2012/09/03/world/asia/afghan-villagers-protest-vengeful-
----------
Maldivian President Mohamed Waheed lauds China's 'non-interference'
Sep 02 2012
Beijing : With China poised to extend a generous USD 500 million in loan to Maldives, President Mohamed Waheed has praised Beijing's approach to smaller countries and its policy of non-interference in their internal affairs "unlike other influential countries".
On his maiden visit to China since he assumed power in February, Waheed is one of the guests at the China-Eurasia Expo in the Xinjiang capital of Urumqi which was inaugurated by Chinese Premier Wen Jiabao today.
Waheed told state-run Chinese Xinhua news agency that "China, unlike other influential countries, looks at international affairs of small countries like Maldives from a unique perspective".
Waheed, who became President after the ouster of Mohamed Nasheed, did not name the "other influential countries" in his interview to the Chinese news agency.
"China is emerging as one of the superpowers now. In that sense, it will inevitably play a significant role in world affairs," Waheed said.
Before arriving in China, Waheed said Beijing will grant USD 500 million loan during his visit. The loan is equivalent to nearly one quarter of the Maldives's GDP.
It includes USD 150 million for housing and infrastructure, with another USD 350 million from the Export-Import Bank of China.
Full report at:
http://www.indianexpress.com/news/maldivian-president-mohamed-waheed-lauds-chinas-noninterference/996738/
----------
Hitting Pause in Afghanistan
By RICHARD A. OPPEL Jr. and GRAHAM BOWLEY
Sep 3, 2012
KABUL, Afghanistan — An American commander's decision to suspend the training of new Afghan Local Police recruits for at least a month was the first tap on the brakes for what has been a headlong drive to fill out a police force. From the very beginning, the program has been one of the most controversial in the Afghan security plan.
The suspension, by Maj. Gen. Raymond Thomas III, the head of the American Special Operations command here, came to light on Saturday and was rooted in an intense surge of insider killings by Afghan forces against their Western trainers, including a stretch of one week in August in which five Special Operations trainers were gunned down, officials said.
But it was also a reflection of growing concerns that the entire effort to train Afghan forces — a linchpin of American plans to leave Afghanistan by 2014 that includes the much larger Afghan Army and National Police programs — had grown so quickly that it was putting intense strain on the system to weed out bad or disloyal candidates.
Full report at:
http://www.nytimes.com/2012/09/03/world/asia/in-afghanistan-hitting-pause-on-local-
----------
Mideast Asia
30 dead as Kurdish rebels clash with Turkey forces: sources
Sep 3, 2012
DIYARBAKIR: Kurdish rebels armed with machine-guns and rocket launchers attacked a security complex in southeastern Turkey overnight, triggering fierce fighting that left about 30 people dead, local sources said Monday.
Ten soldiers were killed and seven wounded in the attack in the province of Sirnak, the local government said, while other local sources said about 20 members of the outlawed Kurdistan Workers' Party (PKK) were also killed.
Provincial governor Vahdettin Ozkan said the militants had attacked the security complex at Beytussebap late Sunday, killing nine members of the security forces and wounding eight. His office later said that one of those wounded had died.
Police and soldiers returned fire, triggering fierce clashes.
Full report at:
http://dawn.com/2012/09/03/nine-turkish-soldiers-police-killed-in-clashes-with-kurd-rebels/
----------
Up to 10,000 Syrian refugees stranded on Turkey border: activists
September 3, 2012
ANKARA (Reuters) - Thousands of Syrian refugees are stuck on the Turkish border while the authorities struggle to process a growing influx that could be swelled further by Syrian air and ground bombardment of a nearby town.
Syrian opposition activists said some 10,000 refugees had been stranded for a week on the Syrian side of the frontier adjacent to the southeastern Turkish province of Kilis, the main route into Turkey from the northern Syrian city of Aleppo.
A Syrian jet bombed the town of Azaz, 3 km (2 miles) from the border, early on Monday, prompting some of those who had not already fled to pack their bags, a Reuters witness said.
Azaz is notionally rebel-held but often comes under artillery fire at night from a nearby military airport. Half the population of around 70,000 has already fled, residents say.
"We haven't stopped taking the Syrians but we are doing this more slowly due to security concerns ... Some people are entering Turkey then going back and coming back again," an official from Turkey's AFAD disaster agency told Reuters.
"We are trying to distribute aid to those on the other side of the border. On Saturday their numbers were around 7,000-8,000," he said, asking not to be named.
Turkey already hosts more than 80,000 Syrians who have fled the 17-month-old uprising against President Bashar al-Assad and the U.N. refugee agency says the figure could reach 200,000.
Full report at:
http://www.chicagotribune.com/news/sns-rt-us-syria-crisis-refugeesbre88207o-20120903,0,6873210.story
---------
Faith opens door for Israeli into Whirling Dervish order
02 September 2012
Muhammad Iqbal
JAT: As the sun begins setting over his mountainside dwelling, Miki Cohen takes his position under a wrought iron gazebo and slowly begins to spin in the meditative dance of a Whirling Dervish.
With his arms folded across his chest, he slowly picks up tempo in time with the mystical Sufi music playing on his mobile phone. Then, lifting his arms above his shoulders, he continues to turn, his eyes tightly shut in contemplation.
For 58-year-old Cohen, this is the answer to a lifetime of spiritual seeking, a journey that has seen him become the first Jewish Israeli to gain access to the sacred ritual of the Islamic Mevlevi Sufi order better known as the Whirling Dervishes.
Born into a middle-class Israeli family living near Tel Aviv, Cohen's odyssey began during the turbulence of the 1973 Middle East War when he was serving as a medic.
That experience, he says, shattered his sense of security and forced him to start questioning everything, sending him on a decades-long search for peace.
After a brief dalliance with Jewish spirituality, he spent two years at an ashram in Tel Aviv, then another three studying Taoism and kung fu in America, picking up degrees in psychology and philosophy along the way.
Full report at:
http://www.brecorder.com/arts-a-leisure/44-arts/76607-faith-opens-door-for-israeli-into-whirling-dervish-order.html
----------
To Calm Israel, U.S. Offers Ways to Restrain Iran
By DAVID E. SANGER and ERIC SCHMITT
Sep 3, 2012
WASHINGTON — With Israel openly debating whether to strike at Iran's nuclear facilities in the coming months, the Obama administration is moving ahead with a range of steps short of war that it hopes will forestall an Israeli attack, while forcing the Iranians to take more seriously negotiations that are all but stalemated.
Already planned are naval exercises and new antimissile systems in the Persian Gulf, and a more forceful clamping down on Iranian oil revenue. The administration is also considering new declarations by President Obama about what might bring about American military action, as well as covert activities that have been previously considered and rejected.
Later this month the United States and more than 25 other nations will hold the largest-ever minesweeping exercise in the Persian Gulf, in what military officials say is a demonstration of unity and a defensive step to prevent Iran from attempting to block oil exports through the Strait of Hormuz. In fact, the United States and Iran have each announced what amounted to dueling defensive exercises to be conducted this fall, each intended to dissuade the other from attack.
Full report at:
http://www.nytimes.com/2012/09/03/world/middleeast/us-is-weighing-new-curbs-on-iran-
----------
Gaza man dies after self-immolation
September 3, 2012
A man has died in Gaza after setting himself alight in apparent protest against his family's living conditions, Palestinian officials say.
Ehab Abu Nada, 21, had poured petrol over himself after walking into the morgue at Shifa hospital in Gaza City last Thursday, doctors said.
His father said he had sent his son out to look for work because the family was struggling to make ends meet.
Unemployment in Gaza is around 30%, according to the United Nations.
Some 80% of families in the Palestinian territory are said to receive some sort of food aid from UN agencies and other international organisations.
Although there have been some previous incidents of Gazans setting fire to themselves because of hardship, this is thought to be the first fatality.
Full report at:
http://www.bbc.co.uk/news/world-middle-east-19463367
---------
Velayat Faqih plays a key role in the Islamic Revolution
02 September 2012
Head of the Islamic Center in Hamburg, Hojjatol Islam Val Moslemin Reza Ramezani underscored the important role of Velayat Faqih and leadership in Islamic Republic of Iran.
(Ahlul Bayt News Agency) - Head of the Islamic Center in Hamburg, Hojjatol Islam Val Moslemin Reza Ramezani underscored the important role of Velayat Faqih and leadership in Islamic Republic of Iran.
Velayat Faqih plays a key role in the Islamic Society with the clear mandate to neutralize the machinations in different arenas hatched by the enemies' plots.
Regarding this fact "people will not let the enemies tarnish the image of Islamic Revolution and the important role of Velayat Faqih," said the Head of Islamic Center in Hamburg.
Western countries which patronize to Muslims nations use different policies to reach their malignant aims so "they do their best to make people cynic toward Islamic systems and revolutions," said the Islamic Scholar.
Hojjatol Islam Val Moslemin Reza Ramezani underlined that circumventing from Islamic rules and spiritual issues and Islamic teachings provides the ground for the enemies to damage the body of Islamic system and revolution.
http://abna.ir/data.asp?lang=3&id=344078
----------
Treading with care in Tehran
Sep 3, 2012
STOP, you cannot film here. Show me what pictures have you taken in your camera,'' shouted an Iranian police officer in halting English, barely a kilometre away from our hotel in downtown Tehran.
I immediately stopped filming.
The Iranian interpreter accompanying me explained to the police officer that I was an Indian journalist in Tehran to cover the Non- Aligned Movement ( NAM) summit and I showed him my accreditation card but he told us to pack our bags and return to the hotel. I was lucky. Back at Tehran Grand, another Indian TV crew said they were not only stopped from filming but also taken to the immigration office and detained for several hours before the Indian Embassy intervened . Such is the atmosphere that Iranian intelligence and police personnel tried to listen to every word that we spoke on camera.
Apart from reporting for Headlines Today , since I was also reporting for Aaj Tak in Hindi, our ' minders' would sheepishly ask what was I saying in ' my language' and then dutifully jot it down in their register.
Full report at: Mail Today
----------
US drone kills five suspected militants in Yemen
Sep 3, 2012
SANAA: Five suspected militants linked to al Qaeda were killed by a US drone attack on Sunday in central Yemen, in what appears to be stepped up strikes by unmanned aircraft on Islamists.
The strike took place in the city of Radaa on a vehicle which was believed to be carrying militants, officials said.
"Five were killed and eight injured and we are still investigating who these men are and in what way they were linked to al Qaeda," one official said.
Al Qaeda in the Arabian Peninsula is based in Yemen and has mounted operations in neighbouring Saudi Arabia as well as attempting to launch attacks against the United States.
Washington, which fears the spread of Islamist militancy in Yemen, has stepped up drone attacks this year. At least 14 suspected militants have been killed in air strikes apparently carried out by drones since Friday.
Full report at:
http://dawn.com/2012/09/03/us-drone-kills-five-suspected-militants-in-yemen/
----------
Despite Eviction, Settlers of West Bank Outpost Maintain Goal
By ISABEL KERSHNER
Sep 3, 2012
MIGRON, West Bank — The police officers went door to door on Sunday morning in this hilltop settlement outpost east of the West Bank city of Ramallah, handing out final eviction notices and waiting patiently for residents to come out.
One young couple, the Altheims, left quietly, walking down the short path from their mobile home to their car, with a tattered Israeli flag flying from the front window, and then drove off. The police said they could hear a television on in the neighboring trailer, but when the officers knocked, nobody answered. By early afternoon, however, all 47 of the outpost's families had gone, the police said, well ahead of Tuesday's court-ordered deadline.
The evacuation of this outpost, one of the largest and most established of the wildcat Jewish settlements set up in the West Bank without Israeli government permits over the past 15 years, but often with government infrastructure aid, sent a mixed message about the future of settlements.
Full report at:
http://www.nytimes.com/2012/09/03/world/middleeast/settlers-of-west-bank-outpost-
---------
Arab World
Desmond Tutu should not have snubbed Tony Blair
Giles Fraser
3 September 2012
I marched against the war in Iraq. It was unjustified and wrong: no ifs, no buts, no qualifications.
I feel the need to say this because in questioning Desmond Tutu's decision to empty-chair Tony Blair at a South African seminar, some will assume it is some sort of apologia for the war. It is not. But not being a lawyer, I suspend judgment on whether a crime was committed. Was there a mens rea – legal speak for a "guilty mind"? I don't know. The difference between Blair lying and Blair being mistaken about the presence of weapons of mass destruction does not seem to me to be straightforward. The psychology of self-delusion and group-think and confirmation bias makes this a question with many parts.
Nonetheless, I do suspect there may well be some sort of legal case to answer. Surely, UN resolution 1441 was not sufficient legal justification for full-scale war. And while it is indeed troubling that the International Criminal Court mostly seems to call to account dictators with brown skin, Tony Blair is not in the same moral category as Charles Taylor. The war in Iraq was not a systematic genocide or ethnic cleansing. All of this may well be tested in court one day. And that would be fine with me.
Full report at:
http://www.guardian.co.uk/commentisfree/2012/sep/03/desmond-tutu-snubbed-tony-blair?newsfeed=true
---------
Panel set up to advise Saudi students facing deportation in UK
GHAZANFAR ALI KHAN
Monday 3 September 2012
RIYADH: The Kingdom has assembled a panel to aid and advise about 200 Saudi students who are facing possible deportation halfway through their course due to the London Metropolitan University (LMU) being stripped of its right to sponsor non-EU students.
The cancellation of the university's license has come as a major jolt for more than 2,700 international students currently on LMU rolls who have started a campaign against the UK Border Agency's decision.
"Through its embassy in London, Saudi Arabia has set up the panel or what can be described as a working group to help Saudi students affected by the sudden decision of the UKBA," said Faisal bin Mohammed Al-Mahna Abalkhail, cultural attache at the Saudi Embassy.
The support group is in touch with British officials to advise on options for Saudi students currently facing problems at LMU, said a press statement released yesterday by the Ministry of Higher Education.
The UKBA's decision to withdraw LMU's license to accept non-EU students has meant the suspension of study and threat of deportation for the international students including all Saudi and Gulf students. The decision will also create a financial crisis for a university already struggling to stay afloat.
Full report at:
http://www.arabnews.com/panel-set-advise-saudi-students-facing-deportation-uk
---------
Red Cross Chief Heads to Syria for Talks With Assad
Sep 3, 2012
GENEVA (Reuters) - The head of the International Committee of the Red Cross will begin a visit to Syria on Monday and have talks with President Bashar al-Assad to try to improve humanitarian access to civilians in the war-torn country, the ICRC said.
Peter Maurer, a former senior Swiss diplomat who took over the independent agency from Jakob Kellenberger on July 1, will meet Assad and other senior officials in Damascus during the three-day trip, according to an ICRC statement.
"Talks will mainly tackle the rapidly deteriorating humanitarian situation and the difficulties faced by the ICRC and the Syrian Arab Red Crescent as they attempt to reach people affected by the armed conflict," it said.
Full report at:
http://www.nytimes.com/reuters/2012/09/03/world/middleeast/03reuters-syria-crisis-redcross.html?ref=middleeast
----------
Gulf states criticise Syria as more than 100 killed
September 03, 2012
Arab Gulf monarchies lambasted Syria's regime for deploying heavy weapons against its civilians, as over 100 people were killed in raids, bombings and air strikes according to a watchdog toll count.
As the violence raged, new international peace envoy Lakhdar Brahimi said change
in Syria was "unavoidable", although he carefully refrained from calling for President Bashar al-Assad to step down, as his predecessor Kofi Annan had.
Jihad Makdissi, a spokesman for Assad's embattled government, announced Brahimi would "soon" travel to Damascus, expressing confidence that "he will listen to us".
The Syrian Observatory for Human Rights said more than 20 people were killed in an army offensive on Al-Fan village in Hama province, one of the main arenas of conflict in the more than 17-month uprising.
Full report at:
http://www.hindustantimes.com/world-news/RestOfAsia/Gulf-states-criticise-Syria-as-more-than-100-killed/Article1-923639.aspx
----------
Activists say 5,000 killed in Syria in August
September 2, 2012
Activist groups said Sunday that about 5,000 people were killed in Syria's civil war in August, the highest figure ever reported in more than 17 months of fighting as President Bashar Assad's regime unleashed crushing air power against the revolt for the first time.
Activist groups said Sunday that about 5,000 people were killed in Syria's civil war in August, the highest figure ever reported in more than 17 months of fighting as President Bashar Assad's regime unleashed crushing air power against the revolt for the first time.
The U.N. children's fund UNICEF put the death toll for last week alone at 1,600, the largest weekly figure for the entire uprising.
"The past month witnessed large massacres and the regime was conducting wide operations to try to crush the uprising," said Omar Idilbi, a Cairo-based activist with the Local Coordination Committees group. "Last month's acts of violence were unprecedented."
He said the increased use of the air force and artillery bombardments was behind the spike in casualties.
Full report at:
http://seattletimes.com/html/nationworld/2019053016_apmlsyria8thldwritethru.html
---------
Syrian Army Kills 144, Some 'Execution Style,' Opposition Says
September 03, 2012
Opponents of Syrian President Bashar al-Assad said government forces killed 144 people yesterday, including 74 in and around the capital, Damascus.
Among the dead were 35 people killed in al-Fan, a village in Hama province, according to the Local Coordination Committees, an opposition group. An activist named Thair al- Hamawi told Al-Jazeera television that many of the victims were killed "execution-style" or with knives, after Syrian government forces shelled the settlement of 30,000 people for an hour. The state-owned Syrian Arab News Agency said those killed were "terrorists."
Earlier yesterday, the Syrian Observatory for Human Rights said government forces had killed 27 people, while 12 soldiers died in the fighting. More than 23,000 people have died since the uprising against Assad began in March 2011, according to the U.K. based observatory.
Two explosive devices also rocked an area near a government military unit in Damascus, the Syrian Arab News Agency reported on its website, without saying where it got the information. Al Arabiya television, citing a rebel group, said the bombing targeted the Syrian army's command. The Syrian Arab News Agency said four people were wounded, while the rebels said 17 people were killed.
Full report at:
http://www.businessweek.com/news/2012-09-02/syrian-forces-kill-144-some-execution-style-opposition-says
---------
Muslims From Abroad Are Thriving in Catholic Colleges
By RICHARD PÉREZ-PEÑA
Sep 3, 2012
DAYTON, Ohio — Arriving from Kuwait to attend college here, Mai Alhamad wondered how Americans would receive a Muslim, especially one whose head scarf broadcasts her religious identity.
At any of the countless secular universities she might have chosen, religion — at least in theory — would be beside the point. But she picked one that would seem to underline her status as a member of a religious minority. She enrolled at the University of Dayton, a Roman Catholic school, and she says it suits her well.
"Here, people are more religious, even if they're not Muslim, and I am comfortable with that," said Ms. Alhamad, an undergraduate in civil engineering, as several other Muslim women gathered in the student center nodded in agreement. "I'm more comfortable talking to a Christian than an atheist."
A decade ago, the University of Dayton, with 11,000 undergraduate and graduate students, had just 12 from predominantly Muslim countries, all of them men, said Amy Anderson, the director of the school's Center for International Programs. Last year, she said, there were 78, and about one-third of them were women.
The flow of students from the Muslim world into American colleges and universities has grown sharply in recent years, and women, though still far outnumbered by men, account for a rising share.
Full report at:
http://www.nytimes.com/2012/09/03/education/muslims-enroll-at-catholic-colleges-in-
----------
Egypt's Morsi 'did not discuss boosting ties with Iran'
Sep 3, 2012
CAIRO: Egyptian President Mohamed Morsi made no mention of resuming ties with Iran during his visit to Tehran last week, his spokesman Yassir Ali said on Sunday, denying statements by Iranian officials.
"The meeting between President Mohamed Morsi and his Iranian counterpart (Mahmoud) Ahmadinejad did not broach the subject of boosting the level of representation or of opening an embassy," said Ali, quoted by the state-owned daily Al-Ahram.
Morsi's attendance of the Non-Aligned Movement (NAM) summit in Tehran last Thursday was the first time an Egyptian head of state had set foot in Iran since the two countries broke off diplomatic ties in the wake of the 1979 Islamic revolution there.
They have since maintained interests sections in their respective capitals.
According to Ali, the two leaders agreed to hold "more dialogue to examine common affairs, including regional issues."
Full report at:
http://dawn.com/2012/09/02/egypts-morsi-did-not-discuss-boosting-ties-with-iran/
----------
'Syria warplane kills 18 people in single attack'
September 03, 2012
A Syrian warplane bombed a building in the northern rebel-held town of Al-Bab in Aleppo province on Monday, killing at least 10 men, six women and two children, a watchdog said.
"The victims included two children, a girl and a boy," Rami Abdel Rahman, director of the Syrian
Observatory for Human Rights, told AFP.
"They died when the fighter jet bombed the building where they were sheltered."
The army also pounded several districts of the city of Aleppo, the Observatory said, more than six weeks after the start of what President Bashar al-Assad's regime warned would be "the mother of all battles" in Syria's commercial hub.
Full report at:
http://www.hindustantimes.com/world-news/RestOfAsia/Syria-warplane-kills-18-people-in-single-attack/Article1-923730.aspx
----------
North America
Window of diplomacy remains open on Iran: White House
Sep 03 2012
Washington : US President Barack Obama has kept open all options to prevent Iran from acquiring nuclear weapons, but believes that the window of diplomacy remains open to achieve this objective, the White House said today.
White House Press Secretary Jay Carney told reporters that there was "absolutely no daylight between the United States and Israel when it comes to the necessity of preventing Iran from acquiring a nuclear weapon."
President Obama "has been engaged in a policy that has put enormous pressure on the regime in Tehran, isolated it and sanctioned it to a degree that is unprecedented," he added.
Carney said Obama has made clear that in pursuit of the objective of preventing Iran from acquiring a nuclear weapon, "all options remain on the table."
"It is the case that the window for diplomacy remains open, and it remains the case that the best way to ensure that Iran does not acquire a nuclear weapon is through a diplomatic process that results in Iran finally agreeing to, in a completely verifiable way, give up its nuclear weapons ambitions and abide by its international obligations."
Full report at:
http://www.indianexpress.com/news/window-of-diplomacy-remains-open-on-iran-white-house/996993/
----------
American Muslims are here to stay, says US official
Sep 3, 2012
WASHINGTON: Muslims in America are here to stay, says Assistant US Attorney General for Civil Rights Thomas Perez, telling those who urge Muslims to 'go home,' "this is their home."
Addressing a large Muslim gathering in the US capital, Perez also pledged to "use every tool at our disposal" to ensure equal opportunities for all Muslims living in America.
"The North American Muslim community is thriving, probably more so than any other place in the world," said Pakistan's ambassador, Sherry Rehman, while addressing the same convention.
"They are turning negative stereotypes on their heads through their eagerness to participate; to become engaged citizens in North American society, economically, socially and politically," she said.
Tens of thousands of Muslims from around the United States gathered in Washington this weekend for the 49th annual Islamic Society of North America convention, "One Nation Under God: Striving for the Common Good."
Full report at:
http://dawn.com/2012/09/02/american-muslims-are-here-to-stay-says-us-official/
----------
'Bad blood with unit prompted ex-Navy SEAL to write Osama book'
Sep 3, 2012
NEW YORK: A former Navy Seals commando, against whom the Pentagon has threatened legal action for writing a first-person account of the Osama bin Laden raid, breached the military's non-disclosure agreements because of "bad blood" with his unit from which he had been "ostracised."
A new e-book written by other Special Operations veterans reveals that Matt Bissonnette, author of the book on the May 2, 2011, raid that killed bin Laden, was effectively pushed out of SEAL 'Team 6' after he expressed interest last year in leaving the Navy and starting a business.
Bissonnette was upset at how he had been treated and the "bad blood" with his former unit led him to break "the code of silence" honored by many commandos. He felt less compunction about writing a book that he knew might upset colleagues, according to a report in the New York Times.
Bissonnette's book 'No Easy Day' is written under the pseudonym Mark Owen. The e-book 'No Easy Op' is scheduled to go on sale today, a day before Bissonnette's book is released.
"How was he repaid for his honesty and 14 years of service?" a passage of the e-book reads. "He was ostracized from his unit with no notice and handed a plane ticket back to Virginia from a training operation."
Full report at:
http://timesofindia.indiatimes.com/world/us/Bad-blood-with-unit-prompted-ex-Navy-SEAL-to-write-Osama-book/articleshow/16233847.cms
----------
Africa
Students at SAfrican University Boycott Israel
Sep 3, 2012
JOHANNESBURG (AP) — Students at South Africa's University of the Witwatersrand say they are adopting an academic and cultural boycott of Israel in solidarity with the Palestinian people.
A statement Monday says the school's student representative council is calling for an immediate investigation into any academic, financial and cultural relations with Israeli institutions.
The University of Johannesburg last year became the world's first to impose an academic boycott on Israel, ending its relationship with Ben-Gurion University.
South Africa's government angered Israel three months ago by issuing instructions that goods imported from Israeli West Bank settlements not be labeled "product of Israel."
Many South Africans equate the Israeli treatment of Palestinians with their former apartheid regime's abuse of blacks.
http://www.nytimes.com/aponline/2012/09/03/world/africa/ap-af-south-africa-
---------
Mali Islamist rebels seize control of key town
Sep 2, 2012
BAMAKO: Islamic extremists seized control of the strategic town of Douentza on Saturday, moving much closer to government-held territory in central Mali, according to witnesses in the town and a rebel spokesman.
Residents say that early in the morning, a convoy of pickup trucks carrying bearded men entered the town, located about 500 miles (800 kilometers) northeast of the capital, Bamako. While far from the capital, Douentza is only 190 kilometers (120) miles from Mopti, which marks the line-of-control held by the Malian military.
Islamist leader Oumar Ould Hamaha told Associated Press by telephone that the Movement for Unity and Jihad in West Africa (known by the French acronym MUJAO) had seized Douentza after a brief standoff with the local self-defense militia, which formerly controlled the town. The head of the militia could not be reached, and his phone went straight to voicemail.
The Malian military lost control of the northern half of the country in April, including the town of Douentza. But up until now, the Islamists didn't have a presence in the town either, relying instead on an agreement with the local militia, which patrolled the area.
Hamaha said they had "closed their eyes" to numerous things that the secular militia was doing. They had lost patience, however, in recent days after it became clear that the militia was attempting to operate independently, insisting on holding on to their own name ("ganda-iso," which means "sons of the land" in the local Sonrai language).
Full report at:
http://timesofindia.indiatimes.com/world/rest-of-world/Mali-Islamist-rebels-seize-control-of-key-town/articleshow/16214280.cms
----------
Bomb explodes in Benghazi shopping district, one killed
Sep 2, 2012
BENGHAZI: A bomb exploded on Sunday in a busy shopping district in Benghazi, Libya's second largest city, killing the driver of a car who was carrying the device, a security spokesman said.
A passenger in the car was wounded and taken to hospital. "The driver of the car was carrying a home made bomb when it exploded while he was leaving the vehicle. It went off killing the driver and critically injuring one passenger," Supreme Security Committee spokesman Abdel Moneim al-Hurr told Reuters.
A Reuters journalist saw the remains of the driver inside the wrecked car. The street was closed off by dozens of police and military officials.
Full report at:
http://timesofindia.indiatimes.com/world/middle-east/Bomb-explodes-in-Benghazi-
----------
South Africa Lifts Charges of Murder in Mine Strike
By LYDIA POLGREEN
Sep 3, 2012
JOHANNESBURG — Prosecutors provisionally dropped murder charges against the 270 jailed miners who had been accused under an obscure legal doctrine of killing 34 of their own colleagues when the police opened fire on them while engaged in a wildcat strike.
The police fired live ammunition into a crowd of about 3,000 platinum miners armed with clubs and machetes while trying to disperse the illegal strike on Aug. 16. When the firing stopped, 34 miners were dead and South Africa was outraged by the bloodiest confrontation between the police and civilians since the end of apartheid. The police have claimed they acted in self-defense.
The outrage grew when prosecutors announced last week that under a legal doctrine known as "common purpose," the miners would be charged with murdering their colleagues. Under the doctrine, which was frequently used in the waning days of apartheid to charge members of protesting crowds with serious crimes committed by a few individuals, people in a mob can be charged as accomplices.
Full report at:
http://www.nytimes.com/2012/09/03/world/africa/murder-charges-dropped-against-south-
----------
Australia
New Zealand confirms April Afghan withdrawal
Sep 3, 2012
New Zealand has formally announced it will withdraw all its troops from Afghanistan by the end of April, confirming earlier comments by Prime Minister John Key.
The withdrawal date is five months earlier than first planned.
New Zealand has stationed 145 soldiers in central Bamiyan province since 2003. The region was relatively peaceful until recently, when there was a spike in violence.
Last month five New Zealand soldiers were killed in two incidents, accounting for half of all New Zealand soldiers killed during the conflict. Mr. Key, who last month foreshadowed the formal announcement, said planning for the earlier withdrawal began before those deaths.
Murray McCully, the Minister of Foreign Affairs, said on Monday that New Zealand needs to remove its planes before a planned upgrade of the Bamiyan airport.
http://www.thehindu.com/news/international/article3853675.ece
----------
Australia says Karzai 'wrong' on Afghan operation
September 3, 2012
SYDNEY: Australia Monday flatly rejected comments from Afghan President Hamid Karzai that a recent night-time raid which left two men dead was carried out without the approval of local authorities.
Kabul had slammed Australia over the mission, carried out in the wake of last week's killing of three Australian troops by a rogue Afghan soldier, describing it as a "unilateral military operation".
"The president condemns the operation as a breach of the Memorandum of Understanding signed between Afghanistan and NATO on the special military operations," Karzai's office said in a statement.
But Defence Minister Stephen Smith said the operation in restive Uruzgan province had full authorisation, was conducted jointly with 60 Australians and 80 Afghan troops, and had followed the established rules of engagement.
Full report at:
http://tribune.com.pk/story/430531/australia-says-karzai-wrong-on-afghan-operation/
----------
Southeast Asia
Ulema Should be Certified to Prevent Radicalism: Sociologist
Jakarta Globe | September 03, 2012
A sociologist has proposed that the Ministry of Religious Affairs should issue certifications for Muslim clerics — also known as ulema — in order to curb the proliferation of radical sermons.
"Since lecturers and teachers must be certified, it could be possible to apply the same system to ulema in order to maintain their credibility," Nia Elvina, a sociologist from Nasional University, told Antara news agency on Monday.
Nia claimed that many ulema are former prisoners and thugs and thus have low credibility. She noted that Islam in Indonesia has seen a rise in radicalism, exemplified by several recent conflicts sparked by religious intolerance.
Full report at:
http://www.thejakartaglobe.com/home/ulema-should-be-certified-to-prevent-radicalism-sociologist/541970
----------
Malaysia Not Aiming to Redesign Its National Flag
Carolyn Hong - Straits Times | September 03, 2012
Kuala Lumpur. After two supporters at a rally were seen unfurling a flag with a red-white backdrop (resembling the flags of Singapore and Indonesia), the opposition Pakatan Rakyat is now scrambling to dismiss accusations that it wants to redesign Malaysia's flag.
Prime Minister Najib Razak held up the incident as proof the opposition is itching to change Malaysian institutions, including the flag, named Jalur Gemilang, or Stripes of Glory.
"They want to change everything... they even want to change our flag. There are many things they want to do but cannot because control of Putrajaya is in our hands," Najib said during the national day rally on Friday.
Last Thursday, the eve of Merdeka Day, two young people held up a red and white flag with a yellow crescent and a star on the top right corner at a rally organized by a coalition of 47 non-governmental organizations pressing for electoral reforms.
Barisan Nasional (BN) leaders condemned the incident, putting the opposition on the defensive ahead of an imminent election.
Full report at:
http://www.thejakartaglobe.com/international/malaysia-not-aiming-to-redesign-its-national-flag/541978
----------
URL: https://www.newageislam.com/islamic-world-news/by-new-age-islam-news-bureau/uk-tv-channel-s-islam-history-programme-sparks-outrage-among-muslims/d/8544