New Age Islam News Bureau
25 Jul 2012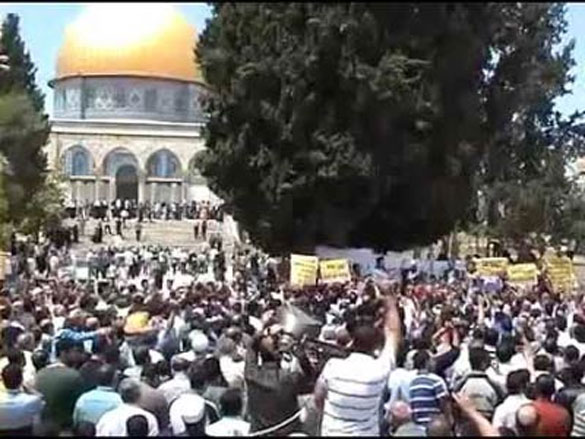 Arab World
• Saudi Funded Terrorists Attack Shia Muslims, 14 Year Old Girl Martyred
• Syrian forces attack mosque, 30 feared dead
• Al Qaeda Taking Deadly New Role in Syria Conflict
• Qaeda says Iraq bloodshed marks new campaign
• Bomb kills Iraq policeman's wife, children
• Activists Say 11 Men Executed by Syrian Forces in Damascus
• General Manaf Tlass makes first appearance after defection
• Syrian troops pull out of Jabal al-Zawiya region, head to city of Aleppo
• Al Qaeda claims deadly Iraq attacks Monday: website
• Syrians Flee to 'Safer' Iraq Through Reopened Border
• Ancient Aleppo Cowers Amid Reports of Approaching Syrian Forces
India
• India asks Beijing gallery to censor art show over Gujarat video
• Abu Jundal discloses 24 Indians in Pakistan plotting attacks
• No Bangladeshi hand' in Assam ethnic violence: Centre
• BJP objects to film containing video clipping of 2002 Gujarat riots
• Army begins celebrating Kargil war anniversary
• Voice on 26/11 tapes is mine, confirms Jundal
• Bangla willing to give India time to seal Teesta, land boundary pacts
• 509 additional border outposts on frontiers with Pak, Bangladesh
Pakistan
• Pakistan Refuses to Reopen Presidential Graft Case
• Tajik officials says 20 soldiers killed in clash
• Stage set for Supreme Court-government slugfest in Pakistan
• Balochistan case: SC declares advocate general's report unsatisfactory
• After 31 years, Khalil Chishti back to teach virology at Karachi University
• Zardari case: Pak SC extends by 2 weeks deadline for PM Ashraf
• Pak finalising deal with NATO over reopening of supply routes
• Art exhibition: Simple calligraphy 'fails to make impression'
• For man who drafted Pakistan's first IT policy, an honorary degree
• Hasty CPLC shooting in the dark led to kidnapped neurologist's death: Report
• SC order on Swiss letter 'unconstitutional'
• Islamabad harps on immunity as Court deadline looms
South Asia
• Burma rejects visa for Pakistani human rights leader Ansar Burney
• 'New generation' of tech-savvy Taliban fighters
• Reports of Afghan refugees' expulsion from Pakistan shunned
• Afghans wake up to power of social media
• Afghan President Hamid Karzai demands handover, not demolition, of NATO bases
• Afghans reluctant to act against militant havens: report
• Bomb kills at least six Afghan children: officials
• Bangladesh arrests four in killing of Saudi diplomat
• Non-starter: Panel to oversee peace talks with Taliban dismantled
• Home minister uncertain over Majlis support to enact death sentences
• "Crime is more important than party" says PPM
Southeast Asia
Indonesia's mosques seek "jazz lounge" quality for Ramadan
Islam in Thailand: A new way forward?
Mideast Asia
• Compulsory Hijab in Iran: There Is No Room for Appeasement
• Bulgaria blast: Burqas bus bomber 'part of group'
• Turkey closes borders with Syria
• Iran agents entering US, says Pentagon academic
Africa
• DR Congo's M23 rebels 'under attack' near Goma
• John Atta Mills, President of Ghana, Dies at 68
North America
• Muslim Cleric Forcing Muslim Dress on Non-Muslims
• US 'gratified' by India's support on Syria
• Batman shooting victim, death was final act of heroism
Europe
• Council of Europe slams governments for anti-Muslim laws
• EU rejects Israeli request to blacklist Hezbollah
• Half UN observer mission has quit Syria: observers
• Al Qaeda Suspects Go on Trial in Germany
• Compiled by New Age Islam News Bureau
Photo: Syrian forces attack mosque, 30 feared dead
URL: https://newageislam.com/islamic-world-news/saudi-funded-terrorists-attack-shia/d/8047
-----------
Arab World
Saudi Funded Terrorists Attack Shia Muslims, 14 Year Old Girl Martyred
Jul 25, 2012
According to informed sources a 14 Year old Shia girl named Narjis Bibi was martyred by the terrorists of Lashkar e Jhangvi when they attacked the Imam Bargah (congregation hall for Shia commemoration ceremonies).
(Ahlul Bayt News Agency) - According to informed sources a 14 Year old Shia girl named Narjis Bibi was martyred by the terrorists of Lashkar e Jhangvi when they attacked the Imam Bargah (congregation hall for Shia commemoration ceremonies).
According to further news these terrorists attacked Imam Bargah Zareen Shah in the area of Gulbehar Police station.
Then these terrorist fled the scene like their forefathers used to fled in the battles. After this incident wrath and anger prevailed in the area.
Saudi funded terrorist organizations are targeting Shia population in Pakistan, and the government and law enforcing agencies seem helpless on the hands of terrorists and their foreign supporters. More over the so called Judiciary has kept a closed eye on massacre of Shias in Pakistan.
It should also be noted that Pakistan Human Rights and Asia Human Rights have raised their voices on Shia Killings yet government is failed to establish peace and control these terrorists.
http://abna.ir/data.asp?lang=3&id=331549
-----------
Syrian forces attack mosque, 30 feared dead
Jul 25, 2012
AMMAN: Syrian forces killed up to 30 worshippers on Tuesday as they converged on a mosque to perform Ramzan evening prayers in a village northwest of the city of Hama, opposition activists said.
"Troops and shabbiha (militia loyal to President Bashar al-Assad) left the roadblock on the edge of Shariaa and crossed the main road and began firing automatic rifles at the worshippers as they were entering the mosque," Jamil al-Hamwi, one of the activists, said by telephone from al-Ghab Plain.
"We have confirmed the names for 15 bodies and there is a similar number estimated still to be collected from the streets," Hamwi, who uses a pseudonym for safety reasons, said.
http://timesofindia.indiatimes.com/world/middle-east/Syrian-forces-attack-mosque-30-feared-dead/articleshow/15128633.cms
---------
Al Qaeda Taking Deadly New Role in Syria Conflict
By ROD NORDLAND
July 25, 2012
CAIRO — It is the sort of image that has become a staple of the Syrian revolution, a video of masked men calling themselves the Free Syrian Army and brandishing AK-47s — with one unsettling difference. In the background hang two flags of Al Qaeda, white Arabic writing on a black field.
"We are now forming suicide cells to make jihad in the name of God," said a speaker in the video using the classical Arabic favored by Al Qaeda.
The video, posted on YouTube, is one more bit of evidence that Al Qaeda and other Islamic extremists are doing their best to hijack the Syrian revolution, with a growing although still limited success that has American intelligence officials publicly concerned, and Iraqi officials next door openly alarmed.
While leaders of the Syrian political and military opposition continue to deny any role for the extremists, Al Qaeda has helped to change the nature of the conflict, injecting the weapon it perfected in Iraq — suicide bombings — into the battle against President Bashar al-Assad with growing frequency.
The evidence is mounting that Syria has become a magnet for Sunni extremists, including those operating under the banner of Al Qaeda. An important border crossing with Turkey that fell into Syrian rebels' hands last week, Bab al-Hawa, has quickly become a jihadist congregating point.
The presence of jihadists in Syria has accelerated in recent days in part because of a convergence with the sectarian tensions across the country's long border in Iraq. Al Qaeda, through an audio statement, has just made an undisguised bid to link its insurgency in Iraq with the revolution in Syria, depicting both as sectarian conflicts — Sunnis versus Shiites.
Iraqi officials said the extremists operating in Syria are in many cases the very same militants striking across their country. "We are 100 percent sure from security coordination with Syrian authorities that the wanted names that we have are the same wanted names that the Syrian authorities have, especially within the last three months," Izzat al-Shahbandar — a close aide to the Iraqi prime minister, Nuri Kamal al-Maliki — said in an interview on Tuesday. "Al Qaeda that is operating in Iraq is the same as that which is operating in Syria," he said.
One Qaeda operative, a 56-year-old known as Abu Thuha who lives in the Hawija district near Kirkuk in Iraq, spoke to an Iraqi reporter for The New York Times on Tuesday. "We have experience now fighting the Americans, and more experience now with the Syrian revolution," he said. "Our big hope is to form a Syrian-Iraqi Islamic state for all Muslims, and then announce our war against Iran and Israel, and free Palestine."
Although he is a low-level operative, his grandiose plans have been echoed by Al Nusra Front for the People of the Levant, which military and intelligence analysts say is the major Qaeda affiliate operating in Syria, with two other Qaeda-linked groups also claiming to be active there, the Abdullah Azzam Brigades and Al Baraa ibn Malik Martyrdom Brigade.
Since the start of the uprising, the Syrian government has sought to depict the opposition as dominated by Al Qaeda and jihadist allies, something the opposition has denied and independent observers said just was not true at the time. The uprising began as a peaceful protest movement and slowly turned into an armed battle in response to the government's use of overwhelming lethal force.
Syrian state media routinely described every explosion as a suicide bombing — as they did with a bombing on July 18 that killed at least four high-ranking government officials.
Over time, though, Syria did become a draw for jihadists as the battle evolved into a sectarian war between a Sunni-dominated opposition and government and security forces dominated by the Alawite sect. Beginning in December, analysts began seeing what many thought really were suicide bombings.
Since then, there have been at least 35 car bombings and 10 confirmed suicide bombings, 4 of which have been claimed by Al Qaeda's Nusra Front, according to data compiled by the Institute for the Study of War.
In some cases, such as on June 1, when a bomb struck at government security offices in Idlib, or on April 27, when a suicide bombing killed 11 people in Damascus, Al Nusra claimed credit for the attacks in postings on a jihadist Web site, according to the SITE monitoring group. Al Nusra also claimed responsibility for a June 30 attack on Al Ikhbariya TV, a pro-government station, which it said "was glorifying the tyrant day and night." Seven media workers were killed, to international condemnation. Syrian opposition spokesmen denied any role.
In February, the United States' director of national intelligence, James Clapper, told a Congressional hearing that there were "all the earmarks of an Al Qaeda-like attack" in a series of bombings against security and intelligence targets in Damascus. He and other intelligence community witnesses attributed that to the spread into Syria of the Iraqi branch of Al Qaeda.
Shortly before Mr. Clapper's testimony, Ayman al-Zawahri, the apparent leader of Al Qaeda since the killing of Osama bin Laden, released an audio recording in which he praised the Syrian revolutionaries lavishly, calling them "the lions of the Levant," a theme that has since been taken up repeatedly in public pronouncements by the group.
Daniel Byman, a counterterrorism expert who is a professor at Georgetown University and a fellow at the Brookings Institution, said it is clear that Al Qaeda is trying to become more active in Syria. As it has already done in Somalia and Mali, and before that in Chechnya and Yemen, the group is trying to turn a local conflict to its advantage. "There's no question Al Qaeda wants to do that, and they are actually pretty good at this sort of thing," he said. "They've done well at taking a local conflict" and taking it global.
They have done this by relying more on local fighters than on foreign ones, except at upper leadership levels — correcting a mistake that cost them credibility in the early years of the Iraqi conflict. "They learned a lot from Iraq," Mr. Byman said. "They even write about this — they say, 'We got on the wrong side of the locals.' " In Iraq, the government is led by the Shiite majority, while a Sunni minority has been Al Qaeda's early breeding ground.
On Sunday, one day before a wave of 40 attacks across in Iraq, Abu Bakr al-Baghdadi, the pseudonymous leader of the group's Iraqi affiliate, issued a rare audio statement, not only predicting the next day's attacks, but also praising Syria's revolutionaries. "You have taught the world lessons in courage, jihad and patience," he said, according to a translation provided by the monitoring organization SITE.
Joseph Holliday, an analyst from the Institute for the Study of War who studies Al Qaeda and the Arab Spring, said, "The emergence of Al Qaeda-linked terrorist cells working against the regime poses risks to the United States and a challenge to those calling for material support of the armed opposition."
He added: "It's something to keep an eye out for, the convergence of Iraq and Syria. As the Syrian government loses the ability to project force on the periphery of its territory, what you're going to see is an emboldened Sunni opposition emerging in Nineveh and Iraq."
For the moment, though, the mainstream Syrian opposition is nearly uniform in its opposition to a role for Al Qaeda in its popular uprising.
"Every now and then, we hear about Al Qaeda in Syria, but there is so far no material evidence that they are here," said Samir Nachar, a member of the executive bureau of the Syrian National Congress. "The regime has talked about it, and there were political statements from the Iraqi government that Al Qaeda has moved from Iraq to Syria, but on the ground there is no information on the presence of foreign fighters."
In hard-pressed Deir Ezzor in eastern Syria, not far from the Iraqi border, a Free Syrian Army brigade leader, identified only as Sayid, said in an interview by Skype that he had heard rumors about Qaeda fighters, but had never actually seen one. In Deir Ezzor earlier this year, a massive truck bomb exploded near a military base — which the resistance attributed to the Assad regime, claiming it had bombed itself.
"If Al Qaeda comes to get rid of him," Sayid said, referring to Mr. Assad, "why not? But I personally have seen none of them."
Reporting was contributed by Duraid Adnan from Baghdad; Dalal Mawad, Neil MacFarquhar and Haida Saad from Beirut, Lebanon; and Eric Schmitt from Washington.
http://www.nytimes.com/2012/07/25/world/middleeast/al-qaeda-insinuating-its-way-into-syrias-conflict.html?ref=world&gwh=5261099F053D6F86F2403F4FAF5CC770
-----------
Qaeda says Iraq bloodshed marks new campaign
By Prashant Rao
July 25, 2012
BAGHDAD — Al-Qaeda's front group in Iraq said Wednesday that a wave of attacks that killed 113 days earlier marked the launch of a new offensive, as officials said five people died in a car bomb north of Baghdad.
The spate of violence nationwide on Monday, which also wounded more than 250 people, was the worst to hit Iraq in more than two and a half years and shattered a relative calm that had held in the lead-up to the holy Muslim fasting month of Ramadan.
On Wednesday, the Islamic State of Iraq claimed the attacks in a statement posted on jihadist forum Honein.
"As part of the new military campaign aimed at recovering territory given up by the Islamic State of Iraq (ISI), the war ministry has sent its sons and the mujahedeen on a sacred offensive during the month of Ramadan," the group said.
"The operation by the jihadists has stunned the enemy and made him lose his head. It has demonstrated the failings of the security and intelligence services," it continued.
Last weekend, the group said it would look to retake territory, and appealed for Sunni tribes to provide support and send fighters, in an Internet audio message purportedly left by its leader Abu Bakr al-Baghdadi.
The message posted on various jihadist forums said the ISI would begin targeting judges and prosecutors, and try to help its prisoners break out of Iraqi jails.
"We are starting a new stage," said the voice on the audio message, purportedly that of Baghdadi.
Full report at: Copyright © 2012 AFP. All rights reserved.
-----------
Bomb kills Iraq policeman's wife, children
July 25, 2012
BAGHDAD: A car bomb killed the wife and four children of a policeman in central Iraq late Tuesday, a day after 113 people died in the country's deadliest day in two and half years, police and medics said.
"Around 10 pm, a car bomb blew up in the garage of the home of a police captain," said a police officer in Salaheddin province.
"While the police captain had gone out with one of his sons, a terrorist parked the booby-trapped vehicle in the garage, the door of which had been left open.
"Four of his children and his wife were killed, and four neighbours wounded," the officer said, adding that all the children were less than 10 years old.
A hospital official in the provincial capital Tikrit confirmed receiving the bodies of the dead.
The bombing struck in Ad-Dawr, just outside Tikrit, where US forces captured now executed dictator Saddam Hussein in December 2003.
It came as al Qaeda front group the Islamic State of Iraq claimed responsibility for Monday's wave of 29 separate attacks in 19 cities, which shattered the relative calm that had held in the lead-up to the Muslim fasting month of Ramazan.
http://dawn.com/2012/07/25/bomb-kills-iraq-policemans-wife-children/
-----------
Activists Say 11 Men Executed by Syrian Forces in Damascus
July 25, 2012
BEIRUT (Reuters) - Syrian activists, who provided video of men with bullet holes in the side of their heads, said they found on Wednesday the bodies of 11 men who were executed by forces loyal to President Bashar al-Assad in the Damascus district of Qaboun.
Footage showed 11 bloodied bodies, some in an alleyway and some inside a building. Three appeared to have been shot through their shirts, which were pulled above their heads, and one was kneeling against a wall.
Rania al-Midani, an opposition activist who lives near Qaboun, said that the men were arrested five days ago in a nearby district.
"Activists found them today in Tishreen alley. They thought these men were in jail. They could only enter the alleyway today to find their bodies as it was previously occupied by (pro-Assad militia) shabbiha," she told Reuters over Skype.
Assad's forces and plain-clothed shabbiha militiamen are accused of several massacres, including the May 25 killing of at least 108 people, nearly half of them children, in Homs province, which was later verified by United Nations monitors on the ground.
(Reporting by Oliver Holmes; Editing by Giles Elgood)
http://www.nytimes.com/reuters/2012/07/25/world/europe/25reuters-syria-crisis-
-----------
General Manaf Tlass makes first appearance after defection, calls for Syrian unity
Jul 25, 2012
BEIRUT: Syrian general Manaf Tlass on Tuesday called on Syrians to unite and start building a post-President Bashar al-Assad Syria as he made his first public appearance since defecting from the regime.
Reading a prepared statement on Saudi-based pan-Arab television channel Al-Arabiya, Tlass called on Syrians to "unite... for a Syria after Assad... and do the impossible, to ensure the unity of Syria, and to be sure to start building a new Syria."
http://timesofindia.indiatimes.com/world/middle-east/General-Manaf-Tlass-makes-first-appearance-after-defection-calls-for-Syrian-unity/articleshow/15132649.cms
-----------
Syrian troops pull out of Jabal al-Zawiya region, head to city of Aleppo
Jul 25, 2012
AMMAN: Thousands of Syrian troops with their armour pulled out of a strategic plateau on Tuesday in the northwestern province of Idlib and headed for the city of Aleppo, which is under rebel threat, opposition activists said.
Rebels attacked the rear of the troops withdrawing from the Jabal al-Zawiya region at the village of Orom al Joz and Rami near the main Aleppo-Latakia road, and at the village of al-Bara west of the Aleppo-Damascus highway, activist Abdelrahman Bakran said from Jabal al-Zawiya.
"The good news is that they have left Jabal al-Zawiya, the bad news is that they are heading to Aleppo," a rebel source in Idlib said.
http://timesofindia.indiatimes.com/world/middle-east/Syrian-troops-pull-out-of-Jabal-al-Zawiya-region-head-to-city-of-Aleppo/articleshow/15131887.cms
-----------
Al Qaeda claims deadly Iraq attacks Monday: website
July 25, 2012
BAGHDAD: Al Qaeda's Iraq front group claimed a wave of attacks that killed 113 people on Monday in Iraq's deadliest day in two and a half years, saying it marked the launch of a new campaign promised by its leader.
"The operation by the jihadists has stunned the enemy and made him lose his head. It has demonstrated the failings of the security and intelligence services," the Islamic State of Iraq (ISI) said in a statement posted on jihadist website Honein.
Last weekend, the group said it would begin targeting judges and prosecutors, and try to help its prisoners break out of Iraqi jails, in an Internet audio message purportedly left by its leader Abu Bakr al-Baghdadi.
The message posted on various jihadist forums said the ISI would look to retake territory, and appealed for Sunni tribes to provide support and send fighters.
"We are starting a new stage," said the voice on the audio message, purportedly that of Baghdadi, who has been leader of ISI since May 2010.
http://dawn.com/2012/07/25/al-qaeda-says-carried-out-iraq-attacks/
-----------
Syrians Flee to 'Safer' Iraq Through Reopened Border
July 25, 2012
OUTSIDE AL-QAIM, Iraq (Reuters) - At a bare concrete building on the western edge of Iraq, hundreds of Syrian refugee families wait in the shade, anxious to find out where they will spend the night after fleeing their homeland.
Many of the men, women and children had come from the Syrian town of Albu Kamal and said Syrian rebel forces escorted them on the 7 km (4 miles) road to the main border gate with Iraq.
Albu Kamal was captured by rebel forces last week in a push to seize Syria's international border crossings. Government forces have been trying to wrest back control, firing shells and rockets on the town, they said.
"When we woke up there was shelling. When we went to sleep there was shelling," 34-year-old Jamil Rafea al-Mahmoud said as he waited for Iraqi border control to process his papers.
"I am very upset at leaving my house, my neighborhood, my people, but what can I do? The Syrian people, we do not have anywhere to go but this safer place, Iraq," he said, without a hint of irony.
Full report at:
http://www.nytimes.com/reuters/2012/07/25/world/middleeast/25reuters-syria-crisis-iraq-
-----------
Ancient Aleppo Cowers Amid Reports of Approaching Syrian Forces
By NEIL MacFARQUHAR
July 25, 2012
BEIRUT, Lebanon — The clamorous heart of Aleppo, the ancient city with its cobbled streets and mazy bazaars, fell silent on Tuesday as residents there and across Syria's sprawling commercial capital fled the streets and cowered indoors, dreading the rat-tat-tat of machine gun fire and the echoing roar of government helicopters.
Except for the helicopters, the government disappeared, said residents reached by telephone on Wednesday. There was no army and no traffic police, and all state employees were ordered to stay home, after being warned via official television broadcasts that they would be targeted by the rebel street fighters infiltrating central neighborhoods.
It was unclear when that might change. On Wednesday, the government sent thousands of troops toward Aleppo, according to rebel fighters and activists, who said tanks and troops deployed in nearby Idlib Province began to lumber eastward after suhur, the morning meal that comes before sunrise during Ramadan.
Full report at:
http://www.nytimes.com/2012/07/26/world/middleeast/ancient-aleppo-echoes-with-
-----------
India
India asks Beijing gallery to censor art show over Gujarat video
ANANTH KRISHNAN
SANDEEP DIKSHIT
July 25, 2012
'The random interviews with Indian youth had politically controversial overtones'
The removal of "objectionable" works of art is a commonplace event in the galleries of the Chinese capital, where a government that is wary of any political dissent keeps a close watch on artists and their work.
On Tuesday, however, one of Beijing's most well-known art galleries received a censorship request of a different kind: it was told to remove a work deemed "offensive" not by the Communist Party's censors, but by the Indian government officials.
The "Indian Highway" contemporary art show, curated by Julia Peyton-Jones and Hans Ulrich Obrist of London's Serpentine Gallery, has been displayed in more than four countries since its 2008 inauguration in the British capital, travelling to Oslo, Lyon and Rome.
The show opened in Beijing on June 23. The biggest ever display of Indian art in China, it has attracted more than a thousand visitors daily and as many as 10,000 guests on one weekend, according to organisers and Indian officials.
But after a media report on Tuesday pointed out that one of the exhibits of the show, which showcases more than 200 works by 29 artists and has been running for one month, included a four-minute video installation that featured interviews, discussing the communal riots in Gujarat in 2002, the Indian government told the host gallery in Beijing to remove the installation.
Ministry of External Affairs (MEA) officials told reporters in New Delhi that the video, which had "random interviews" with Indian youth, had some "politically controversial overtones." "The MEA took it up with the organisers who have removed the clip," the officials told a briefing.
The 2003 video by Tejal Shah, called "I Love My India," focuses, according to a description by the Serpentine Gallery, on "the ignorance and lack of understanding of the genocide against the Muslim minority in Gujarat in 2002."
The video on Gujarat was not displayed when the show was inaugurated by Indian Ambassador S. Jaishankar in Beijing on June 23.
The organisers had, at the opening, cited technical problems with some of the installations. But other videos displaying the troubles in the Northeast and abuses by the Indian Army were displayed at the opening.
When asked about the videos at the inauguration, Indian officials pointed out that as the show was privately curated by the Serpentine Gallery, they neither sought to give their consent nor look to formally approve of the works of art.
Officials said they wanted to show the Chinese audiences the diversity of opinion in democratic India.
The Indian government's involvement, the officials added, was only limited to covering the air fares of two artists – photographer Dayanita Singh and sculptor Sudarshan Shetty – who travelled to Beijing for the inauguration. Most of the show's costs were being borne by the privately-run Ullens Centre for Contemporary Art (UCCA), one of the Beijing's most prominent art galleries.
Philip Tinari, UCCA's director, could not be reached for comment on why the gallery removed the exhibit. The Serpentine Gallery in London had not yet responded to queries sent by The Hindu on Tuesday.
http://www.thehindu.com/news/national/article3679583.ece
-----------
Abu Jundal discloses 24 Indians in Pakistan plotting attacks
S Ahmed Ali, Jul 25, 2012
MUMBAI: Deported terror suspect Zabihuddin Ansari alias Abu Jundal has disclosed the names of more than two dozen Indian terrorists in Pakistan planning attacks on India.
Faiyyaz Kagzi, Raheel Shaikh, Taqueer Subhan Qureshi, Riyaz Bhatkal, Iqbal Bhatkal, Yasin Sidibapa and his mentor Aslam Kashmiri are among a few named by Jundal, who said he had met most of them, except the Bhatkals and Sidibapa, in LeT camps or meetings in Rawalpindi and Muridke.
Jundal, who hails from Beed, fled India after the Aurangabad arms haul in 2006 and remote-controlled the 26/11 attacks from Pakistan. He was later deported from Saudi Arabia and arrested by the Delhi special cell; Last week he was handed over to the Mumbai police for the 26/11 case.
He, with Abu Kahafa, Zaki-ur-Rahman Lakhvi, Abu Wassi, Zarar Shah and a major general, reportedly monitored the attack. "Jundal communicated with terrorists Imran Babbar alias Kasha and Abu Umar who laid seige to Nariman House in Colaba, egging them on to fight with the police, army and navy till the last breath," an official said. "Hafeez Sayeed was present only at sermons but he wasn't in the control room during the attacks." Jundal has told the police.
Full report at:
http://timesofindia.indiatimes.com/city/mumbai/Abu-Jundal-discloses-24-Indians-in-Pakistan-plotting-attacks/articleshow/15130850.cms
-----------
No Bangladeshi hand' in Assam ethnic violence: Centre
July 25, 2012
Home secretary RK Singh on Wednesday said that the Centre has asked the Assam government to book "ring leaders" involved in ethnic violence in the state where 38 people have been killed.
Singh also said that there is "no Bangladeshi hand" in Assam violence. Six more persons fell victim to unabated violence between minority immigrants and Bodos in three districts of lower Assam, taking the death toll in the ethnic strife to 38 even as the entire northeast remained cut off by rail for the second day on Wednesday.
Four more bodies were recovered on Wednesday from Bijni in Chirang district and two from worst-hit Kokrajhar where shoot-at-sight orders remained in force, the police said.
Curfew was relaxed in Kokrajhar district from 8am to 12 noon, but has since been reimposed indefinitely while shoot-at-sight orders were on, official sources said.
Curfew has been extended indefinitely in Chirang and Dhubri districts where night curfew was earlier in force.
Full report at:
http://www.hindustantimes.com/India-news/Assam/Army-begins-flag-march-in-lower-Assam-as-residents-flee/Article1-895281.aspx
--------
BJP objects to film containing video clipping of 2002 Guj riots
July 24, 2012
Objecting to the screening of a documentary film containing footages of 2002 Gujarat communal riots at an exhibition in China, BJP has asked the Ministry of External Affairs to seek an explanation from Indian Ambassador in Beijing S Jaishankar for inaugurating the same. BJP also took
strong objection to a Chinese artist's version of the prevailing situation in the South China Sea at the exhibition wherein the Chinese sense of insecurity has been depicted and India's oil exploratory company ONGC shown in bad light.
"These are completely objectionable and BJP takes strong objections to this. We demand that the Ministry of External Affairs immediately call the Indian Ambassador to China and seek an explanation from him as to how he could inaugurate something where the image of India is being shown in such poor light," BJP spokesperson Nirmala Sitharaman said.
"I think the Ministry of External Affairs should be pro-active to show that it can act on its own officials which are there to spread goodwill about India and not such bad picture, she said.
She also reminded that during the Indo-US nuclear deal, the then Indian Ambassador to the US Ronen Sen had spoken about the opposition parties in Parliament as "headless chickens".
"Such kind of instances don't help the situation at all and Congress party and UPA government should realise it cannot continue with this kind of defaming of India, outside particularly," said Sitharaman.
She said the Indian Ambassador to China had inaugurated the exhibition in which these two "very serious" issues came up.
http://www.hindustantimes.com/India-news/NewDelhi/BJP-objects-to-film-containing-video-clipping-of-2002-Guj-riots/Article1-895028.aspx
-----------
Army begins celebrating Kargil war anniversary
Jul 25 2012
Drass (Jammu and Kashmir) : The Indian Army in its full military grandeur today began the two-day celebrations of the 13th anniversary of its victory in the 1999 Kargil war with the hoisting of a massive national flag at the War Memorial in Drass sub-sector of the district.
General Officer Commanding-in-Chief of Army's Northern Command Lt Gen K T Parnaik and Member of Parliament Naveen Jindal were the chief guests at the flag-hoisting ceremony, which was held earlier this morning.
"Since independence, the Indian Army fought several wars and in every war it was victorious. The war of 1999 was a unique war," Lt Gen Parnaik said as he paid tributes to the officers and soldiers who died in the war.
The commander said the day was "very important" for the Army.
A polo match between a local team and Army's Ladakh Scouts will be held later in the day followed by a cultural programme by local artists and Army units.
A motorcycle show by Army's 'Tornadoes' team will also be held on the day one of the celebrations.
The two-day commemoration will also include a wreath laying ceremony at the war memorial, 'sainik samelan' (soldiers meet), memorial service and band display, all scheduled for tomorrow.
Bollywood singer-musician trio of Shankar, Ehsaan and Loy will also perform a stage show as part of the anniversary commemoration, army officials in-charge of organising the events here said.
The Kargil war, which began in May 1999, lasted more than two months before Pakistan soldiers withdrew from the mountain tops they had occupied overlooking the Srinagar-Leh highway.
In the battle with Pakistani forces, the Army nearly 500 officers, soldiers and jawans, many of whom were posthumously felicitated with gallantry awards.
http://www.indianexpress.com/news/army-begins-celebrating-kargil-war-anniversary/979250/
-----------
Voice on 26/11 tapes is mine, confirms Jundal
Harinder Baweja
July 25, 2012
Arrested 26/11 handler Abu Jundal has confirmed that the voice in the terror tapes is his, sources in the ministry of home affairs told Hindustan Times. Jundal, who had coordinated the Mumbai attacks from a control room in Karachi, identified it when the tapes were played out to him. "We
have sent the terror tapes and samples of his voice to a laboratory in Chandigarh," a source told HT. "The forensic report will help establish Pakistan's complicity and serve as crucial evidence in a court of law."
Amongst the conversations was one in which Jundal could be heard telling terrorists in Chabad House to kill their hostages. Though the handler has confessed to issuing the instruction, it will not be admissible in court.
The forensic report, which constitutes hard evidence, will also be shared with the FBI, considering that American citizens were also killed in the 26/11 attacks. The report could help India put pressure on Pakistan because it would confirm Jundal's presence in the terror control room.
Full report at:
http://www.hindustantimes.com/India-news/NewDelhi/Voice-on-26-11-tapes-is-mine-confirms-Jundal/Article1-895140.aspx
--------
Bangla willing to give India time to seal Teesta, land boundary pacts
Jul 25, 2012
NEW DELHI: Bangladesh continued to press India on Teesta accord and land boundary agreement (LBA), but recognizing the domestic political difficulties Dhaka will "give India the space it needs".
Speaking to journalists after consultations with his Indian counterpart, foreign secretary Ranjan Mathai, Mijarul Quayes said, India and Bangladesh were also looking at negotiating a double taxation avoidance agreement (DTAA). "The positive disposition at the highest levels has elevated our relationship as neighbours to a partnership."
The stalled Teesta agreement featured prominently in the talks, Quayes said. The ratification of the LBA has also been delayed in India because the UPA government has failed to bring the opposition BJP and ally Mamata Banerjee on board. There was some expectation that LBA might be brought in for approval during the monsoon session of Parliament, but that's unclear.
However, India is obviously trying to sweeten the bitter pill for Bangladesh — of the $1 billion line of credit for Bangladesh, India has converted $200 million into a grant. This was announced by former finance minister Pranab Mukherjee, when he visited Dhaka.
Full report at:
http://timesofindia.indiatimes.com/india/Bangla-willing-to-give-India-time-to-seal-Teesta-land-boundary-pacts/articleshow/15133783.cms
-----------
509 additional border outposts on frontiers with Pak, Bangladesh
Jul 25, 2012
NEW DELHI: Looking for measures to enhance border security to check infiltration and cross border movement of terrorists, the government has decided to construct 509 additional border outposts (BOPs) along the Indo-Pakistan and Indo-Bangladesh borders.
Home minister P Chidambaram said the increased number of BOPs — 126 on Indo-Pakistan border and 383 on Indo-Bangla frontier - would help in effective monitoring of the borders and the work was targeted to be completed by 2013-2014.
Addressing members of the Consultative Committee, Chidambaram said the BOPs would be provided with better communication and infrastructural facilities.
He informed the panel that with the increased number of BOPs, the distance between two outposts to be reduced to 3.5 km as recommended by a Group of Ministers (GoM).
Maintaining that the guarding of borders is a very complex task as it depends on several factors, he said the fencing was helping a lot in checking the infiltration, but the fence also required repairs wherever it got damaged by sand dunes in Rajasthan sector and snow in Jammu and Kashmir.
Full report at:
http://timesofindia.indiatimes.com/india/509-additional-border-outposts-on-frontiers-with-Pak-Bangladesh/articleshow/15133813.cms
-----------
Pakistan
Pakistan Refuses to Reopen Presidential Graft Case
July 25, 2012
ISLAMABAD (AP) — Pakistan's government told the Supreme Court on Wednesday that it will not reopen an old corruption case against the president, defying a judicial order that has brought down one prime minister and threatens his replacement.
The crisis has roiled Pakistan's political system for months, distracting attention from what many Pakistanis believe are more pressing problems, such as the country's ailing economy and fight against the Taliban.
The dispute centers on a graft case against President Asif Ali Zardari dating back to the late 1990s in Swiss court, a time when he became known as "Mr. 10 percent" for his reputation of demanding kickbacks on government contracts.
The Pakistani Supreme Court has demanded the government write a letter to Swiss authorities asking them to reopen the case. The government has refused, saying Zardari enjoys immunity from prosecution while in office.
The court convicted former Prime Minister Yousuf Raza Gilani of contempt and ousted him from office in June for refusing to write the letter. The ruling Pakistan People's Party rallied support to elect a new premier, Raja Pervaiz Ashraf, and has remained defiant.
Pakistan's attorney general, Irfan Qadir, appeared before the court Wednesday and told the judges that Ashraf also refused to reopen the case because of the president's immunity.
"Your order is not implementable," said Qadir.
Full report at:
http://www.nytimes.com/aponline/2012/07/25/world/asia/ap-as-pakistan.html?ref=global-
-----------
Tajik officials says 20 soldiers killed in clash
Jul 24, 2012
DUSHANBE ( Tajikistan): A security services official says that at least 20 government soldiers have been killed in clashes with an armed group led by a former warlord, whom the Tajik government has accused of involvement in a recent killing of a senior intelligence officer.
Tuesday's fighting marked one of the worst outbursts of violence in the impoverished ex-Soviet nation since a government campaign in 2010 to wipe out Islamist militants in another part of the country.
The security services official, speaking on condition of anonymity because he's not authorized to speak to the media, said Tuesday's clash occurred in the mountainous semi-autonomous Gorno-Badakhshan province bordering Afghanistan.
http://timesofindia.indiatimes.com/world/rest-of-world/Tajik-officials-says-20-soldiers-killed-in-clash/articleshow/15123568.cms
-----------
Stage set for Supreme Court-government slugfest in Pakistan
Jul 25, 2012
ISLAMABAD: Pakistan's supreme court on Tuesday rejected the government's request to review a directive to the PM to reopen graft cases against President Asif Ali Zardari, setting the stage for a fresh slugfest between the executive and the judiciary.
A day before the expiry of a deadline set by the apex court for reviving corruption cases in Switzerland against Zardari, the government informed the court that the federal cabinet has made no decision to approach Swiss authorities to reopen the cases.
The government conveyed its position in a reply submitted to the supreme court registrar's office by attorney general Irfan Qadir. It said the PM follows the decisions of the cabinet, which has not advised him to write to Swiss authorities to revive the cases.
The government further said the option of initiating contempt of court proceedings against the PM for not acting on the apex court's order had ended with the passage of the new Contempt of Court Act. The new law protects top government functionaries from contempt for their executive actions.
Full report at:
http://timesofindia.indiatimes.com/world/pakistan/Stage-set-for-Supreme-Court-
-----------
Balochistan case: SC declares advocate general's report unsatisfactory
July 25, 2012
ISLAMABAD: The Supreme Court on Wednesday resumed the hearing of a petition on the law and order situation and human rights violations in Balochistan, DawnNews reported.
A three-judge bench of the apex court, comprising Chief Justice Iftikhar Muhammad Chaudhry, Justice Khilji Arif Hussain and Justice Jawwad S. Khawaja, was hearing the petition filed by the Balochistan Bar Association on the law and order situation in the province.
During the hearing, Advocate General of Balochistan Amanullah Kinrani said: "How can we say that the state's apparatus had failed in the province?"
However, Kinrani said that even members of the law enforcement forces were not safe in Balochistan.
Chief Justice Iftikhar said no one was safe in the province any longer and that people were being targeted regardless of their religious affiliations.
The court declared the advocate general's report on the province unsatisfactory.
In his remarks, Justice Khilji inquired what the responsibilities of the federal government would be if the provincial government was failing to establish peace in Balochistan.
He moreover asked if the government would act only once circumstances became extremely dire.
The court again summoned a report on the province from Inspector General Police Balochistan Rao Amin Hashim.
http://dawn.com/2012/07/25/balochistan-case-sc-declares-advocate-generals-report-unsatisfactory/
-----------
After 31 years, Khalil Chishti back to teach virology at Karachi University
By Noman Ahmed
July 25, 2012
KARACHI: Spending 20 years in Indian jails has not wavered 80-year-old Prof Dr Khalil Chishti's passion for virology. He was back at his alma mater to tell the students more about the highly specialised field of medical science. And to the surprise of many present there, the university announced he will be teaching virology again.
Pakistan's first virologist, Dr Chishti had taken retirement from teaching at the University of Karachi (KU) in 1981. In 1992, he left for India to see his ailing mother where he was implicated in a murder case. He was handed down life imprisonment following an 18-year trial and sent to the Ajmer jail in January last year. Following talks between diplomats of India and Pakistan, he was allowed to go back to his country and arrived in Karachi in May.
On Tuesday, the KU held a reception in honour of the homecoming professor with support pouring in from faculty members, alumni and students. The microbiology department chairperson, Prof Dr Shahana Urooj Kazmi, announced that the professor will teach virology at the university.
"Dr Chishti used to talk about virology when even microbiology wasn't truly established as a separate science," she said. "Now he will train the students in cell, tissue and organ culturing."
Full report at:
http://tribune.com.pk/story/412676/after-31-years-khalil-chishti-back-to-teach-virology-at-karachi-university/
-----------
Zardari case: Pak SC extends by 2 weeks deadline for PM Ashraf
Jul 25, 2012
ISLAMABAD: Pakistan premier Raja Pervez Ashraf on Wednesday got a temporary reprieve as the Supreme Court extended till August 8 the deadline for him to approach Swiss authorities to revive graft cases against President Asif Ali Zardari, a case that had cost his predecessor his job.
The court had earlier directed the premier to comply with its directive to reopen the corruption cases against the President by Wednesday. During Wednesday's hearing, attorney general Irfan Qadir requested that the case be put off till after Eid-ul-Fitr but a five-judge bench headed by Justice Asif Saeed Khan Khosa rejected his plea and adjourned the matter for two weeks.
Qadir also objected to Khosa's presence in the bench, claiming that he was prejudiced. He asked Khosa to recuse himself from the case but the bench rejected this request too.
Khosa said he would immediately quit the bench if he had any prejudice.
The judges will not do anything that can harm the country or derail the democratic system, he said.
The judges stand for democracy and want it to be strengthened, he said.
"How can you level charges of prejudice against me?" Khosa asked. Khosa further said the judges respected the President as much as anyone else.
But the attorney general said he was concerned at the apex court's order of July 12 to the prime minister to revive the graft cases and to file a compliance report to the court.
The attorney general further said the government intends to file petition seeking a review of the court's order of July 12. Khosa said the government could file an appeal by August 8.
http://timesofindia.indiatimes.com/world/pakistan/Zardari-case-Pak-SC-extends-by-2-weeks-deadline-for-PM-Ashraf/articleshow/15138709.cms
-----------
Pak finalising deal with NATO over reopening of supply routes
Jul 25 2012
Islamabad : The Pakistan government is finalising agreements with NATO over the reopening of supply routes to Afghanistan, Foreign Minister Hina Rabbani Khar has told a key parliamentary panel.
Khar informed the Parliamentary Committee on National Security about the government's negotiations with the US and NATO during a meeting of the panel yesterday.
She briefed the committee on the situation in Afghanistan and the government's decision to end a seven-month blockade of the supply routes after the US apologised for a cross-border air strike that killed 24 Pakistani soldiers last November.
Members of the committee expressed reservations against the government's decision to reopen NATO supply routes "in haste" and without getting a guarantee from the US that drone attacks in Pakistani territory would be halted.
Jamiat Ulema-e-Islam chief Maulana Fazlur Rehman and other members of the opposition expressed strong reservations about the apology offered by the US for last year¿s air strike and the subsequent reopening of the supply lines.
The opposition members said the government could have applied more pressure on the US during negotiations.
Full report at:
http://www.indianexpress.com/news/pak-finalising-deal-with-nato-over-reopening-of-supply-routes/979198/
-----------
Art exhibition: Simple calligraphy 'fails to make impression'
July 25, 2012
LAHORE: Several art students attending a calligraphy exhibition at the Alhamra Arts Gallery on Monday said they were "disappointed".
Inaam, 17, a fine arts student at Lahore University College, said, "I think the point of hosting an Iftar dinner with the exhibition was to get people to come. The work itself fails to make an impression."
Mehmal, another art student, said most of the pieces on display just showed fonts used in Urdu magazines without any innovation.
"It is distasteful and unfairly priced. It is the worst calligraphy work I have seen. Some artists just replicate existing styles, but this is not even calligraphy," she said.
The exhibition by Khalid Ishaaq Rathore showcases 47 oil-on-canvas pieces will run till July 28. Rathore says he is an employee at the chief minister's secretariat, publishes a religious magazine and a spiritual advisor.
"I have been practicing calligraphy for 17 years. My calligraphy is unique because it is easy to read," he said. Some renowned calligraphers are caught up with beautifying a canvas but their writing is hard to make out, he said. Rathore said, "An observer can only appreciate calligraphy if they can read the text."
Full report at:
http://tribune.com.pk/story/412620/art-exhibition-simple-calligraphy-fails-to-make-impression/
-----------
For man who drafted Pakistan's first IT policy, an honorary degree
July 25, 2012
The man who drafted Pakistan's first IT policy, Dr S M Junaid Zaidi, has been awarded an honorary Doctor of Science degree by Lancaster University in the United Kingdom, said a press release issued on Tuesday.
Dr Zaidi, awarded the prestigious Sitara-i-Imtiaz in 2007, is the founding rector of the Comsats Institute of Information Technology (CIIT), which was chartered by the government in 2000 and has grown to have campuses in seven cities, over 20,000 students and 2,500 faculty members.
Dr Zaidi's professional experience spans 36 years, said the press release. His expertise ranges from devising Build-Operate-Transfer mechanisms to Technology Commercialization and Utilization, Project Planning & Management, Industrial Information Networking, Operations Research, System Designing, Technology Policy Analysis, Technology Monitoring & Forecasting and Technology Transfer.
He holds a doctorate in Optimisation of Algorithms on Networking from the University of Birmingham in England. Before CIIT, Dr Zaidi served in many distinguished high profile positions at the United Nations (UN) and in the Government of Pakistan, said the press release.
In his time with the UN, Dr Zaidi served as an adviser to the Malaysian government and later at the UN ESCAP Asia and Pacific Centre, where he was part of advisory missions to Fiji, Ghana, Indonesia, Malaysia, Nepal, Philippines, Sri Lanka, Tanzania, Thailand and Vietnam as a UN expert on IT and helped them establish their technology transfer and industrial technology information systems.
He also wrote two concept papers for the government and Comsats, which led to the establishment of the Virtual University and Comsats Internet Services.
http://tribune.com.pk/story/412598/for-man-who-drafted-pakistans-first-it-policy-an-honorary-degree/
-----------
Hasty CPLC shooting in the dark led to kidnapped neurologist's death: Report
By Irfan Ali Bughio
July 25, 2012
HYDERABAD: Neurologist Dr Aftab Qureshi was killed as a result of a hasty operation by the Citizens-Police Liaison Committee (CPLC) who went to rescue him from kidnappers in Hyderabad on May 13, concludes an initial report by DIG Crime Farhat Junejo.
The report has been submitted to the additional IG of Sindh.
According to police sources, the report disclosed that Qureshi was shot by a bullet from the weapon of Anti-Violent Crime Cell (AVCC) personnel 'I'. According to the evidence and statements recorded, the CPLC and AVCC team attacked house No. 5 located in Abdullah Valley's block A at 5:10 am. Dr Qureshi was being held hostage there. There was complete darkness in the house as suspect dacoit Akhtar Siyal had ordered his aides not to switch on the lights. The bullets hit Dr Qureshi by mistake because it was so dark.
The report said that four bullet casings were found in the room with Dr Qureshi's body. Forensic examinations indicated that all of the bullets were fired by AVCC personnel. Twenty-eight other casings were found from other rooms, parts of the house and outside the house.
According to the report, Siyal was firing at the police with the help of a torch.
The report said that CPLC chief Ahmed Chinoy was also firing but his pistol fell during the fight. His pistol was later found in the corridor of the house.
Full report at:
http://tribune.com.pk/story/412655/hasty-cplc-shooting-in-the-dark-led-to-kidnapped-neurologists-death-report/
-----------
SC order on Swiss letter 'unconstitutional'
By Hasnaat Malik
July 25, 2012
ISLAMABAD: Declining to implement Supreme Court's (SC) December 16, 2009 judgement on the NRO case, the government on Tuesday said the premier is not authorised to write letter to Swiss authorities to re-open cases against President Asif Zardari without the advice of the federal cabinet.
Submitting its reply, the federation through Attorney General (AG) Irfan Qadir in the NRO judgement implementation case requested the court to recall its subsequent orders passed on June 26 and July 12, directing the prime minister to implement Para 178 of the judgement. Meanwhile, the SC returned the reply of the federation with declaration that it was inadmissible under Order X Rule 2 of the Supreme Court Rules 1980. The SC registrar's office however, said that the only remedy available was to file review under Order XXVI of SC Rules 1980 if so desired.
A five-member bench, led by Justice Asif Saeed Khosa, is taking up NRO judgement implementation case today (Wednesday).
A law expert said that the government had not finalised its strategy on whether it would file a review petition or challenge the registrar office's objections before the bench today. He said that the government would oppose the formation of the commission into writing a letter to the Swiss authorities.
Full report at:
http://www.dailytimes.com.pk/default.asp?page=2012\07\25\story_25-7-2012_pg1_1
-----------
Islamabad harps on immunity as Court deadline looms
ANITA JOSHUA
July 25, 2012
A day before the expiry of the deadline set by the Supreme Court for the Prime Minister to write to the Swiss authorities asking them to reopen graft cases against President Asif Ali Zardari, the government on Tuesday sought a review of the court order.
The Court turned down the request for a review saying such a petition should have been filed earlier as per rules. The government also informed the Court that Prime Minister Raja Parvez Ashraf cannot write a letter to the Swiss authorities. The premise taken for refusing to write the letter remains the same: The President enjoys immunity while in office.
Soon after he took office on June 26, the Court had asked Mr. Ashraf whether he intended to write the letter. Repeated refusal to write the letter by his predecessor Syed Yusuf Raza Gilani had resulted in the Court initiating contempt of court proceedings against him in January as a result of which his government was sent packing mid-June.
Earlier this month, the Court gave Mr. Ashraf time till July 25 to comply with its order after the government informed it that the federal Cabinet had referred the matter to the Law Ministry. Taking a dim view of the response, the Court said if the Premier failed to comply by July 25, then "this Court may initiate any appropriate action under the Constitution and the law".
Full report at:
http://www.thehindu.com/news/international/article3679471.ece
--------
South Asia
Burma rejects visa for Pakistani human rights leader Asnar Burney
25 July 2012
New Delhi (Mizzima) – Burma has refused to grant visas to Pakistani human rights advocate Asnar Burney and a colleague, who wanted to come to Burma on a fact-finding mission regarding reports of Rohingya Muslims arbitrarily arrested and killed in Arakan State.
The Burmese embassy in London informed Burney, who heads the Ansar Burney Trust International, a nonprofit human rights group, in London that they would not allow any journalists and human rights activist to come to the country on a fact-finding mission.
The embassy has told me that they are not allowing journalists and human rights activists in the country. I am completely gutted. This action proves that Burma has something to hide from the world," said Asnar Burney, according to reports.
The former Pakistani Federal Minister for Human Rights and secretary of the Pakistan Press Club (UK) on July 19 applied for visa to visit Burma. On Tuesday, he was told the visa would not be granted.
Burney, who is also a former member of the United Nations Human Rights Council, said that wanted to go to Arakan State in western Burma to determine if the reports were true that Muslim Rohingyas have been arbitrarily arrested, beaten and killed by security forces.
On July 18, Mizzima reported that a coalition of 58 civil society groups had condemned what they said was a "wave of abuse launched by state authorities in Myanmar against the Rohingya community."
The coalition group – led by Refugees International, the Arakan Project, and the Equal Rights Trust – issued a series of recommendations that were delivered to the governments of Burma and Bangladesh.
Full report at:
http://www.mizzima.com/news/regional/7602-burma-rejects-visa-for-pakistani-human-rights-leader.html
--------
'New generation' of tech-savvy Taliban fighters
July 25, 2012
Once seen as uneducated thugs, the Taliban are producing dangerous new fighters who use the latest digital technology to plan and publicise attacks against Nato and Afghan forces, analysts say.
The militants recently released a video of a June 1 attack on a US military base in the
eastern province of Khost, on the border with Pakistan, showcasing far more developed techniques to plan the assault than previously thought.
The footage shows the fighters, in military uniforms, being briefed by their commander using a model and satellite images of the target, Forward Operating Base Salerno.
"First we do this operation for God's sake, second may God accept this (attack) as revenge for the burning of the Koran in Bagram," the commander tells the fighters. "We will do our best to avoid civilian casualties," he says after he explains to his men how they should enter the camp.
A huge truck bomb is seen destroying the entrance to the facility, before an assault force enters the base to carry out the second phase of the attack -- wearing US military uniforms, according to the US-based company IntelCenter.
The blast and fighting that followed were filmed from at least three angles, showing the militants' multiple observation points -- and their desire to produce a slick video afterwards for propaganda purposes.
Full report at:
http://www.hindustantimes.com/world-news/Afghanistan/New-generation-of-tech-savvy-Taliban-fighters/Article1-895423.aspx
-----------
Reports of Afghan refugees' expulsion from Pakistan shunned
July 25, 2012
ISLAMABAD: Members of parliament and United Nation Human Rights Commission for Refugees (UNHCR) denied the media reports regarding 1.7 million Afghan refugees would be expelled from Pakistan by end of this year.
Talking to Voice of America (VOA), Spokesman for the UNHCR Aslam Khan while terming these reports baseless said, Pakistan had no intention to oust the Afghan refugees living in Pakistan by end of 2012.
He said Pakistan was bound to fulfill its obligation, adding that the Afghan refugees possessing registration cards would not be displaced by force until they were ready to go back to Afghanistan voluntarily.
He said war torn country of Afghanistan was not in a position to afford the burden of 1.7 million Afghan refugees at this stage.
Federal Minister for States and Frontier Region, Engineer Shaukatullah also said that all registered and non-registered Afghan refugees, willing to go back to their homes voluntarily, would be repatriated by end of this year.
He said, "All registered Afghan refugees who are voluntarily desirous will be allowed to go back to their homes in Afghanistan."
Senior leader of ANP Senator Afrasiyab Khan Khattakhas said, Afghan refugees are undoubtedly a burden on Pakistan in view of the present economic situation, but these people are living in Pakistan due to their certain compulsions, therefore, he will not support their forced expulsion from the country.
He warned that forced expulsion of Afghan refugees may affect bilateral relations of both the countries.
Full report at:
http://dawn.com/2012/07/25/reports-of-afghan-refugees-expulsion-from-pakistan-shunned/
-----------
Afghans wake up to power of social media
Jul 24, 2012
KABUL: Ten years after the fall of the Taliban, who banned modern technology as un-Islamic, the use of social media in Afghanistan is booming as politicians, warlords and even militants rush to get their message across.
The hardline Islamists who ruled Afghanistan from 1996 to 2001 and forbade the use of the Internet, deeming it a Western propaganda tool, now regularly use Twitter to promote their ideas and boast about attacks on NATO forces.
The militants are reluctant to discuss the thinking behind their Internet U-turn, but last year's Arab Spring was a wake-up call to the Muslim world about the ability of social media to organise mass movements and communicate a message outside traditional channels.
Taliban spokesman Zabihullah Mujahid said they would still ban the Internet or any other media outlet if they were used for "un-Islamic" purposes, but for now they are happy to use it as a public relations tool.
They have set up an official website featuring propaganda videos depicting their campaigns against US-led NATO forces in Afghanistan, including scenes of attacks and bombings.
"The leadership of the Islamic Emirate of Afghanistan regards social media, in particular Facebook, as a useful way to communicate and pass messages of the Islamic Emirate to Afghans as well as foreigners," Mujahid told AFP.
"In fact the commission for cultural affairs of the Islamic Emirate encourages our people inside and outside Afghanistan to use social media to pass our messages to the Afghan nation as well as to the Westerners.
Full report at:
http://timesofindia.indiatimes.com/tech/social-media/Afghans-wake-up-to-power-of-social-media/articleshow/15121913.cms
---------
Afghan President Hamid Karzai demands handover, not demolition, of NATO bases
By Kevin Sieff
July 24, 2012
KABUL — President Hamid Karzai and Afghan lawmakers called on the NATO coalition this week to stop demolishing Western military bases, saying that the facilities could be converted to schools, clinics and government offices.
As NATO troops continue their withdrawal from Afghanistan, U.S. and coalition officials have begun to identify and dismantle bases that the Afghan army lacks the capacity to inherit or that are no longer operationally significant. Dozens more of the facilities, which range from one-room checkpoints to large operating bases, could be bulldozed over the next two years.
Karzai has asked his defense minister, Abdul Rahim Wardak, to "take all necessary measures to stop the demolition of bases by NATO and make their handover possible," according to presidential spokesman Aimal Faizi.
Afghan officials in Kabul said they have been shut out of the process and have been forced to watch as some of the country's most modern and best-fortified buildings are torn apart for no apparent reason.
Full report at:
http://www.washingtonpost.com/world/asia_pacific/afghan-president-hamid-karzai-
--------
Afghans reluctant to act against militant havens: report
Jul 25 2012
Islamabad : Afghanistan's refusal to act against sanctuaries of Pakistani Taliban militants in its Kunar and Nuristan provinces has left the Pakistan government frustrated, according to a media report today.
When Prime Minister Raja Pervez Ashraf visited Kabul last week, one of his main objectives was to get a firm commitment from President Hamid Karzai that he would act against the militant sanctuaries in the eastern Afghan provinces, the Dawn quoted its sources as saying.
A member of the Pakistani delegation said the issue was "strongly" raised by Ashraf. But the premier found Karzai "unwilling to act unconditionally against militants¿ hideouts on his territory", the report said.
The Afghans, who have apparently stiffened their stance on militant havens, did not even allow the Pakistanis to mention the matter in the joint statement issued after the Ashraf-Karzai meeting.
Karzai only agreed on setting up a fact-finding body of senior officials from both sides.
Pakistani Taliban militants based in Afghanistan have launched 15 attacks against Pakistani border posts and villages over the past year, killing 105 soldiers and civilians.
The fighters from the Swat Valley escaped across the border after the Pakistan Army launched an operation against them in 2009.
Full report at:
http://www.indianexpress.com/news/afghans-reluctant-to-act-against-militant-havens-report/979186/
-----------
Bomb kills at least six Afghan children: officials
July 24, 2012
At least six Afghan children were killed today after a bomb exploded in central Afghanistan's impoverished Ghor province, officials said. The children, aged between seven and 14, were grazing animals in Taywara district when they found the device partially buried under the mud, provincial
spokesman Abdul Hai Khatibi said.
"As they pulled a wire attached to the weaponry, the explosion went off killing seven children," Khatibi told AFP.
Provincial police chief Delawar Shah Delawar said six children were killed while one was critically wounded.
Delawar blamed the Taliban for planting the device, saying a group insurgents active in the district had attacked a nearby police checkpost two nights earlier.
"This is the Taliban's work, they have repeatedly attacked police in this district recently. They fire rockets and use mines to target our police," he said.
Delawar added that security forces in the district were preparing to launch an operation to clear insurgents from the area.
The Taliban, whose hardline regime was toppled in a US-led invasion in late 2001, were not immediately reachable for comment.
Improvised Explosive Devices (IEDs) planted on Afghan roads are a common insurgent tactic but they frequently miss their intended target -- Afghan and NATO troops -- resulting in civilian deaths.
Full report at:
http://www.hindustantimes.com/world-news/Afghanistan/Bomb-kills-at-least-six-Afghan-children-officials/Article1-895017.aspx
-----------
Bangladesh arrests four in killing of Saudi diplomat
July 25, 2012
DHAKA: Bangladesh police announced Wednesday that they have arrested four suspects accused of killing a Saudi diplomat in Dhaka earlier this year and it appears the incident was a street crime gone wrong.
Khalaf bin Mohammed Salem al-Ali, a 45-year-old official in the Saudi Embassy's consular section, was shot and killed 30 meters from his home shortly after midnight on March 6. Days after the killing, Saudi Arabia sent a team of investigators to consult with Bangladeshi detectives.
Initial speculation about the death focused on Iran, which has been accused of other international attacks or attempted attacks against diplomats, including Saudis. Iran denies the accusations.
Police official Mollah Nazrul Islam said Wednesday that the four Bangladeshi men arrested this week told investigators they tried to rob the diplomat as he was going for a walk on the deserted street and shot him accidentally during a scuffle.
He said the men were detained after a revolver and a car used in the killing were found in their possession.
Islam said a Dhaka court is allowing investigators to question the suspects further.
Bangladesh enjoys good relations with Saudi Arabia, which is a top destination for Bangladeshi migrant workers.
Relations between the two countries were tested last October, when Saudi Arabia beheaded eight Bangladeshi workers who were found guilty of robbing and killing an Egyptian
http://dawn.com/2012/07/25/bangladesh-arrests-four-in-killing-of-saudi-diplomat/
-----------
Non-starter: Panel to oversee peace talks with Taliban dismantled
By Zia Khan
July 25, 2012
ISLAMABAD: The government has virtually dismantled a panel of parliamentarians it formed last year to initiate peace talks with the home-grown Taliban, diminishing prospects of institutionalised dialogue with militants on a pattern being followed by Afghan authorities.
National Assembly Speaker Dr Fehmida Mirza constituted a parliamentary committee last October after the country's top political and military leadership decided to hold negotiations with militant groups at an all-party security conference.
"All parties conference recognises that there has to be a new direction and policy with a focus on peace and reconciliation. Giving peace a chance must be the guiding central principle henceforth," said one of the 12 points which was backed by around 60 political parties, the government and the military's top brass, at that time.
The move was so hyped that some government leaders called it a paradigm shift in the country's military-dominated security policy after seven years of anti-terrorism campaign in the tribal badlands.
Full report at:
http://tribune.com.pk/story/412695/non-starter-panel-to-oversee-peace-talks-with-taliban-dismantled/
-----------
Home minister uncertain over Majlis support to enact death sentences
By Neil Merrett | July 23rd, 2012
As parliament faces requests to ensure the death penalty is carried out when administered by the courts, Home Minister Dr Mohamed Jameel Ahmed has said it was presently impossible to know the level of support within the Majlis for such an act without voting on the matter.
Local media, citing the home minister, reported yesterday that a letter had been sent to parliament requesting that death penalties assigned by the country's courts be enacted in future. In previous cases where the death sentence had been favoured as a punishment by the judiciary over the past 60 years, the state has intervened to commute such verdicts to life imprisonment (25 years) instead.
Following the murder of a 26 year-old police officer yesterday on Kaashidhoo island in Kaafu Atoll – the eighth recorded homicide recorded this year in the Maldives – Dr Jameel, Attorney General Azima Shakoor and other prominent lawyers and lawmakers have publicly endorsed their support for implementing capital punishment to deter similar crimes.
According to a police statement, Lance Corporal Adam Haleem was suspected of having been attacked around midnight while on his way to report for duty.
Speaking to Minivan News, Dr Jameel said that amidst an issue of "general concern" concerning violent crimes being committed in the country, current statutes adopted in the Maldives failed to provide "guiding principles on the implementation" of the death sentence.
One recent high-profile case regarding the death penalty has been seen in the murder of lawyer Ahmed Najeeb. On Thursday (July 19), Ahmed Murrath, 29, and his girlfriend Fathimath Hana, 18, were both sentenced to death after being found guilty in the Criminal Court of each having a role in Najeeb's death.
Full report at:
http://minivannews.com/politics/home-minister-uncertain-over-majlis-support-to-enact-death-sentences-41045
-----------
"Crime is more important than party" says PPM
By Hawwa Lubna | July 24th, 2012
The crime is more important than the political party the criminal is from, the Progressive Party of the Maldives (PPM) has said during a press conference, after it was revealed that the suspect arrested in connection to the murder of Lance Corporal Adam Haleem murder is a registered member of the party.
In the wake of police officer's murder, government-aligned parties including PPM and cabinet ministers have vociferously blamed the ousted former President Mohamed Nasheed and his Maldivian Democratic Party (MDP) for the murder, claiming that MDP's ongoing protests against the police in the capital Male' provoked the attack on Kaashidhoo island.
The MDP have held consecutive demonstrations since the controversial resignation of former President Nasheed on February 7, who contends that he was forced to do so "under duress" amid a police and military-backed coup.
The protests often have led to multiple arrests and violent clashes between the security forces and protesters, with rising concerns of police brutality, torture and human rights violations.
Full report at:
http://minivannews.com/politics/crime-is-more-important-than-party-says-ppm-after-suspected-cop-killer-is-revealed-to-be-member-41102
-----------
Southeast Asia
Indonesia's mosques seek "jazz lounge" quality for Ramadan
25 Jul 2012
JAKARTA (Reuters) - Indonesia's mosques are trying to sound their best for the Ramadan fasting month, splashing out on high quality loudspeakers to woo the faithful and avoid upsetting non-Muslims.
With about 800,000 mosques serving the world's largest Muslim population, the cacophony of calls to prayer from poor quality and poorly synchronized speakers has become an increasing irritation. Senior Muslims, and even the country's vice president, have questioned whether the enthusiasm might be getting out of hand.
"One complaint includes when there are two or three (mosques) in a neighborhood and they get involved in a loudspeaker war, trying to be louder than the others," said Amidhan, a head of the highest Islamic authority, the Indonesian Ulema Council.
Some mosques are responding by seeking smoother sounding speakers. Local company V8sound is trying to tap into that market with its "Al Karim" speakers.
"The purpose of these loudspeakers is so that Indonesian mosques can have a jazz lounge standard," Harry Kissowo, the company founder and audio adviser for the presidential palace, told Reuters.
More mosques, he says, are willing to pay the 25 million rupiah ($2,600) price tag for an Al Karim, more than double the price of more commonly used sound system.
The routine use of loudspeakers for five prayer calls a day increases during Ramadan and can include a very early reminder that dawn prayers are coming up.
Analysts say there is a growing desire to show an Islamic identity in a country that has traditionally prided itself on religious moderation. More women are wearing headscarves and mass Koran recitals in big cities are on the rise.
That trend has been accompanied by concern that Indonesian society, where Muslims vastly outnumber any other religious groups, may be turning increasingly intolerant.
"If a loud call was to last only five to 10 minutes, five times a day... we would not object. The five mosques near us, though, begin the morning call to prayer at different times. For 30-45 minutes, the noise is deafening," Rosie Kameo, from the country's main Java island, wrote to the Jakarta Post newspaper.
http://www.cnbc.com/id/48314056
-----------
Islam in Thailand: A new way forward?
By Dr Sima Barmania
25 July 2012
The past weekend marked the start of the holy month of Ramadan in the Muslim calendar year; a time where Muslims fast, pray, self-reflect and endeavour to be better people.
It seems apt then, that last week 4,000 people in Bangkok convened to discuss ways towards bettering the Muslim community, not just individually but collectively.
In an event televised nationally, distinguished speakers were brought together to celebrate the established "Pondok" (Islamic school) in Thailand, whereby both streams of knowledge, Islamic and mainstream education can act as a bridge for Muslim Thais in South East Asia.
Muslims are a minority group in Thailand, contributing to 10% of the population. One particular school is "Pondok Bantan", co-educational and receiving no government subsidy and has been in service for 72 years. It caters to over 2000 students and has been in the Pitsuwan family for generations, says Diana Pitsuwan, who helped organised the event.
"It would be good to encourage and promote children's education.… [and] to promote not just Islamic education but education as a whole".
It is an ethos shared by Dr Surin Pitsuwan, who was educated in Pondok Bantan, before going on to study at Harvard and become the Secretary -general of ASEAN. With poise and conviction Pitsuwan states:
Full report at:
http://blogs.independent.co.uk/2012/07/25/islam-in-thailand-a-new-way-forward/
---------
Mideast Asia
Compulsory Hijab in Iran: There Is No Room for Appeasement
07/24/2012
As the 1979 revolution was reaching a climax, for those who were euphoric over its possible triumph, few had imagined worrying about Ayatollah Khomeini's implementation of compulsory hijab. "Bringing down the tyrant!," they chanted. This was the rallying cry from a wide spectrum of Iranian citizens.
It is commonly assumed that those involved in the Revolution were a bunch of Islamists whose sole desire was guarding religious values and implementing Islamic ordinances. On the contrary, the Iranian Revolution was a culmination of diverse political ideologies and principles. The reason that Islamists seized power is still a hot subject for both academic and nonacademic roundtables. However, now is the moment to not focus on causes, but to concentrate on effects.
It is a historical fact that the woman question was not part of the revolutionaries' political agenda. Only a few months after the Revolution, in March 1979, Ayatollah Khomeini decreed mandatory hijab. Many Iranian women, who were also active in the Revolution, from diverse social classes, poured into the street protesting what soon became the law of the land. Their male comrades, however, didn't offer them enough support; they believed the time was not appropriate. Instead, they reasoned for solidarity with the new government in order to show a united front before their national and international enemies. Consequently, wearing hijab became obligatory, and the lack of it punishable under the law.
This was not the end of the story. Gradually the government's propaganda, policies, and policing of women's hijab increased. Police harassed women in the streets for" bad-hijabi"-- or not observing a proper hijab, became a routine occurrence. From the Iranian government's perspective, the restrictions were not so effective. Day by day, women were letting more hair fall out of their headscarves; they were dressing in public with tighter manteau (overcoats) and pants -- all the while aware that they might become the prey of Iran's morality police. By these simple, yet consistent acts of defiance, women were disobeying a law they found both unfair and discriminatory. There was no direct political agenda or modus operandi connecting these women. It was a social and political act of defiance, culminating in a nebulous and dynamic movement against compulsory hijab.
Since 1979, the Iranian government has made hijab an emblem of its religious and political identity. Iranian women covered by black chadors became the visual symbol of not only the Islamic government but also as a representation of the ideal type of Iranian women. The government was successful in disseminating distorted images of Iranian women's lifestyles by denying the existence of many others who did not wear chadors or believe in hijab. This state representation has been highly effective. Even today, the chador and hijab are the most common markers of Iranian women broadcast in both Western media and Iran's state-run television, IRIB.
Unfortunately, Iranian women's deprivation of one of their primary rights -- the right to wear what they want in public -- has yet to garner attention in the era of 'Islamophobia.' In progressive circles of civil society, debates on hijab and Muslim women's freedom of expression are typically rationalized by their right to wear a burqa in European countries. A consequence of this is that the Iranian government's policy of compulsory hijab is either supported or ignored by cultural relativist apologists. However, if using the same line of reasoning, Europeans can possibly claim that they, too, are preserving European culture by denying Muslim women their right to freedom of expression -- meaning, wearing the hijab.
Depriving women of their basic rights is not a new subject. But when these rights are ignored by social activists in the name of culture or religion we must be alarmed. Now is the time to stop justifying mandatory hijab in the name of religion, nation, country, or culture. It is time to remind ourselves, as women and human rights activists, that when it comes to women's rights, there is no room for appeasement.
http://www.huffingtonpost.com/leila-mouri/compulsory-hijab-in-iran-_b_1698338.html
-----------
Bulgaria blast: Burgas bus bomber 'part of group'
24 July 2012
The suicide bomber who killed six people in Bulgaria last week was part of a sophisticated group of conspirators, Prime Minister Boiko Borisov has said.
He said the group had arrived in Bulgaria a month before the attack.
But he declined to back Israeli claims that Iran and Lebanese militant group Hezbollah played a role.
Five Israeli tourists and a Bulgarian bus driver died in last Wednesday's bombing in Burgas on the Black Sea.
The identity of the man who carried out the bombing remains unclear.
As well as those killed, dozens of people were wounded in the blast.
Israeli Tourism Minister Stas Misezhnikov laid a wreath at the bomb site during a memorial ceremony on Tuesday.
'Exceptionally skilled'
Mr Borisov, who was speaking in Sofia alongside White House counter-terrorism chief John Brennan, said the US was supporting Bulgaria's investigation into the attack.
Mr Borisov did not say exactly how many people had been involved in the conspiracy he described, but he said they had been "exceptionally skilled" and operated under "strict conspiracy rules" to keep the plot hidden.
Those involved used "leased vehicles, they moved in different cities so as not to be seen together, and no two of them can be seen in one place on any security camera".
"There was absolutely no chance of preventing such an act of violence," the prime minister insisted.
Full report at:
http://www.bbc.co.uk/news/world-europe-18973992
-----------
Turkey closes borders with Syria
Jul 25, 2012
ANKARA: The Turkish government is closing all its checkpoints on the Syrian border, customs and trade minister Hayati Yazici said on Wednesday.
"All checkpoints along the Syrian border are closed starting today," the minister was cited by the local NTV television as saying.
Turkey acted in line with a new package of sanctions against the regime of Syrian President Bashar al-Assad imposed by Ankara, the TV channel said.
Syrian insurgents have launched frequent attacks in the last few days at its border points, including near the Iraqi border.
Turkey has 13 checkpoints on its 900-km border with Syria.
The sanctions will cover truck traffic, but not the inflow of refugees from Syria, around 45,000 of whom have already fled to Turkey from the ongoing civil war, NTV said.
Turkey plans to establish three new refugee camps on the Syrian border, reports said.
http://timesofindia.indiatimes.com/world/middle-east/Turkey-closes-borders-with-Syria/articleshow/15140192.cms
-----------
Iran agents entering US, says Pentagon academic
By Shane McGinley
24 July 2012
A US Muslim civil liberties organisation has called on the Pentagon to sack a lecturer at one of their academies who claimed Iranian agents were entering the US and were coordinating operations out of American-based mosques.
The Council on American-Islamic Relations (CAIR) has called on the US Department of Defence to drop a lecturer named Reza Kahlili, a former CIA operative in Iran who teaches at the Joint Counterintelligence Training Academy in Maryland.
Reza Kahili, who delivers his lectures by audio only, uses a pseudonym to protect his identity.
Described by The Los Angeles Times newspaper as "one of the most influential and outspoken voices in the US advocating the overthrow of the Iranian government," Kahili has allegedly claimed Iranian agents had entered the US through the Muslim Students Association, a religious organisation dedicated to establishing and maintaining Islamic societies on college campuses in Canada and the United States.
Full report at:
http://www.arabianbusiness.com/iran-agents-entering-us-says-pentagon-academic-467141.html
---------
Africa
DR Congo's M23 rebels 'under attack' near Goma
July 25, 2012
Rebel troops are under pressure in eastern Democratic Republic of Congo, following an offensive by UN-backed government forces, reports say.
The two sides have been involved in fierce fighting about 50 km (31 miles) north of the provincial capital, Goma.
The latest unrest began in April, with the UN and DR Congo government accusing neighbouring Rwanda of backing the rebels - a charge it denies.
More than 200,000 people in the region have been displaced by the conflict.
The BBC's Gabriel Gatehouse in Goma says the fighting is centred around the Rutshuru area, about 50 km north of Goma.
Full report at:
http://www.bbc.co.uk/news/world-africa-18983159
--------
John Atta Mills, President of Ghana, Dies at 68
By ADAM NOSSITER
July 25, 2012
BAMAKO, Mali — John Atta Mills, the president of Ghana, died on Tuesday at a military hospital in the capital, Accra, five months short of finishing his first term in office. He was 68.
News of his death came on state-run television. The government gave no cause of death, but Mr. Atta Mills had recently returned from eight days of medical treatment in the United States.
Mr. Atta Mills presided over Ghana's continuing and, for the region, unusual experiment in stable democracy. He was elected with a margin of less than 1 percent at the end of 2008.
That the narrowness of the victory did not set off an explosion of violence, as had occurred after elections in Ivory Coast and Kenya, was widely viewed as evidence of the maturity of democracy in Ghana, which in 1957 became the first African nation to declare independence. Mr. Atta Mills was planning to seek re-election in December.
"His historical significance is in the consolidation of democracy in Ghana," said Rod Alence, a Ghana expert at the University of the Witwatersrand in Johannesburg. "To have someone like Mills, who was never known as being charismatic, was crucial in setting up Ghana in a two-party system."
Full report at:
http://www.nytimes.com/2012/07/25/world/africa/john-atta-mills-ghanas-president-dies-
-----------
North America
Muslim Cleric Forcing Muslim Dress on Non-Muslims
By Abubakar Kasim
24 July 2012
The SUN media has gone to the lowest of the low in its news coverage by creating a sensationalized headline, Muslim street cleric wants to protect Canadian women from sex assault by forcing them to cover up.
A picture of a Muslim man who tried to be creative for trying to impose his twisted beliefs to change the laws of the land and force women to cover up had appeared in the Toronto Sun's front page Monday July 16.
It was the topic of interest which had reinforced the prevailing negative image of Muslims in general.
The whole fuss was about an email the Toronto Sun claimed to have received from someone who was probably having difficulty sorting out his own life, started speaking up his mind on how to save women from sexual assaults.
Not sure whether the street preacher Al-Haashim Kamena Atangana was trying to pave a way for future sexual predicators to be excused from facing justice, he started fantasizing about the need to change Canadian laws pertaining to the dress code of women.
There would not have been an issue if he had expressed his thoughts as his own – as he is entitled to his opinion anyway and freedom of expression is guaranteed to all Canadians. But he started embarrassing himself and brought shame to the Muslim community when he started talking as a voice of authority of Islam, a religion which he probably knows little about.
He might have forgotten that the dress code to cover modestly is prescribed to both Muslim men and women and non Muslims are excluded from it as there is no compulsion in religion.
He is probably unaware that the purpose of the dress code is not to protect women from rape as both genders are expected to control their desires and lower their gaze and both are accountable for their actions.
His logic that women are to blame for sexual assaults is nothing but a fallacy.
Muslim leaders have condemned his statement and considered it illogical.
"To say that the responsibility for a rape or sexual assault lies with the victim is ridiculous," Kingston imam Sikander Hashmi stated.
"There's no question that the sin and the blame for the act… falls on the perpetrator" as reported by the Kingston Whig-Standard on July 17.
If Atangana had studied Islam, Hashmi added, he would have been aware of the religion's view on individual accountability.
He added that Atangana's calls for women to cover up are "quite illogical."
"There are a number of Muslim societies where many Muslims dress in a way that is considered to be modest but nevertheless sexual assault is a major problem," he said.
Shahina Siddiqui, a prominent Muslim member and executive director of the Islamic Social Services Association (ISSA) also agrees.
"I deal with cases of rape committed by fathers, brothers and uncles within the Muslim community can they blame it on what they are wearing?" she said.
Who is to Blame?
The views expressed by Atangana in trying to blame women for rape is not something new.
Judge Robert Dewar of Winnipeg created a fuss in the country when he claimed that a woman invited an act of rape through her makeup, tube top, high heels and flirting.
Also, as indicated in the Toronto Sun, Const. Michael Sanguinetti, a Toronto police officer whom the preacher had praised in his letter to the Toronto Sun has also ended up in hot water after telling students at a York University safety forum in January 2011 that women should avoid dressing like "sluts" if they didn't want to be victimized.
Such logic, however, is far from the truth. It portrays men as innocent beasts who cannot control themselves and consider them as victims.
When I pass by a car dealership and see luxury cars on display and I get tempted to steal one, should the dealership be blamed for creating temptation on the first place and I should be considered as a victim and get away with the crime?
When I visit financial institutions and see the amount of money being exchanged openly, should the bank be blamed for tempting me to stretch my hand and take a bundle for myself?
Toronto Sun should not have used this lone preacher's thoughts as an official view of Muslims.
His is not an imam, as indicated by the Kingston Imam Hashemi who said that Antangana should not be taken as an authority on Islam.
"You would assume that if one is a leader, they have a following, and that doesn't appear to be the case in this situation," he said, adding that studying the religion is also a given for imams, which Atangana hasn't appear to have done.
The news would have carried some weight if the individual was a respected member of the community, a scholar or someone who knows what he is talking about. But the Toronto Sun probably knew that it could hardly find any sane person in the rank of community leadership who would make such comments.
Who Talks On Behalf of Islam?
As reported by the Kingston's Whig-Standard, prior to the story making headlines, Hashmi heard from contacts in Toronto that other street preachers were distancing themselves from Atangana.
"He's just one person with some strange views," he said.
This tabloid media had, probably out of desperation in trying to find anything it could get its hand on to portray Muslims as evil, backward, anti-women, could not let the opportunity slide away from its hands and used it to target Muslims.
This shows how desperate the SUN is to find materials to show how stupid, crooked minds Muslims are.
The news would have carried some weight if the individual was a respected member of the community, a scholar or someone who knows what he is talking about. But the Toronto Sun probably knew that it could hardly find any sane person in the rank of community leadership who would make such comments.
The SUN media has lowered its standard of journalism by sounding the alarm unnecessarily as if the opinion of the preacher represents the voice of the Muslim community.
Mr. Atangana is a lone preacher in downtown Toronto who does not speak on behalf of the community.
In his attempt to create 2-minute fame, Mr. Atanaga has done a great damage to the community's image by acting foolishly.
It is sad to have preachers like him who lack sensibility, wisdom and knowledge of the faith. Such people do more damage to the religion they try to preach.
If he is not comfortable to see women dressing in different ways, perhaps he should stay away from that area altogether or consider relocating elsewhere where he would not have to look at women.
The Toronto Sun should have played a fair game and not gone that low to blow things out of proportion as if Muslims are taking over the land and are starting to impose their way of thinking on others.
Playing such a level of journalism decreases the value of the newspaper and makes people find it distasteful.
When a respected media entity goes that low, it can prove anything it wants as foolish people are plenty in the market and every community have a lot of them in their midst.
http://www.onislam.net/english/back-to-religion/covering-religion/458135-muslim-cleric-forcing-muslim-dress-on-non-muslims-.html
-----------
US 'gratified' by India's support on Syria
Jul 25 2012
Washington : The United States has said it was "gratified" by India's support to a resolution on Syria at the United Nations Security Council.
"With regard to India, we were gratified by their support," State Department spokesperson Victoria Nuland said, when asked about India voting in favour of the US-backed resolution on Syria at the UNSC, vetoed by Russia and China.
She reiterated that it was time for the Assad regime to go as it had lost its legitimacy to rule the country and that it supports Syrian opposition's planning of a transitional governing authority.
"There's going to have to be an interim authority until we can get to elections there, and that all of our support needs to go into that."
"And also that there is going to have to be some kind of a transitional security arrangement that all the parties in Syria are also going to have to think about, assuring the safety of all of the citizens of Syria in the transition period," Nuland said.
Observing that it is for Syrian people to decide on their next leaders, she said: "What we are trying to do is encourage and help all the strands of the Syrian opposition work together to hasten the day when Syria has the democratic chance that the Syrian people want."
The US official also warned against any use of chemical weapons by the Syrian regime. "The Syrian regime has a responsibility to the world, first and foremost to its own citizens to protect and safeguard those weapons, and that kind of loose talk just speaks to the kind of regime that we're talking about," she said.
http://www.indianexpress.com/news/us-gratified-by-indias-support-on-syria/979028/
---------
Batman shooting victim, death was final act of heroismen
Jul 25 2012
AURORA : In the chaos of the shooting spree at a midnight screening of The Dark Knight Rises in Colorado last week, one military veteran did not hesitate to sacrifice his life to protect the woman he took to the movie.
Friends and relatives of 26-year-old Jonathan Blunk say investigators told them the U.S. Navy veteran was killed while shielding his date, Jansen Young, from harm as bullets flew around them.
Young said in an interview on NBC's Today show that she recalled Blunk pushing her down on the floor and whispering in her ear that somebody had opened fire on them.
During the shooting, she recalled thinking, I think Jon just took a bullet for me, adding she was alive because of him.
Twelve people were shot to death and 58 others wounded early on Friday when a gunman clad in tactical body armor and carrying three guns opened fire at a screening of the new Batman film in the Denver suburb of Aurora.
James Eagan Holmes, 24, was arrested behind the theater minutes later and was in court for the first time on Monday. He will be formally charged next Monday.
Blunk served in the Navy for five years with his best friend and godfather of his two children, 26-year-old Kyle Dawson.
He had plane tickets for Saturday to be going back to Reno to see his wife and his kids for the first time in a couple of months, Dawson, who is acting as a spokesman for the Blunk family, told Reuters.
Full report at:
http://www.indianexpress.com/news/batman-shooting-victim-death-was-final-act-of-heroismen/979190/
-----------
Europe
Council of Europe slams governments for anti-Muslim laws
July 24, 2012
STRASBOURG: Muslims living in Europe regularly face violence and prejudice and are the subject of several discriminatory European laws that bolster their social exclusion, a top human rights official said Tuesday.
Nils Muiznieks, the Council of Europe's human rights commissioner, called on governments to do more to combat anti-Muslim discrimination and said lawmakers should stop targeting the religious group through legislation or policy.
"It is time to accept Muslims as an integral part of European societies, entitled to equality and dignity," he said in a statement. "Prejudice, discrimination and violence only hinder integration."
Muiznieks – a Latvian human rights activist who began work as commissioner in April – singled out several European nations for legislation affecting Muslims in particular, including France and Belgium – which have banned the full-face veils worn by some Muslim women.
Similar initiatives have been discussed in Austria, Bosnia, Denmark, the Netherlands, Spain and Switzerland, he said.
Local authorities in many European cities regularly stall permits for new mosques and in 2009, Swiss voters passed a ban on the construction of minarets, Muiznieks added.
"Governments should stop targeting Muslims through legislation or policy, and instead enshrine the ground of religion or belief as a prohibited ground of discrimination in all realms," Muiznieks said.
A recent EU study found one in three Muslims in the EU had experienced some form of discrimination in the past 12 months and one in four had been stopped by the police.
"Ethnic or religious profiling is not only discriminatory, it is counterproductive, as it misdirects attention from suspicious behaviour to appearance and alienates the communities with whom law enforcement agencies need to cooperate," Muiznieks said.
He also criticised a tendency to use anti-Muslim discourse for political gain.
"Muslims have become the primary 'other' in right-wing populist discourse in Europe," Muiznieks said. "Politicians frequently refer to Muslims when discussing the alleged 'failure of multiculturalism'."
http://tribune.com.pk/story/412468/council-of-europe-slams-governments-for-anti-muslim-laws/
-----------
EU rejects Israeli request to blacklist Hezbollah
July 25, 2012
BRUSSELS: The European Union turned down a request on Tuesday by Israeli Foreign Minister Avigdor Lieberman to blacklist Hezbollah as a terror group after last week's deadly bombing in Bulgaria.
"There is no consensus for putting Hezbollah on the list of terrorist organisations," said Cypriot Foreign Minister Erato Kozakou-Marcoullis, whose country currently holds the rotating EU presidency.
Israel blames Iran and the Lebanese group Hezbollah for Wednesday's suicide attack at the Black Sea airport of Burgas in which five Israelis and their Bulgarian driver died.
But an EU decision would require the unanimous approval of all its 27 members.
Sitting beside the Cypriot minister at a news conference held after annual EU-Israel talks, Lieberman said: "The time has come to put Hezbollah on the terrorist list of Europe."
"It would give the right signal to the international community and the Israeli people."
But Kozakou-Marcoullis said Hezbollah was an organisation comprising a party as well as an armed wing and was "active in Lebanese politics".
"Taking into account this and other aspects there is no consensus for putting Hezbollah on the list of terrorist organisations," she said.
The EU would consider this if there were tangible evidence of Hezbollah engaging in acts of terror, she added.
http://dawn.com/2012/07/25/eu-rejects-israeli-request-to-blacklist-hezbollah/
-----------
Half UN observer mission has quit Syria: observers
July 25, 2012
DAMASCUS: Half of the members of the United Nations observer mission in Syria have left the country, two mission members told AFP on Wednesday.
"One hundred and fifty observers left Syria on Tuesday evening and Wednesday and they will not come back," one observer told AFP, speaking on condition of anonymity.
"They left after a decision was taken to reduce the mission by half," a second observer said, without specifying who had taken the decision.
The UN Supervision Mission in Syria, as the force is officially known, consists of 300 unarmed military observers accompanied by around 100 civilian support staff.
It was deployed in April to oversee a ceasefire that went largely unrespected and in mid-June stopped carrying out patrols as fighting intensified.
On July 20, the UN Security Council voted to extend the mission's mandate for a "final" 30 days, with Western nations warning that the continued violence meant it was unlikely the observers would be able to remain in country.
US ambassador Susan Rice said the resolution would allow the observers "to withdraw safely" from Syria, while British Foreign Secretary William Hague said the resolution gave President Bashar al-Assad's government "the final chance" to keep its commitment to end violence.
But Russian ambassador Vitaly Churkin insisted that the phrase "final period of 30 days" in the text was not the death knell for UNSMIS and that its work should continue.
"This is not a resolution about withdrawal, it is a resolution about continuation of the activity of the mission," he said.
http://dawn.com/2012/07/25/half-un-observer-mission-has-quit-syria-observers/
-----------
Al Qaeda Suspects Go on Trial in Germany
25 Jul 2012
DUESSELDORF, Germany (Reuters) - Four men accused of membership of an al Qaeda cell and charged with plotting an attack in Germany went on trial in the western city of Duesseldorf on Wednesday.
Prosecutors said the men, aged between 20 and 30, had intended to stage a "sensational terror attack", but had not decided on a specific target.
A Moroccan named as Abdeladim El-K. was the ring leader, according to prosecutors, and had trained at an al Qaeda camp in the Waziristan region of Pakistan in 2010.
He learned how to use firearms and make bombs and was ordered to build up a network for organizing attacks in Germany.
Under the German legal system, the men will not be asked to formally plead guilty or not guilty, but will have a chance to speak during the trial.
Militant Islamists have cited Germany's military presence in Afghanistan as a grounds for attacking the country.
Abdeladim El-K recruited three men he knew from his student days, a German-Moroccan named as Jamil S., a German-Iranian named as Amid C. and German citizen Halil S, prosecutors said.
He gathered information on the security set-up at public buildings, airports and stations, they added.
Jamil S. worked on producing explosives while Amid C. And Halil S. dealt with communications with the al Qaeda leadership.
The trial is expected to run until November.
---------
URL: https://newageislam.com/islamic-world-news/saudi-funded-terrorists-attack-shia/d/8047