New Age Islam News Bureau
20 Jul 2012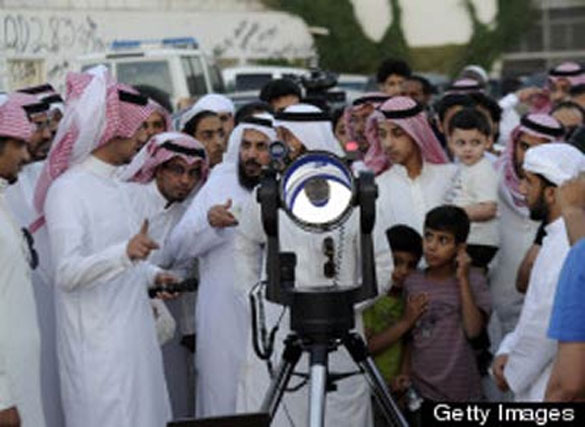 Arab World
• Saudi Arabia Warns Non-Muslims: Respect Ramadan or Face Expulsion
• Syrian opposition: 310 killed in deadliest day
• Syria national security chief dies of blast wounds: TV
• Annan disappointed at lack of unity in UNSC over Syria
• Saudi Prosecutors seek death sentence for Egyptian lawyer
• Assad on TV, but where is he actually
• Assad Troops Force Rebels to Retreat in Damascus Battle
India
• North Corporation Stops Construction of 1650-Built Akbarabadi Mosque
• Tension in Ahmedgarh following a Muslim youth's murder
• Indian workers' 6-yr Bahrain ordeal ends
• We will not allow al-Qaida foothold in Kashmir: Army
• India, Pakistan discuss additional cross-LoC CBMs
• Hafiz Saeed supervised 26/11 plot for a year before actual strike: Abu Jundal
• India to push for Fasih's deportation from Saudi Arabia
• I will continue talks with Pakistan in September, says Krishna
• Jundal in jail: dal, roti and prayer
Pakistan
• Bomb Taliban Jihadi Indoctrination Bases in Pakistan
• Shiite Muslim Martyred by Firing of Wahhabi Terrorists in Karachi
• Hate violence: Ahmadi leader gunned down in Karachi
• Christians hold demo: Pindi MNA accused of grabbing church, hospital land
• Pak Taliban threaten to continue attacks on security forces
• 266 honour killings reported in Sindh last year
• Sovereign people of Pakistan elected Parliament: Zardari
• Ostrich is an animal in Pak, at least for eating sake
• Counterterrorism support for Pakistan continues: Spokesman
• Gilani's son wins father's parliamentary seat
South Asia
• Abuses against Muslims in Myanmar erode human rights progress: Amnesty
• Tribesmen rise up against Afghan Taliban
• Amnesty Int'l: Myanmar's Rohingyas being targeted
• Rights Abuses Persist Against Burmese Muslims
• Afghan bomb kills five police: officials
• DJS dharna to protest killings in Myanmar
• Celebrations to mark Dhaka as Islamic Culture Capital begin
• Judge Abdulla's human rights violated, no physical abuse: Maldives HRC
• Maldives: Young couple sentenced to death for lawyer murder
• MDP votes to boycott elections if Nasheed barred from running
Southeast Asia
• Indonesia questions UN's efforts in stopping the 16-month conflict in Syria
• Indonesia: Repressing Shiite Muslims for their beliefs
• Indonesians begin fast for holy month of Ramadhan
Mideast Asia
• Israel Is Forced to Rethink Its Regional Strategies
• One million Yemeni children face severe malnutrition
• Mossad Announces Death of Special Ops Agent
• Bulgaria shows images of bomber behind attack on Israelis
• Bus Bomber Was Not Bulgarian, Minister Says
Africa
• Nigeria Sect Suspects Kill Six After Emergency Lifted
• Tunisia's Ben Ali gets life 'for complicity in murders'
North America
• Repressive regime of Al Saud doomed to fall: American author
• Washington Imam: World silent on human tragedy occurring to Myanmar Muslims
• Tennessee Mosque Will Not Open In Time for Ramadan
• US Shooting Down of Iran's Passenger Plane No Different from 9/11
• American evangelical group seeks hate-crime probe of Missouri mosque fire
• Geller unveils new advert to combat 'Islamisation of America'
• US Library Teaches Americans about Islam
• 'Islamist Infiltration' Enrages Americans
• US House votes to cut USD 650mn in military aid to Pak
Europe
• Assad ready for 'civilised' exit: Russian envoy
• Islamophobe EDL member gets three months for breaking Muslim's jaw
• Four held over attacks on Russia Muslim leaders
• Up to 30,000 Syrian refugees may have crossed into Lebanon: UN
• Russia, China veto resolution on Syria, India votes in favour
• British National Party launches protest against Halal meat in Sunderland sandwich shops
Compiled by New Age Islam News Bureau
Photo: Saudi Arabia Warns Non-Muslims: Respect Ramadan or Face Expulsion
URL: https://www.newageislam.com/islamic-world-news/by-new-age-islam-news-bureau/saudi-arabia-warns-non-muslims--respect-ramadan-or-face-expulsion/d/7987
-----------
Arab World
Saudi Arabia Warns Non-Muslims: Respect Ramadan or Face Expulsion
JULY 20, 2012
RIYADH, Saudi Arabia (AP) — Saudi authorities are warning non-Muslim expatriates against eating, drinking or smoking in public during Ramadan, the month long sunrise-to-sunset fast — or face expulsion.
The Interior Ministry of the oil-rich kingdom is calling on non-Muslims to "show consideration for feelings of Muslims" and "preserve the sacred Islamic rituals."
Otherwise, a statement says, Saudi authorities will cancel violators' work contracts and expel them.
The warning came on Friday, the first day of the Ramadan observance.
In addition to Saudi Arabia's 19 million citizens, there are nearly 8 million Asian workers in the country, as well as hundreds of thousands of other foreign expatriates from around the globe, according to government figures.
Saudi Arabia, the ultraconservative Sunni kingdom, is the home of Islam's holiest sites. It enforces a strict interpretation of the religion.
http://www.nytimes.com/aponline/2012/07/20/world/middleeast/ap-ml-saudi-ramadan.html?ref=global-home&gwh=2007EB8D59AEAB5E11D8D741AD23DE8E
---------
Syrian opposition: 310 killed in deadliest day
JULY 20, 2012
BEIRUT: Syrian activists say 310 people were killed across the country on Thursday in what was the single deadliest day of fighting since the beginning of the revolt against President Bashar Assad's regime.
Syria's civil war escalated dramatically in the past week as rebels closed in on the capital Damascus and launched their most serious blow yet on Assad's inner circle, killing three top aides in an assassination. The Britain-based Syrian Observatory for Human Rights said Friday at least 93 of those killed Thursday were government troops.
The Local Coordination Committees, which documents civilian deaths, said 217 civilians were killed Thursday. Death tolls are difficult to verify in tightly controlled Syria which places severe restrictions on journalists.
Syrian TV said troops recovered control of a rebellious neighborhood in Damascus Friday.
http://dawn.com/2012/07/20/syrian-opposition-310-killed-in-deadliest-day/
-----------
Syria national security chief dies of blast wounds: TV
Jul 20, 2012
DAMASCUS: General Hisham Ikhtiyar, the head of Syrian national security wounded in a Damascus bomb blast that killed three senior officials, died of his wounds on Friday, state television announced.
"The leadership of the (ruling) Baath party offers its condolences to the people on the death of the comrade, General Hisham Ikhtiyar, chief of national security, who succumbed to his wounds before noon," the broadcaster said.
Ikhtiyar was wounded along with interior minister Mohammed al-Shaar in the Wednesday bombing at National Security headquarters, which was claimed by the rebel Free Syrian Army.
Defence minister General Daoud Rajha, Assad's brother-in-law Assef Shawkat and General Hassan Turkmani, head of the regime's crisis cell on the uprising, were all killed in the explosion.
http://timesofindia.indiatimes.com/world/middle-east/Syria-national-security-chief-dies-of-blast-wounds-TV/articleshow/15055530.cms
-----------
Annan disappointed at lack of unity in UNSC over Syria
Jul 20, 2012
UNITED NATIONS: International envoy Kofi Annan on Thursday expressed disappointment at the UN Security Council failure to unite and take concerted action to stop the escalating violence in Syria after a resolution on the crisis was vetoed by permanent members Russia and China.
The resolution, proposed by France, Germany, UK and the US would have threatened sanctions against the regime of Syrian President Bashar Al Assad if his authorities did not stop using heavy weapons against civilians and withdrew troops from towns and cities within 10 days.
The resolution received 11 votes in favour, including by India while Pakistan and South Africa abstained.
This is the third time in about nine months that Russia and China have vetoed a UNSC resolution that would have imposed sanctions on the Assad regime.
A statement by Annan's spokesperson said the UN-Arab League envoy is "disappointed that at this critical stage the UN Security Council could not unite and take the strong and concerted action he had urged and hoped for.
"He believes that the voice of the Council is much more powerful when its Members act as one."
Full report at:
http://timesofindia.indiatimes.com/world/middle-east/Annan-disappointed-at-lack-of-unity-in-UNSC-over-Syria/articleshow/15049079.cms
-----------
Saudi Prosecutors seek death sentence for Egyptian lawyer
20 July 2012
An Egyptian lawyer whose arrest in April led to a diplomatic spat between Egypt and Saudi Arabia has been charged with drug smuggling and could face the death penalty, his lawyer said yesterday.
Ahmed El-Gezawi was arrested at King Abdulaziz International Airport for drug possession as he was trying the enter the Kingdom in April. His arrest led to demonstrations outside the Saudi Embassy in Cairo, where almost 1,000 people hurled insults at Saudi leaders, leading the Kingdom to recall its ambassador on April 28.
The case sparked protests in Cairo, prompting Riyadh to close its embassy there in a sign of its deepening anxiety about the future direction of a formerly close ally after last year's revolution.
The ambassador returned to Cairo a week later after high-level Egyptian delegations visited Riyadh to assure the Saudi authorities they were committed to the relationship. Saudi Arabia is a major donor of aid to Egypt.
Full report at:
http://www.arabnews.com/prosecutors-seek-death-sentence-el-gezawi
-----------
Assad on TV, but where is he actually
Jul 20, 2012
BEIRUT: Bashar al-Assad attended the swearing-in of his new defence minister on Thursday, Syrian state television said, the first sign of the president since an audacious rebel attack the day before struck at the heart of his regime and killed three senior officials.
Government forces struck back against rebels with attack helicopters and shelling in a fifth straight day of clashes in Damascus. The inability of the military to control the clashes in the capital against lightly armed rebel forces and the deadly bombing of a high-level security meeting a day earlier made Assad's hold on power look tenuous.
The whereabouts of Assad , his wife and their three young children have been a mystery since the attack that killed his brother-in-law and his defence minister. Assad does not appear in public frequently , and his absence was notable following such a serious blow his inner circle. The state TV announcement appeared aimed at sending the message that Assad is alive, well and still firmly in charge. It said President Assad wished the new defence minister good luck but it did not say where the swearing-in took place.
Full report at:
http://timesofindia.indiatimes.com/world/middle-east/Assad-on-TV-but-where-is-he-actually/articleshow/15050772.cms
-----------
Assad Troops Force Rebels to Retreat in Damascus Battle
By NEIL MacFARQUHAR and TIM ARANGO
JULY 20, 2012
BEIRUT, Lebanon — Rebel fighters in Syria, building on the momentum gained by their brazen assassination of top security officials, seized all four border crossings with Iraq and one into Turkey on Thursday, while government forces claimed Friday to have retaken a pocket of Damascus in just one battle of what rebels called the bloodiest day of the 17-month uprising.
Syrian state television also reported that a fourth member of President Bashar al-Assad's elite circle, Hisham Ikhtiar, the head of general security, had died of wounds in Wednesday's rebel bombing at a security headquarters buildings.
The attack also killed Asef Shawkat, who was the president's brother-in-law and a senior security official; the defense minister, Gen. Dawoud A. Rajha; and Maj. Gen. Hassan Turkmani, a former defense minister. News reports said the funerals of the three men were scheduled for Friday. Maher al-Assad, President Assad's brother who commands the praetorian guard protecting the family, and Vice President Farouk al-Sharaa were said to have presided over a ceremony honoring them.
Full report at:
http://www.nytimes.com/2012/07/21/world/middleeast/clashes-continue-after-border-
-----------
India
North Corporation Stops Construction of 1650-Built Akbarabadi Mosque
July 20, 2012
The North Delhi Municipal Corporation on Thursday stopped the ongoing "unauthorised" construction work on a mosque being built on the archaeological remains of what is believed to be the 1650-built Akbarabadi mosque near Jama Masjid. The corporation has also put into place preventive orders not to allow anybody to carry out religious activity such as Friday prayers, at the site. "A decision on demolishing the structure will be taken later," said a senior corporation official.
After a large chunk of land was transferred back to the corporation by the Delhi Metro — the site had been identified for Metro's underground Jama Masjid station — the civic body held a meeting with local MLA Shoiab Iqbal, who had been carrying out the construction. It was at the behest of Iqbal that the archaeological remains were discovered.
Yoginder Chandolia, chairman, standing committee, North Corporation, has demanded that the Lt Governor initiate necessary action under the Maharashtra Control of Organised Crime Act, against persons responsible for the illegal construction.
"North Corporation will spend crores of rupees to develop the area around Jama Masjid and Red Fort, but some selfish people are creating a hindrance for their own political gain," said Chandolia in a statement.
Later, additional commissioner of the north corporation informed the deputy commissioner of city zone and police (central zones) that the corporation had declined to grant permission to carry out religious rituals at the site.
The preventive step came in the wake of media reports that a large number of devotees were expected to gather at the site to offer namaz on Friday.
Meanwhile, Delhi Police continued to hold backdoor talks with members of the Muslim community.
"If no solution is reached by tonight, there will be heavy deployment to prevent offering of namaz at the site on Friday," said a senior police official.
The Lt Governor also instructed North Corporation's deputy commissioner to ensure that law and order was maintained till a decision about the status of the site was taken.
http://www.hindustantimes.com/India-news/NewDelhi/North-corporation-stops-construction-of-mosque/Article1-892197.aspx
-----------
Tension in Ahmedgarh following a Muslim youth's murder
Jul 20, 2012
SANGRUR: Tension prevailed in Ahmedgarh town of Sangrur district on Thursday following the murder of a youth belonging to a minority community.
Members of the minority community damaged shops and raised slogans in Ahmedgarh town after they came to know about the murder of Mohammad Yamin, 32, allegedly by former councilor Jaswinder Singh.
A scuffle had broken out between Singh and Yamin, residing near old Tehsil, on Thursday forenoon over the cleaning of a sewer line in the street leading to Jaswinder's house.
Jaswinder, along with his brother Amrit Singh and father Sher Singh allegedly took out a gun from his house and fired in the face of Yameen. Yameen was declared brought dead at the local hospital while his neighbour Shiv Kumar suffered splinter injuries.
Soon, dozens of people, mainly members of minority community, assembled in the town and damaged Jaswinder' house and shop in the town. Later, shopkeepers downed shutters to protest the incident.
In view of the tense situation, Sangrur SSP Harcharan Singh Bhullar reached the spot with heavy police force and had a tough time pacifying the agitators.
"Police are on the look out for the accused, who have been booked under murder charges and under Arms Act. Two teams have been formed to nab the culprits," Bhullar said.
http://timesofindia.indiatimes.com/india/Tension-in-Ahmedgarh-following-youths-murder/articleshow/15050412.cms
-----------
Indian workers' 6-yr Bahrain ordeal ends
Jul 20, 2012
DUBAI: One hundred Indian workers banned from leaving Bahrain for years are to be allowed to go home, their embassy and their former employer in the kingdom, Nass Corporation, said on Thursday.
"Nass has accepted the embassy's request to lift the court clamped travel ban on all the erstwhile workers, who ran away from the company" shortly after arriving in the Gulf kingdom in 2006, an Indian diplomat said.
Earlier this week, US based rights group Avaaz said it had launched a campaign in June urging the company to hand the stranded workers their passports back after one of them committed suicide. According to Avaaz, the workers fled after Nass offered them lower wages upon their arrival in Bahrain than those agreed upon in their contracts.
Nass unveiled a new "policy in which workers will no longer face travel bans and Nass won't take legal actions against workers who leave before completion of their contracts," it said.
http://timesofindia.indiatimes.com/world/middle-east/Indian-workers-6-yr-Bahrain-ordeal-ends/articleshow/15050896.cms
-----------
We will not allow al-Qaida foothold in Kashmir: Army
Jul 19, 2012
SRINAGAR: Maintaining that situation in Kashmir is stable and peaceful, army today said it will not allow international terror group al-Qaida to establish its foothold in the Valley.
Lt General Om Prakash, General Officer Commanding (GOC) of Army's Srinagar based 15 Corps, said this while reacting to media reports which had quoted al-Qaida's Pakistan commander Farman Ali Shinwari as saying that in the case of war in Kashmir, the militant group will fight the Indian forces.
"No al-Qaida will come here, we assure you that. Until our security forces are here, we will not allow them to be here," the GOC told reporters at a function here.
Lt General Prakash maintained that the situation in Kashmir was stable and peaceful. "I am sure we will maintain this kind of peace and stable environment," he said.
The army commander, who was the chief guest at the final match of the second Kashmir Premier League cricket tournament, said, "the fact that this tournament has been held in such a cordial environment ... is a proof of peace and stability."
http://timesofindia.indiatimes.com/india/We-will-not-allow-al-Qaida-foothold-in-Kashmir-Army/articleshow/15045479.cms
-----------
India, Pakistan discuss additional cross-LoC CBMs
Jul 20, 2012
NEW DELHI: India and Pakistan on Thursday discussed modalities for introducing additional cross-LoC confidence building measures in a meeting in Islamabad. The two countries, during the foreign secretary level talks on July 4-5 in Delhi, had decided to hold a meeting of the India-Pakistan Joint Working Group on Cross-LoC CBMs.
"The two sides reviewed the progress since the last meeting of the Joint Working Group on Cross-LoC CBMs and discussed modalities for strengthening and streamlining the existing trade and travel arrangements across the LoC,'' the foreign ministry said in a statement.
The Pakistani delegation was headed by Zehra Akbari, director general (south Asia), ministry of foreign affairs, while the Indian side was led by Y K Sinha, joint secretary (PAI), ministry of external affairs. The statement also said the meeting was held in a "cordial and constructive atmosphere".
http://timesofindia.indiatimes.com/india/India-Pakistan-discuss-additional-cross-LoC-CBMs/articleshow/15049166.cms
-----------
Hafiz Saeed supervised 26/11 plot for a year before actual strike: Abu Jundal
Neeraj Chauhan
Jul 20, 2012
NEW DELHI: Key 26/11 conspirator Syed Zabiuddin Ansari alias Abu Jundal told his interrogators that a 10-member team was formed to plan and execute the Mumbai attacks a year before the actual strike, with Lashkar-e-Toiba (LeT) chief Hafiz Saeed at the top of the list.
Highly placed sources said the hierarchy for the 26/11 attacks was designed one year before the carnage and Saeed supervised the operation throughout the year. Zaki-ur-Rehman Lakhvi was second in command while Jundal was at number 8 in the hierarchy, the deported terrorist's interrogation report said.
Lakhvi, sources said, attended all the meetings. He was followed on the list by Muzammil, Rehan alias Junaid alias Khalid, Abu Kahafa, Abu Al Kama, Abu Zarar, Abu Jundal, and ISI officers Major Sameer Ali and Colonel Hamza. Sources said this core team held regular meetings to oversee preparations for the attack.
Meanwhile, Delhi Police sources said they would not seek Jundal's further custody on Friday, when he will be produced in court. "We have interrogated him at length in our case. We don't need him anymore," a senior officer said.
Full report at:
http://timesofindia.indiatimes.com/india/Hafiz-Saeed-supervised-26/11-plot-for-a-year-before-actual-strike-Abu-Jundal/articleshow/15049116.cms
-----------
India to push for Fasih's deportation from Saudi Arabia
Jul 20, 2012
NEW DELHI: After failing to get suspected terrorist Fasih Mohammed extradited from Saudi Arabia, India has decided to formally move for his deportation from the Gulf country so that the role of Indian Mujahideen in several blasts in the country can be investigated.
A decision on his deportation will be taken on Friday in a high level meeting at the home ministry, which will be chaired by home minister P Chidambaram. The meeting will focus on convincing Saudi Arabian authorities to deport him on the basis of documents showing his nationality as Indian and evidence collected by Delhi and Karnataka police showing his connivance in terror activities in India.
From India's point of view, bringing Fasih back is very important as Delhi and Karnataka police have found his direct involvement in the September 2010 Jama Masjid attack and the Chinnaswamy Stadium blast in Bangalore in April the same year. The authorities were informed on Monday that Fasih could not be extradited to India because according to Interpol rules, "an accused should be charge-sheeted in an Indian court and the court should take cognizance of that charge-sheet".
Full report at:
http://timesofindia.indiatimes.com/india/India-to-push-for-Fasihs-deportation-from-Saudi-Arabia/articleshow/15049342.cms
-----------
I will continue talks with Pakistan in September, says Krishna
JULY 20, 2012
Enthused by Pakistan President Asif Ali Zardari's letter to Prime Minister Manmohan Singh informing him about the Indo-Pak Cricket series during the year-end, External Affairs Minister S.M. Krishna on Thursday said that he was visiting Pakistan in the second week of September to continue the bilateral dialogue with his Pakistan counterpart, Hina Rabbani Khar.
Speaking to presspersons at the Vidhana Soudha after casting his vote in the Presidential elections in Bangalore, Mr. Krishna said that the readiness of the two countries to resume cricket ties after five years was a good sign in bilateral relations.
Mr. Krishna, who is a Rajya Sabha Member, said that he had met Ms. Khar and held discussions with her on various issues of mutual interest.
About India's relations with China, Mr. Krishna said that the countries were maintaining good relations.
Full report at:
http://www.thehindu.com/news/states/karnataka/article3658766.ece
-----------
Jundal in jail: dal, roti and prayer
Jatin Anand
July 20, 2012
A vegetarian by choice, quiet, non-fussy and very particular about praying five times a day - this is how Delhi Police sources describe Syed Zabiuddin Ansari alias Abu Jundal, the suspected 26/11 handler being interrogated by the special cell.
A day before his custody ends, the alleged Lashkar-e-Taiba operative, according to sources, remained as nonchalant as he has been since being brought from Riyadh on June 21.
"Jundal gets up around 5 or 6am every day and offers prayers before touching even a glass of water or breakfast. Then he mostly stares into space until his interrogation begins around noon," an officer said.
After five to seven hours of grilling, during which he answers only specific queries, and namaz breaks, Jundal retires after a meal of roti, dal and rice - but only around midnight.
His bedtime has remained constant throughout his stay at the special cell office. So has his gaze - "piercing, bloodshot and determined".
http://www.hindustantimes.com/India-news/NewDelhi/Jundal-in-jail-dal-roti-and-prayer/Article1-892167.aspx
---------
Pakistan
Bomb Taliban Jihadi Indoctrination Bases in Pakistan
July 18th, 2012
I am suggesting that our forces bomb the Taliban Headquarters known as "the University of Jihad" or Darul Uloom Haqqania, Akora Khattak, 50 kilometres (31 miles) east of the provincial capital, Peshawar.
The significance of this place is that it is the main recruitment and command centre for the Taliban which must be known to our military intelligence officers and so it is a mystery why they have not advised our generals to bomb this place before now or if they did advise our generals to bomb it why they didn't actually bomb it?
It makes no sense in a war to give the enemy headquarters a free pass and immunity from being targeted. It just makes their commanders feel untouchable which is not how we want them to feel. We want them arrested or dead or in great fear that soon they will be arrested or dead and bombing their HQ gives them that idea.
Our forces do not have ground forces close enough to use artillery to destroy this target so that leaves NATO to use its aerial power - drones and bomber planes, to bomb the target from the air.
Full report at:
http://www.thescienceforum.com/politics/29448-afghanistan-nato-taliban-pakistan-jihad-
-----------
Shiite Muslim Martyred by Firing of Wahhabi Terrorists in Karachi
JULY 19, 2012
A Shiite Muslim Yawar Mehdi s/o Hussain Ali embraced martyrdom when Wahhabi militant force opened fire on him.
(Ahlul Bayt News Agency) - According to reports members of the banned extremist organization Sipah-e-Sahaba Pakistan opened fire in Karachi's Nazimabad killing a Shiite named Yawar Mahdi.
Furthermore the 50 year old was targeted in Nazimabad #4 this morning. He was rushed to the Abbasi Shaheed Hospital suffering gunshot wounds but died soon after.
Yawar Mahdi s/o Hussain Ali is said to have belonged to the Association of Karwan-e-Hussaini. His body has since then been moved from the hospital to the Fatimiyah Ghusl Khana to be prepared for burial.
The current government under supervision of President Zardari is as useless as a stick in stopping these attacks. This ongoing Shiite Genocide has since claimed the lives of hundreds of innocent Shiites and security agencies, like the government, are helpless in putting a stop to them.
Pakistan's president seems to have forgotten that he only got where he is due to a vast number of Shiite votes and the votes that got him the Presidential seat can also take him off of it.
http://abna.ir/data.asp?lang=3&Id=330137
-----------
Hate violence: Ahmadi leader gunned down in Karachi
By Samia Malik
July 20, 2012
KARACHI: An Ahmadi leader was gunned down in Karachi on Thursday morning.
Mukarram Naeem Ahmed Gondal, president of Jamaat Ahmadiyya's Orangi Town chapter, was shot by two men on a motorbike as he was leaving his residence for work.
Gondal, 52, was working as an assistant director for the State Bank of Pakistan. He leaves behind his wife among the bereaved.
SITE Police Station SHO Rao Rafique told The Express Tribune that an FIR has been lodged by the police and the investigations are underway. He added that since the FIR was filed against unidentified persons, they have yet to ascertain the reasons behind the killing. Rafique said the deceased was a resident of Meteroville SITE and confirmed he was shot once by the two assailants.
A committee member of the Sadr Anjuman Ahmaddiya Rabwah Pakistan, requesting anonymity, told The Express Tribune that he was serving as the president of the Jamaat's Orangi Town chapter for the past 11 years.
Full report at:
http://tribune.com.pk/story/410802/hate-violence-ahmadi-leader-gunned-down-in-karachi/
-----------
Christians hold demo: Pindi MNA accused of grabbing church, hospital land
By Mudassir Raja
July 20, 2012
RAWALPINDI: Members of a Christian organisation here on Thursday staged a protest against a parliamentarian of Pakistan Muslim League-Nawaz (PML-N) for allegedly occupying a land reserved for a church and a community hospital on IJ Principal Road.
Over 200 members of the Joint Christian Action Committee (JCAC) blocked the busiest Benazir Bhutto Road near Liaqat Bagh for over three hours and chanted slogans against member of the National Assembly (MNA) Malik Abrar Ahmed and revenue officials for occupying the land for a church and Saint Joseph Hospital.
They were holding banners and placards inscribed with slogans against the MNA, accusing him of land grabbing and demanding the land's evacuation and removal of an assistant commissioner as well as a tehsildar (revenue officer).
The enraged protesters, including women, and elderly men blocked the main artery of the city at around 3:30pm, creating a traffic mess.
The protesters also chanted slogans against PML-N President Nawaz Sharif, Punjab Chief Minister Shahbaz Sharif, Rawalpindi District Coordination Officer (DCO) Saqib Zafar and revenue officials.
Full report at:
http://tribune.com.pk/story/410605/christians-hold-demo-pindi-mna-accused-of-grabbing-church-hospital-land/
---------
Pak Taliban threaten to continue attacks on security forces
Jul 20, 2012
ISLAMABAD: Pakistani Taliban militants based in Afghanistan have threatened to continue attacks on Pakistani security forces and government installations from sanctuaries in Kunar and Nuristan provinces, according to a media report on Thursday.
"We don't care if the (Hamid) Karzai government or NATO forces decide to launch an operation against us in Kunar and Nuristan as this region has never been in control of the Afghan government and foreign forces," said Sairajuddin Ahmed, spokesman for the Pakistani Taliban led by Mullah Fazlullah.
"We are very much in control of the two provinces and face no problems from local forces while carrying out attacks in Pakistan," Ahmed was quoted as saying by The News daily.
Fazlullah escaped to Afghanistan with scores of his fighters when the Pakistan Army launched an operation against the Pakistani Taliban in Swat Valley, located 160 km from Islamabad, in early 2009.
Full report at:
http://timesofindia.indiatimes.com/world/pakistan/Pak-Taliban-threaten-to-continue-attacks-on-security-forces/articleshow/15053926.cms
---------
266 honour killings reported in Sindh last year
JULY 20, 2012
KARACHI, July 19: A total of 8,539 case of violence against women (VAW) were reported in the country during the year 2011 which is roughly 6.74 per cent higher than the cases reported during the previous year, says a report launched by the Aurat Foundation on Thursday.
The report titled 'VAW in Pakistan — a qualitative review of statistics 2011' prepared by foundation was presented by Shirin Aijaz at the Karachi Press Club.
Ms Aijaz said that the highest number of the cases involved abduction and kidnapping which was followed by murder, rape and gang rape.
Giving the relevant data pertaining to Sindh, she said that the most common crime against women was honour killing with 266 such cases having been reported in the province last year. It was followed by murder (255 cases), domestic violence (137 cases), suicide (117 cases), Vani/customary practices (87 cases), custodial violence (84 cases) and rape/gang rape (68 cases).
According to the report, the largest number (133) of VAW cases in Sindh were reported in Sukkur which was closely followed by Jacobabad (132) and Ghotki (121).
DIG Khalique Shaikh said that poor investigation and prosecution as well as under-developed forensic facilities/expertise was the main cause of the very low rate of convictions in general criminal cases and even lower rate of conviction in the VAW cases, in which discriminatory societal attitudes also played a major role.
Full report at:
http://dawn.com/2012/07/20/266-honour-killings-reported-in-sindh-last-year-report/
-----------
Sovereign people of Pakistan elected Parliament: Zardari
JULY 20, 2012
KARACHI: President Asif Ali Zardari has said that the parliament was elected by sovereign people of Pakistan and the voice of the masses had every right to make laws and it would continue legislating on all issues of public concern and welfare of the people.
Addressing a gathering comprising of the ministers, senators, MNAs, MPAs and divisional and district office bearers of Pakistan People's Party (PPP), organised by the PPP Sindh at Chief Minister's House Thursday, he said that it was the duty of everyone to accord the parliament every respect it was entitled to having been elected by the sovereign people of Pakistan.
The president said that being the real representatives of the people, the parliament reigned supreme in the democratic setup.
He said that the president was part of the parliament under the constitution and he interacts and meets the parliamentarians as parliaments were his constituency. He said that no law bars the president meeting with his constituents.
The president said that for the stability and smoothness of the system, it was necessary that every state institution respected the mandate of other institutions. He said that in the developing democracies on their way toward maturity, some institutions may at time appear to be overstepping their mandate but this is the part of the evolutionary process and should not be the matter of concern.
The president said that the PPP has pursued politics of reconciliation and has always been taking along other political forces with it. He said that all the political forces in Sindh were with the PPP.
He said that PPP was not new to the conspiracies of anti-democratic forces and was fighting this for last four decades.
Full report at:
http://dawn.com/2012/07/19/sovereign-people-of-pakistan-elected-parliament-zardari/
----------
Ostrich is an animal in Pak, at least for eating sake
Jul 20 2012
Islamabad: Believe it or not but Pakistan's Punjab Assembly in its "(in) finite wisdom" has declared the flightless bird Ostrich as an animal.
Ostrich was declared "an animal" on Wednesday when Punjab Assembly passed a bill overruling the objections raised by the Punjab governor who had refused to sign it, saying, it was a 'bird' covered under the definition of exotic species not native to Pakistan.
"Animal' means a bull, bullock, buffalo, buffalo-bull, camel, cow, goat, ostrich, sheep or any other animal of any age domesticated in captivity", says section 2 (a) of Punjab Animals Slaughter Control (Amendment) Bill 2012 passed by the Assembly for the second time, ignoring reservations expressed by the Opposition and the governor, The Nation has reported.
An editorial in the Dawn today asked: "When is an ostrich not a bird?"
"Apparently, when you add Pakistani legislators into the mix. On Wednesday, in its (in) finite wisdom, the Punjab Assembly once again declared by a majority vote that an ostrich was not a bird but an animal, at least for the purposes of officialdom," it said.
Punjab Law Minister Rana Sana said that the provincial government had included Ostrich in the category of animals like goats and sheep to meet the increasing demand for meat in the province.
Full report at:
http://www.indianexpress.com/story-print/977088/
-----------
Counterterrorism support for Pakistan continues: Spokesman
JULY 20, 2012
WASHINGTON: The United States continues counterterrorism cooperation with Pakistan, the State Department said on Thursday but had no specific comment on a House of Representatives measure proposing $ 650 million cut in aid for the country in the next fiscal year.
The Spokesman Patrick Ventrell said that the Administration continues to consult Congress but had no particular comment on the ongoing legislative process.
"We obviously continue to support our Pakistani counterparts in key areas like counterterrorism," he said.
The House passed legislation, proposing a cut down in security aid for Pakistan by $ 650 million. The measure will have to be passed by Senate for it to become effective.
The measure, if passed by both chambers on the Capitol Hill, would be applicable on US aid for Pakistan in the next 2013 fiscal year, which starts on October 1, 2012.
Meanwhile, Pakistan's diplomats, led by Ambassador Sherry Rehman, are continuing their interaction with Congressional leaders to have a better understanding of Islamabad's position on various contentious issues.
http://dawn.com/2012/07/20/counterterrorism-support-for-pakistan-continues-ventrell/
-----------
Gilani's son wins father's parliamentary seat
Jul 20 2012
Lahore : Pakistan People's Party leader Yousuf Raza Gilani's son has won a parliamentary seat in Punjab province that was vacated by former prime minister after being disqualified by the Supreme Court last month.
Abdul Qadir Gilani won a by-poll in the family's traditional stronghold of Multan by bagging 64,628 votes, according to media reports.
His closest rival, Shaukat Bosan, an independent candidate backed by parties like the PML-N and Pakistan Tehrik-e-Insaf, secured 60,532 votes in the closely contested by-poll.
Observers said the victory was significant as it came in the wake of the former premier's conviction and disqualification by the apex court for refusing to reopen graft cases against President Asif Ali Zardari as well as growing disenchantment with the PPP-led government at the centre following widespread allegations of corruption.
However, they pointed out that Gilani's son had won by a margin of just over 4,000 votes an indication of the support extended to Bosan by "anti-PPP forces" like the Pakistan
Tehrik-e-Insaf led by Imran Khan and the PML-N, which rules Punjab.
Full report at:
http://www.indianexpress.com/story-print/977051/
-----------
South Asia
Abuses against Muslims in Myanmar erode human rights progress: Amnesty
July 20, 2012
Followed by six weeks of violence against Muslims in Myanmar's Rakhine State, Amnesty International said on Thursday that "declaring a state of emergency is not a license to commit human rights violations."
Amnesty International said that targeted attacks against Muslims including a minority group Rohingiyas have increased after an emergency was declared on June 10, in the Rakhine State.
The organisation further said that communal violence has also continued.
A state of emergency was declared following an outbreak of communal violence among the Buddhist Rakhine, Muslim Rakhine, and Muslim Rohingya communities.
As a result of the communal violence, Myanmar's border security force (nasaka), the army and the police rounded up hundreds of men who were kept in isolation and some were mistreated.
Amnesty International further said that the arrests that were made violated rights to liberty and freedom as they were discriminatory – mostly based on religious grounds. The organisation also voiced its concern that the arrests made must meet "international standards of fairness and must not include the imposition of death penalty."
Amnesty International's Myanmar Researcher Benjamin Zawacki said, "In six weeks, Myanmar has not only added to a long litany of human rights violations against the Rohingya, but has also done an about-turn on the situation of political imprisonment."
"After more than a year of prisoner amnesties and releases, the overall number of political prisoners in Myanmar is again on the rise."
Full report at:
http://tribune.com.pk/story/410926/abuses-against-muslims-in-myanmar-erode-human-rights-progress-amnesty/
----------
Tribesmen rise up against Afghan Taliban
JULY 20, 2012
ALISHING: About 200 tribesmen gathered in an eastern Afghan town this week to mark what they said was an uprising against Taliban insurgents – the latest in a series of such moves, officials say.
Analysts caution that the so-called uprisings could be attempts by local militia leaders to reassert their authority ahead of the 2014 withdrawal of Nato troops supporting the government of President Hamid Karzai.
Or they could be orchestrated as part of a government strategy, they say.
But on Wednesday, in the central bazaar of Alishing, a farming district in eastern Laghman province, the tribesmen – some carrying AK-47 rifles or rocket-propelled grenades — made their intentions clear.
"We're fed up with the Taliban and their brutal aggressions against our people," a tribal elder among the protesters, Ghulam Rasoul, told AFP at the scene.
"We're standing up against them and will not allow them to oppress our people and kill our people," the turbaned elder said.
Full report at:
http://dawn.com/2012/07/20/tribesmen-rise-up-against-afghan-taliban/
-----------
Amnesty Int'l: Myanmar's Rohingyas being targeted
July 20 2012
Amnesty International says communal violence is continuing in western Myanmar six weeks after the government declared a state of emergency, and that much of it is directed at minority Muslim Rohingyas.
The rights group accuses both security forces and local Rakhine Buddhists of carrying out attacks against Rohingyas in the region and says an unknown number have been beaten, killed and raped.
The group's Asia researcher, Benjamin Zawacki, says while both Buddhists and Muslims have been targeted, recent violence has been directed primarily against Rohingyas.
Tensions between the Rakhines and the Rohingyas are longstanding, partly because many Rakhines consider Rohingyas to be illegal settlers from neighboring Bangladesh.
The government says clashes in May and June left at least 78 people dead. A state of emergency was declared June 10.
http://www.thejakartapost.com/news/2012/07/20/amnesty-intl-myanmars-rohingyas-being-targeted.html
-----------
Rights Abuses Persist Against Burmese Muslims
July 20th, 2012
Activists and rights groups say violence continues against Burma's ethnic Muslim minorities, six weeks after a state of emergency was declared in western Rakhine state.
The government says at least 78 people have been killed in the region since late May, when longstanding tensions between the Buddhist Rakhines and Muslim Rohingyas erupted into communal violence.
Amnesty International says the state of emergency imposed June 10 has reduced sectarian clashes in some areas. But the group's Burma researcher Benjamin Zawacki tells VOA attacks against Rohingya Muslims are still on the rise.
"One would have expected by now a net human rights gain in terms of the restoration of order and security and the protection of people's rights. What we've found is that even as communal violence has decreased in much of the state, violence against Muslims generally and ethnic minority Rohingyas specifically has actually increased," says Zawacki.
Zawacki says Rohingyas and other Muslims have been subject to attacks – including rape, property destruction, and unlawful killings – by not only Rakhine Buddhists, but also state security services.
He also says hundreds of Muslims are being held incommunicado following mass arrests in Rohingya areas, noting that most are men and young boys who were apparently targeted because of their religion.
"They're being detained on a discriminatory basis and on the grounds of their religious and ethnic affiliation," he says. "And as such, those detained – in Amnesty's view – constitute political prisoners."
Full report at:
http://blogs.voanews.com/breaking-news/2012/07/20/rights-abuses-persist-against-burmese-muslims/
---------
Afghan bomb kills five police: officials
July 20, 2012
A roadside bomb killed five Afghan policemen, including a district police chief, when it ripped through their vehicle in a volatile part of southern Afghanistan, provincial authorities said on Friday. "Four police bodyguards along with district police chief, Ahmadullah,
were killed in Sarab district in Uruzgan province late last evening," Abdullah Himmat, the provincial governor's spokesman, told AFP.
"Initially, the Taliban insurgents attacked a security checkpost. When the district chief along with his men went to respond, his vehicle struck a roadside bomb," provincial police investigative director, Gulab Khan said.
All five in the vehicle were killed, Khan said.
There was no immediate claim of responsibility but bombs are regularly planted by Taliban insurgents fighting a decade-long war against Nato-led foreign troops and Afghan government forces.
Afghan security forces are particular targets of the Taliban as they prepare to take over full responsibility for security from 130,000 foreign troops by the end of 2014, but civilians also regularly fall victim to the roadside bombs.
http://www.hindustantimes.com/world-news/Afghanistan/Afghan-bomb-kills-five-police-officials/Article1-892443.aspx
-----------
DJS dharna to protest killings in Myanmar
Jul 19, 2012
HYDERABAD: Fundamentalist organization Darsgah-e-Jihad-O-Shahadat (DJS) is planning to hold a dharna in the Old City on Thursday to protest the killings of Muslims in Myanmar.
"Hundreds of innocent Muslims are being tortured and killed in Burma. People across the globe should join hands to stop the excesses being committed in Burma," DJS president Mohammed Majid said. The Centre and human rights groups should raise their voice against the killings of the Rohingya Muslims by the Burmese military.
The protest would be staged near the Madina circle on Thursday afternoon, DJS sources said. However, police are likely to clamp down on the participants as the organization has not taken permission for holding the dharna.
http://articles.timesofindia.indiatimes.com/2012-07-19/hyderabad/32746475_1_protest-killings-rohingya-muslims-djs
-----------
Celebrations to mark Dhaka as Islamic Culture Capital begin
JULY 20, 2012
Bangladesh Prime Minister Sheikh Hasina formally opened on Saturday the three-day inaugural program to mark the launch of the celebration of Dhaka, as the Asian Region's Islamic Culture Capital for 2012.
(Ahlul Bayt News Agency) - The Rabat-based Islamic Educational, Scientific and Cultural Organization (ISESCO) earlier this year declared picking of Dhaka for this prestigious honor because of its rich Islamic heritage. The ceremony was attended by several prominent figures, including ministers, senior officials, members of the diplomatic corps accredited to Dhaka, as well as intellectuals and cultural figures.
In her speech, Sheikh Hasina has called upon the Muslim countries to intensify links between them and work together for world peace and justice. "I make this call from one of the unique places of Islamic cultures, Dhaka, let\'s come forward against any kind of wrongdoings in the name of Islam. We need to intensify the communications between the Muslim countries," she said while addressing the gathering at Dhaka's Osmani Memorial Auditorium. "We believe that there is no place of terrorism and destructive activities in Islam," she said while speaking at the inauguration of year-long celebration of the announcement of Dhaka as Capital of Islamic Culture in Asia for 2012 by ISESCO of OIC.
Full report at:
http://abna.ir/data.asp?lang=3&Id=329981
-----------
Judge Abdulla's human rights violated, no physical abuse: Maldives HRC
By Neil Merrett | July 18th, 2012
The Human Rights Commission of Maldives (HRCM) has told local media that while Criminal Court Chief Judge Abdulla Mohamed had "not been subject to any form of physical abuse "during his controversial 22 day detention, attempts had been made to violate his fundamental human rights.
Haveeru today reported that HRCM President Mariyam Azra had said that its investigation had uncovered evidence that the judge, who was detained during the administration of former President Mohamed Nasheed over allegations that he posed a threat to national security, had faced attempts to remove him from his post and send him abroad.
The opposition Maldivian Democratic Party (MDP), who had been in government during the time of Judge Abdulla's detention, today raised concerns over what it claimed was the "complicit irresponsibility" of the HRCM – a body it alleged was biased towards the political interests of former President Maumoon Abdul Gayoom.
Full report at:
http://minivannews.com/politics/judge-abdullas-human-rights-violated-no-physical-abuse-hrcm-40915
-----------
Maldives: Young couple sentenced to death for lawyer murder
By Hawwa Lubna | July 19th, 2012
The young couple charged with the murder of lawyer Ahmed Najeeb were on Thursday sentenced to death by the Criminal Court.
However the government said it expects both verdicts to be commuted to life imprisonment pending the outcome of a cabinet consultation.
Ahmed Murrath, 29, and his girlfriend Fathimath Hana, 18, were arrested and charged with Najeeb's murder after his body was discovered by police at Maafanu Masroora house, (Murrath's residence) in early evening of July 1. The body was stuffed inside a dustbin, badly beaten up and with multiple stab wounds.
The judge noted that the decision for death penalty comes following the pair's confession in court and the statement from all eight heirs of Najeeb requesting for qisas (equal retaliation) – the death penalty – instead of accepting the alternative, blood money.
Murrath, who has previous criminal records, confessed to killing Najeeb out of anger and under the influence of drugs, alleging the lawyer attempted to sexually assault his 18 year-old girlfriend while he was at Masroora House.
The court heard that Najeeb visited Masroora House on June 30 to provide legal counsel on a case related to cash missing from Murrath's mother's account and the issue of dividing the house.
Full report at:
http://minivannews.com/politics/hanaa-and-murrath-sentenced-to-death-for-najeebs-murder-40936
-----------
MDP votes to boycott elections if Nasheed barred from running
By JJ Robinson | July 19th, 2012
The Maldivian Democratic Party (MDP)'s National Council has unanimously decided to boycott presidential elections if a court ruling bars former President Mohamed Nasheed from competing.
Nasheed was elected the party's presidential candidate following the results of internal elections held last month.
Despite being the party's sole candidate, following the final count of the 258 ballot boxes Nasheed recorded 31,798 votes in favour to 269 against his being the party's presidential candidate, after more than two-thirds of the party's membership turned out to vote.
The MDP's current membership stands at 48,181 according the Election Commission (EC)'s figures, giving it the largest membership of any party in the country.
However, earlier this week the Prosecutor General forwarded a case against the former President to the Hulhumale magistrate court, concerning his detention of Chief Criminal Court Judge Abdulla Mohamed during his final days in office. Nasheed's government had accused the judge of "taking the entire criminal justice system in his fist".
Full report at:
http://minivannews.com/politics/mdp-votes-to-boycott-elections-if-nasheed-barred-from-running-40967
-----------
Southeast Asia
Indonesia questions UN's efforts in stopping the 16-month conflict in Syria
Bagus BT Saragih
July 20 2012
President Susilo Bambang Yudhoyono questioned the effectiveness of the UN's efforts in stopping the 16-month conflict in Syria, which has claimed thousands of lives, and called on the world body to send peacemaking troops to get the situation under control.
On Thursday, Russia and China for the third time vetoed a Western-backed UN Security Council resolution that threatened Syrian authorities with sanctions if they did not stop using heavy weapons against the uprising and withdraw troops from towns and cities.
The vetoed resolution, which would have extended a UN observer mission to Syria for 45 days, received 11 votes in favour, with two abstentions.
The 15-member council still has time to negotiate another resolution on the fate of the unarmed mission before its initial 90-day mandate expires at midnight (0400 GMT) on Friday, Reuters reported.
Britain, France, Germany and the United States proposed in the vetoed resolution that international envoy Kofi Annan's six-point peace plan be placed under Chapter 7 of the UN Charter, which allows the council to authorize actions ranging from diplomatic and economic sanctions to military intervention.
Full report at:
http://www.thejakartapost.com/news/2012/07/20/sby-questions-un-s-efforts.html
---------
Indonesia: Repressing Shiite Muslims for their beliefs
JULY 20, 2012
A court on Madura Island sentenced Tajul Muluk, a local Shiite leader, to two years in prison Thursday for deviant teachings "causing public anxiety."
(Ahlul Bayt News Agency) - Human-rights activists say a local court's decision last week to lock up a Shiite Muslim leader for his minority beliefs are a more worrying example of the growing intolerance in the world's biggest Muslim-majority nation.
"The defendant has been legally and convincingly proven guilty of blasphemy," claimed presiding judge Purnomo Amin Tjahjo, according to the Associated Press. "His acts, in principle, have insulted Islam."
During the trial, some witnesses claimed that Mr. Muluk taught that the current Koran wasn't an authentic text, and that Muslims should pray only three times a day instead of five, and that the hajj pilgrimage to Mecca wasn't obligatory.
Mr. Muluk denied that he was teaching any of those points or promoting deviant teachings and said he would appeal the decision. He strongly rejected those accusations and said: Our holy book of Koran is the same as others and not differences between them, there is no problem to five times prayer and so on.
Full report at:
http://abna.ir/data.asp?lang=3&Id=329839
-----------
Indonesians begin fast for holy month of Ramadhan
July 20 2012
Millions of Indonesians have begun fasting as people in the world's most populous Muslim nation mark the beginning of the holy month of Ramadhan.
The 30 million members of Muhammadiyah, the country's second-largest Muslim organization, began fasting Friday. Tens of millions more will start their fast on Saturday, which the government has declared as the start of the holy month.
The differing start dates for Ramadhan is a routine occurrence. It is due to different ways of calculating when the new moon that signals the start of Ramadhan appears.
Ramadhan is celebrated by Muslims around the world. It is a period devoted to dawn-to-dusk fasting, prayers and good deeds.
Indonesia is a secular nation of 210 million people, most of whom practice a moderate form of Islam.
http://www.thejakartapost.com/news/2012/07/20/indonesians-begin-fast-holy-month-ramadan.html
-----------
Mideast Asia
Israel Is Forced to Rethink Its Regional Strategies
By JODI RUDOREN
JULY 20, 2012
JERUSALEM — Standing on the Golan Heights, close enough to the Syrian border to hear what he called "the dull boom of shells" fired on the other side, Israel's defense minister, Ehud Barak, observed on Thursday that President Bashar al-Assad's grip on power was slipping away.
"The disintegration is not abstract; it is real," Mr. Barak said after a tour and debriefing with the local commander. "It is getting closer."
The devolution in Syria, while welcome, presents a series of intensifying problems for Israel, its neighbor to the south. Israel's leaders are growing concerned about Syria's stockpiles of chemical weapons falling into the hands of rogue groups equally opposed to Israel; about the prospect of throngs of refugees appearing at the border; and about the Golan itself "turning into a lawless area where terror elements might also operate," as Mr. Barak put it. There is concern that the collapse of the Syrian government could lead to a civil war in Lebanon.
Beyond that, the escalation in Syria, with the killing of several members of Mr. Assad's inner circle, coming hours before a suicide attack on an Israeli tour bus in Bulgaria, only underscored how the Arab uprisings over the past 18 months have upended Israel's strategic assessments about a neighborhood that it has traditionally viewed as hostile but stable.
No longer preoccupied with the Palestinians, Israel has now been confronted with a series of complex calculations. Should it strike Syria's chemical weapons storehouses, as it did a Syrian nuclear reactor in 2007, or would that strengthen Mr. Assad's hand by uniting the Arabs? Should it act alone against the Iranian nuclear program it sees as an existential threat, or let the United States plow ahead with diplomacy and sanctions? Should it act more aggressively against the military group Hezbollah in Lebanon? How should it navigate the shifting landscape in Egypt, where the new president hails from the Muslim Brotherhood?
"What you have in Syria is that the Middle East is coming apart; a new form of chaos is replacing what has existed," said Dore Gold, a longtime diplomat who now runs the Jerusalem Center for Public Affairs. "The fundamentals you're working with in the region are changing; you can't just go back to the old discussions you might have had.
Full report at:
http://www.nytimes.com/2012/07/20/world/middleeast/israel-worries-as-syria-deteriorates.html?ref=global-home
-----------
One million Yemeni children face severe malnutrition
JULY 20, 2012
SANAA: One million Yemeni children face severe malnutrition within months as families struggle to pay for food in one of the Arab world's poorest countries, the UN World Food Programme has warned.
Political turmoil has pushed Yemen to the brink of a humanitarian crisis and aid agencies estimate half the country's 24 million people are malnourished. Protests last year that forced former President Ali Abdullah Saleh to step down pushed up food prices and unemployment to an estimated half of the labour force, up from about a third in 2010, as foreign aid fell to a trickle, according to economists and aid groups.
The price of basic commodities such as rice jumped by as much as 60 percent, they said. "Even graver than the situation of food security is clearly the nutrition situation where we estimate that potentially one million children are at the risk of becoming acutely malnourished in the coming months," WFP Deputy Executive Director Ramiro Lopes Da Silva told Reuters in an interview late on Wednesday. "Whilst we have a food security issue, you have food in the markets. So, the issue is not an issue of availability, the issue is an issue of access because a large segment of the population does not have the purchasing power," he said.
Full report at:
http://www.dailytimes.com.pk/default.asp?page=2012\07\20\story_20-7-2012_pg4_5
-----------
Mossad Announces Death of Special Ops Agent Giora Tzahor
JULY 20, 2012
The "Israeli" intelligence Mossad Agency, confirmed that one of its former special operations agents died Monday in an alleged car accidents, in al-Khadeira city, in the occupied Palestinian territories.
(Ahlul Bayt News Agency) - The former agent, Giora Tzahor, has a loaded history of military work starting with being head of the military unity that occupied the city of Nablus in 1967, right until he became head of the "special operations unit- Kidon" of the "Israeli" Mossad.
After the 1967 war, Tzahor joined the "Israeli" intelligence apparatus, and filled many positions until he joined Kidon, of which he was later appointed chief.
Among the operations conducted by the Kidon unit, at the time when Tzahor was chief, was assassinating the Palestinian Liberation Organization (PLO) representative in Brussels, Naeem Khodor in 1981, in addition to other PLO officials in many European countries.
Moreover, he was also on top of assassinating the planner of the 1972 Munich operation, Abou Daoud, in Poland 1981. Also, one of Tzahor's alleged achievements was capturing the "Israeli" nuclear expert Mordechai Vanunu in 1986, and returning him to Tel Aviv.
In a statement, the Mossad claimed that Tzahor's death was a result of a car accident caused by an irresponsible deriver who hit Tzahor while he was riding his mountain bike.
It's worth mentioning that the "Israeli" army, especially the security branches, usually seeks to mislead when announcing the death of its agents and commanders, in order to escape the fact that they are dying in security accidents or operations.
Tzahor died at the age of 70.
http://abna.ir/data.asp?lang=3&Id=329892
-----------
Bulgaria shows images of bomber behind attack on Israelis
Jul 20, 2012
BURGAS: Bulgarian authorities on Thursday released images of the suspected suicide bomber behind a deadly attack on Israeli tourists that Israel has blamed on Iran.
US investigators from the FBI joined the probe into Wednesday's bombing at a Black Sea airport that killed six people and wounded more than 30 as international condemnation of the attack grew.
Israel blamed Iran and the Lebanese group Hezbollah. Iran described the accusations as "ridiculous".
"The suicide bomber, wearing shorts and carrying a backpack, looked like any other tourist," said Bulgarian interior minister Tsvetan Tsvetanov.
Authorities released a video showing a white man with long hair, possibly a wig, and sunglasses wandering around Burgas airport.
Tsvetanov said he appeared to be aged about 26 and had a fake driving licence from the US state of Michigan.
The authorities had taken fingerprints and were being helped by the US Federal Bureau of Investigation, Interpol and Europol, to discover the bomber's identity, the minister said.
The explosion ripped through a bus as around 50 Israeli tourists arriving from Tel Aviv were loading their bags before travelling to a nearby holiday and gambling resort.
Five tourists were killed at the scene. The Bulgarian driver died later in hospital, officials said. Thirty-two people were wounded.
The remains of the victims arrived early Friday at Ben Gurion airport in Tel Aviv.
The five coffins, with Israeli flags draped over them, were taken off a military plane that landed at 12:30 am Friday (2130 GMT Thursday). Dozens of mourning relatives had gathered for the plane's arrival.
Full report at:
http://timesofindia.indiatimes.com/world/europe/Bulgaria-shows-images-of-bomber-behind-attack-on-Israelis/articleshow/15050340.cms
-----------
Bus Bomber Was Not Bulgarian, Minister Says
JULY 20, 2012
BURGAS, Bulgaria (Reuters) - The man who blew up a bus carrying Israeli tourists at a Bulgarian airport, killing himself and six others, was a foreign national and Sofia is trying to pin down details with the help of foreign spy services, the interior minister said on Friday.
Israel has accused Iranian-backed Hezbollah militants of carrying out Wednesday's attack at Burgas airport, a popular gateway for tourists visiting Bulgaria's Black Sea coast. Iran has denied having any involvement.
Investigators said they managed to obtain DNA samples from the fingers of the bomber and were checking databases in an attempt to identify him. Bulgarian Prime Minister Boiko Borisov told parliament he hoped that would be done in 3-4 days.
"We are talking about a person that is not a Bulgarian citizen," Interior Minister Tsvetan Tsvetanov told a news conference. "We are exchanging information with our Israeli colleagues and the other services."
Full report at:
http://www.nytimes.com/reuters/2012/07/20/world/europe/20reuters-bulgaria-
---------
Africa
Nigeria Sect Suspects Kill Six After Emergency Lifted
JULY 20, 2012
MAIDUGURI, Nigeria (Reuters) - Suspected Islamist Boko Haram militants killed six people in Maiduguri in Nigeria's northeast Borno state a day after President Goodluck Jonathan lifted a state of emergency in several regions, the military said on Friday.
Two people were killed on Thursday during a gunfight between suspected Boko Haram members and the military Joint Task Force (JTF) in Maiduguri, before gunmen killed four people at a nearby market, the JTF told Reuters.
"My men were patrolling around the market after it closed," Police Commissioner Bala Hassan said after confirming the death toll from the attacks.
In Kano, northern Nigeria's largest city more than 500 km (300 miles) west of Maiduguri, gunmen riding on motorcycles shot dead three people who were playing cards late on Thursday, the police told Reuters on Friday.
Full report at:
http://www.nytimes.com/reuters/2012/07/20/world/africa/20reuters-nigeria-
--------
Tunisia's Ben Ali gets life 'for complicity in murders'
JULY 20, 2012
TUNIS: Tunisia's ex-strongman Zine El Abidine Ben Ali has been sentenced in absentia to life in prison for complicity in the murders of 43 protesters in the 2011 revolution that toppled him, a judge said on Thursday.
Hedi Ayari of the Tunis military court said Ben Ali was judged with around 40 of his former officials, including General Ali Seriati, ex-head of presidential security, who was given a 20-year prison term.
Former interior minister Rafik Belhaj Kacem was sentenced to 15 years, while the case against Ahmed Friaa, another former interior minister, was dismissed. In total, 21 of those charged were acquitted, and Ben Ali was the only defendant to receive a life sentence, a court official said.
The other sentences ran between five and 20 years.
Families of the victims reacted angrily, saying the sentences for Seriati and Kacem were too lenient and criticising the dismissal of the case against Friaa. "All those convicted should have got life in prison," came shouts from a handful of relatives who made it to the sentencing hearing, which was only announced earlier in the day. "Our children are not insects so that some of those convicted should only be condemned to five years in prison," said Saida Sifi, whose 19-year-old son was one of those killed. "We will have revenge. We won't stand silent with our arms crossed."
Full report at:
http://www.dailytimes.com.pk/default.asp?page=2012\07\20\story_20-7-2012_pg4_6
-----------
North America
Repressive regime of Al Saud doomed to fall: American author
JULY 20, 2012
An American author says the repressive regime of Al Saud is "doomed" despite efforts made by the United States to keep it "viable".
(Ahlul Bayt News Agency) - "I truly believe that the Saudi regime is doomed. It can happen any time. It can happen in years from now. One day this repressive regime will go," said Stephen Lendman, writer and radio host from Chicago, in an interview with us on Tuesday.
The American author added that the "regime in America will pull every stunt they can to keep this machine (Saudi regime) viable."
"They will extend its life but in the end they will lose," he said.
Lendman made the comments a few days after Saudi security forces in the town of Awamiyah killed an 18-year-old protester on July 13 during a demonstration held near a police station in support of prominent Shia cleric Sheikh Nemr al-Nemr, who was attacked, injured and arrested on July 8.
Full report at:
http://abna.ir/data.asp?lang=3&Id=329987
----------
Washington Imam: World silent on human tragedy occurring to Myanmar Muslims
JULY 20, 2012
The West has turned a blind eye to the plight of the Rohingya Muslims in Myanmar in an attempt to maintain its economic interests in the Asian country's lucrative market.
(Ahlul Bayt News Agency) - Myanmar's President Thein Sein insists that Rohingya Muslims must be expelled from the country and sent to refugee camps run by the United Nations.
The country's current government, run by military figures and accused of massive rights abuses, refuses to recognize nearly-one-million-strong Rohingya Muslims community, which the UN calls one of the world's most prosecuted people.
The government claims the Rohingya are not native and classify them as illegal migrants although they have lived in the country for generations.
Interview with Mohamed al-Asi, Imam of Washington Islamic Center from Washington, regarding the issue. What follows is an approximate transcript of the interview.
Q: Myanmar's Muslims keep suffering and the world remains silent, what does that mean and what does that tell you?
Al-Asi: What is happening is truly a human tragedy and if it were happening to another religious minority in some other country in the world, it would have been headline news. Obviously this is not occupying any headlines anywhere.
With the exception of the statement that was made in your report, two governments in the world, in the whole world two governments took notice of this; the government in Turkey and the government in Iran.
Full report at:
http://abna.ir/data.asp?lang=3&Id=330073
-----------
Tennessee Mosque Will Not Open In Time For Ramadan
07/19/201
July 19 (Reuters) - A newly constructed Muslim mosque in Tennessee, the subject of a long-running fight in the community, did not receive building inspectors' clearance to open in time for the start of Ramadan on Thursday.
The Islamic Center of Murfreesboro said it had learned that several more construction steps that could take 10 days to complete would be needed to obtain an occupancy certificate.
Opponents of the Islamic Center, which replaces a 30-year-old facility, have tried to stop it since local authorities approved the mosque in 2010. They claim Islam was not protected by the U.S. Constitution, the center would promote Sharia law, and it would have unspecified "terrorist" ties.
A federal judge granted a temporary restraining order on Wednesday for worshippers to begin using the facility pending an inspection.
Another court hearing on the matter was scheduled in two weeks.
"It is unfortunate that we cannot be in our building for the start of Ramadan tonight. However, it does look like we will get to enjoy most of Ramadan in our building," the statement from the Islamic center read.
Ramadan is the ninth month of the Islamic calendar when followers fast daily from dawn to dusk.
A county judge had barred the congregation in May from using the facility because he said the local planning commission had not given the public enough notice before it met in 2010 to grant a building permit. (Reporting by Joseph O'Leary; Editing by Daniel Trotta and Jackie Frank)
http://www.huffingtonpost.com/2012/07/19/contested-tennessee-mosqu_n_1687746.html?utm_hp_ref=religion
-----------
US Shooting Down of Iran's Passenger Plane No Different from 9/11
JULY 19, 2012
A senior American film producer and filmmaker said that the shooting down of an Iranian passenger plane by the US back in the 1980s was as important and catastrophic as the terrorist attacks on the US in September 11, 2001, and criticized the western media for ignoring the catastrophe.
(Ahlul Bayt News Agency) - A senior American film producer and filmmaker said that the shooting down of an Iranian passenger plane by the US back in the 1980s was as important and catastrophic as the terrorist attacks on the US in September 11, 2001, and criticized the western media for ignoring the catastrophe.
"The Iranian plane incident was not less important than September 11 (2001) attacks and I am surprised to see why the international media and journals didn't cover it," Scot Eric said in a conference in Iran's Northeastern city of Mashhad on Wednesday.
Full report at:
http://abna.ir/data.asp?lang=3&Id=330131
-----------
American evangelical group seeks hate-crime probe of Missouri mosque fire
JULY 19, 2012
By asking the Department of Justice to investigate this attack in Joplin as a potential hate crime, Christians can send a clear message that violent attacks targeting Muslims in the United States are unacceptable and must stop
(Ahlul Bayt News Agency) - A progressive evangelical group has launched an online petition urging the U.S. Justice Department to investigate a July 4 fire at a Missouri mosque as a potential hate crime.
Sojourners, a Washington-based organization dedicated to social justice in a Christian context, sent out an e-mail announcing the campaign July 18. It follows an earlier plea by the Council on American-Islamic Relations for state and federal hate crime investigations of a suspicious fire at the Islamic Society of Joplin, Mo.
The blaze, which did not cause major damage, was the second fire in four years at the mosque in the south-western Missouri city, best known for its show of unity following a destructive E-5 tornado that resulted in at least 161 deaths and more than 900 injuries in May 2011.
Full report at:
http://abna.ir/data.asp?lang=3&Id=330094
-----------
Geller unveils new advert to combat 'Islamisation of America'
JULY 19, 2012
The American Freedom Defence Initiative (AFDI) created an ad campaign to raise awareness about Jihadist activities against Israel and the United States...
(Ahlul Bayt News Agency) - New York City train commuters may soon see new anti-Islam advertisements on the city's Metro North line.
The American Freedom Defence Initiative (AFDI) created an ad campaign to raise awareness about Jihadist activities against Israel and the United States, highlighting the number of Islamist attacks since Sept. 11, 2001, and a growing number of deaths that have resulted.
"19,207 deadly Islamic attacks since 9/11/01 and counting," the ad reads. "It's not Islamophobia, it's Islamorealism."
Full report at:
http://abna.ir/data.asp?lang=3&Id=330090
-----------
US Library Teaches Americans About Islam
JULY 20, 2012
As the holy fasting month of Ramadan is knocking doors, a Connecticut library is planning a series of lectures about Islam to educate the society about the Muslim faith, its culture and women rights.
(Ahlul Bayt News Agency) - "We've had specific requests from patrons for a better understanding of Middle Eastern culture and Islam," Beth Devlin, Community Services Librarian at the Wallingford library, told Record-Journal.
"Our patrons never cease to amaze us here. They're so well read and well informed — so many of them are life-long learners."
Seeing an increasing interest in Islam since the 9/11, the Wallingford library announced a new program for different lectures about Islam on Wednesday, July 18.
The program includes different lectures on the history of Islam, hijab and the three Abrahamic faiths.
Full report at:
http://abna.ir/data.asp?lang=3&Id=329989
-----------
'Islamist Infiltration' Enrages Americans
19 July 2012
CAIRO – Allegations by a Republican representative that the Muslim Brotherhood has infiltrated the administration of President Barack Obama are inviting a storm of rebukes as the latest sign of growing Islamophobia in the United States, The Washington Post reported Thursday, July 19.
Michele Bachmann's accusations "reflect a general pattern of Islamophobia that touches too many areas of our society," Rabbi David Saperstein, director of the Religious Action Center of Reform Judaism, said.
"Allegations such as these by members of Congress add legitimacy to this distressing trend."
Republican representative Bachmann has claimed that the Muslim Brotherhood has infiltrated the Obama administration.
She cited Huma Abedin, an American Muslim who is a close aide to Secretary of State Hillary Clinton, as an example of the Brotherhood infiltration into the US government.
Bachmann argued that Abedin is part of a conspiracy by the Muslim Brotherhood to influence US foreign policy to advance Islamist causes.
She joined four other fellow Republicans in sending letters to five government agencies about deep Islamist penetration in the US government.
"The intention of the letters was to outline the serious national security concerns I had and ask for answers to questions regarding the Muslim Brotherhood and other radical group's access to top Obama administration officials," Bachmann said in a statement.
She cited a recent visit by an Egyptian lawmaker from Al-Gamaa Islamiya, which Washington classifies as a "terrorist group", to the United States and his talks with US officials as a sign of the Islamist infiltration into the government.
Full report at:
http://www.onislam.net/english/news/americas/458035-islamist-infiltration-enrages-americans.html
-----------
US House votes to cut USD 650mn in military aid to Pak
Jul 20, 2012
WASHINGTON: In a latest jab at Pakistan by the US, the House of Representatives has unanimously voted to cut American military aid to Islamabad by USD 650 million as Republicans sought to tamp down demands for deeper reductions.
The amendment to cut the aid, which was proposed by Republican Congressman Ted Poe, passed on the floor in a voice vote. Poe had demanded a USD 1.3 billion cut, but settled for the 650 million cut. It will now go to Senate for approval.
"Pakistan is the 'Benedict Arnold' to America in the war on terror. They are disloyal, deceptive and a danger to the United States," said Poe, a member of the House Foreign Affairs Committee.
Full report at:
http://timesofindia.indiatimes.com/world/us/US-House-votes-to-cut-USD-650mn-in-military-aid-to-Pak/articleshow/15052312.cms
-----------
Europe
Assad ready for 'civilised' exit: Russian envoy
JULY 20, 2012
Russia's ambassador to France said Friday that Syrian President Bashar Assad "accepts to leave" power, but only if he can step down "in a civilised manner." Speaking to Radio France Internationale, ambassador Alexandre Orlov said: "I think (it) will be difficult for him to stay after everything that has happened." "By the way, he (Mr. Assad) sort of accepted," he continued.
At the conference on Syria in Geneva on June 30, Mr. Orlov said "there was a final communiquhat foresaw a transition towards a more democratic system," he said.
"This communiquas accepted by Assad. Assad nominated his representative to lead the negotiations with the opposition on this transition ... That means he accepts to leave, but to leave in a civilised manner."
http://www.thehindu.com/news/international/article3661813.ece
-----------
Islamophobe EDL member gets three months for breaking Muslim's jaw
JULY 19, 2012
An English Defence League member, Steven Crispin, has been convicted of an attack on two Muslim brothers during an EDL anti-mosque protest in Dagenham last year, in the course of which he kicked one of the victims and fractured his jaw
(Ahlul Bayt News Agency) - Hope Not Hate reports that thanks to photographic evidence they were able to give the police, an English Defence League member, Steven Crispin, has been convicted of an attack on two Muslim brothers during an EDL anti-mosque protest in Dagenham last year, in the course of which he kicked one of the victims and fractured his jaw.
Unfortunately a decision was taken not to charge Crispin with a racially aggravated offence and he received a jail sentence of just three months.
In December last year another EDL member, John McAndrew, received a 14-month custodial term to serve a minimum of seven months having been convicted of participating in the attack on the brothers. He was subsequently handed a five-year CRASBO banning him attending EDL demonstrations or entering mosques, Islamic cultural centres and Muslim festival sites.
http://abna.ir/data.asp?lang=3&Id=330099
-----------
Four held over attacks on Russia Muslim leaders
JULY 20, 2012
Russian police have arrested four men over the killing of one top Muslim cleric and the wounding of another in the republic of Tatarstan.
The Mufti of Tatarstan, Ildus Fayzov, was injured when his car was blown up in the city of Kazan on Thursday.
A former deputy mufti, Valiulla Yakupov, was shot dead at about the same time.
One of those arrested runs a body that organises Hajj pilgrimages to Mecca. He is allegedly in dispute with the mufti.
A spokesman for the Russian investigators, Vladimir Markin, said the attacks were believed to be linked to the mufti's hard line against radical Islam in Tatarstan. The republic, in central Russia, has a large Muslim population.
Mufti Fayzov had also seized cash from the Idel-Khadzh organisation in charge of sending Muslims to Mecca, he said.
Full report at:
http://www.bbc.co.uk/news/world-europe-18921222
-----------
Up to 30,000 Syrian refugees may have crossed into Lebanon: UN
Jul 20, 2012
GENEVA: Up to 30,000 Syrian refugees may have crossed into Lebanon in the past 48 hours to escape fighting in their country, the United Nations refugee agency UNHCR said on Friday.
"We have reports we are trying to verify that thousands of Syrians overnight and yesterday crossed into Lebanon. So far reports vary between 8,500 and 30,000 people may have crossed in the past 48 hours," said Melissa Fleming, chief spokeswoman of the UN High Commissioner for Refugees (UNHCR). "Borders remain open...people continue to flood into Lebanon."
One million Syrians are also believed to be internally displaced within the country as of last week, she told a news briefing in Geneva. The figure came from the Syrian Arab Red Crescent whose previous estimate was that 500,000 were uprooted.
http://timesofindia.indiatimes.com/world/middle-east/Up-to-30000-Syrian-refugees-may-have-crossed-into-Lebanon-UN/articleshow/15054925.cms
-----------
Russia, China veto resolution on Syria, India votes in favour
Jul 19, 2012
UNITED NATIONS: Russia and China vetoed a new UN Security Council resolution that would have slapped new sanctions against President Bashar Al Assad's regime, while India was among the 11 countries that voted in favour on Thursday.
Reacting to the outcome of the voting, India termed as "regrettable" the failure of the UN Security Council to adopt a resolution on Syria that would have threatened sanctions against Assad's regime.
India's Permanent Representative to the UN Hardeep Singh Puri said it was "regrettable that the Council has not been able to adopt the resolution today and send a joint message that was sought by joint special envoy Kofi Annan."
"In our view, it would have been preferable for the council members to show flexibility so that a united message could be conveyed to all sides to the Syrian crisis instead of pursuance of domestic interests," Puri said in his explanation on the vote.
India was among the 11 countries that voted in favour of the resolution. Pakistan and South Africa abstained. The resolution could not be adopted as Russia and China, both permanent members of the Council, voted against it.
Full report at:
http://timesofindia.indiatimes.com/world/middle-east/Russia-China-veto-resolution-on-Syria-India-votes-in-favour/articleshow/15046502.cms
-----------
British National Party launches protest against Halal meat in Sunderland sandwich shops
JULY 19, 2012
BNP leader Nick Griffin is due to lead a demonstration in Sunderland tomorrow.
(Ahlul Bayt News Agency) - Mr Griffin and members of his party are planning to take part in a demonstration against the use of Halal meat in Subway sandwich shops in the city.
However, despite claiming their protest is neither politically or racially motivated, their plans were today condemned.
Tahir Khan, chairman of the multi-cultural organisation Unity, said: "Picking on religious beliefs is very evil-minded and is wrong morally. I think the BNP is just wasting its time and resources."
As part of a day of action, they plan to congregate outside the St Luke's Terrace Subway shop in Pallion to raise awareness about what they claim is a "barbaric" practice.
In the past, the party has taken part in similar protests in other parts of the country, including South Tyneside.
Full report at:
http://abna.ir/data.asp?lang=3&Id=330106
-----------
URL: https://www.newageislam.com/islamic-world-news/by-new-age-islam-news-bureau/saudi-arabia-warns-non-muslims--respect-ramadan-or-face-expulsion/d/7987