New Age Islam News Bureau
30 Aug 2012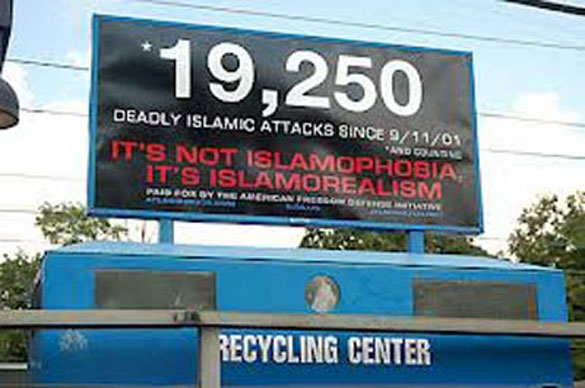 Europe
• Russia's Muslims warned after latest cleric killing
• At least 11 militants killed on Georgia-Russia border
• Powell Was More Skeptical About Iraq Than Previously Thought, Annan Says
India
• Why should I be forgiven if I'm guilty, asks Modi
• India urges Maldivian parties to respect panel's report on 'coup'
• Four suspected IM activists held in 2010 stadium blast case
• Unsure about entry of Bangladeshi Muslims: BSF
• Not hangman, a cop will execute Pakistani terrorist Kasab
• Sarabjit's family sends medicines for fellow prisoner's son
• Reckless TV coverage of 26/11 operation put national security in jeopardy: Supreme Court
• Manmohan Singh-Sheikh Hasina talks skip illegal Bangladeshi influx
• Shinde: India to confront Pak on hate pages
• Ajmal Kasab: He first took to crime, then to jihad
• Mumbai wonders when Ajmal Kasab will hang
• HANG THE BUTCHER OFMUMBAI QASAB NOW
• Justice delayed but not denied
• Supreme Court order on Kasab boosts India's case ahead of PM-Zardari meet
• For Kasab, it's now a question of when
• I'm sure Pakistan won't fail to take note of verdict: Krishna
• 'But for Kasab's capture, blame might have fallen on Indian Muslims'
• "Role of state actors exposed"
• 8,000 from Assam camp in state, Bengal on high alert
Pakistan
• Pakistan's Punjab govt shows PoK as Indian land in atlas
• Shiite Judge, 2 others shot dead in a sectarian attack in Pakistan's Quetta
• Over 150 PPP workers killed in Karachi, says Wassan
• 'People of other religions busy in useless activities during religious festivals': So say Pakistan's school books
• Bail hearing for Pak girl accused of blasphemy adjourned
• Hanging of Ajmal Kasab will help ties: Pakistani analysts
• Khar taunts India on hate sms goof- up
• Pakistani intelligence officials confirm reports of Badruddin Haqqani's death
• US needs to respect Pakistan's sovereignty: Nawaz Sharif
• Sheesha smoking still popular among youth
• In Khyber-Pakhtunkhwa: 92% of around 1,000 missing persons safely recovered, says PHC
• UN urged to stop Myanmar Muslims' killings
South Asia
• Five Australians killed in Afghan attack
• Nasheed was not removed in coup: inquiry Commission
• Afghan officials: Insurgent rockets kill 5 civilians who were waiting roadside for a bus
Mideast Asia
• Ahmadinejad calls for new world order
• Ban asks Iran to build 'international confidence' in its nuke programme
• Iran nuclear issue, Syria dominate tense Tehran summit
• Five al-Qaida suspects killed in drone strike in Yemen
• Nuclear weapons an unforgivable sin: Khamenei
• Iran starts NAM summit under sharper UN nuclear scrutiny
• Kendriya Vidyalaya Tehran teaches it all
• Khamenei recalls Mahatma's contribution
Arab World
• Egypt's Morsi Pushes for End of 'Oppressive Regime' in Syria
• Syrian Forces Bombed People Queuing for Bread: HRW
• Egypt army says 11 'terrorists' killed in Sinai
• Bashar al-Assad says there is no end in sight to Syrian civil war
• Iraqi Kurds Ready for Talks Over Crisis, Oil Law: Deputy PM
• Syrian opposition says President Assad's speech is attempt to explain military stalemate
• Syrian Émigrés Seek Aid in U.S. to Arm Rebels
• Assad Admits Difficulties, but Projects Confidence
North America
• Train ads cause furor, charges of anti-Islam bigotry
• Osama was dead when Navy SEALs raided'
• Local Muslims spar with Walsh in Lombard
• Mosque rally offers unity message
• Neighbors support Islamic Center of Greater Chattanooga
• Pentagon reviewing book on Abbottabad raid
• Book on Bin Laden Killing Contradicts U.S. Account
Africa
• Kenya PM blames killing of Muslim cleric on nation's foes
• Play about homosexuality cancelled in Uganda after regulators step in
Southeast Asia
• Govt guarantees Shiite Muslims' safety in Sampang
• Two corruption court judges banned from leaving country
• Shiite children in desperate need of psychological counseling
Compiled by New Age Islam News Bureau
Photo: Train ads cause furor, charges of anti-Islam bigotry
URL: https://www.newageislam.com/islamic-world-news/by-new-age-islam-news-bureau/russias-muslims-warned-after-latest-cleric-killing/d/8481
-----------
Europe
Russia's Muslims warned after latest cleric killing
Aug 30, 2012
MOSCOW: Russia's Islamic leader warned Wednesday of violence breaking out between Muslims in response to the suicide blast killing of one of the most revered moderate clerics in the Caucasus.
A source in the Caspian Sea region of Dagestan said Tuesday's attack on Said Afandi that also killed six others was staged by the 30-year-old widow of a radical fighter who was identified by an analysis of her severed head.
The attack came just a month after an assassination attempt against another prominent pro-government religious leader in a different region killed one and was claimed by a militant follower of the strict Wahhabist strain of Islam.
The daring strikes and militant warnings against other Muslims who work with the Kremlin has threatened to undermine President Vladimir Putin's goal of reclaiming control on the restive region with the help of loyal clerics.
Those fears were underscored Wednesday by expressions of alarm from both the head of the national clerical council and the chair of the Russian parliament's religious affairs committee as well as the head of Russia's Orthodox Church.
Chief Islamic council cleric Ravil Gaynutdin said the attacks threatened to destroy "the beginnings of inter-Muslim dialogue" along Russia's impoverished and violence-plagued southern rim.
"I call on you to adhere to a fraternal Muslim sense of responsibility before the danger of sectarian strife and the splintering of the Muslim religious community," Gaynutdin said in a statement.
The lower house of parliament's religious affairs committee chief for his part accused radical forces outside Russia of "fomenting the flames" of Muslim-on-Muslim violence that could further destabilise the country.
"Russia is coming under attack," Yaroslav Nilov told the Interfax news agency.
And even Orthodox Church Patriarch Kirill cautioned Muslims not to take out "revenge" for the 85-year-old's slaying.
Afandi was widely viewed as one of Dagestan's most revered religious teachers whose funeral drew vast crowds only hours after the killing. The Interfax news agency estimated attendance at up to 150,000 people.
"It is as if they killed the president, the prime minister and the top arbiter of Dagestan all in one," said the Russian Academy of Science's regional analyst Sergei Artyunov.
The overwhelmingly Muslim republic, the largest in the North Caucasus by far, has a tradition of Sufi culture that militant and long-outlawed leaders such as the warlord Doku Umarov have tried to break with radical teachings.
Umarov's Caucasus Emirate group has for the past five years been trying to establish a pan-Caucases Islamic state that includes neighbouring Chechnya and other Russian territories such as Ingushetia and South Ossetia.
Its closely-linked KavkazCenter website on Wednesday called the slain cleric a "dissenter" who "actively promoted the Russian authorities in the Caucasus."But there was no direct claim of responsibility for the attack.
Analysts said Afandi's death left Putin without a powerful religious authority to rely on and prevent movements like those run by Umarov from getting even stronger in Russia's most violent region.
"Putin has always relied on loyal Islamic authorities and Afandi was taking a very active stance against the Salafists," said Alexei Malashenko of the Carnegie Moscow Centre.
"But the young are joining the Wahhabists. The young see those who support the authorities as corrupt," the analyst observed.
http://dawn.com/2012/08/29/russias-muslims-warned-after-latest-cleric-killing/
-----------
At least 11 militants killed on Georgia-Russia border
Aug 30, 2012
TBILISI: At least 11 militants and three special forces personnel have been killed near the Georgia-Russia border, the Georgian interior ministry said.
Interior ministry units on Wednesday sealed off a gorge near the border with southwestern Russia's Dagestan region where an armed group was detected Tuesday.
According to Georgian media reports, around 20 well-armed militants trespassed into the country's territory from Dagestan, taking about 10 locals hostage, who were later released.
http://timesofindia.indiatimes.com/world/rest-of-world/At-least-11-militants-killed-on-Georgia-Russia-border/articleshow/15971303.cms
-----------
Powell Was More Skeptical About Iraq Than Previously Thought, Annan Says
By RICK GLADSTONE
Aug 30, 2012
Colin L. Powell, who as secretary of state famously made the case for war against Iraq in 2003 with an impassioned speech at the United Nations Security Council, was more skeptical about the evidence he used to justify the American-led invasion than previously known, according to a new memoir by Kofi Annan, the secretary general at the time.
Six weeks after the Iraq invasion, Mr. Annan wrote, Mr. Powell visited his 38th-floor office at the United Nations to privately exult with him over news that American forces believed they had found mobile laboratories in Iraq that the administration claimed were used by Saddam Hussein to make weapons of mass destruction — the core reason for the war.
"Kofi, they've made an honest man of me," Mr. Annan quoted Mr. Powell as telling him. Mr. Annan wrote that "the relief — and the exhaustion — was palpable. I could not help but smile along with my friend, and wanted to share in his comfort," even though Mr. Annan himself was far from convinced. Still, Mr. Annan wrote, "I could only be impressed by the resilience of this man, who had endured so much to argue for a war he clearly did not believe in."
Efforts to reach Mr. Powell for comment about the passage were not immediately successful. Peggy Cifrino, his office assistant, said he was traveling and contacting her only intermittently.
By now, of course, many books have been written on the prelude to the Iraq war, in which no weapons of mass destruction were ever found. Mr. Powell's role, which some historians say irreparably harmed his credibility and derailed his political career, has also been well documented. But the encounter between Mr. Powell and Mr. Annan, as reprised by the former secretary general, offered a new insight into the degree of doubt harbored by Mr. Powell about putting troops on the ground in Iraq.
In a telephone interview from his Geneva office, Mr. Annan, 74, said he had decided to use that anecdote in the opening chapter of his new book, "Interventions: A Life in War and Peace," published by The Penguin Press, because Iraq had been such an important issue during his tenure, which lasted from 1997 through the end of 2006. The Iraq war, he said, was "an event that divided the international community hopelessly — the way Syria is about to do."
Moreover, Mr. Annan said, he regarded Mr. Powell as "a friend, highly respected, a star among the foreign ministers. And I think the presentation of the U.S. case to the council did a bit of harm to him, and I wanted to convey what happened at the time."
The book, written in collaboration with Nader Mousavizadeh, Mr. Annan's former adviser and speechwriter, is a chronicle of his diplomatic life. Born in Ghana, Mr. Annan is the first career United Nations official and first sub-Saharan African to rise to the post of secretary general. He was awarded the Nobel Peace Prize in 2001 for his work at the United Nations.
Written as part autobiography, part history lesson, it is infused with Mr. Annan's accounts of private encounters with world leaders, including Mr. Hussein of Iraq, with whom he once had an intense exchange in Baghdad, convincing him to allow weapons inspectors into Mr. Hussein's presidential palaces.
The book is also Mr. Annan's effort to explain the circumstances behind some spectacular lapses that have been partly attributed to Mr. Annan during his tenure as secretary general and earlier, when he ran the department in charge of United Nations peacekeeping operations.
Mr. Annan wrote that the reasons behind the United Nations failure to avert the 1994 Rwanda genocide, to take one example, were rooted in earlier peacekeeping debacles in Somalia and Haiti. Many nations that had contributed peacekeepers, led by the United States, developed an aversion to taking such risks, Mr. Annan wrote, and the Security Council resisted ordering measures that might include the use of force. "Fatefully, the first operation to be created in this climate was the mission to Rwanda."
In what may be a surprise to some of Mr. Annan's conservative critics, he expressed great admiration in the book for President George W. Bush, despite their disagreements on the Iraq war and what Mr. Annan regarded as Mr. Bush's flawed approach to the Israeli-Palestinian conflict. Mr. Annan said Mr. Bush's effort to combat the global AIDS epidemic represented "the biggest financial commitment by any country in history to fight a single disease."
Mr. Annan said he had been working on the memoir for two years and was nearly finished this past winter when he got a telephone call from Ban Ki-moon, his successor as secretary general, with an extraordinary request.
Mr. Ban wanted Mr. Annan to negotiate a diplomatic solution to the Syria uprising, as a special envoy representing the United Nations and the Arab League, where exasperation with President Bashar al-Assad of Syria seemed intractable.
Mr. Ban said he was asking on behalf of a group of foreign ministers, who believed that Mr. Annan's negotiating skills could succeed in Syria.
Mr. Annan, who had dealt with Syria's president before, consented, and the book was delayed, with the final pages to be revised.
"We had been on the verge of delivering it to the editors," Mr. Annan said.
The Syria portion of the book, which goes on sale Tuesday, was updated to include a tenuous cease-fire that Mr. Annan negotiated in March. But Mr. Annan is no longer the special envoy, having resigned in frustration in early August as the cease-fire was ignored. Since then, the conflict has worsened. The 300 United Nations monitors who were to observe his cease-fire have left Syria, and a new special envoy, Lakhdar Brahimi, who once worked for Mr. Annan, has now been designated his successor.
Still, Mr. Annan said, he had decided awhile ago that he would make no further revisions to the book. Now, he said, "people are asking me if I'll write a second book, about Syria."
Mr. Annan said that in his multiple meetings with Mr. Assad in Damascus, he felt that he never got through to him. "Initially I felt he was in denial," Mr. Annan said. "He felt like most of his problems were being caused by outsiders. If outsiders were to leave Syria alone, they would resolve their problems in no time."
Leaders like Mr. Assad, he said, "tend to believe in the world they create."
http://www.nytimes.com/2012/08/30/world/middleeast/kofi-annan-memoir-iraq-war-
-----------
India
Why should I be forgiven if I'm guilty, asks Modi
Aug 30, 2012
Gujarat Chief Minister Narendra Modi has refused to apologise for the 2002 riots in the State after being asked if he would apologise for the riots, something that his critics demand. "One only has to ask for forgiveness if one is guilty of a crime. If you think it's such a big crime, why should the culprit be forgiven?" he told The Wall Street Journal.
"Just because Modi is a Chief Minister, why should he be forgiven? I think Modi should get the biggest punishment possible if he is guilty. And the world should know that there isn't any tolerance for such political leaders," he said.
Mr. Modi parried a question whether he sees himself as a future Prime Minister, saying he was concentrating on Gujarat. "I can't think beyond that," he said.
"Malnutrition due to vegetarianism"
The paper said Mr. Modi attributed malnutrition problems in his State partly to Gujaratis being largely vegetarian and partly to body, image issues among young women.
"The middle class is more beauty conscious than health conscious — that is a challenge," he said. "If a mother tells her daughter to have milk, they'll have a fight. She'll tell her mother 'I won't drink milk. I'll get fat'," he added.
http://www.thehindu.com/news/national/article3836939.ece
-----------
India urges Maldivian parties to respect panel's report on 'coup'
Aug 30, 2012
NEW DELHI: With the Commission of National Inquiry (CNI) probing the alleged coup against former Maldivian president Mohamed Nasheed all set to present its report, tension is mounting in the Indian Ocean archipelago. Anticipating trouble, India on Wednesday formally appealed to all the stakeholders in the country to demonstrate a sense of responsibility in respecting the outcome of the panel's report.
The foreign ministry said in a statement that all parties must express views on the CNI report with calm and restraint. Government sources here expressed concern over former Maldivian dictator Maumoon Abdul Gayoom's statement that he won't accept the findings of the CNI if it rules that there indeed was a coup against Nasheed. In fact, Nasheed's Maldivian Democratic Party (MDP) too seems to be losing faith in the Commission.
Gayoom, who ruled for 30 years before Nasheed took over as country's first democratically elected president in 2008, returned to Maldives after the alleged coup. His Progressive Party of Maldives (PPM) supports Waheed, but the former dictator is now increasingly being looked upon as making an attempt to recapture power through Waheed. As TOI reported last week, Gayoom is likely to visit India soon for a meeting with PM Manmohan Singh as New Delhi tries to not just renew its engagement with him but also build bridges with other forces opposed to Nasheed.
Full report at:
http://timesofindia.indiatimes.com/world/south-asia/India-urges-Maldivian-parties-to-respect-panels-report-on-coup/articleshow/15969639.cms
-----------
Four suspected IM activists held in 2010 stadium blast case
Aug 30, 2012
HUBLI (KARNATAKA): Four suspected Indian Mujahideen activists involved in the 2010 Chinnaswamy Stadium blast case were picked up here on Thursday for questioning, police said.
Fifteen people were injured when two bombs exploded at the Chinnaswamy Stadium on April 18, 2010 on the eve of the Bangalore-Mumbai IPL semifinal match.
http://timesofindia.indiatimes.com/india/Four-suspected-IM-activists-held-in-2010-stadium-blast-case/articleshow/15985918.cms
-----------
Unsure about entry of Bangladeshi Muslims: BSF
Aug 30, 2012
JALANDHAR: Even as infiltration of Bangladeshi Muslims is being raised in a big way by BSF and Bodo groups of Assam in the backdrop of violence in Assam, BSF director general U K Bansal has said that though BSP was keeping a strict vigil on the border with Bangladesh, he could not say with confidence that there is zero entrance of Bangladeshis through the border. "In this year, 15,000 Bangladeshis have been pushed back," Bansal said.
"The border with Bangladesh has its own peculiar character and people even have houses on the border line. People have relatives living across the border and migration is being powered by strong economic conditions. Complete sealing of the border with Bangladesh is not easy without great human hardship," he said.
Full report at:
http://timesofindia.indiatimes.com/india/Unsure-about-entry-of-Bangladeshi-Muslims-BSF/articleshow/15973864.cms
-----------
Not hangman, a cop will execute Pakistani terrorist Kasab
Aug 30, 2012
MUMBAI: No hangman will be called in to execute Pakistani terrorist Mohammad Ajmal Kasab, state prison officials say. Kasab will have the noose around his neck tightened by police personnel.
"It is a misconception that there is a hangman who executes the death penalty. The scary looking guy who hangs convicts is a creation of movies," says Swati Sathe, DIG (headquarters). Sathe was earlier the jailor of Arthur Road prison where Kasab is lodged in a high-security cell.
"Police personnel of the rank of constables and below like sipahis prepare for the hanging like setting up the rope and putting the black cloth on the convict's head. According to the prison manual, it's the jail superintendent who pulls the final bolt," said Sathe, adding, "If my seniors order me even I would have to do it. I would have not flinched if I was ordered to hang Kasab."
Full report at:
http://timesofindia.indiatimes.com/india/Not-hangman-a-cop-will-execute-Pakistani-terrorist-Kasab/articleshow/15970902.cms
-----------
Sarabjit's family sends medicines for fellow prisoner's son
Aug 30, 2012
AMRITSAR: Indian death row prisoner in Pakistan's Kot Lakhpat Jail Sarabjit Singh's family has sent medicines for his fellow prisoner's son, who is suffering from bone ailment.
Sarabjit's sister, Dalbir Kaur, said her brother had written to her and asked for medicines for 12-year-old Nurrudeen, son of his fellow prisoner Shakeel. He asked for the medicines and said the boy's father was unable to bear his medicine expenses since he is poor and in jail.
"I asked an orthopedic about the disease based on what Sarabjit had stated in the letter and on the doctor's consultation, I have sent one-month course of medicines," said Dalbir. She said she would continue to send the medicines.
Dalbir sent the medicines through Sarabjit's counsel, Awais Sheikh, who was in Delhi for a function and left for Pakistan via Attari border on Wednesday.
Dalbir called it a noble and kind gesture of her brother, who himself feared being poisoned in the jail.
Sarabjit's daughter, Swapandeep Kaur, said she had sent sweets, namkeen, dry fruits, and sharbat for her father. "I am hopeful of meeting Papa soon. Pakistan government should release him on humanitarian grounds."
http://timesofindia.indiatimes.com/india/Sarabjits-family-sends-medicines-for-fellow-prisoners-son/articleshow/15970789.cms
-----------
Reckless TV coverage of 26/11 operation put national security in jeopardy: Supreme Court
Aug 30, 2012
NEW DELHI: In a stinging rebuke to the electronic media, the Supreme Court on Wednesday said that driven by commercial interests, TV channels put national security in jeopardy by their "reckless" 24x7 live telecast of security operations against the 10 terrorists during the 26/11 attacks on Mumbai.
"The shots and visuals that were shown live by TV channels could have also been shown after all the terrorists were neutralized and the security operations were over. But in that case, the TV programmes would not have had the same shrill, scintillating and chilling effect and would not have shot up the TRP ratings of the channels," a bench of Justices Aftab Alam and C K Prasad said.
"It must, therefore, be held that by covering live the terrorists attack on Mumbai in the way it was done, Indian TV channels were not serving any national interest or social cause. On the contrary, they were acting in their own commercial interest, putting national security in jeopardy," it said.
Full report at:
http://timesofindia.indiatimes.com/india/Reckless-TV-coverage-of-26/11-operation-put-
-----------
Manmohan Singh-Sheikh Hasina talks skip illegal Bangladeshi influx
Aug 30, 2012
TEHRAN: Meeting for the first time after the 2011 Saarc summit in the Maldives and in the wake of the lower Assam violence where illegal immigration from Bangladesh was believed to have played a role — the issue that occupied much of the public mind — was not discussed during a bilateral meeting between PM Manmohan Singh and his counterpart, Sheikh Hasina.
Instead, given that the turnaround in Indo-Bangla ties is something the PM has personally invested in, he told Hasina that he would try to get the land boundary agreement (LBA) and Teesta pact done. The Bangladeshi PM needs both these deals politically. But, the political deadlock in India has made it well nigh impossible to push through these pacts. Consequently, the PM and Hasina were reduced to talking about border haats and a $200 million grant to Dhaka.
Full report at:
http://timesofindia.indiatimes.com/india/Manmohan-Singh-Sheikh-Hasina-talks-skip-illegal-Bangladeshi-influx/articleshow/15968876.cms
-----------
Shinde: India to confront Pak on hate pages
Aug 30, 2012
NEW DELHI: Prime Minister Manmohan Singh may have decided not to raise with Pakistani President Asif Zardari the contentious issue of morphed images and inflammatory videos, which were purportedly uploaded in Pakistan and were among the triggers for the exodus of northeasterners, but his government is sticking to its plan to confront Islamabad with the evidence of uploading of hate web pages in that country.
"We will definitely share evidence with Pakistan," Indian home minister Sushil Kumar Shinde said on Wednesday even as Union home secretary R K Singh asserted that the majority of the doctored videos and morphed images were indeed uploaded in Pakistan.
The comment came a day after the country's foreign policy establishment said that the PM would not take up with Zardari the issue of Pakistan-based groups or individuals, who circulated fake content on the web to fan hatred against people from the northeast, leading to their exodus from different parts of the country.
Sources in the foreign ministry have expressed discomfort with Singh's plainspeak with some even suggesting that he may have "spoken out of turn".
In contrast, Shinde stood by the home secretary, stressing that he had raised the issue of doctored videos being uploaded in Pakistan with Pakistani internal security advisor Rahman Malik. "I have also asked him to take action against those Pakistani elements who were involved in it," Shinde added.
Full report at:
http://timesofindia.indiatimes.com/india/Shinde-India-to-confront-Pak-on-hate-pages/articleshow/15968721.cms
-----------
Ajmal Kasab: He first took to crime, then to jihad
Aug 29, 2012
NEW DELHI: He belonged to a poor family, in an impoverished part of Pakistan. Mohammed Ajmal Amir Kasab's journey from crime to jihad and to India began after his father refused to buy him new clothes on Eid.
Until then, the now 25-year-old Kasab -- whose death sentence was upheld Wednesday by the Supreme Court of India -- led a simple life in Pakistani Punjab's Okara district. His father was a food vendor while a brother was a labourer in Lahore.
Kasab decided to quit home in 2005 after quarrelling with his father, who could not provide him new clothes because of poverty.
The disgusted young man then took to petty crime, graduating to armed robbery. A chance encounter with Jama'at-ud-Da'wah, the political wing of Lashkar-e-Taiba, changed his life for ever.
It did not take long for him to sign up for training with the bitterly anti-India Lashkar.
He was last seen in his village some six months before the November 2008 Mumbai attack. Apparently, he had sought blessings from his mother to wage jehad.
Kasab was among the terrorists who underwent strenuous training that is said to have had the backing of Pakistan's Inter-Services Intelligence (ISI) agency.
The Lashkar reportedly offered to pay his family Rs.150,000 for his participation in the Mumbai attack -- on the assumption that he would become a "shaheed" (martyr).
Kasab and the nine other Pakistani terrorists sailed to Mumbai in two hijacked vessels with three targets in mind: the iconic Taj Mahal Palace Hotel, Oberoi Trident Hotel and Nariman House.
Full report at:
http://timesofindia.indiatimes.com/india/Ajmal-Kasab-He-first-took-to-crime-then-to-jihad/articleshow/15956717.cms
-----------
Mumbai wonders when Ajmal Kasab will hang
Aug 30, 2012
MUMBAI: The Supreme Court's decision to uphold the death penalty for Pakistani terrorist Ajmal Kasab may not be the end of the journey. Many Mumbaikars are wondering how long the mercy petition in his case will stay pending, should the 26/11 gunman seek presidential pardon.
Almost four years have passed since Kasab and nine of his cohorts spread terror in Mumbai over three days. Although the 26/11 case was among the fastest to reach judicial closure, legal experts still ask whether the Indian criminal justice system needs an overhaul to ensure faster delivery of justice, particularly in cases where the charge is as grave as waging war against the nation.
For the last few years, Kasab has been kept in a special anti-bomb cell in Arthur Road jail with round-the-clock protection. The arrangement, by one estimate, has cost the government more than Rs 53 crore. Through the spend and the judicial procedure, lawyers say, the country has shown that it deals even with high-profile terrorists in a fair manner, irrespective of whether the case is of open-and-shut nature. Still, they wonder, could the process have been expedited further?
Full report at:
http://timesofindia.indiatimes.com/india/Mumbai-wonders-when-Ajmal-Kasab-will-hang/articleshow/15964566.cms
-----------
HANG THE BUTCHER OFMUMBAI QASAB NOW
By Gyanant Singh & Aman Sharma in New Delhi
Aug 30, 2012
SC confirms that Qasab will hang but will he join the queue of convicts waiting on death row?
IT HAS been a foregone conclusion from the moment he was caught by a heroic policeman. On Wednesday, the Supreme Court also put its seal: Mohammed Ajmal Mohammad Amir Qasab will hang till death.
But will he? Or will the butcher of Mumbai simply join the long list of death row convicts, some of them terrorists who waged a war against the country just like him, such as Mohammad Afzal Guru and Mohd Arif alias Ashfaq? The apex court upheld the death sentence of the lone surviving Lashkar- e- Tayyeba terrorist and Pakistani national, who unleashed a bloody mayhem in Mumbai for three days along with nine others, killing 166 people and injuring 238, on November 26- 28, 2008.
The groundswell of national opinion since that fateful night of 26/ 11 is that Qasab should be hanged without allowing him any judicial review or leniency.
The apex court has delivered its verdict, but will his death sentence hang fire like that ofAfzal Guru?
Full report at: Mail Today
-----------
Justice delayed but not denied
By D. P. Bhattacharya in Gandhinagar
Aug 30, 2012
AT A time when violence is fast posing a serious challenge to the multi- ethnic fabric of the country, more than 50 per cent conviction in a 10- year- old riot case in Gujarat restores the celebration of pluralism in the corridors of India's premier business state.
A special court in Ahmedabad on Wednesday convicted 32 people in the Naroda Patiya massacre case, including BJP MLA Maya Kodnani — a former MoS ( women and child development) — and Bajrang Dal strongman Babu Bajrangi.
Lawyer- activist Mukul Sinha, whose NGO Jan Sangharsh Manch has been representing the victims in the court, described the judgment as the light at the end of a long tunnel.
For those left devastated by the violence, it meant a sense of closure.
" Nothing will bring back the loved ones we have lost, but after 10 years this judgment has brought some sense of solace," Shakila Bano, who lost three of her children in the massacre, said.
Full report at: Mail Today
-----------
Supreme Court order on Kasab boosts India's case ahead of PM-Zardari meet
August 29, 2012
With the Supreme Court on Wednesday upholding the death sentence on terrorist Ajmal Kasab, India's case for action against others involved in the Mumbai terror attacks got strengthened ahead of Prime Minister Manmohan Singh's meeting with Pakistan President Asif Ali Zardari in Tehran on
Thursday.
The two leaders will confabulate on the sidelines of the Non-Aligned Movement Summit here shortly after Zardari flies across from Islamabad. The scheduling problems for their second meeting since the Pakistani leader came to New Delhi in April, have been resolved and they will meet at 7 pm IST.
Terror remains high on the agenda and India's continuing concerns over lack of action against those in Pakistan believed to have been actively involved in 2008 Mumbai attacks will be flagged by Singh.
External Affairs minister SM Krishna, who is also in Tehran for the NAM meeting, lost no time in drawing attention of the apex court's verdict on Kasab.
"I am sure Pakistan will not fail to take note of it," Krishna said and quickly added that the Pakistani judiciary is also proactive.
Full report at:
http://www.hindustantimes.com/world-news/RestOfAsia/Supreme-Court-order-on-Kasab-
-----------
For Kasab, it's now a question of when
August 30, 2012
With the Supreme Court upholding the death sentence for Pakistani terrorist Kasab, lawyers say he is now left with little legal recourse.
Top lawyers opine that the best the convict can hope for now is a delay in the execution of the sentence. There is only a very slight possibility that Kasab could escape the gallows.
"Kasab has a very narrow window to escape the gallows, the reason being that three courts, from the trial court to the Supreme Court, have all given identical judgments of his guilt as also the adequacy of the sentence," says Majid Memon, a well known criminal lawyer.
"Under the Constitution of India, his last resort would be a mercy petition which may take some time," he says.
Senior advocate Aman Lekhi says Kasab could exercise some legal options which could delay the execution of the sentence.
Full report at:
http://www.hindustantimes.com/India-news/NewDelhi/For-Kasab-it-s-now-a-question-of-when/Article1-921637.aspx
-----------
I'm sure Pakistan won't fail to take note of verdict: Krishna
Aug 30, 2012
After Indian official sources pointed to the slow pace of prosecuting 26/11 masterminds
On a day the Supreme Court confirmed the death sentence on Ajmal Kasab, the lone surviving gunman in the Mumbai attacks, Foreign Ministers of India and Pakistan, here to attend the Non-Aligned Movement (NAM) Summit, expressed their views on the issue of prosecuting the masterminds of the 2008 massacre.
External Affairs Minister S.M. Krishna, when asked for his reaction, said: "I am sure Pakistan will not fail to take note of this" and added that he was sure the judiciary in Pakistan was similarly active. Mr. Krishna's observations follow Indian official sources saying on Tuesday that the slow pace of prosecuting the Pakistani masterminds of the Mumbai attacks showed there was a "serious difference in how the Indian state reacts and how the Pakistani state fails to react."
Full report at:
http://www.thehindu.com/news/national/article3836930.ece
-----------
'But for Kasab's capture, blame might have fallen on Indian Muslims'
J. VENKATESAN
Aug 30, 2012
'Had the terrorists passed off as Indian Muslims, devastating consequences would have followed'
While lauding police efforts in apprehending gunman Ajmal Kasab alive during the 26/11 attacks in Mumbai, the Supreme Court on Wednesday said "the deception, the falsehood that the terrorists were Indian Muslims coming from Hyderabad connected with some fictitious organisation called Mujahideen, Hyderabad Deccan, is one of the most ominous and distressing parts of the conspiracy."
A Bench of Justices Aftab Alam and C.K. Prasad said, "If the appellant [Kasab] had not been caught alive and the investigating agencies had not been able to unravel the conspiracy fully and in all its devious ways, the terrorists might have passed [off] as Indian Muslims and that would have led to devastating short-term and equally debilitating long-term consequences. It would have caused… distrust and suspicion between communities and disturbed the communal peace and harmony of the country. It is not impossible that conflagrations would have erupted in different parts of the country, which the governments would have found difficult to contain."
Full report at:
http://www.thehindu.com/news/national/article3836687.ece
-----------
"Role of state actors exposed"
Aug 30, 2012
Relatives of 26/11 victims want Kasab hanged immediately
Hailing the Supreme Court's verdict confirming the death sentence imposed on Ajmal Kasab, the sole surviving gunman of the 26/11 terror attack, the Mumbai Crime Branch, which investigated the case, said this further exposed Pakistan's involvement in exporting terror to India.
Joint Commissioner (Crime) Himanshu Roy said here on Wednesday that the interrogation of Zabiuddin Ansari alias Abu Jundal, a key Lashkar-e-Taiba operative who was present in the Karachi control room at the time of the 26/11 attack, proved that Pakistan had a hand in exporting terror.
"State actors helped in exporting terror. Abu Jundal was present in the Karachi control room at the time of the attack. He attended many training camps there. He took training from senior LeT operatives. Kasab has recognised him as the person who taught them Hindi," Mr. Roy said.
"The verdict of the Supreme Court is an important milestone in the fight against terrorism. We are now prosecuting the mastermind — Jundal. We are collecting strong evidence against him," he said.
He refused to talk about the acquittal of Fahim Ansari and Sabauddin Ahmed Shaikh. "We will have to study the judgment."
Full report at:
http://www.thehindu.com/news/national/article3836992.ece
-----------
8,000 from Assam camp in state, Bengal on high alert
Madhuparna Das
Aug 30 2012
Kolkata : With six camps — sheltering 8,000 homeless people, mostly Muslims from Kokrajhar — located across three north Bengal districts of Coochbehar, Jalpaiguri and Darjeeling bordering Assam, West Bengal Chief Minister Mamata Banerjee has instructed the administration to remain alert. She has also warned against any communal tension in her recent public meetings.
State officials point out that Bengal-Assam border districts have similar population mix as that of Kokrajhar — a large number of Bodos, Rabhas and Rajbanshis. Hence, there is always a fear of ethnic violence. The police are tense because the bordering blocks in Jalpaiguri and Assam have a large population of Bodos and Rabhas. As per the 2001 census, Jalpaiguri has 34,801 Bodos, 10,244 Rabhas and 18, 251 Rajbanshis. The concentration of Bodos is greater in the bordering blocks of Jalpaiguri. Kumargram, for instance, has 7,907 Bodos while Alipurdauar II and Falakata have 4,804 and 4,387 Bodos, respectively.
A police official said, "Chances of provocative action is very high in the area. We have posted police teams in sensitive villages and are monitoring SMSes. Since the density of Bodo and Rabha tribes is high, we have issued a high alert."
Rehab from today
The Assam government will start rehabilitation of the victims of the ethnic clashes from Thursday. The announcement followed a meeting of the state government with Bodoland Territorial Council chief Hagrama Mohilari here. Before taking the decision, the state government held an all-party meeting. This is the first time the government held talks with the BTC since the clashes.
http://www.indianexpress.com/news/8-000-from-assam-camp-in-state-bengal-on-high-alert/995023/
---------
Pakistan
Pakistan's Punjab govt shows PoK as Indian land in atlas
Aug 30, 2012
LAHORE: A new school atlas published by the government of Pakistan's Punjab province has shown Pakistan-occupied Kashmir and the Gilgit-Baltistan region as Indian territories.
The education authorities rushed to recall the atlas from all elementary and high school libraries of Punjab province, which has a population of 90 million.
The government of chief minister Shahbaz Sharif has had to face criticism from academicians over the development.
"It is a grave mistake that speaks of the inefficiency of our chief minister's team," publisher Khalid Pervez said.
Over 15,000 copies of the atlas had been delivered to school libraries so far.
The education department said it would take action against all those responsible for printing, approving and distributing the atlas.
The publisher had been asked to reprint the atlas with correct maps, it said.
The project to publish the atlas was launched with USD 25 million in aid provided under a German Loan Swap Programme.
http://timesofindia.indiatimes.com/world/pakistan/Pakistans-Punjab-govt-shows-PoK-as-Indian-land-in-atlas/articleshow/15992685.cms
-----------
Shiite Judge, 2 others shot dead in a sectarian attack in Pakistan's Quetta
Aug 30, 2012
ISLAMABAD: Unidentified gunmen shot dead a Shiite judge, his bodyguard and driver in a sectarian attack in Quetta city of southwest Pakistan on Thursday, officials said.
Zulfiqar Naqvi, a sessions judge, was attacked as he came out of his home in Quetta, the capital of Balochistan, police officials said.
They described the incident as a sectarian attack as the slain judge was a Shia.
The judge was heading to work when the gunmen, waiting outside his home at Saryab Road, fired indiscriminately.
Naqvi and the two other men were killed instantly, officials said.
The attackers, who were riding a motorcycle, fled after the shooting.
No group claimed responsibility for the attack. Banned extremist groups like the Lashkar-e-Jhanvi are usually blamed for such attacks.
Quetta and other parts of Balochistan have witnessed a series of sectarian attacks over the past few years. Scores of people have died in these incidents.
The Balochistan Bar Association condemned the killing of Naqvi and announced lawyers would boycott court proceedings across the province.
The Tahafuz-e-Azadari Council, a leading Shia group, called for three days of mourning and appealed to the Chief Justice of Pakistan to take suo moto notice of the targeted killing.
http://timesofindia.indiatimes.com/world/pakistan/Judge-2-others-shot-dead-in-a-sectarian-attack-in-Pakistans-Quetta/articleshow/15988029.cms
-----------
Over 150 PPP workers killed in Karachi, says Wassan
Aug 30, 2012
KARACHI: Former Sindh home minister Manzoor Wassan has claimed that more than 150 Pakistan People's Party (PPP) workers have been killed in targeted assaults in Karachi during fresh firing incidents.
Speaking to media persons at Karachi airport Wednesday, the PPP leader expressed his concerns over the fresh wave of violence in the city, saying "the government is striving to curb the violence and measures are afoot in this regard."
"There are various motives behind political violence in Karachi in which PPP has lost its 150 workers," Wassan said, urging Rangers, police and political parties to play their due role to forge peace in the city.
After the fresh wave of attacks, targeting activists of all key political parties, including PPP and others in Karachi, the ruling party has directed its worker to halt socio-political activities in the city.
"Feeling the sense of insecurity among party workers, we have directed them to restrain from unnecessary political activities and avoid sitting outside their houses, at hotels and public places," PPP's provincial general secretary, Taj Haider told media.
http://www.dailytimes.com.pk/default.asp?page=2012\08\30\story_30-8-2012_pg12_7
-----------
'People of other religions busy in useless activities during religious festivals': So say Pakistan's school books
By Rabia Mehmood
August 30, 2012
LAHORE: National Commission for Justice and Peace (NCJP) has conducted a content analysis of the revised curriculum of Punjab and Sindh textbooks for 2012-2013 for inclusion of biased and discriminatory content against religions other than Islam.
The findings reveal excessive use of the words Hindu, Christian and Jew while discussing the history of Pakistan and Islamic Studies, which portray the said faiths in a negative light.
For example, an Islamic Studies book of Sindh board for class 5, in a chapter on Eid (religious festivals), includes a line saying, "People of other religions usually stay busy in useless activities during their religious festivals. There is no concept of God or submission among them."
The chapter "Pakistan, an Islamic State" in the same textbook of Punjab board includes this line: "Hindus harmed Muslims in every way."
The content analysis has been published in Urdu to generate a debate on how the inclusion of discriminatory content in curriculum sows seeds of hatred, and to ensure that the review reaches maximum people.
Full report at:
http://tribune.com.pk/story/428479/people-of-other-religions-busy-in-useless-activities-
---------
Bail hearing for Pak girl accused of blasphemy adjourned
August 30, 2012
Islamabad, Aug 30: A Pakistani court today adjourned a bail hearing for a Christian girl accused of blasphemy after a complainant's lawyer challenged an official medical board's report which had concluded the girl was a minor.
District and Sessions Judge Jawad Abbas of Islamabad said the bail hearing will be conducted on September after he seeks clarification on how the medical examination of the girl, Rimsha Masih, was conducted.
The judge announced his decision after a lawyer representing the man who accused Rimsha of burning pages of the Quran challenged the medical board's report.
The report submitted to the court on Tuesday had stated that Rimsha was aged between 12 and 14 years and that her mental development did not correspond with her age.
The complainant's lawyer demanded that a new medical board should be formed to examine Rimsha. He claimed that legal procedures were not being followed in the case.
The judge issued notices to the government and the complainant over an application seeking bail for Rimsha.
Full report at:
http://news.oneindia.in/2012/08/30/bailhearing-for-pak-girl-accused-of-blasphemyadjourned-1062111.html
---------
Hanging of Ajmal Kasab will help ties: Pakistani analysts
Aug 30, 2012
ISLAMABAD: The Supreme Court's verdict upholding Ajmal Kasab's death sentence has triggered a debate in Pakistan, with some observers believing his execution would end one of the goriest chapters in Indo-Pak ties.
Pakistani analyst Aamir Ghauri called on the two countries to show courage and move on from the memory of this ghastly terrorist act.
"The two neighbours desperately need mutual trust to deal with such cases because the future remains fraught with danger for our region for a very long time," he said.
"Once an Indian high court confirmed Kasab's conviction on 19 counts, it was only a matter of time before such a verdict was announced. What needs to be seen is how and when the punishment is carried out with what repercussions," he said.
Another analyst Fasihur Rehman said seven Pakistani suspects, facing trial in Pakistan for their role in the 26/11 attacks, could be the beneficiaries of Kasab's execution. He said the execution will help calm "feelings across the border''.
http://timesofindia.indiatimes.com/india/Hanging-of-Ajmal-Kasab-will-help-ties-Pakistani-analysts/articleshow/15974950.cms
-----------
Khar taunts India on hate sms goof- up
By GAURAV C. SAWANT
Aug 30, 2012
PAKISTAN has expressed disappointment with India's allegation that more than a quarter of the hate SMSs and inflammatory online content against the north- eastern people in the wake of the Assam violence had originated from Pakistan.
Speaking to HEADLINES TODAY on the sidelines of the 16th NAM summit in Tehran, Pakistan's foreign minister Hina Rabbani Khar sounded condescending: " We need to find a more mature way to handle all these issues because they will emerge and continue to haunt us. I am disappointed that anything reaches media before it reaches the Pakistan government." Meanwhile, New Delhi seems to have scored a self goal, with the ministry of home affairs ( MHA) and the ministry of external affairs ( MEA) taking contrary positions.
On August 18, Union home secretary R. K. Singh had categorically pointed fingers at Pakistan when, referring to the morphed images of victims of cyclones and earthquakes being uploaded on internet as those of violence against Muslims in Assam and Myanmar, he had said: "… This is something that is being done from Pakistan."
However, India appears reluctant to take up the issue with Pakistan at this juncture as there is friction within the government.
On Wednesday, external affairs minister S. M. Krishna, who is also in Tehran to attend the summit, told journalists that while the issue of hate mails had led to a lot of commotion, it would be raised at an " appropriate level". Sources in the MEA said the home ministry was yet to share evidence or " even a single page" with them.
Full report at: Mail Today
-----------
Pakistani intelligence officials confirm reports of Badruddin Haqqani's death
Aug 30, 2012
ISLAMABAD: Pakistani intelligence officials have confirmed that a US drone strike near the Afghan border last week killed the son of the founder of the powerful Haqqani militant network.
The officials said Badruddin Haqqani was killed Aug 24 in one of three strikes that hit militant hideouts in the Shawal area of the North Waziristan tribal region.
They did not specify which strike killed him, but said he was leaving the hideout when the missiles hit.
The officials spoke anonymously Thursday because they were not authorised to talk to media.
Afghanistan's intelligence agency confirmed Haqqani's death earlier, but did not provide details.
Haqqani's death would be a serious blow to the militant organisation founded by his father, Jalaluddin Haqqani. He has been described as the group's day-to-day operations commander.
http://dawn.com/2012/08/30/pakistani-intelligence-officials-confirm-reports-of-badruddin-haqqanis-death/
-----------
US needs to respect Pakistan's sovereignty: Nawaz Sharif
Aug 30, 2012
LAHORE: PML-N President Nawaz Sharif said on Wednesday that drone strikes are violating the sovereignty and independence of Pakistan
The US needs to respect Pakistan's sovereignty, he said during a meeting with acting US Ambassador to Pakistan Richard E Hoagland.
US Counsel General in Lahore Nina Fite, Punjab Chief Minister Shahbaz Sharif and opposition leader in the Senate Ishaq Dar were also present.
Geo-political situation of the region was discussed during the meeting.
Nawaz Sharif said that both sides should try to understand ground realities and requirements of each other. He emphasised on the need to strengthen bilateral relations between the two countries. He also called for early and mutually satisfactory resolution of the Dr Aafia Siddiqui case, saying that this would remove an irritant and would be a good headway towards strengthening US-Pak relations.
The acting US ambassador appreciated the efforts of Nawaz Sharif in "taking the lead to initiate confidence-building measures for normalising Pak-India relations".
http://www.dailytimes.com.pk/default.asp?page=2012\08\30\story_30-8-2012_pg7_21
-----------
Sheesha smoking still popular among youth
By Aliya Mirza
Aug 30, 2012
LAHORE: Despite the City District Government Lahore (CDGL) imposing a ban on sheesha smoking, a large number of youngsters, both male and female, and even professionals belonging to different fields are still visiting cafes for sheesha as they claim sheesha smoking to be a "healthy recreational activity".
The CDGL had started a crackdown against sheesha cafes in the city four months ago and almost all sheesha cafes were sealed in the process. The Lahore High Court (LHC) later gave permission for reopening the cafes, however, the raids continued during which the government officials confiscated sheesha hookahs and arrested workers and in some cases the customers as well.
A large number of sheesha cafes can be seen located on different important roads of the city, which not only provide sheesha but also serve as fast food joints for the visitors.
Usually, youngsters throng the cafes, however, people also use them as venues for business meetings and social gatherings.
Full report at:
http://www.dailytimes.com.pk/default.asp?page=2012\08\30\story_30-8-2012_pg13_6
-----------
In Khyber-Pakhtunkhwa: 92% of around 1,000 missing persons safely recovered, says PHC
By Umer Farooq
August 30, 2012
PESHAWAR: With the International Enforced Disappearance Day set to be observed on Thursday (today), the relatives of missing persons in Khyber-Pakhtunkhwa (K-P) perhaps have something to cheer about. Security agencies are said to have been helping resolve the high profile issue.
Chief Justice (CJ) of Peshawar High Court (PHC) Dost Muhammad Khan on Wednesday said that security agencies, some of whom were alleged to have detained the missing people, were cooperating with the court to resolve cases pertaining to enforced disappearances. He added that missing persons were being recovered safely and were returning home.
He said that around 92 per cent of missing people had returned home and the list of people arrested by the security agencies, provided to the PHC, included details of those released.
Around 524 suspected militants are still being 'de-radicalised' at different internment centres. More than 1,100 white category militants (suspects with no charges filed against them) have been freed on heavy surety bonds, after going through the de-radicalisation process.
Full report at:
http://tribune.com.pk/story/428349/in-khyber-pakhtunkhwa-92-of-around-1000-missing-persons-safely-recovered-says-phc/
-----------
UN urged to stop Myanmar Muslims' killings
Aug 30, 2012
ISLAMABAD: The Senate Standing Committee on Foreign Affairs and Kashmir Affairs and Gilgit-Baltistan on Wednesday strongly condemned the violence and large-scale killings of Muslims in Myanmar, and called upon UN and international community to take concrete steps to stop the brutality and crimes against humanity.
Full report at:
http://www.dailytimes.com.pk/default.asp?page=2012\08\30\story_30-8-2012_pg7_28
-----------
South Asia
Five Australians killed in Afghan attack
Aug 30, 2012
SYDNEY:Five Australian troops have been killed in two separate incidents in Afghanistan, defence officials said Thursday, in the worst day for Australian casualties since the war started.
In one incident, two Australian special forces soldiers were killed Thursday morning when their helicopter crashed in Helmand province, in one of the worst days for Australian casualties since the Vietnam War.
The news came after the International Security Assistance Force (Isaf) said three soldiers in the Nato-led force in Afghanistan had been killed by a member of the Afghan security forces.
The attack occurred Wednesday evening in southern Uruzgan province where about 1,500 Australian troops are deployed.
"Defence can confirm that Australian Defence Force personnel have been killed in Afghanistan," the ADF said in a statement.
"Defence is currently in the process of informing the next of kin of the ADF personnel involved. The acting chief of the defence force will make a statement once this process is complete."
Full report at:
http://dawn.com/2012/08/30/australians-killed-in-afghan-attack-defence/
-----------
Nasheed was not removed in coup: inquiry Commission
R. K. RADHAKRISHNAN
Aug 30, 2012
Former Maldivian President Mohamed Nasheed was not removed in a coup, the National Inquiry Commission has concluded.
The international Commission set up by the Maldivian government to probe if the events of February 7 – when President Mohamed Nasheed stepped down and Vice-President Mohamed Waheed assumed office as per the provisions of the Maldivian Constitution – has concluded that "there was no illegal coercion or intimidation nor any copu d'etat. The Commission has received no evidence supporting or to substantiate these allegations."
In its 65-page report, the Commission, led by a Singapore Judge said: "A coup d' etat required a positive action against President Nasheed. Non-action and inaction cannot constitute a coup d'etat. Moreover, the Constitution does not call for loyalty of anyone to the President. It calls for loyalty to the Constitution."
Full report at:
http://www.thehindu.com/news/international/article3839500.ece
----------
Afghan officials: Insurgent rockets kill 5 civilians who were waiting roadside for a bus
August 30, 2012
KABUL, Afghanistan — Afghan government officials say insurgent rockets have killed five people who were waiting on the side of a road for a bus in the east of the country.
The deputy police chief for Logar province says insurgents appeared to be aiming at a nearby Afghan army base but the rockets missed their target. Raeis Khan Rahimzai says another 10 people were wounded by the Thursday barrage in Baraki Barak district.
Logar government spokesman Din Mohammad Darwesh says it was the second such incident in as many days. He says a rocket hit a civilian house on Wednesday and killed one woman inside.
Militants have been responsible for the vast majority of civilian casualties in the Afghan war, with roadside bombs being the biggest killers.
Copyright 2012 The Associated Press. All rights reserved. This material may not be published, broadcast, rewritten or redistributed.
http://www.washingtonpost.com/world/asia_pacific/afghan-president-moves-to-replace-
---------
Mideast Asia
Ahmadinejad calls for new world order
Aug 30, 2012
Iranian President Mahmoud Ahmadinejad on Thursday slammed the United Nations and called for a new world order, in an opening speech at the Non-Aligned Movement summit in Tehran.
"There are wars and killings, with all justified by the UN Security Council," said Ahmadinejad, who was seated on the podium next to UN chief Ban Ki-moon.
"The world rulers today are the slave drivers of yesterday and launch wars, humiliate and weaken nations and kill innocent people ... we should therefore stand up for a new world order and management."
http://www.thehindu.com/news/international/article3839810.ece
-----------
Ban asks Iran to build 'international confidence' in its nuke programme
Aug 30, 2012
UN chief Ban Ki-moon on Thursday asked Iran to build "international confidence" in its nuclear programme by fully complying with the global obligations under NPT and cooperating with IAEA, shortly after Tehran slammed the UNSC for being "unjust and completely undemocratic."
Addressing the leaders and delegates gathered in Tehran for the 16th NAM Summit, Ban also urged the sanctions-hit country to engage "constructively" in P5 plus 1 (US, UK, Russia, France and China plus Germany) talks while pursuing its nuclear programme.
For the sake of "peace and stability" of the region, "I urge Iran to build international confidence" by fully complying with the international obligations under Nuclear non-Proliferation Treaty (NPT) and cooperating with the global atomic watchdog International Atomic Energy Agency (IAEA)," he said.
The UN chief also said Tehran, during its chairmanship of the 120-nation Non-Aligned Movement, could demonstrate that it can play a "moderate and constructive" role.
Mr. Ban's address followed the hard-hitting inaugural speech of Iran's Supreme leader Ayotallah Khamenei, who said, "the UN Security Council has an illogical, unjust and completely undemocratic structure and mechanism. This is a flagrant form of dictatorship, which is antiquated and obsolete and whose expiry date has passed."
He also stressed that all leaders should ensure that the world should be free of nuclear weapons and work together to check illicit arms trade.
Mr. Ban, who was criticised by Israel for attending the Summit in Tehran, also made mention of other global issues, including worsening Syria crisis. He said what started with a peaceful march is turning out to be long-term civil war in Syria.
http://www.thehindu.com/news/international/article3839827.ece
----------
Iran nuclear issue, Syria dominate tense Tehran summit
Aug 30, 2012
TEHRAN: Iran's showdown with the UN Security Council over its nuclear activities, and clashing speeches over the bloody conflict shaking Syria dominated the opening of a summit in Tehran on Thursday.
Those issues swept aside the veneer of diplomatic harmony Iran had been trying to project over the gathering of 120 members of the Non-Aligned Movement and left several leaders squirming in their seats.
Iran's supreme leader Ayatollah Ali Khamenei opened the session with a speech in which he insisted his country "is never seeking nuclear weapons" and accusing the UN Security Council of exerting an "overt dictatorship" under the sway of its Western permanent members, the United States, Britain and France.
UN chief Ban Ki-moon, who looked irritated during the speech, shot back in his own address that Iran should build confidence in its nuclear programme by "fully complying with the relevant (UN) Security Council resolutions and thoroughly cooperating with the IAEA" -- the UN's nuclear watchdog.
Full report at:
http://timesofindia.indiatimes.com/world/middle-east/Iran-nuclear-issue-Syria-dominate-tense-Tehran-summit/articleshow/15995001.cms
-----------
Five al-Qaida suspects killed in drone strike in Yemen
Aug 30, 2012
ADEN: Five suspected members of al-Qaida were killed in a drone strike on their vehicle in southeastern Yemen, a local official said on Wednesday.
The strike took place in a village in Hadramawt province where residents had recovered five bodies, the official added, speaking on condition of anonymity.
On Tuesday, two other suspected members of al-Qaida were killed in similar circumstances.
The United States is the only country that has drones in the region and it has stepped up its strikes on al-Qaida targets in Yemen.
Al-Qaida has taken advantage of a nearly year-long uprising which led to president Ali Abdullah Saleh stepping down in February to seize large swathes of the south and east of Yemen.
http://timesofindia.indiatimes.com/world/middle-east/Five-al-Qaida-suspects-killed-in-drone-strike-in-Yemen/articleshow/15975733.cms
-----------
Nuclear weapons an unforgivable sin: Khamenei
Aug 30, 2012
TEHRAN: The NAM summit may try to steer clear of contentious issues and even the NAM outcome document is fairly benign. But the Iran Supreme Leader, Ayatollah Ali Khamenei more than made up for this by kicking off the proceedings by saying that Iran would not seek nuclear weapons but would not give up its quest for nuclear energy. But his emphasis on the nuclear issue and silence on the Syrian conflict might be a signal on its own.
In a blood-guts-and-gore speech Khamenei thundered, "The Islamic Republic of Iran considers the use of nuclear, chemical and similar weapons as a great and unforgivable sin. We proposed the idea of "Middle East free of nuclear weapons" and we are committed to it. This does not mean forgoing our right to peaceful use of nuclear power and production of nuclear fuel. On the basis of international laws, peaceful use of nuclear energy is a right of every country."
Full report at:
http://timesofindia.indiatimes.com/world/middle-east/Nuclear-weapons-an-unforgivable-sin-Khamenei/articleshow/15997630.cms?
-----------
Iran starts NAM summit under sharper UN nuclear scrutiny
Aug 30, 2012
TEHRAN: Iran on Thursday lifted the curtain on a summit of non-aligned states it presented as a diplomatic triumph, but the event was held under the cloud of intensified UN scrutiny of the Islamic republic's nuclear programme.
UN chief Ban Ki-moon, in Tehran, spent the eve of the summit telling Iran's supreme leader Ayatollah Ali Khamenei and President Mahmoud Ahmadinejad they needed to provide "concrete" steps to ease the showdown over their country's disputed atomic activities.
Meanwhile, the International Atomic Energy Agency has unveiled the creation of a special Iran "task force" to scrutinise Tehran's nuclear programme and its compliance with UN resolutions -- including those demanding a suspension of uranium enrichment.
Additionally, the latest IAEA report on Iran's nuclear progress was expected to be released within days -- possibly even in the middle of the Tehran summit, according to some sources at the IAEA headquarters in Vienna.
The report is said to highlight expanded enrichment in Iran and suspicions concerning an off-limits military base in Parchin, outside Tehran, where warhead design experiments might have taken place.
Full report at:
http://timesofindia.indiatimes.com/world/middle-east/Iran-starts-NAM-summit-under-sharper-UN-nuclear-scrutiny/articleshow/15989657.cms
-----------
Kendriya Vidyalaya Tehran teaches it all
Aug 30, 2012
KVT has 350 students and affiliated to Central Board for Secondary Education
It's an Indian school that has been in Iran since the 1930s. It shifted to its present location in Tehran in 1952 and became a Kendriya Vidyalaya in 2004; it currently teaches five languages. On Wednesday, it received a Rs. two-crore boost, the third such grant in the past four years.
Prime Minister Manmohan Singh's wife Gursharan Kaur announced the grant amid thunderous applause during a visit to the Central government-run school here. After that, she prayed at the adjacent gurdwara. The origins of the Kendriya Vidyalaya Tehran (KVT) go back to the southeastern province of Zahedan, when the first Indian settlers established a school in the 1930s.
"At that time, there were some 15-30 Sikh families in Zahedan and the school had about 30 students. It was then affiliated to the Punjab School Education Board," KVT principal Jugal Kishore told IANS.
As the Indian families shifted to Tehran, so did the school.
Full report at:
http://www.thehindu.com/news/international/article3836836.ece
-----------
Khamenei recalls Mahatma's contribution
SANDEEP DIKSHIT
Aug 30, 2012
In the first meeting with an Indian Prime Minister in 11 years, the Supreme Leader of Iran Ayatollah Ali Khamenei waxed eloquent on the role played by Mahatma Gandhi in India's freedom struggle and the picking up of the baton by Jawaharlal Nehru, who was instrumental in establishing the Non-Aligned Movement (NAM).
Dr. Singh, after an hour-long meeting with Iranian President Mahmoud Ahmadinejad, met the Supreme Leader for 40 minutes. Ayatollah Khamenei said he was deeply impressed by Mahatma Gandhi's "brilliant and illustrious visage'' and recalled his "heroic'' struggle in South Africa which was followed by leadership of the freedom movement, said sources in the government.
The positions taken by Nehru "flowed'' from Mahatma Gandhi's struggle and helped create NAM, added the Supreme Leader who also recalled his visit to India three decades back and the meetings with Indira Gandhi and P.V Narasimha Rao.
The Ayatollah endorsed Mr. Ahamadinejad's sentiments regarding the Chabahar project which would provide India an inexpensive route into Afghanistan as compared to the Northern Distribution Network being utilised by the Western forces and the violence-prone link from Karachi port.
http://www.thehindu.com/news/national/article3836933.ece
---------------
Arab World
Egypt's Morsi Pushes for End of 'Oppressive Regime' in Syria
By THOMAS ERDBRINK and RICK GLADSTONE
Aug 30, 2012
TEHRAN — World leaders convening at Iran's largest international conference since its 1979 revolution heard on Thursday two speeches that illustrate the deep divide between Iran and Egypt for finding a solution to the conflict in Syria.
In one of his first major addresses outside his country, Egypt's new Islamist president, Mohammad Morsi, likened the uprising in Syria to the revolutions that swept away longtime leaders in North Africa.
"The Syrian people are fighting with courage, looking for freedom and human dignity," Mr. Morsi said, suggesting that all parties at the gathering shared responsibility for the bloodshed. "We must all be fully aware that this will not stop unless we act."
Mr. Morsi, pointedly, did not mention unrest in Bahrain, possibly to avoid offending Saudi Arabia, which has helped Bahrain's monarchy suppress the uprising.
With the Iranian president, Mahmoud Ahmadinejad, sitting beside him, Mr. Morsi spoke of an "oppressive regime" in Syria and said the opposition should unite in its effort to unseat President Bashar al-Assad.
"I am here," he said, "to announce our full and just support for a free, independent Syria that supports a transition into a democratic system and that respects the will of the Syrian people for freedom and equality at the same time, preventing Syria from going into civil war or going into sectarian divisions."
During the speech, the Syrian foreign minister, Walid al-Moallem, walked out in protest.
In contrast to Mr. Morsi's remarks, Iran's supreme leader, Ayatollah Ali Khamenei, who is a staunch ally of Mr. Assad, avoided the topic entirely as he addressed the emirs, presidents and prime ministers who had gathered in Tehran for the summit meeting of the Nonaligned Movement.
Full report at:
http://www.nytimes.com/2012/08/31/world/middleeast/ban-ki-moon-broaches-delicate-
-----------
Syrian Forces Bombed People Queuing for Bread: HRW
Aug 30, 2012
BEIRUT (Reuters) - Syrian jets and artillery have struck at least 10 bakeries in Aleppo in the last three weeks, killing dozens of people as they waited in line to buy bread, Human Rights Watch said on Thursday, accusing the military of targeting civilians.
The U.S.-based group said the attacks were either aimed at or were done without care to avoid the hundreds of civilians forced to queue outside a dwindling number of bakeries in Syria's biggest city, a front line in the civil war.
"The attacks are at least recklessly indiscriminate and the pattern and number of attacks suggest that government forces have been targeting civilians," Human Rights Watch (HRW) said.
"Both reckless indiscriminate attacks and deliberately targeting civilians are war crimes."
One attack on August 16 killed around 60 people and wounded more than 70, said HRW, which sent a researcher to the embattled city.
Food shortages in Aleppo - a focal point of the 17-month-old uprising against President Bashar al-Assad - have forced many bakeries to close, meaning huge queues for the food staple outside the remaining shops.
Full report at:
http://www.nytimes.com/reuters/2012/08/30/world/middleeast/30reuters-syria-crisis-rights.html?ref=middleeast
-----------
Egypt army says 11 'terrorists' killed in Sinai
Aug 29, 2012
CAIRO: The Egyptian military said on Wednesday that 11 "terrorists" have been killed in its campaign against Islamist militants in the Sinai peninsula.
An army statement, read out on state television, contradicted earlier claims of having killed 20 militants in helicopter strikes, in a campaign launched after gunmen killed 16 soldiers in an August 5 attack on an army outpost.
"The armed forces, in cooperation with the police, has arrested 23 people, killed 11 terrorists and wounded one since the start of Operation Eagle," it said of the campaign involving tanks and helicopters.
"The armed forces will continue Operation Eagle to pursue the terrorists and will start on Wednesday morning to redeploy its forces to complete its pursuit of the fugitive terrorists and finish off all terrorist cells in the Sinai."
Full report at:
http://timesofindia.indiatimes.com/world/middle-east/Egypt-army-says-11-terrorists-killed-in-Sinai/articleshow/15949351.cms
-----------
Bashar al-Assad says there is no end in sight to Syrian civil war
Mona Mahmood, Luke Harding
29 August 2012
Syrian president shrugs off high-profile defections and says regime forces need more time to wipe out opposition
Syria's president, Bashar al-Assad, has said there is no immediate prospect of an end to the country's 17-month-old civil war, adding that more time is needed for his "heroic" armed forces to wipe out the opposition.
In an interview with Syria's pro-government Addounia TV channel, Assad shrugged off recent damaging defections by senior regime figures, and suggested the situation for ordinary Syrians was now gradually improving. Events on the ground on Wednesday, however, suggested otherwise, with heavy shelling near the capital Damascus and a major rebel attack on a strategic northern airbase.
"We are moving forward, the situation is practically getting better, but the victory needs more time," Assad said. He continued: "We're fighting a regional and global battle and must have more time to resolve [it]."
Full report at:
http://www.guardian.co.uk/world/2012/aug/29/bashar-al-assad-syria-war
-----------
Iraqi Kurds Ready for Talks Over Crisis, Oil Law: Deputy PM
Aug 30, 2012
BAGHDAD (Reuters) - Iraq's Kurdistan is ready to restart negotiations with Baghdad to end a political crisis, focusing on a long-delayed oil law to hand regional authorities more say in managing energy resources, Iraq's Deputy Prime Minister Rosh Nuri al-Shawish, a Kurd, said.
The positive tone from Shawish signaled the Shi'ite-led central government and self-governed Kurdistan may be edging towards easing their dispute over oil, territory and power-sharing that is straining Iraq's uneasy federal union.
"Approving this draft and adding some amendments which are agreed on by all parties ... is the proper way to resolve this," the deputy prime minister, one of the go-betweens for talks between Baghdad and Kurdistan, said in an interview.
Shawish said Kurdish officials had met with the head of the Prime Minister Nuri al-Maliki's Shi'ite National Alliance, Ibrahim al-Jaafari, for preliminary talks, and the atmosphere had improved enough for them to see room for progress.
Shawish told Reuters Kurdistan believes the oil disputes can be resolved through an amended 2007 draft of an oil and gas law, which all parties had agreed to previously.
Kurdistan has tested Baghdad's resolve for months by signing deals with foreign oil majors, such as Exxon and Chevron, contracts the central government rejects as illegal and part of a Kurdish push for more autonomy.
http://www.nytimes.com/reuters/2012/08/30/world/middleeast/30reuters-iraq-kurdistan-
-----------
Syrian opposition says President Assad's speech is attempt to explain military stalemate
Aug 30, 2012
BEIRUT — A member of Syria's main opposition group says President Bashar Assad's latest comments aim to explain his security forces' failure in putting down the country's uprising.
British-based opposition activist Ausama Monajed, who is a member of the Syrian National Council, said in a telephone interview Thursday that Assad's statements tried to "justify the failure of the security solution."
Assad said in an interview broadcast Wednesday that his armed forces will need time to defeat the rebels, claiming that his army is fighting a regional and global war. Damascus says the rebels are backed by other Arab states.
Despite their heavy arms, Assad's troops are stalemated with the rebels in key cities and other fronts across the country.
Copyright 2012 The Associated Press. All rights reserved. This material may not be published, broadcast, rewritten or redistributed.
http://www.washingtonpost.com/world/middle_east/syrian-opposition-says-president-
-----------
Syrian Émigrés Seek Aid in U.S. to Arm Rebels
By STEVEN LEE MYERS
Aug 30, 2012
WASHINGTON — From a one-room office in an unfinished glass tower three blocks from the White House, an amorphous network of activists is doing what the Obama administration will not: attempting to arm the rebels trying to overthrow Syria's government.
The Syrian Support Group, incorporated here in April as a nonprofit, has few resources and, so far, few donations, and whether it succeeds in its larger goal remains to be seen. But it is already serving as a conduit between the United States and the armed forces seeking to topple Syria's president, Bashar al-Assad, and having an effect on American policy.
The group has surprisingly extensive contacts among rebel commanders of the Free Syrian Army, a rare license from the Department of Treasury allowing it to sidestep sanctions and a conviction that the assistance the administration has so far offered Syrians — mainly communications equipment — is simply not enough to defeat Mr. Assad.
Its members regularly consult with State Department officials, including the American ambassador to Syria, Robert S. Ford, who has been based in Washington since the embassy in Damascus closed in February. Their unusual relationship with the American government reflects the Obama administration's constrained, at times convoluted policy toward Syria's raging conflict.
Full report at:
http://www.nytimes.com/2012/08/30/world/middleeast/syrian-group-in-united-states-
-----------
Assad Admits Difficulties, but Projects Confidence
By KAREEM FAHIM
Aug 30, 2012
BEIRUT, Lebanon — During an interview that was broadcast Wednesday night, President Bashar al-Assad of Syria sought to rally public support for his fight against insurgents that has strained his military, subjected his government to defections and assassinations and delivered unrelenting, deadly violence to every corner of the country.
Appearing confident and relaxed and sitting in what he said was the presidential palace in Damascus, Mr. Assad said Syria was facing a "regional and international war" that would "take time to resolve."
His statement was a rare, belated acknowledgment that as the conflict entered its 18th month there was no sign that either the government or any of its disparate groups of opponents was strong enough to prevail. Mr. Assad also spoke frankly about other difficulties his government faced. He talked of the defections by those ranging from his prime minister to army conscripts, but framed them as part of a "self-cleaning" process that was ridding the country of traitors.
Above all, though, Mr. Assad seemed intent on using the friendly interview, which was carried on a private television channel owned by his cousin Rami Makhlouf, to convey a sense that the government's survival was inevitable. He said the country was moving forward and the situation getting "better."
Full report at:
http://www.nytimes.com/2012/08/30/world/middleeast/syrias-assad-says-time-is-needed-
-----------
North America
Train ads cause furor, charges of anti-Islam bigotry: USA
Ken Borsuk, Editor
23 August 2012
A new advertising campaign that has been called bigoted and anti-Islamic is up at all town train stations. Residents and local officials have condemned the ads, but the group behind them says they will not be removed.
New billboard ads that have been posted at Metro-North stations along the New Haven line, including in Greenwich stations, are raising eyebrows from residents and condemnation from local officials.
The ads, which are being paid for by a group called the American Freedom Defense Initiative, which was created by right-wing blogs and think tanks, have been criticized as racist and anti-Islamic because of their claims that 19,250 "terrorist attacks" have been carried out by Muslims since Sept. 11, 2001. The ads post that number while saying "It's not Islamophobia, it's Islamorealism" and they have brought about quick condemnation from local residents and officials.
As of Monday, the ads were up at both the Cos Cob and Riverside stations. At the downtown Greenwich station, which is the most heavily used of the town's stations, the ad had been up but had been ripped down by someone, leaving only a tatter of the ad remaining. At the Old Greenwich station, the ad is not displayed but there is a blank spot where no ad is currently displayed, leaving open the possibility that it was vandalized there too.
Town resident Sarah Littman said she saw the ad at the Cos Cob Station last week and quickly filed a letter of complaint with both the Metropolitan Transit Authority (MTA) and the Connecticut Commuter Rail Council and wrote to all three selectmen as well as the District 8 members of the Representative Town Meeting (RTM) as well as her State Rep. Fred Camillo (R-151).
Full report at:
http://www.greenwich-post.com/online/daily-featured/local-news/100893-train-ads-cause-furor-charges-of-anti-islam-bigotry.html
-----------
Osama was dead when Navy SEALs raided'
Aug 30, 2012
A BLOW- by- blow account of the Navy SEAL raid that took down Osama bin Laden has revealed that the al- Qaeda chief was unarmed and already dead when soldiers burst into his room in his Pakistan compound.
The book, No Easy Day: The Firsthand Account of the Mission That Killed Osama bin Laden , was written anonymously under the name Mark Owen, who was one of the six members who saw the terror leader die in May 2011.
A copy of the book, obtained by The Huffington Post , says that the mission was quite unlike the popular version of what went on at the house in Abbottabad.
Owen wrote that a member of the elite squad saw the terror leader as he ducked into his bedroom, and the soldiers, who were climbing stairs to the third floor, followed.
He said: " We were less than five steps from getting to the top when I heard suppressed shots. BOP. BOP. I couldn't tell from my position if the rounds hit the target or not. The man disappeared into the dark room." While various media outlets reported that bin Laden was armed and showed no intention of going quietly, the soldier wrote that the notorious terror boss was already taking his last breaths.
Full report at: Mail Today
-----------
Local Muslims spar with Walsh in Lombard
8/24/2012
By Eric Peterson
A meeting between Republican Congressman Joe Walsh and members of the local Muslim community in Lombard Friday evening — intended as a forum for mutual understanding — remained an emotional debate throughout.
The gathering of more than 50 members of the Muslim-American community in the backyard of local Republican official and former York Township Trustee Moon Khan was organized at Walsh's request after many expressed outrage over recent remarks he'd made about America being threatened by a radical strain of Islam.
Those who attended the meeting hoped for a retraction from Walsh and a promise to refrain from his using such language in the future. They were obviously unsatisfied by Walsh's repeated efforts to clarify his former words without regretting them.
"There is a threat. We cannot let political correctness get in the way of that threat," Walsh said to one speaker. "If you don't believe the threat exists, I respect your opinion, but you and I will never agree."
Full report at:
http://www.dailyherald.com/article/20120824/news/708249615/
-----------
Mosque rally offers unity message
By Roger McKinney
August 25, 2012
Hundreds turned out Saturday at Landreth Park in a show of solidarity with area Muslims after their mosque was destroyed in a suspected arson fire on Aug. 6.
Neighbors-Joplin Mosque Rally, as it was called, was organized by Ozark Christian College student Ashley Carter.
"If this was arson, to the person who did this, I pray that the anger that was in your heart will be replaced by the love that Jesus showed you," Carter told the crowd. She said she also prayed for those who tried to convince her not to organize the rally.
"We send a message to the world that we will not let anger or hate or ignorance or fear win," she said. "Peace starts when we always respond in love.
"We are not going to let hatred win," she added. "We are going to spread love with radical acts of kindness."
Full report at:
http://www.joplinglobe.com/topstories/x1971508388/Mosque-rally-offers-unity-message
-----------
Neighbors support Islamic Center of Greater Chattanooga
Clint Cooper
August 25th, 2012
Neighborliness may have made the difference between the calm that accompanied the building of the Islamic Center of Greater Chattanooga and the furor that arose over a mosque in Murfreesboro, Tenn.
Tonight, officials with the Chattanooga center will welcome the public to their $2 million facility on Gunbarrel Road, while officials of the Islamic Center of Murfreesboro remain embroiled in a heated court battle against neighbors who want to keep the center from opening.
Bassam Issa, a member of the board of directors of the Islamic Center of Greater Chattanooga, credited the absence of controversy here to several factors, including greater tolerance among residents, transparency about the project and location of the mosque.
"Chattanooga has always been more tolerant," he said.
Center leaders also were "up front from Day One" about the project, he said. They shared plans for the center with officials at nearby churches.
"We had their full support," Issa said.
Full report at:
http://www.timesfreepress.com/news/2012/aug/25/neighbors-support-islamic-center-chattanooga/
-----------
Pentagon reviewing book on Abbottabad raid
Aug 30, 2012
WASHINGTON: The Pentagon on Wednesday said it has obtained a copy of a soon-to-be-published book by a former Navy commando who participated in the raid that killed Osama bin Laden and is reviewing it. The book was not cleared by US defence officials in advance, raising the possibility that the author could face an investigation and possible criminal prosecution. "We have obtained a copy and are reviewing it," Pentagon spokesman Bryan Whitman said. "No Easy Day: The Firsthand Account of the Mission that Killed Osama Bin Laden" was written under the pseudonym Mark Owen with co-author Kevin Maurer and was to be released next month on the anniversary of the 9/11 attacks. Its publication has been moved up to September 4, according to reports by some media outlets. According to the book, the al Qaeda chief was unarmed when Navy SEALs found him in the raid on his Pakistan compound last year, several media outlets that obtained advanced copies reported on Wednesday. It also describes bin Laden being shot in the head as he looked out from his bedroom door, the reports said. National Security Council spokesman Tommy Vietor not commented on the book, but said, "As President Obama said on the night that justice was brought to Osama bin Laden, 'We give thanks for the men who carried out this operation, for they exemplify the professionalism, patriotism and unparalleled courage of those who serve our country.'"
http://www.dailytimes.com.pk/default.asp?page=2012\08\30\story_30-8-2012_pg1_6
-----------
Book on Bin Laden Killing Contradicts U.S. Account
By ERIC SCHMITT
WASHINGTON — A new first-person account of the Navy SEALs raid that killed Osama bin Laden in Pakistan last year contradicts the Obama administration's previous descriptions of the mission, raising questions about whether the leader of Al Qaeda posed a clear threat to the commandos who fired on him.
According to the account in the book, "No Easy Day," which will go on sale next week under the pseudonym Mark Owen, Bin Laden was shot in the head when he peered out of his bedroom door into a top-floor hallway of his compound as the SEALs rushed up a narrow stairwell toward him.
The author, whom military officials have identified as Matt Bissonnette, 36, said he was directly behind the "point man," or lead commando, as the SEALs followed Bin Laden into the room, where they found him on the floor at the foot of his bed with "blood and brains spilled out of the side of his skull," and two women wailing over his body, which was "still twitching and convulsing."
The author said he and another member then trained their weapons on Bin Laden's chest and fired several rounds, until he was motionless. The SEALs later found two unloaded weapons — an AK-47 rifle and a Makarov pistol — near the bedroom door.
In the administration's version of events, the lead commando's shot in the stairwell missed, and the SEALs confronted Bin Laden in the bedroom, killing him with one shot to the chest and another above the left eye.
Full report at:
http://www.nytimes.com/2012/08/30/us/book-on-bin-laden-killing-contradicts-us-account.html
-----------
Africa
Kenya PM blames killing of Muslim cleric on nation's foes
By Richard Lough and Joseph Akwiri
Aug 30, 2012
(Reuters) - Kenya's enemies were behind the killing of a Muslim cleric that triggered riots and violence intended to create divisions between the country's Christians and Muslims, Prime Minister Raila Odinga said on Wednesday.
The killing of Aboud Rogo, accused by the United States of helping al Qaeda-linked Islamist militants in Somalia, touched off two days of riots in which five people, including three police officers, were killed.
Rogo, who was shot in his car by unknown attackers in Mombasa on Monday, was facing charges in a Kenyan court of possessing weapons.
"We suspect the hand of the enemies of our country in this, those who want to create religious animosity," Odinga told reporters after addressing religious leaders in the city.
"It is an attempt to try create a division between Christians and Muslims in our country so that it appears it is a religious war," he said, adding that an underground organisation may be behind the violence.
A blast in the port city and tourist hub on Wednesday evening injured four police officers riding in a police pickup vehicle.
The explosion was followed by sustained gunfire, and further gunshot rounds rang out from different sections of the city.
The blast struck the police vehicle as it drove past the Mombasa Pentecostal Church in a downtown area of the island city. A wooden bench in the vehicle was soaked in a pool of blood, and the overhead tarpaulin cover was wrecked.
Ambrose Munyasia, the region's top criminal investigation officer, said two boys had been walking near the vehicle before the explosion and one of them "threw something at the officers".
Full report at:
http://www.reuters.com/article/2012/08/30/uk-kenya-riots-idUSLNE87T00I20120830
----------
Play about homosexuality cancelled in Uganda after regulators step in
29 August 2012
A play that highlights the difficulties of being gay in Uganda has been forced to abandon its run in the capital, Kampala.
The River and the Mountain, which tells the story of a young businessman coming to terms with being gay in a climate of homophobia, was due to be performed at the National Theatre of Uganda last week before regulators intervened. Some shows went ahead at two smaller venues, but the National Theatre refused to stage the scheduled performances.
"We are all disappointed but not surprised that we could not perform at the National Theatre," said the actor Okuyo Joel Atiku Prynce, who plays the gay character at the centre of the story. "What is surprising is the fact that we have received no clear reason. No one is taking responsibility for this decision."
He said the play was not intended to promote a specific agenda, but rather to add to public debate. "We're actors, not activists," he said. "The play is there to inspire discussion in the community and to get a reaction from people. We want it to open up a dialogue."
Uganda has a reputation as a deeply homophobic society, largely based on the anti-homosexuality bill introduced to parliament in October 2009. The bill, which has not yet been voted on, proposes severe penalties, including death, for those found guilty of having same-sex relationships. In January 2011 the gay rights activist David Kato was murdered shortly after a local newspaper published images of him and other gay people under a headline urging readers: "Hang them."
Full report at:
http://www.guardian.co.uk/world/2012/aug/29/play-homosexuality-cancelled-uganda-regulators
----------
Southeast Asia
Govt guarantees Shiite Muslims' safety in Sampang
August 30 2012
Praying for protection: A Shia follower prays in her shelter at the Sampang stadium in East Java on Thursday. Most Shiite refugees who were forced to flee their compound in Nangkernang village, Sampang said that they were exhausted and that they wanted to return home soon to resume their lives. Their compound was set ablaze by a group of Sunni Muslims on Sunday. (JP/Wahyoe Boediwardhana)
Home Affairs Minister Gamawan Fauzi said on Thursday that the government would not relocate Shia followers in Sampang, East Java, following Sunday's fatal attack on the community but would instead guarantee their safety.
"If they want to stay there [at Karang Gayam and Bluuran villages in Sampang, East Java], then, we will help them rebuild their homes. We will guarantee their safety," Gamawan said as quoted by kompas.com, commenting on the Shiite refugees.
Full report at:
http://www.thejakartapost.com/news/2012/08/30/govt-guarantee-shiite-muslims-safety-sampang.html
----------
Two corruption court judges banned from leaving country
August 30 2012
Two judges with the Semarang Corruption Court, Pragsono and Asmadinata, have been banned from leaving the country by the Immigration Directorate at the request of the Corruption Eradication Commission (KPK).
The travel bans were imposed in relation to the arrest of their fellow judge Kartini Marpaung.
Pragsono said that he was ready to be fired if he was proven to have been involved in the bribery case.
"I am ready if [the KPK] names me a suspect," he said after a trial at the Semarang Corruption Court on Thursday.
His fellow judge, Asmadinata, declined to comment when asked about the travel ban.
"That's fine. No comment," she said.
Full report at:
http://www.thejakartapost.com/news/2012/08/30/two-corruption-court-judges-banned-leaving-country.html
----------
Shiite children in desperate need of psychological counseling
August 30 2012
Children affected by Sunday's riot in Sampang, Madura, East Java, are in desperate need of psychological counseling to help ease their trauma of witnessing the violence that led to the death of two Shiites and injured several others.
This was apparent in the writings and drawings of 64 children and 31 toddlers, who expressed their own fears of being attacked, having their homes burned and having to flee into the forest.
Zulfa, one of the children, wrote that she was scared of being beaten by someone, having her house razed to the ground and being attacked with sharp weapons.
Zulfa and other child victims are currently being sheltered in indoor tennis courts at the Sampang sports center together with adult evacuees.
A number of volunteers from the Sampang Child Committee are staying with them, trying not to let the children become lost in their thoughts.
"I need assistance from volunteers who are trained counselors," the committee's coordinator, Untung Rifai, told The Jakarta Post on Wednesday.
He said he was overwhelmed with trying to handle dozens of children and help them with their psychological wounds.
Full report at:
http://www.thejakartapost.com/news/2012/08/30/shiite-children-desperate-need-psychological-counseling.html
----------
URL: https://www.newageislam.com/islamic-world-news/by-new-age-islam-news-bureau/russias-muslims-warned-after-latest-cleric-killing/d/8481