New Age Islam News Bureau
1 Sept 2012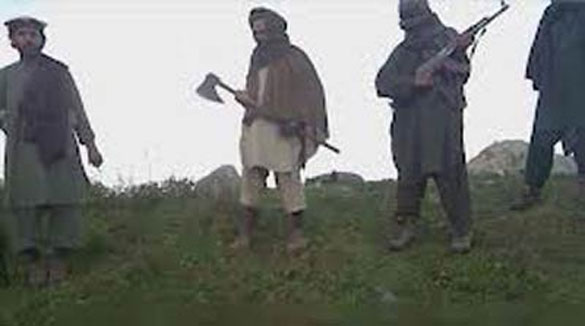 Pakistan
• Pakistani Taliban release video of severed heads of 12 Pakistani soldiers
• ISI chief rules out handing over Dr Shakeel Afridi to US
• Gunmen kill seven Shias in Quetta: Police
• Senators ask Zardari to release Pak girl charged of blasphemy
• A Superstar Televangelist in Pakistan Divides, Then Repents
• Blasphemy Arrest Highlights Tensions in Pakistan
• Targeted attack: Car bomb kills 11 in Peshawar market
• Diplomatic negotiations: Pakistan in talks with 35 nations for prisoners swap
• Jihadist shift seen in Pakistan
• U.S. drone strike kills 5 militants in Pakistan
• 'Zardari, Manmohan meeting a mere ritual'
India
• Eid finally arrives in Naroda Patia, 10 years late
• Modi distanced himself from the Naroda Patia verdict, alleges Ex-IPS Sanjiv Bhatt
• Four terror suspects held in Nanded by Maharashtra ATS
• Assam: Riot-hit return to relief camps
• No Pakistan artists on Indian soil: MNS, Shiv Sena
• Militant killed in encounter in Jammu & Kashmir
• Jammu and Kashmir suspends 36 government employees for absenteeism
• Kashmiri Pandit migrants on hunger strike for hike in relief cash
• Warrants against five over 1981 Air India hijacking
• Naroda verdict may spell trouble for top cops, ex-minister
• Lashkar guards for jailed 26/11 commander
• Terror module: 21-year old suspect arrested in Hyderabad
South Asia
• Suicide attacks kill 12 in Afghanistan
• Nasheed supporters, police clash in Maldives
• Report: Quran burnings revealed distrust at Bagram jail; changed plan for JBLM MPs
• 120,000 Bangladeshis set to perform Haj
Mideast Asia
• Nonaligned Nations Back Iran's Nuclear Bid, but Not Syria
• Angela Merkel urges Israel not to strike Iran: Report
• 40 yrs after Munich, documents show Israel blaming Germans
• Amnesty Warns of Palestinian Hunger Strikers' Condition
• Yemen: Drone Kills Suspected Militants, Officials Say
• Iran scores with summit but wrongfooted by nuclear report
• Iran puts cars of assassinated scientists on display at NAM summit venue
Arab World
• Report: Egypt blames Israel for death of jihad operative in Sinai
• Egyptian beheaded by militants
• Syrian fighters shoot down MiG plane
• Syrian troops shell neighborhoods in Damascus
• Assad opponents push for 'safe haven' in Syria
• Mobile blood donation units to access donors
• No letup in Assad crimes
North America
• Thousands of Muslims to Convene in DC for ISNA Convention Labor Day Weekend
• Afghanistan still a 'tough fight': Barack Obama
• Osama's dead body was identified by his 'offspring':Ex-Navy SEAL's book
• Republican tactic of fear-mongering risks Muslim vote
• U.S. Seems Set to Brand Militant Group as 'Terrorist'
• Haqqani report will meet deadline: Clinton
• Islamic Society hopes next Ramadan is in new mosque
Europe
• 'Civil War' Among Muslims Shakes Russia's South
• Twitter: the terrorists' new favorite social network?
• Insight: Brutality, anger fuel jihad in Russia's Caucasus
• Russia again calls for immediate end to Syria violence
• Muslim leadership conference focuses on building blocks for youths
Africa
• Accused rapist gets 100 lashes in Mali, as Islamists apply sharia law
• Rage by Miners Points to Shift in South Africa
• Sudan withdraws candidacy for UN Human Rights Council
Southeast Asia
• Indonesia Anti-Terror Squad Kills Two Suspected Militants
• Jakarta Police Foil Another Attempted Angkot Rape
Australia
• Open Mosque Defeats New Zealand Bigotry
Compiled by New Age Islam News Bureau
Photo: Pakistani Taliban release video of severed heads of 12 Pakistani soldiers
URL: https://www.newageislam.com/islamic-world-news/by-new-age-islam-news-bureau/pakistani-taliban-release-video-of-severed-heads-of-12-pakistani-soldiers/d/8512
------------
Pakistan
Pakistani Taliban release video of severed heads of 12 Pakistani soldiers
September 01, 2012
KHAR: Pakistani Taliban released a video showing what appeared to be the severed heads of a dozen soldiers on Friday as security officials said 15 troops were missing following fighting with militants.
The clashes on Tuesday came as part of a Pakistan army operation to repel Taliban militants who had crossed over from Kunar province in Afghanistan last Friday and occupied the village of Batwar in the Bajaur tribal district.
"At least 15 of our soldiers are still missing," a senior security official told AFP.
Another security official said "more or less" that many soldiers were missing but declined to give the exact total.
Tehreek-e-Taliban Pakistan (TTP) spokesman Sirajud Din sent AFP a video showing a militant commander posing with 12 heads arranged on the ground which he claimed were from soldiers they had killed.
"Praise be to God that the mujahideen in Bajaur agency have managed to kill the infidel soldiers of Pakistan," he says.
"Many of them were killed by bullets, 12 of them as you see have been beheaded, you see 12 heads here, and more heads are on the way." The commander, his face unmasked and wearing traditional tribal dress, is flanked in the footage by around a dozen armed men including one wielding a huge axe.
The video showed belongings from the dead men laid out on a sheet, including Pakistani identity cards, camouflage pattern helmets, Pakistani currency, mobile phones and bank cards.
Military sources have so far not said whether they are the missing soldiers or confirmed that those shown in the video are Pakistani troops.
The speaker said they had been killed to avenge "brutalities" carried out by Pakistani troops.
In July the TTP released a video showing the heads of 17 Pakistani soldiers they claimed to have killed in a cross-border attack on a checkpost in the northwestern district of Upper Dir.
Intelligence officials blamed that attack on loyalists of Pakistani cleric Maulana Fazlullah, who fled to Afghanistan after losing control of the Swat valley to the army.
Fighting in Bajaur in the past week has claimed at least 50 lives, including 31 militants and two members of a government-backed peace committee who were killed on Monday.
Bajaur is one of seven districts in Pakistan's semi-autonomous tribal belt, where Taliban and al Qaeda-linked militants have carved out strongholds used to plot attacks on Pakistan.
Pakistan has lost more than 3,000 soldiers in the fight against homegrown insurgents but has resisted US pressure to do more to eliminate havens used by those fighting the Americans in Afghanistan.
http://dawn.com/2012/08/31/pakistani-taliban-release-video-of-severed-heads/
------------
ISI chief rules out handing over Dr Shakeel Afridi to US
September 01, 2012
ISLAMABAD: Inter-Services Intelligence (ISI) chief Lt-Gen Zaheerul Islam has ruled out handing over Dr Shakil Afridi to the US, DawnNews reported.
Speaking at a press briefing, the ISI chief said that the US should consider the chapter of Dr Shakil Afridi, who helped the US kill al Qaeda chief Osama bin Laden in Abbottabad, closed.
"He (Dr Afridi) will never be bartered for Dr Afia Siddiqui, no such proposal is under consideration," said Islam.
Afridi was picked up by the ISI from near Peshawar, two weeks after Osama's death. The official said that Afridi had accepted helping the CIA by running a fake vaccination campaign in Abbottabad a month before the raid on OBL's compound.
http://dawn.com/2012/09/01/isi-chief-rules-out-hading-over-dr-shakeel-afridi-to-us/
------------
Gunmen kill seven Shias in Quetta: Police
September 1, 2012
QUETTA: Gunmen shot dead seven Shias in two separate incidents in Balochistan on Saturday, police said. The incidents took place near Quetta.
"Four gunmen riding two motorbikes intercepted a bus near Hazar Ganji area, pulled five Shia vegetable sellers off the vehicle and shot them dead," senior local police official Wazir Khan Nasir told AFP.
He said in a second incident, two motorbike riders sprayed bullets at two Shias in the Hazar Ganji area, on the outskirts of Quetta, killing both of them.
Another local police official Mukhtar Musakhel confirmed the incident and casualties.
Nobody has so far claimed responsibility for the attacks.
http://tribune.com.pk/story/429691/5-hazaras-killed-in-quetta/
------------
Senators ask Zardari to release Pak girl charged of blasphemy
September 01, 2012
A bipartisan group of eight American Senators has written a letter to the Pakistan President Asif Al Zardari, asking him to address the growing religious intolerance in his country and release the minor Christian girl arrested on a blasphemy charge.
The girl, identified as Rimsha Masih, is reported to have Down's syndrome. She faces the death penalty for allegedly burning pages with verses from the Quran.
Seeking to ensure the safety and equitable treatment under the law of all Pakistanis, regardless of their religion, the Senators said the recent cases of religious discrimination, including the case of Masih, have underscored the worsening situation for religious minorities in the country.
Writing the letter after a Paksitani judge ordered that the 11-year-old girl continue to be held, the Senators urged Zardari to undertake a serious effort to end the unjust imprisonment of Rimsha.
Led by the New Jersey Senator, Robert Menendez, the letter was signed by Senators Roy Blunt, Ben Cardin, Mark Kirk, Bob Casey, and Mike Johanns.
"As you know, last week a young, mentally-disabled Christian girl, Rimsha Masih, was taken into custody in Islamabad for allegedly burning pages inscribed with verses from the holy Quran and was charged with blasphemy – a crime that could be punishable by life in prison or death," the letter said.
"The mere allegation has forced Christians to flee her neighborhood due to fear of retribution. We have welcomed the efforts of Dr Paul Bhatti, the Prime Minister's Advisor on Interfaith Harmony, to aid the girl and her family and avoid violence," it said.
"However, we remain deeply concerned that the law continues to victimize innocent people. We urge your government to do more to prevent abuse, as blasphemy allegations have resulted in the lengthy detention of, and violence committed against, Christians, Ahmadis, Hindus and other religious minorities, as well as members of the Muslim majority community," the Senators wrote.
"While we do not condone the destruction of any religious document or artifact or the defamation of any religion, the application of Pakistan's blasphemy laws undermines the States obligation to protect the rights of all religious groups in Pakistan and in fact has repeatedly been used to harass and intimidate members of minority religious groups," the Senators said.
The Senators also expressed concern over the condition of Hindus in the country.
"Other religious freedom abuses raise further concerns about the protection of religious minorities. Hundreds of Hindus are fleeing Pakistan due to growing religious intolerance in the country," they said.
"Among the acts alleged by Hindus leaving the country are harassment, theft, rape, kidnapping and forced conversion. Members of the Ahmadi community also continue to experience acts of murder, violence and discrimination, as do Shia Muslims," the Senators wrote.
According to the Senators, discrimination, violence, and persecution on the basis of religion are a direct affront to the fundamental values of freedom and personal choice nations subscribed to as signatories to the Universal Declaration of Human Rights.
"It provides that "[e]veryone is entitled to all the rights and freedoms set forth" in the Declaration "without distinction of any kind, such as race, colour, sex, language, religion…." It further provides that "[e]veryone has the right to freedom of thought, conscience and religion…."
These violations run counter to the Pakistani constitution and the vision of Muhammad Ali Jinnah, the founding father of Pakistan, when he stated "you are free to go to your temples, you are free to go to your mosques or to any other pace of worship in this State of Pakistan," the Senators said.
http://www.hindustantimes.com/world-news/Americas/Senators-ask-Zardari-to-release-Pak-girl-charged-of-blasphemy/Article1-922755.aspx
------------
A Superstar Televangelist in Pakistan Divides, Then Repents
By DECLAN WALSH
September 01, 2012
THE audience erupted as Aamir Liaquat Hussain, Pakistan's premier televangelist, darted around the television studio, firing off questions about Islam. "How many gates are there to heaven?" he challenged.
Children leapt from their seats, their mothers yelled answers, fathers strained forward, all hoping to catch the eye of Mr. Hussain, who worked the crowd like a circus ringmaster — cajoling, teasing, rewarding.
"Show me the tongue of a snake!" he commanded a bearded man, as part of a question about symbolic serpents. The man obediently stuck out his tongue, prompting hoots of laughter.
To the victors, Mr. Hussain tossed prizes: mobile phones, tubs of cooking oil, chits for plots of land, shirts from his own clothing line. Then he vanished, briefly, only to return on a purring motorbike — also up for grabs.
When a shy-looking man answered Mr. Hussain's theological teaser correctly, the preacher grabbed the man's hand and thrust it high, in the manner of a prizefighter. The audience applauded.
Full report at:
http://www.nytimes.com/2012/09/01/world/asia/a-star-televangelist-in-pakistan-divides-then-repents.html?ref=world
------------
Blasphemy Arrest Highlights Tensions in Pakistan
By SALMAN MASOOD
September 01, 2012
ISLAMABAD, Pakistan — The cleric, Mohammad Khalid Chisti, spoke with a self-righteous rage, leading Friday Prayer in this tense neighborhood and insisting that he would never back down in demanding a harsh punishment for a Christian girl accused of burning pages of a religious text.
"I can be chopped into pieces, but I will not bow," Mr. Chisti said in a strong, emotional voice to a gathering of like-minded local residents. "My self-respect and my life is for the Koran. I will fight for it till my last breath."
Here in Mehr Jaffer, a slum also known as Mehr Abadi, on the outskirts of this city, the Muslim majority lived peacefully beside a Christian minority for years, in a neighborhood where people focused on matters of sustenance, of getting through their days. Homes do not have natural gas for cooking, and the stink of sewage fills the air. Now this community finds itself in a global spotlight that has focused attention on Pakistan's rigid blasphemy laws and its diminished ability to protect religious minorities.
Full report at:
http://www.nytimes.com/2012/09/01/world/asia/blasphemy-arrest-exposes-tensions-in-
------------
Targeted attack: Car bomb kills 11 in Peshawar market
By Riaz Ahmad
September 1, 2012
PESHAWAR: At least 11 people – including an officer of the North Waziristan political administration, his brother, son and cousin – were killed in a car bomb attack on the outskirts of the provincial capital on Friday.
Officials and witnesses said that an explosives-laden Alto car, parked near a double-cabin pickup truck, went off in the centre of the Matani bazaar on Friday evening.
The double-cabin and the car were reduced to a heap of mangled metal, making it difficult initially for the police to determine which of the two carried the explosives.
"Since both vehicles were destroyed, it is difficult to say which of the two had the bomb," Hukam Khan, an official of the Bomb Disposal Squad (BDS), told the media hours after the blast.
He added that the device weighed around 30 kilogrammes – with four 82mm mortar shells fitted in it.
Full report at:
http://tribune.com.pk/story/429580/targeted-attack-car-bomb-kills-11-in-peshawar-market/
------------
Diplomatic negotiations: Pakistan in talks with 35 nations for prisoners swap
September 01, 2012
ISLAMABAD: The wheels of diplomacy and humanity seem to be rolling on in the right direction, albeit at a slow pace, as negotiations with 35 countries are said to be in progress to bring back thousands of Pakistani citizens imprisoned in those countries for many years, an official source said.
"Islamabad will sign the Transfer of Prisoners Accord with some of those countries to assume custody of Pakistanis, in return for the repatriation of prisoners of those countries held in Pakistani jails," a senior official in the ministry of interior told The Express Tribune, requesting anonymity.
"It is too early to predict how long it will take to conclude such agreements, however we are trying to complete the process as early as possible," he explained. Some of the Pakistani prisoners have already been sentenced by the foreign countries' courts, while the rest are under trial.
Full report at:
http://tribune.com.pk/story/429484/diplomatic-negotiations-pakistan-in-talks-with-35-nations-for-prisoners-swap/
------------
Jihadist shift seen in Pakistan
Sep 01 2012
Peshawar : In the Pakistani tribal regions that harbor al-Qaida and a cauldron of other jihadist groups, militants from Central Asia, China, Turkey and even Germany are growing in number, eclipsing Arabs and possibly raising new challenges not just for the U.S. but for Europe, Russia and China, say intelligence officials, analysts and residents of the area.
Al-Qaida, the organization that plotted the Sept. 11, 2001 attacks from Afghanistan, consisted largely of Arabs, who were led by Osama bin Laden, a Saudi. But stepped-up U.S. drone strikes, Pakistani military offensives and dwindling cash reserves have driven out many of the Arabic-speakers in recent years, says Mahmood Shah, a retired brigadier and former security official in the tribal regions.
While there are no exact numbers, Shah said intelligence sources in the tribal regions put the number of Arab and African jihadists at about 1,500, compared with 3,500 to 4,000 ranging from Chinese Uighurs and Uzbeks to recruits from Turkey, the Russian republics of Chechnya and Dagestan as well as native and immigrant Germans.
Full report at:
http://www.indianexpress.com/news/jihadist-shift-seen-in-pakistan/996313/
------------
U.S. drone strike kills 5 militants in Pakistan
September 01, 2012
Pakistani intelligence officials say a U.S. drone strike has killed five militants in northwest Pakistan.
Two intelligence officials said at least seven missiles were fired from U.S. drones Saturday at a vehicle and a house in the village of Degan in the Pakistani tribal region of North Waziristan near the Afghan border.
They said the area is dominated by anti-American militant commander Hafiz Gul Bahadur. They did not know whether the killed men belong to his group.
The CIA-run drone program is controversial in Pakistan where many call it an infringement on the nation's sovereignty. The U.S. maintains it is necessary tool to combat militants.
http://www.thehindu.com/news/international/article3847483.ece
------------
'Zardari, Manmohan meeting a mere ritual'
September 01, 2012
Pakistan has to "dispel the impression that the procrastination of the Mumbai suspects' trial is on purpose", said a leading Pakistani daily that described President Asif Ali Zardari's meeting with Prime Minister Manmohan Singh at Tehran as a mere ritual.
"Had there been no meeting between Zardari and Manmohan Singh on the sidelines of the NAM summit, it would have been the news of the day," Dawn said on Saturday in an editorial titled "Mere ritual".
"There have been nearly half-a-dozen ritualistic and informal meetings between the Indian prime minister and Pakistan's top leaders at one or the other summit," it added.
After their meeting at the 2010 SAARC summit in Thimphu, former prime minister Yousuf Raza Gilani and the Indian prime minister met three times - at Mohali in 2011 during the cricket World Cup semifinal, at Addu, Maldives in November 2011 and in Seoul in March 2012.
Additionally, there was the much-hyped lunch at New Delhi for Zardari by Manmohan Singh in April in 2012.
Full report at:
http://www.hindustantimes.com/world-news/Pakistan/Zardari-Manmohan-meeting-a-mere-ritual-Pak-daily/Article1-922772.aspx
---------
India
Eid finally arrives in Naroda Patia, 10 years late
Sep 1, 2012
AHMEDABAD: There was Eid-like euphoria in the 1,000-odd houses of Naroda Patia which bore the brunt of mayhem in the 2002 post-Godhra riots. Heavy rain in Ahmedabad on Friday did not dampen the spirits.
"It was a late Eid — one after 10 years. I haven't seen so many smiling faces in Naroda Patia over the past decade, which we spent praying for this day," said Dilawar Saiyad, 74, one of the prime witnesses in the case against BJP MLA Maya Kodnani. "I had lost faith in everything, but the judgment has proved that not all is bad in my India."
As the 32 convicts in the Naroda Patia massacre were awarded punishment, the families of victims and witnesses breathed a sigh of relief. Even those who had moved out of the locality for a day fearing a backlash returned home in the evening to join their society members. With securitymen dotting all lanes of Naroda Patia, residents checked their jubilation and shared the joy of their victory in small groups. The most elated were the survivors and witnesses who for the past four years had stood behind the case despite all odds.
"I was offered lakhs of rupees to change my statement and was also threatened," said Harun Sheikh, a rickshaw driver. "I had lost 10 people in my family, including my son and wife. I didn't want their lives to go waste and fought for justice. Today, I feel they would be happy with our victory too."
But as Patia remained alive, the mood was sombre in Hindu neighbourhoods of Kubernagar (Kodnani's home turf), Chharanagar, Meghaninagar and parts of Naroda, home to most of the convicts. Security arrangements remained tight as many shopkeepers voluntary observed bandh to protest the verdict. Tension even prevailed in the Mahajanvas area near Naroda Patia.
At Patia, the most excited of all witnesses was 29-year-old Shakila Bano, a tailor. "I have lived most of my life hidden inside the veil which I threw away in 2008 and pulled up my socks to nail the culprits. Today, I feel the happiest... I feel like flying."
http://timesofindia.indiatimes.com/india/Eid-finally-arrives-in-Naroda-Patia-10-years-late/articleshow/16101363.cms
------------
Modi distanced himself from the Naroda Patia verdict, alleges Ex-IPS Sanjiv Bhatt
Sep 1, 2012
AHMEDABAD: A day after the Naroda Patia case verdict, suspended IPS officer Sanjiv Bhatt has written a scathing letter to Gujarat chief minister Narendra Modi. Bhatt in his open letter to the CM has questioned the timing of Modi's Google+ Hangout chat and alleged that Modi had distanced himself from the Naroda Patia massacre verdict.
He has written "You must have been apprised about the punishment meted out to your loyal lieutenants Maya Kodnani and Babu Bajrangi, as well as the misguided foot-soldiers of misconceived Hindutva, who have now been condemned to spend a life in prison. Was it perchance that you smartly distanced yourself from all these unfortunate people at an opportune moment?"
Bhatt has asked Modi that has he "spared a thought for the innocent family members of the accused who have been sentenced to a lifetime behind bars?" "It is believed that you were once a married man. At some point in your life, like all normal humans, you might have been touched by the magic of love, even thought of having children starting a family, perhaps! Have you even once thought about the plight of the wives and children of your onetime adulators who have been condemned for life?"
Bhatt has asked Modi that has he ever looked at his image beyond his designer dresses. The letter goes saying, "Have you ever looked at the reflection of the real face behind the mask? Have you ever introspected about your true-self concealed behind the meticulous imagery created by your media managers? Have you even once thought whether it is really worth it to sustain power, even if it requires sacrificing fellow human beings at the altar of expediency?"
Pointing at the killing during 2002 post-Godhra riots, the letter says, "Have you ever considered, even once, whether it is alright to facilitate or connive in the killing of another human being just because he does not conform to your beliefs? Is it really worthwhile to deceive your own self.... or, is it only a small price to pay for your political ambitions?"
Bhatt ends the letter saying "I hope and pray to God that you get the time, wisdom and opportunity to find honest and truthful answers to some of these questions during this lifetime."
http://timesofindia.indiatimes.com/india/Modi-distanced-himself-from-the-Naroda-Patia-verdict-alleges-Ex-IPS-Sanjiv-Bhatt/articleshow/16134035.cms
------------
Four terror suspects held in Nanded by Maharashtra ATS
Sep 1, 2012
MUMBAI: Maharashtra Anti Terrorist Squad has arrested four terror suspects from Nanded district for their alleged links with the accused arrested in Bangalore recently, an ATS official said here today.
"We have arrested four persons, who have links with the terror suspects arrested in Bangalore," ATS chief Rakesh Maria said.
However, Maria refused to divulge any further details. According to police sources, following the arrest of the terror suspects in Bangalore by the local police, they had shared some information with Maharashtra ATS officials, which has resulted in the arrest of these four in Nanded.
The four suspects were picked up from various parts of Nanded district in south-east Maharashtra since past two days following a tip-off about their possible involvement in terror activities.
In a major operation two days back, Bangalore Police had arrested 11 persons, including a DRDO scientist and a journalist, with suspected links to Lashkar-e-Taiba and HUJI and claimed to have foiled their plot to target MPs, MLAs and mediapersons in Karnataka.
http://timesofindia.indiatimes.com/india/Four-terror-suspects-held-in-Nanded-by-Maharashtra-ATS/articleshow/16132255.cms
------------
Assam: Riot-hit return to relief camps
Sep 1, 2012
GUWAHATI: Riot-hit Assam is quiet for two days now but more than 9,000 displaced Bengali-speaking Muslims, who had returned to their homes from relief camps over the last couple of weeks, have fled their homes yet again in the past 24 hours in Kokrajhar district, the epicenter of the conflict.
The Kokrajhar district administration has now set up four new additional camps in Gosaigaon sub-division to house these 9,985 people, a home department status report said.
The fleeing of these people came even as the Bodoland Territorial Council (BTC) and the group of ministers (GOM) on Wednesday chalked out a two-phase rehabilitation plan for the riot-affected Bengali-speaking Muslims, who fled Bodo pockets and are now in relief camps. The state government on Friday accepted the joint decision taken by the BTC and GoM.
Kokrajhar deputy commissioner Jayant Narlikar told TOI on Friday, "These people had gone back to their homes from different relief camps but they have come back again to relief camps. They feel they are still low in confidence to stay back in their homes."
Full report at:
http://timesofindia.indiatimes.com/india/Assam-Riot-hit-return-to-relief-camps/articleshow/16099812.cms
------------
No Pakistan artists on Indian soil: MNS, Shiv Sena
September 01, 2012
Yet another cultural disruption in Indo-Pak ties is in the offing with the Raj Thackeray-led Maharashtra Navnirman Sena (MNS) and the Shiv Sena playing party poopers, threatening to obstruct the broadcast and the shoot of the musical reality show 'Sur Kshetra', a programme by the channel Sahara One to be aired on the entertainment channel, Colors TV.
On Friday, MNS chief Raj Thackeray preferred a blunt warning to Pakistan artists taking part in the show, stating that the MNS would continue opposing performance of artists across the border till Pakistan stopped sponsoring terror strikes against India.
"If anything happens to the shoot despite our warning, then the MNS cadres are not responsible for the occurrence," he warned.
The cinema wing of the MNS had earlier written to legendary singer Asha Bhosle, urging her not to take part in shows that featured artistes from Pakistan.
Ms. Bhosle, along with Pakistan singer Abida Parveen and Bangladesh singer Runa Laila, are to participate as judges in the show which is set to commence on September 8, which would also feature stalwarts like Ghulam Ali, Hadiqa Kiani and Sajjad Ali from Pakistan.
Ms. Bhosle, on her part stated she was not interested in politics, remarking that she only understood the language of music.
Full report at:
http://www.thehindu.com/news/national/article3845275.ece
------------
Militant killed in encounter in Jammu & Kashmir
Sep 1, 2012
SRINAGAR: A militant is believed to have been killed in an encounter with security forces in Kangan forest area of central Kashmir Ganderbal district, police said today.
A gunbattle broke out between militants and security forces in forests of Kangan area 40 km from here, late last night, police said.
One militant is believed to have been killed but it can be confirmed only after the operation is over and the body is retrieved, they said.
Police said exchange of firing was going on till reports last came in.
http://timesofindia.indiatimes.com/india/Militant-killed-in-encounter-in-Jammu-Kashmir/articleshow/16131933.cms
------------
Jammu and Kashmir suspends 36 government employees for absenteeism
Sep 1, 2012
SRINAGAR: Jammu and Kashmir government has placed under suspension 36 employees for remaining absent from duty without prior permission.
"To ensure punctuality and regularity in government offices, additional deputy commissioner, Anantnag, G M Dar inspected various offices of Anantnag district yesterday. As many as 36 employees were suspended for remaining unauthorisedly absent from duty," an official spokesman said on Saturday.
He said, of the 36, 12 employees belonged to the chief education office, six to district programme office ICDS, four to assistant director handloom office, nine to District Industries Centre, three to Assistant Regional Transport Office and one to District Social Welfare Office.
The concerned drawing and disbursing officers have been asked to chargesheet the suspended employees, the spokesman said.
http://timesofindia.indiatimes.com/india/Jammu-and-Kashmir-suspends-36-government-employees-for-absenteeism/articleshow/16130840.cms
------------
Kashmiri Pandit migrants on hunger strike for hike in relief cash
Aug 31, 2012
JAMMU: Kashmiri Pandit (Hindu) migrants in Jammu on Friday began a hunger strike demanding a hike in the cash relief they have been getting from the government.
Kashmiri Pandits living in Jagti migrants township, on the outskirts of Jammu, began their hunger strike under the leadership of Ajay Bhat, demanding an increase in the cash relief they have been getting from the present Rs 5,000 per family per month.
The Jammu and Kashmir government had in June this year recommended that the union home ministry double the cash relief given to the Kashmiri Pandit migrants. "But we have not got any reply on the recommendation," said state relief and rehabilitation minister Raman Bhalla.
"We have approached the relief commissioner several times on the issue of giving us the promised increase in cash relief. But there is no response as yet, which has prompted us to take the path of protest," said Ajay Bhat.
The migrants are protesting under the banner of the Kashmiri Pandit Migrants Forum.
Bhat warned that the protesters would resort to a fast-unto-death if their demand was not met.
Full report at:
http://timesofindia.indiatimes.com/india/Kashmiri-Pandit-migrants-on-hunger-strike-for-hike-in-relief-cash/articleshow/16084386.cms
------------
Warrants against five over 1981 Air India hijacking
August 31, 2012
A Delhi court has issued arrest warrants against five alleged Sikh militants, who were deported to India in 2000 after serving life terms in Pakistan for hijacking an Air India plane to that country in 1981. Additional chief metropolitan magistrate (ACMM) Sameer Bajpai issued non-bailable
warrants against the five in pursuance of a sessions court order which had earlier directed their fresh trial here in the same case of hijacking, but for different offences arising out of it.
ACMM Bajpai issued the warrants taking cognisance of a Delhi police chargesheet, which was filed in 2011.
"In my opinion, there is sufficient material to proceed against the accused persons," said the ACMM.
The five against whom the NBWs were issued are Tejender Pal Singh, Satnam Singh, Gajender Singh, Karan Singh Kini and Jasbir Singh Jima.
The group hijacked an Air India flight from New Delhi to Srinagar and forced it to land in Pakistan on September 29, 1981
http://www.hindustantimes.com/India-news/NewDelhi/Warrants-against-five-over-1981-Air-India-hijacking/Article1-922632.aspx
------------
Naroda verdict may spell trouble for top cops, ex-minister
Harinder Baweja
September 01, 2012
Maya Kodnani, a minister in the Narendra Modi government, who will now have to spend 28 years in prison for her role in one of the worst cases of rioting, was finally done in by her phone call records. The log not only established her presence in Naroda Patiya on the day 96 innocents
were burnt to death, it also reveals her connection with the political and police establishment. Importantly, the Special Investigations Team (SIT) did not submit a report probing the role of the police and the government.
Senior advocate-activist Mukul Sinha is now planning to move the high court asking for then MoS home Gordhan Zadaphia, the police officers and the officials in the chief minister's office (CMO) to be arraigned as accused.
"Judge Jyotsna Yagnik, who delivered the Naroda Patiya judgment asked the SIT to submit a report but they never did. We will now be filing a writ in the high court," Sinha said.
The log revealed that Kodnani, an MLA from Naroda Patiya in 2002, was in touch with the CMO, Zadaphia and senior police officials.
Full report at:
http://www.hindustantimes.com/India-news/NewDelhi/Naroda-verdict-may-spell-trouble-for-top-cops-ex-minister/Article1-922664.aspx
------------
Lashkar guards for jailed 26/11 commander
PRAVEEN SWAMI
August 31, 2012
Zaki-ur-Rahman protected by terrorist group inside Adiala prison, says U.S. Treasury Department statement
Fresh evidence has emerged that top 26/11 suspect Zaki-ur-Rahman Lakhvi continues to be provided security by the Lashkar-e-Taiba though he is in the maximum-security Adiala jail in Rawalpindi.
In a statement announcing sanctions against eight key Lashkar operatives on Thursday, the United States Treasury Department said Sajid Mir, the terrorist group's commander for transcontinental operations, had been made "responsible for Lakhvi's security as of 2010."
Lakhvi has been in prison since December 7, 2008 and is being tried on charges of having masterminded the 26/11 plot.
The statement does not detail precisely what kind of security Mir is charged with providing his superior, but an Indian intelligence official based in New Delhi said Mir was responsible for ensuring secure communications and screening visitors to deter assassination plots.
Diplomatic sources in Washington DC declined to offer further detail on the Treasury Department's finding, but an official told The Hindu that the reference to Lakhvi's security "was well considered and based on evidence."
Full report at:
http://www.thehindu.com/news/national/article3845120.ece
------------
Terror module: 21-year old suspect arrested in Hyderabad
Sep 01 2012
Bangalore : In continuing crackdown on the "terror module" busted in Karnataka, city police have arrested a youth in Hyderabad with alleged links to Lashkar and HuJI, taking the number of those detained in this connection to 12.
21-year old Obedulla-Ur-Rehman was arrested in Hyderbad yesterday on the basis of information given by the 11 terror suspects taken into custody in Hubli and Bangalore earlier this week, Police Commissioner Jyotiprakash Mirji said.
"Obedulla-Ur-Rehman along with others had conspired to kill two corporators and one prominent leader of a Hindu organisation of Hyderabad," Mirji said.
With this, the number of arrests made in connection with the unearthing of the terror module had risen to 12, he said.
City police on August 29 arrested 11 persons -- six from Bangalore and five from Hubli -- with alleged links to Lashkar-e-Toiba and HuJI and claimed to have foiled their plan to target MPs, legislators and mediapersons besides leader of a Hindu outfit.
Police have so far seized one foreign made 7.65 mm pistol along with seven cartridges, 16 mobiles, 8 SIM cards, 4 ATM cards, three pen drives, two laptops, one motorcycle, one dagger, seven Jihadi books, maps of Chennai, India, Iran and Urdu newspaper clippings from the 11 who have been remanded to 14 days police custody by a court.
Mirji said the laptops and mobile phones seized from the arrested has been sent to Forensic laboratory for analysis.
Full report at:
http://www.indianexpress.com/news/terror-module-21year-old-suspect-arrested-in-hyderabad/996341/
---------
South Asia
Suicide attacks kill 12 in Afghanistan
Sep 1, 2012
KABUL, AFGHANISTAN: Afghan officials say two suicide attackers have blown themselves up near a NATO base in the country's east, killing at least 12 people and wounding more than 50.
Shahidullah Shadid, a spokesman for the Wardak provincial governor, says the attack took place at dawn Saturday in the province's Sayed Abad district.
He says one suicide bomber with a vest rigged with explosives blew himself up outside a compound housing the district governor's office, while another in a fuel tanker detonated his bomb on a road separating the compound from a NATO base.
Shahid says the dead include eight civilians and four Afghan police. He says no NATO troops were killed, but two were lightly wounded.
There was no immediate NATO comment.
http://timesofindia.indiatimes.com/world/south-asia/Suicide-attacks-kill-12-in-Afghanistan/articleshow/16124654.cms
------------
Nasheed supporters, police clash in Maldives
September 01, 2012
Maldives security forces wielding batons late on Friday charged thousands of protesters led by former leader Mohamed Nasheed heading along a road leading to the Presidential palace, badly injuring one.
More than 3,000 protesters, mostly youths, marched towards the palace along
with Nasheed, demanding the government hold an early election and calling on President Mohamed Waheed to resign.
Backers of Nasheed's Maldivian Democratic Party (MDP) were protesting for a second day against a report by a Commonwealth-backed commission that found a Feb. 7 power transition in which the former leader resigned did not constitute a coup.
After stepping down, Nasheed, in power since 2008, said he had been forced to resign at gunpoint by mutinying police and soldiers.
The protest came after Nasheed said the report by the Commission of National Inquiry issued on Thursday had legitimised the toppling of his government.
"Now we have a situation, very awkward situation and in many ways very comical situation, where toppling a government by a brutal force is taken in as a reasonable cause of action," he told reporters.
Full report at:
http://www.hindustantimes.com/world-news/RestOfAsia/Nasheed-supporters-police-clash-in-Maldives/Article1-922758.aspx
------------
Report: Quran burnings revealed distrust at Bagram jail; changed plan for JBLM MPs
Adam Ashton
Aug. 30, 2012
Joint Base Lewis-McChord's top Army police unit went to Afghanistan early this year with ranks of veteran soldiers experienced in running jails in Muslim countries. It incorporated cultural lessons in its training as its soldiers prepared for the nine months they'd spend managing the primary military prison in the war zone.
Yet on its first day overseeing the prison at Bagram Airfield, the soldiers in the 42nd Military Police Brigade found themselves at the center of the worst cultural misunderstanding of the 11-year-old war, one that cost the lives of six U.S. service members and 30 Afghans.
The brigade headquarters took command of the Parwan Detention Facilty at Bagram Airfield on Feb. 20, the day U.S. service members confiscated and burned Islamic holy books from the jail library, triggering weeks of protests that theatened to undermine the NATO war plan.
The Army this week announced that it disciplined six soldiers it held responsible for burning copies of the Quran at the prison. It did not name them because they were given administrative punishments, such as reductions in rank or forfeitures of pay. Redacted Army records suggest they came from units that were at the prison before the Lewis-McChord brigade arrived.
Full report at:
http://blog.thenewstribune.com/military/2012/08/30/report-quran-burnings-revealed-
--------
120,000 Bangladeshis set to perform Haj
1 September 2012
MAKKAH: An estimated 120,000 pilgrims from Bangladesh will perform Haj this year, reported local Arabic daily Al-Madinah yesterday quoting the country's Haj affairs consul Muhammad Assaduz-Zaman.
The announcement was made by Adnan bin Muhammad Amin Katib, chairman of the board of directors of the Tuwafa establishment of South Asian pilgrims, after a meeting in Makkah on Wednesday.
Zaman said the first group of pilgrims from his country would arrive at King Abdul Aziz International Airport on Monday, Sept. 17. "There will be another group of Bangladeshi pilgrims arriving at Prince Muhammad bin Abdul Aziz Airport in Madinah," he added.
Zaman, who is also the adviser to the official Bangladeshi Haj mission, said of these, 10,000 pilgrims would come to the Kingdom under the sponsorship, care and service of the mission, while the others would be served by 354 tourist companies.
Full report at:
http://www.arabnews.com/120000-bangladeshis-set-perform-haj
--------
Mideast Asia
Nonaligned Nations Back Iran's Nuclear Bid, but Not Syria
By THOMAS ERDBRINK
September 01, 2012
TEHRAN — The 120-nation Nonaligned Movement handed its host Iran a diplomatic victory on Friday, unanimously decreeing support for the disputed Iranian nuclear energy program and criticizing the American-led attempt to isolate and punish Iran with unilateral economic sanctions.
But the group's communiqué, issued by Iranian state news media at the end of its annual meeting, omitted any mention of support for Syria, Iran's vital Middle East ally, which appeared to reflect a view among many members that the Syrian government's attempt to crush the uprising there was indefensible.
The conspicuous omission of Syria from the document, called the Tehran Declaration, followed a dramatic day of maneuvering by Iran's delegation to secure some kind of support for Syria's government, diplomats said, as the supreme leader, Ayatollah Ali Khamenei, and his aides were criticizing foreign backing of the Syrian insurgency.
Nonetheless for Iran, the final result of the Nonaligned Movement's meeting, the biggest international gathering in Iran since the 1979 Islamic Revolution, amounted to the strongest expression of support for Iran's nuclear energy rights in its showdown with the West. The unanimous backing of the final document undercut the American argument that Iran was an isolated outlier nation.
Full report at:
http://www.nytimes.com/2012/09/01/world/middleeast/iran-criticizes-egypts-mohamed-
------------
Angela Merkel urges Israel not to strike Iran: Report
Aug 31, 2012
JERUSALEM: German Chancellor Angela Merkel has urged Israeli Prime Minister Benjamin Netanyahu not to order a military strike against Iranian nuclear sites, media here reported today.
The Haaretz newspaper, citing an Israeli official on condition of anonymity, said Merkel had called Netanyahu 10 days ago amid a wave of reports of an imminent Israeli attack, to give a "clear message as to her opposition" to such action.
Merkel urged Netanyahu to "give more time for sanctions and diplomacy to work," and warned of the consequences of such an attack for security in the Middle East.
A spokesman for Netanyahu refused to comment on the report or to confirm the conversation had taken place.
Israel and its main ally the United States accuse Iran of seeking to develop an atomic arsenal, but Tehran insists its nuclear programme is for civilian purposes only.
Netanyahu told a visiting US congressman last Friday that Iran was speeding up its quest for nuclear weapons in defiance of international sanctions.
The Haaretz article described the phone call as "exceptional" given the "almost complete disconnect" for two months between Merkel and Netanyahu after a sharp disagreement over Israeli settlements and the Palestinian issue.
Deputy government spokesman Georg Streiter told a Berlin news conference he could "not confirm (the information in) this article," reminding that Berlin did not believe in a military solution to the Iran nuclear issue
http://timesofindia.indiatimes.com/world/middle-east/Angela-Merkel-urges-Israel-not-to-strike-Iran-Report/articleshow/16076195.cms
--------
40 yrs after Munich, documents show Israel blaming Germans
Sep 01 2012
Jerusalem : In a scathing criticism of German security forces' role in 1972 Munich Olympics crisis, archived documents released by Israel allege that Germany did not even make a "minimal effort" to save the lives of 11 Israeli athletes killed by Palestinian militants.
The documents, released 40 years after the incident, include statements by then Moss chief Tzvi Zamir, who returned from Munich after the massacre and told Prime Minister Golda Meir and senior ministers "of the apathy and lack of professionalism displayed by German authorities".
"They didn't make even a minimal effort to save lives, didn't take even a minimal risk to save people, neither their's nor ours", Zamir had said, adding that Germany's main interest was for the Olympics to continue.
The documents from the archives were translated to English and sent to Germany, Arutz Sheva reported.
Full report at:
http://www.indianexpress.com/news/40-yrs-after-munich-documents-show-israel-blaming-germans/996285/
------------
Amnesty Warns of Palestinian Hunger Strikers' Condition
September 01, 2012
Two Palestinians detained by Israel without trial who have been on hunger strike in protest are "in grave danger," Amnesty International warned on Friday.
It said Hassan Safdi and Samer al-Barq have been transferred from Ramle prison, near Tel Aviv, to Assaf Harofeh medical centre.
Amnesty said Safi and Barq have refused food since May 22 and June 21 respectively in protest at their administrative detention, under which a military court can order an individual held without charge for renewable periods of six months.
Barq has not been receiving the "specialized medical treatment he requires," it said, adding that the two men had been beaten by Israeli wardens on August 13 "for refusing to move to a cell" holding inmates who were not on hunger strike.
Full report at:
http://www.thejakartaglobe.com/international/amnesty-warns-of-palestinian-hunger-strikers-condition/541721
------------
Yemen: Drone Kills Suspected Militants, Officials Say
September 01, 2012
Military officials said Friday that an airstrike hit a vehicle carrying passengers suspected of being militants who were traveling in eastern Yemen, killing eight. One Yemeni official said the attack, the third such strike this week, was carried out by a United States drone. Seven other people suspected of being militants have been killed in airstrikes in the area since Tuesday.
http://www.nytimes.com/2012/09/01/world/middleeast/drone-kills-suspected-militants-in-
------------
Iran scores with summit but wrongfooted by nuclear report
By Marc Burleigh
September 01, 2012
TEHRAN — Iran scored a point against Western efforts to isolate it by hosting a summit this week of 120 Non-Aligned Movement countries, but its bid to boost its prestige was wrongfooted by a new report on its controversial nuclear activities, analysts said.
Despite star guests Egyptian President Mohamed Morsi and UN chief Ban Ki-moon strongly criticising Tehran policies during the summit, Iranian leaders and media were describing the event, in the words of the state newspaper Iran, as "the biggest success in Iran's history."
Several outlets saw it as "a diplomatic defeat of the United States and the West" and hailed what they saw as boost to Iran's regional diplomacy.
The summit "enabled Iran to show it still has friends and trade partners despite international efforts to isolate it," one analyst, Dina Esfandiary of Britain's International Institute for Strategic Studies, told AFP.
Smack in the middle of it, though, the International Atomic Energy Agency (IAEA) released its latest report on Iran that recorded an increase in the number of uranium enrichment centrifuges.
Full report at: Copyright © 2012 AFP. All rights reserved.
------------
Iran puts cars of assassinated scientists on display at NAM summit venue
Aug 31, 2012
TEHRAN: The cars belonging to Iranian nuclear scientists who were assassinated are put up on pedestals as a bizzare political artwork outside the NAM convention media centre with posters of their children.
It's a big publicity stunt and designed to show Iran to be a victim of terrorism. Iran accuses Israel of instigating the attack on the scientists.
Tehran is replete with huge posters proclaiming the right of all nations to acquire nuclear energy, but not nuclear weapons. There are others stating all Iranians had the right to access nuclear energy.
Decked up for the NAM summit, Tehran sports the smiling bearded picture of their supreme leader Ayatollah Ali Khamenei throughout the city, peppered by massive graffiti art screaming, "Down with USA". Another recurrent theme of the outdoor art has been a critique of
http://timesofindia.indiatimes.com/world/middle-east/Iran-puts-cars-of-assassinated-
------------
Arab World
Report: Egypt blames Israel for death of jihad operative in Sinai
08.30.12
The Palestinian Maan News Agency says that Egyptian intelligence reports hold the Mossad responsible for the assassination of a jihad operative who died in a blast in Sinai this week.
According to Maan, the Egyptian security officials have asserted that the Israeli secret service took out the operative due to his involvement in attacks that claimed the lives of Israelis. Groups belonging to the jihad movement claim that three Bedouins carried out Mossad's plot.
http://www.ynetnews.com/articles/0,7340,L-4275187,00.html
------------
Egyptian beheaded by militants
1 September 2012
CAIRO: Egyptian police said they found a decapitated head in Sinai yesterday of a man kidnapped by militants, reportedly for his role in assassinating an extremist.
Bedouin tribal sources said the head found in the Muqatta area in north Sinai belonged to Manazil Bereikat from the same tribe of an extremist killed in a mysterious explosion near the Israeli border on Aug. 26. At the time, witnesses said the militant, Ibrahim Ouda Bereikat, died in a blast as he tried to fire a rocket into Israel.
A Bedouin source, requesting anonymity because of the sensitivity of the subject, said the militants behind Manazil's kidnapping accused him and several other men of planting a booby trap to assassinate Ouda Bereikat.
Bereikat was believed to have taken part in several rocket attacks against Israel. The militants, and his family members, believe his assassins worked with Israel and said Manazil should not be given a Muslim burial.
http://www.arabnews.com/egyptian-beheaded-militants
--------
Syrian fighters shoot down MiG plane
31 August 2012
DAMASCUS: Syrian fighters said they shot down a MiG plane near Abu El-Zohur military airport in the northwestern province of Idlib yesterday.
"A MiG was shot down this morning by our men using automatic weapons ... The two pilots who parachuted from the plane were captured," Colonel Afif Mahmoud Suleiman, provincial commander of the rebel Free Syrian Army, told AFP.
There was no immediate confirmation of the claim.
In Deir Ezzor, eastern Syria, rebels sent mortars crashing into a military security headquarters in Albi Kamal town, while fierce clashes broke out in Deir Ezzor city near another military security headquarters, the Observatory said.
The Security Council meeting called by France is aimed at "appealing to world conscience and for mobilization" in the face of the Syrian humanitarian drama, a diplomat said in New York.
Turkey has floated the idea of creating buffer zones within Syria to receive those displaced by the conflict so they do not flood across the borders into neighboring countries.
Assad, however, scoffed at the idea on Wednesday.
French Foreign Minister Laurent Fabius, who will preside the UN meeting as France heads the Council in August, said Wednesday the issue of buffer zones would be brought up, even if "it is very complicated."
Full report at:
http://www.arabnews.com/middle-east/syrian-fighters-shoot-down-mig-plane
--------
Syrian troops shell neighborhoods in Damascus
September 01, 2012
Syrian activists say government troops are shelling neighbourhoods in Damascus after overnight clashes with rebel fighters.
The Britain-based Syrian Observatory for Human Rights says the bombardment of the southern neighbourhood of Tadamon early Saturday followed street fighting with rebels there.
Another activist group, the Local Coordination Committees, says troops also shelled the nearby neighbourhood of Hajar Aswad.
Syrian regime forces have been able to recapture most areas of the capital that rebels seized in a July offensive.
But the opposition fighters continue to stage attacks using hit-and-run tactics in Damascus neighbourhoods where they enjoy popular support, such as in Hajar Aswad, Tadamon and Qaboun.
Activists say more than 20,000 people have been killed since the uprising against President Bashar Assad's regime began in March last year.
http://www.thehindu.com/news/international/article3847944.ece
--------
Assad opponents push for 'safe haven' in Syria
1 September 2012
TEHRAN: Fierce fighting rocked northern Syria yesterday as Turkey pressed its call for internationally protected safe havens in the country to stem the outflow of refugees and protesters demanded the fall of the regime.
UN chief Ban Ki-moon told Syria's premier in Tehran that Damascus must stop using heavy weapons in the conflict, and the International Committee of the Red Cross warned of a fast deteriorating humanitarian situation.
Ban's new appeal came as an opposition figure said opponents of President Bashar Assad need a foreign-protected safe haven in Syria if they are to form a credible transitional authority.
Basma Kodmani, who quit the Syrian National Council (SNC) recently saying it was out of touch with forces on the ground, said such a body should include the SNC, the Free Syria Army and representatives of all Syria's religious and ethnic groups.
"Such a provisional government needs to be based inside Syria in the liberated areas," she told Reuters .
Full report at:
http://www.arabnews.com/assad-opponents-push
--------
Mobile blood donation units to access donors
1 September 2012
The Health Ministry intends to establish mobile blood donation units in various parts of the country to facilitate collection of blood from potential donors and meet blood requirements of public and private hospitals.
"We will purchase a number of vehicles for this purpose," said Ali Al-Shammari, director of laboratories and blood banks at the ministry. "The new system will allow us to reach out to donors wherever they may be," he added.
He said mobile blood units would visit shopping centers, tourist festivals, government departments and companies looking for donors. "This system will increase the quantity of various types of blood in the ministry's blood banks and meet the requirements of patients without asking their relatives to donate," Al-Shammari told Al-Sharq Arabic daily.
Khaled Mirghalani, spokesman of the ministry, stressed the fact that there is no shortage in the ministry's blood banks. "We have stopped importing blood bags for the sake of protecting public health." The ministry has been collecting blood from patients' relatives in order to ensure adequate reserves, he pointed out.
Full report at:
http://www.arabnews.com/mobile-blood-donation-units-access-donors
--------
No letup in Assad crimes
1 September 2012
ALEPPO: Syrian rebels have begun a major operation in the Aleppo region, aiming to strike at security compounds and bases around Syria's largest city, activists said yesterday.
It would be evidence that weeks of intense bombardments by the Syrian military, including airstrikes, have failed to dislodge the rebels. Instead, fighting rages across the country in a 17-month civil war that shows no sign of ending soon.
The rebel offensives in Aleppo are led by a brigade made up mostly of army defectors who specialize in operating artillery and tanks, said Mohammed Saeed, an activist based in the city.
He said the first attacks began shortly before midnight Thursday and lasted until yesterday, when the "Brigade of Free Syrians" launched coordinated strikes on several security compounds in Aleppo.
"The new operations aim to strike at regime forces' centers and air bases throughout Aleppo (province)," Saeed said via Skype.
The Britain-based Syrian Observatory for Human Rights said one of yesterday's targets was a compound in the Aleppo neighborhood of Zahraa, killing and wounding a number of troops. It gave no figures.
Full report at:
http://www.arabnews.com/middle-east/no-letup-assad-crimes
--------
North America
Thousands of Muslims to Convene in DC for ISNA Convention Labor Day Weekend
August 30, 2012
By Islamic Society of North America
WASHINGTON, AUG. 30, 2012 — /PRNewswire/ -- Tens of thousands of Muslims from around the country will gather in Washington, D.C., this Labor Day weekend for the 49th annual Islamic Society of North America (ISNA) convention, "One Nation Under God: Striving for the Common Good."
The convention, which is the largest gathering of Muslims in the U.S., brings together a multitude of prominent Muslim, interfaith, and government leaders to discuss pressing issues facing American Muslims today. This year, the convention will focus on Muslims' civic engagement, including in the 2012 elections, and interfaith harmony, such as religious freedom for both Muslims in America and for minorities in Muslim majority countries.
"We welcome everyone to Washington, D.C. for the 49th annual ISNA convention and we look forward to a wonderful weekend of family, friendship, fellowship, and peace," said ISNA President Mohamed Magid. "The lectures, activities, and functions throughout this convention are designed to reaffirm our American Muslim identity and enhance our community's contributions to the common good of our society alongside all Americans."
Full report at:
http://www.heraldonline.com/2012/08/30/4225446/thousands-of-muslims-to-convene.html#storylink=cpy
--------
Afghanistan still a 'tough fight': Barack Obama
Sep 1, 2012
FORT BLISS: US President Barack Obama on Friday told soldiers headed for Afghanistan they still faced a "very tough fight" but pledged to end the war as "responsibly" as he halted conflict in Iraq.
As his aides lambasted his Republican foe Mitt Romney for failing to mention the Afghan war or tens of thousands of US soldiers waging it in his convention speech Thursday, Obama surrounded himself with fighting men in Texas.
His visit to Fort Bliss was ostensibly designed to mark the second anniversary of the end of US combat operations in Iraq, but with soldiers heading to the front soon, his thoughts turned to America's longest war.
"I know that some of you will be deploying later this year. I've got to tell you the truth, this is still a very tough fight," Obama said.
"You know this. You carry it in your hearts, the memory of comrades who made that ultimate sacrifice, including six heroes from Bliss who gave their lives on that awful day last month."
The six troops killed in an attack in July became the latest of more than 2,000 US soldiers to die in Afghanistan, including more than 200 this year, according to a count published on the icasualties.org website.
Full report at:
http://timesofindia.indiatimes.com/world/us/Afghanistan-still-a-tough-fight-Barack-Obama/articleshow/16099437.cms
------------
Osama's dead body was identified by his 'offspring':Ex-Navy SEAL's book
Sep 1, 2012
WASHINGTON: The dead body of Osama bin Laden was identified by a young girl who was in the room where he was killed after his wives refused to name the elusive al-Qaida chief, a new book by an ex-US Navy Seal has claimed.
Matt Bissonnette, 36, in his tell-all account of the operation titled 'No Easy Day: The Firsthand Account of the Mission That Killed Osama bin Laden', has described the moment his team discovered the terrorist leader was dead.
Bissonnette, writing under the pseudonym Mark Owen, claims that bin Laden was shot before the team reached the room he was hiding out in, taken out by a point man as he peered through a doorway, but the SEALS couldn't get any of the witnesses to identify the 'most wanted man in the world', until they grilled a young girl who had witnessed the killing.
Bissonnette alleged he was the second man to step inside the room and find a man lying on the ground, surrounded by two hysterical women, later revealed to be two of his wives.
Three children, likely to have been bin Laden's own offspring, were cowering in the corner, the British newspaper Daily Mail reported.
"He was wearing a white sleeveless T-shirt, loose tan pants and a tan tunic," he wrote.
"The point man's shots had entered the right side of his head. Blood and brains spilled out of the side of his skull. In his death throes he was still twitching and convulsing," the account says.
Full report at:
http://timesofindia.indiatimes.com/world/us/Osamas-dead-body-was-identified-by-his-
------------
Republican tactic of fear-mongering risks Muslim vote
Muhammad Babur
Aug 31, 2012
Since the attacks of September 11, American Muslims have been grappling with questions about their identity and their role in US society. As Republicans convened in Tampa, Florida this week looking ahead to November's election, American Muslims' evolving national and political philosophies could play a decisive role in US partisan politics.
In the ugly mishmash of prejudice, racial profiling and ignorance since 2001, many American Muslims have become more assertive about their identity. After an exponential rise in Islamophobia and bigotry, 55 per cent of US Muslims say it has become more difficult in live in the country, according to the Pew Research Center.
Undoubtedly, some TV commentators and right-wing politicians have contributed anti-Islamic vitriol and hateful rhetoric, but American Muslims are at fault, too. The Muslim population in America has grown substantially since the early 1970s, but many Muslim immigrants showed little or no interest in domestic issues and the political process. They were mostly focused on building mosques, and their involvement in US policy debates was limited to the Israeli-Palestinian conflict.
However, September 11 changed everything, jolting American Muslims into greater political action and forcing them to re-examine their domestic priorities. According to one poll, half of American Muslims have increased their political and public-relations activities since that day in 2001.
Full report at:
http://www.thenational.ae/thenationalconversation/comment/republican-tactic-of-fear-mongering-risks-muslim-vote
------------
U.S. Seems Set to Brand Militant Group as 'Terrorist'
By ERIC SCHMITT
September 01, 2012
WASHINGTON — Risking a new breach in relations with Pakistan, the Obama administration is leaning toward designating the Haqqani network, the insurgent group responsible for some of the most spectacular assaults on American bases in Afghanistan in recent years, as a terrorist organization.
With a Congressional reporting deadline looming, Secretary of State Hillary Rodham Clinton and top military officials are said to favor placing sanctions on the network, which operates in Afghanistan and Pakistan, according to half a dozen current and former administration officials.
A designation as a terrorist organization would help dry up the group's fund-raising activities in countries like Saudi Arabia and United Arab Emirates, press Pakistan to carry out long-promised military action against the insurgents, and sharpen the administration's focus on devising policies and operations to weaken the group, advocates say.
But no final decision has been made. A spirited internal debate has American officials, including several at the White House, worried about the consequences of such a designation not only for relations with Pakistan, but also for peace talks with the Taliban and the fate of Sgt. Bowe Bergdahl, the only American soldier known to be held by the militants.
Perhaps the most important consideration, administration and Congressional officials say, is whether the designation would make any difference in the group's ability to raise money or stage more assaults as the American-led NATO force draws down in Afghanistan. Several Haqqani leaders have already been designated individually as "global terrorists," so the issue now is what would be gained by designating the entire organization.
Full report at:
http://www.nytimes.com/2012/09/01/world/asia/us-seems-set-to-designate-haqqani-network-as-terror-group.html?ref=world
------------
Haqqani report will meet deadline: Clinton
September 01, 2012
RAROTONGA: US Secretary of State Hillary Clinton said Friday she will meet next week's deadline to report to Congress on whether the Haqqani network should be designated as a terrorist organization.
As she praised the contributions of Australia and New Zealand to the international military mission in Afghanistan, Clinton said she would present the report on the Haqqani network by Sept 9 as called for by lawmakers.
Congress set the deadline in July to prod the Obama administration into imposing sanctions against the network that officials say is the biggest threat to US and allied forces in Afghanistan.
Several senior members of the group are already subject to US sanctions but many lawmakers want the entire group, which has links to Pakistan's intelligence service, covered despite concerns it could hamper attempts to negotiate an end to the conflict and complicate relations with Pakistan.
Full report at:
http://dawn.com/2012/09/01/clinton-haqqani-report-will-meet-deadline/
------------
Islamic Society hopes next Ramadan is in new mosque
By JEFF ENGELHARDT jengelhardt@shawmedia.com
August 31, 2012
No food, no music, no TV, no problem for Harun McGraw.
The month of fasting and sacrificing material luxuries is no longer the difficult part of Ramadan for the 23-year-old converted Muslim. It is the realization of realities that take the place of those distractions that make the holy month a challenge.
"It's a time of self reflection. It's like detox," McGraw said. "It's a time to see your own character and deficits and you start to see things you dislike in yourself."
McGraw just finished observing his fourth Ramadan along with the members of the Islamic Society of Northern Illinois University. Ramadan is considered the most holy month of the year for Muslims, who fast every day during that time from dawn until sunset and increase prayers and focus on the Quran.
Charity also is a focus during the month.
Mohammed Labadi, board member with the Islamic Society, said Ramadan is one of the five pillars of Islam. And just like Christmas and Easter can be for some Christians, Ramadan is a time when Muslims who do not practice their religion throughout the year come back to the mosque.
Full report at:
http://www.daily-chronicle.com/2012/08/30/islamic-society-hopes-next-ramadan-is-in-new-mosque/aszp9ah/
------------
Europe
'Civil War' Among Muslims Shakes Russia's South
James Brooke
August 30, 2012
MOSCOW — Three recent attacks that left 30 people dead and 15 wounded have cast a spotlight on the growing religious warfare in Dagestan, Russia's southernmost republic.
First, a border guard serving near Azerbaijan killed seven colleagues before he was shot dead himself. Superior officers said they had tried twice but failed to have him discharged because he was constantly reading about Wahhabism, a conservative form of Islamic fundamentalism.
Then Georgian special forces said they intercepted a heavily armed unit of Islamic insurgents crossing over from Dagestan. A firefight near the border killed three Georgian soldiers and 12 militants.
In the most politically significant case, a female suicide bomber attacked Sheikh Said Atsayev, a leading moderate Muslim cleric in Dagestan who had been leading peace talks with militant adherents of Wahhabism, the form of Sunni Islam that is widely practiced in Saudi Arabia. The suicide bomber, the widow of another militant, killed Atsayev and six other people, as well as herself.
Full report at:
http://www.voanews.com/content/civil-war-among-muslims-shakes-russias-south/1498863.html
------------
Twitter: the terrorists' new favorite social network?
31 August, 2012
Are Islamic terrorists still relying on sleeper cells and encrypted correspondence to communicate calls for jihad among other violent extremists? Maybe, but they're making a splash on Twitter, too.
"On Twitter, they get more reach to expand their propaganda," London-based researcher Murad Batal al Shishani tells McClatchy this week. Shishani says that while the Internet has allowed terrorists an ever expanding way of communicating with like-minded individuals since the digital age reached its peak, extremists have recently taken an especially fond liking to Twitter, where sending out a short, 140-character message can mobilize masses internationally and at a moment's notice.
In theory, at least.
Shishani says in his research that while Twitter is indeed thought to be an emerging mode of communication among Islamic extremists and foreign terrorist groups, the outlet is acting more like a recruiting tool or newswire than an actual conduit for calls to action.
"They're focusing on current events – Syria, or supporting a revolution here or there – but they are not using it for operational activity or to communicate among themselves," the researcher adds. Instead, he insists, a growing number of Internet-inclined terrorists are taking to Twitter so that they can aim for new recruits using one of the fastest growing modes of communication.
Full report at:
http://rt.com/usa/news/twitter-terrorist-jihad-extremists-989/
------------
Insight: Brutality, anger fuel jihad in Russia's Caucasus
By Alissa de Carbonnel
Aug 31, 2012
(Reuters) - Little girls in hijabs peek out of tin-roof houses and boys play at "cops and insurgents" in the narrow dirt streets.
At one end of the village of Gimry men are building a new, red-brick madrassa, one of many religious schools springing up across Dagestan, a region in the high Caucasus mountains on Russia's southern fringe, in the throes of an Islamic revival.
More than a dozen young men from the village have "gone to the forest" - the local euphemism for joining insurgents in their hideouts, says village administrator Aliaskhab Magomedov.
"It's a full-fledged jihad," he said. "They don't recognize my authority. Islam does not separate the state from religion."
Throughout the 12 years since Vladimir Putin rose to power and crushed a Chechen separatist revolt, Russia has battled a simmering insurgency across its mainly Muslim Caucasus mountain lands: Chechyna and its neighbors Ingushetia and Dagestan.
With Putin back in the Kremlin after a four year hiatus as prime minister, he has tried to end the violence by emphasizing the unity of Russia, providing backing for mainstream clerics and cracking down hard on religious radicalism.
Full report at:
http://news.yahoo.com/insight-brutality-anger-fuel-jihad-russias-caucasus-080227280.html
------------
Russia again calls for immediate end to Syria violence
Sep 1, 2012
MOSCOW: Russia on Friday repeated a call for an immediate end to the violence in Syria in a statement issued a day after the UN Security Council discussed the humanitarian crisis in the strife-torn country.
"The violence in Syria has to be ended immediately," and work begun on a "political settlement to end the suffering of the civilian population", said a foreign ministry statement.
According to the United Nations, at least 1.2 million people in Syria have been forced by the violence to flee their homes with 2.5 million people in all affected by the conflict.
The violence has also affected Syria's neighbours, with an estimated 2,21,000 people having taken refuge over the border in Iraq, Jordan, Lebanon and Turkey.
Russia has long had close ties with the regime of President Bashar al-Assad, to which it had delivered weapons despite criticism from Western powers.
Along with with China it has on three occasions blocked Security Council resolutions drafted by the Western powers designed to increase the pressure on the Assad regime with the threat of sanctions.
Since the start of the uprising against Assad's rule in March 2011, the violence has claimed 25,000 lives according to the Syrian Observatory for Human Rights.
http://timesofindia.indiatimes.com/world/middle-east/Russia-again-calls-for-immediate-end-to-Syria-violence/articleshow/16091725.cms
---------
Muslim leadership conference focuses on building blocks for youths
FOUZIA KHAN
1 September 2012
LONDON: A three-day International conference in London and Birmingham held this week by the Forum For Social Studies was organized to demonstrate leadership skills for youths and guidance for social benefits. Islamic scholars talked to Muslim youth about drugs, crisis, drinking and other social problems.
Speakers included Dr. Jamal Badawi, Dr. Shabir Ally, Imam Siraj Wahhaj, Ibrahim Downey, Shahid Akmal, Dr. Tasneem Zaman, Ali Omar and Assim Al-Hakeem. They gave workshops and lectures on why leadership is important and how the adults can become good leaders and perfect parents.
Badawi talked on "Justly Balanced Ummah"and explained the process on just balance and key terms in the Qur'anic verse, applications of just balance and on being witnesses for Allah. He explained with the verse, "And thus We have made you a justly balanced Ummah, to be witnesses [for Allah] to people, and the messenger as a witness [for Allah] to you …" [2:143]
He explained, "He Made you" not by chance, not a natural social evolution, not a result of your wisdom, Allah made you to embody this just balance, he made you a justly balanced Ummah, not nation with common history, ethnicity, geographic boundaries," he said.
Full report at:
http://www.arabnews.com/muslim-leadership-conference-focuses-building-blocks-youths
---------
Africa
Accused rapist gets 100 lashes in Mali, as Islamists apply sharia law
August 31, 2012
BAMAKO, Mali -- A man accused of rape in the Malian city of Timbuktu received 100 lashes on Friday morning, according to witnesses, as the radical Islamic group controlling the country's northern half continued their campaign of applying the extreme form of Islamic law known as Shariah.
The latest punishment comes on the heels of a visit to Mali by investigators from the International Criminal Court who are studying whether armed groups in the country have committed crimes against humanity.
The man who was whipped, identified as a Burkina Faso citizen named Boubacar El-Bourkinabiyoune, was brought into Timbuktu's public square on Friday morning, say witnesses. Islamists of the radical Ansar Dine group, which seized control of the city in April, explained that if the accused had been married, they would have stoned him to death, said resident Aboubacrine Yattara.
Full report at:
http://www.huffingtonpost.com/2012/08/31/boubacar-el-bourkinabiyou_n_1847536.html
------------
Sudan withdraws candidacy for UN Human Rights Council
Sep 1, 2012
UNITED NATIONS: Sudan has withdrawn its candidacy for a seat on the UN Human Rights Council following strong criticism from human rights and pro-democracy groups.
Sudan's UN Mission said in a letter obtained on Friday that "it is no longer interested in taking up one of the vacancies available in the Human Rights Council."
Sudan's president, Omar al-Bashir, is accused of war crimes in Darfur, but Sudan was virtually guaranteed a seat as one of five African candidates for five African seats on the 47-member council.
The letter gave no reason for pulling out of the November election in the UN General Assembly.
Philippe Bolopion, UN director of Human Rights Watch, said "The worst human rights offenders are slowly recognizing they are not welcome on the Human Rights Council."
http://timesofindia.indiatimes.com/world/rest-of-world/Sudan-withdraws-candidacy-for-UN-Human-Rights-Council/articleshow/16102725.cms
---------
Rage by Miners Points to Shift in South Africa
By LYDIA POLGREEN
September 01, 2012
JOHANNESBURG — When 360,000 gold and coal miners walked off the job in South Africa in 1987, protesting the poor pay and grim working conditions of apartheid-era mines, a charismatic young man named Cyril Ramaphosa, the firebrand leader of the National Union of Mineworkers, led the charge.
But as the police opened fire on workers engaged in a wildcat strike at a platinum mine two weeks ago, killing 34 people, Mr. Ramaphosa, now a multimillionaire business tycoon and senior leader of the governing African National Congress, found himself in a very different position: on the board of the company the workers were striking against, the London-based Lonmin.
Mr. Ramaphosa's journey from hunted labor activist to industry titan and perennial presidential contender is an emblem of South Africa's spectacular transition from brutally enforced white minority rule to a multiracial democracy where, in theory at least, anyone with talent has a chance to succeed.
Full report at:
http://www.nytimes.com/2012/09/01/world/africa/south-africa-leaders-on-other-side-of-rich-poor-divide.html?ref=world
------------
Southeast Asia
Indonesia Anti-Terror Squad Kills Two Suspected Militants
September 01, 2012
JAKARTA (Reuters) - Indonesia's anti-terrorist squad killed two suspected militants in an overnight raid in the city of Solo on Java island, part of an ongoing campaign against militants prompted by the Bali bombings, whose ten-year anniversary falls next month.
A member of the elite Detachment 88 police squad died in the shootout and another suspected militant was arrested in a separate location east of Solo, national police spokesman Boy Rafli Amar said on Saturday.
The alleged militants, who were in their late teens and came from East Java province, returned to Indonesia in 2012 after two years of paramilitary training in the southern Philippines, Amar said.
They were linked to arms smuggling from the Philippines and to the Abu Sayyaf militant group, said police spokesman Anang Iskandar, adding that they were responsible for a grenade strike on a police post in Solo in August among other attacks.
The Bali bombings in October 2002 killed 202 people, mostly foreign tourists, and represented a watershed for Indonesia, which has the world's largest Muslim population. The attack forced the secular state to confront the presence of violent militants.
In the crackdown since then, militant groups have splintered, and their major attacks been restricted to raids on security forces and government officials, aside from suicide bombings at two luxury hotels in Jakarta in 2009.
http://www.nytimes.com/reuters/2012/09/01/world/asia/01reuters-indonesia-
-------
Jakarta Police Foil Another Attempted Angkot Rape
September 01, 2012
Jakarta Police thwarted another rape attempt in a public minivan early Saturday morning, but were unable to apprehend the would-be rapist, police said.
Three officers, Second Adj. Insp. Pri Moses, Second Brig. Iswan M. and Brig. Bambang, were patrolling an area near the Halim toll gate at 3:30 a.m. Saturday when they reportedly noticed a suspicious angkot (public minivan) parked in a rest area.
"In a rest area before the Halim toll gate, they saw a parked M16 minivan serving the Pasar Minggu-Kampung Melayu route and became suspicious of the activities inside," Jakarta Police official Adj. Sr. Comr. Sudarmanto told the Indonesian news portal kompas.com via text message on Saturday.
Full report at:
http://www.thejakartaglobe.com/home/jakarta-police-foil-another-attempted-angkot-rape/541729
------------
Australia
Open Mosque Defeats New Zealand Bigotry
31 August 2012
HAMILTON – Facing growing anti-Muslim attacks, Hamilton Muslims did not shut themselves up in their mosque, choosing to open doors and hearts to welcome the community and introduce a true image of Islam.
"Oh, they would walk past on a Friday night and throw bottles of alcohol, tip it out everywhere, it was terrible," Ismail Gamadid, President of the Waikato Muslim Association, told Stuff news website on Friday, August 31.
"So we decided to open the mosque to the public, to let them meet us and see our mosque, and the broken bottles, they stopped."
The decision to open doors at Hamilton Mosque and Islamic Centre has changed these false interpretations of Islam.
This Saturday the mosque will hold its open day for 2012, giving the public the chance to learn more about the plans to extend the mosque.
A property next door has been purchased and will be knocked down to extend the current mosque in a bid to ease parking pressures on Friday, when the mosque is busiest, Gamadid said.
Full report at:
http://ww2.onislam.net/english/news/asia-pacific/458855-open-mosque-defeats-new-zealand-bigotry.html
------------
URL: https://www.newageislam.com/islamic-world-news/by-new-age-islam-news-bureau/pakistani-taliban-release-video-of-severed-heads-of-12-pakistani-soldiers/d/8512