New Age Islam News Bureau
18 Jul 2012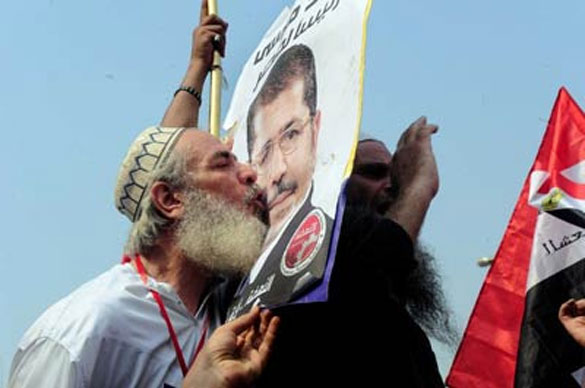 Arab World
• In The New Egypt, Beards Appear Where They Were Once Banned
• Bahrain firm allows stranded Indian workers to leave
• Arab League to form panel to probe Yasser Arafat's death
• Brawls in Egypt court as judges meet on constitution
• Attack Kills Syrian Defence Minister in Damascus
• Syria's Assad Trusts Inner Circle in Fight for Survival
• Sixty troops die as rebels press Damascus offensive
• UAE's first nuclear plant gets construction permit
• UAE arrests 3 more Islamists after plot report
• Damascus clashes continue ahead of key U.N. vote
• Iraq tells its citizens in Syria to return home
• Leading Syrian regime figures killed in Damascus bomb attack
India
• India, Pakistan talks on CBMs on Thursday
• 300 militants active in Kashmir, 600 waiting to sneak in: Army
• Militants fire rifle grenade at J&K civil secretariat
• India 'open' to allowing Pak panel to cross-examine 26/11 witnesses
• Delhi-based stand-up comedian entertains Pakistanis
• Court sets aside order to extend Kazmi detention
• Bungling India's terror blooper
• Veteran Bollywood actor Rajesh Khanna passes away
• Israeli embassy car blast: magistrate's decision set aside
Pakistan
• Drawing Parallels between Jamaat-E-Islami and Muslim Brotherhood
• 5 Tehreek-e-Taliban Pakistan terrorists killed
• Balochistan Unrest: PML-N protests against murder of labourers
• Roadside bomb kills 12 Shiites in Pakistan
• Bomb blast in bus kills 13 people in Pakistan's restive tribal belt
• Pakistan PM to discuss Taliban reconciliation, cross-border attacks
• At least eight people killed in Pakistan mine blast
• ISI chief to discuss drones in US: official
• Haj corruption: SC says Asghar to be dismissed for failing to appear
South Asia
• Three million Afghans to be expelled from Pakistan by December
• Maldivian ex-president dismisses court charges
• Twenty-two NATO supply trucks destroyed in Afghanistan
• NATO helicopter crashes in western Afghanistan, two injured
• Court Convicts Afghan Soldier in Attack on Allies
• We can't deliver justice: Karzai
• Kabul meeting: 'Pakistan's help needed in peace processes
Southeast Asia
• Indonesia's FPI Speaks Against Loudspeaker Use during Ramadan
Mideast Asia
• Iran admits sanctions are hurting
• Moshe Silman's self-immolation is a national, not just a personal, tragedy
• Unity Government in Israel Disbanding Over Dispute on Draft
• Israel Authorizes University in Jewish Settlement
• Kadima quits Israel unity govt
• Israeli PM urged to call elections after Kadima leader quits government
Africa
• In video, rebels use Gaddafi's body as ventriloquist's doll
• Liberal alliance wins Libyan elections
• Jihadists' Fierce Justice Drives Thousands to Flee Mali
• 10-year-old boy killed in Nigeria school attack
• Somali pirate kingpins enjoy 'impunity': Report
• World Heritage sites in Timbuktu threatened by militant Islamist groups
• NATO hails Libya elections
North America
• 'HSBC exposed US, India to terror funding risk'
• US Senator threatens to force vote on ending aid to Pakistan
• U.S. House demands Haqqani Network be labelled Foreign Terrorist Organisation
• Obama names new ambassadors to Afghanistan, Pakistan
• US unveils anti-mine operation near Gulf
Europe
• This German circumcision ban is an affront to Jewish and Muslim identity
• Unique memorial in Rome honours new Christian martyrs
• France Respects Death Sentence for Afghan Soldier
• 2.5 million At risk in Somalia famine: UN
Compiled by New Age Islam News Bureau
Photo: In the new Egypt, beards appear where they were once banned
URL: https://www.newageislam.com/islamic-world-news/by-new-age-islam-news-bureau/in-the-new-egypt-beards-appear-where-they-were-once-banned/d/7959
----------
Arab World
In the new Egypt, beards appear where they were once banned
By Steve Hendrix
July 18, 2012
CAIRO — The morning shave used to feel less soothing than sinful to Ahmed Hamdy, an observant Muslim police lieutenant in southern Egypt. Letting his whiskers grow was a duty to God, he believed. But working clean-shaven was the unwritten code at almost any government job.
"Every day when I shaved, I used to ask God for forgiveness," said Hamdy, 26.
And so in February, a year after the fall of Hosni Mubarak, Hamdy decided it was time to wear his religious identity on his chin. One morning after a vacation, he arrived for work as a bearded policeman and immediately became part of Egypt's messy struggle to redefine its relationship with Islam in the post-revolution era.
All over the country, Muslim men are demanding to wear beards — and Muslim women the hijab hair covering — in police stations, banks, airliners, television news programs and other places where they have long been banned by law or custom.
For many, it's a blooming of self-expression that was dangerous under a regime that equated Islamic piety with terrorism, when having a beard was enough reason to be pulled over by state security officers or to draw extra attention at the airport. For others, it's part of the rise of Islamist governments in the wake of the Arab Spring and a disconcerting intrusion of religious identity into the public sphere.
"All of a sudden, the grip of the state is gone," said Ziad Akl,
a political sociologist at the Ahram Center for Political and Strategic Studies. "There is a lot of Islamophobia in Egypt because Mubarak not only cracked down on Muslims, he created an image of them as devils."
Now Mubarak is gone, and Muslims have more room to express themselves. "But a lot of secular people who still fear the Islamization of society are seeing beards in more and more places," Akl said.
Perhaps the most shocking place to see facial hair is in the presidential palace. Mohamed Morsi, the Muslim Brotherhood candidate who assumed Egypt's highest office last month, is not just the first democratically elected president whom living Egyptians have seen — he's also the first bearded one.
"As Muslims, when we see President Morsi, we feel just as the black people of the United States feel about Barack Obama," said Ali el-Banna, a lawyer and Brotherhood supporter. "Here is somebody who looks like me, who represents me. We had never had that before."
Banna is one of the attorneys representing Hamdy and more than 60 policemen around the country suspended for wearing beards. Most of them, like Hamdy, have been taken off regular duty at a fraction of their pay. Five officers in Alexandria remain barred in spite of having prevailed in their court cases against the Interior Ministry.
"My supervisor said I couldn't wear it during work hours," Hamdy recalled of his first bearded morning. "Like it was a fake beard I could take on and off. It was absurd."
This month, a group of male flight attendants filed suit against EgyptAir, demanding the right to sport "neatly trimmed" beards in the cabin, as some other airlines allow. At least one pilot has joined their efforts, according to an activist working on their cause.
Some female Muslim flight attendants, meanwhile, want to cover their hair. In response, the Civil Aviation Ministry set up a committee to study the request. One of its suggestions? Reworking the uniforms in a pharaoh motif, with the crown playing the role of the hijab, a traditional covering for the hair and neck of a Muslim woman.
"The attendants refused," said Maysa Abdelhadi, one of the flight attendants who has taken part in the negotiations. "It is an unsuitable design."
The issue is so difficult for Egyptians in part because the country lacks a strong tradition of individual freedoms or protections for them in the law.
A new constitution is due to be written and ratified this year. But that process is likely to be dominated by Islamists, and observers here would be surprised if the document codified a wide-ranging tolerance for self-expression.
"If the constitution were to say anyone can wear a beard, it will also allow anyone to wear a bikini," Akl said. "I don't expect it to go that far."
Secular and Coptic Christian Egyptians seem to have conflicted views of the new visibility of Islamic piety. The beard is a powerful symbol to many, shorthand for the extremism they see in other countries. But they also cherish the idea of a modern, cosmopolitan Egypt where people are not persecuted for what they wear on chin or hair.
"If a man wants to grow a beard, he should be able to," said Mohamed Ahmed, a 20-something systems engineer who was out with friends at a trendy restaurant overlooking the Nile. "But if the waiters here have beards, some people aren't going to come. For the owner, it's a business decision."
For Lameaa Mowafi, a well-known political reporter on Egyptian state television, the decision to cover her hair was an intensely personal one. One morning before the revolution, she came to the studio in a hijab and was immediately banned from doing on-camera work.
But last year, when the crowds filled Tahrir Square and Mubarak was tottering, she took to the air, her hair covered, and has been on ever since.
"It's a dream come true," said Mowafi, who broadcasts daily from the presidential palace and is one of several reporters who wear the hijab. "It was impossible to even imagine that a veiled presenter would be live on any channel in any part of Egypt. Now I cover the presidency."
Hassan El Naggar and Mohannad Sabry contributed to this report.
http://www.washingtonpost.com/world/middle_east/in-the-new-egypt-beards-appear-where-they-were-once-banned/2012/07/17/gJQAWaEurW_story_1.html
----------
Bahrain firm allows stranded Indian workers to leave
July 18, 2012
About 100 Indian workers stranded in Bahrain for six years will be able to return home after an agreement between the Indian embassy and the Nass Corporation construction firm.
The workers were legally barred from leaving because they had left the firm before completing their contract terms.
The company has agreed to withdraw all cases against employees who were accused of "absconding from work".
More than 20,000 people signed an online petition to bring them back.
The petition was launched on the Avaaz online campaign website last month by the brother of a worker who killed himself earlier this year.
Shanker Mariappan from the southern state of Tamil Nadu said his brother, Pasupathi Mariappan, hung himself in a public garden in Bahrain.
"The Indian embassy in Bahrain and Nass Contracting, Bahrain, had an agreement last week by which the 100 Indian workers will be able to return home," foreign ministry spokesman Syed Akbaruddin told the BBC.
"The issue had been dragging on for a long time," he said.
In a statement, Nass Corporation said it agreed to withdraw the court cases against the "run-away" Indian workers as a "goodwill gesture".
"The company will not hereafter institute any legal proceedings against run-away workers except in cases of criminal offences, if any, committed by them," the statement said.
Avaaz has welcomed the news and described it as "a huge victory for 20,000 people" who signed the petition.
http://www.bbc.co.uk/news/world-asia-india-18881796
----------
Arab League to form panel to probe Yasser Arafat's death
Jul 18, 2012,
CAIRO: The Arab League on Tuesday decided to set up an independent committee to probe the death of former Palestinian leader Yasser Arafat.
Arafat died at a military hospital near Paris Nov 11, 2004, three weeks after he was airlifted from his West Bank headquarters, where he spent two years under an Israeli siege.
The committee will work with the Palestinian side and Arab and international bodies to find out the details behind Arafat's death, reported Xinhua, citing a statement issued after a meeting of the pan-Arab body's permanent delegates.
The AL urged Palestinian investigators to provide all information available and other countries, especially France, to support the committee's work.
The committee's report will be completed within weeks and will then be referred to the next ministerial meeting of the AL. It will be part of the AL's efforts to ask the UN to form a committee to probe Arafat's death, according to AL chief Nabil al-Arabi.
Mahmoud Abbas, Arafat's successor, has ordered an investigation after Al-Jazeera recently aired an investigative report concluding that Arafat was poisoned by radioactive polonium. The Palestinian leadership said it was ready to exhume Arafat's remains for the investigation.
http://timesofindia.indiatimes.com/world/middle-east/Arab-League-to-form-panel-to-probe-Yasser-Arafats-death/articleshow/15023116.cms
----------
Brawls in Egypt court as judges meet on constitution
Jul 17, 2012,
CAIRO: Brawls broke out in an Egyptian courtroom as judges prepared to issue rulings on Tuesday that will either bolster the country's new President Mohamed Mursi, or undermine him in his power struggle with the military.
With his allies in the Muslim Brotherhood hailing a "decisive" day in the country's democratic transition, hundreds of Mursi supporters came to protest at the courthouse, accusing the generals of using the judiciary to undermine his authority.
With opinion split on how the Cairo administrative court would rule, tension was high as lawyers, protesters and members of the public pushed and elbowed one other.
"Down, down with military rule," shouted supporters of the Brotherhood, drawing an angry response from their opponents.
"Down, down with the rule of the (Brotherhood's) Supreme Guide," shouted a woman as the courtroom descended into mayhem.
"I have never seen a courtroom like this anywhere in the world. This is no way for us to work. Do you call this justice?" said one lawyer, Khaled Fouad.
Judge Abdel Salam El-Naggar arrived and told the crowd "Your presence here will not intimidate the court". He suspended the session to allow time for the atmosphere to cool.
The power struggle unleashed by the overthrow of Hosni Mubarak last year has shifted from the streets to the ballot box and now the courts as Islamists vie for influence with their perennial adversaries in an army-led establishment.
Full report at:
http://timesofindia.indiatimes.com/world/middle-east/Brawls-in-Egypt-court-as-judges-meet-on-constitution/articleshow/15017817.cms
----------
Attack Kills Syrian Defense Minister in Damascus
By NEIL MacFARQUHAR and DALAL MAWAD
July 18, 2012
BEIRUT, Lebanon — A suicide bomber attacked a building used by security chiefs in central Damascus on Wednesday, state media said, killing the defense minister, Daoud Rajha, the first assassination of a prominent official in 17 months of revolt against President Bashar al-Assad.
With tensions already high in Damascus after three days of clashes between the Syrian Army and rebels near the city center, the attack could represent a turning point in the uprising, analysts said, confirming that the opposition forces have been marshaling their strength in order to be able to strike at the centers of state power that sustained decades of the Assad family's dynastic control.
SANA, the official news agency, described the assault as a "suicide terrorist attack." Activists said there were reports that the interior minister had also been killed, but there was no immediate confirmation of that. Rumors swirled around Damascus that the bomber was the minister's bodyguard, but there was no confirmation of those reports.
The injured from the explosion were evacuated to the Alshame hospital, an elite medical facility used to treat the Assad family, ministers and other senior officials.
After word spread of the death of at least the defense minister spread, a series of cars were seen heading there from the presidential offices. Republican guards and other security forces sealed off the entire area around the explosion and the hospital, activists said.
Full report at:
http://www.nytimes.com/2012/07/19/world/middleeast/suicide-attack-reported-in-damascus-as-more-generals-flee.html?ref=global-home
----------
Syria's Assad Trusts Inner Circle in Fight for Survival
July 18, 2012
BEIRUT (Reuters) - As fighting rages in Damascus, and the Assad family that has ruled Syria for four decades struggles for its life against a growing rebellion, a picture is emerging of a tight inner group determined to fight its way out of the crisis, even as support for the government falls away.
At its head is President Bashar al-Assad, who inherited power from his father in 2000 and who friend and opponent alike say appears increasingly detached from reality, convinced he is fighting a conspiracy against him and Syria.
Around him is a tight circle of family and clan members, and a security establishment staffed mainly by adherents of the Alawite minority to which the Assads belong, a branch of Shi'ite Islam in a country that is three quarters Sunni.
"Even those who love him feel he can no longer provide security," said Ayman Abdel-Nour, an adviser to Assad until 2007 and now an opposition figure. "They think he is useless and living in a cocoon."
"He thinks of himself as God's messenger to rule Syria. He listens to the sycophants around him who tell him 'you are a gift from God'. He believes that he is right and that whoever contradicts him is a traitor. Many of his close friends and advisers have either left him or distanced themselves from him."
Full report at:
http://www.nytimes.com/reuters/2012/07/18/world/middleeast/18reuters-syria-crisis-
----------
Sixty troops die as rebels press Damascus offensive
July 18, 2012
DAMASCUS: More than 60 soldiers were Wednesday reported killed as rebels pressed their offensive to capture Damascus, upping the stakes ahead of a Security Council vote on a resolution threatening sanctions on Syria.
The Syrian Observatory for Human Rights watchdog said at least 20 government soldiers died on Tuesday in Damascus clashes with the rebel Free Syrian Army (FSA) and that between 40 and 50 were killed the previous day.
Columns of black smoke rose over the capital on Wednesday as the Local Coordination Committees, which organises anti-regime protests on the ground, reporting fighting in several districts.
The Qaboon neighbourhood was bombarded during the night and pounded again on Wednesday morning, the LCC said, as was Barzeh neighbourhood, and sustained gunfire was heard.
It also said there was less traffic than normal in the city where fighting has raged since Sunday, with the rebels announcing a full-scale offensive dubbed "the Damascus volcano and earthquakes of Syria." Regime forces and the FSA — defected soldiers and civilians who have taken up arms — clashed at dawn in the Al-Midan and Zahira districts of Damascus as well as at Assali south of the city, the LCC said.
Rebel forces on Tuesday said the battle to "liberate" Damascus had begun, as heavy fighting raged across the city with the regime using helicopter gunships in the capital for the first time.
Full report at:
http://dawn.com/2012/07/18/60-troops-die-as-rebels-press-damascus-offensive/
----------
UAE's first nuclear plant gets construction permit
July 18, 2012
ABU DHABI: Construction work can start on the United Arab Emirates' first nuclear power plant, the government said on Wednesday, opening the way for a consortium of South Korean companies to build the multi-billion dollar project.
In December 2009, the UAE awarded a group led by Korea Electric Power Corp (KEPCO) a contract to build four nuclear reactors to meet surging demand for electricity. But Emirates Nuclear Energy Corp (ENEC) has been waiting for the licence before it starts pouring concrete for the first two reactors at the Barakah site.
The March 2011 Fukushima nuclear disaster in Japan, triggered by an earthquake and tsunami, prompted countries across the world to reconsider their atomic ambitions. But the UAE's nuclear regulator said its project would avoid mistakes made in Japan.
"We have tried to learn as many lessons as we could from Fukushima, and we asked ENEC to address the issue in a report, which they did," said William Travers, director general of the Federal Authority of Nuclear Regulation.
The consortium will build and operate four 1,400 megawatt reactors in the UAE; the first is expected to start operating in 2017, and the others by 2020.
The UAE, the world's third biggest oil exporter, wants to save its reserves for export rather than use them to generate electricity, while limiting its imports of natural gas for power plants.
KEPCO in April said it would begin talks with the UAE in 2013 on a new deal to build more reactors.
http://dawn.com/2012/07/18/uaes-first-nuclear-plant-gets-construction-permit/
----------
UAE arrests 3 more Islamists after plot report
Jul 17, 2012
DUBAI: Three Emirati Islamists including a prominent lawyer were arrested in the UAE on Tuesday as part of a widening clampdown on Islamist dissidents, relatives and activists said.
The arrests brought the number of detained Emirati dissidents, most of them Islamists, to 10 since Sunday, when the Gulf Arab state said it was investigating a foreign-linked group planning "crimes against the security of the state".
Interior Ministry officials were not available for comment on Tuesday.
The UAE, a major oil exporter, allows no organized political opposition. It has avoided the political unrest that has toppled four Arab heads of state since last year thanks in part to its cradle-to-grave welfare system.
But it has also moved swiftly against dissidents, and last year stripped citizenship from Islamists whom it deemed a security threat and jailed activists who called for more power for a semi-elected advisory council.
Lawyer Mohammed al-Roken, his son and son-in-law were detained on Tuesday, activists and family members said. All are linked to the local Islamist group al-Islah (Reform), which has been the target of a crackdown in the UAE. Roken represented seven Islamists stripped of citizenship last year.
Full report at:
http://timesofindia.indiatimes.com/world/middle-east/UAE-arrests-3-more-Islamists-after-plot-report/articleshow/15020789.cms
----------
Damascus clashes continue ahead of key U.N. vote
July 18, 2012
Clashes in Damascus continued for a fourth straight day on Wednesday, activists said, hours before a divided United Nations Security Council votes on a Western-backed draft resolution threatening sanctions against the Syrian government.
Russia opposes demands by the United States and European powers that the resolution threaten sanctions under Chapter 7 of the UN charter, which could allow military action.
Russia and China, Syria's main allies, have in the past vetoed two UN resolutions condemning President Bashar al-Assad for his bloody crackdown on the 17-month revolt.
Rebels with the Free Syrian Army have in the past few days waged their most daring attacks against government forces in Damascus, bringing the conflict to the doorstep of the ruling al-Assad family and forcing the government to deploy heavy armour in the capital.
Sounds of explosions were heard Wednesday on the outskirts of Damascus, reported the Britain-based Syrian Observatory for Human Rights. Fighting was also reported in the central district of al-Midan, where rebel fighters are holed up. There were no immediate reports of casualties.
More government forces and tanks were deployed in areas inside and around Damascus following the violence, activists said.
Soldiers loyal to al-Assad have called on civilians in Damascus areas controlled by the rebels to "leave immediately" ahead of an attack to purge those areas of "terrorists," activists said.
Opposition activist Rima al-Shami said helicopters were also deployed.
Syrian rebels said Tuesday they had started a battle to liberate Damascus.
http://www.thehindu.com/news/international/article3652995.ece
----------
Iraq tells its citizens in Syria to return home
July 17, 2012
Iraq on Tuesday called on its citizens living in Syria to return home because of escalating violence in its neighbour, after police said two Iraqi journalists had been killed in Damascus.
The Iraqi cabinet voiced concern about the "increasing incidents of murder and assault on
Iraqis living in Syria", government spokesman Ali al-Dabbagh said in a statement.
"The Iraqi government calls on them to come home," the statement said, adding that Iraqi authorities would do everything in their power to help them return.
The security situation in Iraq is still perilous despite an easing in post-war sectarian violence which killed tens of thousands in 2006-2007.
Last month at least 237 people were killed and 603 wounded in militant attacks in the country, mainly bombings, one of the bloodiest months since US troops withdrew at the end of last year.
Tens of thousands of Iraqis left the country for Syria during the post-war sectarian violence.
Iraq said earlier this month it had reinforced security along its 680 km (422 miles) desert border with Syria, making it Iraq's most heavily guarded frontier.
Earlier on Tuesday a senior Iraqi police official said Syrian authorities had handed over the bodies of two Iraqi journalists who were killed in Damascus while reporting on the revolt against President Bashar al-Assad.
One of the men, Ali Juburi al-Kaabi, was the editor of weekly Baghdad-based newspaper Al-Rawaa, the official said.
Full report at:
http://www.hindustantimes.com/world-news/RestOfAsia/Iraq-tells-its-citizens-in-Syria-to-return-home/Article1-890754.aspx
--------
Leading Syrian regime figures killed in Damascus bomb attack
Ian Black and Martin Chulov
18 July 2012
Rebels kill Bashar al-Assad's brother-in-law, architect of the 16-month crackdown, and defence minister in Damascus
Syria's uprising has entered a dramatic new phase after rebels fighting the regime of Bashar al-Assad killed the chief architect of the 16-month crackdown and the defence minister in a devastating bomb attack in the heart of Damascus.
Syrian state TV confirmed the death of Assef Shawkat, Assad's brother-in-law and the deputy head of the armed forces, and his closest security adviser, as well as Daud Rajha, the minister of defence and the regime's most senior Christian figure. Several others, including the interior minister, Mohammed Shaar, were wounded.
Explosions were also reported from the headquarters of the army's 4th division in Damascus – the regime's elite unit commanded by Assad's brother Maher.
Sergei Lavrov, Russia's foreign minister, said a "decisive battle" had now begun in Syria. Lavrov also made clear that Moscow would oppose a draft UN security council resolution threatening punishment if Assad did not implement a UN-backed peace plan.
The attack on the headquarters of Syria's national security council in the al-Rawda area was the most audacious attack yet by anti-Assad rebels, who have been fighting sporadically in several areas of the capital for the past four days.
Full report at:
http://www.guardian.co.uk/world/2012/jul/18/syrian-regime-figures-bomb-attack
--------
India
India, Pakistan talks on CBMs on Thursday
July 17, 2012
India and Pakistan will hold bilateral talks on Thursday in Islamabad to review confidence building measures (CBMs) between the two countries, said an official Tuesday.
"The Joint Working Group (JWG) will discuss Confidence Building Measures to facilitate travel and trade across
the Line of Control (LoC)," the Pakistani foreign ministry said in a statement, reported Xinhua.
The meeting will be held in line with the decision during the foreign secretary-level talks between the two countries on peace and security including CBMs, Jammu and Kashmir and friendly exchanges held in New Delhi on July 4-5, it added.
The Pakistani delegation will be headed by Zehra Akbari, director general of South Asia Division in foreign affairs ministry while the Indian side will be led by YK Sinha, joint secretary (Pakistan) in the Indian ministry of external affairs, the statement said.
http://www.hindustantimes.com/world-news/Pakistan/India-Pakistan-talks-on-CBMs-on-Thursday/Article1-890845.aspx
----------
300 militants active in Kashmir, 600 waiting to sneak in: Army
Peerzada Ashiq
July 17, 2012
The Indian Army on Tuesday said there was an increase in the number of active militants in Jammu and Kashmir, pegging the militant number at around 280-300, more than 100% jump from the figure of 119 in 2011.
It said more militants will be pushed into the valley with terror infrastructure intact in Pakistan-occupied Kashmir and Pakistan.
"Still 280-300 militants are active in Kashmir. Though militancy related incidents are taking place, but the overall situation is stable," said 15 Corps General Officer Commanding Lt General Om Prakash in Srinagar.
Prakash, who took over charge of strategic 15 Corps from Lt General Ata Muhammad Hasnain recently said the militant infrastructure in PoK and Pakistan is still in place.
"Our inputs suggest here are 550-600 militants waiting at launching pads in PoK. The mentors of militants are carrying out regular reconnaissance from forward posts, looking for opportunities so that militant could be sneaked into the Valley," he said.
Full report at:
http://www.hindustantimes.com/India-news/JAndK/300-militants-active-in-Kashmir-600-waiting-to-sneak-in-Army/Article1-890734.aspx
----------
Militants fire rifle grenade at J&K civil secretariat
Jul 18, 2012
SRINAGAR: Militants on Wednesday fired a rifle grenade at the civil secretariat here, the seat of Jammu and Kashmir government, official sources said.
The grenade, however, did not explode.
The ultras fired the grenade at the civil secretariat at around 12.35pm which landed inside the premises, the sources said.
They said the grenade failed to explode. A bomb disposal squad has been called in to neutralise the explosive.
While chief minister Omar Abdullah was not present inside the civil secretariat due to engagements elsewhere, several of his cabinet colleagues and senior bureaucrats were present in the complex, the sources said.
They said security around the complex has been strengthened and an operation launched to nab the militants.
No militant outfit has claimed responsibility for the attack so far.
http://timesofindia.indiatimes.com/india/Militants-fire-rifle-grenade-at-JK-civil-secretariat/articleshow/15029364.cms
----------
India 'open' to allowing Pak panel to cross-examine 26/11 witnesses
Jul 18, 2012
NEW DELHI: A Pakistani court's decision rejecting findings of an inquiry commission, which visited India in March in connection with 26\11 probe, on Tuesday saw an upset New Delhi to consider whether the panel be given a second chance, allowing it to cross-examine witnesses in Mumbai.
Indian officials indicated New Delhi is open to the idea, although it was up to Pakistan to come out formally on the next course of action after a court held that panel's report cannot be considered as witnesses in India were not cross- examined.
Though the eight-member Pakistani panel, comprising defence lawyers and prosecutors, had pitched for cross-examining four witnesses when it visited Mumbai in March, Indian authorities refused permission saying this was not part of the agreement between the two nations.
The visiting panel had recorded statements of the witnesses — additional chief metropolitan magistrate R V Sawant Waghule, investigating officer (IO) Ramesh Mahale and two doctors who conducted post-mortem of the victims and nine Lashkar-e-Taiba (LeT) terrorists killed during the Mumbai carnage.
Full report at:
http://timesofindia.indiatimes.com/india/India-open-to-allowing-Pak-panel-to-cross-examine-26/11-witnesses/articleshow/15023863.cms
----------
Delhi-based stand-up comedian entertains Pakistanis
July 18, 2012
KARACHI: The Second Floor (T2F) hosted a performance by Delhi-based Indian stand-up comedian Sanjay Rajoura . Most of the audience were already ardent fans of the comedian and had followed him to his performance at T2F after being entertained by him at his previous performance at the Social Media Mela held in the Avari.
Sanjay Rajoura's brand of comedy discusses everyday problems and issues faced by the average Indian. Most of his commentary, if not all, was relatable for the people here if put in the Pakistan context.
Everything was discussed — from admission in college on a sports basis to making friendship with female students on the same basis, dating modern Indian women to foreigners and their naive perceptions of India. He spoke about the anomalies between what was considered representing Indian culture by Indian government and what wasn't, Bollywood celebrities and their statements and, of course, jokes about cricket, Shahid Afridi and India's obsession with Sachin Tendulkar.
Full report at:
http://dawn.com/2012/07/18/delhi-based-stand-up-comedian-entertains-pakistanis/
----------
Court sets aside order to extend Kazmi detention
Aneesha Mathur
Jul 18 2012
New Delhi : Allowing a revision petition by journalist Syed Mohammad Ahmed Kazmi, arrested for allegedly aiding the February 13 attack on an Israeli diplomat in New Delhi, Additional Sessions Judge S S Rathi on Tuesday set aside the June 2 order extending his detention and the probe period from 90 to 180 days.
Noting that legal provisions and principles of natural justice had been violated by the actions of the prosecution and the remand court, ASJ Rathi declared that the decision of the court of Chief Metropolitan Magistrate Vinod Yadav to extend the custody of Kazmi "could not be sustained at all".
But he declined to pass any order for the release of Kazmi who has been in custody since March. Stating that the decision rested with the remand court, he returned the matter to the court of the CMM.
Full report at:
http://www.indianexpress.com/news/court-sets-aside-order-to-extend-kazmi-detention/975943/
----------
Bungling India's terror blooper
By Aman Sharma
July 18, 2012
INDIA'S attempts at pressing Pakistan to bring the perpetrators of the 26/ 11 terror attacks to justice continue to be marred by goof- ups.
The latest setback comes after a Pakistani court threw out the findings of the Pakistani judicial commission on the ground that it was not allowed to cross- examine Indian witnesses.
After stoutly disallowing the commission that visited India this March from cross- examining the witnesses in the 26/ 11 case, the Indian government could now end up agreeing to the same to prevent the trial in Pakistan falling apart.
If the trial collapses, there is a strong possibility of the key accused; including Lashkar- e- Tayyeba (LeT) operational chief Zaki- ur- Rehman Lakhvi, being acquitted.
A Pakistani court on Tuesday ruled that all findings of the judicial commission that visited India were "illegal" and could not be made part of the evidence against the accused. This could virtually lead to the collapse of the trial which rests mainly on the judicial confession made by Ajmal Qasab in India, naming Lakhvi and six others for executing the 26/ 11 attacks.
The court apparently agreed with the contention of Lakhvi's lawyers that since the commission wasn't allowed to cross-question the Indian magistrate who had recorded Qasab's confession or the investigating officer of the case in Mumbai — the confession was under a cloud.
Full report at: Mail Today
--------
Veteran Bollywood actor Rajesh Khanna passes away
Jul 18, 2012
Rajesh Khanna is no more after being critically ill from last few months.
He breathed his last in the presence of his ex-wife Dimple Kapadia, daughters Rinkie and Twinkle, son-in-law Akshay Kumar, grand children and close relatives.
From the dizzying heights of fame to quiet shadows behind the arclights, Rajesh Khanna's life had a theatrical sweep, almost like one of his films.
In an era long before this age of instant connect of mobile phones and internet, Rajesh Khanna was the man who sparked a frenzy never seen before and never since, not even by the likes of Amitabh Bachchan.
His very name spelt magic in the 1970s. He sparked hysteria, particularly amongst his legions of women fans, who would line the road for a glimpse, chant his name, cover his car with lipstick marks and even write him letters in blood. They got married to his photograph, cut their finger, let the blood flow and applied 'sindoor'.
Truly, "O mere di ke chain"!
Kaka, as he was popularly known, was one of the highest paid actors of his time, his record of consecutive solo super hits still unbroken. Who can forget the years between 1970-1979 when he starred in mega hits like "Safar", "Kati Patang", "Sachaa Jhutha", "Aan Milo Sajna", "Anand", "Amar Prem" and "Mere Jeevan Saathi". Ever the urbane, suave romantic who wooed like few others.
Full report at:
http://timesofindia.indiatimes.com/entertainment/bollywood/news-interviews/Rajesh-Khanna-passes-away-at-69/articleshow/15029149.cms
--------
Israeli embassy car blast: magistrate's decision set aside
July 17, 2012
A session's court in New Delhi on Tuesday set aside a magistrate's decision giving additional 90 days to Delhi Police to probe the Feb 13 Israeli embassy car blast.
Additional sessions judge SS Rathi was hearing a revision petition moved by accused and journalist Syed Mohammad Kazmi challenging the magistrate's order.
ASJ Rathi gave a week to the prosecution to move a fresh application to modify its plea seeking extension of the probe period.
Kazmi in his petition challenged the magistrate's order that granted police an additional 90 days for investigation, without hearing his submission.
The Delhi high court July 2 suspended the hearing in the case and the June 8 order of the ASJ, who had questioned the magistrate's power to extend the judicial or police custody of an accused under the anti-terror law.
The high court July 13 lifted the stay and allowed the hearing on the revision petition.
Kazmi was arrested March 6 for his alleged involvement in the embassy car bombing. Four people were injured when an Israeli embassy car was struck by a bomb near the prime minister's house in central Delhi.
Tal Yehoshua Koren, 42, wife of Israeli defence attache Colonel Yossi Refaelov, suffered multiple injuries when a motorcycle rider attached a magnetic explosive device to her car and sped away.
http://www.hindustantimes.com/India-news/NewDelhi/Israeli-embassy-car-blast-magistrate-s-decision-set-aside/Article1-890660.aspx
--------
Pakistan
Drawing Parallels between Jamaat-E-Islami and Muslim Brotherhood
By Salman Siddiqui
July 18, 2012
KARACHI: The Jamaat-e-Islami (JI) maintains close ties with the Egyptian Muslim Brotherhood, a religious party which has recently found its voice again in mainstream Egyptian politics, and a group that the JI claims it has a lot to learn from.
The leadership of the two parties met at the Brotherhood headquarters in Cairo in June last year and decided to join hands to solve issues faced by Muslims all over the world and to promote the true image of Islam, according to a press release issued in the aftermath of the meeting.
In a sign of budding relations, when Muslim Brotherhood member Mohamed Mursi was declared the first president of Egypt since a popular uprising ousted Hosni Mubarak, a special ceremony was held in Karachi by JI's local chapter.
"Congratulations to Ikhwane Muslameen (Egyptian Brotherhood) on their glorious success. The sacrifices of the martyrs Imam Hasan al Banna, Syed Qutb and thousands of activists have borne fruit in the shape of the revolution in Egypt. God willing, an Islamic revolution is Pakistan's destiny too," said a JI leader at the event.
'Brotherly relations'
When asked about the burgeoning relationship, senior JI leader Liaquat Baloch said, "It's true that the politics and conditions of each country are different. However, as Muslims one enjoys a special brotherly bond with other Muslims and it is on this basis that we have maintained ties with the Brotherhood."
The senior Jamaat leader said the relationship was based on a purely ideological level, adding that the JI would not be taking any dictation from the Brotherhood. Baloch said his party's recent visit to Cairo opened up a new chapter in relations, but emphasised that the ties had been maintained for decades.
"Their leaders too have visited Pakistan in the past and one of their central leaders had attended our convention last year," Baloch said.
Full report at:
http://tribune.com.pk/story/409788/drawing-parallels-between-jamaat-e-islami-and-muslim-brotherhood/
----------
5 Tehreek-e-Taliban Pakistan terrorists killed
July 18, 2012
HANGU: At least five suspected terrorists were killed in retaliatory action by Pakistan Army after terrorists fired two rockets on security forces' check post, official sources said on Tuesday. According to security force sources, suspected terrorists of banned Tehreek-e-Taliban Pakistan (TTP) fired two rockets on an army check post, however, they did not cause any loss of life. In response, army retaliated with full power and killed five terrorists and wounded many others. The incident took place a day after Khyber Pakhtunkhwa chief minister escaped a terror bid. Police, on Monday, seized a truck from Hangu Road laden with 200 kilogrammes of explosive material minutes before the chief minister's convoy was to pass through the area.
http://www.dailytimes.com.pk/default.asp?page=2012\07\18\story_18-7-2012_pg7_12
----------
Balochistan Unrest: PML-N protests against murder of labourers
July 18, 2012
TIMARGARA: The Pakistan Muslim League Nawaz (PML-N) on Tuesday staged a protest against the murder and kidnapping of labourers in Balochistan on Sunday. The protest was organised in the Akhagram area of Lower Dir to condemn the act.
Three labourers were killed and another eight were kidnapped, all hailing from Dir. PML-N's provincial vice president Malik Jahanzeb led the protest. The protesters demanded strong action against the perpetrators and early recovery of those abducted.
Speaking on the occasion, Jahanzeb accused the Balochistan government of supporting the Balochistan Liberation Army.
He also criticised the federal government for failing to protect the lives and property of its citizens. "The labourers went to Balochistan to earn a livelihood, but they were murdered in cold blood," he added.
http://tribune.com.pk/story/409811/balochistan-unrest-pml-n-protests-against-murder-of-labourers/
----------
Roadside bomb kills 12 Shiites in Pakistan
Jul 18, 2012
PARACHINAR: A government official says a roadside bomb hit a minibus carrying minority Shiite Muslims in northwest Pakistan, killing 12 people.
Jamil Khan says the incident took place Wednesday shortly after the victims left Spai village in the Orakzai tribal area. Spai is a predominantly Shiite village. The Shiites were headed for the nearby district of Kohat.
Pakistan is a majority Sunni Muslim state, and most Sunnis and Shiites live peacefully together. But the country has a long history of sectarian attacks by extremists on both sides.
In recent times, attacks by Sunnis on Shiites have been more common.
The Sunni-Shiite schism over the true heir to Islam's Prophet Muhammad dates back to the seventh century.
http://timesofindia.indiatimes.com/world/pakistan/Roadside-bomb-kills-12-Shiites-in-Pakistan/articleshow/15026874.cms
----------
Bomb blast in bus kills 13 people in Pakistan's restive tribal belt
Jul 18, 2012
ISLAMABAD: A powerful bomb blast ripped through a bus in the restive tribal belt of northwest Pakistan today, killing 13 people, including two children, and injuring four others, officials said.
The incident occurred in Sepoy village of Orakzai Agency, officials of the local political administration said.
The bomb was triggered by remote control while the bus was passing through the area.
Seven persons were killed instantly and six more succumbed to their injuries in a nearby hospital.
Two women, a three-year-old girl and an 11-year-old boy were among the dead.
The injured were taken to a hospital at Kohat in Khyber- Pakhtunkhwa province and officials described their condition as critical.
No group claimed responsibility for the attack.
Security forces and a local 'Lashkar' or anti-Taliban militia launched a search operation after the blast.
http://timesofindia.indiatimes.com/world/pakistan/Bomb-blast-in-bus-kills-13-people-in-Pakistans-northwest/articleshow/15028637.cms
----------
Pakistan's premier to discuss Taliban reconciliation, cross-border attacks on Afghan trip
July 18, 2012
SLAMABAD — Pakistan's Prime Minister will discuss Taliban peace talks and cross-border attacks coming from Afghanistan during his upcoming trip to Kabul.
The trip will be the first for Raja Pervaiz Ashraf to Afghanistan since he became prime minister last month. His spokesman, Akram Shaheedi, says the visit is scheduled for Thursday.
haheedi said Wednesday that Pakistan supports peace talks with the Afghan Taliban, but the outcome should not adversely affect the country.
Pakistan is seen as key to the reconciliation process because of its historical ties with the Taliban.
Shaheedi said the prime minister also plans to push the Afghan government to stop militants from its country from infiltrating Pakistan.
The U.S. and Afghan governments have long criticized Pakistan for not doing enough to stop cross-border attacks in the opposite direction.
Copyright 2012 The Associated Press. All rights reserved. This material may not be published, broadcast, rewritten or redistributed.
http://www.washingtonpost.com/world/asia_pacific/pakistans-premier-to-discuss-taliban-reconciliation-cross-border-attacks-on-afghan-trip/2012/07/18/gJQABSU3sW_story.html
----------
At least eight people killed in Pakistan mine blast
July 18, 2012
At least eight people were killed when a passenger van hit a landmine on the border between Pakistan's Orakzai tribal region and Kohat district, officials say.
The van was travelling from Taliban-occupied Orakzai to Kohat, they say.
Correspondents say that the mine went off in the Sepa area, inhabited by a Shia tribe.
The Taliban consider Shias to be non-Muslims, and some Taliban groups openly support sectarian killings.
Police told AFP news agency that two children and two women were among the dead in Tuesday's blast.
Much of Pakistan's tribal regions on the Afghan border are Taliban and al-Qaeda strongholds.
Pakistan is a majority Sunni Muslim state, and most Sunnis and Shias live peacefully together.
But the country has a long history of sectarian attacks by extremists on both sides.
Attacks by Sunni militants on Shias have risen over the last year, especially in the south-western province of Balochistan.
http://www.bbc.co.uk/news/world-asia-18882240
----------
ISI chief to discuss drones in US: official
July 18, 2012
ISLAMABAD: Pakistan's head of intelligence will next week visit the United States to resume talks on drone strikes, an official said on Wednesday.
It is the first time in a year the head of the ISI intelligence agency flies to Washington, signaling a thaw in relations beset by crisis since US troops found and killed Osama bin Laden in Pakistan in May 2011.
Lieutenant General Zaheer ul-Islam, who was appointed in March, will hold talks with CIA director David Petraeus on US drone strikes, counter-terror cooperation and intelligence sharing.
Full report at:
http://dawn.com/2012/07/18/isi-chief-to-discuss-drones-in-us-official/
----------
Haj corruption: SC says Hussain Asghar to be dismissed for failing to appear
July 18, 2012
ISLAMABAD: The Supreme Court on Wednesday resumed the hearing in the Haj corruption case, DawnNews reported.
A three-judge bench of the apex court, headed by Chief Justice Iftikhar Muhammad Chaudhry, was hearing the case.
During today's hearing, Inspector-General of Gilgit-Baltistan police Hussain Asghar who was heading the FIA team investigating the scam when he was appointed IGP GB failed to appear before the court.
Chief Justice Iftikhar said if Asghar fails to appear in court by tomorrow (Thursday), he would have to be dismissed.
The chief justice said that the court was giving its last notice to the bureaucracy in the matter of Asghar.
He moreover inquired as to why Asghar had not been suspended already.
http://dawn.com/2012/07/18/haj-corruption-case-sc-resumes-hearing/
--------
South Asia
Three million Afghans to be expelled from Pakistan by December
By Zia Khan
July 18, 2012
ISLAMABAD: Authorities have declared that they are unwilling to extend the stay of almost three million Afghans residing in Pakistan beyond December 2012.
In an exclusive interview with The Express Tribune on Monday, Habibullah Khan, the secretary for the Ministry of States and Frontier Regions (Safron), a body that deals with Afghan refugees, said that Pakistani and Afghan agencies are negotiating among each other on the repatriation of 2.7 million refugees.
Official statistics show that 1.7 million Afghans residing in Pakistan hold legal documents issued by local authorities. While around one million are residing here without any legal documentation.
It is reported that authorities are planning to launch a crackdown to expel all illegal refugees that the country hosted for over three decades.
"One million illegal refugees would be treated under the Foreign Act of 1946," he said. "We plan to expel all the illegal refugees from the start of next year…there is no way that we can extend their stay here."
Pakistan and Iran have been hosting refugees since the 1979 Russian invasion. The countries prepared a roadmap for the repatriation at a conference held in Geneva in May this year.
The three countries have been running the repatriation programme for Afghan refugees with the financial and technical assistance of the United Nations High Commission for Refugees (UNHCR).
Full report at:
http://tribune.com.pk/story/409809/three-million-afghans-to-be-expelled-by-december/
----------
Maldivian ex-president dismisses court charges
July 18, 2012
COLOMBO: Former Maldivian president Mohamed Nasheed, who was forced out of office in February, vowed on Tuesday to defend himself against court charges of abuse of power and unlawful arrest.
Nasheed ordered senior judge Abdullah Mohamed's arrest in January over corruption allegations in a move that triggered weeks of protests capped by a police mutiny that saw him ousted as leader.
On Monday government spokesman Masood Imad said Nasheed, who claims he was ousted in a coup, would be formally charged over the judge's arrest.
"Don't withdraw the charges. I will not back down from this case. I did nothing unlawful during my tenure," Nasheed said at a public rally in the capital Male on Tuesday, according to the independent Minivan news agency.
Nasheed told supporters of his Maldivian Democratic Party (MDP) that he was undeterred by moves to take him court and that he would keep up protests against his successor Mohamed Waheed.
Full report at:
http://dawn.com/2012/07/17/maldivian-ex-president-dismisses-court-charges/
----------
Twenty-two Nato supply trucks destroyed in Afghanistan
July 18, 2012
KABUL: Afghan officials say a magnetic bomb placed on a truck exploded and destroyed 22 Nato supply vehicles in northern Afghanistan.
Ghulam Sakhi Baghlani, deputy governor of Samangan province, says many of the fuel tankers and semi-trailers caught fire after the bomb went off around 2 am Wednesday.
All the trucks were parked in the Rabatak area of the province where the truckers had stopped to rest.
The tankers in the convoy were transporting fuel south into Afghanistan from neighboring Uzbekistan to the north.
Earlier this week, three Nato supply trucks were destroyed by militants in Sayd Abad district of Wardak province, south of Kabul.
Pakistan recently reopened its border crossings after blocking Nato supply trucks for seven months in retaliation for U.S. airstrikes that killed 24 Pakistani soldiers.
http://dawn.com/2012/07/18/twenty-two-nato-supply-trucks-destroyed-in-afghanistan/
----------
NATO helicopter crashes in western Afghanistan, two injured
Jul 18, 2012,
KABUL: A NATO helicopter crashed on Wednesday in western Afghanistan, injuring two troops serving with the US-led military coalition, NATO said.
No other information was disclosed about the crash in the relatively peaceful west. The crash is under investigation.
Separately, NATO reported that a service member was killed on Tuesday during an insurgent attack in the south.
Insurgents are trying to regain territory they've lost during the past two years when tens of thousands of coalition and Afghan forces routed them from their strongholds in the south.
The trooper's nationality has not yet been released. So far this year, 238 coalition service members have been killed in Afghanistan, including at least 172 Americans.
on Tuesday, the Afghan defence ministry said that an Afghan soldier has been sentenced to death for killing four French troops earlier this year in eastern Afghanistan, one of the deadliest in a rising number of attacks in which Afghan forces have turned their guns on their foreign partners.
Full report at:
http://timesofindia.indiatimes.com/world/south-asia/NATO-helicopter-crashes-in-western-Afghanistan-two-injured/articleshow/15028876.cms
----------
Court Convicts Afghan Soldier in Attack on Allies
By MATTHEW ROSENBERG
July 18, 2012
KABUL, Afghanistan — For the first time, an Afghan military court convicted an Afghan soldier this week of killing troops from the American-led coalition in what is known as a green-on-blue attack.
Afghan officials said on Tuesday that the court had convicted and sentenced to death a man who gunned down four French soldiers in January in Kapisa Province, east of Kabul, on a base shared by French and Afghan forces. The attack prompted France to speed up the withdrawal of its combat forces from Afghanistan, which is now scheduled to be completed by the end of the year.
Word of the conviction in the case was unlikely to prompt France to reverse that decision, but it did open a rare window on what happens after Afghan soldiers and police officers attack coalition partners. Such attacks were once uncommon, but they have multiplied over the past three years and now pose a significant challenge for the allied forces fighting in Afghanistan and trying to train the country's nascent army and police. Since the start of 2010, there have been 52 green-on-blue attacks resulting in 82 deaths.
Coalition officials have said they believe most of the attackers are motived by personal animus and are not Taliban infiltrators. Yet amid the increasing violence, coalition and Afghan officials have remained circumspect about the attacks, often releasing only the barest of details after each episode. The statement disclosing the Jan. 20 attack on the French troops, for instance, was only 43 words.
Full report at:
http://www.nytimes.com/2012/07/18/world/asia/court-convicts-afghan-soldier-in-attack-
--------
We can't deliver justice: Karzai
July 18, 2012
KABUL: Afghan President Hamid Karzai on Wednesday admitted his Western-backed administration was unable to deliver justice to the people, despite decade-long international efforts to rebuild the war-torn nation.
Led by the United States, the international community has pumped billions of dollars into Afghanistan since the Taliban's regime was toppled in a 2001 invasion, and NATO has 130,000 troops defending Karzai's government.
"No doubt there has been lots of progress in governance, in delivering service to the people. The government, the parliament and the courts have better capabilities compared to 10 years ago," Karzai said in a speech as he inaugurated an association of Afghan women judges.
"But are we in the place that the people desire, are we in the place to heal the pains and suffering of the Afghanistan people in a way that the people desire? No.
"The reason that the people of Afghanistan in the villages and across the countryside, (even) in the cities, still seek justice through the traditional method is because the government neither has the ability to provide that justice nor can it be addressed on time.
"And sometimes – I hope it's only sometimes, not most of the times -instead of getting justice, they are getting injustice."
Full report at:
http://tribune.com.pk/story/409921/we-cant-deliver-justice-karzai/
----------
Kabul meeting: 'Pakistan's help needed in peace process'
By Tahir Khan
July 18, 2012
ISLAMABAD: Afghanistan will elicit Pakistan's facilitation in the peace and reconciliation process during talks between Afghan President Hamid Karzai and Prime Minister Raja Pervaiz Ashraf in Kabul on July 19, Afghan Ambassador Omar Daudzai said on Tuesday.
Both leaders will also discuss border incursions that have driven a wedge between the two countries, Daudzai told The Express Tribune.
"The most important subject on the agenda will be peace and reconciliation and Pakistan's help and its key role," the Afghan envoy said on the phone from Kabul. Daudzai is in Kabul to finalise preparations for Prime Minister Ashraf's visit.
So far, peace interlocutors have failed to get the Afghan Taliban into starting an intra-Afghan dialogue. Insurgents also ignored a rare appeal by former prime minister Yousaf Raza Gilani to the Taliban and other armed Afghan groups to partake in direct talks with the US-backed Afghan government.
Taliban spokesperson Zabihullah Mujahid told The Express Tribune that 'the United States and the Islamic Emirate' are two major parties in the conflict and that the Taliban did not want to talk to the 'powerless regime' in Kabul.
A former Taliban leader, who is now pleading for reconciliation, agrees that the militant network is unwilling to talk to the Afghan government for now.
Ambassador Daudzai said both sides will also assess their bilateral economic relationship, particularly in view of the reopened Nato supply routes. The repatriation of Afghan refugees will also be discussed.
http://tribune.com.pk/story/409765/kabul-meeting-pakistans-help-needed-in-peace-process/
----------
Southeast Asia
Indonesia's FPI Speaks Out Against Excessive Loudspeaker Use During Ramadan
Bayu Marhaenjati | July 18, 2012
In a move few could have predicted, Indonesia's hard-line Islamic Defenders Front (FPI) threw their support on Wednesday behind calls to curb the use of loud speakers by mosques during Ramadan.
"It is indeed better that mosques adjust their loud speakers when reciting the Koran, so as not to disturb other people, especially if the reciters can't recite fluently or don't understand what they are reading, lest there be negative comments from others," the head of the Jakarta office of the FPI, Habib Salim bin Umar Alatas, told beritasatu.com on Wednesday.
Central Kalimantan's deputy governor Achmad Diran asked local mosques on Wednesday to refrain from blasting their speakers sporadically throughout the day. The call to prayer — or azan — is commonly broadcast over a mosque's loudspeakers five times a day. But during Ramadan, many mosques broadcast Koran recitations and the azan repeatedly throughout the day.
Full report at:
http://www.thejakartaglobe.com/home/indonesias-fpi-speaks-out-against-excessive-loudspeaker-use-during-ramadan/531237
--------
Mideast Asia
Iran admits sanctions are hurting
July 18, 2012
TEHRAN: Iran's parliament speaker has acknowledged that tightened sanctions are hurting Iran.
Ali Larijani said 20 per cent of the country's economic problems are due to sanctions. He did not explain what that meant, but it was the first time that a top Iranian official has quantified the impact of sanctions on Iran's economy.
Larijani's assessment came two weeks after an oil embargo imposed by the European Union and banking sanctions by the US took effect against Iran over its refusal to halt its uranium enrichment program.
Larijani's comments were reported by the semi-official ISNA news agency Tuesday.
Economic experts say the cost of imports to Iran has increased between 20 and 30 per cent because of Western sanctions.
The West suspects Iran of seeking to produce nuclear weapons, a charge Tehran denies.
http://dawn.com/2012/07/18/iran-admits-sanctions-are-hurting/
----------
Moshe Silman's self-immolation is a national, not just a personal, tragedy
Ami Kaufman
18 July 2012
Silman's act is a terrible reminder the social problems that prompted huge protests in Israel last year remain
The social justice protests we saw exactly a year ago in Israel could not be more different than the renewed wave of rallies that have once again brought people out to the sweltering streets.
Last year, tens of thousands participated in the J14 weekly marches against the high cost of living in Israel and the deterioration of social services. The rallies grew week on week, culminating in nationwide demonstrations on September 3 that brought over 400,000 people to the streets. This was the largest – and most peaceful – protest against capitalism that summer across the globe, not only percentage-wise (6% of the population) but in absolute numbers as well.
There's a different atmosphere on the streets this summer. Polls show there is still widespread support for J14 (named after the day the protest began, July 14), but fewer are participating. Saturday's demonstration, the largest so far, managed to muster just 10,000 people. The ad hoc leadership of the movement has splintered into numerous factions, some calling for more co-operation with the political system, while others want a confrontational approach.
Full report at:
http://www.guardian.co.uk/commentisfree/2012/jul/18/moshe-silman-self-immolation
--------
Unity Government in Israel Disbanding Over Dispute on Draft
By JODI RUDOREN
July 18, 2012
JERUSALEM — The broadest unity coalition Israel has seen in many years broke apart Tuesday evening, rent by irreconcilable differences over how to integrate ultra-Orthodox men and Arab citizens into the military and civilian service, a fundamental question for the future of the Jewish democracy.
After stunning the political establishment with a secret, late-night deal in May, Prime Minister Benjamin Netanyahu and Shaul Mofaz, the leader of the centrist Kadima Party, failed to achieve their top priority and agreed to part ways. While Mr. Netanyahu retains power with his original, narrower majority in Parliament, analysts said the split weakened both leaders and was likely to hasten elections.
The coalition had given Mr. Netanyahu a supermajority of 94 of the Parliament's 120 members and a new nickname, "King of Israel," and with that unprecedented authority to take on complex issues like the stalemated peace process with the Palestinians and the national responsibilities of Israel's growing minorities. Instead, when it came to the draft and expanding settlements in the West Bank, he chose to solidify his alliance with right-wing and religious factions."I don't think there are any winners, except maybe the Orthodox parties — they're off the hook for the foreseeable future," said Yossi Verter, political correspondent for the newspaper Haaretz. "The losers are, of course, Netanyahu and Mofaz. When the leaders of the two big parties in Israel sit and decide to form a unity government and after 70 days it collapses, they don't look like serious men. It's like a joke."
Full report at:
http://www.nytimes.com/2012/07/18/world/middleeast/unity-government-in-israel-
----------
Israel Authorizes University in Jewish Settlement
By ISABEL KERSHNER
An Israeli education committee voted Tuesday to grant full university status to an academic center in Ariel, a large Jewish settlement, making it the first Israeli university in the West Bank. Most of the world views the areas that Israel conquered from Jordan in the 1967 war, and where the Palestinians want to establish a future state, as occupied territory, and the Israeli settlements there as a violation of international law. Critics denounced the decision as a political move aimed at bolstering the settlement project. The presidents of Israel's seven other universities and other state bodies opposed the upgrade, saying that the competition for limited budgets and resources was already severe.
http://www.nytimes.com/2012/07/18/world/middleeast/west-bank-israel-authorizes-university-in-jewish-settlement.html?ref=world&gwh=51CC0A9AD3F81FDE91F398854471FD45
----------
Kadima quits Israel unity govt
Jul 18 2012
Jerusalem: The leader of Israel's Kadima party says he has formally pulled out of Prime Minister Benjamin Netanyahu's coalition government. Shaul Mofaz said he made the decision to protest the government's failure to reform Israel's military draft.
"We are going back with our heads held high to lead the nation in the Opposition," he said Tuesday. Mofaz led Kadima into the coalition in May to work on writing a new law to end a system of automatic draft exemptions for tens of thousands of ultra-Orthodox Jewish seminary students. But the sides say they will not be able to find a compromise ahead of a court-ordered August 1 deadline.
With Kadima, Netanyahu had one of Israel's largest-ever coalitions. His decision leaves Netanyahu with a fragile majority, moving the country toward early elections.
The broad coalition, which had given Netanyahu a supermajority of 94 of the Parliament's 120 members and led Time Magazine to dub him "King of Israel," has been in turmoil for weeks over the issue of how to draft more ultra-Orthodox Jews as well as Arab citizens into either the military or civilian service.
Israel's Supreme Court in February invalidated a law granting draft exemptions to thousands of yeshiva students, and Mofaz and Netanyahu said that rewriting the law to ensure that all citizens share the burden was a top priority when they formed their surprise partnership in early May. Now, even though Netanyahu retains a majority in Parliament, most analysts here expect elections to be scheduled in January rather than at the end of the prime minister's term in October, 2013.
http://www.indianexpress.com/story-print/976025/
----------
Israeli PM urged to call elections after Kadima leader quits government
Phoebe Greenwood
18 July 2012
Binyamin Netanyahu faces pressure to call early election following Shaul Mofaz's decision to leave coalition
Binyamin Netanyahu is facing mounting public pressure to call early general elections in Israel following the dramatic exit from the government of his coalition partner, Shaul Mofaz - after only 10 weeks.
Announcing his decision on Tuesday evening, the Kadima party leader attributed the split to the government's position on a proposal that would draft ultra-Orthodox and Palestinian Israelis into national service, claiming the prime minister had chosen his ultra-Orthodox and nationalist allies over the opportunity to make "historic changes".
It was just 70 days ago that Mofaz joined the government, forging the largest coalition in Israel's history, with the purpose of redrafting conscription laws to "equal the burden" on the Israeli public. But differences over how quickly the universal draft should be applied and to whom led to the partnership's spectacular failure.
Shelly Yechimovich – the leader of the opposition during Kadima's brief alliance with the government – on Wednesday called on Netanyahu to dissolve the Knesset, schedule elections and end what she described as a "two-month political circus" that has disgraced the Israeli political system.
Full report at:
http://www.guardian.co.uk/world/2012/jul/18/israel-pm-elections-kadima-leader
--------
Africa
In video, rebels use Gaddafi's body as ventriloquist's doll
Jul 18, 2012
TRIPOLI: A gruesome new video has surfaced online, which shows Libyan rebels using former dictator Muammar Gaddafi's corpse as a ventriloquist's doll.
The shocking clip, which was posted on YouTube on Monday, showed how highspirited demonstrators abused Gaddafi's dead body.
According to the Daily Mail, the footage came to light after a Syrian activist linked to it on Twitter, aiming a threat at Syria's President Bashar al-Assad .
The minute-long , unverified video,seems to have been filmed on October 20 last year, the day Gaddafi was captured and killed by rebel forces.
The clip, which was subsequently featured on the Huffington Post, shows the corpse lying topless and covered in blood.
According to the paper, one rebel grabs its head and manipulates it while talking in Arabic, apparently mocking the dead leader.
After the video was posted online, Syrian anti-government protestor Sami Al Hamwi wrote about it on Twitter, adding, 'someone needs to send this to Assad'.
http://timesofindia.indiatimes.com/world/middle-east/In-video-rebels-use-Gaddafis-body-as-ventriloquists-doll/articleshow/15025355.cms
----------
Liberal alliance win Libyan elections
July 18, 2012
Final results released on Tuesday placed a liberal alliance ahead of other parties in Libya's first free nationwide vote in half a century, leaving Islamists far behind, but each side is already trying to build a coalition with independents.
The election is a major step for a country emerging from 42 years of Muammar Qadhafi's rule. It also marks the end for the interim National Transitional Council, which has been running Libya with varying degrees of success since Qadhafi was overthrown and killed last year.
The election commission said former interim Prime Minister Mahmoud Jibril's National Forces Alliance won 39 seats, or nearly half of those allocated for parties.
The Muslim Brotherhood's Justice and Construction party came in second with 17 seats. Smaller factions won the other 24 seats set aside for parties.
Only one woman won a seat as an independent, according to the final results announced late Tuesday in the capital, Tripoli. Unofficial returns showed about 33 women winning seats in the parties section.
In a surprise result, the Islamist National Party, led by ex-jihadist and former rebel commander Abdel-Hakim Belhaj, won no seats.
The balance of power lies with the 120 seats set aside for independent candidates, some of whom are likely affiliated unofficially with parties.
The 200-seat National Assembly will be tasked with forming a new government to replace the NTC's Cabinet.
Full report at:
http://www.thehindu.com/news/international/article3652815.ece
----------
Jihadists' Fierce Justice Drives Thousands to Flee Mali
By ADAM NOSSITER
July 18, 2012
MBERA, Mauritania — The vast desert expanse of northern Mali has become a magnet for Islamic extremists who have tightened their grip on Timbuktu and other far-flung towns, imposing a strict form of justice that is prompting tens of thousands of people to flee what some are likening to an African Afghanistan.
Rattled recent arrivals at a 92,000-person makeshift camp here at Mauritania's remote eastern edge describe an influx of jihadists — some homegrown and others possibly from afar — intent on imposing an Islam of lash and gun on Malian Muslims who have long coexisted with Western tourists in the fabled town of Timbuktu.
The conditions here in Mbera are grim, with many of the Malians sick, hungry and bewildered. But that is better, refugees said in interviews Tuesday, than the grueling life turned upside-down that an unexpected Islamist military triumph inflicted on their lives in a vast region in the heart of West Africa.
Refugees from such places as Timbuktu, Goundam, Gao and Kidal described witnessing repeated whippings, beatings and other punishments in the streets, ostensibly for having violated strict Islamic law, and some of those who fled said they had been subjected to this harsh justice themselves.
Full report at:
http://www.nytimes.com/2012/07/18/world/africa/jidhadists-fierce-justice-drives-
----------
10-year-old boy killed in Nigeria school attack
By Joel Olatunde Agoi
July 18, 2012
LAGOS — A 10-year-old boy was killed Tuesday when an assailant fired a grenade at an Islamic school in the central Nigerian city of Jos, an area plagued by sectarian violence, officials and residents said.
Witnesses described a man dressed in red firing what appeared to be a rocket launcher at the school in the Bukuru area of Jos.
Residents and police said more weapons were fired after the initial attack, but there were no further casualties.
"An Islamic school was the target of the attack," said Pam Ayuba, the spokesman for the governor of Plateau state, of which Jos is the capital.
Police spokesman Emmanuel Abuh said the assailant fired a rocket-propelled grenade from the road adjacent to the school that marks an informal dividing line between a Muslim and Christian neighbourhood in the southern part of Jos.
"A 10-year-old boy was hit on the head... and he died," said Abuh, adding that the attacker fled the scene.
Full report at: Copyright © 2012 AFP. All rights reserved.
----------
Somali pirate kingpins enjoy 'impunity': Report
July 18, 2012
NAIROBI: At least 11 Pakistanis over the past two years have fallen into the clutches of pirates who rule the seas near the Horn of Africa among 125 cases of hijack and kidnapping on the high seas. The impunity with which the sea faring kidnappers have operated is explained more by United Nations investigation which found the Somalian government accords the pirates protection.
The investigation criticised Somalia's president for shielding a top pirate leader from arrest by issuing him a diplomatic passport and offering a "climate of impunity" enjoyed by the pirate kingpins within outside Somalia.
The UN Monitoring Group on Somalia said in a report to the Security Council, seen by Reuters, that senior pirate leaders were benefitting from high level protection from Somali authorities and were not being sufficiently targeted for arrest or sanction by international authorities.
The Group said it had obtained evidence a diplomatic passport had been provided "with the authorisation of Somali President Sheikh Sharif Sheikh Ahmed" to pirate leader Mohamed Abdi Hassan "Afweyne", who presented it to authorities in Malaysia on a trip there in April.
Questioned by Malaysian immigration, Afweyne provided a document issued by the Somali presidency stating he was involved in counter-piracy activities, the report said. It said that Somalia's President Ahmed had told the Group the passport was "one of several inducements" for Afweyne aimed at obtaining the dismantling of his pirate network.
Full report at:
http://tribune.com.pk/story/409827/somali-pirate-kingpins-enjoy-impunity-report/
----------
World Heritage sites in Timbuktu threatened by militant Islamist groups
July 17, 2012
Quincy Greenheck
Turmoil continues to dominate the ancient Malian city of Timbuktu as government forces contend with radical Islamist for control of the northern part of the country. What began as an ethnic Tuareg rebellion back in January has now transformed into an armed Islamist movement (led by the group Ansar Dine) who seek to impose strict Sharia Law on the vast swathes of territory they control. Not only is the local economy suffering from trade disruptions caused by the fighting, but locations in Timbuktu recognized as World Heritage sites by UNESCO (the United Nations Educational, Scientific, and Cultural Organization) are also threatened. With 3 UNESCO-recognized mosques and 16 mausoleums considered to be examples of idolatry to the Islamists, their survival is viewed as precarious to many. To date, three of these sites have either been destroyed or severely damaged as a direct result of the armed conflict. The remaining 13 Heritage sites, from statements made by an Ansar spokesperson who promised their eventual destruction, are considered to be in immediate danger.
http://www.kaleo.org/news/world-heritage-sites-in-timbuktu-threatened-by-militant-islamist-groups/article_0fe19646-d065-11e1-aeca-0019bb30f31a.html
----------
Nato hails Libya elections
July 18, 2012
BRUSSELS: Nato chief Anders Fog Rasmussen on Wednesday hailed Libya's elections as "an impressive step forward" in the country's road to democracy.
"I congratulate the Libyan people on the announcement of the results of the first election held accross the country in almost half a century," Rasmussen said in a statement.
"This election marks an impressive step forward in Libya's transition to democracy, after over 40 years of dictatorship," he added.
Results issued Tuesday of the first poll since the ouster of Moamer Kadhafi showed Libya's liberal coalition beating fundamentalist parties.
The National Forces Alliance, a liberal coalition led by wartime prime minister Mahmud Jibril, gained 39 of 80 seats open to parties in the General National Congress, the first elected authority after more than four decades of dictatorship.
The Justice and Construction Party, which was launched by Libya's Muslim Brotherhood, took only 17 seats. The remainder of party seats went to a constellation of smaller parties, according to the electoral commission's preliminary figures.
"Nato is proud of the role that we played, together with our partners, in protecting the Libyan people under the mandate of the United Nations Security Council," Rasmussen added, referring to the Nato-led campaign in Libya in 2011.
"Nato stands ready to assist, if requested, in building the modern security and defence institutions that the new Libya needs."
http://dawn.com/2012/07/18/nato-hails-libya-elections/
--------
North America
'HSBC exposed US, India to terror funding risk'
Jul 18, 2012
WASHINGTON: Global banking giant HSBC failed in preventing money laundering by drug cartels and terrorists not only in the US, but also other parts of the world, possibly including India, a Senate Permanent Subcommittee on Investigations probe has found.
Among others, HSBC was found to be doing business with Saudi Arabia's Al Rajhi Bank, whose key founder "was an early financial benefactor of al-Qaida," the US senate's probe team has said after a year-long probe into the bank affairs.
The bank has also been accused of indulging in various questionable transactions with entities from countries like Mexico, Iran, North Korea , Saudi Arabia, Bangladesh , Syria, Cuba, Sudan, Burma, Cayman Islands, Japan and Russia. Specifically, the bank has been alleged to have provided US dollars and banking services to some banks in Saudi Arabia and Bangladesh despite links to terrorist financing.
"HSBC used its US bank as a gateway into the US financial system for some HSBC affiliates across world to provide US dollar services to clients while playing fast and loose with US banking rules," senator Carl Levin, the chairman of the subcommittee , said.
According to the report, the Mexican affiliate of HSBC transported $7 billion in physical US dollars to HSBUS from 2007 to 2008, outstripping other Mexican banks, even one twice its size, raising red flags that the volume of dollars included proceeds from illegal drug sales in US.
Full report at:
http://timesofindia.indiatimes.com/world/us/HSBC-exposed-US-India-to-terror-funding-risk/articleshow/15025418.cms
----------
US Senator threatens to force vote on ending aid to Pakistan
Jul 18, 2012
WASHINGTON: A key American Senator on Tuesday threatened to force a vote on ending US aid to Pakistan unless a Pakistani doctor, who helped CIA trace Osama bin Laden, is released from prison.
Senator Rand Paul took to the Senate floor on Tuesday morning announcing his intention to force a Senate vote that, if passed, would strip Pakistan of all US foreign aid until Dr Shakil Afridi's recent 33-year prison sentence is overturned and he is allowed to leave Pakistan.
Afridi's appellate hearing is scheduled for July 19. "What I say to Pakistan is if you want to be our ally, act like it. If you want to be our ally, respect us. If you want to be our ally, work with us on the war on terrorism. But if you want to be our ally, don't hold Dr Afridi, don't hold political prisoners, don't hold people who actually are working with us to get bin Laden," he said.
"I will do everything within my power to have this vote ... if Afridi remins in jail next week, I will make them vote on this because it's the least you deserve, the taxpayers deserve to know why are your Senators voting to send your money overseas when we're a trillion dollars in the hole," Paul said.
"Why are your Senators voting to send billions of dollars to Pakistan when they imprison the guy who helped us get bin Laden. This is unconscionable. It has to stop. The debt is a threat to our country; it's a threat to the republic and I will do everything I can to force a vote on this," he said.
"We spent hundreds of billions of dollars searching for him (Bin Laden). Where did we find him?" he asked.
Full report at:
http://timesofindia.indiatimes.com/world/pakistan/US-Senator-threatens-to-force-vote-on-ending-aid-to-Pakistan/articleshow/15024356.cms
----------
U.S. House demands Haqqani Network be labelled Foreign Terrorist Organisation
Jul 18, 2012
WASHINGTON: Ramping up the pressure on Obama Administration to designate the Haqqani Network as a Foreign Terrorist Organisation, the Republican-controlled House of Representatives has passed a bill through voice vote.
The bill, which was proposed by Senator Richard Burr and was brought to the House Floor under suspension of the rules on Tuesday, requires the state department to decide within a month whether the Haqqani Network meets the criteria for the designation.
In the absence of the legislation the Pakistan-based terror outfit can raise funds in America.
An official FTO designation is a critical step allowing the United States to more aggressively undermine the network's support.
The Haqqani network is accused of being responsible for a number of terror attacks against the US interests in Afghanistan.
Full report at:
http://timesofindia.indiatimes.com/world/us/US-House-bill-seeks-to-designate-Haqqani-as-a-terror-network/articleshow/15029265.cms
----------
Obama names new ambassadors to Afghanistan, Pakistan
Jul 18, 2012
WASHINGTON: US President Barack Obama has nominated two veteran diplomats to be the US ambassadors to Afghanistan and Pakistan.
Almost two month after the incumbents resigned, Obama nominated James B Cunningham as the new US Ambassador to Afghanistan; and Richard G Olson as the new envoy to Pakistan.
However, both need to be confirmed by the United States Senate before they can be sworn in for their new Ambassadorial postings.
The yesterday's move comes at a time of transition in war-torn Afghanistan and Washington's ongoing friction with Pakistan.
"I am grateful that these talented and dedicated men and women have agreed to take on these important roles and devote their talents to serving the American people. I look forward to working with them in the coming months and years," Obama said in a statement as he announced more than a dozen key administration posts including these two diplomatic positions.
Full report at:
http://timesofindia.indiatimes.com/world/us/Obama-names-new-ambassadors-to-Afghanistan-Pakistan/articleshow/15026484.cms
----------
US unveils anti-mine operation near Gulf
July 18, 2012
WASHINGTON: The United States and about 20 other nations will hold a major anti-mine operation near the Gulf in September, the Pentagon said Tuesday, after Iran threatened it could block oil shipments.
The maneuvers, including a symposium on mine countermeasures, will be held between September 16 to 27, Pentagon spokesman George Little said.
"It's a defensive exercise aimed at preserving freedom of navigation in international waterways in the Middle East," Little said.
The United States has deployed the USS Ponce to serve as logistical backup in the anti-mine effort.
It has doubled to eight the number of minesweepers in the Gulf and sent in four MH-53 Sea Stallion anti-mine choppers as well as underwater drones.
"This is not an exercise that's aimed to deliver a message to Iran," Little said. "This is an exercise that's designed to, within this multinational forum, increase our capabilities and cooperation."
Washington has warned Tehran not to block the strategic Strait of Hormuz, which the Islamic republic has threatened to do if international sanctions against its nuclear program begin to bite.
The Pentagon is also building a missile defense radar station at a covert location in Qatar, The Wall Street Journal reported Tuesday.
The site will be part of a system intended to defend the interests of the United States and its regional allies against Iranian rockets, unnamed US officials told the newspaper.
A similar radar has existed on Mount Keren in the Negev Desert since 2008 and another is installed in Turkey as part of Nato's missile defense shield.
http://dawn.com/2012/07/18/us-unveils-anti-mine-operation-near-gulf/
--------
Europe
This German circumcision ban is an affront to Jewish and Muslim identity
Giles Fraser
17 July 2012
A German court has rejected identity and history in favour of a liberal concept of choice, but there's more to right and wrong
In November 2010, a Muslim doctor in Germany carried out a circumcision on a four-year old-boy at the request of his parents. A few days later the boy started bleeding and was admitted to Cologne's University hospital who reported the matter to the police. Last month, after a lengthy legal battle, a judge in Cologne outlawed male circumcision as being against the best interests of the child.
Muslim and Jewish groups have been understandably outraged. This week, Germany's chancellor Angela Merkel set herself against the court ruling by telling members of her CDU party that "I do not want Germany to be the only country in the world in which Jews cannot practise their rites." It beggars belief that a German chancellor ought to have to utter such a sentence.
Yet the circumcision of babies cuts against one of the basic assumptions of the liberal mindset. Informed consent lies at the heart of choice and choice lies at the heart of the liberal society. Without informed consent, circumcision is regarded as a form of violence and a violation of the fundamental rights of the child. Which is why I regard the liberal mindset as a diminished form of the moral imagination. There is more to right and wrong than mere choice.
Full report at:
http://www.guardian.co.uk/commentisfree/belief/2012/jul/17/german-circumcision-affront-jewish-muslim-identity
----------
Unique memorial in Rome honours new Christian martyrs
July 18, 2012
ROME: From the Bible of a murdered Pakistani government minister to the prayer book of a slain San Salvador archbishop, a Rome church has created a unique memorial to modern-day Christian martyrs.
At a time of outrage over anti-Christian violence in Africa, the exhibits at the Basilica of Saint Bartholomew are a poignant testament to thousands of Christians killed for their faith around the world over the past century.
The initiative was begun by late pope John Paul II in 1993 and the ancient church now draws a steady stream of pilgrims to pay tribute to victims from all Christian denominations including Catholics, Orthodox and Protestants.
On a recent visit, a group of 30 Iraqis came to pray in front of the stole of a Chaldean Christian priest, Raghi Ghani, assassinated in Mosul in 2007.
Angelo Romano, the friendly parish priest and a member of the Rome-based Catholic international charity group Sant'Egidio, greeted the pilgrims.
"You are living through a difficult period. We are praying for you. The blood of the martyrs will not have been spilt in vain," Father Romano said.
On another day some Polish pilgrims came to pray at a shrine to the victims of Communism housed in one of the alcoves. Other alcoves are dedicated to victims of the Mexican and Spanish civil wars and of Nazism.
Full report at:
http://dawn.com/2012/07/18/unique-memorial-in-rome-honours-new-christian-martyrs/
----------
France Respects Death Sentence for Afghan Soldier
Jul 18, 2012
KABUL, Afghanistan (AP) — France's defense minister says that while Paris opposes capital punishment it will respect an Afghan military court's decision to sentence an Afghan soldier to death for killing four French troops.
The Afghan Defense Ministry says that Abdul Sabor has been sentenced to hang for killing the French soldiers on Jan. 20 in Kapisa province in eastern Afghanistan.
Sabor can appeal the sentence.
French Defense Minister Jean-Yves Le Drian said Wednesday during a visit to Kabul that despite France's opposition to the death penalty, Afghan justice must be decided by Afghans.
France banned capital punishment in 1981.
The Taliban said in a statement Wednesday that Sabor is "a famous hero" for the killings.
http://www.nytimes.com/aponline/2012/07/18/world/asia/ap-as-afghanistan-france.html?ref=global-home&gwh=196ADEF91EF0FBB36108C0136DE8CF86&pagewanted=print
----------
2.5 million at risk in Somalia famine: UN
July 18, 2012
NAIROBI: Over 2.5 million people in war-torn Somalia remain in crisis despite huge global aid efforts and the situation may worsen, the UN warned on Tuesday, one year after famine zones were declared there.
"Mortality and malnutrition rates in Somalia have improved dramatically but remain among the highest in the world," Mark Bowden, the UN Humanitarian Coordinator for Somalia, told reporters in the Kenyan capital. "We must build on the gains made since famine was declared in July 2011 or they could be reversed," Bowden said, adding that around 323,000 children were acutely malnourished, about a fifth of all children under five.
Tens of thousands of people are believed to have died last year after extreme drought and war pushed several areas of southern Somalia into famine last July. Although the famine was declared over in February, dire conditions remained, with concerns the situation will decline in coming months due to poor rains, a likely late harvest and ongoing conflict.
"Conflict and the lack of access to people in need remain major operational challenges," he said, adding that donors had so far provided around half of the cash required, with a $576 million gap remaining. "Drought in the region is recurrent and Somalia is at the epicentre of this cycle," he said.
Full report at:
http://www.dailytimes.com.pk/default.asp?page=2012\07\18\story_18-7-2012_pg4_1
----------
URL: https://www.newageislam.com/islamic-world-news/by-new-age-islam-news-bureau/in-the-new-egypt-beards-appear-where-they-were-once-banned/d/7959