New Age Islam News Bureau
30 Jul 2012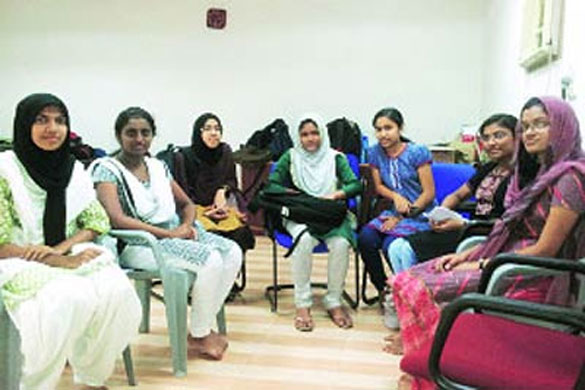 India
• For Fifth Year Running, Malabar Muslims Crack the AIIMS Code
• CRUSADERS against Communal Violence Have a New Name 'Narendra Modi'
• Ethnic clash a shame on nation: PM
• Home minister Chidambaram meets refugees at relief camp in Kokrajhar
• PM announces Rs 300 crore relief for victims of Assam violence
• Gujarat riots: Court convicts 22, acquits 61
• Gujarat riots, Babri Masjid razing footage used to swell terror ranks: Abu Jundal
• Cops plan a Quasab & Jundal 'face- off '
Pakistan
• Solidarity with Hindus: 'There are conspiracies to make Hindus leave Pakistan'
• Two Shia Martyred by Wahhabi Militants in Baluchistan
• Pakistan cops hit 2 for drinking Coke in Ramzan
• US drone strike kills 6 militants in Pakistan's North Waziristan
• '14 Pakistanis have Bombay blood group'
• A Shiite Muslim Tortured to Death in Quetta
• Govt expresses concern over killing of Muslims in Myanmar
• Fire kills four guests at live Ramadan TV show
• 27 prisoners released from Malir Jail
• A Shia Muslim Artist Breaks World Record for Smallest Quran
• Next Pakistan polls to be free and fair: Zardari
• 2 policemen among five killed in Quetta
• Anti-corruption court declares Malik Riaz as proclaimed offender
• Contempt law case: Petitioner says new law endangers the Constitution
• Six people killed in Balochistan violence
• Avoiding waterborne protozoal encephalitis during Ramazan
• Zardari Rs 5 cr pledge to Ajmer dargah to be fulfilled soon
South Asia
• Taliban condemn destruction of bases, urge Karzai government to join jihad
• At least 40 Taliban militants killed in Afghanistan
• At least two NATO service members killed in Afghanistan
• Statement of Islamic Emirate regarding the destruction of infrastructure by NATO
• Afghan forces deaths outstrip NATO's 5-1
• Taliban kill Afghan government district head
Mideast Asia
• Palestinian worshipers on alert for possible Jewish break-in at Aqsa Mosque
• Iran Sentences Four to Death over Banking Scandal
• Fasting Iranians stage sit-in in front of UN office against massacre of Myanmar Muslims
• Non-Muslim Turks Share Ramadan Spirits
• Israeli forces kill Palestinian near Occupied West Bank
• West Bank's Emerging Silicon Valley Evades Issues of Borders
• Arakan Muslim leader: Buddhists in Arakan kill Muslims
• International Quds warns of Jewish presence in the Aqsa mosque
• Gunmen kidnap Italian embassy security agent in Yemen
• Two Turkish Soldiers Killed in PKK Clashes, Locals Flee
• Turkey in spearhead role against Syria
• Grand Iranian Cleric: Diversion and lie, tools used by Wahhabis
• Unpacking Iran's Concern For Myanmar's Muslims
• Terrorists train for southern border attack
Arab World
• Aleppo to be Syria army's 'graveyard': Rebel chief
• As Syrian War Drags On, Jihadists Take Bigger Role
• UAE arrests 10 more Islamists in crackdown activists
• Saudi Arabia bans smoking in most public places
• Islamist President goes softly in Egypt
• Syrian Refugees Are Stung by a Hostile Reception in Iraq
• Syrian Regime Claims Gains in Aleppo, Rebels Deny
• 'Give us arms to fight Assad's killing machine'
• Karbala Seminaries Urge for Protection of Syria's Pilgrimage Sites
Africa
• Mali couple stoned to death for adultery
• Weekend Attacks, Clashes Kill 8 in North Nigeria
• U.S Mission Committed to Mutual Relation With Local Muslims
• Nigeria: Boko Haram kill 2 Air Force personnel
• Nigeria: Six Days in Turkey...the Many Lessons
• Nigeria: Jang Visits Jos Muslim Community, Says - 'I Don't Hate Muslims'
• Nigeria: Boko Haram - Christians Support Oritsejafor's Call for Self-Defence
• Tunisia: Hardline Islam threatens democracy gains
• Mali's interim president Traore sidelines controversial PM Diarra
North America
• Muslims strive to maintain cultural traditions while becoming part of American society
• US, Pakistan in war of words over terror havens
• U.S. Fund to Rebuild Afghanistan Is Criticized
• $200M wasted on Iraqi police training: US audit
• US shares Iran attack plan with Israel: Report
• Syria strikes putting 'nail in Assad's own coffin,' Panetta says
Europe
• Muslim preacher who tried to strangle his daughter, 16, spared jail
• Shias in Russia slam int'l organizations silent on Muslim killing in Myanmar
• France to call UN Security Council meet on Syria
• 2 lakh displaced civilians at risk in Syria, warns UN
• UK probes British Pakistanis' 'support' to Syrian extremists
• Tajik rebels surrender after threat of new assault
Southeast Asia
• Ethnic, religious slurs show low political education
• Indonesia's Hard-Line Muslims Raid South Jakarta Bar, Go to Jail
Compiled by New Age Islam News Bureau
Photo: For Fifth Year Running, Malabar Muslims Crack the AIIMS Code
URL: https://www.newageislam.com/islamic-world-news/new-age-islam-news-bureau/for-fifth-year-running-malabar-muslims-crack-the-aiims-code/d/8092
----------
India
For Fifth Year Running, Malabar Muslims Crack the AIIMS Code
Jul 30 2012
New Delhi: For years, the AIIMS entrance examination has been the hunt for the best. But students from the Muslim-dominated northern region of Kerala have been cracking the code consistently for the last five years, improving each year to make it to the much sought-after medical institute.
Of the 72 who cleared the MBBS entrance this year — there were more than 80,000 candidates — Kerala accounted for 27, a healthy 37.5 per cent.
Twelve of the 27 are Muslims. And the majority hail from districts across Malabar — Malappuram, Kozhikode, Kannur, Palakkad and parts of Thrissur. The count of students from Kerala has been increasing steadily at AIIMS — 12 in 2008, 16 in 2009, 14 in 2010, 25 in 2011, 27 in 2012.
Students say the "medicine craze" is a fairly recent phenomenon in the region. Most say they will be the first doctors in their families.
Anshida K, daughter of a businessman from Malappuram who made it to AIIMS this year, said: "For so many years, we produced the highest numbers of nurses from South Kerala. Now, we will give the country doctors as well."
AIIMS authorities say they are yet to analyse admission data but admit to the growing representation from Kerala. Director Dr R C Deka said: "Of course, they (students from Kerala) are there. It is an open test for the entire country. The most brilliant ones make it. Over 80,000 students took the test, and we believe the best among them made it to AIIMS."
AIIMS spokesperson Dr Y K Gupta said, "It is a heartening trend to see so many students opting for pure sciences in general, and medicine in particular, for a career not driven solely by money. There are also a lot of girls. This is a welcome change from the perception that girls don't opt for professional courses. Students from this area must have studied hard to make it here."
Anthropologist Vinod Krishnan T Y, associate programme coordinator with the Centre for Research and Education for Social Transformation (CREST) — an autonomous institute under the Kerala government — which organised an orientation programme for first-year AIIMS students, said the growing numbers from suburban regions of Kerala is a "remarkable trend".
He said it could be attributed to the introduction of the OBC quota in the non-creamy layer. "Almost the entire OBC quota is taken by Muslims from North Kerala, a trend which we do not see in other reservations like the SC and ST categories. The aspiration levels in the community are clearly high, and they are capitalising on this opportunity," he said.
In the 2012 batch, nine of the 19 seats in the OBC quota have been taken by Muslims from Kerala.
A majority of the successful candidates dropped a year after school to enrol full-time at coaching institutes. Unlike the "Kota culture", the area has not seen a proliferation of coaching centres but three have established themselves in the last few years.
The Brilliant Study Centre in Pala has produced 16 successful candidates this year. From Prof P C Thomas Classes in Thrissur, nine cleared the entrance. The Science Institute in Manjeri, Malappuram accounted for the remaining two of the 27 who made it to AIIMS this year.
Ambareesh M D, one of the successful candidates, said: "I knew people from my neighbourhood who had cleared the AIIMS exam last year. All were from my coaching institute. I want to become a doctor, I want to do research and this is the best medical college in the country."
Speaking to The Indian Express from the Brilliant Study Centre in Kerala, Director Stephen Thomas said: "Last year, we produced eight successful candidates. This year, it has doubled. Though we get students from all over Kerala, those from the Malabar region are Muslims, and mostly girls. Aspiration levels of the community have been rising like never before, and we can see that in the results. They are motivated and study extremely hard."
The girls say that being away from home could have been an issue five years ago but now nothing beats attending the "best medical college" in the country.
Fatima Mohammad Ali, who cleared the entrance exam this year from Manjeri in Malappuram, dropped a year after clearing her school boards. She enrolled with the Prof P C Thomas Classes in Thrissur. "If we are clearing AIIMS, where is the question of distance from home? My parents started talking about me becoming a doctor after Class X. Pure sciences were the most coveted courses in North Kerala until five years ago. Now people want their daughters to become doctors," she said.
— (With inputs from Ardhra Nair)
http://www.indianexpress.com/news/for-fifth-year-running-malabar-muslims-crack-the-aiims-code/981208/
----------
CRUSADERS against Communal Violence Have a New Name 'Narendra Modi'
By Aman Sharma
30 JULY 2012
CRUSADERS against communal violence in the country have a new name Narendra Modi
Narendra Modi.
The Gujarat chief minister accused of engineering one of the worst communal riots in the country in 2002, wants the 'communal mindset' to be nipped before it erupts into a national crisis. For this he has suggested amendment in the electoral laws of the country, debarring people "involved" in communal violence from contesting all elections. Modi, who has had to live with the festering taint for the last 10 years, probably seeks closure to the accusations with this new stance.
He also wants the authorities to amend the Indian Penal code ( IPC) to make punishment more stringent for offences of communal violence under Section 153 ( A) and 153 ( B).
Offences under these sections, which amount to assertions prejudicial to national integration and promoting enmity between religious groups, invite a three- year sentence at most. The paradox of Modi's suggestion cannot be starker as Raju Ramachandran, the Amicus Curiae appointed by the Supreme Court, has recommended his prosecution in the 2002 Gujarat riots under these very sections.
This ' image makeover' exercise from Modi comes after his Sadbhawna mission to promote communal harmony in Gujarat and interview to now expelled Samajwadi Party member Shahid Siddiqui, where he has dared to be hanged if found guilty of 2002 riots.
Modi's suggestion came to light after MAIL TODAY accessed the minutes of a meeting of the standing committee of the western zonal council of the inter- state council. Gujarat, Maharashtra and Goa were represented by their chief secretaries in the meeting held on July 2 in Goa.
The suggestion put forward by the Gujarat government — that finds a mention in the minutes — is now on the agenda of the meeting of the western zonal council that Union home minister P. Chidambaram will hold with Narendra Modi and chief ministers of Maharashtra and Goa in September. "The electoral laws need to be suitably amended to ensure that persons habitually committing serious offences relating to communal violence are debarred from contesting all elections. This will go a long way in easing the ominous stranglehold of fundamentalist politics and militant fundamentalism on the internal security of the nation," the Gujarat government had submitted at the meeting.
The proposal, however, does not specify who can be a "habitual communal offender" – a person convicted for his offence or someone against whom an FIR has been lodged.
The Gujarat government's suggestion has drawn expected reactions from the Congress camp. Union human resource development and telecom minister Kapil Sibal has called it an electoral gimmick. "First, he (Narendra Modi) gave an interview to Shahid Siddiqui and now this. This is nothing but an electoral gimmick. We all know that no such law can be passed before the Gujarat elections. There is a due process for law," Sibal said. "If Modi is so worried about communal violence, then why does he not agree to the communal violence bill? Modi should submit to the investigation and atone for what happened in Gujarat," Sibal said.
Congress leader Mani Shankar Aiyar has said Modi has no locus standi to speak on communal violence. "Chor machaye shor… this comes from a man who has the stain for Gujarat riot and is escaping the clutches of law for over a decade. Instead, he should ask for a special court to try people immediately after an act of communal violence. I only hope that courts expedite the cases against him," Aiyar said.
The BJP, however, finds great merit in Modi's suggestions on communal violence. " The court has said nothing against Modi so far… Congress leaders should apologise for defaming Modi all these years. What he has suggested on electoral reforms regarding communal violence is absolutely right. If the Congress and the government are really secular, as they claim, and want to do away with communalism, they should accept this rational proposal from Modi," BJP spokesperson Prakash Javadekar said.
The Samajwadi Party, which expelled Shahid Siddiqui for interviewing Modi, has dismissed the suggestion as another desperate attempt by the Gujarat CM to wipe off the taint of the 2002 riots. "This is like Ravana starting to read the Vedas. Modi only wants to justify that he had no role in the communal violence of 2002… We maintain that communal violence is a very heinous offence and should be treated on par with murder," Samajwadi Party spokesperson Mohan Singh said.
At the July 2 meeting, the Modi government had contended that religious or communal disharmony in the coastal states was being systematically exploited by Pakistan's ISI and other subversive elements. " It is desirable that the punitive provision of sections 153- A, 153- B and sections 295 to 298 of the Indian Penal Code be suitably amended so as to have a deterrent effect on prospective trouble mongers," the Gujarat government suggested.
It added that the communal situation was constantly being monitored by intelligence units and the communally sensitive areas were being identified at the police station level and police patrolling was being carried out on regular basis.
IMAGE MAKEOVER FOR MODI
AHEAD of the Gujarat assembly elections later this year and the 2014 general elections in which Narendra Modi is believed to be on the forefront as the BJP's prime ministerial candidate, the Gujarat CM has begun an image makeover exercise.
It all started with his Sadbhawna mission, which he started in Ahmedabad by going on a fast from September 17- 19 last year. Senior BJP leaders as well as several Muslim representatives took part in the event. Modi has so far held 36 Sadbhawna fasts across the state and claims to have the support of over 50 lakh people who participated in his endeavour to ensure communal harmony in Gujarat.
Then came Modi's interview to the editor of a fortnightly Urdu newspaper.
In this interview, Modi refused to apologise for the Gujarat 2002 riots and said he should be hanged if he is found guilty of orchestrating the carnage.
Mail Today
----------
Ethnic clash a shame on nation: PM
Jul 29, 2012
KOKRAJHAR: Prime Minister Manmohan Singh visited two relief camps in riot-hit Kokrajhar district on Saturday and termed the communal clashes between Bodos and Bengali-speaking Muslims as "desh ke mathe par kalangk" (shame on nation).
Singh, whose arrival in Kokrajhar was delayed by about three hours due to a technical snag in his chopper, went to Commerce College and Bhotgaon camps relief camps straight from the helipad.
"I am sad. It will take few days for things to become normal," the PM consoled the inmates of these two camps. Thousands of inmates at the two relief camps spoke their heart out about the loss of their home and hearth in the ethnic clash. Women, with children in arms, wept as the Prime Minister walked in to the camps.
Singh, later, interacted with a large number of Bodos and Bengali-speaking Muslims at Kokrajhar circuit house. "After hearing them out, he stressed restoration of peace and calm in the area," a source said.
The Bodoland territorial Council leadership submitted a memorandum to Singh, urging him to institute an inquiry to identify and nab the culprits involved in the clash. Home minister P Chidambaram is scheduled to visit Kokrajhar and Dhubri on Monday to review security arrangements, an official said.
The situation in the four affected districts of Kokrajhar, Chirang, Bongaigaon and Dhubri remained calm on Saturday with no reports of fresh killings or arson. But there was tension as eight more bodies were recovered since Friday night, taking the toll in the Bodo-Muslim clashes to 53. Most of the bodies were found floating in rivers.
According to the home department, six of the deceased were killed by police and security forces while 67 others have been injured. Another seven are reported missing. The number of inmates in 270 relief camps also increased to four lakh on Saturday.
"Army deployment is on and the troops are carrying out flag march in five districts," a home department spokesman said. He added that 55 additional companies of central armed police force (CAPF) have also reached the troubled areas.
An MHA source said, "Earlier, the state had been authorized to use 116 companies of CAPFs. Out of these, eight companies are currently deployed for law and order duty in Kokrajhar district. Thus, a total of 73 companies are deployed in affected areas for maintenance of law and order."
http://timesofindia.indiatimes.com/india/Ethnic-clash-a-shame-on-nation-PM/articleshow/15245721.cms
----------
Home minister Chidambaram meets refugees at relief camp in Kokrajhar
Jul 30, 2012
KOKRAJHAR: Union home minister P Chidambaram on Monday met victims of ethnic violence in a camp for refugees in Assam's strife-torn Kokrajhar district and assured them of all possible assistance.
The home minister, who flew in from Guwahati in a special helicopter, met refugees in the camp at the Titaguri High School here.
The visit comes two days after Prime Minister Manmohan Singh visited the district and announced a Rs 300 crore package.
Chidambaram was accompanied by Union minister of state for development of north eastern region (DoNER) Paban Singh Ghatowar and state Transport Minister Chandan Brahma.
He will meet top district officials and is expected to visit camps in neighbouring Dhubri district where also thousands of people have been displaced in the clashes between Bodos and minorities.
Full report at:
http://timesofindia.indiatimes.com/india/Home-minister-Chidambaram-meets-refugees-at-relief-camp-in-Kokrajhar/articleshow/15272892.cms
----------
PM announces Rs 300 crore relief for victims of Assam violence
Jul 29, 2012
KOKRAJHAR: Prime Minister Manmohan Singh on Saturday announced a Rs 300-crore special central assistance for relief and rehabilitation of people affected and displaced in the four riot-hit districts of Bodoland after visiting two relief camps near Kokrajhar.
The PM said he would also order a probe into the trigger for the ethnic and communal clashes. "We must also address the causes of the conflict. If the conflict has been instigated, the guilty must be punished. I will order an inquiry and the Centre will work closely with the state," he said.
The PM visited two relief camps in the vicinity of Kokrajhar town — one housing Muslims and the other having Bodo inmates. "I am very sad," he said, after visiting the relief camp at Bhotgaon. He added, "It will take a few days to restore complete normalcy. This conflict iss desh ke mathe par kalangk (a blot on nation)."
Full report at:
http://timesofindia.indiatimes.com/india/PM-announces-Rs-300-crore-relief-for-victims-of-Assam-violence/articleshow/15245781.cms
------
Gujarat riots: Court convicts 22, acquits 61, including ex-BJP MLA in Mehsana massacre case
Jul 30 2012
Ahmedabad : A special trial court on Monday convicted 22 and acquitted 61 other accused in the Mehsana massacre case during the Gujarat riots of 2002.
Twenty one were convicted for attempt to murder and one retired cop – who initially investigated the riots – for dereliction of duty.
Among the 61 acquitted were then BJP MLA from Visnagar Prahlad Gosa and then president of Visnagar Municipality Dahya Patel.
Eleven Muslims were killed by a mob in Chudi Vas locality of Visnagar town on February 28, 2002. The case is one of the nine Godhra and post-Godhra riot cases that were handed to the Special Investigation Team set up by the Supreme Court.
Pronouncing the judgment, the special trial court presided by Principal District Judge of Mehsana Swarnlata Srivastava, acquitted all accused from murder and conspiracy charges.
http://www.indianexpress.com/news/gujarat-riots-court-convicts-22-acquits-61-including-exbjp-mla-in-mehsana-massacre-case/981397/
----------
Gujarat riots, Babri Masjid razing footage used to swell terror ranks: Abu Jundal
Jul 29, 2012
MUMBAI: Footage of the atrocities committed against Muslims in the 2002 Gujarat riots, the demolition of Babri Masjid, the encounters in Kashmir is being used to indoctrinate youngsters in terror groups, Zabihuddin Ansari alias Abu Jundal said.
Some camps, which train terror operatives in how to operate arms, are still active on the border with Pakistan, claims Jundal, a key accused in the 26/11 attacks and Aurangabad arms haul case.
Earlier, he told the Delhi police special cell that Lashkar-e-Taiba (LeT) members were planning a major attack in Kashmir and revive militancy in the strife-torn region. Jundal said after he completed his BSc, he met an LeT operative (name withheld), who converted him to Ahl al-Hadith, a sect which follows stricter ways of Islam. In 2005, he first met the man at Hotel Tawa in Aurangabad. "I was shown the footage of atrocities on Muslims in the aftermath of the Godhra riots, and how youths were killed being in encounters and women raped in Kashmir. I decided to take revenge," he confessed.
Jundal, who hails from Beed district was deported from Saudi Arabia and arrested by the Delhi police special cell last month. He has also disclosed the names of many Indian terrorists in Pakistan. Sources claimed, Jundal was in his twenties when the riots broke out in Gujarat and during this period he became a member of the Students' Islamic Movement of India.
http://timesofindia.indiatimes.com/india/Gujarat-riots-Babri-Masjid-razing-footage-used-to-swell-terror-ranks-Abu-Jundal/articleshow/15242590.cms
----------
Cops plan a Qasab & Jundal ' face- off '
By Aditi Raja
30 JULY 2012
THE Mumbai crime branch has hinted at a probable face- off between the lone arrested 26/ 11 terrorist Ajmal Qasab and one of the handlers of the attack Syed Zabiuddin Ansari alias Abu Jundal.
The crime branch is putting together a plea to approach the special court in Mumbai to seek permission to bring Qasab face to face with Jundal, in order to better understand the LeT module and the involvement of the ISI in the 26/ 11 Mumbai attacks.
Sources said if all goes according to plans, then the two terrorists will be brought before each other at the special security cell where Qasab is lodged, in the coming week.
" Since Qasab is confined to a special high security cell at Arthur jail and Jundal's safety too is of utmost priority, it is important for us to seek permission from the special court before moving the two together to be able to get some answers for corroboration of information that has been received so far," an officer said.
Full report at: Mail Today
----------
Pakistan
Solidarity with Hindus: 'There are conspiracies to make Hindus leave Pakistan'
July 30, 2012
SUKKUR: At a time when forced conversions are happening all-too frequently, hundreds of political and social activists in Ghotki expressed their solidarity with Hindus by organising a rally on Sunday.
Led by the chairman of the Sindh National Movement, Ali Hassan Chandio, and chief of Jeay Sindh Qaumi Mahaz, Dr Niaz Kalani, hundreds of people carrying placards and banners marched through the main streets of Ghotki. They shouted slogans against the establishment, Sardar and waderas. The protesters made their way to Main Chowk, where a two-hour sit-in was staged.
Chandio vociferously condemned atrocities against Hindus and placed the blame squarely on the influential people of Sindh. "The kidnapping of Hindus is on the rise because the general elections are just around the corner and Sardars as well as waderas need money to run their campaigns," he alleged. Chandio also voiced his anger at the kidnapping and forced conversions of Hindu girls. According to him, such incidents are part of a conspiracy to make Hindus flee from Pakistan.
"The establishment was scared of the brave sons of this soil, including Bashir Khan Qureshi and Muzaffar Bhutto. That is why they eliminated these people," added Chandio. He contended that Sindh is producing natural gas which is mostly consumed by Punjab. "The industries of Punjab will come to a grinding halt if we stop the gas supply from Sindh," he said. "Sindhis constitute a brave nation and nobody will stop them when they unite." He cited the shelving of the Kalabagh dam project as an example of the power wielded by Sindhis when they came together.
"We are all Sindhis regardless of our caste or religion," Dr Niaz Kalani told the protesters. "Ghotki is blessed with natural resources and there are many multinational companies here. It is sad that Sindhis are denied jobs in these organisations, but all others are more than welcome," he said. Dr Kalani urged Sindhis to join hands and struggle for their rights.
The president of the Sindh Hari Committee, Mandhal Shar, expressed his anxiety over the deteriorating law and order situation in Sindh. "The police themselves are kidnapping Sindhis, especially Hindus, for ransom," he said. "The province is blessed with an abundance of natural resources, but its people are leading miserable life. They are being treated like strangers in Karachi and denied jobs in Thar, which is enriched with coal."
Others who spoke on the occasion include the Ghotki president of the Hindu Panchayat, Mukhi Keka Ram, Dilbar Mahar of Sindh United Party, Shabbir Rajput of the Pakistan Muslim League – Nawaz and Ghulam Sarwar of Pakistan Muslim League – Quaid.
http://tribune.com.pk/story/414722/in-solidarity-there-are-conspiracies-to-make-hindus-leave-pakistan/
-------------
Two Shia Martyred by Wahhabi Militants in Baluchistan
July 28, 2012
Two Pakistani Shia Muslims namely Noor Ali and Qadir Bux martyred by the firing of Wahhabi terrorist group in Baluchistan province.
Noor Ali martyred in Quetta due to firing of terrorists
A terrorist group of Wahhabis killed a Shia Muslim in a targeted attack on a medical store in Quetta on Saturday.
Noor Ali was sitting on the medical store on Kanwari Road Quetta. The nasbi terrorists stormed into the medical store and opened fire upon him leaving him dead.
Shia leaders have condemned the murder of Noor Ali and prayed to rest departed soul in eternal peace. They express sympathy with the martyr's family. They demanded of the government to arrest killers and punish them forthwith.
Qadir Bux martyred in Osta Mohammad, Balochistan
Another Shia Muslim was martyred in Balochistan province raising the death toll of the martyrs to two.
Qadir Bux was martyred due to firing of terrorists in Osta Mohammad. He was son of Haji Mithal Umrani, a known and leading Shia notable of the area.
http://www.abna.ir/data.asp?lang=3&id=332484
----------
Pakistan cops hit 2 for drinking Coke in Ramzan
Jul 30, 2012
ISLAMABAD: Two men were detained and assaulted by policemen in the Pakistani capital for having a soft drink at a popular tourist spot during the period of fasting in the Islamic holy month of Ramzan. The two men — Anwar Abbas and Malik Saeed — were detained while they were having a soft drink inside a car at Daman-e-Koh , a viewpoint overlooking Islamabad , on Friday afternoon.
The incident was reported to Islamabad police chief Bani Yamin, who assured action will be taken against the officials, the Dawn newspaper reported on Sunday.
Abbas said: "I was not fasting and knowing that it would be ethically incorrect to have a drink in front of people, I chose a place where no one was present." In the meantime, a police constable came and said taking drinks during fasting is a violation of the Ramazan Act.
"I told him that it was not their job to stop anyone from eating during the time of fasting but the constable insisted that he has to implement the teachings of Islam," Abbas said.
http://timesofindia.indiatimes.com/world/pakistan/Pakistan-cops-hit-2-for-drinking-in-Ramzan/articleshow/15265899.cms
----------
US drone strike kills 6 militants in Pakistan's North Waziristan
Jul 29, 2012
ISLAMABAD:US drones targeted a compound and a vehicle in the restive North Waziristan tribal region of Pakistan on Sunday killing six militants, officials said.
The drones fired six missiles at the compound and the car in Khushali Turikhel village of North Waziristan Agency, security officials told the media.
Reports said the men killed in the attack were Uzbek militants.
The village is located 35 km from Miranshah, the main town in North Waziristan, which is considered a safe haven for Taliban and al-Qaida elements.
This was the first US drone strike since the beginning of the Islamic holy month of Ramzan.
The strike occurred shortly after authorities clamped a curfew in the region for the routine movement of security forces.
The strike also came days before a visit to the US by Inter-Services Intelligence chief Lt Gen Zahir-ul-Islam, who is expected to raise Pakistan's demand for ending drone attacks during talks with American officials.
http://timesofindia.indiatimes.com/world/pakistan/US-drone-strike-kills-6-militants-in-Pakistans-North-Waziristan/articleshow/15257138.cms
----------
'14 Pakistanis have Bombay blood group'
30 JULY 2012
KARACHI: Bombay blood group was discovered 60 years ago and presently seven people in Karachi and 14 people in whole Pakistan are reported to have this rare blood group, said Dr Saqib Hussain Ansari, General Secretary of Umair Sana Foundation, while addressing a meeting of Bombay Blood Donor Group here.
Bombay Blood group, called hh, is a rare blood type. This blood phenotype was first discovered in Bombay, now known as Mumbai, in India, by Dr YM Bhende in 1952.
Ansari said Pakistan needs 2.7 million bottles of blood every year and to cater to this needs the culture of blood donations should be promoted in whole country.
http://www.dailytimes.com.pk/default.asp?page=2012\07\30\story_30-7-2012_pg12_6
----------
A Shiite Muslim Tortured to Death in Quetta
July 28, 2012
A Shia Muslim was martyred in Quetta due to stabbing by the members of the banned terrorists organization Lashkar-e-Jhangvi.
(Ahlul Bayt News Agency) - As per our reports Mohammed s/o Mohammed Taqi was targeted on Quetta's Barori Road by members of the banned terrorists organization Lashkar-e-Jhangvi and died of gunshot wounds. However, his body shows signs of torture using knives. He died before he could be moved to a hospital.
The Shiite was a resident of Alamdar Road however his body is currently being moved to Imambargah Wali Asr.
Quetta is turning into a safe-heaven for terrorists belonging to the Wahhabi ideology of Saudi Arabia.
Many believe they are Saudi-funded and American-backed. This theory is backed by the fact that Quetta's government and security agencies seem helpless infront of these terrorists, who are supposedly supported by no one.
Shiite genocide in Pakistan is reaching new heights as Shiites are being killed almost everyday.
http://www.abna.ir/data.asp?lang=3&id=332198
----------
Govt expresses concern over killing of Muslims in Myanmar
July 30, 2012
Karachi:.For the first time the Government of Pakistan (GoP) has expressed its concern over the genocide of Muslims in Myanmar Burma.
Different religious and political parties have decided to submit a memorandum to Sindh Governor Dr Ishratul Ebad Khan so that it could be sent to the president and ministry of foreign affairs.
The Jaffaria Alliance (JA) spokesman Ali Ahmer talking to The News on Sunday said that the plans were under way to prepare a joint memorandum and political and religious parties were being contacted.
He said that the contents of the memorandum were being given final touches so that once it was sent this could also be delivered by the ministry of foreign affairs to the UN as well as international human rights organisation.
Ahmer said that the Pakistan Muslim League-Quaid-e-Azam (PML-Q) central leader and adviser to Sindh chief minister Halim Adil Sheikh was contacted who expressed his willingness and said that he had already contacted diplomats of different countries to stop the genocide of Muslims in Burma.
Full report at:
http://www.thenews.com.pk/Todays-News-4-123493-Govt-expresses-concern-over-killing-of-Muslims-in-Myanmar
----------
Fire kills four guests at live Ramadan TV show
Jul 30, 2012
LAHORE: Four television guests were killed during a live Ramadan broadcast in Pakistan on Monday, when fire gutted a studio in the eastern city of Lahore, police said.
An electricity short circuit sparked an inferno at the Koh-e-Noor channel building at 3:46 am as the programme, Sehri Transmission, was being aired.
"At least four local guests, who were participating in a religious programme, were killed and nine others wounded in the fire," local police official Omar Farooq told AFP.
Transmission was cut when the fire began.
Around 45 people, including crew and channel staff, had been in the studio but most managed to escape through emergency exits, police said.
"Our initial investigation reveals an electricity short-circuit as the chief cause of the fire but we are still investigating," Farooq said.
TV channel official Kamran Sarfaraz and a local rescue official confirmed the incident.
http://dawn.com/2012/07/30/fire-kills-four-guests-at-live-ramadan-tv-show/
--------
27 prisoners released from Malir Jail
July 30, 2012
Karachi: District and Session Judge Malir, Muhammad Yameen, Judicial Magistrate Muhammad Aslam Sheikh and others visited the District Jail Malir and released 27 prisoners who had already completed their prison terms or just had a few days left for the completion of their sentences.
Sr. Vice Chairman Saiban International Organisation, Saleem Khan and representative of DC Malir, Ghulam Haider Chandio, were also present, said a statement issued on Sunday.
They went round various barracks, met the prisoners and acquired details of their ongoing cases.
Muhammad Yameen met the prisoners in the barracks and listened to their problems and assured them of the dispensation of speedy justice.
During his visit to various barracks, 27 prisoners informed him that they have completed their sentence, but were jail because they were unable to pay the fines imposed on them.
Chairman Saiban Haq Nawaz Akhtar paid the fine as well as the traveling expenses and got them released.
http://www.thenews.com.pk/Todays-News-4-123490-27-prisoners-released-from-Malir-Jail
----------
A Shia Muslim Artist Breaks World Record for Smallest Qur'an - Without the Aid of Magnification
30 JULY 2012
Khanzadeh has used this ability to transcribe the Quran 94 times smaller than the previous Guinness World Record holder, Pakistani physicist Saeed Bibani. The fact that makes his achievement even more impressive is that Khanzadeh did it using no microscope.
(Ahlul Bayt News Agency) - Dubai-based Iranian artist Raein Akbar Khanzadeh was blessed with an incredible gift from birth. He can read and write letters 30x smaller than those visible to the naked eyes.
Khanzadeh has used this ability to transcribe the Quran 94 times smaller than the previous Guinness World Record holder, Pakistani physicist Saeed Bibani. The fact that makes his achievement even more impressive is that Khanzadeh did it using no microscope.
Khanzadeh is a practicing Muslim and has used his amazing ability to create some truly incredible transcriptions of the Quran. He graduated from college with a degree in Quranic studies and Mathematics.
Full report at:
http://abna.ir/data.asp?lang=3&Id=332908
----------
Next Pakistan polls to be free and fair: Zardari
Jul 30 2012
Islamabad : President Asif Ali Zardari has squelched speculation about a possible delay in Pakistan's general election, saying the polls will be held on time and in a fair, free and impartial manner.
"I want to make a promise to the people that the next election will be held on time and will be fair, free and impartial," Zardari told a meeting of workers of his Pakistan People's Party at Khairpur in Sindh province yesterday.
Without naming the judiciary, Zardari took a swipe at the Supreme Court for disqualifying former premier Yousuf Raza Gilani for refusing to reopen graft cases against him.
"They snatched our Prime Minister, Yousuf Raza Gilani, but we gave them another PPP jiyala (supporter) as a gift," he said.
The PPP believes in democracy and has never used the backdoor to come to power, he said.
In future too, it will depend on the strength of the people and come to power with their mandate, he contended.
The next premier and Chief Ministers of the four provinces will all be from the PPP, he claimed. Zardari travelled to the remote part of Sindh to meet party workers.
The PPP has a strong bond with people, who have always supported it in elections, and this strong link will help the party win a majority in the next polls, he said.
Following widespread allegations of corruption and a standoff between the government and the judiciary, there has been speculation that the PPP-led ruling coalition might be forced to advance the general elections.
Full report at:
http://www.indianexpress.com/news/next-pakistan-polls-to-be-free-and-fair-zardari/981416/
----------
2 policemen among five killed in Quetta
30 JULY 2012
QUETTA: Two policemen and three other people were gunned down in different areas of Quetta on Sunday night.
According to police, Jalaluddin Qadri and Mohib Ali Qadri were shot dead by men on motorcycles on Sabzal Road when they were going home. Police took the bodies to the Bolan Medical College Hospital.
About half an hour later, men on motorcycles opened fire on a general store on Arbab Karam Khan Road, killing its owner Saddam Hussain Khilji.
In another incident, armed men on a motorbike attacked a police van patrolling the area during Taraveeh prayers, killing constables Muhammad Sadiq and Muhammad Asif.
Security was tightened in and around the city after the killings, but no arrest was reported till the filing of this report.
http://dawn.com/2012/07/30/2-policemen-among-five-killed-in-quetta/
----------
Anti-corruption court declares Malik Riaz as proclaimed offender
30 JULY 2012
ISLAMABAD: An anti-corruption court of Rawalpindi on Monday declared former Bahria town Chief Malik Riaz as a 'proclaimed offender' in the land-fraud case. The court issued orders to the authorities to present Riaz and other defendants of the case before the court by Sep 3, DawnNews reported.
Justice Chaudhry Amir Muhammad Khan was hearing the land fraud case of 1600 kanals.
The judge declared Riaz, his son Ali Riaz and other accomplices as proclaimed offenders and ordered the authorities to present them in the court on Sep 3.
The court also summoned the property details of all the defendants of the case within a week.
Earlier on Tuesday, Riaz made another failed attempt to stop an anti-corruption court from proceeding against him in a land fraud case by filing two identical petitions in the Lahore High Court (LHC). However, the court rejected his pleas.
http://dawn.com/2012/07/30/anti-corruption-court-declares-malik-riaz-as-proclaimed-offender/
----------
Contempt law case: Petitioner says new law endangers the Constitution
30 JULY 2012
ISLAMABAD: The Supreme Court on Monday resumed the hearing of petitions against the recently passed contempt of court law, DawnNews reported.
A five-judge bench of the apex court, headed by Chief Justice Iftikhar Muhammad Chaudhry and including Justice Shakirullah Jan, Justice Khilji Arif Hussain, Justice Jawad S Khawaja and Justice Tassadduq Hussain Jilani, was hearing 27 identical petitions challenging the Contempt of Court Act, 2012.
During the hearing, petitioner Rana Mohammad Jameel presented his arguments before the bench.
Another petitioner, Shahid Orakzai, said that the new contempt law would have to be read in the light of the Constitution.
Orakzai moreover said that the new law had endangered the Constitution and that it should have been about enhancing respect for the courts.
Justice Khilji said all four provinces had accepted the new law, adding that, the law had become applicable in the provinces.
In his remarks, Chief Justice Iftikhar said that the trend in the country was such that if a decision was in favour of a party, the party considered it fair, but if it was against that party, the same party considered it unjust.
Full report at:
http://dawn.com/2012/07/30/contempt-law-case-sc-resumes-hearing-3/
----------
Six people killed in Balochistan violence
30 JULY 2012
QUETTA: Six people have been killed in fresh acts of violence in Balochistan, DawnNews reported. In the latest incidents three people were killed in Kuli Ismail and Burvari road, after being shot by unknown gunmen riding a motorcycle.
In another incident on Jail road, two police officials were killed after being shot by unknown gunmen riding a motorcycle.
The gunmen had opened fire on the police van which killed one police official on the spot and critically wounded his companion. The injured man was taken to hospital and later succumbed to his wounds, reports said. Both the men were off duty when they had been shot after Taraweeh prayers.
Another person was also killed in a shooting incident in Quetta.
http://dawn.com/2012/07/30/six-people-killed-in-balochistan-violence/
----------
Avoiding waterborne protozoal encephalitis during Ramazan
30 JULY 2012
KARACHI: Under the Emerging and Vector Borne Disease Control Initiative, Department of Microbiology of University of Karachi, recently organised a panel discussion entitled 'Avoiding Waterborne Protozoal Encephalitis during Ramazan.
The panel consisted of basic and clinical microbiologists, parasitologists, immunologists, including Chairperson Prof Dr Shahana Urooj Kazmi, Prof Dr Fasihuddin Ansari, Dr Farooq Haseeb, Dr Zaid Pirzada, Dr Abdul Wahab, Dr Adnan Khan and Dr Fouzia.
Majority of experts expressed their deep concern and sympathy with the increasing number of victims who lost their life in Karachi hospitals in a short span of illness due to lethal infection with a rare protozoan human pathogen, the free-living waterborne amoeboflagellate naegleria fowleri the cause of primary amoebic meningoencephalitis.
Commenting on the unusual lifecycle of naegleria, Prof Kazmi said that it was capable of carrying out its full life cycle without the intervention of a parasitic stage. The molecular repertoire responsible for the cytolytic and brain tissue-destructive activity and the molecular mechanism of invasion and pathogenesis of primary amoebic meningoencephalitis were still unclear.
Pathogenicity has been associated with phospholipases, degrading lipid rich cell membranes, undefined hemolytic factors and a secreted cysteine proteinase, which forms pores in target membranes of prokaryotes and human cells resulting in enormous tissue-destruction and cell killing.
Full report at:
http://www.dailytimes.com.pk/default.asp?page=2012\07\30\story_30-7-2012_pg7_12
----------
Zardari Rs 5 cr pledge to Ajmer dargah to be fulfilled soon
Jul 30, 2012
New Delhi: More than three months after Pakistan President Asif Ali Zardari announced a donation of Rs 5 crore to the Ajmer dargah during his visit to the revered Sufi shrine, the Pakistan high commissionon Monday clarified that arrangements are being made to fulfill the pledge.
"Arrangements are in hand to make the donation as announced by the president of Pakistan," a spokesperson of the Pakistan high commission said here.
"The High Commission thanks the government of India, the state authorities, and the Dargah committees for their cooperation in this regard," the spokesperson said.
During his day-long visit to India April 8, Zardari, besieged by a host of domestic crises back home, pledged a donation of Rs.5 crore at the revered shrine of sufi saint Khwaja Moinuddin Chisty when he visited Ajmer for a few hours.
Full report at:
http://www.firstpost.com/world/zardari-rs-5-cr-pledge-to-ajmer-dargah-to-be-fulfilled-soon-396718.html
-------
South Asia
Taliban condemn destruction of bases, urge Karzai government to join jihad
By BILL ROGGIO
July 27, 2012
In a statement released today on Voice of Jihad, the Afghan Taliban's official website, the group criticizes the US and NATO for destroying combat outposts and other bases built over the years, claiming that the "Afghans hold due right of these installations because they are built on the land of the Afghans and with money collected in their name."
The Taliban clearly have an interest in having the bases left behind. They state that "[l]eaving these installations is very beneficial for the persecuted Afghan people," and ask if the dismantling of the bases is the "re-construction of re-destruction." The Taliban call these bases "infrastructure," and want them intact, which is ironic given that the Taliban have blocked and sabotaged the building of schools, medical clinics, roads, dams, and other "infrastructure" projects.
In the past, the Taliban have occupied abandoned US combat outposts, and have even issued videotapes of Taliban forces touring the sites. Two of the more prominent videos were produced after the Taliban took control of Combat Outpost Tangi in Wardak province, and another base in the Pech Valley in Kunar province.
Also of note is the final paragraph, in which the Taliban urge the Afghan government to switch sides. Clearly, the Taliban are beginning to step up their propaganda in an effort to get elements of the Afghan government and military to join them as US and NATO forces begin drawing down at the end of the summer:
They [the Afghan government] should now understand the realities, recognize the nation's friend from foe, instead of still standing behind the occupiers and killing its own people, it should help its people in kicking them out. Whatever you did is past, now is high time you focused on the future of this country and its people.
http://www.longwarjournal.org/threat-
----------
At least 40 Taliban militants killed in Afghanistan's Paktika province
Jul 28, 2012
KABUL: At least 40 Taliban were killed and 14 injured in a cross-border attack the militants launched against police checkposts in Afghanistan's Paktika province on Saturday, a government official said.
"Dozens of militants crossed the Afghan-Pakistan border and stormed Afghan border police checkposts in Nahmat Abad area of the Gomal district at about 2 am local time on Saturday and the police repelled the attack. As a result 40 militants were killed and 14 injured," Xinhua quoted a provincial government spokesman as saying.
The NATO-led International Security Assistance Force (ISAF) coalition's helicopters supported the police in the fight against the militants, he added.
http://timesofindia.indiatimes.com/world/south-asia/At-least-40-Taliban-militants-killed-in-Afghanistans-Paktika-province/articleshow/15238577.cms
----------
At least two Nato service members killed in Afghanistan
30 JULY 2012
KABUL: The Nato military coalition on Sunday said two service members were killed in an insurgent attack in the west of the country.
The military alliance known as Isaf didn't provide further details. Nato also did not provide the nationalities of the dead. The deaths bring the number of international service members killed in Afghanistan so far this month to at least 44.
The latest casualties underscored the volatility of Afghanistan as Nato scales back its operations, planning to hand over security responsibility to local forces by the end of 2014.
The coalition also denied as "incorrect" Pakistani claims that its military had informed Nato 52 times in recent months that insurgents were crossing from Pakistan into Afghanistan.
"Whenever the Pakistani military has requested assistance, Isaf immediately dispatched the appropriate force to deal with the issue," the coalition said in a statement. "In the spirit of recent improving relations with the Pakistani military, Isaf will continue to take every Pakistani military report of cross-border movement very seriously and will assist whenever and wherever possible."
Full report at:
http://dawn.com/2012/07/30/at-least-two-nato-service-members-killed-in-afghanistan/
----------
Statement of Islamic Emirate regarding the destruction of infrastructure by NATO
29 JULY 2012
The wrapping up of occupation is indeed a proud moment for the Afghans. It is hoped that our beloved country frees itself from the accursed clutches of this invasion. There should be no doubt that none of this would be possible if not for the help of Allah Almighty and the innumerous sacrifices of this proud nation.
Although the withdrawal of the invaders is a positive step however the destruction of infrastructure is absolutely irrational. The Afghans hold due right of these installations because they are built on the land of the Afghans and with money collected in their name.
Firstly the occupiers invaded the Afghan nation in violation of all established rules, constructed military installations without the consent of its people and now they are being destroyed in yet another act of violation. The Islamic Emirate of Afghanistan, besides condemning this act, calls on the invaders and their allies to withhold from breaching any further rights of the Afghans.
Full report at:
matrix/archives/2012/07/taliban_lament_destruction_of.php#ixzz225qxg0Q3
-------
Afghan forces deaths outstrip Nato's 5-1
30 JULY 2012
KABUL: Afghan security forces are dying at five times the rate of Nato soldiers as Taliban insurgents step up attacks ahead of the withdrawal of foreign troops in 2014, the latest figures show.
While deaths among Nato's troops are regularly chronicled in the 50 countries that contribute soldiers to the war, the daily casualties among the Afghans they are fighting alongside rarely make headlines.
A total of 853 Afghan soldiers and police were killed in the past four months, government figures show, compared with 165 Nato troops, according to a tally kept by the website icasualties.org.
President Hamid Karzai warned in May that the Afghan death toll would increase as the US-led troops start withdrawing and hand increasing responsibility for security to Afghan forces.
Both Nato's International Security Assistance Force (Isaf) and Afghanistan's interior ministry have noted a surge in attacks in recent months since the start of the Taliban's annual summer offensive.
Full report at:
http://dawn.com/2012/07/29/afghan-forces-deaths-outstrip-natos-5-1/
----------
Taliban kill Afghan government district head
July 29, 2012
Afghan officials say insurgents have shot and killed a government official in eastern Afghanistan.
The Wardak province governor's office says in a statement that the head of volatile Chak district was driving to his office on Sunday when gunmen overtook his car. They shot both
Mohammad Ismail Wafa and his adult son. The son was wounded.
Taliban spokesman Zabiullah Mujahid claimed responsibility for the attack in a text message. The Taliban regularly target Afghan government officials, whom they label collaborators with international forces.
http://www.hindustantimes.com/world-news/Afghanistan/Taliban-kill-Afghan-government-district-head/Article1-903684.aspx
----------
Mideast Asia
Palestinian worshipers on alert for possible Jewish break-in at Aqsa Mosque
30 JULY 2012
A state of anticipation and alert has prevailed since the morning hours of Sunday among the Palestinian worshipers inside the Aqsa Mosque and its courtyard after masses of Jewish settlers started to flock into the area in an attempt to defile the Mosque to commemorate the alleged destruction of the temple anniversary.
(Ahlul Bayt News Agency) - A state of anticipation and alert has prevailed since the morning hours of Sunday among the Palestinian worshipers inside the Aqsa Mosque and its courtyard after masses of Jewish settlers started to flock into the area in an attempt to defile the Mosque to commemorate the alleged destruction of the temple anniversary.
The Israeli police declared their intention to secure the entry of the Jewish settlers to the Mosque to perform rituals on the anniversary.
The Hebrew radio stated that the police would intensify their presence inside and around the Mosque to protect the settlers and quell any clashes that might break out with the Palestinians.
For its part, the Aqsa foundation for endowment and heritage said thousands of settlers gathered this morning in the Buraq square (wailing wall), while other settlers along with right-wing Knesset members marched in a rally across the Old City of Jerusalem.
The Aqsa foundation also said that hundreds of Palestinian natives from Jerusalem and the 1948 occupied lands have been inside the Aqsa Mosque and its courtyards since the early morning hours to defend it against any Jewish attempt to violate its sanctity.
http://abna.ir/data.asp?lang=3&Id=332897
----------
Iran Sentences Four to Death Over Banking Scandal
30 JULY 2012
DUBAI (Reuters) - An Iranian court has sentenced four people to death for their roles in a billion-dollar banking fraud scandal that forced bank executives out of their jobs and tainted the government of President Mahmoud Ahmadinejad, state media reported on Monday.
The embezzlement case, discovered in September 2011, revolved around forged documents allegedly used by the directors of an Iranian investment company to secure loans totaling $2.6 billion to buy state-owned enterprises.
Thirty-nine people were tried for their involvement in the fraud.
"We are typing their sentences now and according to the sentence that was issued, four of the accused in this case were sentenced to death," judiciary spokesman Gholam-Hossein Mohseni-Ejei told the IRNA state news agency.
He did not name the individuals sentenced to death.
Two others were sentenced to life imprisonment and others received sentences ranging from 25 years and down, Mohseni-Ejei was quoted as saying.
http://www.nytimes.com/reuters/2012/07/30/business/30reuters-iran-
----------
Fasting Iranians stage sit-in in front of UN office against massacre of Myanmar Muslims
30 JULY 2012
Hundreds of Basijis (volunteer forces) from on Sunday staged sit-in protest outside the UN office in Tehran against massacre of Myanmar Muslims.
(Ahlul Bayt News Agency) - Hundreds of Basijis (volunteer forces) from on Sunday staged sit-in protest outside the UN office in Tehran against massacre of Myanmar Muslims.
The fasting demonstrators condemned massacre of Myanmar Muslims and held international organizations and human rights associations accountable for the crimes.
They chanted: "Down with the US," "Down with Israel", "Brutal massacre of Muslims is declaration of war on religion and Quran", "Allah Akbar."
They called for unity among world Muslims and an immediate end to massacre of people.
Amnesty International said on Friday that communal violence is grinding on in western Myanmar six weeks after the government declared a state of emergency there, and Muslim Rohingyas are increasingly being hit with targeted attacks that have included killings, rape, and physical abuse.
To this end, Iran sent a letter of protest to the UN Secretary General Ban Ki-moon, calling on the international body to take firm action to stop the killing of Muslims in Myanmar and defend their rights.
Full report at:
http://abna.ir/data.asp?lang=3&Id=332898
----------
Non-Muslim Turks Share Ramadan Spirits
July 28, 2012
Sharing the spiritual experience of Ramadan fasting, Turkey non-Muslims are celebrating the holy month's customs with their Muslim counterparts like one family.
(Ahlul Bayt News Agency) - "Ramadan, to me, is a time of celebration like American Thanksgiving, for 30 days in a row," Roberta Olson Ozgunduz, an American married to a Turk who has been living in Istanbul since the 1980s, told SETimes on Thursday, July 26.
Ramadan is the holiest month in Islamic calendar.
In Ramadan, adult Muslims abstain from food, drink, smoking and sex between dawn and sunset.
The sick and those traveling are exempt from fasting especially if it poses health risks.
After sunset, a special atmosphere colors Istanbul with illuminated mosques and crowded restaurants offering special Ramadan menus.
Sharing Muslims iftars, non-Muslims find such customs colorful, with delicious dishes specific to Ramadan.
"It is always a nice feeling because when breaking the fast with Muslim friends even when I don't fast is still very special, and it makes everybody feel a part of the same family," said Ozgunduz.
Full report at:
http://www.abna.ir/data.asp?lang=3&Id=332349
----------
Israeli forces kill Palestinian near Occupied West Bank
30 JULY 2012
Israeli soldiers have shot dead one Palestinian and wounded two others after opening fire on a car at a checkpoint in the occupied West Bank.
Israeli soldiers have shot dead one Palestinian and wounded two others after opening fire on a car at a checkpoint in the occupied West Bank.
Palestinian medical and security sources said Akram Dair, 40-years-old, was driving in a car before dawn on Monday when border guards near Ramallah opened fire on him and the two other Palestinian passengers in the car.
The three Palestinians, said to be heading to Occupied Jerusalem for prayers, were taken to a hospital in Ramallah.
Medical sources said the injured Palestinians were taken to a hospital in Ramallah.
An army spokesman confirmed that an "incident" had occurred without giving further details, AFP reported.
Israel occupied the West Bank as well as East al-Quds, considered by Palestinians as the capital of their homeland, during the 1967 Six-Day War.
http://abna.ir/data.asp?lang=3&Id=332917
----------
West Bank's Emerging Silicon Valley Evades Issues of Borders
By ISABEL KERSHNER
30 JULY 2012
RAMALLAH, West Bank — The spotless cafeteria is fashionably furnished with fluorescent orange and lime green tables, and there are table tennis and foosball tables in the basement. What else could it be but a tech start-up, even here?
The idea, of course, is to give employees something resembling the comfortable, innovation-friendly working conditions that are a hallmark of Silicon Valleys around the world, said Murad Tahboub, 42, the managing director of ASAL Technologies. Because that is what Ramallah, the West Bank city where the Palestinian Authority has its administrative headquarters, has ambitions to become: a hub for the information and communications technology industry.
With 120 employees, ASAL is one of the largest companies in the small but burgeoning Palestinian tech sector, which many of those involved say is on the verge of big things. "We are in the right position to have exponential growth," said Mr. Tahboub, looking every bit the part with his slicked-back hair and black-rimmed Lacoste eyeglasses.
Compared with other industries that the anemic West Bank economy might look to develop, the information and communications technology sector has an advantage: it is much less affected by impediments to movement, like the barriers, checkpoints and permit requirements that Israel imposes on the territory in the name of security.
"This is a sector that has no borders," Mr. Tahboub observed. "You just need electricity and a telephone line."
Full report at:
http://www.nytimes.com/2012/07/30/world/middleeast/palestinians-building-tech-hub-in-
----------
Arakan Muslim leader: Buddhists in Arakan kill Muslims
30 JULY 2012
Yunus, leader of Arakan Muslims, said that Buddhists in Arakan were killing Muslims by using the weapons of security forces.
(Ahlul Bayt News Agency) - Dr. Mohammed Yunus, leader of Arakan Muslims, said that Buddhists in Arakan were killing Muslims by using the weapons of security forces.
Buddhists were plundering with the support of authorities, added Yunus who spoke to AA in Turkey on Saturday.
The cruelty made on Muslims was backed by Myanmar government, he said, adding that Muslims were suffering big pain and cruelty.
The massacre began on June 3 again, said Yunus, adding that the reason was that Muslims in the world and western countries were remaining silent to this massacre.
Especially young, educated and intellectual Muslims are being arrested in Arakan, he said, adding that they did not know where the arrested ones were taken.
Yunus said that they asked international observers to be sent to the region, adding that thousands of Muslims had been killed in recent incidents and many others were reported missing.
Yunus said that although Bangladesh closed the border, 20,000 people have taken shelter in Bangladesh since June 3.
Total number of Myanmar Muslims who took shelter in Bangladesh is 500,000, he added.
http://abna.ir/data.asp?lang=3&Id=332739
----------
International Quds Institution warns of plan to reinforce Jewish presence in the Aqsa mosque
30 JULY 2012
The International Quds Institution (IQI) has warned of an expected escalation of incursions by Jewish settlers into Al-Aqsa Mosque with the approach of the anniversary of the "destruction of the Temple" which falls on Sunday.
(Ahlul Bayt News Agency) - The International Quds Institution (IQI) has warned of an expected escalation of incursions by Jewish settlers into Al-Aqsa Mosque with the approach of the anniversary of the "destruction of the Temple" which falls on Sunday.
The foundation revealed in a press statement on Friday that the Israeli incursions into the Aqsa aim at strengthening the Jewish control over the Mosque in order to rebuild the alleged temple.
The Israeli occupation authorities attempt to make the Jewish presence in the Aqsa mosque natural and familiar through providing political coverage and security protection for the settlers while storming the mosque and through interfering in the work of the Islamic Waqf, the IQI stated.
It called on the Palestinian citizens, residing in occupied Jerusalem and the territories occupied in 1948, to strengthen their presence in the Aqsa Mosque in an attempt to prevent the settlers and the Jewish extremists from reaching the mosque and from carrying out more raids.
Full report at:
http://abna.ir/data.asp?lang=3&Id=332663
----------
Gunmen kidnap Italian embassy security agent in Yemen
Jul 29, 2012
SANAA: Unknown gunmen kidnapped on Sunday an Italian embassy security agent in Sanaa, a Western diplomat and a Yemeni security official said.
The man was taken hostage from a street close to the mission in Hadda neighbourhood in southwestern Sanaa, the diplomat said requesting anonymity.
A security official in Sanaa confirmed to AFP that an Italian man was kidnapped and taken to an unknown destination.
http://timesofindia.indiatimes.com/world/middle-east/Gunmen-kidnap-Italian-embassy-security-agent-in-Yemen/articleshow/15258506.cms
----------
Two Turkish Soldiers Killed in PKK Clashes, Locals Flee
Jul 30, 2012
DIYARBAKIR, Turkey (Reuters) - Kurdish rebels killed two Turkish soldiers in clashes in the country's southeast and hundreds of villagers have fled the fighting, adding to Ankara's concerns over gains by Kurdish groups in neighboring Syria.
The government of Hakkari province, near Turkey's borders with Iraq and Iran, said the two soldiers were killed and 10 others wounded during fighting that broke out there on Sunday.
Fighting, including bombardment with helicopters and war planes, was still underway on the southern fringe of the town of Semdinli, town mayor Sedat Tore said.
He said six hamlets had been evacuated and up to 1,000 people had fled.
The province is the scene of recurring fighting between Turkish forces and fighters of the Kurdistan Workers Party (PKK), which has fought a separatist insurgency in the mainly Kurdish southeast since 1984 and which is regarded as a terrorist group by the United States, European Union and Turkey.
Full report at:
http://www.nytimes.com/reuters/2012/07/30/world/middleeast/30reuters-turkey-pkk-clashes.html?ref=world
--------
Turkey in spearhead role against Syria
ATUL ANEJA
30 JULY 2012
Syria's offensive to recover lost ground in Aleppo is fast crystallising an American-backed anti-regime military alliance in the region with Turkey as its frontline state.
On Saturday, government forces and the armed opposition clashed in the Aleppo's al-Furqan and Sleiman al-Halabi neighbourhoods, state media reported. According to the UK-based Syrian Observatory for Human
Rights, 29 people were killed in Aleppo on Saturday out of a total of 168 who died across the country during the day. Fighting in Syria has spiralled after a recent bomb blast killed the country's top four security officials, including the defence minister.
As Syrian forces consolidate around Aleppo, Syria's commercial capital, the drumbeat of an impending human catastrophe — the perfect recipe for an international "humanitarian intervention" — is growing louder by the day.
After meeting Turkish Premier, Recep Tayyip Erdogan, British Prime Minister David Cameron said in London that Britain and Turkey were "concerned" that the Syrian government led by President Bashar-al Assad was about to carry out "some truly appalling acts around and in the city of Aleppo".
Full report at:
http://www.thehindu.com/news/international/article3699581.ece
----------
Grand Iranian Cleric: Diversion and lie, tools used by Wahhabis
July 28, 2012
Grand Ayatollah Naser Makarem Shirazi said: Diversion and lie are the most important tools used by Wahhabis to divert Quran and tell lies to reach their malignant aims.
(Ahlul Bayt News Agency) - "Diversion and lie are the most important tools used by Wahhabis," said the Islamic Jurisprudent, Ayatollah Naser Makarem Shiraz.
The Islamic scholars underscored that Wahhabis try to divert Quran and tell lies to reach their malignant aims.
Unfortunately some people from different Islamic denominations fight over minor issues unwitting to negative ramifications of dispersion in the Islamic World. Regarding the case Ayatollah Makarem Shirazi urged Muslims to unity and rapprochement.
Qom seminary instructor lambasted any extremist act and called on Muslims not to be incensed over minor issues which spawned dispersion in the society.
Ayatollah Naser Makarem Shirazi called on religious cleric not to divert the Islamic instructions, which the measure is, obviously enough, a perfidy, and urged to abide by the Islamic rules and teachings.
Muslims shaped up in different realms, and Islamic scholars warned Muslims to be cognizant of the enemies' plots for lagging Muslims behind.
http://www.abna.ir/data.asp?lang=3&Id=331265
----------
Unpacking Iran's Concern For Myanmar's Muslims
July 28, 2012
Iran says it is very concerned about the killings of Muslims in Myanmar.
Violence between the Buddhist and Muslim communities in the country's Rakhine state has reportedly left dozens dead and displaced between 70,000 and 90,000 people.
Iran's Supreme Leader Ayatollah Khamenei, Mohammad Khazaei, the country's ambassador to the United Nations, parliament speaker Ali Larijani, Friday Prayer leaders, lawmakers, and other officials have in recent days condemned the killings and what they have described as the international community's silence.
Officials have also said that Tehran is ready to do its best to protect the lives and honor of Muslims in Myanmar. There have been at least two state-sponsored protests in Iran in recent days against the violations of the rights of Myanmar's Muslims, including one that took place in the Iranian capital on July 27.
Khamenei, who has been silent about the death of civilians in Syria or opposition activists in Iran during the 2009 antigovernment protests, suggested last week that he is losing sleep over the killings in Myanmar.
"Our representatives went there, they came back and gave us news over which one loses sleep. How inattentive the world is today about human rights, in the real sense," Khamenei said on July 22, while accusing Western countries of ignoring the plight of Myanmar's Muslims.
"A clear example of the West's false claims about ethics and human rights is the silence of these claimants [of human rights] on the massacre of thousands of Muslims in Myanmar," he added.
Full report at:
http://www.rferl.org/content/irans-selective-concern-for-world-muslim/24659490.html
----------
Terrorists train for southern border attack
Al-Qaeda-linked group releases clip showing terrorists preparing for attack that killed Israeli on Egypt border
Roi Kais
07.28.12,
A video released by the Mujahideen Shura Council on Friday documents the preparations leading up to the terror attack that killed an Israeli civilian on the border with Egypt last month.
The 38-minute clip shows members of the global Jihad movement tracking IDF activity along the border, paying special attention to traffic on the road adjacent to the fence. The terrorists also traced the activity of the Egyptian army.
In the video, one operative is heard describing the Israeli army as one that "employs any means necessary to protect Jews and kill any Jihad militant that nears the border."
The man noted, however, that the breaches in Israel's border have only expanded recently. The terrorists even allegedly managed to find a weak spot adjacent to an area populated by Israelis.
Full report at:
http://www.ynetnews.com/articles/0,7340,L-4261377,00.html
--------
Arab World
Aleppo to be Syria army's 'graveyard': Rebel chief
Jul 29, 2012
NEAR ALEPPO (SYRIA): Aleppo, the latest battleground in Syria's 16-month uprising, will be the Syrian army's "graveyard," said Colonel Abdel Jabbar al-Oqaidi, the head of the rebels in the city.
It is pitch black as he arrives at an isolated farmhouse surrounded by olive groves in northern Syria for an interview with an AFP correspondent.
Despite the heat and fierce fighting a few hours earlier, the former colonel in President Bashar al-Assad's army appears relaxed and confident that his men will win the battle and bring down the regime.
"Aleppo will be the graveyard of the tanks" of the Syrian army, Oqaidi declares after a day in which the rebels claimed to have destroyed "eight tanks and some armoured vehicles and killed more than 100 soldiers."
As he speaks, the owner of the farmhouse, an influential Sunni notably in charge of "logistics" for the rebellion, disposes ashtrays and offers beverages, while several prominent men of Aleppo listen in silence.
The interview takes place in the dark as the electricity is out, a routine for several hours each day in the country's commercial hub, and the rebel chief is illuminated only by camera light.
"We ask the West for a no-fly zone," he says in order to prevent aerial raids carried out by Assad's forces.
Full report at:
http://timesofindia.indiatimes.com/world/middle-east/Aleppo-to-be-Syria-armys-graveyard-Rebel-chief/articleshow/15256992.cms
----------
As Syrian War Drags On, Jihadists Take Bigger Role
By NEIL MacFARQUHAR and HWAIDA SAAD
30 JULY 2012
BEIRUT, Lebanon — As the uprising against President Bashar al-Assad's government grinds on with no resolution in sight, Syrians involved in the armed struggle say it is becoming more radicalized: homegrown Muslim jihadists, as well as small groups of fighters from Al Qaeda, are taking a more prominent role and demanding a say in running the resistance.
The past few months have witnessed the emergence of larger, more organized and better armed Syrian militant organizations pushing an agenda based on jihad, the concept that they have a divine mandate to fight. Even less-zealous resistance groups are adopting a pronounced Islamic aura because it attracts more financing.
Idlib Province, the northern Syrian region where resistance fighters control the most territory, is the prime example. In one case there, after jihadists fighting under the black banner of the Prophet Muhammad staged significant attacks against Syrian government targets, the commander of one local rebel military council recently invited them to join. "They are everywhere in Idlib," said a lean and sunburned commander with the Free Syrian Army council in Saraqib, a strategic town on the main highway southwest from Aleppo. "They are becoming stronger, so we didn't want any hostility or tension in our area."
Tension came anyway. The groups demanded to raise the prophet's banner — solid black with "There is no god but God" written in flowing white Arabic calligraphy — during the weekly Friday demonstration. Saraqib prides itself in its newly democratic ways, electing a new town council roughly every two months, and residents put it to a vote — the answer was no. The jihadi fighters raised the flag anyway, until a formal compromise allowed for a 20-minute display.
Full report at:
http://www.nytimes.com/2012/07/30/world/middleeast/as-syrian-war-drags-on-jihad-gains-foothold.html?ref=global-home
----------
UAE arrests 10 more Islamists in crackdown activists
Jul 29, 2012
DUBAI: At least 10 local Islamists have been arrested in the United Arab Emirates over the past several days as part of a widening crackdown on dissidents, activists said on Sunday.
The arrests brought to at least 20 the number of dissidents, most of them Islamists, detained since July 15 when the Gulf Arab state said it was investigating a foreign-linked group planning "crimes against the security of the state".
Activists say around 40 have been arrested since March. Many of them are Emiratis but an Omani and stateless residents of the UAE were among those detained.
Interior ministry officials were not available for comment. The UAE, a federation of seven emirates and a major oil exporter, allows no organised political opposition. It has avoided the political unrest that that have swept the Arab region thanks in part to its cradle-to-grave welfare system.
But it has also moved swiftly against dissidents, stripping citizenship from Islamists whom it deemed a security threat and issuing jail sentences to activists who called for more power for a semi-elected advisory council. Relatives and activists said most of those arrested have links to the local al-Islah (Reform) Islamist group, which has been the target of a crackdown in the UAE.
Hamad Roqait, 61, one of the founders of Islah and a well-known figure in the emirate of Sharjah, was arrested by security officials on Tuesday, a relative told Reuters.
"They came at night at the house and took him after searching the house and seizing his mobile phone," the relative said. "We still don't know his whereabouts."
Others detained included Salem al-Shehhi, a lawyer, Abdul-Raheem al-Zarooni, who worked for a media organisation, Musbah al-Rumaithi, another Islah member, and Issa al-Suwaidi, a former education official, activists and relatives said.
Full report at:
http://timesofindia.indiatimes.com/world/middle-east/UAE-arrests-10-more-Islamists-in-crackdown-activists/articleshow/15256519.cms
----------
Saudi Arabia bans smoking in most public places
Jul 30, 2012
RIYADH (SAUDI ARABIA): Saudi Arabia has banned smoking in government offices and most public places, including restaurants, coffee shops, supermarkets and shopping malls.
The ban includes smoking of water-pipes, or shishas, and prohibits selling tobacco to those under the age of 18.
The official SPA news agency says interior minister Prince Ahmed bin Abdulaziz has ordered that a royal ban on smoking be implemented as of today. He is cited as saying that Islam urges the preservation of public health.
The ban is a significant step-up in the kingdom's anti-smoking campaign. Saudi Arabia banned smoking in its airports last year.
Saudi statistics say the country is the world's fourth largest importer of tobacco and that six million Saudis spend about 30 million Saudi riyals (about $8 million) a day on cigarettes.
http://timesofindia.indiatimes.com/world/middle-east/Saudi-Arabia-bans-smoking-in-most-public-places/articleshow/15277556.cms
------
Islamist President goes softly in Egypt
July 30, 2012
CAIRO: During Egypt's presidential campaign, the candidate of the Muslim Brotherhood, Mohammed Mursi, made no apologies for the group's slogan: ''Islam is the solution''.
Sharia would provide the principles on which the country's legal system would be based, he acknowledged repeatedly. When he was sworn in last month, the Arab world's biggest country gained an unabashed Islamist as its leader for the first time, arousing alarm here and abroad.
Since then, however, the new government has not publicly made a single Islamist move.
''For 80 years, hundreds of thousands of books and articles were published about what would happen in case a Brotherhood president made it to power in Egypt,'' wrote Ahmed Samir, a columnist in the newspaper El Masry El Youm. ''It was said that veils would be required, banks would be closed, a war would be declared, and bathing suits would be banned. Today we discovered what happens when a Brotherhood president holds power. Simply nothing.''
Full report at:
http://www.smh.com.au/opinion/politics/islamist-president-goes-softly-in-egypt-20120729-236ex.html#ixzz225tR79za
----------
Syrian Refugees Are Stung by a Hostile Reception in Iraq
By DURAID ADNAN and ROD NORDLAND
30 JULY 2012
QAIM, Iraq — Muhammed Muafak decided he had had enough when Syrian Army mortar shells struck near his house while his family was having the iftar meal to end the daily Ramadan fast. He packed up his 10-member household in Bukamal, the Syrian border town where they lived, and fled here to this Iraqi border town.
He expected a warm welcome. After all, his country had taken in 1.2 million Iraqis during their recent war, far more than any of Iraq's other neighbors, and had allowed them to work, send their children to public schools and receive state medical care.
Instead, Mr. Muafak found himself and his family locked up in a school under guard with several hundred other Syrians, forbidden to leave to visit relatives in Iraq or to do anything else.
"We wish to go back to Syria and die there instead of living here in this prison," said Abdul Hay Majeed, another Syrian held in a school building, along with 11 family members. Mr. Majeed was refused permission for that either, he and other refugees said.
Alone among Syria's Muslim neighbors, Iraq is resisting receiving refugees from the conflict, and is making those who do arrive anything but comfortable. Baghdad is worried about the fighters of a newly resurgent Al Qaeda flowing both ways across the border, and about the Sunni opponents of the two governments making common cause.
Full report at:
http://www.nytimes.com/2012/07/30/world/middleeast/syrian-refugees-stung-by-hostile-
----------
Syrian Regime Claims Gains in Aleppo, Rebels Deny
30 JULY 2012
BEIRUT (AP) — Syrian government forces mounted new ground attacks against rebel-controlled neighborhoods in Syria's commercial hub of Aleppo, the state media said Monday, but failed to dislodge the opposition from their strongholds, according to activists.
The Syrian army has massed its forces around Aleppo, where rebels hold several neighborhoods after a 10-day offensive, and has been pounding it with tanks and helicopter gunships. There have also been periodic incursions of government tanks but the rebels have held on to their gains.
This use of heavy weapons, particularly helicopters, is just another nail in President Bashar Assad's coffin, U.S. Defense Secretary Leon Panetta said late Sunday during a stopover in Tunisia as he kicked off a Mideast tour expected to focus heavily on the unfolding crisis in Syria.
Already an estimated 200,000 civilians — almost 10 percent of the population — have fled the fighting in Aleppo, according to the U.N. official for humanitarian affairs, Valerie Amos, citing the International Committee of the Red Cross and the Syrian Red Crescent. Aleppo is Syria's largest city with around 3 million inhabitants.
Syrian state media reported late Sunday that the army had "purged" Aleppo's southwestern neighborhood of Salaheddine and inflicted "great losses" upon the rebels in one of the first districts they took control of in their bid to seize the city.
There was also a successful operation in Sukhour neighborhood, in the northeast of the city and another rebel stronghold, the state media said.
Full report at:
http://www.nytimes.com/aponline/2012/07/30/world/middleeast/ap-ml-
----------
'Give us arms to fight Assad's killing machine'
Jul 30, 2012
DUBAI: The Syrian opposition appealed on Sunday for its foreign allies to provide with heavy weapons to fight President Bashar al-Assad's "killing machine" and said it would soon start talks on forming a transitional government to replace him.
"The rebels are fighting with primitive weapons. We want weapons that we can stop tanks and planes with. This is what we want," Abdelbasset Sida, head of the Syrian National Council (SNC) opposition alliance, told a news conference. Sida was speaking as rebels and government forces backed by tanks and helicopters fought in the streets of Aleppo, Syria's main commercial city.
Weapons supplies "will make Syrians able to defend themselves against this killing machine", Sida said.
He also said the opposition would hold talks within weeks to form a transitional government . Such a government would run the country between the eventual fall of Assad and democratic elections.
Most of its members would be drawn from the opposition but some members of the current Assad government might also be included, Sida added. "This government should come about before the fall (of Assad) so that it presents itself as an alternative for the next stage," Sida told Abu Dhabi-based Sky News Arabia television.
"There are some elements in the current regime who are not bloodstained, who were not part of major corruption cases. We will discuss (including them) with other parties, but there should be a national consensus to accept them." However, criticism about the SNC's legitimacy may complicate its efforts to form a transitional government.
It backs the Free Syrian Army rebel force, despite having not always overtly supported it in the past.
Full report at:
http://timesofindia.indiatimes.com/world/middle-east/Give-us-arms-to-fight-Assads-killing-machine/articleshow/15265636.cms
----------
Karbala Seminaries Urge for Protection of Syria's Pilgrimage Sites
30 JULY 2012
Seminaries in the holy city of Karbala and the custodianships of the holy shrines of Imam Hussein (AS) and Hazrat Abbas (AS) called on the Iraqi government to intervene to protect the pilgrimage sites in Syria.
(Ahlul Bayt News Agency) - Seminaries in the holy city of Karbala and the custodianships of the holy shrines of Imam Hussein (AS) and Hazrat Abbas (AS) called on the Iraqi government to intervene to protect the pilgrimage sites in Syria.
They issued a statement on Friday urging that the holy sites in Syria, especially the holy shrine of Hazrat Zeynab (SA), should be guarded against terrorist attacks, Al-Ray Al-Aam news agency reported.
The statement also underlined that the clashing groups in Syria must avoid desecrating holy sites.
It further condemned certain Arab countries that attempt to foment unrest and provoke sectarian and tribal sedition in Syria.
There have been reports in recent weeks that terrorist groups in Syria threatened to blow up holy shrines in Syria, including the mausoleum of Hazrat Zeynab (SA).
Clashes between the Syrian army and armed rebels continues in the northern parts of the country. The army is said to have removed rebels from the city of Aleppo.
http://abna.ir/data.asp?lang=3&Id=332744
--------
Africa
Mali couple stoned to death for adultery
July 30, 2012
A couple who had an adulterous relationship has been stoned to death in the town of Aguelhok, says a spokesman for the radical Islamic group controlling northern Mali.
Sanda Abou Mohamed, a spokesman for the group Ansar Dine, told The Associated Press on Sunday that the couple was executed according to Sharia law.
A resident of the northern city of Kidal, who had spoken to witnesses in nearby Aguelhok, said the man and woman were buried up to their necks and were then pelted with stones until they died earlier on Sunday.
The resident requested anonymity because he feared for his safety.
The northern half of Mali was overrun by the rebels, including the Islamic group, in early April, following a coup in Mali's capital.
http://news.smh.com.au/breaking-news-world/mali-couple-stoned-to-death-for-adultery-20120730-237zy.html
----------
Weekend Attacks, Clashes Kill 8 in North Nigeria
30 JULY 2012
KANO, Nigeria (AP) — Officials say four security officers and at least four assailants have died in two northern Nigerian cities which have seen a spate of sectarian violence.
Kano state police chief Ibrahim Idris said policemen killed four men who were attempting to bomb a mosque Sunday in the major city of Kano.
Air Commodore Sani Ahmed, a Nigerian air force official in Kano, said motorcycle-mounted gunmen also killed two air force officers Sunday.
The violence follows a Friday night clash in the northeastern city of Damaturu that left a policeman and a soldier dead.
Yobe state police spokesman Toyin Gbadagesin said police blamed members of a radical Islamist sect known as Boko Haram for the Damaturu attack.
He said security officers then razed a house believed to be harboring sect members.
There has been an upsurge of such clashes largely blamed on Boko Haram.
http://www.nytimes.com/aponline/2012/07/30/world/africa/ap-af-nigeria-
----------
U.S Mission Committed to Mutual Relation With Local Muslims
BY ABBAS JIMOH
29 JULY 2012
The United State of America mission in Nigeria is committed to promoting dialogue and mutual understanding especially among Nigerian youths.
US Ambassador, Mr Terence McCulley made the pledge in Abuja while breaking fast with Muslims at the Al-Habibiyyah Islamic Society, Abuja.
McCulley was represented by the Embassy's Charge de Affairs and acting Ambassador, James McAnulty.
His visit is coming on the heels of similar visit by the Catholic Archbishop of Abuja, Dr John Onaiyekan on Tuesday.
"The US Mission remains engaged with Nigerian Muslims and other communities to promote dialogue and mutual understanding, especially among Nigeria's youth. So we come to join you in breaking your fast with a sentiment that may best be summed up by Hausa Proverb, which says "Zumunta a k'afa take" which means "Good relationship depends on personal interaction". We hope that by being here today we have kept up the good relationship we have with the Muslim community of Abuja and Nigeria as a whole.
"This month, President Obama will continue a long tradition by hosting an inter-faith Iftar at the White House. The opportunity for us to join with our Muslim brothers and sisters in the celebration of their faith reminds us that we are all part of a larger community dedicated to making Nigeria a better place. This desire for a life of peace and prosperity is not limited to your community, we share this desire with communities all over the world," he said.
http://allafrica.com/stories/201207290189.html
----------
Nigeria: Boko Haram kill 2 Air Force personnel
30 JULY 2012
Abuja: Suspected members of Nigeria's radical Islamic sect Boko Haram killed two Air Force personnel and two others in northern city of Kano in Nigeria.
Witnesses said the bike-borne assailants yesterday sprayed bullets on the Air Force personnel in Naibawa suburb of the city and fled the spot immediately.
The gunmen scared away residents of the area by shooting several times into the air. The officers, who were in their car, were trailed by the gunmen.
Later, another district of the city, Hotoro Walawal, witnessed the killing of the two persons.
The victims, according to eyewitnesses, were civilians standing in front of a shop.
Spokesman of the Joint Military Task Force, Lt Ikedichi Iweha confirmed the killings. Kano State police spokesman, Rilwanu Dutse also confirmed the killings.
Boko Haram has killed hundreds of people since 2009 when it declared its intention of installing an Islamic regime in northern Nigeria.
http://zeenews.india.com/news/world/nigeria-boko-haram-kill-2-air-force-personnel_790628.html
----------
Nigeria: Six Days in Turkey...the Many Lessons
29 JULY 2012
On July 8, 2012, six senior journalists based in Abuja, Nigeria left the country for the Turkish capital, Istanbul. The desire to visit the country stemmed from various reasons: it is one of the few countries that belong to two continents and one of the countries that is an Islamic nation yet operates as if its a secular state.
Turkish History
Much of this has been recorded by historians who write that "Fate has put Turkey at the junction of two continents. As a land bridge, a meeting point and a battleground, it has seen peoples moving in both directions between Europe and Asia throughout recorded history. That human traffic has left monuments and debris, dynasties and lasting cultural legacies, all of which have contributed to the character of modern Turkey. Turkish history is such a hugely rich patchwork of overlapping eras and empires that it boasts figures, events and phenomena familiar even to the layperson".
Full report at:
http://allafrica.com/stories/201207290211.html
----------
Nigeria: Jang Visits Jos Muslim Community, Says - 'I Don't Hate Muslims'
BY ONIMISI ALAO
29 JULY 2012
Jos — The visit last Thursday by Governor Jonah Jang to Rikkos, a Jos North Community ravaged by flooding last Sunday, would have passed as just another government function, except for Plateau state's peculiar socio-political reality.
Governor Jonah David Jang of Plateau State, leading a lengthy convoy comprising officials of his government and heads of security agencies in the state, Thursday, visited victims of last Sunday flooding in the Rikkos area of Jos, in what seems refuting a view held by many that he hates the Jos Muslim community.
The various communal crises that Plateau state has suffered over the past decade have polarized the state, particularly the Jos metropolis, between people of the Christian and Islamic faiths and the governor who is of the Berom-dominated Christian community is perceived by the Hausa-dominated Muslim community as having no love for the Muslim community.
Full report at:
http://allafrica.com/stories/201207290196.html
----------
Nigeria: Boko Haram - Christians Support Oritsejafor's Call for Self-Defence
BY JUDE OKWE
30 JULY 2012
Christians of all denominations in the country are in total support of the calls by the President of the Christian Association of Nigeria (CAN), Pastor Ayo Oritsejafor, that they defend themselves against attacks by the Boko Haram sect, a prominent member of the Pentecostal Fellowship of Nigeria (PFN), Bishop Emmah Isong, has said.
In an interview in Calabar, the founder of Christians Central Chapel International [CCCI], Calabar, Cross River State, explained that since the CAN president made the statement on behalf of the Christians, they were all in support of it and would do everything henceforth within their power to curtail the Boko Haram onslaught.
"Papa Ayo Oritsejafor is the chief mourner of all the Christians killed in churches in northern Nigeria. The recent reprisal attacks in Kaduna were in response to the frequent attacks on Christians in their places of worship.
They were fed up with such attacks and had to do something. Oritsejafor speaks on behalf of Christians just like the Sultan of Sokoto speaks on behalf of Muslims," he said.
Isong maintained that since the CAN president knows the number of Christians so far killed, he cannot continue to keep quiet adding that he speaks also on behalf of the minority Christians in the North who are under the reign of Sharia law and are killed with impunity my members of the Boko Haram sect.
Full report at:
http://allafrica.com/stories/201207300069.html
--------
Tunisia: Hardline Islam threatens democracy gains
July 30, 2012
TUNIS, Tunisia - (AP) -- Thousands of hardcore Muslims chant against Jews. Youths rampage through cities at night in protest of "blasphemous" art. A sit-in by religious students degenerates into fist fights and the desecration of Tunisia's flag.
In the birthplace of the Arab Spring, the transition from dictatorship to democracy has been mostly smoother than in neighboring countries, with no power-hungry military or armed militias to stifle the process. But as a moderate Islamist party rules with the help of secular forces, an unexpected threat has emerged: the increasing boldness of ultraconservative Muslims known loosely as Salafis, who want to turn this North African country of 10 million into a strict Islamic state.
Tunisia's hardcore Salafis are estimated to number only in the tens of thousands. But their organized and frequent protests against perceived insults to Islam, especially by artists, have rocked the country and succeeded in mobilizing disaffected and angry youth much more effectively than secular opposition parties.
Full report at:
http://www.newsday.com/sports/tunisia-hardline-islam-threatens-democracy-gains-1.3869371
----------
Mali's interim president Traore sidelines controversial PM Diarra
Jul 30, 2012
BAMAKO: Mali's interim president Dioncounda Traore sidelined his controversial prime minister Cheick Modibo Diarra Sunday by announcing the creation of new bodies tasked with ending the crisis.
In a televised address to the nation, he announced he would be in charge of a High Council of State, lead talks for a unity government himself and create a committee to negotiate with the Islamists controlling Mali's north.
http://timesofindia.indiatimes.com/world/rest-of-world/Malis-interim-president-Traore-sidelines-controversial-PM-Diarra/articleshow/15267447.cms
--------
North America
Muslims strive to maintain cultural traditions while becoming part of American society
Bruce Posten
7/28/2012
During the holy month of Ramadan, the Islamic Center invites the public to break bread at the end of the day.
With Berks County reflecting aspects of America's growing Islamic community, local Muslims continue to seek interfaith understanding and strive to maintain cultural traditions while blending into the national fabric.
Elsayed Elmarzouky, president of the Islamic Center, 18 Noble St., once again invited the public to break bread with the Muslims at the center.
The invitation is open each evening after 8:30 p.m., at the end of the required day-long fasting during the holy month of Ramadan, which started last week.
Ramadan is a holy time set aside for spiritual purification, compassion, forgiveness of sins and prayers of thanks for life's blessings.
Estimating that more than 250 families belong to the mosque, Elmarzouky said 800 to 1,000 people are usually drawn to the Eid al-Fitr, or Festival of Breaking the Fast, at the Greater Reading Expo Center at the end of Ramadan on Aug. 18.
"All this started with 15 to 20 people in the early 1990s, and so we have grown," said Elmarzouky, 59, of Birdsboro, a native of Egypt, local restaurateur and father of four children.
Full report at:
http://readingeagle.com/article.aspx?id=404289
----------
US, Pakistan in war of words over terror havens
Jul 30, 2012
NEW YORK: Tensions flared between the US and Pakistan as two top officials from both nations were involved in a war of words and accused each other of not doing enough to combat Taliban terror sanctuaries in the Af-Pak region.
President Barack Obama's top adviser on Afghanistan and Pakistan Douglas Lute and Pakistan's ambassador in Washington Sherry Rehman traded strong words in Colorado, the New York Times said.
Rehman, said Pakistani Taliban fighters, who have taken refuge in two remote provinces in eastern Afghanistan, were increasingly carrying out attacks against Pakistan. On 52 occasions, in the last eight months, she said that Pakistan had provided the US and Nato commanders the locations from which the militants were attacking, to no avail.
Lute immediately retorted , saying, "There's no comparison of the Pakistani Taliban's recent, small-in-scale presence inside Afghanistan to the decades-long experience and relationship between elements of Pakistani government and the Afghan Taliban," he said. "To compare these is simply unfair."
Rehman added that Pakistan was "feeling a little bit of blow back from ISAF redeployments along the border," referring to the Nato command in Afghanistan.
http://timesofindia.indiatimes.com/world/us/US-Pakistan-in-war-of-words-over-terror-havens/articleshow/15265780.cms
--------
U.S. Fund to Rebuild Afghanistan Is Criticized
By MATTHEW ROSENBERG
30 JULY 2012
KABUL, Afghanistan — Two years ago, as the final pieces of the Obama administration's troop surge were moving into place in southern Afghanistan, American officials identified a handful of infrastructure projects that they hoped would build popular support for the Afghan government in the Taliban's heartland.
The Pentagon and State Department secured $400 million from Congress for what was christened the Afghanistan Infrastructure Fund and drew up plans for seven projects, five of them aimed at increasing the electricity supply in southern Afghanistan to light shops and power factories. The projects were to be completed by mid-2013, just as the NATO combat mission was to wind down.
Yet as the remaining surge forces prepare to leave Afghanistan, significant work on five of the seven projects has not yet begun and is unlikely to be completed until well after the NATO mission ends in 2014, according to a new report by the Special Inspector General for Afghanistan Reconstruction, the government agency charged with documenting how billions of dollars in American reconstruction funds are being spent.
As a result, a program that was intended to bring soldiers and civilians together to buttress the Obama administration's counterinsurgency strategy could end up undercutting it, according to the report, which is to be released Monday.
The difficulties the report describes provide insight into why the results of the surge have appeared ambiguous and the broader American-led reconstruction effort in Afghanistan has often foundered, despite the nearly $90 billion that Congress has appropriated for it over the past decade.
Full report at:
http://www.nytimes.com/2012/07/30/world/asia/us-fund-to-rebuild-afghanistan-is-
----------
$200M wasted on Iraqi police training: US audit
30 JULY 2012
BAGHDAD: US auditors have concluded that more than $200 million was wasted on a program to train Iraqi police that Baghdad says is neither needed nor wanted.
The Police Development Program, which was drawn up to be the single largest State Department program in the world, was envisioned as a five-year, multibillion-dollar push to train security forces after the US military left last December.
But Iraqi political leaders, anxious to keep their distance from the Americans, were unenthusiastic.
A report by the Special Inspector General for Iraq Reconstruction, released Monday, found that the American Embassy in Baghdad never got a written commitment from Iraq to participate.
Now, facing what the report called Baghdad's "disinterest" in the project, the embassy is gutting what was supposed to be the centerpiece of ongoing US training efforts in Iraq.
According to the report, the embassy plans to turn over the $108 million Baghdad Police College Annex to Iraqis by the end of the year and will stop training at a $98 million site at the US consulate in the southern city of Basra.
Additionally, the number of advisers has been cut by nearly 90 per cent, from 350 to 36.
"A major lesson learned from Iraq is that host country buy-in to proposed programs is essential to the long-term success of relief and reconstruction activities. The PDP experience powerfully underscores that point," auditors wrote in a 41-page summary of their inspection.
Full report at:
http://dawn.com/2012/07/30/200m-wasted-on-iraqi-police-training-us-audit/
----------
US shares Iran attack plan with Israel: Report
Jul 30 2012
Jerusalem : The US has shared with close ally Israel its contingency plans for a possible military attack on Iran should diplomacy fail to contain Tehran's nuclear ambitions, a media report said Sunday.
US National Security Adviser Don Donilon shared the details with Israel's Prime Minister Benjamin Netanyahu during his recent visit to Jerusalem two weeks ago, an American official told the daily Ha'aretz on condition of anonymity.
Netanyahu is said to have hosted Donilon at a three-hour dinner when Israel's NSA, Yaakov Amidror, is also said to have been present for part of the time.
Renewing US commitment to Israel's security, Donilon is said to have conveyed to the Israeli premier that reports of such preparations by the US are "not just a way to assuage Israel's concerns" but that Washington was "seriously preparing for the possibility that negotiations will reach a dead end and military action will become necessary".
The US official reportedly said that Donilon shared information on Washington's weaponry and military capabilities for dealing with Iran's nuclear facilities, including those deep underground.
Full report at:
http://www.indianexpress.com/news/us-shares-iran-attack-plan-with-israel-report/981168/
----------
Syria strikes putting 'nail in Assad's own coffin,' Panetta says
Jul 30, 2012
TUNIS: Attacks on the Syrian city of Aleppo are putting the nail in the coffin of President Bashar al-Assad's government, showing he lacks the legitimacy to rule, US defense secretary Leon Panetta said on Sunday.
Panetta, speaking at the start of a weeklong trip to the Middle East and North Africa, did not offer any new steps the United States might take even as he renewed calls for a united international effort "to bring the Assad regime down."
Helicopter gunships opened fire over Aleppo on Sunday and the thud of artillery boomed across neighborhoods as government forces and rebels fought for control of the city.
"If they continue this kind of tragic attack on their own people in Aleppo, I think it ultimately will be a nail in Assad's own coffin," Panetta said, speaking to reporters shortly before landing in Tunis.
"What Assad has been doing to his own people and what he continues to do to his own people makes clear that his regime is coming to an end. It's lost all legitimacy," he said, adding, "It's no longer a question of whether he's coming to an end, it's when."
Panetta mentioned the need to "provide assistance to the opposition," but did not appear to signal any new support.
Full report at:
http://timesofindia.indiatimes.com/world/us/Syria-strikes-putting-nail-in-Assads-own-coffin-Panetta-says/articleshow/15269928.cms
----------
Europe
Muslim preacher who tried to strangle his daughter, 16, for refusing an arranged marriage to her cousin spared jail
By DAVID BAKER
28 July 2012
Abid Hussain grabbed his daughter around the neck after she rejected wedding plans
Her two brothers were also convicted of assault
All three were handed suspended jail terms
A Muslim preacher who tried to strangle his 16-year old daughter after she refused to enter into an arranged marriage with her cousin has avoided jail.
Abid Hussain, 56, grabbed the neck of Rabiyah Abid and said: 'If you don't follow my rules I will kill you' after she rejected his plans for her to wed.
Hussain also left the teenager in fear of her life as he battered her about the head at the family home above the mosque he runs at Longsight, Manchester.
The father-of-five had snapped after discovering Rabiyah refused to follow strict Islamic tradition and embarked on a romance with a student she had met on Facebook.
She had previously run away from home to be with him and even helped police draw up a court order banning her father from forcing her into the marriage.
At Manchester Crown Court yesterday Hussain was convicted of assault and making threats to kill. He admitted his daughter's conduct had 'brought shame' on his family and caused him 'mental torture' but denied wrongdoing.
His two sons Nawab Uddin, 23, and Bahaud Uddin, 21 were also convicted of assaulting the teen.
Full report at:
http://www.dailymail.co.uk/news/article-2180176/Abid-Hussain-Muslim-preacher-tried-
-----------
Shias in Russia slam int'l organizations silent on Muslim killing in Myanmar
July 28, 2012
Shia Muslims in Russia have lashed out at international organizations for keeping silent about the mass slaughter of ethnic Rohingya Muslims in Myanmar.
(Ahlul Bayt News Agency) - Shia Muslims in Russia have lashed out at international organizations for keeping silent about the mass slaughter of ethnic Rohingya Muslims in Myanmar.
During a special ceremony in Moscow on Friday, the Shia Muslims from Russia and different Asian, European and African countries called for an end to the killing of Muslims in Myanmar, IRNA reported.
They chanted slogans such as 'killing of Muslims in Myanmar is condemned' and 'Stop the genocide in Myanmar' to express their wrath at the massacre of tens of thousands of innocent Muslims in Myanmar.
The head of the Shia community in Russia said most of the countries of the world and the press are keeping silent on the massacre of Muslims in Myanmar.
He added that Muslim countries shoulder a heavy responsibility to defend innocent Muslims in Myanmar.
Full report at:
http://www.abna.ir/data.asp?lang=3&Id=332466
----------
France to call UN Security Council meet on Syria
Jul 30, 2012
PARIS: France, which is taking over the UN Security Council's rotating presidency in August, will call an emergency ministerial meeting on Syria, French foreign minister Laurent Fabius said on Monday.
Fabius told French radio station RTL he would chair the meeting himself and that it had to be held urgently to stop President Bashar Al-Assad's regime carrying out further massacres in Syria.
"Since France is taking the presidency of the UN Security Council on August 1, we will make a request before the end of this week for a Security Council meeting, probably on the ministerial level to try to stop the massacres and to prepare a political transition," Fabius said.
"We must try everything" even though Russia and China have blocked resolutions on Syria on three occasions, the foreign minister said.
"We cannot say that it is a domestic matter," he added, warning that the conflict could spread into neighbouring countries.
Fabius also expressed fears of a massacre in Syria's most populous city Aleppo, where the government has launched a fierce offensive against rebels since Saturday.
"The Syrian people are being martyred and the executioner is called Bashar Al-Assad," Fabius said.
http://timesofindia.indiatimes.com/world/middle-east/France-to-call-UN-Security-Council-meet-on-Syria/articleshow/15272305.cms
----------
2 lakh displaced civilians at risk in Syria, warns UN
30 JULY 2012
The United Nations expressed concern about several thousand civilians who have fled Syria's largest city Aleppo amid intensifying clashes between the government and rebel forces.
An estimated 200,000 of the city's population have fled, the UN's Emergency Relief Coordinator Valerie Amos said on late Sunday in New York, citing figures from the Red Cross and Red Crescent Societies.
"I call on all parties to the fighting to ensure that they do not target civilians and that they allow humanitarian organizations safe access to bring urgent and life-saving help to people caught up in the fighting," Ms. Amos said.
Government troops intensified their attacks to regain control of areas of the city held by rebels seeking to topple the regime of President Bashar al-Assad. Helicopter gunships fired on the south-eastern district of Salaheddine, according to the opposition Syrian Observatory for Human Rights.
The rebels said they had blocked the army from entering several districts in Aleppo and destroyed tanks. Their claims could not be independently verified.
At least 95 people were killed on Sunday in Syria, mainly in Aleppo and in suburban areas of Damascus and Daraa in the south, said the opposition. The opposition National Syrian Council planned talks in Cairo on Tuesday to discuss forming a transitional government, member Khaled Khuga told DPA.
Western powers have recently called on opposition groups to patch up their differences and formulate a united vision for post-al-Assad Syria.
The weekend's clashes were the heaviest of the uprising which has claimed more than 20,000 lives since it began in March 2011, according to the Syrian Observatory for Human Rights.
http://www.thehindu.com/news/international/article3702690.ece
----------
UK probes British Pakistanis' 'support' to Syrian extremists
By Asif Mehmood
30 JULY 2012
LONDON: The British government has started an investigation after the revelation that some British Muslims of Pakistani origin have joined extremist groups in Syria to overthrow the regime of President Bashar al Assad.
British journalist John Cantlie and Jeroen Oerlemans were captured almost immediately after crossing the Turkish border and held for a week at an extremist training camp in northwestern Syria, revealed British extremists with "Birmingham and South London accents", who were among a group that shot a British war photographer and his Dutch colleague after taking them hostage in Syria last week.
The photographers, who were both shot during a failed escape attempt, were freed on Thursday night during a raid on the camp by members of the Free Syrian Army (FSA), who returned them to Turkey. Cantlie, who has reported for several British newspapers, said the militants who detained them included several radical Muslims from Britain who were intent on overthrowing the regime of President Bashar al-Assad. As he recovered at the weekend, he told the Sunday newspaper in an email, "Shot in the arm, smashed feet after a botched escape attempt, but safe and sound. Before we were rescued, 30 percent of the extremists who held us were British." Oerlemans said that their captors were militants from Britain, Bangladesh, Pakistan and Chechnya. He told the Dutch media that some of the group, described as between 30 and 100 strong, had "Birmingham accents".
Full report at:
http://www.dailytimes.com.pk/default.asp?page=2012\07\30\story_30-7-2012_pg7_2
----------
Tajik rebels surrender after threat of new assault
30 JULY 2012
DUSHANBE: Rebels facing off against government troops in Tajikistan's volatile east began laying down their weapons on Sunday after the authorities threatened to launch a new offensive to capture a former warlord accused of killing a local security chief.
President Inomali Rakhmon had called a ceasefire late last Tuesday after heavy fighting, promising to pardon anyone who disarmed while demanding that the rebels handed over Tolib Ayombekov, the former warlord, along with three fighters. A senior Tajik security official told Reuters on condition of anonymity on Sunday that the rebels had started to surrender at about 0200 GMT, handing over "dozens of guns". "We now hope that everything will end peacefully," he said.
Tajikistan's interior ministry confirmed the news in a statement, saying: "Members of illegal armed units in the Gorno-Badakhshan region have started turning in their arms. Those laying down their weapons are immediately amnestied." Rakhmon had sent troops into the area on Tuesday in pursuit of former opposition field commander Ayombekov, accusing him of killing Major-General Abdullo Nazarov, the head of the Gorno-Badakhshan branch of the GKNB, successor of the Soviet-era KGB, on July 21. Officials said the heavy fighting that followed killed 17 troops, 30 rebels and one civilian, in violence that raised concerns about the stability of the majority Muslim nation.
Full report at:
http://www.dailytimes.com.pk/default.asp?page=2012\07\30\story_30-7-2012_pg14_2
----------
Southeast Asia
Ethnic, religious slurs show low political education
July 30 2012
The ethnic and religious slurs in informal campaigns towards the second round of the Jakarta gubernatorial elections in September shows poor political education, an executive of a prominent Islamic organization said.
The situation, according to Muhammadiyah secretary Abdul Muti, also shows that many Indonesians are still unable to accept the fact that they live with people of different faiths and ethnicities.
Negative campaigns towards gubernatorial candidates have been on the rise in the lead up to the runoff election for Jakarta governor scheduled for Sept. 20.
The campaign team of Joko "Jokowi" Widodo, for instance, has filed a report with the Jakarta Police, claiming that it had found pamphlets and messages on Facebook, Twitter and BlackBerry Messenger that denigrated Jokowi's partner Basuki Tjahaja, or Ahok, for his Chinese heritage and Christian faith.
"Our country still fails to educate its citizens about the concept of democracy. They should have known that such things [negative slurs] are black campaigns. It is an unhealthy socio-political condition," Abdul Muti told The Jakarta Post Digital on Monday.
Various reports stated that some preachers in mosques across the city directed their congregants to only elect a gubernatorial candidate who shares the same faith as theirs. The preachers cited the Koran to justify their arguments.
Full report at:
http://www.thejakartapost.com/news/2012/07/30/ethnic-religious-slurs-show-low-political-education-muhammadiyah.html
-----------
Indonesia's Hard-Line Muslims Raid South Jakarta Bar, Go to Jail
Bayu Marhaenjati & Zaky Pawas | July 30, 2012
In a move that was considered surprising to some, the police arrested 62 members of a hard-line Muslim group after they were involved in the year's first illegal Ramadan raid in Jakarta.
About 150 people from the Prophet's Defender Council ransacked and vandalized a bar on Jalan Veteran Raya in South Jakarta, ordering it to shut down during the fasting month of Ramadan.
The attack, the police said, was organized by the group's leader, Habib Bahar bin Smith, also known as Habib Bule, who was among the suspects arrested and charged by the police.
"[Bahar] directly oversaw the attack on the bar and he instructed his people," Sr. Comr. Rikwanto, a Jakarta Police spokesman, said on Sunday.
Rikwanto said 62 people were arrested, including 41 juveniles. The teenagers were released without charge except for two minors who were directly involved in ransacking the bar and who were found to be carrying sharp weapons. These two teenagers could face up to six years in prison under the 1951 Emergency Law for carrying weapons and two and a half years for destroying private property.
Bahar and another hard-liner identified only as S.Y. have been charged with the same offenses as the teenagers but face up to 12 years in jail terms because they are adults. The remaining 19 suspects were charged with aggravated assault on several bar employees and could face up to five and a half years in prison.
Full report at:
http://www.thejakartaglobe.com/home/indonesias-hard-line-muslims-raid-south-jakarta-bar-go-to-jail/533589
-----------
URL: https://www.newageislam.com/islamic-world-news/new-age-islam-news-bureau/for-fifth-year-running-malabar-muslims-crack-the-aiims-code/d/8092