By Sarah Fazli
July 19, 2015
I was spring-cleaning my laptop a few weeks ago, when I chanced upon two pictures of myself. Under normal circumstances, I wouldn't have noticed them among all the randomness saved on my hard drive, from mp3 files to material I saved from when I was working towards my Master's degree and so much more.
However, with Eid ul Fitr around the corner and desperate attempts to find pictures of a specific outfit, I paused to look and was struck by the very obvious. Not just the photographs, but of myself – in Pakistan, an English-speaking, junk-food-eating, Hollywood movie watching 'Westerner', and in UAE, an Urdu-priding, BBQ chugging 'Pakistani'.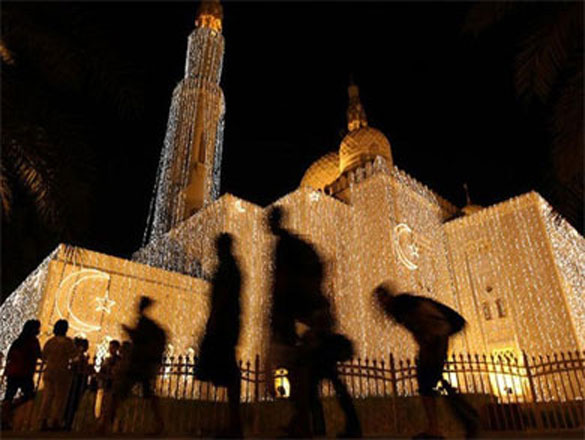 I want to go beyond using Eid as an excuse to buy new clothes and shoes. PHOTO: AFP
---------
I was in UAE back in 2006, on an overseas training through my then employer, Ernst and Young. While I was there as temporary staff, I experienced much of what new immigrants probably go through – inquisitiveness, independence, and a strong desire to re-affirm my identity. During the 14 years that I had lived in Pakistan till then, I had never experienced this before! Not during cricket matches against India, or when the national flags appeared on August 14th. In all honesty, I really don't care that much now either. But things are definitely better than what they were, just a few years ago.
Pakistan is a little more than the combined effort of India's Muslim intellectuals, influential feudal lords and the then British colonial government. The 'nation-state' was forced upon us, and Pakistan was the direct result. At independence, not much of the total population actually spoke Urdu; people spoke regional languages such as Punjabi, Sindhi, and even Bengali, because Bangladesh was a part of Pakistan, until it split in 1971. Let's fast forward to 68 years later. The sixth most populous in the world, Pakistan has an overall illiteracy stands at between 45 per cent and 50 per cent and poverty rate of 17.2%.
At the other end of the spectrum, I learnt English as a first language, had access to a personal computer at home, and ate out at the American Pizza Huts and McDonald's. I socialised at the Gymkhana's and Karachi Clubs of the city. Often described as having a much westernised getup, I was obviously a part of a significant minority here.
Standing at the end of Ramzan, I loved preparing for Eid. New clothes, last minute trips to the tailor, Mehndi (henna) outings, Eidi, family bonding over lunch; I love it all, but like a tourist, trying to make mental notes that would later serve as memories. Eid in Pakistan is a colourful TV series to me, which I could switch on and off whenever we celebrated. My world was very different from your average Desi.
Did I Really Know Anything Beyond It? Not Really.
Then, came the trip to the UAE, where I expected that whatever little 'nationality' I might have had would melt away completely. But quite the opposite happened. I remember the feeling I got when I would meet a fellow Desi at work. Was it the fact that they could converse with me in my language? I recall being able to buy fabric from Pathan vendors at a place called Ziani. Oh, the joy I felt at being able to haggle over prices with those shopkeepers! And that too, in Urdu. It somehow seemed so surreal.
Why did I need to re-affirm my identity in a pot that was already melting with multiple ethnicities? Why did I feel more Pakistani outside of Pakistan? And proudly so, I don't really know. Is it because in that part of the world, cultural diversities are generally encouraged? Or, as an individual, you struggle to identify with a group because you find strength in groups, so you meet, talk to and befriend people you may never even have acknowledged back home – just because they are able to speak the same language you do?
Is That Hypocrisy? I Really Don't Know.
Celebrating Eid in a tourist manner is a brilliant way to make those mental notes that could be relived at some future point in time. But this year round, I want to go beyond using Eid as an excuse to buy new clothes and shoes. We are always consumed by our joys and happiness or that of our immediate family and close friends. If I can focus on making others happy by participating in their joys and pains, I know I will have successfully 'assimilated'. And for this already confused 'Westernised' Desi, that will be a huge achievement.
Sarah Fazli is a qualified account with a business degree, I work for the banking sector in Karachi, and am very interested in reading and writing
Source: http://blogs.tribune.com.pk/story/28634/why-i-felt-more-pakistani-outside-of-pakistan-during-eid/
URL: https://www.newageislam.com/islamic-society/sarah-fazli/why-i-felt-more-pakistani-outside-of-pakistan-during-eid?/d/103943