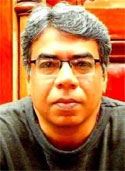 By Nadeem F. Paracha
May 31, 2020
In the February 3, 2016 issue of The New Republic, the American novelist, Alexander Chee writes that "for writers of historical fiction, fact fades and feeling persists." In his essay, Chee was not comfortable with the manner in which so many publishers were applying the term 'historical fiction' to novels, because each one of these novels was vulnerable to the critique of containing historical inaccuracies.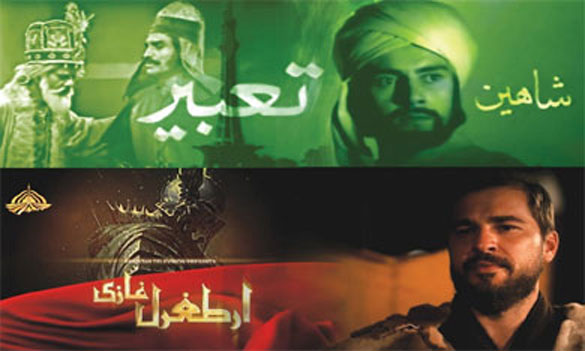 The Irish novelist Paul Lynch writes, in the July 26, 2017 issue of the Literary Hub, that historical fiction is mostly about current realities set in an imagined past. Lynch adds, "Any idea of an authentic past in a novel is illusion." But most literary critics now critique historical fiction not on the basis of how accurate it is, but on how well it is weaved as a piece of literature. Historical fiction is, thus, not a lesson in history, but a costume drama with a plot and characters placed in a historical setting that is mostly derived from a received memory of this setting.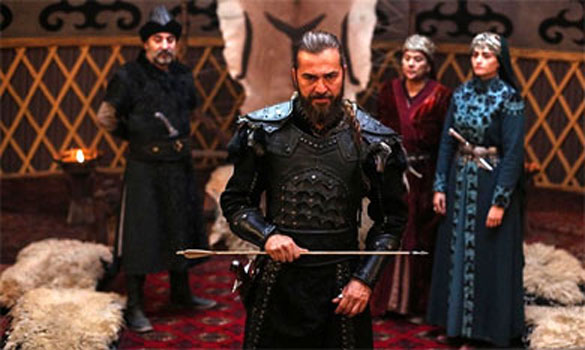 The problem arises when the aim of historical fiction becomes to bolster a particular contemporary ideological narrative. Interestingly, the origins of historical fiction actually lie in this problematic space. According to Franco Moretti's Atlas of the European Novel, the roots of historical fiction, as we know it today, can be found in the works of various 18th and 19th century European novelists. As a way to negate the emphasis on modernity, economic progress and reason inherent in 'the era of Enlightenment' and the consequential rise of science and skepticism, these writers placed the plots of their novels in highly romanticised and imagined events of history, to conjure feelings of patriotism and passion for varied causes that they believed were being undermined by modernity.
There was no attempt to address any historical inaccuracies in these novels. In fact, slices of the past were reinvigorated through exaggerations, additions, omissions, the glorification of historical events and characters, and even the creation of new ones.
As mentioned earlier, today — at least in the West — historical fiction is treated by critics just as they would any other genre of fiction. But in many regions, especially in South Asia, it is still being used to mould ideological narratives.

In 1975, the Z.A. Bhutto regime in Pakistan green-lighted an ambitious project by the state-owned PTV to shoot a lengthy TV serial called Tabeer. Written by Saleem Ahmad and directed by Mohsin Ali, the serial's story begins during the 1857 soldiers' rebellion against the British in India and concludes with the creation of Pakistan in 1947.
The play was a hit with viewers who closely followed the story of a Muslim family across the 90 years that the serial covered. It was a monumental achievement in terms of production. However, the serial's aim was not just to entertain, but to aid the government to refigure the contemporary ideological narrative of a country that had lost its eastern wing (East Pakistan) after a vicious civil war in 1971. That's why the play is riddled with blatant revisionism.
It largely moulds a 'history' which derives its inspiration from the then fledgling post-1971 narrative being concocted by the state. This narrative explained Pakistan as a natural region of Muslims that had always existed along River Indus. This automatically meant that the former East Pakistan was thus an anomaly and not a natural part of this region.
The exercise continued during the reactionary dictatorship of General Zia in the 1980s. With an 'Islamic Revolution' erupting in Iran in 1979 and a US-funded 'jihad' being fought from the borders of Pakistan against the communists in Afghanistan, the state now looked to emphasise the 'Islamic' character of the post-1971 narrative.
As demonstrated by A.H. Nayyar and Rubina Saigol in their seminal studies on the subject of historical revisionism, the practice of rewriting text books began in earnest to meet this criteria. Apart from this, PTV again played a role by adapting two novels by the famous author of historical fiction, Naseem Hijazi.
Hijazi was the archetypal historical novelist who moulded history according to the needs of the plots of his novels. In the tradition of 19th century European romantics, who created works of historical fiction to reinvigorate nationalist feelings, Hijazi saw himself doing the same by centring his plots around medieval Muslim warriors and by reimagining them in the context of contemporary ideas of heroism.
His 1948 novel Shaheen and 1967 novel AakhriChtaan were turned into TV serials in the 1980s, and critics who questioned their historic authenticity were shut out. However, during the same decade, something even more poignant was taking place in 'secular' India. In 1987, the state-owned Indian TV channel, Doordarshan, began to telecast a serial based on the ancient Hindu religious epic Ramayan.
The serial was a massive hit. The Indian sociologist Arvind Rajagopal, in his book Politics after Television, writes that, even though the project was given the go-ahead by the 'secular' Congress regime, in an uncanny manner, it ended up bolstering the Hindutva narrative that the then-weak BJP was trying to popularise.
According to Rajagopal, "the telecast of a religious epic to popular acclaim created the sense of a nation coming together, seeming to confirm the idea of Hindu awakening." But was Ramayan historical fiction? This is an interesting case, because it was religious myth played out as 'history.' Either way, it was a reimagining of a timeless past weaved to appeal to contemporary sentiments and a narrative which is now turning Indian politics on its head.
Recently, Prime Minister of Pakistan Imran Khan suggested that Pakistanis watch the Turkish historical serial Ertugrul to 'understand Islamic history.' The play, based on the rise of the Ottoman Empire, does not claim to be historically accurate. After all, according to Turkish historians, there are just seven surviving pages on the man Ertugrul Bey as source. Therefore, it is typical modern-day historical fiction, where a period of history is used to play out fictionalised dialogues and an assortment of exaggerations.
The play has been banned in Egypt, the UAE and Saudi Arabia, where it is understood as a way to undermine medieval Arabic influence in Muslim history by the Erdogan regime in Turkey. Wonder if this is how PM Khan and the Pakistani state sees it as well, especially in the wake of Saudi Arabia's receding influence.
It is true that convoluting a narrative (in the 1980s) to force-fit Pakistan's Muslim character with that of Arabia was a terrible idea. But seeing it now through Ottoman lenses can be equally problematic. The Ottomans were not very close to Muslim empires that ruled India. And what's more, when Turkish secular nationalists under Kemal Ataturk abolished the Ottoman Caliphate in 1922, Pakistan's future founder, Mohammad Ali Jinnah, and poet and philosopher Muhammad Iqbal, hailed the abolishment and saw it as a befitting end to a decadent period in Muslim history.
Related Article:
Original Headline: SHAHEEN AND ERTUGRUL: REVISIONIST HISTORIES
Source: The Dawn, Pakistan
URL: https://www.newageislam.com/islamic-society/shaheen-ertugrul-after-romancing-arabs/d/122134
New Age Islam, Islam Online, Islamic Website, African Muslim News, Arab World News, South Asia News, Indian Muslim News, World Muslim News, Women in Islam, Islamic Feminism, Arab Women, Women In Arab, Islamophobia in America, Muslim Women in West, Islam Women and Feminism