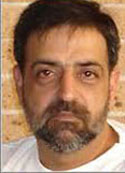 By Mahir Ali
January 09, 2019
INITIALLY there was cause to fear that Rahaf al-Qunun's attempted flight to freedom would come to a sticky end. The plucky Saudi teenager evidently hopped on a plane to Bangkok during a family vacation in Kuw­ait, in the hope of seeking asylum in Australia.
Some of the details are murky, which is invariably inevitable in any developing story, but she was apparently greeted in Thailand by Saudi diplomatic and Kuwaiti airline officials who took away her passport, and the Thai immigration authorities seemed amenable to the idea of deporting her to Kuwait on the next available flight.
Rahaf had the good sense, though, to sign on to Twitter and publicise her plight, declaring that she had been abused by males within her family, and feared that she would be killed if she were forced to return. Furthe­rmore, she barricaded her airport hotel room to avoid forcible deportation, while pleading for attention from the UNHCR.
Almost miraculously, the Thai authorities shifted their stance, saying they would not deport someone who faced the death penalty. By yesterday morning, Rahaf was out of the airport and under UNHCR protection. It would take another miracle for her to find safe haven in Australia, which has opted for a particularly inhumane attitude towards refugees and is chuffed by the fact that its belligerent approach resonates with the mindset of European neo-fascists.
It must be hoped, though, that some nation will take pride in welcoming Rahaf, at the risk of annoying the Saudis – where it has lately been decreed that women divorced by their husbands have the right to be informed of the development by text message. It was previously not uncommon for female divorcees to be unaware of their status. Such 'progress' only serves to illustrate the depths of patriarchal depravity that the likes of Rahaf seek to escape. And only a minuscule proportion of them succeed in doing so.
One of those who failed early last year was Sheikha Latifa of Dubai, a daughter of the emirate's ruler. With the help of foreign friends she almost made it to India on a yacht via Oman, but Indian and Emirati authorities connived in her abduction from international waters.
Her fate remained uncertain until late last year, when former Irish president and UN high commissioner for human rights agreed to serve as a useful idiot for the Maktoum family and posed for a photo-op with the 33-year-old Latifa, subsequently describing her as "vulnerable" and "troubled". Which is hardly a surprising state of mind for someone coerced into spending the rest of her days in a cage, gilded or otherwise.
In the Indian state of Kerala, meanwhile, the new year was greeted by a women's wall of, by some estimates, more than five million souls. Even if that is a slight exaggeration, it was an amazingly inspiring endeavour, protesting against the continuing refusal to allow females aged between 10 and 50 into the Sabarimala temple in the south of the state despite a Supreme Court ruling decreeing otherwise.
The justification for the ban is that the 800-year-old temple's mythological deity, Lord Ayyappan, took a vow of celibacy, and this imaginary entity could be tempted to break his pledge if he spots any woman of child-bearing age in his sanctum. Such objections to biological processes that include childbirth can be seen as an existential threat to common sense and perhaps even to humankind, given that the objectors seemingly have an issue with the basis of their own creation. It is by no means only men, though, who construe menstruation as 'unclean', nor is the phenomenon restricted to Hindu culture.
Opinion polls suggest that up to 75 per cent Keralians dis­ag­ree with the sup­­­r­­eme court's verdict, whi­ch hel­ps to exp­l­ain why the BJP and Con­gress have both arra­yed themsel­ves agai­nst the Com­m­unist Party of India (Marxist)-led state government, which orga­nised the im­­p­­­­­­­r­­­­­­­­­­­e­s­sive women's wall. What is essentially in contention here is the right not to be discriminated against. As Barkha Dutt argued in The Washington Post last week, "What sort of global power can the world's largest democracy aspire to be when our monthly period is still used to make women feel like polluted pariahs … ?"
Sad to say, it's the same country where the national science congress gets to be illuminated by revelations about ancient stem-cell technology, aircraft, airports and 'Narendra Modi waves'. That's hardly any different from Muslim 'scientists' seriously discussing, several decades ago, the harnessing of energy from a hitherto unexploited source: the Jinns found in scripture.
But to accentuate the positive in the here and now, let us honour the women who have lately stood up to be counted — from Rahaf al-Qunun to Kanaka Durga and Bindu Ammini, who breached the Sabarimala ban, and Alexandria Ocasio-Cortez, Rashida Tlaib and Ilhan Omar, who have lit up the US House of Representatives.
Source: dawn.com/news/1456404/patriarchy-blues
URL: http://www.newageislam.com/islamic-society/mahir-ali/saudi-teenager-rahaf-al-qunun's-attempted-flight-to-freedom-would-come-to-a-sticky-end/d/117407