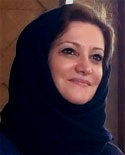 By Maha Akeel
16 December 2017
We usually say that we do not want to go backwards, we need to move forward. But in some cases in Saudi Arabia we are going back to where we stopped more than three decades ago, so that we can move forward and catch up.
After being banned for nearly 35 years, cinema is coming back to Saudi Arabia. The Ministry of Culture and Information will license commercial cinemas to operate as early as 2018. The announcement is part of the Vision 2030 social and economic reform program, which is being implemented with high speed and great determination.
This is another blow to the conservative camp after the announcement that women will be permitted to drive by June 2018. For that sector of society, cinemas and other forms of entertainment such as music and singing are a sin, or lead to immoral behavior. They reject even radio and television, not to mention satellite dishes, which were not permitted even though the law was rarely enforced.
The ministry said opening cinemas would "act as a catalyst for economic growth and diversification; by developing the broader cultural sector we will create new employment and training opportunities, as well as enriching the Kingdom's entertainment options."
For sure, opening cinemas will create jobs, and it is a new market and a lucrative investment opportunity. However, the move should not be limited to opening movie theaters — we should establish a cinema industry with film schools, studios, production companies and training facilities to make movies rather than just show them.
As for creating local entertainment options, this is a welcome development for the large youth and family segments of society who are thirsty for other forms of leisure activity besides going to malls and restaurants. Rather then hopping over to neighboring countries for the weekend, mainly to see movies, they can better spend their time and money here, as long as the prices are affordable for all segments of society. The success of the music and song concerts this year is a testimony to how eager and happy Saudis are with this new zest for life.
Culturally, I have always believed that movies open a window into the life and society of countries. Most of us have a perception or impression about other countries from what we see in their movies, even if it is not a true reflection or an accurate portrayal because, after all, movies are make-believe; but they are still part of a country's image.
Saudi Arabia has an image problem because people outside rarely see anything about our society and culture except the negative aspects often reported in the news. I am not saying the negative perception is not based on some facts, such as the ban on women driving, but for the most part they are based on incomplete and second-hand information because we were not able to tell our own stories. In my interaction with foreigners visiting Saudi Arabia, especially women, they always say it is not as bad as they thought or expected it to be.
Seeing is believing, even if it is through the lens of a camera, and rather then allow others to portray us through their lens, we should be the ones showing Saudi Arabia to the world. The enthusiasm with which the Saudi films Wadjda and Barakah Yoqabil Barakah were greeted worldwide illustrate how we can tell our stories better than others can. We have a rich and diverse culture, society and history from which many stories can be scripted and directed for cinema. We already have the talent who found open doors abroad to showcase their creations and receive recognition. More talents will be discovered in the right environment.
Finally, it remains to be seen what restrictions, if any, there will be on the seating of men and women inside the movie theaters, as well as the type of movies that will be screened and the level of censorship. Hopefully, people with their different backgrounds and mentalities will deal with this new change with responsibility and appreciation.
• Maha Akeel is a Saudi writer.
Source: arabnews.com/node/1210246
URL: http://www.newageislam.com/islamic-society/maha-akeel/saudi-cinemas-go-back-to-the-future/d/113607