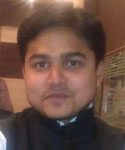 By Ghulam Rasool Dehlvi, New Age Islam
Anyone aware of the achievements of Indian Islamic madrasas through history can only howl in pain at the shocking and shameful state of affairs today. Instead of zealous ulema who used to run madrasas at one time by way of service to the Muslim community and as an attempt to please God, it is petty property dealers and rapacious businessmen who are ruling the roost today. This is true of all types of madrasas, the ones run on Arab petrodollars, or contributions from the community or government largesse.
But let us have a look at the glorious background first to better appreciate the shocking state of chaos today. The existence of Indian madrasas dates back to the era of Muslim rulers. A large number of madrasas had been established in major Indian states notably Delhi, Ahmadabad, Gujarat, etc. These madrasas were not restricted to teaching merely religious philosophy and spiritual subjects; they would also impart modern sciences and different branches of education. They beautifully combined modern and religious curriculum, produce a considerable number of enlightened ulema who held aloft the torch of Islam and spread its teachings throughout the Indian sub-continent.
After Independence, India witnessed the revival of madrasas on a larger scale. Within a short span of time, several leading Islamic seminaries came into existence and many madrasas emerged with rapid growth as a result of Herculean efforts made by visionary Ulema and sagacious Islamic scholars. It is by sheer grace of Allah Almighty that despite insufficient means and limited resources, the number of Indian madrasas has increased to 27,000 which are located mainly in U.P, Uttaranchal, Bihar, Bengal, Rajasthan, Jharkhand and Assam.
We may feel thrilled to read the above, but the other side of the picture is terrible, indeed horrific and deplorable. There is no denying that madrasas have always been harbingers of Prophetic teachings and there are still some madrasas that are making a mark. But today majority of madrasas have fallen prey to the greed of rapacious and self-centred administrators who have not the faintest idea about the aim and objectives of religious institutions. They get such lofty positions and start making money out of the booming madrasa business, mushrooming under the false colours of donation and charity given by wealthy Muslims to the financially weaker section of students.
Since the time such marauders established their monopoly on the majority of Indian madrasas, they have led them far away from their ultimate purpose that our Ulema had designed at the beginning. A mere glance at the state of affairs in these madrasas will assure you that the entire endeavour of these looters is aimed at self-aggrandisement rather than promoting even religious, Islamic education of Muslim children, not to speak of preparing them for the coming struggle in the world that educational institutions should be meant for.
Most of these "owners" of madrasas are themselves very poor in both modern and Islamic education. They operate at a very poor intellectual level. They have a very conservative approach to every issue under the sun. For them, imparting education is not the goal'; they rather set great score upon owning towering buildings and big tombs and minarets.
On the other hand, not only students but even teachers and Ulema seem deprived of essential hostel facilities and basic teaching equipments. Despite abundance of donations collected every year, both teachers and students suffer acute problems on the account of unfulfilled basic needs like water, electricity, library, study materials etc. It has a devastating impact on their intellectual growth endangering their all-round development. This being the plight of madrasas, how can we expect today's madrasas to produce as immensely talented and highly qualified scientists and scholars of Islam as did the madrasas in the past?
Going back to just a hundred years in the past, we witness many notable instances of founders of madrasas who exhibited infinite sincerity and great zeal to serve the Muslim community. They ran madrasas and upheld the cause of Islamic education with the sole purpose of pleasing their lord, the Almighty. But now the scenario has drastically changed and the situation of madrasas is worsening by the day.
This is mainly because of the administrators and custodians who range from the uneducated rich, ignorant businessmen, local politicians to low-profile miserly maulvis and selfish maulanas who fix their eyes on the huge profit coming out of their investment in building madrasas. Just by publicising their madrasas through posters and stories about the "help" they are providing to underprivileged Muslim children and poor students, they receive huge amounts of donation and abundant charity from wealthy Muslims, not to speak of Arab petrodollars and in some cases government largesse, but when it comes to spending, they seem reluctant to spend even the proverbial penny on their students, or even teachers.
If you pass by some madrasas in India, you will come across many instances of how Muslim kids are being victimized by their greedy custodians. They exert tremendous pressure on them not by giving them huge study assignment and home work but by putting on them severe unreasonable restrictions and stern impositions. Thus, instead of focusing on their all-round educational, cultural, ethical, spiritual and intellectual development, much futile emphasis is laid upon strict supervision and surveillance of their personal activities which ultimately leads to their rebellion and disobedience. As a result, students are expelled or punished for trivial reasons.
Almost similar treatment is meted out to the teachers and ulema who hold such high pedagogical positions such as Shaikhul Hadith (Master of Hadith) or Shaikhul Tafseer (Master of Quranic Sciences) Shaikhul Ifta (Master of Islamic jurisprudence). Such eminences too are deprived of their dignity, good salary and the lofty status an Islamic scholar undoubtedly deserves. They face turbulent circumstances and baffling challenges apart from acute accommodation problems.
Let alone the minimum required facility of a good library, they do not even get easy access to essential Islamic books, national or international contemporary religious magazines, authentic Arabic dictionaries etc., even though these are indispensible necessities for an alim to teach Deen or issue any Islamic ruling. If this is the situation then how and why should one expect today's ulema to guide the ummah on religious, social and cultural issues? Coming from such terribly disturbed educational backgrounds as they do, how is it possible for them to become scholars of Islam or leader of the ummah? Keeping their plight in view, it seems paradoxical to say that today's madrasas are houses of the Prophet S.A.W or the present-day ulema are successors of anbiya (Prophets) العلماء ورثۃ الأنبیاء)). Far from it!!!
URL: https://newageislam.com/islamic-society/indian-madrasas,-shocking-state-affairs/d/7913