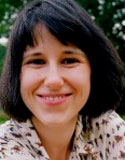 By Bethan McKernan
Feb 06, 2018
At a rooftop café in Jeddah, four young women smoke apple flavoured argileh and drink tea while scrolling furiously through the online pickings at local car dealerships.
"That's a V6 engine," one says, handing a phone back to her friend. "Don't bother with that. Go for the inline instead."
At the table opposite, two wealthy-looking Yemeni men roll their eyes at each other.
"Of course, it's wonderful women are going to have these freedoms," a prominent local businessman, who spoke on condition of anonymity, later told The Independent. "But nothing in the kingdom is ever that simple.
"Those women get to drive at a cost. Their families, their fathers and brothers, are becoming poorer."
In Saudi Arabia, critics say the current rate of change is swift but cosmetic.
Thanks to a royal decree, from June women will be allowed to drive in the conservative Islamic kingdom for the first time since 1990.
The deeply symbolic move will transform women's lives in a country where they must still seek the permission of a male guardian to fulfil needs and desires as basic as travel, study and opening a bank account.
"I have seen how my life and my opportunities are different to what my mother had," said 19-year-old Fizah, an assistant at a women's clothes shop who declined to give her last name.
"It's a good time to be a woman in Saudi Arabia."
Crucially, allowing women to drive will also allow them to participate more fully in the workforce.
Long overdue social reforms are being ushered in part to sweeten a bitter pill: the House of Saud has been badly hit by a global plunge in oil prices since 2015.
Vision 2030 is new Crown Prince Mohammed bin Salman bin Abdulaziz Al Saud's blueprint for opening up Saudi Arabia to the modern world – and its money. It has so far encompassed a raft of wide-ranging reforms, and even a promise the country will return to a more "moderate" Islam.
"There have always been promises for change in the kingdom, but nothing genuine was achieved," said recent university graduate Mohammed al Rushoodi, from Riyadh.
"Overall there are good overdue changes [such as women driving]. But I think that these freedoms are not the main concern at the moment. Many Saudis are currently concerned about the economy."
The country's unemployment rate climbed to a high of 12.8 per cent last year. The kingdom introduced its first-ever VAT (at 5 per cent) on 1 January and has begun phasing out fuel subsidies.
So while women will be able to get behind the wheel in a few months, it will cost a lot to fill up the tank – and there aren't enough jobs for everyone to drive to.
"Saudis are just being introduced to the real world. What they were living in previously was a fairy tale," said 25-year-old Yousif el Helw, an Egyptian national who has lived in Jeddah most of his life.
For ordinary Saudis, these changes, for better and for worse, are already beginning to take hold.
In the Red Sea city of Jeddah, the religious police have never enforced the rules governing a virtuous Islamic lifestyle as strictly as in Saudi Arabia's capital, Riyadh.
Groups of women use public spaces without male chaperones, often work in mixed gender environments and wear glittery Abayas in shades of grey and blue as well as black. Some women do not wear headscarves at all. Couples hold hands in public.
Last month American R&B singer Nelly played a sold-out concert here. Although in the end women were not allowed to attend, the fact an artist whose most famous lyrics are "It's getting hot in here/So take off all your clothes" was even allowed to enter the kingdom shows a transformation is taking place.
Thirty-two-year-old Mohammed bin Salman is likely to set the agenda in Saudi Arabia for decades to come. While he has been criticised for his aggressive stance on regional rival Iran, as well as orchestrating the regional blockade of Qatar and causing bloodshed in Yemen, he has made it clear he is serious about domestic reform.
In a recent rebuke of the country's puritanical religious establishment, the prince noted that "70 per cent of [the Saudi] population is under 30 ... We won't allow the 30 per cent to hold them back."
Since The Independent's last visit just nine months ago, people in Riyadh seem bolder: teenagers roam around a new park on rollerblades while Justin Bieber blasts from cars stuck in traffic.
Yet their horizons are shrinking in other ways. Travel agencies that used to advertise trips to Europe now suggest destinations more friendly to shallow pockets, such as Turkey, or seaside resorts in Jeddah.
And over at the Ritz-Carlton hotel, police cars guard both the vast compound's entrance and the turn off from the motorway.
More than 200 royal figures, politicians and business leaders were placed under arrest at the five-star hotel last November in an anti-corruption sweep widely perceived to be part of Prince Mohammed's efforts to consolidate his power base and shut down opposition.
The last detainees were released or moved to another location this weekend after being shaken down for $107bn (£76bn) in what the Saudi attorney general described as "lost revenue".
"Everything in this country is still decided at the top, not by the people," a female activist who has been arrested on several occasions said in an interview conducted over encrypted messenger Telegram because she is forbidden to contact foreign journalists.
"The same people are still in charge. But it's something. Something is always better than nothing."
Source: independent.co.uk/news/world/middle-east/saudi-arabia-women-driving-ban-lifted-social-change-jeddah-a8195826.html
URL: http://www.newageislam.com/islamic-society/bethan-mckernan/saudi-arabians-are-ready-to-embrace-social-change---but-fear-it-may-come-at-a-cost/d/114193