By Kulbir Kaur
Oct 10, 2014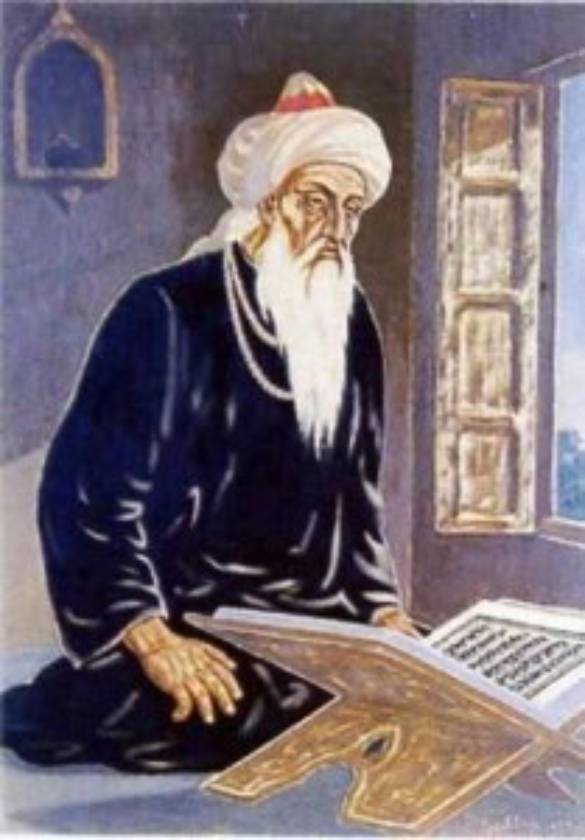 Baba Farid Shakarganj
----------
Once Baba Farid was presented with a pair of scissors. He asked for a needle, saying, "I have come to join, not to sever." Sheikh Farid was born at a time when Punjab was going through a period of conflict and his presence in the strife-torn society was like a drop of fresh water.
A great Sufi mystic and a poet, Farid, who belonged to the Chishti order, is perhaps the first Sufi whose poetry has been recorded in the Punjabi language. There are 134 hymns of Sheikh Farid in the Guru Granth Sahib.
Baba Farid, lovingly called "Shakarganj", that is "a treasure of sugar", believed in humility, good behaviour and use of only sweet words, like sugar, if one wanted to tread the path of spirituality. "Do not utter even a single harsh word; your True Lord and Master abides in all. Do not break anyone's heart; these are all priceless jewels... If you desire your Beloved, then do not break anyone's heart," preached Baba Farid.
Not surprisingly, he was blessed by his master Khwaja Qutubuddin Bakhtiar Kaki with the words, "Thou shalt be sweet like sugar." There are other versions about why Sheikh Farid was called Shakarganj. It is believed that in order to encourage the young Farid to offer prayers regularly, his mother used to keep a cube of sugar under the prayer mat to be given as a reward. Once she forgot to keep the cube, but was surprised to see Farid eating it after his prayer. Following this miracle, Farid was bestowed with the title of Shakarganj.
Baba Farid lived a life of austerity and contentment and asked for only one blessing from the Almighty — to remain close to Him and forever in a state of prayer and meditation. "I wish ever to live in Thy love, O God If I become the dust under Thy feet, I shall live; I desire none but Thee in both worlds; For Thee I will live and for Thee I will die."
Farid the poet, Farid the mystic, further states, "See, Farid, what has happened — sugar has become poison. Without my Lord, who can I tell of my sorrow?"
Farid's Bani is indicative of "Vairagya" — detachment from the false world which is only a mirage. One has to "turn away" or to do "Tauba" from worldly desires. According to him, the detached person is the wisest. He describes the true Faqir as the one fully detached: "On the bank of pool in the moor, the swan has come to alight. But he does not dip his beak to drink, He is eager to fly."
Realisation of the highest truth should be the sole motive of one's life. "You must fathom the ocean which contains what you want, why do you soil your hands searching the petty ponds?" Baba Farid not only preached detachment and austerity, but also lived his life accordingly. It is said that when he departed from the world there was not even a piece of cloth to be found at his house to cover his body.
Baba Farid occupies a central and unique place in Sufism as well as in Sikhism. And why not — especially when the word "Farid" means "unique" in Arabic and the "central bead of a rosary".
Kulbir Kaur teaches sociology at Shyama Prasad Mukherji College, Delhi University
Source: http://www.asianage.com/mystic-mantra/lord-sweet-508
URL: https://www.newageislam.com/islamic-personalities/kulbir-kaur/baba-farid-shakarganj--lord-of-the-sweet/d/99456